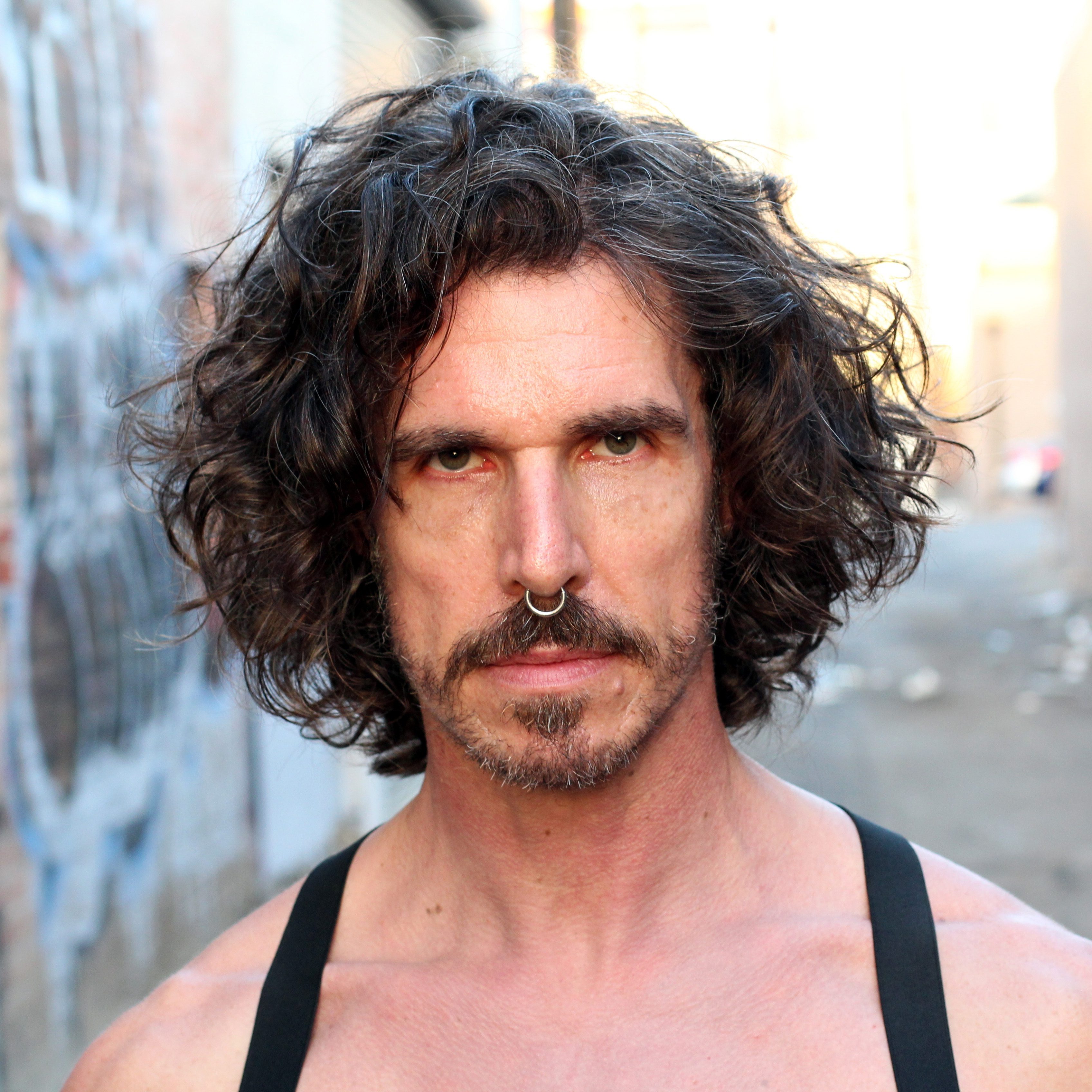 50 Modern Long Hairstyles For Men
When length matters or how to get the most out of your long hair strands
Now that summer is only a month away from ending, it's time for teenagers to grow out their hair in preparation for the cooler weather. The great news is, these longer hairstyles are more in fashion than ever before, and with the many possibilities, they are a great way for one to express themselves.
All of these hairstyles are great, but remember, none need to be followed exactly. Mess around, try new things, and find out what works best on you. However, you can't go wrong with copying any of these hairstyles or using them as guidelines. And always remember: have fun!
1 / 52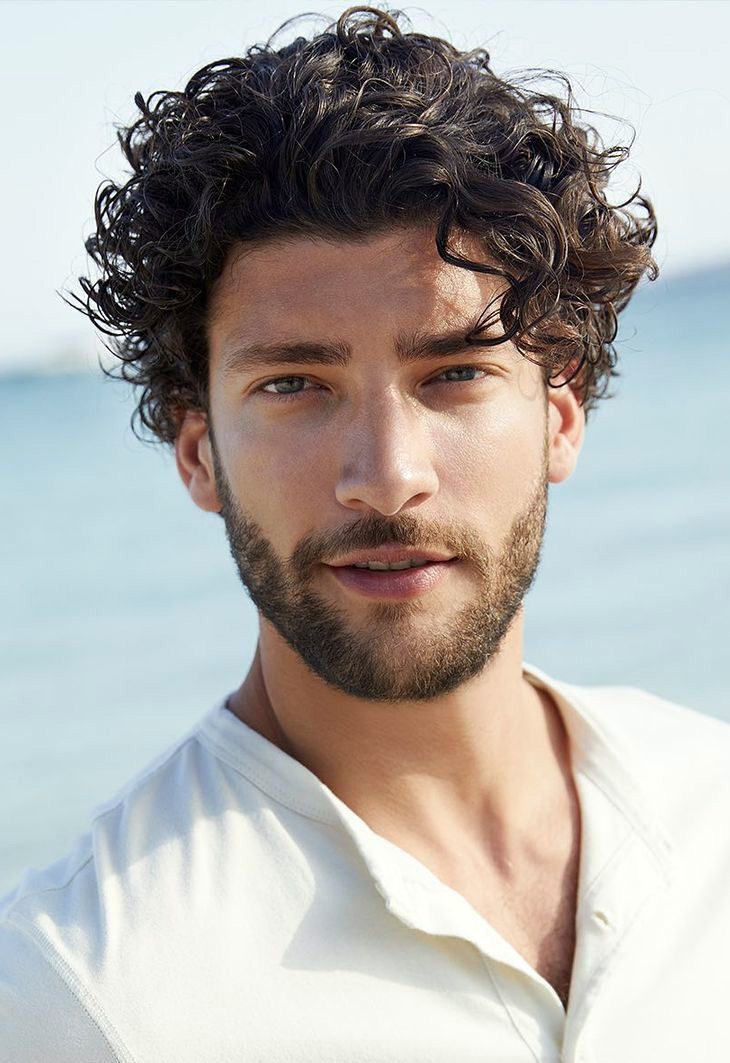 Michael Jackson Curly Strand
Curly texture almost instantly bumps up the hair density because of its collective nature and as we see here the thick strands make up a good shag. Plus the longer strands fall off dashingly on the forehead and on the sides.
2 / 52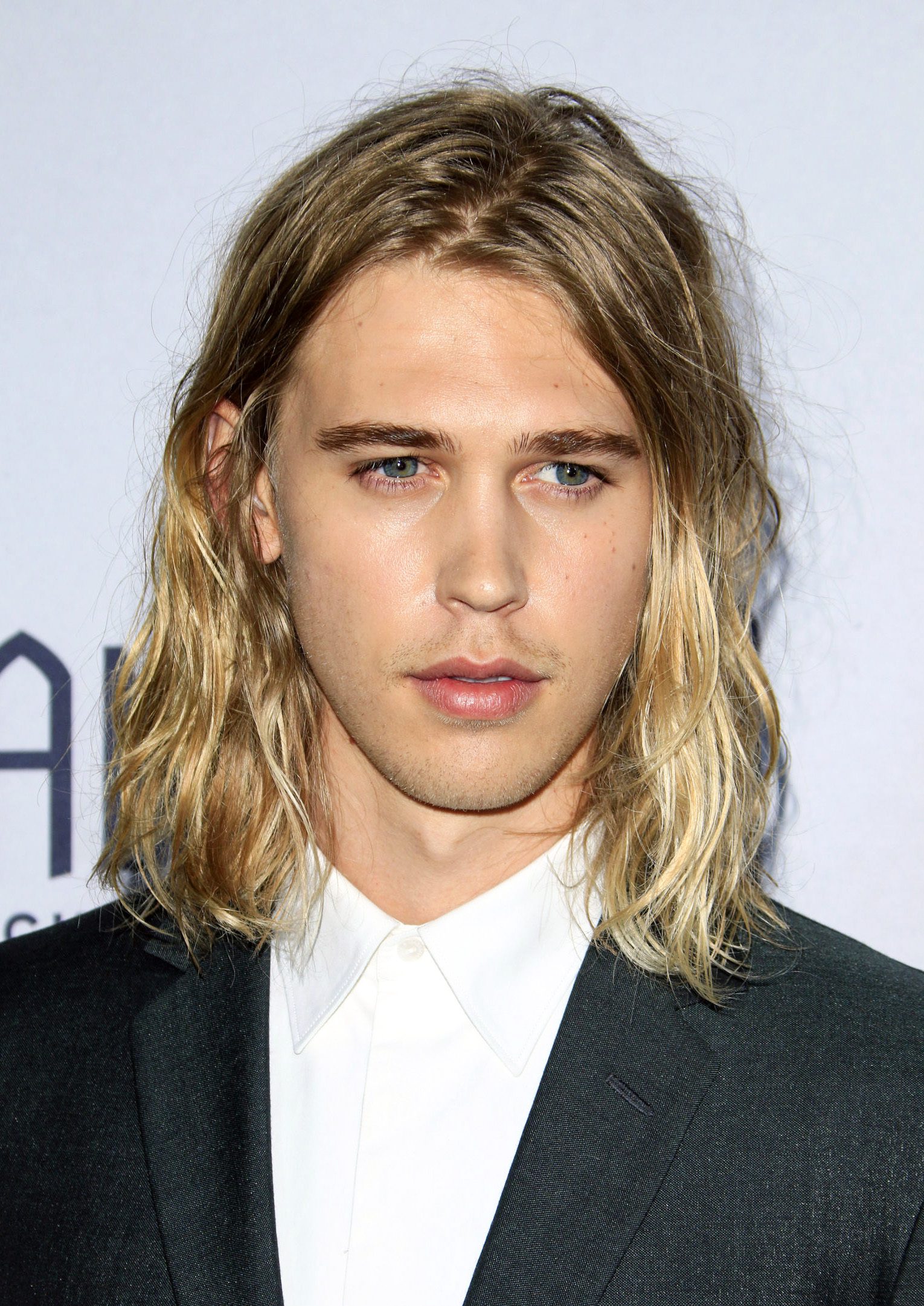 Austin Butler's Surfer Hair
Surfer hair is one of our favourite long hairstyles, because it's no-fuss by definition. Let your hair grow long and hang messy — the only maintenance you'll be doing is catching a few waves.
3 / 52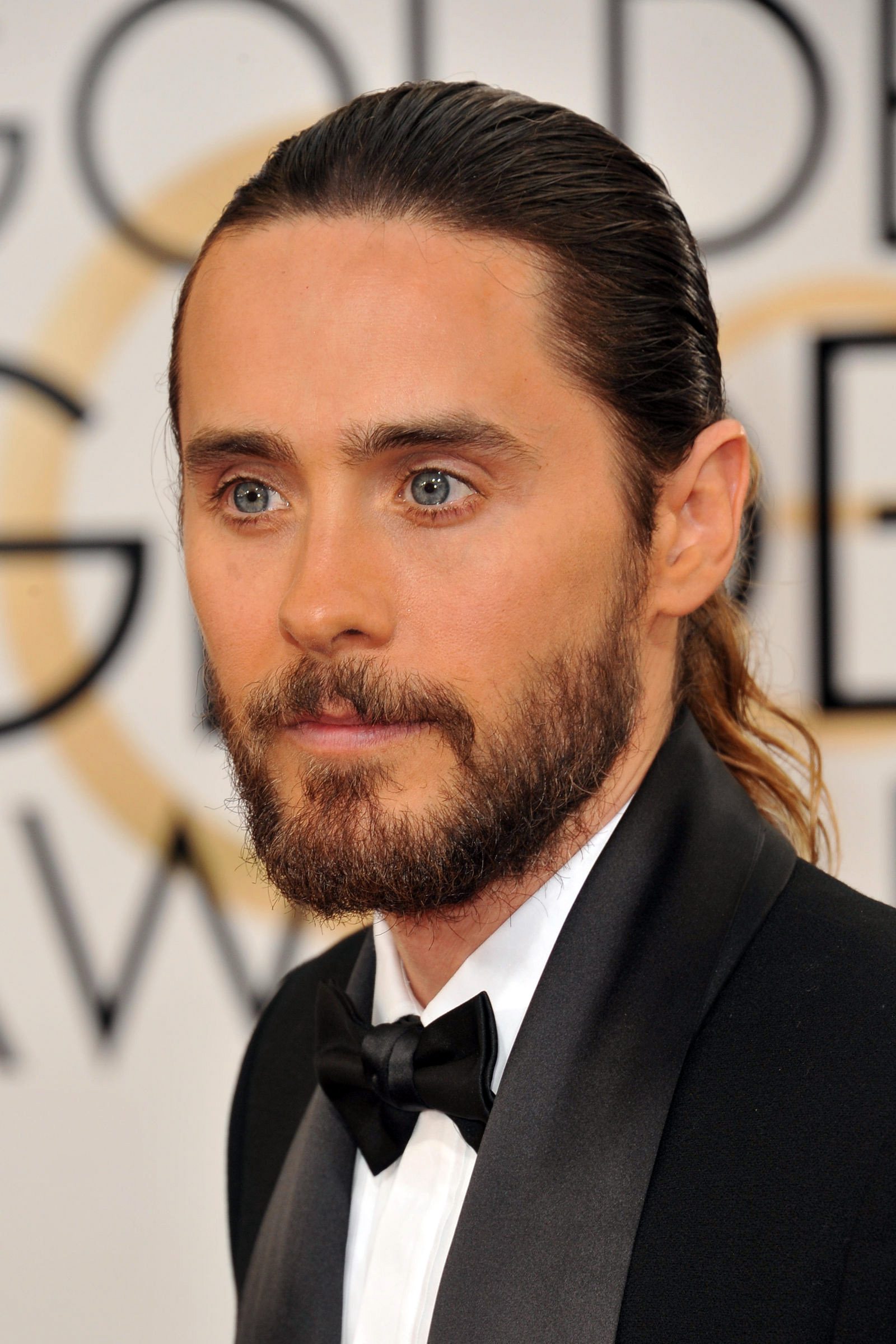 Jared Leto's Slicked Back
Jared Leto's slicked-back style is the easiest option for when you need long hair to look tidy. A little bit of styling product and a ponytail or bun is as far as it needs to go!
4 / 52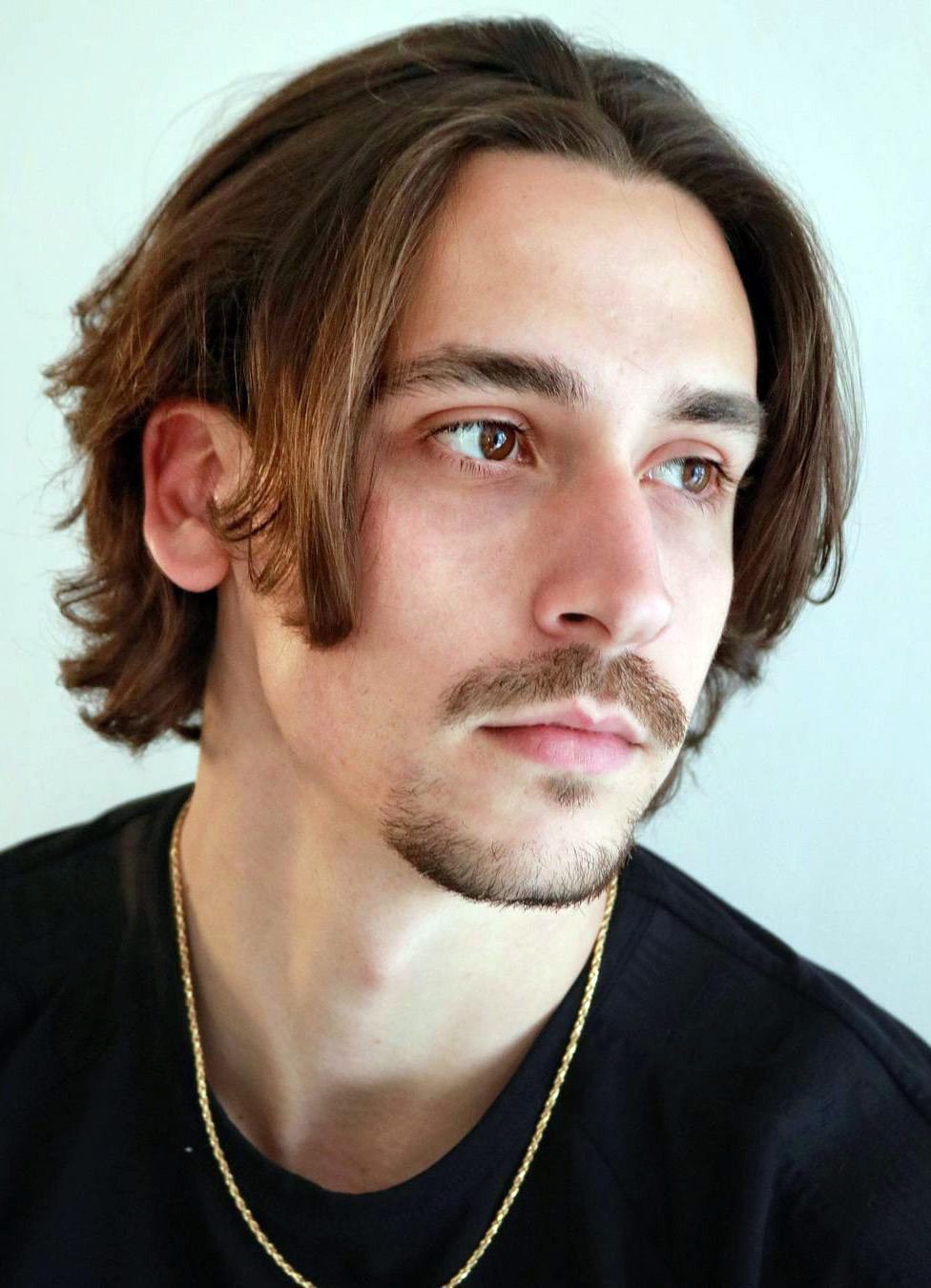 Long Middle Parted Hair with Layers
The classic OG long hair is here with layers for keeping the top long and short sides. The dye work here is quite subtle but does the job well. The beard here is quite fancy with chin and mustache so that it is minimal and chill.
5 / 52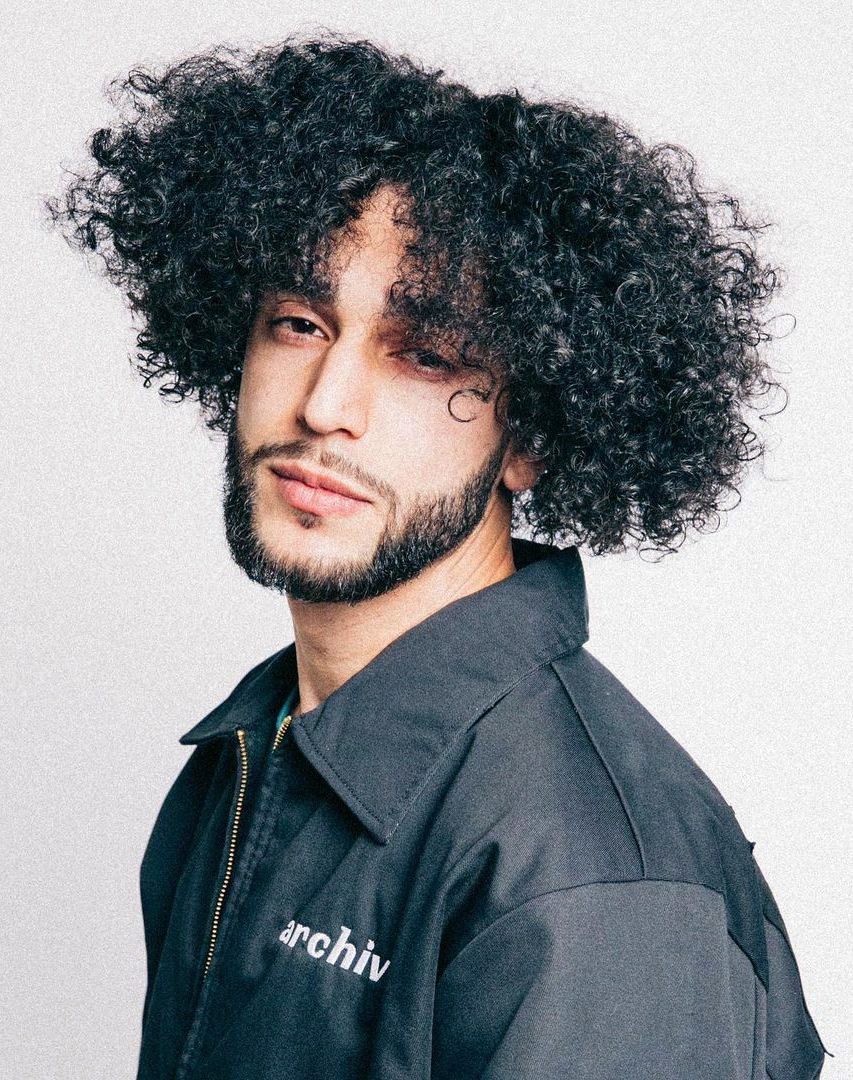 Thin Curly Shag
Curly hair can be very long and you won't notice a thing as it curls and the length is collected. The thin hair makes this style so much exotic with a lot of volumes and yet the mid part makes it perfectly stylish.
6 / 52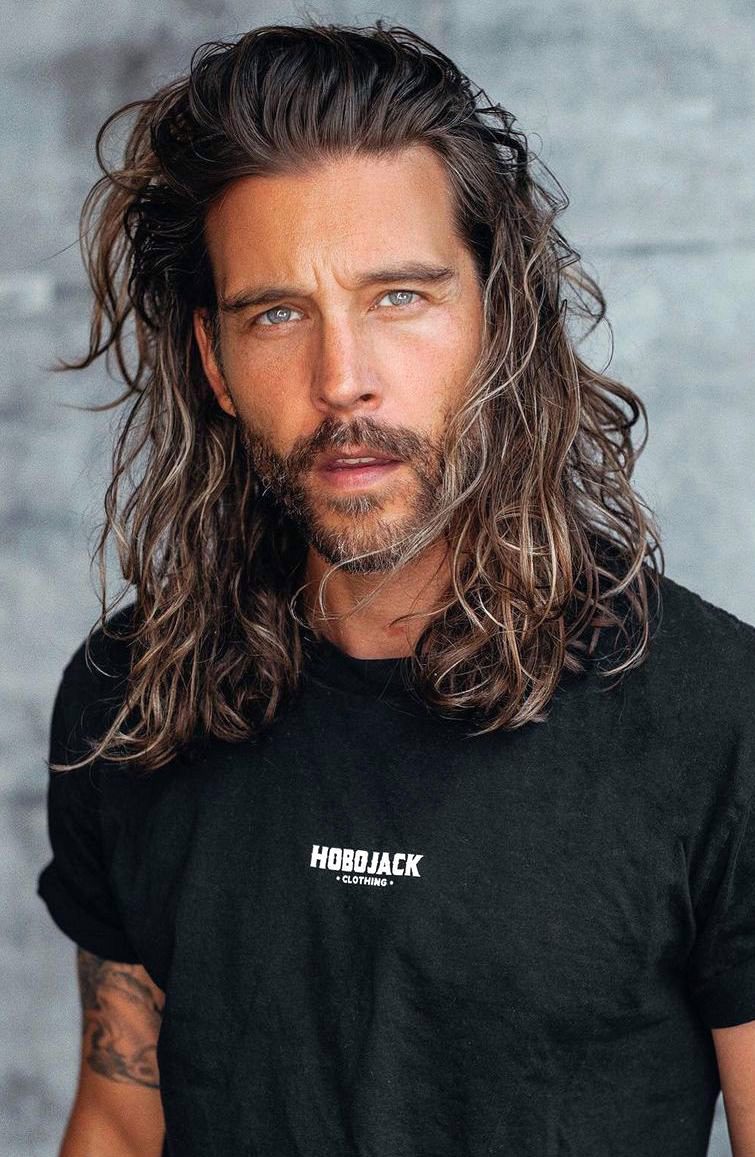 Semi Curled Ends with Silver Dye
Is this the optimal surfer style with semi curls towards the ends and straight texture on the top. The top is pushed back with a slight puff to give it more life.
7 / 52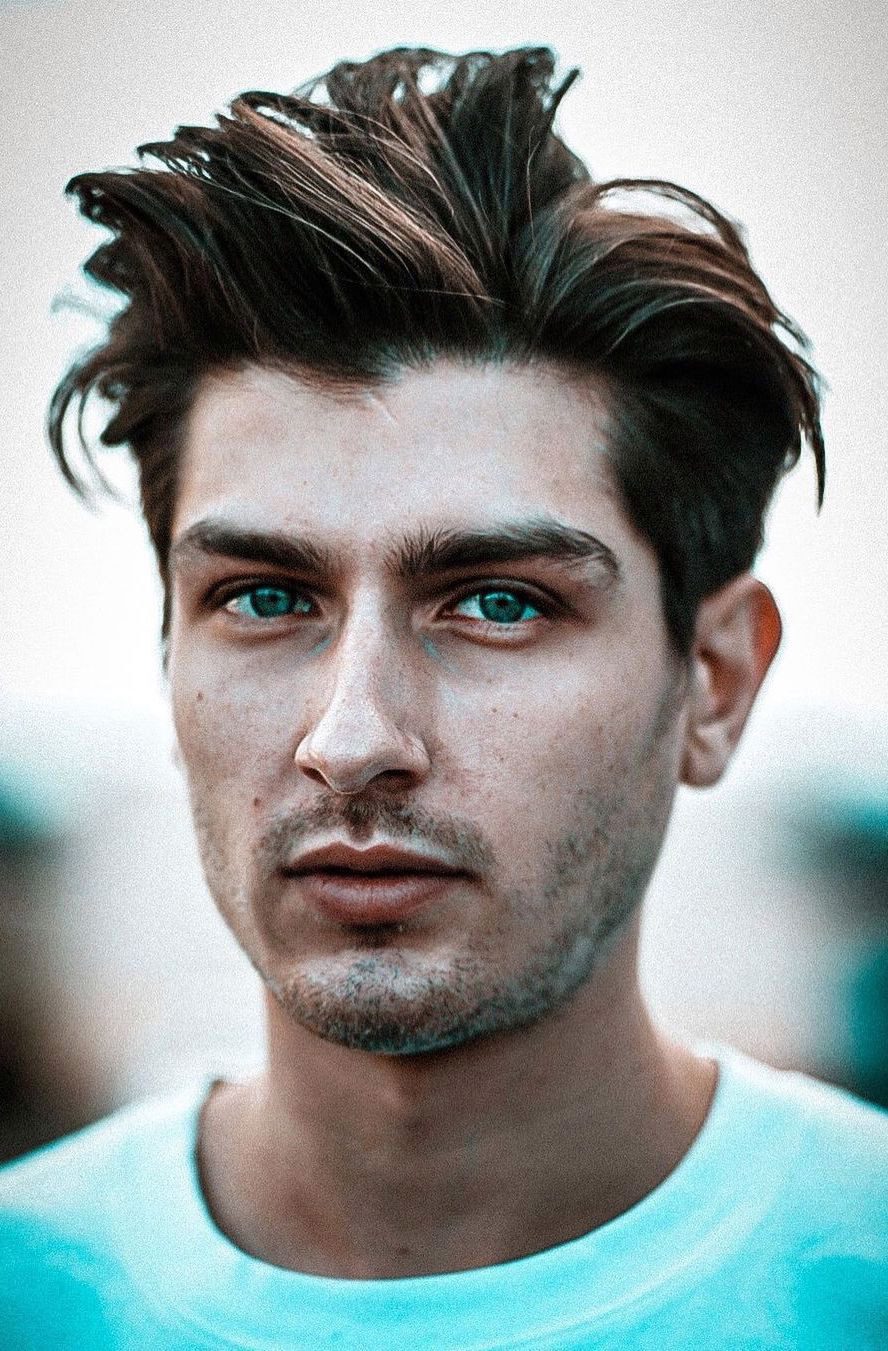 Pushed Back Side Brush Up
How do we not admire this gorgeous look, with so many elements it is one of the versatile styles out there. The pushed back to brush up makes those long hair come in full glory whereas a subtle side part brings all the fun!
8 / 52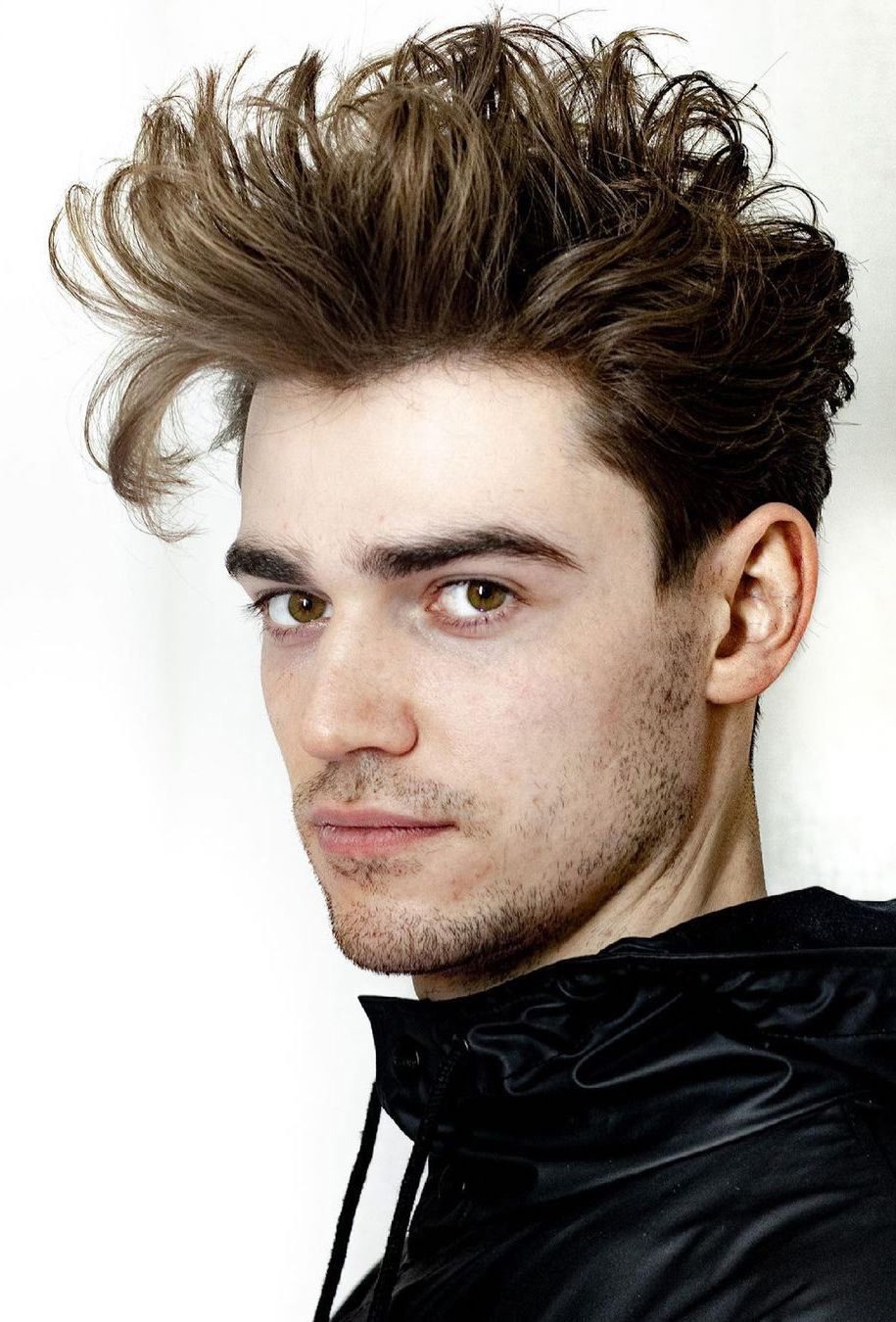 Long Hair Pompadour, Check
Long hair pompadour is very unusual to spot but when done right they pop real good. The top is frizzy slightly but still quite brushed up with sides being pushed back and gelled for them to stay there. That subtle dye really does a great job of making it one step cooler.
9 / 52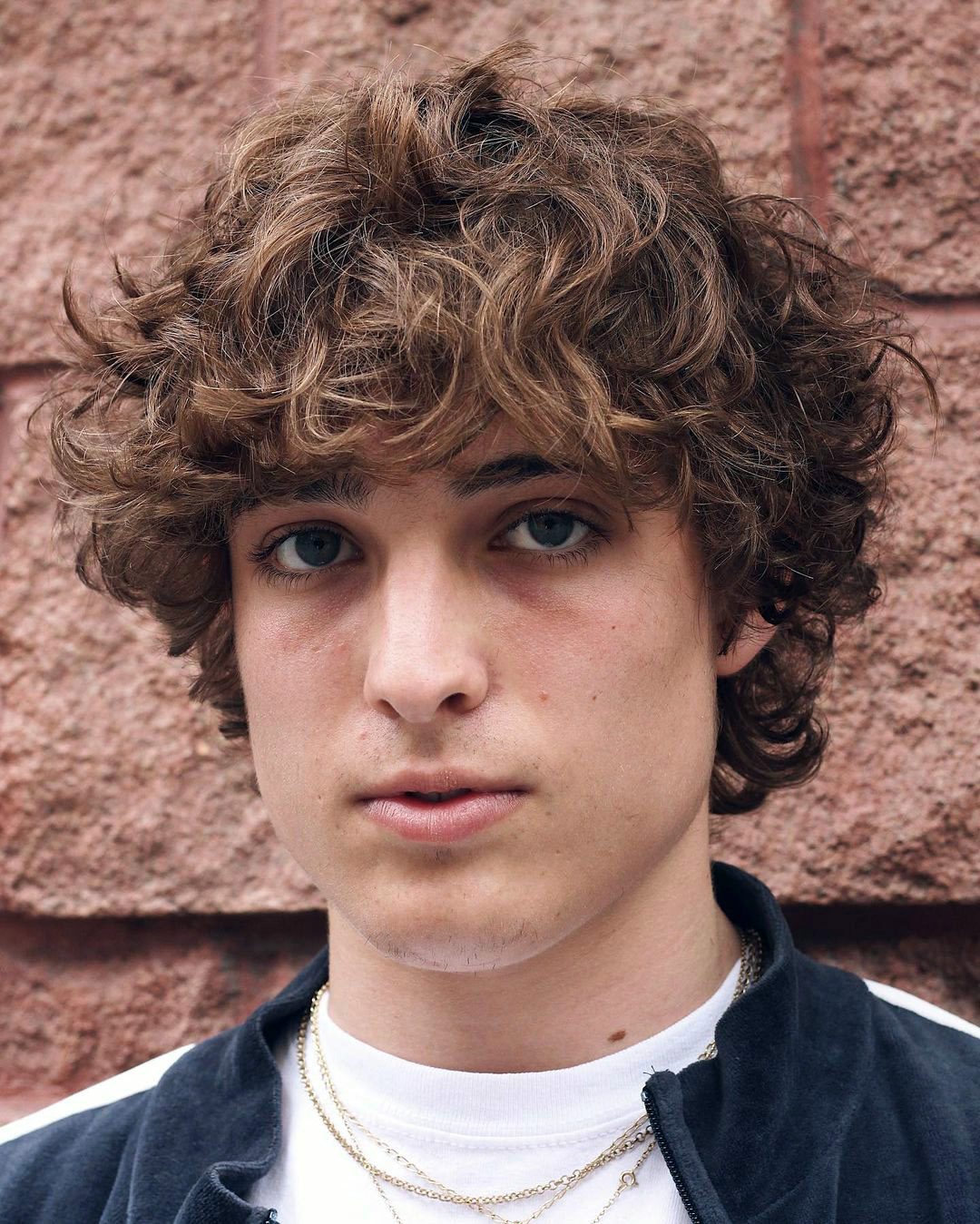 Long Curled Top with Shag Style
Not all long hairstyles have to be straight long, some can be wavy or curled as much as this one. This one here is tapered on the sides just as much as needed with the top being all shagged for thick volume.
10 / 52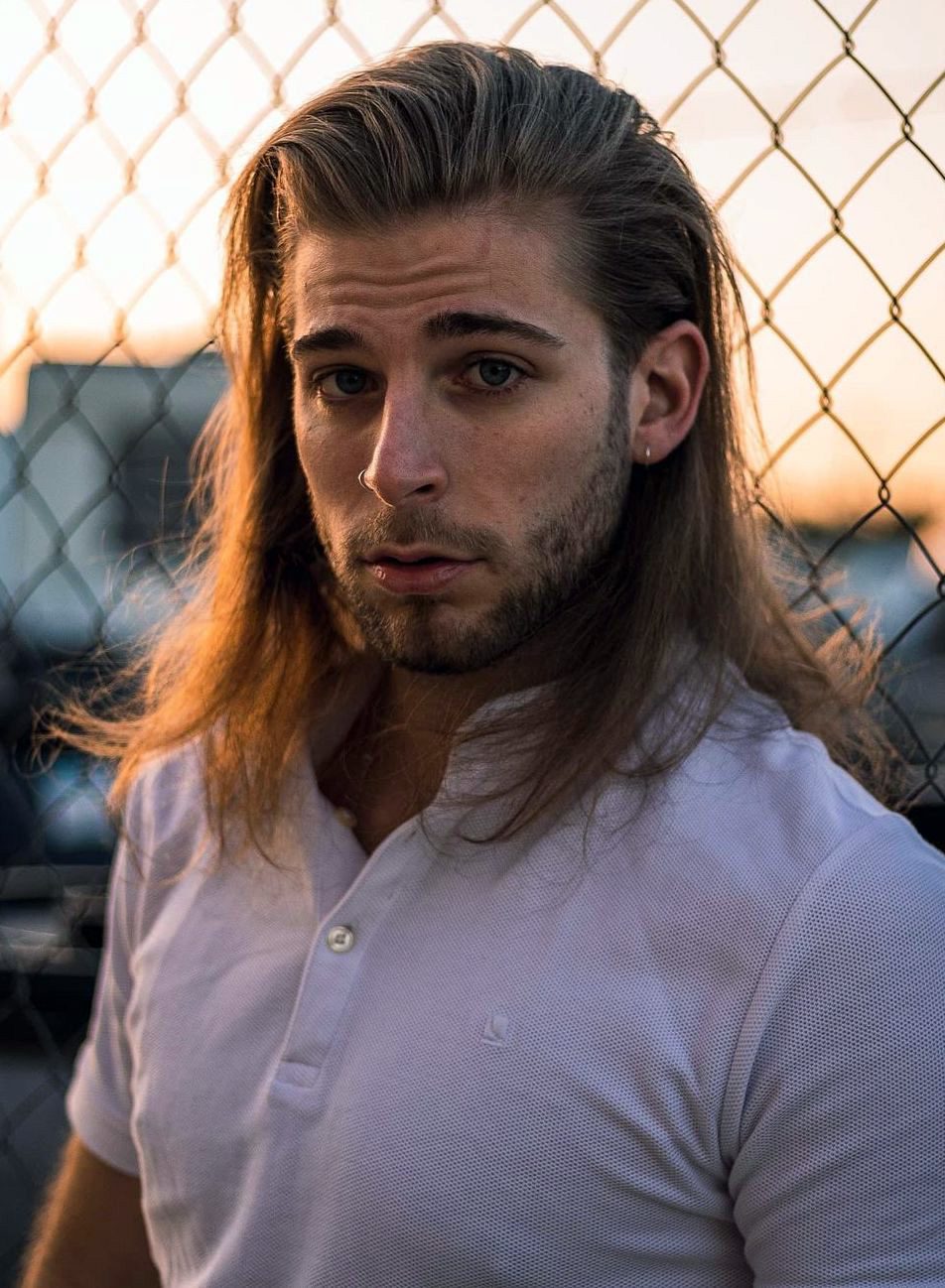 Side Swerved Thin Top
Thin hair can do wonders and this is a prime example. The side swerve with combed pattern texture makes it so much fun. The sides however are a different story with the taper with temple fade into beard makes it fun.
11 / 52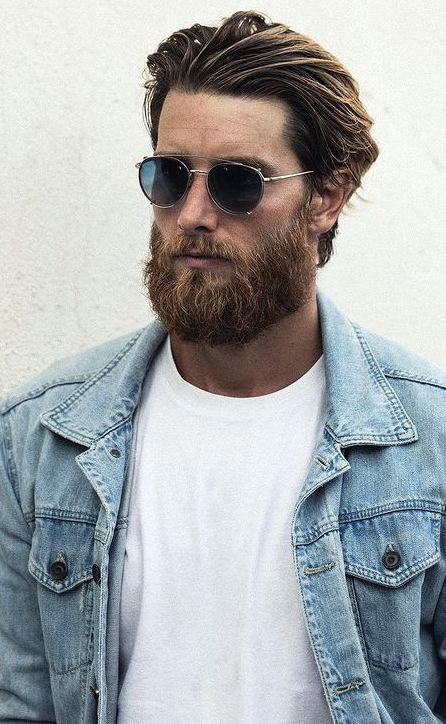 Volumized Long Straight Hair
Thick hair is always in trend especially with this pushed back. The slicked-back feel to it makes it so much more fun and the beard balances the face pretty well. The wholesome look without and part makes it fun but make no mistake the sides are tapered in a way that is subtle.
12 / 52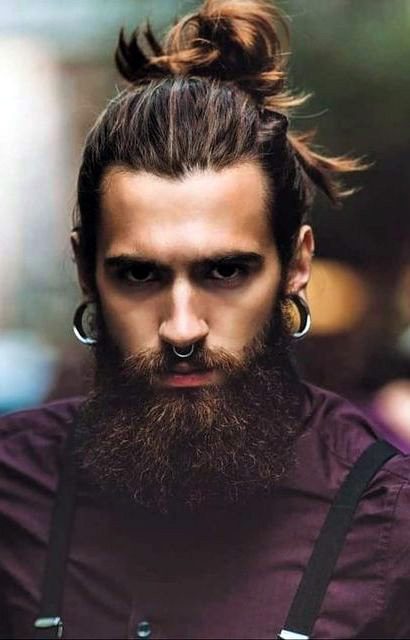 Rugged Golden hour Hair
This is a very rugged one with that cheeky rough texture. The hair is particularly very long so that the knot can be dense and have a more than two-fold look. However, the dye takes way the prize as it adds that earthy brown look to it. The beard balances the volume and makes it a wholesome look.
13 / 52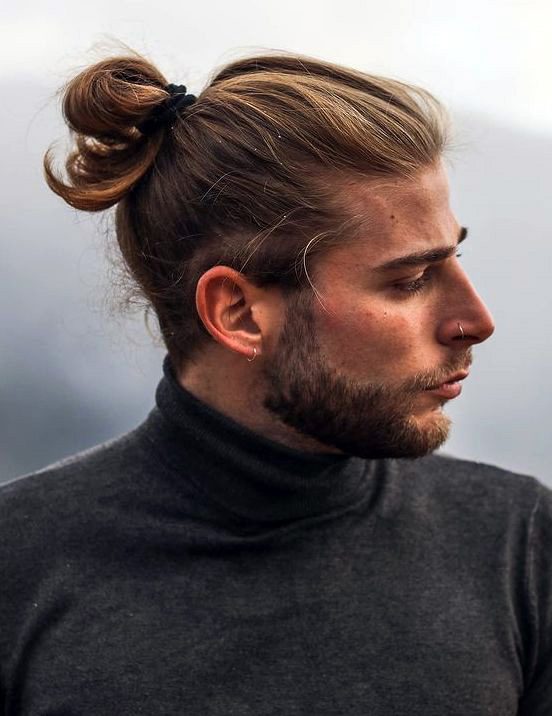 Maintained Long Hair Is a Boon
Anyone can have long hair as it requires to let it grow but maintaining it is some work. Here the temple is subtly undercut to make it look a tad stylish with the top being pushed back for a man bun. The beard blend makes it one step more attractive.
14 / 52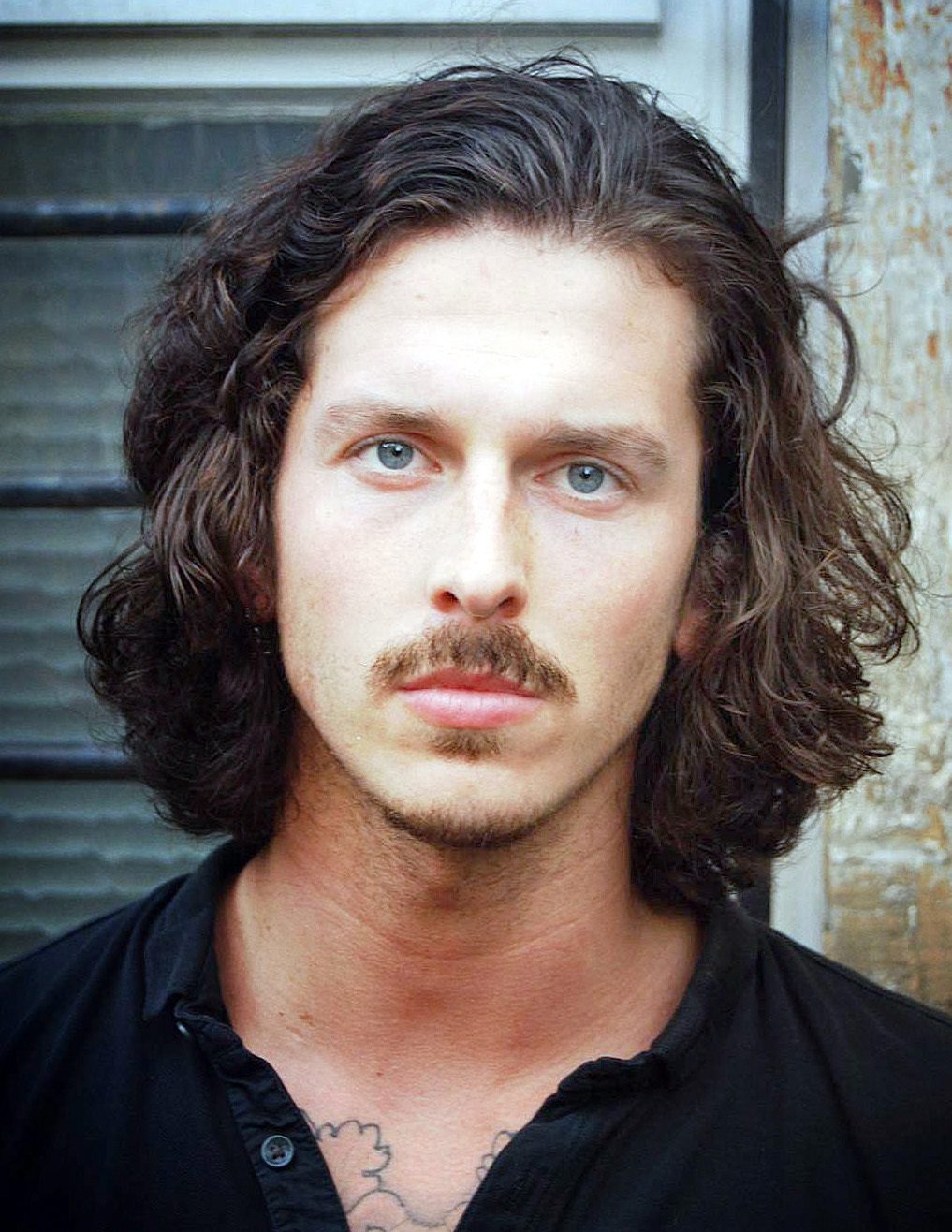 15 / 52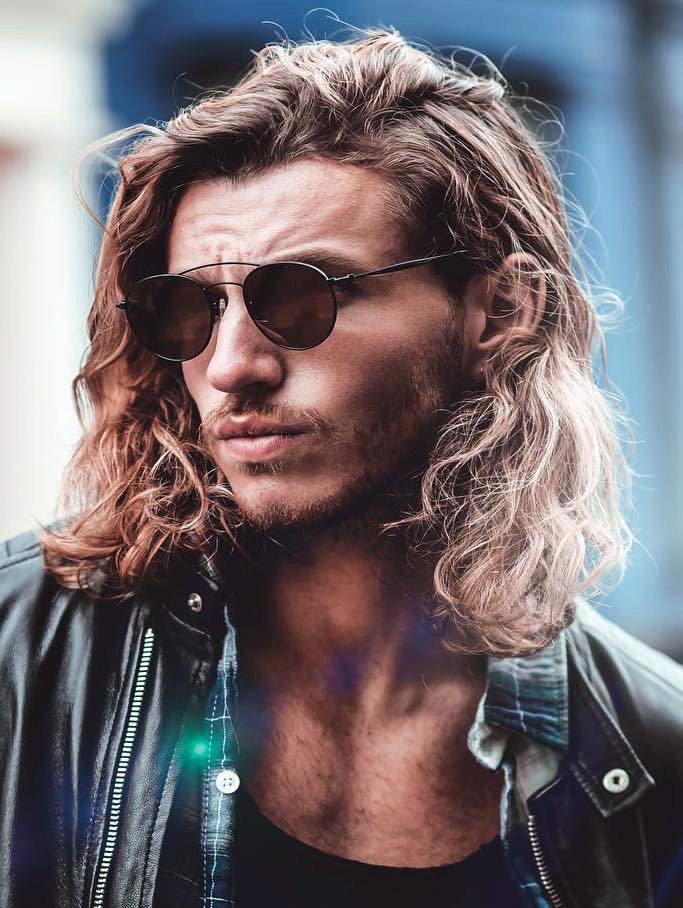 Ear Tucked Long Wavy Hair
This is what thick hair strands with a subtle side part do to the longer shoulder-length hair. Moreover, it is not straight and that fuzzy texture adds an extra layer of girth and makes it look all wavy.
16 / 52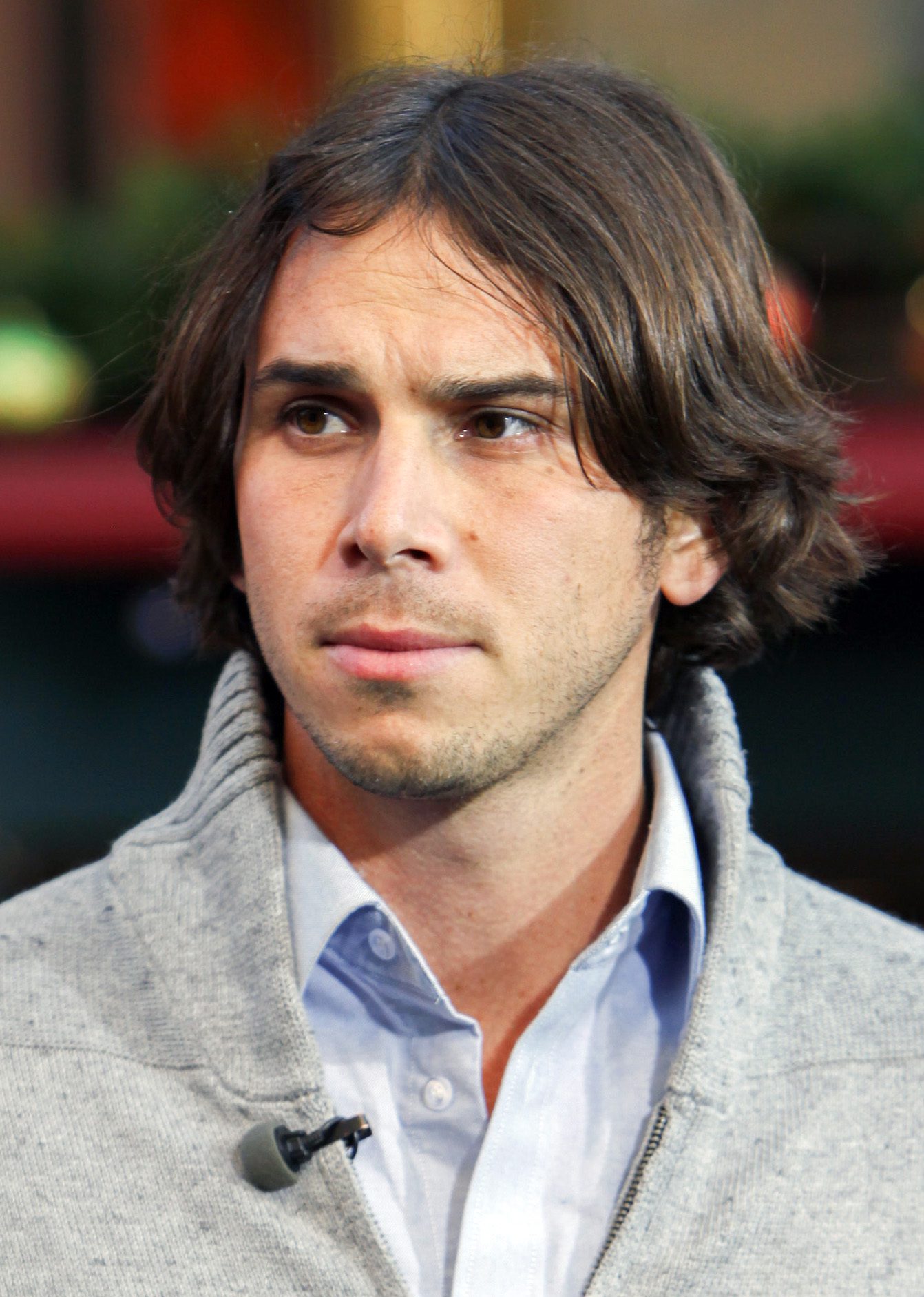 Ben Flajnik's Flow Haircut
Mid-Part with thin long strands on both sides, John Wick is that you? Oh no, that is Keanu Reeves. Jokes aside, the thin texture has a straight strand look with ends being semi curled. Plus the thin texture with added texture makes it perfect. Plus the almost stubble beard gives this an almost clean look.
17 / 52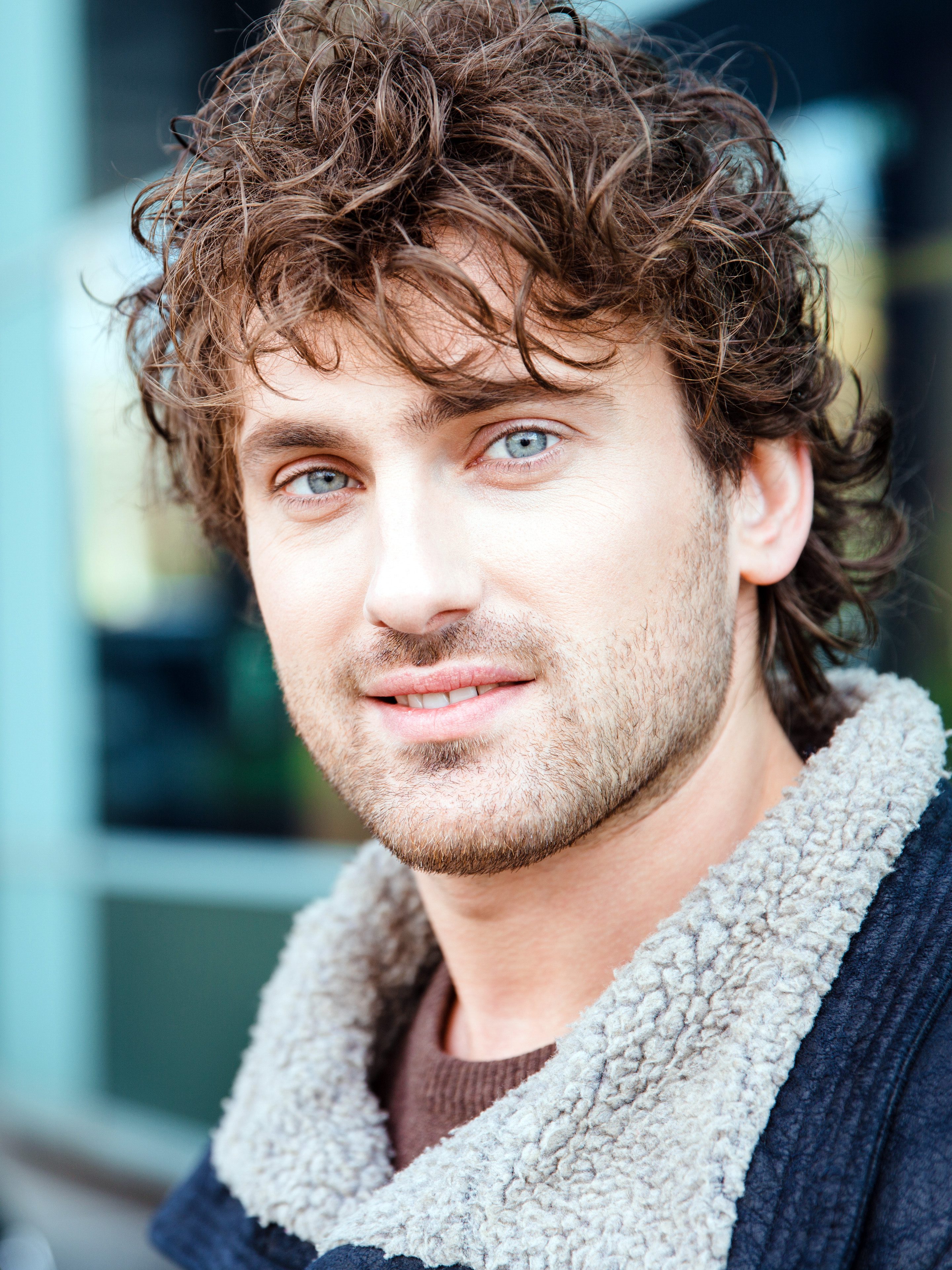 Wannabe Shaggy Curls
Not your usual curls because usually, they tend to have a thicker texture and with a stranded look. The thin texture with longer curls is what makes this special, although it looks not that long but the curls are usually longer than they seem. Moreover, the sides are tapered to keep the volume intact.
18 / 52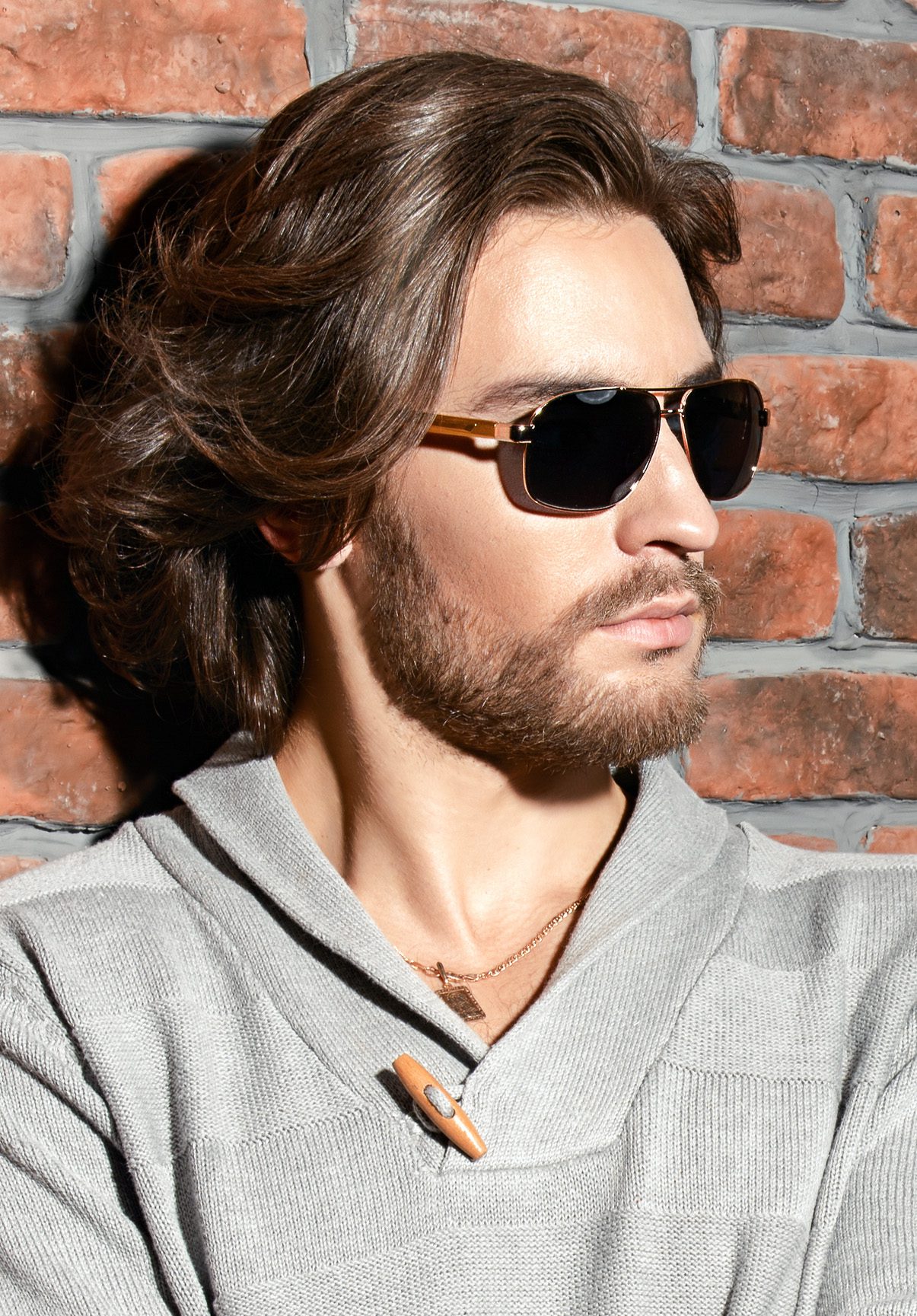 Elegant Layers
It's hard to go wrong with a layered hairstyle, and that's especially true for longer styles. Here, the layers create lots of motion to draw the eye and add depth.
19 / 52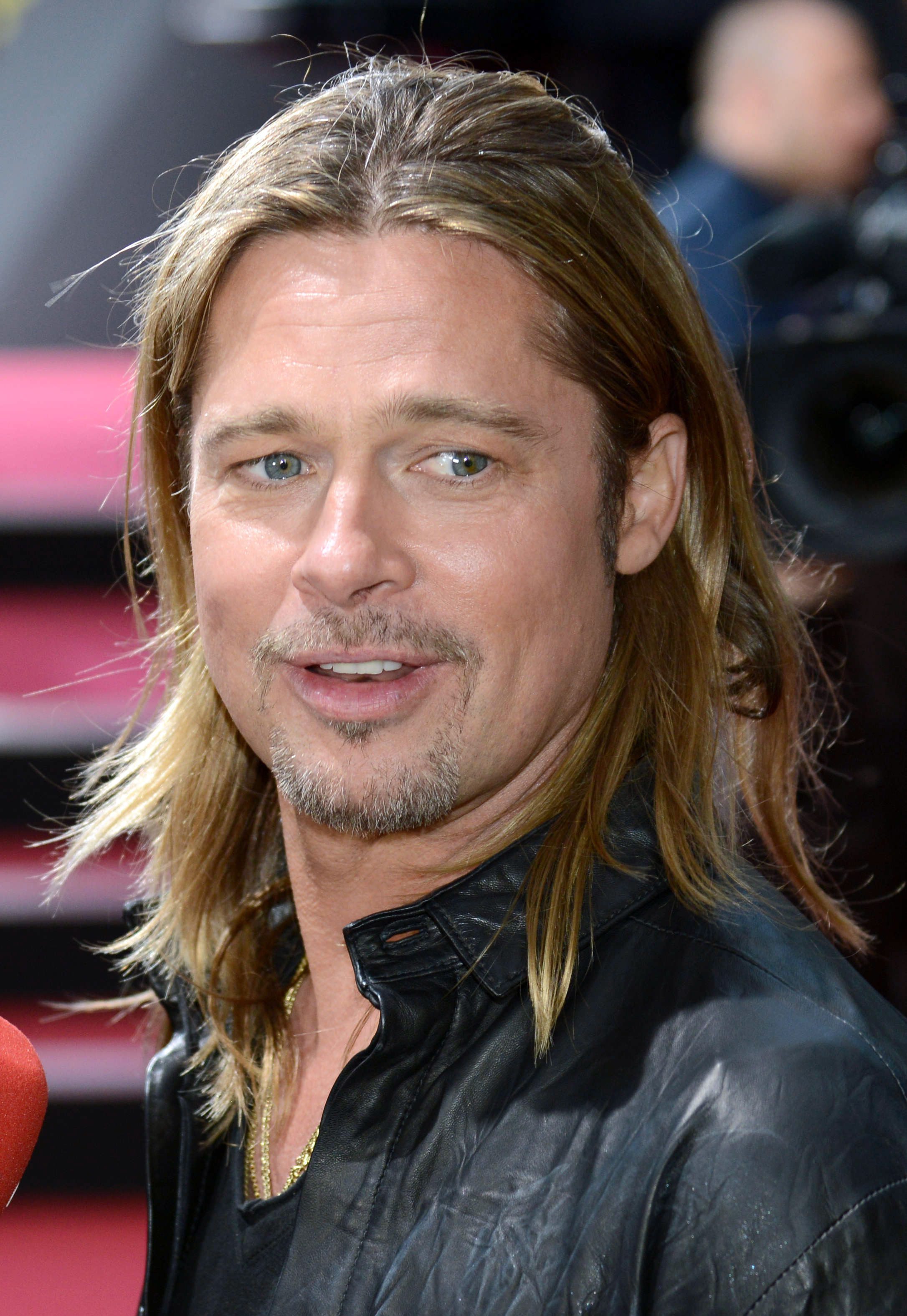 Brad Pitt's Long Blonde Hair
If flowy yet messy hair is what you're after, this long style might be just what you need. The hair reaches all the way down to the shoulders and is parted in the middle for a symmetrical touch.
20 / 52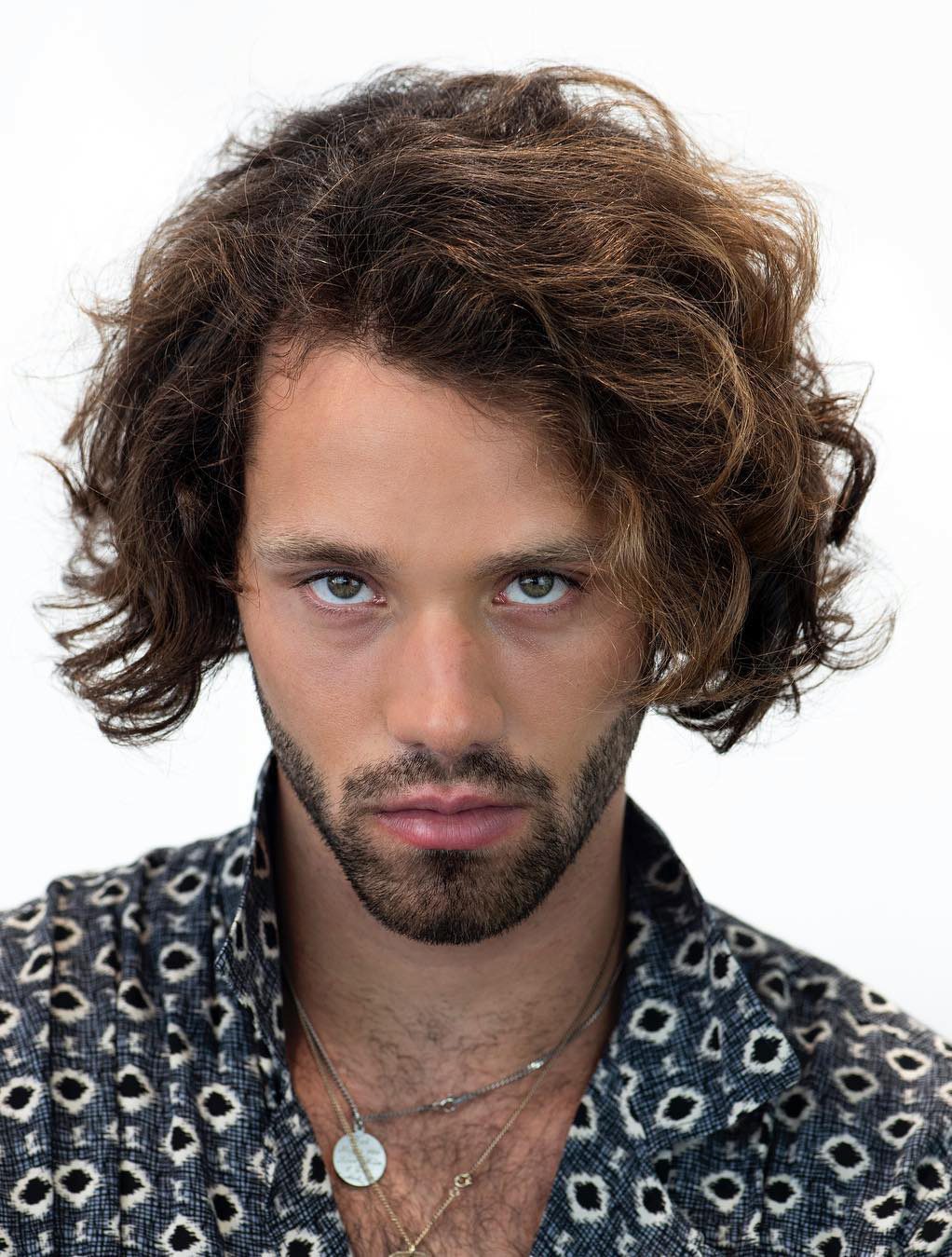 Carefree Side Parted Long Hair
If you prefer your hair to be looser and more adventurous, try out this style. This works best if you have thick or even matted hair, as that will help you achieve maximum volume for this look.
21 / 52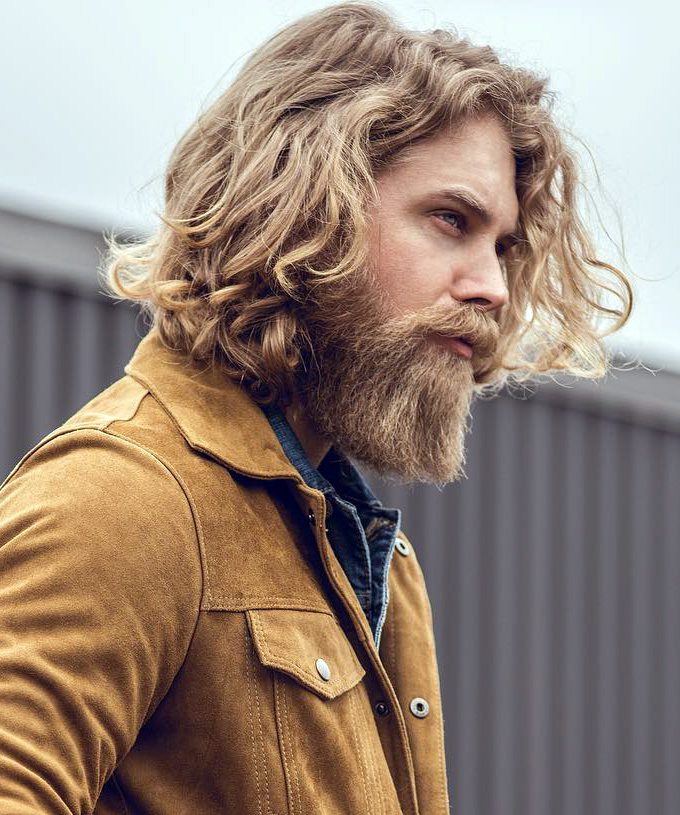 Wavy Bob and Beard
Naturally wavy hair is versatile by nature, and this style showcases how much of a punch it packs. The waviness of the hair creates texture, motion, and definition all at the same time.
22 / 52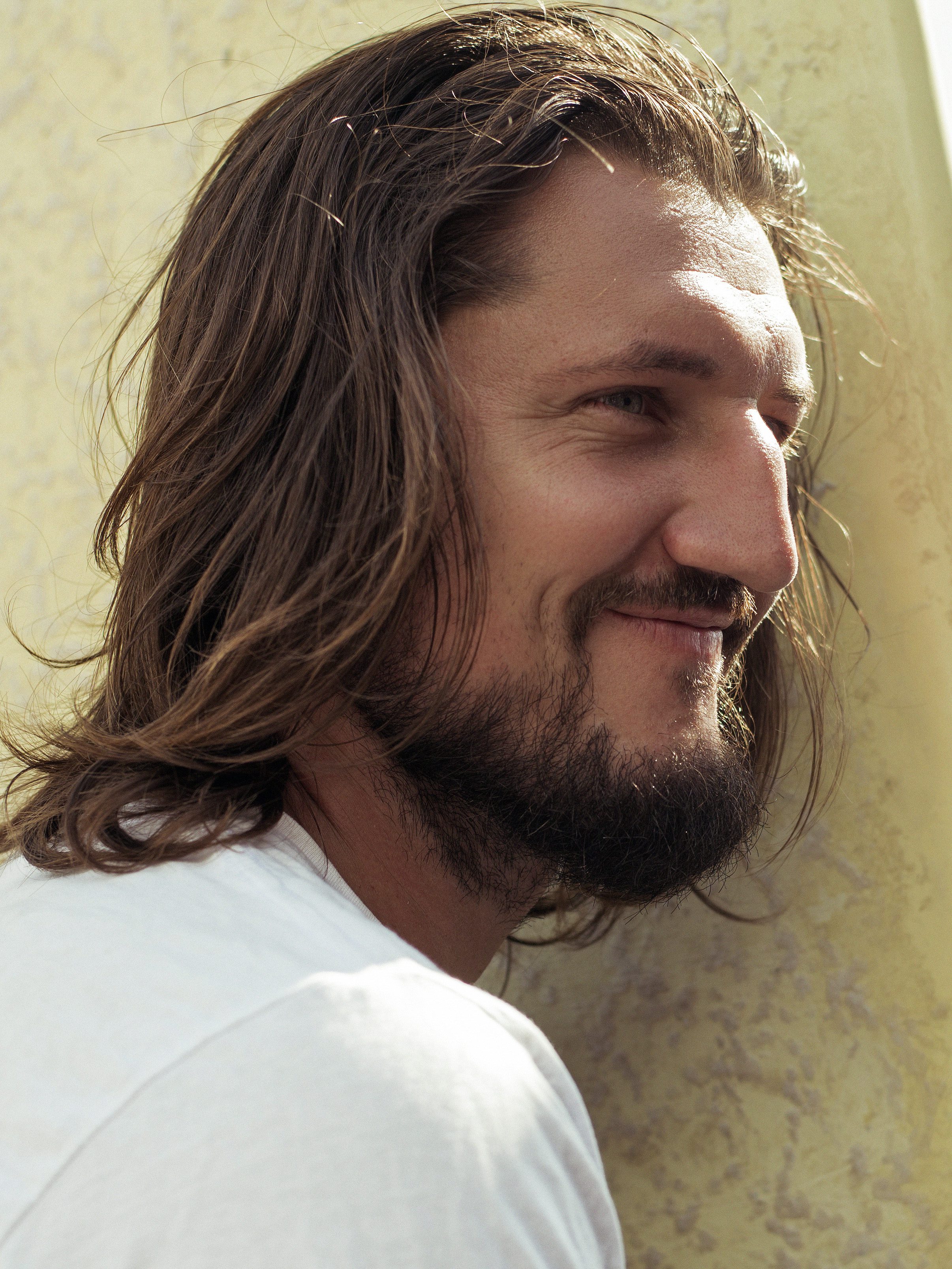 The Surfer Messy Hairstyle
Some wavy hair is so wavy that it's almost curly, and this hair type is well suited for a lot of styles. This man bun and beard combo is a good example of a trendy look that's great for this kind of wavy-curly hair.
23 / 52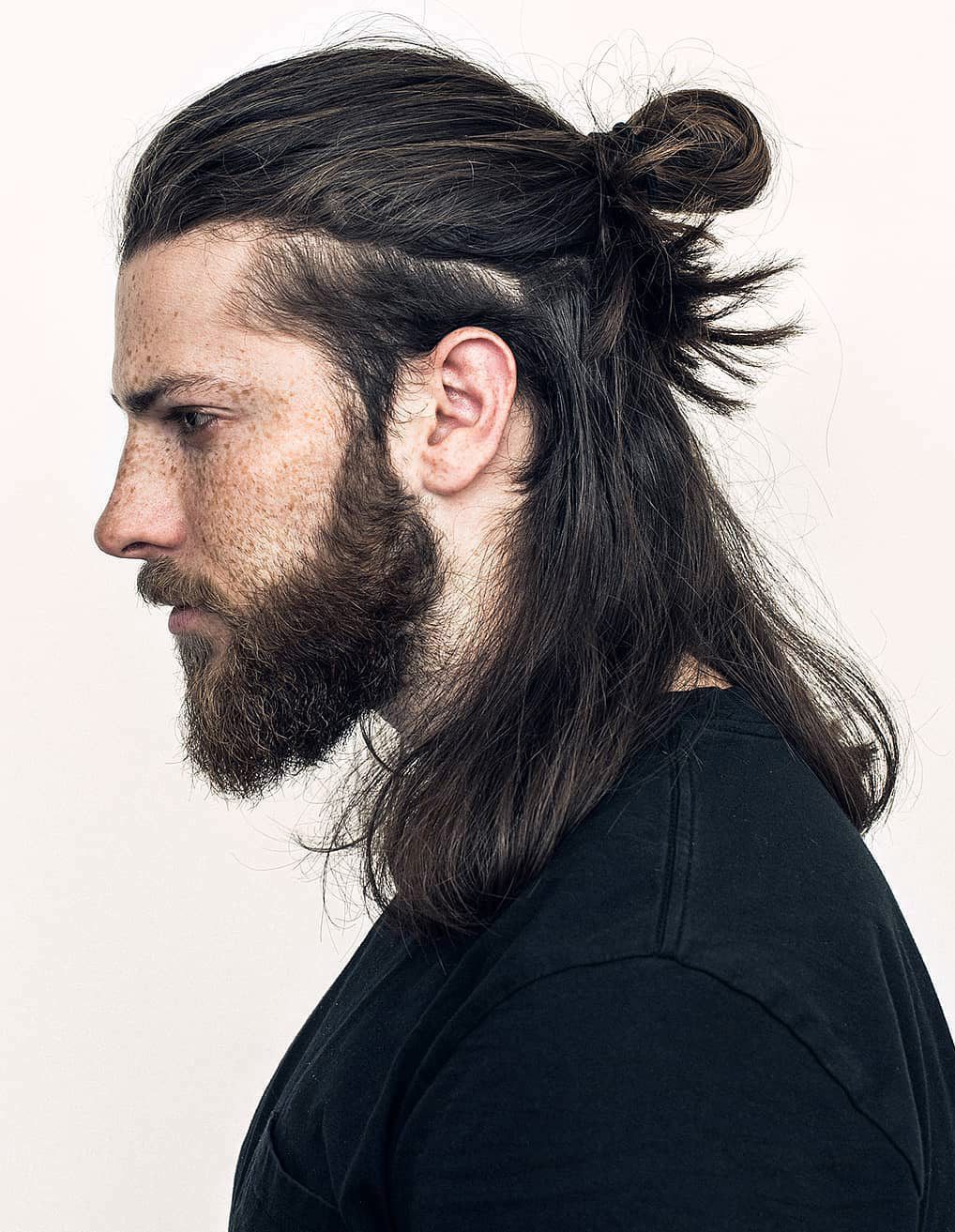 Knot? Why Not
The top knot may not be the most common men's hairstyle anymore, but it's still a great option for guys with long hair. This variation only ties up some of the hair, so the knot is used as a stylistic touch instead of a way to tidy up.
24 / 52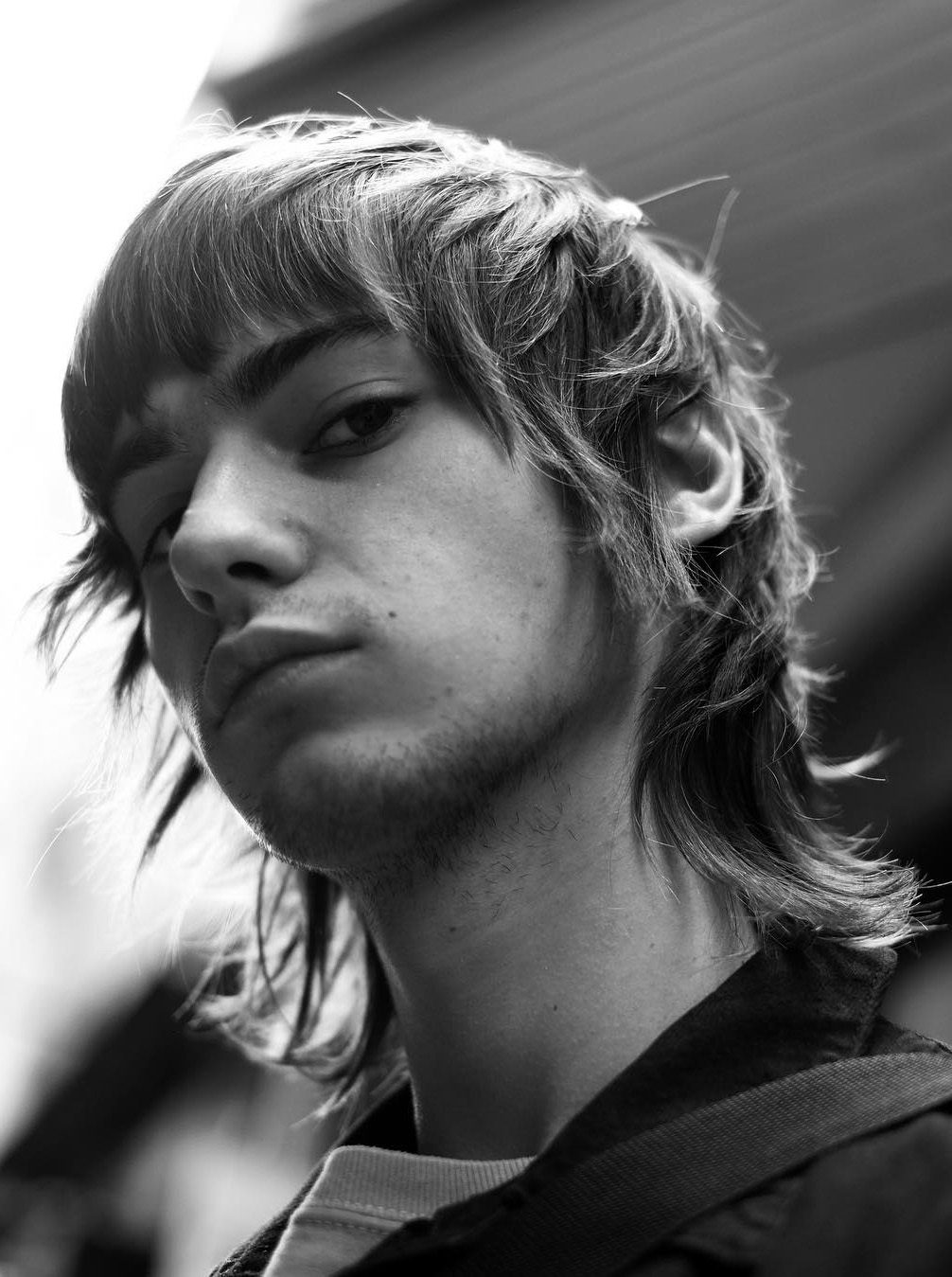 The Wings Haircut
The "wings" look has been around for decades. Its name derives from the wings that long hair tends to create, but you can accentuate these wings by keeping the top of the hair less voluminous and more close-cropped.
25 / 52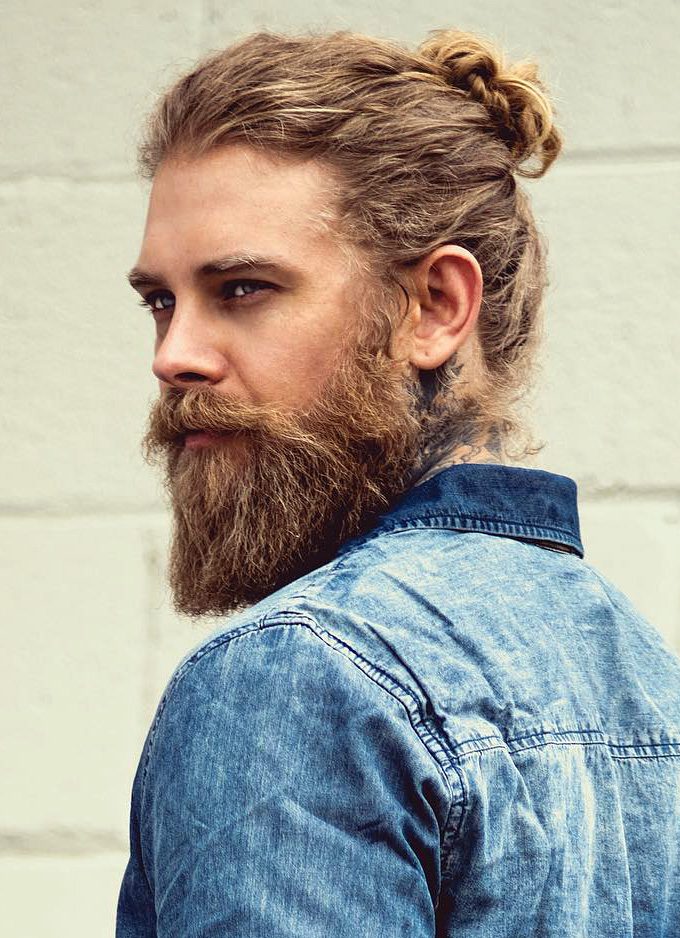 Curly Bun and Beard
Some wavy hair is so wavy that it's almost curly, and this hair type is well suited for a lot of styles. This man bun and beard combo is a good example of a trendy look that's great for this kind of wavy-curly hair.
26 / 52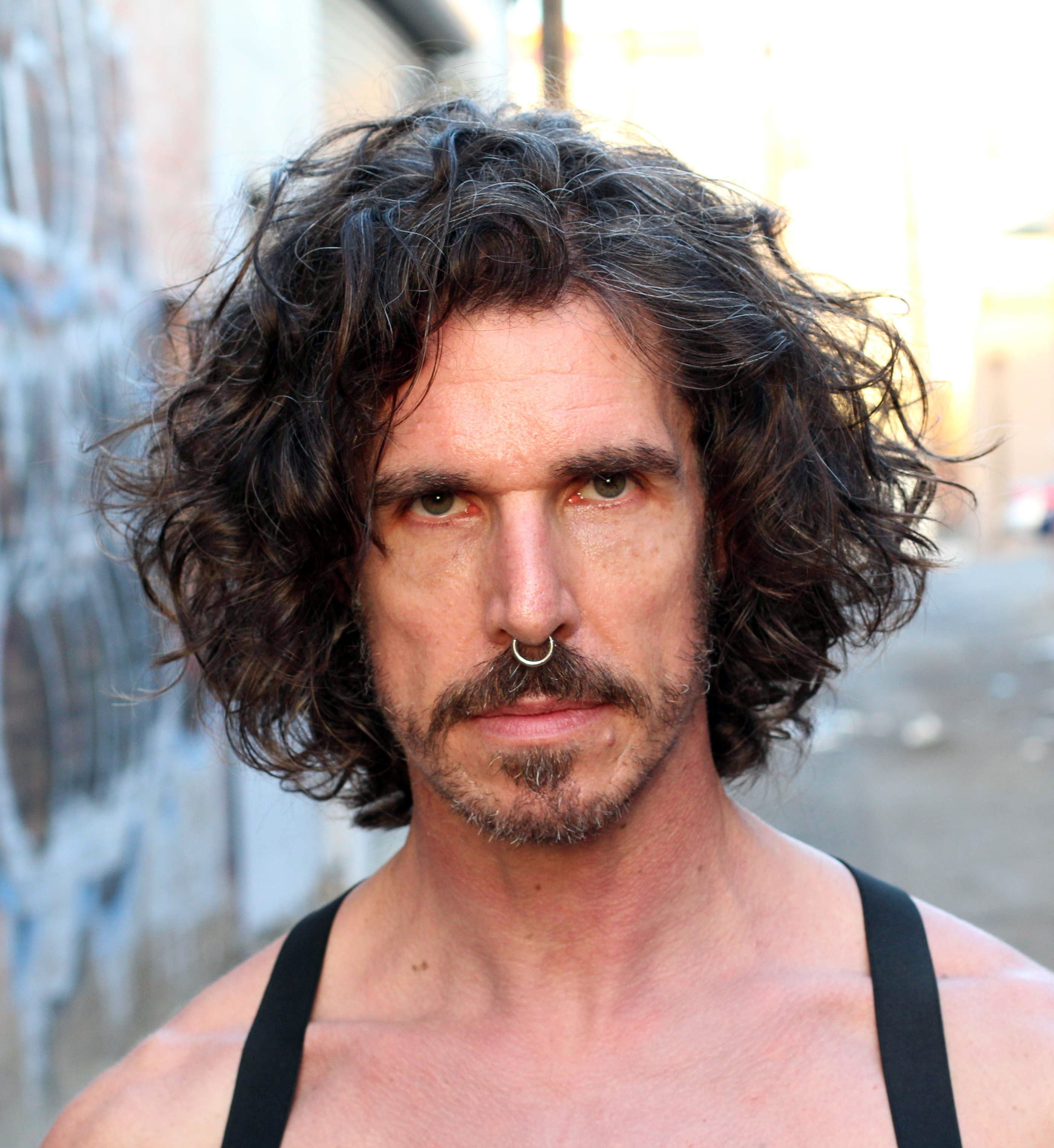 Wavy Shag
This shaggy hairstyle really is for the free-spirited. It's messy, it's fun, and it's everything you need for an adventure.
27 / 52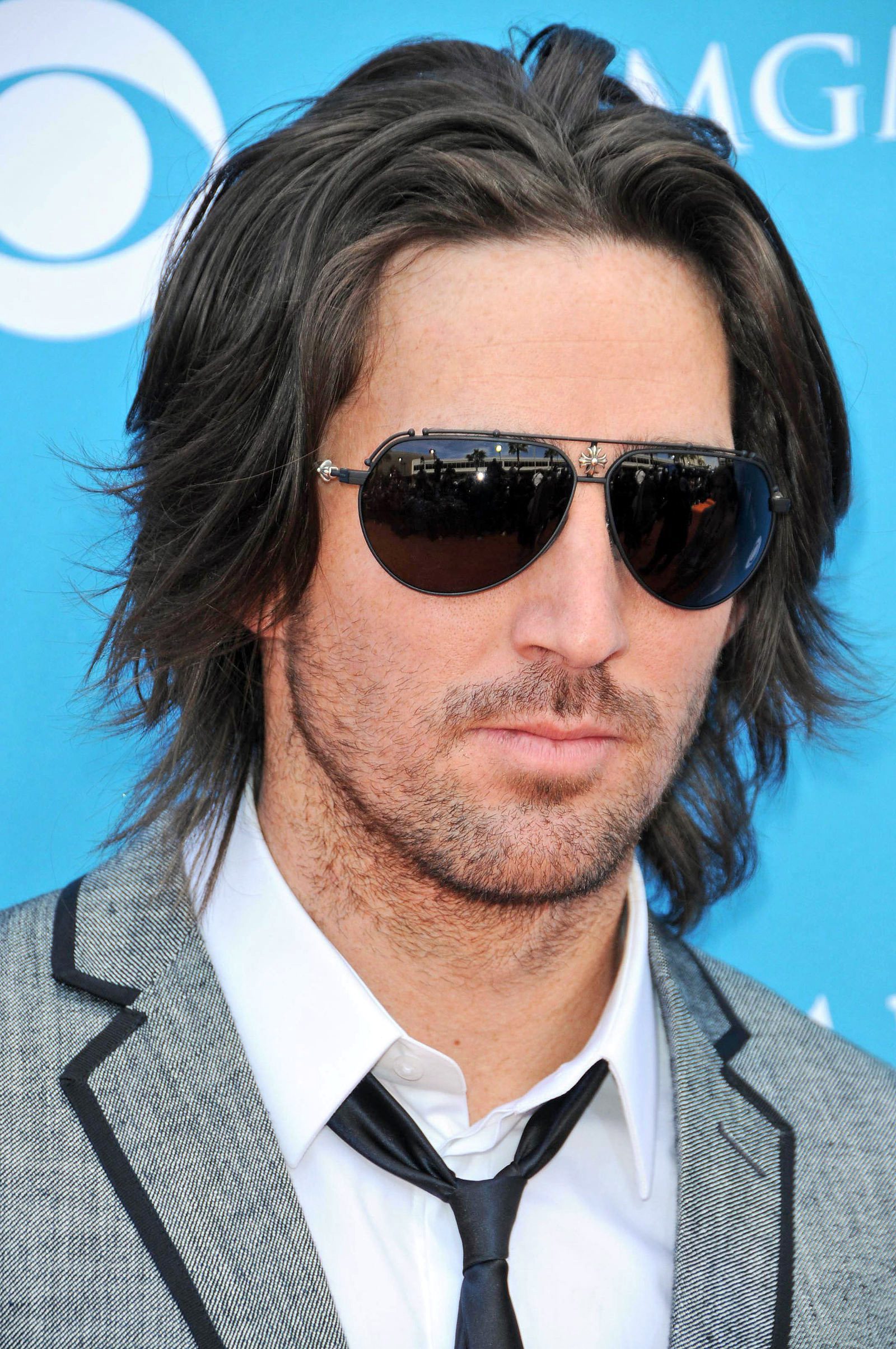 Jake Owen's Center Part
The center part is perfect if you need a little more rock'n'roll, so to speak. This is another example of how you can adjust your style to better compliment your face shape.
28 / 52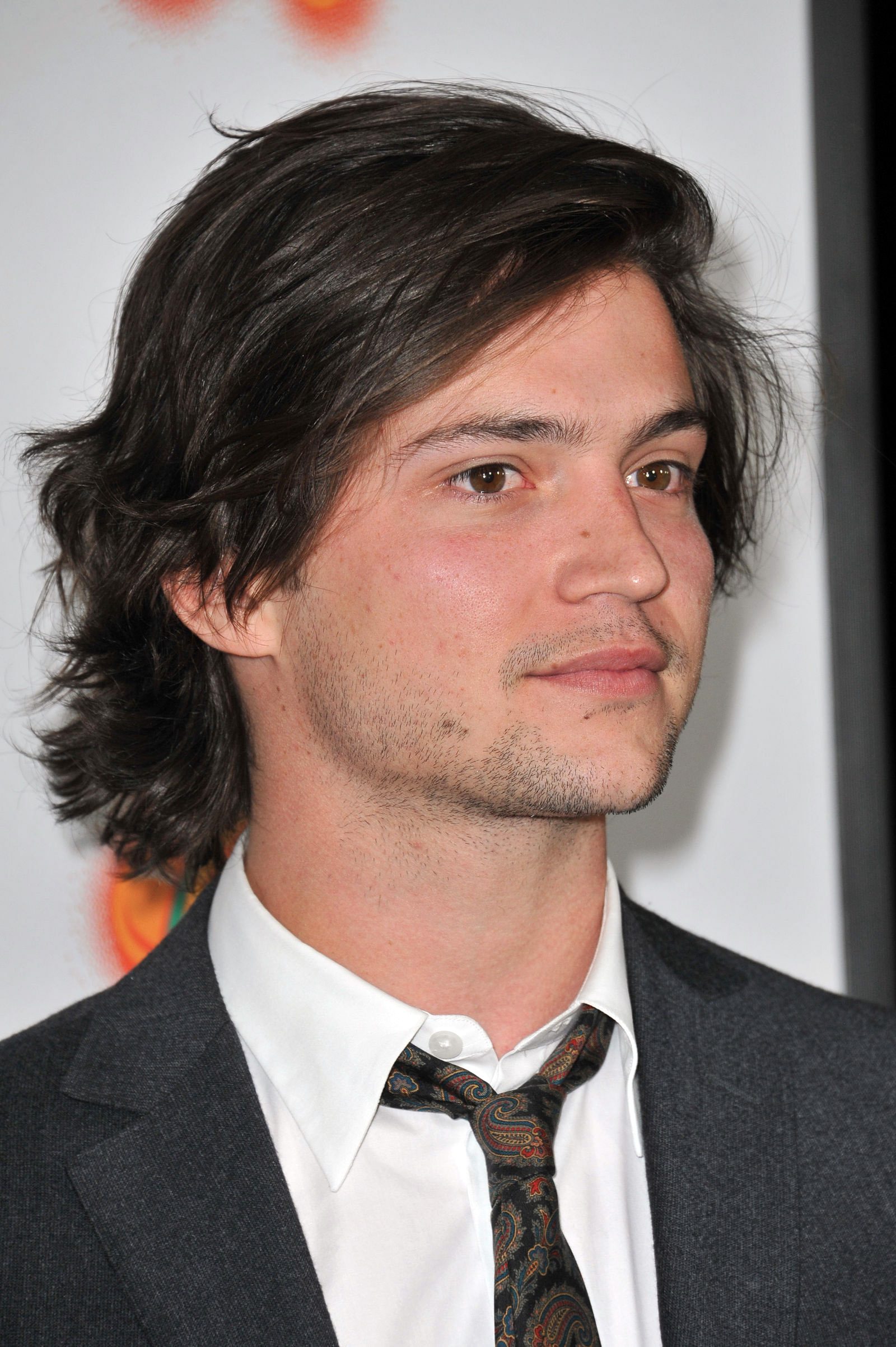 Thomas McDonell's Bro Flow
This swift, voluminous style we've titled the "Bro Flow" is another easy option, especially for your college years. It looks cool and it's pretty straightforward, what more could you want?
29 / 52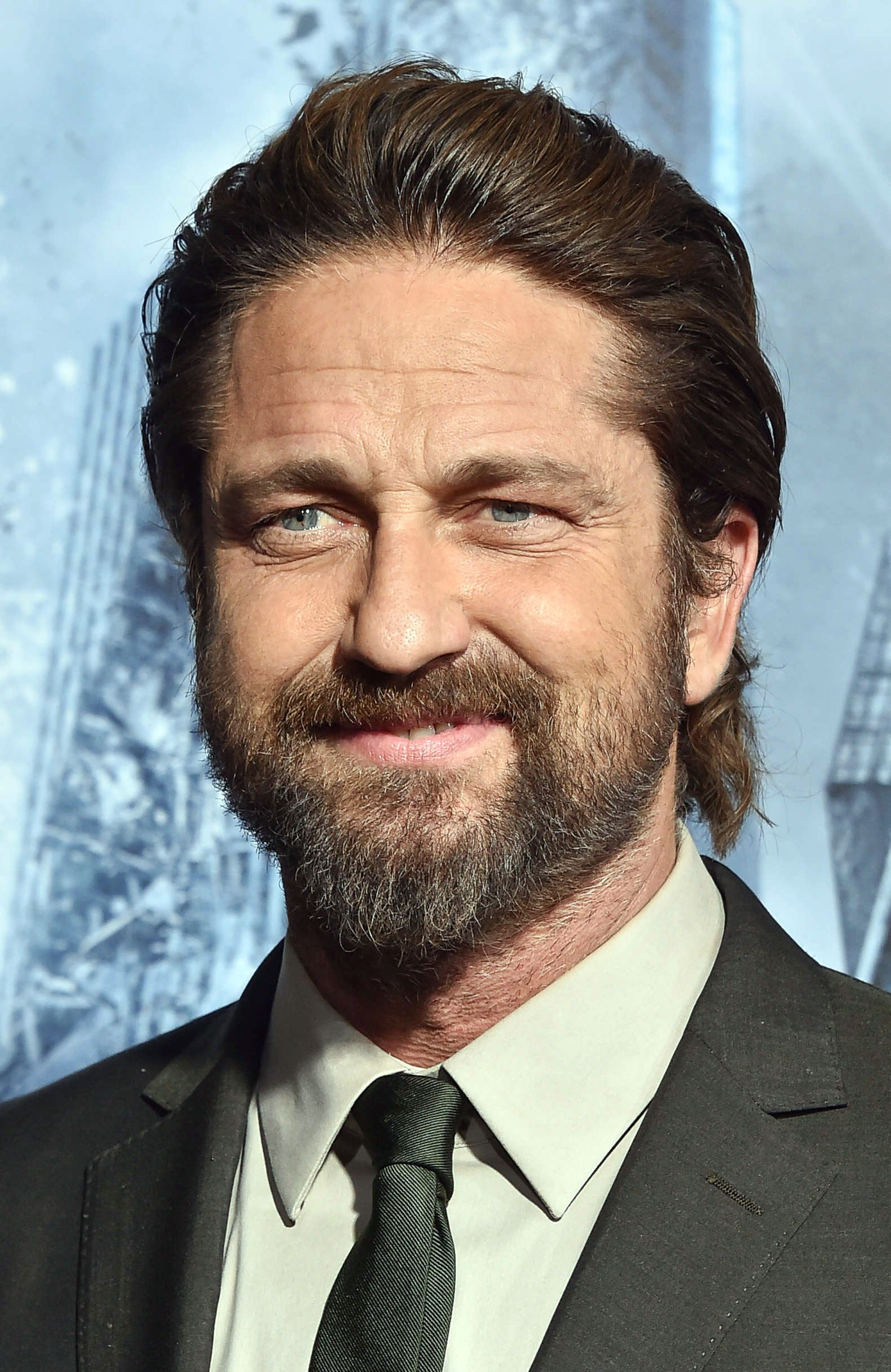 Gerard Butler's Ear Tuck
Here's Gerard Butler showing us how to make the ear tuck look awesome. As long as your hair is long enough, it can be thick, thin, messy, tidy, with product or without and this style will work.
30 / 52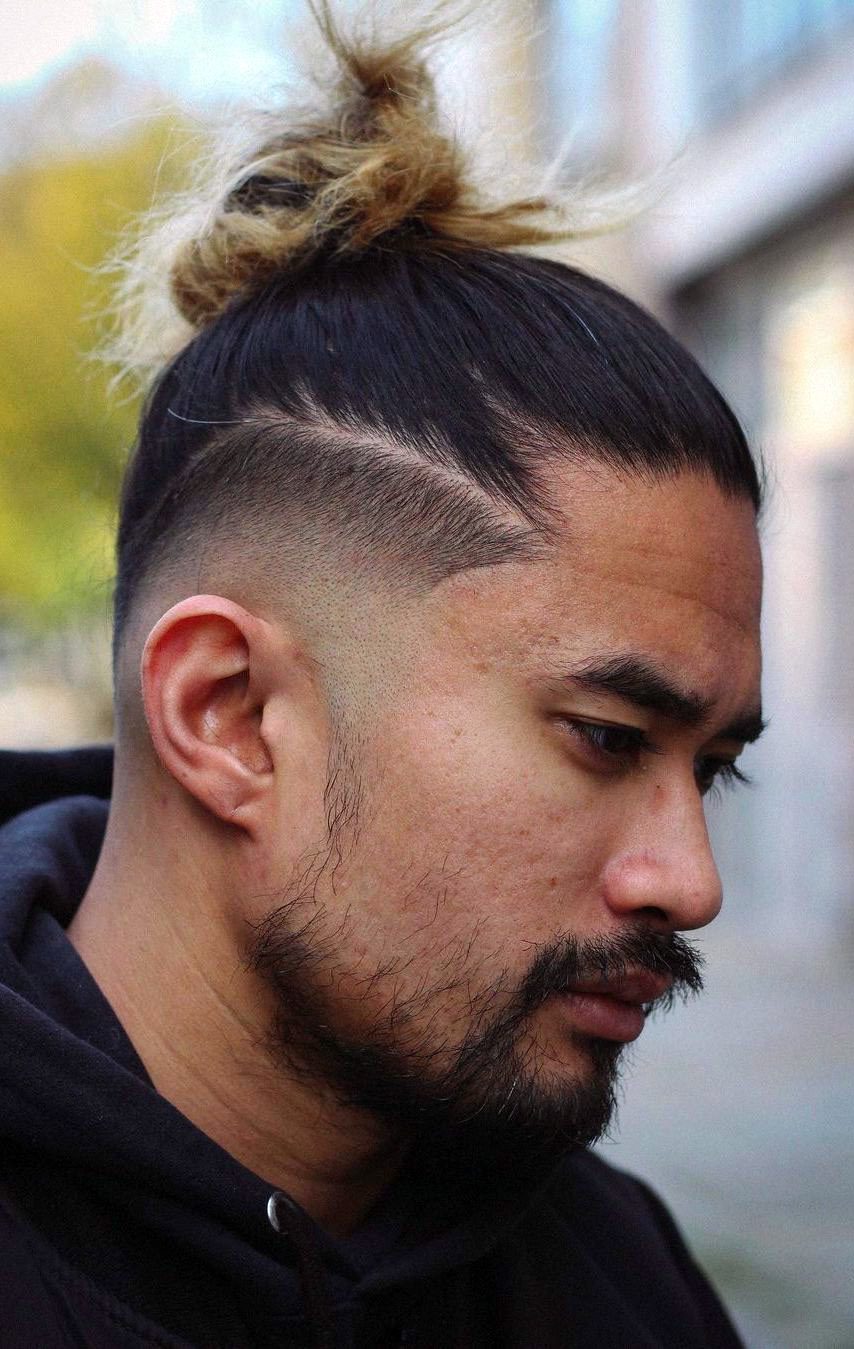 Undercut on Sides and Dye on Top
Who doesn't like a cheeky top-notch top knot? Plus the knot here is tried with a golden dye to make it stand out. That being said, the sides are undercut with a slight beard makes it quite playful of a look.
31 / 52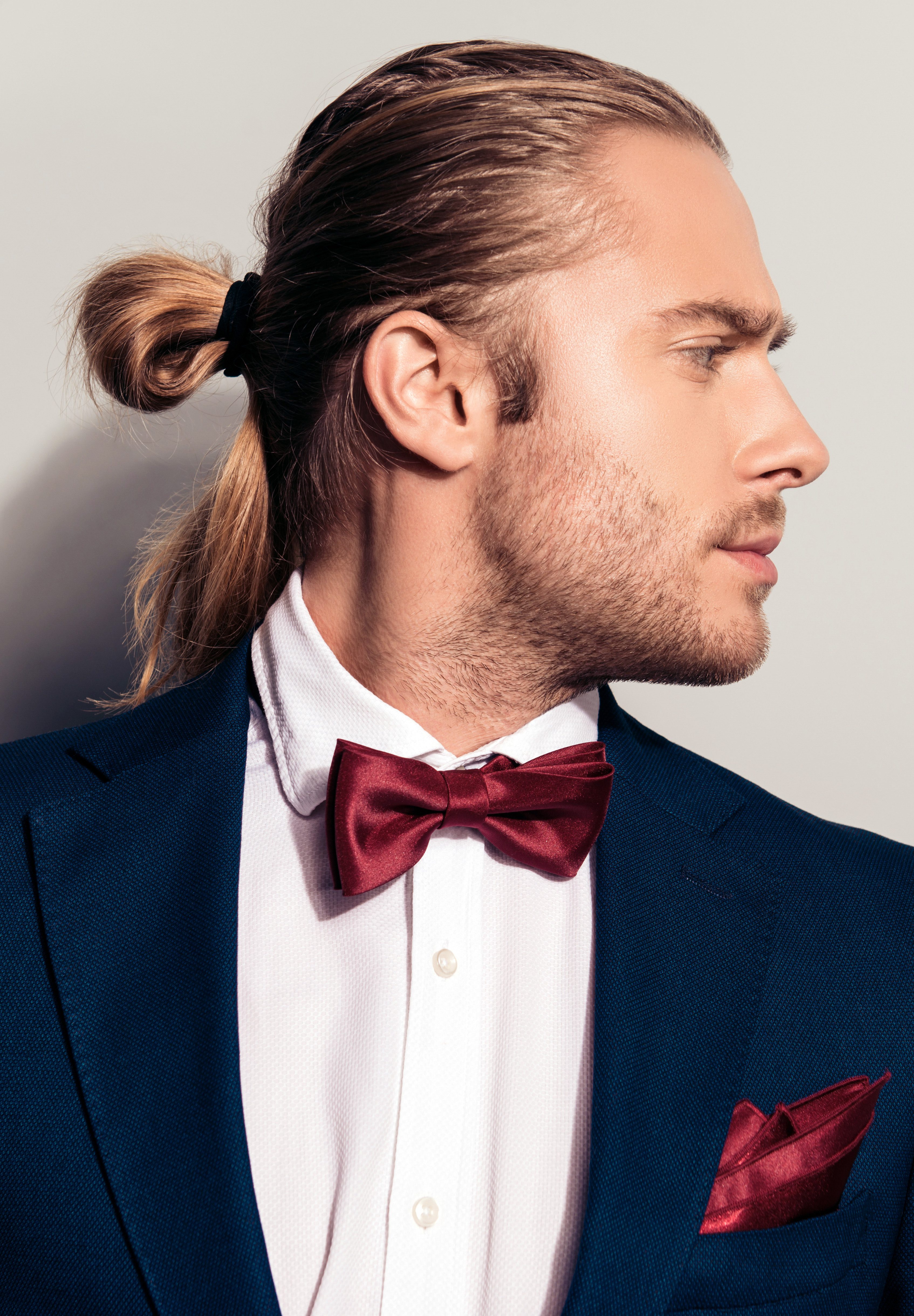 Classy Tied Bun
Who doesn't like long tied hair and some neat suit? Sure we all do, but this long hair is on the thinner side with a cheeky shiny blonde dye to go with it. The neat tapered beard comes to the rescue when we talk about balancing the face quite right.
32 / 52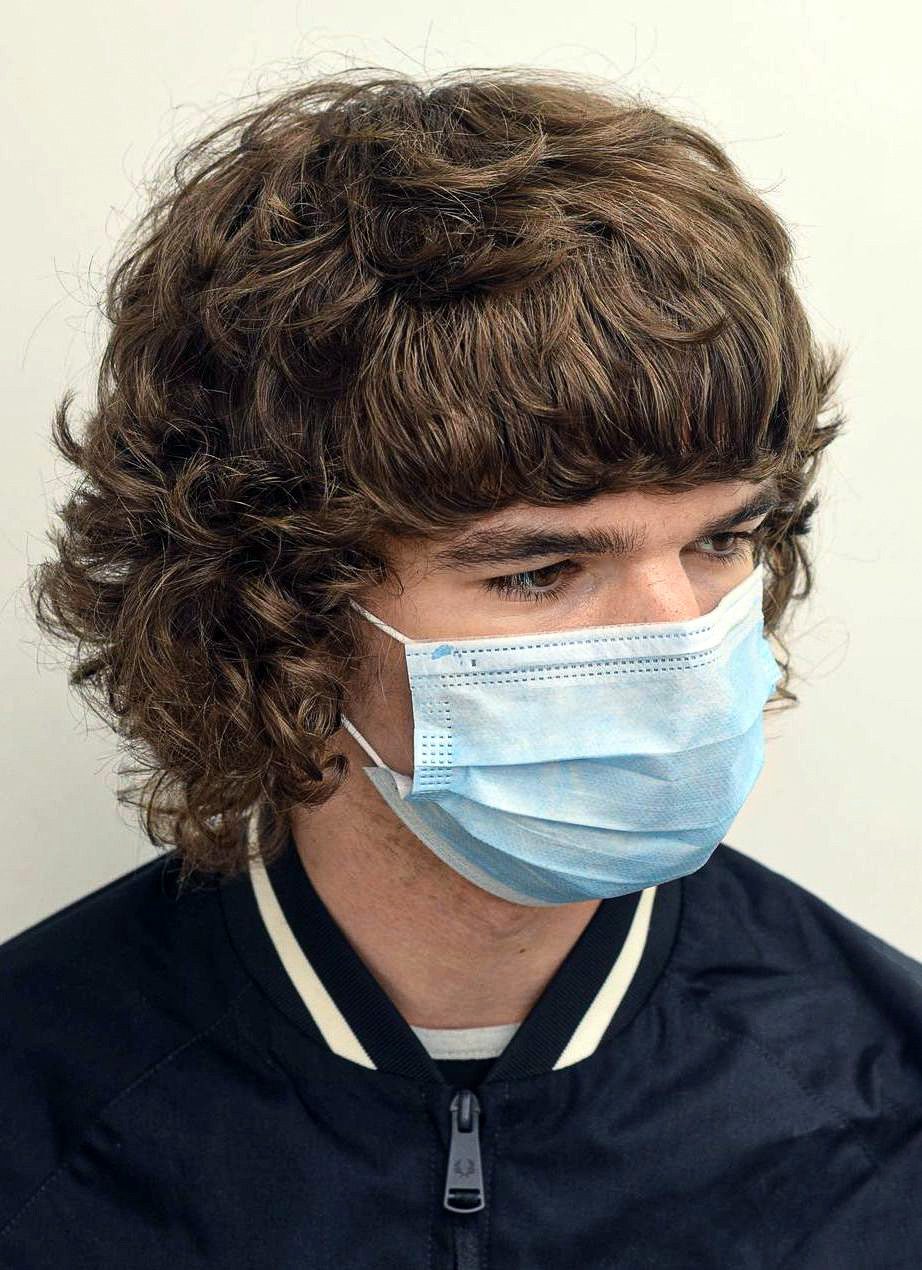 Long Curled Top with French Crop
Not long hair every time is the same with straight hair strands and shoulder length. Sometimes it is curled yet quite long. The top is almost a shag but it takes a turn for French Crop pretty quick. The curls here are rusty with blonde shade.
33 / 52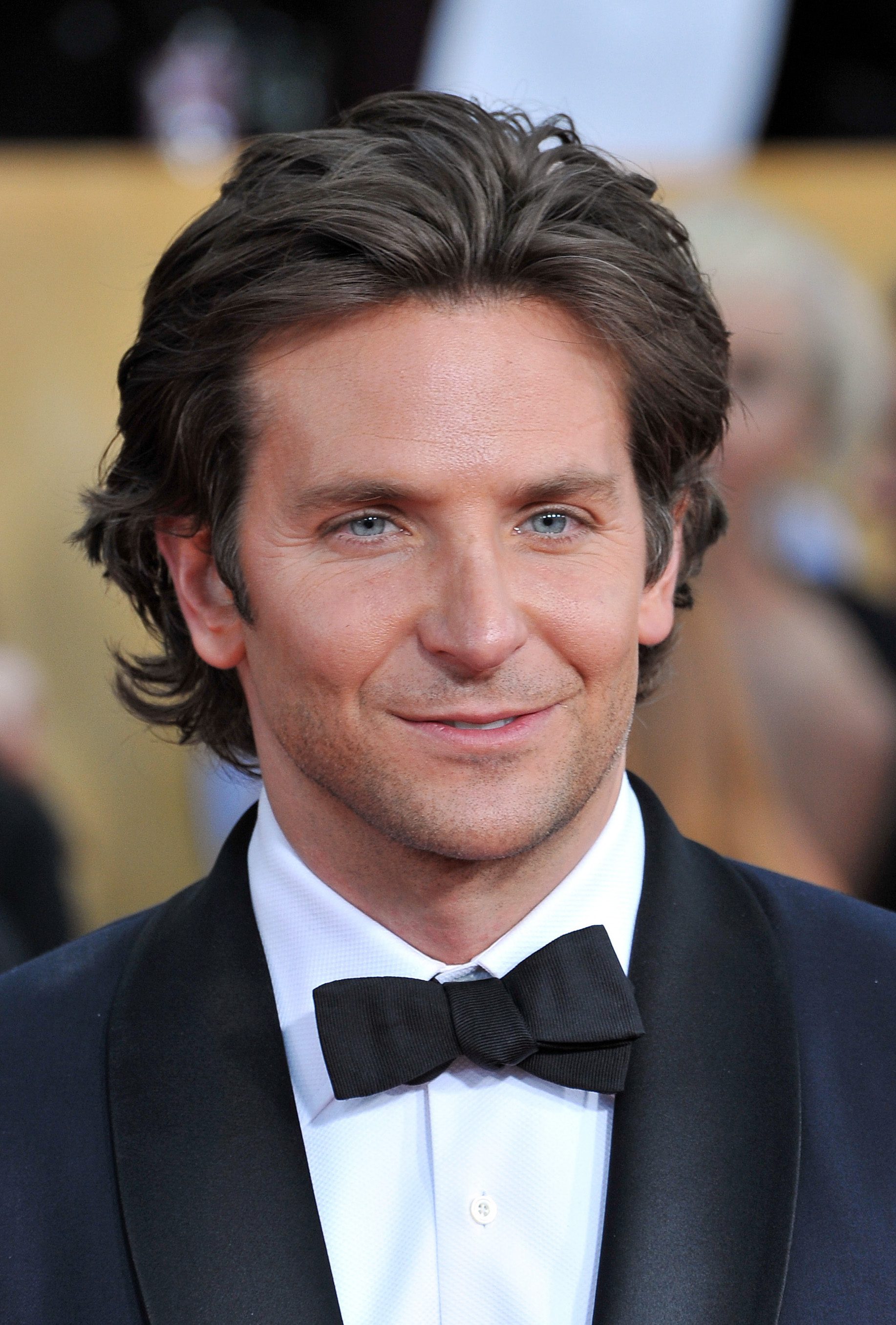 Bradley Cooper's Flow Hairstyle
Guys with thick hair usually find that their hair naturally has a lot of texture. You can leverage that with a lengthier flowing style like the one Bradley Cooper is sporting here.
34 / 52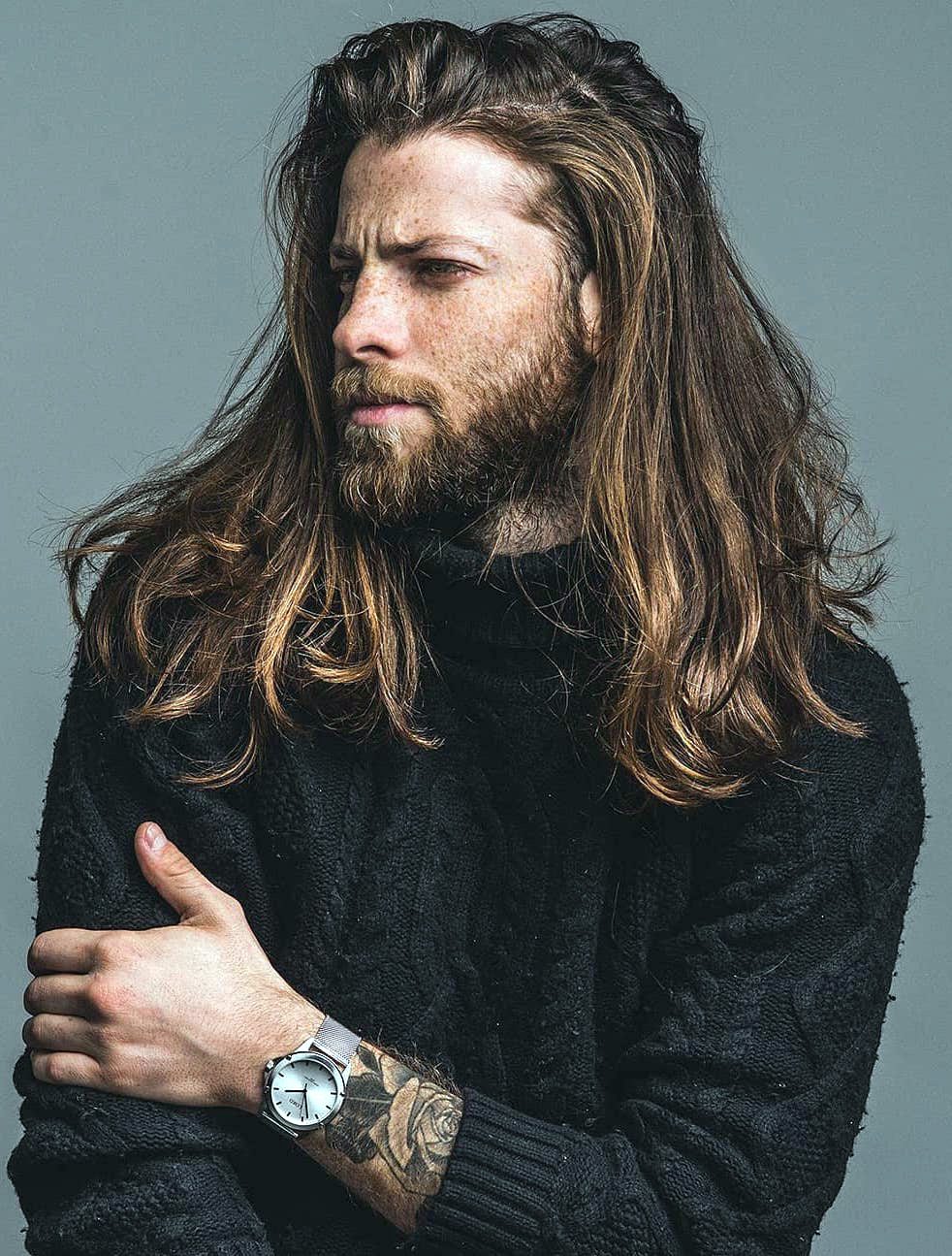 That Rough and Tough Beard
This eye-catching combination pairs a rugged beard with a long, sweeping hairstyle. Despite the length, this is a fairly versatile look, and you can experiment with different beard and hair lengths.
35 / 52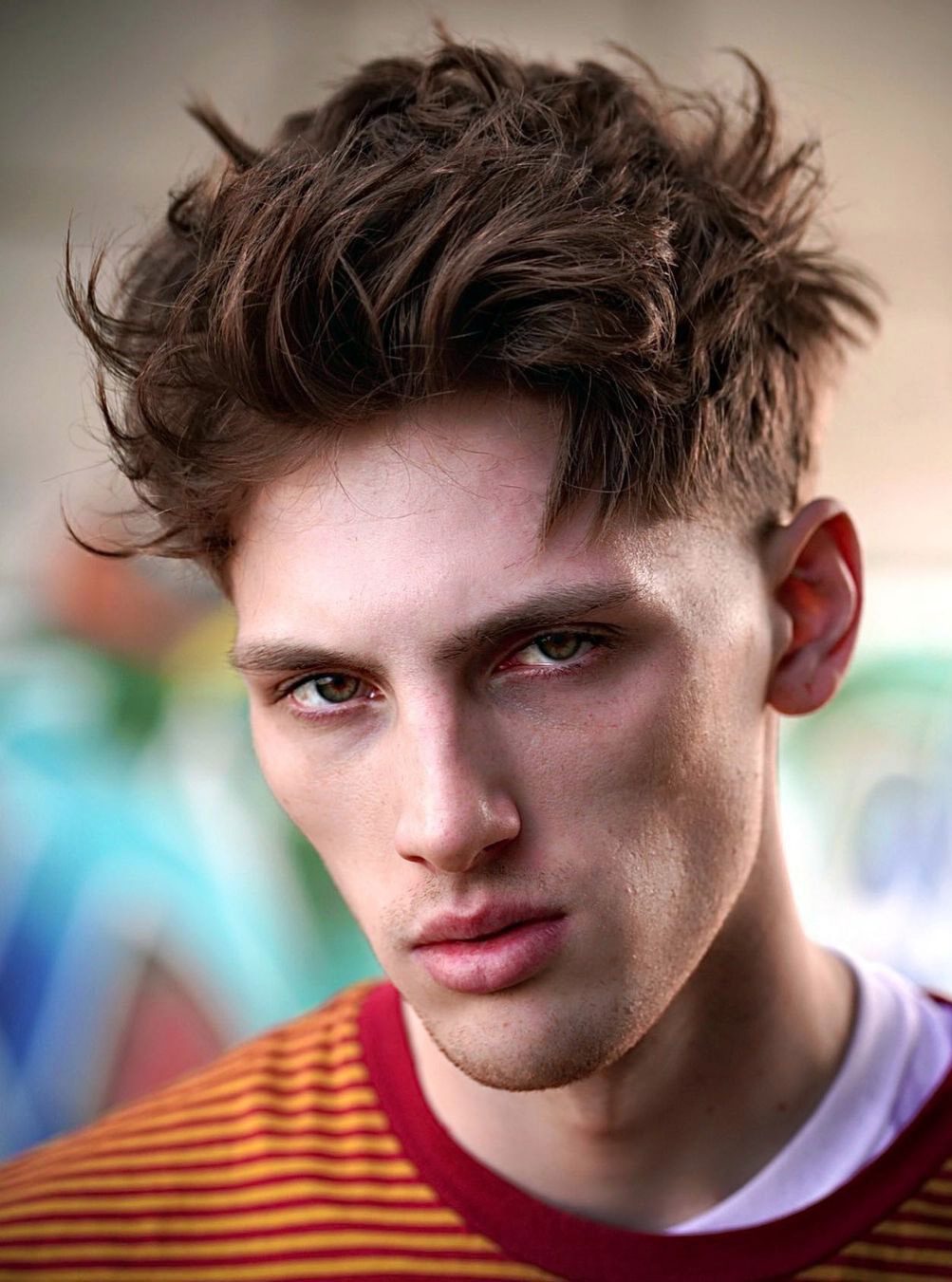 Not Your Usual Long Hair Top
High volume is very common but this one is a good mixture between longer length and high volume altogether. The tossed look makes it completely casual yet one can use some product to make it look formal.
36 / 52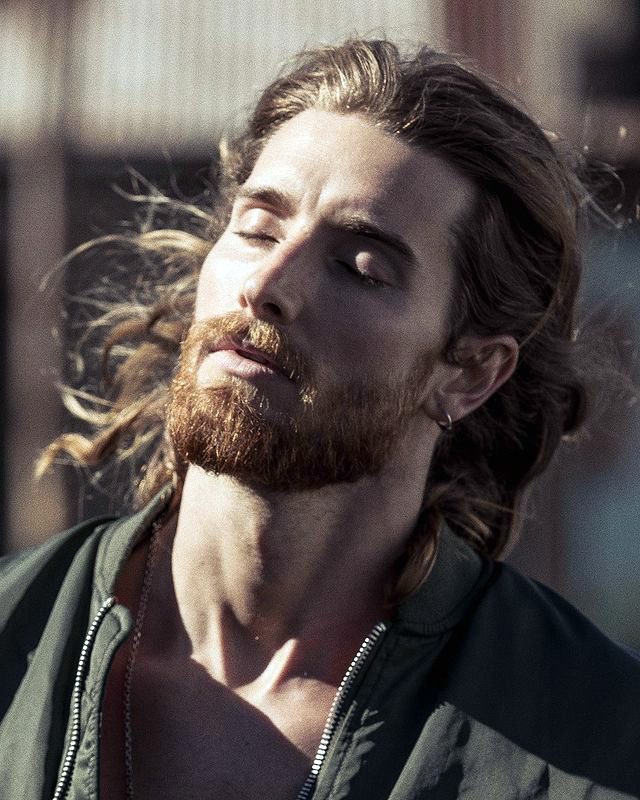 Rough Textured Long Hair
Rough thick hair when pushed back completely makes so much sense. Plus it is one of those looks that go well on all occasions, be it formal or casual, it is one size fits all. The best part is the beard is quite thick which holds the weight in the lower face makes it look all balanced.
37 / 52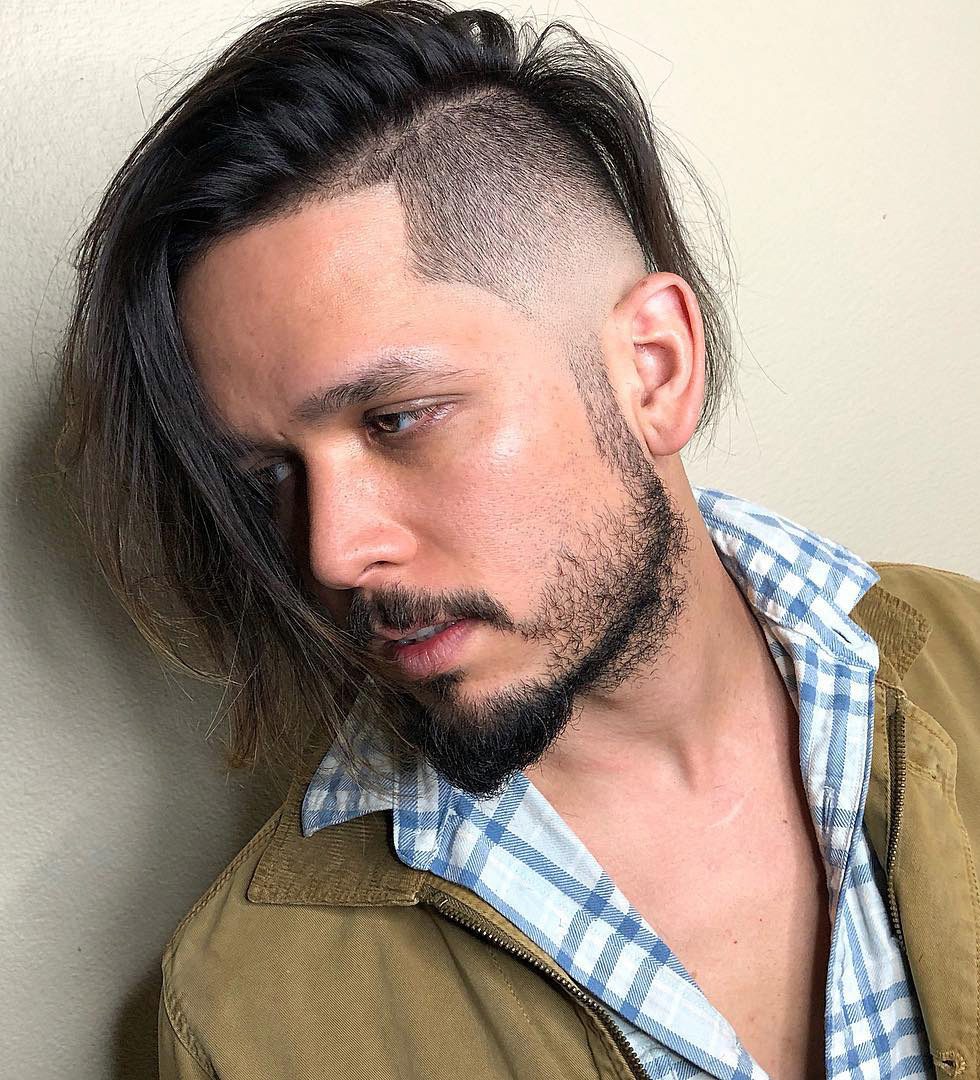 Semi Shaved Head Side-Swept
This hairstyle has a lot going on––it's asymmetrical, highly textured, and very trendy. Chin-length hair falls to one side, exposing a drop faded side that connects with the beard.
38 / 52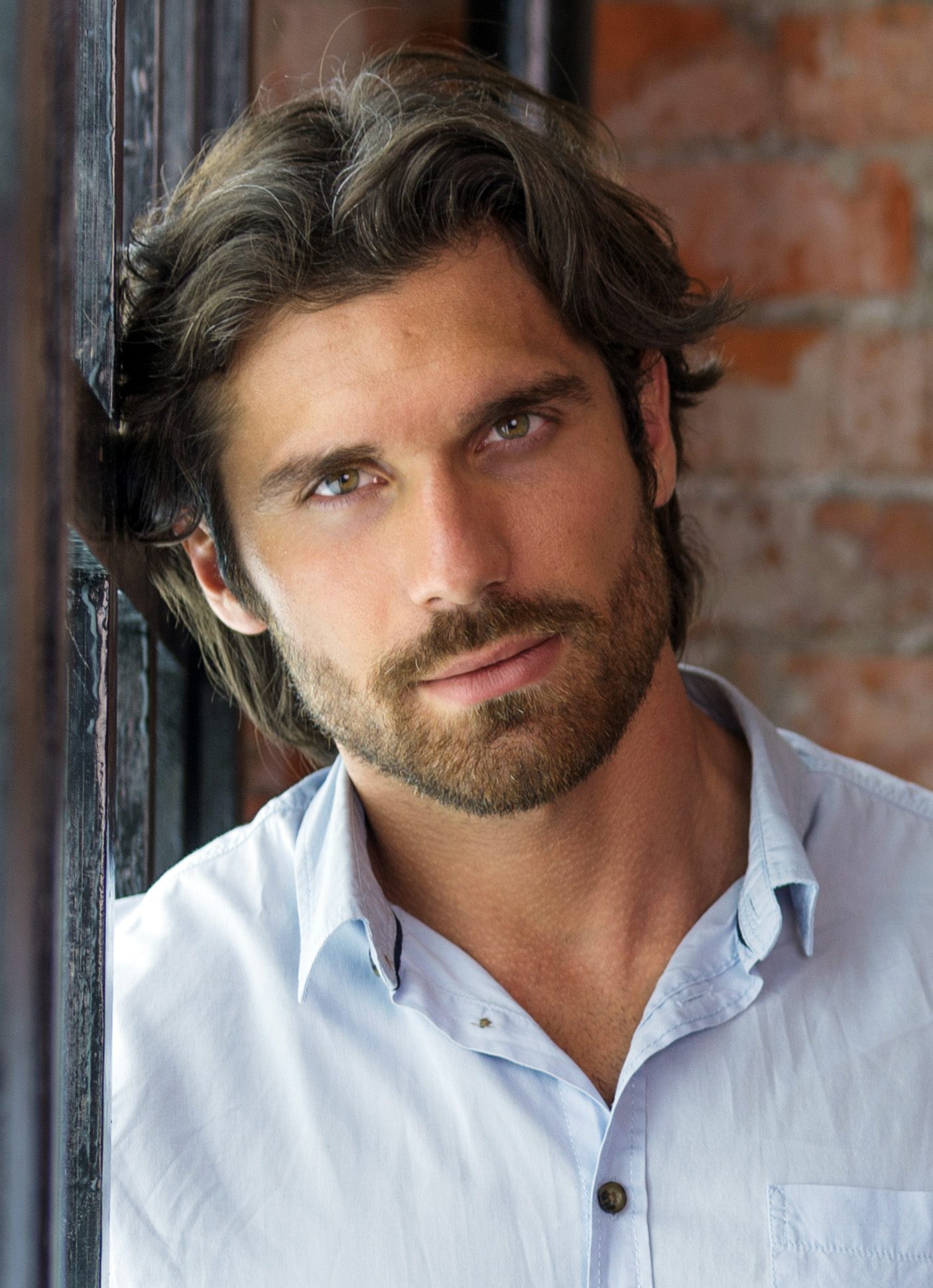 Curtains Haircut
This tousled curtain hairstyle has been around for a long time, and it's easy to see why with just one look. It has a simple, easygoing nature that's great for any guy who wants a laid-back style.
39 / 52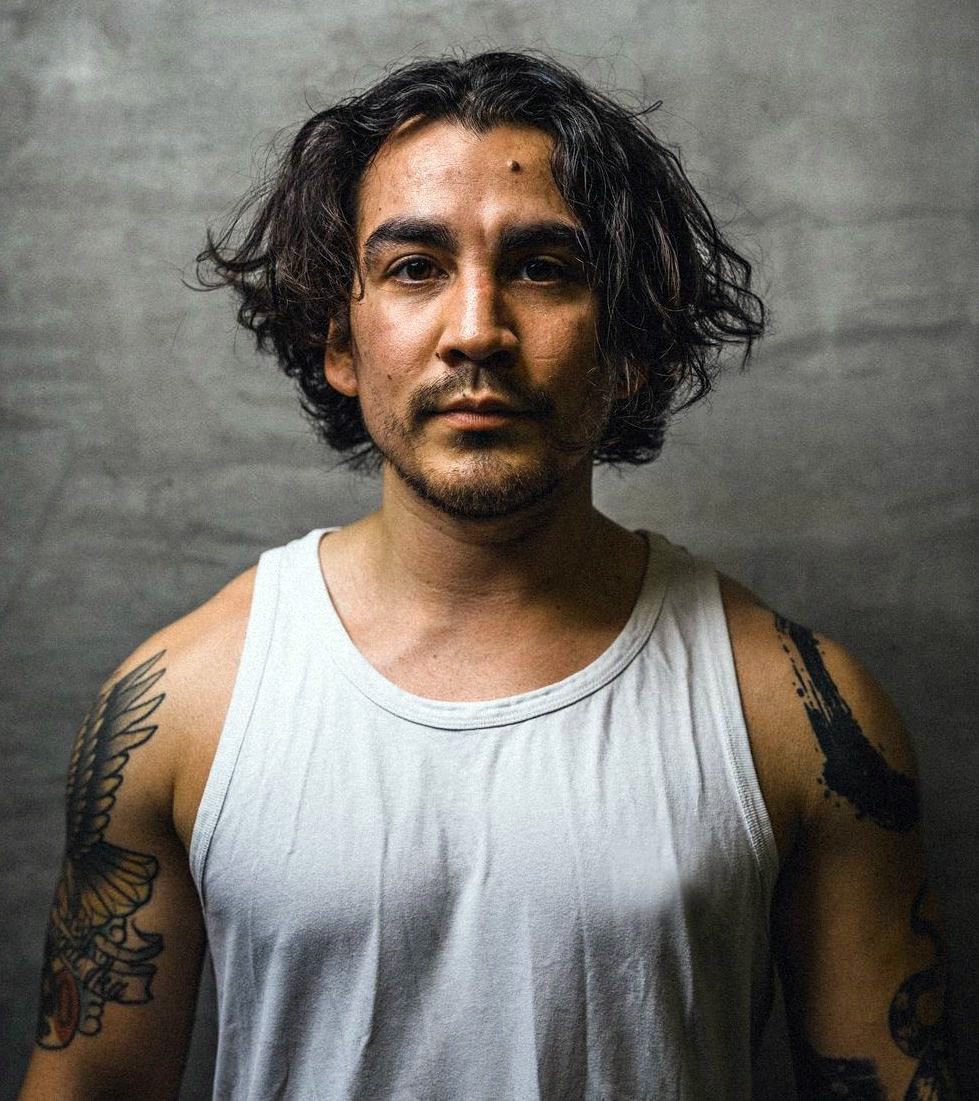 Less Maintenance Mid Part
Mid Parts are fun, one can experiment with them with short hair and long like this, even longer if one wants to. The length is nothing out of this world but that makes this style very much in control. The mustache and chin beard perfectly complement this.
40 / 52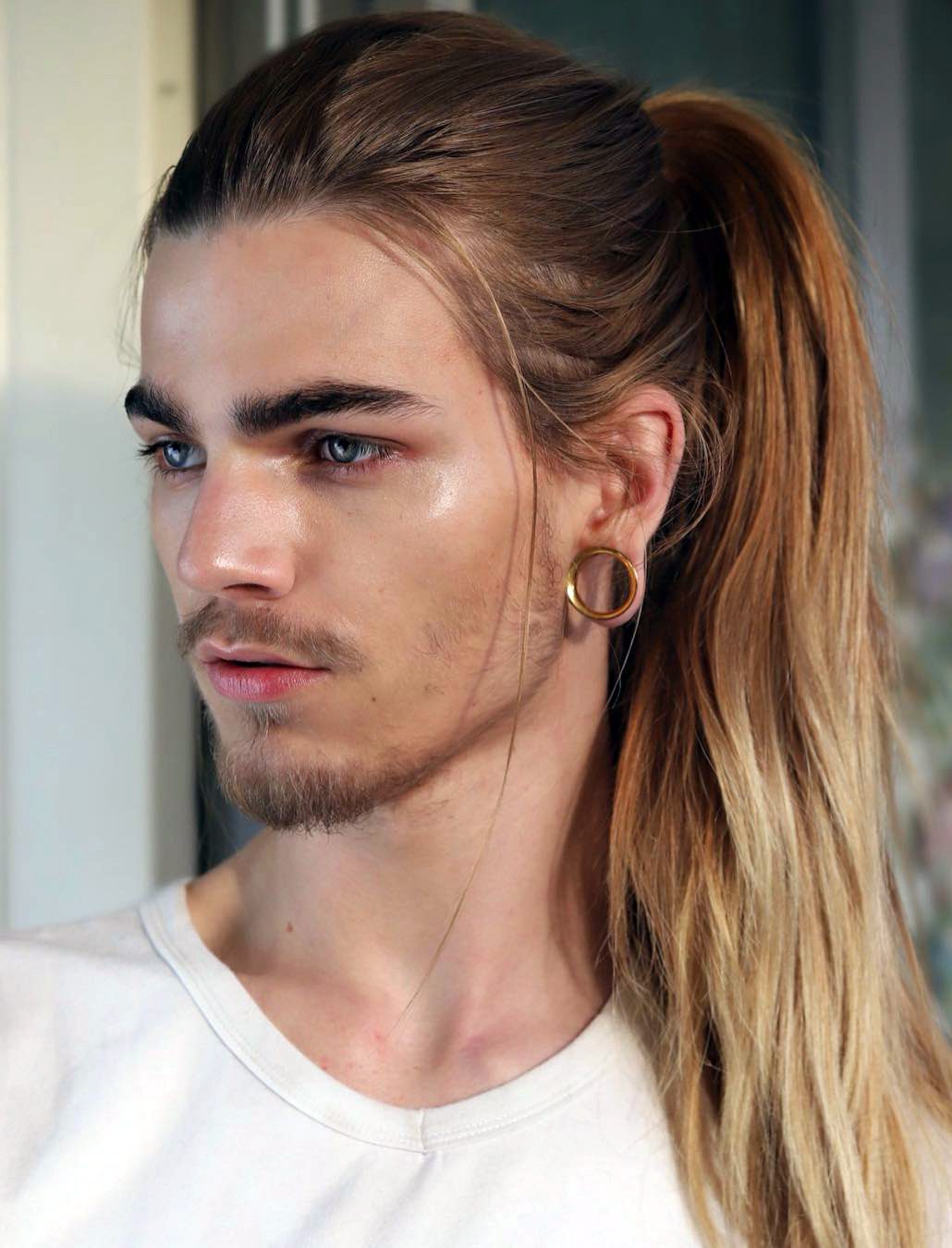 High Ponytail
This high ponytail offers an easy way to show off your long hair without having to put a lot of work into styling.
41 / 52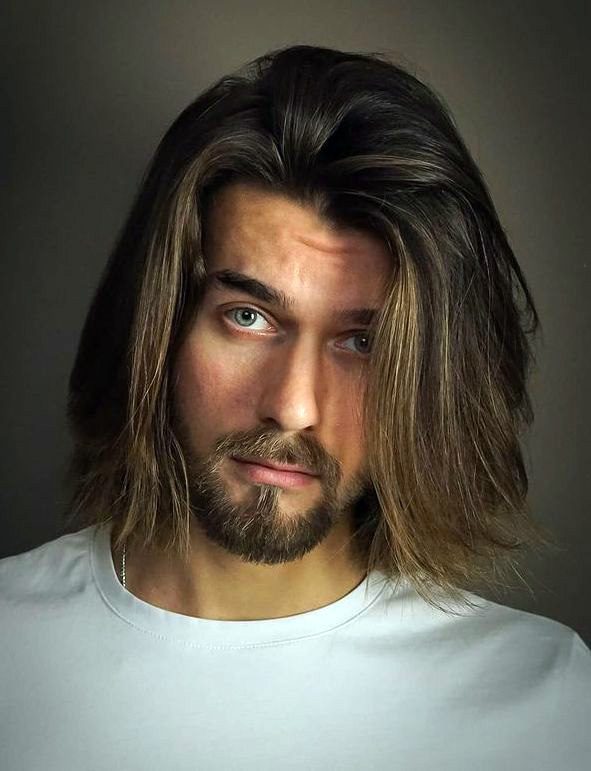 Dry Textured Neck Length
Dry texture by blow-drying has this effect where it looks all rough and matte finished. The length however plays an important role here with controllably along making all the difference. Thin hair texture and high density make this side sweep look pretty.
42 / 52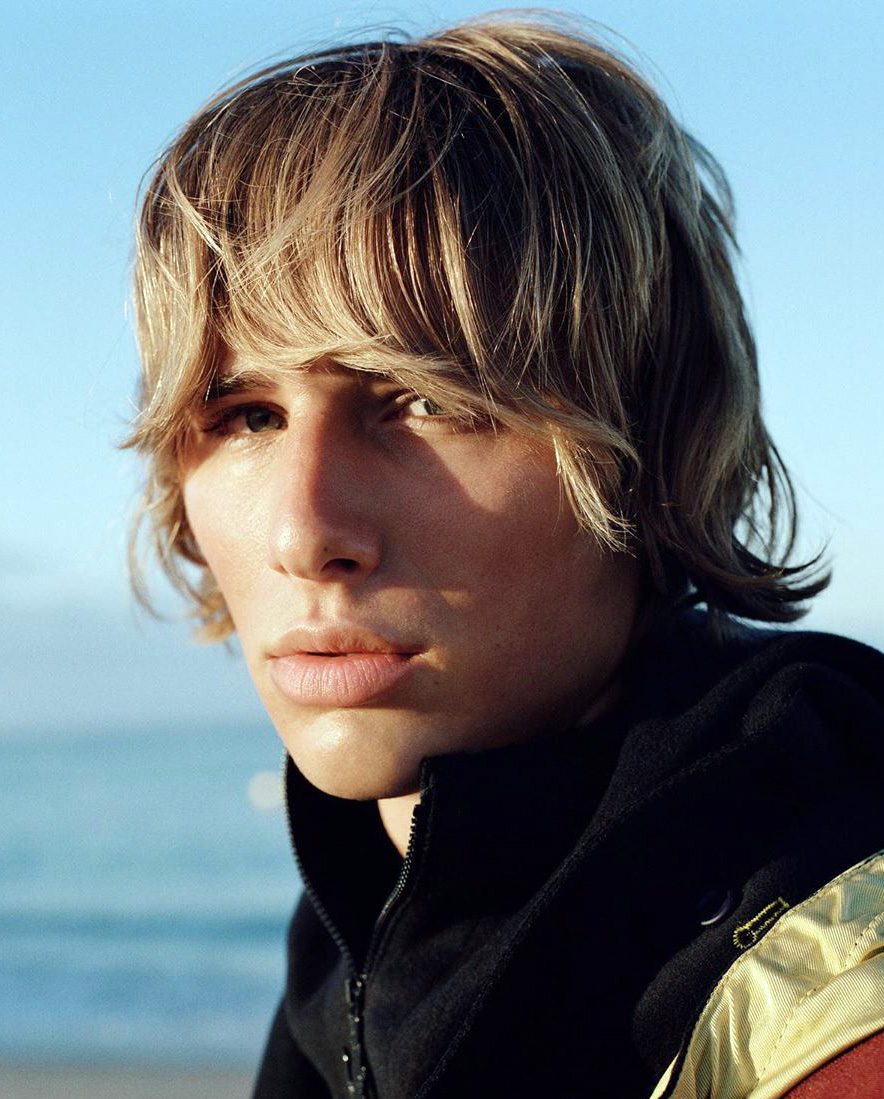 43 / 52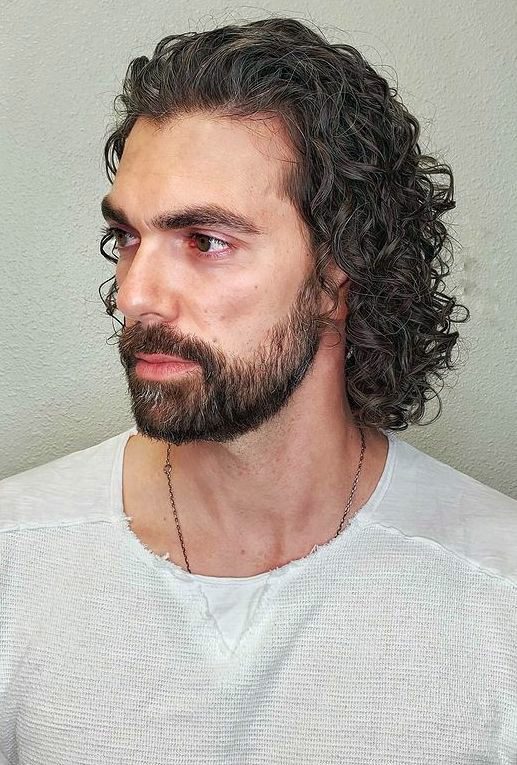 Curled Long Hair with Beard
Long hair is always something that one has to maintain but wait until you get curls, it gets slightly better! Having natural curls meaning less maintaining it but more style like here it looks like just pushing it back and letting it do its thing is the way to go.
44 / 52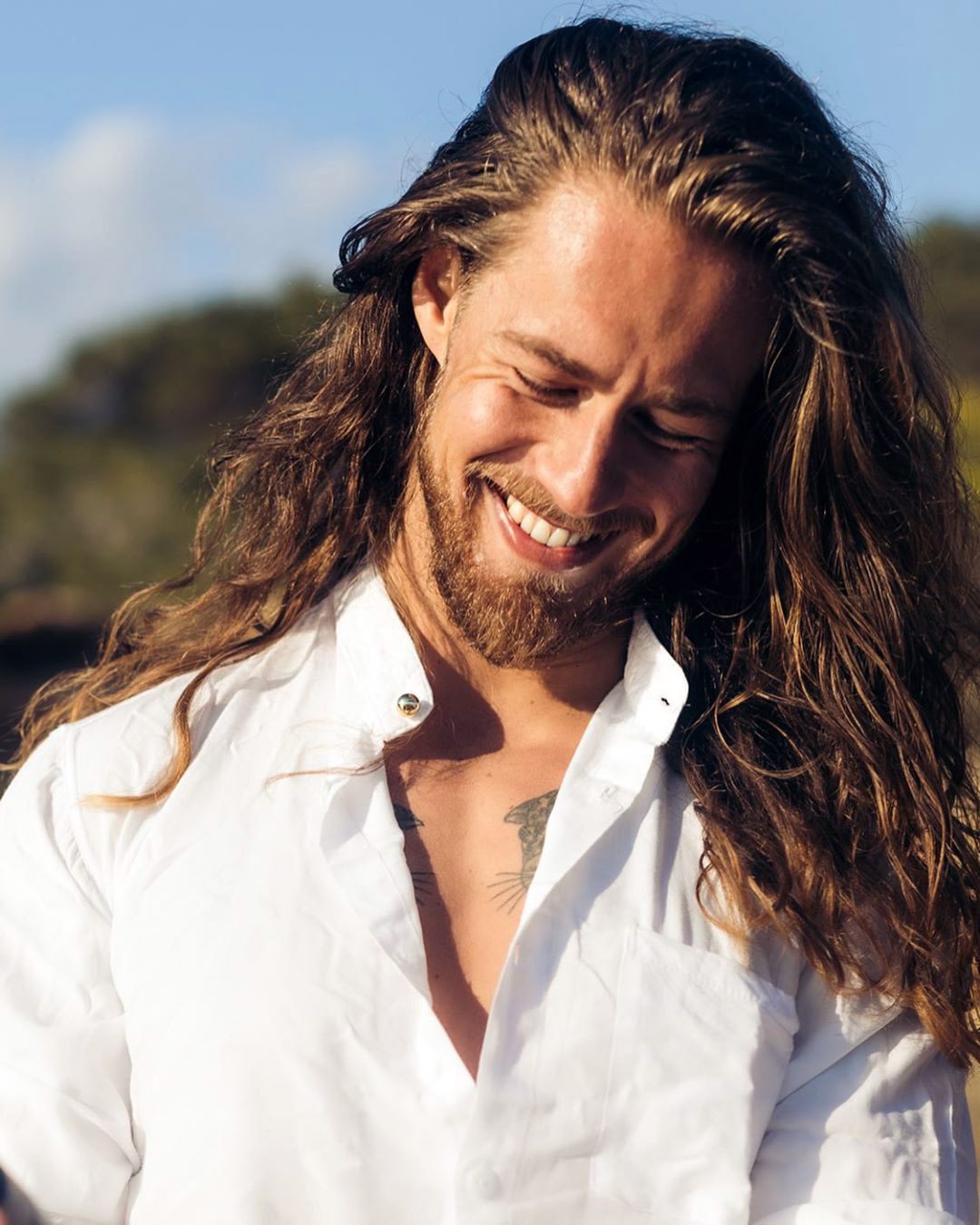 Golden Hour And Blonde Hair
45 / 52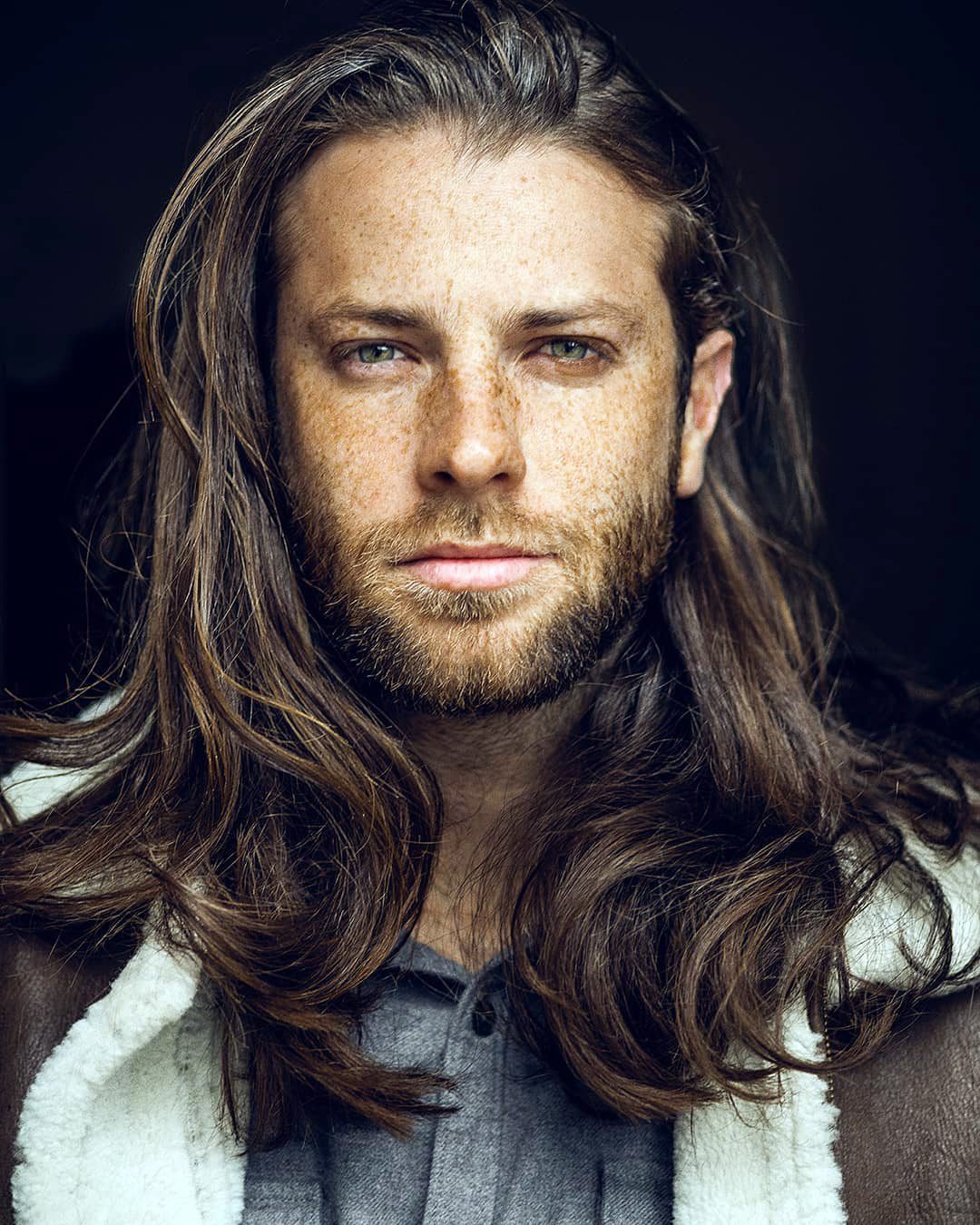 Wavy Hair Touching Shoulder
I do find it fancy when there is a widow's peak with long strands, and when we say these are real long. Plus the semi-curls towards the end are a real puncher. Moreover, the thin silky hair extends straight, and rusty brown dye makes it all very charismatic. The beard, in the end, balances everything.
46 / 52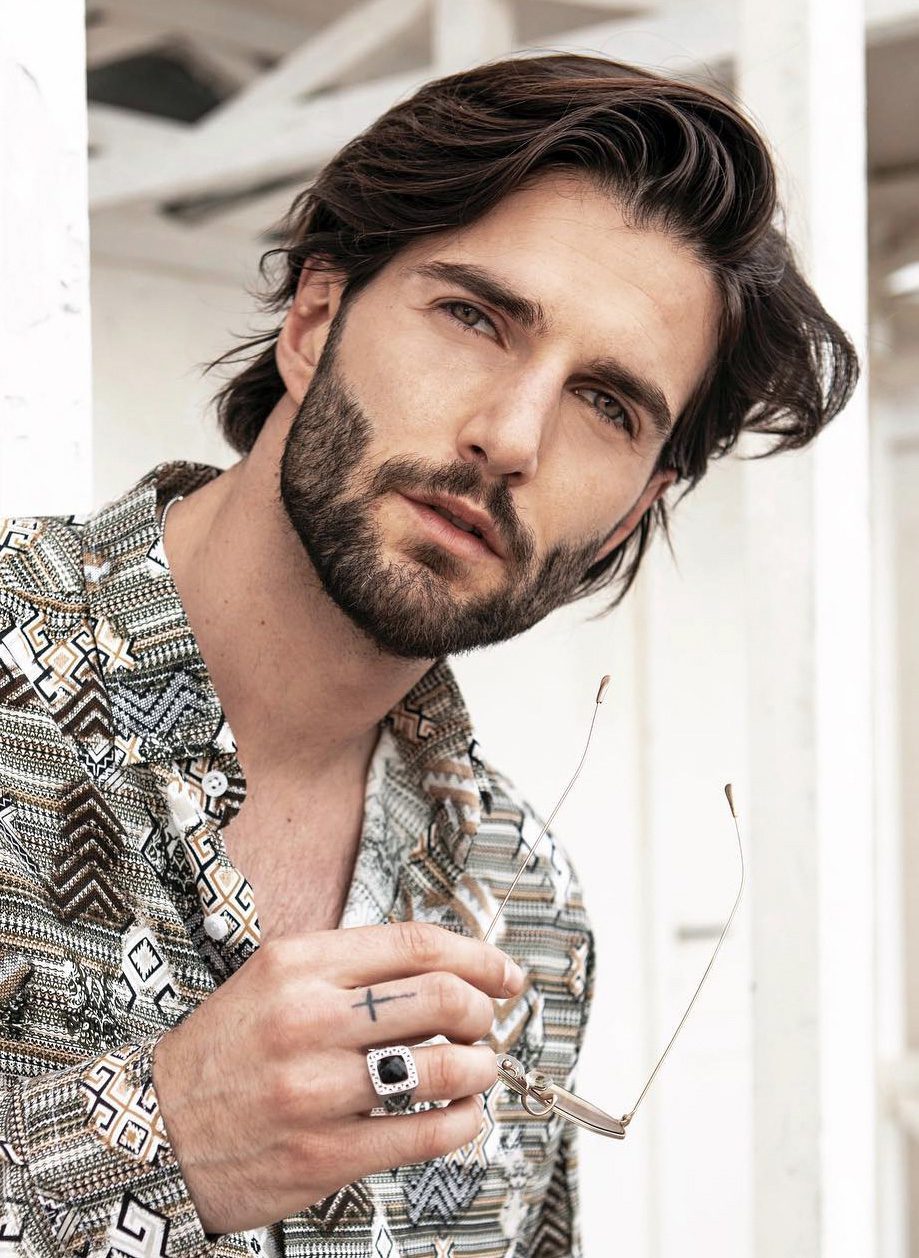 Natural Side-Swept on Front Layers
Looking for a longer style with a bit of volume? Look no further. This side-swept haircut features a swooping tuft of hair at the front that adds a good amount of volume. It's the cherry on top of this extremely flowy style.
47 / 52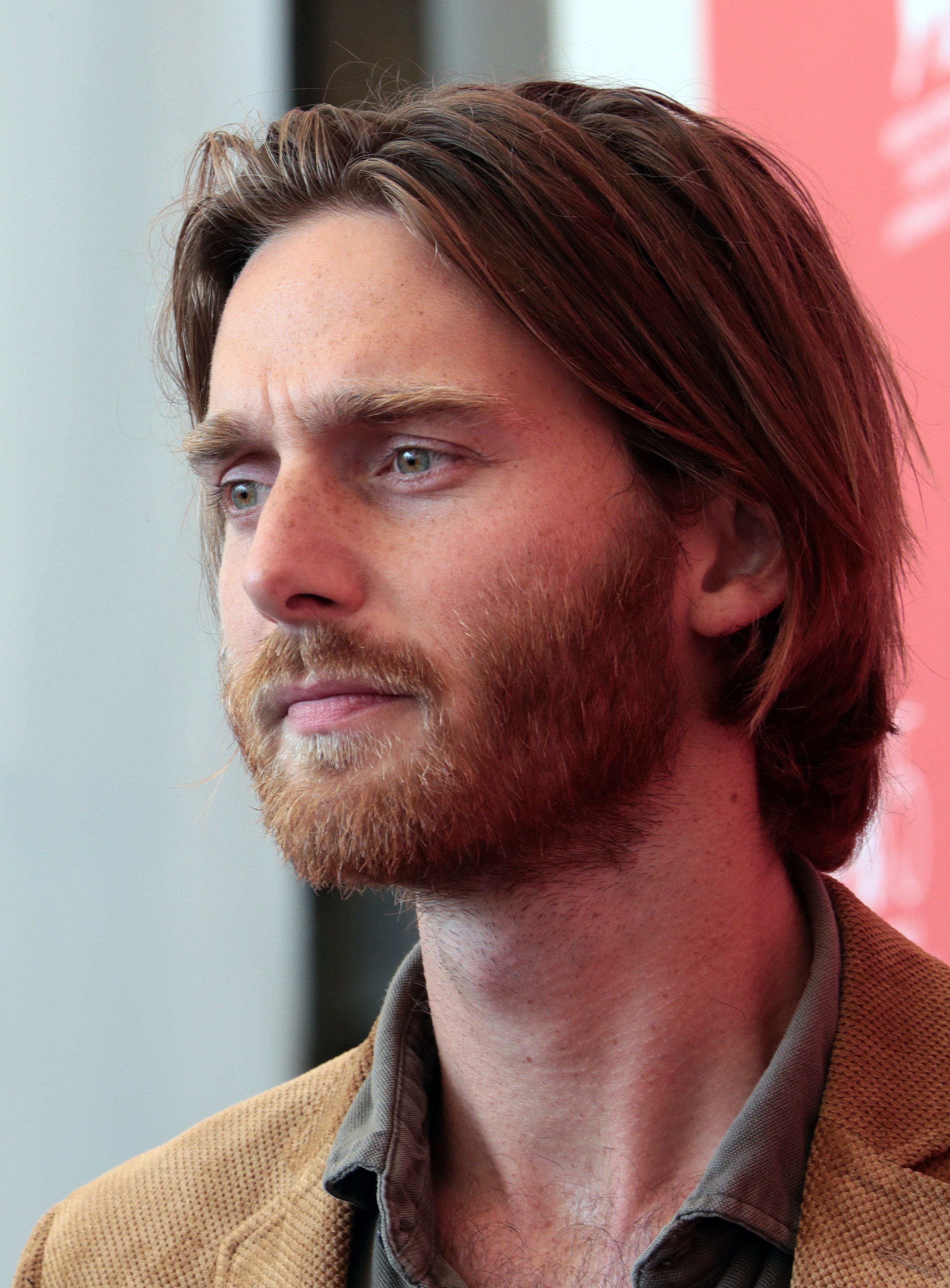 Reinout Scholten's Layered Crop
If you prefer straighter hair, this might be the right style for you. The hair is at a medium length to help the hair remain neat and defined.
48 / 52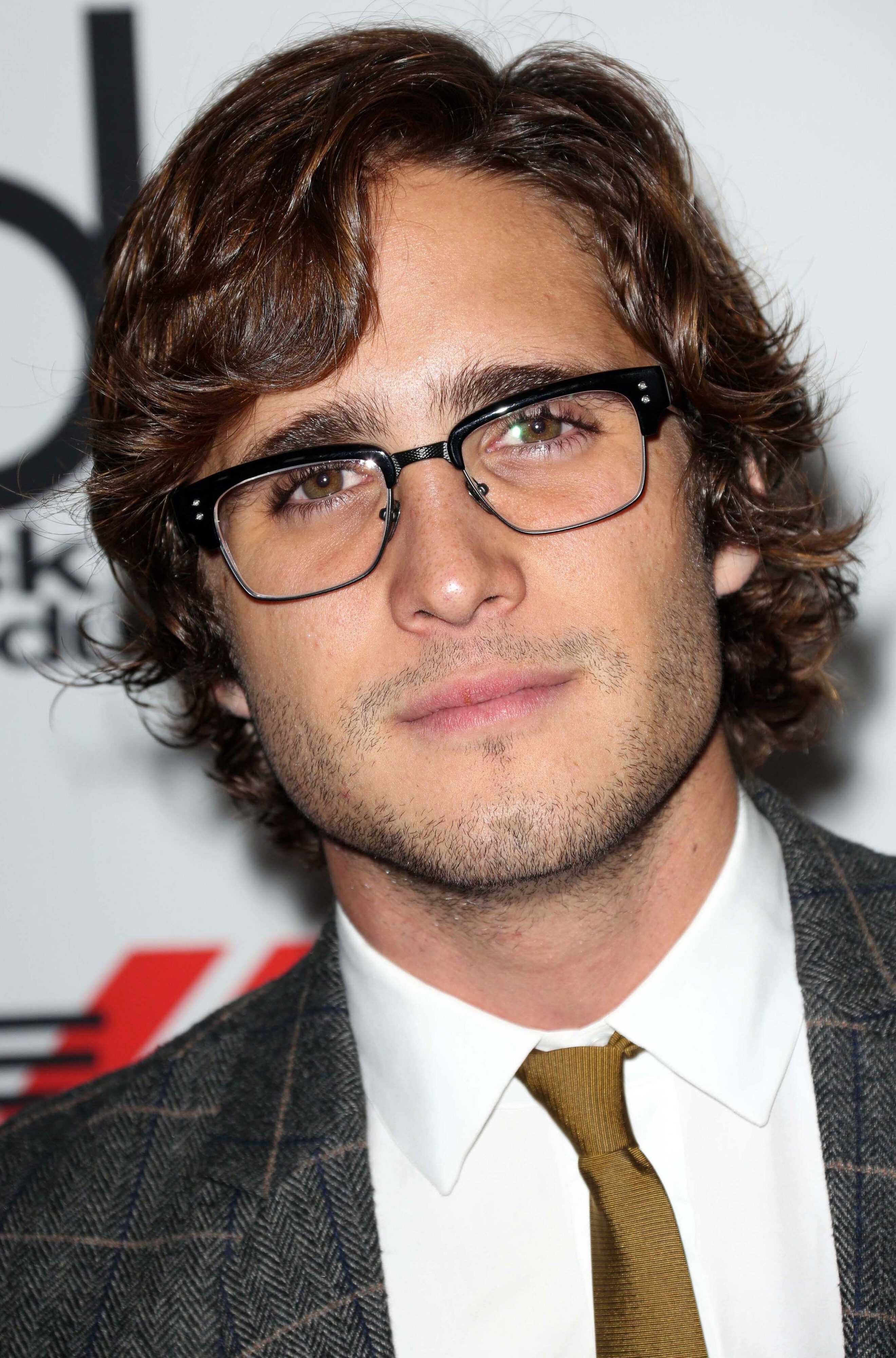 Curled Top with Frizzy Ends
Wavy hair comes with its perks and this for sure is a positive one. Wavy hair gets more and more curlier with the length. This one in particular has a subtle side part that defines the top, sides, and back quite vividly. The loose ends give a very frizzy look and add that formal flair to it.
49 / 52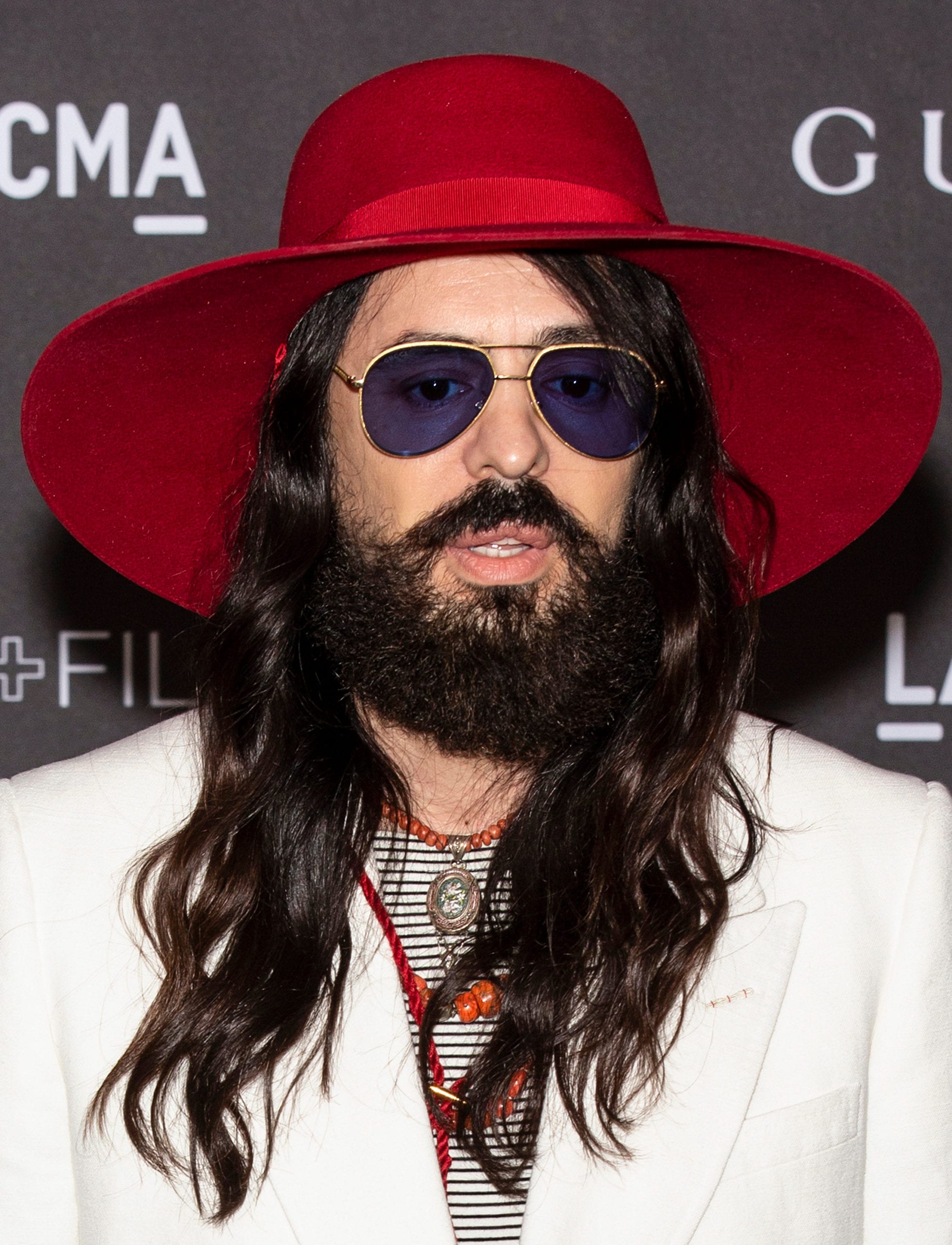 Alessandro's Semi Wavy Long Hair
Having long hair comes with the responsibility of maintaining it. This is a prime one with semi curls and subtle dye all along. The length is the protagonist here with hanging all the way to the chest. This is a very versatile length as one can bun it up or tie it with a knot.
50 / 52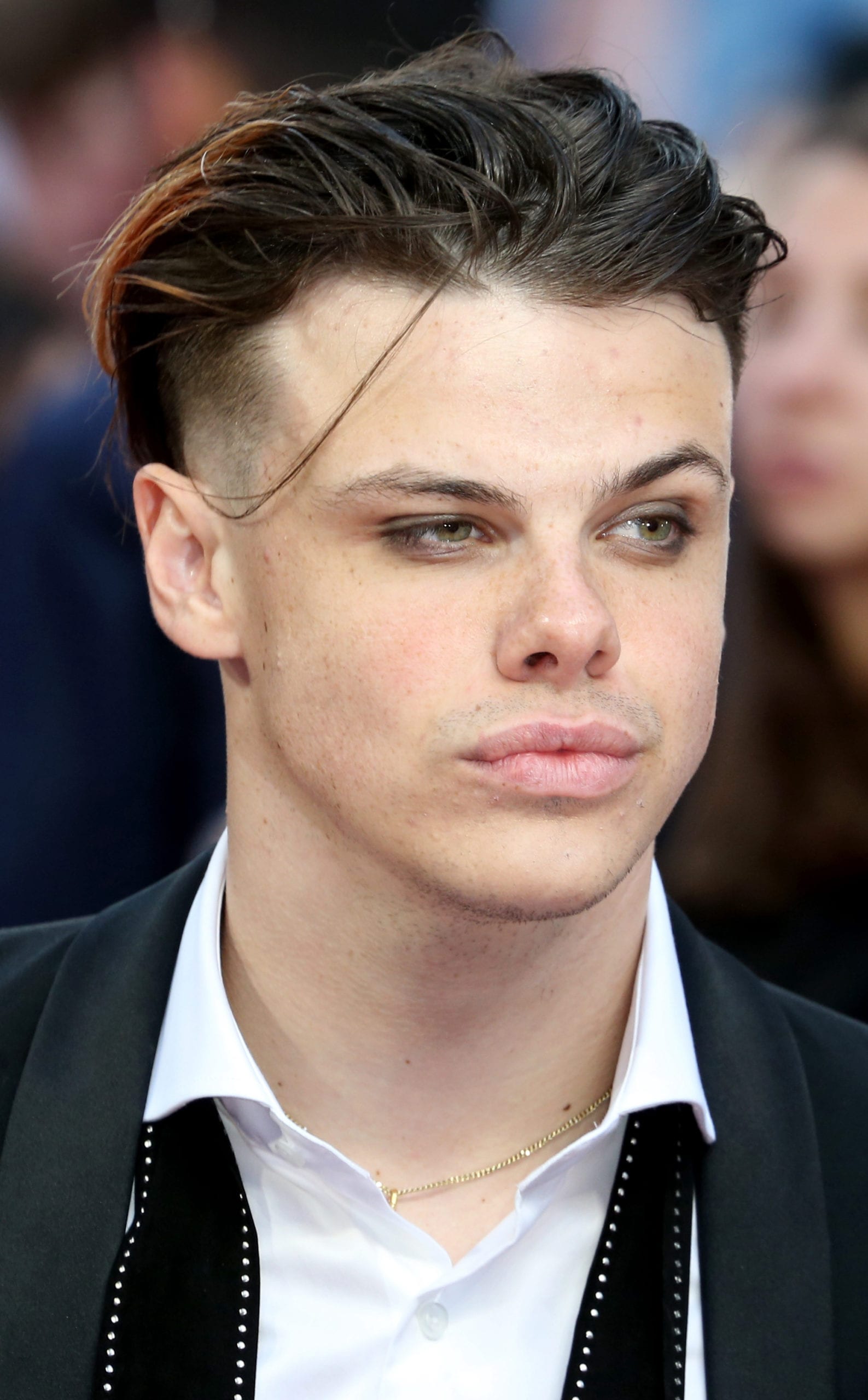 Freely Slicked Back with Faded Sides Scaled
Another trendy way to style long hair is to grow it long and slick it back with a slight puff. Using little product will be just enough to style it and will help hair to flow naturally. The sides are undercut faded with the top having a finger-combed pattern. Can it be any better?
51 / 52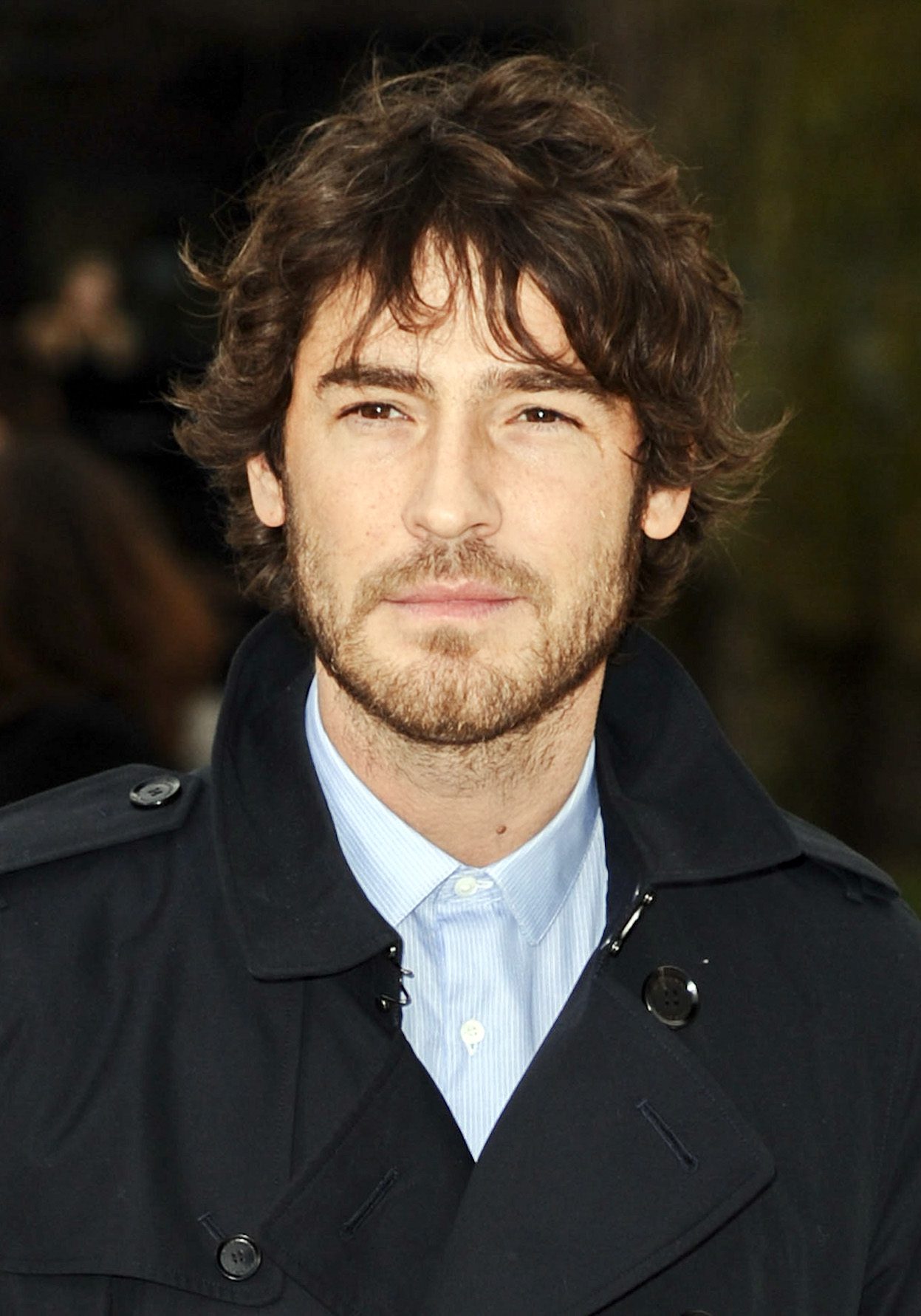 Tom Ellis' Wings Haircut
A shorter take on the wings haircut, this look is characterized by a medium amount of volume and a high level of texture.
52 / 52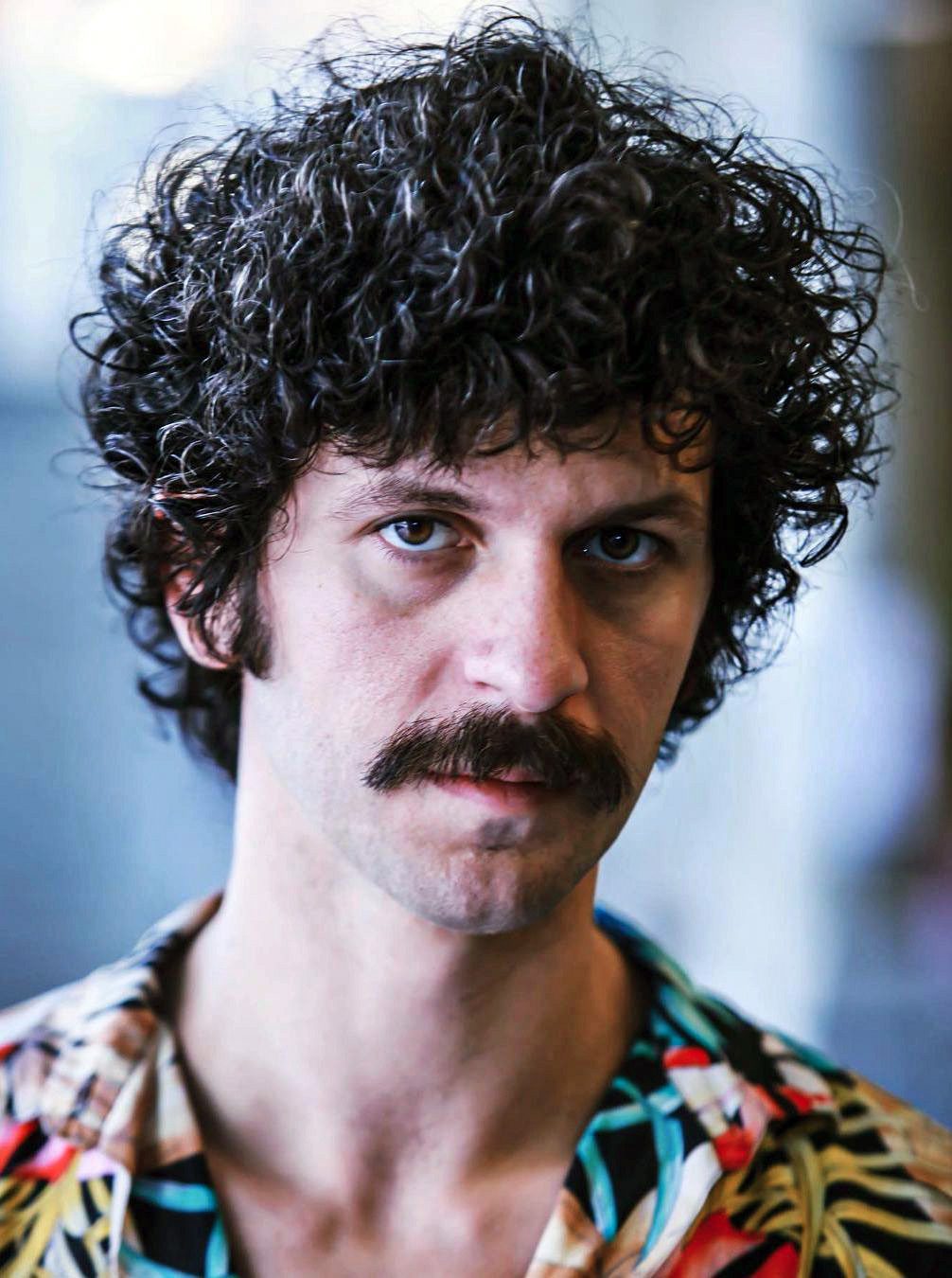 Dense Curled Shag with Mustache
Long hair doesn't have to be free falling. The top to sides ratio is almost equal where the top is just a tad longer than the sides. The density is what plays a major role in this look with slight trimming handling the situation.
FAQs
Which haircut is best for long hair?
There are a couple of things to consider when choosing a haircut after growing your hair long. First is your hair texture –  if you have thick, but straight hair, a shag or layered haircut works best for you. If you have thick, curly or wavy hair, you can wear it long and straight, but remember to have it trimmed every 4 to 6 months and tame the excess frizz with hair products recommended by your stylist. For those looking to add an edge to it, getting an undercut or dreadlocks can do the trick.
Is long hair for men coming back?
Long hair for men is never out of style. Keanu Reeves, Timothee Chalamet, Chris Hemsworth, Jared Leto, Kit Harrington, Jason Momoa, and even Brad Pitt are sporting it with or without acting roles that require long hair length.  If you want to grow your hair long and get a haircut that suits your hair and facial profile, then, by all means, do so.
What length is long hair for men?
For men, anything longer than 6 inches of hair length is considered already considered long, some even call it long when the hair gets past the ears.