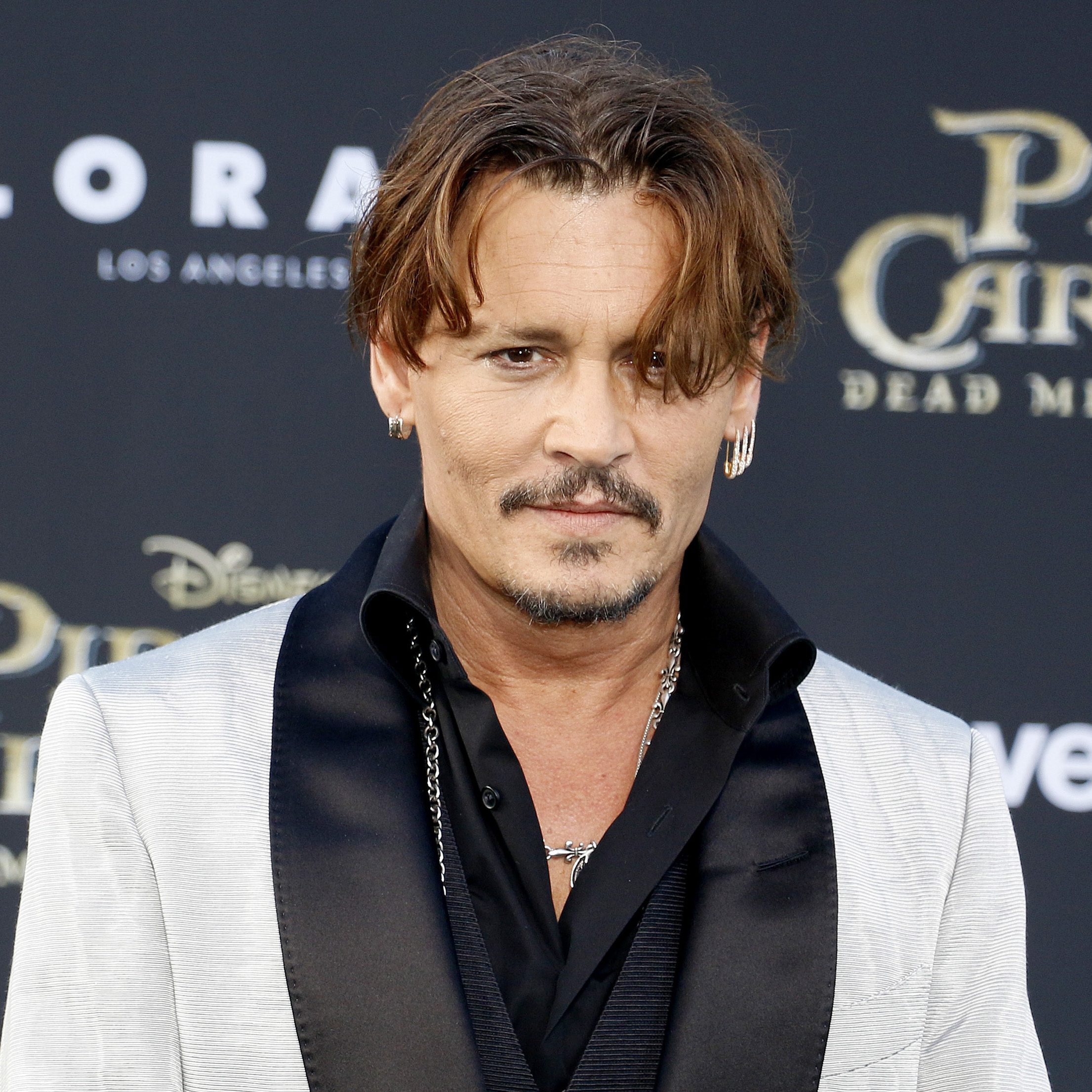 The Curtain Haircut – Fun Blast from the Past, or Infamous Blunder?
Let's travel through decades together: a beauty guide highlighting the best haircut styles
In the dark days of the Macarena, Furby, and annoying AOL dial-up noises, the center-parted curtain haircut reigned supreme.  Leonardo, Brad, JTT, and Robbie Williams all famously sported one. It was a non-threatening, suburban take on the laidback surfer's long drape.  But like prepackaged boy bands and acid wash jeans, the style seemed to fall out of favor around the early 2000s, only popping up on the heads of insufferable donuts like Shrek's Prince Charming and pre-redemption Jaime Lannister (Season 8 doesn't count).
Recently the look seems to be making a comeback, though usually with subtle changes. Here's some blast from the past examples and some modern takes on this infamous hairdo.
1 / 17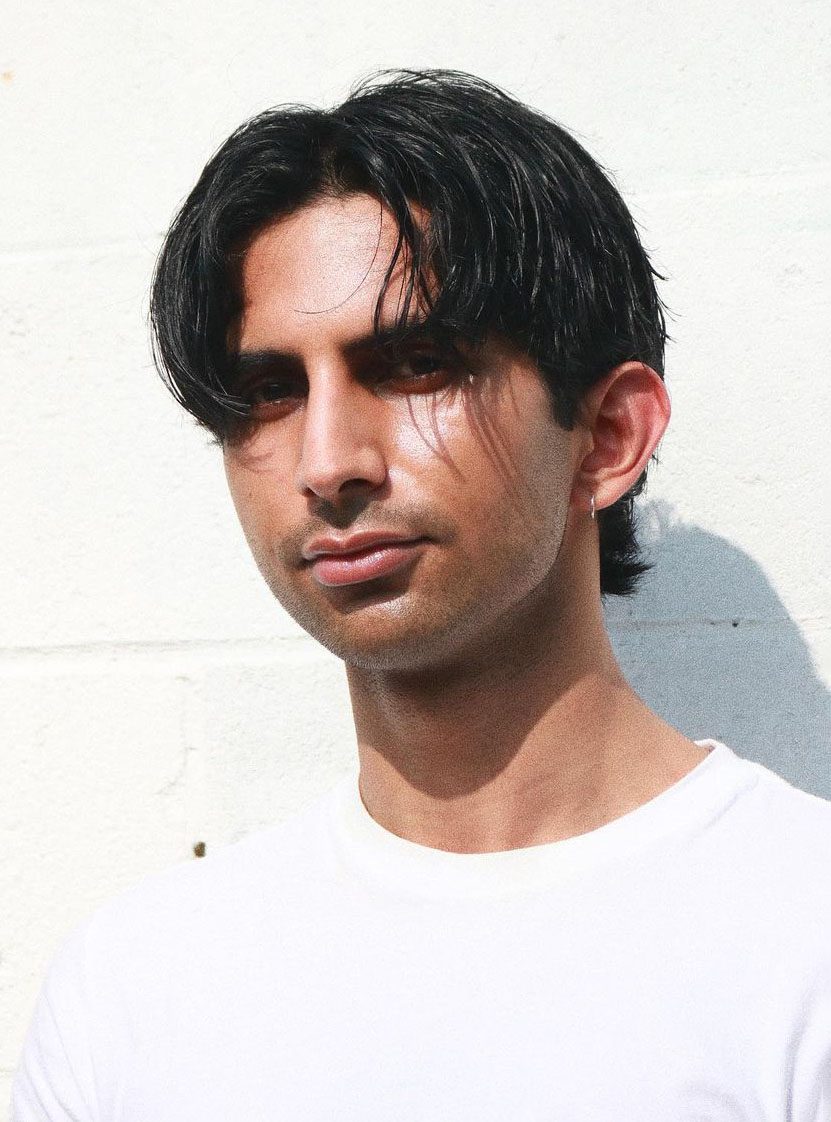 Curtain Bang
Popular amongst the younger male generation, this is a longer scissor-cut that is kept textured and messy. The front of the hair, or the fringe, is swooped out to create the look of a messy curtain-bang which adds style and shape to this cut.
2 / 17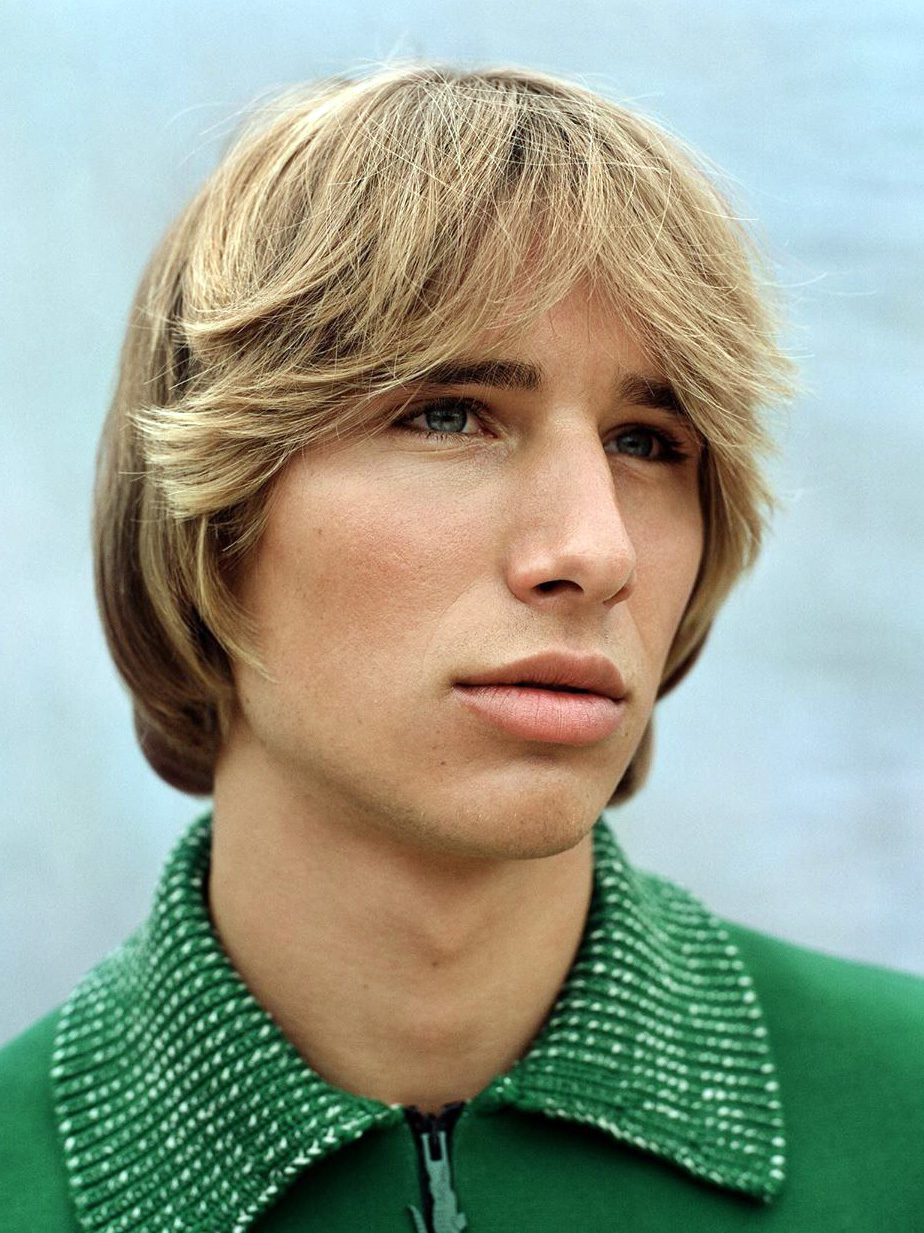 Super Light Fringe
If you're going for a '60s or '70s vibe, try this retro curtain style. It's reminiscent of the Beatles mop-top but with flippy curtain bangs.
3 / 17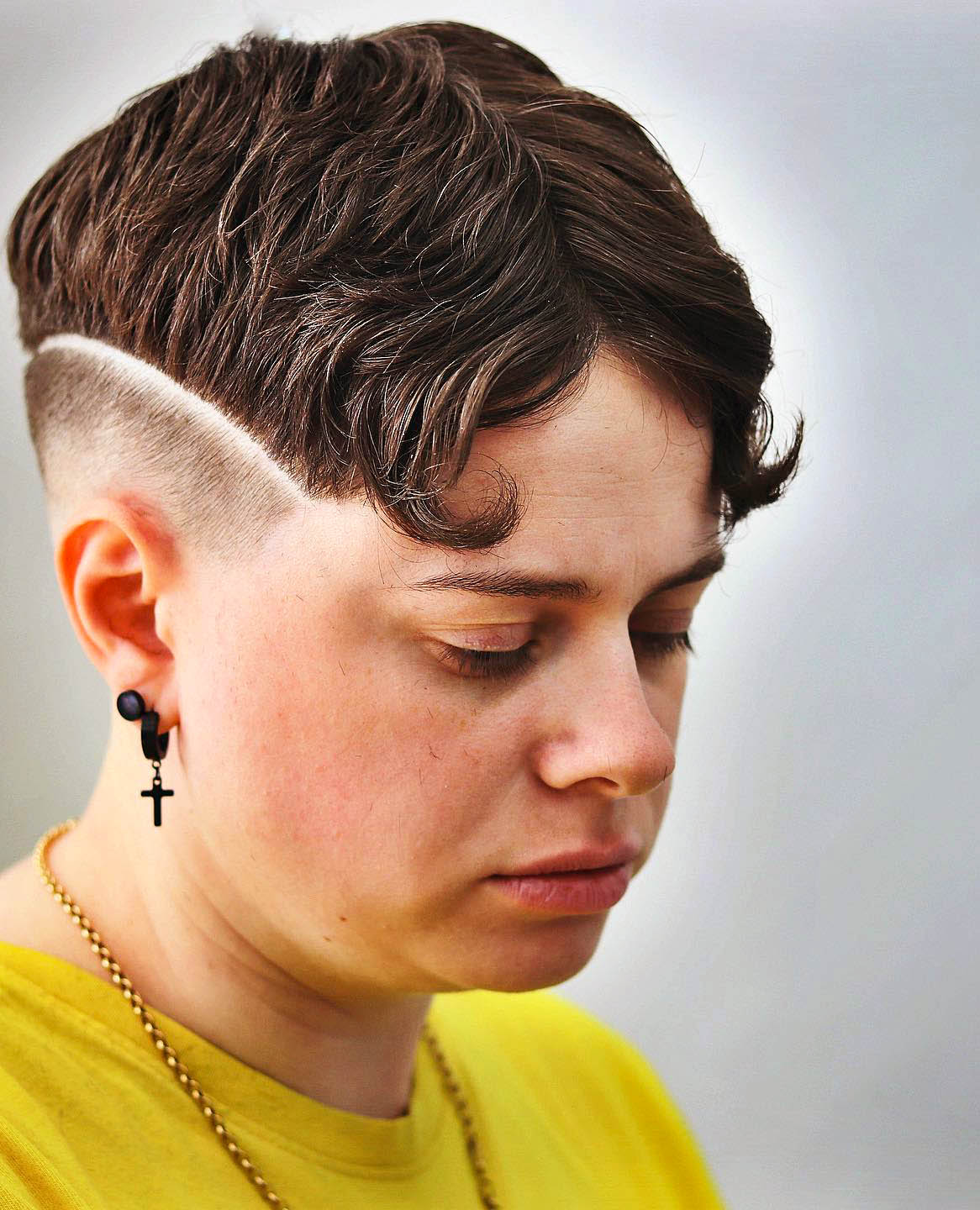 Temple Fade with Hard Line and Wavy Curtain Bangs
This temple fade went from typical to striking with the addition of just one shaved, hard-line that follows the contour of the head. In the middle part, the curtain bangs and curved at the edge because of the wavy hair. It might require the use of products to hold the hair in its current state, as wavy hair tends to become volumized as it dries up. Best for narrower face shapes such as oblong and oval. Add an earring or two to accessorize.
4 / 17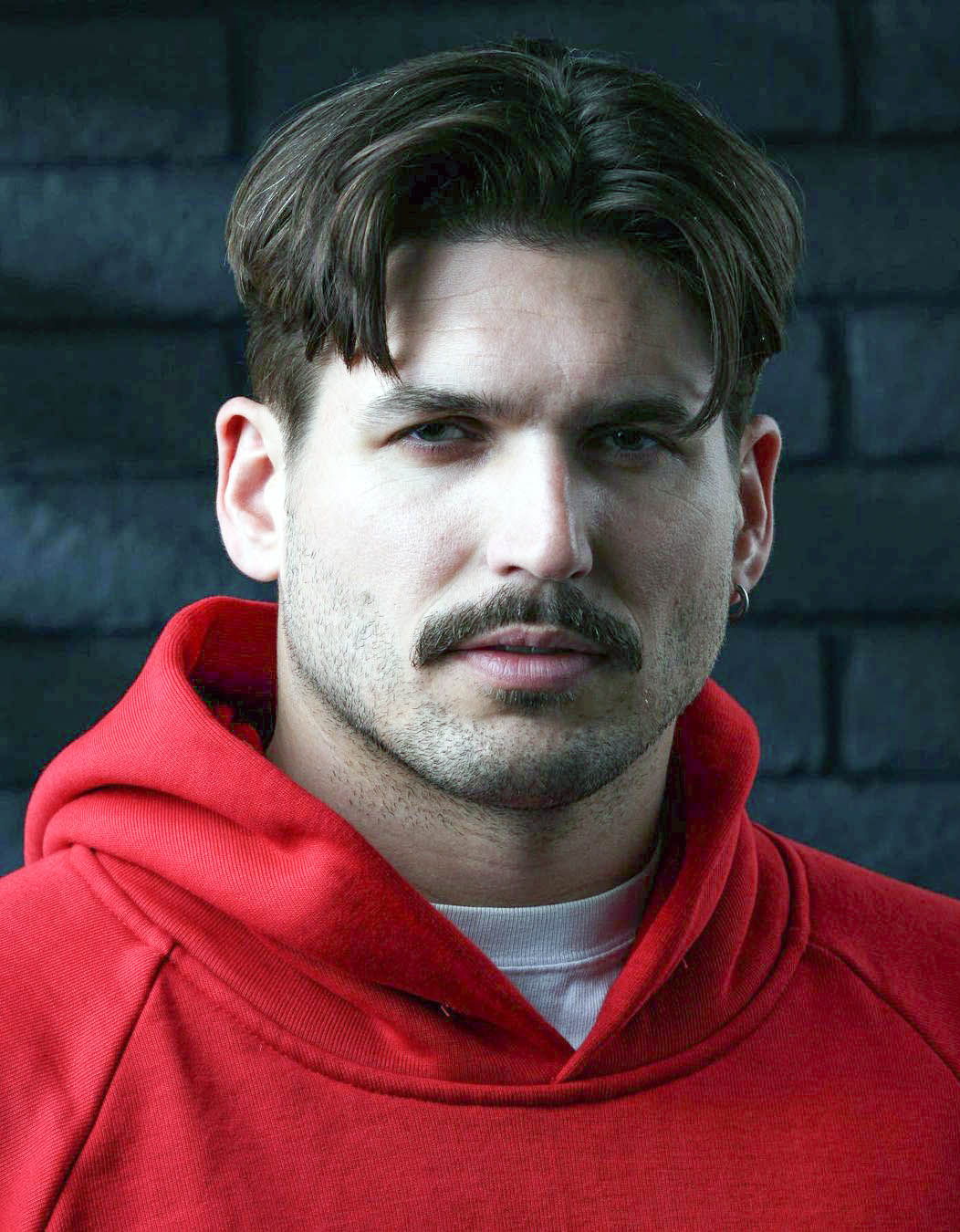 Short Curtain Bangs
For those who want to keep their curtain hair short and simple, this is perfect for you. It's straightforward – you'll get short curtain bangs that you can part in however you want. Wear it with short stubble and a mustache. And to keep it more interesting, add a hoop earring. Could work well with most face shapes.
5 / 17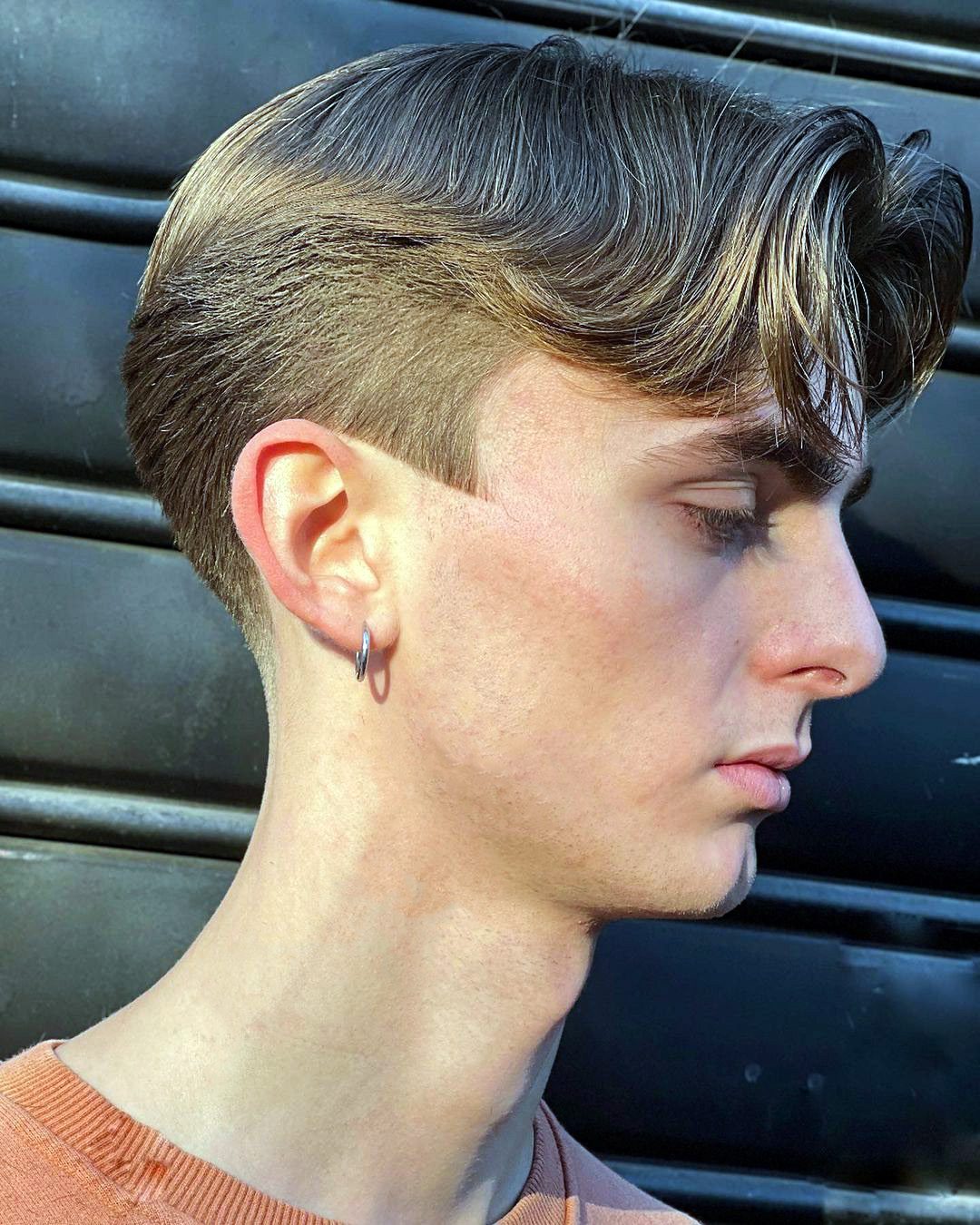 Curtain Fringe Style with Short Sides
Made popular by k-pop hair styles and teenage boys, this front curtain fringe is definitely trending right now. In this style, the front fringe section is kept the longest, and the sides of the cut are much shorter. The hairline and edges of this hair cut incorporate angles and hard lines which adds shape to the sides of the hair while still keeping the top textured and flowy.
6 / 17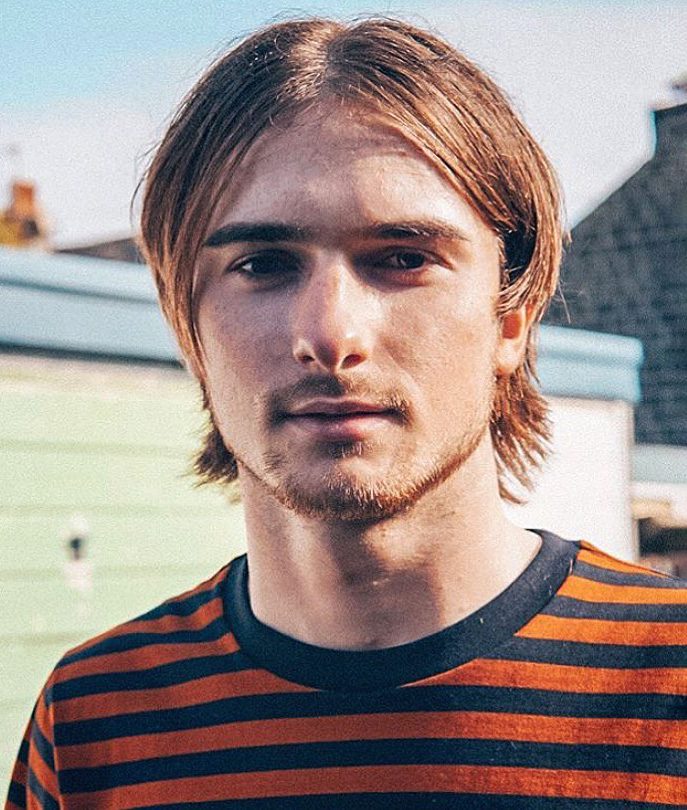 Medium Length Curtain Style
While most curtain haircuts are associated with boy bands of the 90s or k-pop groups, there is also a certain style that will make you seem like you're hanging out with Nickelback or Creed instead. The trick? The hair should be one length in front and on the sides and gets longer right behind the ears. Keep it close to your scalp as well by placing non-volumizing hair products, and don't forget the middle part.
Curtain haircuts can be worn in different face shapes, but if you're opting for this one, it best suits a square face. Match it with a short stubble and you're good to go.
7 / 17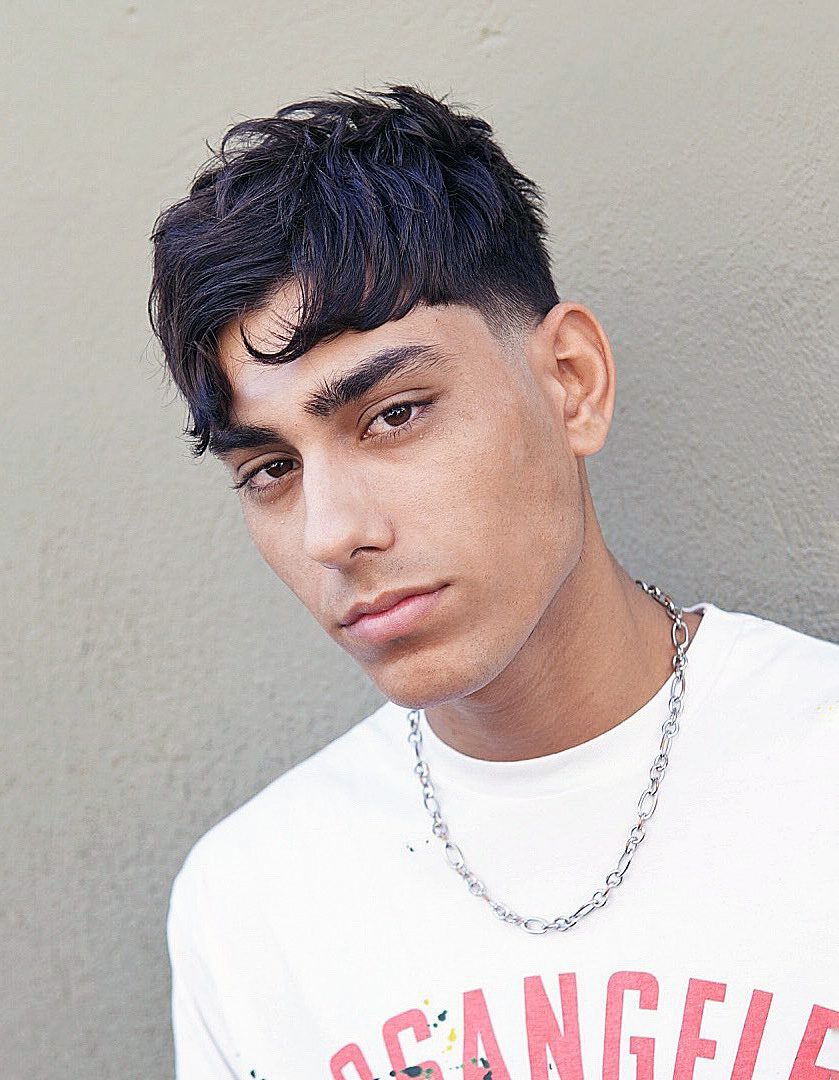 Curtain Haircut with Temple Fade
In this cut, the sides are kept much shorter, they are taper faded, and they are completely disconnected from the top. The front of the hair is kept significantly longer, and the fringe section is styled into a curtain-bang.
8 / 17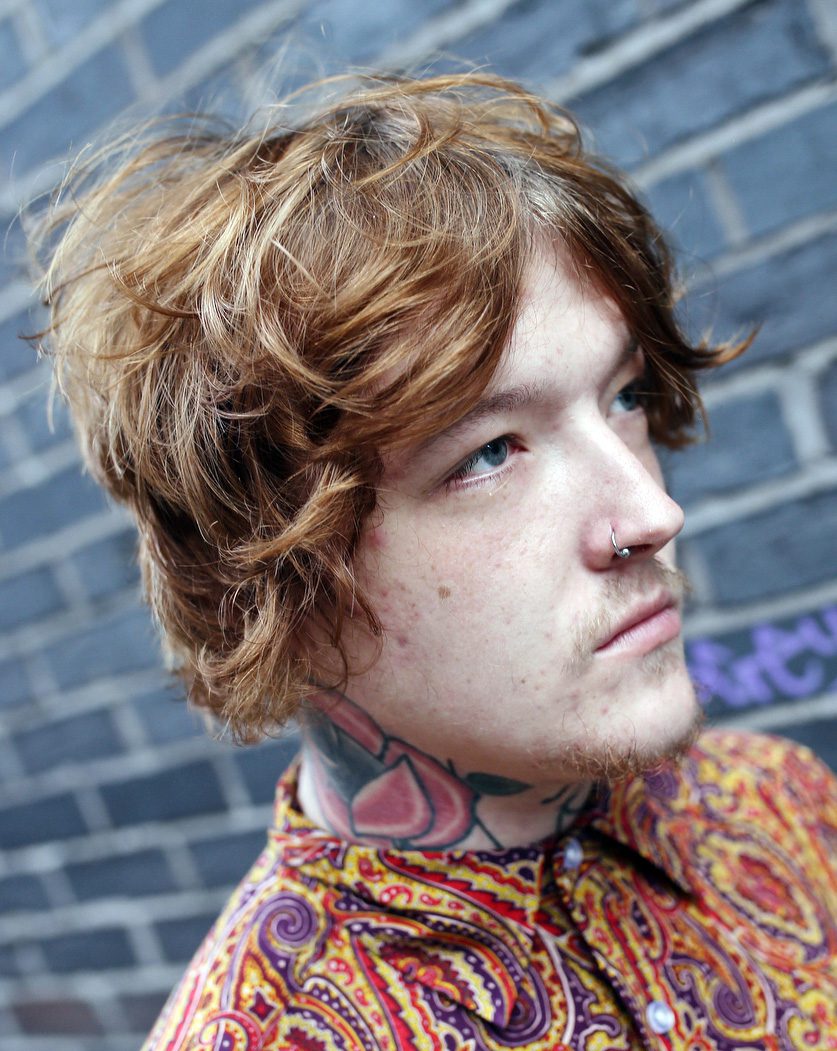 Ginger Flow with Curtain Bangs
Another messy curtain popular since the sixties, this coif builds subtle volume with wild, tousled strands and waves. It takes the complex, multi-hued nature of layered natural red hair and puts it on full blast. If the likes of David Bowie to Ed Sheeran and Domhnall Gleeson aren't ashamed of being "kissed by fire" neither should you.
9 / 17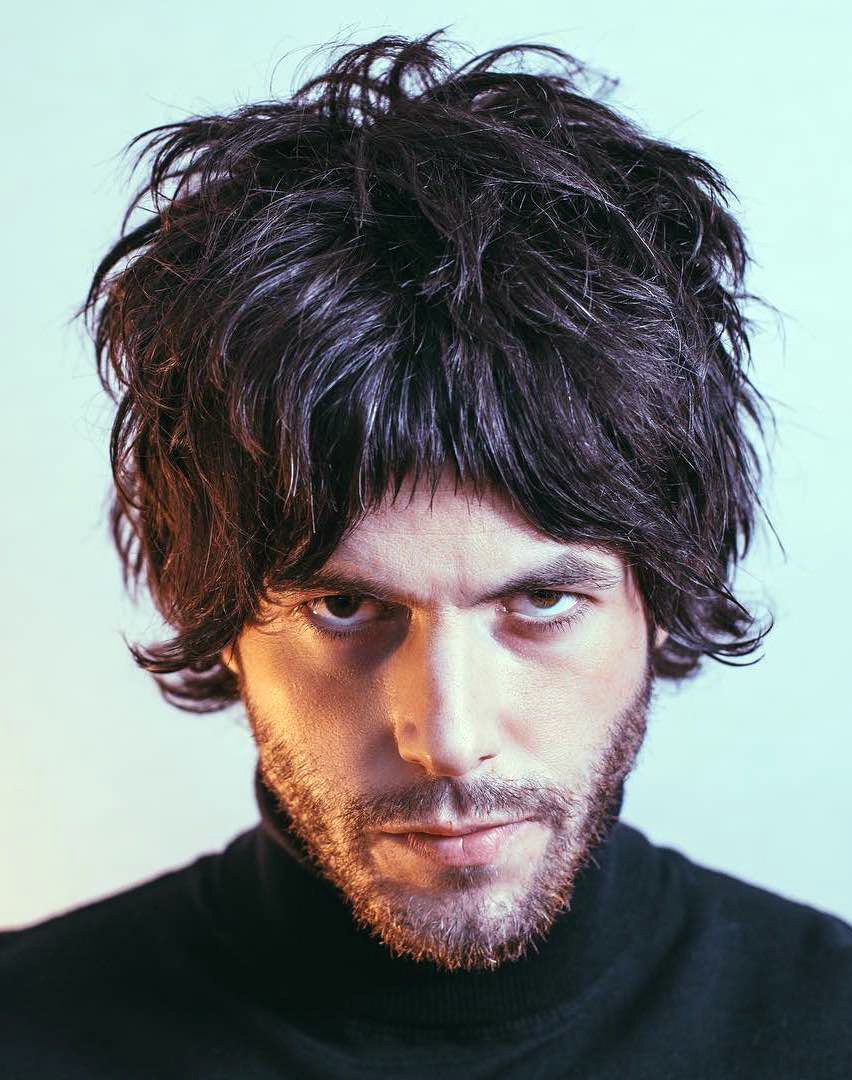 Curtain-Flow Messy
When '90s rockers like Oasis and The Verve first donned this look it had already been retro for decades going back to Kieth Richards in the late '60s. It's a constant standby for those in somewhat edgier scenes. Although it looks wild and untamed, it is in fact heavily styled and layered to achieve that iconic messy silhouette. Exudes a very devil-may-care attitude.
10 / 17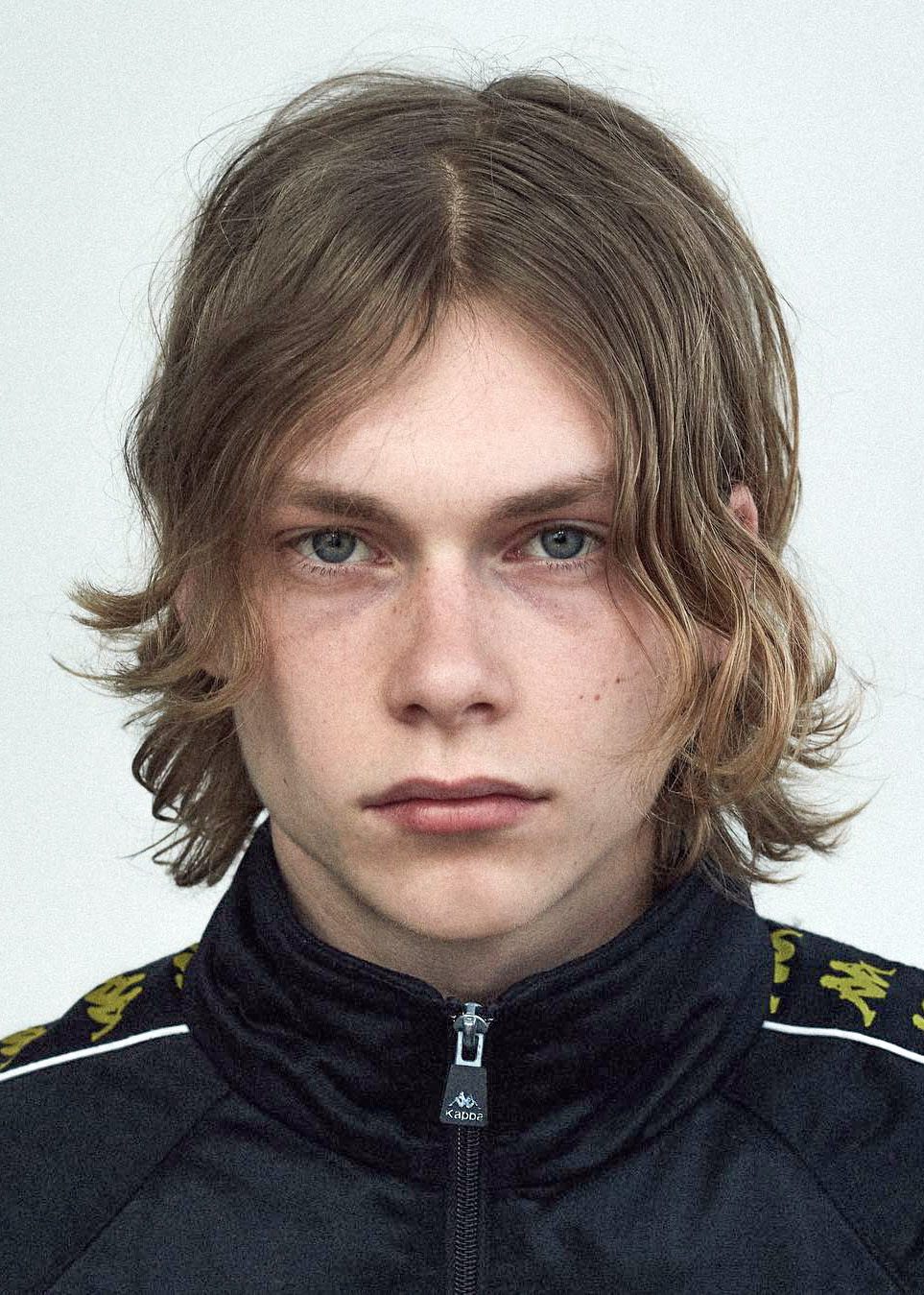 Retro Long
Reminiscent of the gloomy, rain-soaked grunge scene of Seattle, this long curtain is ideally subdued. Enough styling product to keep the locks low and close to the scalp, but not so much as to render it flat and formless. Allow a little curl to come through towards the ends to fashion a nicely shaped frame for the face, especially if that face has strong cheekbones. This low maintenance style suggests an artistic and thoughtful temperament.
11 / 17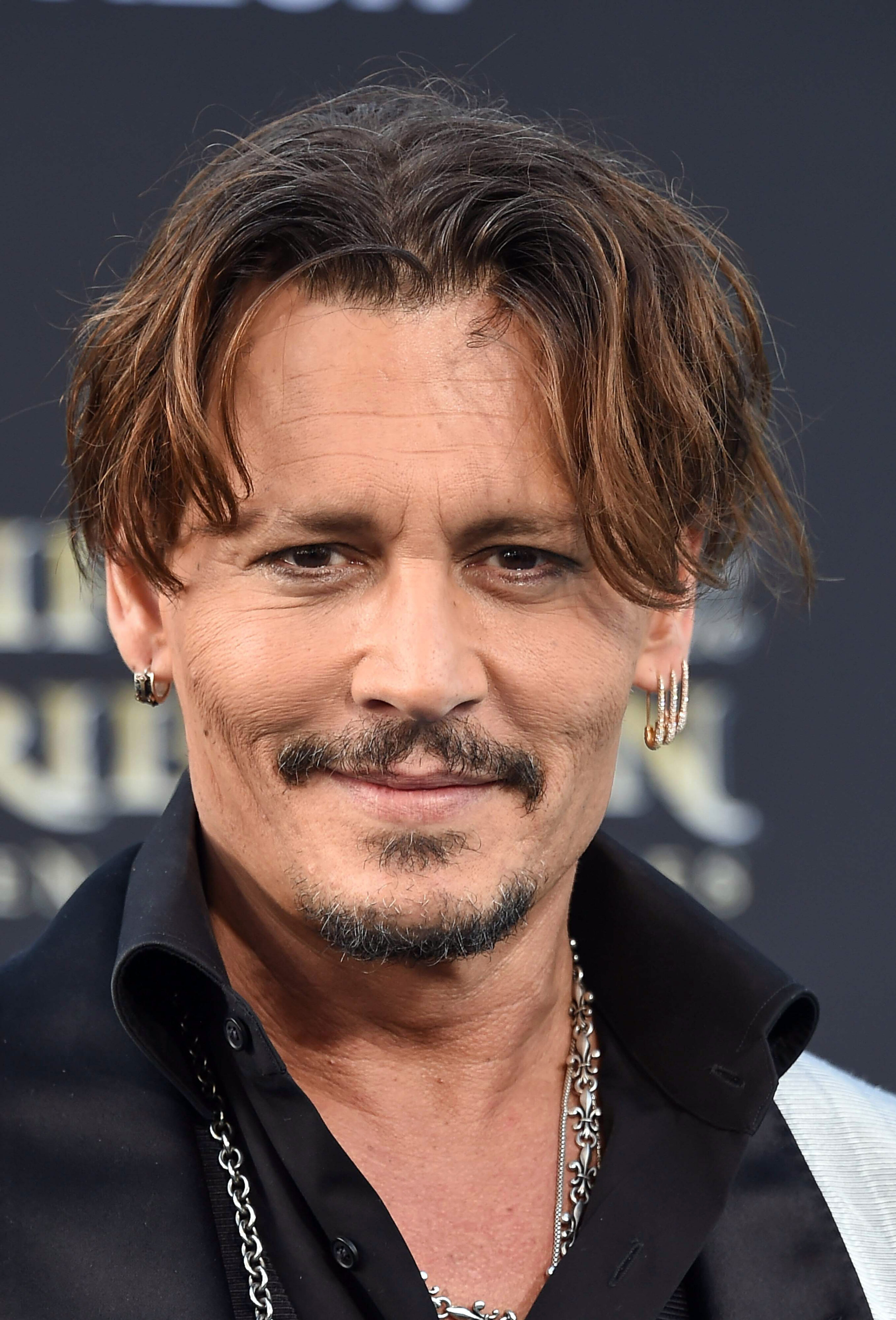 Johnny Depp's Messy Curtain Hair
Johnny Depp has been rocking the messy curtain for so long he's a great example of both an old school and modern take on the look. As the mysterious indie heartthrob of the '90s, he wore it long and relaxed. Now he's updated it with a shorter length, often incorporating an undercut, and keeping it frizzy and tousled, befitting his wild and kooky spirit.
12 / 17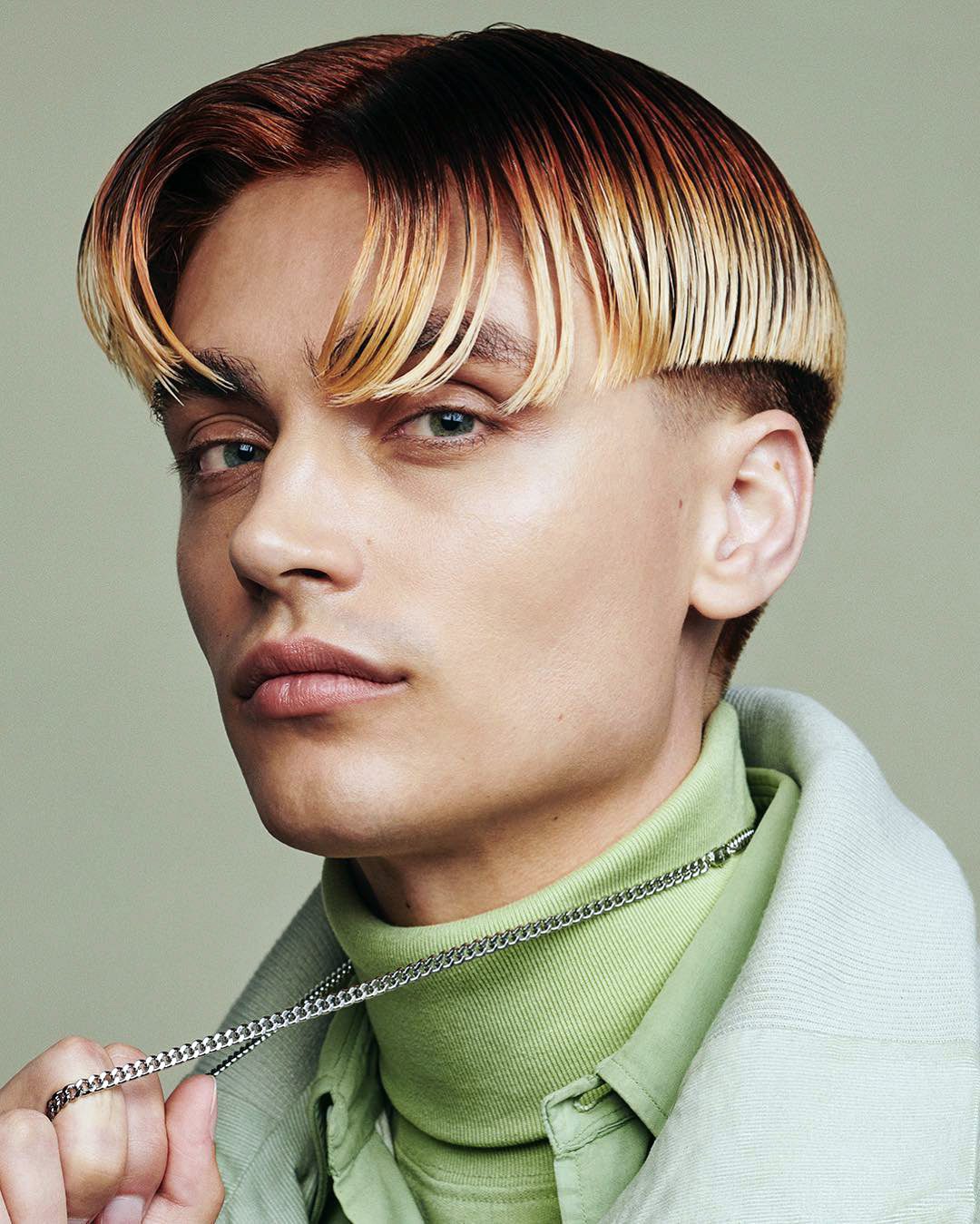 Curtain-Mushroom Ombre Hair
Back in the era of slap bracelets and portable diskmen, it seems every boy wanted to be David Beckham and every girl wanted to date Nick Carter. No flaxen-haired megastars seemed to pull off the precise mushroom-shaped curtain quite like them. The darker-haired among us can achieve a similar end with some subtle or stark ombré coloring with the help of hair bleach, another staple of the 90s. Give it a modern twist by ditching the tapered sides and take them almost all the way down to the skin like an undercut.
13 / 17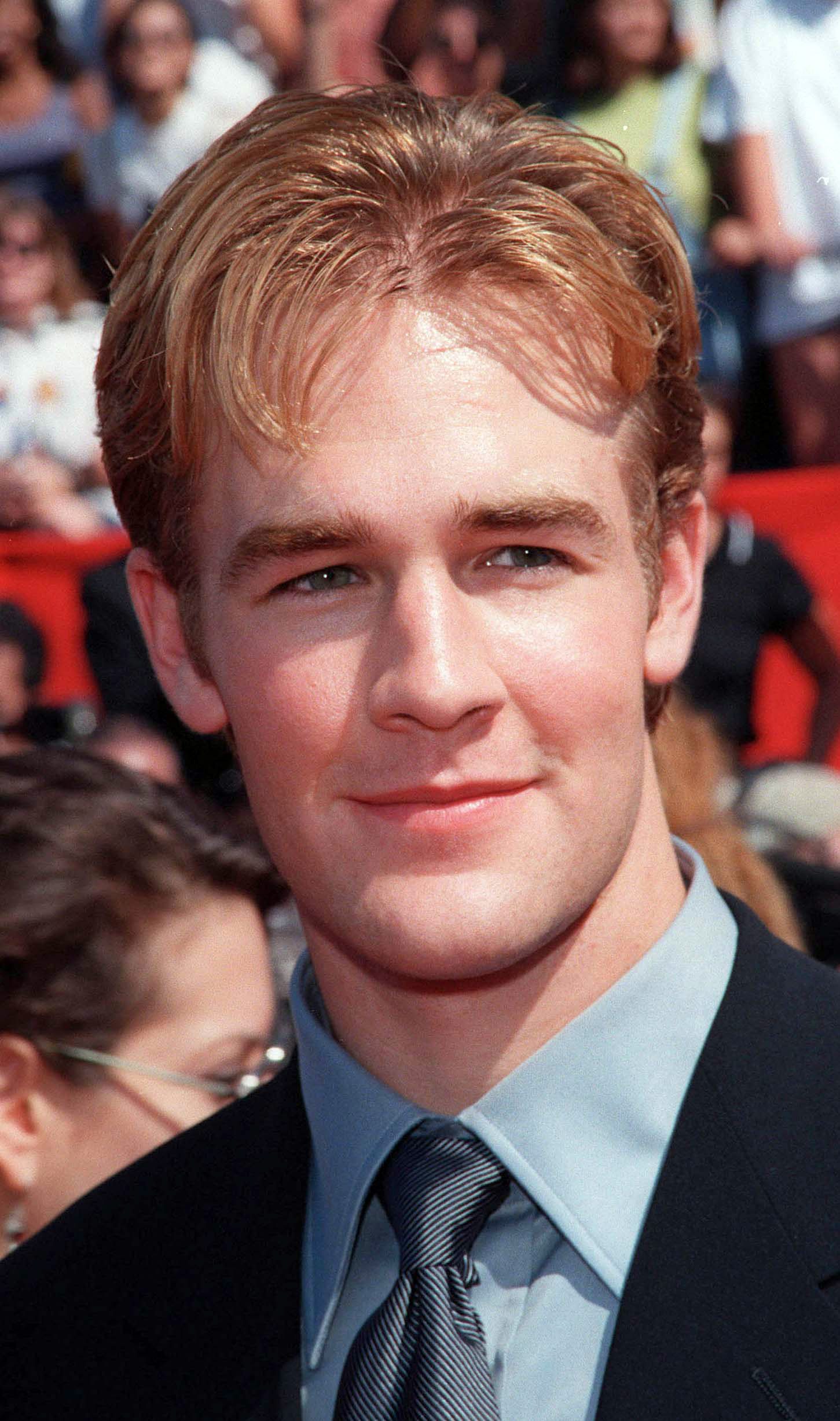 James Van Der Beek's Blonde Curtain Hair
This shorter curtain cut was particularly popular amongst men with sandy blonde locks. An all-American boy-next-door look worn by seemingly every teen star on The WB during its heyday. In modern times its popularity has gone international, for instance being adopted by not one, not two, but three Hemsworth brothers (yes there are really three of them). It does pair particularly well with a rather square jawline.
14 / 17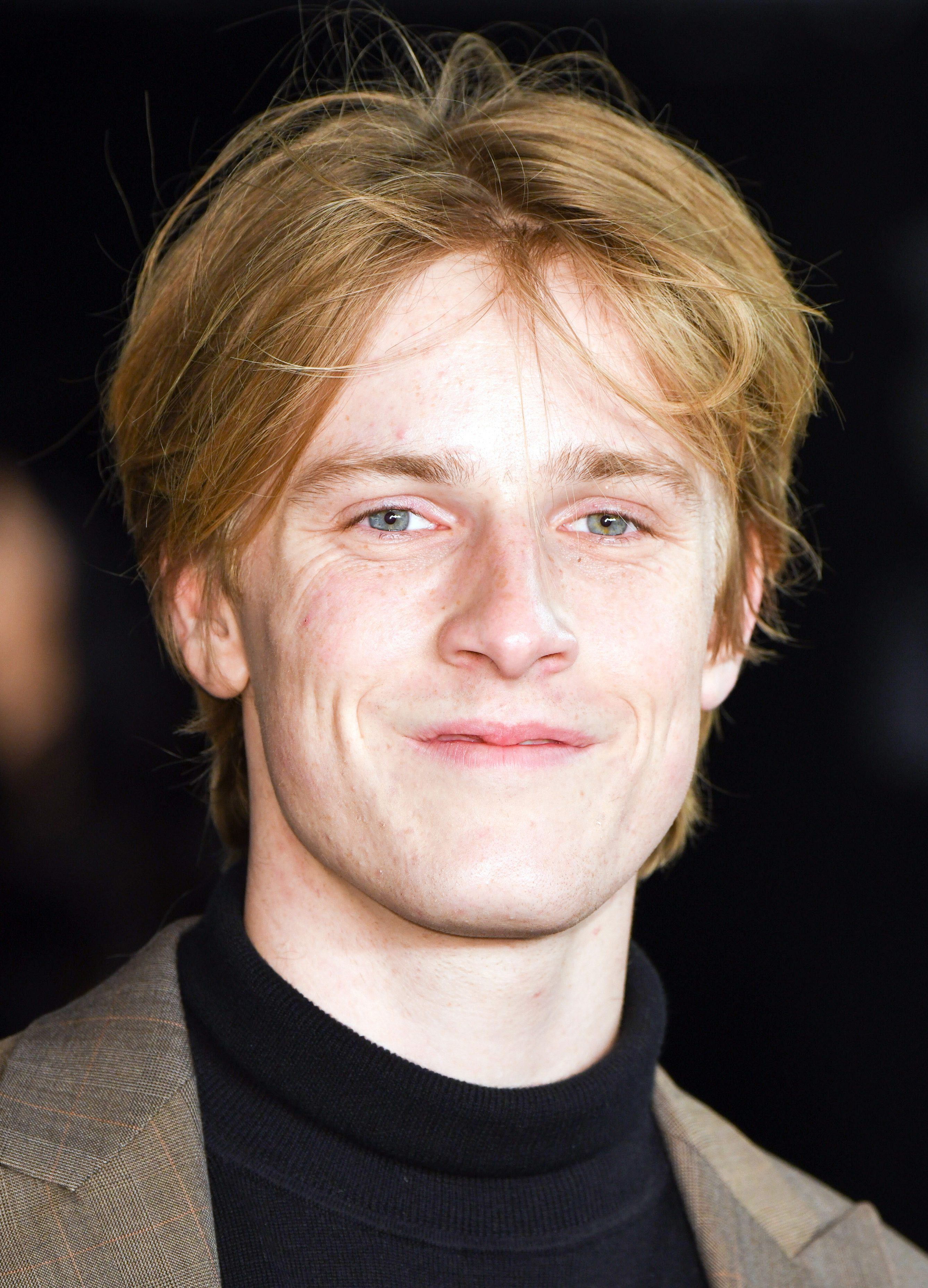 Louis Hofmann's Curtain Hair
This curtain on Louis Hofmann looks like such an effortless style — perfect for those days when you can't be bothered to get perfectly groomed before heading out the door. Though casual, it certainly looks stylish.
15 / 17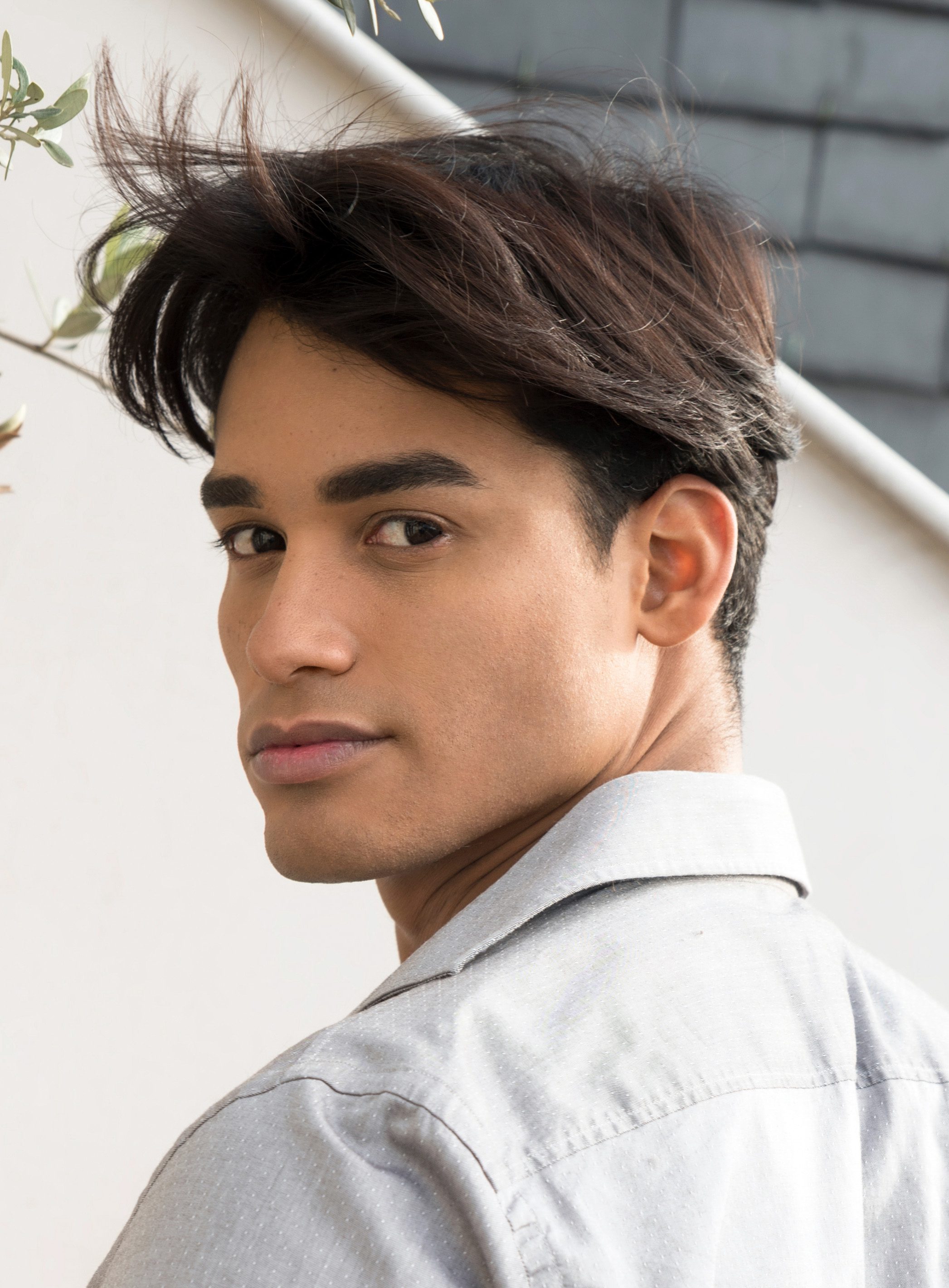 Tapered Curtain Hair
It seemed all our favorite leading men had this Hero's haircut. From Zach Morris to Will Hunting, this tapered curtain was a titan for the 90s protagonist. Leave the bangs long and naturally disheveled with a voluminously layered taper. Even a post-mullet phase Uncle Jesse got in on the action, adding some cool-guy edge. See Chris Evans' grim Captain America in Infinity War for a modern take on the style.
16 / 17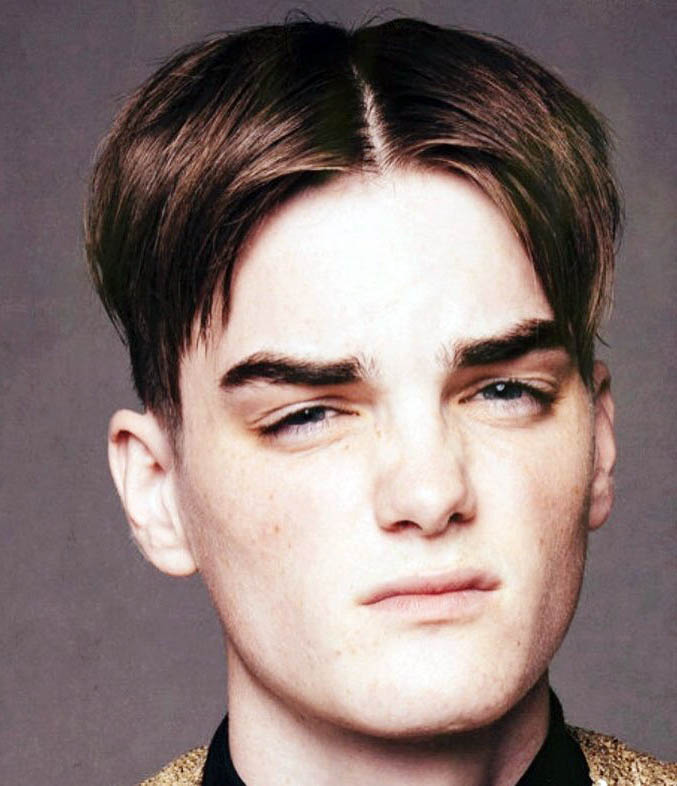 Pushed-Aside Curtain Bangs
Similar to the blonde mushroom curtain, this version was a big hit for brunette men of the time (think Brendan Fraser, especially in The Mummy). A tad shorter and less styled, this cut didn't prioritize perfectly straight bangs, razoring the top length into rougher ends, for a more relaxed vibe
17 / 17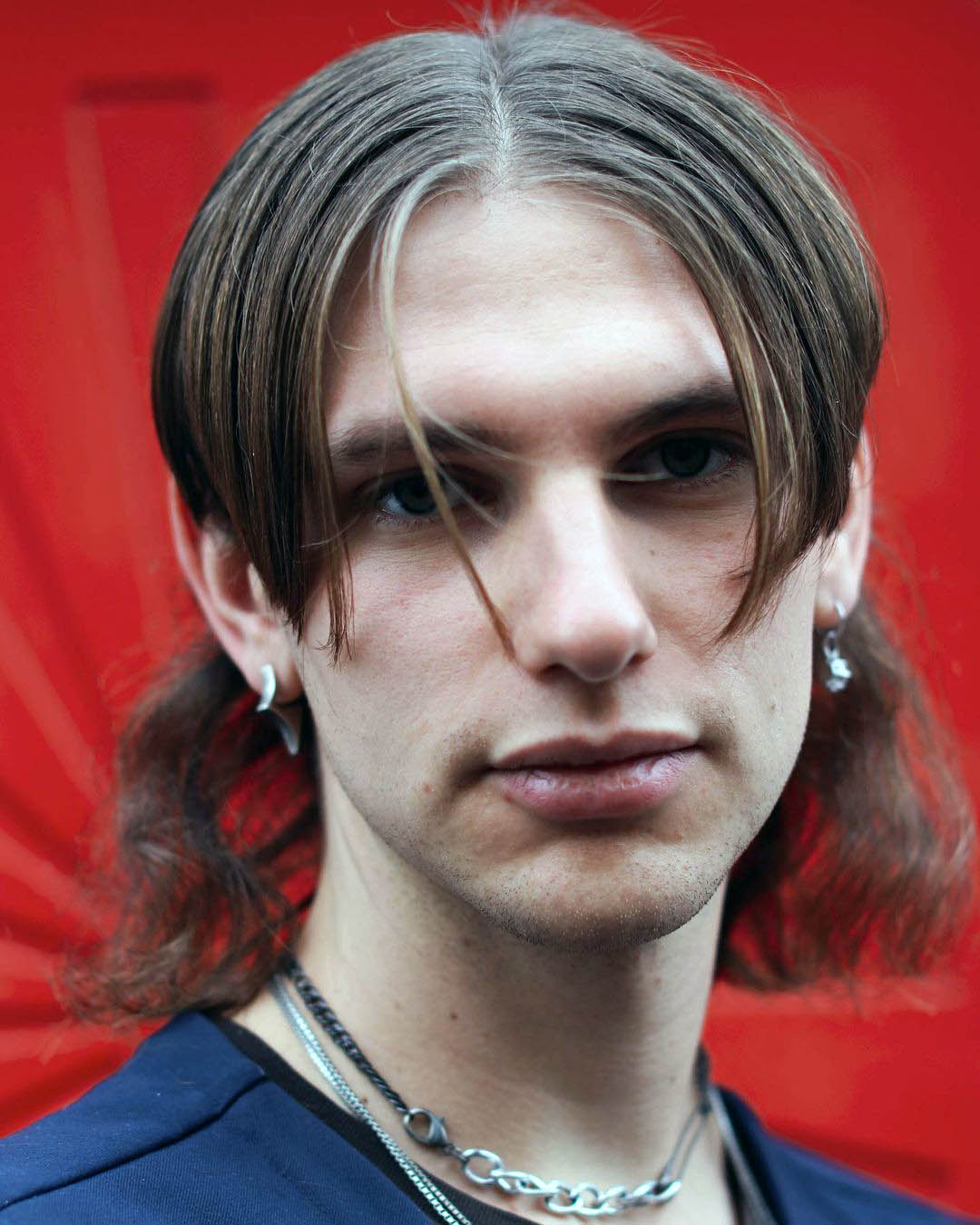 Middle Part Curtain Bangs with Wavy Mullet
While the name of this haircut may seem overwhelming, how to get it is pretty simple. The frontal half of the hair will bring the curtain bangs with a middle part, while the back is that of a mullet, with shoulder-length wavy curls. This way, when you are not in the mood to have your mullet down, you can tie it with a ponytail, and it will be your typical curtain bangs. Works well with most face shapes except round. Accessorize for a more edgy look.