Restyling Curly Hair: How to Get Volume Without Washing
Sometimes you don't have all the time in the world. So take notes: you're about to learn some special tricks
Curly hair is beautiful, but it does require a bit more work to style. Although they generally have more volume than straight hair, they do get squashed during sleep. Though there are quite a few guides on how to restyle your locks, most of them recommend washing, which takes significantly more time.
Styling without Washing
Here are some steps you can use to quickly prepare those curls without needing to get your hair wet. This is perfect for busy or lazy mornings; it will definitely need less work but you can still achieve a great look afterward. This dry styling technique for curly hair is also perfect for the second or third day after washing your hair.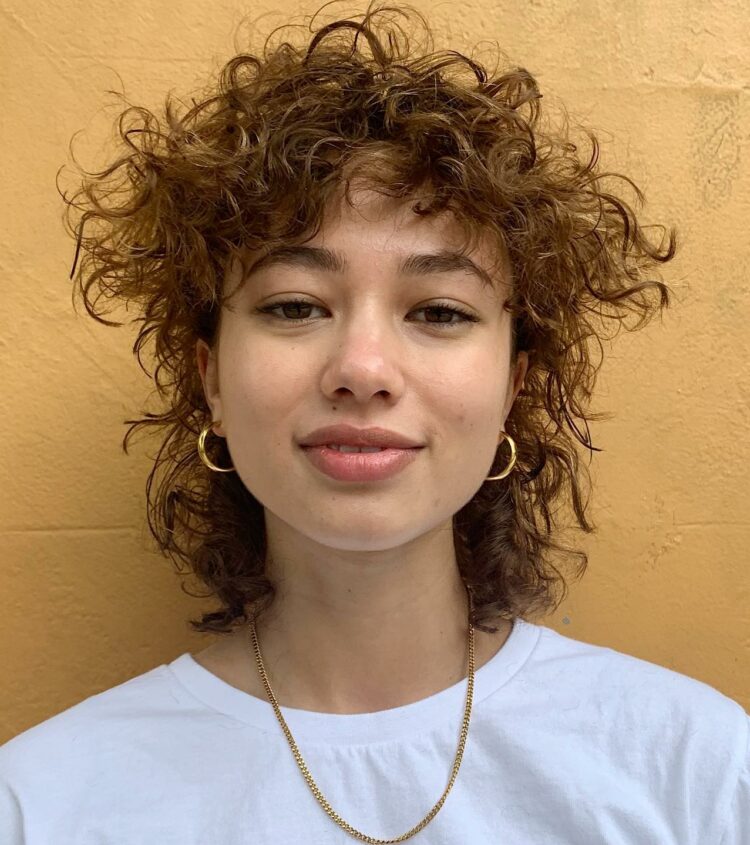 1. Dry Shampoo
Dry shampoo is one of the best products out there, absorbing not just that excess oil, but also all that grease and dirt. All of these advantages without the need for getting your hair wet. You can save lots of time and it is also perfect during cooler days.
Beyond that, dry shampoo gives curly hair great volume and texture. So if you are looking for a way to restyle curly hair without spending time washing it, grab your favorite dry shampoo instead.
2. Fix Squashed Curls
Curls that look dull and squashed can be quickly fixed with the use of a curling wand. You can also get a nice shape and more definition this way. You would not need to do the whole head of hair, about 10 to 12 curls should also be enough, but it will already give your hairstyle a lift and will look redone.
The important thing is to find a small curling wand that has the same size as your own curls. Therefore, it will match and blend naturally with your hair, simply with a bit more definition. You may also use a spray to make your curls look a bit glossier. Moreover, these types of sprays also provide extra protection from damage while curling. Make sure to dry your hair completely afterward.
3. Create Zigzag Parts
Another simple trick is to change that straight part line of your hair. To add instant fluff and volume, opt for a zigzag part. It will give an illusion of voluminous curls especially at the top of your head, where the curls are normally lying flat.
4. Tame the Ends of Your Curls
At times, the ends will still look a bit frizzy. This happens especially when the hair is dry. To remedy this, you can add some drops of hair oil. If the ends of your curls have flyaways or static, use a tamer spray that will have a great hold to last the whole day.
5. Volumize With The Right Spray
If you still are unhappy with the volume, then opt for some volume spray. Use it on the top of the head and where the hair stays flat. Let it work on your hair then shake to achieve extra volume that will last for days.
This technique will keep your hair styled and full of volume for at least 3 more days, which is amazing given that the whole routine lasts only 15 minutes, maximum.
Washing and Styling Curly Hair
However, if you prefer to wash your hair then make sure you use some of these products directly after to achieve wonderful and bouncy curls.
A leave-in conditioner will provide moisture and prevent it from frizzing. When it is well moisturized, it will lie flat, so keep doing it until nothing sticks out.
A curl activator will "wake up" those curls and in turn will help you achieve more volume. This product normally has the same properties as sea salt, which is why hair normally is curlier after swimming at sea. Scrunching hair and finger curling it will help you achieve more curls as well.
Another product you cannot live without is a light hold gel. This helps you achieve some definition, just make sure you flip your head upside down while applying in order to achieve volume.
See to it that when blow drying your hair, you use a diffuser always. This will create more curls and give you volume, so long as you blow dry with the diffuser pressing up against your head, not holding it far away. Do not dry it all the way because it will get frizzy.
The last step to preparing your hair before stepping out is to simply fluff them out. You can achieve some last minute volume this way.
Conclusion
This guide gives you 2 different ways to achieve beautiful curls or waves with or without washing it. After all, you can save a lot of time by not getting your hair wet every day, and still be able to achieve the look you want. So show off those gorgeous curls without spending hours on them.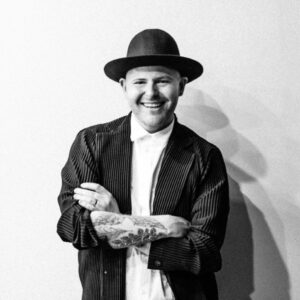 Danny Puopolo is an expert that works at Rakis, a professional hairdressing salon in Melbourne. His work has been featured in a variety of publications such as OK Magazine, Vogue, and INSTYLE. He has also managed classes for Shu Uemura Australia and Loreal Professional.