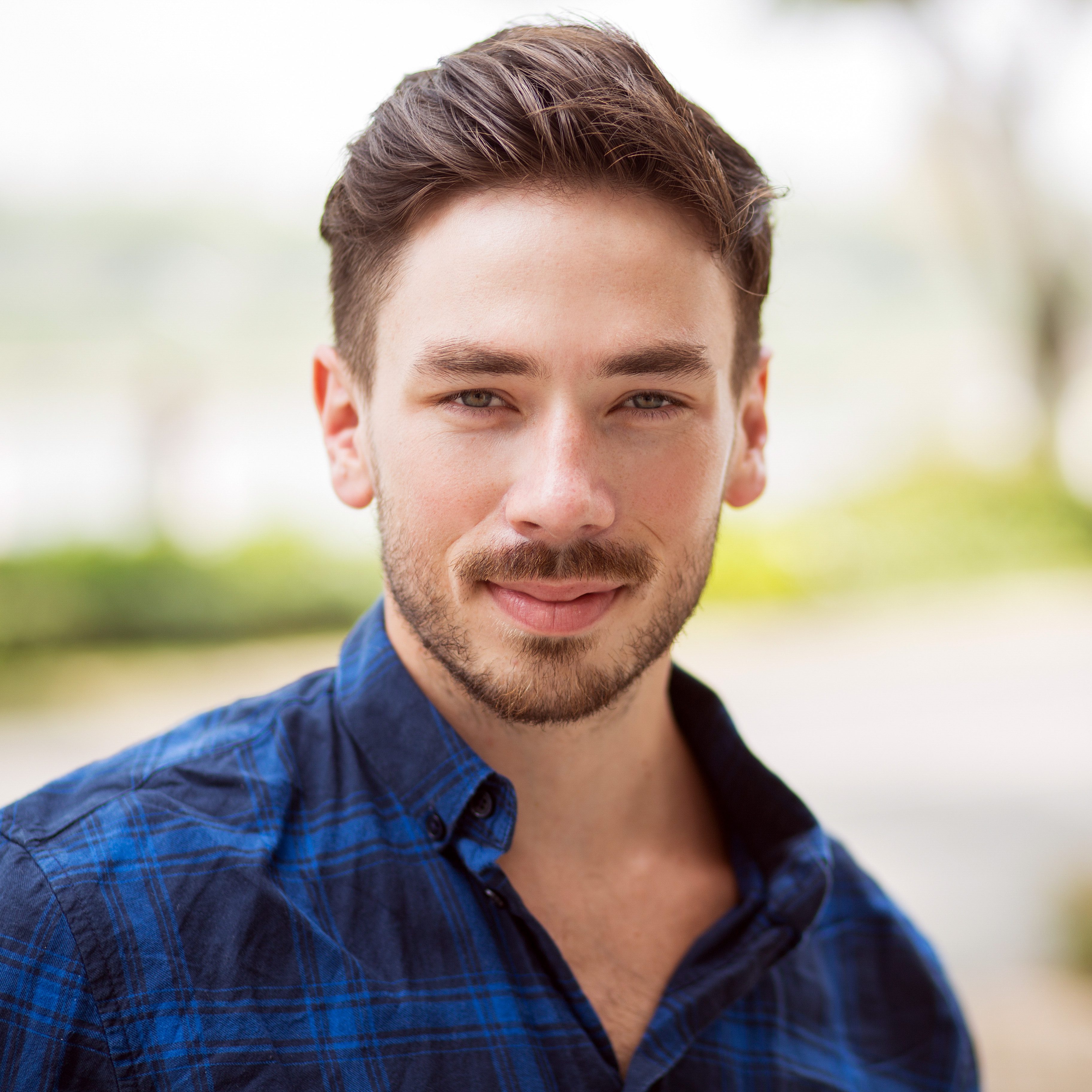 10 Modern and Classic Variations Of The Undercut Fade
A modern, yet classic look for any occasion.
The Undercut Fade is one of the most easily customizable hairstyles out there today. By combining the Undercut and the Fade, a visual pandora's box of sorts has been opened, leading to a seemingly endless array of combination possibilities. The following 24 selections are some of our favorites, please keep in mind that these are literally just clipping the surface of possibilities. Let's begin!
1 / 17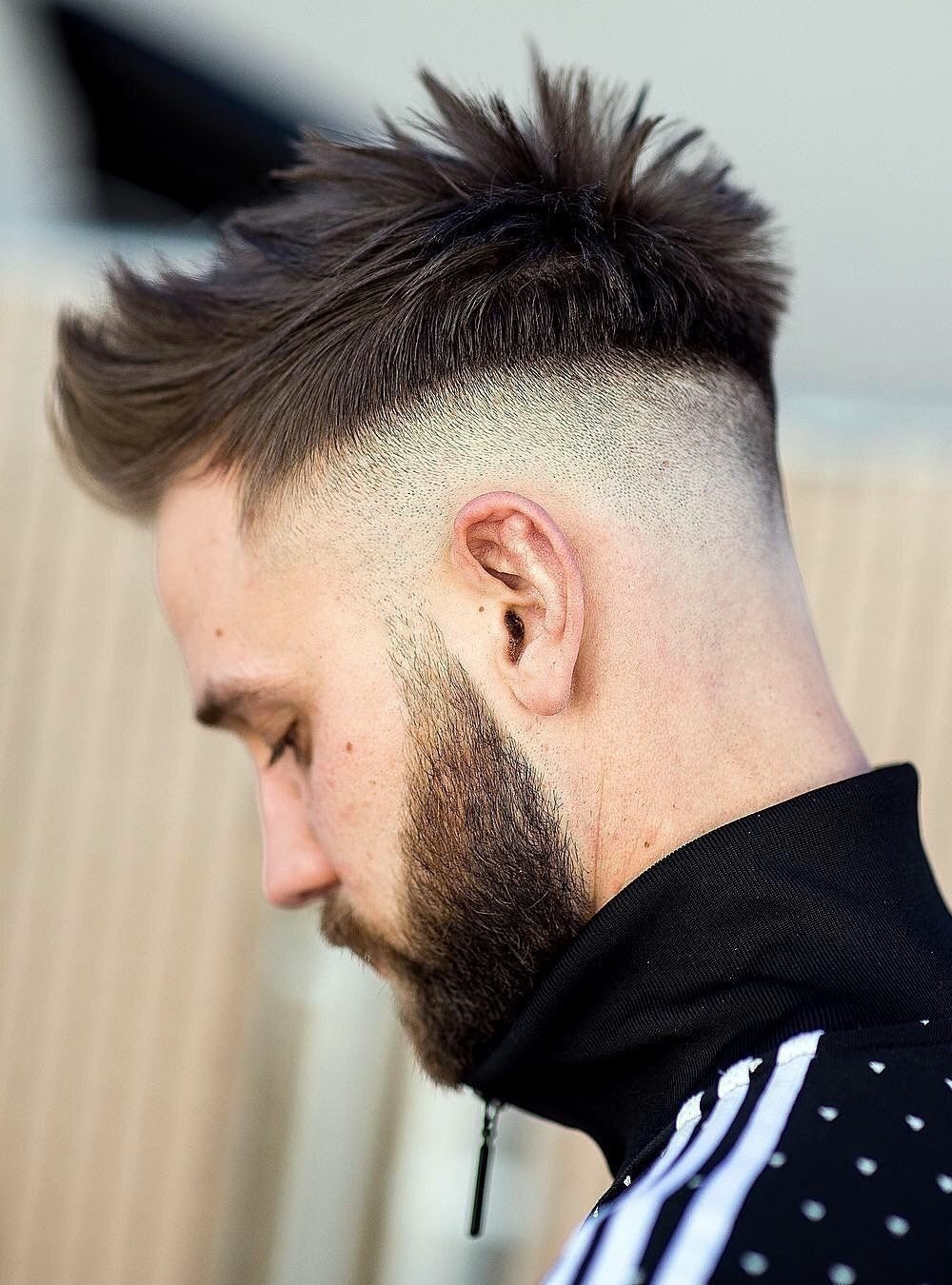 Spiky Textured Top with Undercut Fade
In 1974 CBGB first opened its door to the world of punk rock, spiked hair, and anarchy in the UK. 45 years later, we have this modern take on the classic spiked hairdo. The fade and the undercut here are instruments of division; These create a sharp contrast between the top and sides for a look that instantly stands out in a crowd.
2 / 17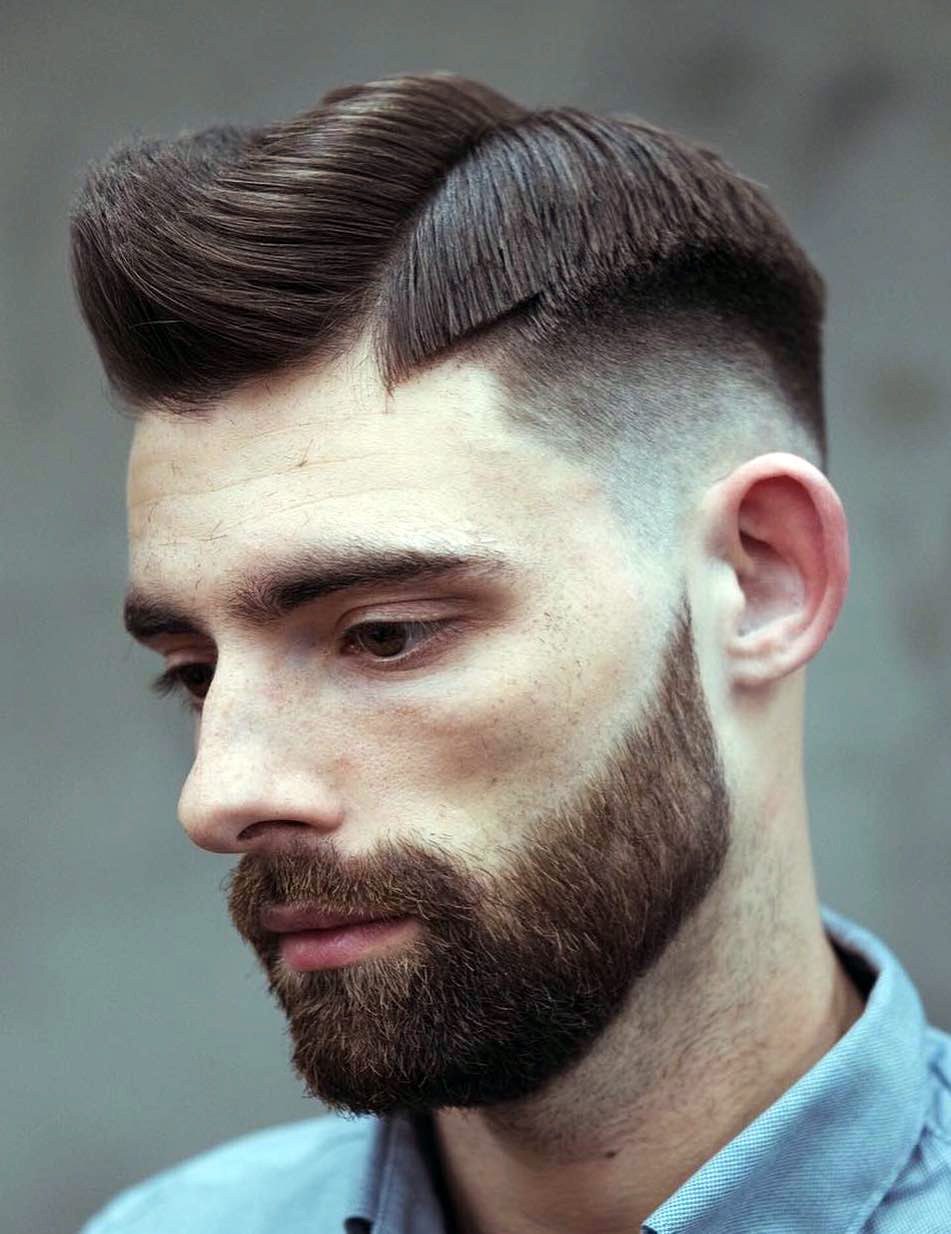 Fine Fade with Side Part
This is a great example of the kind of look you can achieve when you focus more on creating a dramatic silhouette; and less on using strong contrast. The fade here is less dramatic, while the side part and top would make even your shadow recognizable in a line-up.
3 / 17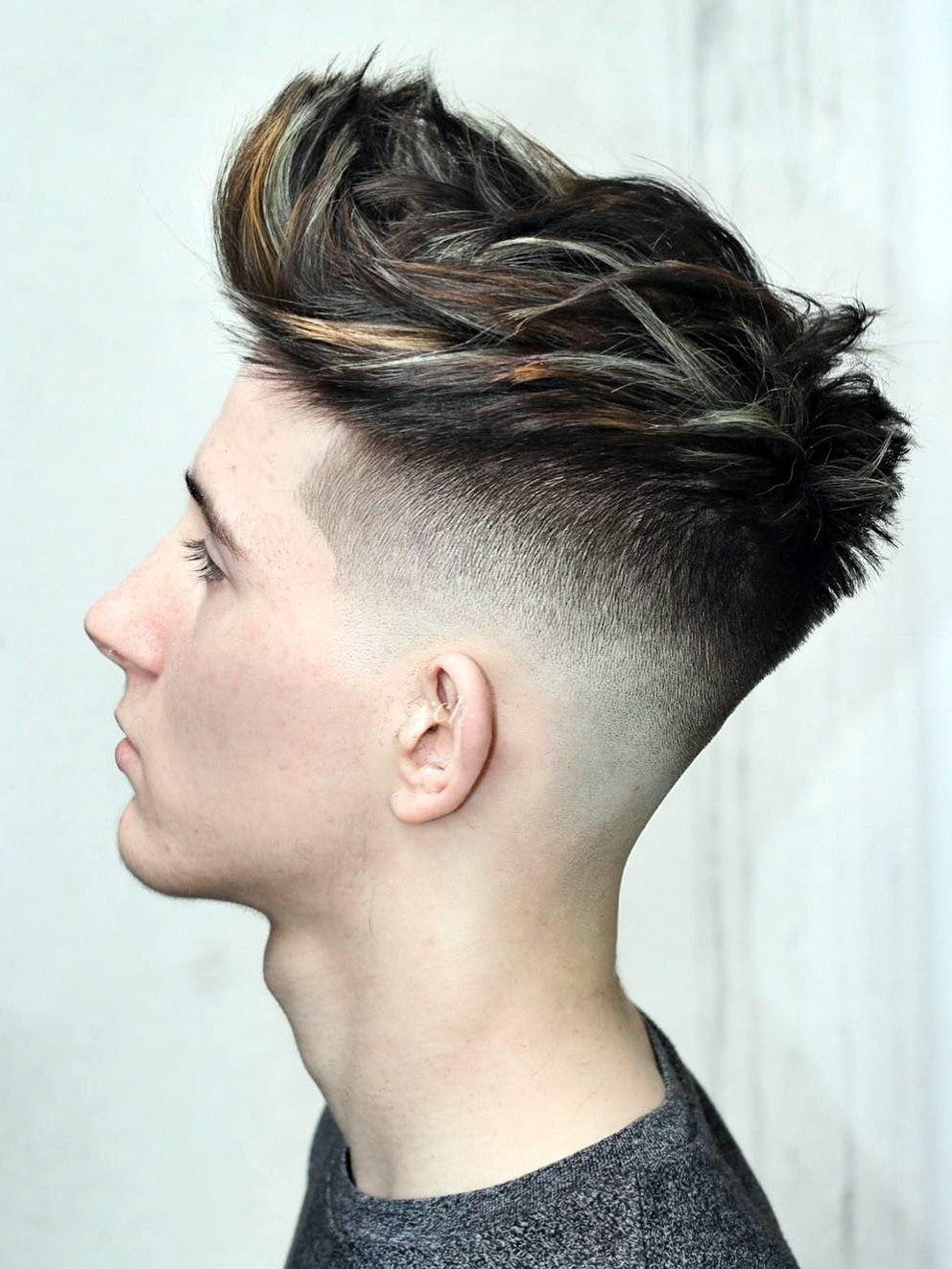 Copper and Ash Highlights
Very recently, we've seen grey streaks come in fashion in many hairstyles. This one combines the classic but subtle summer highlights paired with some intentionally places streaks of grey. The result is a pairing that goes together like chocolate and peanut butter, creating this unique look that you're sure not to bump into at every club or restaurant you frequent. Thus we can call this one, "The return of your individuality."
4 / 17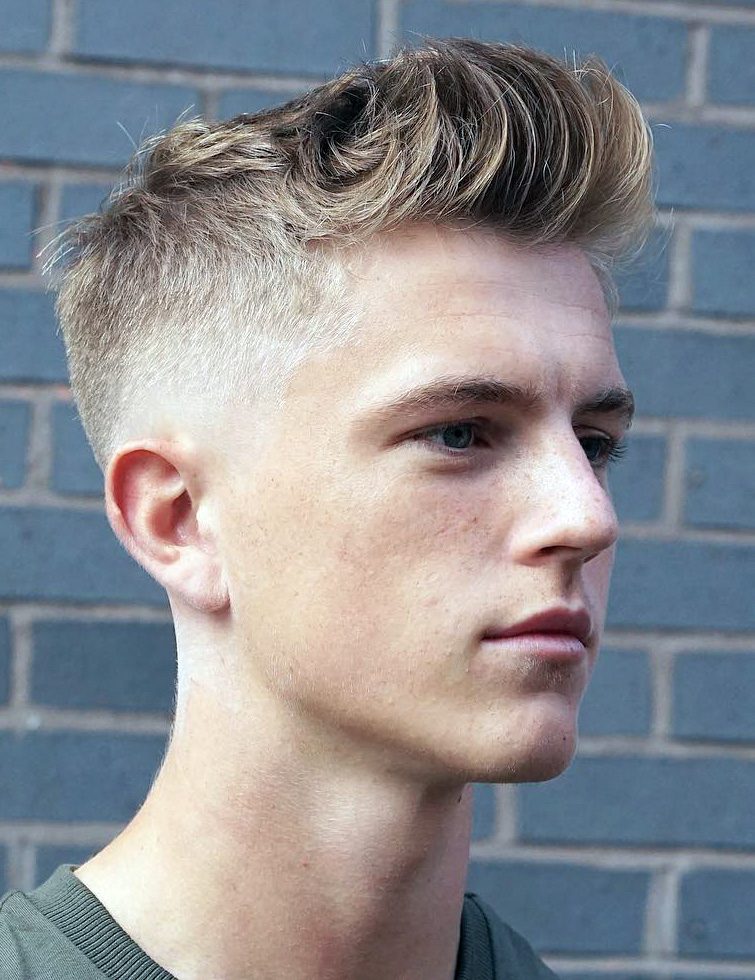 Front Brush Up
The brush up is the perfect way to add height without adding puffed-up volume like with the Pompadour. The name gives away the technique; simply brush up your hair. This is easiest when the hair has just been freshly cut. Feel free to use a generous amount of hair gel if your hair won't stay in place.
5 / 17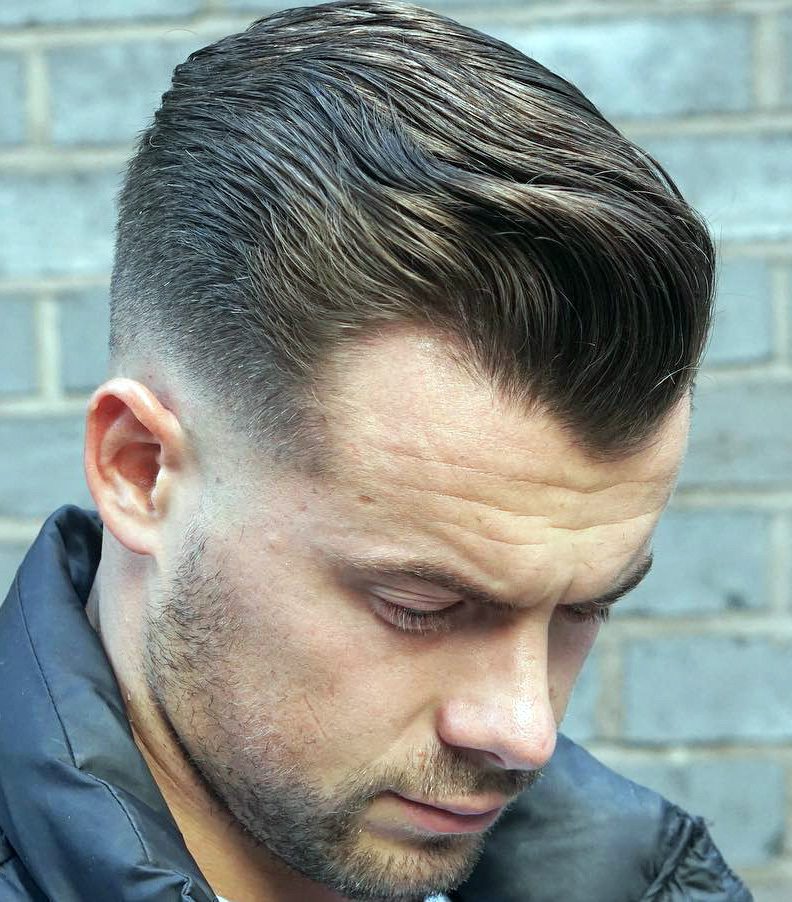 Medium Crop and Side-Brush-Back
Great for the man that has to work with his hands all day and needs his hair out of his eyes. If your a fan of low-maintenance hairstyles that look good all day then this simple yet classic look should do you justice. Great for mechanics and military men alike.
6 / 17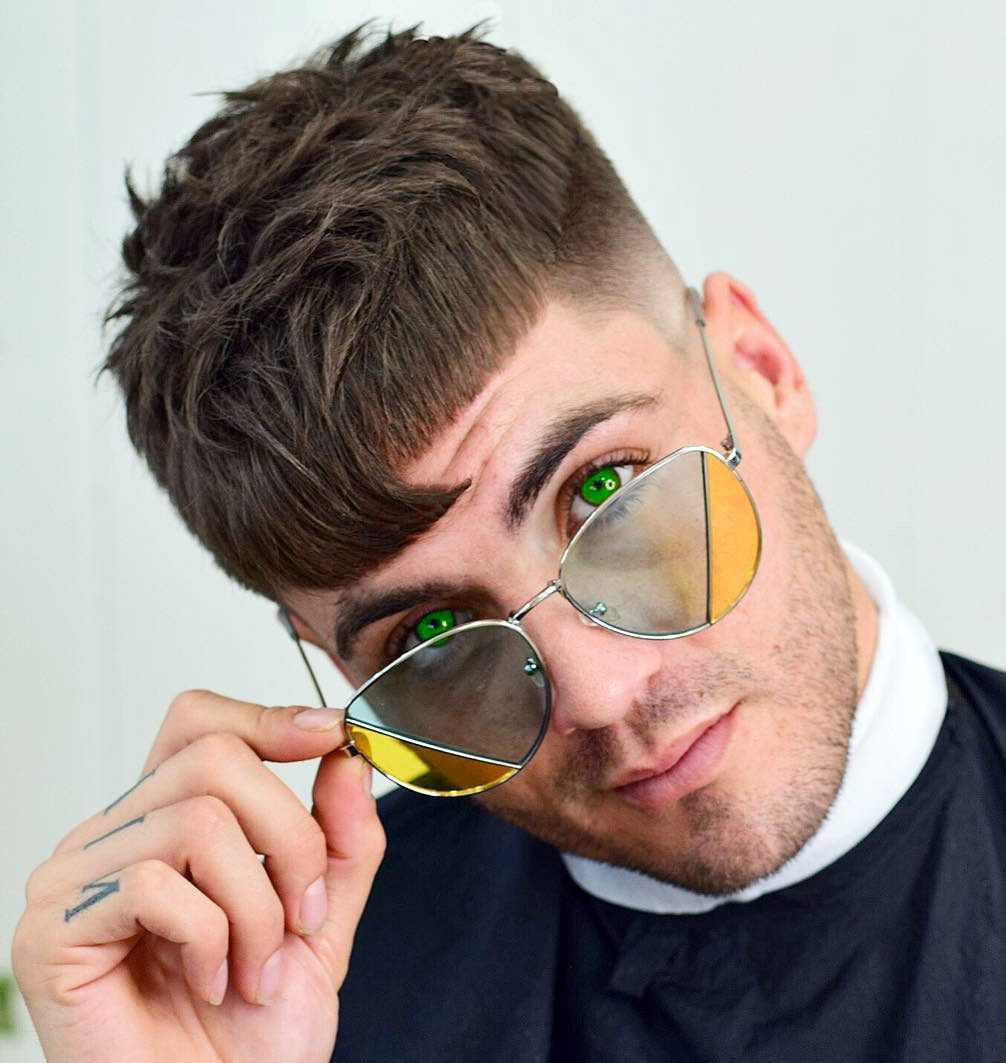 Texture French and Mix-Matched Fringe
Sporting a fringe that varies in length is not something any Tom, Dick, or Harry can pull off. If you're looking for a unique style that makes a bold statement, this might be your answer. Glasses, optional.
7 / 17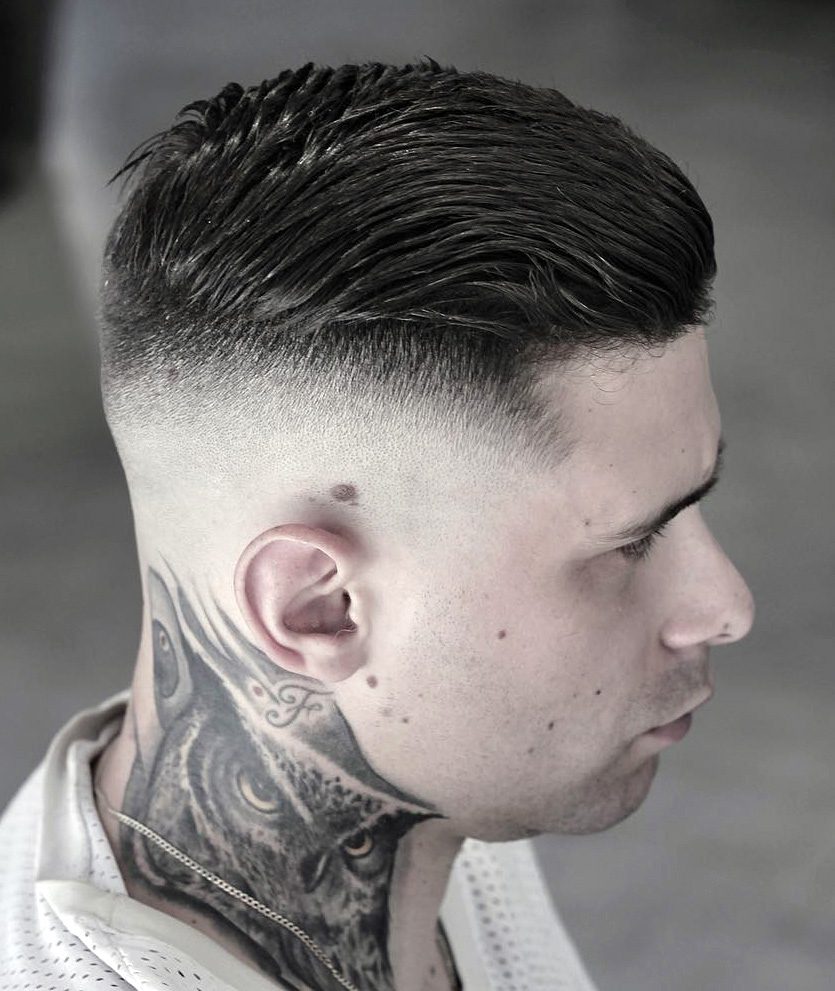 Side Brush Back and Skin Fade
This next style is a great example of how sometimes less is truly more. High fade on the sides while the top is kept short but still long enough to run your fingers through. Easy to maintain, just add gel and you're good to go.
8 / 17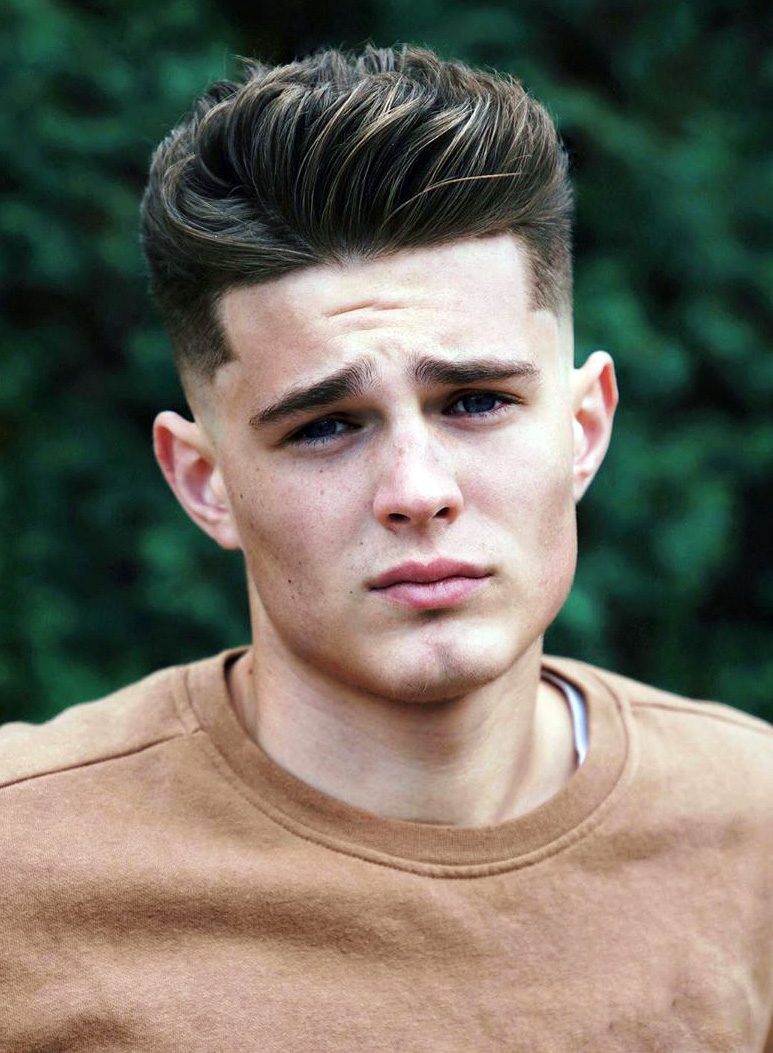 Natural Parted Brush Up and Undercut
This is such a sharp and stylish look thanks to the clean temple fade. The voluminous brushed-up top provides the perfect balance to the undercut.
9 / 17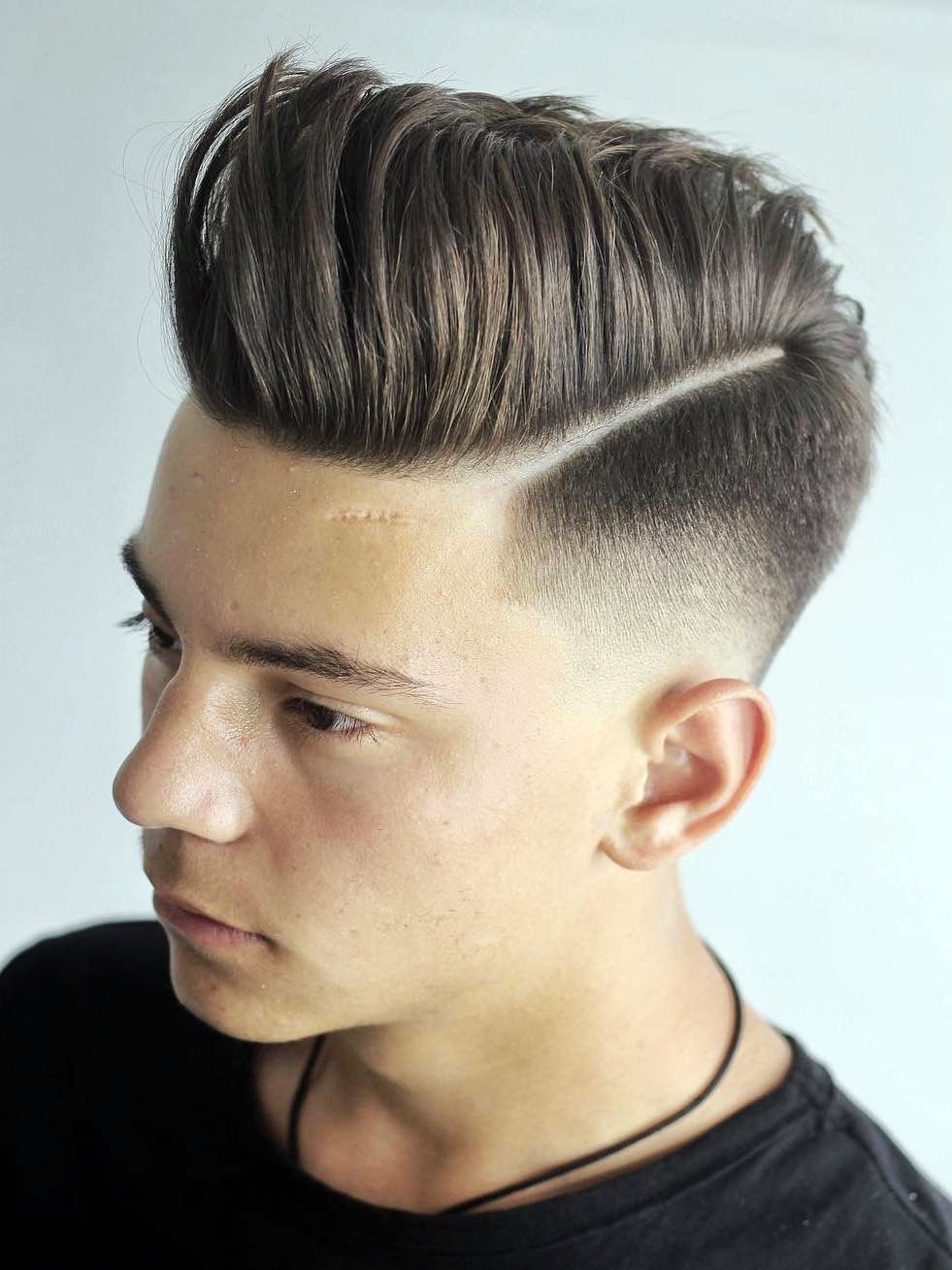 Neat Temple Fade with High Volume Pompadour
If you thought the volume on the last hairstyle was too soft and you want to turn it up and piss off your neighbors then why not go with the pompadour look. Although a misnomer and incorrectly attributed to Madame de Pompadour by hairstylists in the '90s, this style looks to bring back the big hair of the Victorian era bourgeoisie. Encore!
10 / 17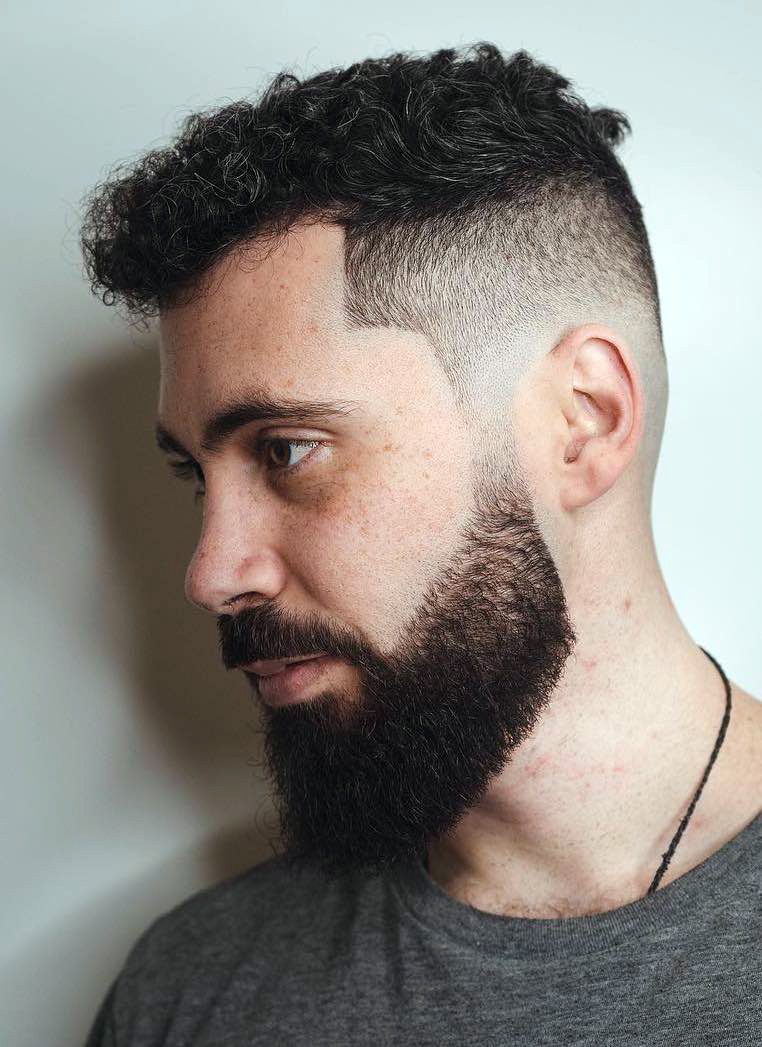 Small Curled Top with Faded Temple
Similar to the previous style that flaunted some curl swagger, only this time the curls are much shorter giving you a sportier look. The fade and the trimmed beard work together to keep your face cool whether your hiking, biking, or running across a football field.
11 / 17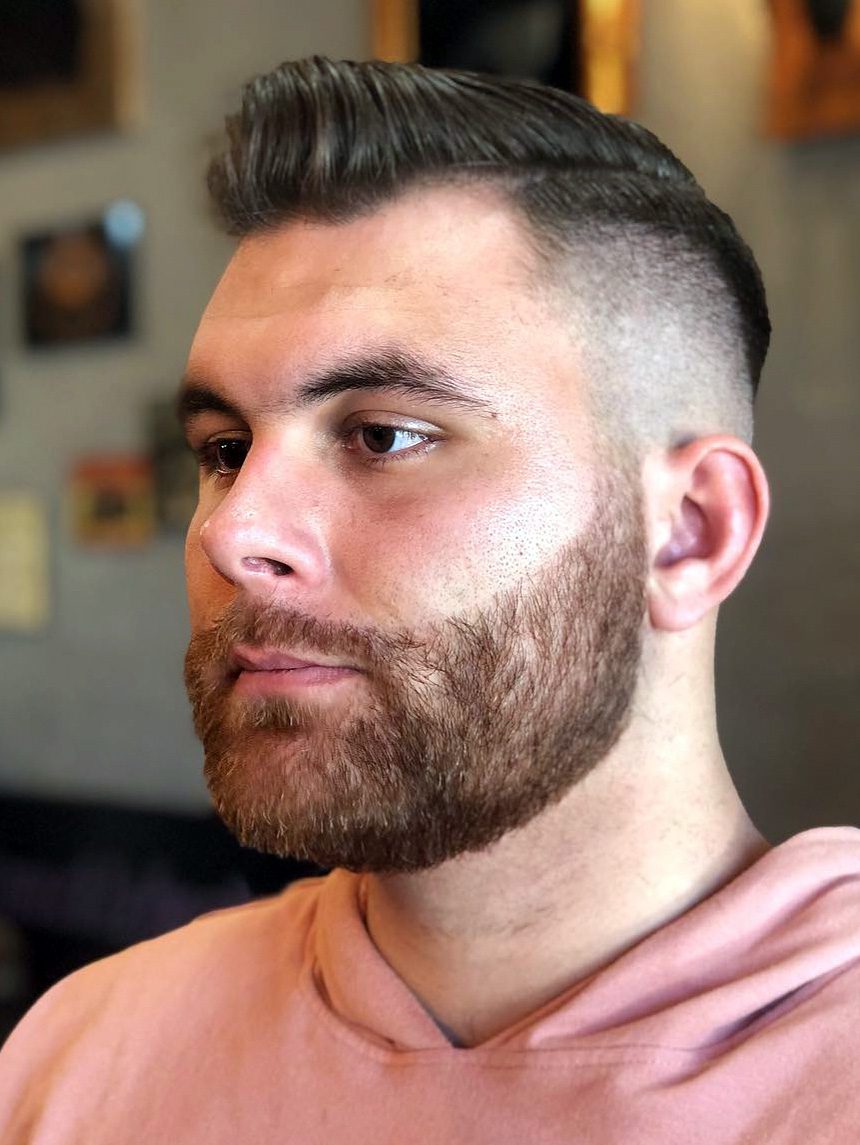 High Fade and Middle Brush Up
Most of us have fond memories of the faux-hawk, the mohawk of the late '90s. This style was inspired by the faux-hawk but sweeps the centerpiece over to the side a bit while adding a high face to the sides. The result is a modern take on a style that many of us still think of as an already modern style. Where does the time go?
12 / 17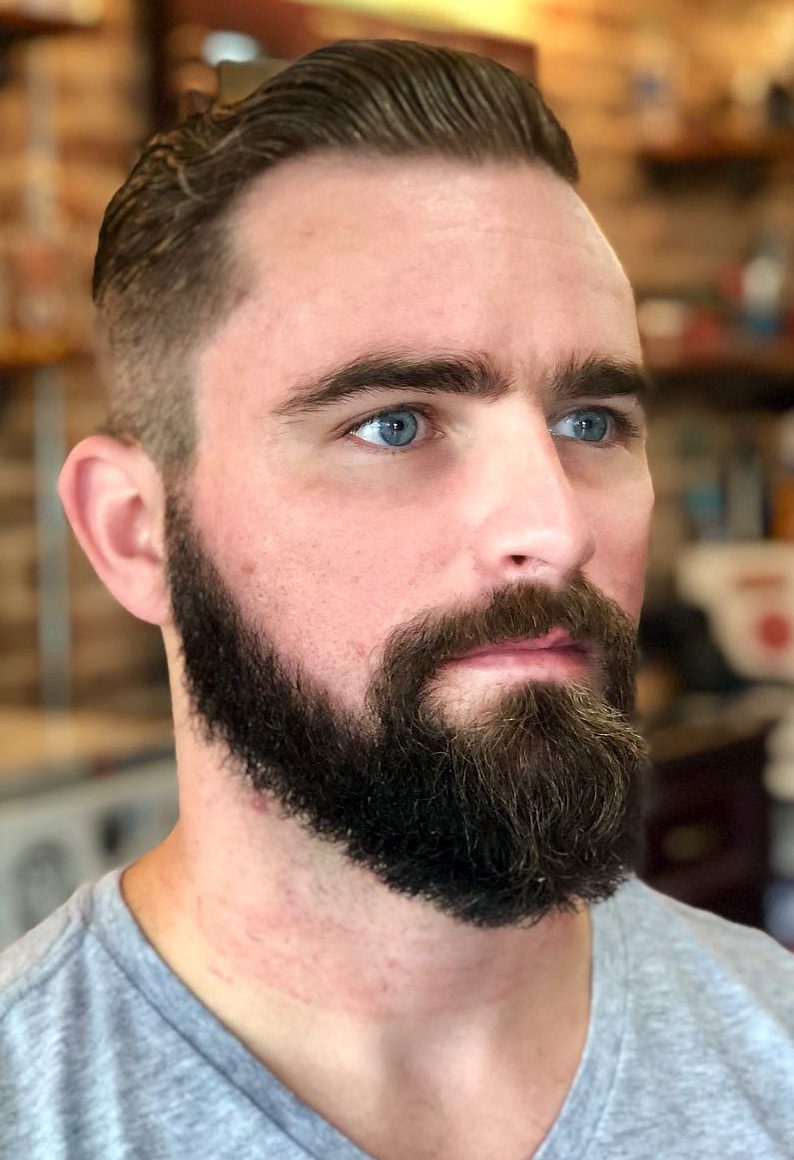 Taper Fade and Wavy Slick Back
If you got naturally wavy hair(or curly like that girl from the Peanuts comic strip) you would be well advised to give this look a try. Taper fade on the sides and a slick back top, it's a low maintenance look that goes great with a beard or no beard. It's a jack of all trades look, strong and masculine. Let's go chop down some trees or sail to a new world.
13 / 17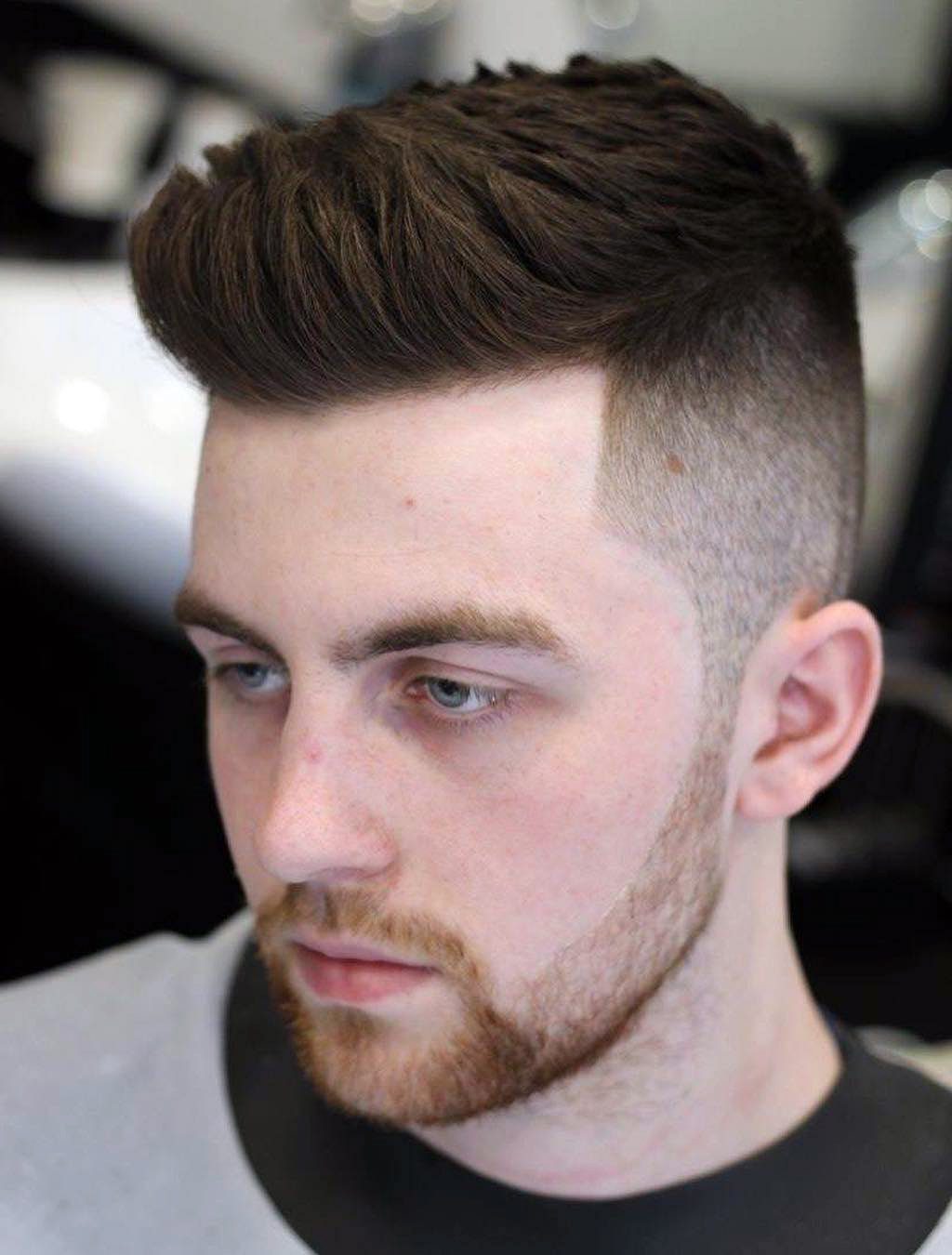 Neat Brush Up with Tapered Side
The famous or infamous brush-up hairstyle has its history deep-rooted in western culture. It's a great way to bring attention and style to your face. It can add a few precious inches to your height and give you a more dominant presence in an interaction. And if I can nerd out for just a bit, it's also Guile from Streetfighter 2's haircut. Sonic boom.
14 / 17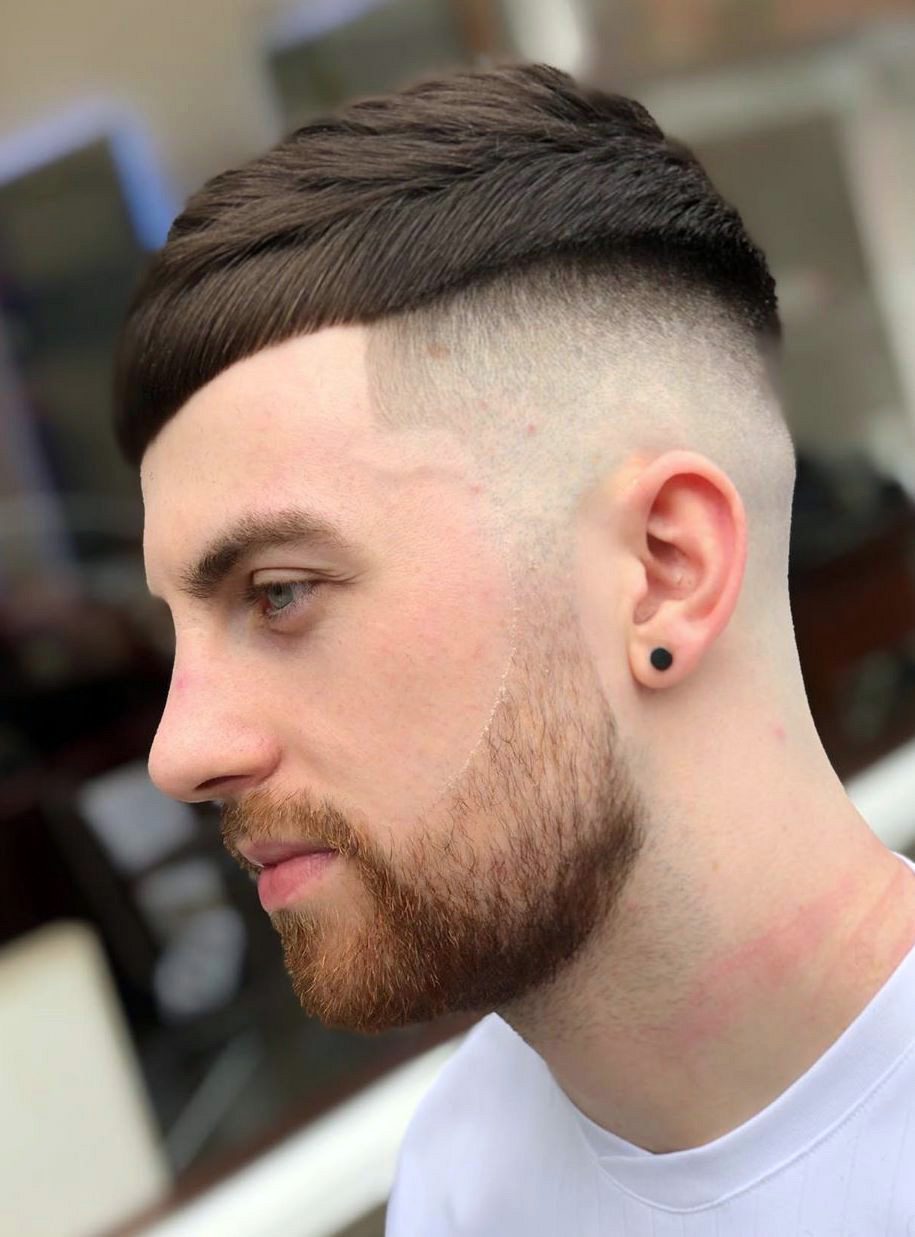 Sharp Taper with Fade
A taper is where the length of the hair gradually recedes as your go down the temple and is typically cut with scissors. A fade is the same but is cut with clippers. And this clippers vs scissors rivalry that has spanned across many generations, has found unity in peaceful resolution so brilliant Nelson Mandela would have been proud.
15 / 17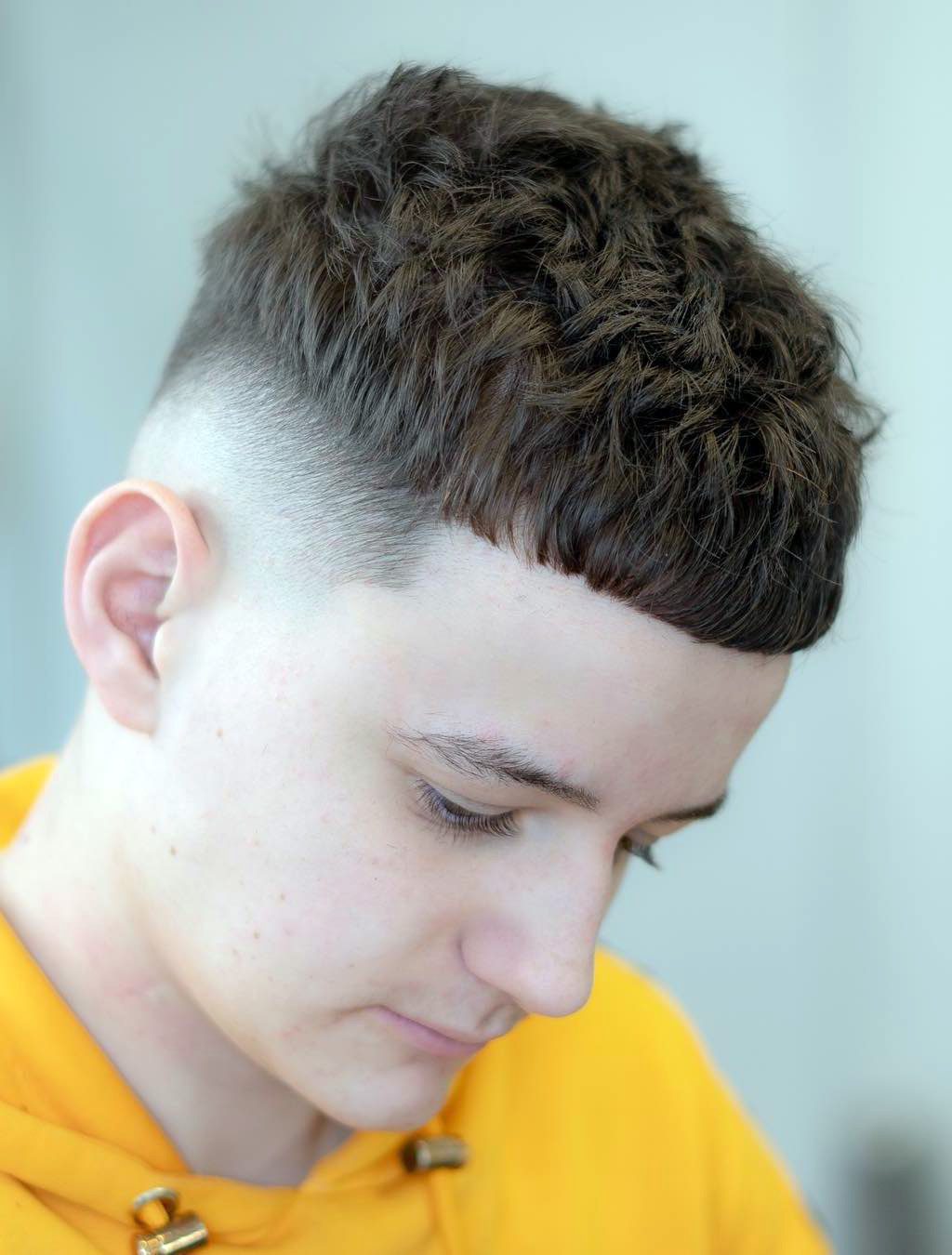 Tossed French Crop with Fade
Veni, Vedi, Vici. The French crop is commonly swapped by the "Caesar cut" appropriately named after the Roman Emperor Julius Caesar. It's simple and focused with a singular objective. I came, I saw, I conquered.
16 / 17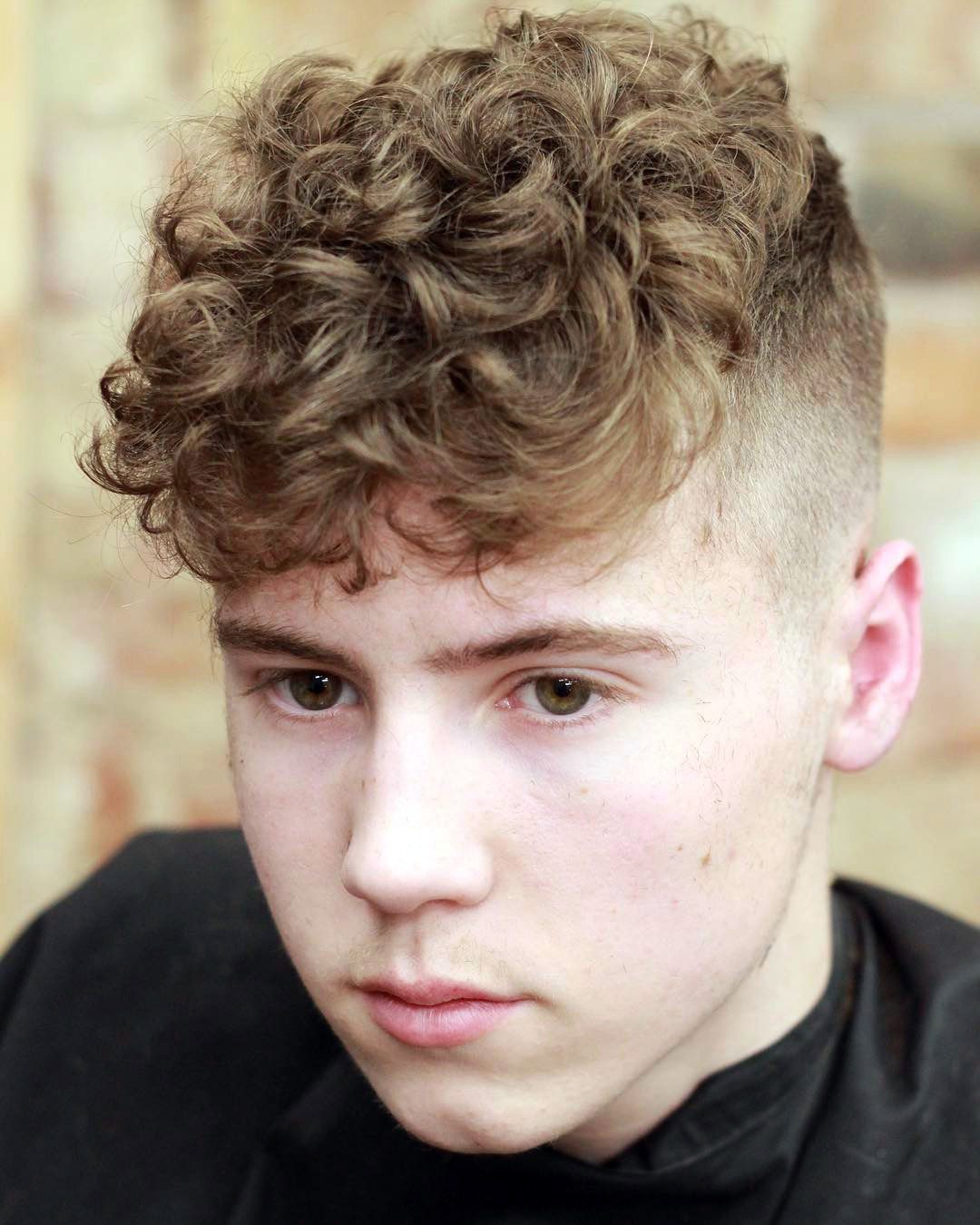 Dense Curls with Undercut Faded Sides
Curly hair with an undercut fade is not something seen all too often in this day and age. If you have great curls, this style is your chance to be unique; this is a way to stand out in people's minds. In the words of the late, great Coco Chanel "In order to be irreplaceable one must always be different."
17 / 17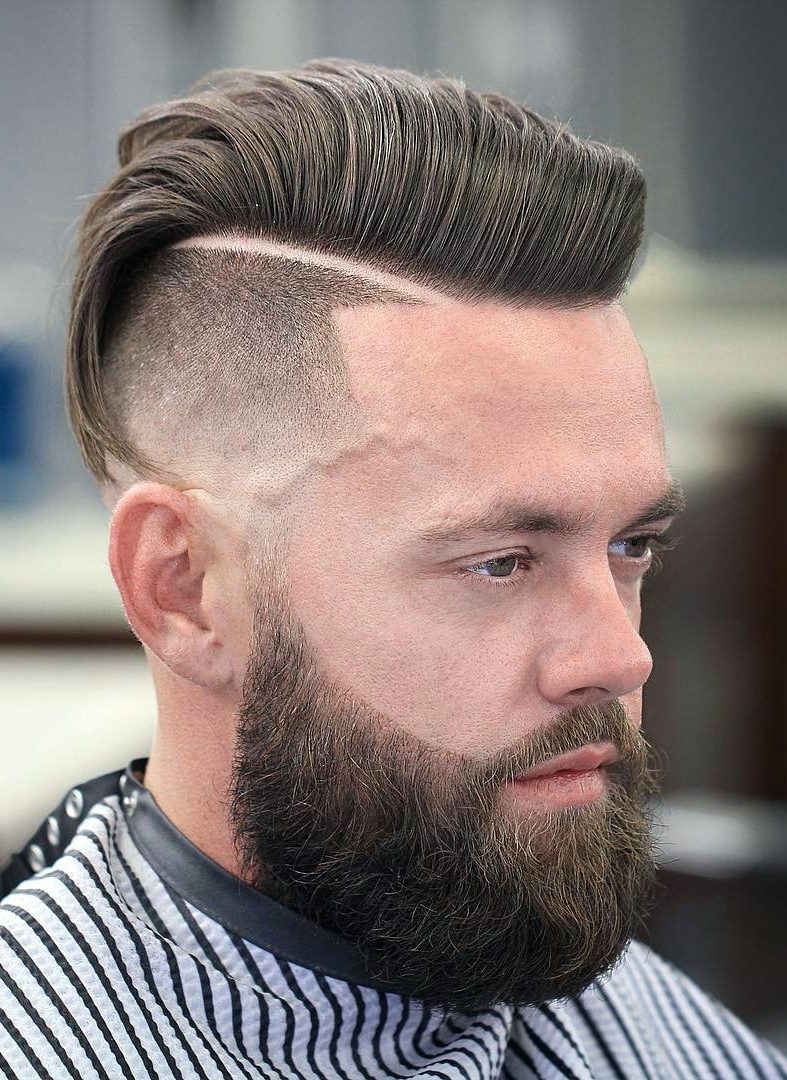 Undercut and Side-Swept Top
If you've got a rather rounder face, an undercut hairstyle with more volume should fit you well. Likewise, a thinner, longer face goes with a flatter undercut. Here we can see an example of exactly just that, his beard and side-swept top add volume to his face giving him a more balanced look. Just like gymnastics, it's all about balance…