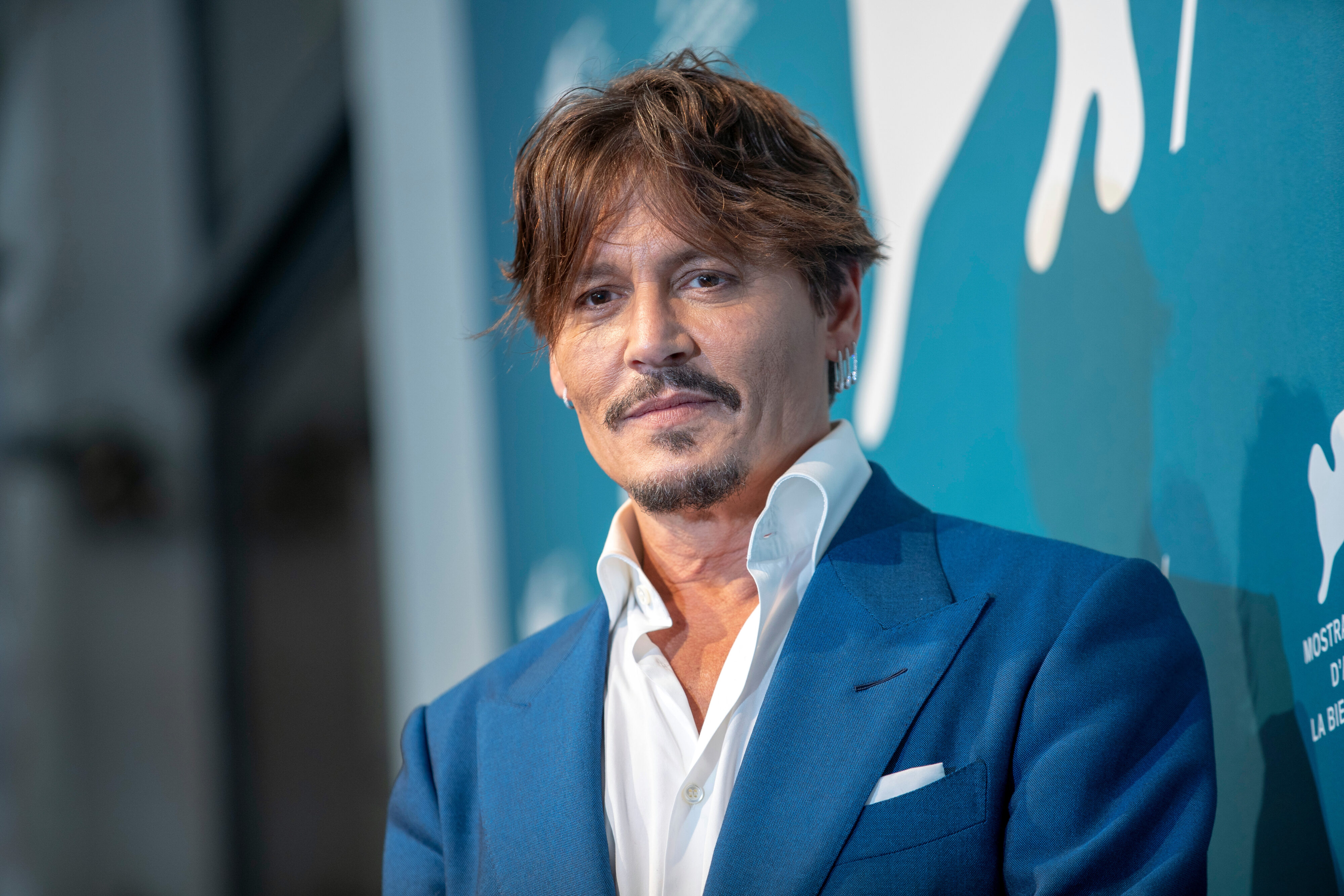 Our Top Bowl Cuts That Show Why They're Back In Style
A unique style for the unique individual
The bowl cut (also known as the mushroom cut) used to be seen as a goofy style for little kids, but it's made a stylish comeback in recent years. People have gone away from the traditional style and made interesting additions to the style, resulting in a bona fide haircut that can look great
1 / 16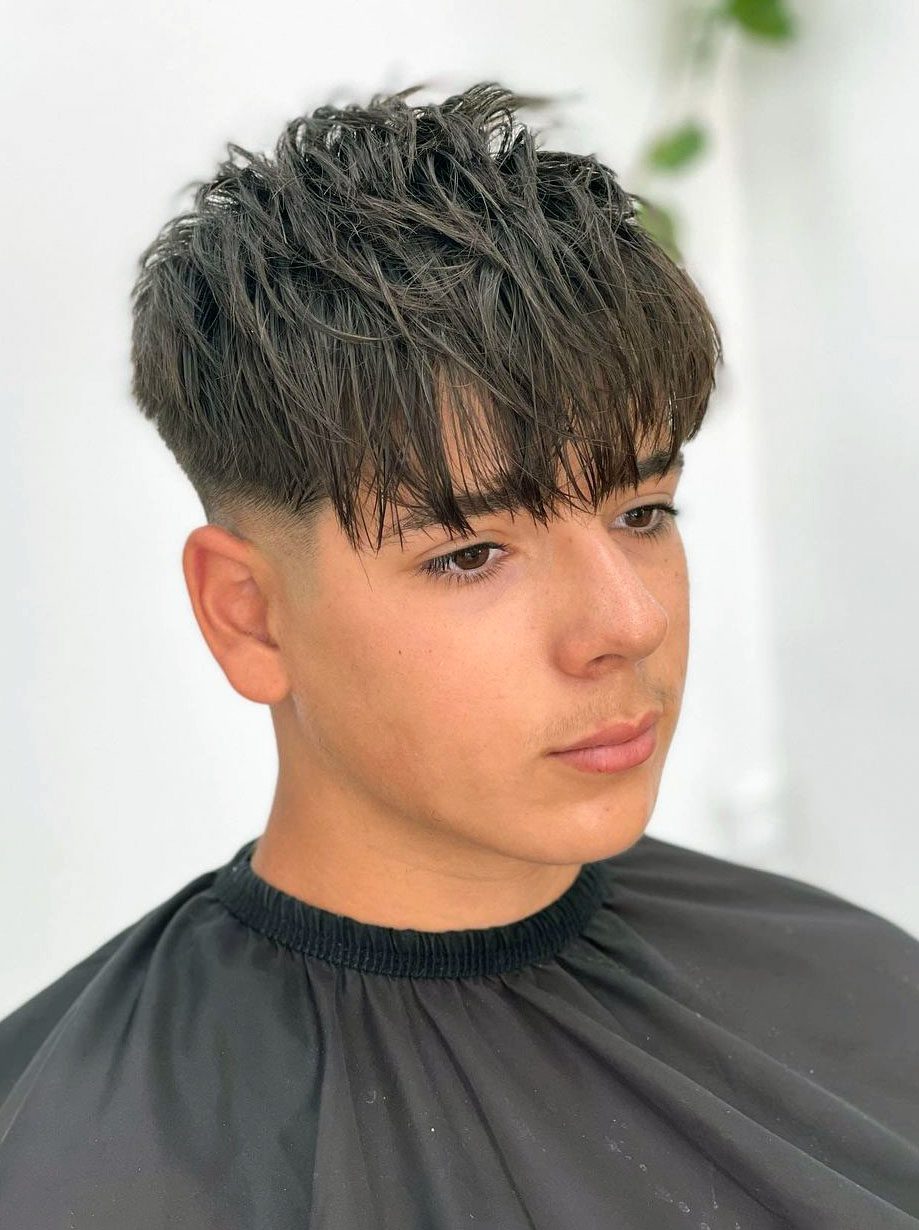 Temple Fade with Textured Messy Top
The high-fashion hairstyles are always the most tricky ones though they are certainly worth the drill. While you have to be careful with using the frizzing gel and texturizing spray every day as they are highly damaging to your hair – you still want to secure those hair parts in the front with a nice blowdry and styling mousse. The temple fade on the sides will also add a chic vibe to your overall look.
2 / 16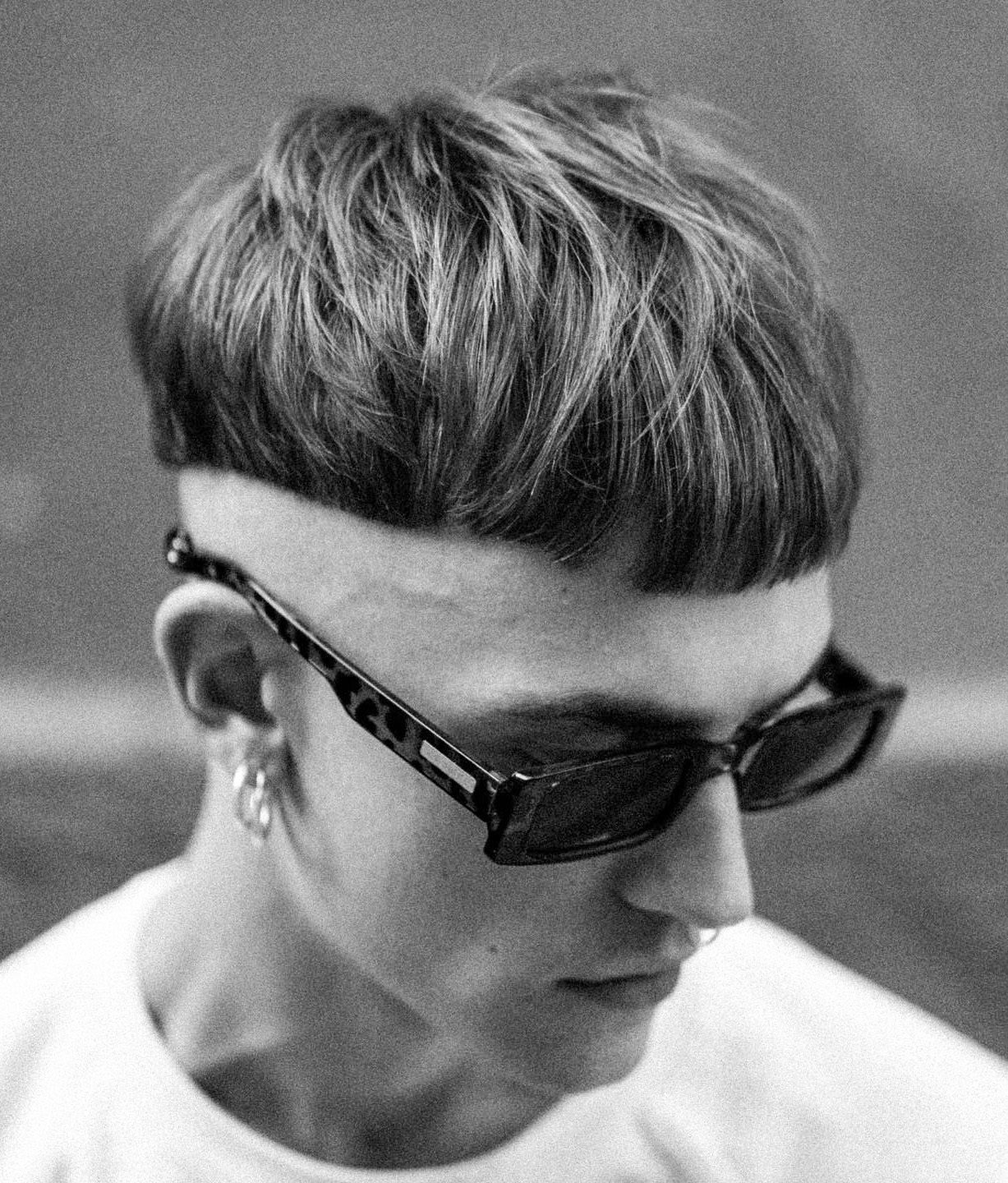 High Bowl Cut with Textured Top
No one can be Timothee Chalamet in the movie, The King, but with this bowl cut, aka mushroom haircut, one can try their spin on it. With at least an inch of clear scalp from the top part of the ear to the hair's tips, the hair is distinct from the rest of the head, giving the illusion of a wig. The texture of the hair also adds to this effect. Accessorize with loop earrings and animal print sunglasses, and you're sure to attract attention.
3 / 16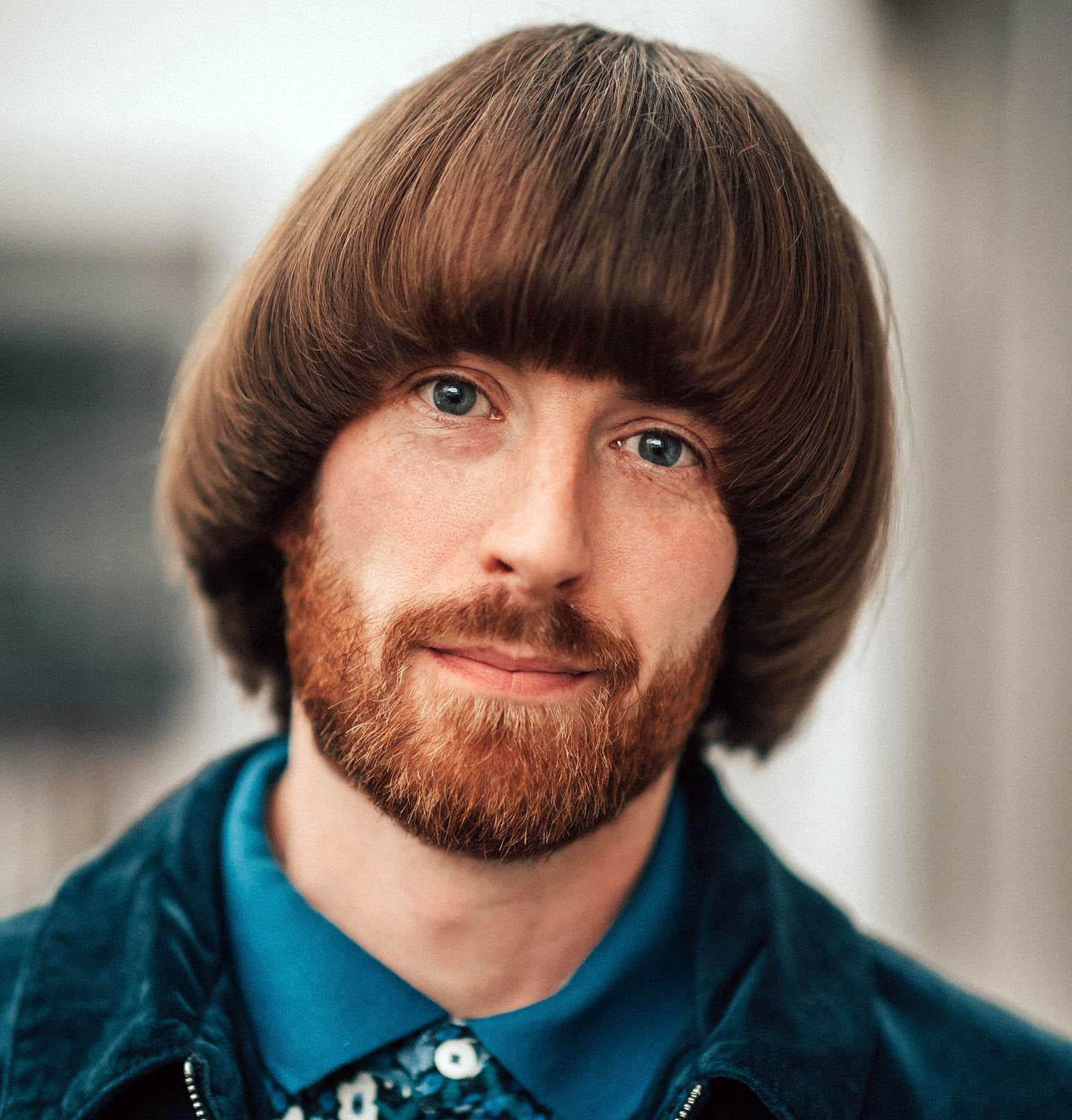 Long Hair Bowl Style
One, long hair is already attractive but when you combine it with other styling elements it makes one amazing hairstyle with a lot of unique traits. The one here is a blend of straight long hair with a bowl cut. The cherry on cake is the grizzly beard to balance the face.
4 / 16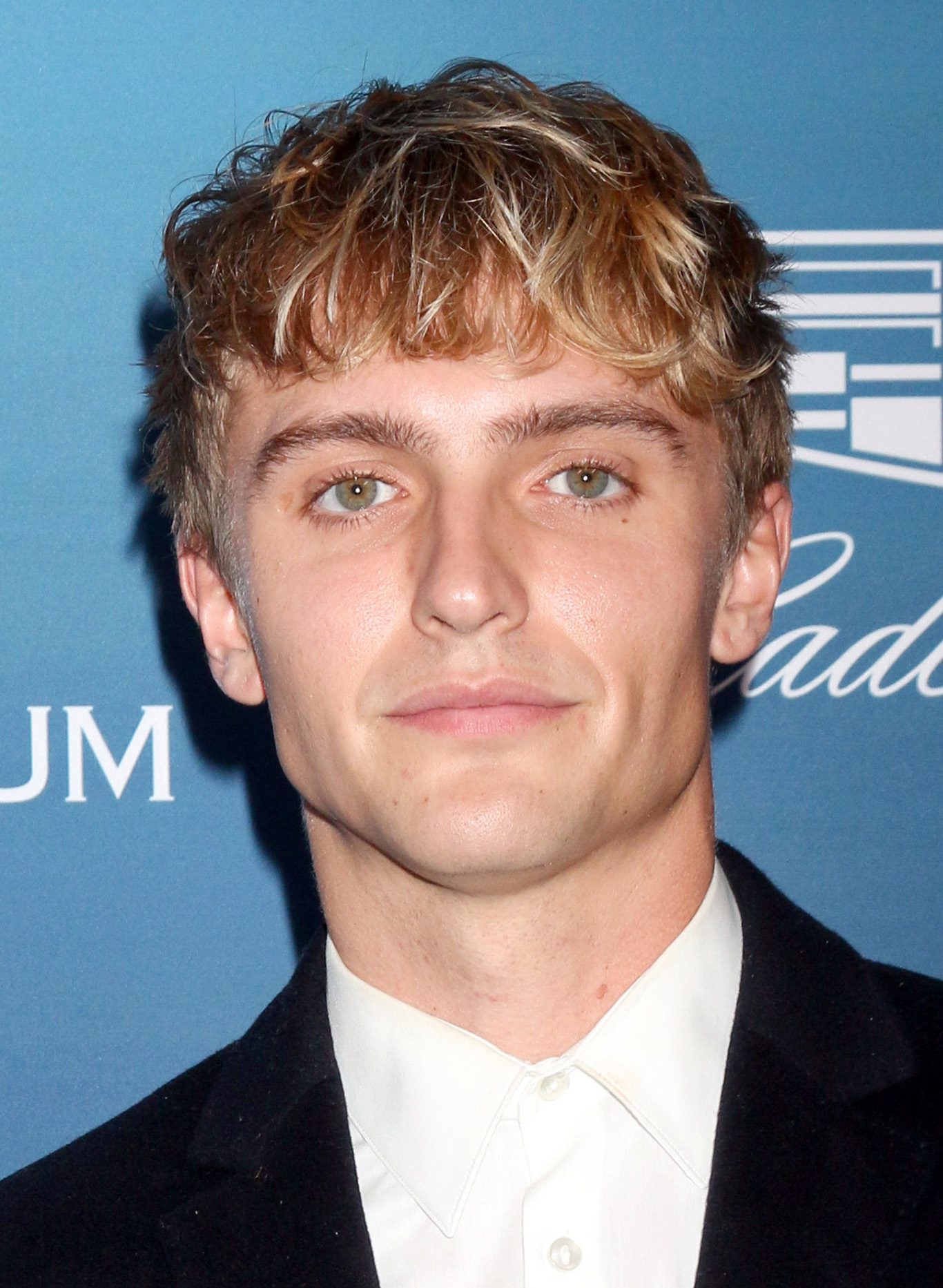 Hart Denton's Wavy Crop
This cut has tons of texture and flow. The loose fringe curls are the highlight of this style, and they nicely pair with a tousled top.
5 / 16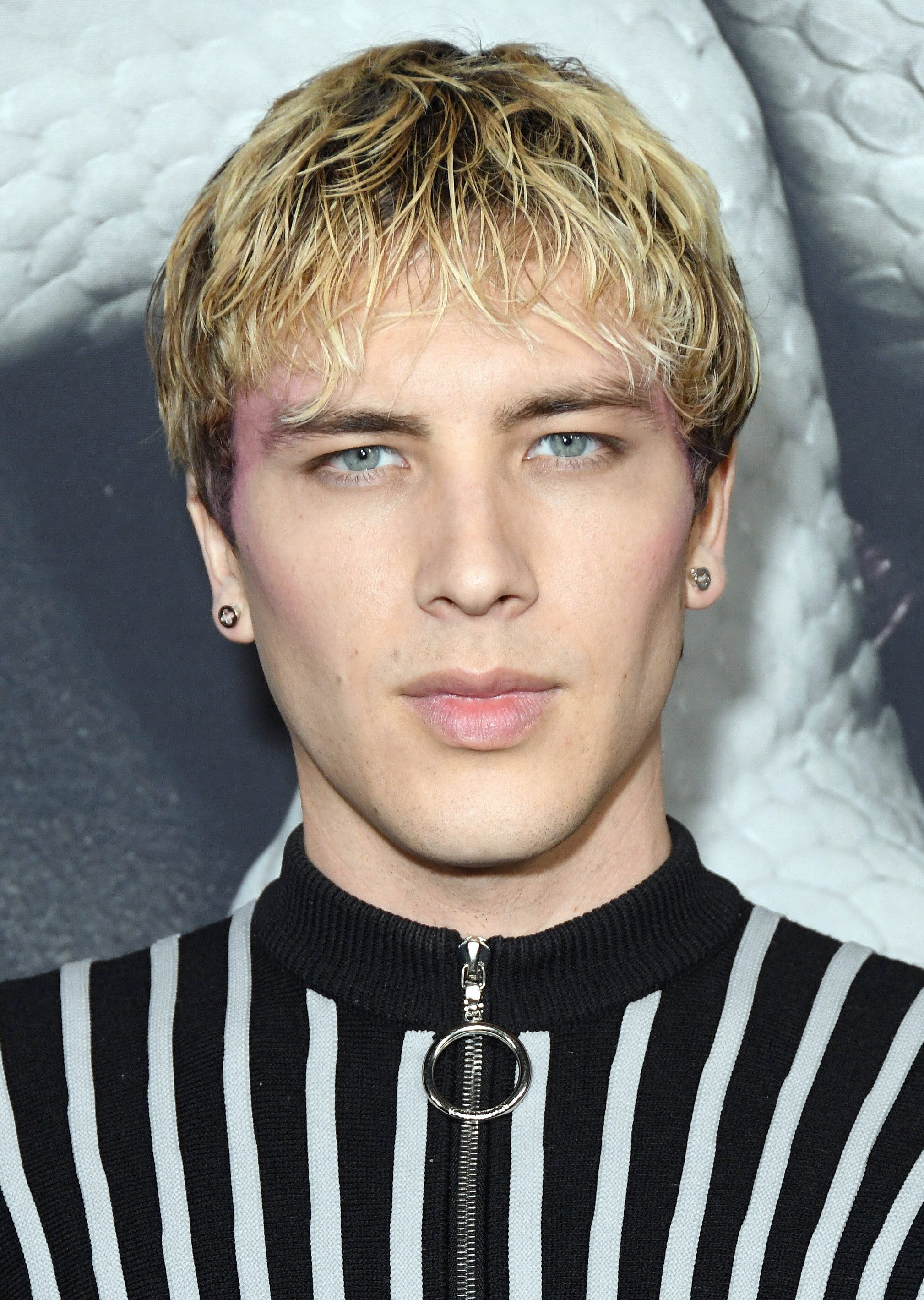 Cody Fern's Wet Look
If you want to go for the "wet" look, you can use a gel or similar product to slick and weigh down the hair. Combine that with a bowl cut base, and you'll get a great fringe-centric style.
6 / 16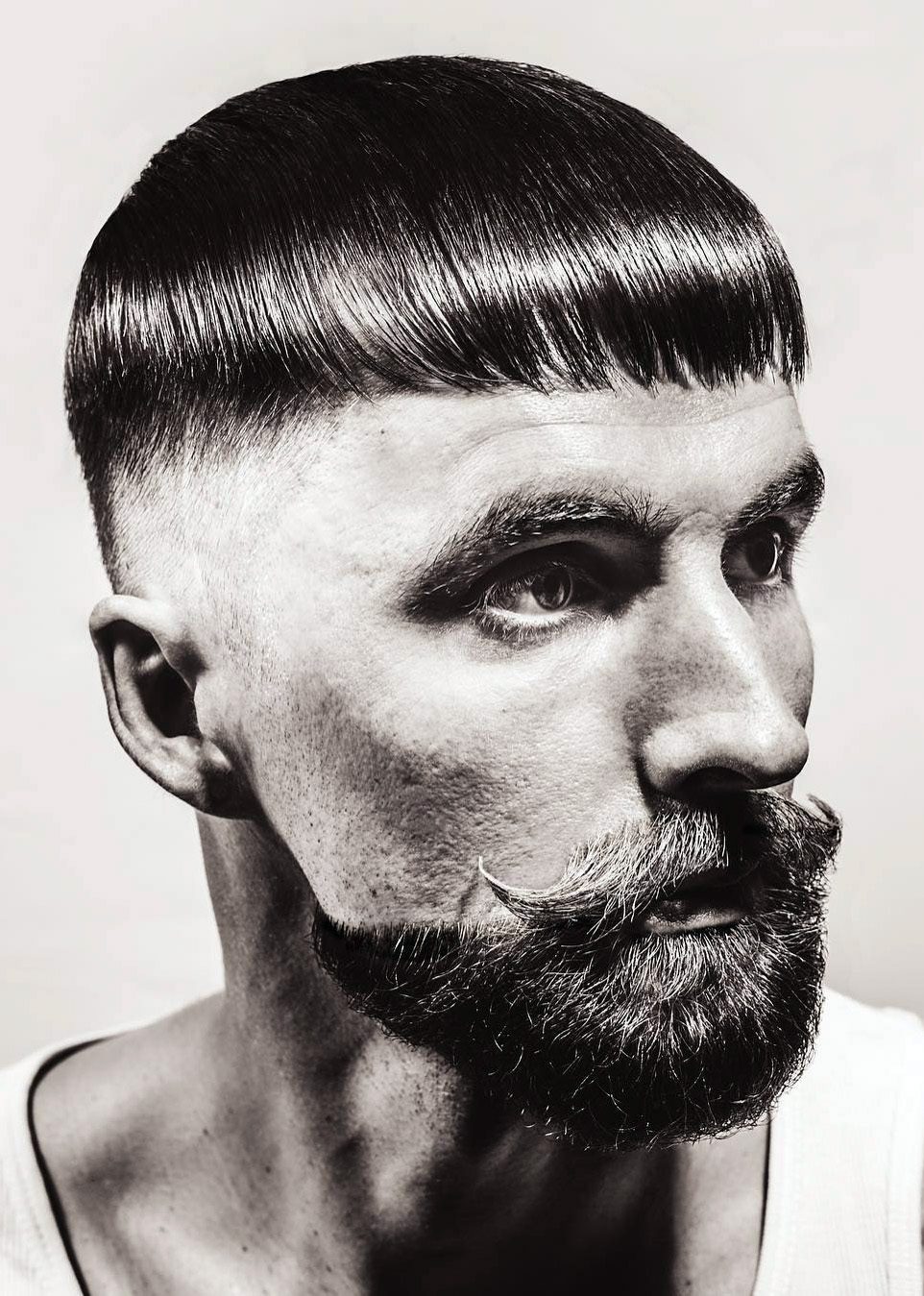 Straight Cut with Undercut
Bold enough to go for the original bowl look? Try pairing it with a bald undercut as shown above. This style goes especially well with substantial facial hair to add balance.
7 / 16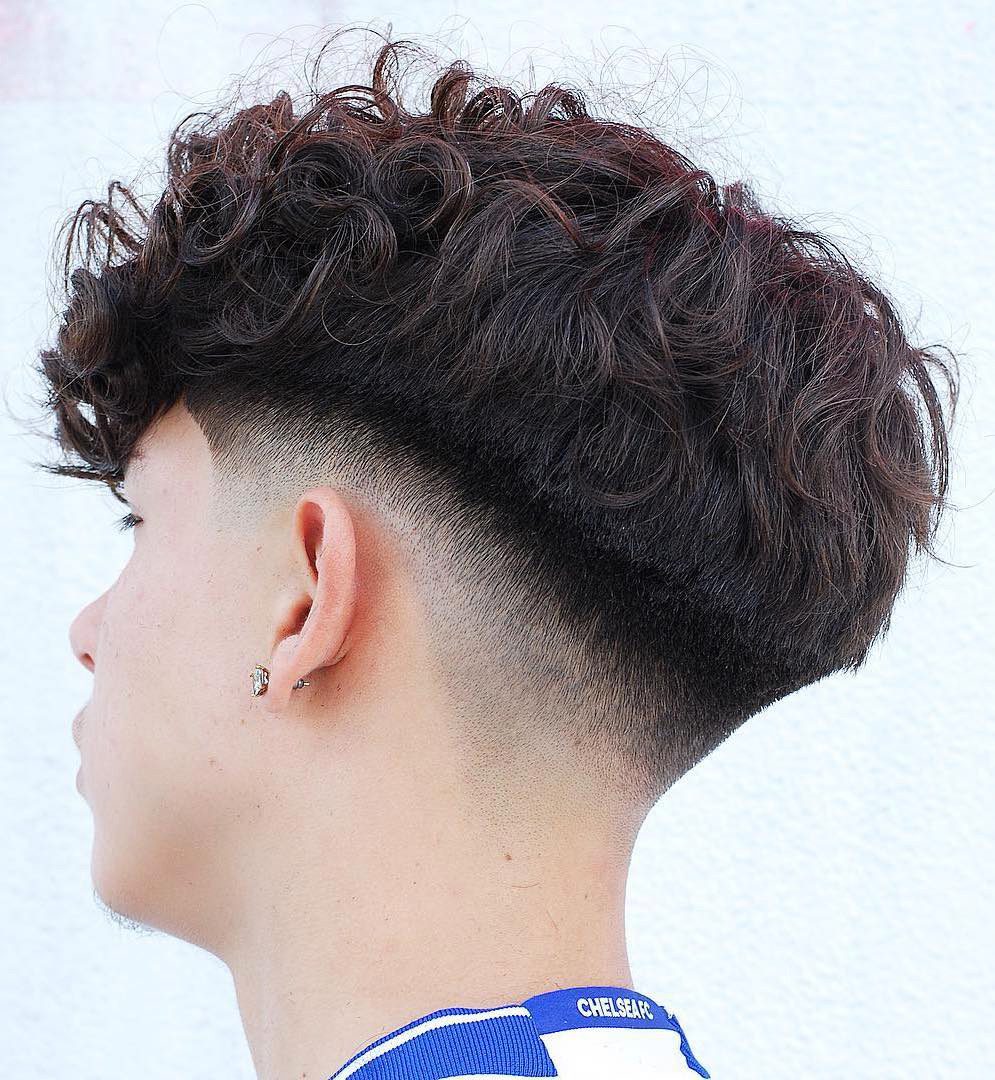 Wavy Mushroom with Steep Taper
Not all bowl or mushroom cuts have to be short and plastered to the head. This variation takes medium volume hair and creates a bowl-type outline to give the effect of a bowl cut.
8 / 16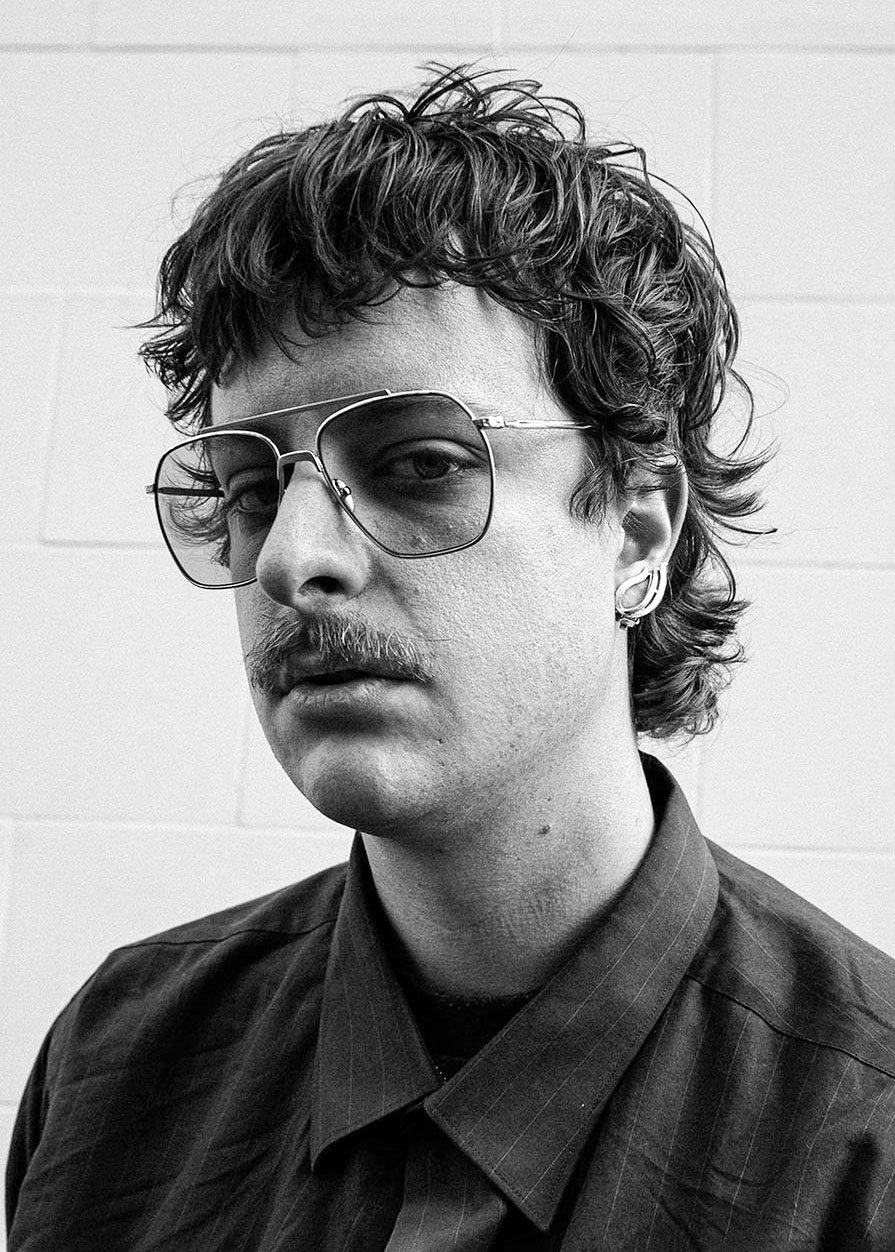 80s Bowl cut with Mullet
If David Bowie and Timothee Chalamet had a love child, this haircut would probably be it. With a short fringe on the front and a long back that follows the contour of the head, this haircut is great for wavy hair. Pair it with a handlebar mustache, aviator sunglasses, and an ear clip, and you are an 80s rock icon.
9 / 16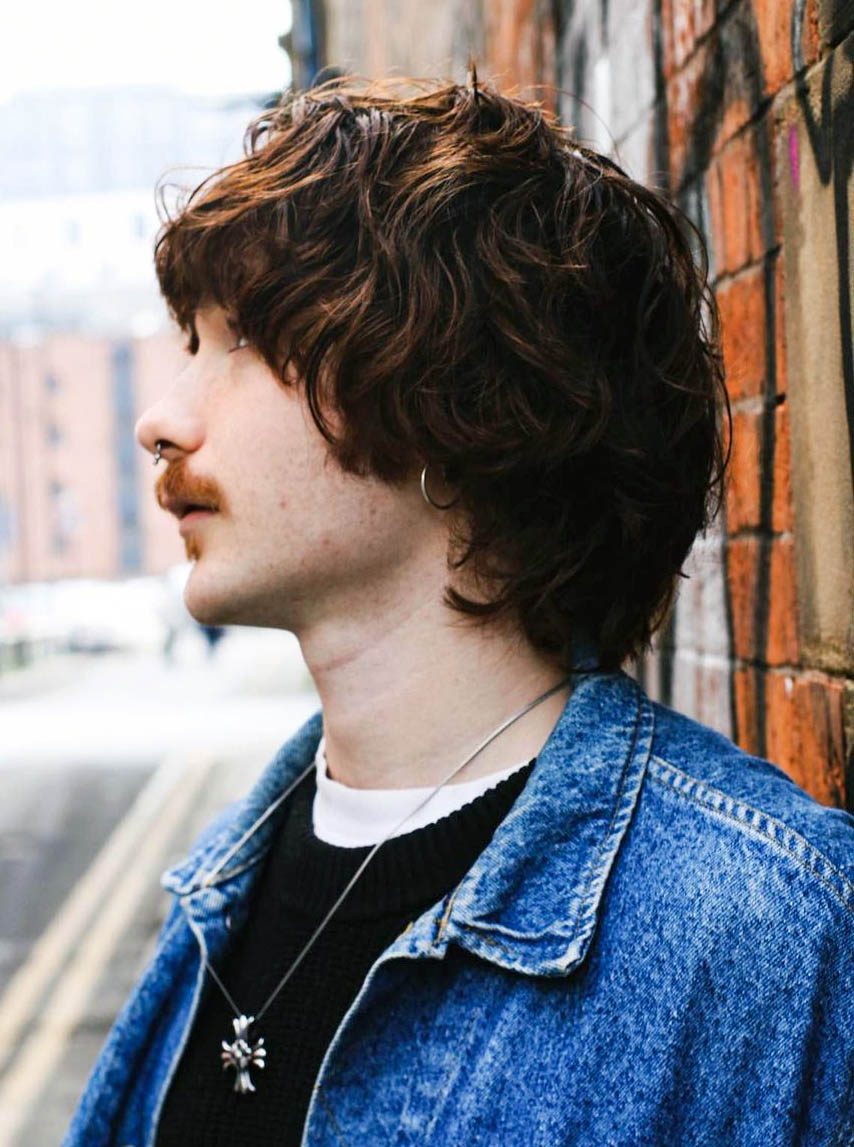 Modern Textured Mushroom Bowl Cut
Derived from the classic bowl cut, this shaggy and textured style is achieved but cutting the hair the same length all the way around the head. The fringe section falls in front of the face which gives the 'mushroom' appearance. In this case, the hair has a natural wave pattern that adds more texture to the overall look.
10 / 16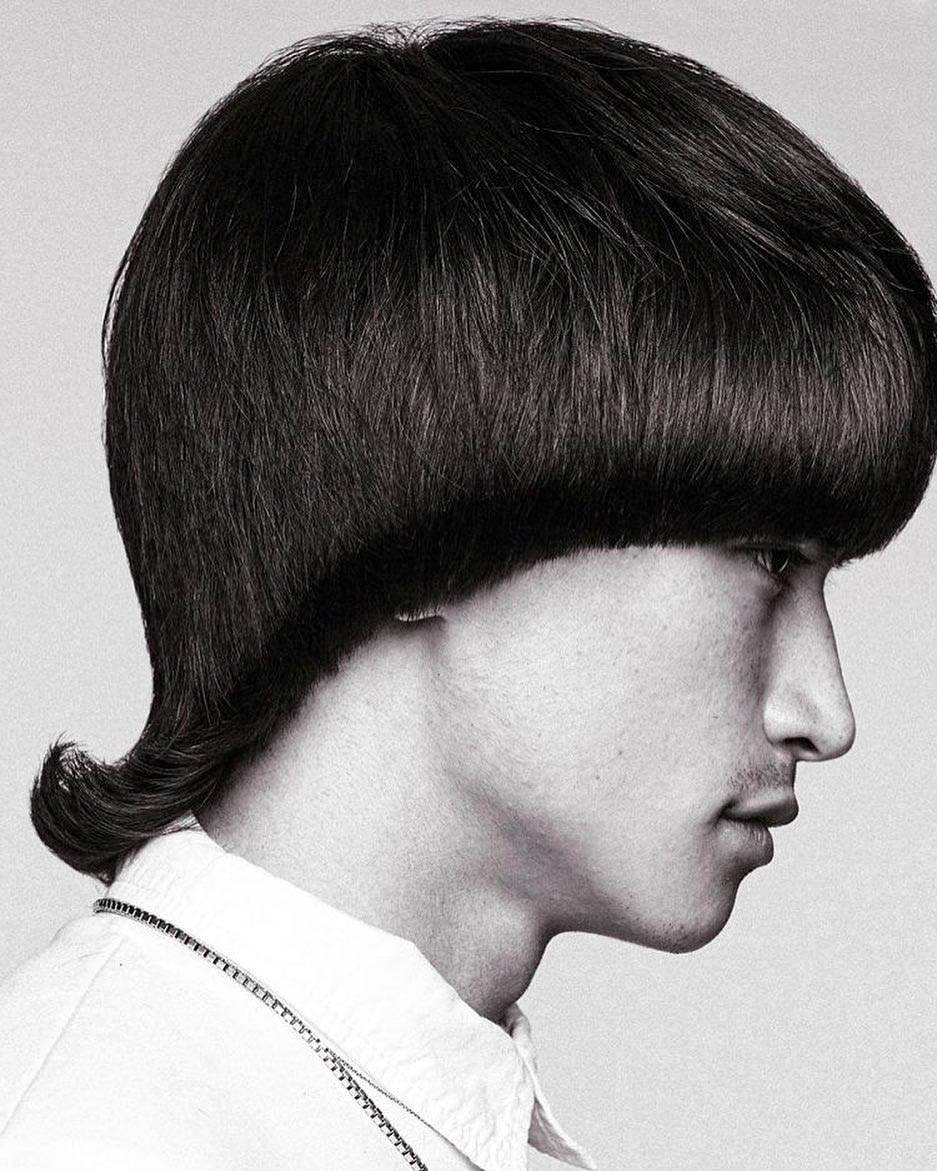 Mushroom Top with Tail Back
This unique and edgy haircut has the silhouette of a whale. Yes, you read that right. The mushroom shape on top is completed with a tail-shaped back that is flicked on the edge. The result is hair that looks like a whale. The only thing to consider with this haircut is the length of the hair – as you need to grow it to achieve the look. Works best with oval face shapes.
11 / 16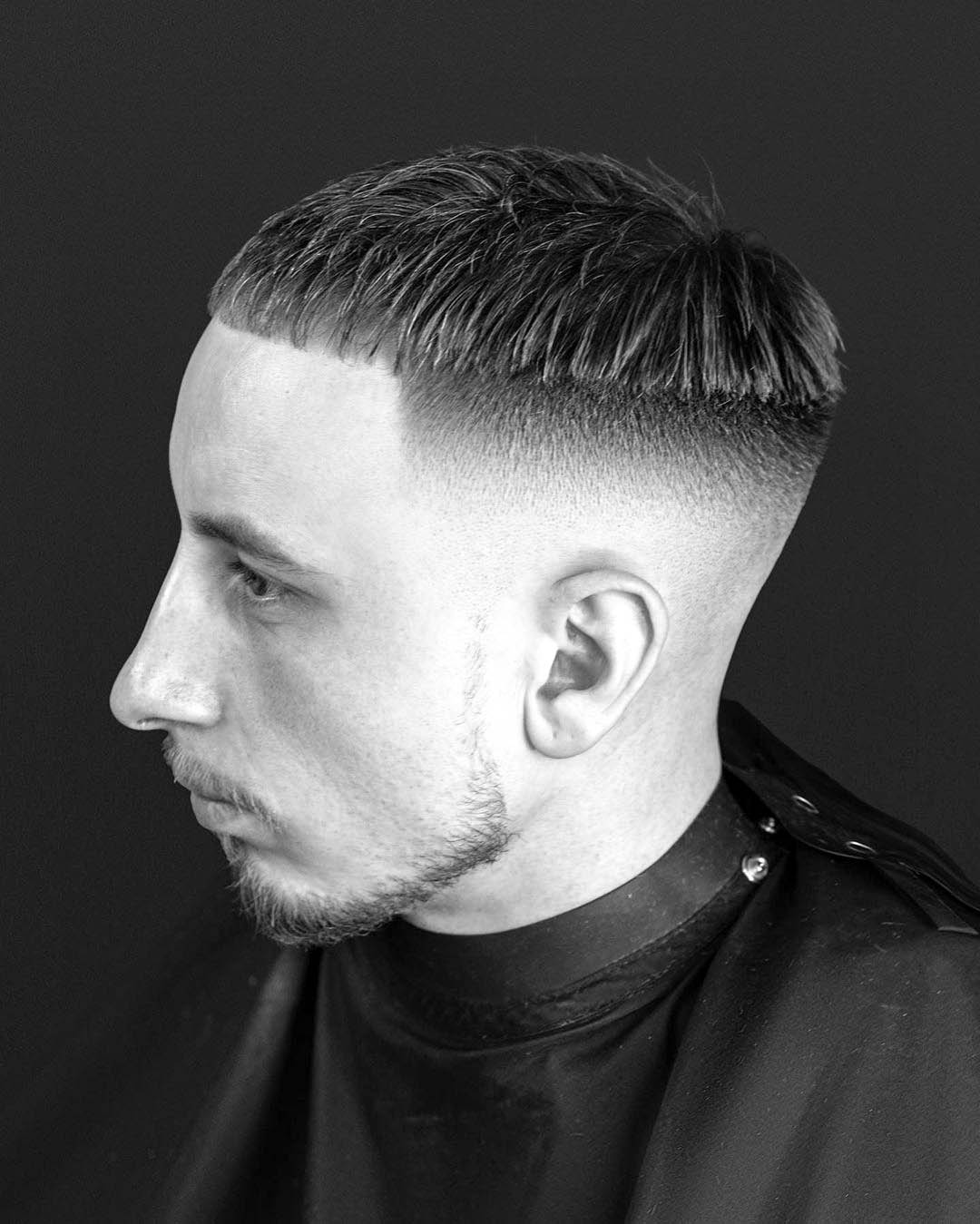 High and Tight Bowl Cut
A contemporary take on the mushroom haircut is to keep the sides high and tight. And also, ensure that the top hair (the mushroom) is at its shortest possible length. This gives the wearer two things – low maintenance as it will take some time for you to need a cut and a look that says, "I am effortlessly trendy." You can sport this with a subtle beard without accessories. It will suit most face shapes.
12 / 16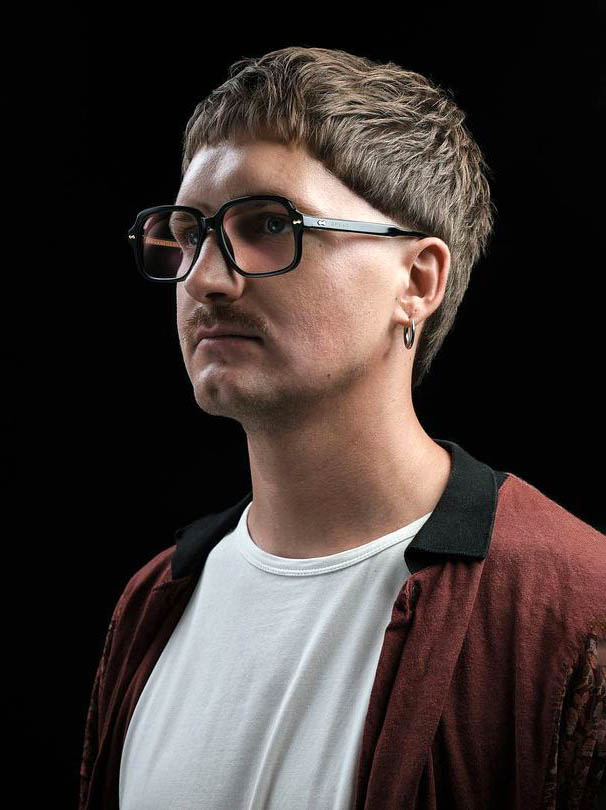 Slanted Textured Bowl Cut
While most bowl cuts have a straight finish around the head, this particular cut is slanted. The hair in front is shorter and gradually goes longer as it reaches the back creating a diagonal line. The texture comes naturally if you have slightly wavy hair, as in the photo. But if you have straight hair, a little layering would be needed to create the texture. Sport with your favorite accessories, such as clear lens glasses and a hoop earring and you're ready for that casual night out. Works best for round face shapes.
13 / 16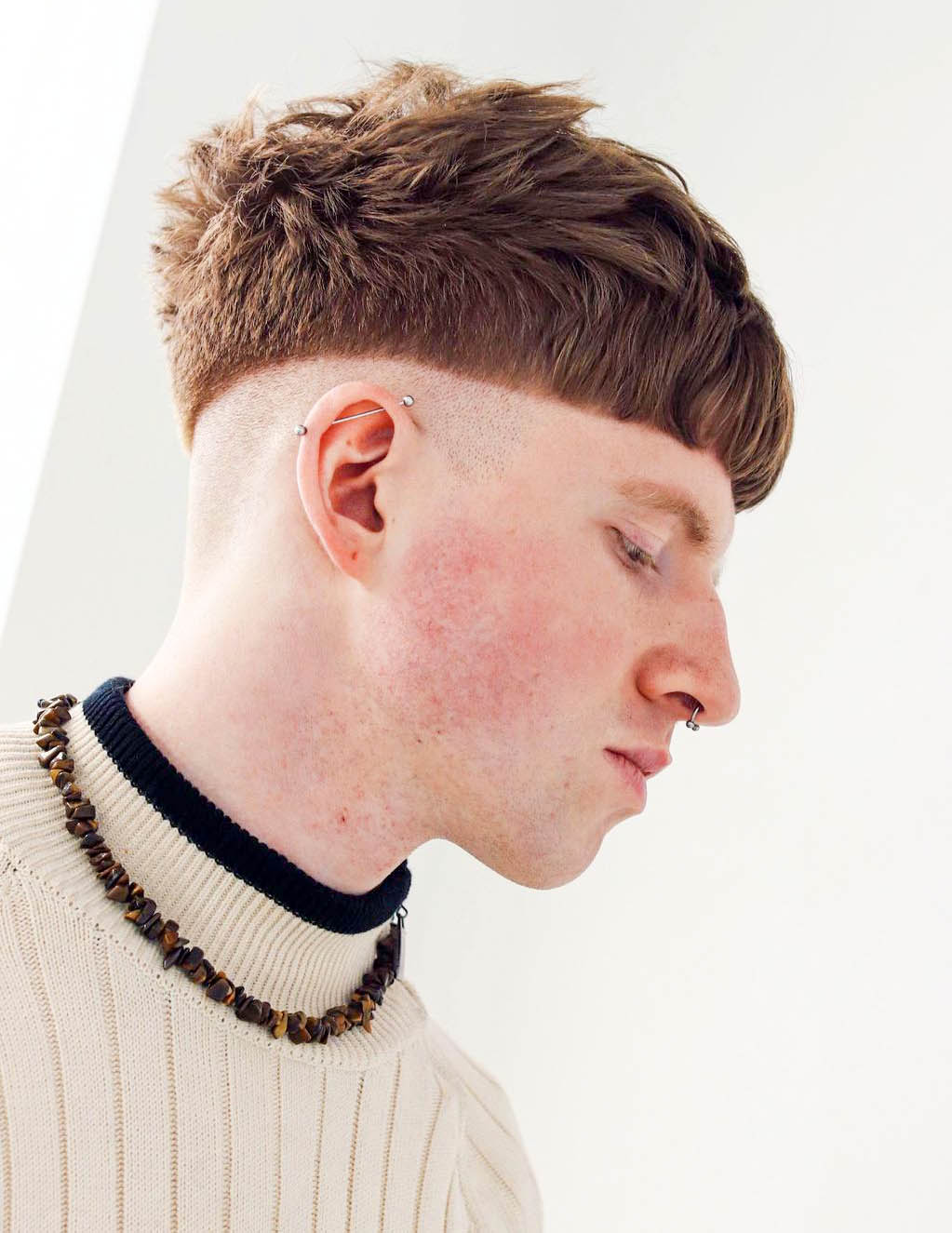 Classic Bowl Cut with Textured Top
Nothing beats a classic bowl cut, especially if you have striking hair color. The amount of hair on your head is not overpowering yet just enough to make the cut, though classic in shape, stands out. Another great element in this style is the textured top – it's just enough to style whenever you want and to leave as it is when you are in a hurry. Accessorize with earrings and a nose ring to add to that edgy look. Wear without facial hair.
14 / 16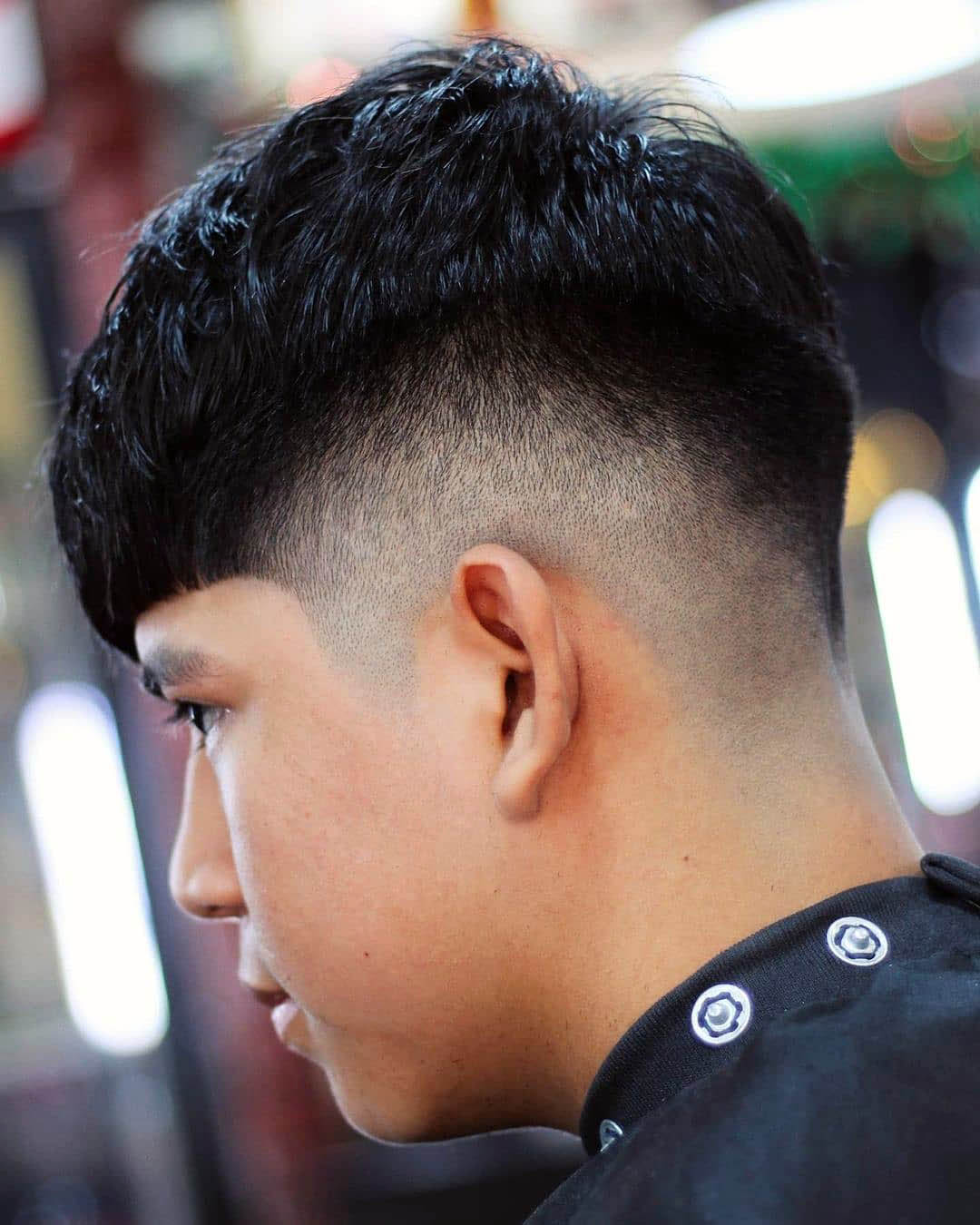 Mid Faded Bowl Cut with French Crop Front
Bowl cuts are very teeny and trendy but here we see a slightly mature version of it with that side fade that adds clean touch to the hair. The top is slightly puffy with a french crop on the front and mid fade. That combination is something that works in a party and a meeting.
15 / 16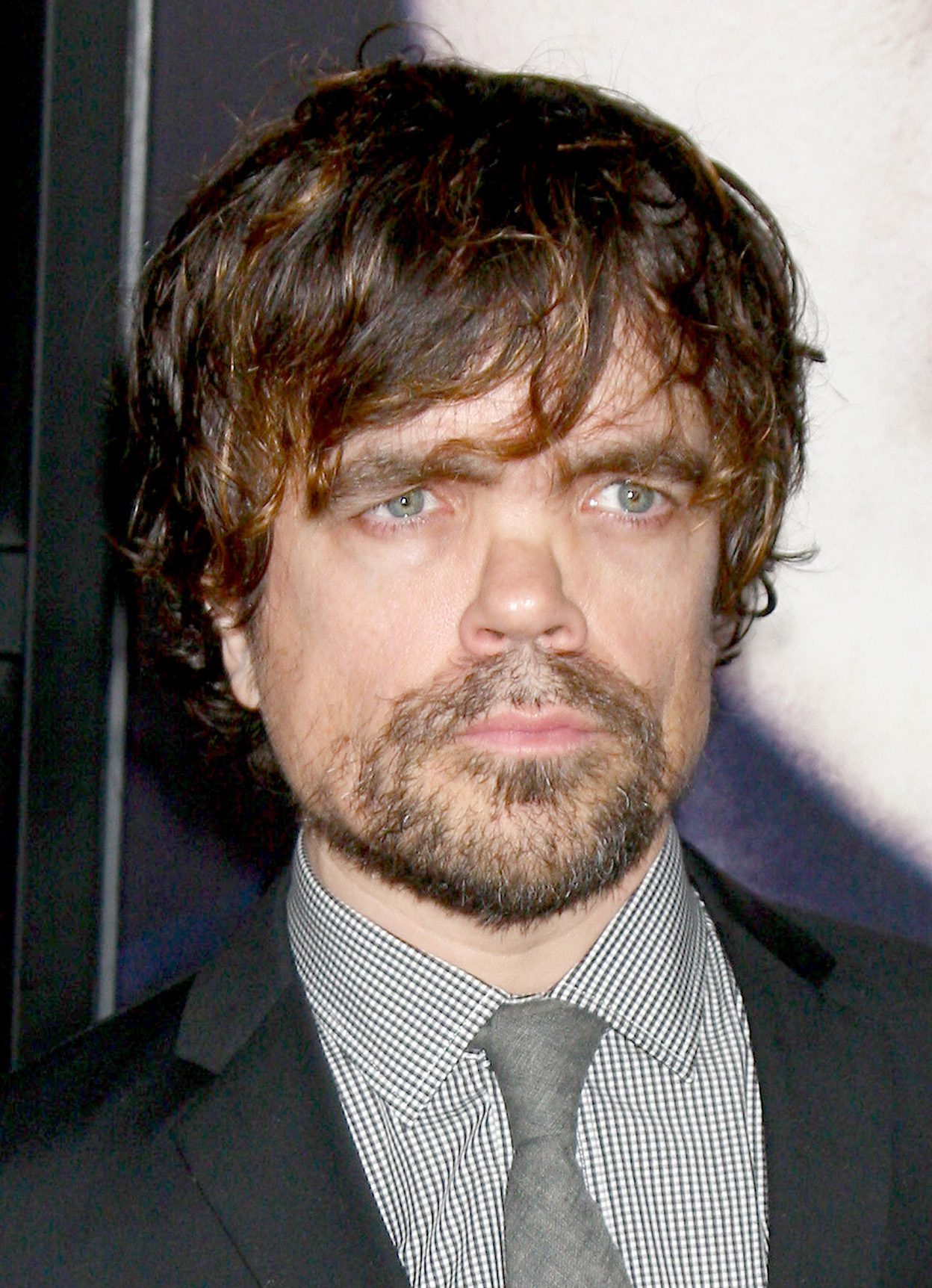 Peter Dinklage's Messy Bowl Crop
This loose bowl crop keeps the hair close to the head and uses a bit of messiness to create dimension.
16 / 16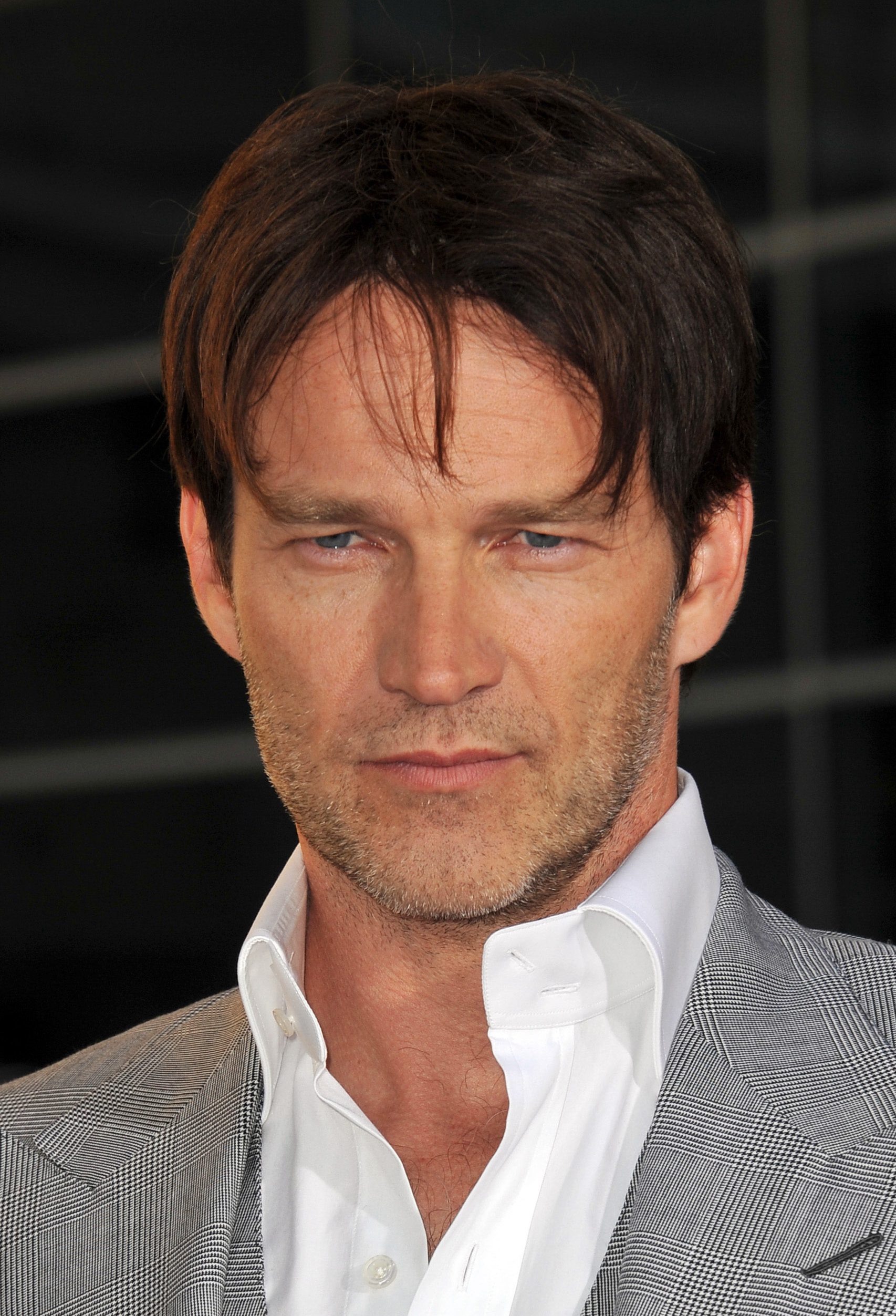 Stephen Moyer Parted Mushroom Crop
This style is much closer to the mushroom variation, with the fringe parted down the middle to push the hair to the sides.