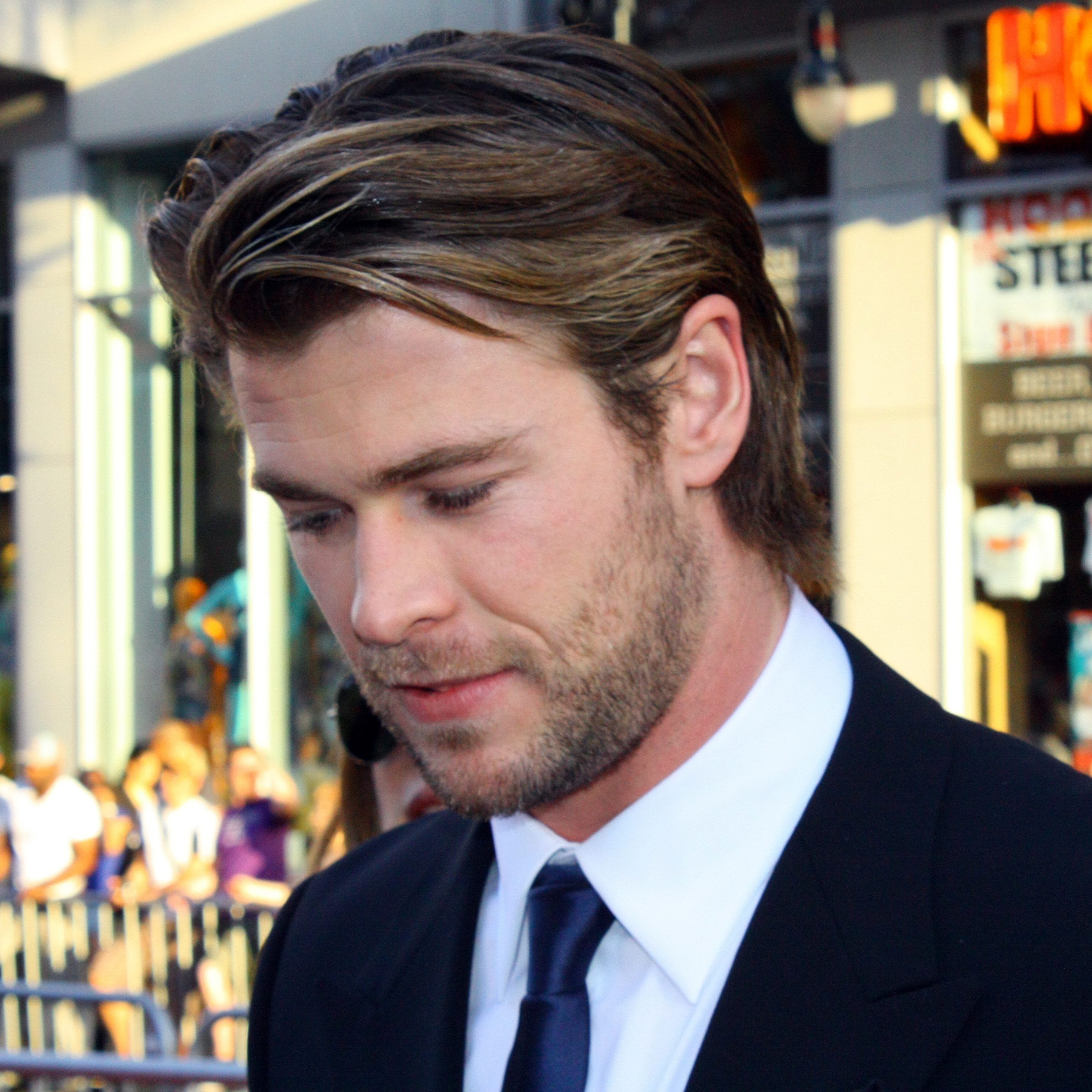 The Ear Tuck Haircut: A Suave Style for Modern-Day Gentlemen
Classic and subtle, the ear tuck is extremely versatile
Men have been tucking their hair behind their ears for decades if not centuries. You've likely done the ear tuck without even noticing it. The naturalness and simplicity of this idea have served as the basis for many hairstyles over the years, and these are some of our favourites.
1 / 14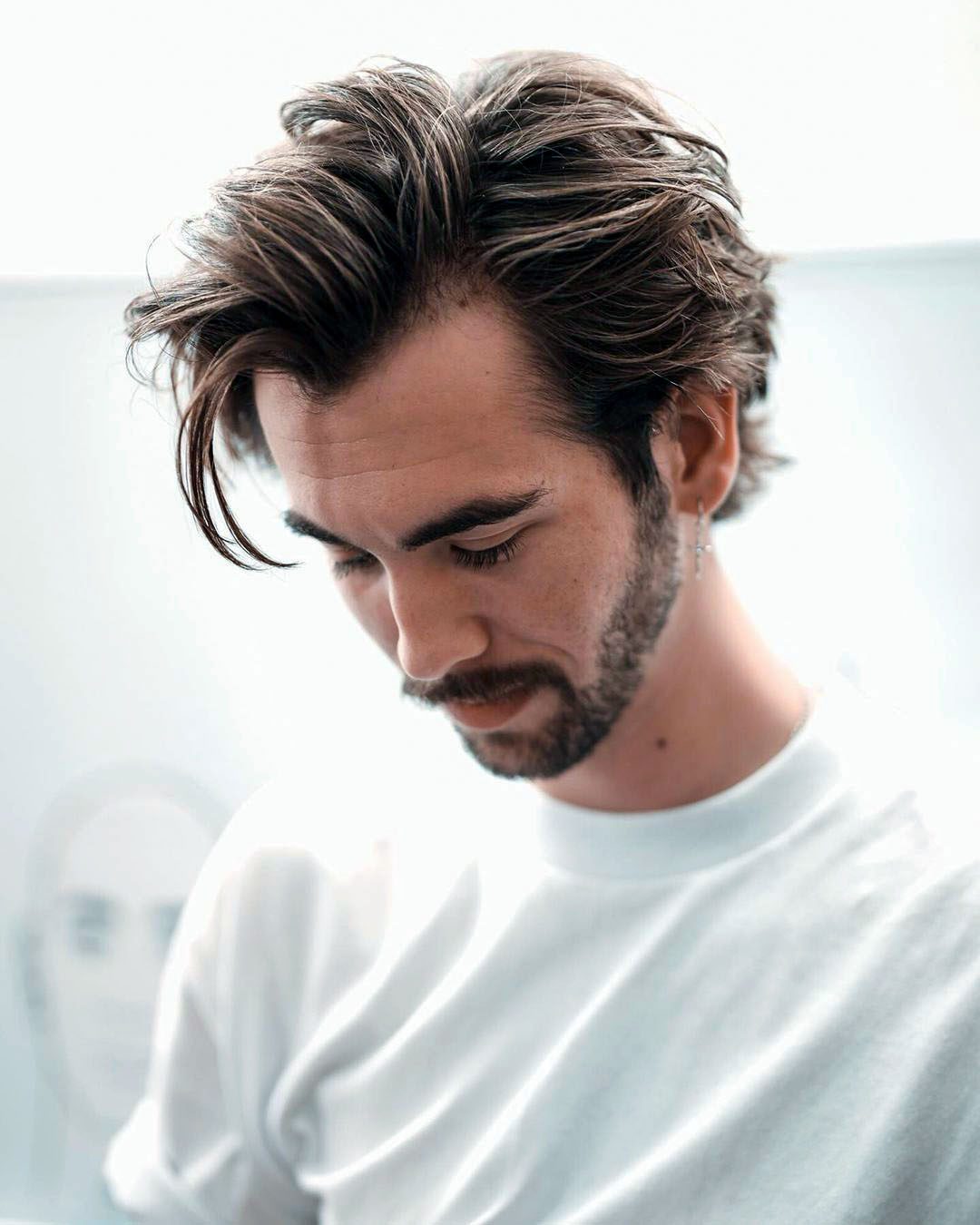 Ear Tuck with Side Part
It might be the oldest trick in the book, but this ear tuck with a side part is great for men with a receding hairline. Grow the hair long enough to be tucked behind your ear. From one side of the receding hairline, part it to the opposite side of the tuck. Add hair products for volume, and you have created a cult following. Wear your beard in a classic way for a seamless flow from your hair, and accessorize with an earring on the tucked side for effect.
2 / 14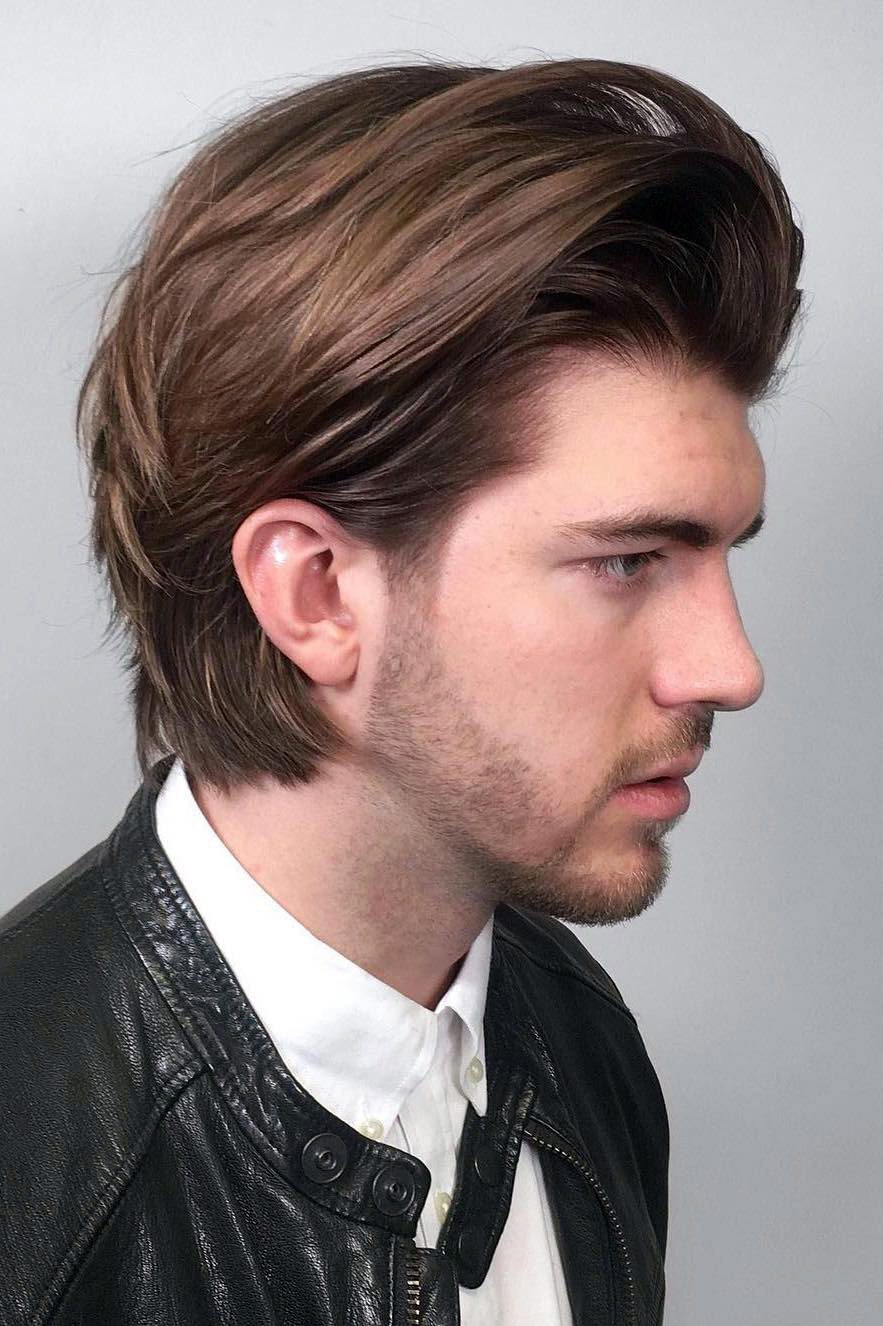 Quiffed Top
This is a great choice for guys with finer hair who prefer long styles. The hair is styled up into a quiff that is brushed to the side, where it flows into the ear tuck. This gives you an easy way to get lots of natural volume with a messier look.
3 / 14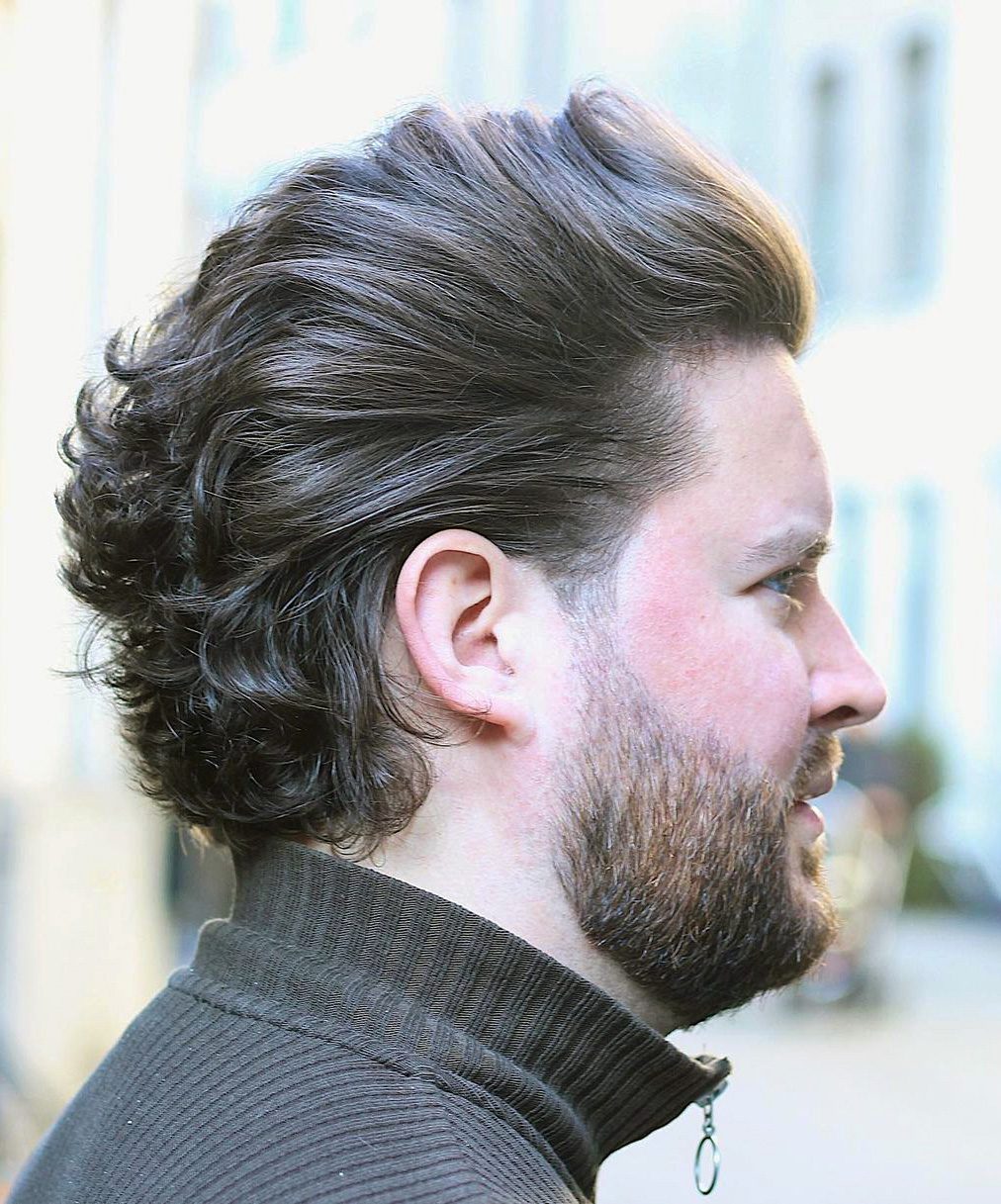 Ear Tuck with Wavy Hair
Naturally wavy hair is a true dream of so many people and yet as it can be seen quite often: men with wavy hair prefer to cut it short to keep the hair away from faces which is totally understandable. However, we got a solution for you! If you blow dry your hair to the back and use a bit of a styling mousse to tackle your hair behind the ears- it will keep its shape during the day and won't bother you whenever you move. Try it out!
4 / 14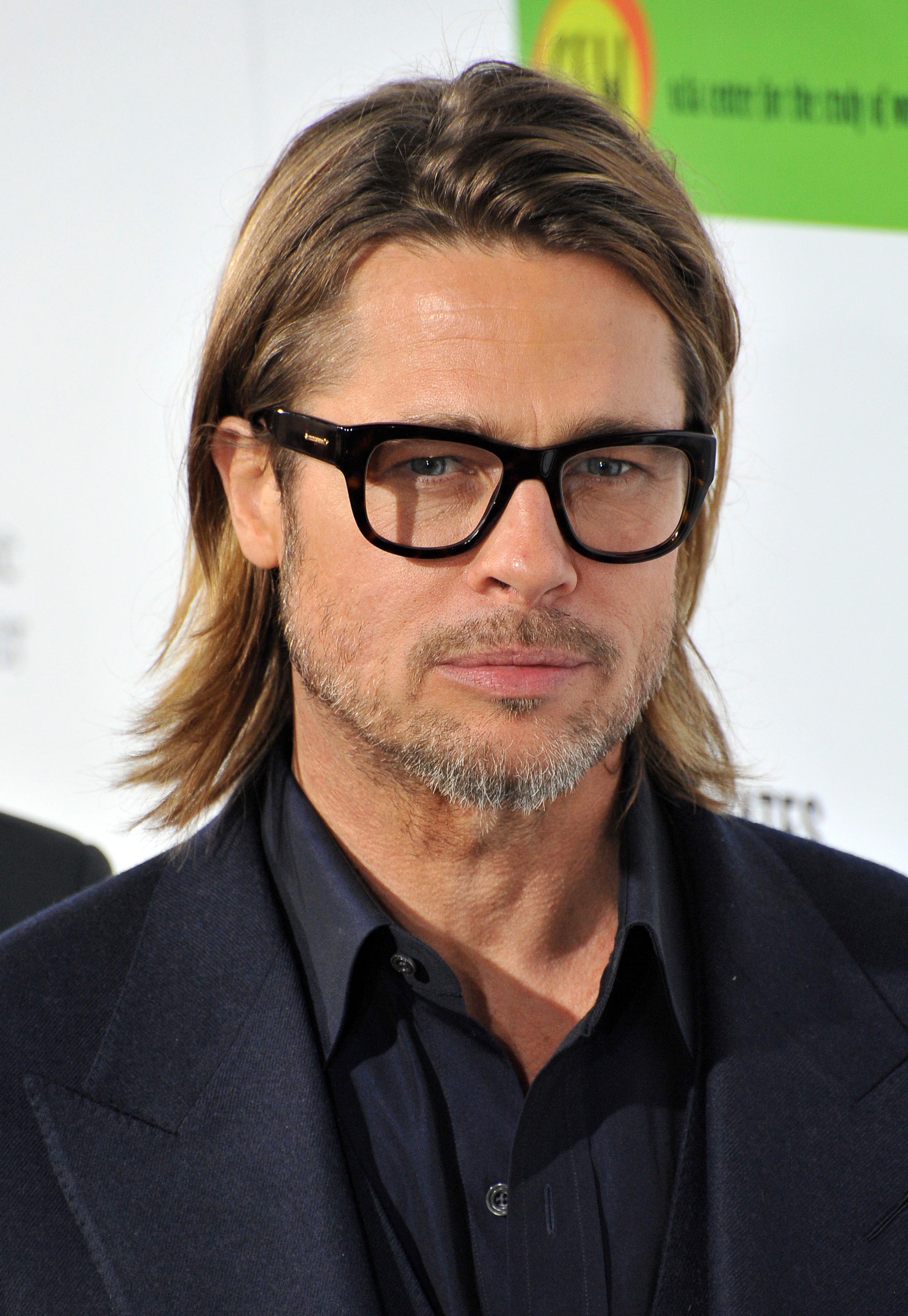 Brad Pitt's Ear Tuck
Shoulder-length hair is as popular as ever before. It's a breeze to simply tuck the sides behind the ears, as Brad Pitt did here. This style emphasizes the face and keeps the hair out of the way.
5 / 14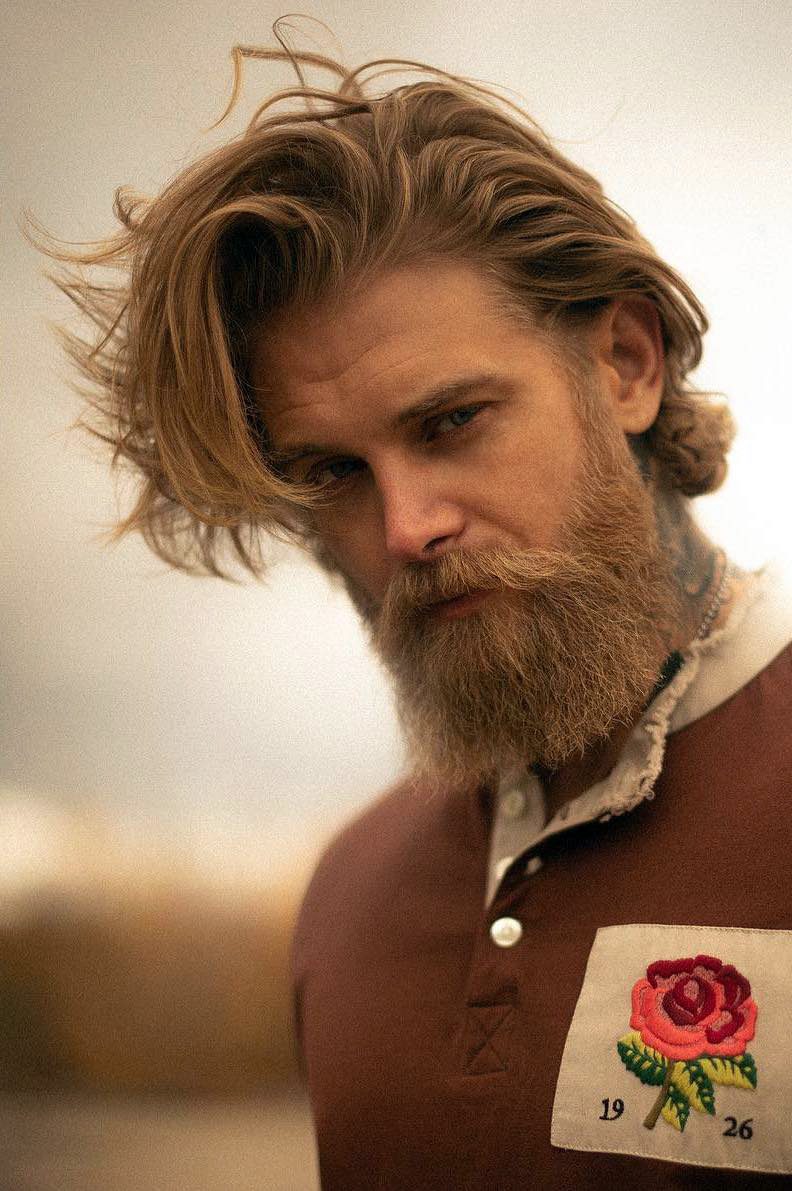 Blonde Rough Texture
Another long style, this eye-catching look is perfect for rough or coarse textured hair. A slight side part divides the hair, and the ear tuck adds neatness to the side. If you sport a larger beard, this haircut will nicely balance it out.
6 / 14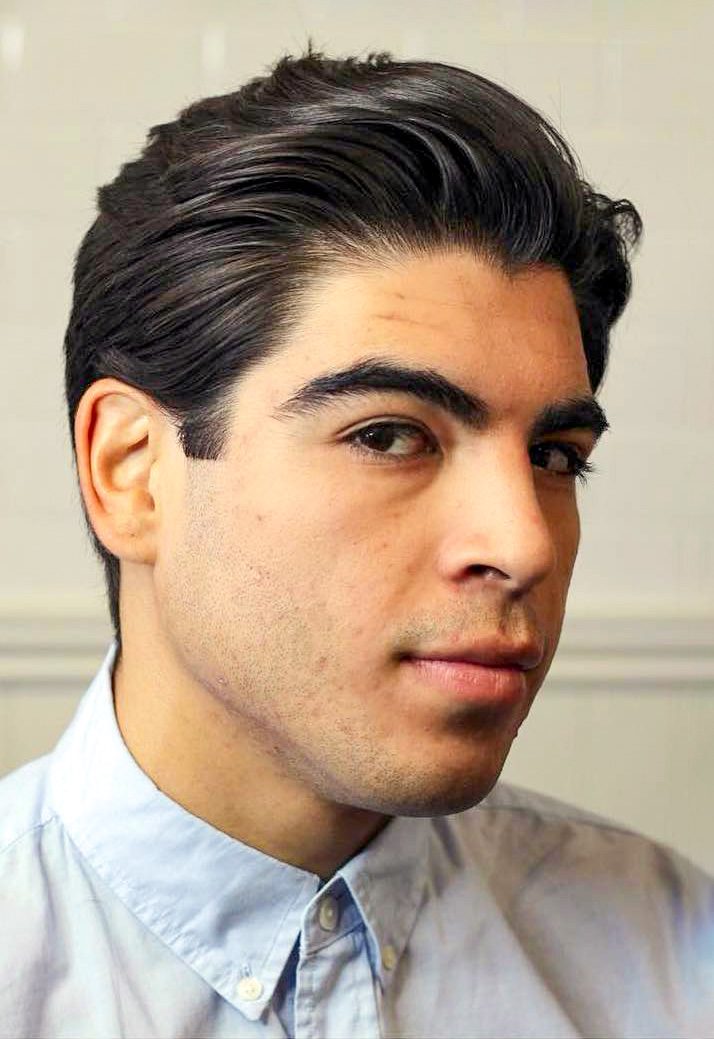 Medium Length High Volume Ear Tuck
This swept back style with a tuck is a timeless look that works well for formal situations like work and school. For best results, use a water-based matte finish pomade to slick the hair back. (This will also give your hair the right texture.)
7 / 14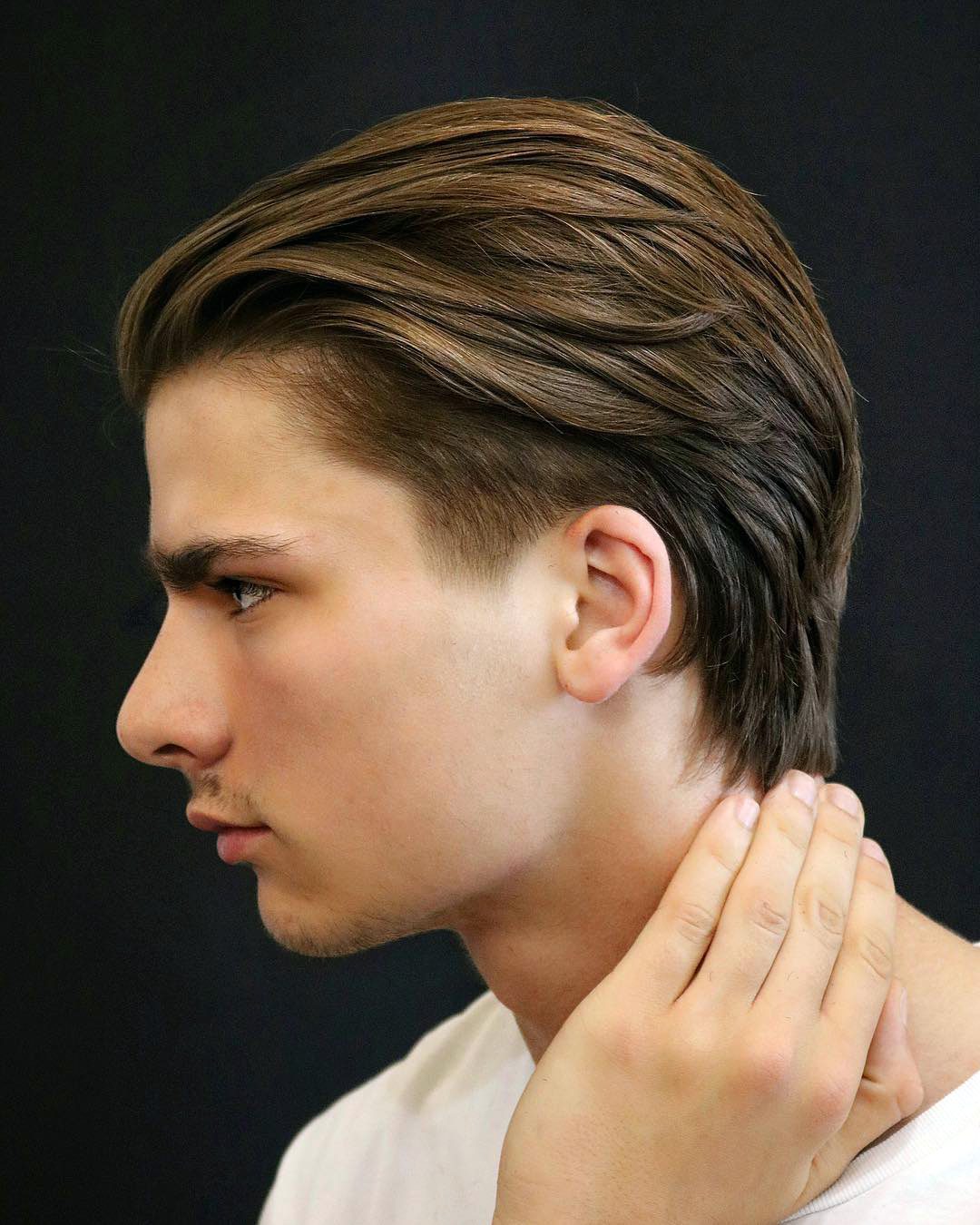 Layered Strands
This is another simple layered look that you can't go wrong with. What sets this haircut apart is the fade that stops at the back of the ear, where it transitions sharply into the longer section. This provides neatness while still allowing for an ear tuck.
8 / 14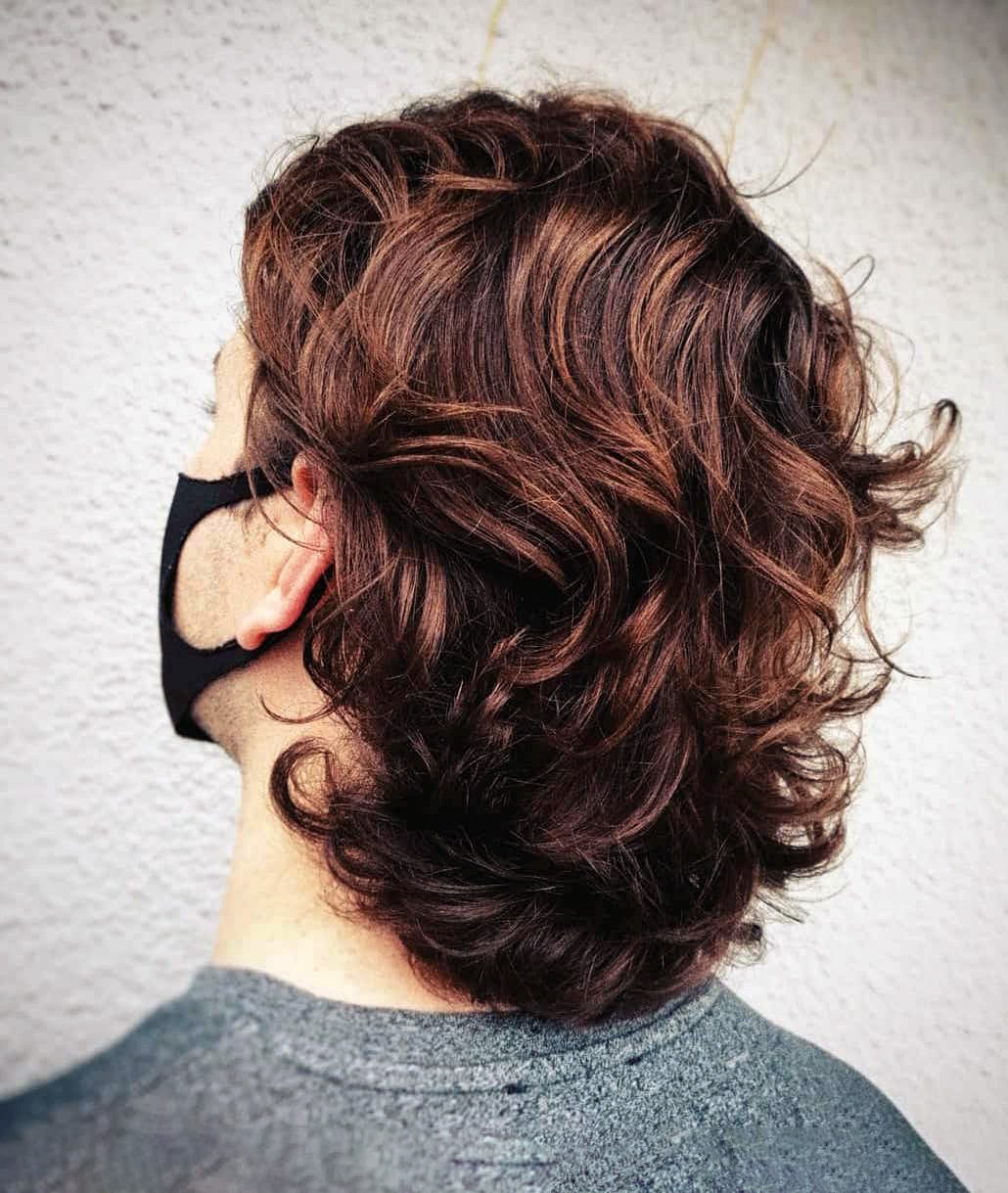 Pumpkin Spiced Curls
Just have a look at the sleek wavy curl, especially with that thick volume it just sits lavishly on top. That is not it, the dye is very winter seasoned as it is rusty, reddish-golden colored. The top is all pushed back, and the sides are slightly trimmed to tuck behind the ear, and that's all it takes.
9 / 14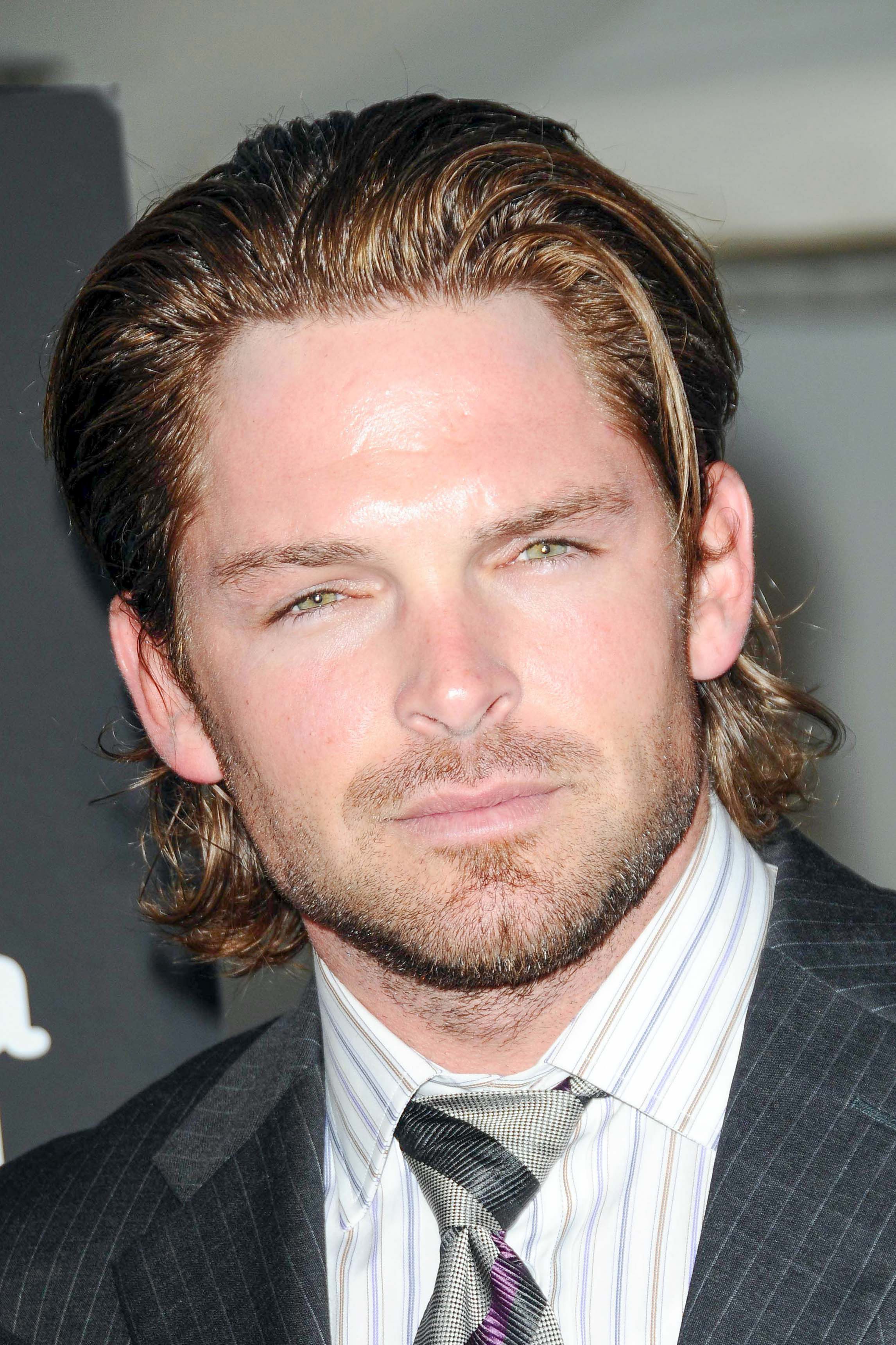 Brian Presley's Long Slick Back and Ear Tuck
The ear tuck works especially well with naturally unruly hair. If you have thicker hair and like to keep it long, the ear tuck is a no-brainer. This way, your hair will stay tidy without any fussiness.
10 / 14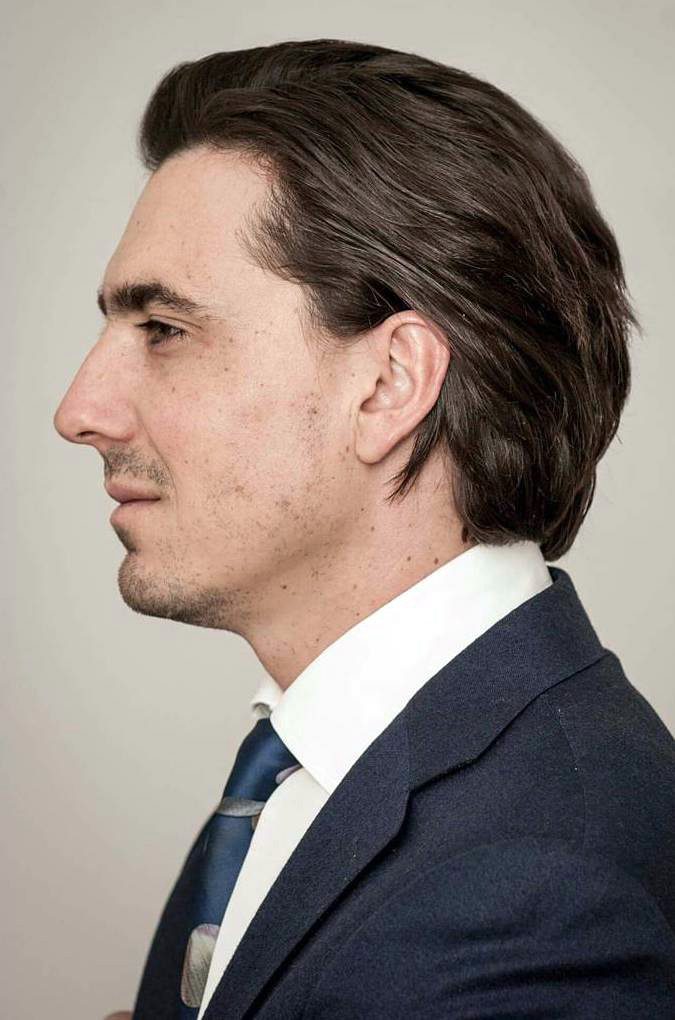 Slight Wavy Texture
If your hair is on the wavier side, you can use an ear tuck to create a layered look as seen here. This works equally well for thinner and thicker hair and makes for an all-around solid choice for any guy.
11 / 14
Layered Texture with Long Strands
If you love styles with lots of texture, this haircut is for you. The front of the hair is finger combed to create long wavy strands, which are then tucked behind the ear. If you like, you can use a bit of hairspray to keep the strands in place.
12 / 14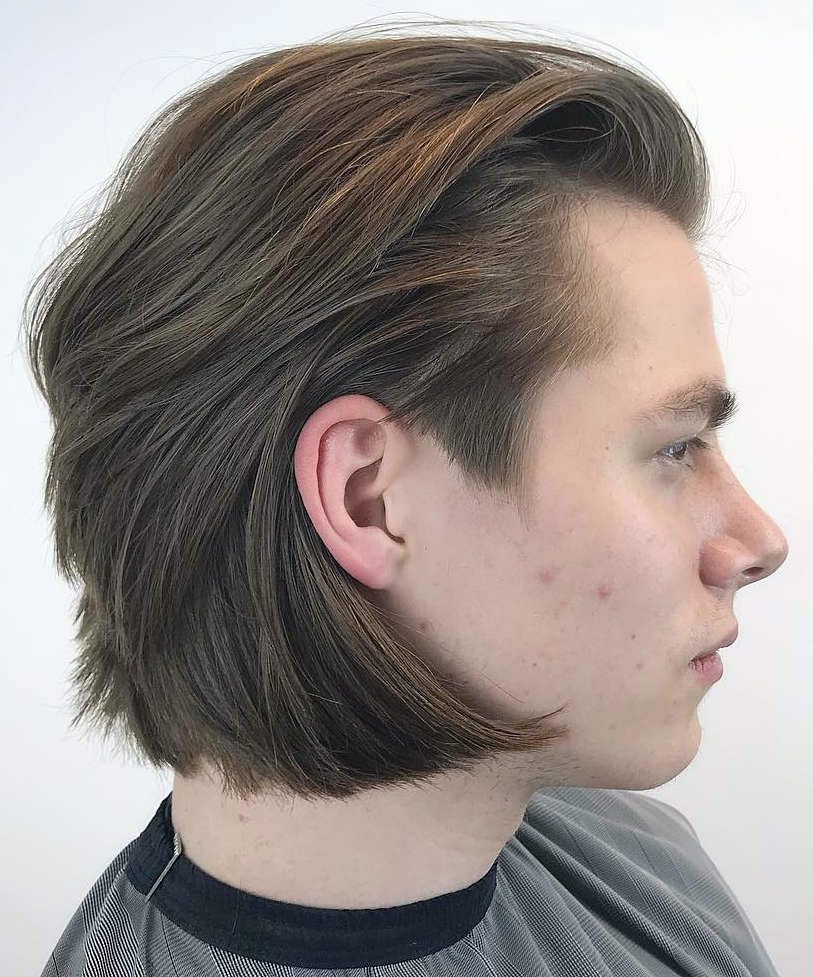 Crescent Shaped Tuck
This 90s-inspired style emphasizes the ear tuck more than any other haircut on this list. The hair is shaped around the ear, creating a satisfying crescent shape. The result is a fun, relaxed cut.
13 / 14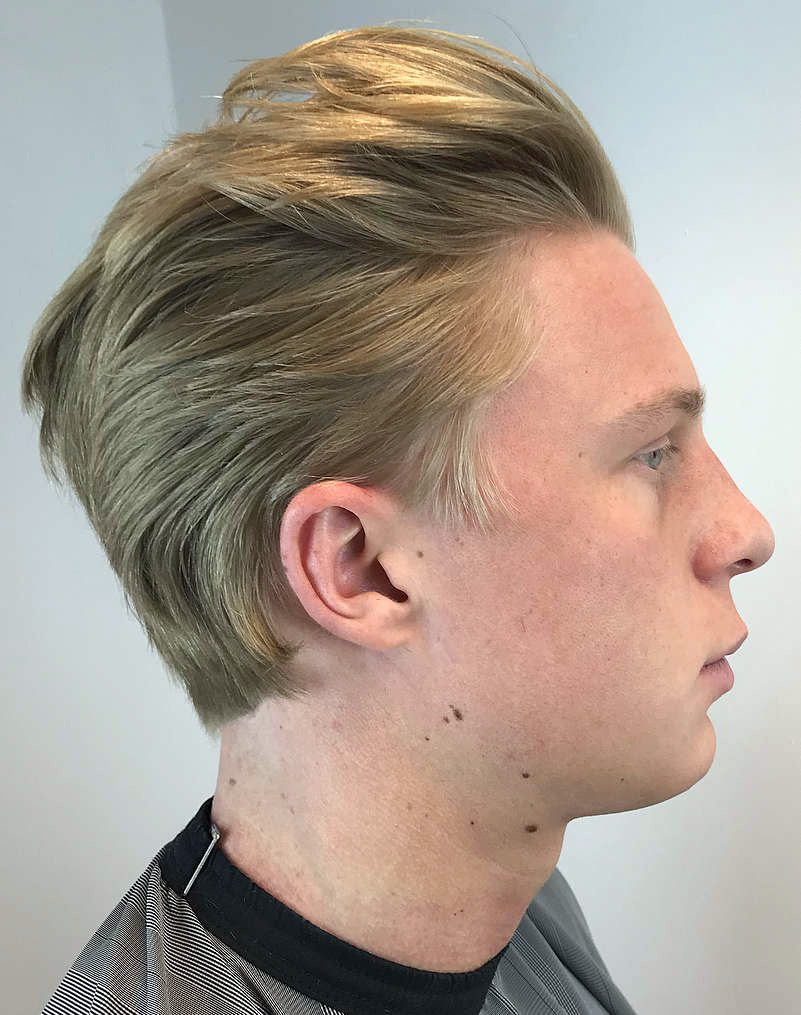 Long Brush Up
Here's another style that works well for fine hair. The front is brushed up and back, and the sides are kept longer to maintain the fullness of the hair. This haircut doesn't require a lot of styling either, so you can brush it for a bit and be good to go.
14 / 14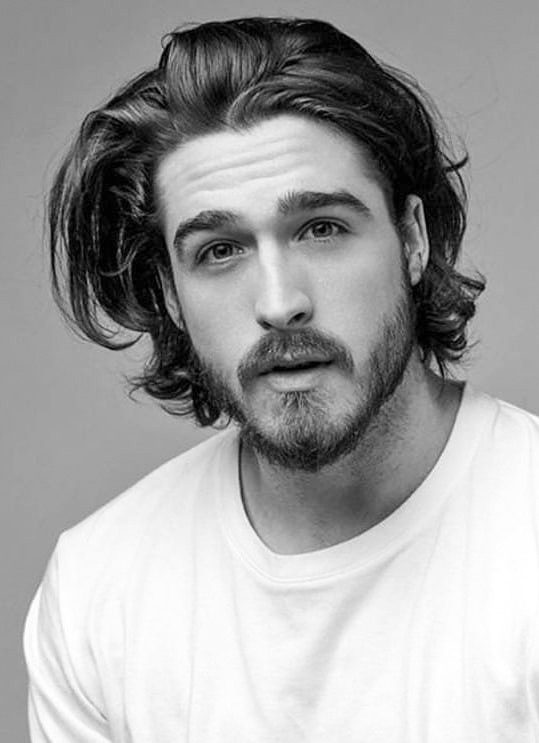 Neck Length Ear Tuck
This is a classic example of how ear tucked hair can be maintained. The sides are slightly trimmed, with the top being the longest, as usual. The mid-part texture on the top is slightly side brushed as well to tuck it at the back. A well-maintained beard goes very well with this.