Tasteful Retro: 10+ Suave Ducktail Hairstyles
Who doesn't love old school cool?
The ducktail is a classic cut dating back to the 50s, where both sides of the hair are slicked back to meet in the middle. There are loads of variations of this style, allowing you to get a look as classic or as modern as you want. In this picture guide, we're walking through ten of the top ducktail hairstyles for men.
1 / 15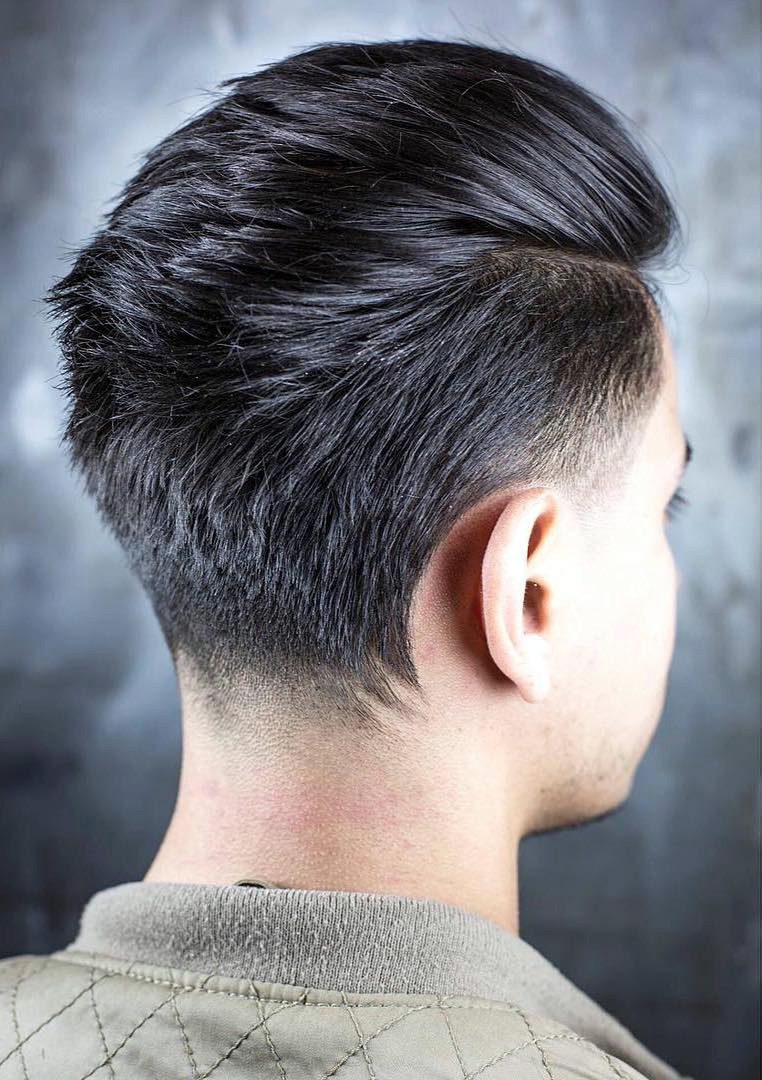 Formal Duck Tail with Undercut
The ducktail works great in formal situations, and you can save yourself a lot of hassle by keeping the back nice and short. Remember to apply the same ducktail principles to the top, to really keep the soul of the style present.
2 / 15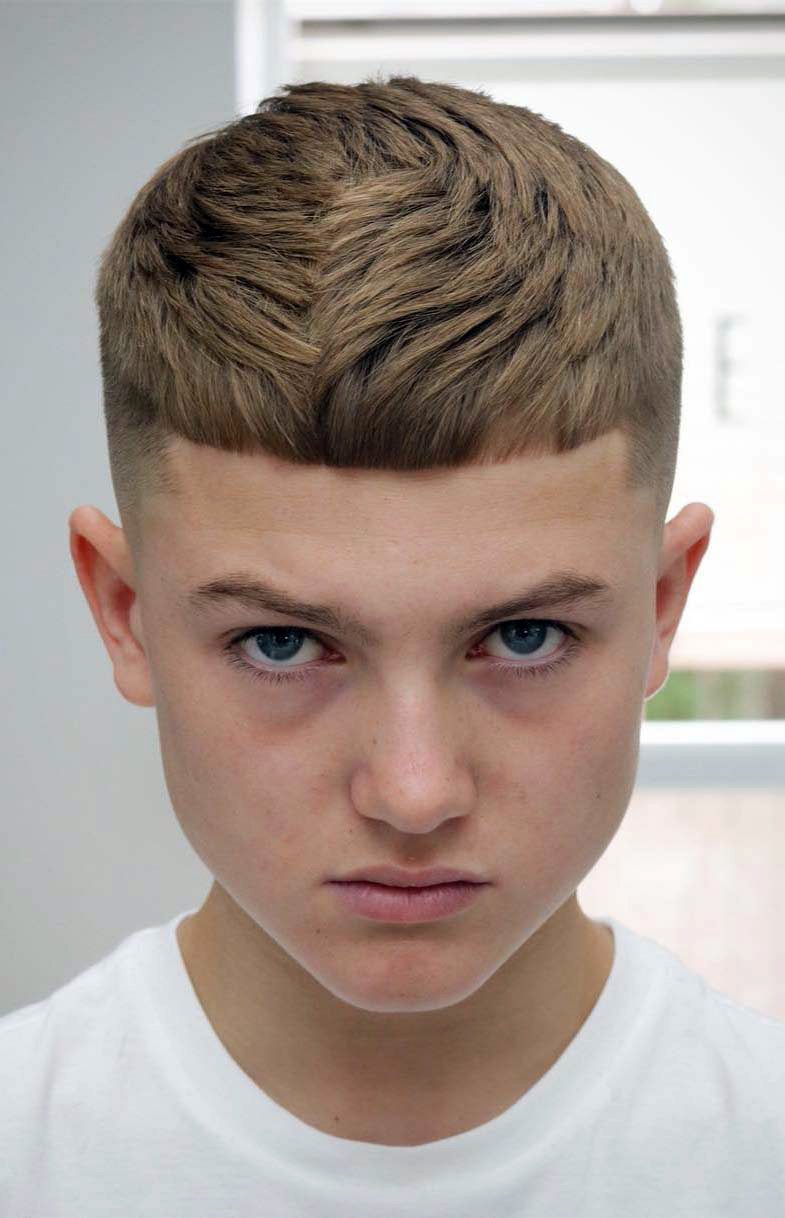 Inverted Ducktail on Crop
This inverted ducktail hairstyle takes the concept of the ducktail and flips it around. Instead of slicking the hair backward, the two sides are slicked forwards to meet in the middle of this cool crop.
3 / 15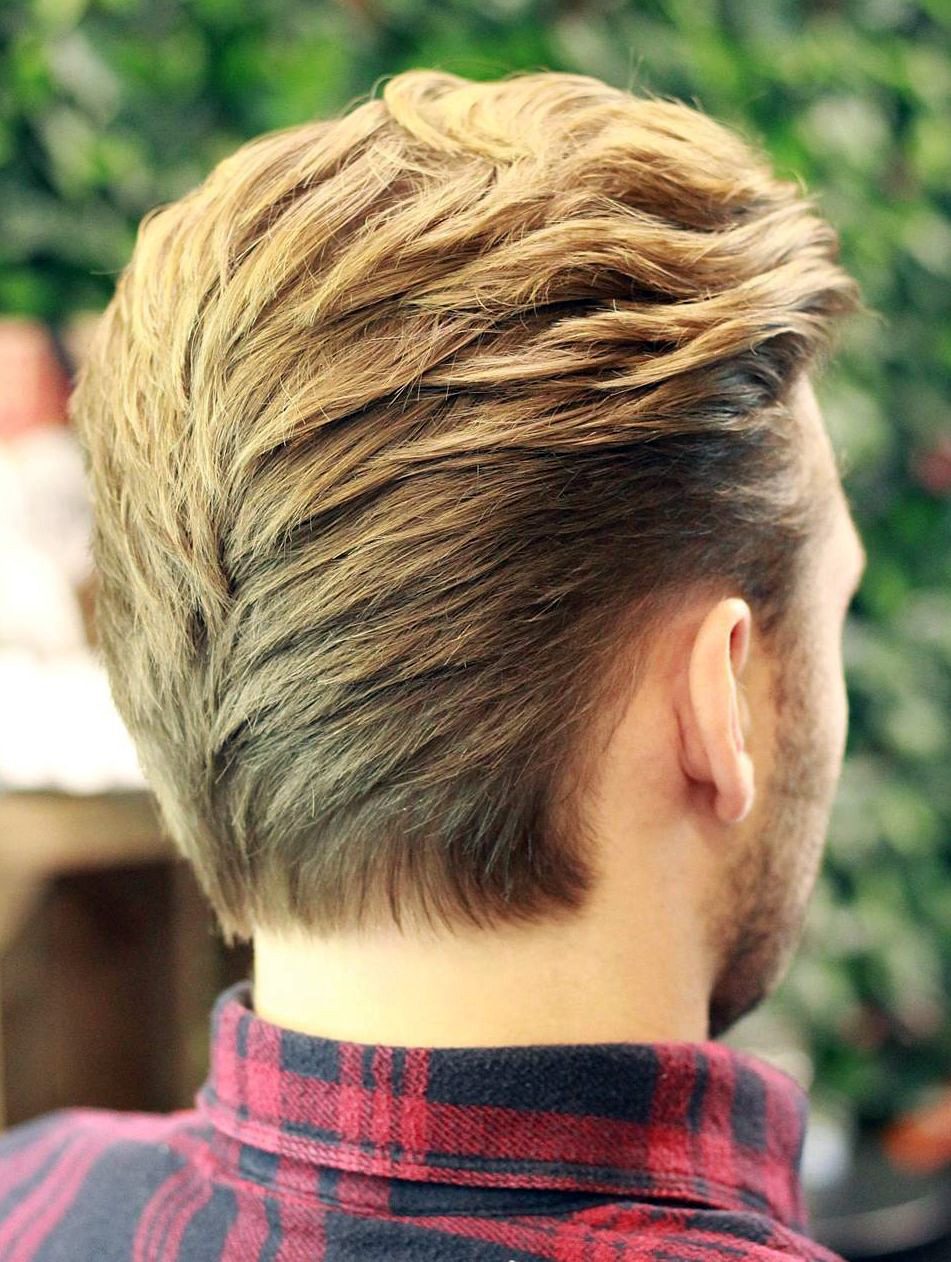 Light Classic Ducktail
Here's a classic ducktail haircut that's been brushed into place. Notice how it's not an overly "sticky" look, like some heavily-gelled ducktails. This one is stylish and super clean — we love it!
4 / 15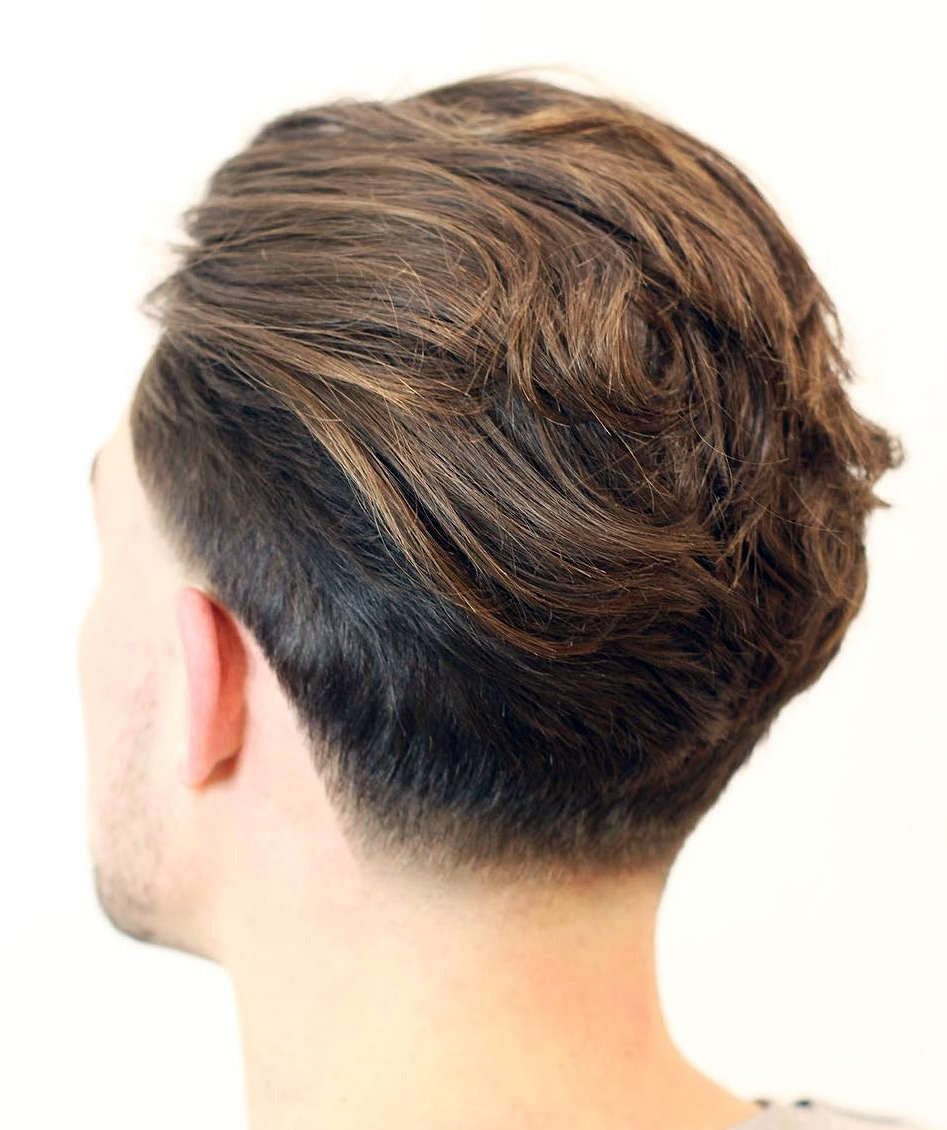 Modern Ducktail with Tapered Neckline
This is a more modern take on the ducktail, where the slicked sides have been layered onto the back hair. It might take some time to grow locks these long, but the final result is definitely worth it.
5 / 15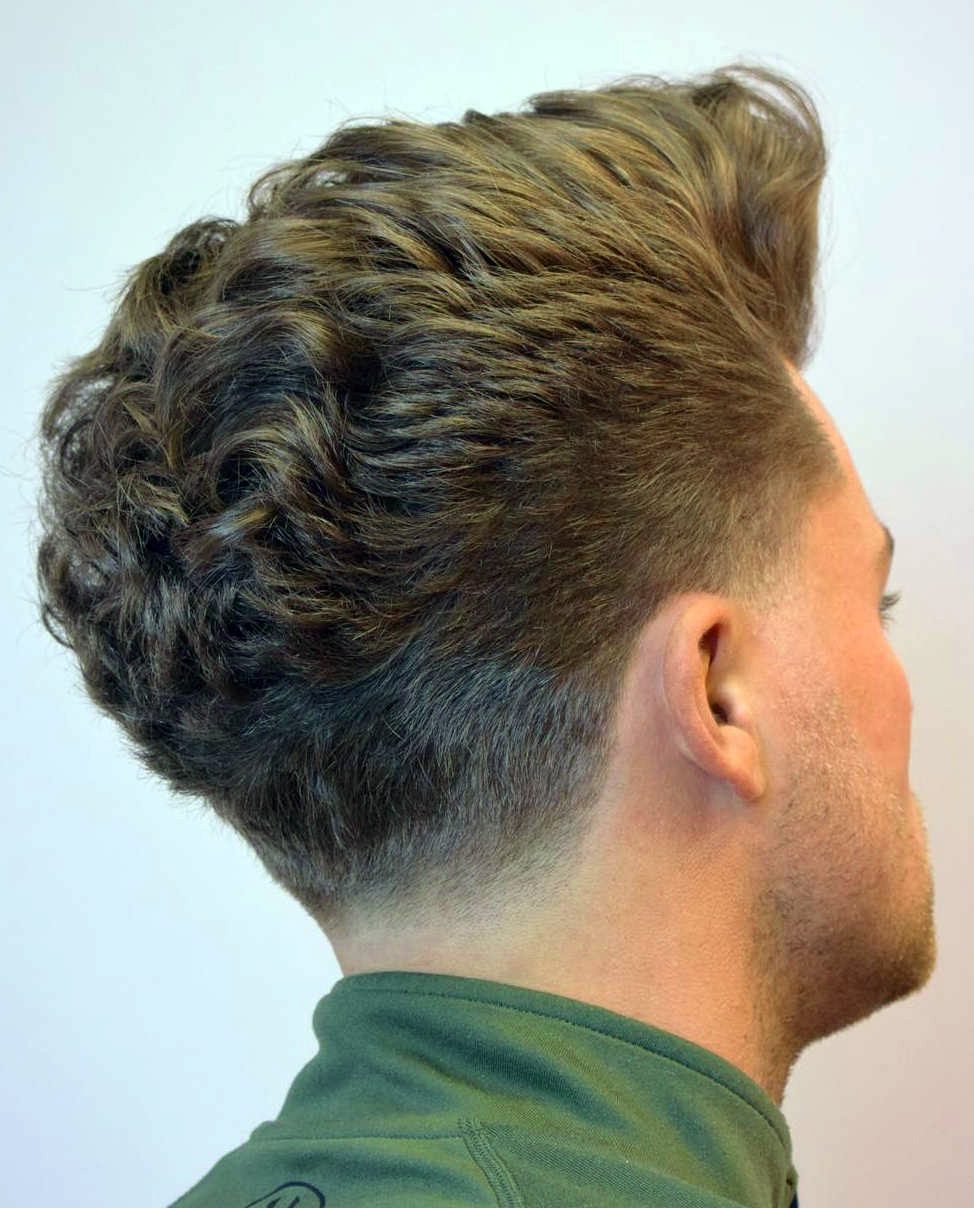 Front Volume and Curly Ducktail
For a twist on the regular ducktail, use the line along the middle as a guide for adding extra volume at the front. This curly ducktail hairstyle definitely has that technique down!
6 / 15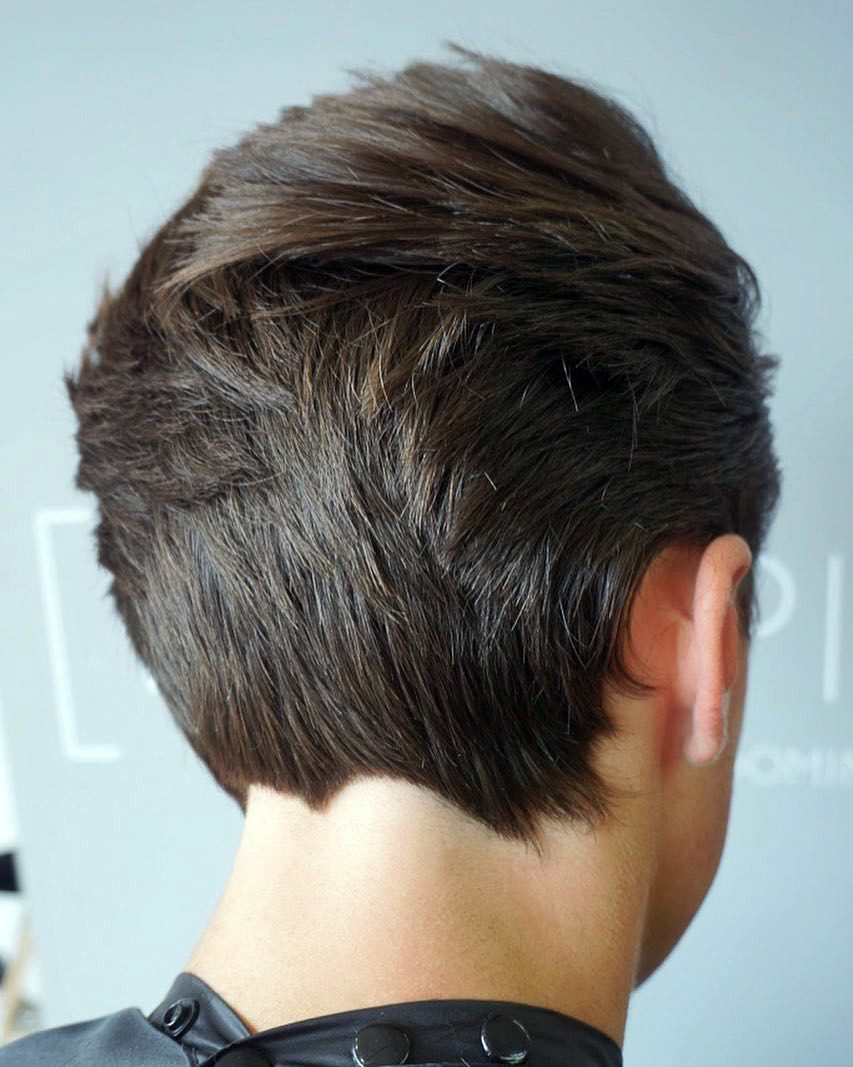 Deconstructed Ducktail
If a plain ducktail haircut is a little too rigid for you, try adding some more texture. This deconstructed ducktail is layered up with locks of hair pointing in all different directions, for a carefree, modern look.
7 / 15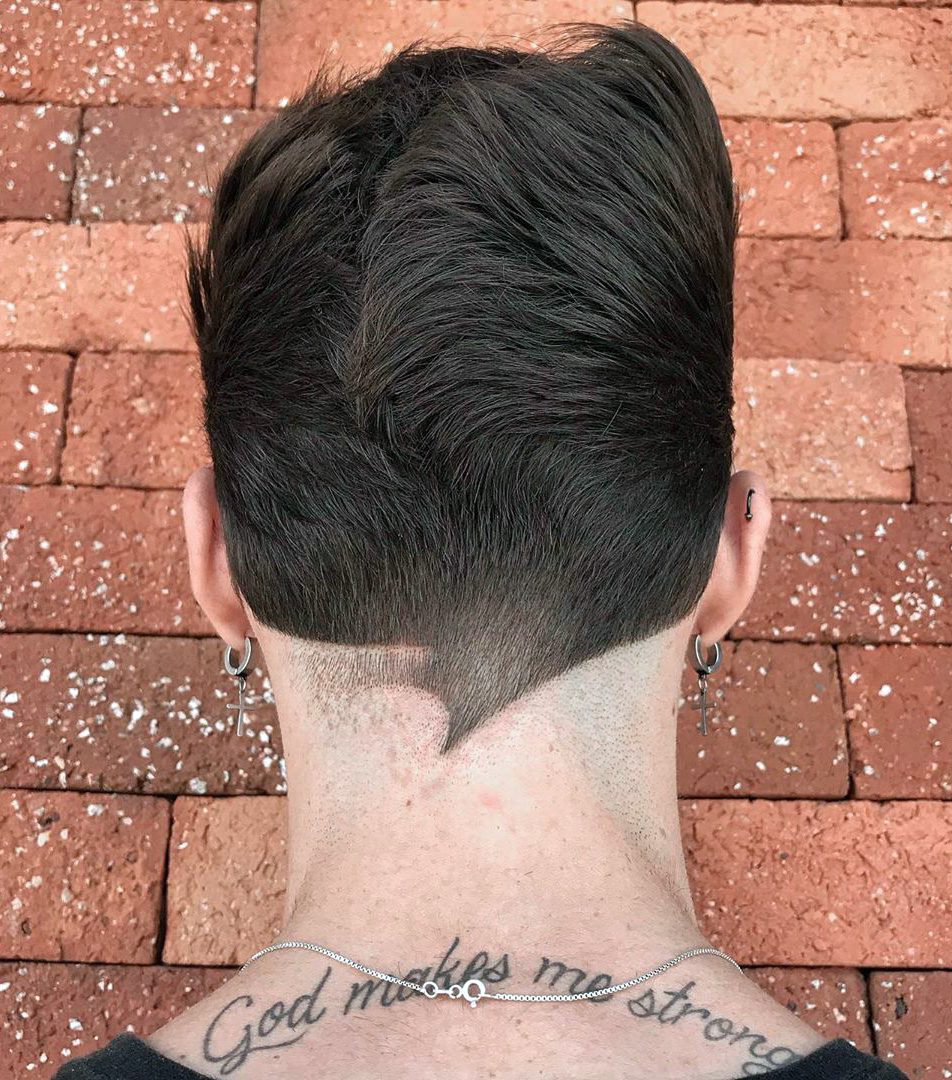 Ducktail and Neckline Design
This ducktail has some very interesting patterns running through it, with the two sides slicked back to meet along a wavy line. Yes, there's a neckline pattern in this cut too; and yes, we think it's a much-welcomed extra.
8 / 15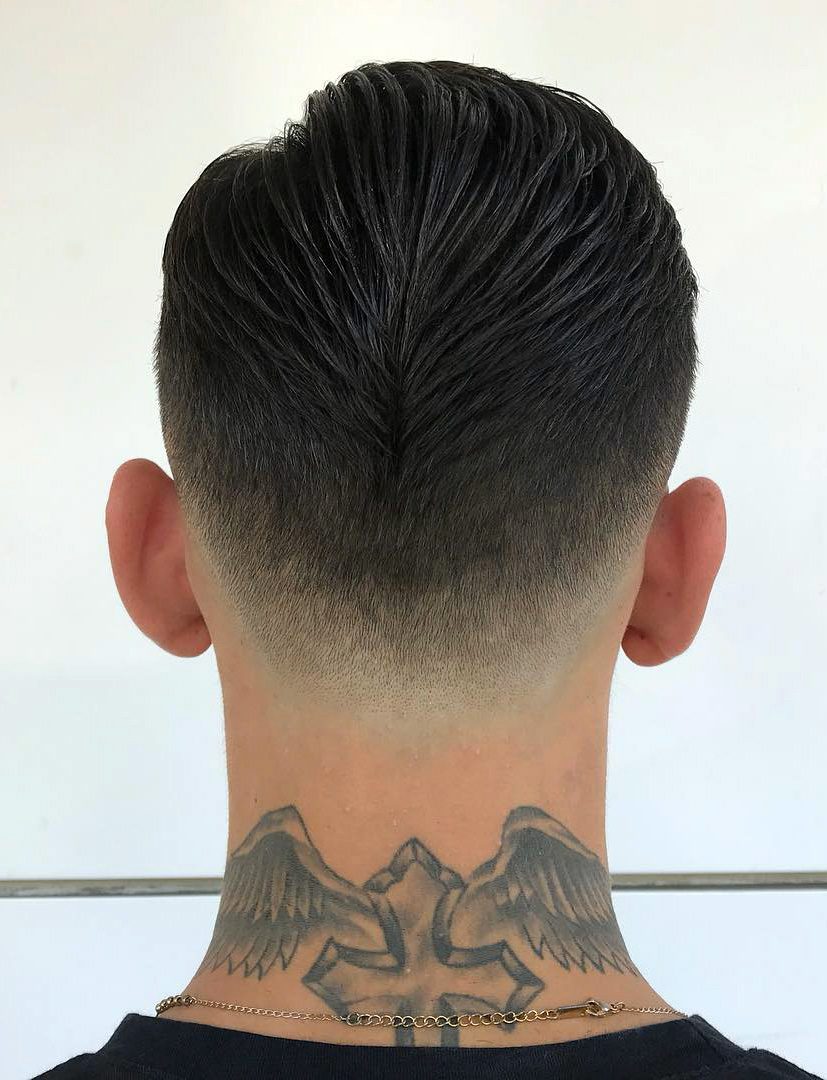 Short Ducktail
Here's a simple, short ducktail with some light fading down the neck. We think this is an excellent choice for guys who like to keep things low-maintenance, but want to experiment with an age-old hairstyling motif.
9 / 15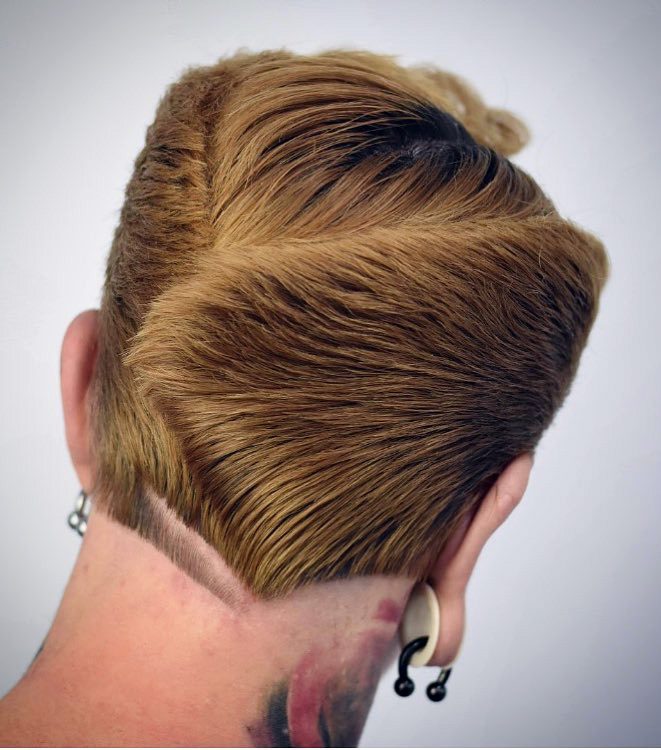 Angular Take on Ducktail
Ducktails don't always have to run in a straight line down the center of your hair. The more creative you are with your ducktail style, the more eye-catching it is. Check out this perfectly sculpted look in which the slicked-back sides meet in an angular line at the back. So cool!
10 / 15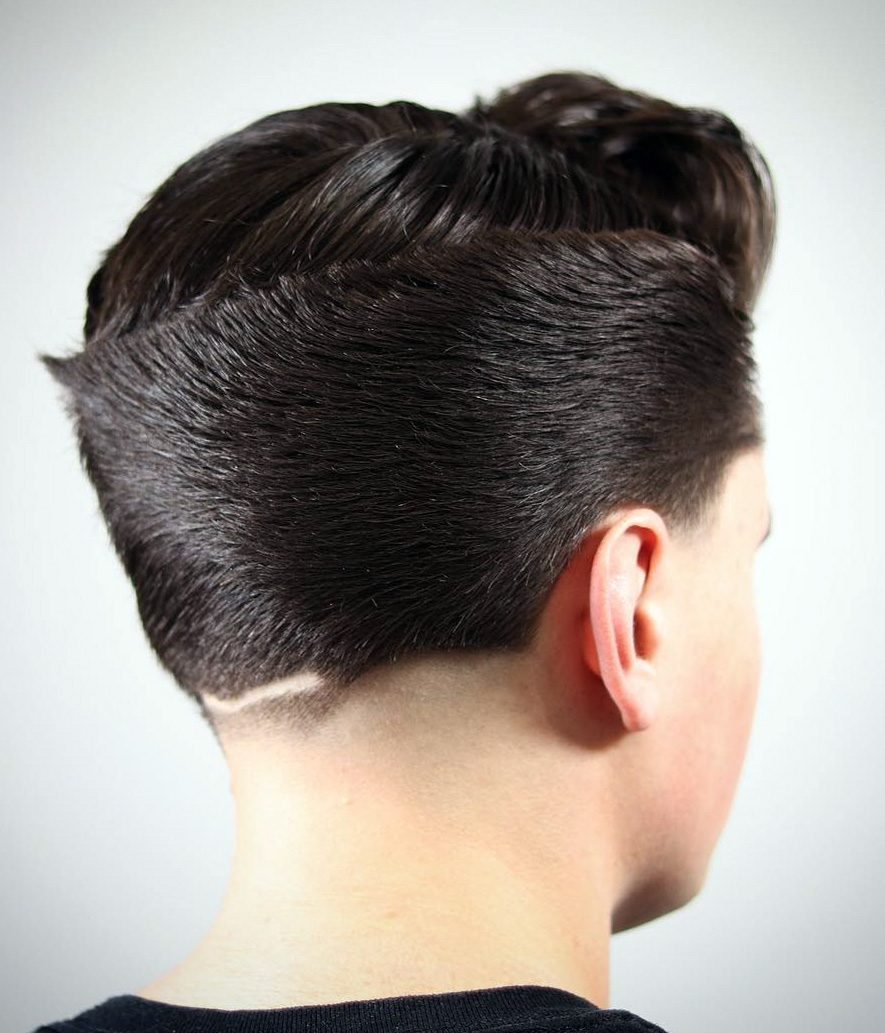 Horizontal Ducktail
Who says ducktails must always be vertical? For a unique take on the classic style, brush the sides back and then up to form a horizontal line along the midsection of your hair.
11 / 15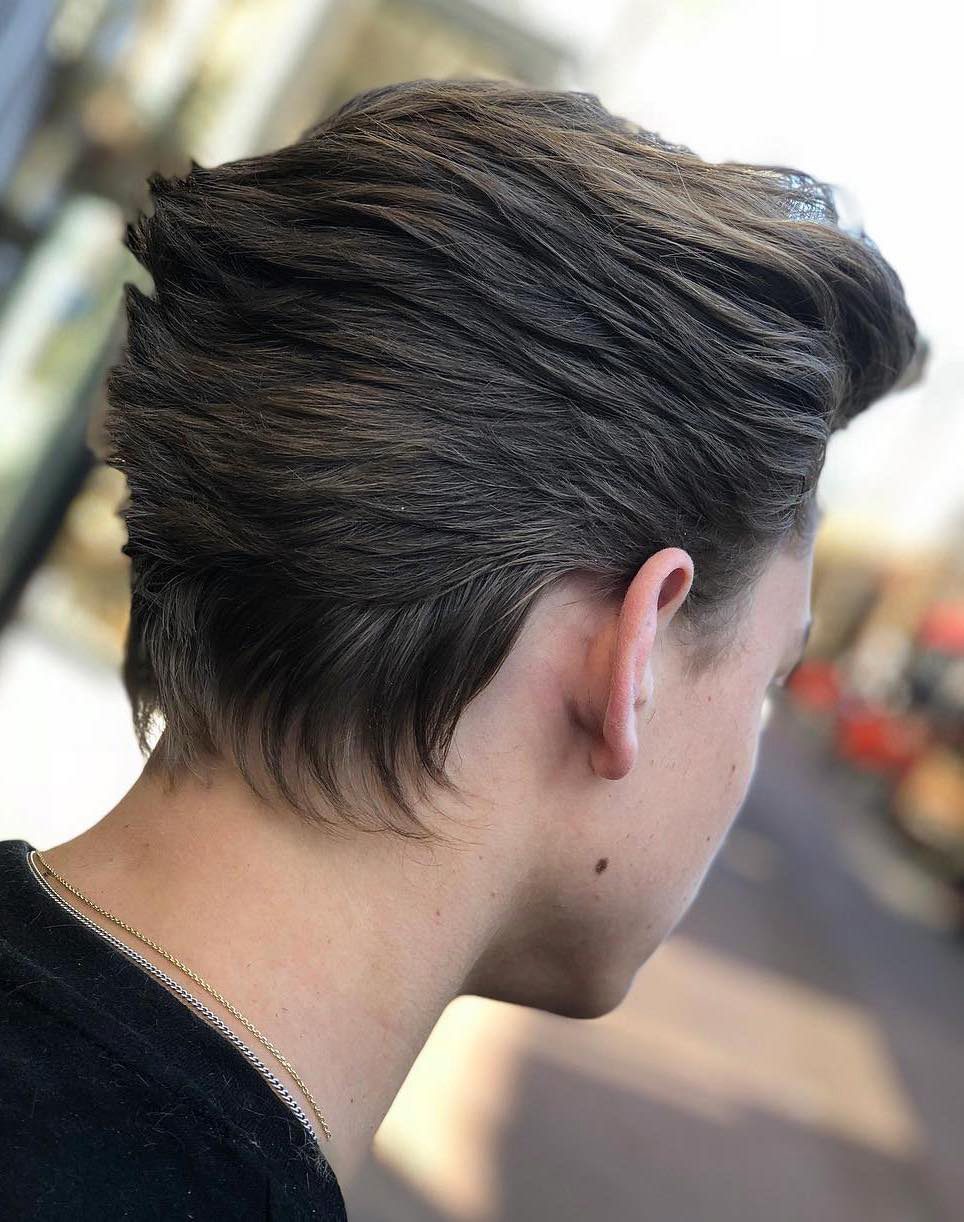 Stranded Duck Tail
We think any ducktail look has a nice texture but this has got to be one of the most stylish we've seen. The piecey strands on the sides look perfectly styled and we love how they meet in a choppy line down the middle.
12 / 15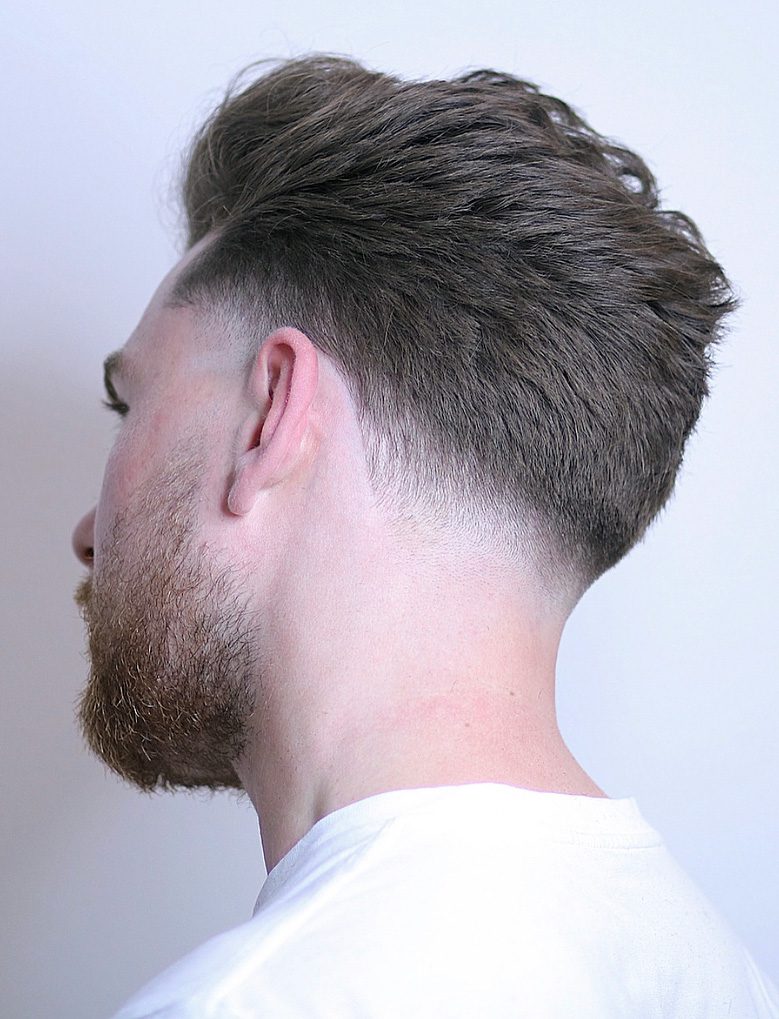 Miniature Ducktail with Tapered Neckline
If you don't want your cut to look too '50s, you can go for a low-key style that features a mini ducktail running down the crown of your hair instead of the entire back. This adds a nice texture without that heavy vintage vibe.
13 / 15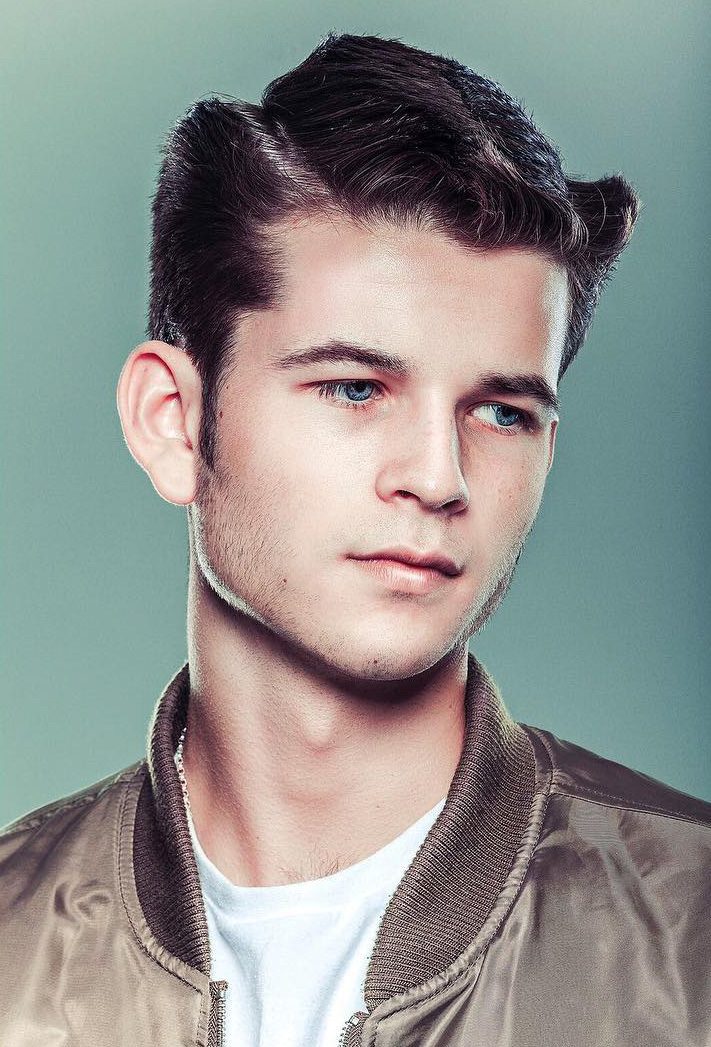 De-Constructed Top Ducktail
Try adding a little more variety to the top of your hair for a different take on the ducktail. This style features a part on either side of the head for extra pizzazz.
14 / 15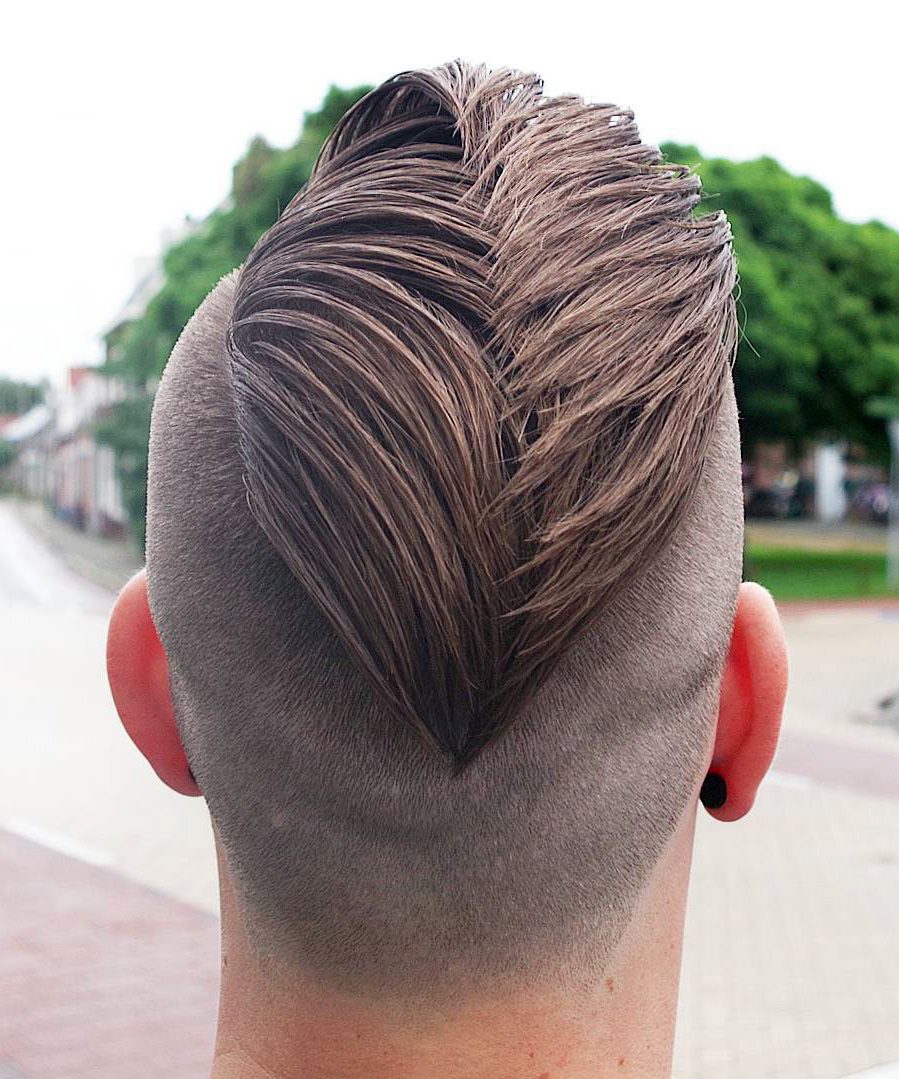 Ducktailed Top
You know what would make a mohawk even bolder? Style the top into a ducktail and you'll totally be turning heads!
15 / 15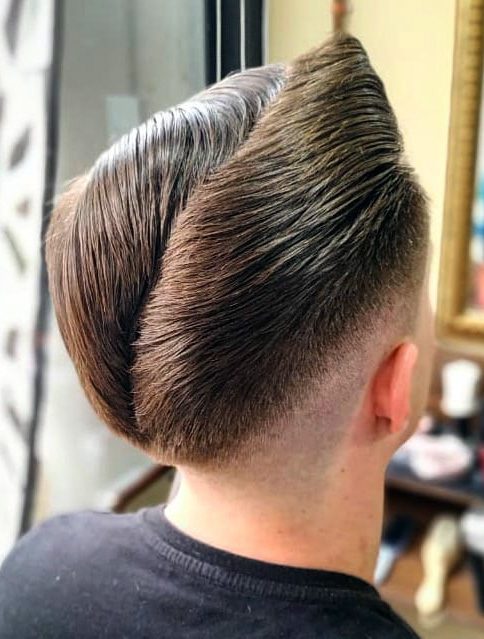 Pronounced Full Ducktail
This is the style you need to copy if you want to go for the quintessential ducktail. It has that heavy vintage feel with its slick look, extreme height, and very pronounced line running down the entire length.