Ryan Gosling's Hollywood Favourite Styles
Loving the latest Ryan Gosling look? Check out this Canadian actor's hottest hairstyles since 2005 -- it's your turn to put them to the test.
Ryan Gosling is just one of those modern-day actors who really knows the base secrets of a great style and is an excellent trendsetter today. From his clothing to his hair (which is the part we're interested in!), this Canadian actor has something new and unique for every year. Keep scrolling, and you'll be surprised at just how much Ryan Gosling has changed his look since the early days of his career in 2005…
We remember the 2000s as a time of booming culture-inspired fashion and non-ordinary outfits and styles. Of course, the most fashion attention was always given to female celebrities. However, there were a few male pop idols and fashion icons that are well-known and popular even these days. Ryan is undoubtedly one of them. He started his career in the early 2000s when he was just 19 y.o.
As it usually happens in Hollywood, he had to wait a bit for success to come to him. It happened in 2004 when the whole world suddenly became obsessed with the well-known movie "The Notebook." Even though Ryan's look from that movie won't be considered highly fashionable today, he quickly stole the women's hearts with his charisma and facial mimics.
In the next few years, especially after the movie "Crazy Stupid Love" was released, Ryan became a true fashion icon. No wonder why: in that movie, his character was the hottest-looking guy wearing the finest brands and clothes. Maybe Ryan got a few secret proper styling tools from that project; who knows? The fact is that even today, Ryan is an excellent example for a lot of young people, and his hair with nicely framed beard mainly attract quite a lot of attention.
1 / 9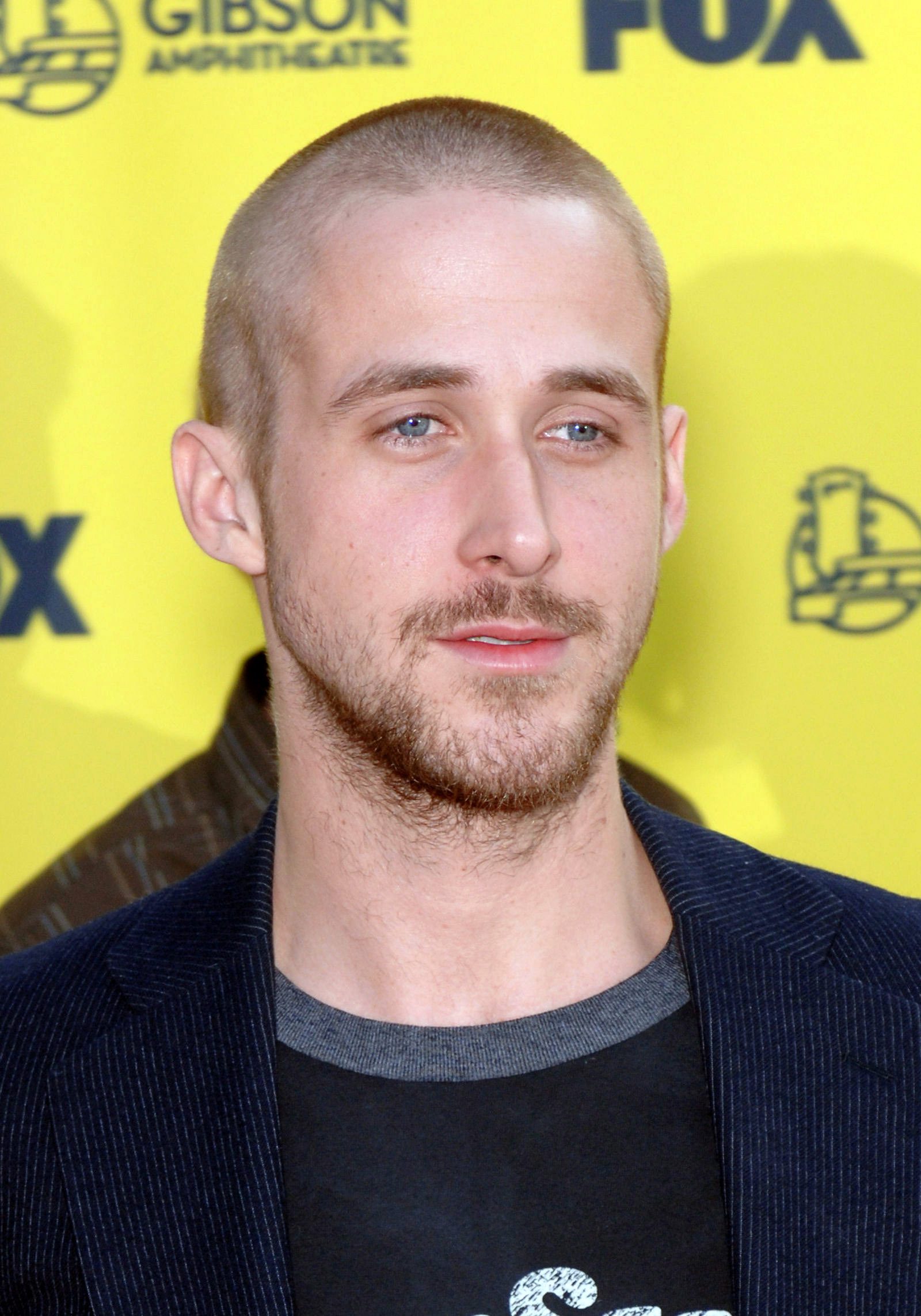 Ryan Gosling With A Clean Buzzcut
2001: We have to start with the movie "The Believer." First of all, we believe this feature film didn't get enough attention as it truly deserved to be watched and analyzed. So if you haven't seen it – please, enjoy the screening! Second of all, we have to admit Ryan looks hot even with a short buzz cut that was primarily seen in the mentioned movie.
2 / 9
Ryan Gosling's Messy Crewcut
2003: It looks like in the early 2000s, Ryan was a big fan of the low-maintenance styles, so his hair didn't change much in those years. Except for his role in the movie "Stay," where he had extra long messy hair strands covering his face. However, he was never seen to use that style in real life. What a pity!
3 / 9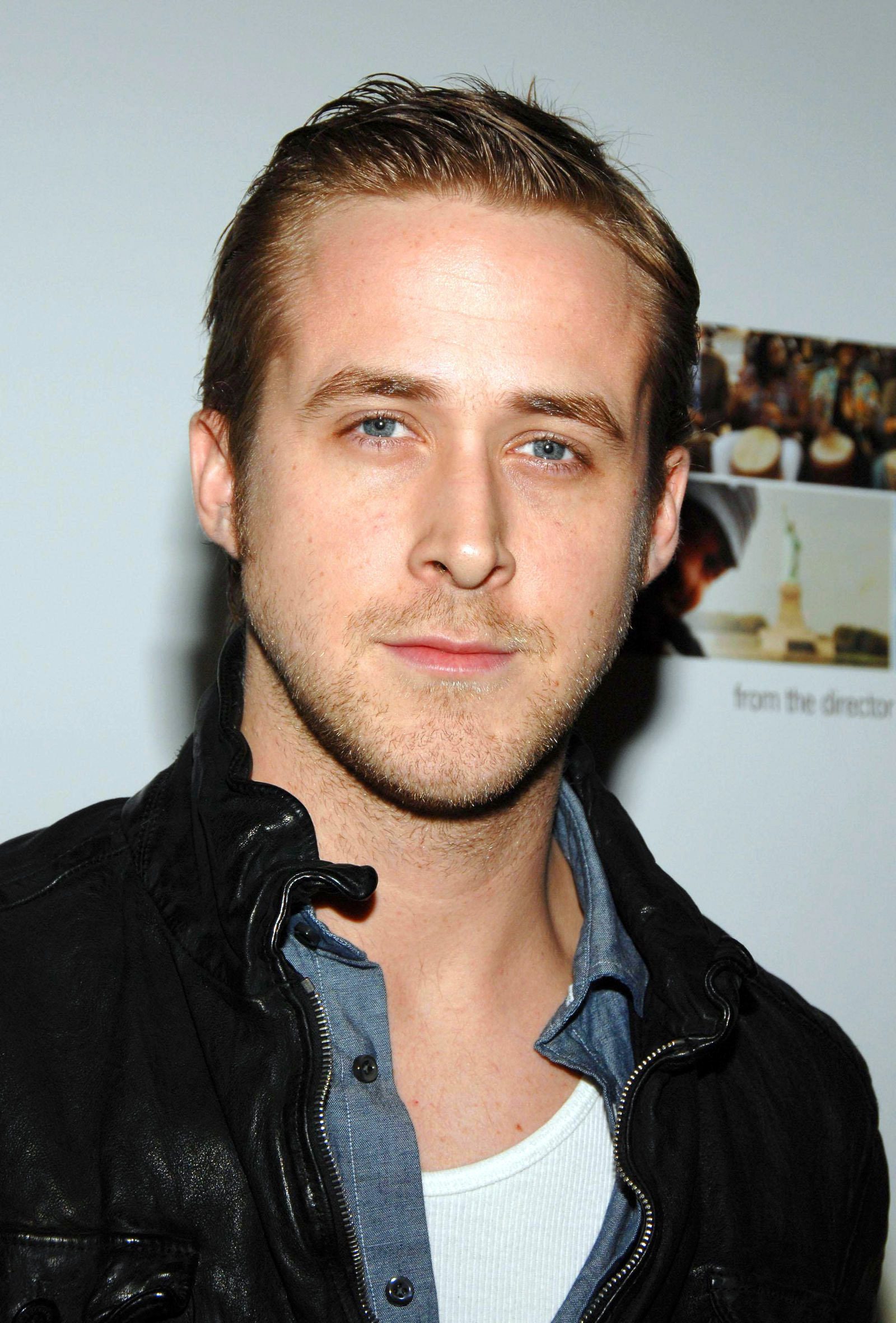 Ryan Gosling With Slicked Back Top
2005: What is a sign of a maturing man? That's right, you got it – slicked back spiky hair! An attractive alternative to Ryan's younger styles is this slick-back: a youthful yet elegant way that works for any length and hair type.
4 / 9
Ryan Gosling's Short Combover with Messy Top
2007: Ryan appears in another striking movie project named "Fracture." His modest look from that film found a great response from the audience, and maybe that is why Ryan was seen with the same haircut a long time after the film set was over. Why not? That is a perfect combover for pretty much any occasion because who cares about messy tops then?
5 / 9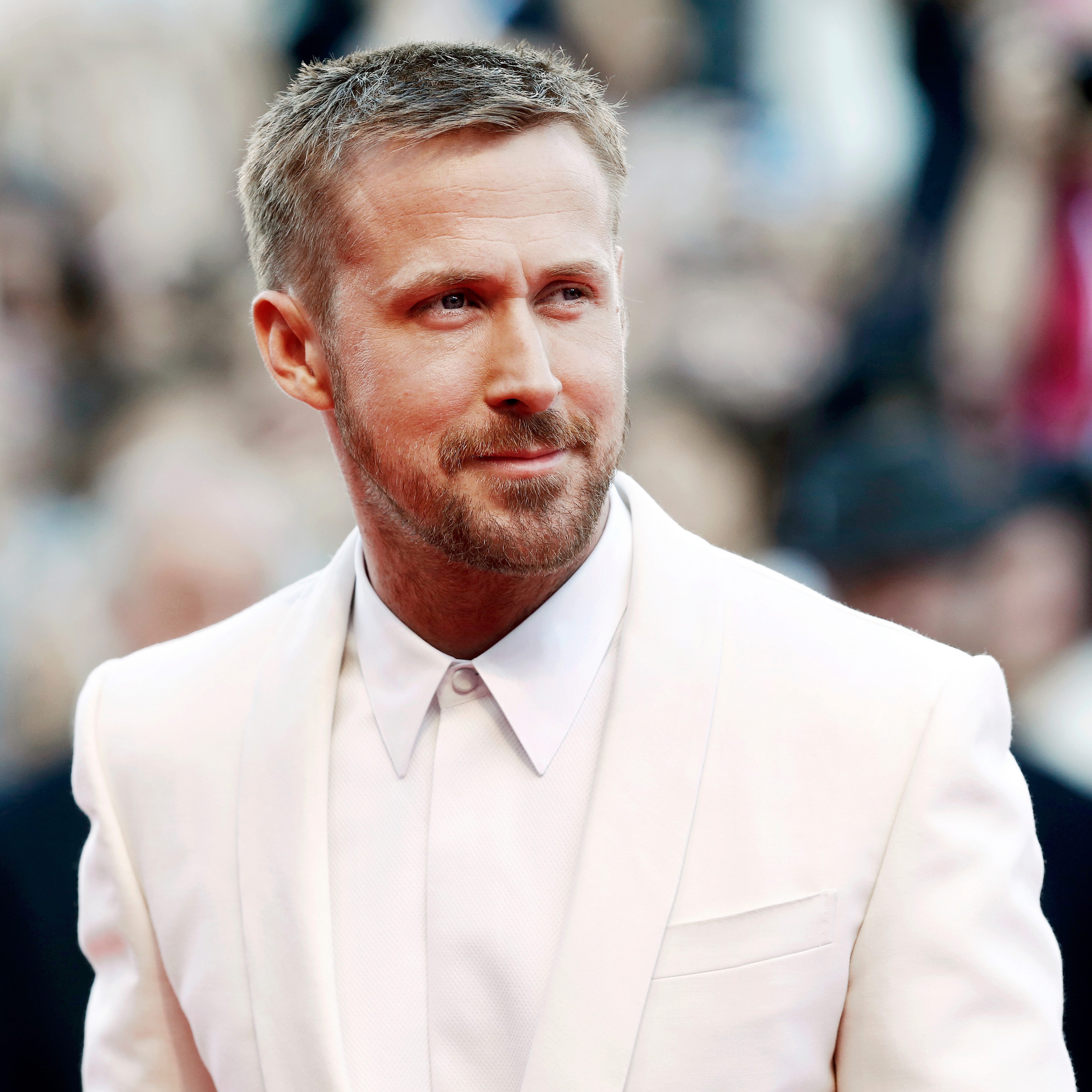 Ryan Gosling's Classy Short Haircut
2011: Remember we mentioned the movie of the decade "Crazy Stupid Love?" This photo amazingly shows Ryan's impeccable style for this film project: a perfectly white official-looking suit and a bit messy trimmed beard with the short hair slicked to the side. A great look for a stylish gentleman.
6 / 9
Ryan Gosling's Messy Side Swept
2013: Here is the style that made a significant impression on us in Ryan's movie "The Place Beyond the Pines." Even though his hair in that film was perfectly bleached, it was stylishly combed to one side with nicely trimmed facial hair. This simple side sweep keeps Mr. Gosling ready for the stage, even on those messy hair days.
7 / 9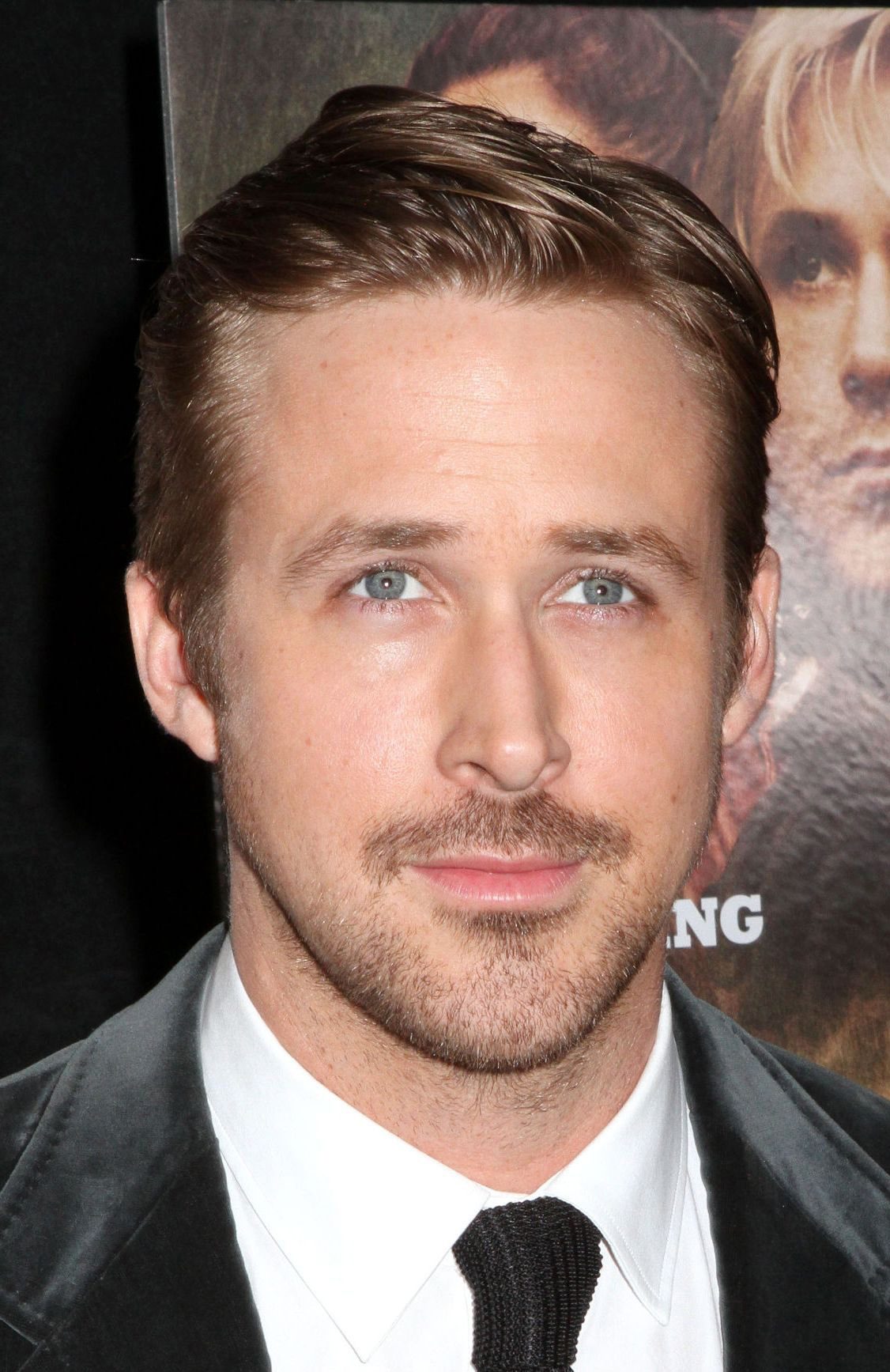 Ryan Gosling And Clean Sweep Without Part
2015: A bit messier version of a clean classic sweep (combed back) with almost no visible part that makes Ryan look like he is one of the mafia gents. We believe no matter what Ryan does with his hair, he somehow manages to look equally great.
8 / 9
Ryan Gosling's Classic Side Part Hairstyle
2017: An old-school haircut with the modern twist of dry paste styling – that's one of the main secrets of Ryan's stylish looks. This is the clean and classic Ryan Gosling style that we all know and love. Just the right level of sophistication.
9 / 9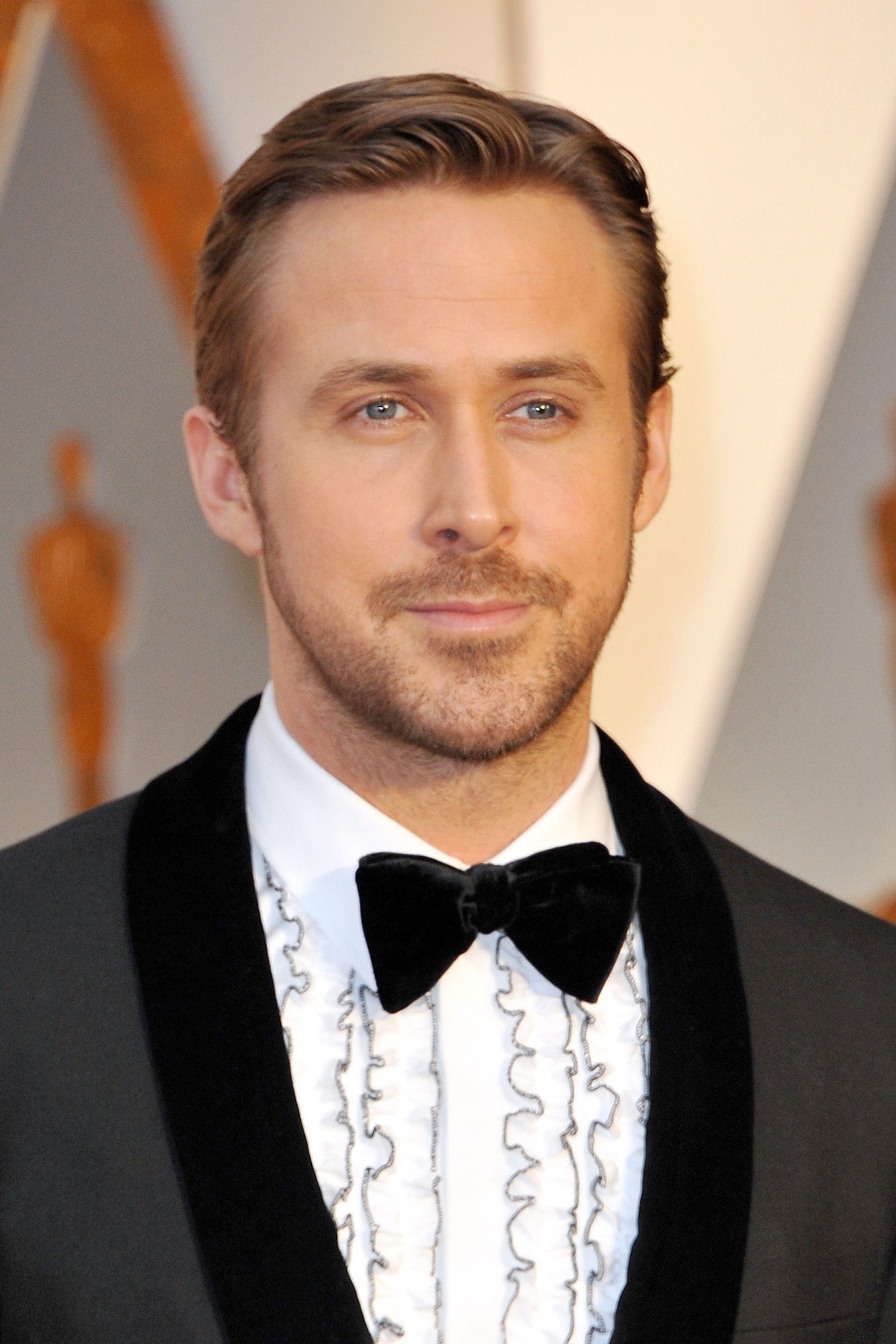 Ryan Gosling's Curly Side Part
2018: Ryan has been a massive fan of long hair as well as we can see him with longer haircuts in quite a few motion pictures. If you're looking to leave your hair length and keep the hair strands away from your face, take an example from Ryan: combing your hair with the paste to the sides will save you a lot of time and look crisp and stylish.