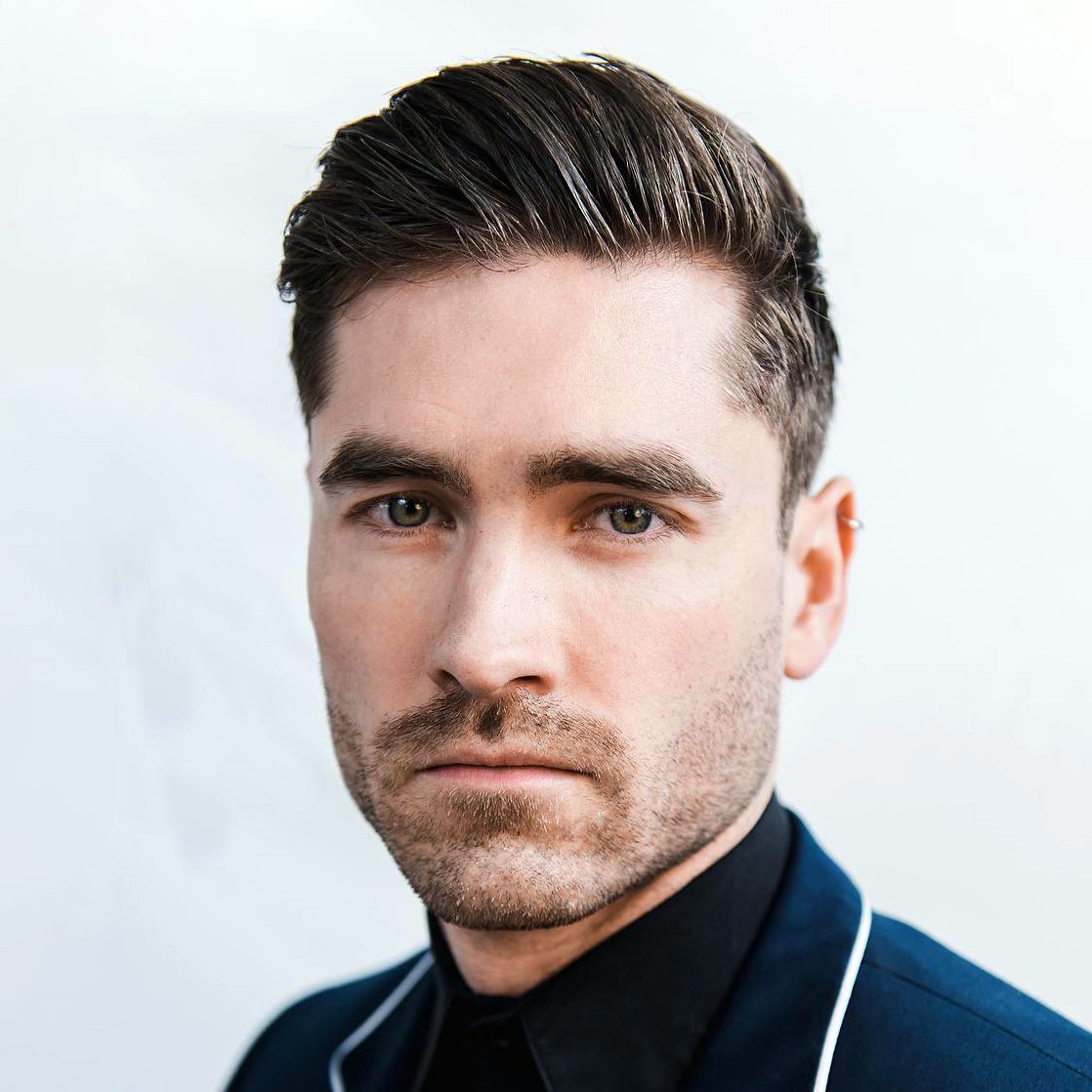 20 Exceptional Gentlemen Hairstyles + How to Get & Style Tips
The return of a '90s Standard
There are more men's hairstyles than you can count, yet some of the best are styles that have been around forever. Even though the years have gone by, there are certain men's styles that will always be associated with refined gentlemen.
These are classic gentlemen hairstyles that have remained stylish over the years. There's something here for everyone, no matter your face shape or hair type. We'll go into detail on how to get them and style them.
1 / 23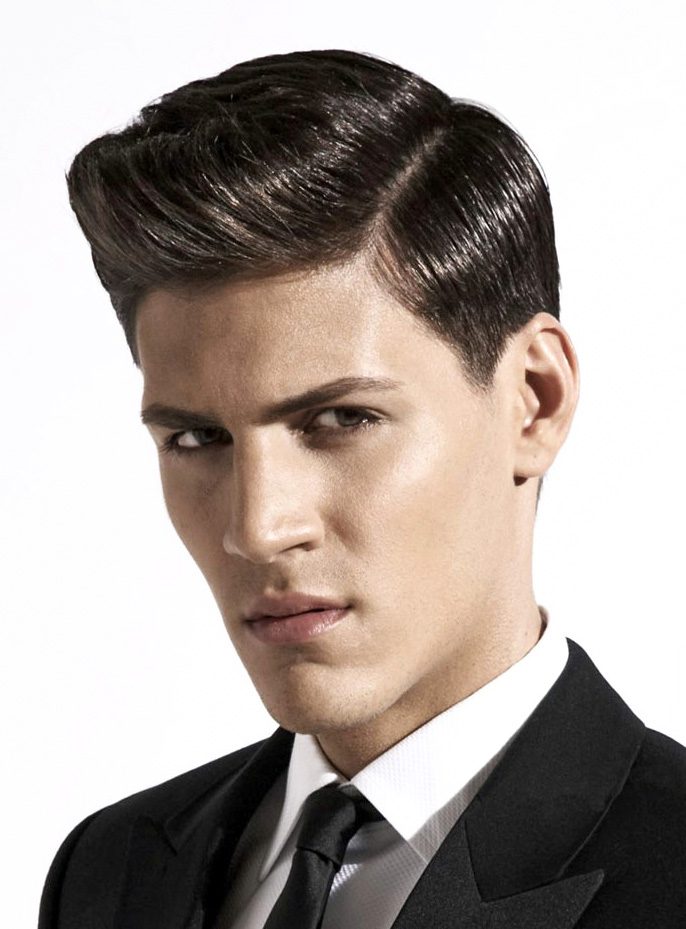 Clear Dapper Style
Inspired by the clean, shiny haircuts of the early to mid-twentieth century, this style is unmistakably dapper. A high-shine, water-based pomade is the secret behind this cut's glossy look.
2 / 23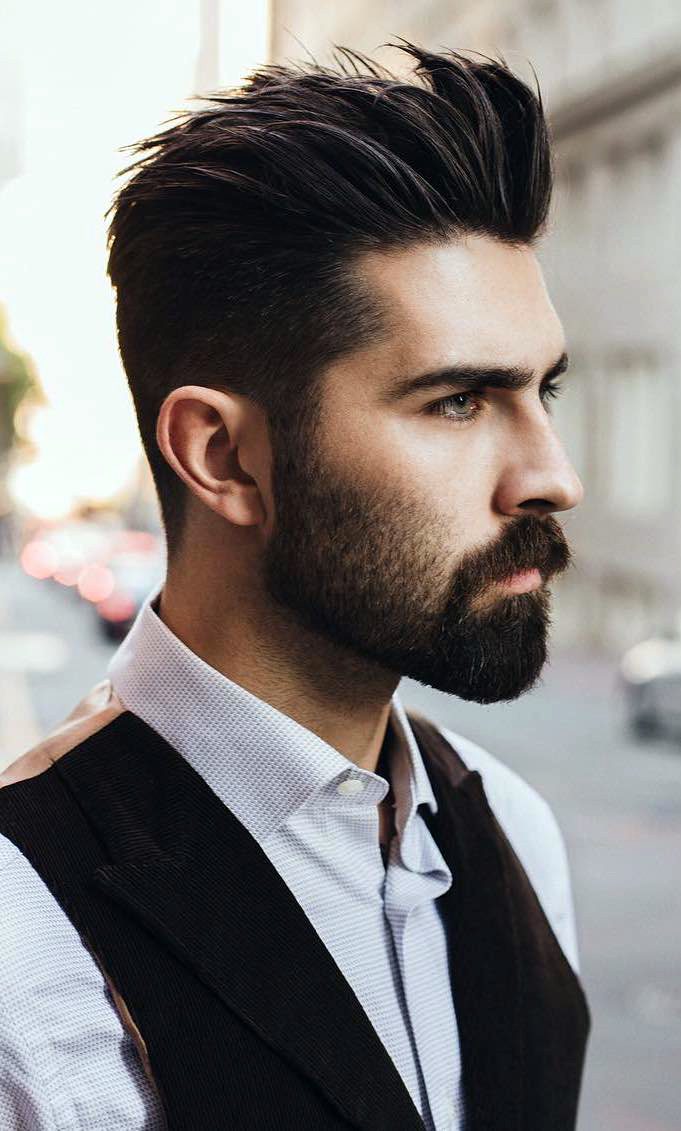 Medium Brush Up
The brush up is a great style for guys who want a look that's full of personality. This particular style uses a subtle line up and textured spikes for a super trendy result.
3 / 23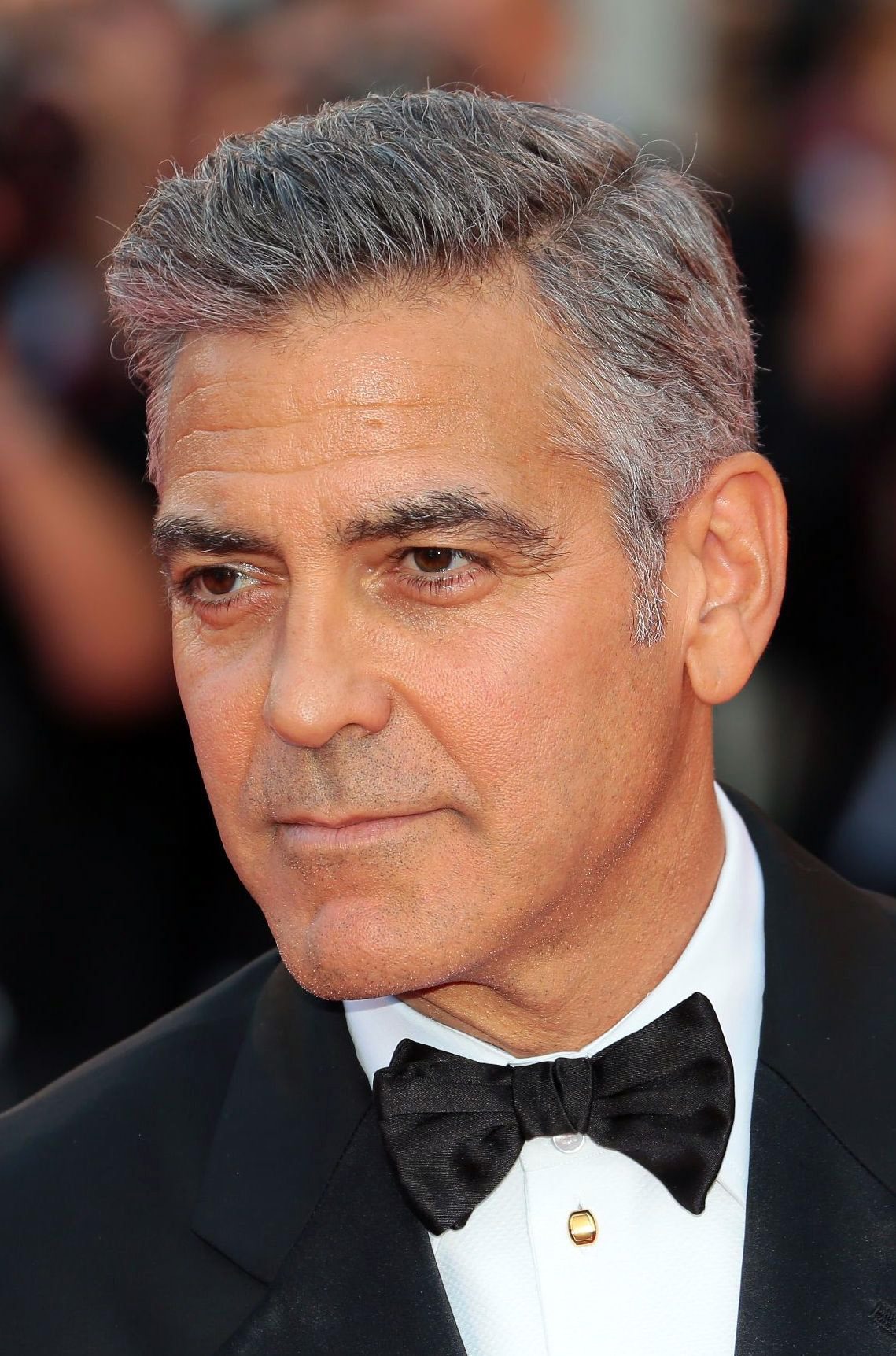 Side Part
The side part is one of the simplest but most effective gentlemen hairstyles for men. It's one of the old standbys that goes well with any wardrobe and fits any occasion.
You'll want 2 to 4 inches on top of the head so you can have enough hair to comb over for the part. The sides should be clipped. The clipper setting is up to you, but #3 through #6 is a good range. Be sure to ask for a taper (or fade) on the sides and back.
The secret of the side part is pomade. Get a good water-based pomade and apply it to towel-dried, damp hair. Comb your hair backward to a point on the back of your head, and comb the sides downward.
4 / 23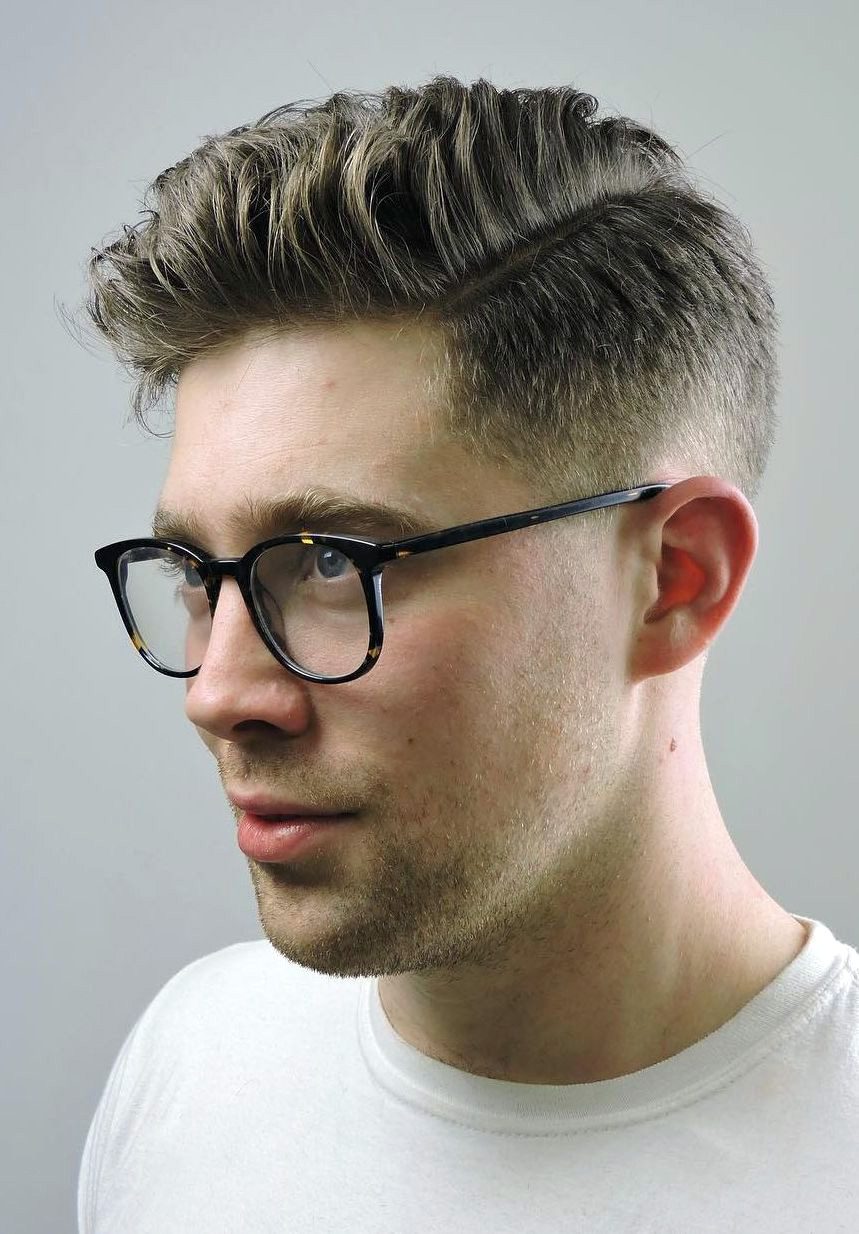 Brushed Up with Wavy Hair
Featuring a prominent part, longer sides, and a highly textured top, this wavy style is great for semi-formal environments.
5 / 23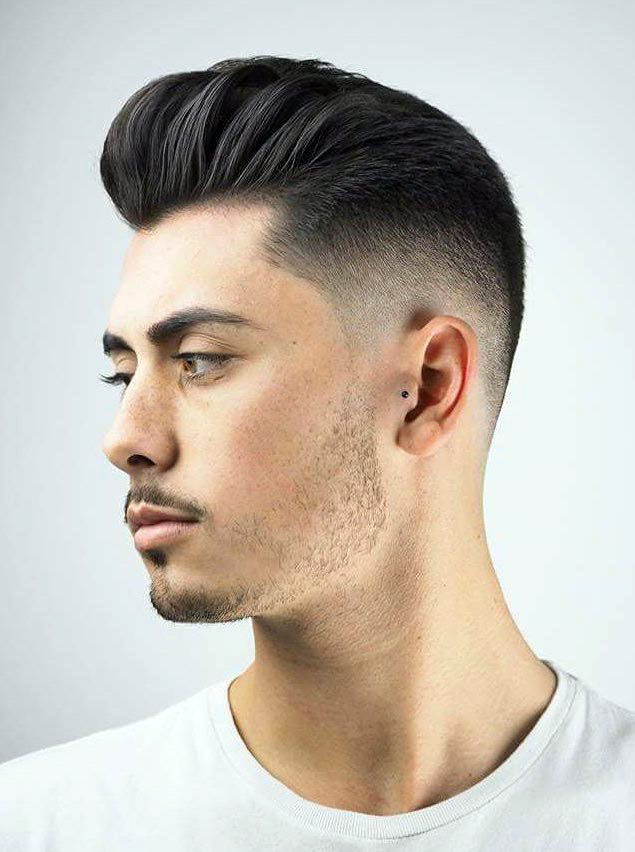 Classic Pomp
Here's a modern take on the classic pomp that uses a matte finish instead of a shiny finish for a stylish, updated twist.
6 / 23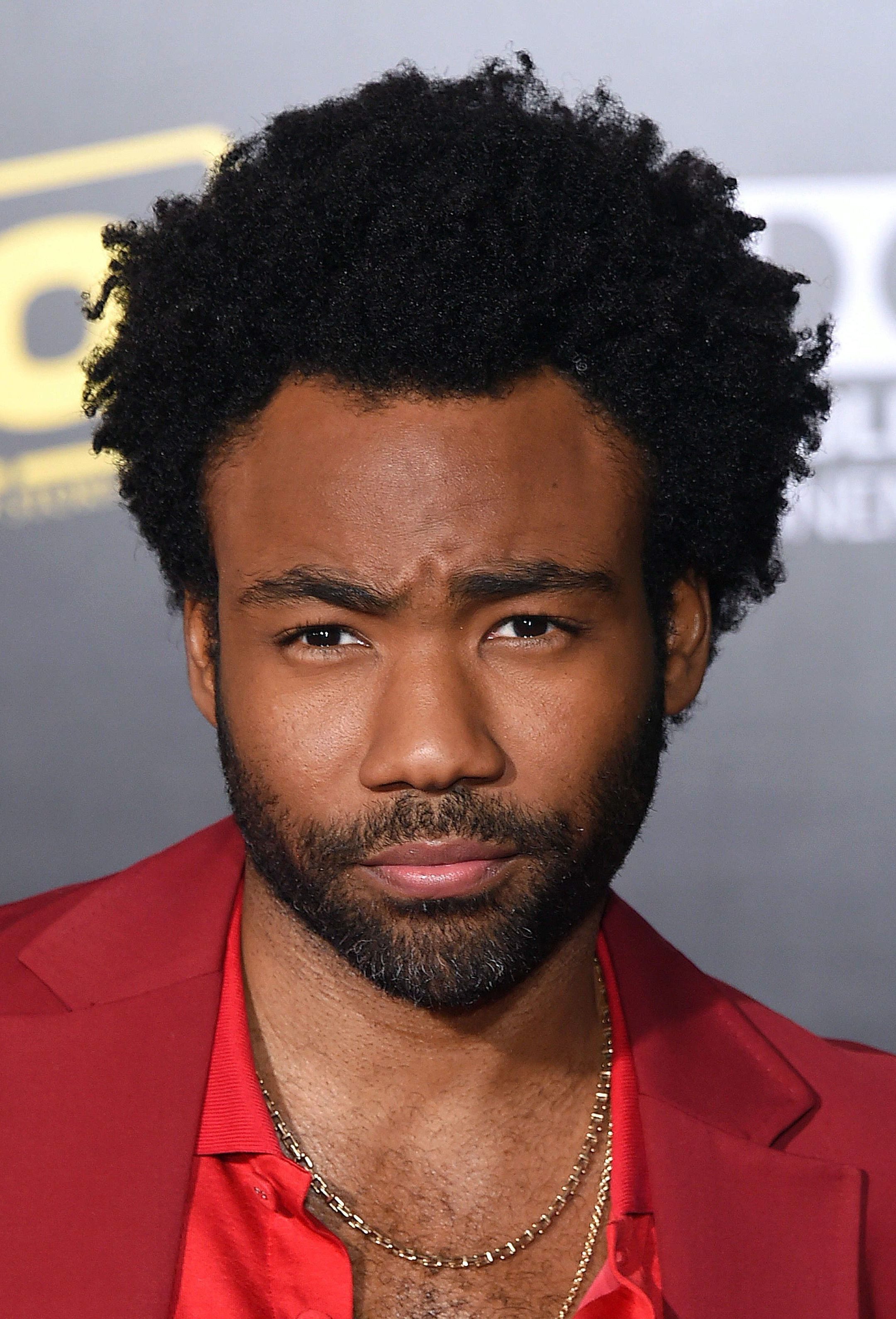 Neat Afro
If the afro is your style of choice, consider tidying it up with evenly trimmed edges and a defined shape.
7 / 23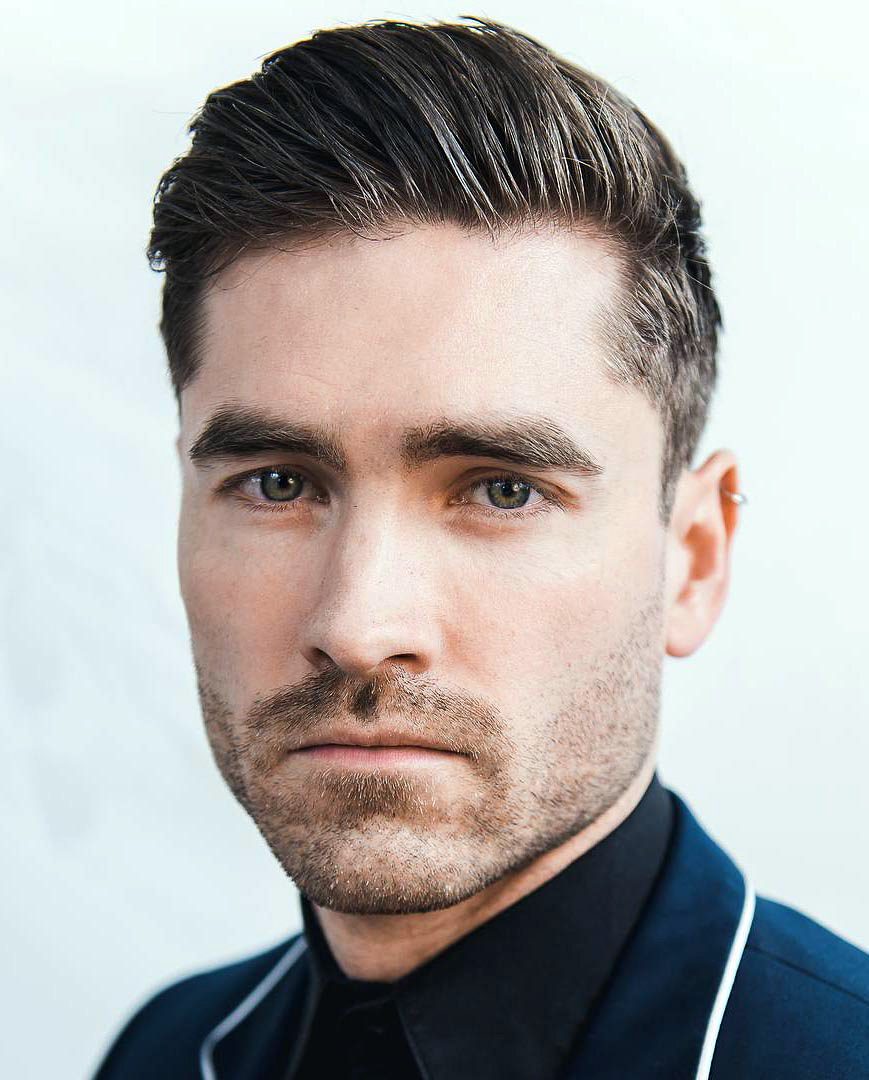 Always Classy Taper
This tidy, brushed back quiff with tapered sides takes the classic undercut look and gives it a refresh thanks to the texture and overall clean appearance.
8 / 23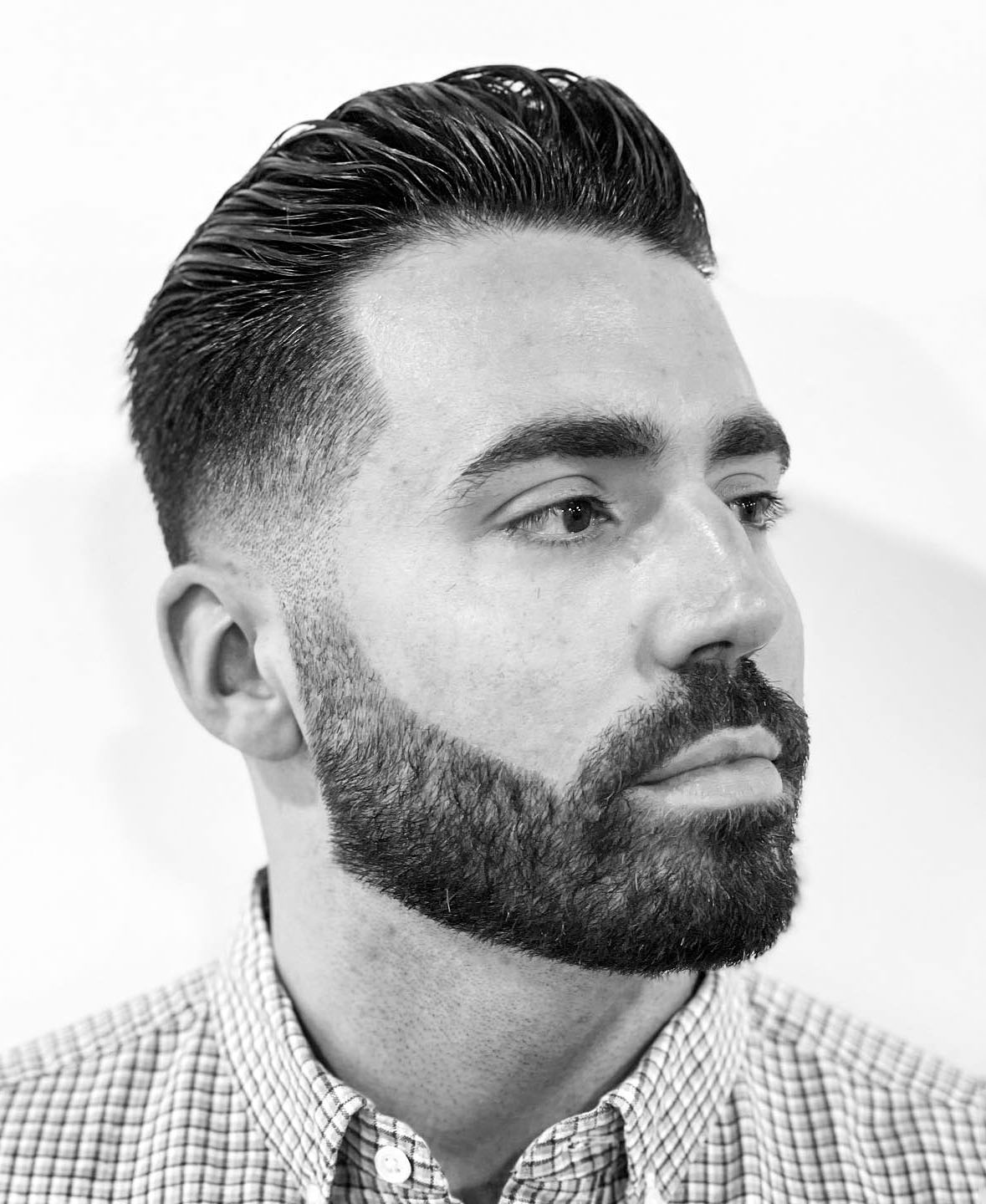 Slicked Back Undercut
Sometimes, haircuts can be so striking that it distracts the onlooker. But when there is a need for the audience to not be distracted and focus on you (or your speech, your clothes or your actions), then a slicked-back undercut is the haircut of choice. The haircut is not striking or edgy to catch attention – being a classic look. And with its clean sides, you simply comb your top hair back with a product that will hold it together. It also goes well with any facial beard style.
9 / 23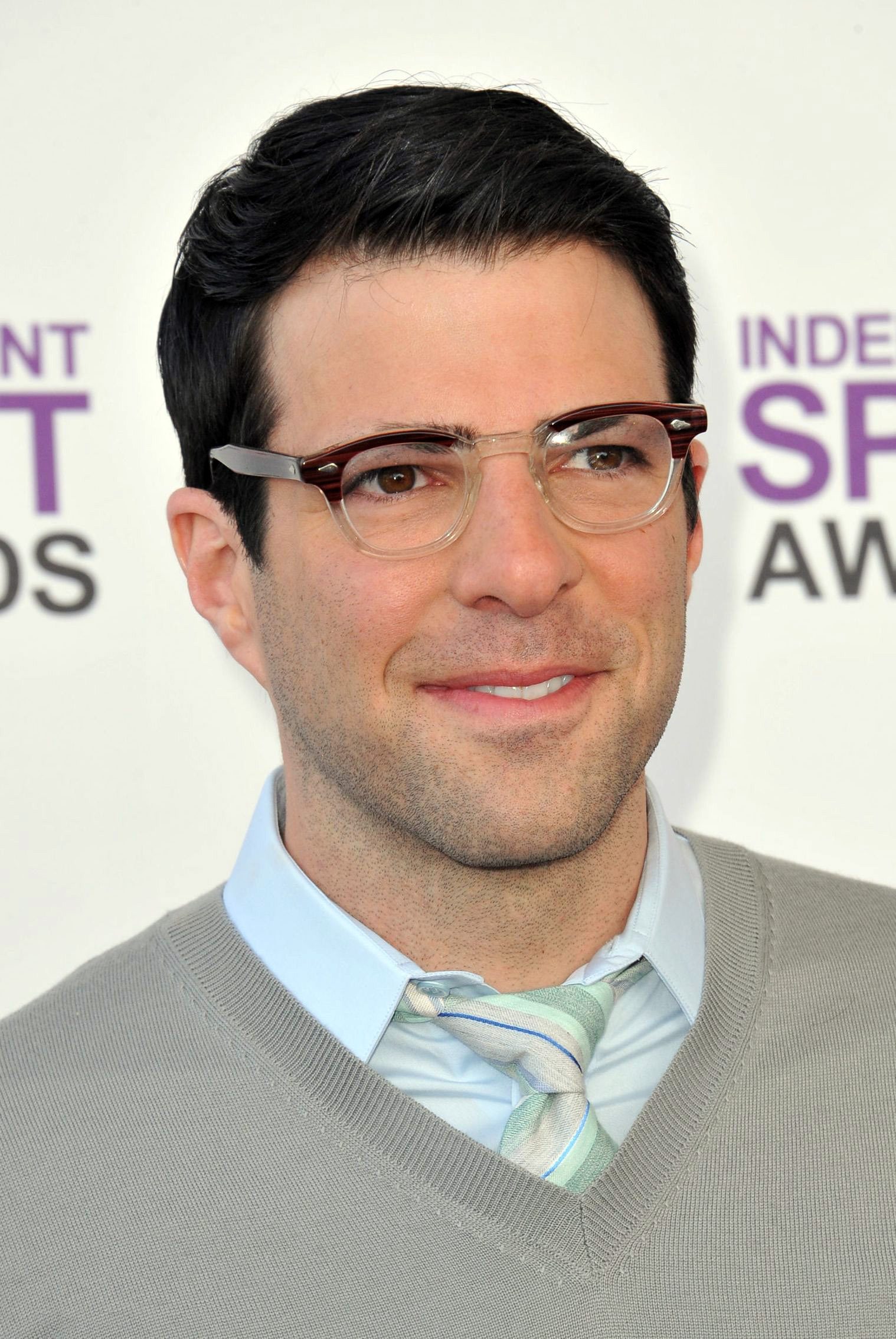 he Gentleman's Cut
We couldn't leave out the classic gentleman's cut, a style truly for refined men.
Start with a #3 or #4 on the sides and back. The hair should be blended together, especially at the temples. The hair on top can be anywhere from about 2 to 4 inches.
Work the product into towel-dried, damp hair. Comb it in backward and away from your side part to create the always-gentlemanly result
10 / 23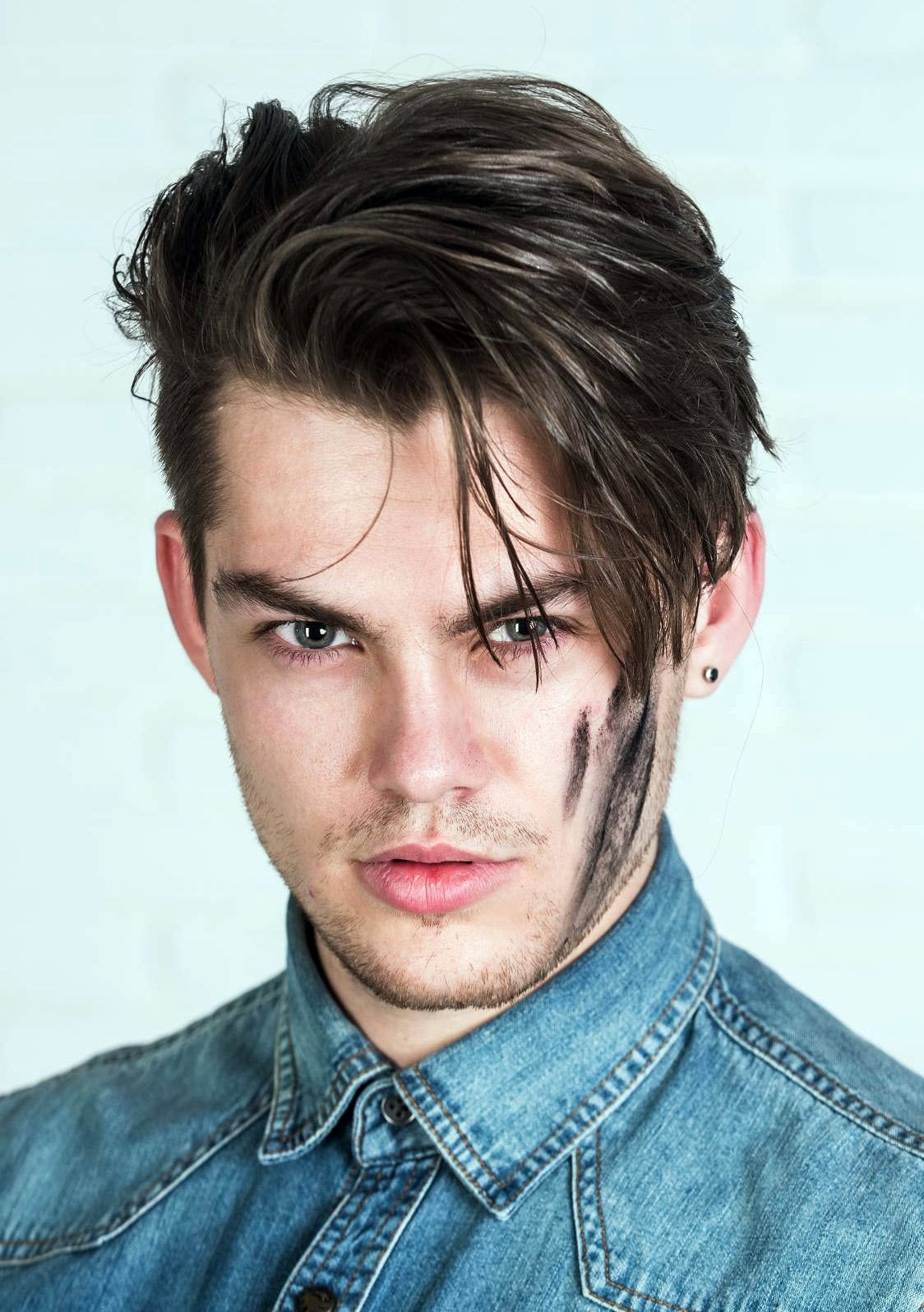 Side Swept
The side swept is a bit unruly and a rebellious classic.
You can get a side swept look with almost any haircut, but we recommend a standard cut, like the cut described in the slicked back style (#2 in this guide).
Apply pomade to towel-dried, damp hair. Part your hair, and comb your hair to the other side, away from your part. This will create the side swept look. You can tease the hair for volume or leave the hair completely flat.
11 / 23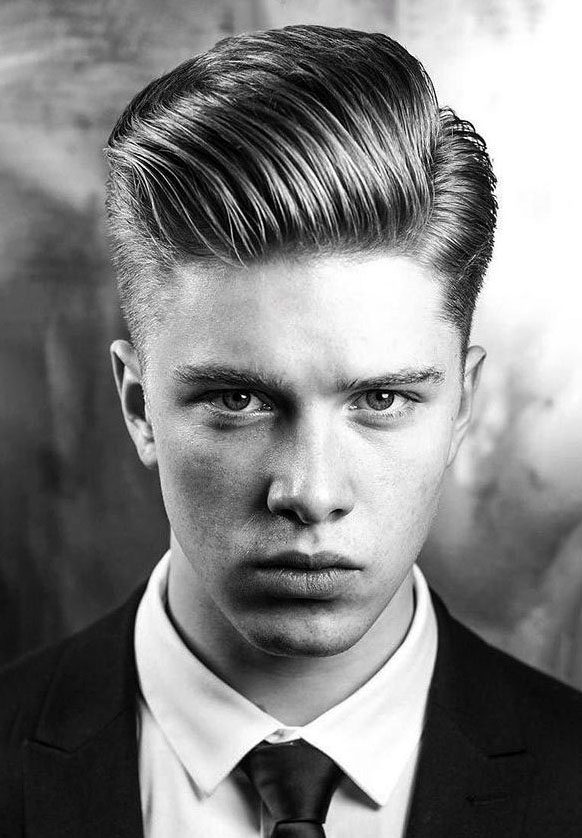 Slicked Back
The slicked back look has never gone out of style, and it's super easy to replicate.
You need at least 2 inches of hair on top to get a good slicked back look. 3 to 5 inches is the sweet spot. Anything more than that, and you'll have trouble.
You can do whatever you want for the sides and back––we recommend getting it clipped with a #2 through #6, depending on how short you want it. This look also pairs well with a fade.
Pomade works well for this, though a gel or wax may do the trick. Work the product into towel-dried, damp hair, combing the hair on top backward. Repeat until it's sufficiently slicked back.
12 / 23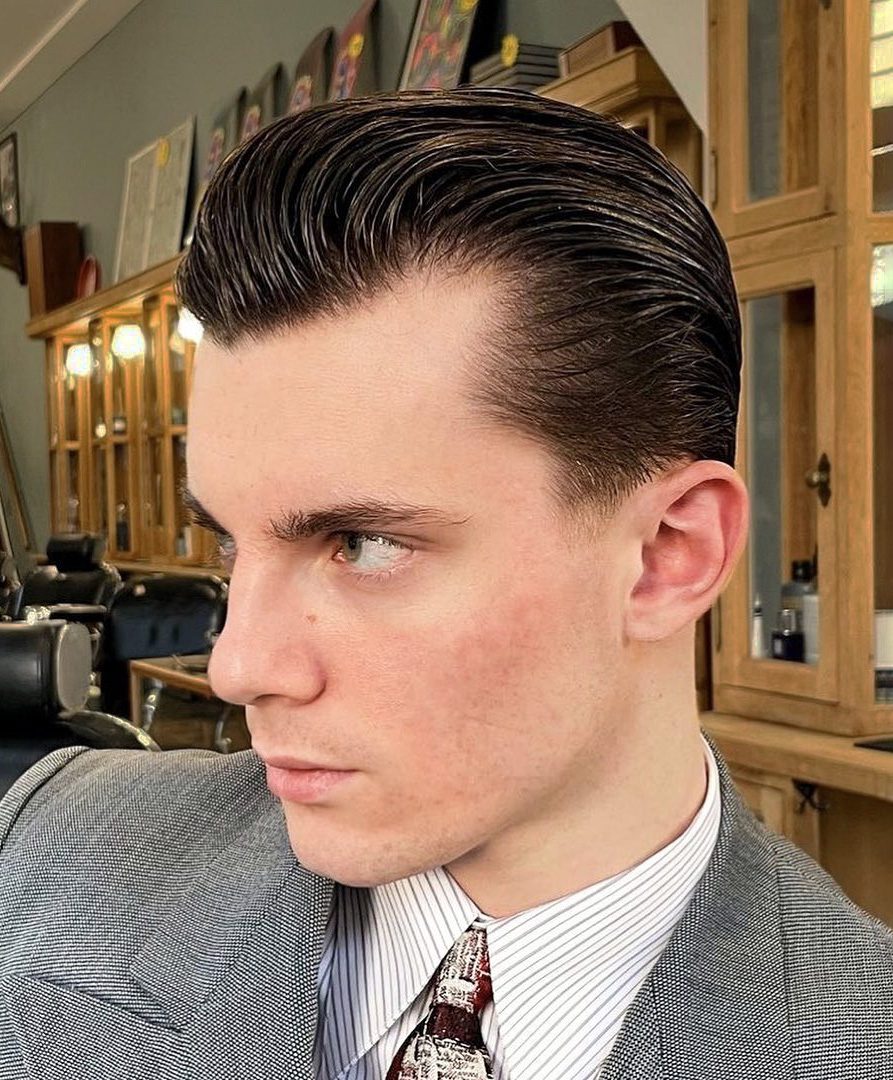 Classic High Shine Sweep
Like the look of Don Draper? This will put you on his level. The hair is left longer through the top of the hair. Using a high-shine pomade and comb, pull the fringe back and over the rest of the upper half, creating that wave that rolls all the way through. The sides are kept long enough to comb back through to the nape. It isn't easy to maintain but nail it, and you'll have everyone comparing you to your idol.
13 / 23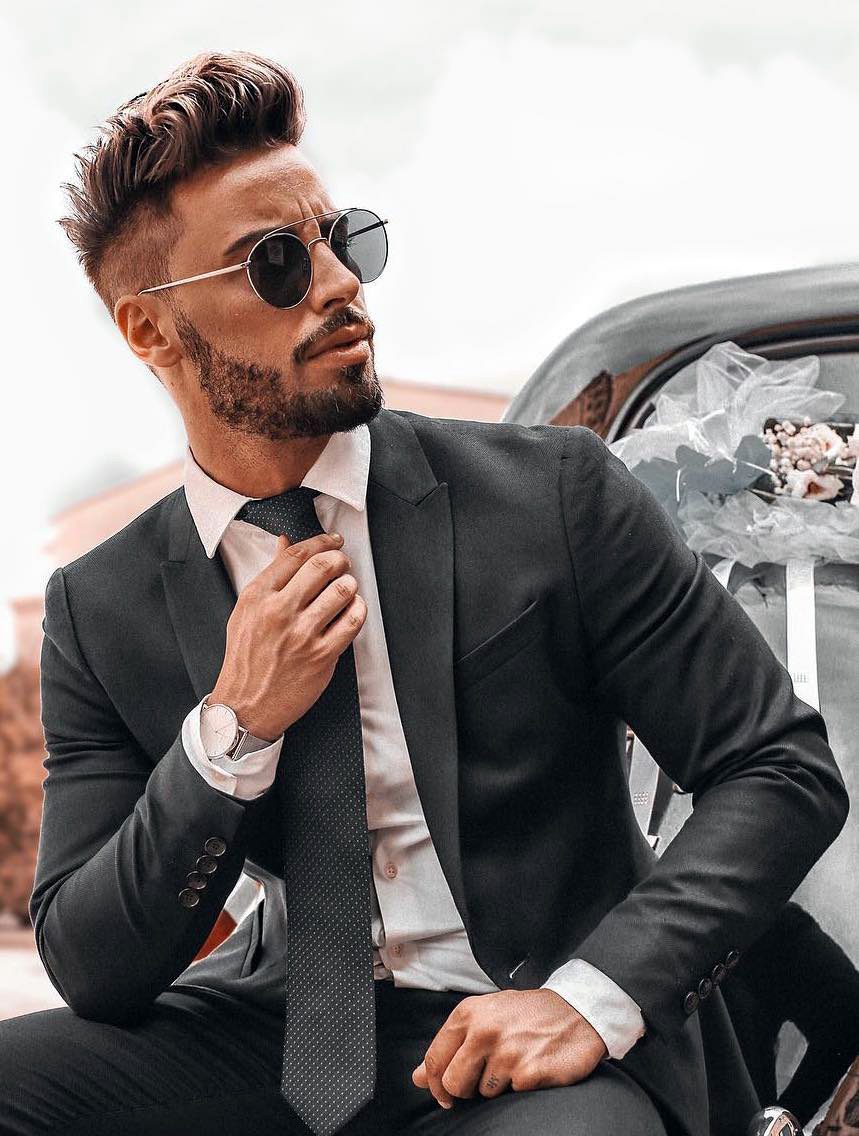 Wavy Gelled Top with Classy Volume
If you want something even more fashionable, check out this gelled style. Faded sides and a brushed up quiff make for a polished yet youthful look.
14 / 23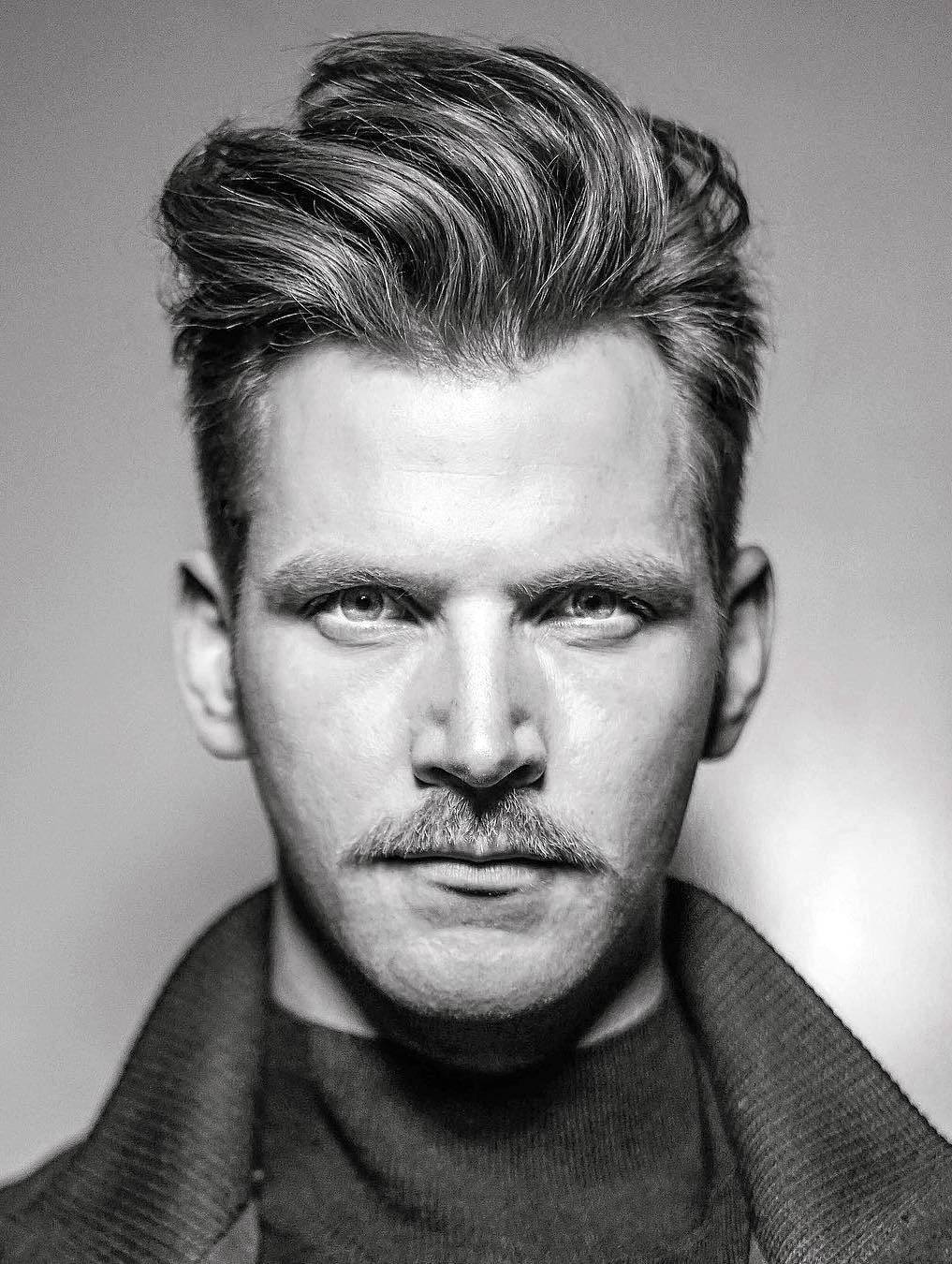 Strands with Layered Quiff
Layering can give depth to almost any haircut. Here, a wavy quiff is layered to make it more textured, resulting in a slightly messy look.
15 / 23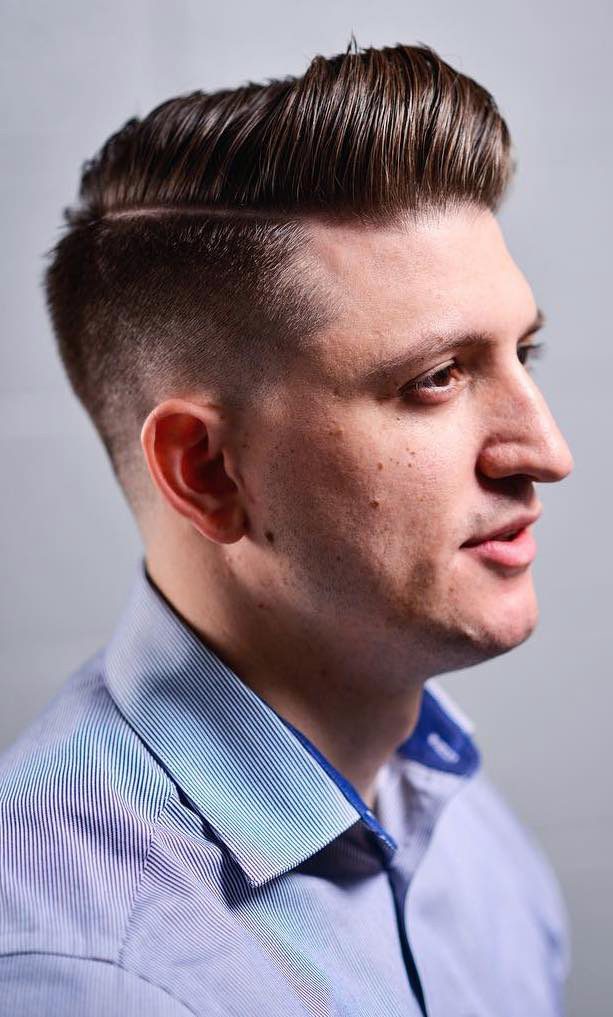 Undercut Pompadour with Tapered Sides
The pompadour is always a good choice for a smart, business-oriented appearance. This pomp features a hard part and tapered sides, giving this classic look a contemporary update.
16 / 23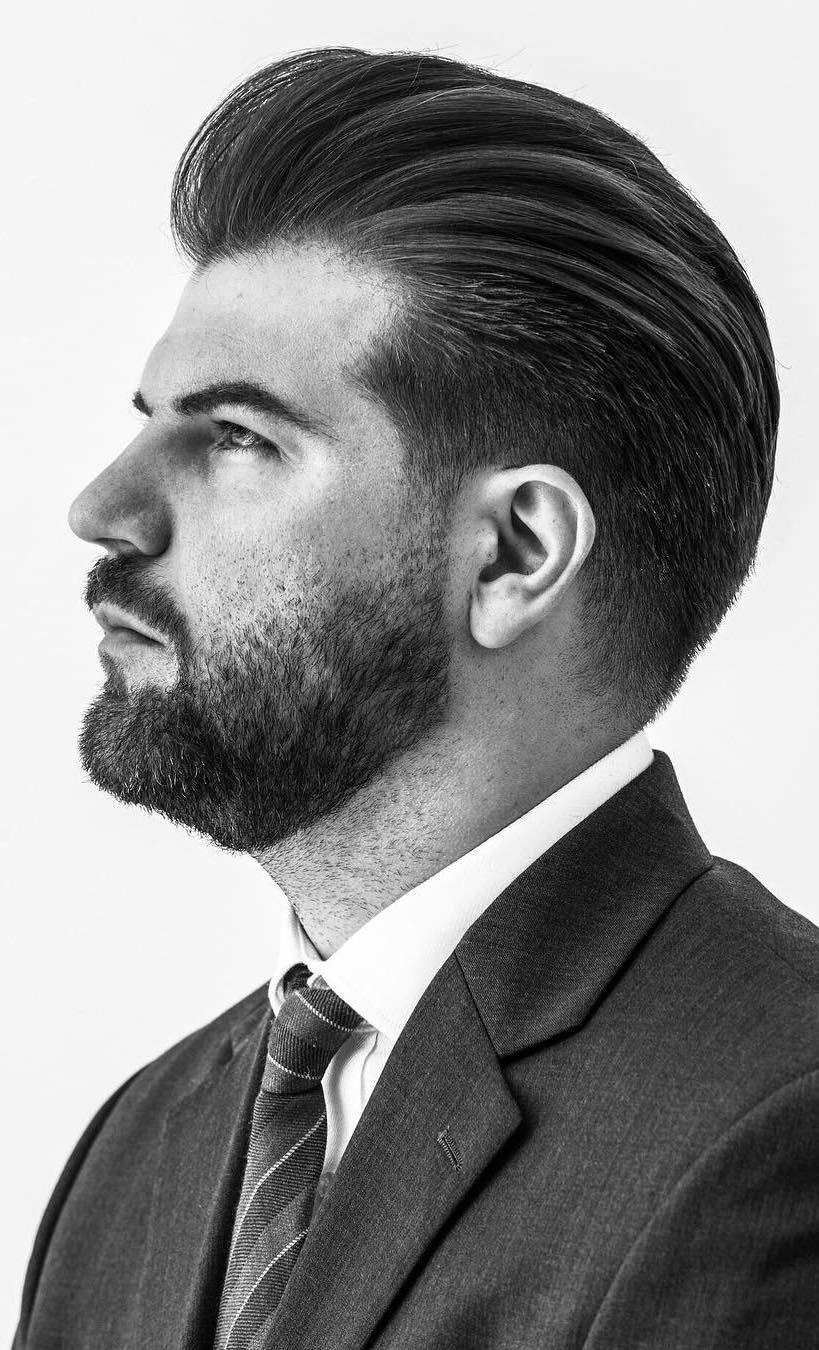 High Volumed Top with Temple Fade
This clean, voluminous cut is sharp and stylish at the same time. A slightly longer style, this look is much trendier than your average business haircut, yet it's not too crazy.
17 / 23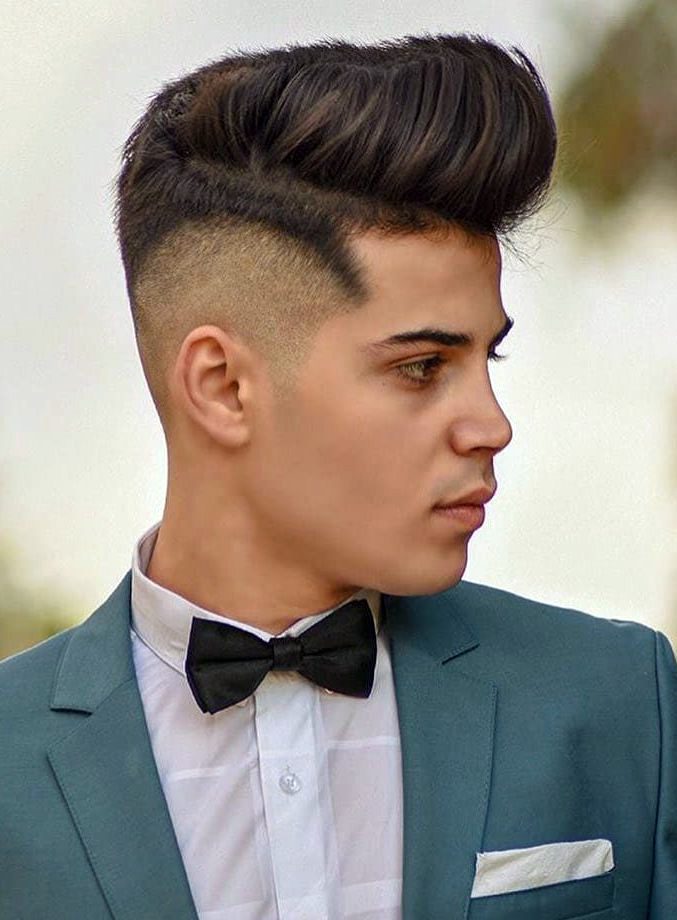 Brushed Up Thick Top with Sharp Drop Fade
This bold, outgoing style is characterized by its high-volume quiff and a unique fade that tapers the hair sharply along a curve. This accentuates the part in a way no other style does.
18 / 23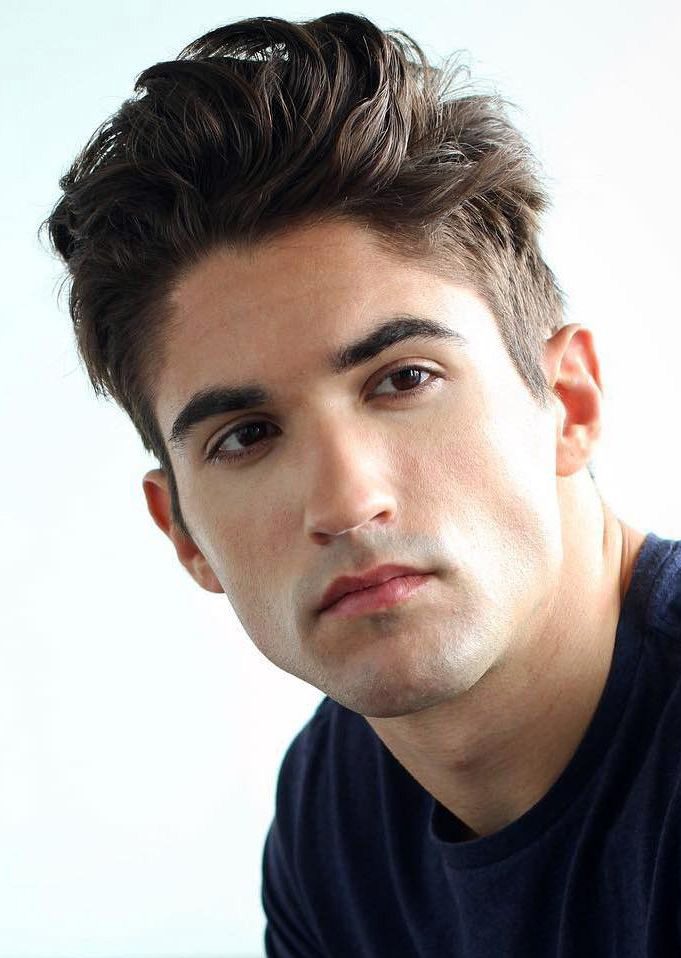 Messy Quiff
Laid-back and carefree, this stylish quiff is a good choice for more casual situations. If your hair is naturally wavy, you can use that waviness to your advantage with this style.
19 / 23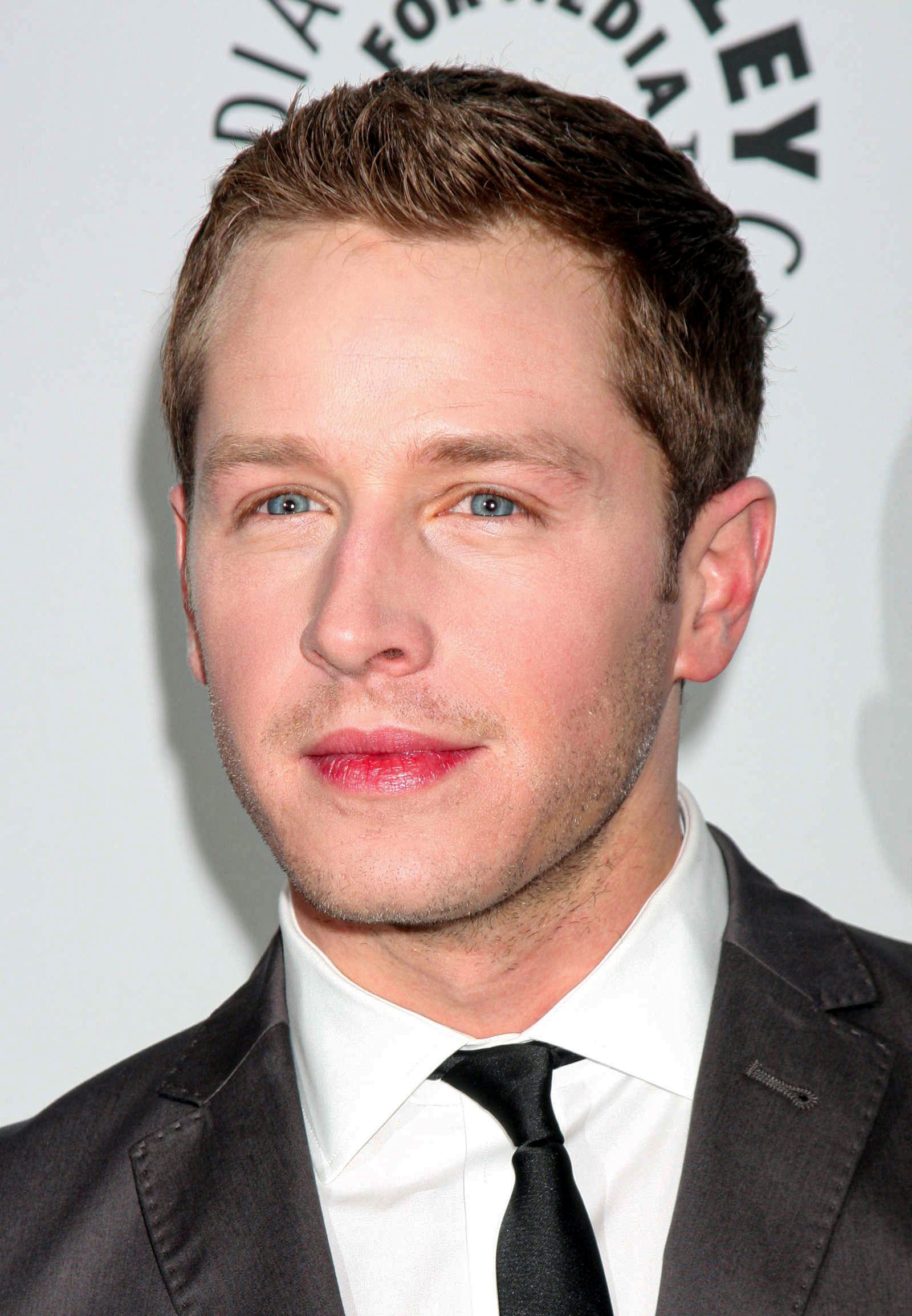 Ivy League
Also known as the Harvard cut, this gentleman's cut is a smart style that's suitable for all men.
Ask for about an inch on top and a little more in the front. The sides should be clipped––#2 through #4 is a good range. You'll also want to ask for a gradual taper on the sides, back, and top. Traditionally, this cut features a blocked neckline. Showing your barber a picture of this style will help.
The Ivy League is usually side parted but doesn't require much styling. You can also brush the hair back. Add a little wax or gel if needed.
20 / 23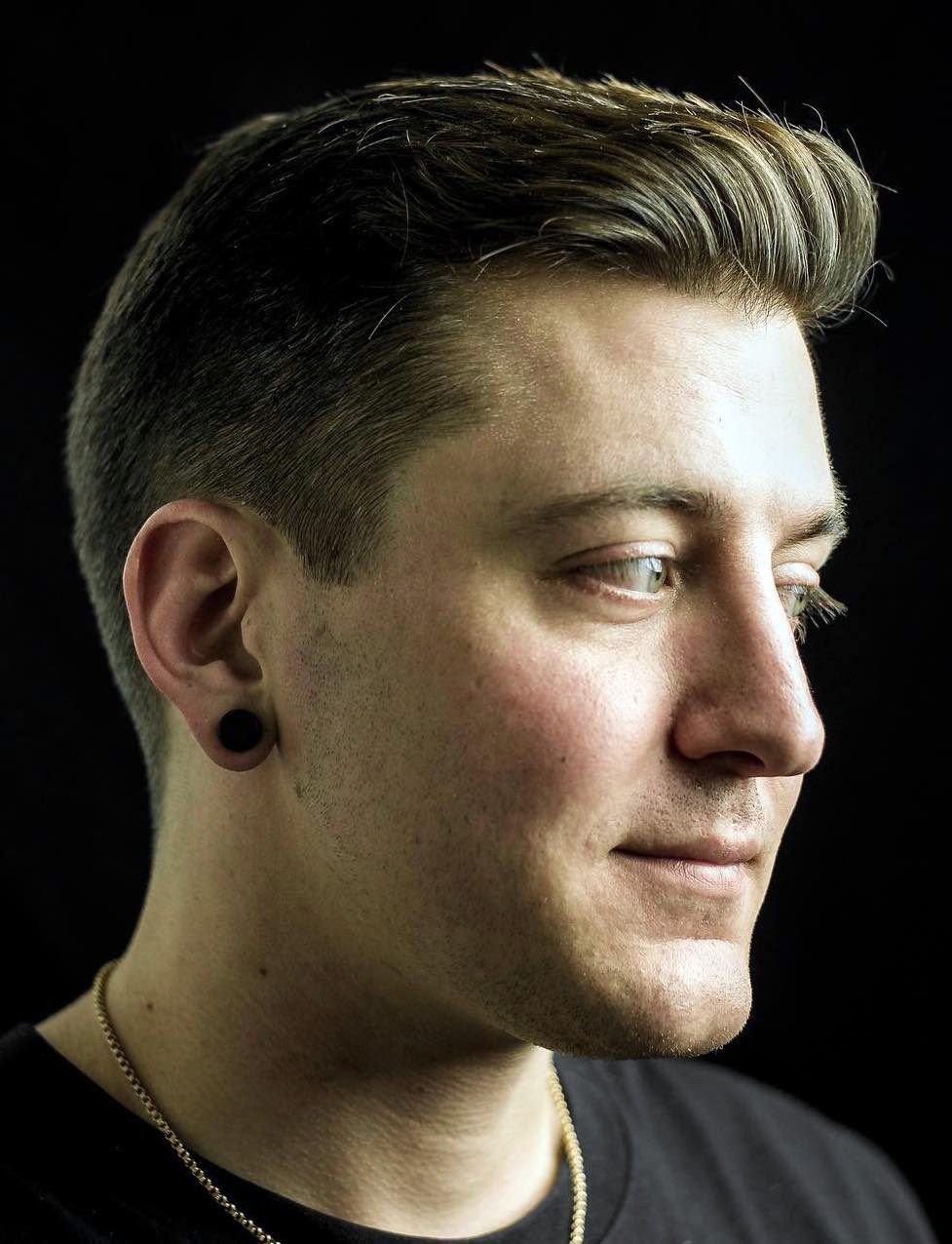 Classic Mini Pompadour
Enjoy the pompadour style but want to tone it down a bit? You can do just that with a mini pompadour. With less volume, the mini pompadour gives you a similarly classy look.
21 / 23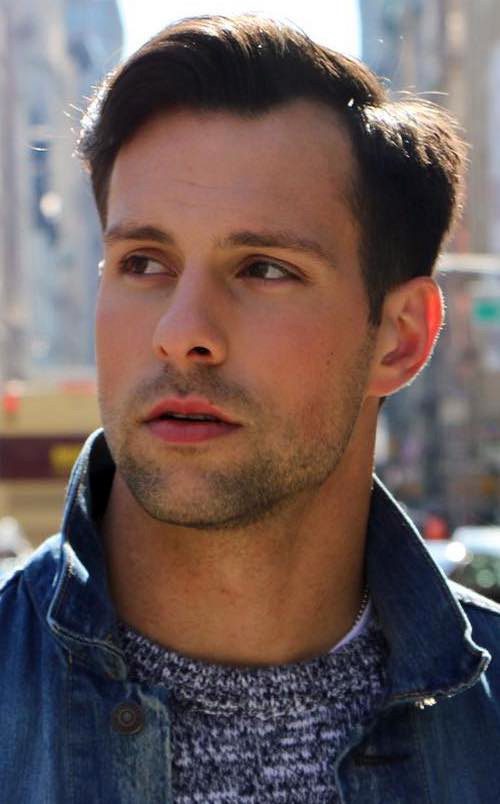 Clean SIde Swept
Sometimes you need something simple and straightforward. This side-swept haircut is basic yet fashionable, and it's suitable for a variety of situations.
22 / 23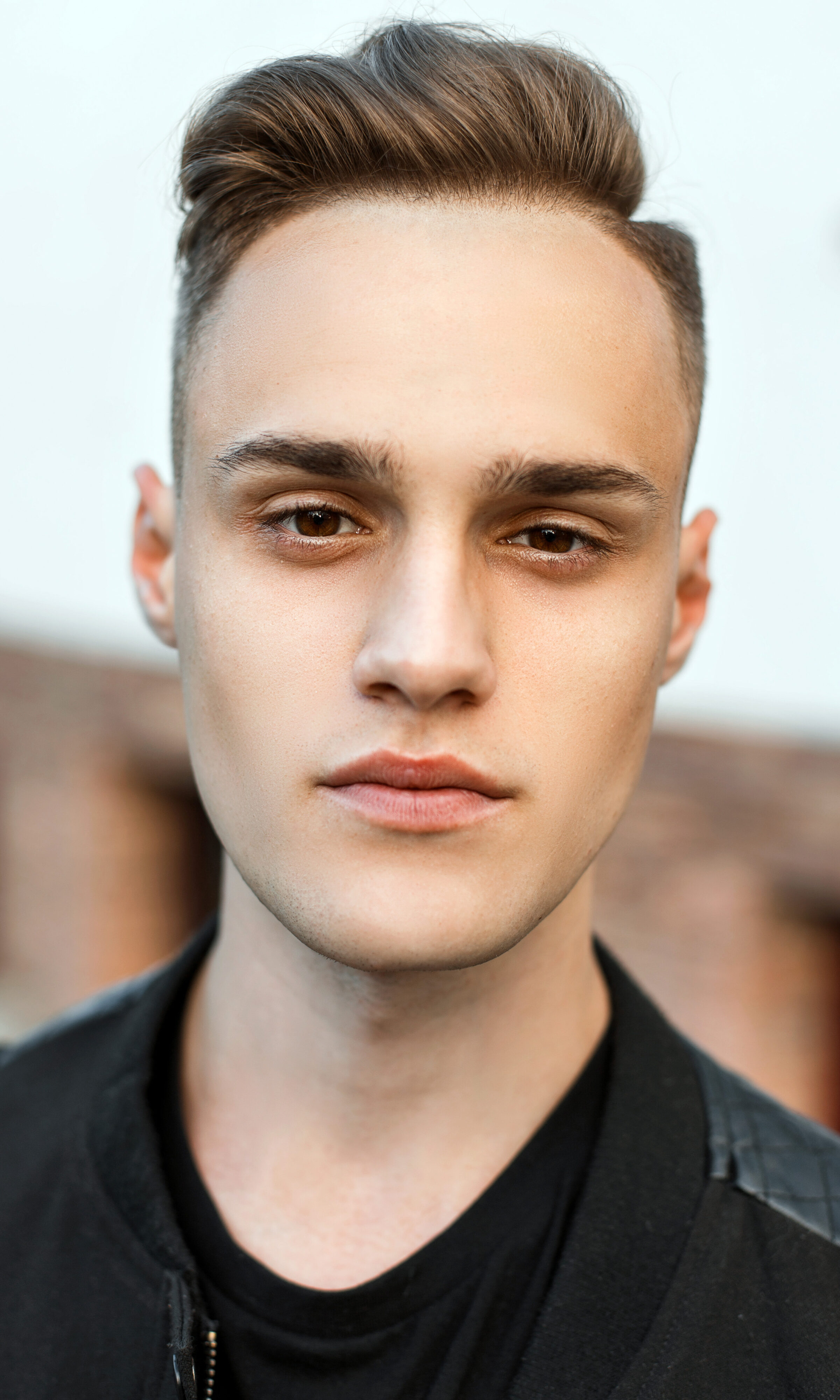 Tuft Quiff
This style takes the classic quiff and changes it up a bit by making it a bit smaller. The sides are also short, with a taper similar to what you'd find in a regulation cut.
23 / 23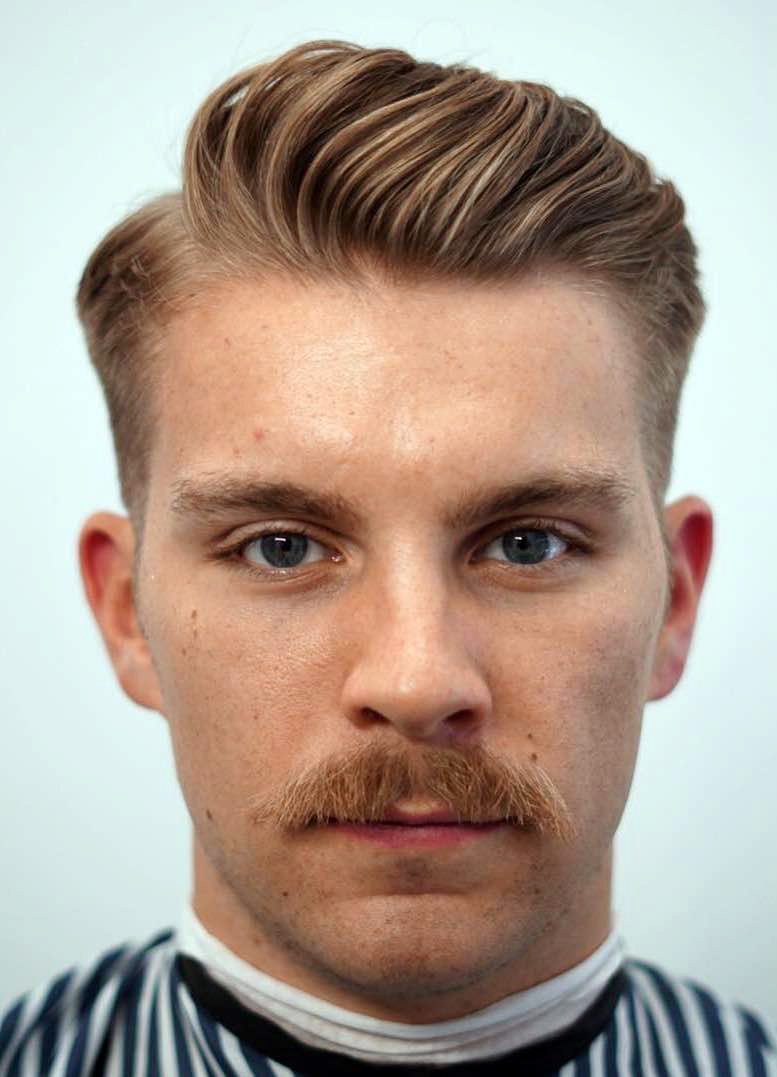 Classic Brush Back with Taper
You can't go wrong with this timeless cut. The hair is neat and classy, and the side part adds a final touch of style.