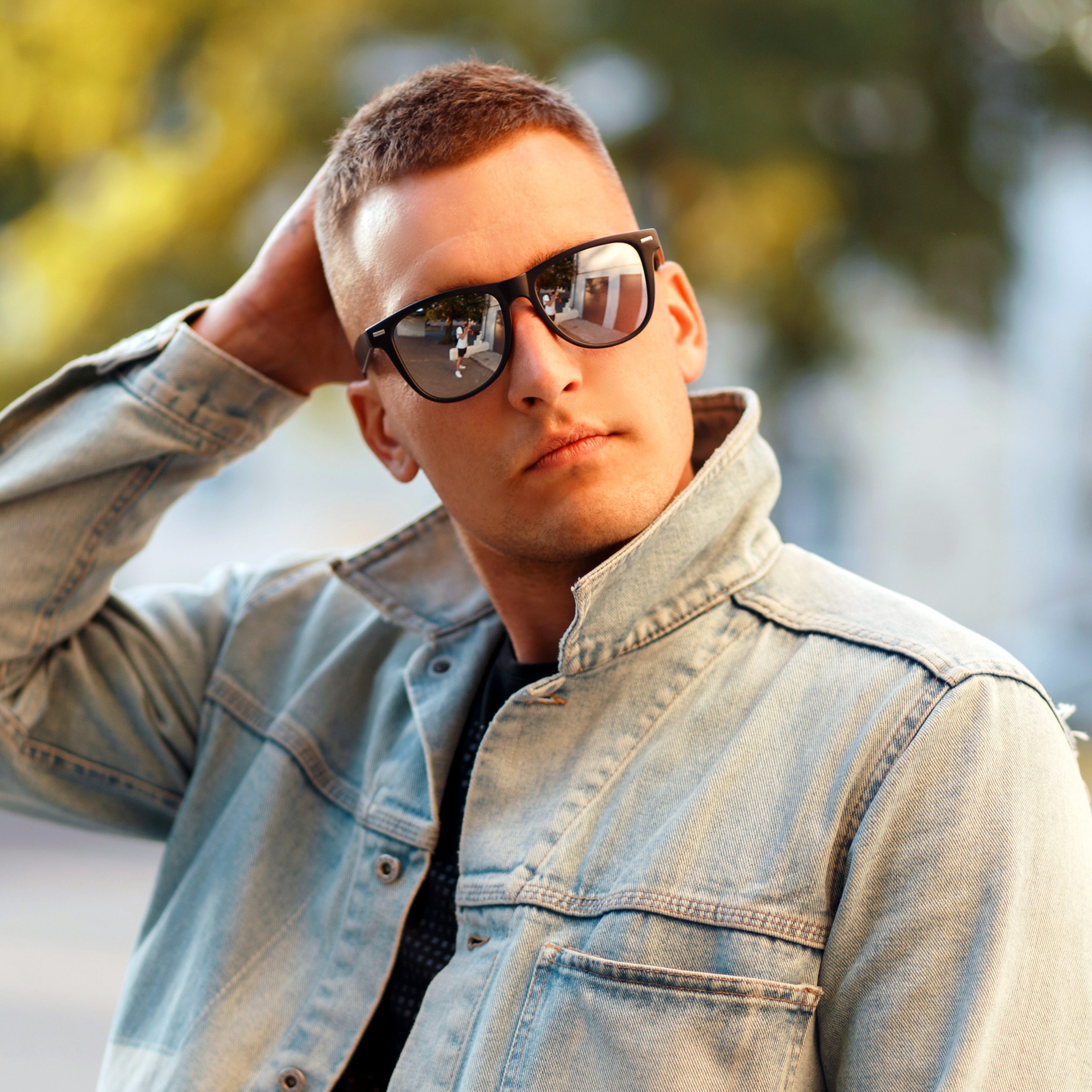 20 High and Tight Haircuts: A Classic Military Cut for Men
Find your unique, easy-to-maintain style to look fresh and neat every day
Every gentleman is different in his hairstyle preferences. Some guys want the latest trending style (right now it's the man braid), while others simply want a low-maintenance haircut that still looks good. For those who want simplicity, we've got you covered with a high and tight haircut.
The high and tight is a classic barbershop cut that's a variant of the buzz cut. For decades, it's been widely seen on the heads of men in the military, and it's also found its way into civilian life. It's one of the shortest men's hairstyles available that still retains a distinct characteristic and isn't a flat-out buzz cut.
One of the biggest benefits of the high and tight is its ease. If you have a good set of hair clippers, you can easily give yourself this haircut. On the other hand, if you prefer to leave all your haircuts up to your trusty barber, you'll be happy to know that most barbers around the world are familiar with the high and tight. It's a style that's remained in barbershops for decades, and it's not going to be leaving anytime soon.
What do I need for the high and tight?
Since the high and tight is such a simple hairstyle, you don't need anything in the way of products. So if you're often busy and can't spend enough time styling your hair as you'd like, the high and tight could be a great option for you. If you have enough hair left on top or opt for a longer length, you can style the hair, but most men who wear the high and tight choose to not style it. If you do choose to style it, a light hold gel or wax will be more than enough to keep it in place.
If you're cutting the high and tight yourself at home, you'll need a high-quality hair clipper and an assortment of blade guards. Having #0 through #5 is a good start for the high and tight and will enable you to choose from a nice range of lengths.
The high and tight works well with most hair types, with the possible exception of extremely kinky or coiled hair.
The high and tight will work better with certain face shapes. It leaves only a small area of hair on top of the head, so your face shape will be emphasized since it's the focal point of your head. For that reason, the high and tight works nicely with square, oval, triangular, or diamond face shapes. However, this style doesn't work as well with oblong, diamond, and round face shapes.
How to Cut the High and Tight
Before you begin cutting, make sure you know how wide you want your top strip of hair to be. Make mental markers at its boundaries so you don't accidentally clip the top part too short. The strip should go to the vertex of your head. This will create the "high" appearance.
Start by clipping the back and sides, which will have the shortest hair. This is generally no longer than a #2, and you can even use #0. Make sure that the back and sides are clipped evenly. This will create the "tight" appearance.
The top strip is also clipped with one clipper length, but this length is longer than what you used for the back and sides. Generally, you want to use a length that's 1 to 2 numbers higher. So if you used a #1 for the back and sides, use a #2 or #3 for the top strip of hair. Make sure the top is also clipped evenly.
The result should be a short buzz on the back and sides and a definitive strip of hair on top. This strip should have hard edge lines; in other words, don't fade it gradually into the shorter back and sides. If you do that, you'll have a high fade haircut and not a high and tight one. The strip should look like an island with a defined outline.
1 / 27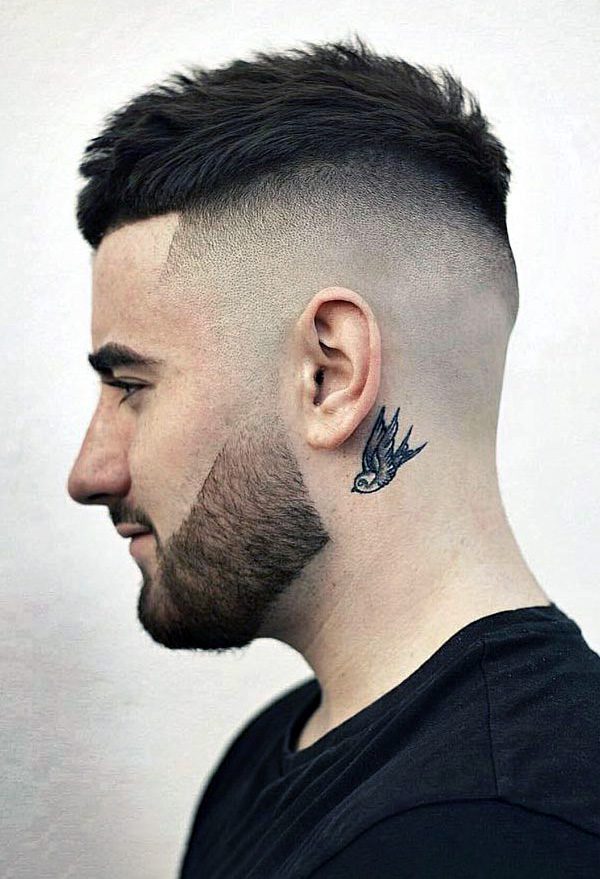 Sneaked Fade with Undercut
This stylish take on the high and tight uses an undercut and a skin fade to provide a contemporary twist on a classic cut.
2 / 27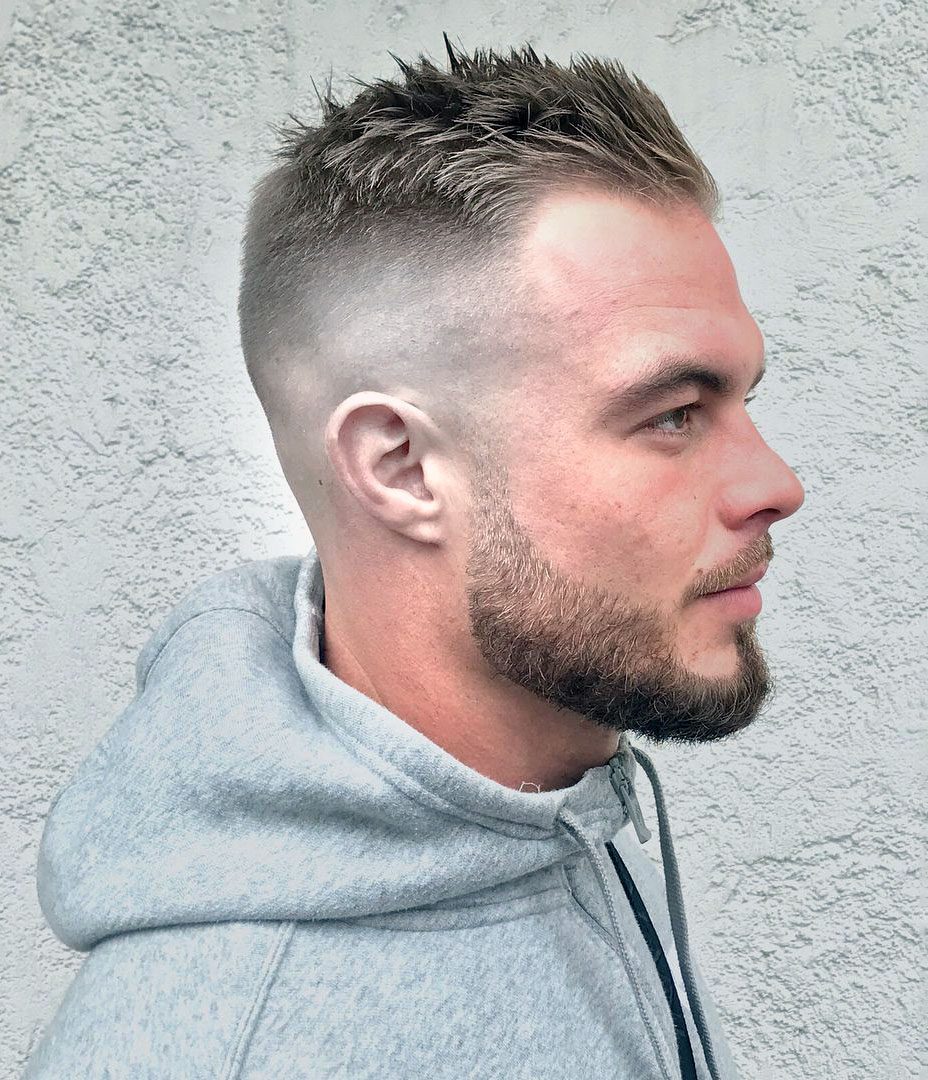 Brushed Up Hight and Tight
If you're not a fan of short hair and still want something to grasp and style every now and then, then ask your barber or stylist to leave the top area of the buzz cut at least an inch long. This brushed-up high and tight also creates the illusion of height, if this is what you're looking for.
3 / 27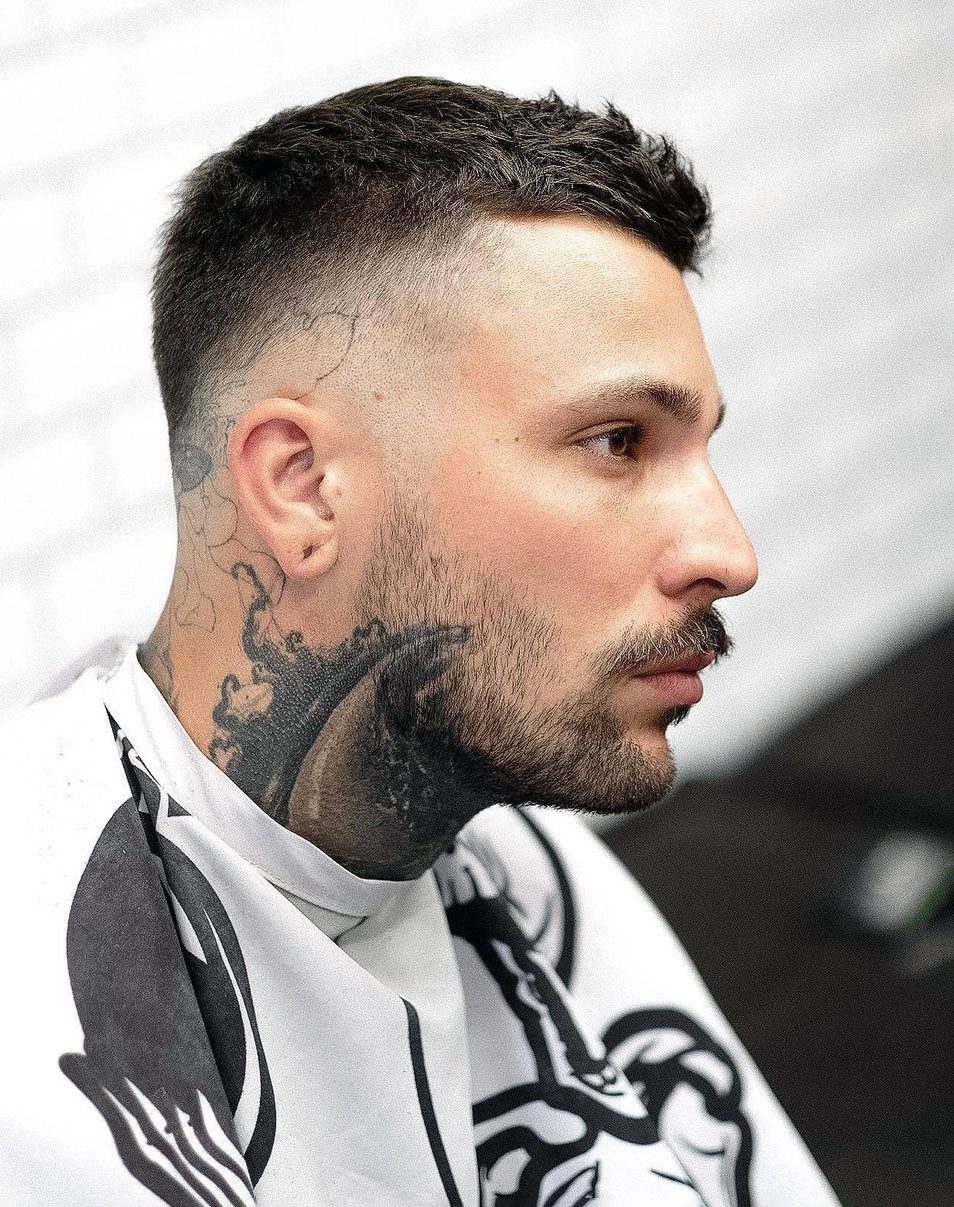 Hight and Tight with Drop Fade
The good thing about drop fades is that they can go with almost all kinds of haircuts. But if you are trying to emphasize a part of your cervical and cephalic area, such as an awesome tattoo, then keep your haircut as high and tight as you can.
4 / 27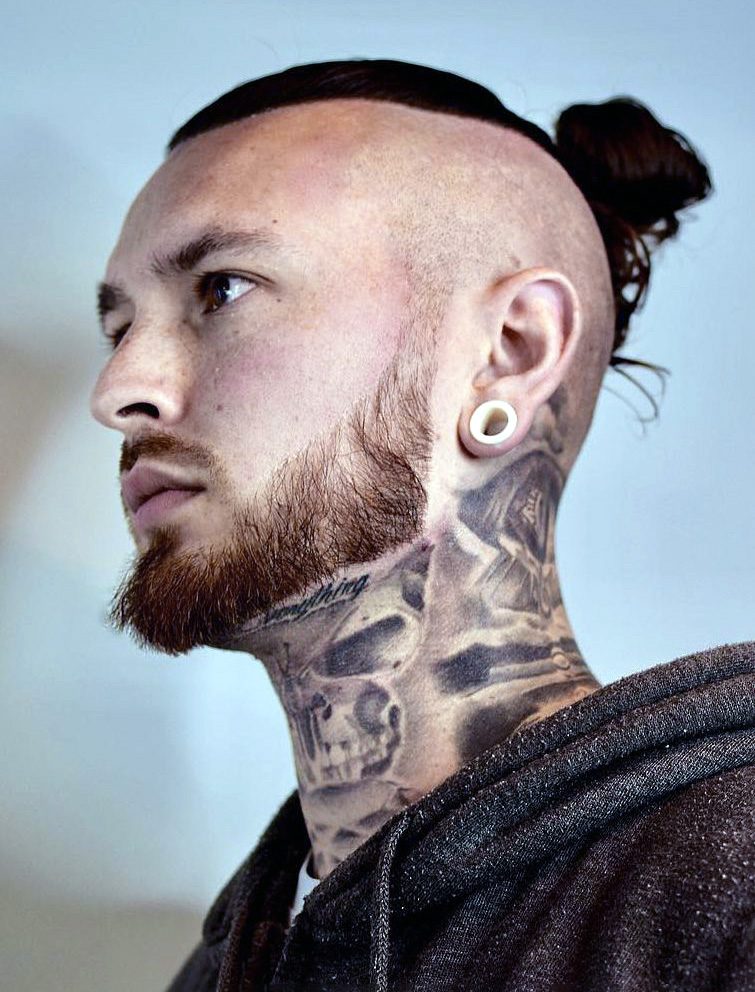 High and Tight Knot
This one is strictly for those who are already out of the military because that top knot probably goes against the rules.
5 / 27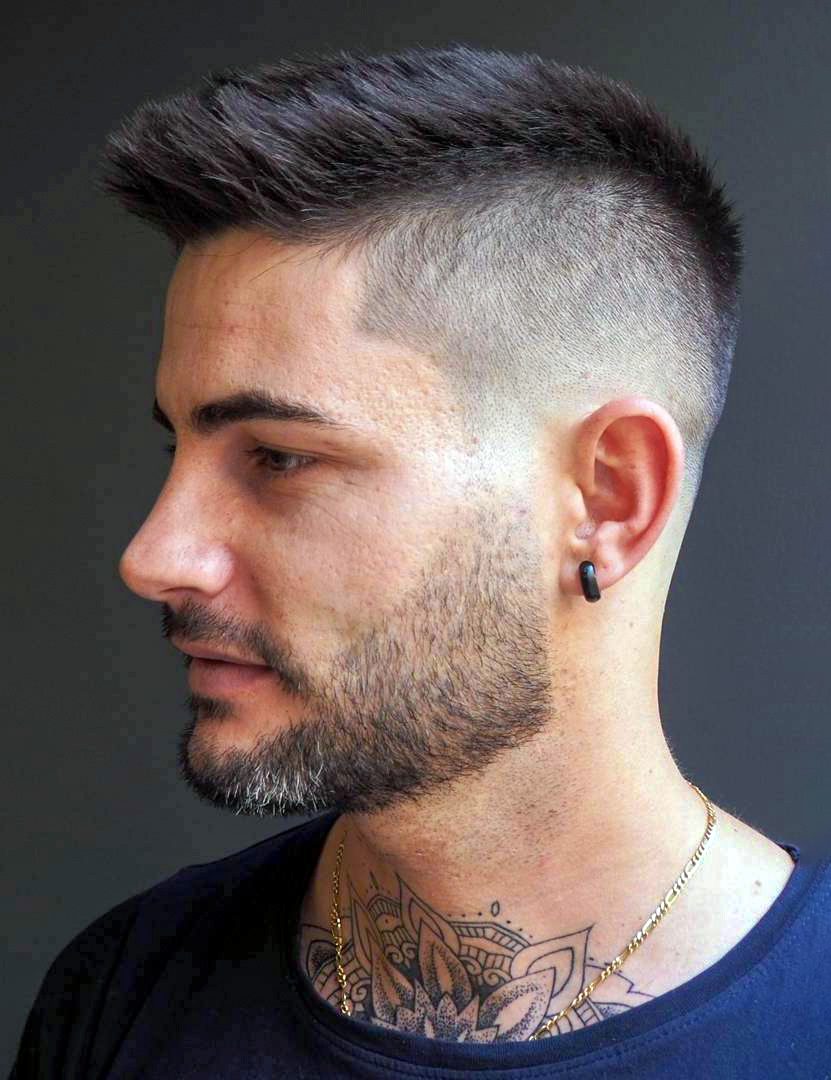 Dry Textured Thin Hair
High and tights aren't always super short. This longer version gives you more hair to style and allows the texture of the hair to shine through.
6 / 27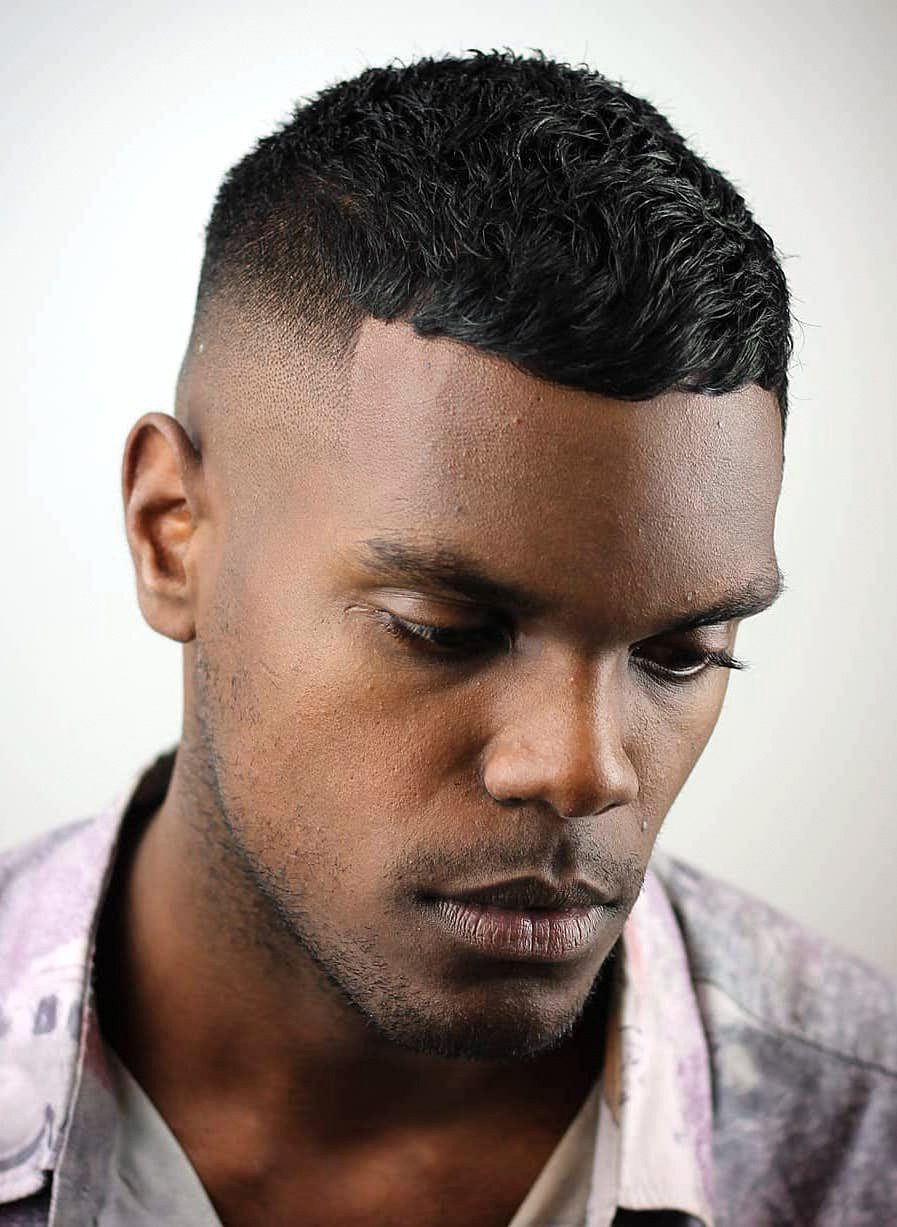 Sharp Faded Sides and Silent Top
This one lingers between high and tight, and on the borders of Buzz Cut. The top is astonishingly conditioned where the length is incredibly short yet very classic. Some hair wax helps to have that shine. The sides are always better up if taper and best when faded to bring attention on top.
7 / 27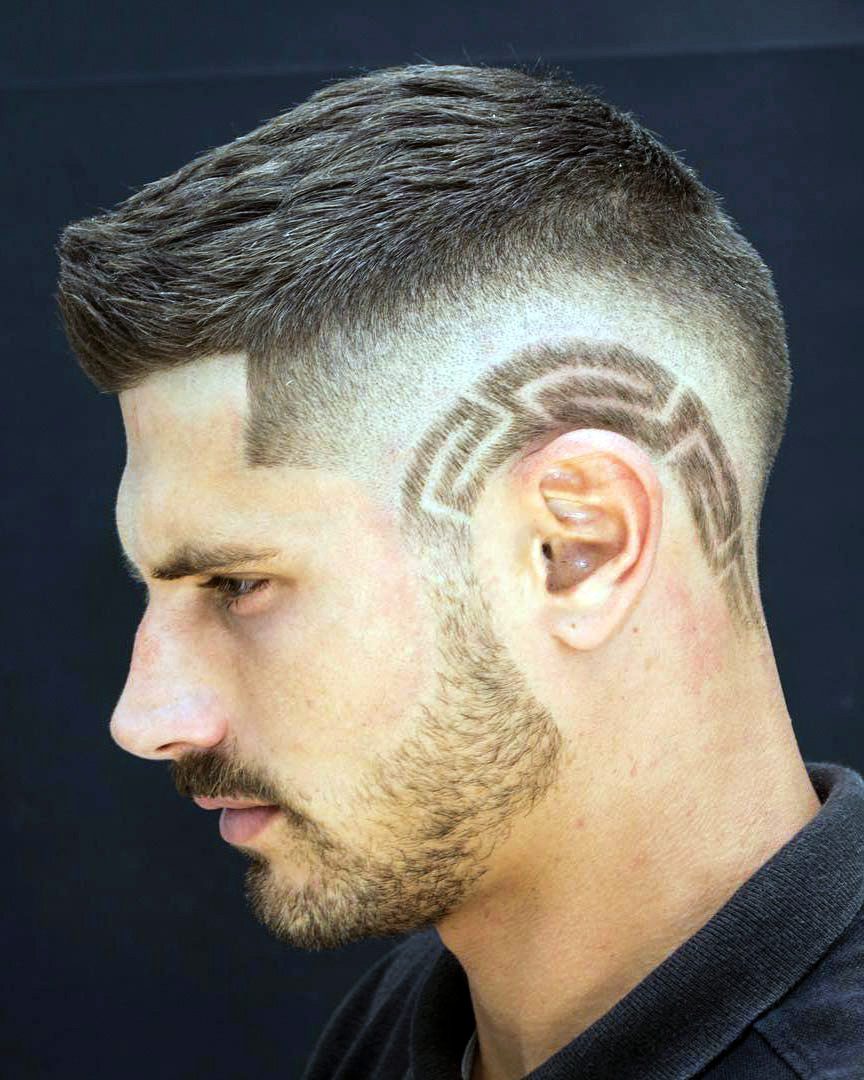 High and Tight High Skin Fade
It's easy to personalize a high and tight to your liking. Here, a lineup and shaved design take the basic high and tight style to a whole new level.
8 / 27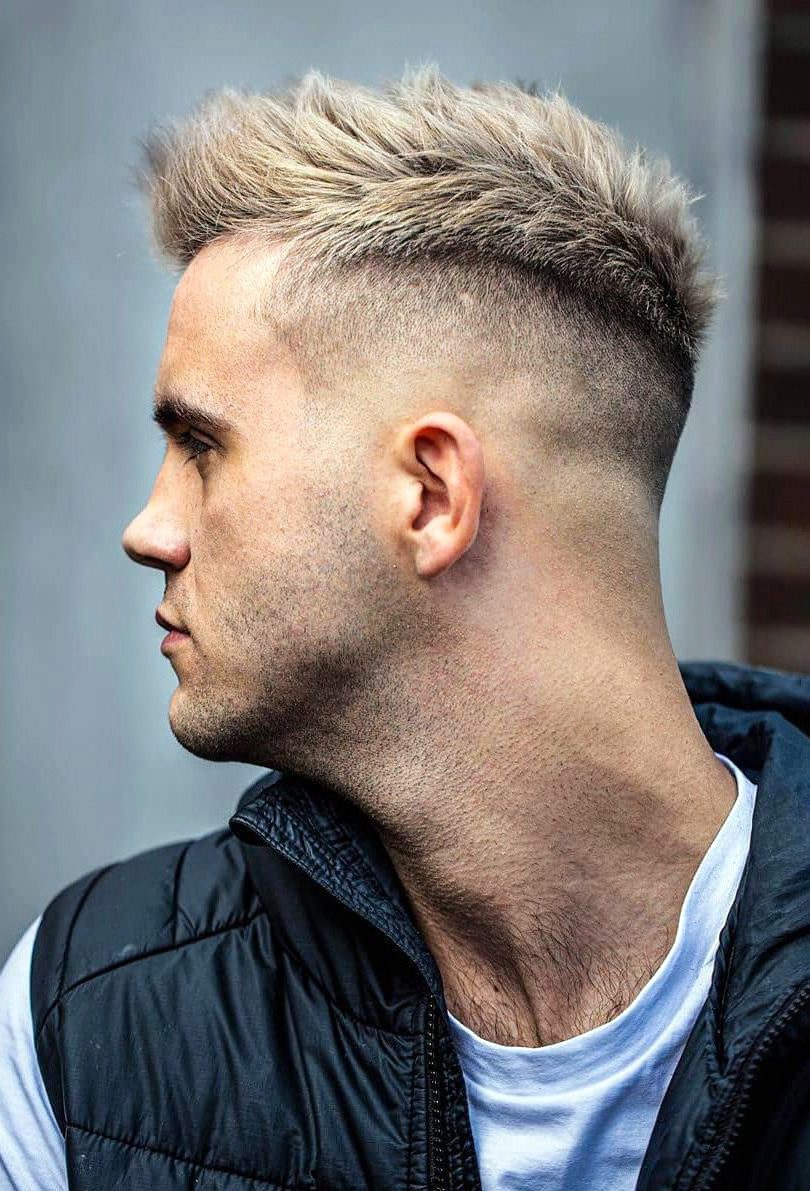 9 / 27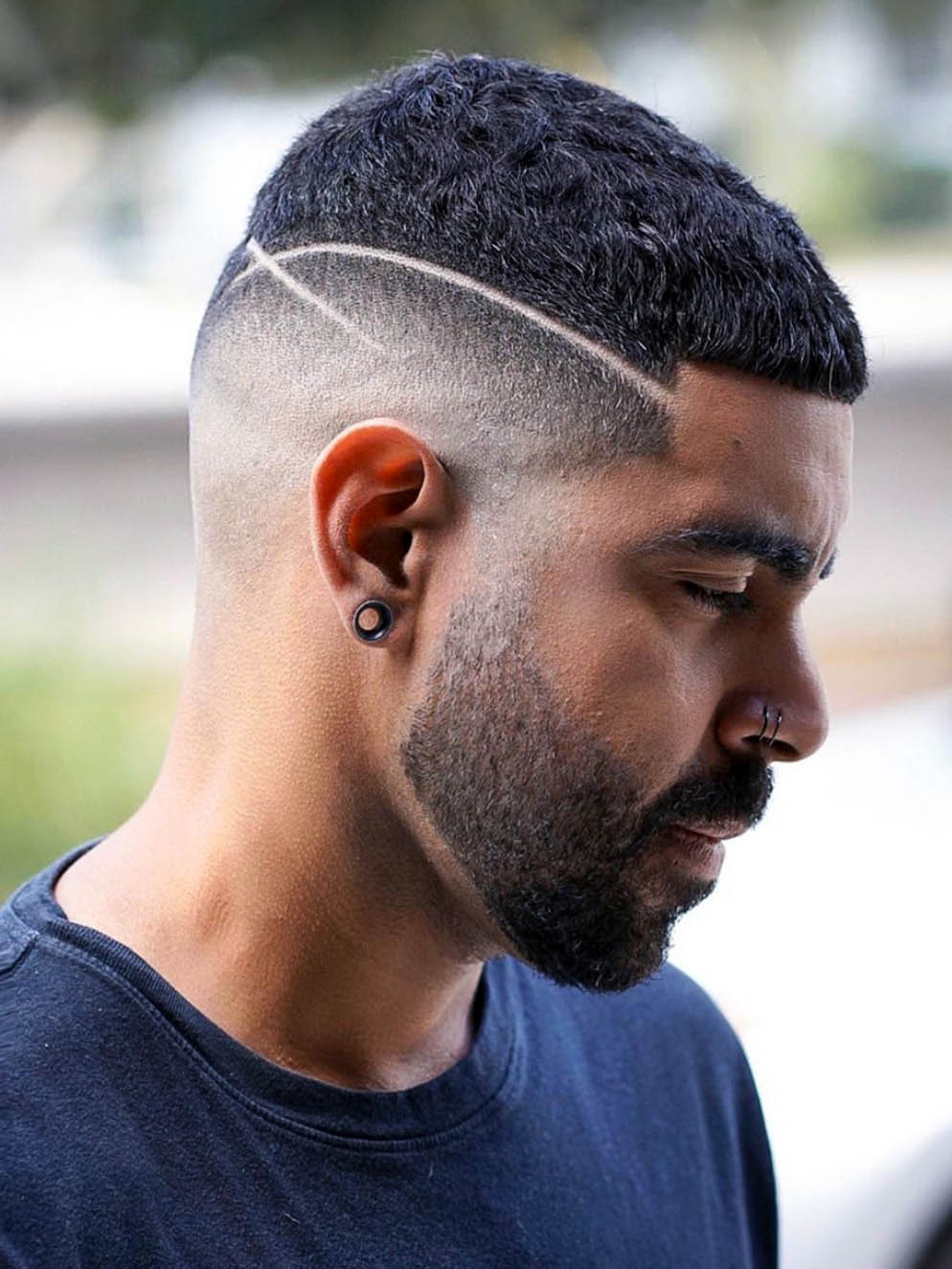 Afro Lined Up Taper with Shaved Hairline Skin Fade
This is a good blend of Tapered Line Up and top has some decent volume. The controlled French Crop on the forehead makes it look all sleek and tidy. Slapping on some shaved hairlines makes it fully trendy and modern.
10 / 27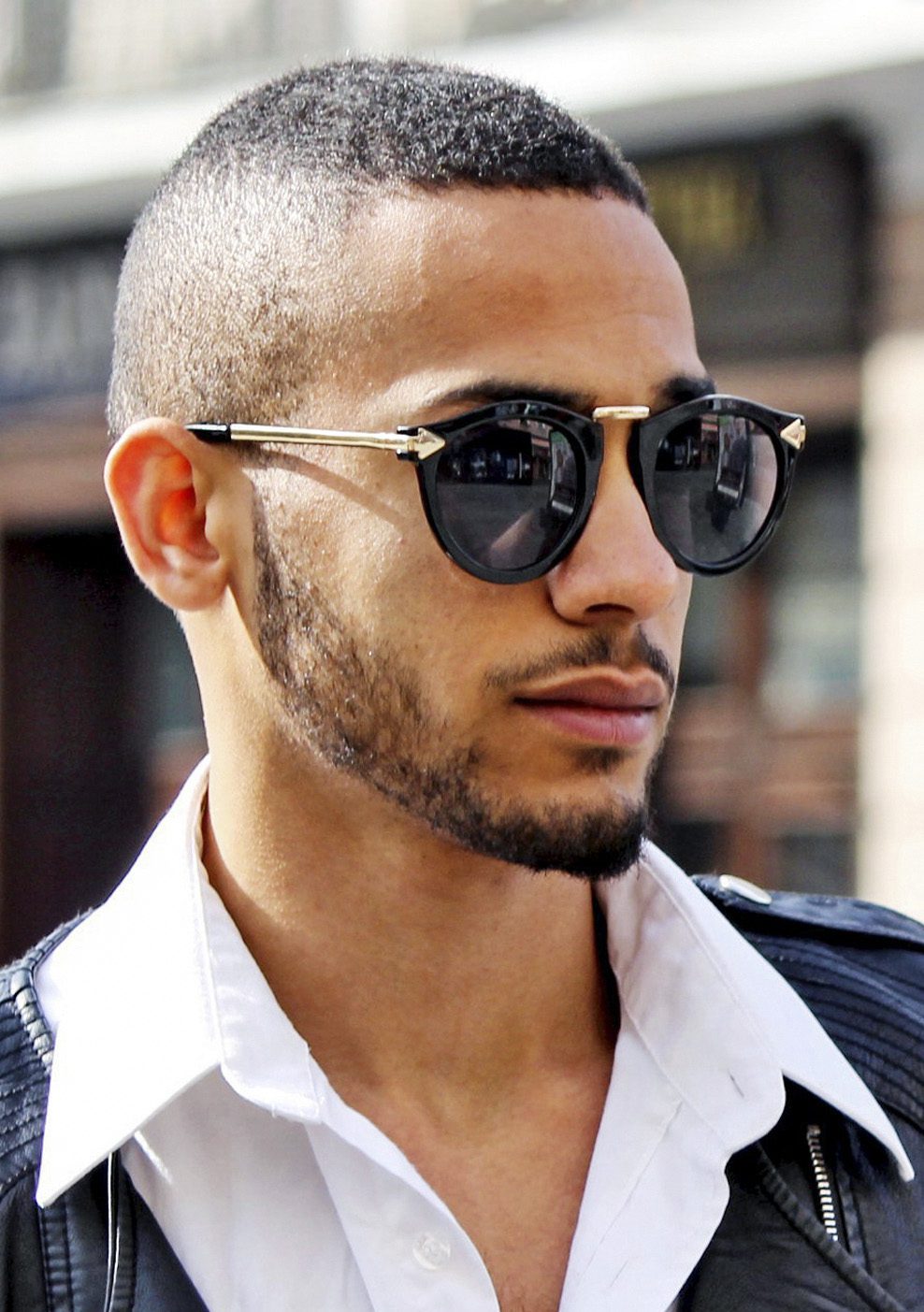 Low High and Tight
This hair island on top is the classic example of high and tight. Sides are not faded but size 1 clippers do the job of almost shaving the sides. The top is trimmed with size 3/4 clippers, the best part it requires less time every morning.
11 / 27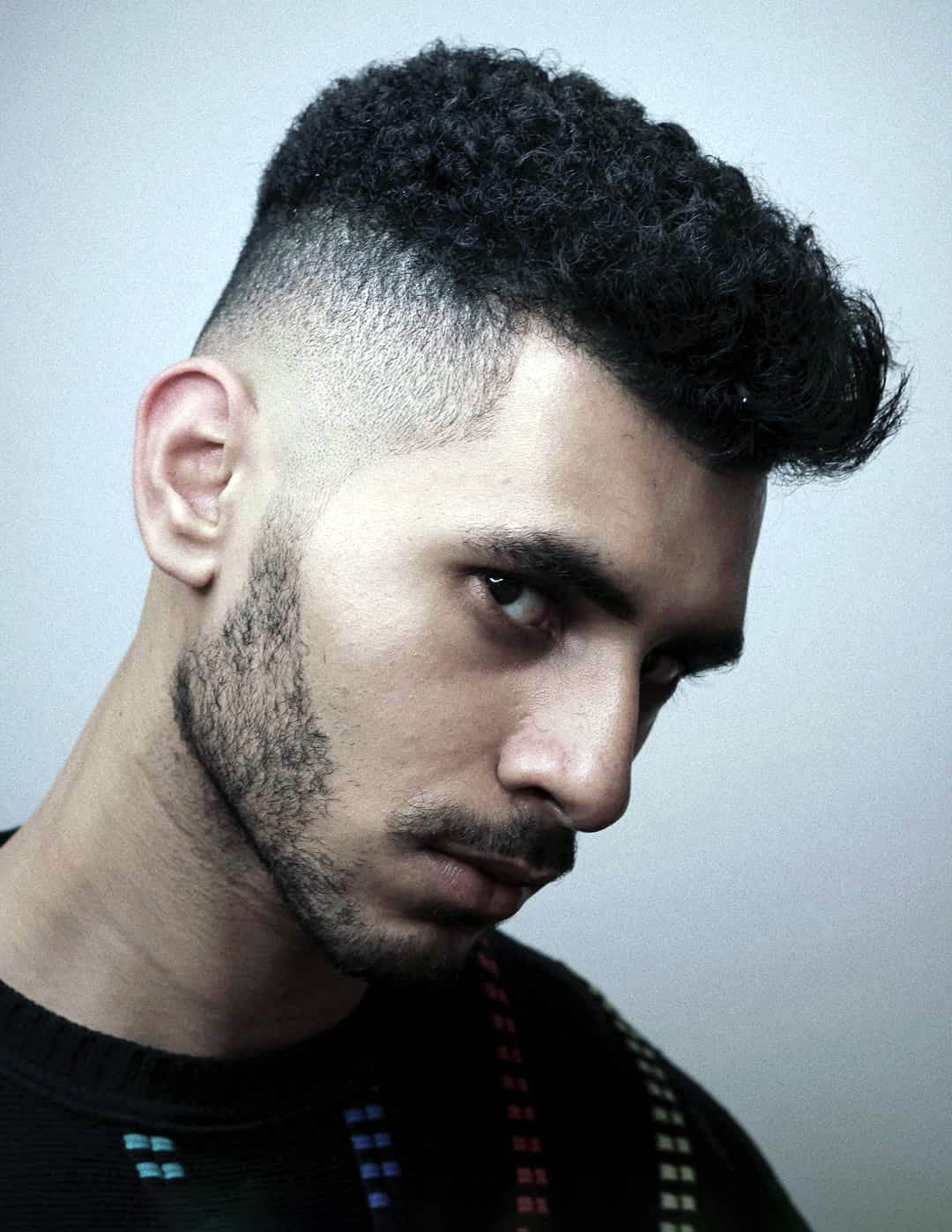 Afro Curly Hippie High and Tight
This is not your usual high and tight that you see on a Monday afternoon. This afro-textured top is surely a new trendy high and tight where the top is what attention is drawn. The sides are taper faded with nothing bling yet the neatness is where it makes it perfect.
12 / 27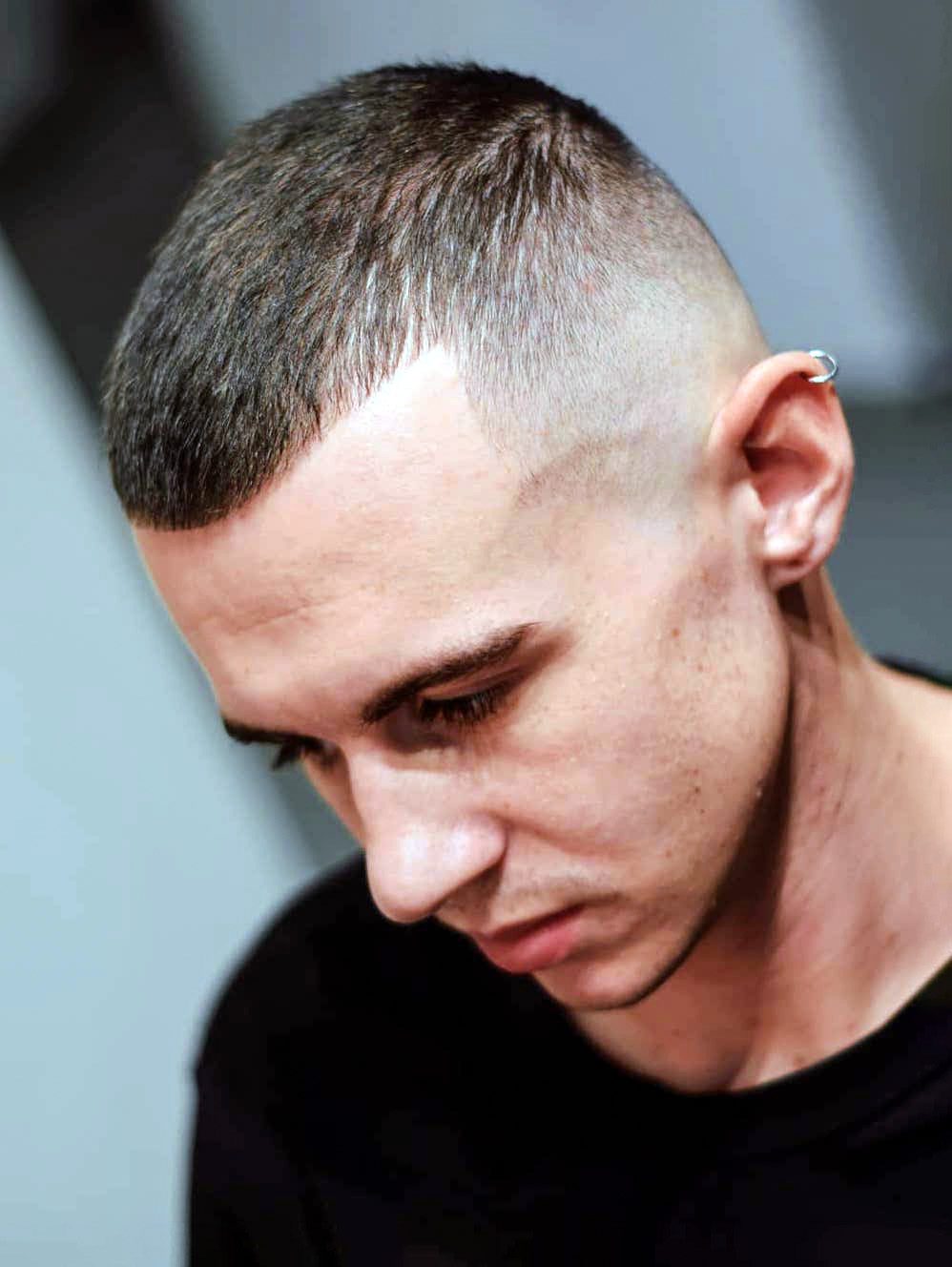 Buzzed High and Tight with Fade
This is a very modern high and tight which is a blend of many things. Let's start with the texture on top with a short length and a thin texture. Moreover, it is straight laid with sharp yet faded line ups, it surely adds that panache. Lastly, the undercut is both subtle yet obvious, cannot beat that!
13 / 27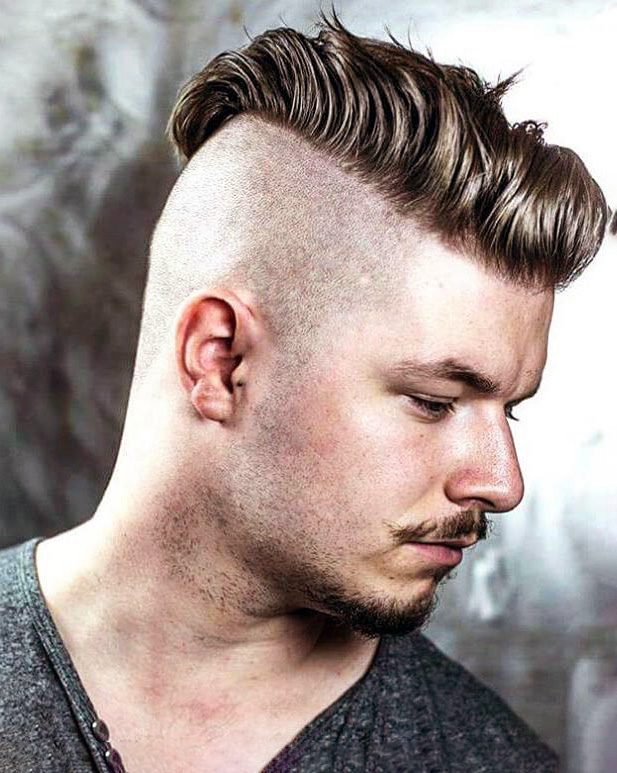 Wavy High and Tight
The classic and modern example of undercut high and tight. The strict side shaved with a goatee mustache is what makes it tough. For more panache, dye the hair with blonde shine and let it sit all wavy.
14 / 27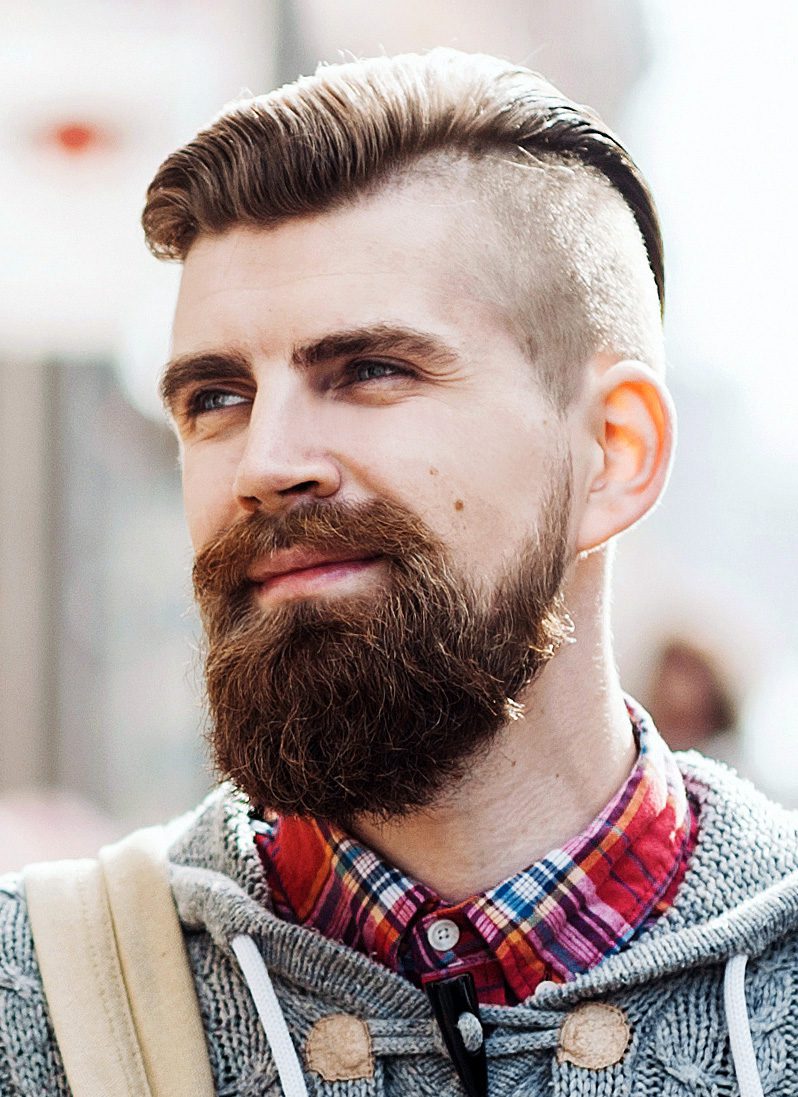 Long Top High and Tight
This is a combination of the long side-parted top with undercut fade on the side. It's pairing with the beard makes the face balance and looks it even. Using hair wax to soften the hair makes it have that thin look.
15 / 27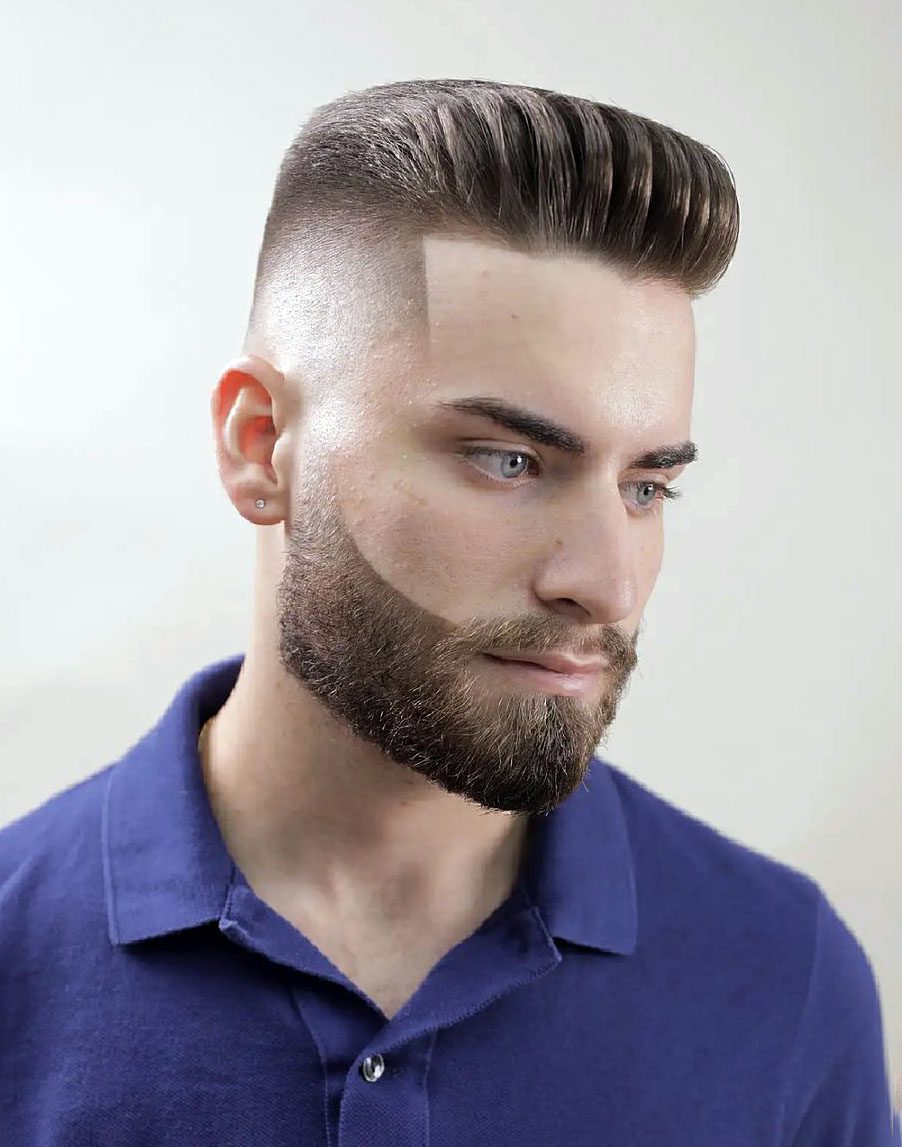 High and Tight with a Quiff
When you think of quiffs, you think of volume and flow. Hence, when you put together a high and tight with a quiff – it might seem impossible. Think again. A quiff paired with this comes up sharper and cleaner because of the sides. It also defines the quiff more, as the focus is only on the top part of the hair. If you feel naked because of the almost clear sides, sport a full beard, which could also add definition to your facial features.
16 / 27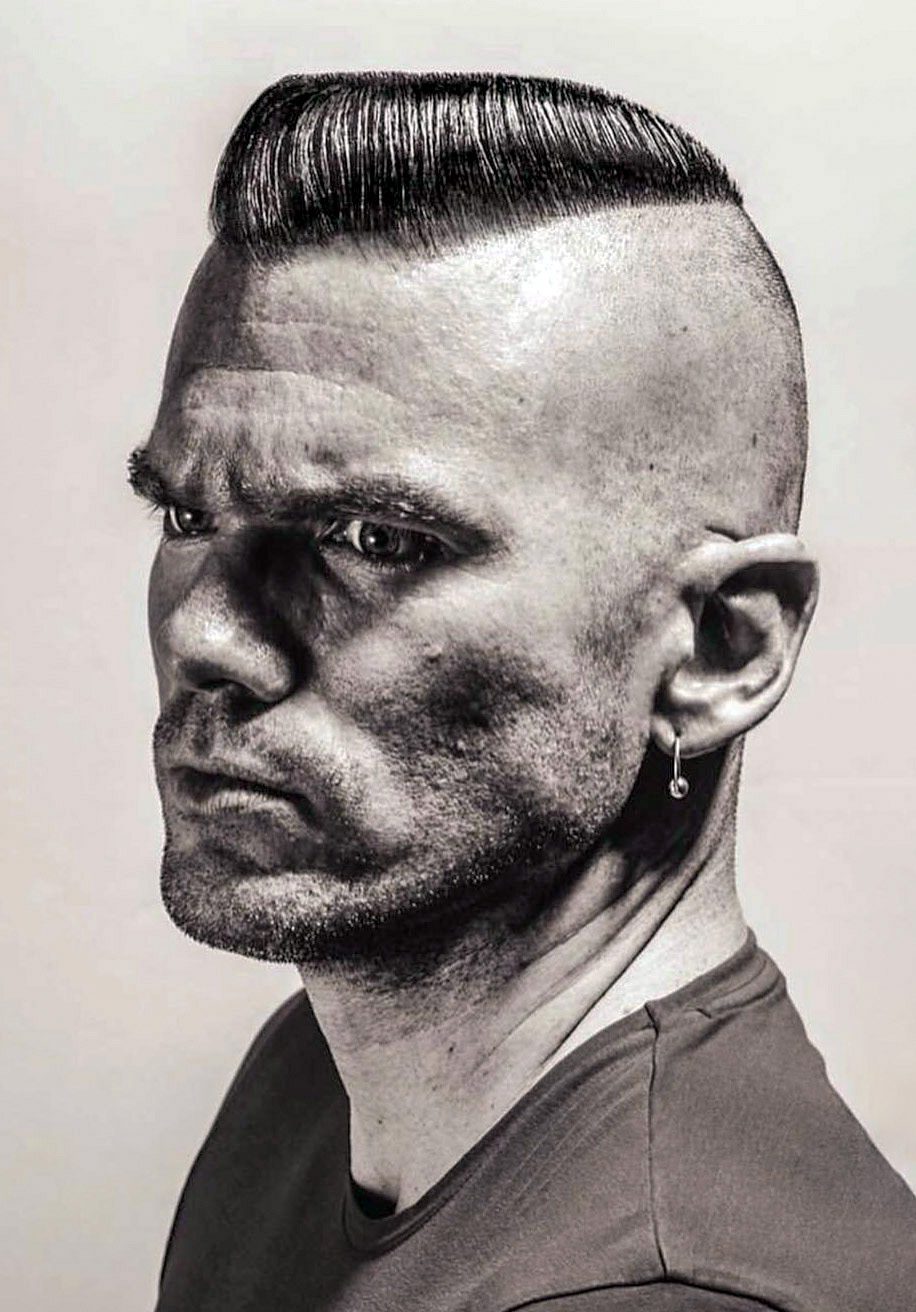 High and Tight Recon
One of the toughest cuts in the market with a very tough look. This is simple to achieve because shaving sides and keeping the top volume.
17 / 27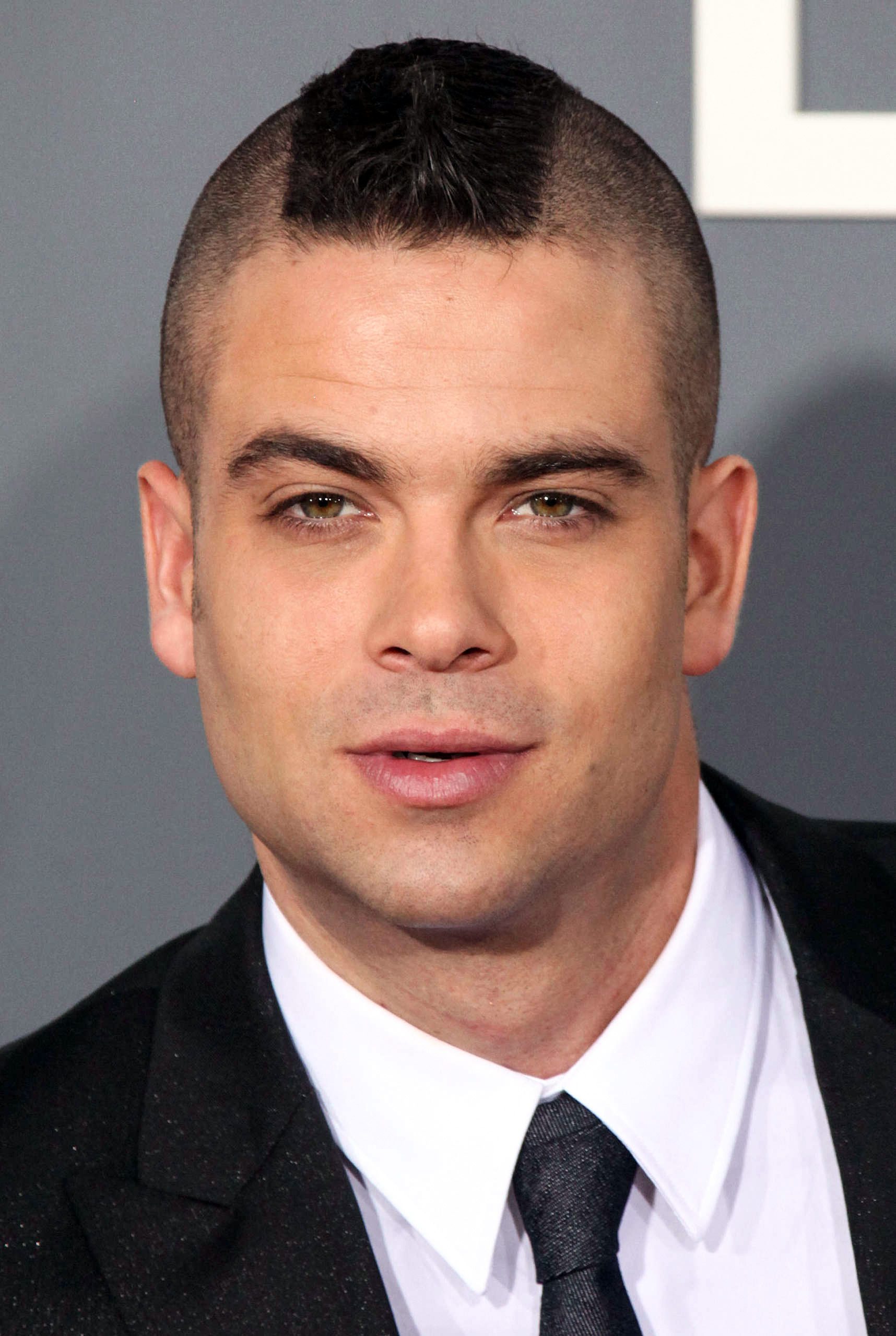 Mark Salling's High and Tight Raccoon
This neat, symmetrical high and tight features a large strip in the middle of the head, giving this style its animal-inspired name.
18 / 27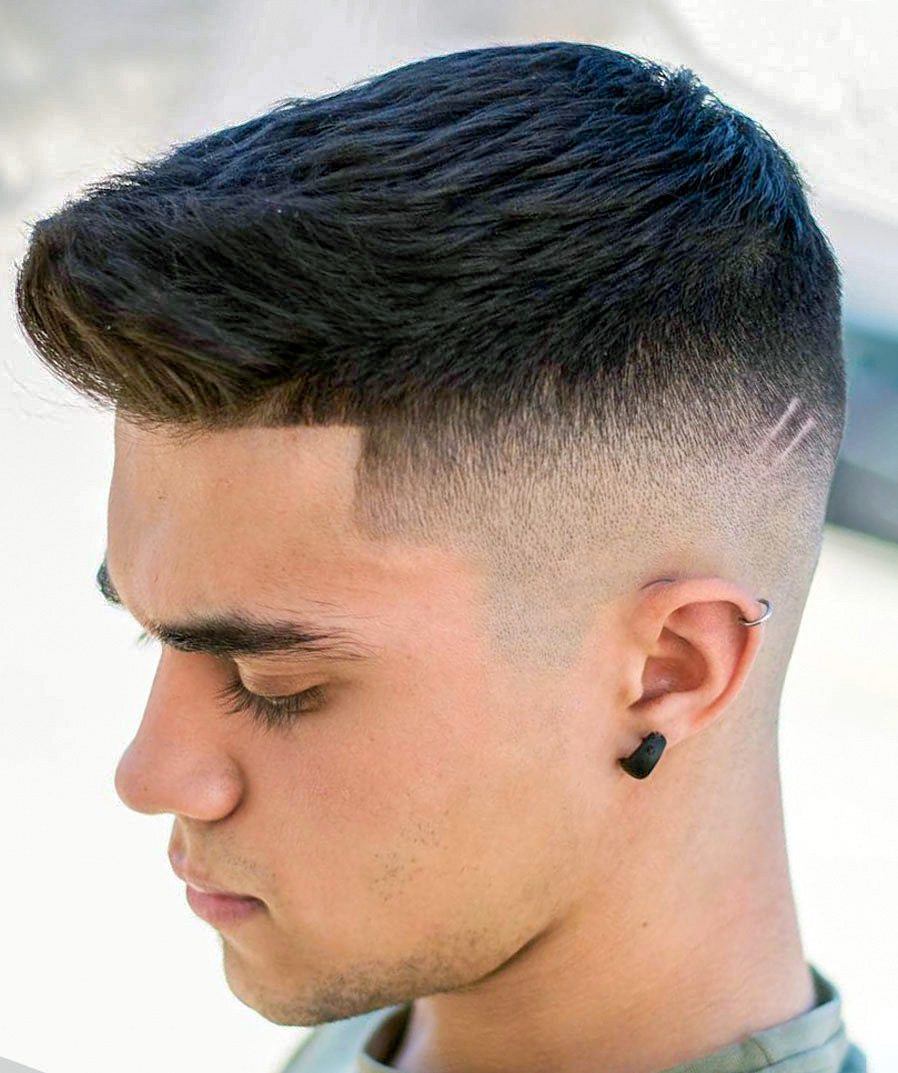 High Fade Crew Cut + Line up
This is a more generic hairstyle with brush up on the forehead but the clear line-up spices it up. The twin slit shave on the back head makes it hipster.
19 / 27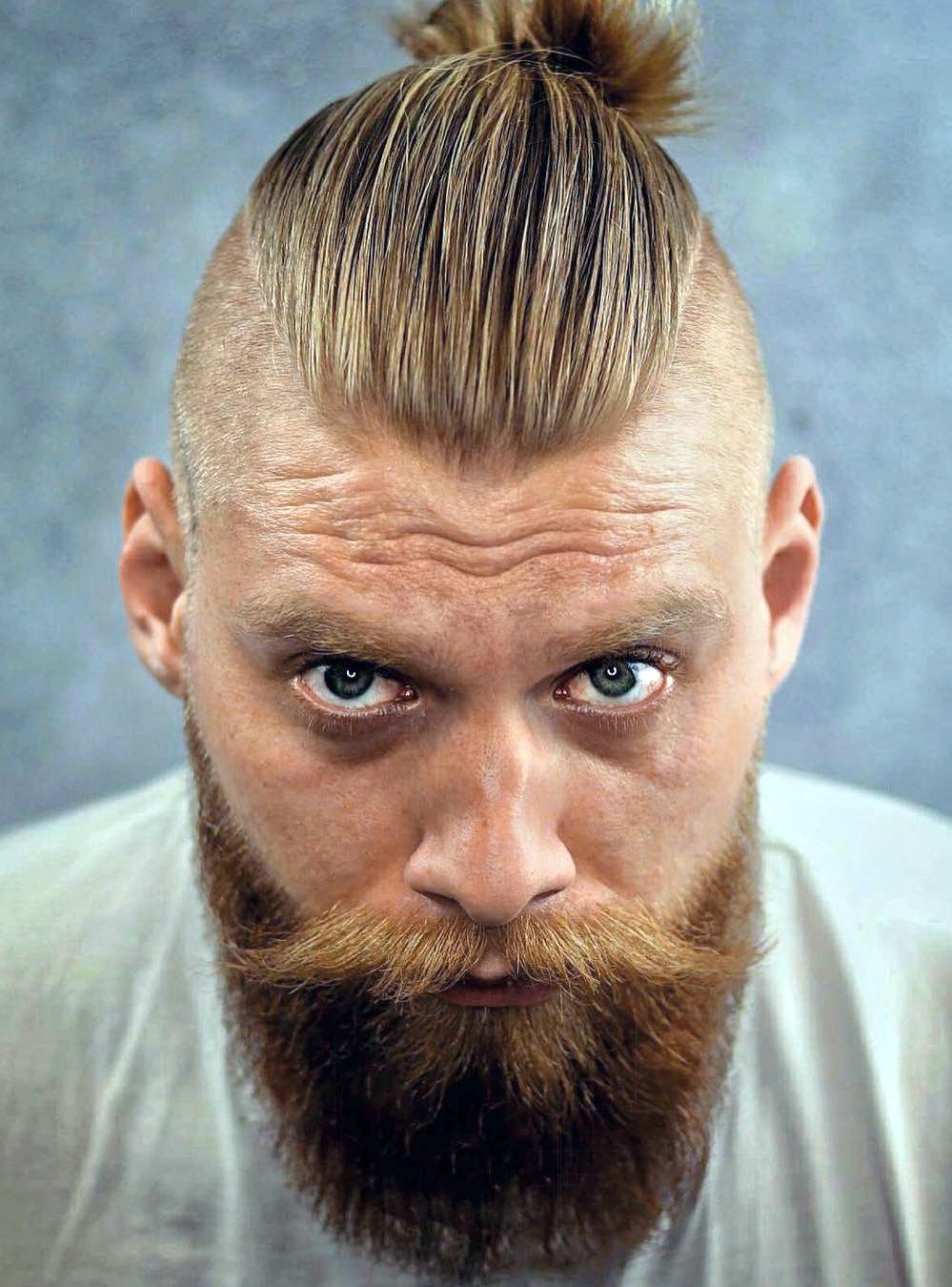 20 / 27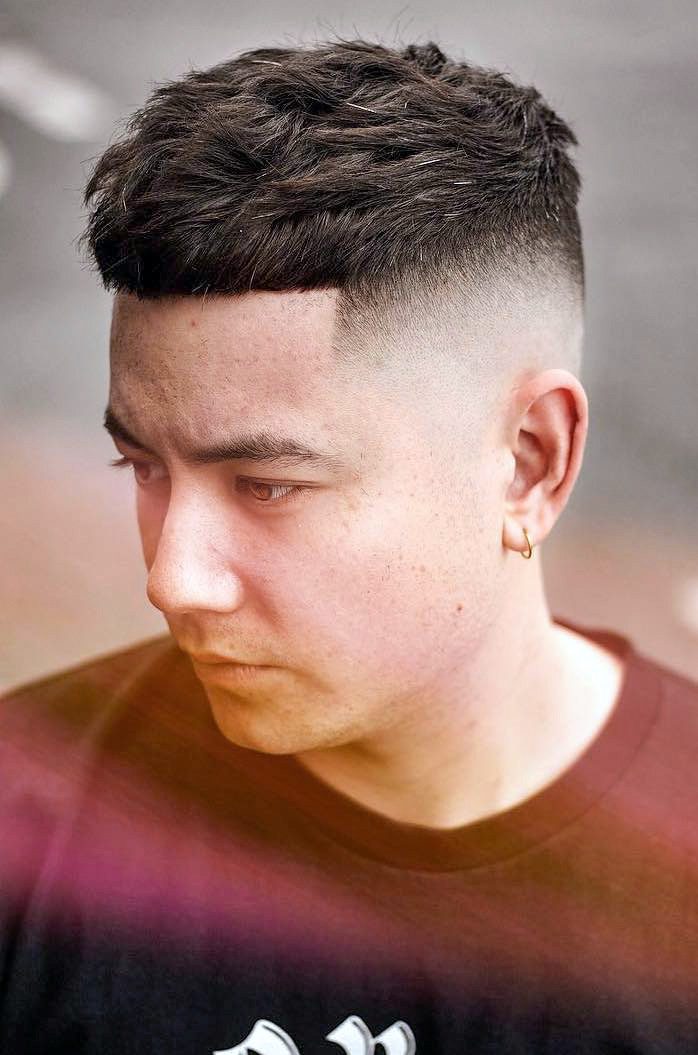 That Faded Line Up with Sleek Fade
This faded line up with semi wavy texture on the top makes it very fancy. Trimmed forehead hair while maintaining the volume is the key to ace this look. A slight drop fade comes in handy too.
21 / 27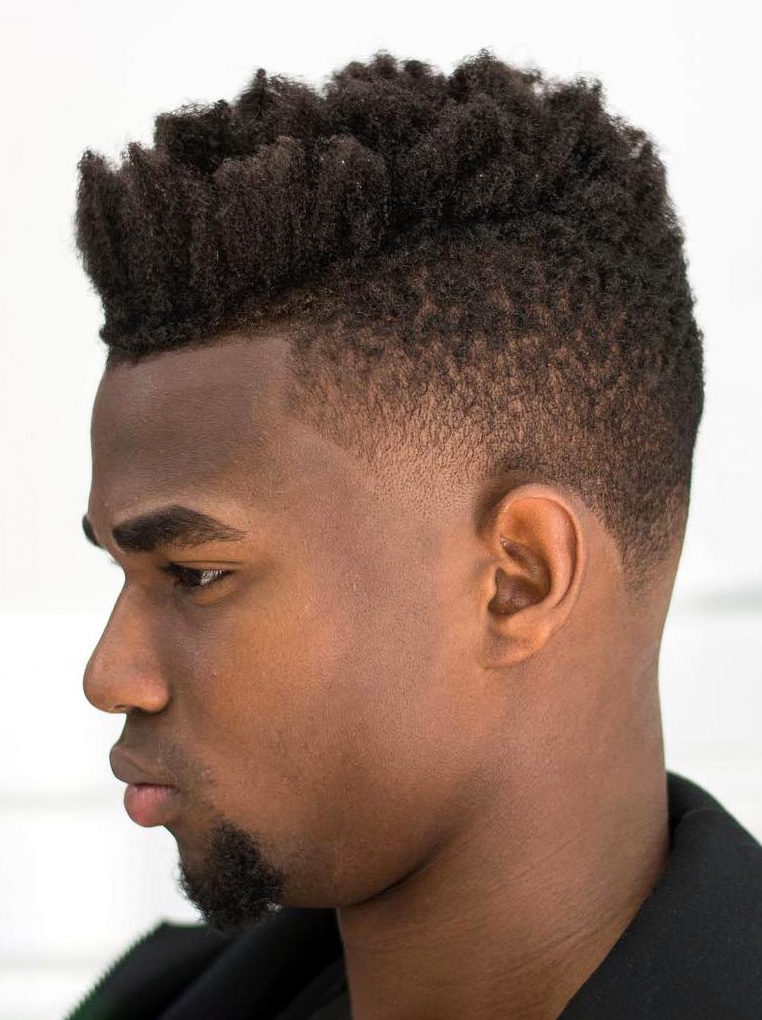 High and Tight Afro
High and tights work with afros too! As seen here, a high and tight can help to give an afro shape and definition.
22 / 27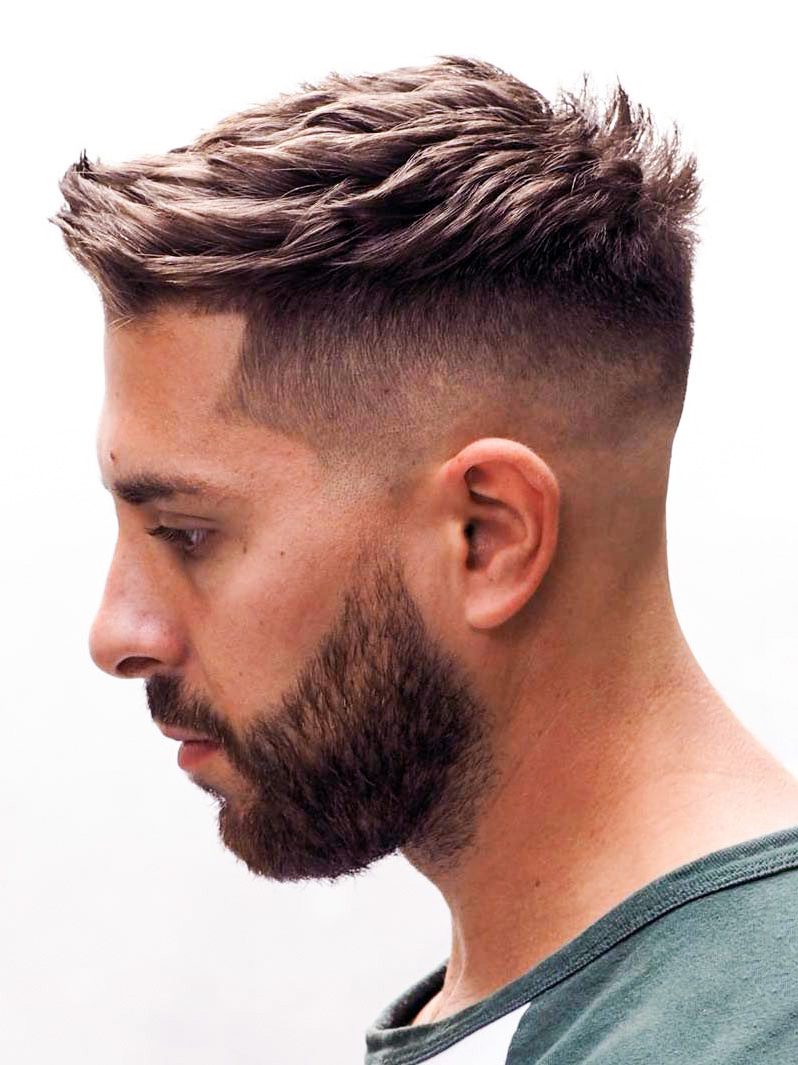 Swinged Texture with Undercut Fade
Texture is the name of the game with this hairstyle. This is another long high and tight, and it's very versatile.
23 / 27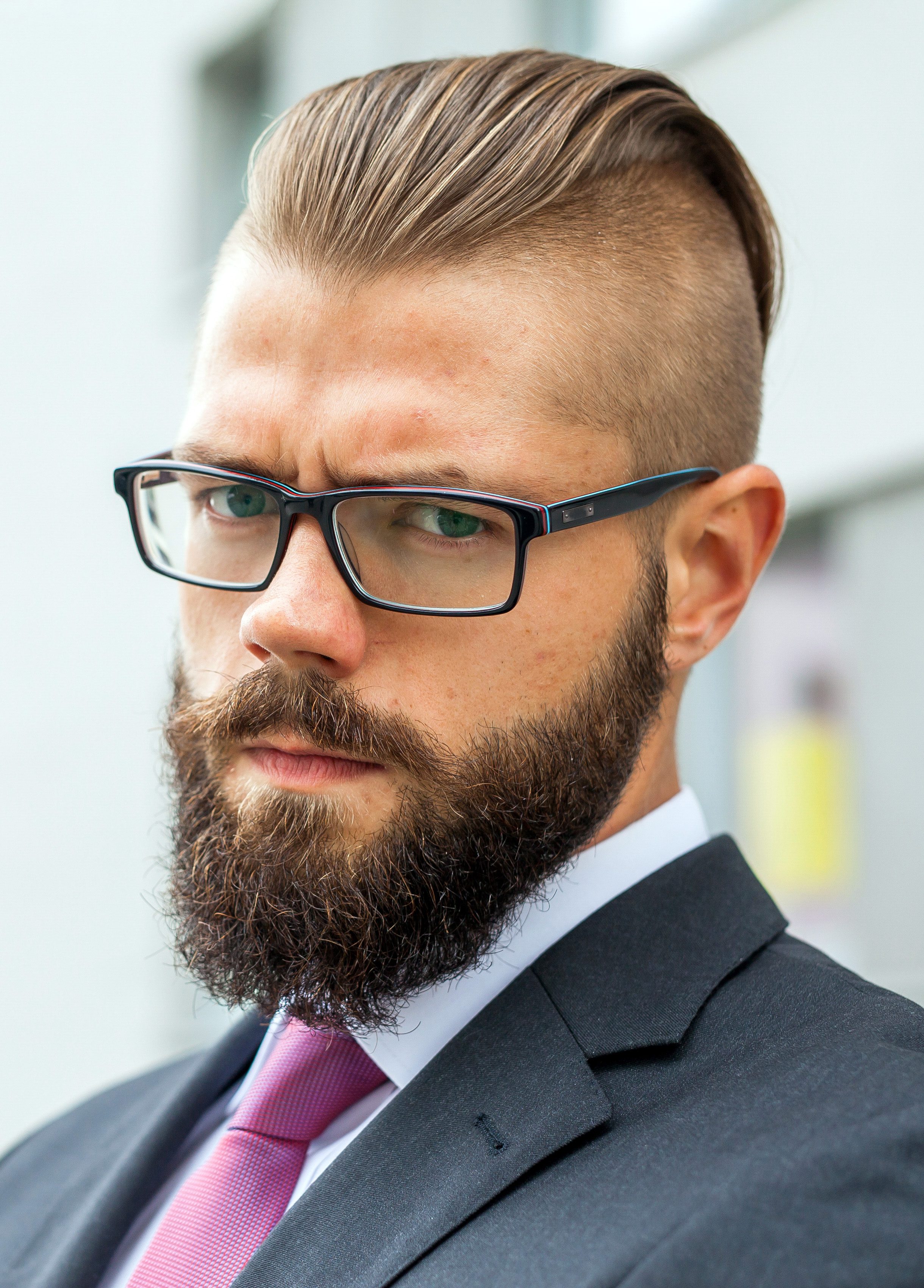 Long Slick Back
If you're not keen on going too short all at once, this variation of the High and Tight haircut will allow you to keep a good amount of length and yet give you a clearer picture of what you'd look like if you decide to trim it shorter. This slick back is a simple way to keep the mane put together, just grab some gel and neatly comb it back.
24 / 27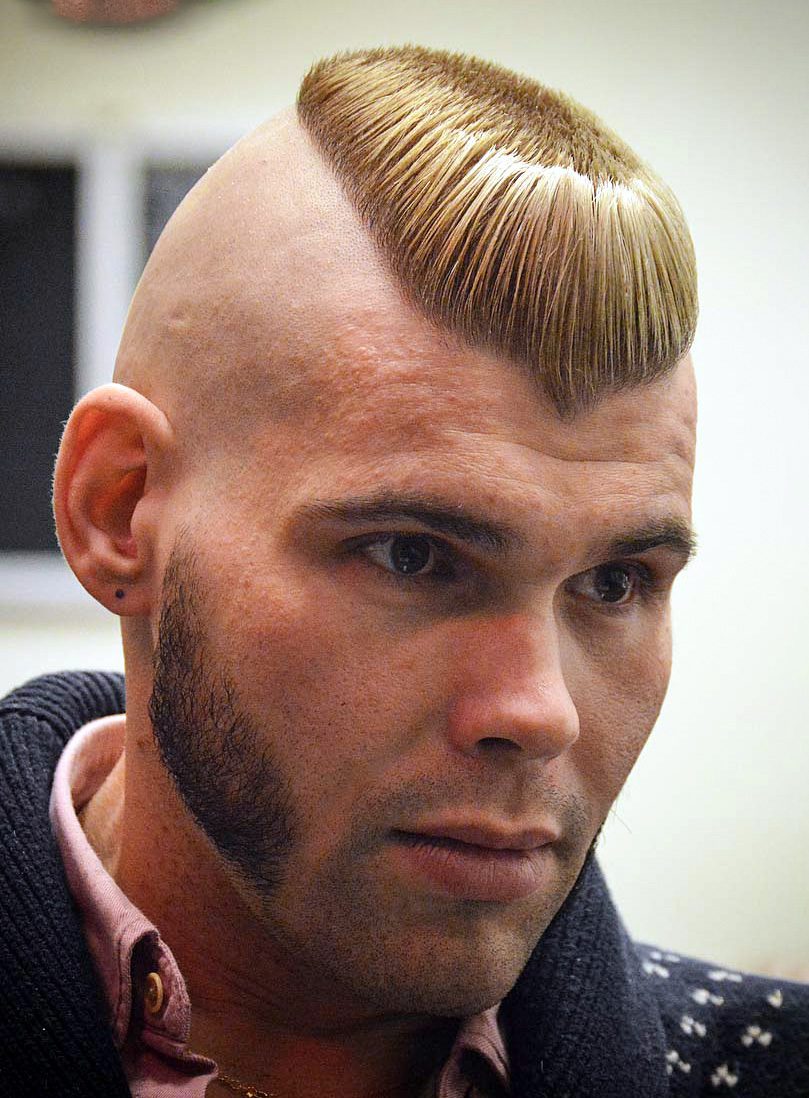 High and Tight with Flat Top
This bold look takes the classic military high and tight to new extremes. The extreme bald fade and the sloping patch of hair are sure to make you stand out wherever you go.
25 / 27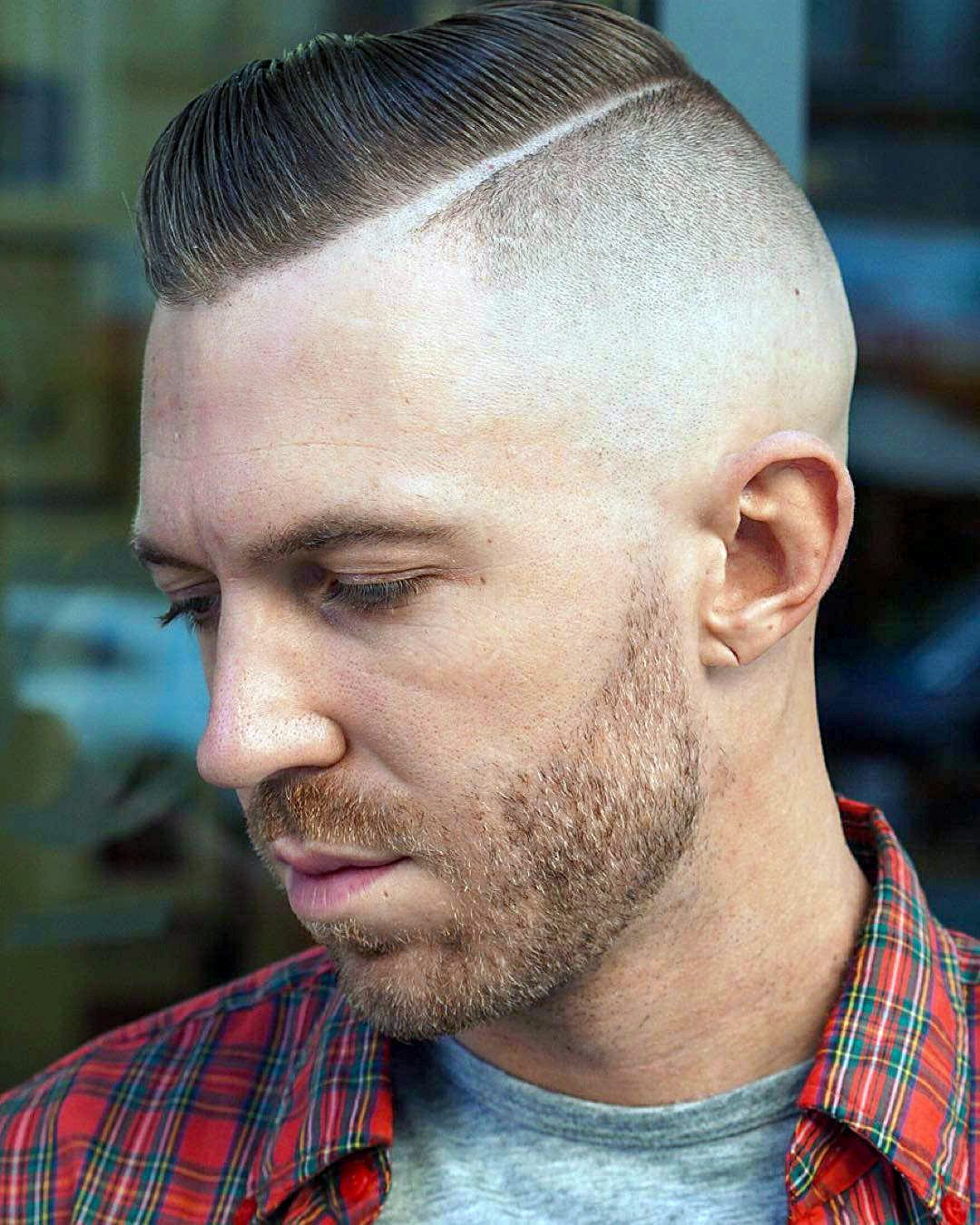 Hard Parted Skin Fade
If you love slicked back retro haircuts, then this dapper style is perfect for you. The hard part accentuates the swooping hair, and the bald fade adds a fashionable flair.
26 / 27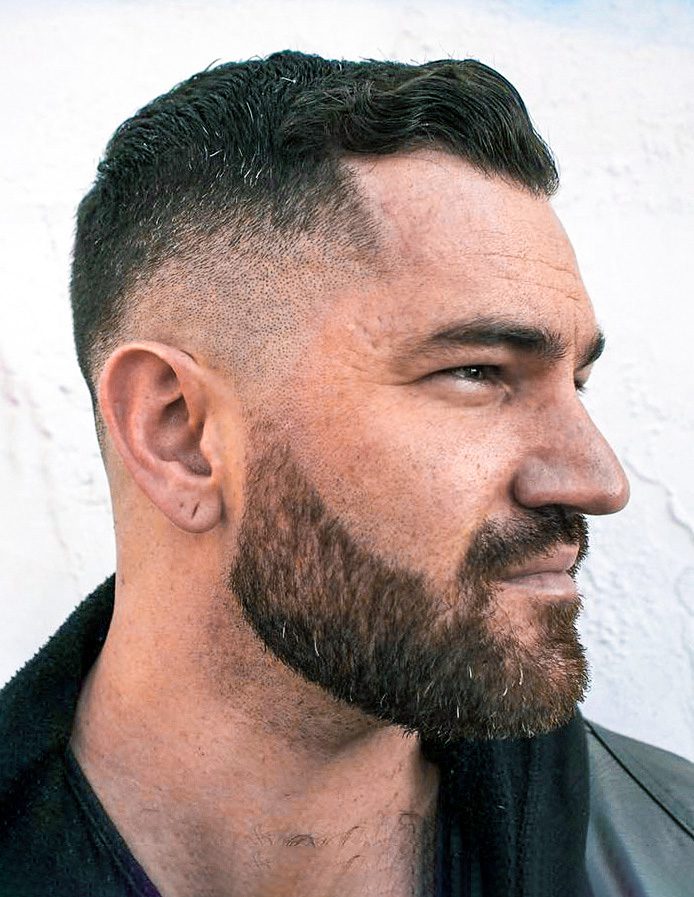 High and Tight with Skin Fade
This hairstyle is quite common in the military scene with shorter sides and a longer top. A slight wavy texture makes it all fun and classic. This is an example of vivid mid fade with a slight tinge of an undercut, there is no limit to personalize this style.
27 / 27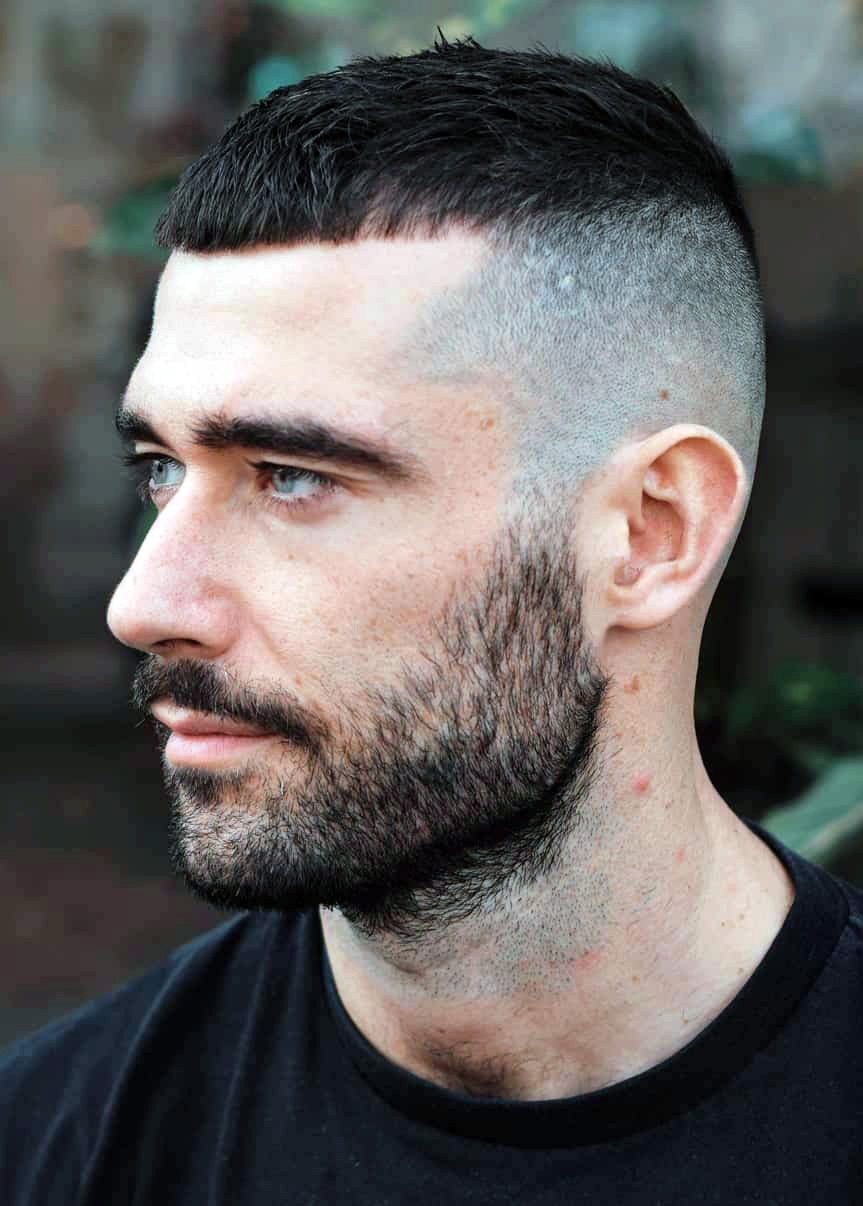 Rough and Tough French Crop
Some guys want a simpler, low maintenance style that still looks great, and the French crop is perhaps the epitome of stylish low maintenance haircuts.
FAQs
How do you ask for a high and tight haircut?
A High & Tight haircut is a good old classic style that most barbers are familiar with. So if you're looking to get a high and tight hairstyle just mention to your barber that you're looking to get something in between the buzz cut and a french crop cut. Depending on your hair length and structure the barber will find the best way to adjust this type of cut to your particular style.
What number is a high and tight haircut?
Whether you go to a barbershop or refresh your high and tight cut on your own, you should keep in mind that in order to get this particular style it's better to use clippers of size 1 that would almost shave off your sides. This will let you get something in-between the skin fade and a #1 short sides. Don't forget to leave some length on top while getting shorter towards the crown.
Where did the phrase high and tight come from?
To begin with, the high and tight cut looks very similar to some other popular cuts because it has almost no hair on the sides and a longer top part. But this cut originally appeared in black communities in the 1980s when it was highly in demand for young black males. Only after that, it was spread to other civilians.