If you sport a beard, then you know the importance of styling it. Choosing the right beard style is just as important as choosing the right hairstyle. Need some beard inspiration too? Then check out these stylish beards.
sanneberg/ Shutterstock.com
Scuff Beard
This beard style is great for men who have a thicker and more even beard. This is a short and casual style, so it's ideal for any occasion.
sergey causelove/ Shutterstock.com
Chin Dense Thick Beard
This sculpted, groomed beard is certainly the mark of a gentleman. It's grown out just enough to have a fair amount of heft, but it's kept in control with careful trimming.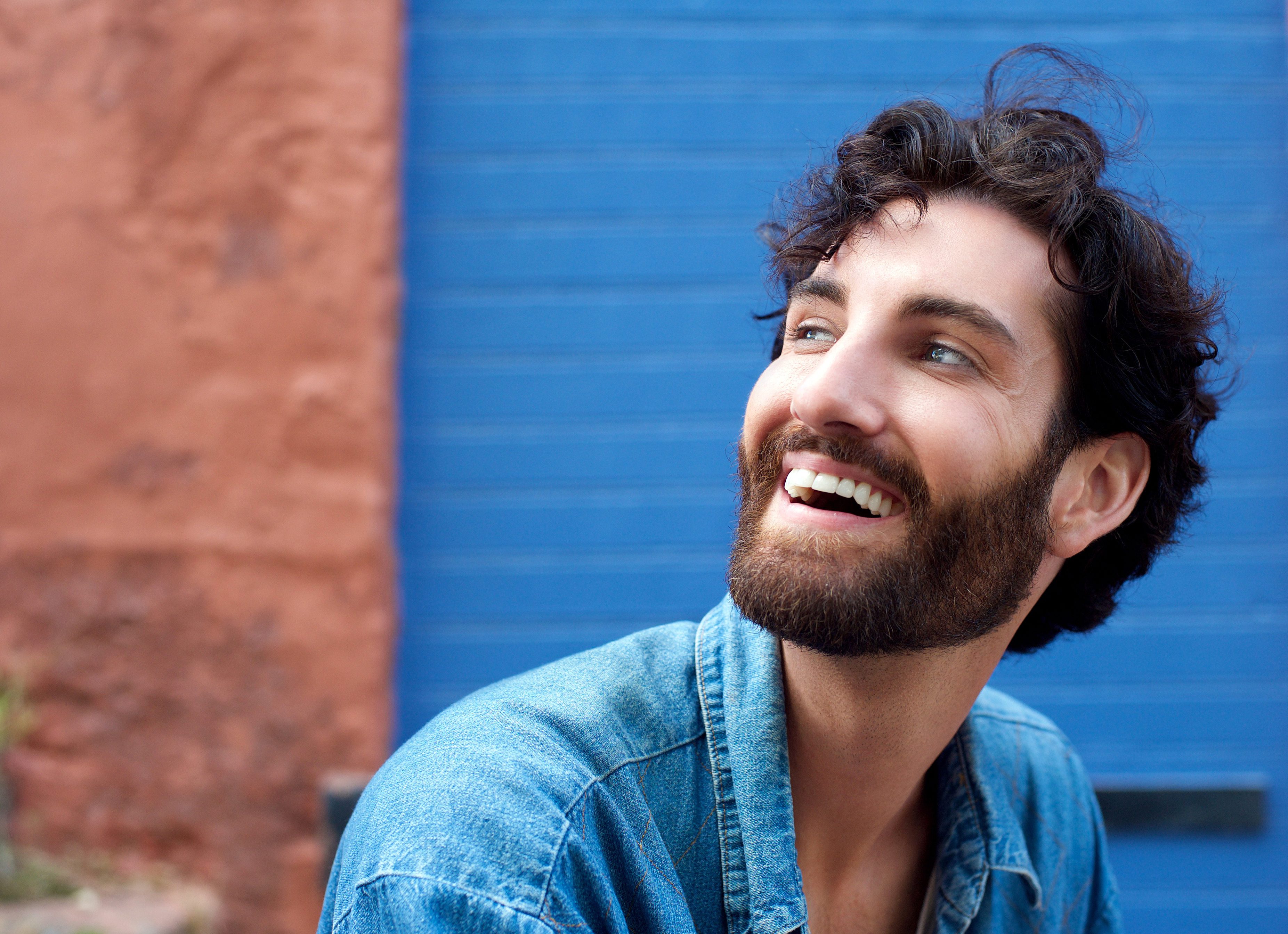 mimagephotography/ Shutterstock.com
Uniform 3 mm Trim
Think of this as a Caesar cut for your beard. The length is the same all over, giving this a crisp, uniform look.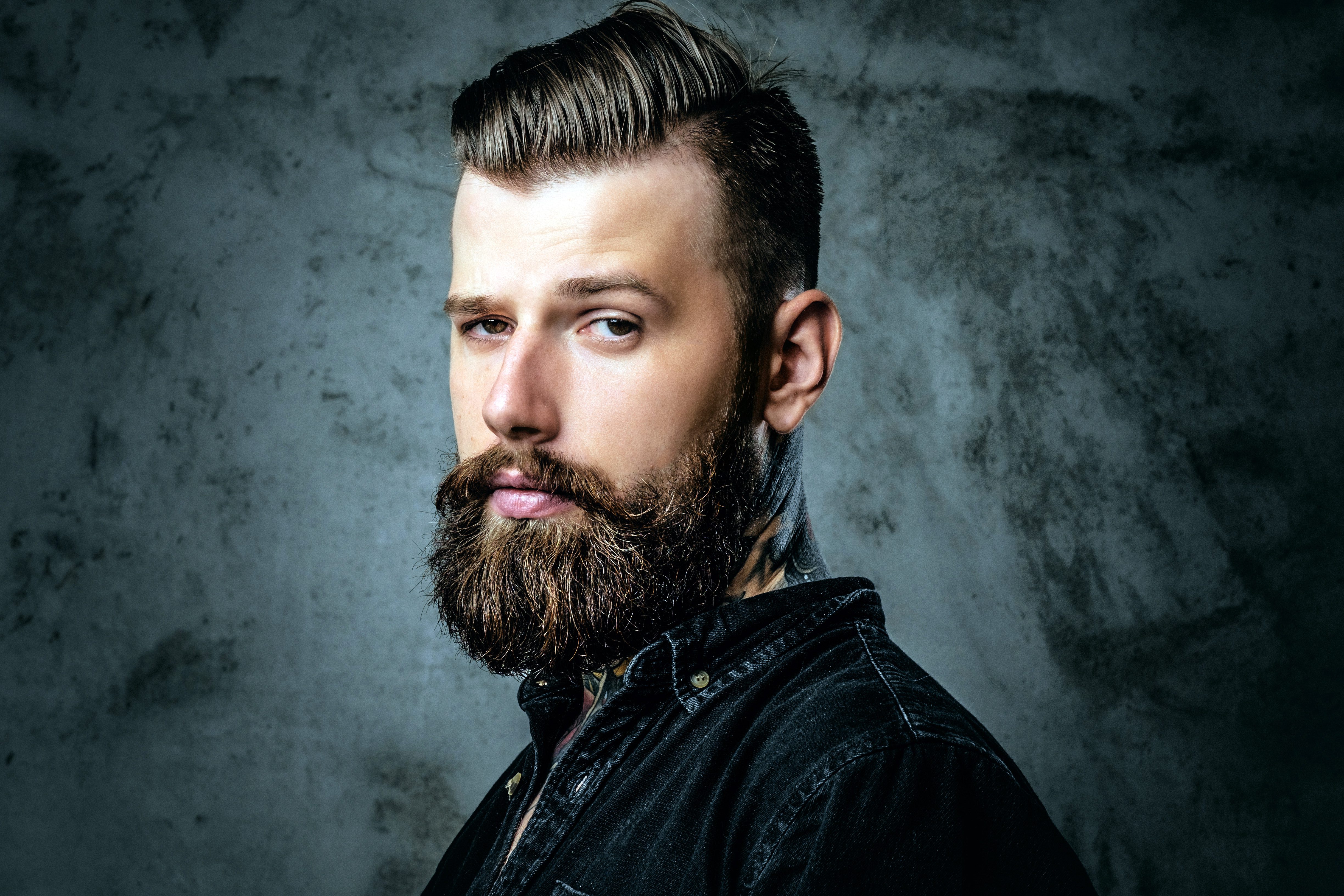 FXQuadro/ Shutterstock.com
Confident Moustache and Beard Pair
This bushy style is modeled after the hipster look––it even has a curled up mustache. It's a longer style, so if you want to experiment with length, this is a good starting point.
Improvisor/ Shutterstock.com
Full Grown Combed Back beard
Beard hair can be just as tidy as the hair on top of your head! This beard has been combed into place, and it mirrors the nicely combed hair on top.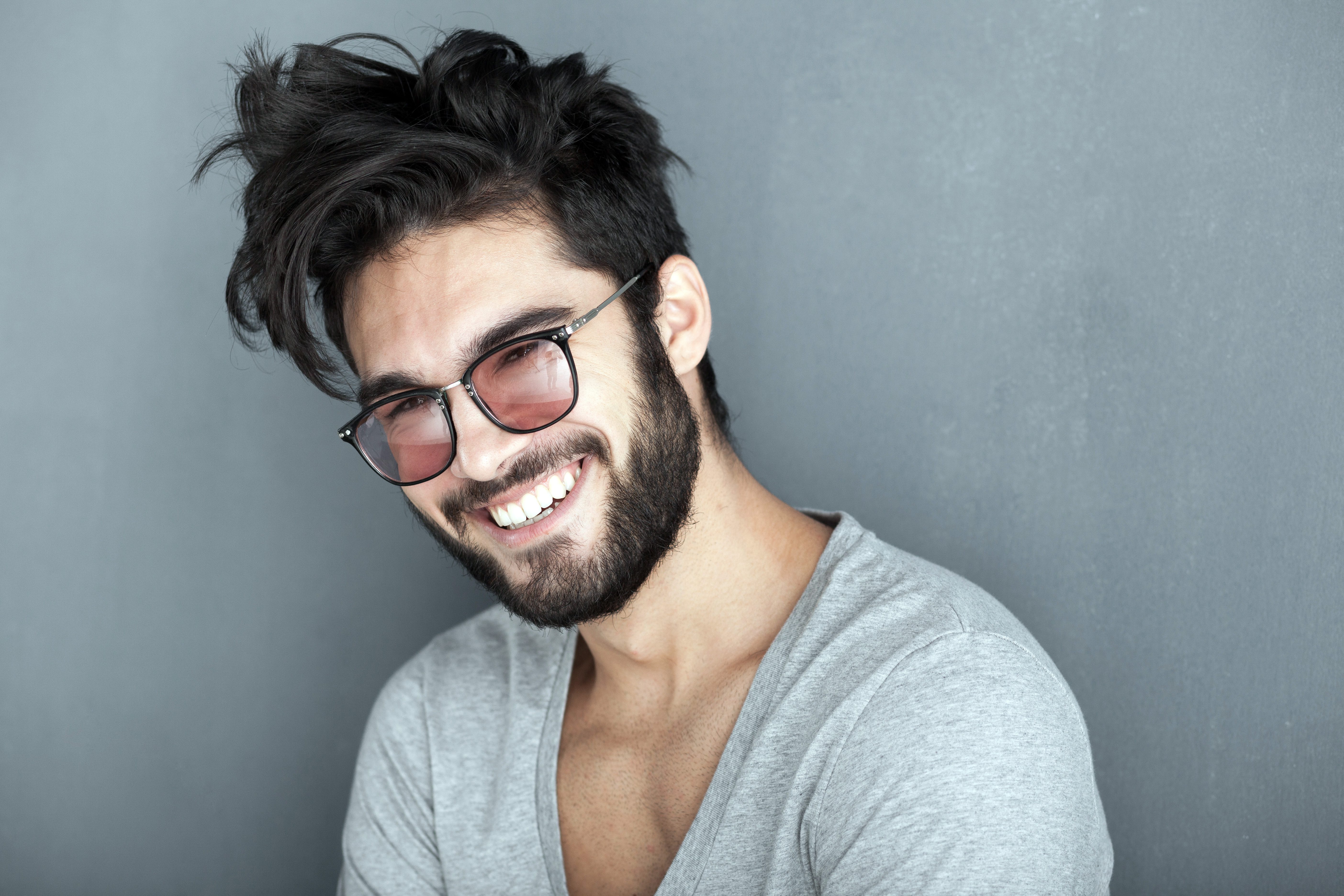 Matusciac Alexandru/ Shutterstock.com
Roughly Tapered Beard
For a more natural and unkempt appearance, you might try this style. It's still very full, but it's not as neatly trimmed or tapered.
Djomas/ Shutterstock.com
Afro Scuffed Beard
If your beard hair is extremely curly or coiled, try keeping it short––it'll help you tame your fuzz and add definition to your face.
Azret Ayubov/ Shutterstock.com
Chin Long Tapered Beard
Not sure whether to go shorter or longer? Maybe start with a style that's somewhere in the middle like this medium length taper.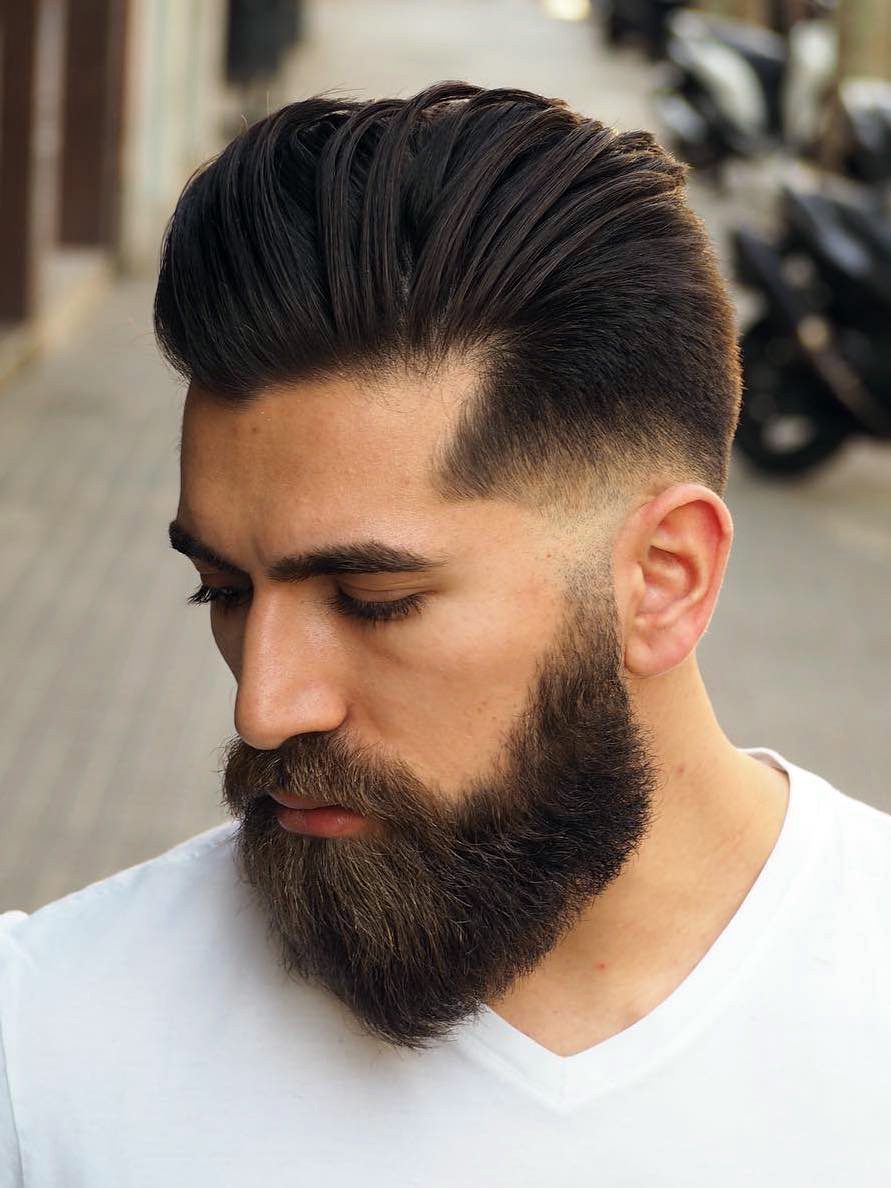 @ambarberia
Densely Populated Drop Down Beard
If your beard likes to grow in thick, you can take full advantage of that. This drop down style keeps the entire beard quite dense (but not too long).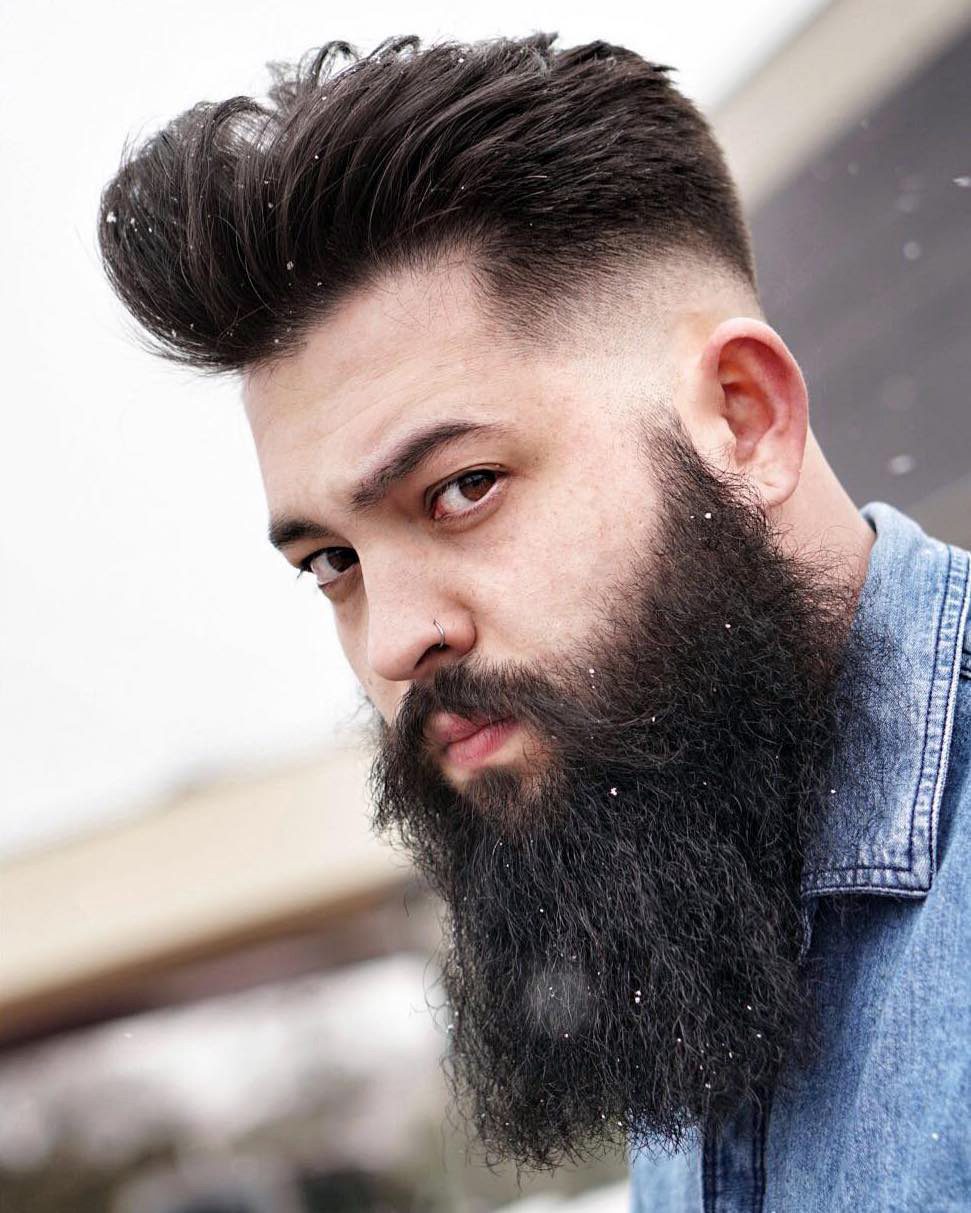 @z_ramsey
Elongated Beard with Mid Drop Fade
For the guys who like to wear longer beards, this elongated look is a solid choice. Even though it's long, it's still very tidy thanks to an expert trim.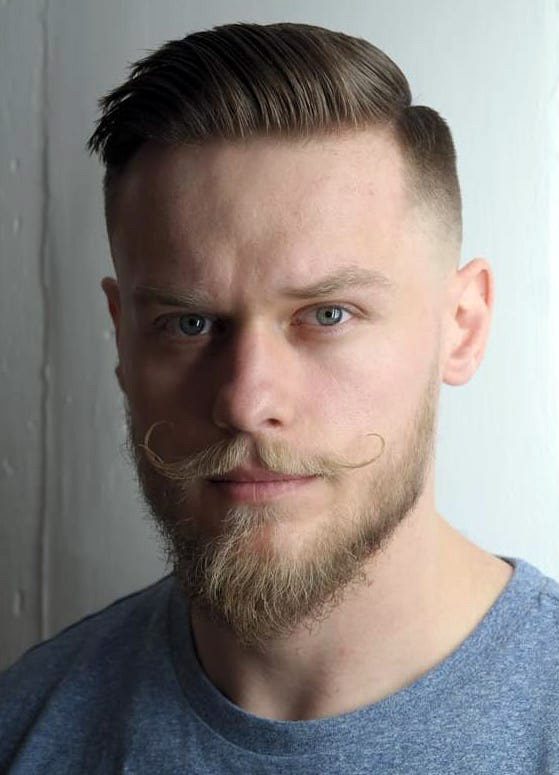 @kevo.sullivan/Instagram
Classic Moustache and Beard Combo
The curled up moustache is a one-of-a-kind look. It looks great whether you have a shorter beard (as shown here) or a longer one.
@willsalon
Inch Perfect Beard
If your personal style is neat and trendy in the style of European fashion, then you'll likely love this beard that's complete with a line up on the sides.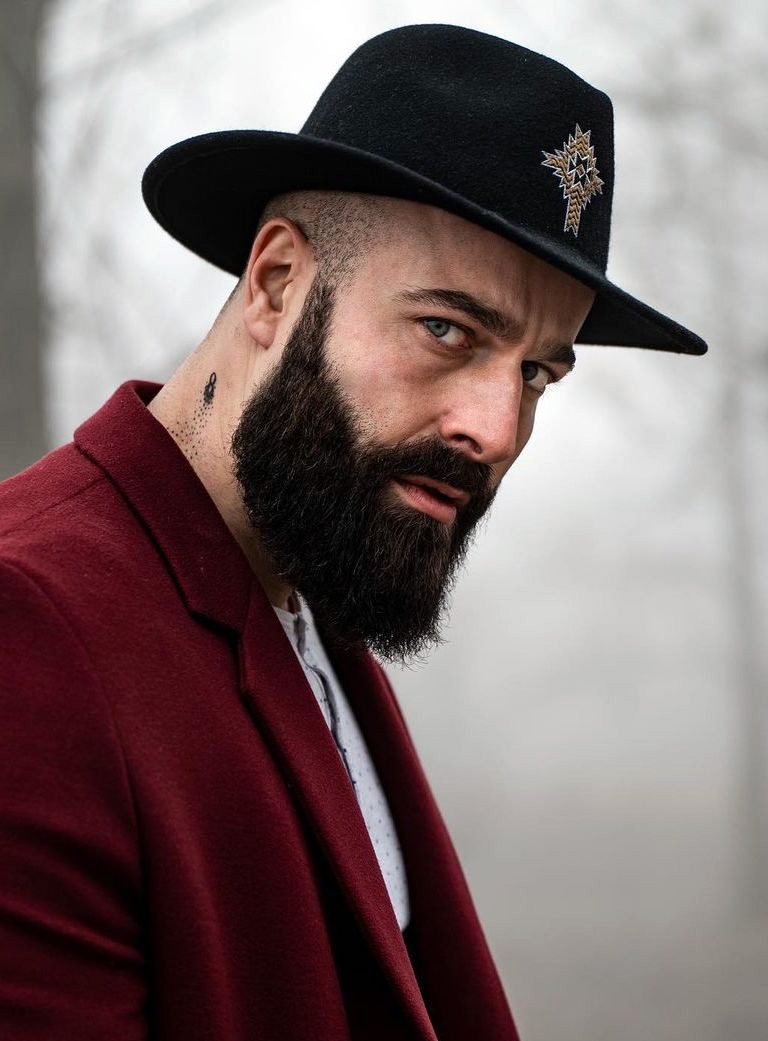 @ petko.andonov_buddubbaz
Thick Hair Dense Beard
Who says you need a temple fade to get the beard started? Look at this independent beard with longer and thicker hair strands that make this whole rugged look seem so easy. The key is to brush down the length as you go lower for having a maximum density at the chin, also a buzz cut goes quite well!
@ edurezendeart
Layered Beard with Temple Connect
Layered beard is always a trend yet not too easy to pull it off. The density is very focused on the chin and neck with grizzly texture makes it very thicker. The taper on the sides makes it so trendy and all it needs is a size 2 clipping. Not to mention, the top knot is cool too.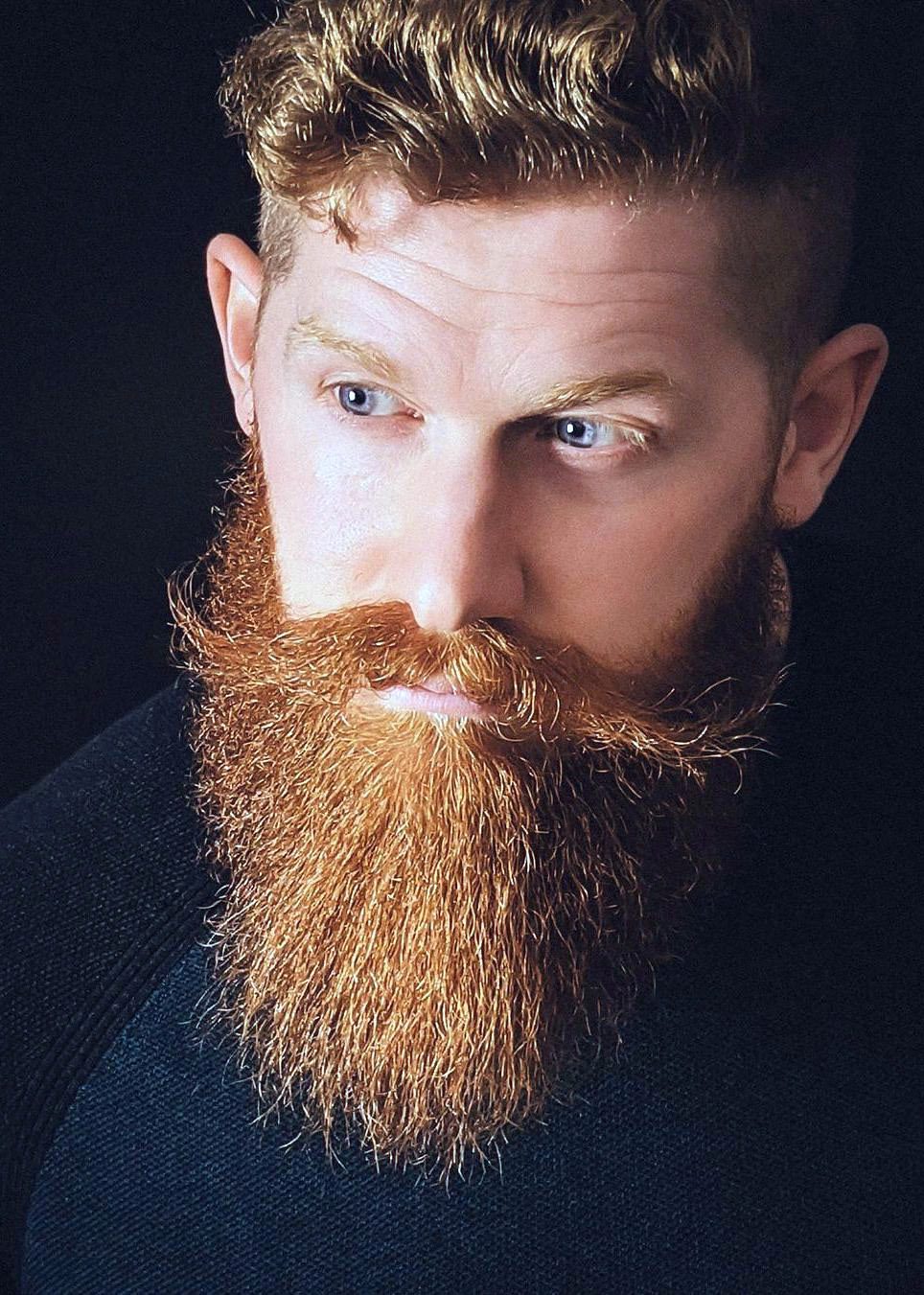 @ barbarian.beard
Rugged Viking Inspired Beard
This look is a very anchored one because of the beard, plus the longer strands make it so dense. The mustache adds extra flair to it with a thicker texture. The hair is wavy makes it a wholesome look especially pulling off similar density. The sides of the beard are also well kept and trimmed for a neater approach.
@levistocke
Chris Hemsworth Inspired Look
Let's decode this beard as it is quite simple, the sides are slightly tapered with a length shorter than the lower face. That makes the lower face look all thick and rugged. The blend from the temple gives a very wholesome look and the shorter hair on top makes it so much fun.
@ jabbojt
Denser Chin Strap Beard
Chinstrap beard is usually disconnected but this is slightly a different flair, the sides are dense with disconnection with a mustache. The beard is kept on the face with a cleaner look towards the neck. The key is to maintain towards the cheeks with some shave.
@gwilymcpugh
Dark Blonde Thick Beard
Thick hair comes to those who are patient enough to let it grow. So the key is to let it grow all grizzly at first and then to shape it the way you want. Here it is tapered on the sides slightly with more focus on the chin making it so thick and cool. The volume up is similar balancing it quite well.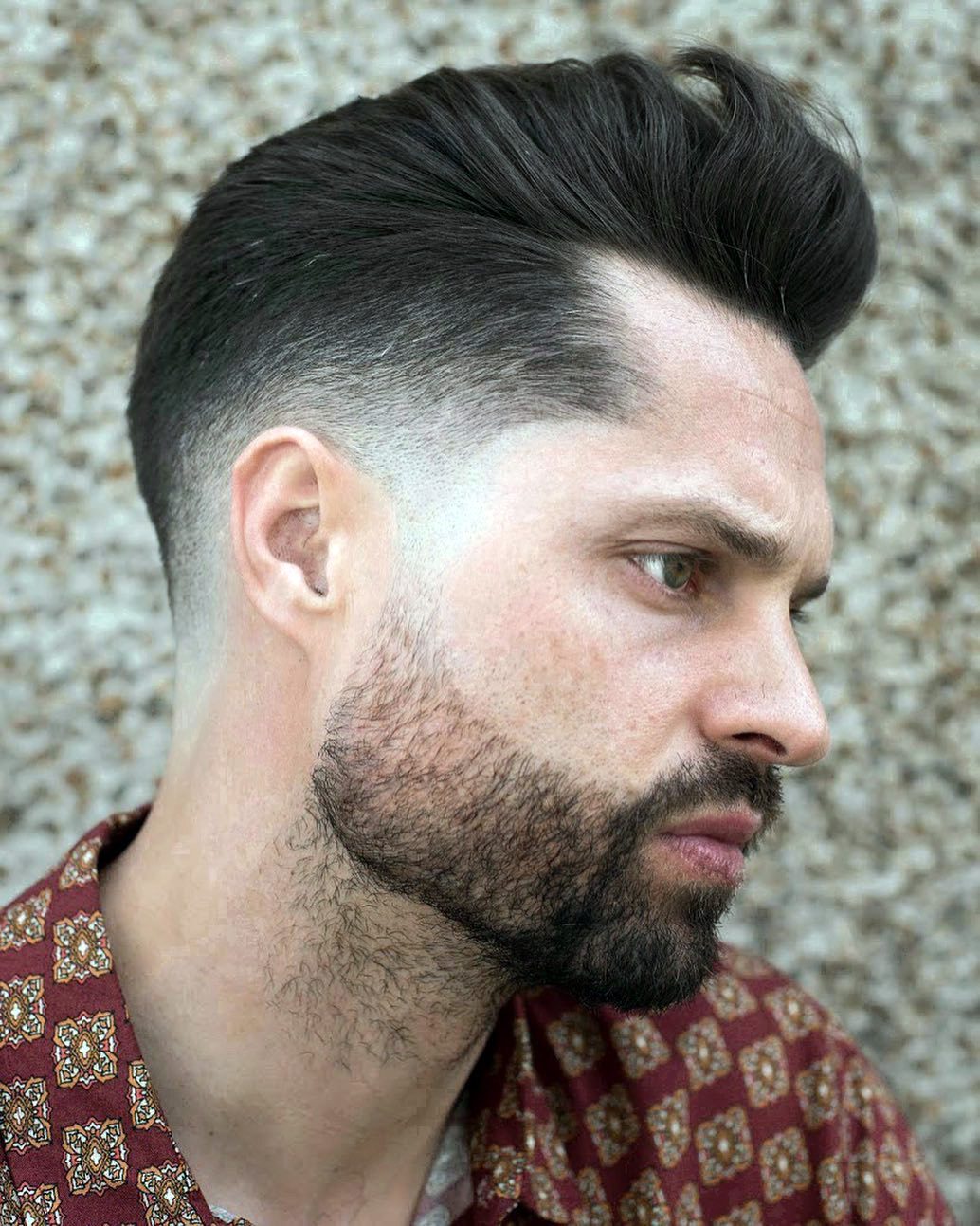 @hayden_cassidy
Classic Faded Yet Dense Beard
Here is where a cheeky temple fade comes into play that helps a thick beard sneak in. The sides of the beard are slightly tapered whereas the chin and goatee are kept very thick to bring the volume towards the mouth. The neck is stubbled and the same volume is kept up for that neat balance we look for.
@hair_bello
A Little Above Stubble
A stubble beard always comes to the rescue but this one just one step further from a classic stubble. The volume is a tad thicker and keeping an equal density all over. This compliments the hair on top where the volume is almost equal. You see it is all about having that balance.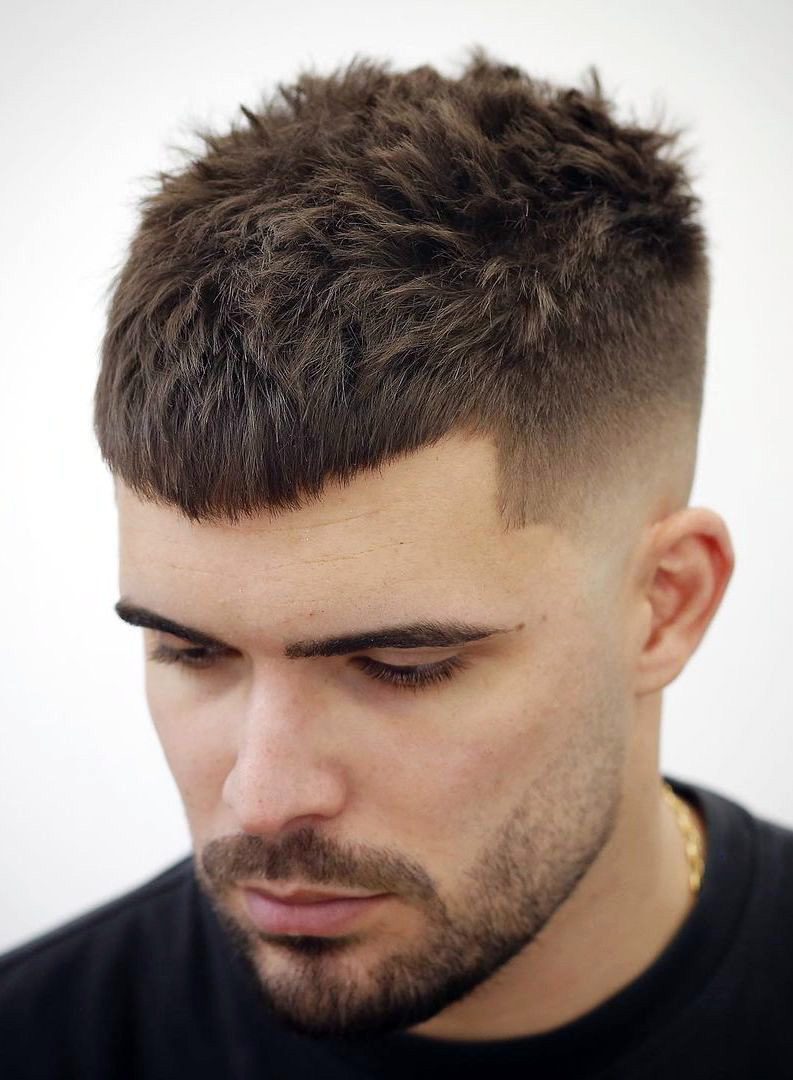 @napolesbarbershop
Side Faded Beard
If you look closely, the hair and beard are symmetrical, both are faded on the sides and the top and bottom are kept all dense and thick. The hair is more of brush-up types whereas the beard is more stubble textured but thick at its lowest.
@menshairuk
Straightened Brush Down Beard
Now that's what we call an equalizer, I mean just look at that thin-haired beard. Although thin, the density is what makes all the difference and gets the girth from its long-ish strands. The angular approach and straight texture make it look just like the top, a total style statement.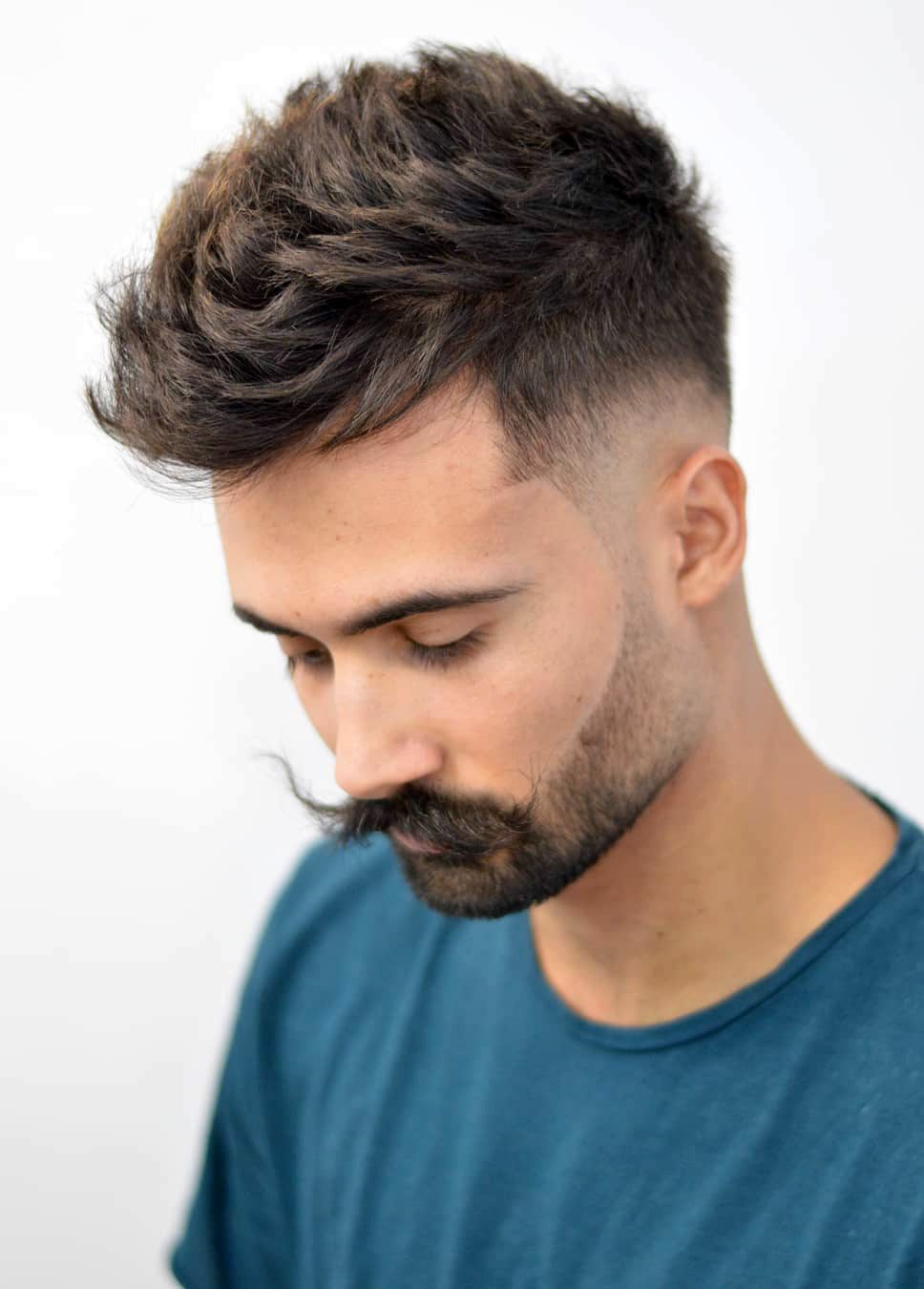 @unitedbarbers.spain
Faded Beard and Thick Mustache
Woah, do you have any words to describe this? Because I am out of words here, I mean just look at the tall standing mustache with a faded beard. The sides are faded for it to blend it with the temple making it one dashing style. The mustache and chin strap brings density and balance to the look.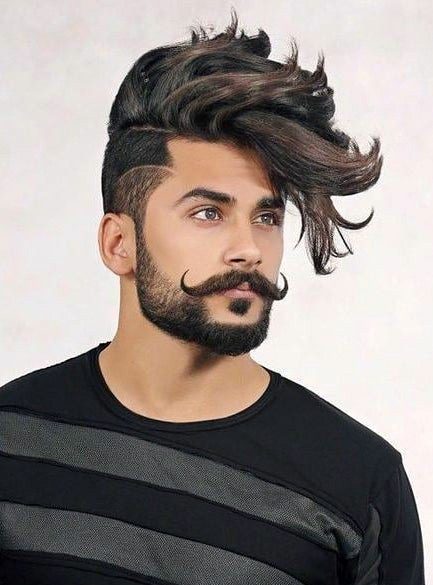 @b.a.r.b.e.i.r.o.s
Issa Thick Beard
Can a Beard be any thicker than this? I hardly doubt that the panache here is impeccable. The beard is slightly tapered on the sides for the fun of it but is kept quite dense at the chin to make the mustache look cool. Not to mention, it all balances the top with a thick texture and long side-sweep.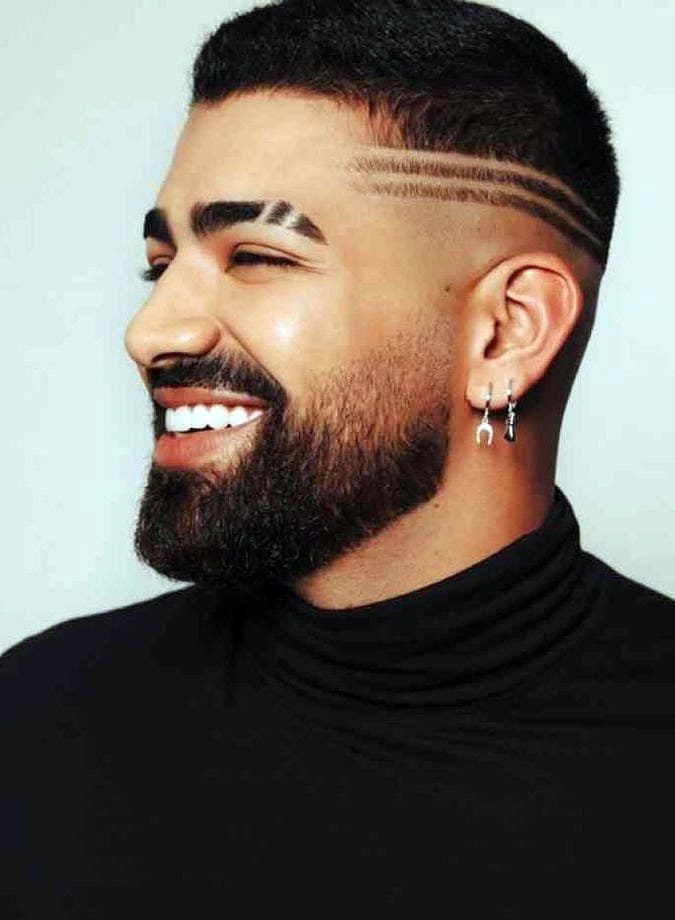 @b.a.r.b.e.i.r.o.s
Beard God, Is That You?
If you are looking for something subtle yet something dense, this is the look one should go for. The top is almost a thick buzz with sides faded and strip shaved. That is then blended into the beard with sides being faded and then tapered. It gradually grows dense at the lower face that helps anchor the look.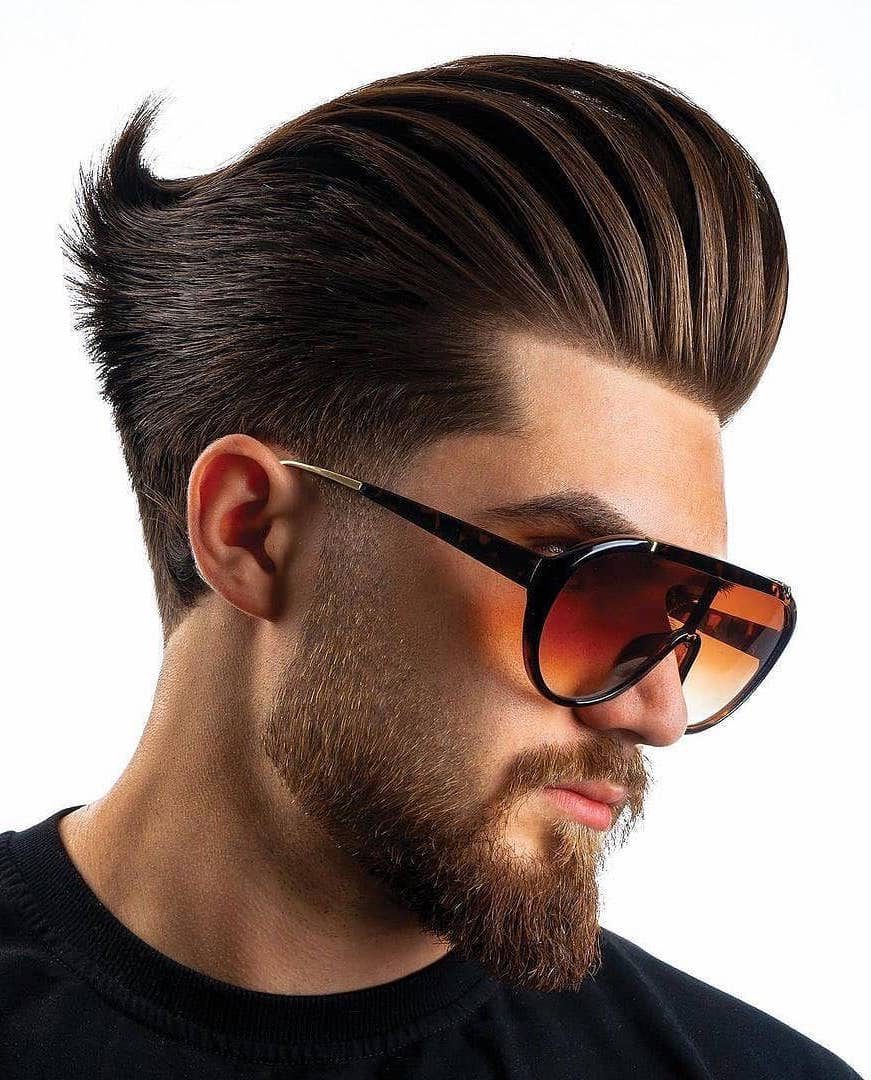 @ cutjunkies
Is Mustache Pompadour a Thing?
The balance is something that this look aces quite well. The pompadour on top with longer strands near the chin is something to strive for. The sides are thinner towards the temple and thicker as it goes low. The neck is clean for that managed look, also see that blended goatee, surely is a GOAT look.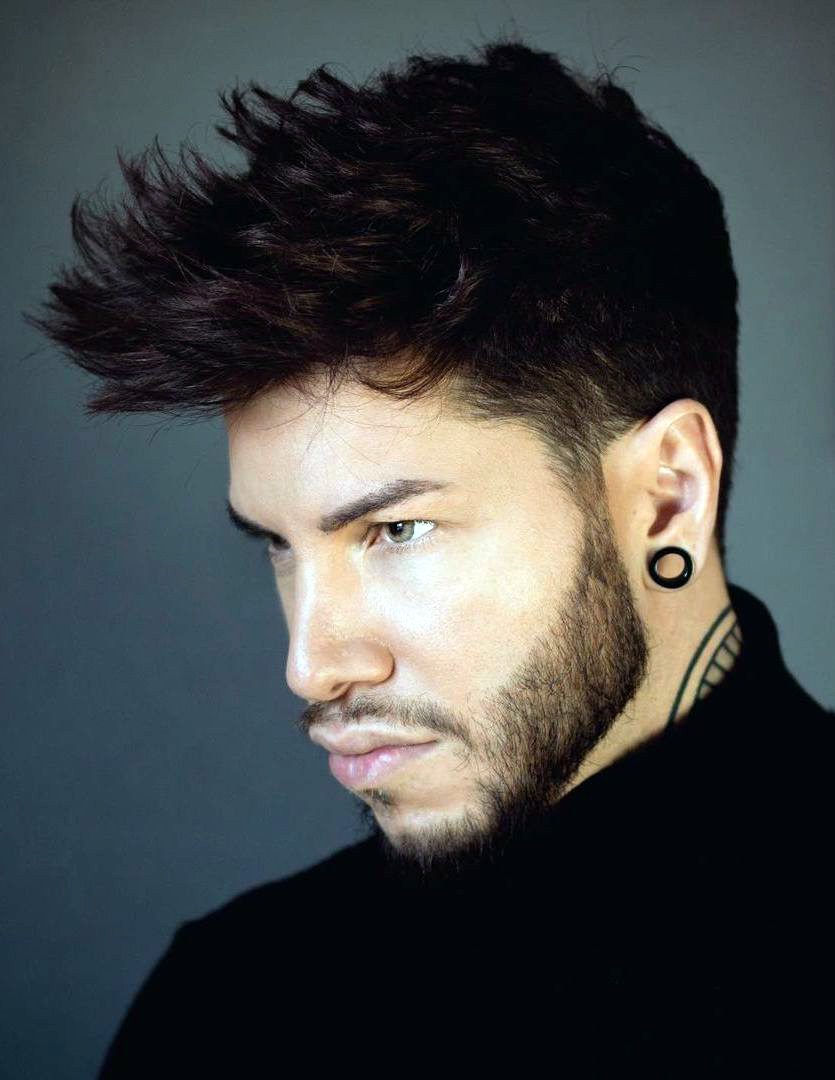 @ itsbatur
Brush Up and Laid Beard
One rule of thumb is that if the hair is poppy and all brushed up, keep the beard a little low key to avoid the attention divide to both. But the beard here anchors the look so well as it is just as dense as the top with a very steep cheek line and a connected temple, couldn't ask for more.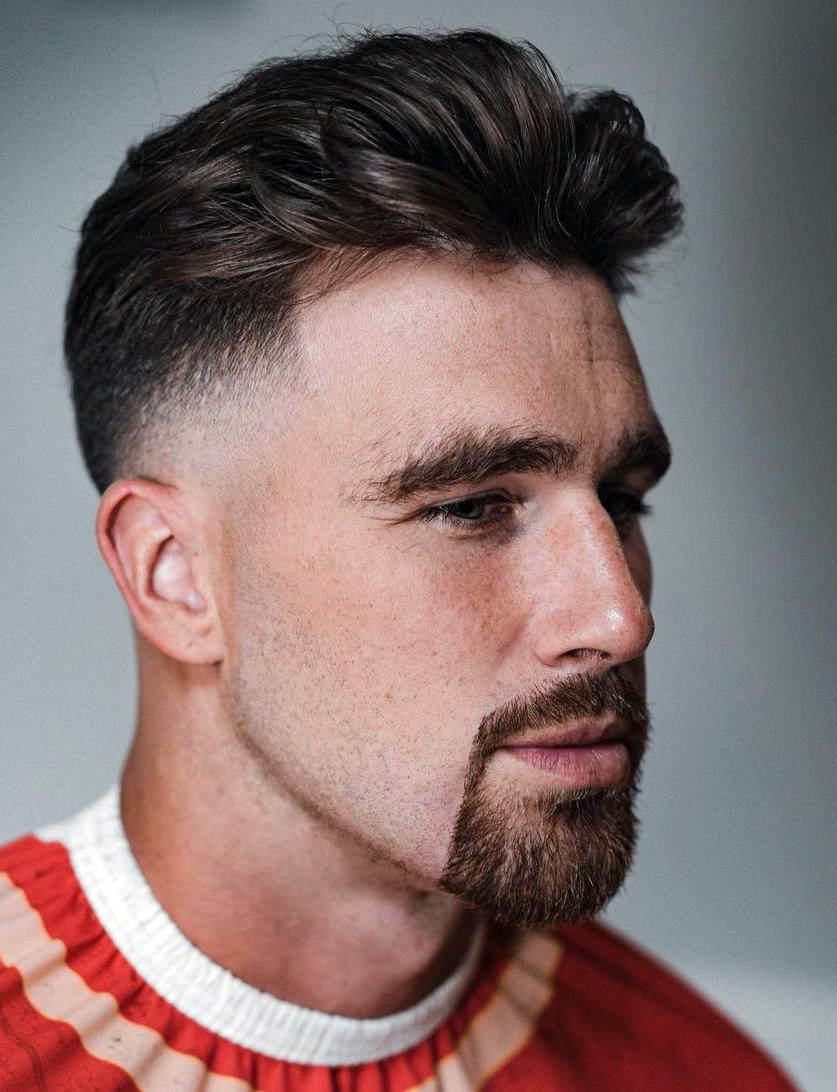 @patty_cuts
Clean Sides and Dense Chin
Cleaner look is a sign of a true gentleman, but here it is done twice, once at the temple and then the shave. Hence, twice the gentleman. The top is subtle yet cool with a wavy quiff and the beard is a french beard with very clean looks on the sides and a thick one at the chin.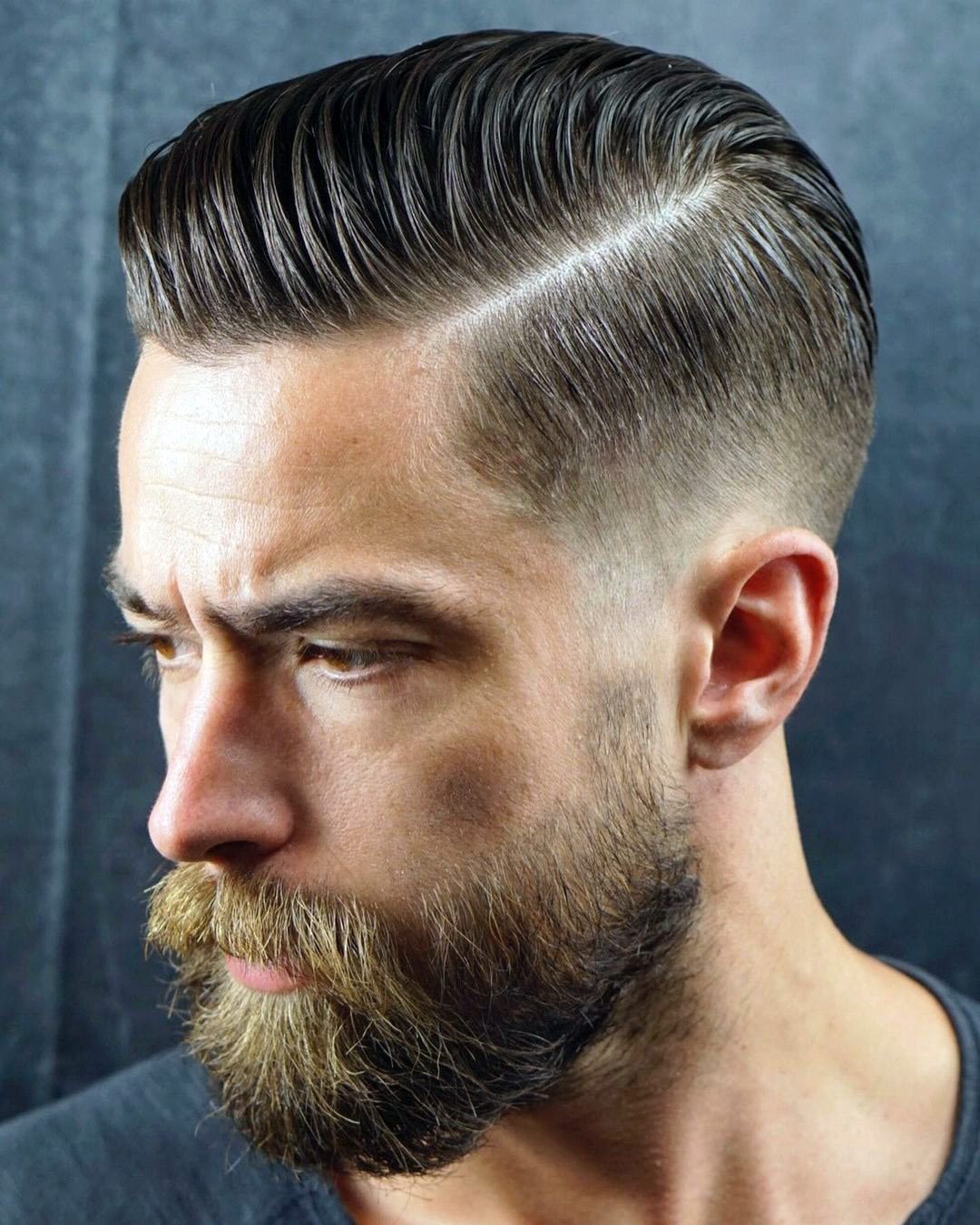 @blackfishbry
Side Swept Top with Viking Beard
This look is multifaceted, the top is quite dapper with a sleek side sweep and a hard part with a low drop fade. Now that totally changes as we go down as this one is a rugged Viking beard with longer strands and focused on mustache. The temple blend brings it all together.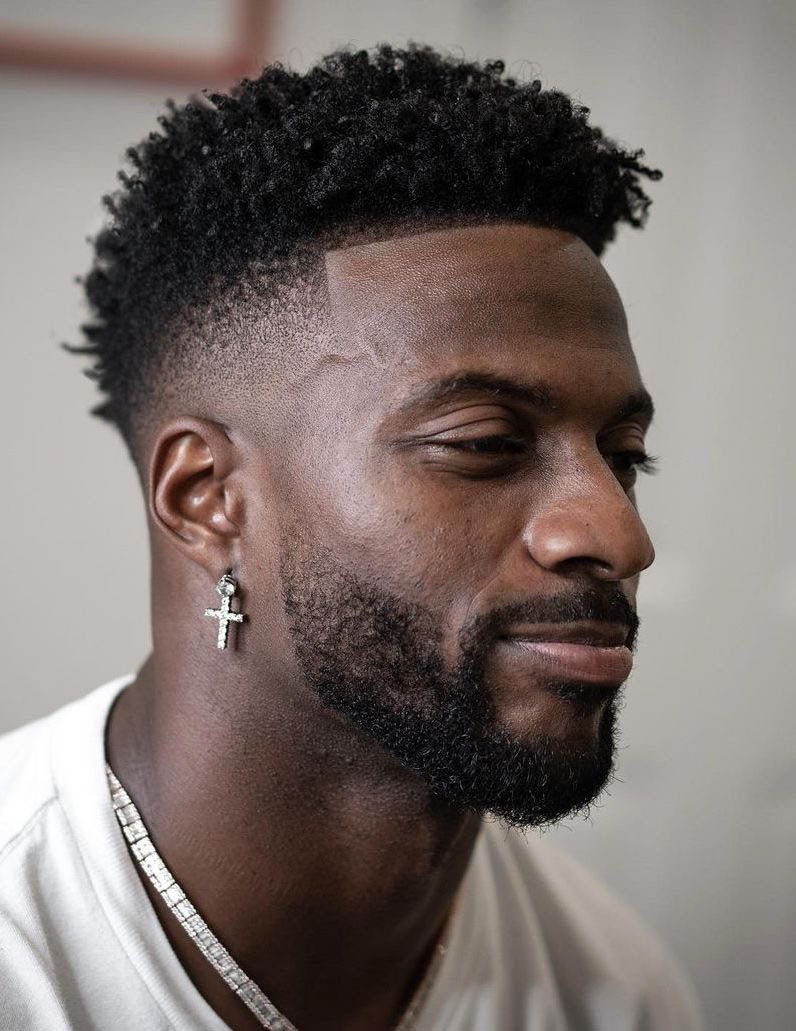 @patty_cuts
Afro Temple Blend
When wanna rock clean, a temple blend is something you are looking for. The sides become clean with stubble on sides with dense beard strand towards the chin. The neck is kept clean and slight shave to keep it all in place. This look is complemented by the top which is similarly under control yet quite stylish.
@danperrihair
Classy Stubble Trouble
Volume and balance are what all make a good look. This one sits right on top of the balance chart as you see the thickness and density is quite uniform all around the hair. The beard is very stubble with the sides of the head being the same. That helps to pull the focus at a cool widow's peak.
@ sharperimagebarbers
Thin Yet Thick Beard
This is what a well-kept beard looks like, the hair strands although are thin, the grizzly texture makes it look thick and dense. The temple is where it all starts and the texture goes all the way down till the chin where most of the thickness comes from. Don't forget to shape the sides in that curve form.
@jelle.vissers
Thick Afro Sick Beard
Now, this is a twister, this beard can be rocked in various situations, from casual to formal to very informal. This beard requires a lot of maintenance and long strand texture. Upon that one needs to shape it from time to time but let it grow as well. Use some beard oil to keep it in place!