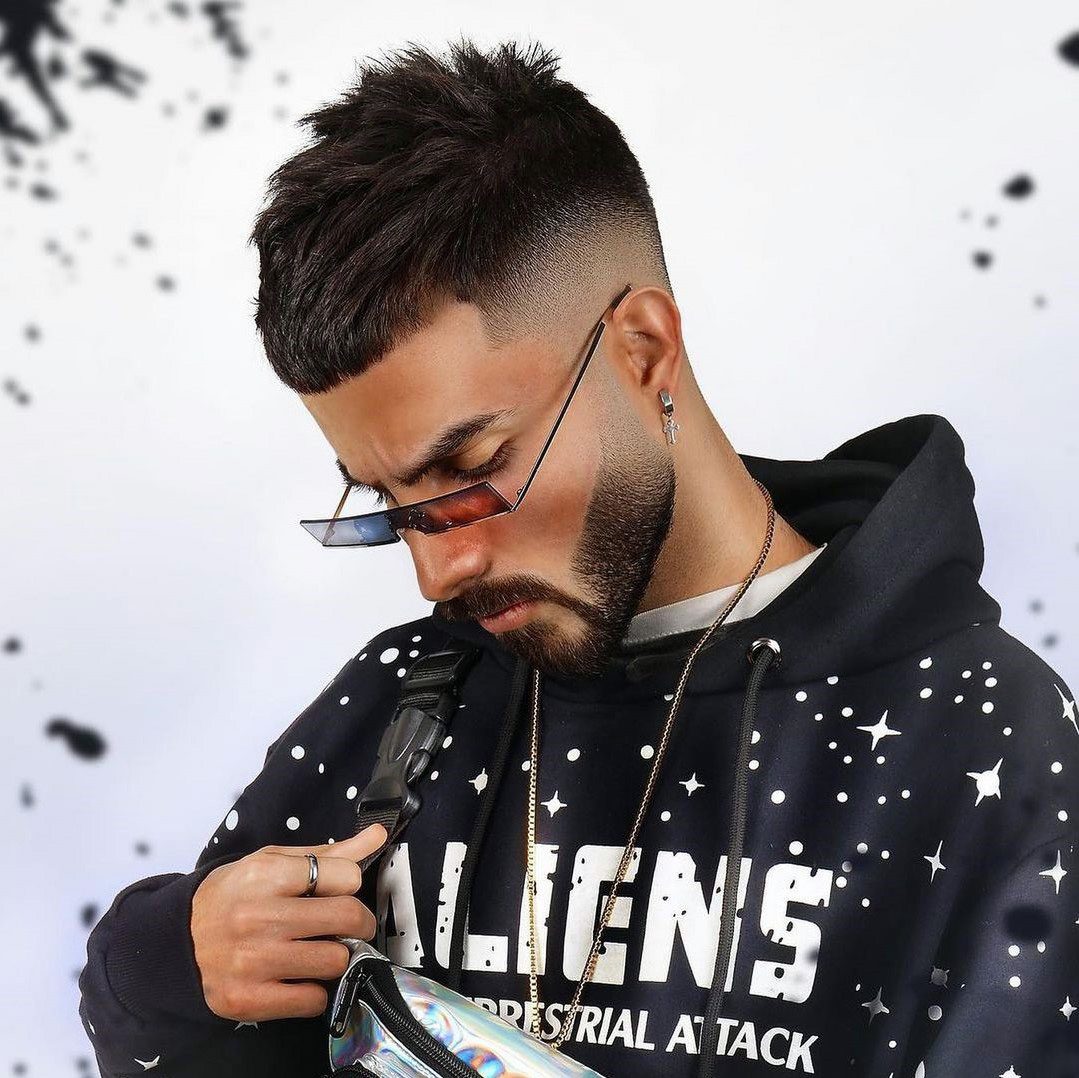 The Edgar Haircut: Trendy Ways to Rock the Style
The Edgar is a lot more versatile and stylish than you think.
If you're familiar with the Caesar cut, then you know the Edgar cut. The Edgar, also known as the takuache haircut, is the Mexican cousin of the Caesar and is a trendy hairstyle among Latino teenage boys.
The defining characteristic of this style is the blunt fringe. The front section can be worn very short, mid-length, or closer to the eyebrows, but it's always a stark line cutting across the forehead. The top part, meanwhile, has fuller hair that is brushed forward, while the sides and back are faded.
While the Edgar is one of those haircuts that people either like or don't like, there are many ways to give it a modern and trendy twist. It might remind you of an old-fashioned bowl cut, but there's a lot of versatility to it. Ahead, we've gathered several trendy styles that might just convince you to give the Edgar cut a try.
1 / 9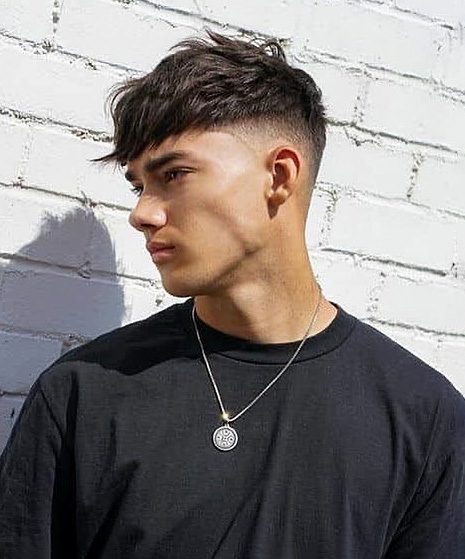 Wavy Edgar
The Edgar cut isn't just for straight hair. As you can see here, waves add fullness to the top and, with messy styling, give the overall look a dose of edge as well.
2 / 9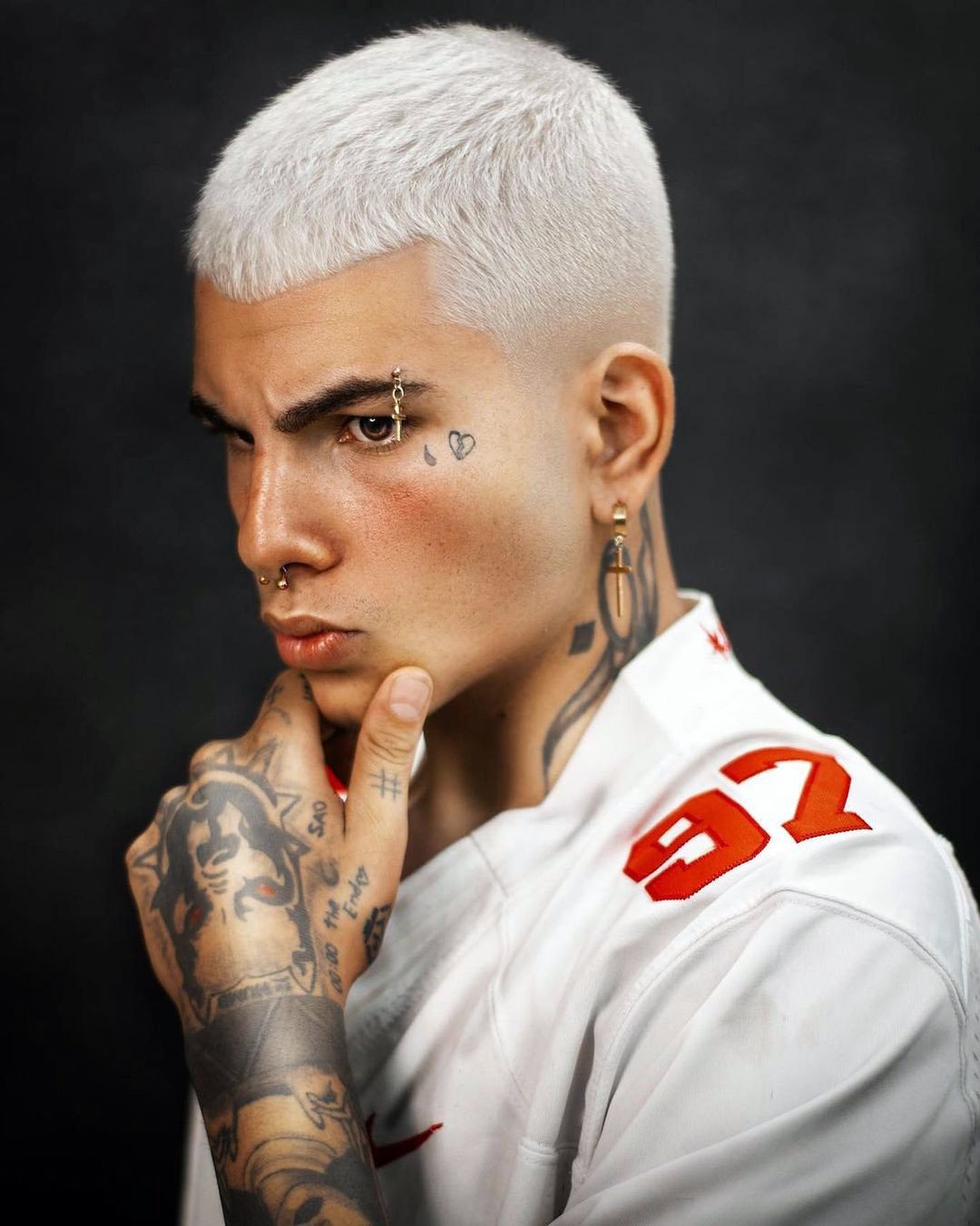 Widow's Peak Edgar
You can experiment with different fringe shapes and still retain the look of the classic Edgar. Here, the fringe is cut like a widow's peak, which adds a cool and modern touch to his hairstyle. And can we just take a moment to admire that icy color?
3 / 9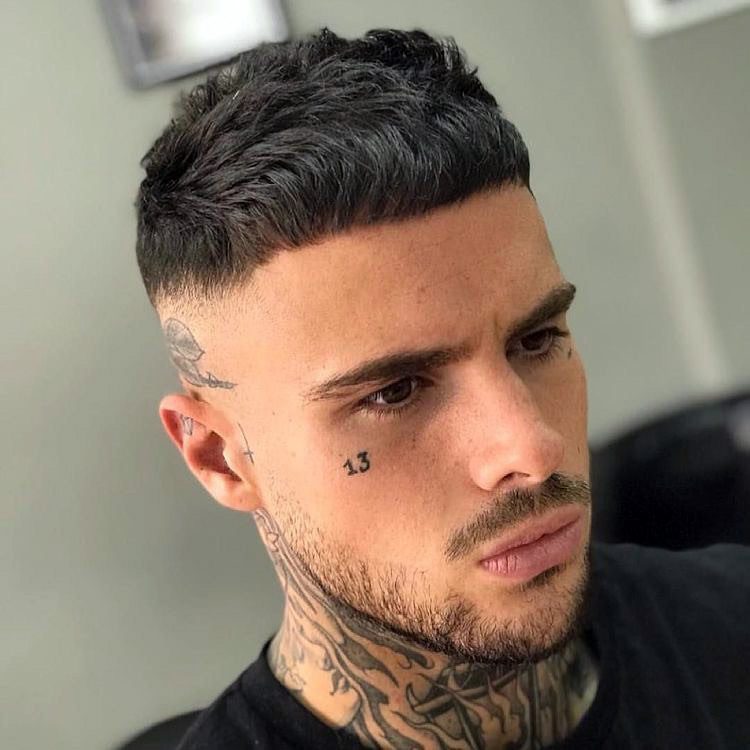 Choppy Edgar
If you have thick hair, the contrast of the full top and the super short sides and back makes for a striking Edgar haircut. Ask your barber to give you choppy layers for a stylish textured look.
4 / 9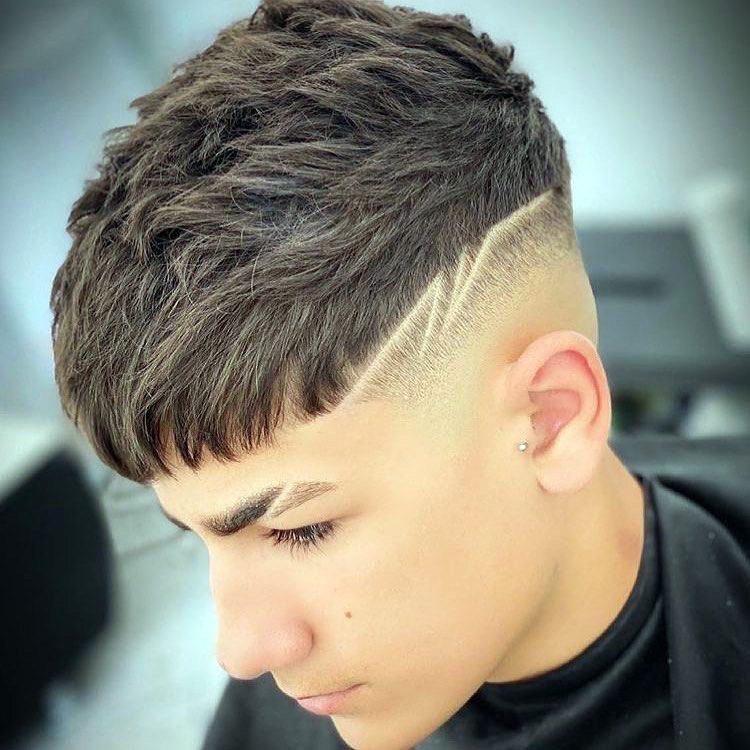 Edgar Cut with Geometric Design
You can experiment with a lot of line designs to amp up your Edgar. Here's one that features clean geometric lines shaved onto the side, which makes a distinct contrast to the thick, tousled top.
5 / 9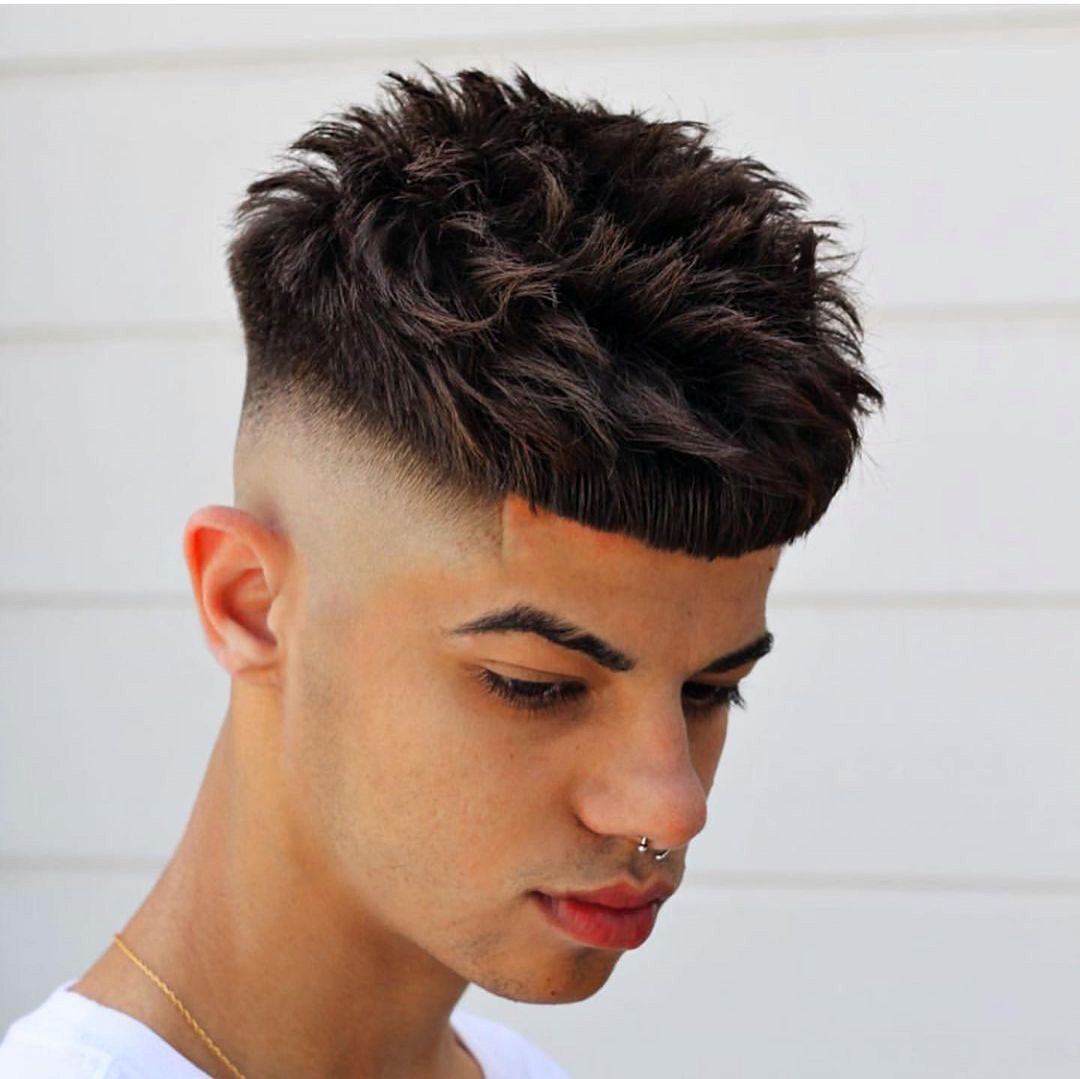 Spiked Edgar with Sleek Fringe
This Edgar haircut is a play in contrasts with its tousled, spiky top and sleek, blunt fringe. Keep it long and layered at the top and use a bit of product to get this texture.
6 / 9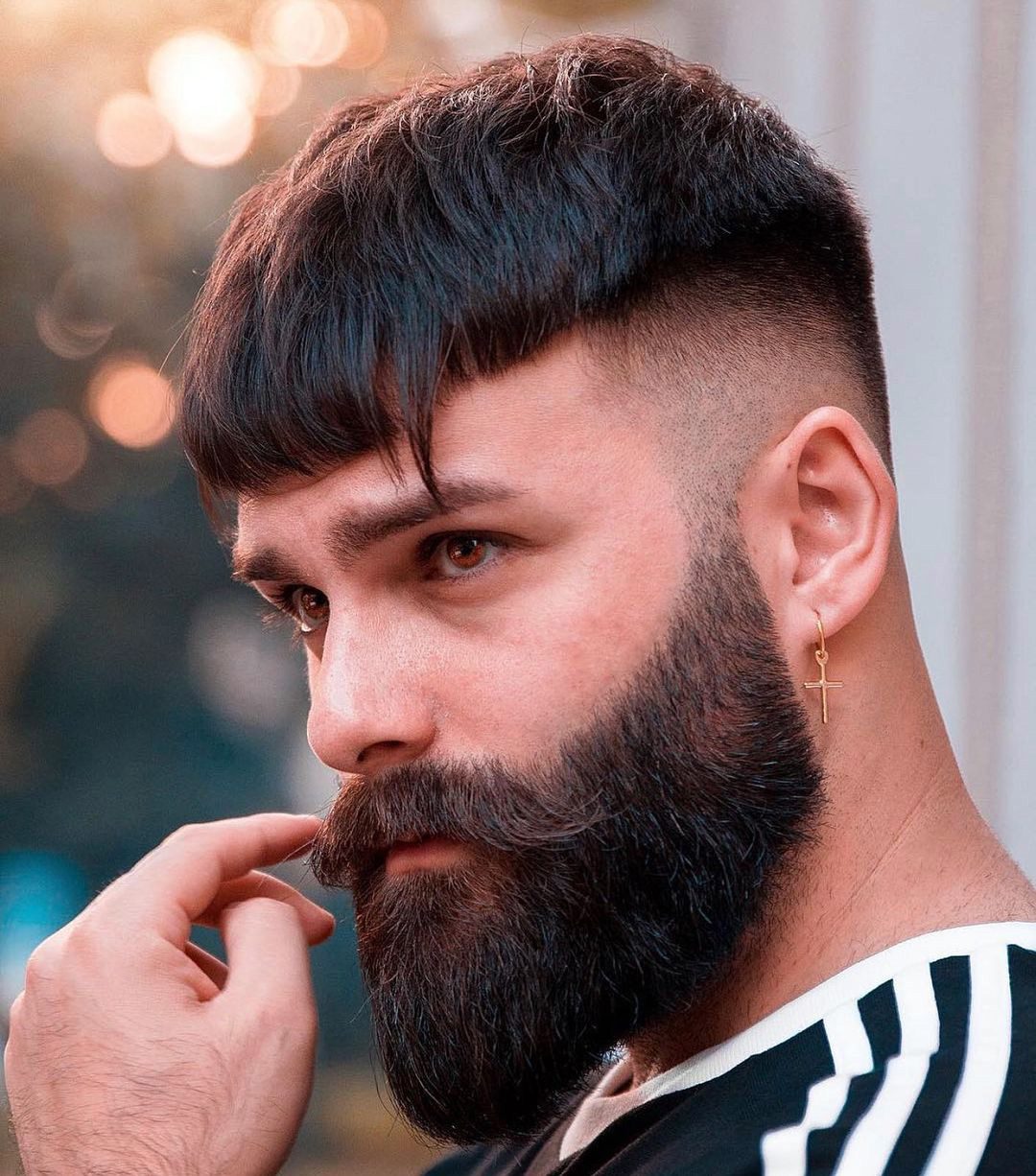 Edgar Haircut with Uneven Fringe
This cut features a thick top and a high fade and has all the features of a classic Edgar, except for the uneven fringe. The "fangs" on the front add a different touch and balances out the bluntness of the cut.
7 / 9
Textured Edgar
Styling your hair with a piecey texture is a great way to jazz up your cut. Ask your barber to give you a layered cut and use a bit of product at the top to give it a textured look.
8 / 9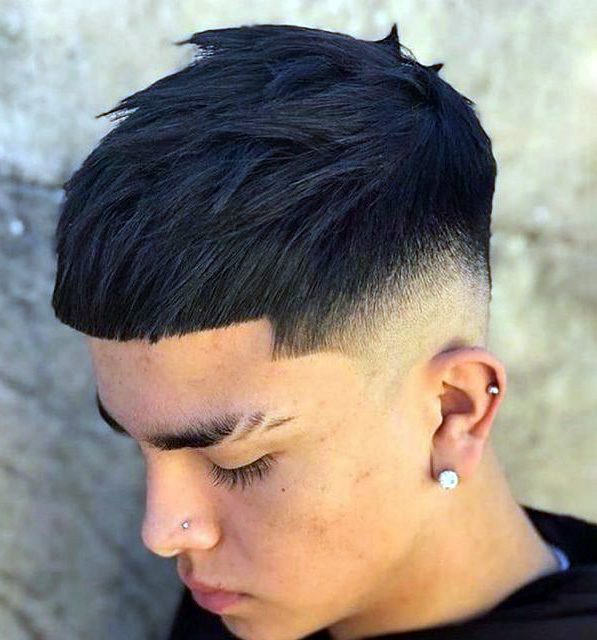 Edgar Haircut with Subtle Spikes
As you can see here, adding some subtle spikes to your Edgar cut gives it stylish texture and an edgy vibe. To achieve this, use a bit of product only at the top of your hair, avoiding the fringe to retain its sleek straight look.
9 / 9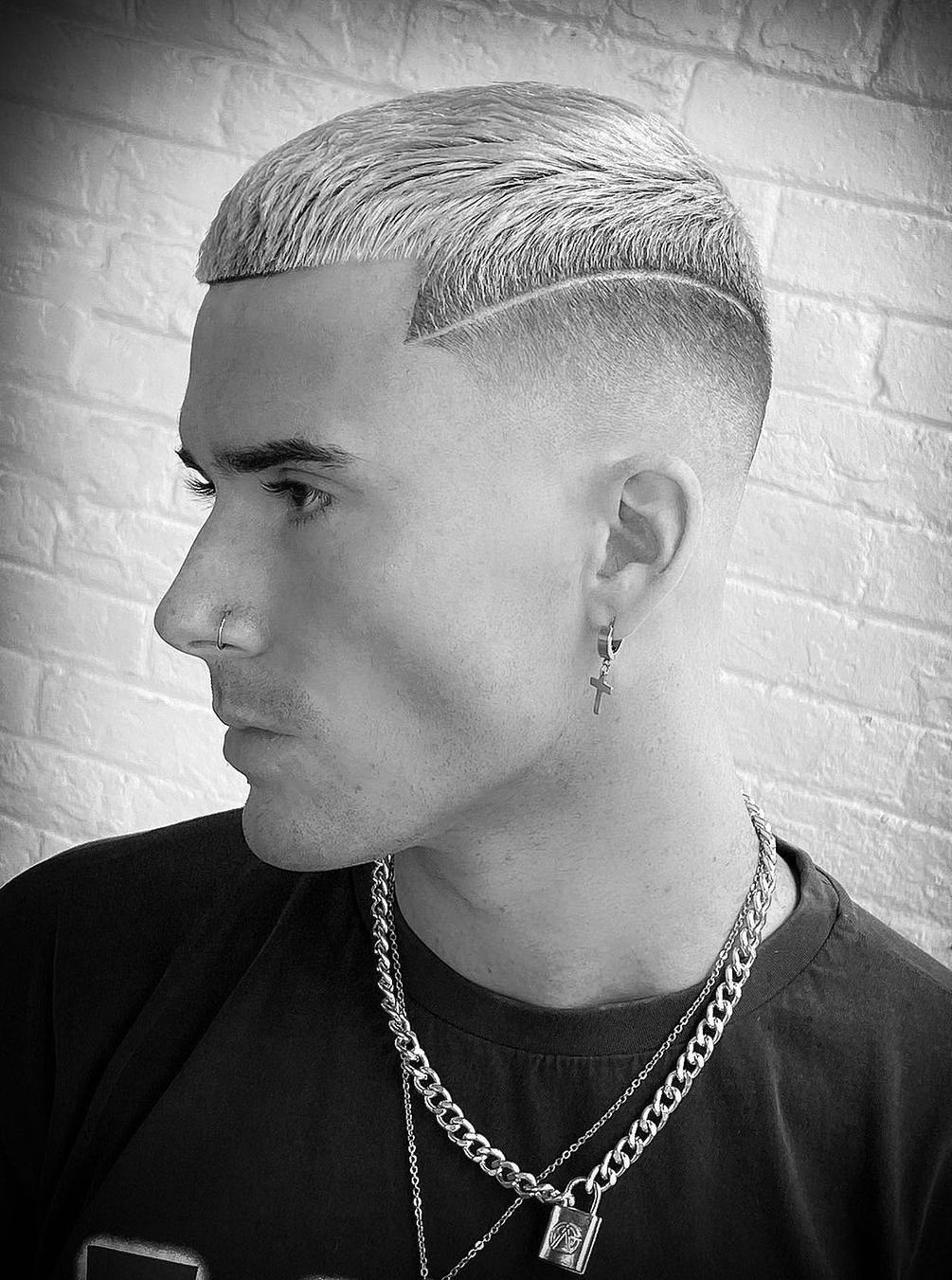 Edgar with Line Design
To make the basic Edgar cut even more statement-making, opt for a bleached top, which provides a striking contrast to the darker sides and back. The line shaved on the side makes for an uber-trendy look as well.