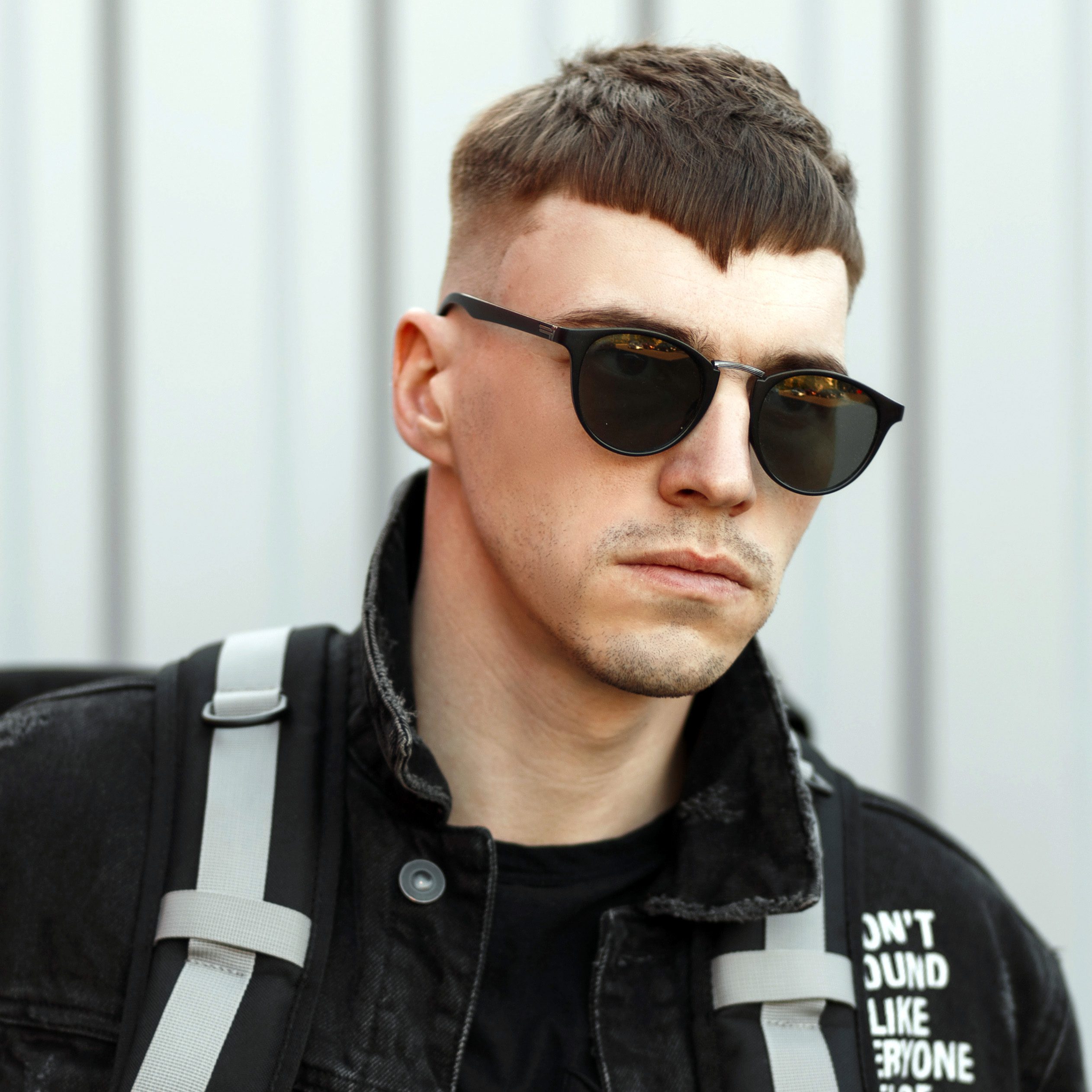 20+ Angular Fringe Haircuts: Booming Trend of 2022
A refreshingly creative approach to a well-forgotten fringe haircut
If you've been keeping up with men's hairstyle trends over the past few years, you're familiar with styles like the undercut, the pompadour, and the side part. These styles are all throwbacks to the retro era of the fifties, where every gent's head was covered with a generous dosage of pomade.
Vintage-inspired styles like these also take the hair out of the face and in a more vertical direction. This is especially true for styles like the pompadour and the quiff. None of these styles feature a fringe or bangs.
That might not be obvious at first, but the absence of a fringe has characterized trendy men's hairstyles for the past couple of years.
As we've been watching the latest trends to see where 2016 will take men's hair, we've been seeing the fringe making a comeback. More styles are including this essential component of men's hair, and we're expecting to see it dominate men's hairstyle trends in 2017.
There are several great styles that feature the fringe, and today, we're bringing you the angular fringe haircut. Read on to find out more about this style and learn how to get it.
What is the angular fringe haircut?
The angular fringe haircut is a style in which the sides are kept somewhat short and the top is left relatively long. This "short on the sides, long on top" concept is the same one that styles like the undercut and pompadour are based on.
The important difference is that the fringe is left hanging over the forehead. It's also cut at an angle to give a unique texture. The result is a fringe that's cut at angles, hence the name.
The angular fringe haircut is ideal for guys with round faces since the angular fringe can add some length to the face.
What do I need for the angular fringe haircut?
This is a medium-length style, so roughly 2 to 4 inches is recommended. You'll want the bottom of your fringe to rest right above your eyebrows so it doesn't get in the way of your vision.
If you've had an undercut or similar style before where it's short on the sides and long on top, you can use those measurements for the angular fringe haircut.
How to Get the Angular Fringe Haircut
First, decide how long you want the sides and top to be. You can go as short as a #1 for the sides or even request a skin fade. A #4 is a fairly medium clipper setting that leaves about a half inch of hair. You can go up or down from this setting as you wish.
Now for the fringe. Ask your barber to cut your bangs at an angle so that they're not even across the bottom. Different lengths is the key here. It's also important to bring in pictures since the angular fringe haircut has several different variations.
You can even ask your barber to cut the ends with a razor for a choppy texture. The result should be a messy, angular fringe with lots of texture and visual interest.
1 / 25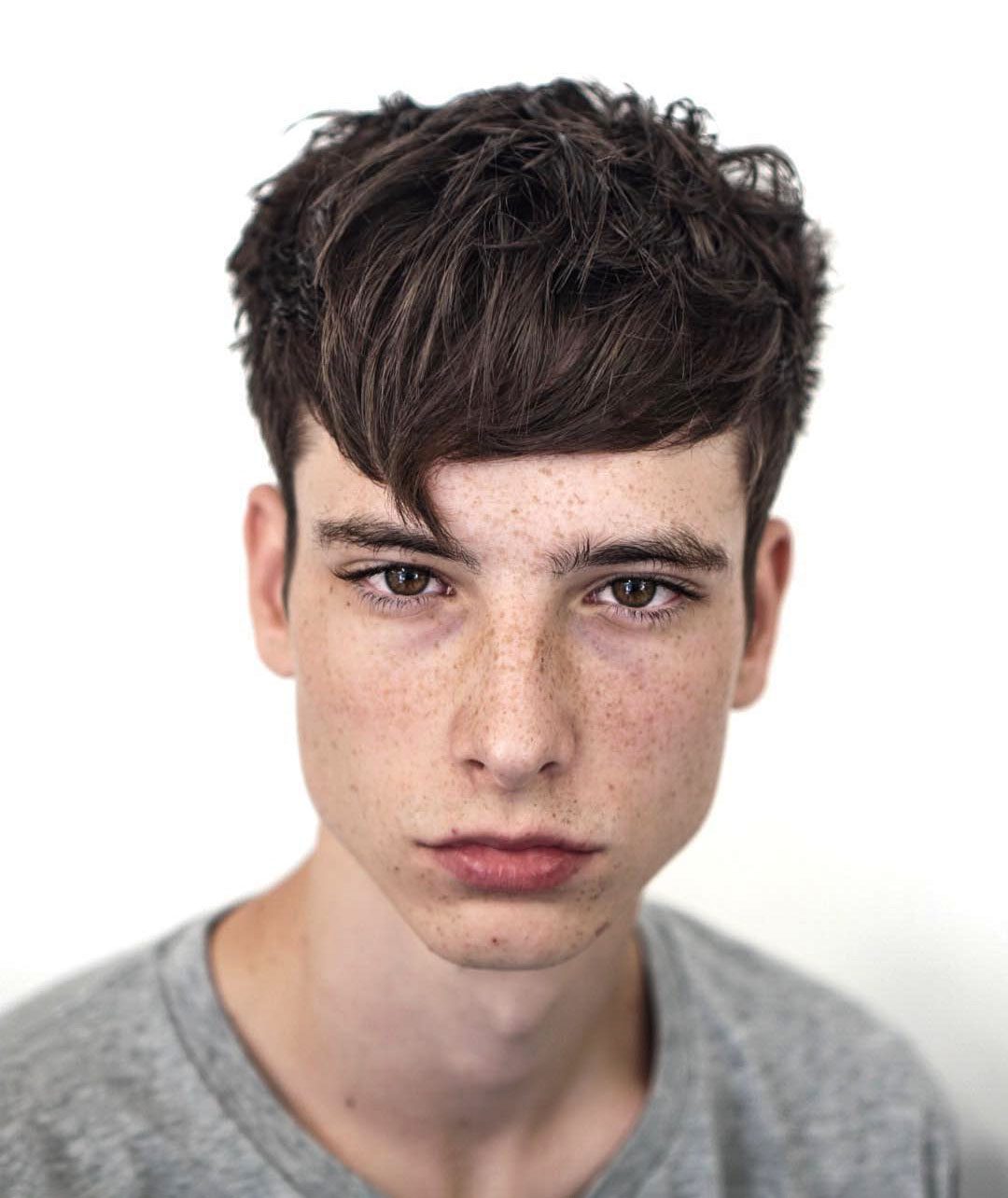 Angular Fringe with Textured Top
Fringe haircuts are highly in trend this year! And to be honest, they have been in demand for quite a long time. So something tells us – this hair is a new classic that will never go out of style. Look how nicely it highlights the jawline and the shape of the eyebrows. Another upside of this cut – it doesn't need any comprehensive styling to be done. You can wake up literally flawless at any time of the day.
2 / 25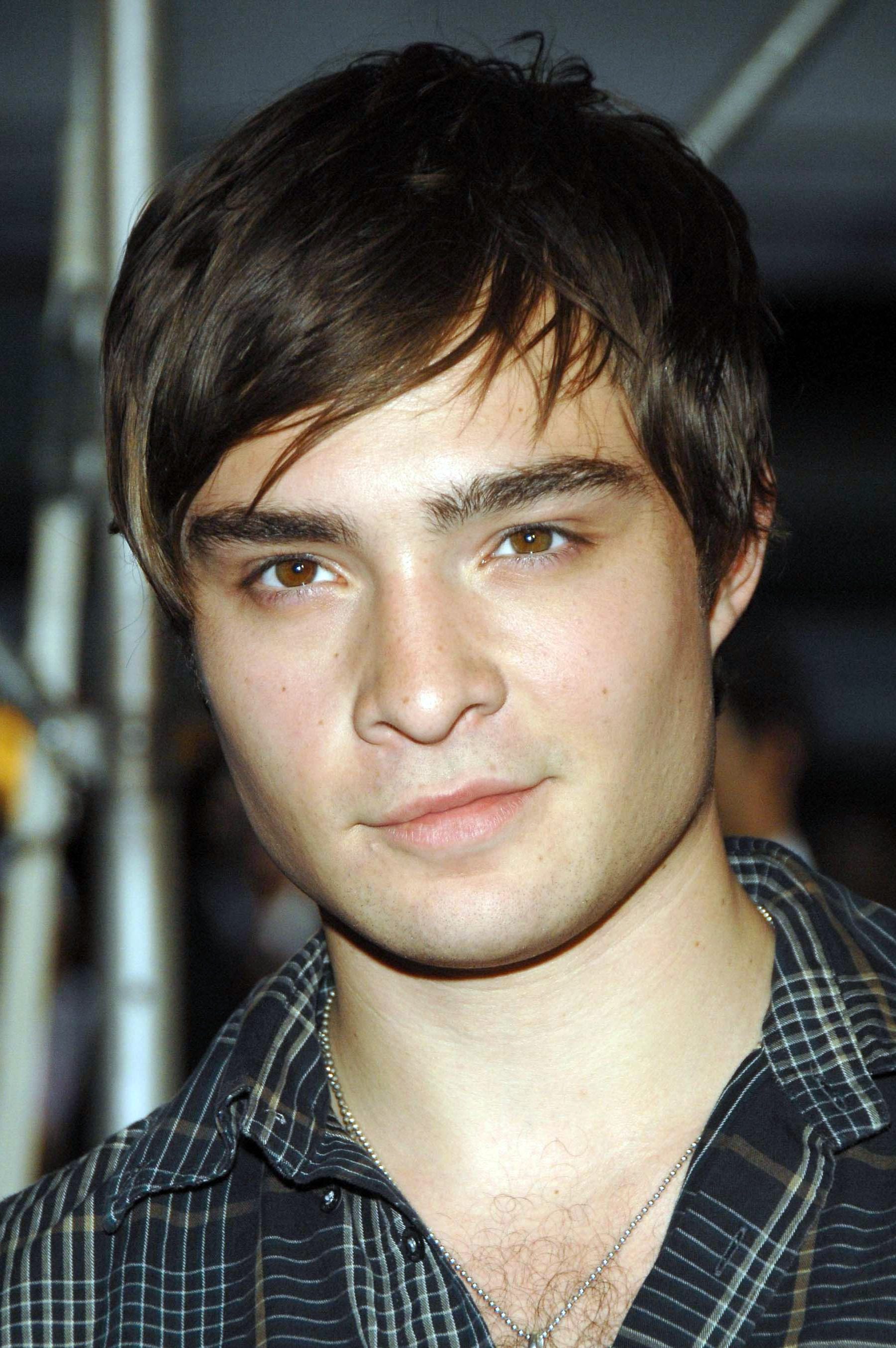 Ed Westwick's Angular Fringe
As fancy as the name sounds, the angular fringe doesn't always need special styling. If you have a mid-length haircut with a wispy fringe like Ed Westwick's, just wear it swept to the side to get the angular look.
3 / 25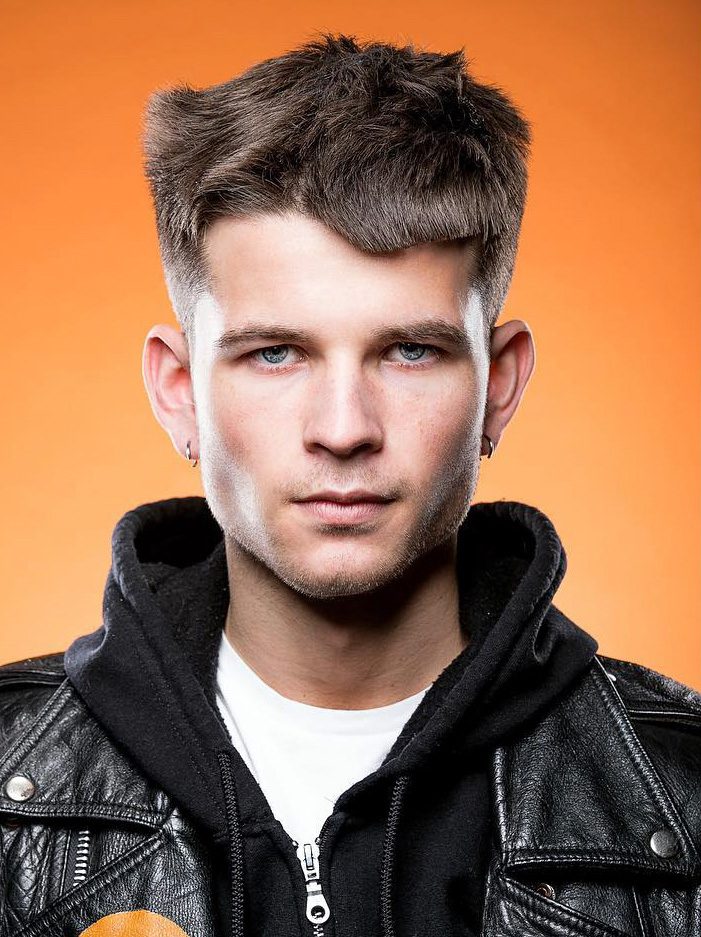 Uneven Designer Fringe
If you thought an uneven cut will never look trendy, this might change your mind. The fringe is deliberately lopsided and the crown has an asymmetrical silhouette as well, which all make for a unique look.
4 / 25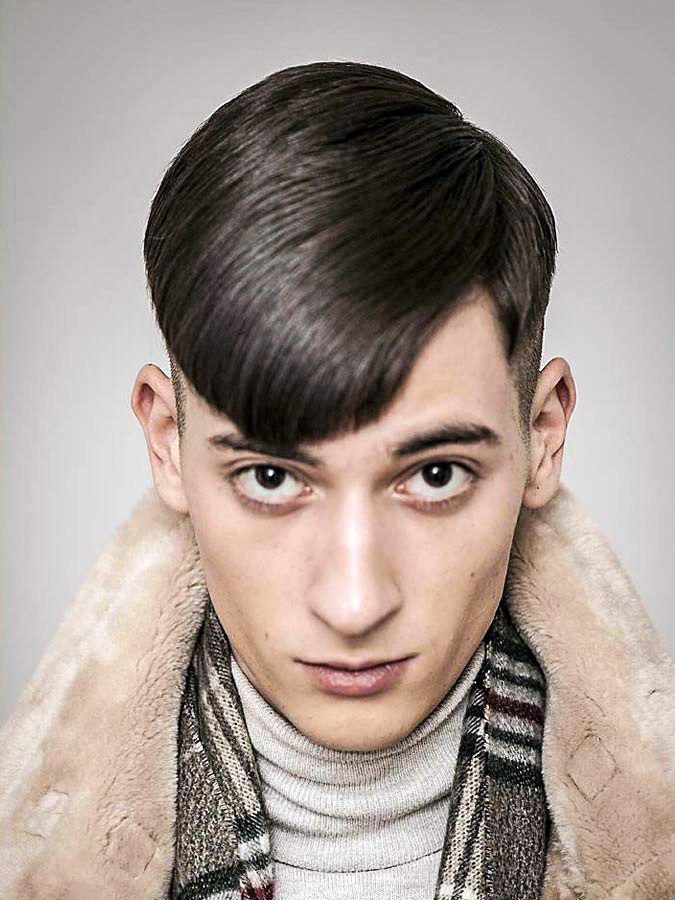 Angular Fringe Comb Over
If you prefer it sleek and neat but a little offbeat, this is the fringe style for you. It looks like the classic bowl cut but a lot more stylish with its soft angular bangs and deep side part.
5 / 25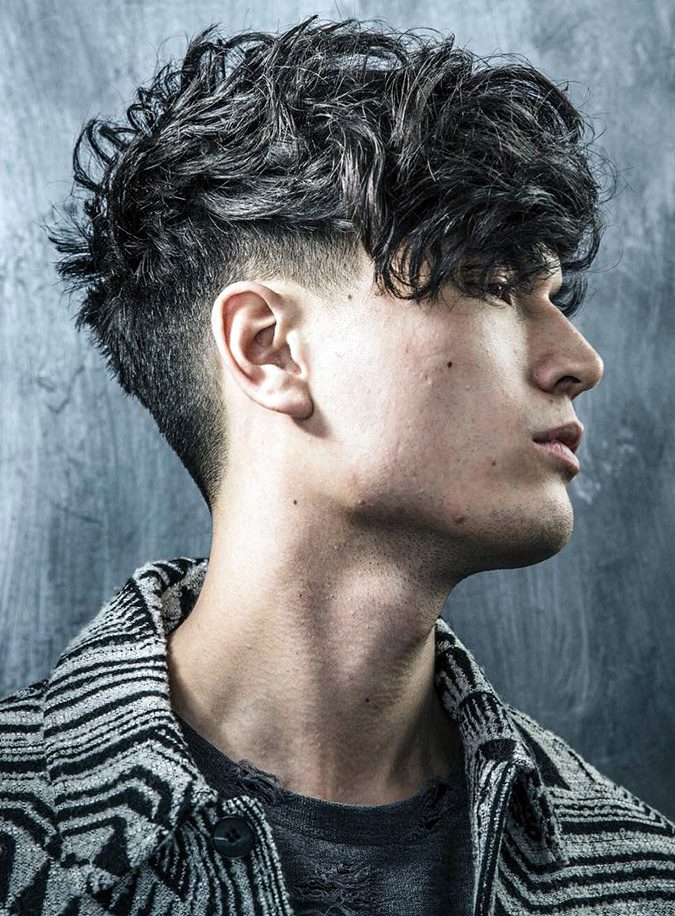 Heavy Fringe Texture
This reminds us of the emo bangs trend, but curly. The heavy fringe and top look really wild and dramatic — perfect if you're going for a bad boy vibe.
6 / 25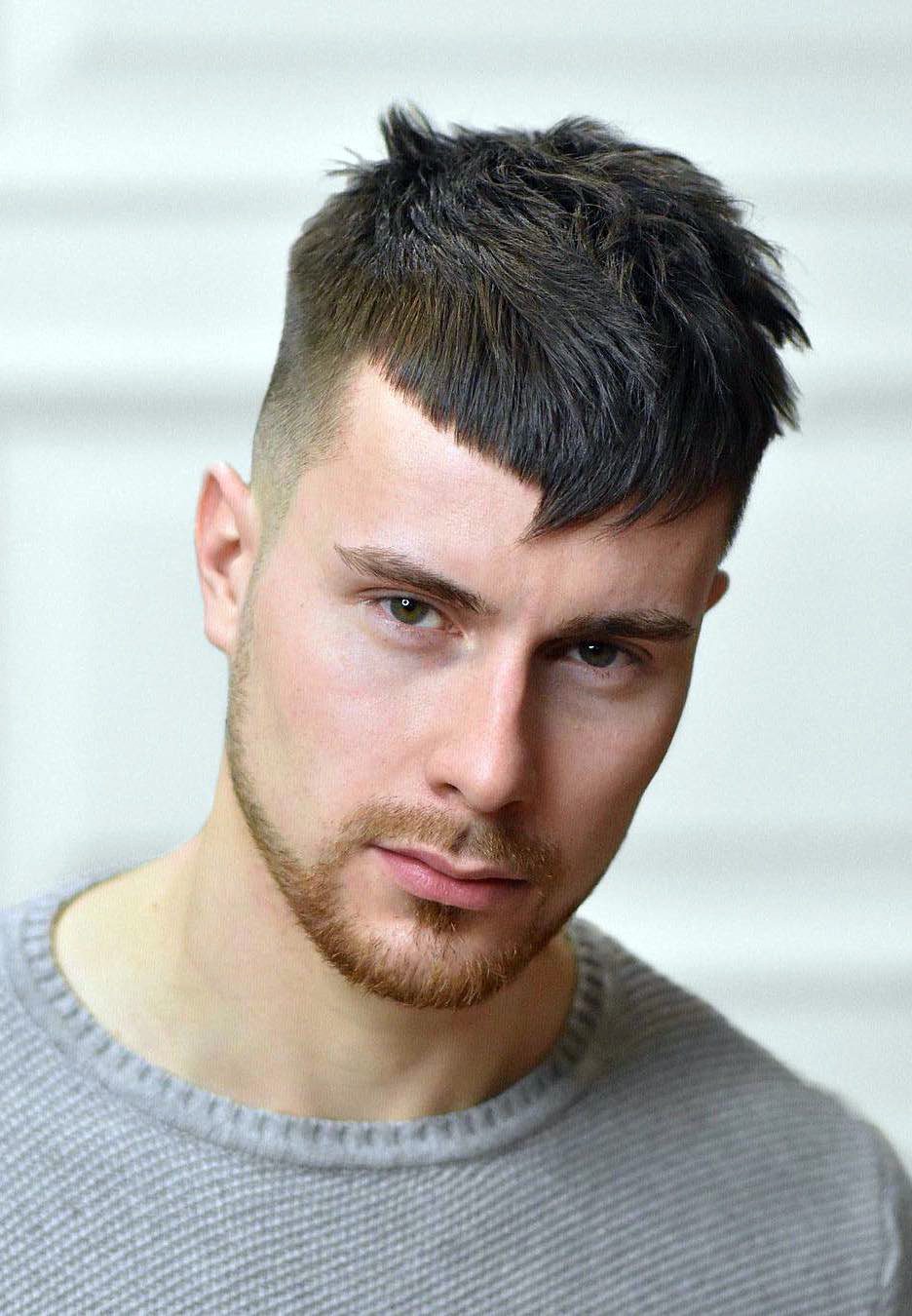 That Sharp Pointed Fringe
Here, the fringe is somewhat rounded and features a longer, pointed section in the middle. We think it's also cool that it  echoes the choppy texture of the crown.
7 / 25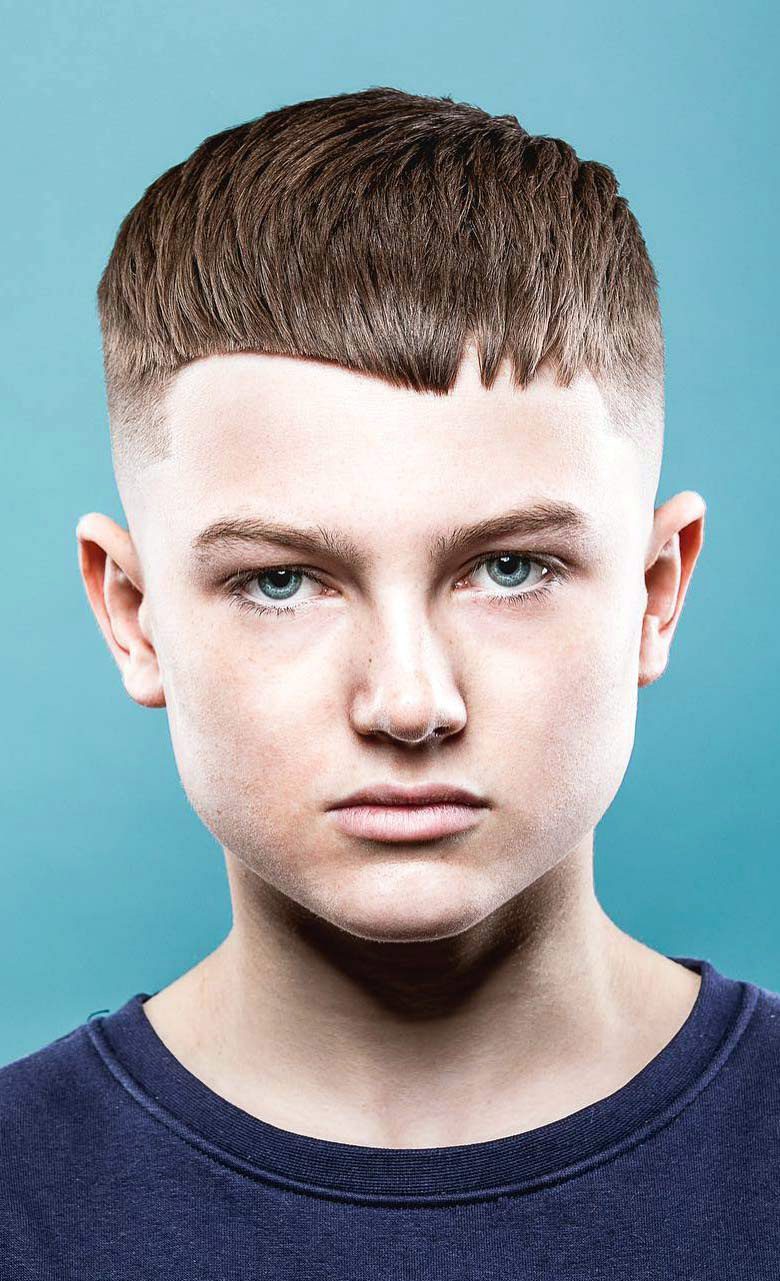 Chipped Fringe
There are a couple of cool things about this haircut: the angular fringe and the chips on the right side. Another instance when it's the bangs that are doing all the talking!
8 / 25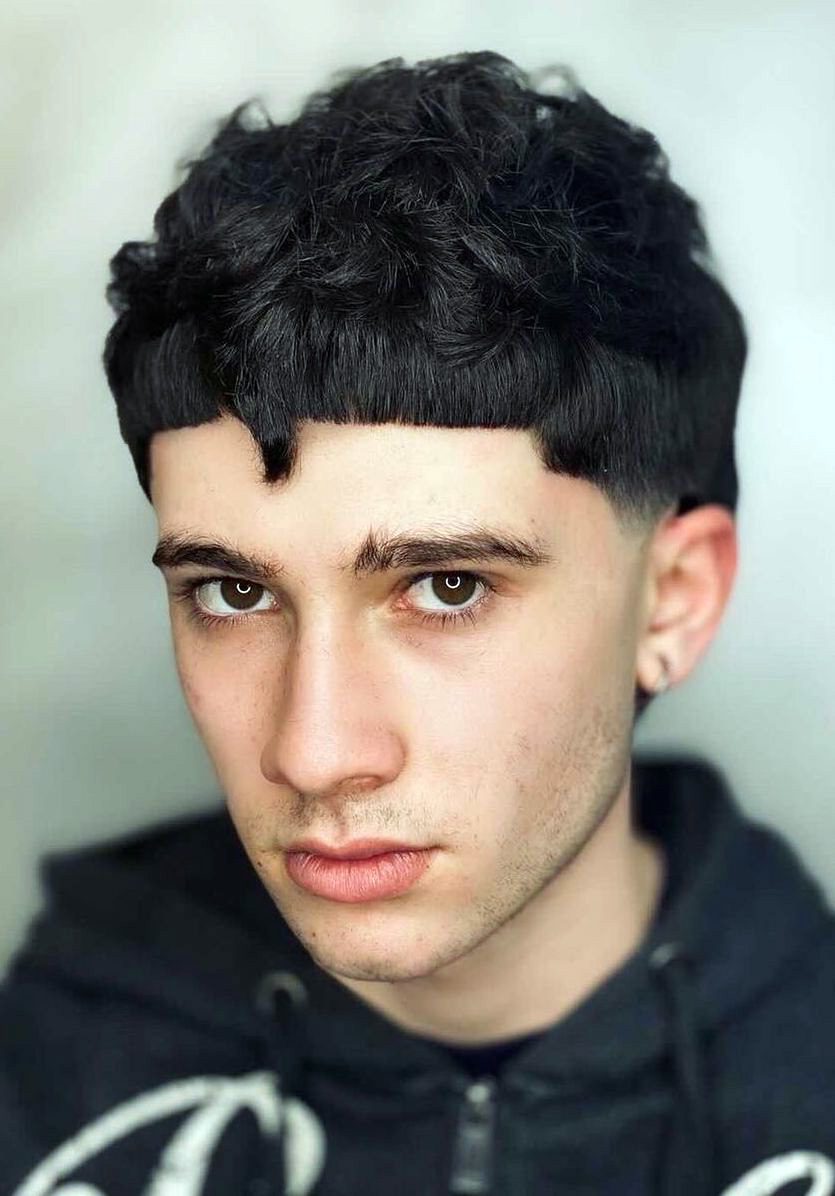 Angular Fringed Casual Top
Angular fringe is still quite a very trendy look especially paired with french crop does wonders. Did you notice the short lineup with temple fade is quite a style in itself. The clean shave look pops the top quite well.
9 / 25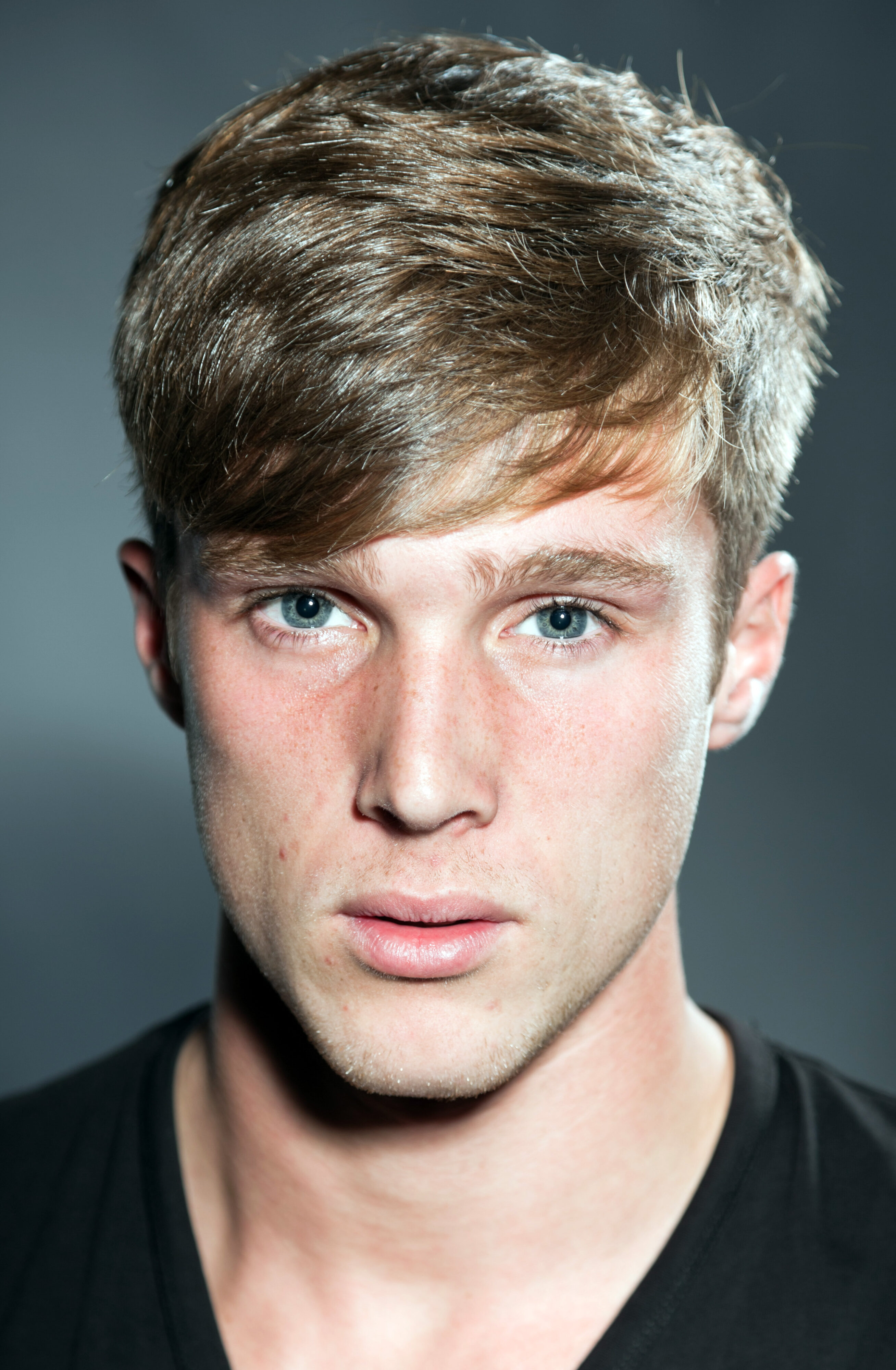 Textured Angular Fringe
If your fringe is going to be the focal point of your hairstyle, make sure to give it a stylish texture. We like the piecey look of these bangs and how they stylishly hang at an angle over the forehead.
10 / 25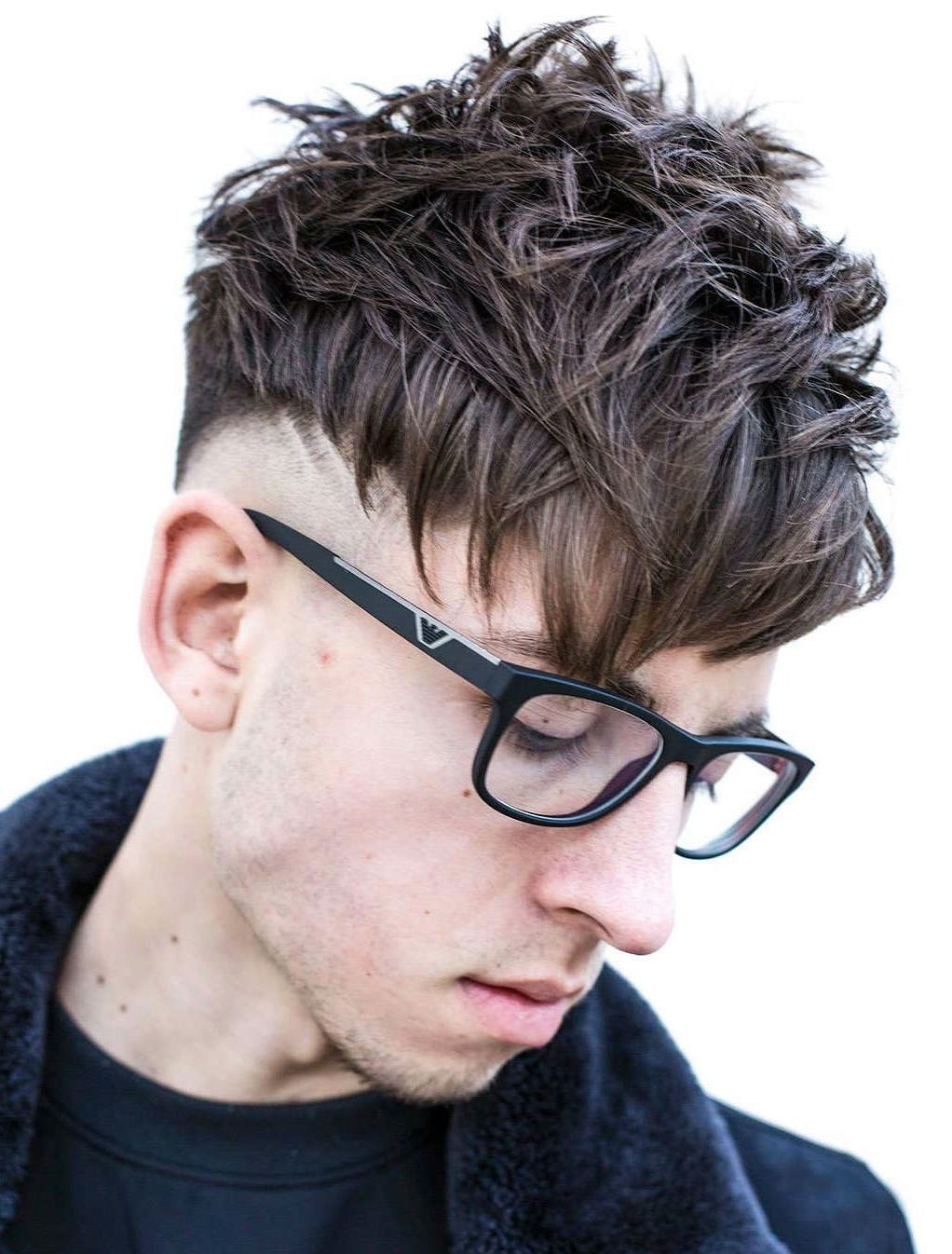 Pocky Strands All Over the Top
Here, the fringe is cut at a sharp angle and features a choppy texture, which is repeated all over the messy top. A majorly edgy look overall!
11 / 25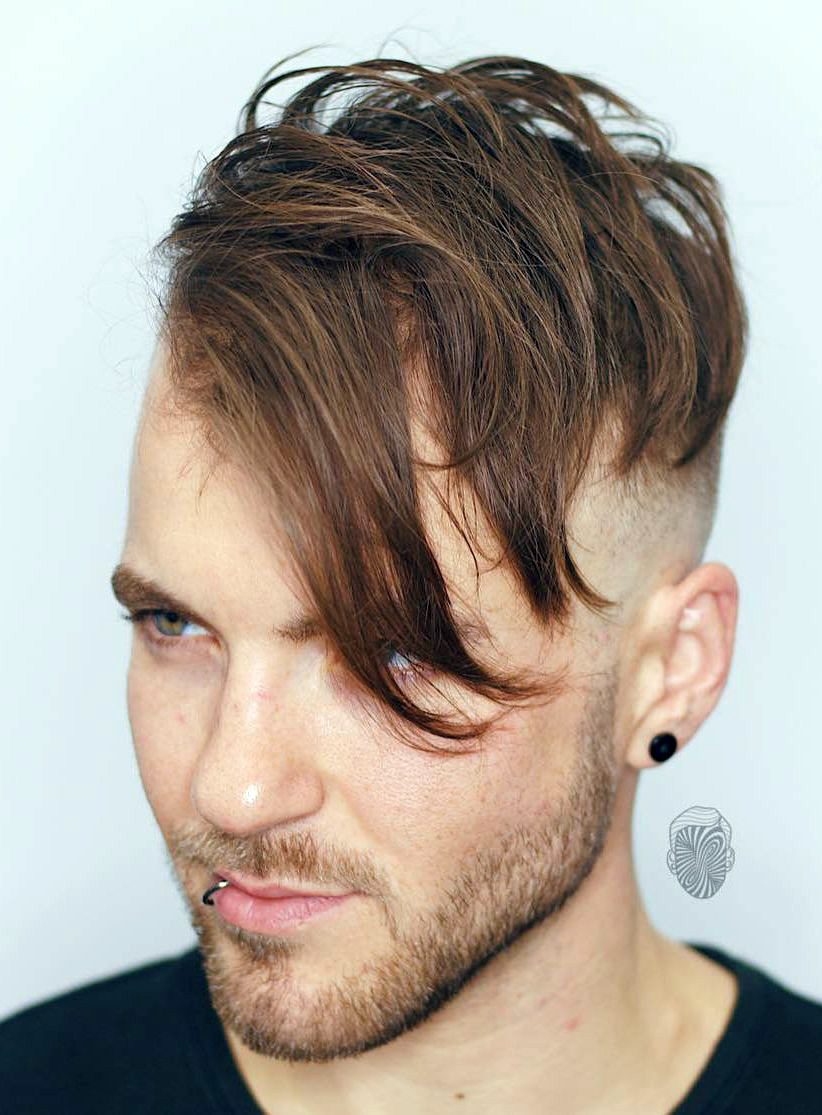 Angular Fade with Double Disconnected Bald Fade
Now on to an even punkier hairstyle. This features a fringe that reaches below the eye, contrasted with a bald fade. We're thinking, with a load of hairspray, this could do double duty as a mohawk.
12 / 25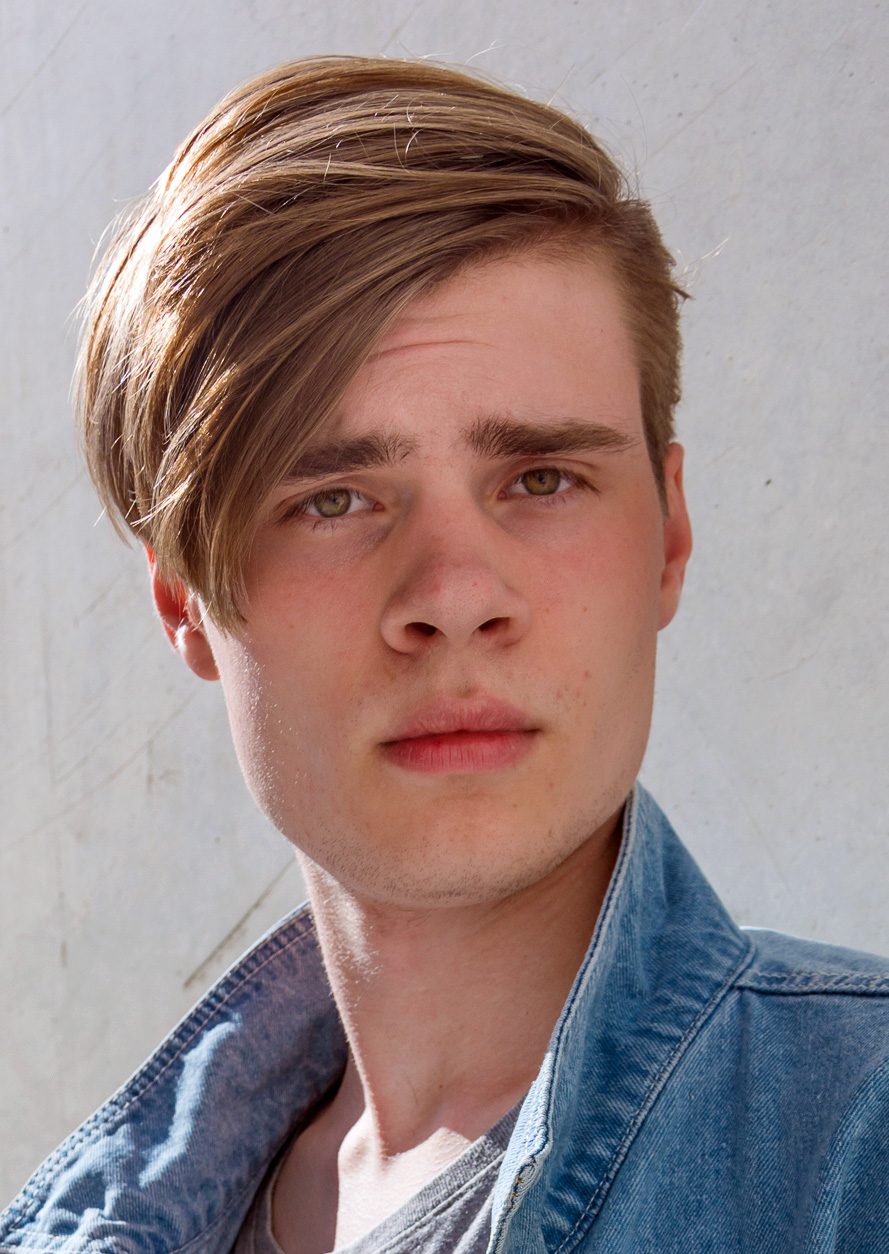 Heavy Angular Fringe and Tapered Undercut
We're getting an '80s new wave vibe from this heavy angular fringe, which is a play in contrasts with its lopsided look, thick top, and undercut.
13 / 25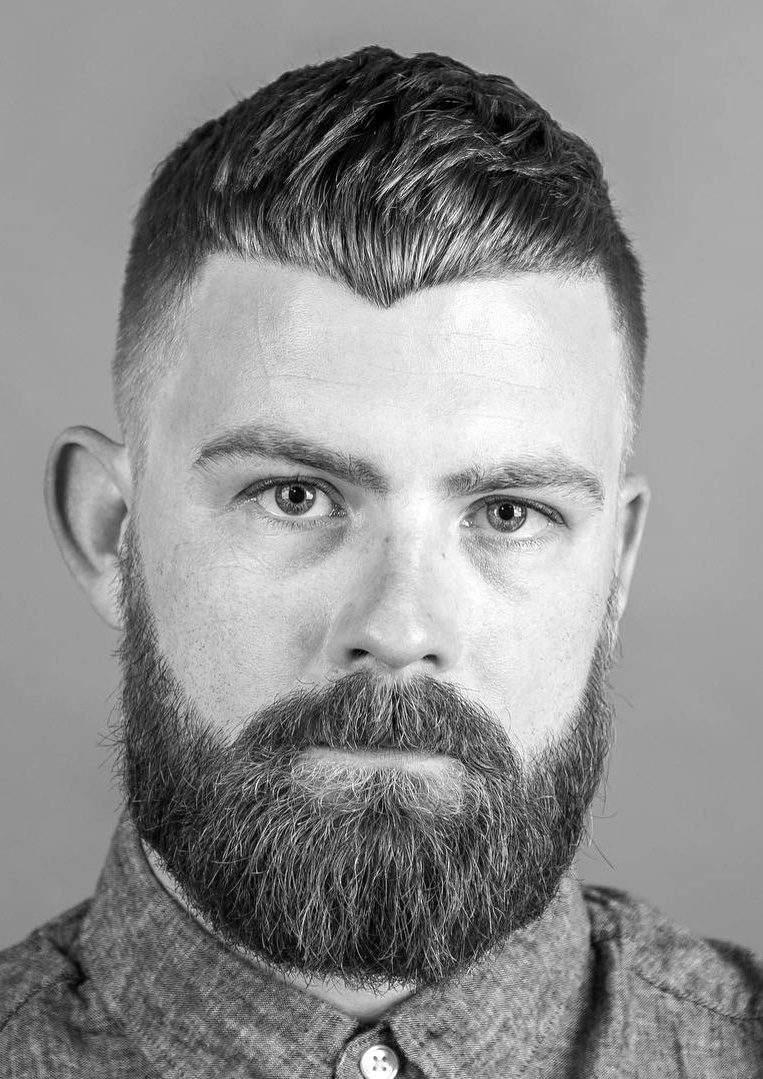 French Crop with Angular Fringe
If you think an uneven haircut would be too hard to pull off, try something a little more subtle. This style has just a bit of asymmetry on the fringe, which actually looks like a widow's peak.
14 / 25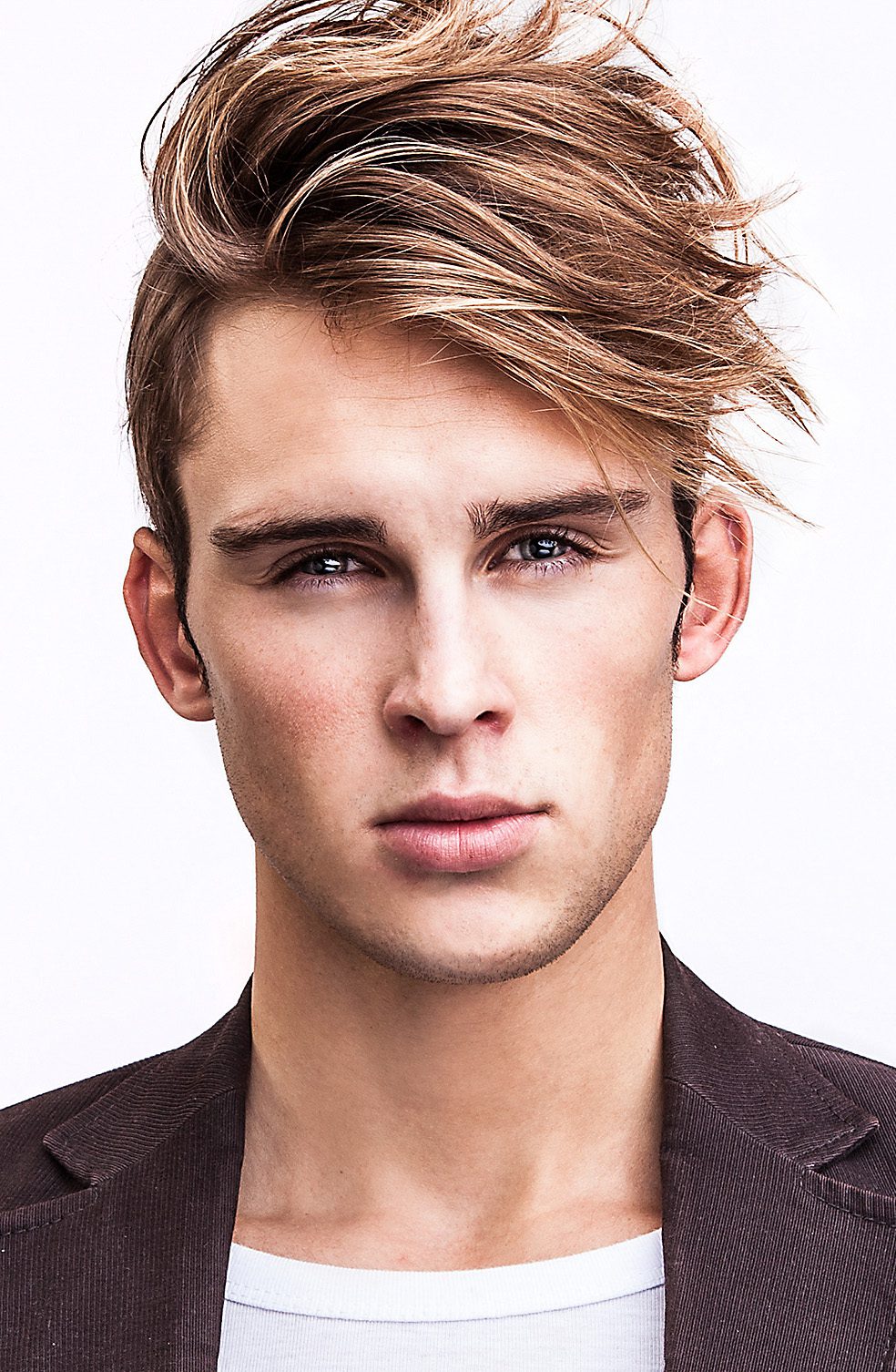 Angled Fringe with Long Top
Of course, some fringes are fancier than others and will require a bit of styling prowess. This looks super edgy and cool with its choppy cut and messy side-swept style.
15 / 25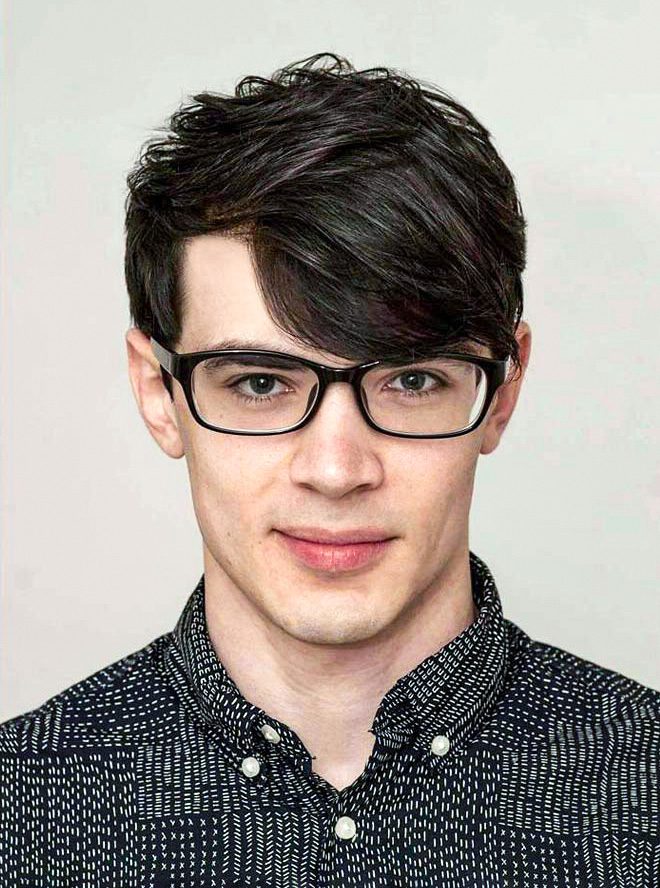 Side Swept Fringe Angular Style
This hairstyle features a nice piecey texture and an eye-grazing fringe that's swept to the side. We think it's a good style to copy if you're growing out your hair.
16 / 25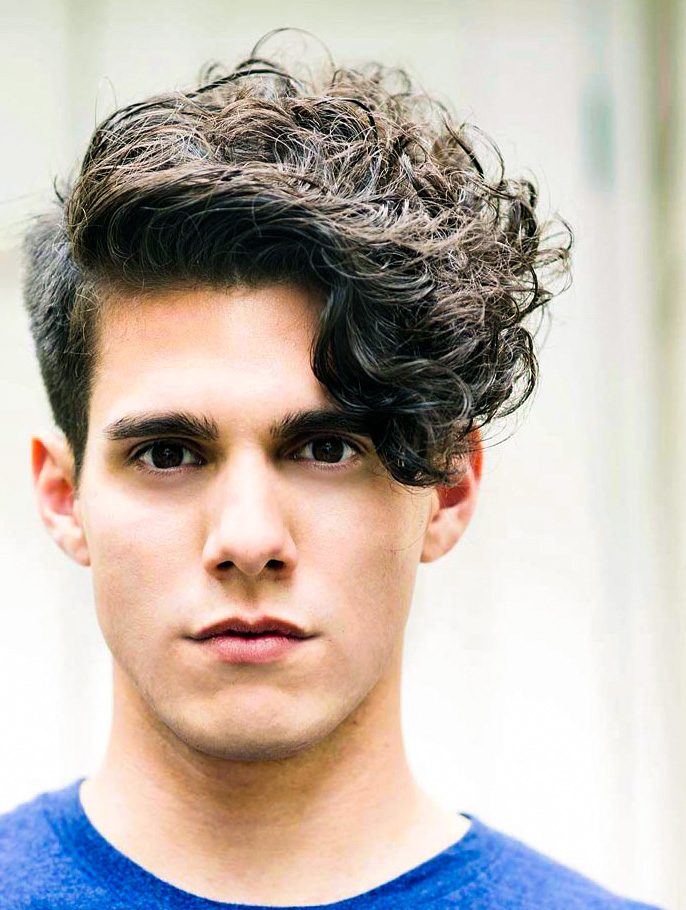 Curly Angular Fringe
When you add a rocker edge to a charming head of curls, this is the hairstyle you end up with. To get the look, just let your thick curls go wild on one side while keeping the other side short and clean.
17 / 25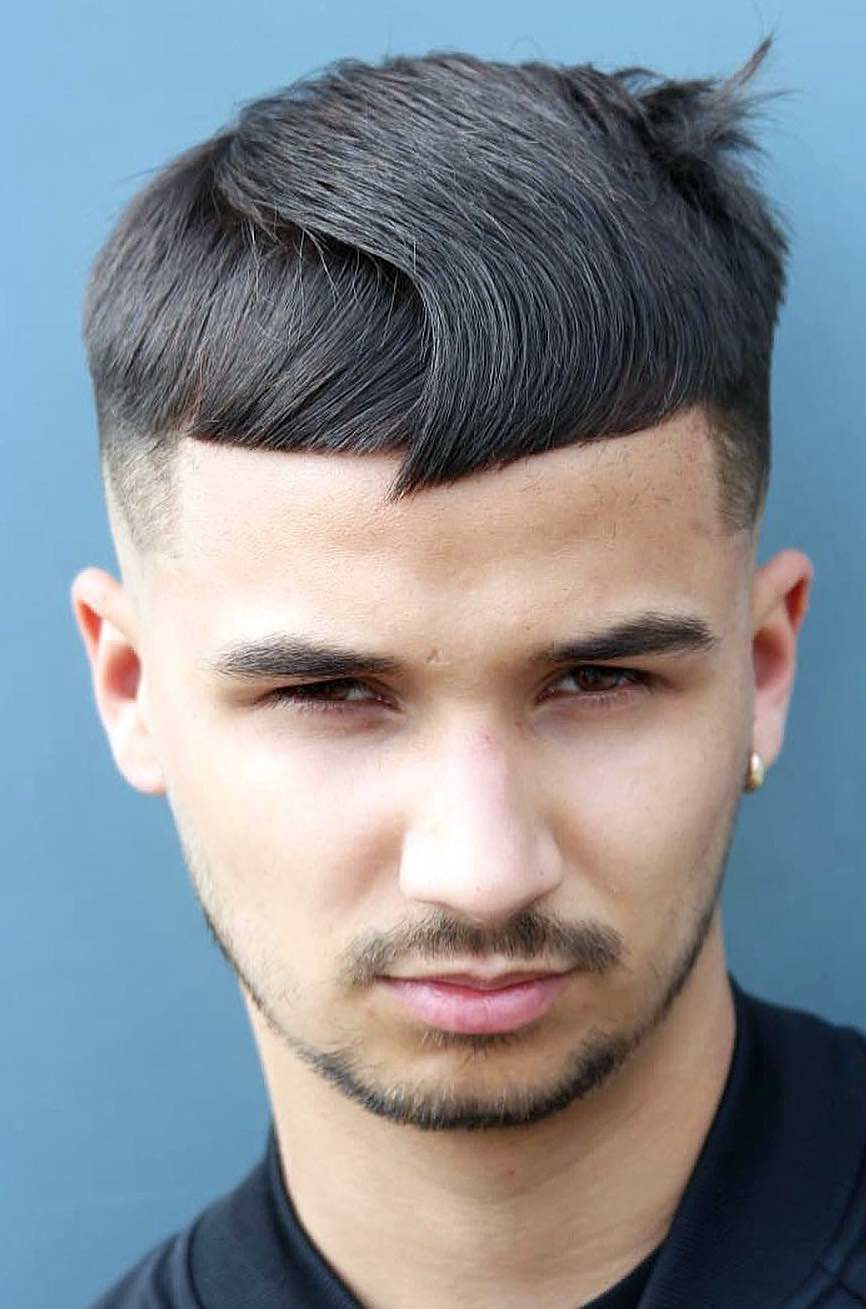 Forward Combed French Crop
A fringe layered on top of another fringe — now this gives a whole new meaning to layered hair. What an imaginative way to style bangs, and we're really loving those curves.
18 / 25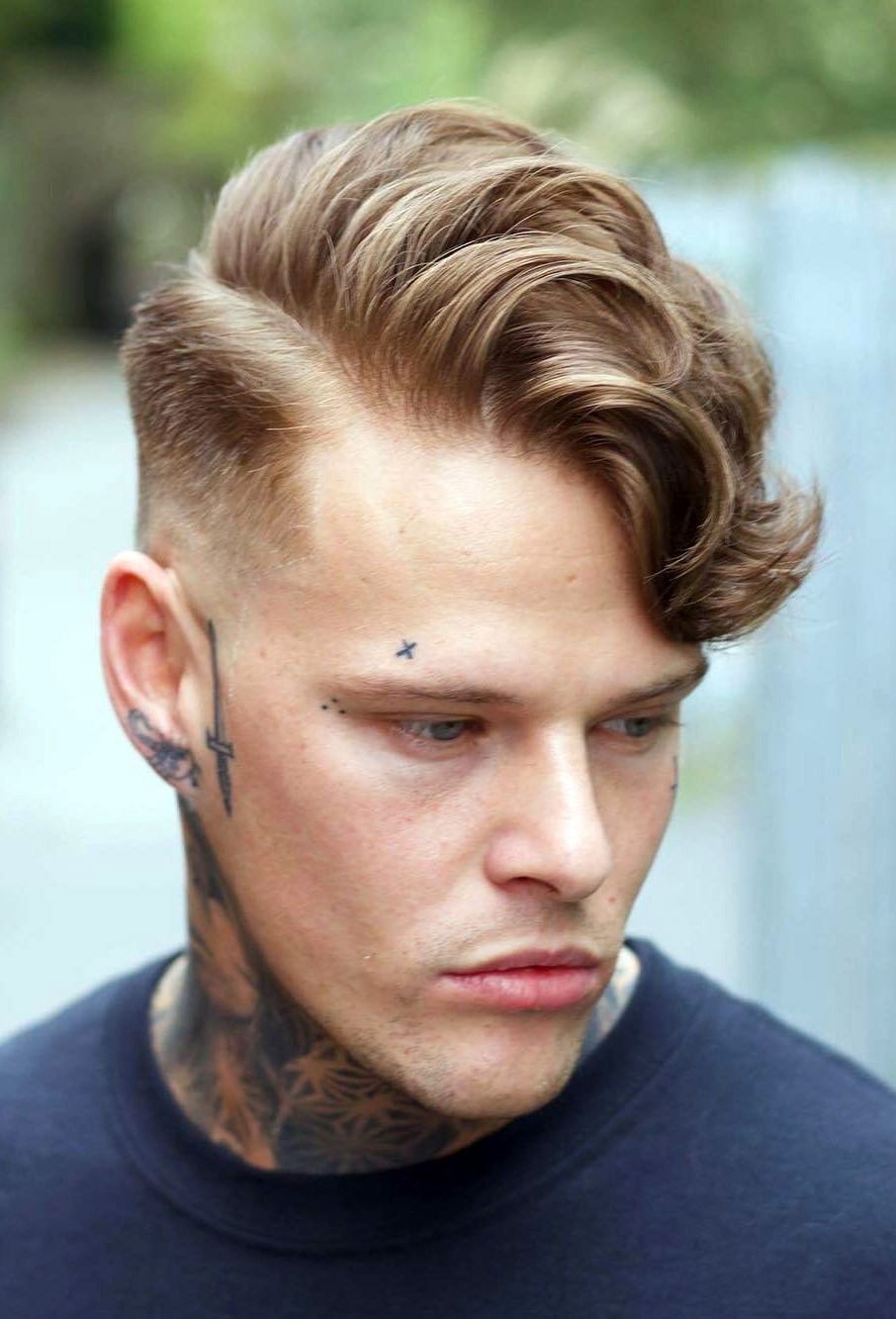 Side Part with Flowy Fringe
Curls are cute but, as you can see here, they can also be badass. All those curls at the top flow down into a side-swept fringe, while the fade provides an edgy contrast.
19 / 25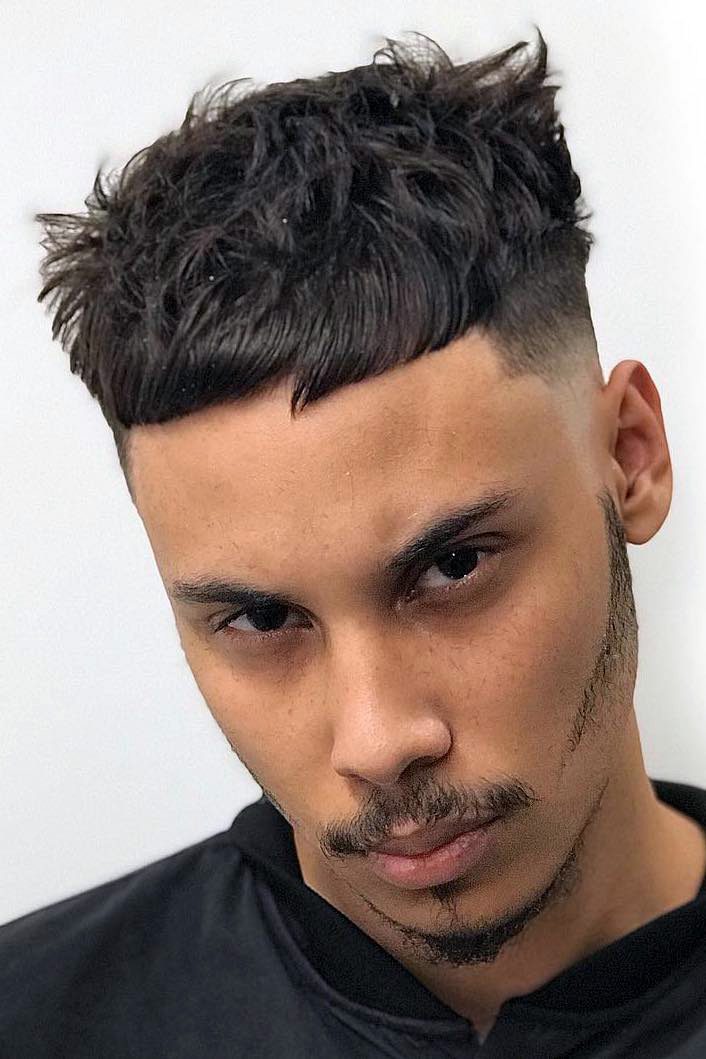 Undercut Taper Fade with Irregular Texture
Try this for a trendy take on the classic Caesar fringe. Instead of one straight line cutting across the forehead, this is parted in the middle and the two sections have slightly different lengths. A messy texture at the top finishes off the edgy look.
20 / 25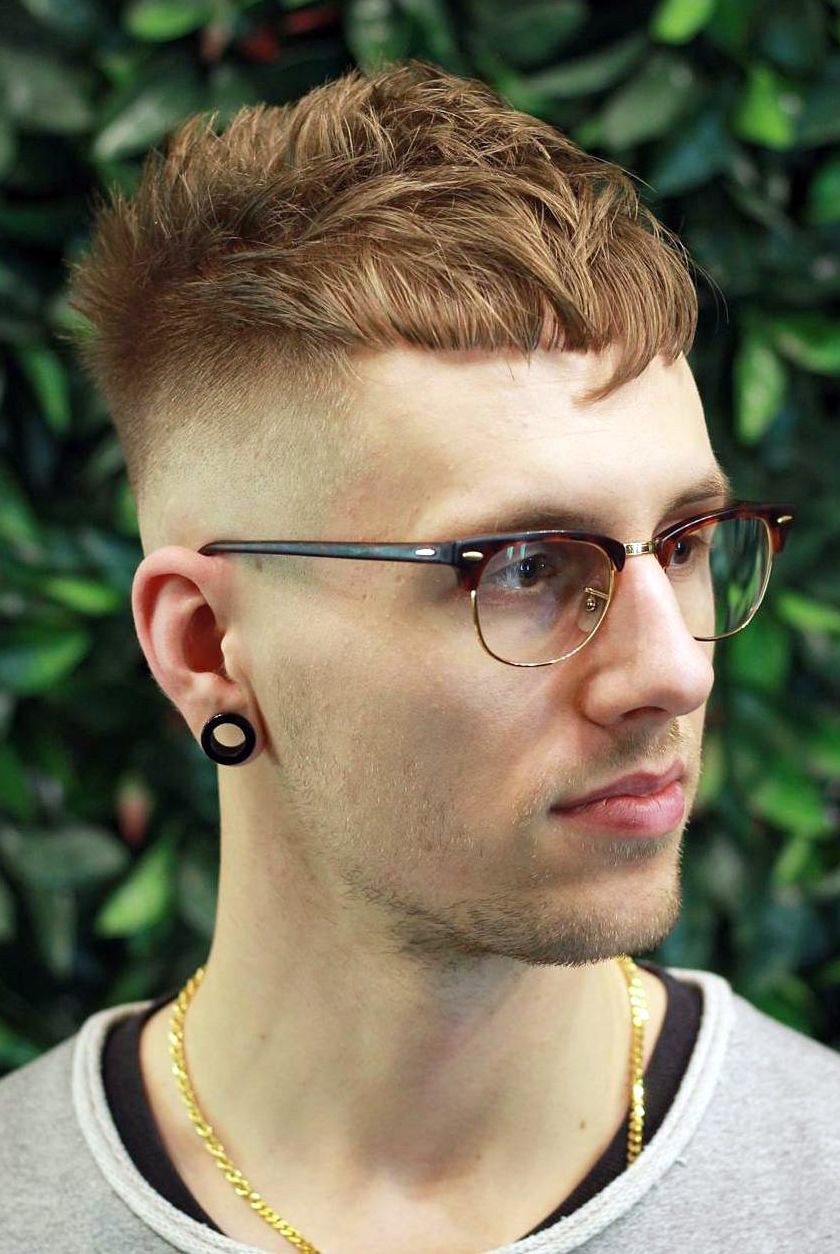 Textured Skin Fade
Having a short 'do with a skin fade doesn't mean you can't rock bangs. Try this Caesar cut and give the fringe a bit of an angular look by leaving out some uneven strands.
21 / 25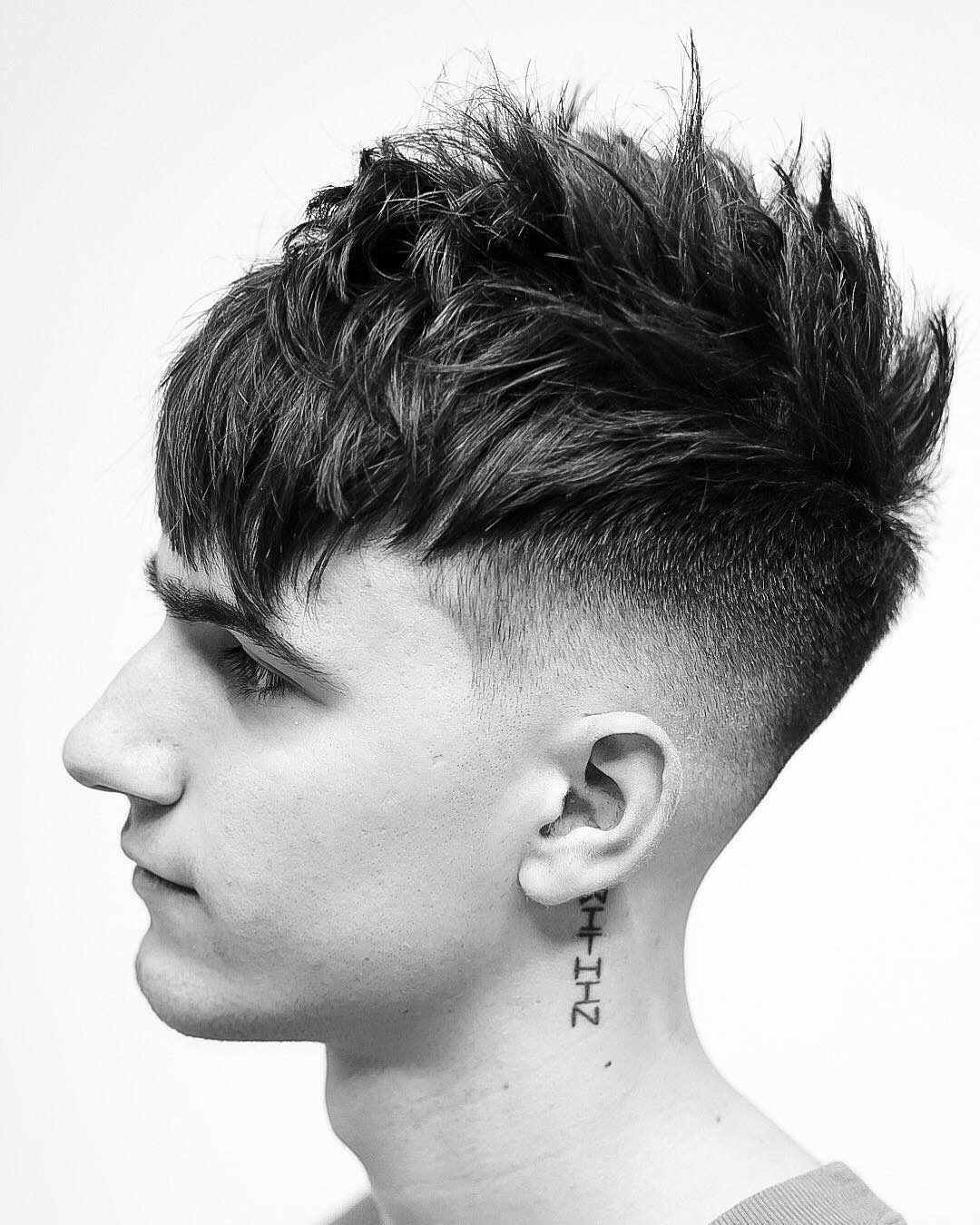 Thin Hair Undercut Fade
Here's another hairstyle that will unleash the punk star in you. Get a choppy angular fringe and a longer top with an undercut, then muss all that hair up.
22 / 25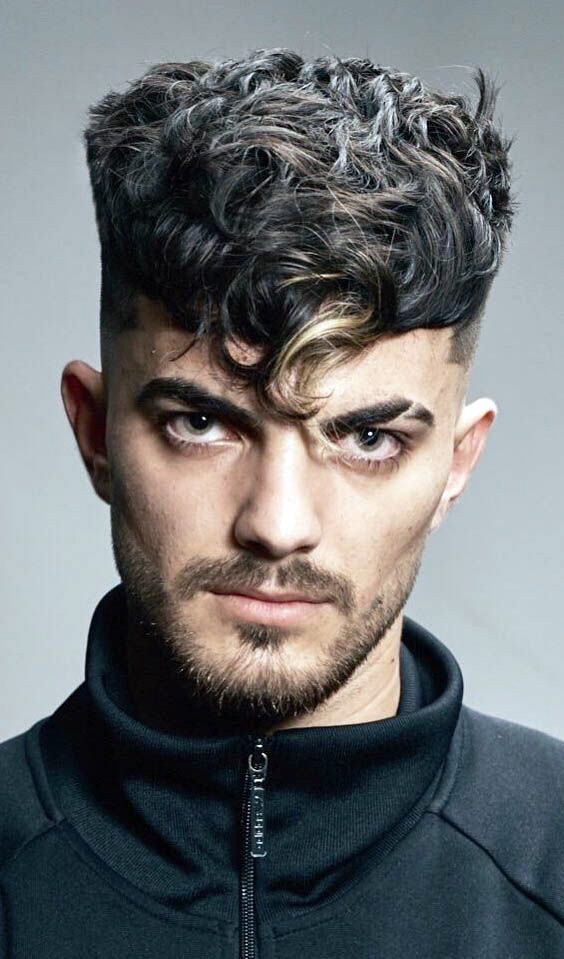 High Volume Crop with Elephant Trunk
If you want to make a bold statement with your thick hair, try this style which looks like a flat top but messy and curly. Then add an elephant trunk to accentuate the fringe.
23 / 25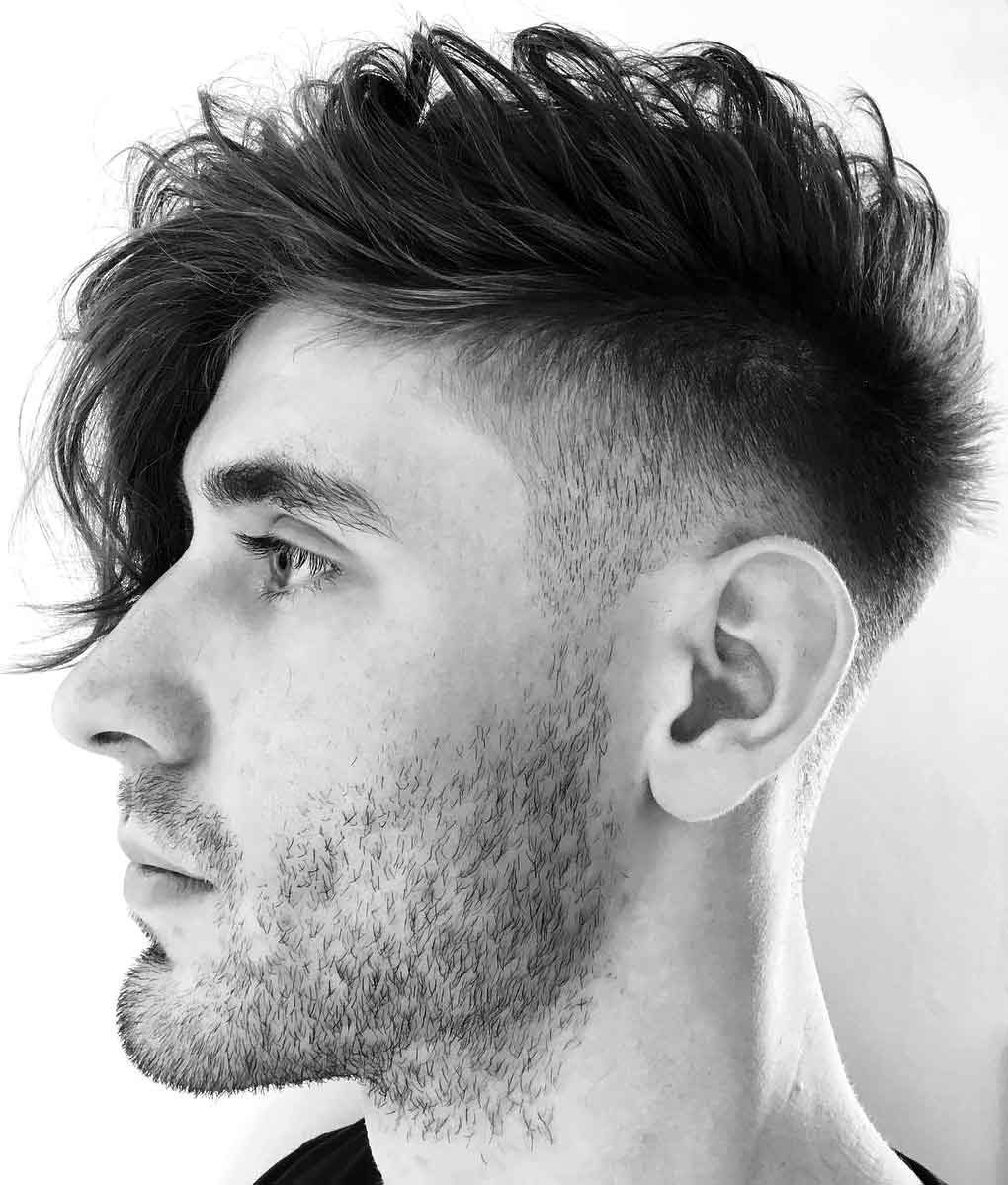 Temple Faded Side Swept Top
A long fringe becomes more pronounced when paired with a temple fade. And when you add a messy wavy texture to the mix, you get this very punky look.
24 / 25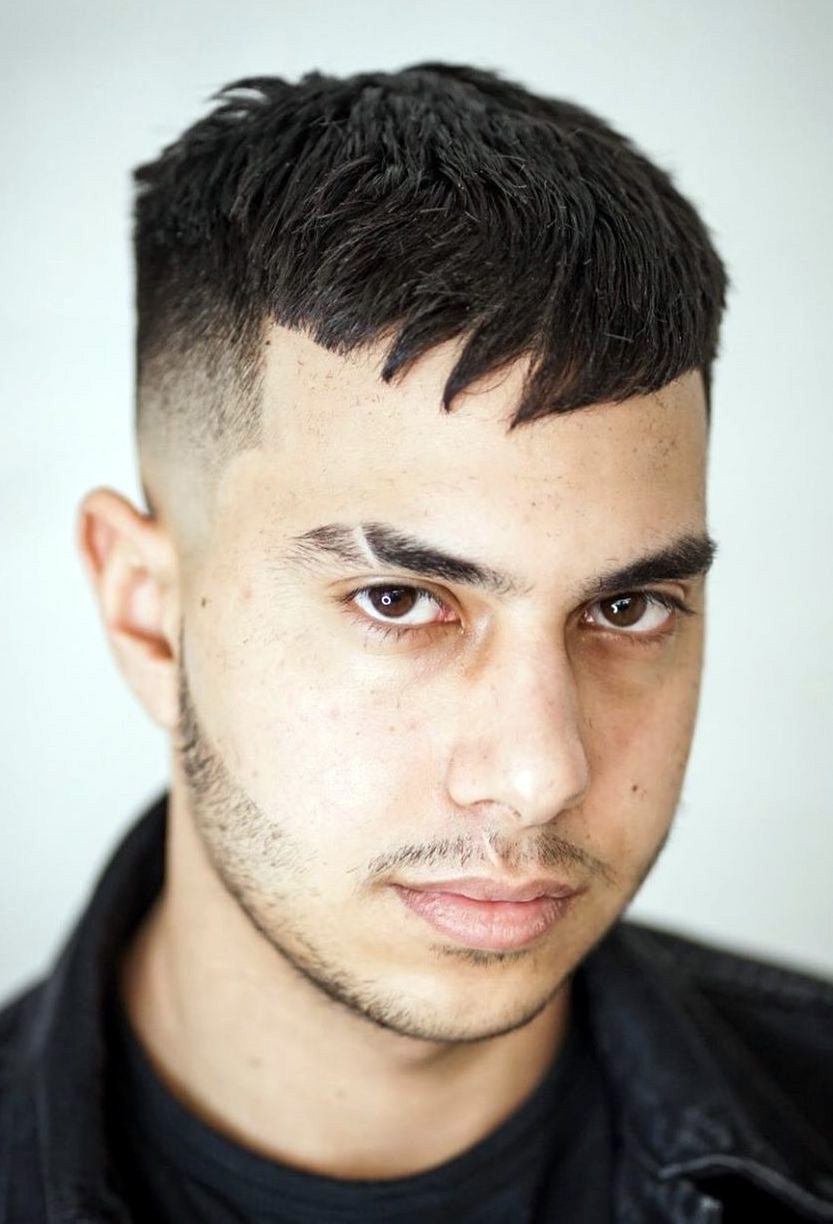 Stranded Angular Fringe
You can go for a statement fringe while keeping the rest of your look simple. Here, the bangs are cut at an angle and separated into sections, adding a touch of boldness to an otherwise low-key look.
25 / 25
Long Fringe Side Swept
Looking for the most casual and fuss-free fringe style? This is it. Wear the top long with a lot of volume and sweep it to the side, while keeping the other side neatly slicked back.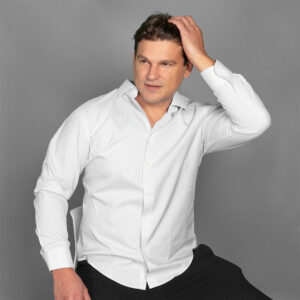 Shane McCarthy is the Content Director for Capillus, the world's first, clinically-proven, FDA-cleared laser cap to treat hair loss. Shane works to share informative and engaging content based off of the struggles and prevention of adult hair loss and thinning. In his free time, he enjoys spending time out on the water wakeboarding and fishing.