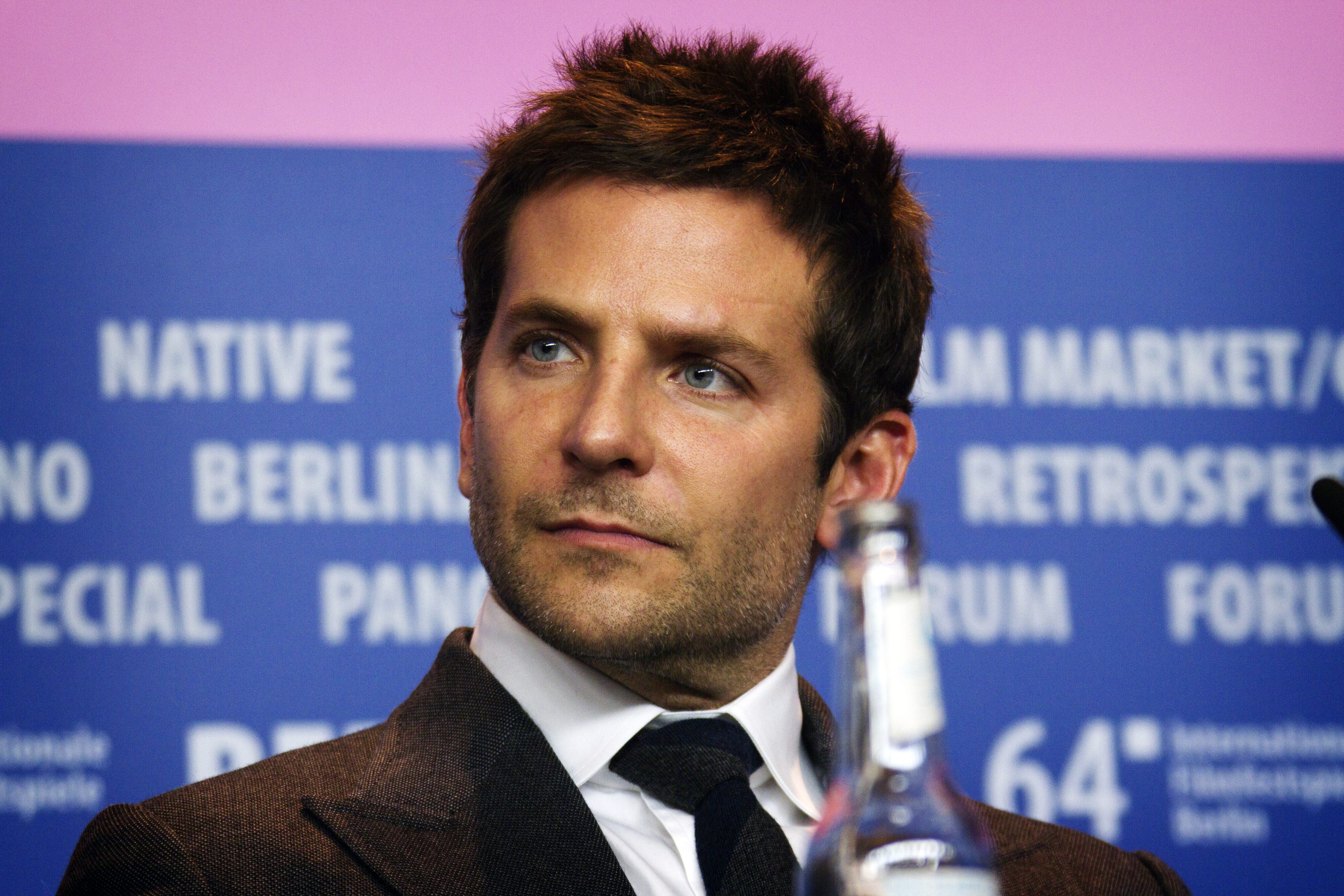 10 Sexiest Hairstyles for Guys at Any Age
Don't let the mane wear the man
Whether you want to boost your confidence or to feel more attractive to women or men, a small makeover for your hair can definitely get you there.
We have compiled various hairstyles that suit anyone and any occasion, be it at a workplace, a bar, you name it. From the minimalistic brush-up to a stylish fade, if you're seeking the sexiest looks for men, you definitely need to check out the styles below!
1 / 19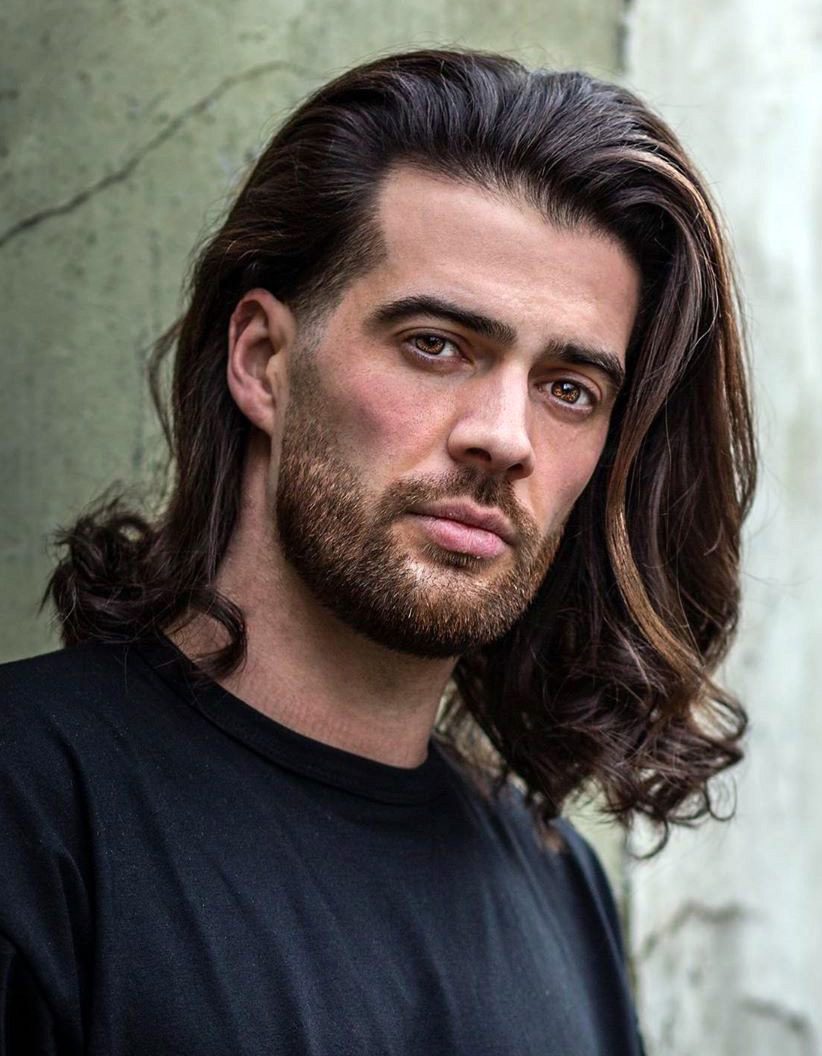 Long Hair Don't Care
Channel your inner charm with this hypnotizingly alluring long hairstyle and beard combo. You can let your hair down, tie it back or create a man bun, the possibilities are endless.
Extra points if you add some confidence, because even the god of thunder wouldn't dare to compete with you!
2 / 19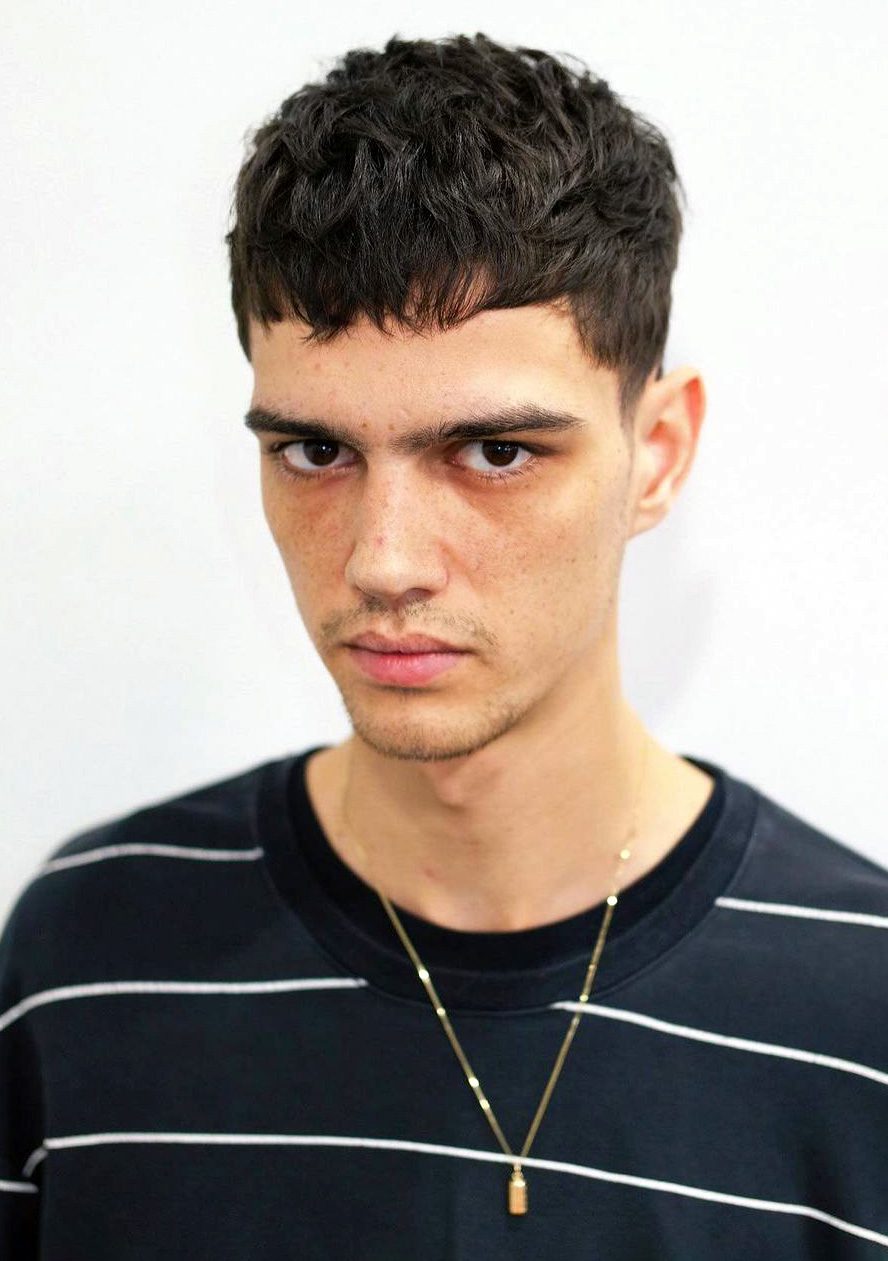 Tousled Cropped Fringe
Tousled hairstyles are synonymous with bed hair because that is exactly what they are – as if someone placed their hand on your hair and rustled it in different directions. Or another way to put it is when you slept and didn't bother to brush your hair (or wash it) and went on with your morning routine. If you want to wear a tousled hairstyle to work and other similar settings, it's best to be cut short on all sides. Add a straight fringe for that extra oomph and to balance out the noise. Works well for wavy hair and oval face shapes.
3 / 19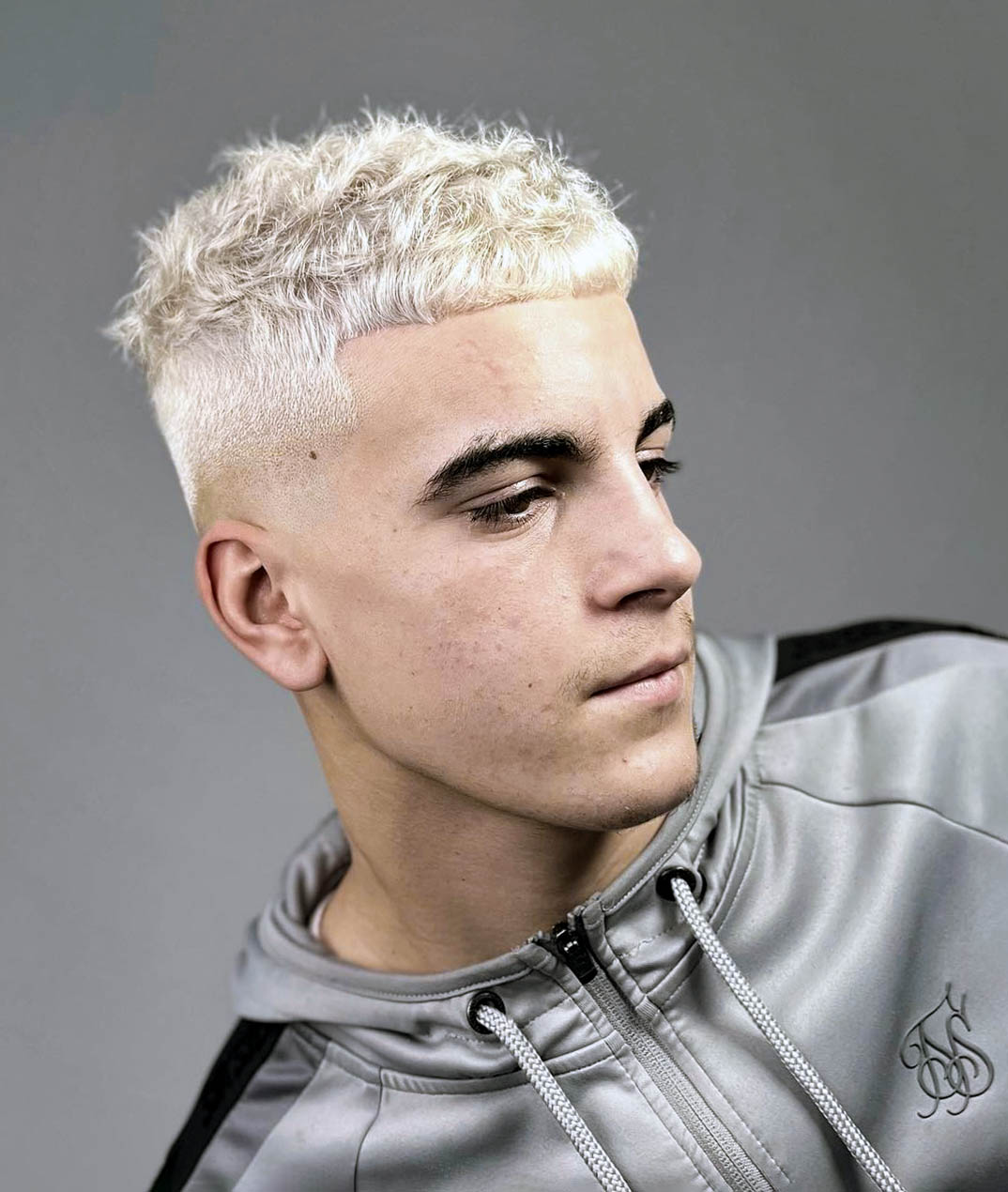 Bleached crew cut
Are you someone who feels comfortable in the unconventional? Do you want to delve into the bold, risqué, and new? Then why not blend the crew cut with bleach and take everyone by surprise? If you have a long, diamond, or oval face and confidence that spans between the ends of the world, then this style is perfect for you!
Style it up with a pair of earrings, a necklace, or even a piercing! Don't be afraid to wear whatever attire you desire with this hairstyle! Anything goes! When you have the confidence to feel sexy, the looks match that energy.
4 / 19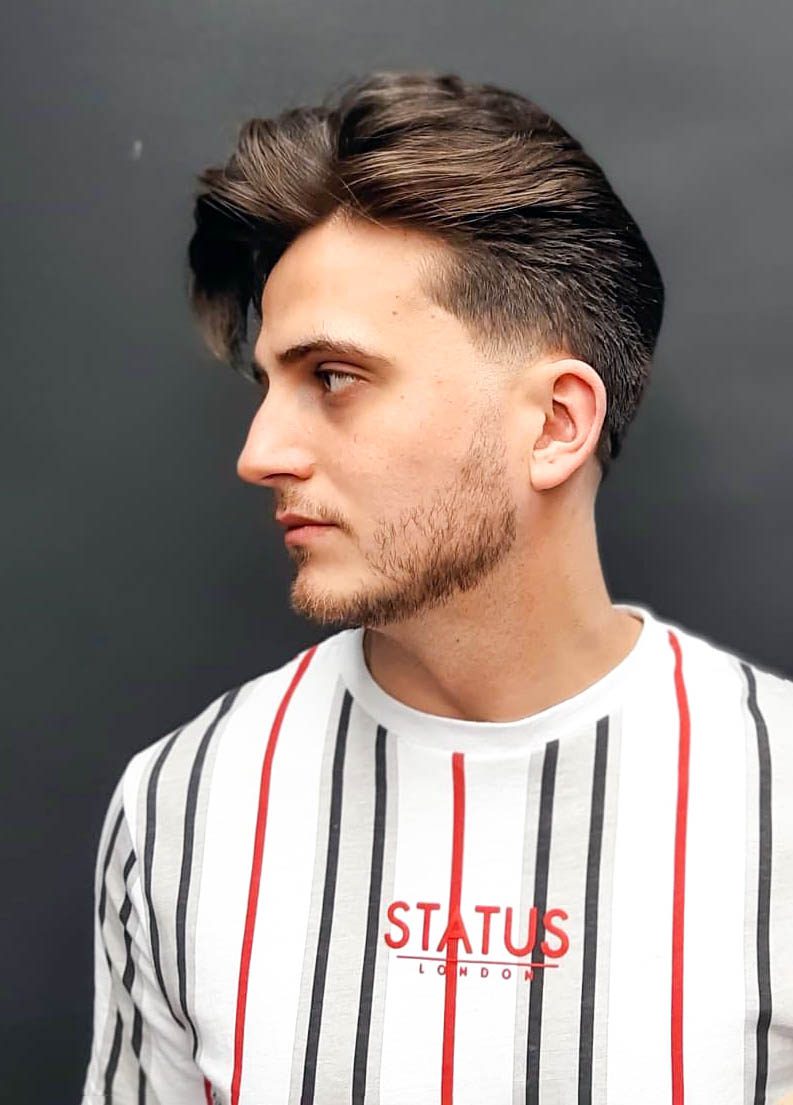 Side-swept Quiff with temple fade
Are you ready to sweep her off the ground with your side-swept long quiff? When it comes to men trying to impress, there is nothing better they can do than wear a bold hairstyle, showing no lapse of confidence.
Hairstyles are there to compliment your personality. And if you are someone who likes to hold eye contact, piercing into the soul of the other, then wear a style that compliments that! With side-swept Quiff and temple fade, you oscillate between looking like a callous Viking and a romantic who knows what they are doing!
5 / 19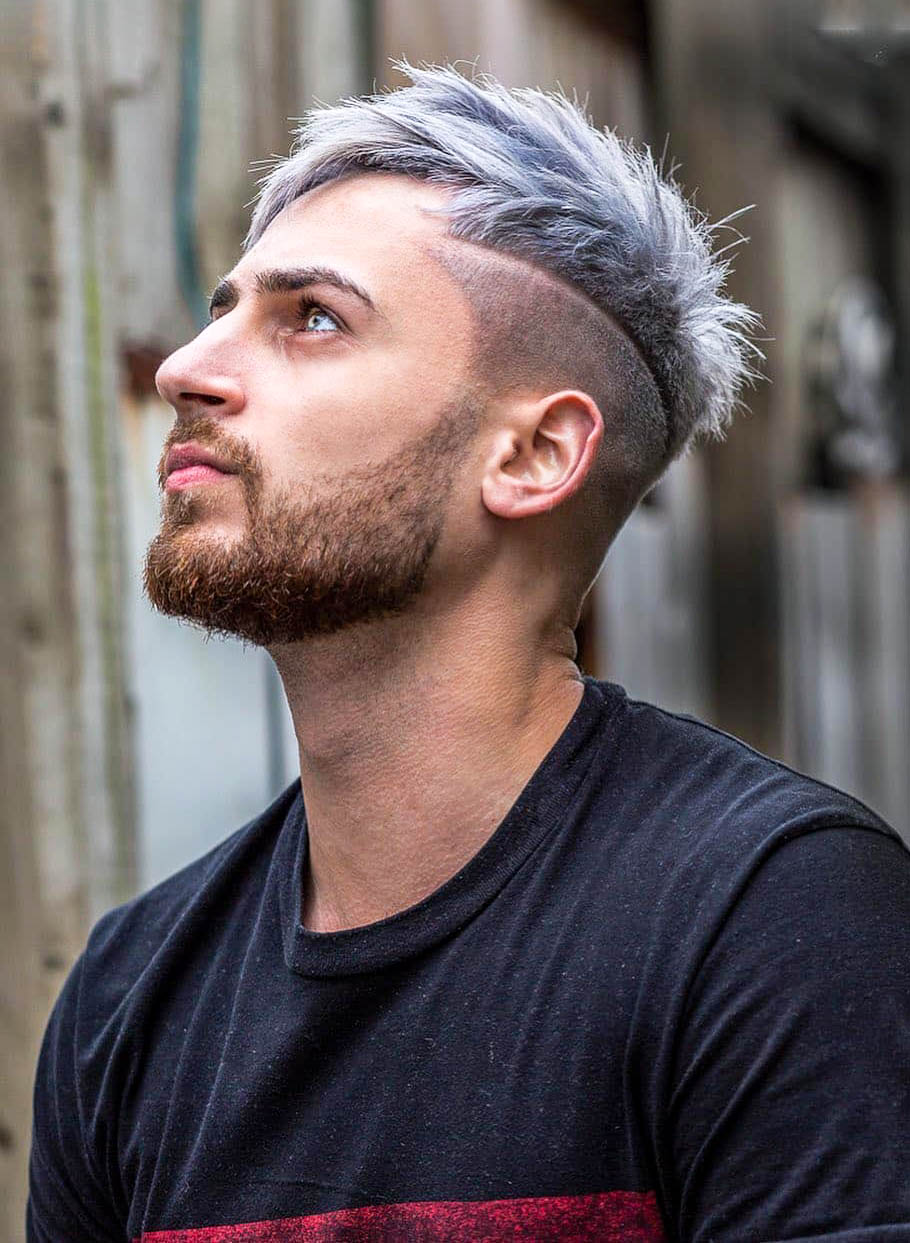 Make them go weak with bald cut fade
When it comes to looking confident, sexy, and stylish, nothing cuts it better than the bald cut fades, as you can see in the picture. With hair tapering off into skin on the temple and the top relatively voluminous, you are sure to turn some heads and get the ball rolling. Literally!
Style this hairstyle with thin facial hair, groomed upper lips, and a look that says you are not afraid to sweep her off her feet. The bald fade can go with any attire of your choosing, from a plain basic tee to a neat suit.
6 / 19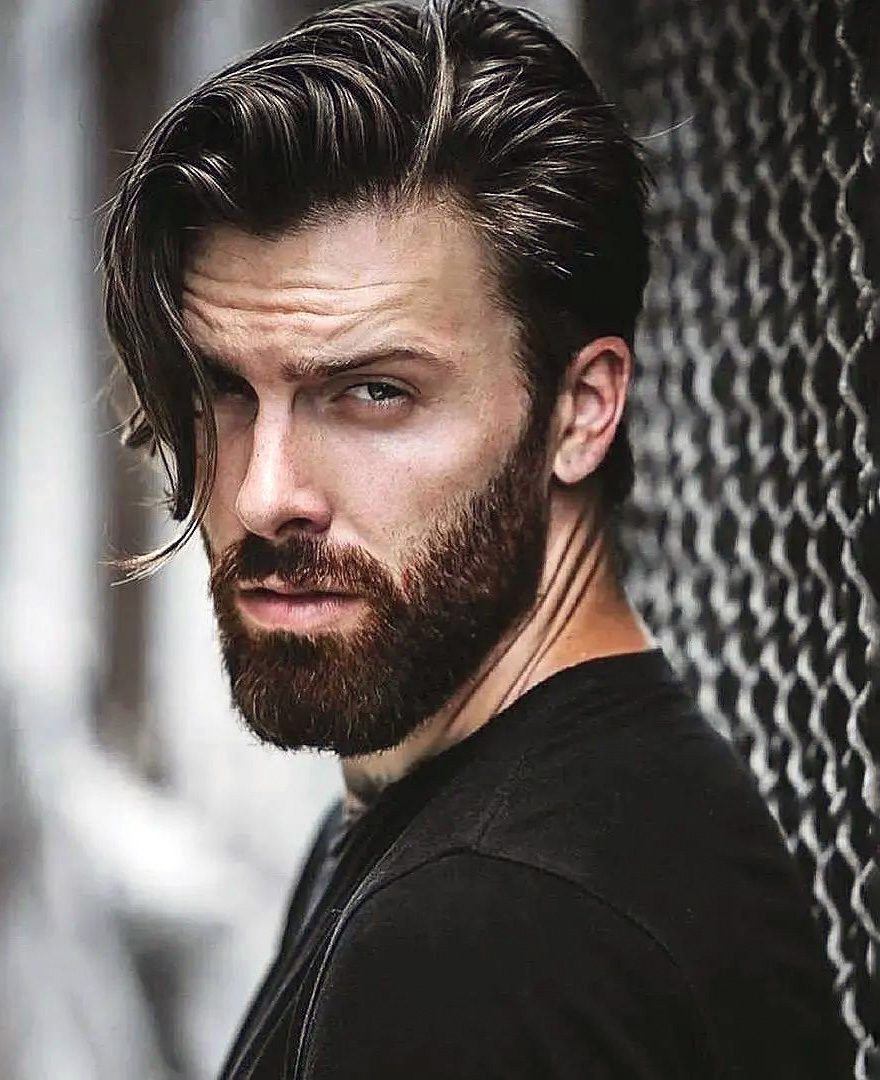 Long Slicked Back Side Fringe
Romance novels rarely have male main characters that have short hair. Perhaps this is why a general preconceived notion of what a sexy hairstyle is for men involves more than 3 inches of hair length. Not to say that short hair is not sexy, but a list without long hair in it is impossible. And nothing could be sexier than being able to tuck a side fringe of a slicked back hair.
Achieving the look might take time, as you do need to grow your hair to at least 4 to 5 inches to grow a side fringe. Not to mention growing a full beard for the 'full' effect. Great for square and rectangle face shapes for further jaw emphasis. Sport without any accessories – you won't need it.
7 / 19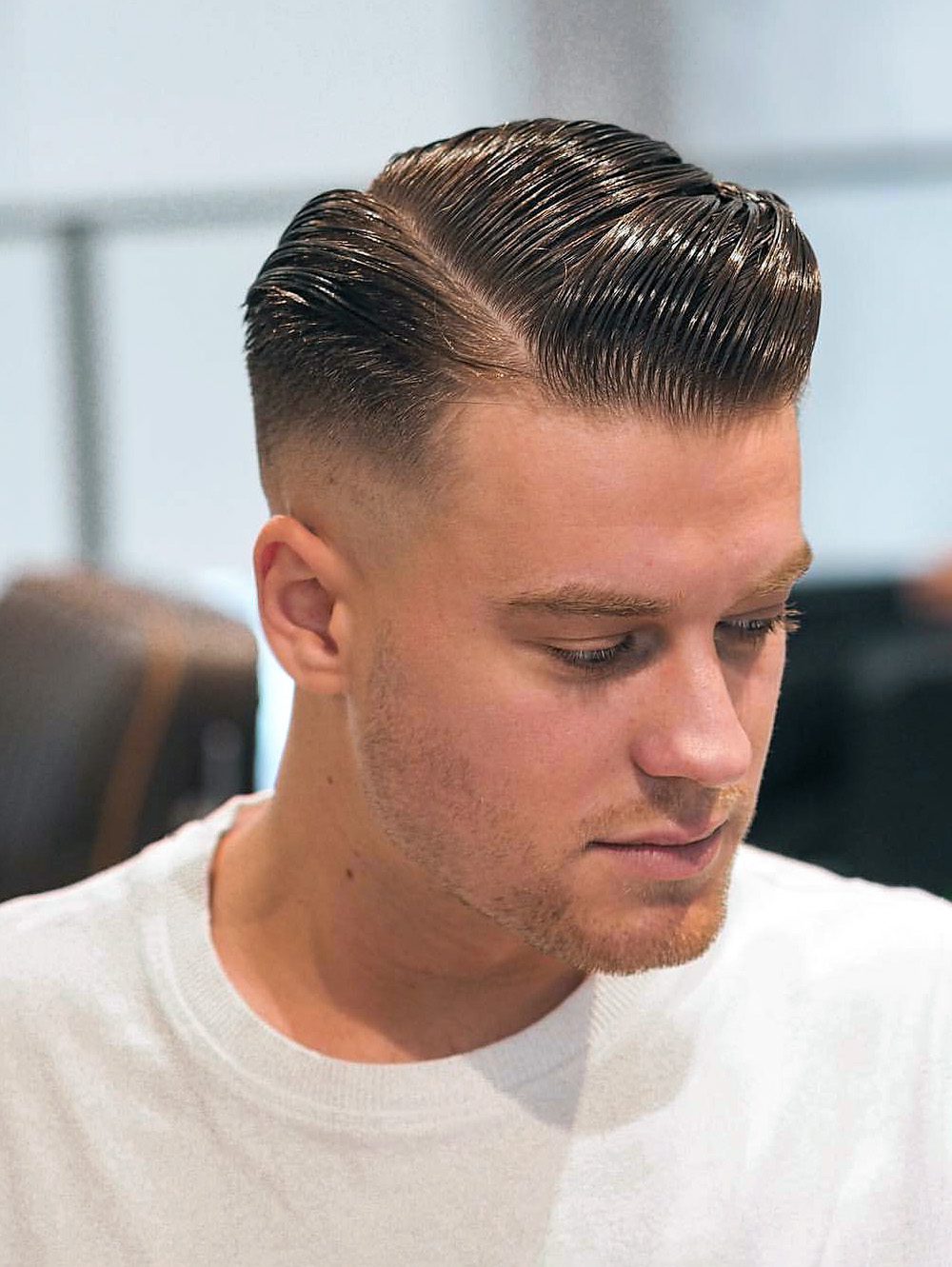 Tight Fade with Brushed Up Side Part
Imagine secret service agent, James Bond. He is quite the epitome of sexy, but he doesn't have long hair. His haircut is always short and tight. And at one point, he did wear this tight fade with brushed up side part. Perhaps not with a shiny styling product such as this, but, you can definitely personalize it and even choose where you would do your side part. Best for oval or oblong/rectangle face shapes. You can definitely sport a subtle beard if you don't want to be too formal.
8 / 19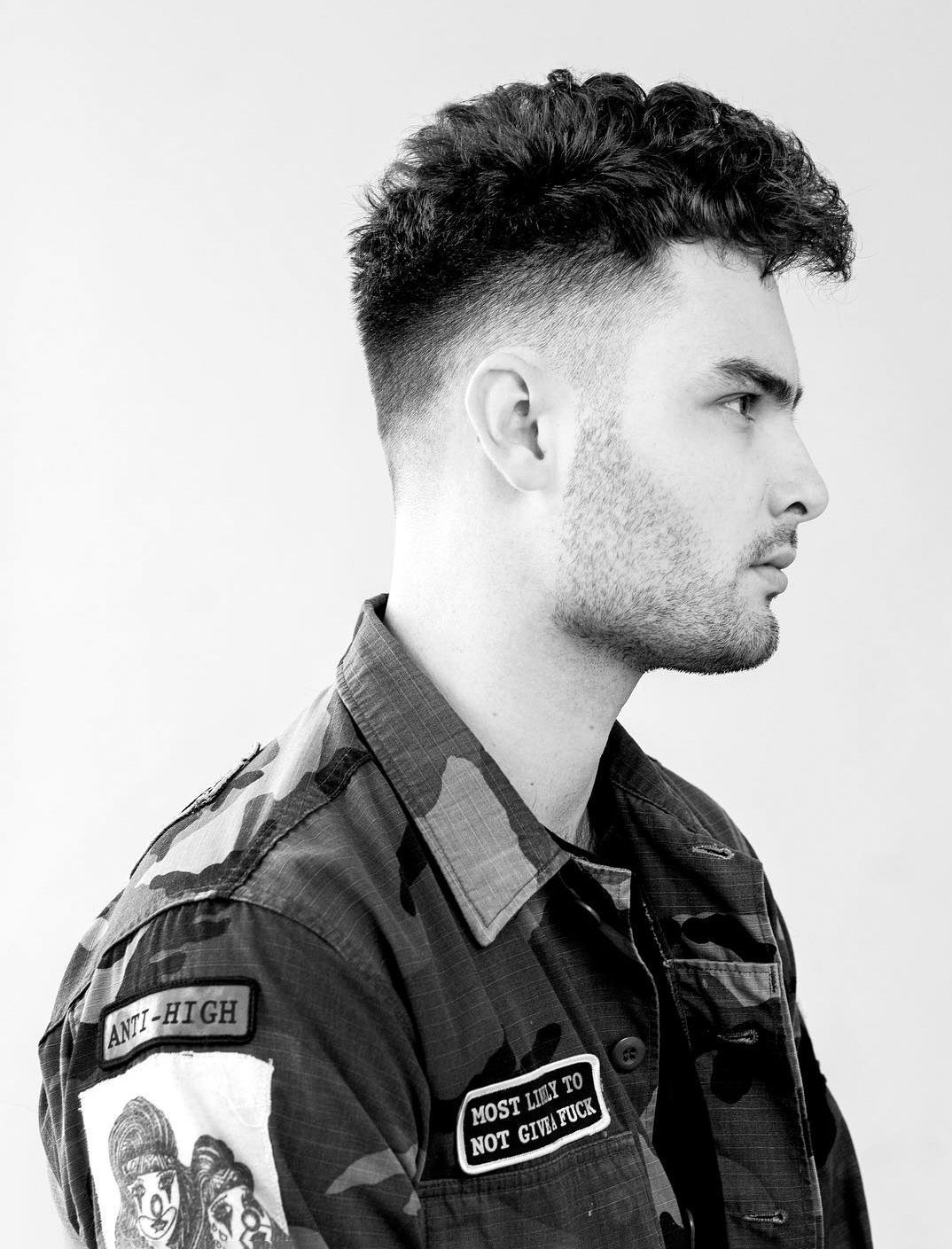 Curly Top with Tight Fade
Gone are the days when curly hair is a challenge and is now considered a sexy crowning glory. There is nothing more confident than naturally embracing your curly tops and just going with their flow. And if you feel that there is too much weight on your head, opt for a tight fade. You get clear sides without compromising what's on top. It's a versatile look – because it's clean on the sides it can be worn for formal events and can go casual anytime. Best worn with a round face, compliment it with a 5 o'clock shadow.
9 / 19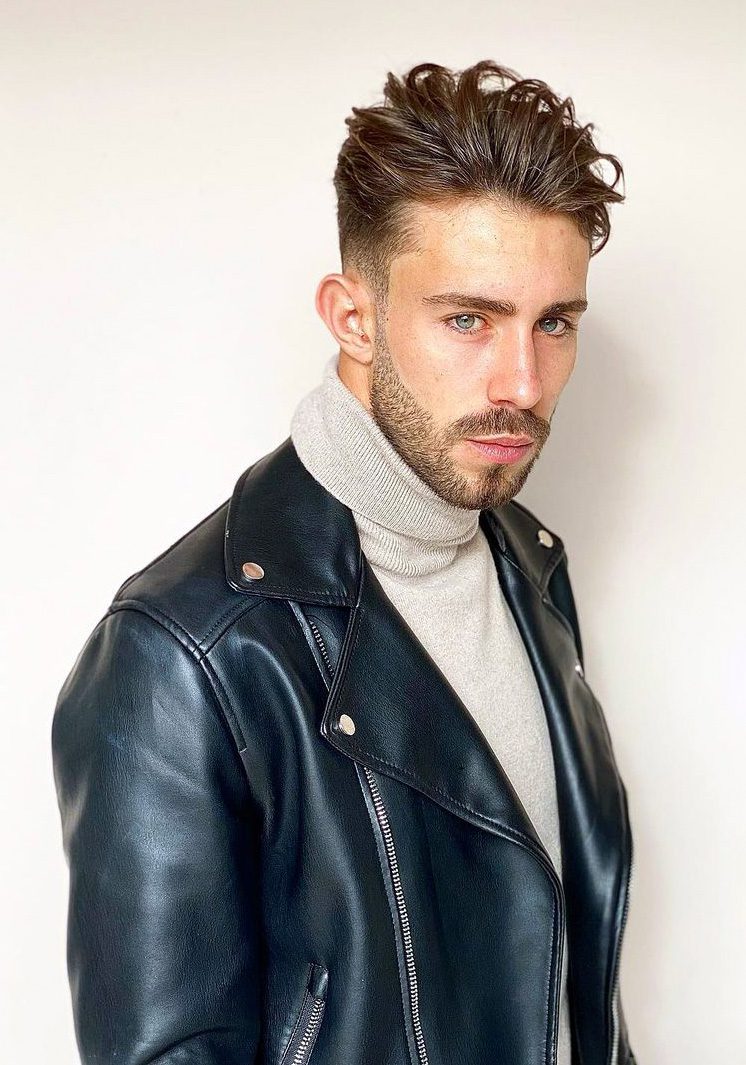 Full Flow with Low Fade
There's a myriad of ways to wear a flowing hairstyle, but one that is matched with a beard and a low fade can make anyone take a second (or even third) look. This particular one has a part of the low fade continuing to the beard (which is also a full one) and the top part of the hair is carelessly flowing from front to back (not slicked enough to be tightly clumped together but also not fully brushed up that it stays in place). The effect is as if someone else dragged their fingers through your hair repeatedly. If that isn't sexy, we don't know what else is.
Best worn by oval faces, but can also work with round or square ones.
10 / 19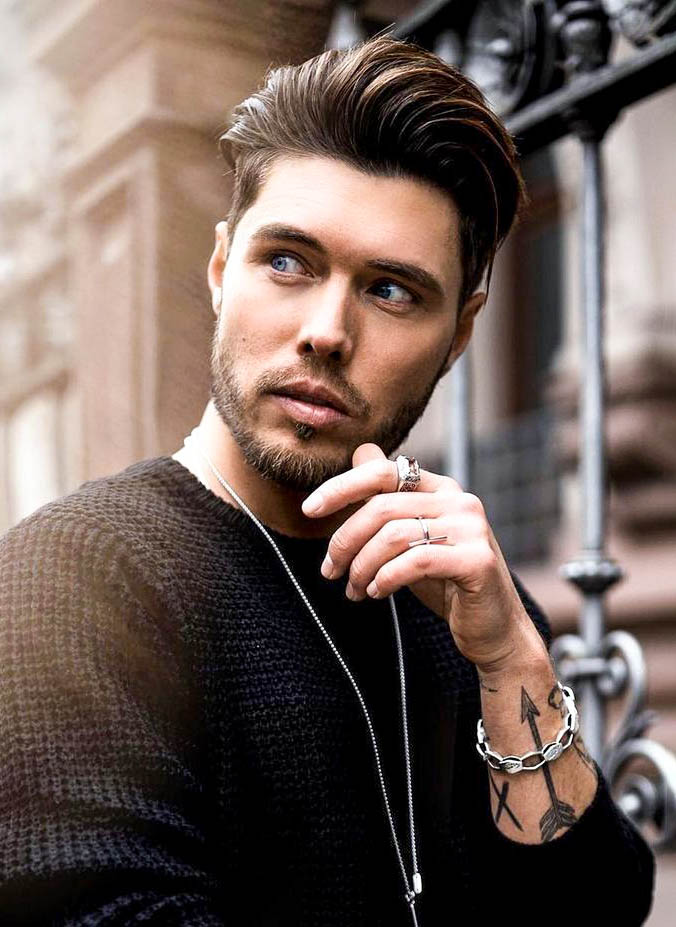 Low fade with slicked back
Do you wish to make your significant other go weak in the knees when they look at you? Then get ready to adapt to this hairstyle. With a low fade and slicked-back top, you are sure to give sexy, seductive vibes that no mortal would be able to resist.
Complete the look with a savvy black shirt, a slivery chain, rings as many as your fingers, and a look that says you know what you want. With a medium-length beard and sharp jawline, you are sure to pierce right into her heart.
11 / 19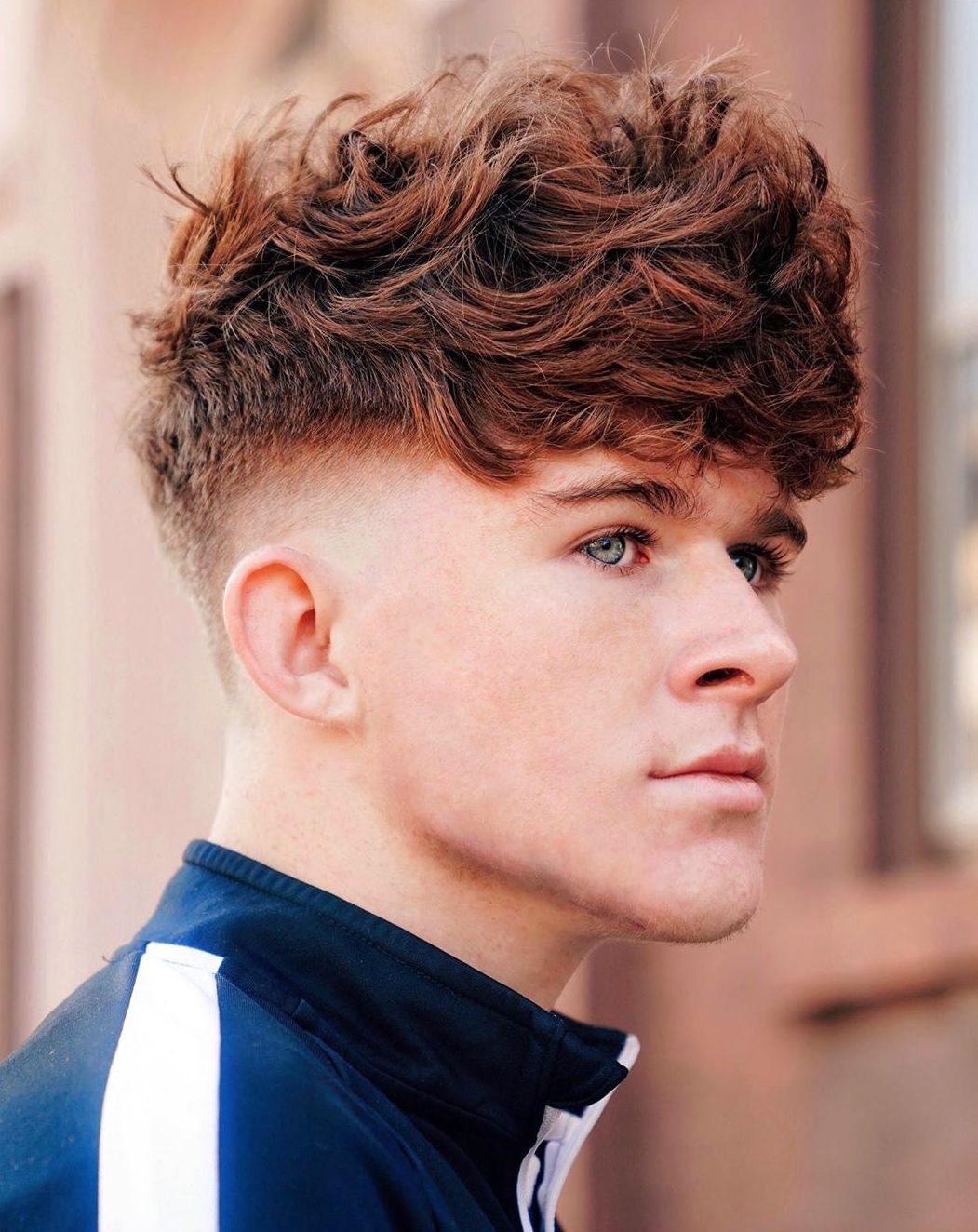 Drop Fade with Rusty Semi Curls
Although we love us some natural curls, the curlier the hair is the better if you ask us, but we also know that curls can sometimes become untamable.
You can play around with different lengths and cuts to make it less fuzzy. Longer top and front for the curls and a short low drop fade at the back might just do the trick!
12 / 19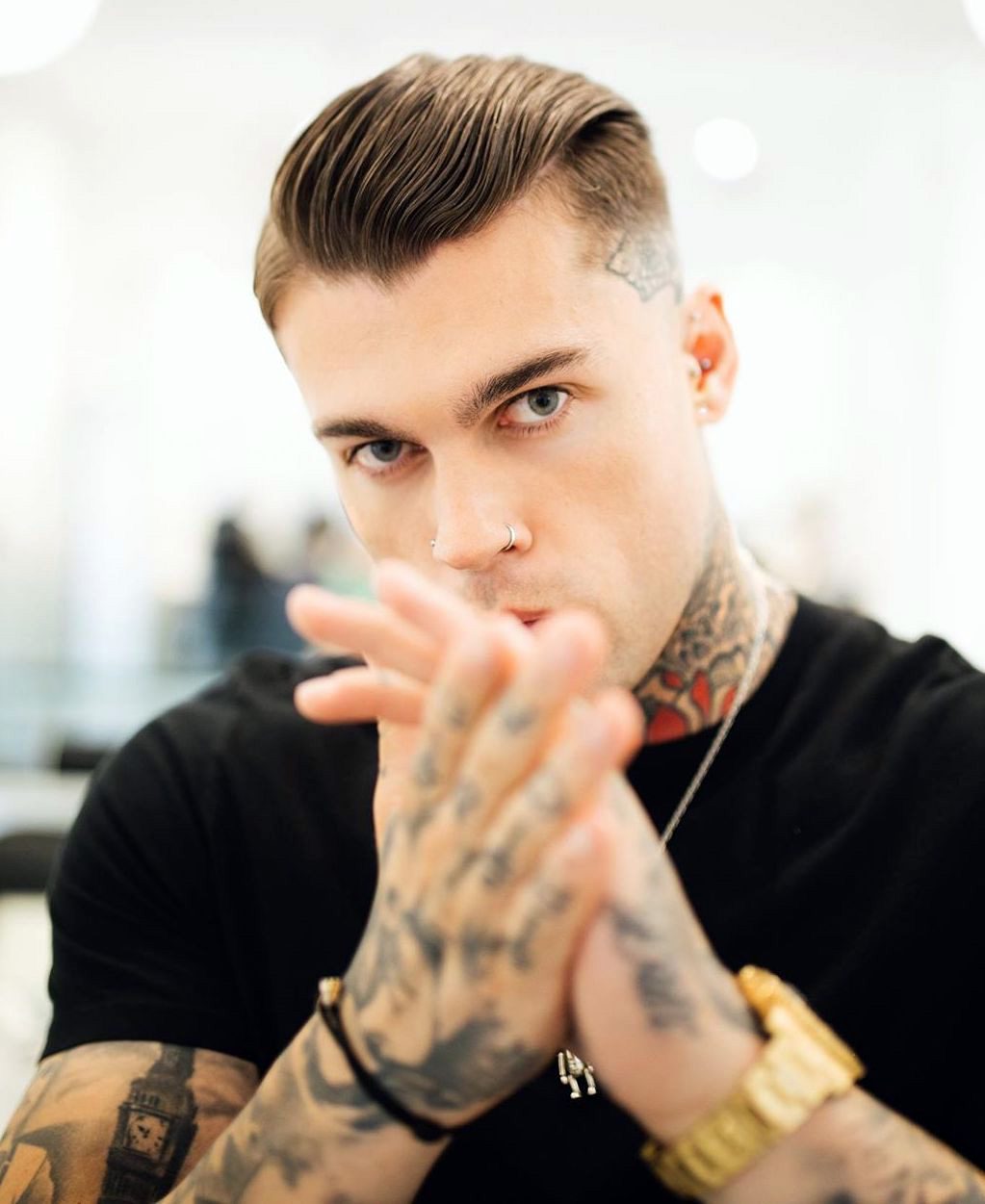 Undercut Slicked Back with Faded Temple
Most guys don't have 30 minutes to spend in front of the mirror to blow dry their hair, so what's the next best easy hairstyle to try? A slick back hair with a cool faded undercut, it's both classy and contemporary at the same time.
Plus, it suits almost all face shapes, is pretty effortless to accomplish and maintain during the day!
13 / 19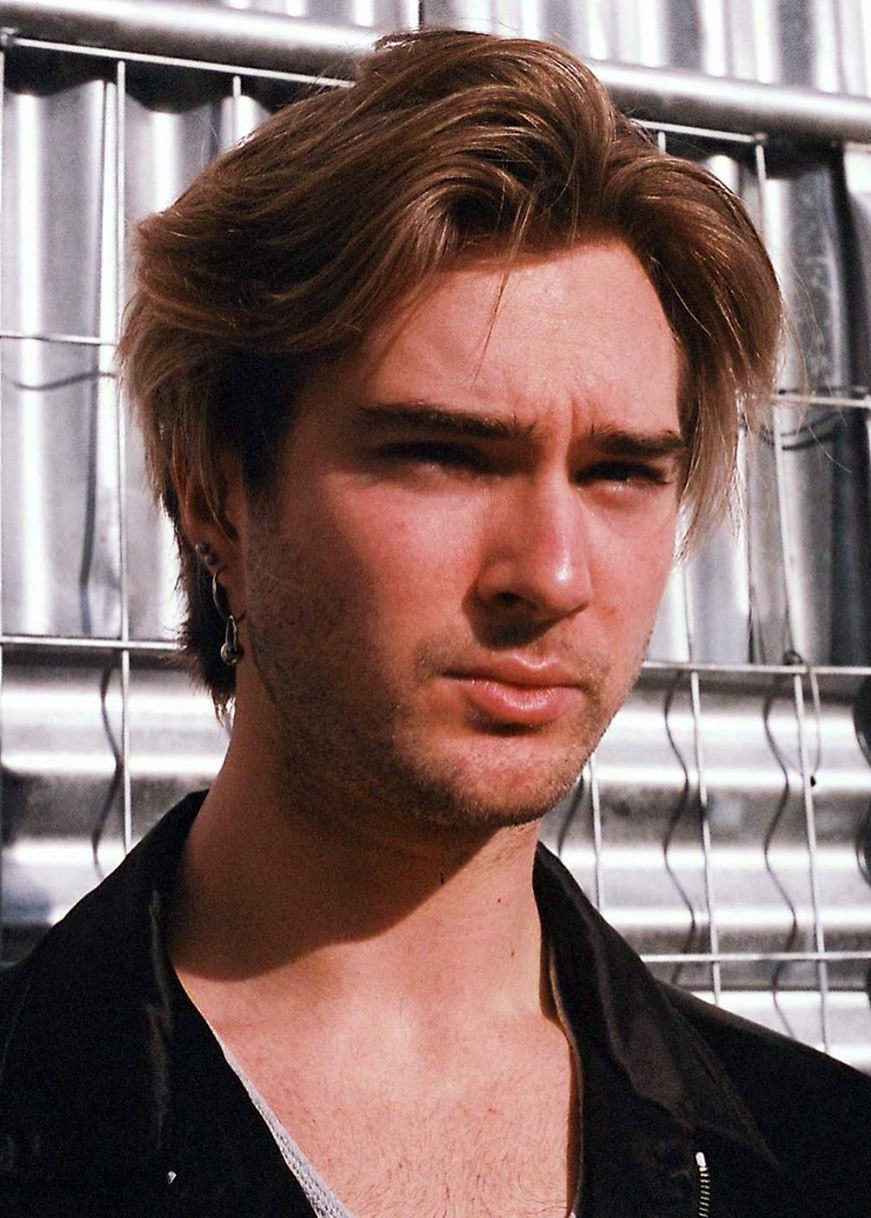 Wavy Mid Part with Golden Dye
This flowy golden haircut brings back Judd Nelson's vibe from The Breakfast Club, which can only mean one thing, it's hella hot! It's like seeing a ray of a golden sunset as you brush your hair back with your fingers, be prepared to make anyone go head over heels for you!
14 / 19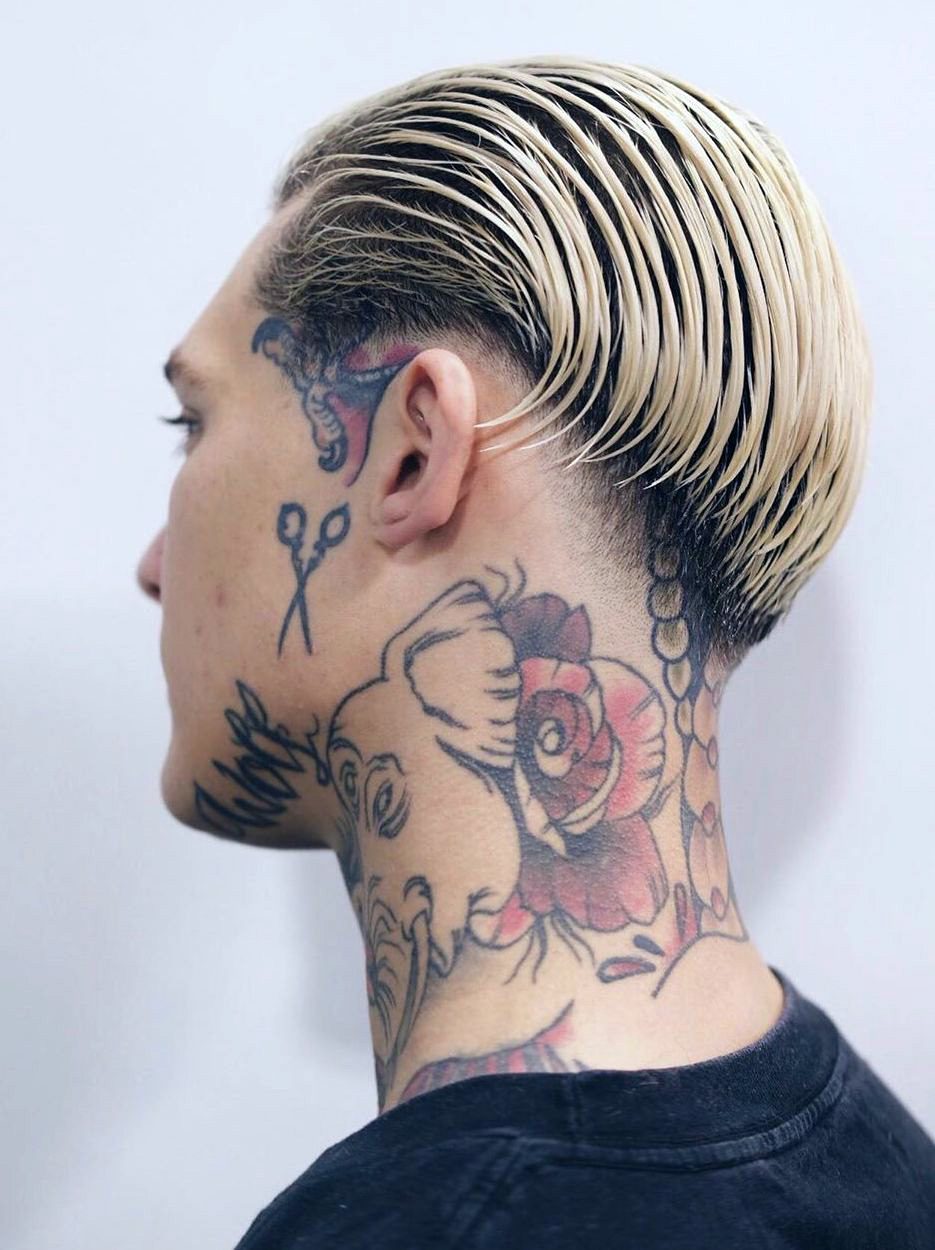 Combed Slicked Back Dyed Hair
As trends evolve, there are many ways to cut and style swept-back hair. Put a twist on this classic style by having the sides faded or an undercut.
Perhaps you're thinking about a dye like the picture above to give a more cutting edge persona.
15 / 19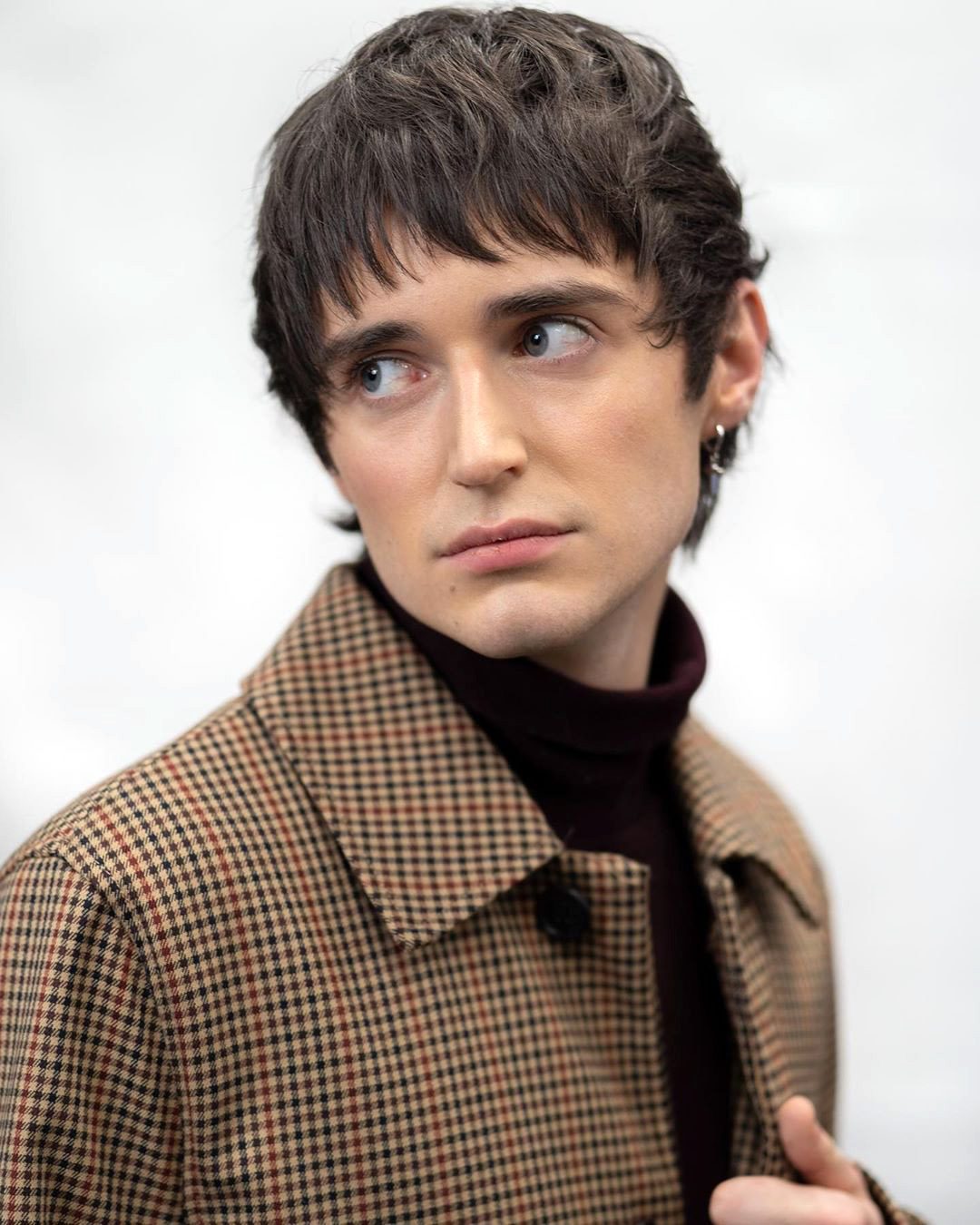 Lay Flat Cut with Less Volume, Long Strands
Maybe it's time to step aside from the vertical hairstyles and try out horizontal lines. Keeping it simple and textured, it's basically an upgraded version of Justin Bieber's early hairstyle. Just go easy on the bangs, so it won't look like a helmet.
16 / 19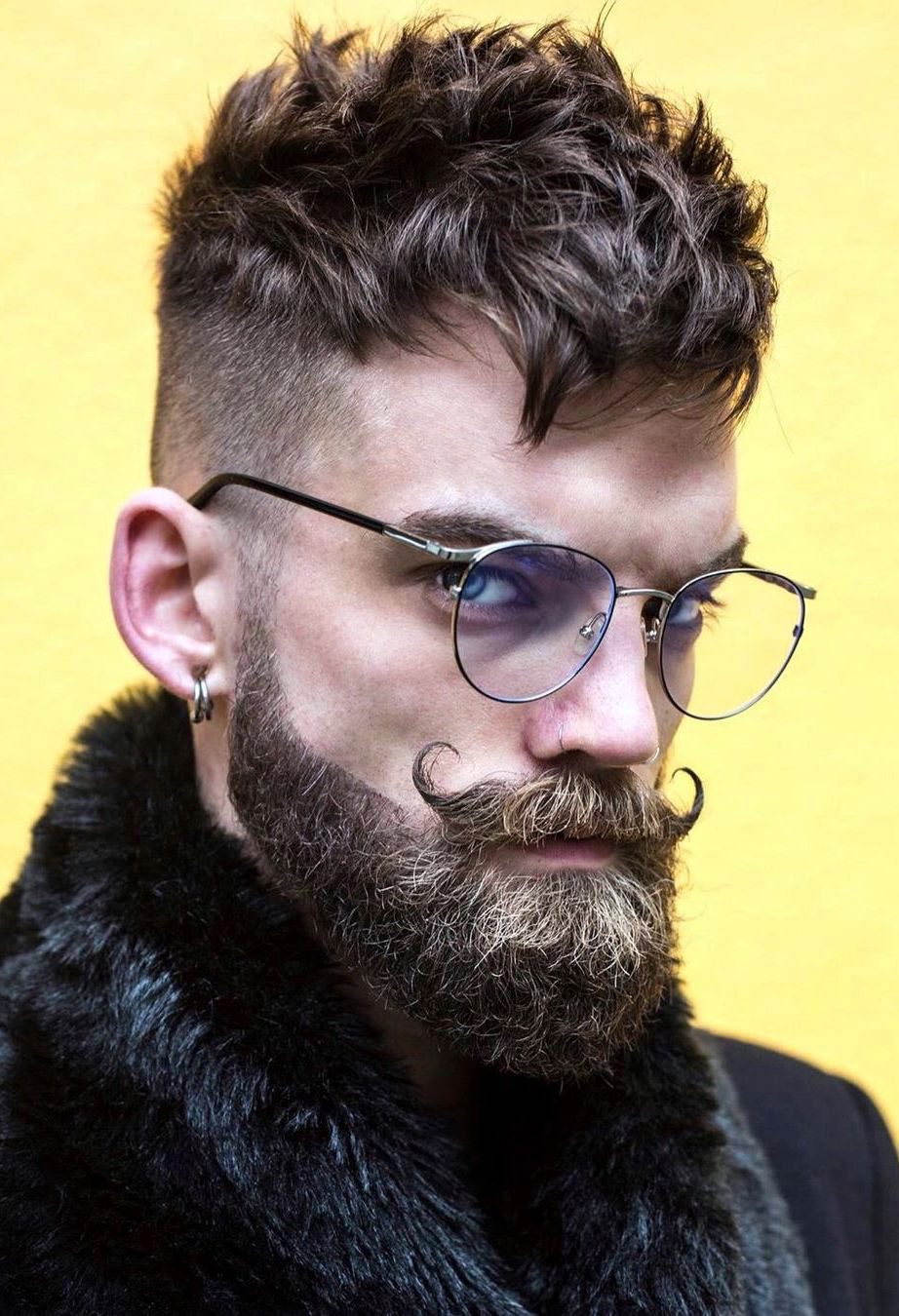 Tossy Top with Faded Sides
No matter what texture and color your hair is, you can easily achieve this tousled look anytime. Using a bit of wax or matte pomade to add volume and keep the shape. This short and messy style is a perfect option for a casual gathering or a night out
17 / 19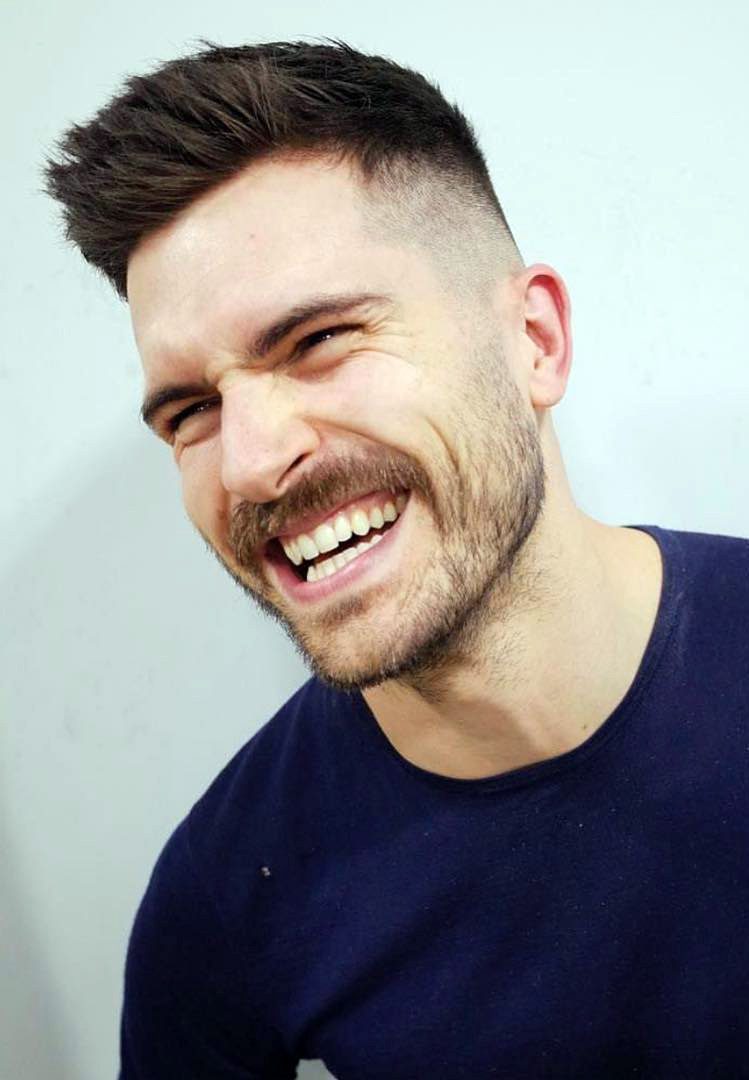 Classic Tapered Side with Dry Brush Up
Pretty straightforward and easy, but the simplicity of this look should not be underrated. Brushing up the hair will lift your face and It's perfect for guys who don't care much about the latest trend or spending much time on styling.
18 / 19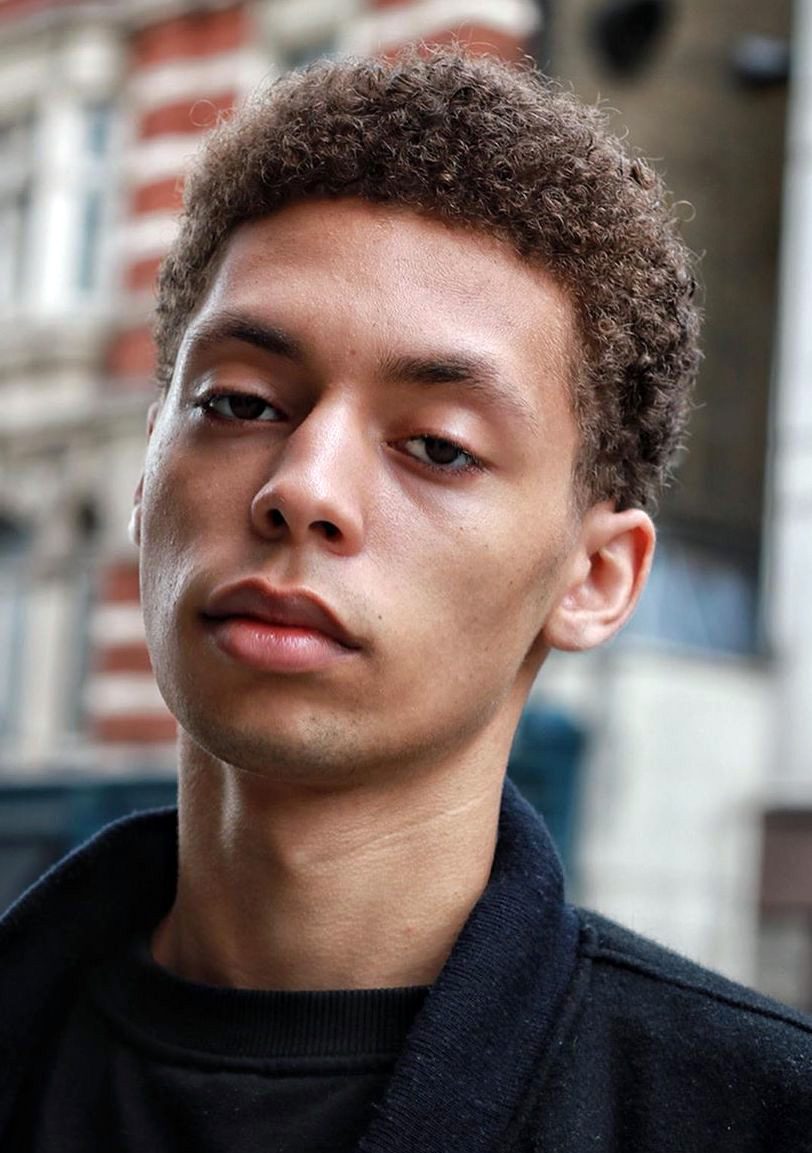 Small Curls With High Density
For minimum effort and maximum result, abundant small curls style can be the perfect option for those of you who want to give the I-wake-up-like-this-every-day vibe.
Pro-tip to maintain rocking this chic haircut, keep the sides short.
19 / 19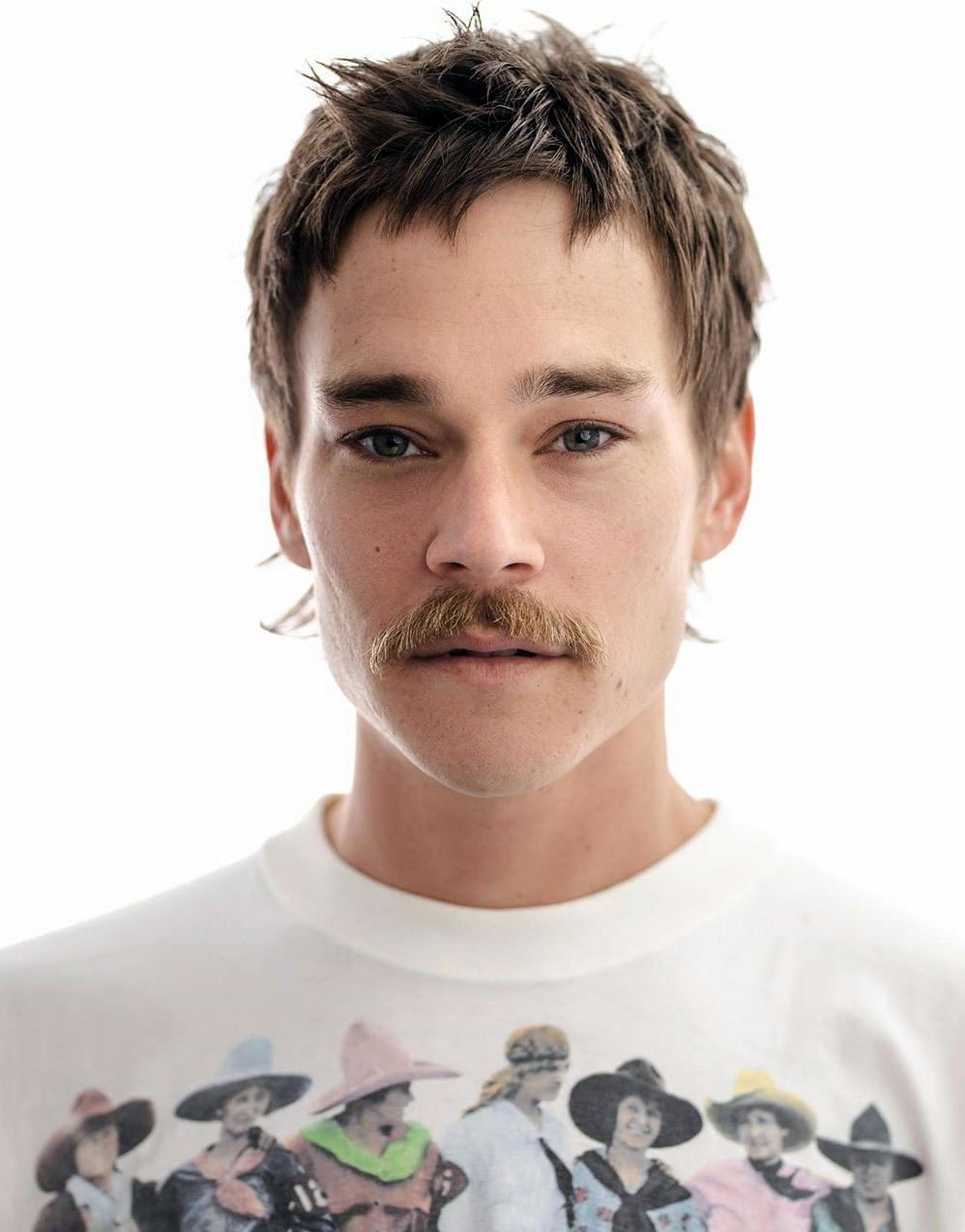 Low Volume Lay Flat Top with Light Mullet
Sometimes bigger isn't always better. While lots of hairstyles focus on creating volume, it's not a bad idea to experiment with styles that have more conservative lengths such as this one, you don't need to worry about looking too flat, because the mullet will still give some texture.