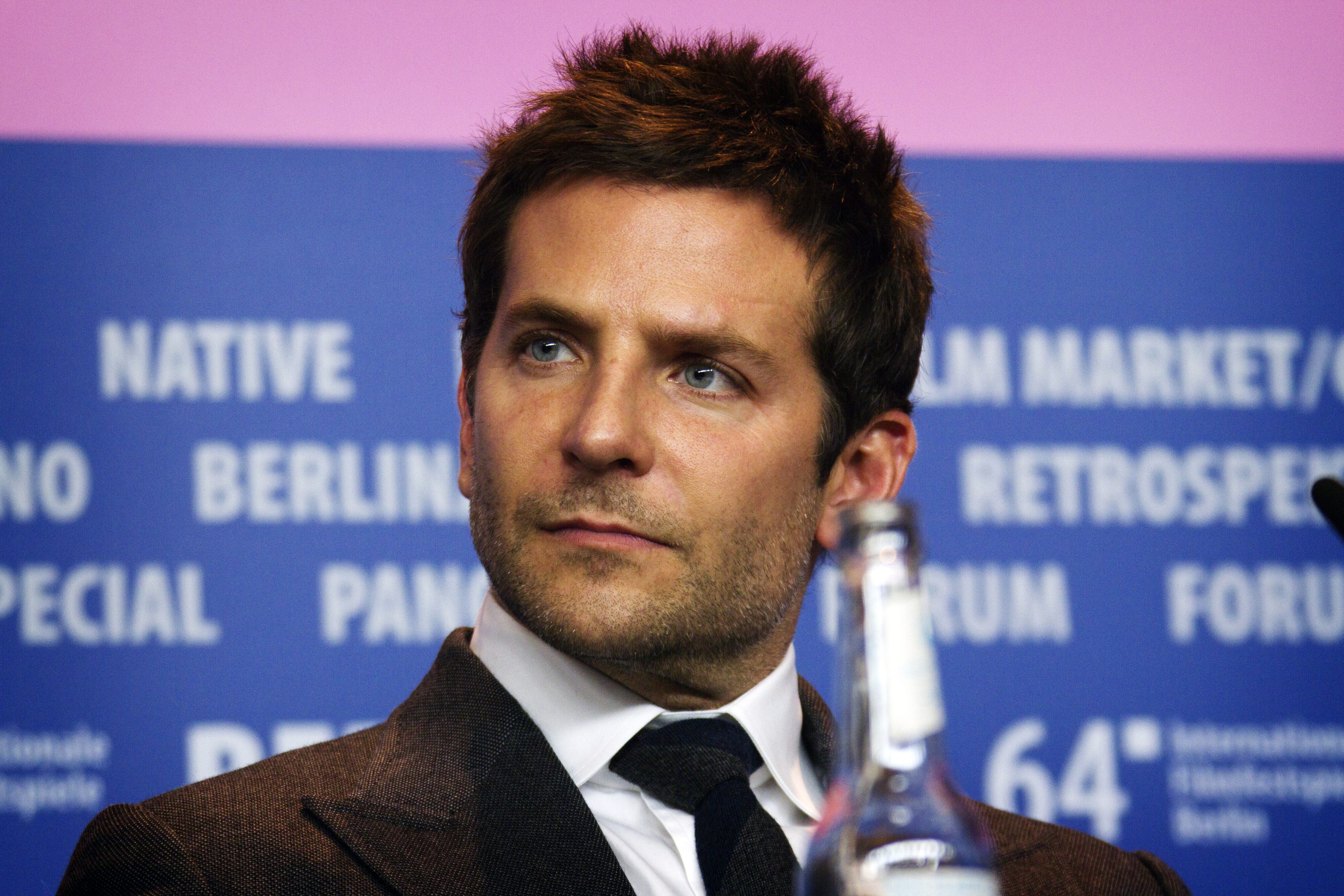 10 Sexiest Hairstyles for Guys at Any Age
Don't let the mane wear the man
Whether you want to boost your confidence or to feel more attractive to women or men, a small makeover for your hair can definitely get you there.
We have compiled various hairstyles that suit anyone and any occasion, be it at a workplace, a bar, you name it. From the minimalistic brush-up to a stylish fade, if you're seeking the sexiest looks for men, you definitely need to check out the styles below!
1 / 10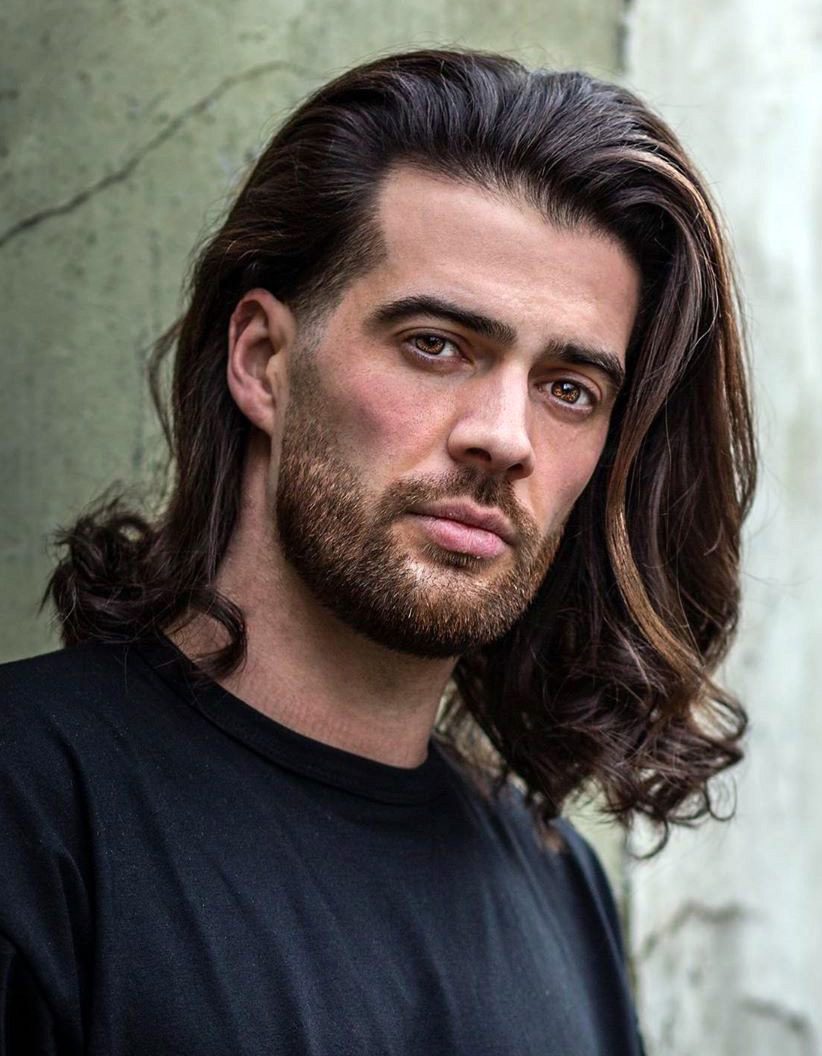 Long Hair Don't Care
Channel your inner charm with this hypnotizingly alluring long hairstyle and beard combo. You can let your hair down, tie it back or create a man bun, the possibilities are endless.
Extra points if you add some confidence, because even the god of thunder wouldn't dare to compete with you!
2 / 10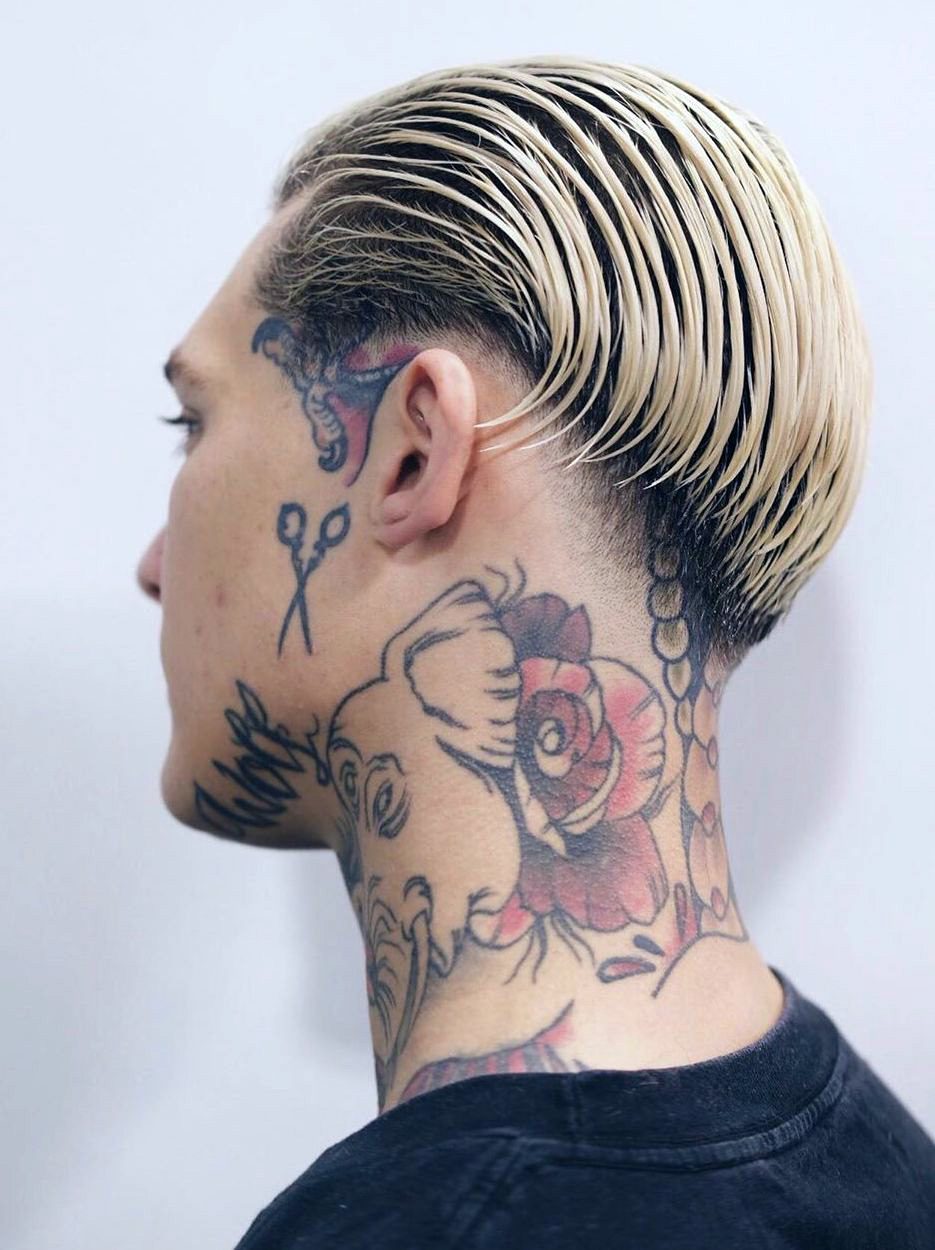 Combed Slicked Back Dyed Hair
As trends evolve, there are many ways to cut and style swept-back hair. Put a twist on this classic style by having the sides faded or an undercut.
Perhaps you're thinking about a dye like the picture above to give a more cutting edge persona.
3 / 10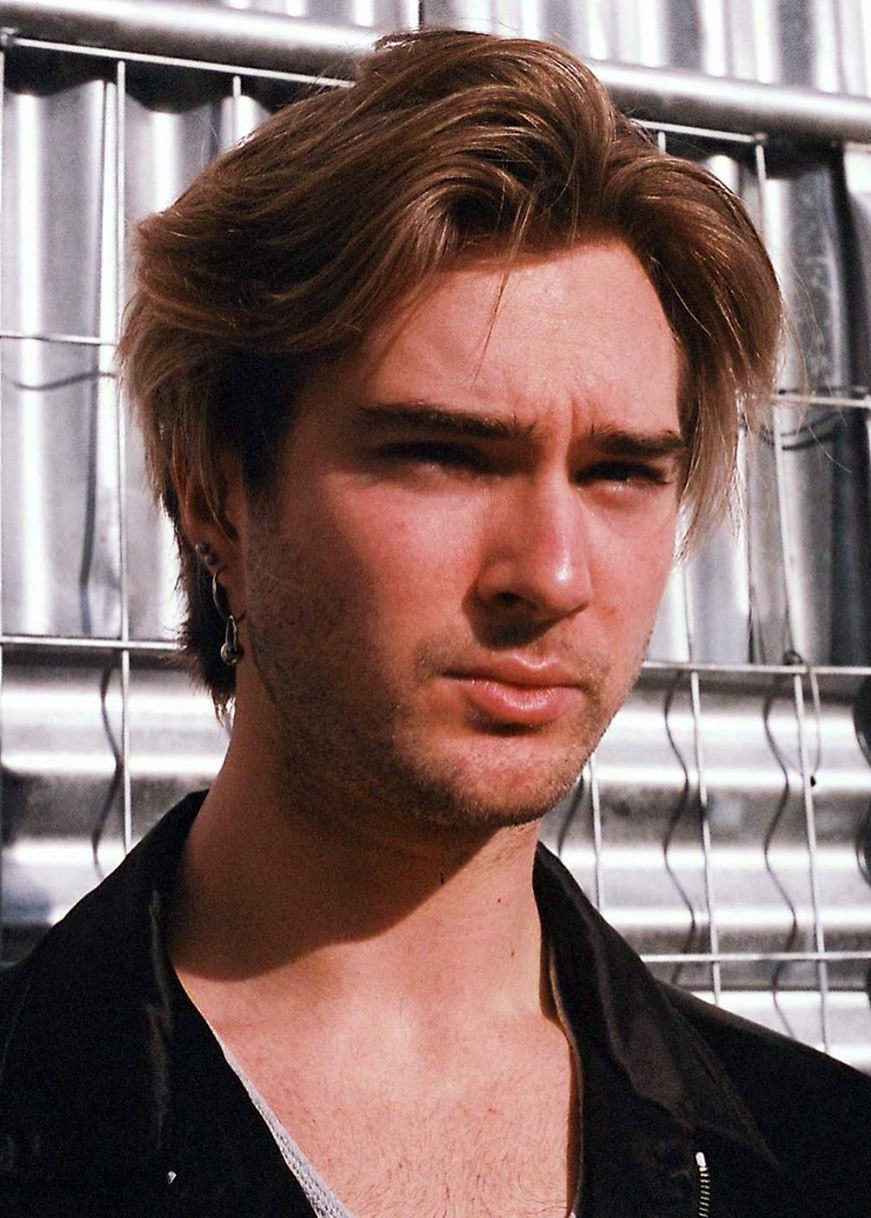 Wavy Mid Part with Golden Dye
This flowy golden haircut brings back Judd Nelson's vibe from The Breakfast Club, which can only mean one thing, it's hella hot! It's like seeing a ray of a golden sunset as you brush your hair back with your fingers, be prepared to make anyone go head over heels for you!
4 / 10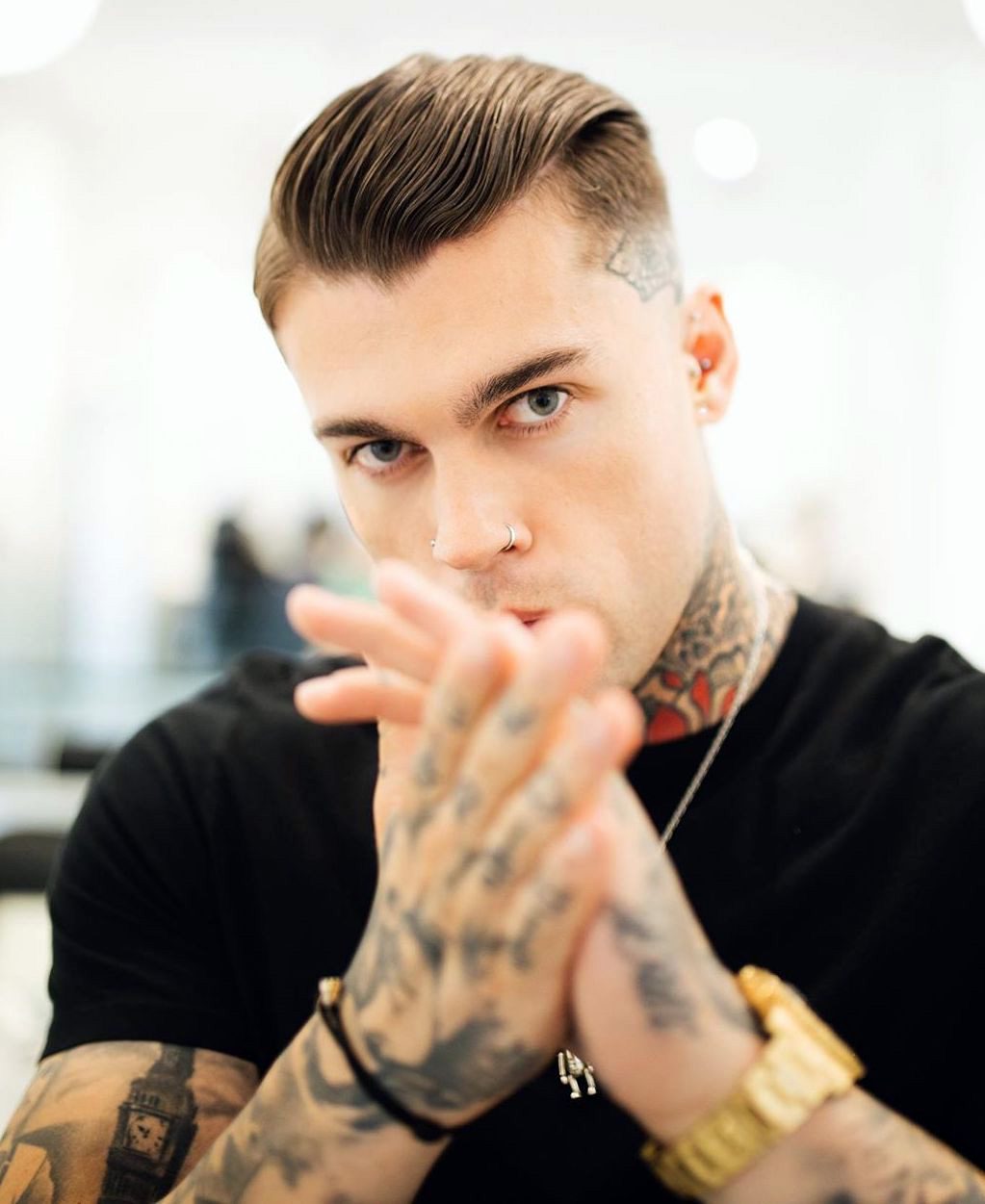 Undercut Slicked Back with Faded Temple
Most guys don't have 30 minutes to spend in front of the mirror to blow dry their hair, so what's the next best easy hairstyle to try? A slick back hair with a cool faded undercut, it's both classy and contemporary at the same time.
Plus, it suits almost all face shapes, is pretty effortless to accomplish and maintain during the day!
5 / 10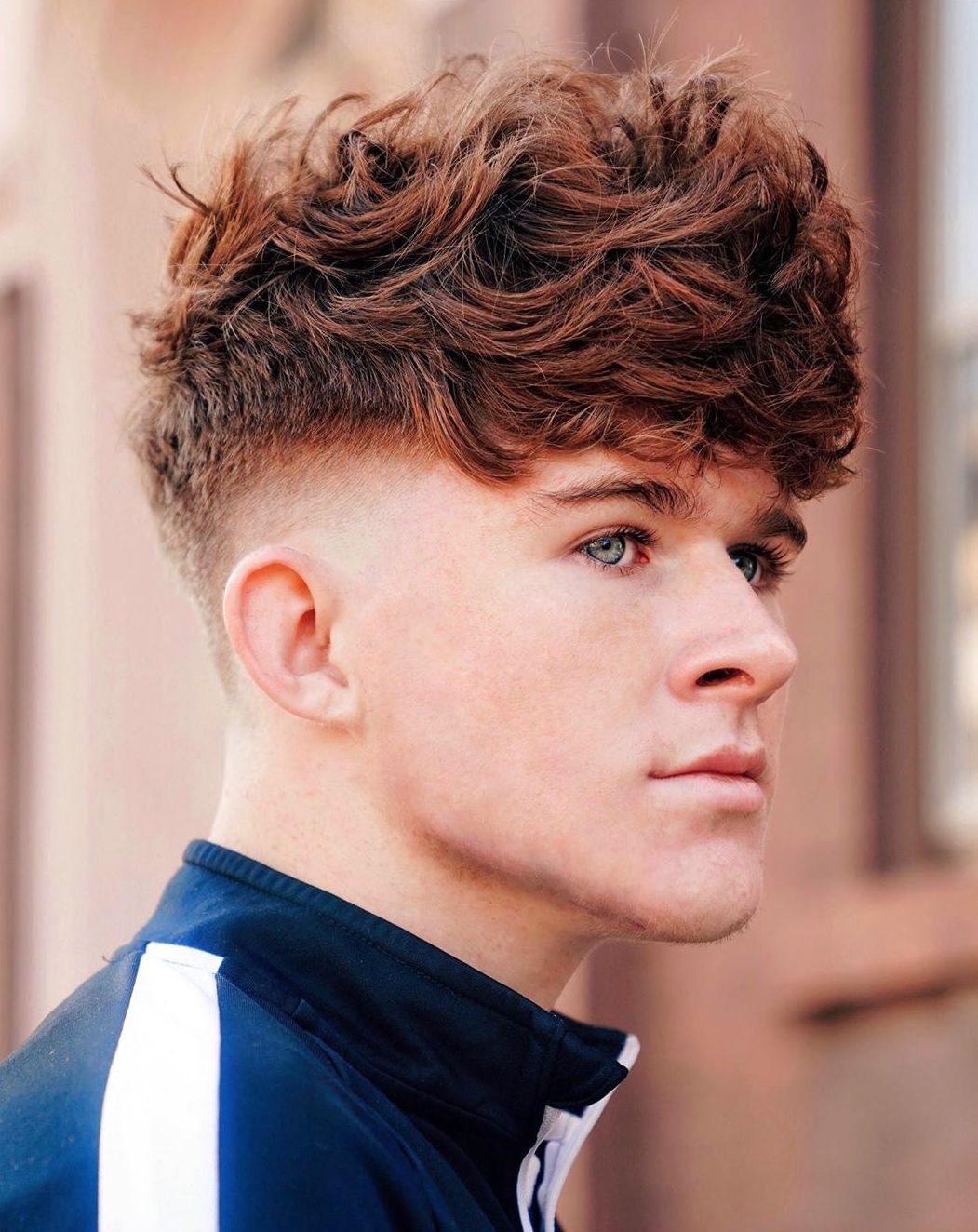 Drop Fade with Rusty Semi Curls
Although we love us some natural curls, the curlier the hair is the better if you ask us, but we also know that curls can sometimes become untamable.
You can play around with different lengths and cuts to make it less fuzzy. Longer top and front for the curls and a short low drop fade at the back might just do the trick!
6 / 10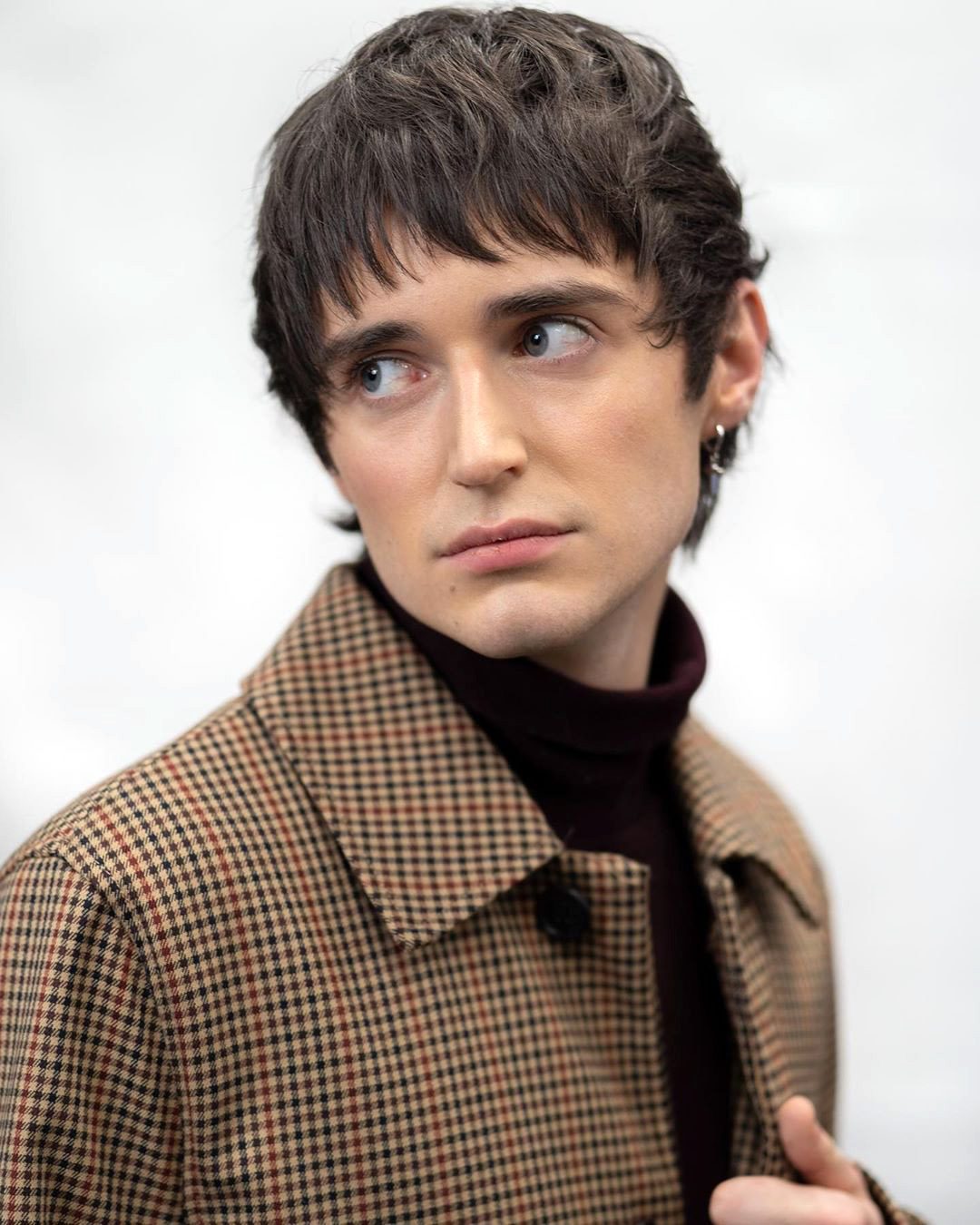 Lay Flat Cut with Less Volume, Long Strands
Maybe it's time to step aside from the vertical hairstyles and try out horizontal lines. Keeping it simple and textured, it's basically an upgraded version of Justin Bieber's early hairstyle. Just go easy on the bangs, so it won't look like a helmet.
7 / 10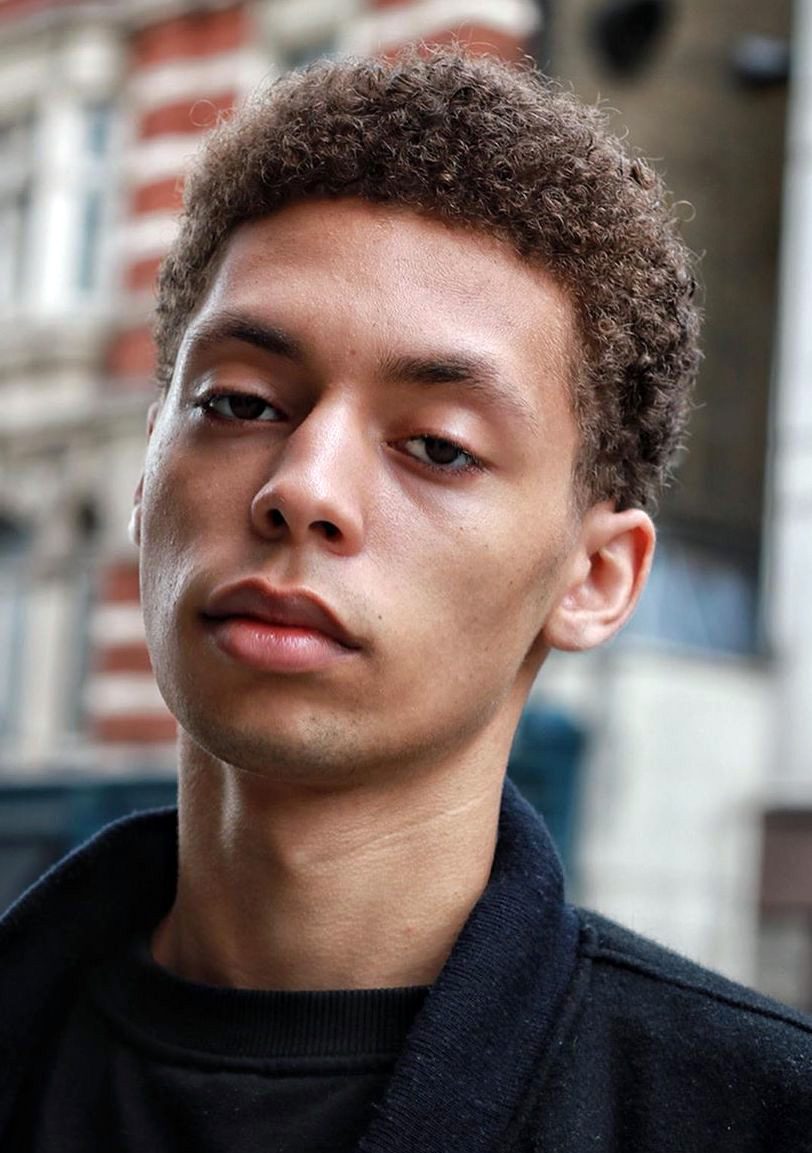 Small Curls With High Density
For minimum effort and maximum result, abundant small curls style can be the perfect option for those of you who want to give the I-wake-up-like-this-every-day vibe.
Pro-tip to maintain rocking this chic haircut, keep the sides short.
8 / 10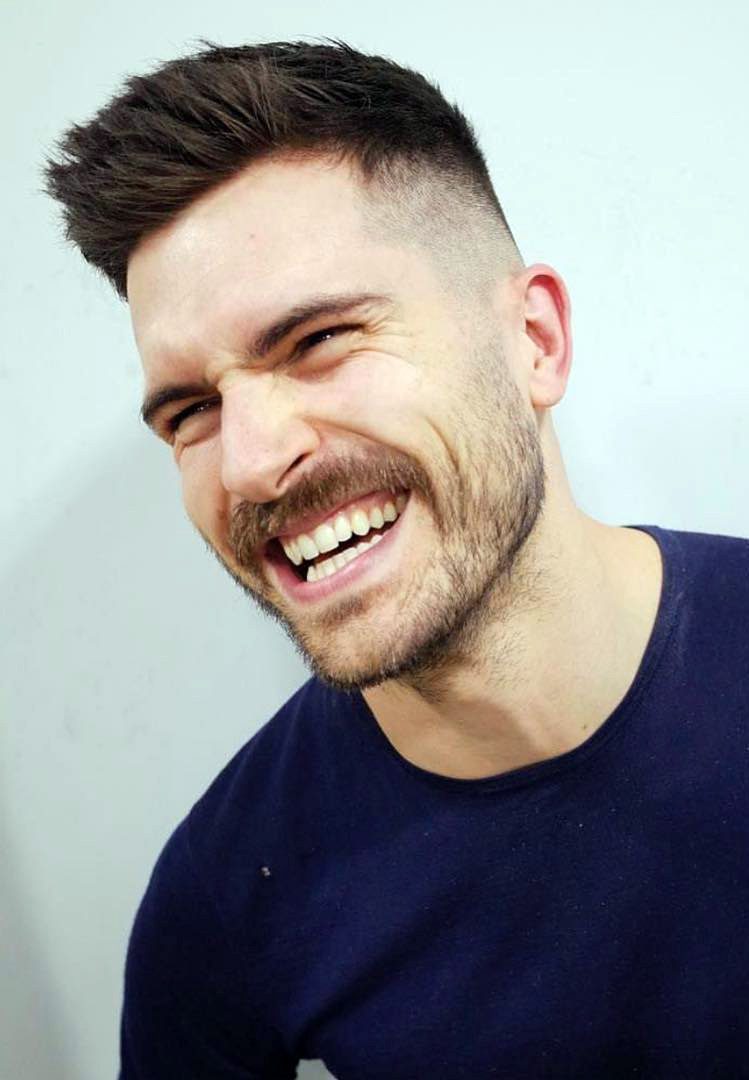 Classic Tapered Side with Dry Brush Up
Pretty straightforward and easy, but the simplicity of this look should not be underrated. Brushing up the hair will lift your face and It's perfect for guys who don't care much about the latest trend or spending much time on styling.
9 / 10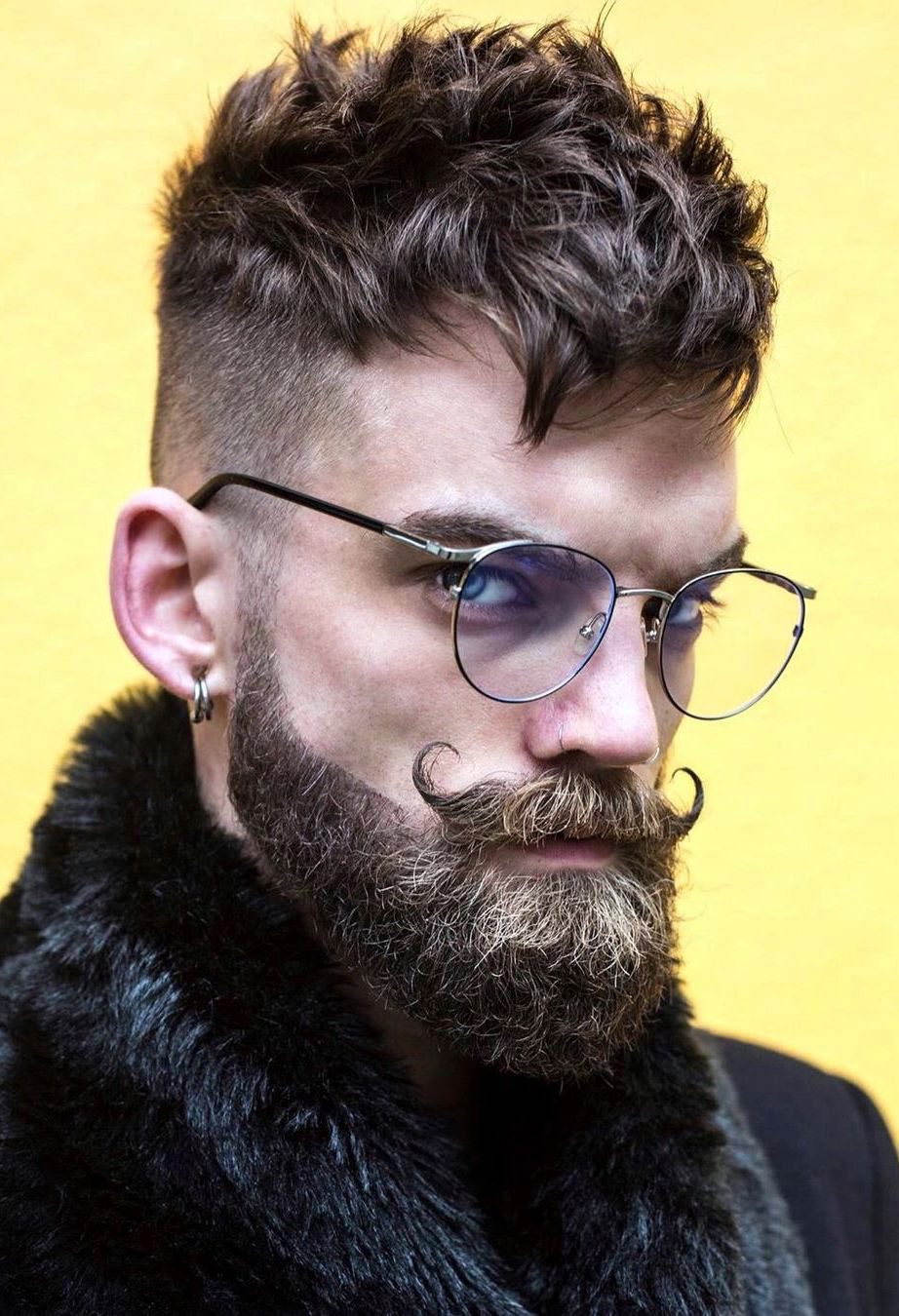 Tossy Top with Faded Sides
No matter what texture and color your hair is, you can easily achieve this tousled look anytime. Using a bit of wax or matte pomade to add volume and keep the shape. This short and messy style is a perfect option for a casual gathering or a night out
10 / 10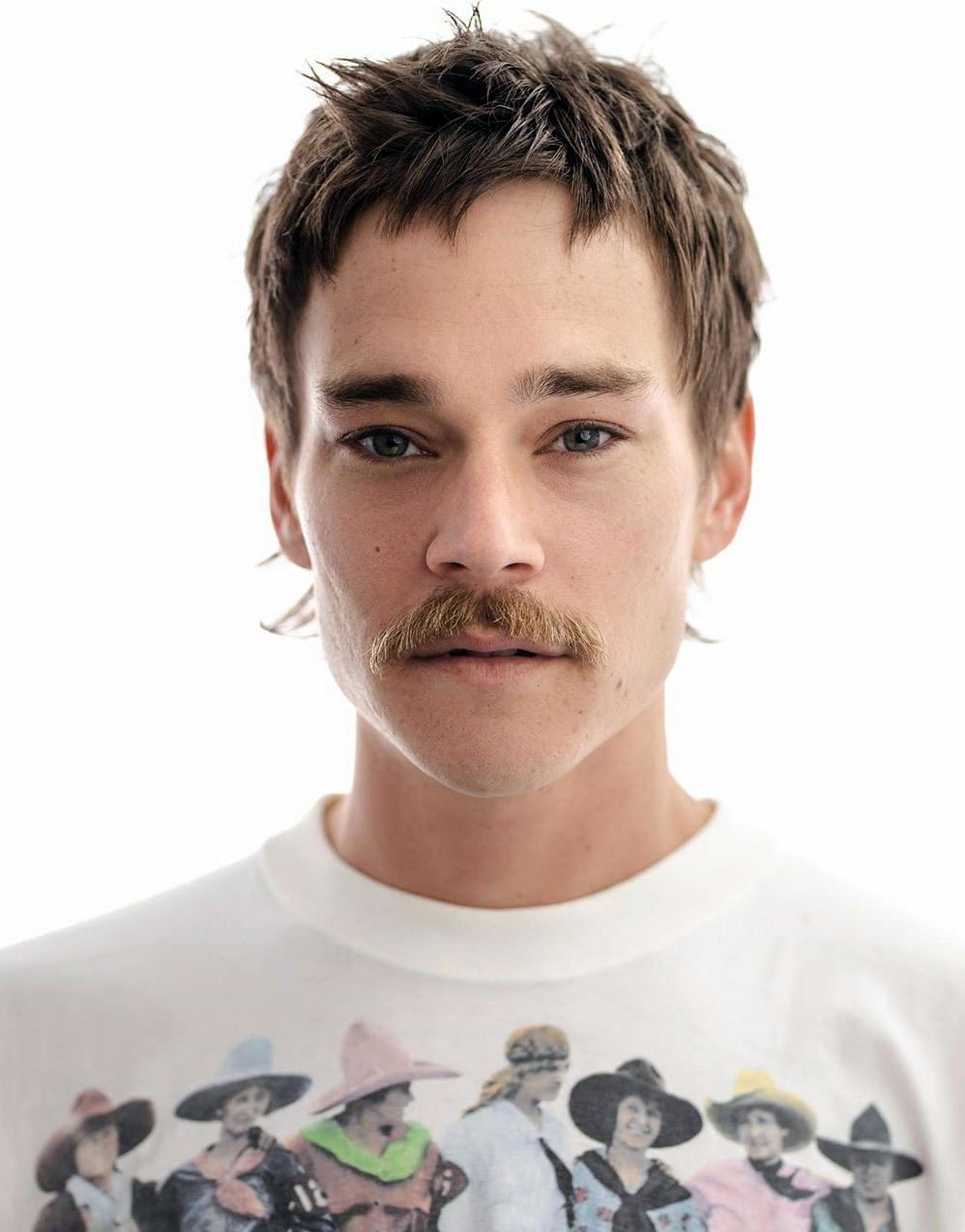 Low Volume Lay Flat Top with Light Mullet
Sometimes bigger isn't always better. While lots of hairstyles focus on creating volume, it's not a bad idea to experiment with styles that have more conservative lengths such as this one, you don't need to worry about looking too flat, because the mullet will still give some texture.