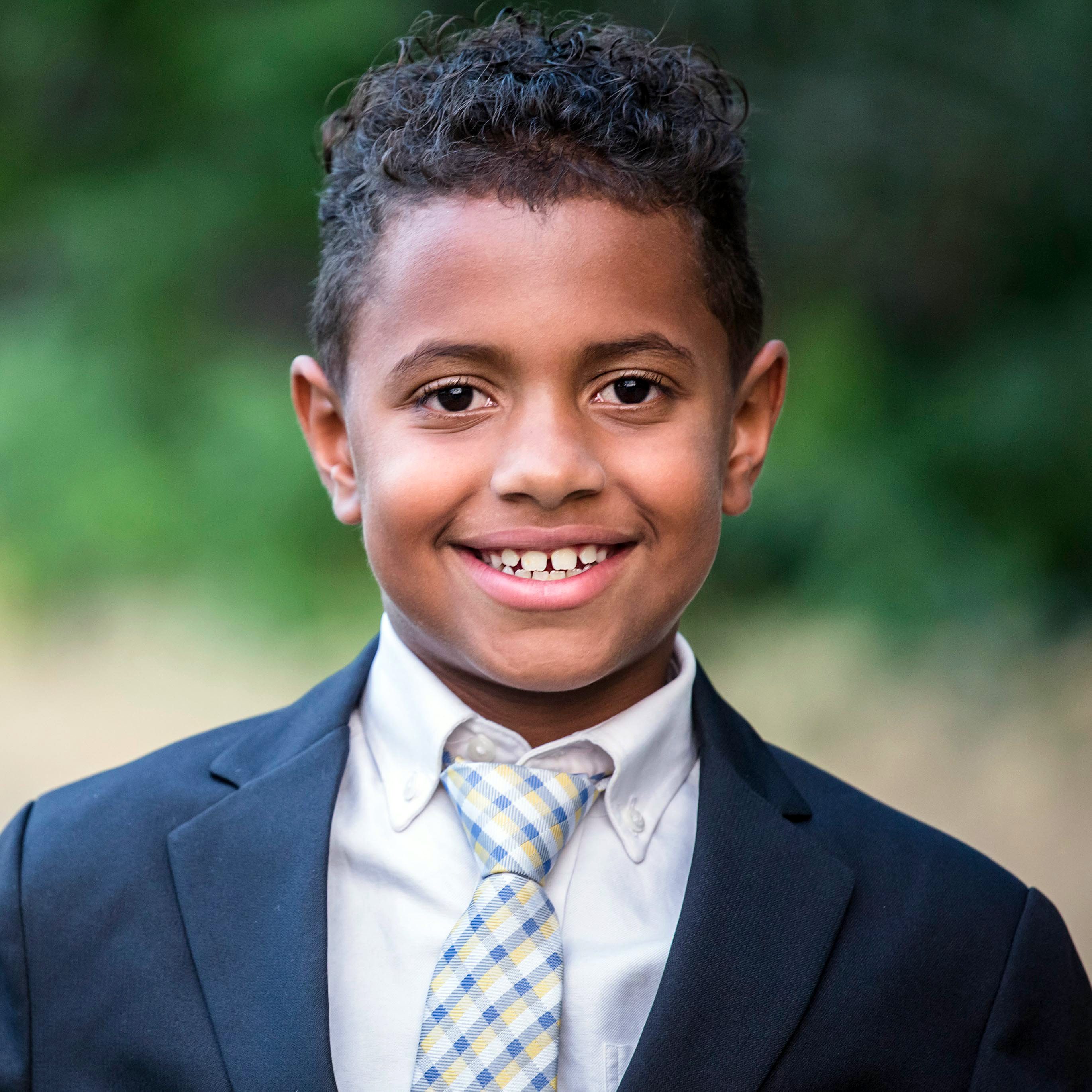 20+ Eye-Catching Haircuts for Black Boys
From formal to relaxed, there are all kinds of fun hairstyles
When it comes to finding a great hairstyle for black boys, there is a wide variety of options to choose from. Whether you're dealing with extremely coiled hair or looser, curly hair, you'll find something on this list for you.
1 / 24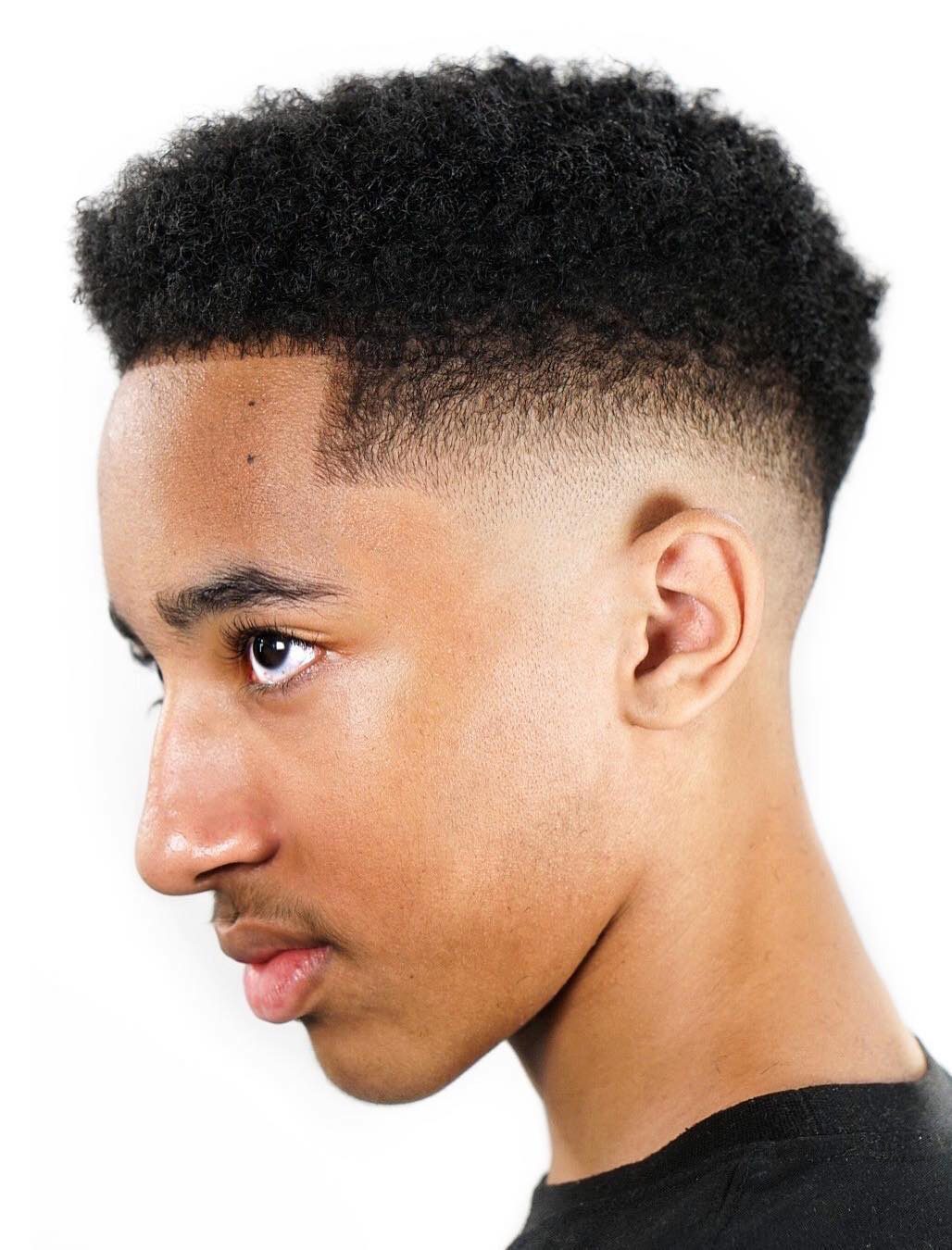 Clean Taper with Temple Fade
This super slight temple fade is kind of a key factor for this look as it eases into the main fade frame. With soft lines and edges, you'll need to check in with the barber often to keep up with that hairline.
2 / 24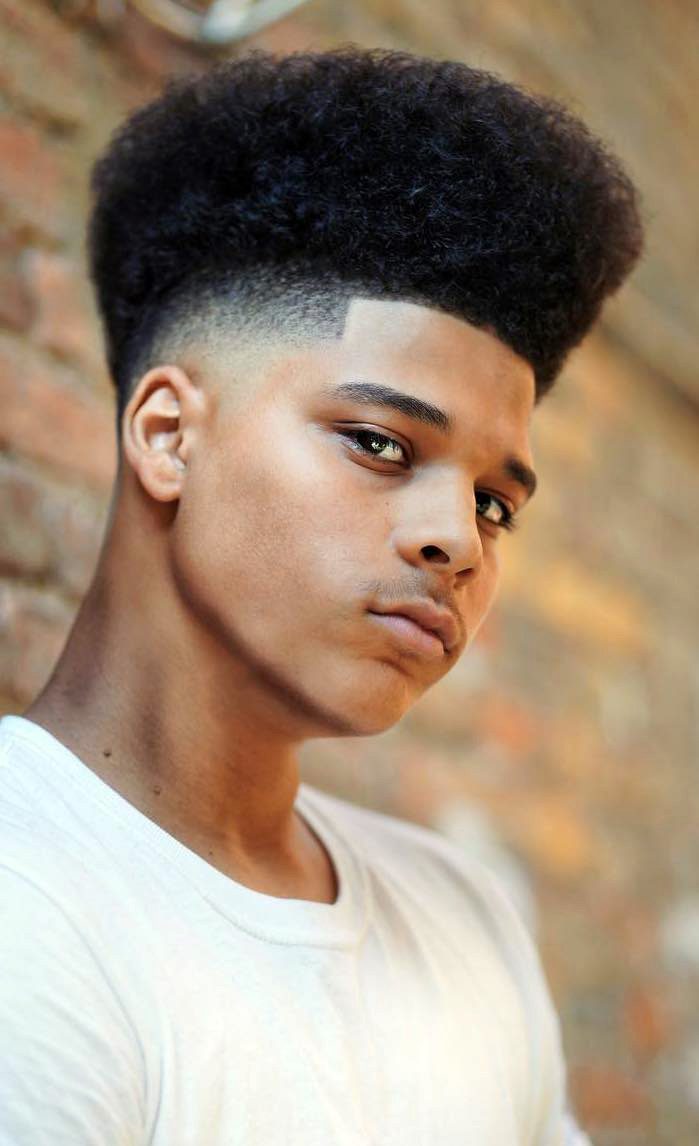 Blown Out Flat Top
Here's a trendy twist on the classic flat top that gives you the volume of an afro without any messiness.
3 / 24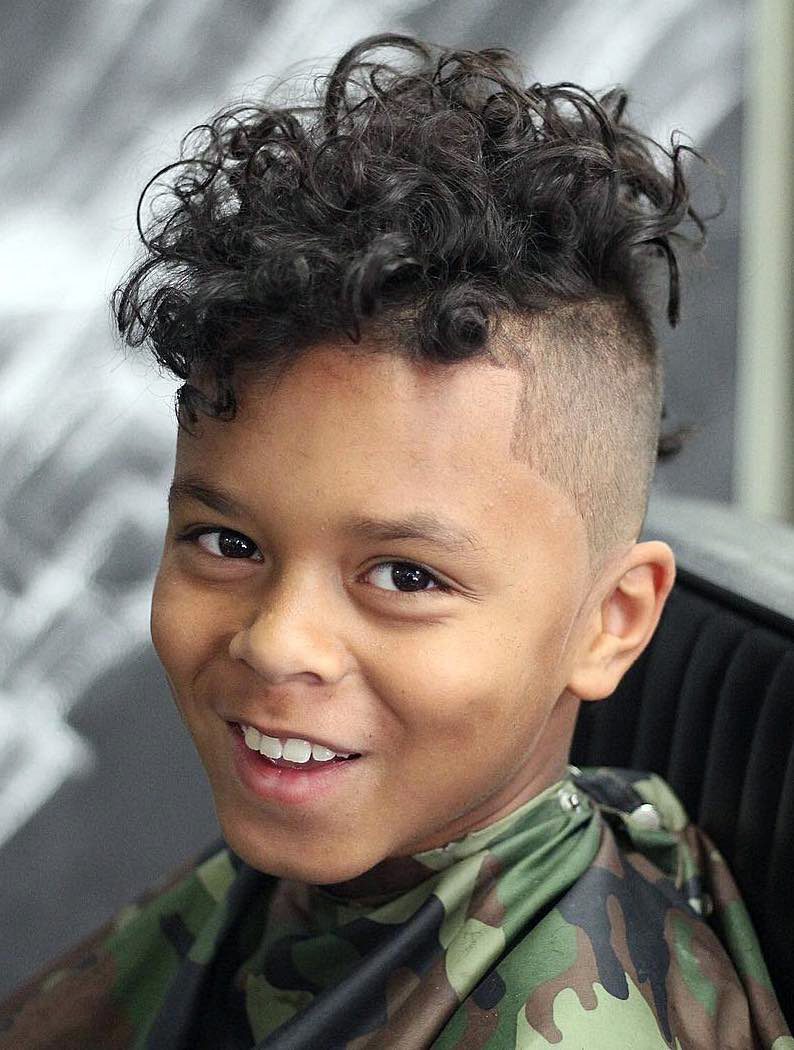 Undercut Curls with Tapered Sides
You know how we always say undercut looks good on everyone, especially with the added taper on the sides? It is 100% true and it highlights the top curls to the next level.
4 / 24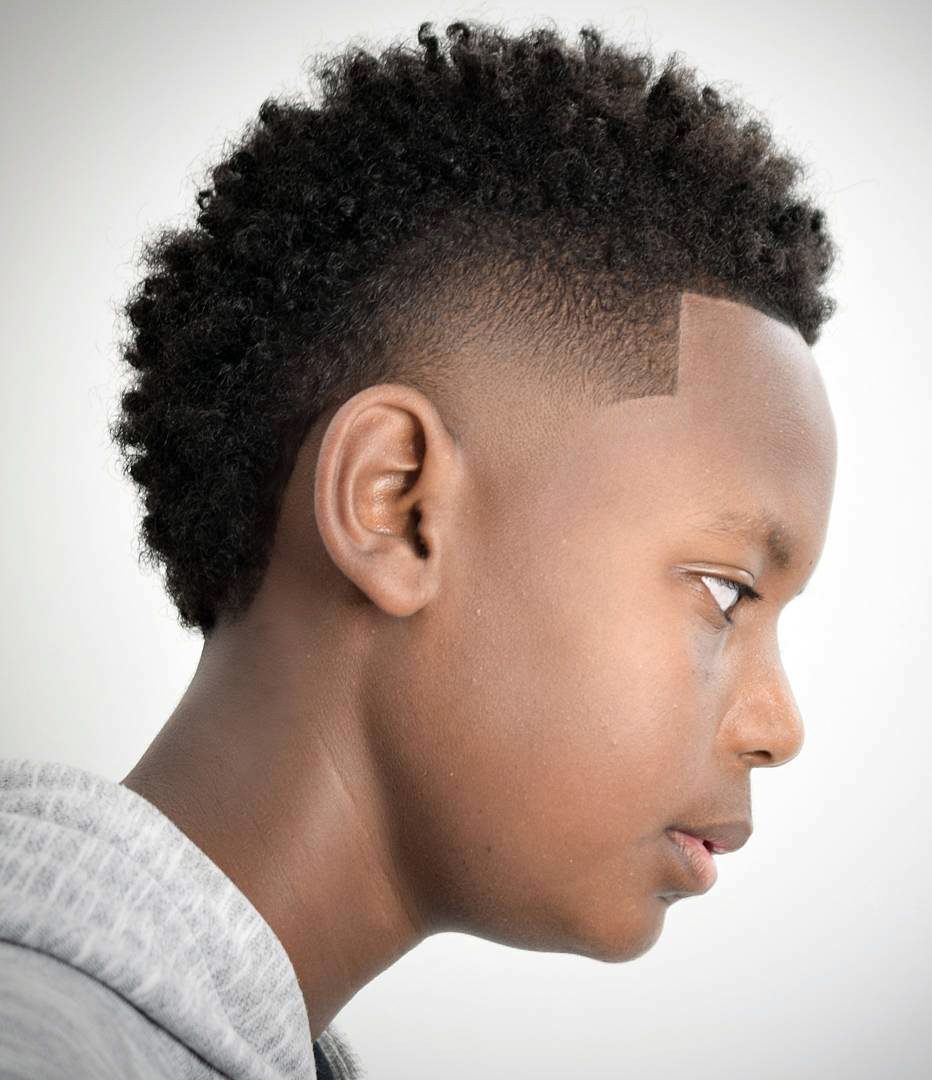 Temple Fade
You can't go wrong with a simple temple fade. This haircut, which also features an angular line up, will work with a variety of hair types and keeps everything tidy.
5 / 24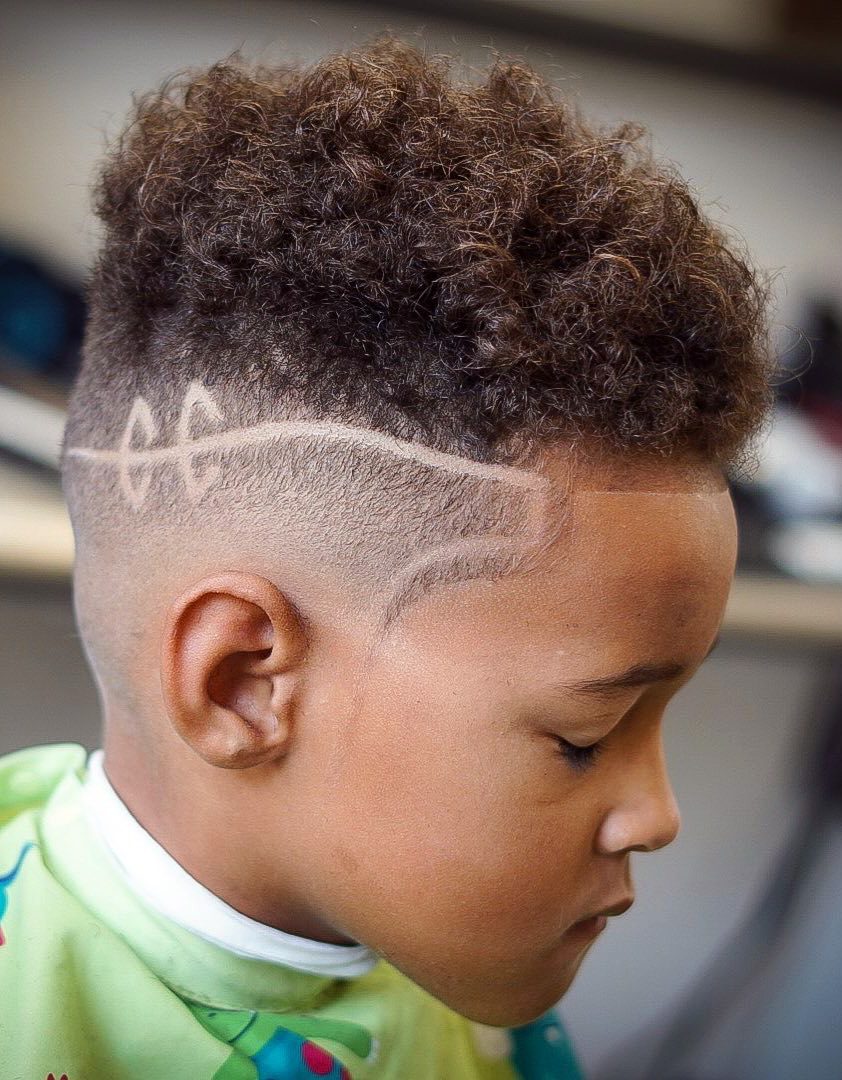 Dense Top with Fancy Designed Sides
Natural hair can be worn in so many different ways, and that's the beauty of it! Here we have some gorgeously styled curls contrasted by an undercut with some shaved lines design. Get creative!
6 / 24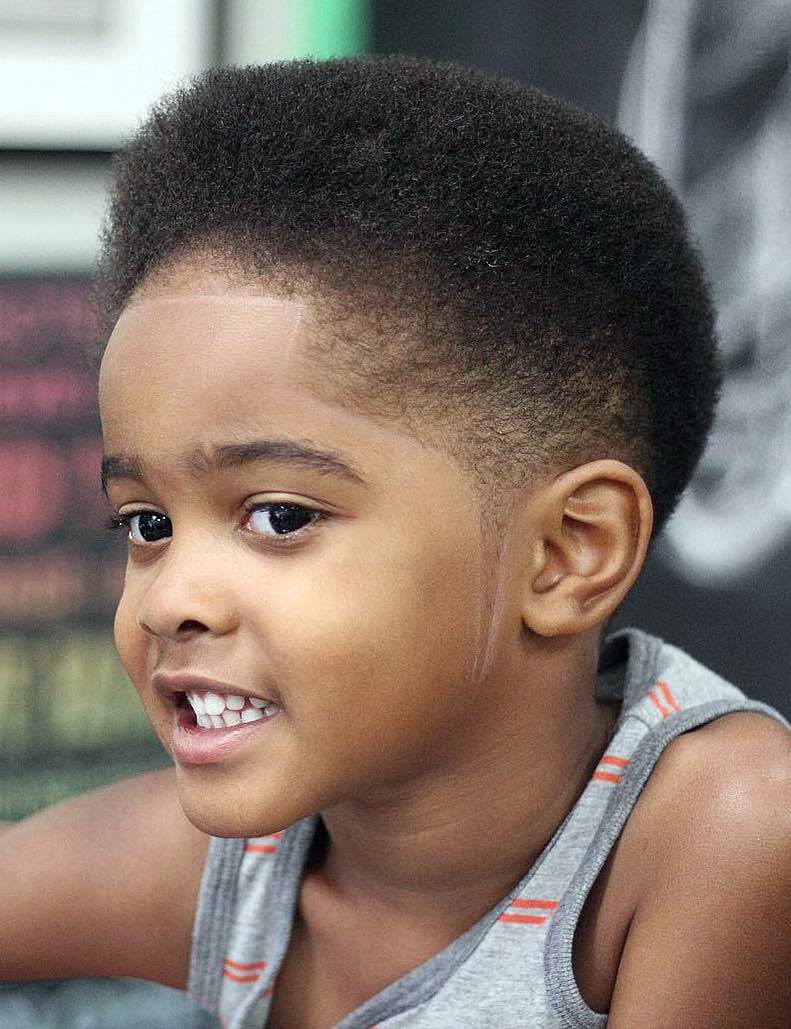 Sweet Afro and Long Temple
Everything going on here I love! From the very interesting long and pointy temple's design to the perfectly styled afro. This look screams precision. What a skill!
7 / 24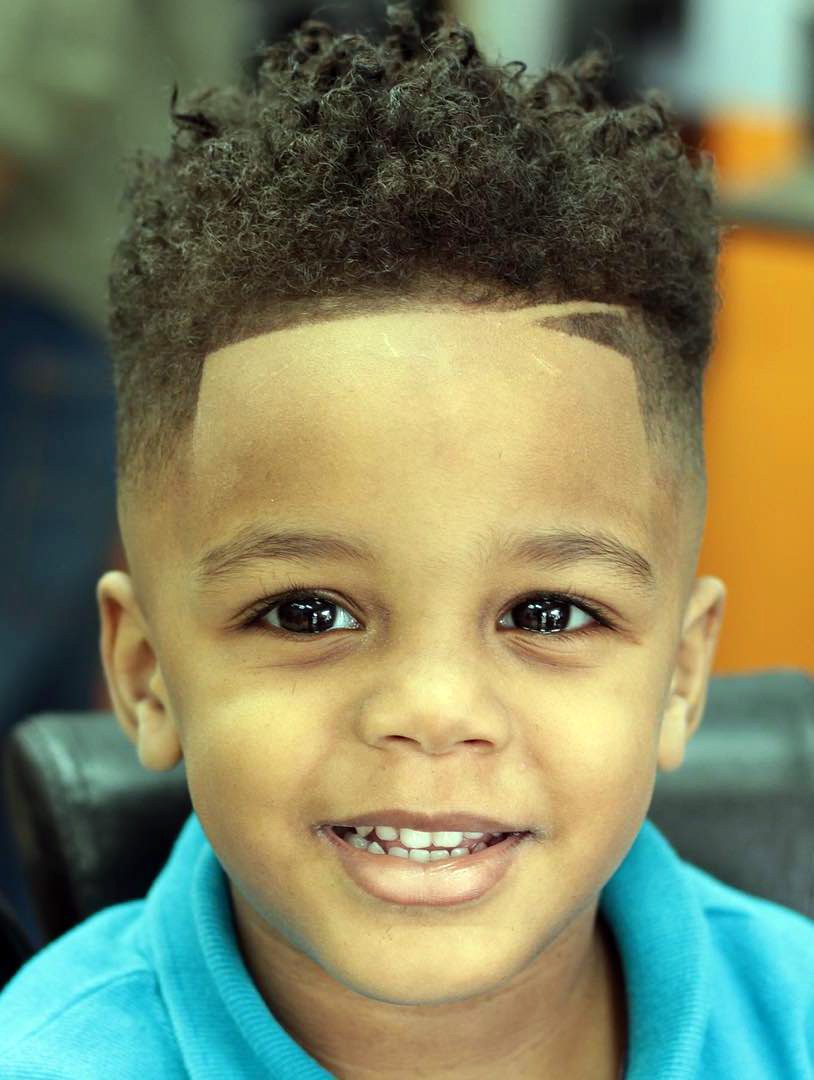 Faded Sides with Shaved Line
Here we have a super neat high fade giving way to some pretty amazing ringlets. It's always fun to go for something a little different when it comes to the hairline and ask for a subtle but eye-catching design.
8 / 24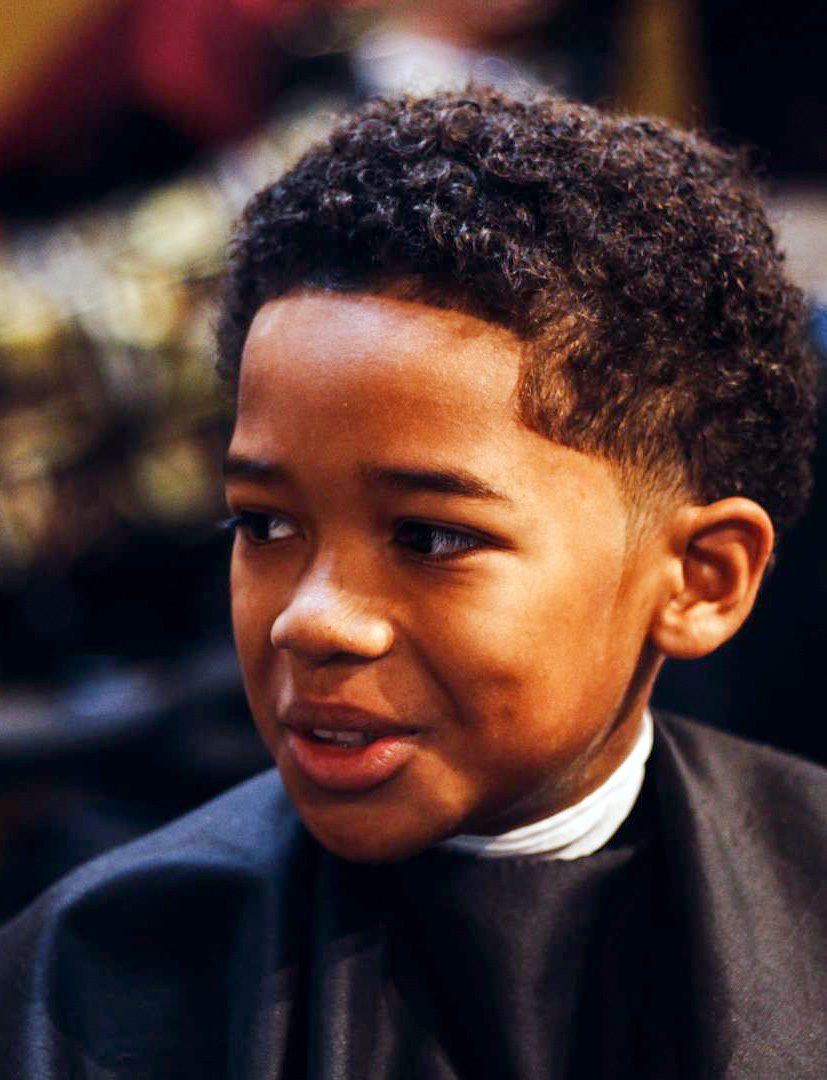 Classic Taper and Line-Up
There's some wavy styling going on and I'm here for it. The sides of the line-up take a more natural and soft approach to the hairline while the temples are thinly groomed.
9 / 24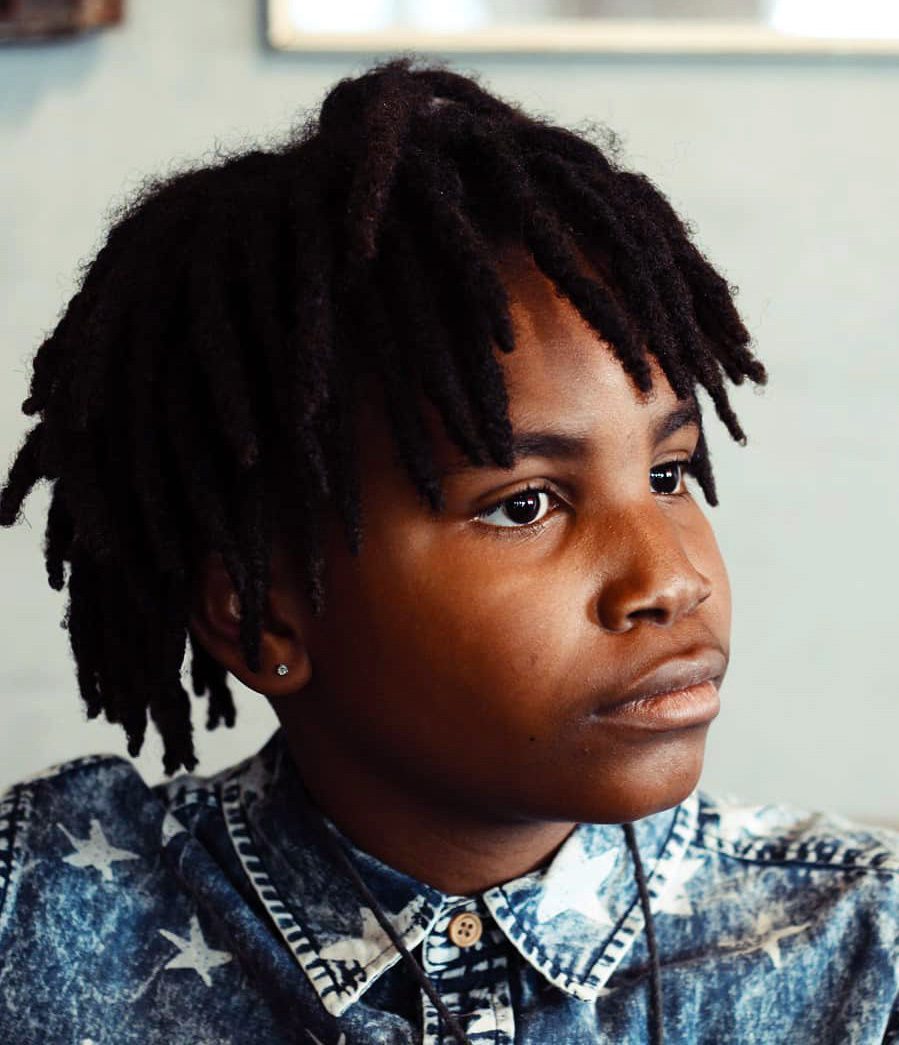 Tight Shaggy Curls
These shaggy locks look super cute at this length, it can be easy to decide you just want to grow them but consider making this length a look you stick with!
10 / 24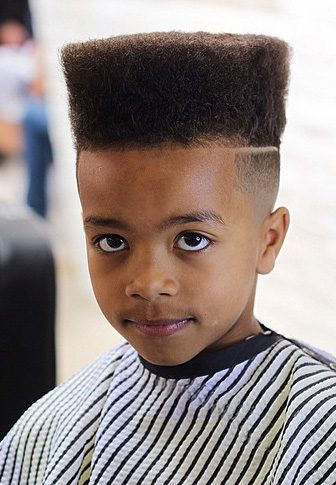 Hardline Details and Sharp Edge Flat Top
This flat top is at the top of its game (hehe, see what I did there?).  When it comes to haircut design or anything design for that matter, patterns and lines are super important. This is why I love what they've done with the hardline on the side.
11 / 24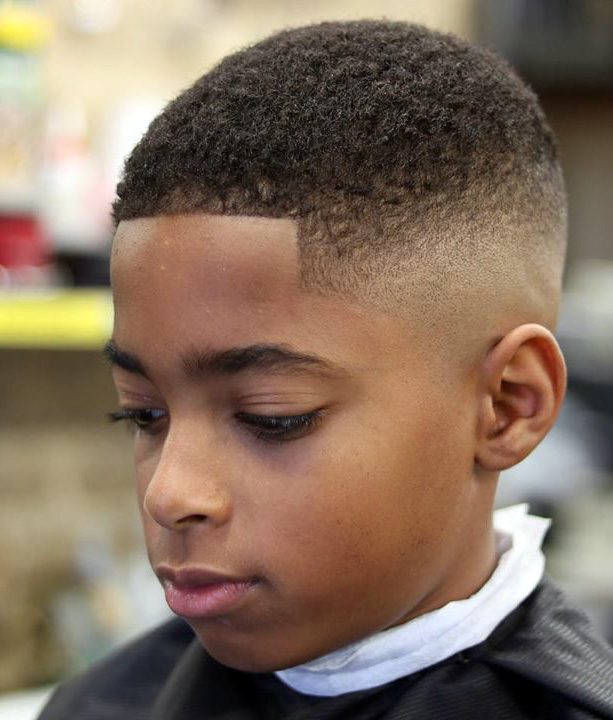 Mid Fade and Burr Cut
A burr cut is basically just a super-duper short crop. Here they take it even further by pairing it with a mid-fade to complete the look with a line-up.
12 / 24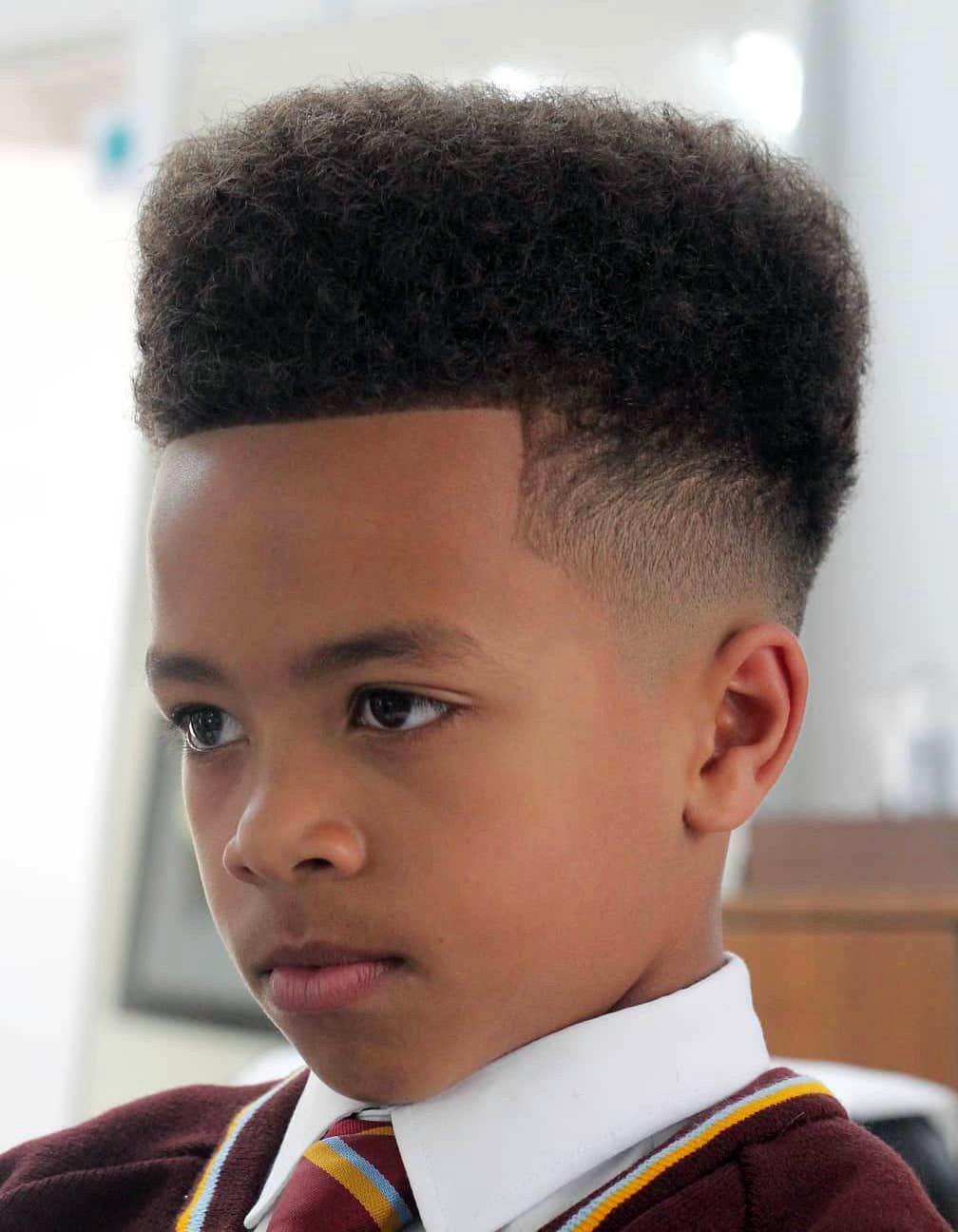 Flat Top Ready to Rule
At this height, this afro flat top beautifully complements their features and the low faded sides keep everything in a uniform manner.
13 / 24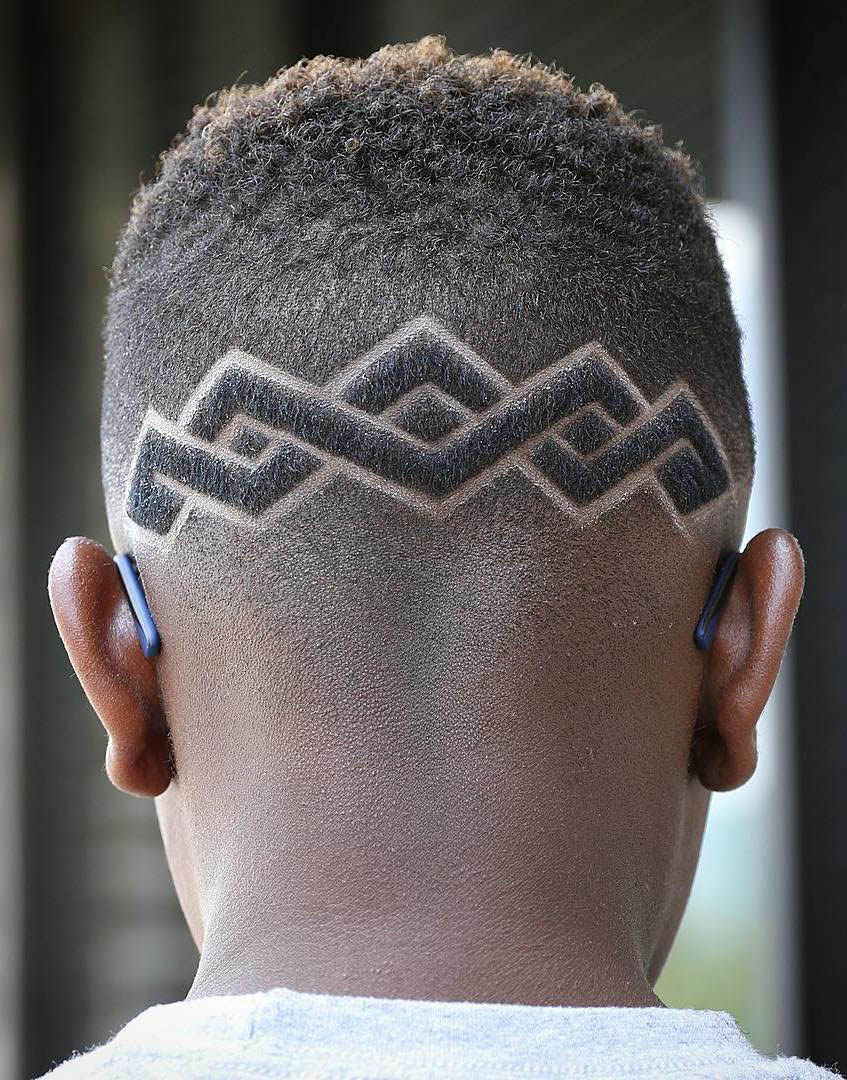 Shaved Design
This bold hairstyle features a pattern shaved into the back of the head. The rest of the hair is kept short in order to emphasize the design.
14 / 24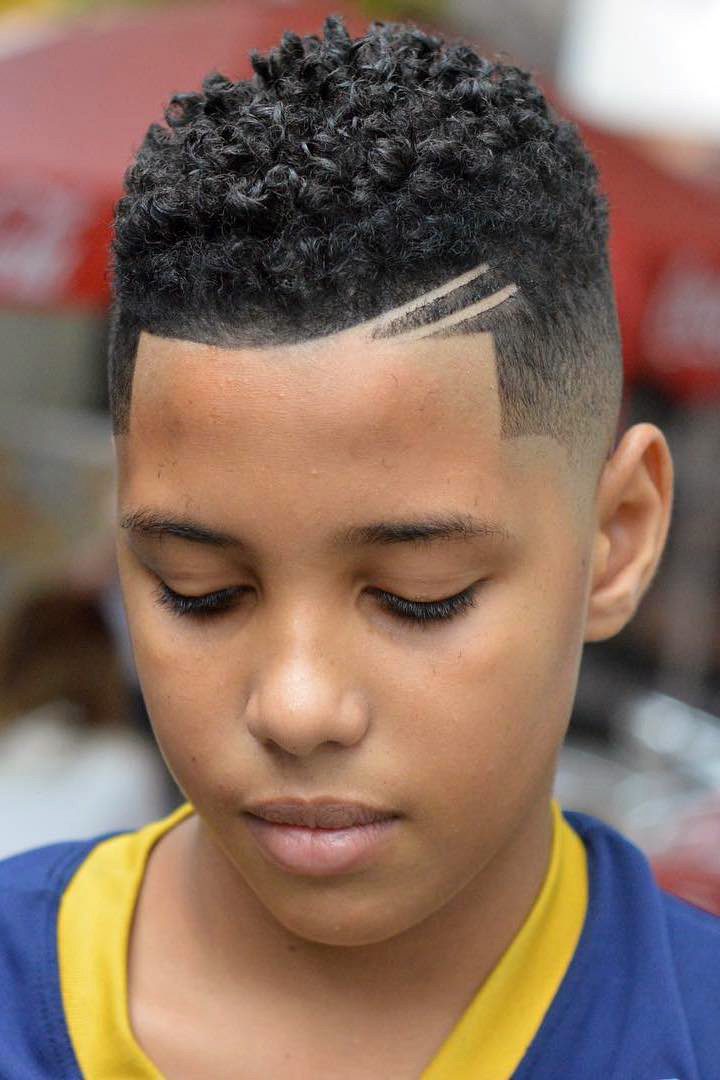 Fresh Line Up
With a little length on top and some happy defined curls, this hairstyle has a pretty different front hairline since it incorporates some as the star of the show.
The fade helps bring all the attention up top since it's been kept pretty low.
15 / 24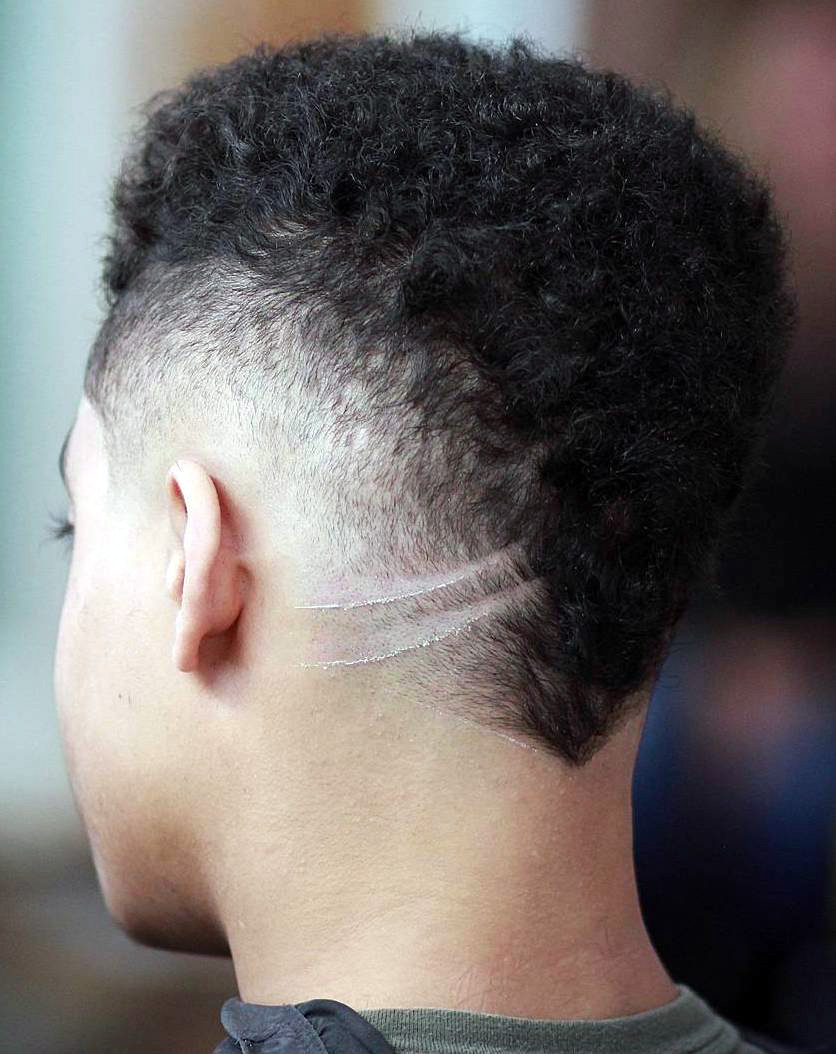 Low Key Mohawk
If you like the mohawk style but don't want something extreme, try this out. The hair forms a subtle mohawk that tapers as it reaches the neckline.
16 / 24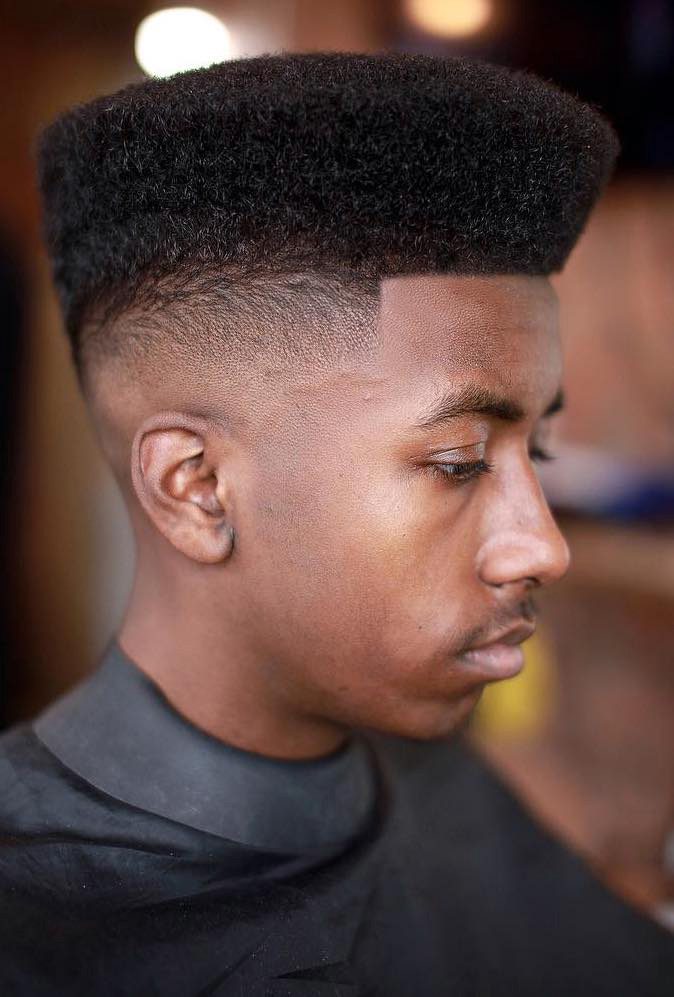 Flat Top with Skin Fade
This is another flat top variation that's neat and mess-free all around. A simple skin fade draws the eye up to the flat top.
17 / 24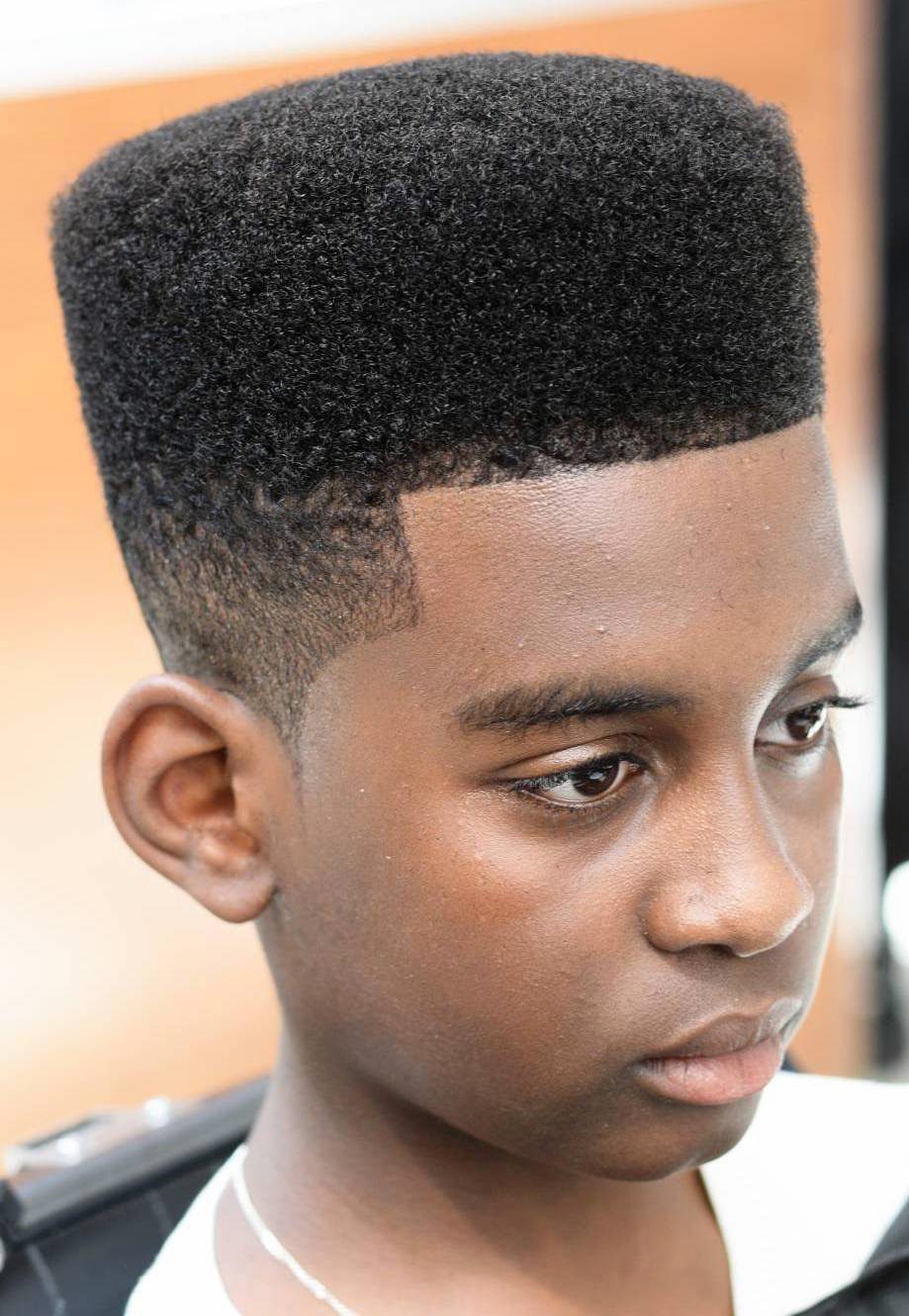 Flat Top Line Up
The flat top is an iconic style that's still popular to this day. It's an excellent option for boys with more coiled, matted hair.
18 / 24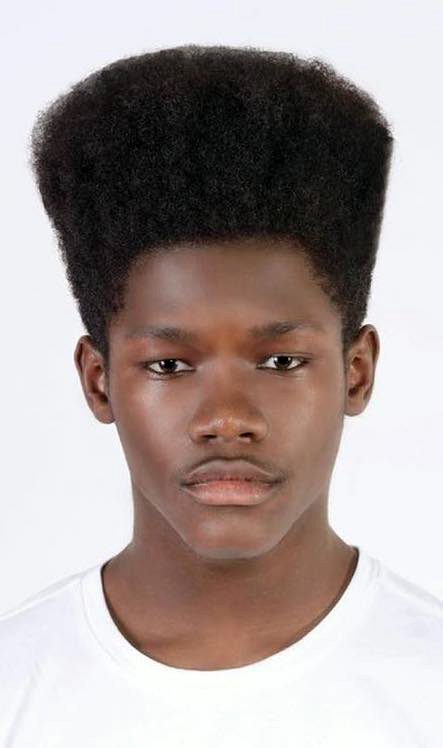 High Volume Tall Top
This right here is a love letter to Black Culture. Now more than ever be proud to wear your natural hair as many have done before.
19 / 24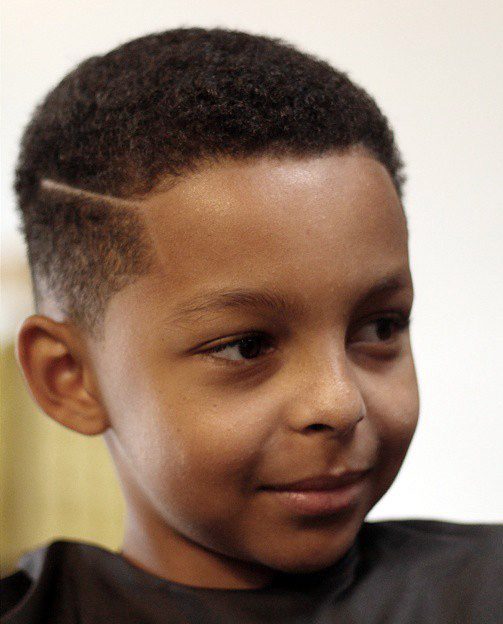 Classic Taper and Line-Up
Here we see them keeping things simple. A super short crop and a natural taper always make for an incredible look fit for anything you get up to, but wait! Check out that cheeky shaved line, it technically makes this a disconnected undercut, and I love how's been done!
20 / 24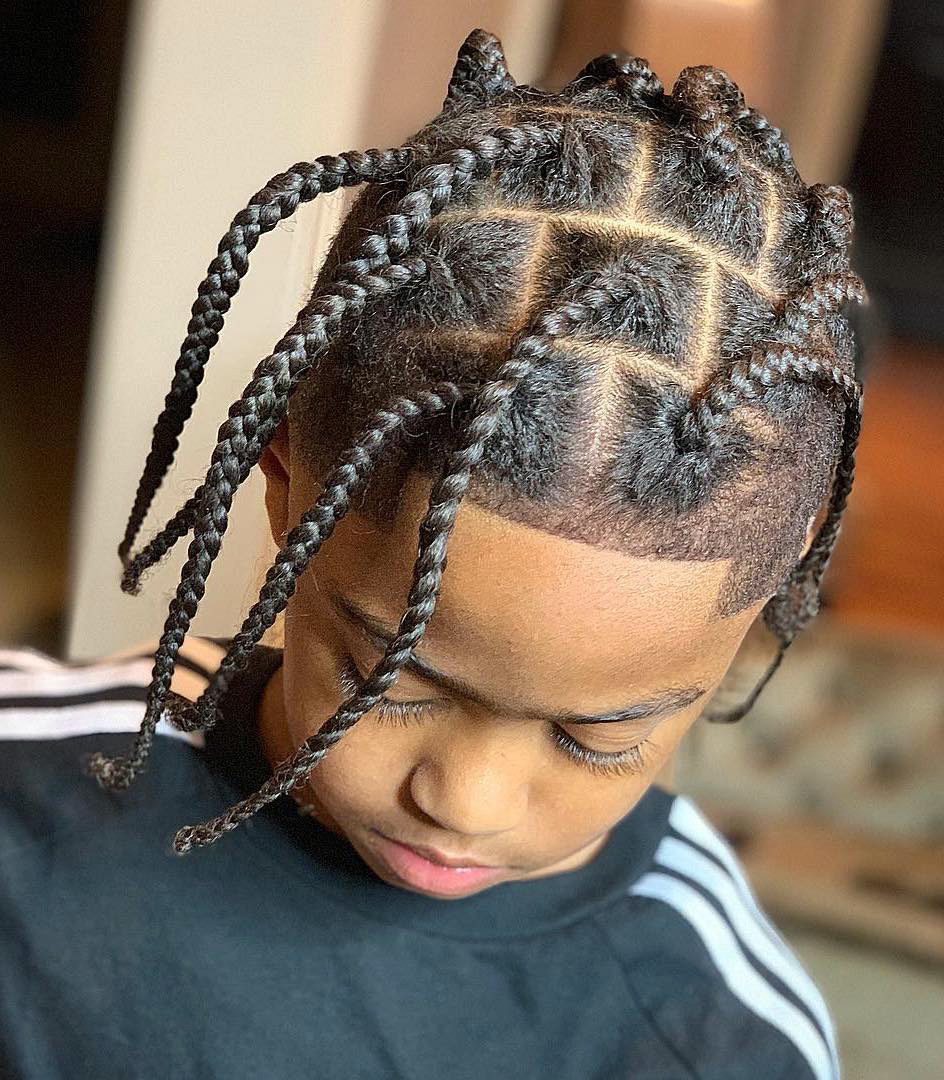 Spider Braids
If you're into braided hair, you might like this hip and edgy style. Long braids hang down like spider legs, and there's a very satisfying rectangular pattern on the top of the head.
21 / 24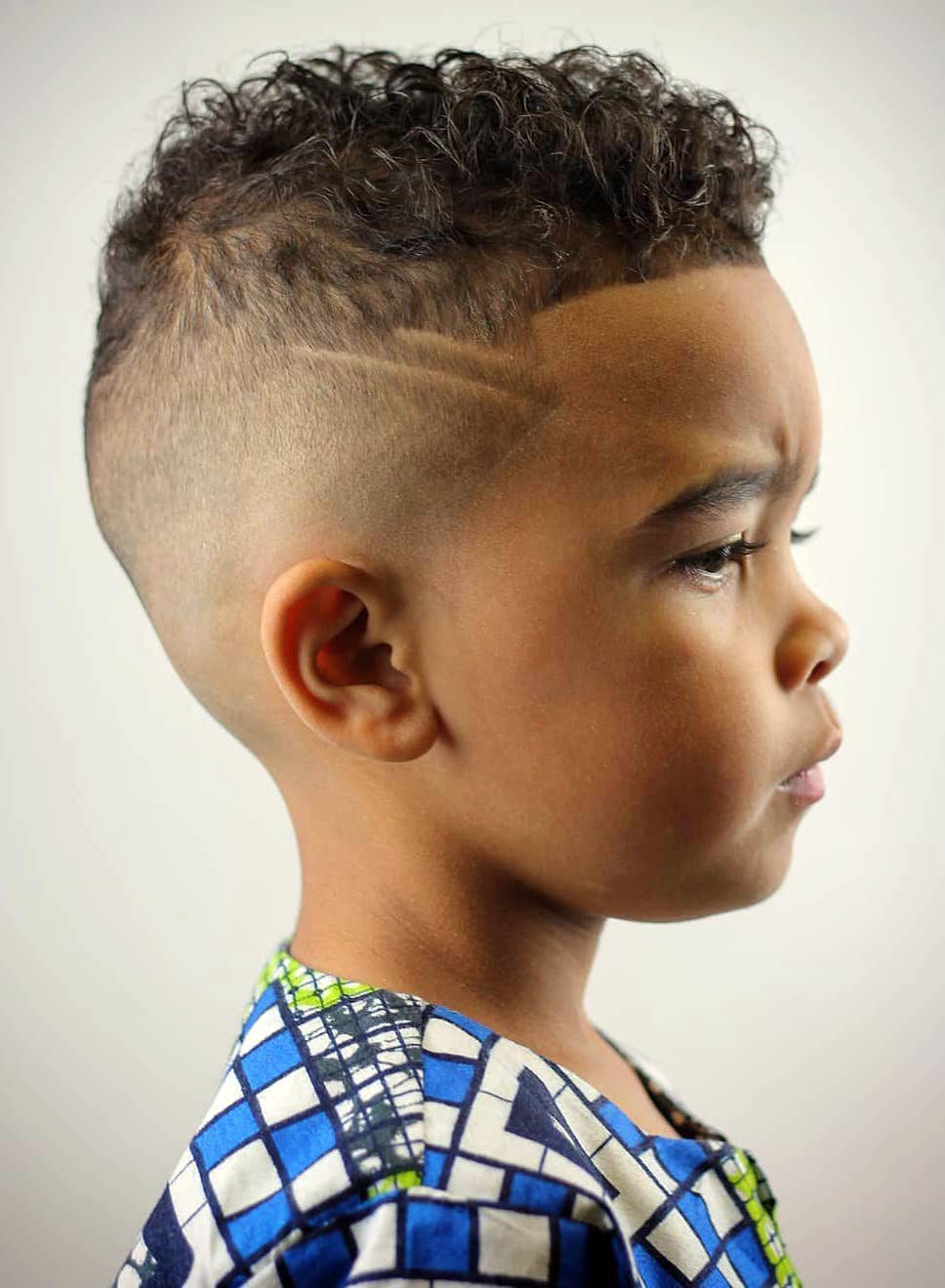 Curly Top with Twin Hairline
Is shorter better for you? If so, this haircut is worth your consideration. Short hair on top is emphasized by skin faded sides, while two subtle hard parts add a touch of flair.
22 / 24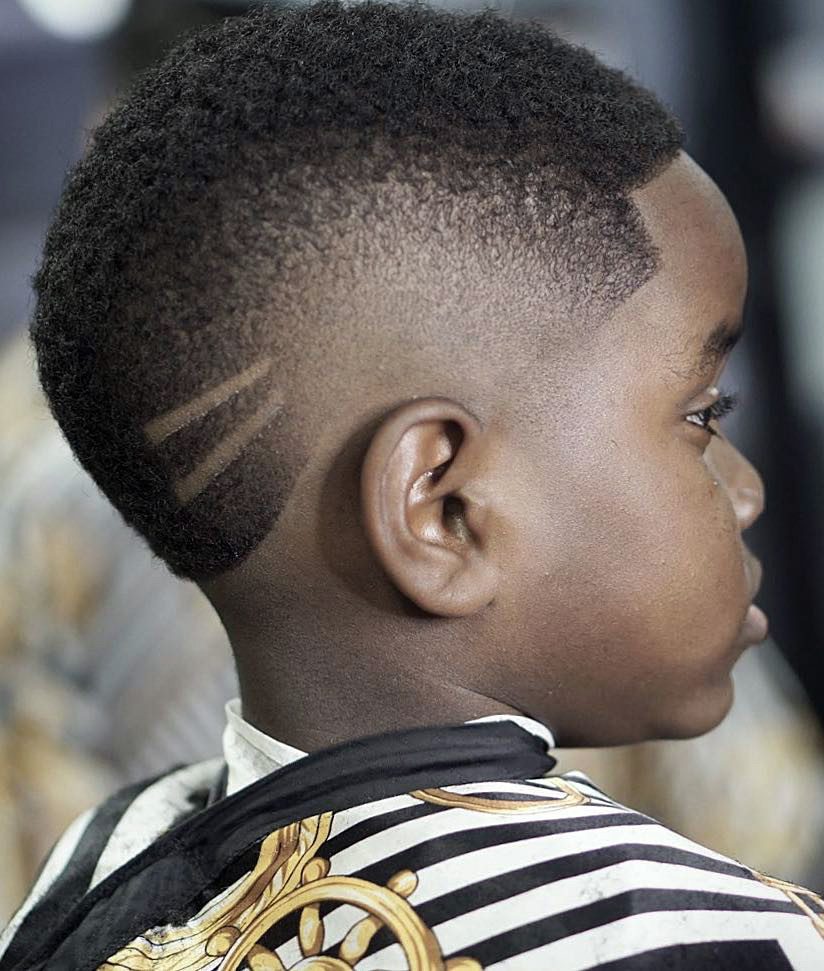 Subtle Burst Fade
If you want something more fun and casual, this might be the style for you. A burst fade emphasizes the area around the ear, and a shaved design adds some pizzazz.
23 / 24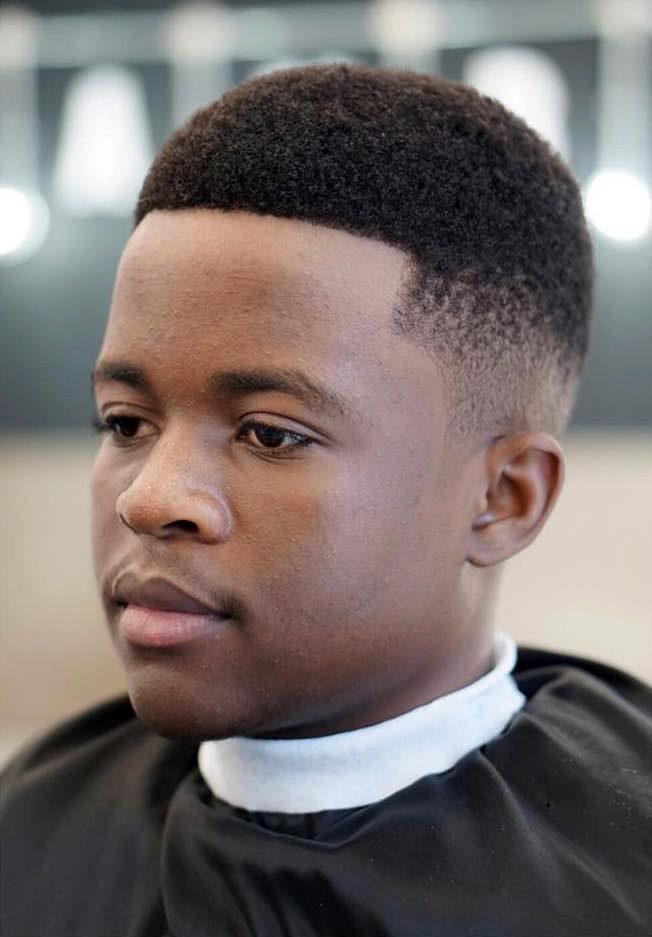 Classic Temple Fade
Here's another take on the temple fade. With a less angular line up, this haircut is a touch more formal than the previous style, making it a good choice for a variety of situations.
24 / 24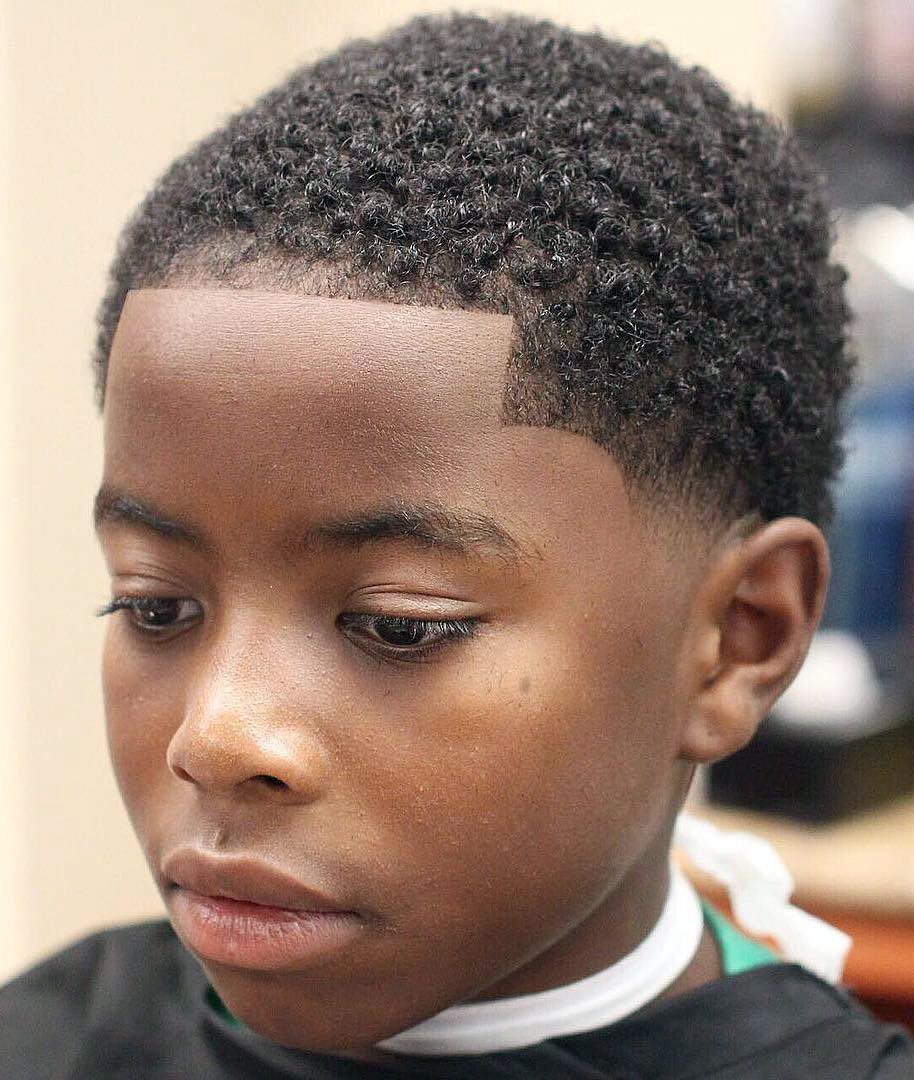 Faded Temple with Sharp Line Up
A short crop is ideal for showcasing the tight natural ringlets' texture and definition. Some swear by re-styling it with a mixture of saltwater and conditioner in a couple of spritzes, this, of course, is a DIY version but there are enough store-bought solutions!