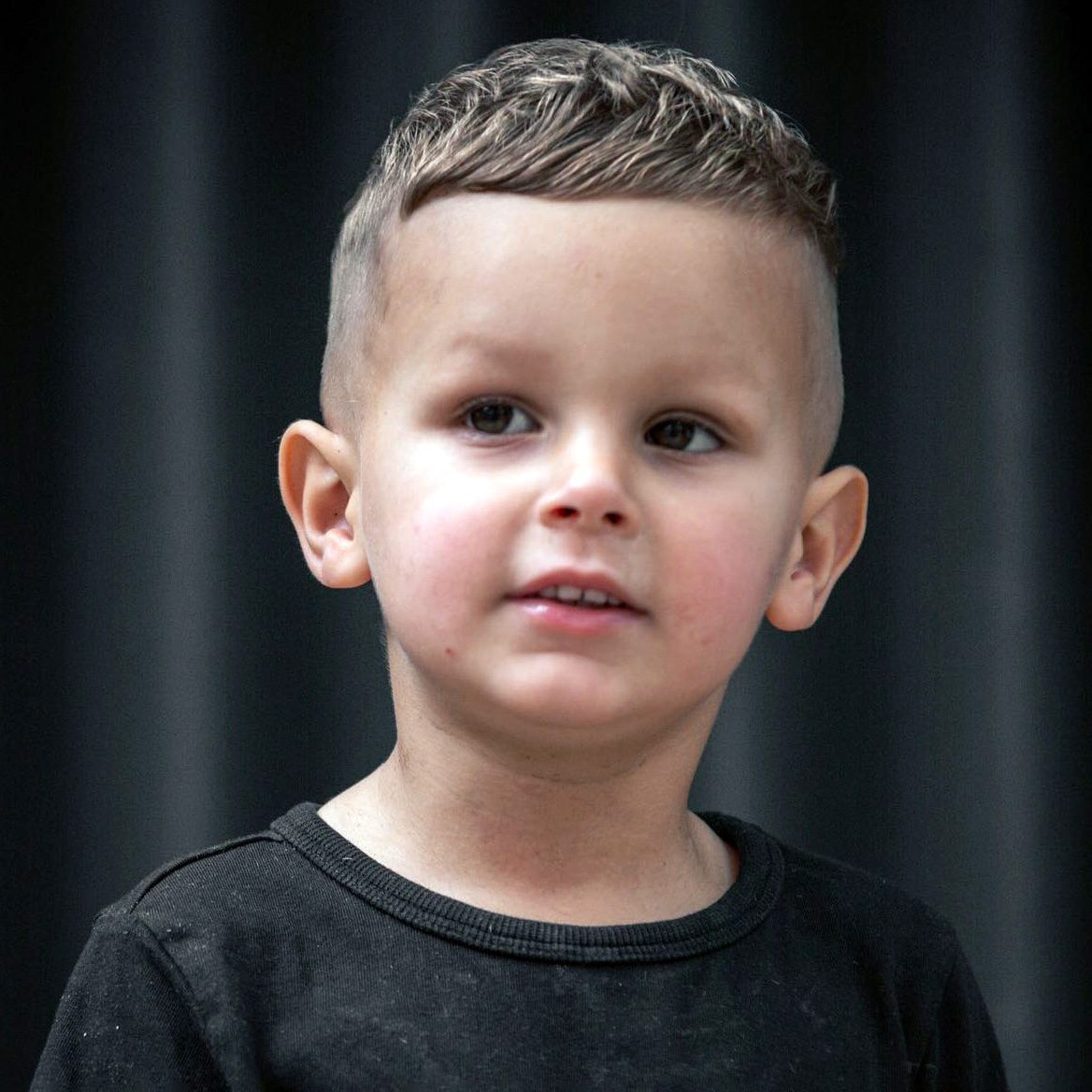 How to Cut Boys Hair + Layering & Blending Guides
Learn how to magically temper your child and quickly create a stylish haircut
Little boys are about to become little men and it is time to let their haircuts embody what kind of men they will be. This article has all you need.
Even the little guys can have big style and there are hundreds of little boy hairstyles to choose from to bring out the personality in every little man, but it can be hard to pay for everything that a growing boy needs. In order to make things a little easier, strike a haircut off the expense list and learn how to cut the perfect head of hair for the perfect little boy.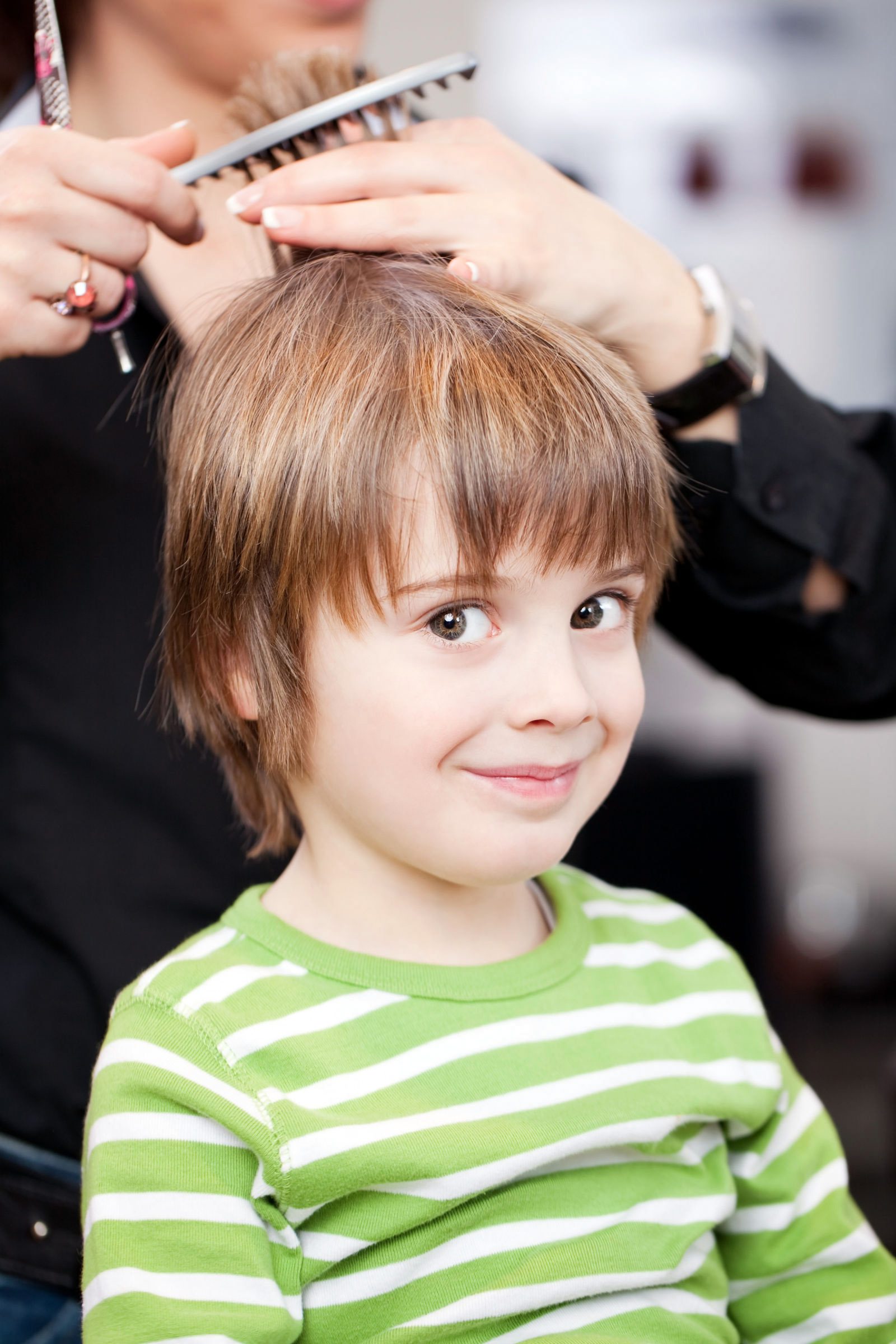 Cutting
For little boy haircuts, always hold the hair up when cutting lengths on the top and determine the length using the fingertips. When cutting or trimming the bottom, use a comb to comb the hair down and cut from the bottom.
Make sure to cut the same length all around at first and then go back through for any layering. Also, comb the hair in the desired areas before beginning the cut. Only use the ends of the scissors when cutting and always cut one small portion of hair at one time.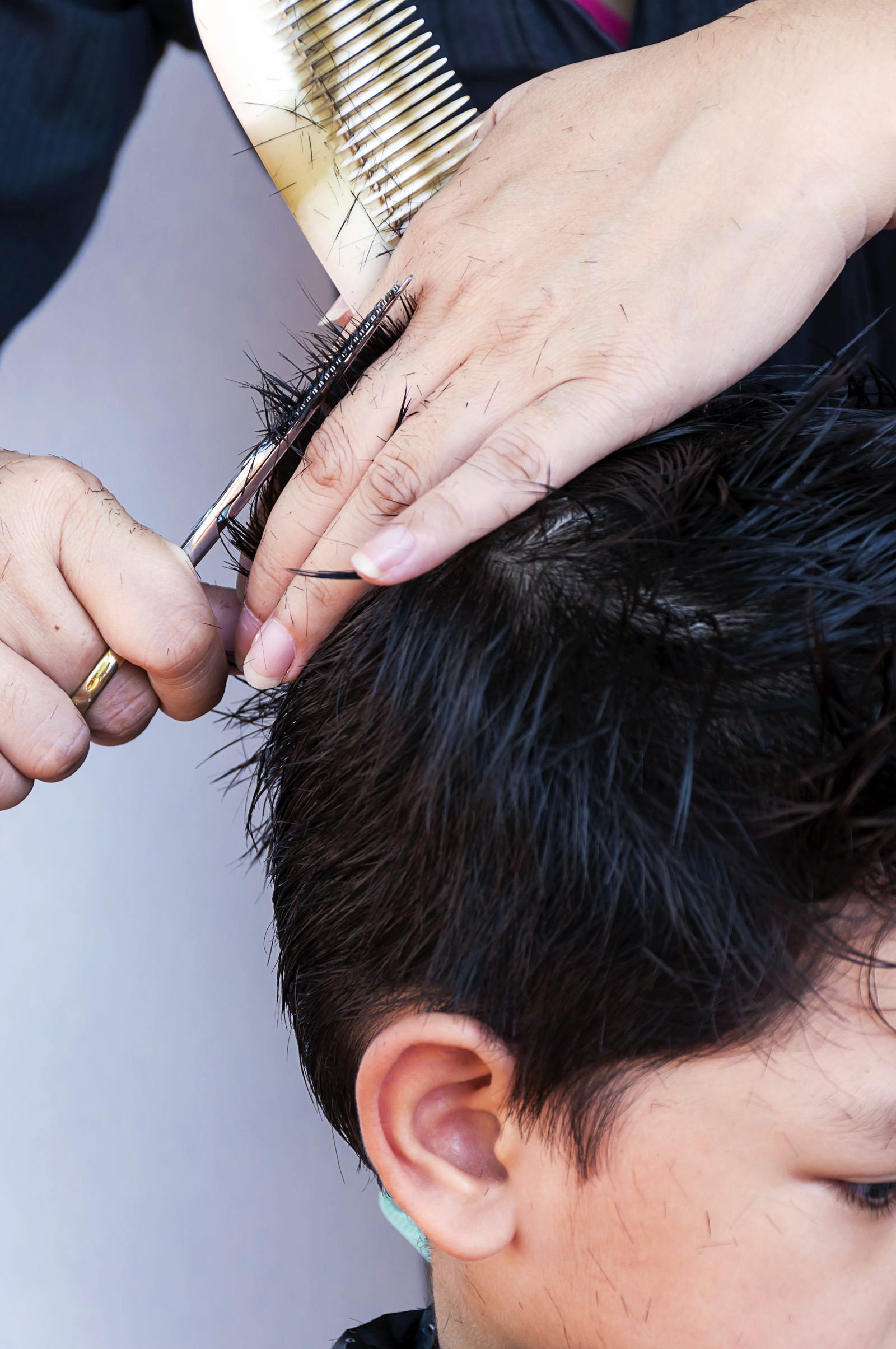 Layering
When going back through a cut for layering, hold the hair up in the same way, but do not worry so much about cutting all the hair the same length. The point of layering is to add texture to the hair. Rather than cutting along one straight line, use a short of hacking technique where the hair gets trimmed into smaller and differentiating lengths. This is only going to be done on the top layers where texture is needed.
Keep this same idea in mind when cutting bangs, do not just do one clean cut but rather several wispy cuts to create a soft look. Razor blades are also often used instead of scissors to cut hair with a lot of texture. When using the blade, cut the hair in a slanted motion, making the hair get cut with a more chopped appearance as it goes down.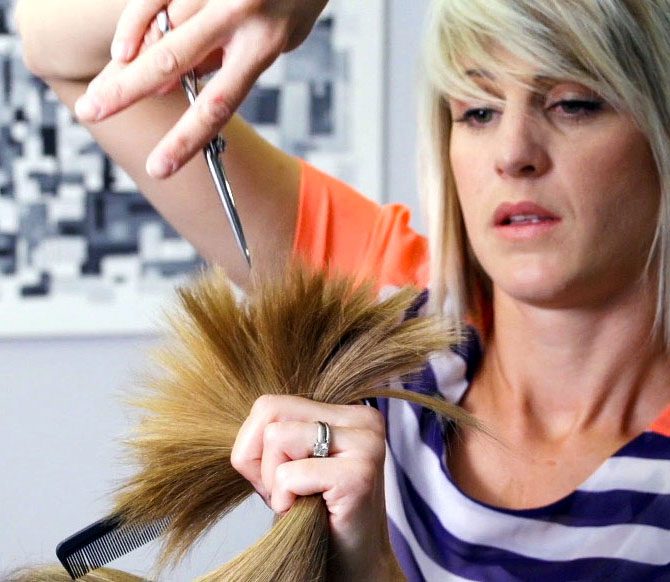 Blending
Use clippers to blend different lengths of hair between the top and the bottom for little boy haircuts. Start from the top, creating the longer lengths first and, once the top is complete, use the clippers to cut the shorter lengths.
Once the clippers reach the line where the hair starts to get longer, use a comb along with the clippers to trim the very tips of the hair in order to make it blend with the shorter areas rather than creating a distinct line between short and long.
Another way to blend is by using a clipper head that is in between the sizes used for the top and the bottom, just make sure only to blend and not go too far up on the top.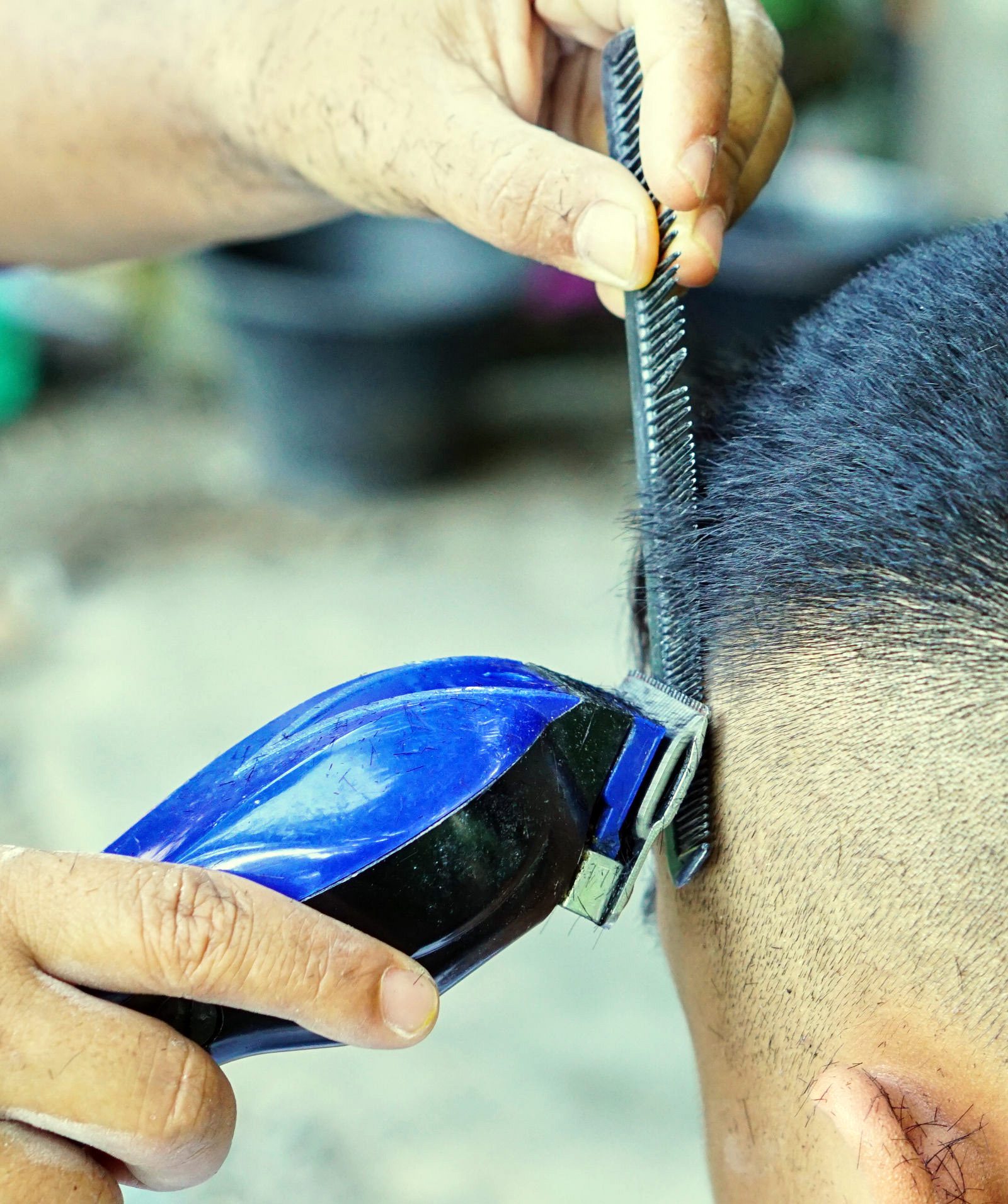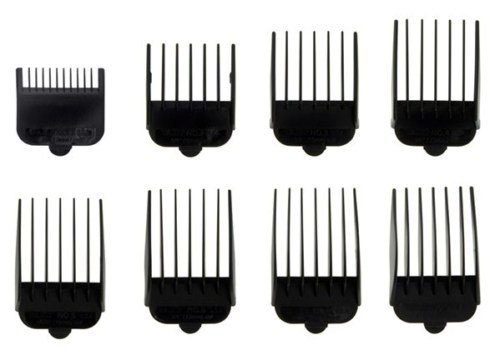 Clipper Lengths – Stand-Alone Clippers: used around the ears and neck
#1: one-eighth of an inch
#2: one-fourth of an inch
#3: three-eighths of an inch
#4: one-half of an inch
#5: five-eighths of an inch
#6: three-fourths of an inch
#7: seven-eighths of an inch
#8: one inch
With any cutting technique, it is suggested that someone practice in order to get the hang of any technique before trying it out on their children.
Curious about the best tools for the task? Need some examples of cool haircuts for the kids? We got you!
When you buy something through our retail links, we may earn an affiliate commission. This helps support our journalism.
Learn more.
1 / 23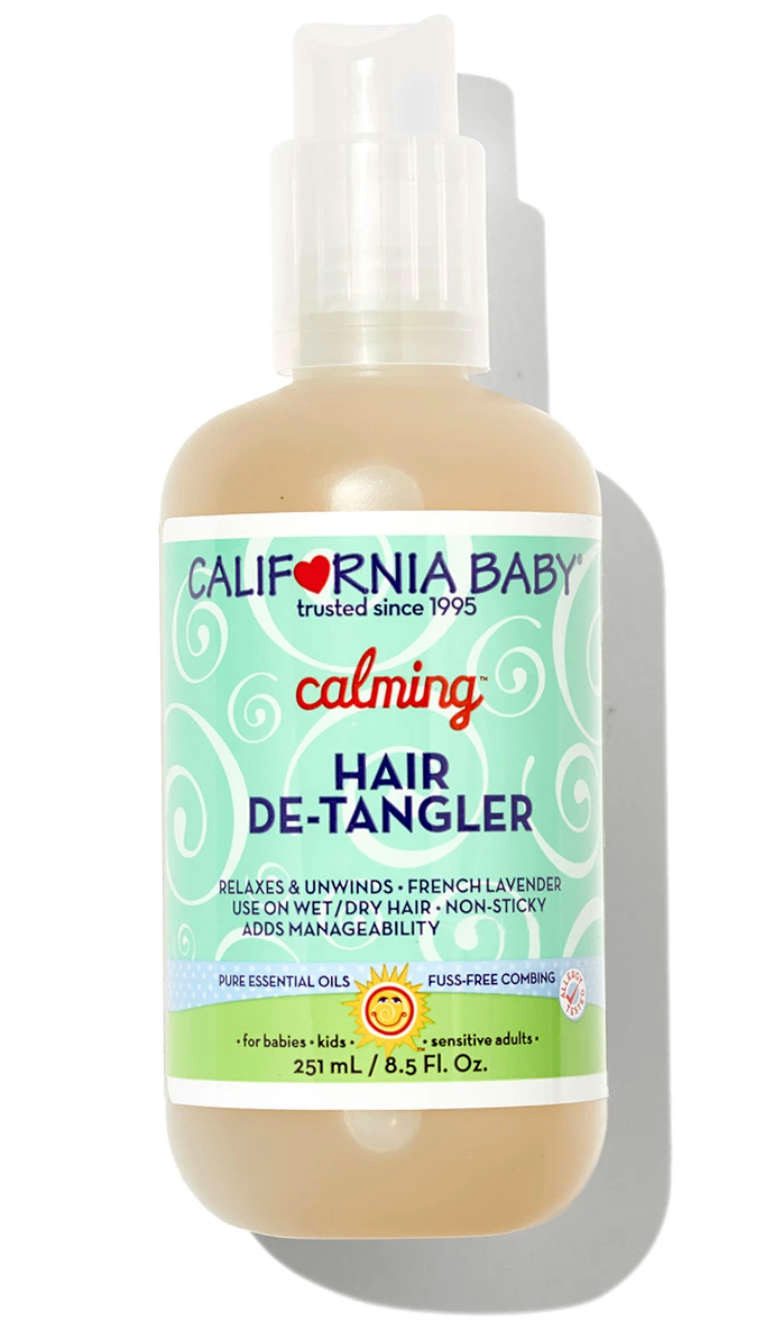 De-tangler Spray
What's the first thing you need to do before you cut hair? That's right, you gotta de-tangle! Now, it can get a little tedious if the kid is having a hard time sitting still…but fret not! California Baby's detangler spray has a gorgeous french lavender scent which will help calm anyone around while you use this product. 
You don't need to worry about having to wash their hair when using it because it works wonders on both wet and dry hair. A huge plus for us is that it's plant-based, aka cruelty-free! Yay!
2 / 23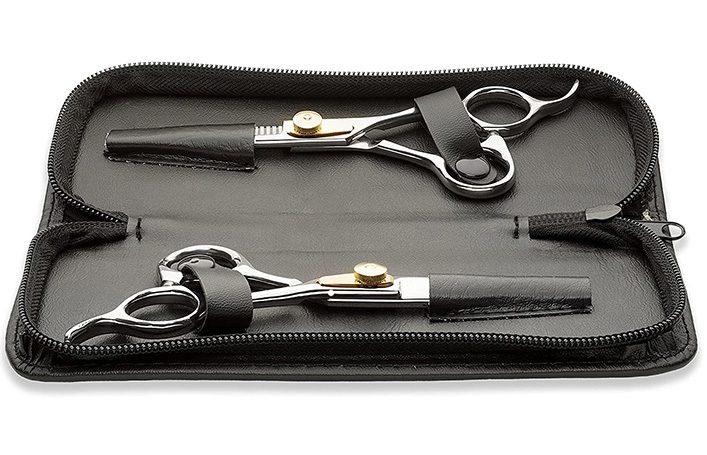 Professional Hair Scissors
Your child's hair situation is getting out of control and you just want a quick fix, I get it. But those regular round point scissors are just not gonna cut it. Hehe, see what I did there?
But for real, there is a reason barbers and hairstylists have hair cutting scissors, and that is to reduce split ends. That's right, the trendy haircut you may or may have not given yourself in your teenage years probably caused more damage than anything else.
The gritted scissor was made for decreasing volume, and with this particular kit, you'll be equipped to add some texture to any haircut you decide to try your hand at. 
3 / 23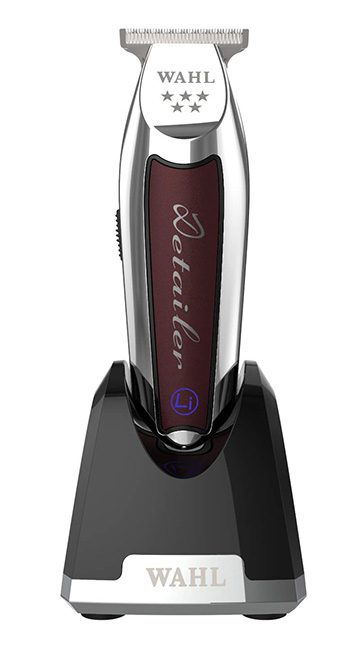 Wahl Professional Series Detailer
Let's say you really just wanna give a haircut that requires precision for lines or a sharp zero. With this all American detailer you'll be ready to take on any design you fancy. 
4 / 23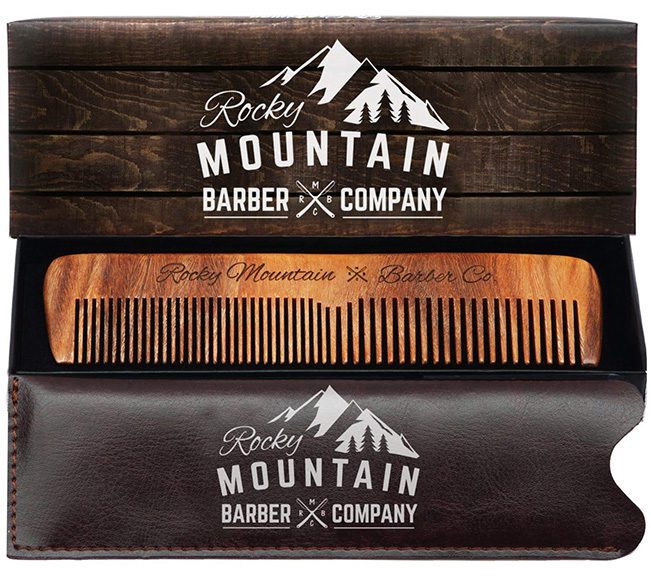 Sandalwood Hair Comb
One of your allies when turning into a barber to cut the little one's hair will always be a comb. A good barber has a hair comb they trust in, they are great support for texturing, doing natural or hard parts, and you'll surely want one to finish off the style with some product. 
The Rocky Mountain Barber Company's comb is made out of sandalwood because it prevents hair static, this wood hair comb is heavier than most plastic ones and that will make going through locks a breeze! 
5 / 23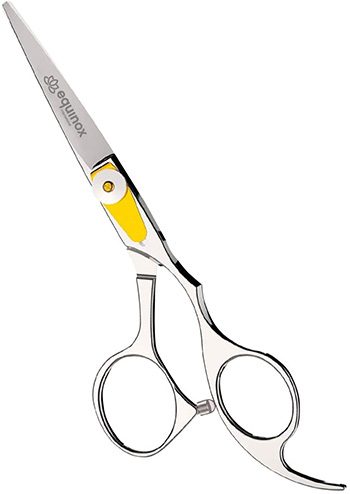 Equinox Professional Shears
Feel like you don't need to de-escalate anyone's hair situation volume-wise, and you're just looking for a great pair so classic sheers? The Equinox Professional Sheers are here to put some order in the hair department.
What we love about these scissors is that their design includes an adjustable tension screw, which means you get the control and precision you need. 
6 / 23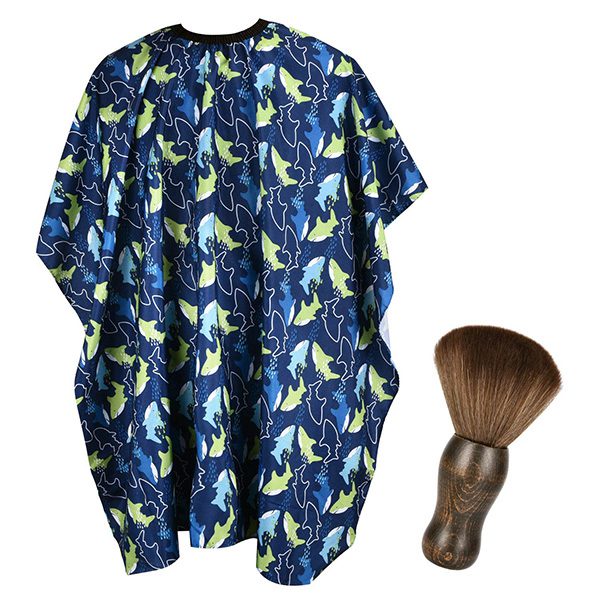 FaHaner Shark Haircut Cape & Duster
The last thing you want is an itchy child with hair all over them, so you should definitely think about getting a proper haircut cape. They're fun to wear and, oh! have we mentioned the cool shark design? We're so in. 
The FaHaner cape is awesome for its waterproof-anti-static fabric and the fact that they throw in a little duster to help clean the customer after a good haircut. 
7 / 23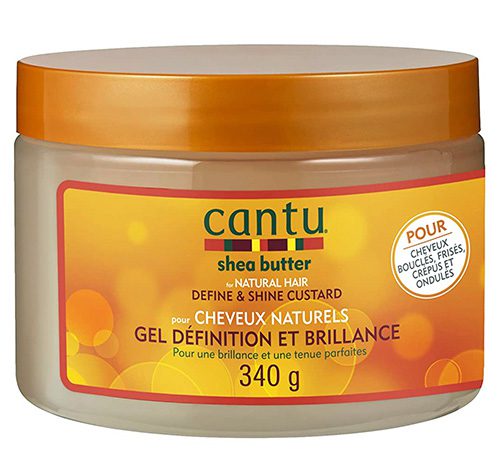 Curling Custard
Little boys can learn to take care of their hair from a very small age, and with this amazing curling custard, they can start doing just that!
Cantu's curling cream is made without mineral oils, sulfates, parabens, silicones, phthalates, gluten, paraffin, propylene, PABA, or DEA. All of which are a big no-no for natural hair care.
We love natural hair care, and Cantu's hair custard can only bring promise of some incredible hold time. 
8 / 23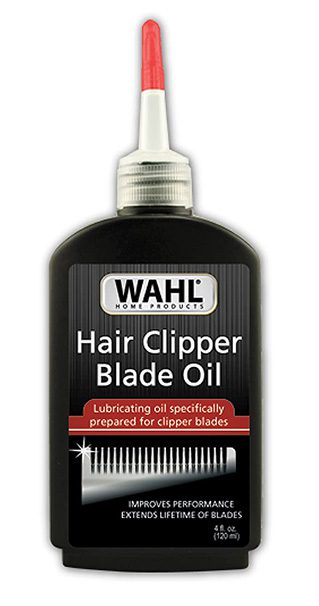 Hair Clipper Blade Oil
A well-oiled pair of clippers makes all the difference in the world. The purpose of the oil is so that the machine works as it's intended to, so the better maintenance you give your clipper/trimmer, the better the results you'll get when cutting hair!
9 / 23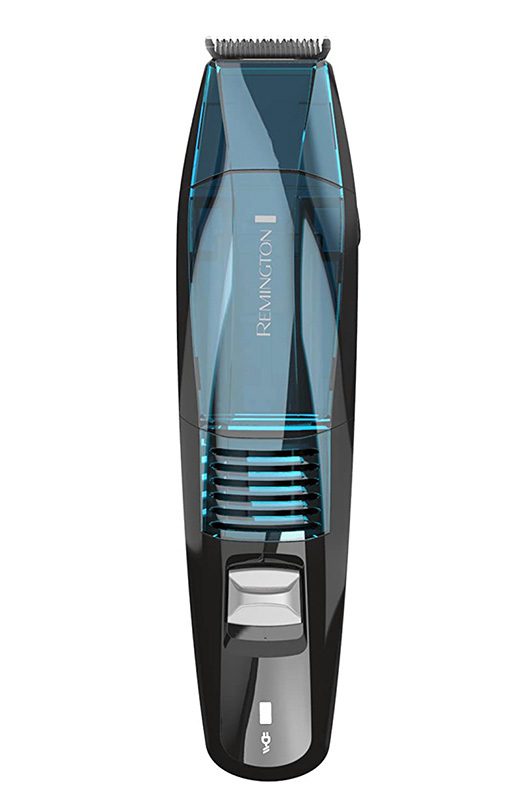 Remington VPG6530
The Remington VPG6530 is the perfect tool for its versatility. Looking to be able to take care of the kid's hair as well as your partner's beard? With its 13 length attachments, you'll be sure to cover all of your bases. 
This clipper counts with dual gears that allow the trimmer blades and vacuum to run at optimal speeds for stellar performance and reduced mess in the house. Now to that add the fact that it's cordless and now you can better manage a curious little human trying to play with cables they're not supposed to. 
10 / 23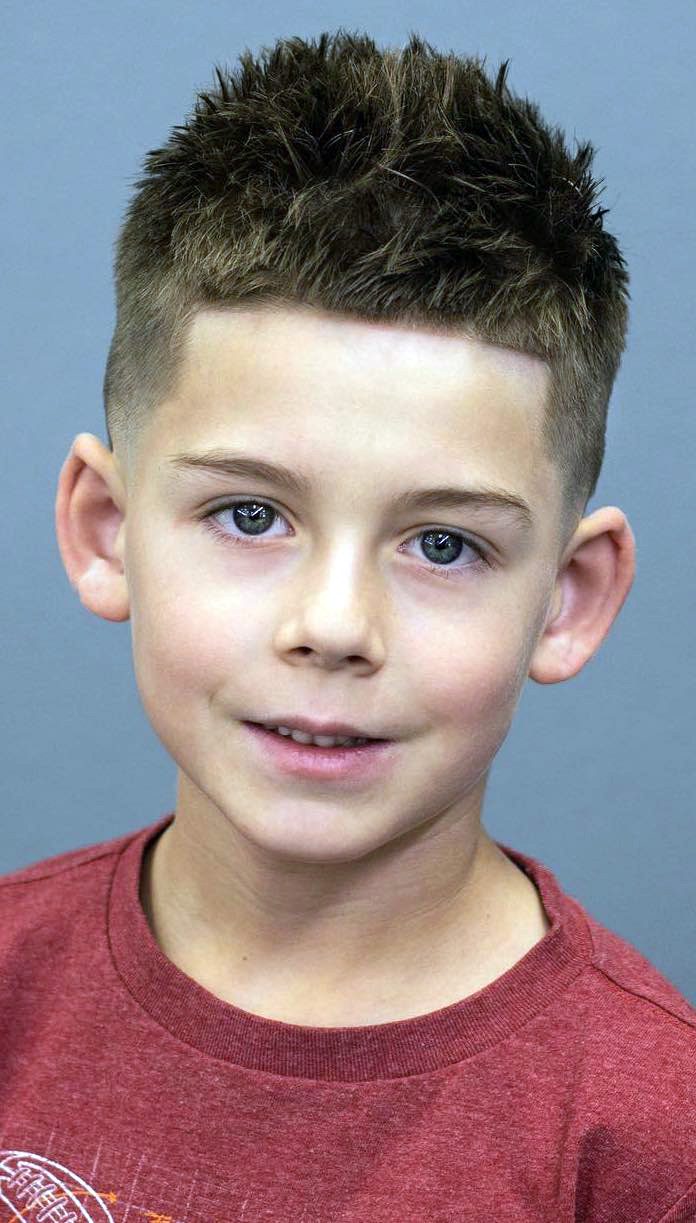 Thin Spiky Texture
A shorter spiky look like this one is also accomplished with scissors. Just buzz of the sides and cut the top to your chosen length, adding some peaks and valleys for contrast. Try using a mixture of scissors and trimmers, like here, to get a unique hairline effect.
11 / 23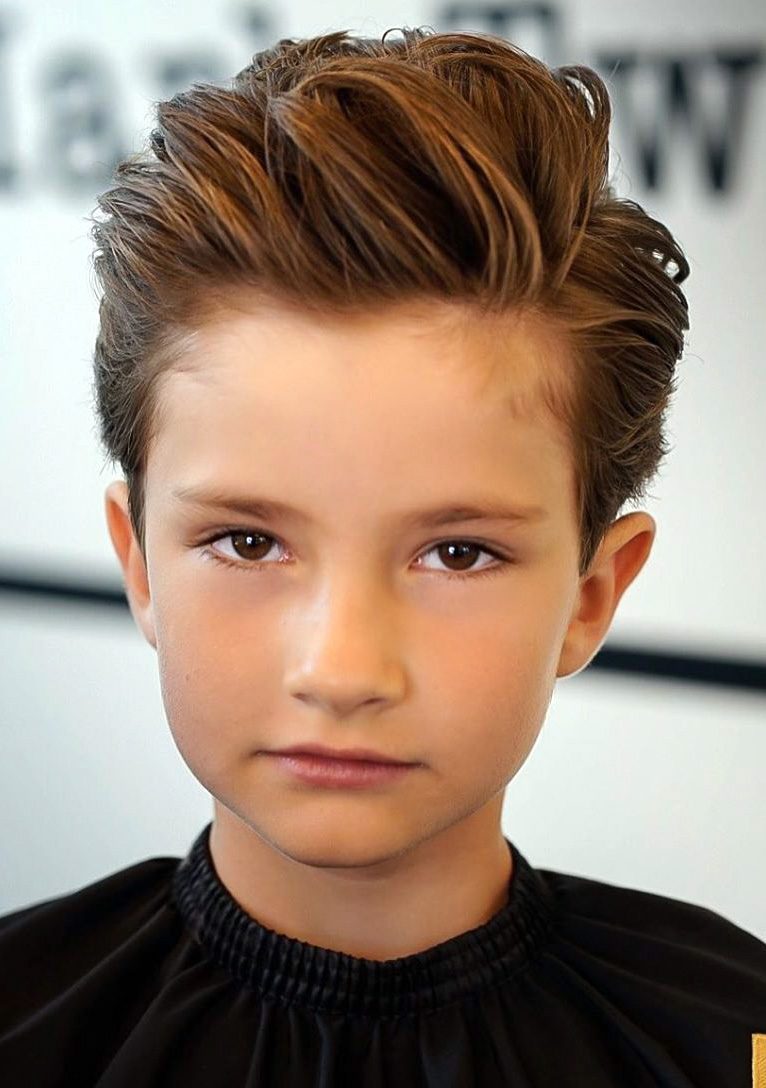 Finger Styled Medium Scissor Crop
Thinking about establishing dominance? This hairstyle will surely help, this one is a fingered pompadour with a lot of brush up and side sweep tinge to it. The sides are not faded at all but are tapered heavily to still have those strands in layers. The longer strands are pushed back and using a product for this style is a must.
12 / 23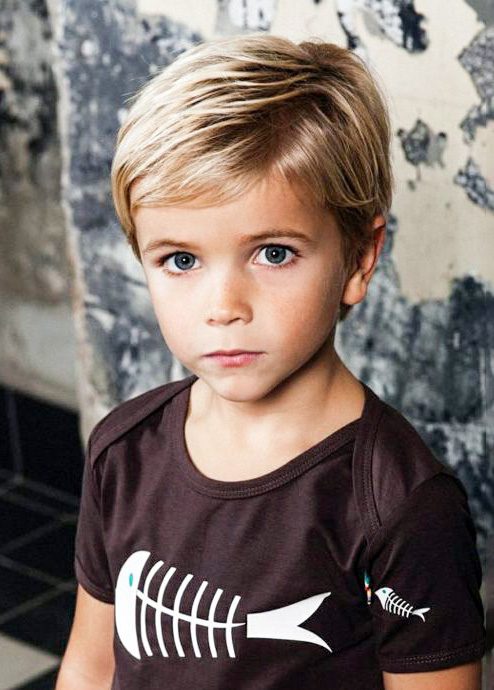 Comb Over Fringe
This comb-over couldn't be easier. Snip the hair down to your desired length with some scissors, and brush it apart with your hands. A little thinning and some layering — and Bob's your uncle!
13 / 23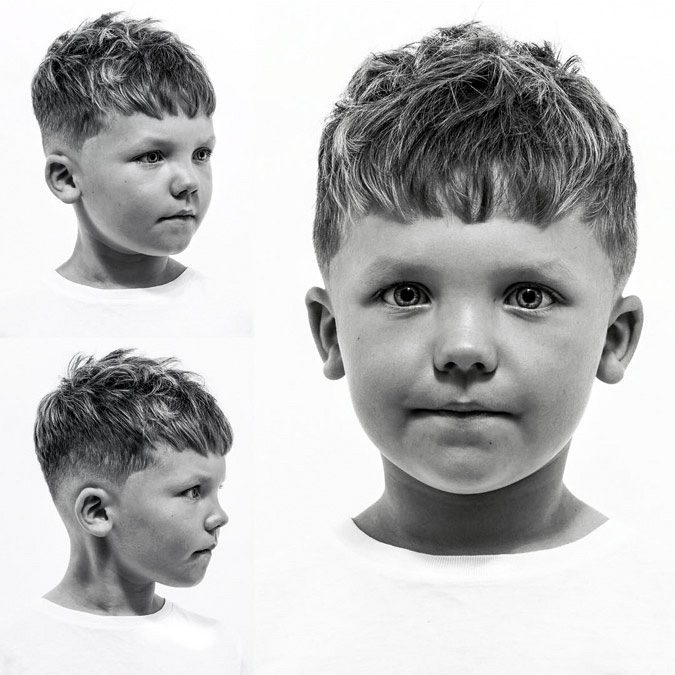 Amazing Texture Boy
What is better than pulling off a generic tossed and casual cut but with slight twists here and there. The French crop style on the forehead with those slight curls makes it different. In addition to that, the sides are nicely tapered with slight of a drop fade. Less is more, isn't it?
14 / 23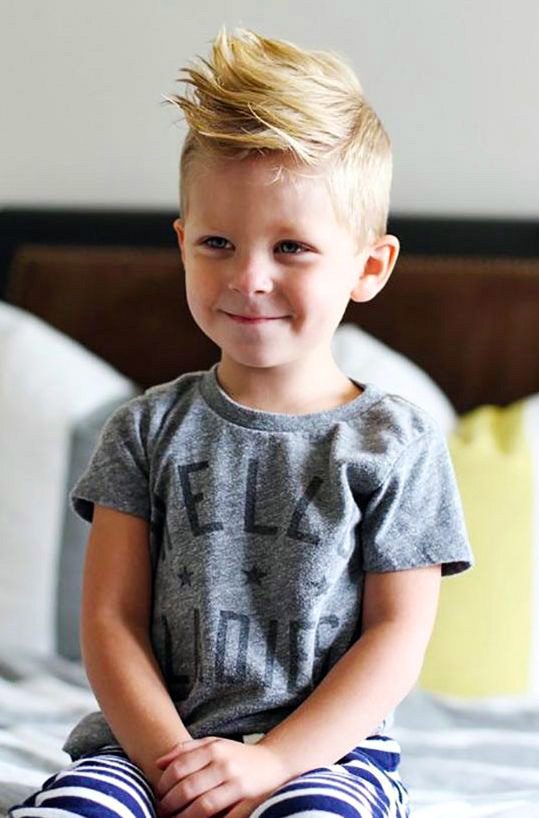 Fancy Spiky Texture with Shorter Sides
There are a few extra steps if you want to cut a spiky look. Aside from prepping the sides, you'll need to use your artistic side to cut individual wisps to different lengths, like here.
15 / 23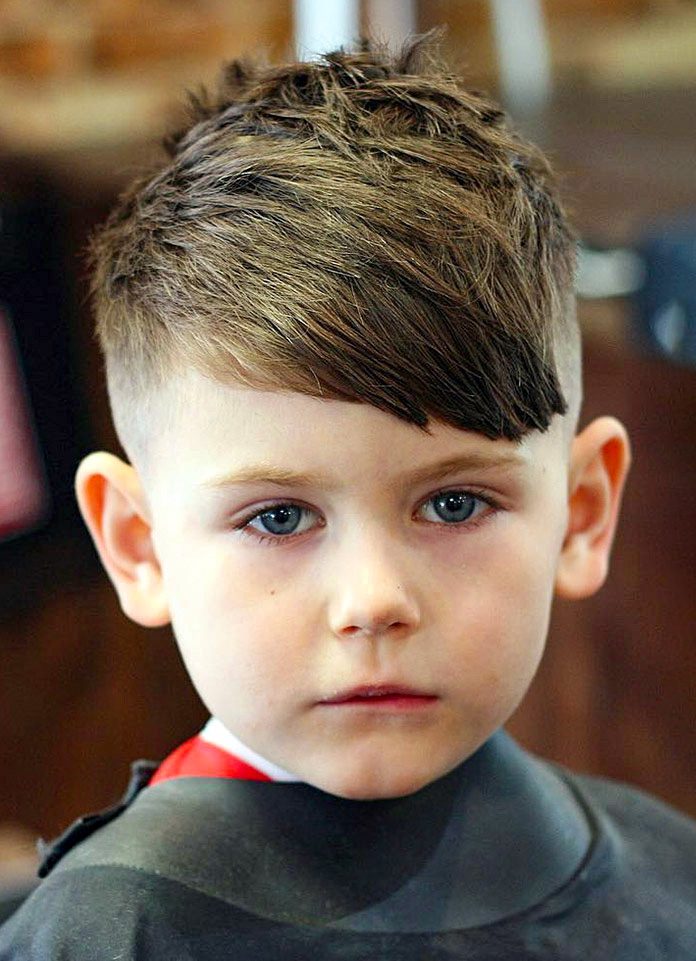 Asymmetrical Fringe
Cutting a fringe can be difficult — less so if you're satisfied with a messy look. As always, use trimmers for the side and transition to the top with scissors. For a layered effect like this, you'll need to cut the top hair at a variety of lengths.
16 / 23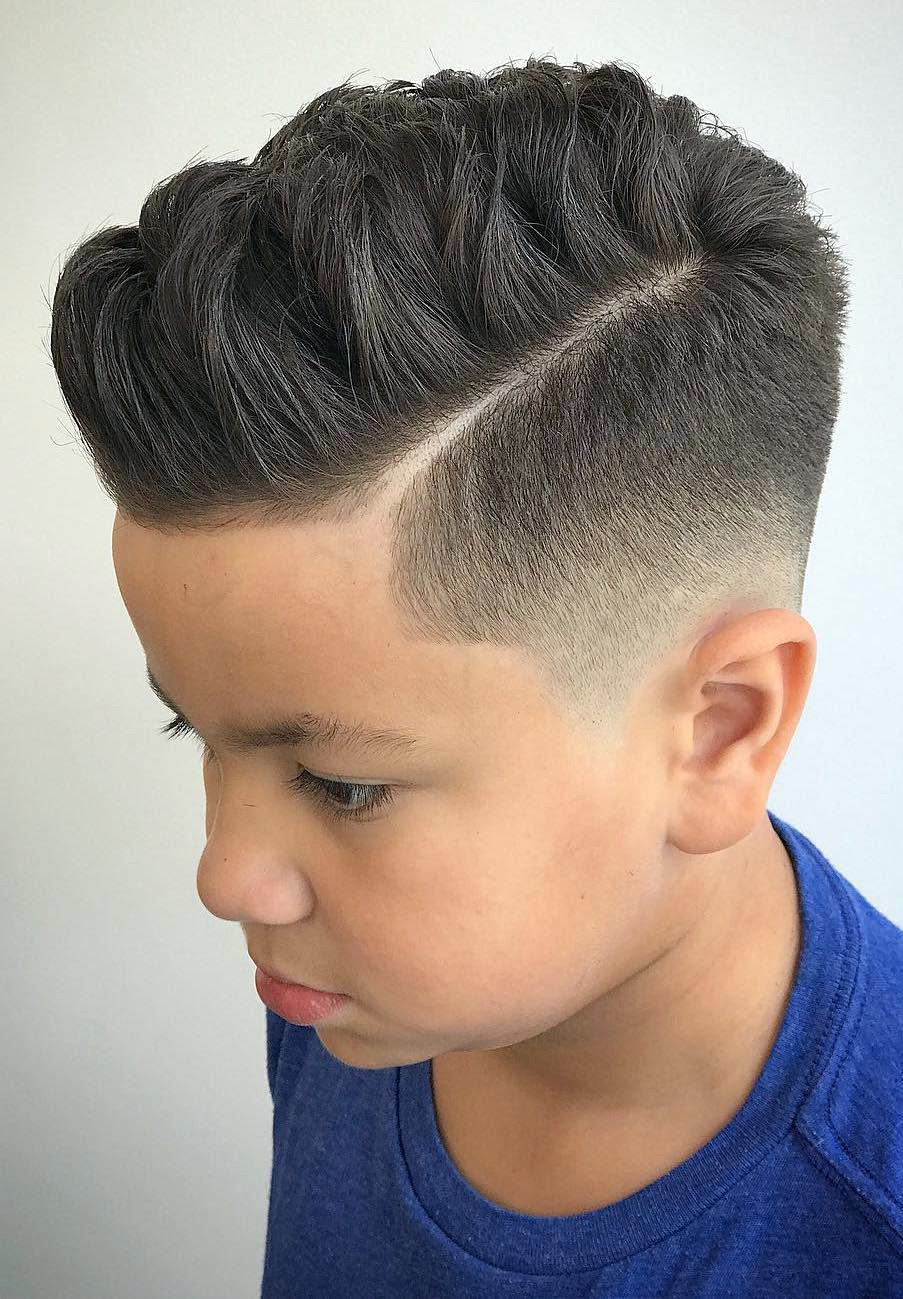 Finger Styled Top with Low Skin Fade
Fades aren't as complicated as they look. Start by trimming the sides with a medium-length attachment, and gradually go for shorter and shorter attachments trimming progressively lower. For the line, use a clean straight edge.
17 / 23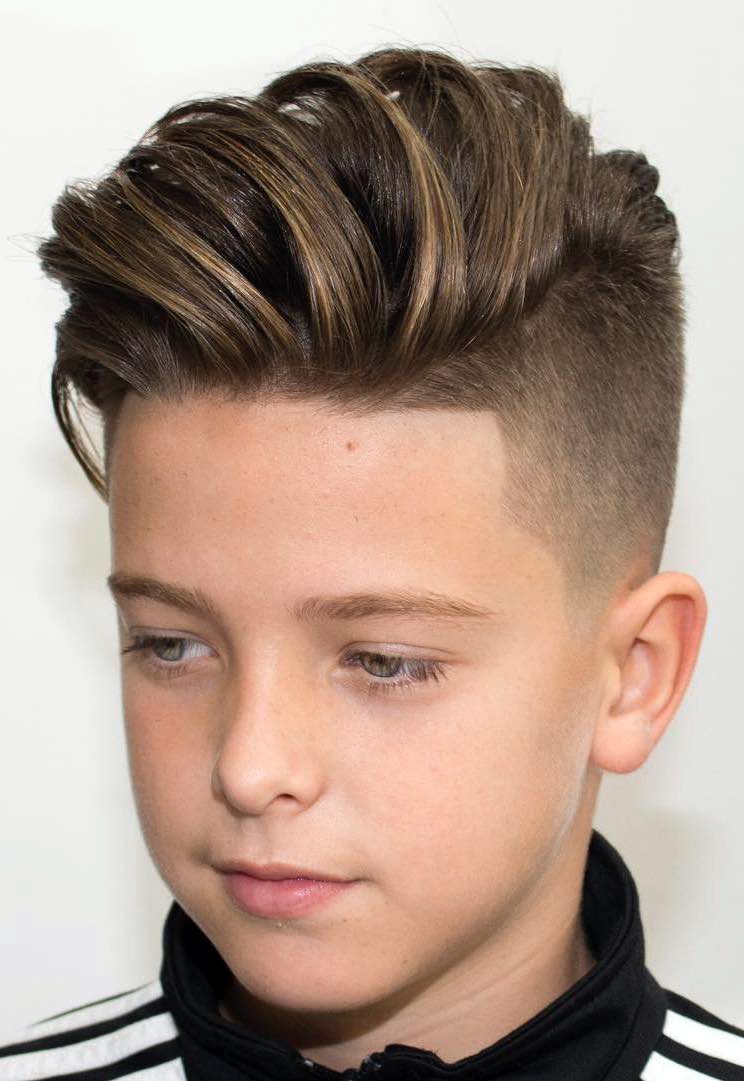 Layered Hand Brushed with Undercut Taper
For cutting a layered undercut like this one, start off by trimming the sides short. Pull off the clipper attachment to square up the hairline and around the ears, and it's on to scissors. Snip the ends off the top hair until you reach the desired length, then style with fingers and gel.
18 / 23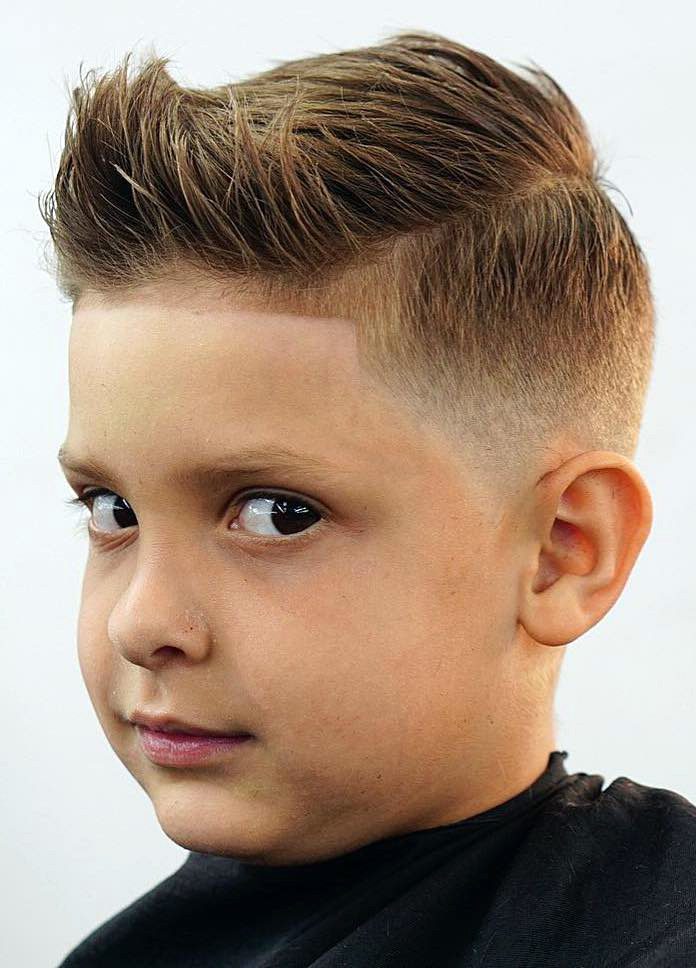 Irregular Brush Up with Mini Line Up
There are a couple of elements that go into cutting a brush-up like this one. You'll need trimmers for the sides and to square off any edges, plus scissors for the top half of each side, the back, and of course the top. This part doesn't need a straightedge — just a comb will do.
19 / 23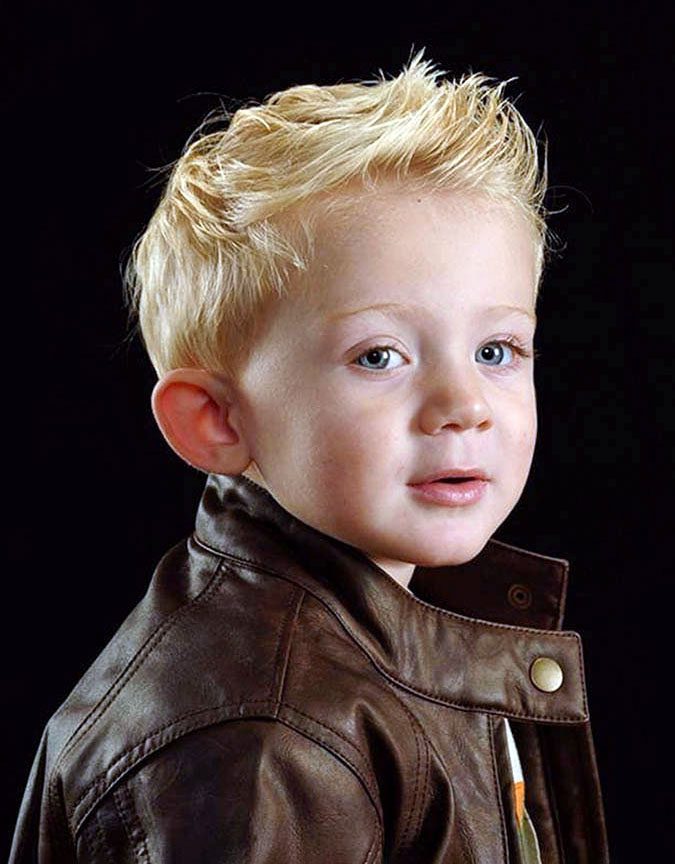 Shortened Texture
Here's a slightly longer style where you probably don't need clippers at all. To cut this exact look, you'll need to spend some time building the layers on top. Aside from that, you'll probably want to thin the hair a little to prevent it from getting too bulky.
20 / 23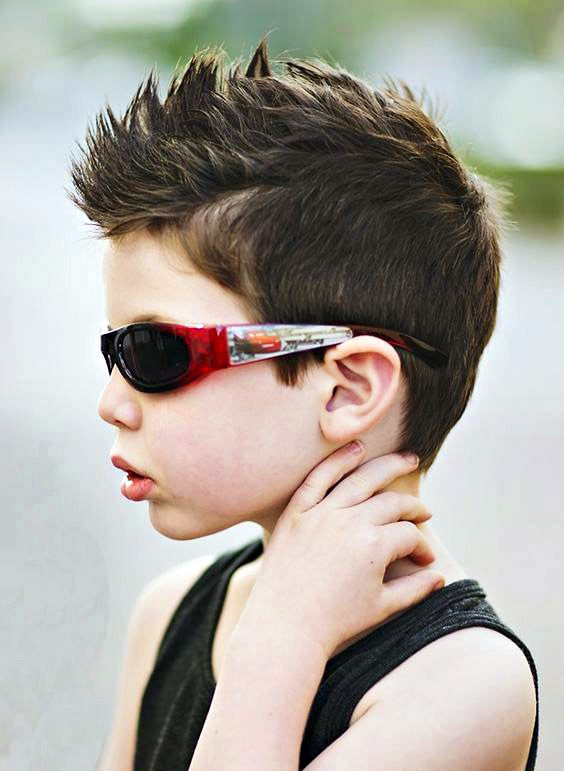 Mohawk and Shades Style
Mohawks are easier than they look to cut since a lot of the flare comes in the styling stage. It's your job to make sure the top is sufficiently long, and then it's up to you what to do with the rest!
21 / 23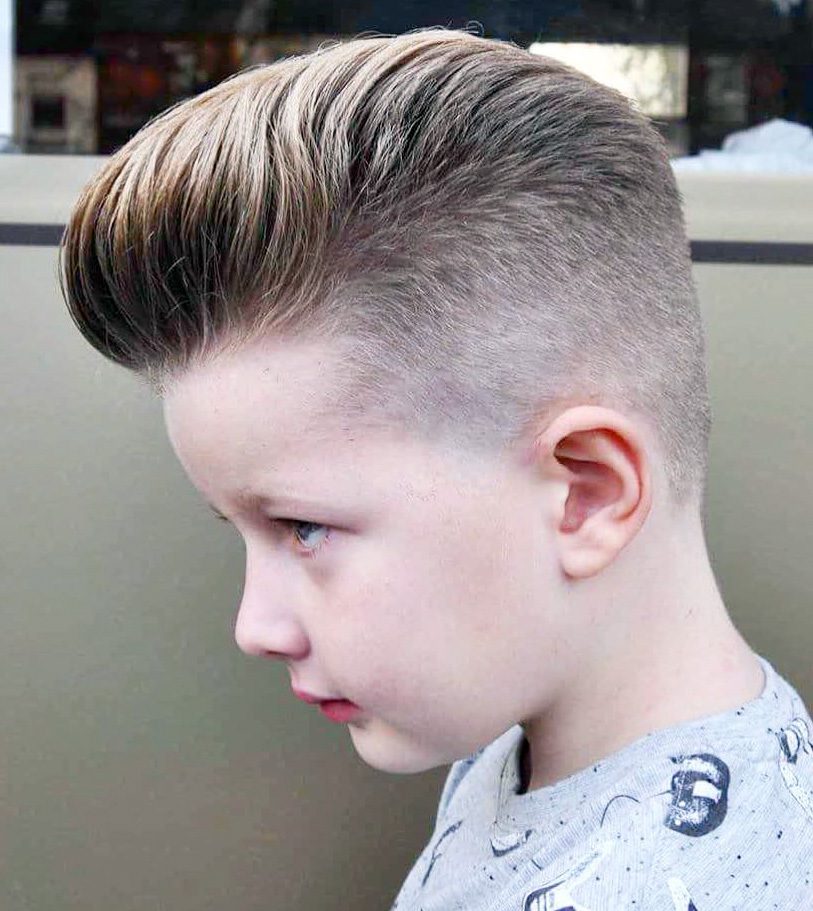 Pompadour and Classic Taper
Brushed backs are so underrated for kids and this is a prime example that age is just a number. The taper on the sides makes this such a cleaner haircut with that fade on the sides and the temple faded makes it a perfect one. The shine enhances the overall look and feels making it even better.
22 / 23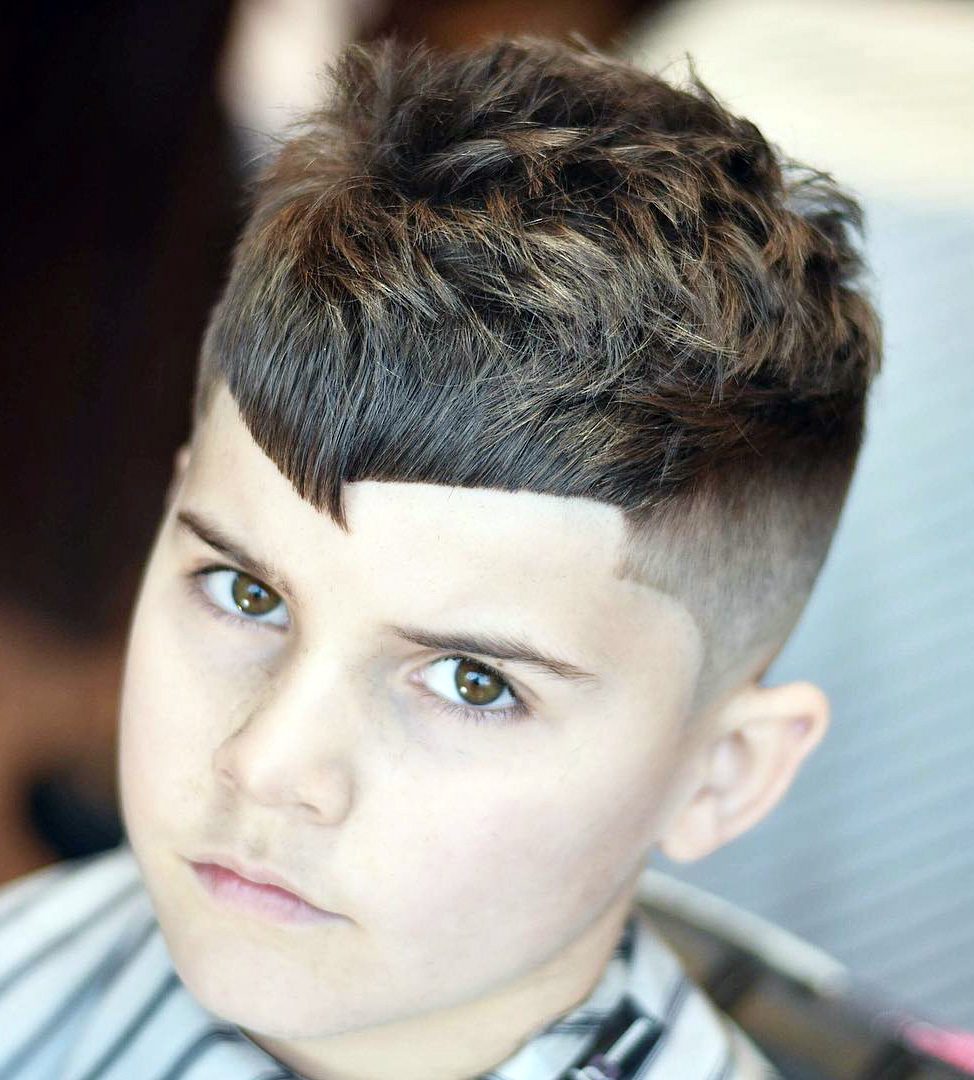 Angular Fringe on Textured Caesar
Angular fringe only gets better when paired with another style and here it is cool and tossed caesar cut. The fringe is very neat with the same amount of detail as the lineup. Not to mention the highlight dye and caesar on top makes it so much less generic getting you those stares on the road.
23 / 23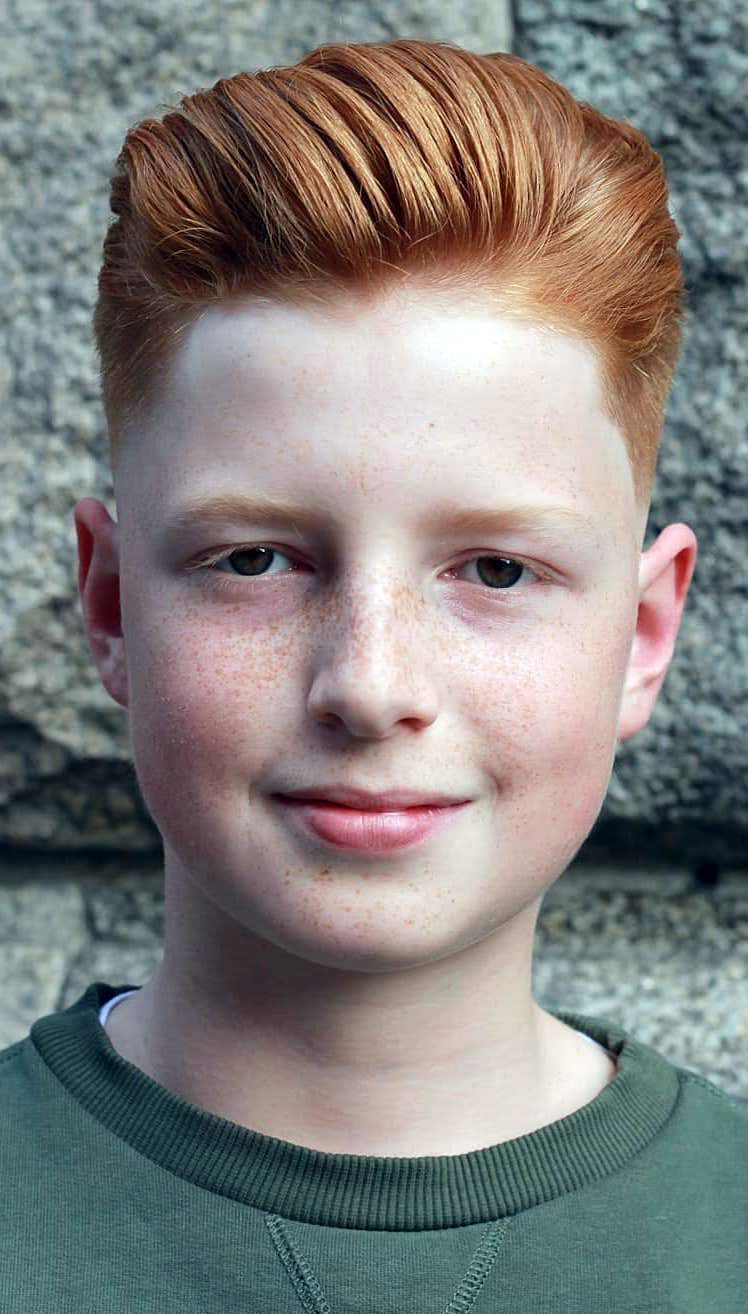 Red Headed Pompadour
It's similar rules for cutting a pompadour: trim the sides short, but go progressively shorter the lower you get. For the top, snip off any ends and comb back with plenty of product.
Video
Quick and easy tutorial below: