We've posted about tons of hairstyles that have stood the test of time, from the pompadour to the classic gentleman's side part. While the buzz cut fits into this category, it's also a fantastic men's hairstyle option for many other reasons. It's a truly low-maintenance style, and you can even cut it yourself in the comfort of your own home.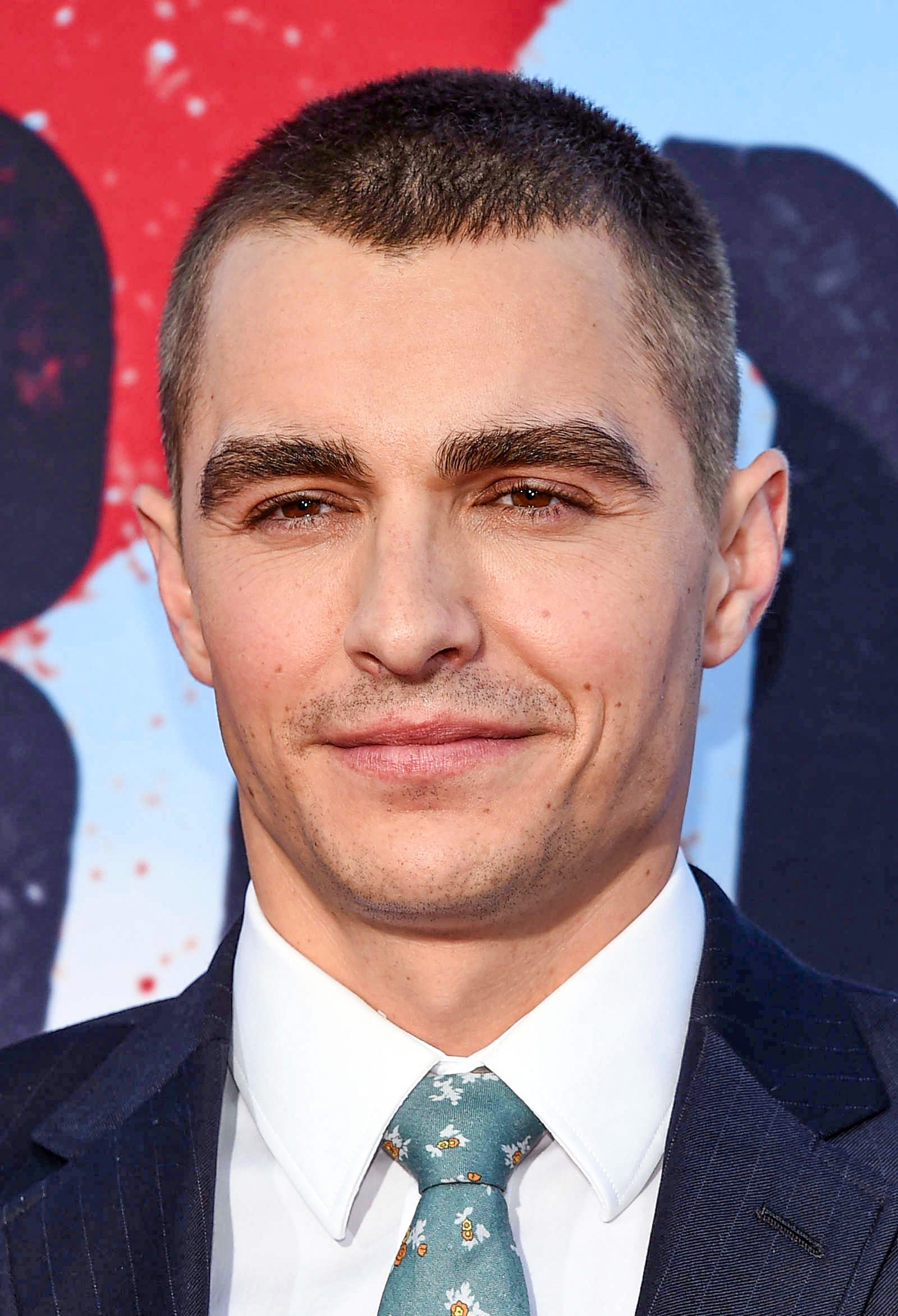 The buzz cut is one of those staple hairstyles that every barber in the world knows. Some love it and others hate it, but there's no disputing its minimal form and classic status. Perhaps the best known use of the buzz cut is for men in the military. For them, this haircut is a decision of function over fashion, as it helps them cool down faster and see better (no bangs in the way). But we at Haircut Inspiration think the buzz cut is every bit as fashionable as it is functional.
In this article, you'll learn everything you need to know about that cut in case you're considering this utilitarian yet trendy style.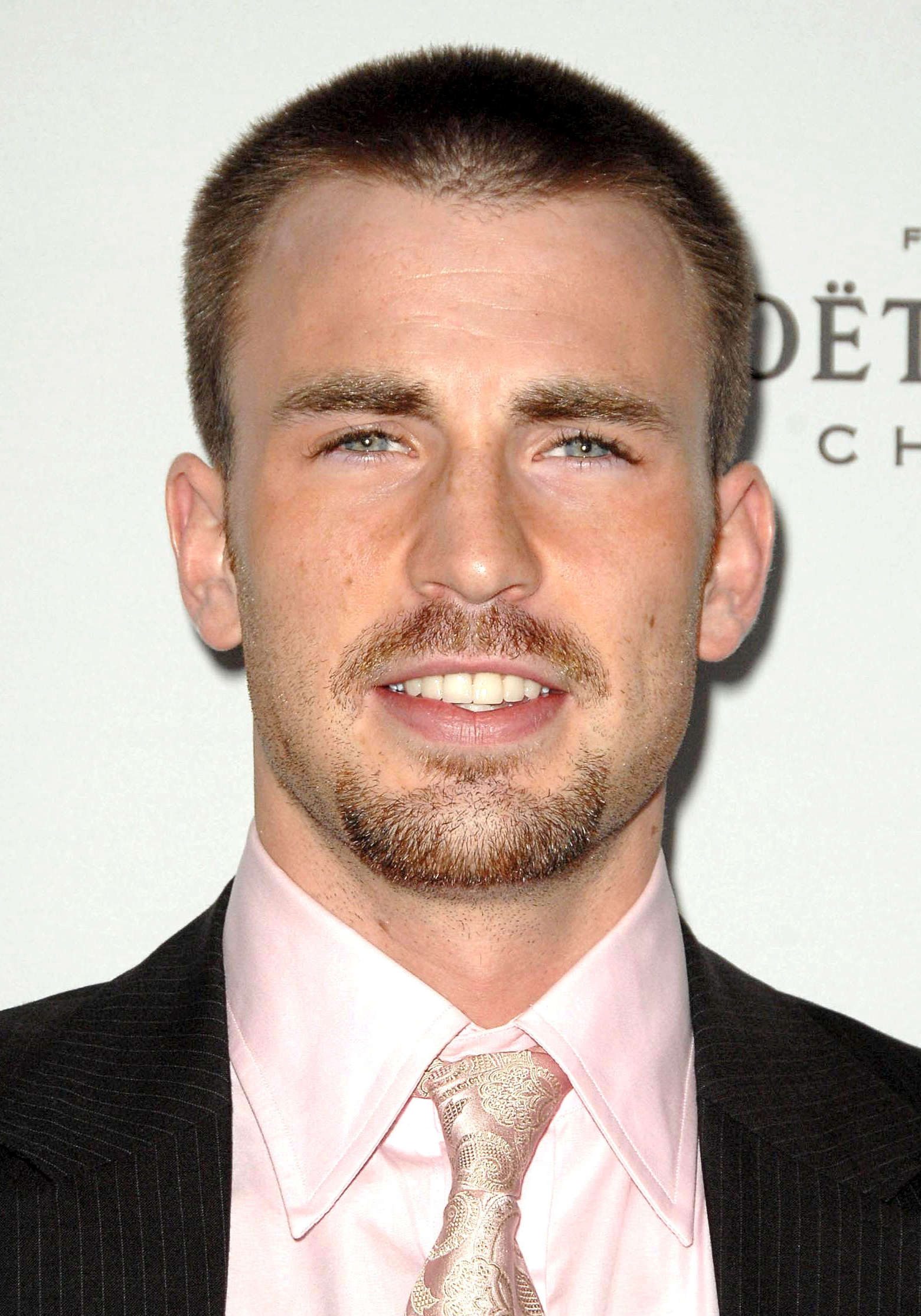 What do I need for the buzz cut?
You don't need very much at all to get a spiffy buzz cut. This is one of the greatest benefits of this hairstyle: You can have nearly any hair type, any hair color, and any face shape to get a buzz cut that looks good. Those cuts are generally shorter haircuts, but they can vary in length, so you can definitely have a longer cut if that's something you're interested in.
To get this fantastic haircut, all you need is your barber. 99% of barbers know how to cut it. Alternatively, if you want to save the trip to the barbershop and have a good set of hair clippers around, you can even give yourself a buzz cut at home. This cut is literally buzzing the hair with clippers, and that's it.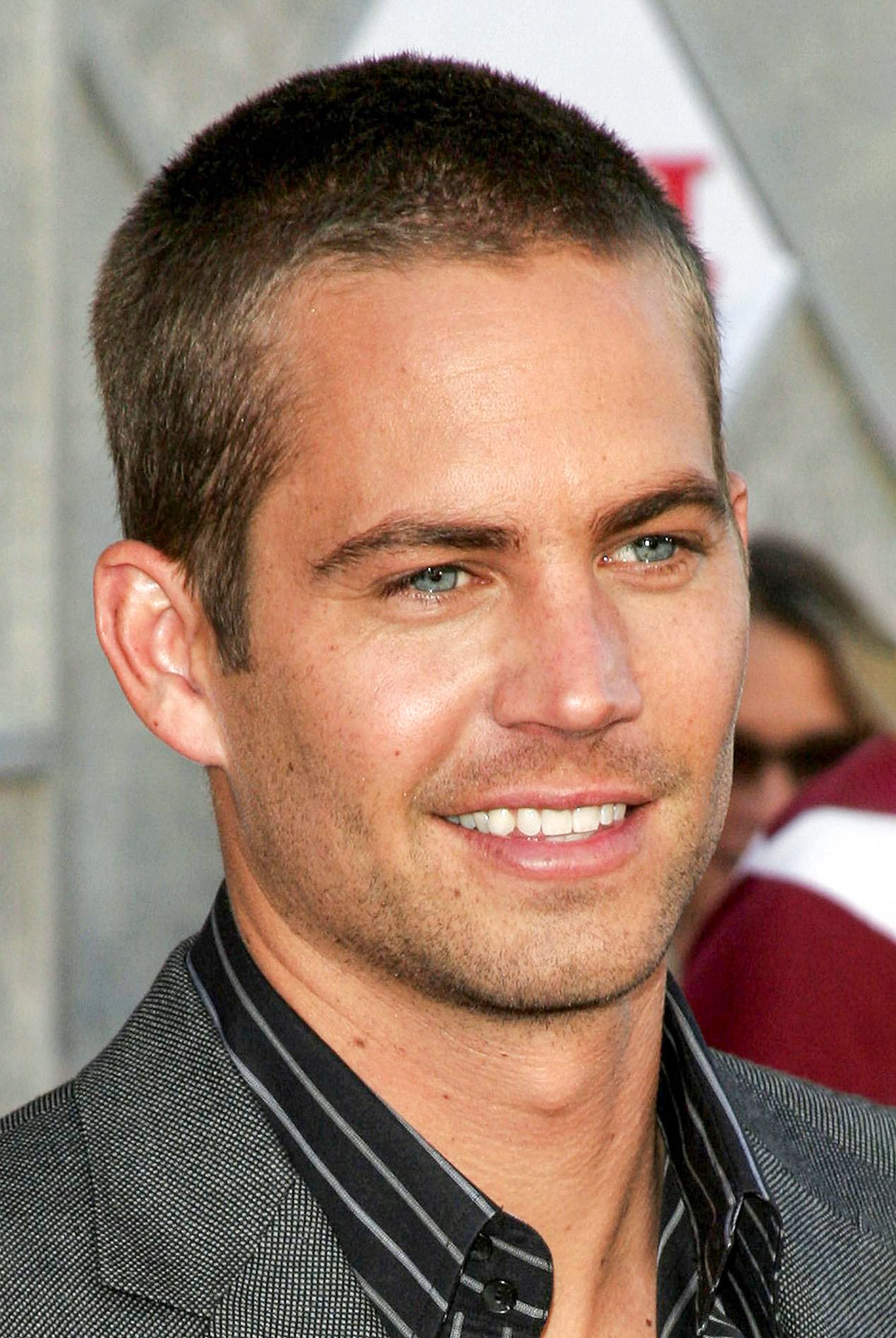 Because of the simplicity and the ease of cutting it at home, this cut is a popular choice among frugal individuals who want a simple hairstyle. It is also a nice hairstyle for young boys, as it both keeps their hair short and doesn't require them to leave home.
But don't pull the trigger just yet––before you say yes to a buzz cut, you'll have to take a few things into consideration. Feel around your head to see if you have any large bumps. Those bumps will become fairly prominent if you opt for a shorter cut (#3 guard or shorter). The same is true of any scars you have on your head. And if you have larger ears, be aware that this cut will make them stick out even more.
While there are a few limitations, the buzz cut is surprisingly versatile. It keeps you cool, and it works with most face shapes. On top of that, it is also a good cut for receding hairlines, since the nature of the cut makes your head seem fuller and more defined.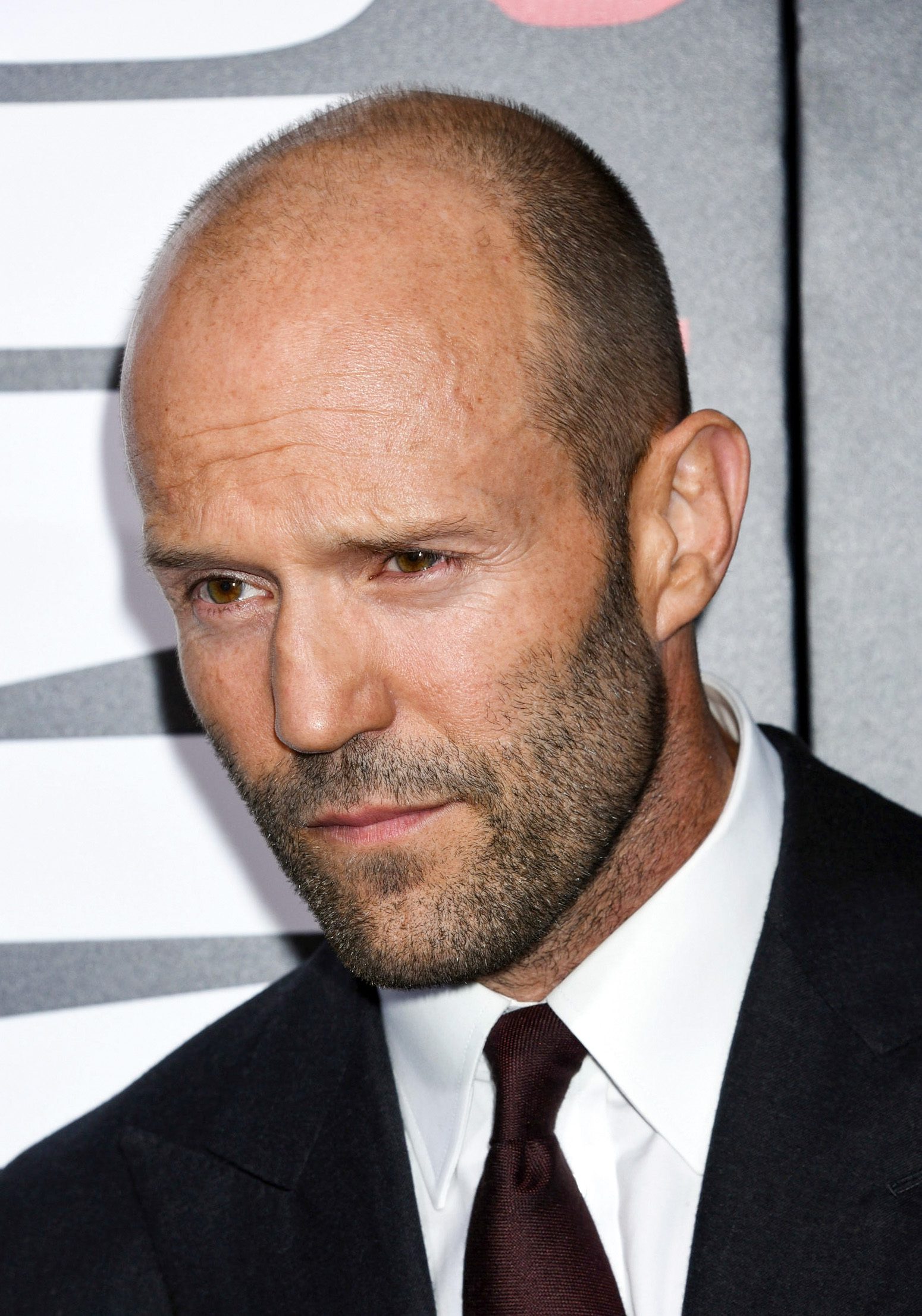 How to Get the Buzz Cut
Here's a surprise for you: "buzz cut" actually refers to a family of haircuts. For a haircut to be a buzz cut, it has to be the same length all around the head. Within this family, there are several specific types that you can choose from. Their length and shape set them apart from one another.
Before you make a trip to the barbershop to get a buzz cut, be sure you know which variation you want and what clipper setting it uses. If you walk into a barbershop and just ask for a buzz cut, your barber might give you a super short cut or a super long one. To make sure you're getting the exact type you want, you should know the specific name and clipper setting used for the specific cut you're after. Some barbers also use different names to refer to certain variations, so knowing the clipper setting for your preferred variation is crucial.
Here are some of the basic variations and how to get them: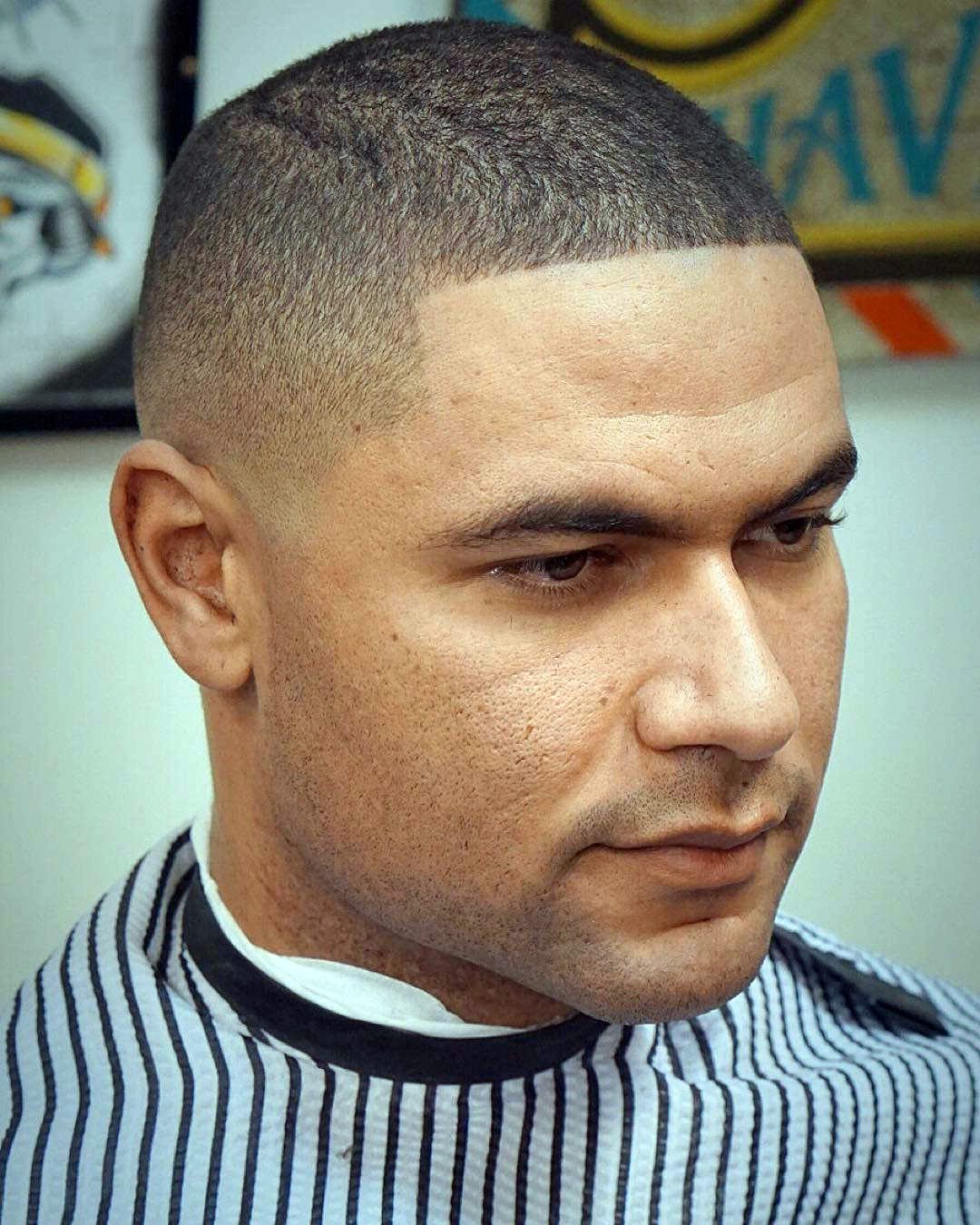 @blackfishbry
Buzz with Fade
This is a classic buzz cut with the addition of the fashionable fade. If you aren't ready to shave all of your hair off, this is a great transitional style before taking that step.
@vsz_barber
The Fade
If buzzing off all your hair feels too intimidating, ask for a fade in your buzz cut. Not only is it on trend, you will still have some hair on your head. This isn't a traditional buzz cut, but it's an exciting way to experiment with the style.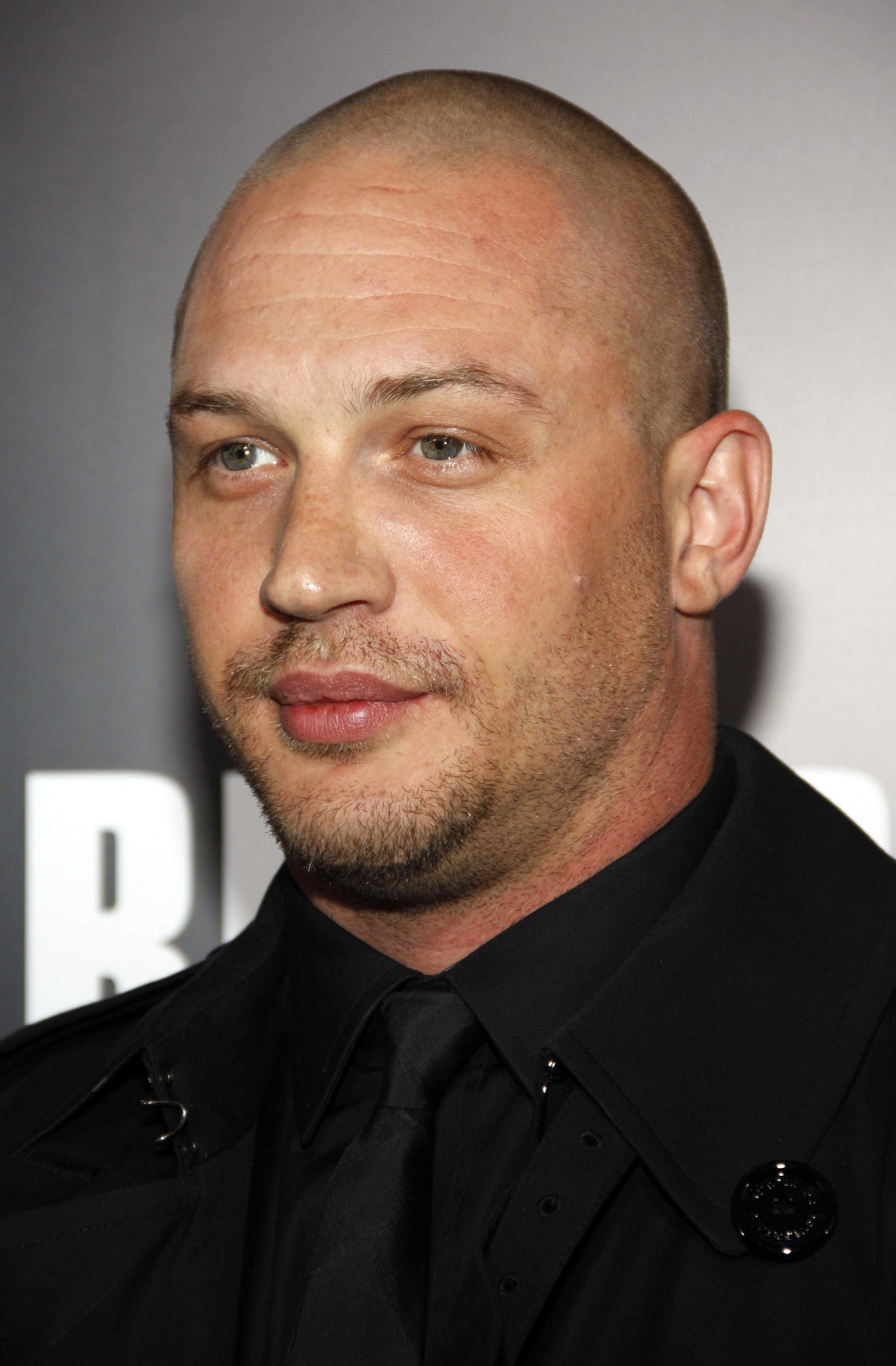 Tom Hardy Induction Cut,

Tinseltown / Shutterstock.com
Induction Cut
This is the shortest buzz cut, using the clippers with no guard attached (this is sometimes known as the #0 setting). It's the closest you'll get to bald without actually shaving all of your hair off. The induction cut is the most extreme buzz cut variation possible, so make sure you really want it.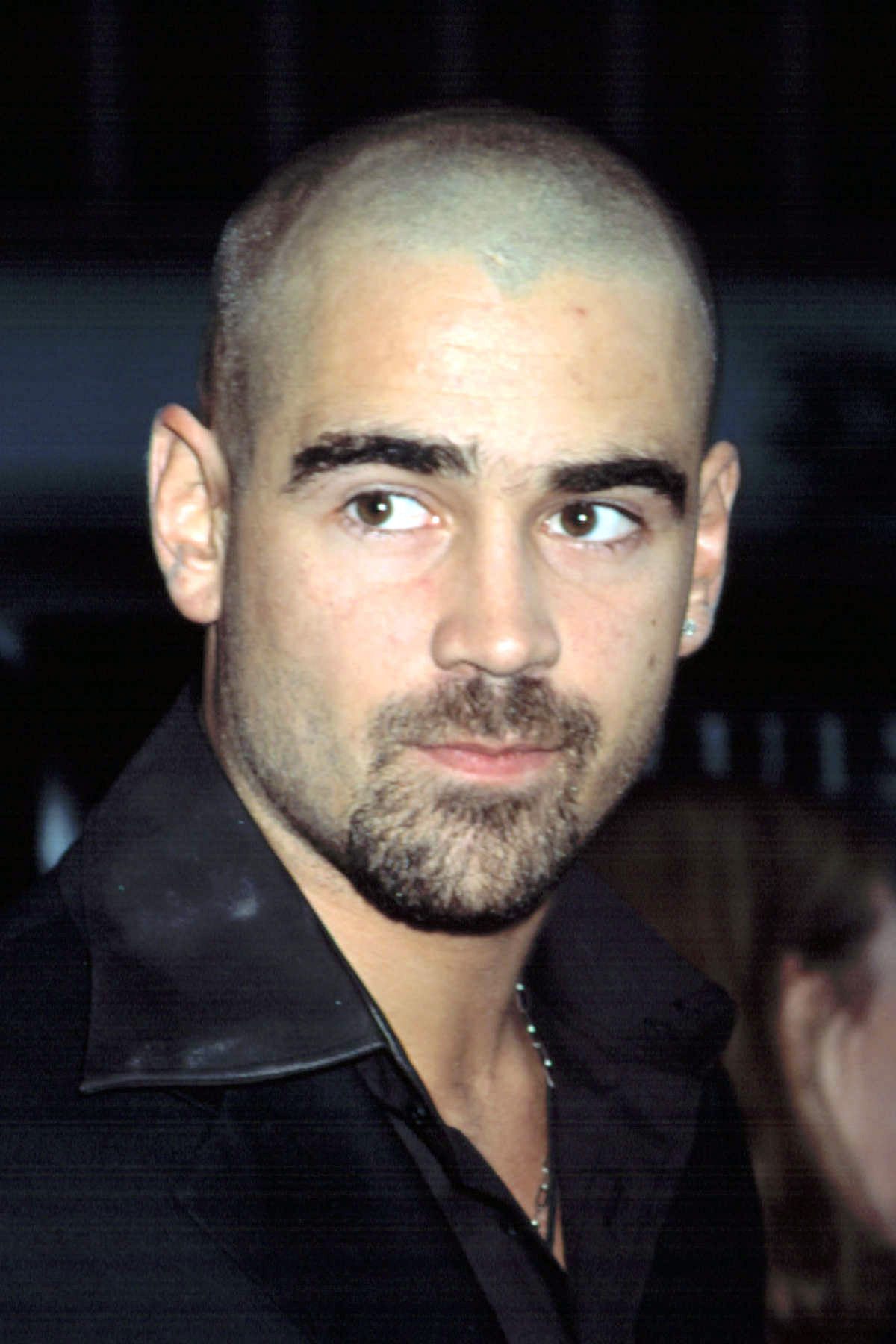 Colin Farrel Induction Cut,

s_bukley / Shutterstock.com
Widow's Peak
It's more common to see buzz cuts without a widow's peak, but if you opt for a burr or brush cut, you can still show it off. This will work for a variety of lengths, so use a #1, #2, or #3 guard on your clippers. Add some funky angles to your hairline to make this look even more exciting.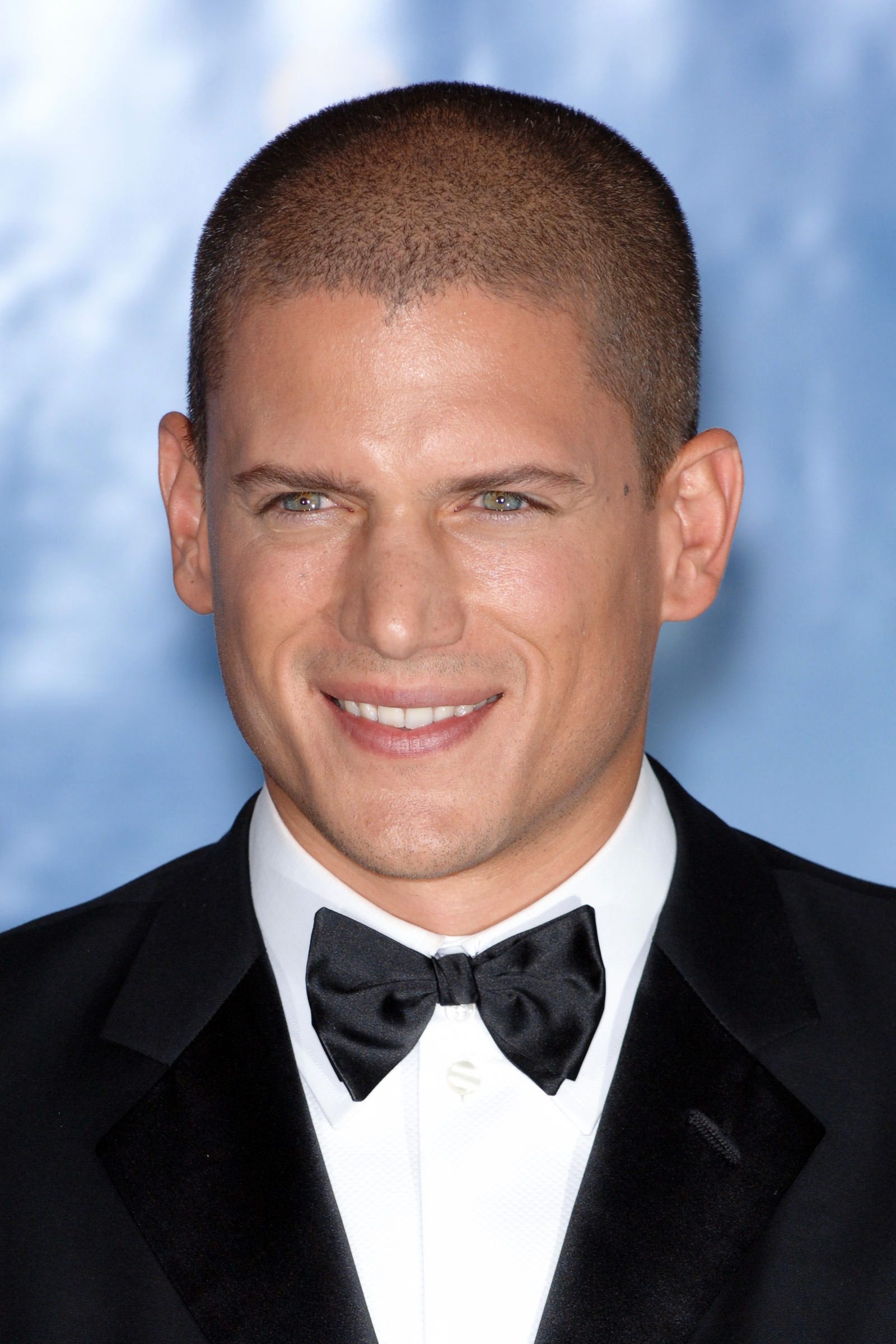 Featureflash Photo Agency / Shutterstock.com
Burr Cut
This is a slightly less extreme version of the induction cut. Generally, a burr cut refers to a buzz cut that is cut with a #1, #2, or #3 guard on the clippers.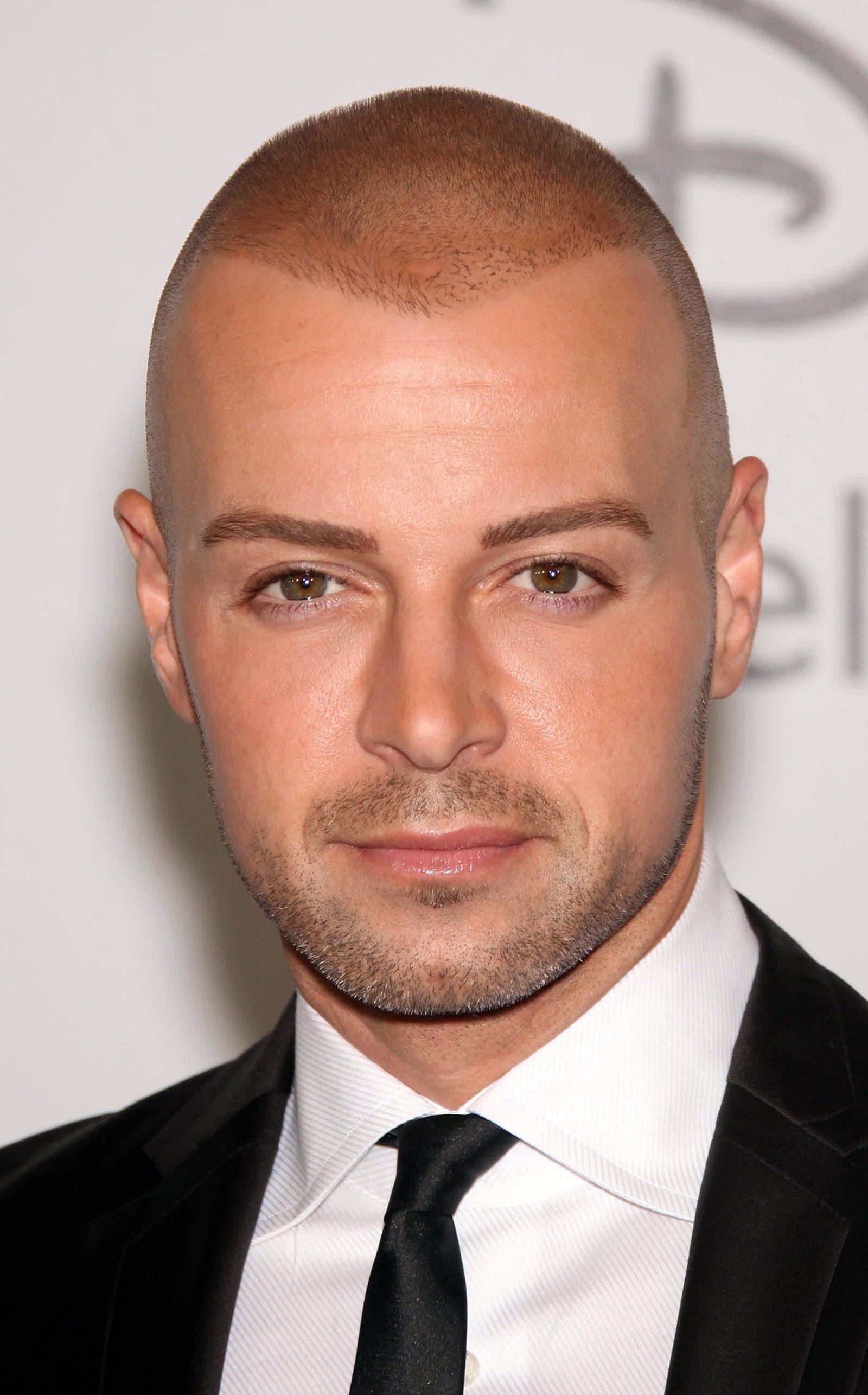 DFree / Shutterstock.com
The Burr with Sideburns
This is almost the same as the burr, with the addition of sideburns. Grow them out, then have them cut to the same length as your hair. Facial hair of most lengths will compliment this look well.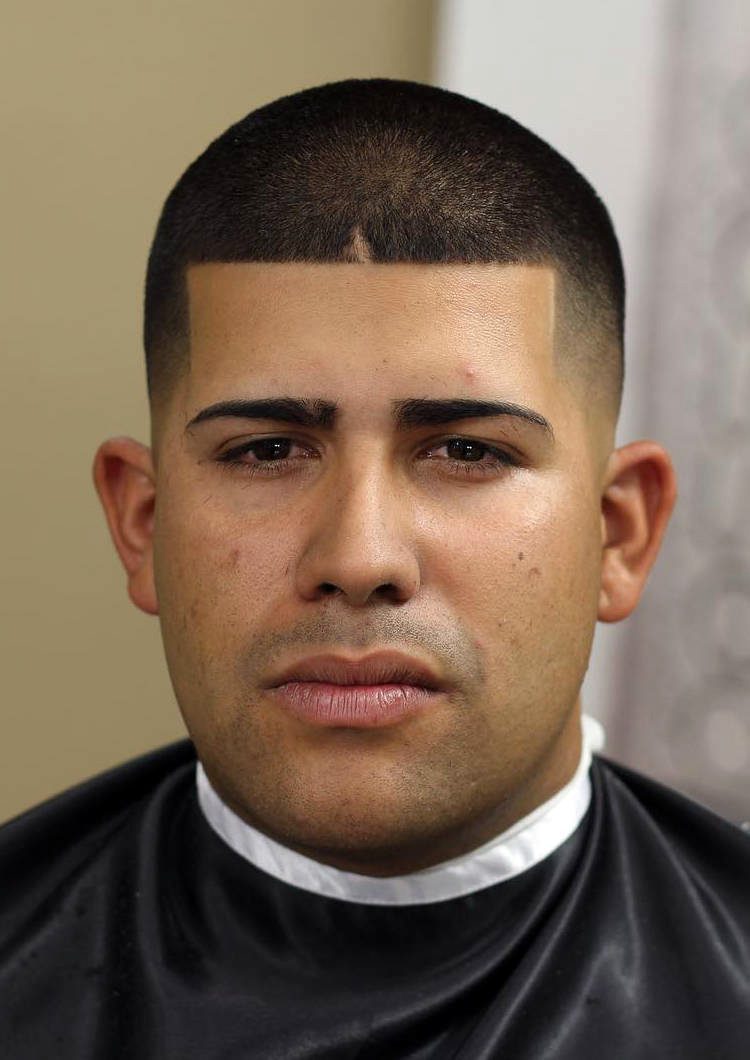 by @eddie_cuts
Buzz with Clean Lines
This longer cut has a slight fade on the sides and bold front. While buzz cuts are often thought of as low-maintenance hairstyles, this angular version is edgy and trendsetting.
Line Up Buzzcut, by @topmenshaircuts
Butch with Fade
Not as short as a traditional buzz cut, this adventure style lets you show off your personality. The softness of your longer hair contrasts with the simple, precise lines.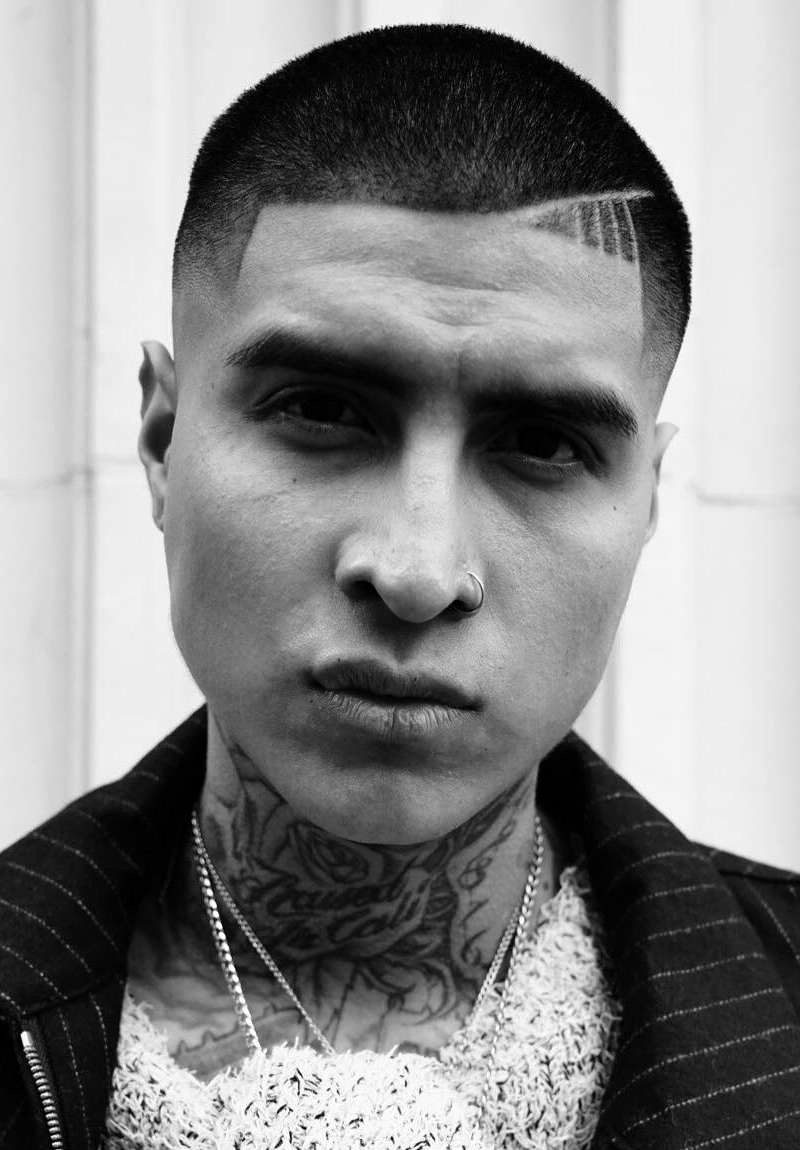 @juliuscaesar
Artistic Buzz with Fade and Cut-Outs
If you want a low-maintenance but funky hairstyle, opt for a buzz cut with a fade and some artistic cut-outs. A less gradual fade will make the top of your hair, and the cut-outs, look longer.
Butch Cut
Also called a brush cut (and sometimes a burr cut as well), the butch cut is a mid-length buzz cut that typically uses a #4 clipper setting. Our guide to the butch cut has everything you need to know about this cut.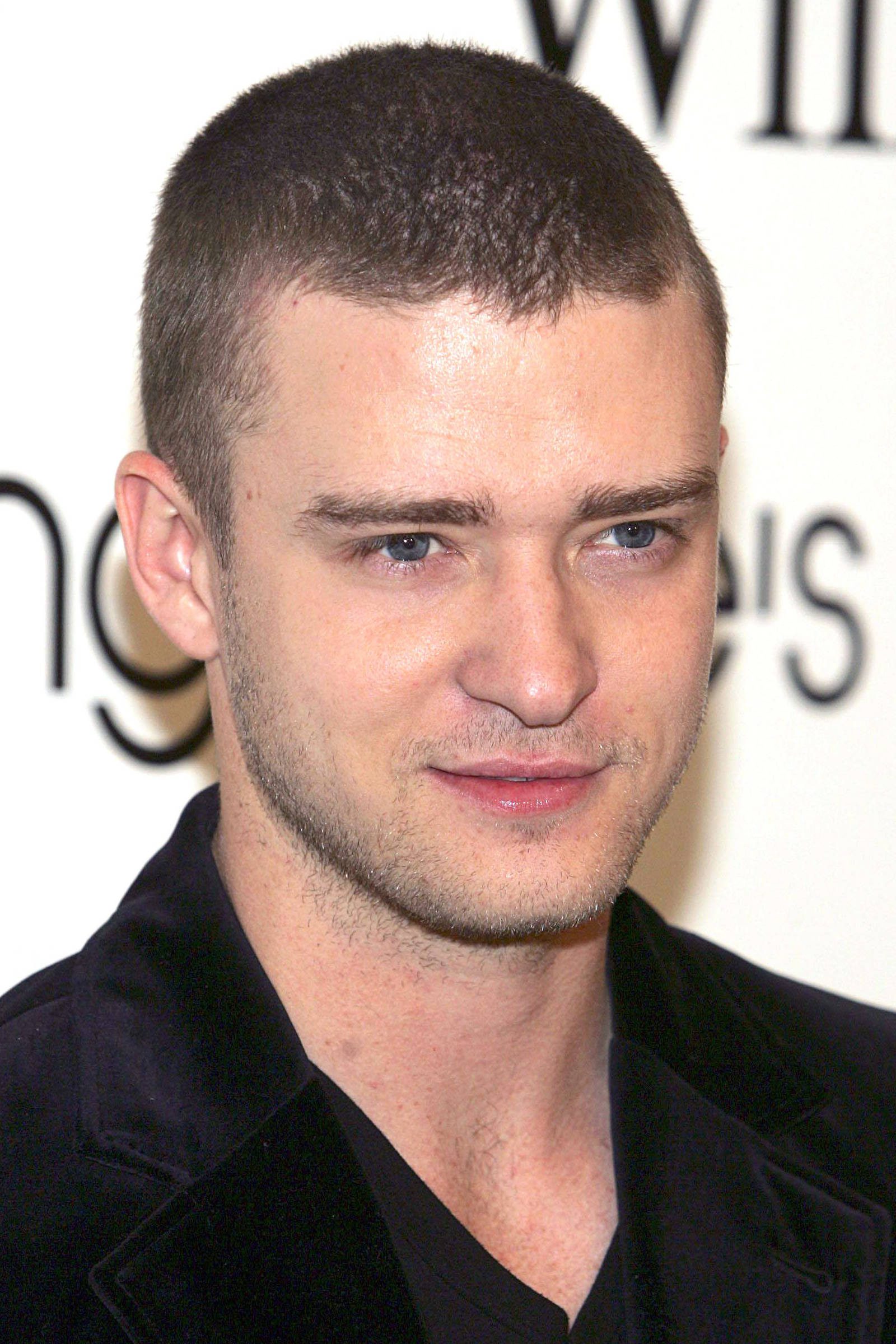 Everett Collection / Shutterstock.com
Brush Cut
The brush cut will need more maintenance than a traditional buzz. Since it is longer, it will need to be styled with wax. If your hair is naturally curly, this buzz cut will begin to show it.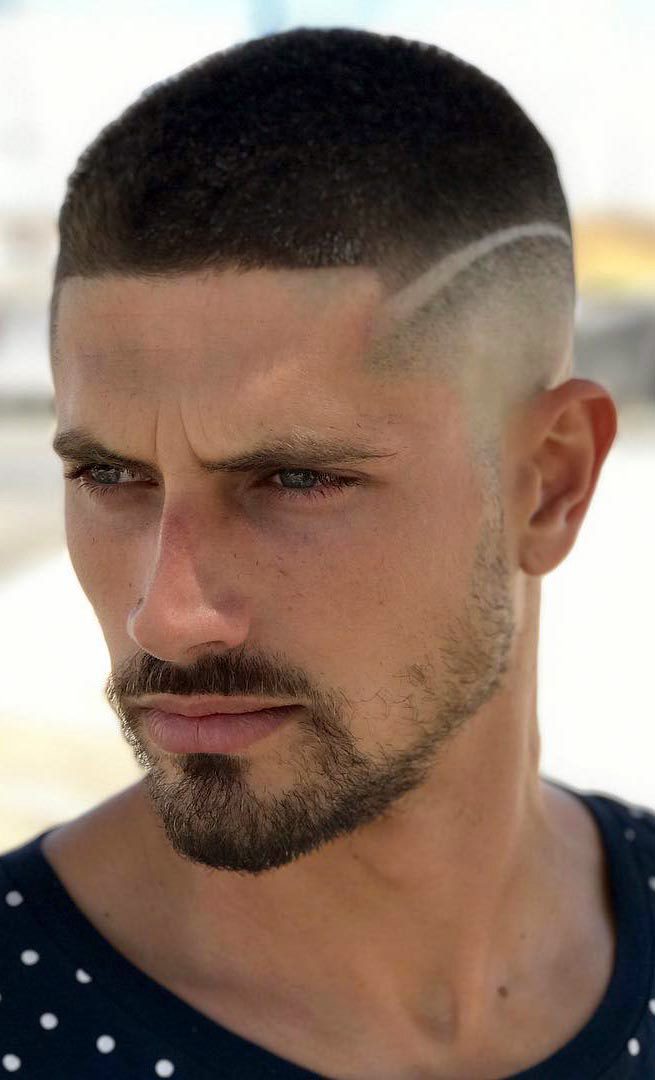 Burr cut with a Disconnected Fade, by @javi_thebarber_
Dramatic Fade
This hairstyle is dramatic and eye-catching. Get a burr cut on top with a small fade, and a bold, short stripe in between.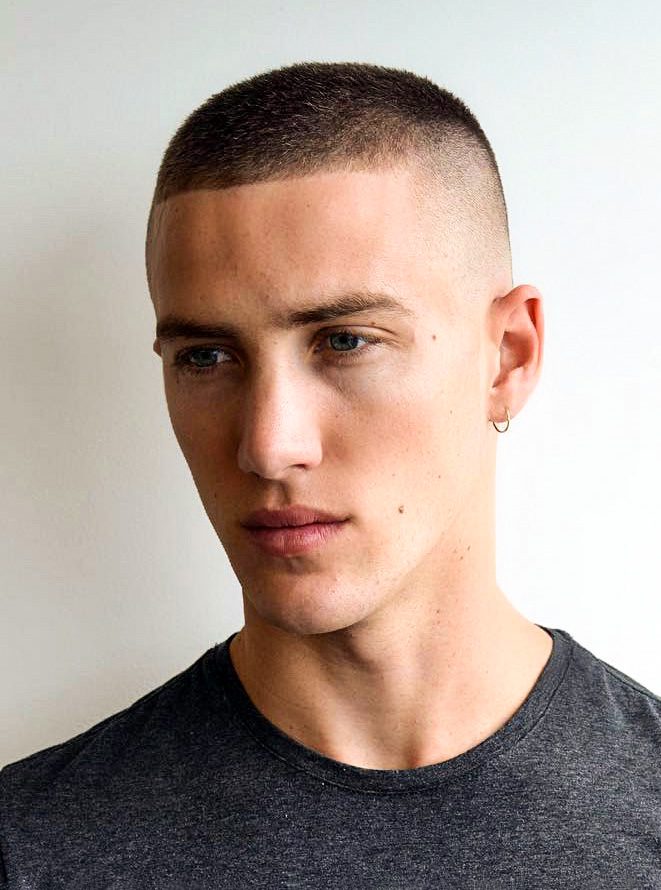 source
Simple Fade
Though a variation on a typical buzz cut, this simple fade is still a classic look. It is clean cut and does not require a lot of maintenance or styling.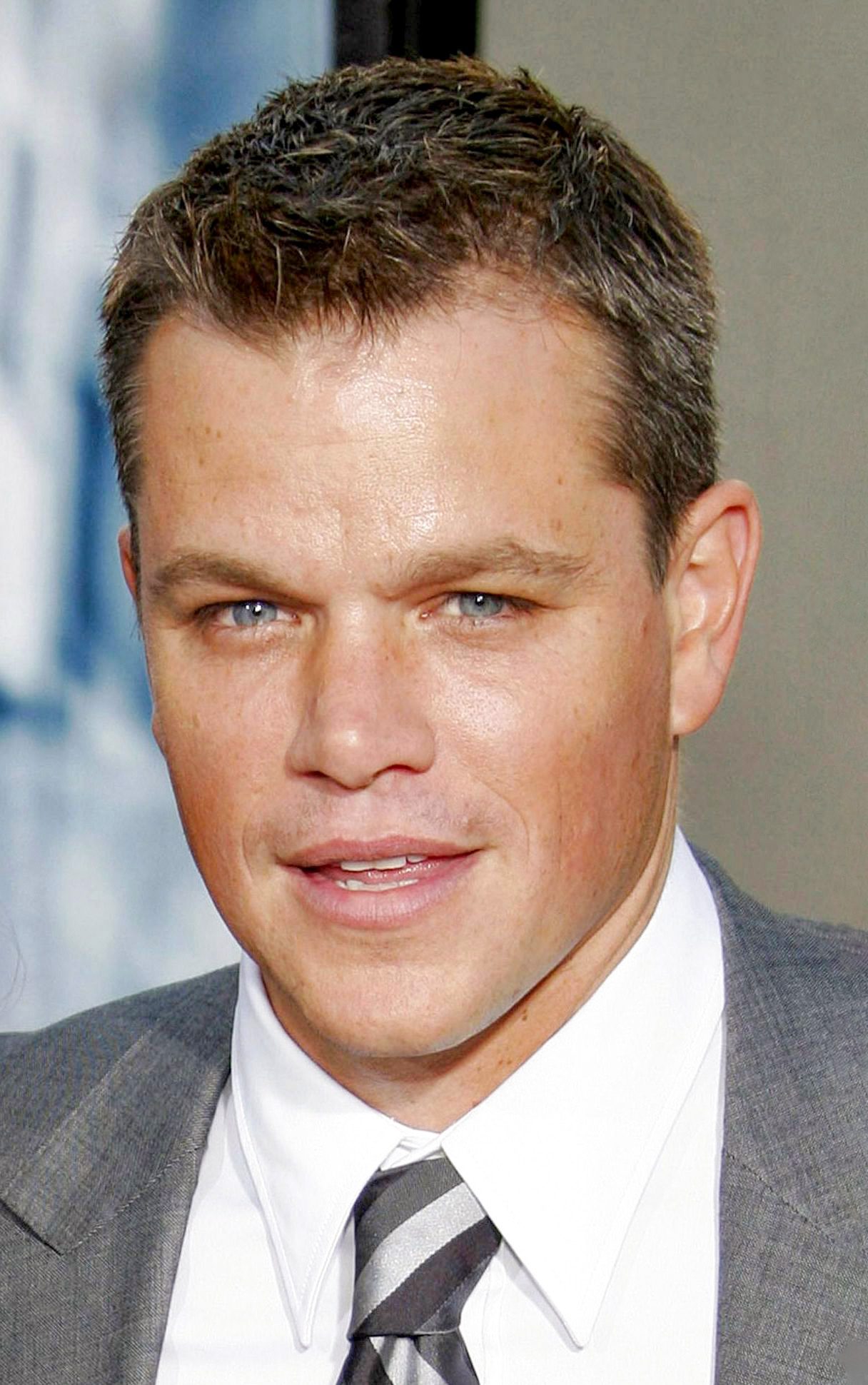 Tinseltown / Shutterstock.com
Ivy League
This somewhat trendier buzz cut variation is cut in the same way as a crew cut, but it's noticeably longer. The hair can be as long as an inch on the top of the head, which is uncommon for this cut. Read our guide to the Ivy League haircut for more information.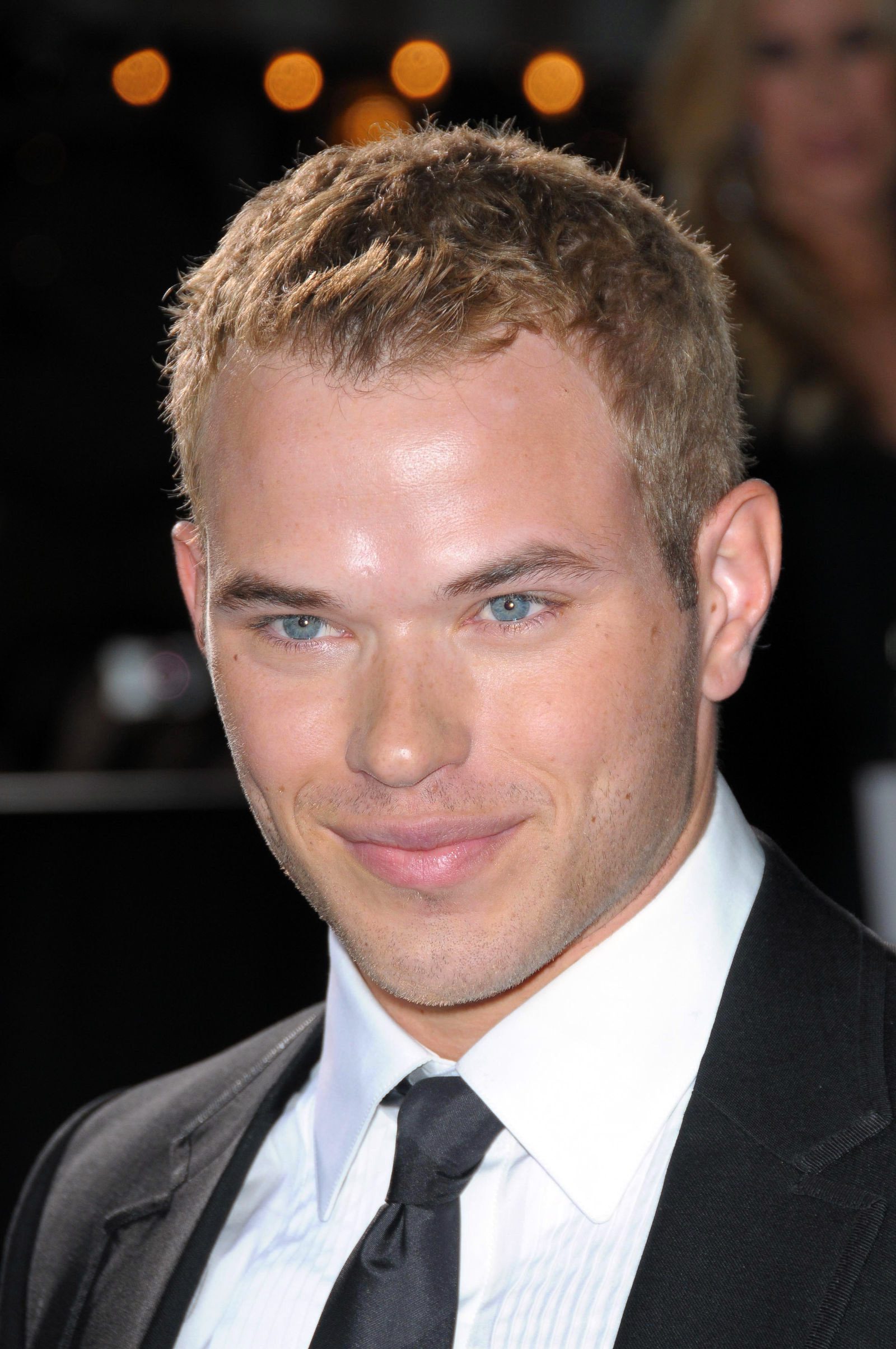 s_bukley / Shutterstock.com
Crew Cut
The crew cut is technically a buzz cut, but it's different from other styles because it's tapered. This cut may use a clipper setting that ranges from #3 to #6. Our guide to the crew cut will tell you the whole story.
Featureflash Photo Agency / Shutterstock.com
Caesar/Crew Cut
This look is a combination of the Caesar and crew cuts. It is long, like a Caesar cut, but the hair is not all the same length. Like a crew cut, it is tapered on the sides. This style is more of a cousin to the buzz cut, but is still in the same family.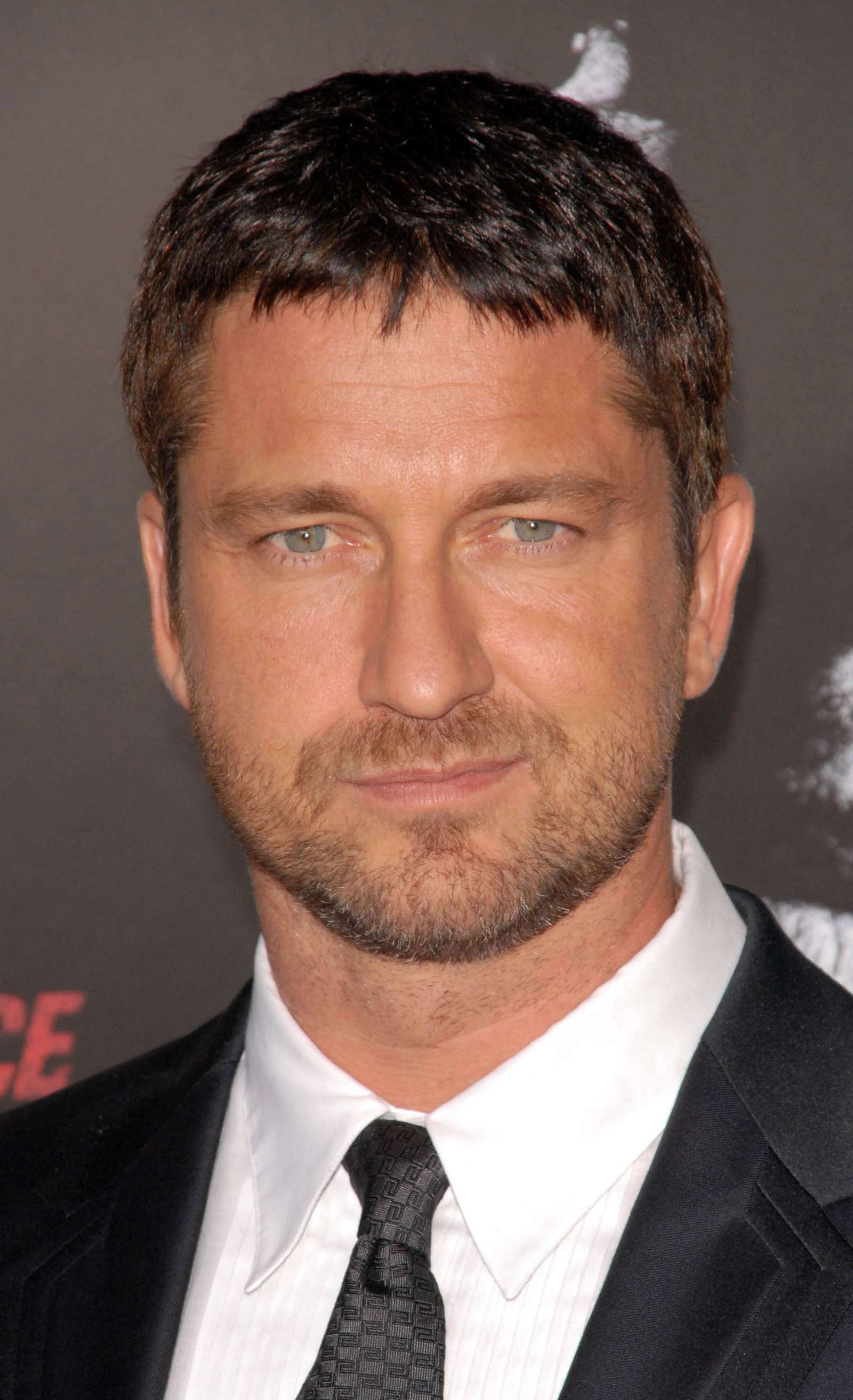 s_bukley / Shutterstock.com
Caesar Cut
The Caesar cut is part of the extended buzz cut family. It shares a lot of similarities, and perhaps the most notable is the fact that with a Caesar cut, the hair is cut to the same length all over the head. While it can go up to 3 inches in length, many guys choose to opt for a much shorter length, around half an inch to an inch. Read our guide to the Caesar cut for more information.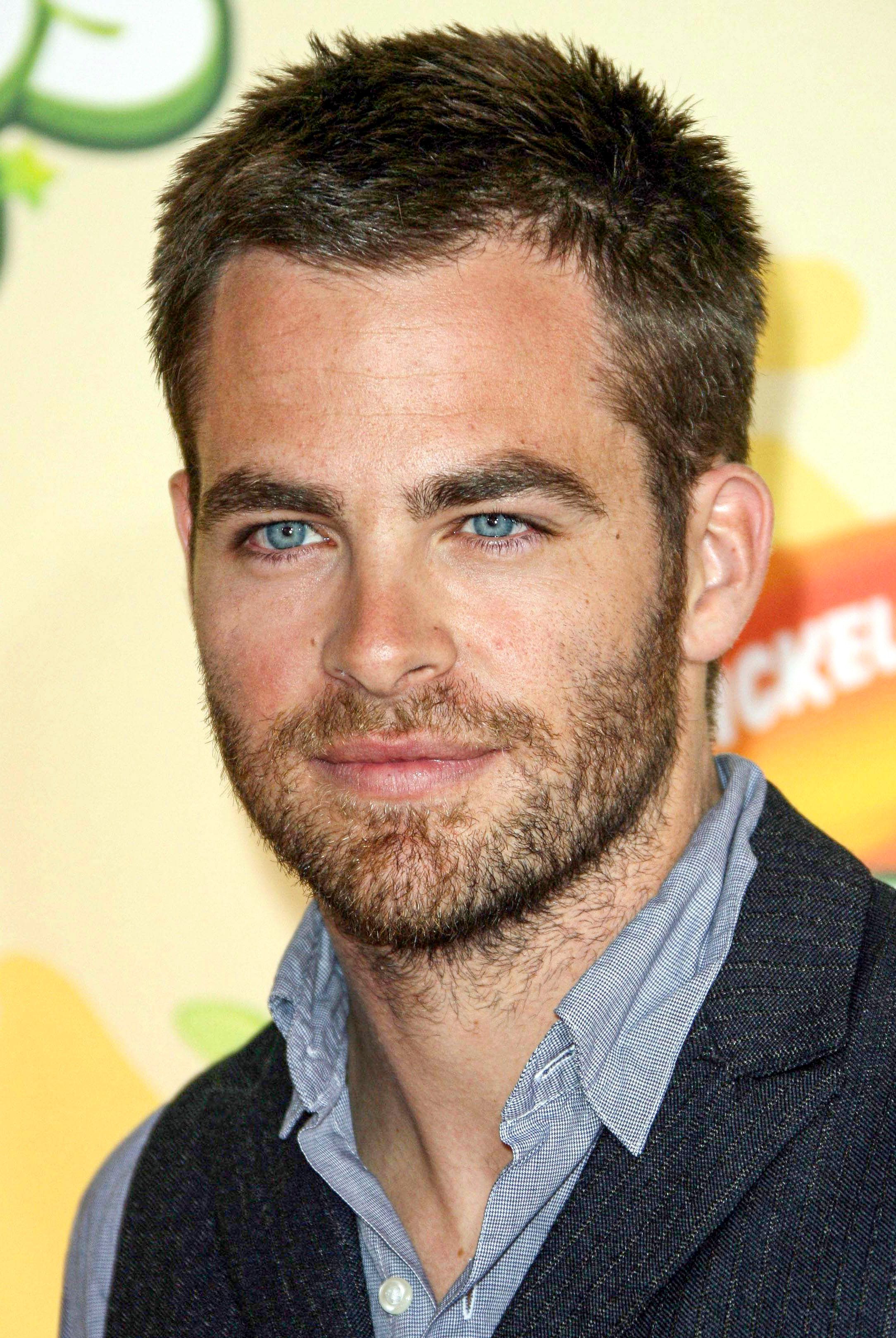 s_bukley / Shutterstock.com
Chris Pine's Longer Buzz Cut
Chris Pine looks so suave with this fresh yet casual equal volumed haircut. The key is to use size 3 or 4 clippers equally around the top and then taper sides gently. Lastly, use some hair wax to just brush hair to the side. The cherry on the cake is the beard which does the job of balancing the face quite well.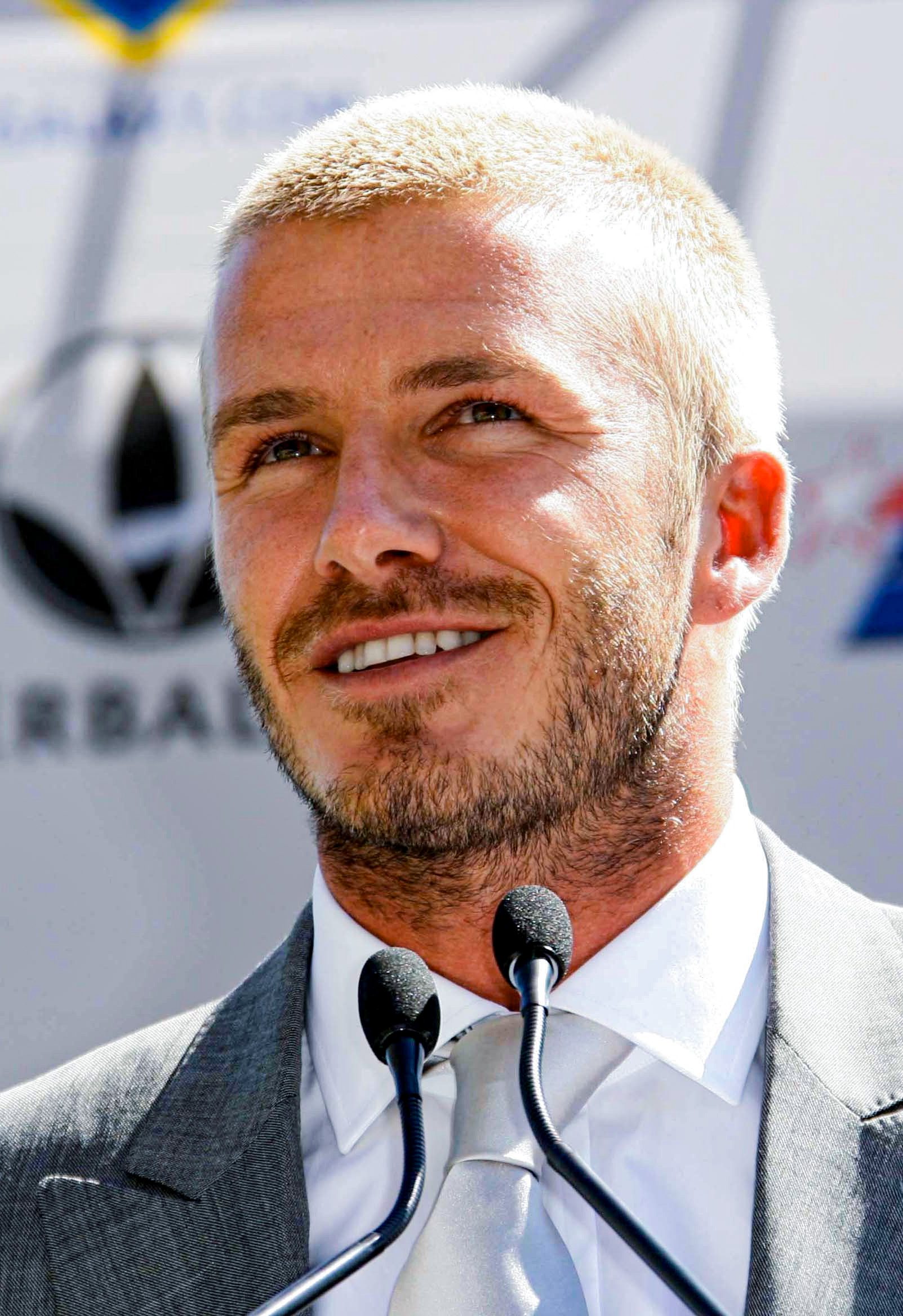 s_bukley / Shutterstock.com
David Beckham's Burr Cut
Can Beckham not look good in any possible way? It feels impossible, in all the fame of his styles this one shines bright with the dye and equal volume all over the head. Plus his classic beard never goes out of style, does it?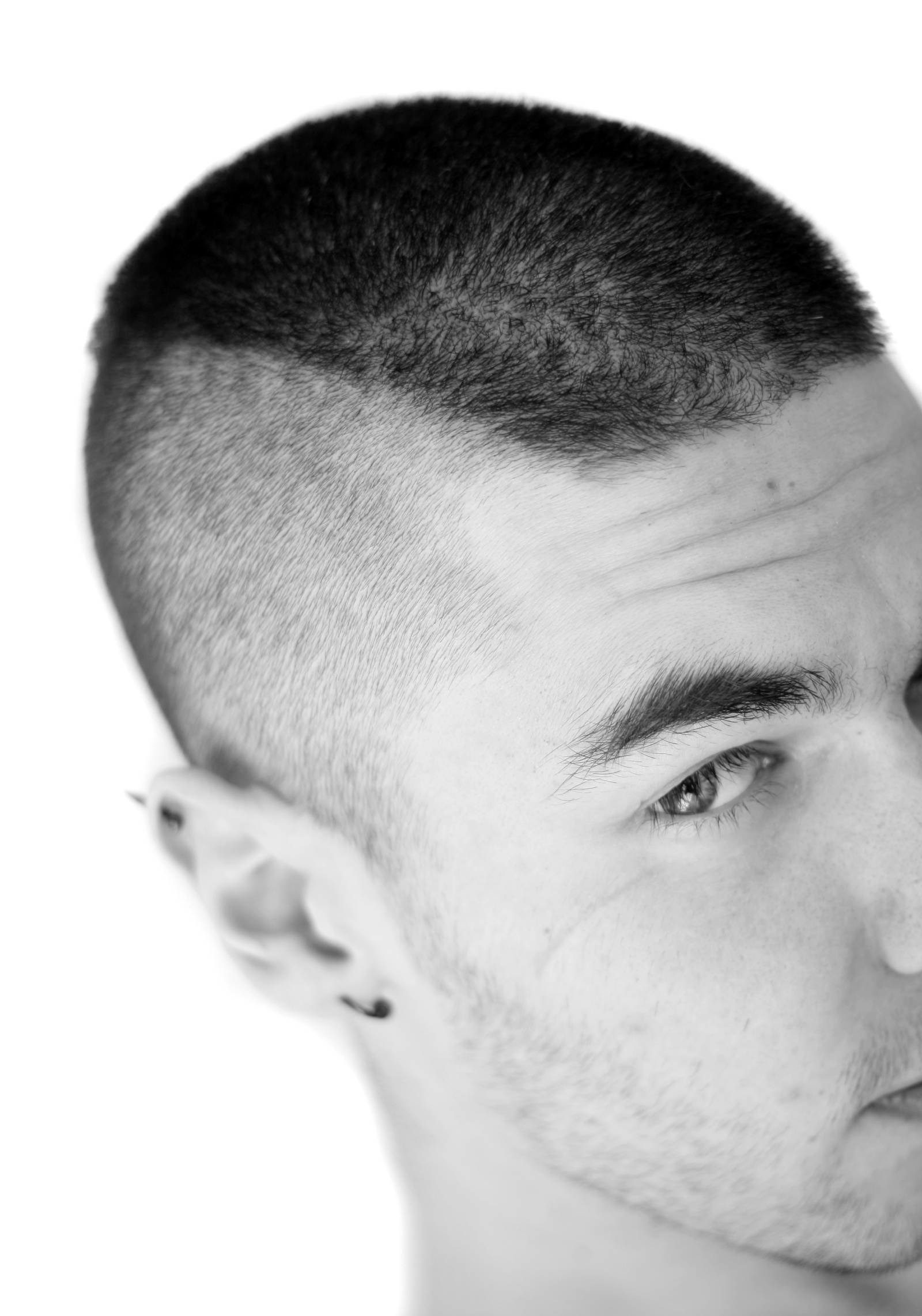 attractive young man
High and Tight Recon
And if you want to go even more extreme, consider the high and tight recon. The whole head (except for a strip of hair in the middle of the head that goes from the forehead to the vertex) is clipped with a #0 or #1. The strip is then clipped with a #2 or #3. It's often called the "landing strip" hairstyle due to its appearance.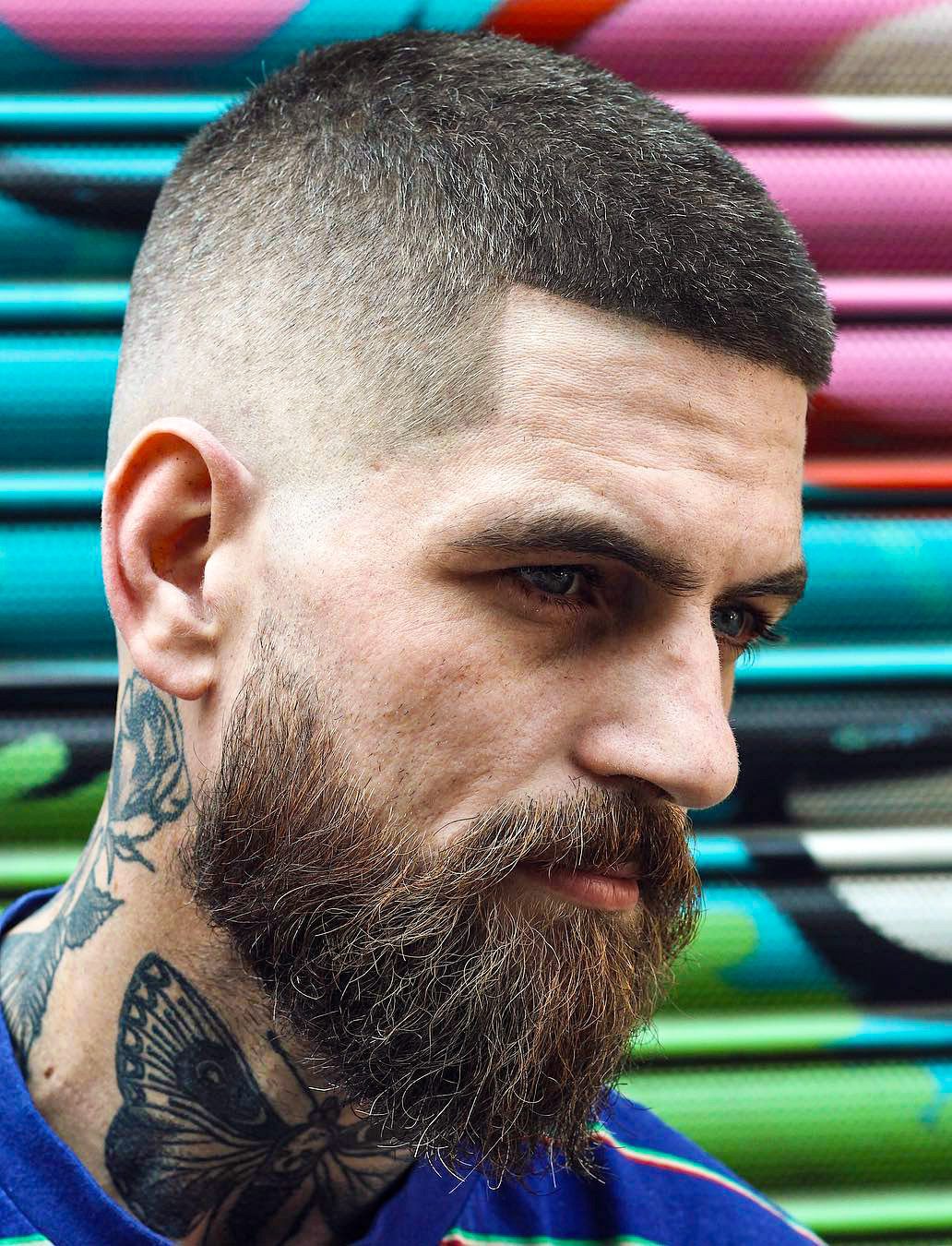 @nickbarford
Buzzed Top with Angled Line Up
What pairs up perfectly with the linear line-up? A fine skin fade on a buzz cut. This style is so much more balanced with a long, thick beard. This is a very low maintenance style but it might need some clipping here and there.
@ jediclippertricks
Buzzed Top with Slight Brushed Up Front
This is such a hipster style which is an ultra trendsetter. This buzz cut is just not another one. The top is longer than usual but the long line up and low fade make the difference. This haircut goes with formal suits, the room will not take their eyes off you.
@nickbarford
Buzz with Shaved Hairline
This is what a classic buzz cut looks like with a pinch of modern style. The shaved hairline makes it look not to conventional and hence looks all fresh. This one also features an undercut with sides shaved, so the attention is all for the hair on the top.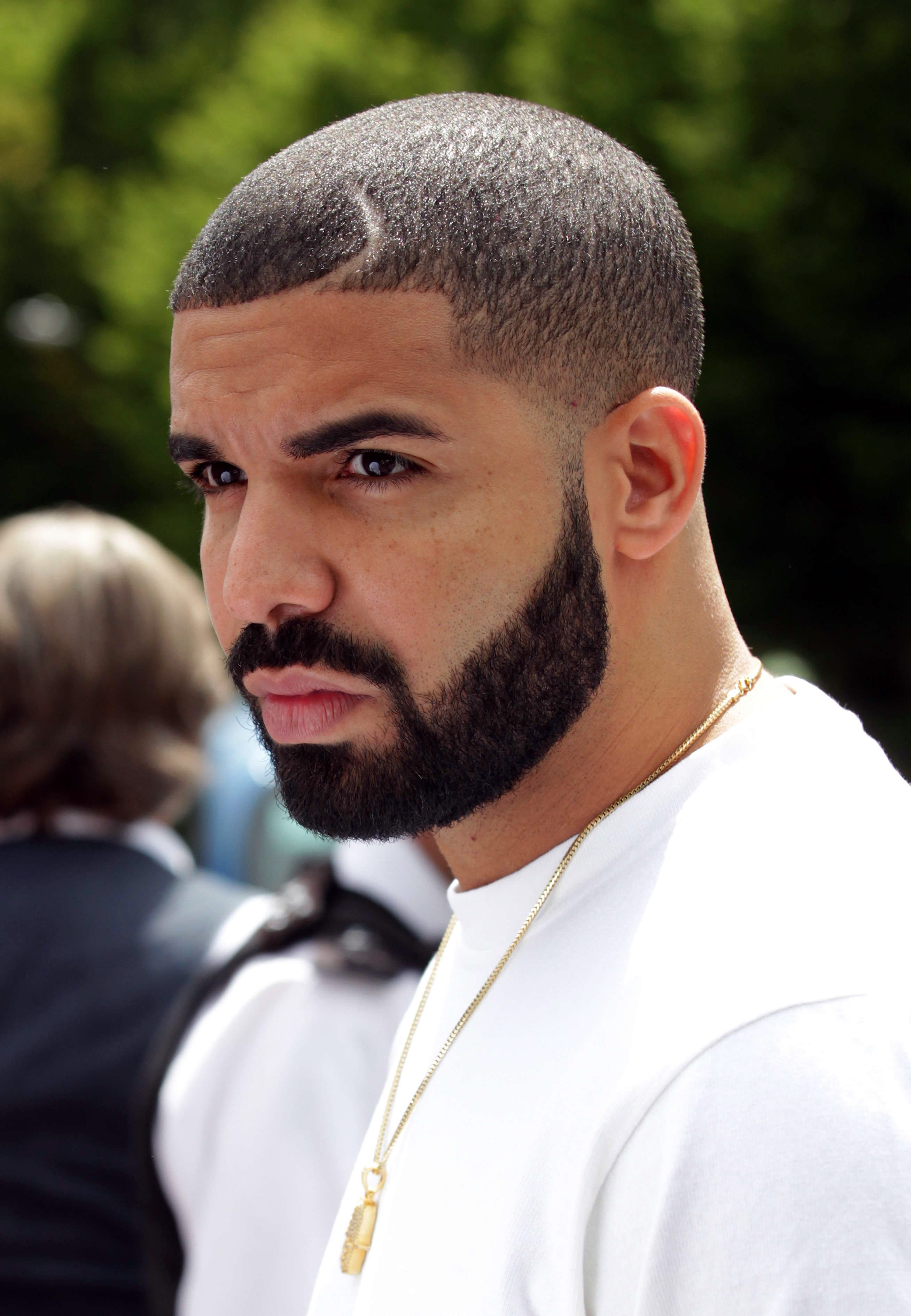 Twocoms / Shutterstock.com
Drake's Burr Cut with Line Up
This is classic Drake cut with that curved short shaved line. This one is fairly easy to achieve, all you need is a size 1/2 clippers with a razor for the slit shave. Just to perfect this style, remember to shave the lin up to make it pop out. Once done, you'll be able to rap in no time!
High and Tight
The high and tight is another short buzz cut style. It's cut by using a #1, #2, or even #3 on the sides and the back. The top is then clipped with a setting two numbers higher than what was used for the sides and the back. This creates the "high and tight" appearance.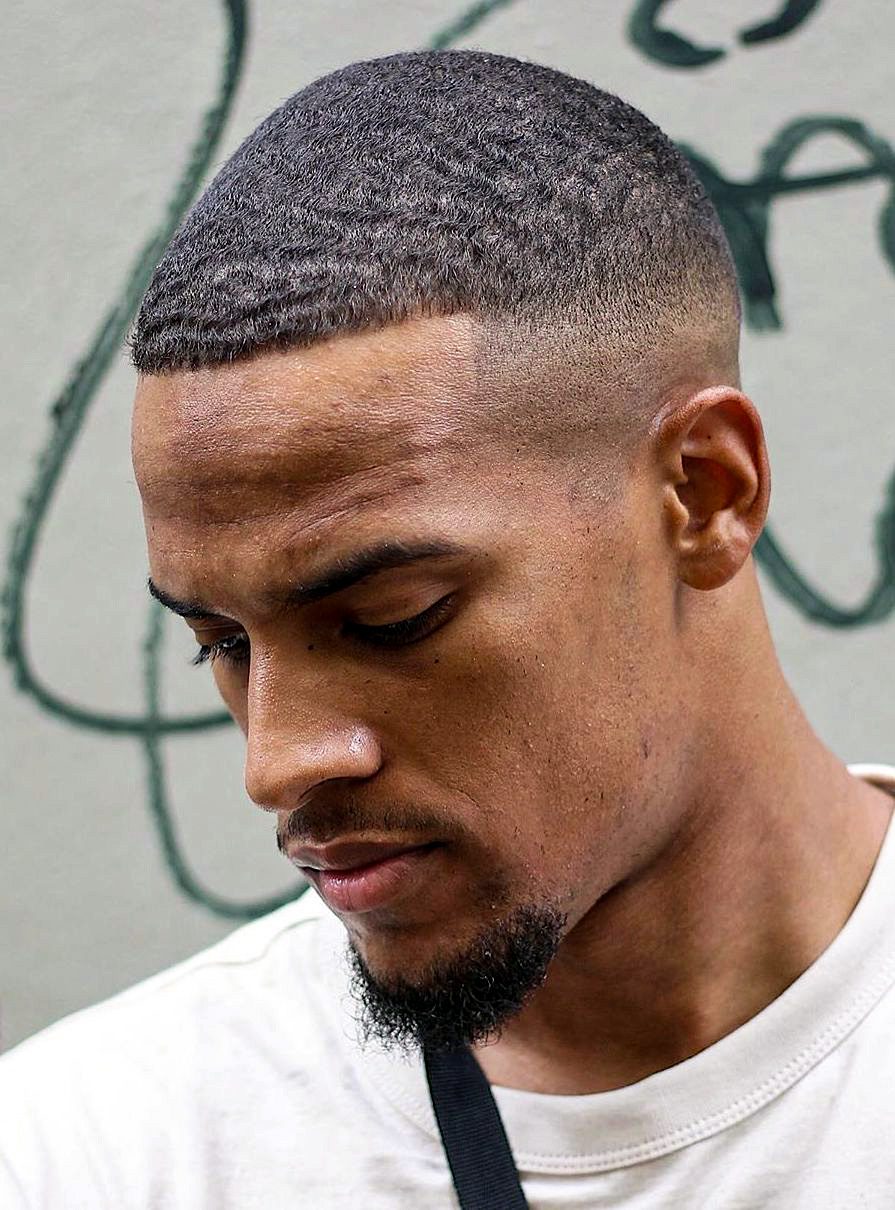 @the_ramsey
Fine Short Top with Faded Top
Who thought Buzz Cut can be absolutely informal. This style with the straight taper makes it very casual. Although being a very low maintenance haircut this might require touch up with clippers from time to time. Lastly, add that skin fade to make it shine.
Andre+Nosov/ Shutterstock.com
Buzz Cut and Beard
Have you ever seen a dead straight line up? It is here! Just as elegant it looks it also is fairly easy to achieve. The key is the same length of clippers all around with temples thinly tapered. Plus, the bridge beard adds the extra flavor to the haircut and makes it more dashing.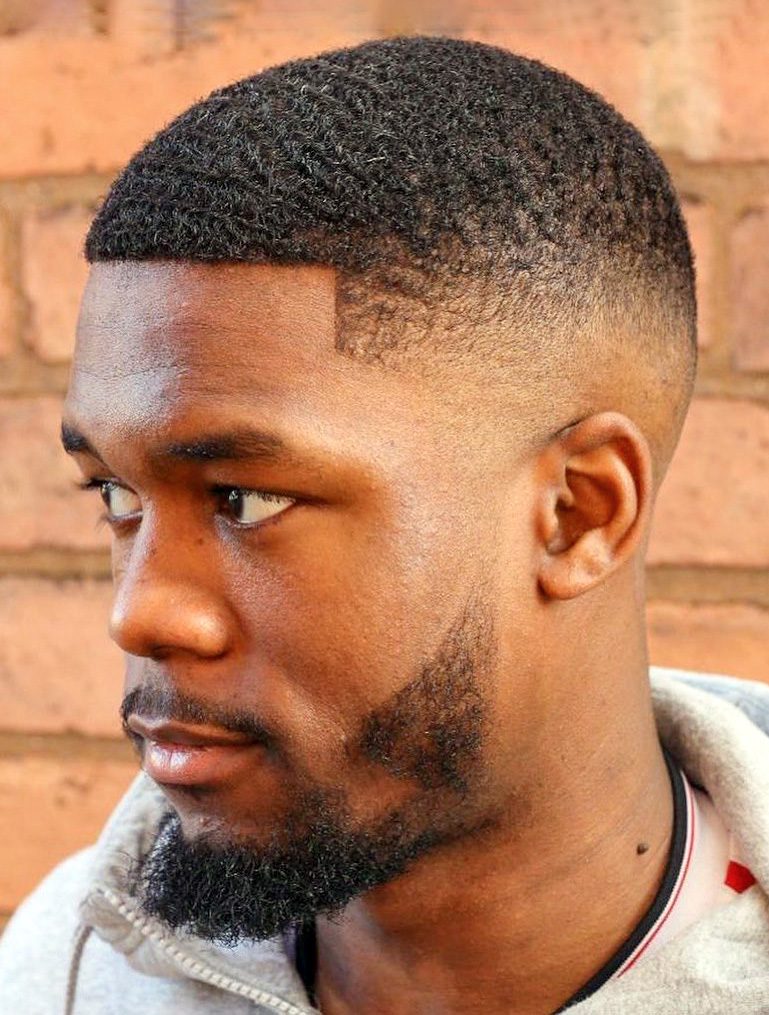 @groomed_barber_club
Mid Faded Buzz Cut with Neat Line Up
Afro hair being thin and extremely wavy is sometimes hard to maintain when long but buzz cut makes it all easy making it a low maintenance haircut. The top is clipped with size 3 clippers while sides are given some nice drop fade.
To ace this look, neatness is the key, so shave the sides little to look angular.
@hair_bello
Short Hair with Volume and Fade
This buzz cut feels fancier just because of two things. More volume on top and a sleek taper fade. That's all you need to make a generic buzz cut into a fancy one. Oh, and don't forget those perfectly carved line ups, details matter!
@ virgiltb
Let's Party Buzz Cut
While some may feel buzz cuts have no life in them, show them this. This is that fancy version of the buzz cut. the best part is one does not need to maintain it. How to have one yourself? Simple, add a shaved slit and use it as an undercut margin to taper fade everything below.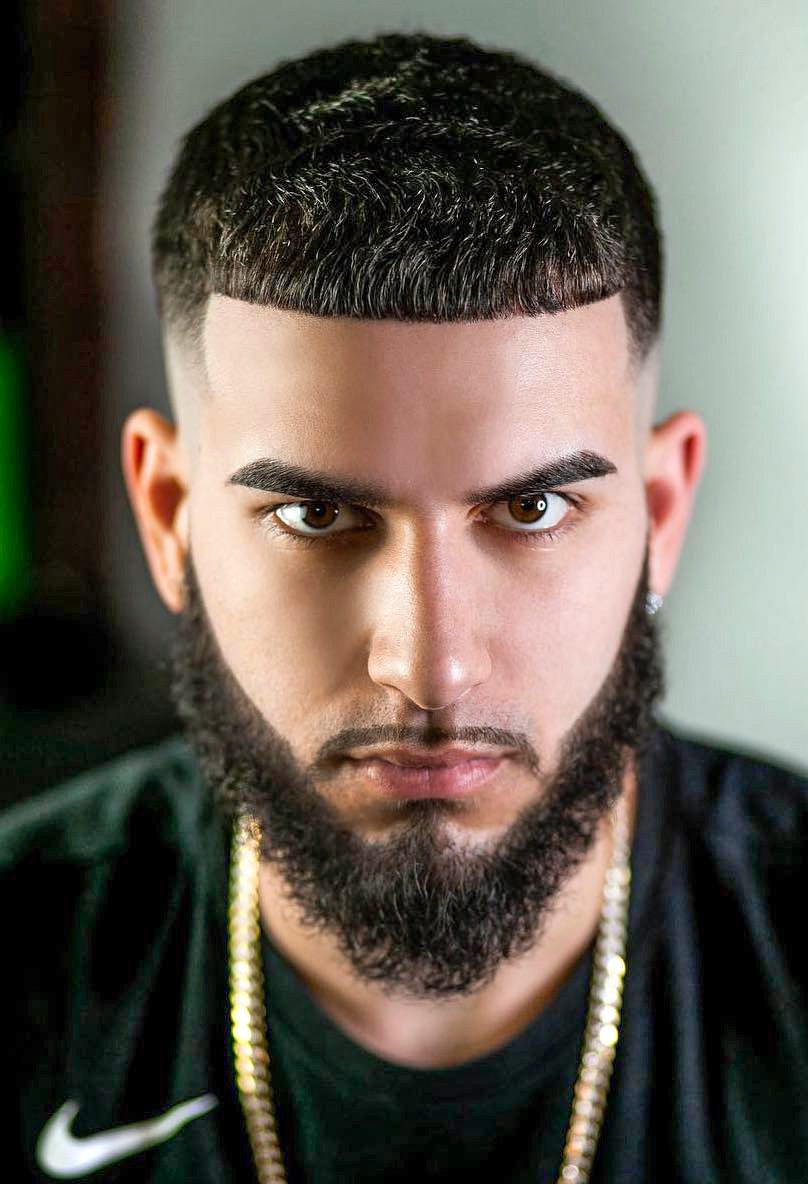 @v.hugostyles
New French Crop with Faded Sides
Cool line ups, faded sides, and short top make for a great panache. The top though is buzzed with giving a tinge of french crop. One would need some hair wax to keep it all under control. The next big thing is the beard, it is denser than the top to add more life to the overall style.
@ __dannycox__
Sharp Line Ups with Strict Buzz Cut
Beware not to touch that line ups because they are sharp like a blade. Plus that taper fade is incredibly sleek and neat. That being said, the top is neatly buzzed with forehead being fringed in a straight line. Can it be any neater with a clean shave?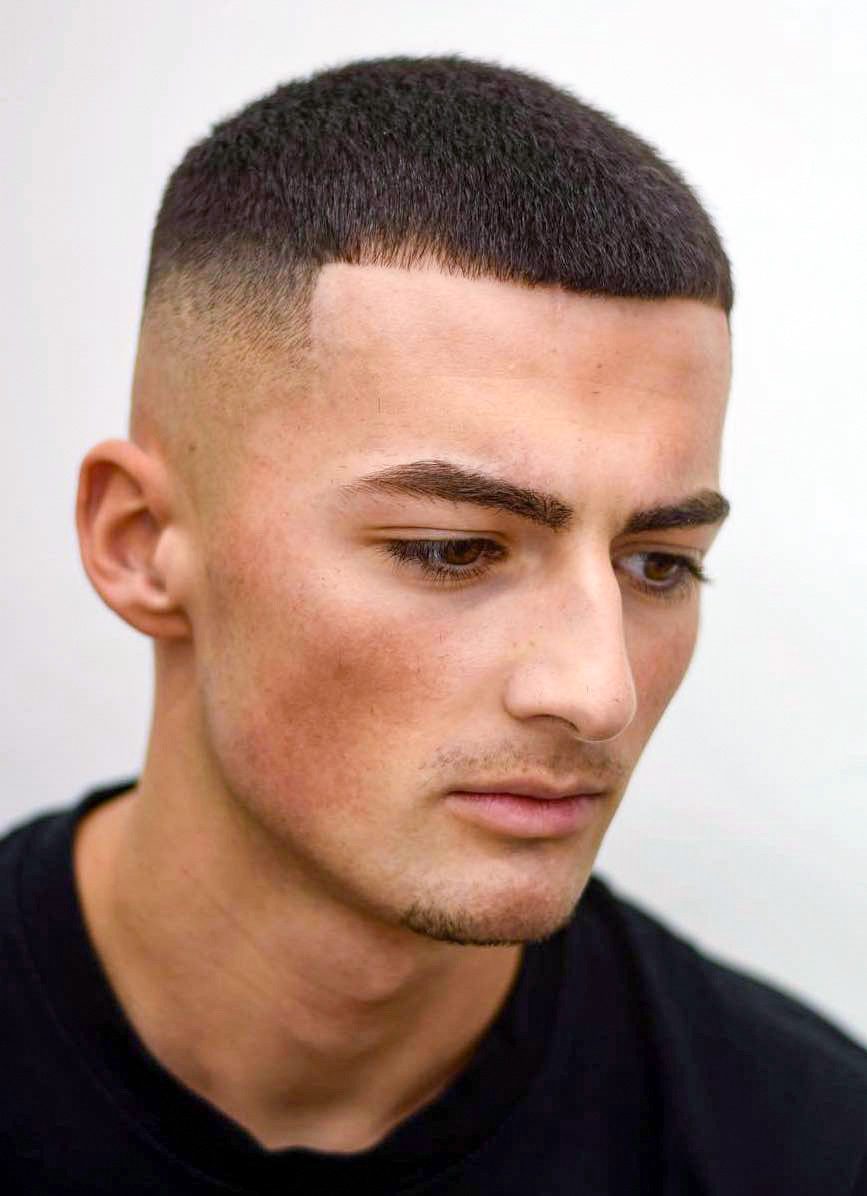 @garbermoriarty
Pitch Perfect Buzz Cut
Everything about this cut is incredibly perfect. No left no right, just about pitch-perfect. The Temple is faded with a hair part being the margin of taper. Moreover, the line ups are tapered but that pulls attention towards the top. Lastly, the hairline is straight making forehead looking all boxy and sleek.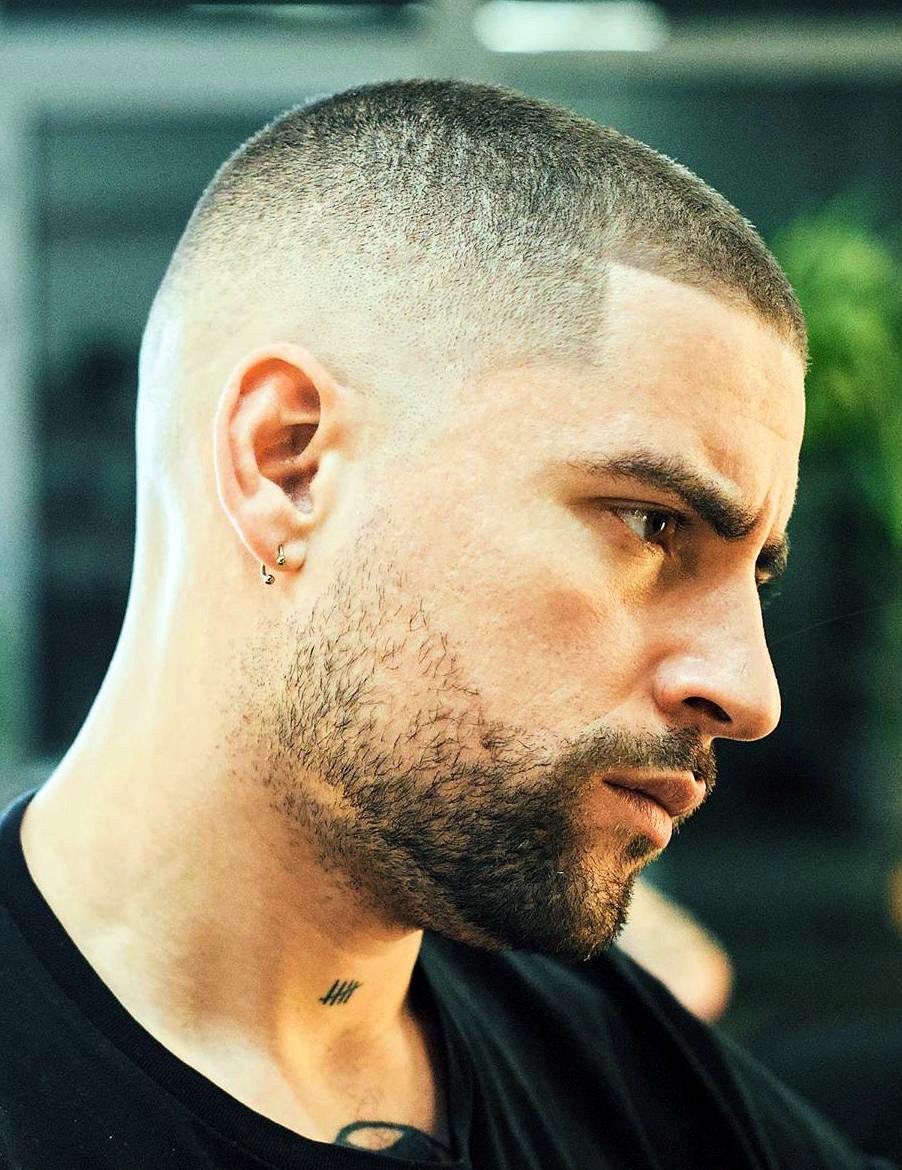 @domthebarberian
The Classic Buzz with Faded Sides
This buzz cut hits different with its thin texture and clean taper fade on the side. The line ups are carved with an edge giving it a very detailed look. The overall volume on top is slightly higher than sides makes it dense in the top, this balances with the beard.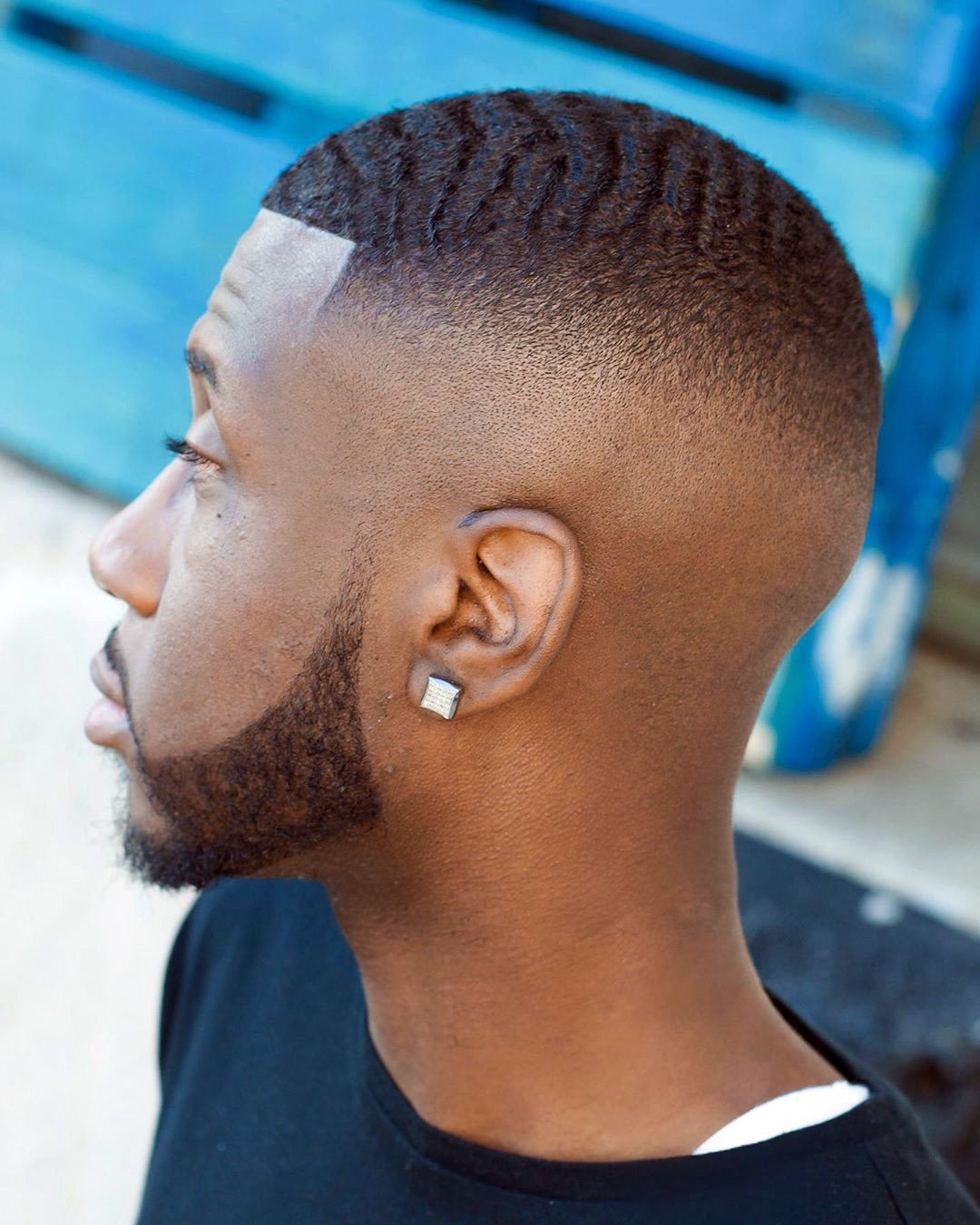 @jose.crespo_
High Fade with Line Up
The wavy buzz cut with a high fade is the key in here but don't forget the faded line ups. Also, the temple fade makes the beard pop out with longed beard sideburns. The whole focus here is on the top with a bowled texture.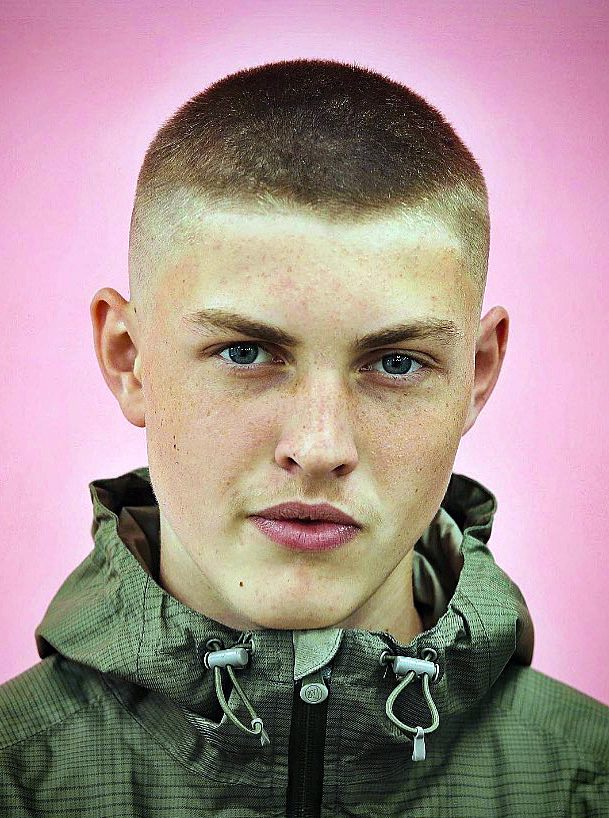 @joshconnollybarber
High Fade and Buzz Cut
Presenting the classic buzz cut with a blonde pocky thick texture. The top is still dense to keep up with the thick texture of the hair. The sides are cleanly faded and the whole look is classy clean with no beard. Rock on this look with tuxedos and bet there is no coming back.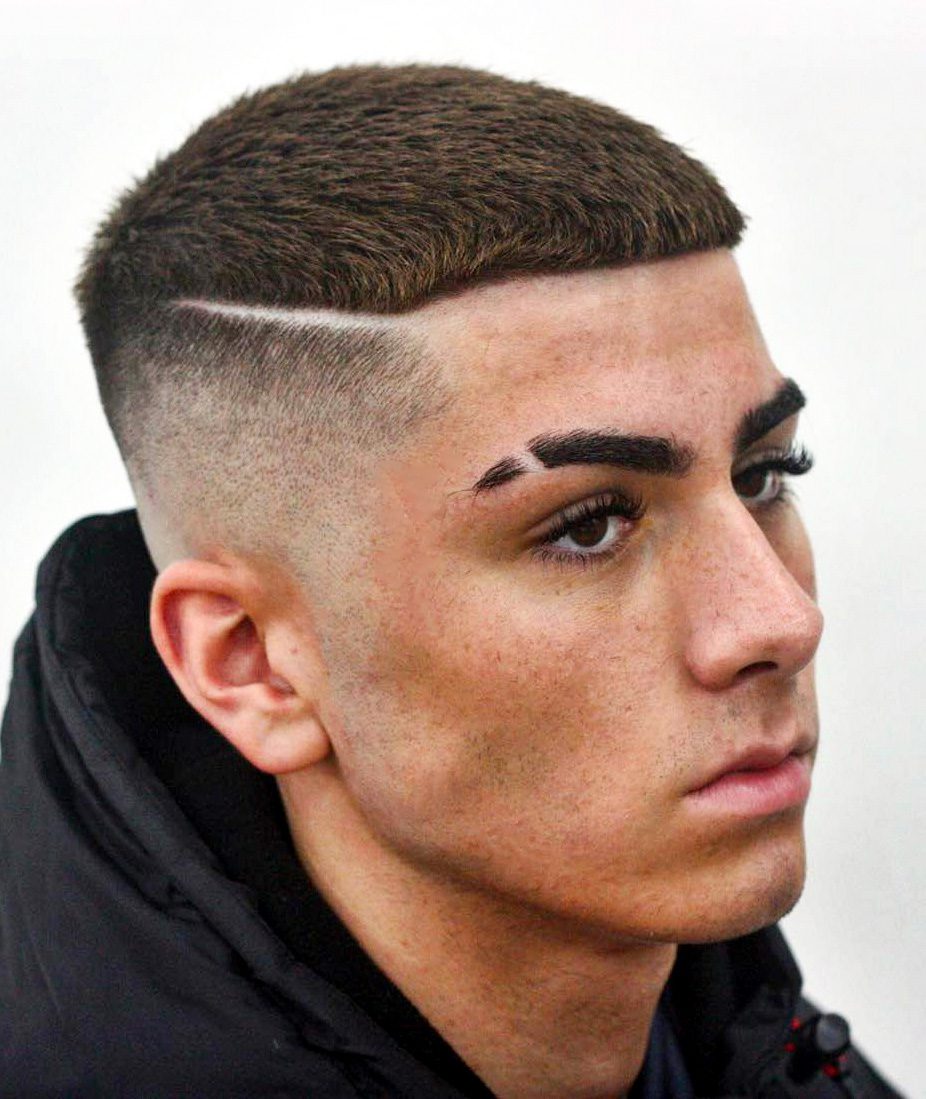 @joshconnollybarber
Short Crop and Hard Part
Welcome to a modern buzz cut with the hipster twist to it. The sideline shave is what makes it pop with the eyebrow slit. Can it get any further modern? No. The undercut on the side also has a fade so in all makes this a wholesome package, go on rock this look champ!
@joshconnollybarber
@jose.crespo_
Angled Taper and Line Up
Can this style get any sleeker than this? A dense and well-kept beard with the temple being low faded with sides and top of the same texture. Oh, and don't you miss the line ups of how sharp they are. The beard, however, is whole another discussion, perfectly trimmed and razored.
@domthebarberian
Pocky Spiky Top with Faded Sides
This buzz cut has a very modern feel to it let's begin with the tapered sides with temple fade which is almost a skin fade. Plus the top is spiked to bring out more volume and the margined hairline always adds that detailed perfection.
@eddiefinestcutz
Tight Organized and Sleek Buzz Cut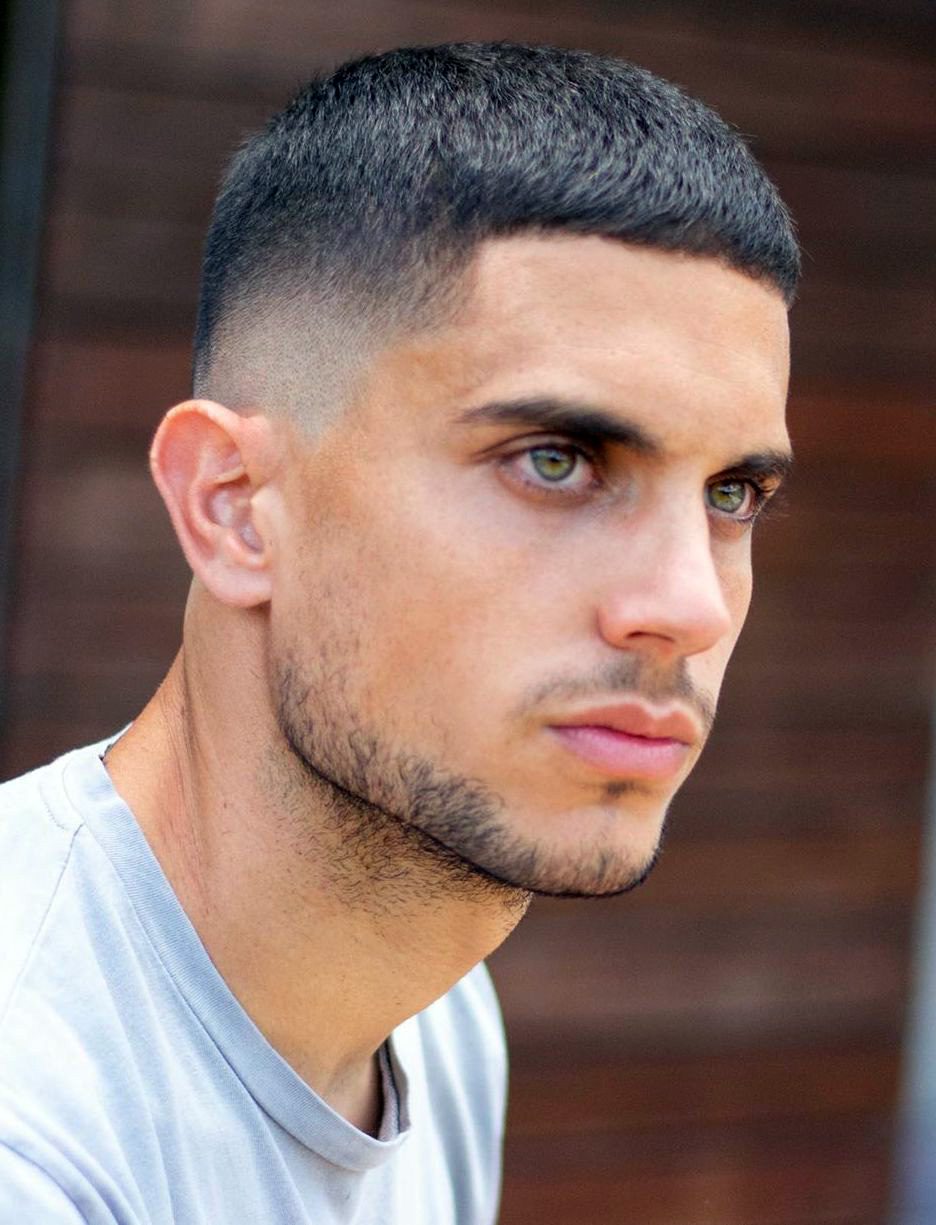 @ javi_thebarber_
Tough yet Classy Shiny Buzz Cut
It is true that less is more and here we have all at once. The sharp line up, a clean subtle taper fade. Moreover, the temple fade is just as clean as one can get. The top is slightly above buzz but it is all laid down to rest while the products help gain the shine.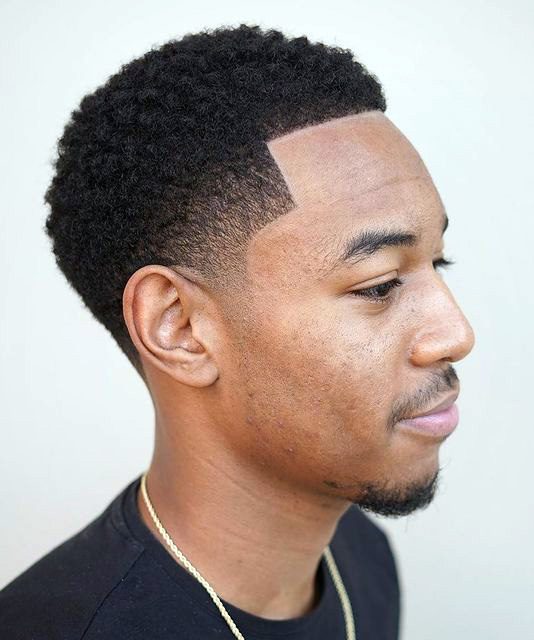 @barbershopconnect
Thickly Grown Afro Buzz Cut
Afro hair needs some maintenance but when done right it does wonders and checks this out for an example. The corners and line-ups here have such an amazing relationship where all the details come out pretty well, and to keep matters cool, the whole look is perfect without any parting.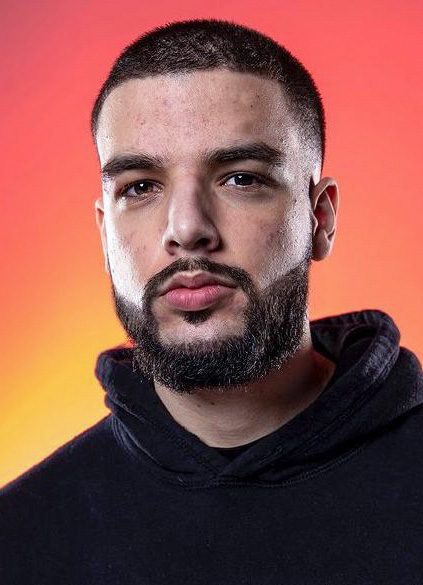 @tmp_shoots
Drake Style Uniform Buzz Cut
Buzz Cut is an art if done right it quickly skips the routine look and instantly gives a classy and elegant appearance with a trendy flavor to it. There is no obvious side part whereas the sides are taper mid faded which helps the beard stand on its own and balance the face with its volume towards the chin.
@iamjoshdylan
No Fade No Taper Buzz Cut
A uniform buzz cut can come out quite simplistic at times but remember, less is always more. The sides here are neither tapered nor faded so the volume is very much uniform all over. This can be a very good look for a semi-formal to a formal occasion.
Photo Works / Shutterstock.com
Straight Fringed Short French Crop
For those who think buzz cut is a very simple cut, check this out! The top is uniform to the sides with the equal volume all over. the slight low fade near the temple makes it all fun and jazz. The front is french cropped for that neat look with line ups being all angular.
@ wdthebarber
Drop Taper Fade Buzzed Cut
Buzz cut with a drop taper fade and an angular lineup makes our day. The clean look with a neat shave brings buzz cut back to its classy basics. This look is very versatile, you can rock it day or night, formal or casual.
@ wdthebarber
Simple Uniform Buzz Temple Fade
Less is more and that cannot be explained any better than this style. The top and sides are uniform volumed with sides being taper faded. The temple fade is what makes this style subtly trendy with that cheeky angular lineup.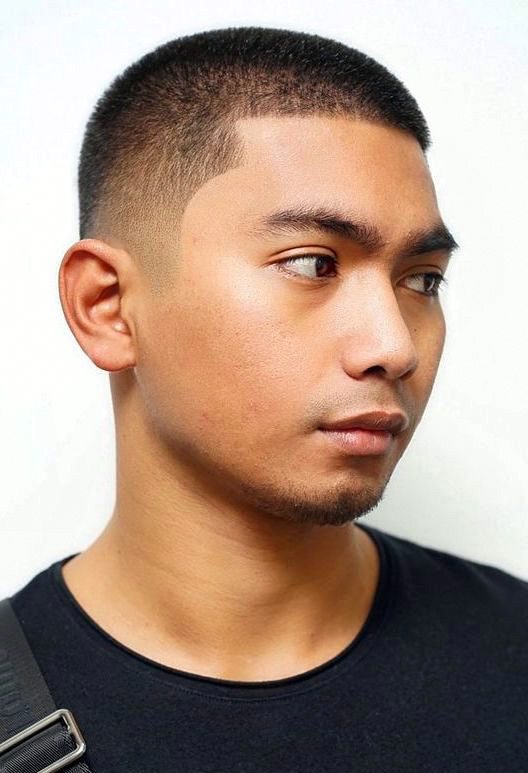 @ john_thewhitebox
Temple Faded with Short Line Up
This thin volume does so many wonders, I mean just look at this with this uniform buzz cut with size 2 clippers almost all around the head. The absence of side part makes this look one whole look. Sides are drop faded with a short and angled line up.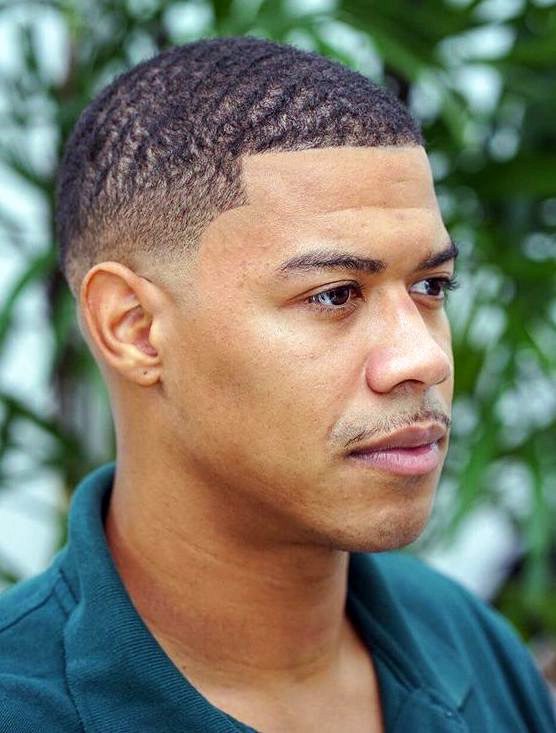 @ john_thewhitebox
Waved Afro Buzz Cut
Afro waves are always quite trendy especially when paired with a neat angeled line up with that straight fringe that makes all the charm come to life. The sides ate low faded with a steep temple fade for that clean shaved look to look even better. Can you miss that mustache? Nope!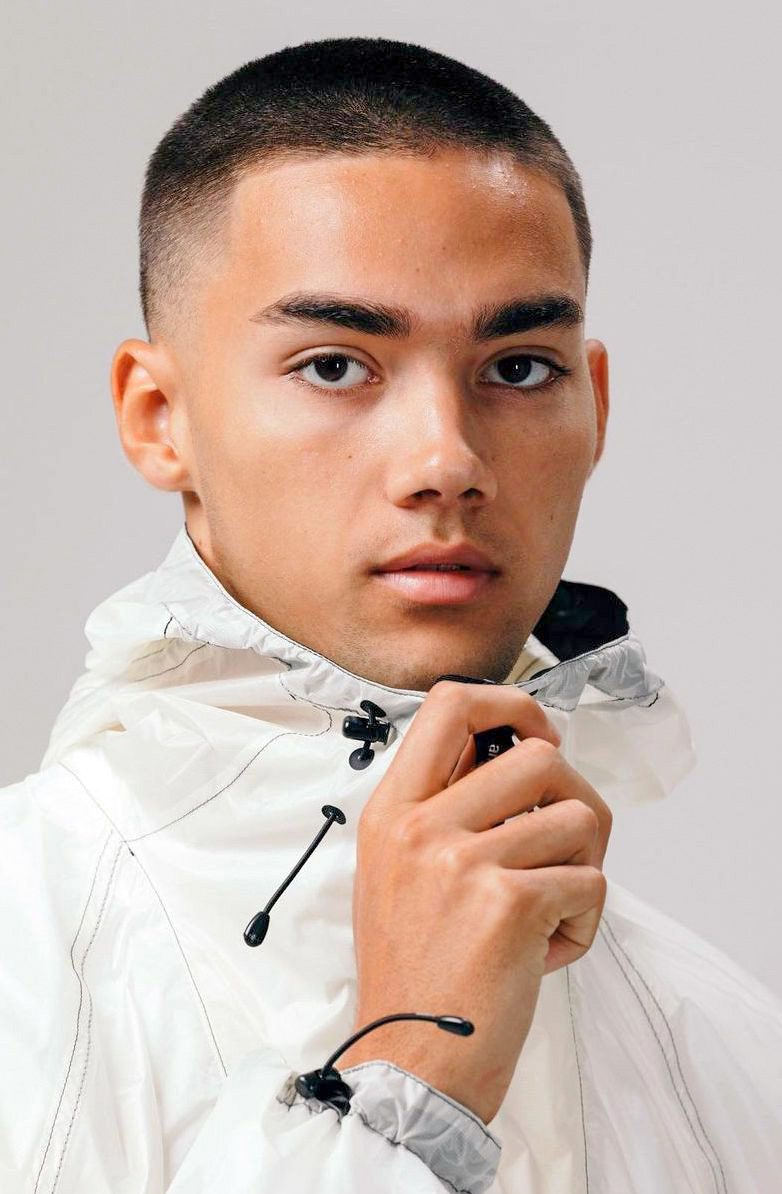 @menspireacademy
Low Faded Buzz Cut
The buzz cut here is a decent one as it has enough volume to look thick while it is also just enough neat to put things on a clean spectrum. The shaved look enhances the style on top and makes the overall face look young and clean.