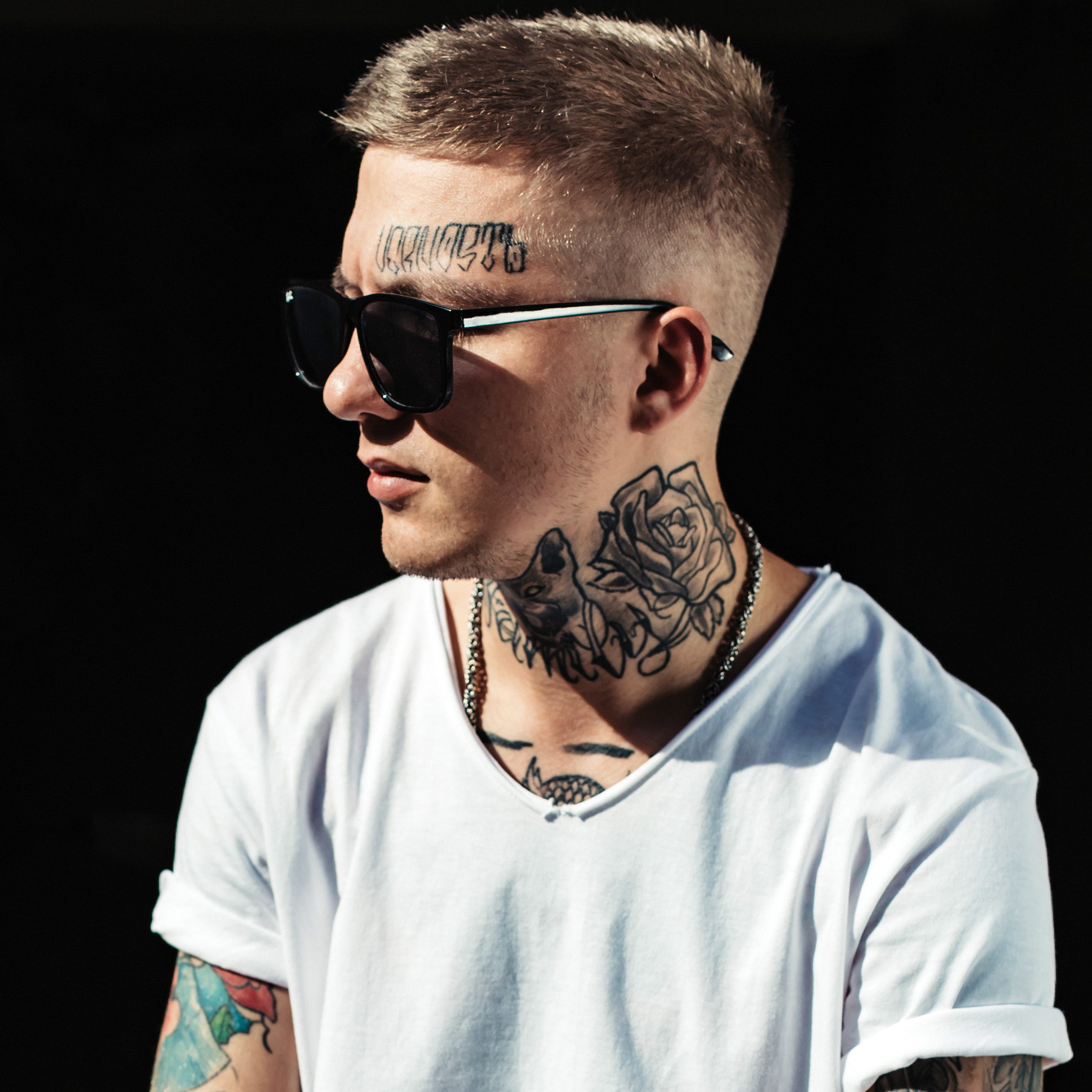 10 Best Variations of Shaved Sides for Men
Dazzle with less of a hassle
Style is ever-changing, what once was old and outdated can be new and fresh again. With the existing amount of variations of the shaved sides from undercut, taper, fade, and others, it could be overwhelming to find the one that suits you. Thus, we have compiled 10 of the best ones for you to delve into.
1 / 14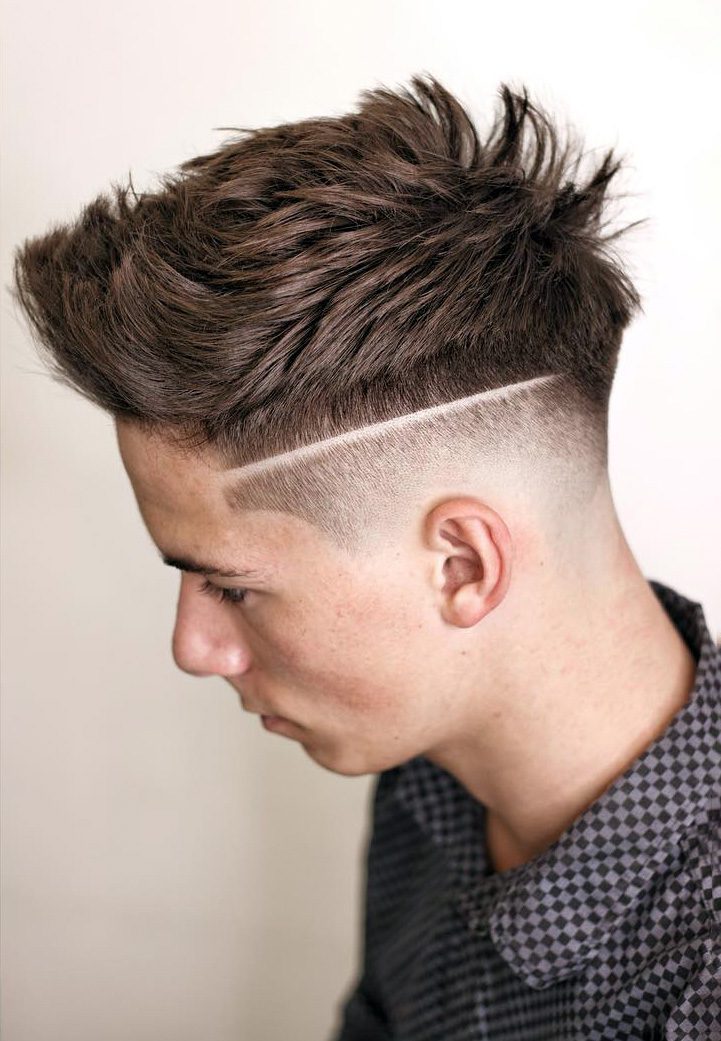 Brush Up with Disconnected Line
With the sides and back of your head trimmed in a short taper haircut, this brush-up gives a simple yet classy look. Take things up a notch with a disconnected line, which makes you look cooler.
2 / 14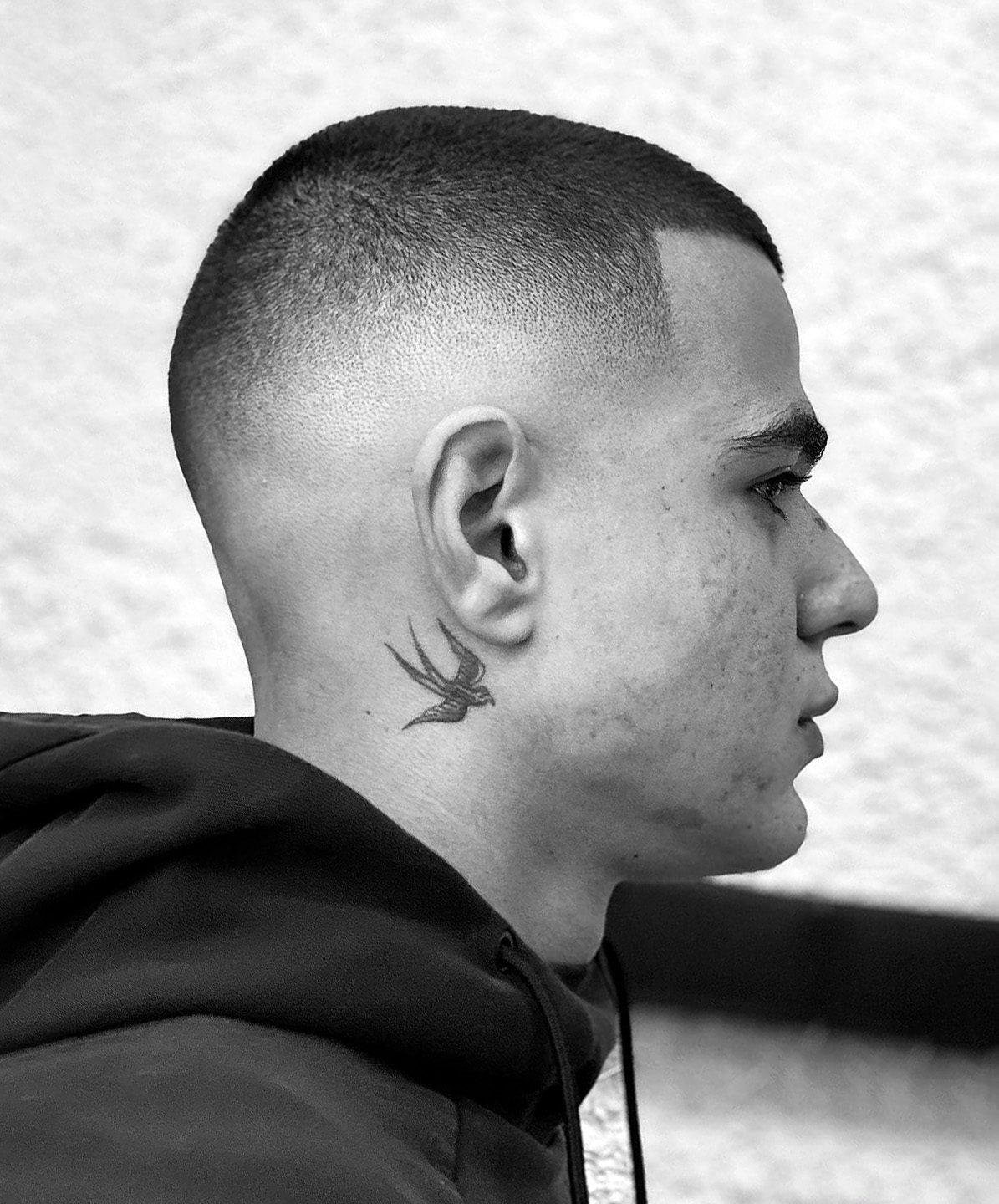 Military Burr Cut with Line Up
This military haircut consists of completely shaved sides while keeping the top buzzed. You'll also see this being called a "bald fade" because there is a seamless transition between short and slightly longer hairs.
3 / 14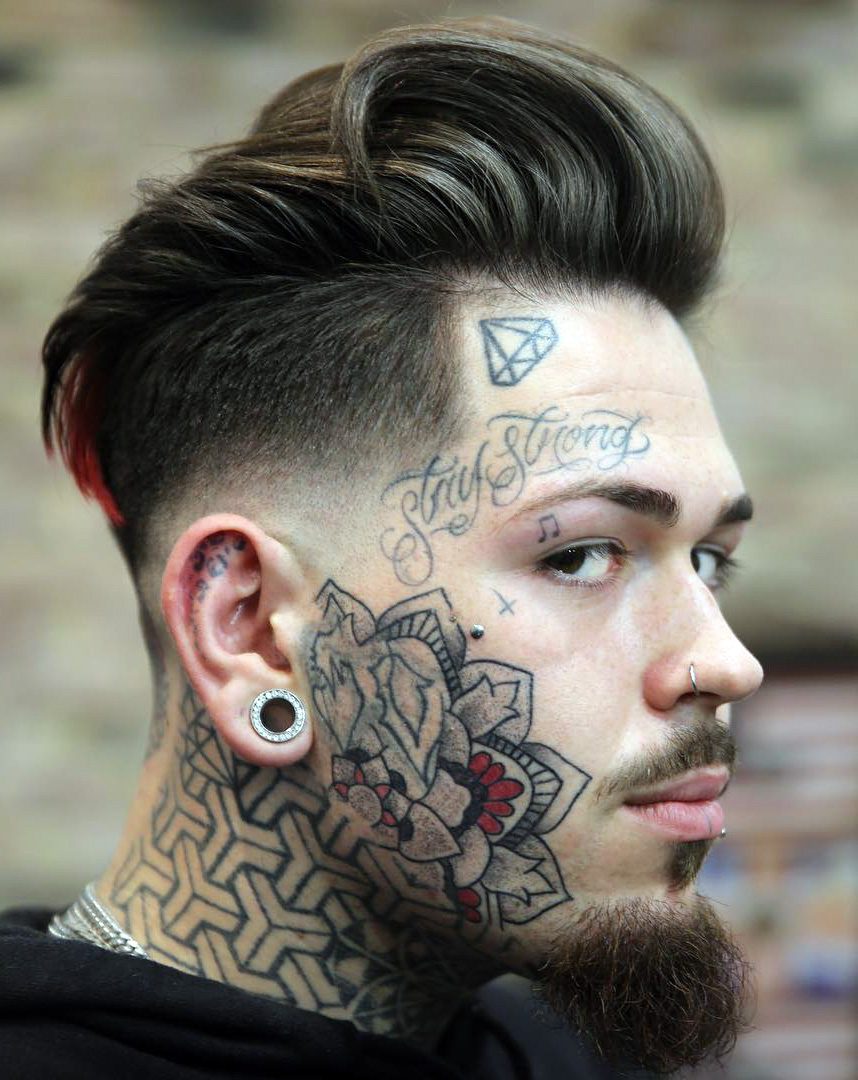 Drop Low Fade and Relaxed Pomp
Check out this low fade if you've been searching for ways to transform the traditional taper fade. The drop cut behind your ear creates a curved silhouette that provides a more natural look, and with the loose pompadour at the top, it will give you the volume to balance it out.
4 / 14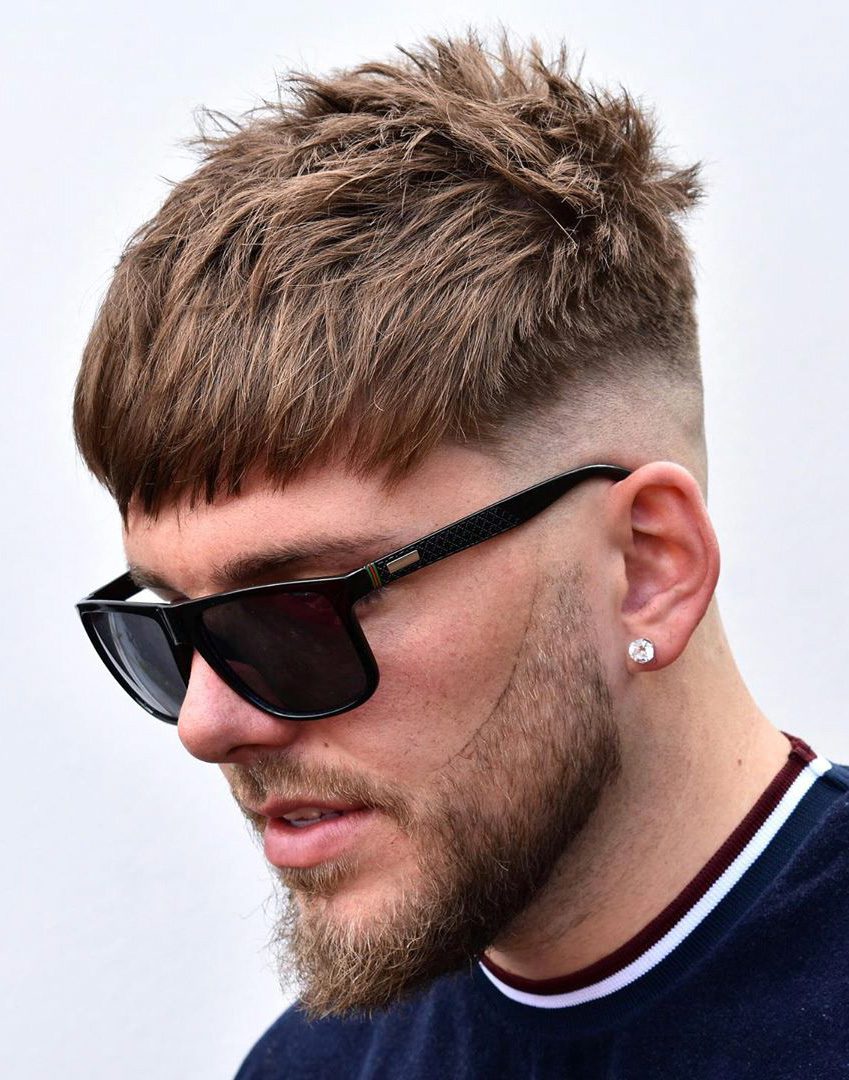 Textured French & Choppy Fringe
Opting for a lower maintenance hairstyle doesn't mean you have to compromise looking stylish.
The textured French crop requires only a little bit of hair product to be applied from the roots. Coupling the slightly messy fringe with an undercut also gives a perfect balance and effortlessly edgy appearance.
5 / 14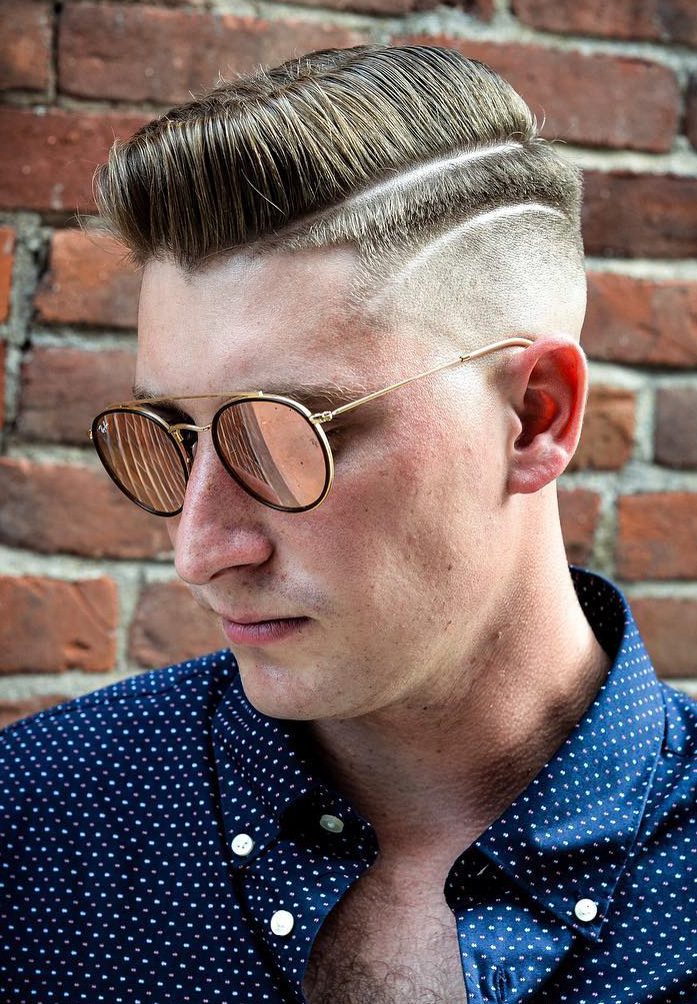 Vertical Hair with Designer Fade
With thicker hair comes great possibilities to style your hair. Bring your hair upwards and apply some product to maintain that upright look.
Don't forget to ask your barber to create an alluring design that shows off your personal style.
6 / 14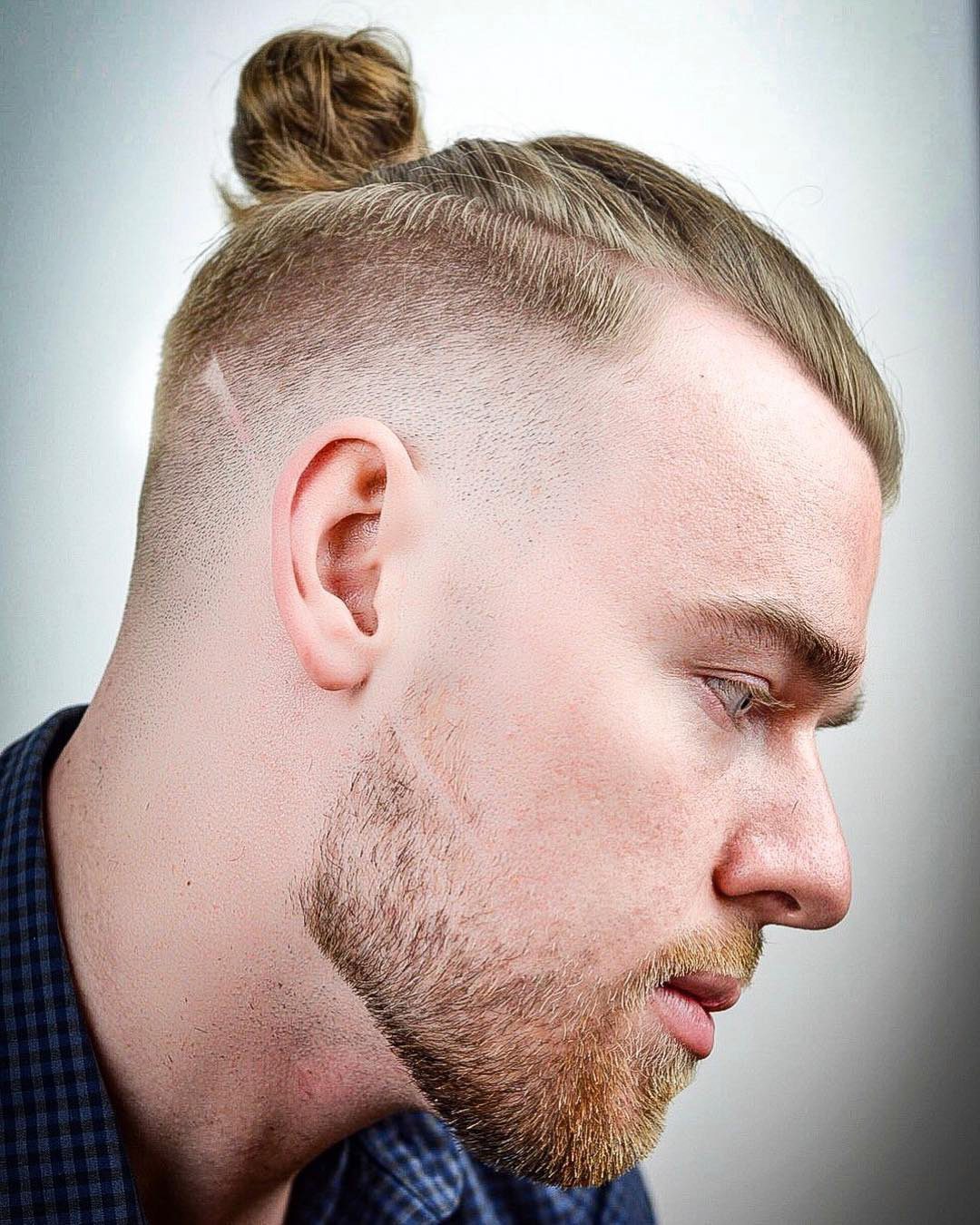 Dirty Blonde Top Knot and High Fade
Let your natural blonde hair and highlight shine with this variation of top knot undercut. A high fade is great to keep your appearance slick and clean, not to mention this suits every man of all ages.
7 / 14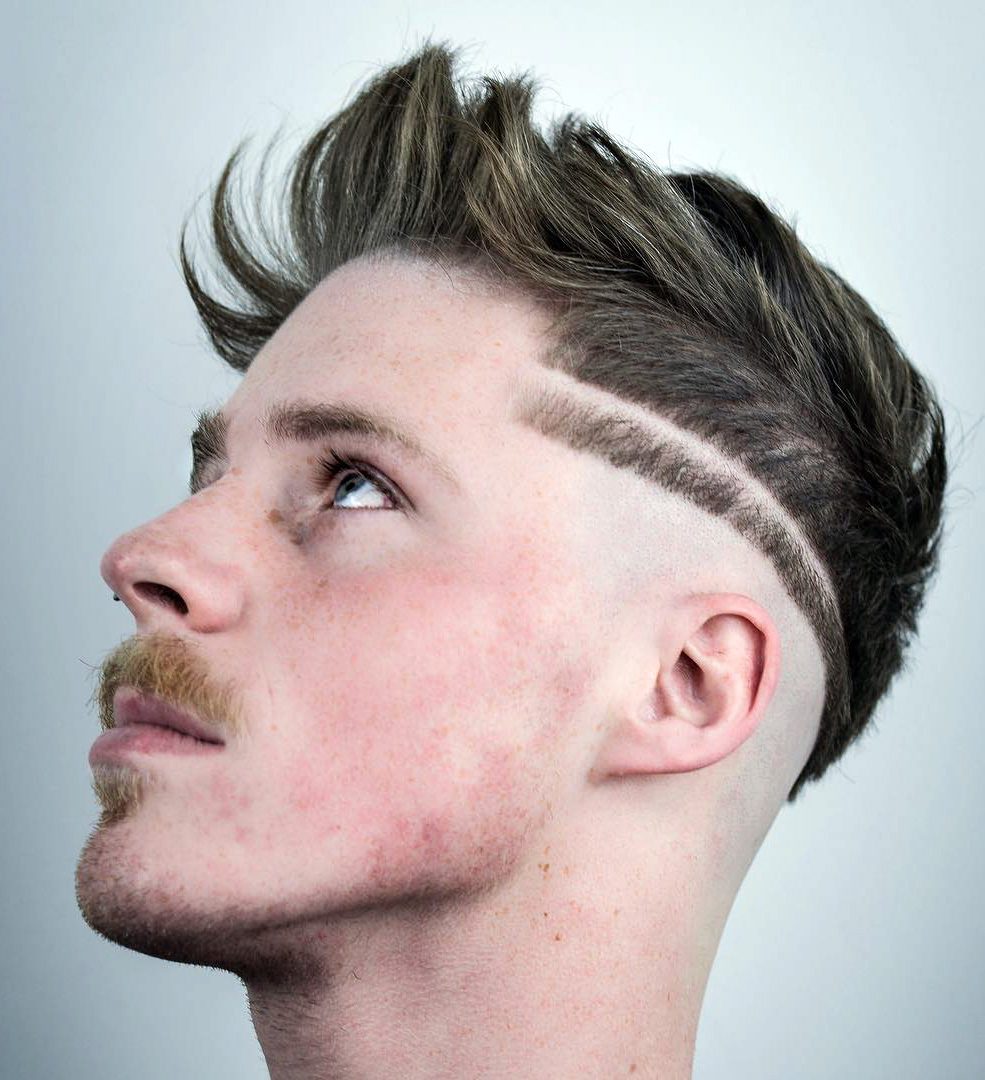 Hardline Design and Brush-Up
Side hardline design is a refreshing change of focal point so that people will notice the overall look rather than just the top and front. To balance out the rigid undercut design, you can style it up with a loose brush up to look effortless and relaxed.
8 / 14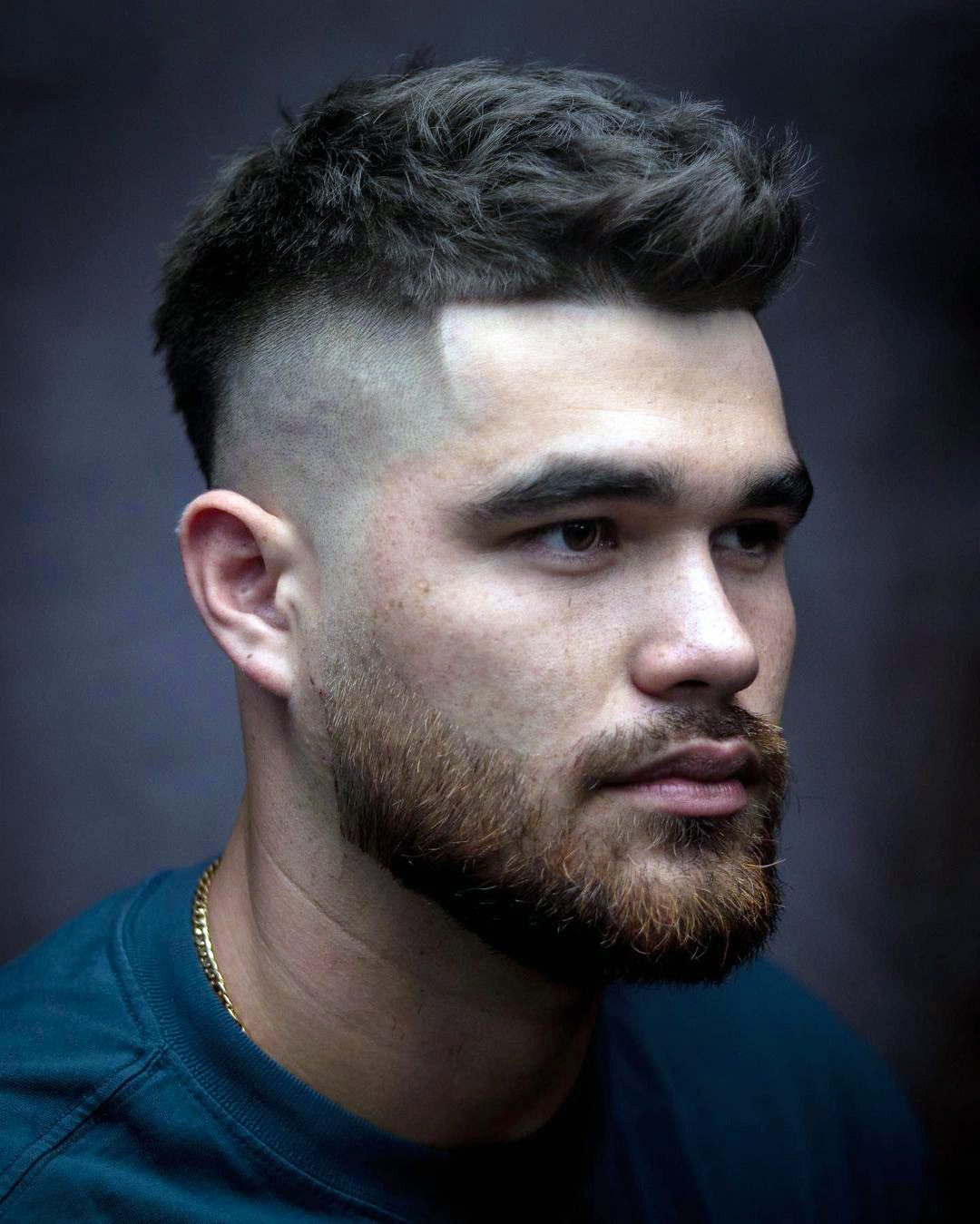 Drop Fade with Lin Up and Textured Top
Achieve the much-needed freedom with this slightly edgy but totally classy drop-fade haircut. The line up helps shape your face, and the textured top does all the talking so you don't have to. 
9 / 14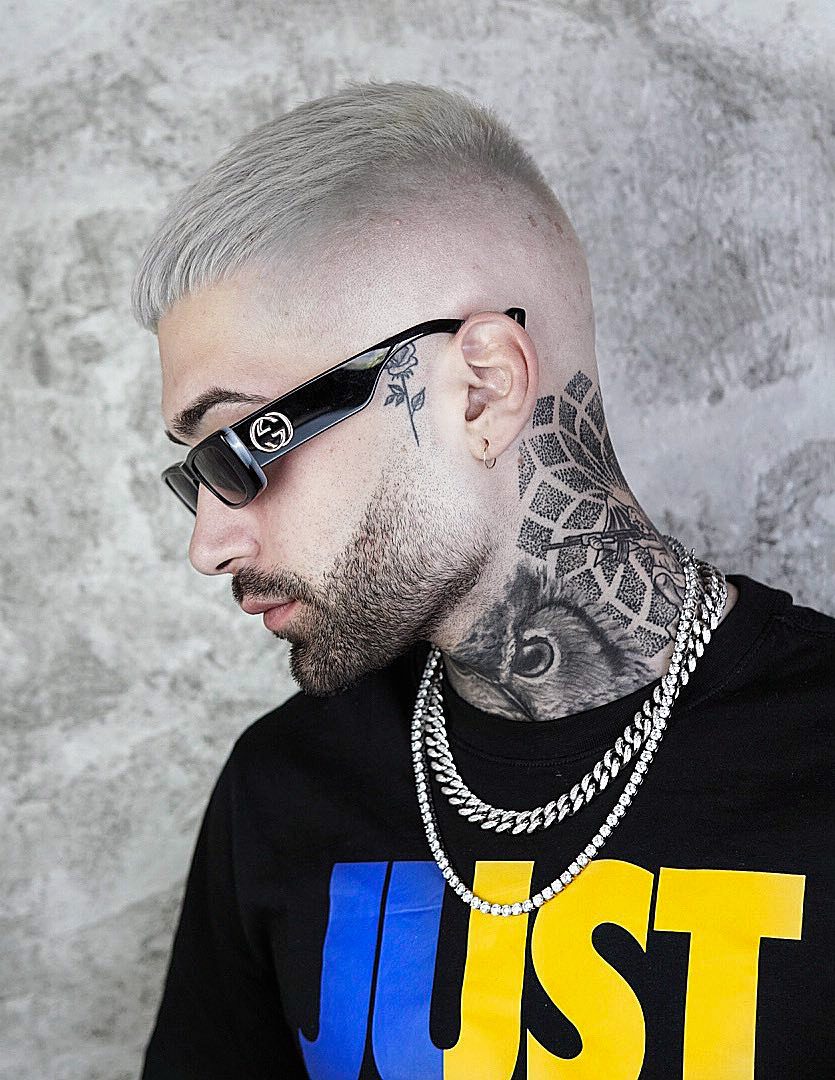 Shaved High and Tight
Want to look like a million bucks? Try out this high and tight haircut, and you're going to look dapper than usual. Complement this stylish and elegant look with nice accessories, and you'll melt hearts in an instant.
10 / 14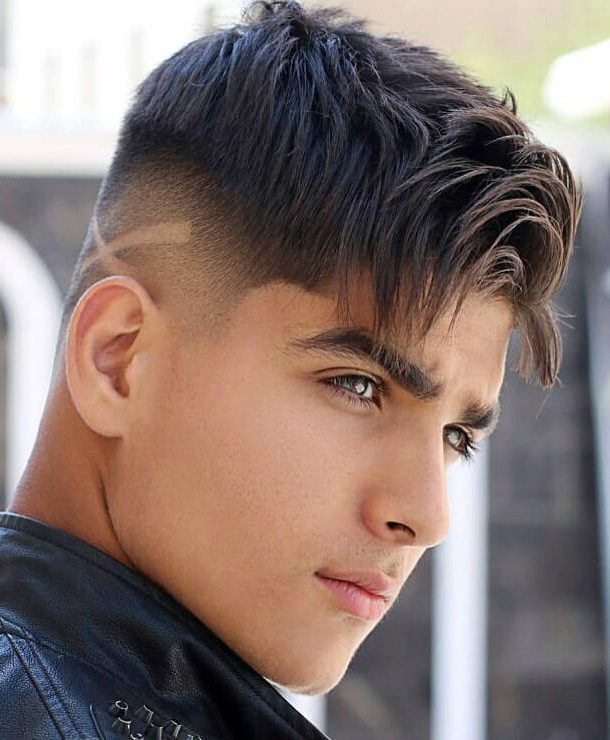 Temple Fade and Choppy Side Fringe
A reminiscent of the 90s with a hint of the cutting-edge trend. Cuts down to the temple and sideburns, it is a clean and simple type of fade. The choppy fringe gives texture to your hair and you can even show off your individuality with a cool design on the shaved fade design.
11 / 14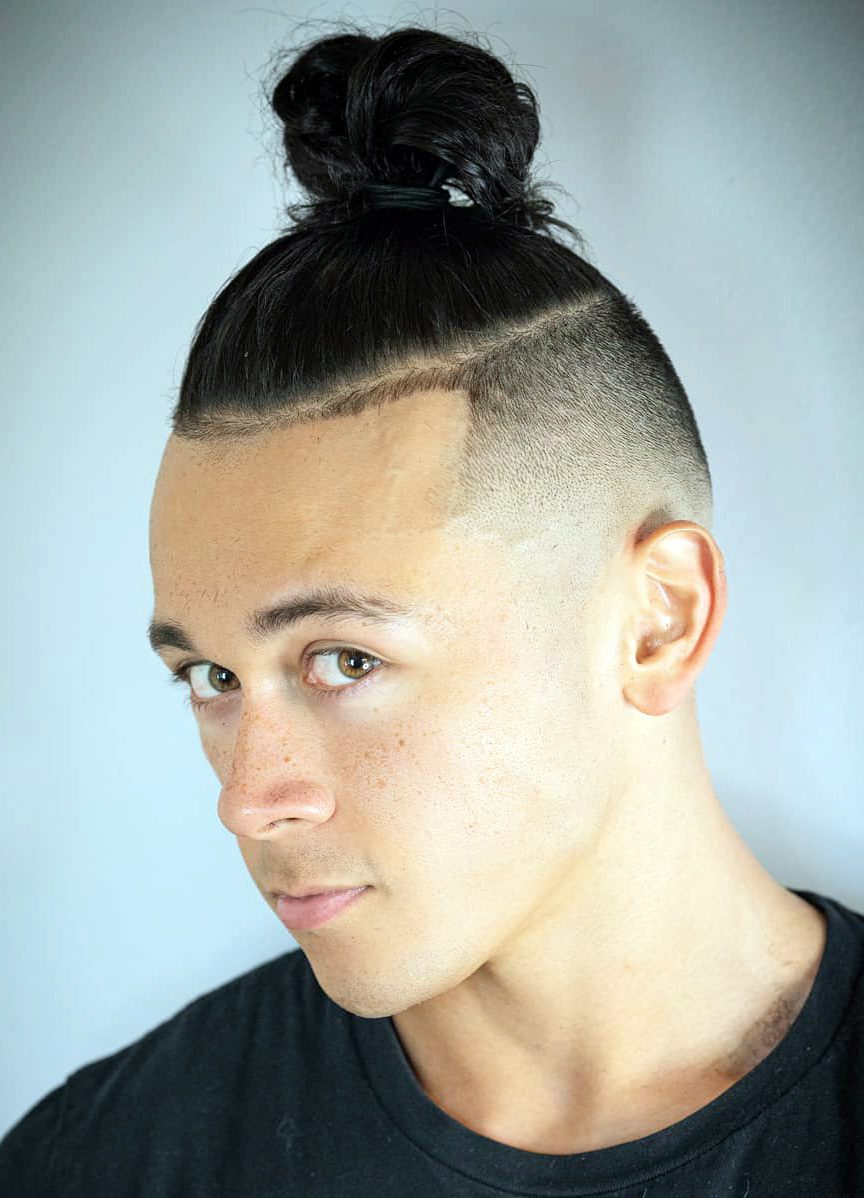 Top Knot and Fade
This look is fairly simple to achieve, you just need a comb to pull your hair up and tie it up. Combining it with a thin fade that's perfect for warmer weather, it simultaneously gives a strong contrast to your longer top.
12 / 14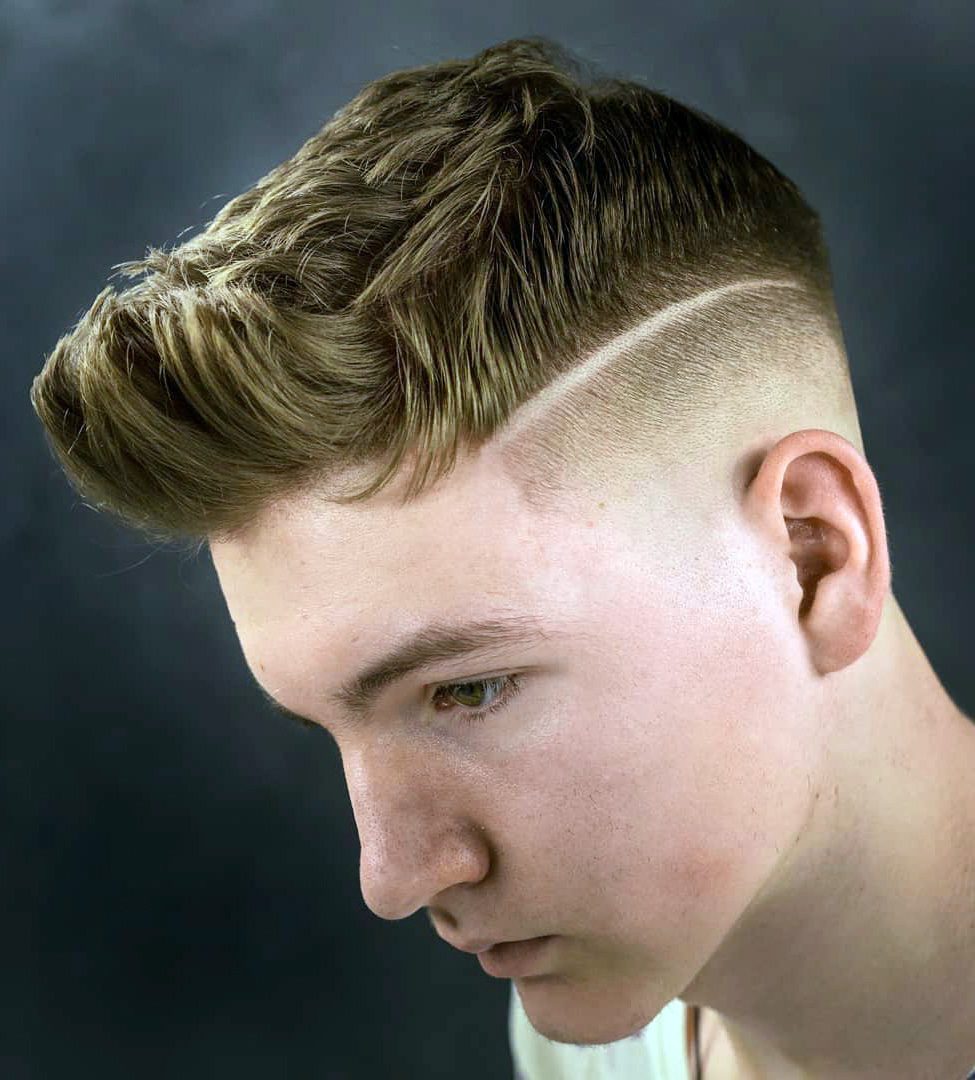 Hardline Skin Fade
This variance of the side part trend will take you out of your comfort zone with its futuristic and modern characteristics.
Not only is it trendy, but the hardline also provides an intense yet versatile distinction that can be added into many haircuts, such as a quiff, pompadour, comb over, and others.
13 / 14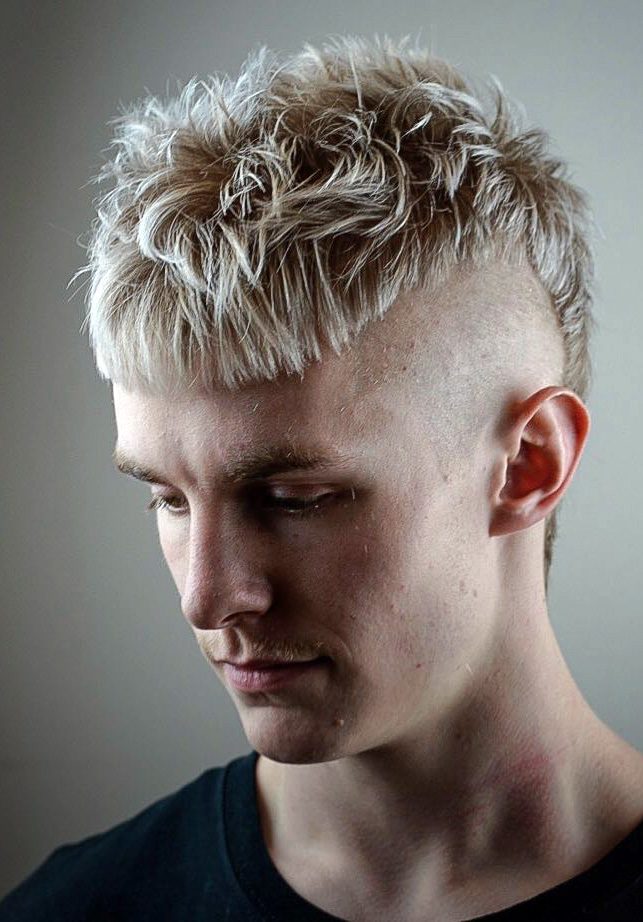 Blonde Mullet
Guess what? The Mullet is making a comeback, stronger and more stylish than ever with a modern twist. You can now literally have the best of all lengths: shorter sides, slightly longer top and front, and you can choose however long the backside is.
14 / 14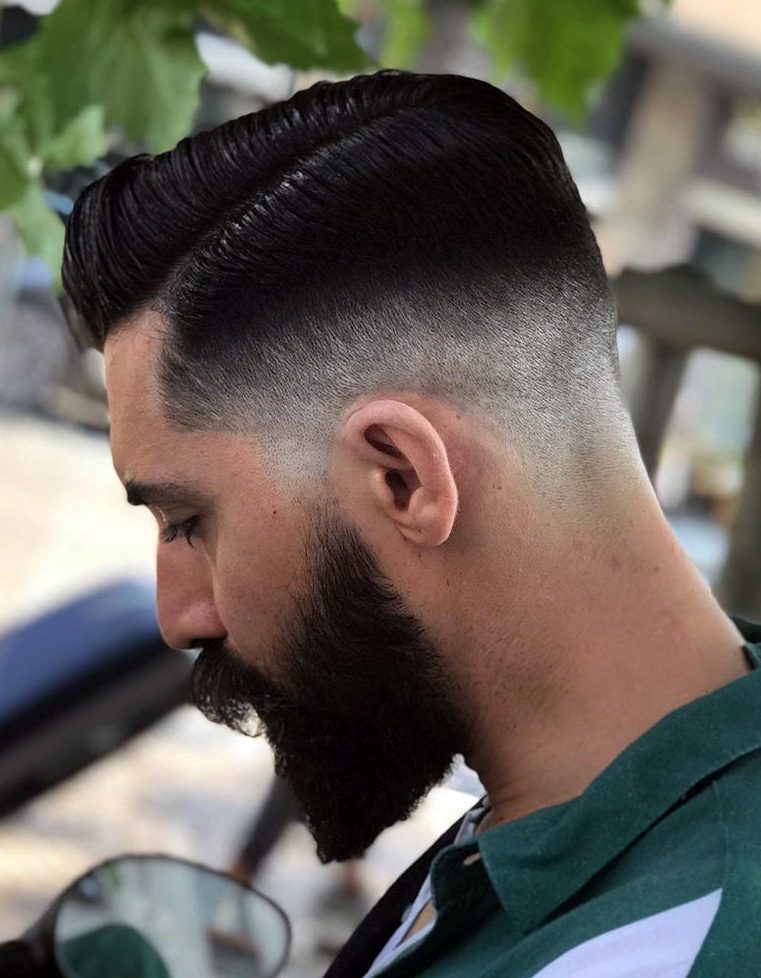 Low Fade and Full Beard
When you're blessed with having a full beard, you have to low key flex it by giving it a structured cut. You can also pair it with a clean low fade to create a smooth transition that frames your face and jawline.