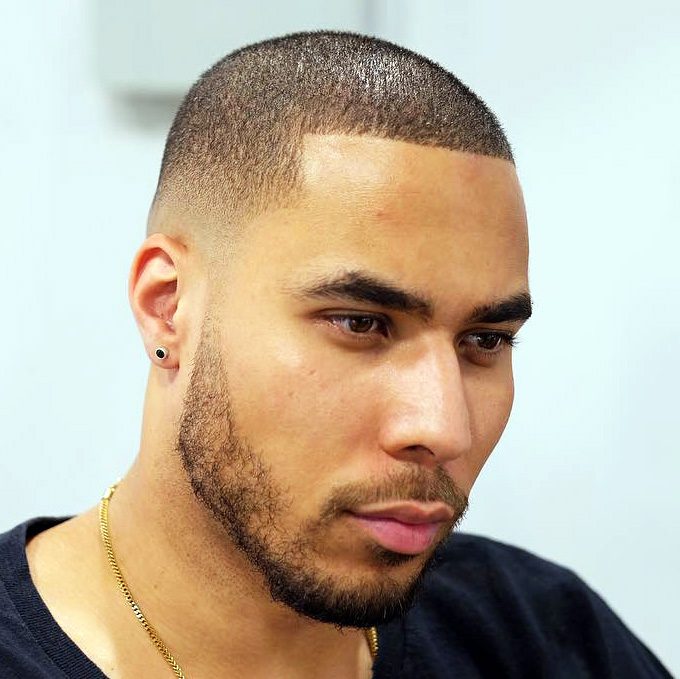 Line Up Haircut: Define Your Style With Our 20 Unique Examples
The most inspiring geometric cuts and most popular linear patterns
If you're after a super clean-looking hairstyle, consider the line up haircut for your next 'do. Also called a shape up or edge up, the style has gained popularity with black men, as it particularly suits African American hair types.
The line up haircut is easily identifiable by the sharp, razored edges of the hair. Either clippers with an extremely short guard size or a straight razor produce the ultra-defined look. The result is a tidy, almost geometric look that focuses on the lines. This is especially noticeable at the temples, where the hair extends out from the hairline, forming a 90-degree angle.
The line up haircut is a great choice if you're looking for a slightly edgy style that accentuates the natural angles of your face. It works best with square or diamond face shapes.
What do I need for the line up haircut?
The line up haircut typically works best for black men with shorter hair. If you already have a shorter cut like a crew cut, Caesar cut, or another type of buzzcut, you're well prepared to get the line up haircut. If you don't have a shorter cut, you'll want to get one. All types of shorter buzzcuts will work.
However, you can still have some volume on top, depending on the style. If your hair is naturally curly, you can keep the curls on top and get a line up on the front, sides, and back. The line up "haircut" is less of a cut and more of a versatile technique that you can use with almost any haircut for a sharp look.
How to get the line up haircut
First, you'll need to settle on a hairstyle. If you're unsure of what to get, let your barber or stylist know that, and you can work together to find a style that will suit your hair type, face shape, and personal style.
Next, it's a huge help to your barber or stylist if you can find a picture of the line up haircut style you want. Since there are many different kinds of line ups, a picture will help your stylist understand the type you're after.
Your stylist should use short clippers to get the line up effect and a straight razor to clean everything up and give a uniform look. For the front of the head, ask for the hair at the temples to extend out a bit, forming a 90-degree angle. The hairline itself is somewhat higher.
The area above and around the ears should also be clipped close and tight. This clipping continues around the back of the head, so the neckline, usually blocked or rounded in this case, is also clipped close and tight. The line up haircut also works well with a skin fade. The sky's the limit when it comes to incorporating it into your existing style.
1 / 24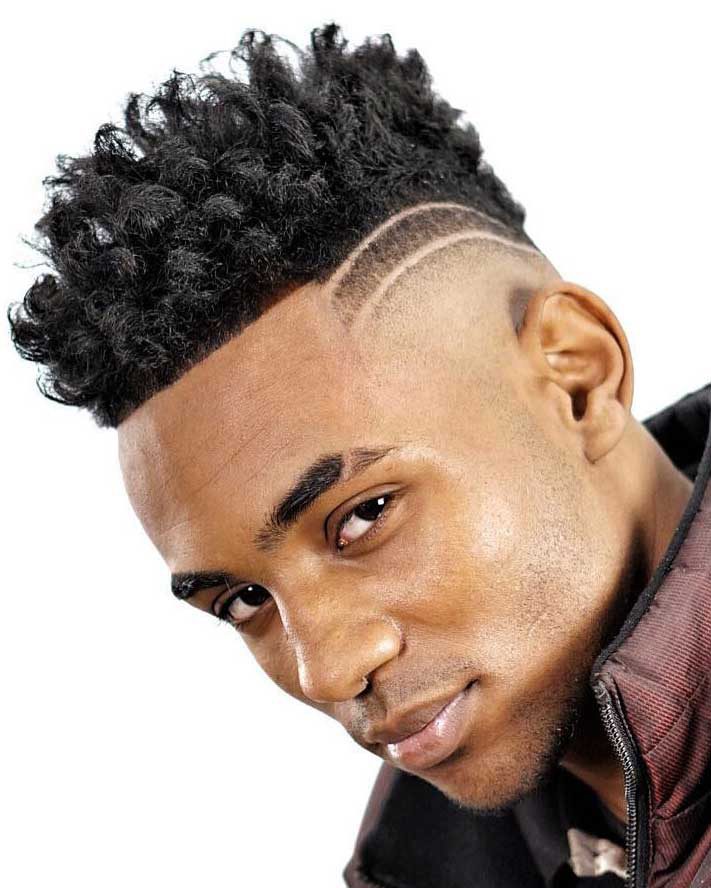 High Top with Line Up
A line up can totally turn your hairstyle into a work of art. Here, the curls at the top are messy, then comes the abrupt hairline plus the designs on the side. All together, they make one super trendy 'do!
2 / 24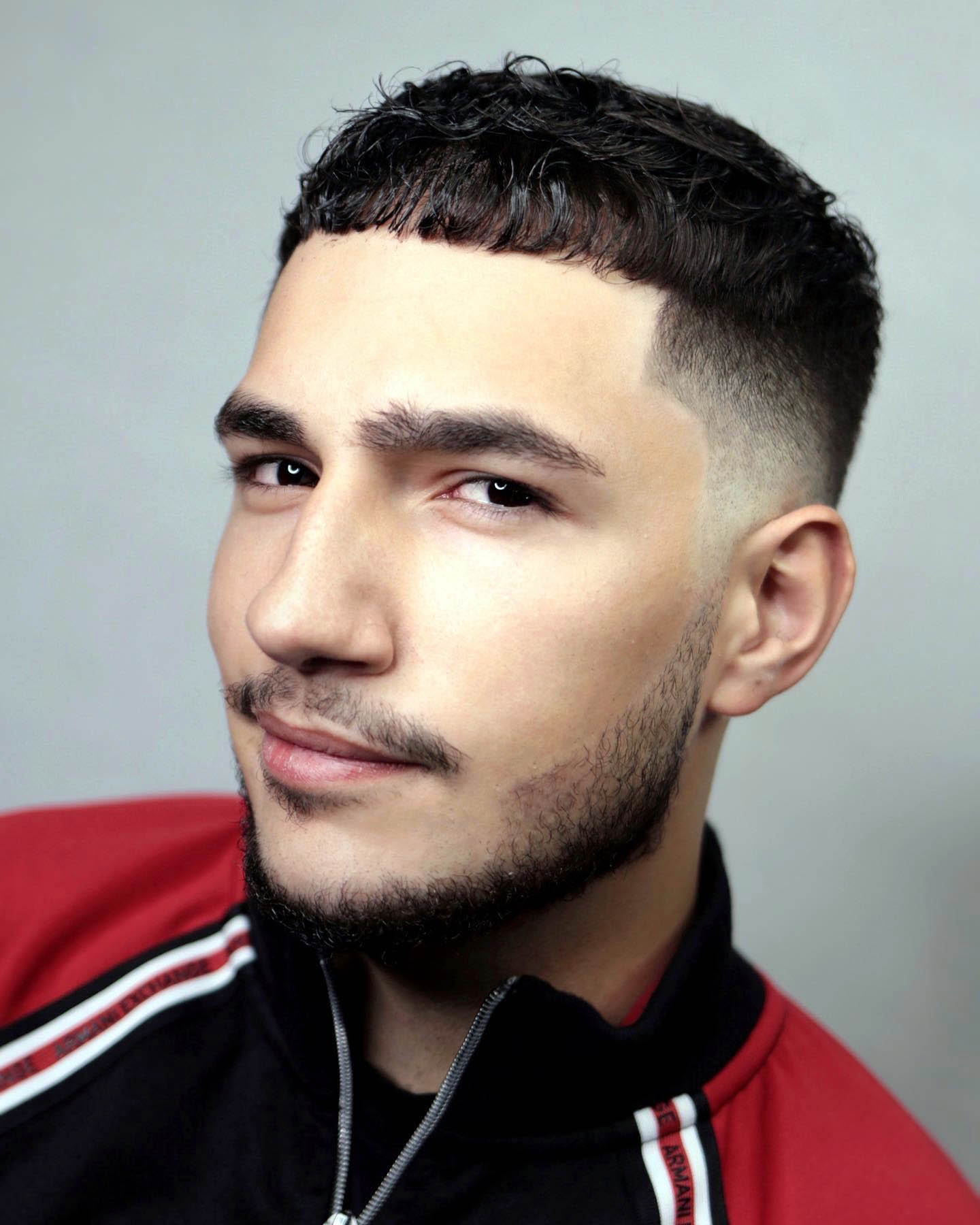 French Cropped Curls with Mid Fade Line Up
The mixture of French Crop with low-key Drake's beard blend makes this quite a neat look one should look out for. The mid-faded sides add an extra layer of neatness by reducing the volume on both ends while pushing the panache to the top.
3 / 24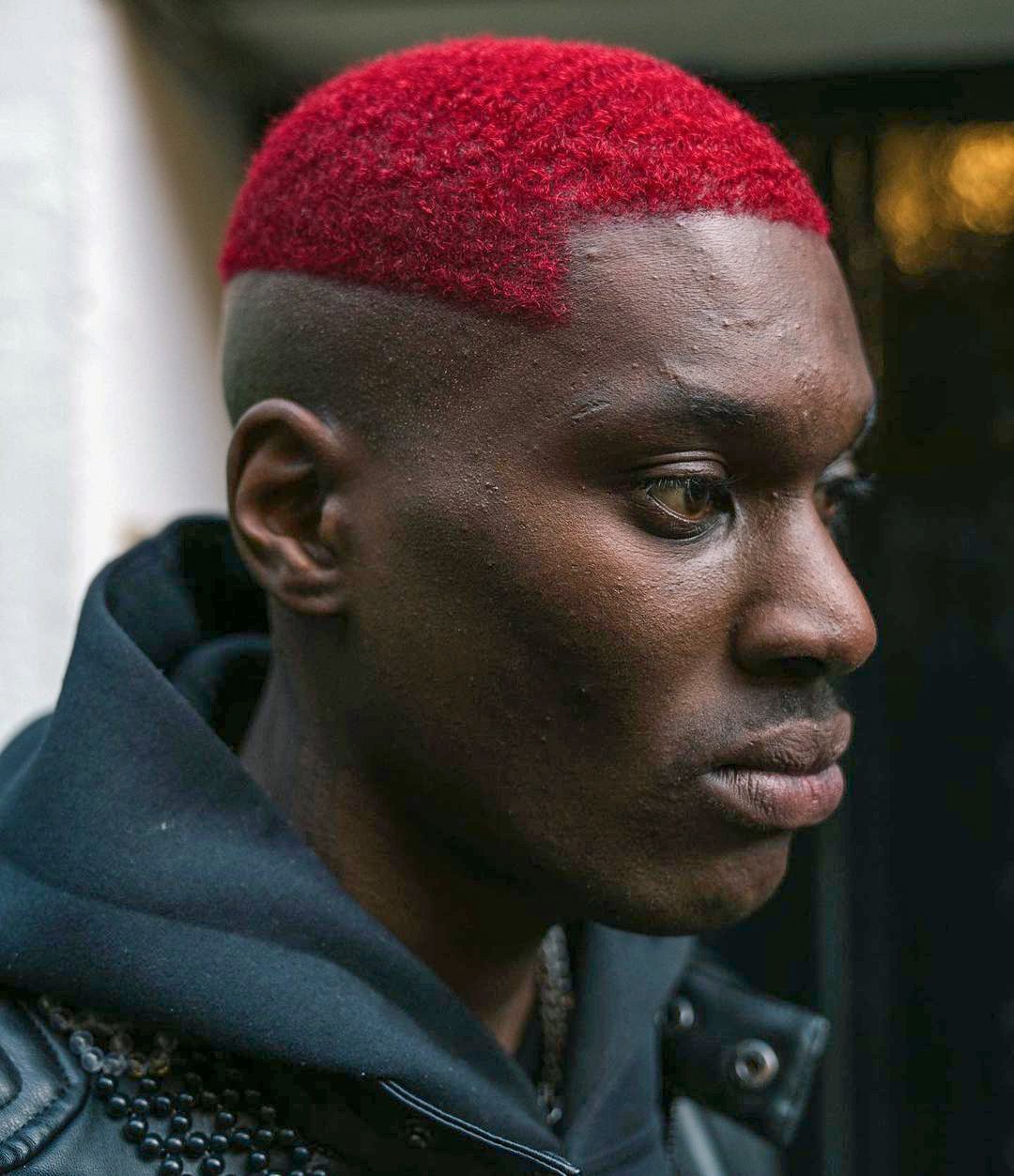 Line up with Dyed Hair
Have your own unique crown with this dyed hair that makes a statement while giving you a bolder look. Sharpen things up with some nice line up for a clean contrast.
4 / 24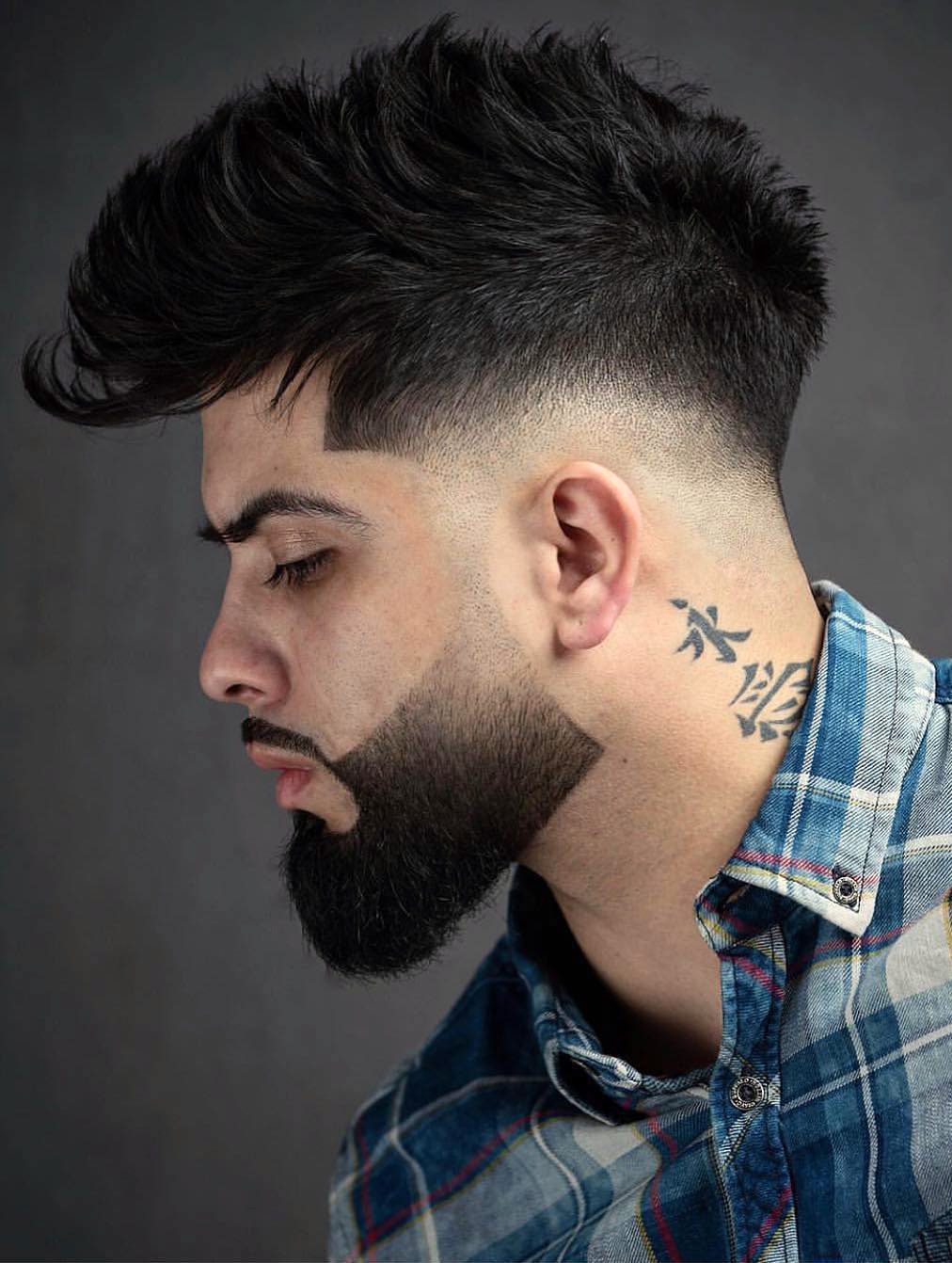 Dense Volume with Bright Low Fade
It's a good idea to balance out dense volume with clean lines. The two make a great combination especially when teamed with an equally eye-catching beard.
5 / 24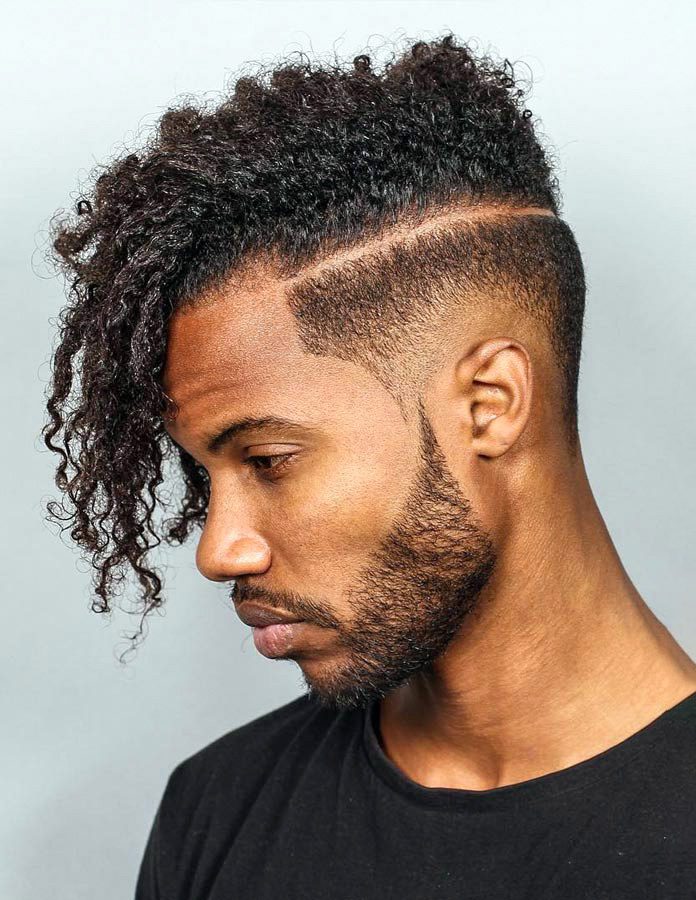 Drop Fade with Afro Disconnection
This soft edge up blends well with the messy styling of this afro. And the disconnected design takes the entire look to a whole new level.
6 / 24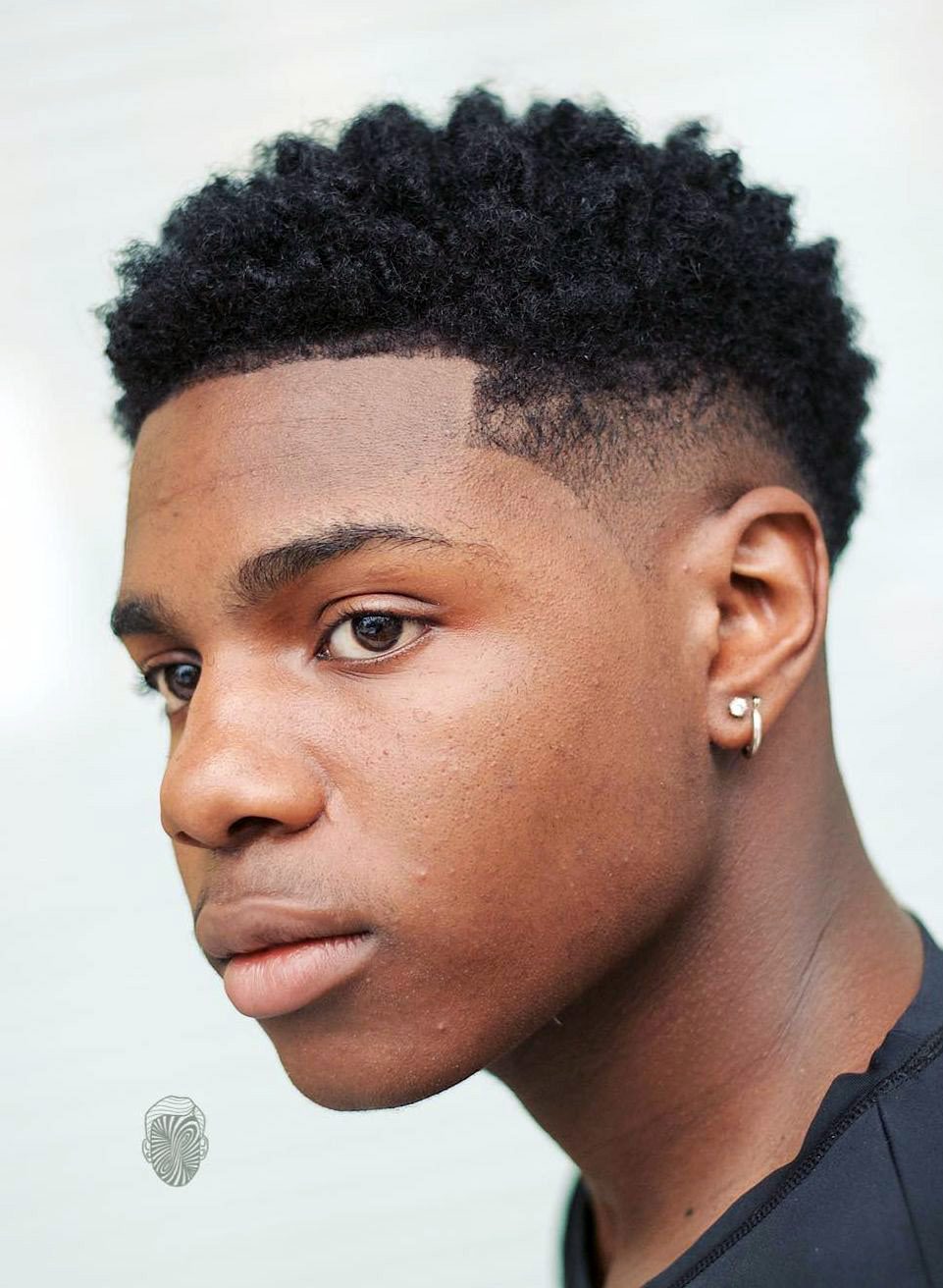 Low Fade with Short Curls and Line up
Here's another example of an afro with a line up. The clean edges form a nice border around those curls.
7 / 24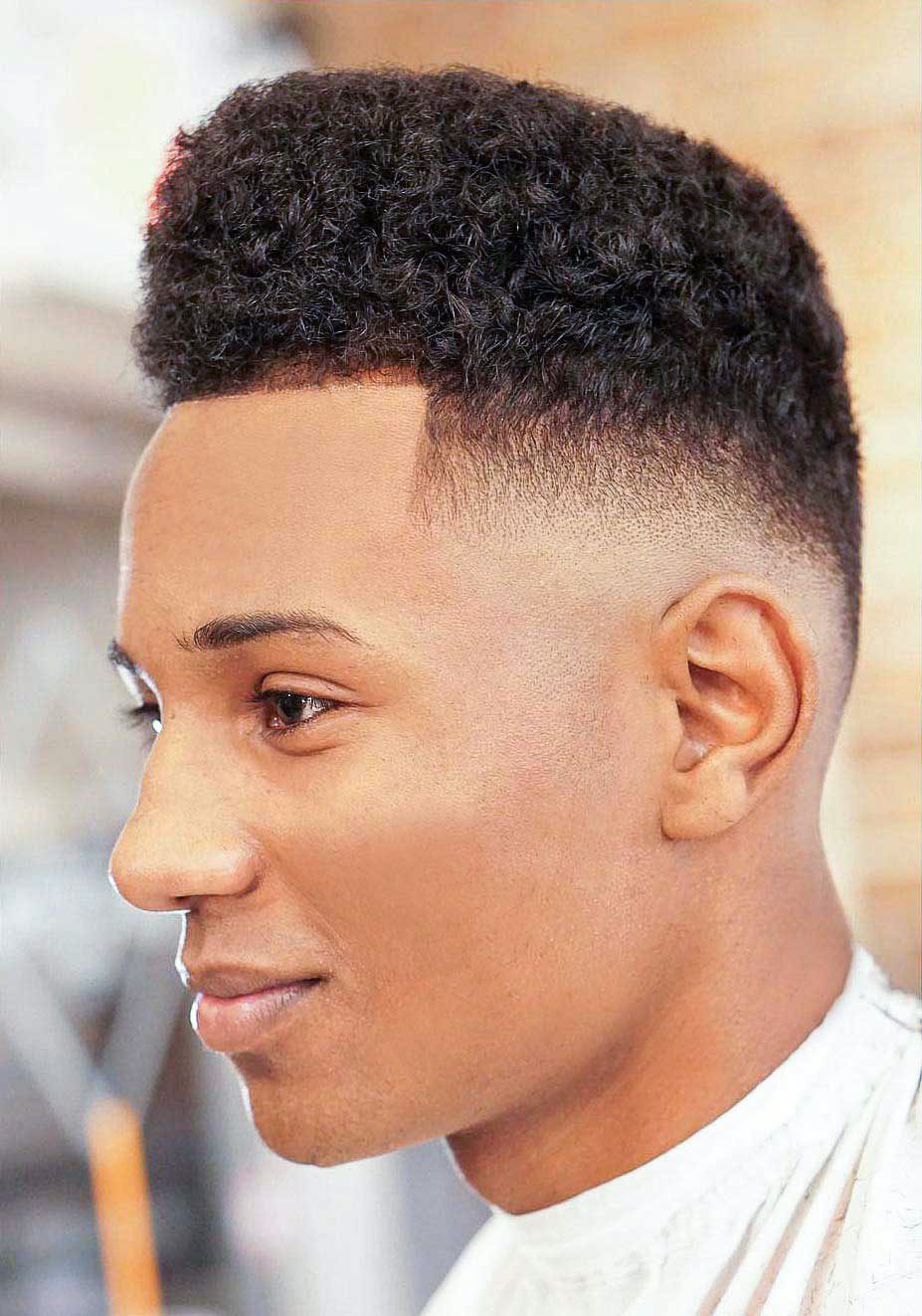 High Top Afro With Fade
Even with the height on this afro, we don't think it would look as impressive without the line up. Sharp edges definitely add a perfect polish to any hairstyle.
8 / 24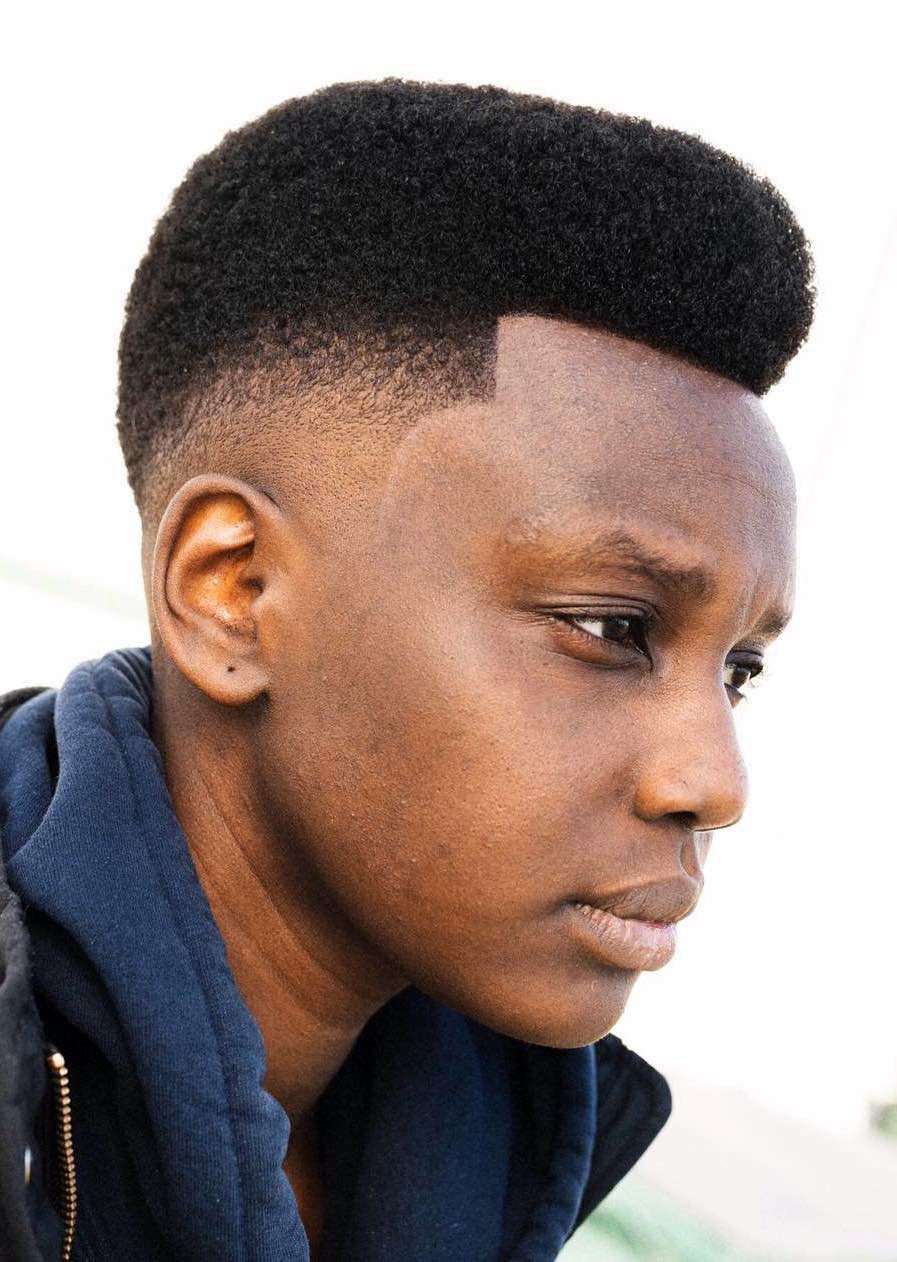 Neat and Sleek Top with Mid Fade
A perfectly shaped afro needs more that just a good trim at the top and back. Don't neglect your hairline — see how much more impressive it looks with those sharp edges?
9 / 24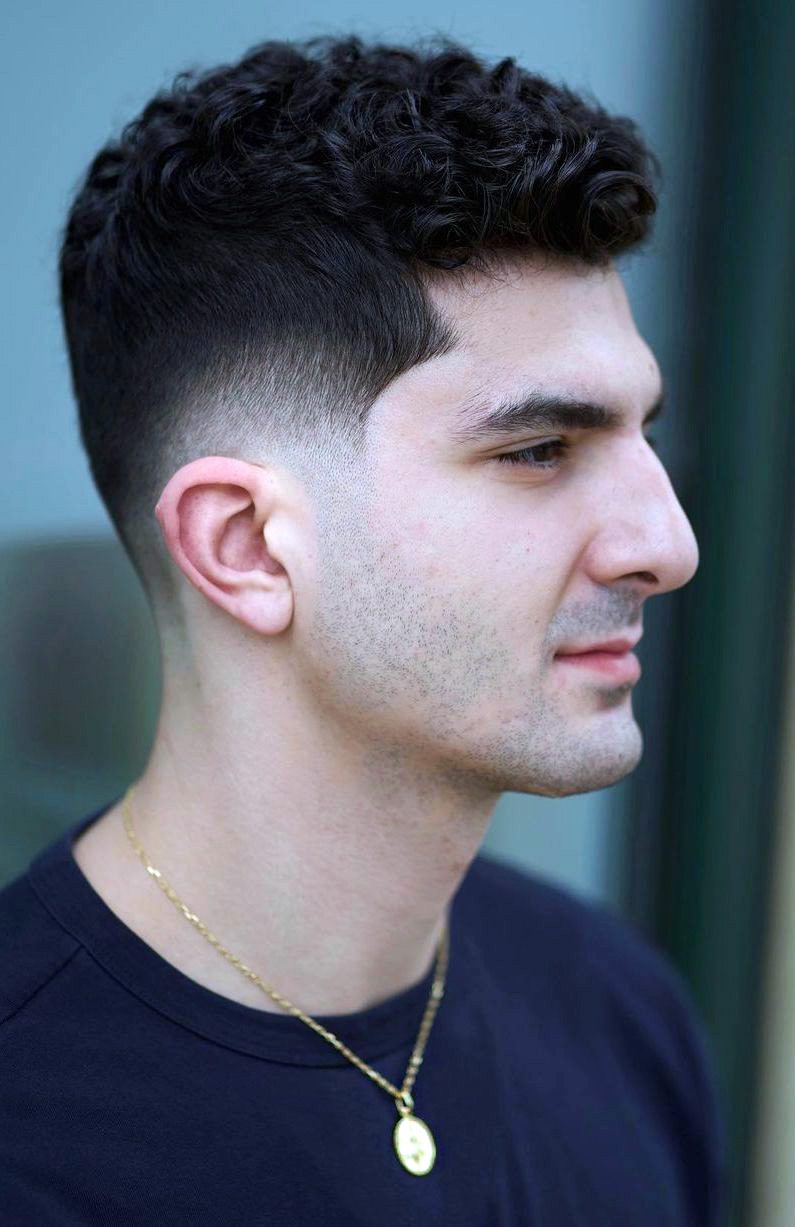 Sharp Line Up with that Neat Dropped Temple Fade
Top being curly, the sides here are neatly tapered with that sharp lineup that only makes things better. The faded drop temple makes it perfectly neat plus that almost clean shaved look makes one good style for people to looks at.
10 / 24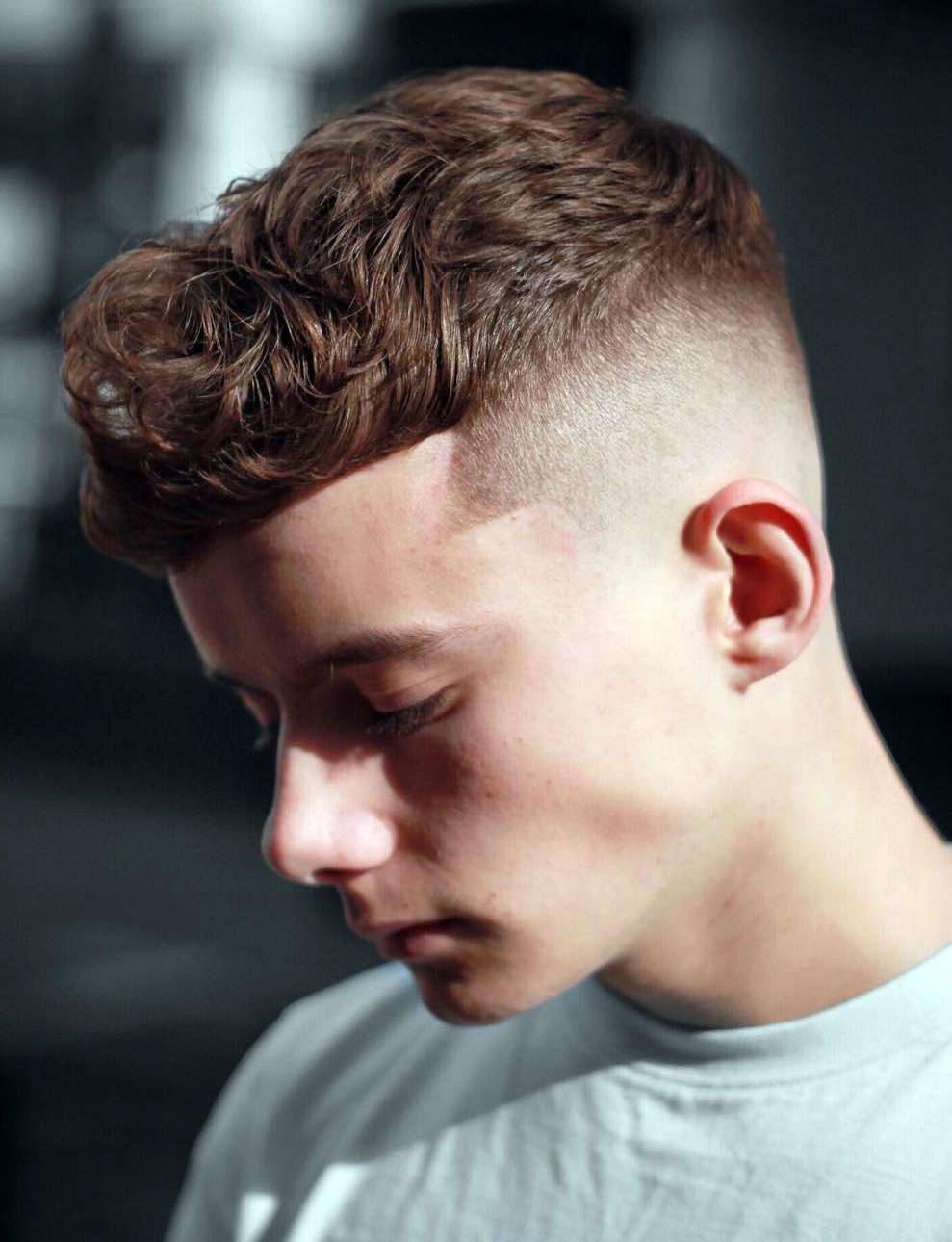 Gingered Wavy Top with Faded Line Up
We like how the wild wavy top is contrasted with a straight fringe then the subtle lines at the temple. This is a perfect transition from the dense top down to the cleaner neckline.
11 / 24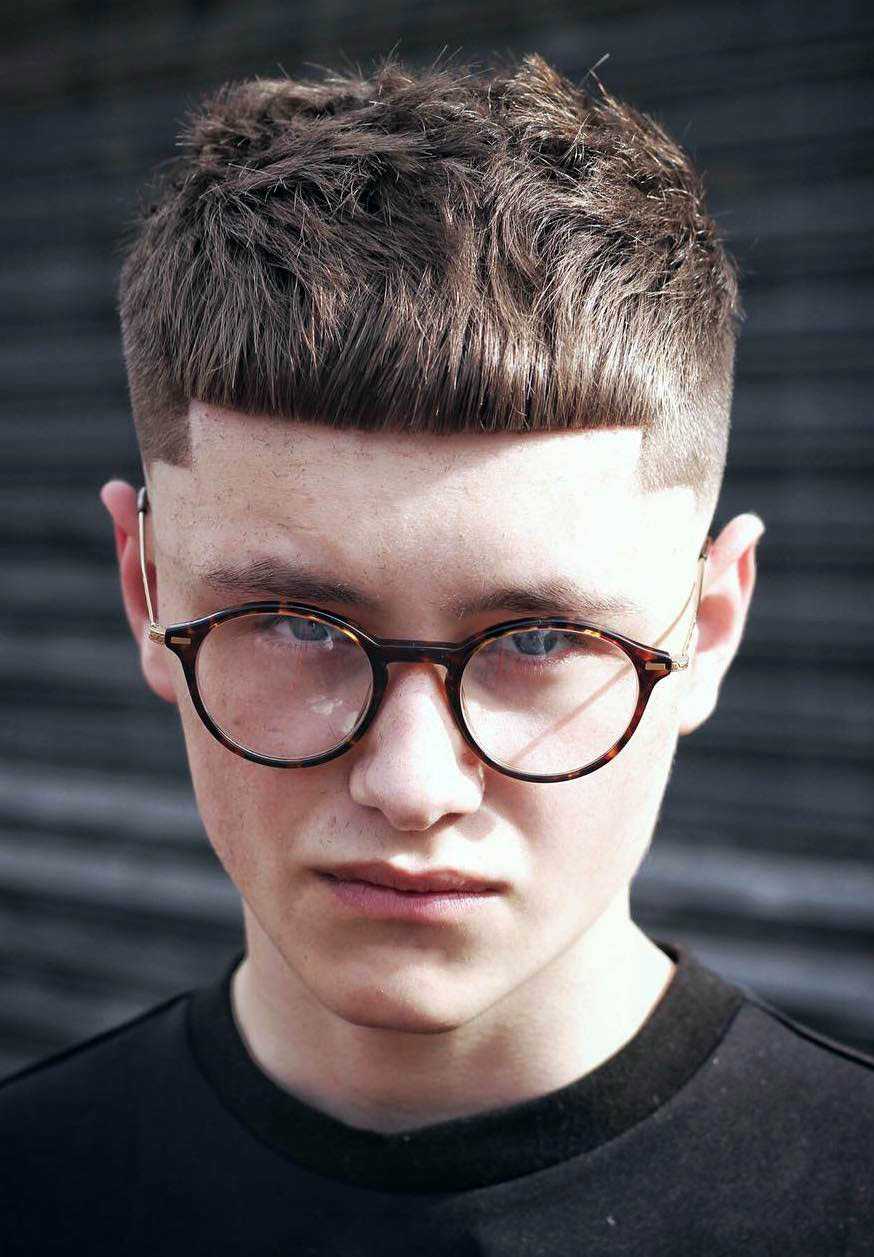 Accumulated Top with Short Line Up
Now here's an edge up that's more statement-making than most. The solid fringe and corners on this style certainly make a unique frame for the face.
12 / 24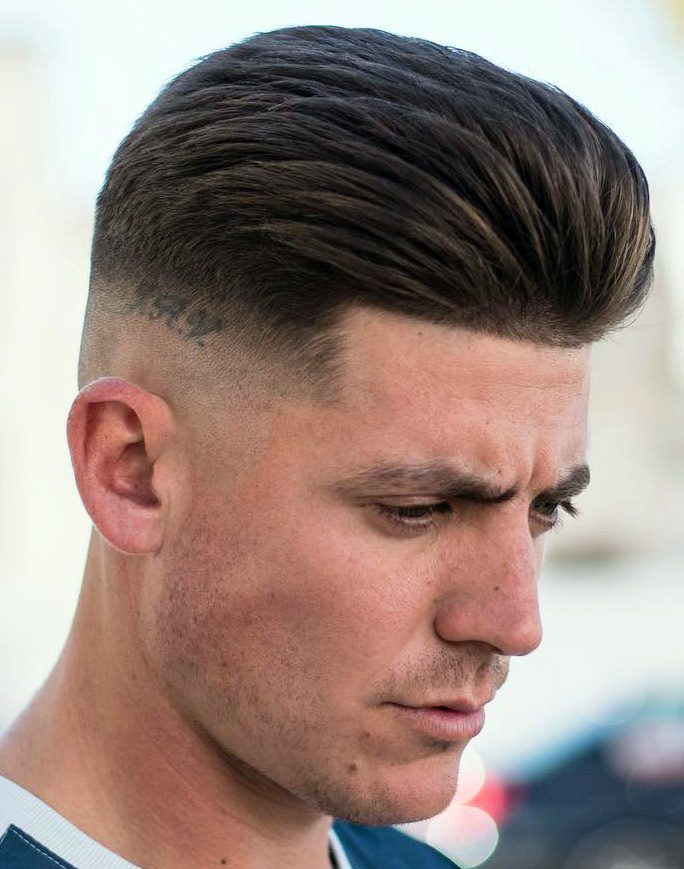 Skin Fade + Slicked Back Hairstyle
If you have a pompadour as perfect as this, it's only right that you finish it off with an equally flawless line up. This is definitely a fresh-from-the-barber look.
13 / 24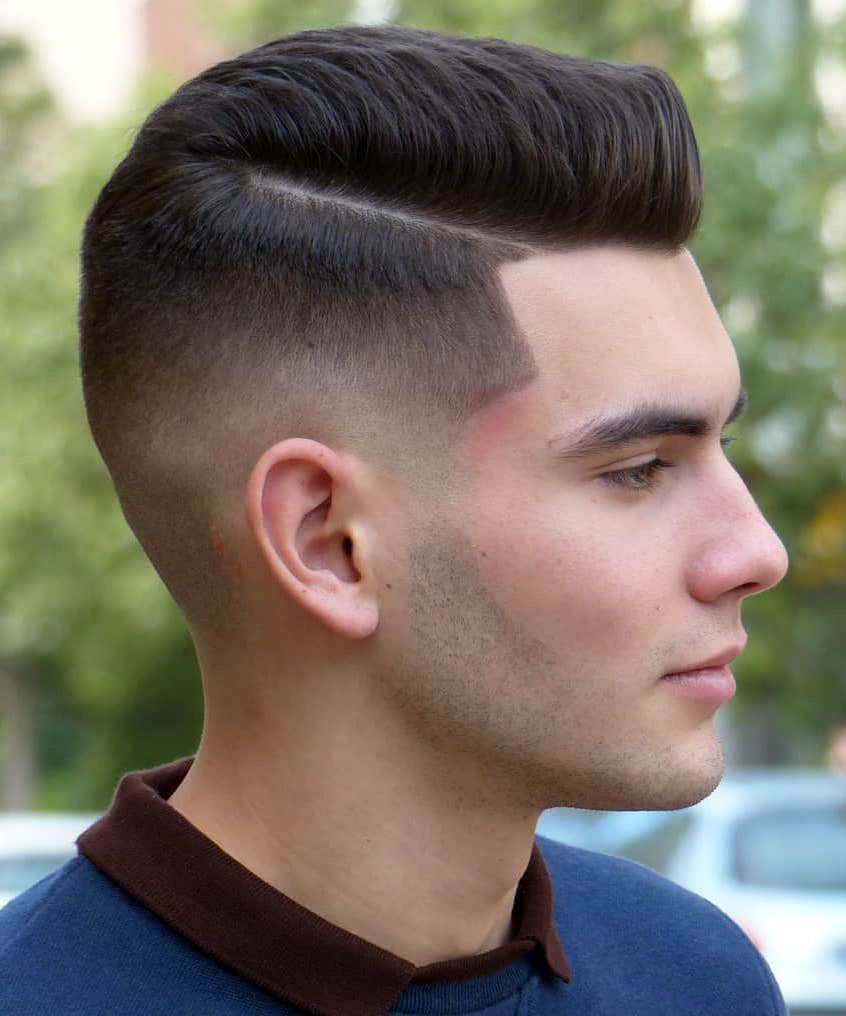 Thin Side Part with Mid Fade
If you're not into the I-woke-up-like-this trend, this is the haircut for you. So impeccable it looks like it comes with a blueprint, this style features carefully carved lines and a flawless look from the voluminous top to the fade.
14 / 24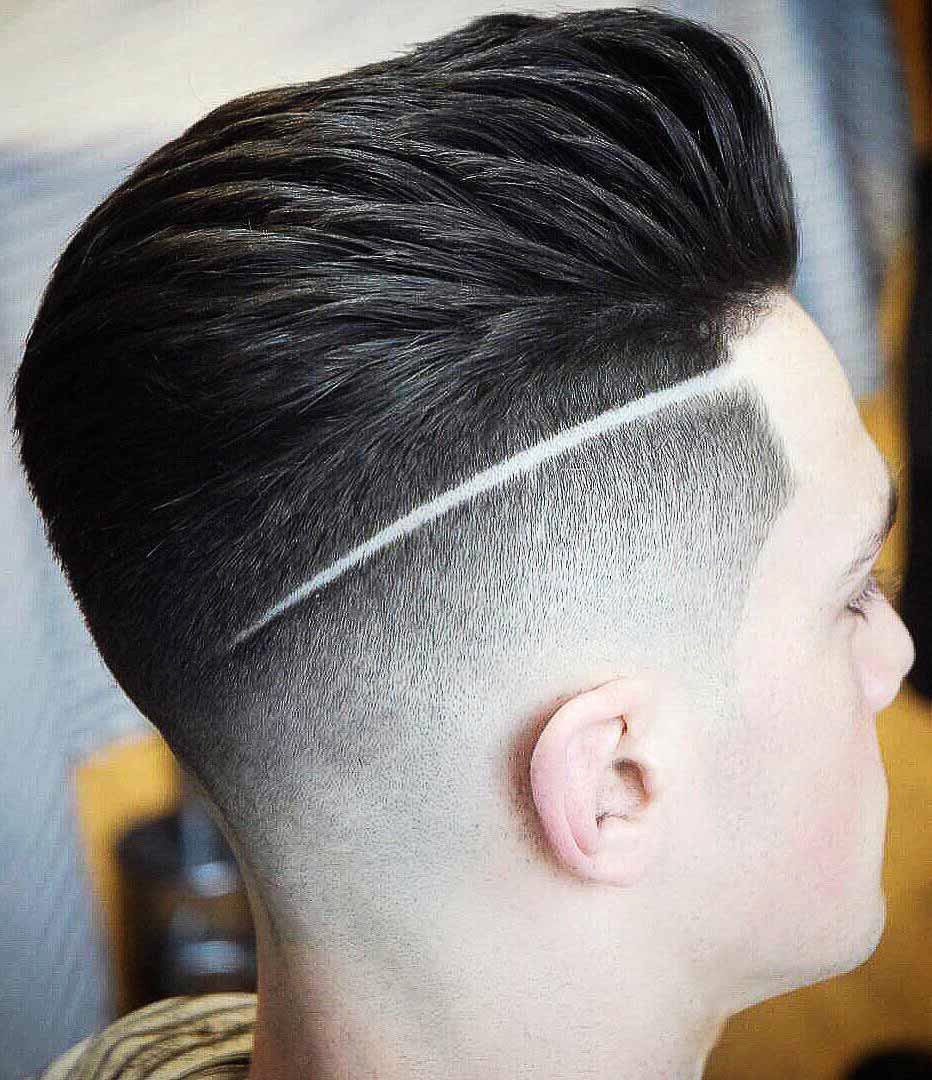 Disconnected Skin Fade
Obviously, you only need one little element as striking as this disconnection to have the coolest hairstyle on the planet. Bookmark this for your next trip to your stylist.
15 / 24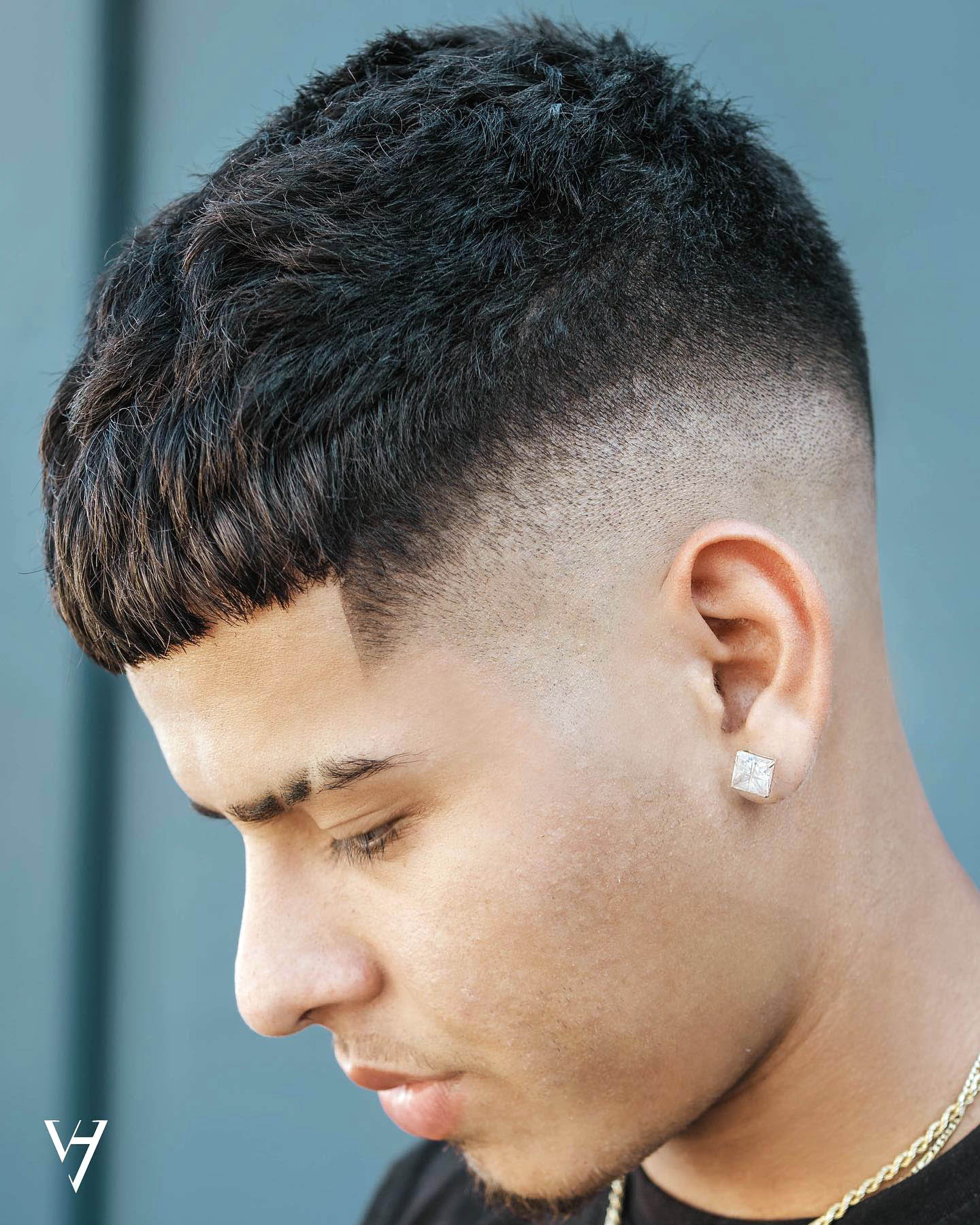 Rapper Style Drop Fade Buzzed Top
This hairstyle is a pot of different styling elements like buzz cut with french crop on the front. The sides are faded for sure but it is not your common fade. The drop fade adds to the flair of the fun.
16 / 24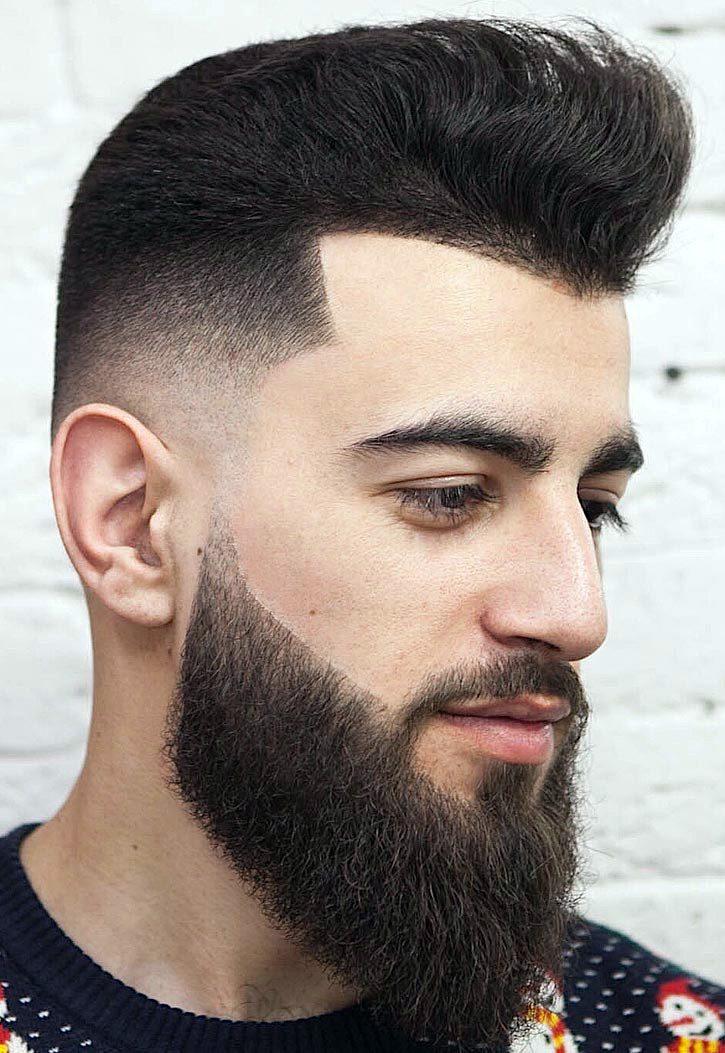 Line up with Pompadour
Cleaning up your lines are a great way to enhance not only your hairstyle but also your face shape. It gives your widow's peak a trim appearance and emphasizes your heart-shaped face.
17 / 24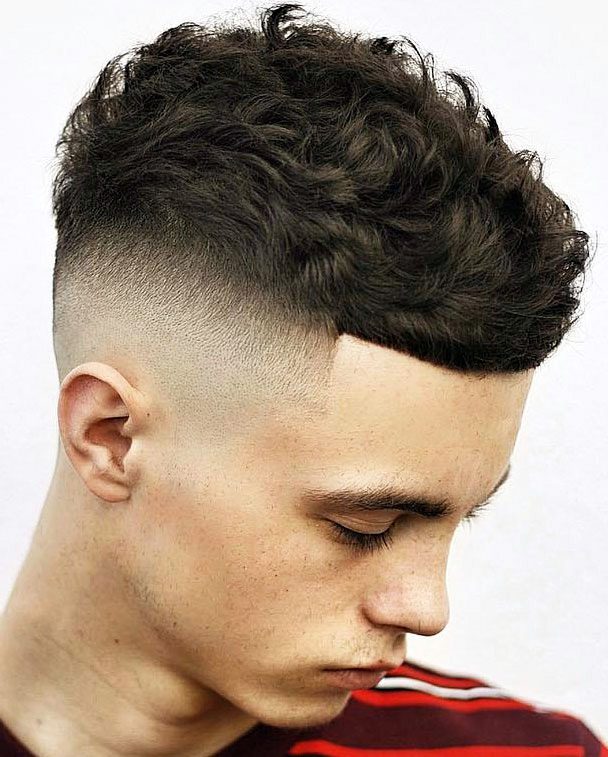 Textured Short Top with a Line Up
When you have a messy, wavy texture at the top, a sharp border provides a nice contrast and makes for a more striking look.
18 / 24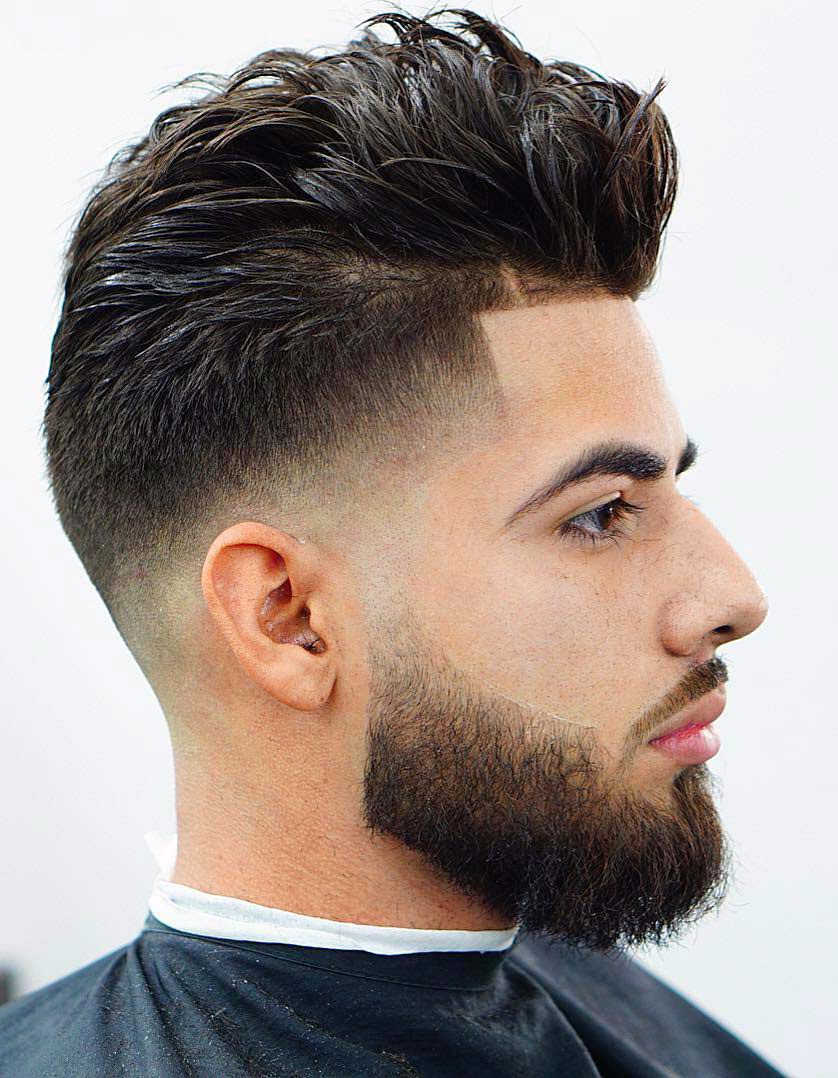 Messy Hairstyle with Line up
Love the combination of textures on this 'do: the messy top then the thinner hairline and clean edge up.
19 / 24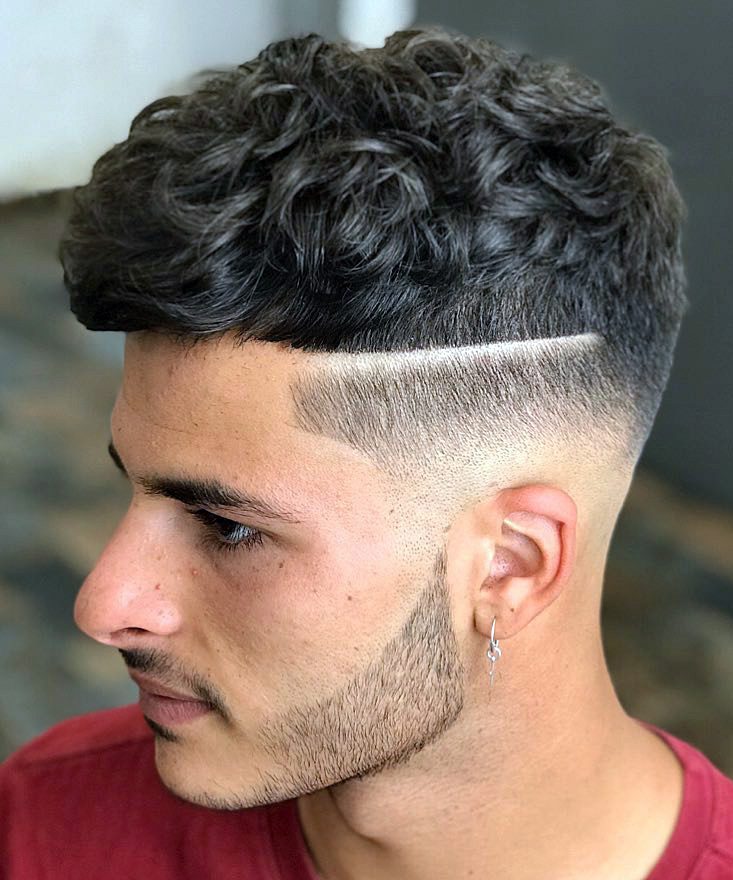 Long Curly French with Side Line Design
Here, the line up is further enhanced with a horizontal line design, making what would otherwise have been a simple curly French crop a super trendy look.
20 / 24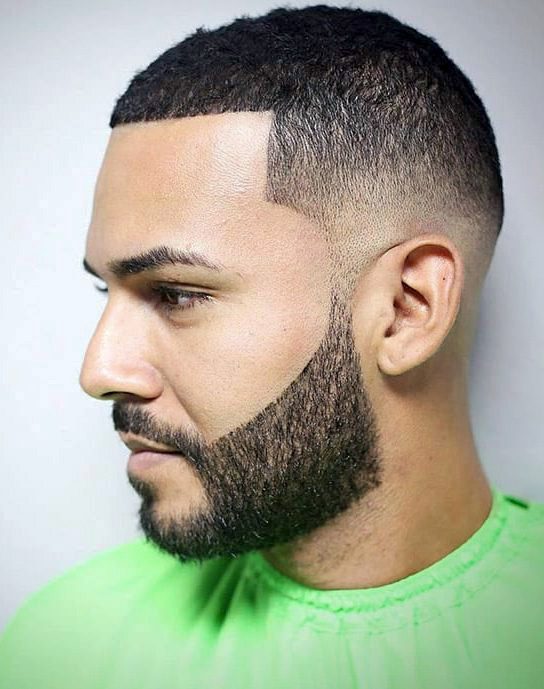 Sharp Line Up
As you can see here, the sharper the edge up, the more eye-grabbing the hairstyle. And the perfectly trimmed beard adds an extra dose of pizzazz.
21 / 24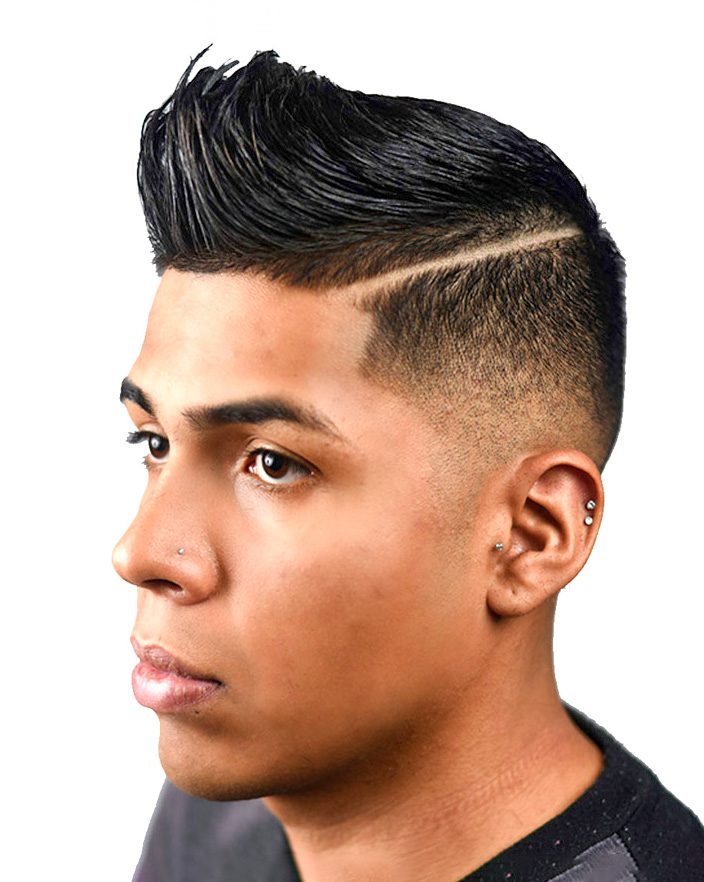 Pomp it Drop Fade
This style is definitely all sorts of cool with its high brush up and neat edges. The hard part adds another standout element.
22 / 24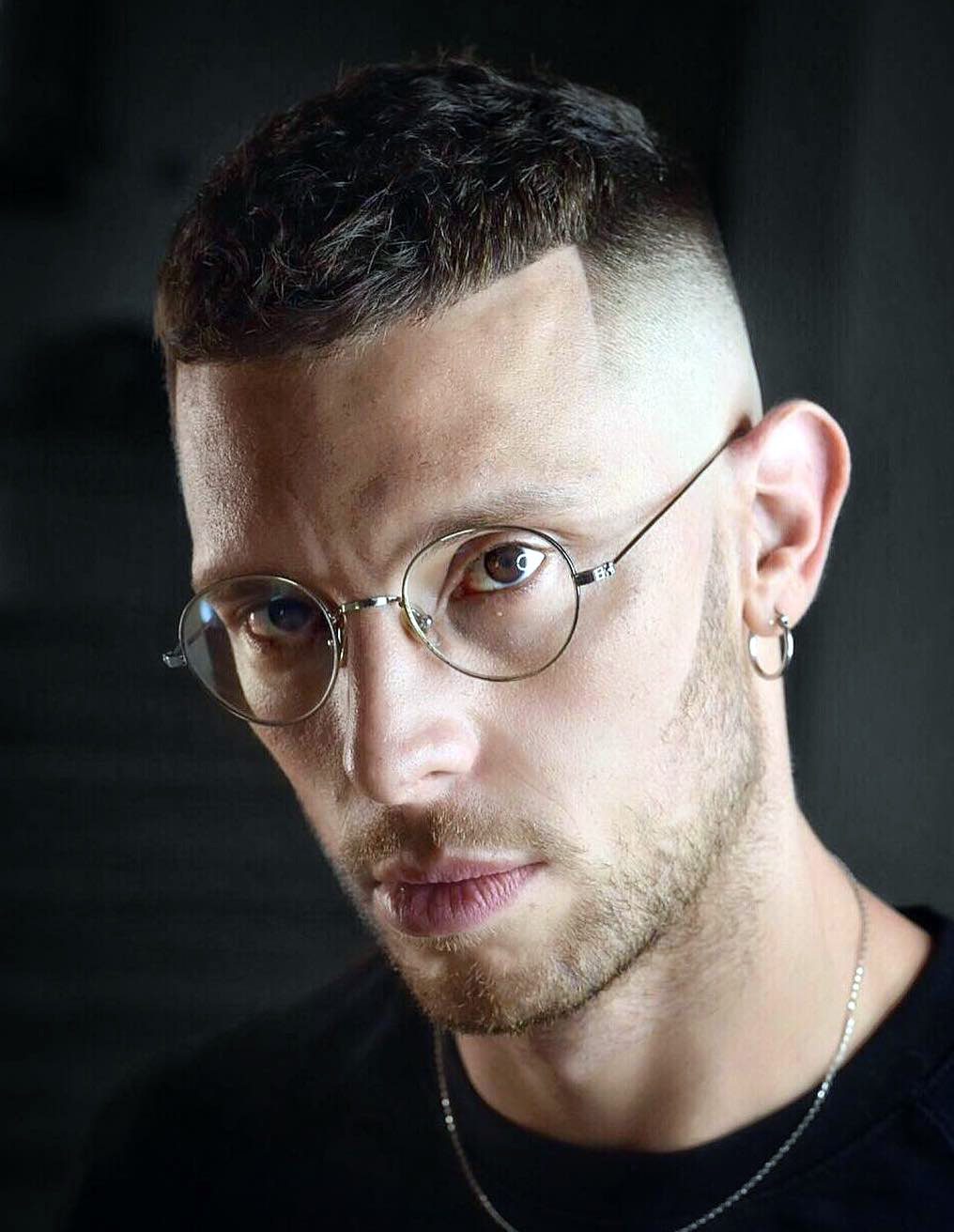 Clean and Sharp Mid Fade with Short Top
If you have a short haircut with a mid fade, you can enhance the clean and sleek look further with a line up. This is a simple yet dapper look, especially when the lines are echoed in the beard.
23 / 24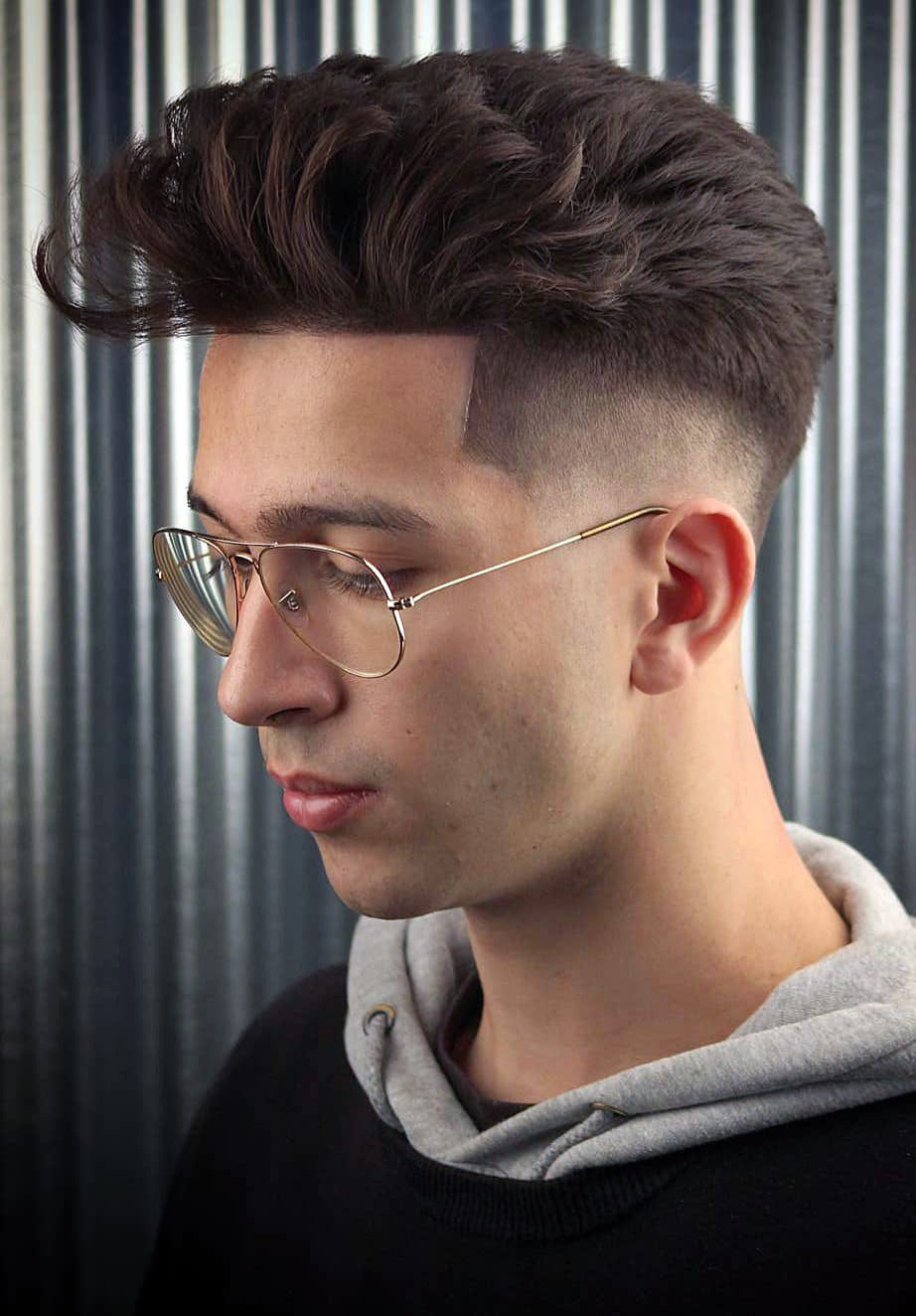 Semi Curl Brush Up Top
One of the purposes of temple fade is to make the style look much cleaner. The thin hair-dense brush-up makes everything so much fun. The sides are taper faded and that makes the temple fade more prominent.
24 / 24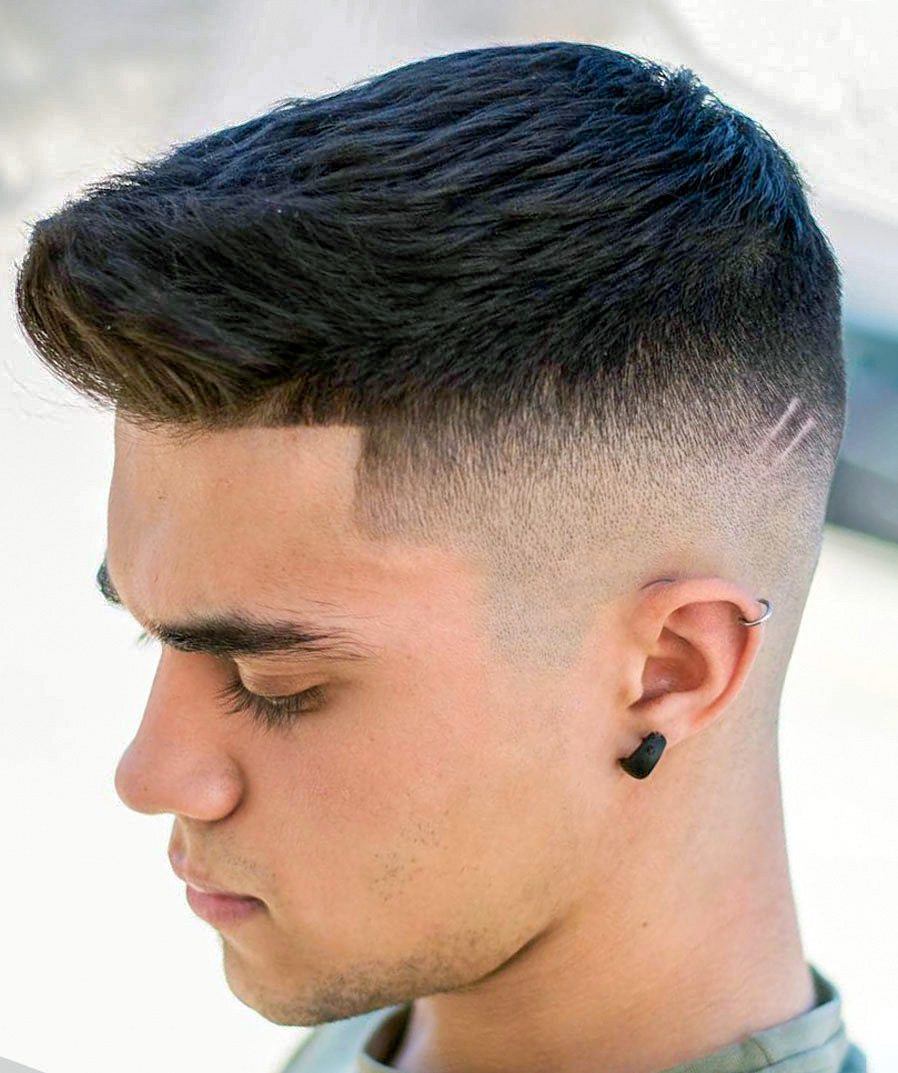 High Fade Crew Cut + Line up
As you can see here, line ups do an excellent job of enhancing the sleekness of a crew cut. Those edges definitely make a stylish look even sharper.