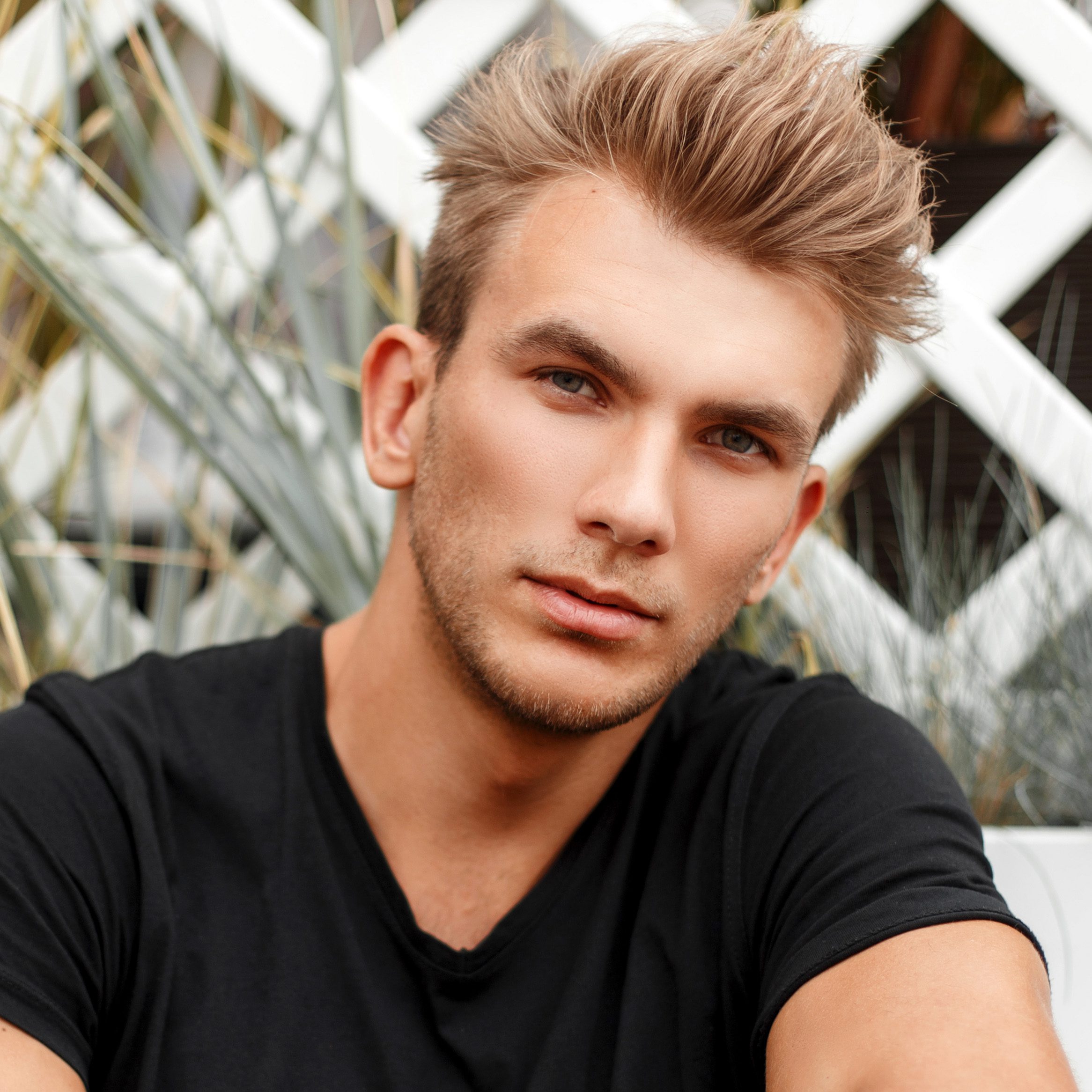 20 Modern Blowout Haircuts: What, Why, How?
From creative mess to chaos - anything is possible with a blowout haircut
Have you ever wanted to look like you just walked through a hurricane and came out alive on the other side? Well then, we have the perfect haircut for you: The Blowout haircut! It might be a bit of a throw back to the last decade, but it's still very much wearable and might be the best style for you in some cases.
What is The Blowout Haircut
The blowout haircut can have any length on top, often styled back, while the sides are kept quite short and slowly taper off — especially around the temple region.
Taking a look at all the photos on this page, you'll see that this style can vary quite a bit. This is mainly because the fade below the forehead is what characterizes this cut, hence its other name, the 'Temple Fade'.
Most often, the top hair will either be gelled and combed back/up — like the TV personality Pauly D — or styled into spikes (and sometimes even an afro!
This haircut was particularly popular in the early 2000s, when an overwhelming number of young males wore it in college. That doesn't mean it can't look good now — in-fact, it can be one of the best hairstyles for a round face shape.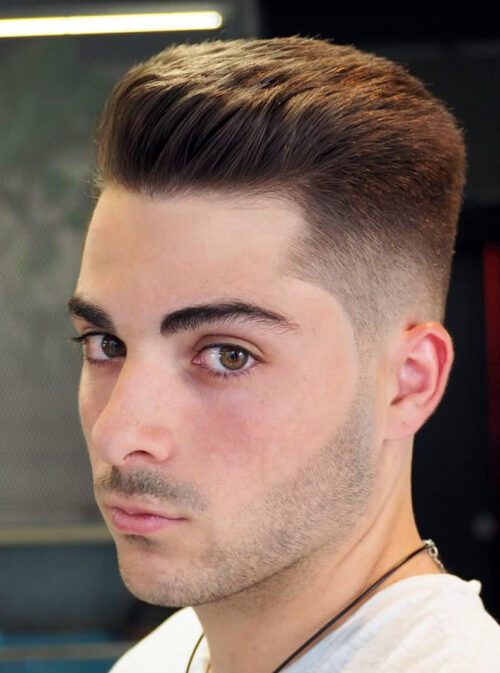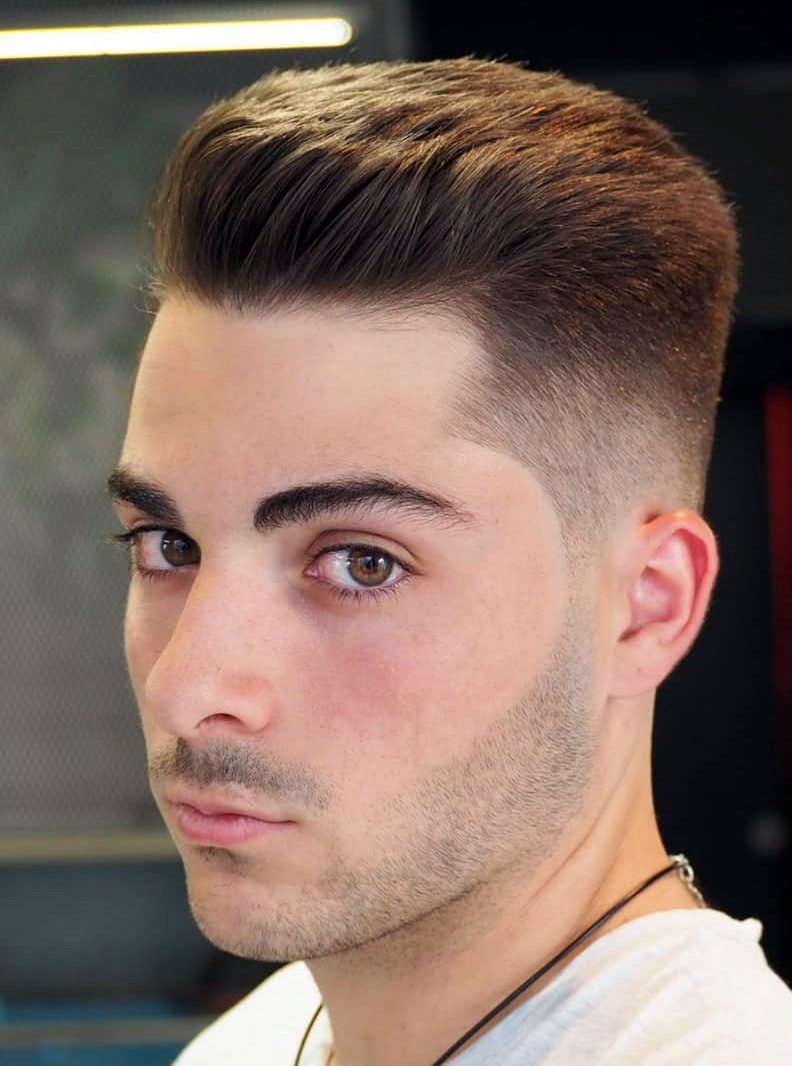 How To Get This Cut
When going to a hairdresser to get this haircut, simply asking for a temple fade or blowout should do the job. Otherwise, describe the fade-out from 1 cm long hair, below the sides of the forehead, and explain whatever you'd like the top to look like.
Should one of your friends or family members be helping you to cut your hair, simply using photos as a reference should work. Before beginning, make sure that they are able to taper the hair off properly, or you might end up with a slightly jagged style!
How To Style This Cut
Styling this cut is the fun, creative part! You're relatively free to do whatever you please here, so don't be shy. Moreover, you won't be needing any specific products unless you choose to include them in your styling process.
Here are a few of our suggestions:
1.
Gel the top up and back. This is particularly good for that 'I-walked-through-a-tornado' look, and is the most popular accompaniment to the characteristic blowout fade.
2.
Spike it up and around. This style can be good if you have only medium-length hair, but you still want to do something with it.
3.
Pull out the afro! Hand in hand with a temple fade, this is probably one of the neatest ways to wear an afro. This style really does look sporty.
That's all we've got to say about the blowout haircut. Check our gallery below for more examples:
1 / 22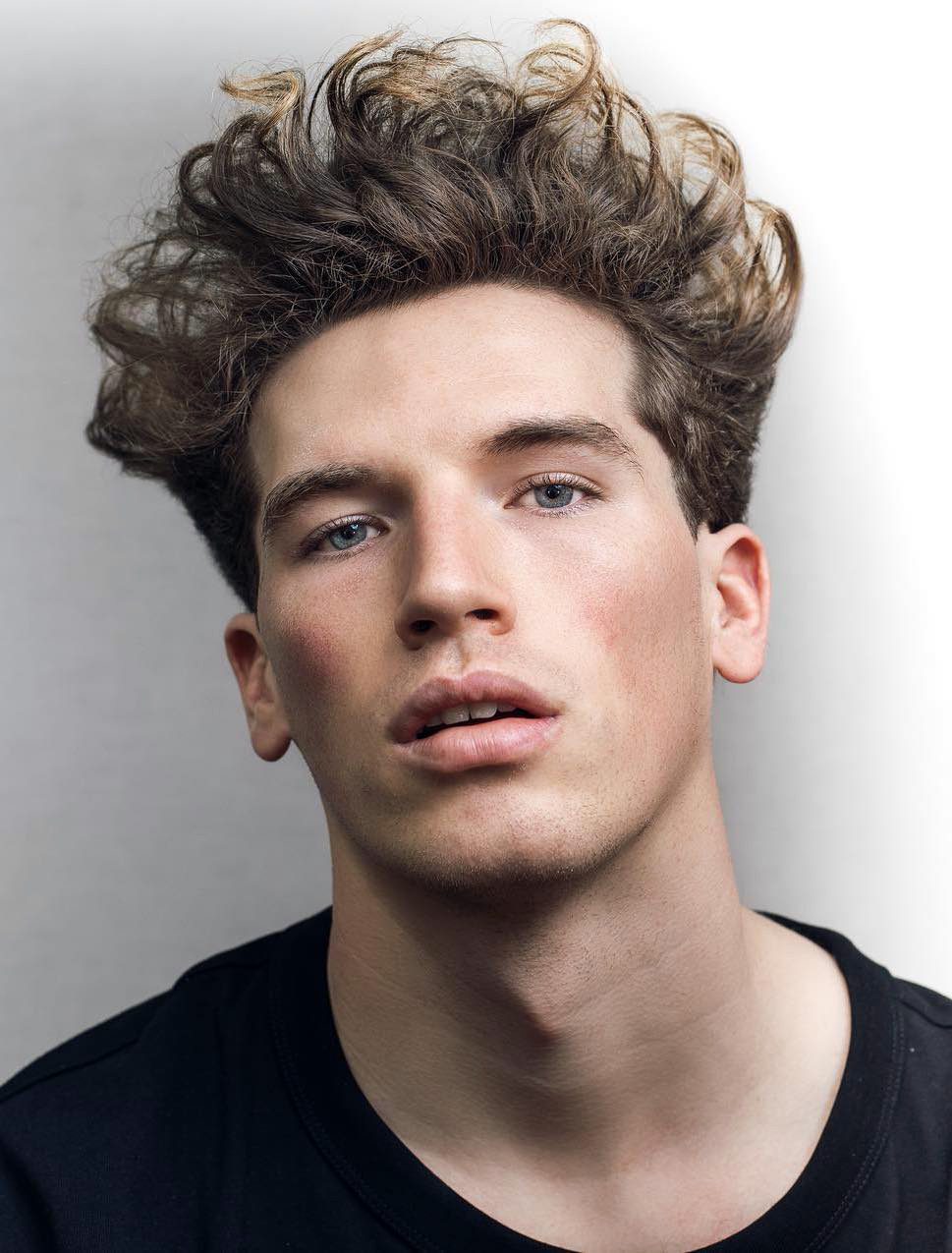 Stand Up Blowed Wavy Strands
Why not opt for a more mad scientist look with your blowout? With the extra length on the upper sides, this style does exactly that! The wavy, messy top is youthful and exciting.
2 / 22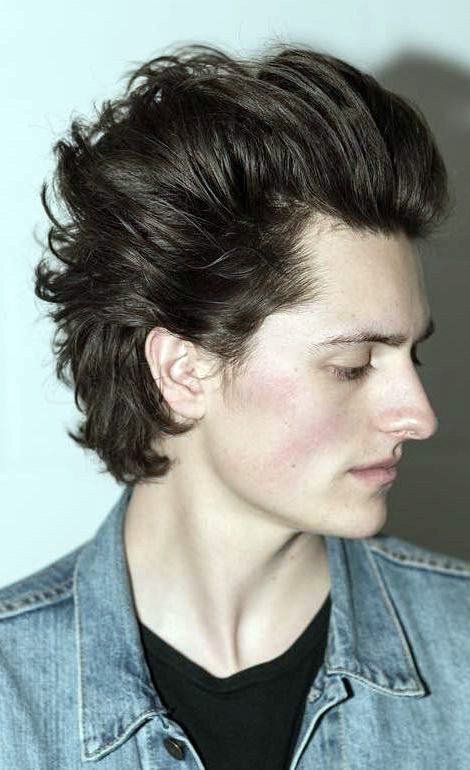 Messy Hand Brushed
Unlike many other blowout haircuts, this messy style is extremely low maintenance. There's no gelling or spiking to do first thing in the morn — simply comb your hair back with your fingers.
3 / 22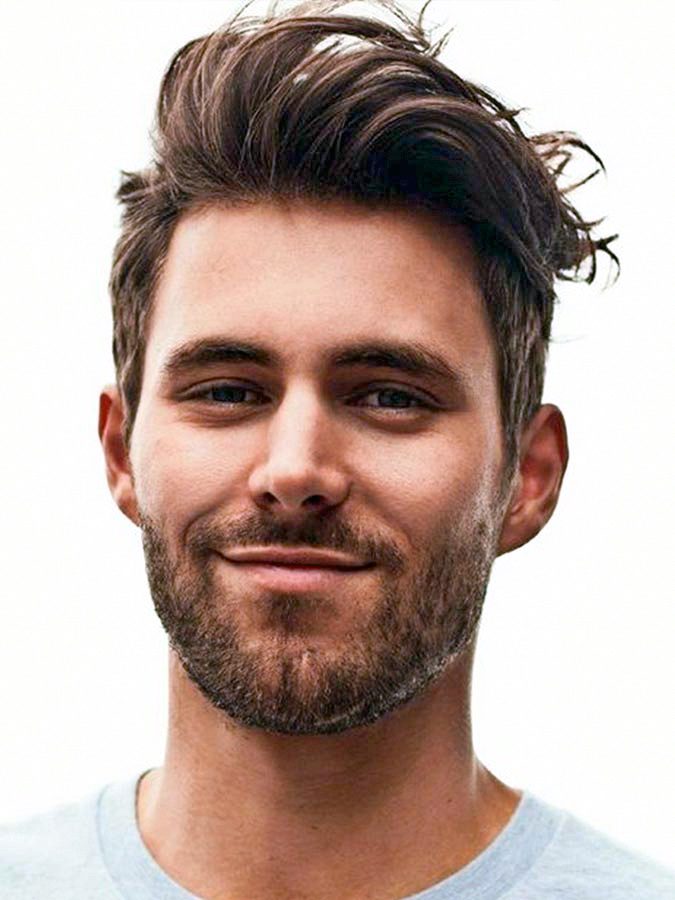 Blow out as Quiff
If the blowout is a little too extreme for you, why not combine it with a regular quiff? By puffing up your quiff a tad more than usual, you can get the best of both worlds.
4 / 22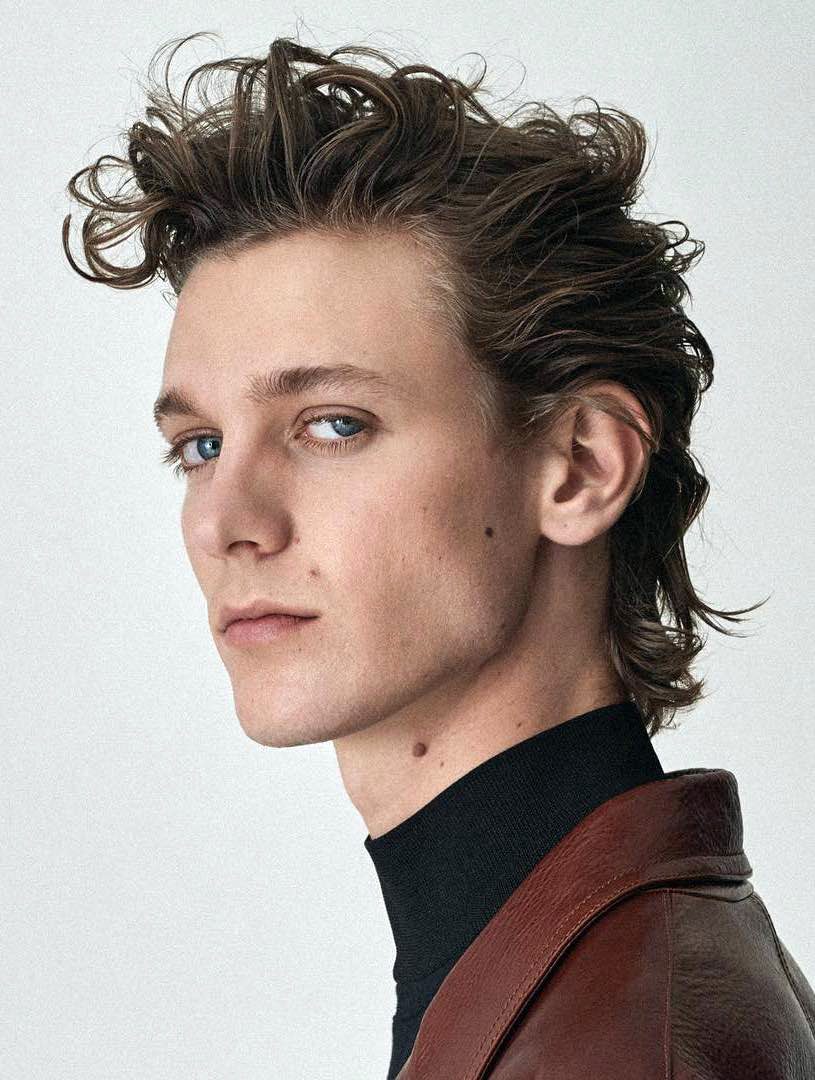 Strands All Over The Place
Riffing on the previous blowout, this cut is a more refined look with carefully-placed strands. It's very 80s rock'n'roll, but might be very difficult for some of us to pull off.
5 / 22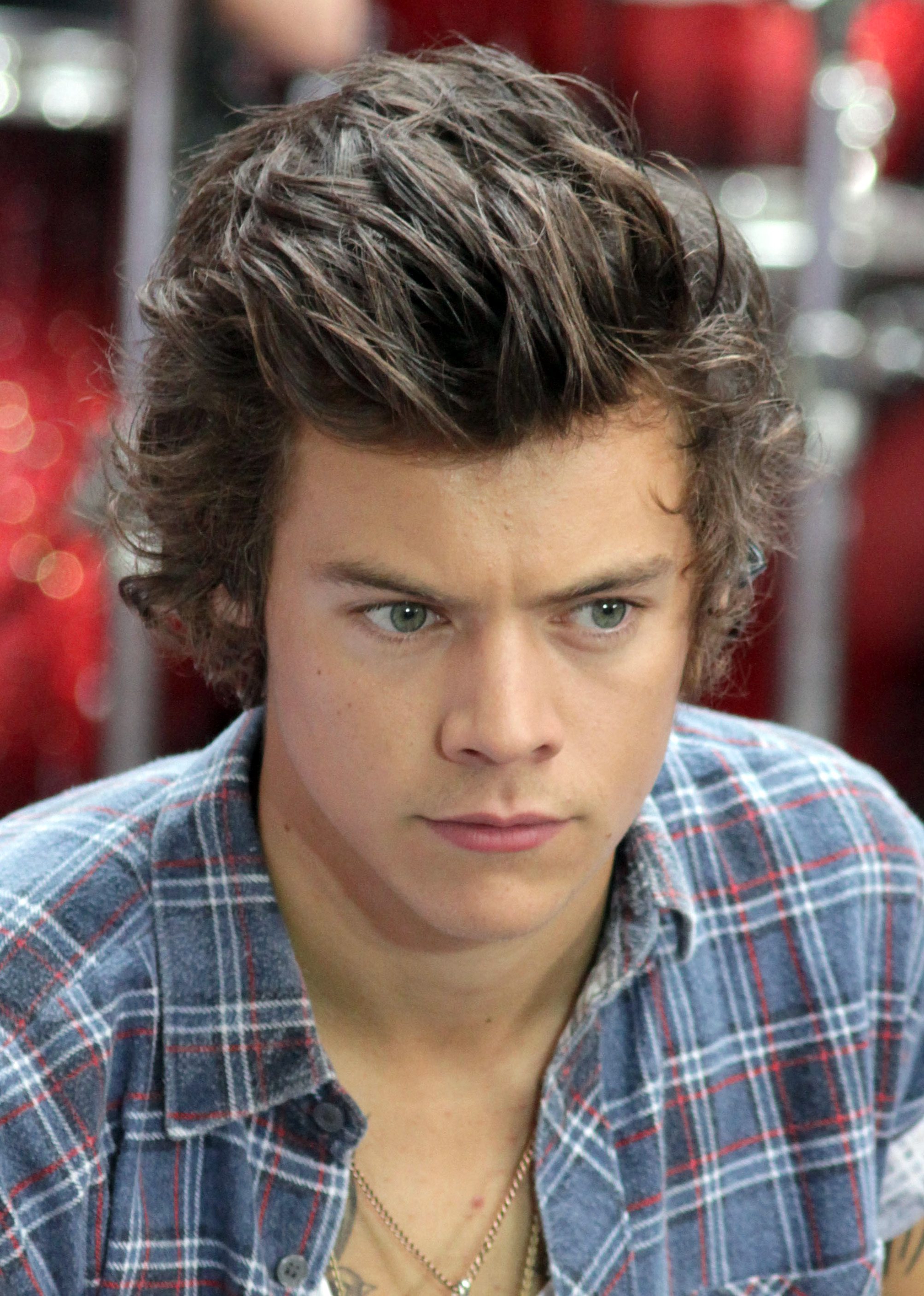 Harry Style's Casual Blowout
6 / 22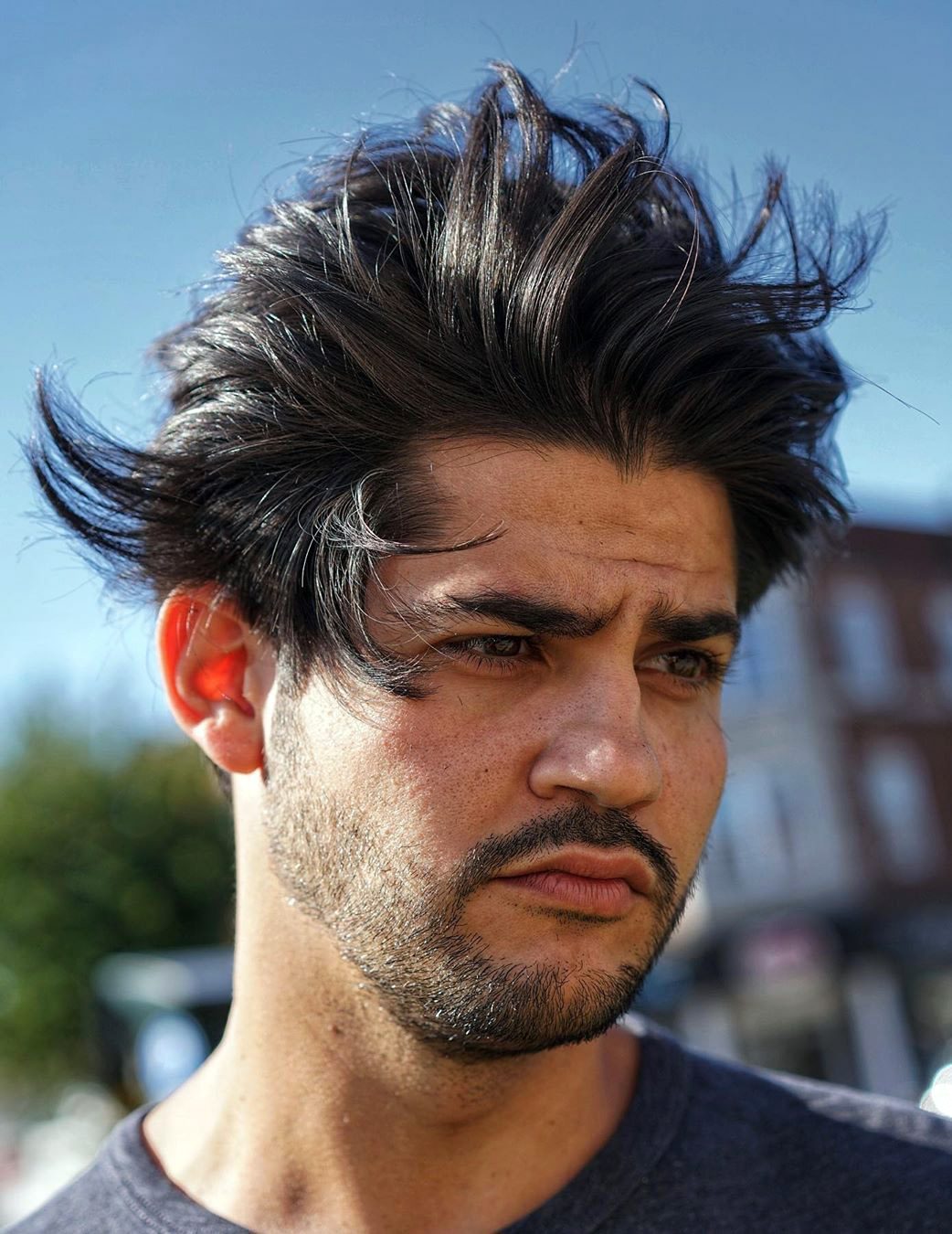 Classic Blowout with Medium Strands
This can be tossed but at the same time, the medium strands without any texture make it all cool. Next, the sides are not tapered to give a very equitable look with the mess that also looks classy. Thin hair with some hair products makes it look all shiny and silky.
7 / 22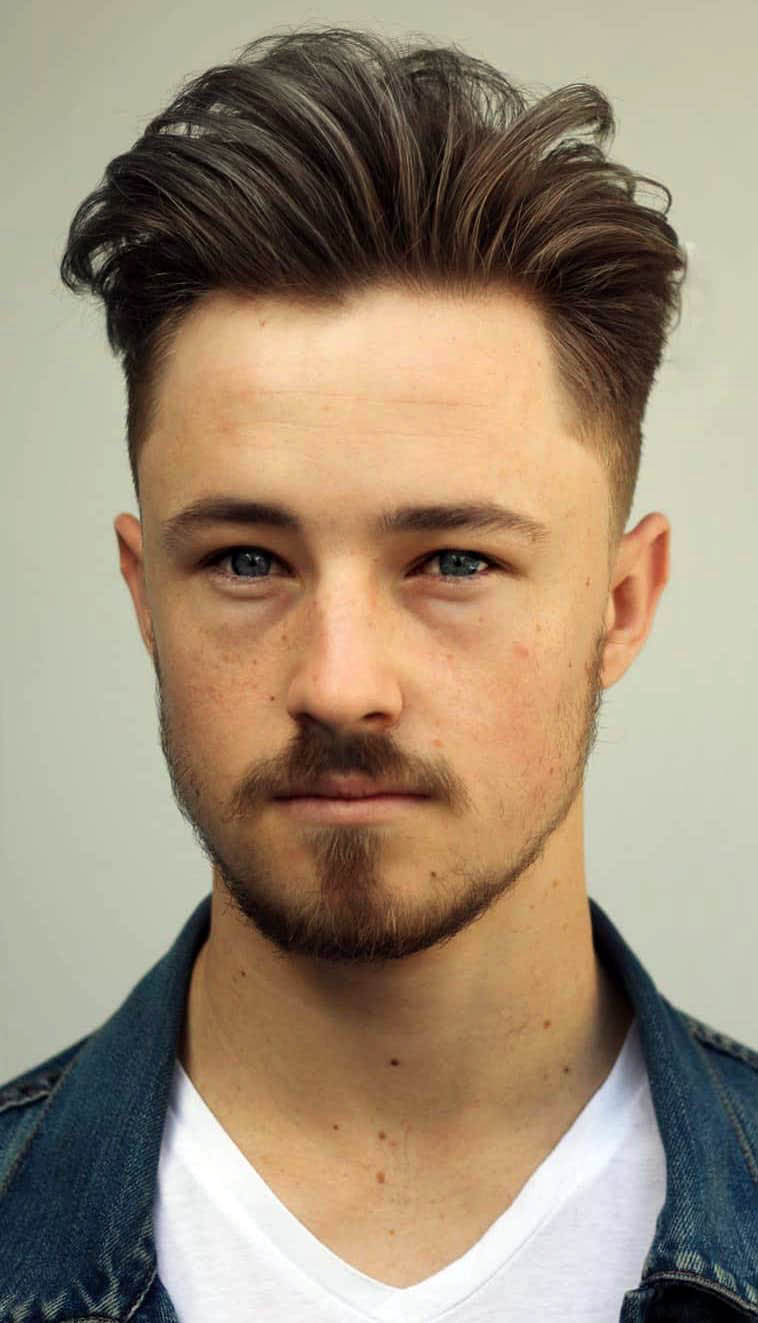 Almost Blow Out
Here's another blowout with short sides, this time paired with some light facial hair. Notice how the temple hairline has a defined notch trimmed-in for extra angularity.
8 / 22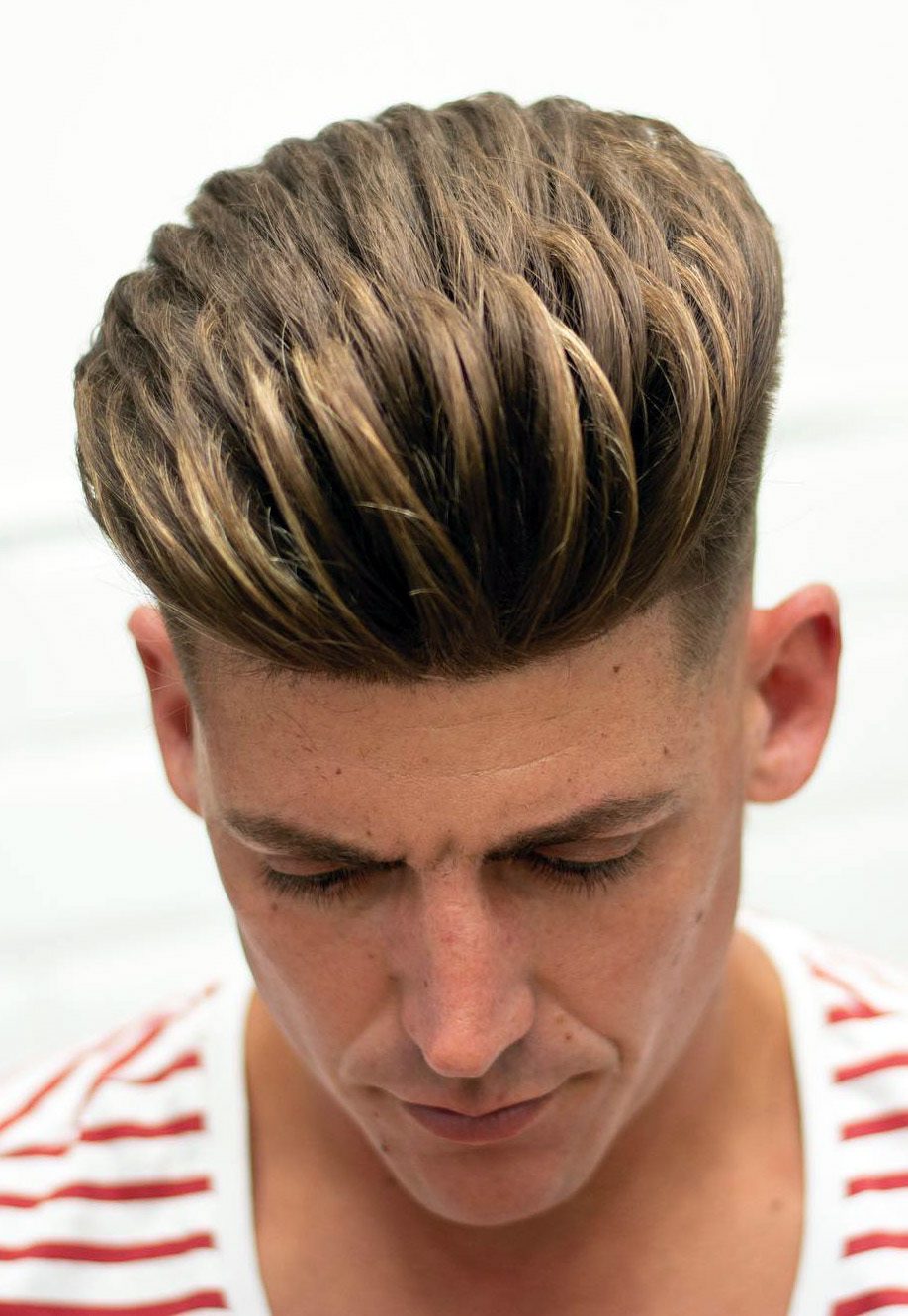 Finger Combed
Keep your top hair thick and dense for a unique look like this. With short sides and a hefty top, this one may take a fair bit of brushing to get just right.
9 / 22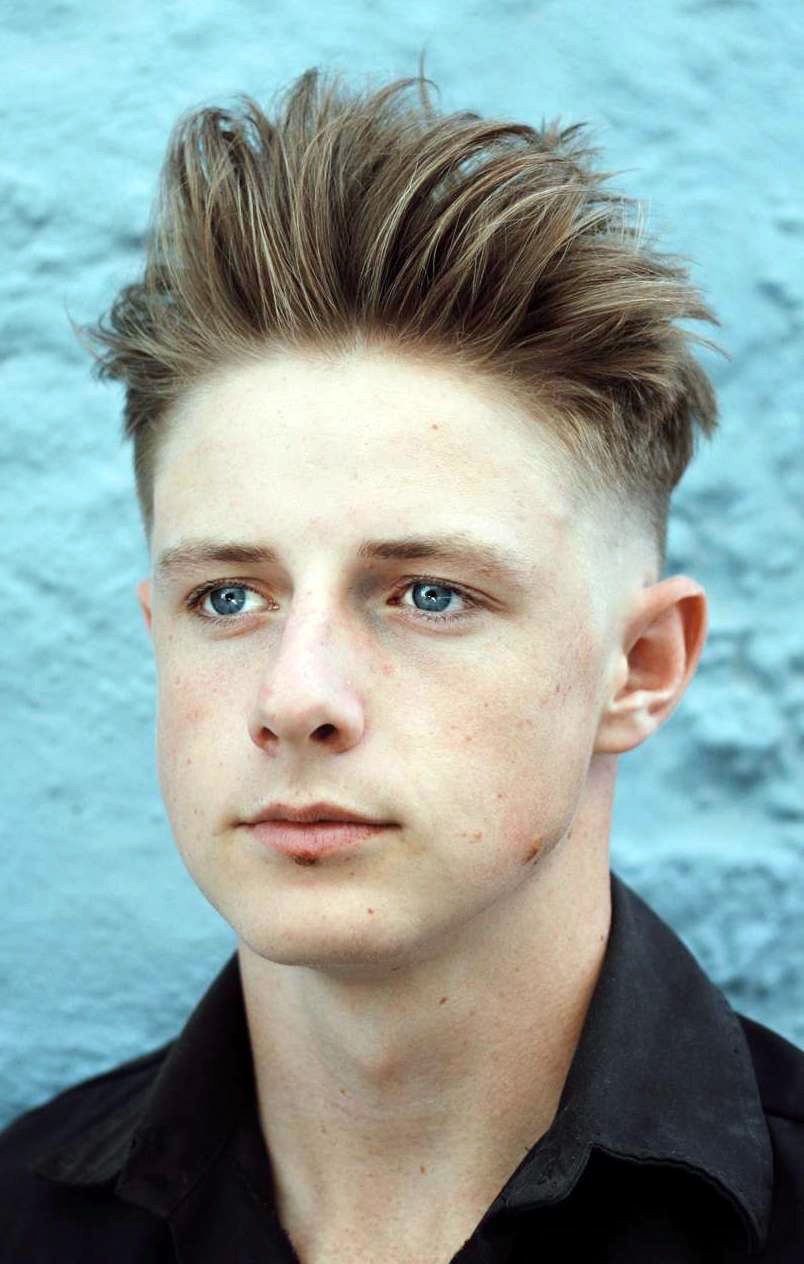 Brushed Up with Faded Sides
Pair the blowout with extremely short sides, and the resulting look is surprisingly mature. Big, contrasting undercuts like this are an easy way to make your face appear longer and more square.
10 / 22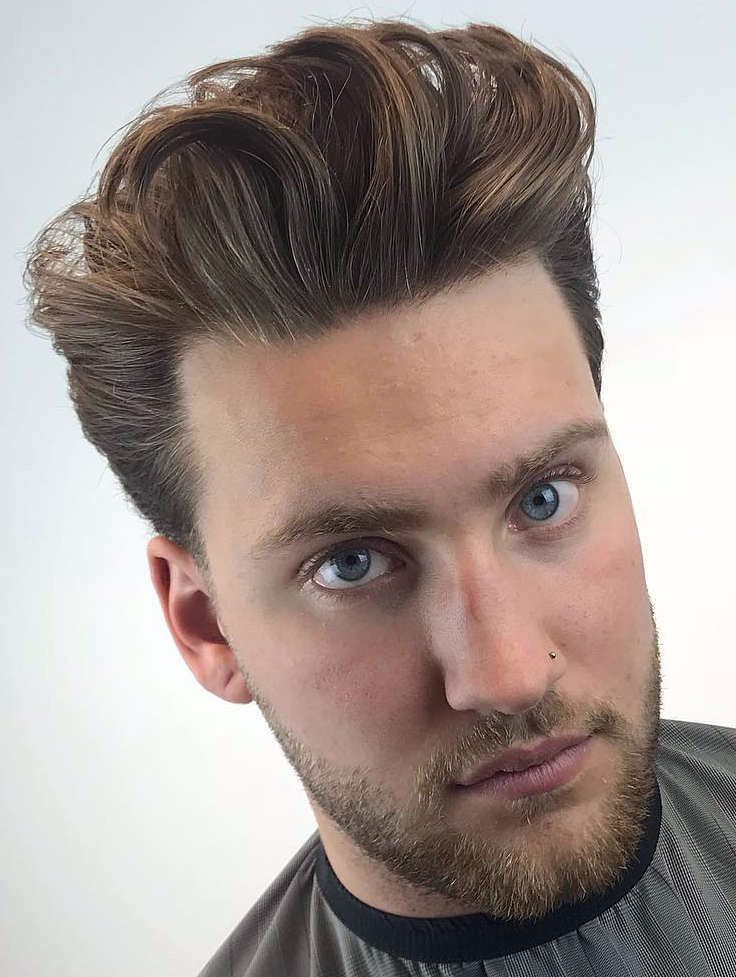 Messy Blowout
In this blowout hairstyle, the sides are also left to grow out long. This carefully combed, precisely trimmed cut is a blowout ready for the dinner table.
11 / 22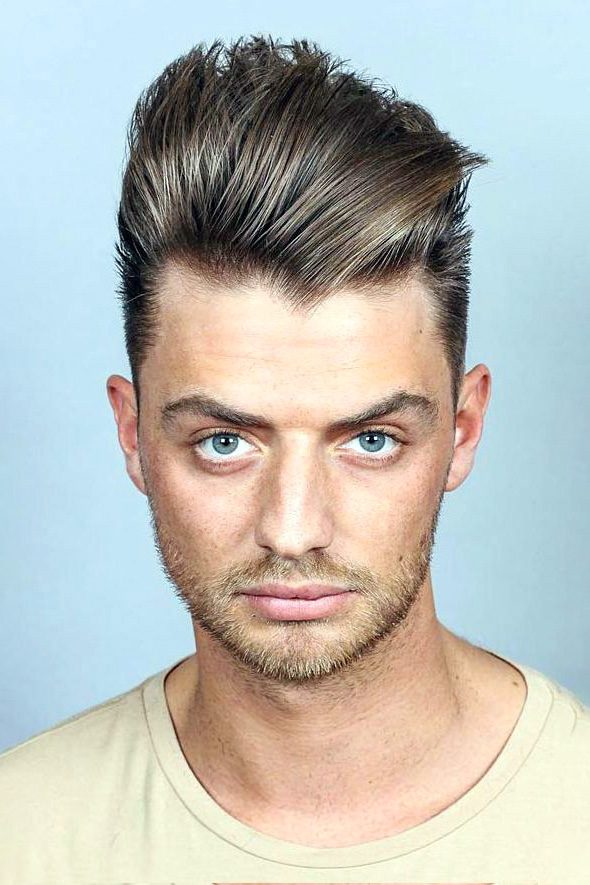 Undercut Blow-out
Many blowouts radiate from the center of the hairline, but this isn't one of them. With the long top hair all leaning towards one side, the result is an incredibly unique, angular style.
12 / 22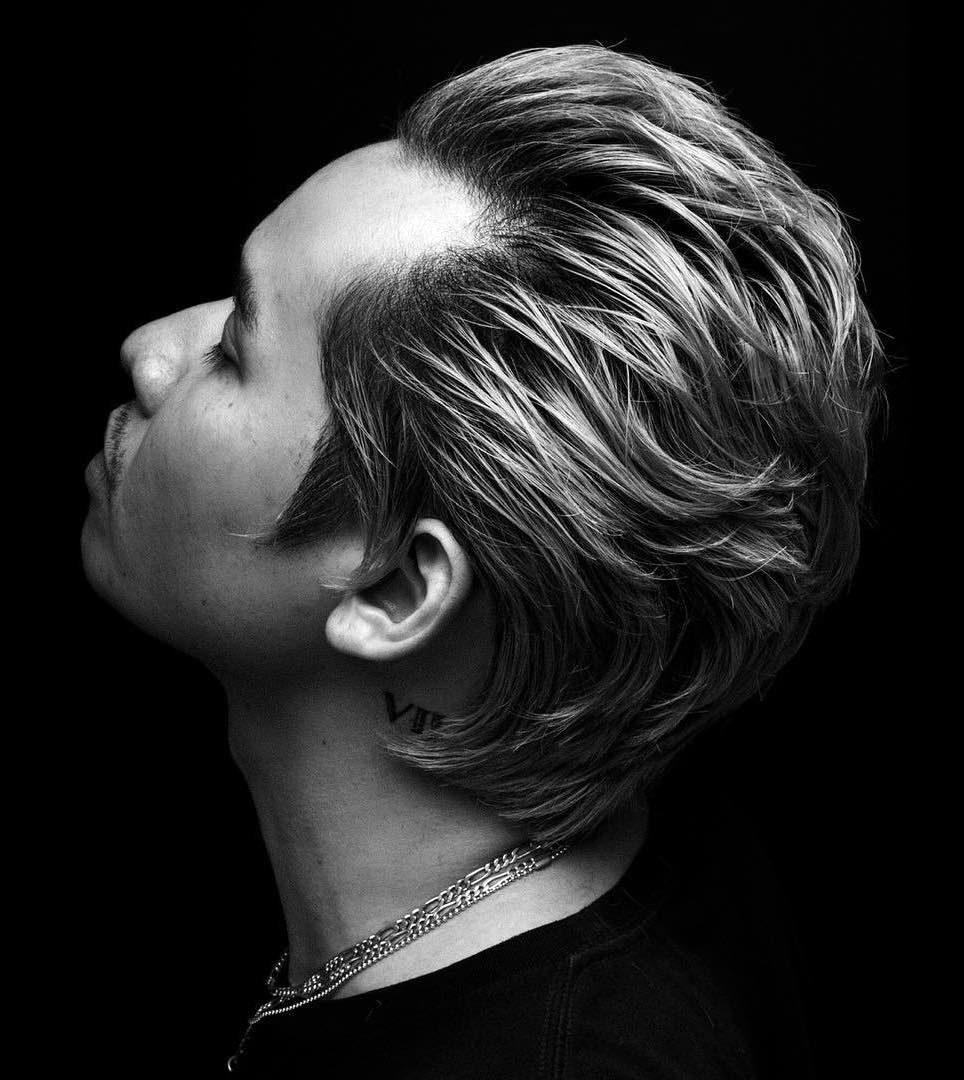 The Blunt Push Back Blowout
Go for the cartel look by letting your hair grow down below the ears. Brush it all back and apply a little pomade, and you have a Latin American look perfect for the club.
13 / 22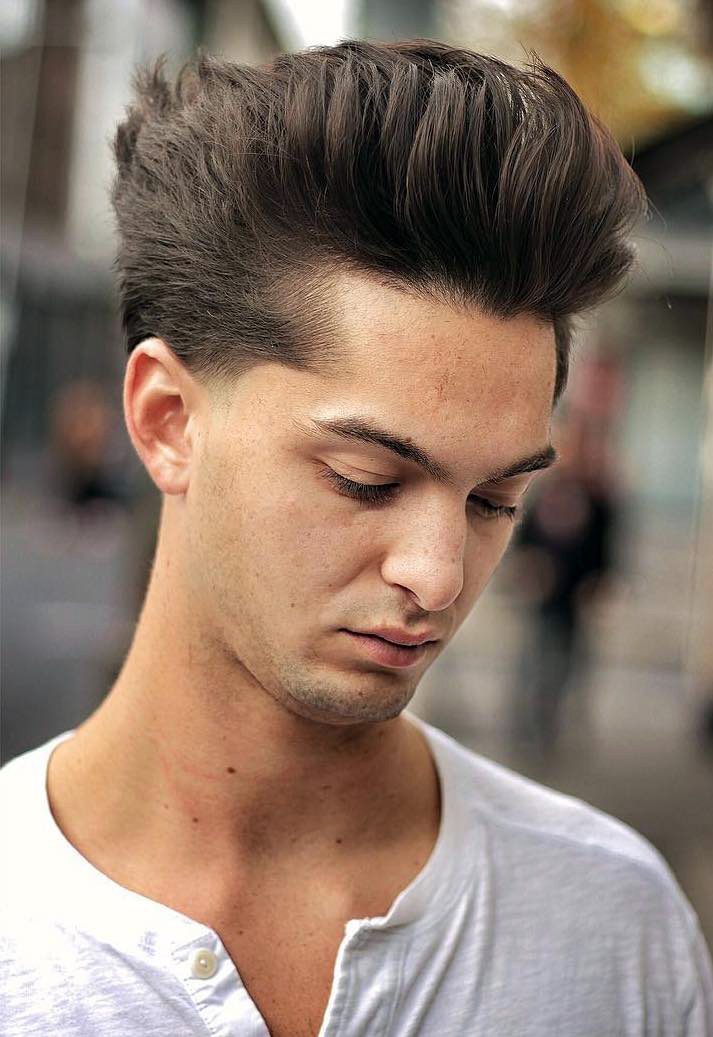 Finger Combed Blow Out
The trick here is pompadour is puffed so it is slightly quiffed at the same time. That being said, the layering in front makes it look cool Moreover, the sides are tapered, and having thin hair makes it look better. But keeping in mind, using hair products is crucial here.
14 / 22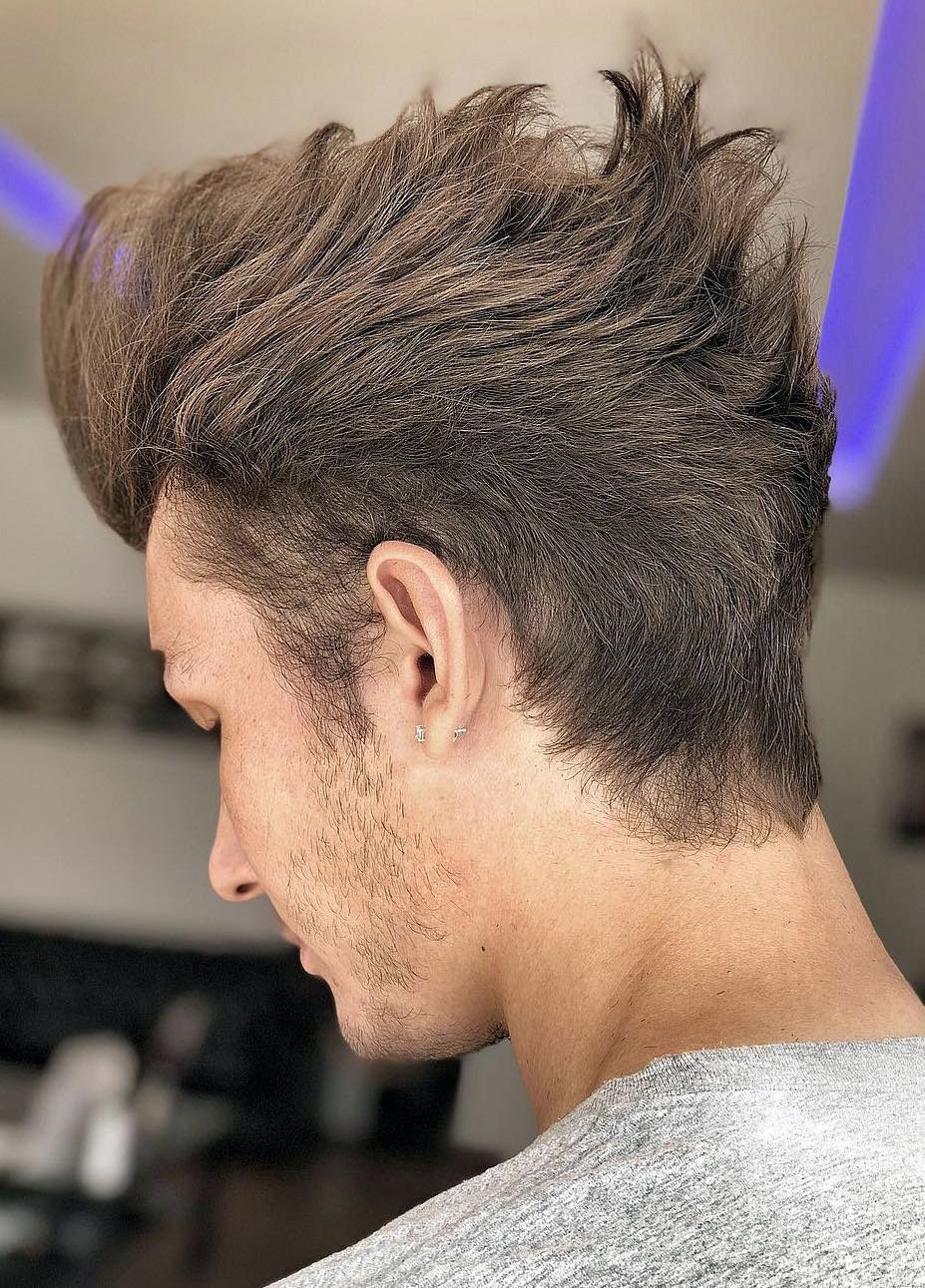 Blonde Mo Hawk
This is a different type of blowout where it is slightly slimmer and pocky. The mohawk makes it look exaggerated and that in turn makes it look puffy yet blown out. The sides in mohawk are longer than usual and the front is brushed up big time!
15 / 22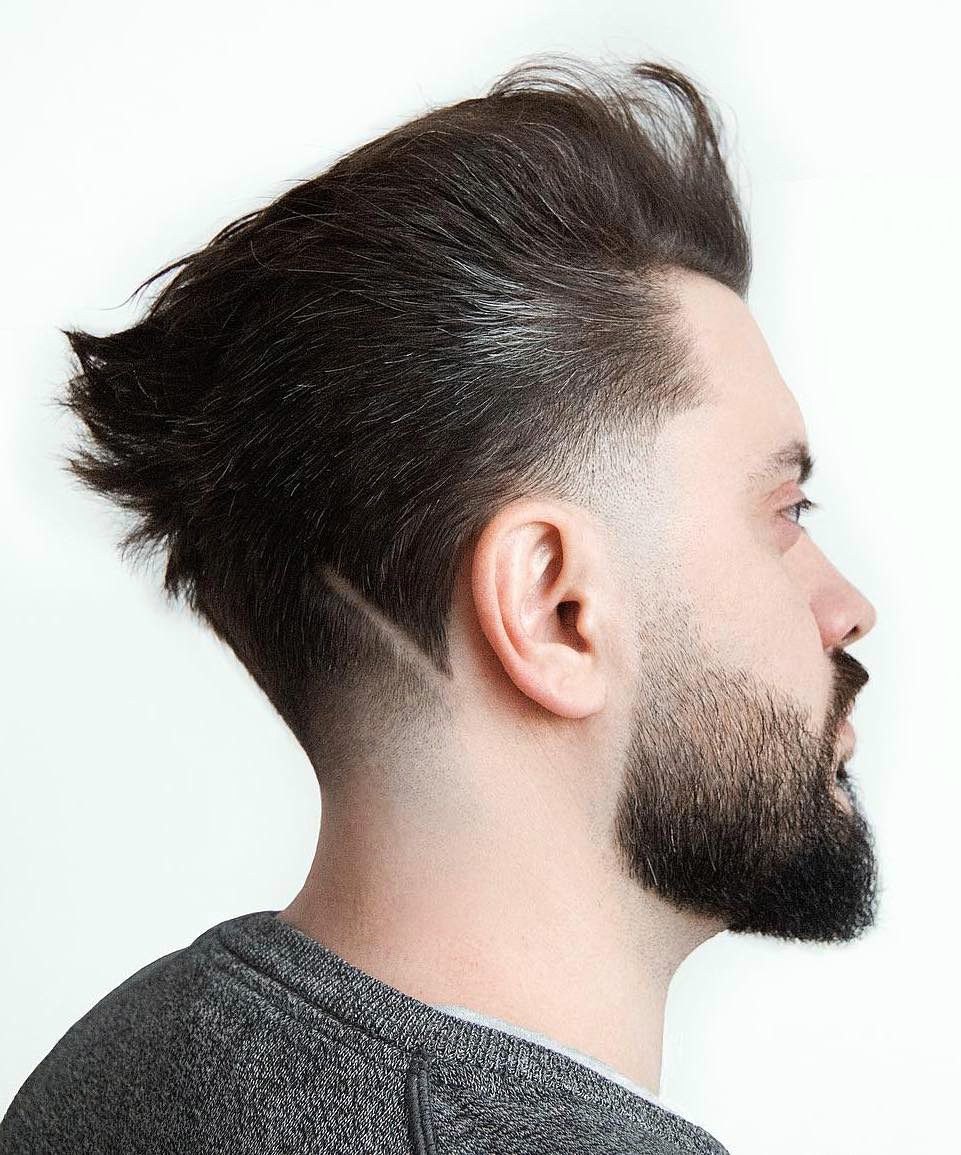 Shaved Neckline with Temple Fade
Thin hair with a temple fade with a shaved slit. Those are the basics, diving deeper, this thin hair needs a dense texture and the puff on the top is a quiff with heavy brush up. The sides are tapered yet not too short so that keeping it pushed back.
16 / 22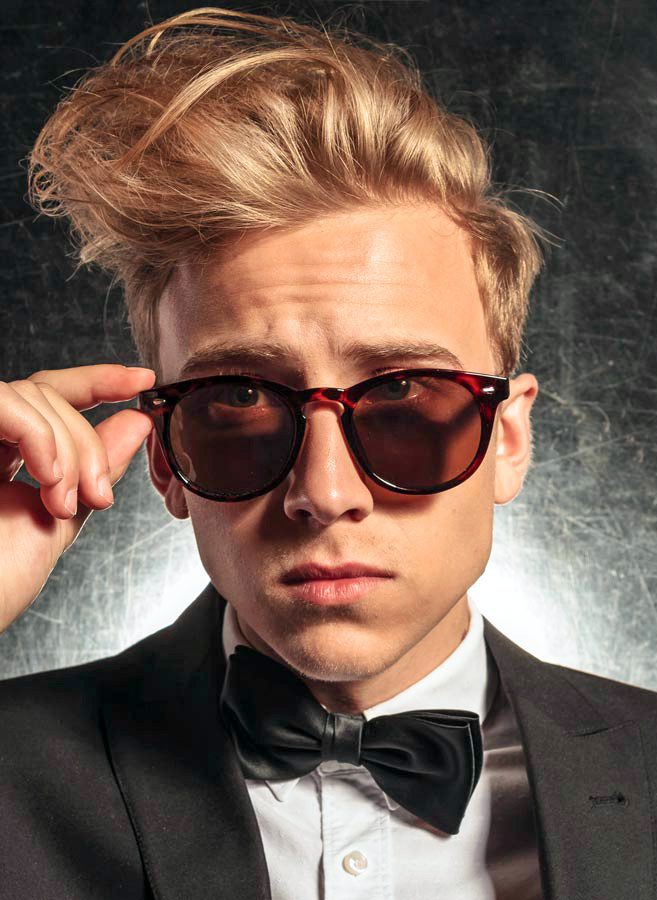 17 / 22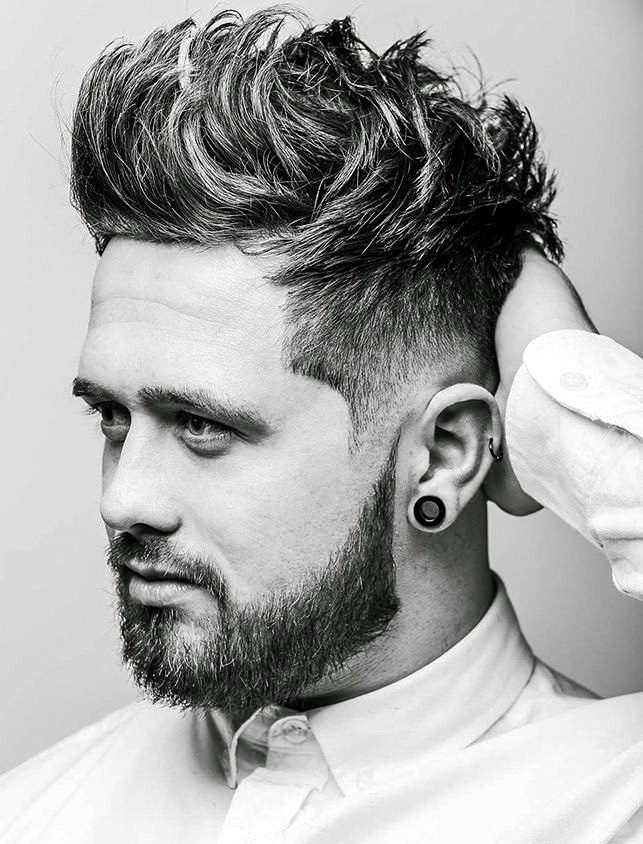 18 / 22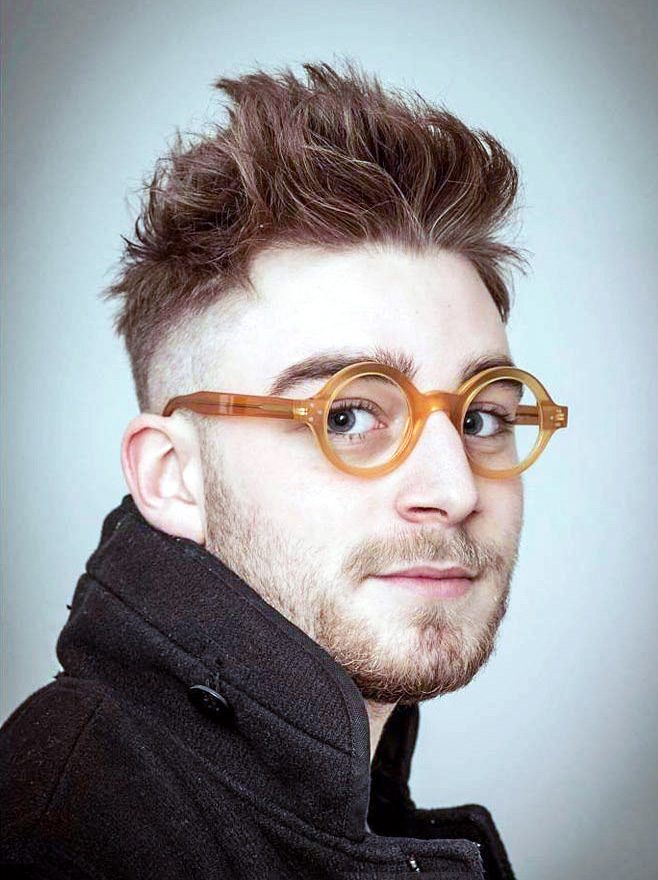 Messy Blow with Glasses
Can this be the nominee for the best blowout haircut for 2020? This one has so much stuff going on, the messy undercut with cheeky mid fade, that's just an amazing combination. Plus the brush up in the front makes it lively.
19 / 22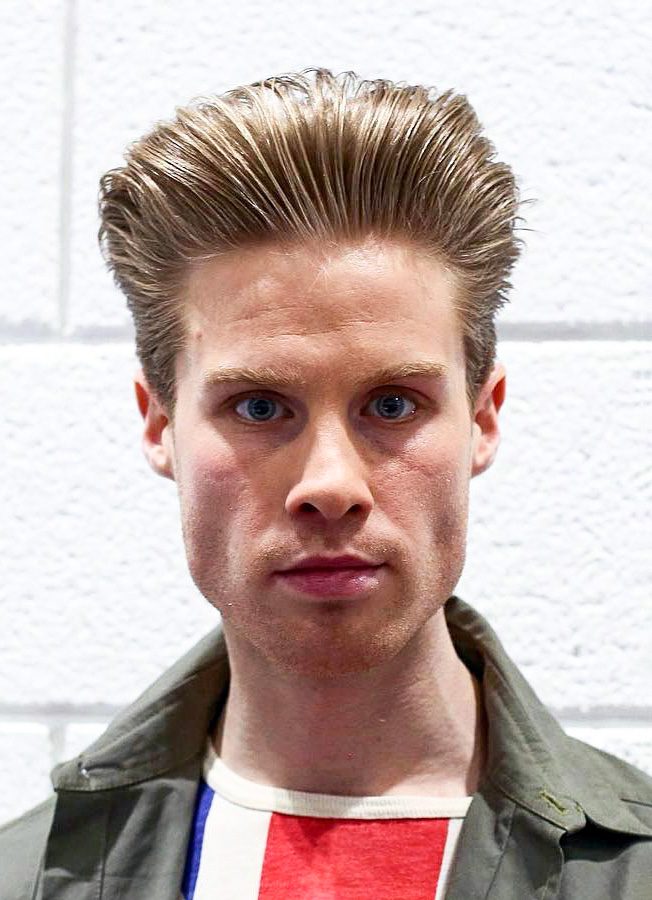 Full Blow Out Hairstyle
Can this be a combination of pompadour with combed pushed back? Thin hair with hair products and combed push back makes it a perfect style but this is also puffed which adds more panache to it. The sides are tapered with pocky textured with clean shave just blend in well.
20 / 22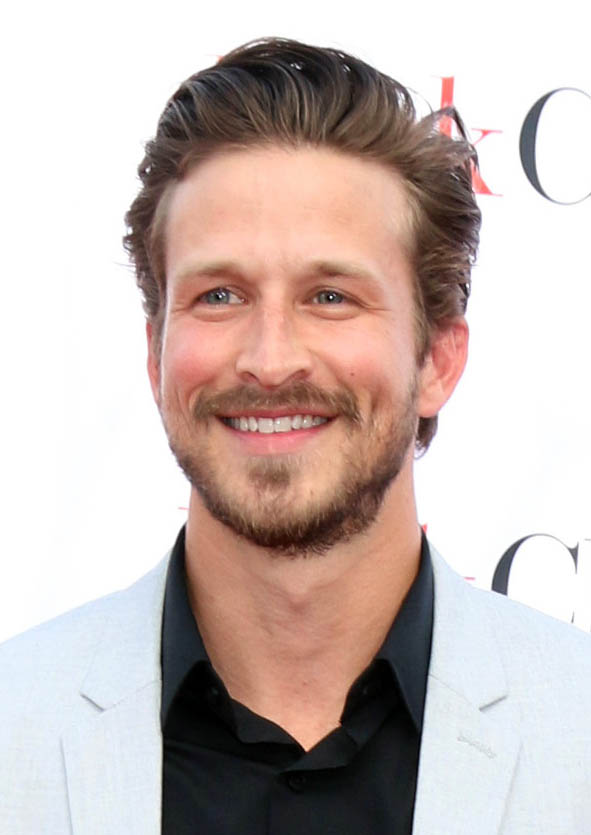 Adam Huber's Casual Casual Blow Out
21 / 22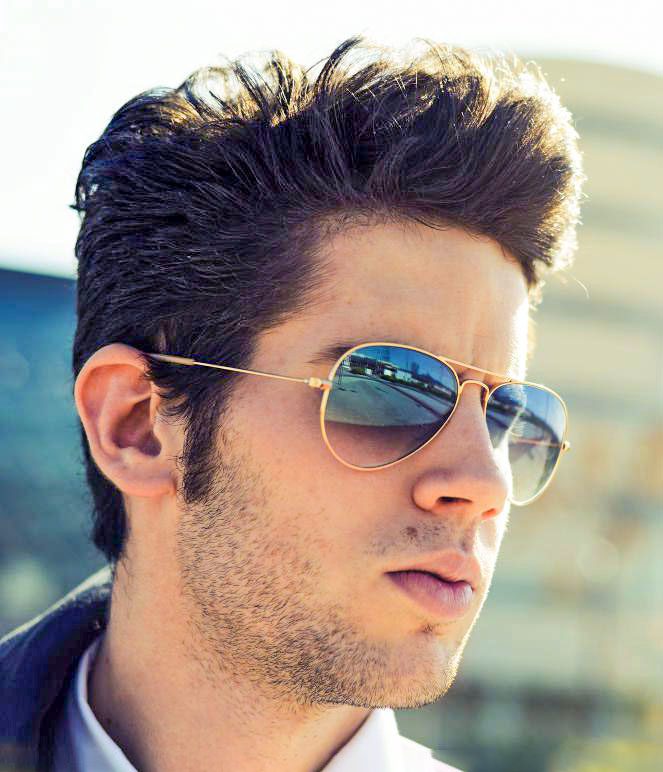 Blow with Cowlick
Messy and puffy top makes it even more fun. The top is tossed with a thick rough texture. The sides are tapered slightly but the temple is still long enough to be cool. The brush up adds the trendy style to it moreover it can be casual yet formal.
22 / 22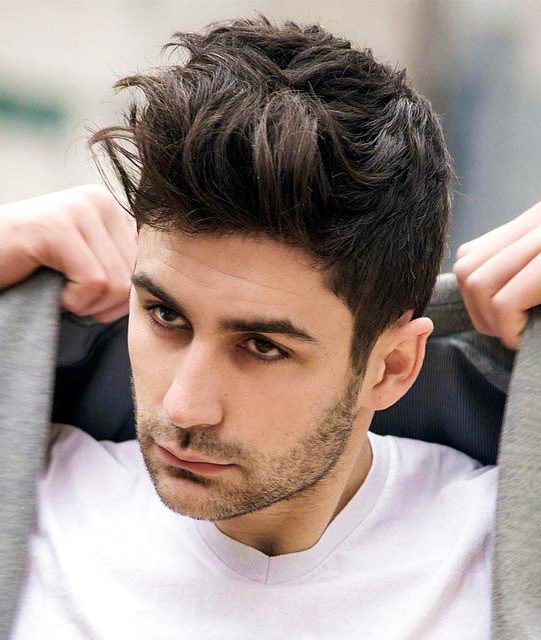 Textured Blow
Zayn Malik is that you? The top having a brush up with being messy adds so much life to it. The sides are tapered just enough to suit the style and pull attention on the top. For this blowout, you need some hair products to keep it this way and also tossed a bit for the casual touch to it.