Have you ever wanted to look like you just walked through a hurricane and came out alive on the other side? Well then, we have the perfect haircut for you: The Blowout haircut! It might be a bit of a throw back to the last decade, but it's still very much wearable and might be the best style for you in some cases.
What is The Blowout Haircut
The blowout haircut can have any length on top, often styled back, while the sides are kept quite short and slowly taper off — especially around the temple region.
Taking a look at all the photos on this page, you'll see that this style can vary quite a bit. This is mainly because the fade below the forehead is what characterizes this cut, hence its other name, the 'Temple Fade'.
Most often, the top hair will either be gelled and combed back/up — like the TV personality Pauly D — or styled into spikes (and sometimes even an afro!
This haircut was particularly popular in the early 2000s, when an overwhelming number of young males wore it in college. That doesn't mean it can't look good now — in-fact, it can be one of the best hairstyles for a round face shape.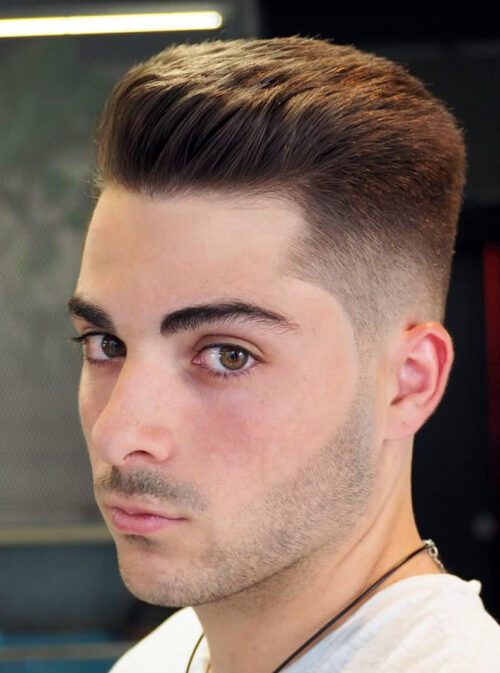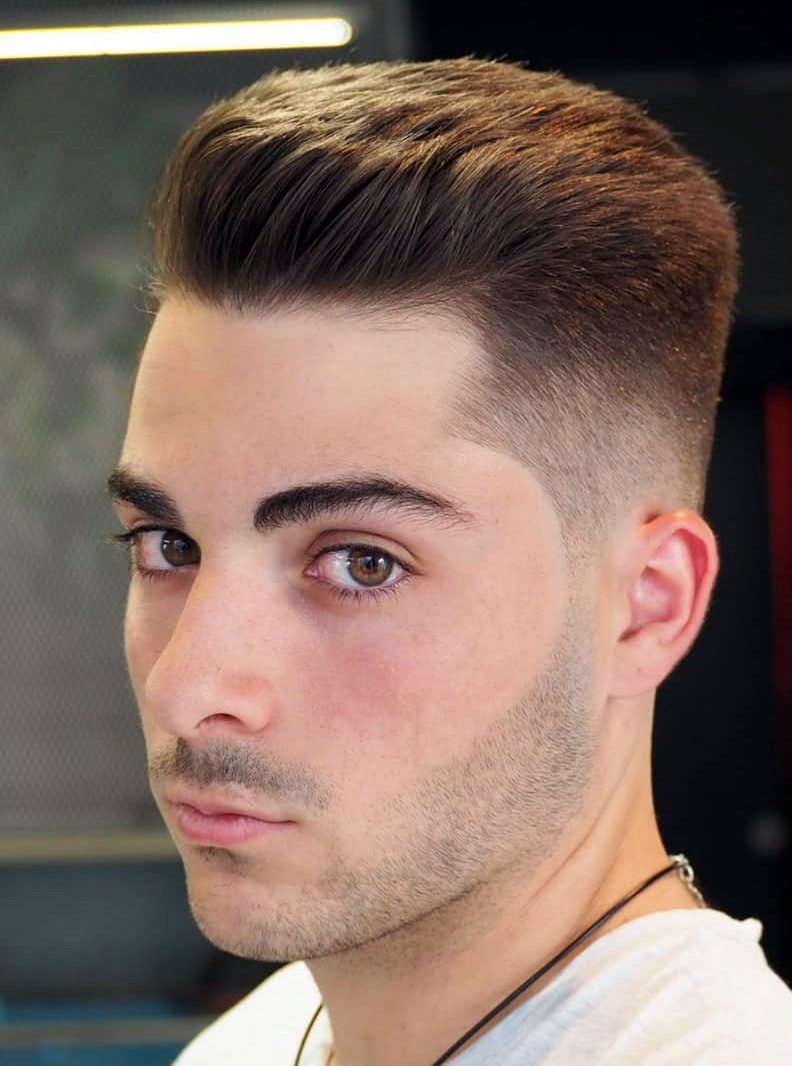 How To Get This Cut
When going to a hairdresser to get this haircut, simply asking for a temple fade or blowout should do the job. Otherwise, describe the fade-out from 1 cm long hair, below the sides of the forehead, and explain whatever you'd like the top to look like.
Should one of your friends or family members be helping you to cut your hair, simply using photos as a reference should work. Before beginning, make sure that they are able to taper the hair off properly, or you might end up with a slightly jagged style!
How To Style This Cut
Styling this cut is the fun, creative part! You're relatively free to do whatever you please here, so don't be shy. Moreover, you won't be needing any specific products unless you choose to include them in your styling process.
Here are a few of our suggestions:
1.
Gel the top up and back. This is particularly good for that 'I-walked-through-a-tornado' look, and is the most popular accompaniment to the characteristic blowout fade.
2.
Spike it up and around. This style can be good if you have only medium-length hair, but you still want to do something with it.
3.
Pull out the afro! Hand in hand with a temple fade, this is probably one of the neatest ways to wear an afro. This style really does look sporty.
That's all we've got to say about the blowout haircut. Check our gallery below for more examples: