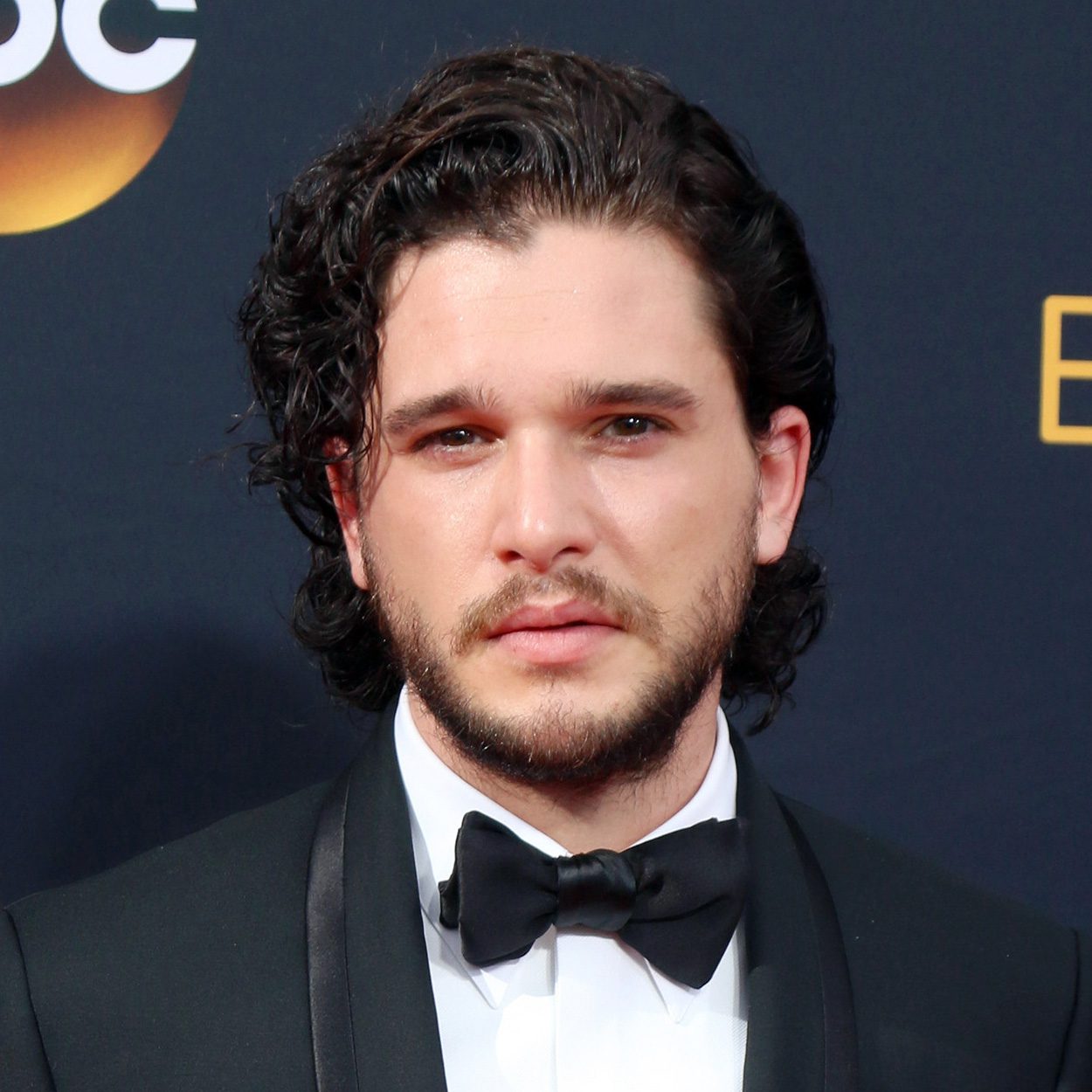 The Classic Flow Hairstyle is Back – Gallery
From naturally curly to straight: a universal men's cut with a modern touch
Are you looking to make a fashion statement that will last all season long? The flow hairstyle also referred to as hockey style or bro flow is perfect for those who want an effortlessly cool look. This classic hairstyle works just as well on both straight or curly hair – with some molding cream, everyone can rock this trend! And when the cooler weather hits, no need to worry – its length provides extra protection against cold temperatures while also maintaining your stylish appearance! Top it off with a snapback hat and you're ready to go wherever life takes you.
1 / 24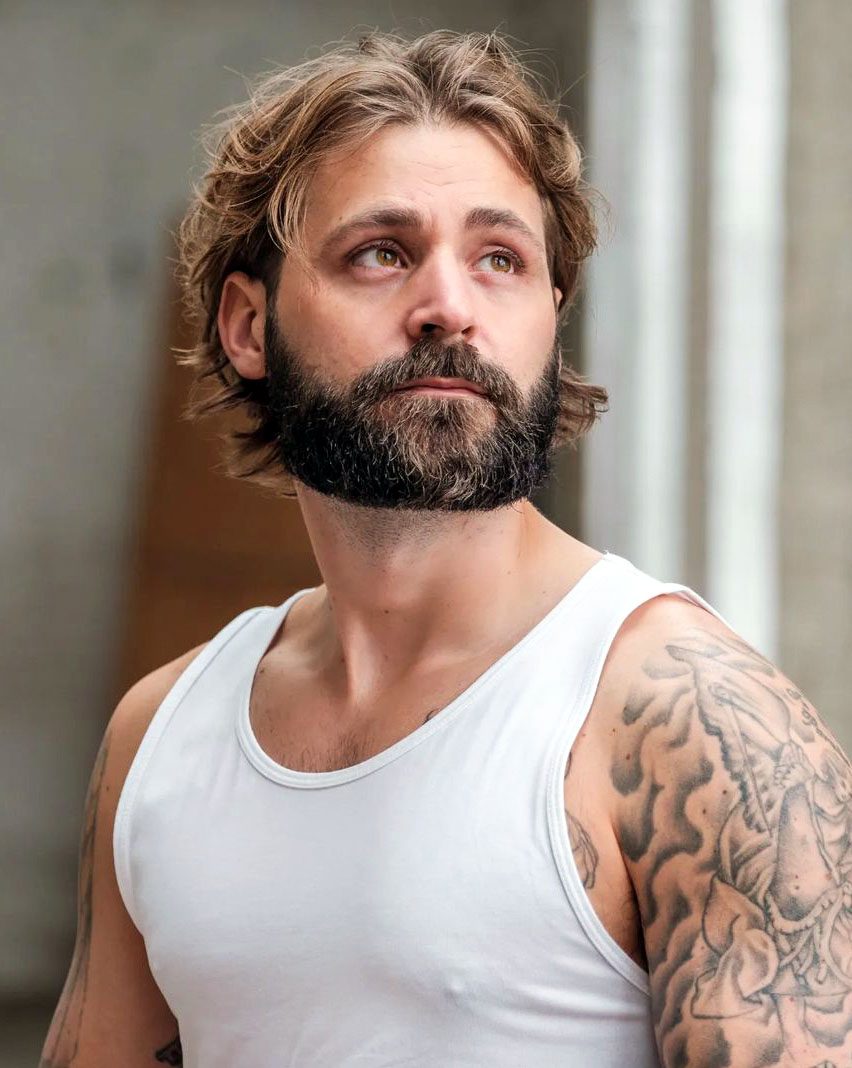 Messy Flow Hairstyle
This flowy, messy hair cut is achieved using a scissor-cutting method. The hair is kept relatively all the same length, but there are shorter pieces throughout the cut to add texture and movement. Additionally, the hair around the face is tucked behind the ear.
2 / 24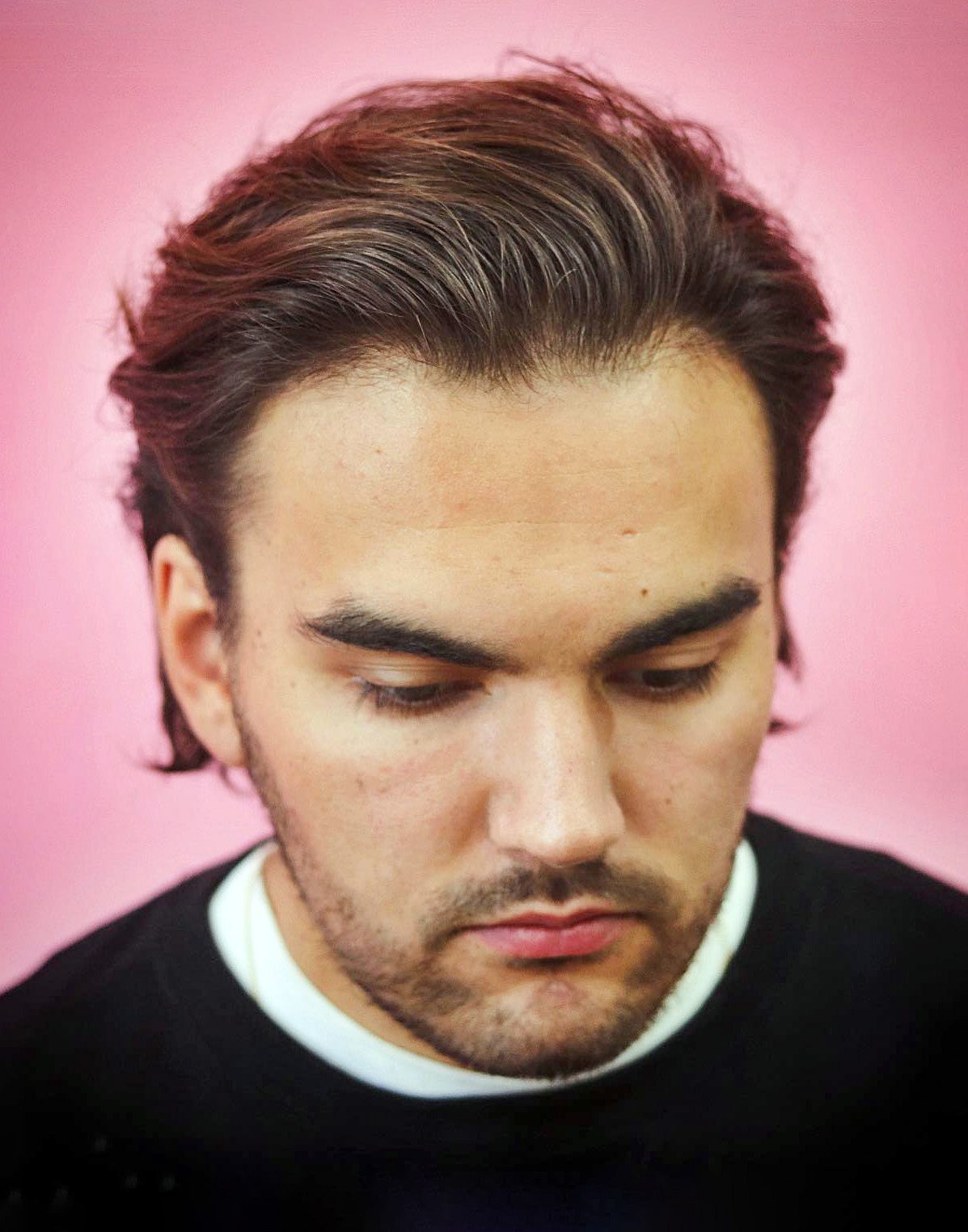 Flow Hairstyle with Widows Peak
This style is achieved by utilizing a classic scissor cut, and it is styled by roughly brushing all of the hair away from the face. This is optimal for people with widow's peaks, as the textured and messy style draws away from the hairline.
3 / 24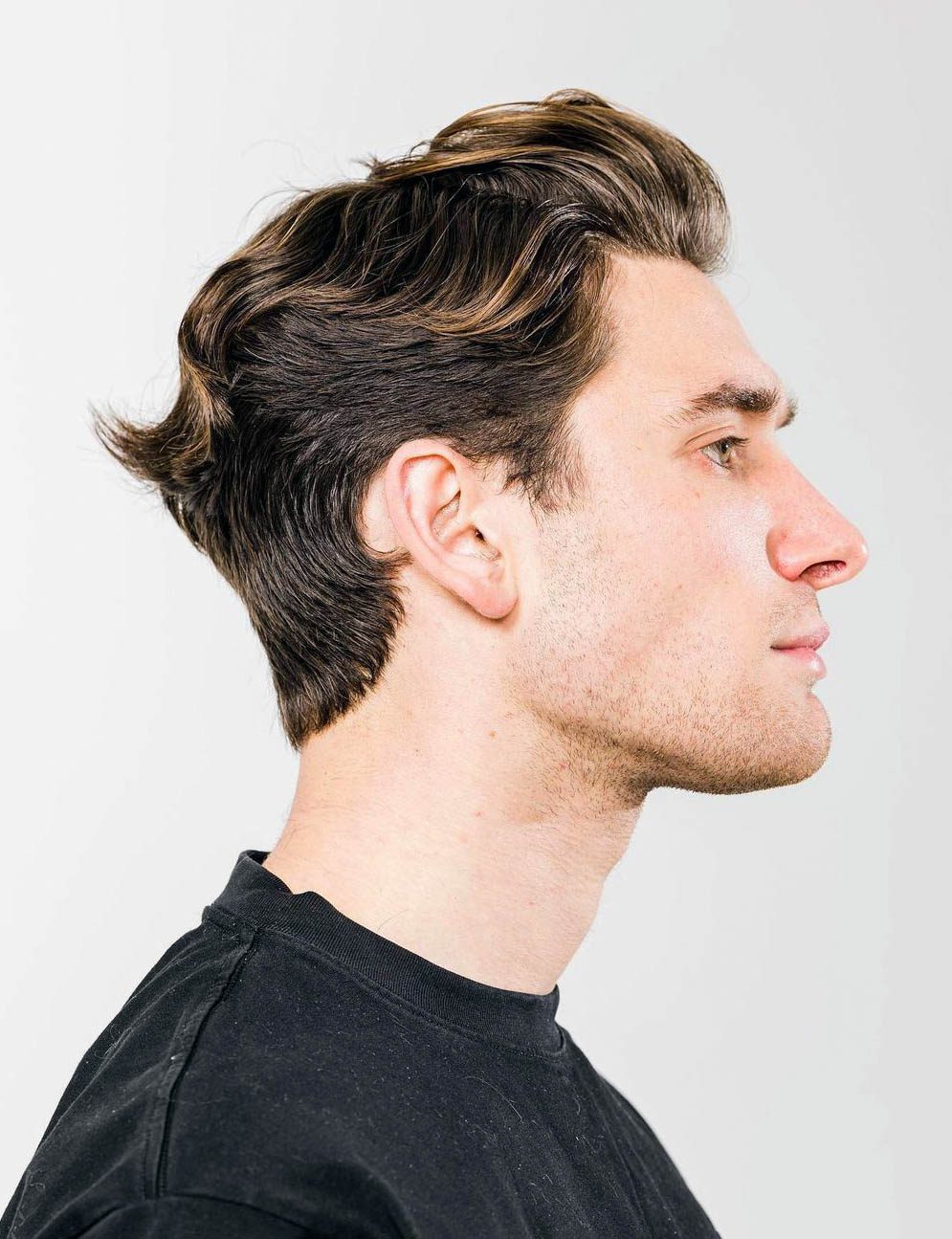 Minimalist Flow
Sometimes, an eye-catching cut doesn't take much. This is one example of that. The scissor work keeps the length varied throughout the fringe, top, and sides, with the back of the head using some of the length on top to keep the flow moving through. Some dry styling clay can help you get the waviness you're looking for, while those of us lucky enough to have naturally wavy hair will find this style suits you all the more.
4 / 24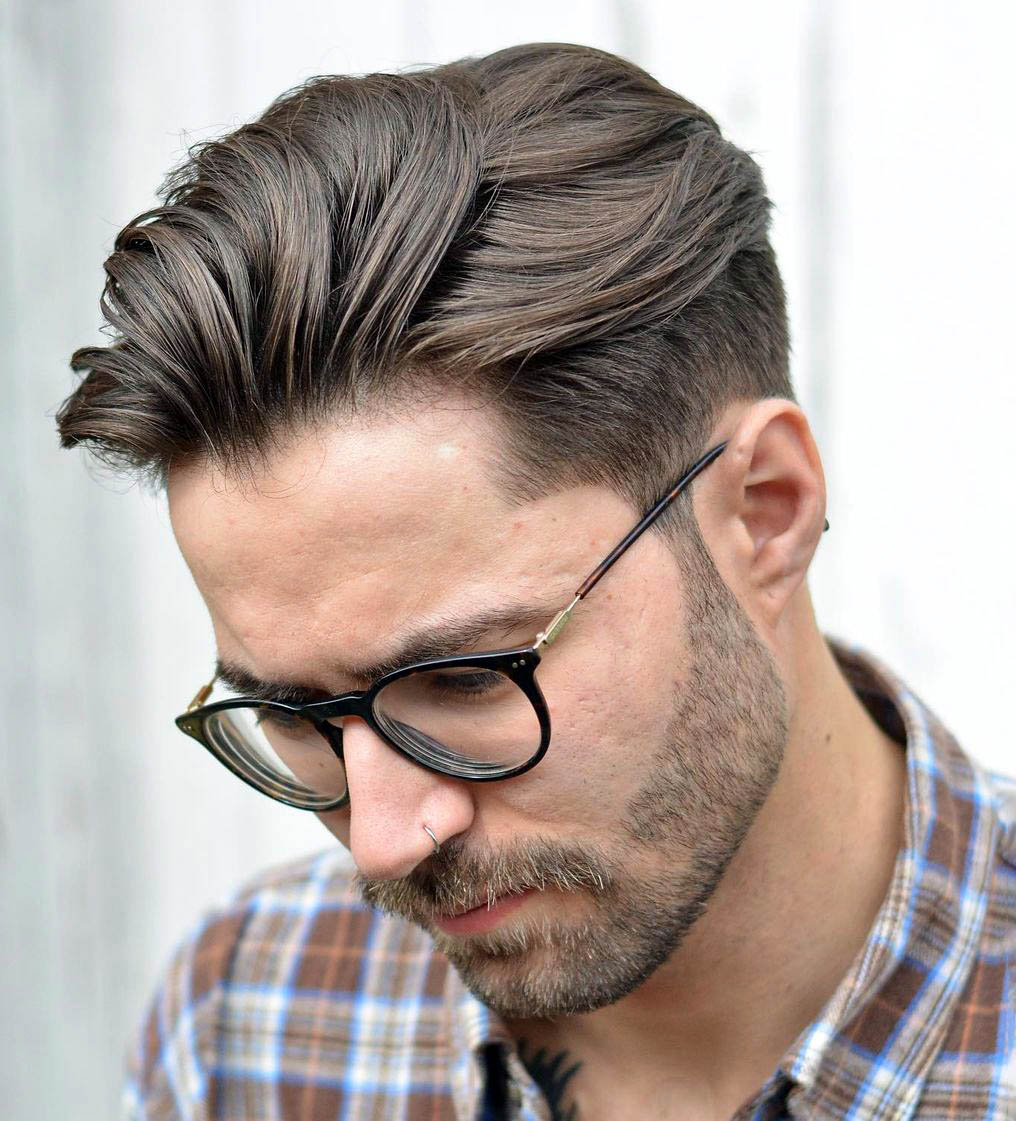 Classic Layered Undercut
This look utilizes the strength of contrast between the layers, straight top, and clean sides. Instead of brushing across the forehead, this one takes it up and over. Add a really attention getting look by breaking one section of your top away and back like seen here. The undercut and scissor fade on the sides keeps the focus on those layers in the fringe. Here the connected beard lends the look a bit more ruggedness.
5 / 24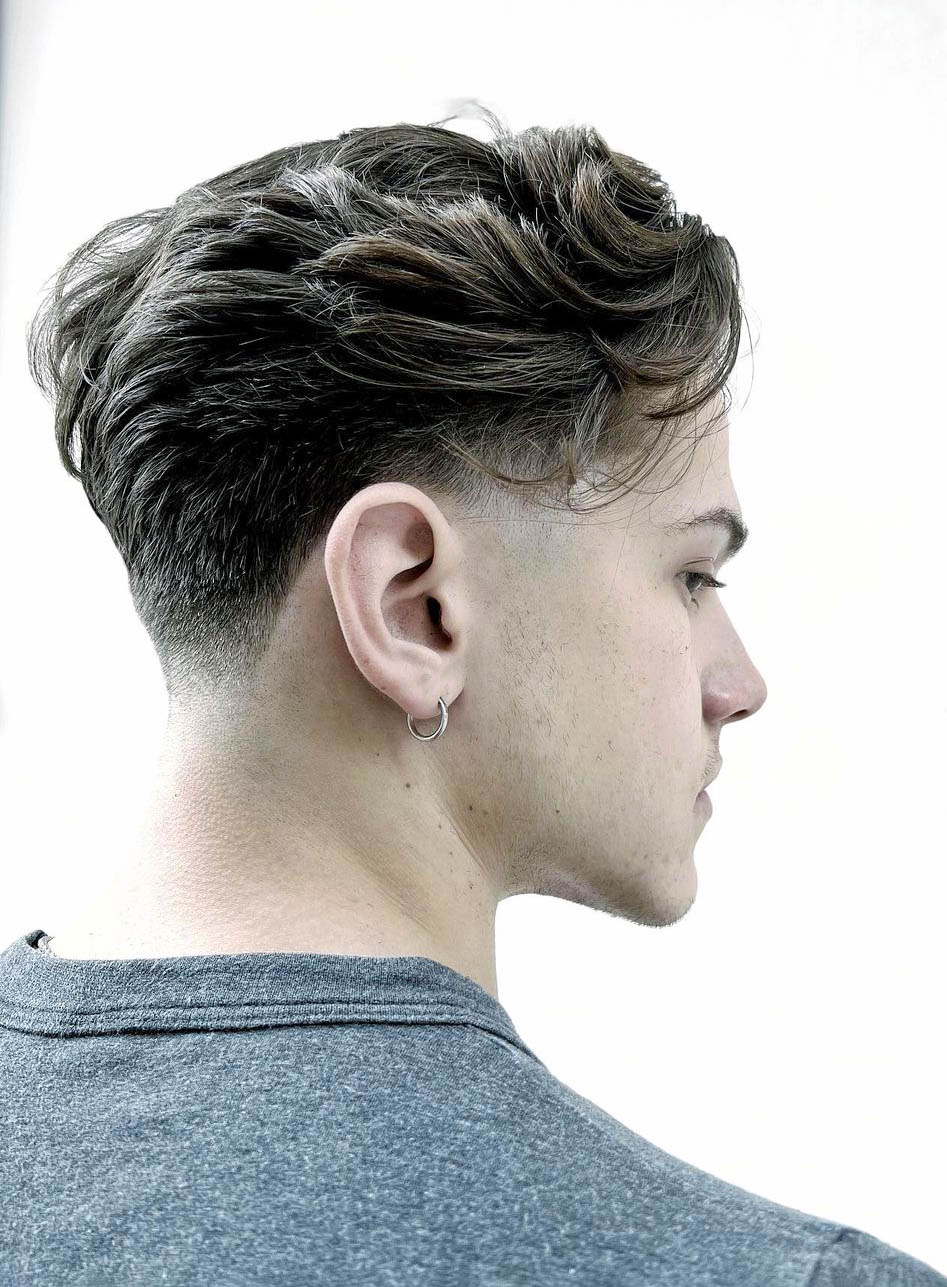 Undercut Flow
Naturally wavy hair has so many attention getting styles. This one is one the easiest to maintain and one of the most catchy. The medium length on top and a low fade on the sides give this look an element of sleekness that's amplified by the fringe pushed back and up. The length in the front allows for variety, but the waves created here really pop away from the neatness of the rest of the style.
6 / 24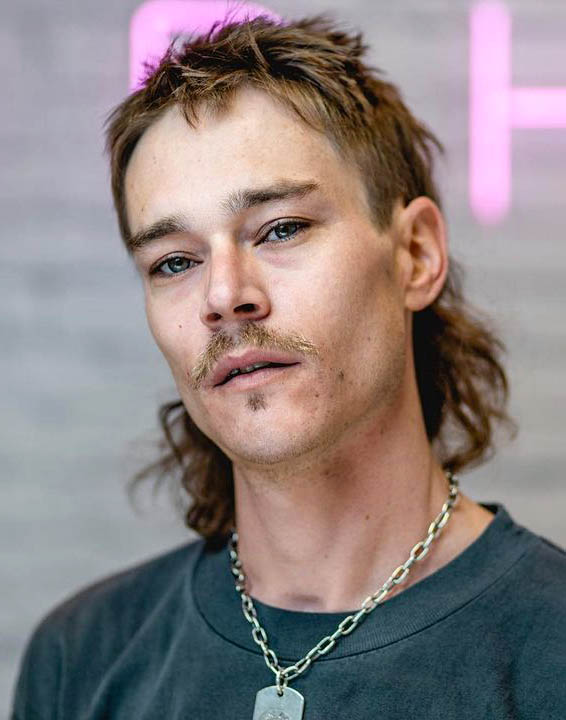 The Messy Mullet
The mullet is a style with some serious attitude and a hard edge. If a rugged, clean style is what you want, without sacrificing any of the "party," follow this example. A scissor trim on the sides keeps the textured top and fringe at odds with the curly locks in the back, giving off an appealing contrast. The thick chain in the photo adds a sense of rugged fashion that tells everyone you're ready for anything and you'll lead the charge to get there.
7 / 24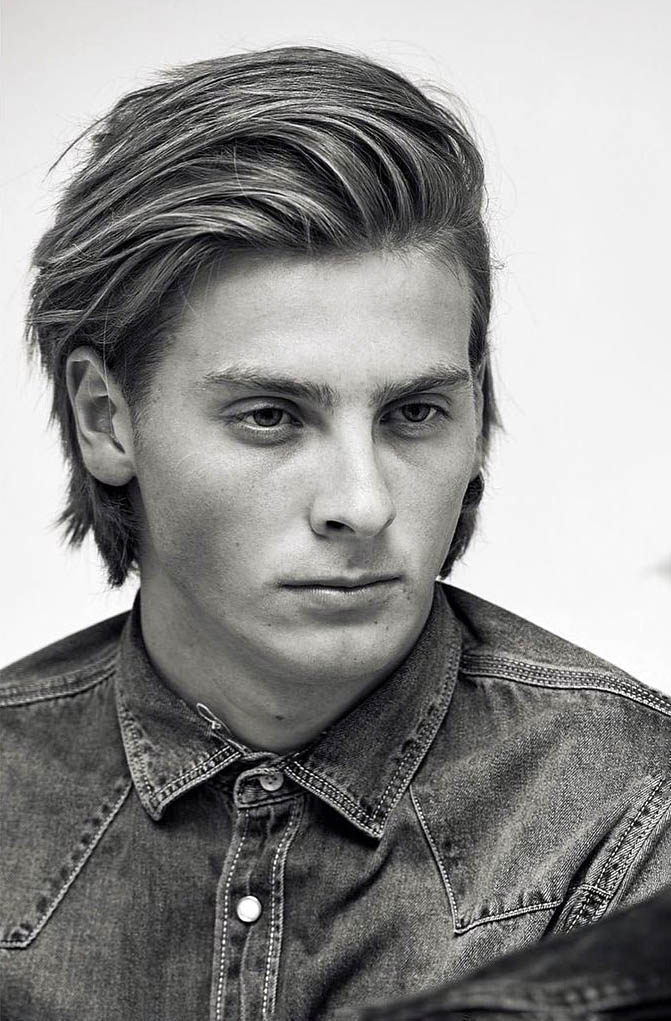 Side-Swept Long Flow
Is a longer mane your go-to style? This natural look takes full advantage of your lustrous volume. Find your natural part and run a hand or comb through the top. Here we see extra texture in the fringe as he pulls it back while sweeping it over his right ear. Use some styling clay with a matte fixture, and you'll have everyone commenting that your flow resembles the waves in the ocean.
8 / 24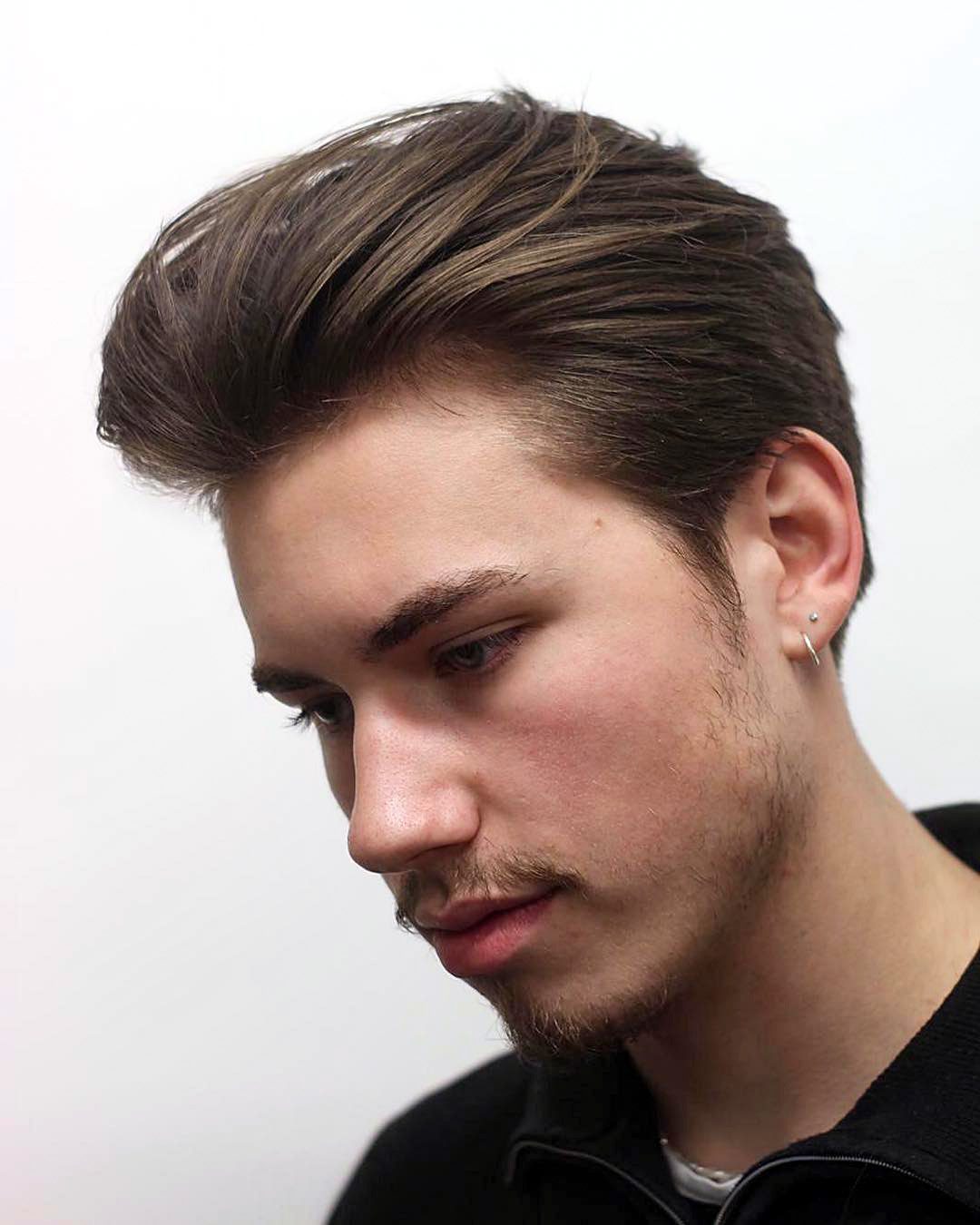 High Volume Brushed Up
For some, just sporting a brushed-up hairstyle is all they need. But for others, a brushed-up is not a brushed-up if it does not come in high volume. Whether it's for that extra oomph or because it suits your hair's texture – it's effortless to achieve. If your hair is straight and thin, you'd need some products like dry shampoo or a texturizing powder, and they will be a part of your routine. And you'll have to grow your hair to more than 2 inches. You'll also need to blow dry your hair while brushing it up to achieve the look.
Sport with a light beard (or none at all) and minimal accessories. Best worn by those with oval, round, or diamond face shapes.
9 / 24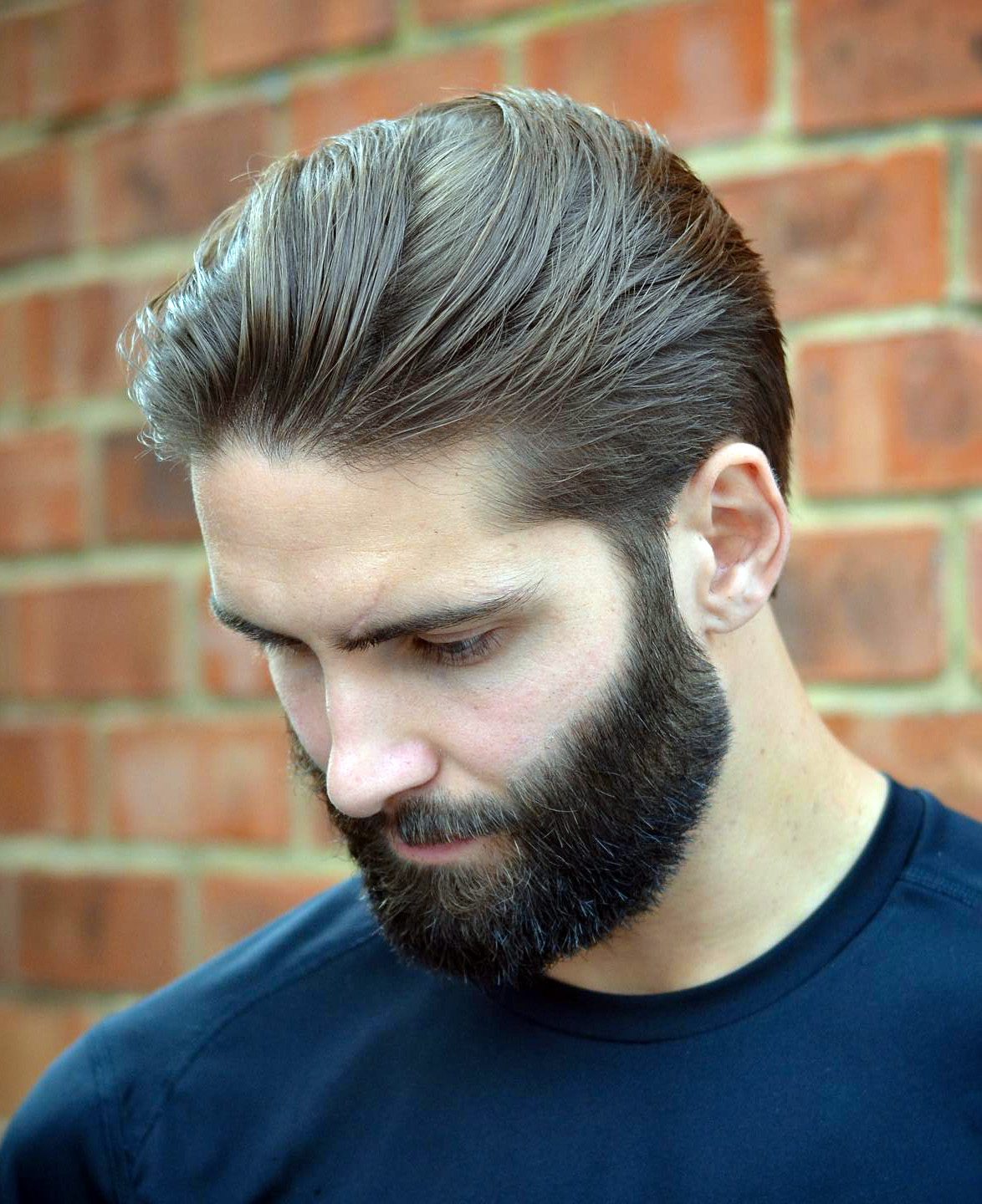 Full Flow
Whoever said less is more clearly hasn't seen a man with a full flow hairstyle. But we're not talking about medium-length hair, we're talking about pairing your flow with a full beard. You don't have to grow your hair to medium length, but it has to be enough to be brushed up (for this specific haircut, you can grow it to at least 3 inches).
This haircut is great for people who don't like to maintain their mane that often because you can let your hair grow naturally and just brush it up for the neat effect, and it also requires no shaving.
Great for straight hair and for oval and heart face shapes.
10 / 24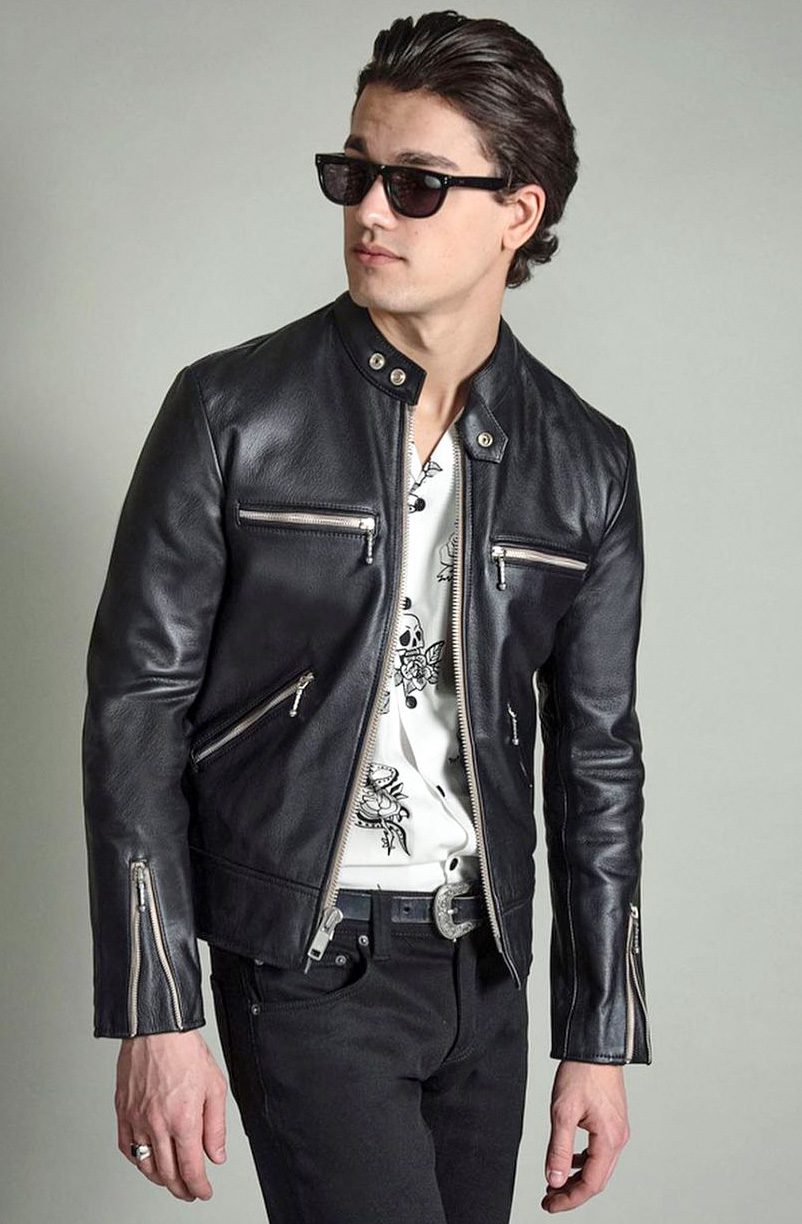 Medium Length With Tidy Layers
Most flow hairstyles require medium-length hair that is grown to at least 5 – 6 inches. Once you achieve this, all you need to do is ask your stylist for tidy, kempt layers at the edge so that when you brush it up, it would have volume, especially if you have straight hair. For those with already wavy hair, getting the layers at the edge can be optional.
Brush up while damp for that perfect flow. Best for square or rectangular face shapes, wear it clean-shaven and use minimal accessories such as a pair of sunglasses.
11 / 24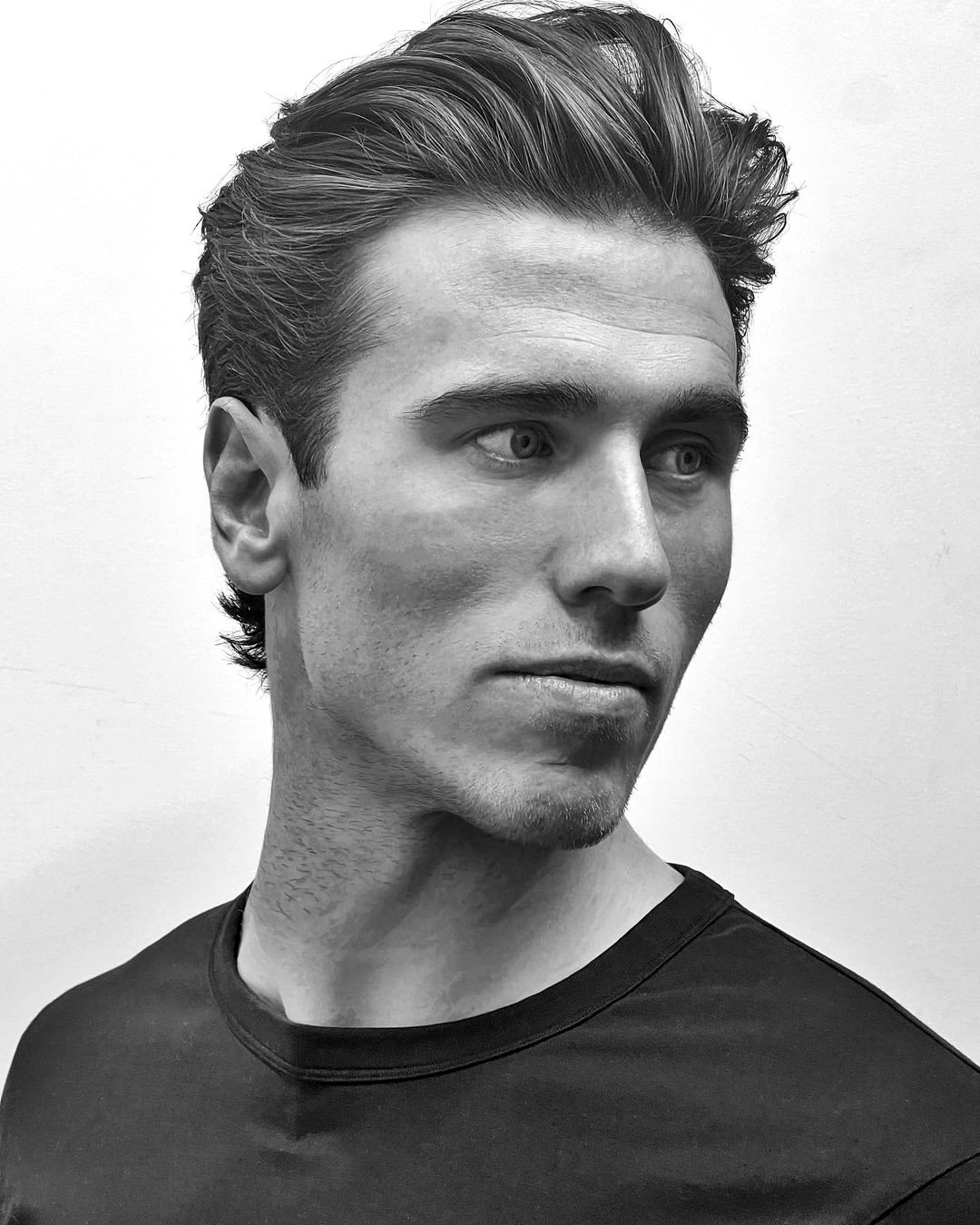 Brushed Up Short Wavy Flow
Want to get that wavy bro flow hairstyle but unsure if your shorter hair can handle it? Worry not, everything is possible with a dollop of hair products. You don't need to grow your hair past your ears, but you do need to have at least 2 inches of hair on top for you to be able to brush your hair back. Best to do this when it's a bit damp from washing or you can also place hair products on it and blow dry it.
Wear without a beard and this can do favors for your strong jawline. Works best with a diamond or square face shape.
12 / 24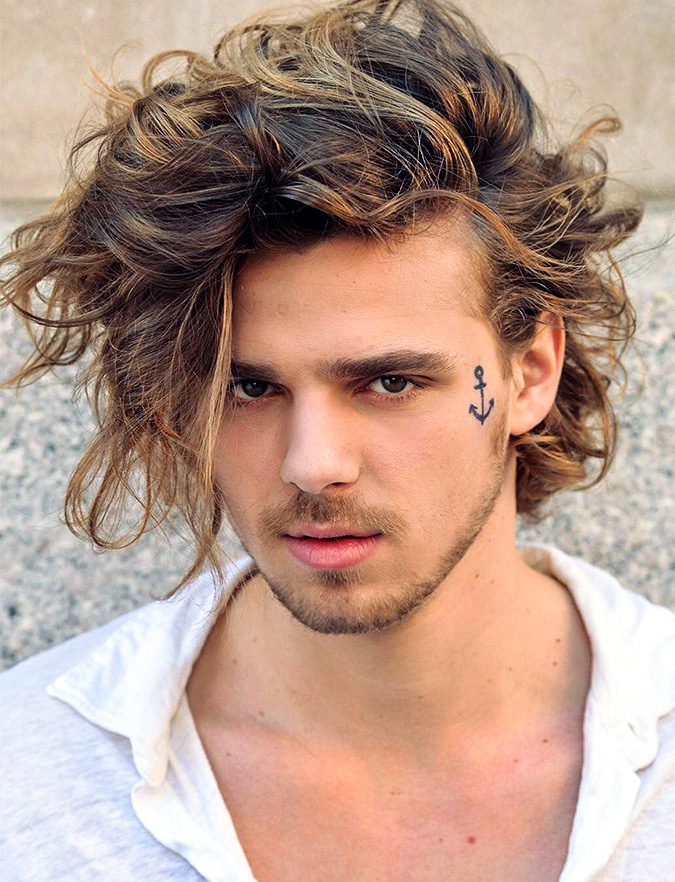 Surfer Messy Style
One of the longest styles on our list, this messy, tangled haircut has ample texture and will give you a super relaxed look.
13 / 24
Retro Ear Tuck
Who said that edgy style can't be combined with old-fashioned glam? Sometimes combining two opposite styles could give you the best result! Simply look at how attractive the front twist of messy curls looks on the forehead while the sides are roughly gelled to the sides. Such a masculine haircut can look absolutely stunning on someone with lots of facial piercings and tattoos.
14 / 24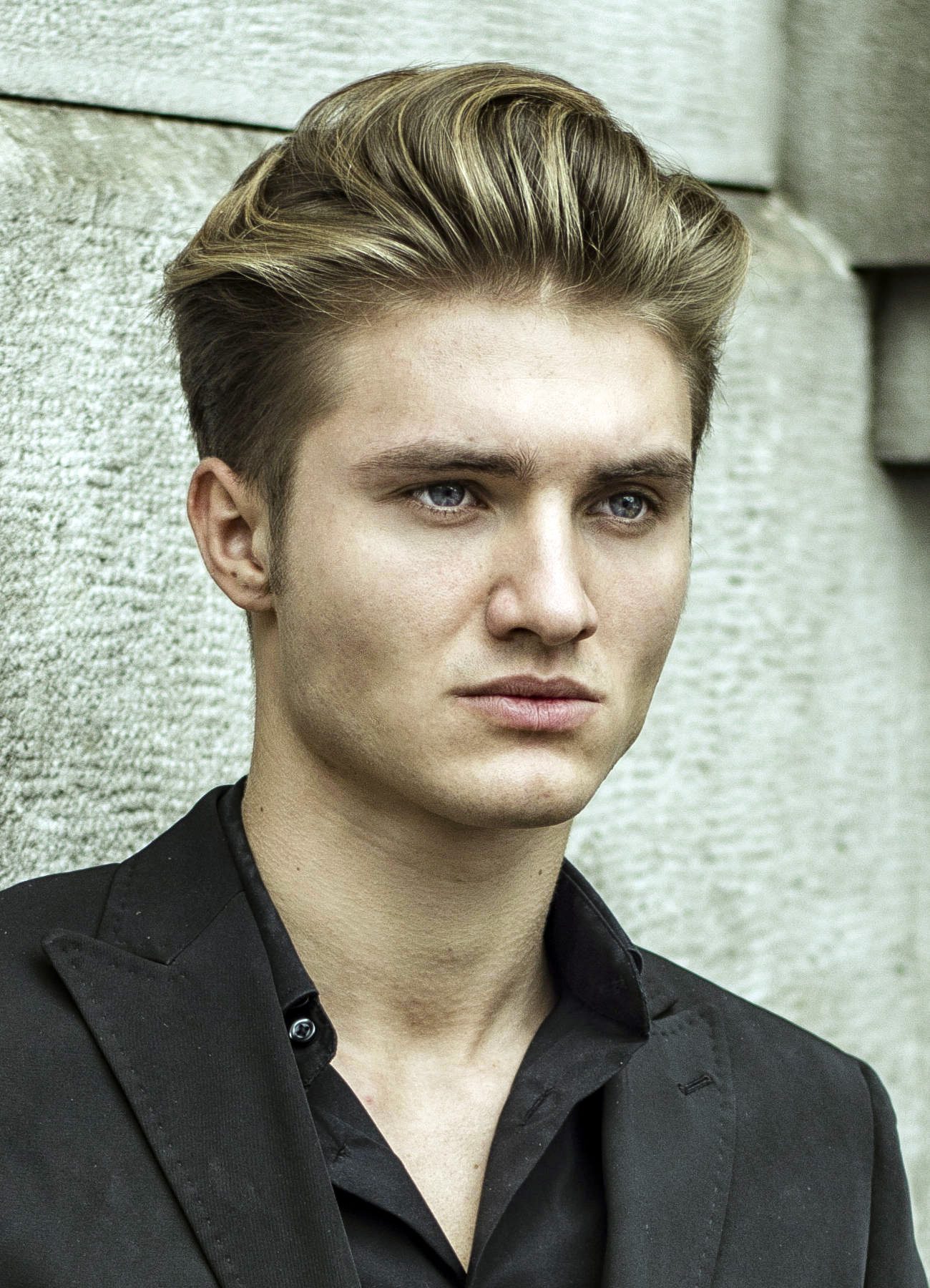 Suited Up Back Flow
A neater, tidier style, this take on the classic quiff has plenty of natural flow. Despite being shorter, this cut has a lot of character and vibrancy.
15 / 24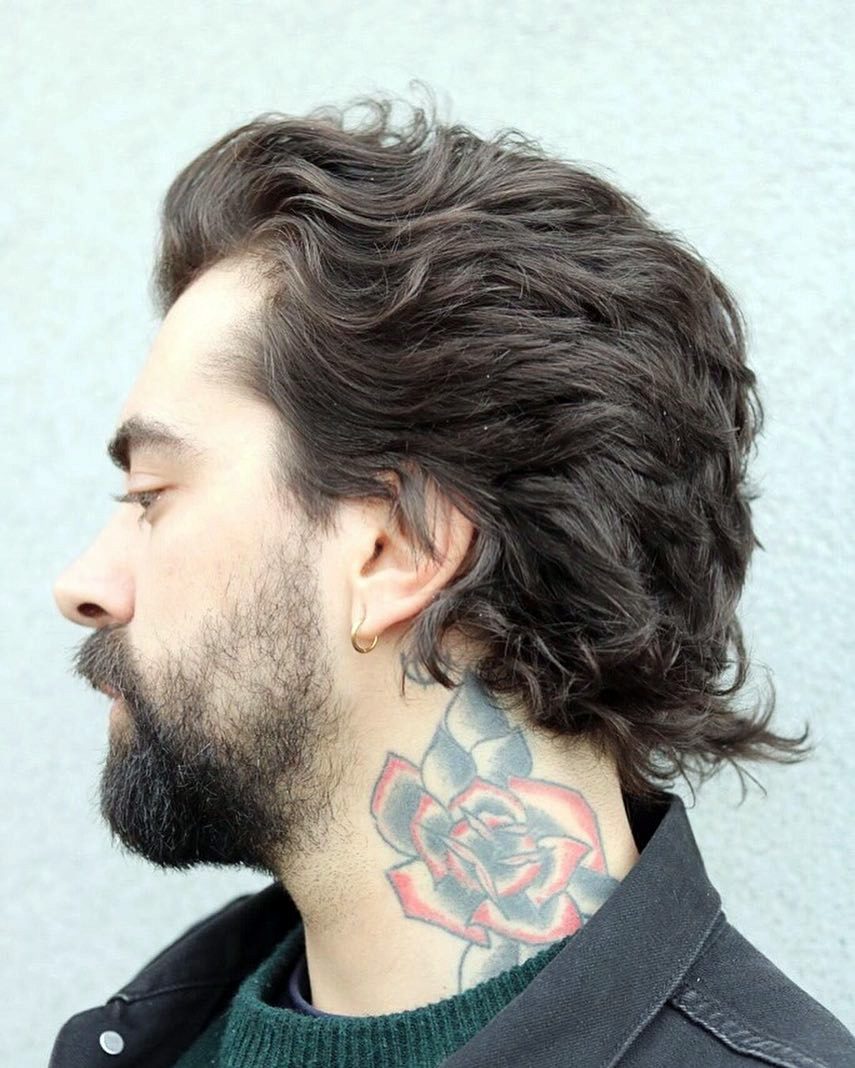 Wavy Texture Overall with Thick Volume
Looking for something with even more texture? Try out this long and wavy style. The hair is brushed back and strategically layered for the fullest head of hair possible.
16 / 24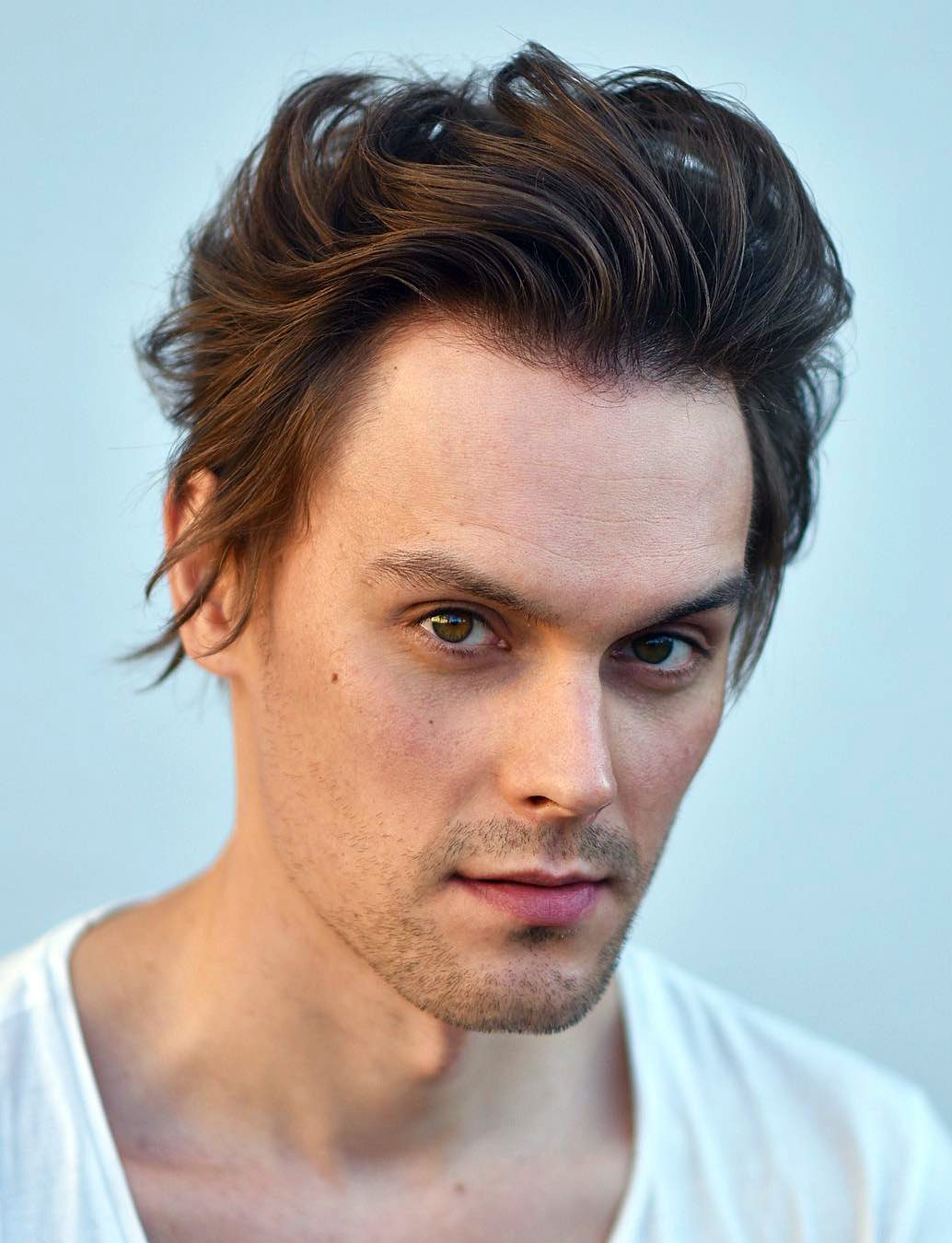 Flowy Wavy Blowout
Here's a great look for thin hair that's super casual. This cut is long all over, even at the sides, which makes this a rather unique style.
17 / 24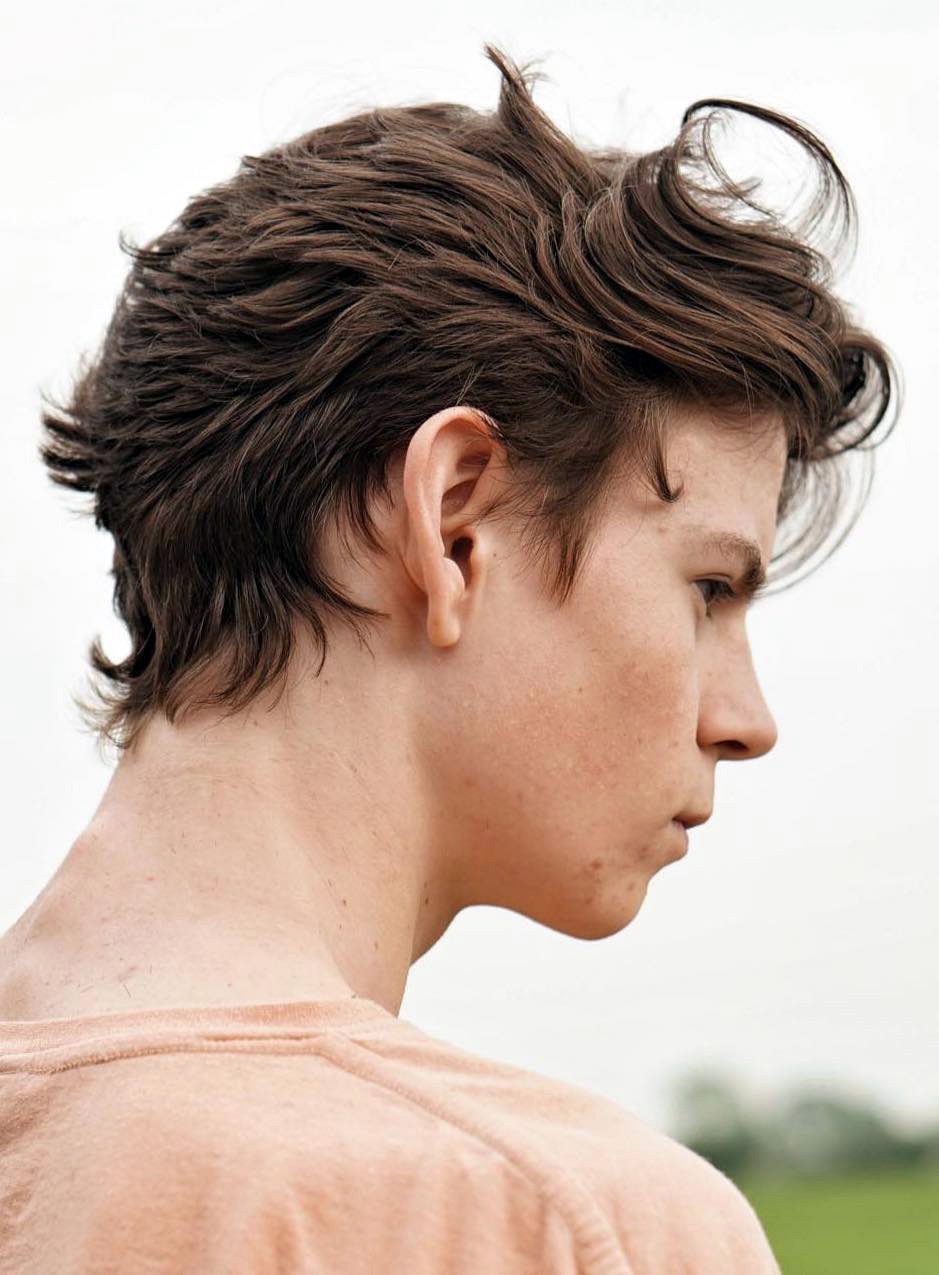 Rusty Brown Loose Strands
When thick hair is grown out, it often creates layers. You can leverage this by tousling the layers for extra movement and texture.
18 / 24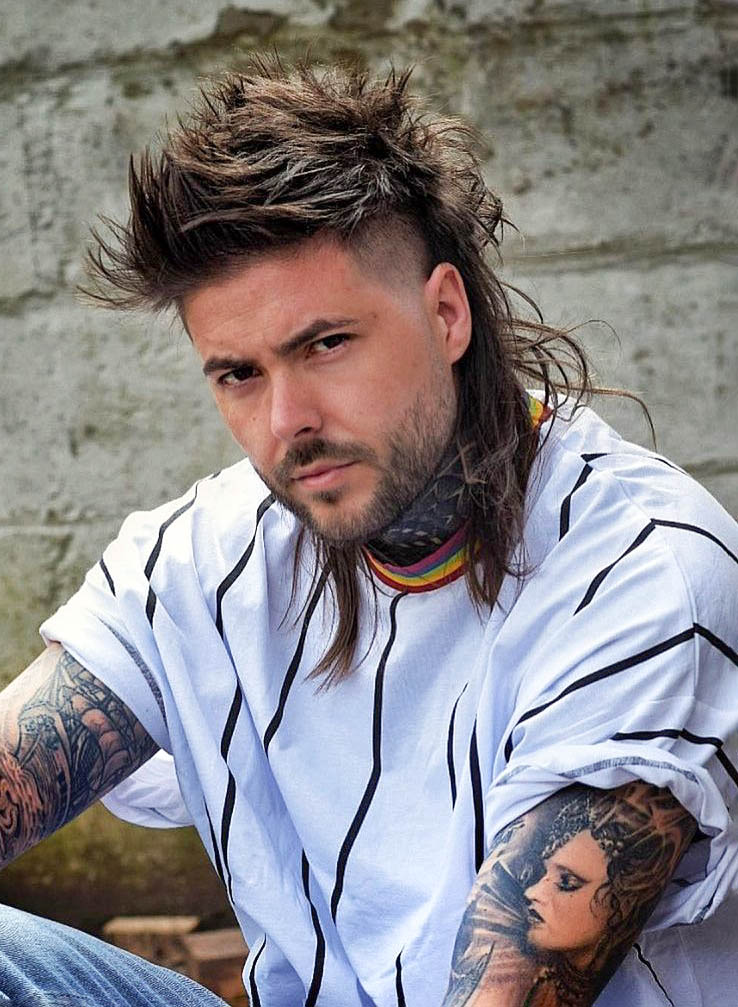 Temple Fade Spiky Mullet
This look channels an even more rugged style. The spiky fringe echoed through to the back of the cut almost feels like you jumped out of bed looking this good, but we know better. The temple fade drops back into the mullet to really add a break in the texture up top. This look rocks hard, even better, with some good-looking ink, as seen here.
19 / 24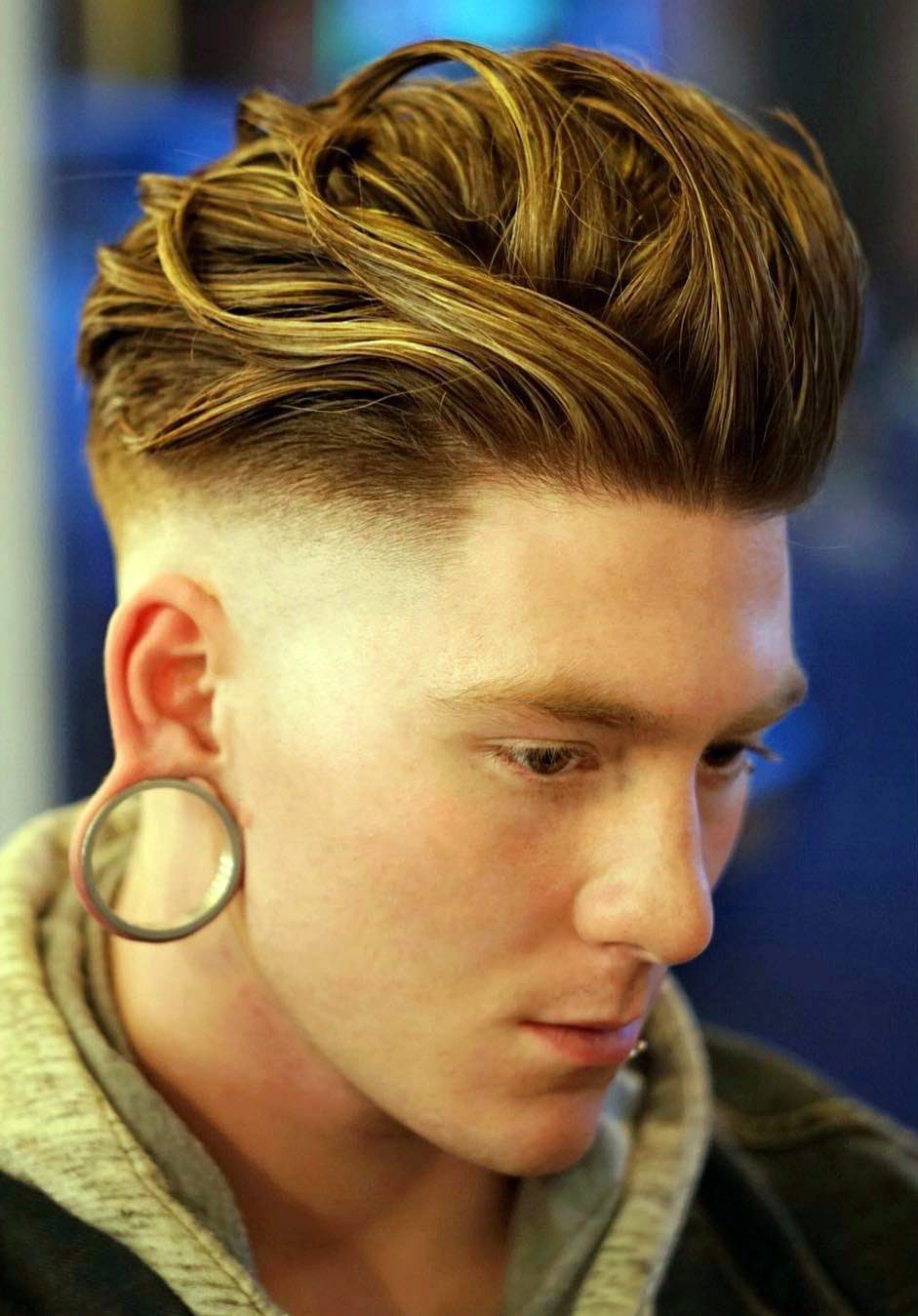 High Volume Strands
If you want to get a bit more artistic with your hair, this is definitely a style to consider. Long and flowing strands are styled into place, creating a unique sense of movement that you don't often see.
20 / 24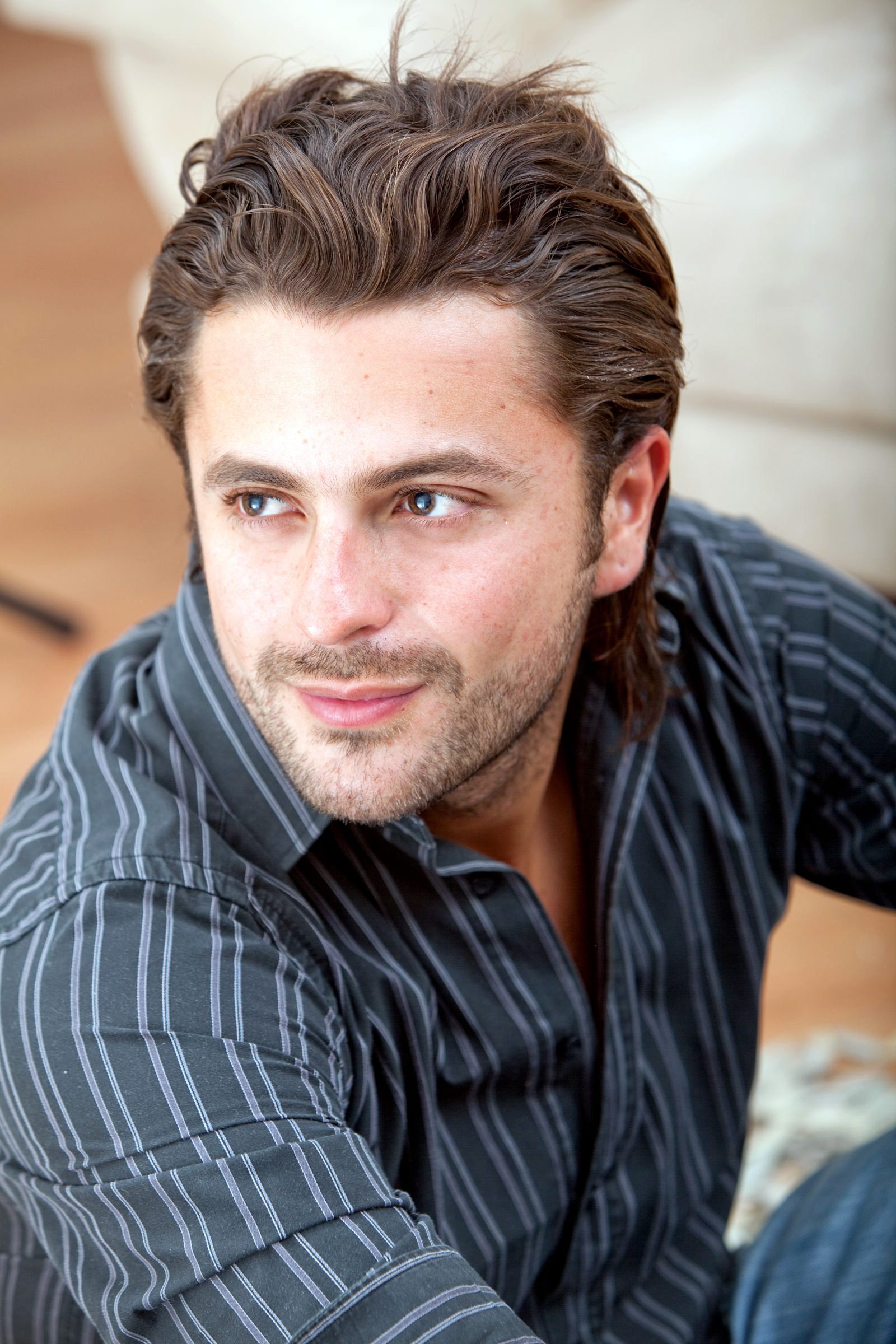 Wavy Flow with Thick Volume
Wavy hair and flowy styles go hand in hand, and this style shows how you can take full advantage of the volume that wavy hair provides.
21 / 24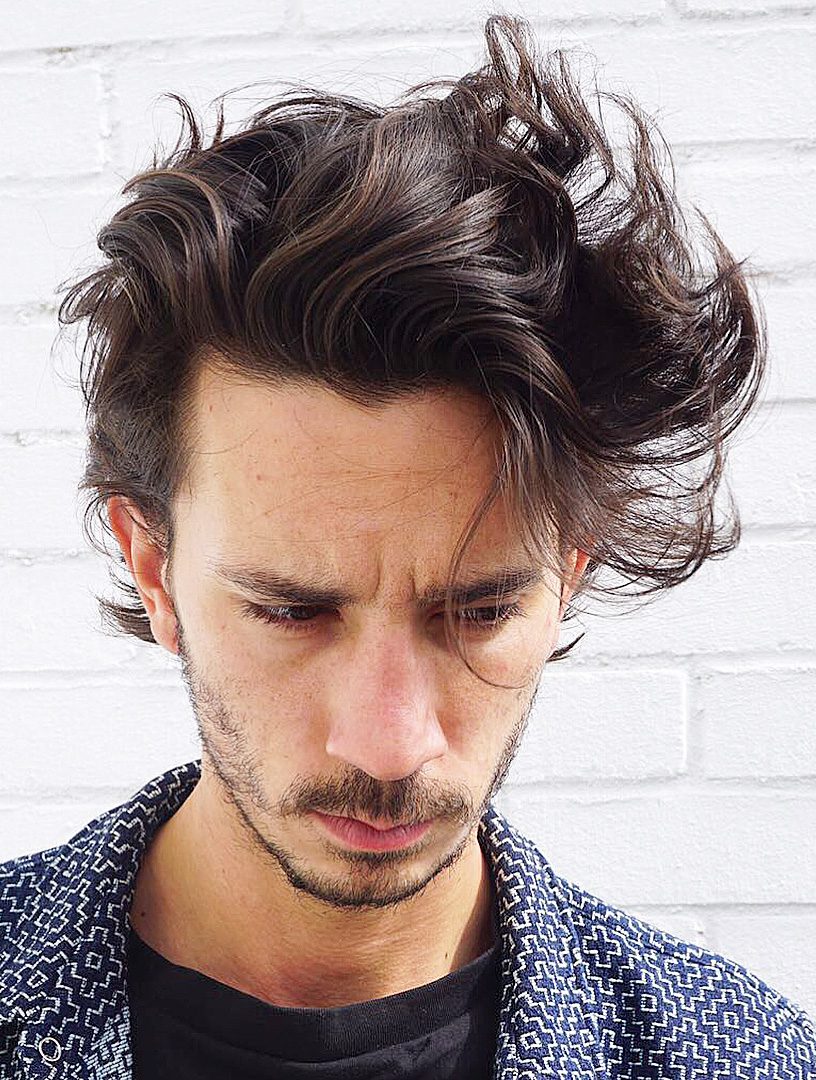 Breezing Freely
For maximum flow, look no further than this extremely loose, windswept style. The hair is deliberately messy and gives off carefree, laid-back vibes.
22 / 24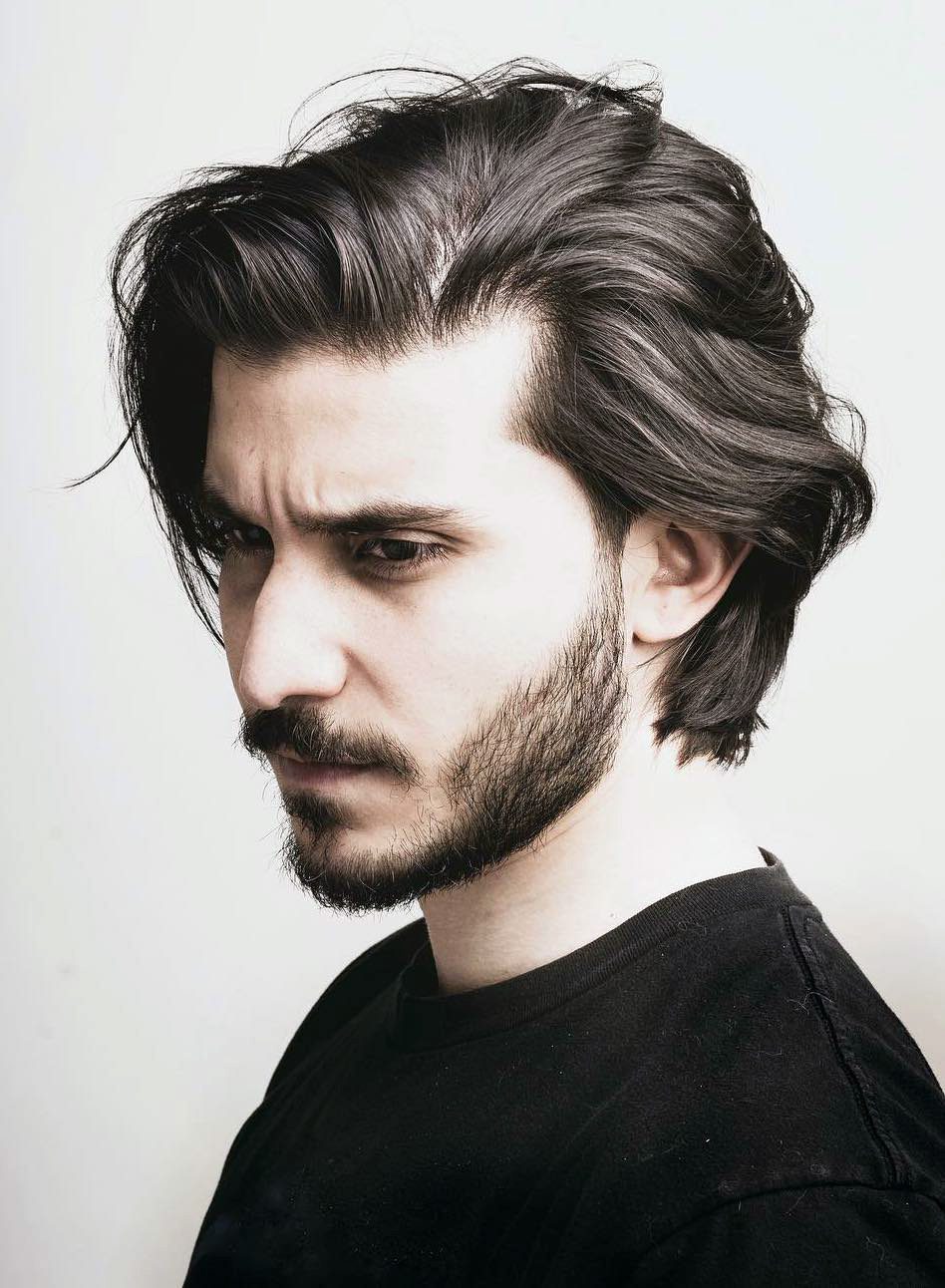 Neck Length Layered Hair
For an even longer and more flowing style, check out this cut that takes the hair down to the neck. The loosely combed hair is full of eye-catching texture and motion.
23 / 24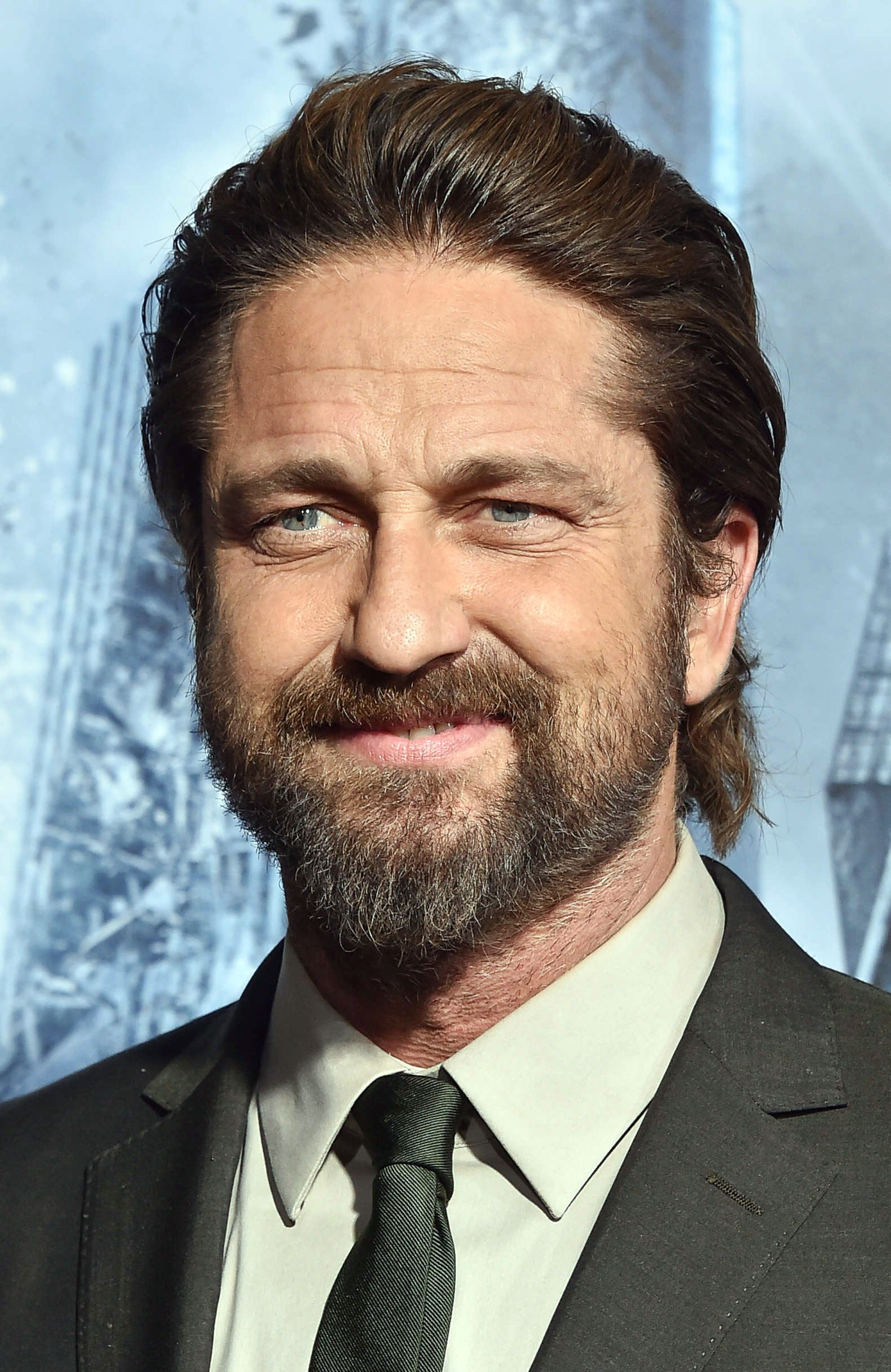 Suited Flow Back with Tight Bind
Here's another simple, low maintenance style with lots of flow. It's slightly longer and fuller than the previous style, providing a bit more depth.
24 / 24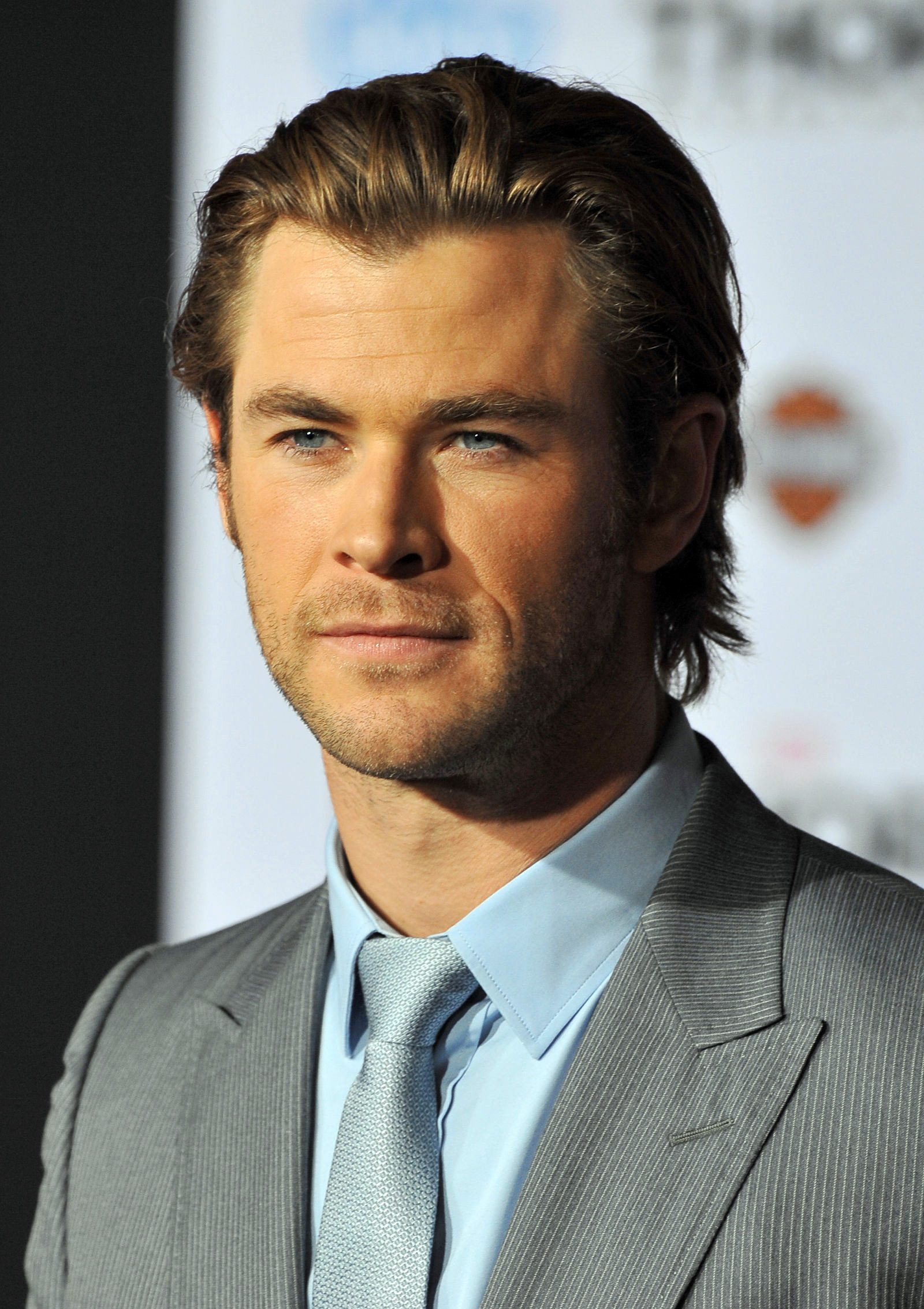 The Flow of The Thor
Thor's hair is known for its long and flowing style. Take a close look, and you'll see that this is actually a very simple hairstyle. All it requires is long hair and a bit of brushing to set everything in place.
FAQs
What's the difference between mullet and flow hairstyles?
The mullet is characterized by short hair on the sides, with longer hair in the back that falls just below the neckline. On the other hand, the flow hairstyle features long hair all over. It typically has soft layers of varying lengths and wavy or straight strands that can be styled in various ways. This style gives off a more effortless vibe than the harsher look of the mullet and can be adapted to fit any face shape or lifestyle. Both styles have their plusses and minuses; the mullet offers an edgy look but requires regular trips to the barber for maintenance, while the flow hairstyle allows for greater versatility.
How often should I trim my hair?
For a flow hairstyle, it's essential to get regular trims to help keep it looking healthy. Generally speaking, you should aim to get your hair trimmed every four to six weeks. Getting it cut regularly can help prevent split ends, keep the length even and ensure that it keeps its shape and style. Regular trims are especially beneficial for people with thick or curly hair since their strands tend to be more prone to damage and breakage. The frequency can vary depending on how quickly your hair is growing – if it grows faster, you may need a trim more often than every four weeks – however, getting into the habit of visiting the salon will ensure that your hairstyle looks its best at all times.