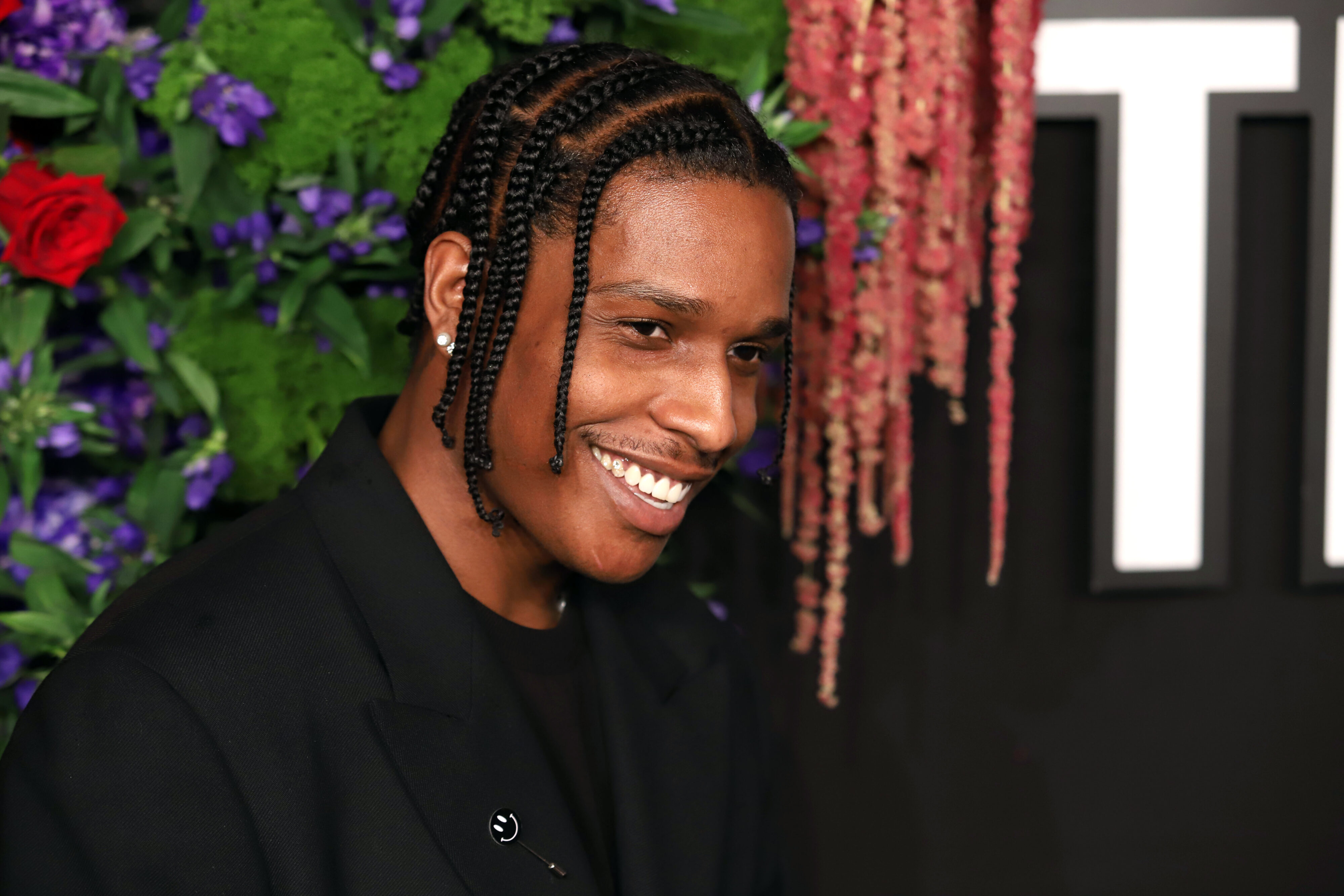 The Coolest Box Braid Hairstyles for Men
Step up your braid game
Braiding hair is an ancient practice with a rich history. Today, there are many varieties of braids that each have their own unique look. In this article, we'll look at box braids, so named because the braiding creates box-shaped sections of hair. So if you're looking for a braided hairstyle that'll stand out, you're in the right place.
1 / 17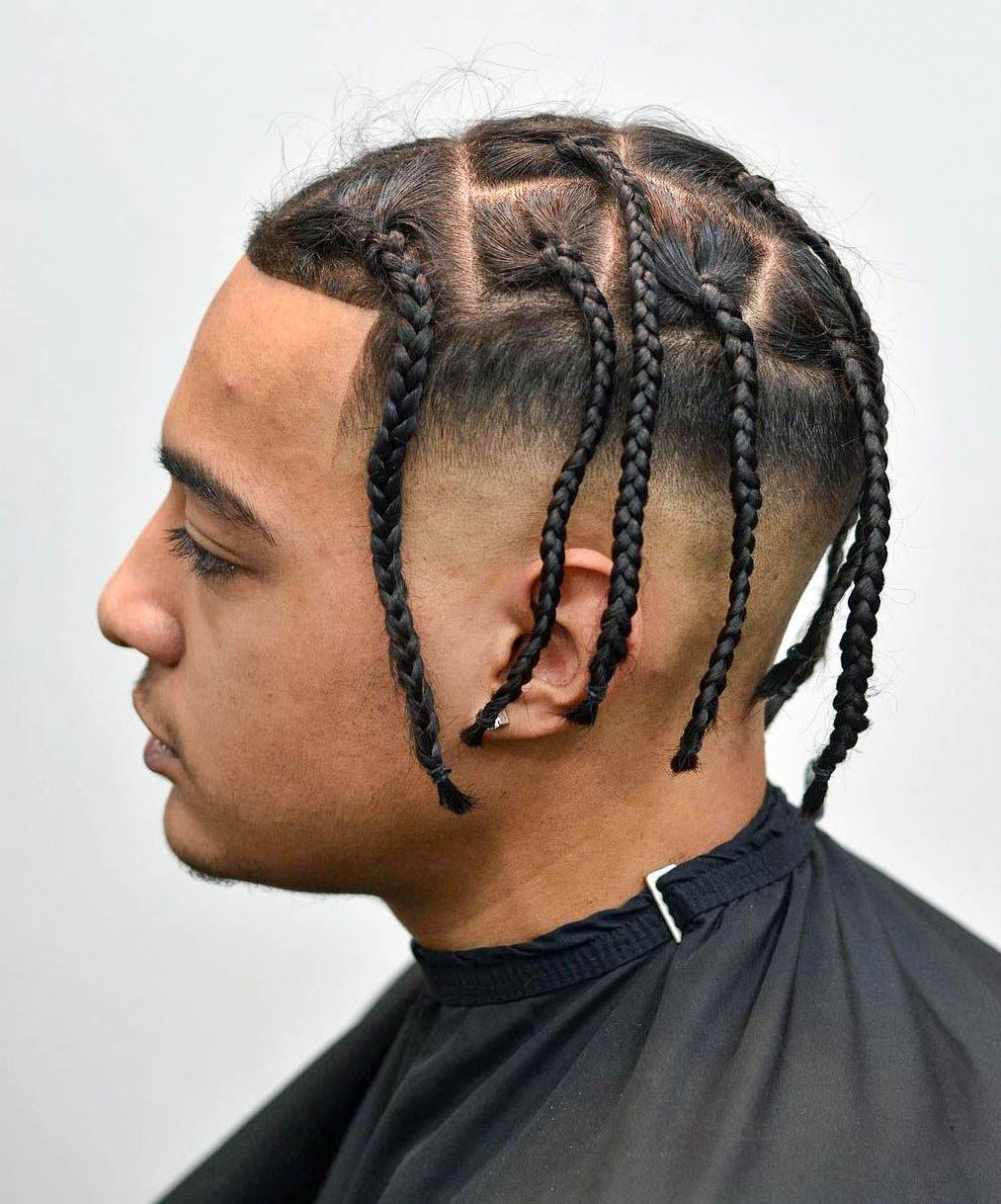 Small Box Braids with High Skin TempleFade
There are two defining characteristics for small box braids – first is that the braids are thin in width, and second is that the boxes are also small in comparison to the whole head. To achieve this look, you'd need at least 3 to 4 inches of hair length and a high skin temple fade. Will work with most face shapes. Wear without facial hair for the box braids to be the focal point. You can accessorize with a small stud earring.
2 / 17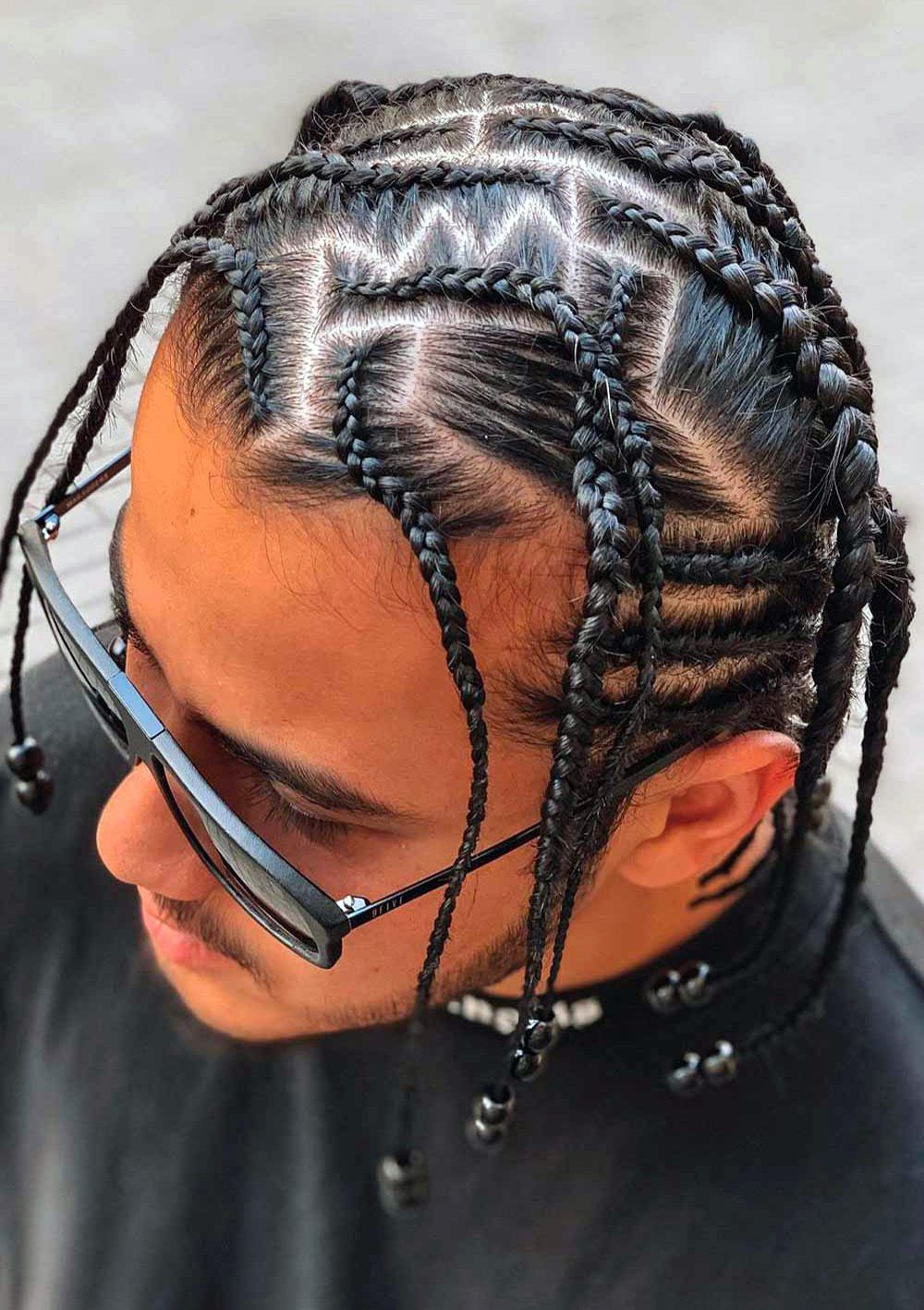 Geometrical Patterned Thin Box Braids
Not a fan of symmetry? If you prefer different geometrical patterns on your box braids instead of those perfectly aligned ones, then look no further. The fun thing is that you can create any kind of shape and pattern, as long as your hairstylist is willing to do it. Do a zigzag in the middle and go for intercepting diagonals on the side – the sky's the limit!
3 / 17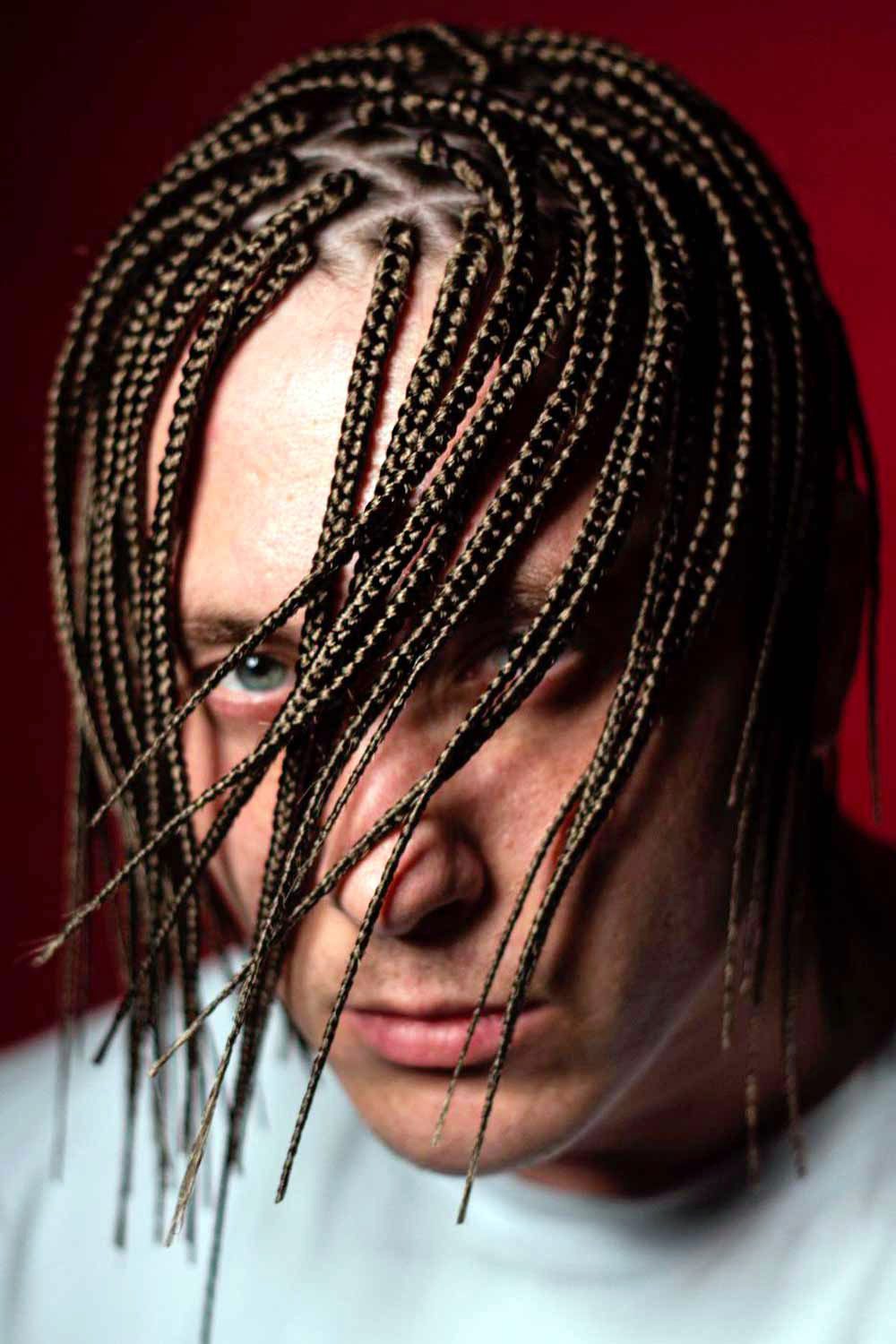 Thin and Clean Box Braids
Though thinner box braids require more time (and we're talking hours longer), the effect that you get is a consistent wave of braids that cascades beautifully on your head. It looks sharp, and it definitely makes it stand out from your run-of-the-mill braids.
4 / 17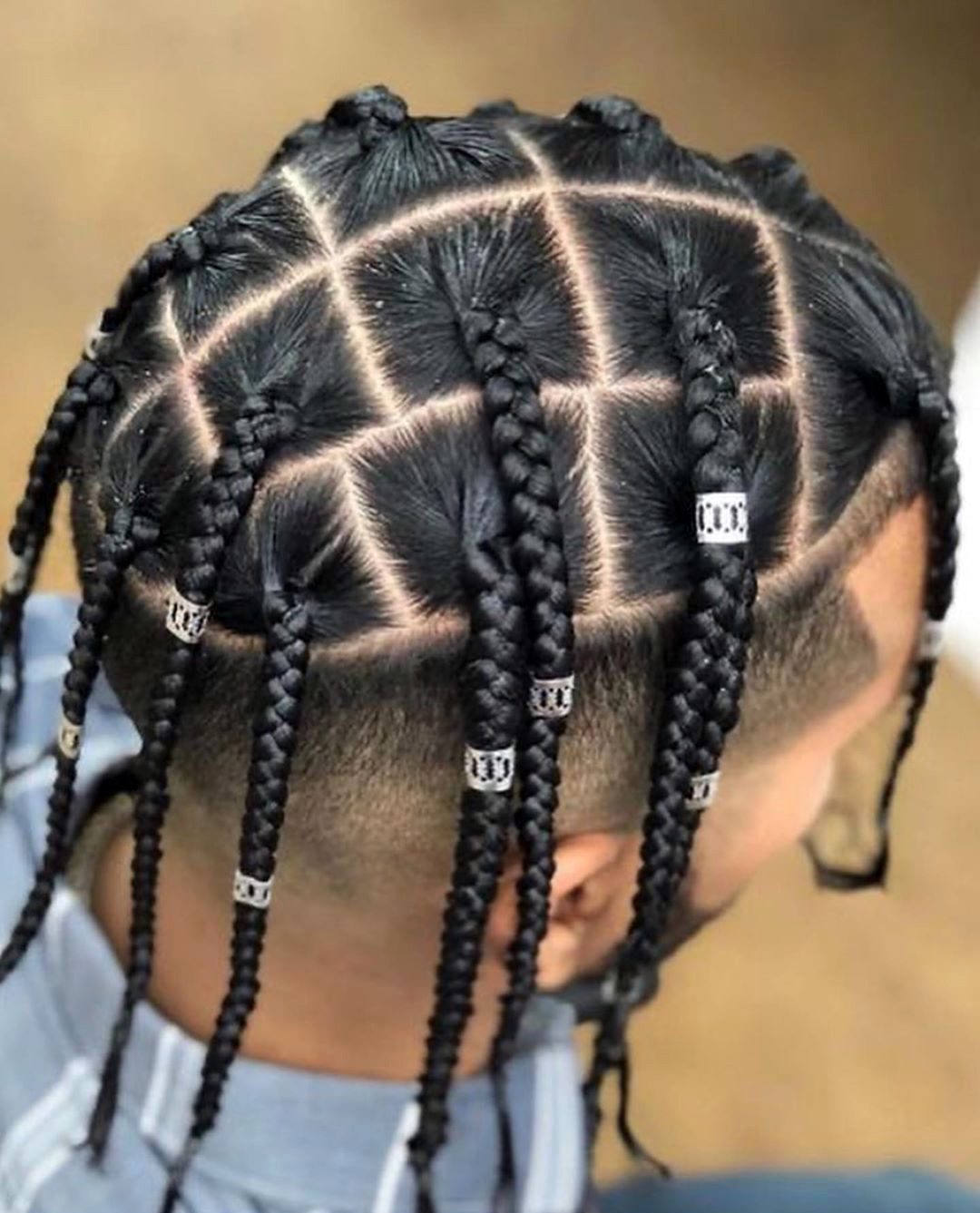 Braided and Clipped Ready to Rule
Want to spice it up a bit? Adding accessories to your braids can do just that. Here, clips are added on each braid to not only keep the braids tidy but also add some flair.
5 / 17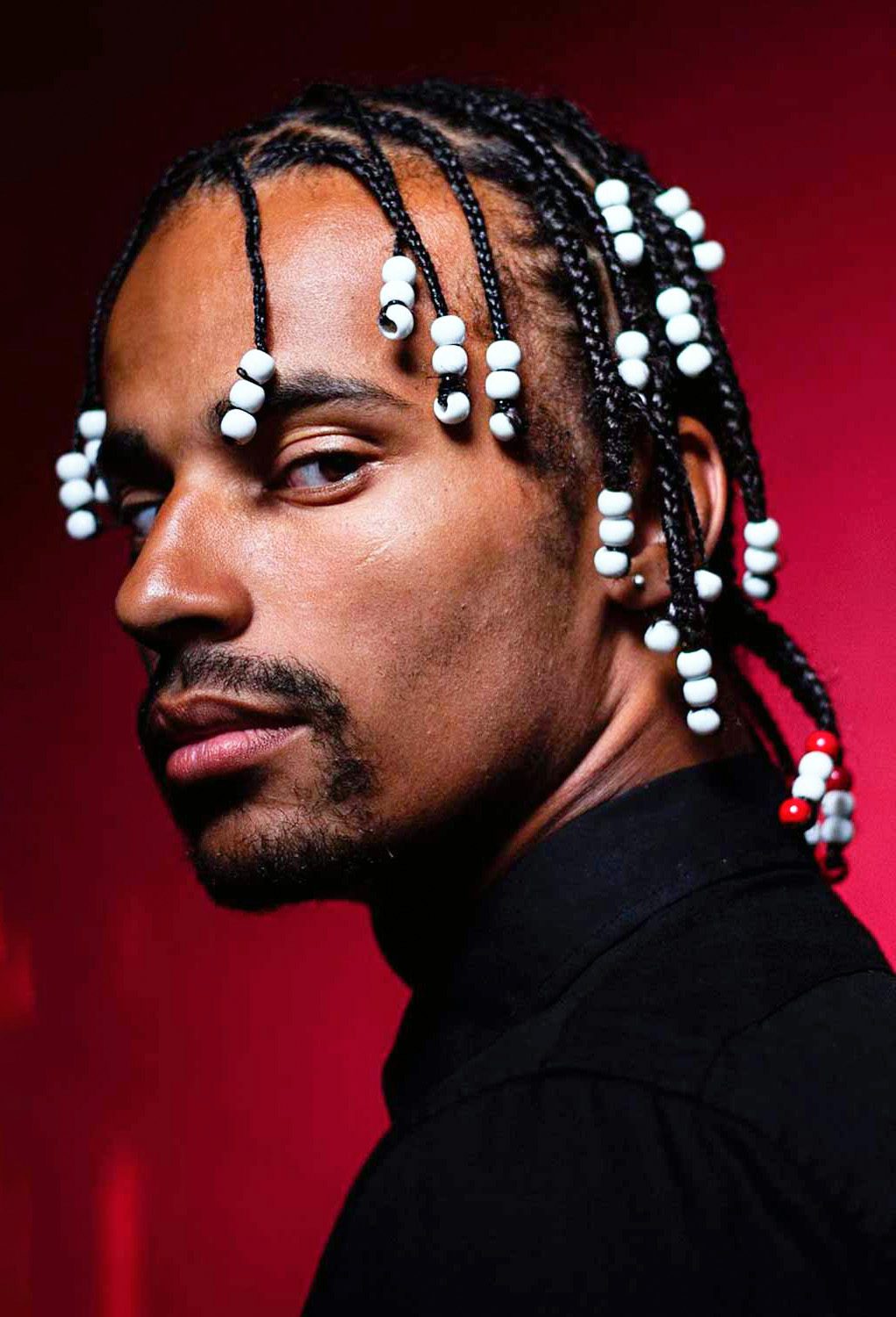 Thin Box Braids on Layered Hair with Beads
Attaching hair beads in a color that is contrasting with your current mane's tone is a good addition to box braids. If your hair is in layers, don't worry, it's also doable and even gives more character than your usual braids.
6 / 17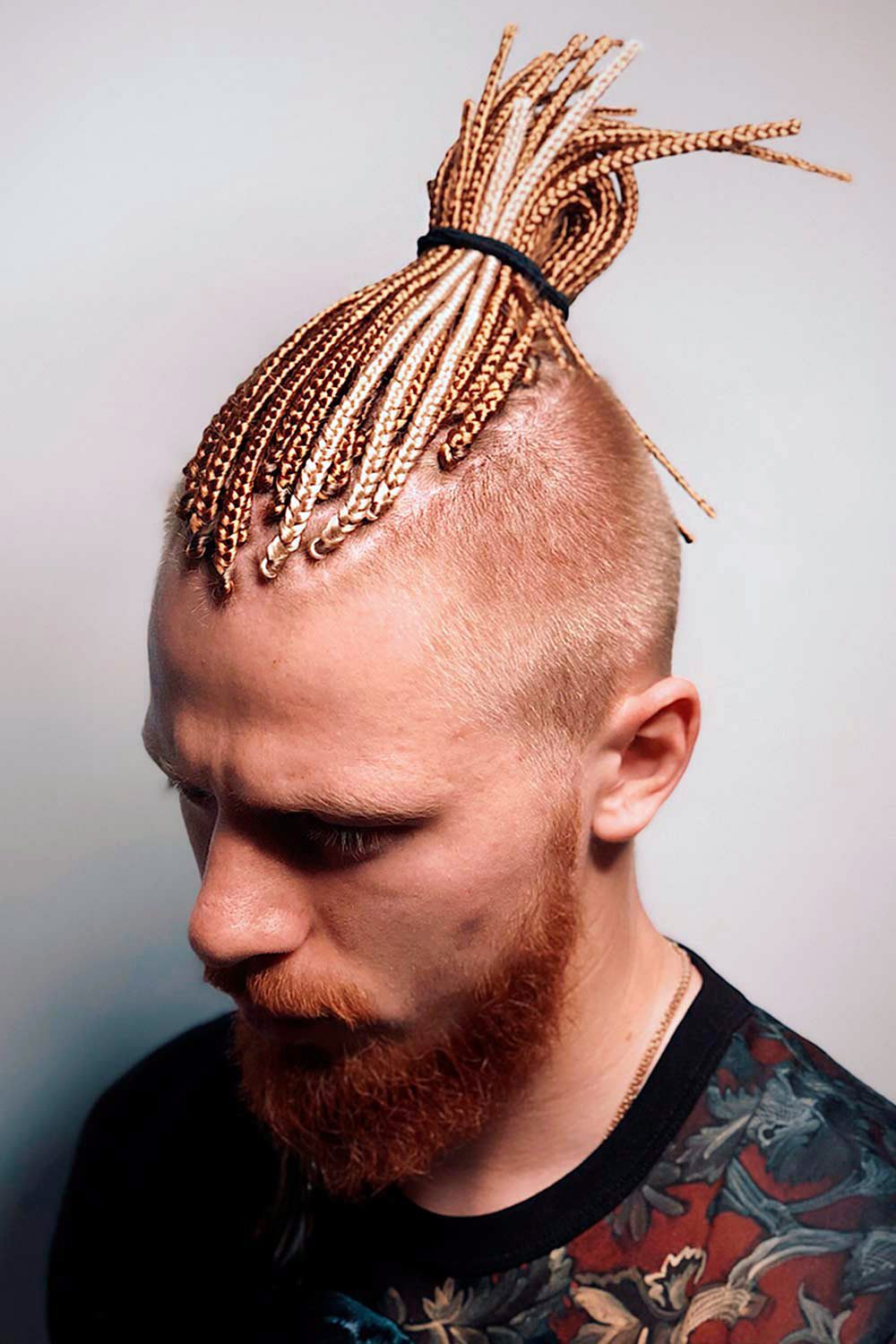 Box Braids Mohawk
When it comes to boxed braids, the possibilities are endless. A mohawk with tiny parted thin box braids gives the extra edge to that already arresting look. Add the blonde hair and there is no way anyone can miss you in a crowd.
7 / 17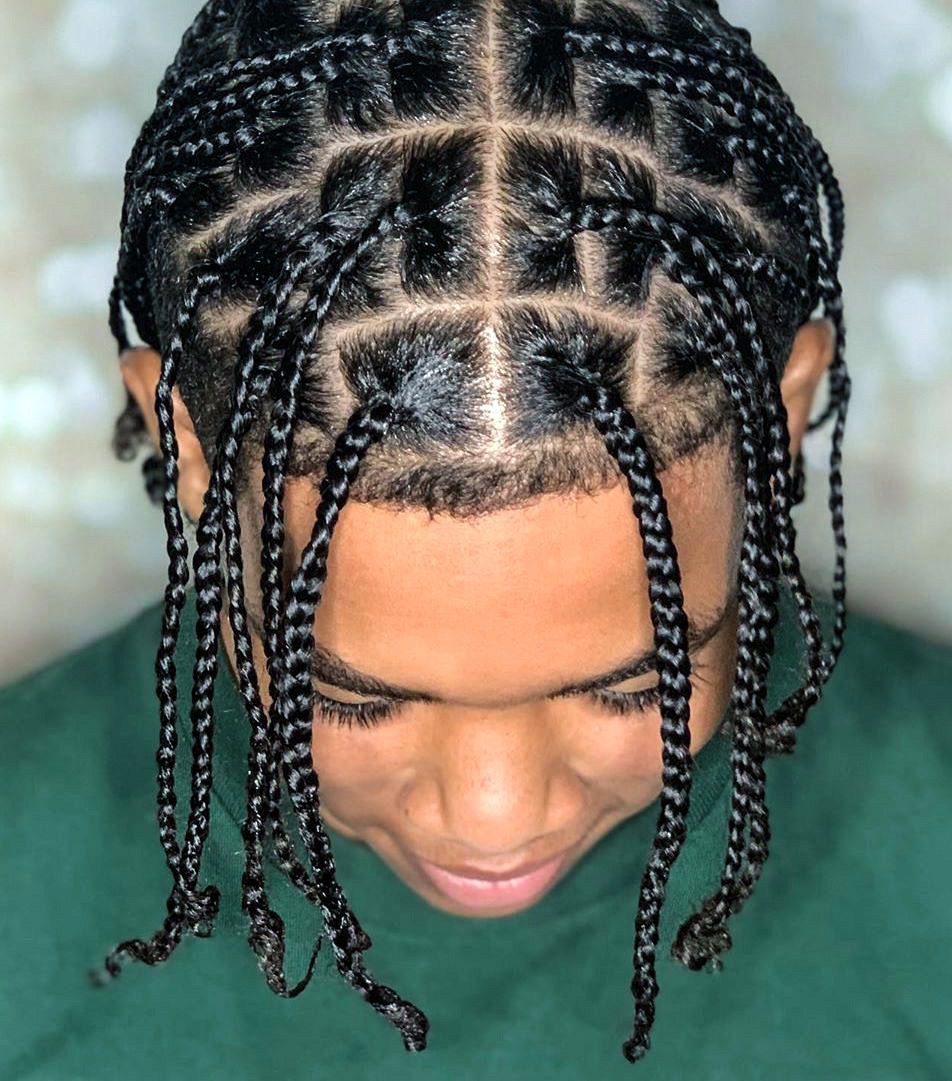 Box Braids for Medium Length Hair
Box Braids are for all hair lengths; this is an excellent example of what it would look like for medium-length hair. The braids are neither thick nor thin, making them medium thickness.
8 / 17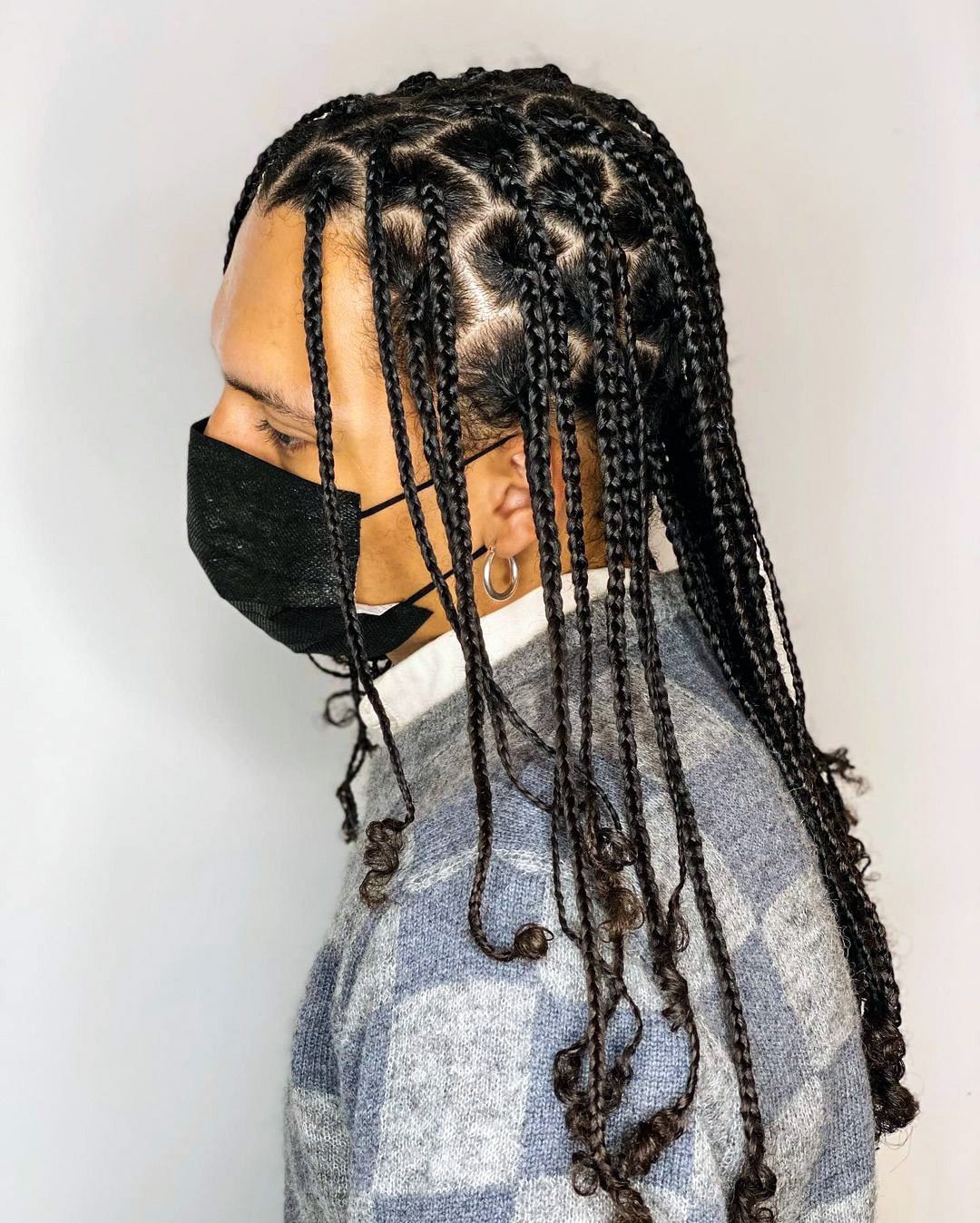 Long and Thin Box Braids
Don't want to brush daily and maintain your long hair but don't want to cut it short either? Getting a box braid might be a great solution to this. Not only will your hair be out of your way and easily manageable, but you are also trendy.
9 / 17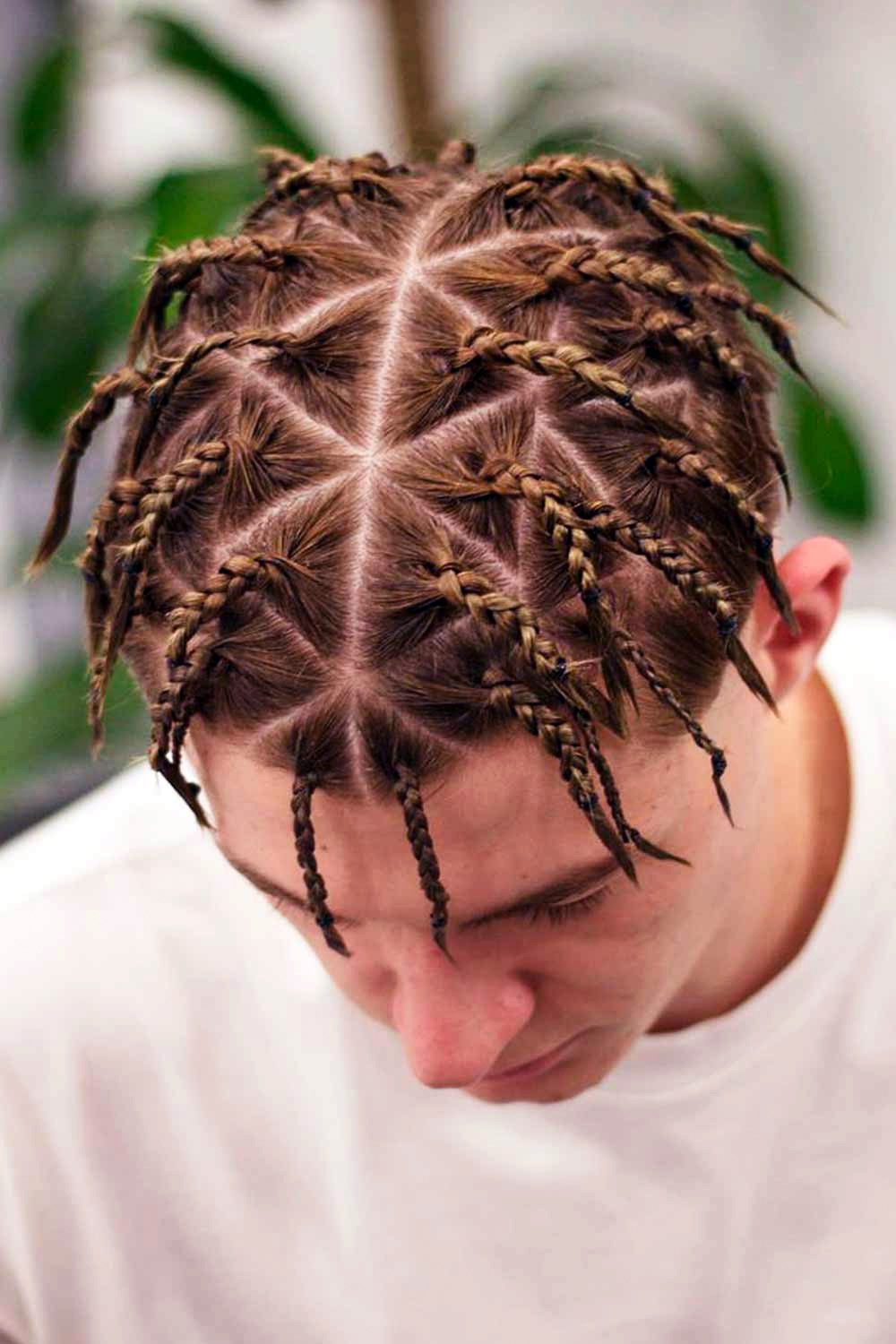 Triangle Shaped Thin Box Braids
Creating triangles could be another cool way of parting box braids. If you're looking to stand out from the usual squares, triangles are the way to go. Though you might want to draw it out first on a piece of paper and make sure the triangles are going to be made according to the plan.
10 / 17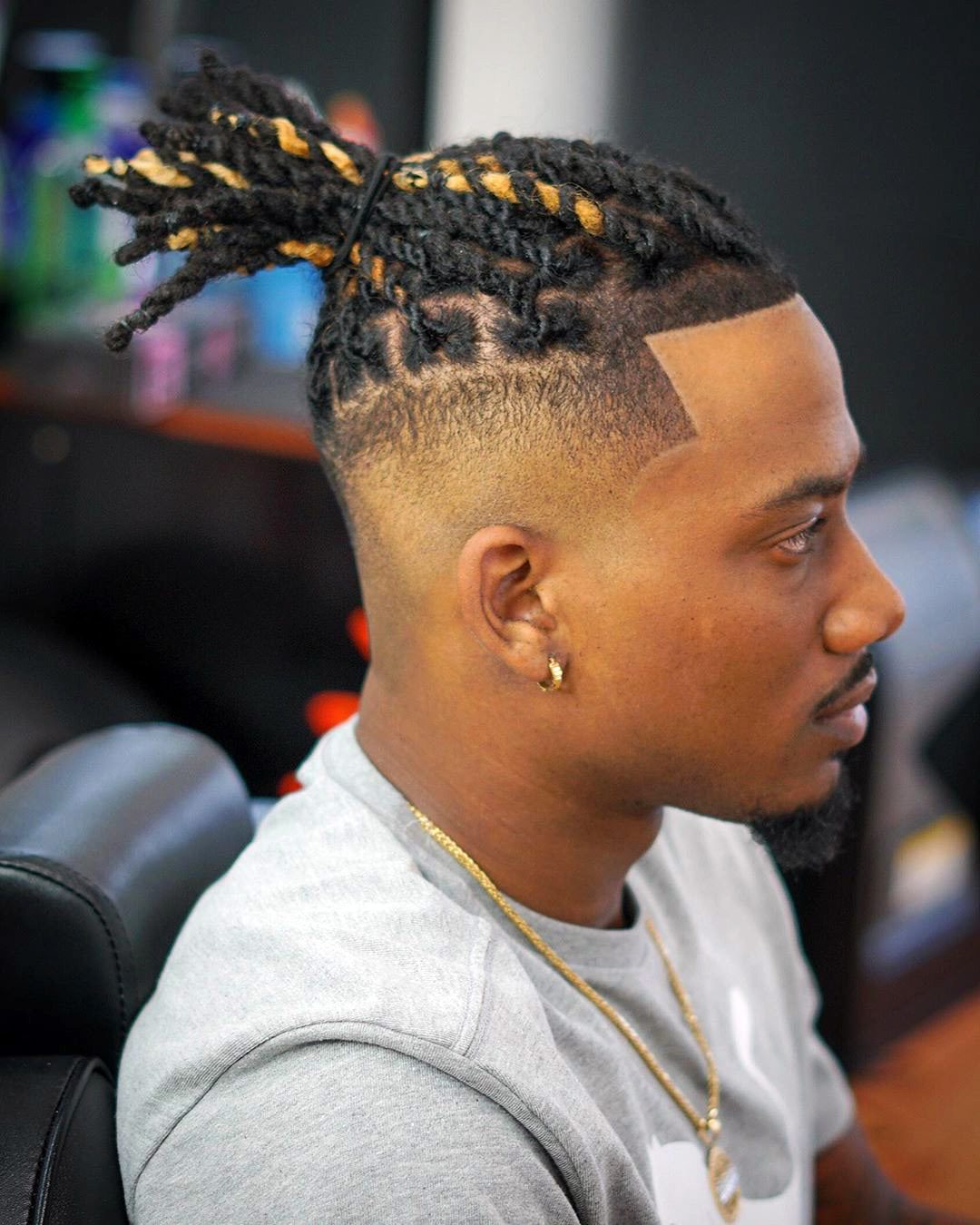 Twin Boxed Braids with Dyed Highlights
There are a lot of cool things going on with this hairstyle. The box braids gathered in a ponytail at the crown. That ultra-sharp hairline. And the golden highlights making a stark contrast to the black.
11 / 17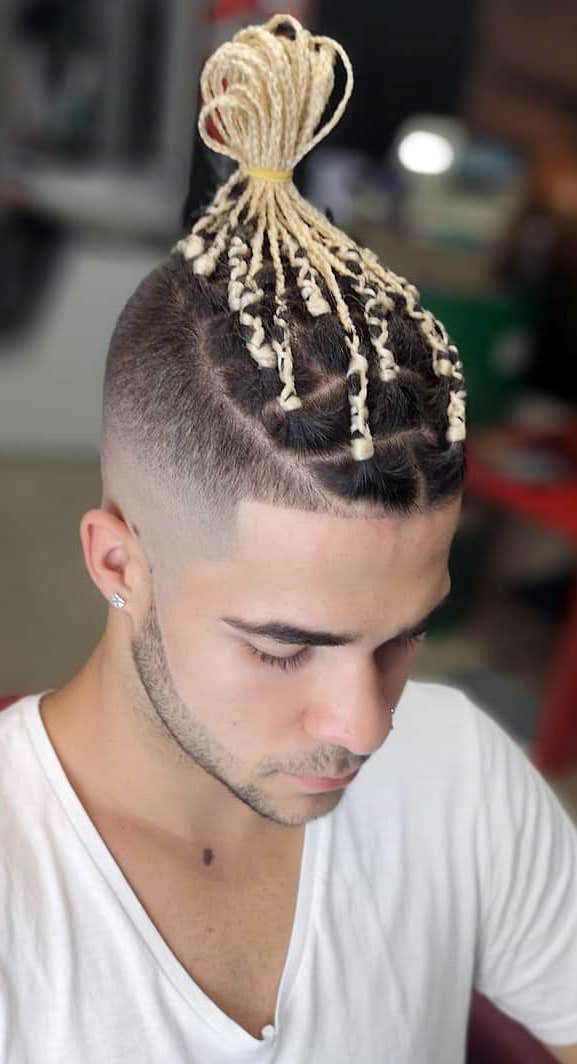 Dyed Spider Braids
This one-of-a-kind look is for the bold and adventurous. Here the braids are dyed a contrasting color and then tied up in a top knot.
12 / 17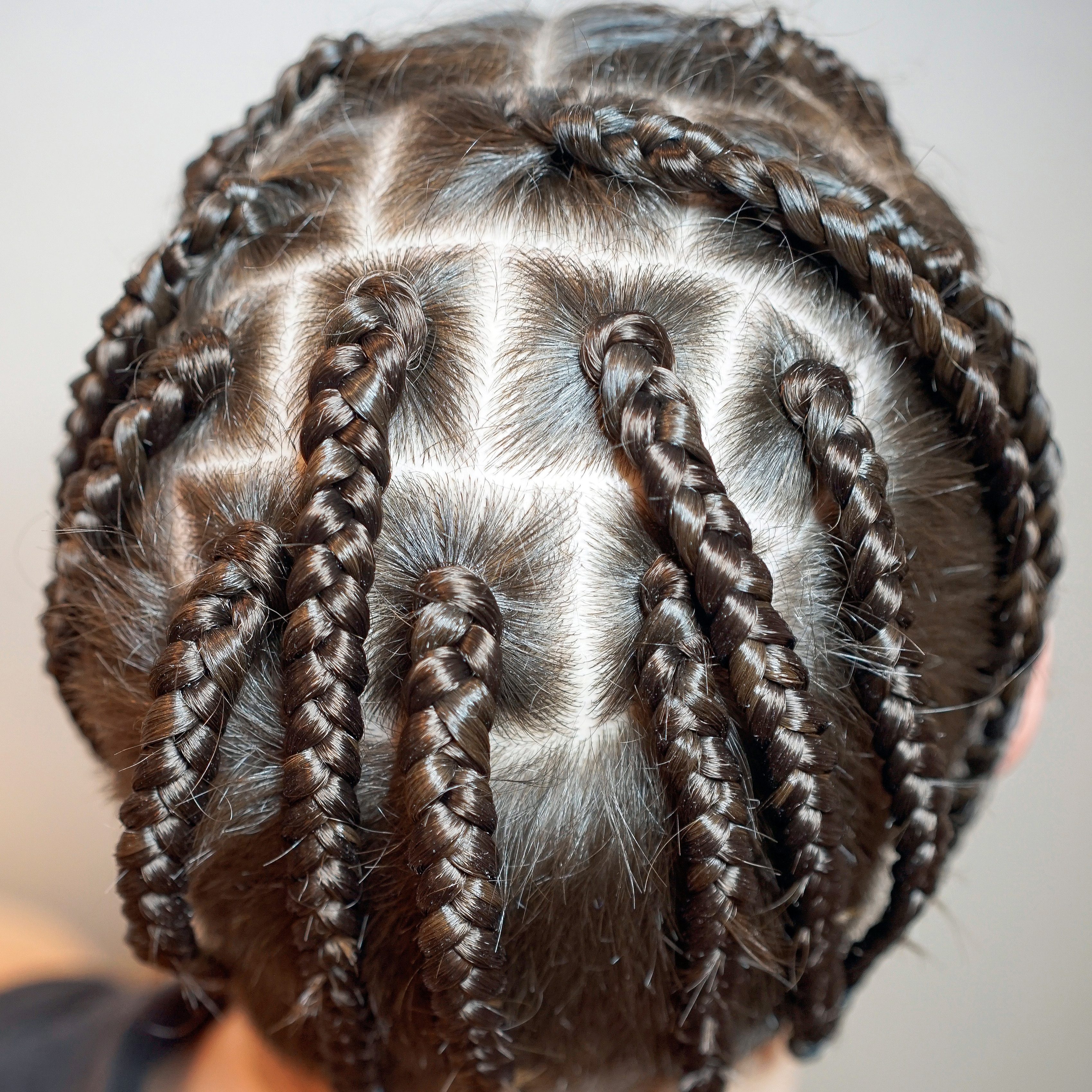 Detailed Braided Thin Hair
If you want really defined braids, you might like this longer style that features neat boxes and long, intricate braids.
13 / 17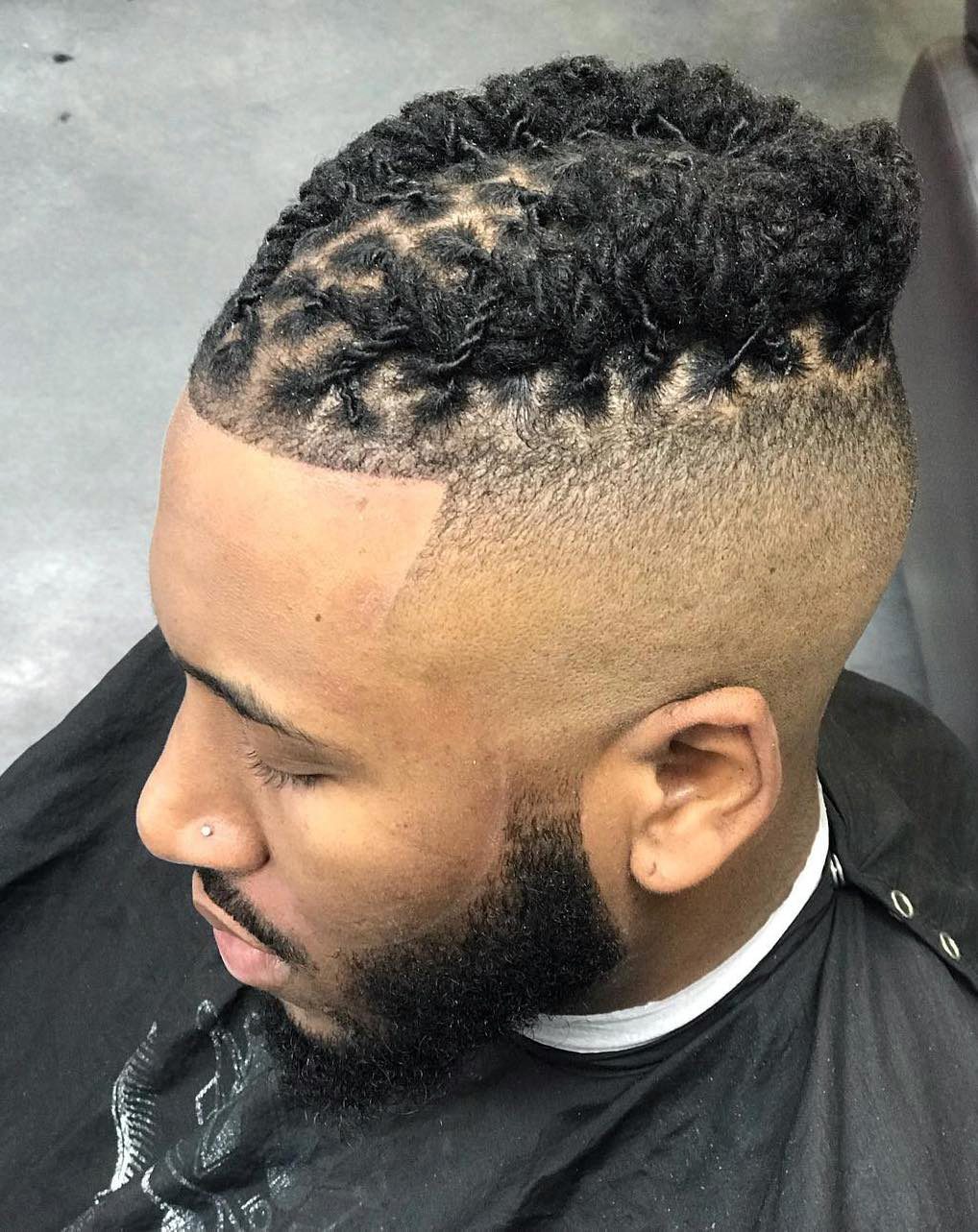 Bunned Boxed Braids
A shorter, more subtle style of braiding, this take on box braids features clustered braids and a sharp line up.
14 / 17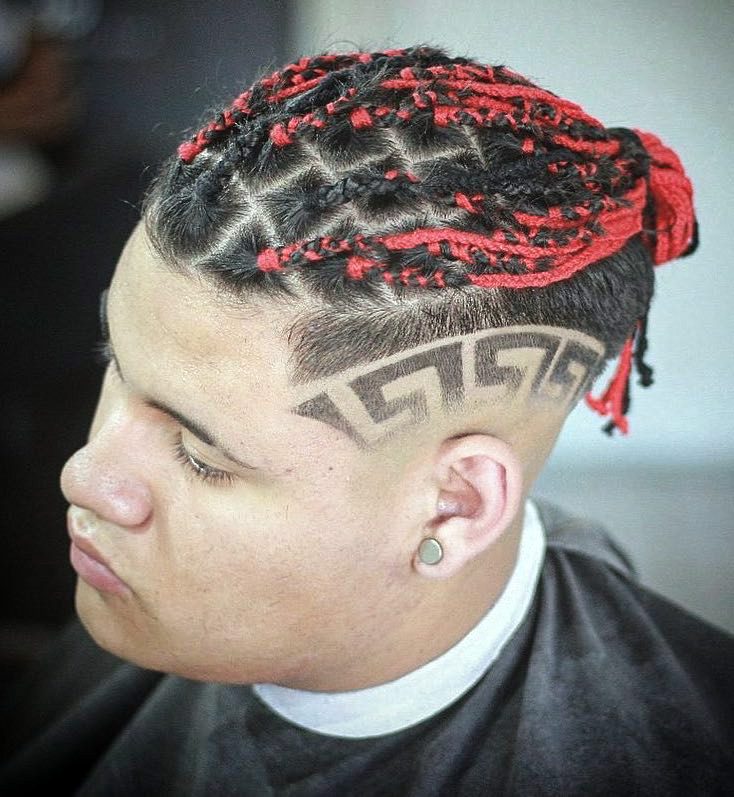 Fancy Roped Braids with Tapered Design
Another super unique look, this geometrically inspired style features lava red braids and etched design on the side of the head.
15 / 17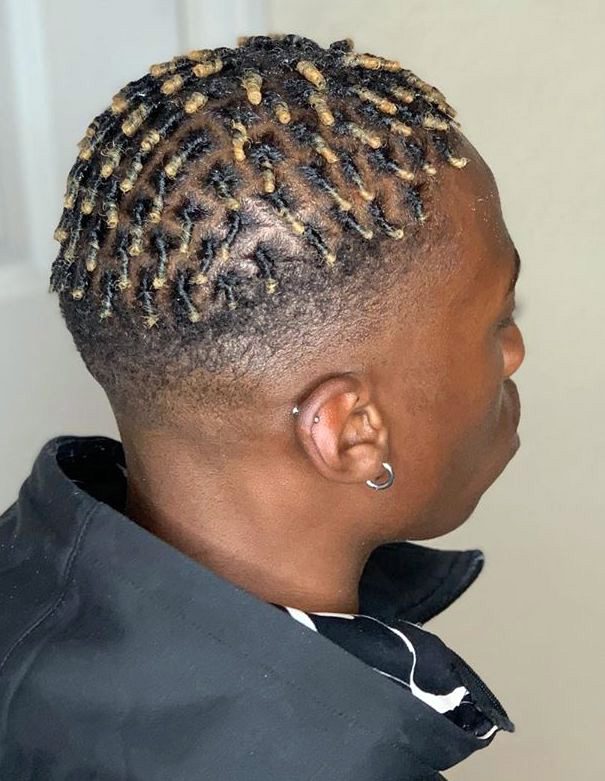 Miniature Braids with Dyed Tips
If you like the two-toned look but want shorter hair, consider this mini braid look. Short braids emerge from each box, and the dyed tips help the hair stand out.
16 / 17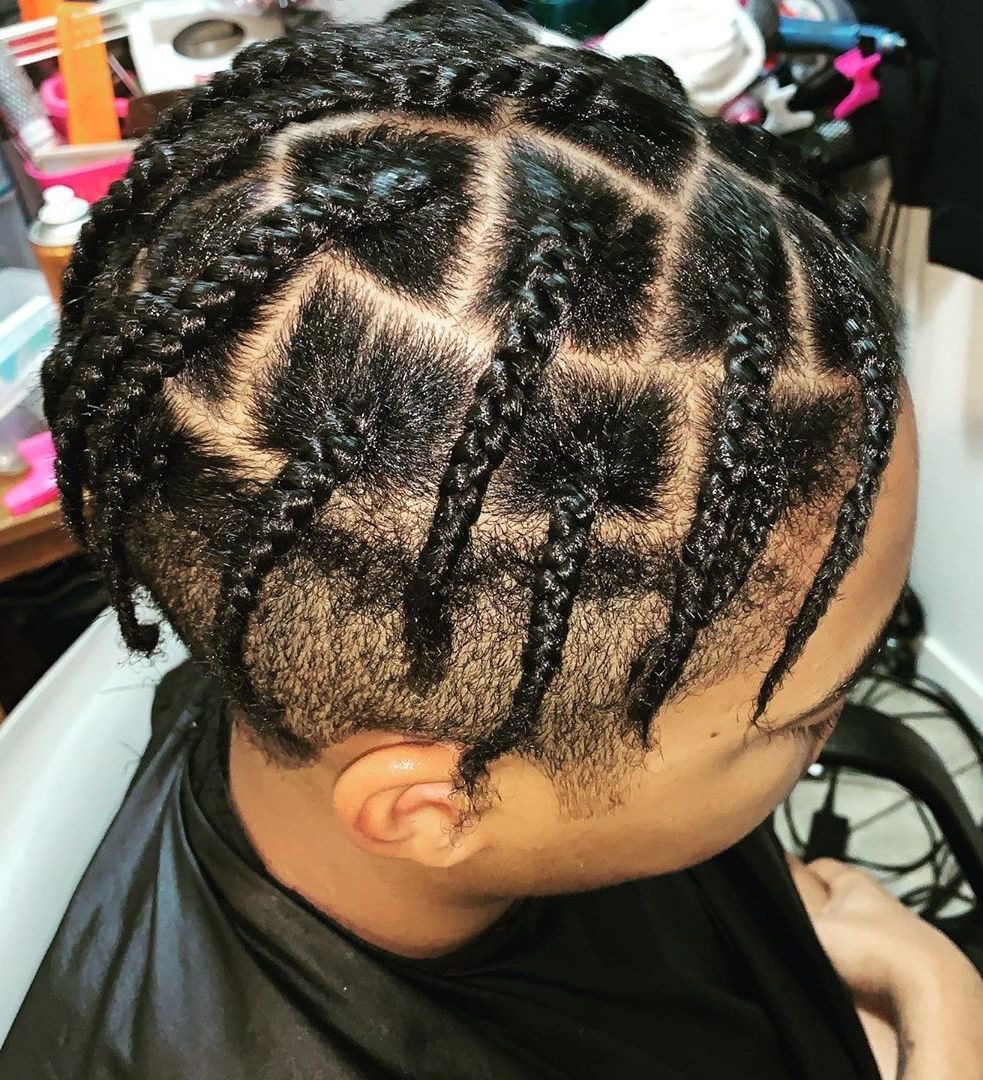 Tightly Knit Boxed Braids
Finally, for an all-around solid style of braiding, there's this simple box braid cut that has tightly woven medium-sized braids.
17 / 17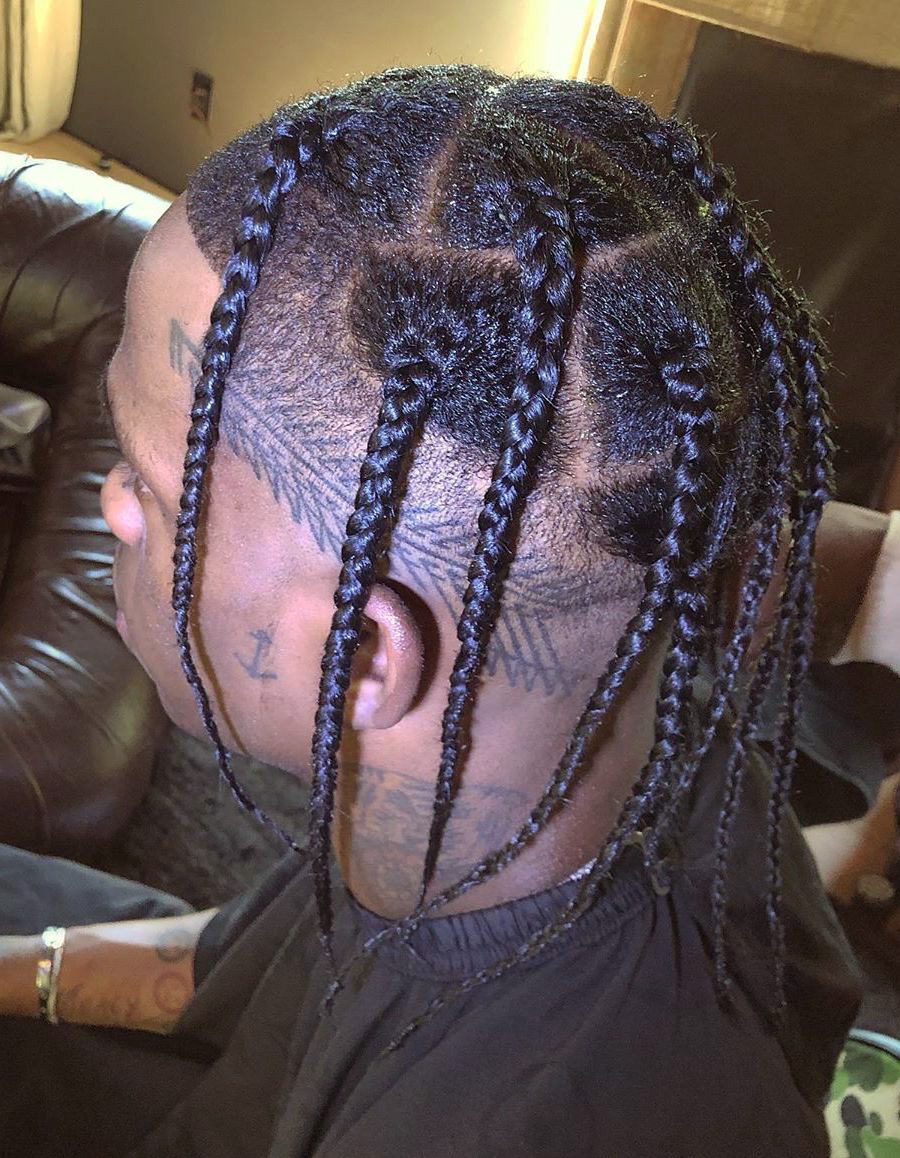 Tattoed Sides wiith Sharp Braids
If you sport tattoos on your head, box braids will allow you to show off your ink. The braids form large windows through which any head tattoos will be clearly visible.
FAQs
Can I get box braids?
You can get box braids if you have at least 1.5 inches (3.81 cm) of hair, for extensions to be attached. Also, you need to be comfortable sitting for a prolonged period of time (as the process takes long).
How much should box braids cost?
The price highly depends on the size of the braids, the time it takes to do the braids, and the area where the salon is. Expect it to be anywhere from $100 to $500 and up.
For example, if you want small, individual box braids, this could be priced at $460 in Los Angeles, California – but could only be around half the price in Texas.
If you opt for thicker and bigger braids, they take less time and are therefore cheaper.
There are also add – ons to consider, so expect the original price quote to be just the base. For example, if they ask you to bring the extensions and you don't have them, they will charge you extra for that.
How long does it take to make box braids?
The whole process can take anywhere from 3 to 12 hours – depending of course on how long you want it to be and the thickness/size of the braid.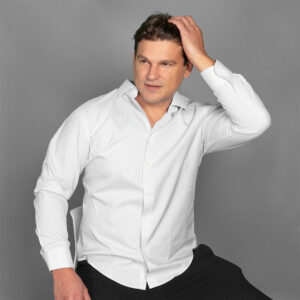 Shane McCarthy is the Content Director for Capillus, the world's first, clinically-proven, FDA-cleared laser cap to treat hair loss. Shane works to share informative and engaging content based off of the struggles and prevention of adult hair loss and thinning. In his free time, he enjoys spending time out on the water wakeboarding and fishing.