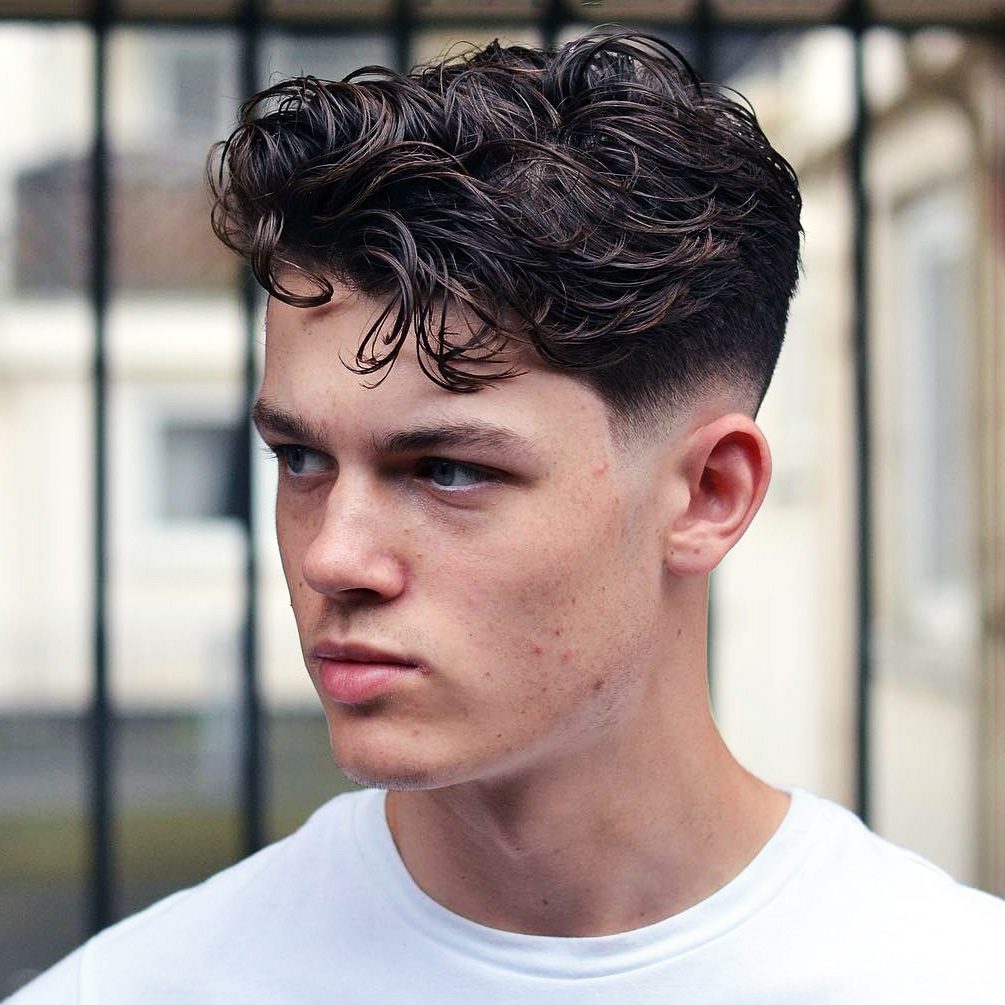 30 Low Fade Haircuts for Stylish Guys
Choose a low fade for a subtle and sophisticated look
1 / 38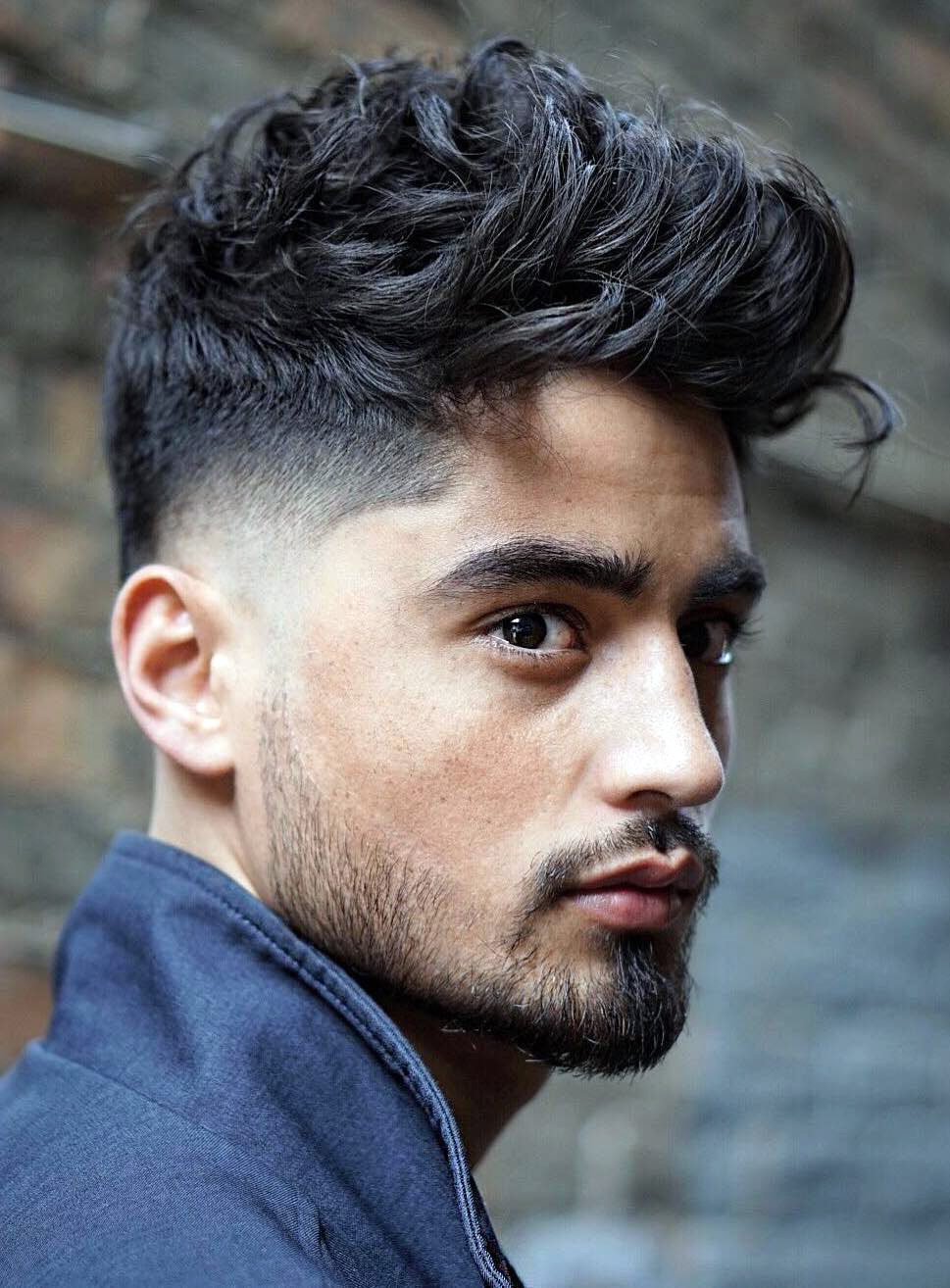 High Volume Top with Subtle Low Fade
Here's another voluminous hairstyle that pairs well with a low fade. It's a trendy, youthful cut that will work well with almost any hair type.
2 / 38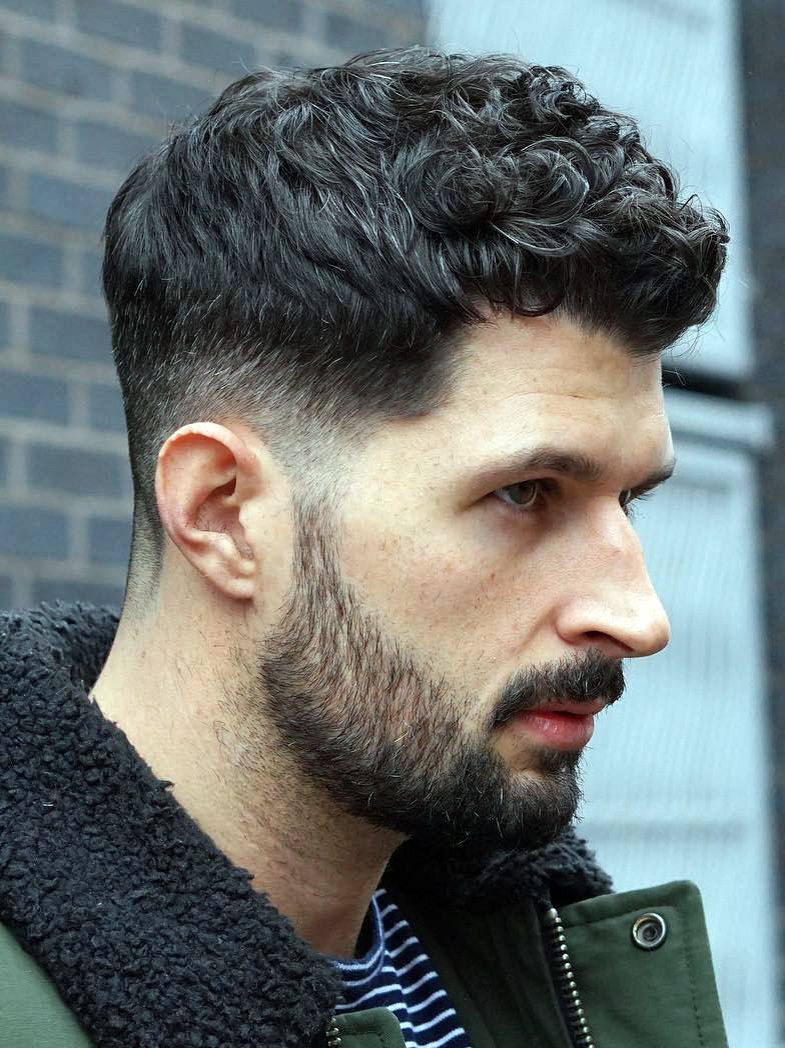 3 / 38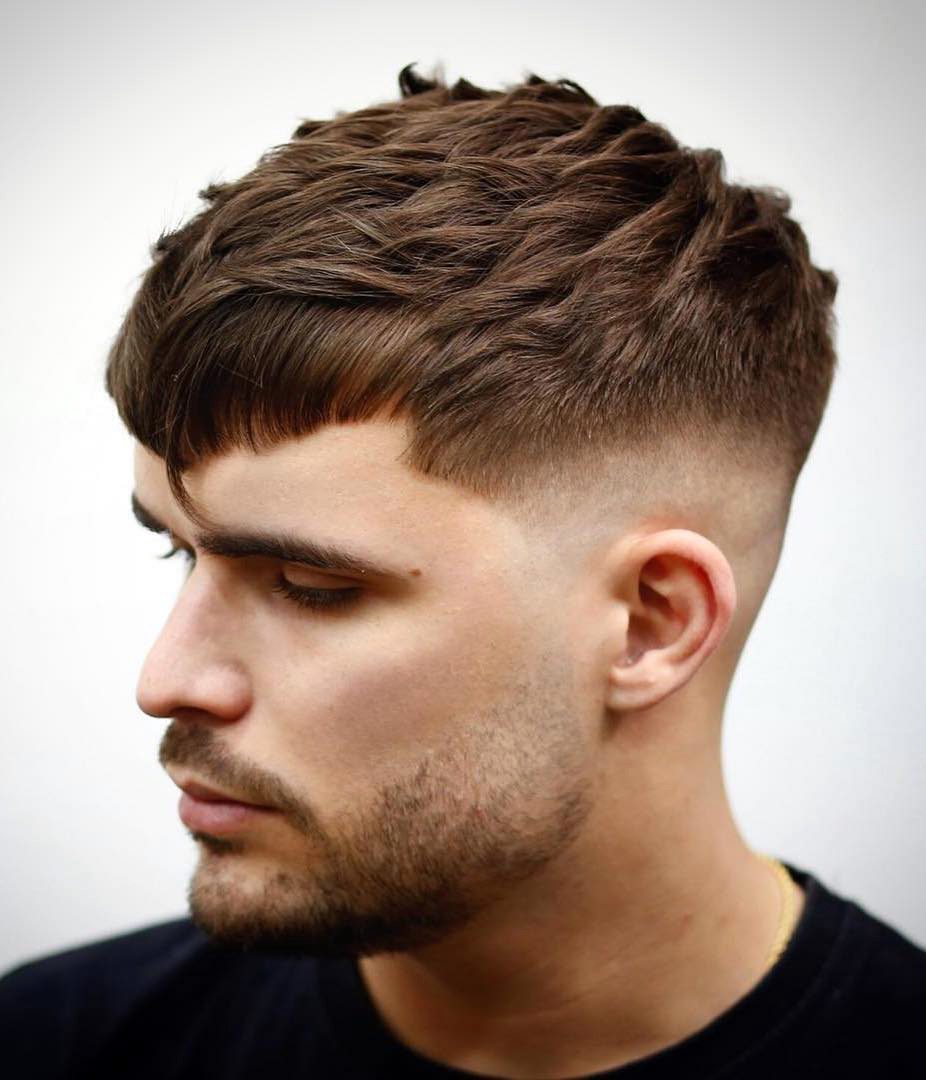 Fringe Or Low Fade Or Both
This messy crop is made unique by lowering the fade about an inch. The result is a cool, hipsterish style which we absolutely love.
4 / 38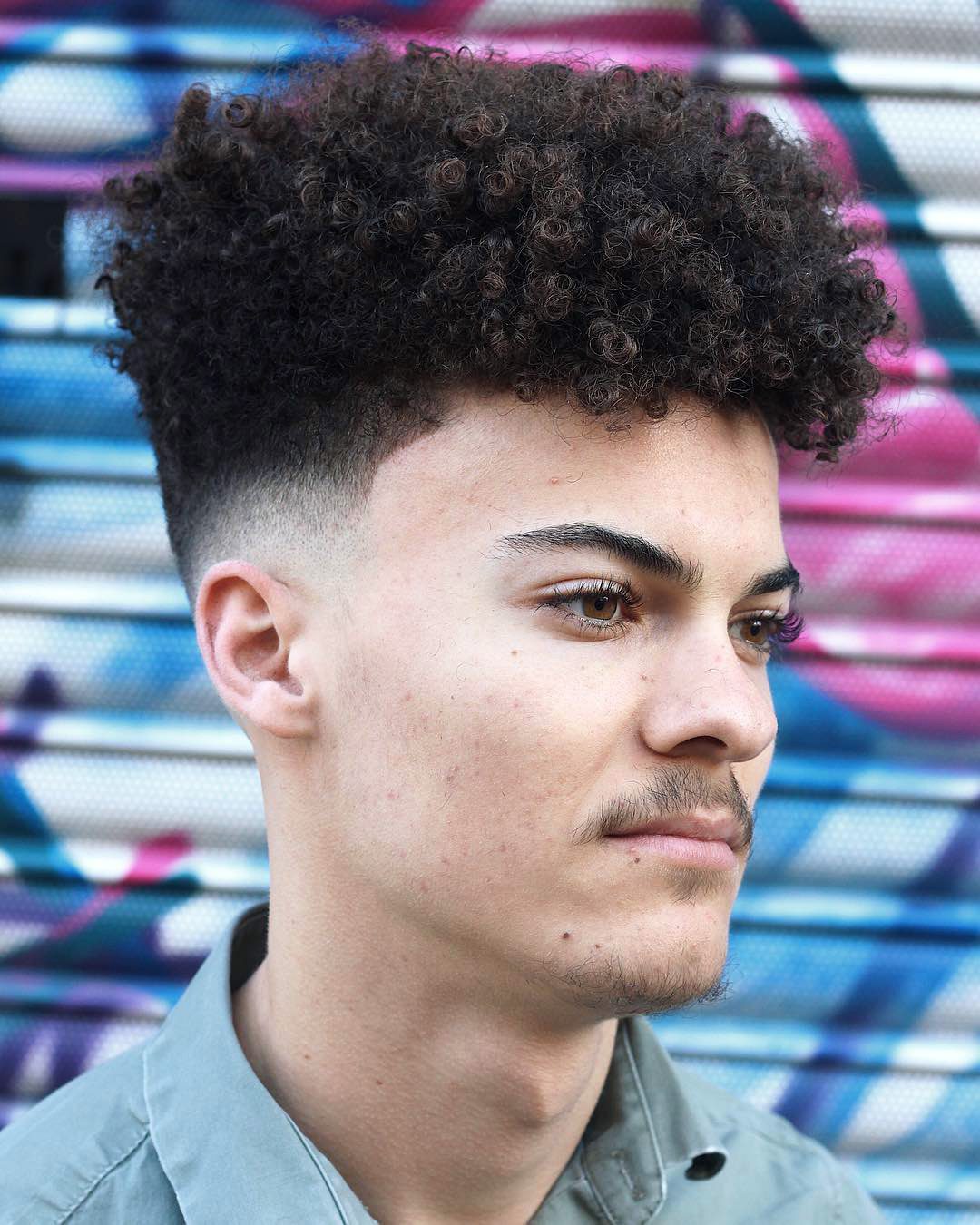 Thin Long Afro Curls with Neat Fade
Curls are always special but this one has a special sweet spot. They're permed with thick rough hair that is curled into a thin long spiral shape. That in itself is quite a statement plus the taper on the side with drop-shaped low fade. The overall cleaner approach to this look is just perfect.
5 / 38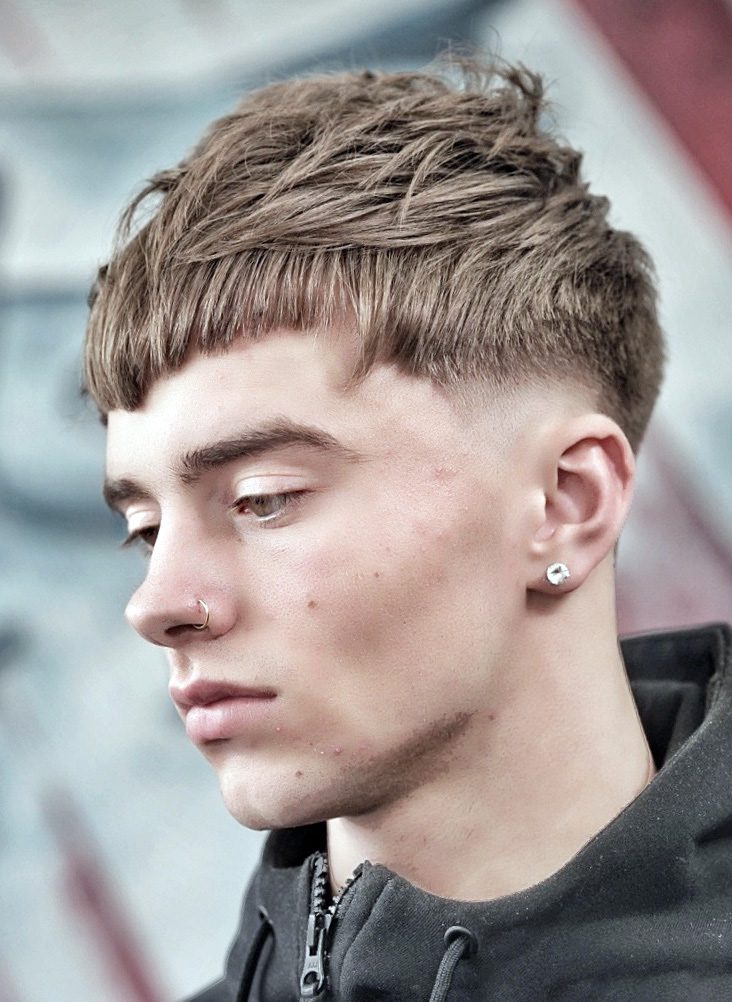 Temple Fade with Irregular Fringe Cut
This casual haircut features an irregular fringe and swooping hair on top. The low fade keeps the hair looking thick and full.
6 / 38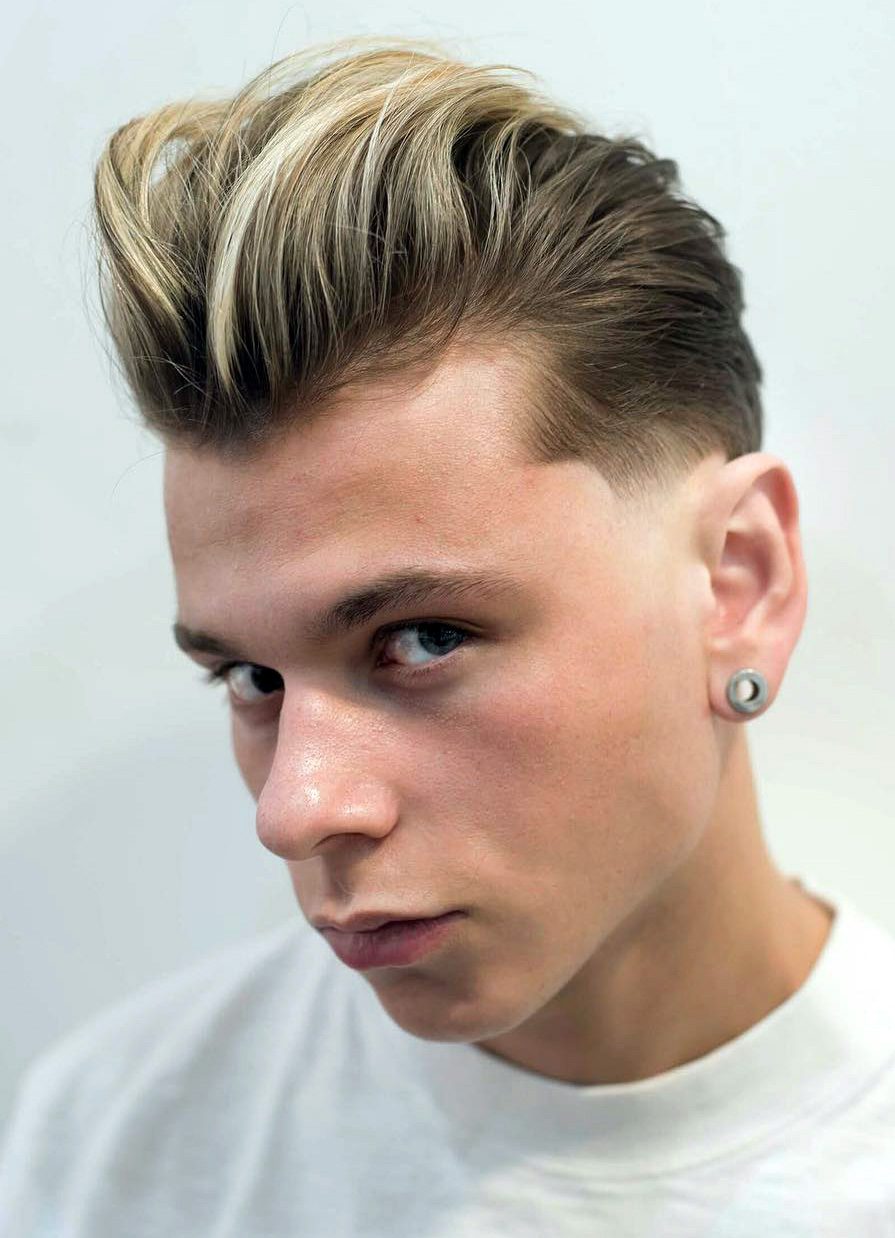 Low Fade and Quiff
This young style is extra long and wavy. You'd think that doesn't work with a low fade, but you can see here: the side hair is slicked back at the top, with the lower hair trimmed into a fade.
7 / 38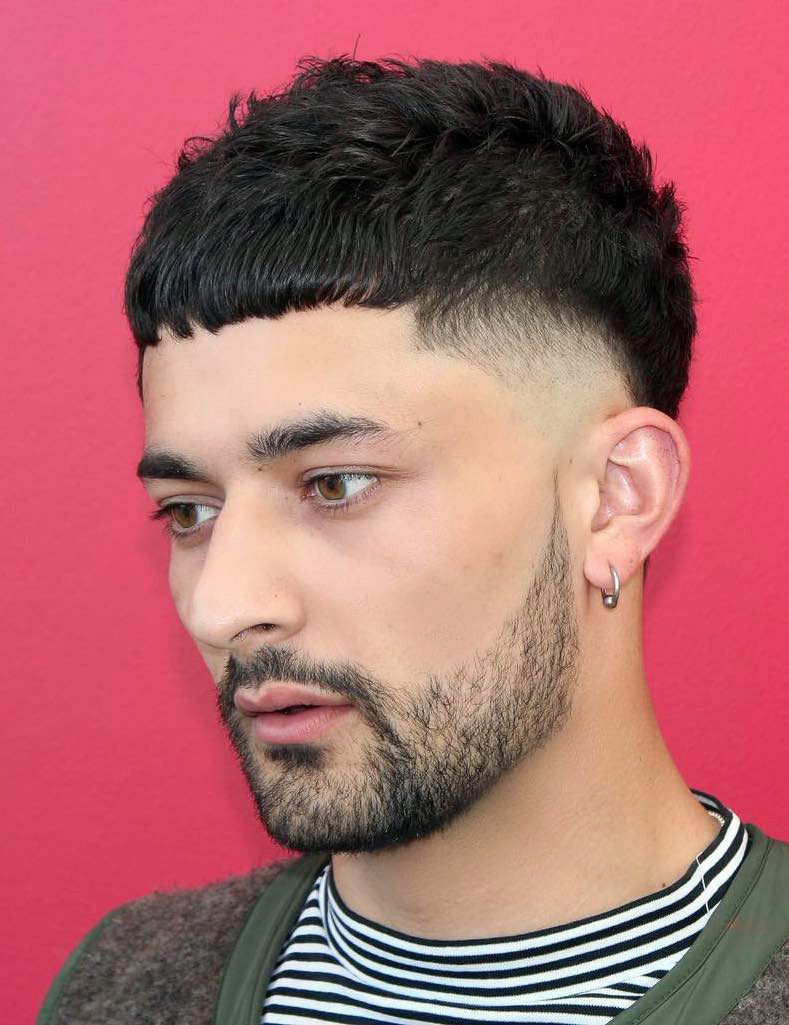 Short Drop Fade
Here's another crop featuring a low fade around the sides. Notice the curvature of the hairline along the side, as it swoops back and downwards, towards the neckline.
8 / 38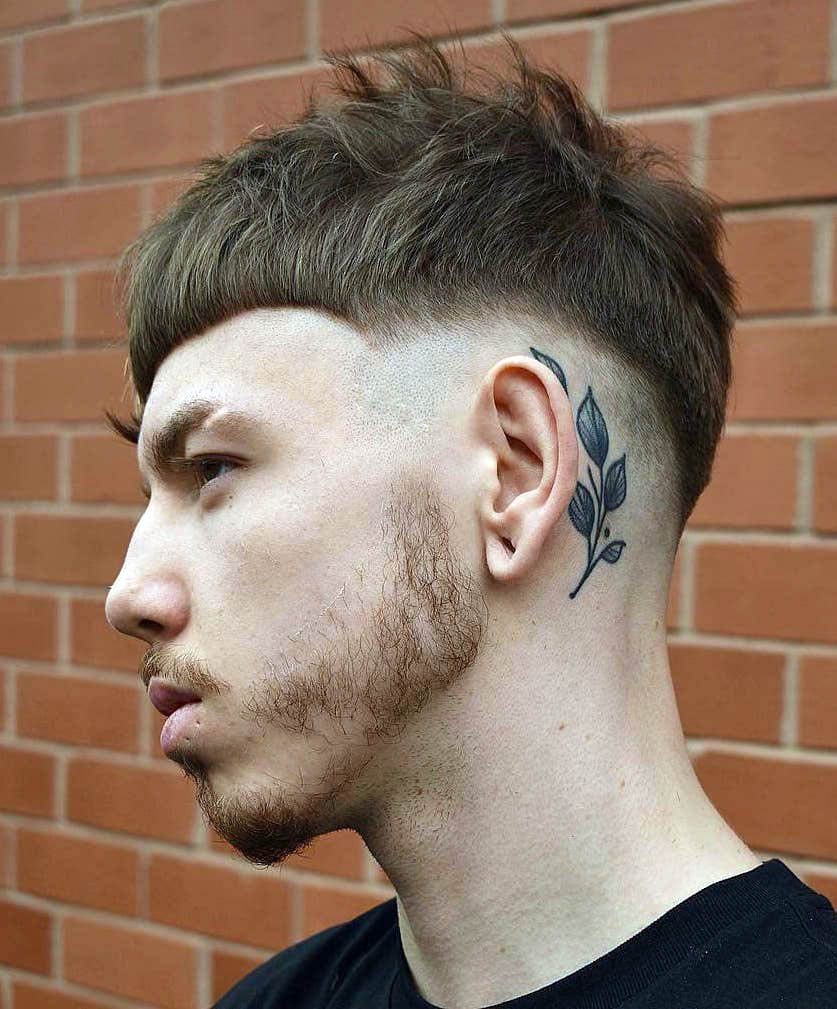 Almost Hipstered Plain Top with Drop Fade
This plain top hairstyle features a dropped, low fade on the sides and back. Did we mention the low fade gives you an awesome place to put tattoos?
9 / 38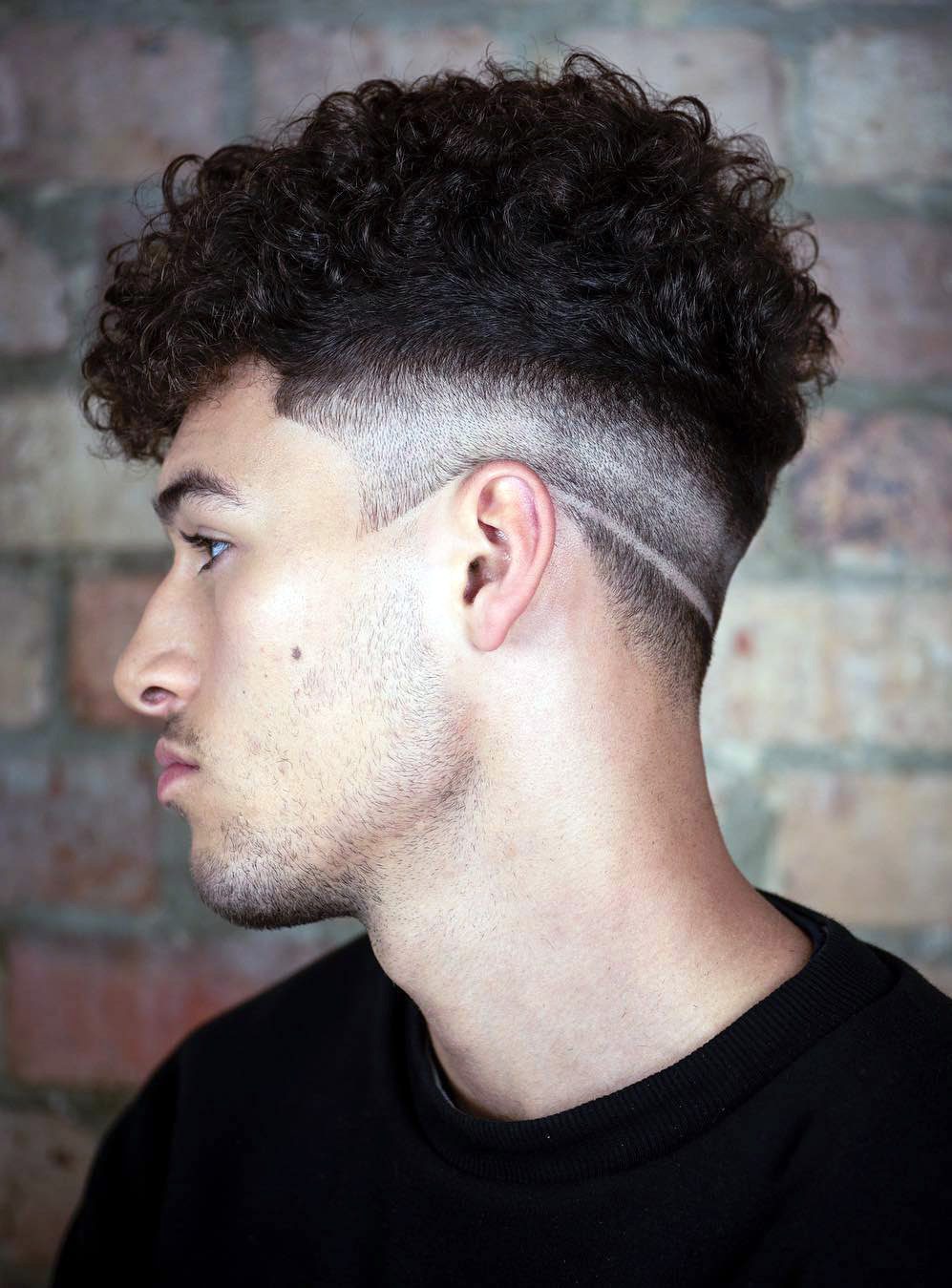 Low Faded Band with Shaved Neckline
Is the low fade not enough spice on its own? Why not incorporate some hairline or neckline patterns? This simple band around the head is an easy extra.
10 / 38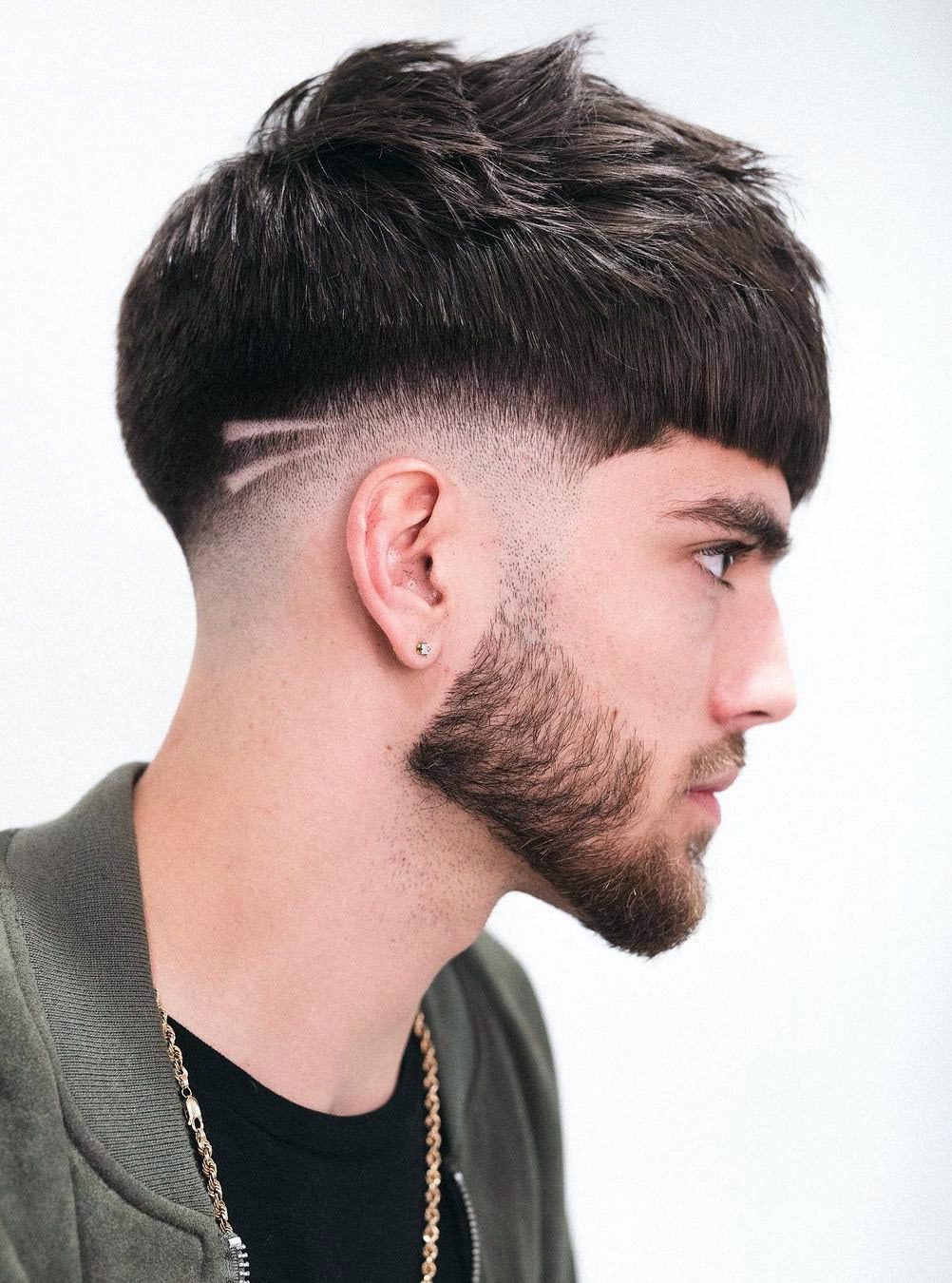 French Crop with Trendy Low Fade
Here is a look that will get you stares at a party, especially with that twin slit shave, it is nothing less than a game-changer. The top is french cropped with high volume and a slight brush up feel to it. The sides are tapered with low fade and to top it off, the line-ups are neat and short.
11 / 38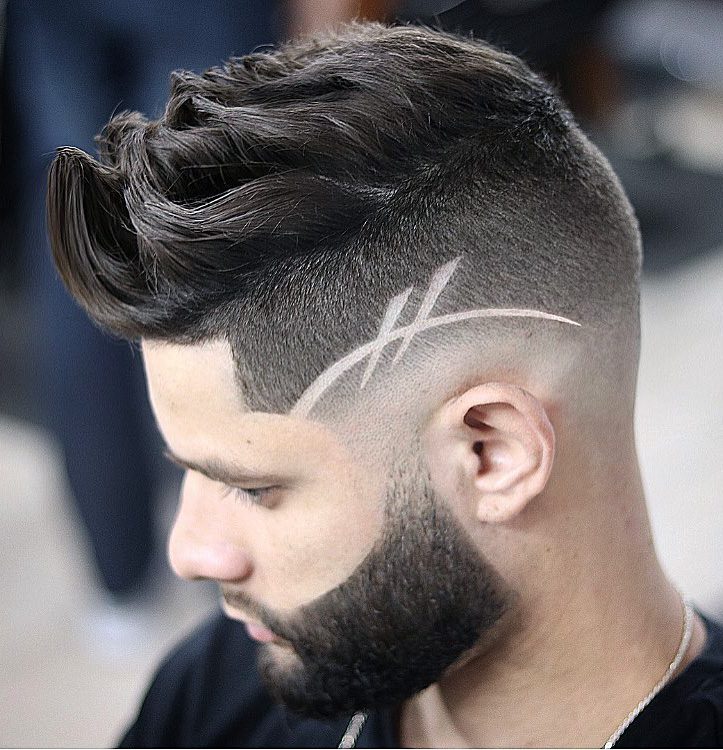 Hardline Side Design and Textured Waves
We mentioned hairline patterns earlier, and this one is a great example! The shaved design really contrasts against the thick side hair.
12 / 38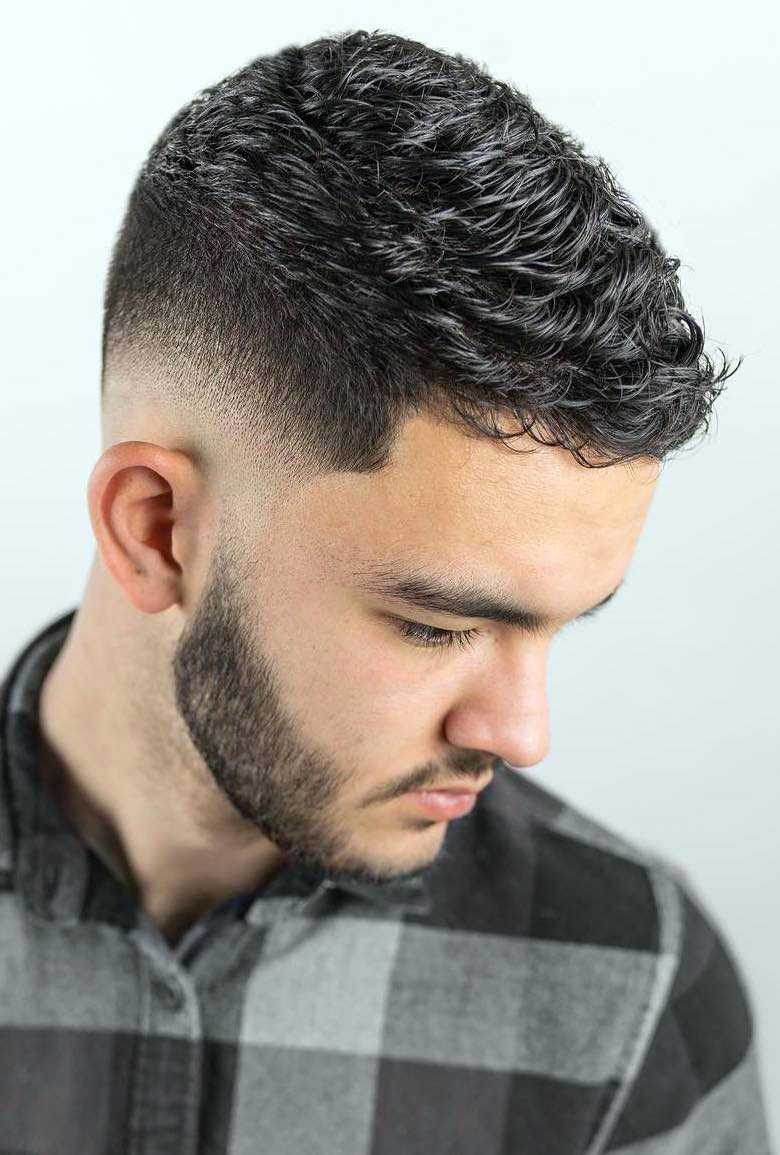 Short Wavy Top with Fine Low Fade
Here's a short, curly hairstyle featuring the low fade. This style is elegant, easy to maintain, and works for anyone!
13 / 38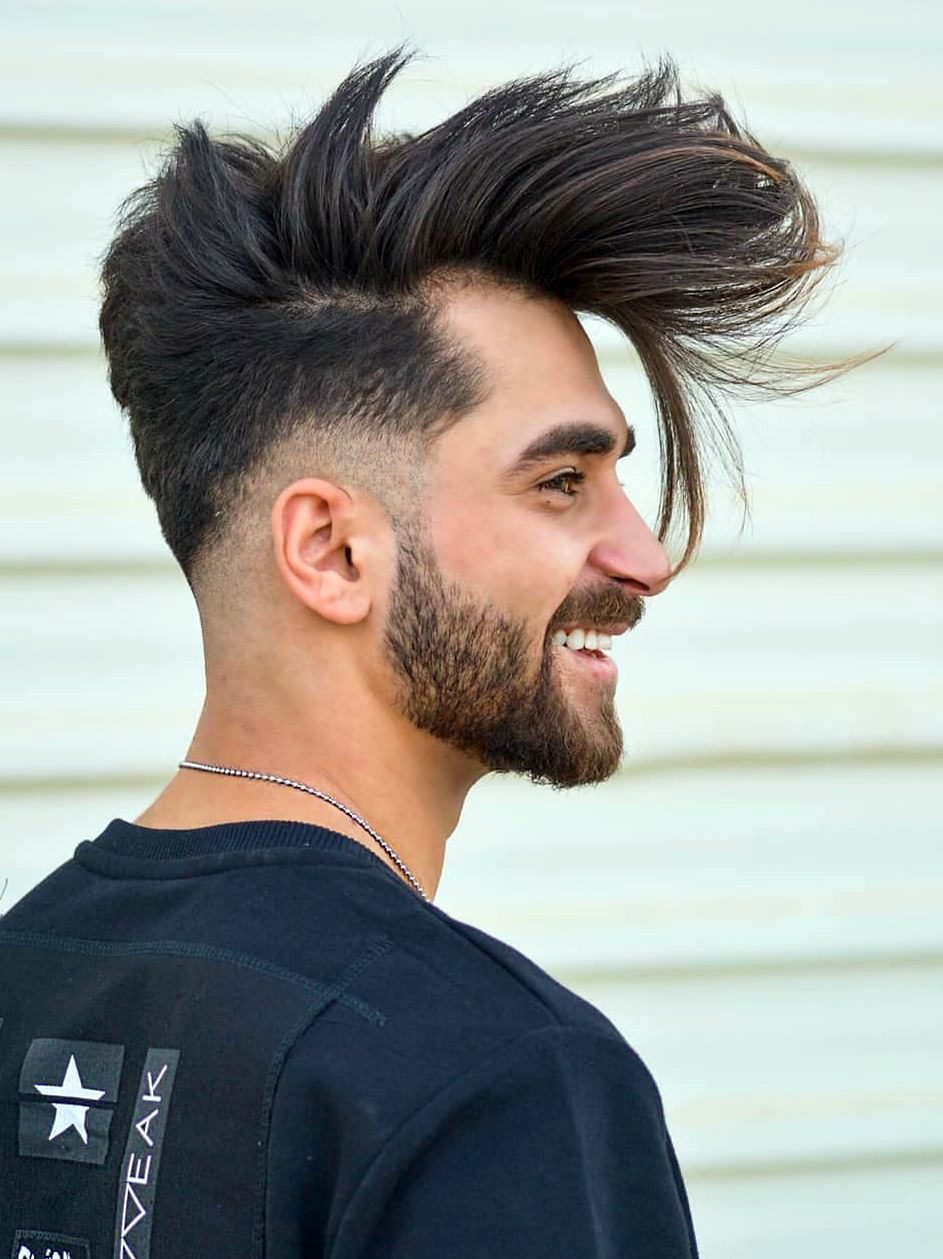 Exceptionally High Volume Top with Sharp Mid Fade
This low fade creates loads of negative space around the ear, which perfectly contrasts the thick, voluminous top and messy facial hair.
14 / 38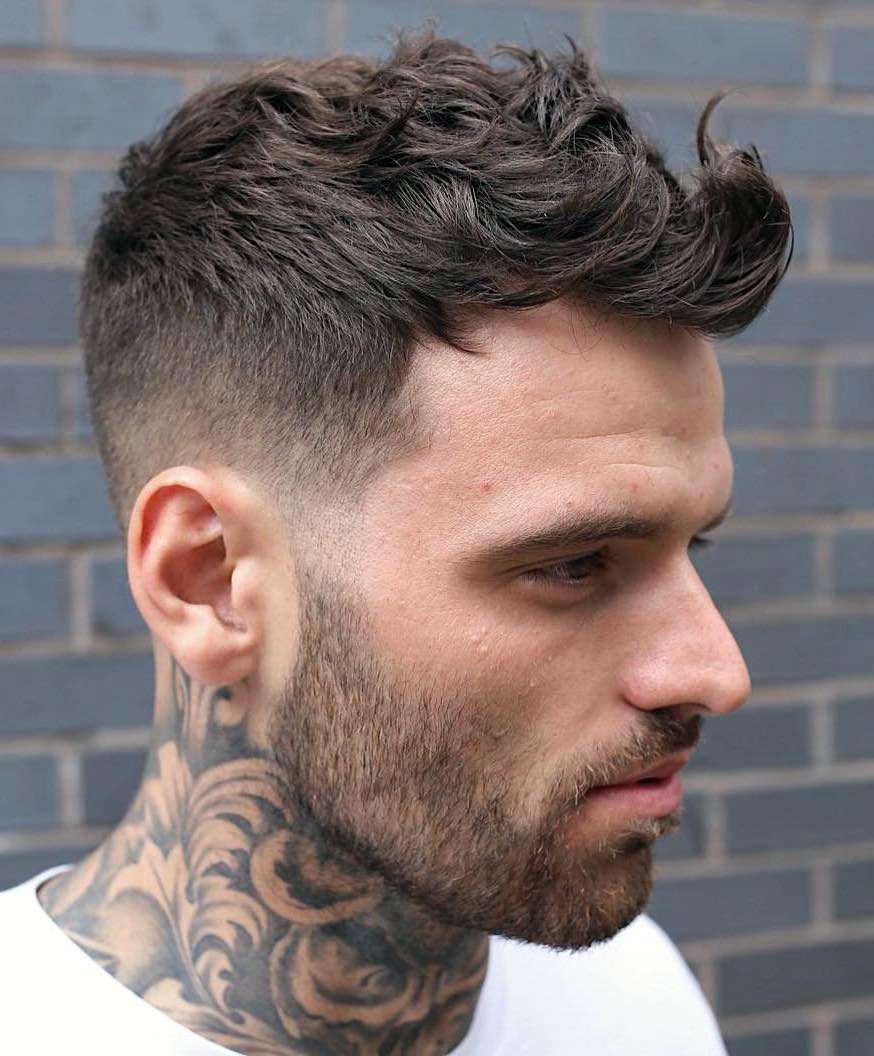 Casual Wavy Taper
If you have thicker hair and prefer to have a more relaxed appearance, then this hairstyle might be your next look.
15 / 38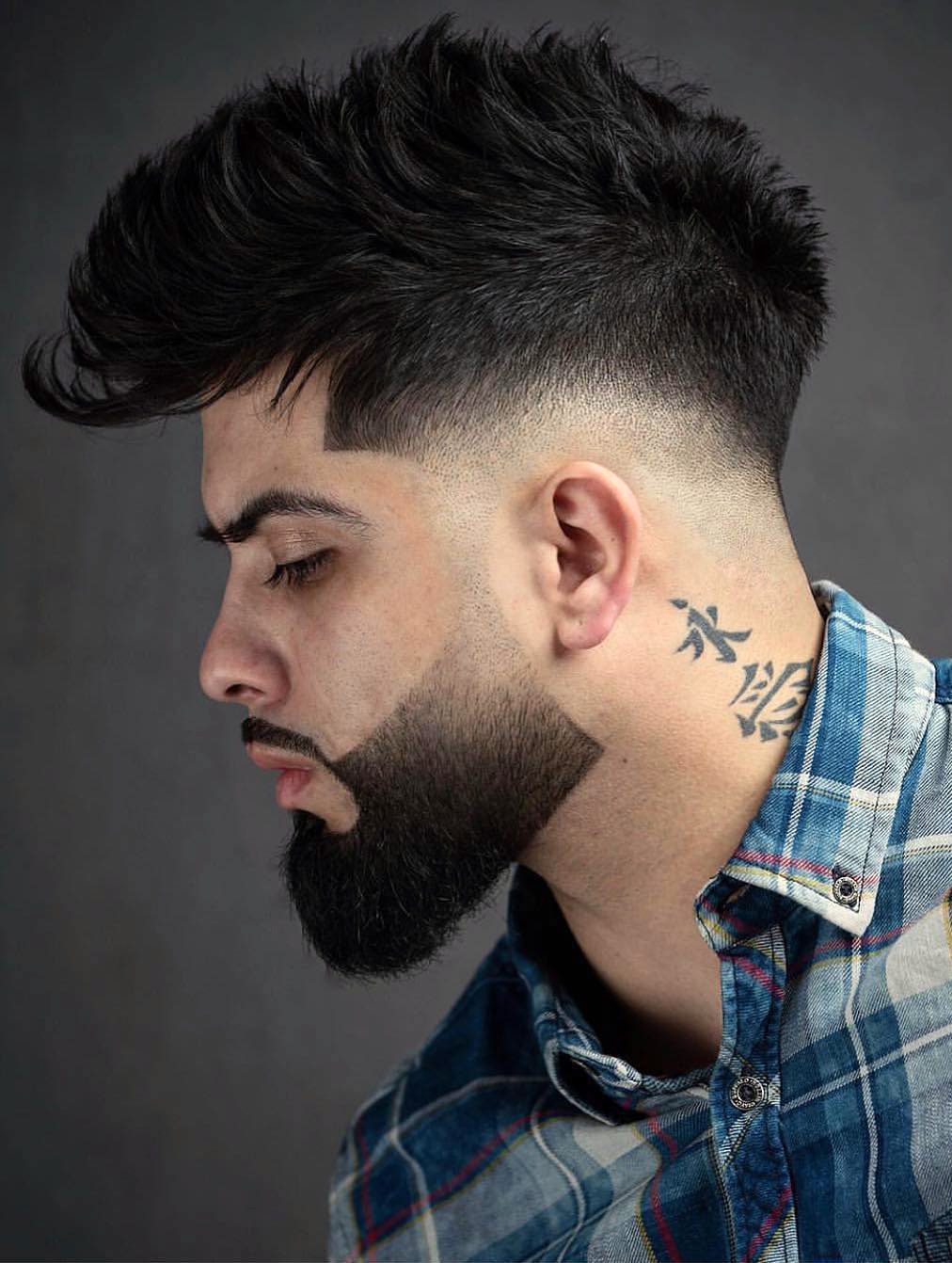 Dense Volume with Bright Low Fade
Low fades help to balance out extremely high volume hairstyles. They create great contrast, as you can see with this fohawk-inspired look.
16 / 38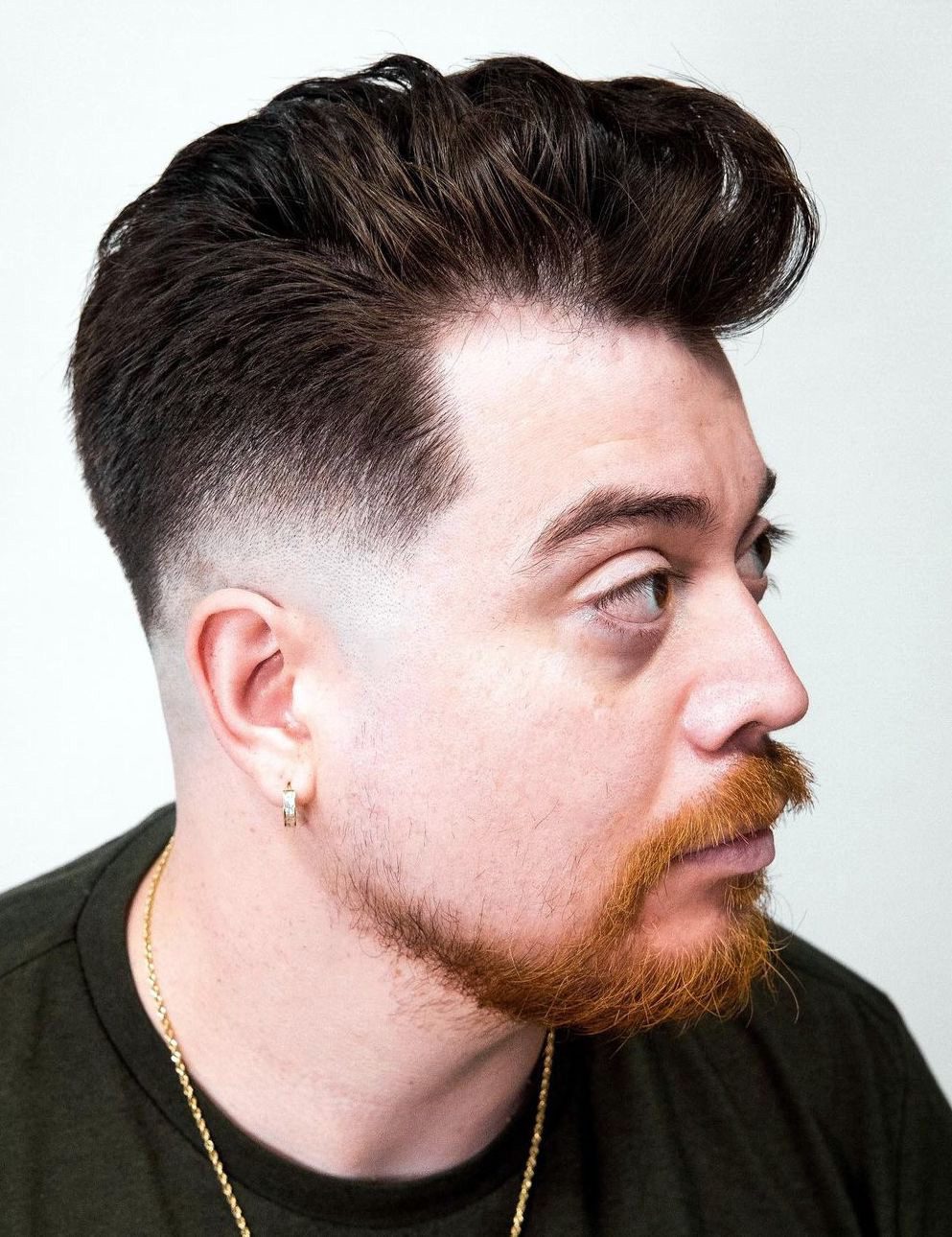 Fluffed Pompadour with Tapered Lineup
Layers in pompadour are works of fine art, it is definitely not easy to pull it off. Here, they are done with attention to detail making it look like a fluff yet very much controlled pompadour. The sides are not undercut which makes this whole and the low fade is dropped.
17 / 38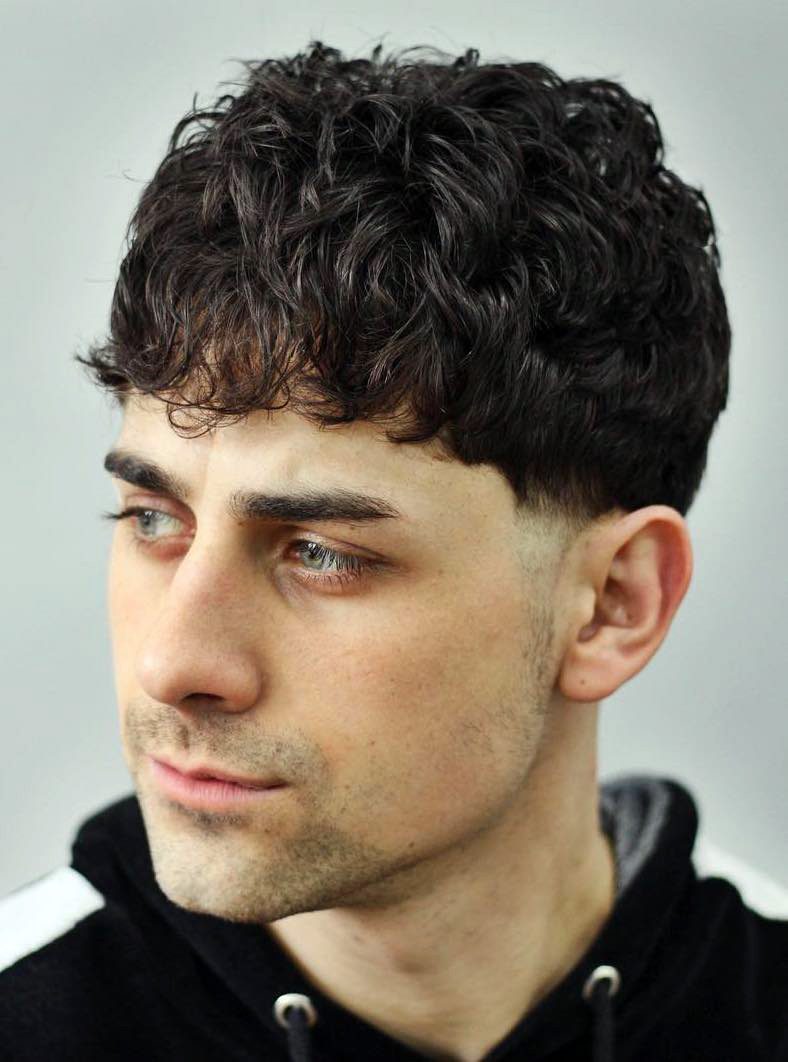 Subtle Temple Fade
With an even and full appearance, this low-key hairstyle uses an extremely subtle sideburn fade for maximum neatness.
18 / 38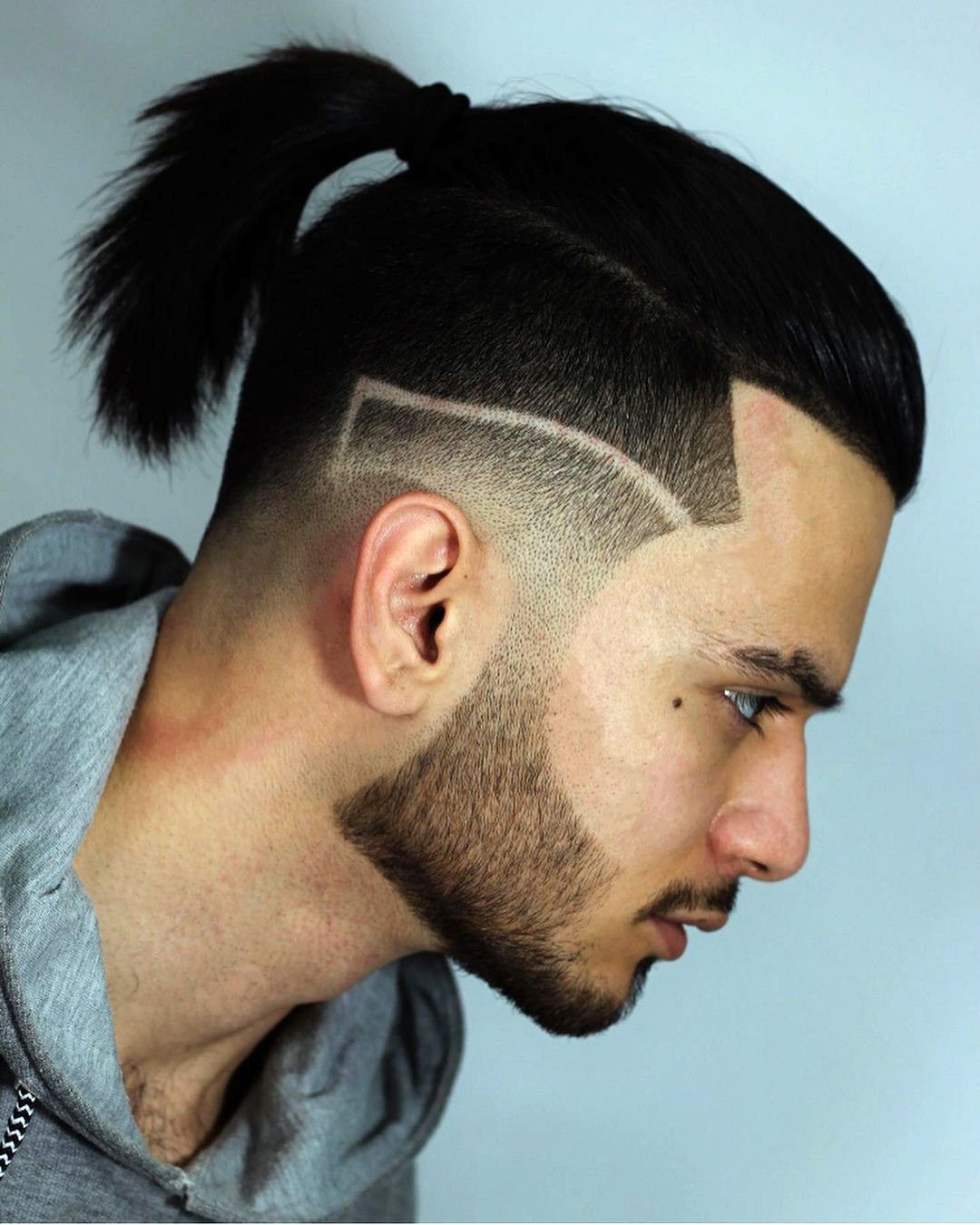 Cheeky Pony with Low Faded Slit Shave
Just look at this piece of work! The top is slicked back with a straight thin-haired pony at the back. And then the sides although are low faded, are very much fancy due to that cheeky slit shave with a very sharp line up. I mean just look at it.
19 / 38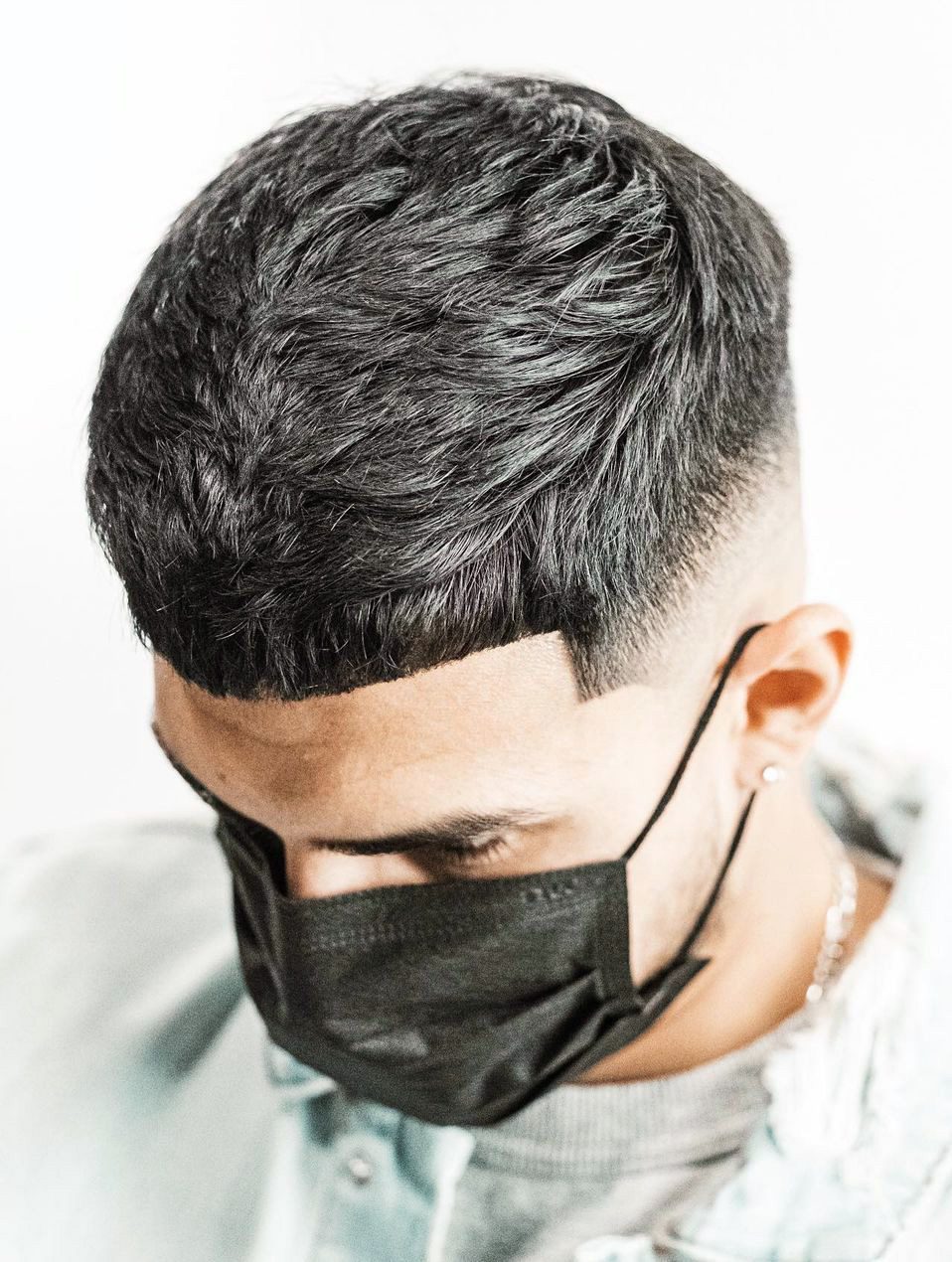 Mohawkish French Crop with Cheeky Line Up
Mohawk doesn't have to be always the one that is hardcore pocky and brushed up. This one is a subtle version of mohawk styled french crop where the top is pinched together and the front is fringed for that french crop look. The sides are low faded with a sharp line up for that key detail.
20 / 38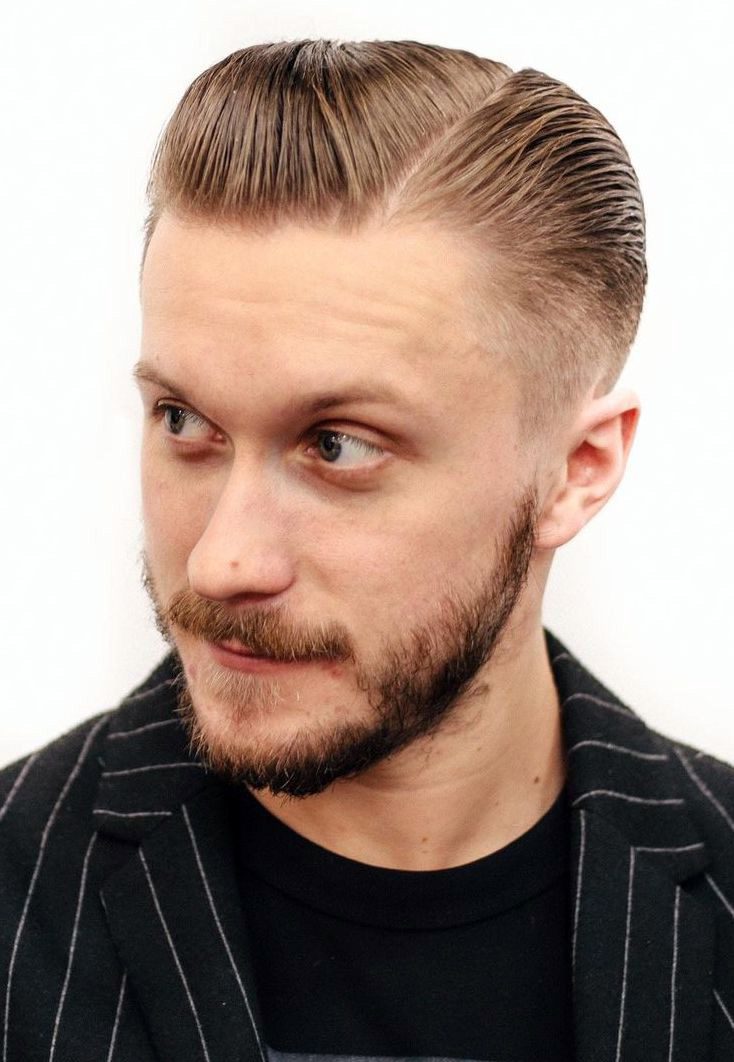 Classy Gentleman Side Parted Low Fade
This side part resembles a middle part as well but the sides being tapered a little makes this one quite exotic. That being said, the top being pushed back at the same time adds a slicked-back look to the style. All of that jazz with a cheeky low fade makes up for sheer class.
21 / 38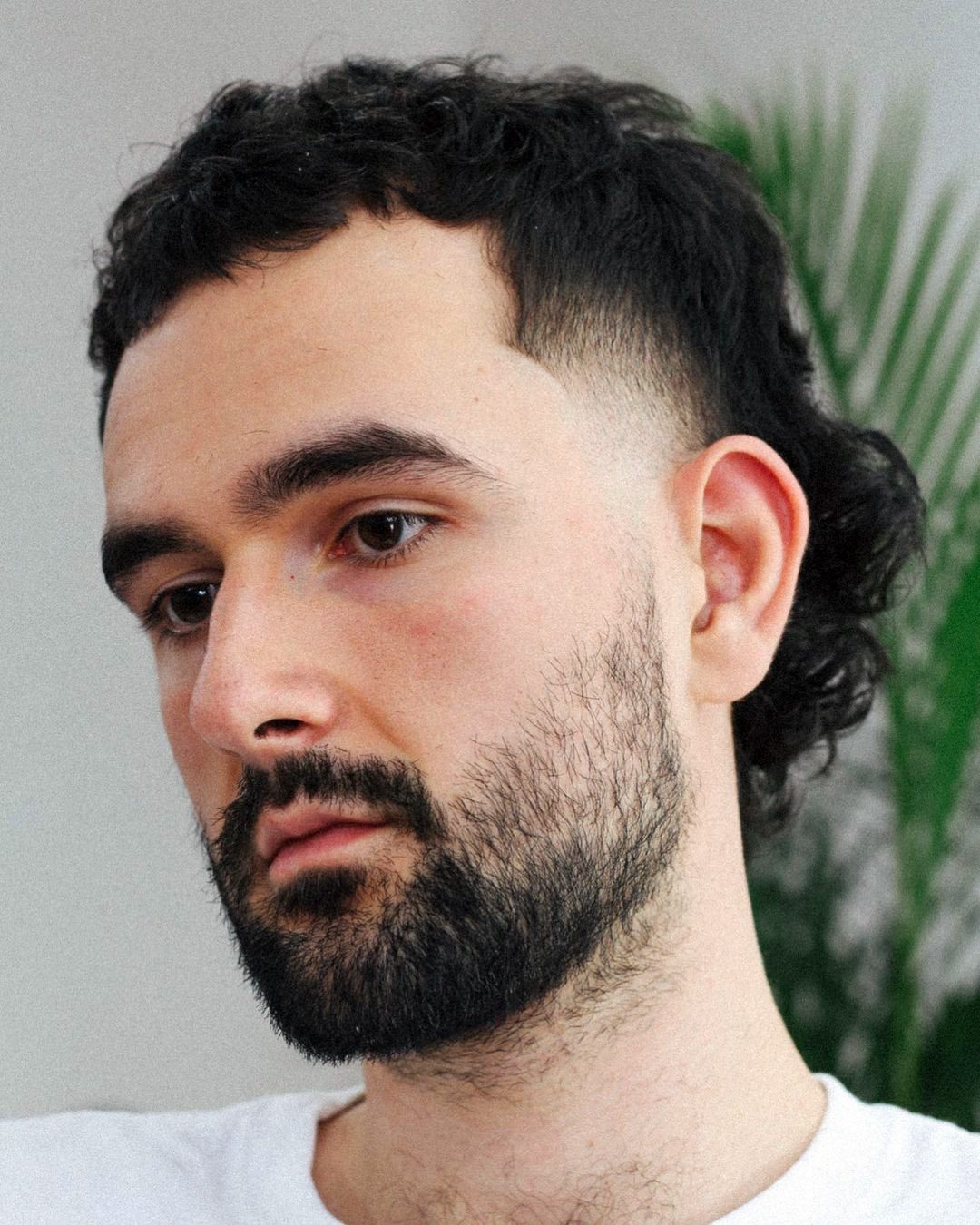 Caesar, a Mullet and a Low Fade, Best Trio
How can we not like this cool combination of a mullet, a slightly curled caesar, and a sleek low fade? The low fade here also acts like a temple fade which amplifies the look by a thousand. The beard is a smart way to balance the face and make this style look even.
22 / 38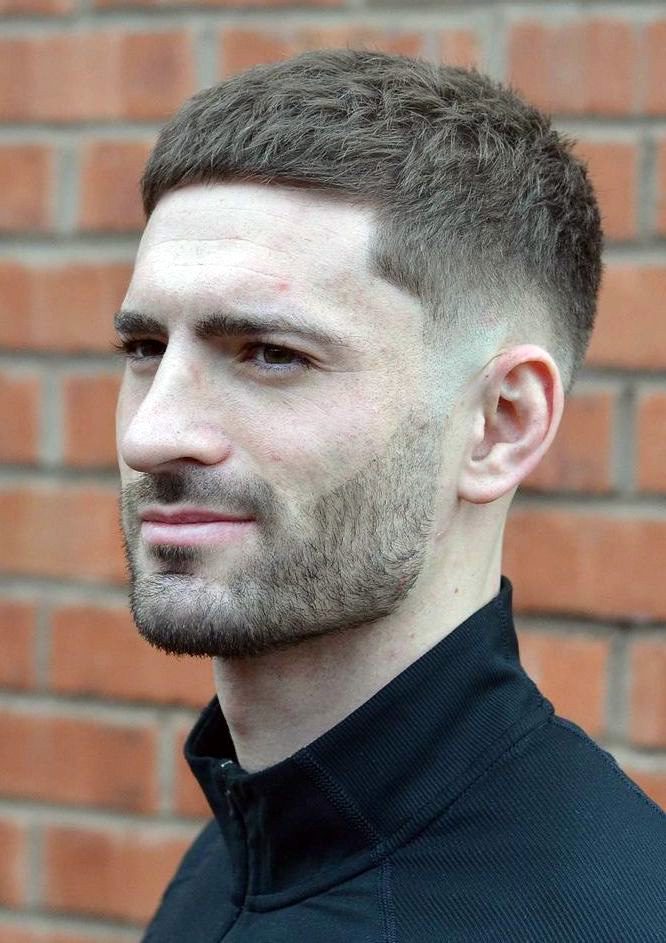 Classy Caesar Buzz with Low Drop Fade
23 / 38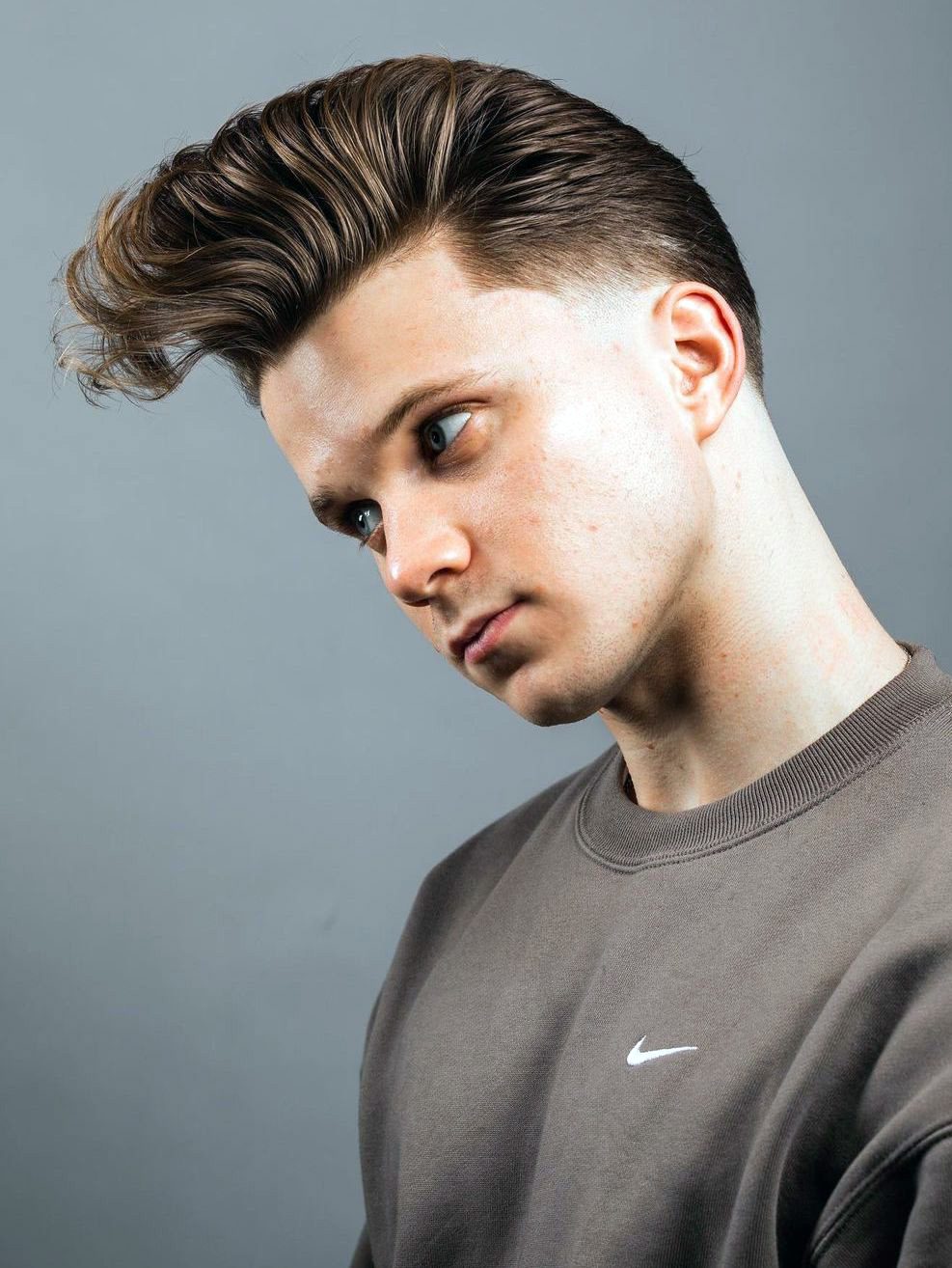 Wavy Pompadour with Cheeky Low Fade
If you are someone who likes going that extra mile to take care of your hair then here is the style you should consider. It is both, retro and modern altogether. The top is slightly waved out with sides being tapered, which is a classic move but the temple is vanished due to low fade.
24 / 38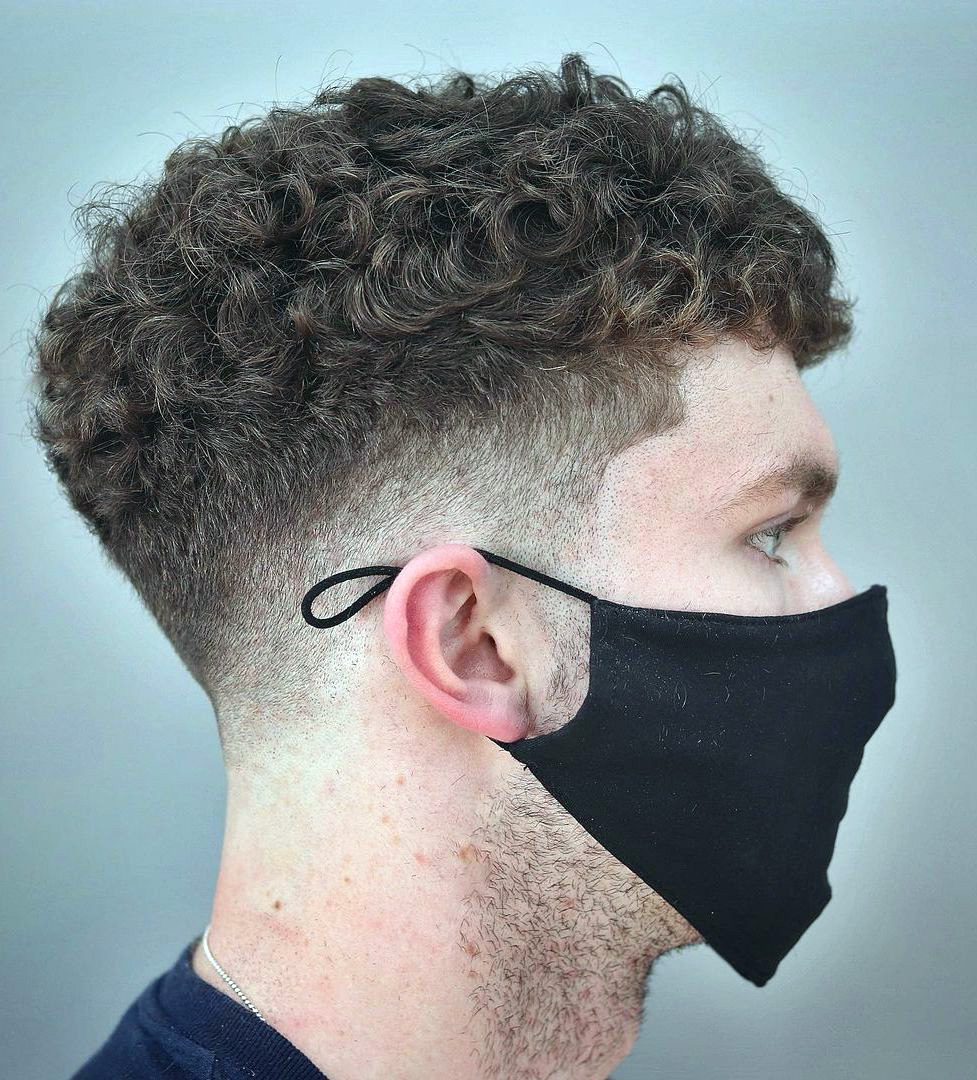 Controlled Curls with Short Line Up
Highlighted curls are definitely a thing, let this be a prime example where the curls are dense yet not all over the place. The volume is all equal all over with sides being tapered with a very low drop fade to end it all the line up are shortened with taper texture.
25 / 38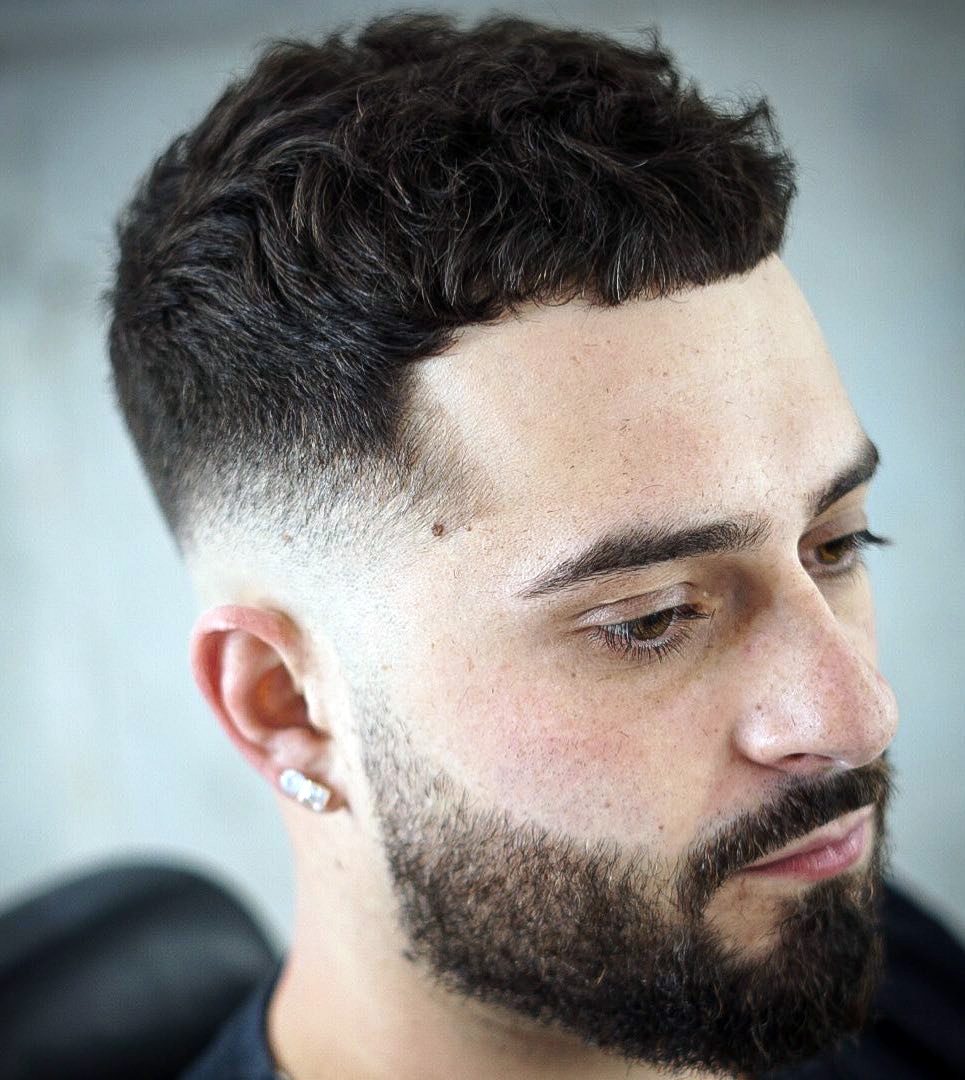 Grizzly Casual Top with Tapered Line Up
Having a low maintenance haircut is a dream of many but not all of them know that it is easier than one thinks. The top here is tossed and is grizzly curly, however, the sides are mid tapered and low faded. That enables the temple to be faded and the beard to have more panache.
26 / 38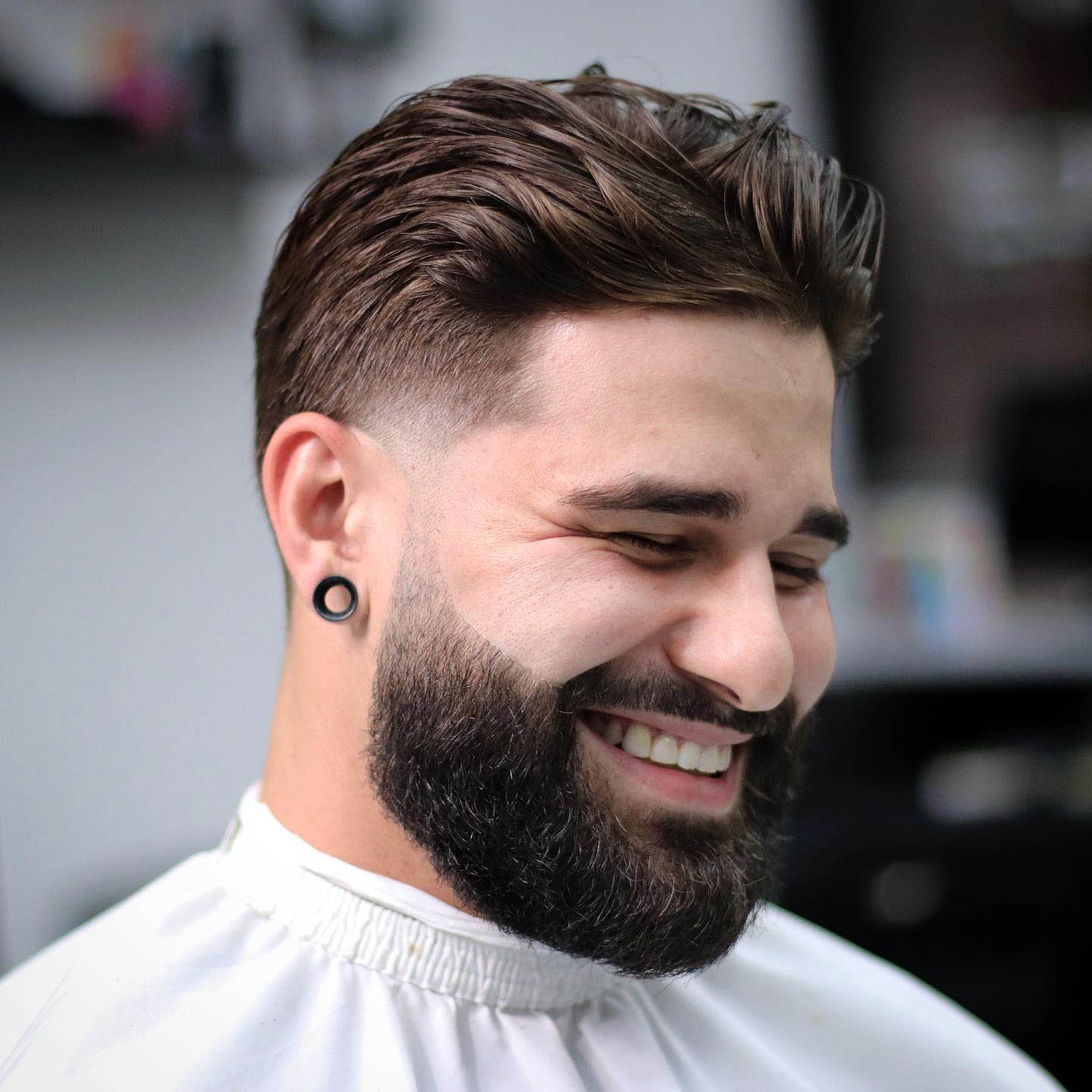 Pushed Back Line Up Low Fade
Balance on the face is something one should strive for, here we see the low fade acts as a temple fade that helps blend into the beard. that being said the volume is concentrated on the extreme ends of the beard and the top of the head. The push-back texture acts like a cherry on the cake.
27 / 38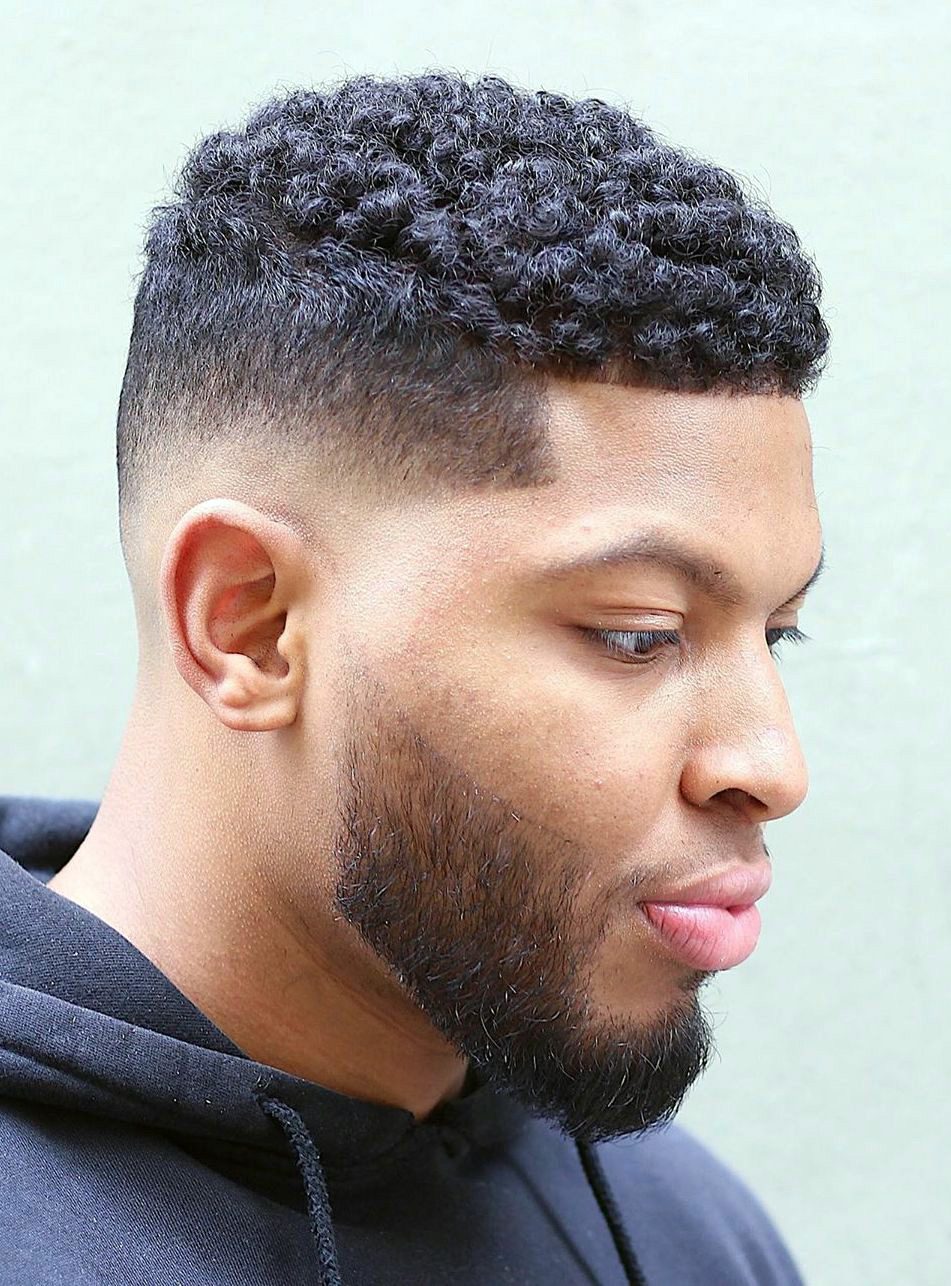 Short Curls with Low Fade
We talked short curls this is even shorter curls with that afro hair texture. This is what volume does to you and that is why you gotta finesse it that way. The sides are tapered but look at that lineup that is tapered clean and trimmed all angular, notice the beard that balances the lower face.
28 / 38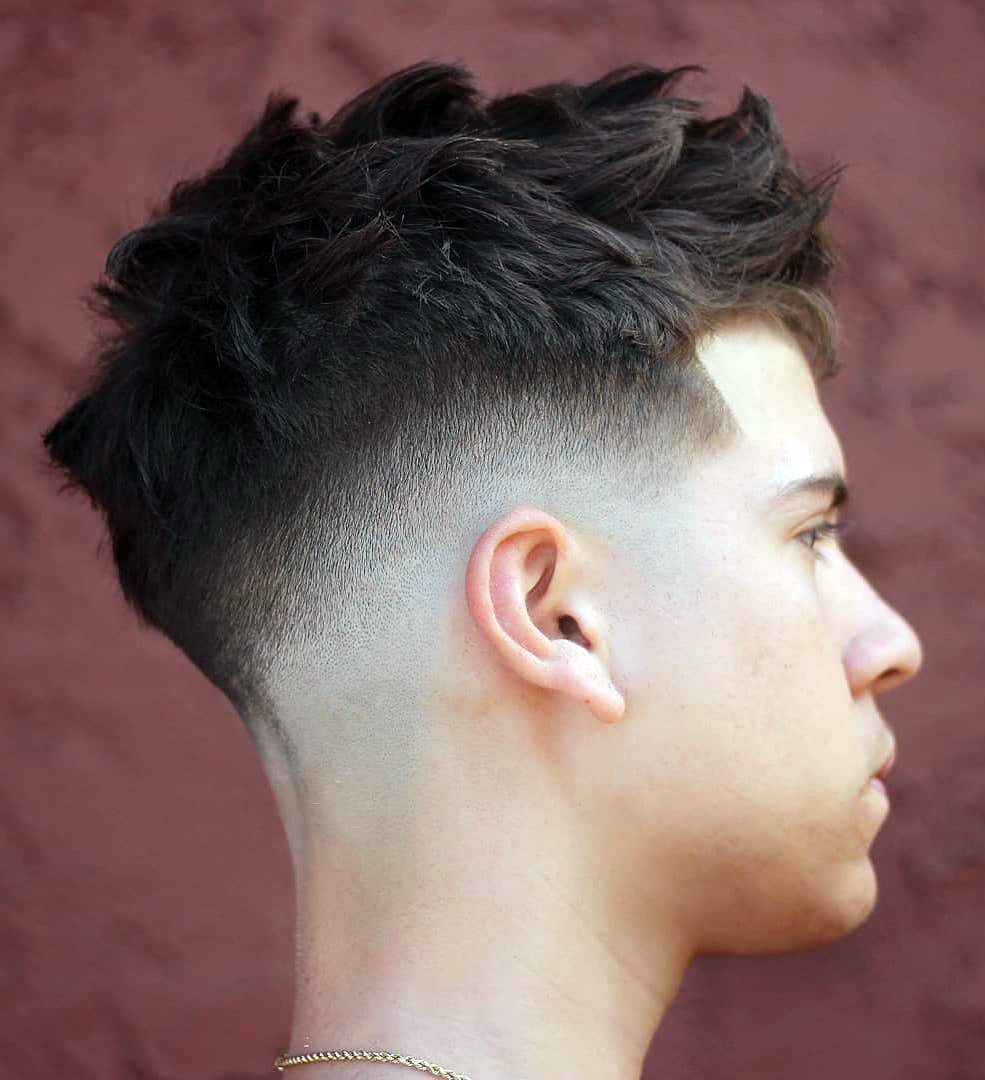 Fine Low Taper Fade
This one doesn't have that drop fade tinge and is more like a straight taper that is not very common. The top is a pocky and pinched texture with that low faded lineup. The top has a slight brush up feel to it with hints of being tossed here and there.
29 / 38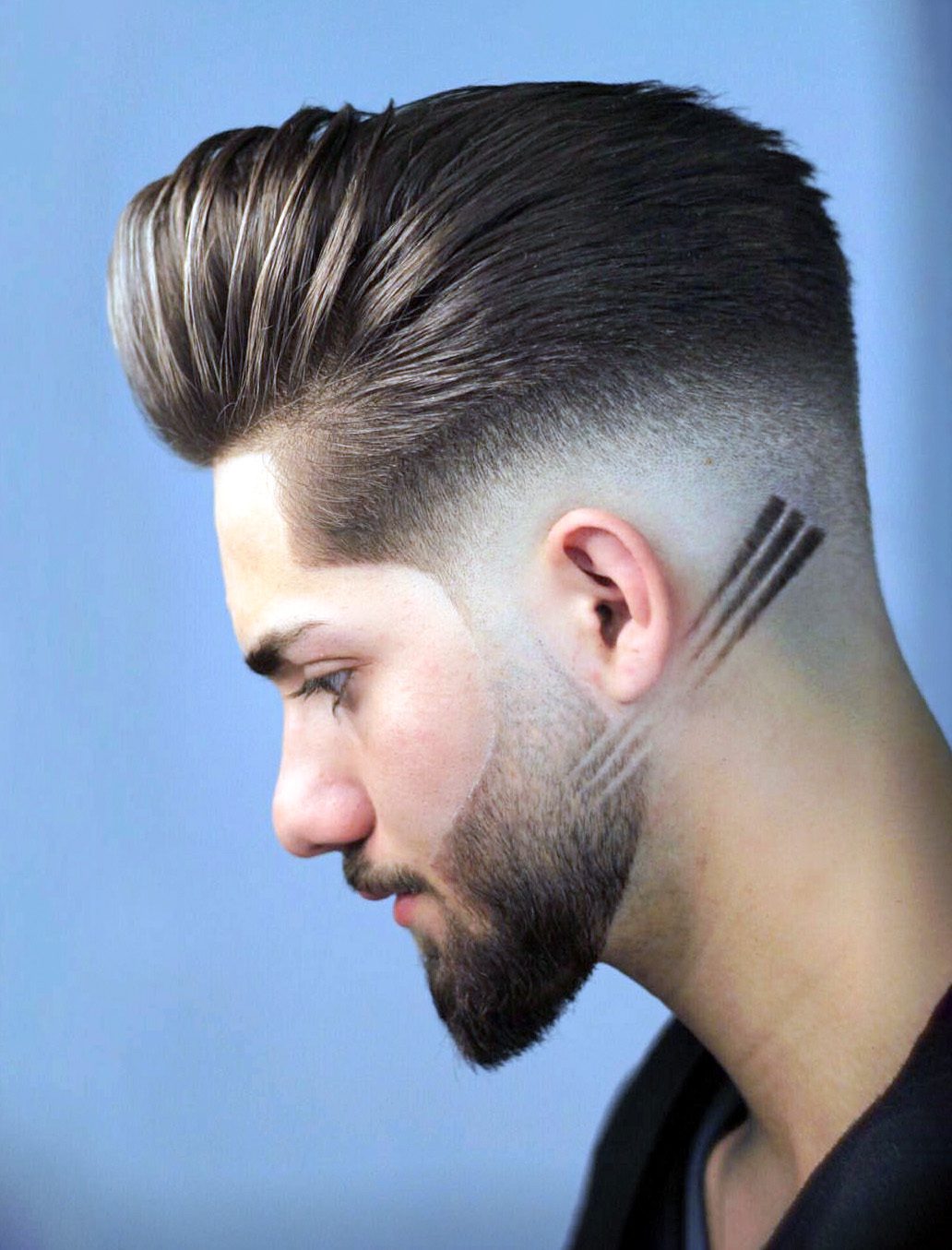 Low fade and Side Line Design
Here's another pompadour, again featuring carefully trimmed hairlines and a pattern in the neckline. Contrast, contrast, contrast!
30 / 38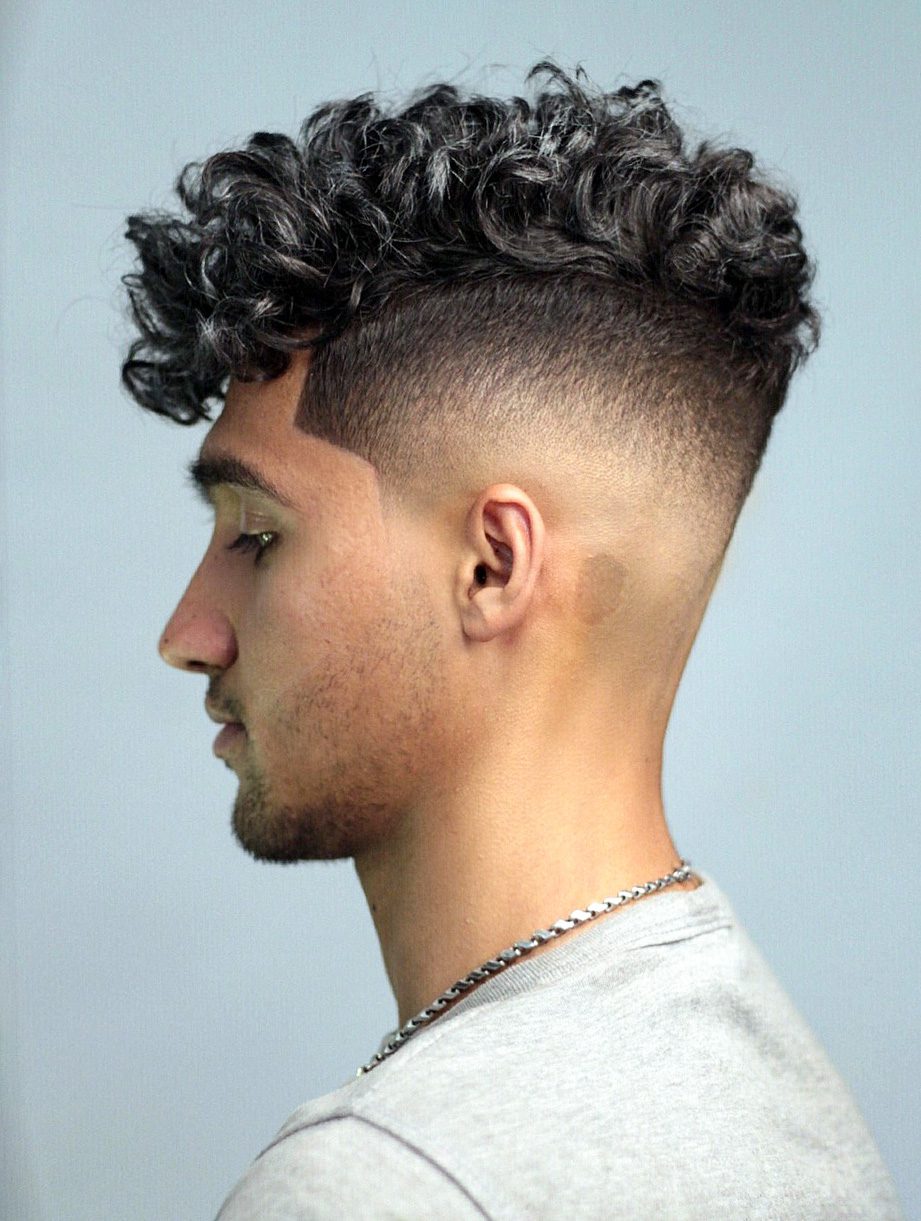 Low fade and Curly Top
Here's a curly top featuring a low fade on the sides. This cool, young look really does reflect the basic principles of an undercut — and everyone knows the undercut is a great look.
31 / 38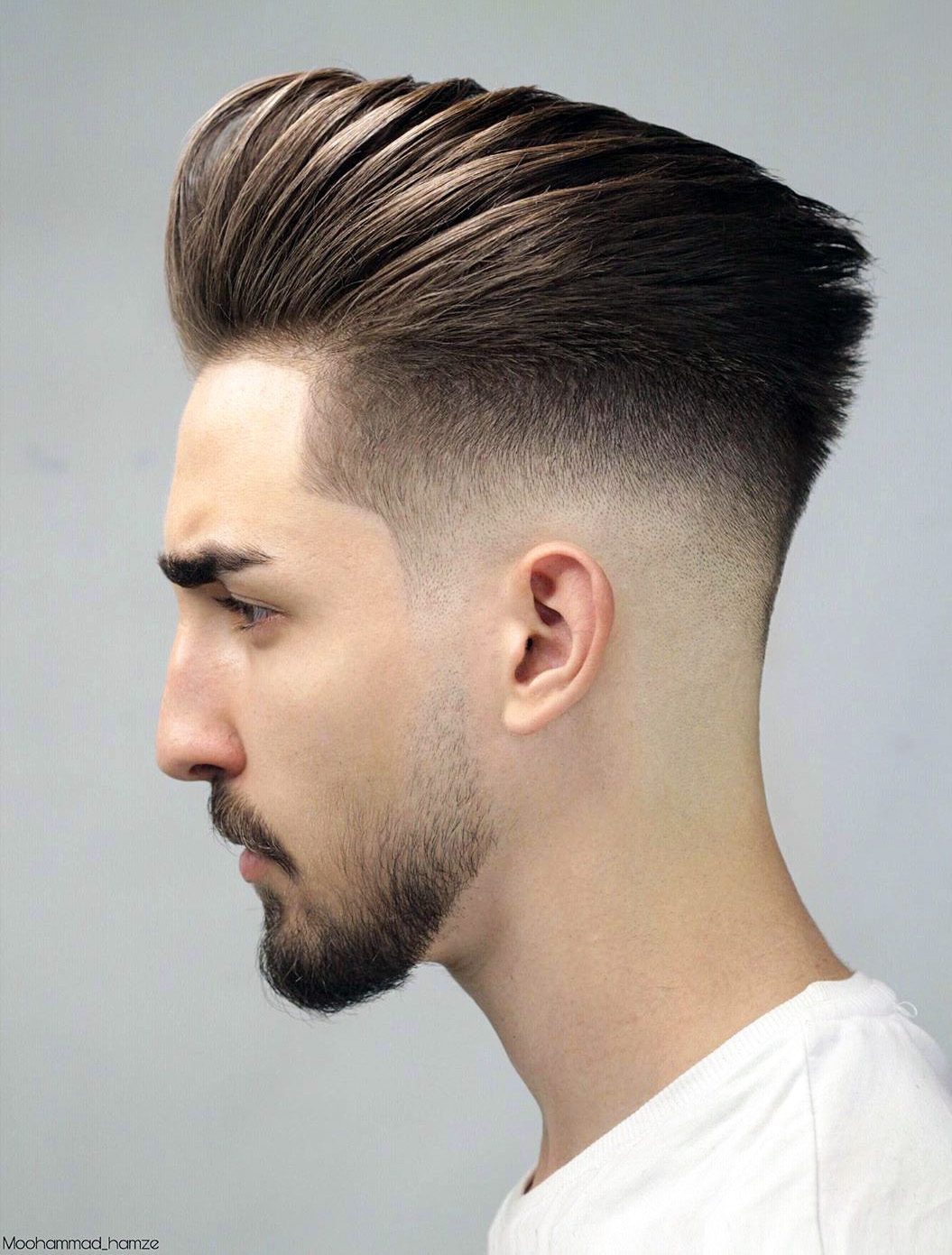 Medium Styled Pompadour
This simple but bold pompadour features a low fade around the sides. There's nothing particularly unique about this cut, but there's no denying that it's a great look.
32 / 38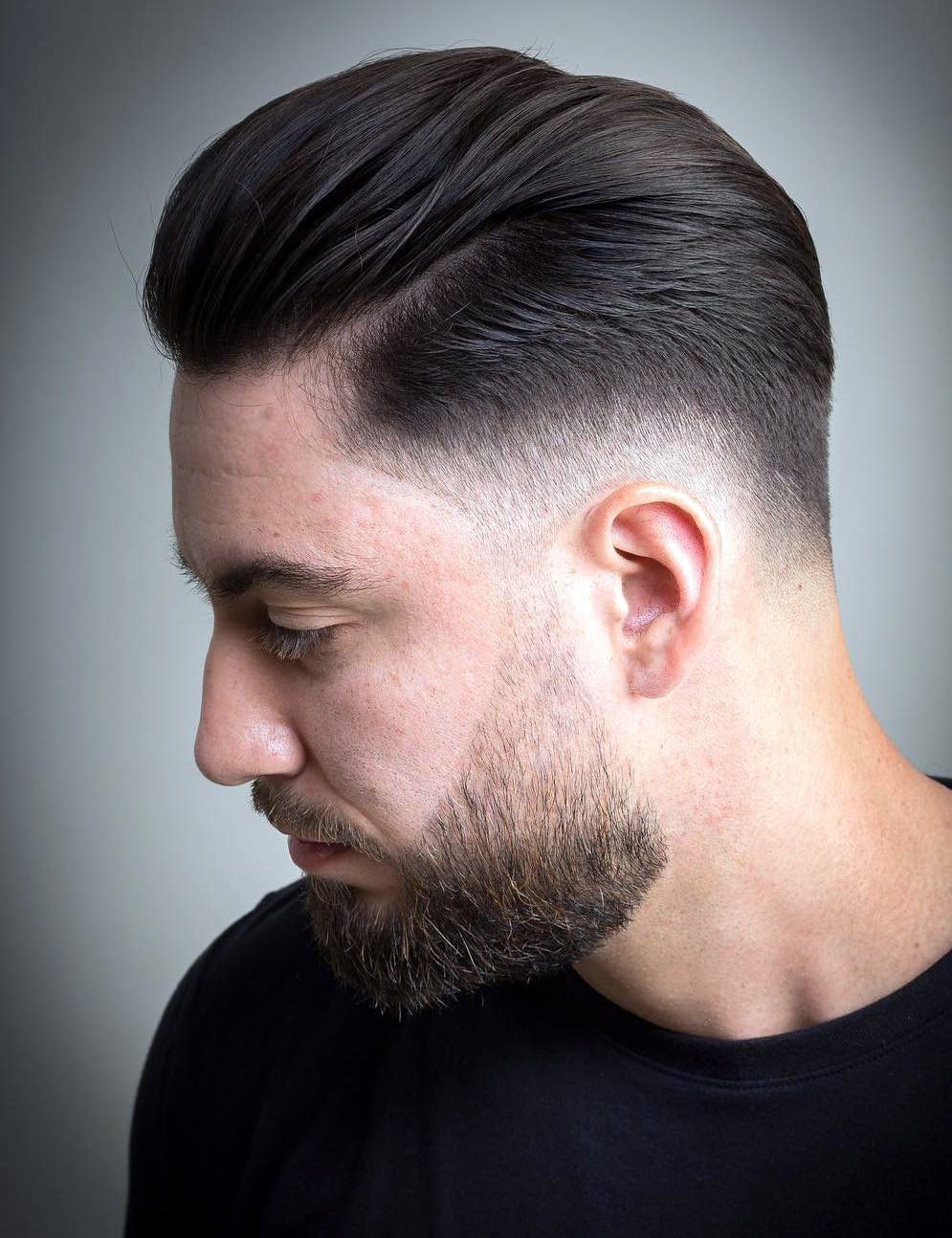 Cozy Low Fade with Silky Push Back
Create a handsome look just like this one with only a few elements: a slicked-back top, a low fade on the sides, and some connected facial hair.
33 / 38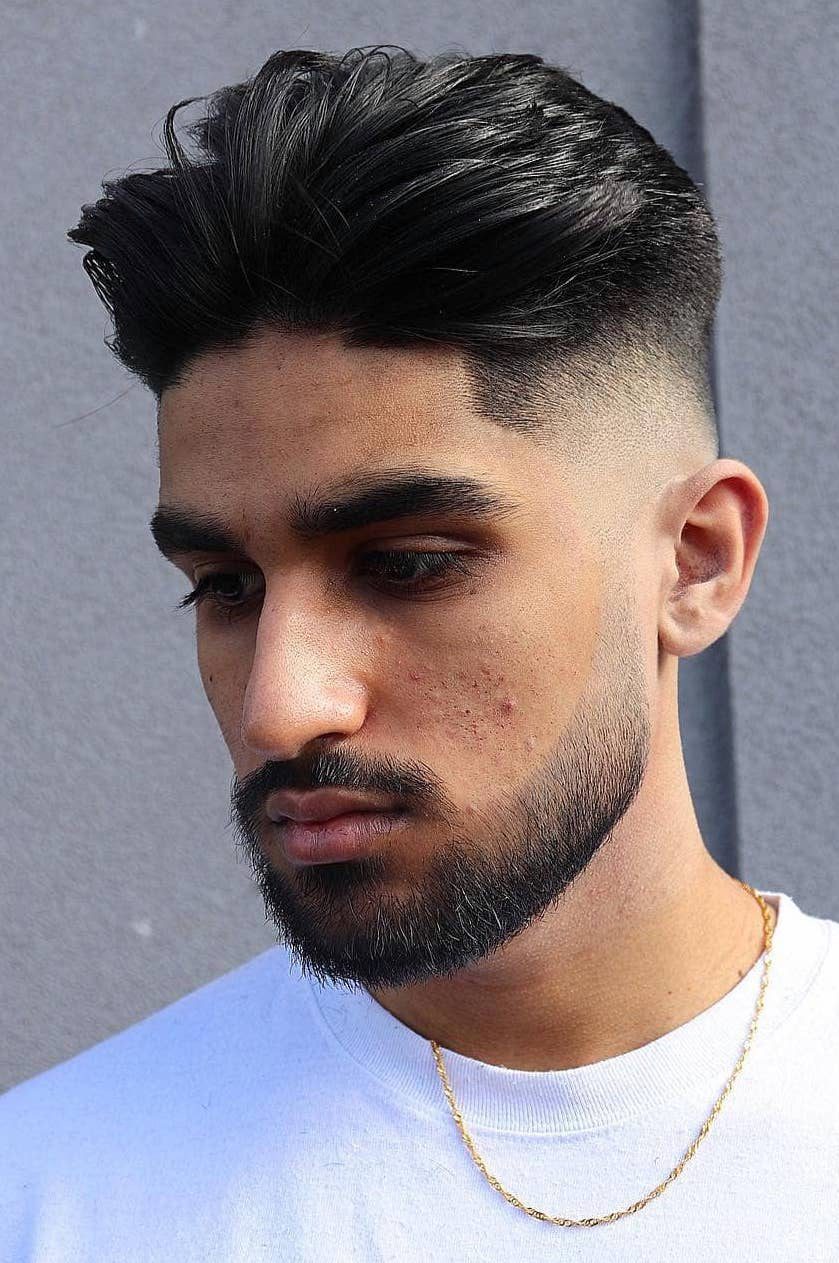 Puffed Quiff with Neat Low Fade
This light quiff is complemented with a low fade at the sides. The neat hairlines on this cut really demonstrate the importance of contrast.
34 / 38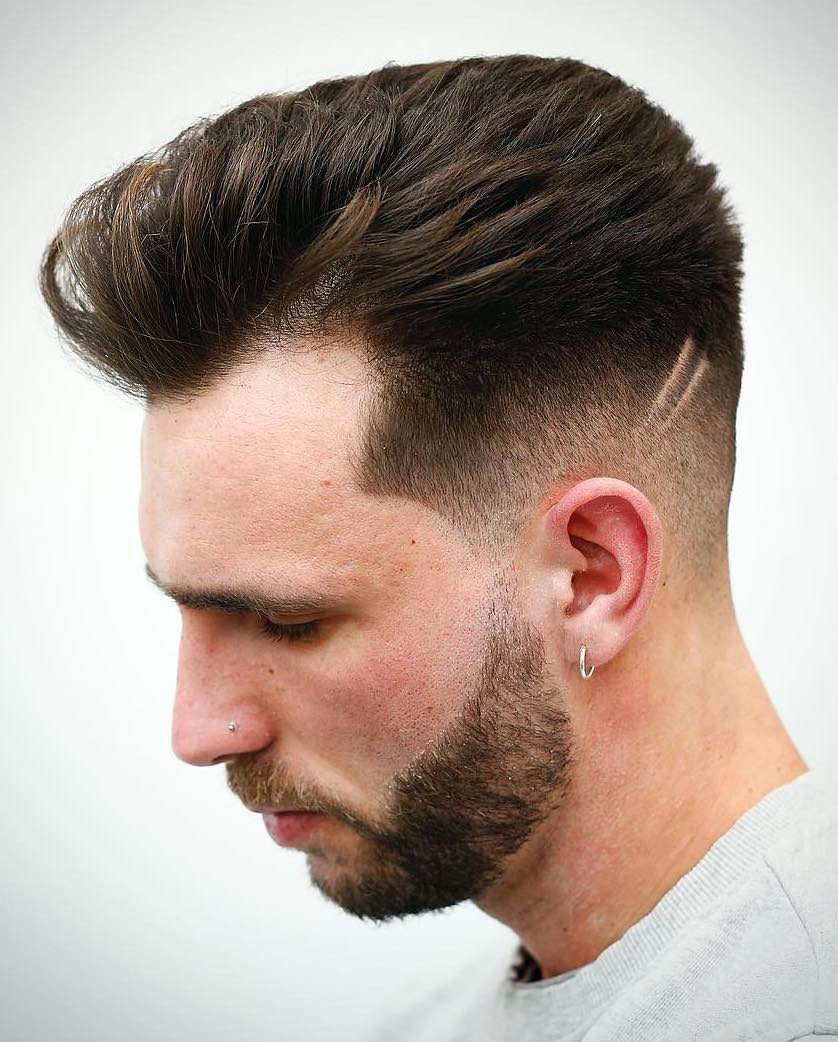 Neat Short Pompadour with Extreme Low Fade
Add some spice to your pompadour with the low fade. This fantastic example features some connected facial hair, but we promise that's optional.
35 / 38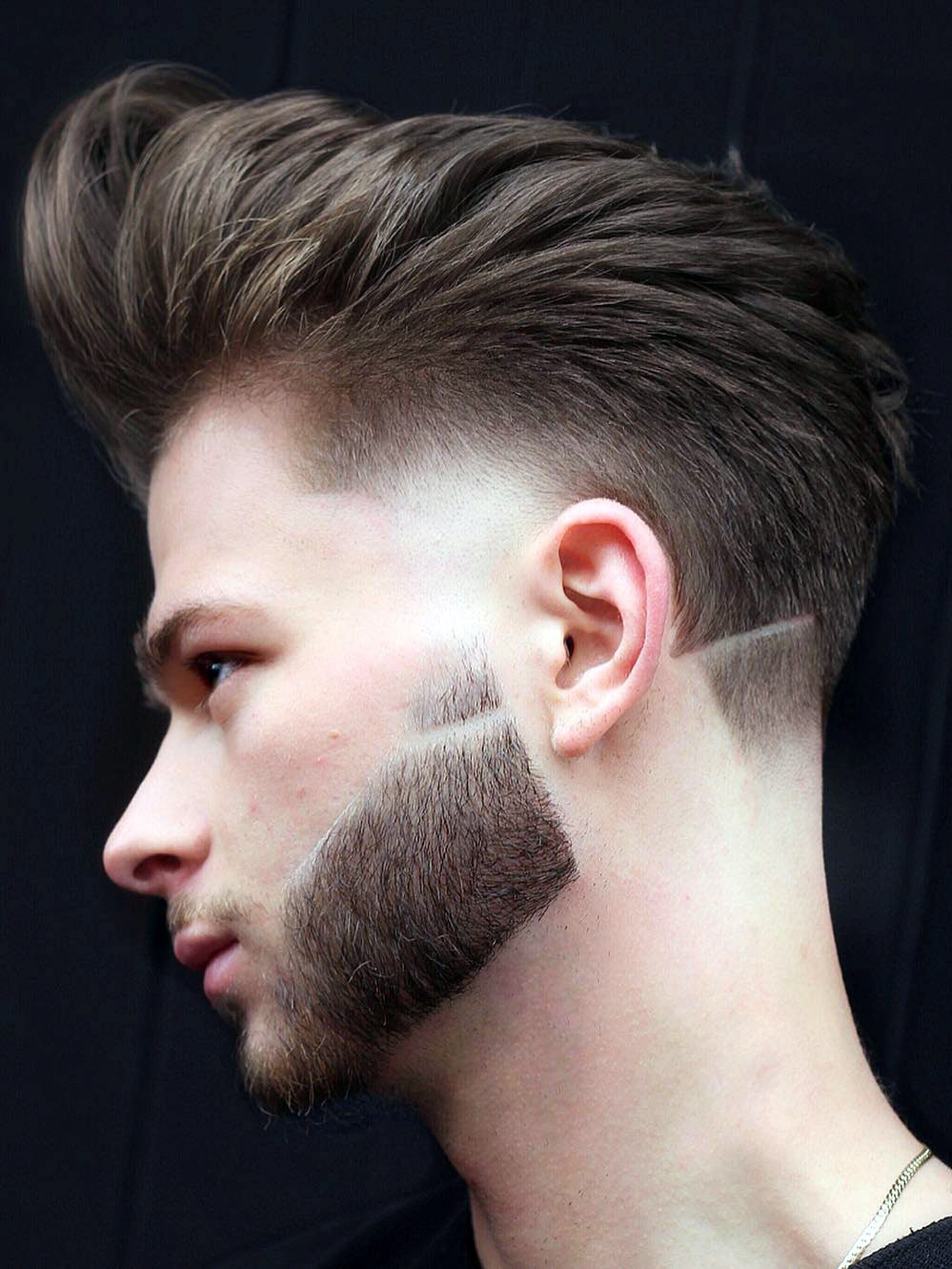 Classy Temple Fade
Because the low fade is so versatile, it's easy to modify it. This cool variation features a shaved line that seems to pass underneath (or through) the ear, creating an amazing visual effect.
36 / 38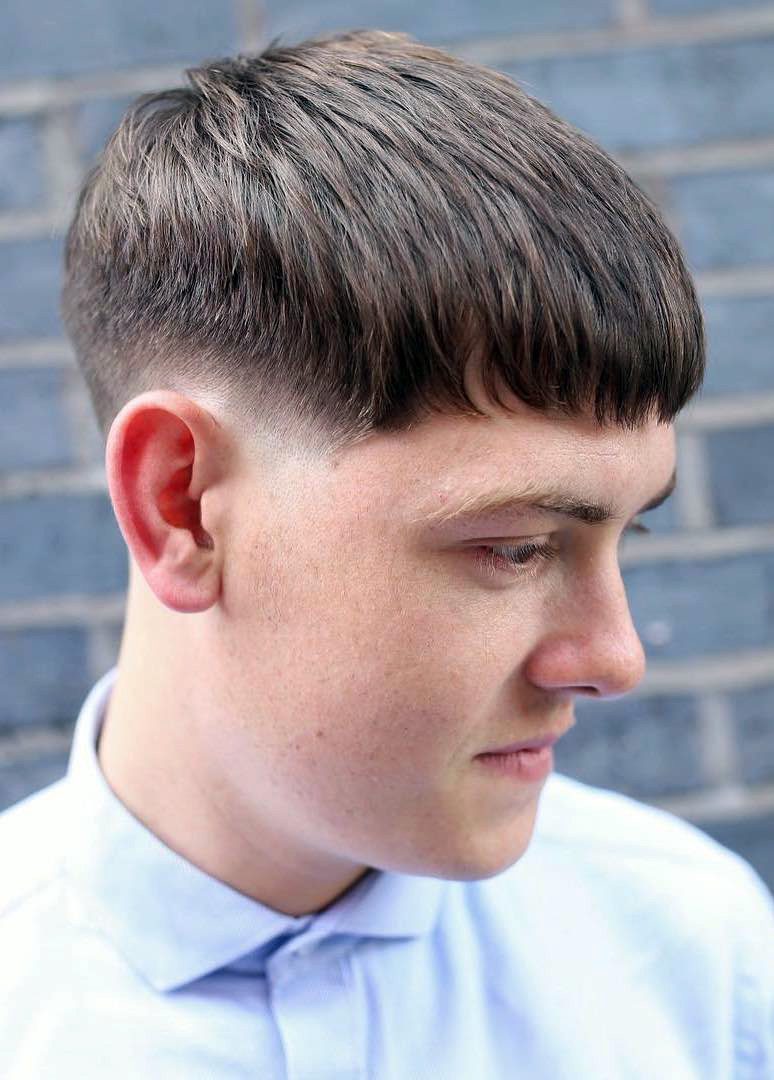 Simplest Low Key Scissor Cut
Looking for simple and stylish? It doesn't get much simpler than this straightforward scissor cut with low faded sides. Even though it's simple, it's still sharp and sleek.
37 / 38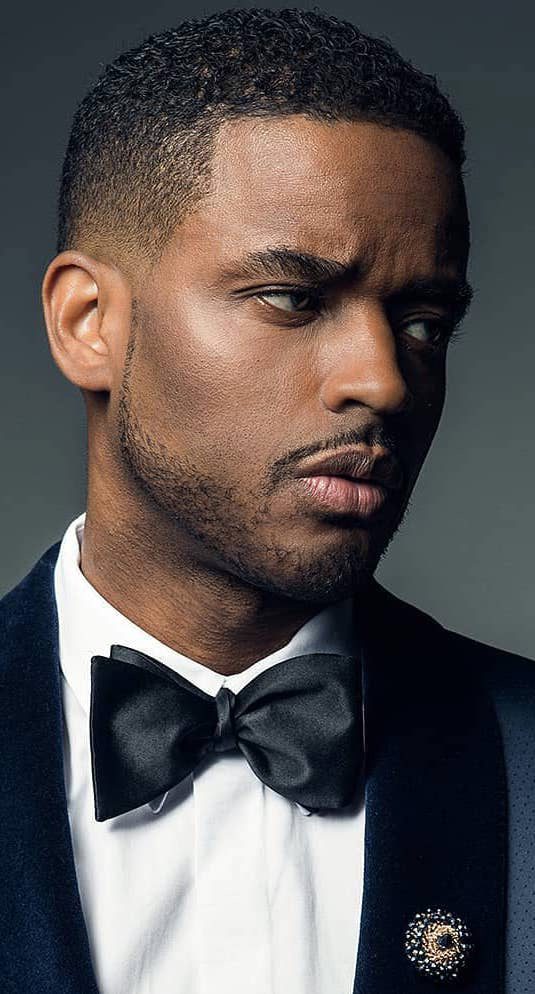 Simple Top with Clean Sides
If you prefer a shorter hairstyle, you'll enjoy this close-cropped cut. Here, the low fade blends the hair smoothly and gives the appearance of a fuller head of hair.
38 / 38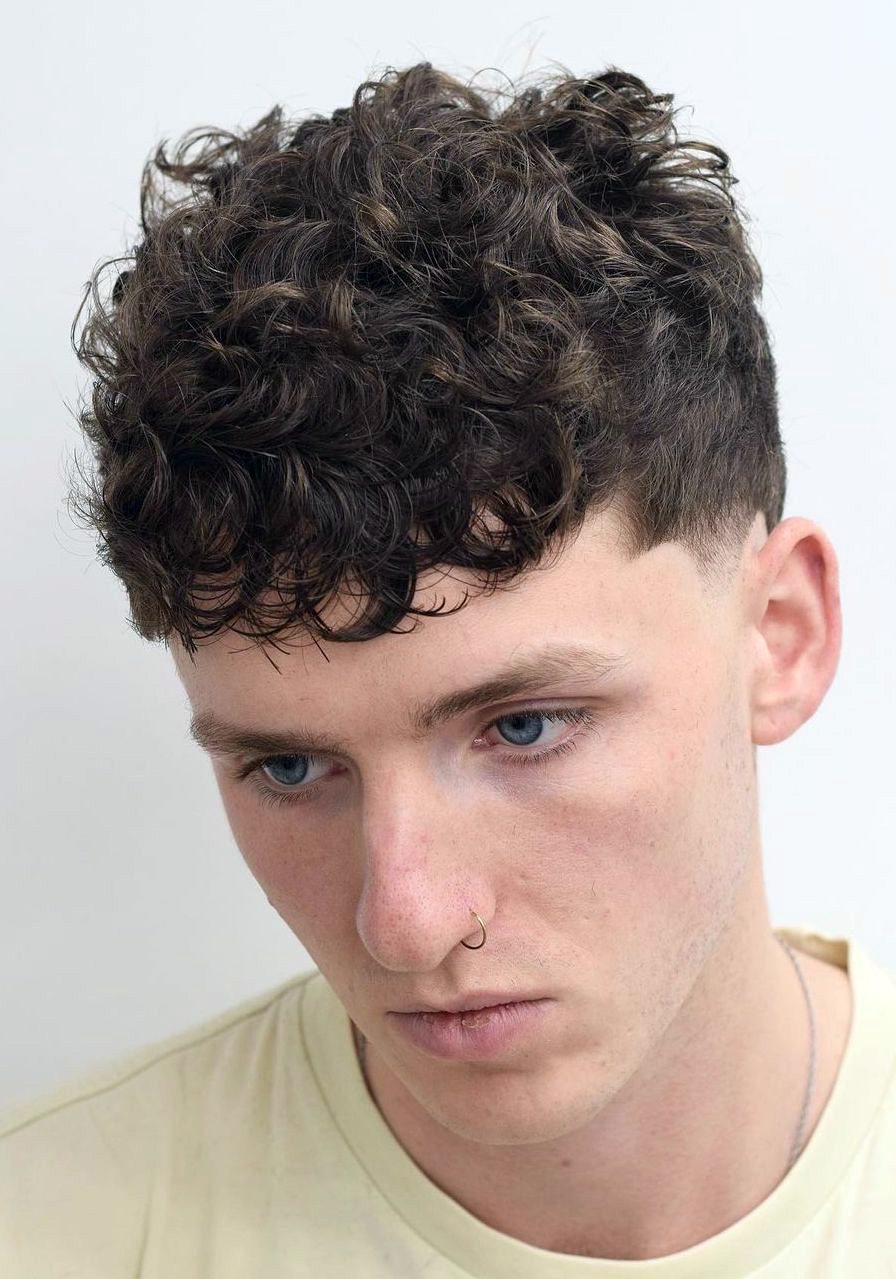 Sneaky Temple Fade with Curls
Medium waved curls with sides being tapered are quite fun. The low fade here is quite sneak especially as it is so subtle that one might not notice it instantly. The lineup is quite short with a clean shaved look that makes everything cleaner.