I know what you're thinking: "Isn't the comb over haircut reserved for old men and Donald Trump?" For some comb over haircuts, that's true: the hair is combed over a bald spot in order to hide it. This is what you probably think of when you first hear the words "comb over haircut."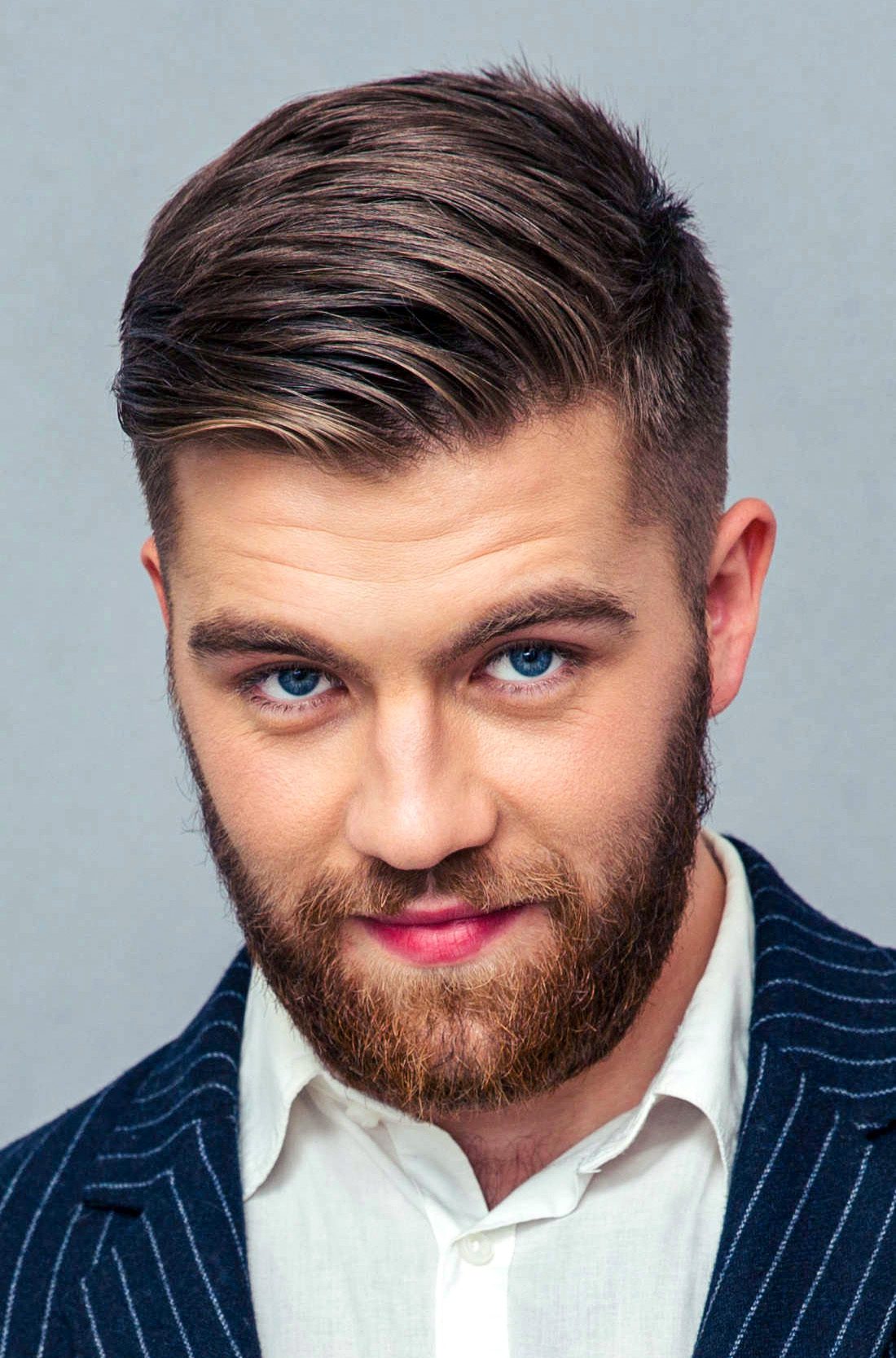 But today, the phrase "comb over haircut" also means a vintage-looking style where the hair is combed to one side. This creates a style similar to the side part that's stylish and classic. It's a flexible look that's almost nothing like Trump's iconic coif (which is technically not a comb-over).
The contemporary comb over is a wonderful choice for a stylish hairdo that's relatively easy to maintain. It takes about 5 minutes to style and doesn't require too much maintenance otherwise. It's ideal for straight or wavy hair, fine to thick hair, and suits square and oval face shapes.
What Is The Comb Over Haircut?
The comb over haircut is a style in which the hair is combed to one side and paired with a hard side part. It's similar to a classic side part, but its side swept look gives a different appearance. The comb over haircut is often paired with other styles, like an undercut, and styled to the wearer's liking.
It's also one of the few styles that gives you volume by its construction. Even though the hair is only a few inches long, it gives the appearance of much more hair.
How To Get The Comb Over Haircut
We recommend having 2-4 inches of hair on top for this cut. Depending on how much volume you want, you can go shorter or longer and adjust the volume accordingly.
The sides can be clipped with any setting you like; the #4 to #6 setting range works best. Alternatively, you could ask for an undercut or a fade to make the comb over haircut a high-contrast cut.
You can also ask your barber or stylist to give you what is known as a hard part. This is a line that's cut through the hair with a razor to give a dramatically defined part. With a hard part, you can see the part line separating your hair. A natural part would not be as defined. Of course, this is up to your preferences.
How To Style The Comb Over Haircut
You'll need a high-quality pomade for the comb over haircut. We recommend Suavecito Original Hold and Layrite Original. Apply it to towel-dried, slightly damp hair and work in thoroughly.
Next, comb or brush your hair to one side, away from your part. The pomade will help it stay in place and give it some shine. After you've worked it in, your comb over haircut is finished.
If you'd like, you can comb the top upward and backward to create a small pompadour. The resulting style will be a mixture of a comb over, side part, and pompadour. If you choose to go with this variation, you may find it helpful to blow dry the front of your hair into place.
See the gallery below for more examples of this hairstyle: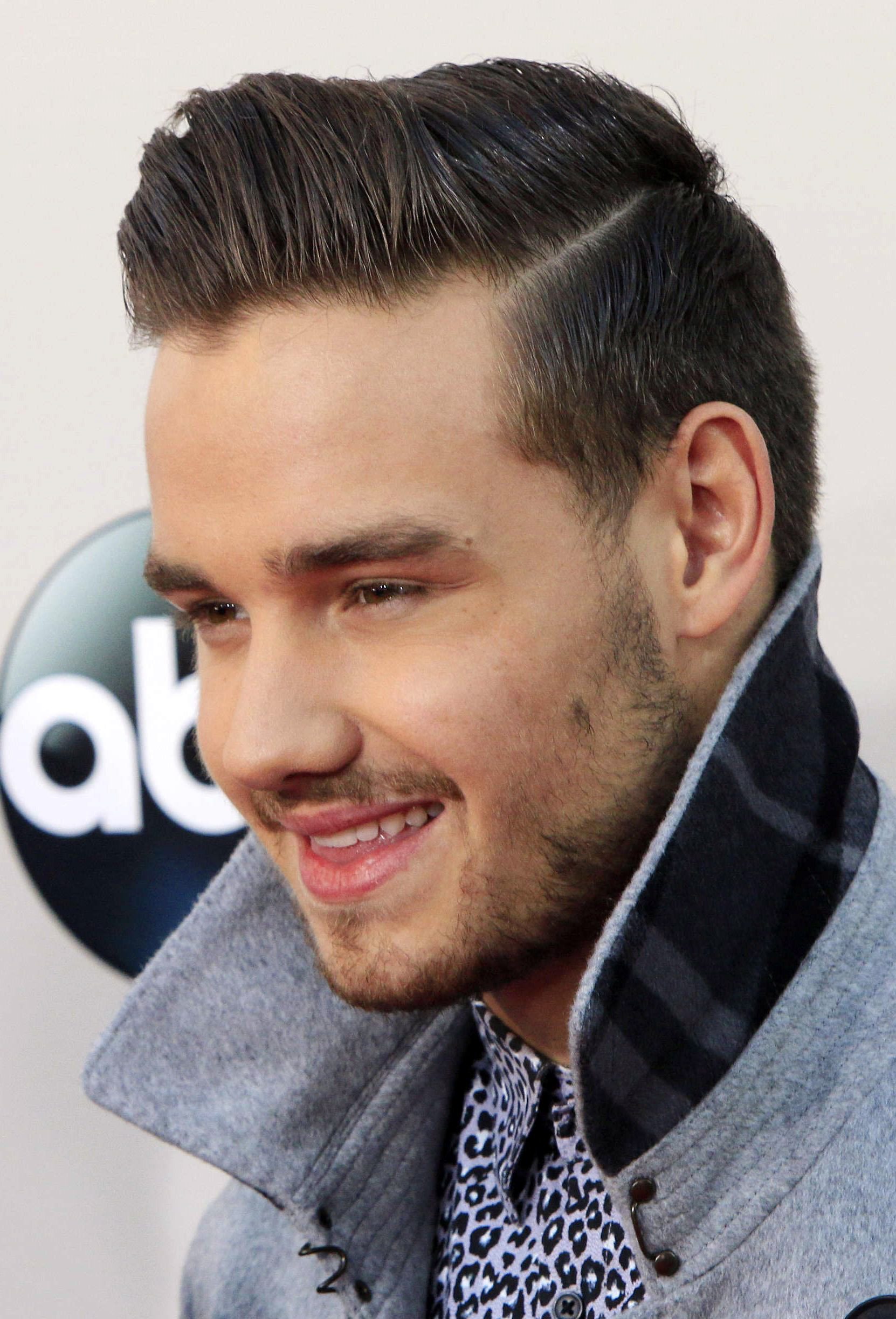 Joe Seer / Shutterstock.com
Liam Payne's Brushed Up Comb Over
This comb over is clean and sleek-looking, thanks to the careful styling. The soft side part adds even more flare to this simple style.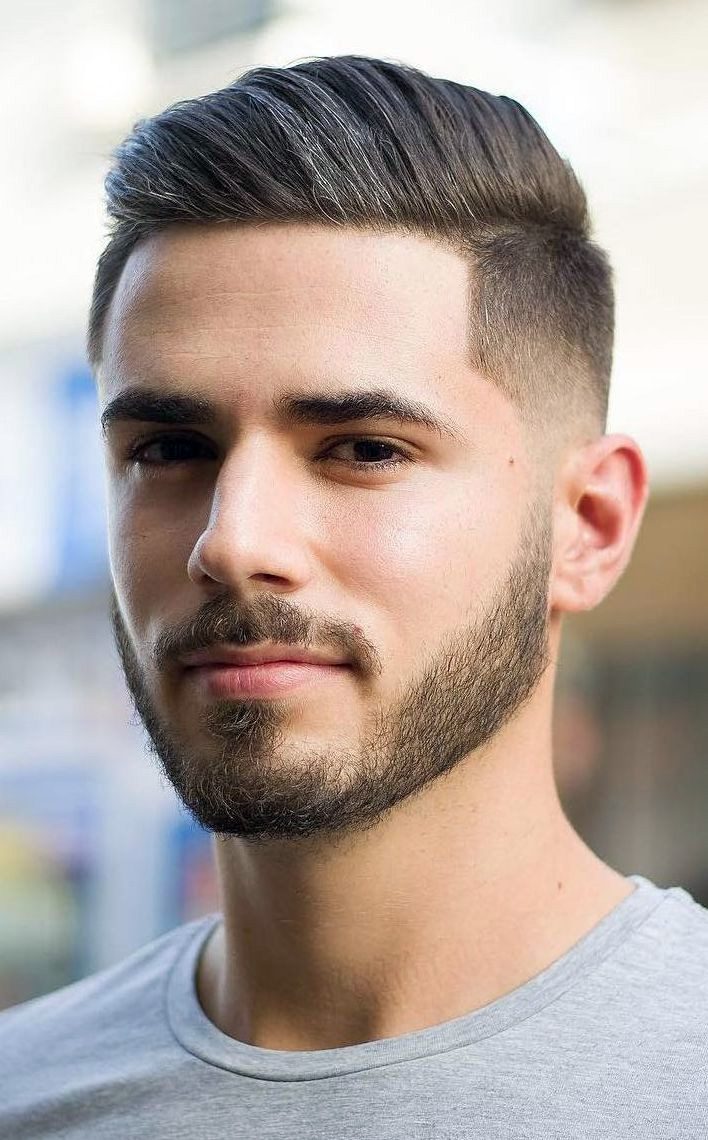 @jeezybok
Taper Fade with Subtle Beard
A tapered fade keeps your head cool with this thick top hair. Combing up and sideways creates extra volume with no effort.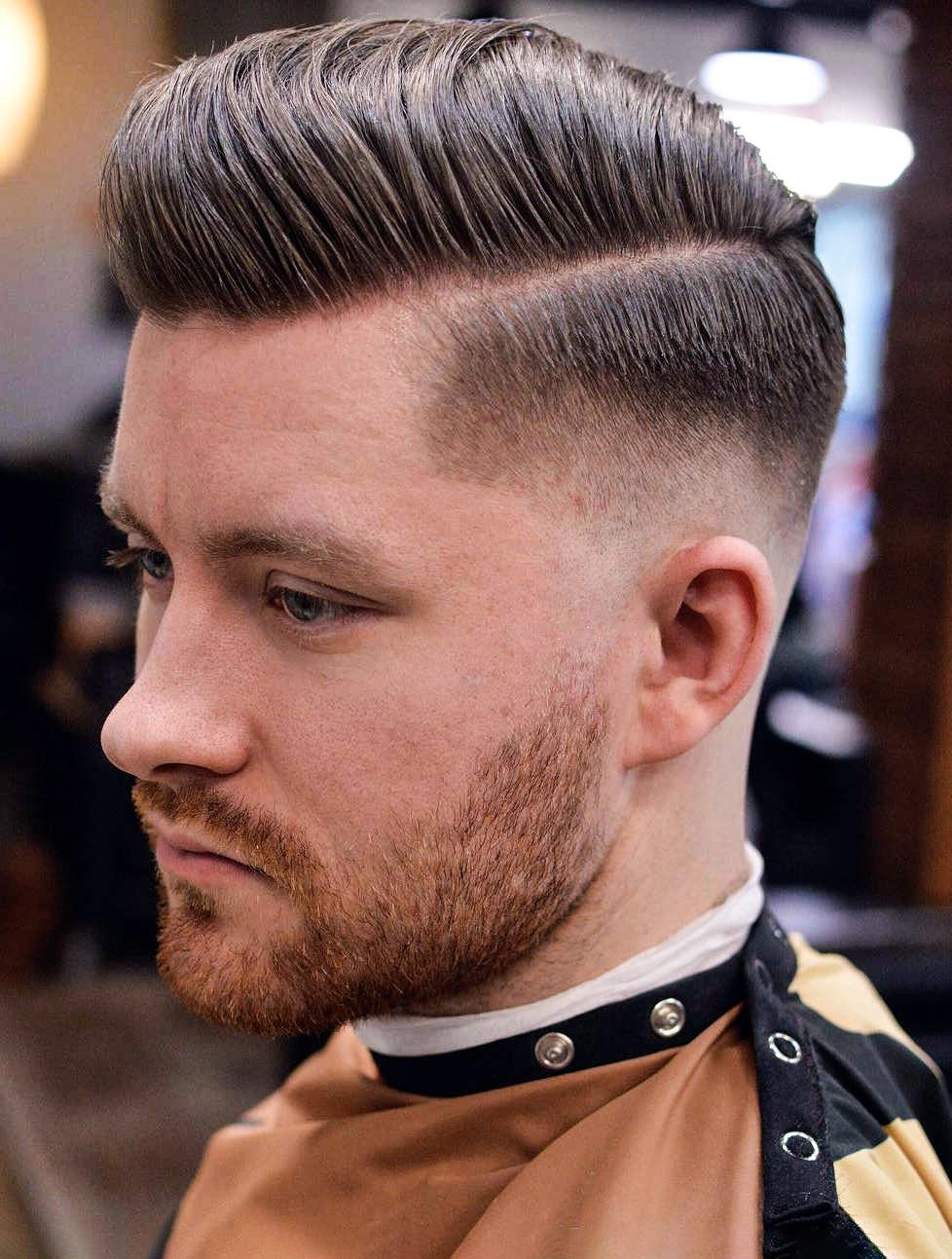 @blackfishbry
Tapered Comb Over with Side Part
The close-cut line in this part emphasizes an air of manliness in this cut. Subtle facial hair adds to that, with careful combing of the top hair introducing some elegance.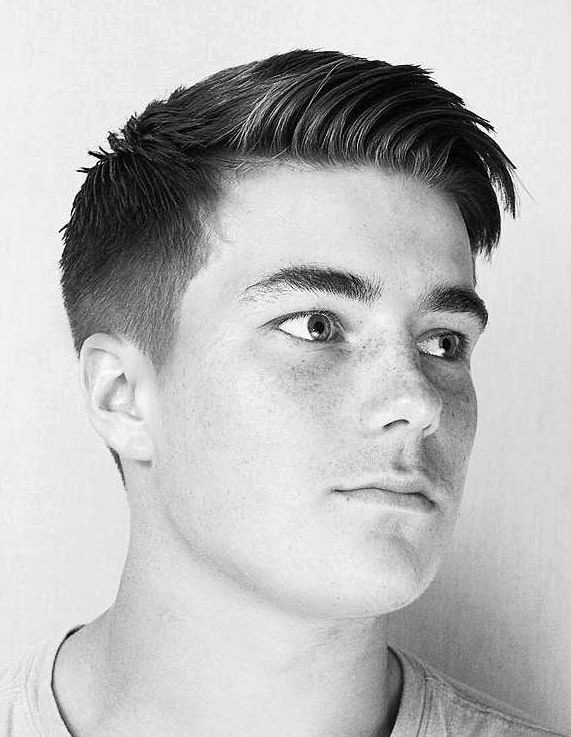 @jeremywexlerhair
Rolling Comb Over
There's no harsh lines needed to achieve this cut. The combed top and appropriately trimmed sides look good on their own.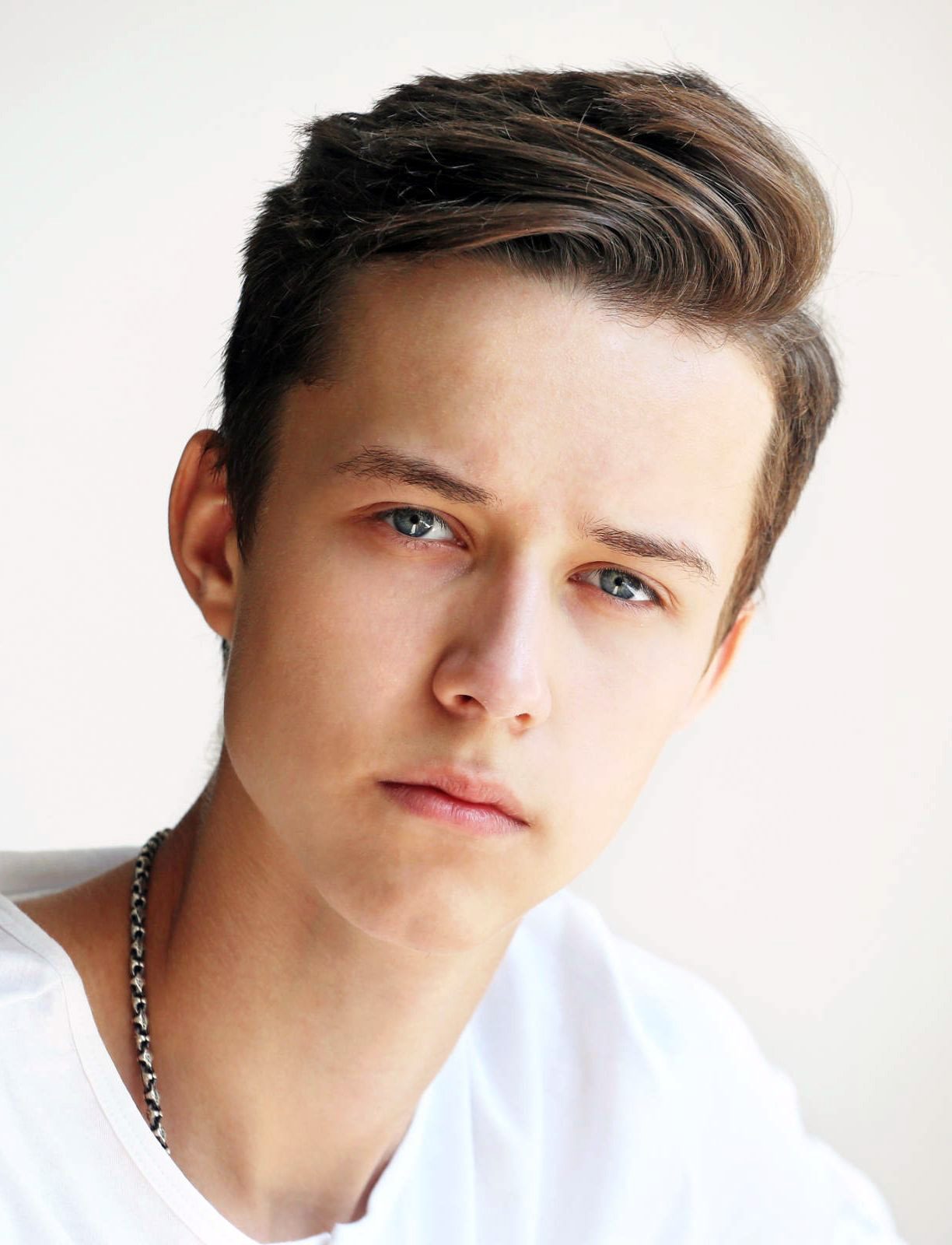 Classy comb over hairstyle with a side part
Boomerang Side Sweep with Part
A naturally formed side part comes together with long, blow-dried locks for this young and very cool comb over.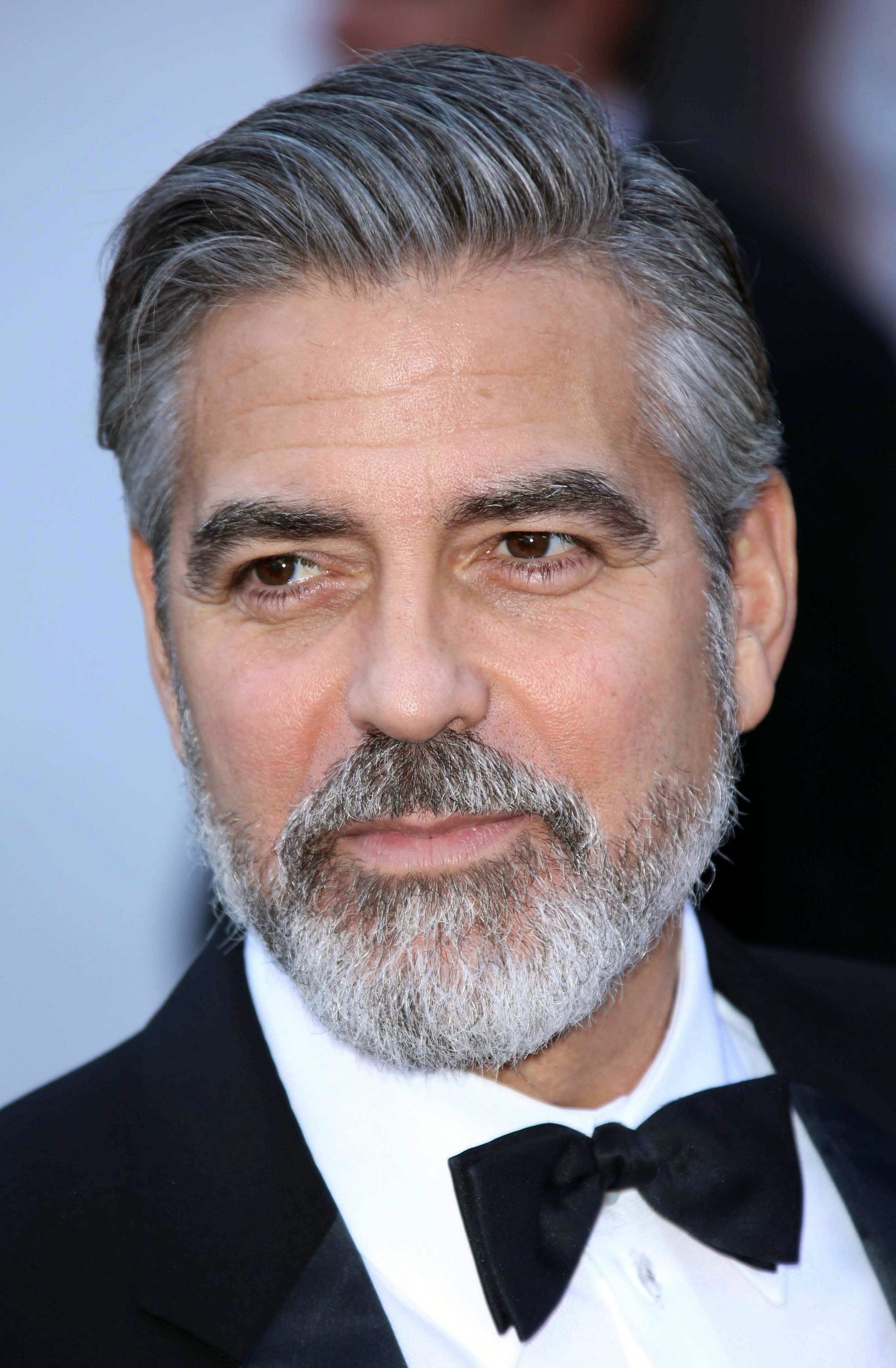 s_bukley / Shutterstock.com
Elegant Comb Over
There's nothing more presentable than a man with carefully combed hair, apart from a man with carefully combed hair and a well groomed beard.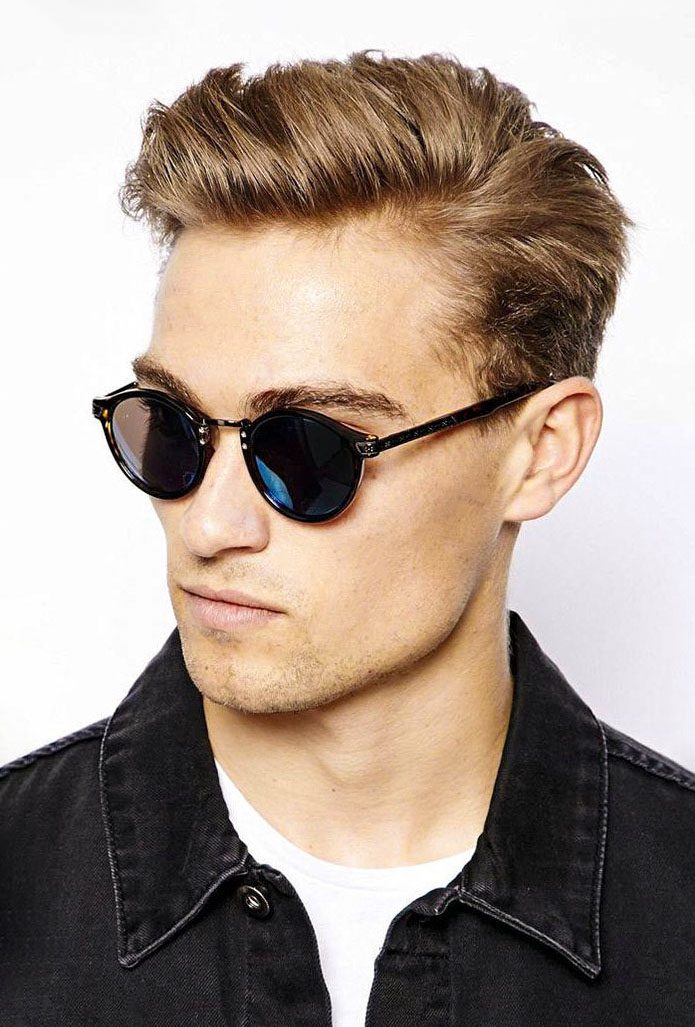 Long 'n' Messy Sweep
Neat is elegant, but messy is cool. Is there anything cooler than this and haphazard side sweep with the sunglasses to match?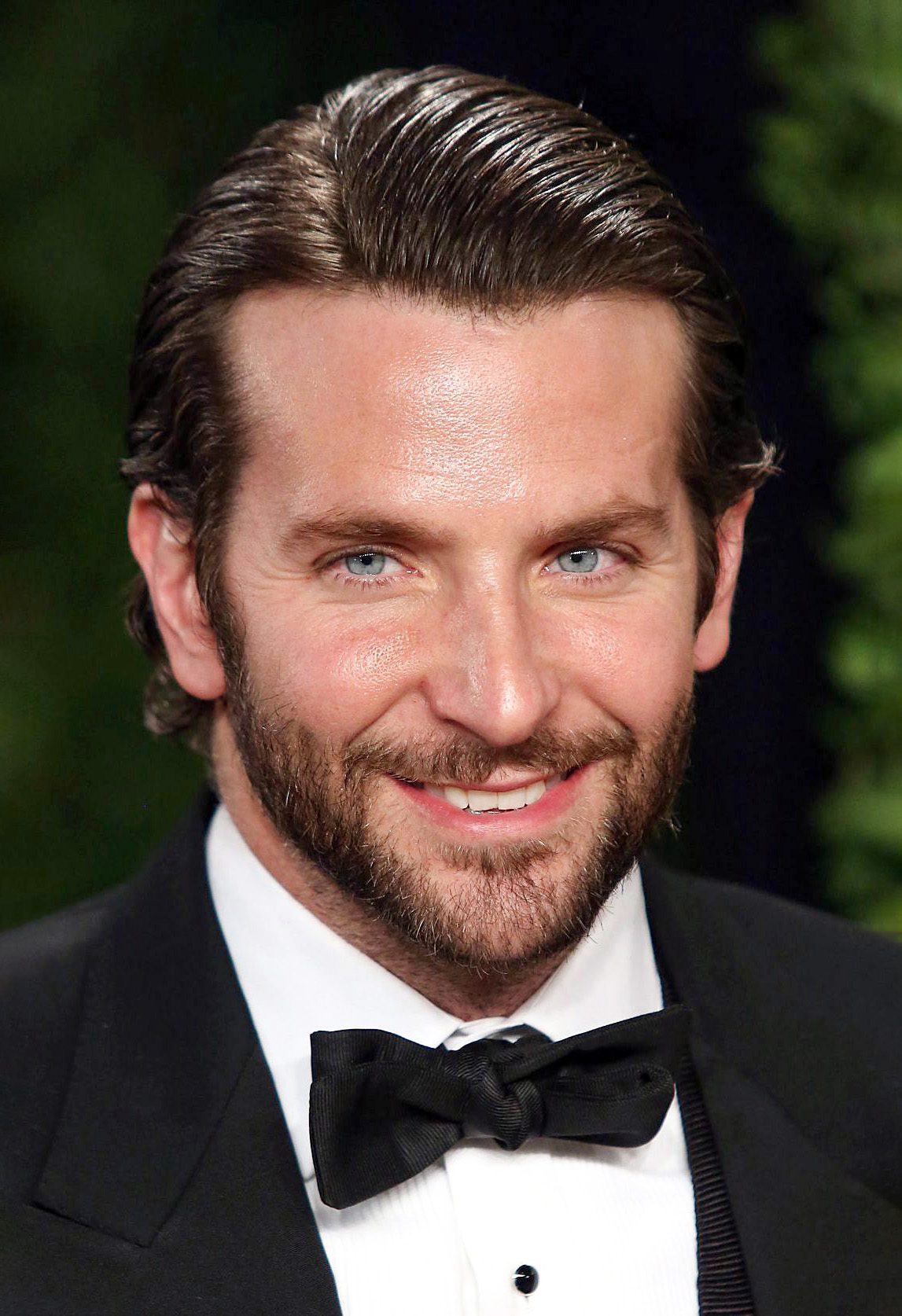 Krista Kennell/Shutterstock.com
Bradley Cooper Comb Over
This comb over features Bradley Cooper's ultra long hair, which is swept down at the back. The soft part adds texture, as with the little curls.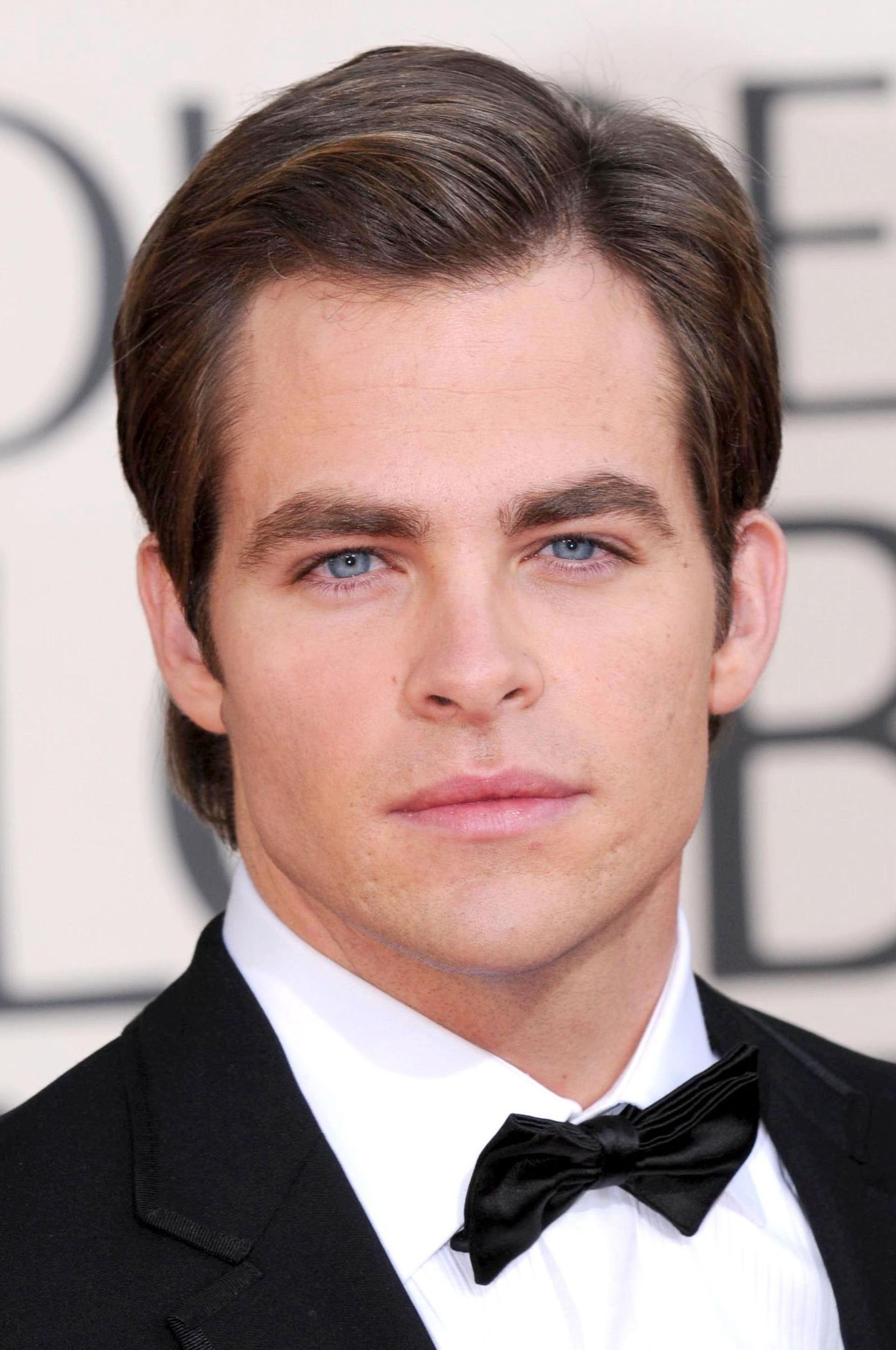 s_bukley / Shutterstock.com
Thick Comb Over
This hairstyle is incredibly thick, and features a very necessary side part. It's thoroughly combed and looks ready for any Ivy League university.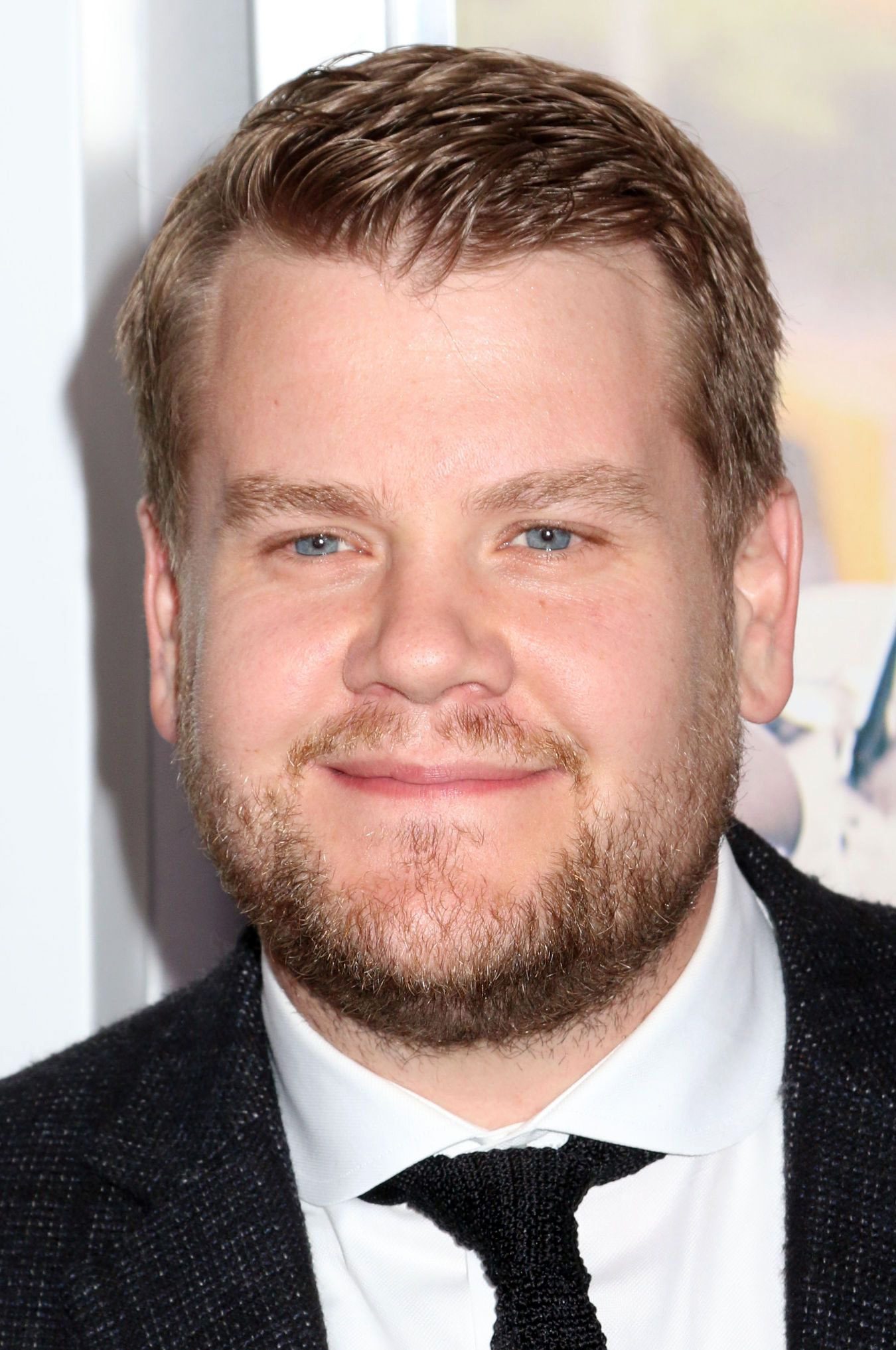 JStone / Shutterstock.com
Swept Ivy League
Speaking of Ivy League universities, here's an Ivy League itself. Medium on the sides, medium on the top, a small side part, and a generous helping of hair gel.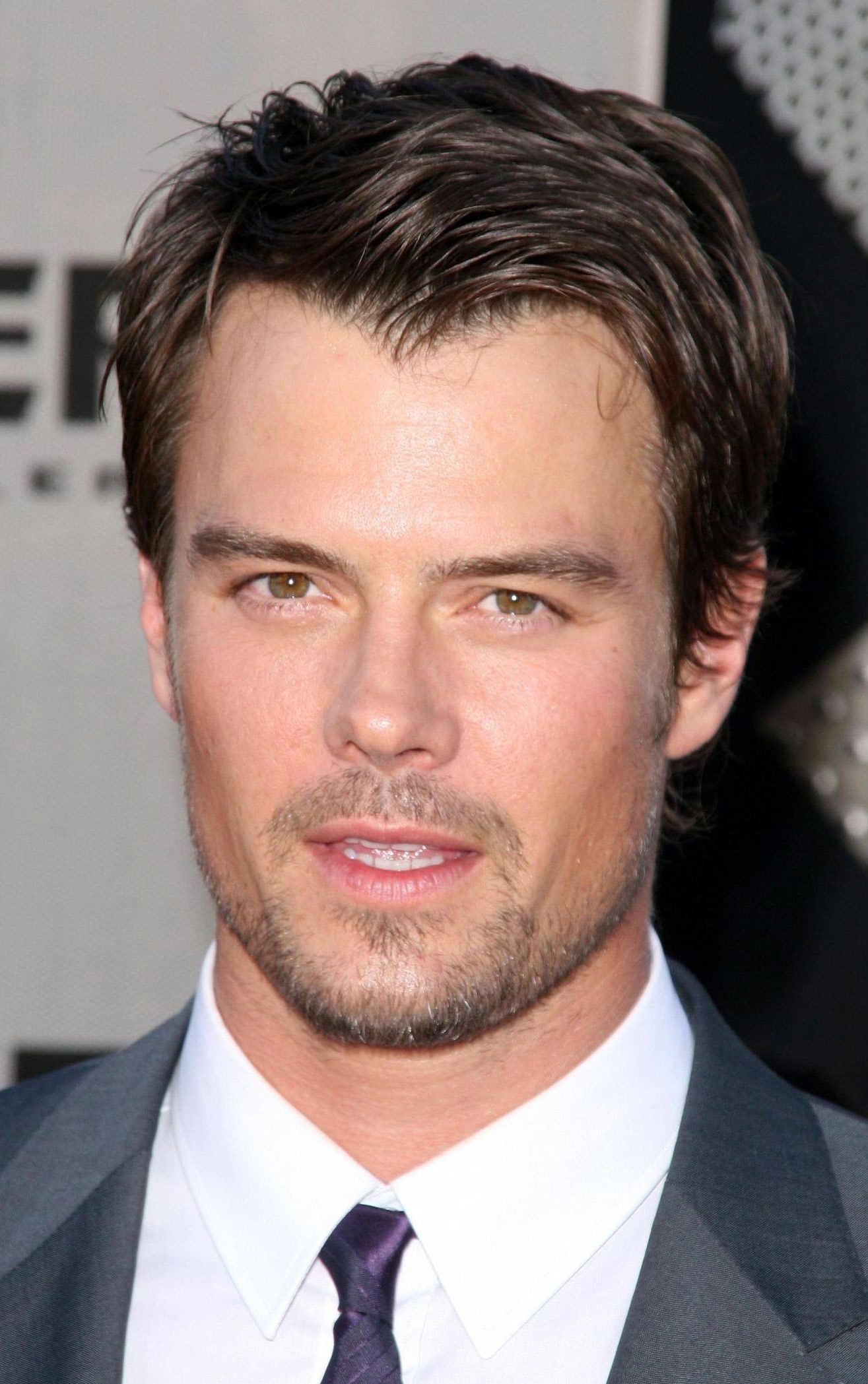 s_bukley / Shutterstock.com
Long Sweep with Widow's Peak
Here's a particularly long comb over that works excellent with the dark hair color. The Widow's Peak just adds interest to an already exciting cut.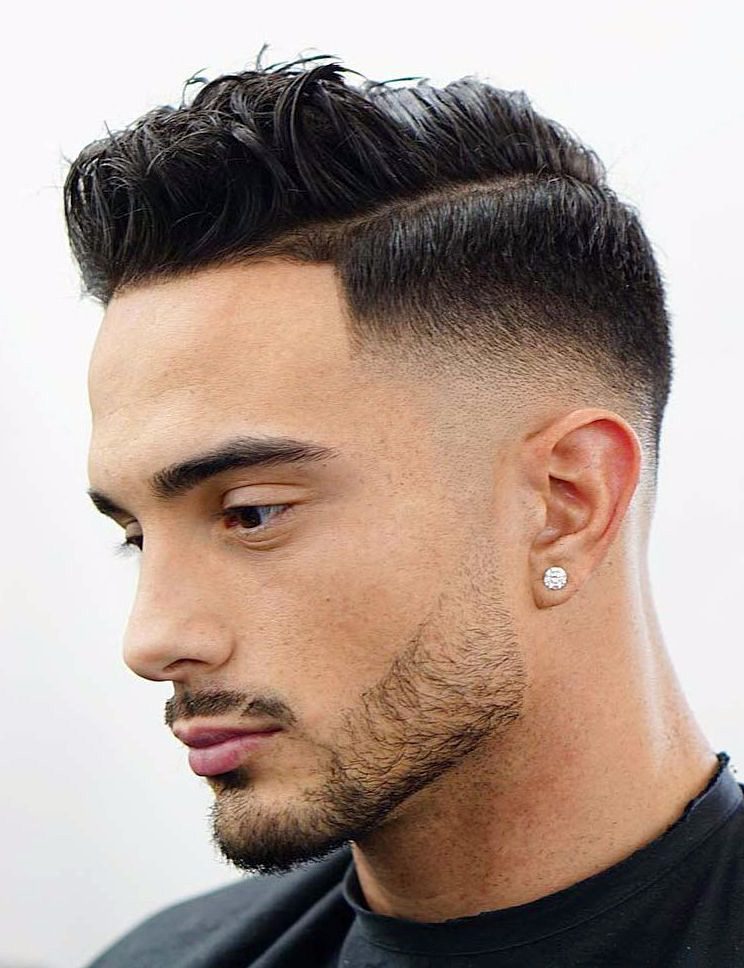 Comp Over Side Part + Drop fade, by @criztofferson
Comb Over Side Part with Drop Fade
This fresh style features a heavily gelled comb over that's faded away after the side part. It works great with the facial hair!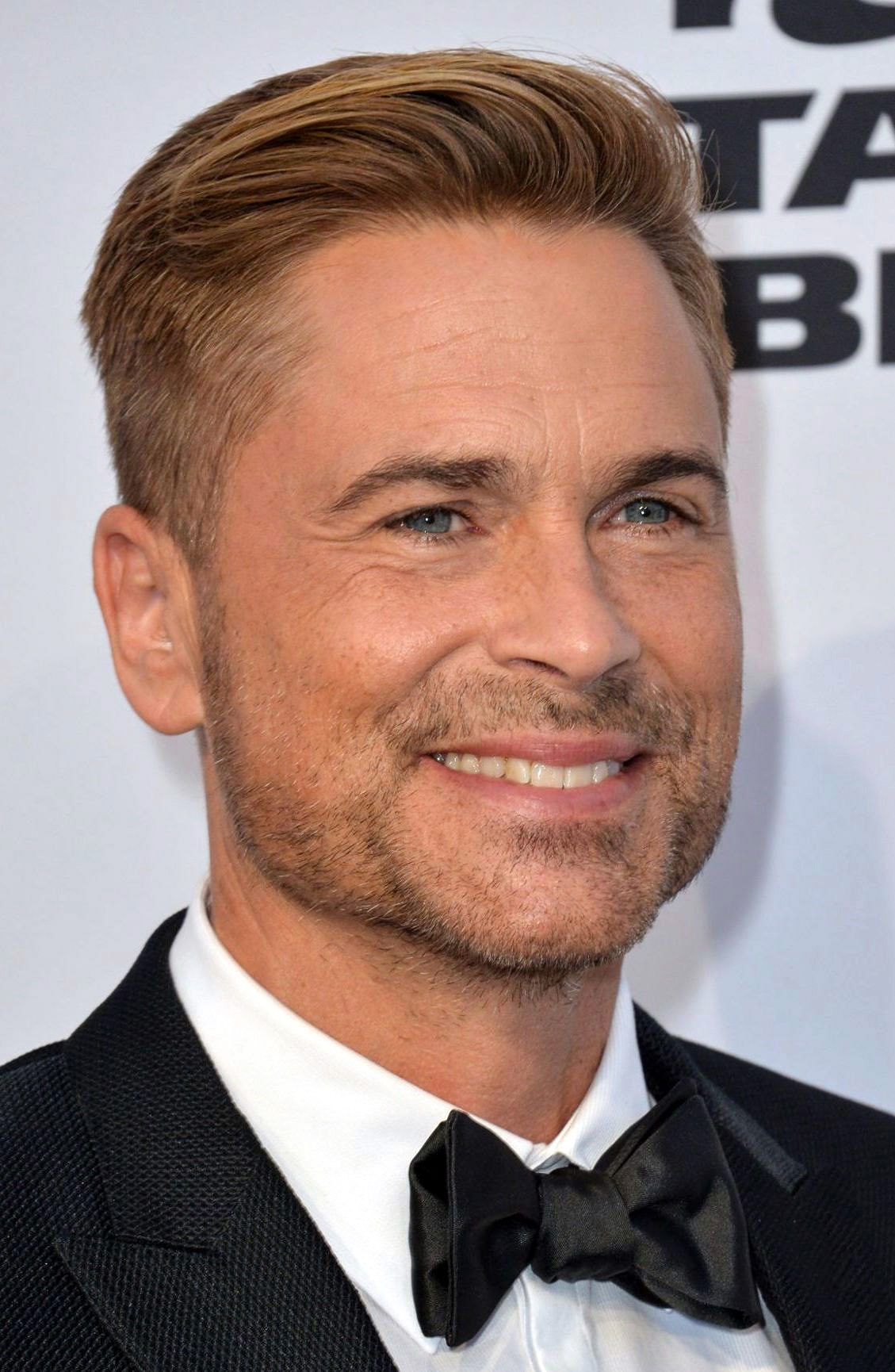 Featureflash Photo Agency / Shutterstock.com
Rob Lowe's Slick Comb Over
Rob Lowe's agelessness is on full display here. With the dyed blond comb-over plus the dark facial scruff, Lowe shows why he is a lady killer.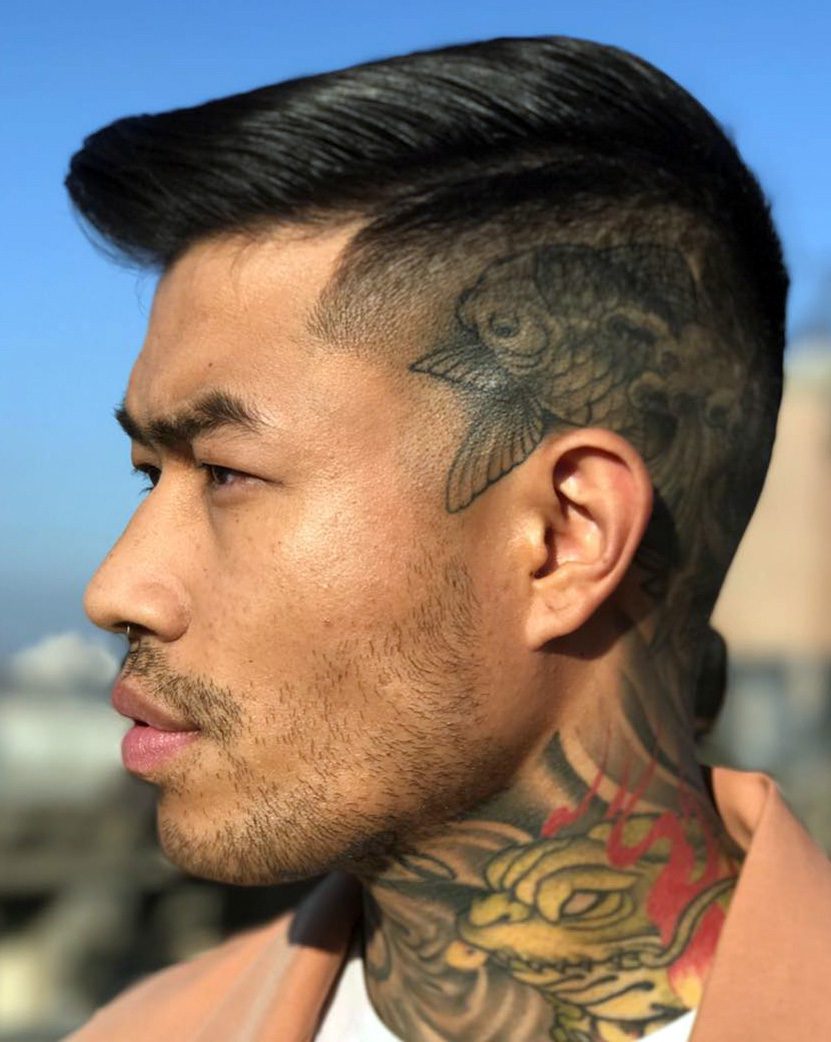 @iliketocuthair
Undercut and Tidy Side Comb
There is a fine line between hipster and gangster. Here, this gentleman has a nice comb-over that accentuates his fade and skull tattoo.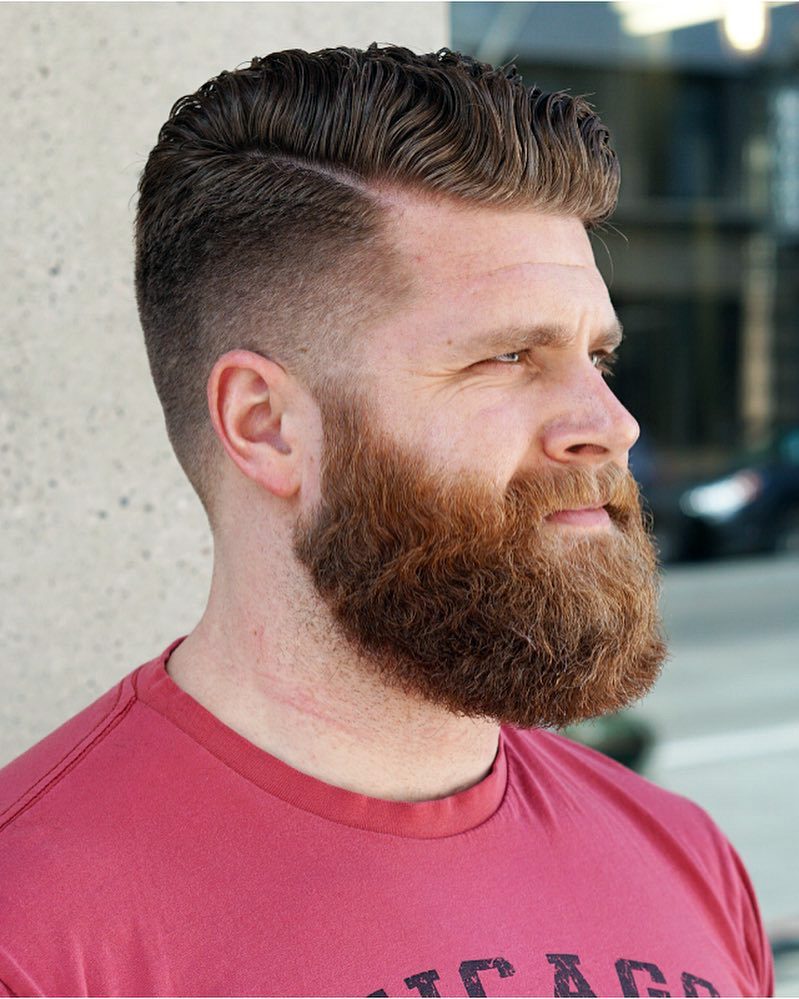 @squirebarbershop
Curly and Puffed Comb Over
Even though redheads are on the verge of extinction, this model is very now. Waxed, puffed, and combed over is the name of the game here along with a thick beard and slight fade.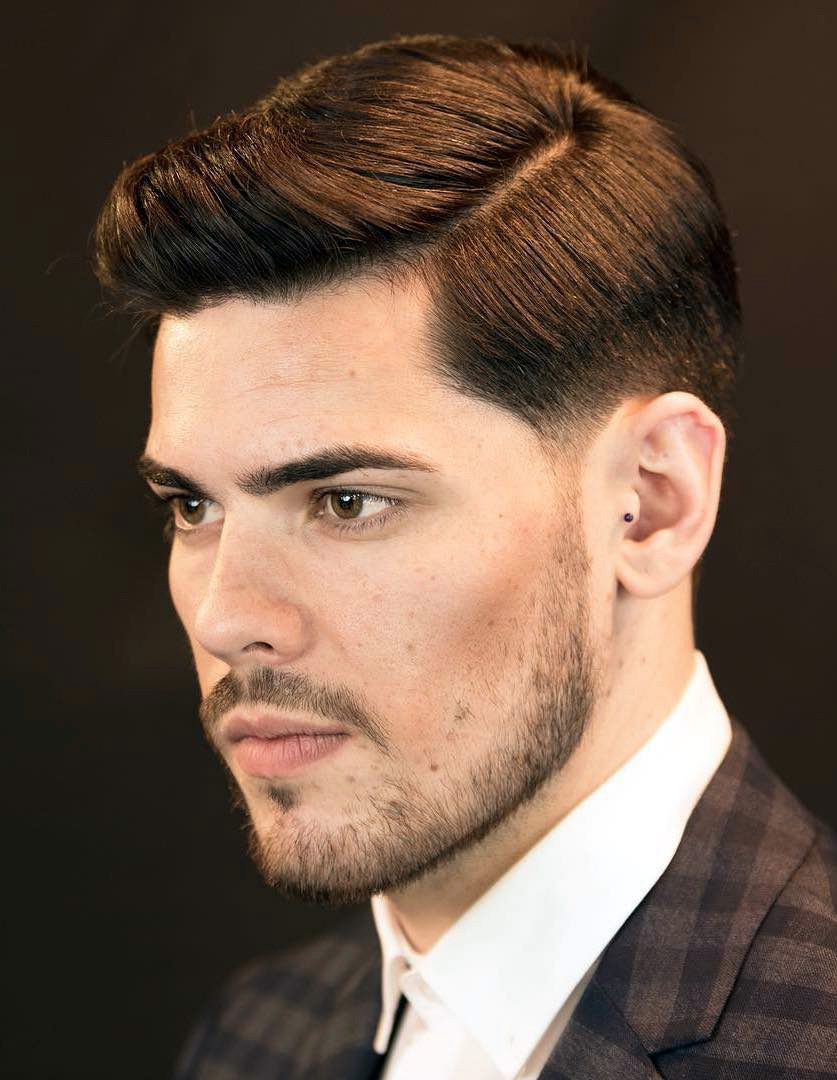 @andrea_lynne_hair
Rusty Dyed Classic Side Brushed Comb Over
This classic look could be 1920 or 2020. The rusty dye and comb-over give it an old fashioned look, while the trimmed facial hair screams 2000s.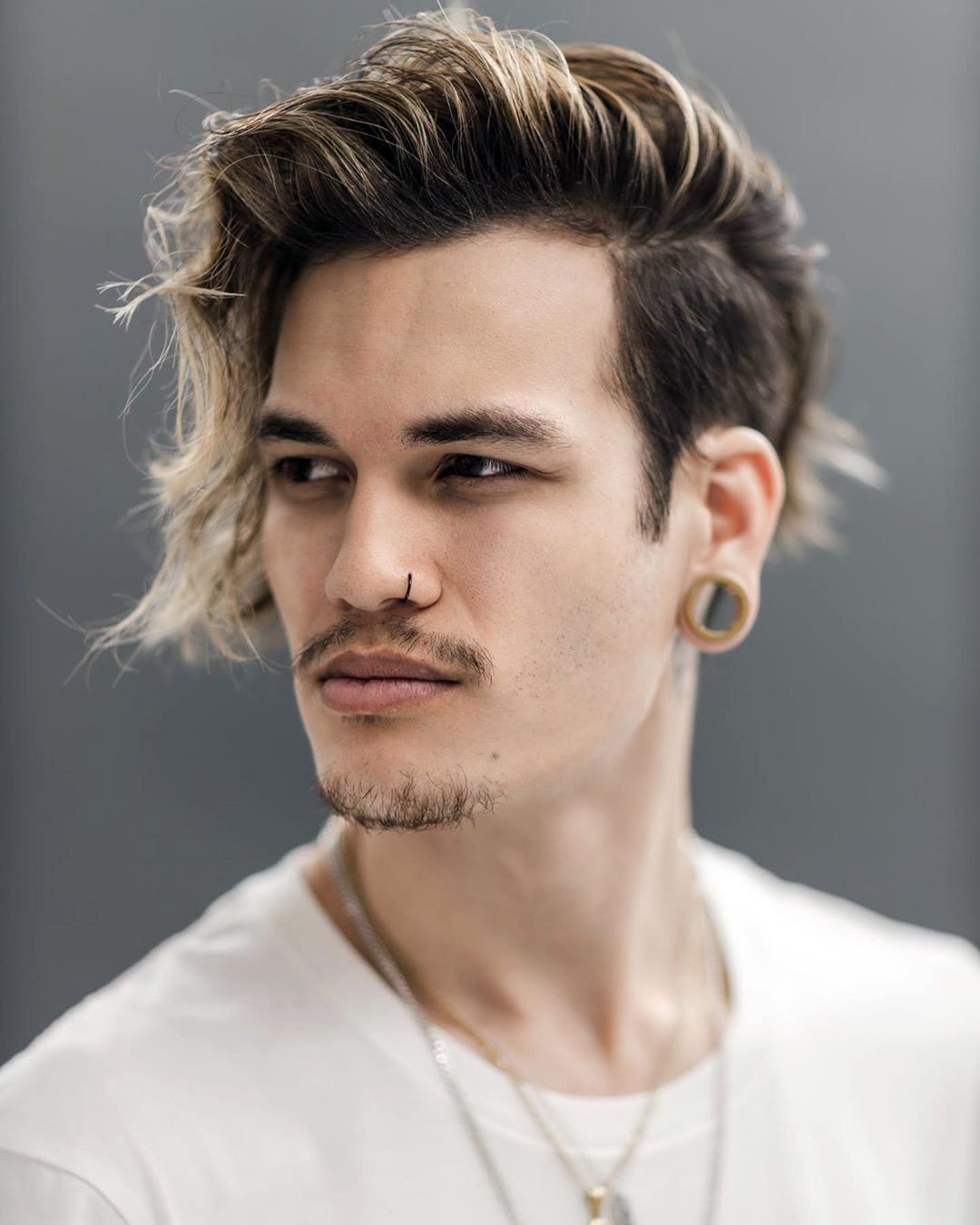 @andrewdoeshair
Undercut Long Haired Combover
@hair_bello
Layered Comb Over with Drop Fade
The layered claw-like look is starting to appear more and more for 2020. With a comb-over and a drop fade, as well as a very thin beard, this haircut turns heads.
@figarosbarbershoplisboa
Puffy Comb Over
If Archie from the comic books were to be drawn today instead of 1939, he'd look like this. The slicked back puffy comb-over really brings attention to his captivating eyes.
@thatrealbarber
Wavy Comb Over
It's been nearly five decades since the wavy look made its way to the big screen with John Travolta in Grease. Now, the look is back and the wavy comb-over has us pining for the days of way back.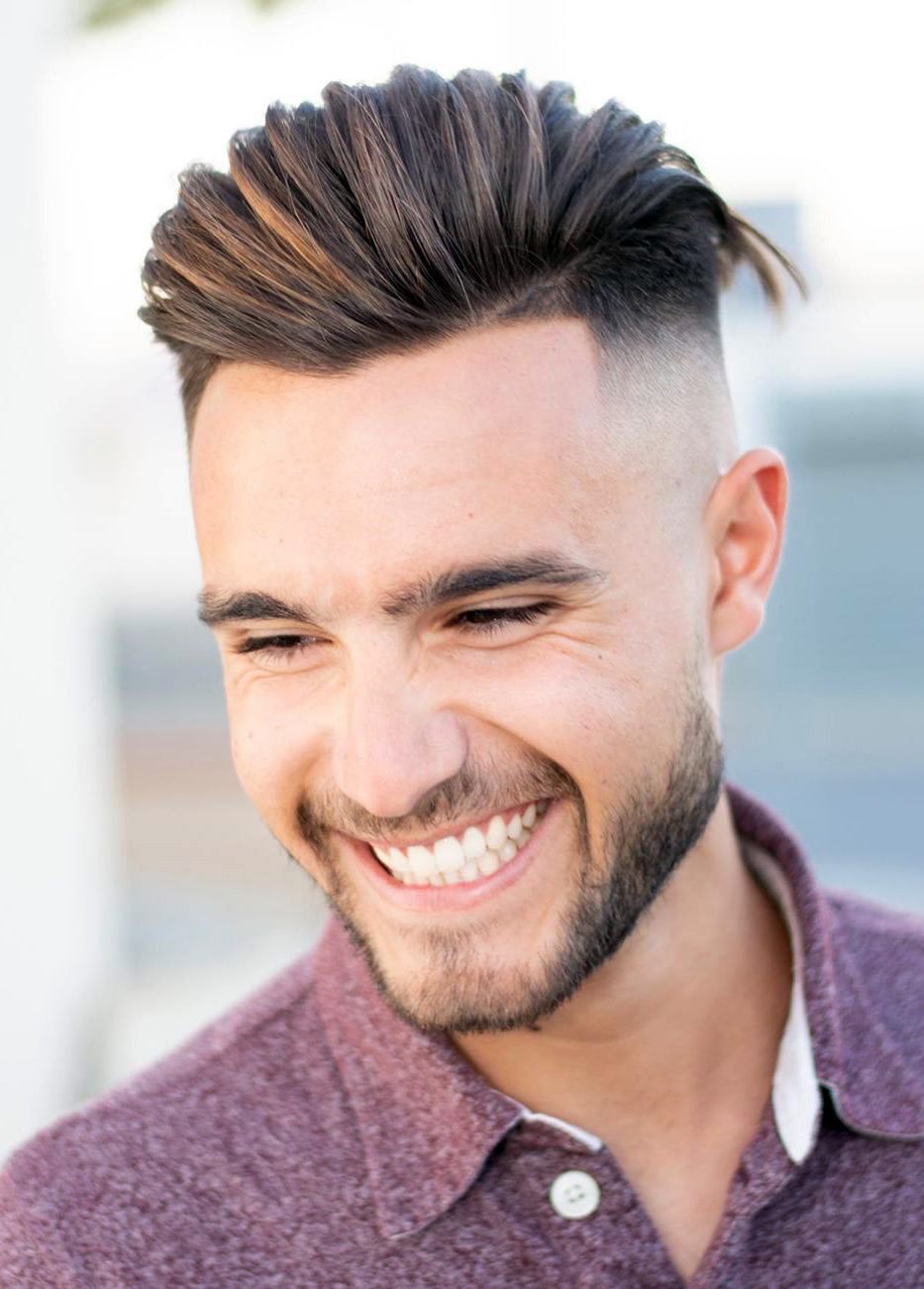 @ javi_thebarber_
Comb Over + Slicked Back Combo
Is it slicked back? Is it combed over? No one really knows, which is the beauty in the combo that is 100 percent suave.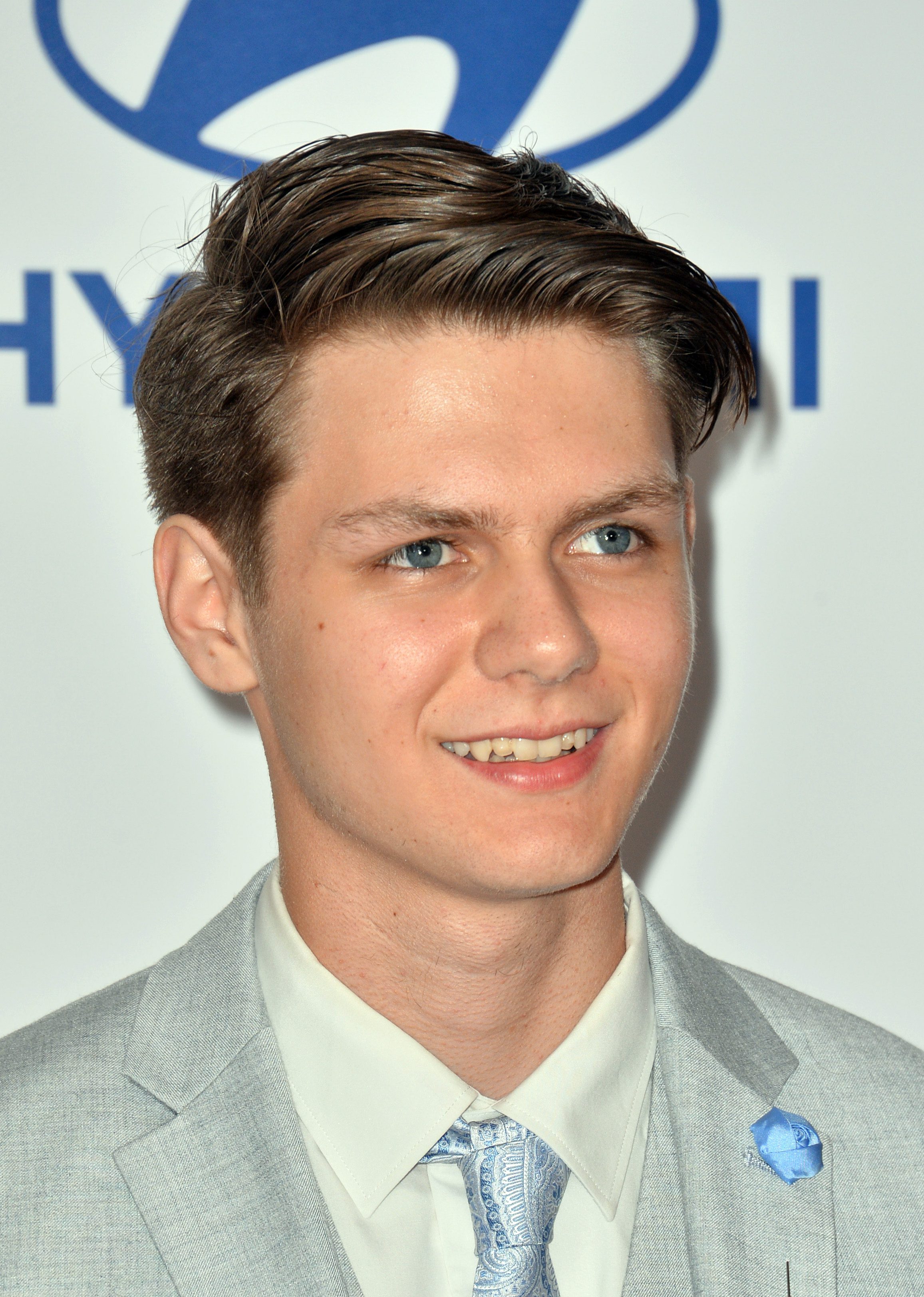 Featureflash Photo Agency / Shutterstock.com
Ty Simpkins' Comb Over
Ty Simpkins has been acting since he was three weeks old. He's 18 now, but his comb-over is definitely a reason for his boyish good looks and why he keeps getting cast in so many blockbusters.
@nomadbarberldn
Line-Up and Hard Part
For many people that are just getting out of the army, they can't wait to get a 'real' haircut. Even a few extra millimeters of hair with a hard part and a line up feel really good when you've been forced to have the same haircut for a long time.
@tailorfade
Modern Taper Faded Comb Over
Freddy Mercury would be proud of the mustache in this look. The comb overlooks extremely now with the taper and the skin fade.
@hosseinsarv
Neat Comb Over and Tapered Sides
Comb overs are ageless and this look could be now, 20 years ago, or 100 years ago. The tapered sides on this neat comb-over really hark back to a simpler time.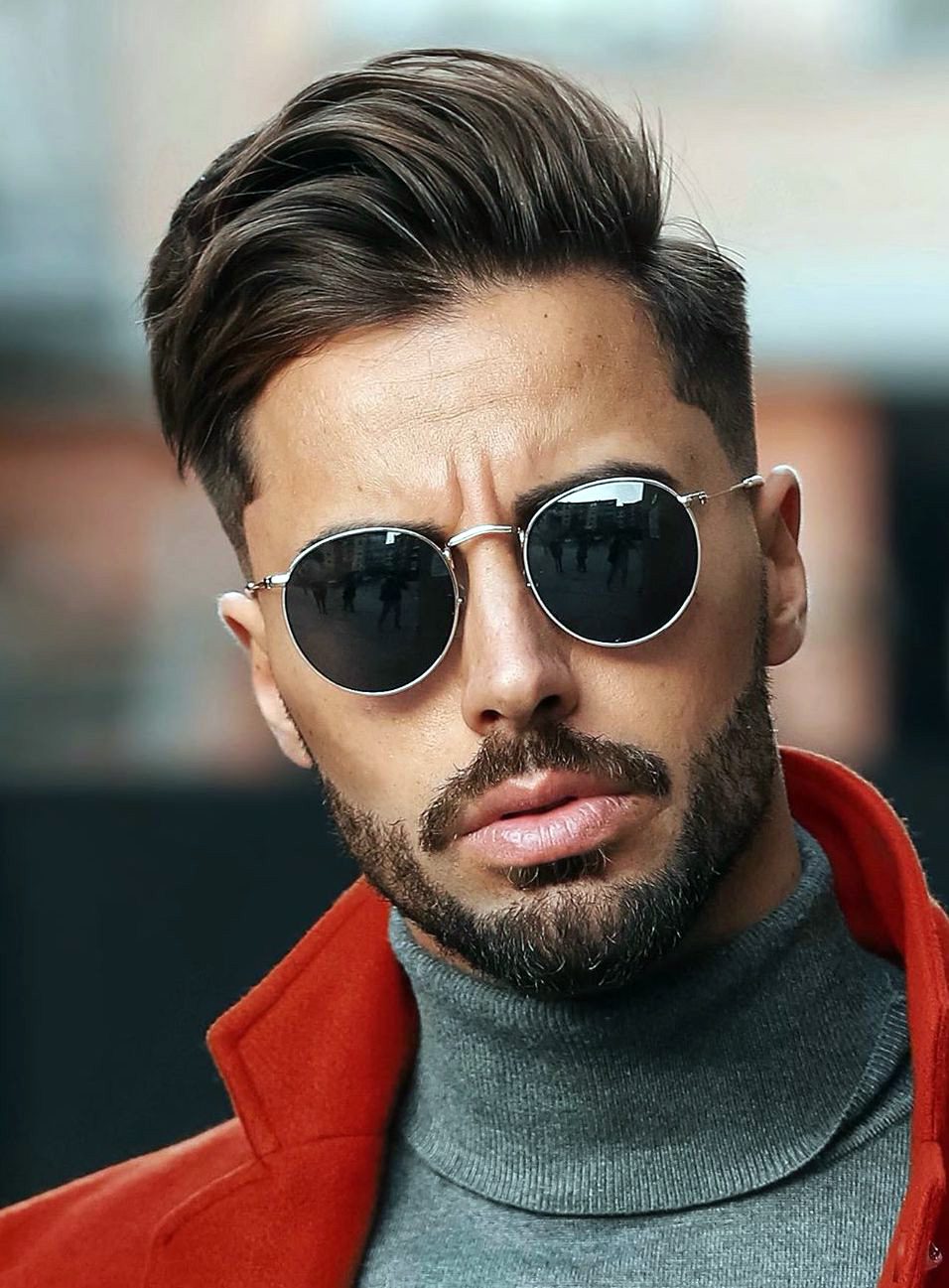 @giuse_laguardia
Puffed Comb Over with Tapered Sides
Have you ever gone to the barbershop and thought you had a really fresh cut and then you looked over and saw someone who just had it better than you? That's this guy. His puffed-up comb-over, tapered sides, and stylish sunglasses really make him stand out from the rest of the average.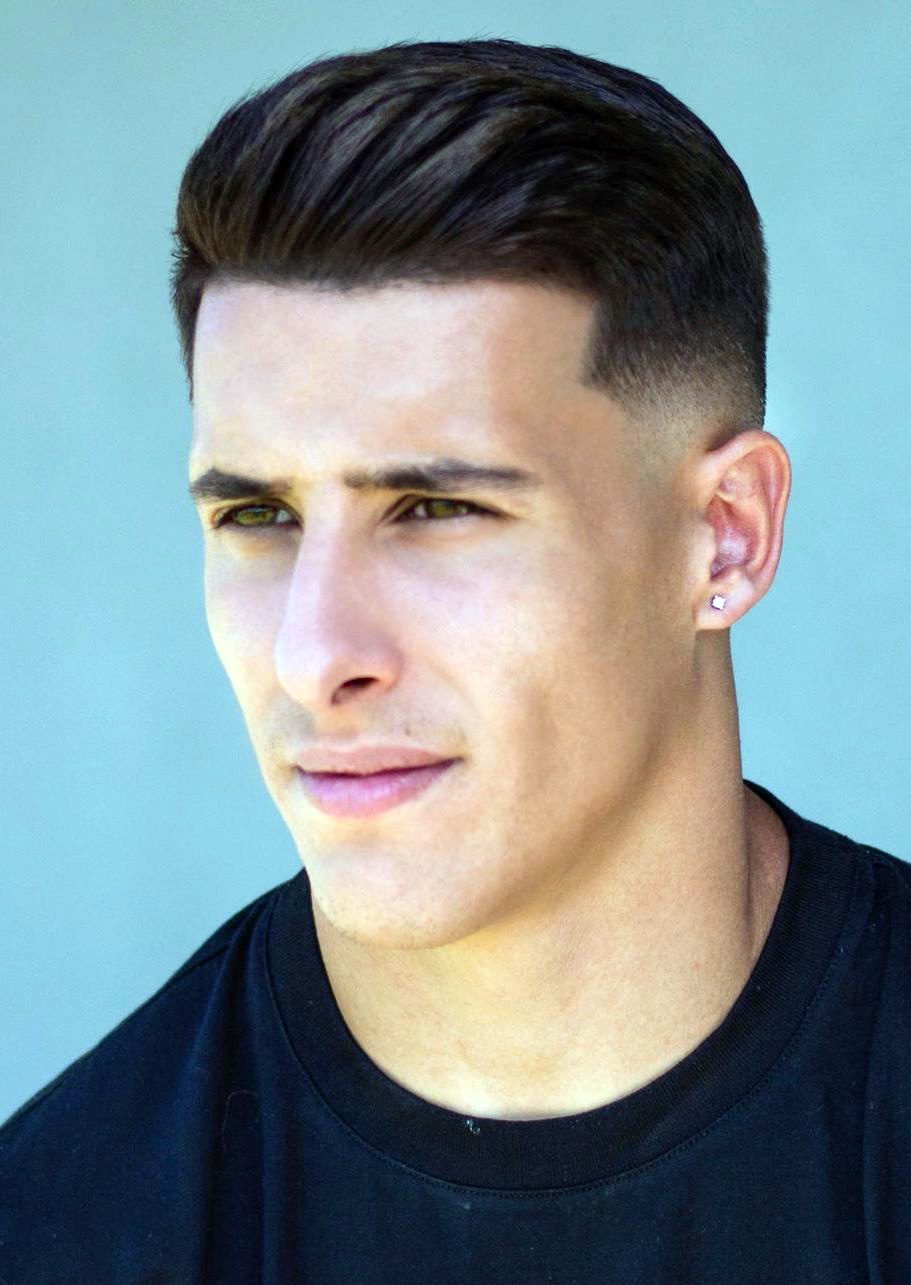 @ javi_thebarber_
Modern Pushed Back Comb Over with Skin Fade
This pushed back cut takes some patience to style, but when it is combined with the skin fade, it really works.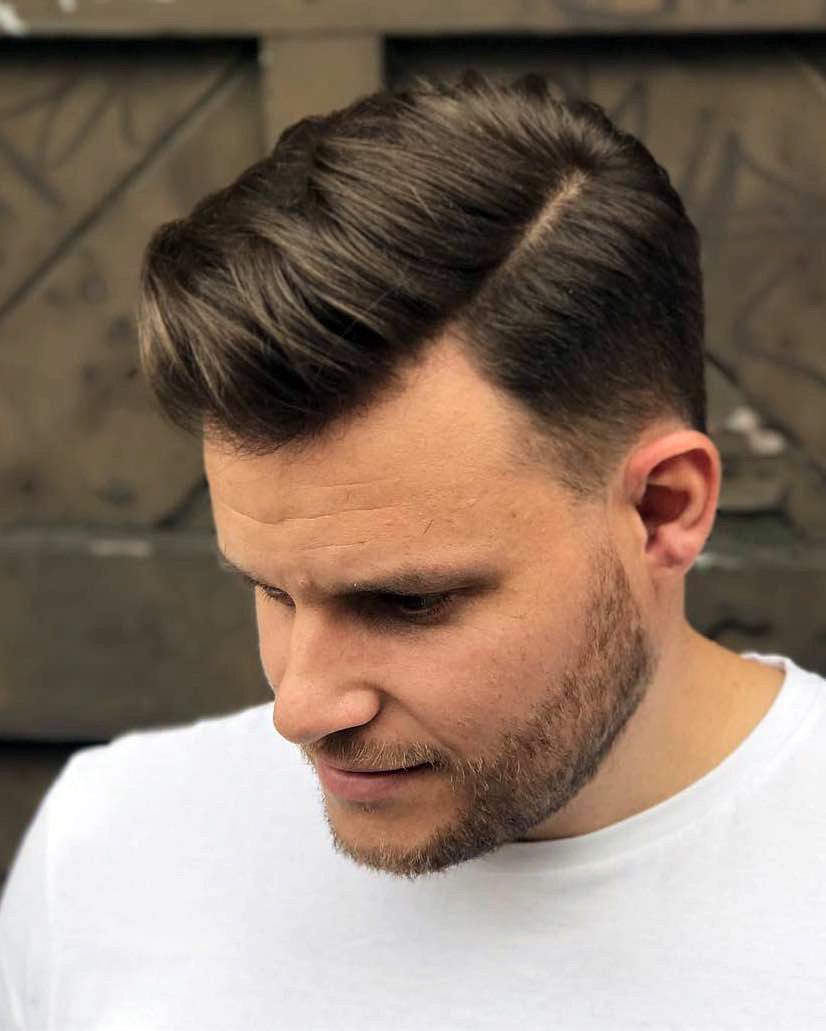 @loxam_barber
Classic Rusty Mid Volumed Comb Over
The comb-over has been around since combs were invented. This classic rusty mid volumed comb-over looks like it has a place in all decades.
@jason_dutch
Gentleman's Flattened Comb Over
The comb-over has been around since combs were invented. This classic rusty mid volumed comb-over looks like it has a place in all decades.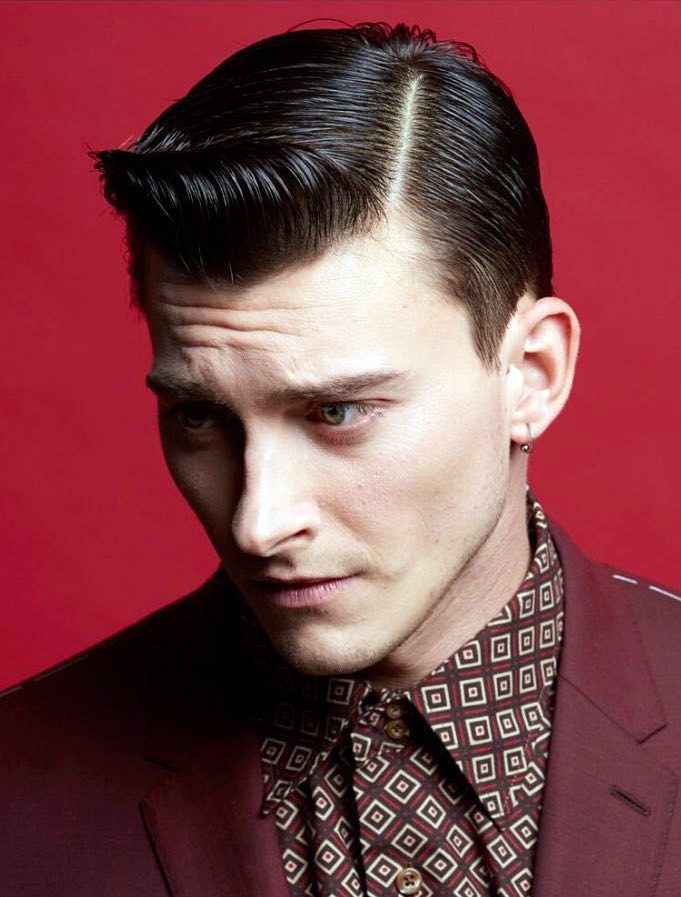 @ georgi_petkov_salon
Did You Say Puffed Front Comb Over?
For the reboot of the Pee-Wee Herman Show, the main actor will be puffing the front of his comb-over up so that it looks more modern. This guy could be his stunt double in the show.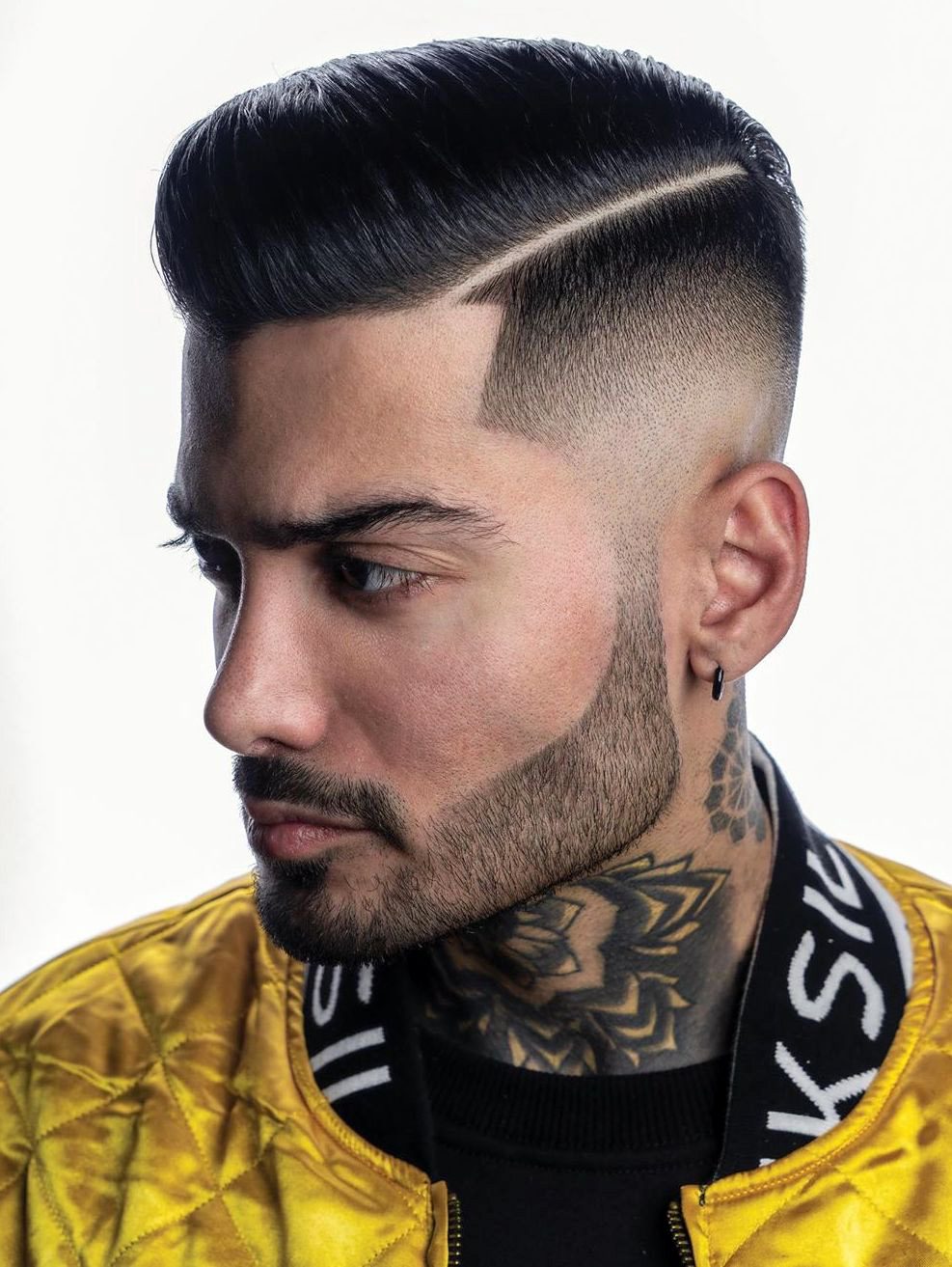 @abbas_ahmadifard
The Most Perfect Comb Over with Hard Part
Sent from the year 2040, this barber has done everything right. His comb-over with the hard part is expertly cut and his skin fade and facial hair meet perfectly on the side of the jaw.