I know what you're thinking: "Isn't the comb over haircut reserved for old men and Donald Trump?" For some comb over haircuts, that's true: the hair is combed over a bald spot in order to hide it. This is what you probably think of when you first hear the words "comb over haircut."
But today, the phrase "comb over haircut" also means a vintage-looking style where the hair is combed to one side. This creates a style similar to the side part that's stylish and classic. It's a flexible look that's almost nothing like Trump's iconic coif (which is technically not a comb-over).
The contemporary comb over is a wonderful choice for a stylish hairdo that's relatively easy to maintain. It takes about 5 minutes to style and doesn't require too much maintenance otherwise. It's ideal for straight or wavy hair, fine to thick hair, and suits square and oval face shapes.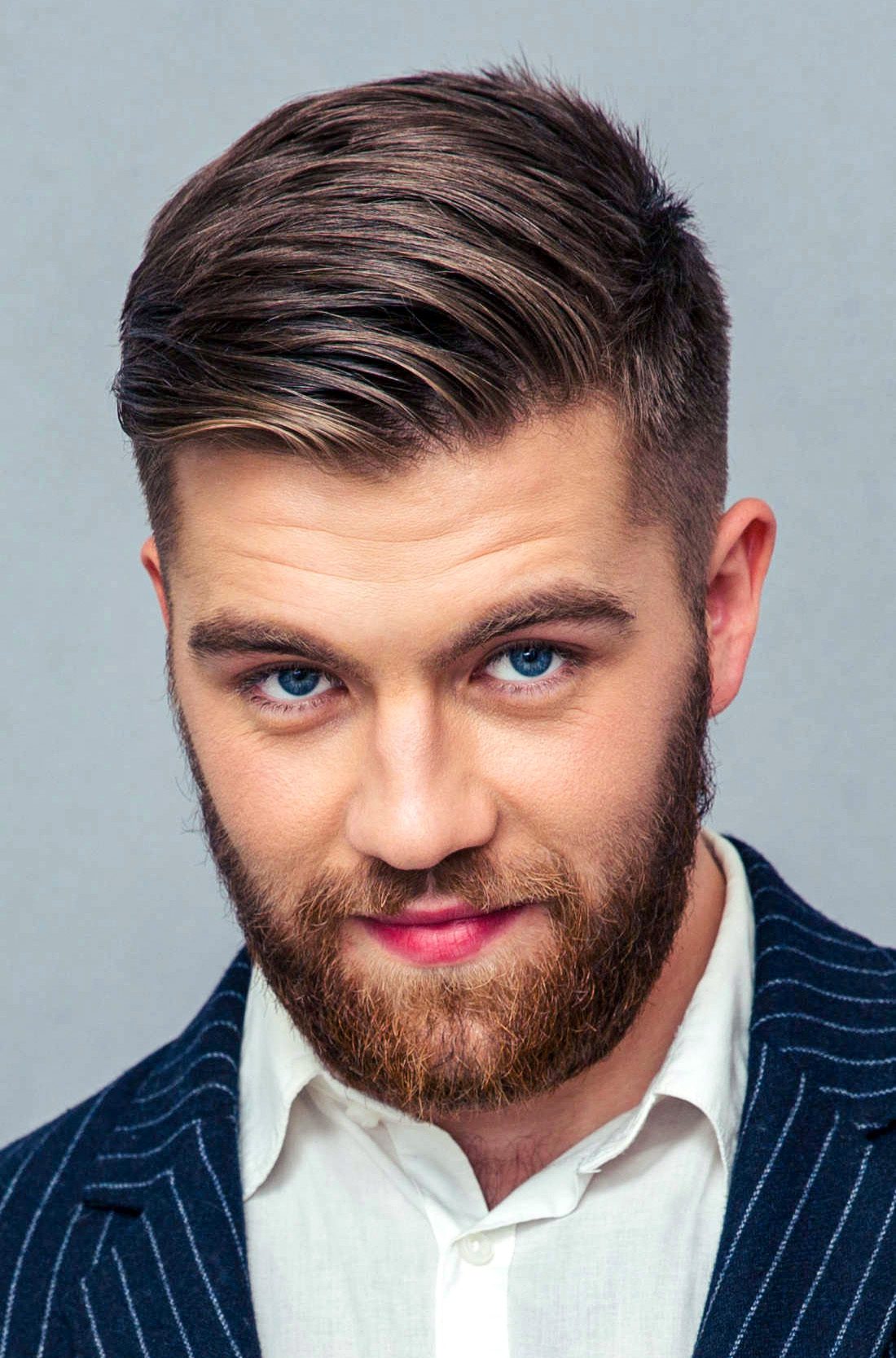 What Is The Comb Over Haircut?
The comb over haircut is a style in which the hair is combed to one side and paired with a hard side part. It's similar to a classic side part, but its side swept look gives a different appearance. The comb over haircut is often paired with other styles, like an undercut, and styled to the wearer's liking.
It's also one of the few styles that give you volume by its construction. Even though the hair is only a few inches long, it gives the appearance of much more hair.
How To Get The Comb Over Haircut
We recommend having 2-4 inches of hair on top for this cut. Depending on how much volume you want, you can go shorter or longer and adjust the volume accordingly.
The sides can be clipped with any setting you like; the #4 to #6 setting range works best. Alternatively, you could ask for an undercut or a fade to make a high-contrast cut.
You can also ask your barber or stylist to give you what is known as a hard part. This is a line that's cut through the hair with a razor to give a dramatically defined part. With a hard part, you can see the part line separating your hair. A natural part would not be as defined. Of course, this is up to your preferences.
How To Style The Comb Over Haircut
You'll need a high-quality pomade for the comb over haircut. We recommend Suavecito Original Hold and Layrite Original. Apply it to towel-dried, slightly damp hair and work in thoroughly.
Next, comb or brush your hair to one side, away from your part. The pomade will help it stay in place and give it some shine. After you've worked it in, your comb over haircut is finished.
If you'd like, you can comb the top upward and backward to create a small pompadour. The resulting style will be a mixture of a comb over, side part, and pompadour. If you choose to go with this variation, you may find it helpful to blow dry the front of your hair into place.
See the gallery below for more examples of this hairstyle: