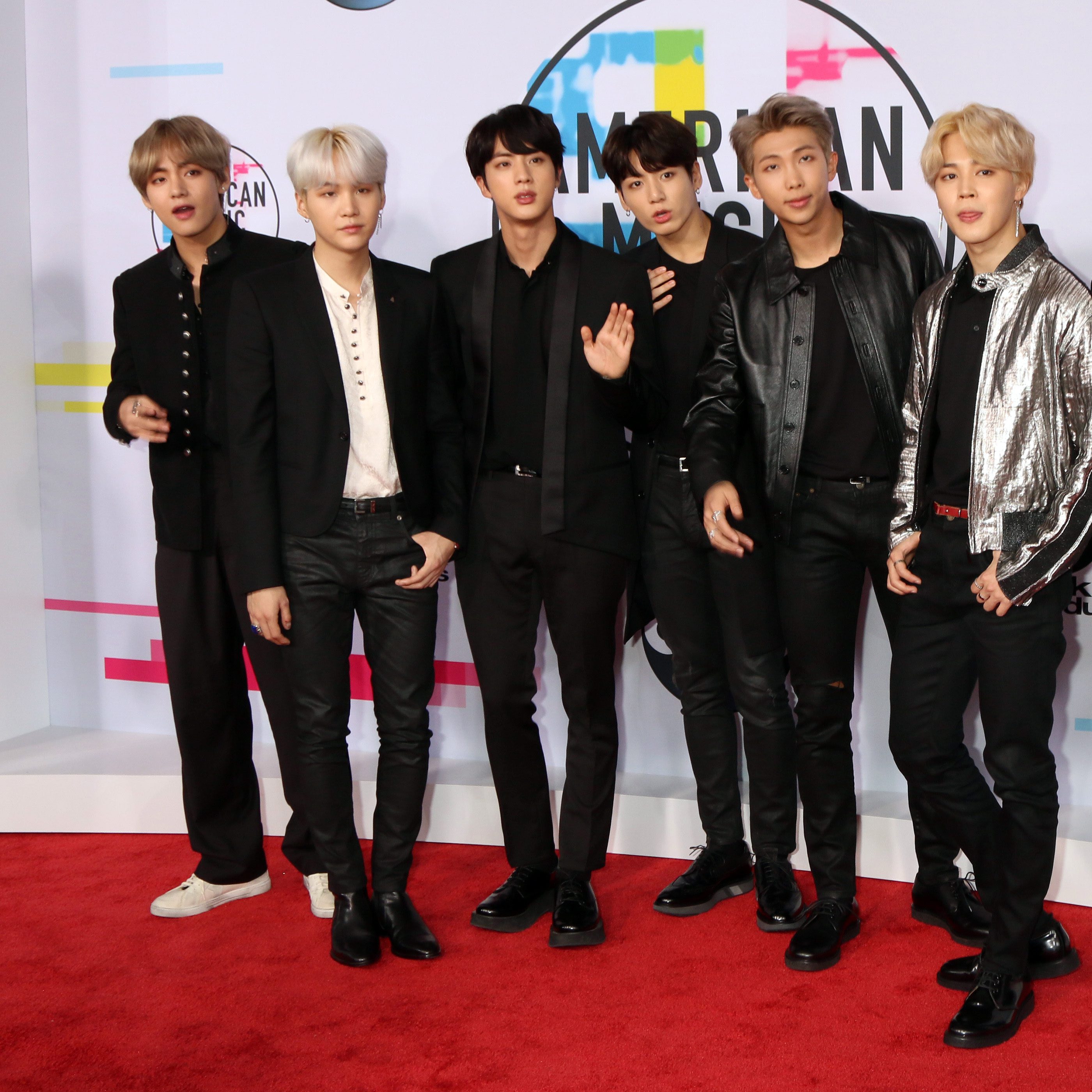 Outstanding Korean Hairstyles That are Going Viral
K-Pop styles that are booming these days: how to pick the one just for you
When it comes to the next big fashion statement or your next favorite viral haircut, Korea isn't just the first place to jump on hot trends  – they're actually creating and setting the beauty standard for everyone else. The city of Seoul in South Korea is especially known for the way they set the international beauty standard, and you'll often see some of the hairstyles we've highlighted below on your favorite Korean pop stars.
However, Korean hairstyles for men aren't just trending because they show up on K-pop stars  – because Asian men usually have thicker, straight hair, they can wear almost any hairstyle they want, and Korean hairstyles tend to be incredibly versatile. The best Korean hairstyles for men take advantage of the natural texture that Asian hair has  – whether that's with a timeless bowl cut to make you appear more youthful, layered hair, or a K-pop undercut.
For instance, not many people know that the topknot, which continues to be a popular hairstyle for both men and women across the globe, originated in Korea during the 1300s. During the Josean Dynasty, married Korean men would place their hair in a knot at the top of their heads, and use a pin and headband to hold it in place.
Certain hairstyles, like the Korean bowl cut, tend to be timeless  – regardless of what's trending, the bowl cut is a popular choice for Korean men across the globe. While there's plenty of speculation about this, many believe the bowl cut continues to be popular since it's an easy way to trim the thick, straight hair that so many Asian men have. Many K-pop stars, especially younger men, have sported a bowl cut at one point or another and inspired Asian men across the globe to ask for similar haircuts.
Other hairstyles, like the undercut, have grown more popular in recent years, and show no signs of slowing down anytime soon. There are also plenty of classic Korean hairstyles that you can ask your barber for, including the topknot we've mentioned above or a two-block haircut.
Keep in mind that the best Korean haircuts also make it easy to style and tame thick Asian hair, usually with a strong hair product like wax, pomade, or gel. Korean layered hair especially benefits from using hair products, like the long-layered push back that makes your hair appear longer on the sides.
Now that we've gone over the history of some of Korea's most timeless cuts and why cities like Seoul continue to push the boundaries of beauty standards for men, it's time to look at some of the most outstanding Korean hairstyles for men that are going viral. Regardless of whether you've got long, short, or medium hair, we've compiled a list of the best Korean hairstyles for men to show your hairstylist or barber the next time you want a new cut.
1 / 26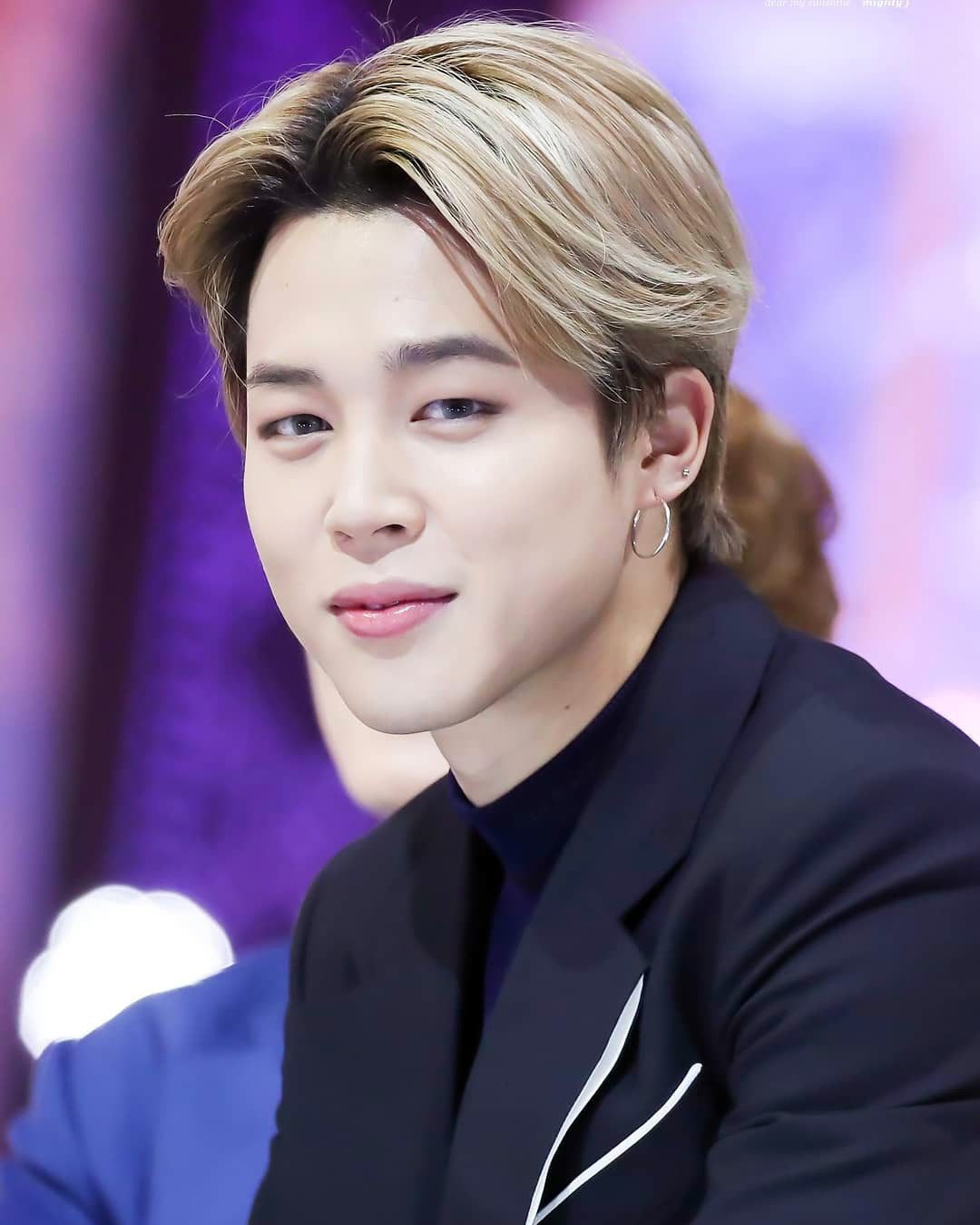 Jimin's Bleached Korean Flow
Do you claim yourself as an adventurous person? Then you just might want to try this daring bleached hairstyle. The lighter blonde shade will make your eyes pop and the layered texture gives dimension and volume. There's no denying you'll shine with this style.
2 / 26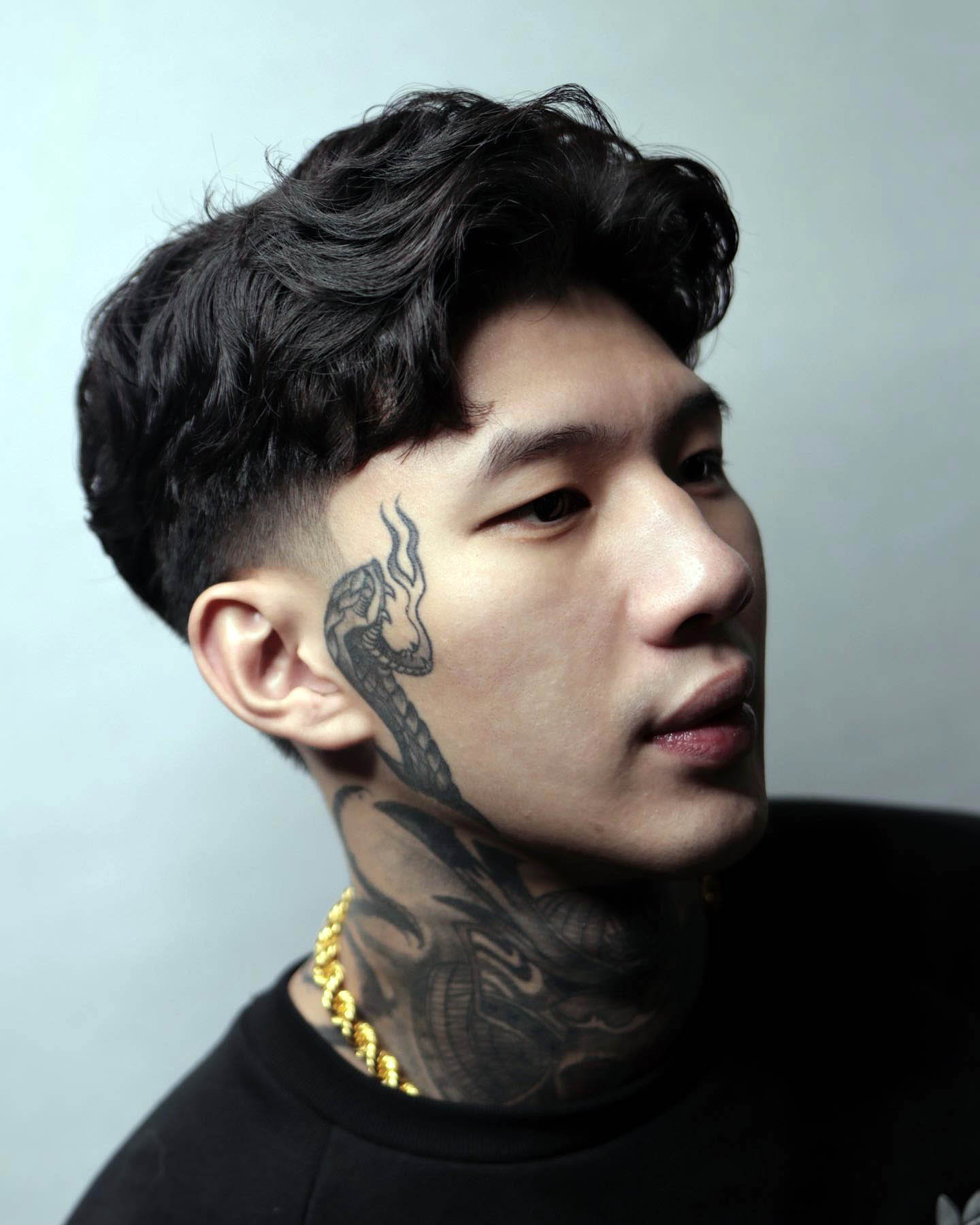 Curled Dense Top with Low Fade
Not your usual K-Pop style with the top being long-haired and curled. The low fade here makes all the neat job and also pushes the volume on the top. Use some product to keep those curls in place.
3 / 26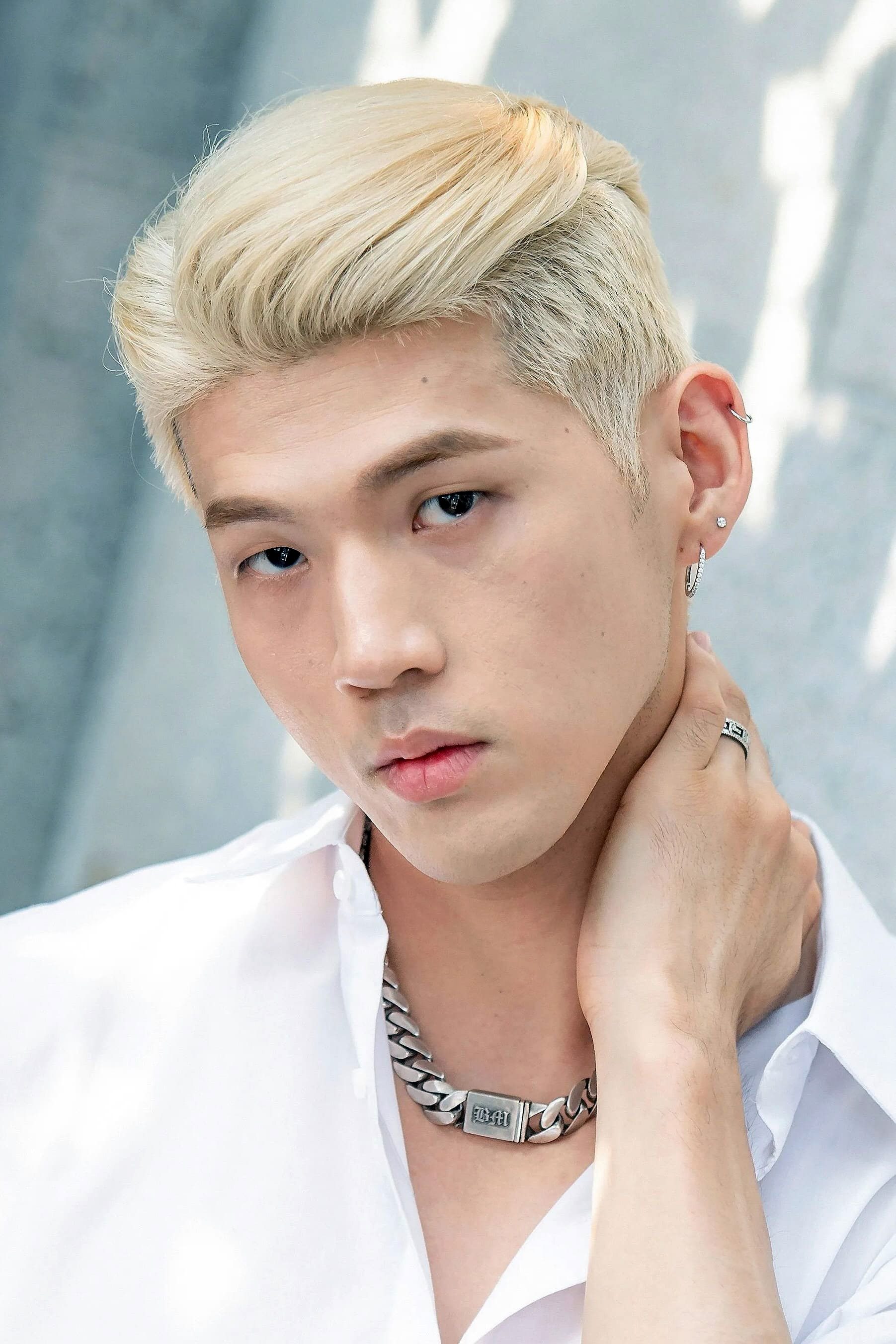 BM's Undercut and Side-Swept Top
You can play around with a blow-dryer to help create a voluminous side-swept with your straight hair. The contrast between the long top and short undercut gives a different appeal from various angles.
4 / 26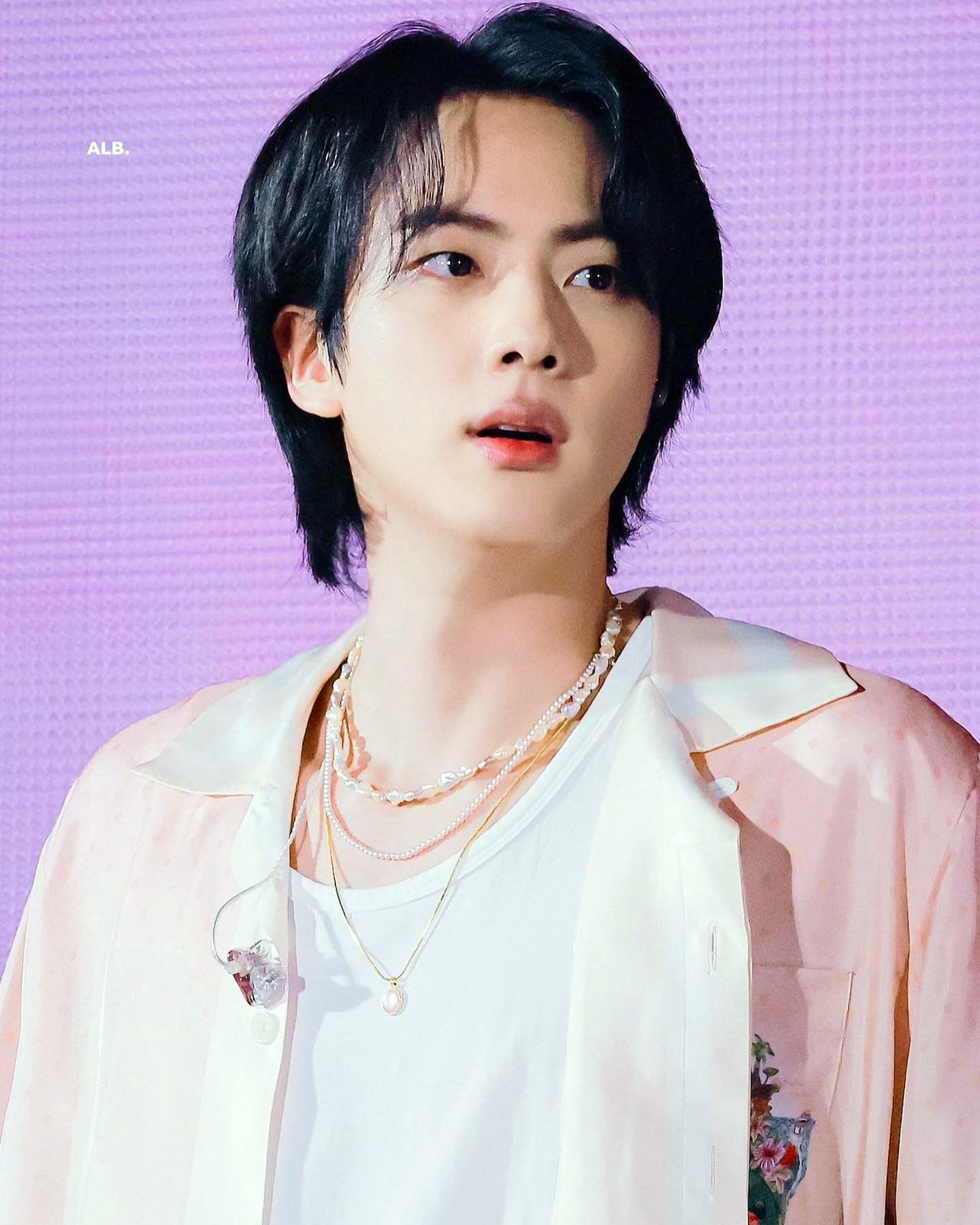 Jin's Curtain Hair
One way to make a standard bowl cut look more exciting is to part it in two and have it frame your face. Effortlessly stylish, this curtain style creates a fresher look and suits most face shapes.
5 / 26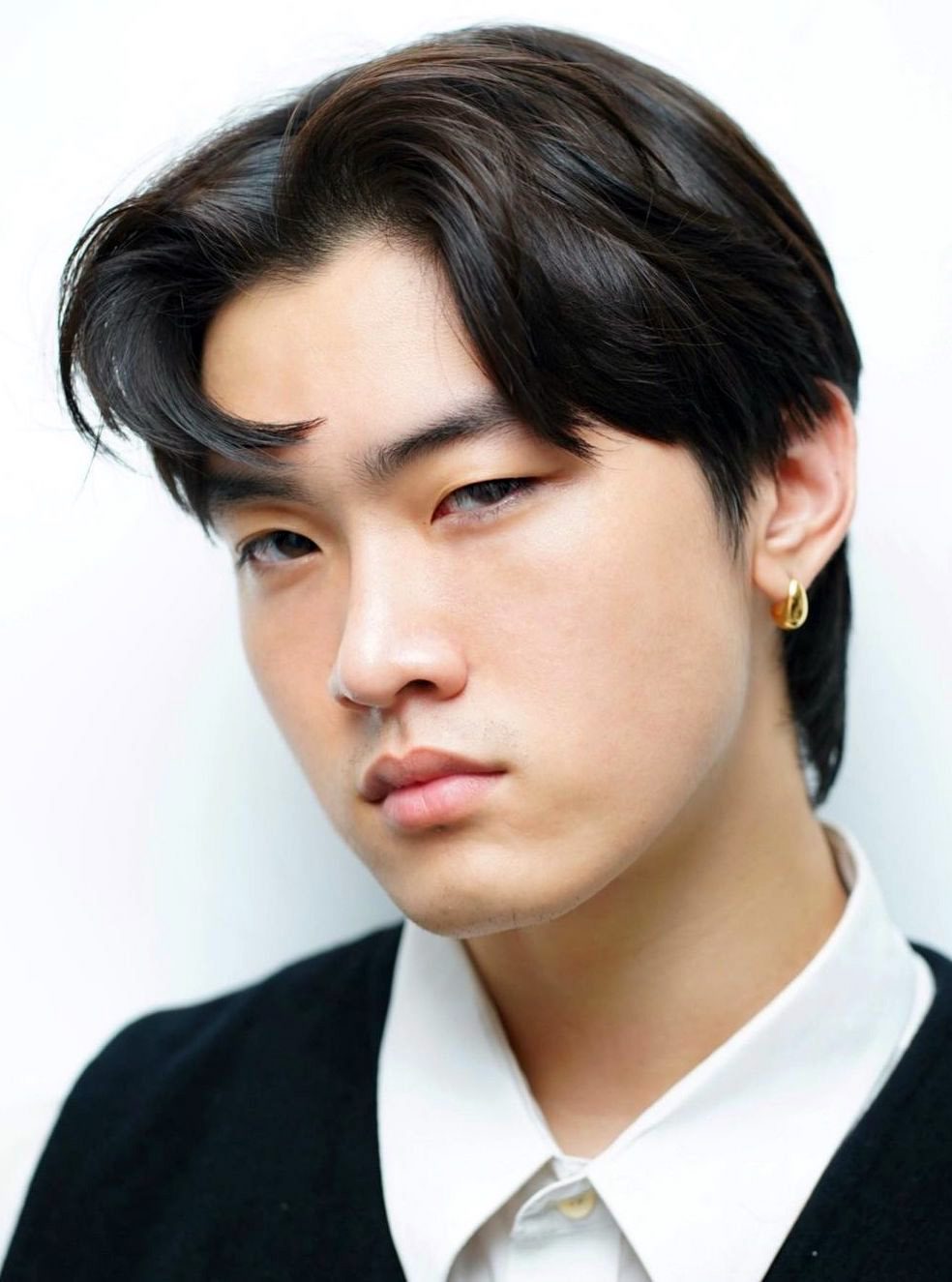 The Silky Middle Part
Silky hair demands the use of some products but when done right one will see the results instantly. The length is medium with pushed back strands with layered sides and a middle part on top that makes it pure finesse.
6 / 26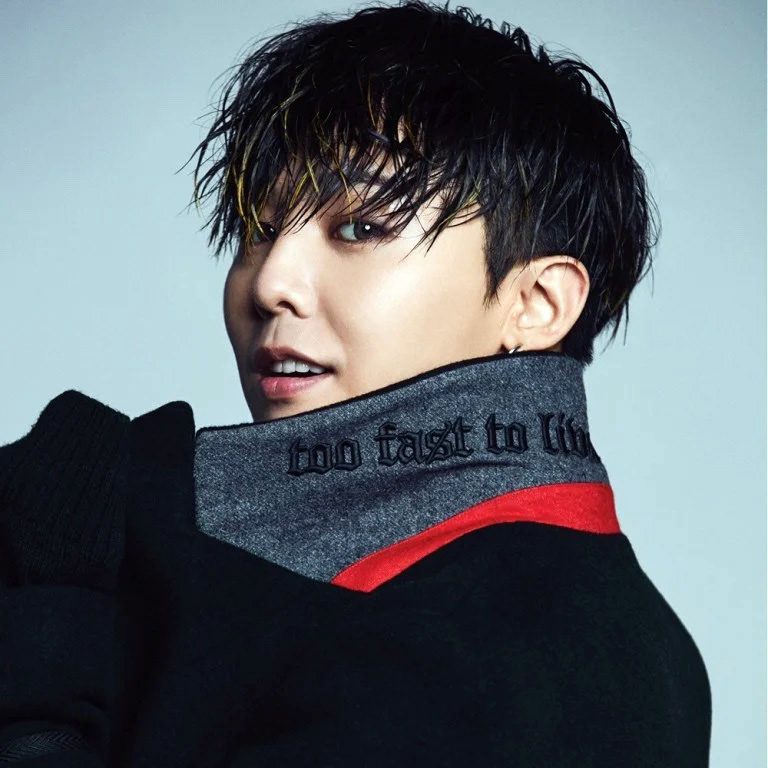 G-Dragon's Wet Look
If you want to try a style that will make your dark hair stands out, you can try this look. The longer, sharper fringe covering the forehead and eyes is extremely edgy. Besides, who doesn't like a little bit of mystery to unveil?
7 / 26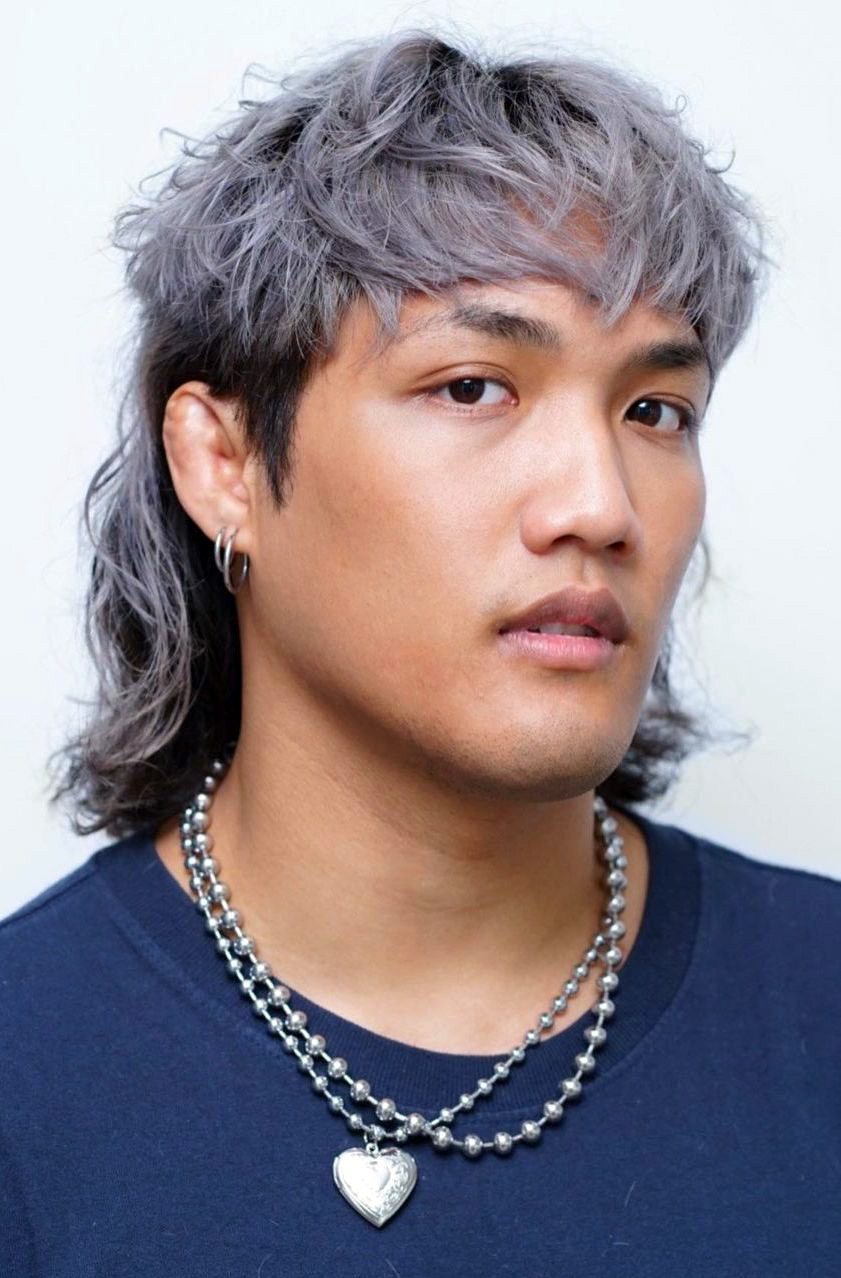 Asian Dyed Mullet with Icy Frost
8 / 26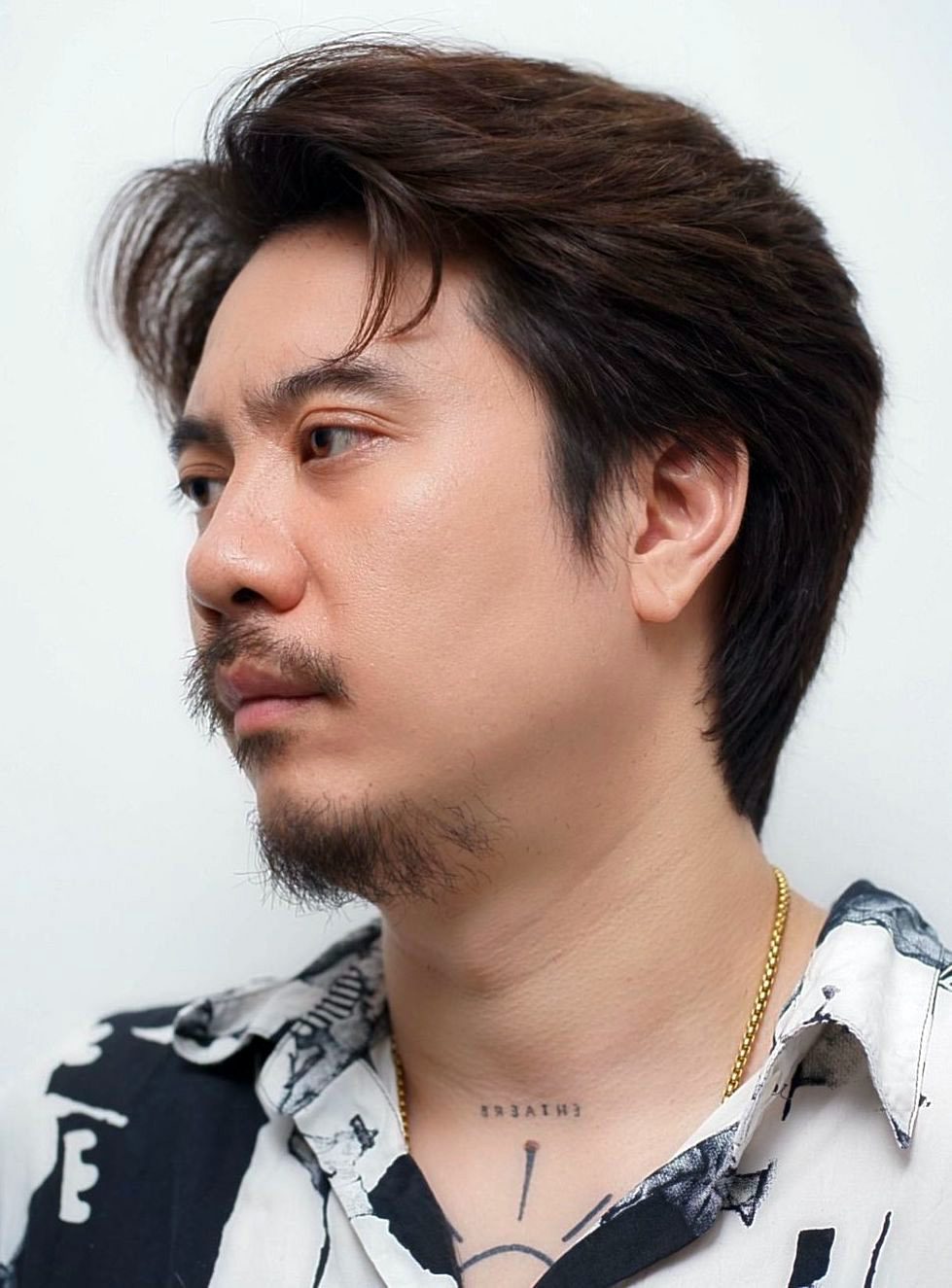 Frizzed Top with Subtle Mid Part
Sometimes a frizzy look is what makes things fun. The top is subtly middle-parted for that slightly casual look. The sides are layered where the top is slightly longer. The mustache and beard are something that balances the face.
9 / 26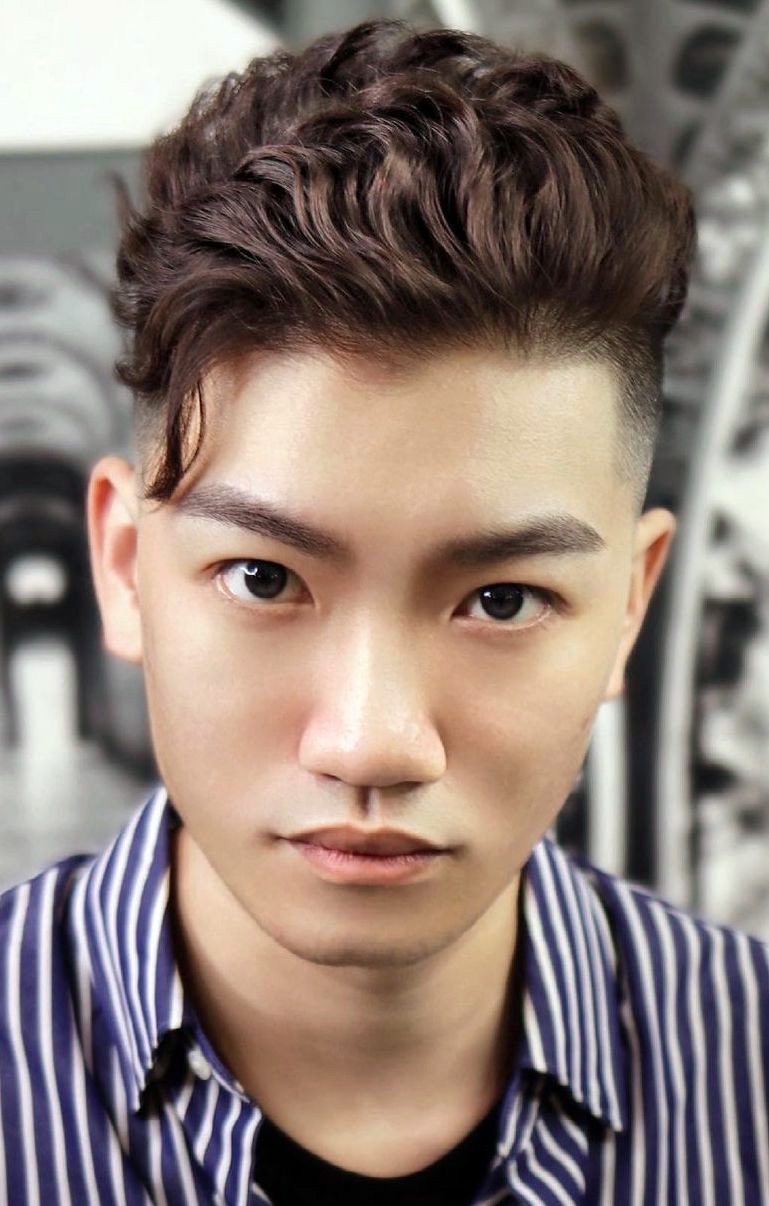 Wavy Puffed Push Back
The top here is a jack of all trades and master of panache. The top is wavy and slightly long so that it can be easily pushed back. The sides are undercut faded for a cleaner approach while the shiny subtle burgundy dye steals the show with its sneaky nature.
10 / 26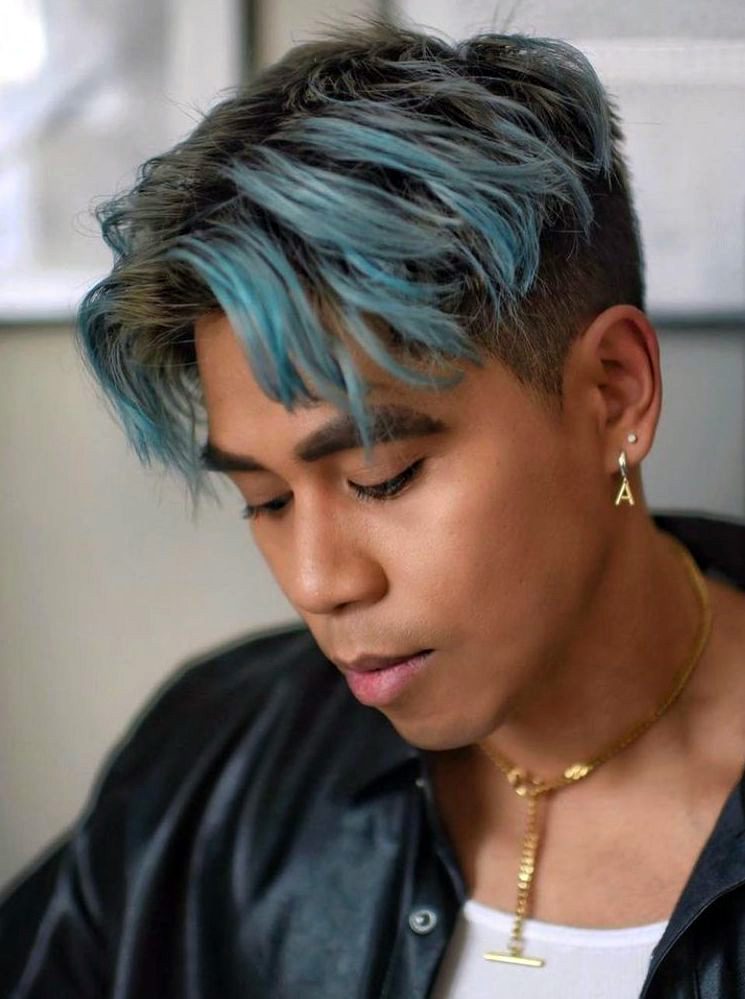 Semi Dyed Mid Parted Thick Strands
Korean hairstyle is all about popping neat colors and parting them in the middle. The undercut on the sides is something that makes it count here. The semi-blue dye is not very common and we see how good it is pulled.
11 / 26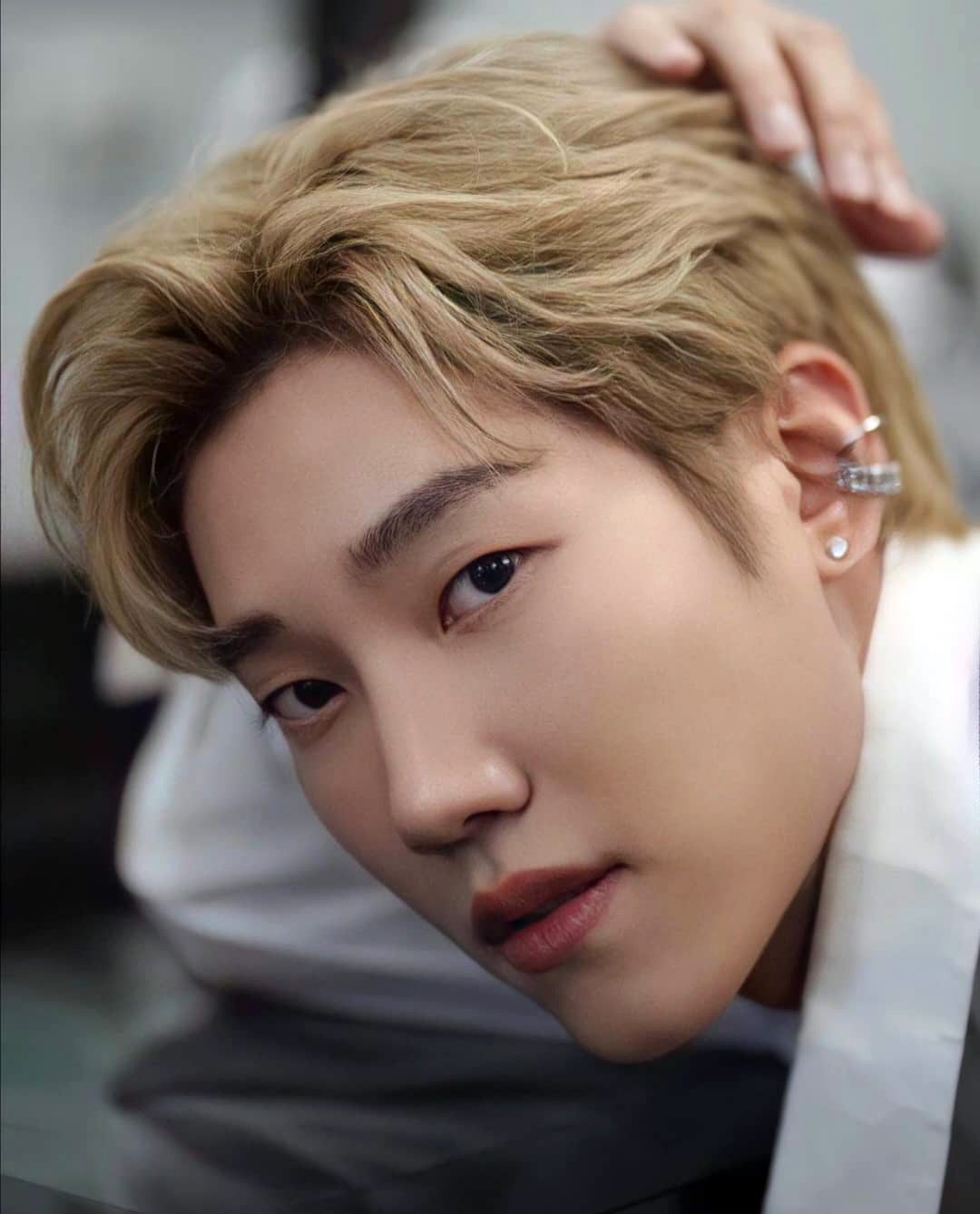 Blonde Mid Part with Side Brush
Would you just look at those strands and their slight curls? The top is in between mid part to side part with layering on the sides as they fall off perfectly. The temple is longer with rusty blonde dye to it.
12 / 26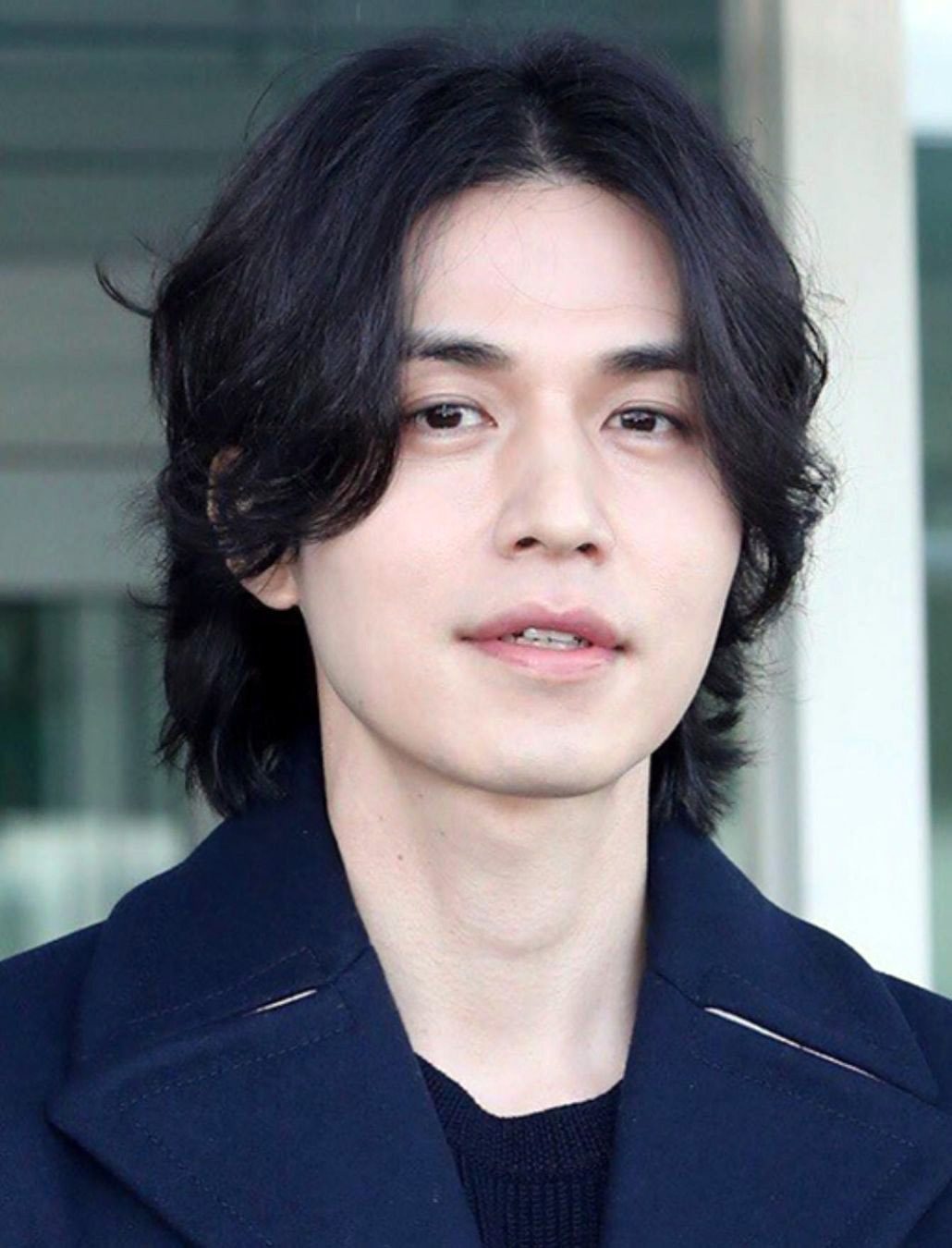 Longer Thin Hair Don't Care
Thin hair when parted with a flat texture looks perfectly flawless. The flapping hair sits nicely on the face with longer strands everywhere makes it quite a nice look.
13 / 26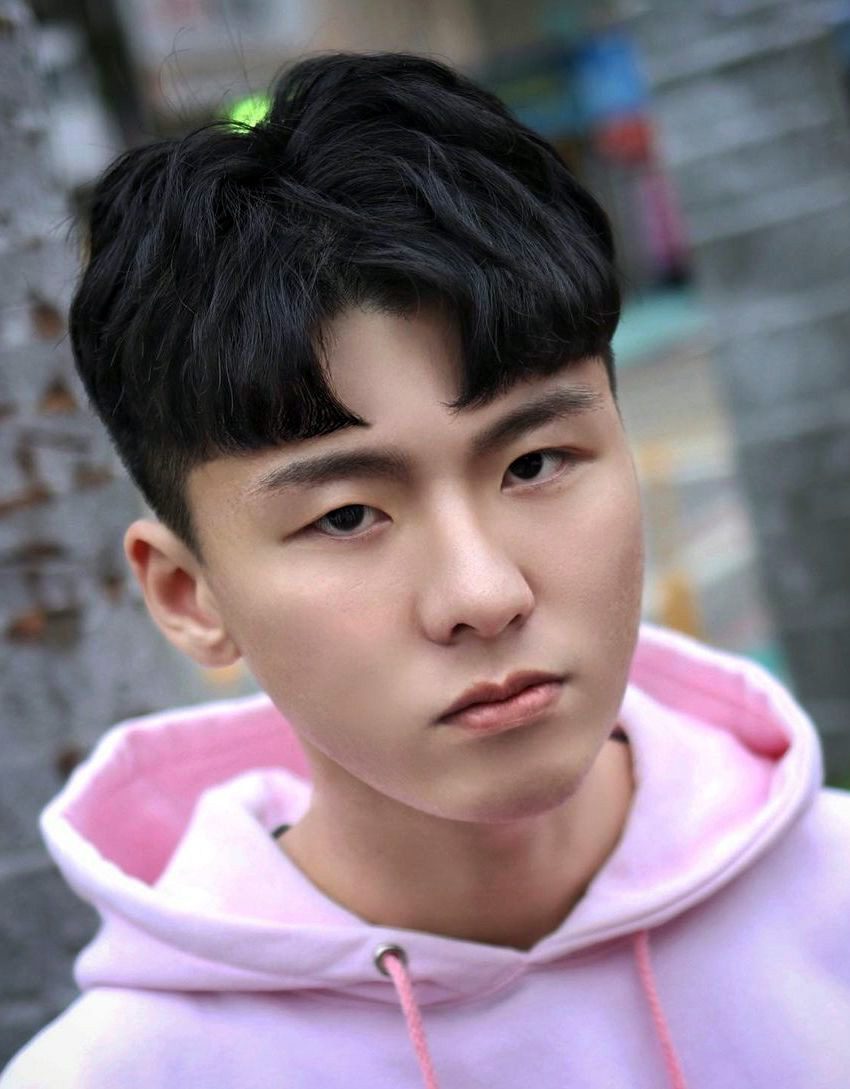 Broken French Crop with Pocky Fringes
French Crop amongst Korean styles is not new because it can be used as a middle part. This one can be classified as a thick and pocky middle part. However, the pocky puffy look makes up for the volume.
14 / 26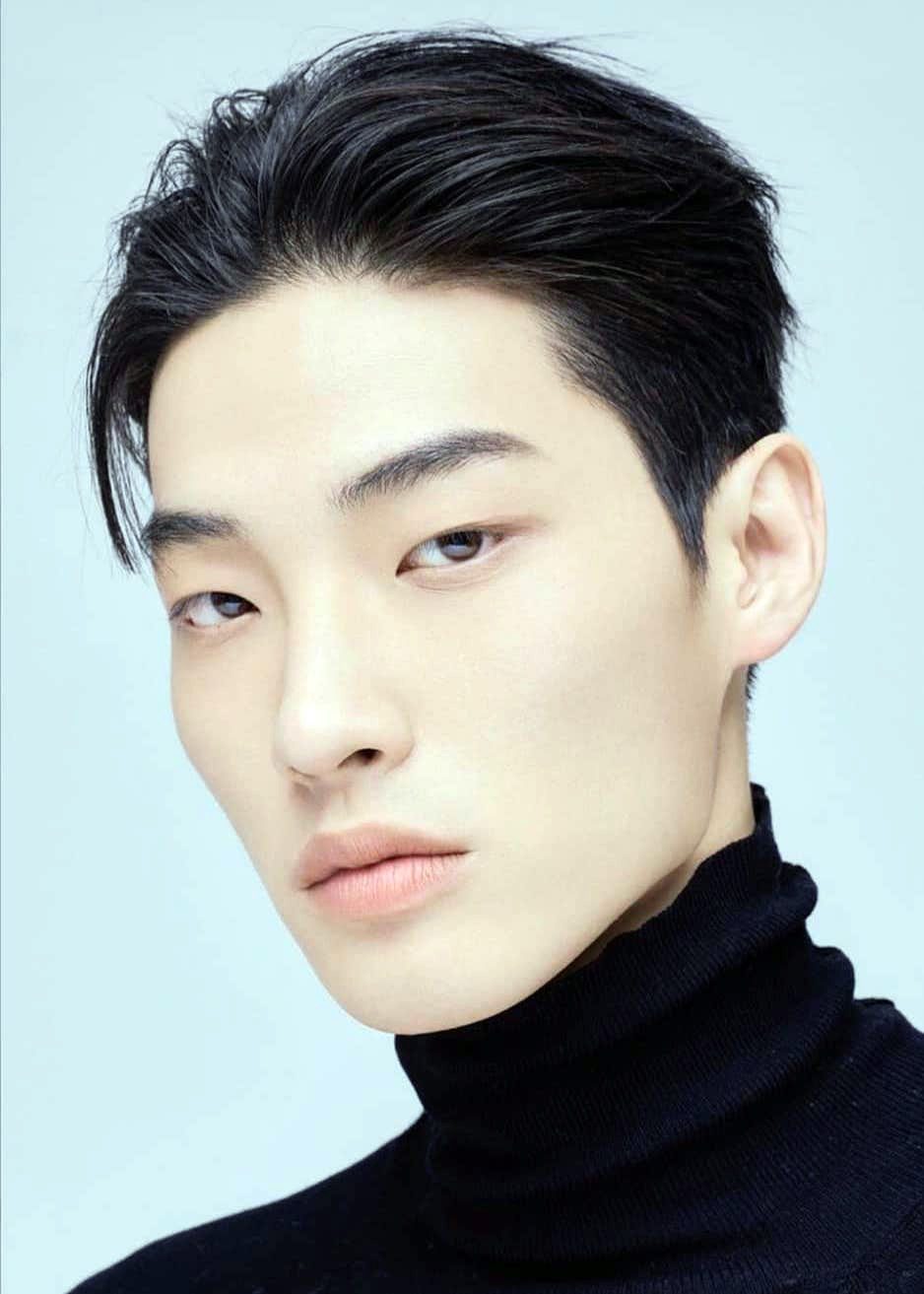 Layered Long Push Back
Usually, we see that mid-part with few other elements here and there but this one is quite unique one. The thin hair pushes back is a little thug looking with that layering on the sides so that the top looks longer than the sides.
15 / 26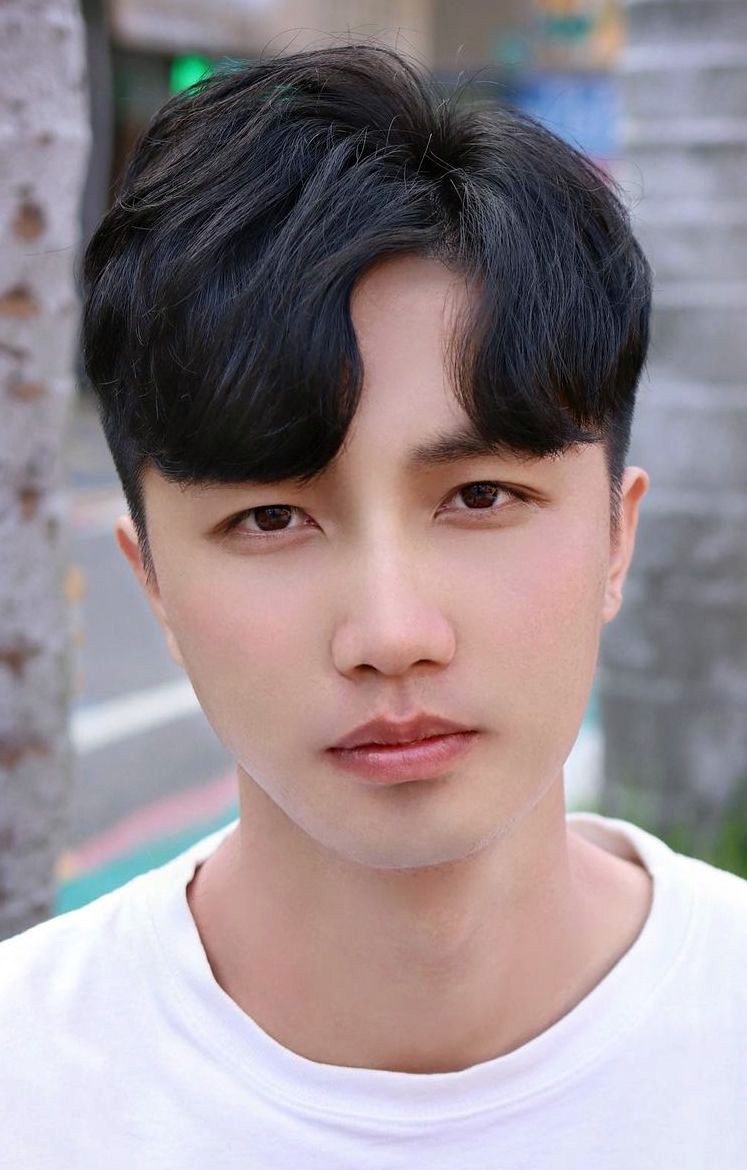 Thick Offset Side Part
Side part not always has to be all the way to the side. Sometimes a little bit offset sets the tone for fun. The fun between the middle to side parts is quite fun. The rest of the hair is thick and clustered.
16 / 26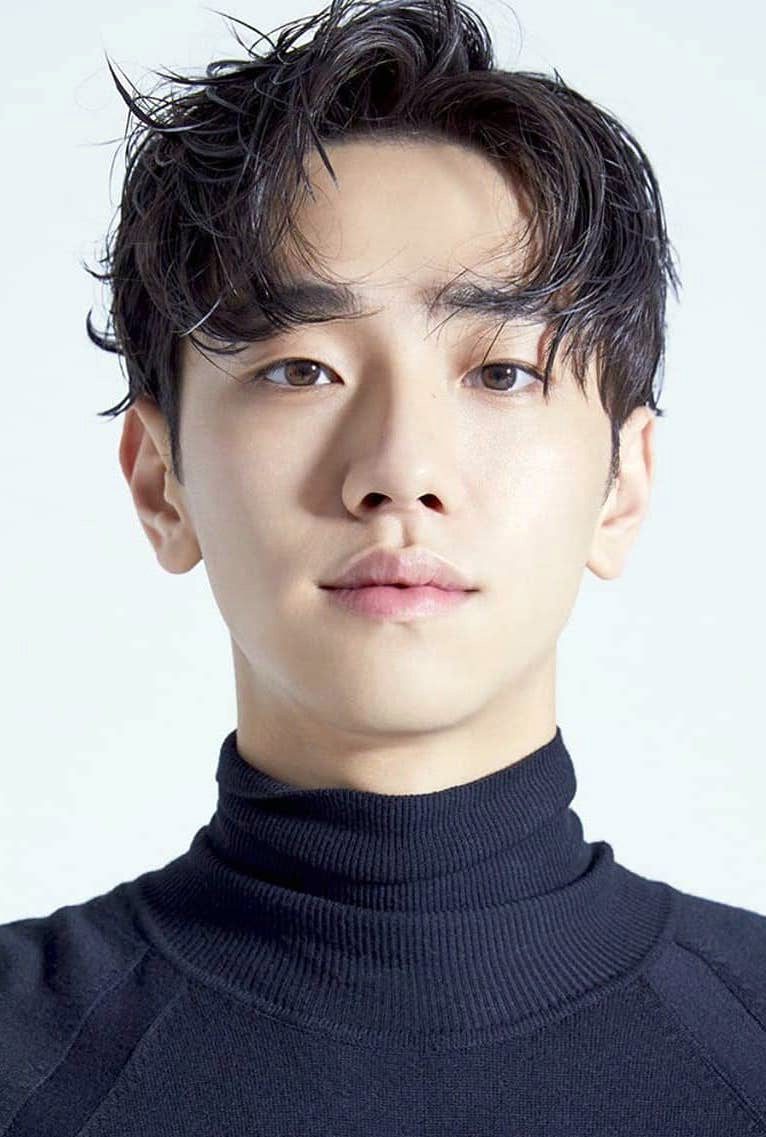 Wet Textured Longer Strands
Subtle part offset make this look so good. The sides are tapered but it's all subtle so as to make the whole look unified. The top is wet textured with the use of some product.
17 / 26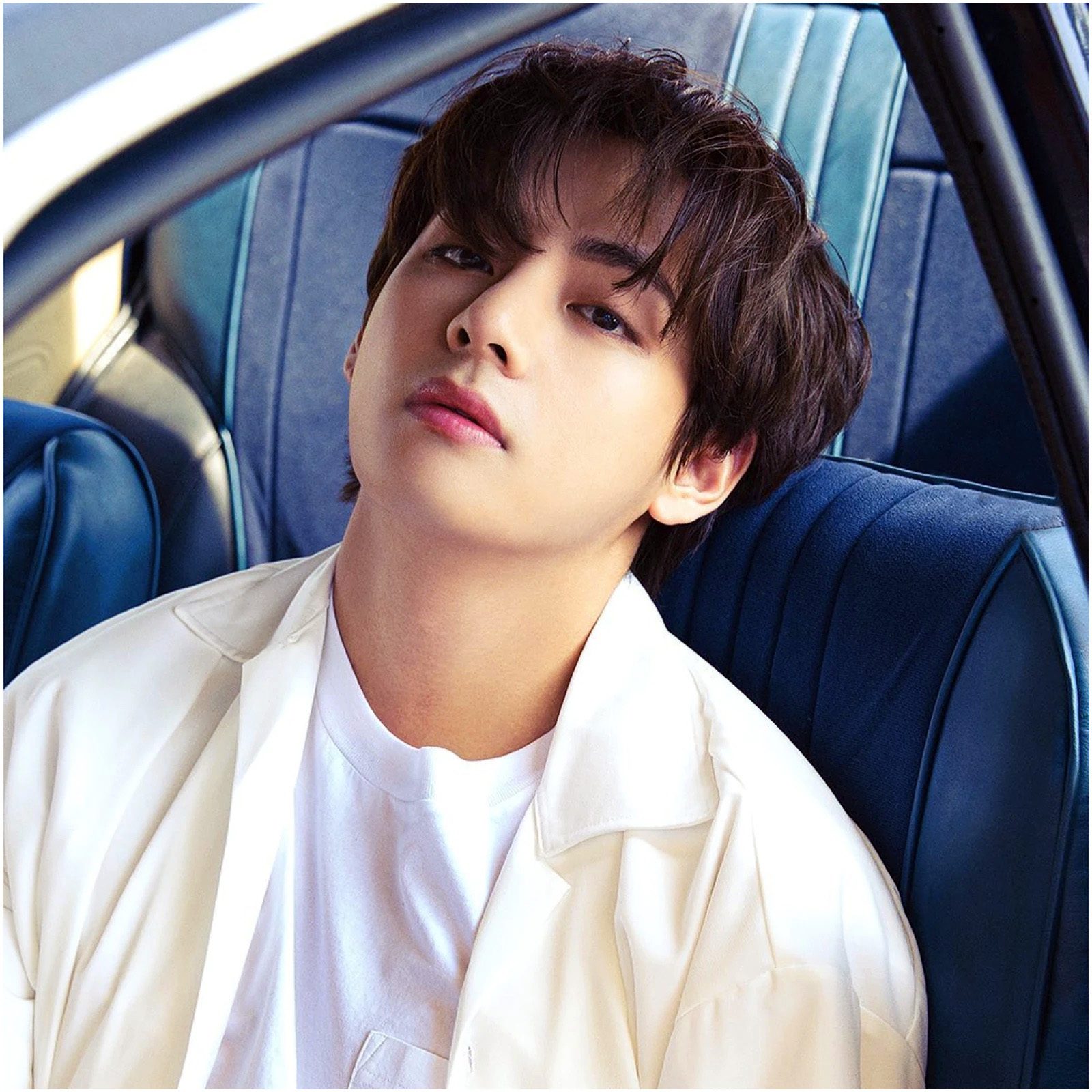 Taehyung (V)'s Wavy Curtain Bangs
You might want to grow your hair longer for this haircut. Similar to Jin's straight curtain hair, but with an extra "oomph". With some highlights, it will attract attention to the soft wavy textured hair, leaving you looking bold and dashing.
18 / 26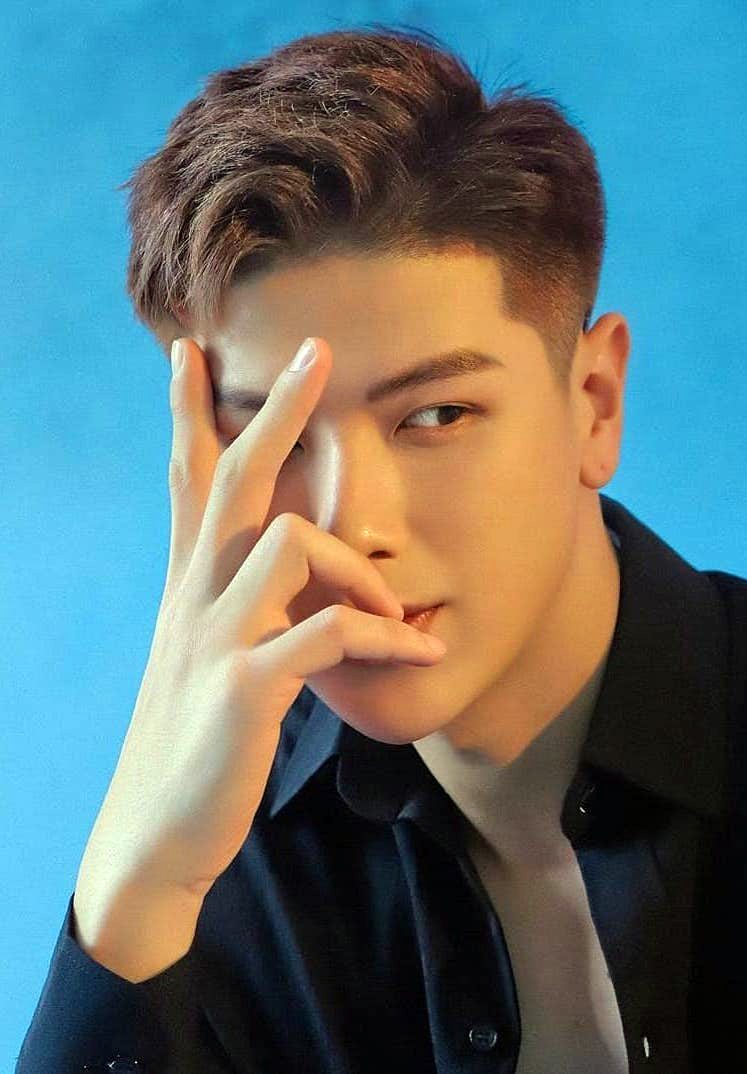 Puffy Side Part With Thick Side
Side parts are quite versatile with thick sides for more style statements. The top is slightly puffed for that quiffed look with sides not being tapered fully makes it thick and stand apart slightly from the crowd.
19 / 26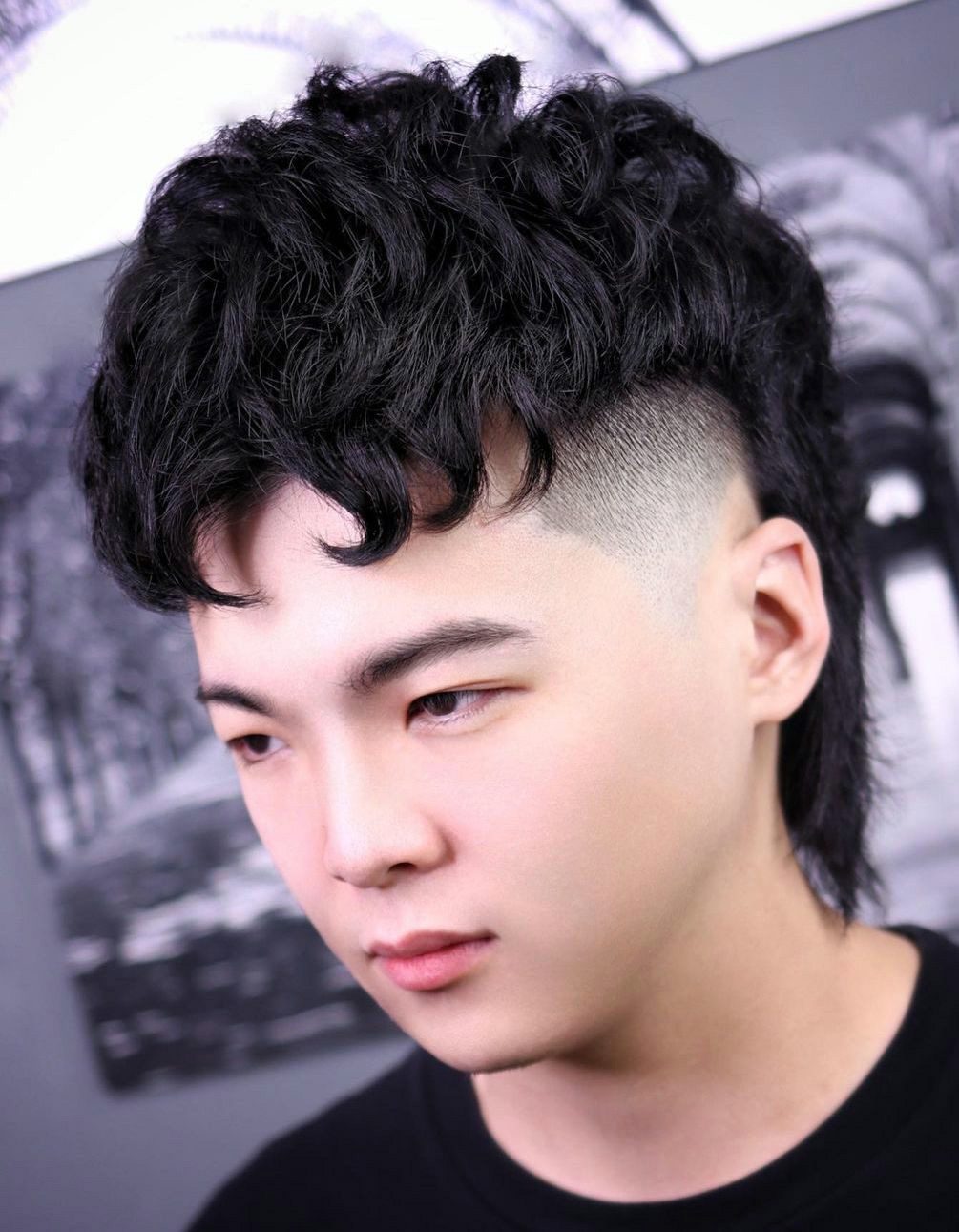 Semi Wavy Pocky Textured Mullet
Korean hairstyles aren't just mid parts and waves, here we see an array of different elements mixed together. Starting with some mullet is a sweet retro touch with the top being pocky textured is quite a combination.
20 / 26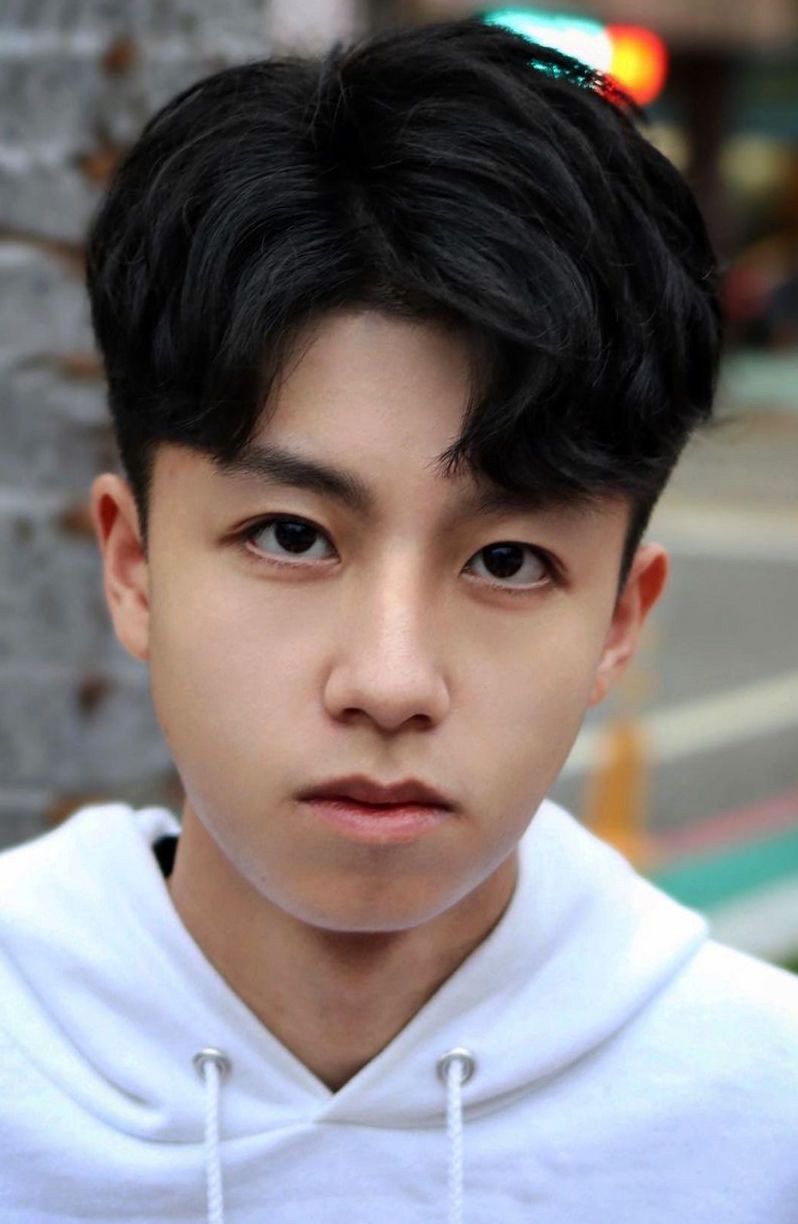 Fringed Offset Middle Part
That one thing that is very distinct from "Kpop" is the offset side part. This part sits between the middle part and the side part which makes it so much more fun. The key is to maintain the volume whilst having the waves for more style.
21 / 26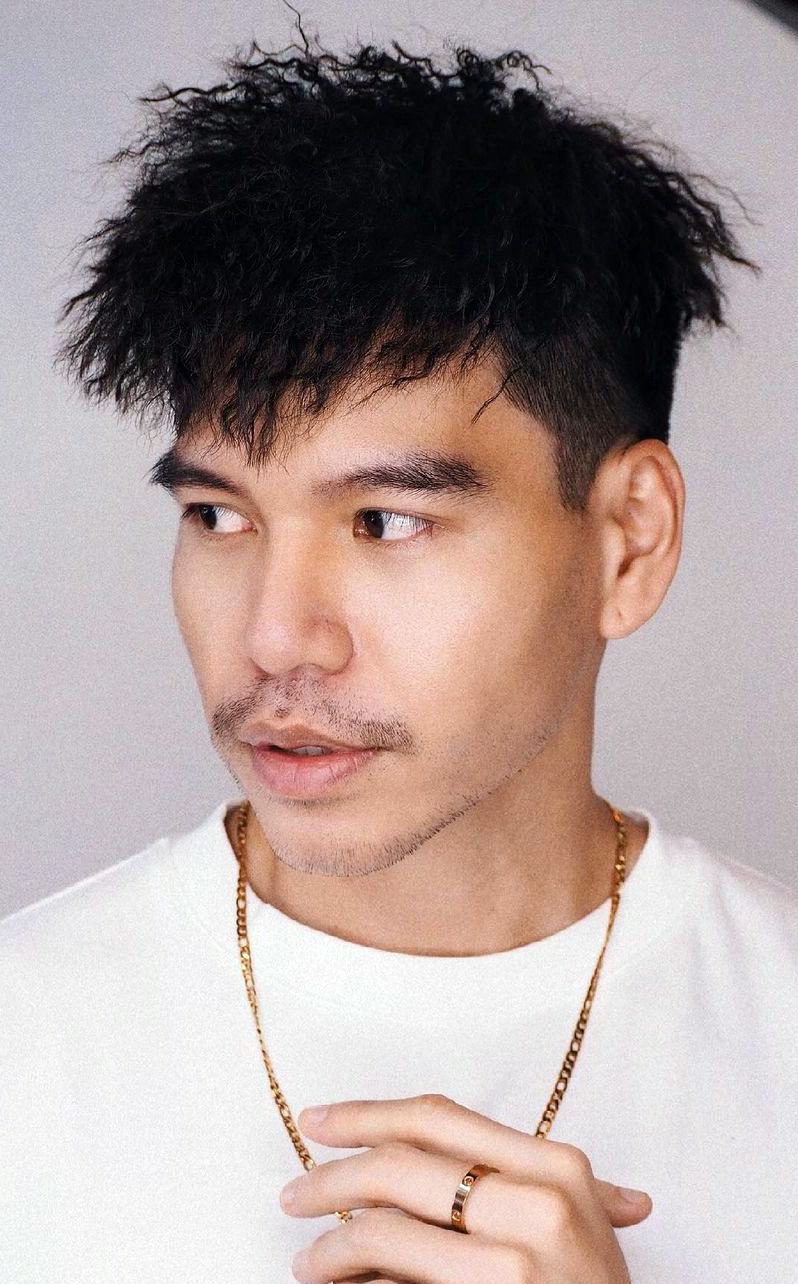 Thin Straight Curls with Undercut Taper
Undercut comes in many forms with thin straight curls that make this look quite a banger with good volume. The frizzed texture makes it fun with straight laid strands. Notice the sides are pretty neatly carved.
22 / 26
Perfect Sunday Morning Middle Part
The tossed top culture is getting huge and as we see this is another haircut in the group. The middle part is quite subtle but with these thin hair and medium-length, nothing is unachievable.
23 / 26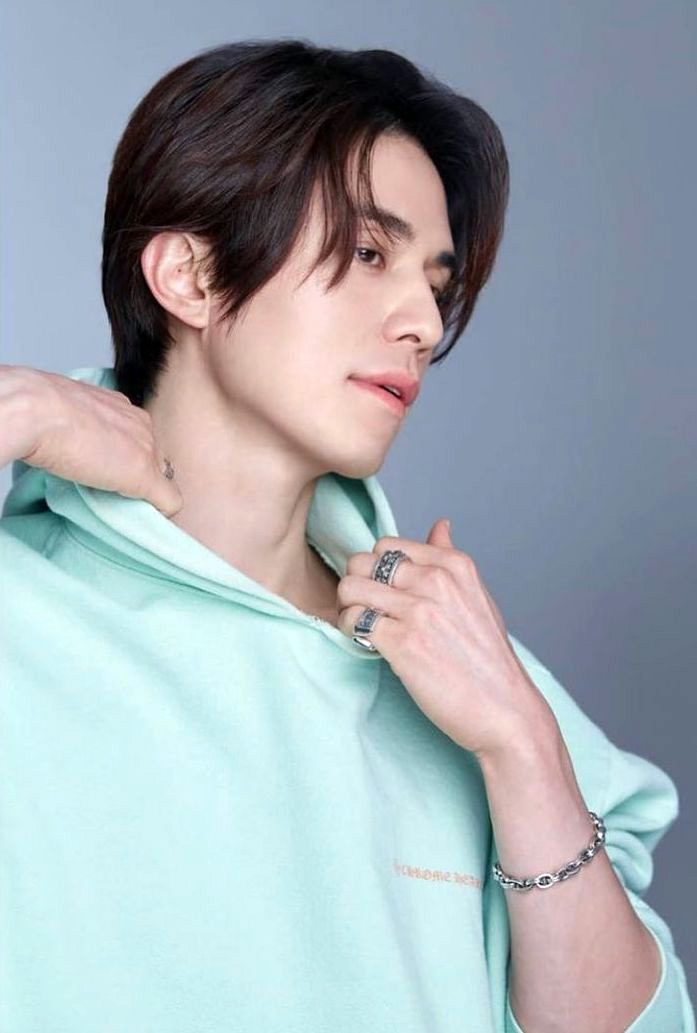 That Thin Hair Middle Part
Thin hair has one great perk of being able to style them in any way one wants. The middle part falls perfectly on either side. The sides aren't tapered yet they look so controlled. That shade on slight dye makes it just perfect.
24 / 26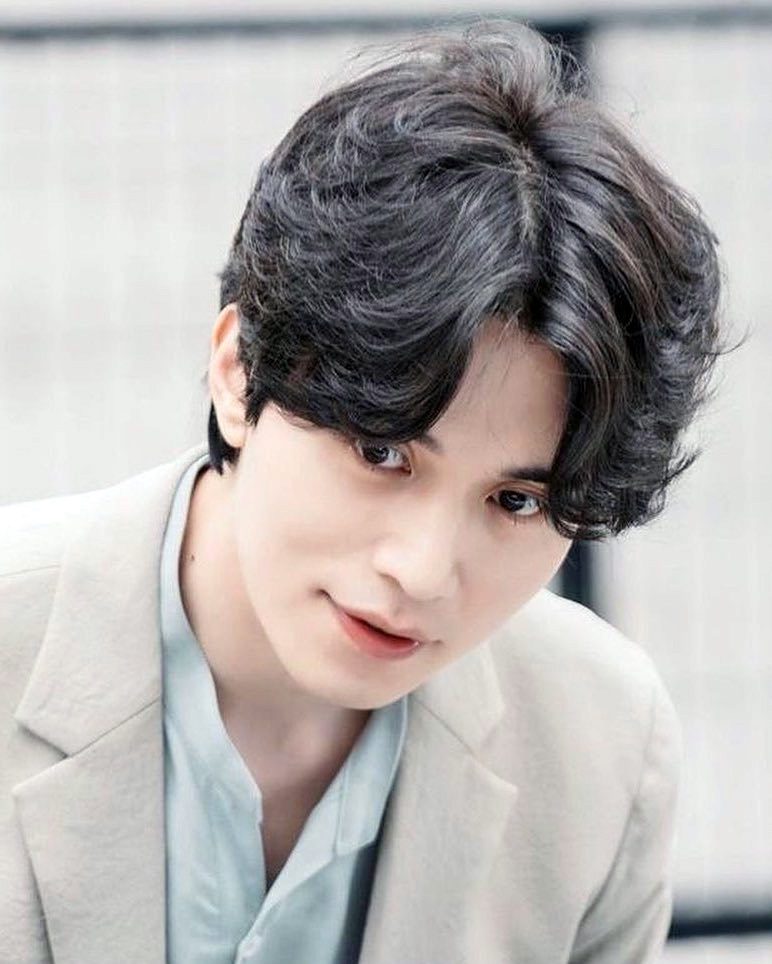 Wavy Top with Thick Volume
Thick hair can hold the volume pretty well. The semi curl texture can be induced by heating hair a little maybe over a hairdryer. The clean look supports the hair with all that texture and the neat middle part.
25 / 26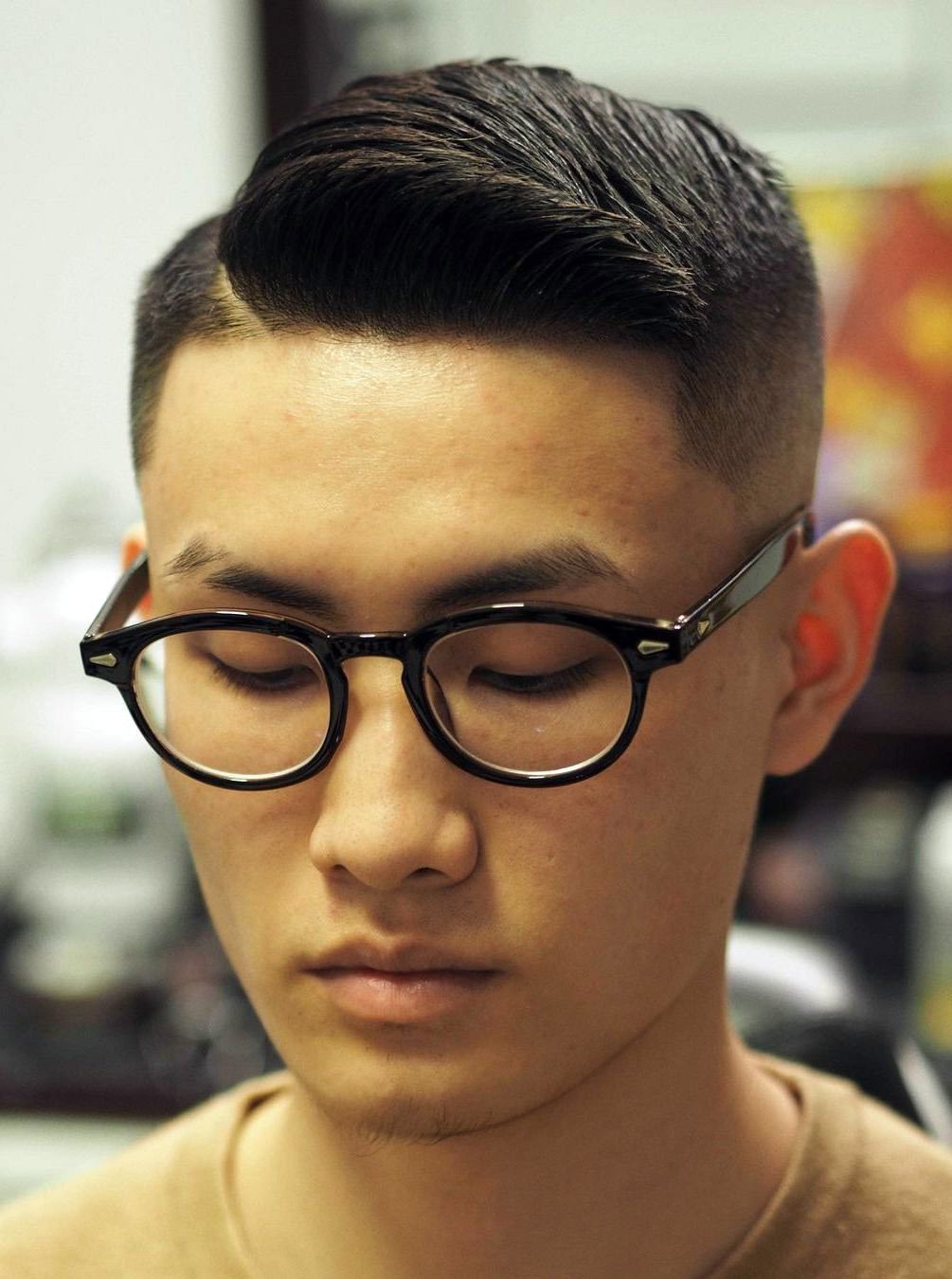 Some Gentleman Side Part
Behold the entry of a classy gentleman with that hard part that is supported with some nice side part. The neat look is what steals the show with the sides especially faded for that premium look.
26 / 26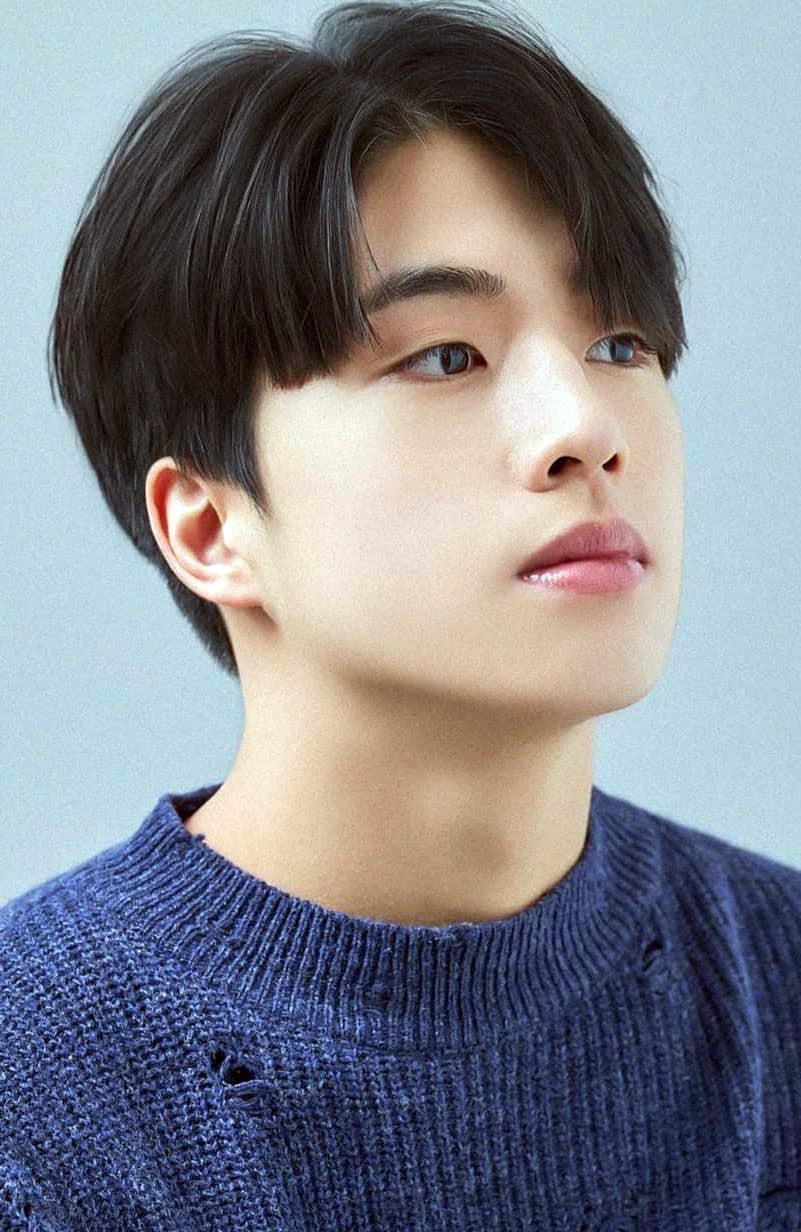 Frizzy Top with Shorter Sides
Frizzy hair with the top being longer than a shorter length on the back is quite fun. The sides are tapered a little just to have a controlled look. The back is tapered so as to push all the attention to the front.