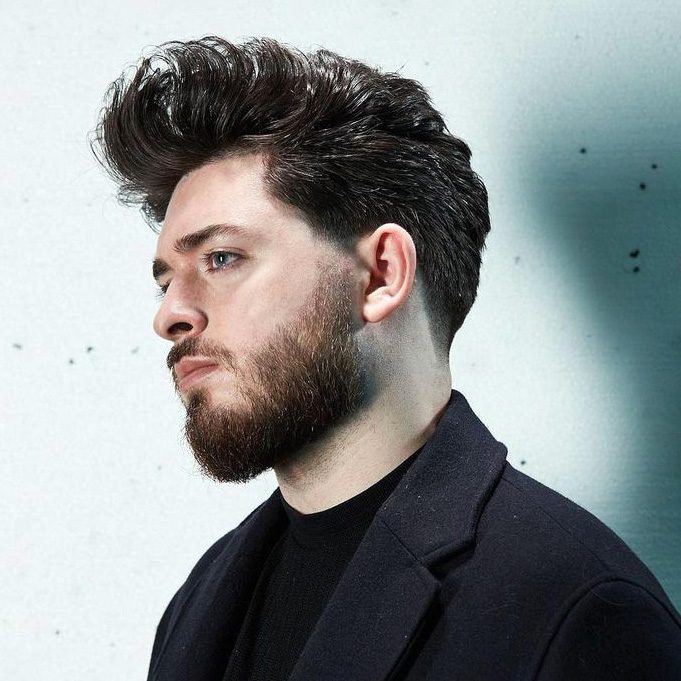 40 Textured Men's Hair for 2023 – The Visual Guide
Texture it up! Or how to get that showy volume without professional styling
If you follow the men's hairstyles world you must have noticed how textured hair is getting more and more popular nowadays. How do textured hairstyles work for us men? It is pretty simple: apart from the volume, it brings a pretty easily maintainable hairstyle that looks really fashionable. It's really hard to go wrong with textured hairstyles. Below we're presenting the gallery of our favorite looks that take texture to a higher level.
1 / 47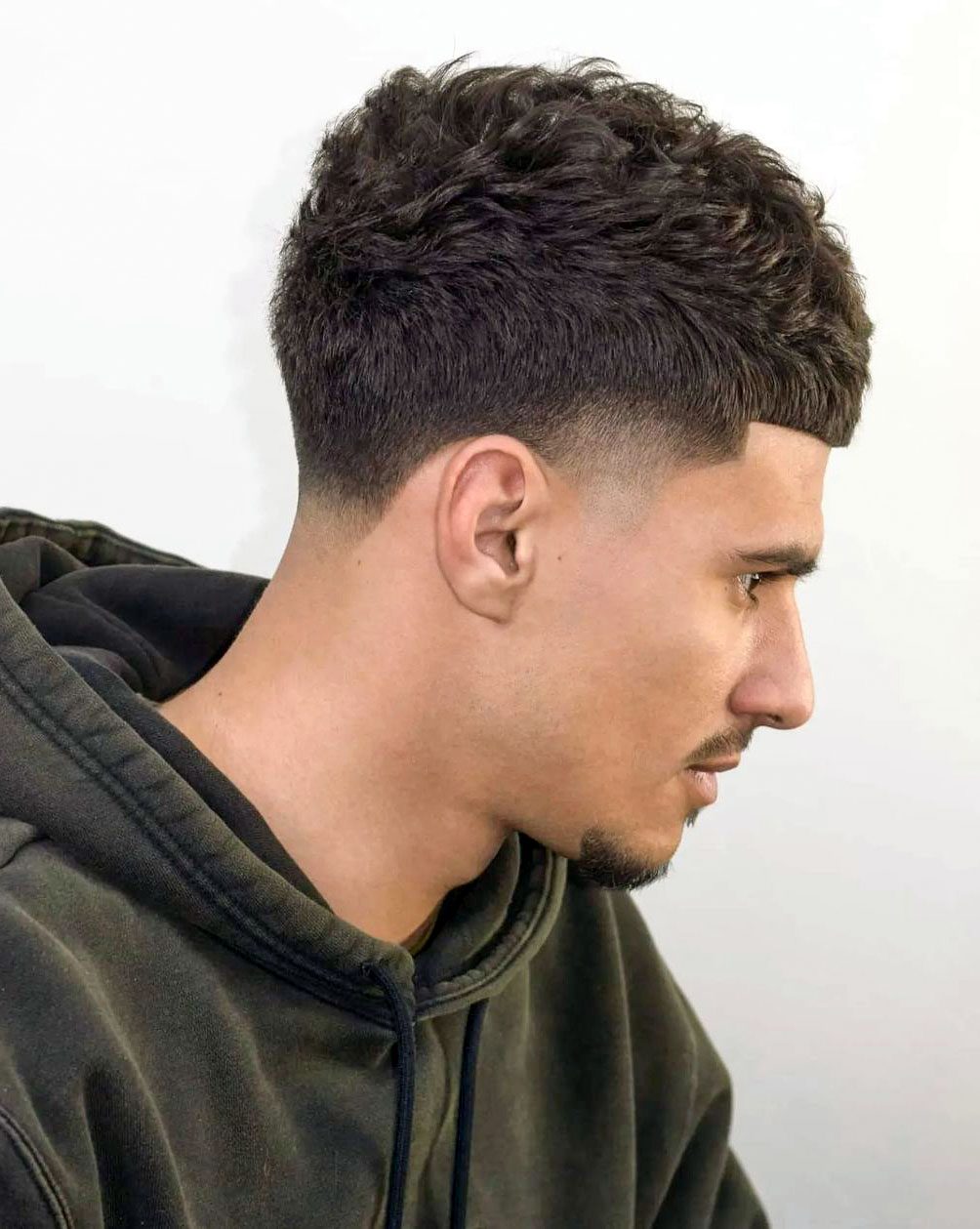 Textured Drop Fade
Here, the drop fade is kept lower to the hairline which allows there to be more length at the crown of the head. Adding texture to the top of the hair allows for more layering and gives it an edgier look.
2 / 47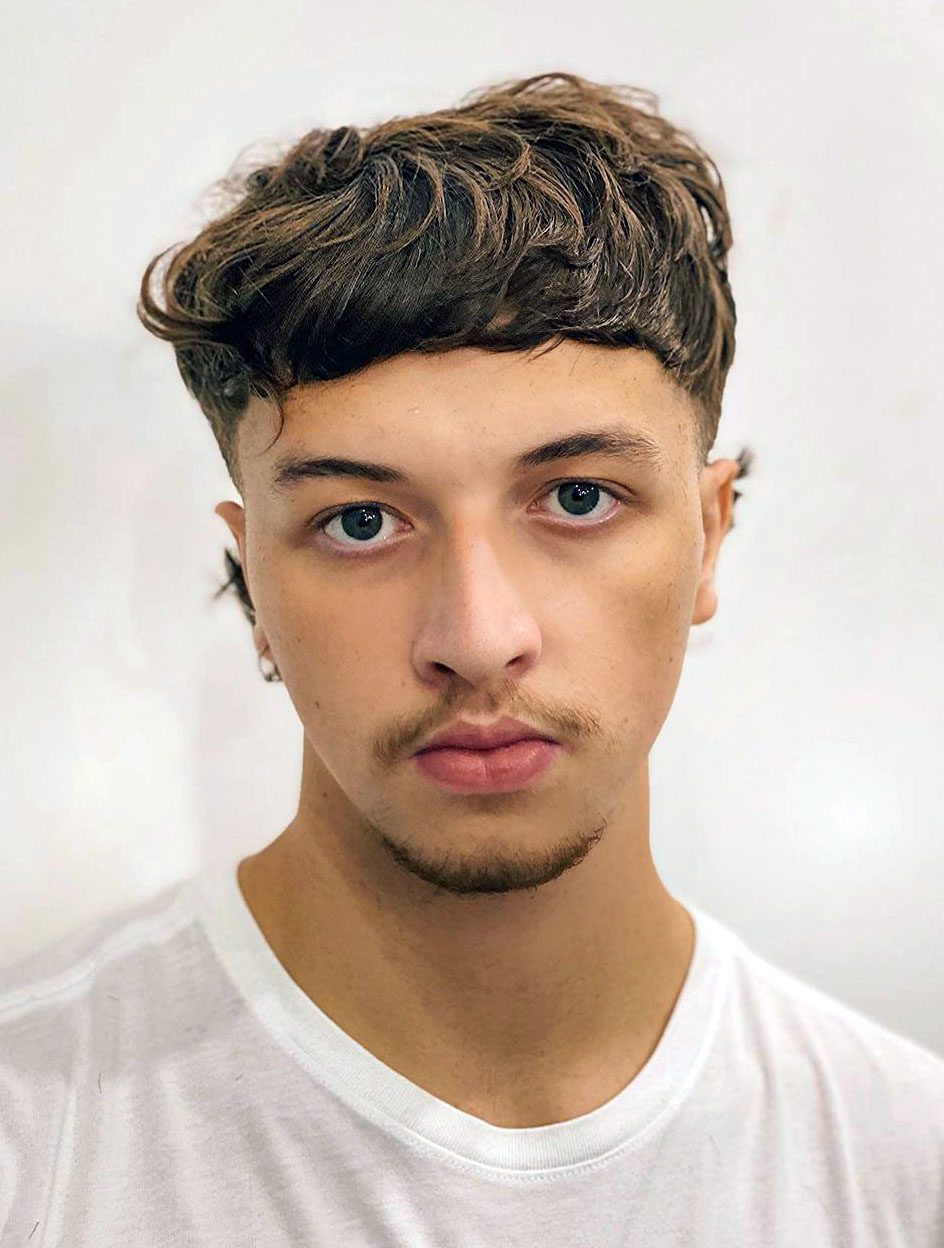 Textured Top Crop
This crop top hair cut is shorter around the sides, and the top is kept long and textured. There is a disconnect between the sides and top of the hair cut which helps when giving it that textured look.
3 / 47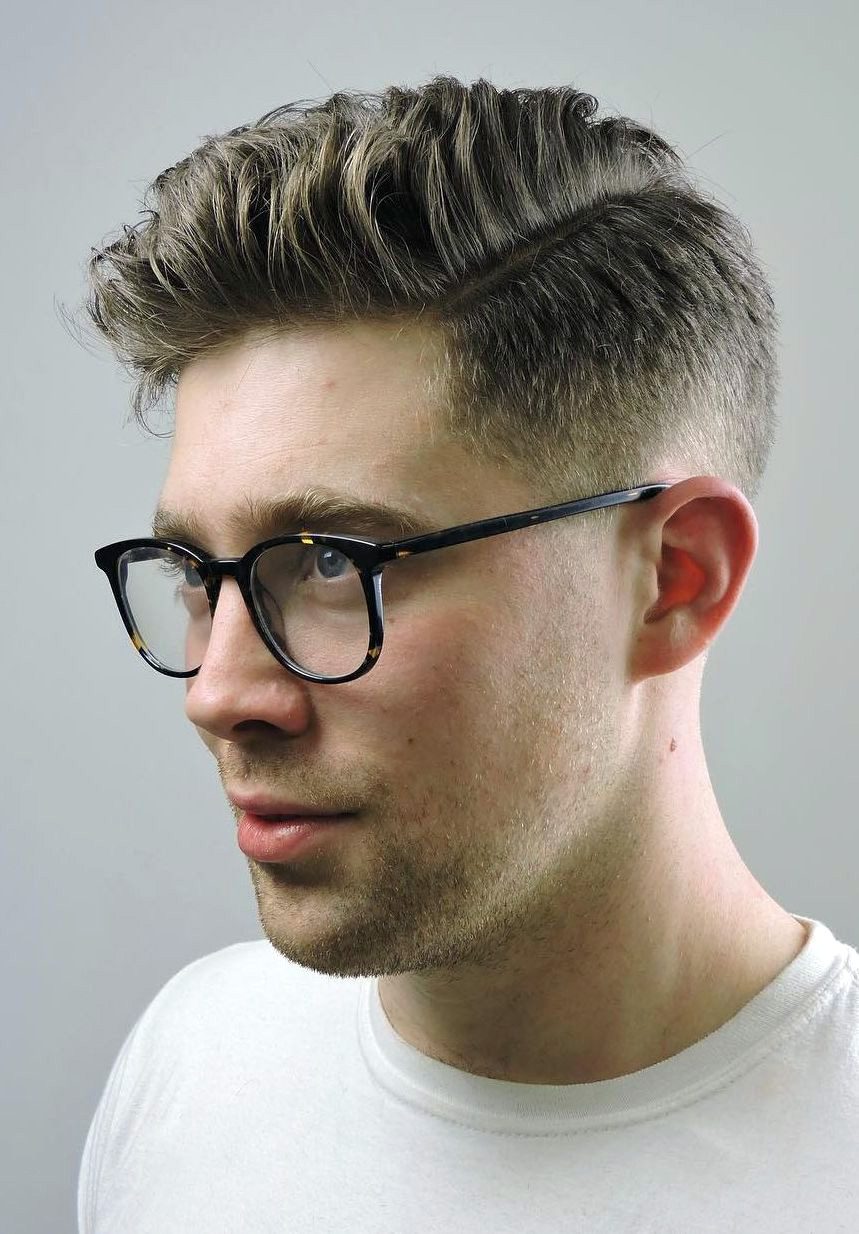 Textured Wave
Building up the volume of the hair in your wavy style comes up effortlessly. Here texture is used to create beautiful contrast and inspire movement of the upper part.
4 / 47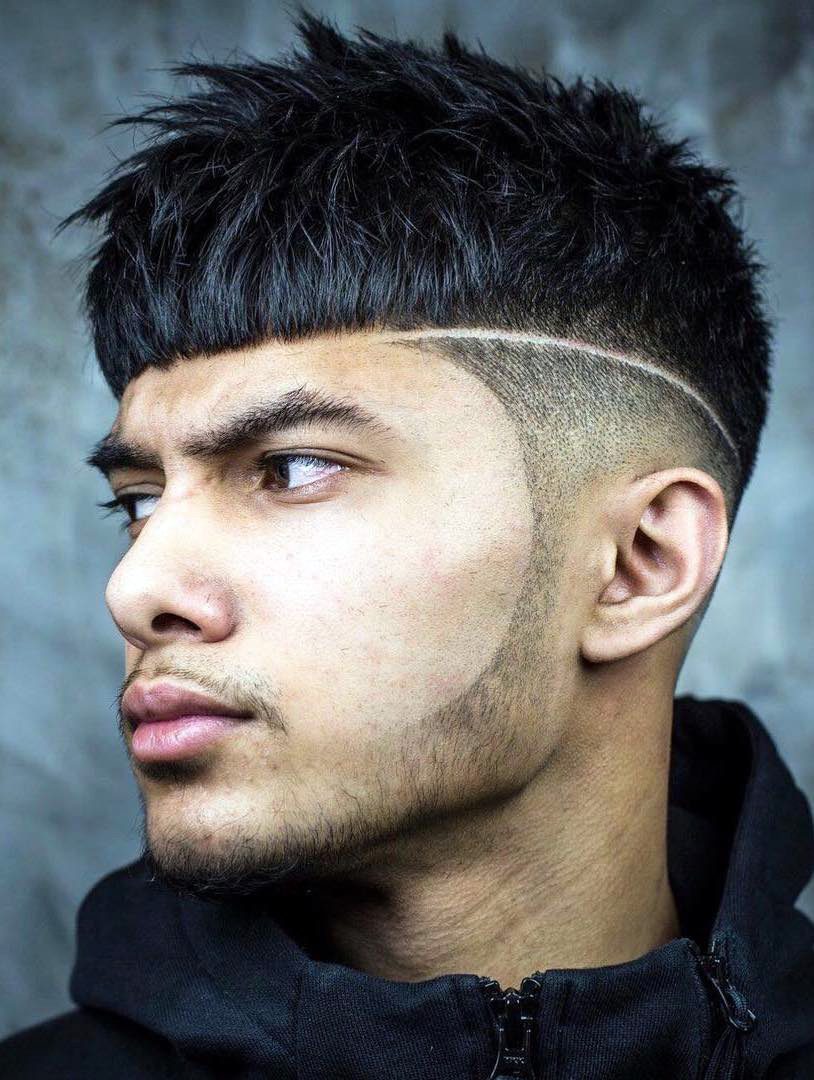 French Crop with Beard Fade
Featuring a thick head of hair and a hard part running the length of the head, this style is for guys who want to make a fashion statement with their hair.
5 / 47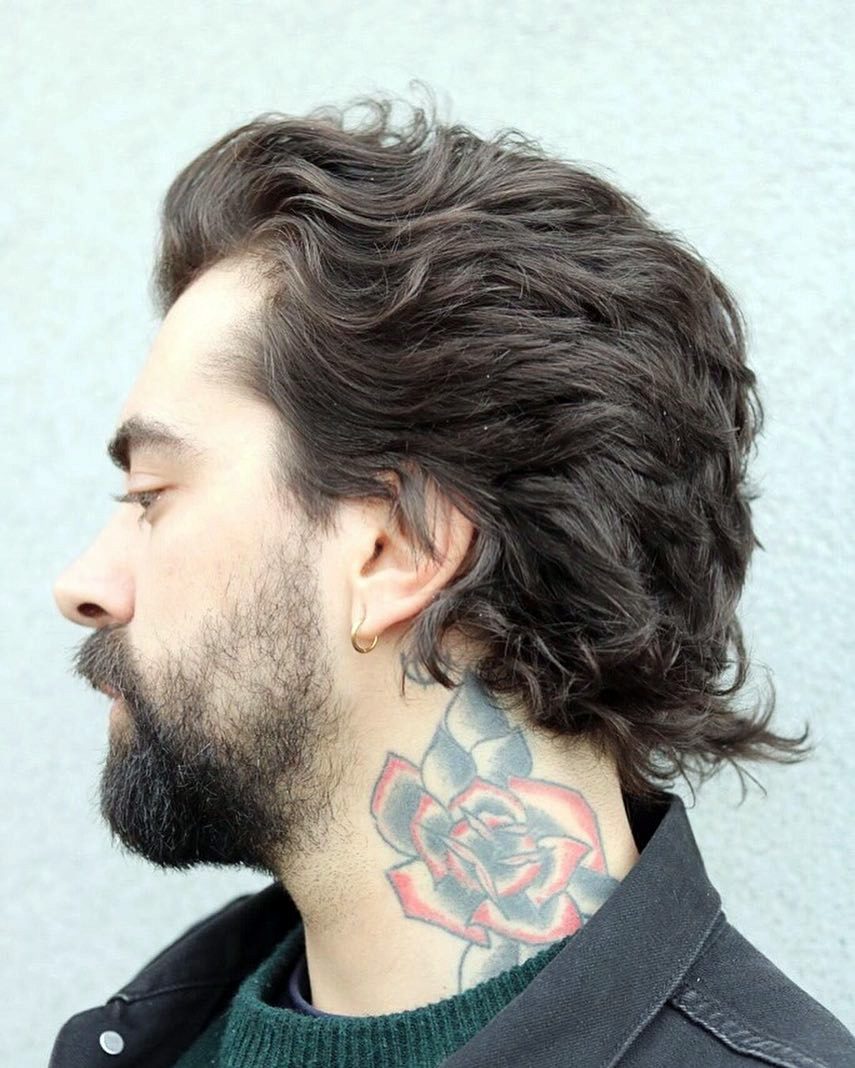 Bro Flow
It's important to remember that texture is something you can almost always ask for at the stylist. Unless you go for a buzz cut that is; but with hair at a medium-long length like this, it is a given some added texture will complete the look!
6 / 47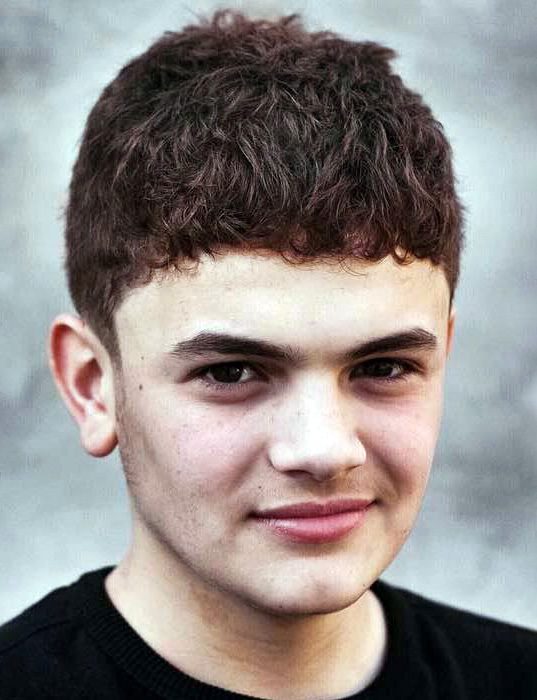 Caesar Style Hair with Texture
A wispy top look with a Caesar cut gives them all the Roman emperor vibes! Haircut Inspiration approved!
7 / 47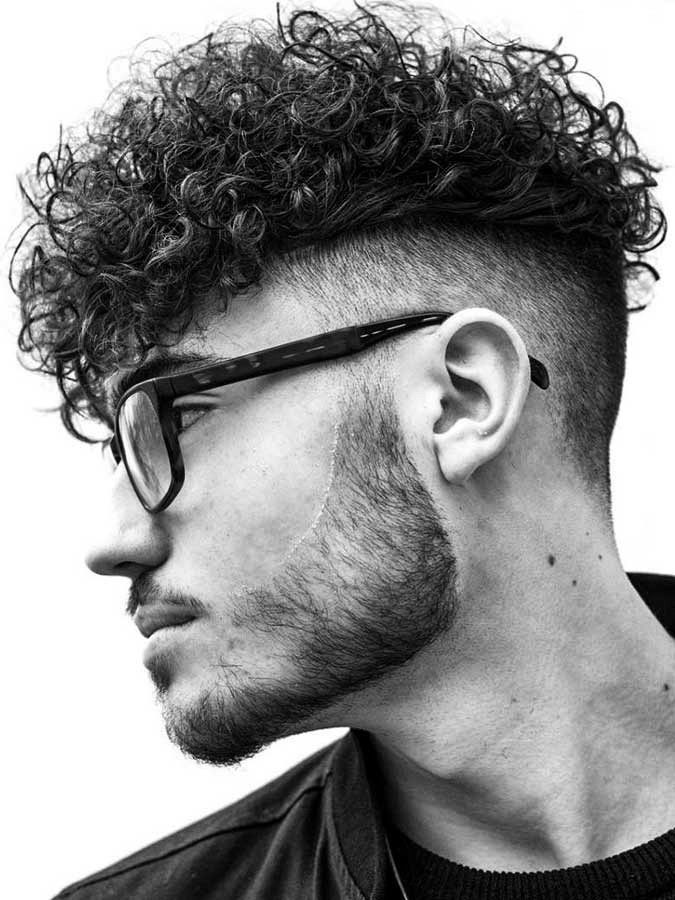 Textured Curls Faded Undercut
Texture and curls go hand in hand, and the faded undercut definitely lets them shine in all their glory.
8 / 47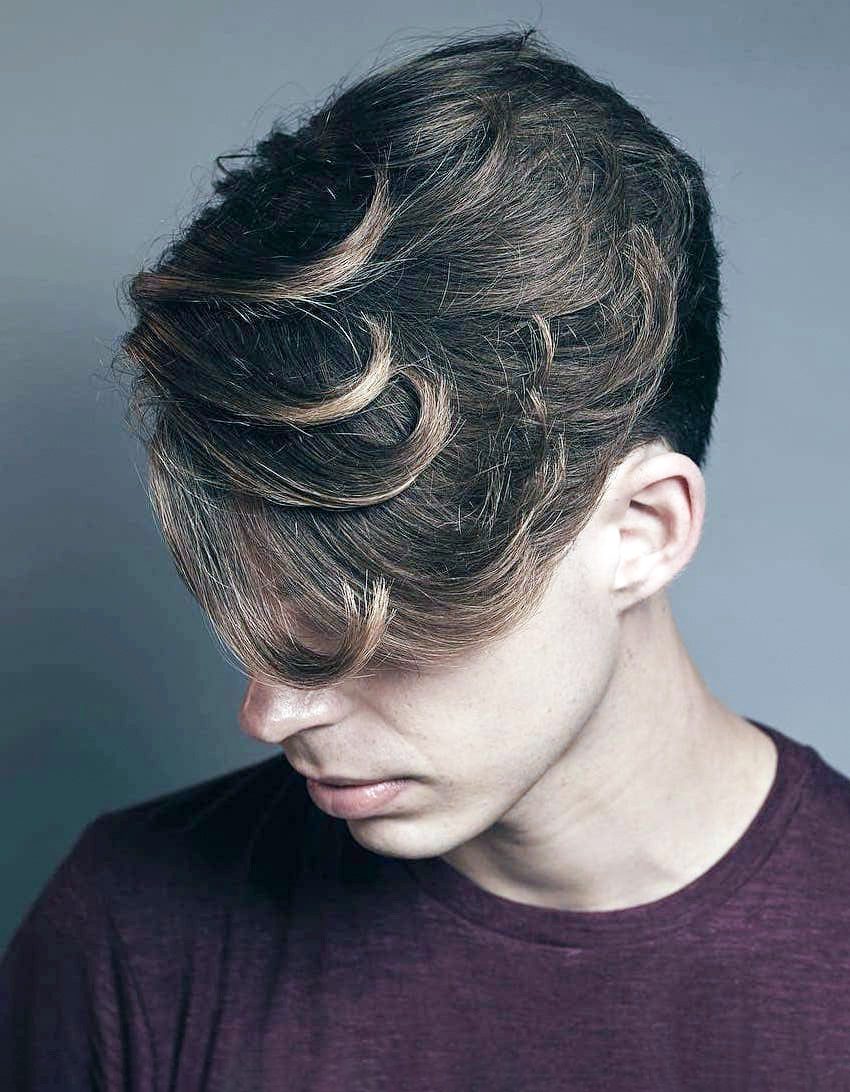 Layers, Highlights and Panache
How does one even come across such creative styles? I mean, literally, the layers are very obvious but the longer strands are well under control without being frizzy. The best part is the thin yet dense texture and the highlights certainly make the fun ten times more.
9 / 47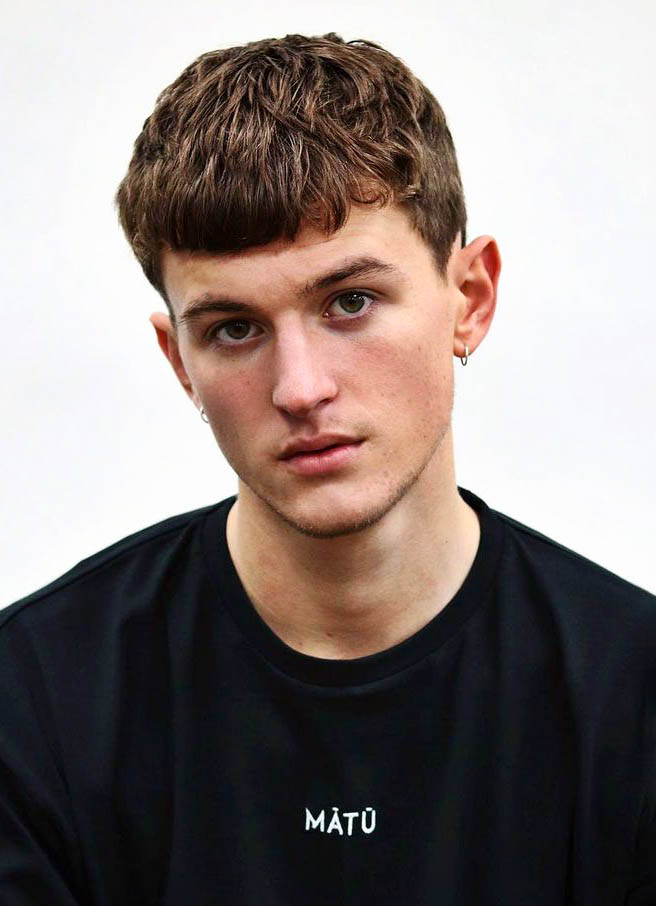 Short Textured Fringe
This is an example of a short, textured cut that is both stylish and easy to maintain. The sides are kept only slightly shorter than the top, but there is no visible fading incorporated. Instead, the hair is styled into more of a textured, shaggy look. Additionally, the front section of fringe is kept slightly longer and brushed towards the face.
10 / 47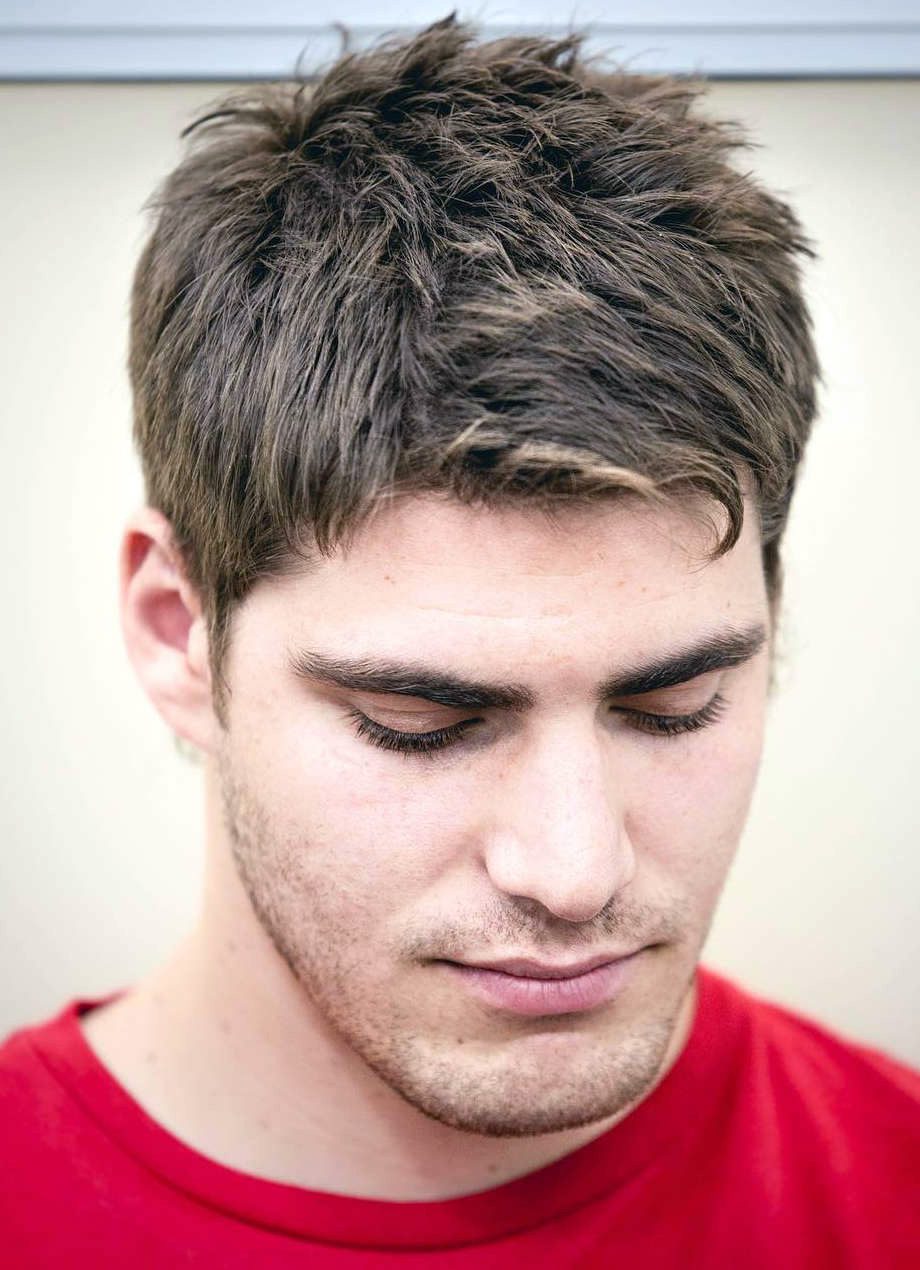 Side Pushed Short Fringe
Short-to-medium length hair can do funny things when it dries. If you look towards the back of this cut, you can see a layered, spiky effect that likely appeared on its own.
11 / 47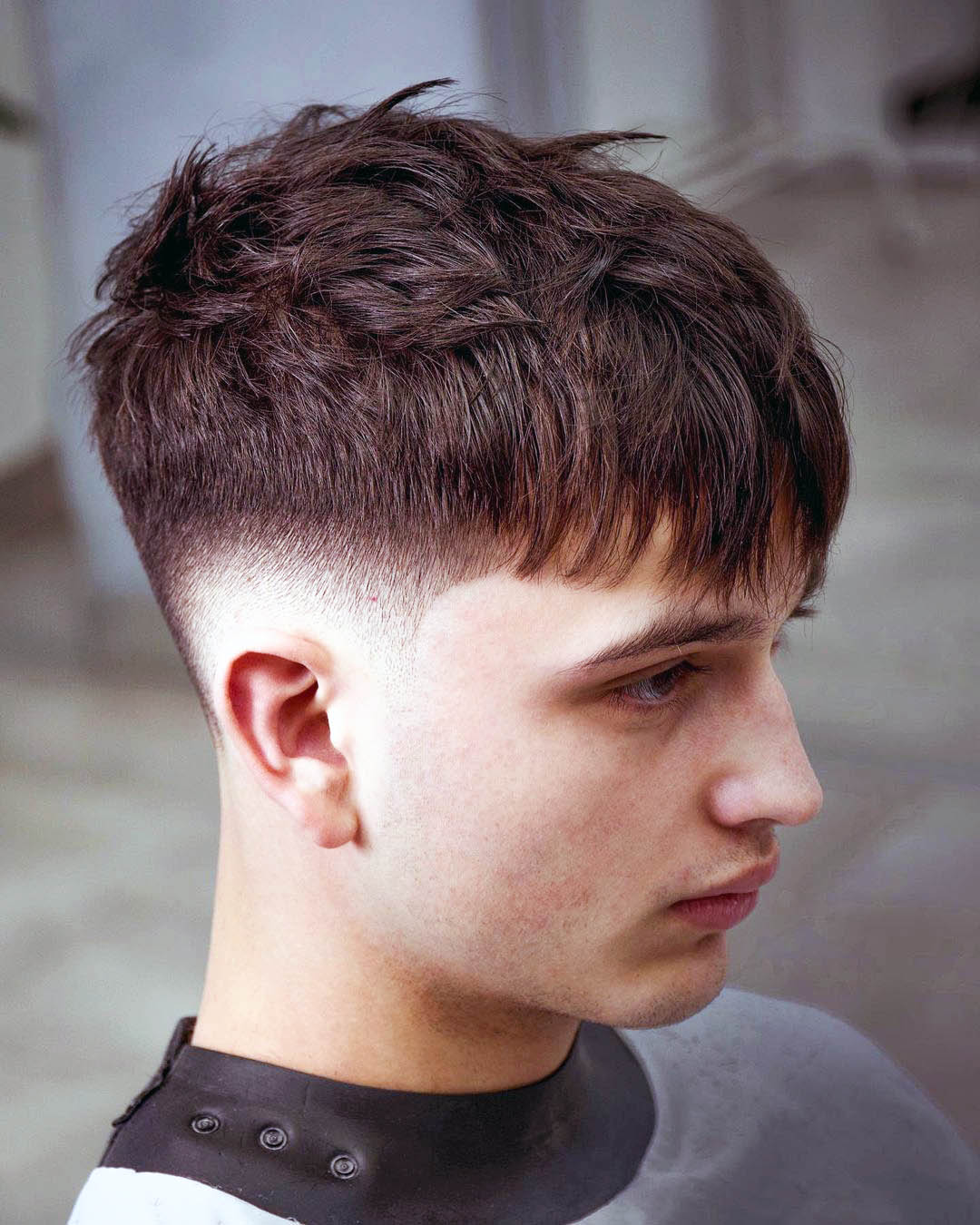 Subtly Spiky Drop Fade
The medium fade is an easy go-to, one of the staples of men's styles to be sure. Add some personal flair with a drop fade and textured top. Keeping the hair on top longer will allow you to bring contrast to your look, whether it's the subtle spikes here or a messier texture. The long and scissor point cut fringe adds volume to keep the focus on how good your cut looks.
12 / 47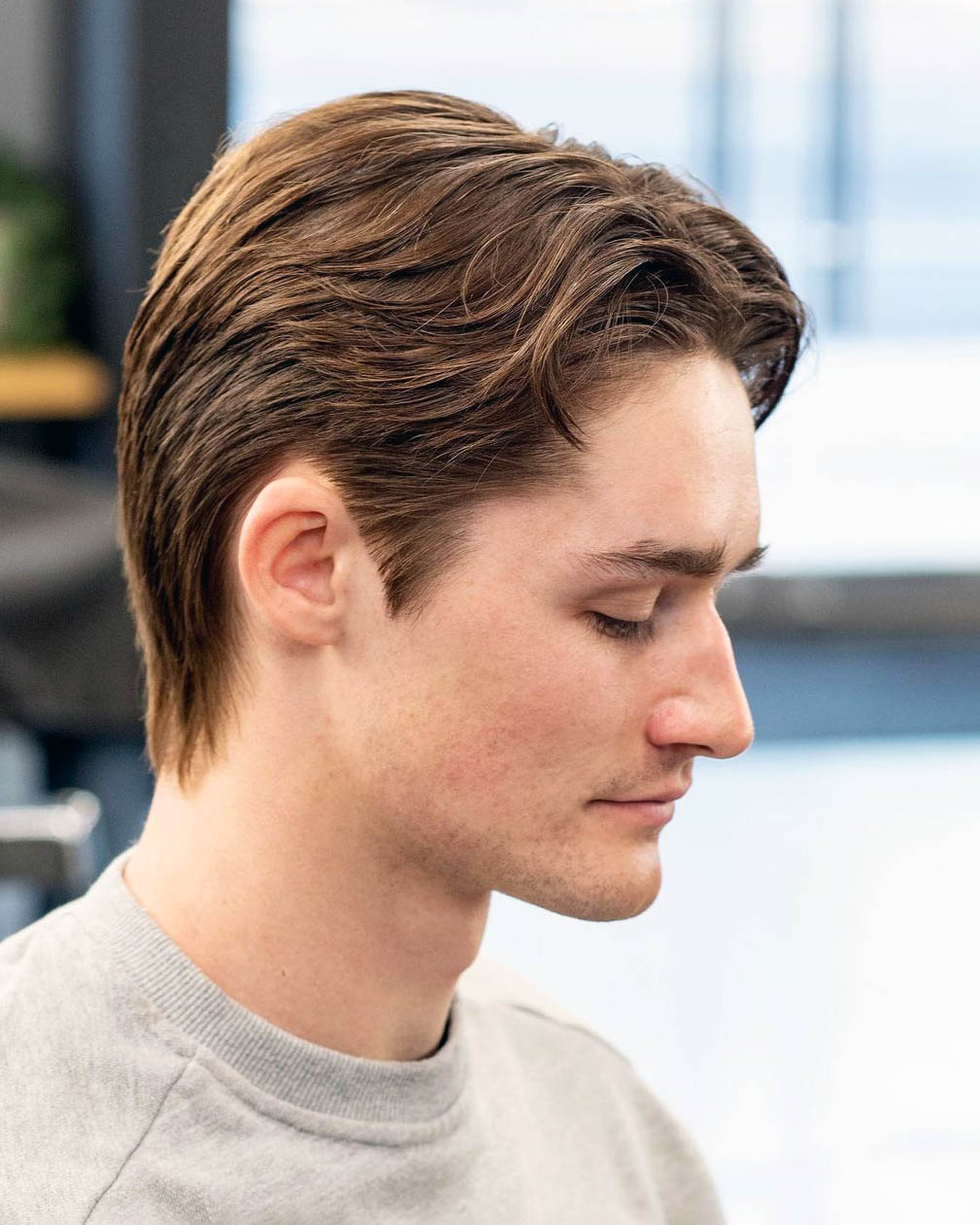 Comma Part
This is a hard style to pull off, but the power of this style lies in its flexibility. Here we see the center part working to highlight the features of a strong face. Couple that with the even length comma style through the fringe and a neatly lined-up temple; and you'll be giving off both an edgy and unique style that doesn't come easy to most.
13 / 47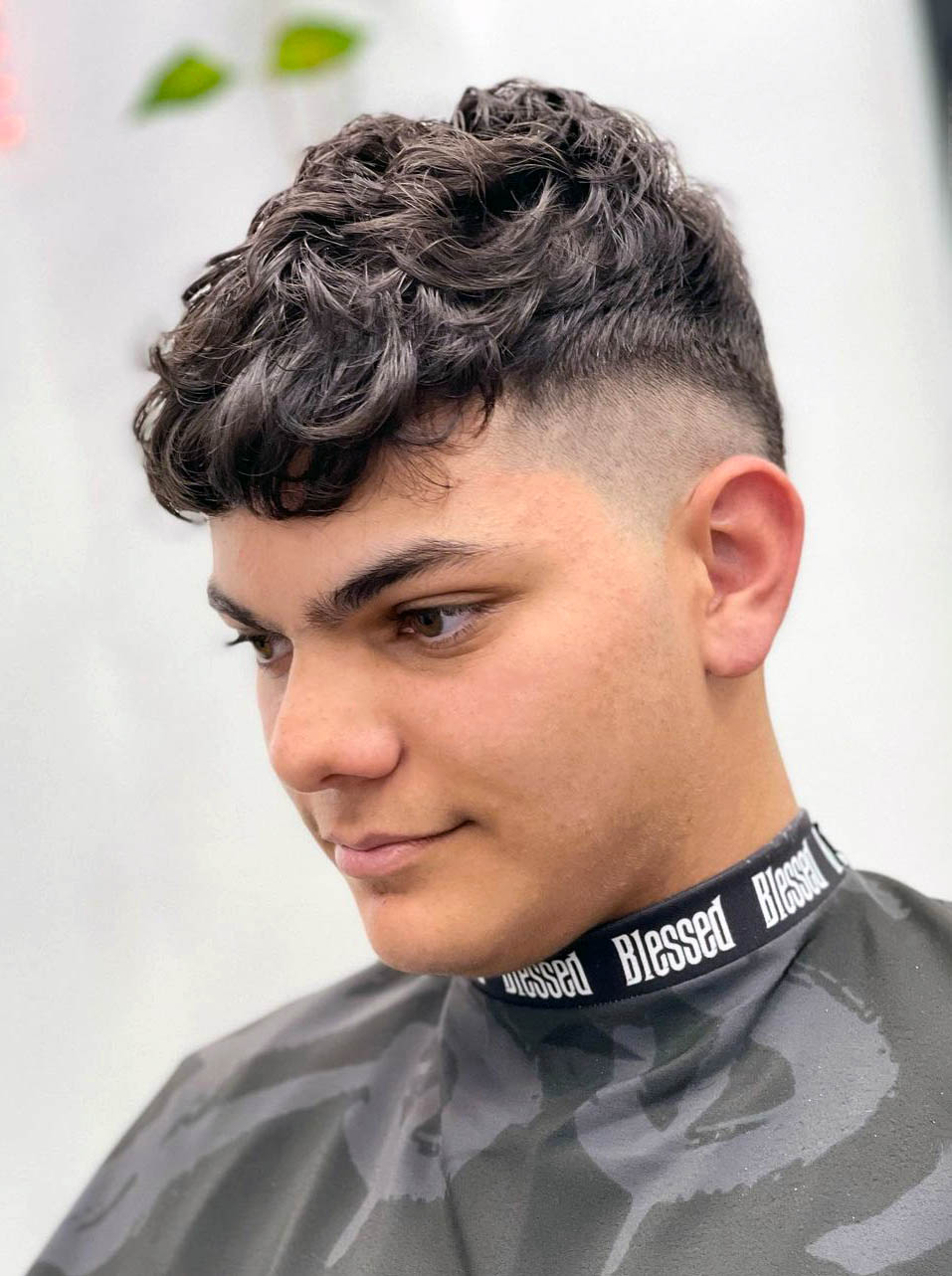 Wavy Drop Skin Fade
If you have wavy hair, sometimes you might feel like it's a chore. This cut doesn't have to be. Leaving the natural waves on the top, you can add distinction with the drop fade. This cut brings even more attention by taking it to the skin. This cut brings attention to the face, so it works best with those that have a boxier one.
14 / 47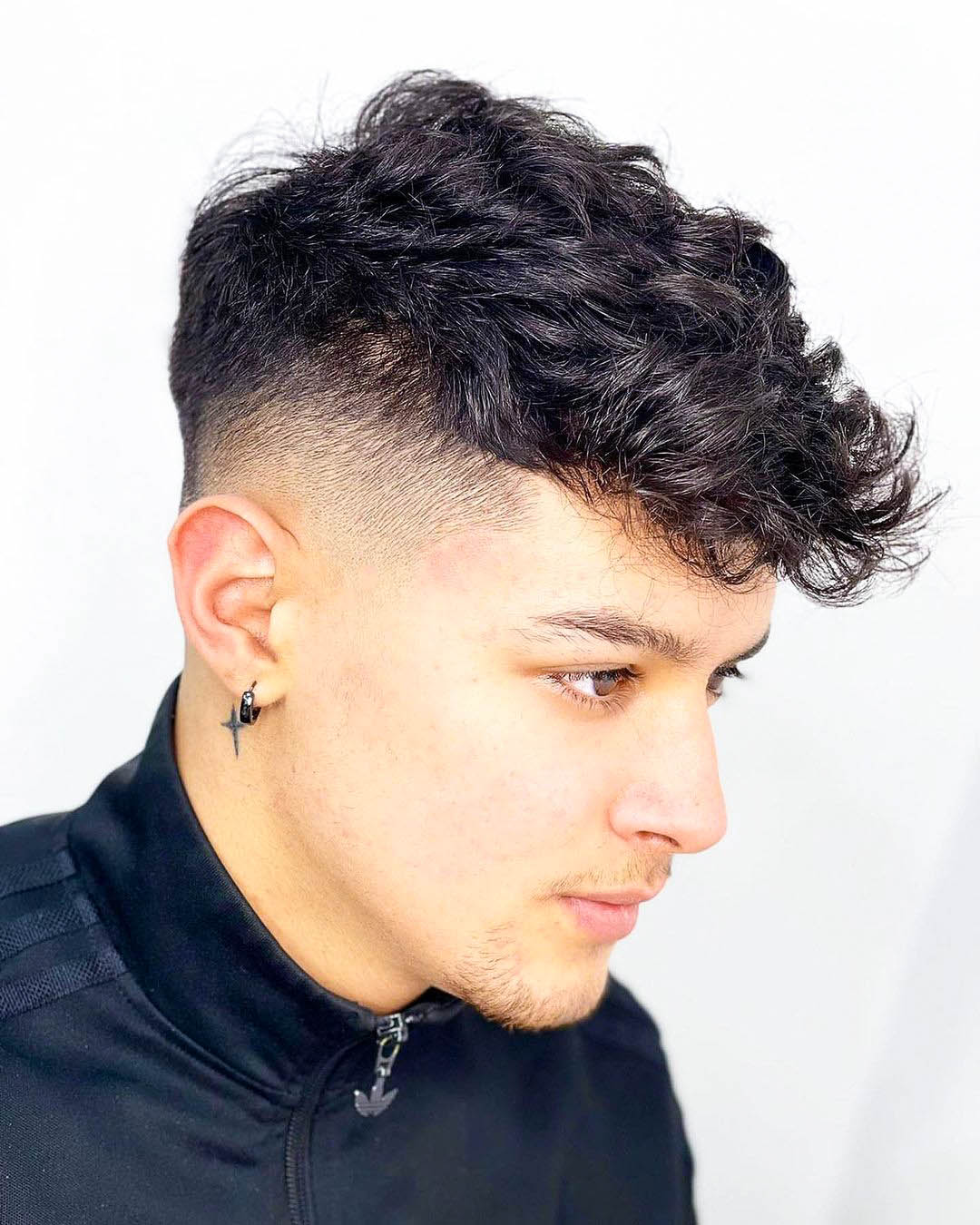 Airy Textured Fringe
Here, the fringe is the focus. The hair is kept in check on top and brought to a clean medium fade with a subtle drop on the sides. This leaves us looking toward the front of the cut, also bringing attention to the eyes. The fringe is messed and lighter, allowing for many different approaches to styling.
15 / 47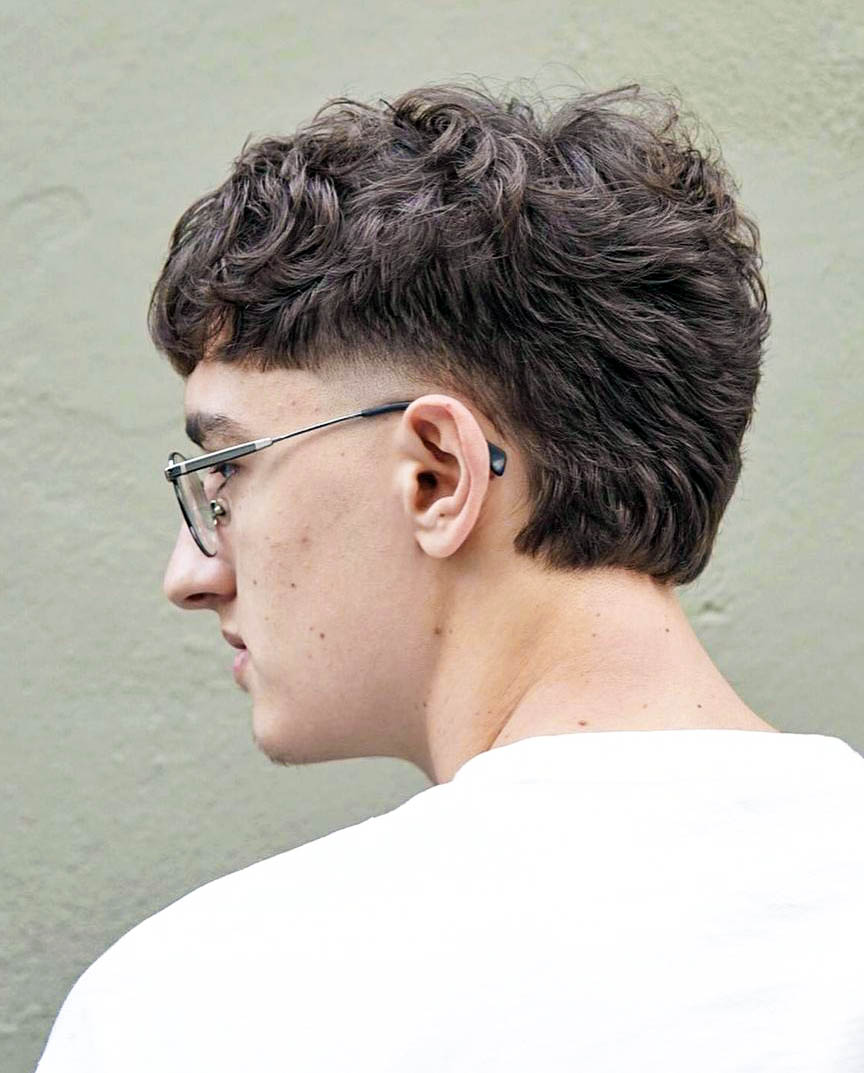 Messy Texture, Clean Fringe
The volume in this cut can't be turned up anymore. A temple fade accentuates the texture at the top of the cut, and the fringe is controlled just enough to keep it from feeling like a bedhead. The messy texture on top contrasts the cleanliness of the brushed-back nape, giving you a look that brings both edginess and cleanliness. Pull it, push it, comb it. The choice is yours, your style, your way.
16 / 47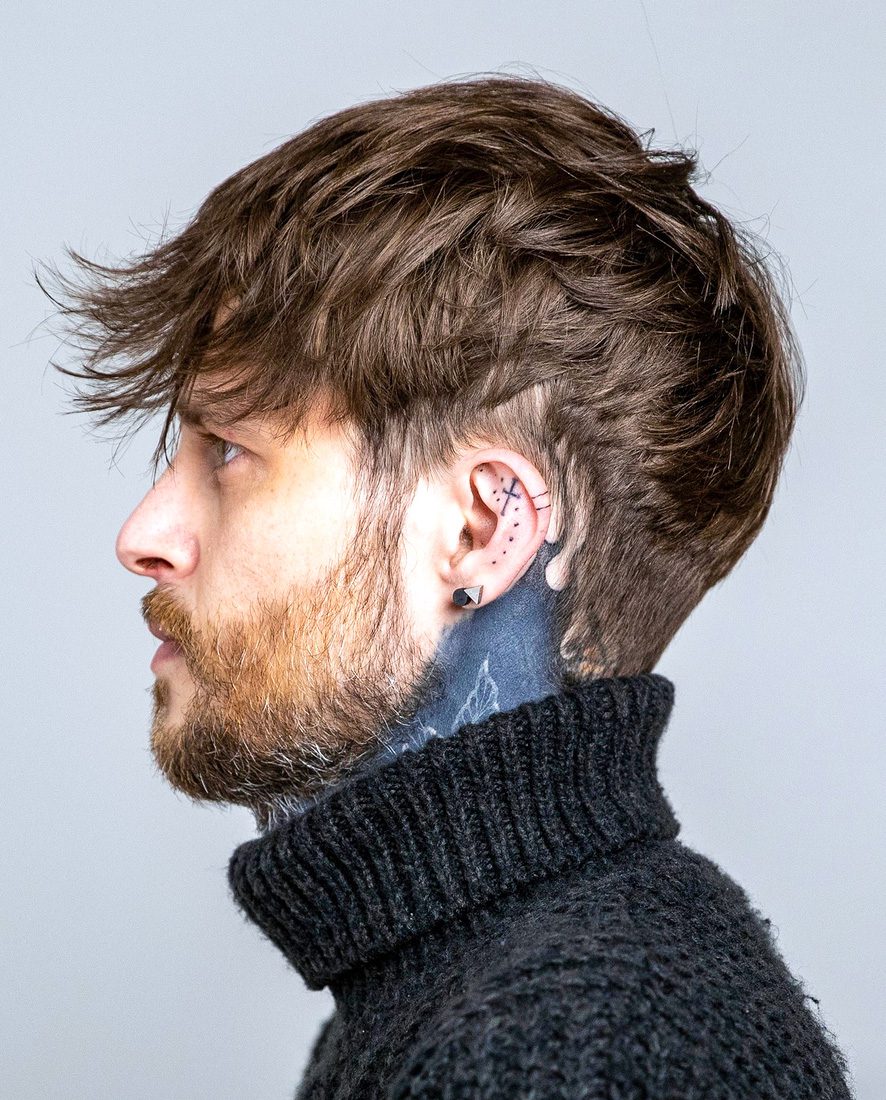 Layered Flo
Long straight hair, this one's for you! Layers on layers of your beautiful locks to style how you wish. Here we see the touch of scissors near the temple, following through to the nape, keeping it clean enough to avoid the "how long since you've been to the barber?" Question. The gentleman uses his straight hair to his advantage by keeping the fringe long and giving it a bit of texture, adding even more volume to the style.
17 / 47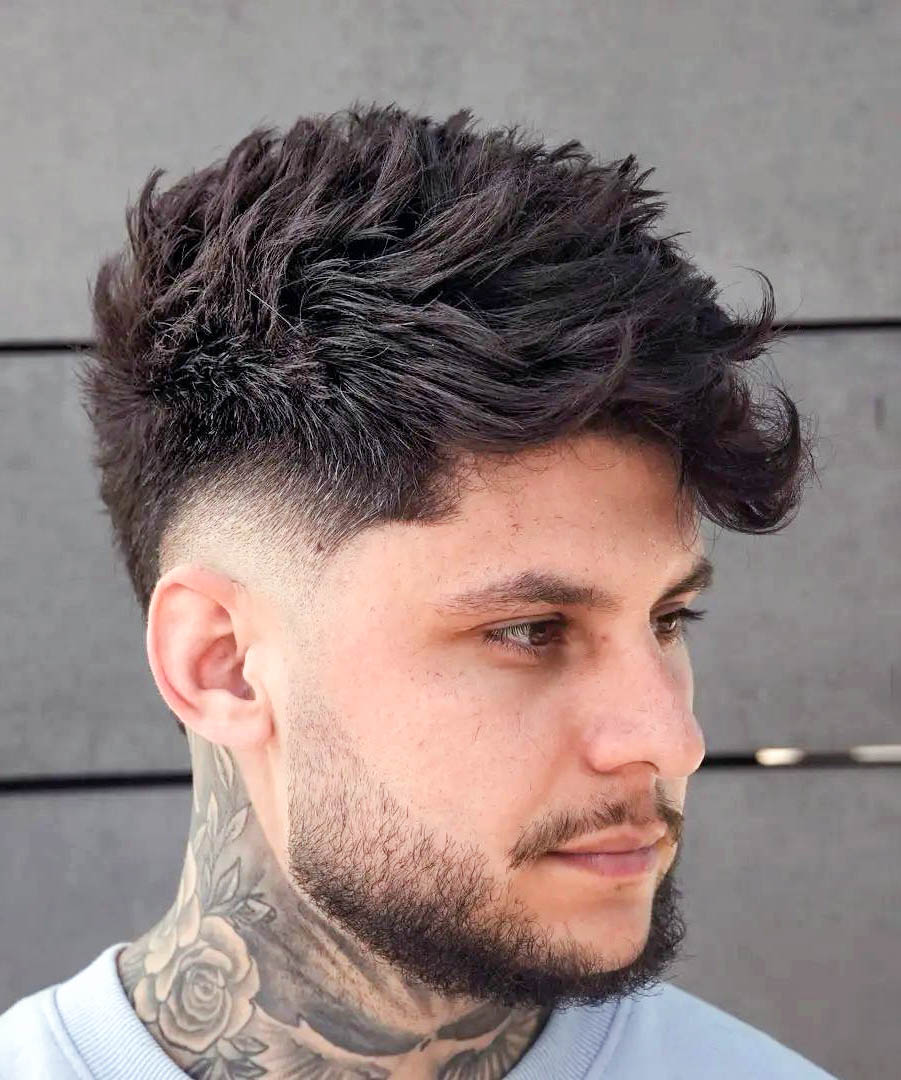 Swooping Drop Fade
The fringe on this cut is a powerful draw, it draws the eye to the hair and invites you to explore the rest of the style. The gentle swoop echoes throughout the fringe as it joins with the brushed texture on top. Add a a drop fade that disconnects from the beard, and you get a whole lot of edginess accentuated by the textured top. Volume, check. Style, check. Cleanliness, check. The beard adds a new level of distinction that is complemented by the skin fade.
18 / 47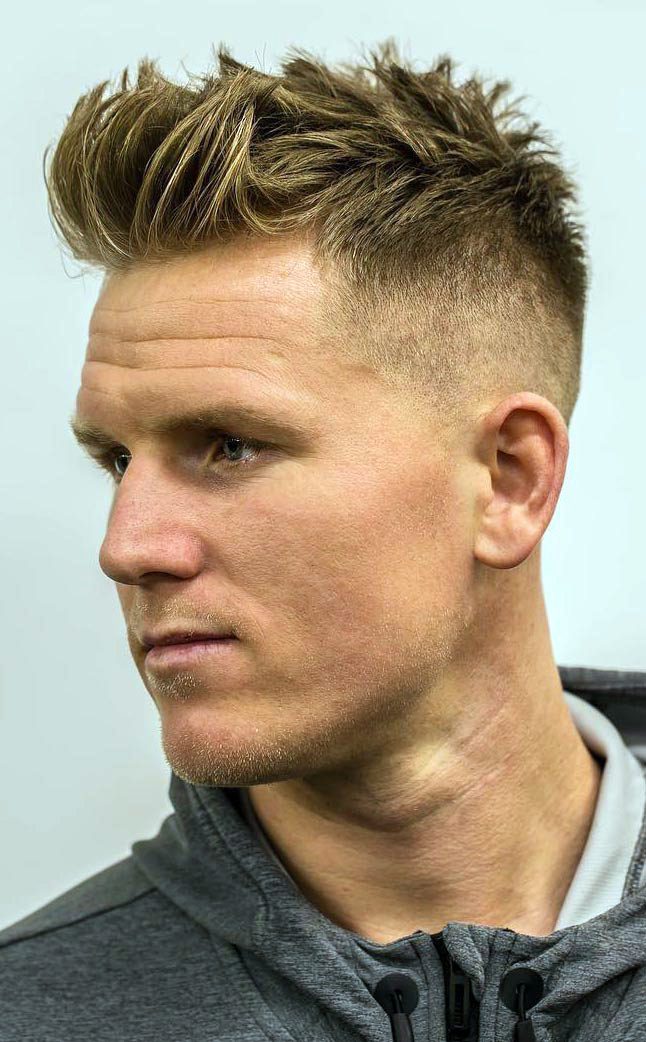 Textured Faux Hawk
If you usually style your hair in a quiff or pompadour and want to try something a little different, take a look at this faux hawk.
19 / 47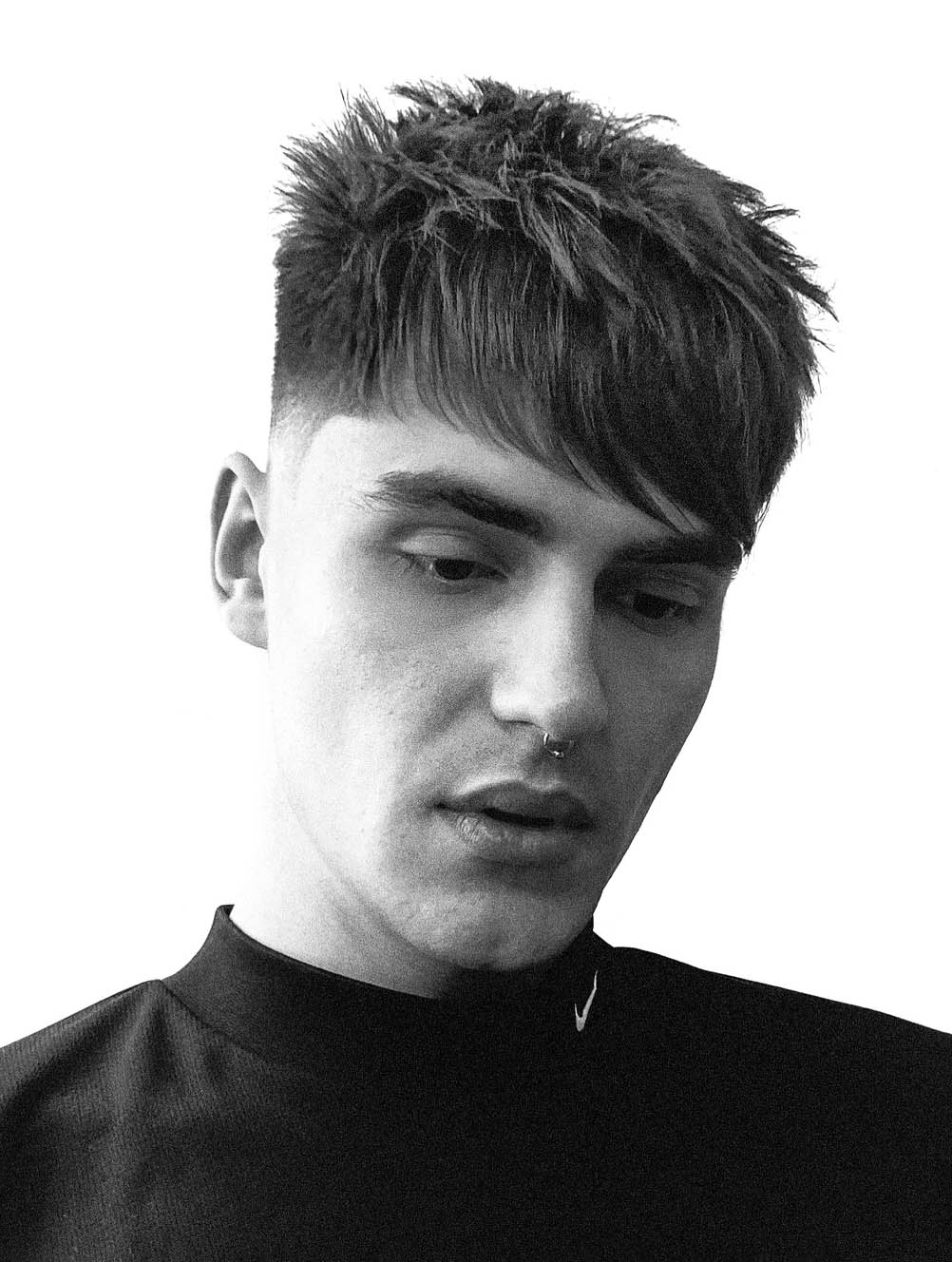 Controlled Burst Fringe
The power in this cut lies in the radical contrast. The messy texture in the back draws the eye, while the clean combed fringe vies for dominance on the way up. This style gives off an edgy vibe complimented by a simplistic style, as this fella gives off. Simple, yet elegant; complimented by the skin fade, this style will surely grab attention wherever you go.
20 / 47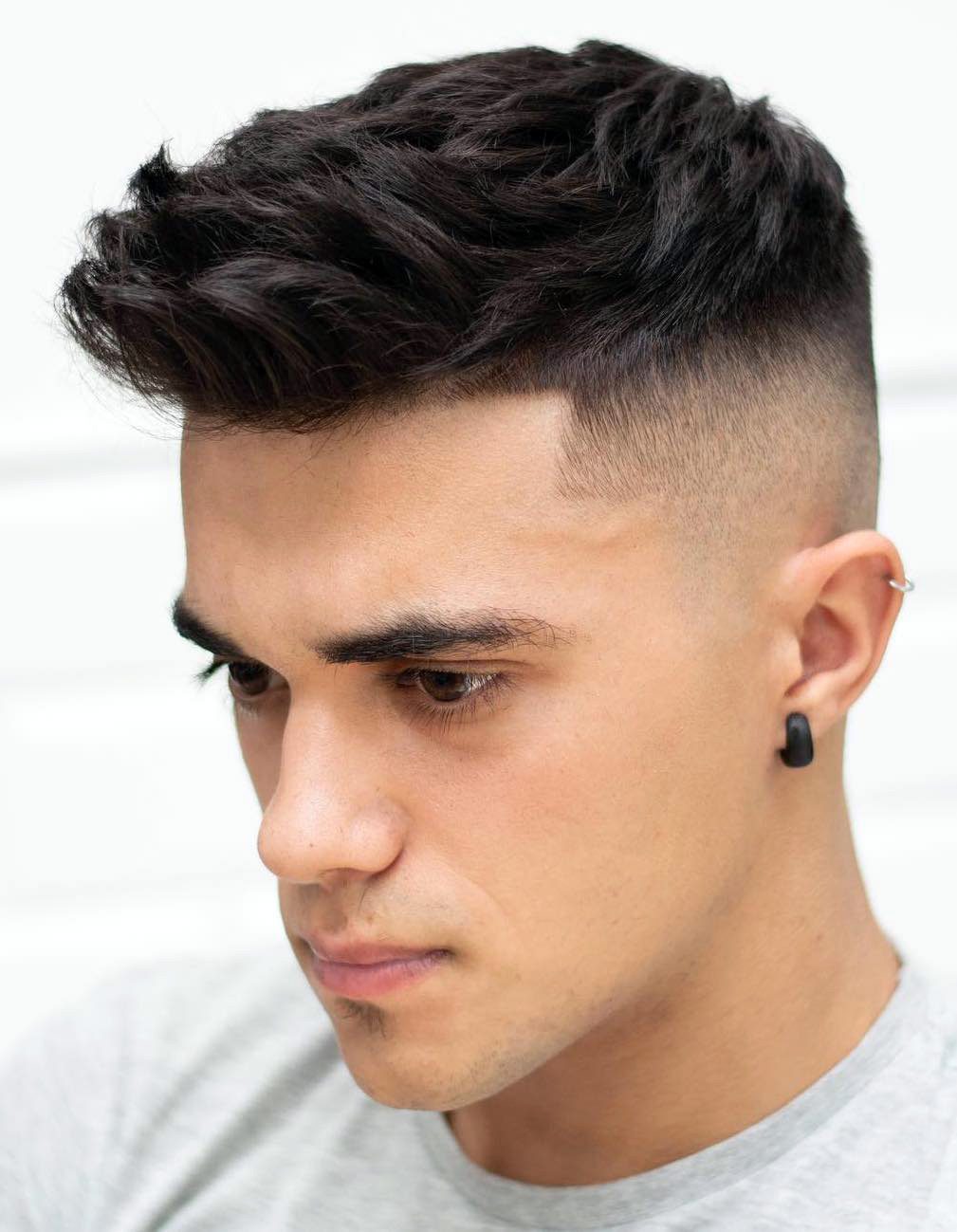 Spikes with Taper Fade
Texturing doesn't always have to be intentional. If you try to spike up the front of your hair like this, using just your hands, you'll find that a certain amount of texture comes about on its own!
21 / 47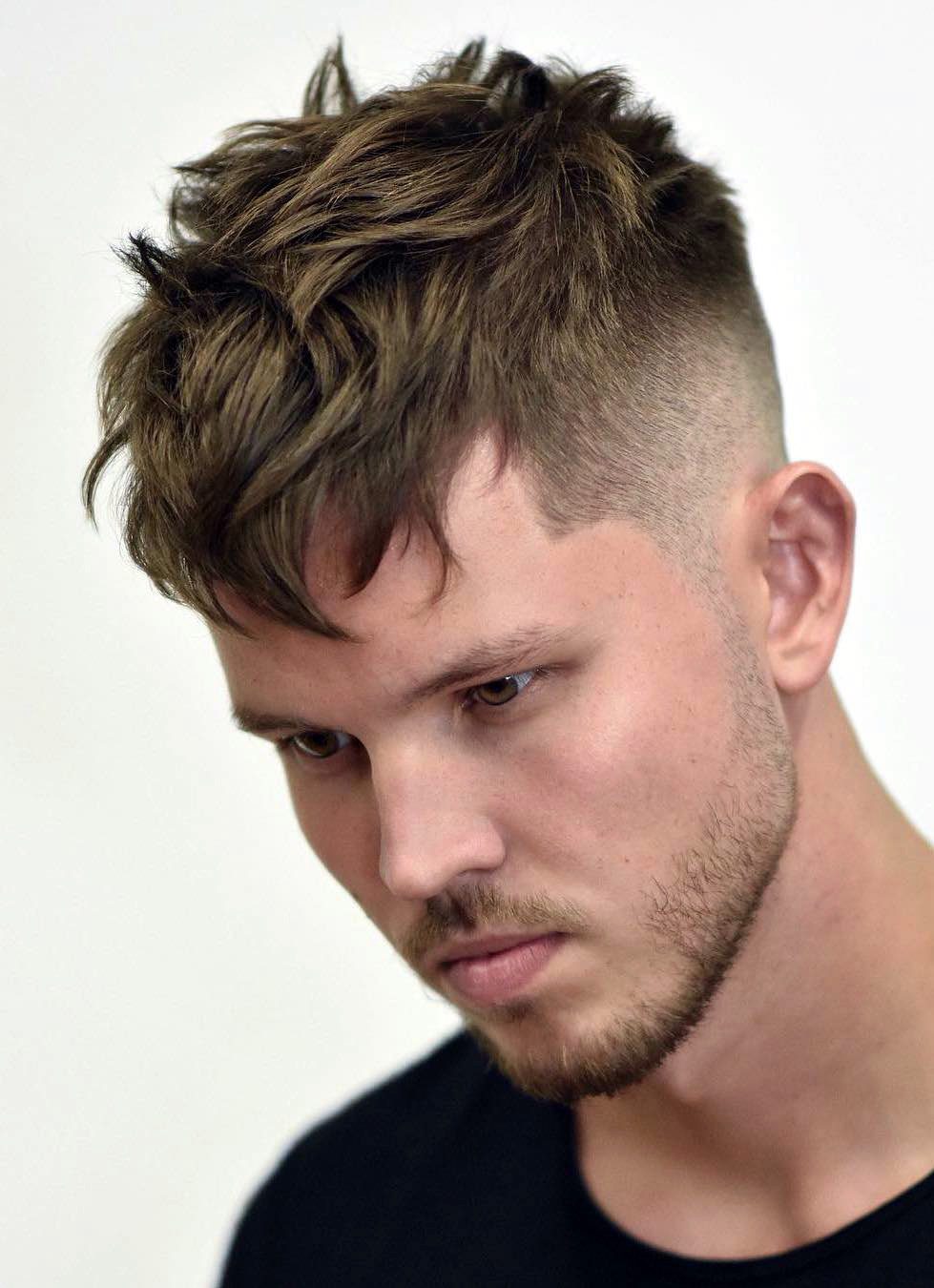 Long Lengthy Layered Strands
A lot of textured hairstyles might look a little too haphazard for your personal preferences. This style purposefully uses larger, smoother tufts for a refined look.
22 / 47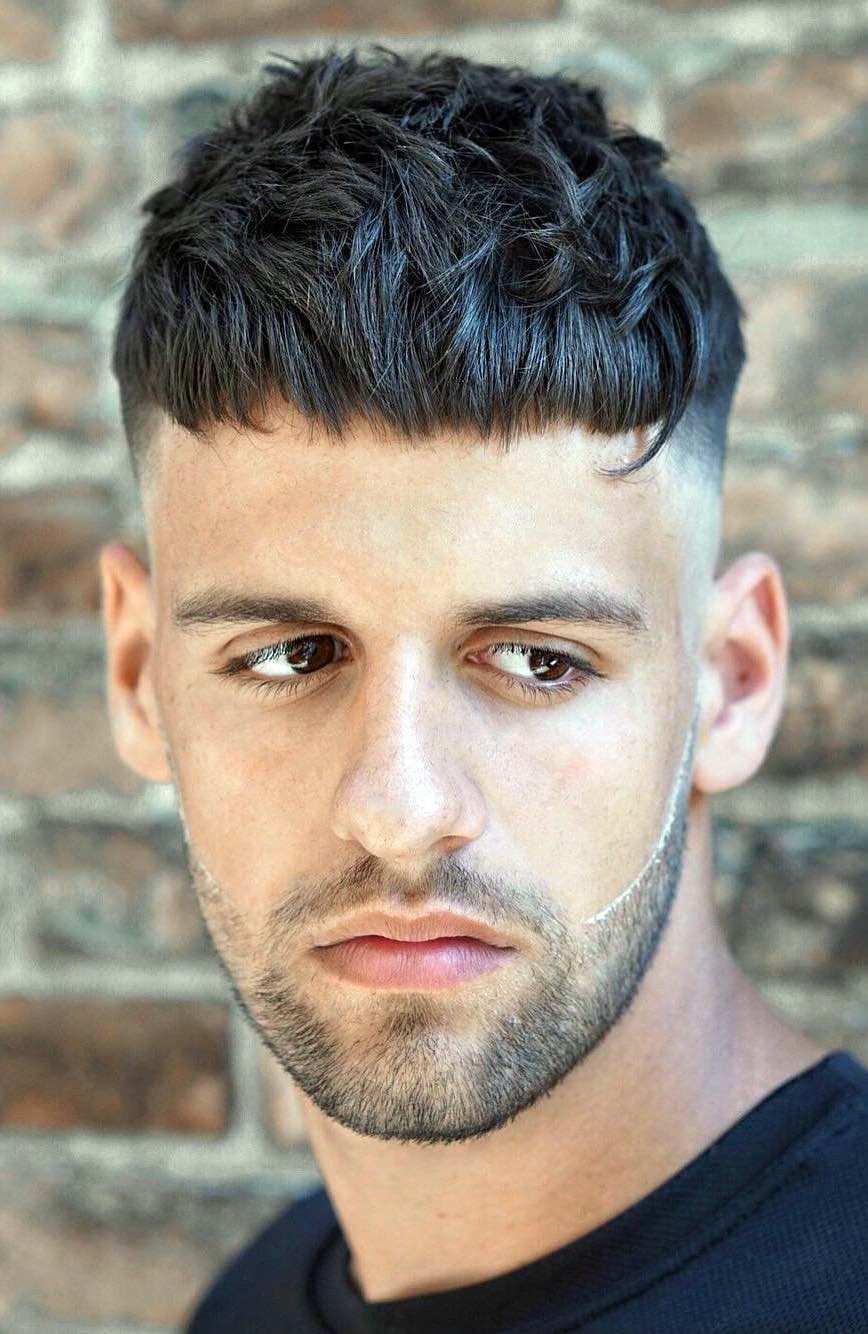 French Crop with Faded Sides
The French crop is another example of a hairstyle where a little texturing goes a long way. The added flare from those loose and haphazard tufts on top adds plenty of character.
23 / 47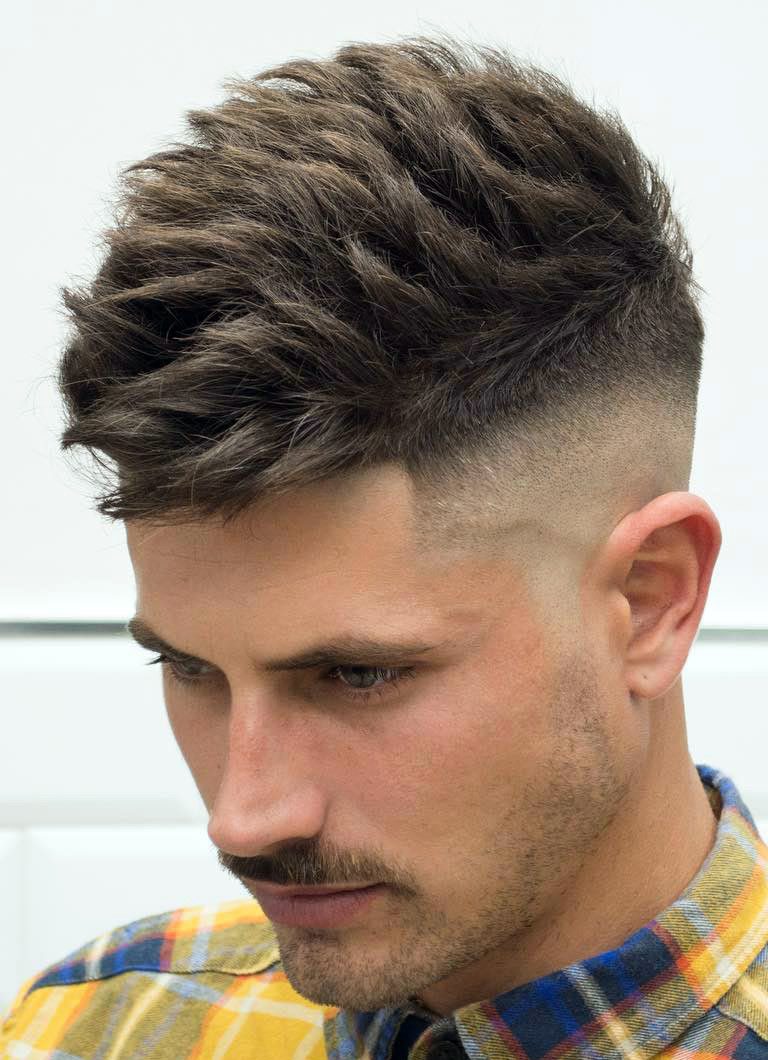 Brushed Up Mid Skin Fade Undercut + Textured Top
For an otherwise simple undercut, a little light texturing can do wonders. This look probably took a fair amount of time to get right, though!
24 / 47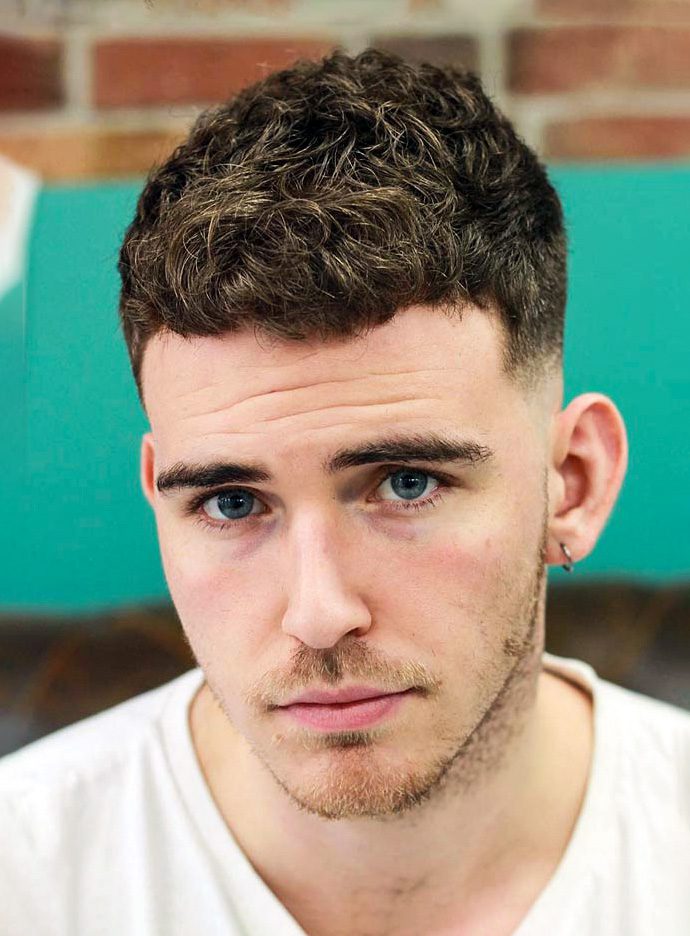 Curls Textured
Naturals curls are simply textured to give out even more volume. Those can be brushed up or left flying on the side.
25 / 47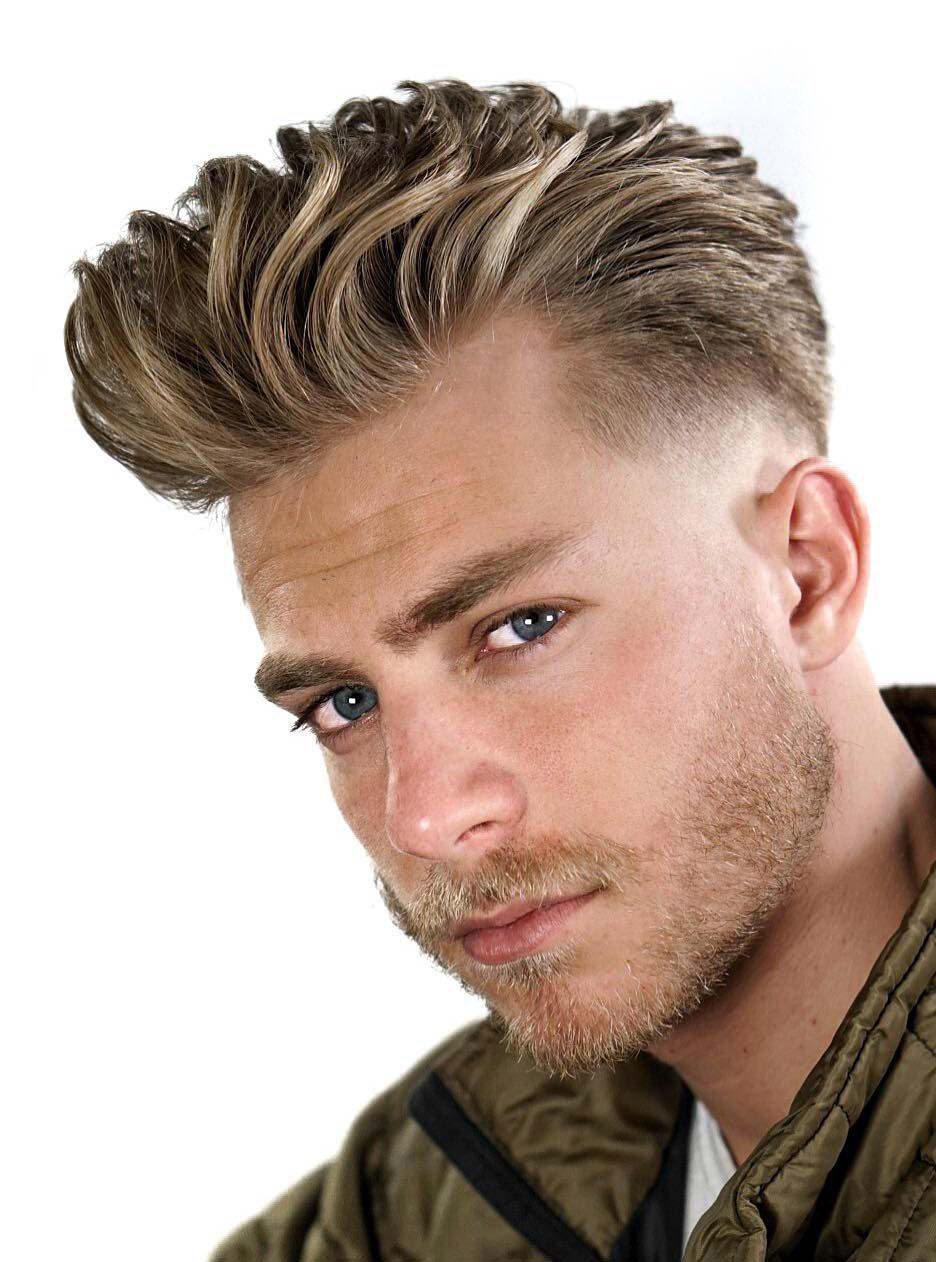 High Texture Blonde
Brushed up with blonde texture creating nearly spiky finish on the top of the head. Again the movement of this styling brings a lot of attraction.
26 / 47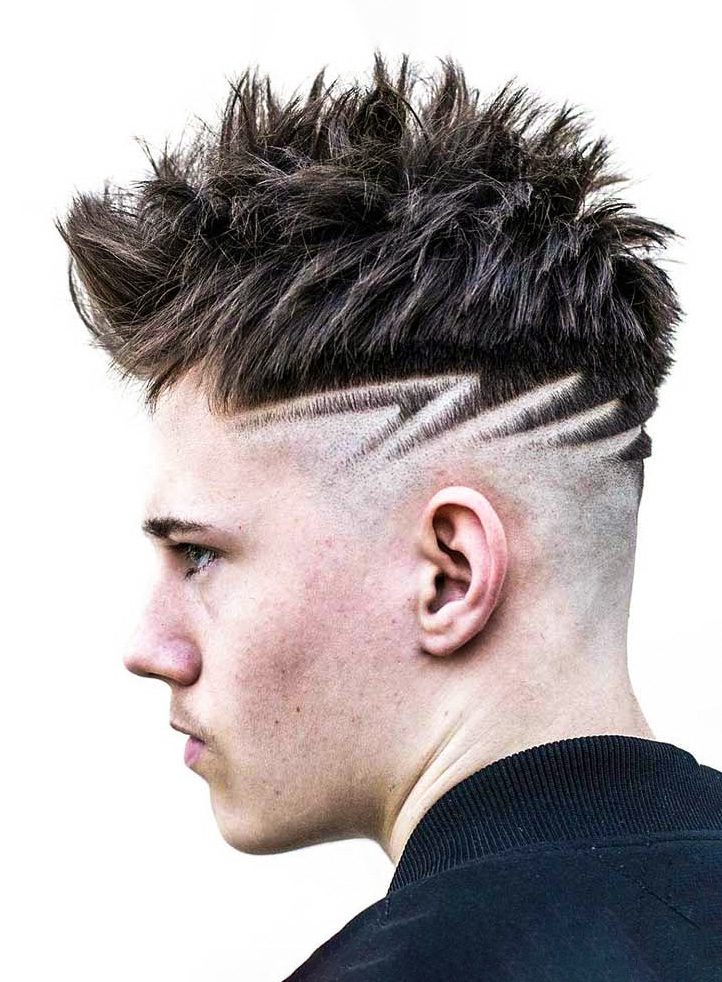 Experimental Textured Crop
Skin fade on the sides combined with the razor sharp cut our pattern and texture lifting hair on the top. The shape of the hairstyle contrasts with the experimental sides.
27 / 47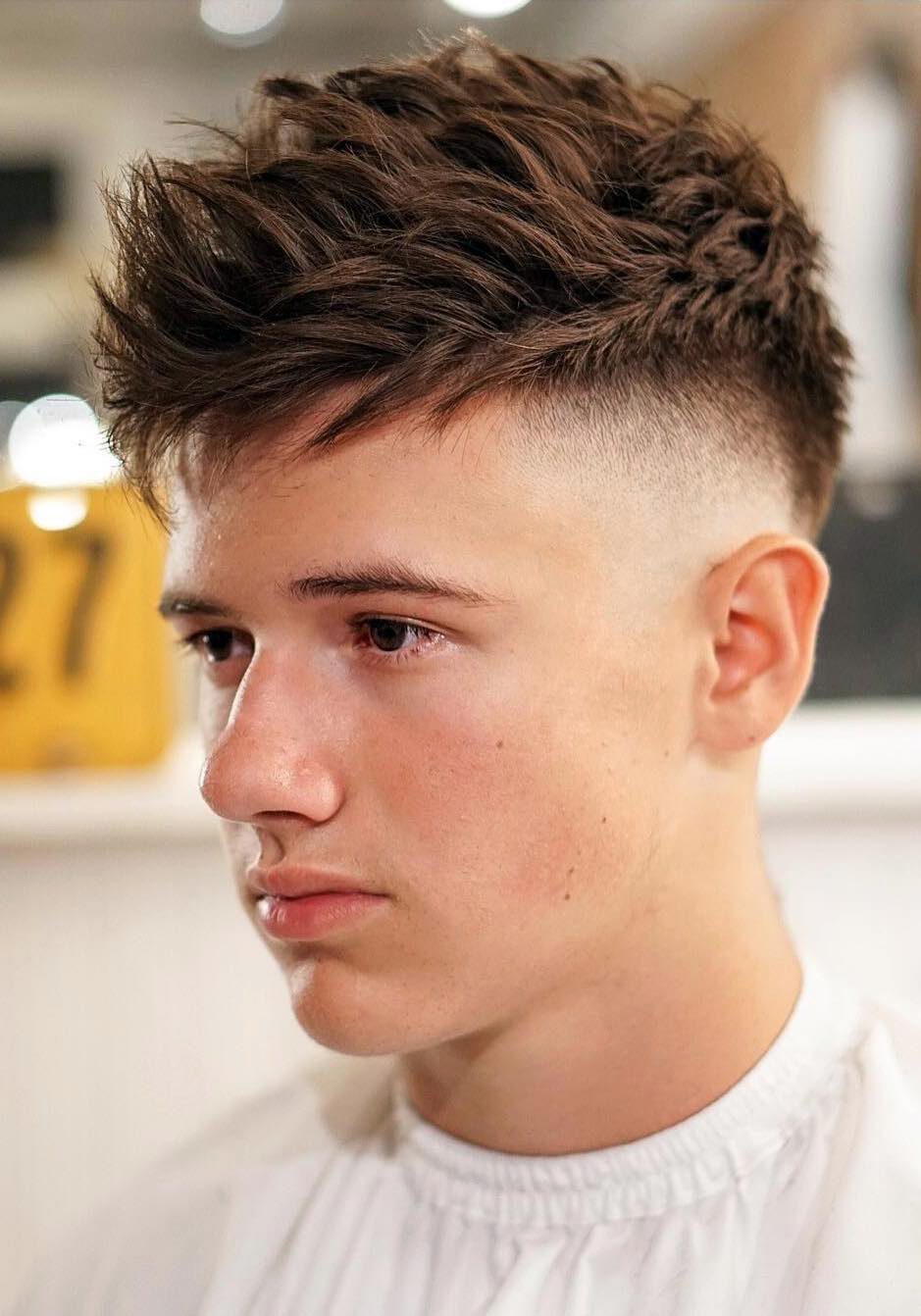 Brush Up with Classic Fringed Drop Fade
You can add texture to almost any haircut, and it becomes a textured style. Check out this faux hawk with a drop fade: it's the added texture on top that makes it ultra unique.
28 / 47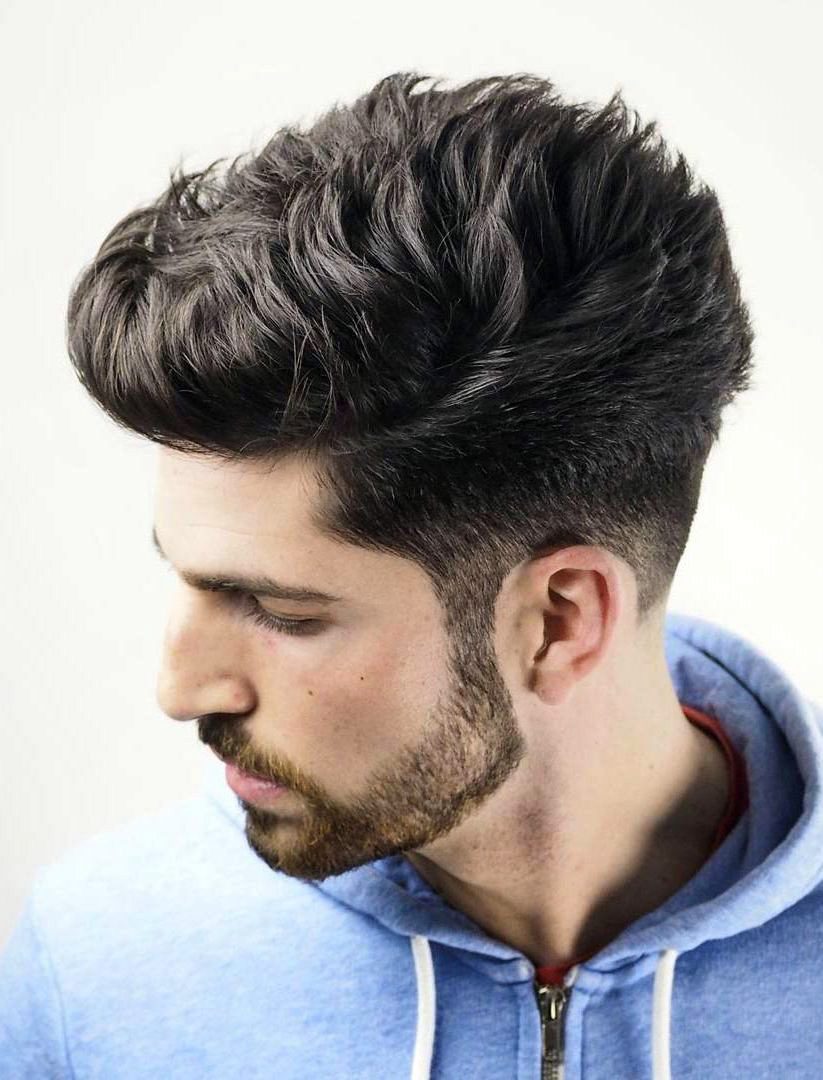 Textured Pompadour with Part
Plenty of tufty texture and a small but very noticeable part: what more could you want to spice up this easy pompadour?
29 / 47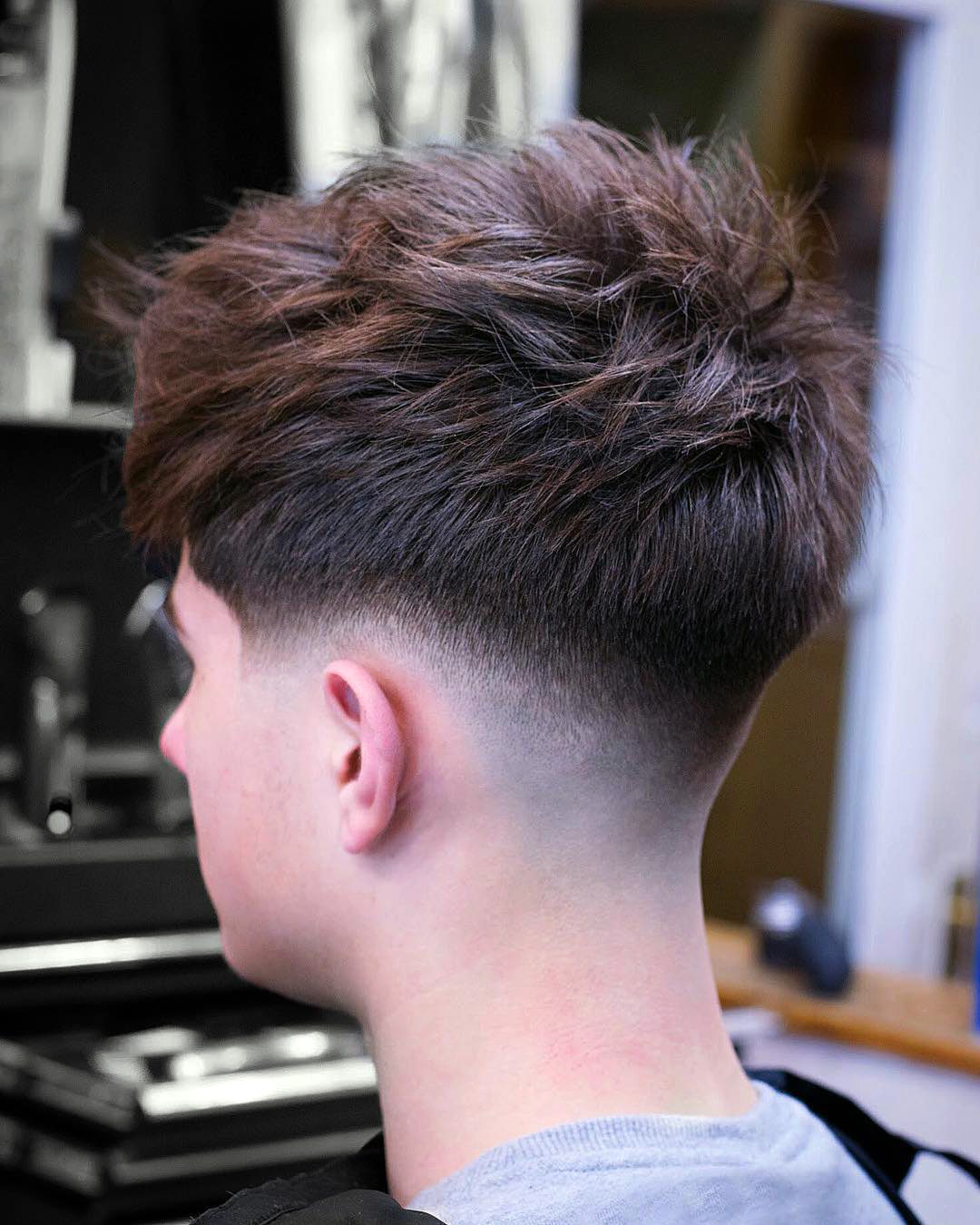 Texture Skin Fade
Skin fade accompanied by the sharp and spiky modern style fringe that gives this haircut a lot of traction yet still maintaining the texture with easiness.
30 / 47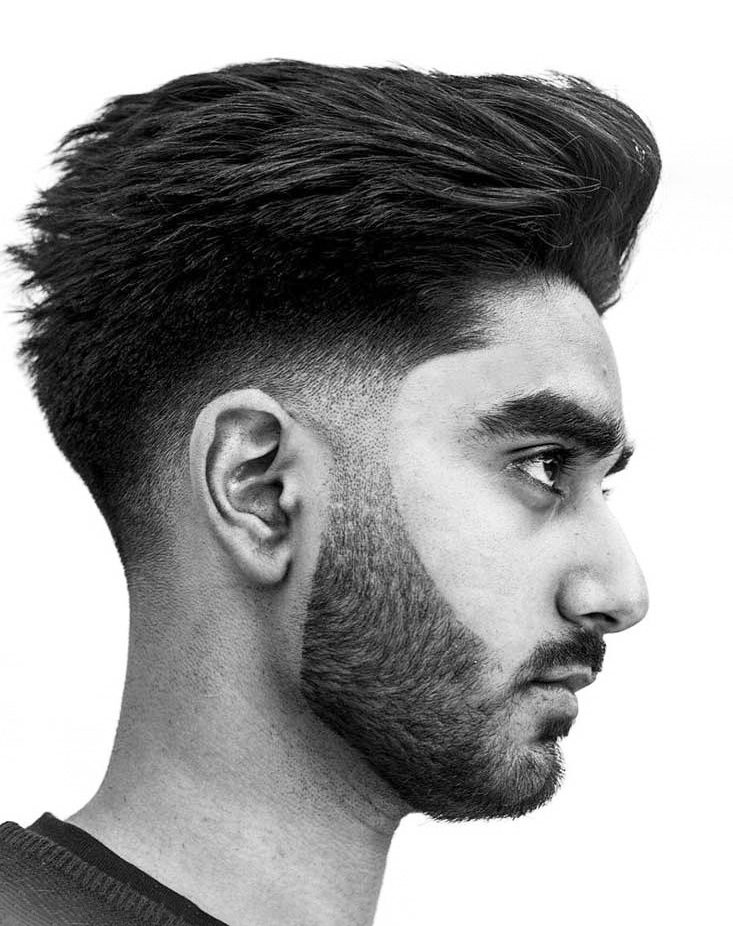 Flow Back Texture
Longer hair with a lot of flow taken to the back of the hair. A lot of options to choose from if it comes to the sides of the head. This style needs more styling but it's definitely worth the effort.
31 / 47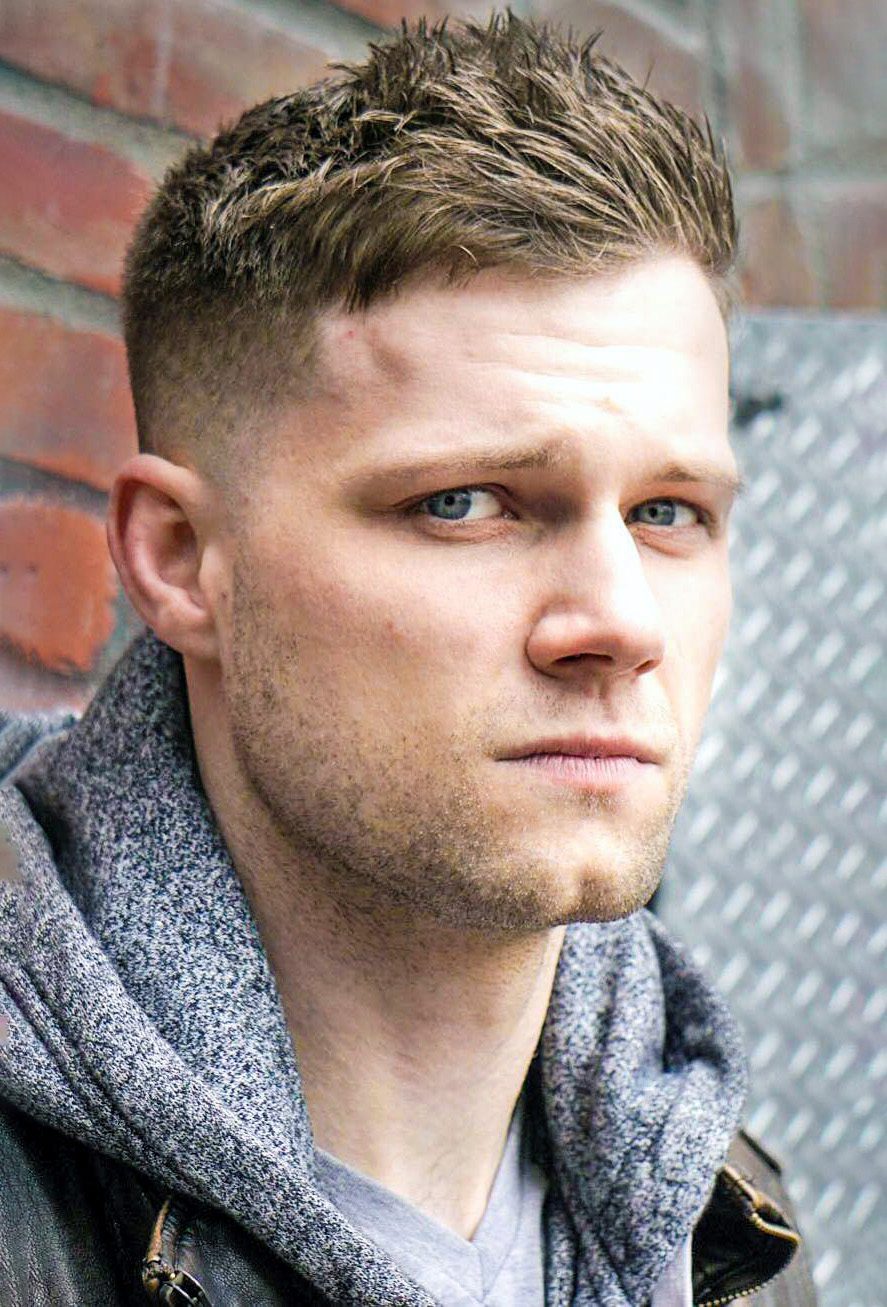 Street Style Pushed Over
Short, buzz cuts are easy to maintain, but there's something about textured hair which some of us can't resist. Why not get the best of both worlds and combine the two, like here?
32 / 47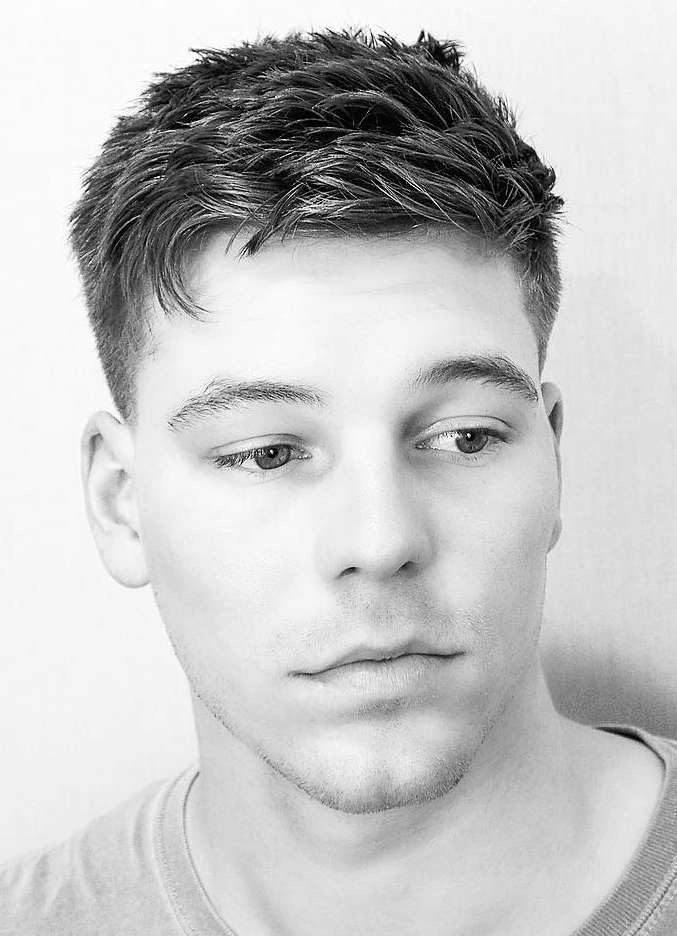 Side Brushed with Fingers
The beauty of textured hair is that you can do it anywhere, on the fly, with just your fingers. In this simple, side-brushed hairstyle, you can see this in practice.
33 / 47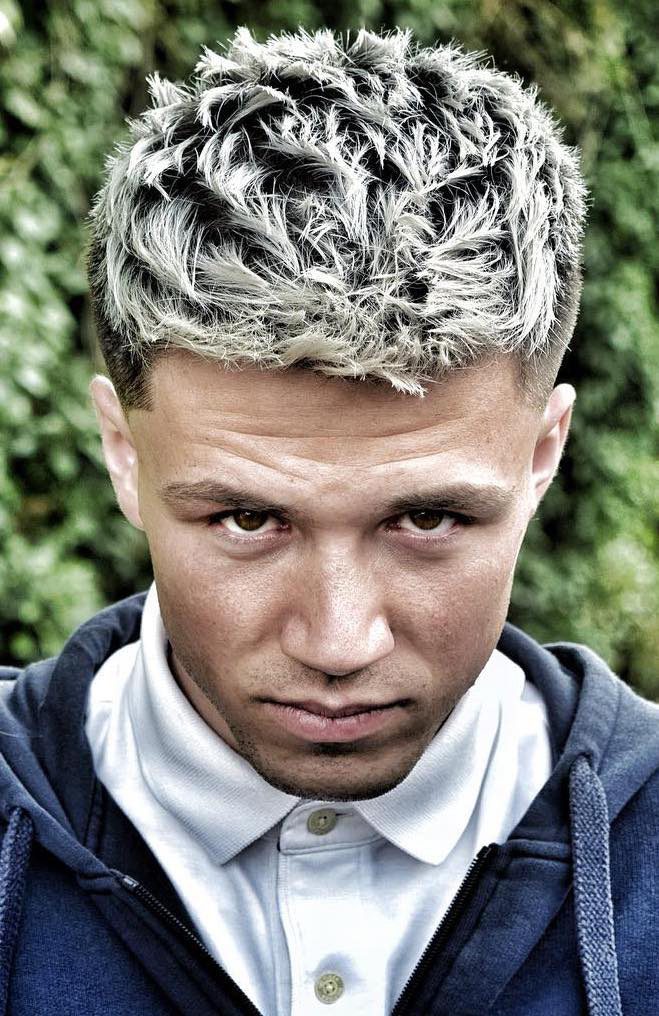 Dyed Spiky Hair
We love textured hairstyles thanks to the exciting contrast they create. Another way to add contrast to any haircut is with some light dye. Check out what happens when you combine the two!
34 / 47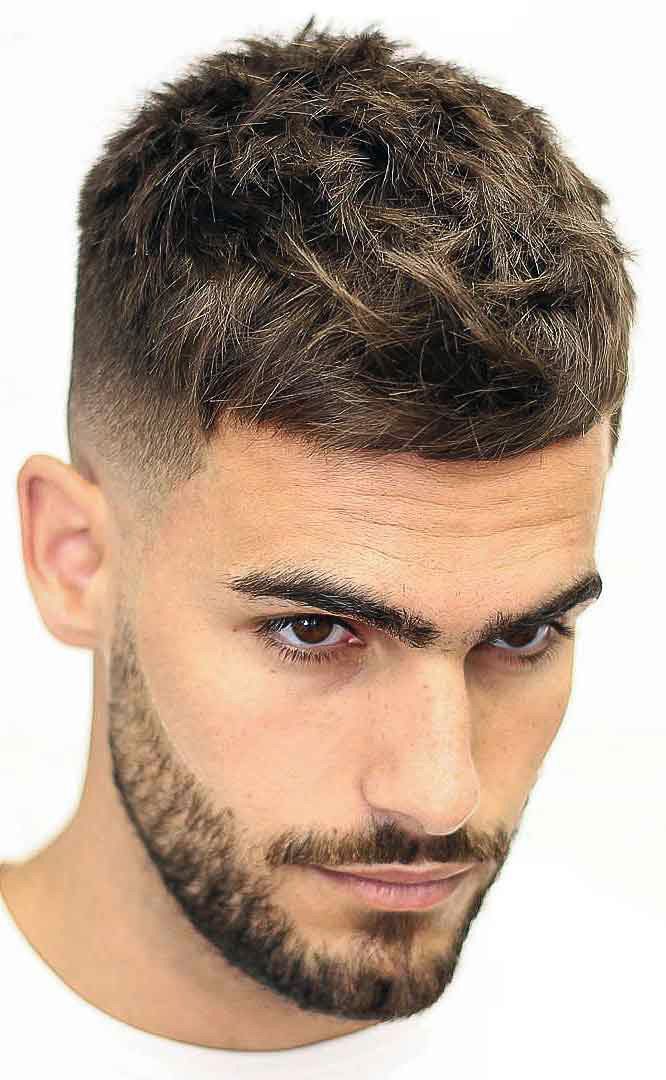 Textured French Crop
This is a haircut that looks incredible wether you wear some product or not! Here seemingly product-less it looks every bit of perfect.
35 / 47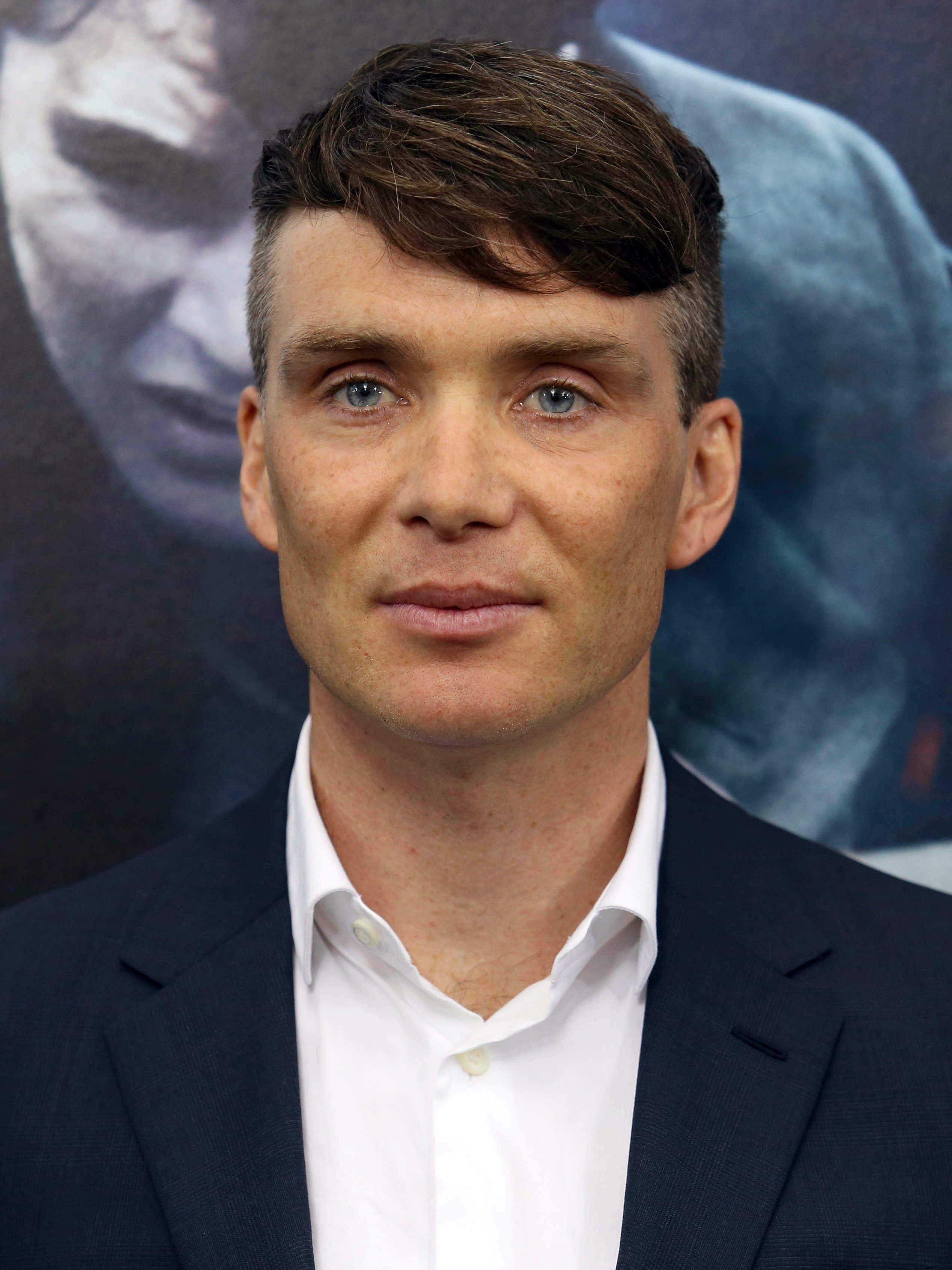 French Crop Undercut
This tousled french crop looks soft and retro. Cillian Murphy definitely has brought back a vibe we didn't know we needed.
36 / 47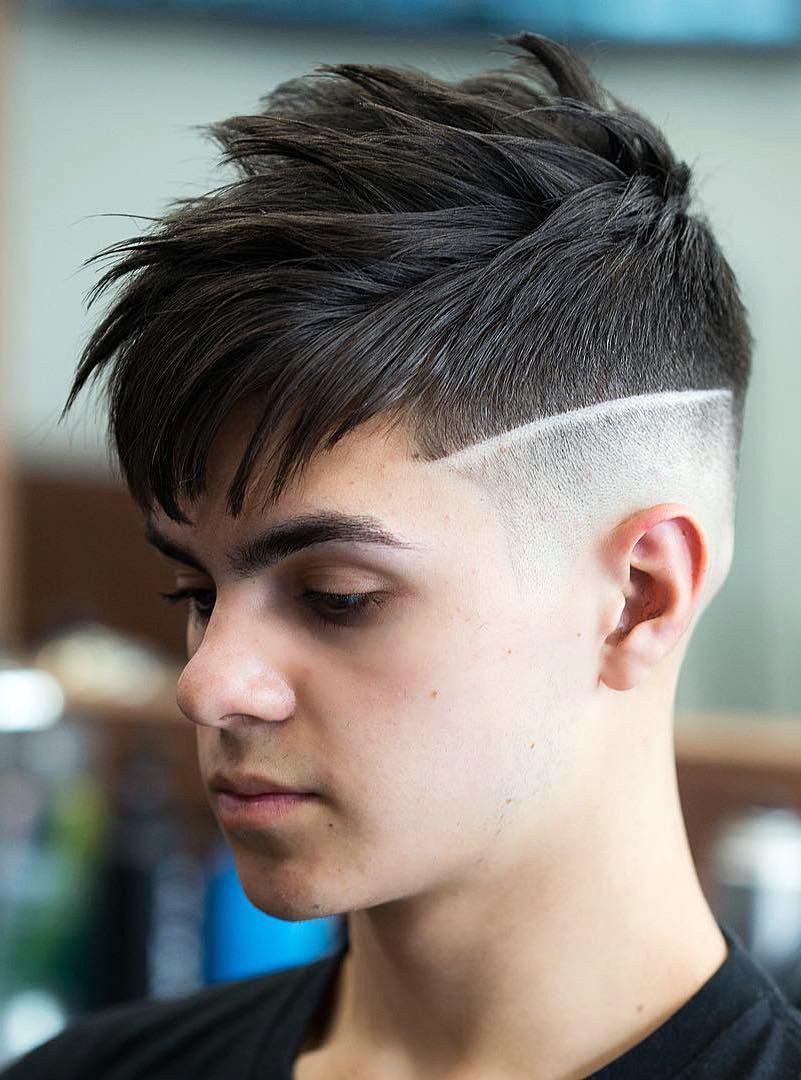 Fringes with Disconnected Skin Fade
For something a little more grandiose, you can layer larger, more intentional spikes like this. Side note: you'll probably need a good amount of hair product to get this look!
37 / 47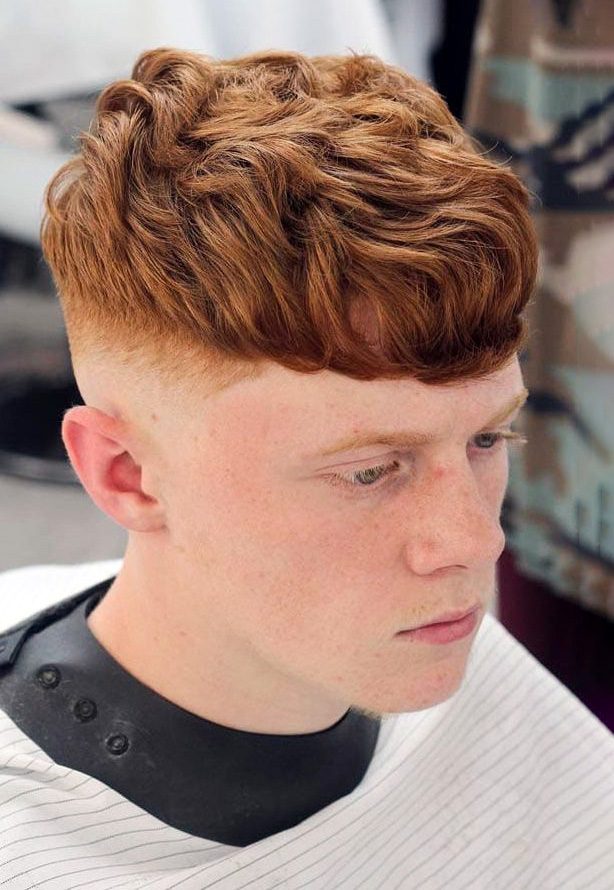 Longer Textured Crop Red Hair
The copper locks with this amount of texture, looking like Michelangelo carved them into existence.
38 / 47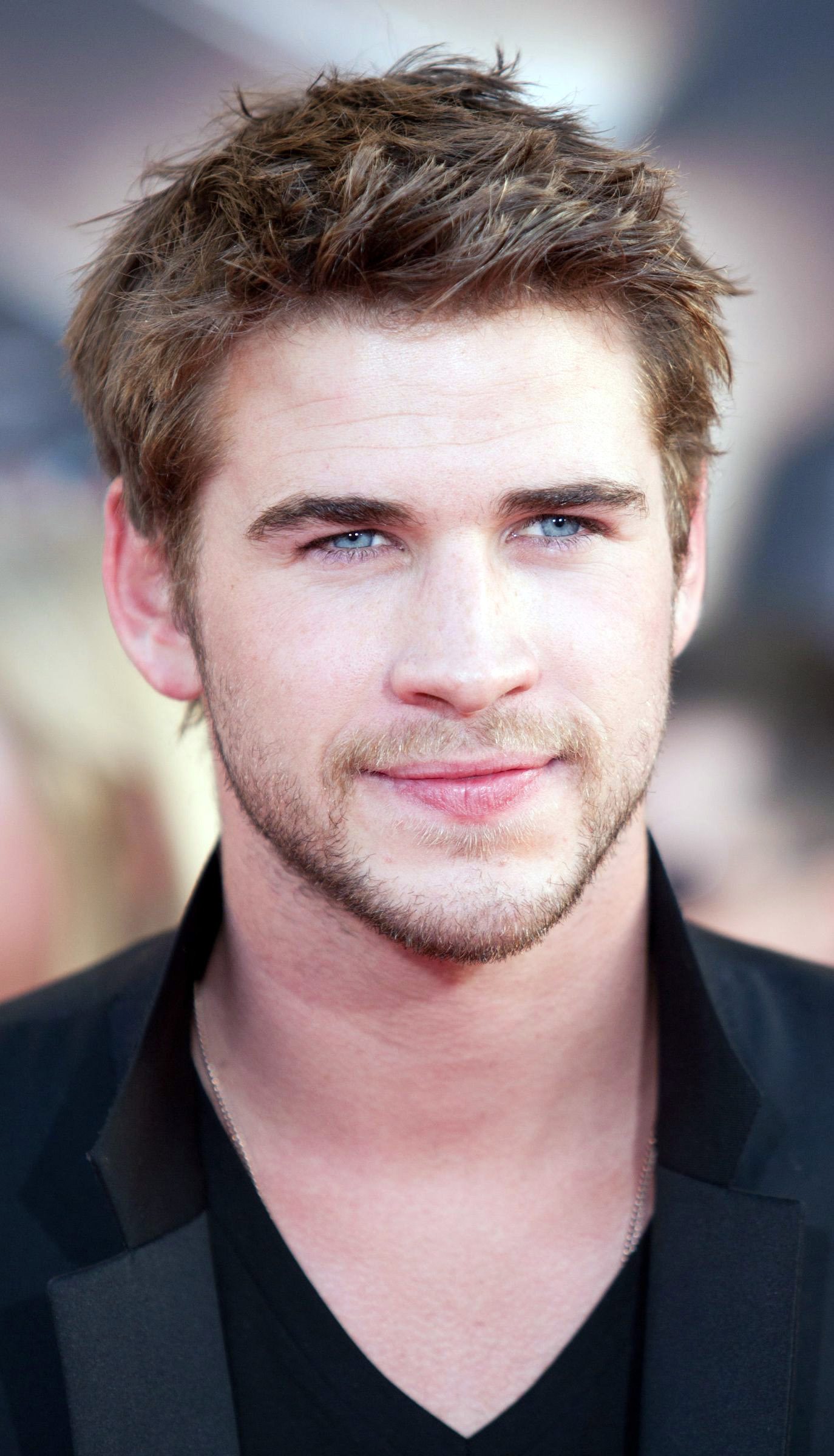 Casual Stranded Texture
If you have thinner hair, you can create some really unique textural effects. This simple, stranded look will come easy with just some light ruffling.
39 / 47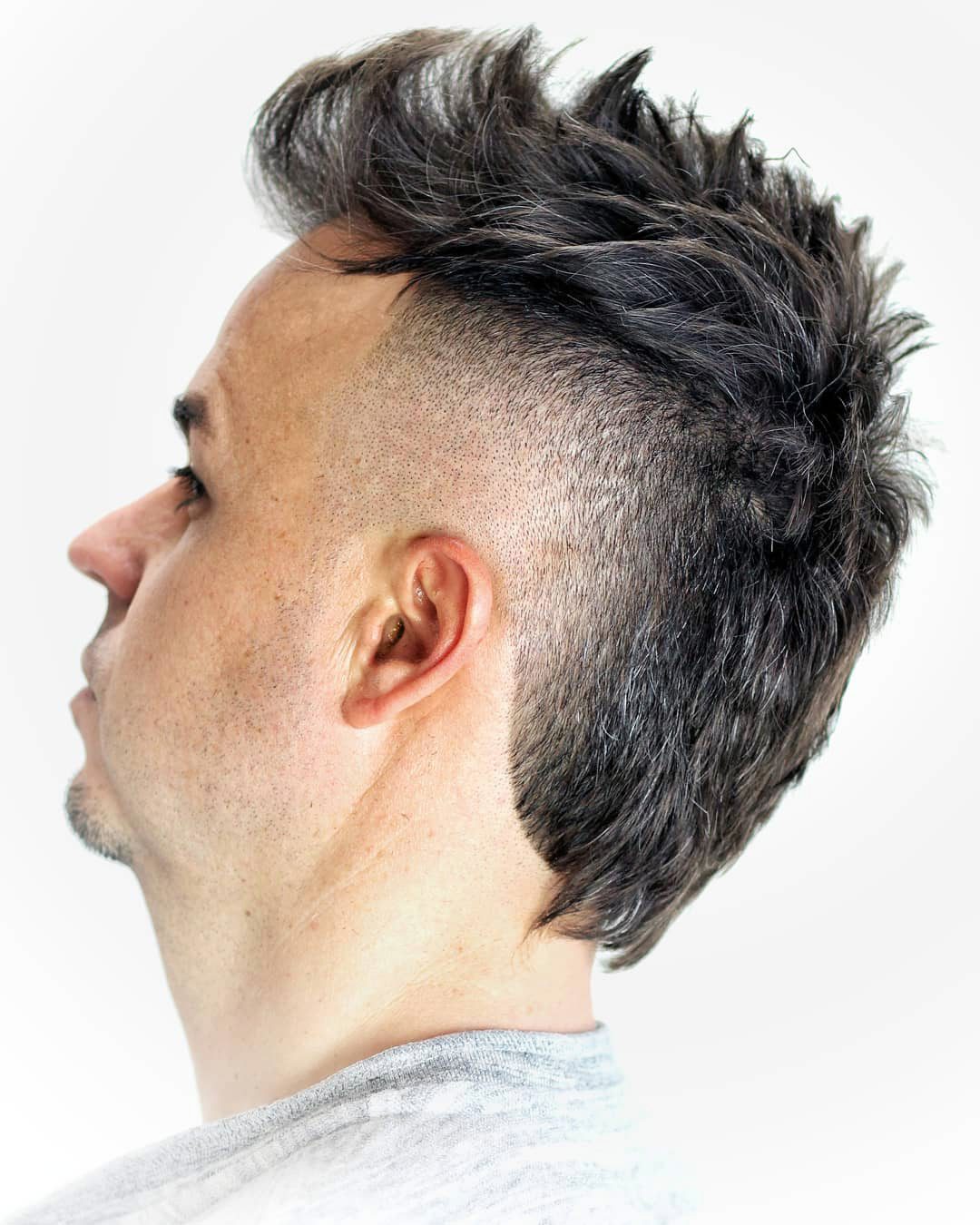 Burst Fade
The mullet is making a comeback, and there's no reason to not go full head in and give it the texture it deserves!
40 / 47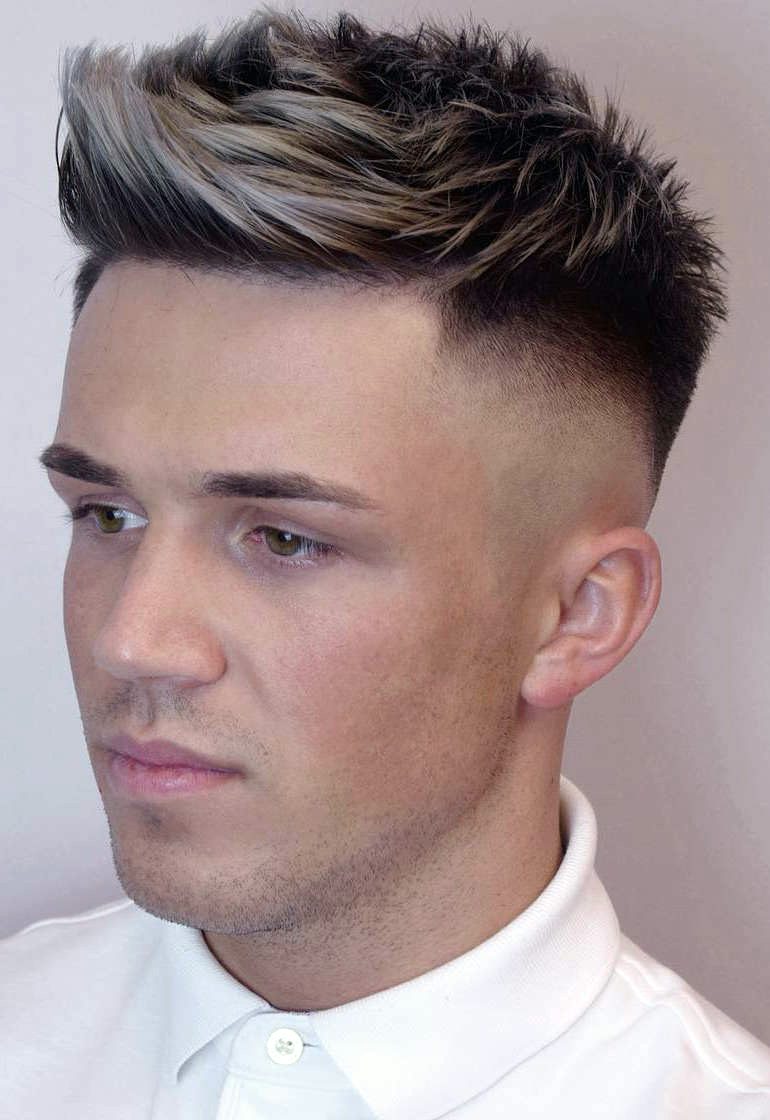 Front Highlights with High Fade
Highlights are known for being an excellent tool to enhance the shadows and light play, going for a tone as contrasting as this one will perceptively lead the eye to the haircut's texture.
41 / 47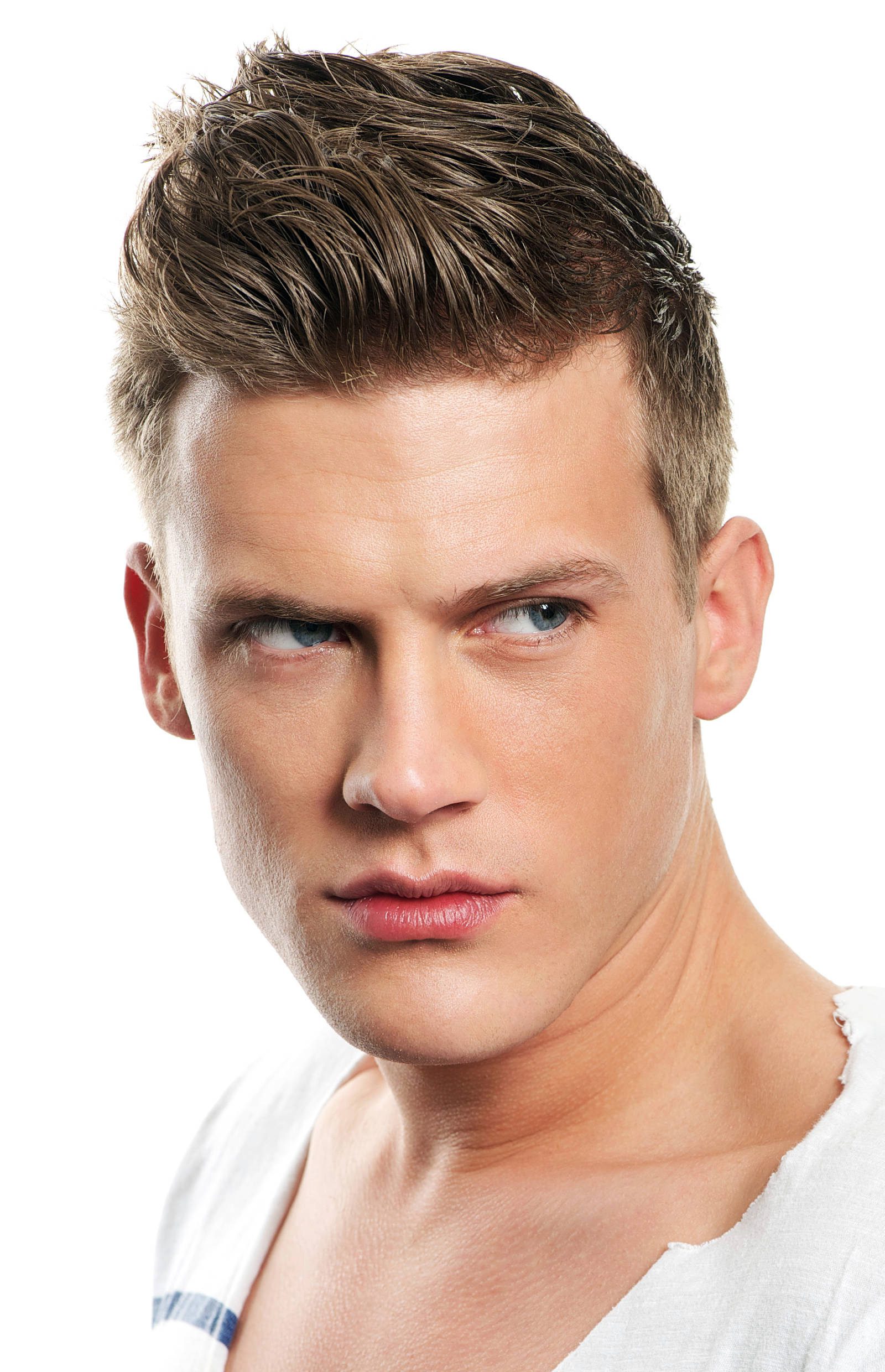 Simple Layered Texture
Basic yet effective, this layered look is mostly tidy with just a touch of messiness. This look will take a little bit of hair product, such as a hair gel, to achieve.
42 / 47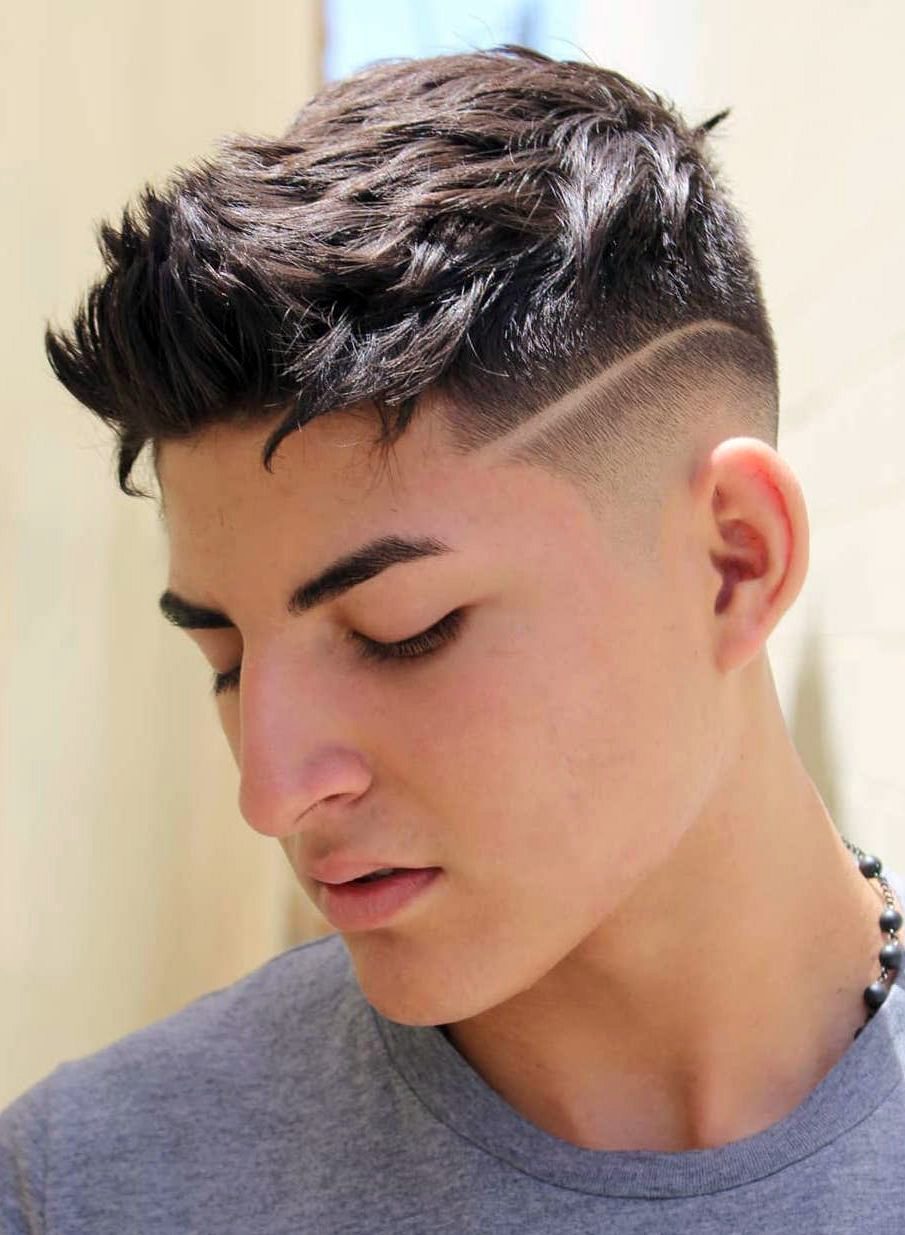 Spiky Front with Disconnected Low Fade
Here's another faux-hawk-esque style with added texture. The unique elements in this particular cut are the small, horn-like tufts at the front.
43 / 47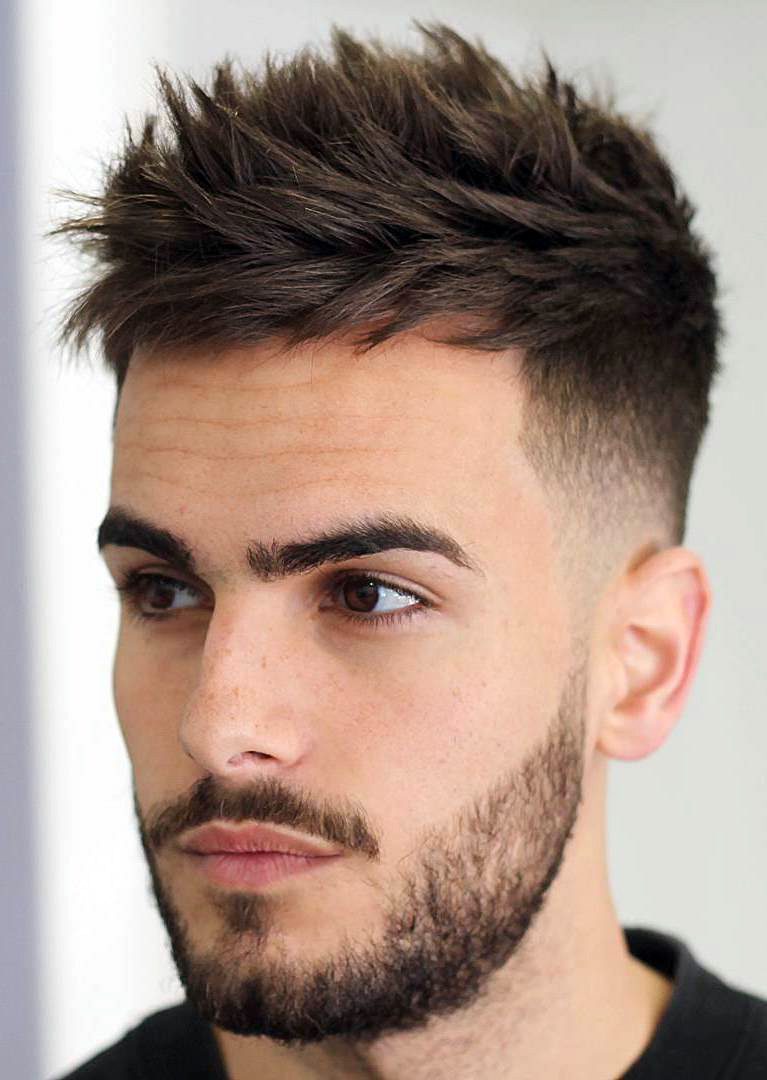 Confident Texture with Taper Fade
For a spiky style that doesn't look too spiky, check out this look. It will also work well with thinner or finer hair.
44 / 47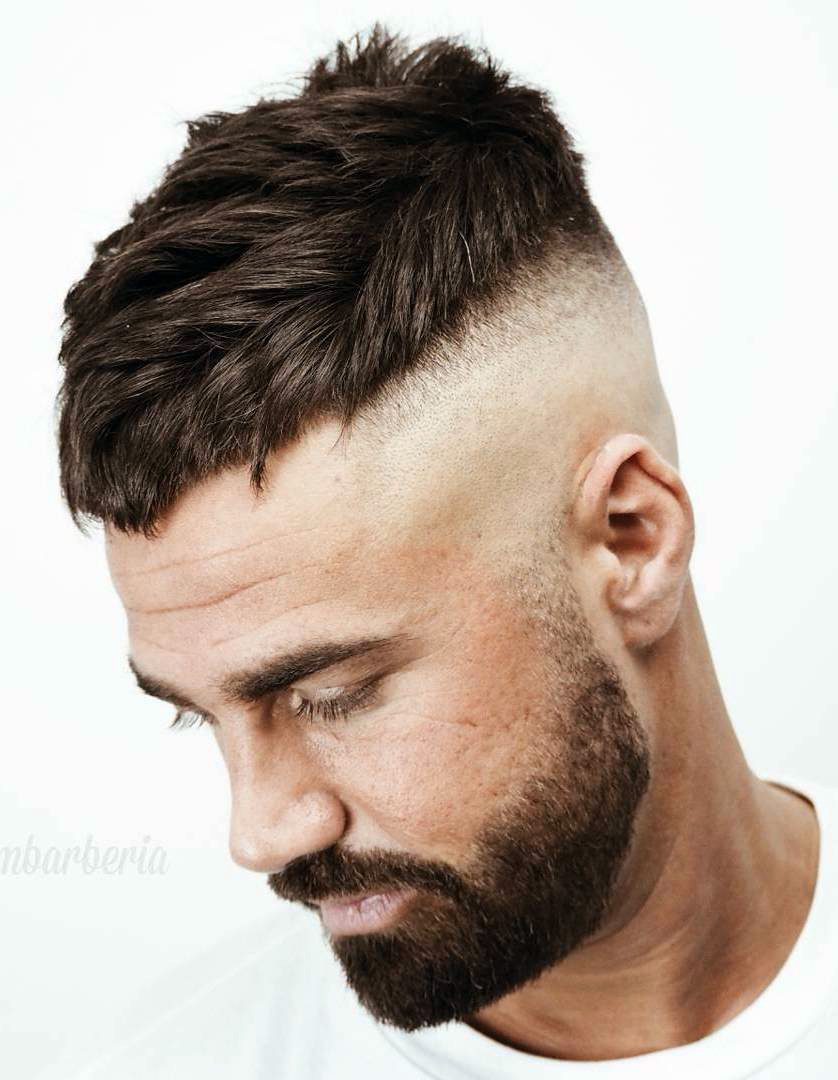 Undercut with Skin Fade
This is a really bold undercut that utilizes a high fade to emphasize the textured hair on top. If you want something daring, this might be your new favorite haircut.
45 / 47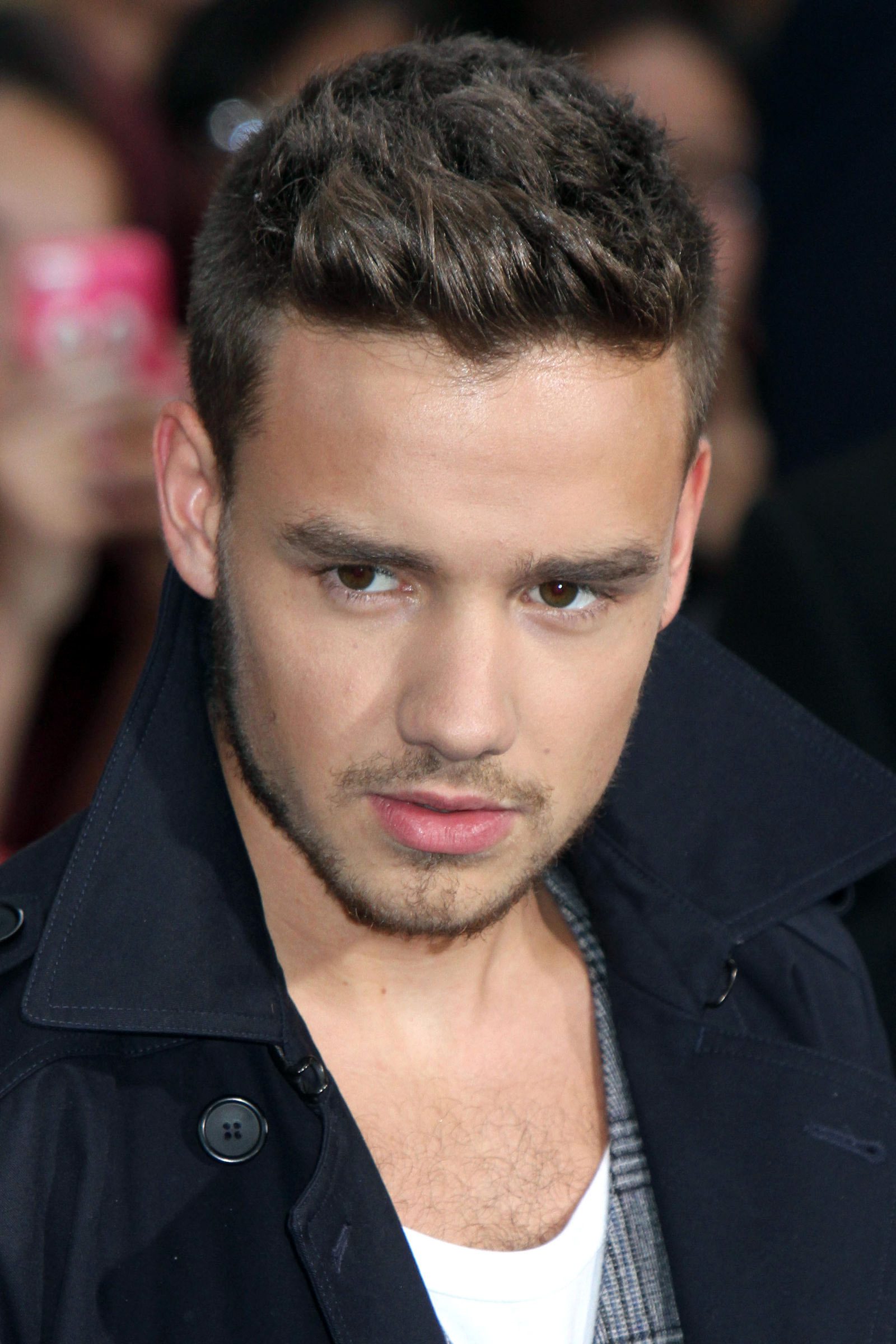 Liam Payne's Simple Texture
Simple yet stylish, this brush up shows how a little bit of smart styling can go a long way. If you have rough, coarse hair, this is an ideal cut for you.
46 / 47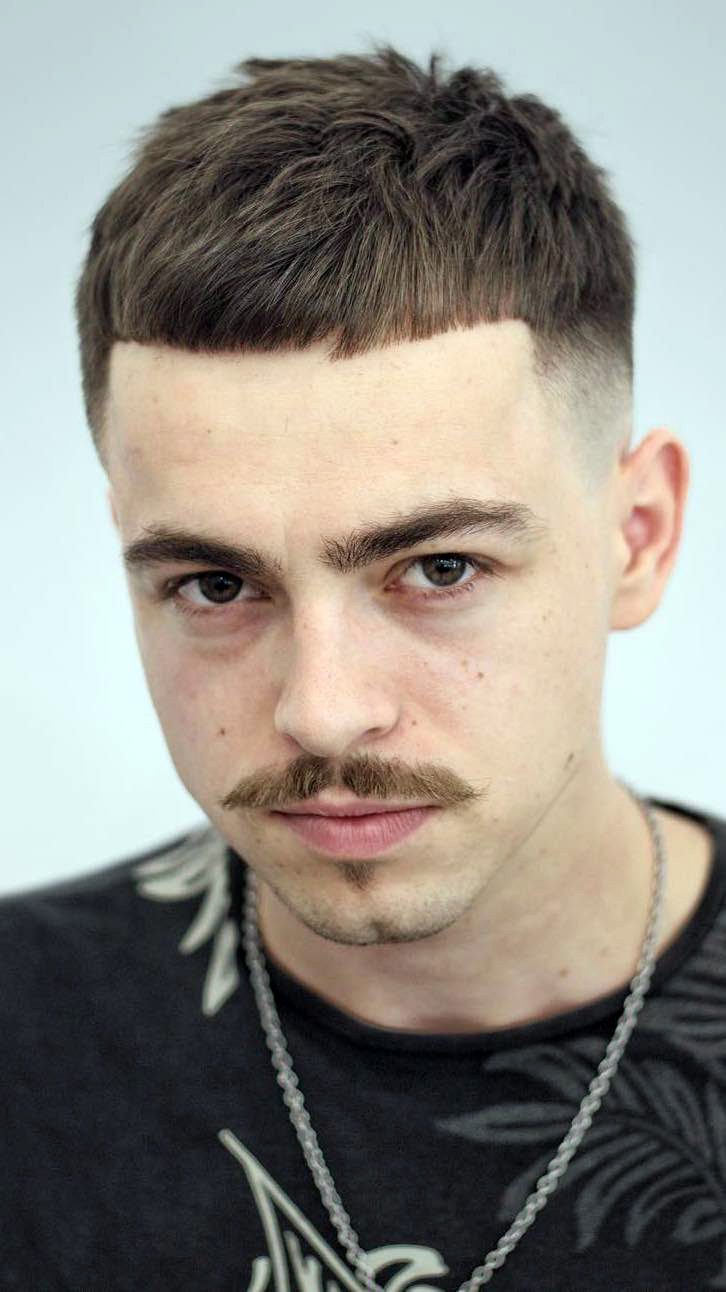 Mini Angular Fringe with Tapered Sides
Asymmetry is really interesting when used with shorter styles because it pops. The slight notch in this fringe sticks out thanks to the otherwise tidy fringe and line up.
47 / 47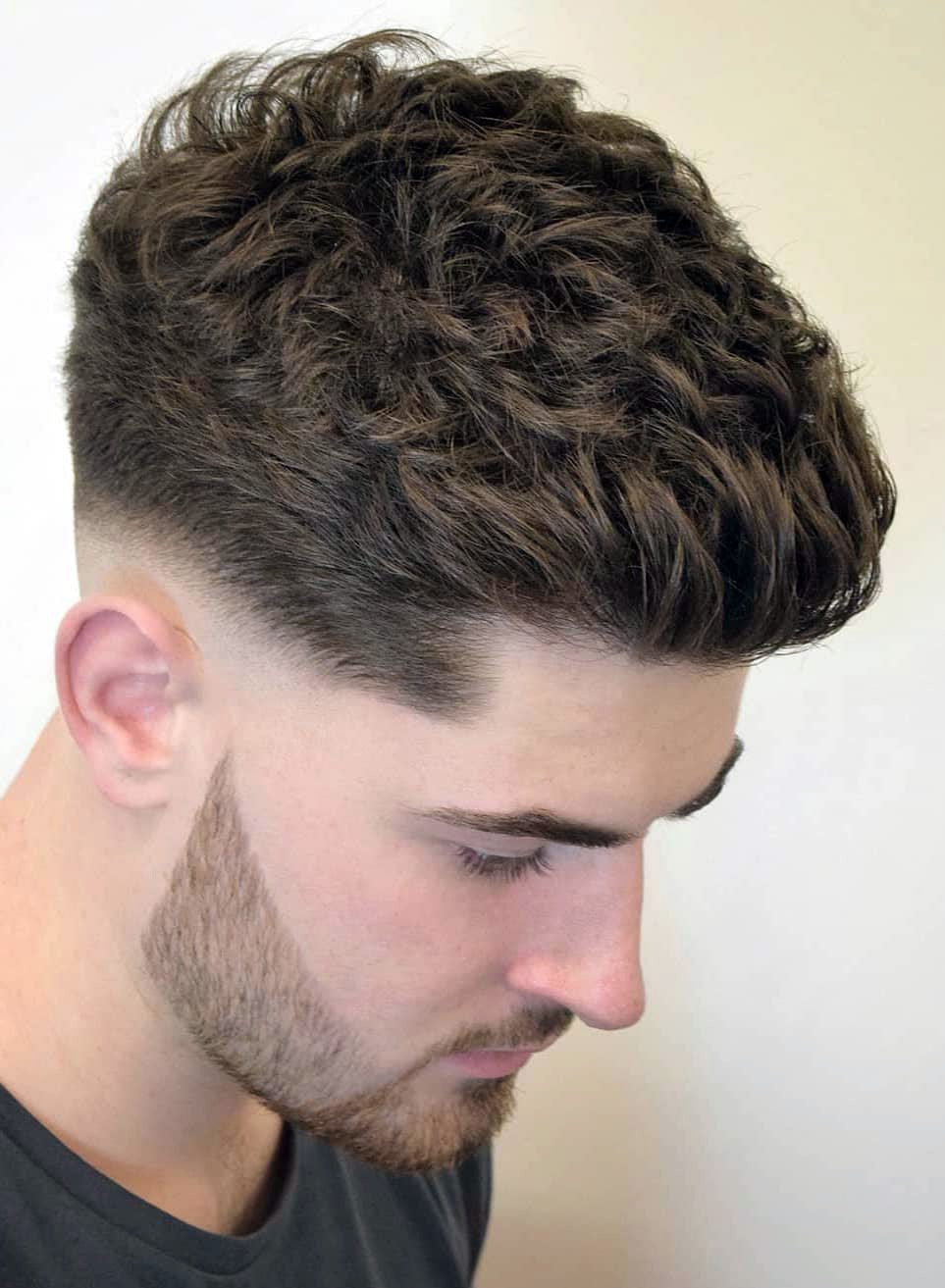 Messy Hand Brush with Skin Faded Sides
If your hair is naturally curly, you can get a really cool effect just by embracing it. Here, a quick brush with the hands is all it takes to get the most texture out of some humble curls.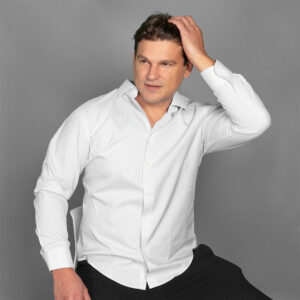 Shane McCarthy is the Content Director for Capillus, the world's first, clinically-proven, FDA-cleared laser cap to treat hair loss. Shane works to share informative and engaging content based off of the struggles and prevention of adult hair loss and thinning. In his free time, he enjoys spending time out on the water wakeboarding and fishing.