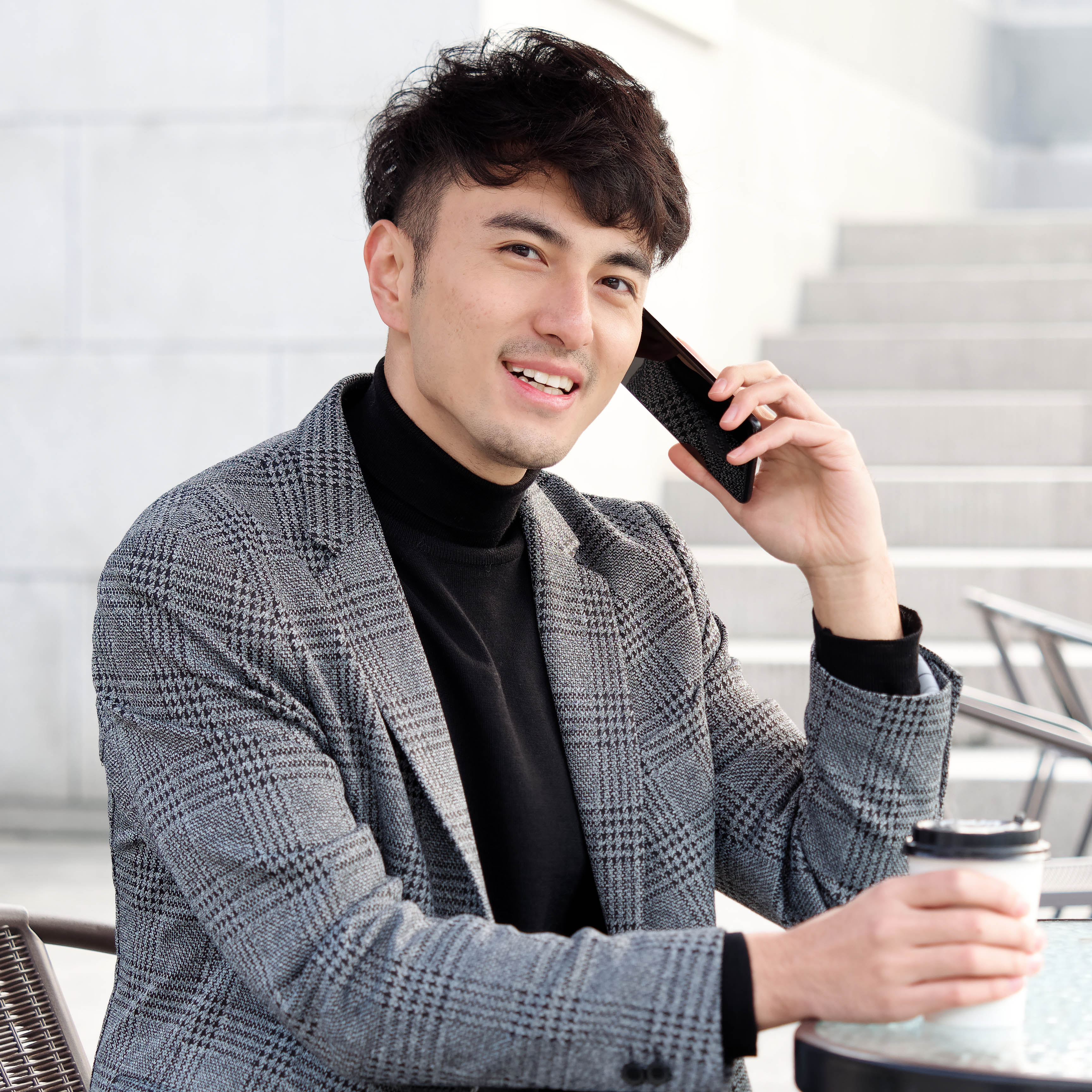 10 Latest Two Block Haircut Styles | Inspired by Kpop
Let's make it pop like KPop!
As the name suggests, the two blocks are the divide of one's top hair and the sides to back. These collectively form "Two Block Haircut". This hairstyle previously popped in South Korea and then it got picked by some famous icons from the KPop it became an international trend that many people use as a style statement.
The basis of this hairstyle is quite simple, the top is usually longer than the sides and the back. The sides and back can be either faded or tapered but they are always undercut to bring that separation into the light. That being the basic way, many stylists add their own touch to the look with a middle part, dyed top, and sometimes an overgrown hair on the top while the sides are very short. This hairstyle can be very versatile if one wants it to be but at the same time even on its own, it is quite a modern and fashionable look.
How to get Two Block Haircut?
Usually, hairdressers will start from the sides where they use clippers to balance the hair length while also bringing down the volume. Next, some might fade the lower ends of the sides and back to make it even sleeker and sharp.
After the sides and the back have been taken care of, it is time to work on the top. The length of hair strands won't be clipped by a lot, but a slight touch to make it uniform is necessary. Depending mainly on what style one is going for, the hairdresser might part in between for a middle part or push it towards the foreheads for the strands to hang freely Like a French Crop.
Let's check out some iconic takes on Two Block Haircut and see which one stands out the most!
1 / 22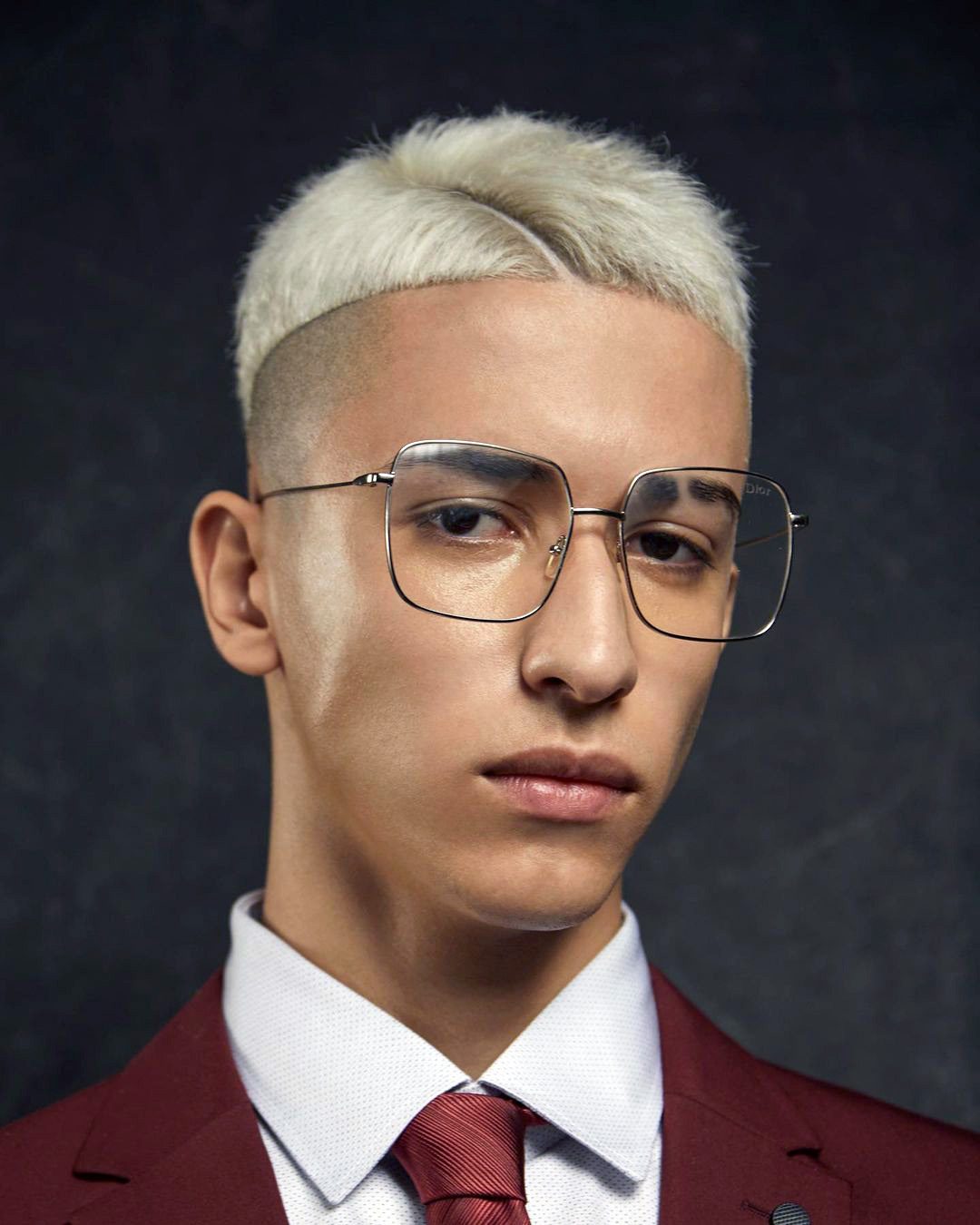 Platinum Blonde Two Block
Emulating k-pop means one thing alone – you become a showstopper. This does not necessarily mean that you need to take drastic measures to become the center of attention. It can be achieved with a simple change – your hair color. However, it has to be contrasting with what you have naturally. If your hair is in a darker hue, then go platinum blonde.
The key to not going overboard is complimenting the platinum blonde color with a relatively subdued haircut. A simple two-block one with a hard part in the middle (with the hard part continuing with an eyebrow slit) works if it fits your face shape – oblong, oval, heart. Avoid sporting a beard or any other accessories unless necessary, like your eyeglasses (which you can't see without) and you are good to go.
2 / 22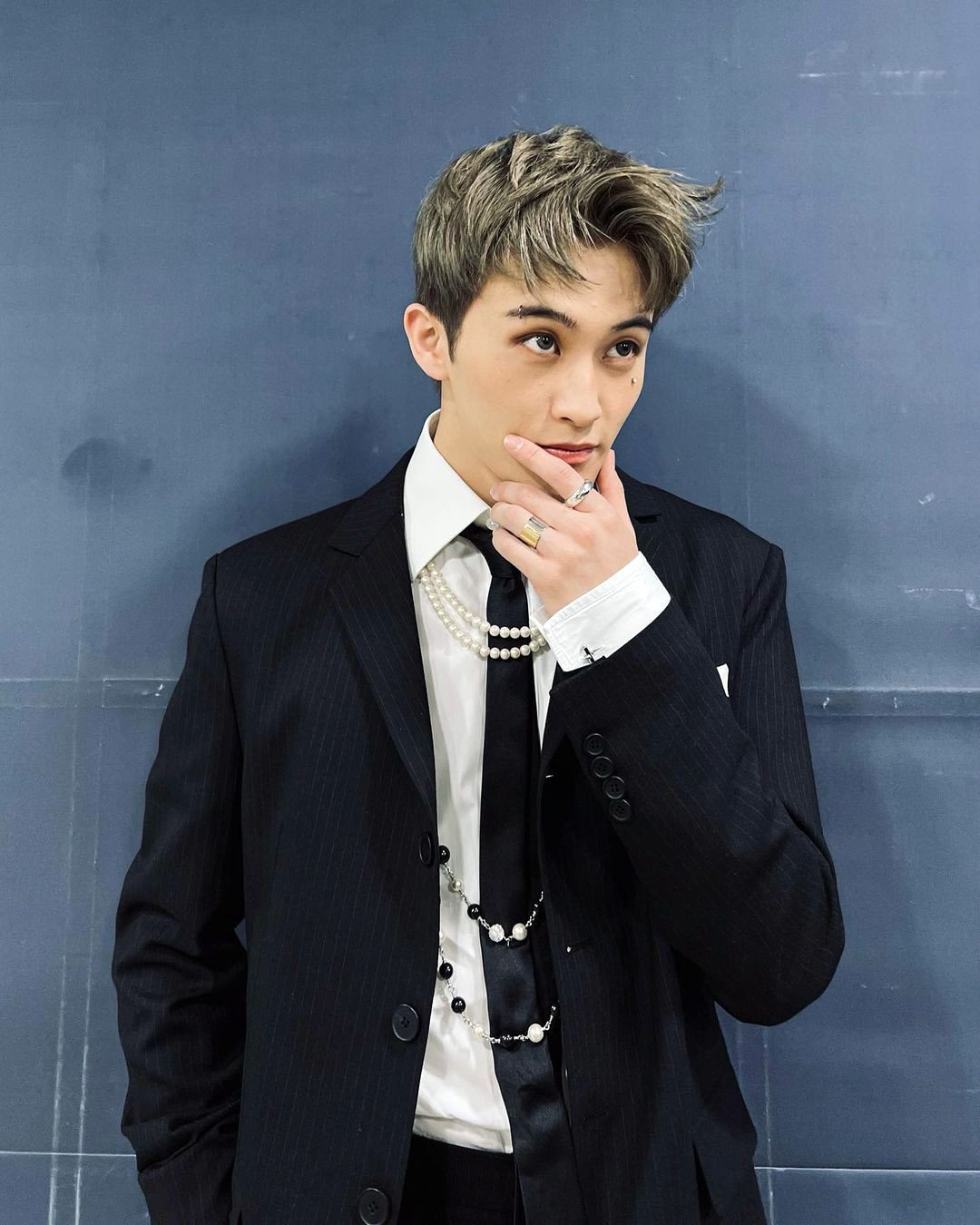 Mark's Messy Two Block Cut With A Twirl
Oh, just look at that twirl! If you think you can't get that beautiful hair twist at home – you're wrong! All you need is a beautifully done two-block haircut and a little bit of gel to curl the front part of your bangs with just one hand movement.
3 / 22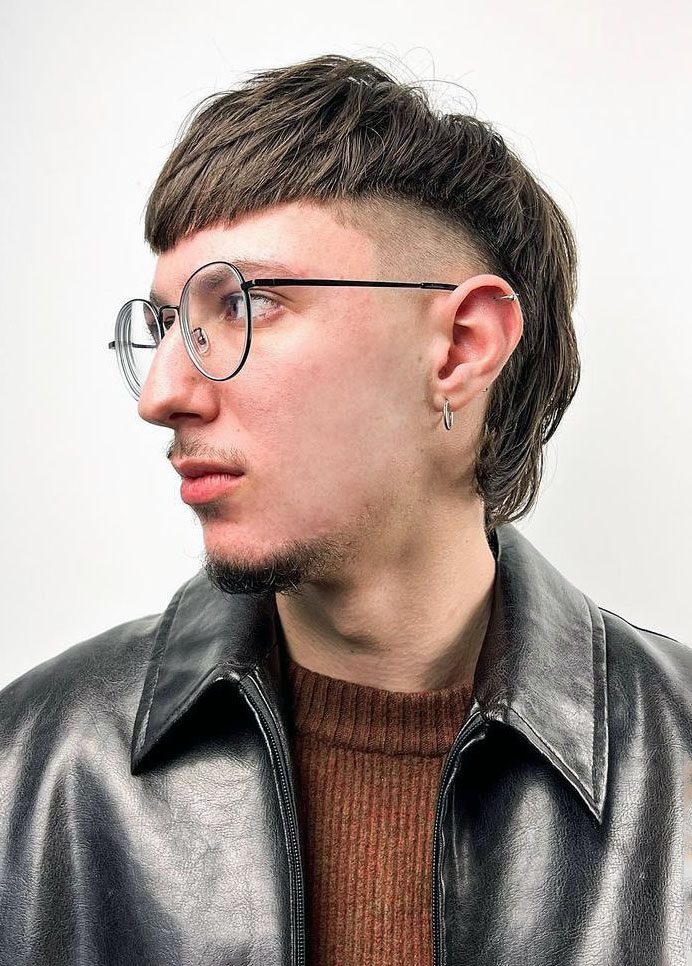 Two-Block Faux Hawk
In the loosest sense, a two-block haircut can include a faux hawk. It's edgy, it's different, and it's definitely an eye-catcher. What do you need to achieve this look? First, you need to grow your hair long enough for the back part – it could be at the level of your chin. The sides, as with any two-block haircut, will be skin-tight. The faux hawk involves a v-shaped fringe in the front and a tiny bit of volume on top.
Do you think you got what it takes to sport this look? The last thing to tick off the list is a round face shape. A short goatee and some ear piercings with glasses are optional but good accompaniments to this haircut.
4 / 22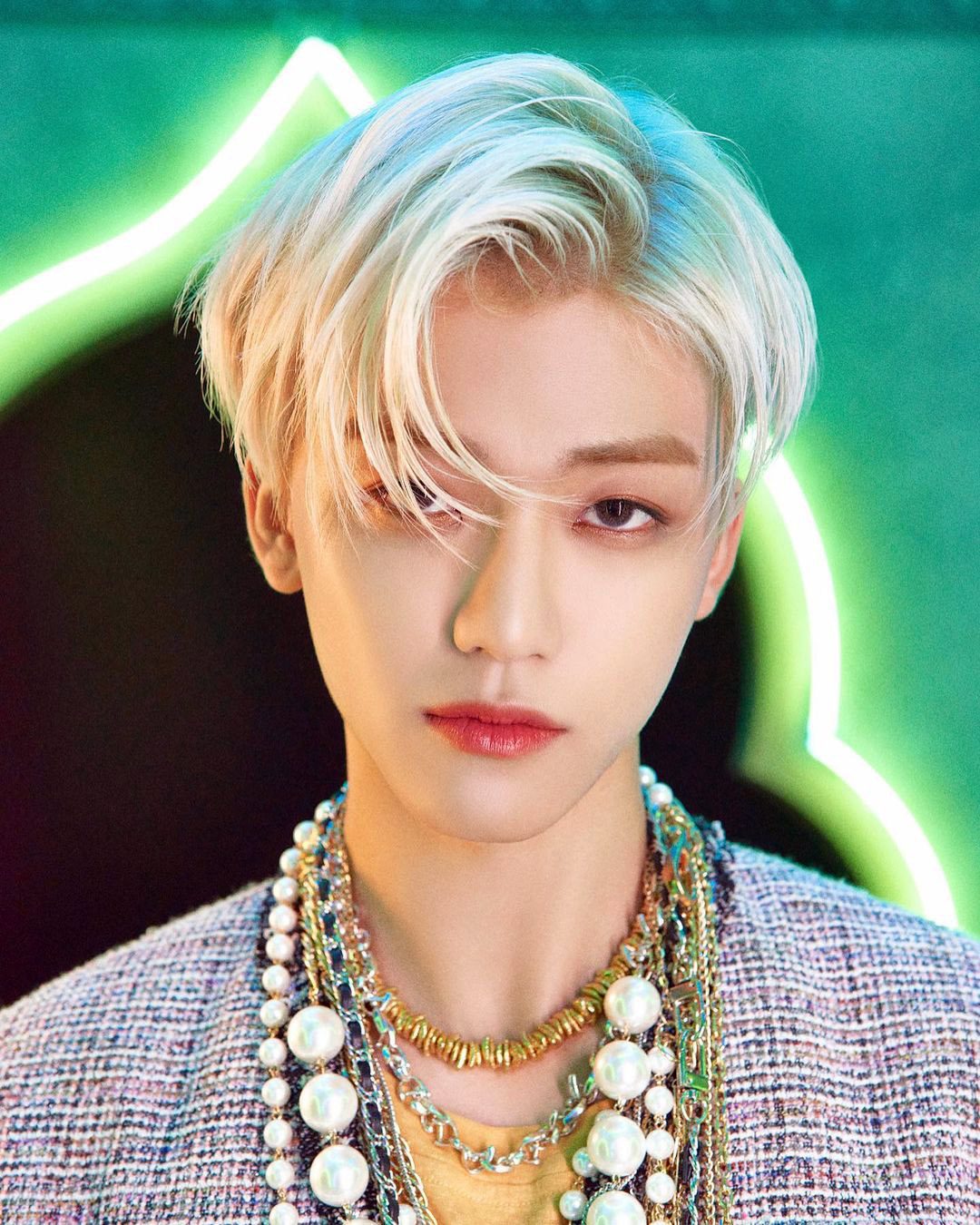 Jaemin's Long Two Block Cut With Side Part
A perfectly toned blond color was always a dream of mine, but look how gorgeous this hair color looks with this cut! Short sides and longer bangs parted and combed to one side look just as stylish and ideal as it is even possible to imagine.
5 / 22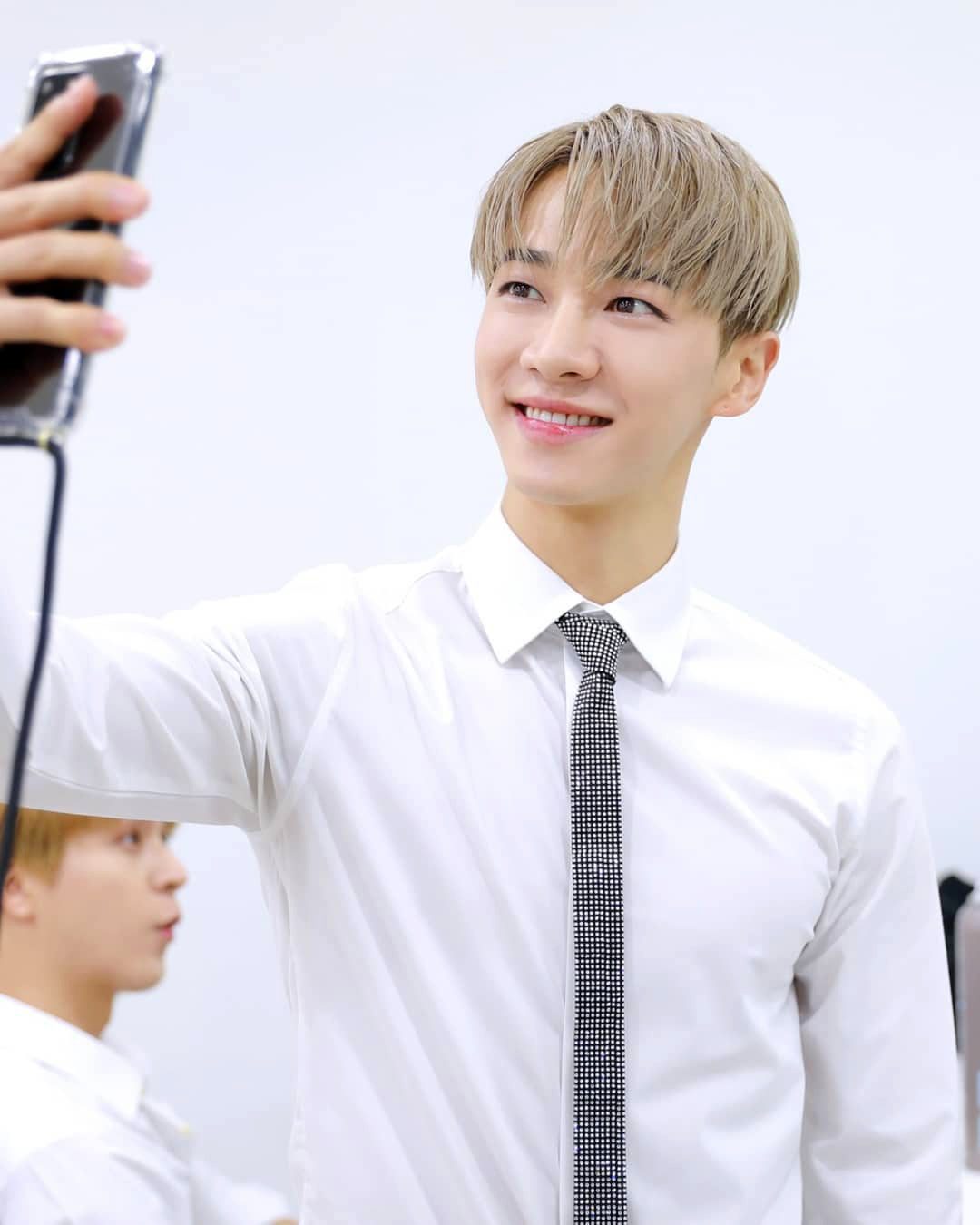 Lee Gi Kwang's `Dirty Blond Straight Cut
Lee is well-known for changing his hair color spontaneously, but always gives the preference to the same cut: short hair on sides and straightened, sleek top part. Looking good, Lee!
6 / 22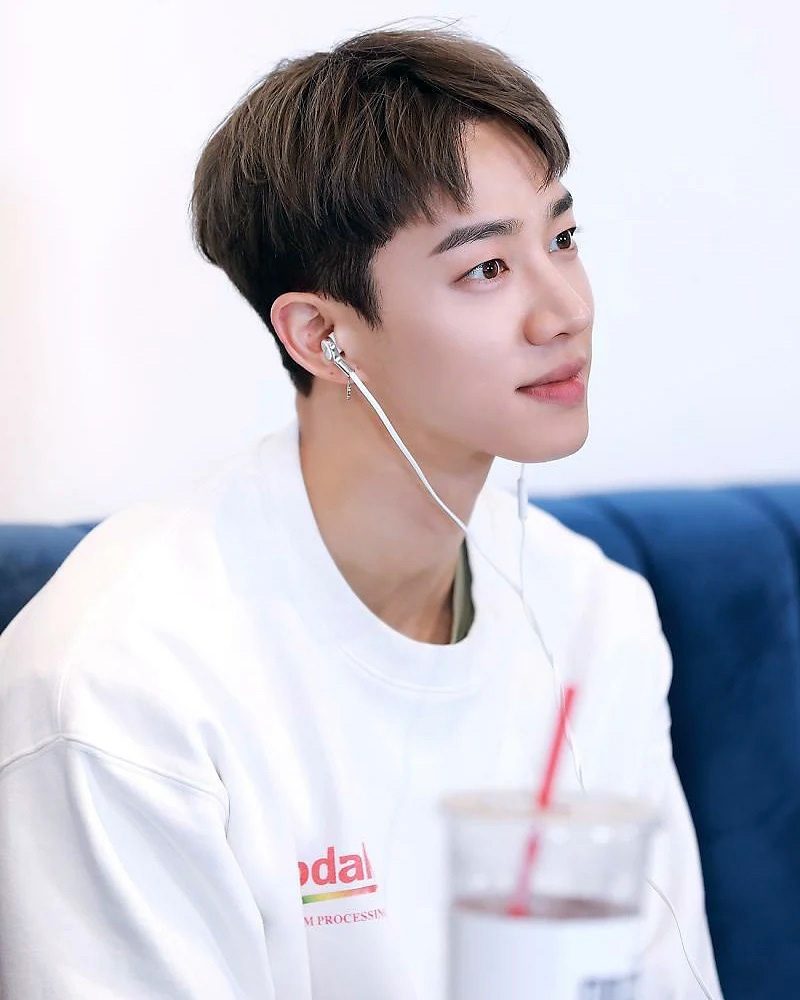 Lee Gi Kwang's Ash Brown Two Block
Looking to get your face framed by a haircut? Look no further! Just take an example of Lee and his precisely cut edges with carefully highlighted top bangs. Such a trendy color and style!
7 / 22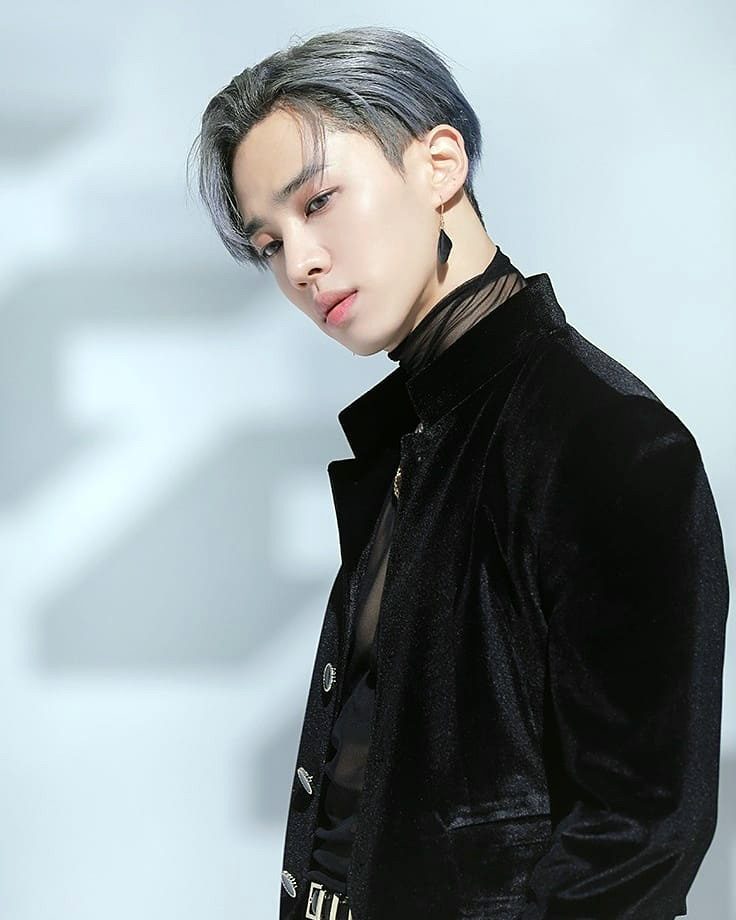 Lee Gi Kwang's Silver Hair With Side Part
What have I told you? Same cut style, different color! This time Lee decided to go with slightly longer top hair and create a messy-looking part. Not a big change, but still enough to brighten the look.
8 / 22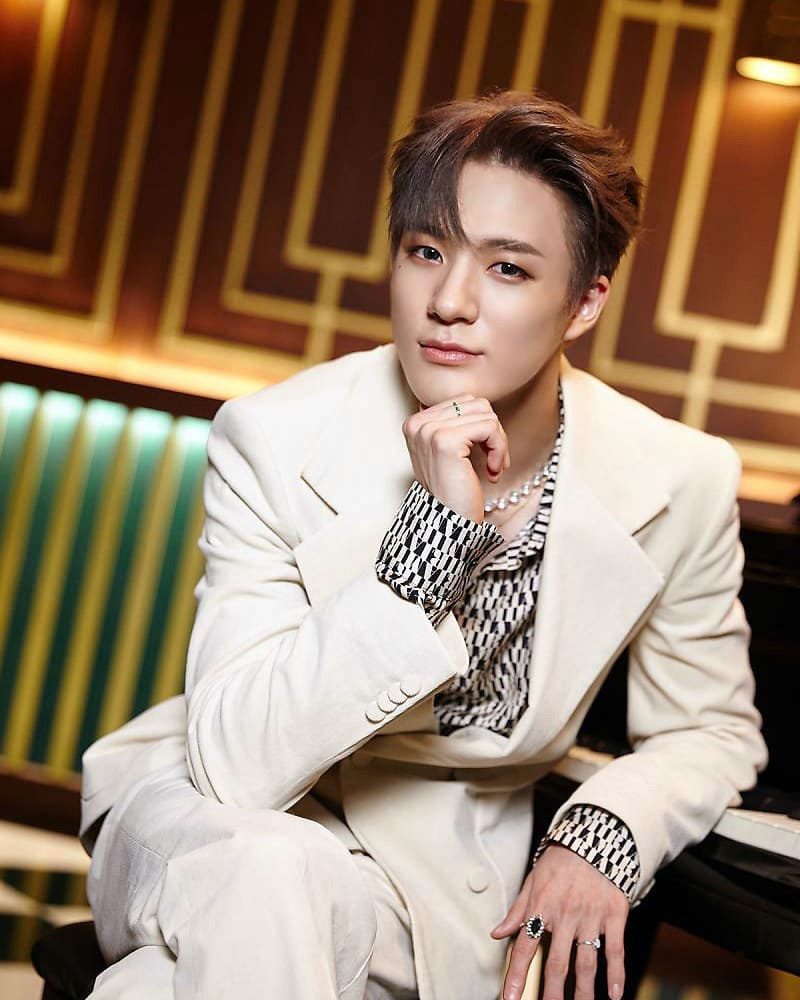 Lee Jeno's Chocolate Two Block With Parted Bangs
In case you're used to comb your hair back and not ready to change your routine drastically – then take into consideration this two-block hair cut with bangs parted in the middle. Looks trendy but doesn't require much time to style.
9 / 22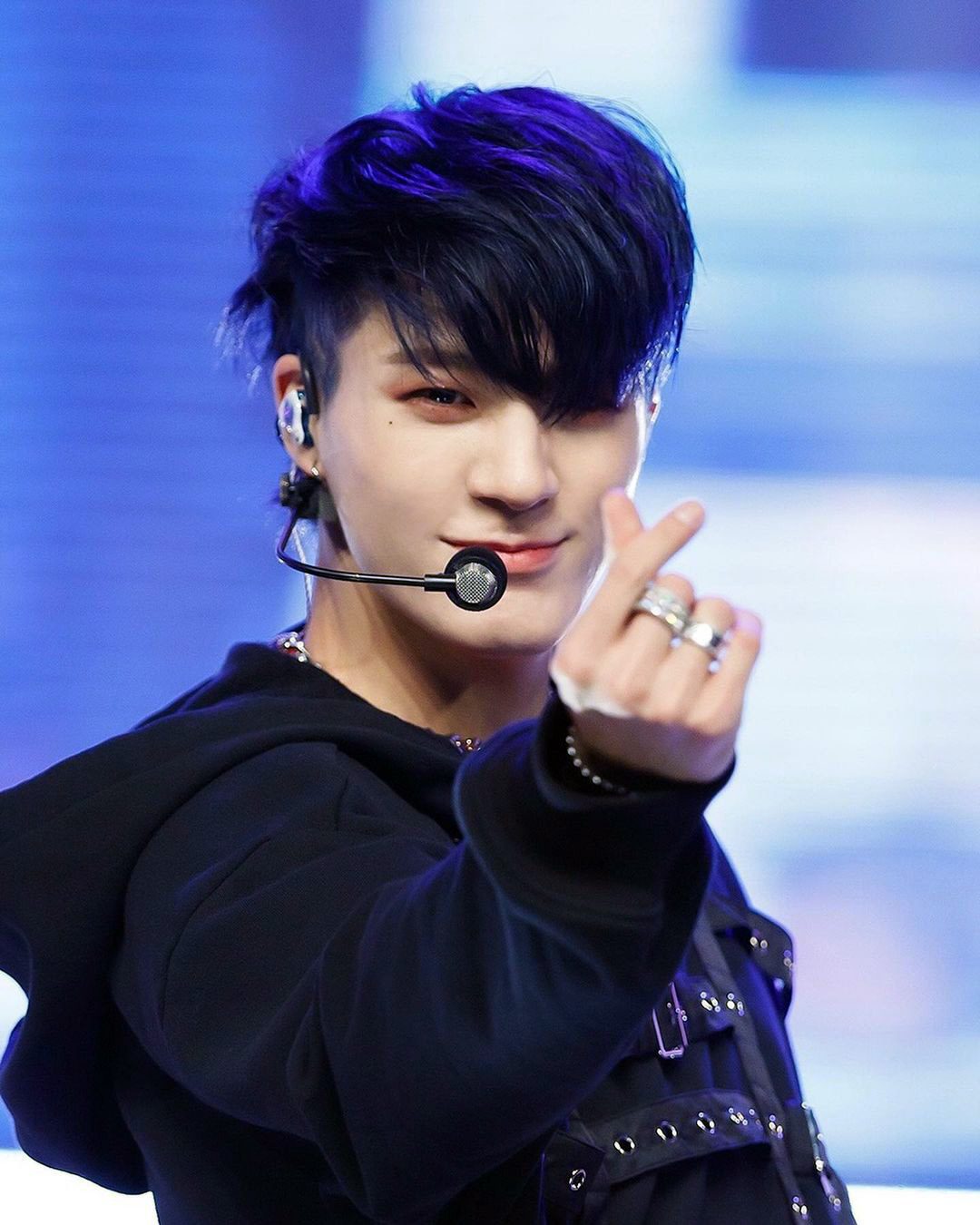 Lee Jeno's Mohawk Cut With Bangs
At first sight, Lee's cut looks similar to a so-called Mohawk haircut but if you look closer you will see that the side parts are significantly shorter. This haircut would be complementary to a prolonged face shape. Furthermore, the messy-styled bangs cover the hairline which makes it perfect for people who ever wanted to hide the forehead.
10 / 22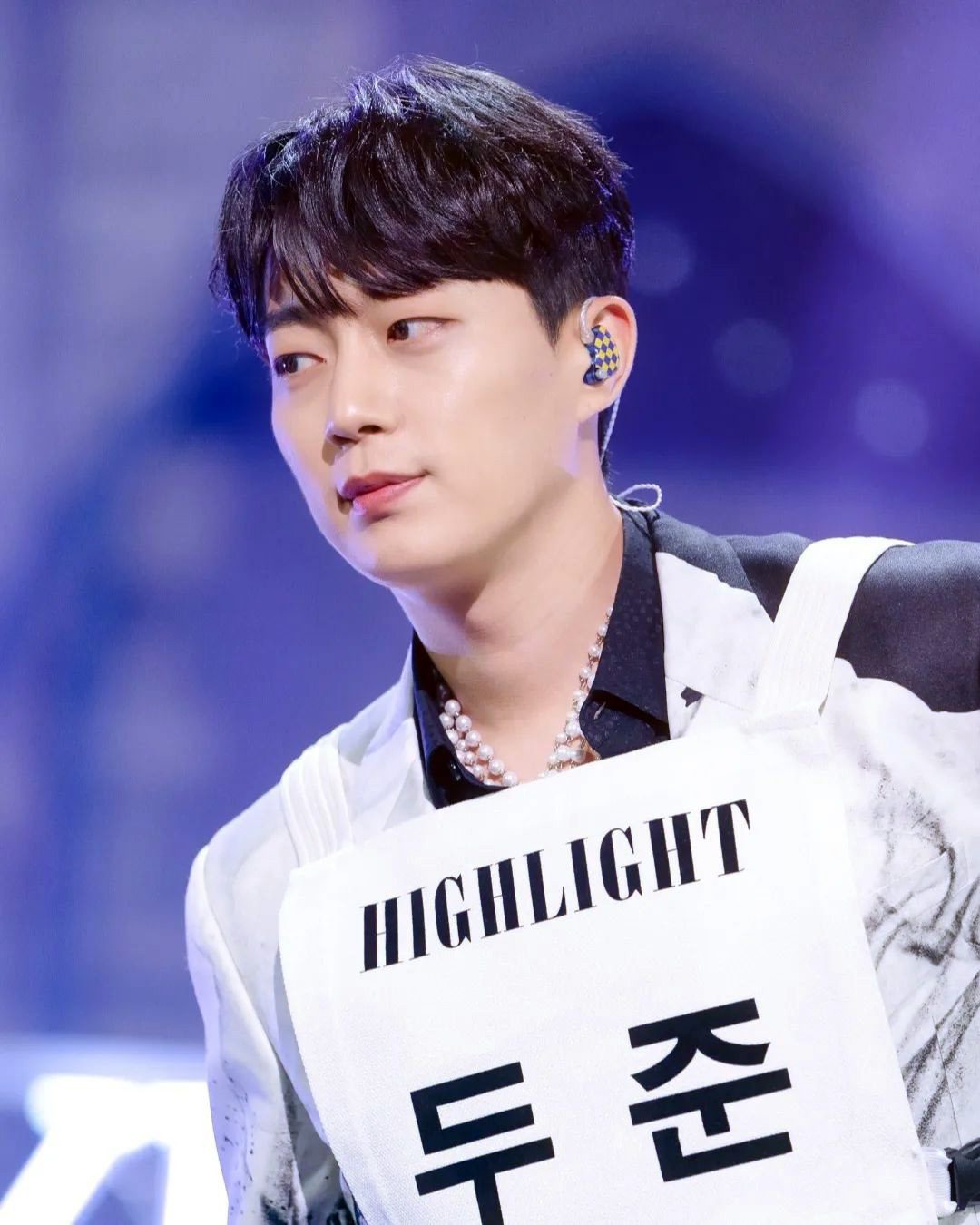 Lee Jeno's Regular Two Block
But if you ever get tired of the "Mohawk" looking hair and bangs, you can always repeat a different Lee's hairstyle: regular two-block hair cut with shorter bangs combed forward.
11 / 22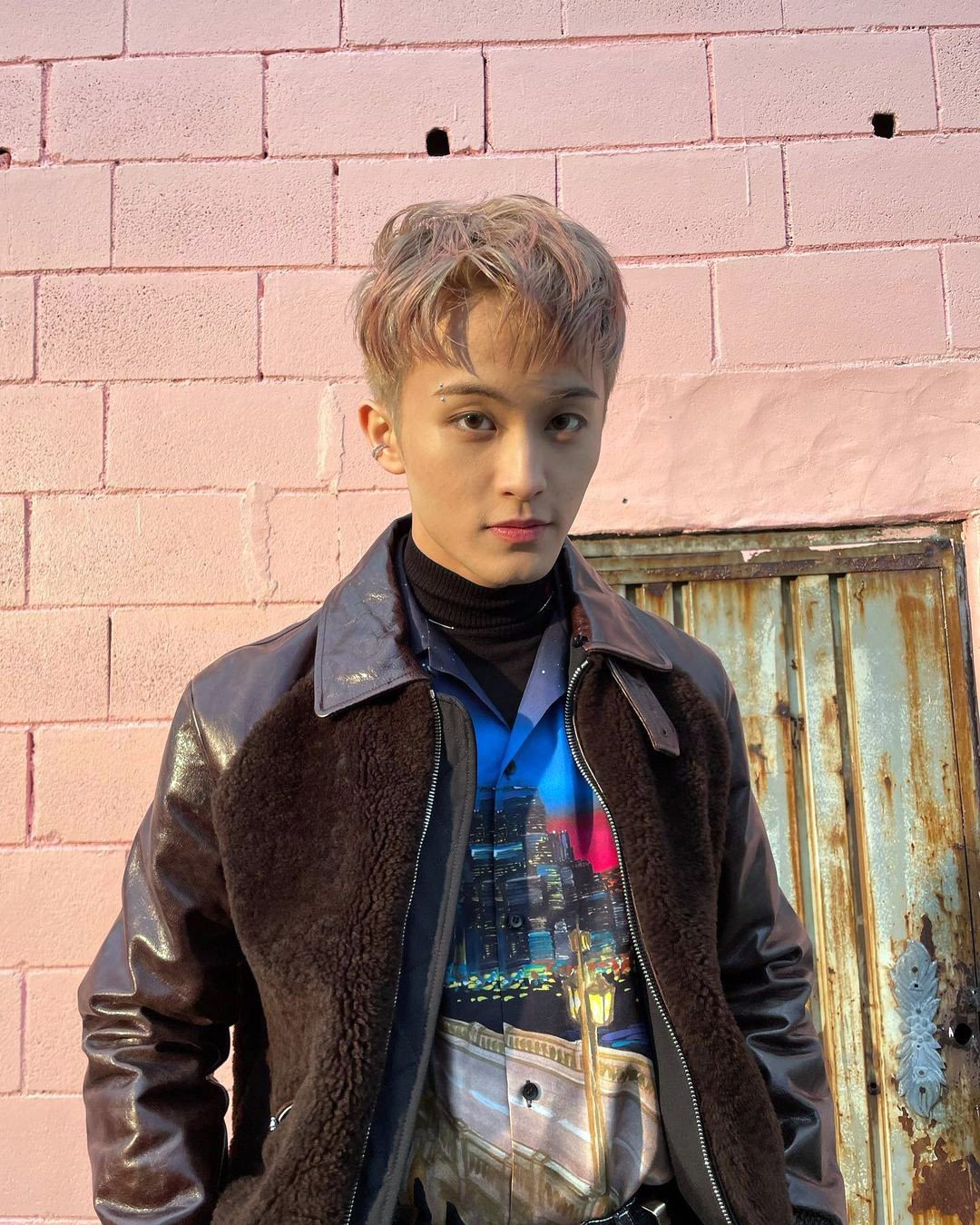 Mark's Pink Two Block
Two block haircut gives you an excellent opportunity to play with various color palettes. Just look at Mark and his beautifully highlighted hair length and toned a bit darker sides. Looks so stylish!
12 / 22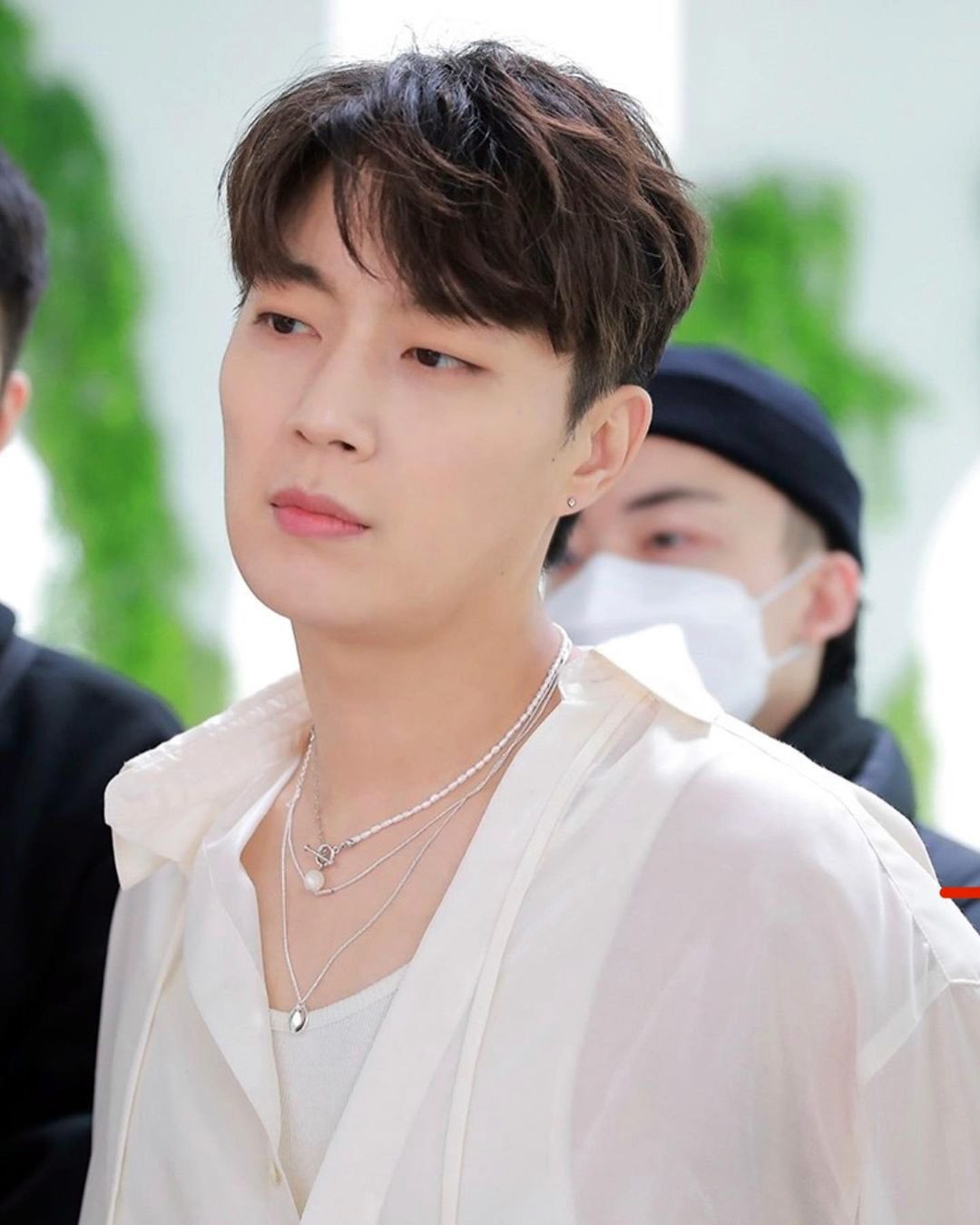 Yoon Dujun's Messy Feathered Cut
Yoon looks elegant yet stylish with this rough edge cut. Having the edges cut with different length helps to create a more textured looking hair and adds some extra volume as well.
13 / 22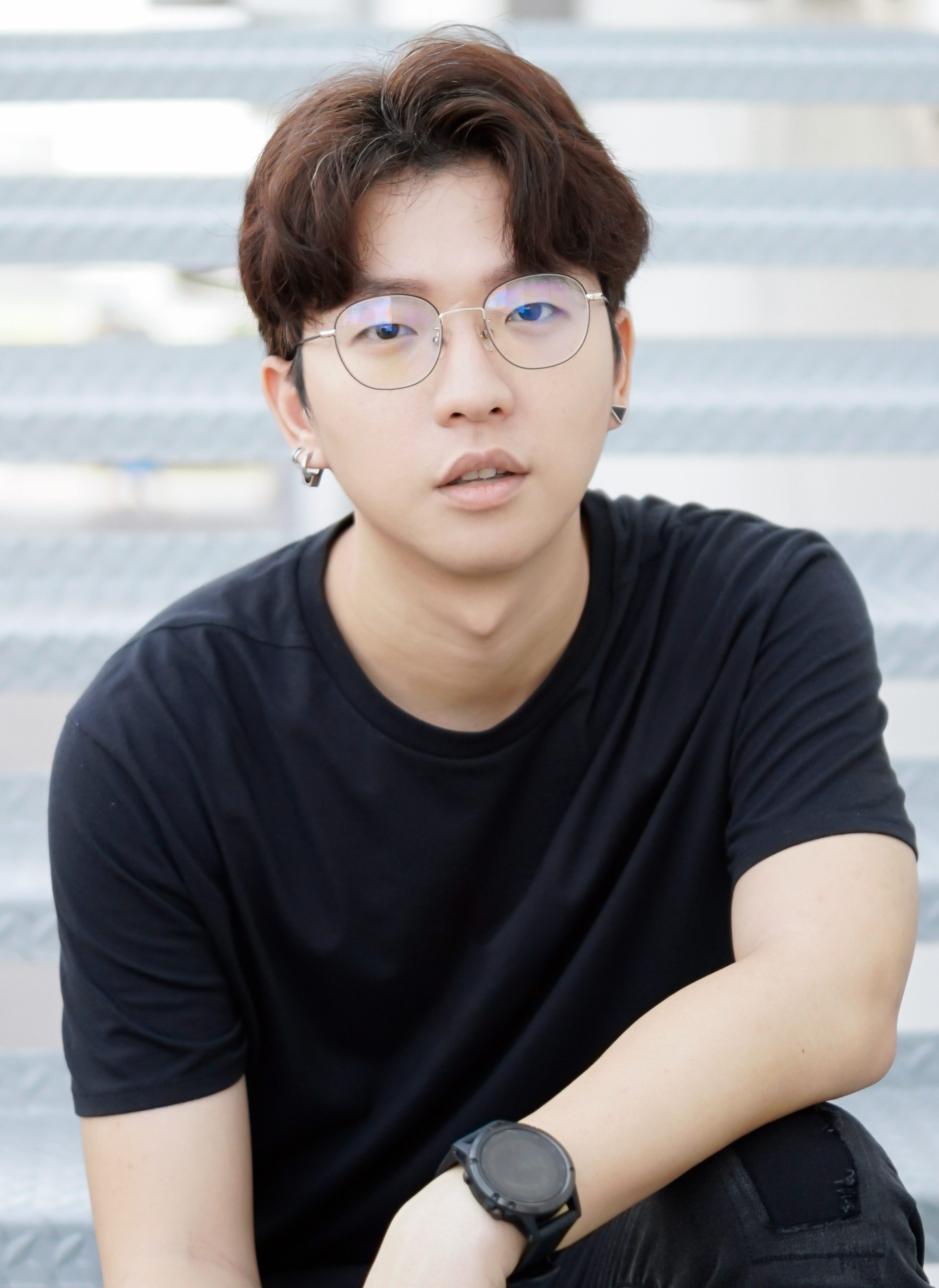 Cheeky Middle Part
So here is the deal with Two-Block Hairstyle, it helps top to be longer and that is exactly what is done here. The sides are tapered and hence the middle part can sit nicely without the fear of sides looking all fluffed. The slight and rough brown dye makes it pop.
14 / 22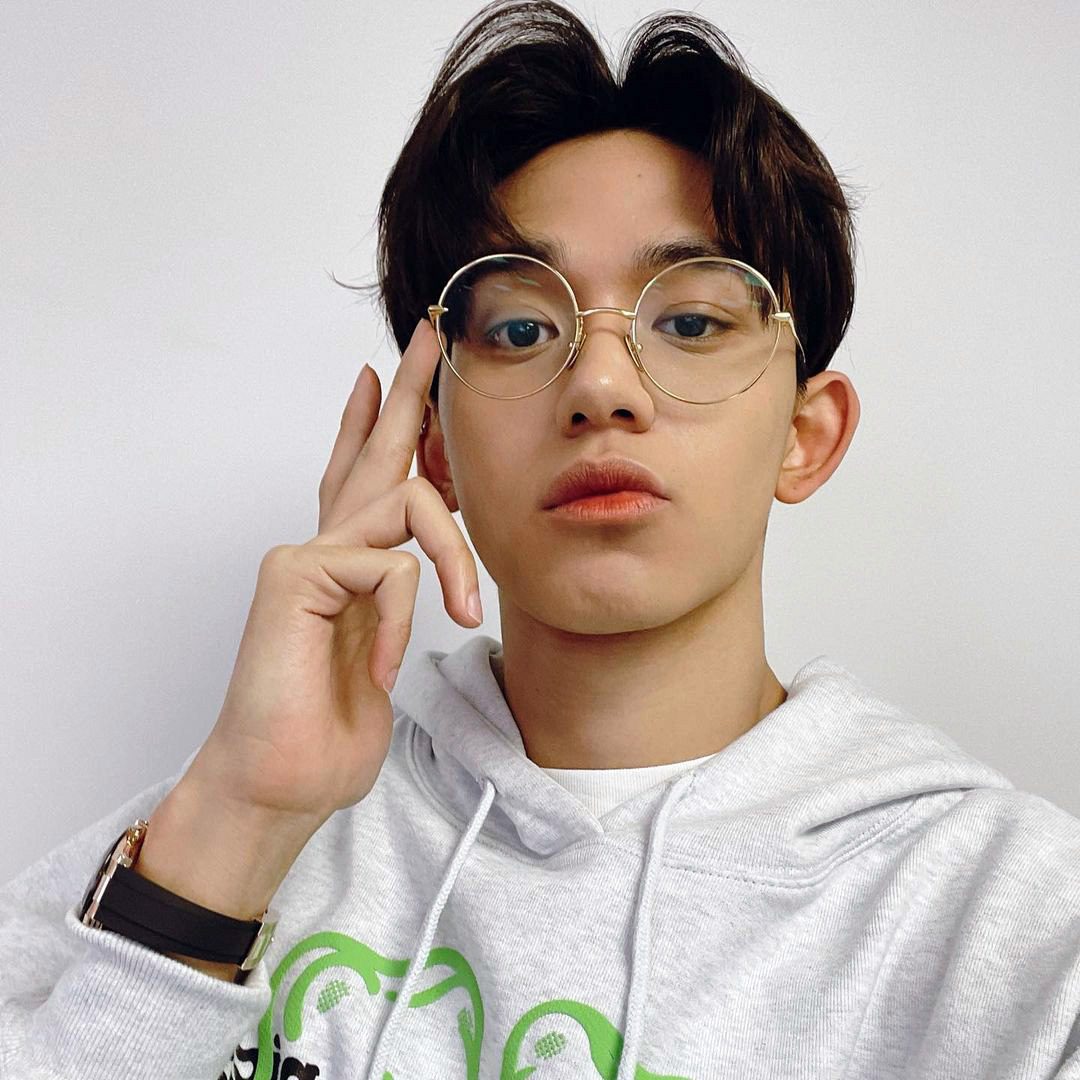 10. Lucas' Rockabilly Two Block
Lucas of NCT is giving us rockabilly vibes with this sculpted two block which features an off-center part, a voluminous top, and brow-framing bangs. So cute and cool!
15 / 22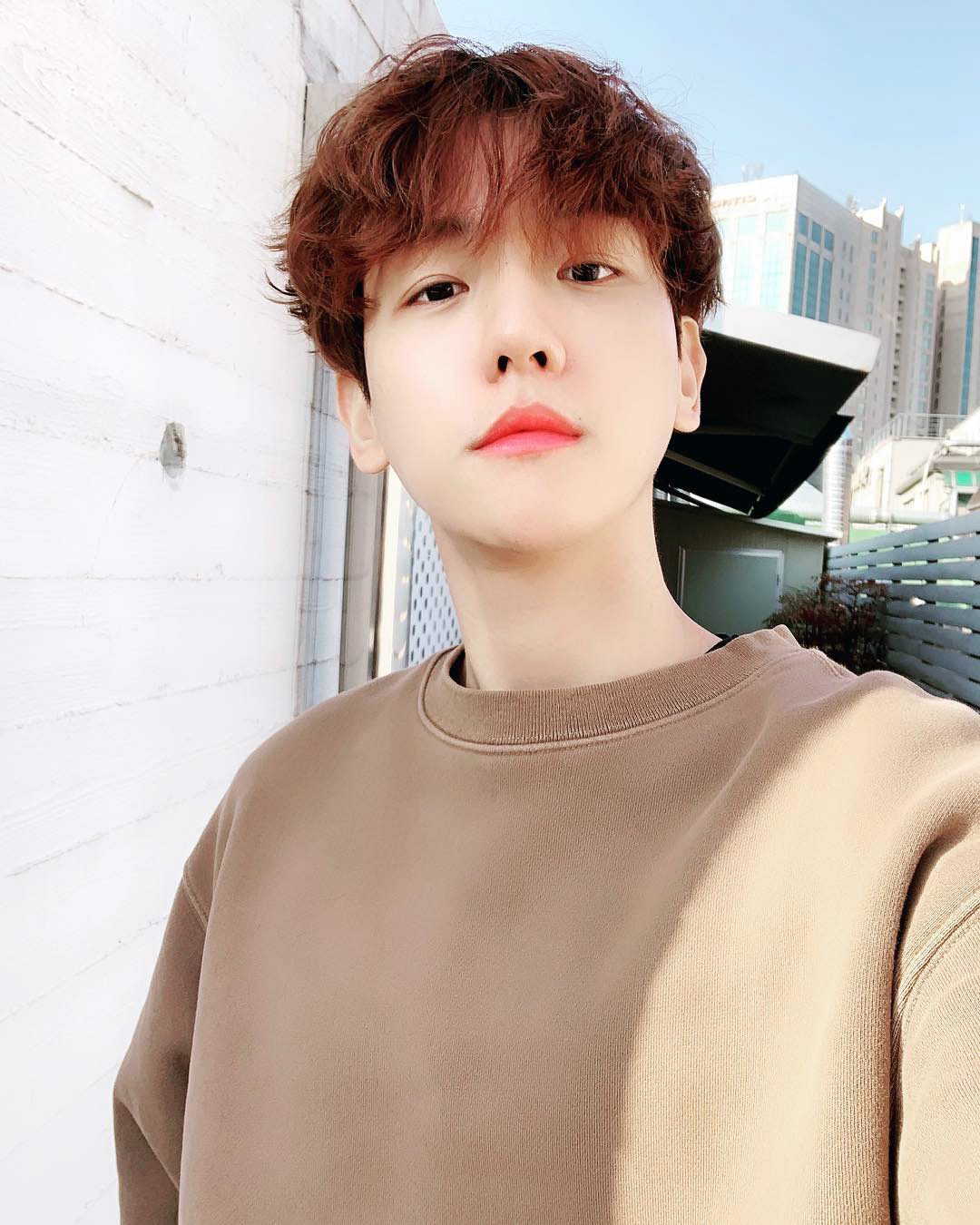 Baekhyun's Wavy Two Block
Exo's Baekhyun keeps it casual yet cute with this wavy two block. The bangs reach down to his eyes in a messy style, which makes for a youthful and trendy look.
16 / 22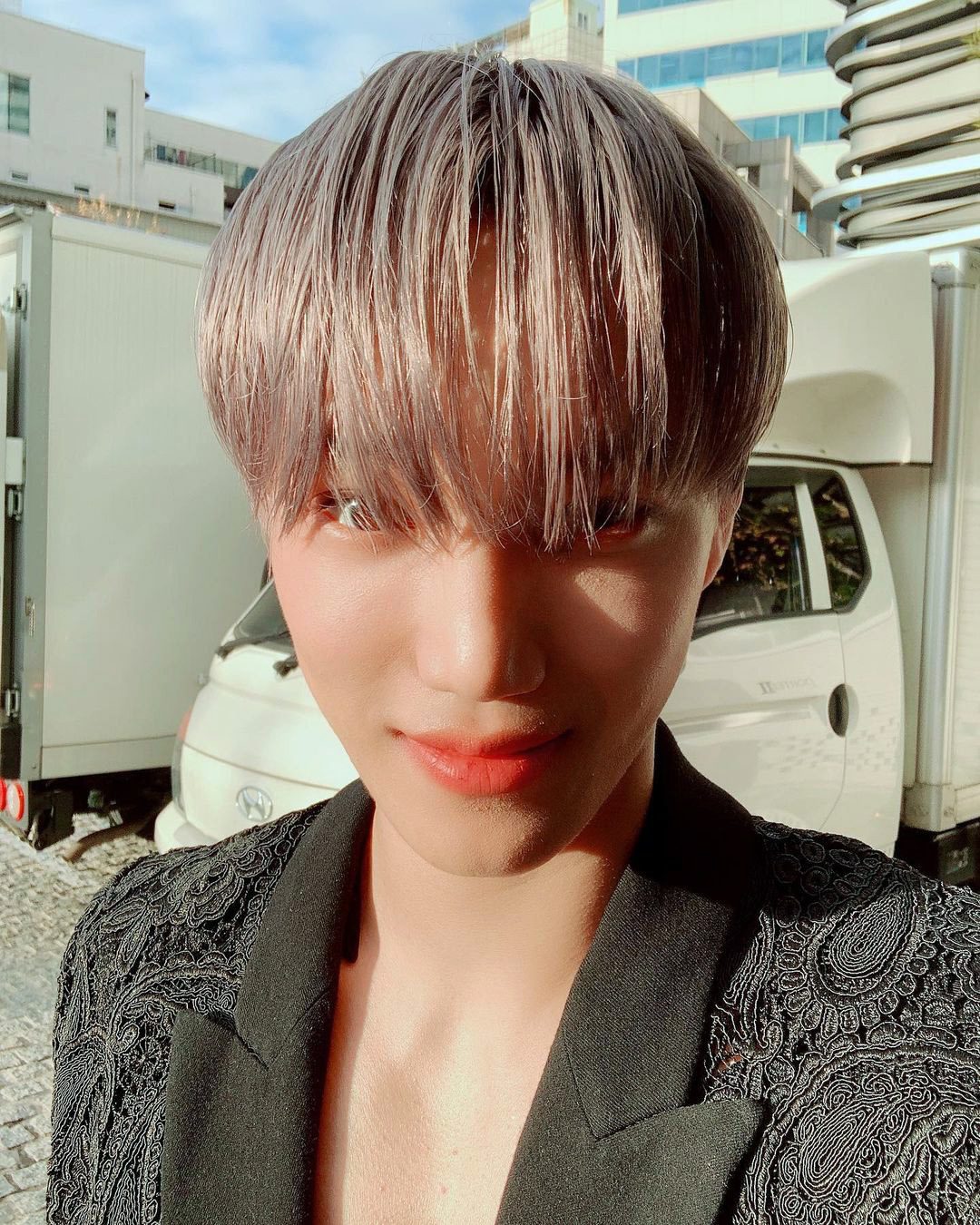 Kai's Gray Two Block
Here, Exo's Kai demoes another way to rock the two block haircut. Straight and slicked down with eye-grazing bangs and dyed a gray hue, this style really grabs attention!
17 / 22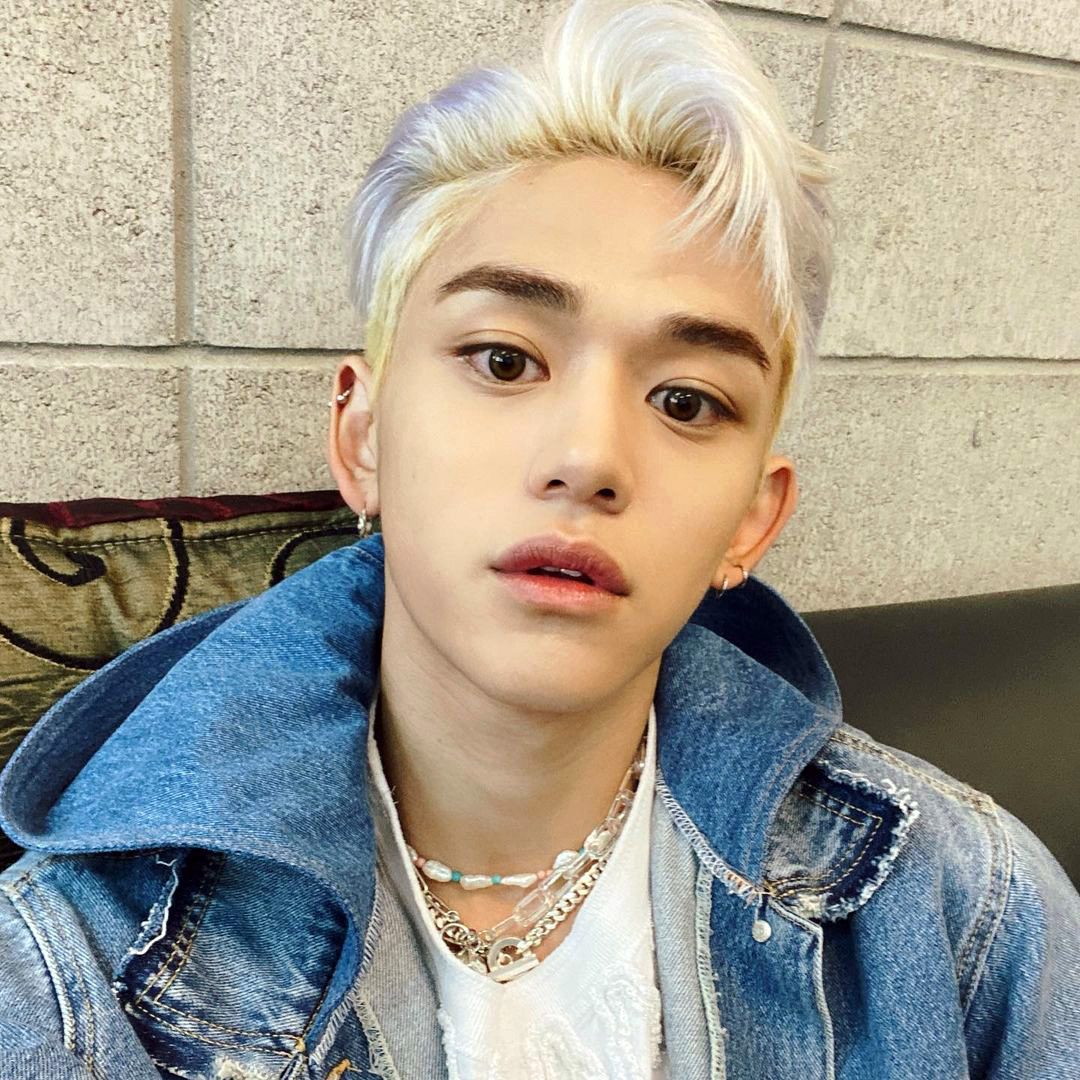 Lucas' Silver Two Block Pompadour
Now this is how you make a hair statement! The height of that pompadour paired with the silver dye job makes NCT's Lucas' haircut a truly head-turning look.
18 / 22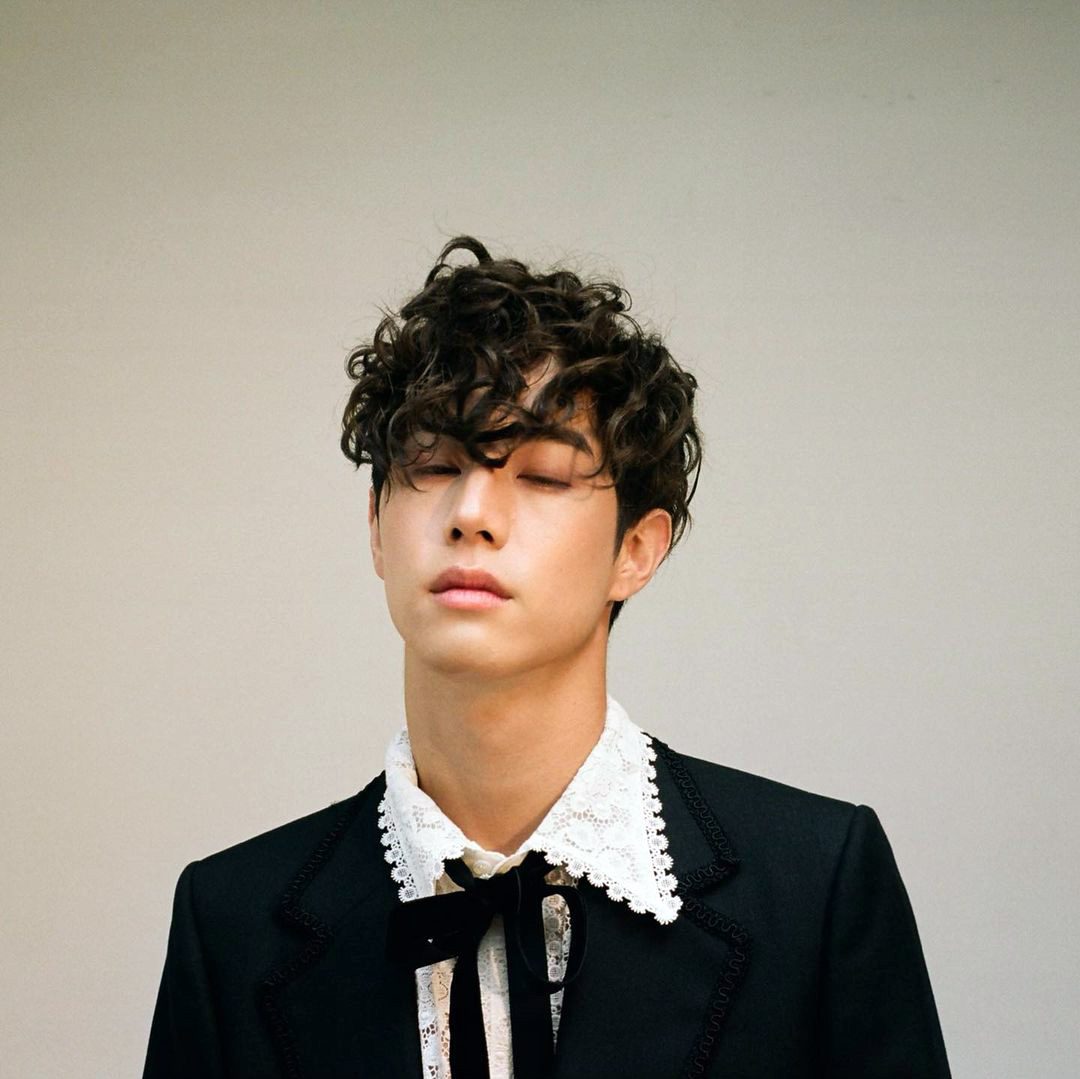 Mark Tuan's Curly Two Block
Show off your curls with this edgy two block haircut. Got7's Mark Tuan is wearing his in a mussed-up style with eye-grazing bangs and blond highlights for an edgy, statement-making look.
19 / 22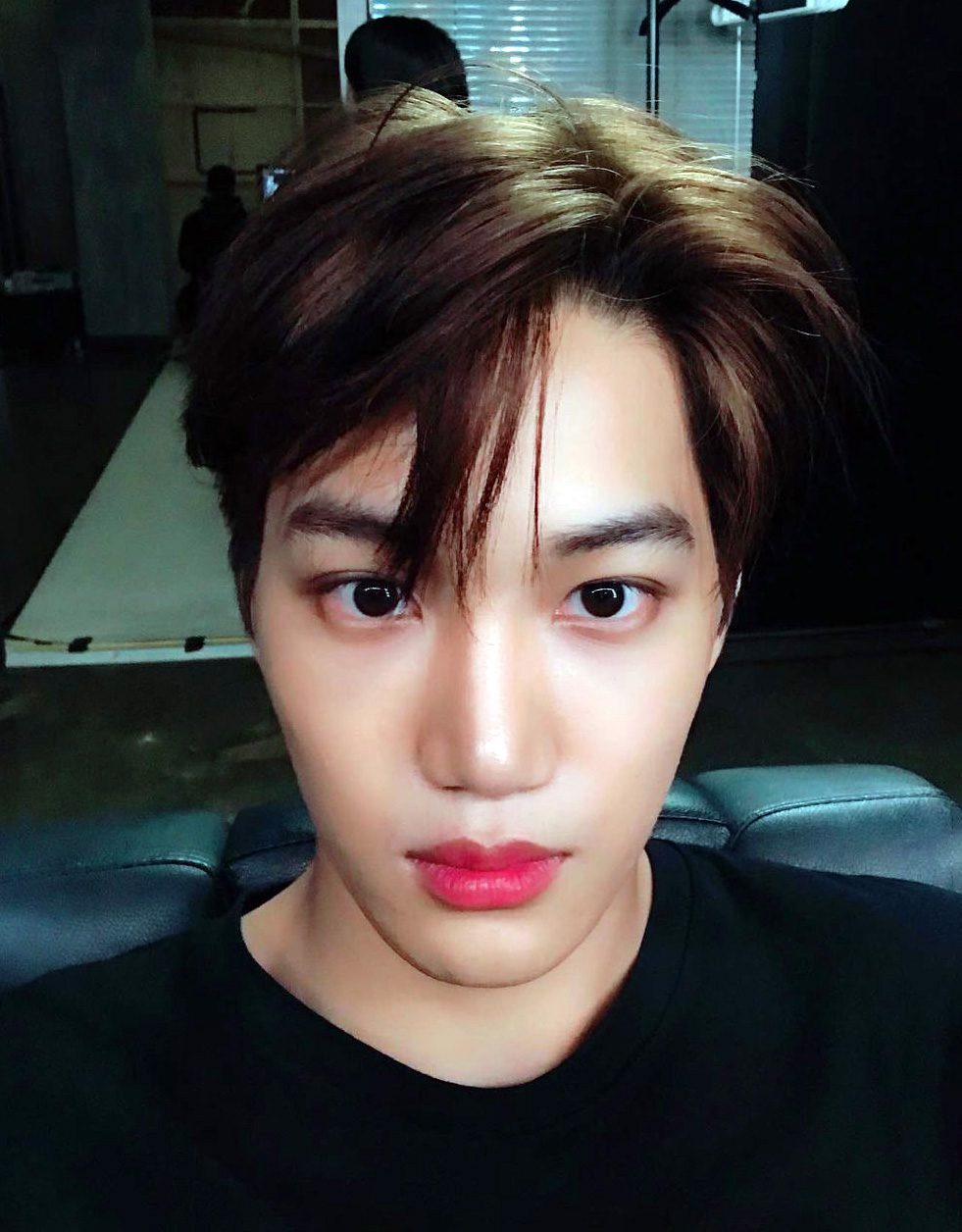 Kai's Messy Straight Two Block
Exo's Kai looks super cool wearing this straight two block haircut with a side part and a messy top. We're loving the "unstyled" vibe!
20 / 22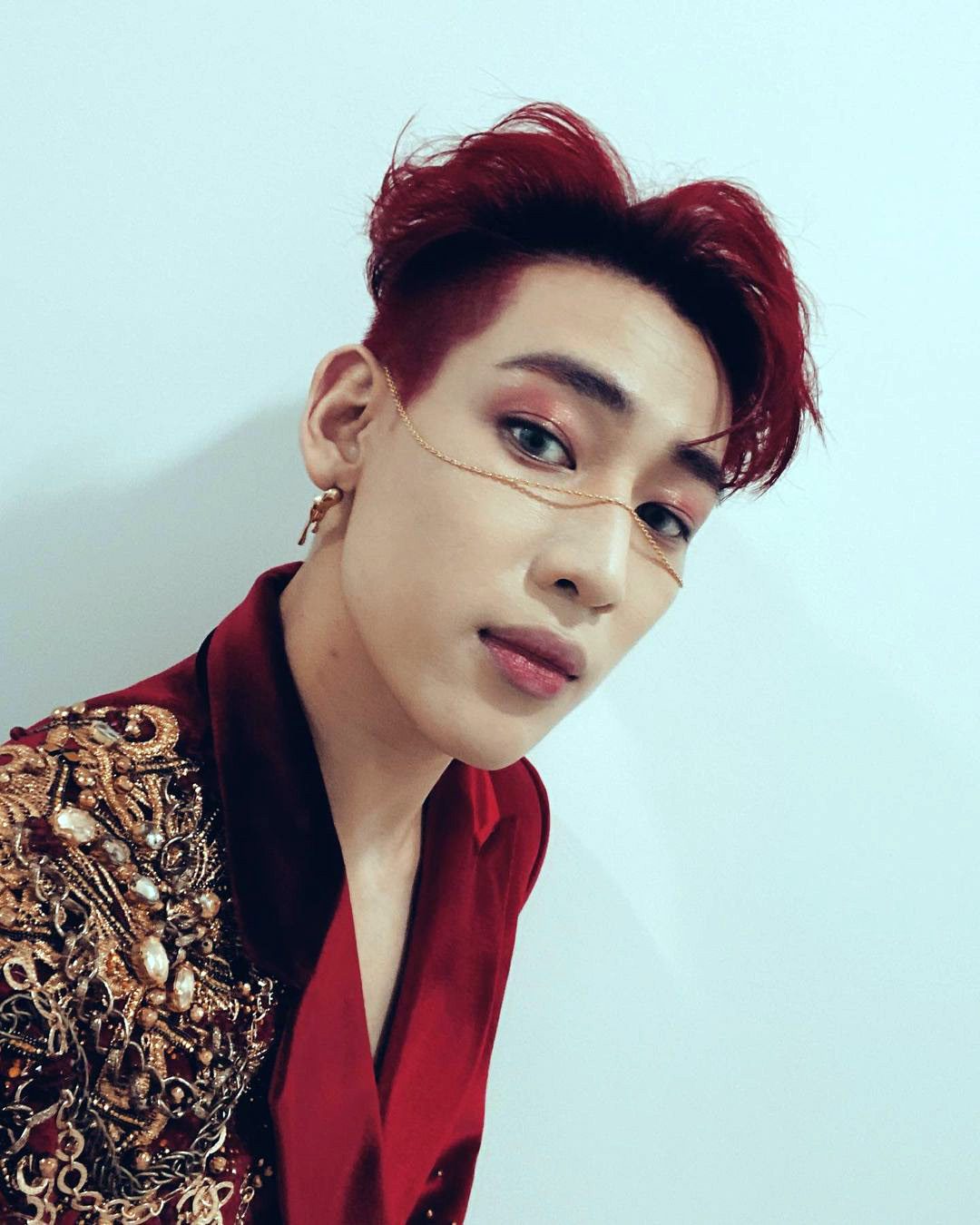 BamBam's Red-Dyed Two Block
Got7's BamBam makes quite a statement with his two block haircut that he's dyed a bright red color. He keeps it voluminous and messy at the top but clean-cut at the sides and back. So cool!
21 / 22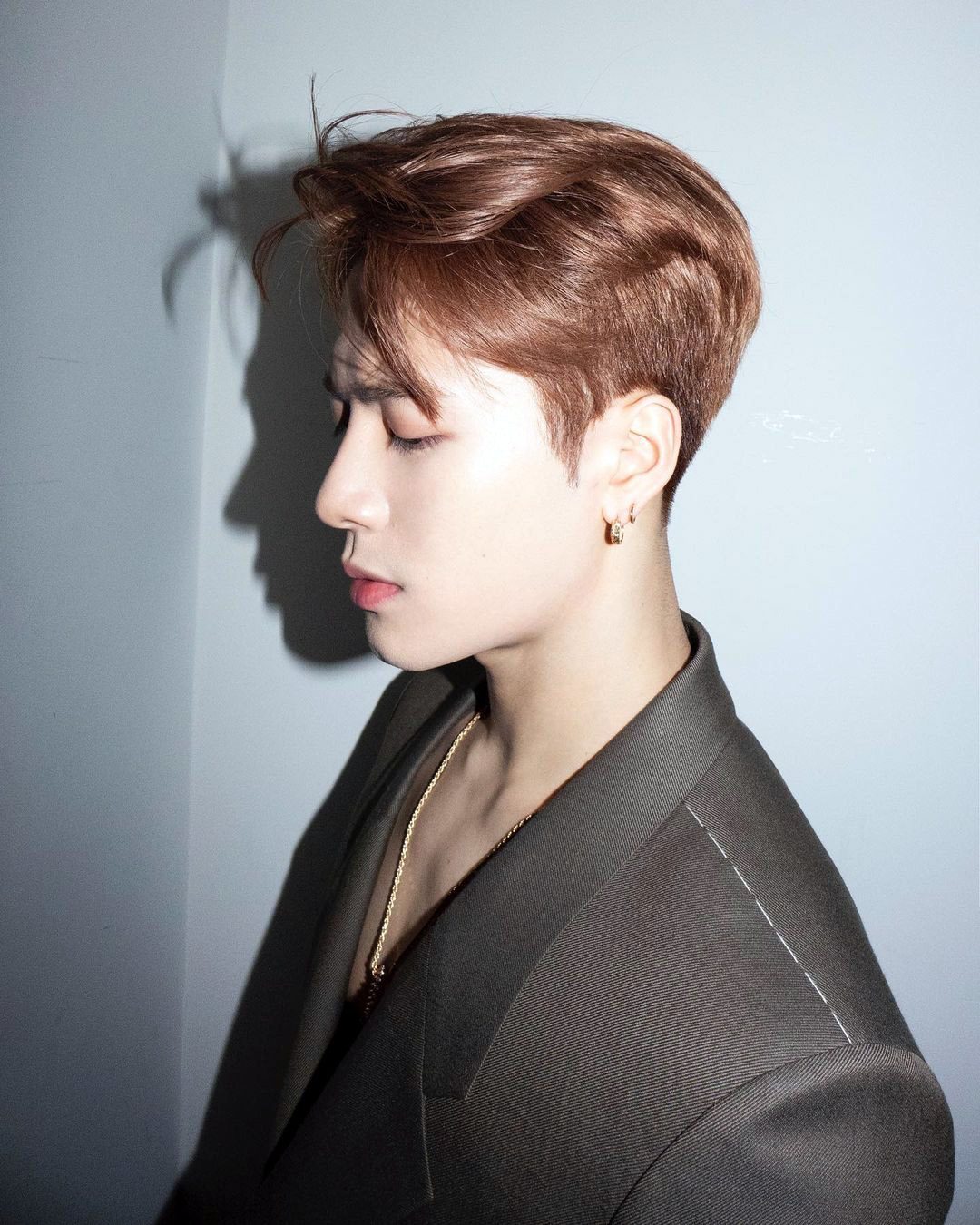 Jackson Wang's Tousled Two Block
Got7's Jackson Wang sports a two block haircut with the top tousled for a cool and relaxed look. We're also loving the brown dye job.
22 / 22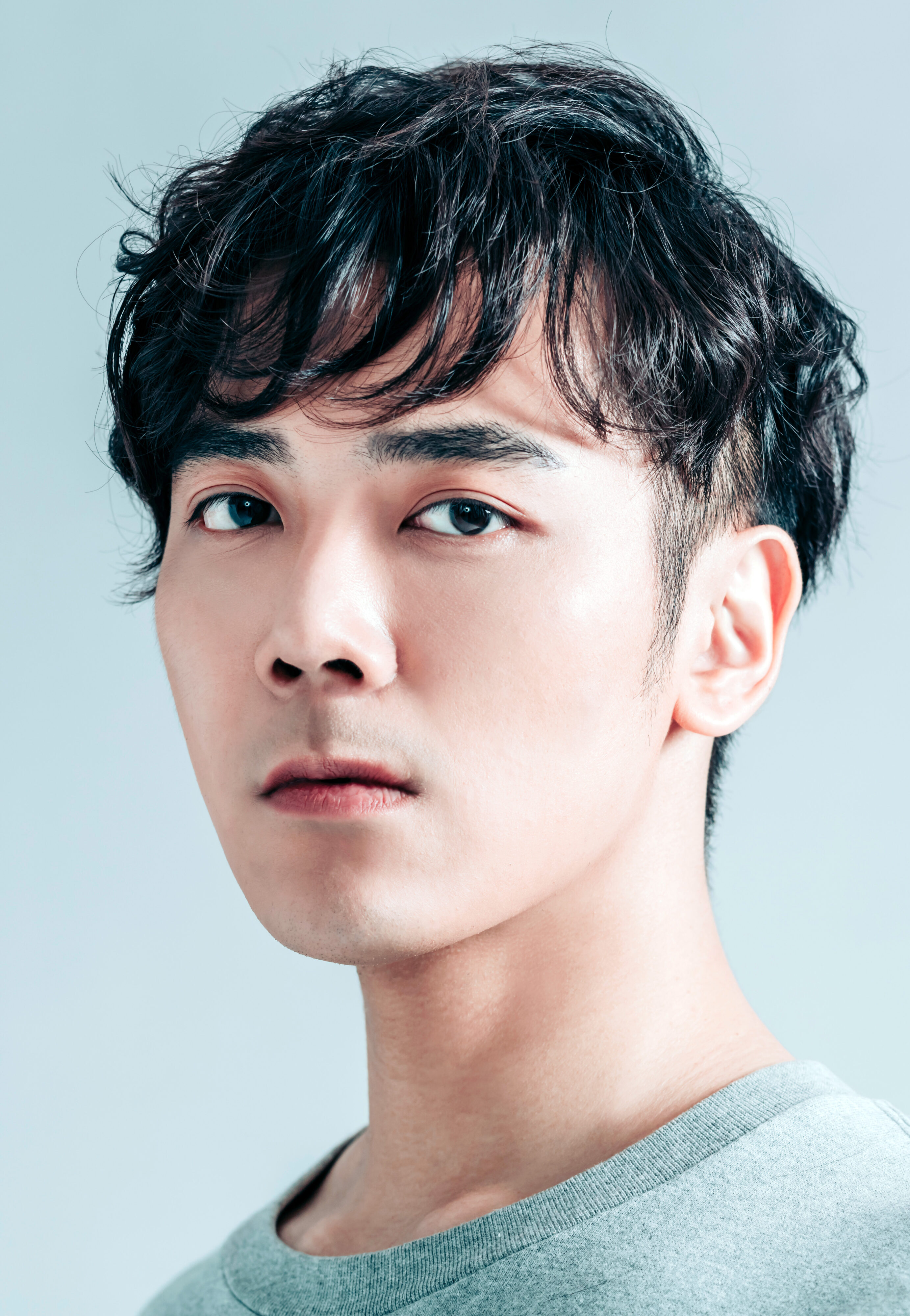 Spread Strands with Undercut
As the legend says, the Two Block Haircut is the one with shorter sides and a long top. This one is exactly the way it is supposed to be plus some trendy touch to it. The sides are clipped aka tapered and the top is allowed to grow and sit on all sides. The long upper strands are spread all around giving bowl-cut vibes here.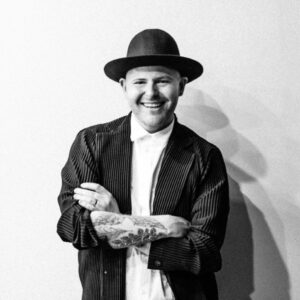 Danny Puopolo is an expert that works at Rakis, a professional hairdressing salon in Melbourne. His work has been featured in a variety of publications such as OK Magazine, Vogue, and INSTYLE. He has also managed classes for Shu Uemura Australia and Loreal Professional.