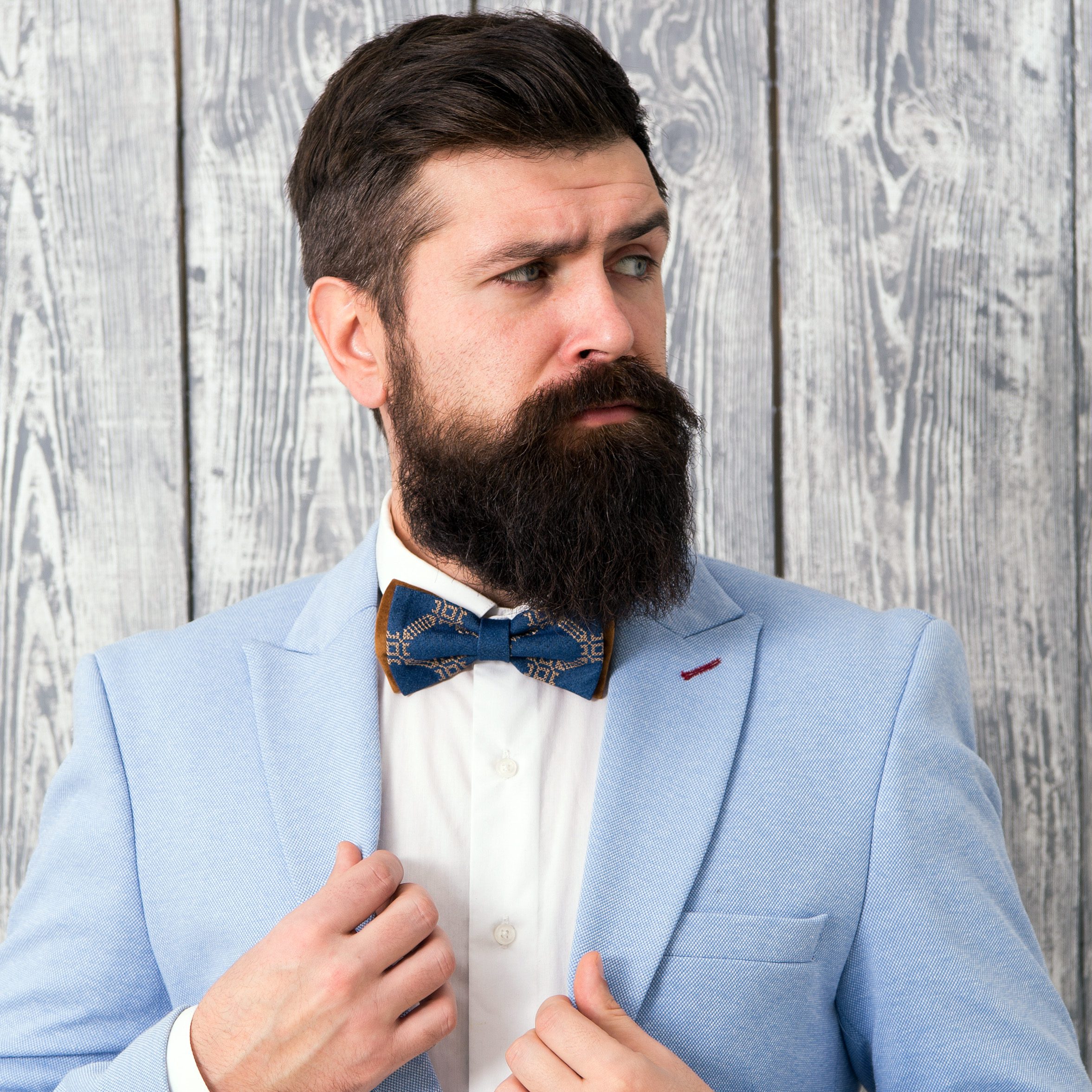 The Wild World of Staches: Our Best Choices
Some say a man without a mustache is a man without a soul
The mustache has been a classic symbol of manhood, strength, and style for centuries. Did you know that during the Victorian era, a well-groomed mustache was seen as the manifestation of elevated social status? While fashion trends come and go, an epic mustache is forever! Today we're excited to bring you our top choices for awe-inspiring mustaches – so get ready to let your inner gentleman shine through with some genuinely enviable facial hair designs.  Whether you're after something subtle like an understated pencil stache or full-on handlebar glory – we've got you covered.
1 / 22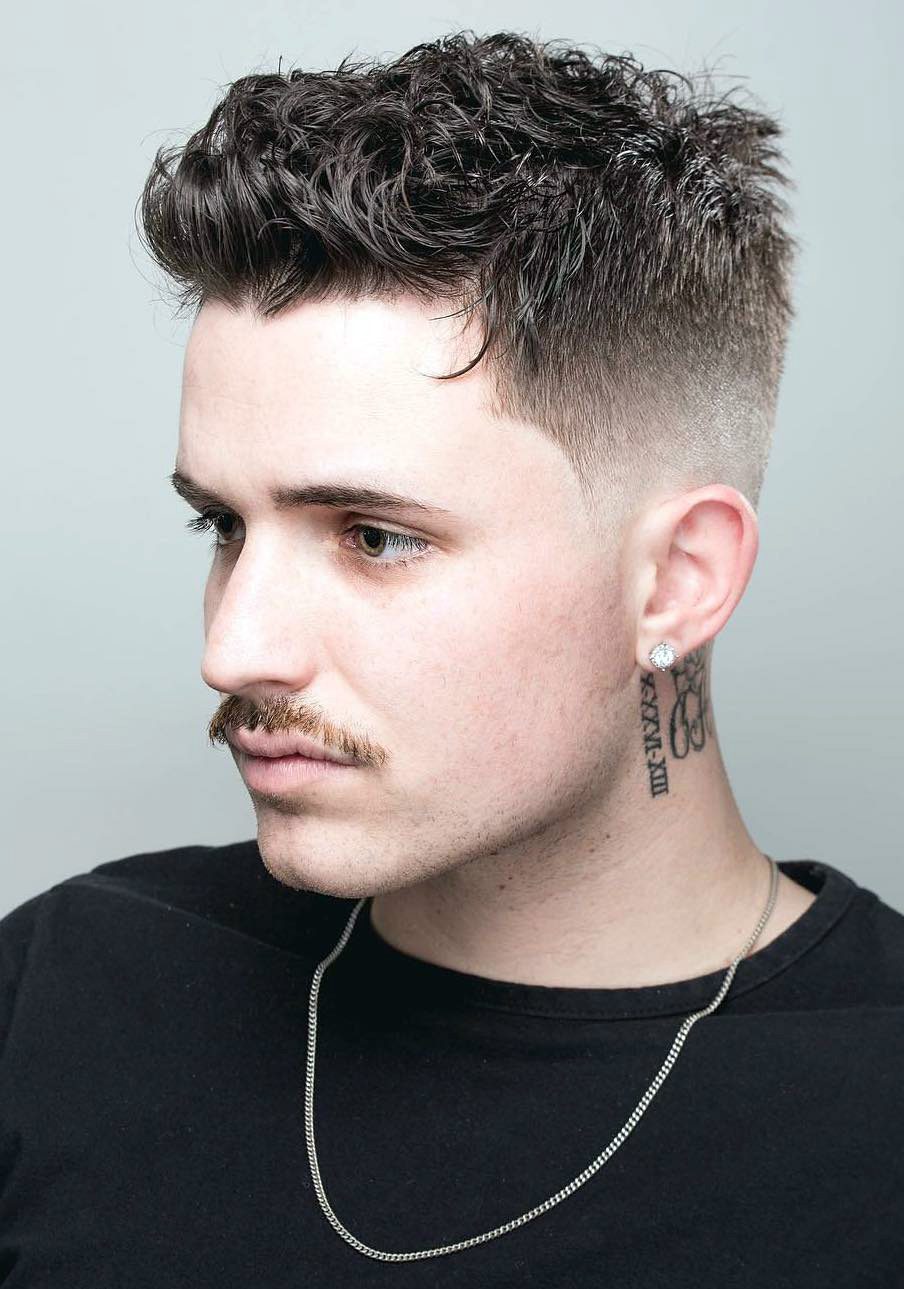 Thin Moustache with Subtle Goatee
For some men, growing facial hair is a chore. For others, it's a pain to shave daily. A cookie duster with a day or two of a barely-there goatee can look sharp in many situations.
2 / 22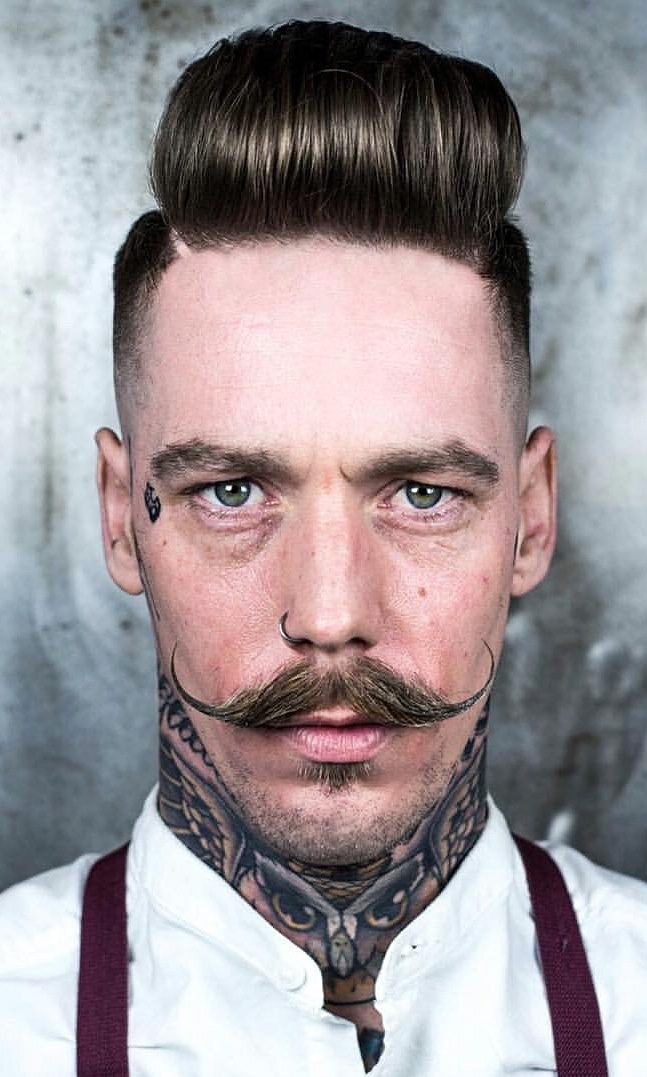 The Finely Toned English Mustache
If the Barber of Seville was a modern-day tatted-up hipster, he would have a finely toned English Moustache, it's such a classic favorite, we love it!
3 / 22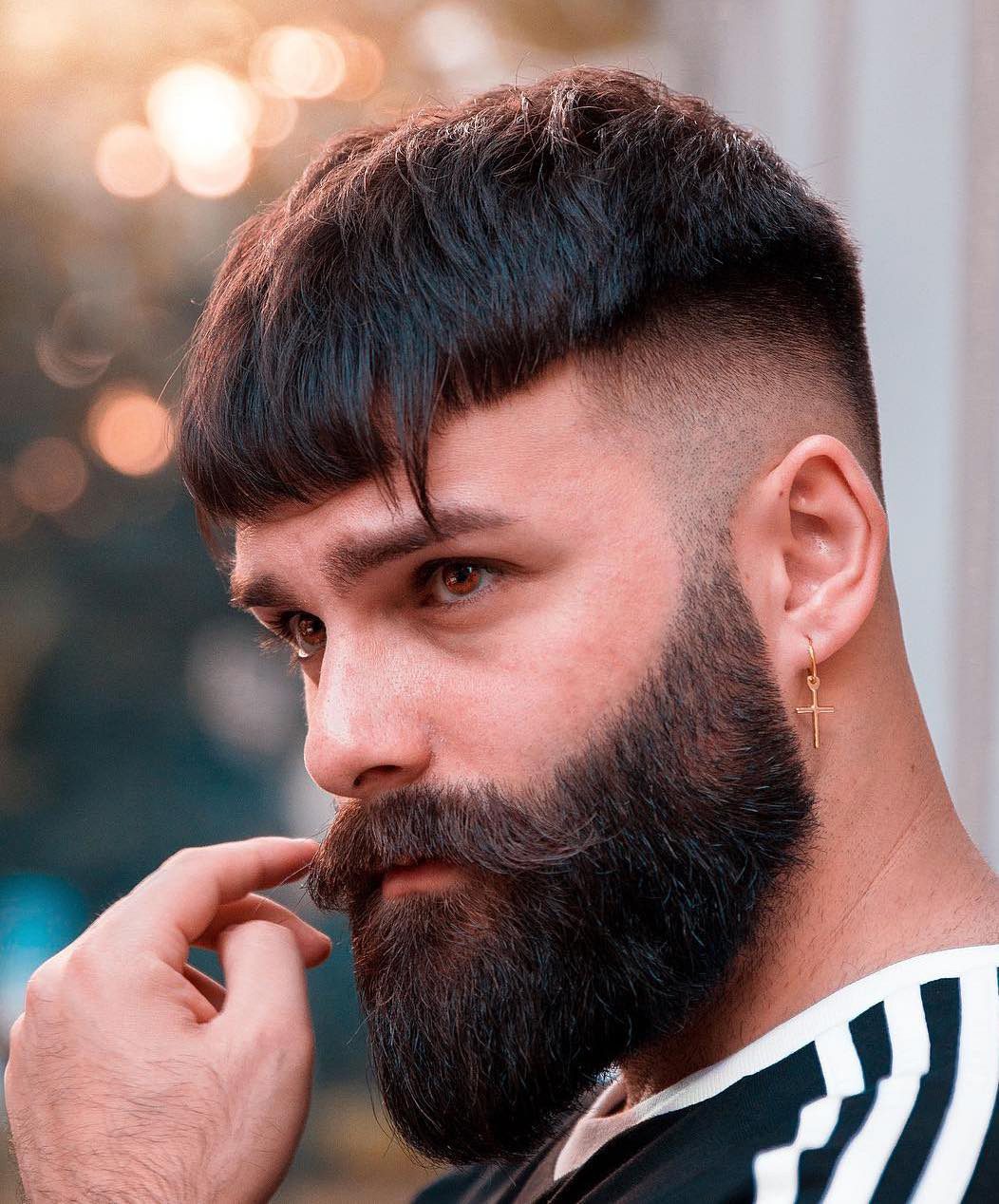 Toned and Curved Moustache
A mustache that is getting a little wild, but toned and curved enough to fit in with the beard and the bowl cut fade is a must in 2019.
4 / 22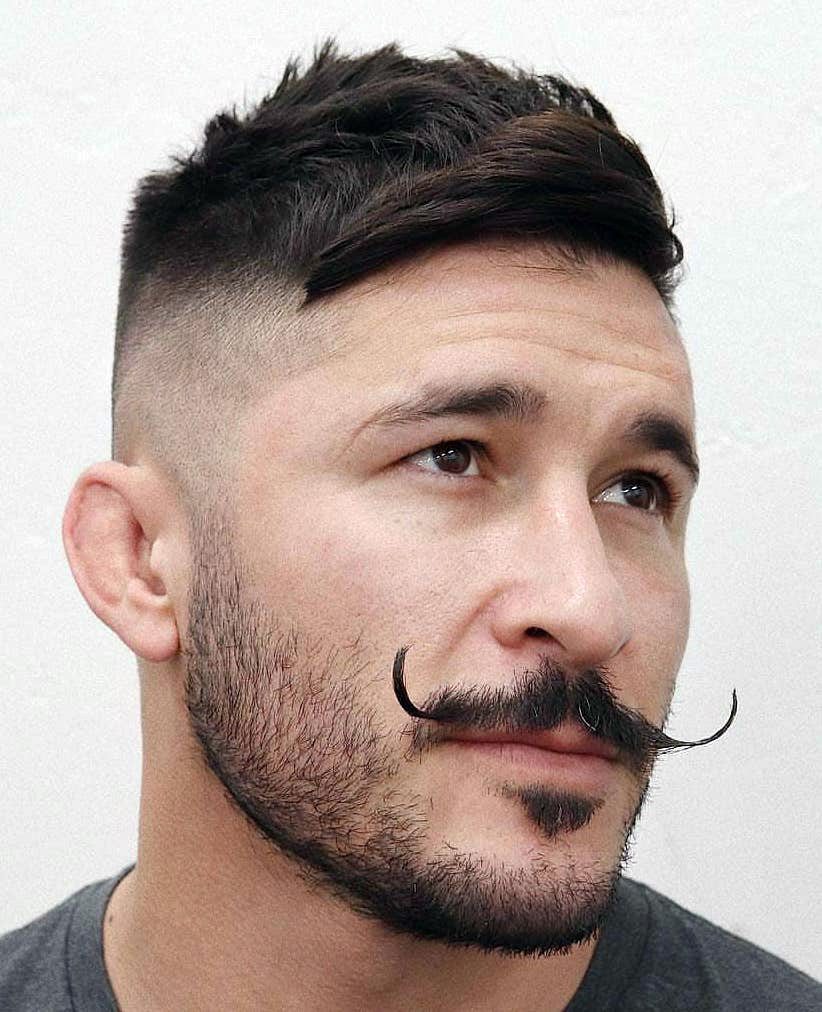 Faded Sides with Erect Handle Moustache
To do the handlebar mustache properly, one has to commit to growing, waxing, and twisting at all times. This gentleman has got it right and could set his sights on The World Beard and Moustache World Championships in no time.
5 / 22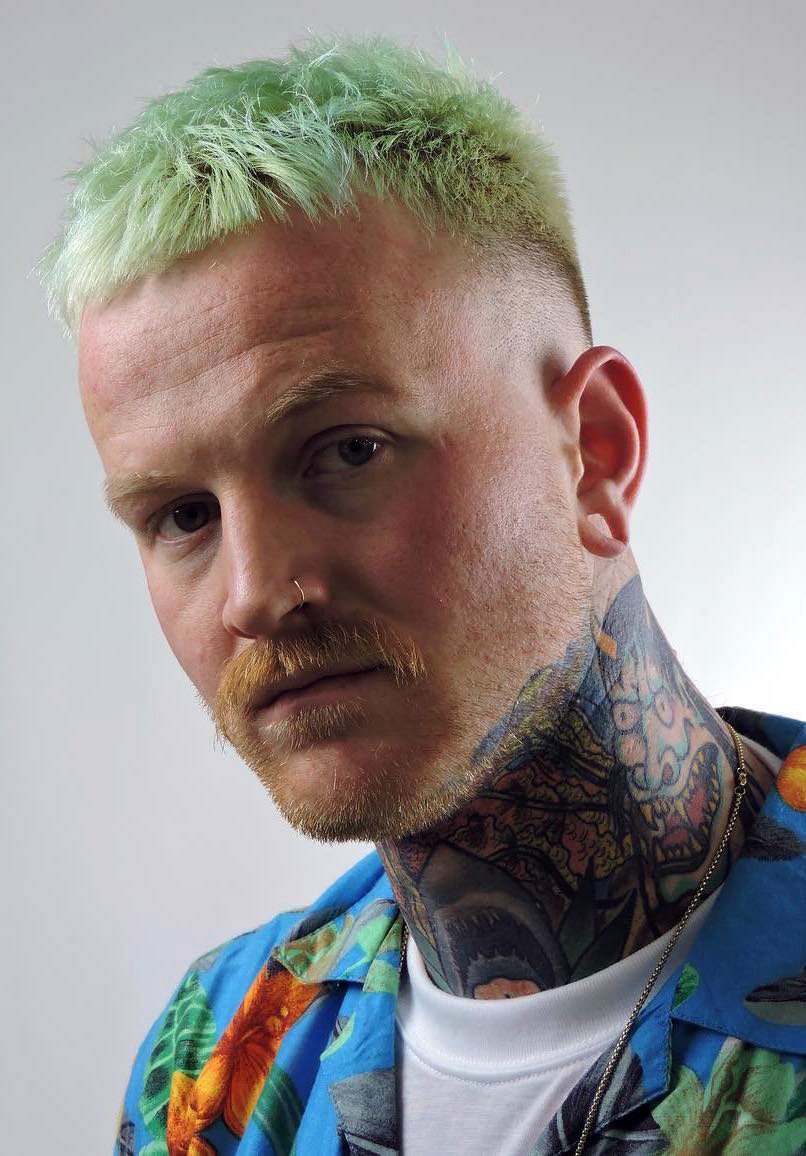 No Style Is A Style
Sometimes being punk rock means standing out in a crowd. Sometimes it means not having the unusual styles that everyone else has.
6 / 22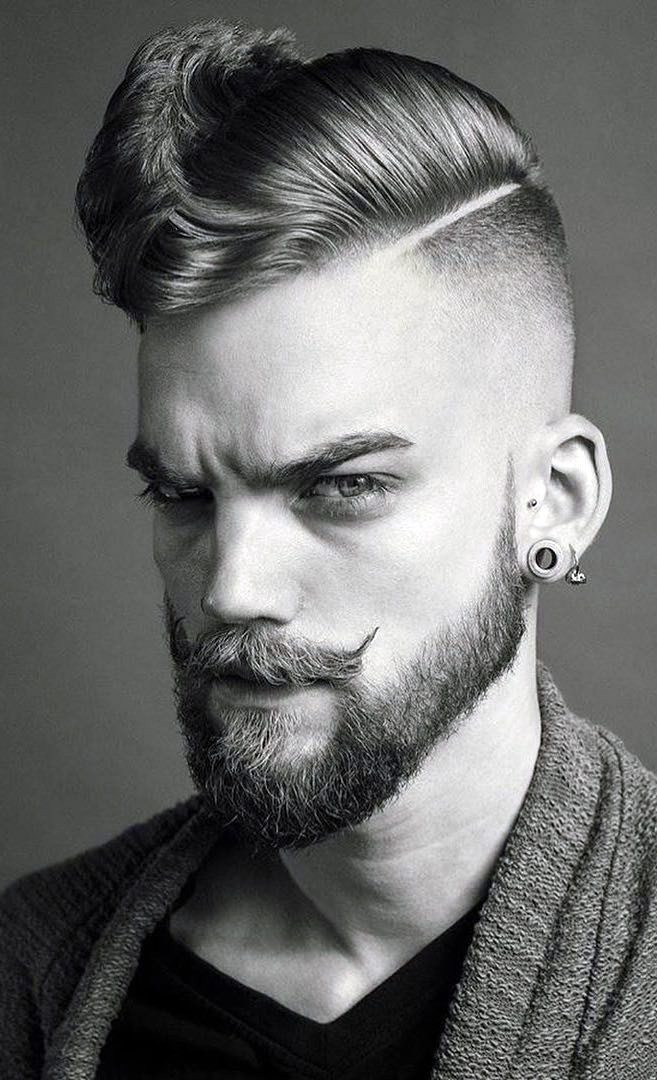 Inverted Elephant Trunk with Faded Sides
Perfect for playing croquet or eating a baguette on a street corner in Paris, this mustache is eye-catching.
7 / 22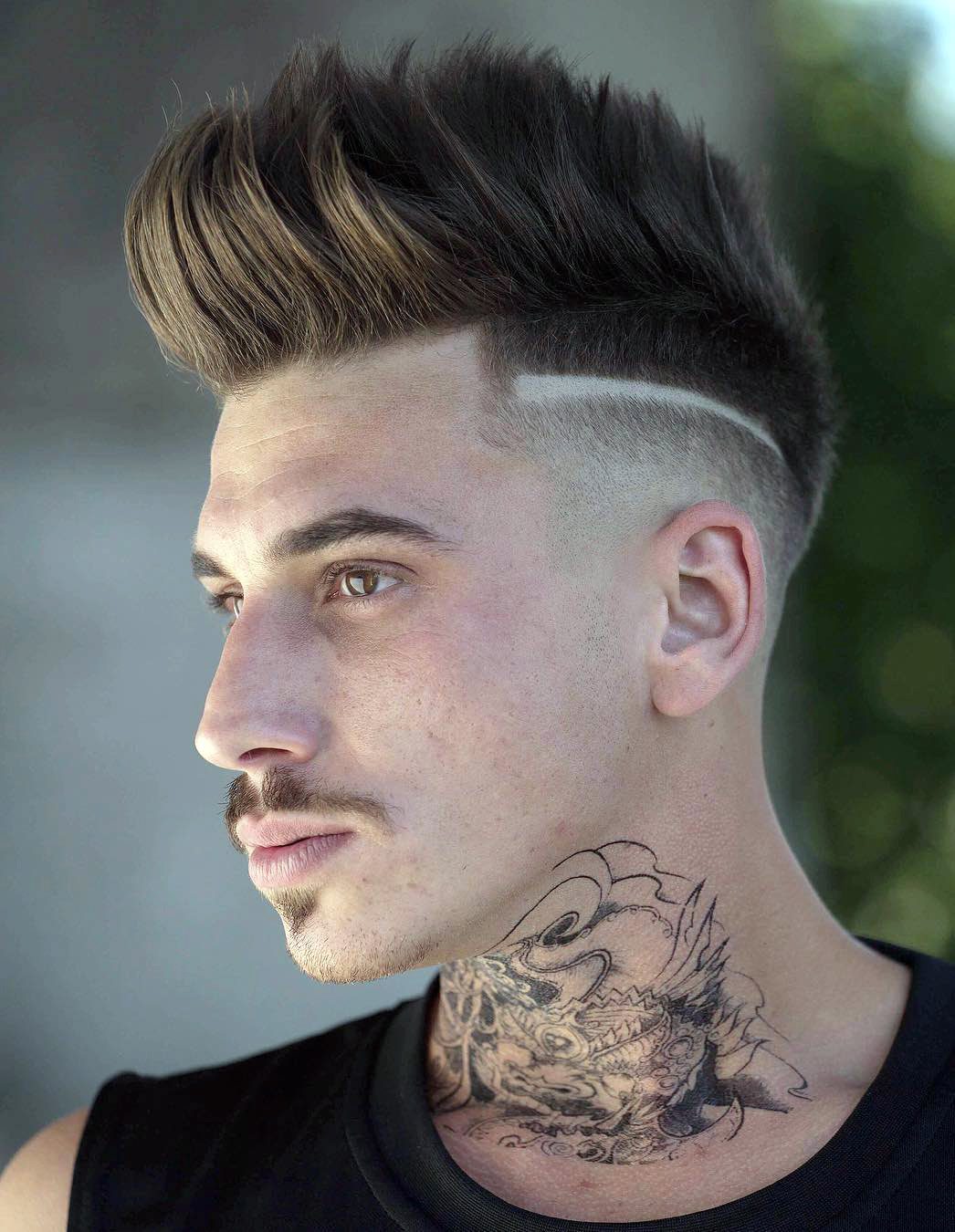 Thin Moustache With Classic Goatee
While the goatee has been lambasted as The Mullet of facial hair, this slick shaved combo goes smoothly with the line on the side of the head.
8 / 22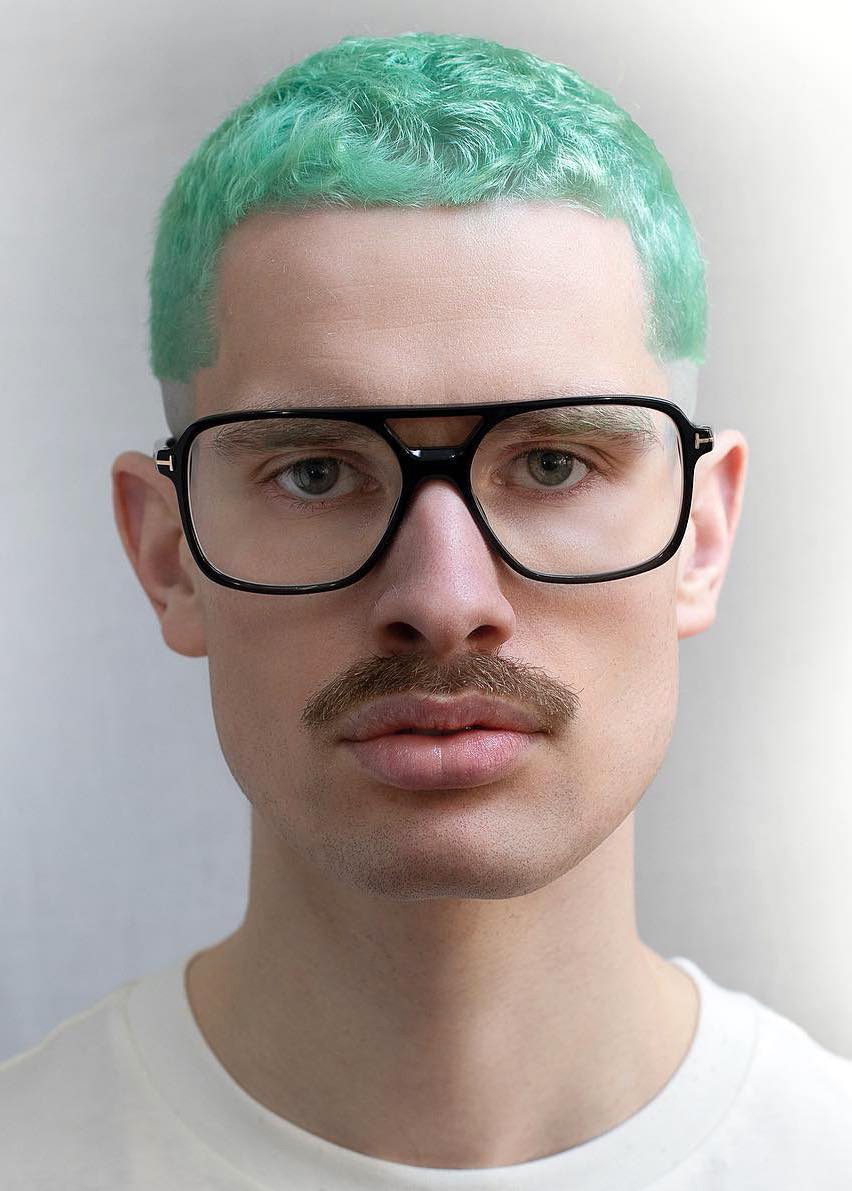 Finely Chopped Moustache
This lip caterpillar, as well as the neon green hair and the Run DMC throwback glasses, stands out in any crowd.
9 / 22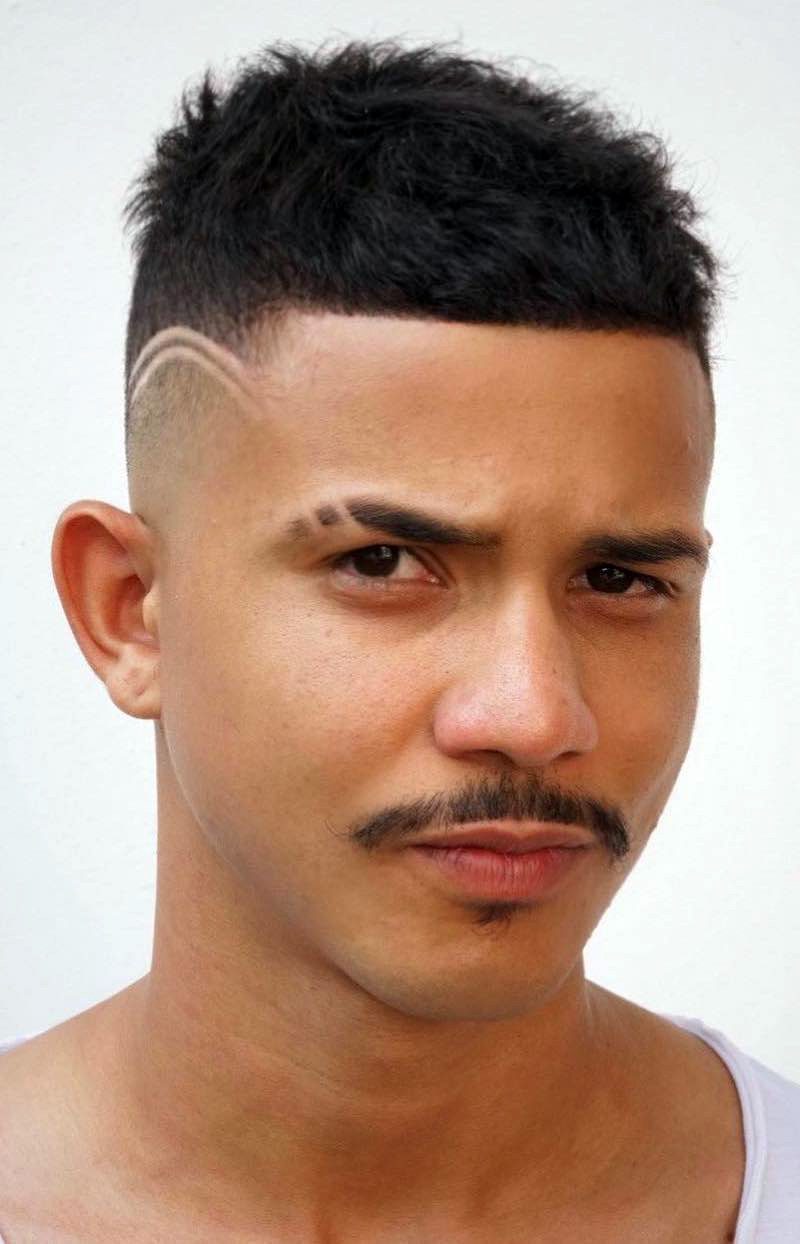 Thin Moustache with Goatee
Anyone can look years younger with a wispy mustache, fuzz under the chin, and lines in the hair as well as the eyebrows.
10 / 22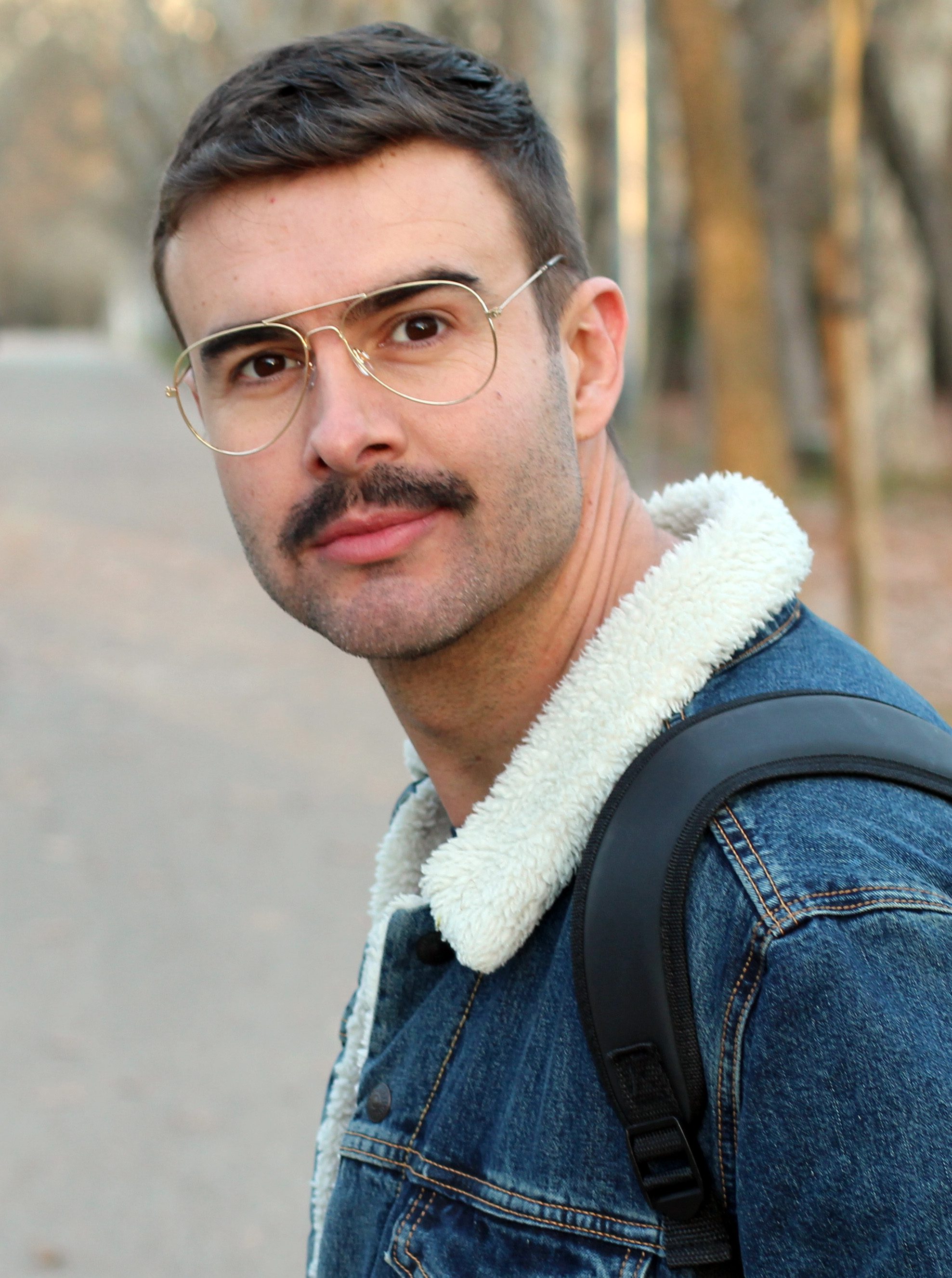 Chevron Mustache
For an easier variant that takes less time to grow, look to Chevron. This style isn't the strictest version of the handlebar, but the fact that it tends to extend a little bit beyond the lip means it qualifies. Freddie Mercury and Tom Selleck both famously rocked this mustache that densely covers the entire upper lip and then some. As it requires little to no maintenance, many men look to the Chevron as a stopping point before moving to more grandiose styles.
11 / 22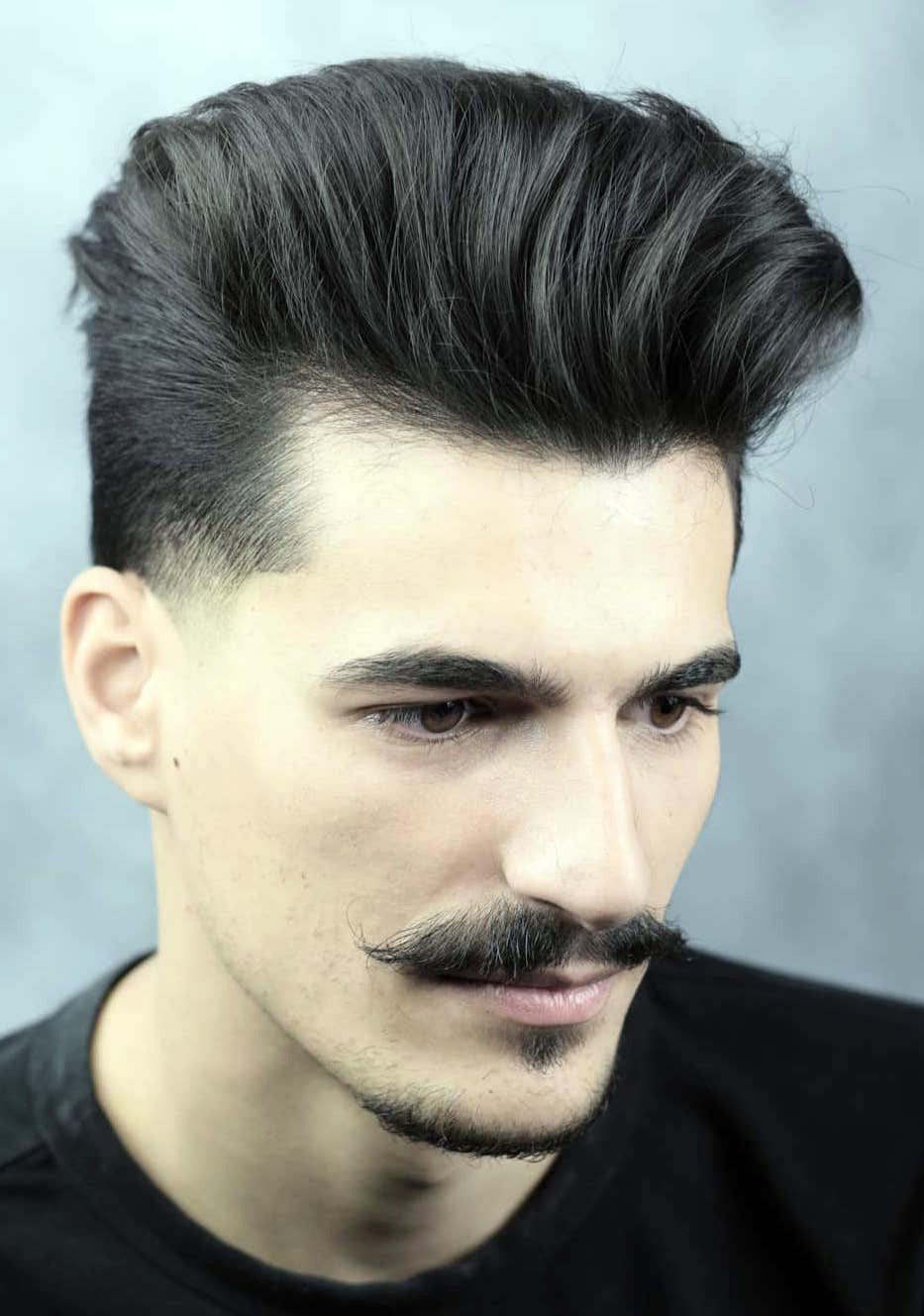 Classic Trio
A covered lip can sometimes provide a window into underlying motivations. The mustache with the soft curl above a slight goatee provides a mysterious, but solvable, look.
12 / 22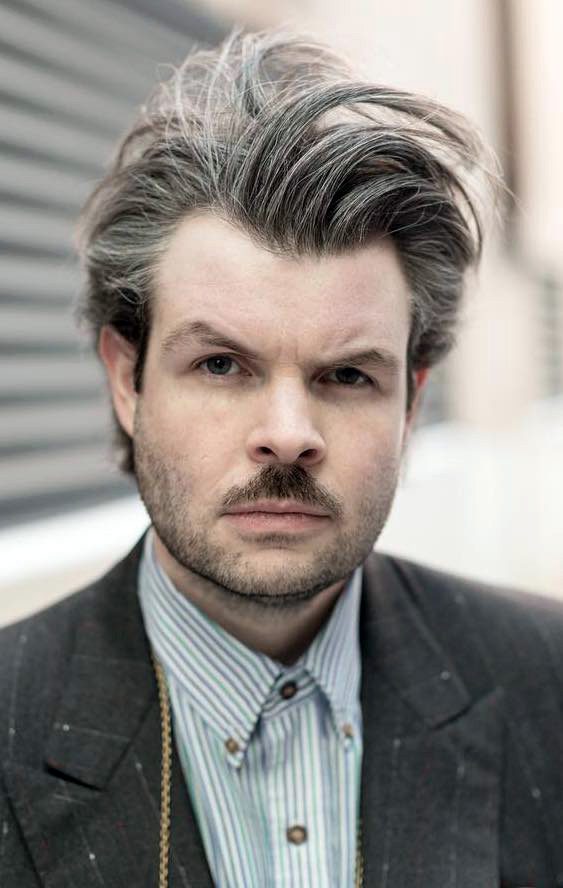 Low Key Moustache
In this social media-obsessed world, it takes a brave man to grow and maintain a mustache. This style may help you navigate the different looks as you get used to the idea of having facial hair.
13 / 22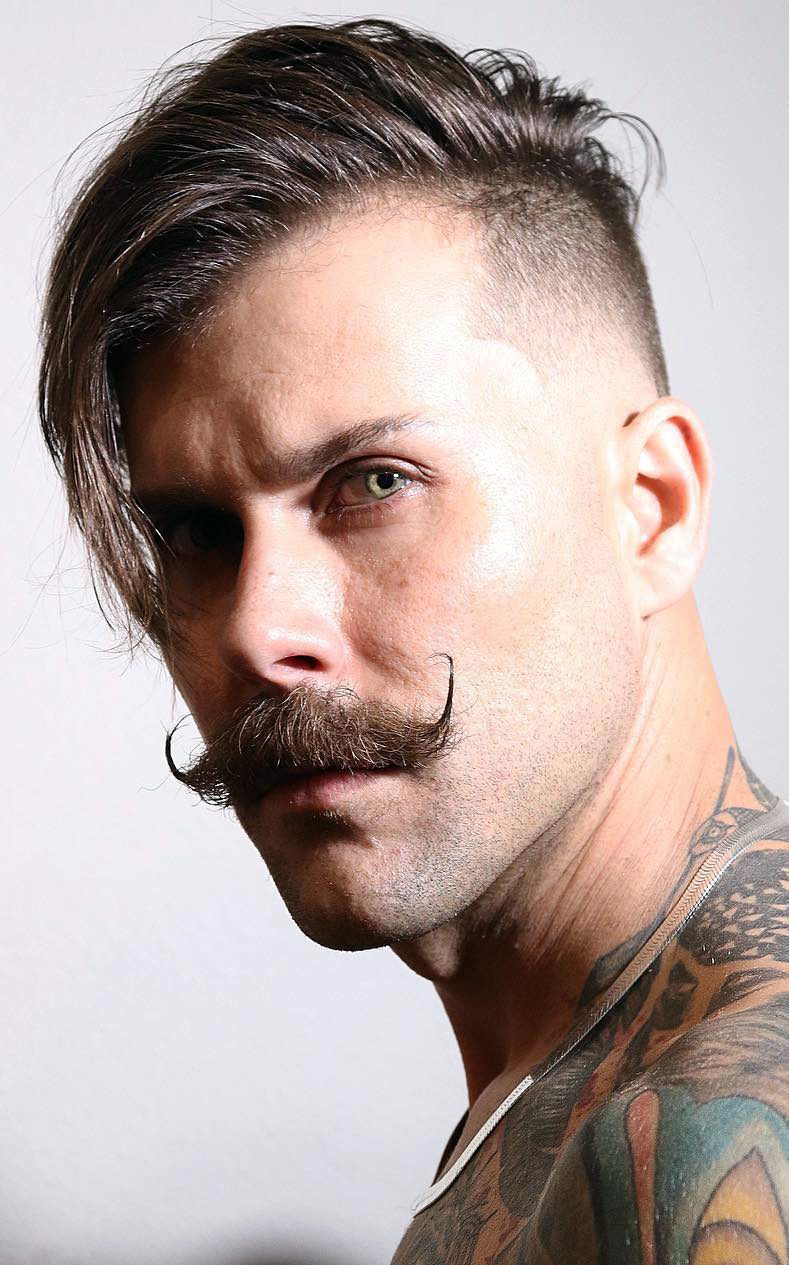 Bull's Horns
Using a small dabble of wax turns an ordinary mustache into a slick way of grabbing the bull by the horns.
14 / 22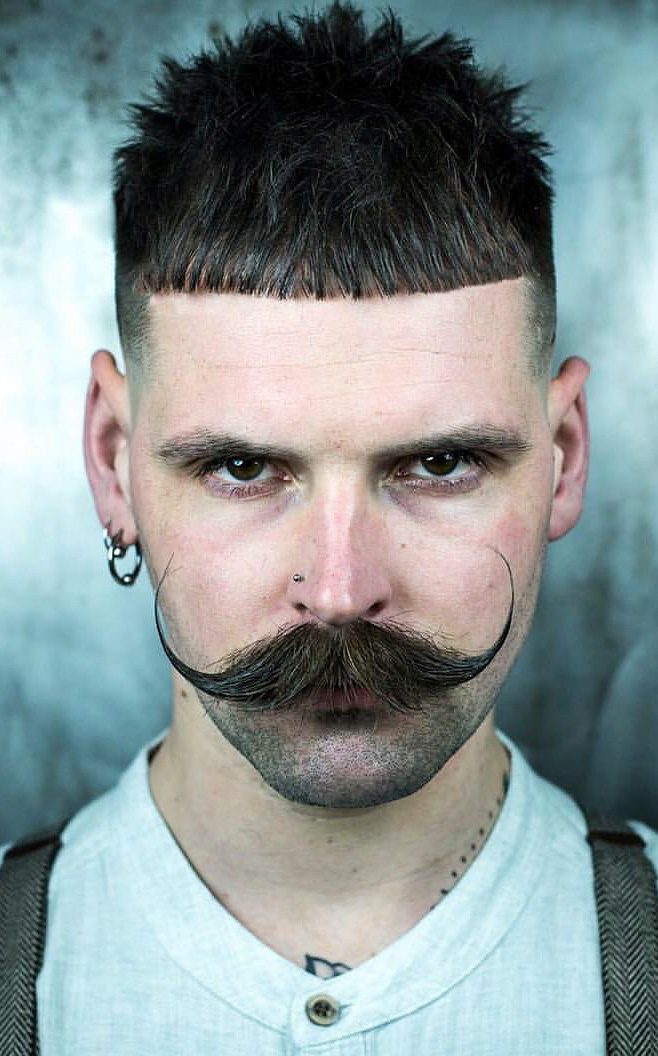 Twirled Moustache
On the hipster subculture scale, this gentleman gets a 9.5 for his huge twirled mustache along with his Caesar Cut in the front and spike up top.
15 / 22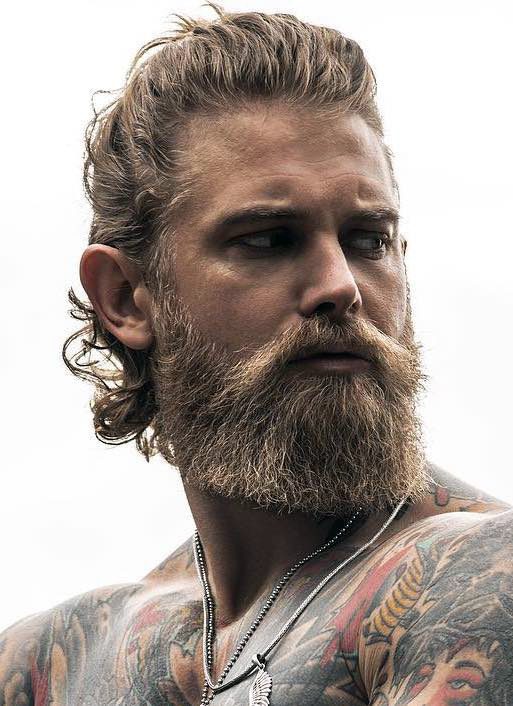 Beard Blend Moustache
In 1698, Peter the Great launched a beard tax and publicly shaved those who defied him. This gentleman is happy that it's not 17th century Russia anymore with his stunning beard blend mustache.
16 / 22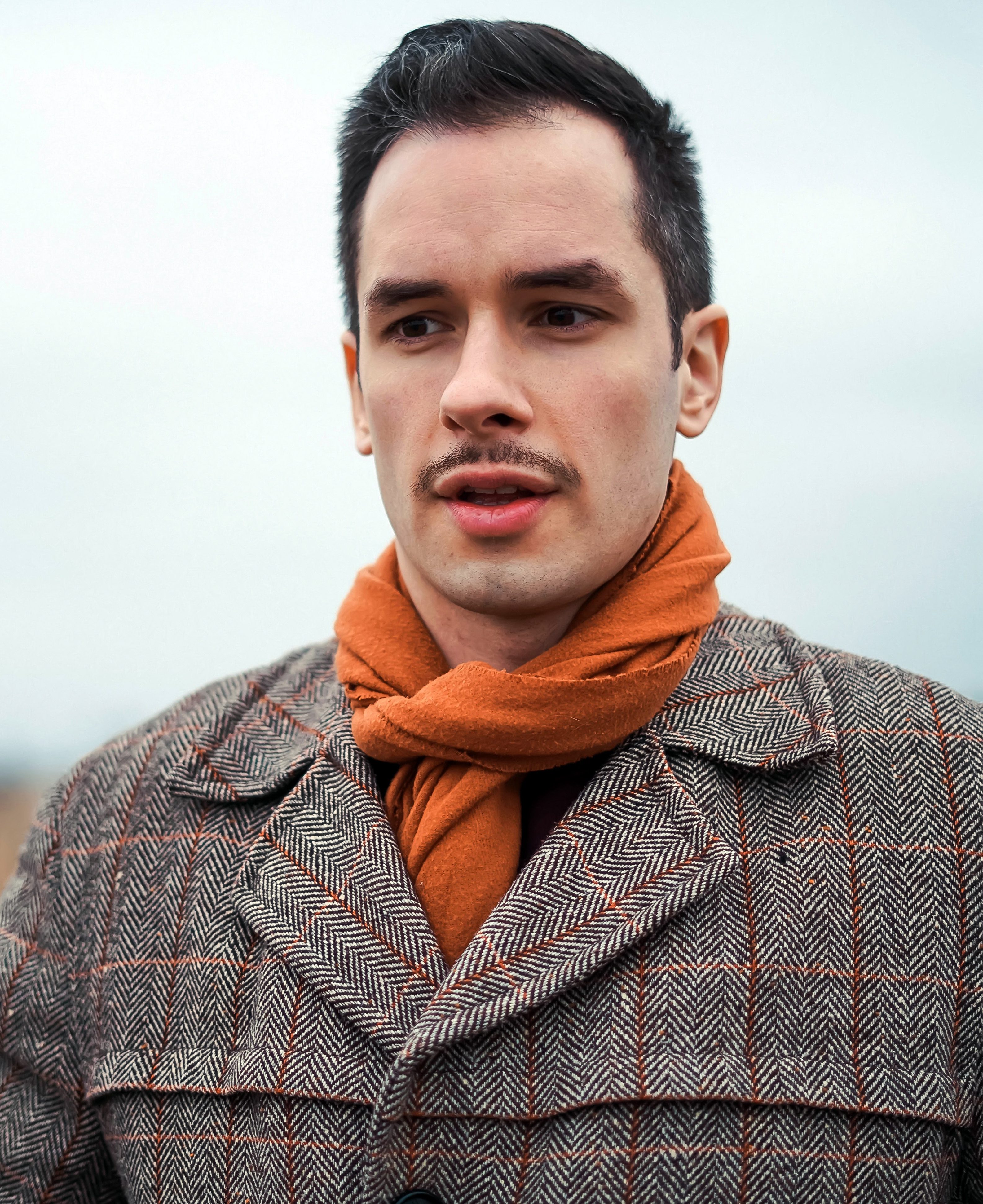 English Moustache
This thin mustache is divided at the center and combed outward into straight points. While not the most popular type of handlebar, it is one of the most distinct. For maintenance, you will definitely need mustache wax, as it will quickly droop without it. Try it out on your next trip to a fancy country club.
17 / 22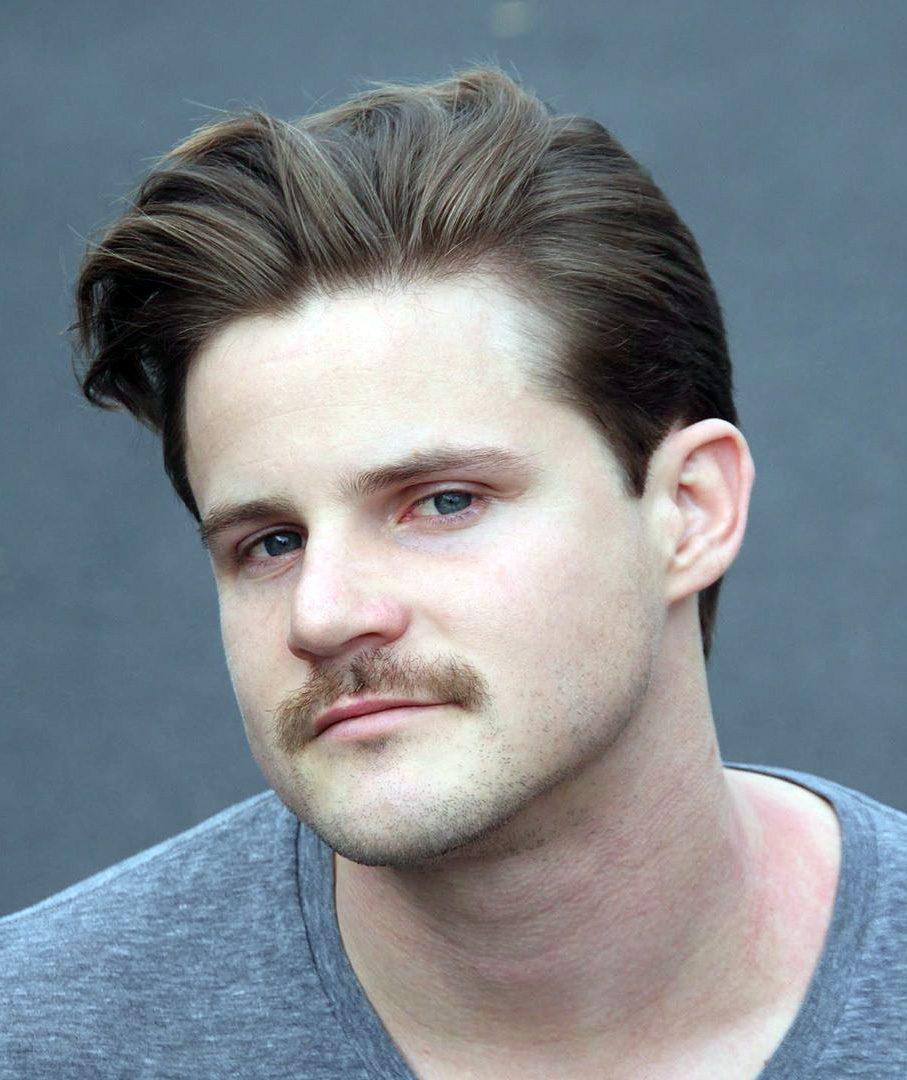 Mustache and Super Short Stubble
Part porn star, part construction worker just getting off work, this guy looks like he cleans up really well with the mustache and stubble.
18 / 22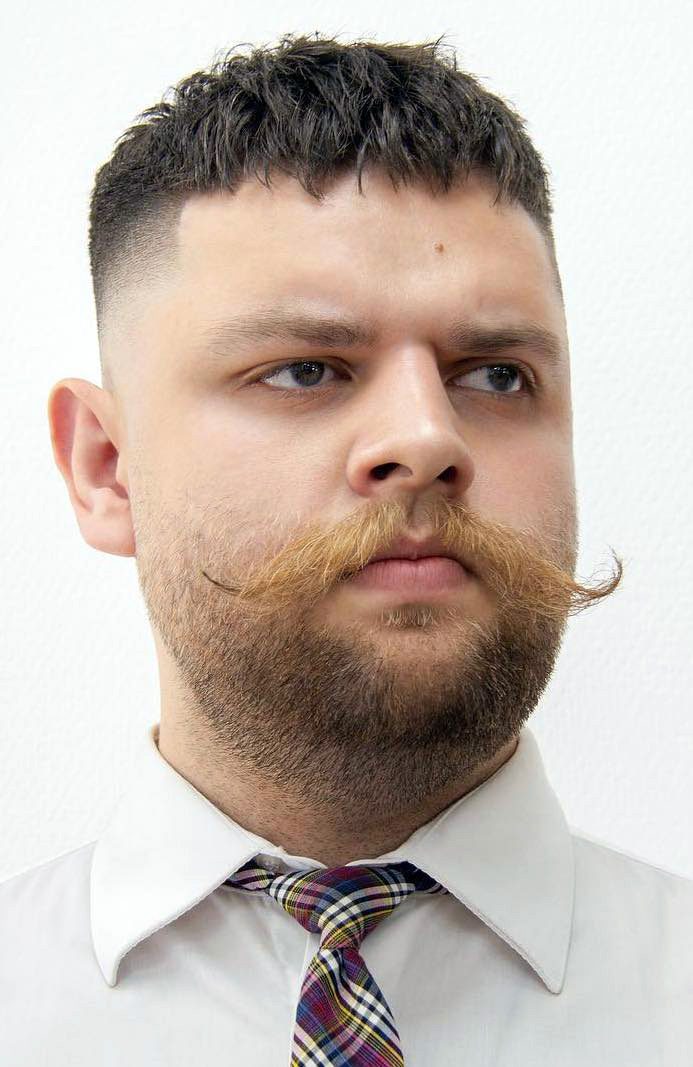 Limousine Moustache
While riding in a limousine shows how fancy a person is, the limousine mustache flaunts a person's ability to groom their lip foliage.
19 / 22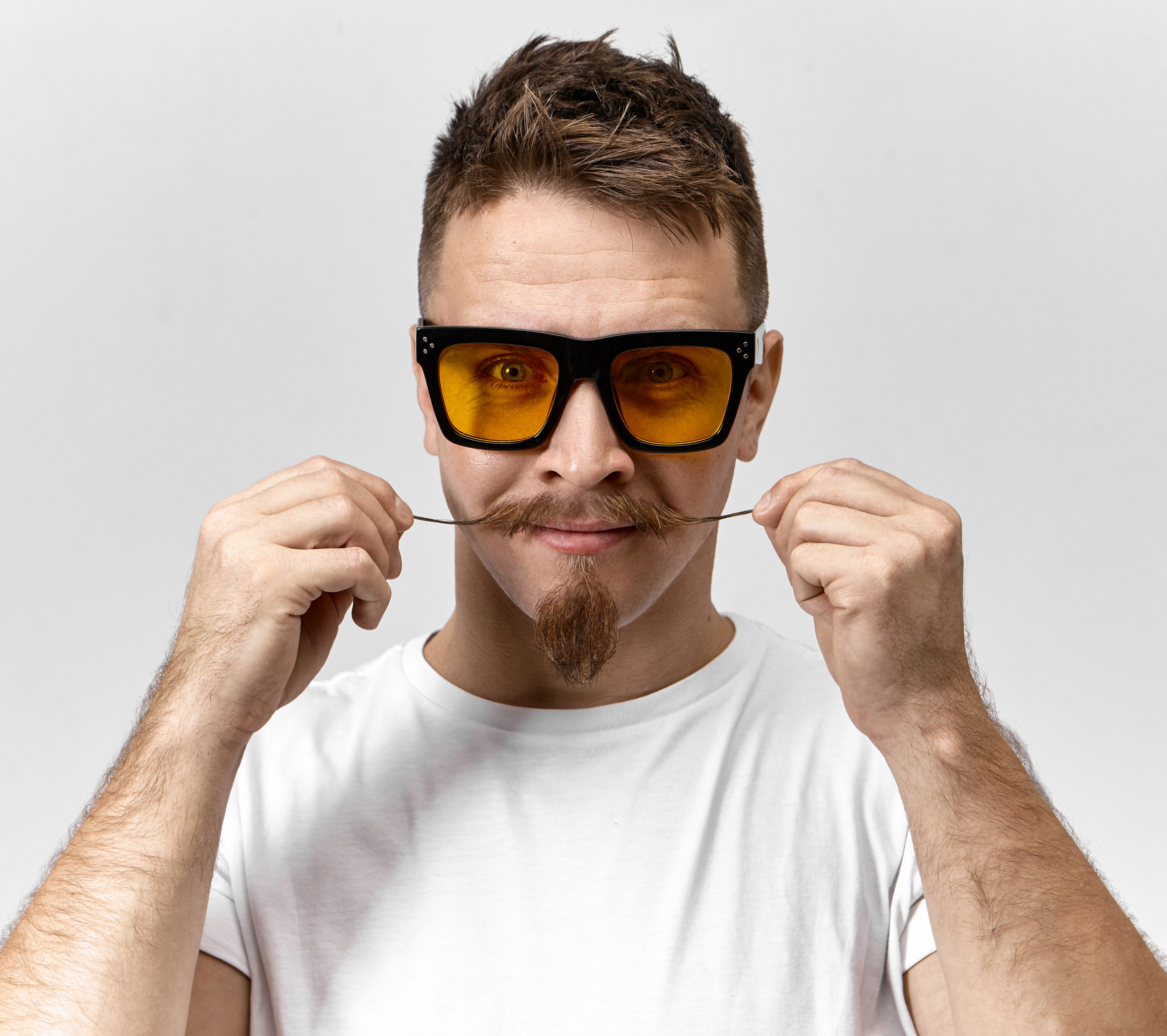 Hungarian Mustache
The Hungarian-style mustache is likely the oldest style on this list. Before old-school European monarchy began twirling the corners, they popularized this more compact version which stretches wider and outward. You may find that you need wax to maintain it, but with proper combing, it may maintain its state on its own.
20 / 22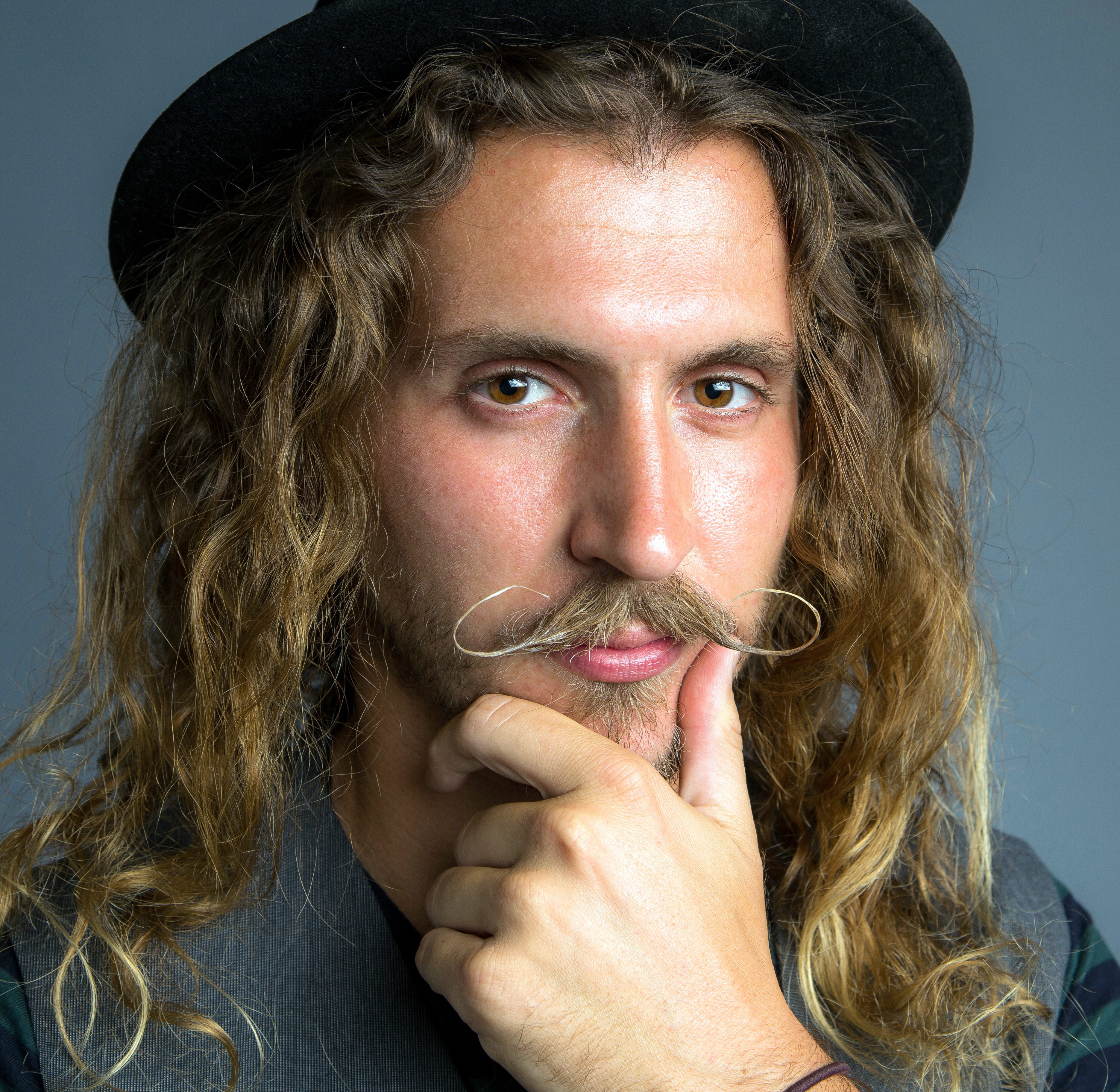 Imperial Handlebar Mustache
The imperial-style mustache was popularized by royalty, most notably from the Prussian and Austro-Hungarian empires. These are characterized by being bushy with outward-curling tips. Think of the stereotypical villain twirling his mustache while the damsel-in-distress lies awaiting rescue on train tracks. Maintaining an imperial mustache requires massaging wax into the hair and gently combing outward into a twirl.
21 / 22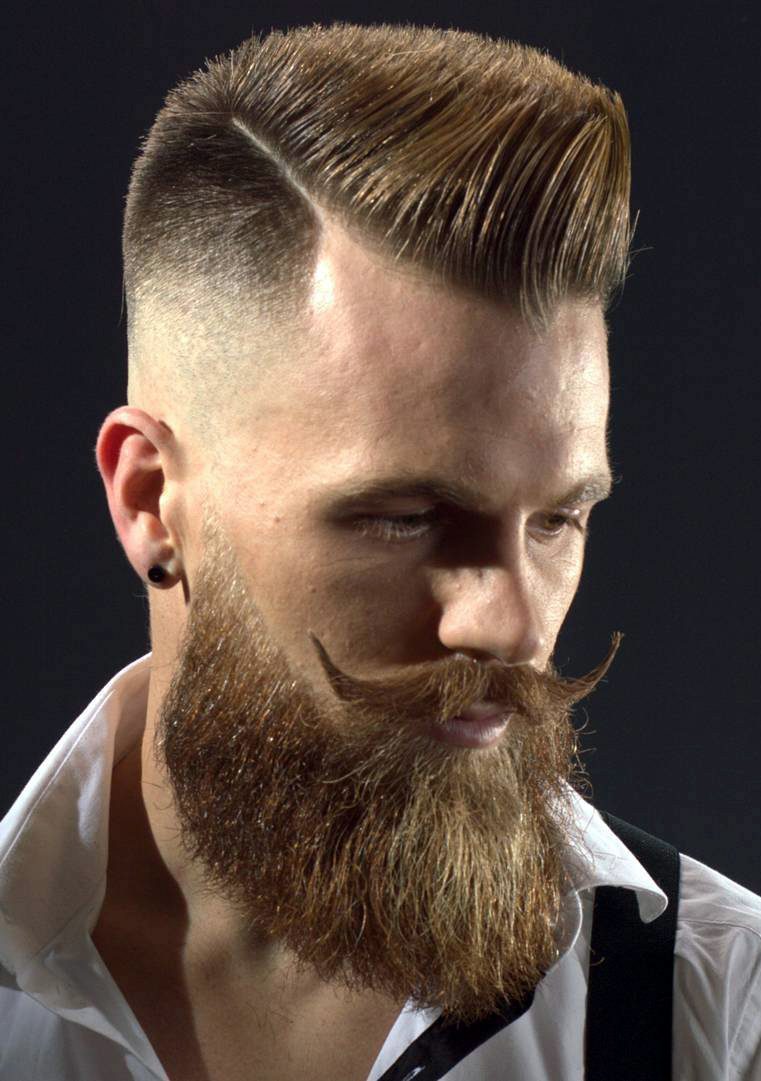 Toned Moustache
Having a handlebar mustache is bold. Having a skin fade, beard, and suspenders to go along with the handlebar mustache is even bolder.
22 / 22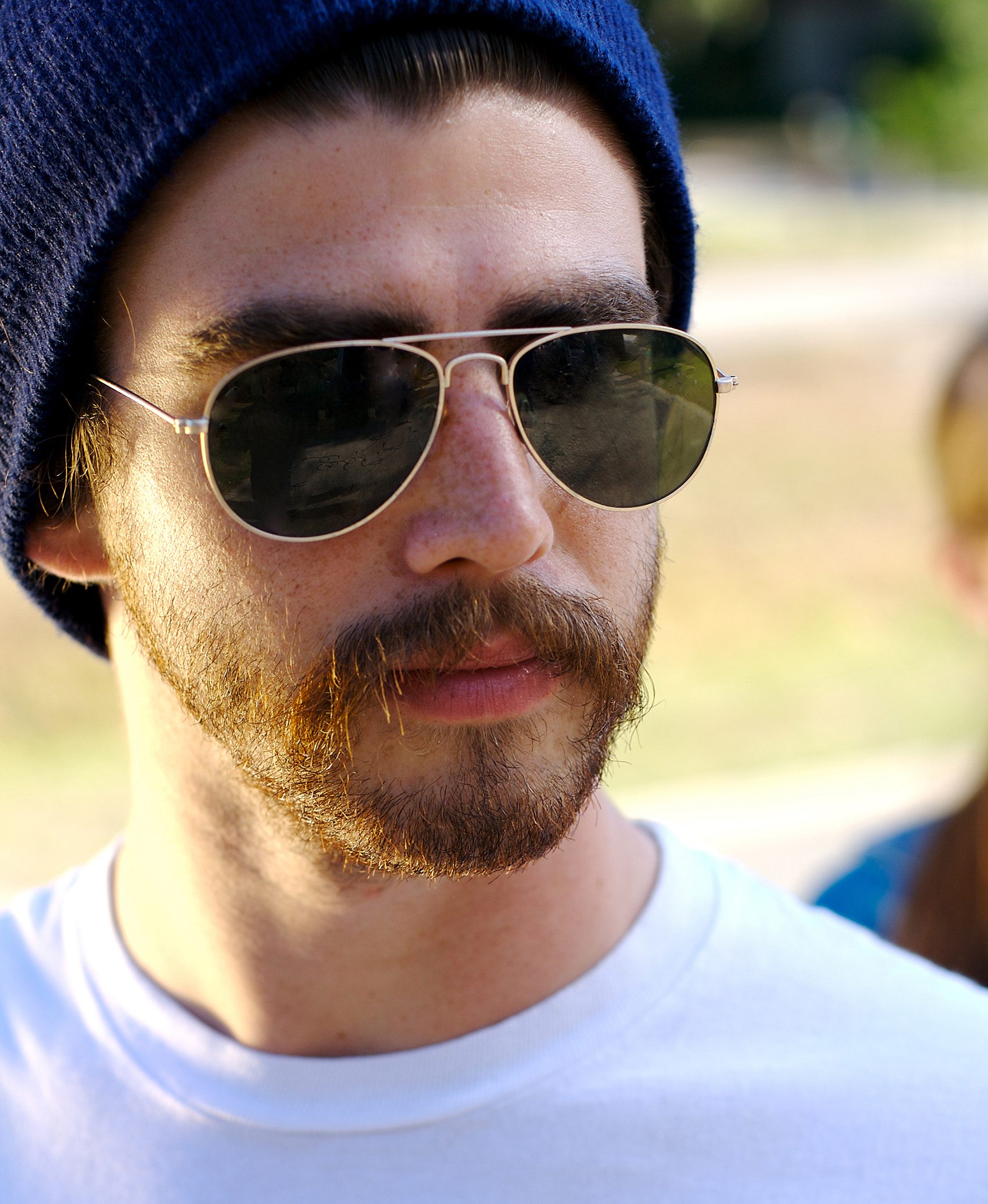 Walrus Mustache
The walrus mustache has also fallen out of style in modern times, but it's due for a comeback. It's characterized by its long, downward orientation that covers the upper, and sometimes lower, lips. As one of the longest styles, it will take patience to grow. Maintenance, however, is simple. Snip the bottom for a uniform edge and then comb downward.
FAQs
How to Grow a Handlebar Mustache?
The first step to growing your new mustache is deciding on a goal. Growing a handlebar can be frustrating until you've achieved it, so prepare yourself beforehand not to look back. Be patient while you progress through the awkward stages. It may also take a while for you to get used to the way it tickles your nose or dips into your drinks. Rest assured, eventually you won't think about it.
The length of your mustache-growing process depends on long you want it to be, your diet and vitamin intake, and your natural hair-growing rate. However, plan on it taking at least three months. If you are worried about how it will look as it progresses, consider growing a full beard alongside it that you can choose to shave or keep later.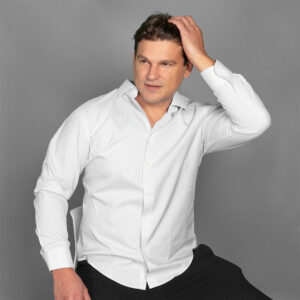 Shane McCarthy is the Content Director for Capillus, the world's first, clinically-proven, FDA-cleared laser cap to treat hair loss. Shane works to share informative and engaging content based off of the struggles and prevention of adult hair loss and thinning. In his free time, he enjoys spending time out on the water wakeboarding and fishing.