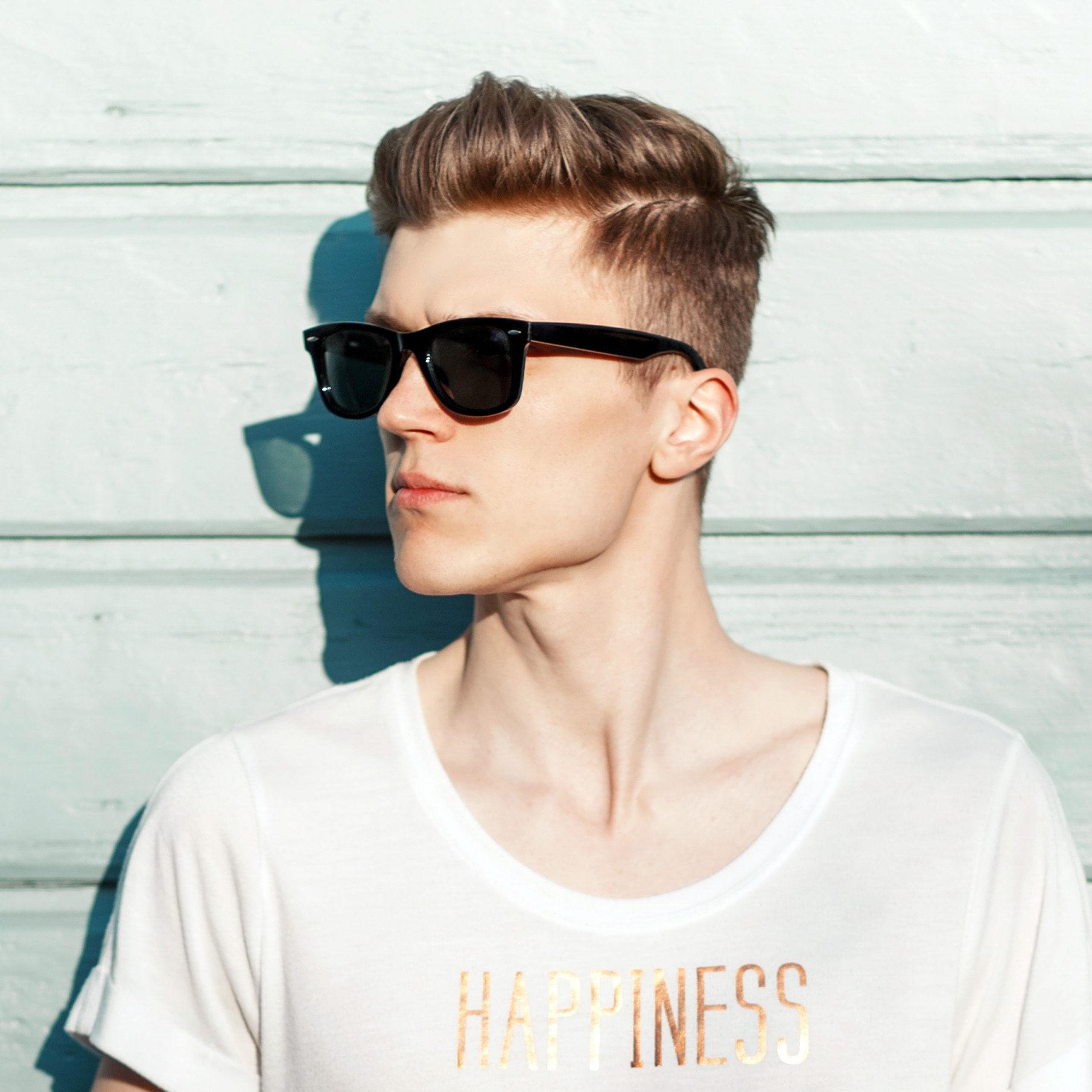 The Regulation Cut: Practical and Appropriate
A discreet style that has all the chances to become your next favourite
The regulation cut is one of the longer army haircuts you might see. This haircut according to army haircut regulations involves trimming the top down. The sides are then tapered off completely, leaving it up to you to decide how much skin you want to be visible. This cut definitely has its perks: it's low maintenance, looks good, is very practical, and works in almost every environment.
How to get it?
This haircut is particularly easy to get, like most military cuts. If you're doing this one at home, you can enlist the help of a friend to trim your hair for you, or even attempt to do it yourself.
To begin, just have your friend trim the top hair down to at most a number 3, and then begin tapering the sides. The simplest way to do this is to also clip the sides down to a #3, and then use scissors to gradually shorten the hairs as they get progressively lower. You can even shave the lowest hairs off entirely, so as to give that true regulation cut look.
Should you be cutting your hair alone, a better option is to go for a harder 'taper' and just shave the sides down to whatever length you want. And as always, your barber can get you this cut with relative ease. Remember that a few photos can speak volumes.
How to style it?
With such short hair, there isn't much styling for you to do. If you do opt for a number 3 on top, then you might be able to get away with a little bit of hair product (e.g. gel) to style the front upwards or sideways. Although this might not apply to just the hair on your head, this cut does benefit from a clean shave or at least a crisp shave.
See the gallery below for some examples of this excellent style:
1 / 22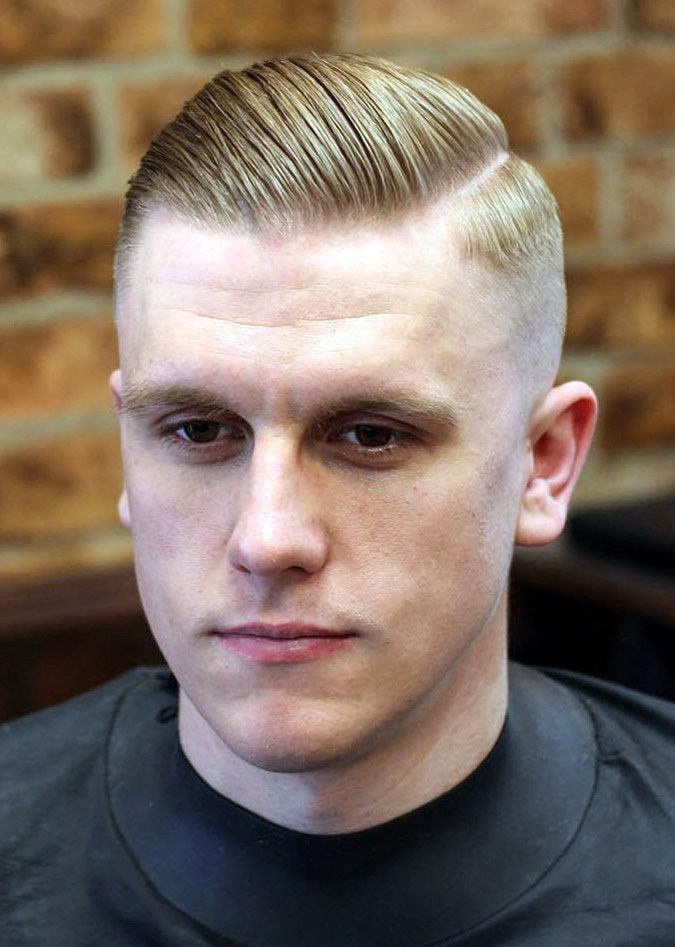 Formal Blonde Regulation Cut
When you think of the classic regulation cut, this is the exact hairstyle that comes to mind. Clean, neatly slicked back with a side part, it's the cut of every military man you see in period films.
2 / 22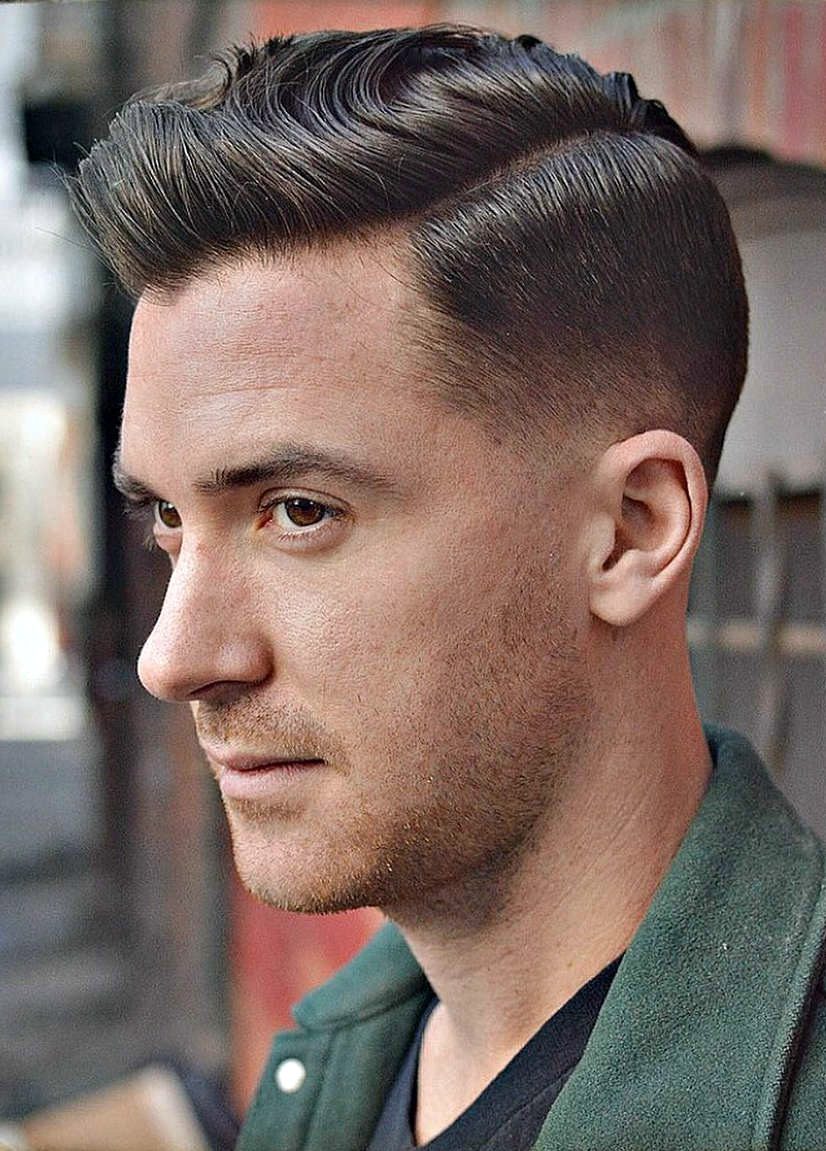 Wavy Top with Tapered Sides
When you want it neat but with a bit of texture, try this wavy top with tapered sides. This has a vintage vibe to it as well. Cary Grant, is that you?
3 / 22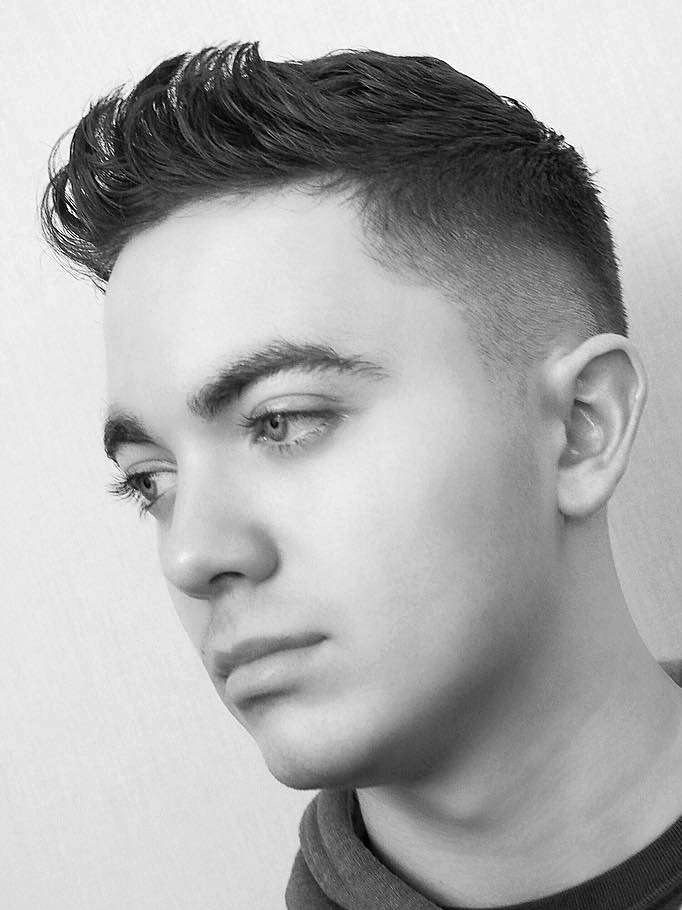 Casual Brush Up
Give the standard regulation cut a bit of flair by brushing up the fringe. Add a piecey texture too for a trendier, more modern look.
4 / 22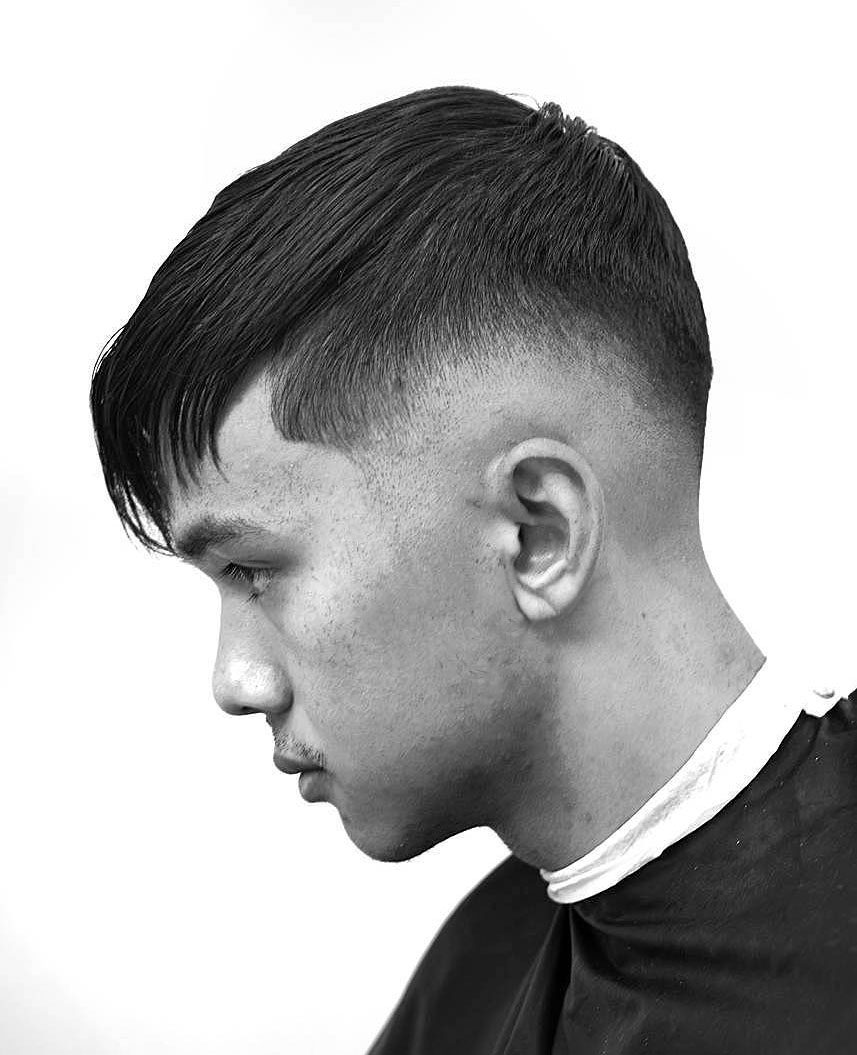 Regulation Cut plus Drop Fade
This is an example of a drop fade. Unlike a regular fade, the drop fade lowers at the back of the head and the front hairline. This gives more shape to the hair cut and accentuates the crown of the head.
5 / 22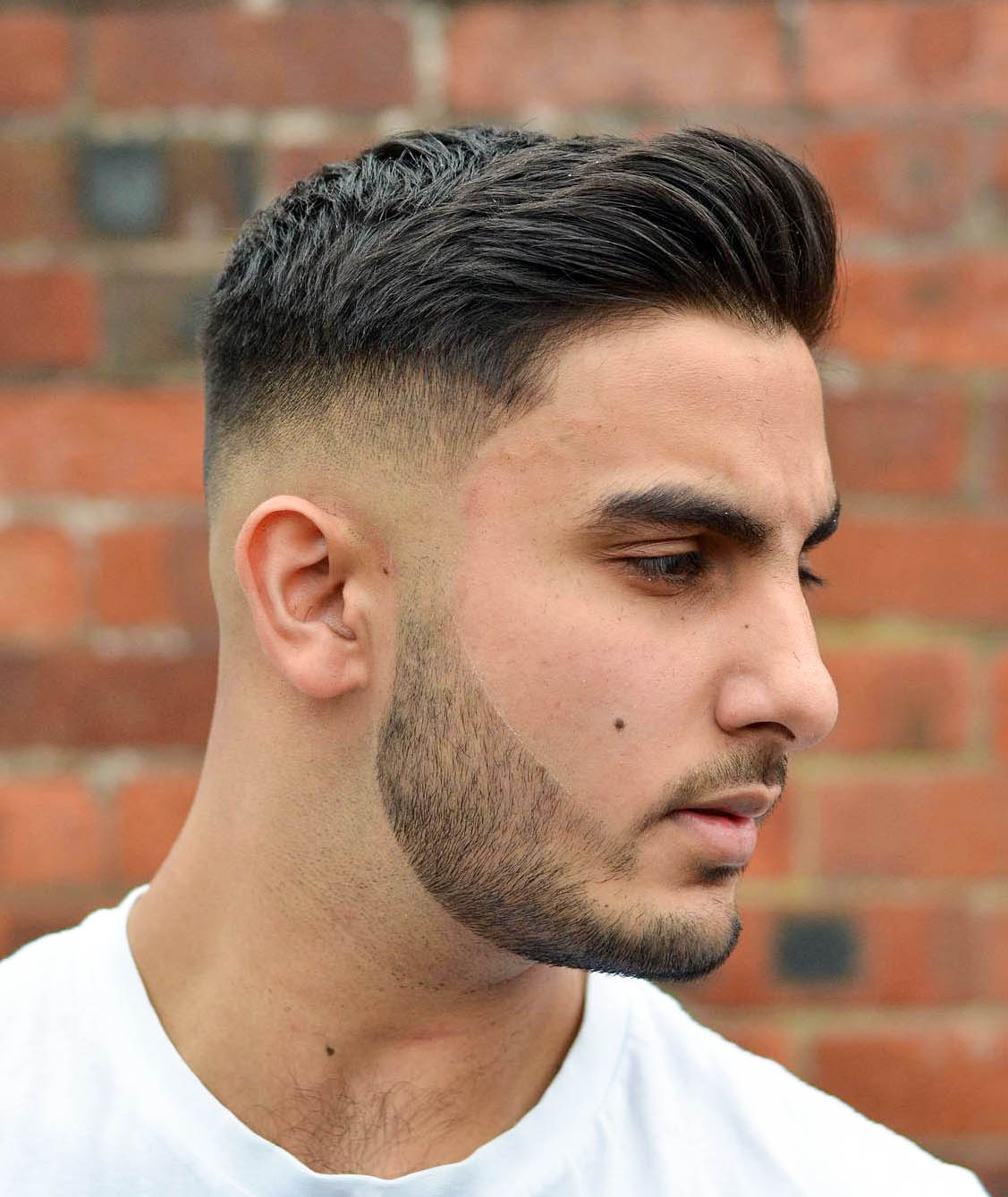 Short Quiff & Medium Fade
The quiff is one of the most stylish cuts you can wear. It creates images of legends to come before and gives off a powerful sense of fashion awareness. It can also be dressed as one of the most stylish and professional cuts imaginable. Accomplish this by leaving the fringe an inch or two longer than the top and using a high shine or matte clay product to pull it straight up, giving it a slight curve back at the top. To nail the professional look, go for a medium fade or higher, and you'll soon have everyone in the office, and the club tell you how awesome your hair is.
6 / 22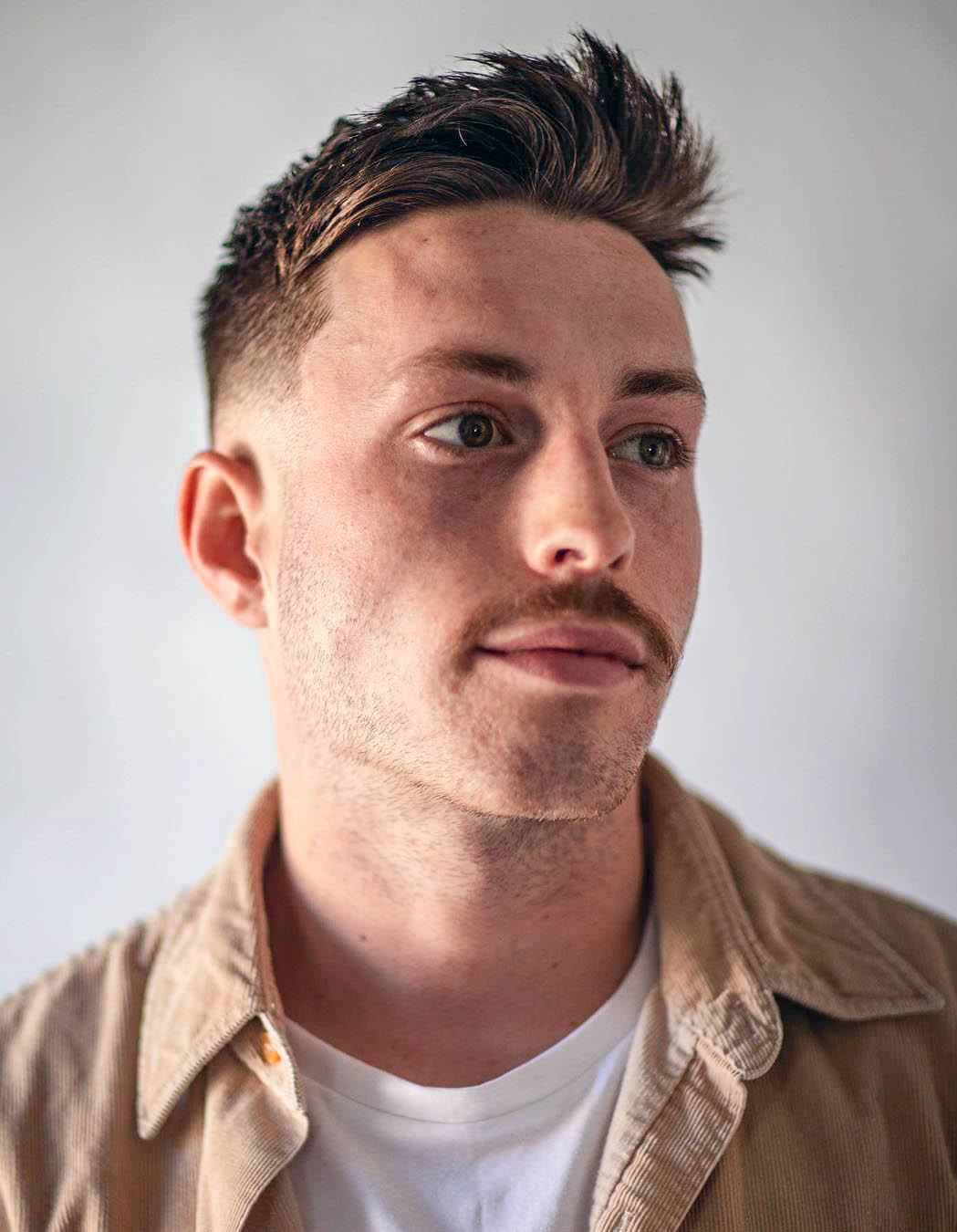 Messy Medium Fade
If your friends describe your hair as messy but also say it looks good on you, this style will refine it a little more. Starting at the fringe, it's left significantly longer than the top so that you can run your fingers up and through, giving it a shake. Use some medium shine or matte styling product to keep it in place while you give the top a ruffle to complete the look. The clean medium fade adds a put-together look to give an attractive contrast to the overall look.
7 / 22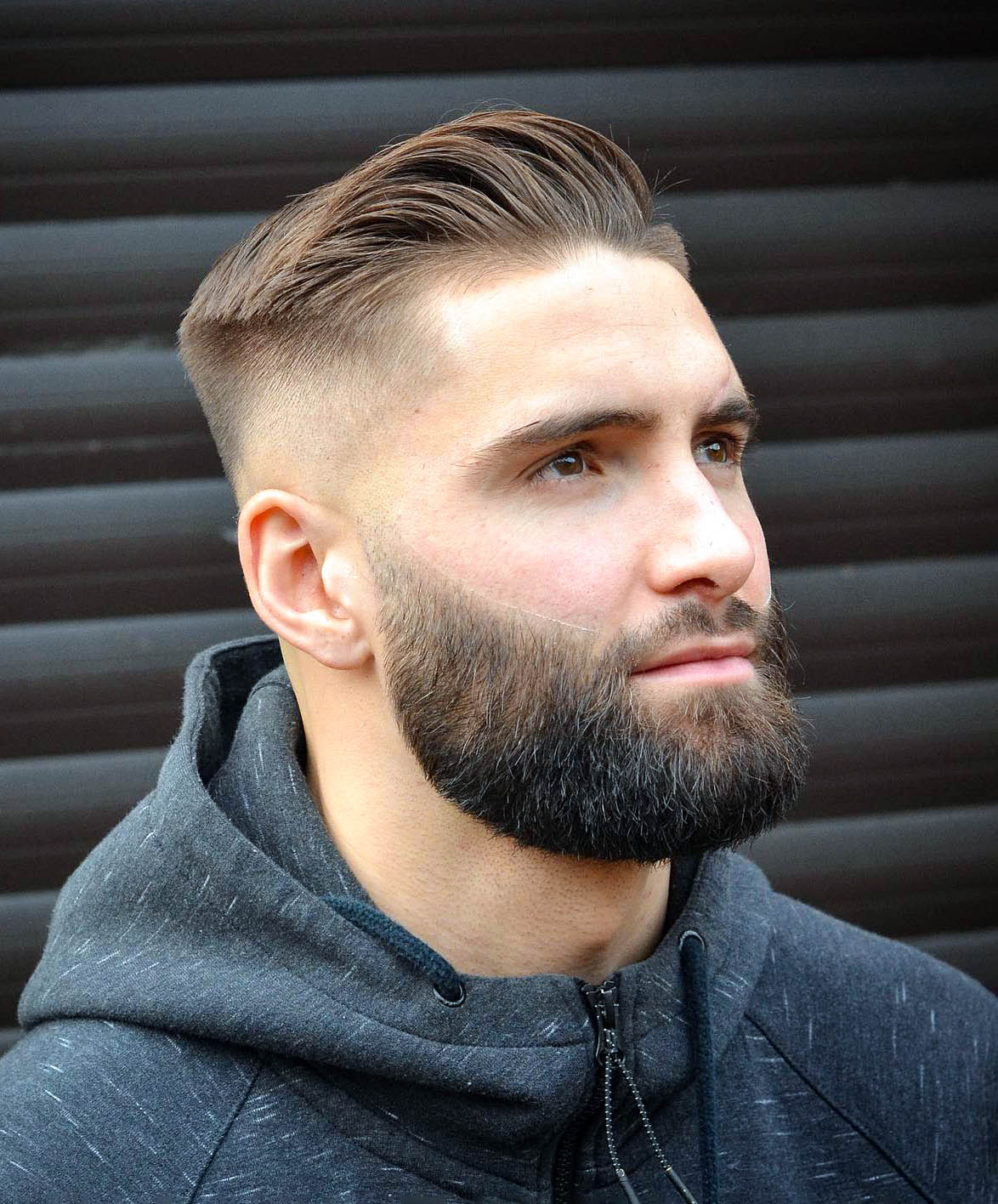 The Half Slick
Not sure that you can pull off the long hair? This style might be the perfect in-between. The fringe is left long enough to style up and back, while the sides are reined in close in a high fade. This gives off a professional, clean look finished off with the subtle layering provided by the matte finish hair product in the fringe. If you like to sport a beard, keep it trimmed and controlled to keep to the clean, smart look throughout your style.
8 / 22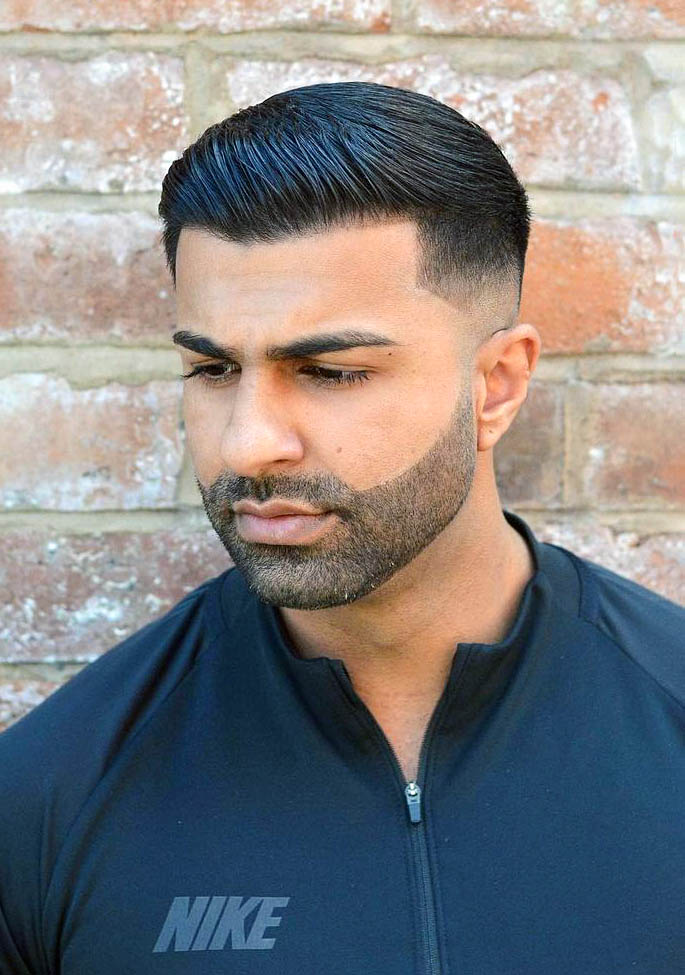 The Short Pomp
Mixing classic and modern is always a good look. Here this gentleman mixed new and old with the pompadour and medium fade. The fringe is left long enough to pull up and back with a comb and some high-shine pomade. To really nail the curve on the fringe, give a gentle push down on the tips of your fringe after you style it. Top this classic look off with a cleanly lined medium fade, and you just nailed the combination of classic and modern.
9 / 22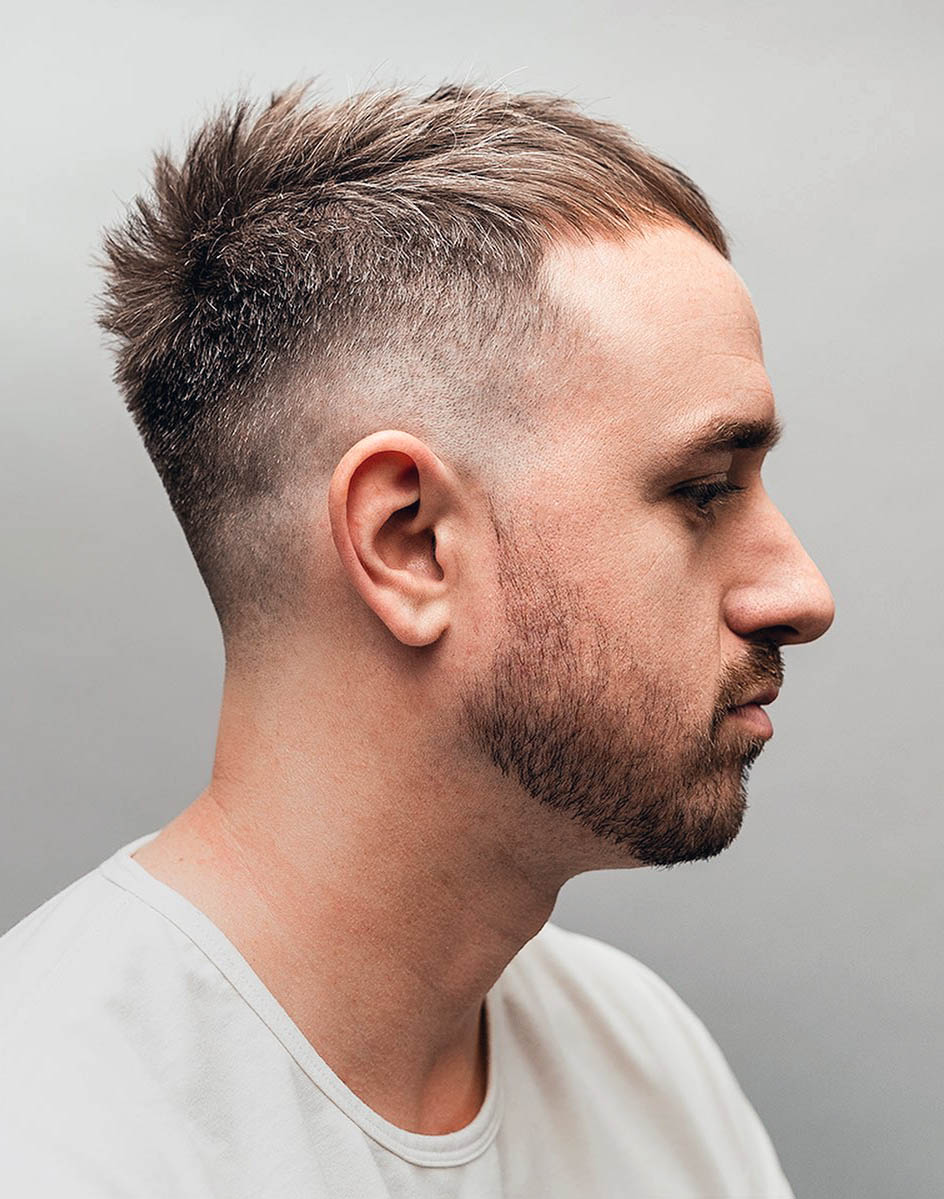 Medium Drop Textured Edgar
Inspired by the surging popularity of the Edgar cut, this style allows the top to retain some length while the medium drop fade keeps it looking fresh and fashion-forward. Give the back of the hair a quick ruffle and pull the top of your hair forward toward your eyes. In the fringe, leave the fringe longer and ask to have it point cut to add some texture. The disconnect in the beard gives contrast and adds to the volume of the overall style.
10 / 22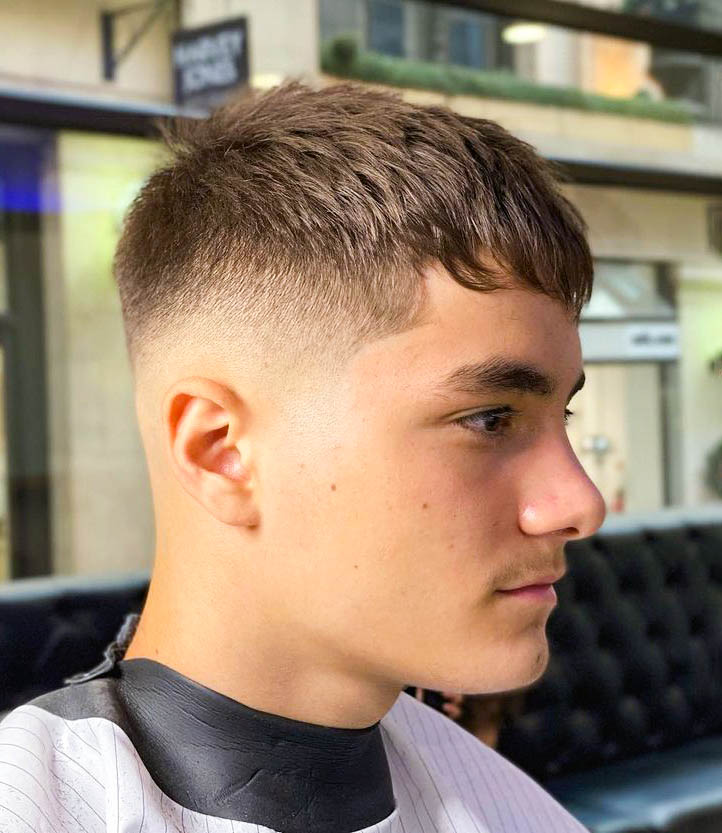 Textured Caesar
One of the oldest yet versatile and stylish cuts a guy can get, the caesar offers many ways to personalize it. Here we see the fringe left longer than the top while it falls just above the eyebrows. Give it a point cut to add some texture while the medium fade keeps the contrast moving toward your eyes. The hair is left natural on top and easy to maintain while offering an appealing style.
11 / 22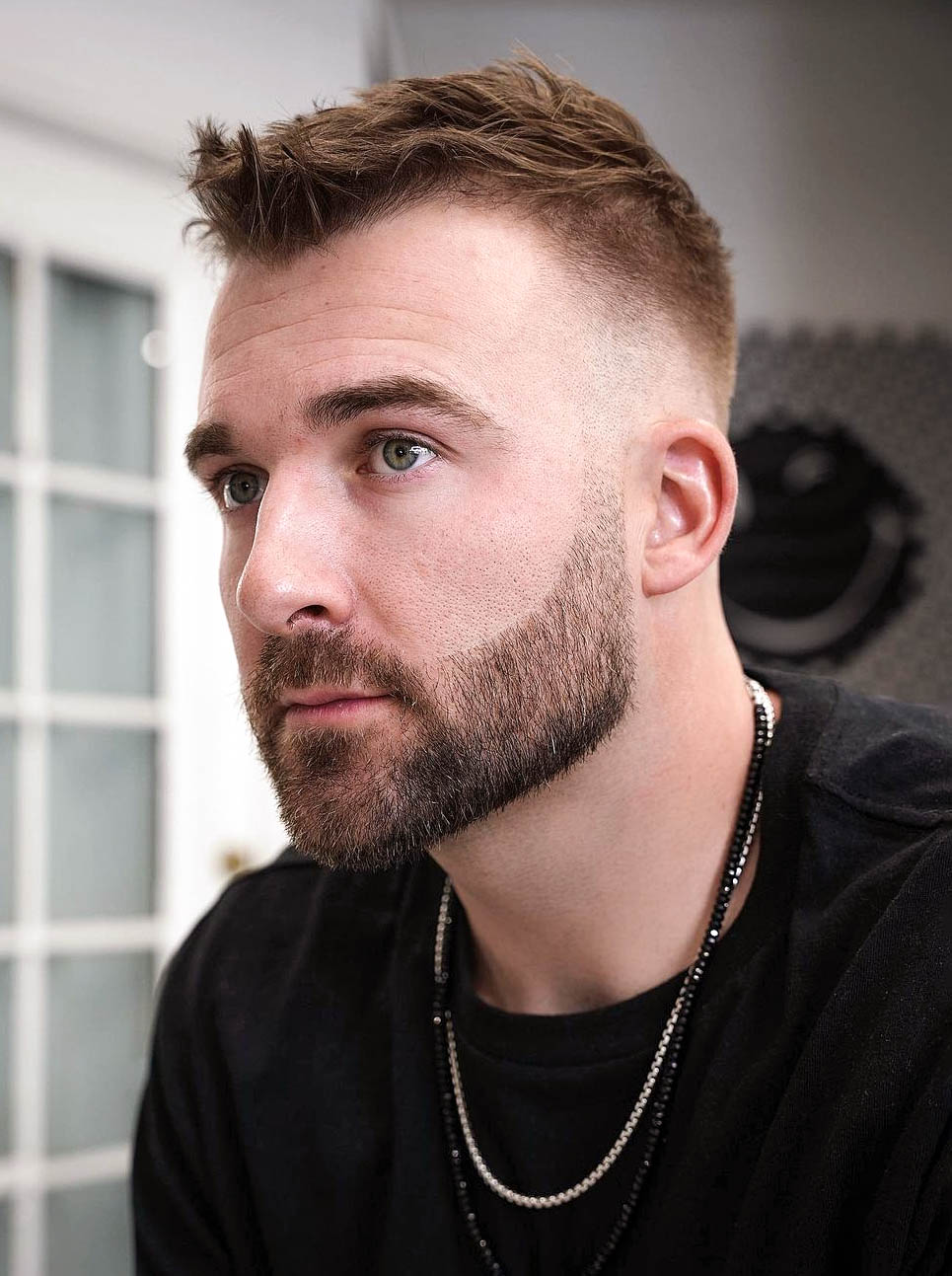 Spiky Messy Medium Fade
Want to give off a bit of ruggedness while still maintaining that clean look? This style will do just that. The hair on the top is left long enough to push-pull a hand through, shaking it up to give it some mess. The fringe is given a little more length so that you can push it up and create that spiky look. The disconnected, darker beard gives off a sense of hardiness, while the clean trimming all around keeps you looking fresh.
12 / 22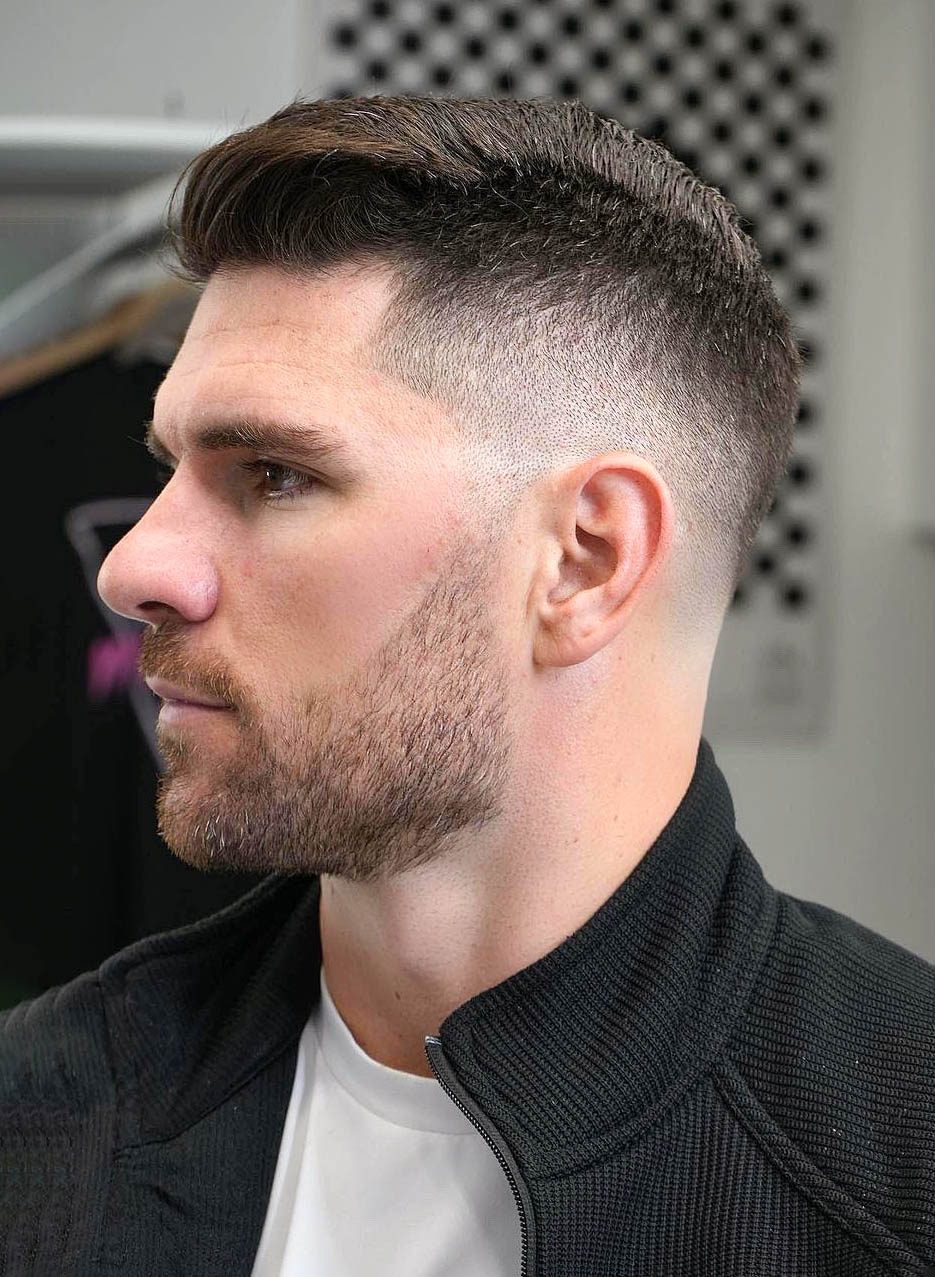 Wavy Fringe & High Fade
Want to really impress the people you meet? Give this cut a try. The fringe is the center point of the style, kept long enough to style in a dramatic wave, up and over to the side of your choice. Give your sides a close cut with the high fade to keep everything focused on the styling in the fringe. Completing the look by combing or brushing the top in the same direction as your wave. Add a subtle touch of mystery with the sharply lined beard, and you'll be turning heads anywhere you go.
13 / 22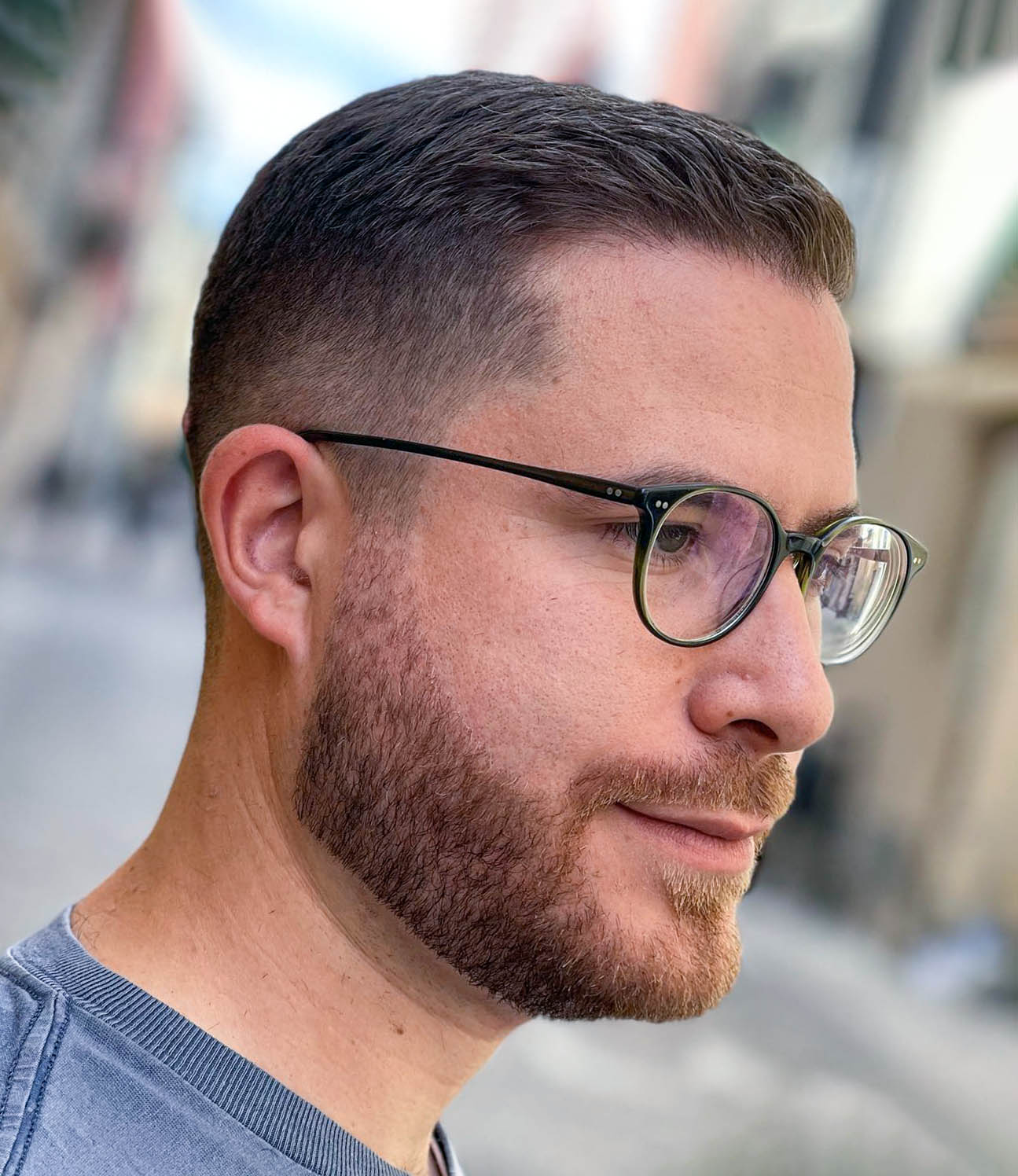 Close Cropped Low Drop
Thin hair doesn't always mean that you're out of options. If you have a full but thin head of hair, this style will ensure that you get compliments on how good your cut looks. The fringe is kept a bit longer than the top, so you can brush it back and over. The low drop fade that doesn't go down to the skin keeps it clean looking while adding a bit of volume. Add the clean but striking beard, and you can rock this style in the office or the pub.
14 / 22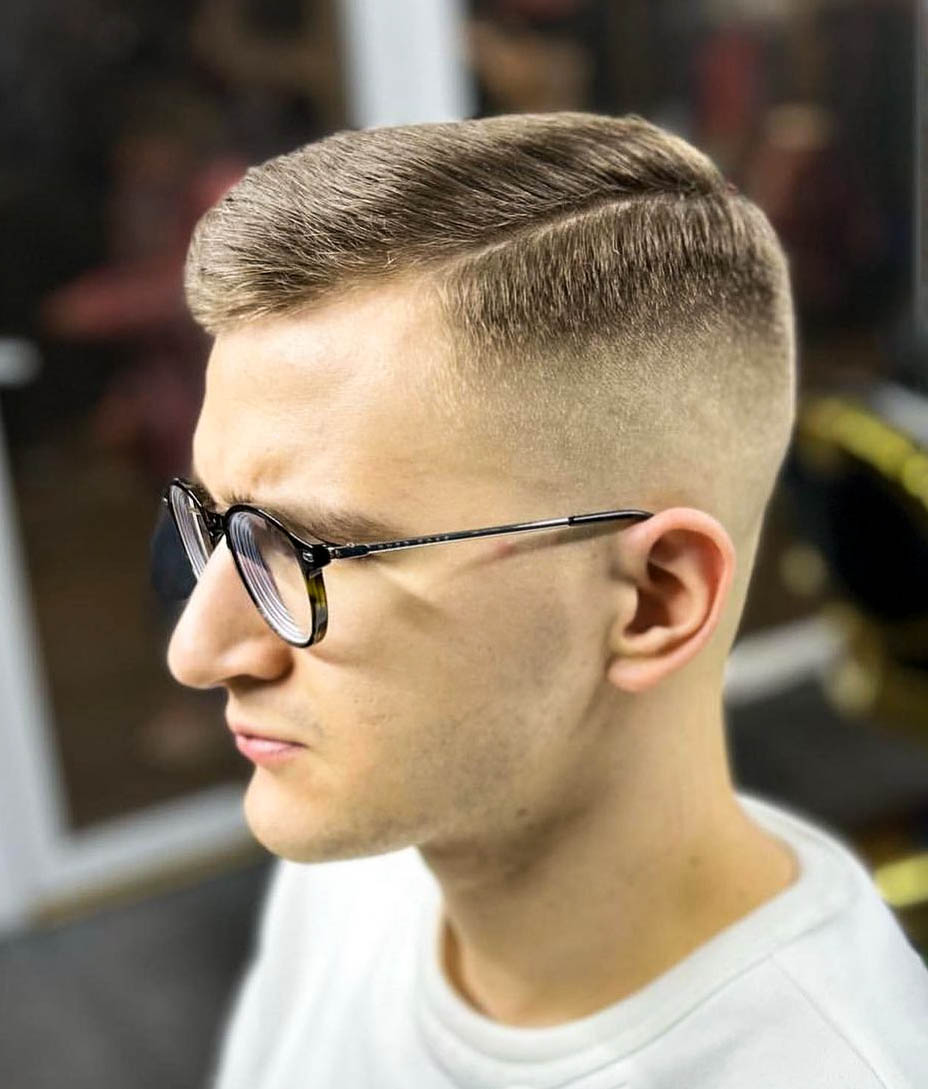 Short and Neat
Short hair can be so effortless, but that doesn't mean it has to lack style. Here we see a shorter top length that gets brushed to the side. The hair on the side of the head is masterfully faded into a high fade, leaving enough hair to style to the opposite side of the top. This gives off some really eye-catching contrast while keeping everything sharp and sleek. The thick-rimmed patterned glasses add a touch of flair to the ensemble, a mark of personalization.
15 / 22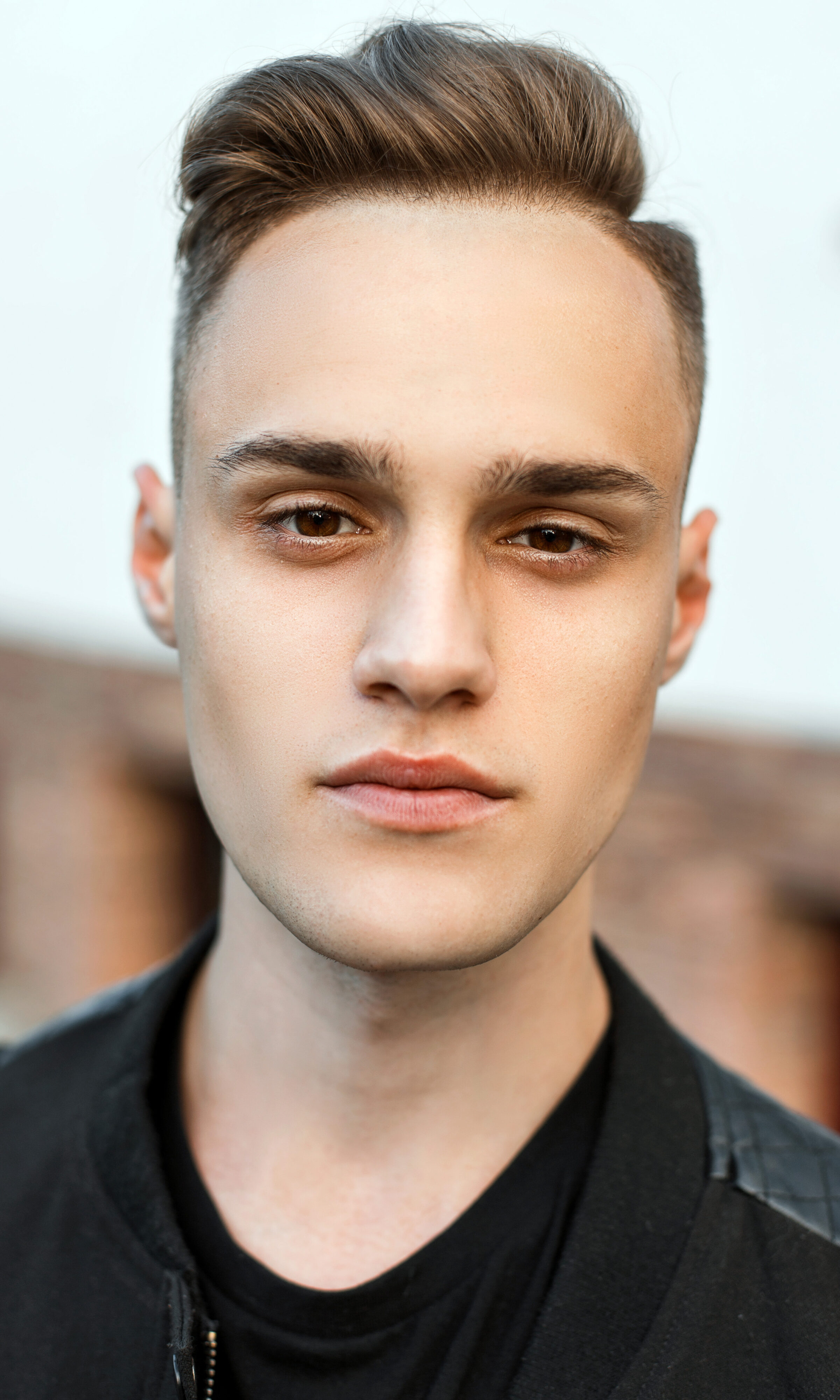 Modern Regulation Cut
This hairstyle has a more relaxed feel than the classic regulation cut thanks to the slightly tousled top. The sides feature a very short taper that balances out the top volume.
16 / 22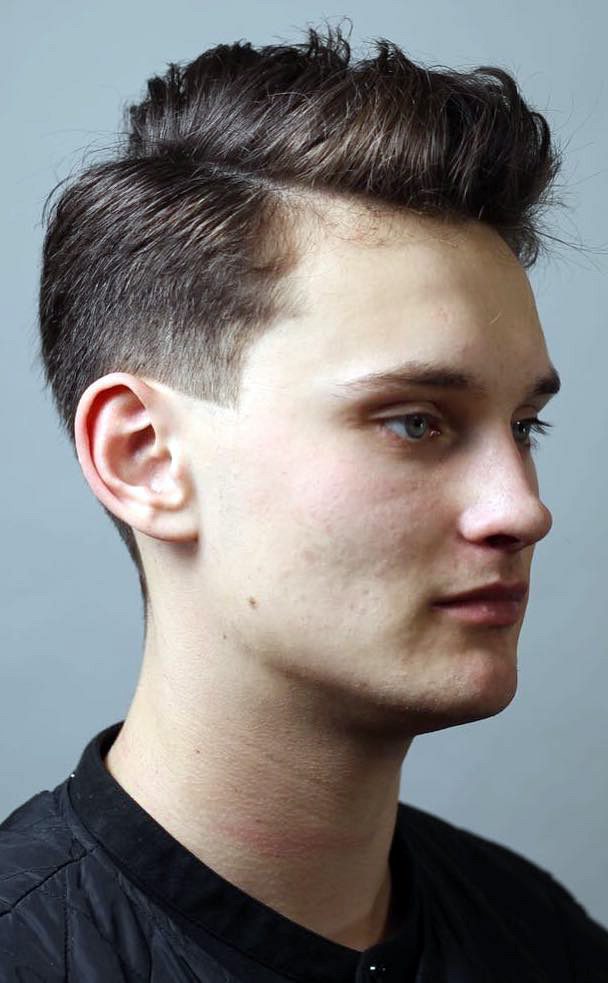 Chopped Side Burns
The absence of sideburns is the focal point of this regulation cut. That clean line definitely adds a sharp touch to the overall unkempt appearance.
17 / 22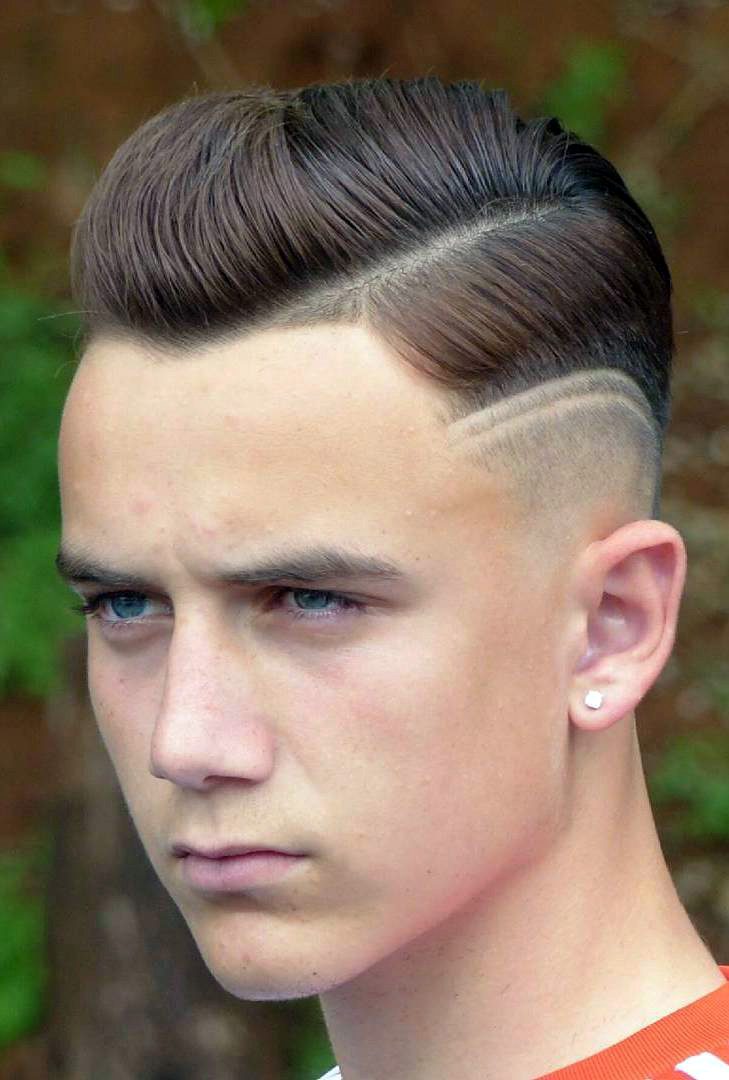 Shaved Hairline
This one is a classic-meets-modern regulation cut. The top looks like a pompadour from the '50s but the shaved lines along the side adds a trendy touch.
18 / 22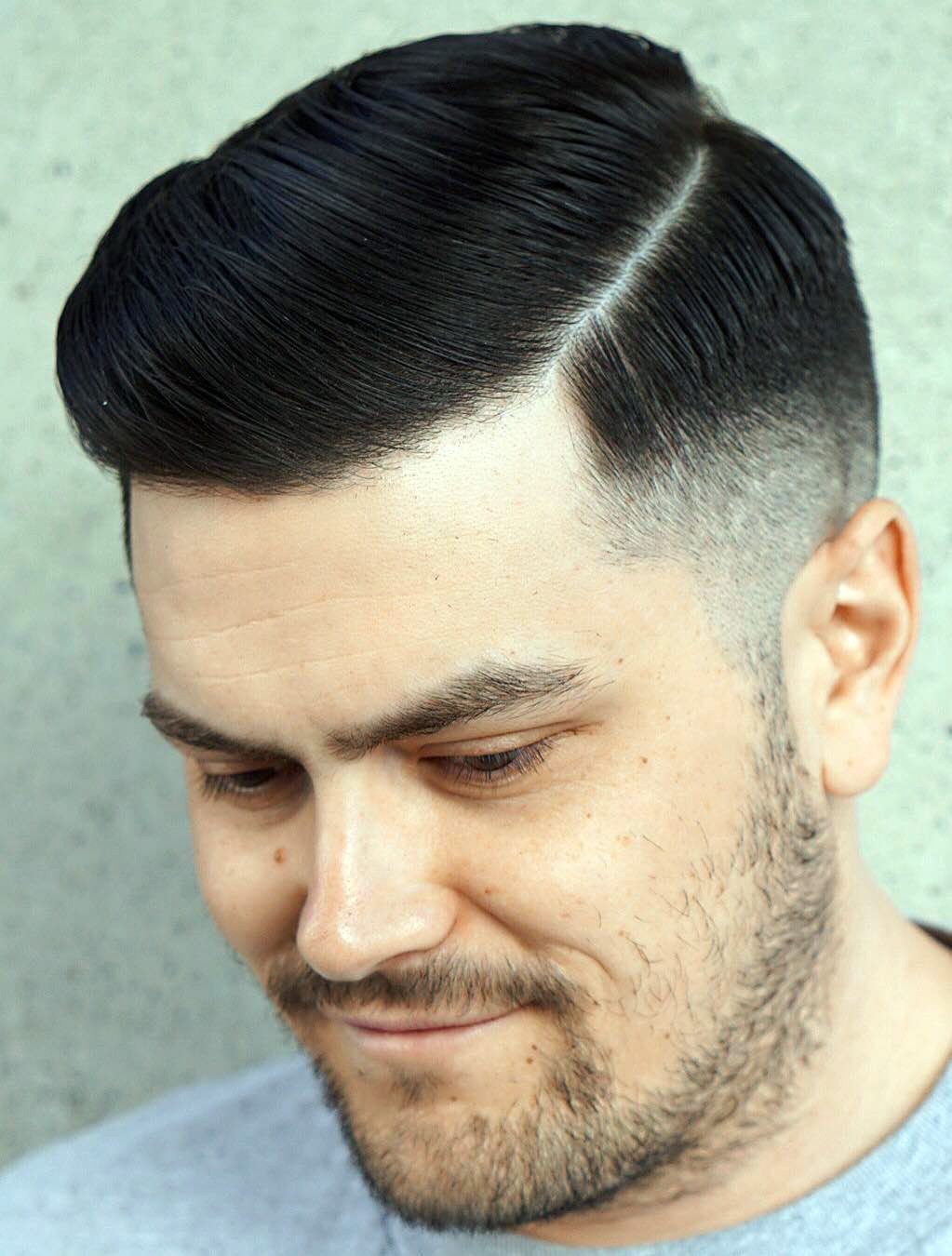 Clean and Sober Regulation Cut
There's nothing like a clean regulation cut when you're trying to make a good-boy impression. It's such a neat look with its slick texture, perfectly straight side part, and thin taper.
19 / 22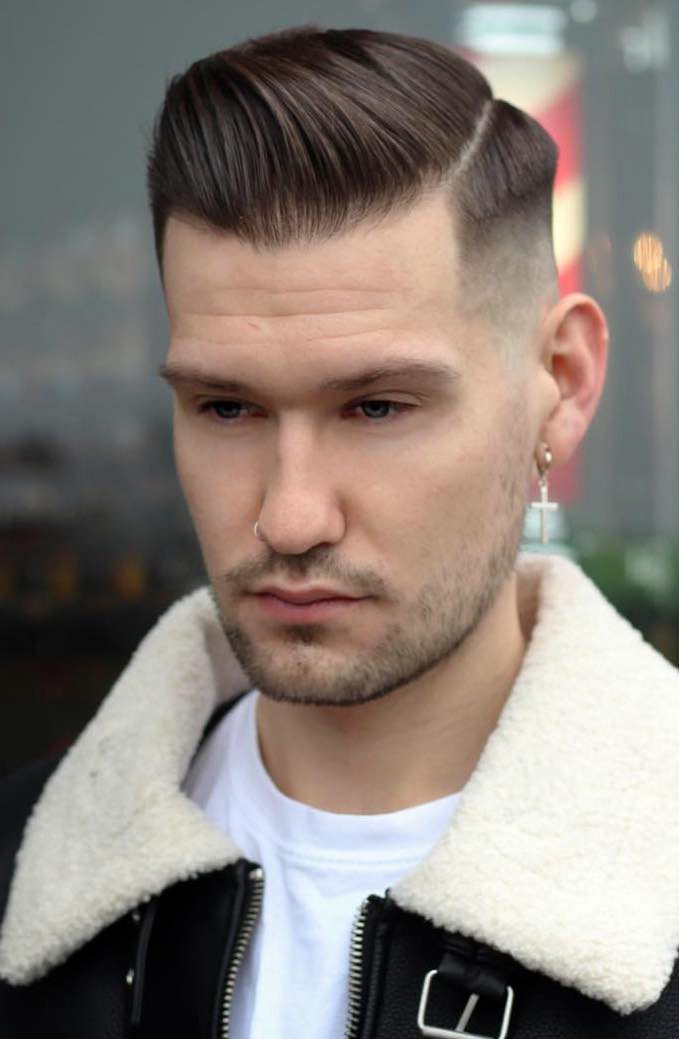 Thin Part with Combed Side Brush
Add great volume to the top by combing it upward then to the side. This has a '50s pompadour feel to it and makes a nice contrast to the clean taper.
20 / 22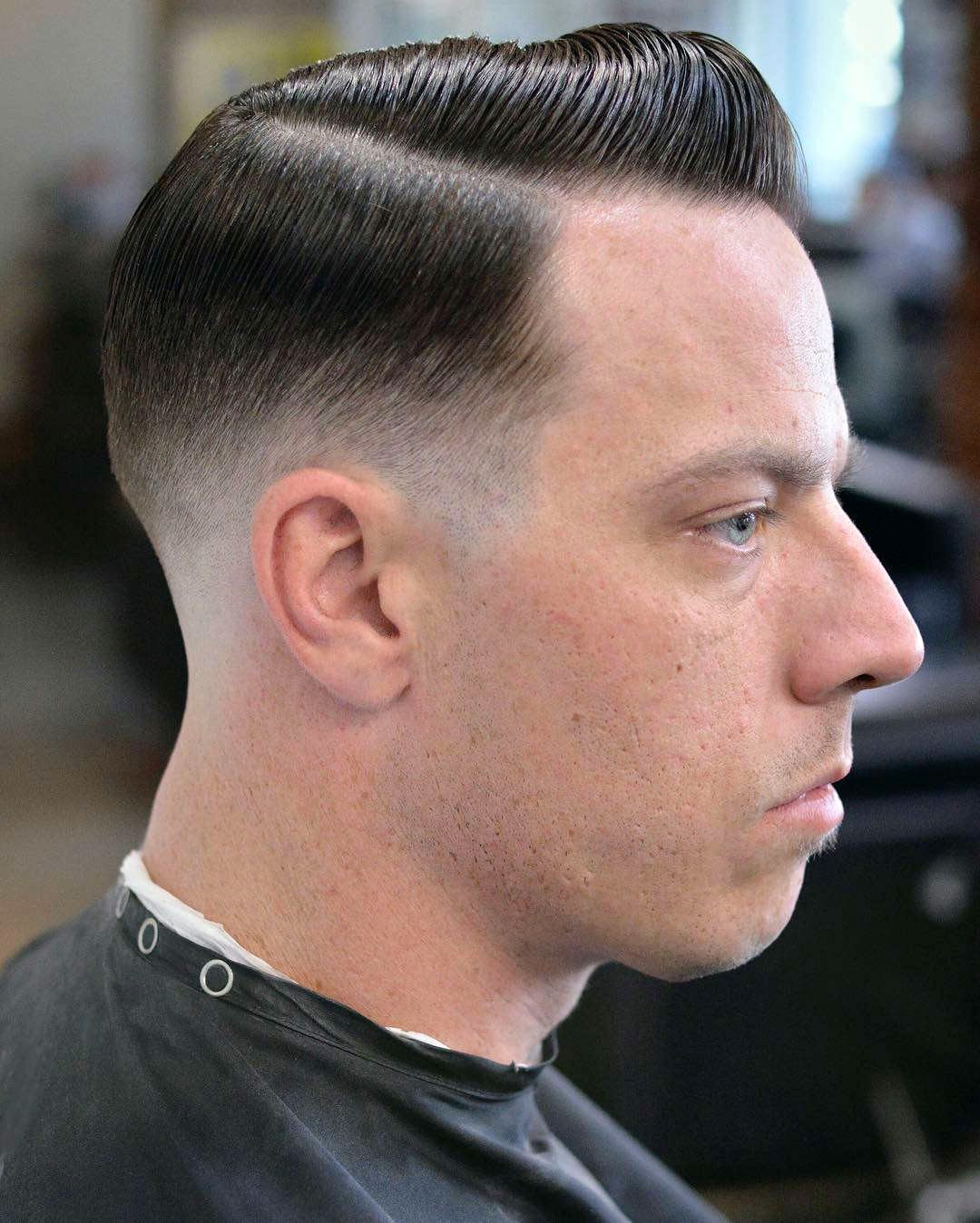 Combed Top with Thin Parted Taper
This regulation cut is extra slick and clean with a very thin taper. There's just a bit of volume at the top front part, which makes it look like a toned-down pompadour.
21 / 22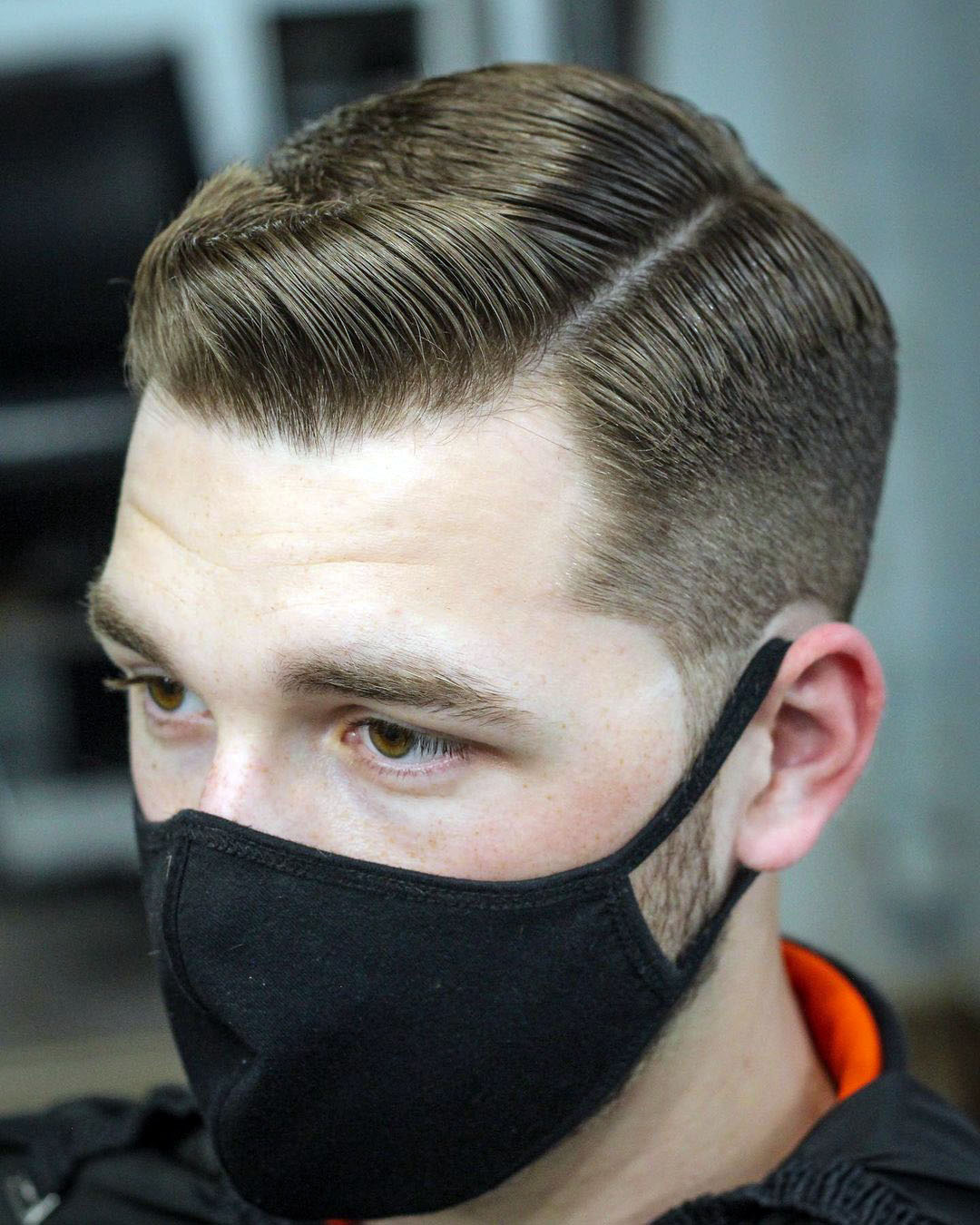 Ivy League with Side part
This classic regulation cut is commonly known as the Ivy League hair cut which is typically a shorter crew cut that is kept closely trimmed around the sides. The hard part in this cut keeps the style looking clean, polished, and classy.
22 / 22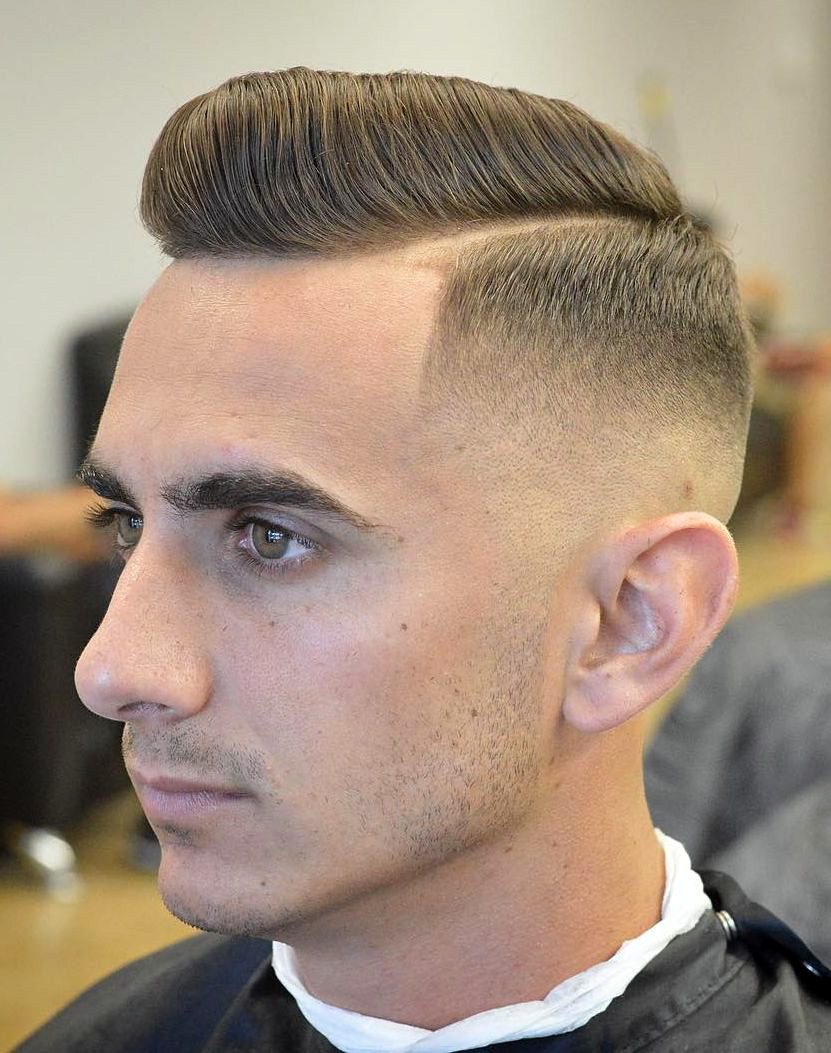 Thinly Parted Undercut
Here's another regulation cut that will give you retro vibes. The top is super slick and high while the taper is very short for a neat look overall.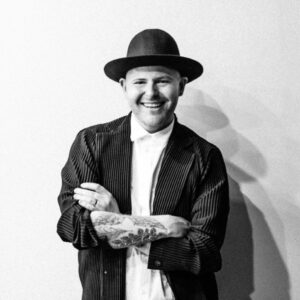 Danny Puopolo is an expert that works at Rakis, a professional hairdressing salon in Melbourne. His work has been featured in a variety of publications such as OK Magazine, Vogue, and INSTYLE. He has also managed classes for Shu Uemura Australia and Loreal Professional.