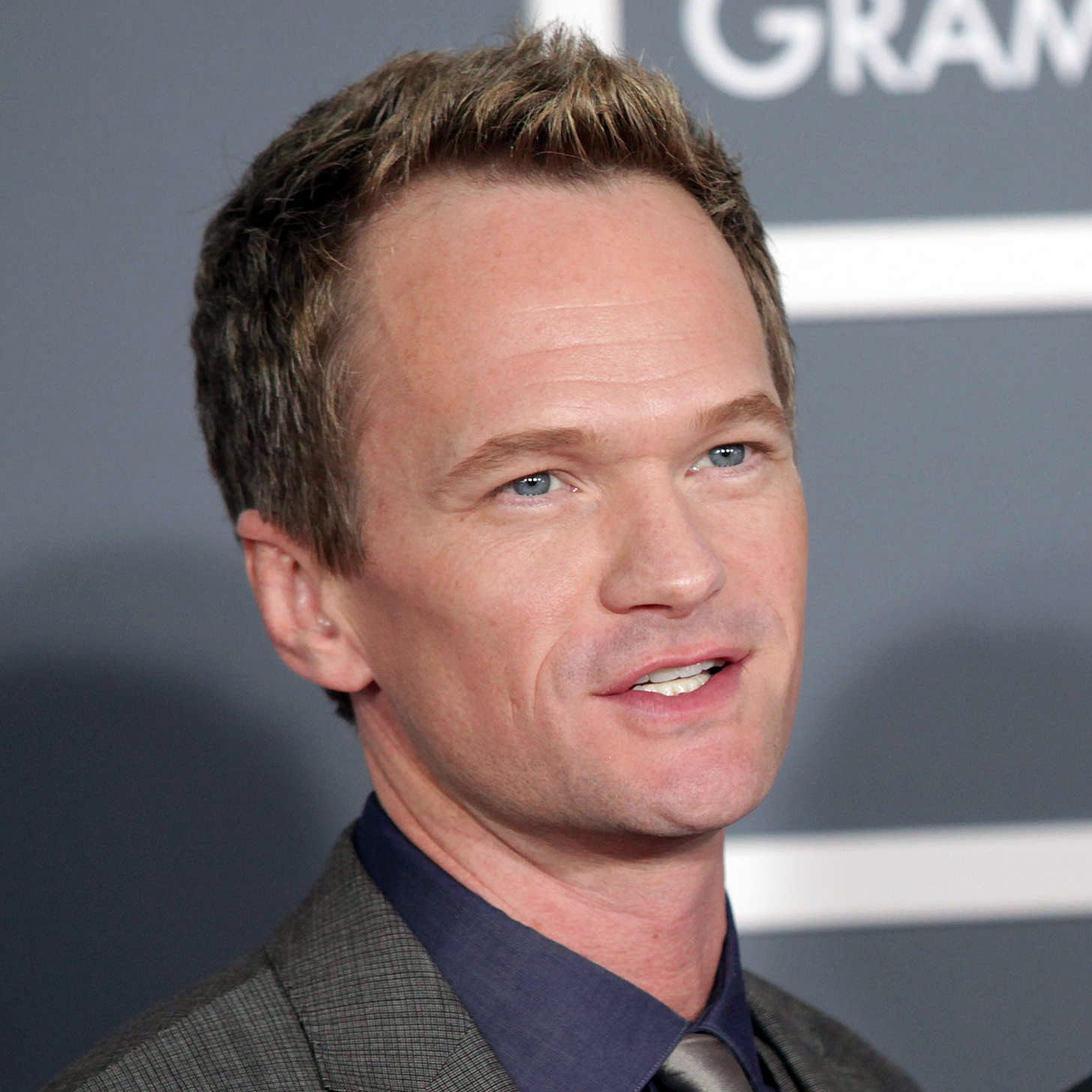 Big Foreheads Are Sexy: How a Haircut Can Complement It
Select your most attractive hair look according to the face features
Like a widow's peak, a big forehead is something that some of us are born with. And it may come as a surprise that you can actually use a large forehead for several trendy looks.
You may prefer to cover up your forehead, or you may want to brush your hair out of your forehead. Either way, you can get some incredible results with the right hairstyle.
1 / 22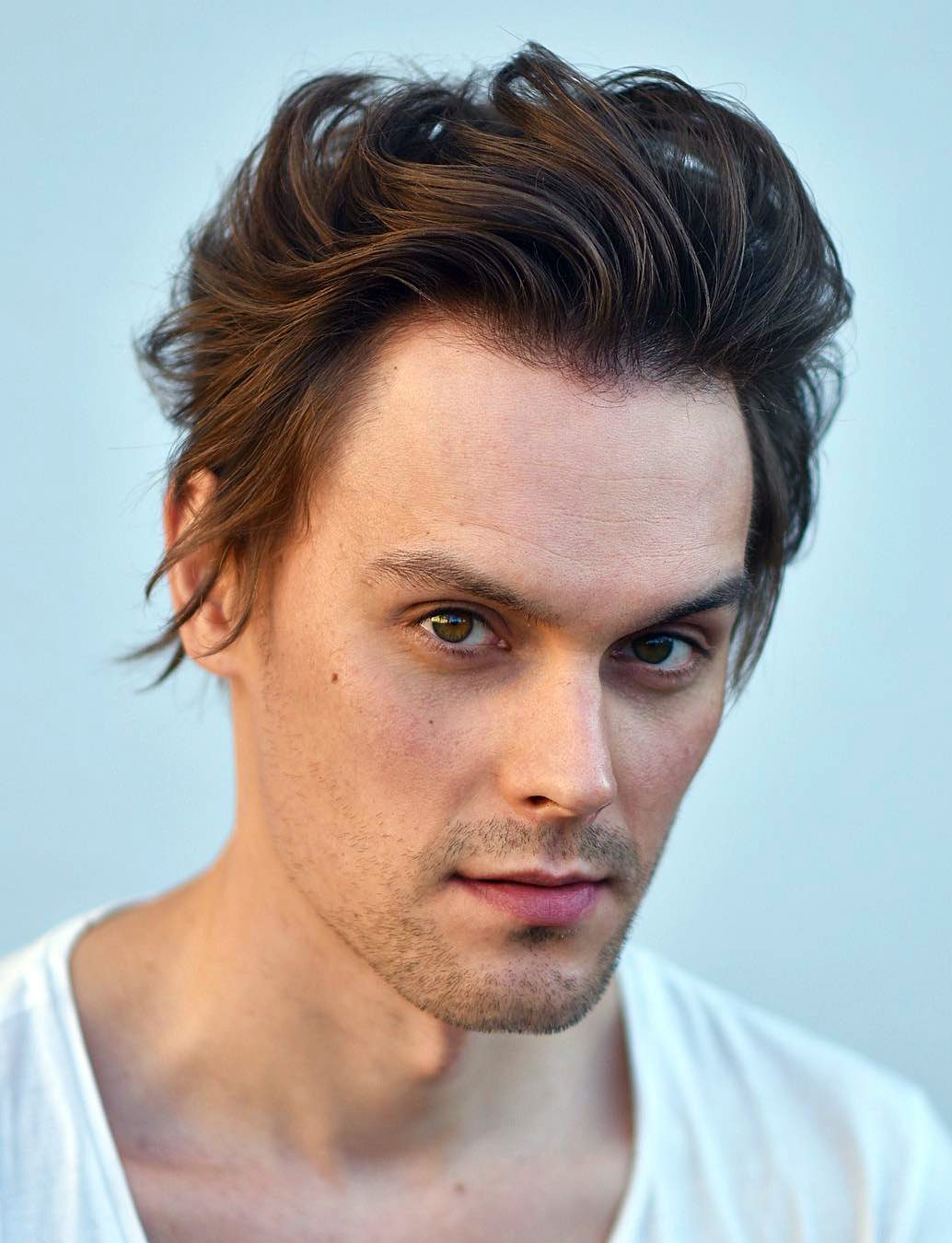 Flowy Wavy Blowout
Flowy locks can go one of two ways: unintentionally messy or stylishly aloof. Similar to some other billowing styles that we've mentioned, the airy body of this type of hairstyle counterbalances a high forehead. Blow drying hair up and away from the face helps this look from feeling too chaotic.
2 / 22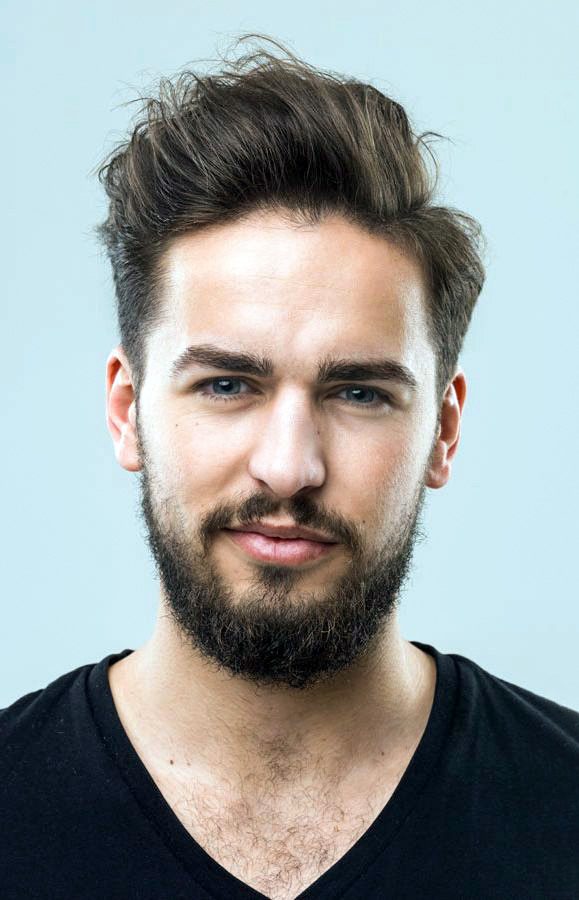 Brushed Up with a Side Part
Mid-length hair can drag the face down when left unstyled but is very much wanted and needed when creating this voluminous look. Brushing and styling hair up can help balance one's facial structure. A side part offsets the look enough to keep it from looking too perfect while maintaining a conservative feel.
3 / 22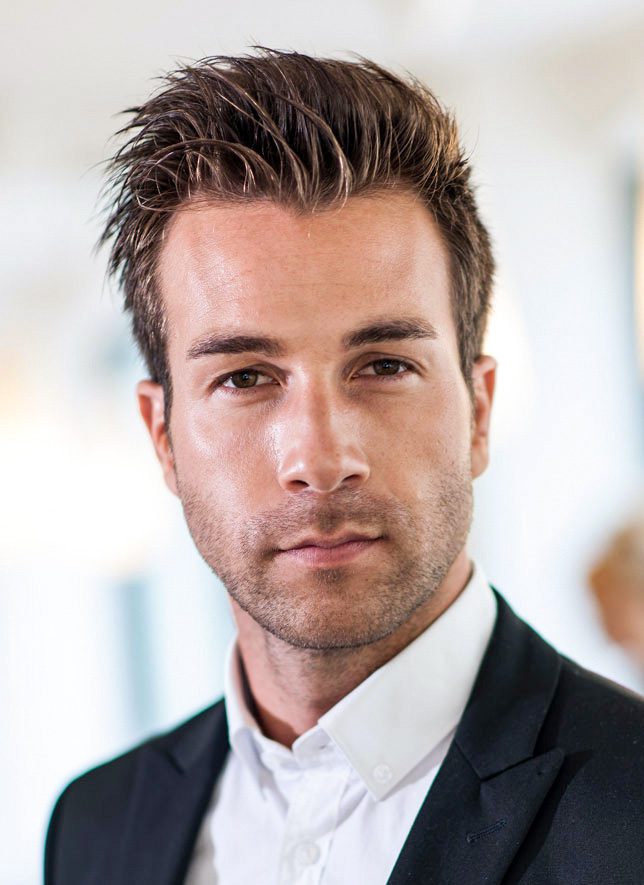 Sticky Style Brush-up
Another style that bares the forehead, this brushed back look is a bold and fashionable style. This style requires longer hair that is brushed upward and backward to create height and flow, causing a large forehead to appear smaller.
4 / 22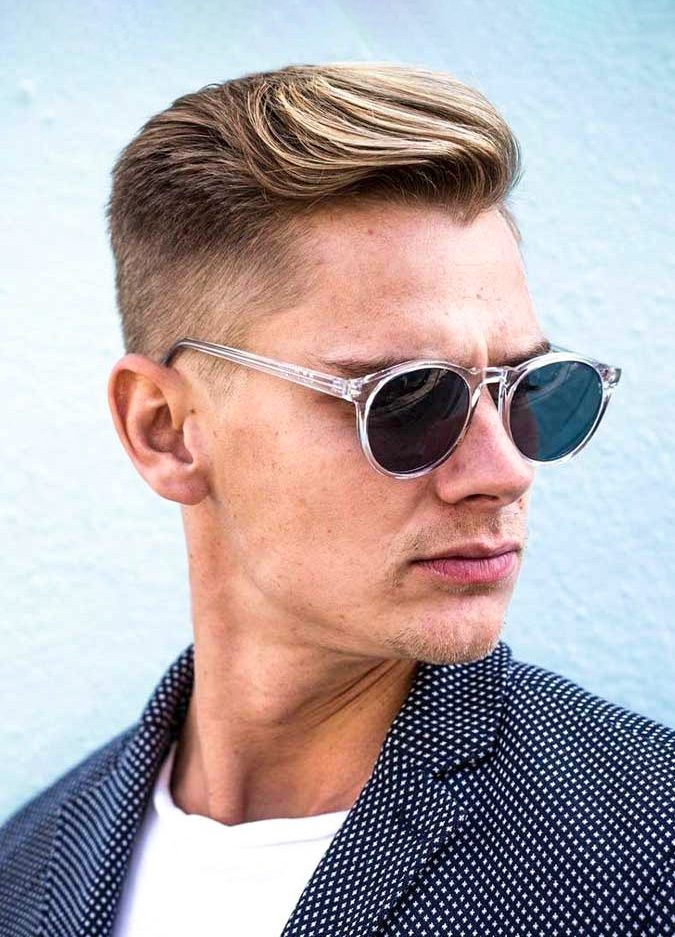 Classic Cut
The men of Palm Beach, Florida are known to be unique and fashion-forward. They have defined the Palm Beach look by combining fun patterns, timeless styles, and statement pieces. This classic cut adds to these statement-making vibes with a clean fade on the sides and a longer, wavy top that is pushed out of the face. The hairstyle pairs well with fun patterns and sunglasses and is a great way to look simultaneously put-together and lively.
5 / 22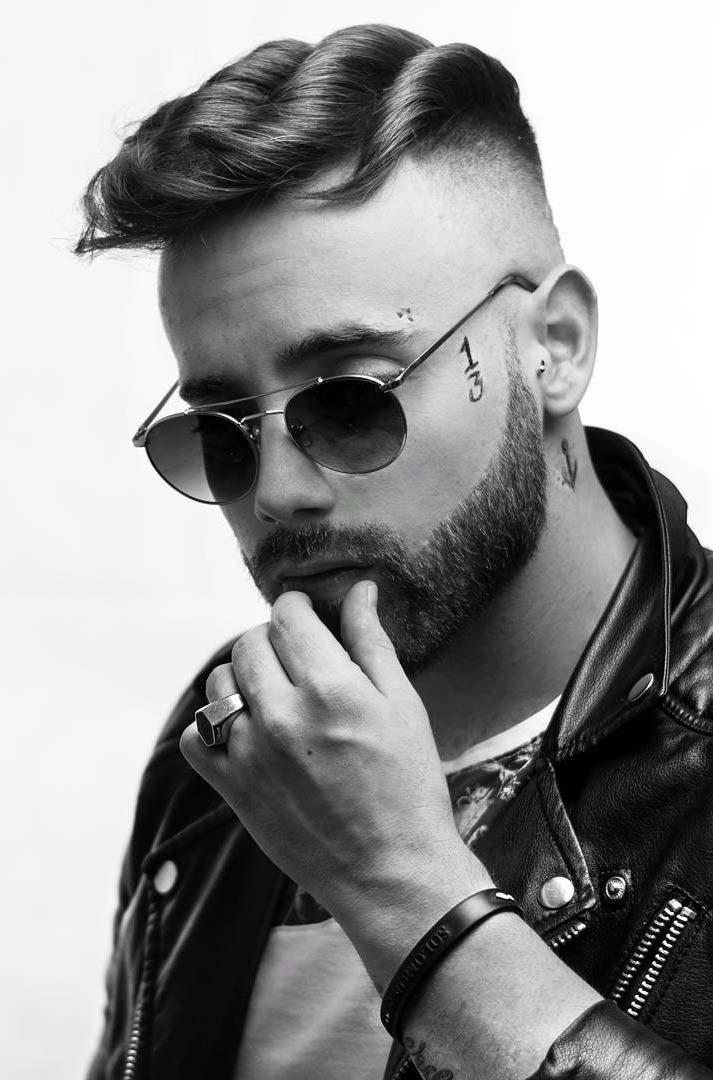 Wavy Styled Textured Top
Borrowing elements from longer, asymmetrical looks, this hairstyle features a long fringe that adds movement. This style is great for wavy hair or for any guy who likes longer hair.
6 / 22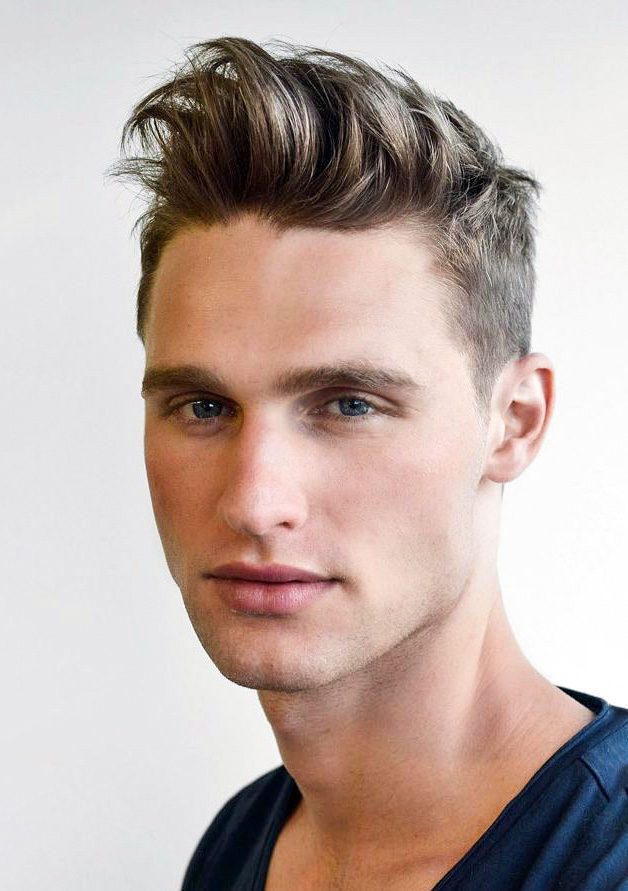 Side Swept Quiff
We often assume that a fivehead should be covered up with bangs and that a quiff or pompadour would elongate the face in an undesirable way. But actually, this directional quiff moves the focus away from a larger forehead. Get this look by blow-drying hair up and to the side. Sea salt mist can give volume to the hair, and hairspray can keep the airiness of the look lasting through the day.
7 / 22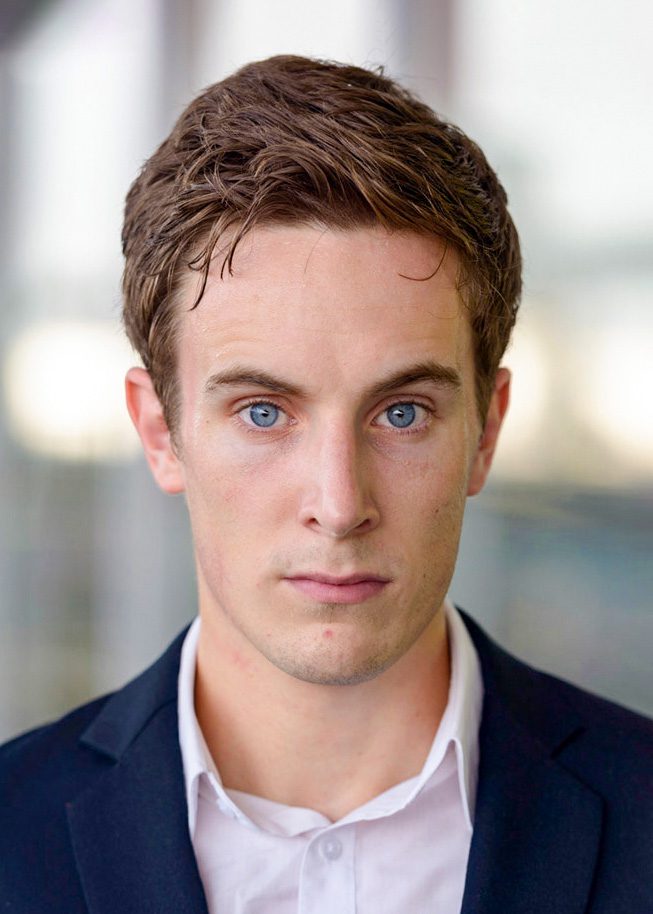 Textured Fringe
The focal point of this style is the textured fringe that adds visual dynamics to create the appearance of a smaller forehead. Conservative yet appealing, this style is great for work or school.
8 / 22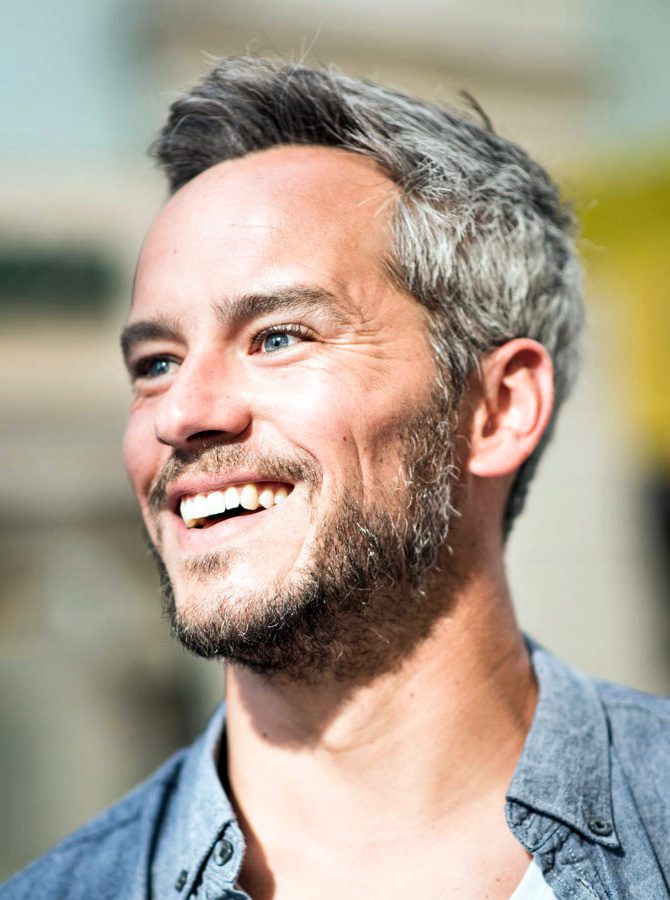 Short Brush Up Style
The brush-up hairstyle is one of the more unique hairstyles for big foreheads because it adds a unique edge. By creating a ridge above the forehead, the hair draws the eye upwards over the forehead.
9 / 22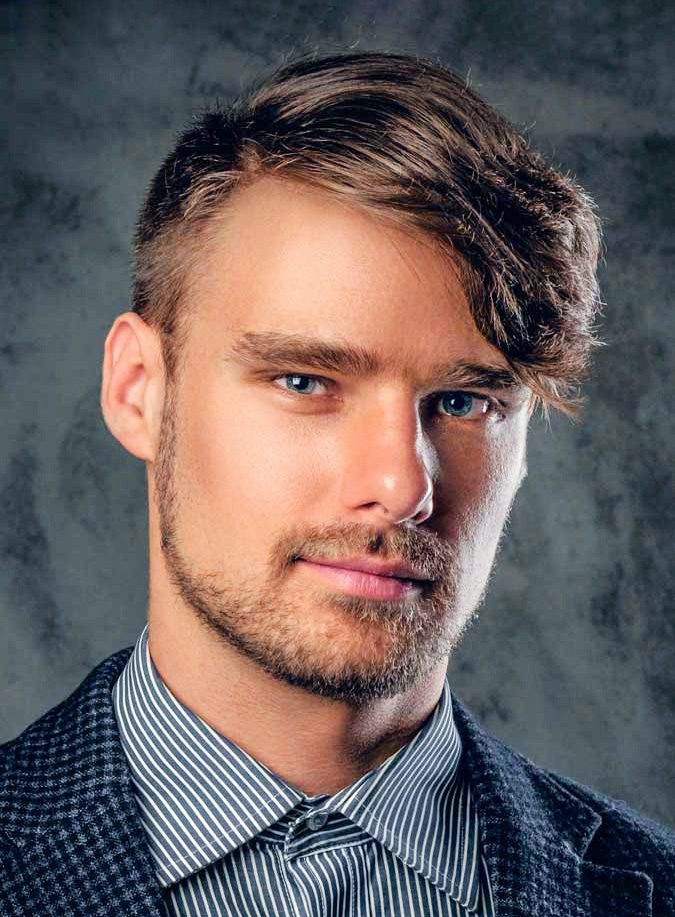 Asymmetrical Side Swept Fringe
Asymmetry can help a large forehead immensely. The variety of angles in this hairstyle and the side swept direction of the fringe both help to effectively shrink the forehead.
10 / 22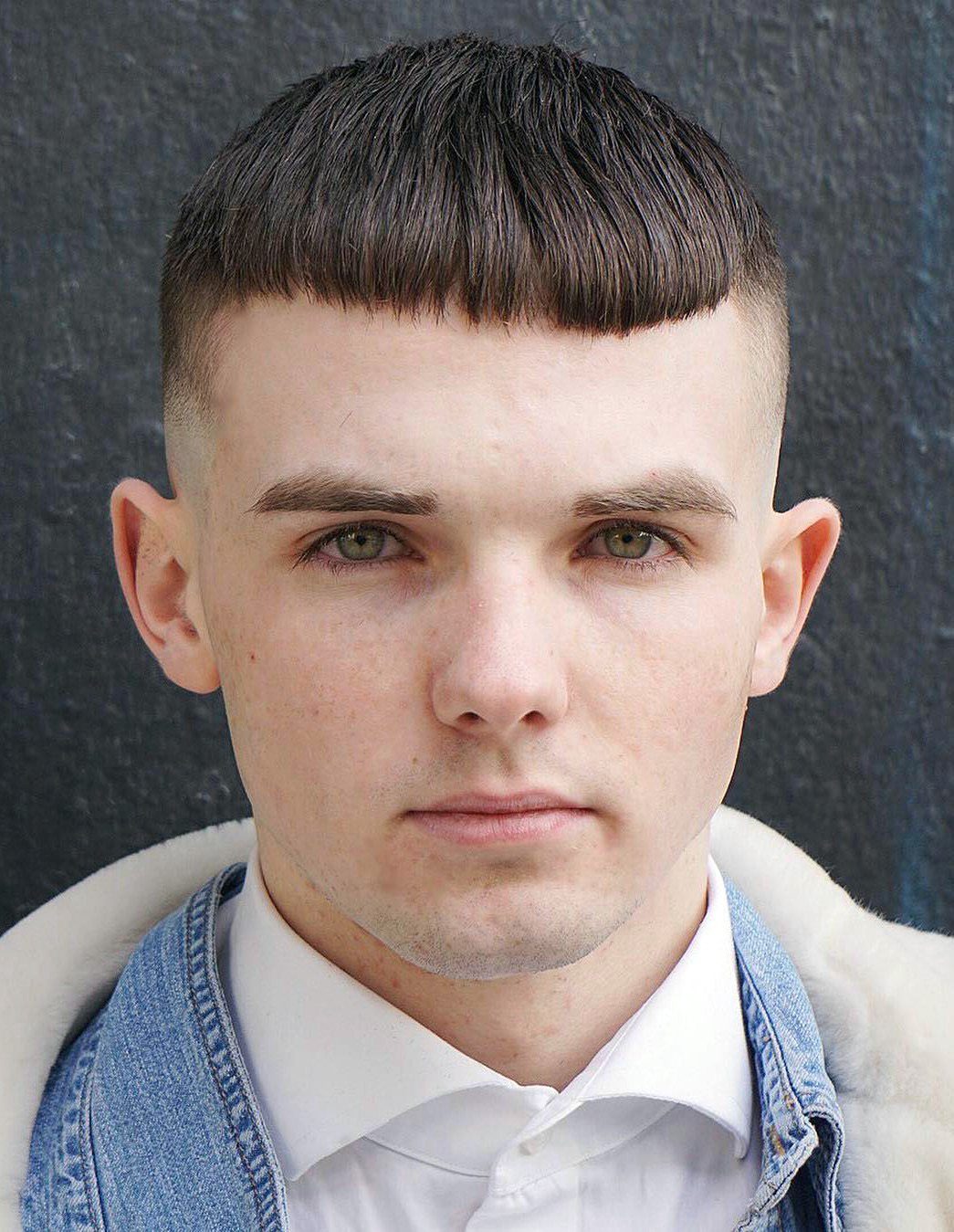 Simple Fringe
No bells, no whistles, just style. This simple fringe style covers a large forehead while keeping the hair short all around, and it works especially well with thick hair.
11 / 22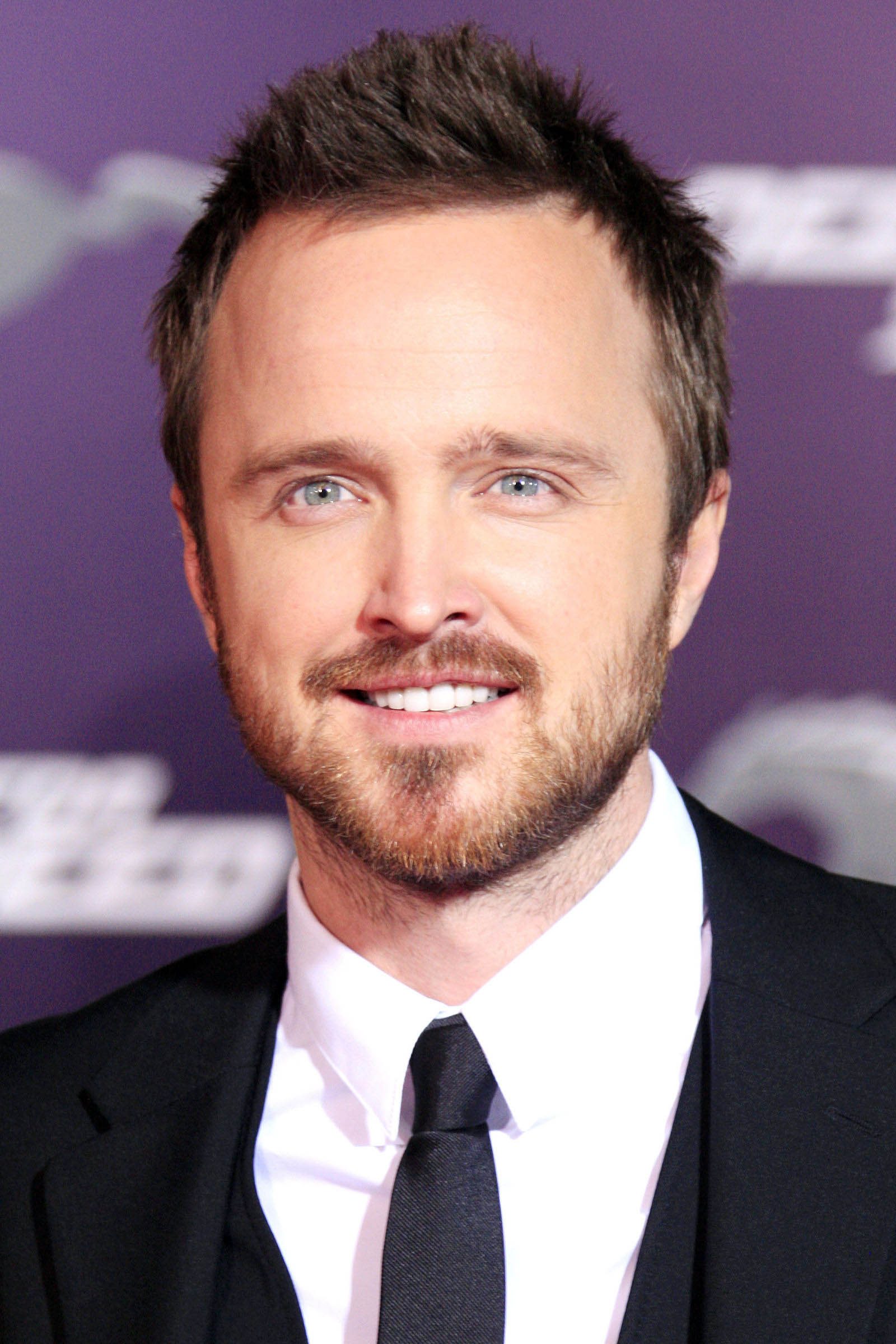 Aaron Paul's Short Brushed Hair
Aaron Paul's larger forehead can be considered a distinguishing feature that gives his face character. Instead of hiding it away, his high forehead is celebrated by brushing his hair up and away from his forehead. His hair is kept short and on-trend.
12 / 22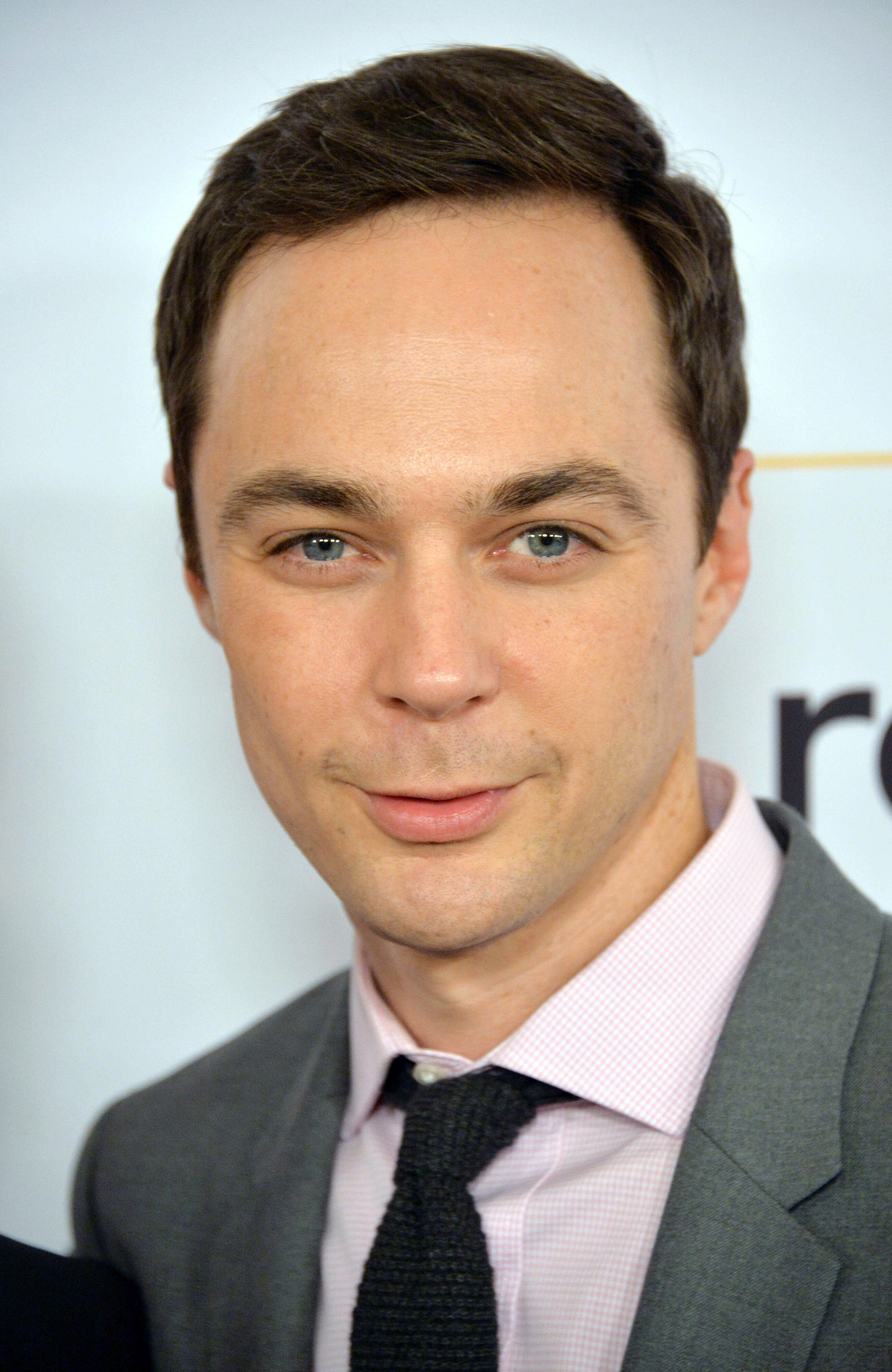 Classic Ivy League
The Ivy League haircut is what we see in most American movies that are based in Harvard or Princeton. It is similar to a crew cut and is actually a slightly longer variation of the style. It's a smart look that works well for a tall forehead because a big forehead means a big brain, right?
13 / 22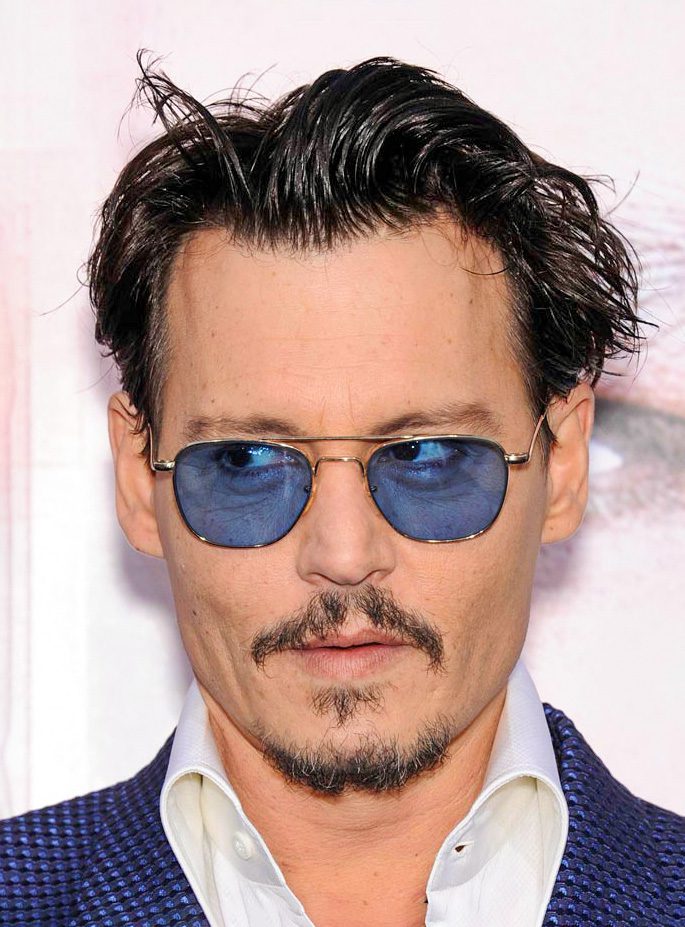 Medium Long Slicked Back
This is a sleek hairdo for the assured gentleman. Slicking back medium/long hair creates a volume that can help balance out a larger forehead. For a matte finish, use a wax. For a dewy look, reach for a pomade or gel formula.
14 / 22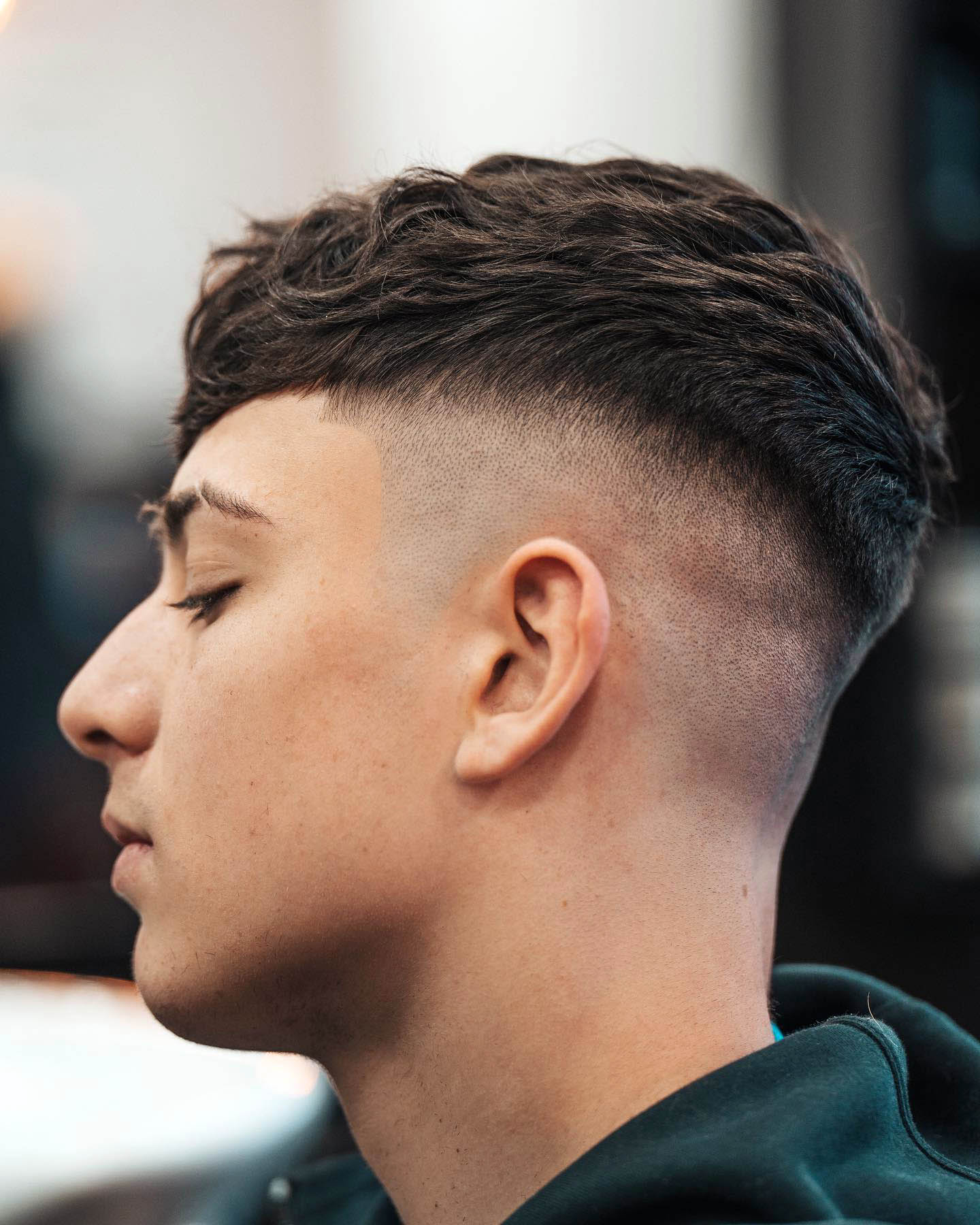 Hiding that Forehead with SIde Fringe
If you want to hide that forehead then this hairstyle makes it look like a Sunday breeze. The top is very flat with long hair and having a straight texture makes it easy to turn in any direction. The sides are mid faded with a very short taper line.
15 / 22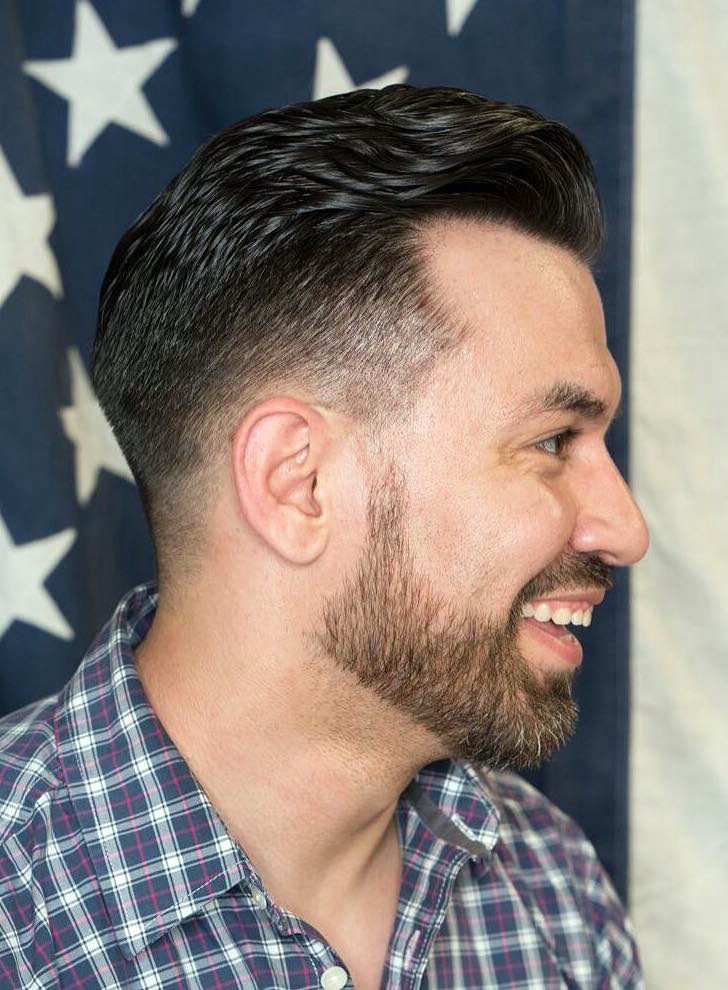 Drop Fade with Wavy Texture
We've all heard the phrase "the eyes are the window to the soul," and this fade helps bring attention right there. The gradient on the sides of this look is pulled down lower than a traditional fade, hence the name "drop" fade. The lighter area of the fade hits right at eye level, which draws attention to the winsome facial feature.
16 / 22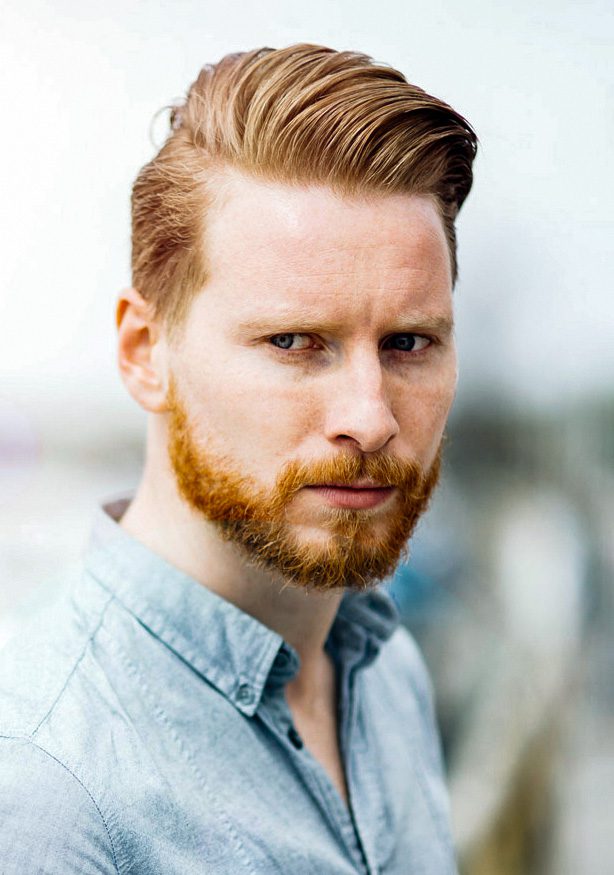 Comb Over
The comb-over has gotten a bad name from characters like George Constanza and Donald Trump. But when done properly, it's one of the most distinguished and versatile looks. It can be worn with any style of clothing. It can be done with short to long hair. And it's such a classic style that conveys a sense of importance and presence.
17 / 22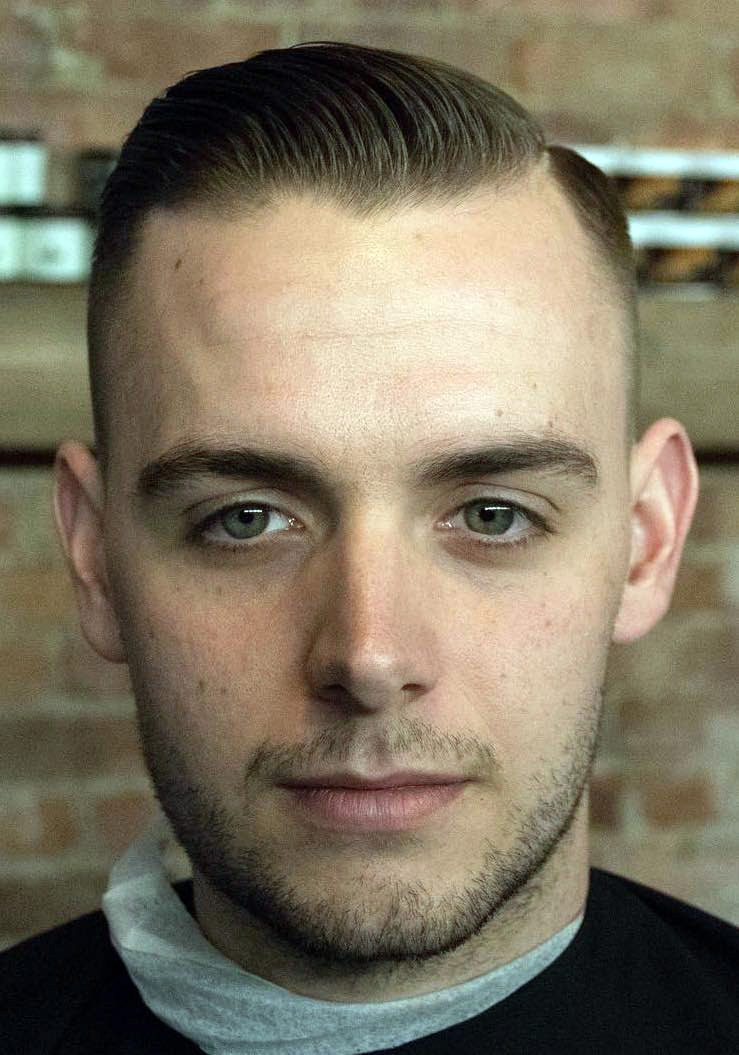 Side Combed Thin Hair
Is that a combed side sweep with a straight hairline? Yes, it is, and the detailing of this one makes it perfect. The sides, however, are taper faded, something that we don't see quite often with this style. Do you see that slight hard part? Yes, that's the modern touch.
18 / 22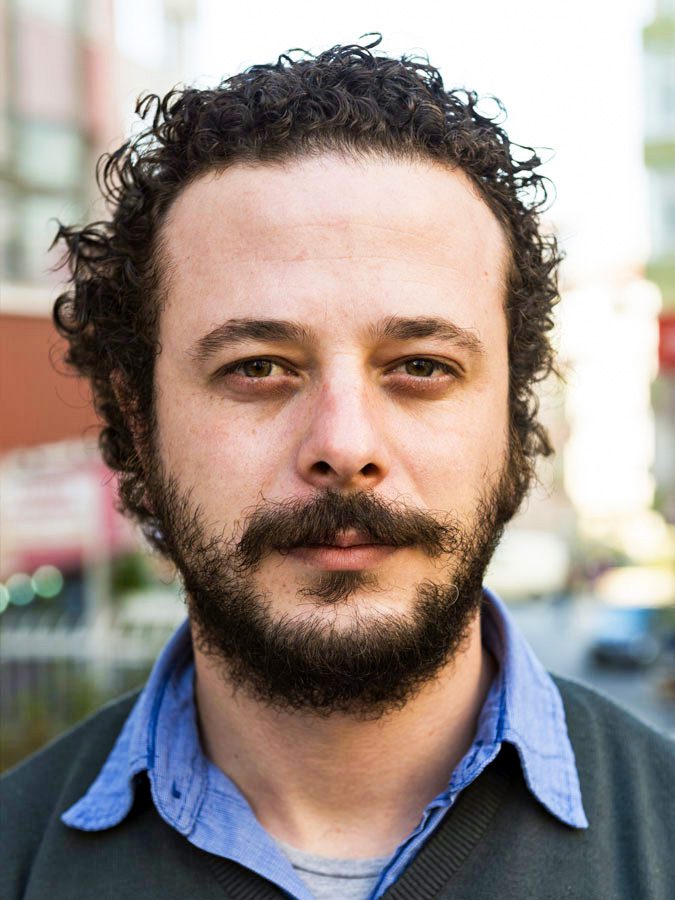 Slicked Back Style
Instead of covering the forehead, this hairstyle slicks all the hair back, exposing the entire forehead. Surprisingly, this doesn't make the forehead look bigger––instead, the style creates a nice frame of hair. Perfect for curly or wavy hair.
19 / 22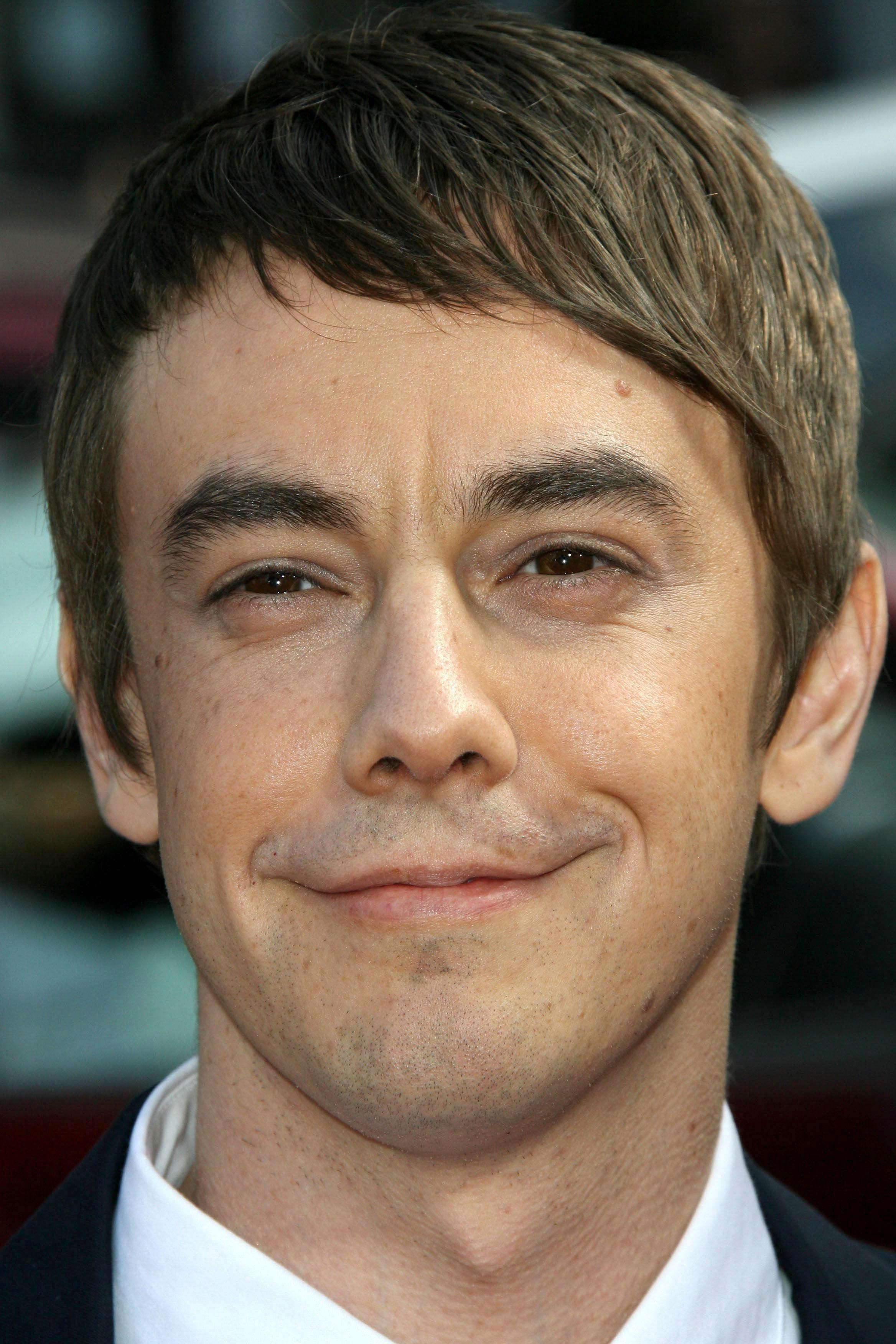 Side Swept Fringe
Here's a nice hairstyle for big foreheads that is both fashionable and functional. The fringe swoops down and to the side, covering the forehead and blending in with the rest of the style.
20 / 22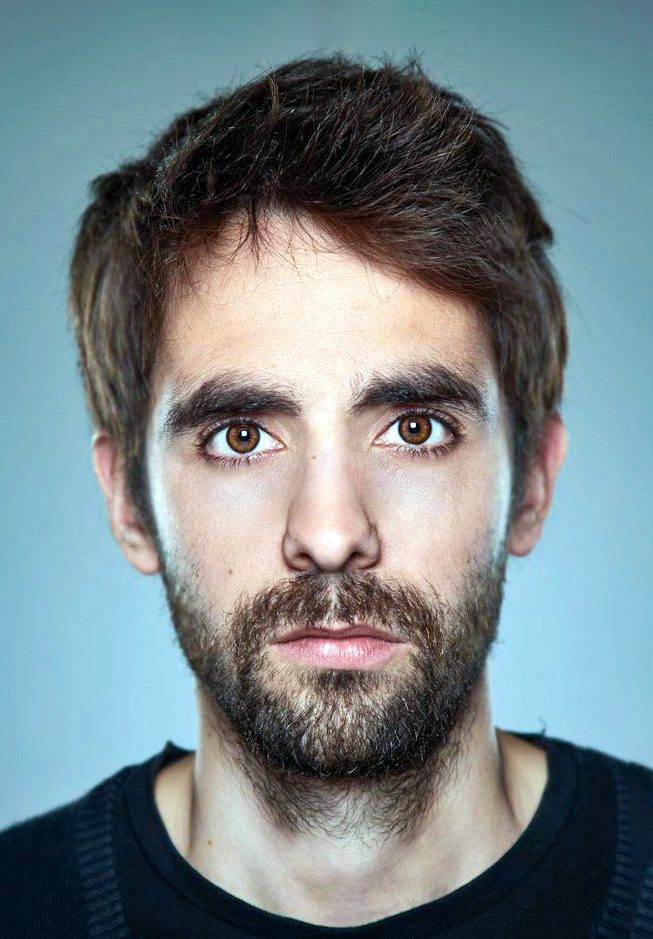 Swooping Fringe
A full yet short head of hair and a slightly side-swooping fringe are the key elements of this look. This is another great choice for men with a big forehead who like to keep it simple.
21 / 22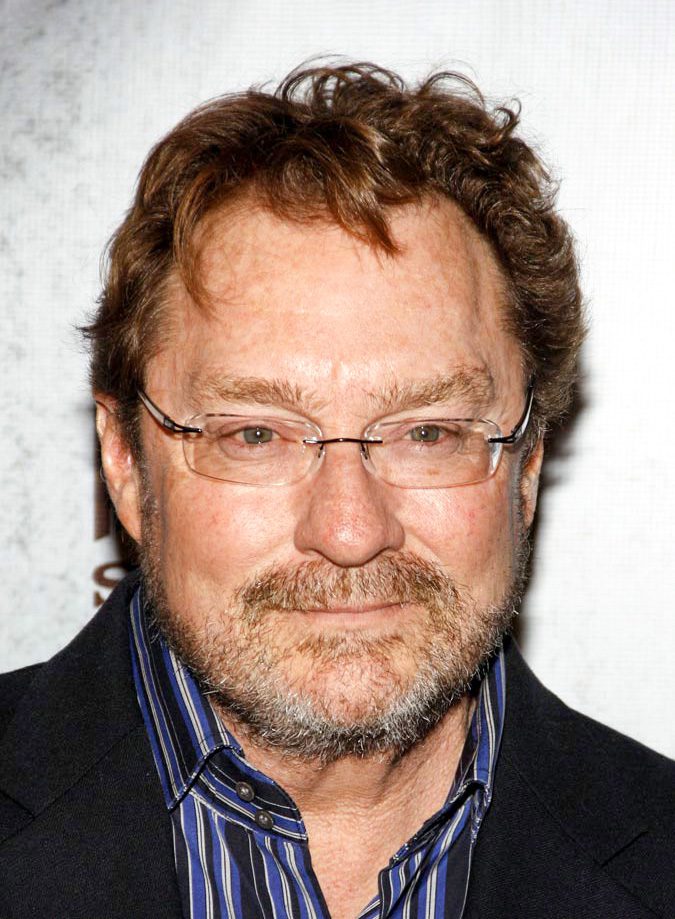 Short Curly Style
This close-cut style adds movement to the top of a larger forehead. The cut also highlights naturally curly or wavy hair, and all of the hair gets tousled a bit.
22 / 22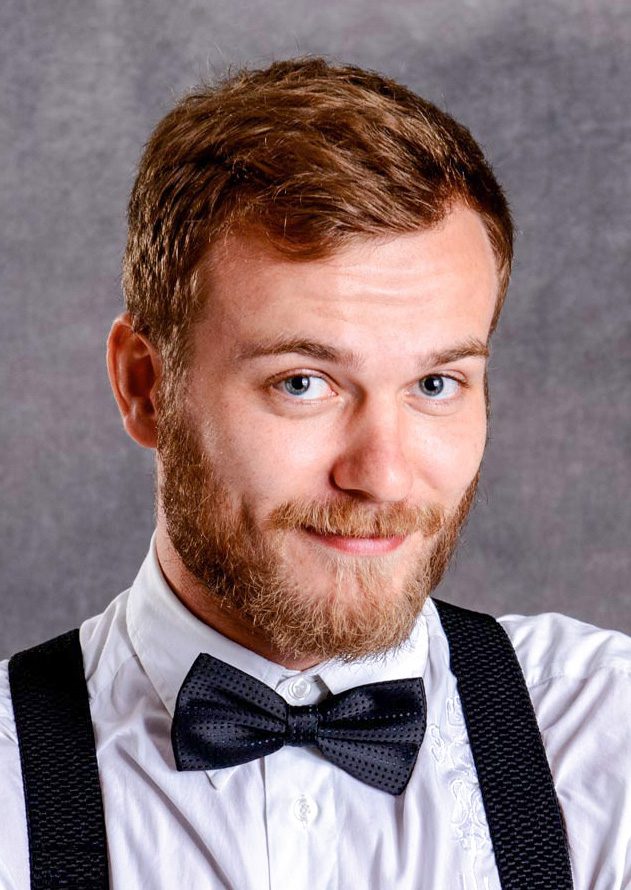 Short Textured Hairstyle
This hairstyle compresses a high forehead using a bit of hair that protrudes down from the top of the head into a makeshift fringe. The hair on top is textured for contrast and motion.