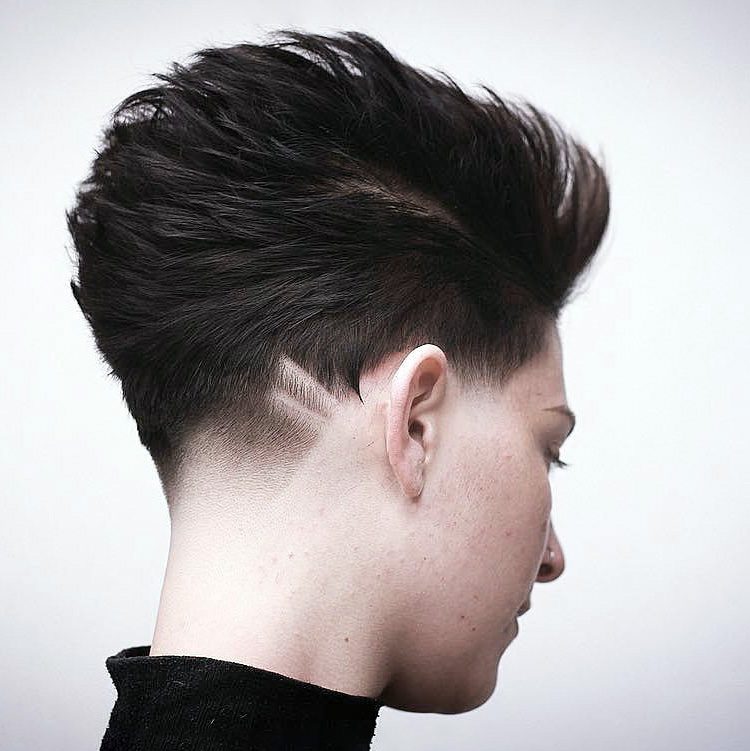 15+ Hot V-Shaped Neckline Haircuts for an Unconventional Man
Sleek. Modern. Sporty.
We recently looked at some unique haircut designs for men, but today we're going to focus on the new and trendy V-shaped neckline haircuts! We love looking at these neckline designs since you can combine them with almost any style — in fact, the choices are endless. To help you pick the right V-shaped neckline for you, we've compiled a high-quality gallery of more than 15 of our favorites. Which will you choose for your next style?
1 / 23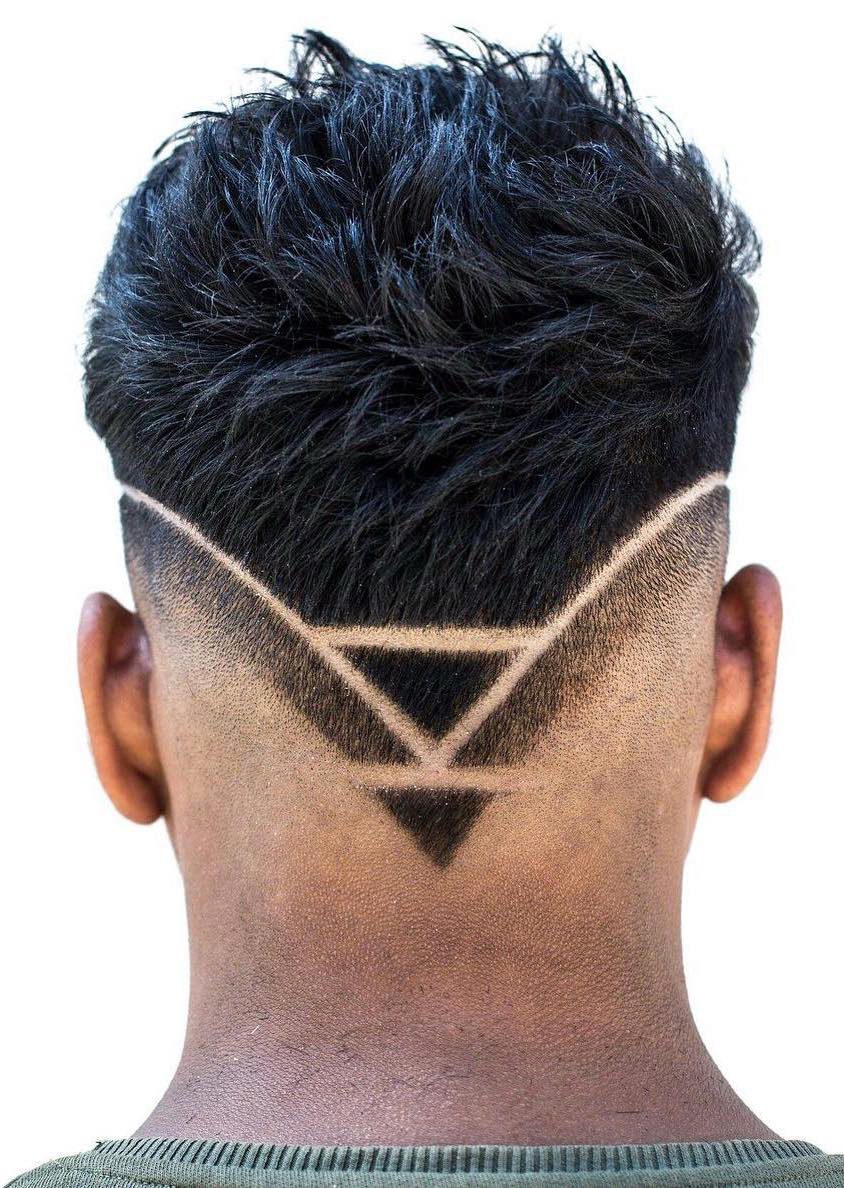 Triangular Neckline
If you're looking for something a little more out of the box, you can start adding geometrical patterns — shapes and fractals — to your neckline haircuts. Just watch out you don't end up looking like an old inscription from the Indiana Jones movies.
2 / 23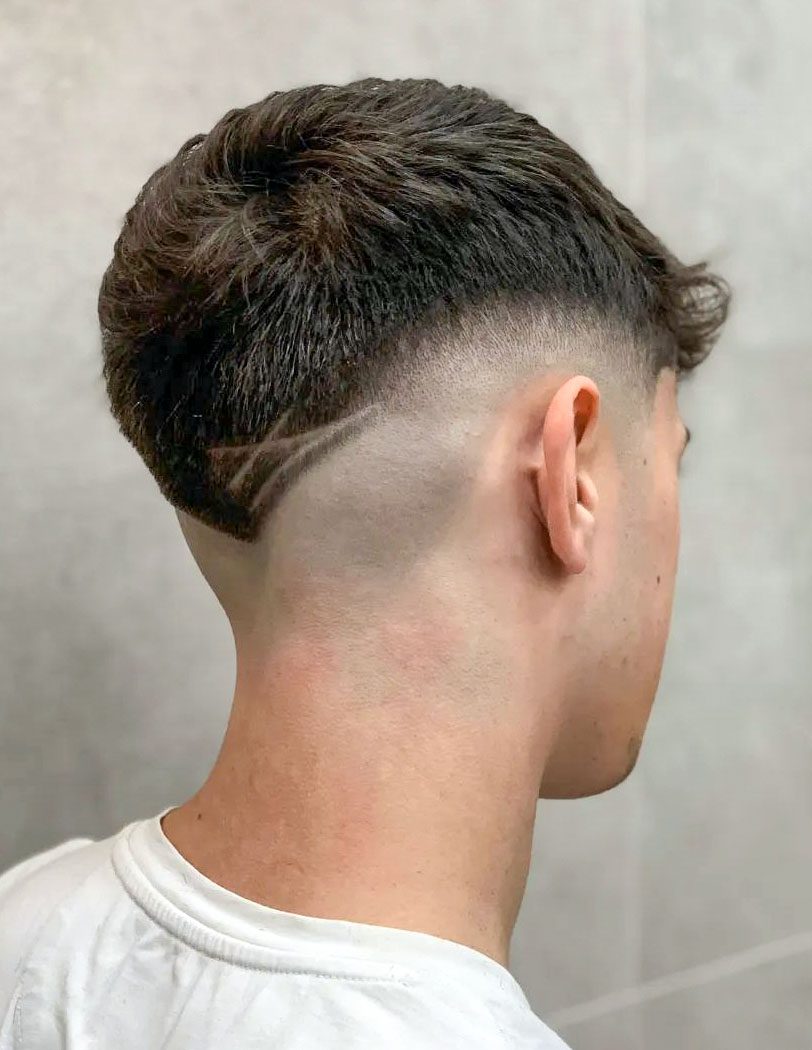 Razor Lines
In this hair cut, the hair is shaved into a V at the back of the head with some slight razor lines. It also incorporates a bald fade through the sides, and the top is left a bit longer.
3 / 23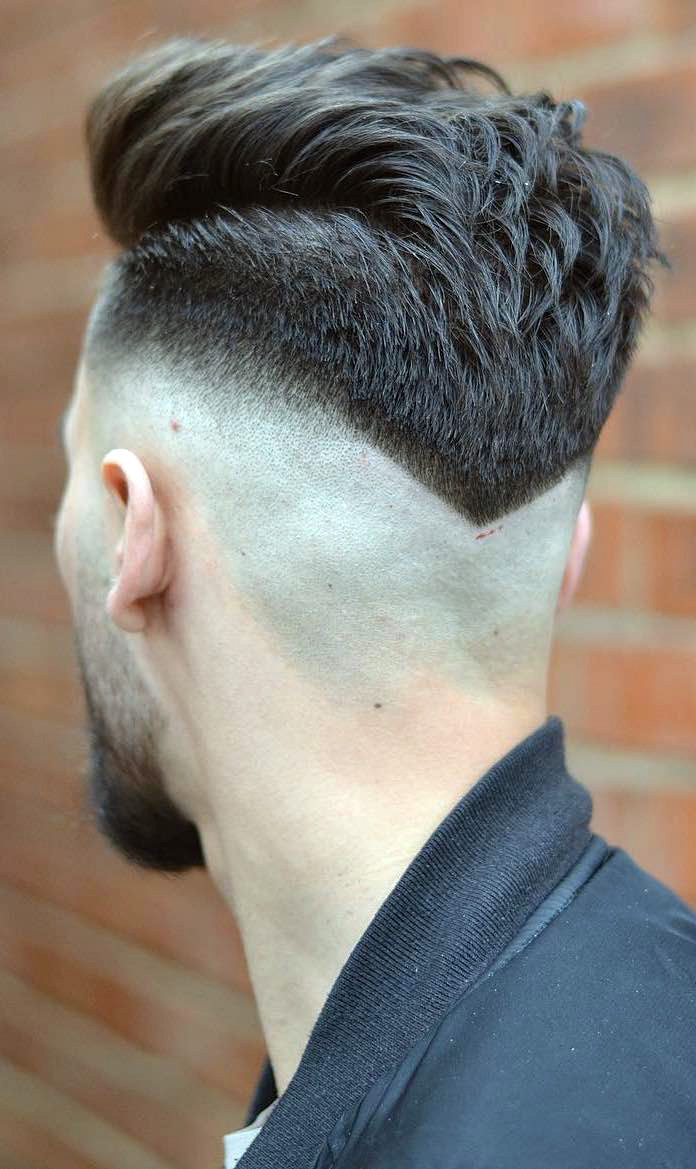 Taper Faded V Neckline
Although you can't see this style from the front, you can imagine that it's pretty eye-catching. The side-part adds extra depth to the cut, just like the V-shaped neckline on the back.
4 / 23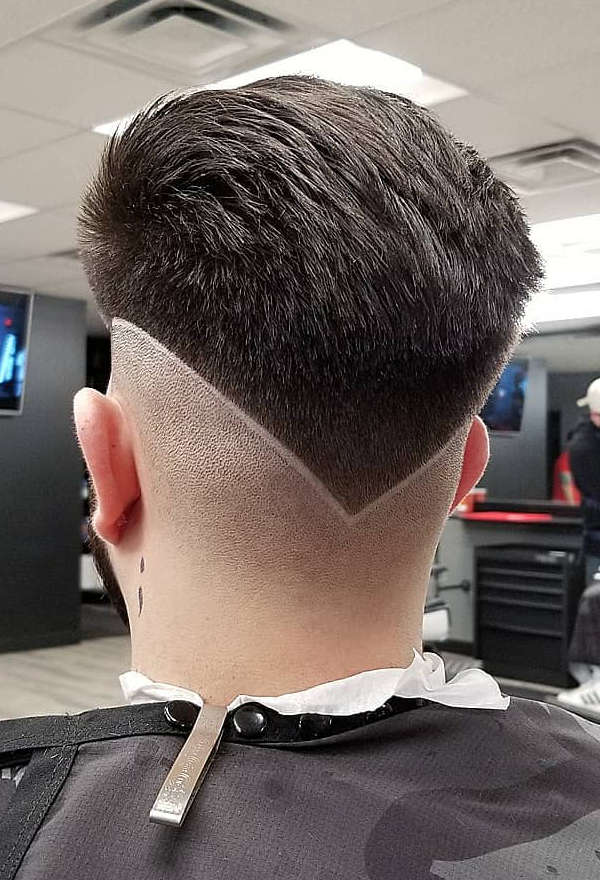 Hard Line V Design with Shaved Sides
To get the V you can fade it, or you can shave it for a more eye-catching contrast. Which is exactly how they've played it out here.
5 / 23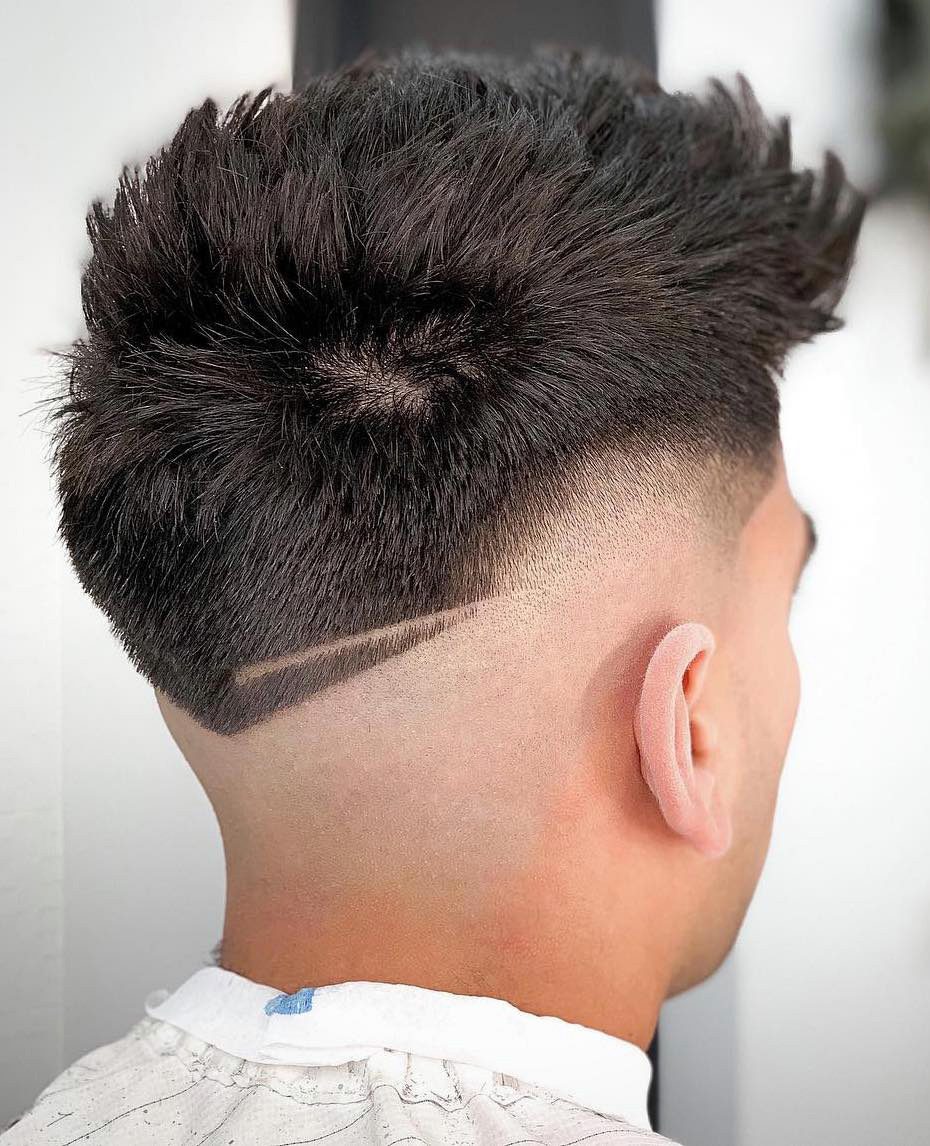 Semi-Drop Fade with Brush Up
A minimalistic haircut done right! The shaved line streak starts just behind the ear and follows its path to meet the center of that shaven V neckline.
6 / 23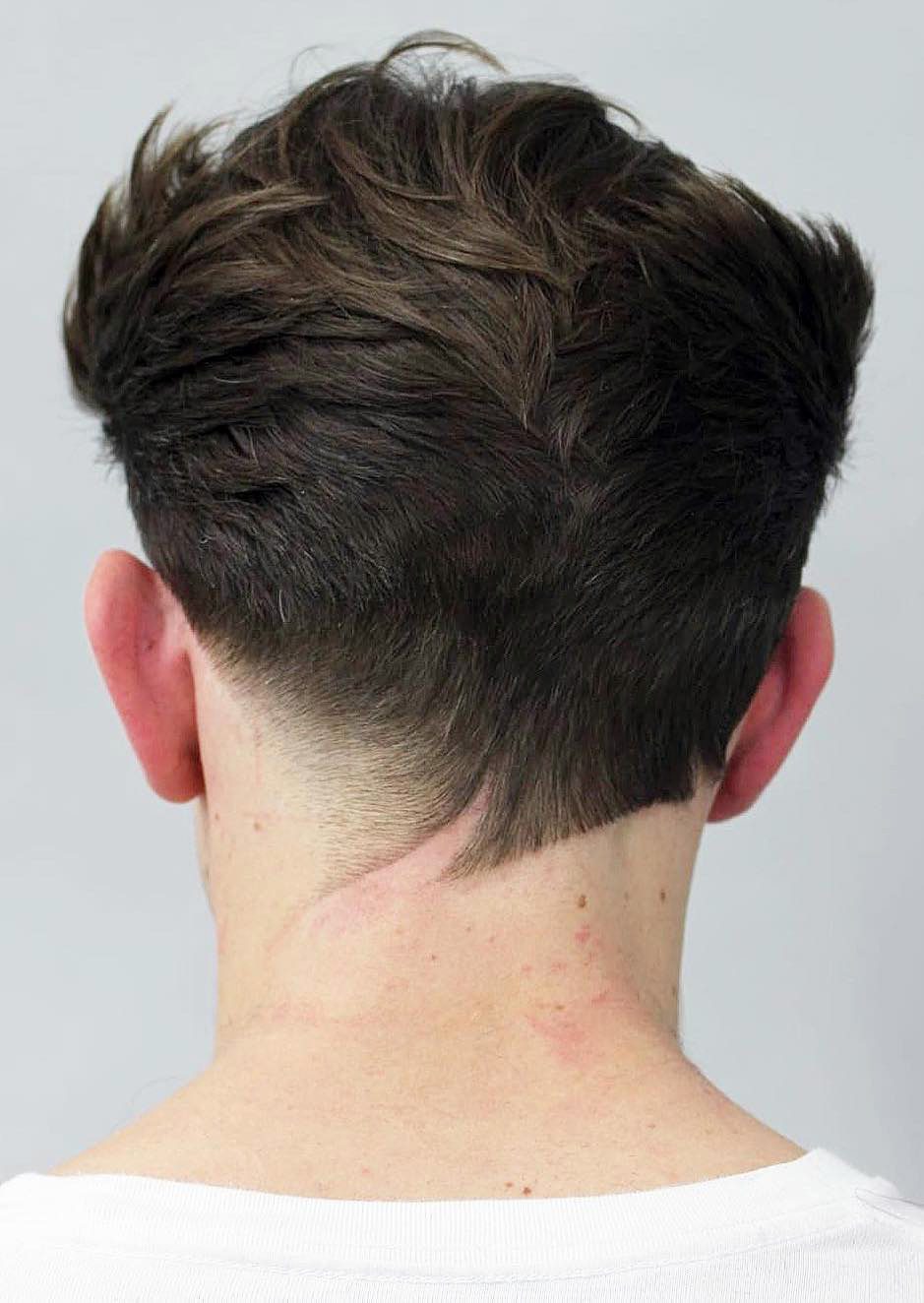 Broken V Shaped Neckline
This V can be 'broken' but all I see is an incredible technique and design skills here. Notice how the hairline has been tapered on the left and cut blunt on the right side.
For this hairstyle, I don't have a favorite part or detail because it is all the details as a whole that make it so good.  We have to make room for an honorable mention to that suave ducktail action in the back!
7 / 23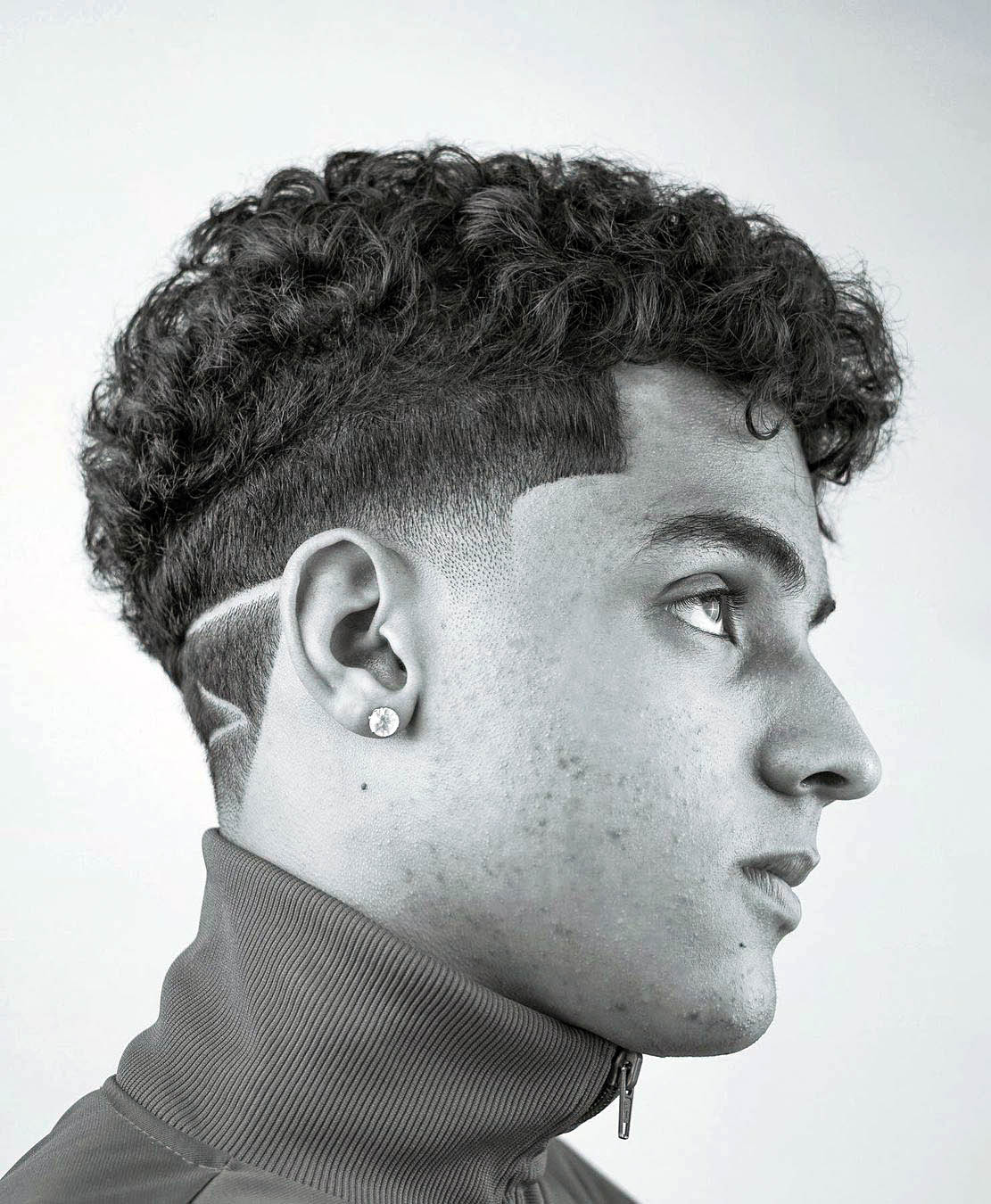 Curly Lined Temple Fade
The temple fade allows for a good length of hair on the top to center your style around. Here, this gentleman uses the temple fade to leave enough hair to line up the nape and cut in a sharp design. The curly top draws the eyes and gives contrast to the fade and design, while the stud adds a bit of elegance. Keep the jawline clean-shaven to add to the sleek look, or add a trimmed beard to give a bit of edginess.
8 / 23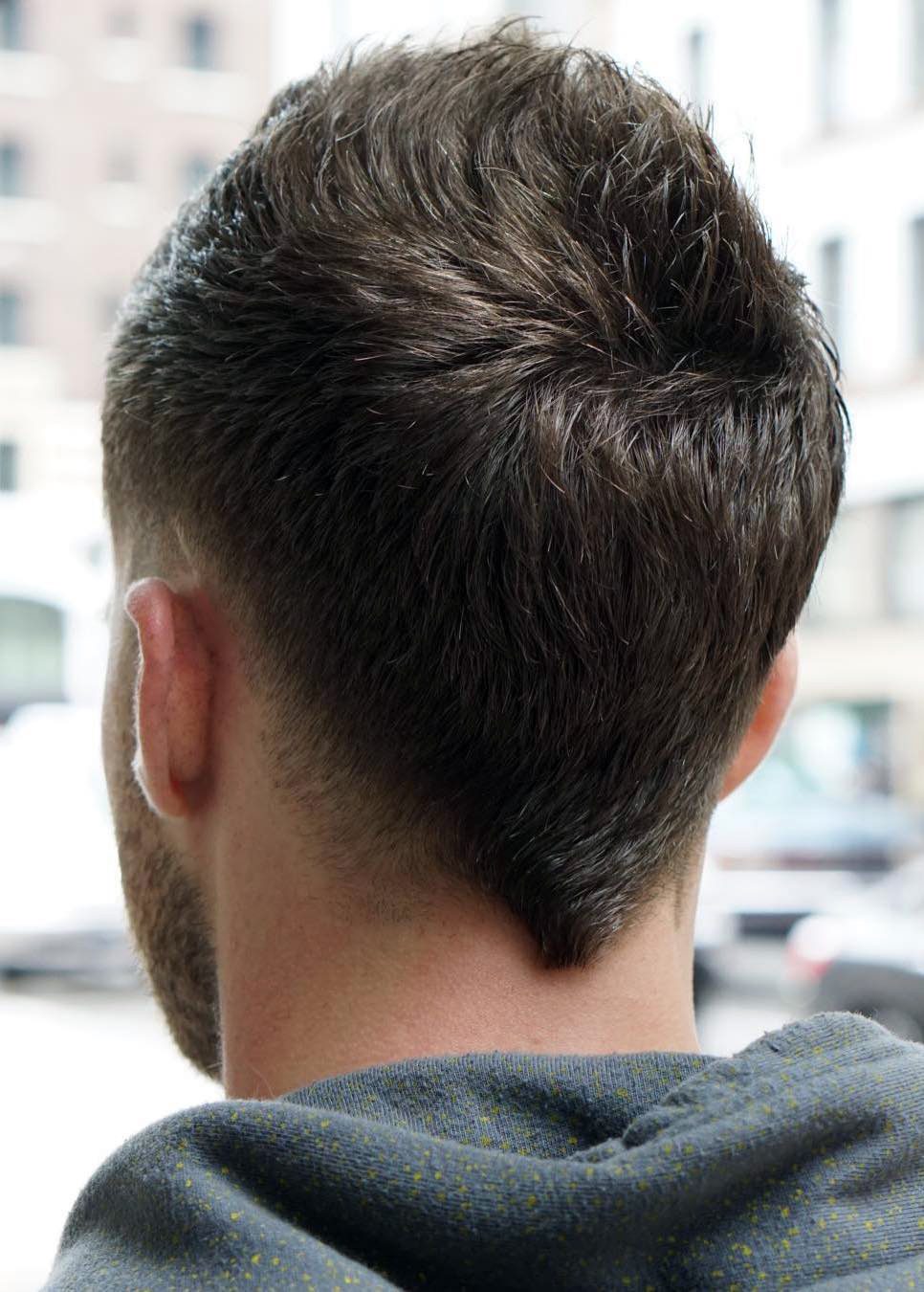 Pointy Sharp Neckline
V-shaped necklines don't have to be anything clever. Here's what looks like a regular neckline haircut, with the only difference being its V shape.
9 / 23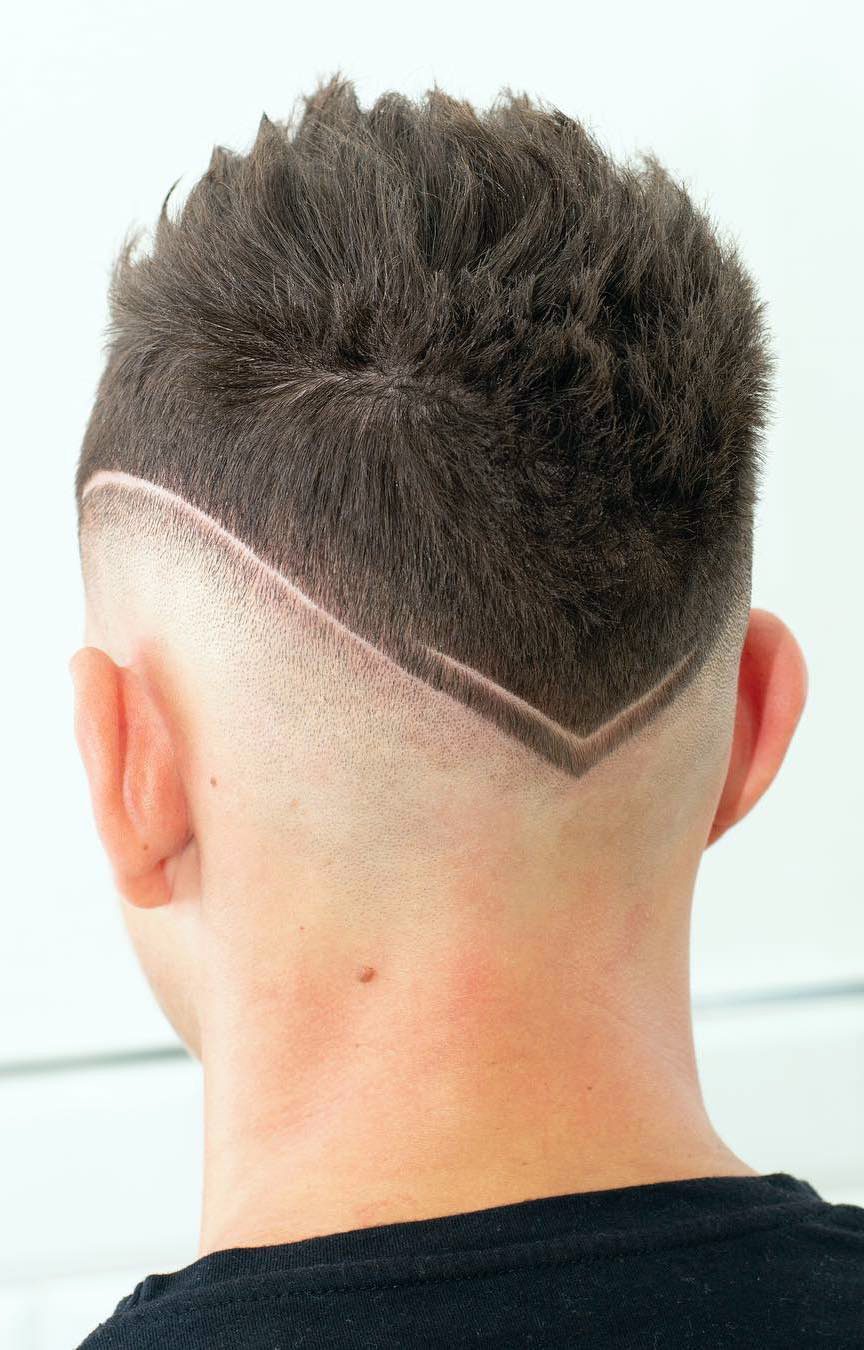 Spiky Texture with Disconnection
Here's another variation on the V-shaped neckline haircut, also with some disconnects. This particular design is relatively unique, since the hairline is so much higher up on the head, flowing around all sides smoothly.
10 / 23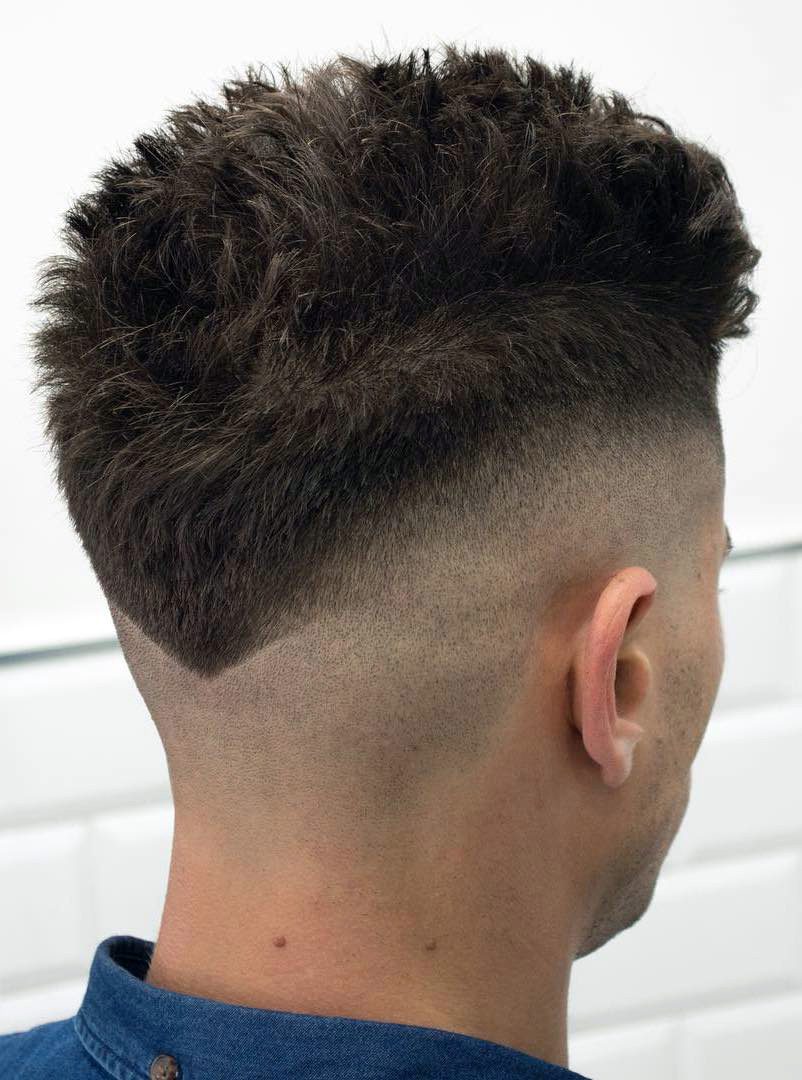 Pushed Back with V Neckline
With a stubble effect all around the scalp, a V-shaped neckline can add some much-welcomed contrast to the back of the head. In this case, it's paired with a spiky, messy top.
11 / 23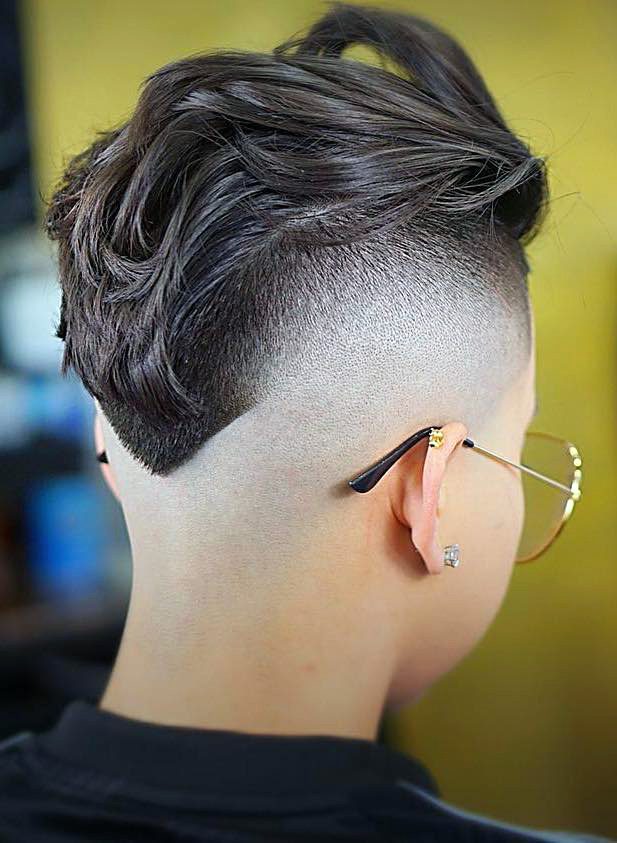 Skin Faded Undercut
You can land some really cool and unique effects if you combine a V-shaped hairline with an undercut, like this. The angular, V-shaped finish adds extra flair to this fohawk-esque cut.
12 / 23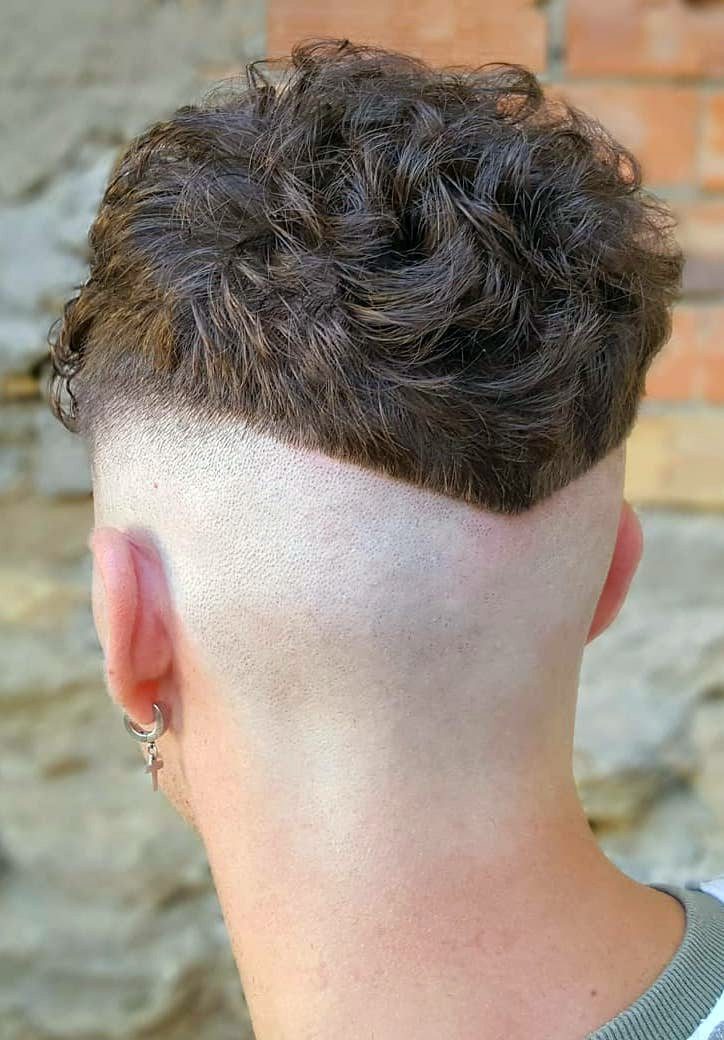 Wavy Hair with Undercut
Need something fun and young for the summer? This curly haircut with a high-cut, V-shaped neckline will keep your neck and head cool, and exudes free spirit!
13 / 23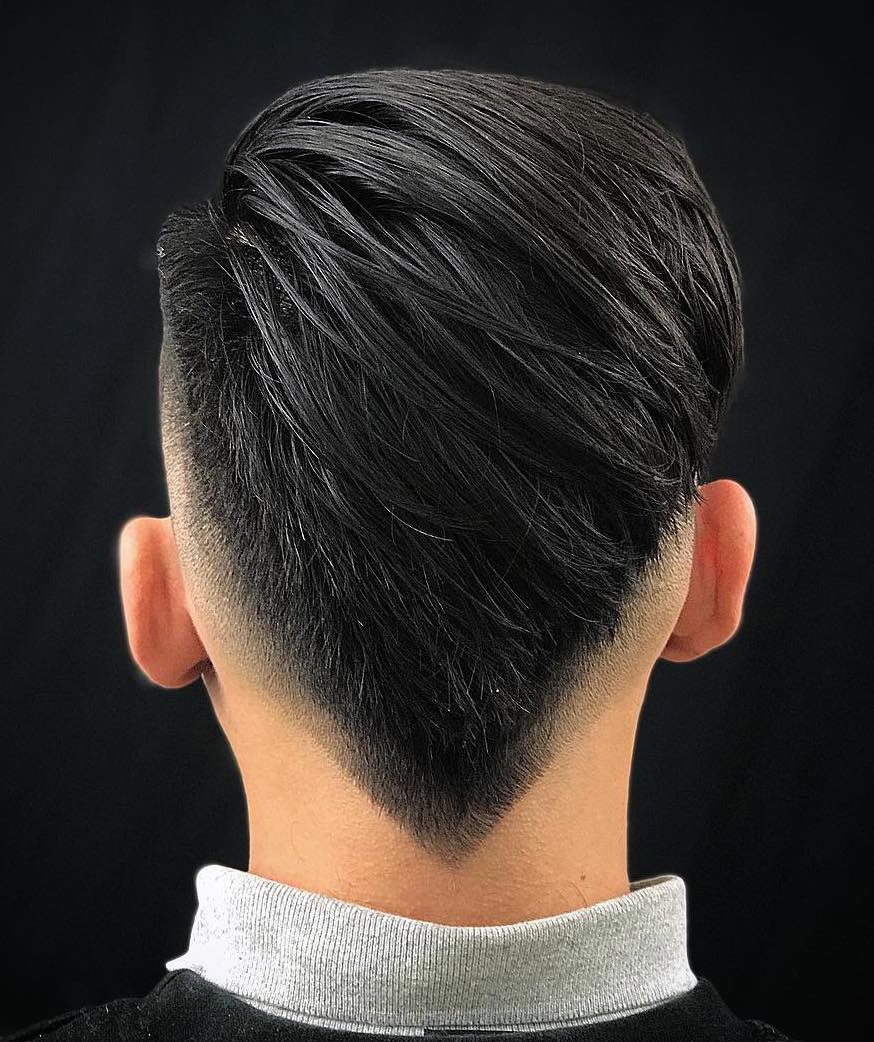 Sharp Poky Neckline
This sharp V-shaped neckline haircut is mature and precise, like the rest of this smooth, swept-back haircut. It's versatile: wear it to your Ivy League school or even on the football field.
14 / 23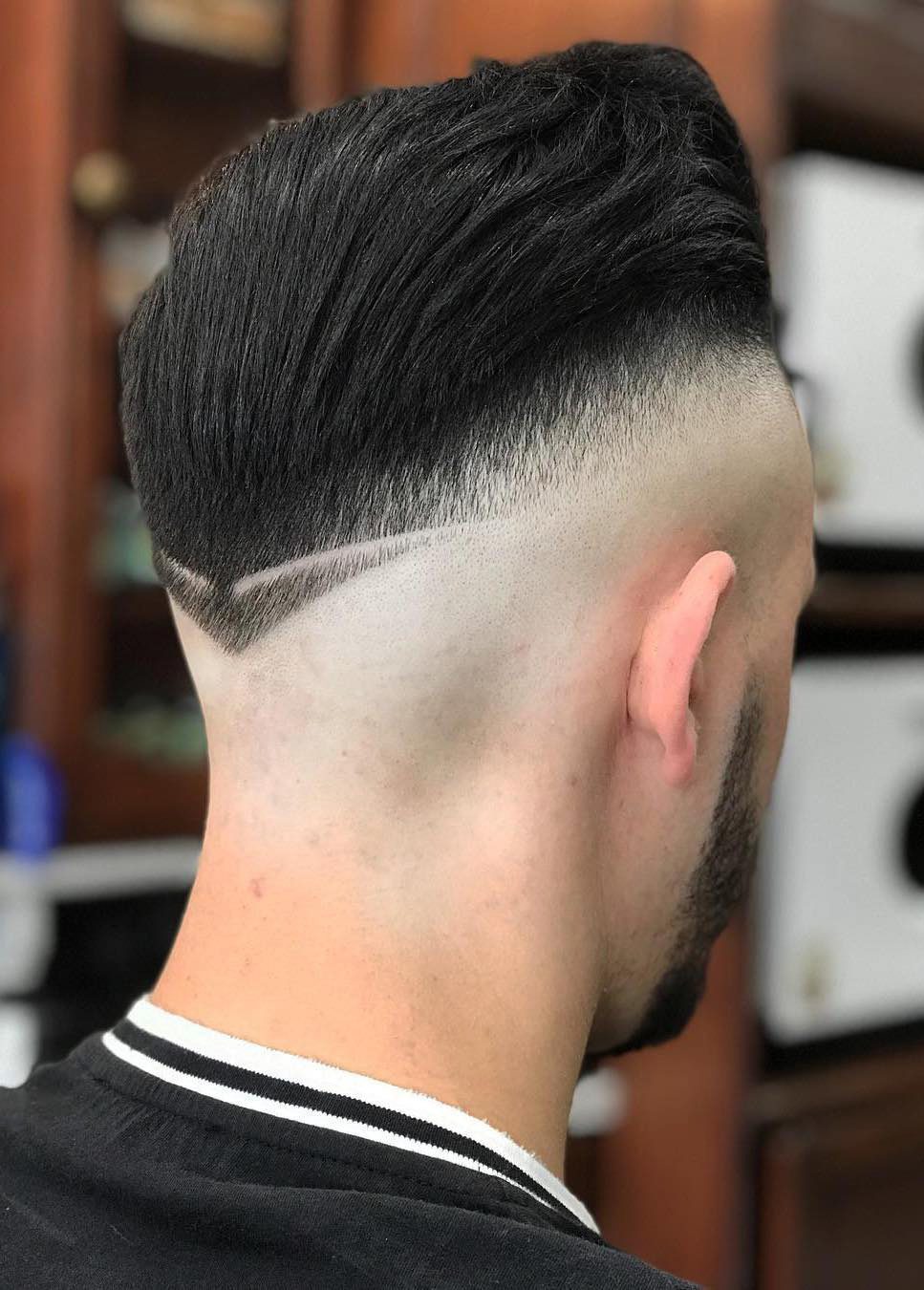 Clean Faded Neckline with Pointy Tip
With sides haven like this, you have to be very mindful of whatever design you're getting because this all has big contrasting parts. That is why it's so great that they've incorporated a straight-up V shape with a de-constructed one.
15 / 23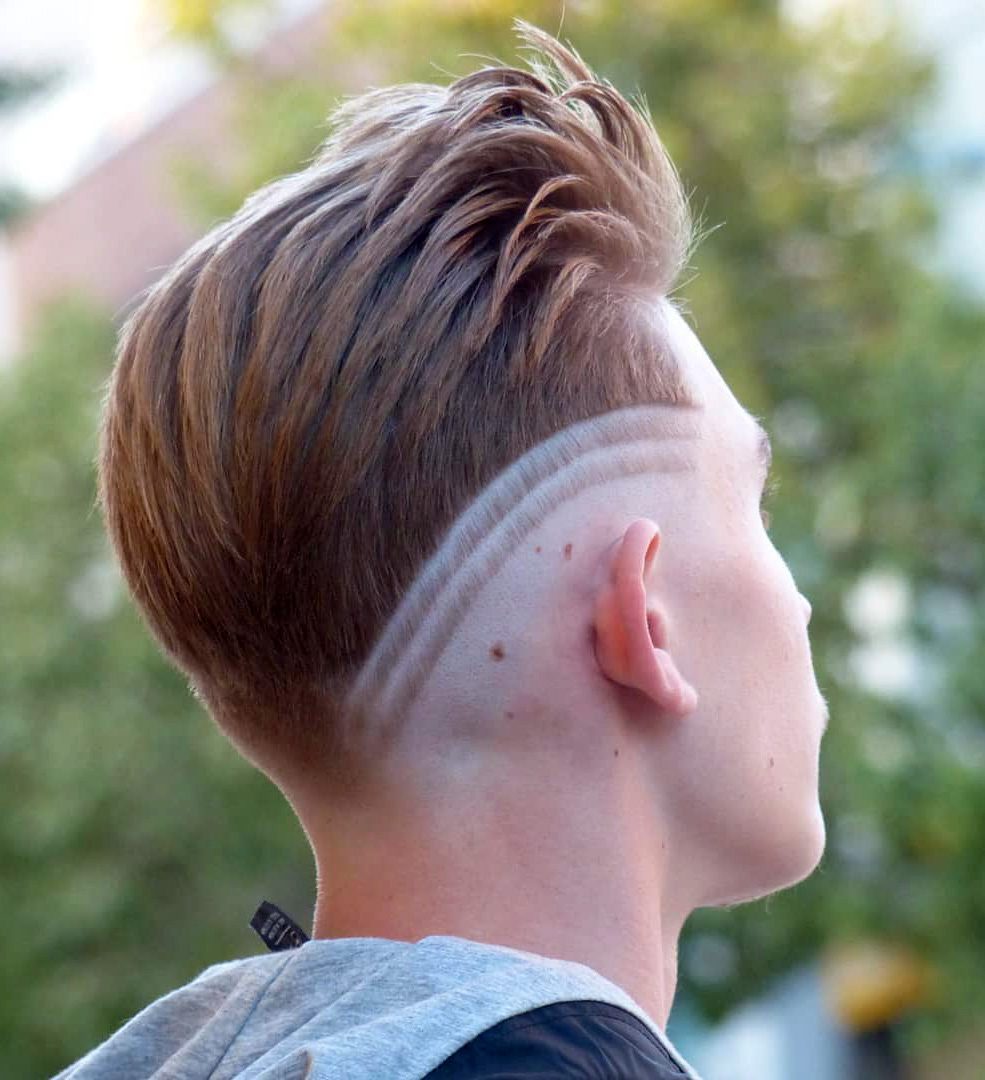 Faded Neckline Design
Although a more subtle neckline is done here by a super soft taper, the V shape is defined by these super stylish skin-fade lines. On the top, we get a blow-out quiff with great texture.
16 / 23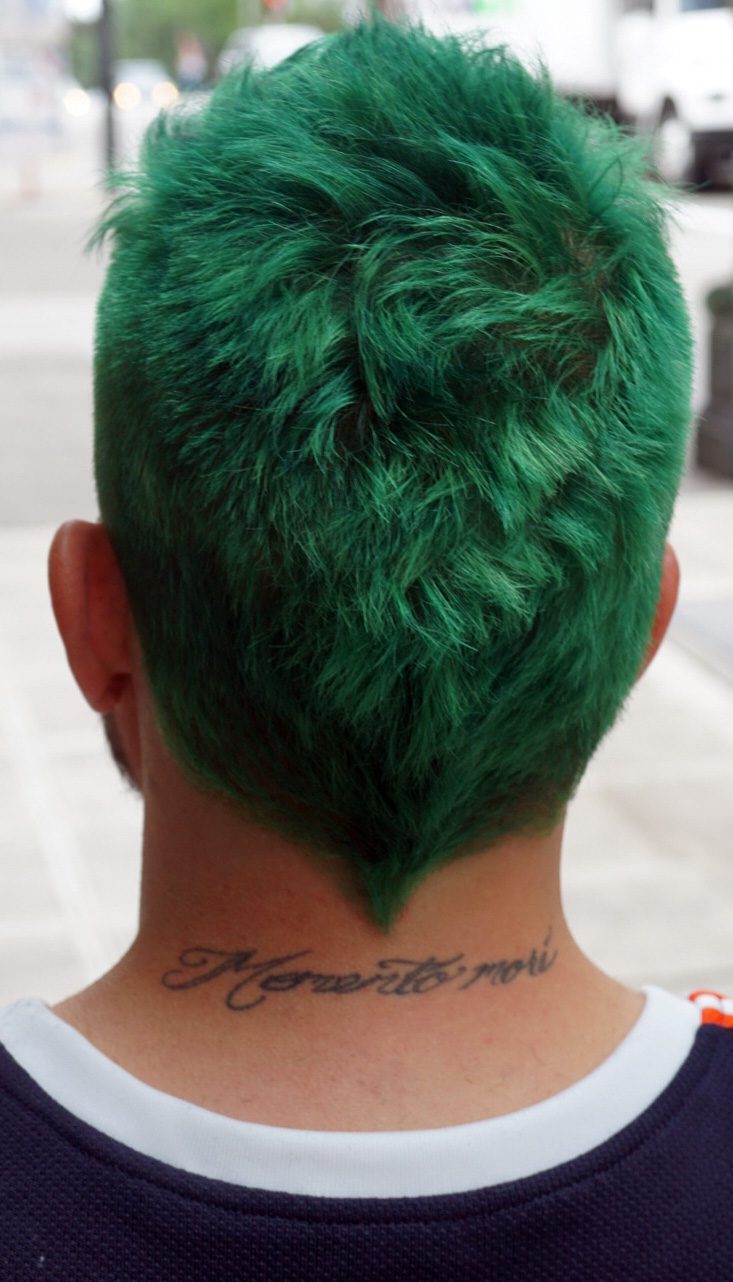 Go Green
Colored hair or not, anyone can rock a V neck hairline just like this. And when I say anyone, I do mean anyone. It's close enough to the natural hairline that it won't look out of place when the hair grows back.
17 / 23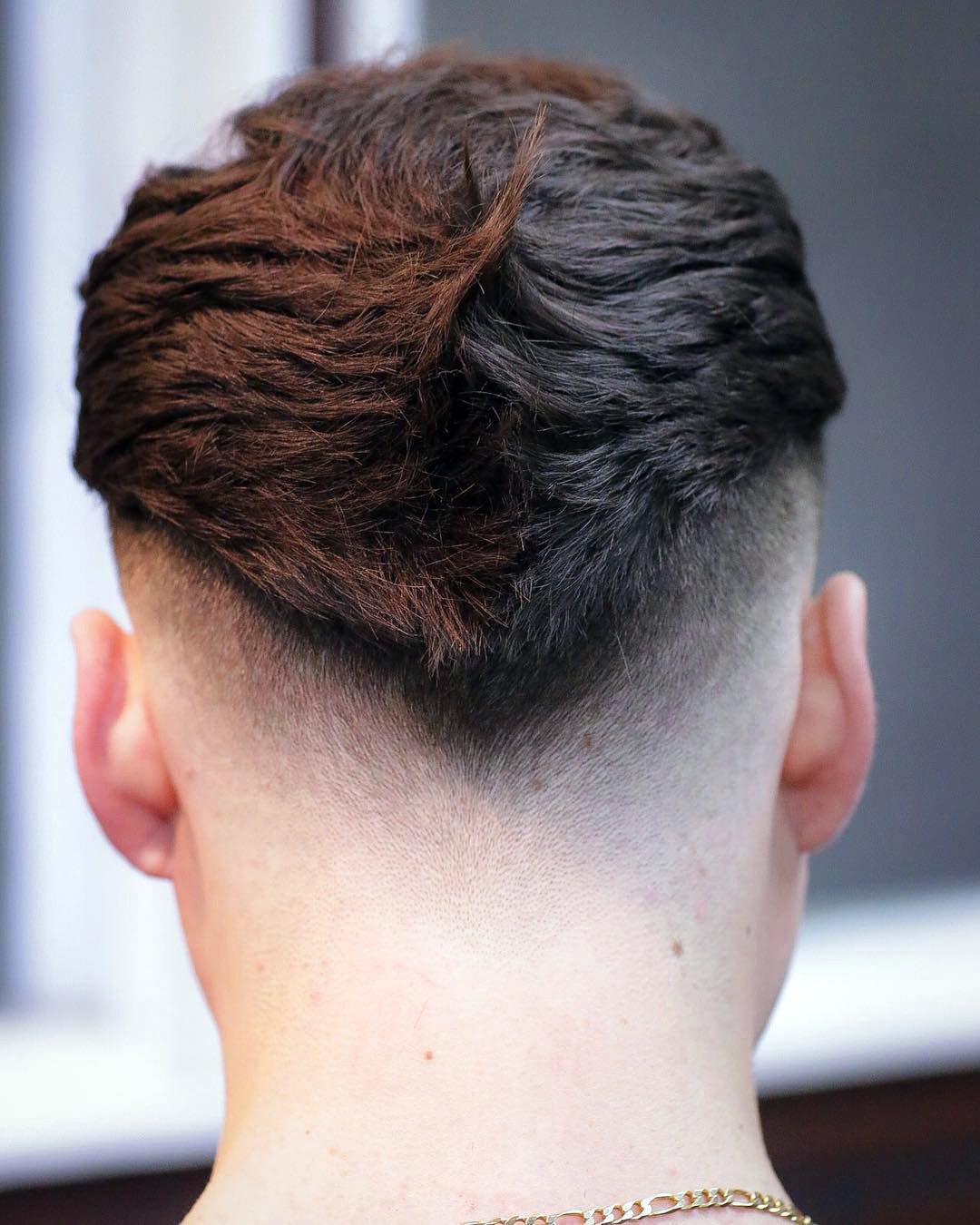 Smooth and Fading Neckline
You've seen plenty of mohawks and fohawks — of that we're sure. But have you ever seen a fohawk on the back, like this? The smooth, fading V-shaped neckline is a natural solution for tapering away from the excitement.
18 / 23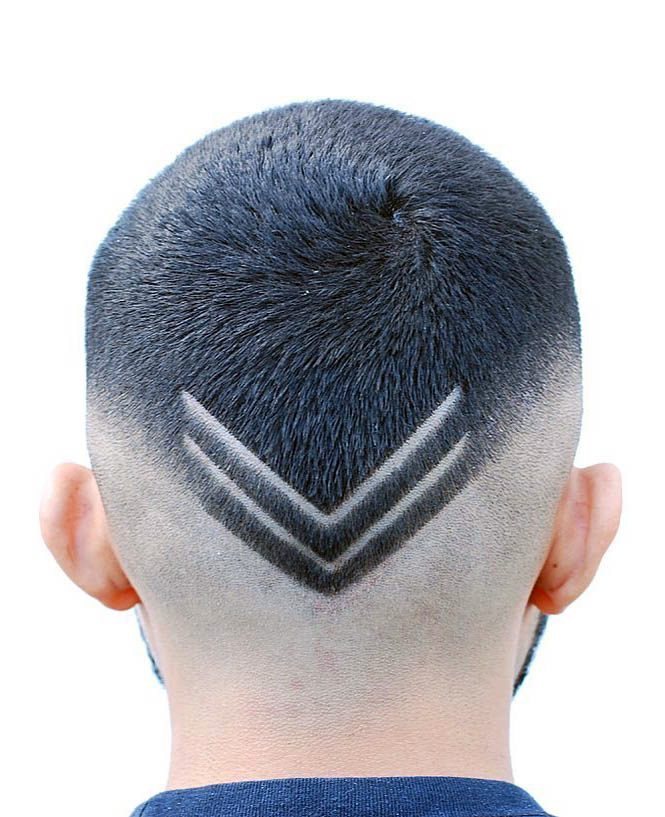 Arrow Neckline
Call it a V, call it an arrow neckline design. I can't get enough of details like this, especially on such short haircuts as this one.
19 / 23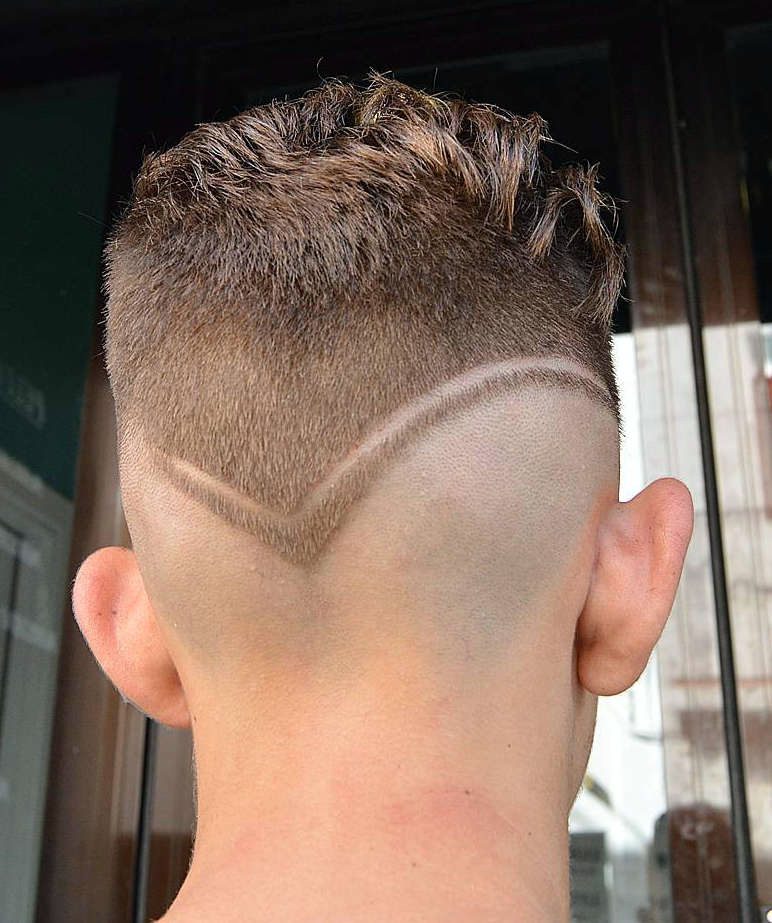 Disconnected V-Shaped Neckline
When it comes to hairstyling, the only limit is your creativity. One of the easiest ways to add extra flair to any neckline design is with a simple disconnect, like this. Fun and different, we'd say.
20 / 23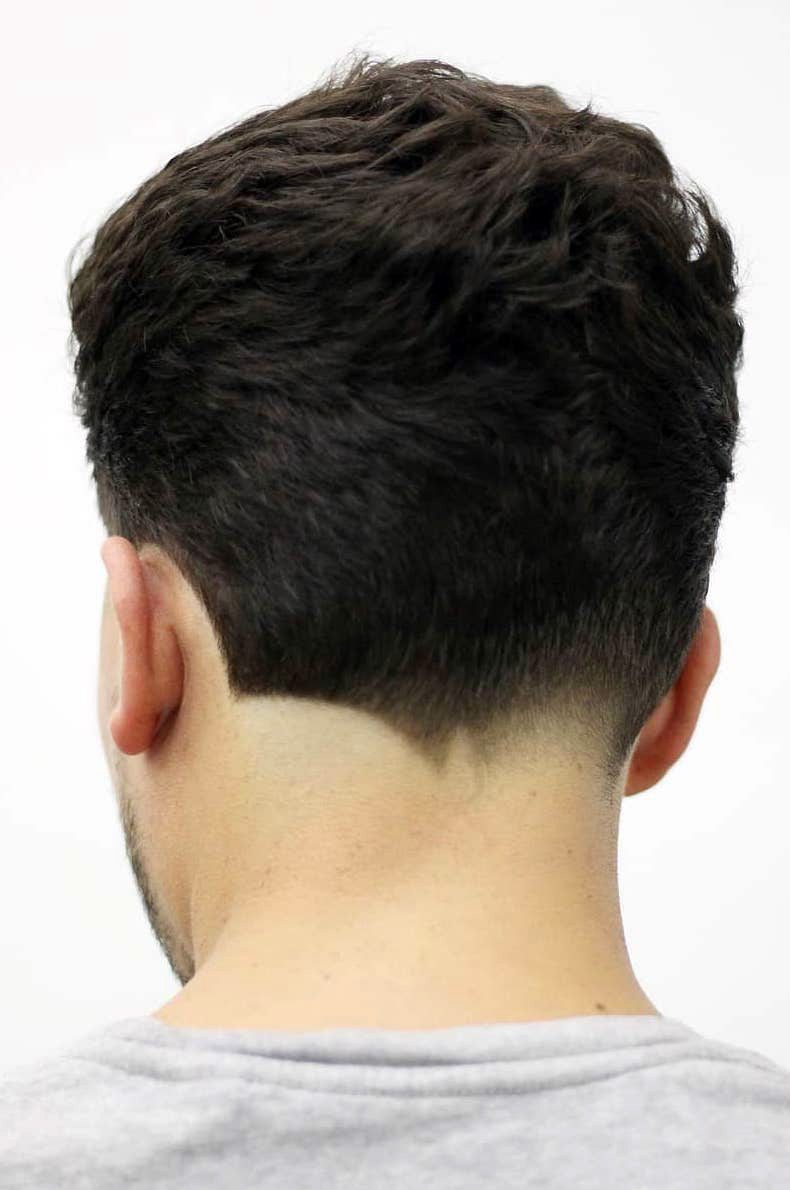 Batman Neckline
Creativity has no limits as we see here. Some may argue that's not a V neckline but I'd say, look closer! There it is! An inverted mini V is what brings this great design together. Features a fade on the right side and a cool blunt shaven patter on the left. So cool!
21 / 23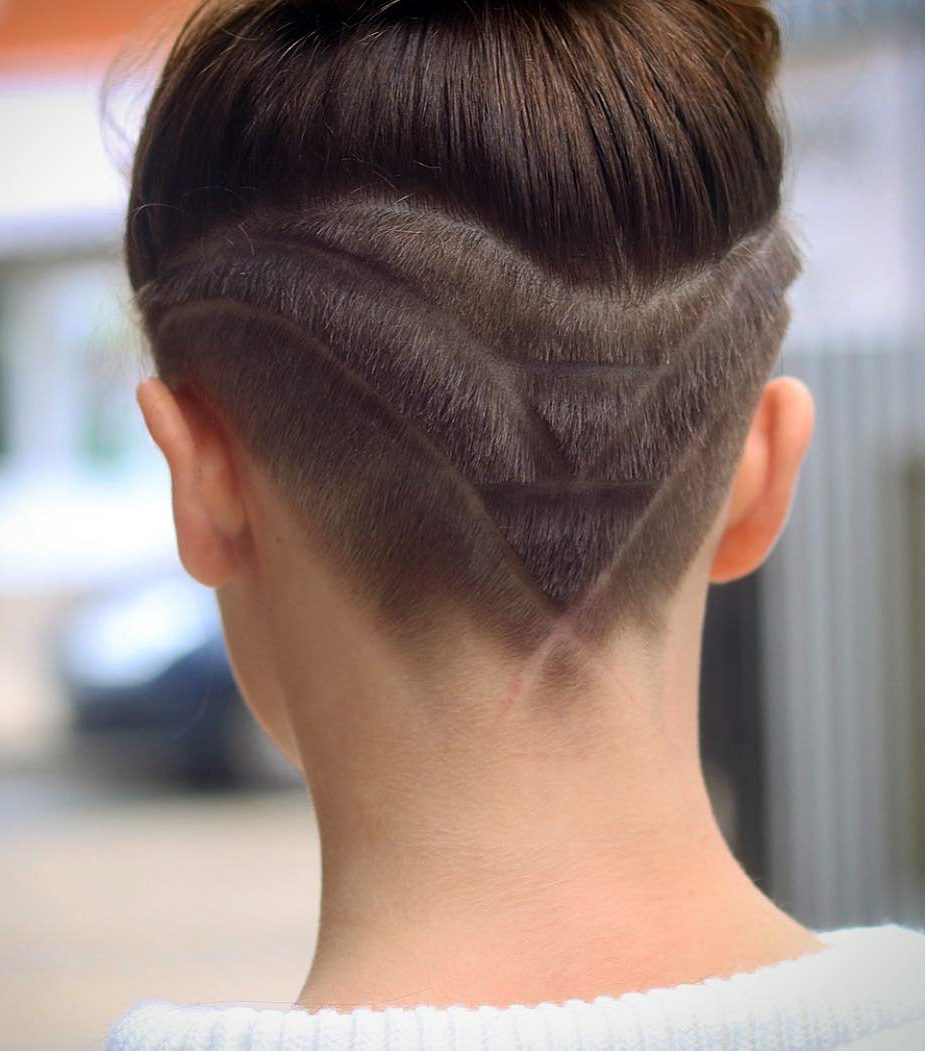 Double V Undercut Design
Abstract takes on the V-shaped neckline like this one are some of my favorite details on a haircut that is supposed to change depending on how you look at it.
22 / 23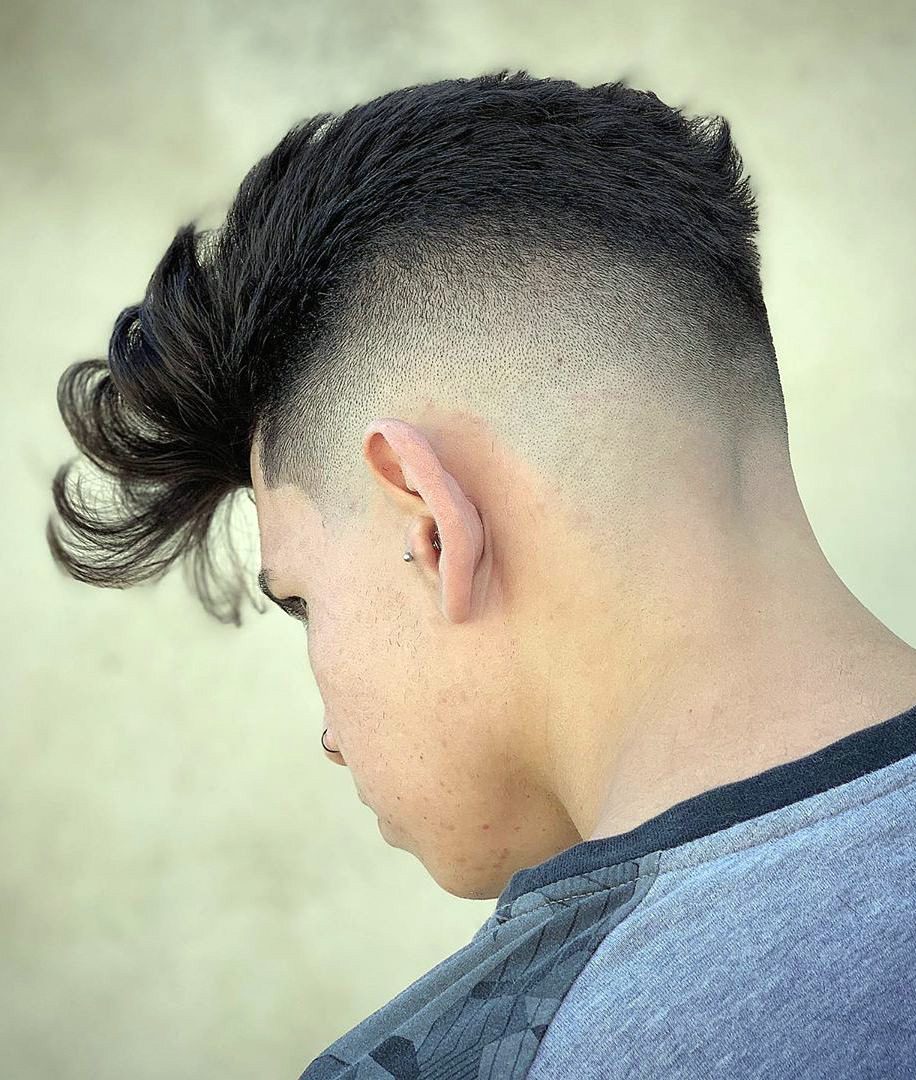 Taper Faded Valley
Barely there V patterns are also a good option in my book! They can get as conservative or as radical as you want.
Here they finished the fade quite high up so that's why it makes all the sense in the world to have a more subtle approach for the neckline.
23 / 23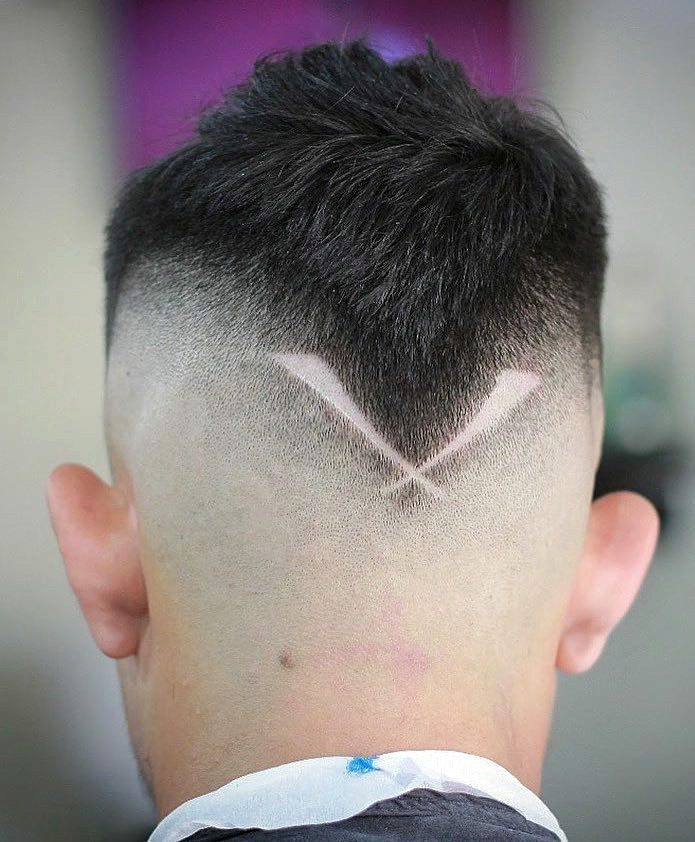 Sharpest V Shape
This is where the fade meets the shave. In a not so uncommon manner, they've gone ahead and expertly faded a deep V in the back but finish the look by adding two shaven streaks crossing.