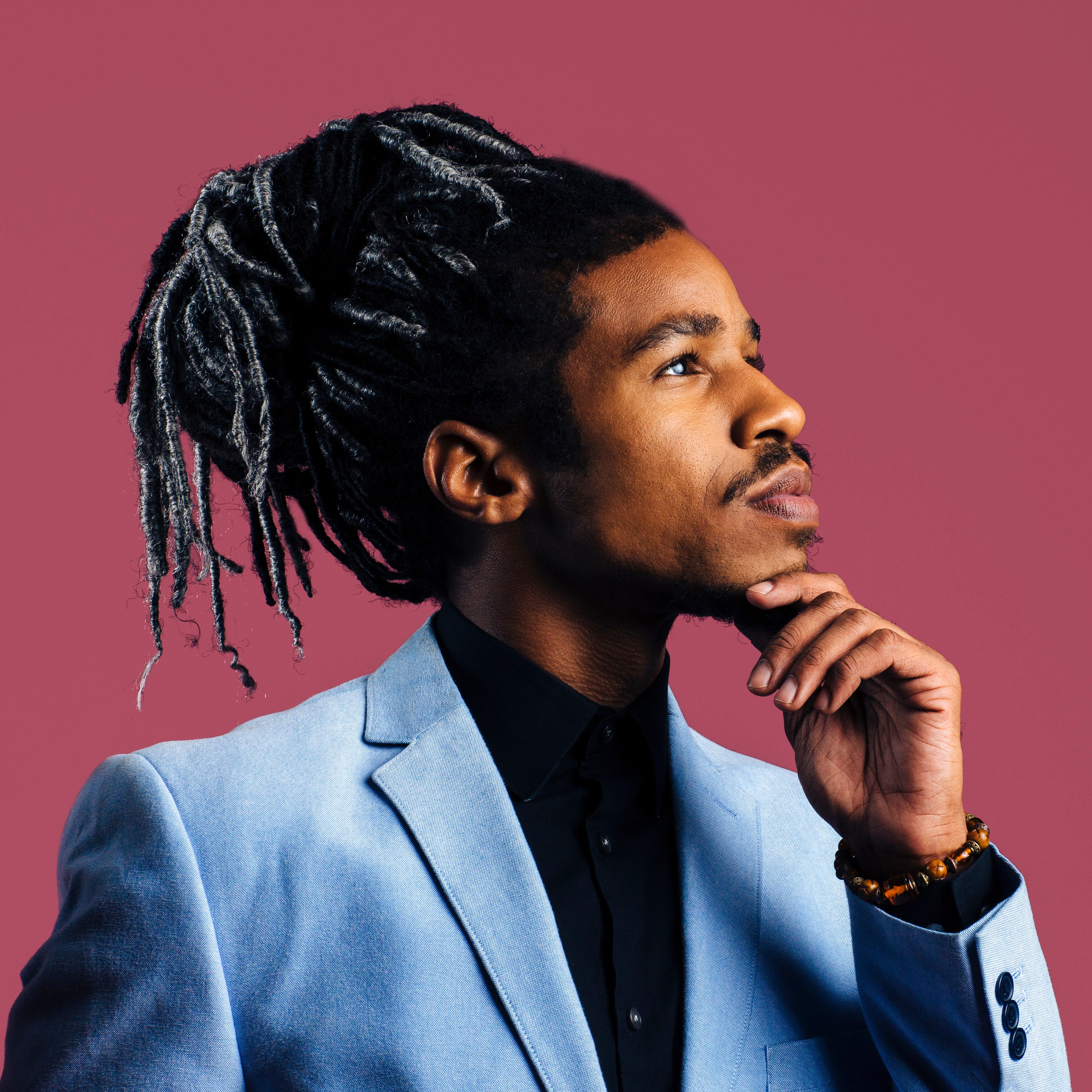 20+ Fresh Men's Dreadlocks Styles
Styles for the soul.
Dreadlocks are nothing new — in fact, they've been around for decades. They've definitely stood the test of time up until now, but are there any fresh, modern twists on this classic cut for the modern man?
There most certainly are! In this gallery of 10 fresh dreadlock styles, we're going to walk you through our favorite dreadlock haircuts, giving you plenty of inspiration for your own style!
1 / 30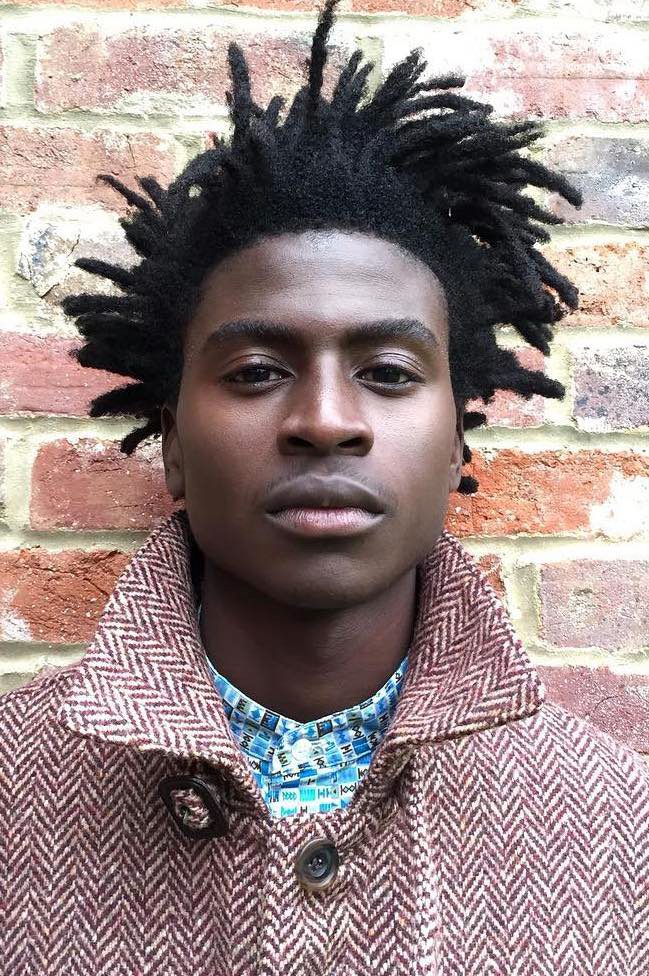 Irregular Strands
Contrary to popular belief, dreadlocks don't need to hang down to your hips. If you're looking to combine the timeless energy of locks with something a little more practical, these short, irregular strands might be the choice for you.
2 / 30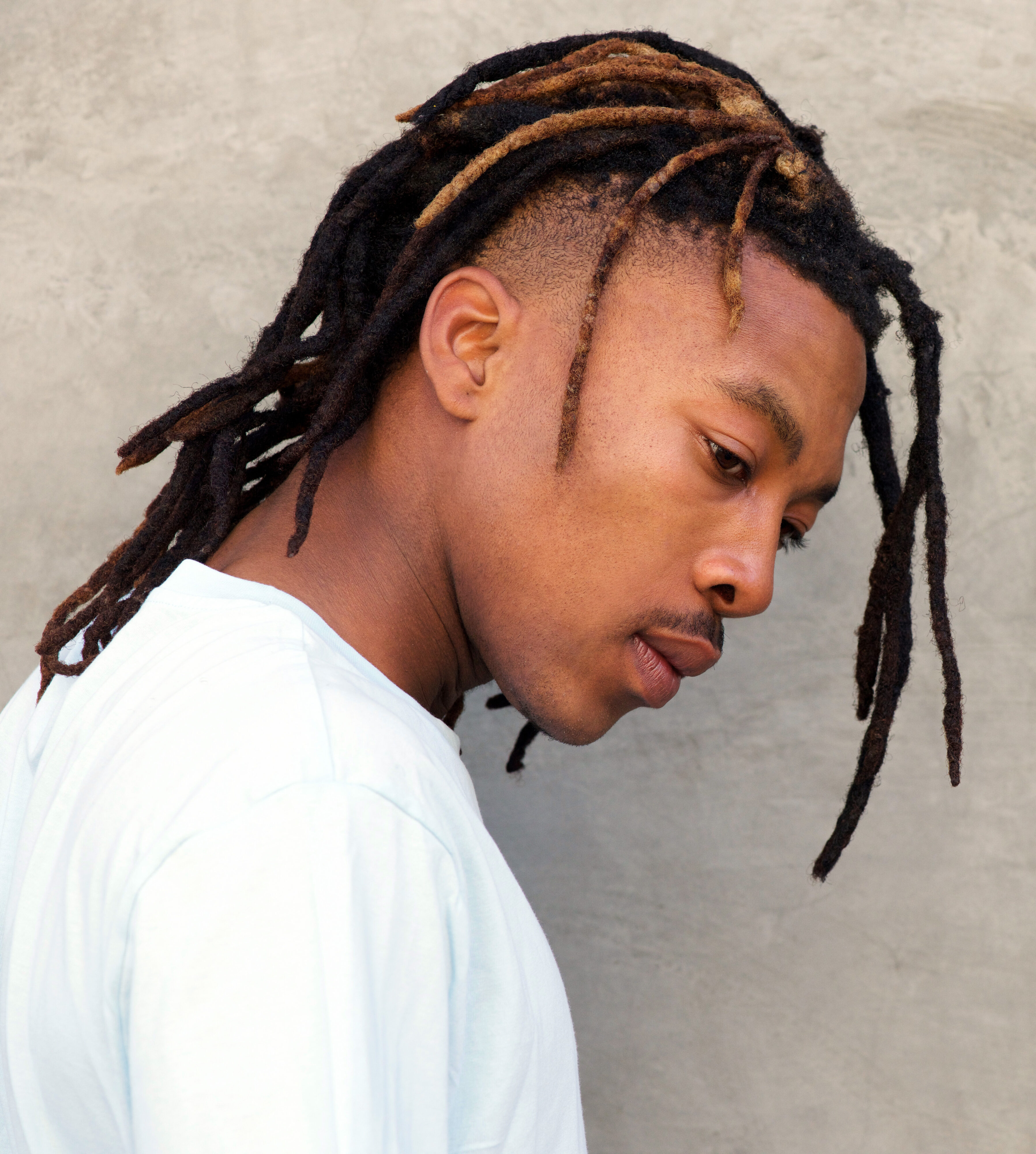 Dyed Dreadlocks
If you want to add some more flare to your next dreadlock style, why not opt for a little hair dye? Here, the stark contrast between light, bleached hair and a very dark, natural hair color creates the impression of added texture.
3 / 30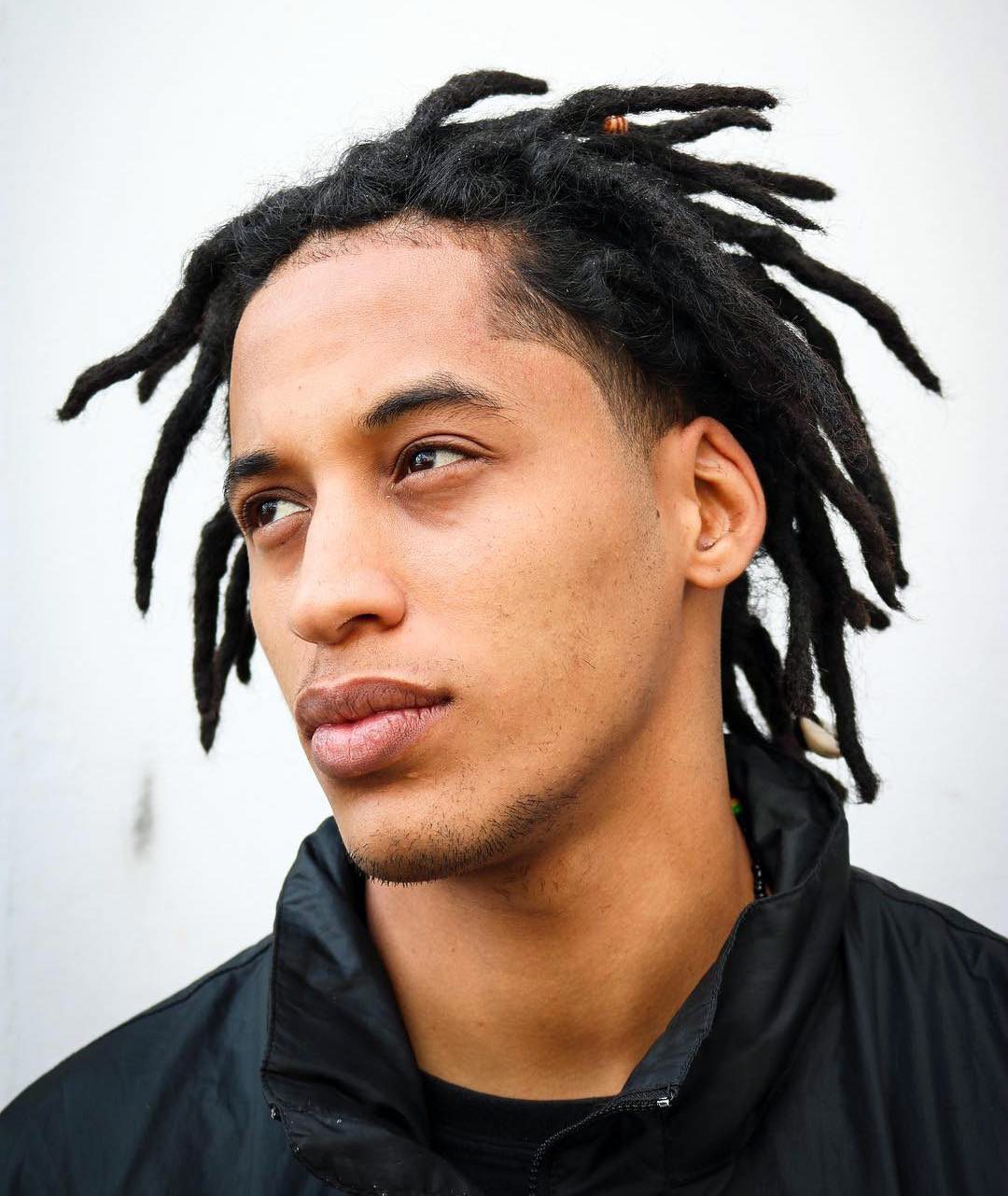 Thin Hair Tapered Temple
Until now, you might not have seen a single dreadlock hairstyle with any tapering at all. Well, here you have it. Pretty cool, right?
4 / 30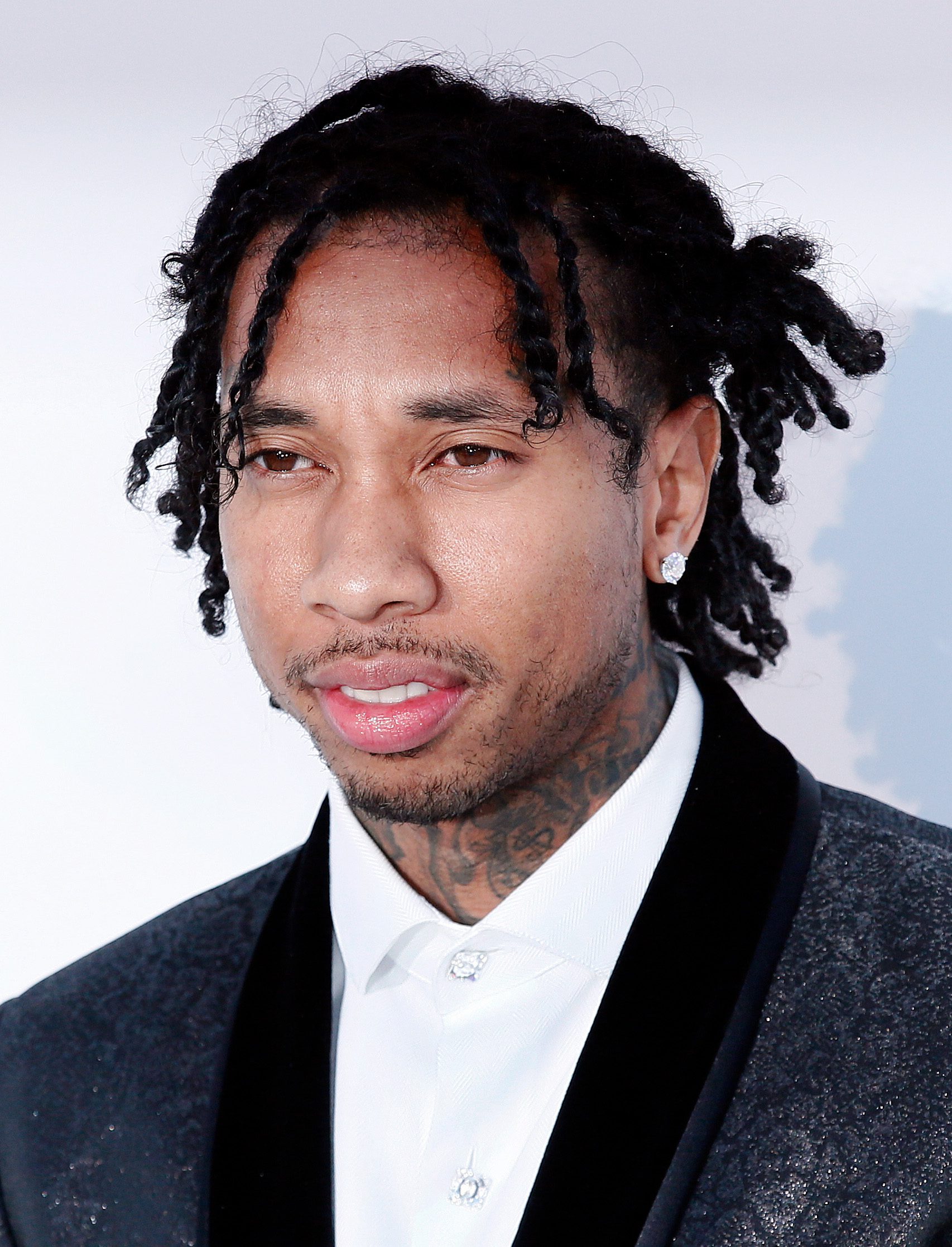 Tyga's Locks
Who better to take locks inspiration from than rapper Tyga? These medium-length, curly dreadlocks exude youth and confidence. Again, the bun/ponytail motif is coming in to tidy things up.
5 / 30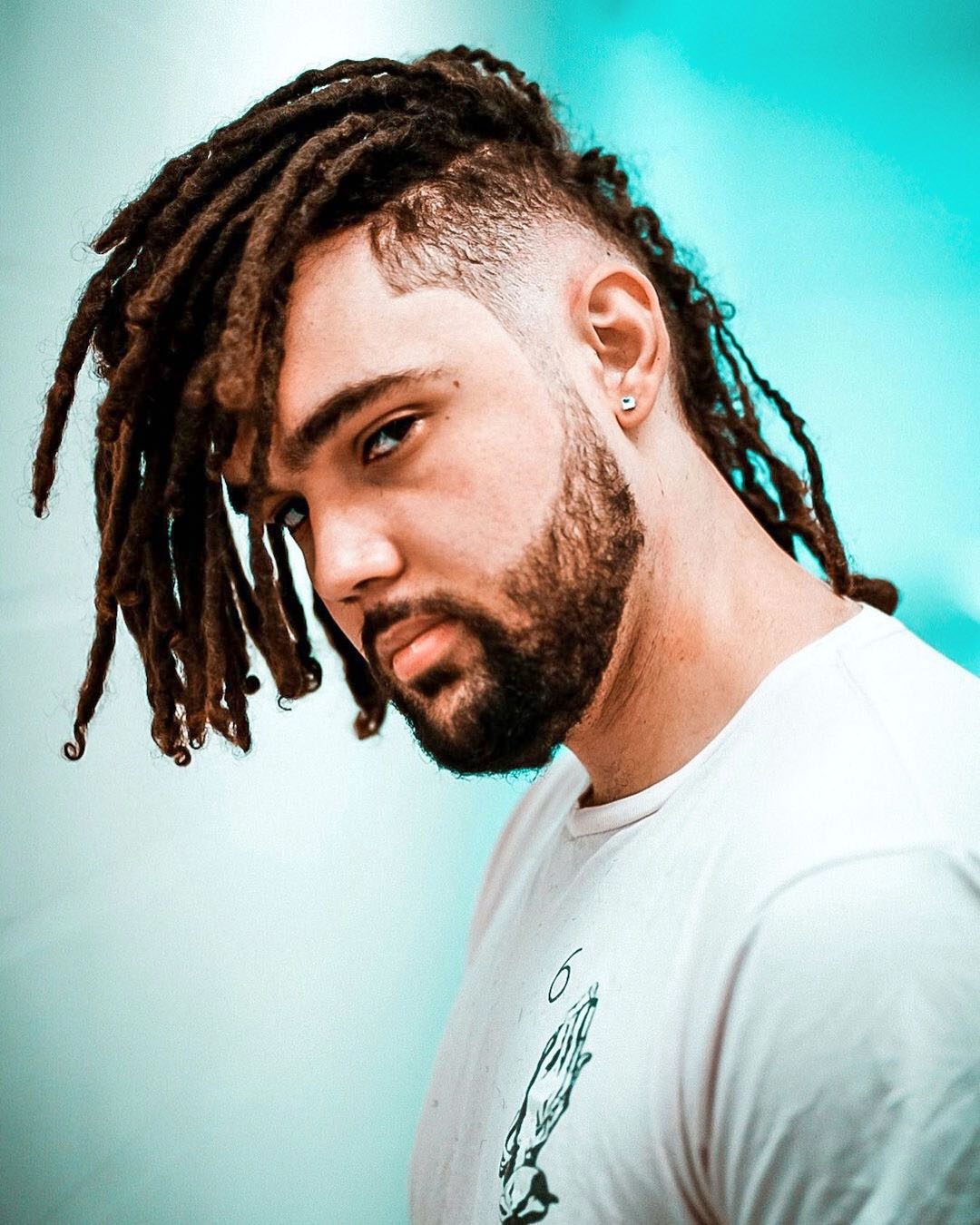 Disconnected Dreads
Dreadlocks of different lengths and thicknesses styled to the front, simply as in this image, could create a unique style along with the intricate earpiece. If your hair length and structure allow you to try a hairstyle like this, we don't see any reasons to hold yourself back. This is highly stylish and extravagant-looking hair!
6 / 30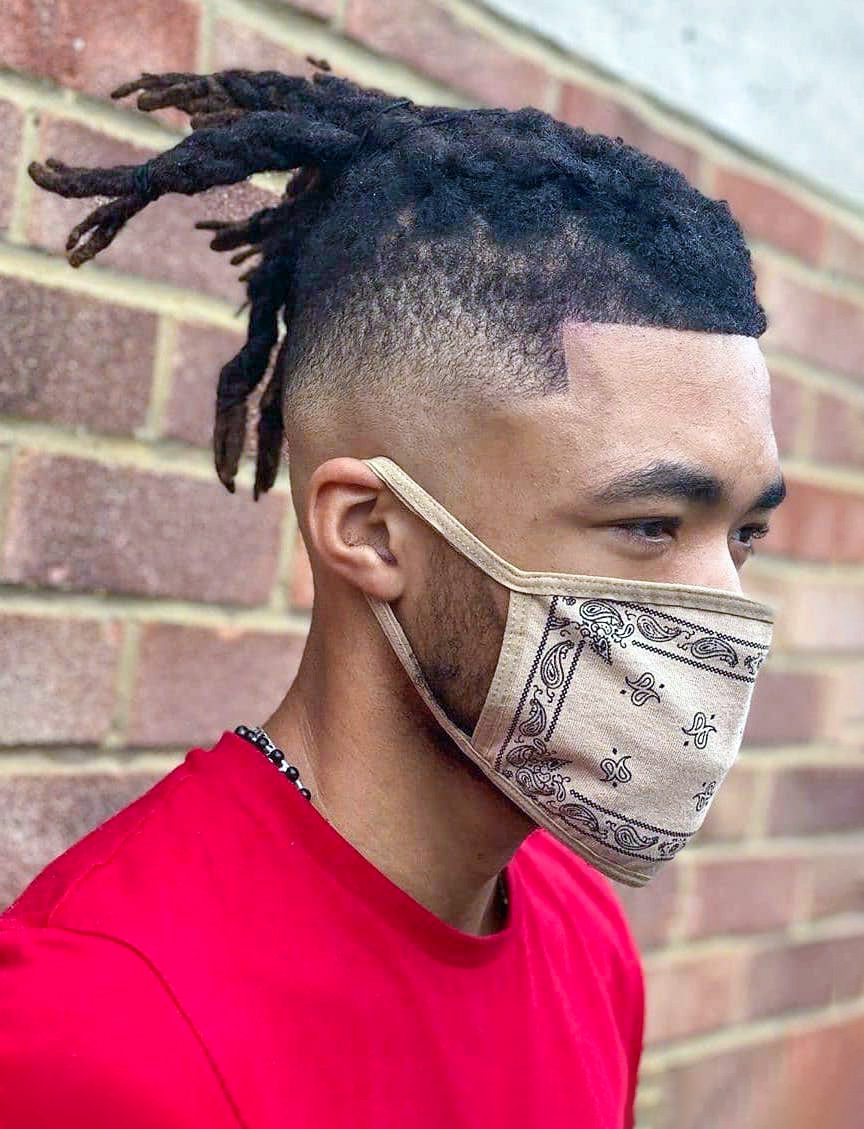 Slicked Back Dreads
This is a variety of haircuts all pooled together for the maximum style quotient. The top, although has thinner hair strands, is quite a jewel of a dreadlock which is also slicked back. The sides are taper faded with a mid-drop fade that supports the whole minimal look while bringing attention to the dreads.
7 / 30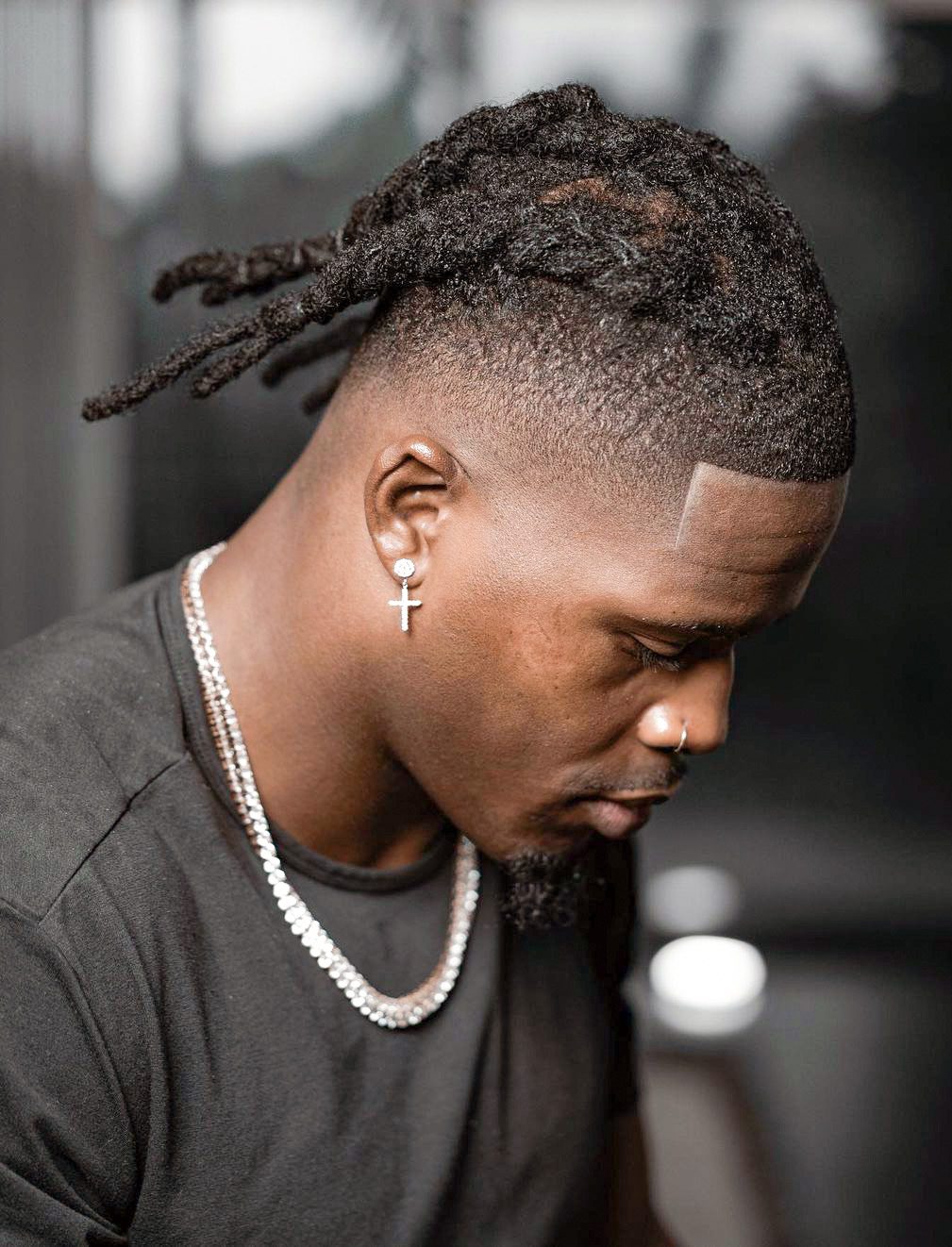 Dreadlocked Top with Faded Sides
The best part about long hair is that it can be tweaked in a million ways and can always be trimmed, but this one triumphs them all. This one takes a step further, with the sides being taper faded, but just the cleanliness of this bad boy is just mesmerizing.
8 / 30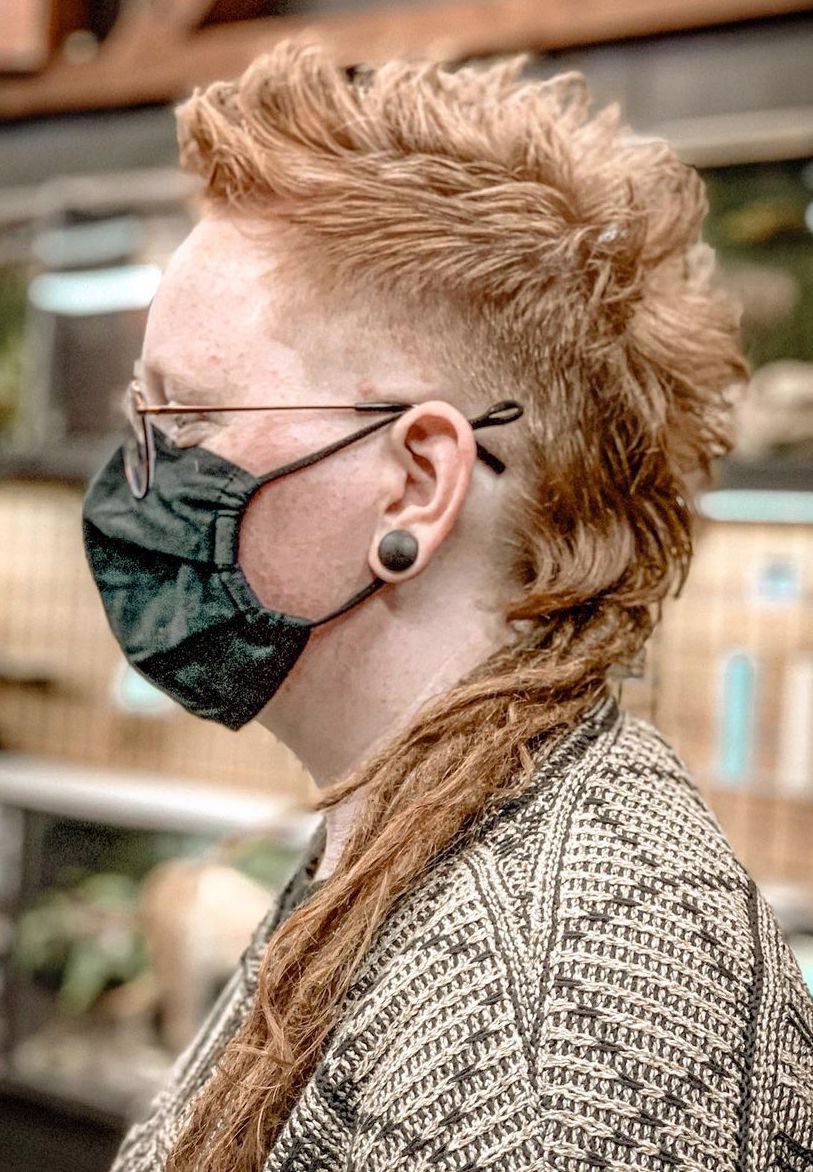 Dreadlocked Mullet with Brushed Up Top
Dreadlocks are quite fun but this one is quite a few notches up. The sides are tapered with a brush up on top with the back having equal texture. The rusty blonde dye is something that makes it exotic.
9 / 30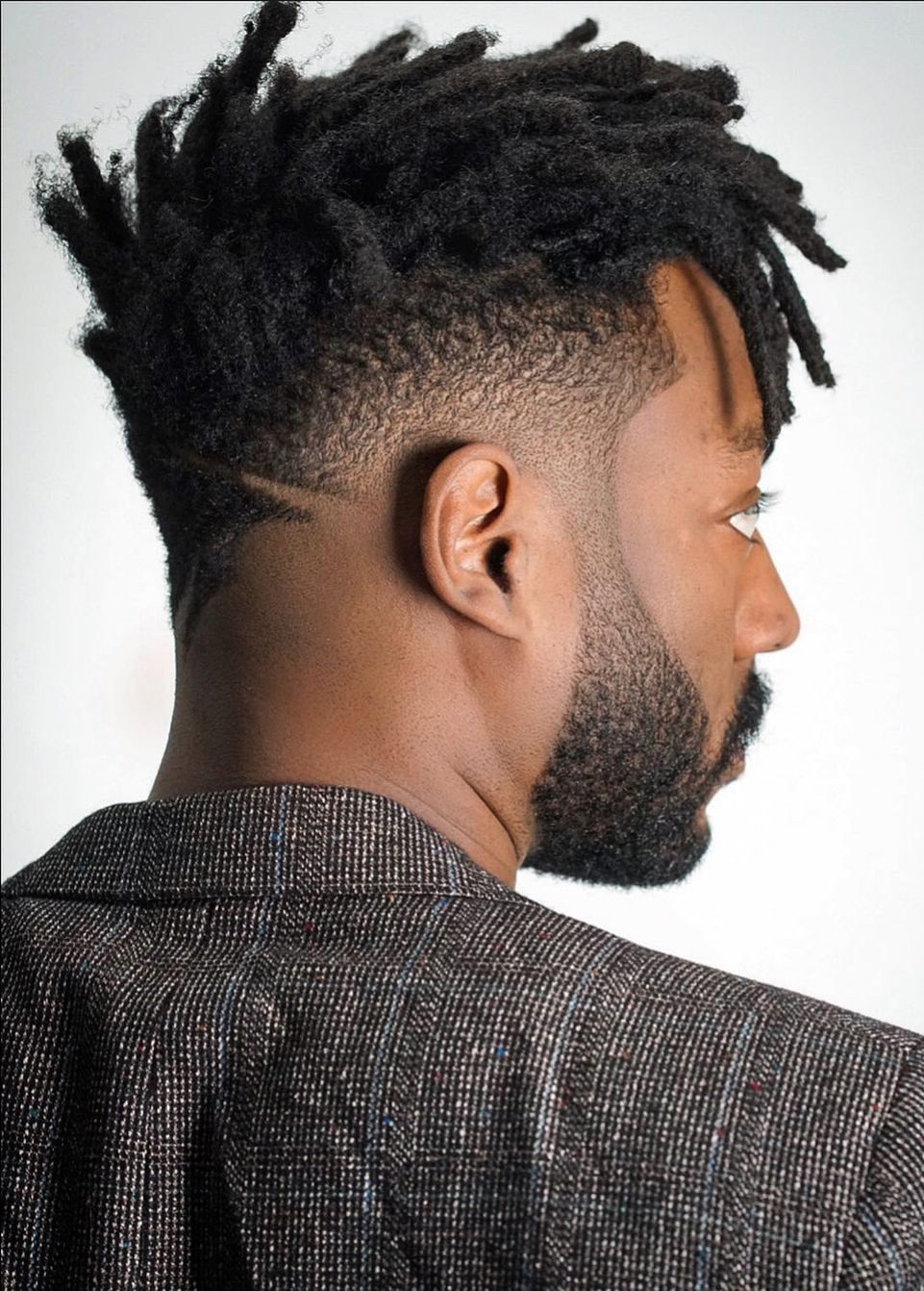 Free Falling Afro Dreads with Mid Fade
Quite a fancy look with the neckline being all faded into wings with that slit making it very fancy on the back with the top being all dreadlocked for that neat look. The sides are mid-faded into the beard that balances the look quite well.
10 / 30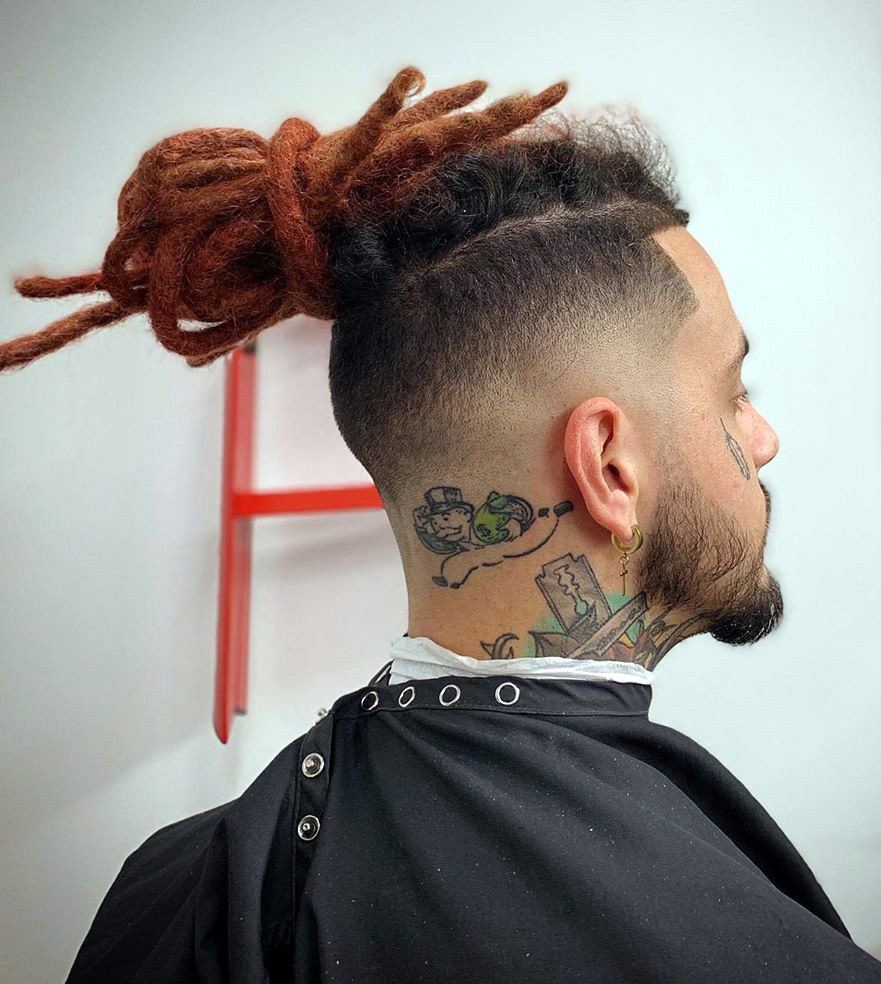 Undercut Dreads with Dyed Ends
Now, these dreadlocks have been around for a while now, as you can see from the length. In this example, they've done a very clean line-up detailing and I love the short-long contrast here.
11 / 30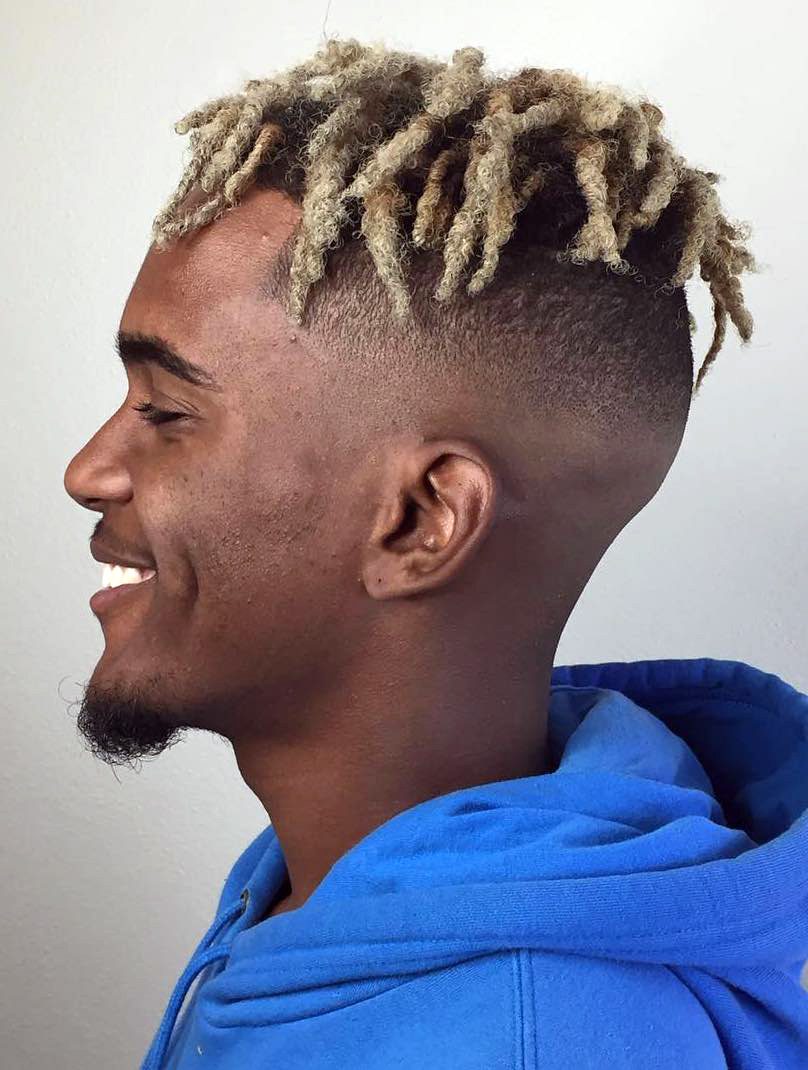 Dyed Dreads with Faded Temple
This incredibly smooth skin fade is giving me life, but the dreadlocks though are the cherry on top, literally. Such a refreshing trend!
12 / 30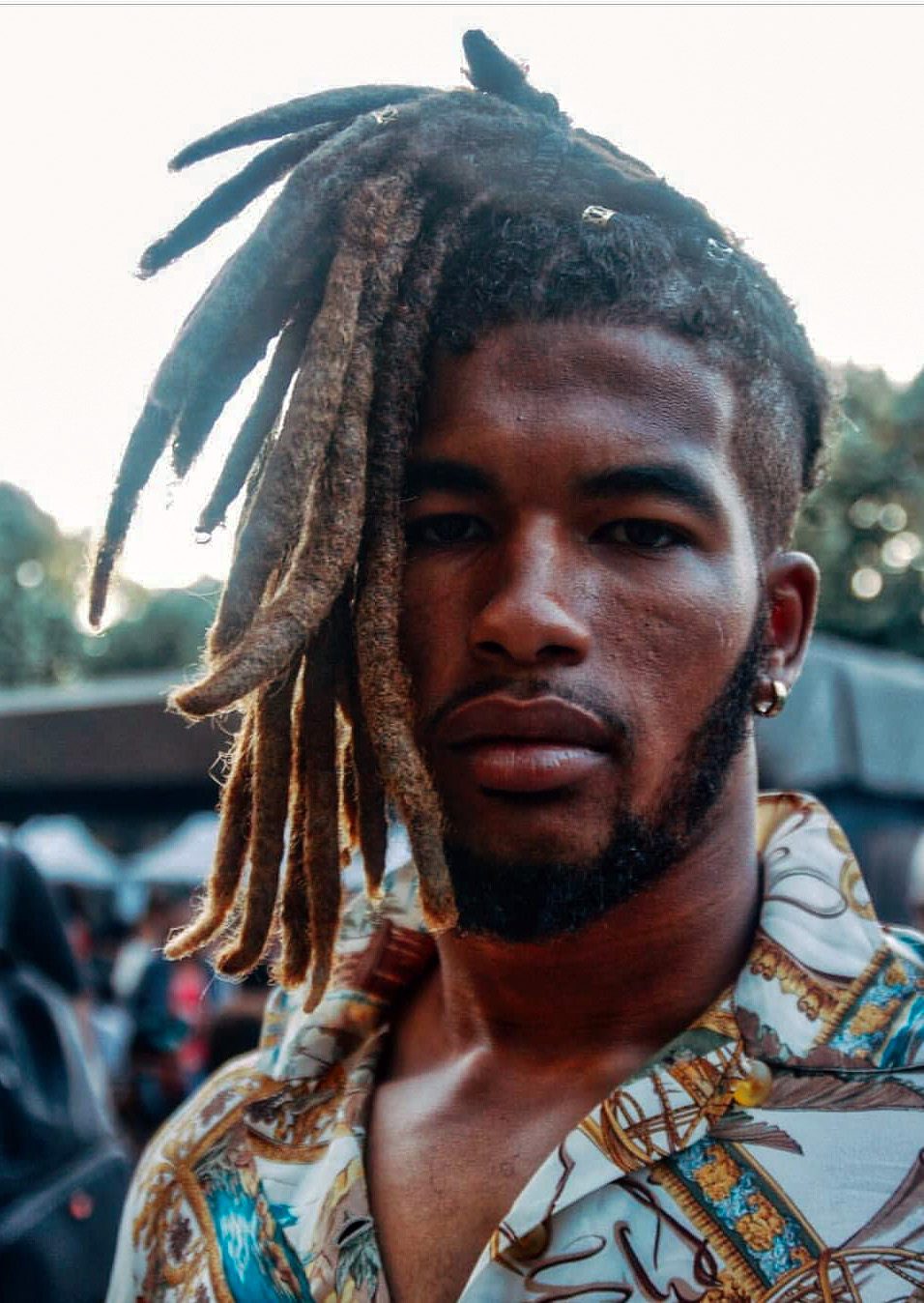 Side-Swept Dreadlocks and Undercut
What a killer style! Deciding how you're going to sport your locs is very important. Lately, I've been loving seeing them paired up with all sorts of different style undercuts.
13 / 30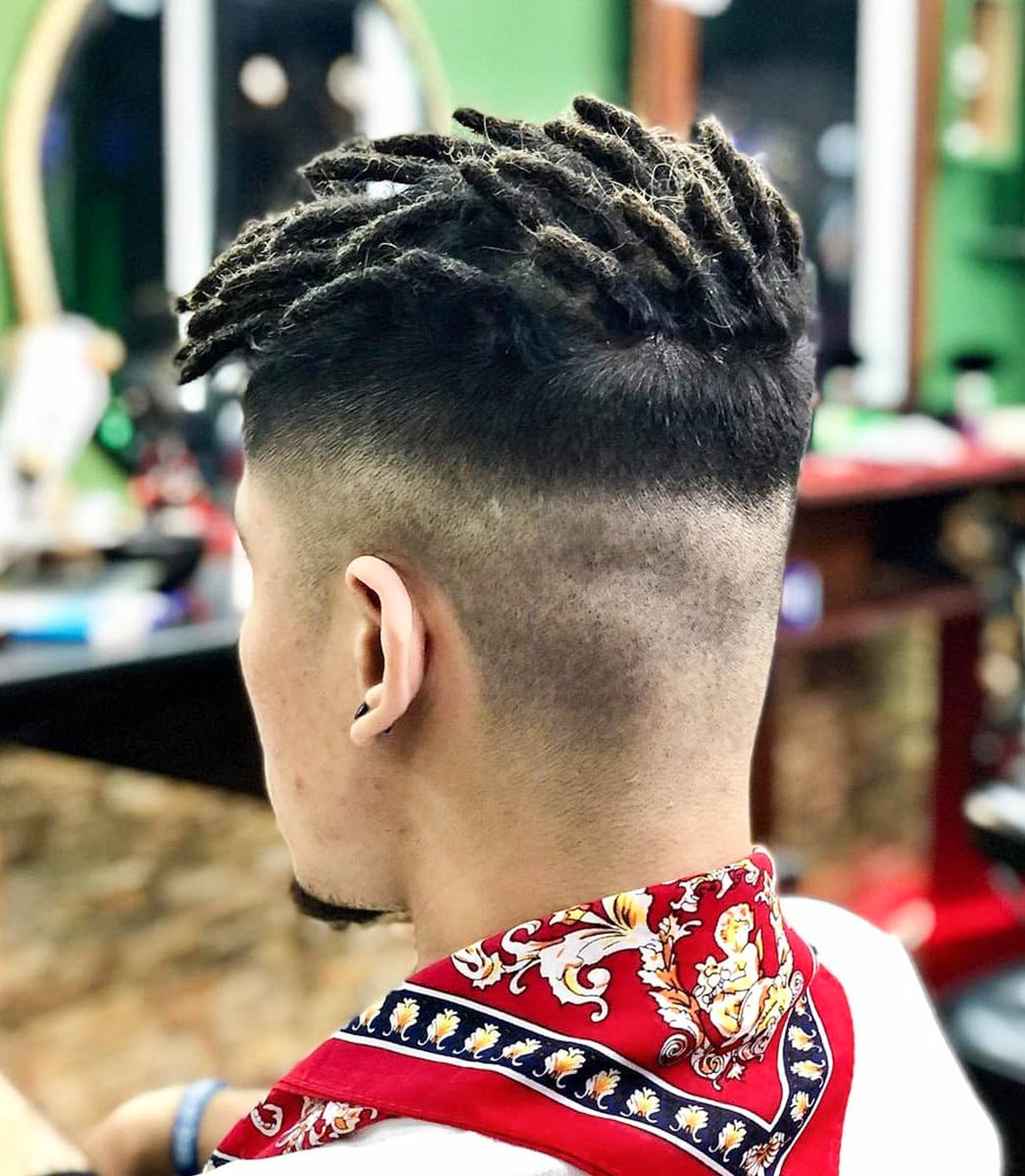 Short and spiky dreadlocks
Let's revolutionize the dreadlocks, shall we? With the temples rocking a tapering fade and the top flaunting some cool-looking spiky braids, the dreadlocks have become all the more interesting. From the cavemen to the modern aristocrat, dreadlocks have been worn by all generations without any exceptions.
Their popularity can be estimated from the fact that people get treatments to change their hair for the perfect dreadlocks. And why not? The style looks so cool, after all. With a hint of facial hair on your chin and some cool-looking black earrings, you are sure to look your best wherever you go!
14 / 30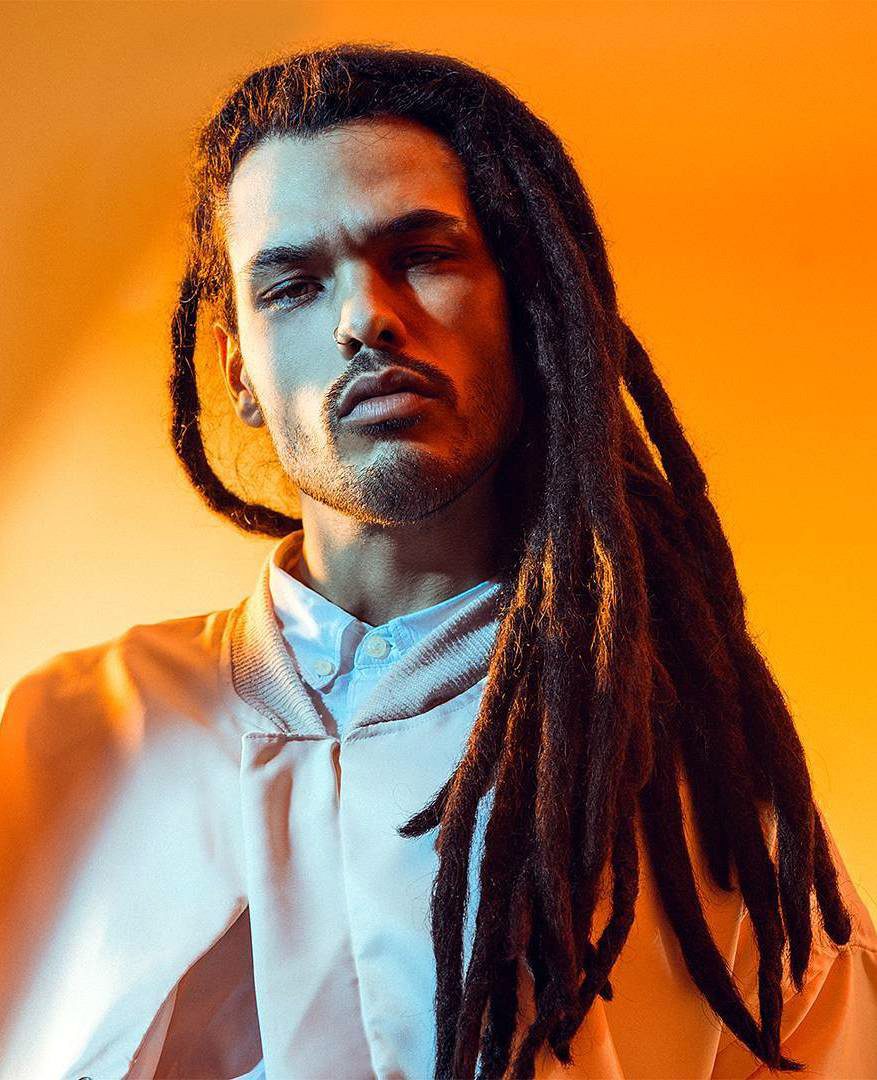 Clean And Crisp Dreads
Let your dreadlocks grow out and you're left with a tough decision: thick or thin? These thick, crisp dreadlocks are a favorite of ours. They're tidy enough for the boardroom, but still very cool!
15 / 30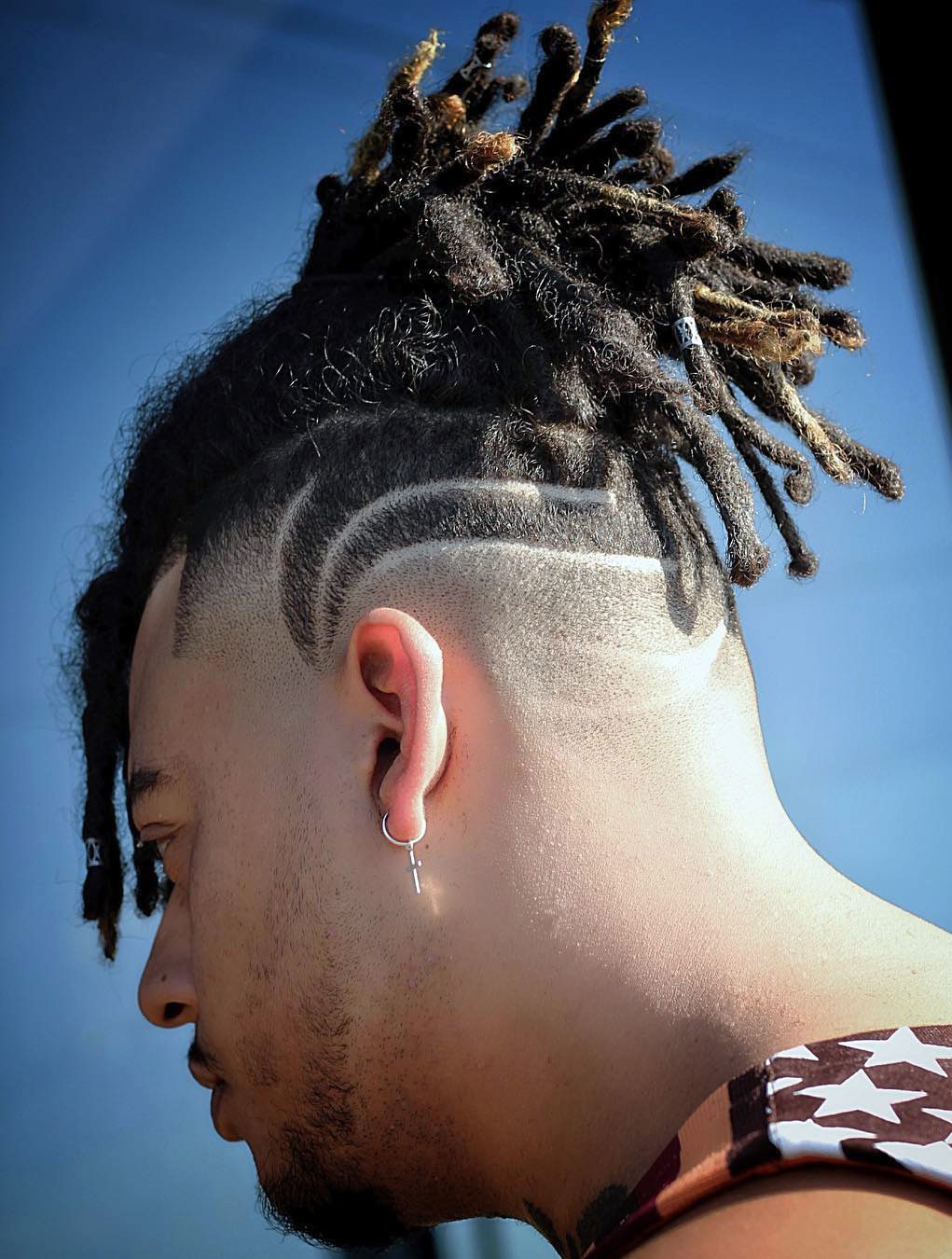 Designer Taper with Dreads
Why not experiment with all aspects of your new dreadlock hairstyle? For this particular hairstyle, there are three crucial parts: the fringe, the bun, and the taper. All of them are expertly crafted for a young, modern look.
16 / 30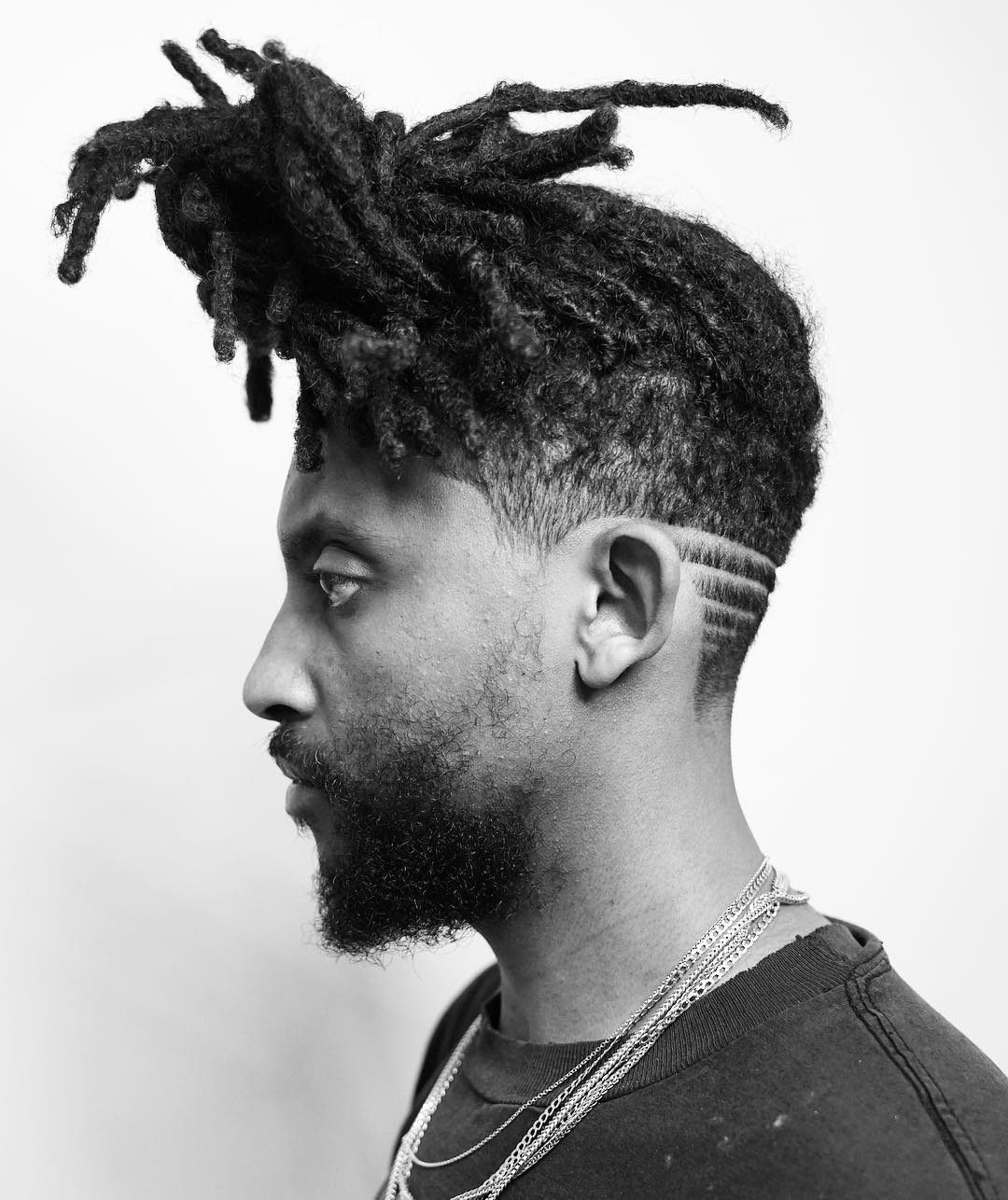 The Dreadhawk
Call it a dreadlock-mohawk or a front-dreadlock-bun, this hairstyle is unlike anything we've ever seen before. Indeed, it's fun and fresh, and the angular, striped neckline pattern only makes it more interesting to the eye.
17 / 30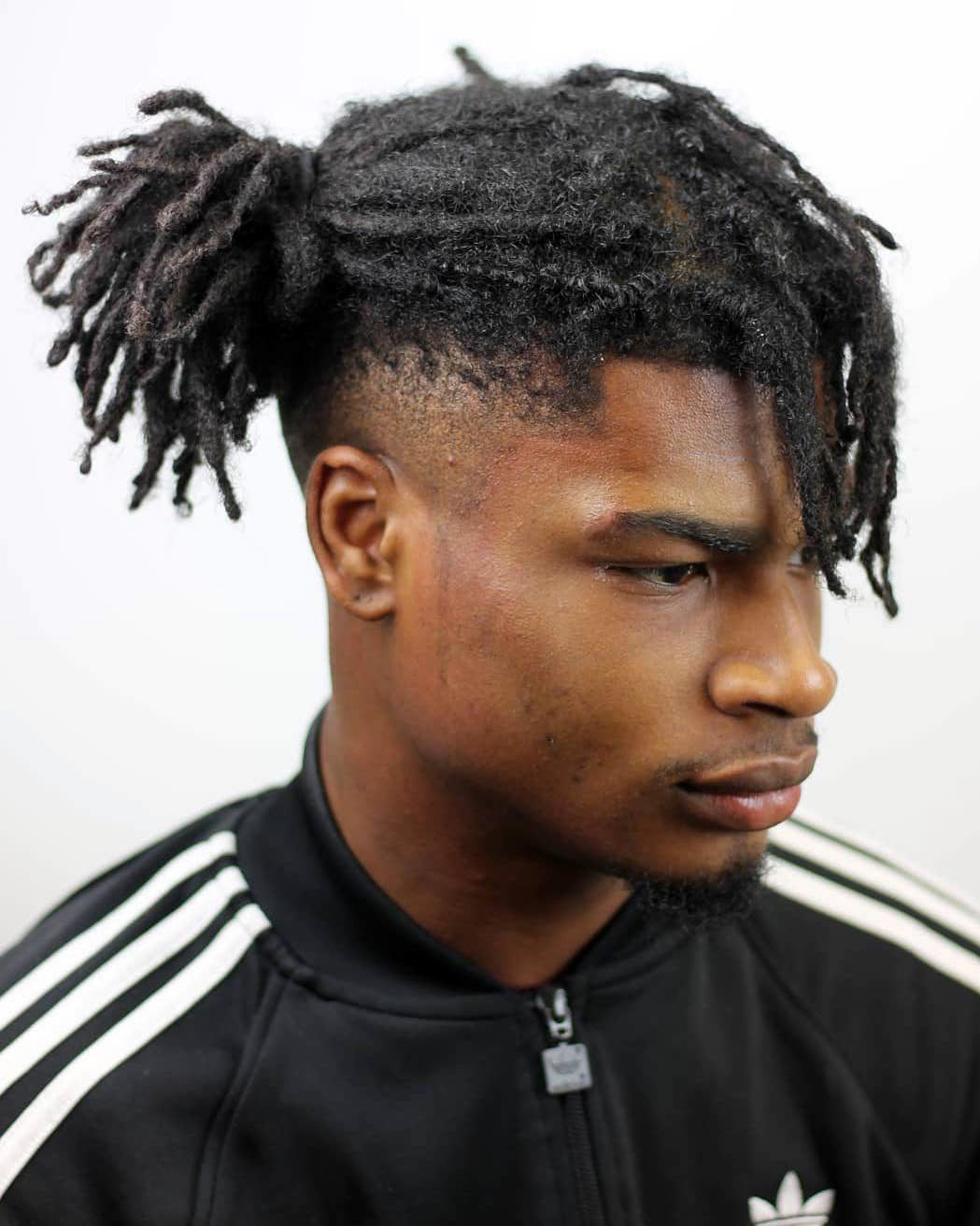 Dread Side Pony with Subtle Line Up
So, you like long dreadlocks AND sports? Unfortunately, the two don't really mix. You're going to have to tie your hair up in a bun or ponytail, but it's actually quite a cool look that comes from that!
18 / 30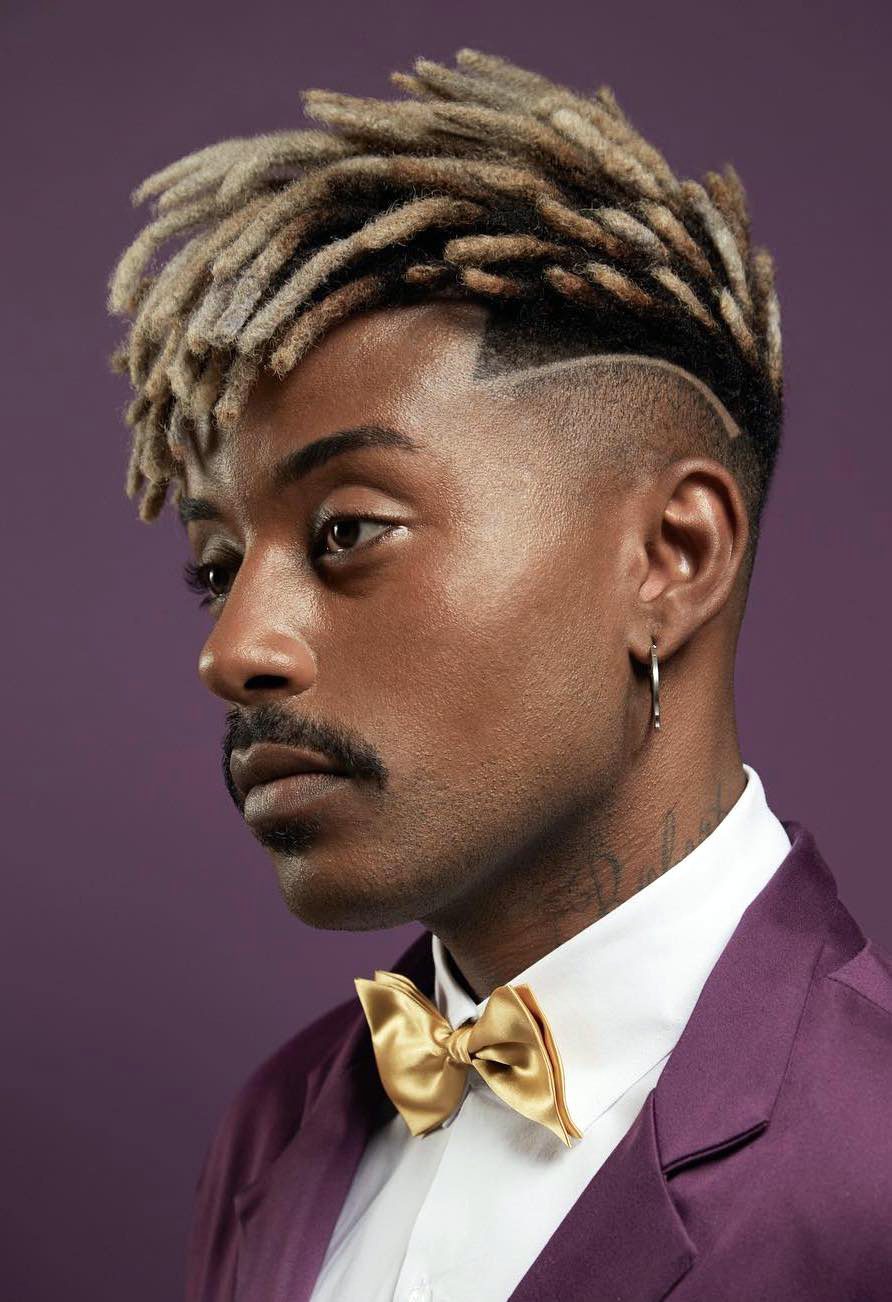 Short Dreadlocks with Shaved Hairline
Amazing inspiration for short dreadlocks! Love how they look the right kind of toasty color. Whatever you chose to do with your undercut make sure you consider taking a page out of their book!
19 / 30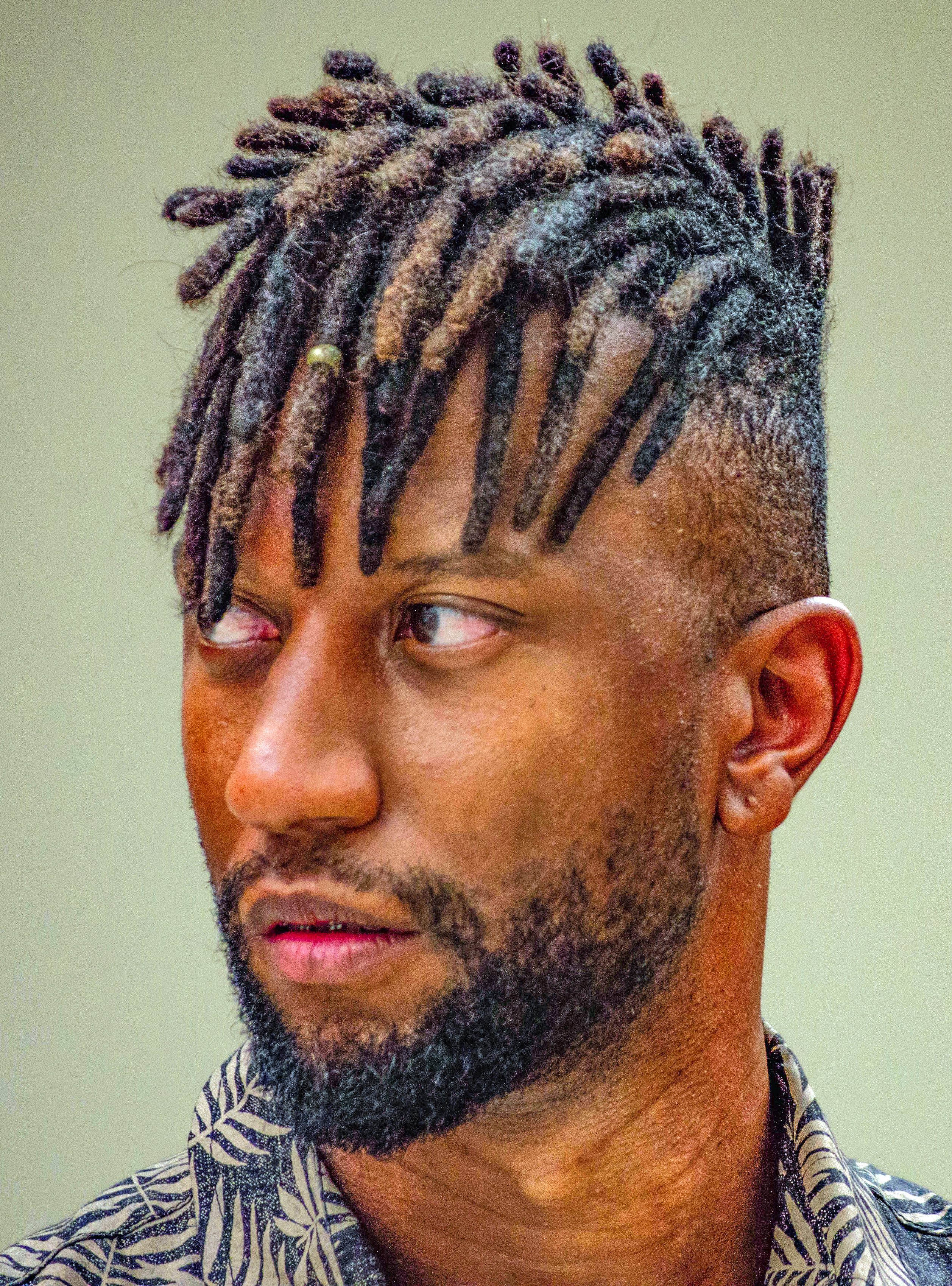 Colored Afro Dreadlocks
Are these long dreadlocks or short ones. Well, both, in a way. Dreads are usually longer and thicker but this one is a sleeker version of dreadlocks with loads of undercut and faded sides for a neat overall approach.
20 / 30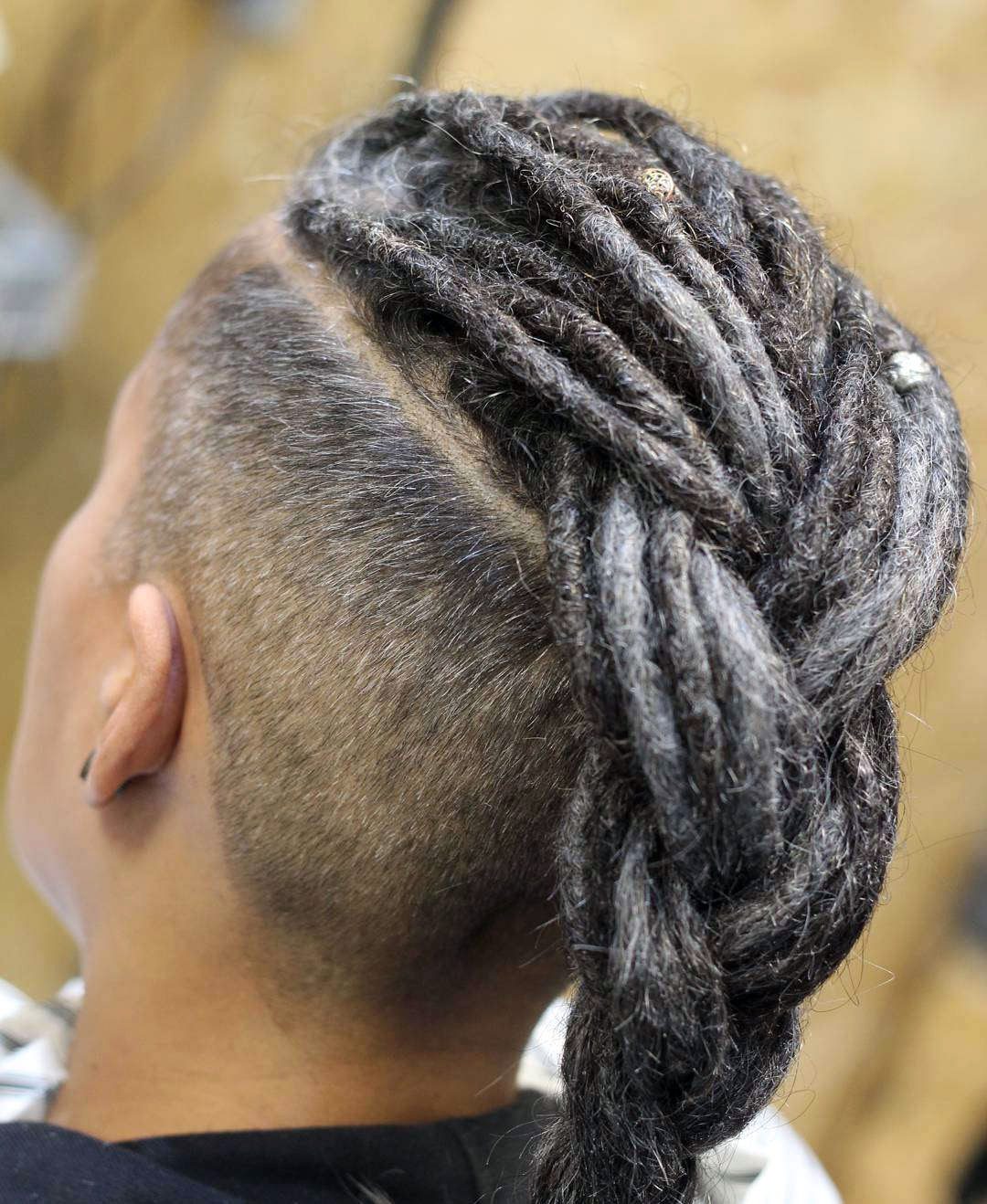 Plaited Dreadlocks
As far as traditional deadlocks go, one of the most common motifs is the plait. Here, a thick three-part plait is combined with short, undercut sides for a modern take on a classic Caribbean look.
21 / 30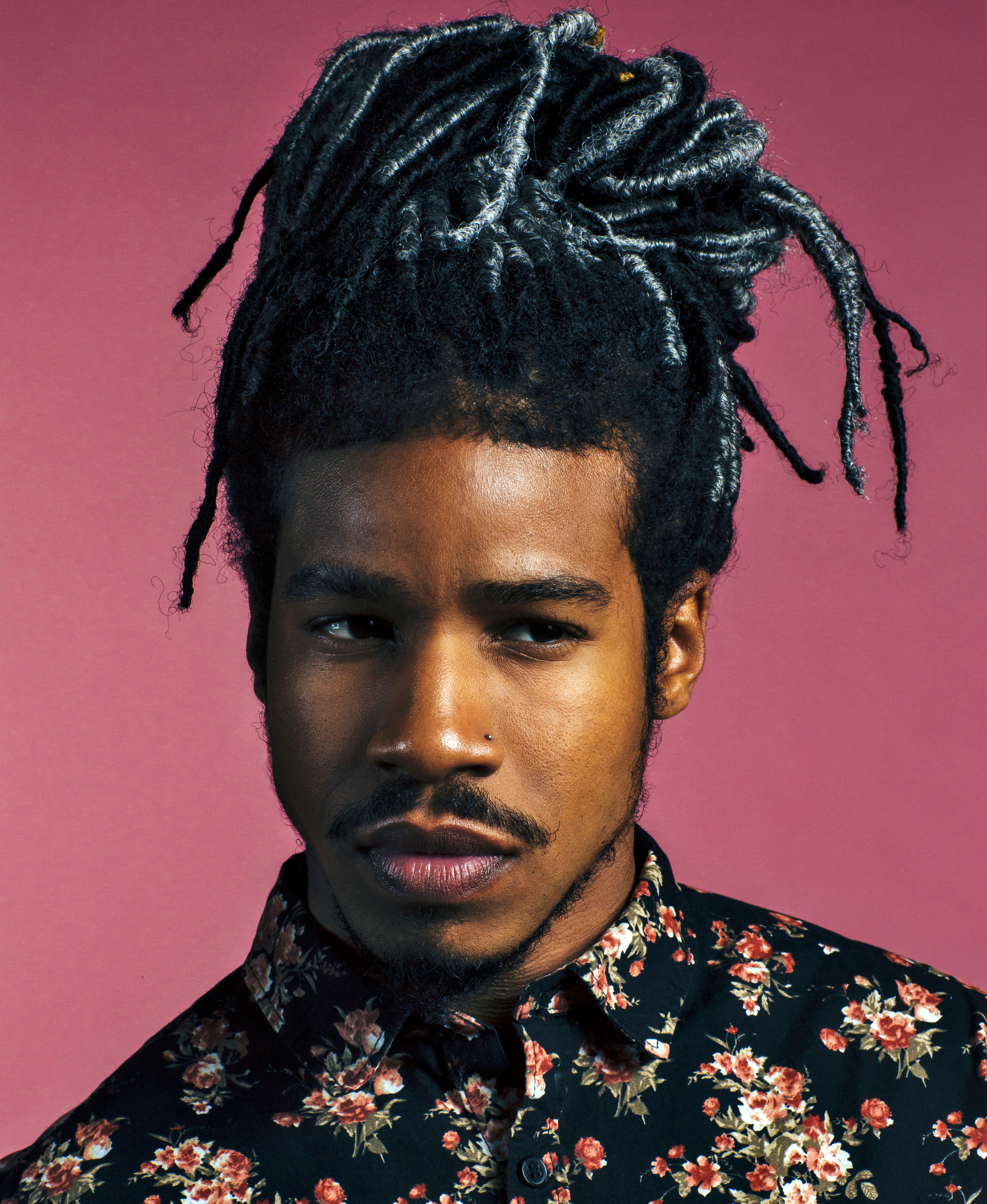 Ashy Blue Dreadlocks in a Bun
When it comes to your style, you have the final word, but let us say that this particular hairstyle comes in extra hot on our list. The contrast, the colors, the possibilities! Just think about it, this dye work looks incredible in blue!
22 / 30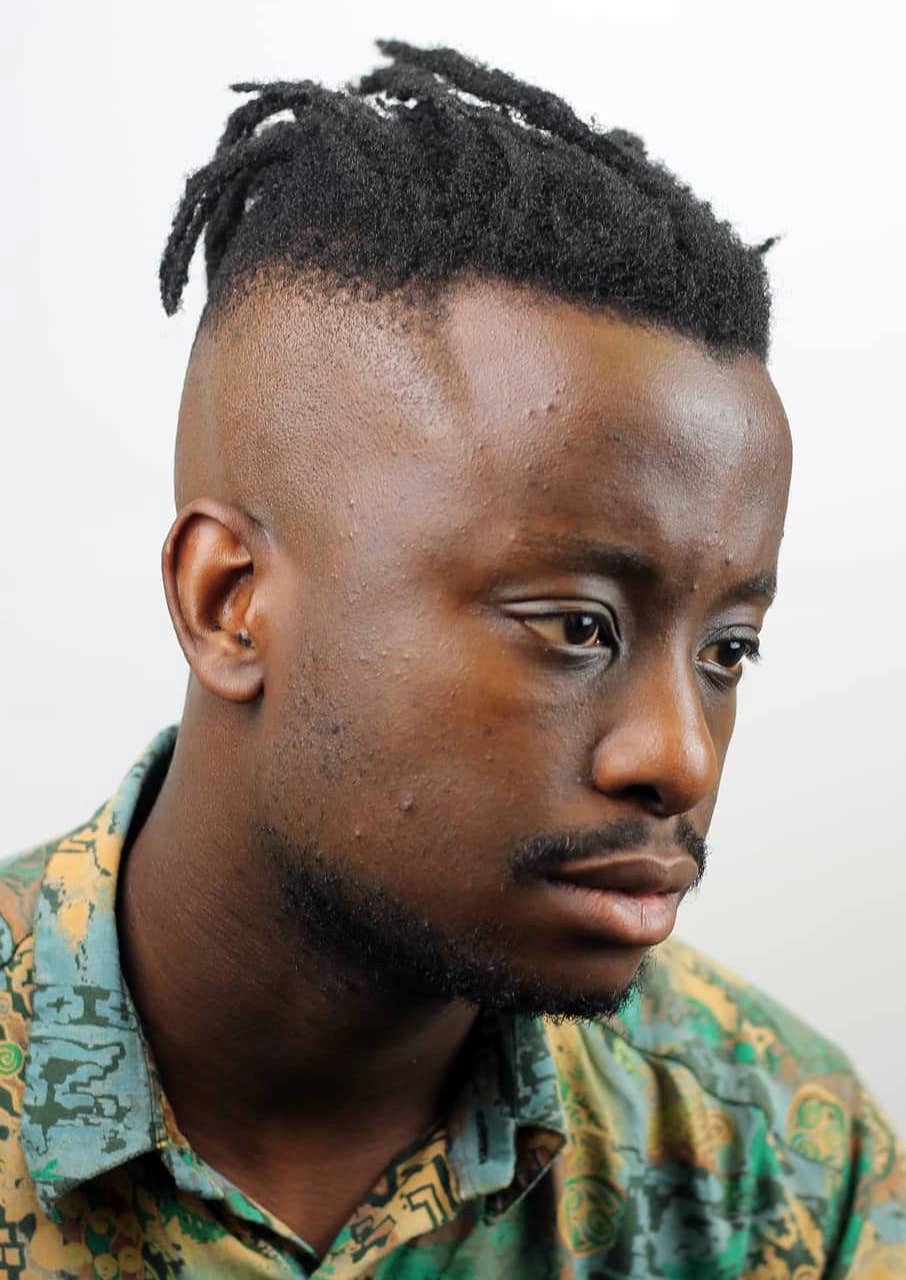 Slicked Back Dreads with Undercut
When your dreads are short enough, you can slick them back just like with any other haircut. That's how you create this fun and practical dreadlock style. The close-shave on the sides is optional, but draws more attention to the unique top.
23 / 30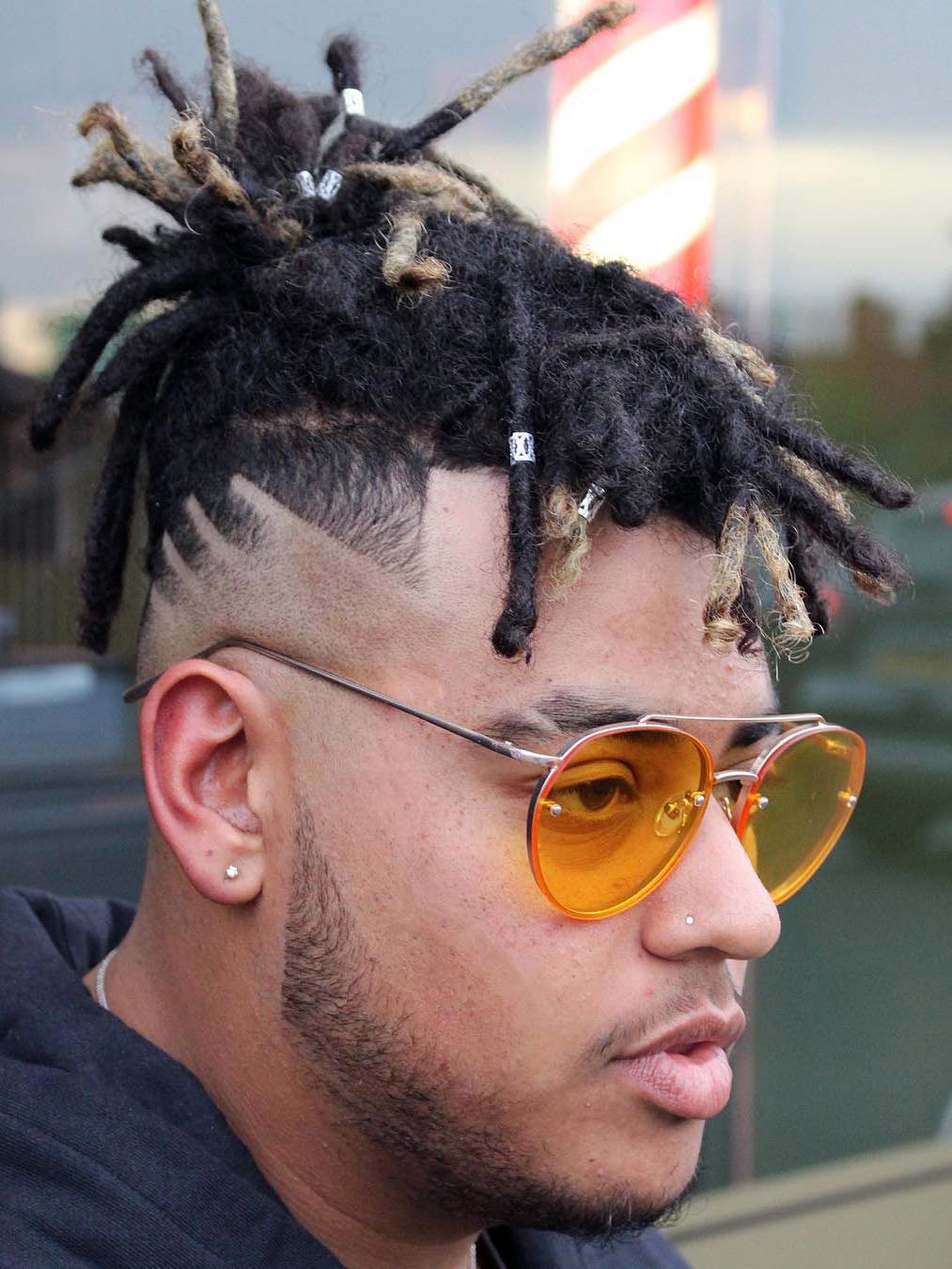 Clipped Dreadlocks with Temple Faded
They have some a-m-a-z-i-n-g styling done here. Let's start with the fact that the dreadlocks some pretty good-looking silver hair jewelry to add a little bit of sparkle; and what do you guys think of the shaved lines design they went with?
I for one, love the way the barber played with the shapes, even including the beard! Bravo!
24 / 30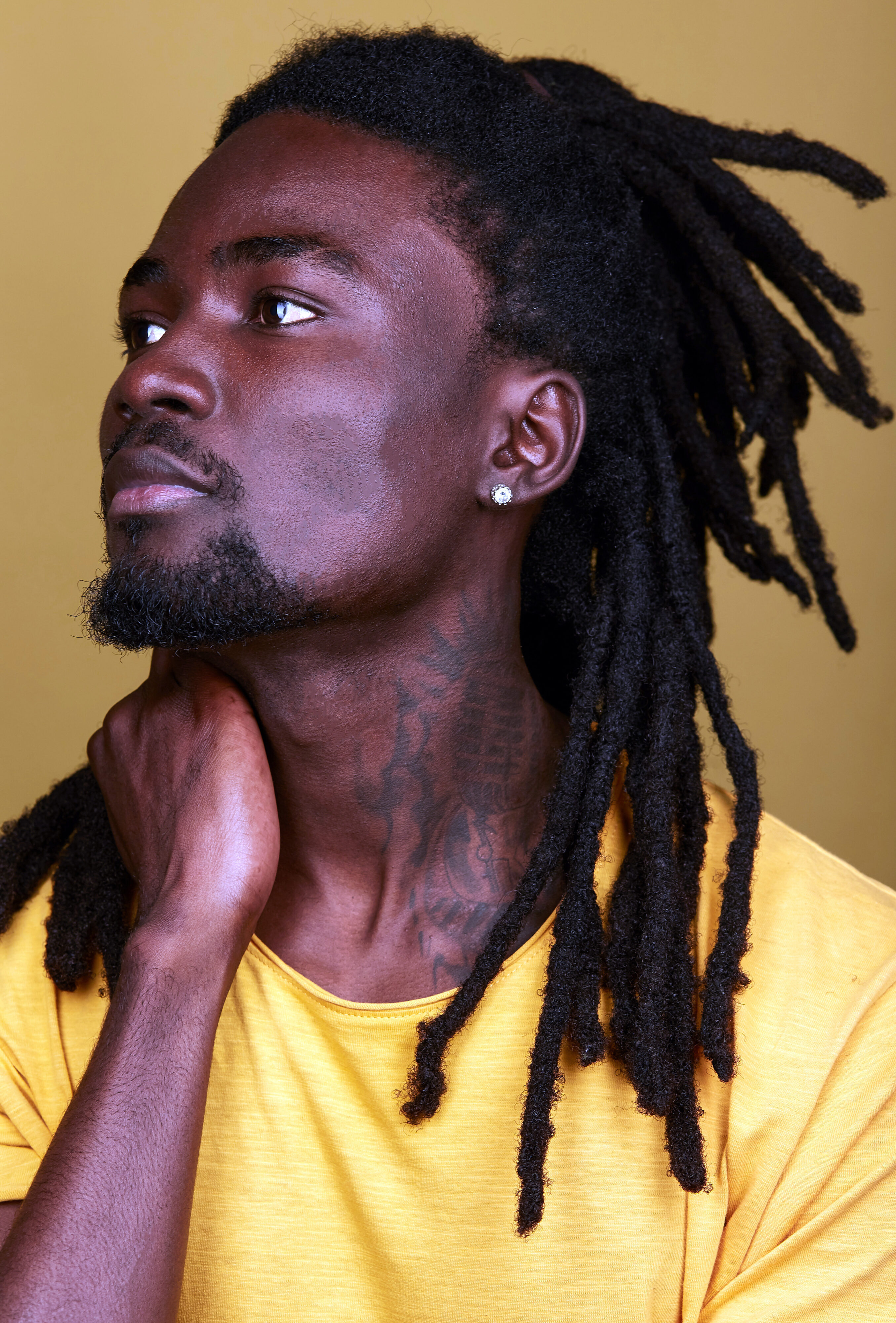 Long Dreads for Nicer Sauve
This needs quite a bit of maintenance especially with the dreads that are substantially long. The sides are slightly tapered in order to maintain the volume but the rest is kept quite rugged and thick.
25 / 30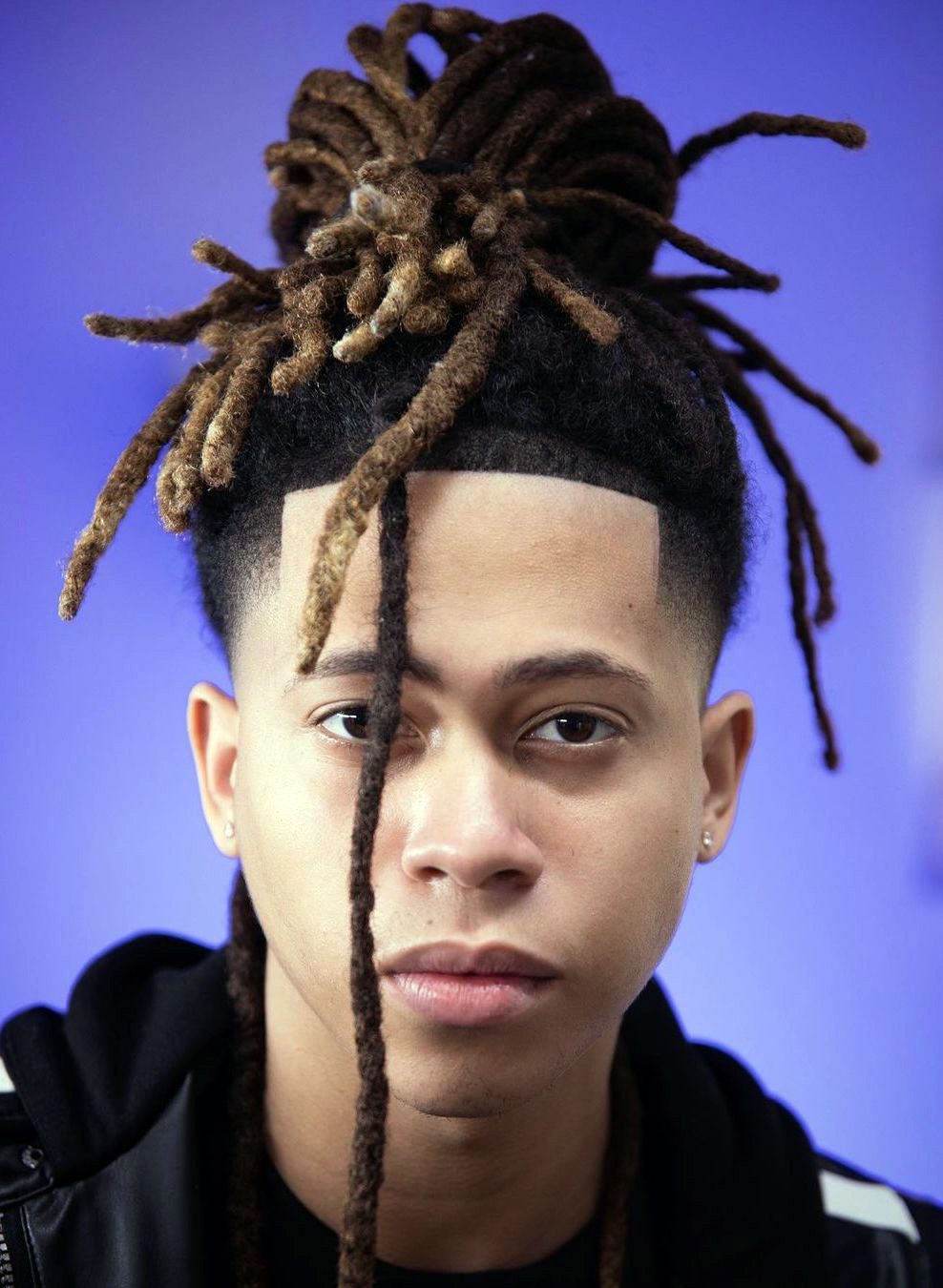 Dreadlocked Man Bun
Dreadlocks can be very fascinating if done right and here we see it done very well, the top is all thick dreadlocks with longer strands. The sides are however very contrasty with that undercut taper. That cheeky mid-fade with sharp lineups is the dream.
26 / 30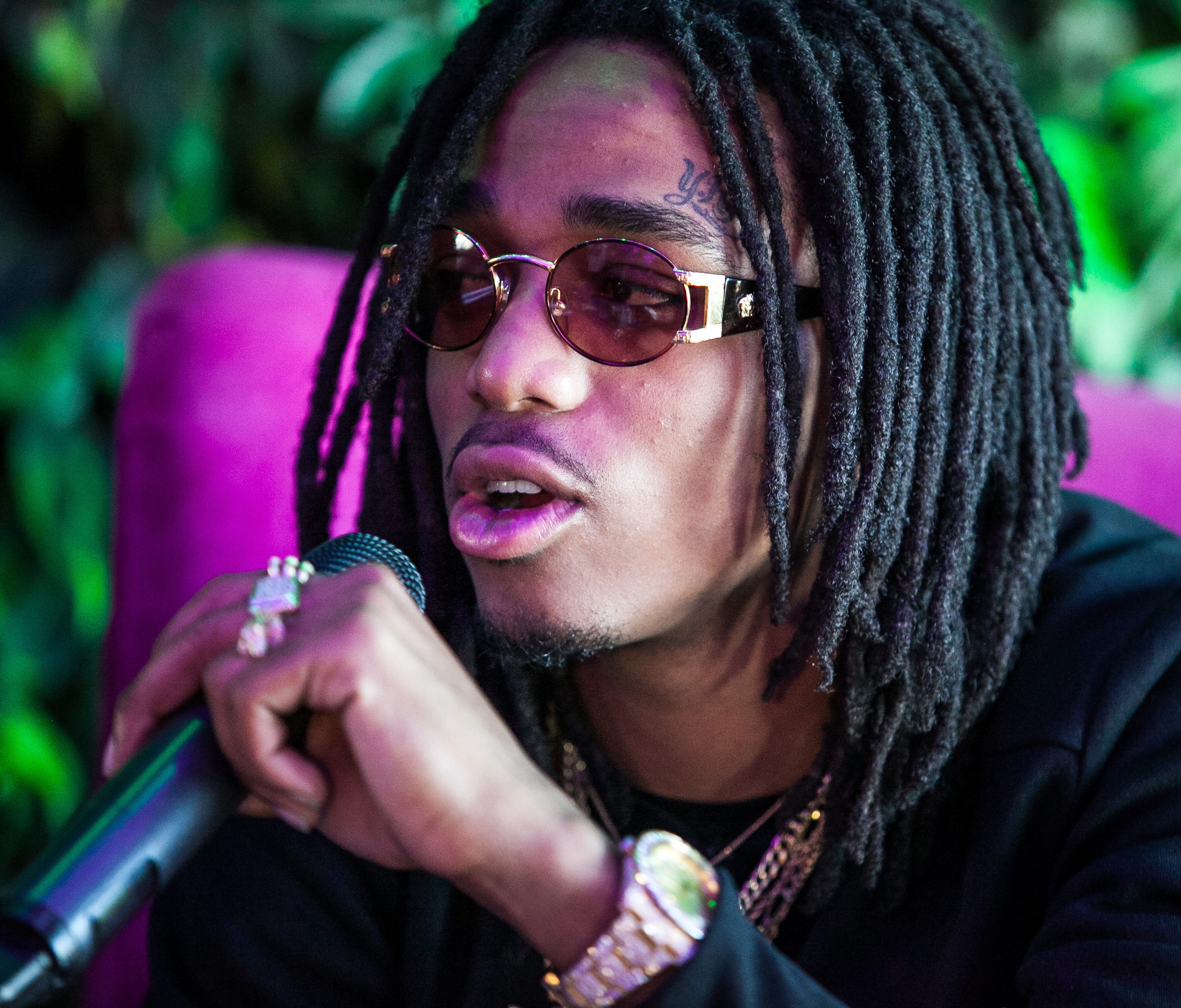 Soulja Boy Haircut Locks
Love me some shaggy locks! They look super healthy too. Are you paying enough attention to the maintenance aspect of having them? Consider what hair care products you're using for keeping them healthy.
27 / 30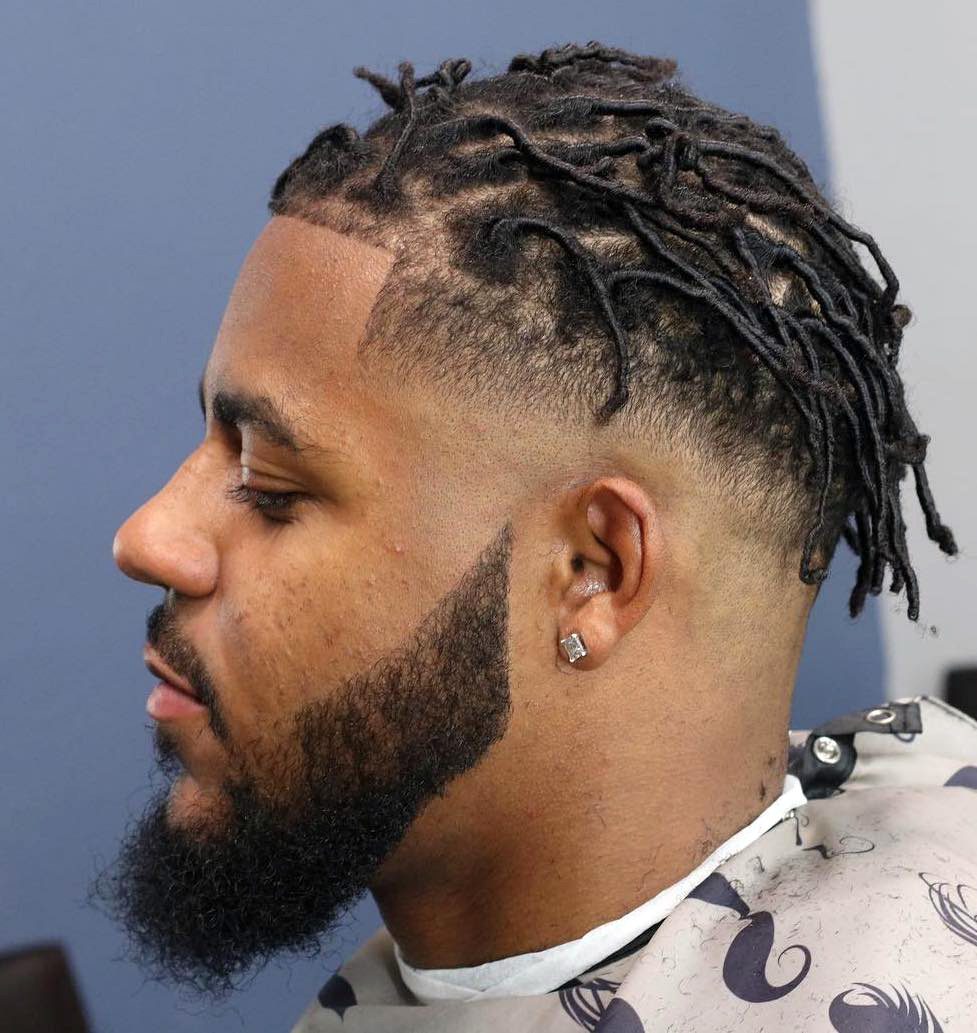 Threaded Top with Faded Temple
These thin dreadlocks do come with a bit of a box-braid vibe! Doing them this way can also be a fun alternative to what we regularly see for deadlock hairstyles.
28 / 30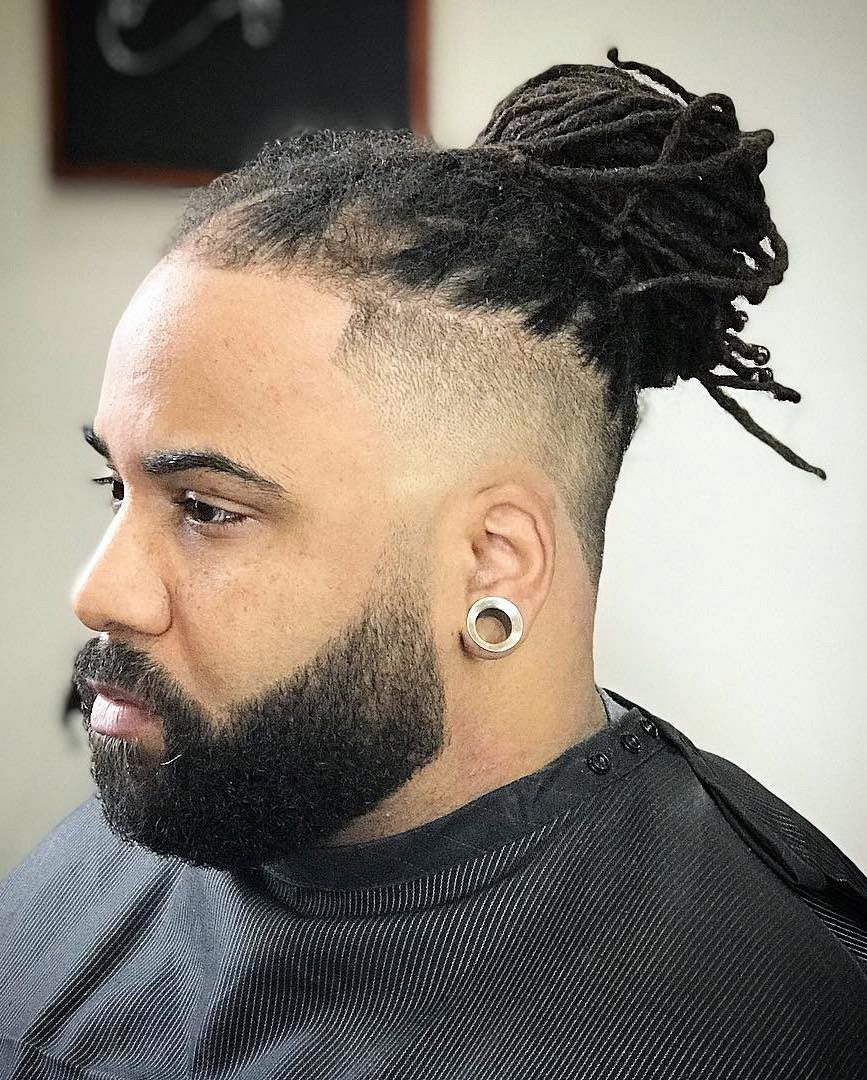 Undercut Locks Bun
These dreads are in the thin category but don't they look so cool? Paired with a super short undercut they offer some flexibility when it comes to deciding how to wear them.
29 / 30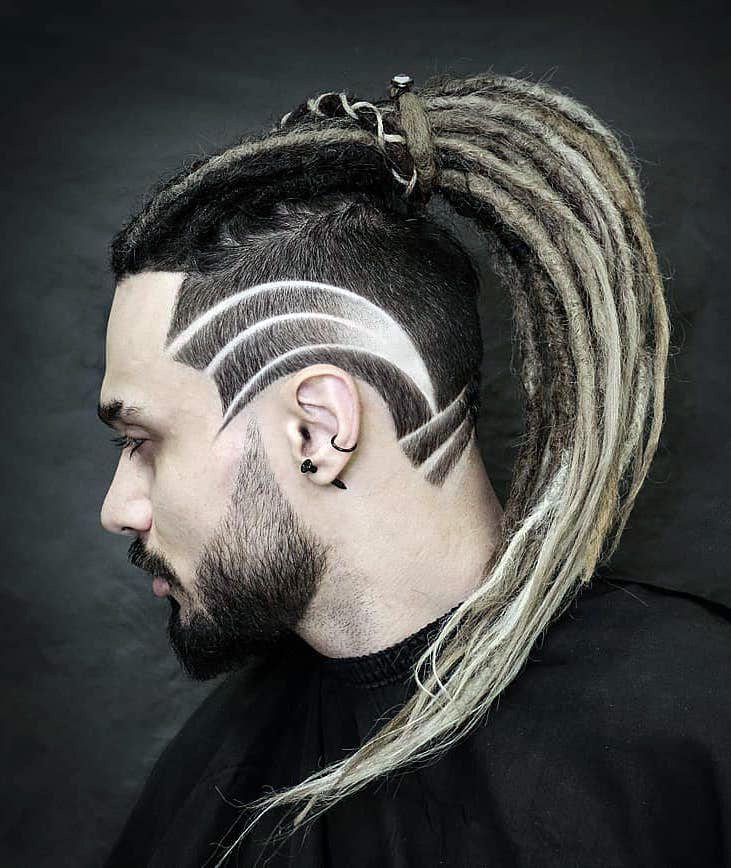 Hyper Active Dreadlocks with Undercut
This example is great to showcase all the many different things you can do with your dreadlocks. Looking super cool with an undercut and a shave and fade-lines design.
30 / 30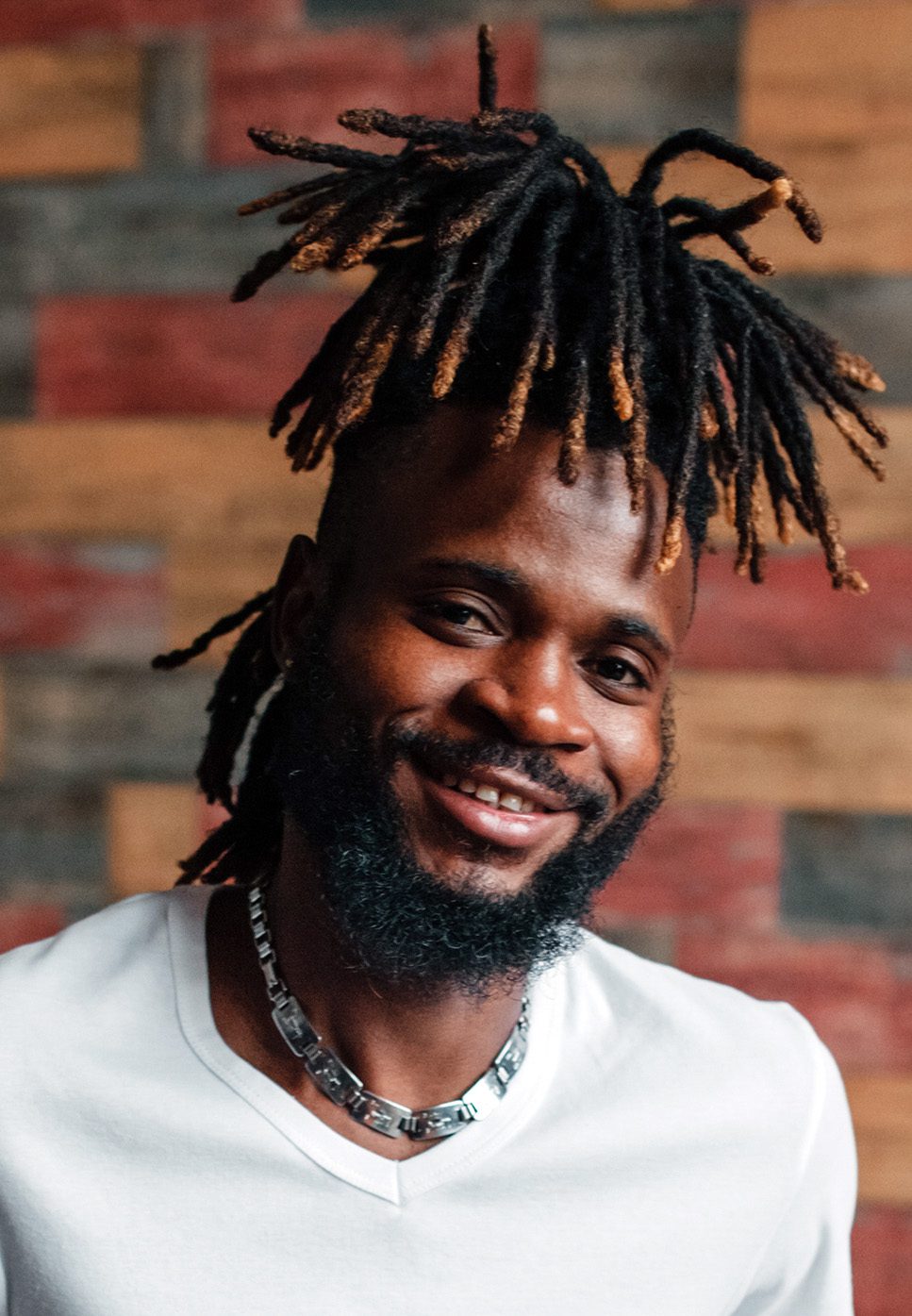 Tippy Trippy Dreadlocks
These warm-toned hair tips are going straight for my heart! They look incredibly cool tied up like that. What a fun way to play around with dread hairstyles.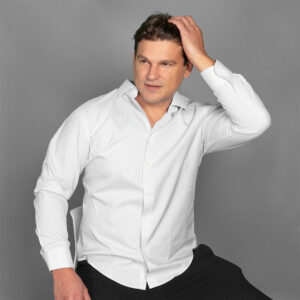 Shane McCarthy is the Content Director for Capillus, the world's first, clinically-proven, FDA-cleared laser cap to treat hair loss. Shane works to share informative and engaging content based off of the struggles and prevention of adult hair loss and thinning. In his free time, he enjoys spending time out on the water wakeboarding and fishing.