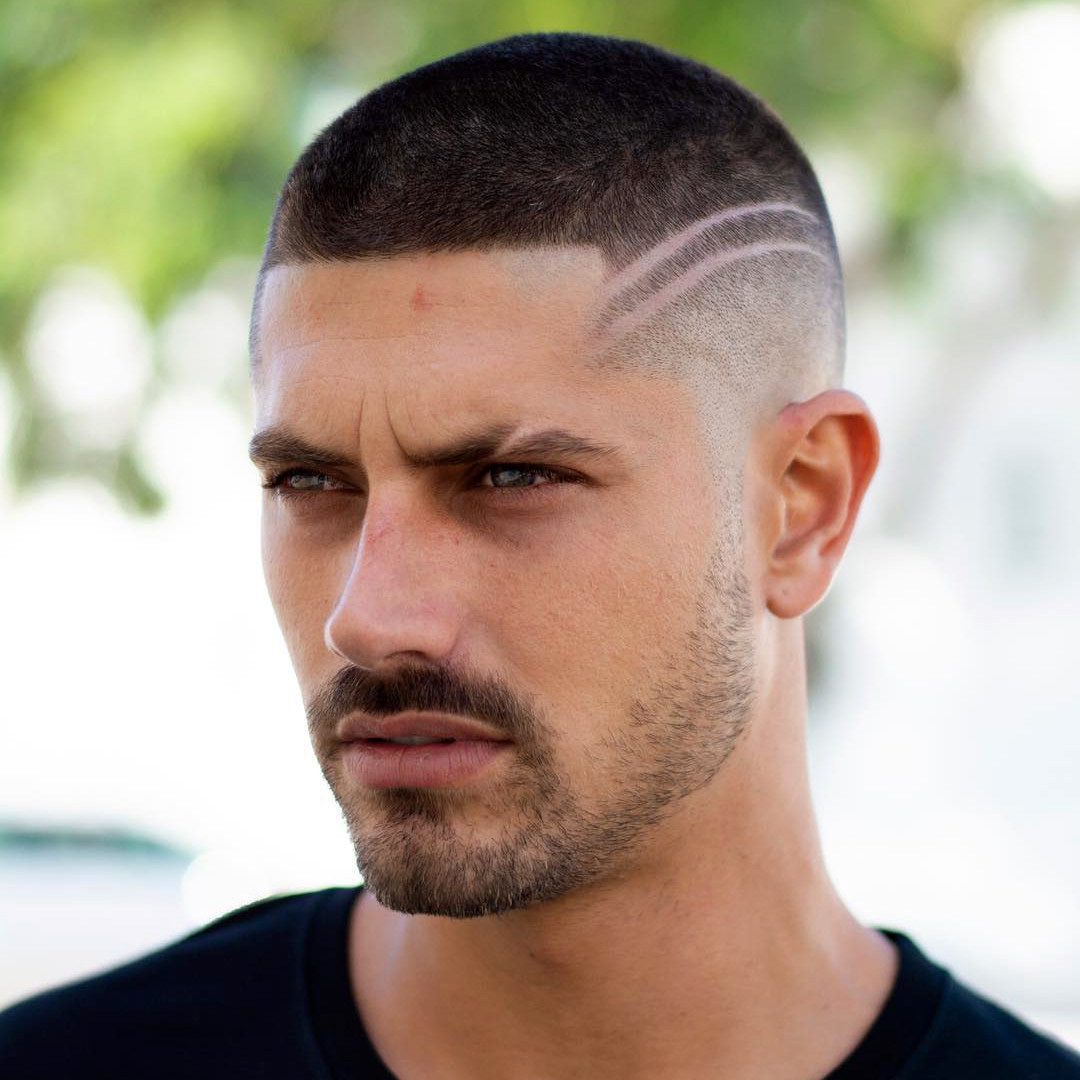 7 Masculine Butch Cut Haircuts for a Modern Man
No need to grow your hair long; short hair can do some magic as well
If you've browsed Haircut Inspiration recently, you've seen a variety of short men's haircuts, from the Caesar haircut to the Ivy League haircut. We've got another one for you––the butch cut.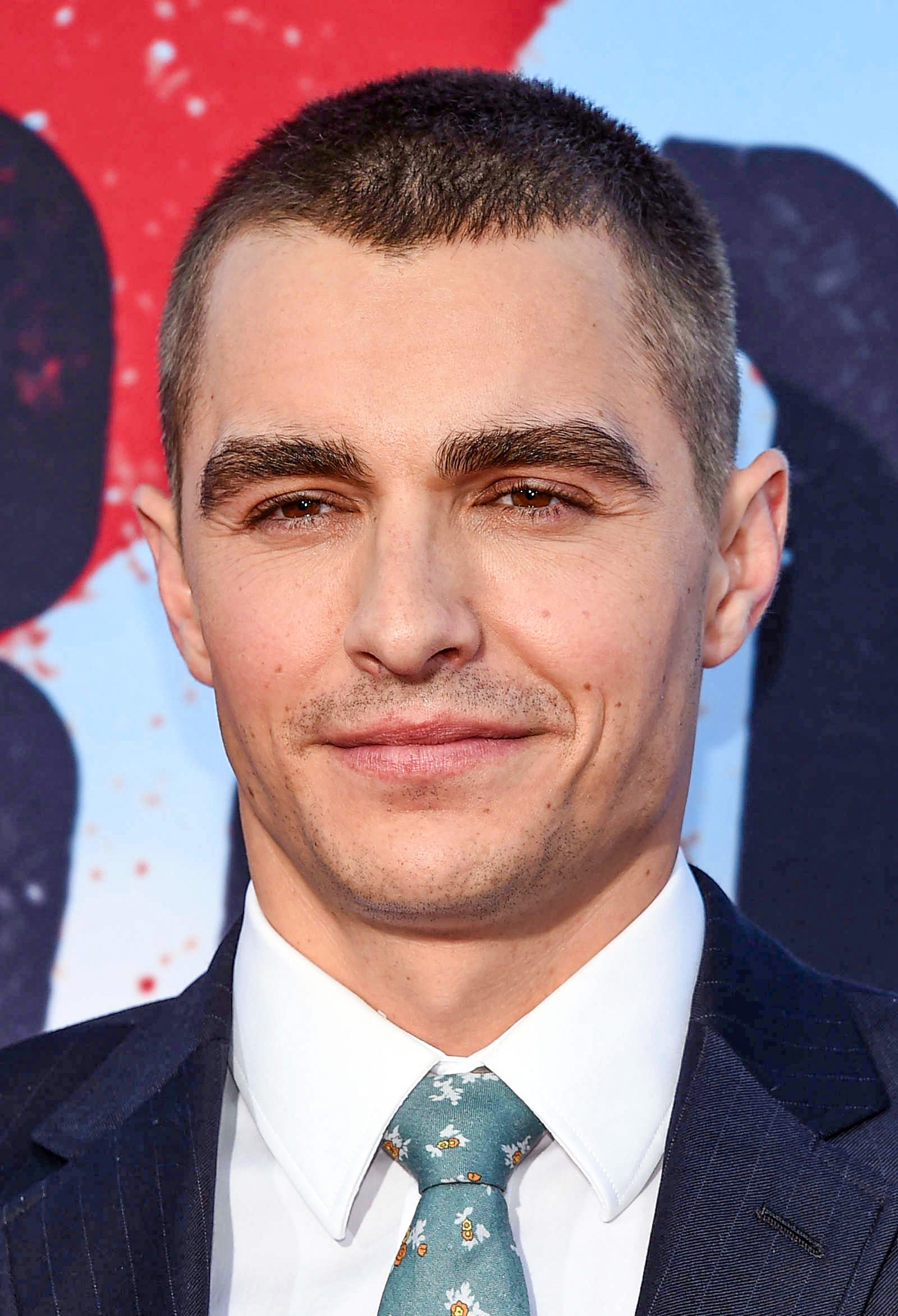 There's a good chance you've seen the butch cut on the heads of military men or athletes. Also known as brush cut, the butch cut is a short, uniform cut. The hair is cut to the same length all around the head using clippers. It's a part of the buzz cut family, along with cuts like the induction cut.
While the butch cut has gained popularity among athletes and the military, it works well for any guy who simply wants a no-fuss haircut. If you like your hair short and want to achieve a clean look, then this style just might be for you.
This style is also good for young boys since it's hassle-free. Balding men may also opt for a butch cut to help conceal the balding.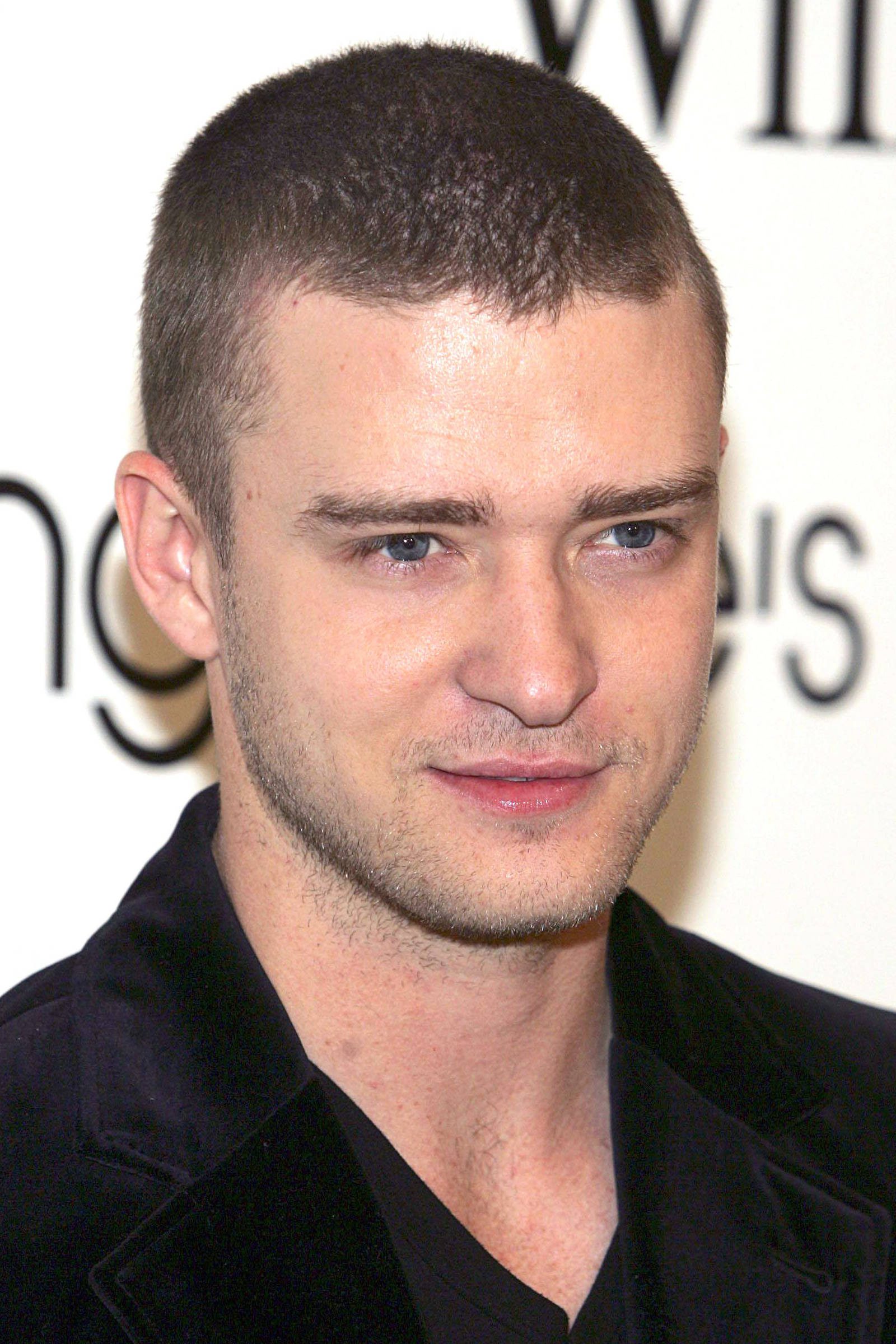 How to Get the Butch Cut
The butch cut is one of the easiest haircuts to get. You can even do it yourself! Unlike some other styles, the butch cut is hard to mess up. And if you're not comfortable taking a DIY approach, almost all stylists and barbers know how to cut a good butch cut.
However, since the butch cut has other names, you might want to ask your stylist to buzz your hair with a certain clipper setting.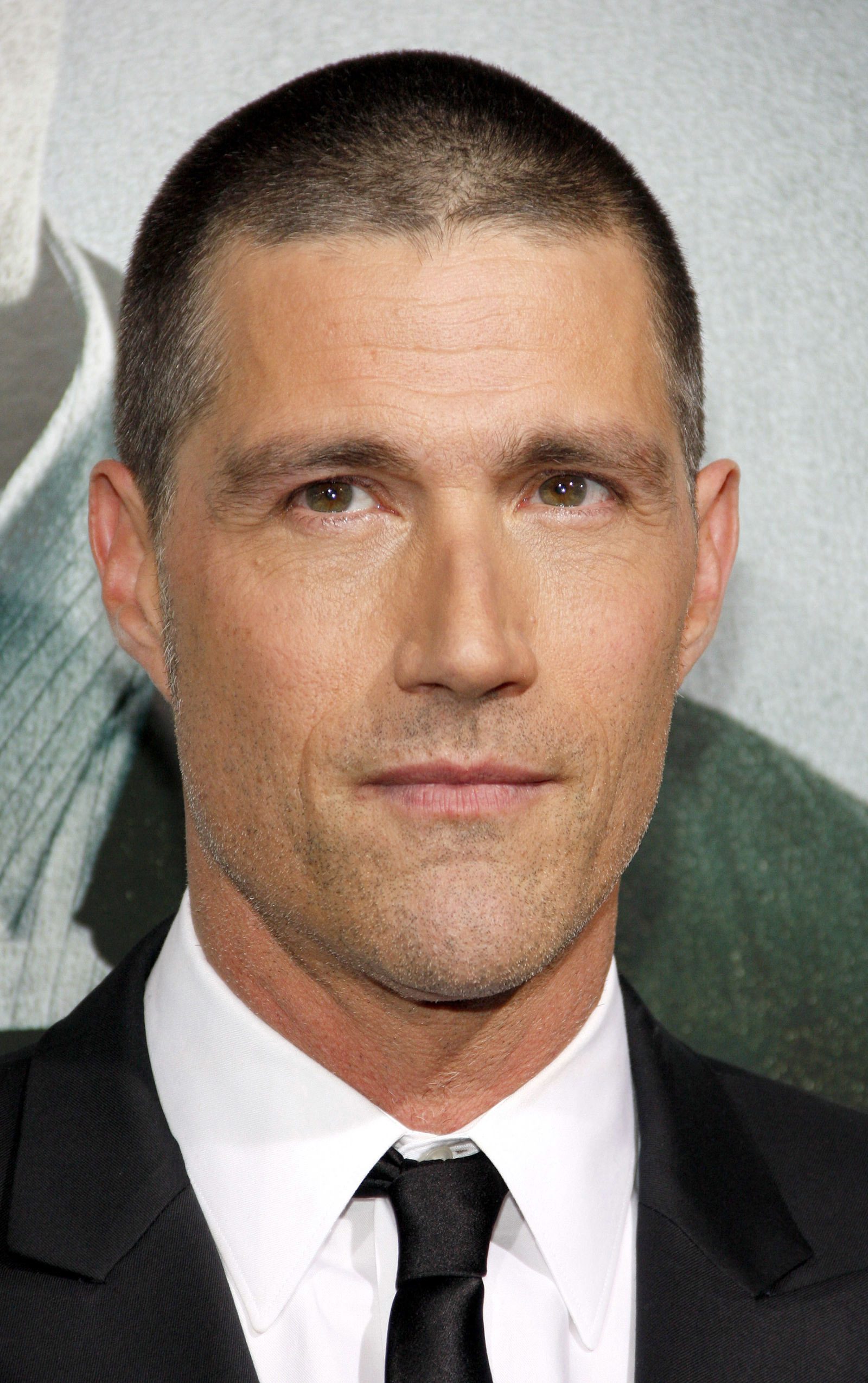 Since clippers are used, if you have a favorite clipper setting, you can use that. Any guard number from #3 to #5 will give a good, tidy butch cut. #4 is a good intermediate setting if you've never gotten a buzz-style haircut before.
Once you've settled on a clipper setting, buzz all of your hair. That's it! You will use the same clipper setting for the entire haircut to achieve the uniform look. Once all of your hair is clipped to the same length, the buzzing sound will stop.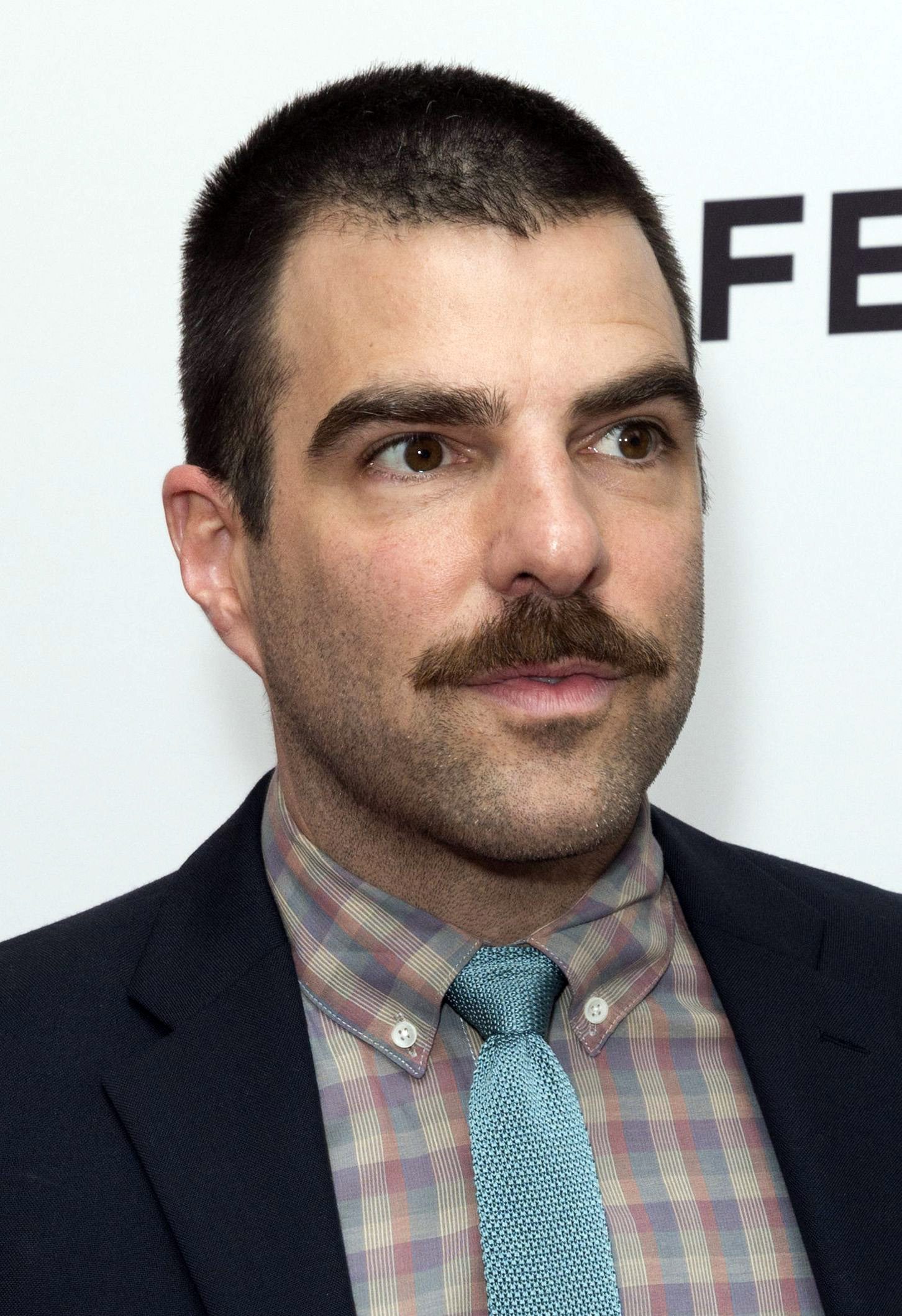 How to Style the Butch Cut
The butch cut doesn't need much styling, so you can choose to go without. If you do want to style it, you can use butch wax, which is a hair product specifically made for buzz cut styles. While your hair won't need much taming, applying some product can give it a nice shiny finish.
Still hesitating whether to get buzzed? Check these guys below:
1 / 17
Low-Key Subtle Tapered Sides
Butch Cut doesn't always have to be out and about making loud noises. Sometimes it is quite sneaky like this one which has short strands with a chill brush to it. The sides are tapered with that stubble to balance it.
2 / 17
Thick yet Short Butch Cut
This is not your usual butch cut but the volume here does the job. Whereas the length is still quite general. The sides are thick tapered fade with the right angeled line up. The clean look makes it for the fade.
3 / 17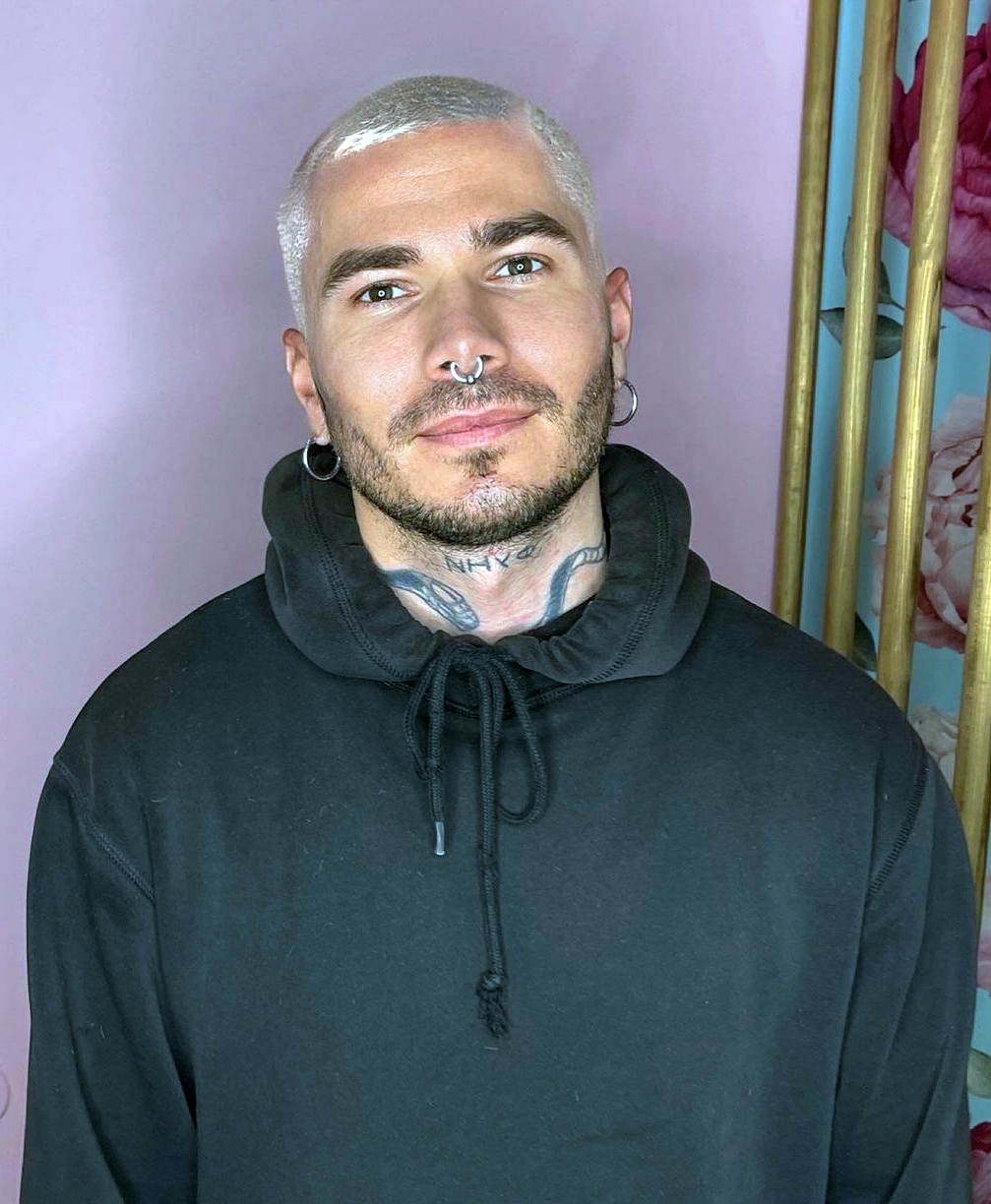 Dyed Butch Cut with Beard Blend
Butch cut has a reputation of being very minimal but that doesn't mean it cannot be styled. The key is to make it so subtle that it is easily noticeable and yet not too flashy. The dye here drags all the attention on the top with that beard that blends on the sideburns.
4 / 17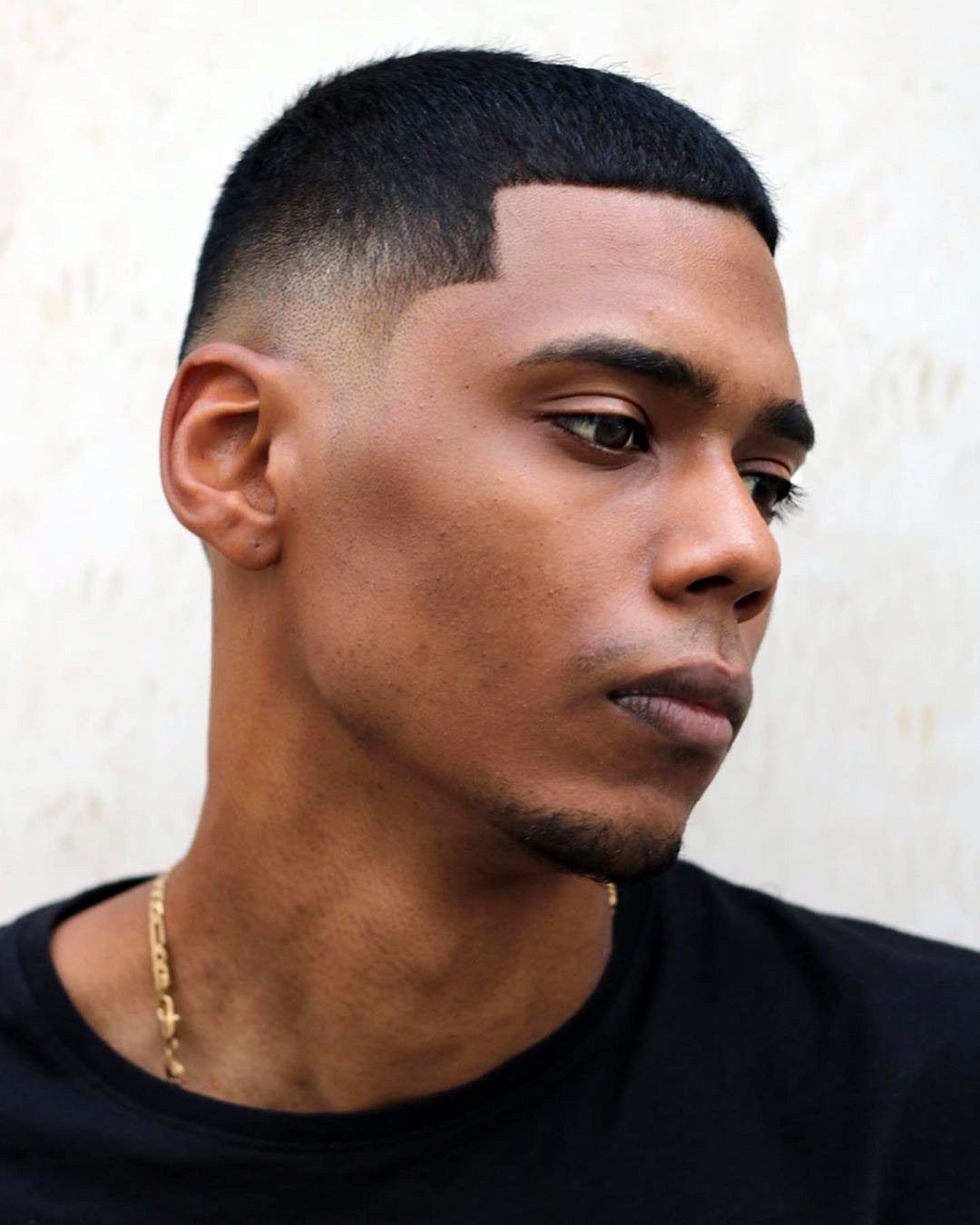 Pocky Line Up with Drop Fade
The butch cut comes in all shapes, sizes, and colors. For this look, the butch cut on the top is only a small piece. The pocky line up shapes the hair nicely, and the drop fade gives it a bit of pizazz. 
5 / 17
Neat Butch Cut with Straight Top
Butch Cut doesn't have to be the usual one. This one has a slight french crop feel to it with sides being all faded. The fun is that there is no taper. However, the lineup is still not completely vanished!
6 / 17
Colorful Butch with Slit Sides
Butch Cut is always simple, said no one ever. This one is on the hipster-ish and trendy side of the butch cut. The top is combed to the side makes a nice teeth pattern with sides being taper faded with slit shave for detailing. Also, the top is colorful with a dark tinge.
7 / 17
Fancy Longer Butch Cut with Side Sway
If the butch cut grows out a little, there are ways to push it to the side a bit. Add a tight fade in there and this haircut is looking fancy. 
8 / 17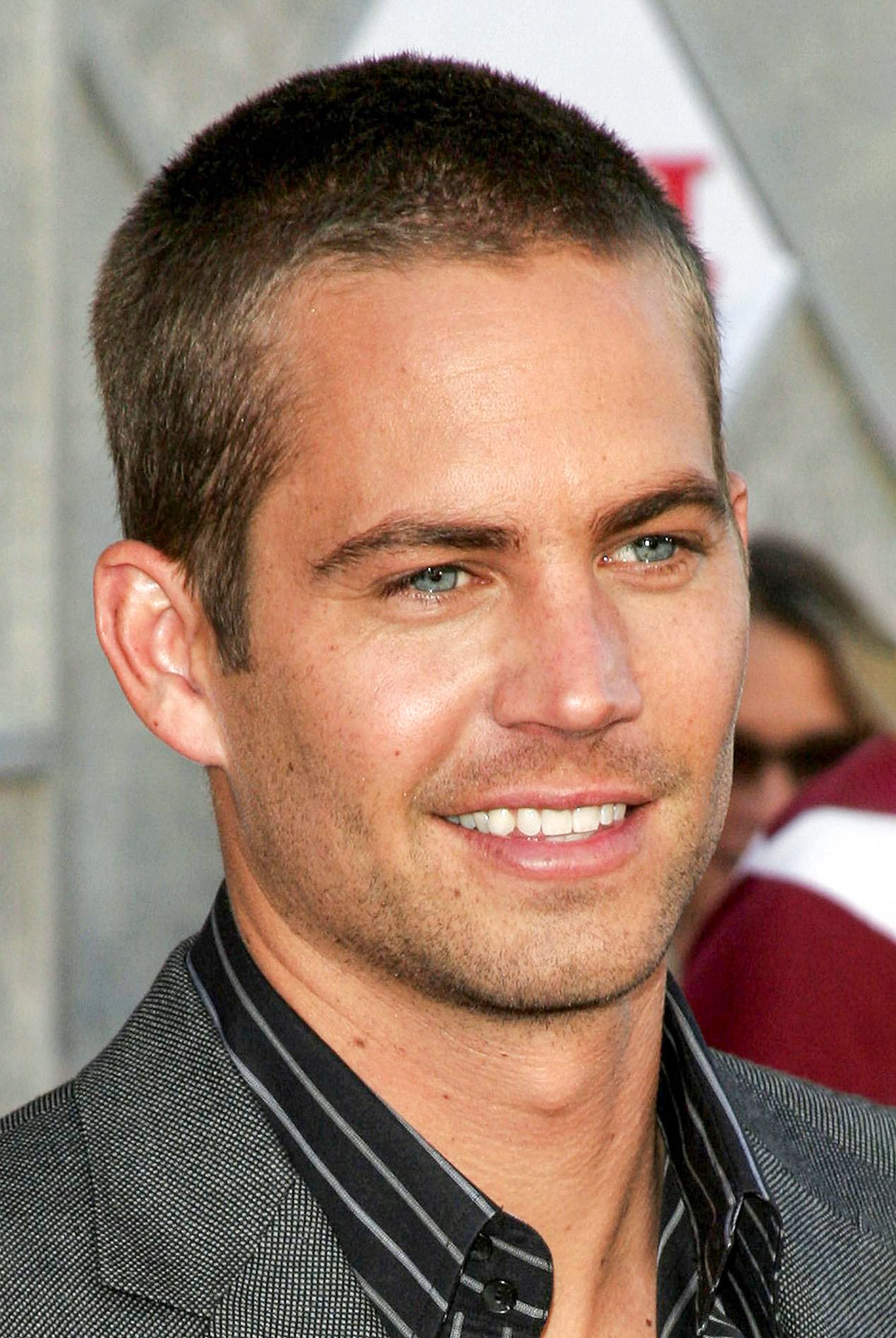 Paul's Simple Haircut with Equal Volume
Paul Walker liked to live a fast and furious lifestyle, so he didn't have much time to style his hair. Here, the butch cut is perfect for him to get up and go.
9 / 17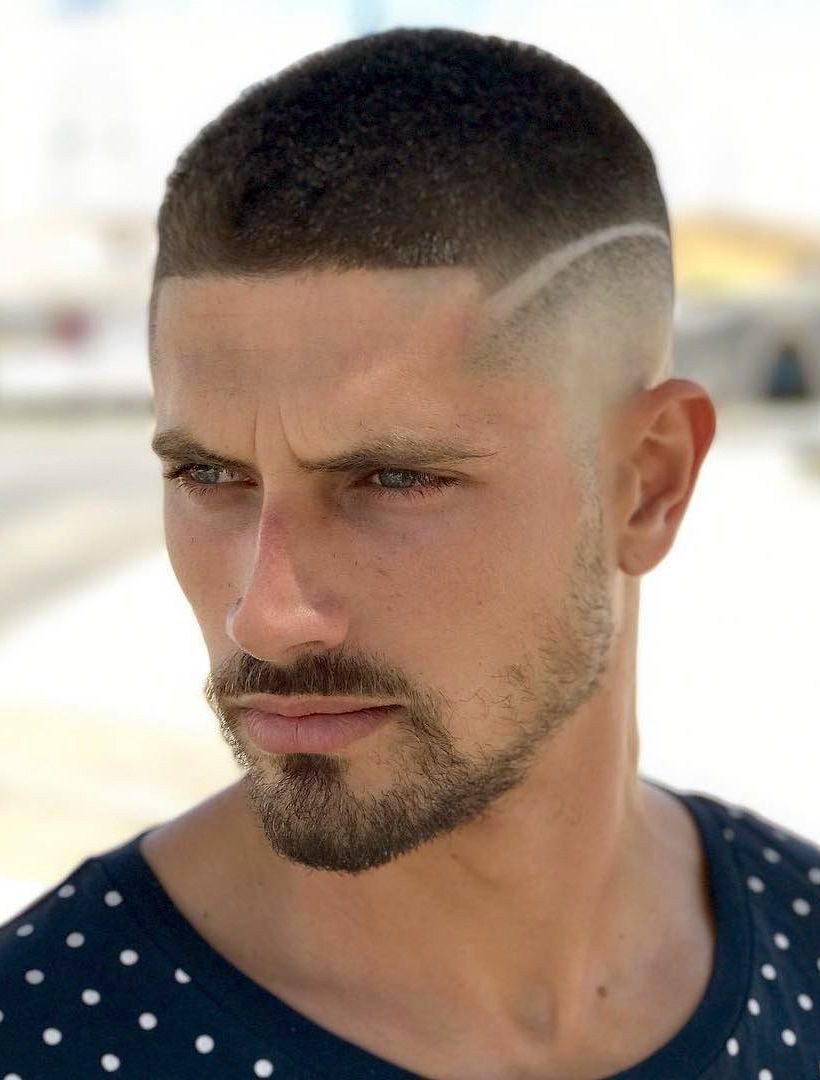 That Fancy Shaved Line
It wouldn't be 2020 if we didn't have something with a shaved side-line in it. Here, the butch cut gets upgraded with a skin fade on the sides and a thick side part.
10 / 17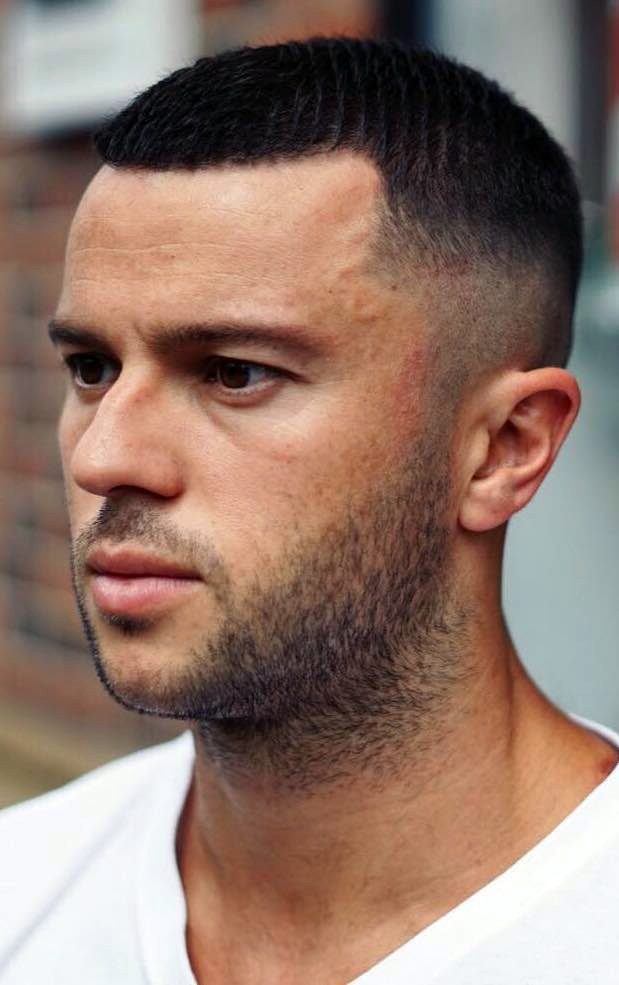 Military Buzz Cut
A butch cut can look a little monotonous if it's the same all the time. Here, this man has a slight fade as well as some waves on the upper part of his butch cut.
11 / 17
Front Lay Butch Cut with Long Strands
The sleekness of this hairstyle is what this is all about. The top is quite longer than the usual butch cut but make no mistake the top is still shorter but just because it is front laid makes it look longer than usual. The density of hair helps quite a bit too. The sides being drop faded helps the top pop.
12 / 17
Modern Butch Cut with Medium Top
When the butch cut grows out, things can get wild. Some try to snazz it up by parting to the side or making it a bit spiky. Here we have the butch cut dyed blond and combed forward, with an eyebrow line for good measure.
13 / 17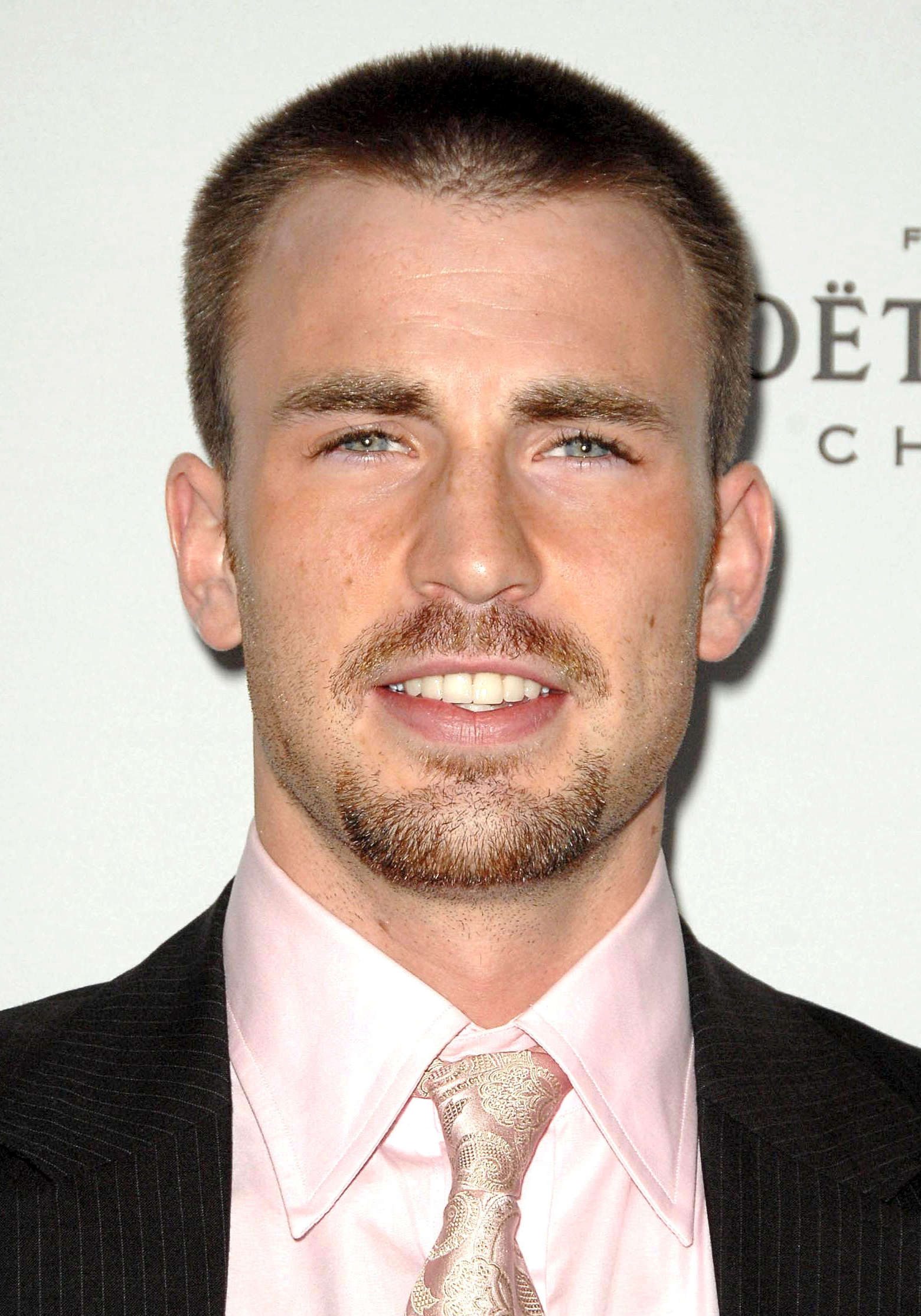 Chris Evans's Butch Cut
Captain America has to spend every waking hour saving the world, so the butch cut really is a great fit for him, no fuzz just works!
14 / 17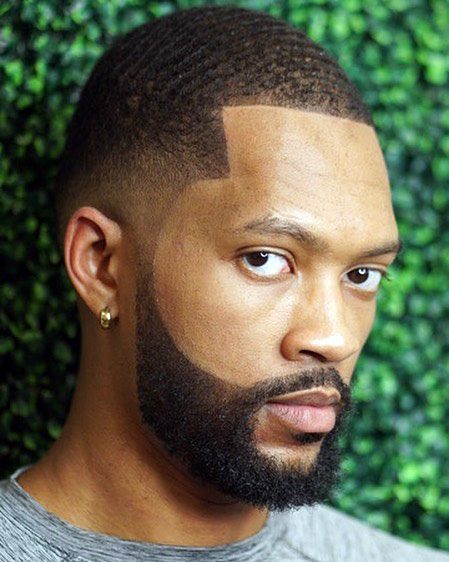 Buzz with Butch Cut
Can there be any clean hairstyle than this? The chances are less maybe but this one is quite a clean look. The top is butch cut with a tinge of a buzz cut with sides with tapered sides and beard blend with the fade. The beard is shaped from thinner to thicker just to balance it well.
15 / 17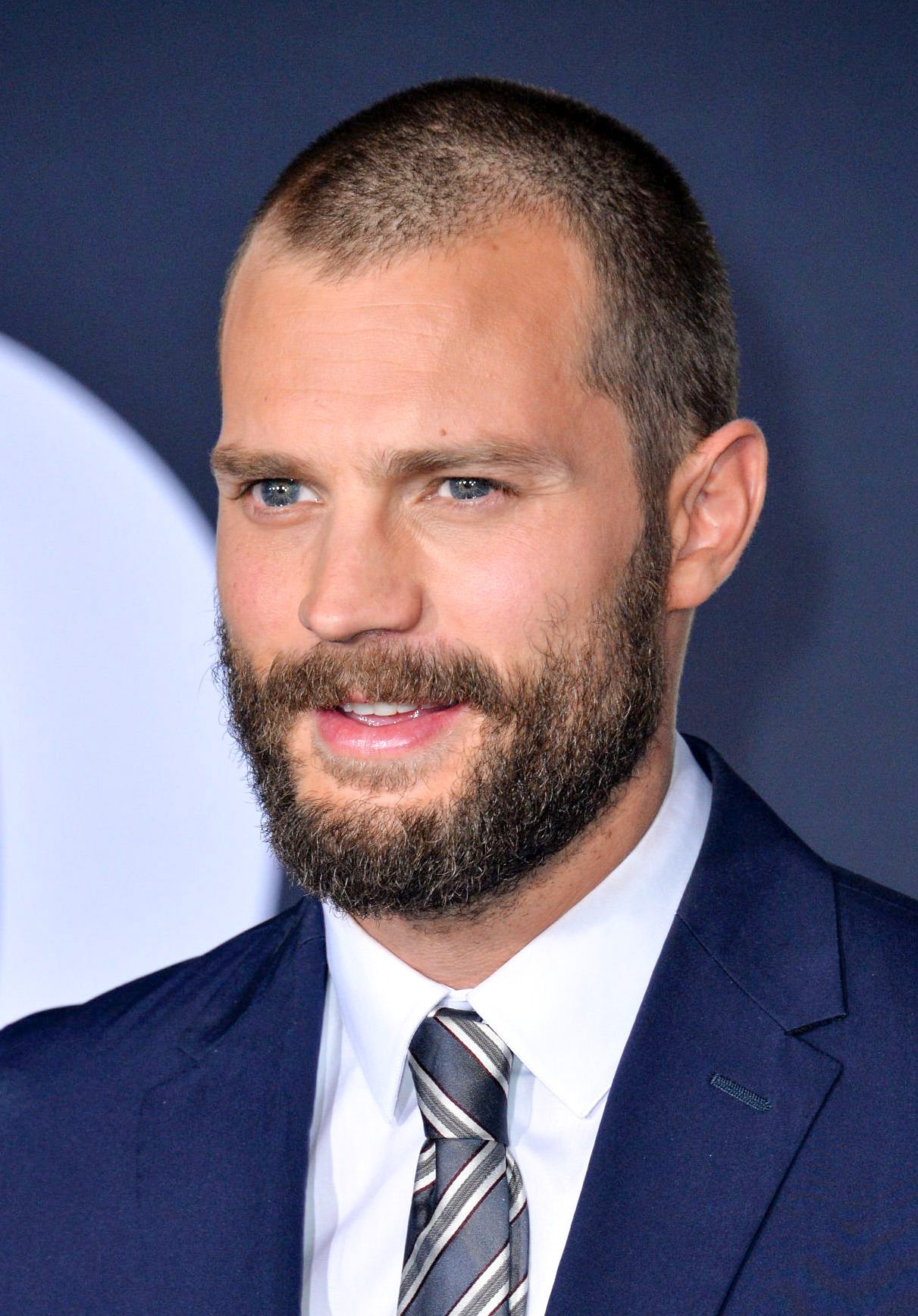 Complimentary Beard with Simple Top
For men with hair that is starting to thin, the butch cut is right. Adding a beard to the look takes a lot of the focus off the hairline and onto the face.
16 / 17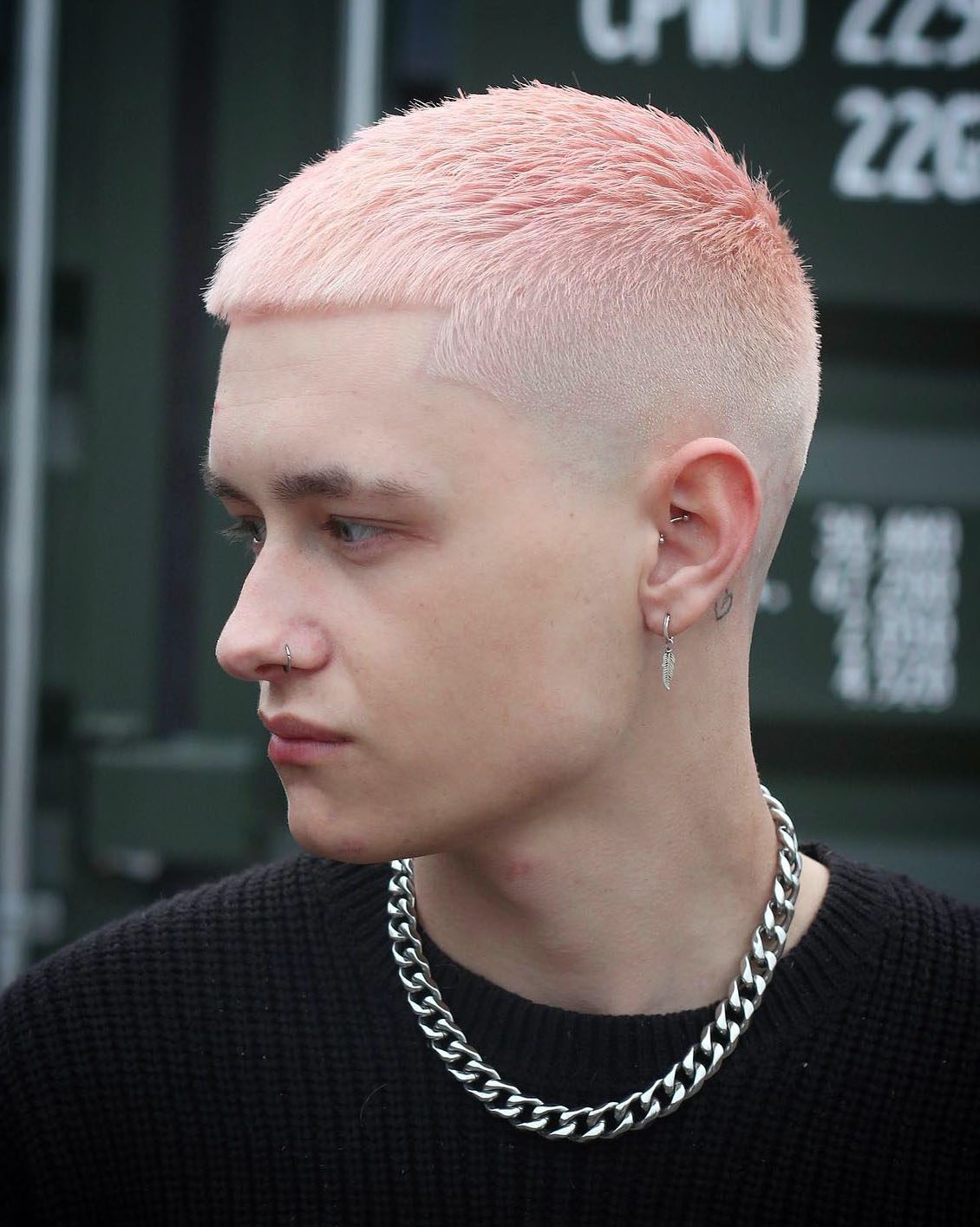 Dyed Butch Cut
Another way to stand out from the uniformity of the butch cut is to dye it a fairy dust pink. And don't stop there. Make it an ombre with an even lighter color at the fade to add depth and more personality to it.
17 / 17
Steve Jobs Style
The world has not been the same since Jobs passed away. Here, a look-a-like salutes Jobs by wearing a turtleneck as well as a butch cut with a slight fade.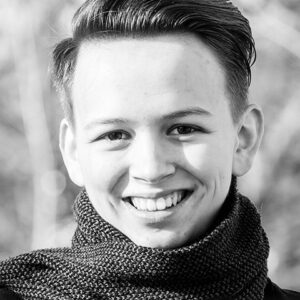 Heidi is the owner of Buzzcut Guide, the online guide to cutting your own hair. If you'd like to learn more about how to take care of your hair at home, save money, and keep unnecessary visits of the barber to the minimum, hop on over there and learn more!