20 Stylish Shadow Fade Haircuts To Spruce Up Your Look
These will have you looking so sharp!
Shadow fades are some of the most stylish haircuts out there. No matter what style you're wearing, adding this type of fade to the sides and back results in a cleaner, neater appearance, and amps up the cool factor. But what exactly is a shadow fade? It is a haircut characterized by short sides that gradually blend into a longer top. You can style the top however you want, but the transition must be smooth and seamless instead of abrupt.
You can opt for a low, mid, or high shadow fade and pair it with any style you like. Whether you have straight, wavy, or curly hair, an afro texture, or dreadlocks, this type of fade goes well with just about any style and will add a sharp touch to your look.
Keep scrolling to see 20 shadow fade ideas to inspire your next haircut.
1 / 20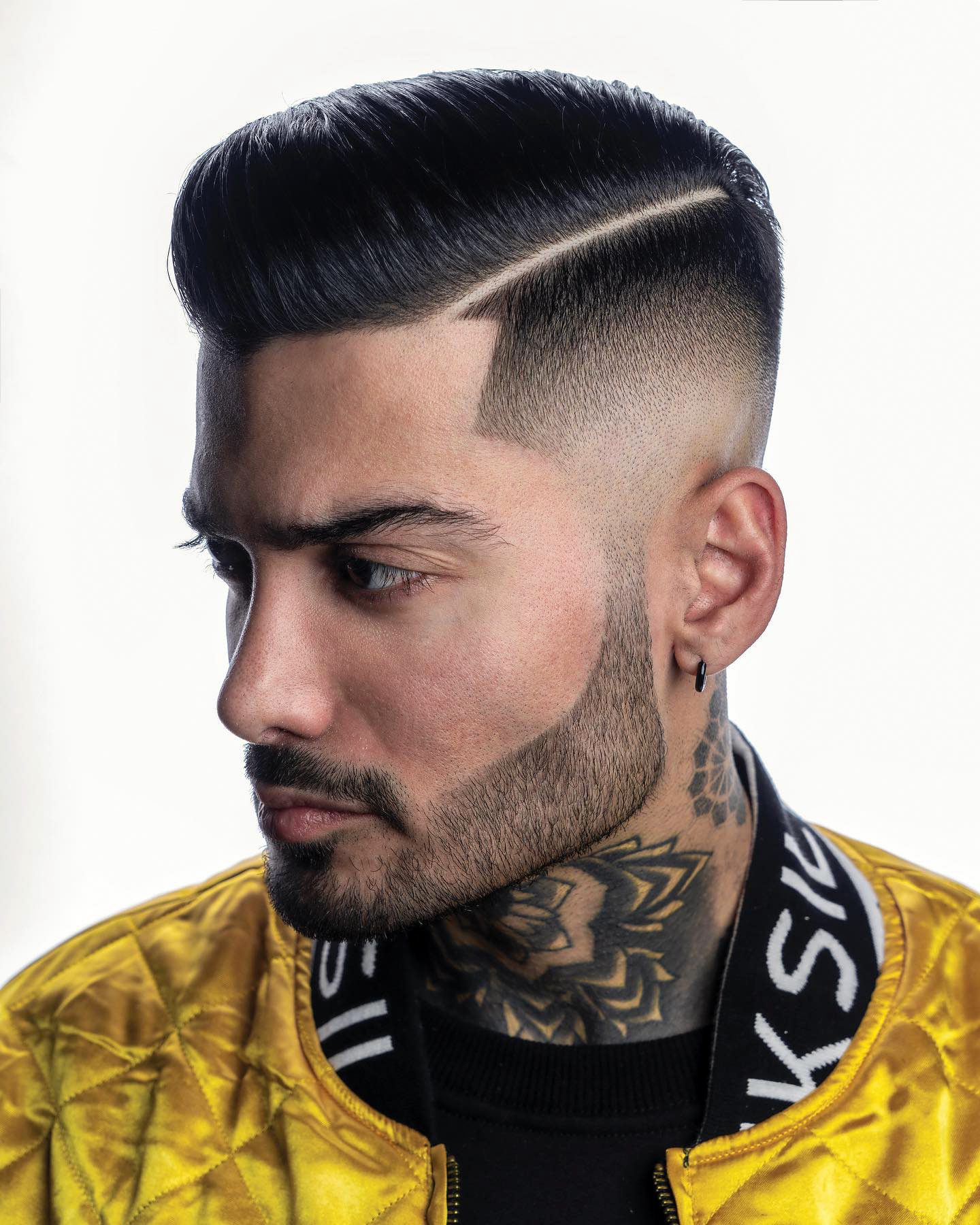 Shadow Fade Comb Over
An impeccable comb over brings to mind images of swashbuckling Old Hollywood stars, but adding a perfectly trimmed shadow fade is a great way to bring it to modern times. Keep the top long enough to achieve the classic comb over look, add a neat part, and use a good styling product. As you can see here, adding a shape up can make it look even cooler!
2 / 20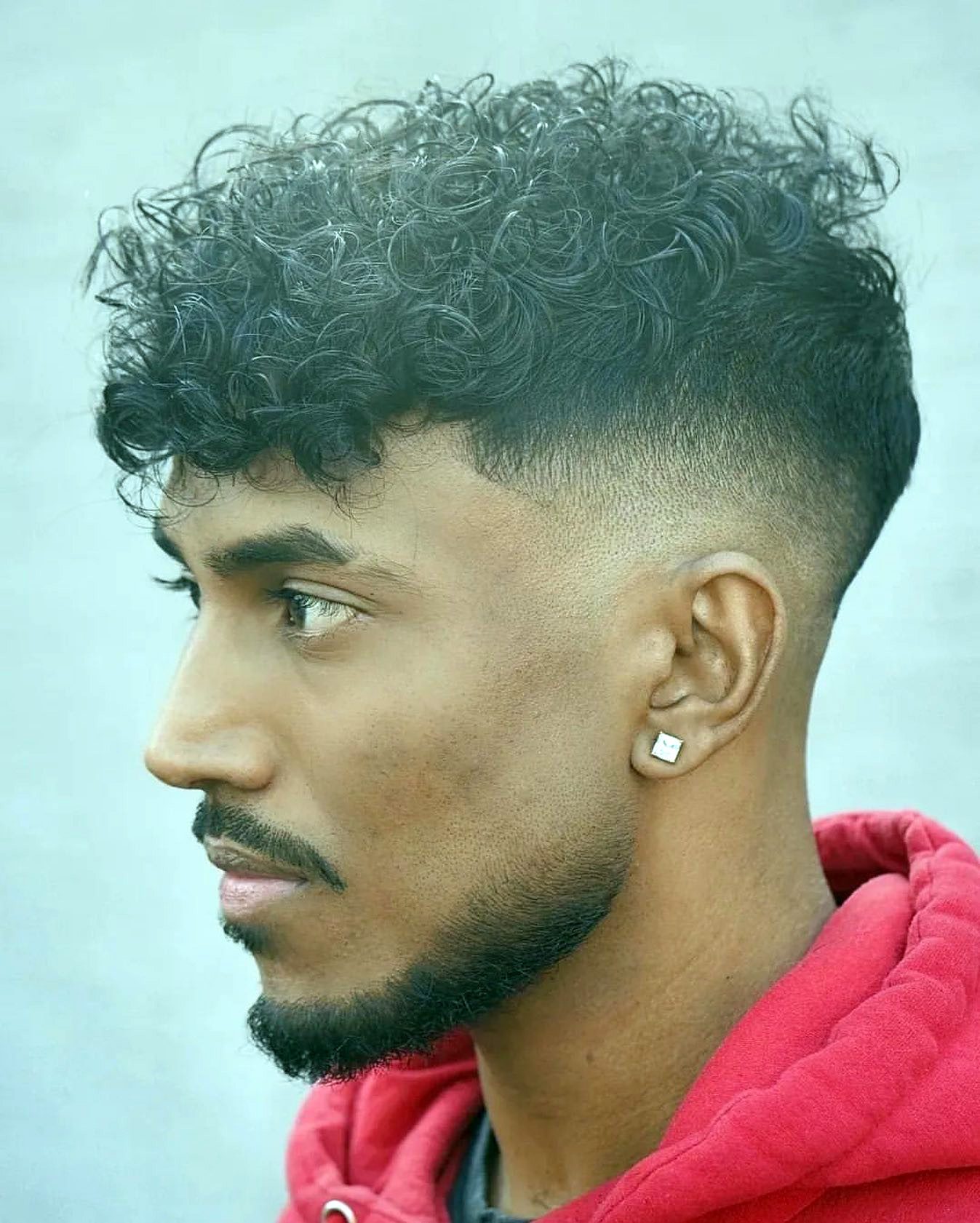 Shadow Fade For Black Man
Shadow fades suit a variety of hairstyles for Black men. Whatever your curl type, faded sides bring structure and sleekness to your hair and also make it easier to maintain. Here's an example featuring a high fade with loose curls at the top.
3 / 20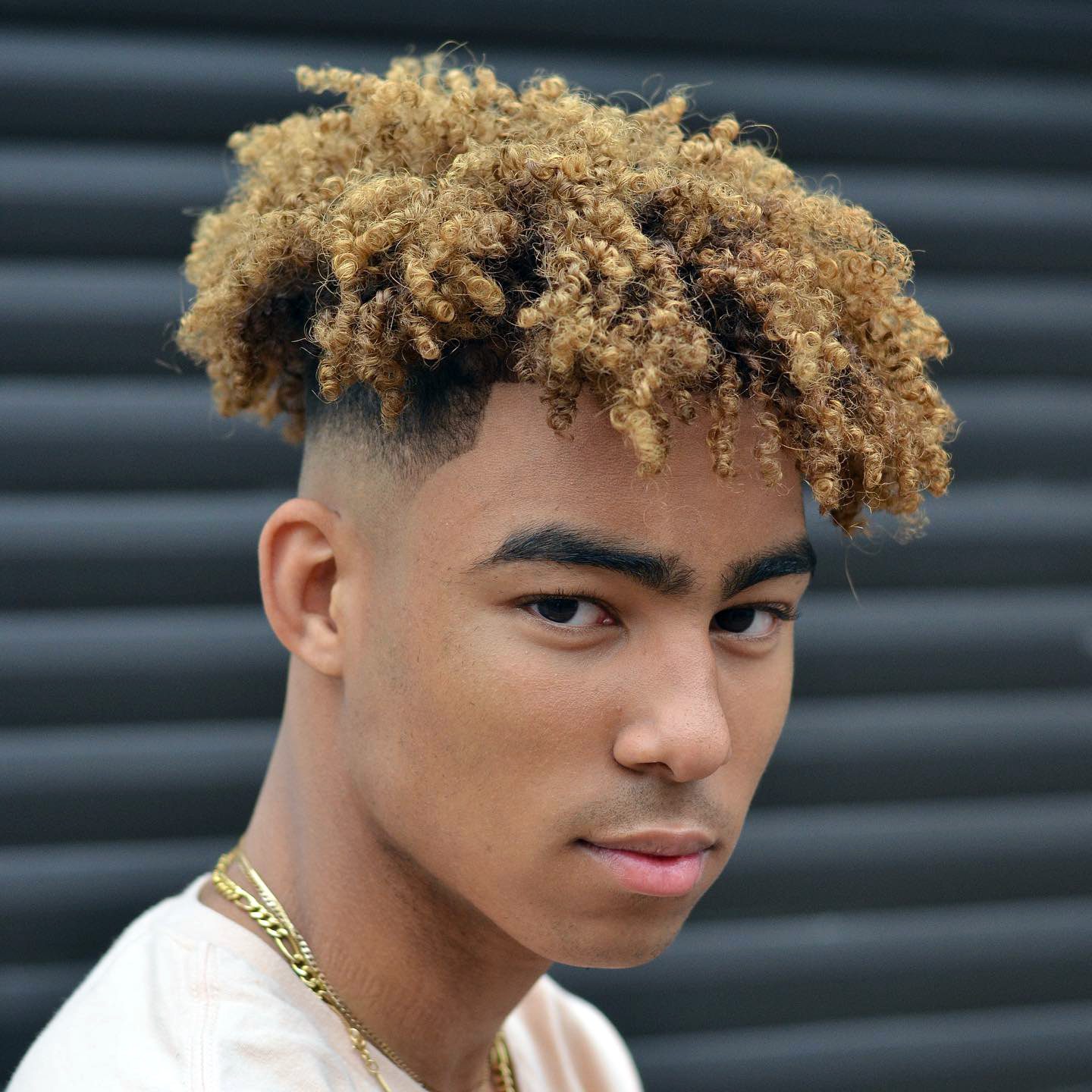 Afro Shadow Fade
If you let your afro grow wild at the top, adding a shadow fade provides a striking contrast that makes a bold style statement overall. You can even experiment with colors (as in the photo above) for an even edgier look.
4 / 20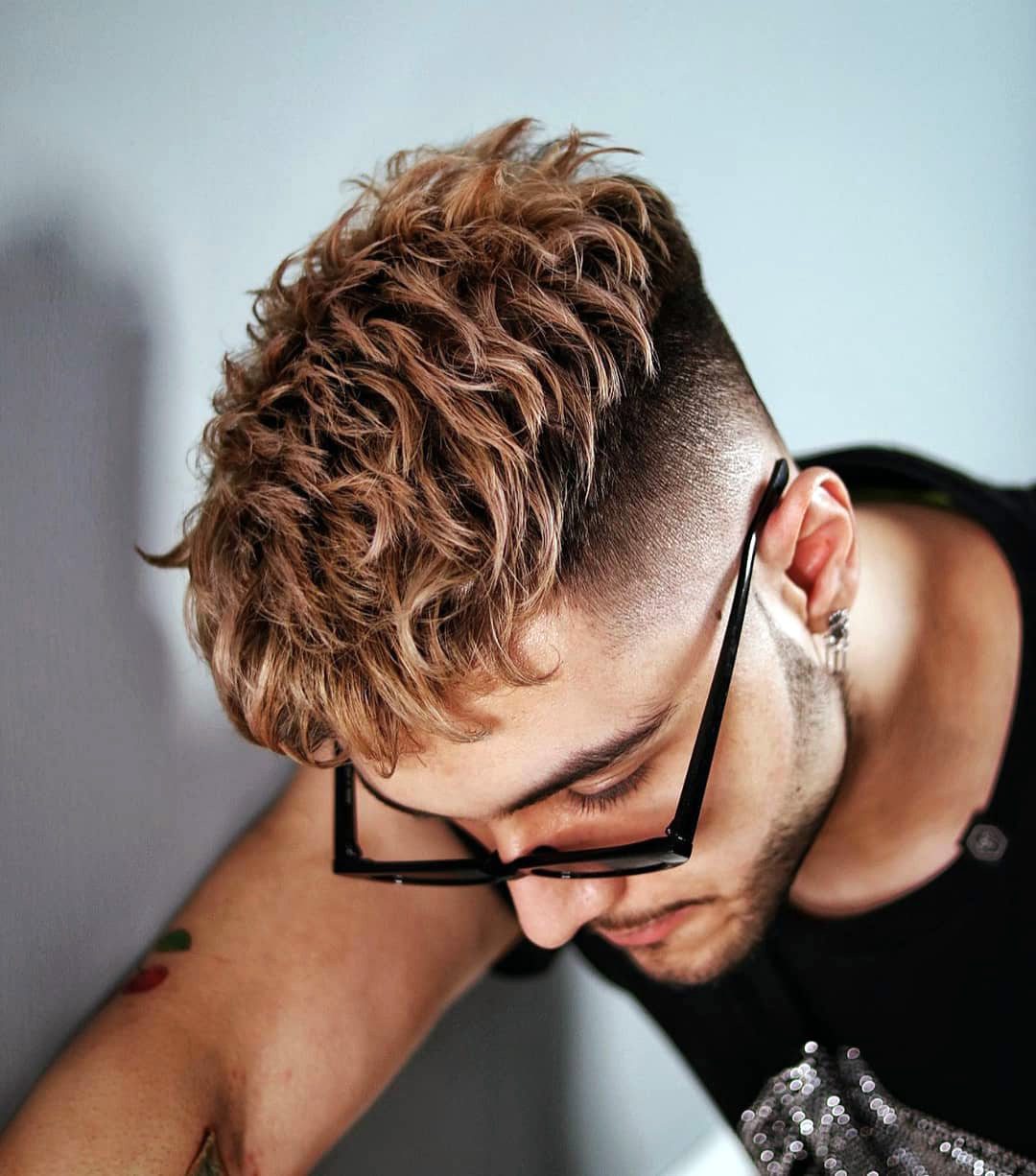 Shadow Fade With Curly Hair
A shadow fade paired with tousled curls at the top is a standout look thanks to the high contrast between between the thin, neat sides and the thicker, messier top. This is a great choice if you have naturally curly hair and want a touch of sleekness to it. If you don't have natural curls but still want this eye-catching style, a perm and trim should do the trick.
5 / 20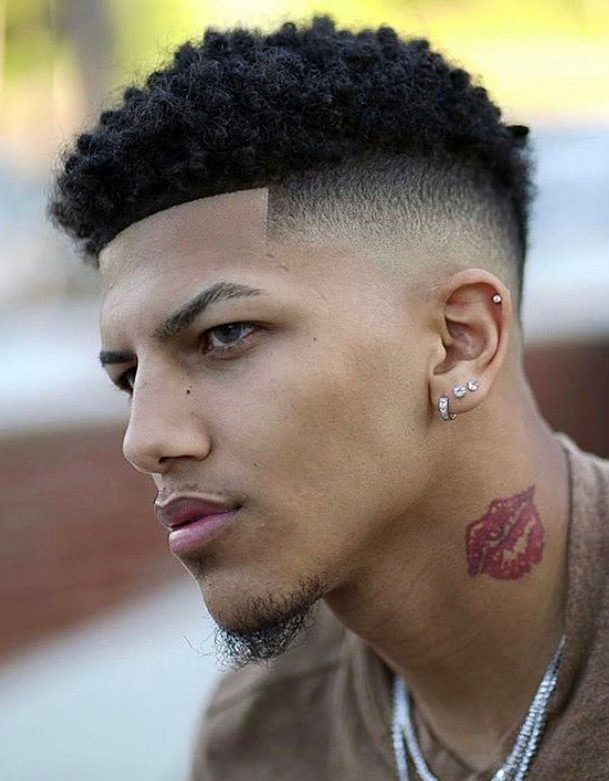 Shadow Fade With Shape Up
Adding a shape up to your shadow fade instantly doubles the cool factor and makes you look extremely well groomed. Here, the shape up and the fade go perfectly together and make a striking contrast to the thick, curly top, making a sharp look overall.
6 / 20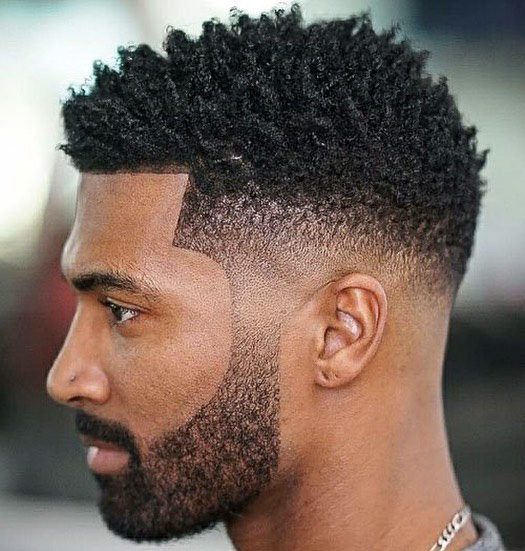 Curly Shadow Fade
If you have thick, curly hair, a shadow fade is a great way to give it a sleek and streamlined appearance. Also, the neat fade provides an eye-catching contrast and a smooth transition to the denser top, resulting in a very cool look overall. Maintaining your fade with regular visits to your barber really tames those curls nicely.
7 / 20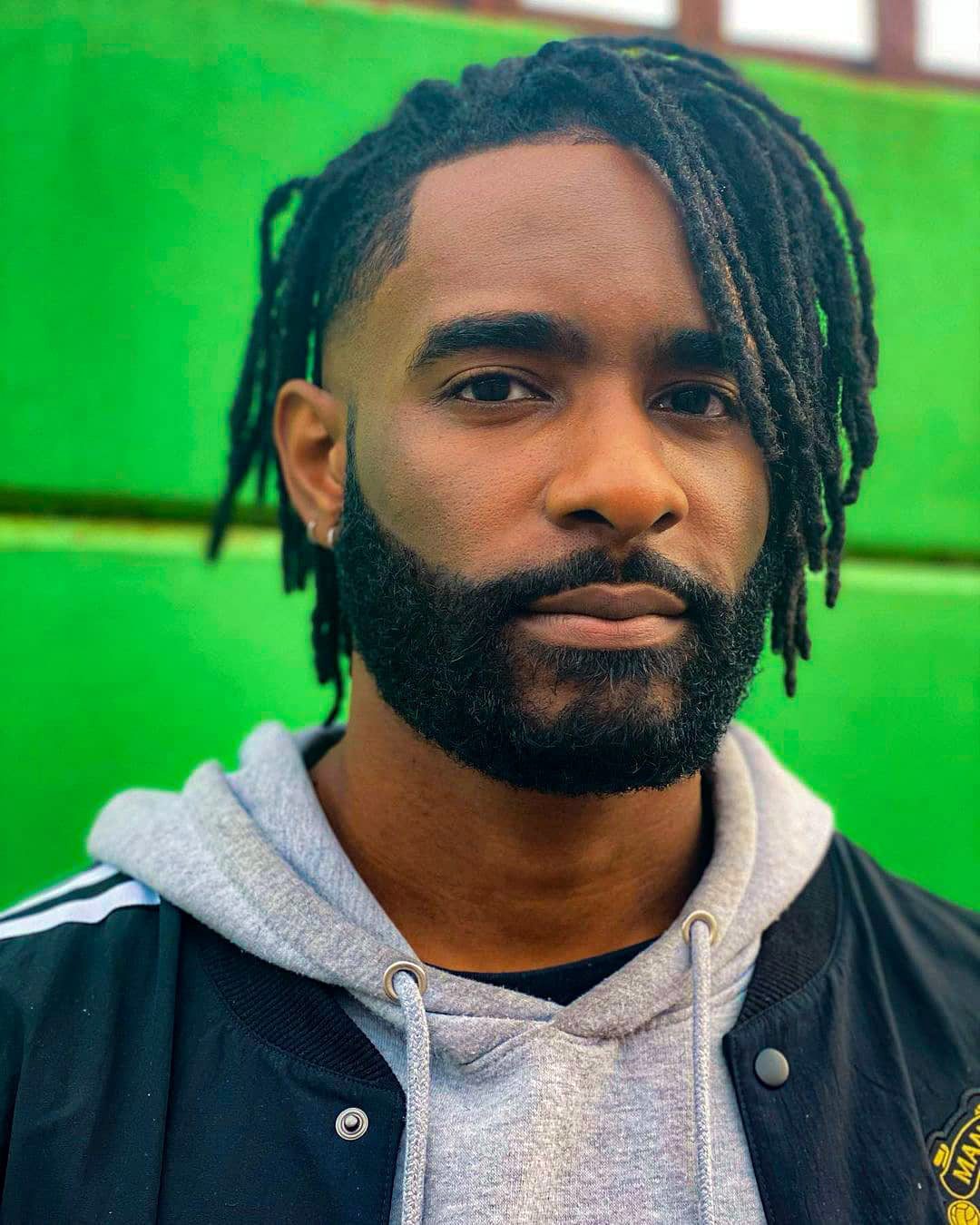 Shadow Fade With Dreads
Dreadlocks always look cool but when they're paired with a shadow fade, the result is an even bolder style with a mohawk feel to it. It's the perfect party at the top, business at the bottom look that adds an extra dose of edge to those locs. Keep the style fresh with regular visits to your barber for trimming and, of course, your favorite dreadlock care products.
8 / 20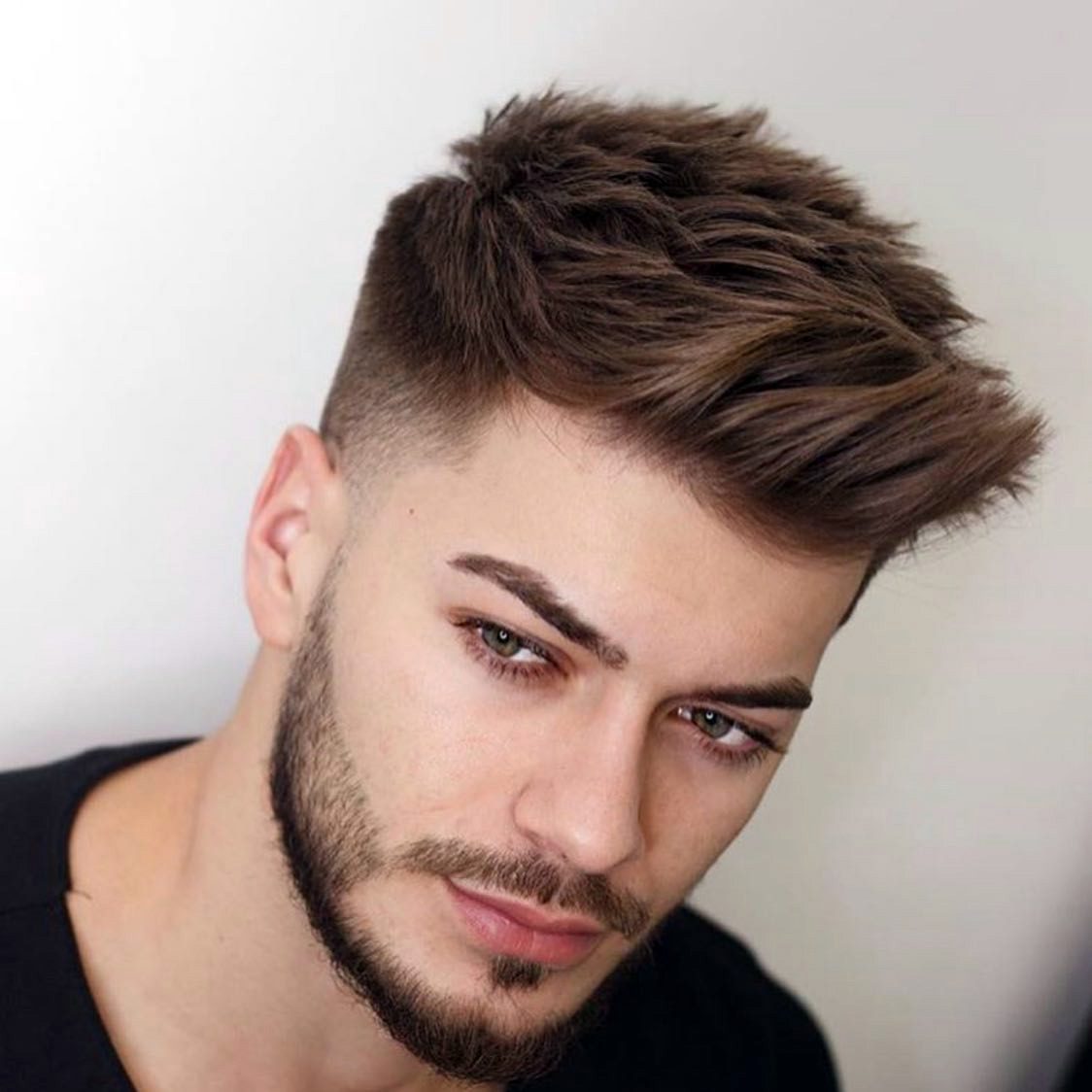 Textured Shadow Fade
Pair a shadow fade with a textured and mussed-up top for an effortlessly handsome look. We love how the long, tousled top gradually blends into the short, clean sides. This has "Hollywood hunk" written all over it!
9 / 20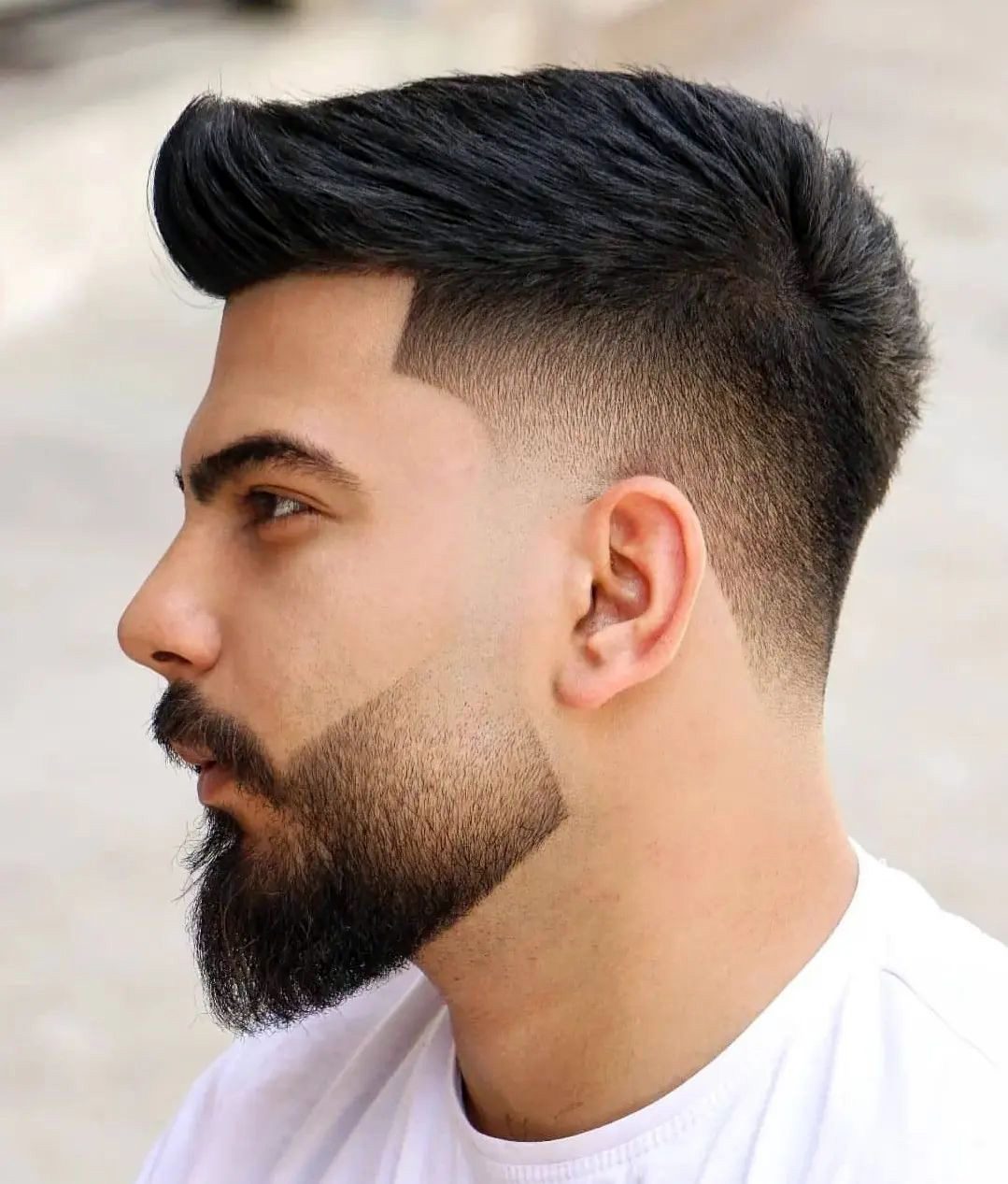 Low Shadow Fade
A low shadow fade is one that starts just above the ears and low on the nape of the neck. This is an ideal choice if you're going for a classic and understated look, or if you are trying a shadow fade for the first time and don't know where to begin. A subtle fade paired with a neat top in a medium length, as in the photo above, is a good starting point.
10 / 20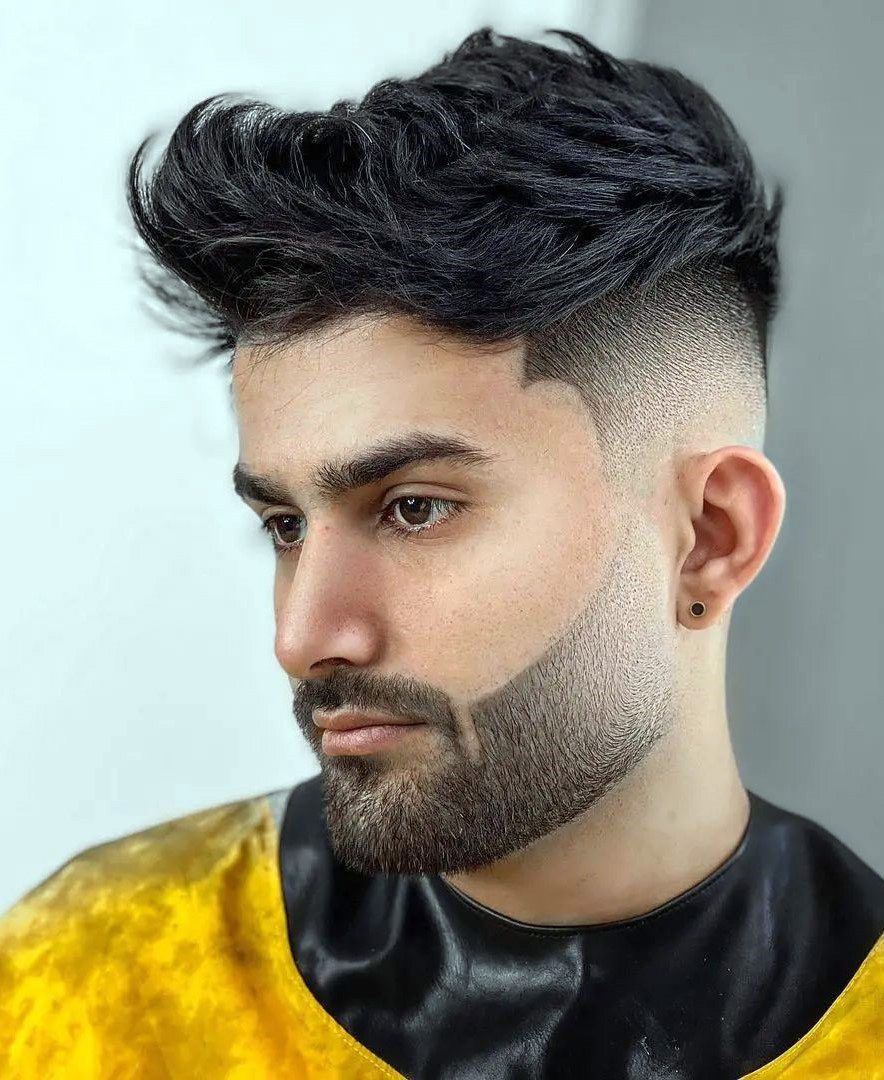 Shadow Fade With Beard
A shadow fade on its own is impressive enough, but when paired with a beard that's just as well-groomed, the result is one of the coolest, artsiest fades you'll ever see. In the photo above, the perfectly trimmed fade flows into an equally stylish beard, and the entire look is finished off with nicely tousled hair at the top.
11 / 20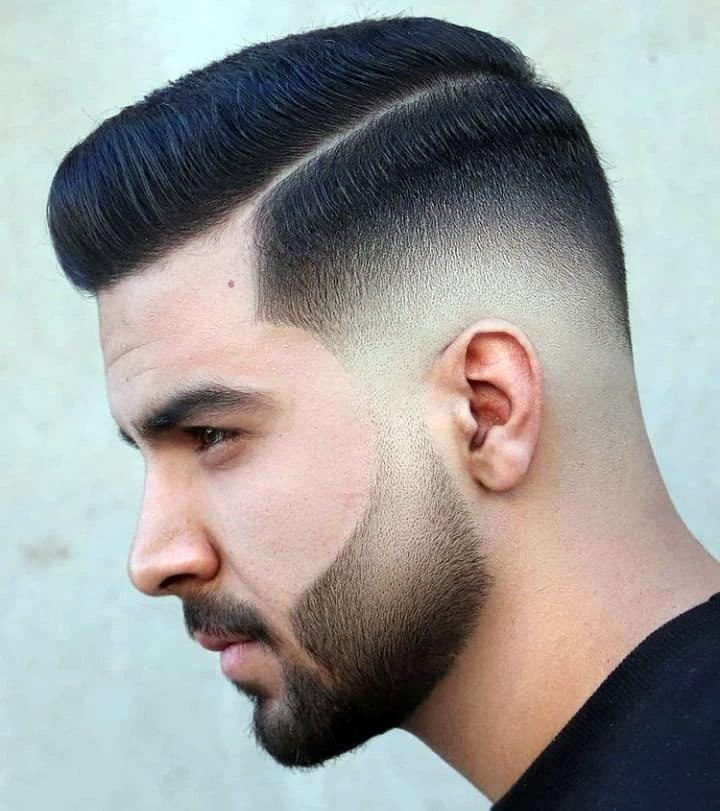 Mid Shadow Fade
Just as it sounds, a mid shadow fade is one in which the transition starts midway up the head. You can pair it with any style you want, but keep the fade around the same level as your eyes. Here's a stylish example teamed with a neat comb over and beard.
12 / 20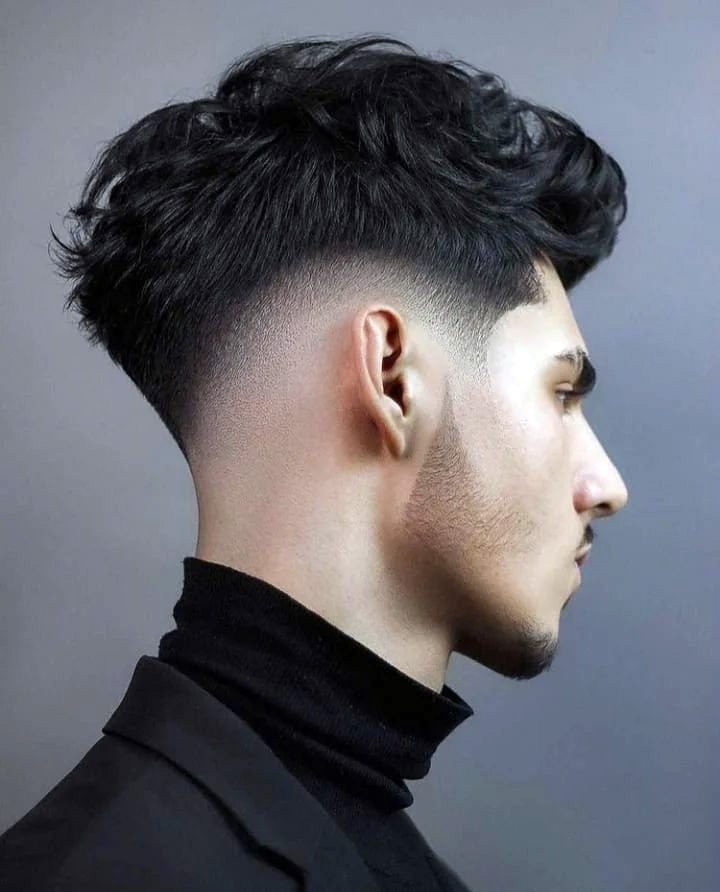 Shadow Drop Fade
A shadow drop fade is so called because it drops as it passes behind the ear, as opposed to other fades that go straight all the way around. Take a look at the photo and you'll see that the fade arches above the ear before dipping down to the nape of the neck. It's a classic and natural-looking style that's usually done with low and medium fades.
13 / 20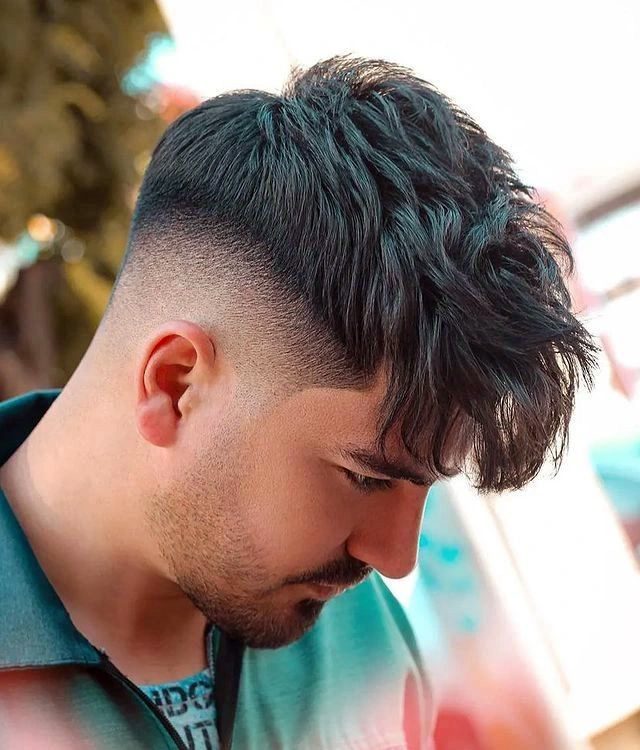 Shadow Fade With Waves
Naturally wavy hair is already stylish, but a perfectly trimmed shadow wave can give it an even more handsome upgrade. This is easy to maintain since there's already good volume and texture there. Just have your barber give you a fade cut, and you can do the daily styling yourself with a pomade or other product.
14 / 20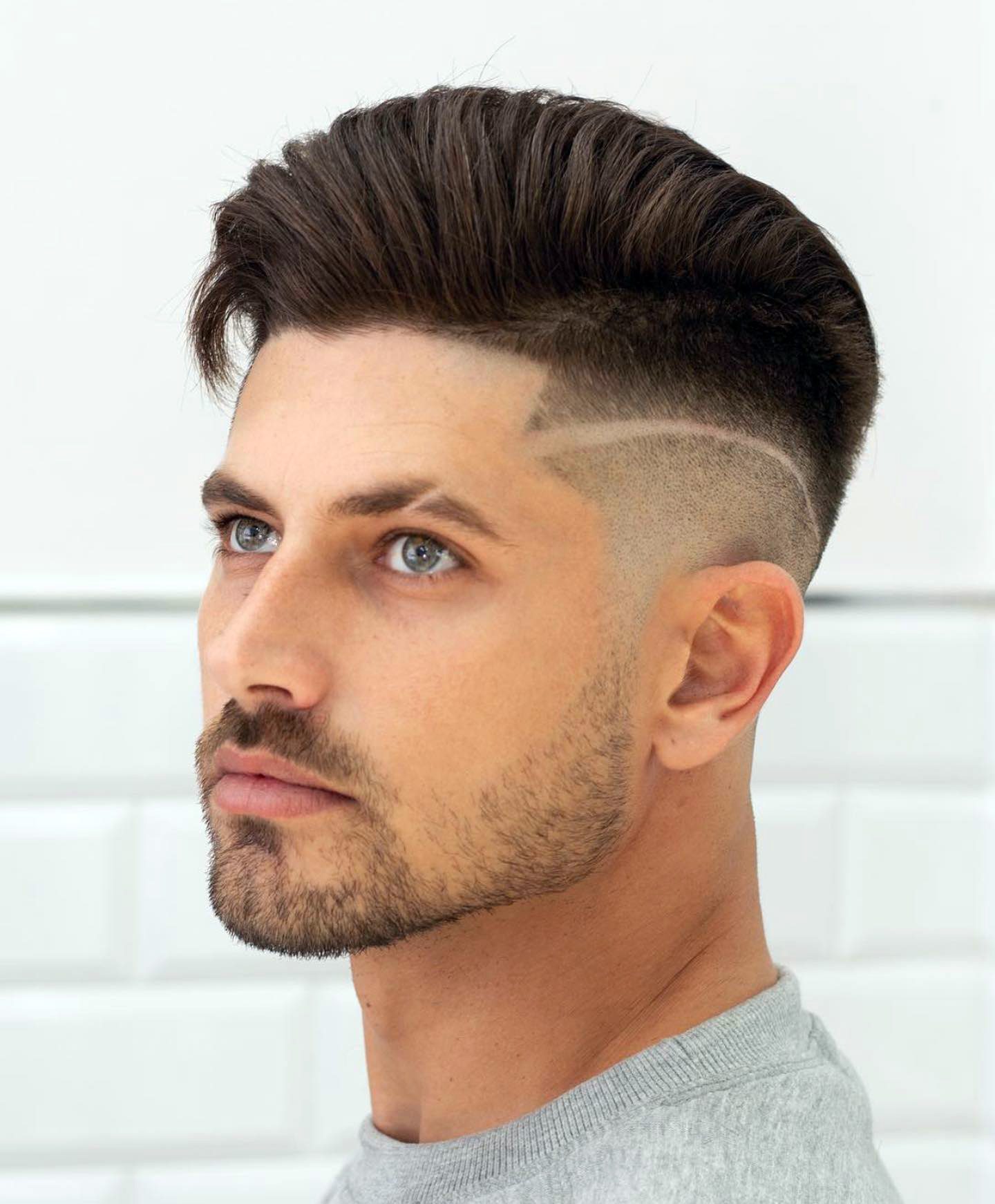 Shadow Fade With Part
If you want to get really artsy with your haircut, try this. It features a high shadow fade with a high top and a line carved into the side. You can play around with different designs, too. This is definitely a dramatic upgrade to your fade and guaranteed to grab attention!
15 / 20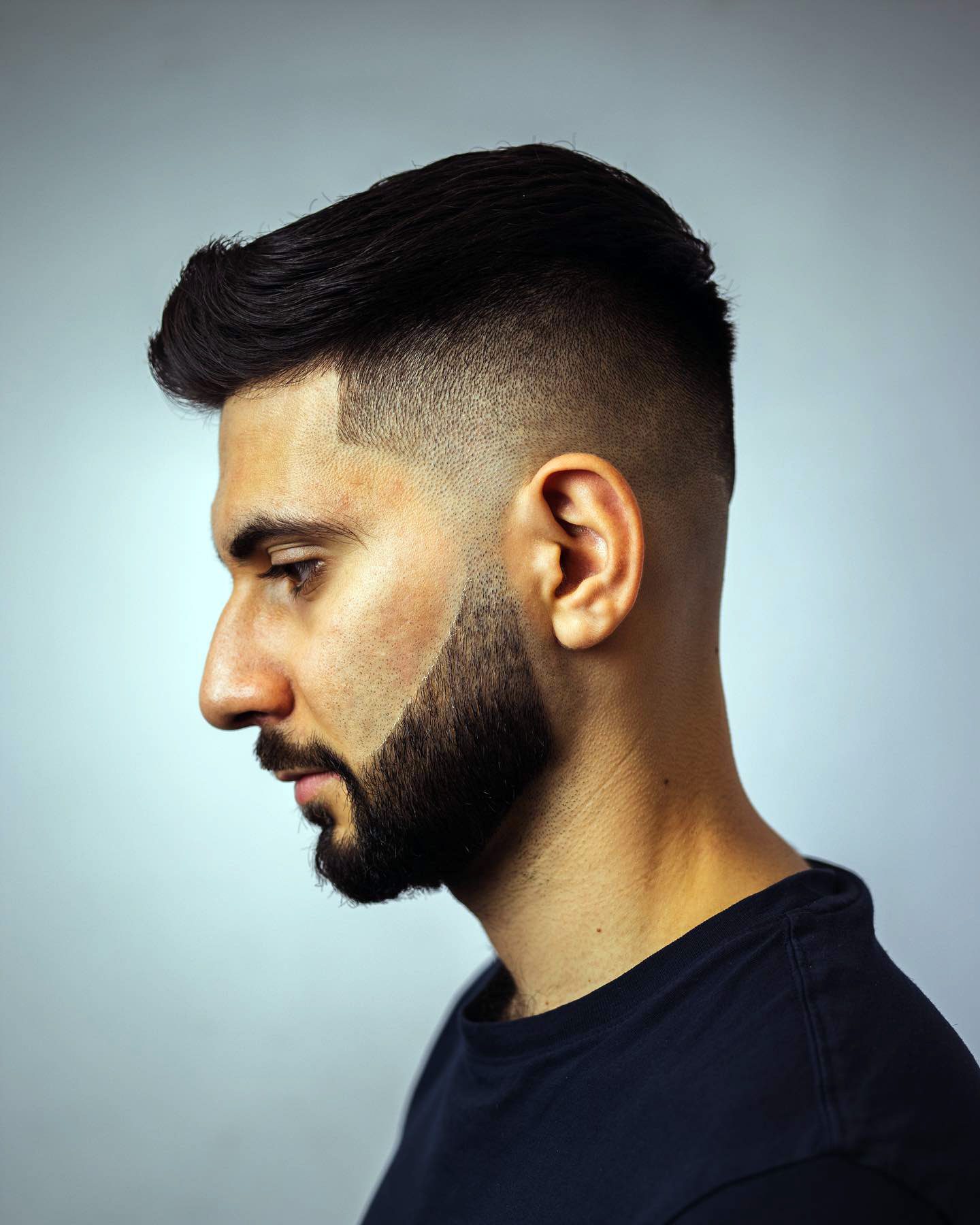 Shadow Fade With Straight Hair
Keep it classic and fuss-free with a clean and neat hairstyle paired with a perfectly trimmed shadow fade like this. Sometimes, a simple cut with a skillfully done fade is all you need to look dapper. Feel free to add a quiff for a subtle dose of pizzazz.
16 / 20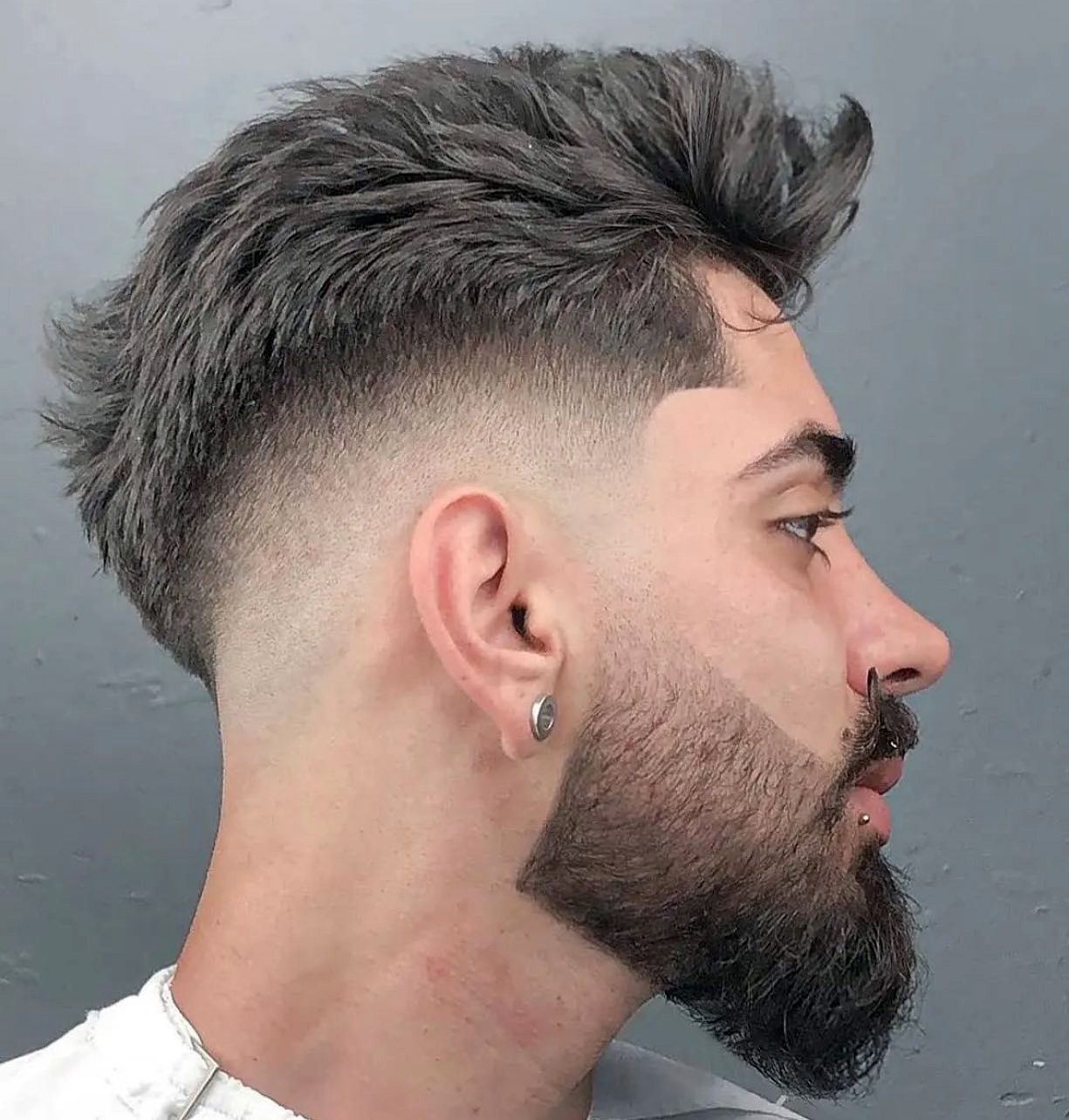 Medium Shadow Fade
A medium shadow fade is one that's perfectly balanced — the transition starts neither too low at the neck or ears nor too high at the top.  This is an ideal choice if you're going for a neat and clean haircut that looks natural. Paired with a medium length at the top, as in the photo above, the result is fresh, classic, and easy to maintain.
17 / 20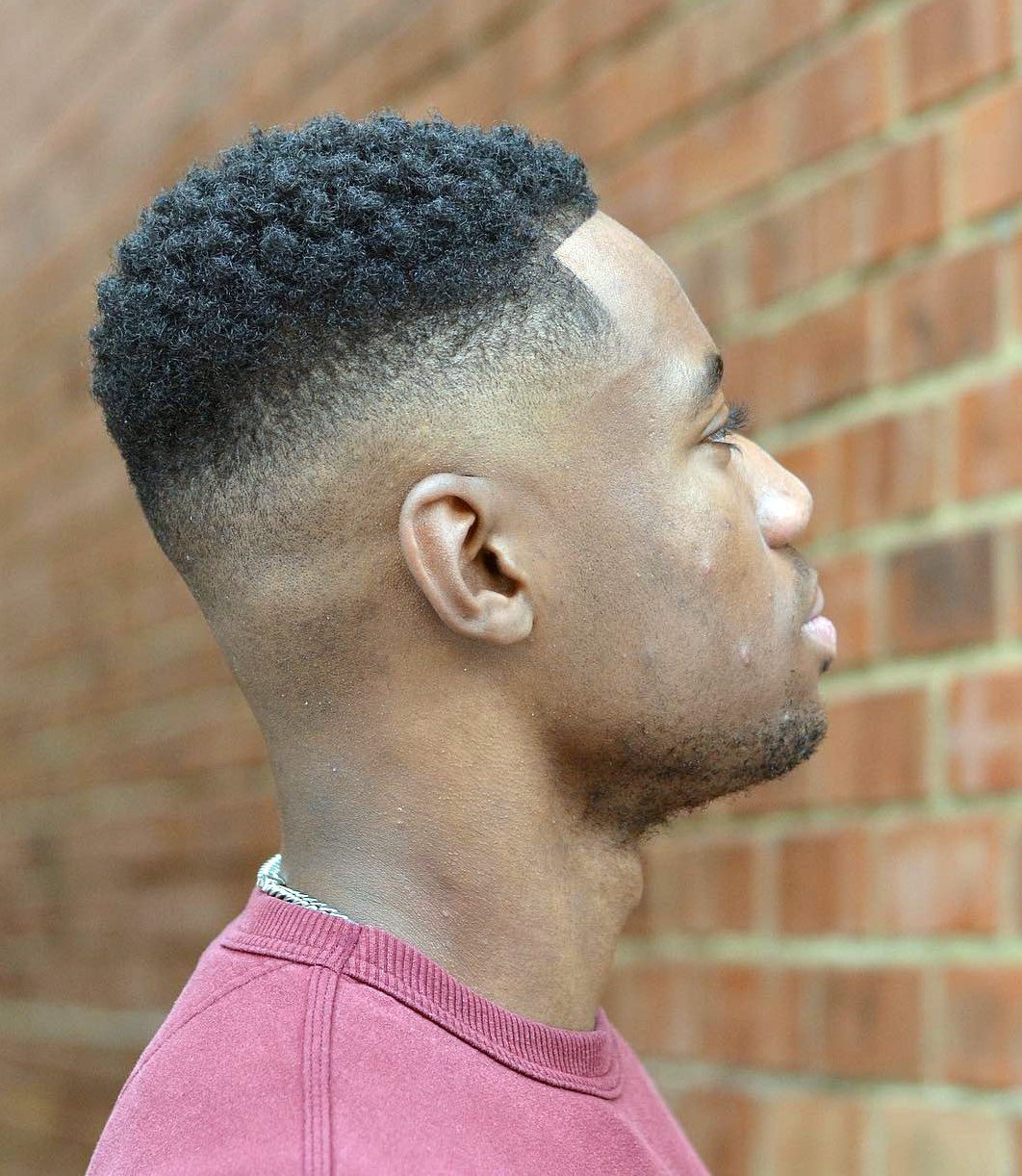 Shadow Fade Afro
As you can see here, a short afro and a shadow fade are a winning combination. Not only does the fade give the overall look a neat and sleek appearance, but putting the two together also results in a low-maintenance style.
18 / 20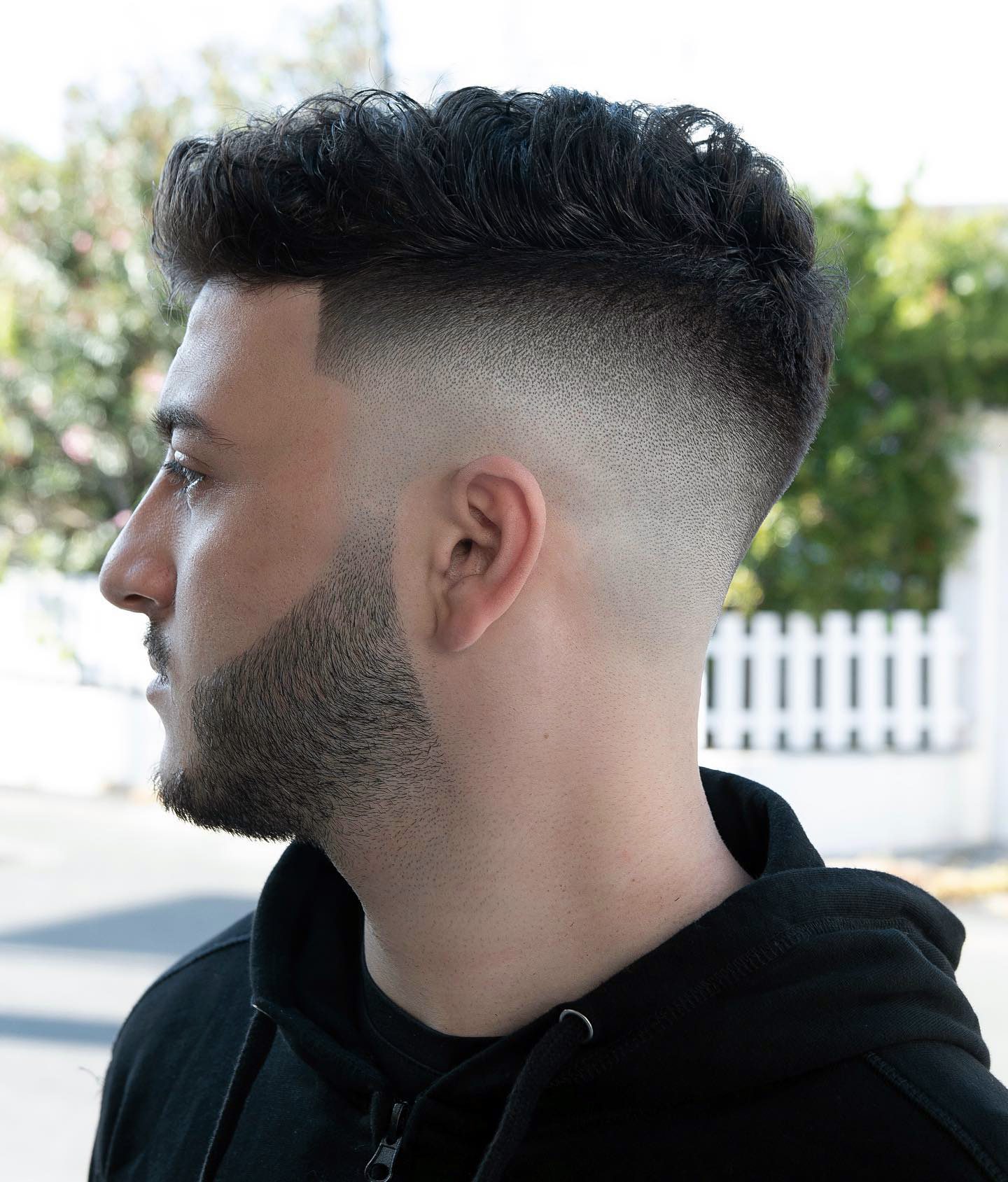 High Shadow Fade
Just as it sounds, a high shadow fade is one that starts high near the top of the head. This is a bold look and a good choice for those who are not afraid to go the edgy route. But there's a practical side to it as well because the short length means it is easier to maintain and you can go longer between haircuts.
19 / 20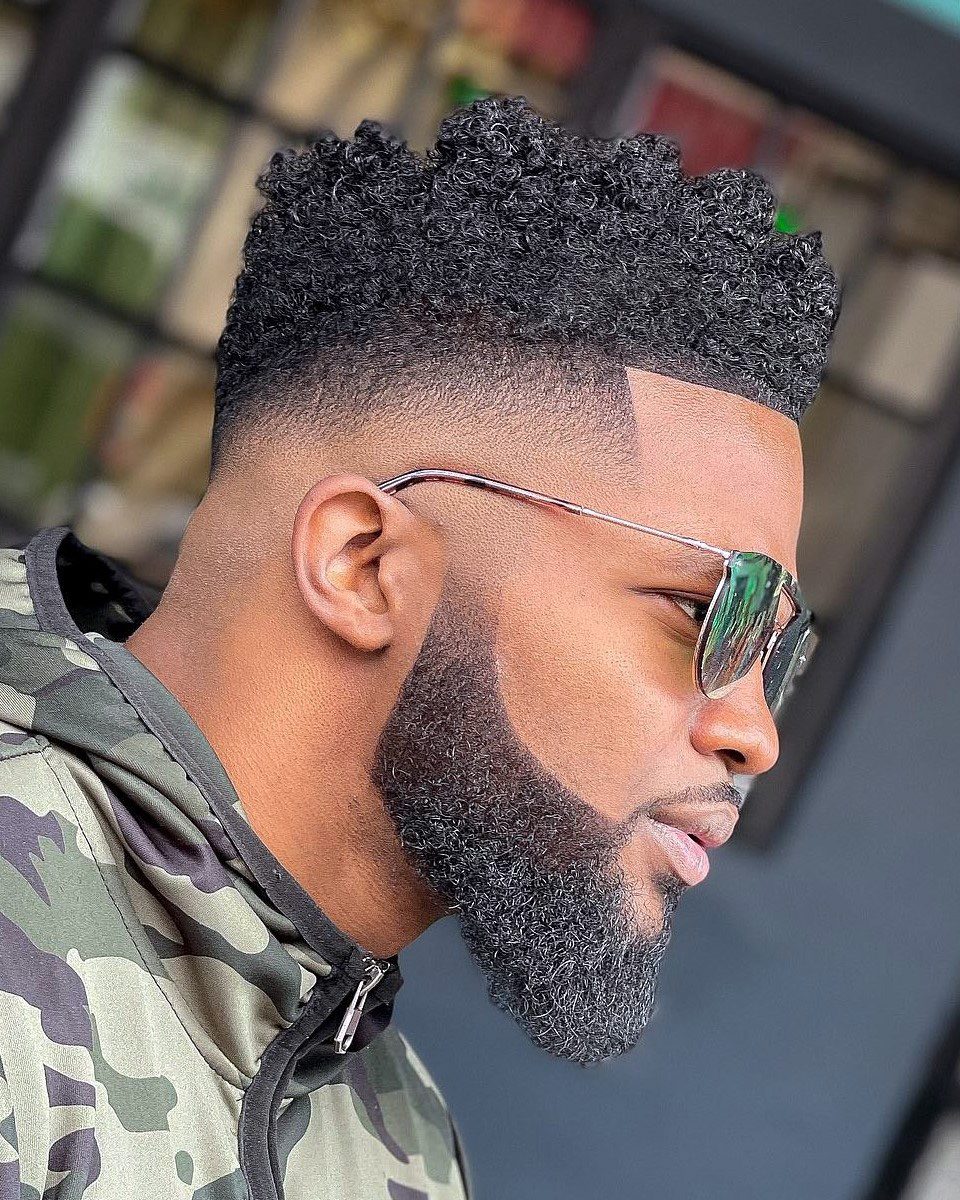 High Top Shadow Fade
A high top shadow fade is one of the coolest and most popular cuts for Black men because it works well with dense, afro-textured hair (although men with other hair types can pull it off as well). It is fairly low maintenance, too. You can opt for any type of shadow fade, but the key feature is the height at the top. This is an ideal choice for those who want to give the illusion of a longer face.
20 / 20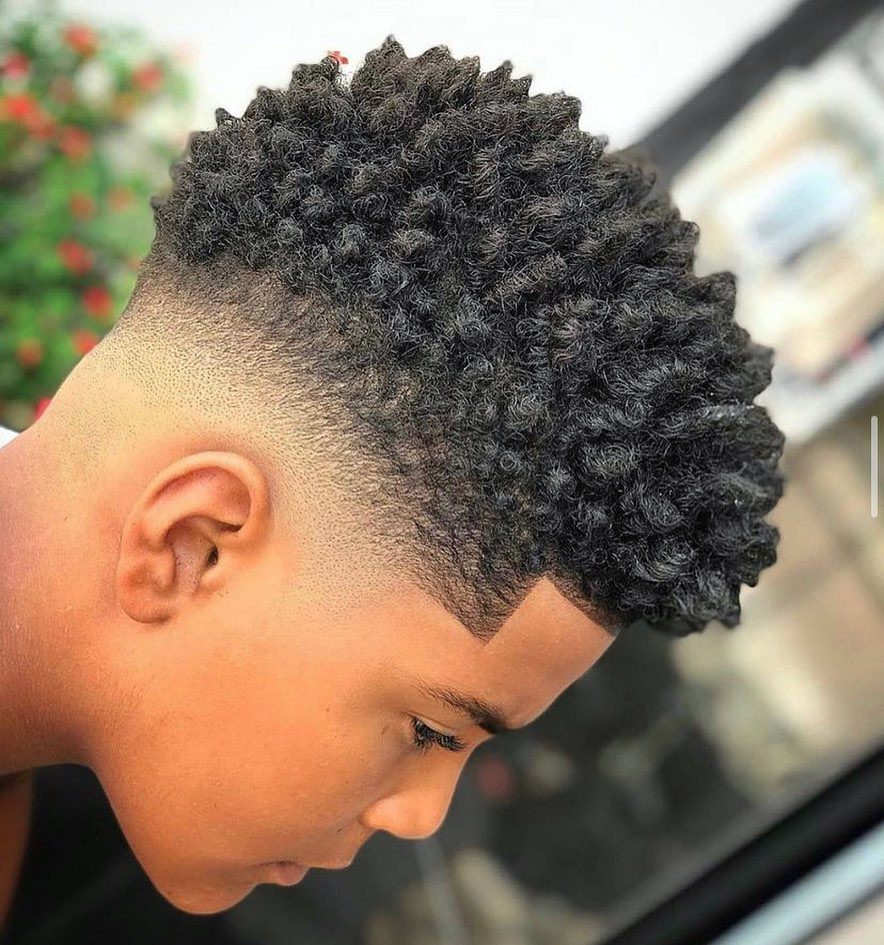 Low Shadow Fade For Black Man
For Black men who want to keep it classic and understated, a low shadow fade is a good choice. It is a versatile style that goes well with any hair type and creates a clean silhouette if you're going for a bit of structure to your afro-textured hair.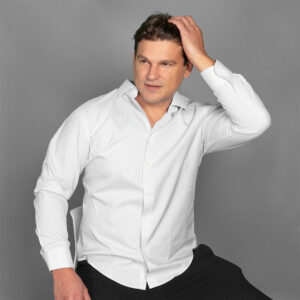 Shane McCarthy is the Content Director for Capillus, the world's first, clinically-proven, FDA-cleared laser cap to treat hair loss. Shane works to share informative and engaging content based off of the struggles and prevention of adult hair loss and thinning. In his free time, he enjoys spending time out on the water wakeboarding and fishing.