The Mexican Haircut: Styles You Didn't Know You Needed
Embrace versatility and the Mexican haircut
Among the list of hairstyles that each region of the world has shared and added its own twists comes along the Mexican haircut. Grabbing inspiration from the Caesar cut and styling it in different ways to fit the preferred looks among its wearers, the Mexican haircut got its name from its popularity in the Latino community even though not everyone that wore it initially is Mexican.
If you're looking to get a bit more insight on the haircut that inspired the Mexican haircut, we have a great article where we share with you 10 timeless ways to wear the Caesar cut.
Whether you love it or hate it, it's one of the hairstyles that keep making a comeback when you least expect it. There are so many ways to add a unique take to this haircut and boast your individuality, lucky for you, we've compiled a list of the coolest looks out there to inspire your next haircut.
1 / 13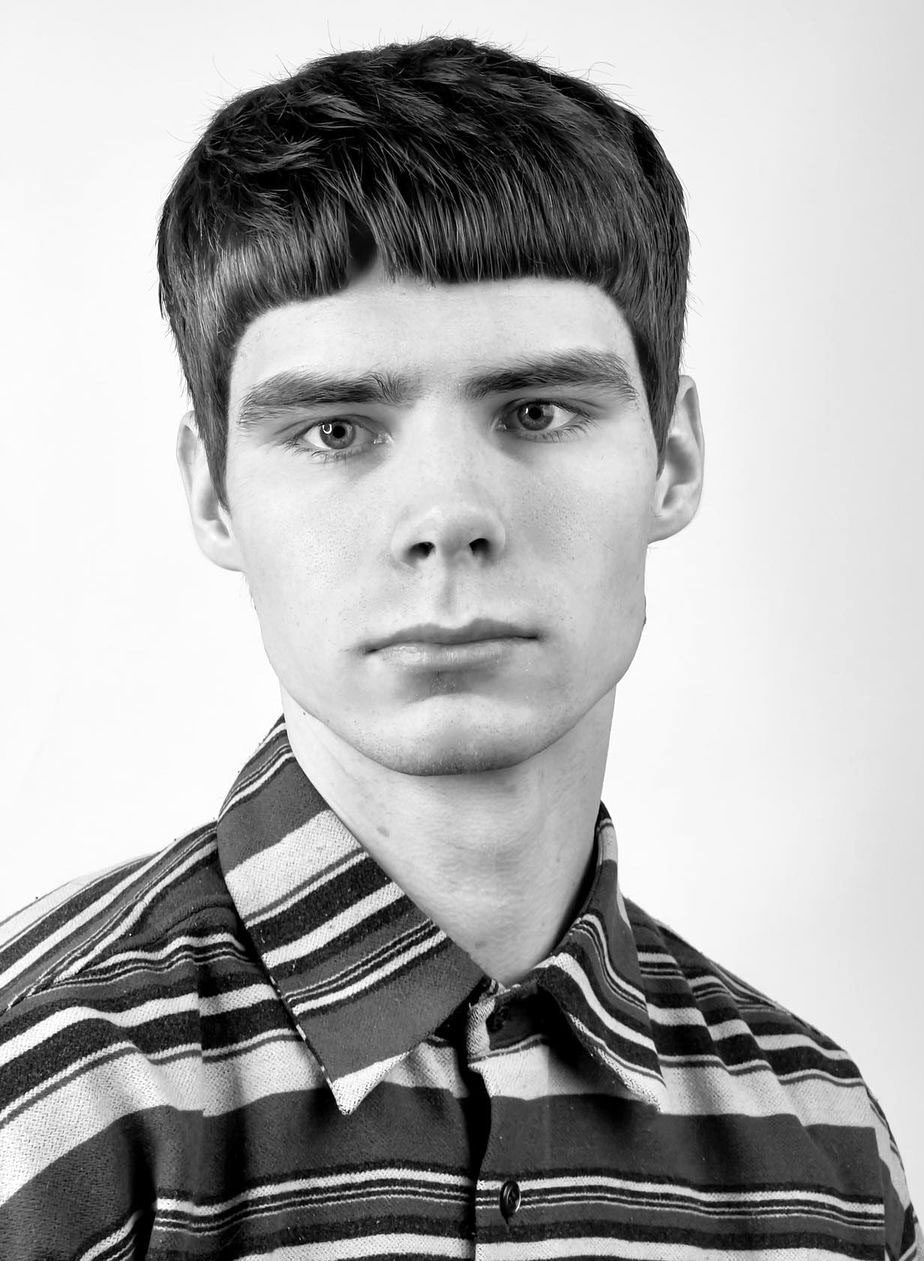 Mexican Bowl
There is a certain charm when you have a square or rectangle face shape and you want to emphasize it more, instead of softening it up. And why not? That jawline is creating envy, for sure. And if this fits the bill, then the Mexican bowl cut is definitely for you.
With a straight fringe that transitions smoothly down to your temples all the way to your sideburns following your face shape, it literally frames your face. It's best worn without a beard nor accessories to keep the focus on your facial profile.
2 / 13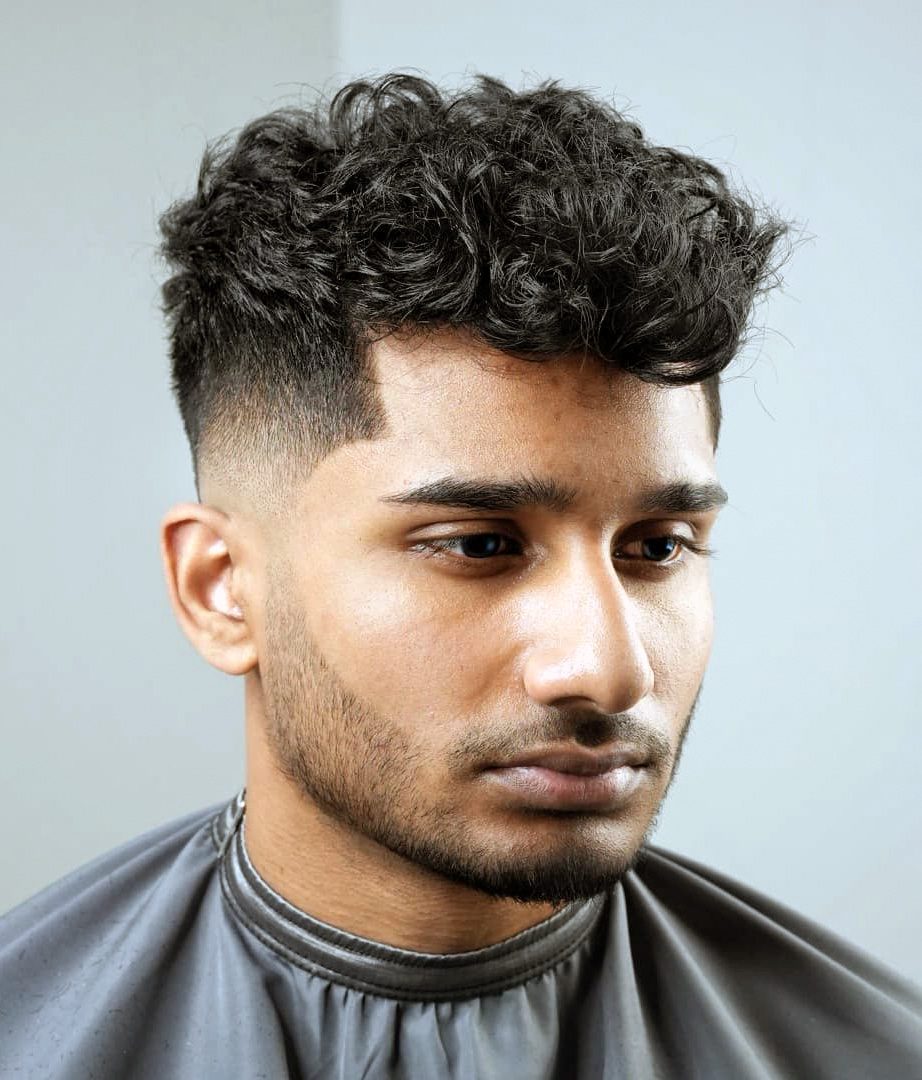 Latino Curly Undercut
Short curly hair has never been out of the trends but you can be trendier by getting this curly undercut. Throw those curls to the front for a better face frame, and pop up your appearance by connecting your hairline with your beards.
3 / 13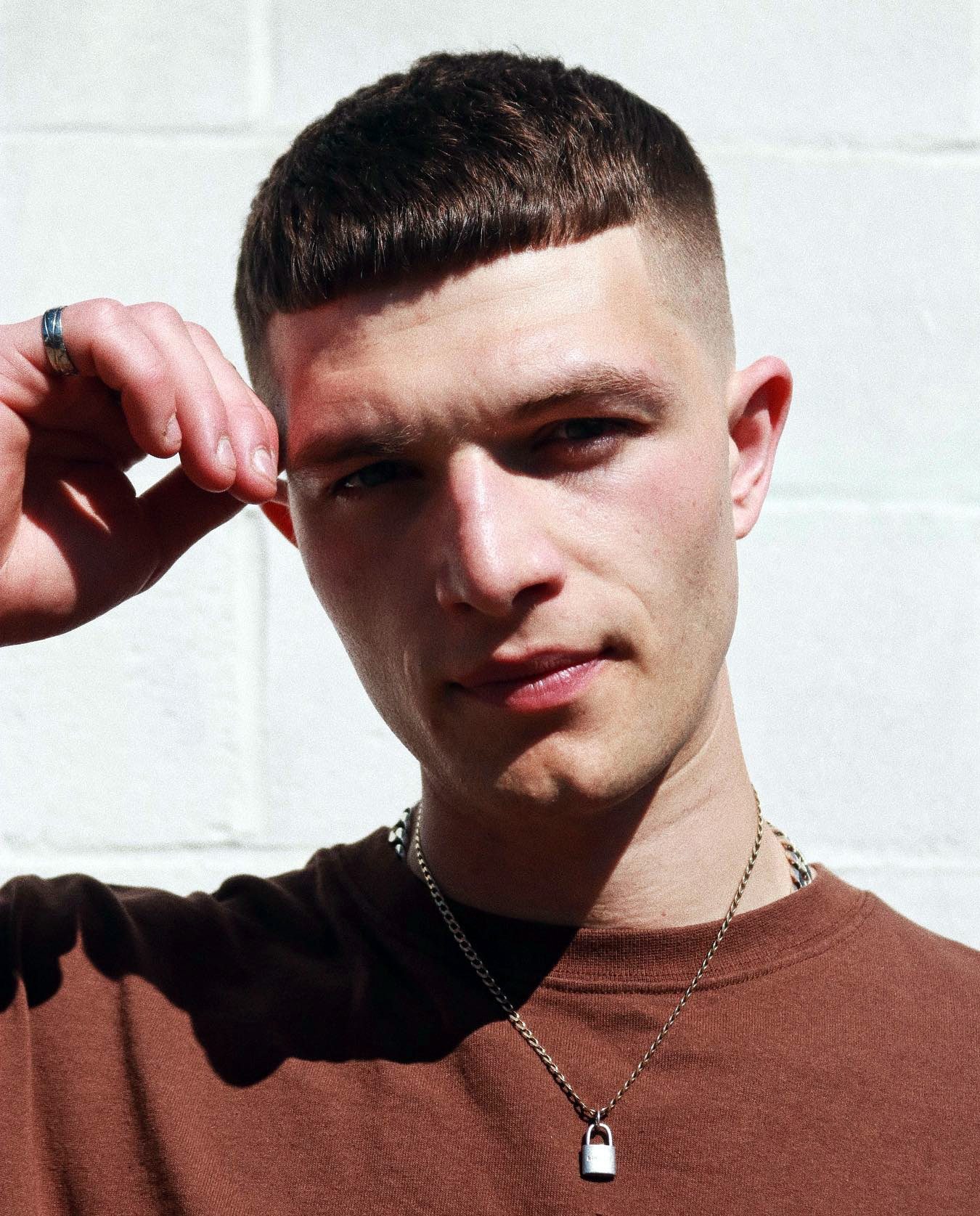 Classic Mexican Haircut
From the lineup to the shape of the bangs, this example sets the standard for a very classic way of wearing the Mexican haircut.
The sides look clean and elegant with a taper fade as they seamlessly blend in with the slightly longer top. This style is perfect if you're looking to keep your hair on the shorter side with minimal to no styling.
4 / 13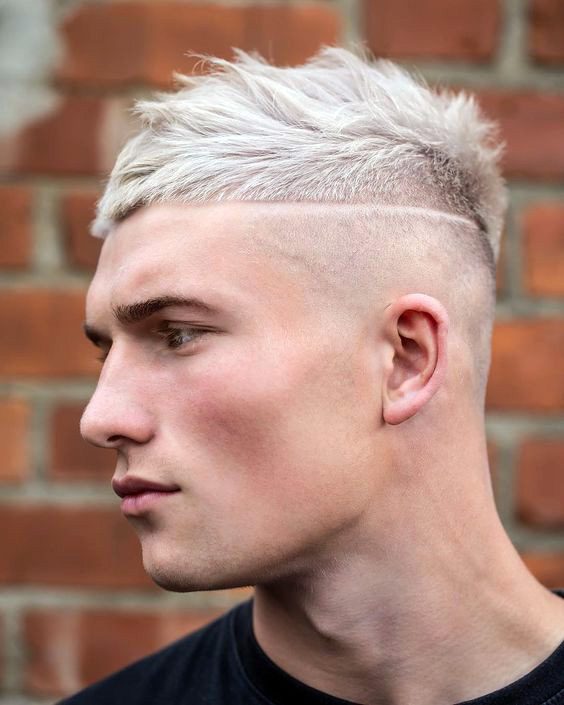 Blonde Microbangs and Line Design
The Mexican bowl cut is a great opportunity to give dying your hair a try! Don't worry too much if you're undecided about the tone you're going to go for, your colorist will most likely help you decide what shades suit you best.
For a haircut that has so many opportunities to make details stand out, we love this one example in particular because everything about this style takes details to a next level.
5 / 13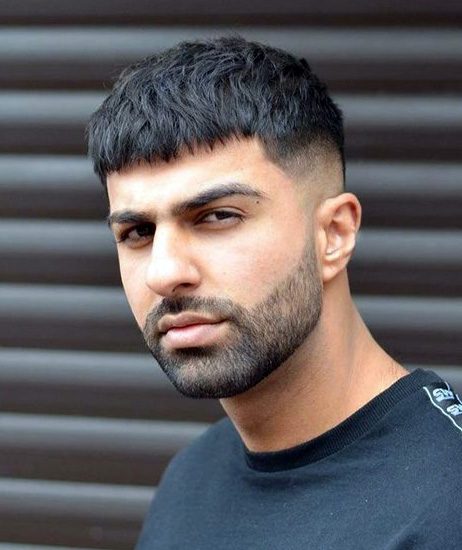 Short Textured Bangs on Mexican Haircut
Not all styles have to stay closer to the traditional way that the Mexican bowl cut does bangs, and in this case, we're seeing how here the bangs are done in a way that still follows the rounded shape but adds a different touch by trimming the bangs irregularly. We love some choppy bangs for this look!
6 / 13
Mexican Haircut with Mullet
We loved seeing this style because it combines so many details that make up a very eye-catching look.
The first thing that catches the eye is the mullet, alas short but very well accentuated with the highlight details. It pairs nicely with the shorter bangs for the Mexican haircut, the fade is done so that it doesn't distract from the heavier top length and thus creating this incredible style.
Ask your barber for this haircut and this might be how you discover that you love yourself sporting a mullet. If you're already into the mullet vibe, we've got a great article for you to check out different takes on the mullet hairstyle.
7 / 13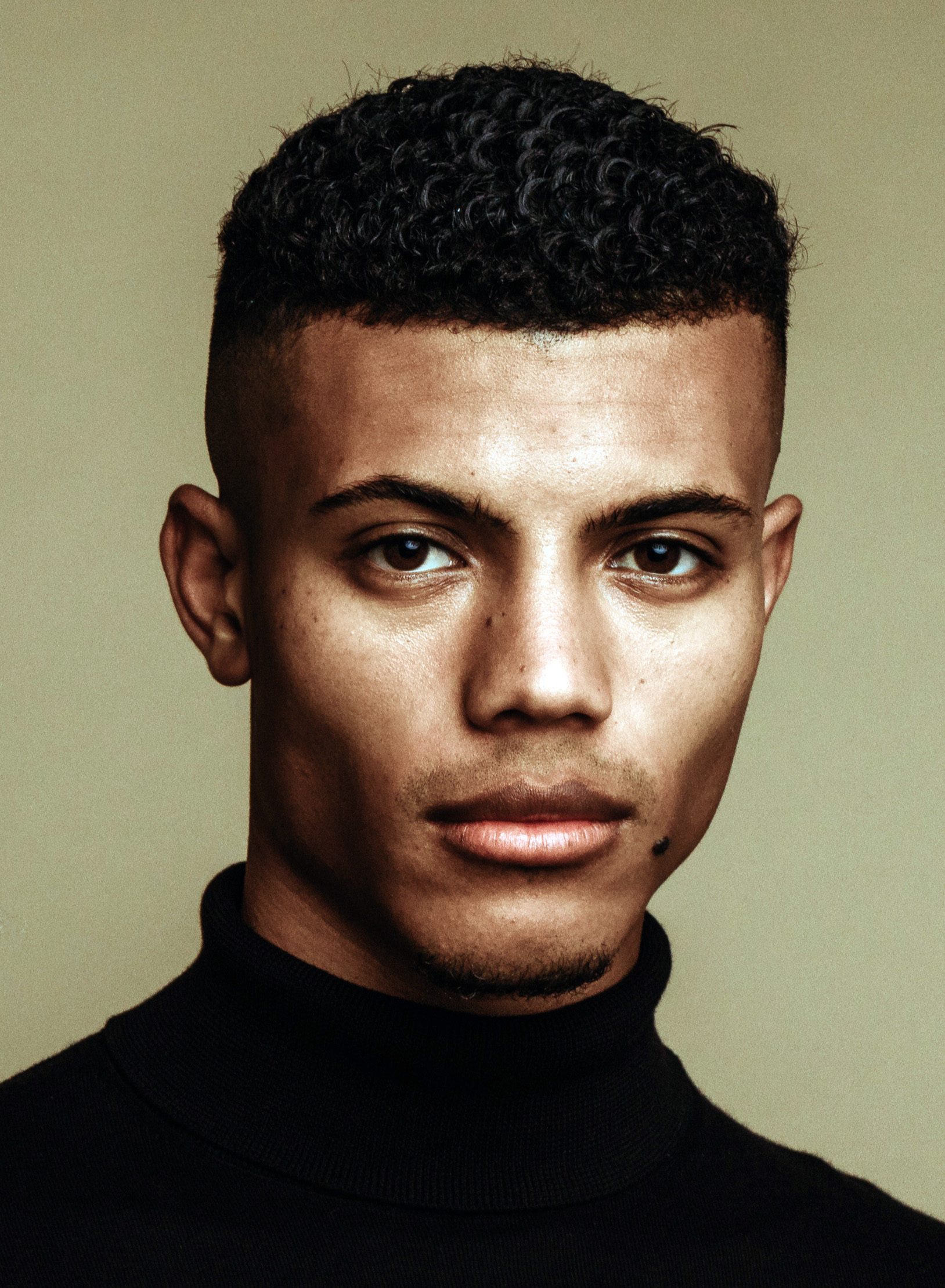 Hispanic High Fade and Lineup
As we've mentioned, the Mexican haircut is one versatile style. You can approach it from any level of comfort you want to start with, and then get creative with how you choose to style it.
Here we see a high fade beautifully done to contrast in volume thick curls that make this style the more alluring. The Mexican haircut is often paired with a Lineup style and in this case because of the high fade, a Lineup isn't exactly on the cards, yet this style keeps the symmetry with a super sharp hairline trim.
If you're curious about different Lineup styling, we've got you! This article explores 20 unique examples of Lineup hairstyles.
8 / 13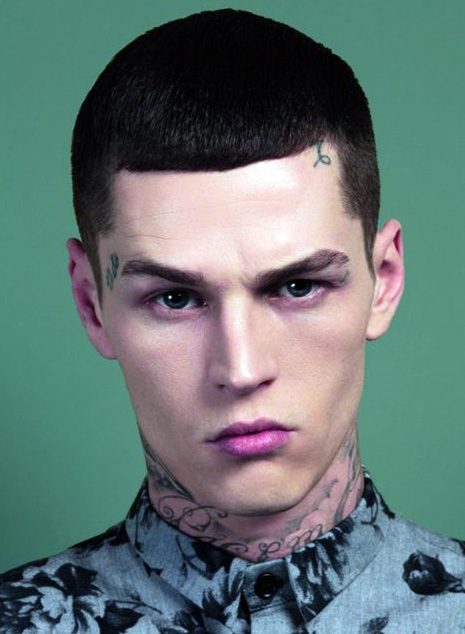 Subtle Mexican Haircut
Here we have a more subtle and much more traditional approach to the Mexican haircut. It's conservative in that it doesn't go for a skin fade, and it beautifully blends with the top on a slight taper fade.
This particular haircut showcases the traditionally blunt micro bangs that accentuate a classic and put-together vibe. Let's not forget to mention how natural looking the lineup is done in this haircut, sometimes simple really does it, and we really appreciate a clean look.
9 / 13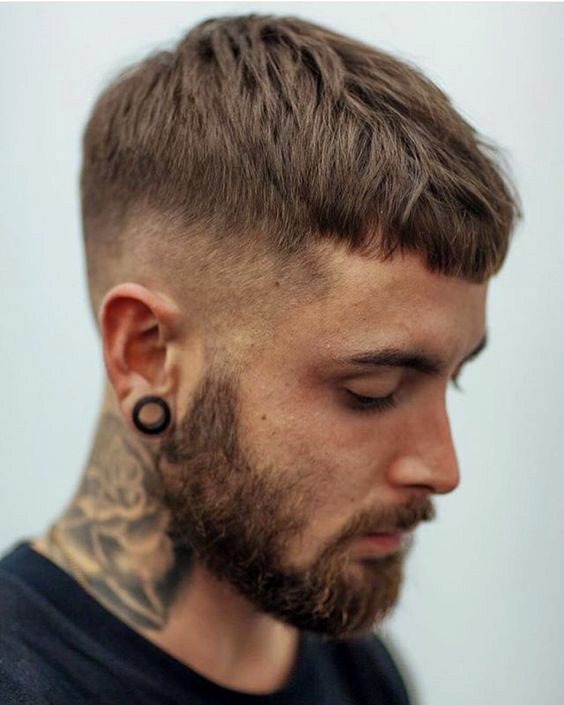 Skin Fade and Medium Mexican Haircut
One of the modern and cool ways to sport the Mexican haircut is to give it a slightly more rugged vibe. If you're aiming for a look like the one in this example you should be thinking "simple" and "uncomplicated".
Observe how here we're seeing a medium fade that blends into the longer sides at the top. The texture is a great way to contrast the traditional shape of the blunt short bangs. You don't have to grow a beard to complete this more carefree look, but it wouldn't hurt either. We think that the paring here works fantastic!
10 / 13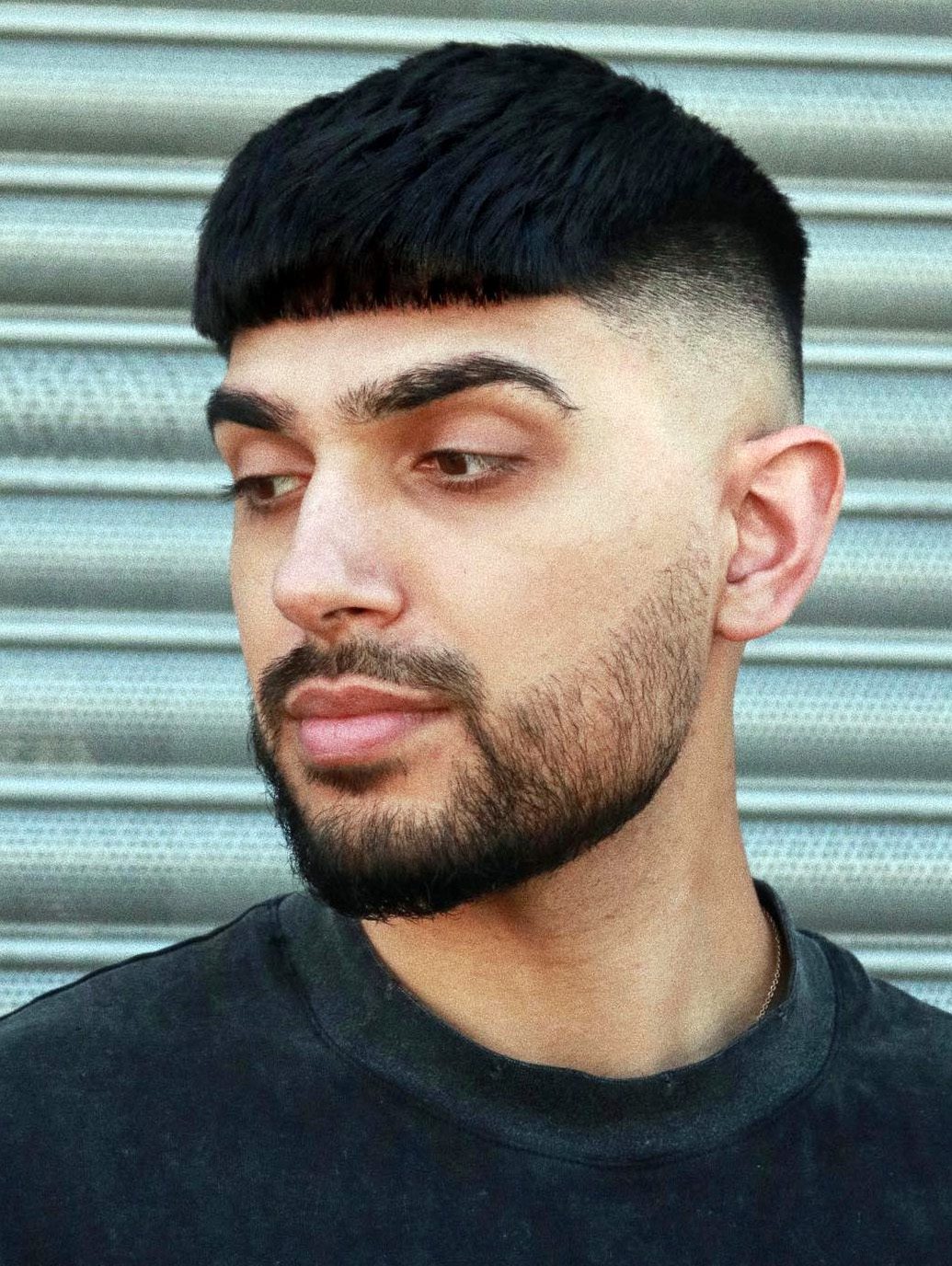 Mexican Haircut with Thick Bangs
We love to see different presentations of a popular haircut and this one, in particular, caught our attention because of the way the bangs are cut.
Usually, with the Mexican haircut, we see that the top is texturized to a medium length or lowered for a shorter length, but here we see a very subtle and almost soft texture added to the top while conserving some length that is then brought out to meet the bangs. This creates a very full-looking experience at the front, and we're so here for it!
11 / 13
Blunt Bangs and Medium Taper Fade
When the Mexican haircut was initially popularized,  a lot of the styling done to it included a high to medium fade. On this variation, we see a medium taper fade that's been styled to fit a modern version of the haircut where a longer top is left and texturized.
The bangs here have mostly kept the bluntness of the traditional Mexican bowl haircut, but they are still cut asymmetrically for a unique styling option. We love to see it done this well!
12 / 13
Short Blunt Bangs on High Fade
We've seen a couple of different hair lengths that are great fits for the Mexican haircut, and we wanted to make sure we included one that showcased just how incredibly cool it looks when done on shorter hair.
This style features a hard-line detailing done on the side that in our opinion makes this whole clean and collected look adding just the right amount of rebelliousness.
The bangs are left super short inspired by the original take of the Mexican haircut and since this style is so short they look like they fit perfectly with the length they're working with.
13 / 13
Lineup and Taper Fade
We've mentioned the Lineup is a pretty standard detail done to the Mexican haircut, and in this look, we can see how clean and good it looks especially paired up with such a short buzz cut for the top.
This is the shortest style yet on our selection of looks, and we think it doesn't fall short at all!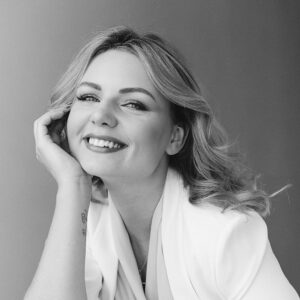 With an extensive background in the beauty and media production industry, Anastasiia knows all the buzz and is ready to share a few tricks with you to zhuzh your hair game. Constantly traveling between Europe and North America, she is the one who keeps an eye on all the popping world trends so that you don't miss anything.