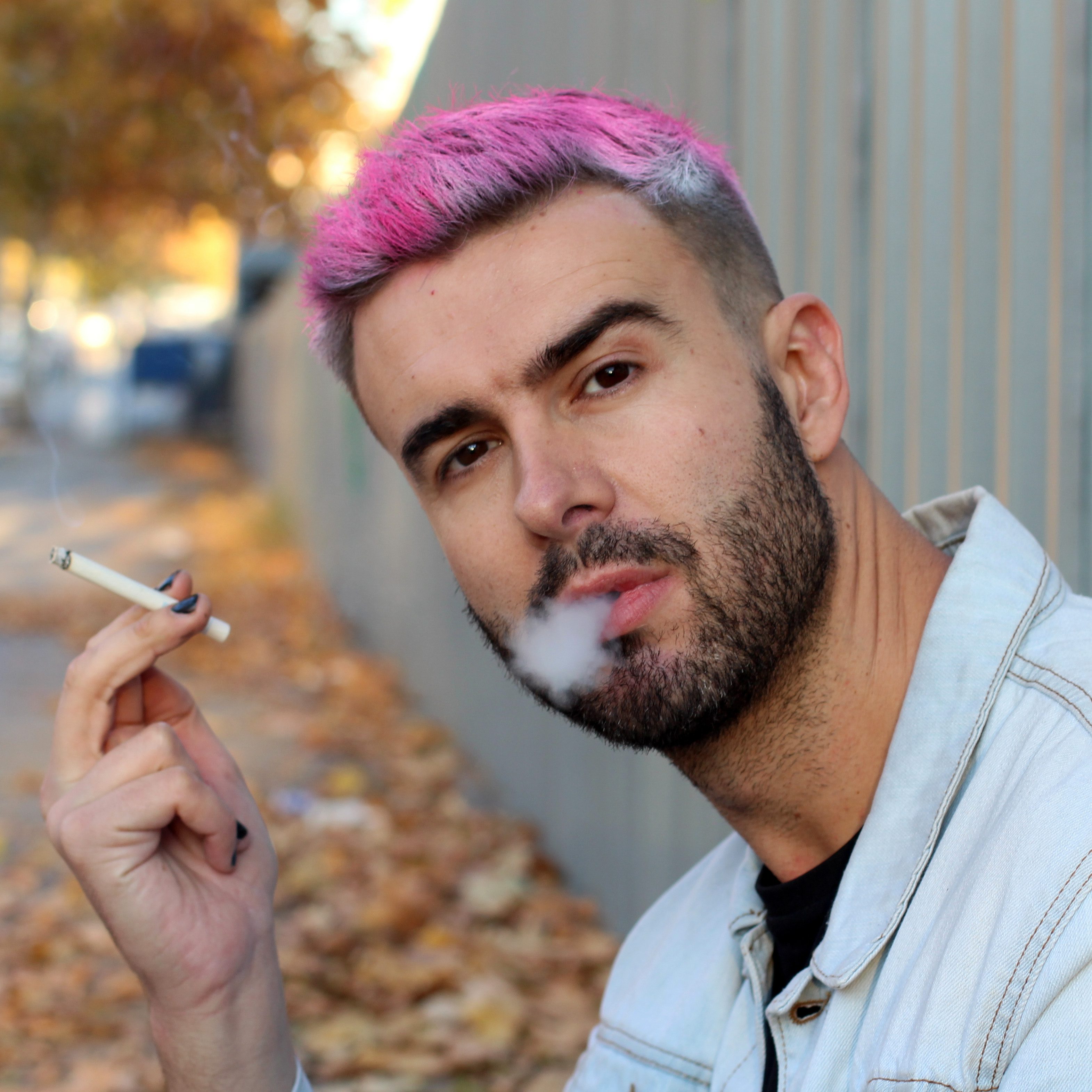 Weird and Crazy Hairstyles for Men
Unconventionally great
There comes a time in the life of every man when they're seriously considering doing something radical to their hair. Whether you're just about to book your appointment with the barber's or just looking around for a funky hairstyle that finally tickles your fancy, we've compiled a fine selection of crazy hairstyles to get you going on your way to greatness!
1 / 14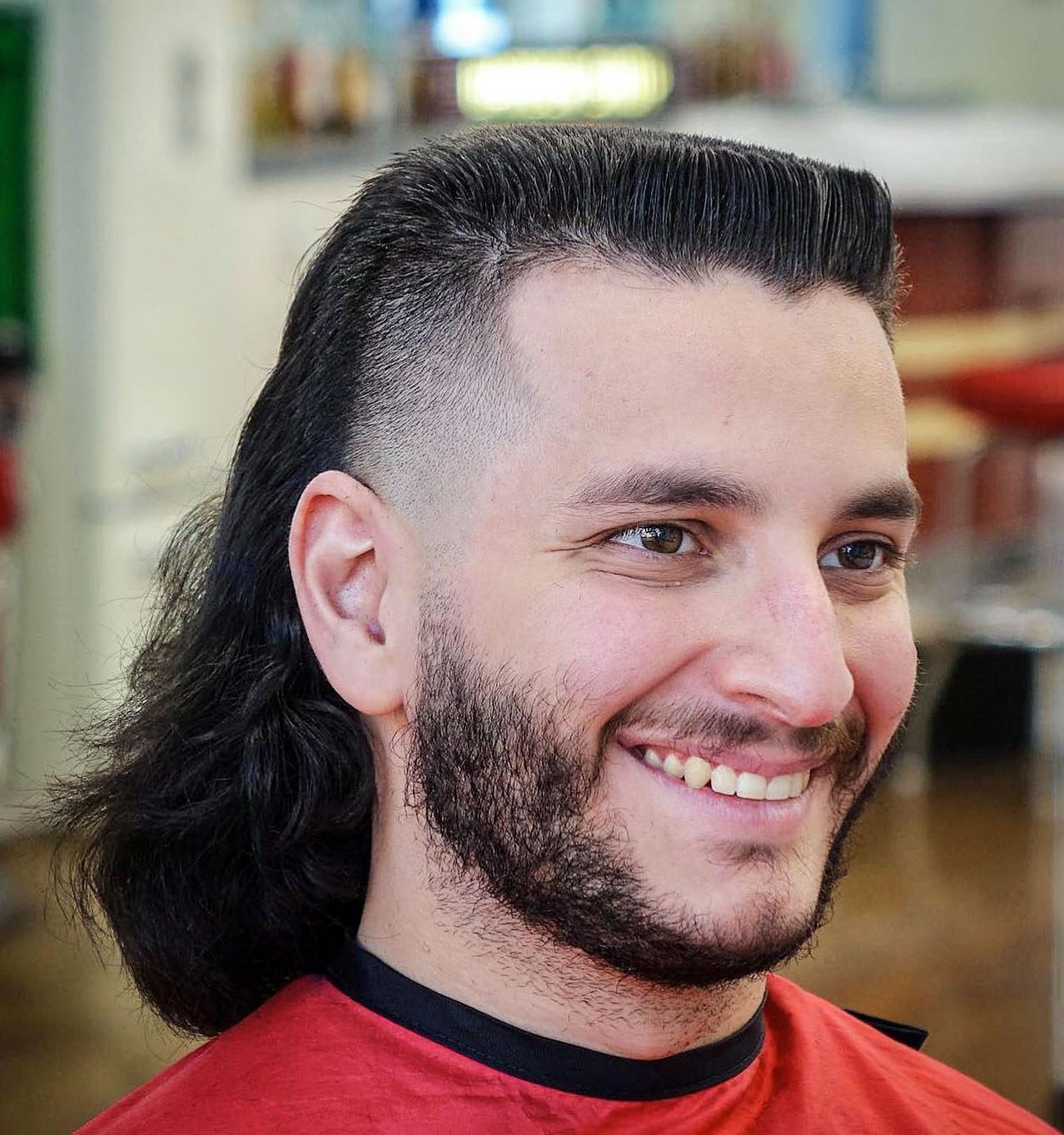 Flat Top with Mullet
This flat top with mullet is for anyone who'd like to let down their hair without the hassle of tucking it behind their ears multiple times a day. The half front of your face doesn't get in contact with hair and is clean (even if you opt to have a beard), while the other half lets you keep it. Plus, points because you can tie your hair in a ponytail or bun for a change.
2 / 14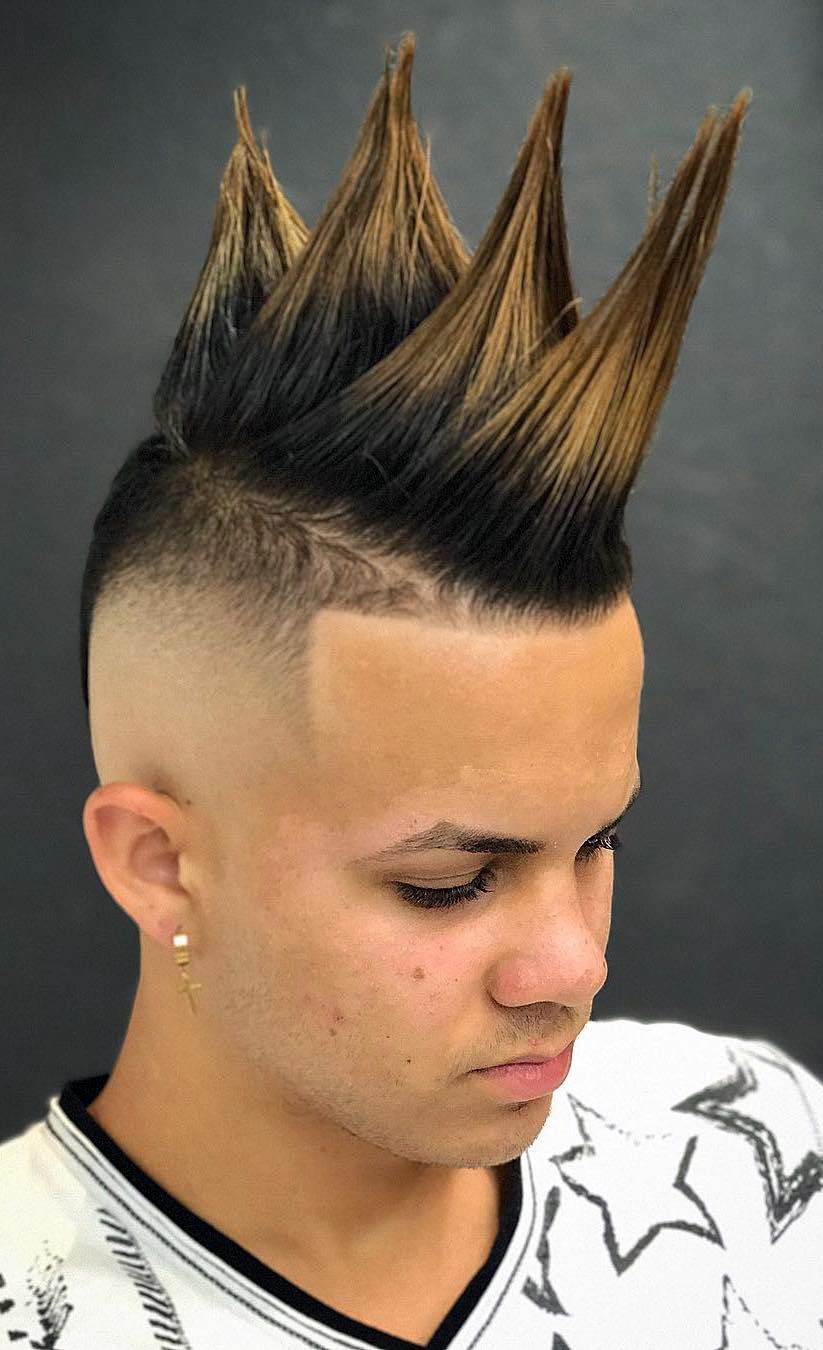 Slightly Tall Faux
This may be a faux-hawk but it definitely has all the attitude and flair of a full mohawk! Given you can pull off this length and are willing to commit to the styling it needs, you'll be looking super fly.
3 / 14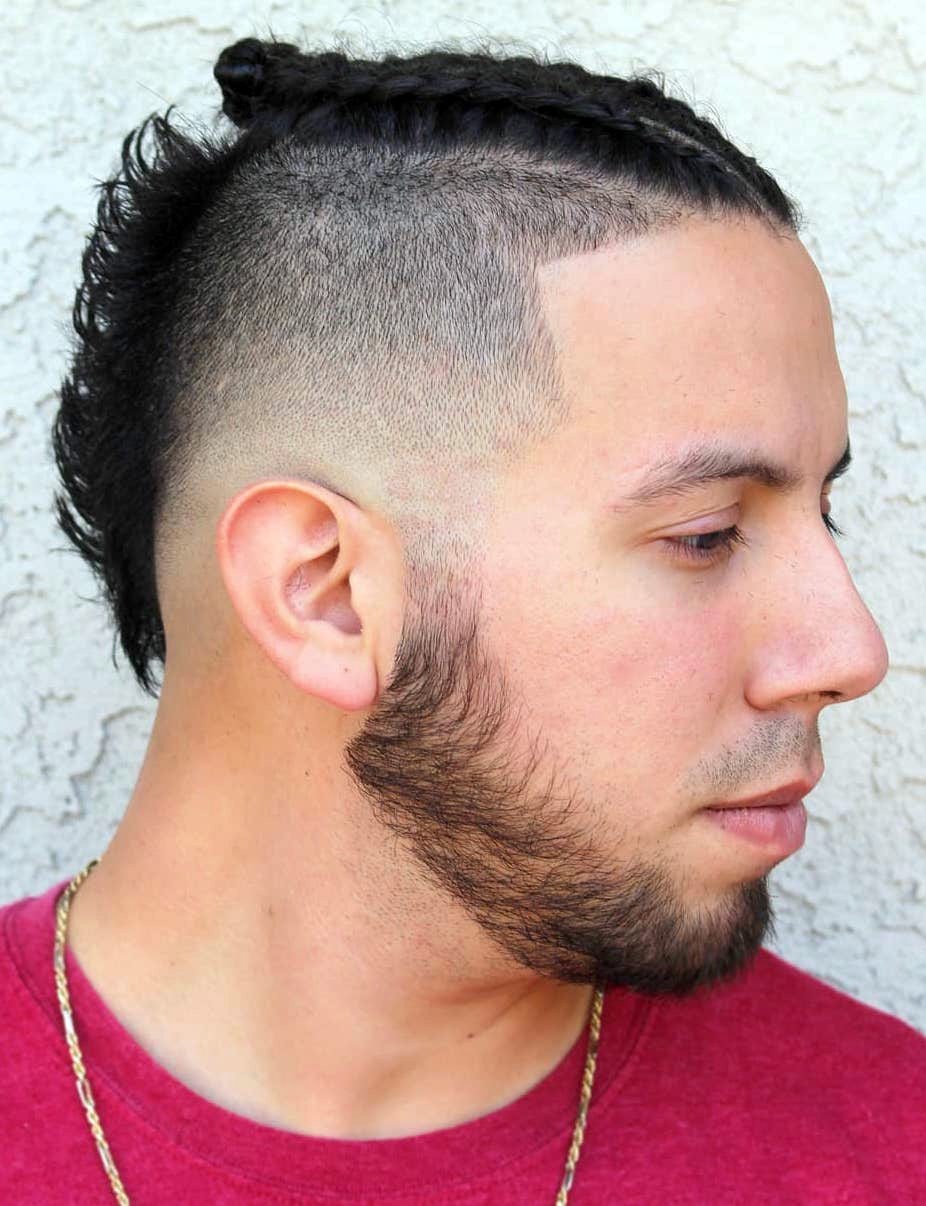 Mohawk Plus Braids
For a twist on the regular mohawk, you gotta get twisty and maybe a little "schwifty". Why not braid the top for a little oomph? Certainly a very unique touch to your every-day style.
4 / 14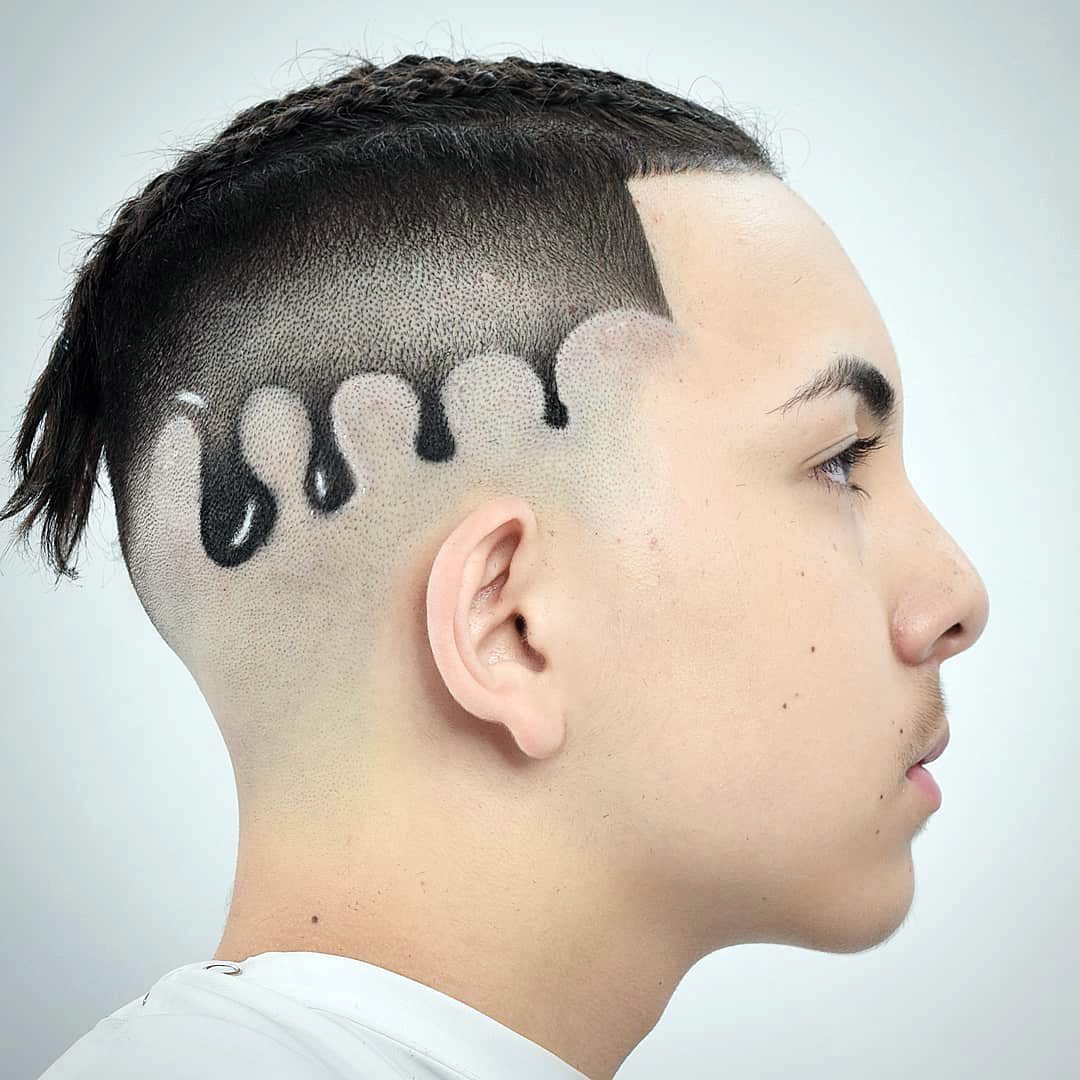 Drop It Like Its Hot
How crazy skilled must this barber be to create such a cool design? A braided top is the cherry on top for this one.
5 / 14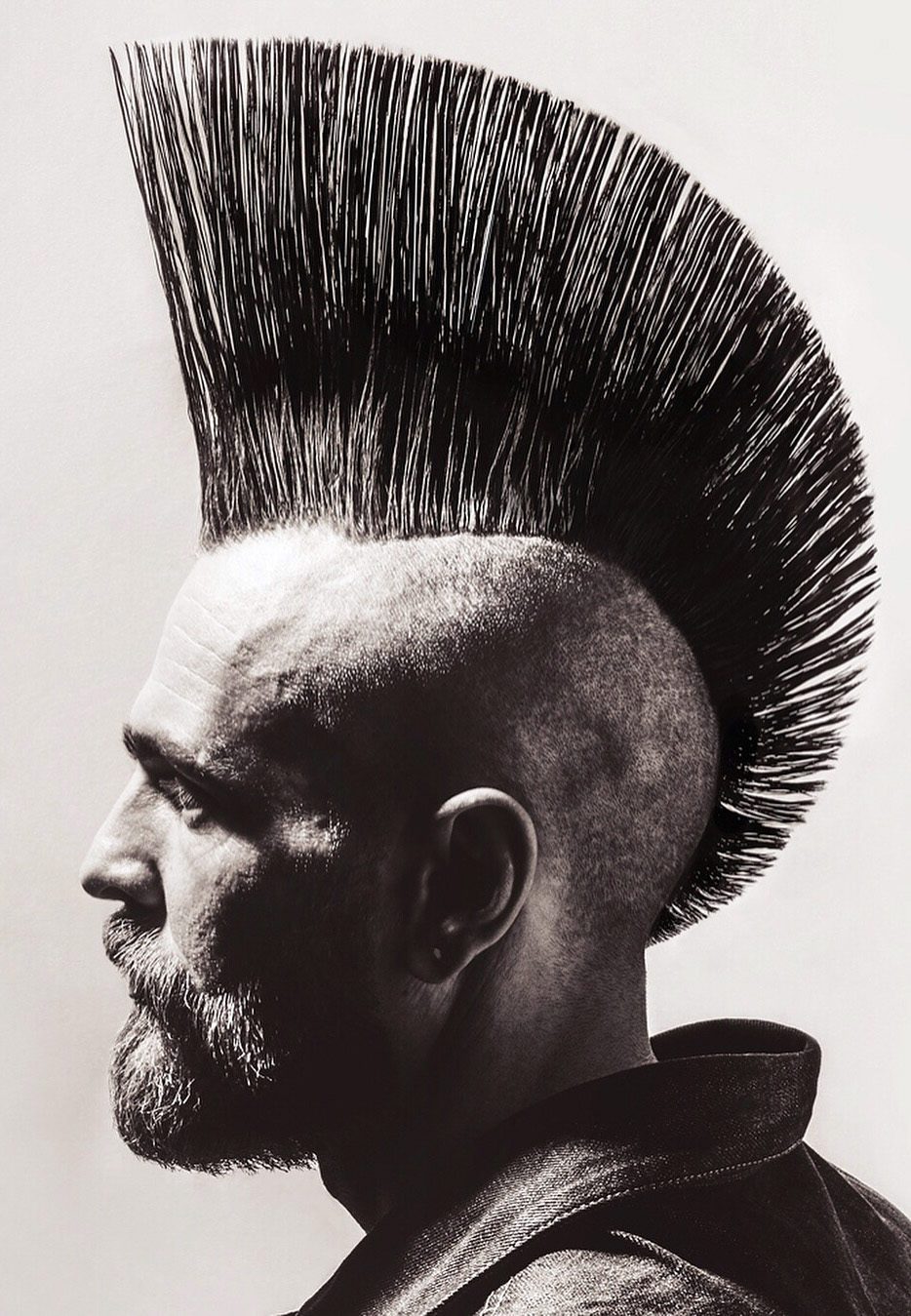 Extreme Mohawk
Fine, detailed, elegant, a masterpiece of a mohawk! Notice how the hair gets shorter on a perfect curve as it goes down the head. We are in absolute awe. 
6 / 14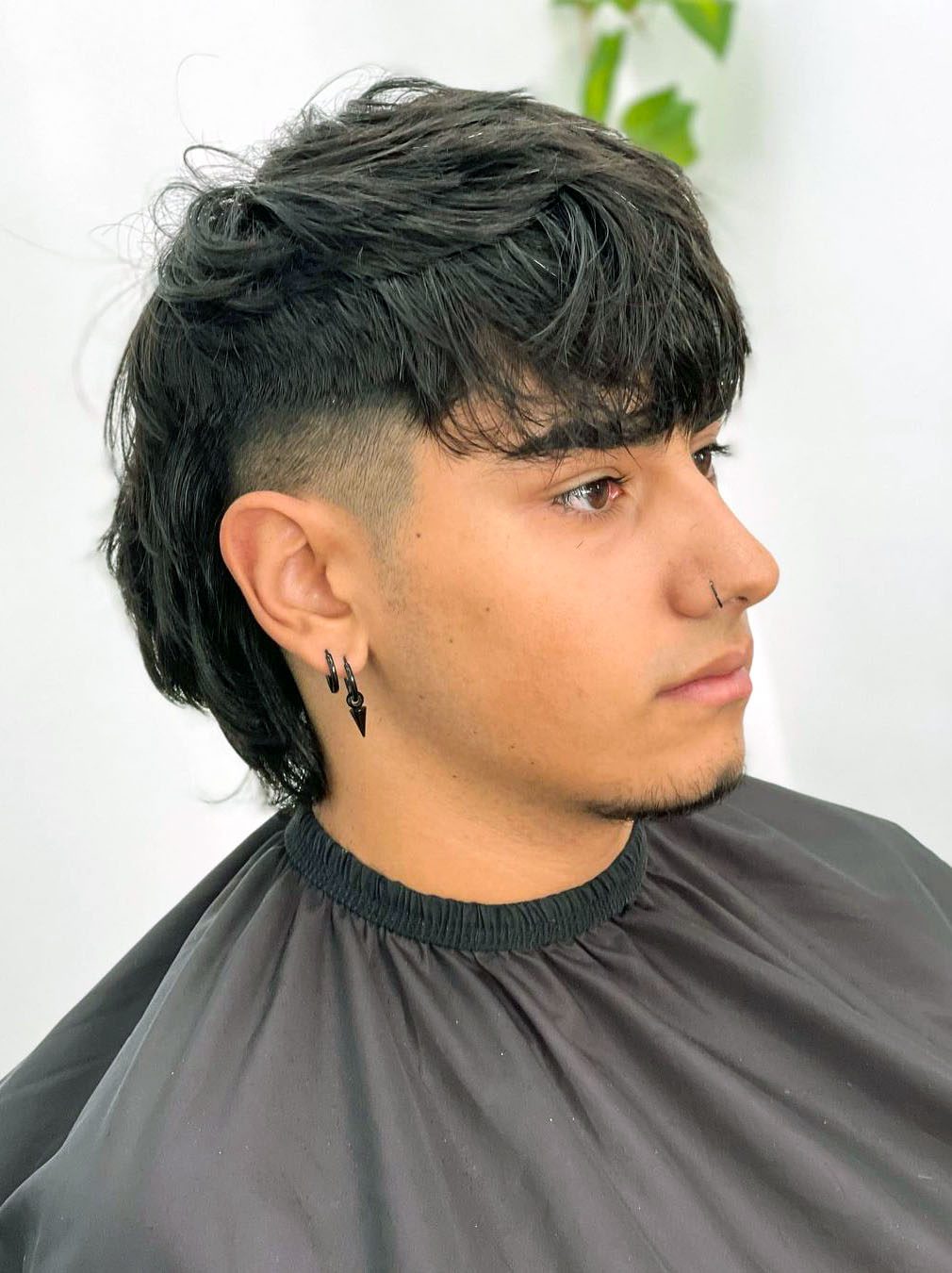 Mullet with Long Choppy Fringe
If there is a reason why you want an uneven fringe that covers your forehead and then hair that doesn't go near your ears but will continue to hit the nape of your neck, then this crazy hairstyle is the right one for you. Pros – the choppy fringe is excellent if you want to have the illusion of a small forehead (in case you have a big one or your bald spots are showing); Cons – you need to grow your hair really long before you can achieve this hairstyle – at least 3 to 5 inches in front for the fringe to achieve its texture. And because it emphasizes your ears – wearing earrings would complete the look.
7 / 14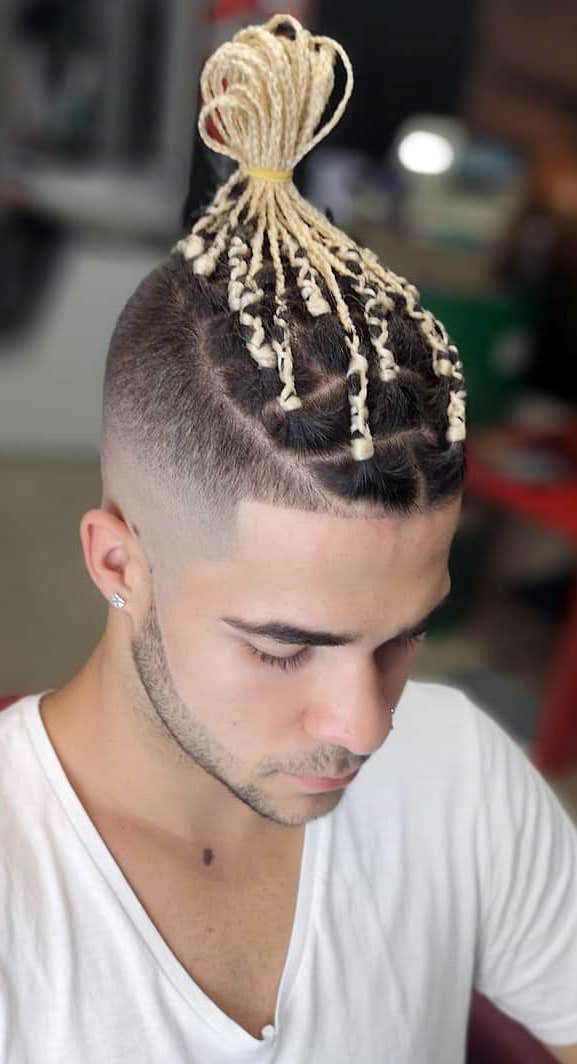 Dyed Spider Braids
These bleached-blonde spider braids are an excellent way of thinking out of the box when it comes to your hair. Pairing them with an undercut is a the best way of accentuating your braided look!
8 / 14
Textured Fringes with Shaved Hairline
You're sure you wanna do something crazy, but you're not ready to take it to the next level just yet? Adding a shaved hard line to the side of your head is a great way to dip your toes in the water!
9 / 14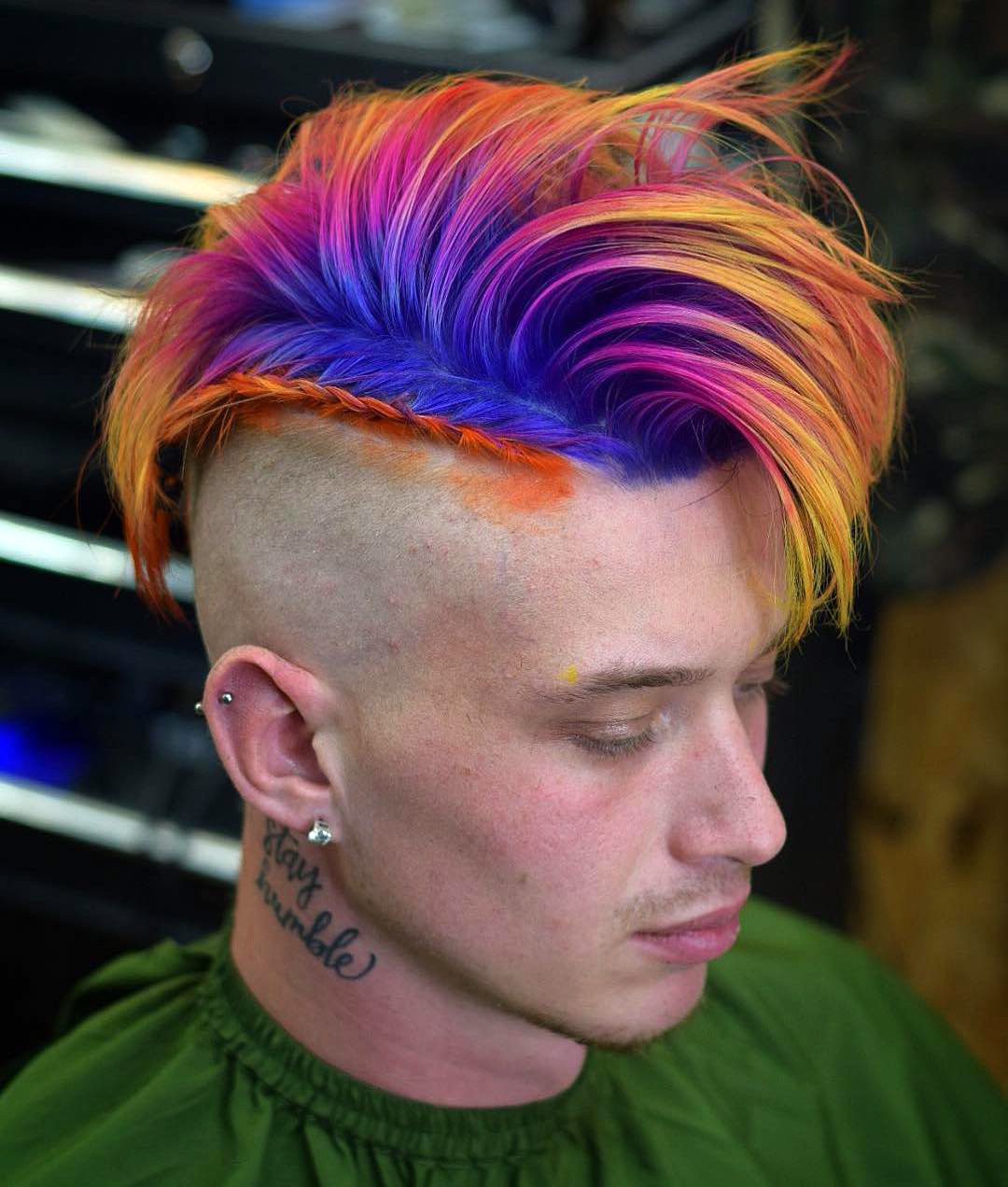 Braided Side Part
Some people say you gotta make your life colorful,  but what about your hair? We love this rainbow look! The shaved side gives the whole hairstyle an amazingly edgy yet sophisticated feel.
10 / 14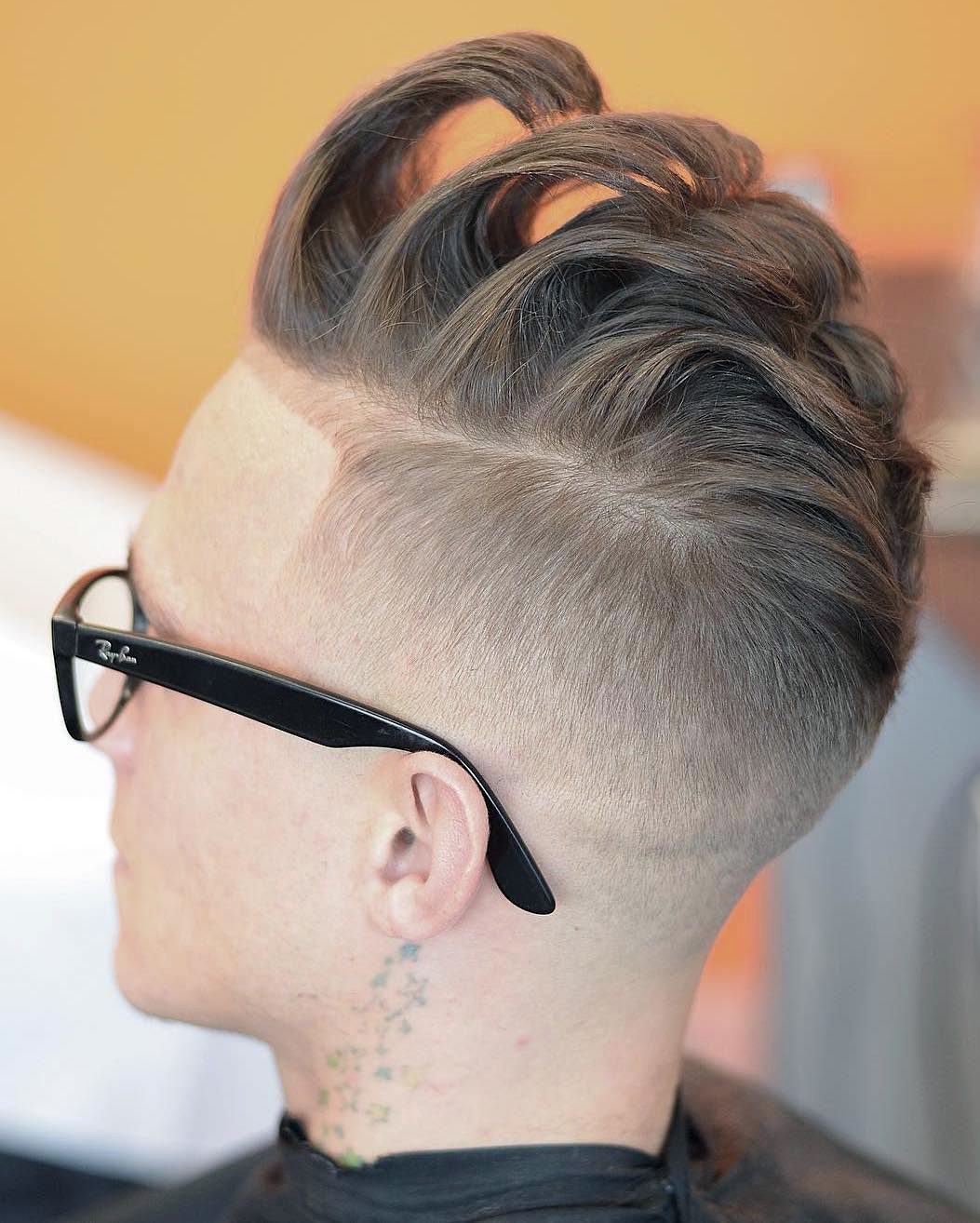 Thinly Layered Faux
A faux-hawk is a great haircut for its versatility. Here's an example of one of the many styles you can try to give it a spin!
11 / 14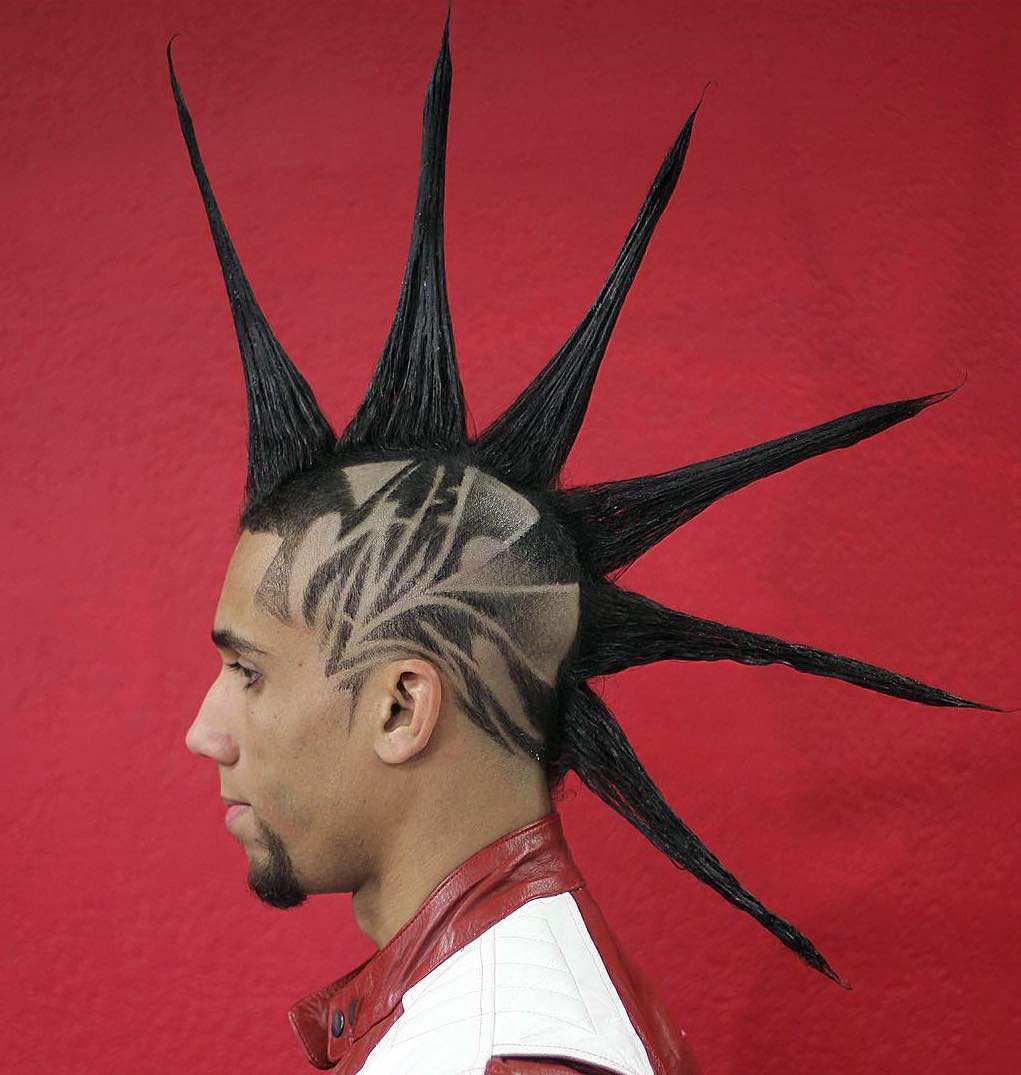 Tallest Mo-Hawk
W-O-W! Is all we can say when we look at this hair-spray-held beauty of a hairstyle. The side-line design has such an incredible way of contrasting the best of both worlds for this mohawk hairstyle's approach. 
12 / 14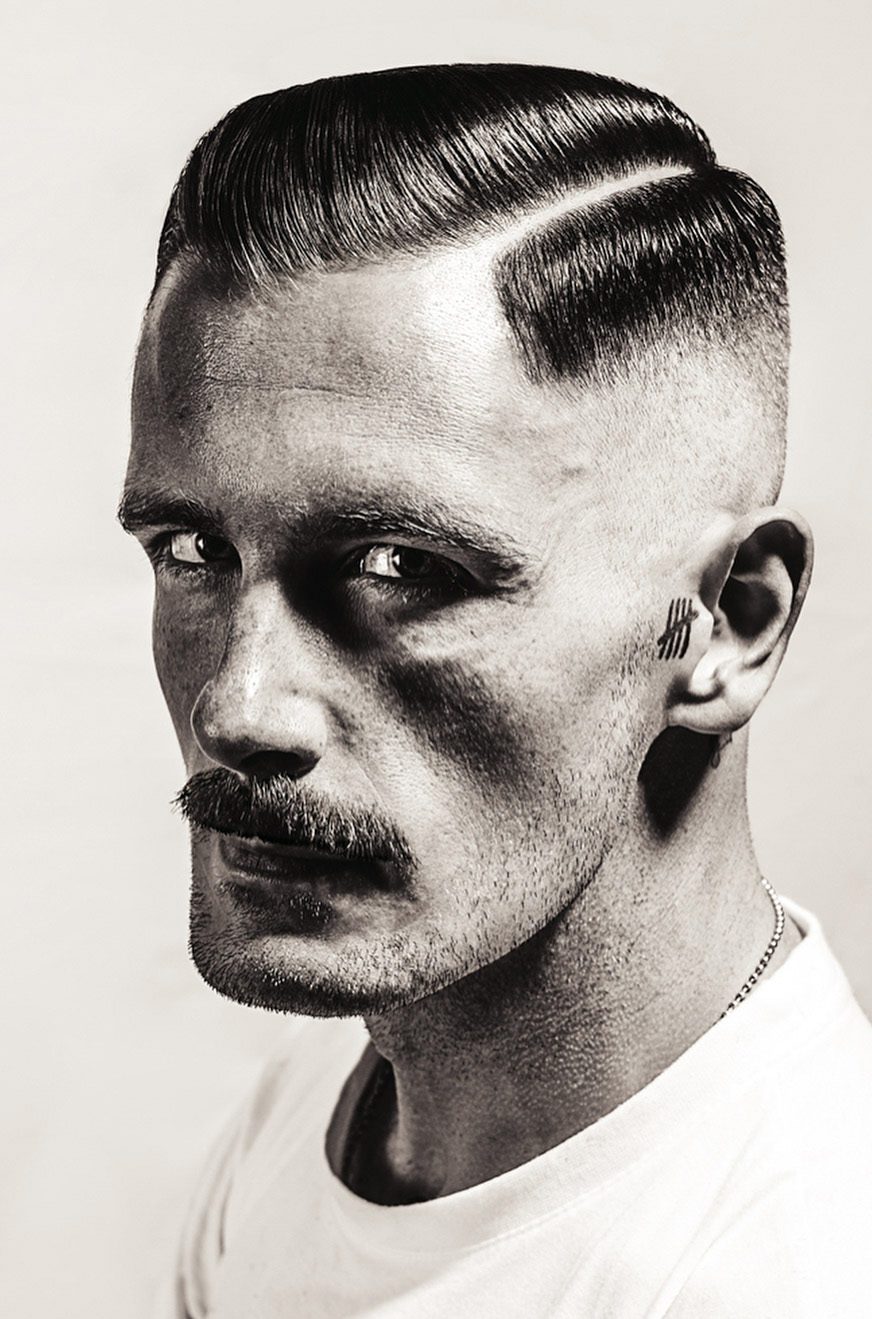 Comb Over with Hard Side Part
Some people might not consider this to be outlandish, or over the top but it takes a special kind of confidence to rock this variation of the regulation cut. With a side part shaved like that, your looks will be anything but regular!
13 / 14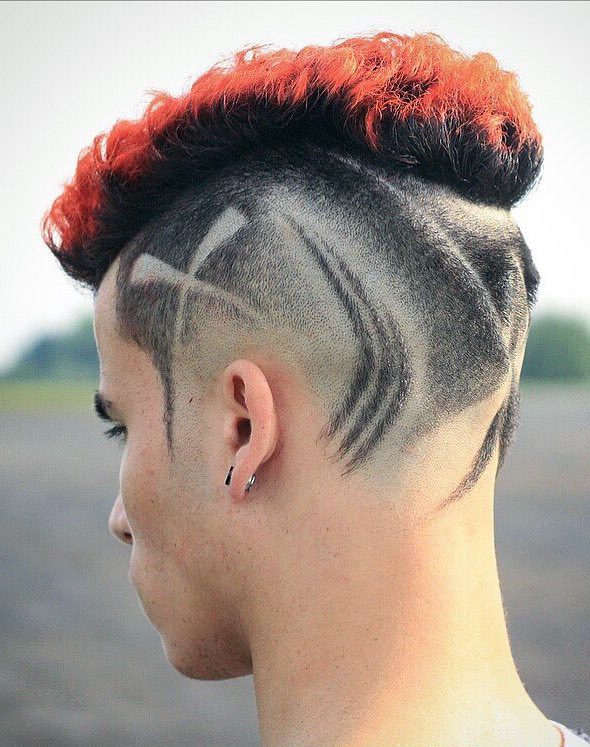 14 / 14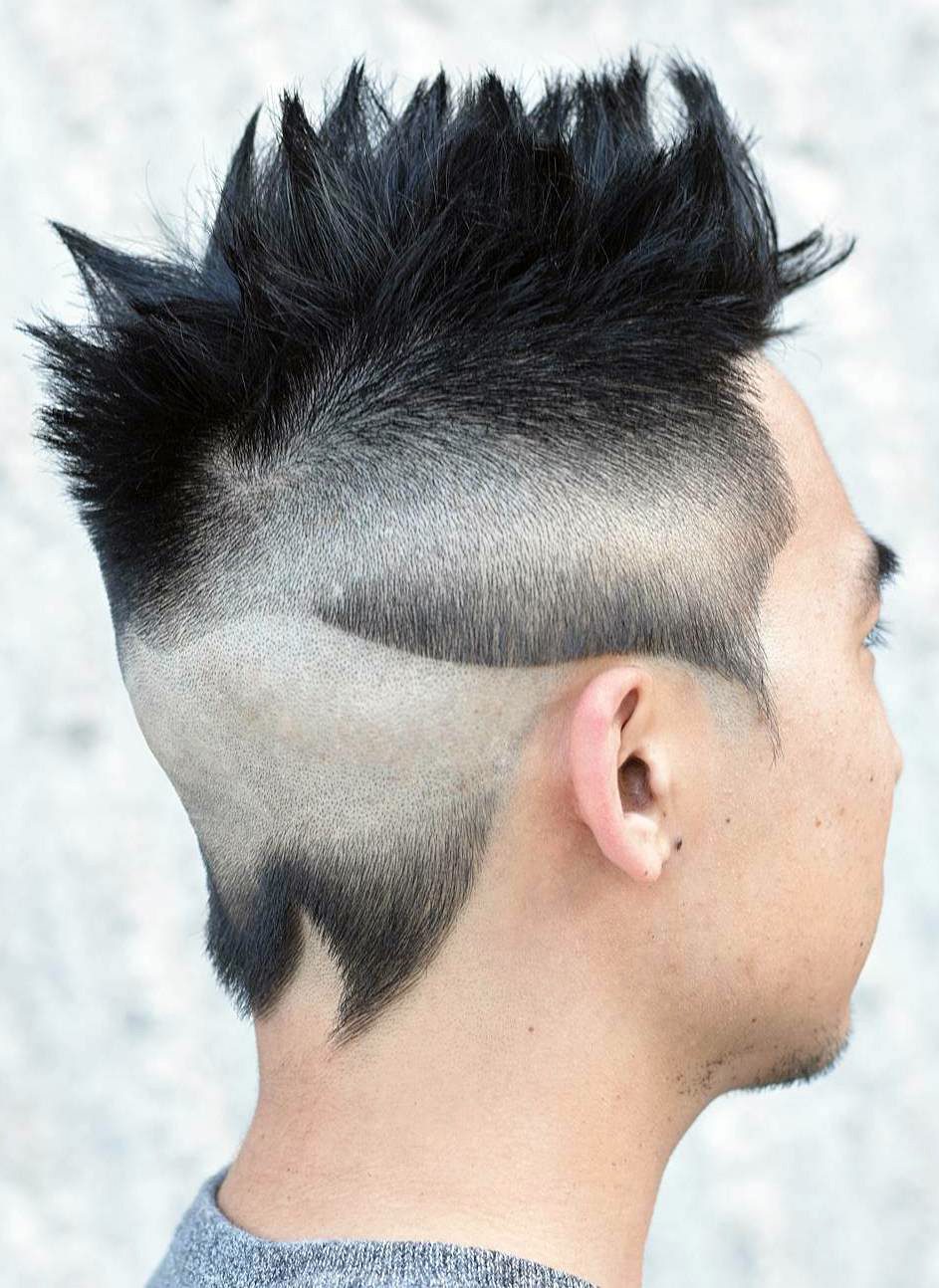 Textured Top and Reverse fade
Fades can take many shapes and forms, but this one is really something else. Flipping all possibilities on their heads, this style brings the best of the barber's skills out to play with a fresh vision.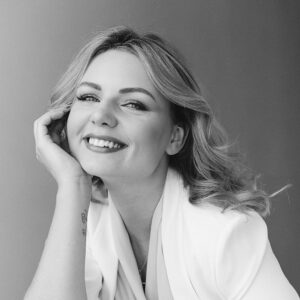 With an extensive background in the beauty and media production industry, Anastasiia knows all the buzz and is ready to share a few tricks with you to zhuzh your hair game. Constantly traveling between Europe and North America, she is the one who keeps an eye on all the popping world trends so that you don't miss anything.