15 Suave Haircuts & Hairstyles for Balding Men
Rock what you've got
If you're a man who is beginning to notice some thinning at the top or crown of your head, it can be disheartening. Whether the cause of balding is genetics, diet, stress, hormones, or another factor, there are still plenty of attractive haircuts that can help you conceal any signs of baldness.
The best haircuts for balding men are those that draw attention away from the top of your head and move it elsewhere. This could mean getting your hair cropped short on the sides and back with a bit more length on top; this will help to create an illusion of width and fullness. Additionally, having a good barber to work with you on finding the perfect cut for you is essential as they can help advise what will look most flattering given your unique face shape and hair type.
A buzz cut is one of the most popular styles for balding men as it helps to minimize any noticeable patches by removing all hair from the scalp. A crew cut is another great option, as it's slightly longer than a buzz cut and provides more styling flexibility while still being quick and easy to maintain.
For those with medium-length hair who are just starting to see signs of thinning, there are several options, such as textured quiffs and pompadour, which draw attention away from any sparse areas at the crown while adding volume around the sides and front. Leaving sides slightly longer will give you more room to style up into different looks throughout the week.
Ultimately, when selecting a haircut that suits you best, choosing something that works well with your facial shape and natural texture makes all the difference – so don't be afraid to experiment! To help you choose, take a look at the examples below:
1 / 15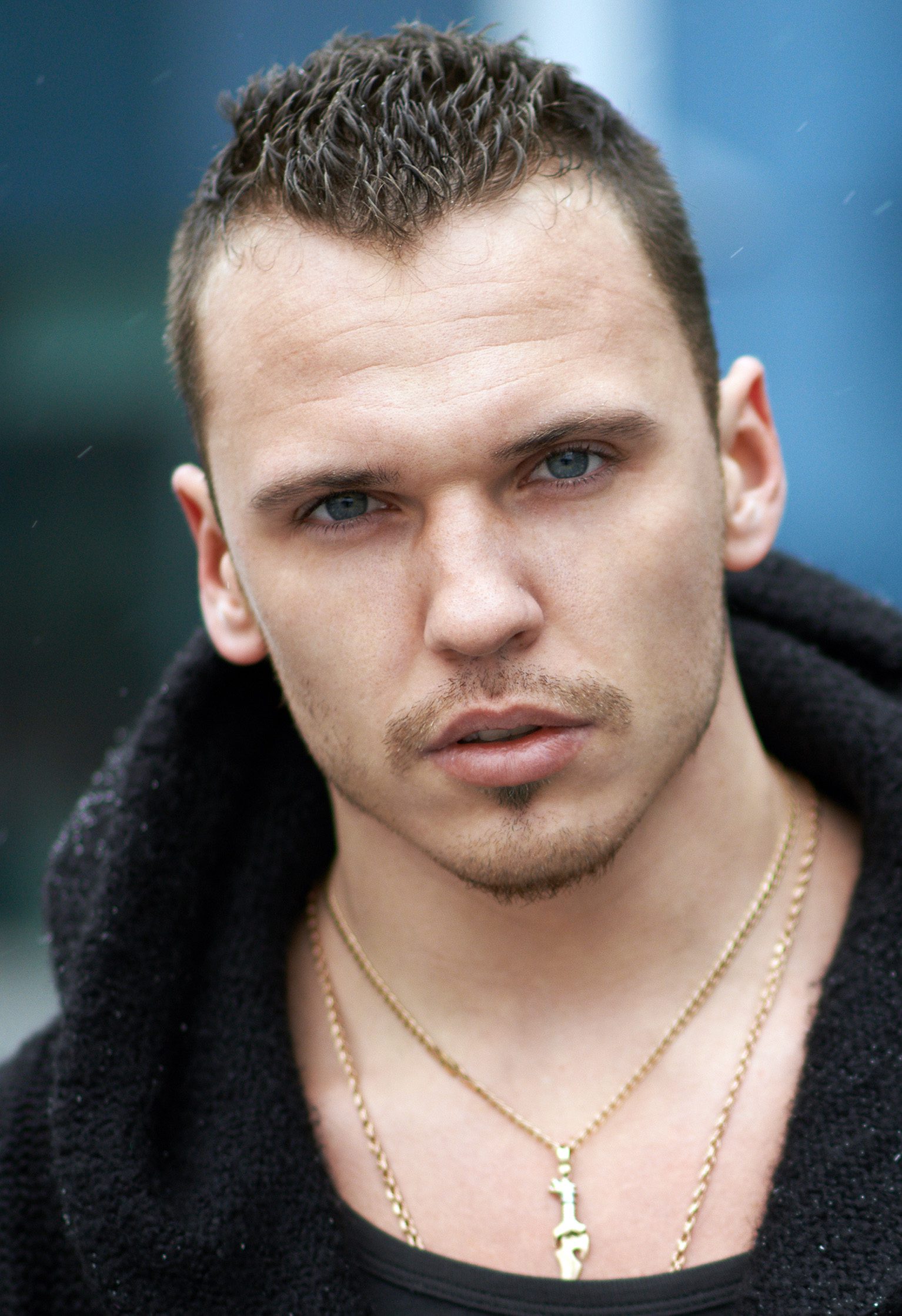 Buzzed Brush Up with Pocky Peak
Here's a unique style you won't see often. The top is extremely short and spiked up, while the rest of the hair is nearly buzzed.
2 / 15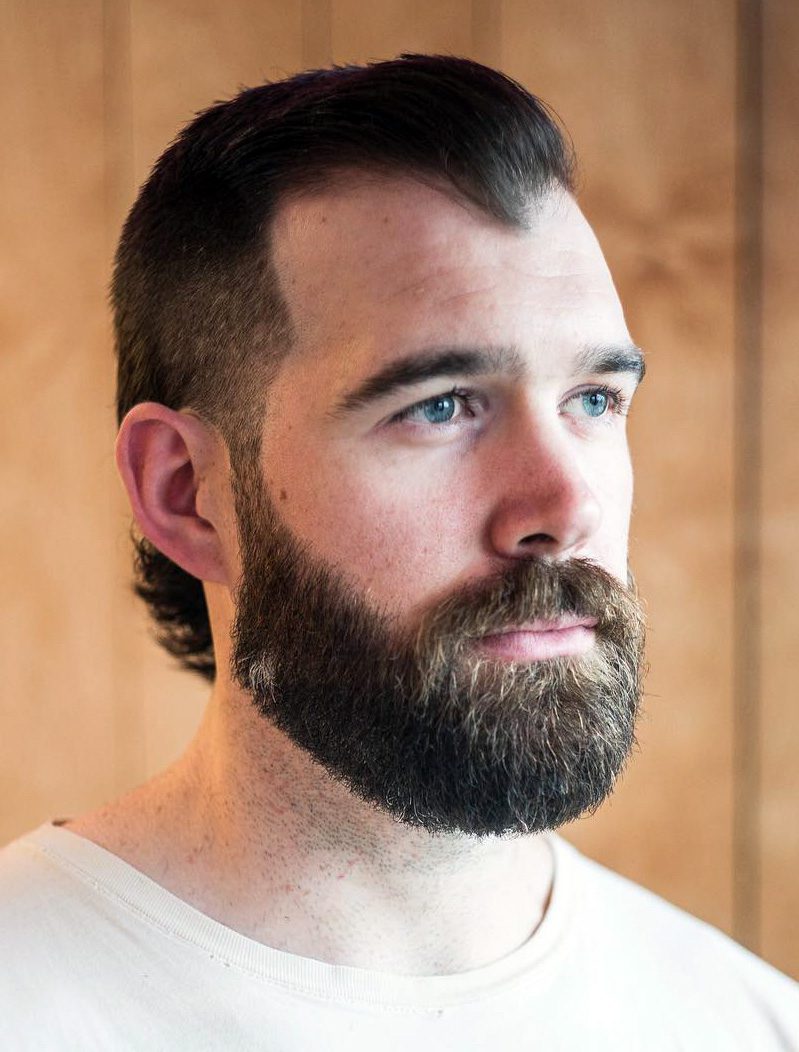 Modern Mullet and Beard
If you've got a widow's peak, here's one style that will make good use of it. The peak creates symmetry, and some careful cutting ensures that the entire cut is also symmetrical.
3 / 15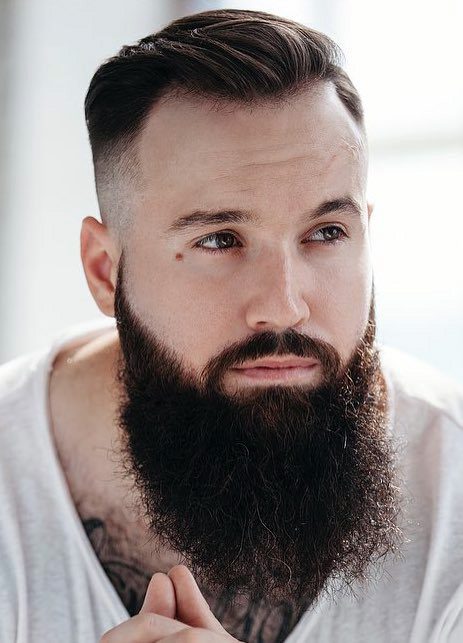 Mid Faded Pushed Back Pompadour
If your peak is more gently curved, or if you're just generally balding, you might opt for something like this small pompadour that also takes the hair back but in a more subtle way.
4 / 15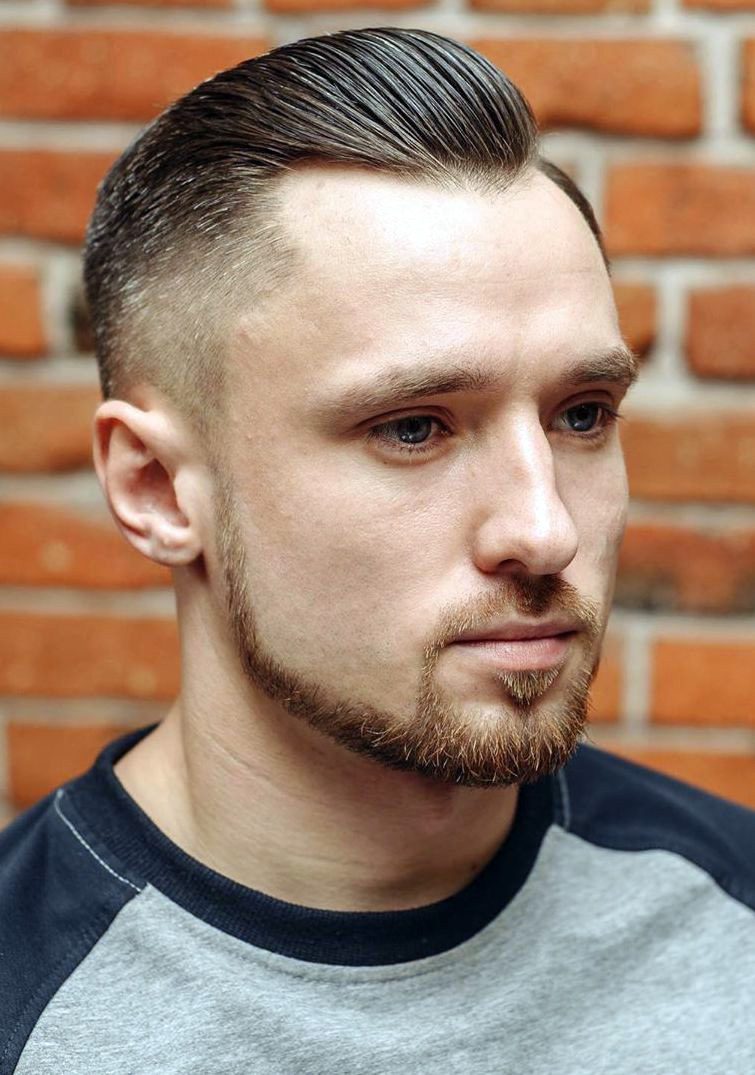 Taper Faded Sides with Pompadour
This elegant brushed back haircut is great for guys who want a neat and clean appearance. The tapered sides really add to the overall neatness of this style.
5 / 15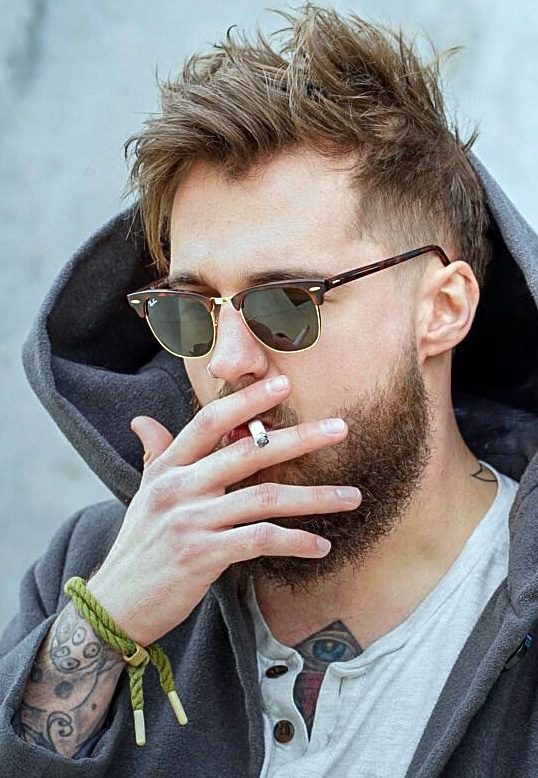 Out of Bed Mess
Believe it or not, the good old "just rolled out of bed" style is a good option! The messiness of the hair helps to distract from a peak or any balding spots.
6 / 15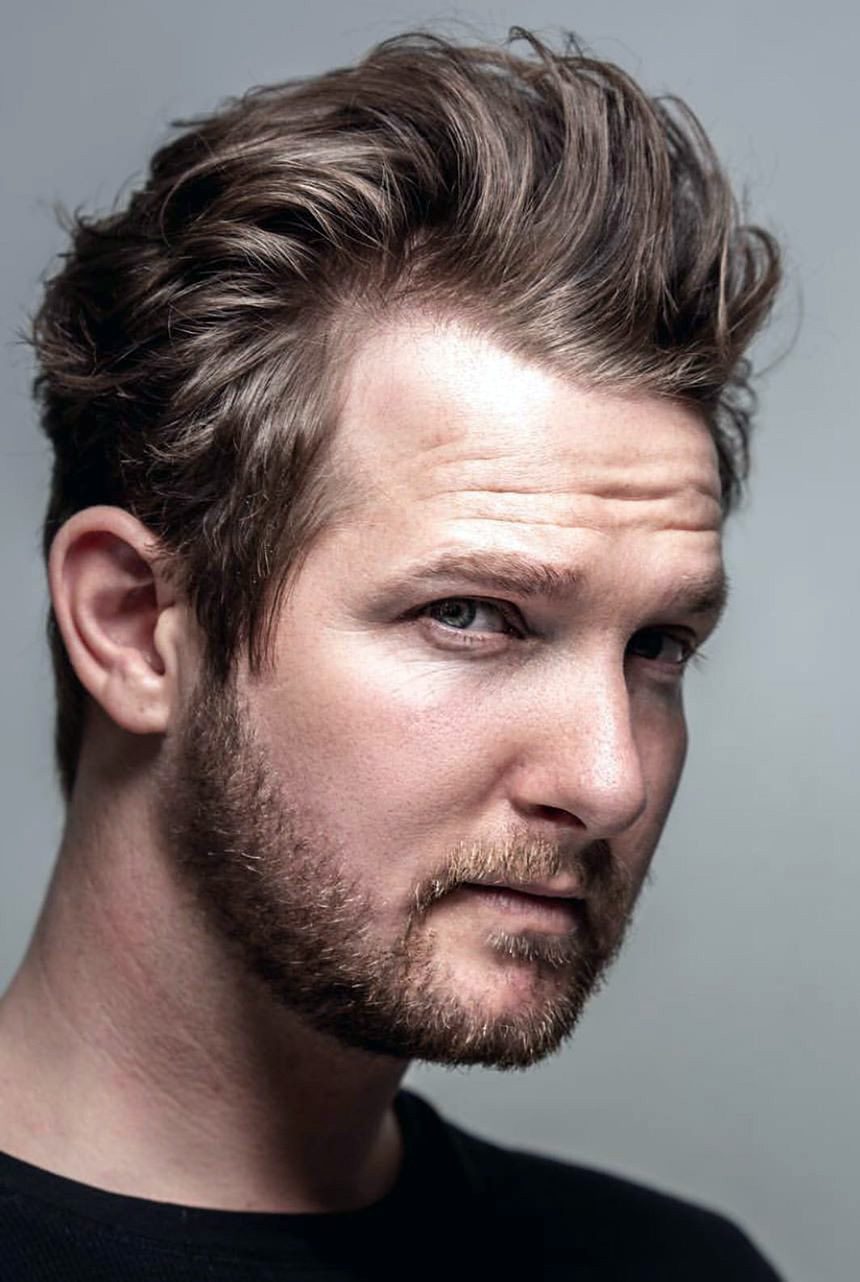 Medium Stranded Hair
Along those same lines, this medium length style works well to cover up various types of balding. This is a good choice if you have more than just a peak.
7 / 15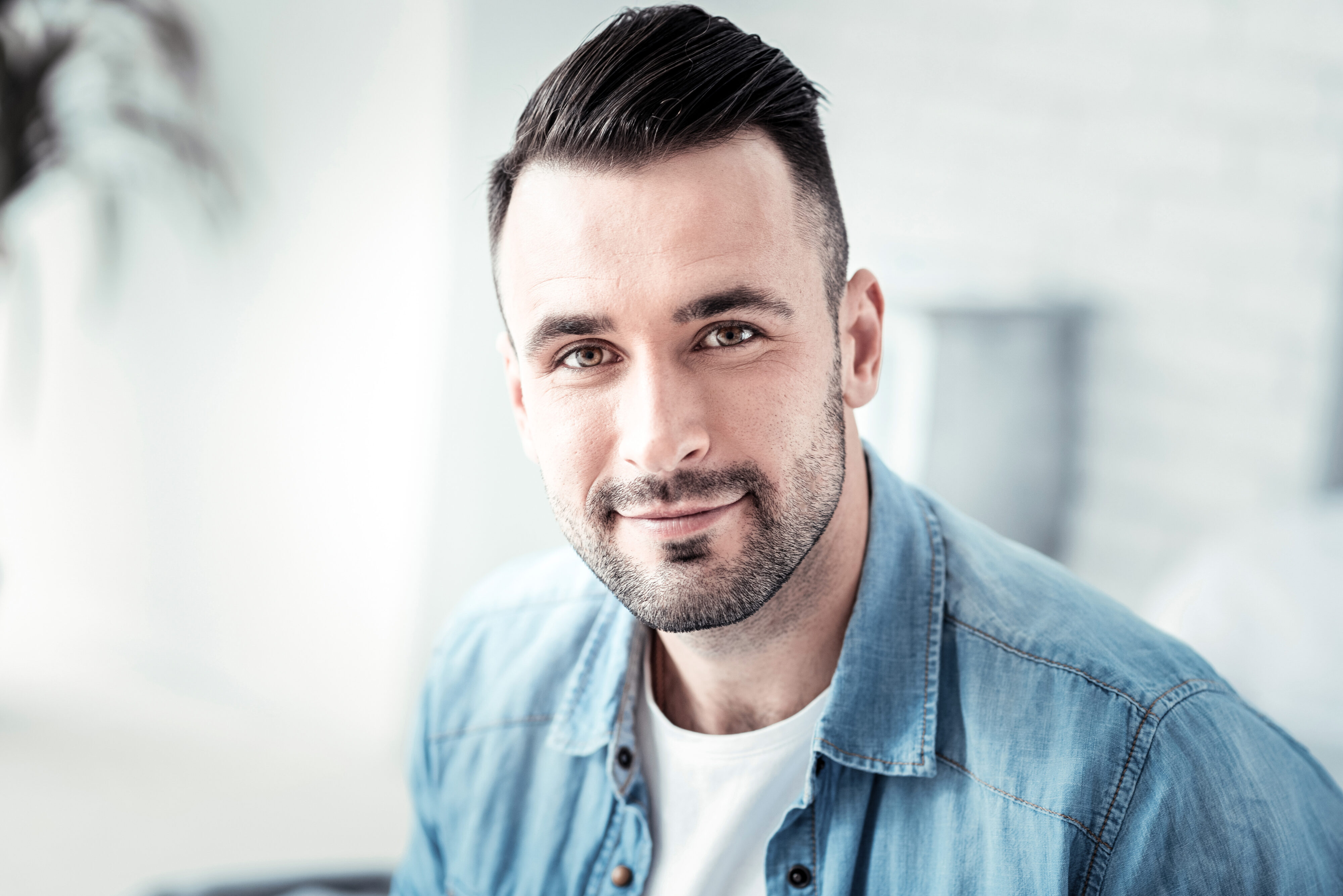 Pushed Back Top with Medium Length
For a fashionable, medium length cut, check out this simple pushed back style. Neatly combed hair and a crisp fade make this haircut stand out.
8 / 15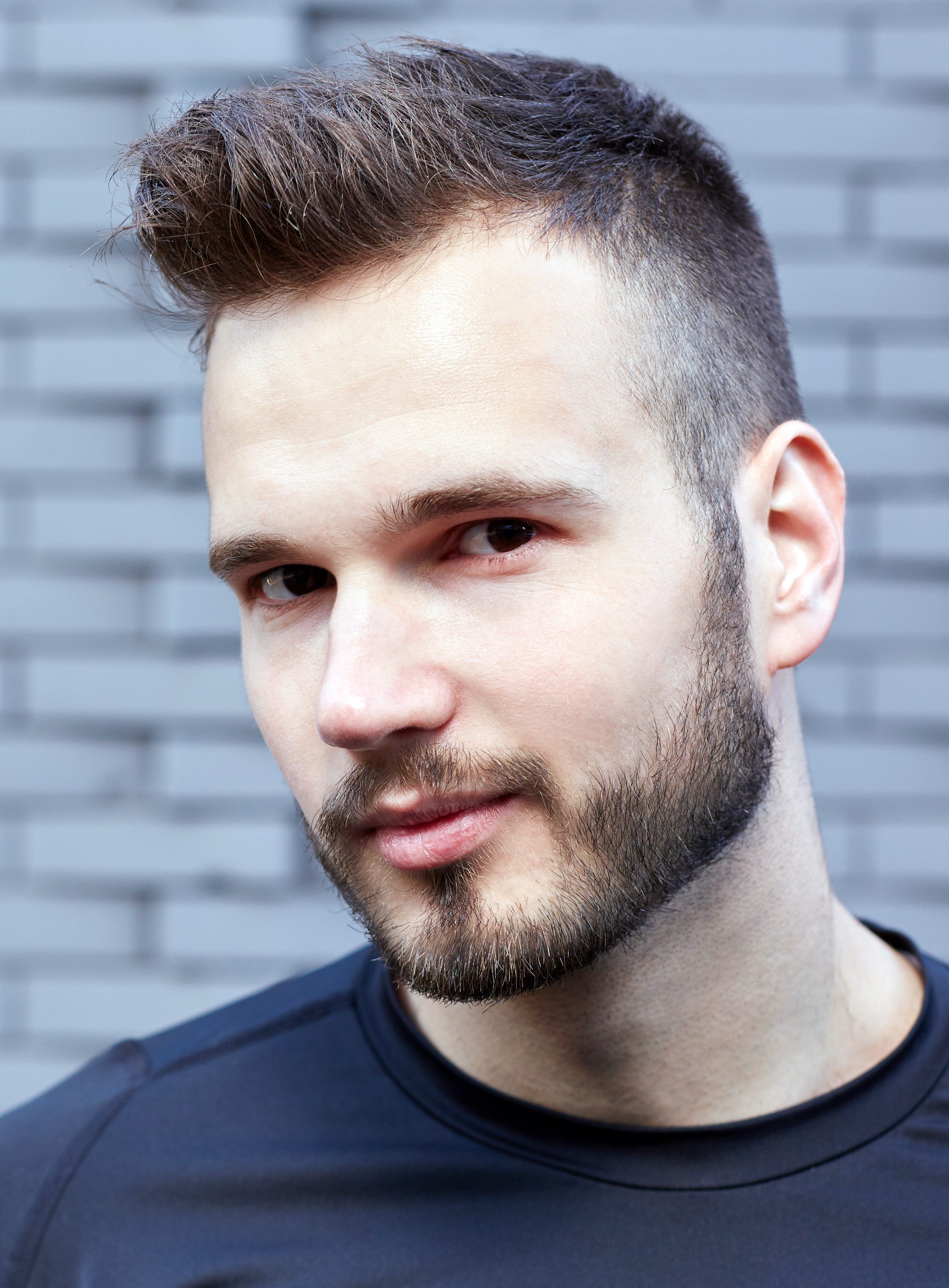 Tapered Sides with Puffed Top
Brushing the hair straight up into a small quiff is another route to take, as displayed by this short, puffed out style.
9 / 15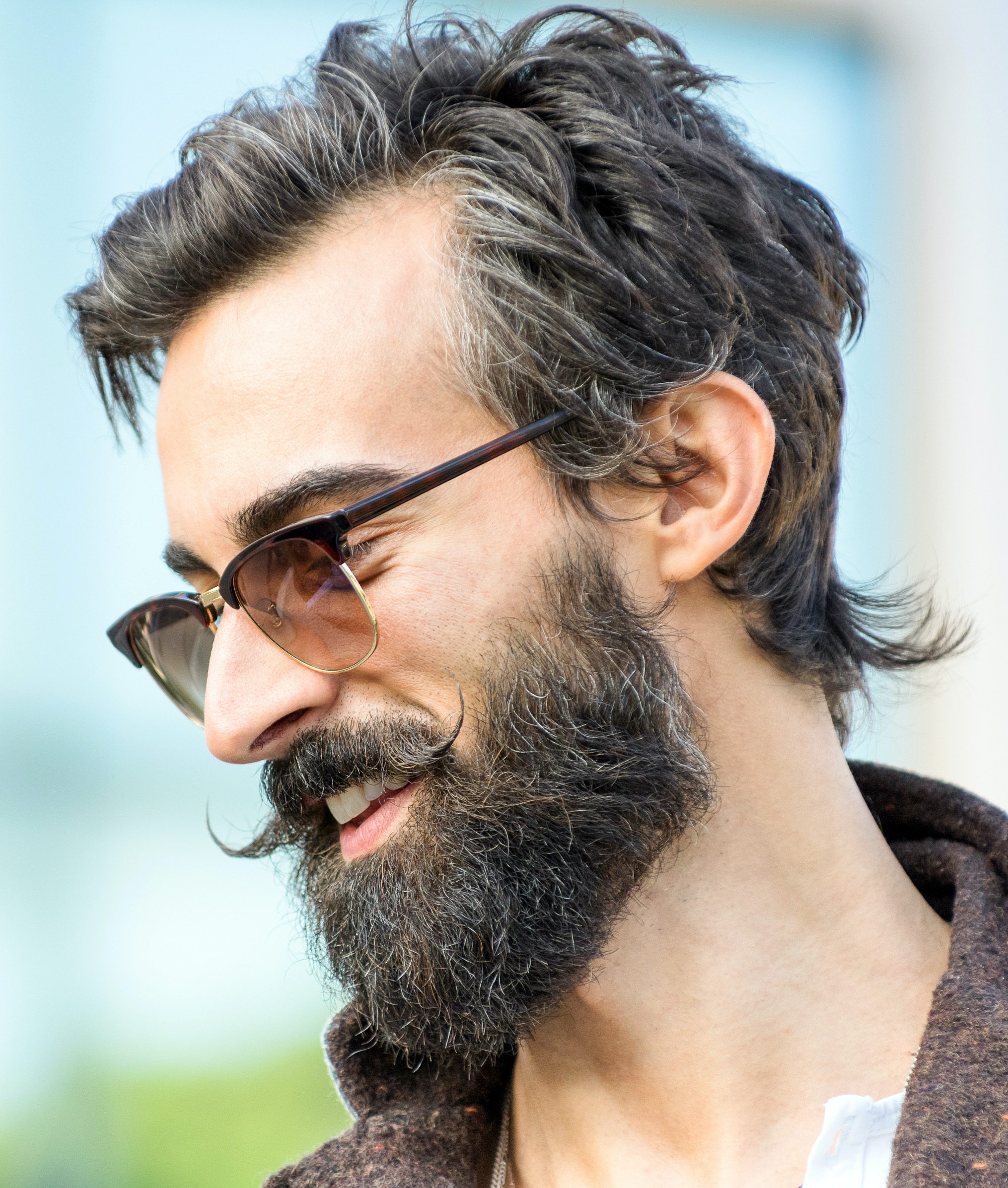 Irregular Side Swept with Thick Texture
Want a looser, more artsy style? This longer side swept haircut might be the one for you. It's full all over and even hangs down a bit in the back.
10 / 15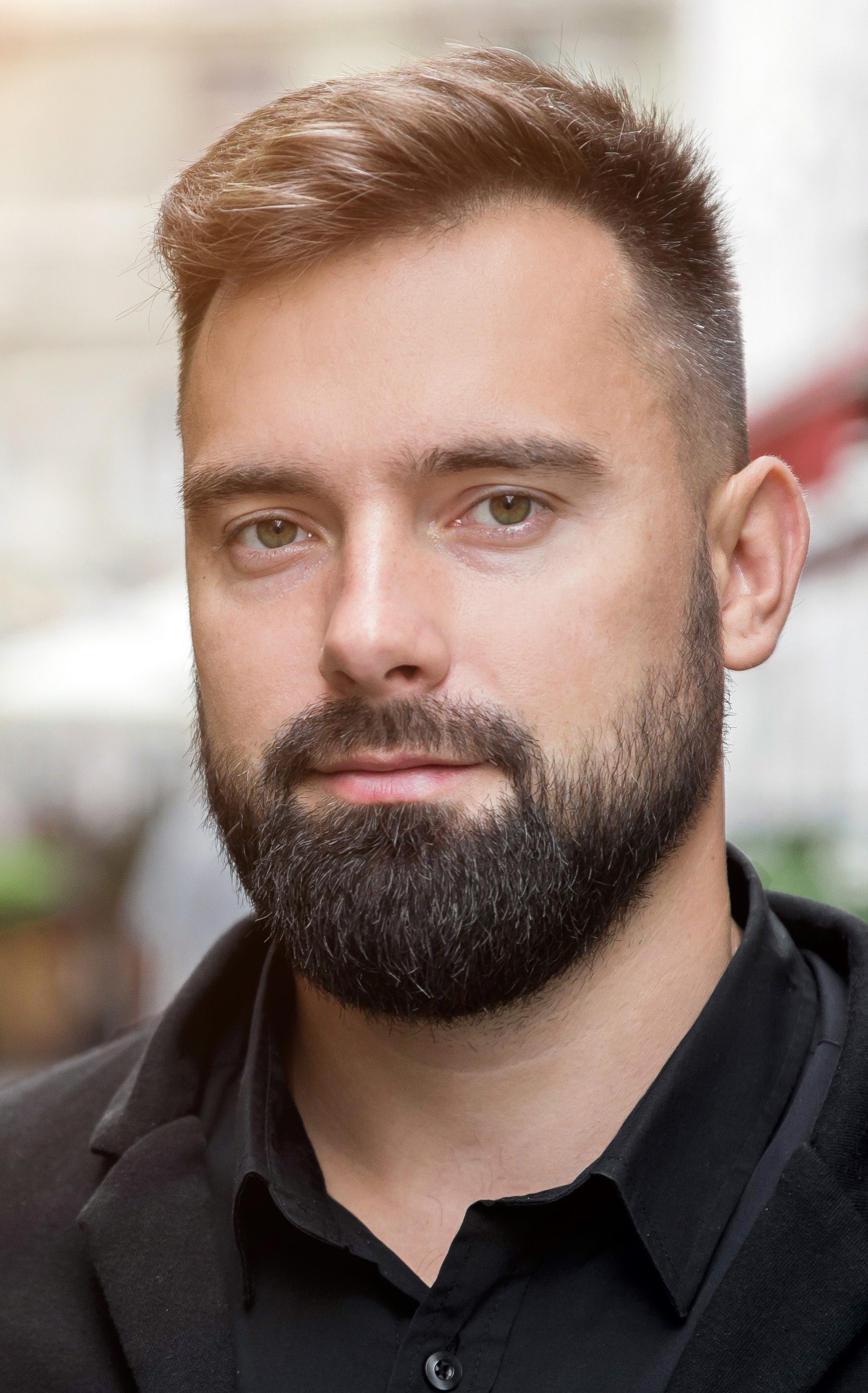 Faded Sides with Thin Hair Long Longer Top
If you like simple, low maintenance haircuts, then this short fade is definitely one to consider. The top is brushed forward just a bit to provide some dimensionality.
11 / 15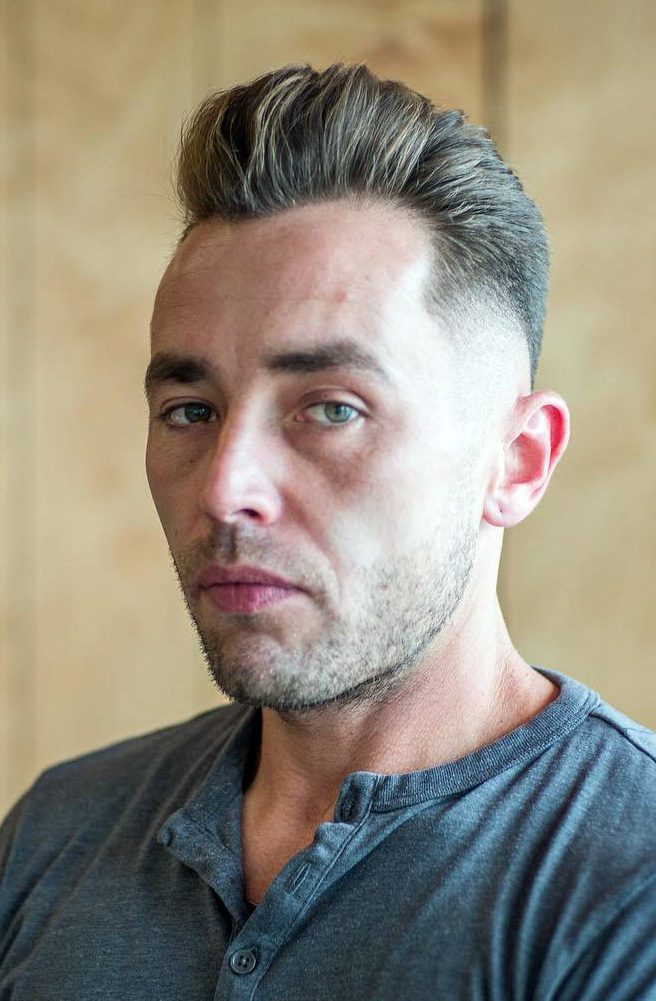 Drop Fade and Short Pompadour
This haircut goes the other way, taking the hair up and away from the widow's peak. This makes the peak far less noticeable.
12 / 15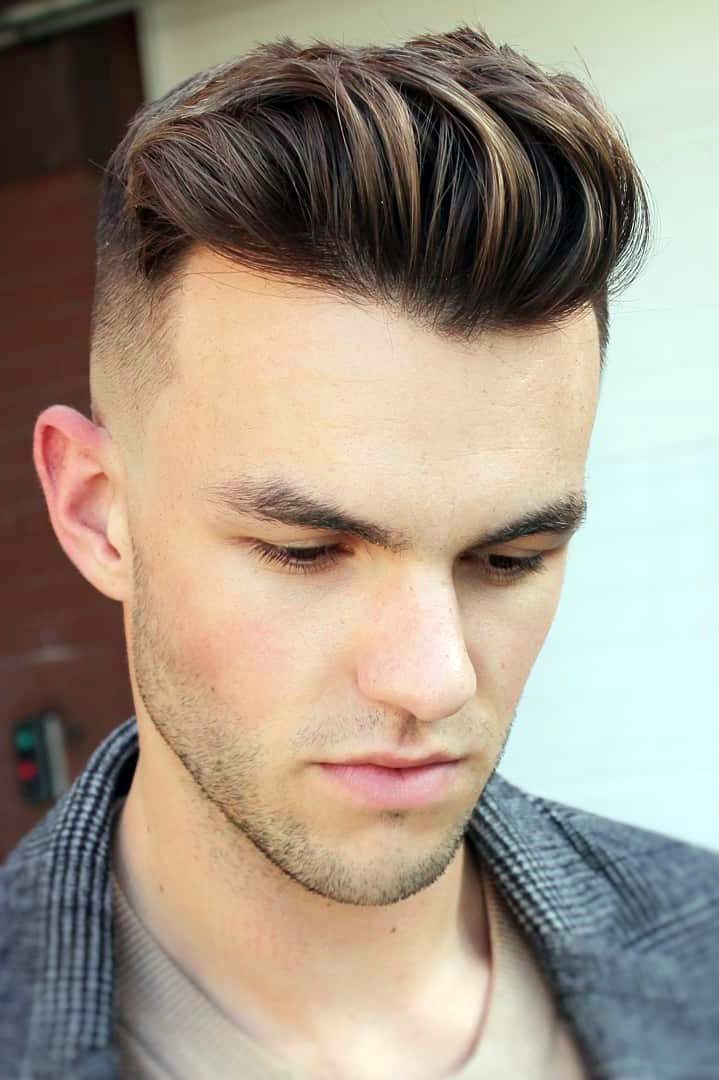 Long Stranded Top with Skin Faded Sides
Balding also doesn't have to mean shorter hairstyles. This more voluminous look is a great choice if you've got a widow's peak.
13 / 15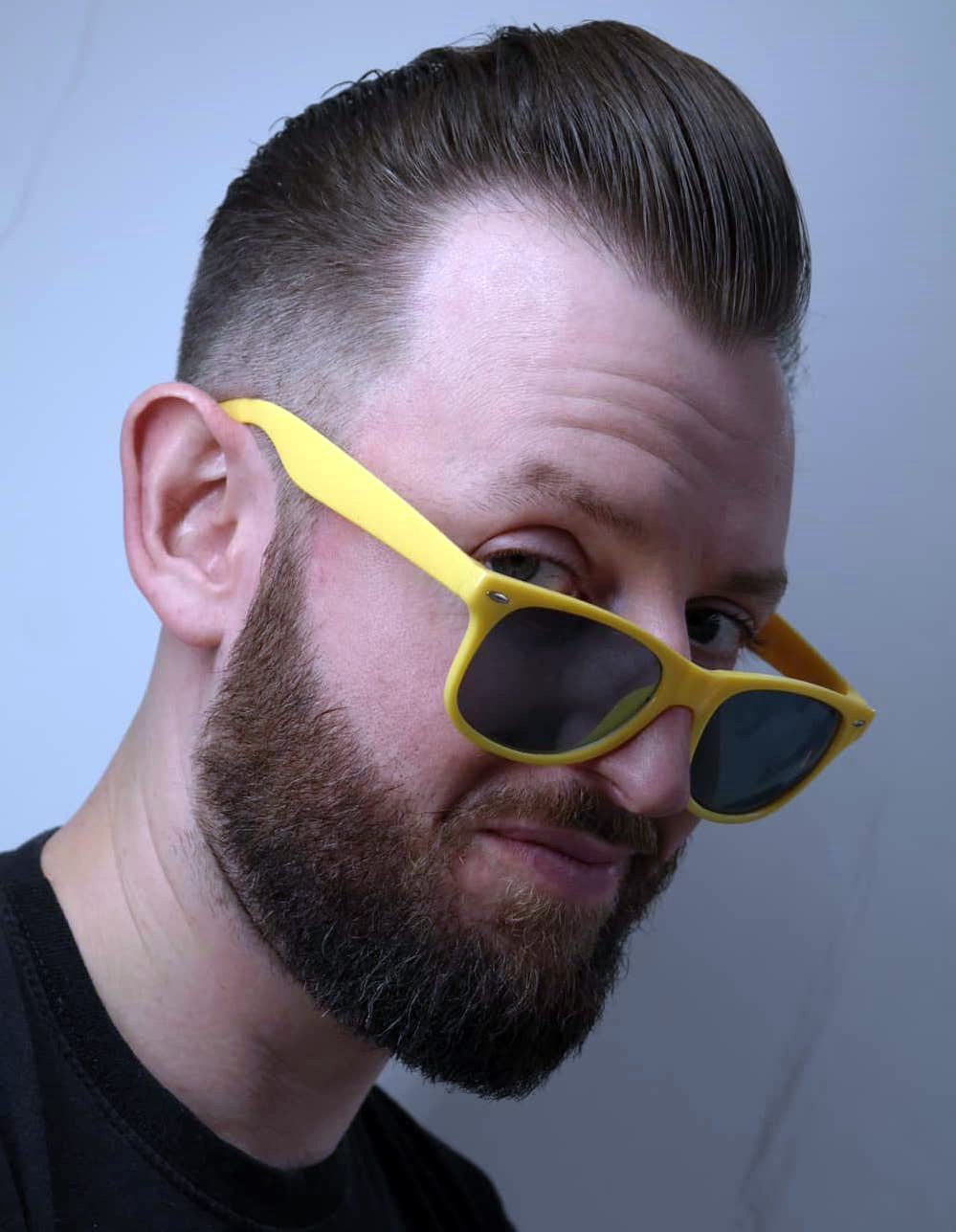 Combed Pompadour with Thin Hair Texture
Many men have naturally thin hair, so balding can make it look even thinner. But you can actually use this to your advantage, as shown by styles like this combed back pompadour.
14 / 15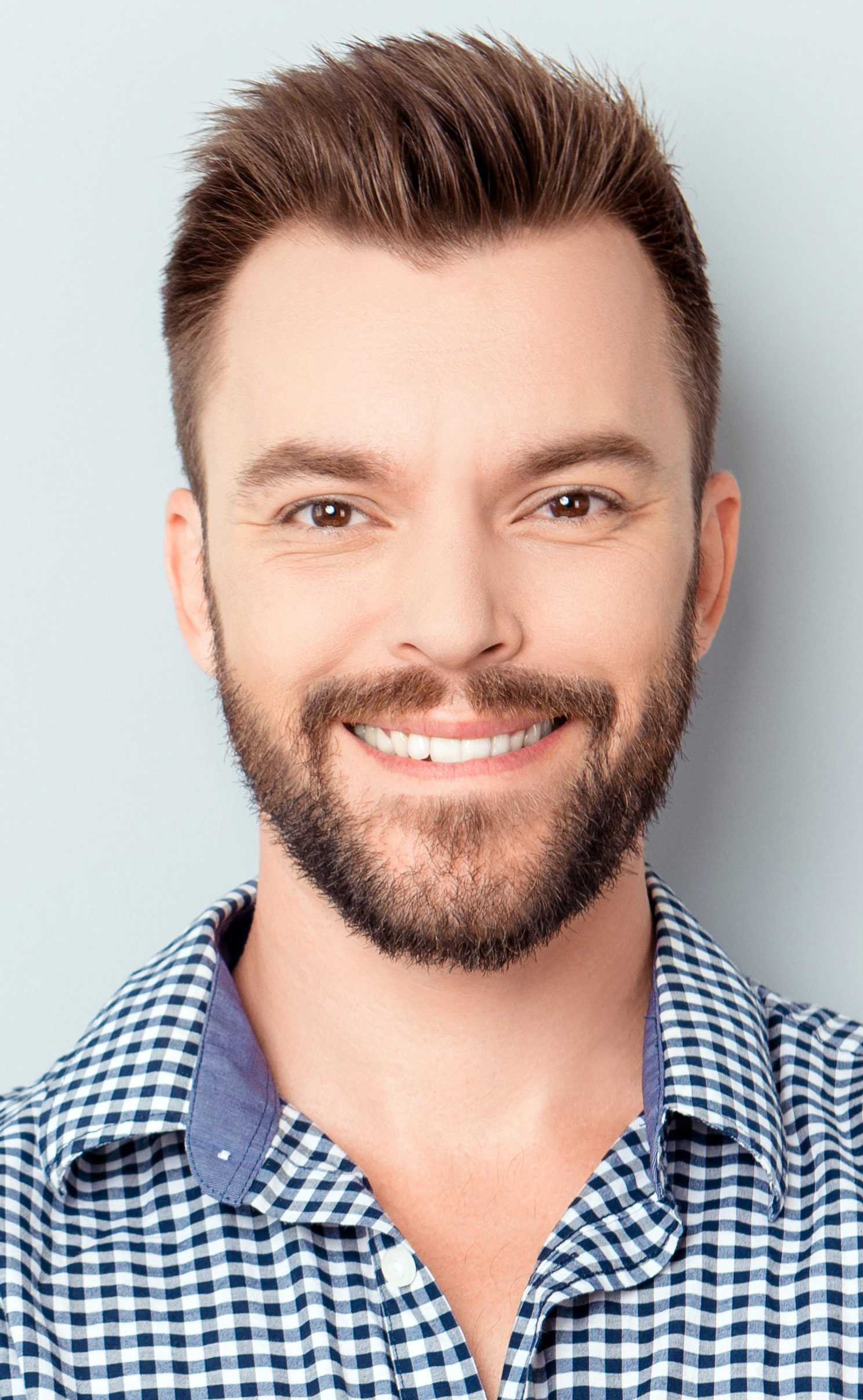 Brushed Up Thin Hair
Another take on the brush up concept, this hairstyle takes more of the hair up and has a slightly longer fade on the sides.
15 / 15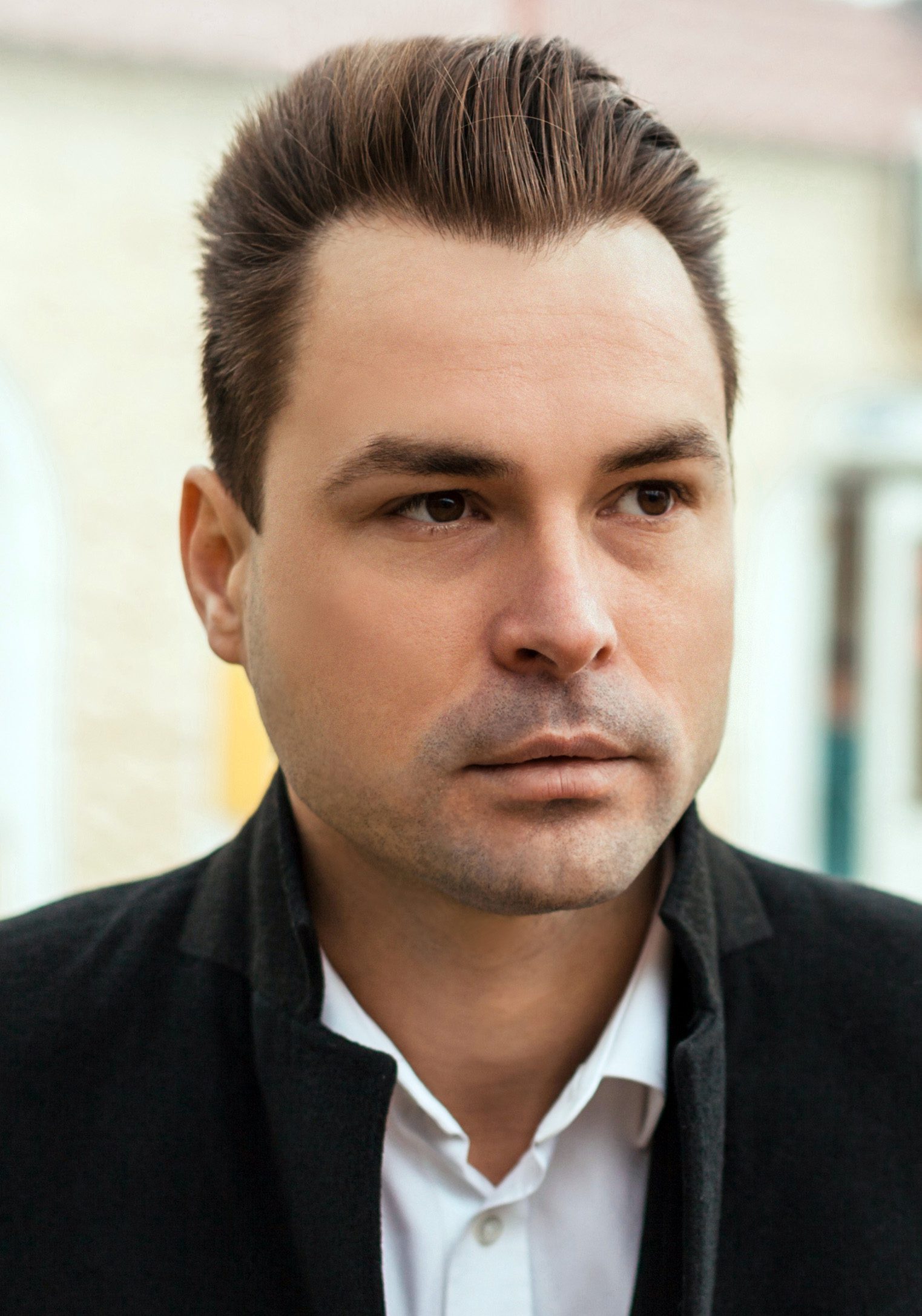 Swirved Up with Pushed Back Front
While the undercut and its many variations are certainly popular, you can also keep the top and sides long. This style will also work if you have naturally thin hair.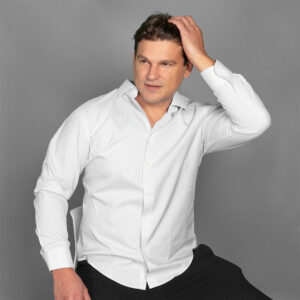 Shane McCarthy is the Content Director for Capillus, the world's first, clinically-proven, FDA-cleared laser cap to treat hair loss. Shane works to share informative and engaging content based off of the struggles and prevention of adult hair loss and thinning. In his free time, he enjoys spending time out on the water wakeboarding and fishing.