If your hair is thinning out, you're not alone. Male baldness is extremely common, and many younger guys also experience some degree of balding. But balding doesn't mean you have to compromise when it comes to your hairstyle. Just check out these 16 dapper haircuts for balding men.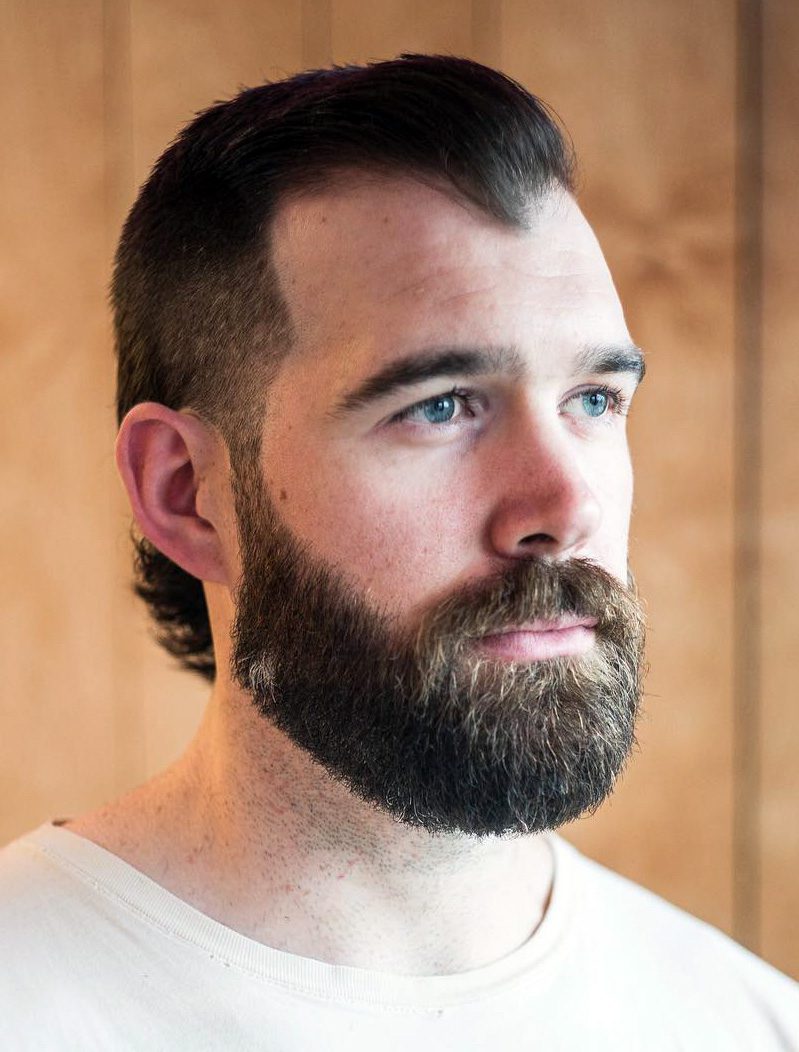 @luckycatbarbershop
Modern Mullet and Beard
If you've got a widow's peak, here's one style that will make good use of it. The peak creates symmetry, and some careful cutting ensures that the entire cut is also symmetrical.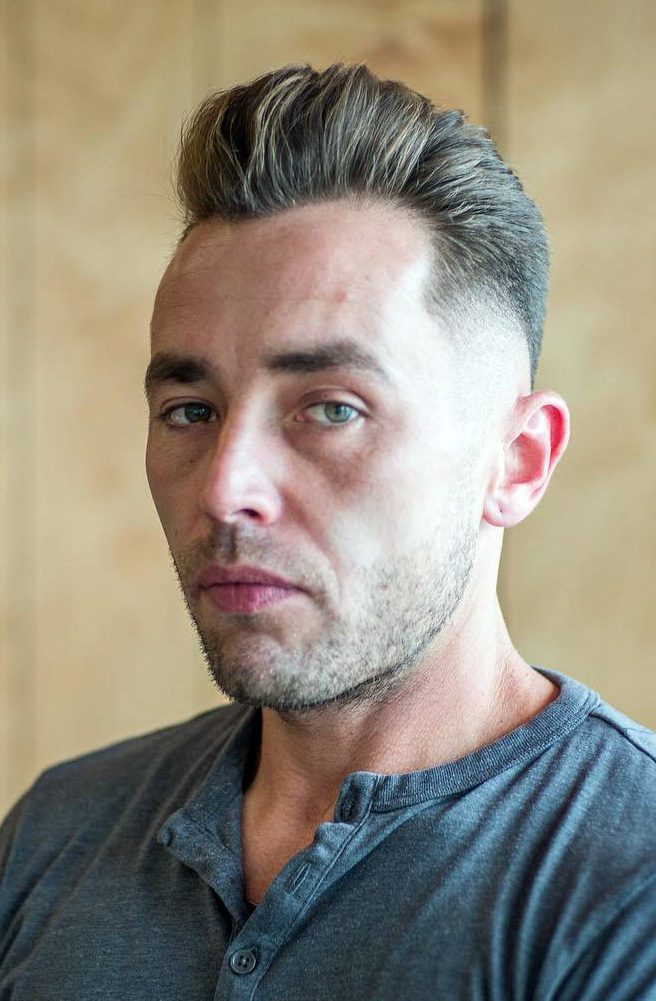 @luckycatbarbershop
Drop Fade and Short Pompadour
This haircut goes the other way, taking the hair up and away from the widow's peak. This makes the peak far less noticeable.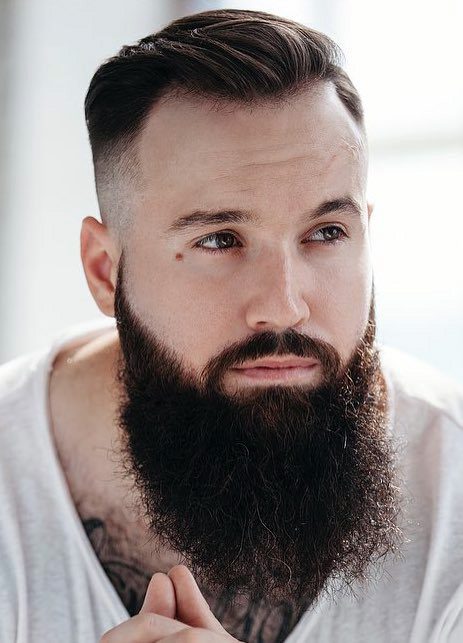 @renaud_mtlbarber
Mid Faded Pushed Back Pompadour
If your peak is more gently curved, or if you're just generally balding, you might opt for something like this small pompadour that also takes the hair back but in a more subtle way.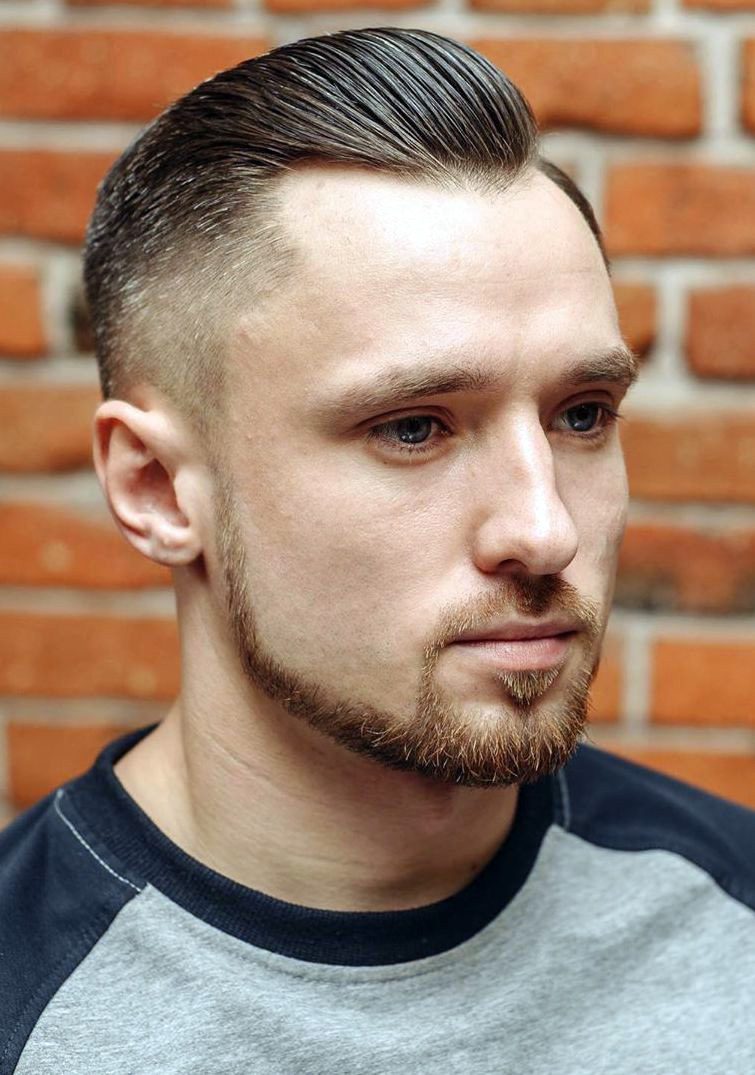 @borodagolova
Taper Faded Sides with Pompadour
This elegant brushed back haircut is great for guys who want a neat and clean appearance. The tapered sides really add to the overall neatness of this style.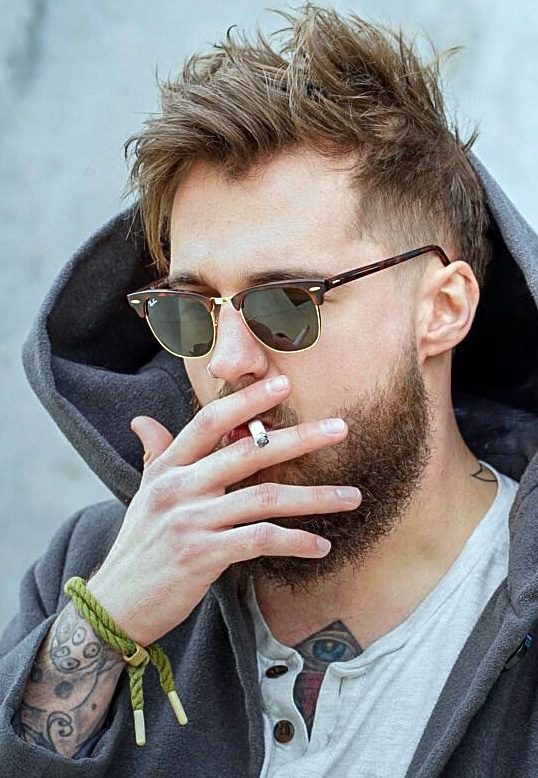 @lucas_kemper_hair
Out of Bed Mess
Believe it or not, the good old "just rolled out of bed" style is a good option! The messiness of the hair helps to distract from a peak or any balding spots.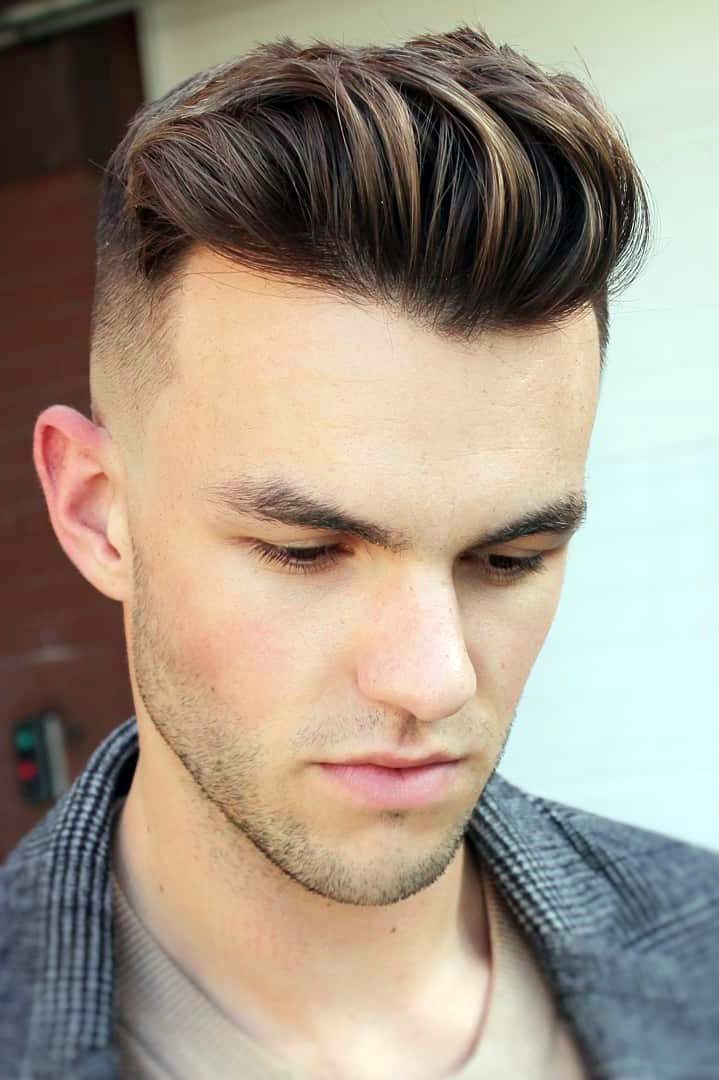 @skydog_millionaire
Long Stranded Top with Skin Faded Sides
Balding also doesn't have to mean shorter hairstyles. This more voluminous look is a great choice if you've got a widow's peak.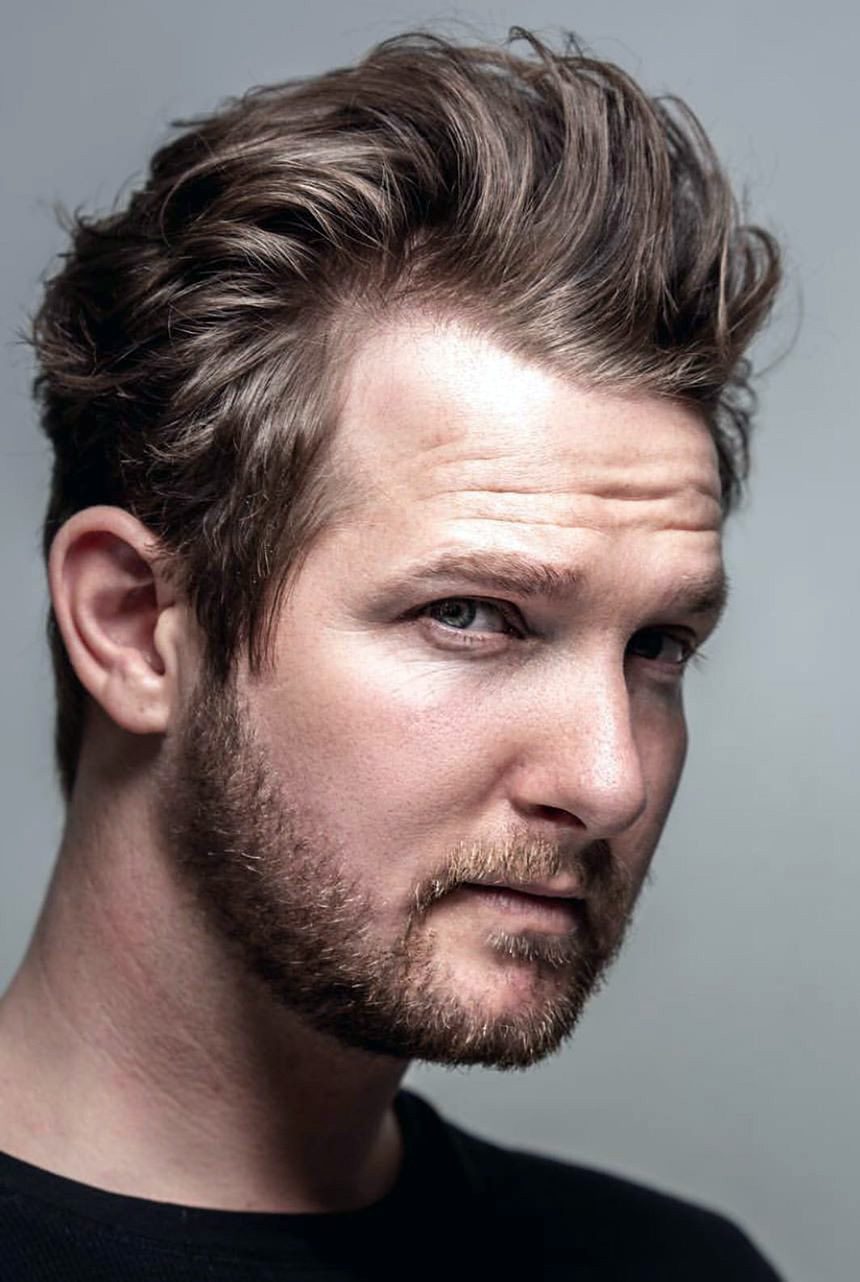 @adhbrand
Medium Stranded Hair
Along those same lines, this medium length style works well to cover up various types of balding. This is a good choice if you have more than just a peak.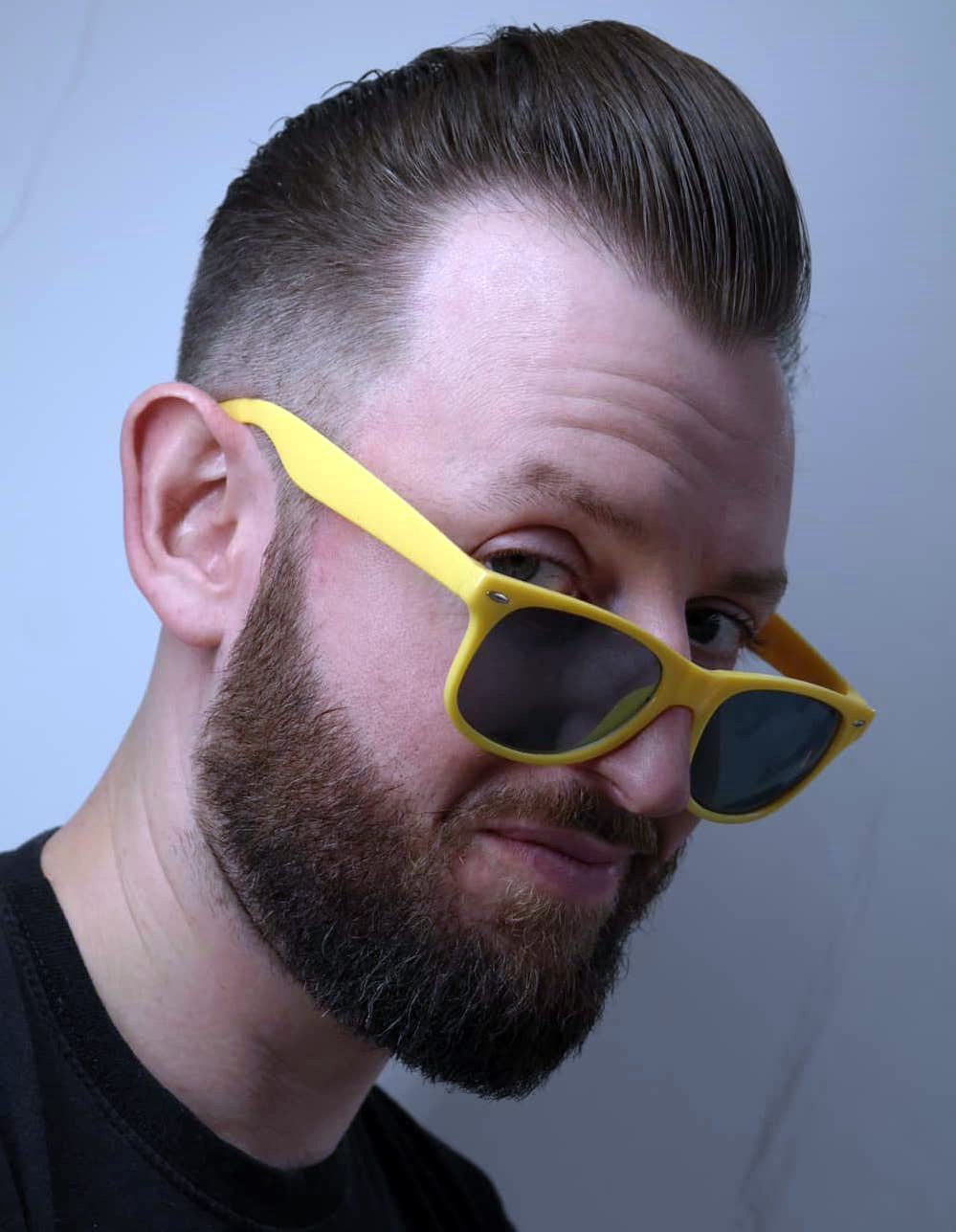 @kevo.sullivan/Instagram
Combed Pompadour with Thin Hair Texture
Many men have naturally thin hair, so balding can make it look even thinner. But you can actually use this to your advantage, as shown by styles like this combed back pompadour.
@lucas_kemper_hair
Short Vertical Style and High Skin Fade
Like to keep your hair shorter? Consider this high fade look that takes inspiration from the timeless high and tight.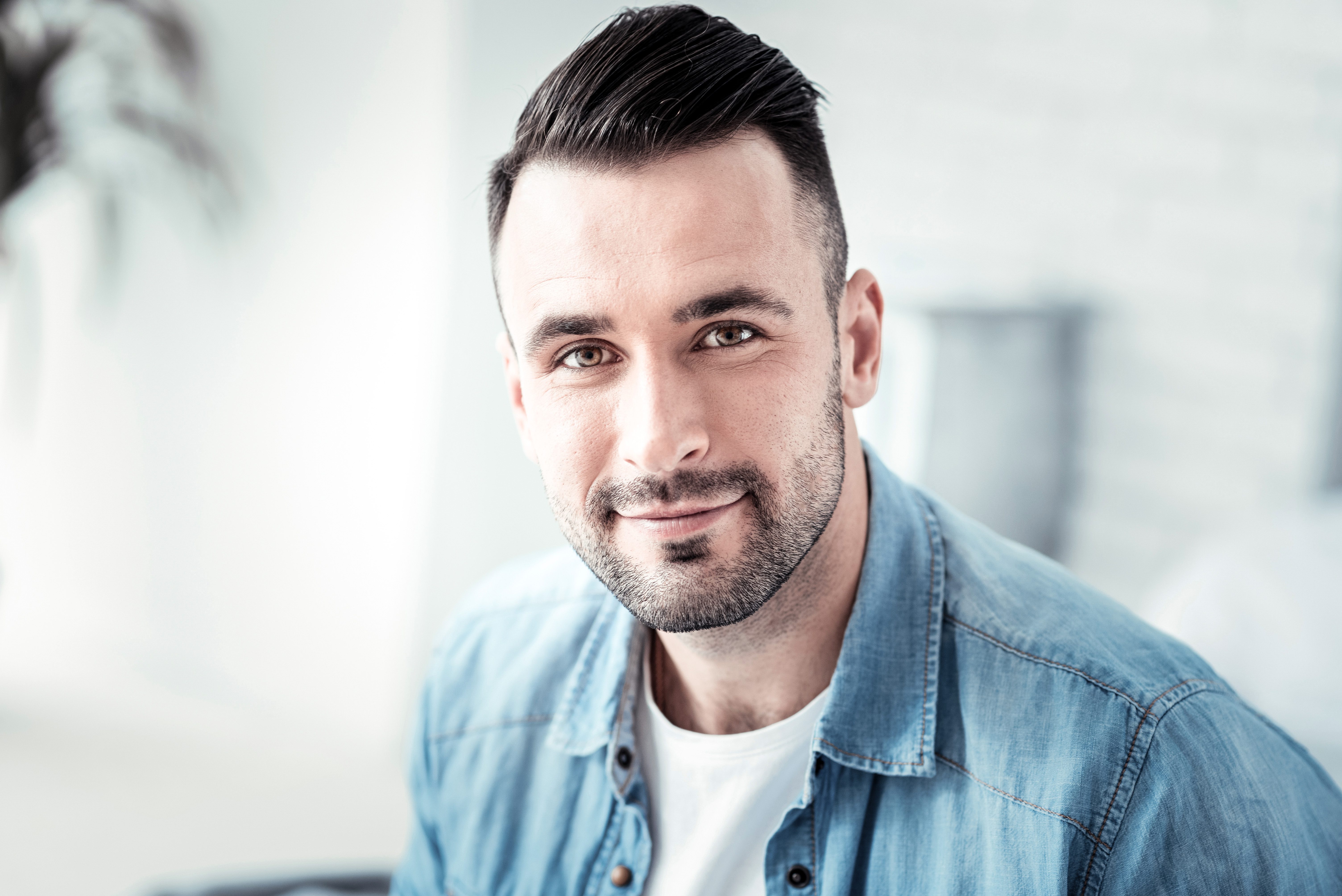 YAKOBCHUK VIACHESLAV/ Shutterstock.com
Pushed Back Top with Medium Length
For a fashionable, medium length cut, check out this simple pushed back style. Neatly combed hair and a crisp fade make this haircut stand out.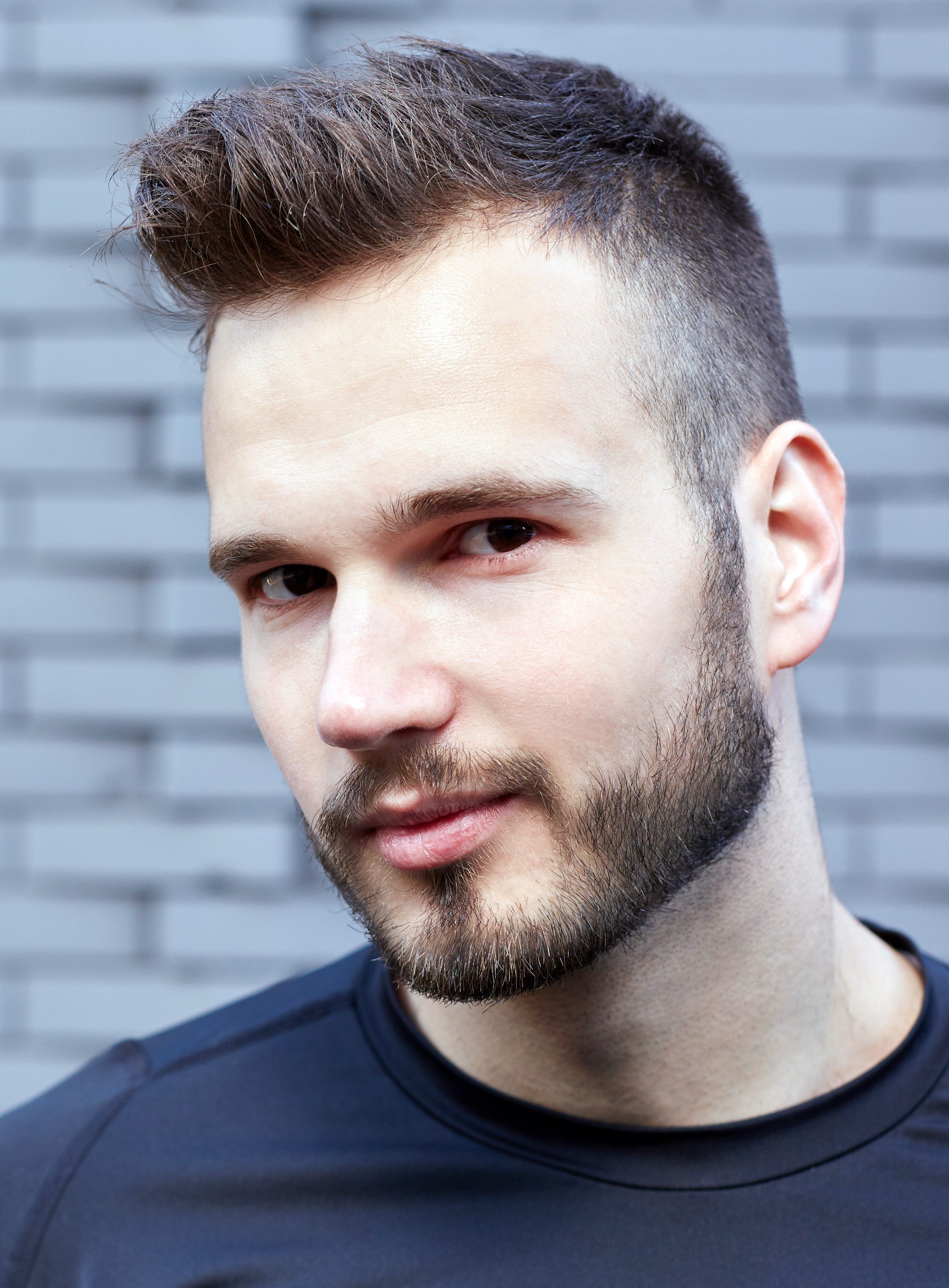 Myvisuals/ Shutterstock.com
Tapered Sides with Puffed Top
Brushing the hair straight up into a small quiff is another route to take, as displayed by this short, puffed out style.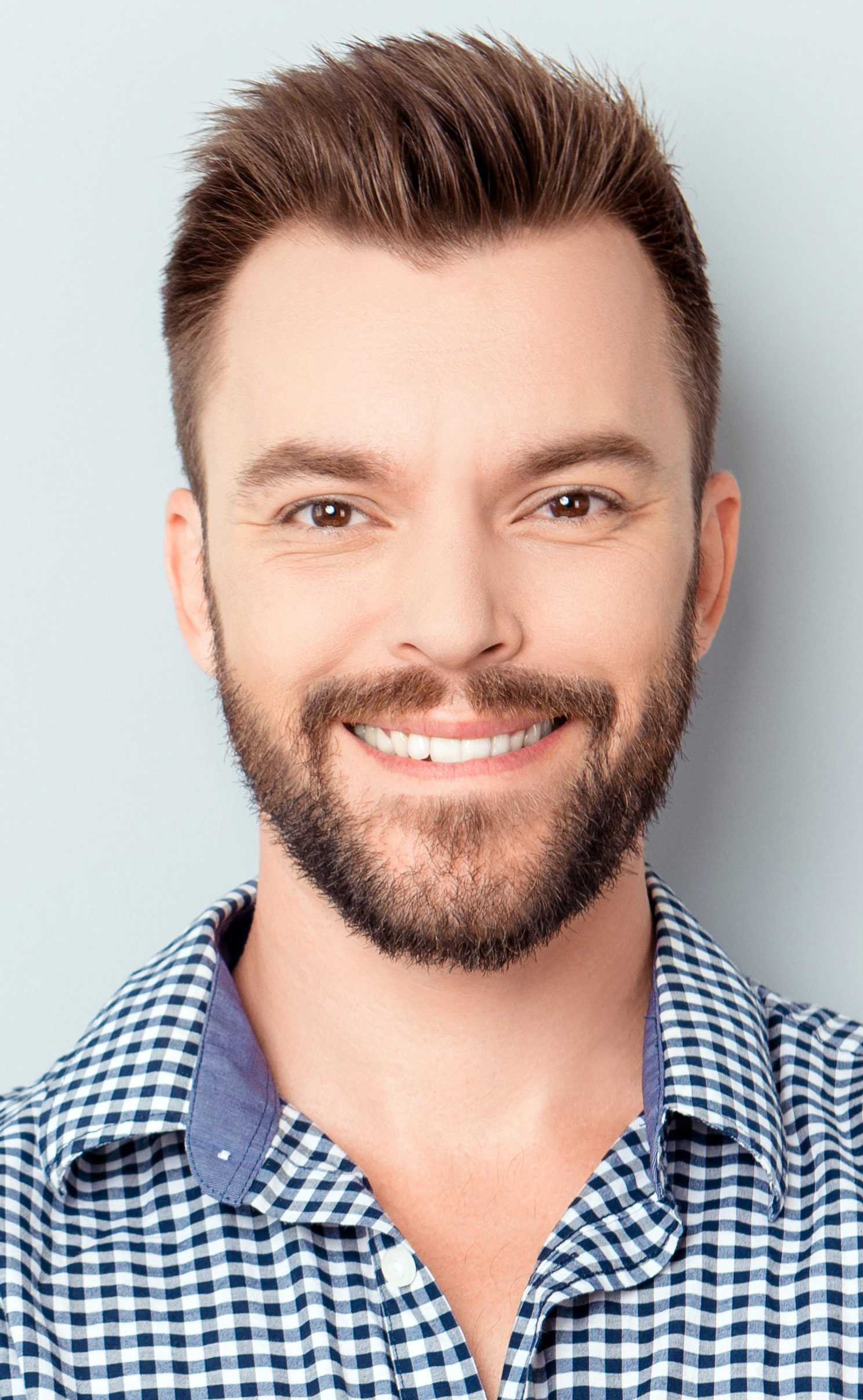 Roman Samborskyi/ Shutterstock.com
Brushed Up Thin Hair
Another take on the brush up concept, this hairstyle takes more of the hair up and has a slightly longer fade on the sides.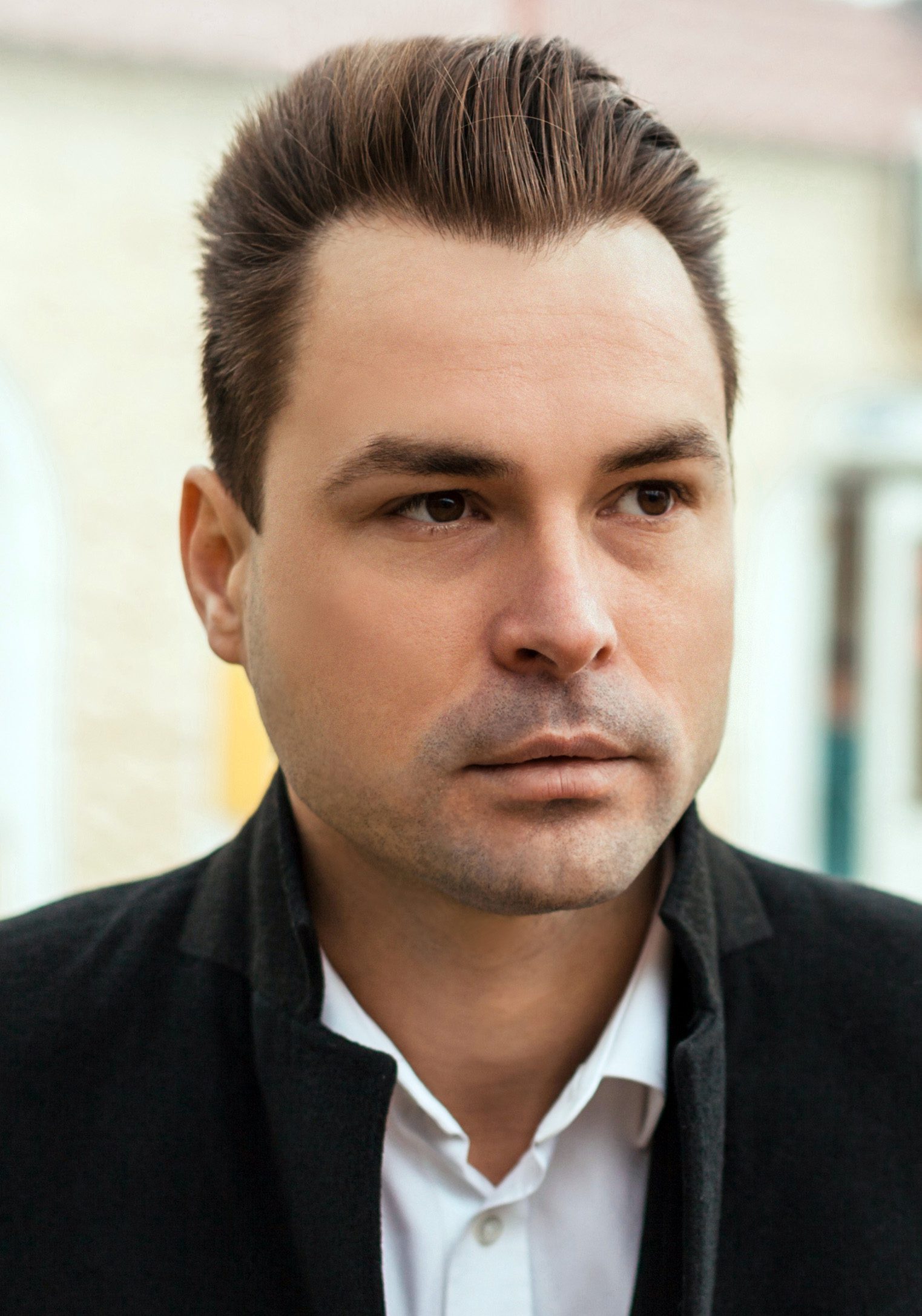 Nikitaat Ermakov/ Shutterstock.com
Swirved Up with Pushed Back Front
While the undercut and its many variations are certainly popular, you can also keep the top and sides long. This style will also work if you have naturally thin hair.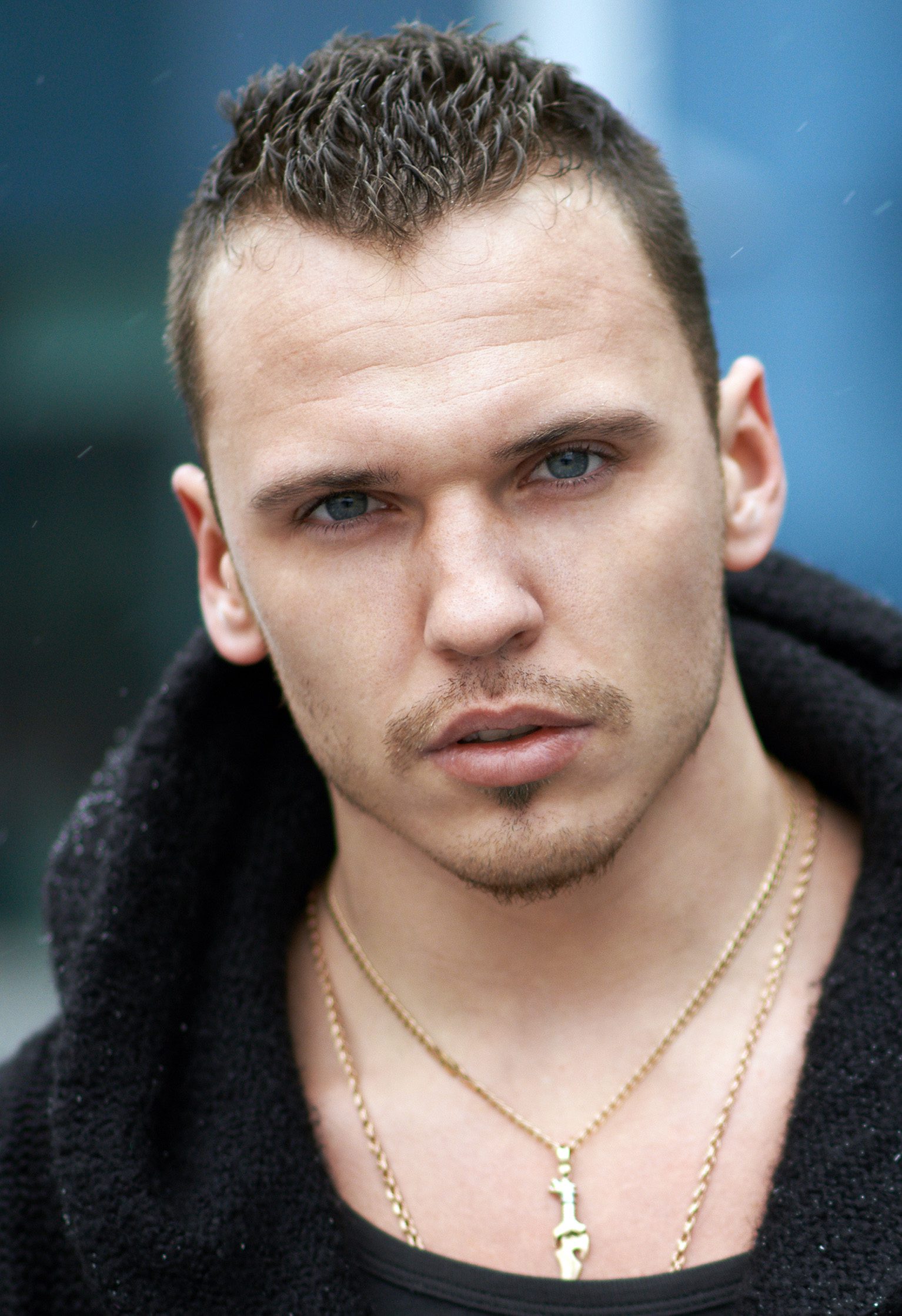 Dmytro Vietrov/ Shutterstock.com
Buzzed Brush Up with Pocky Peak
Here's a unique style you won't see often. The top is extremely short and spiked up, while the rest of the hair is nearly buzzed.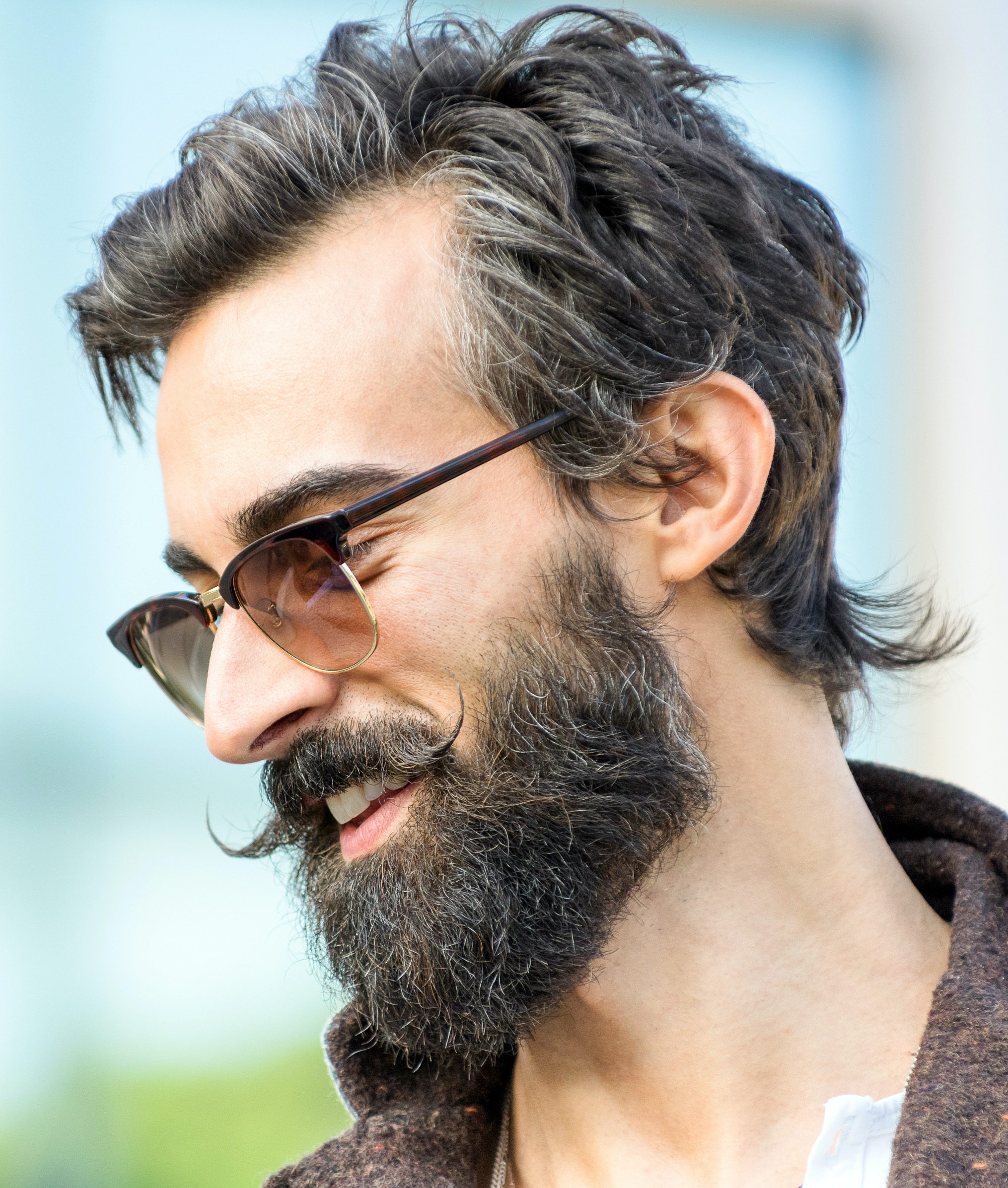 View Apart/ Shutterstock.com
Irregular Side Swept with Thick Texture
Want a looser, more artsy style? This longer side swept haircut might be the one for you. It's full all over and even hangs down a bit in the back.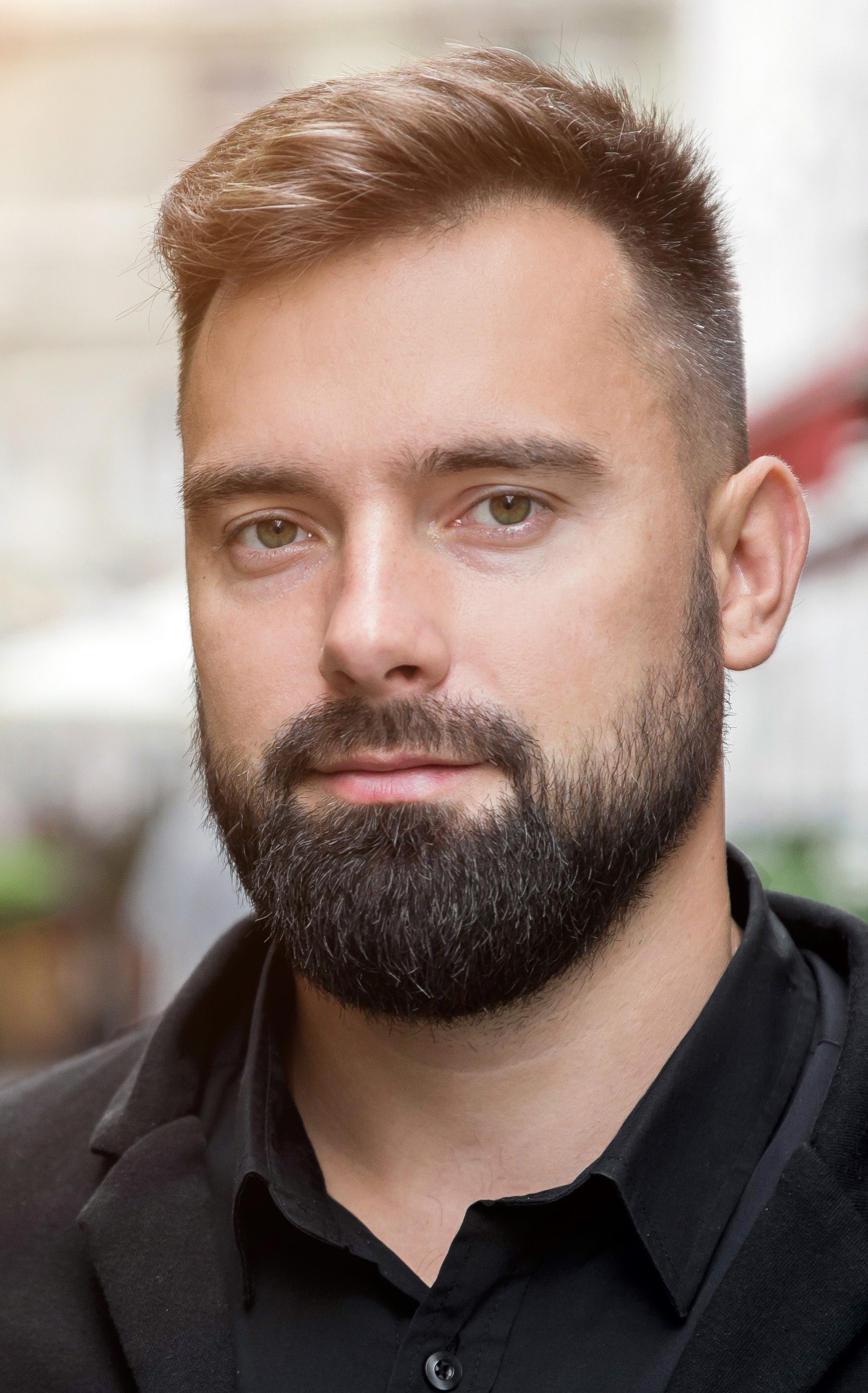 Rostov Oleksandr/ Shutterstock.com
Faded Sides with Thin Hair Long Longer Top
If you like simple, low maintenance haircuts, then this short fade is definitely one to consider. The top is brushed forward just a bit to provide some dimensionality.