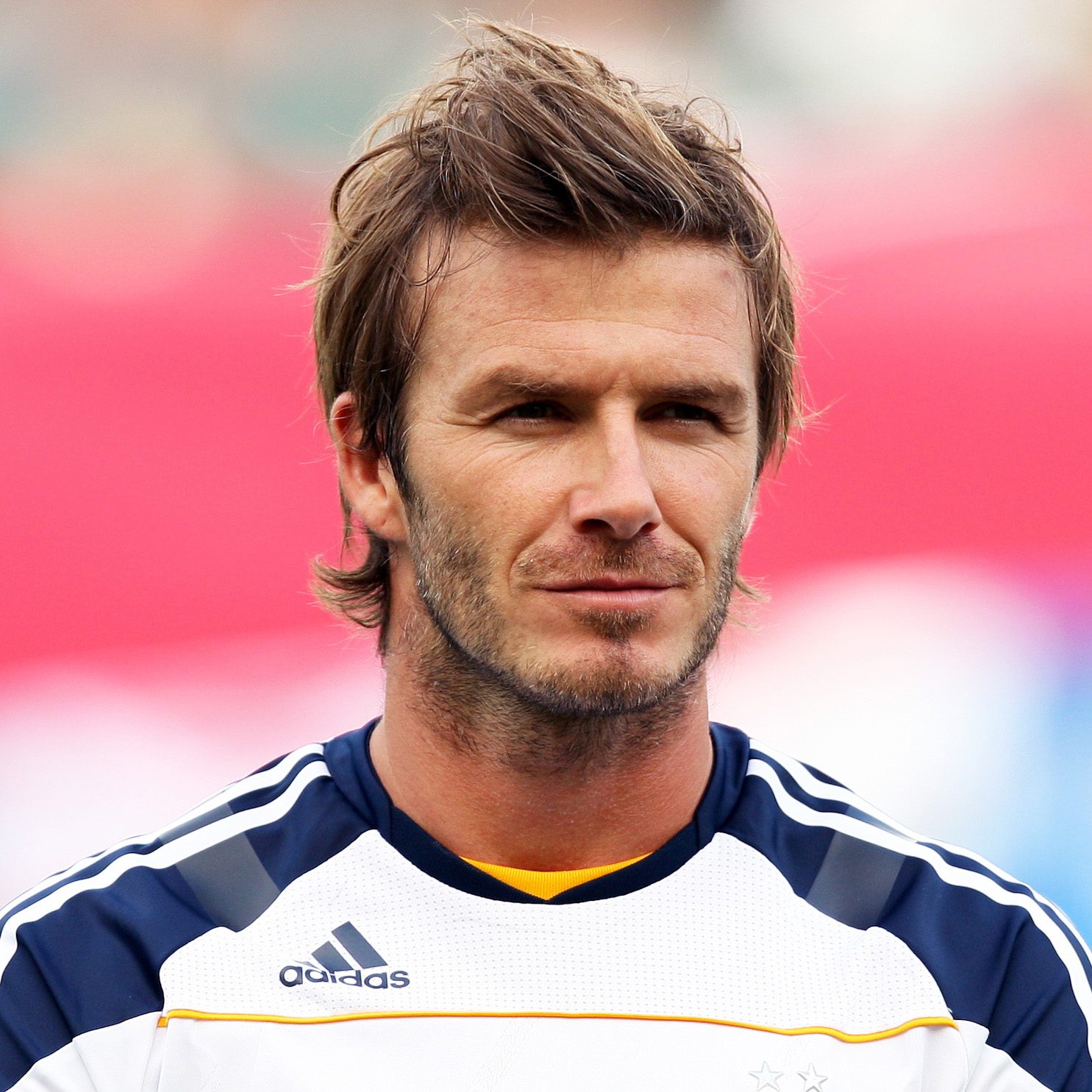 10 Iconic Soccer Haircuts – Get Inspired by The Best Players
A guilty pleasure of the most loyal soccer fans: mimicking the style of your idol
Soccer players are mysterious––they move like cheetahs on the field, but somehow they still have stylish hair. From Cristiano Ronaldo's crazy looks to Lionel Messi's platinum blonde locks, soccer players make some daring hair moves.
Surprisingly, these soccer haircuts aren't impossible to get. If you're willing to put in a little work in front of the mirror, you can copy footballers' famous styles, from suave undercuts to side-swept hairstyles. If you like your hair to stand out, you'll want to check out these looks.
1 / 10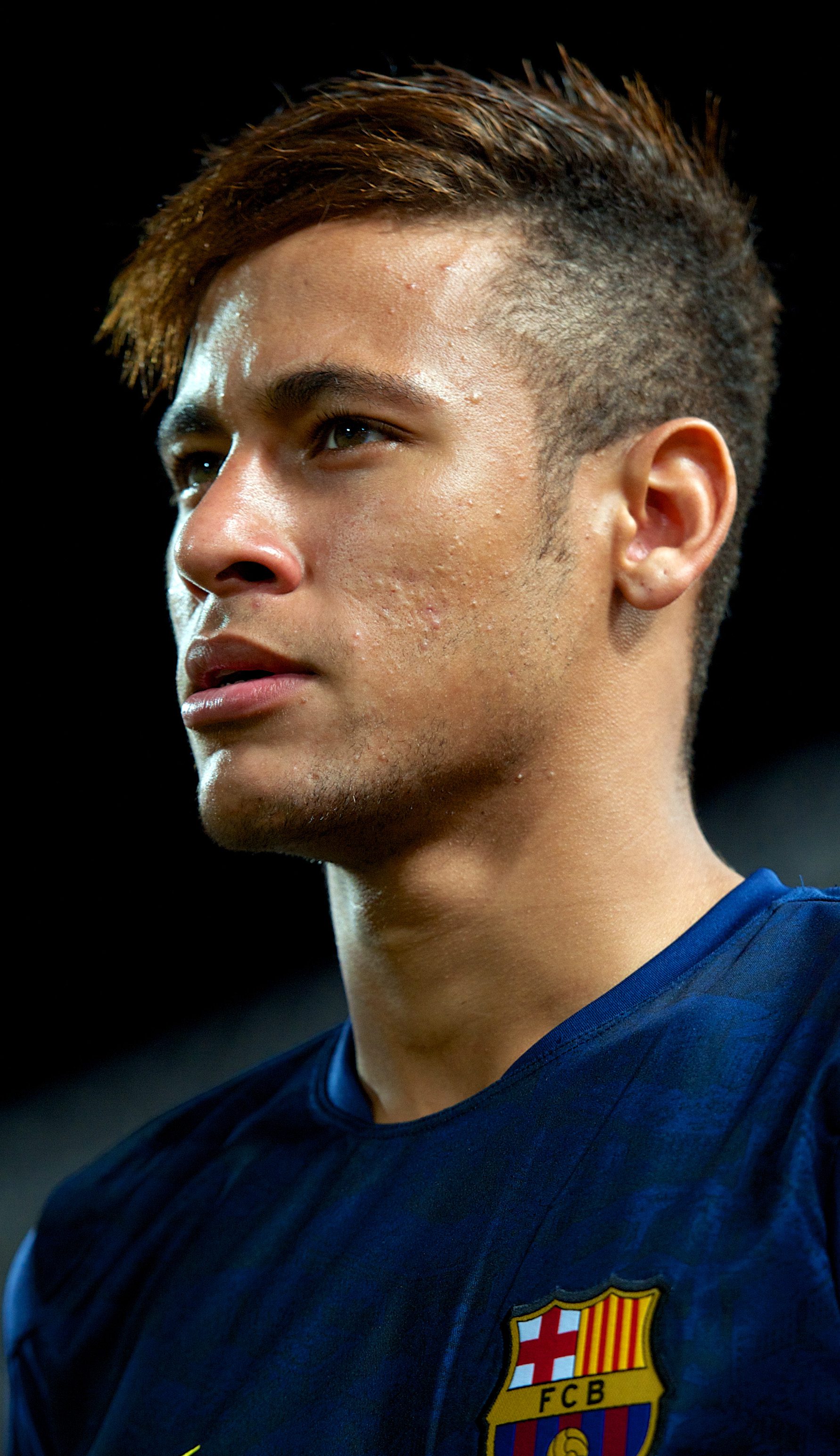 Neymar Haircut
This soccer haircut is one of the most unique––you'll stand out in a crowd with this style.
The sides should be clipped with a #2 or #3. The hair in the very front should be about 2 and a half inches, while the hair on top should be around 2 inches. Finally, the hair in the back should be about an inch.
Simply work in product into towel-dried, damp hair. Comb it in, slick it back, and blow dry.
2 / 10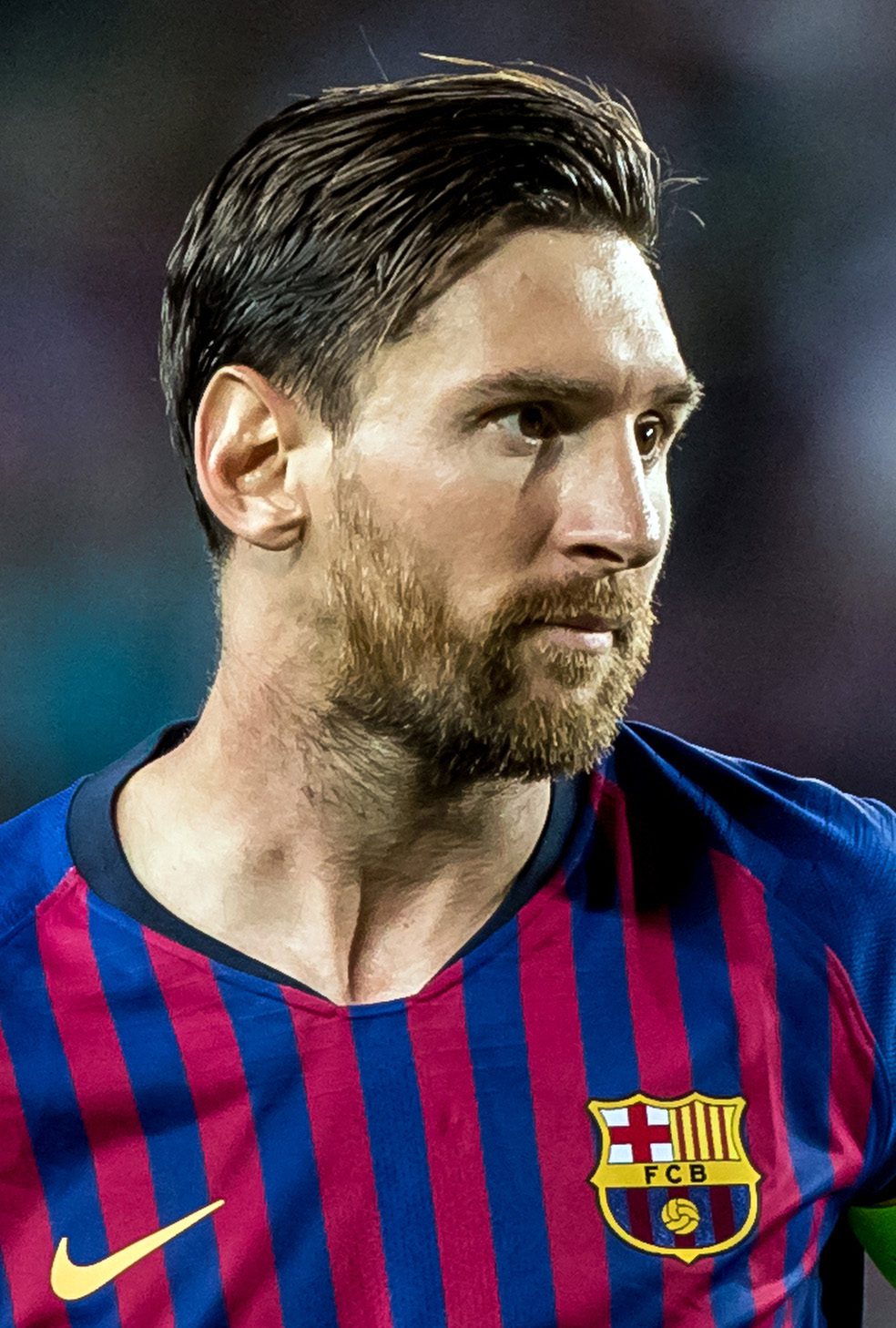 Lionel Messi's Slicked Back Hairstyle
Ironically Messi's hairstyle is nowhere close to messy. The top is flowing to the back with the top being slightly longer than the sides with sides being tapered just enough to keep the volume yet not look too shabby. The temple is slightly rugged which makes it easy to make way for a casual beard.
3 / 10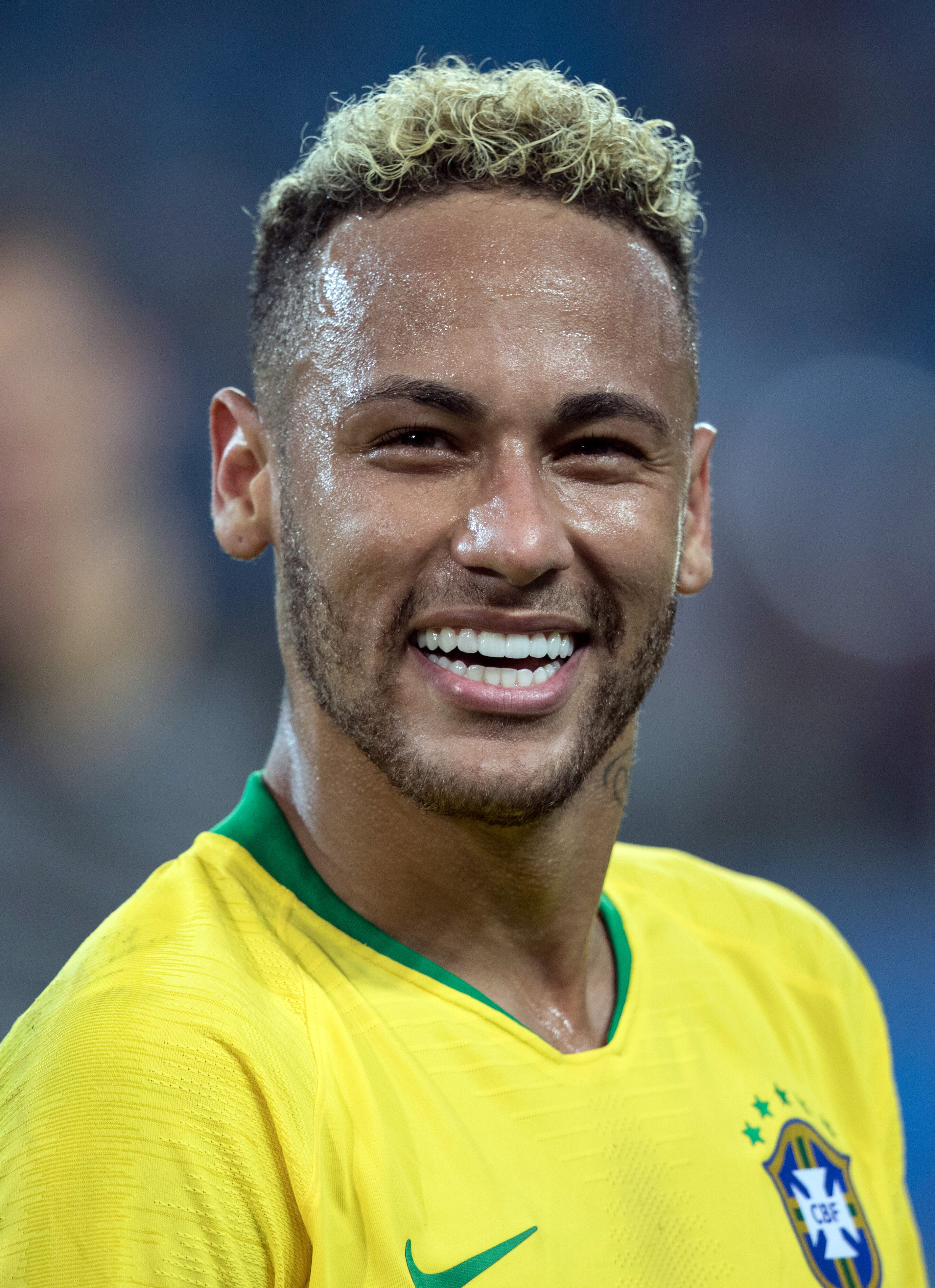 Neymar's Dyed Disconnected Undercut
This is the classic Neymar look with the top being all fancy and sides being all buzzed cut. The top is dyed with a very bright golden shade that infringes with yellow. The high fade on the sides makes way for the beard very easily and then the classy stubble at the bottom balances the face perfecttly.
4 / 10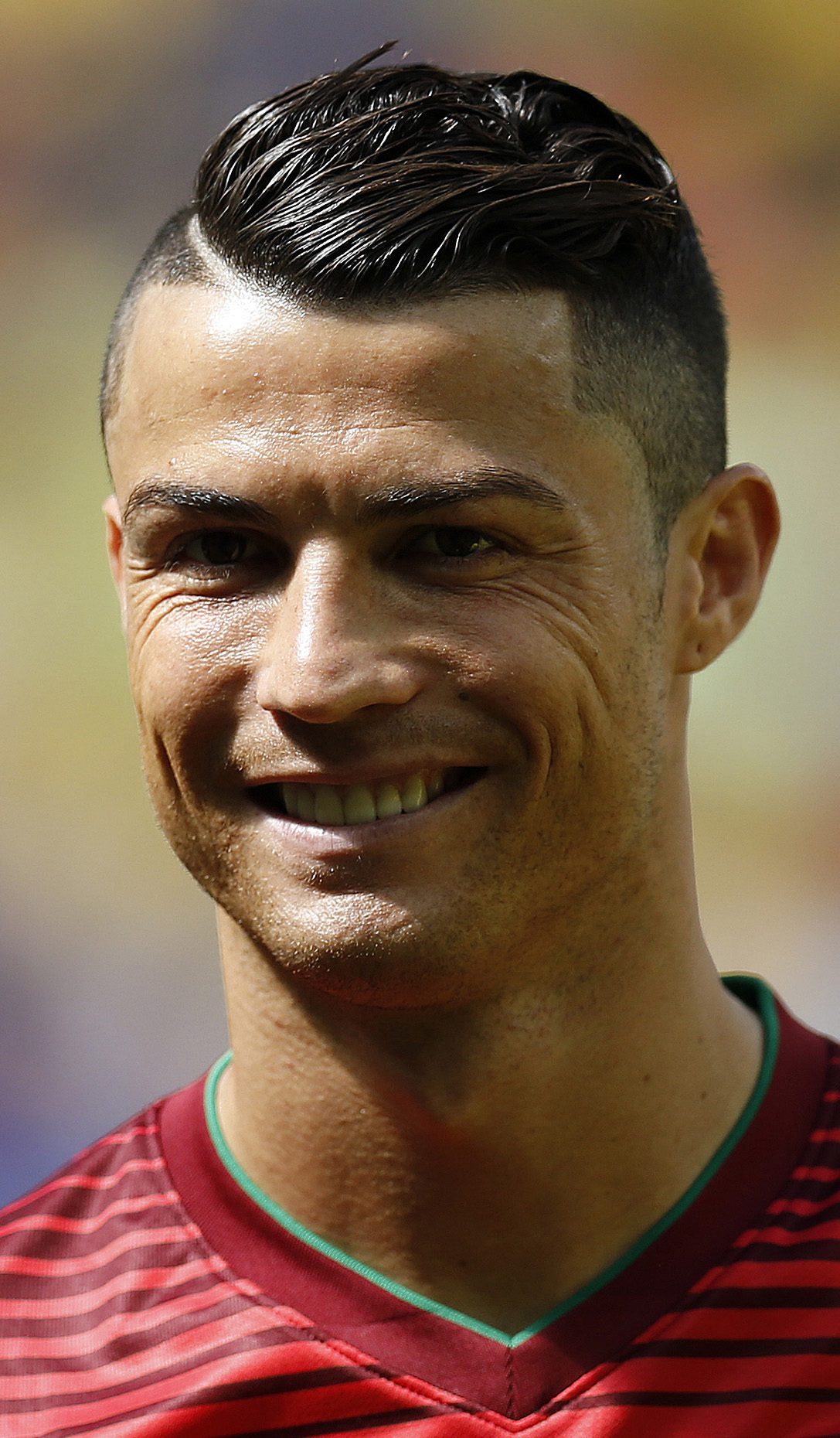 Cristiano Ronaldo Haircut
This Ronaldo-inspired haircut is a windswept undercut with a hard part. The hair on top looks like it's eternally caught in a sudden gust of wind, while the hair on the sides is neat and tidy with a classic undercut.
You'll need about 4 to 6 inches of hair on top. First, you'll need a fairly classic undercut. We recommend a #2 through #4 on the sides. Next, ask your barber to shave in a hard part on whichever side you prefer.
You'll need a gel or wax with medium hold to style this soccer haircut. Use about a quarter size to start with, rub it between your palms, and work it into towel-dried, damp hair. Tease your hair up to achieve the windblown look.
5 / 10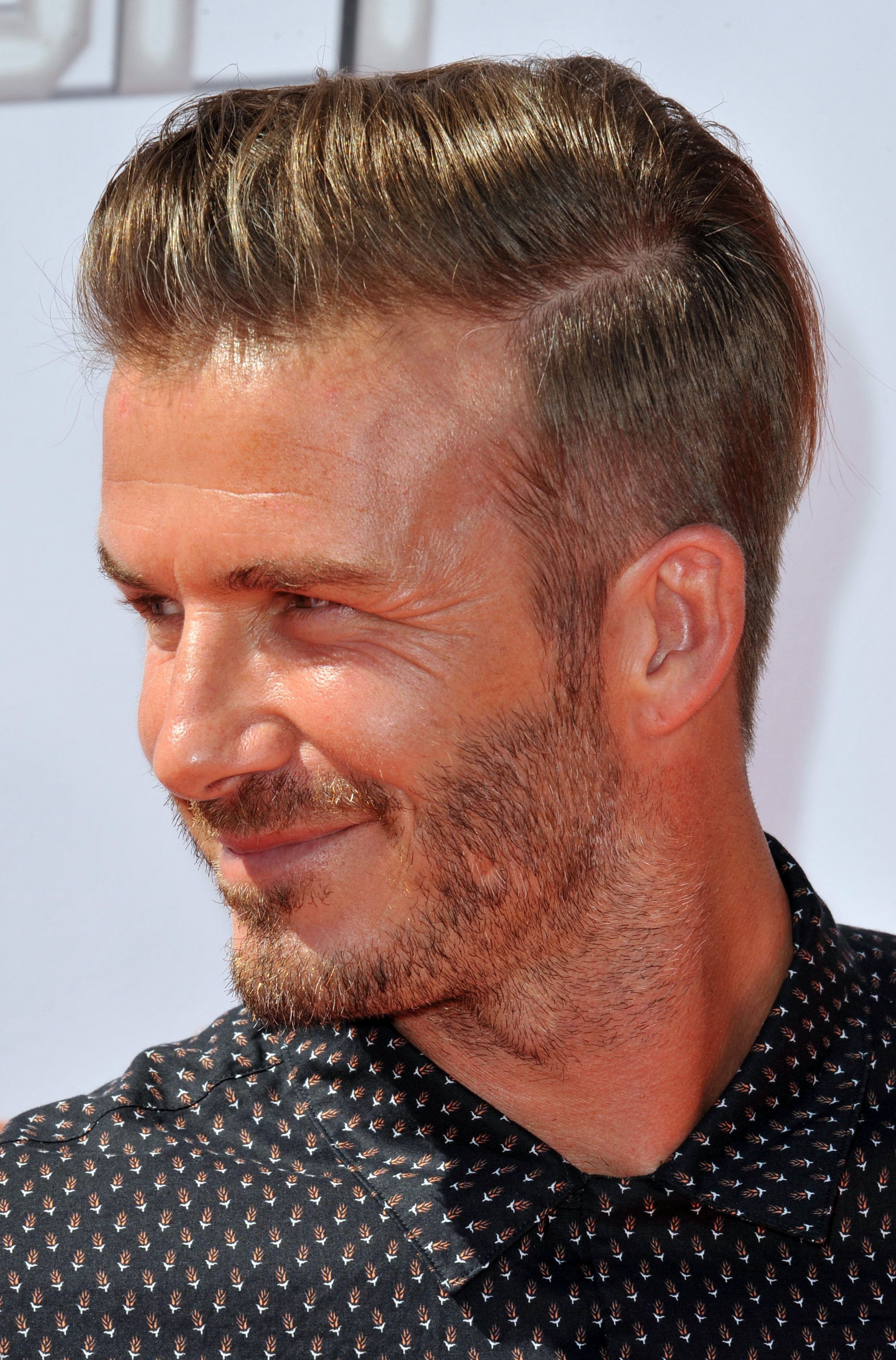 David Beckham Haircut
This soccer haircut comes from one of the sport's most famous players, David Beckham.
This cut is like many other classic cuts: Short on the sides, long on top. Around 4 to 6 inches is the sweet spot here, but the sides don't need to be quite as short as with an undercut. A #5 clipper setting or even higher (#6 or #7) could work well.
Work in a gel or wax into towel-dried, damp hair. You're aiming for pompadour-like volume with all of the hair on top of the head swept back toward the crown. To achieve this, tease the hair upward and backward. Finish off by blow drying the hair while combing it back. You can tease the hair in front for extra volume.
6 / 10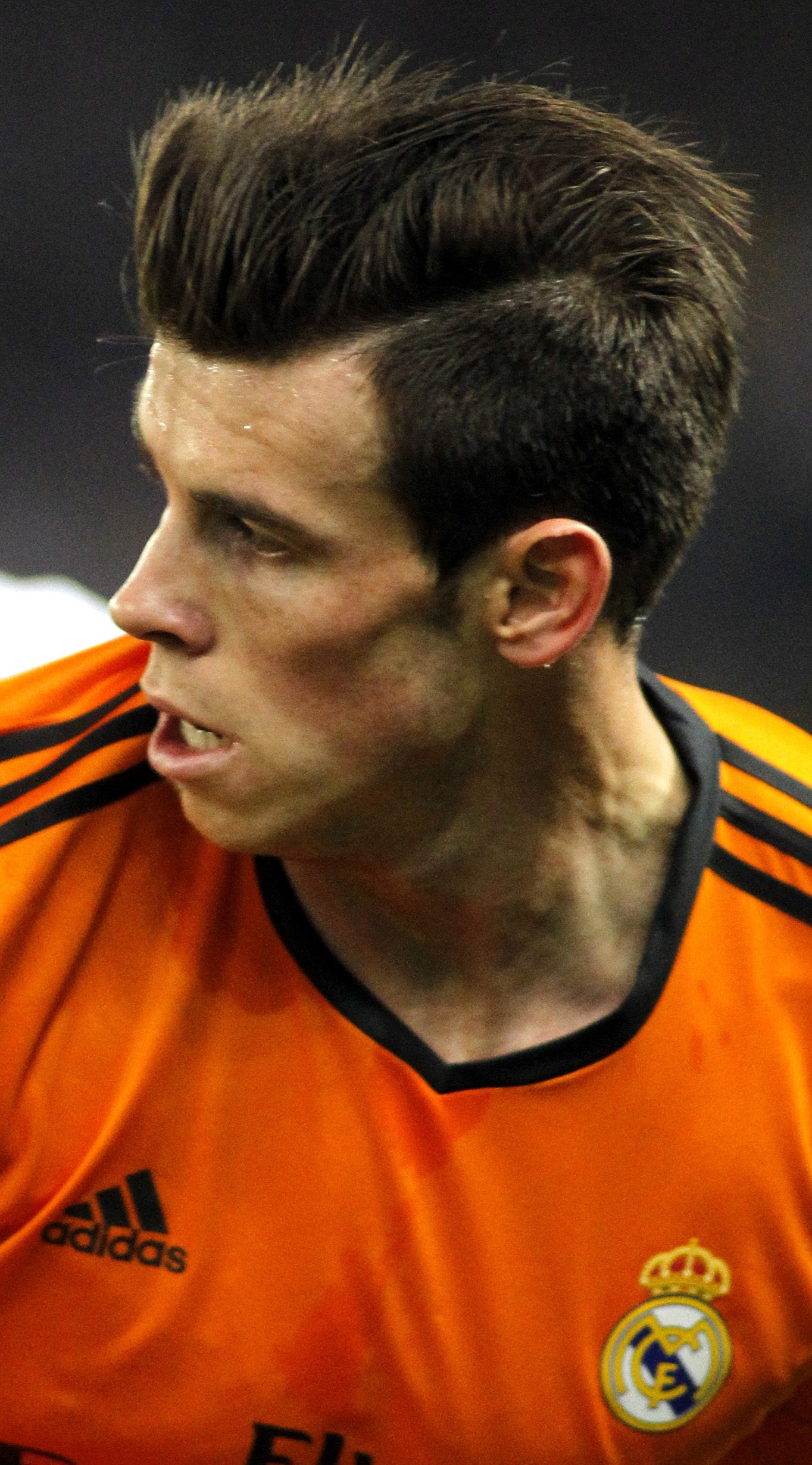 Gareth Bale Haircut
Real Madrid player Gareth Bale has had his fair share of styles, and here's one of his most iconic.
Similar to the Ronaldo cut, this requires some length on top with short sides. However, the sides and back are tapered from about a #1 upward into the hair on top. For the top, 3 to 5 inches is a good range.
Work in a gel or wax into towel-dried, damp hair. Comb it through to the side so that it's combed away from your hard part. Tease the hair to get volume, and you're done.
7 / 10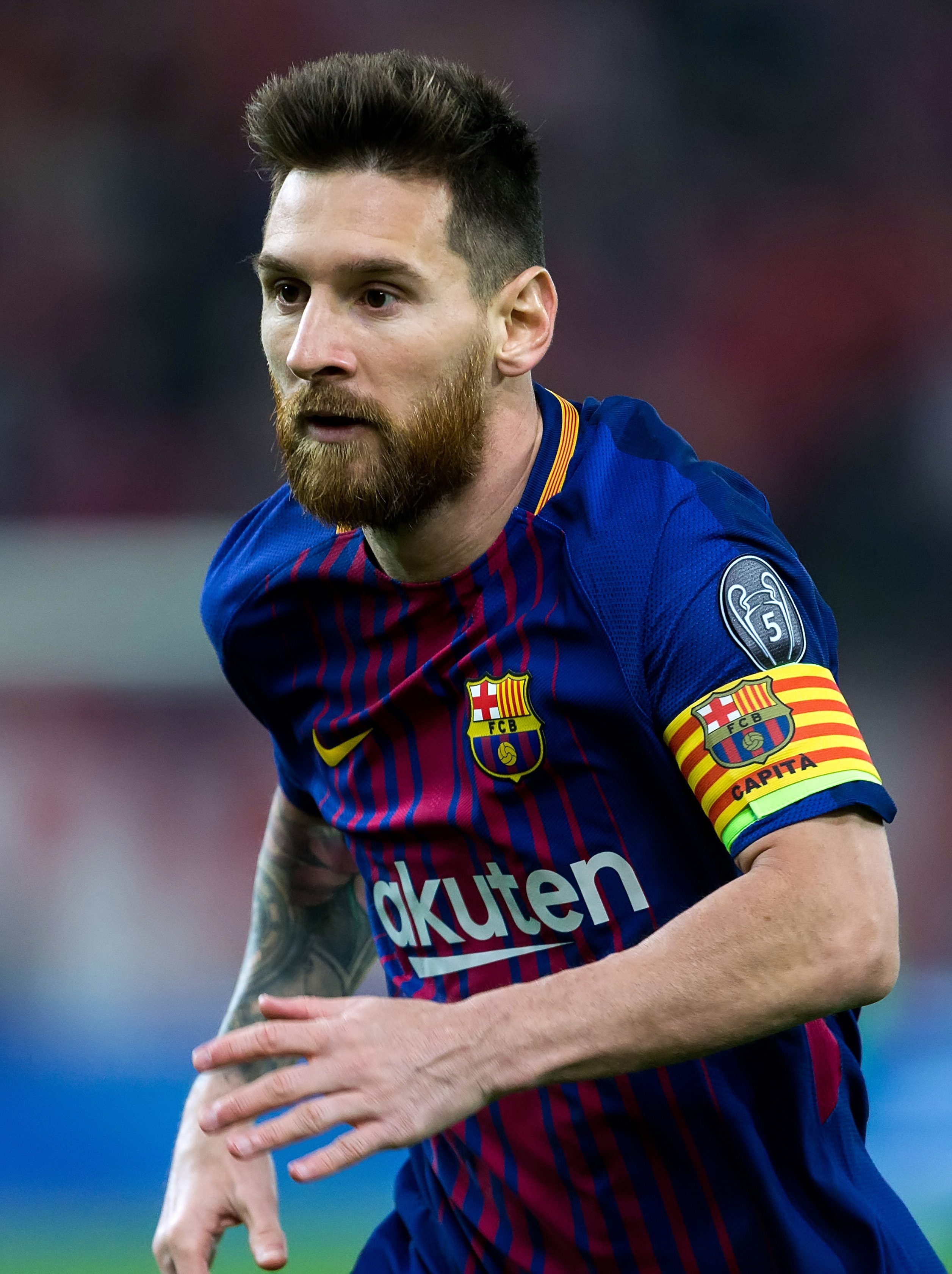 Lionel Messi Haircut
This haircut is just the right amount of Messi. While it looks simple, there's a lot going on.
Ask for a fade on the sides, starting with a #2. This hairstyle is tricky––the sides and top are disconnected all the way to the back of the ear, but starting at the ear, the sides are blended with the top. The hair on top should be 3–4 inches.
Simply work in product into towel-dried, damp hair, tease it for volume, and then comb it in, following up with a round of blow drying.
8 / 10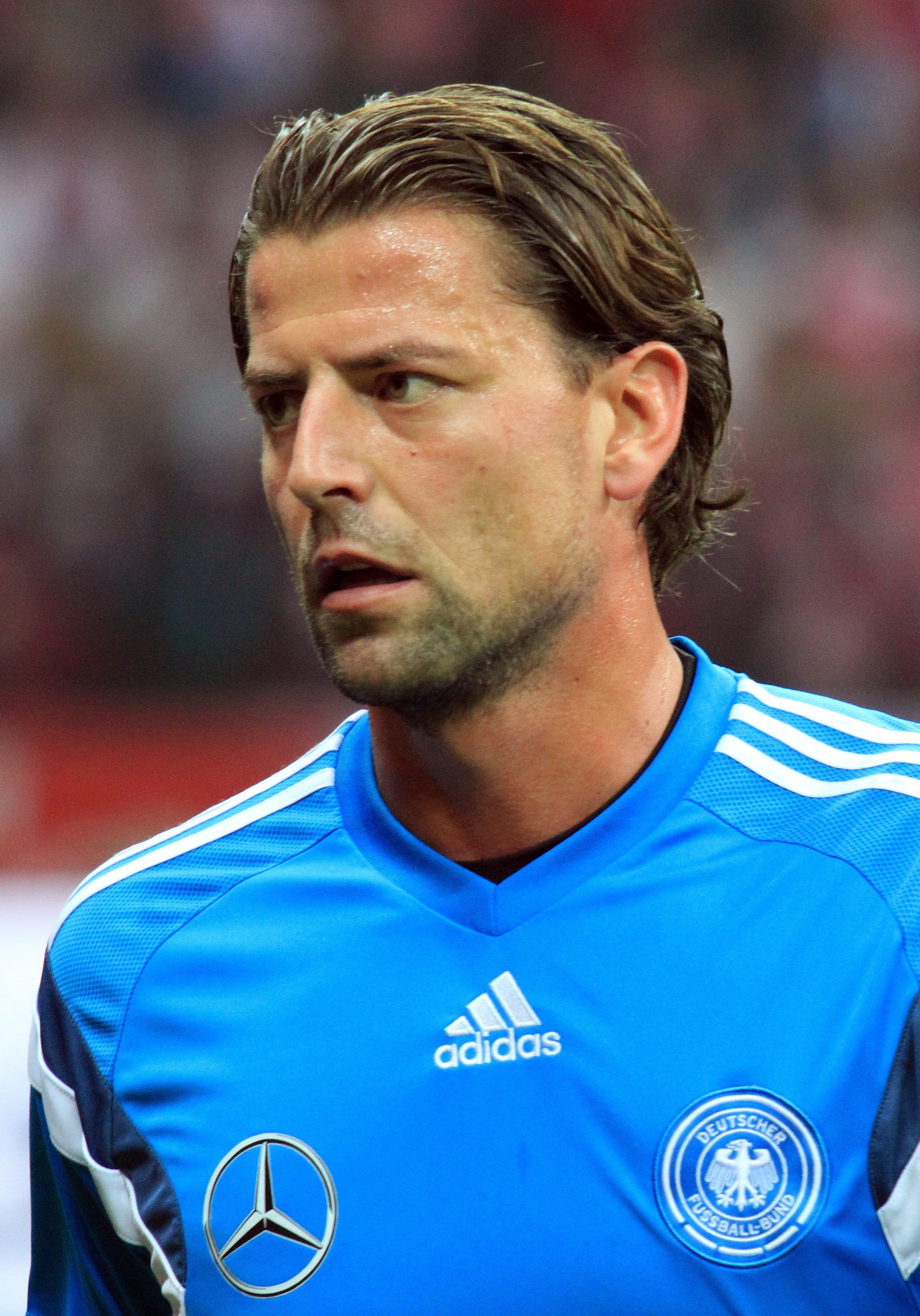 Roman Weidenfeller's Ear Tuck
Let's be honest, Roman looks very classy in this suave ear tuck especially having a wet look makes hair stay in place. So in spite of longer hair strands, it becomes easier to manage it. The sides are slightly trimmed to make way for the top strands plus the clean shave look is an all-time class.
9 / 10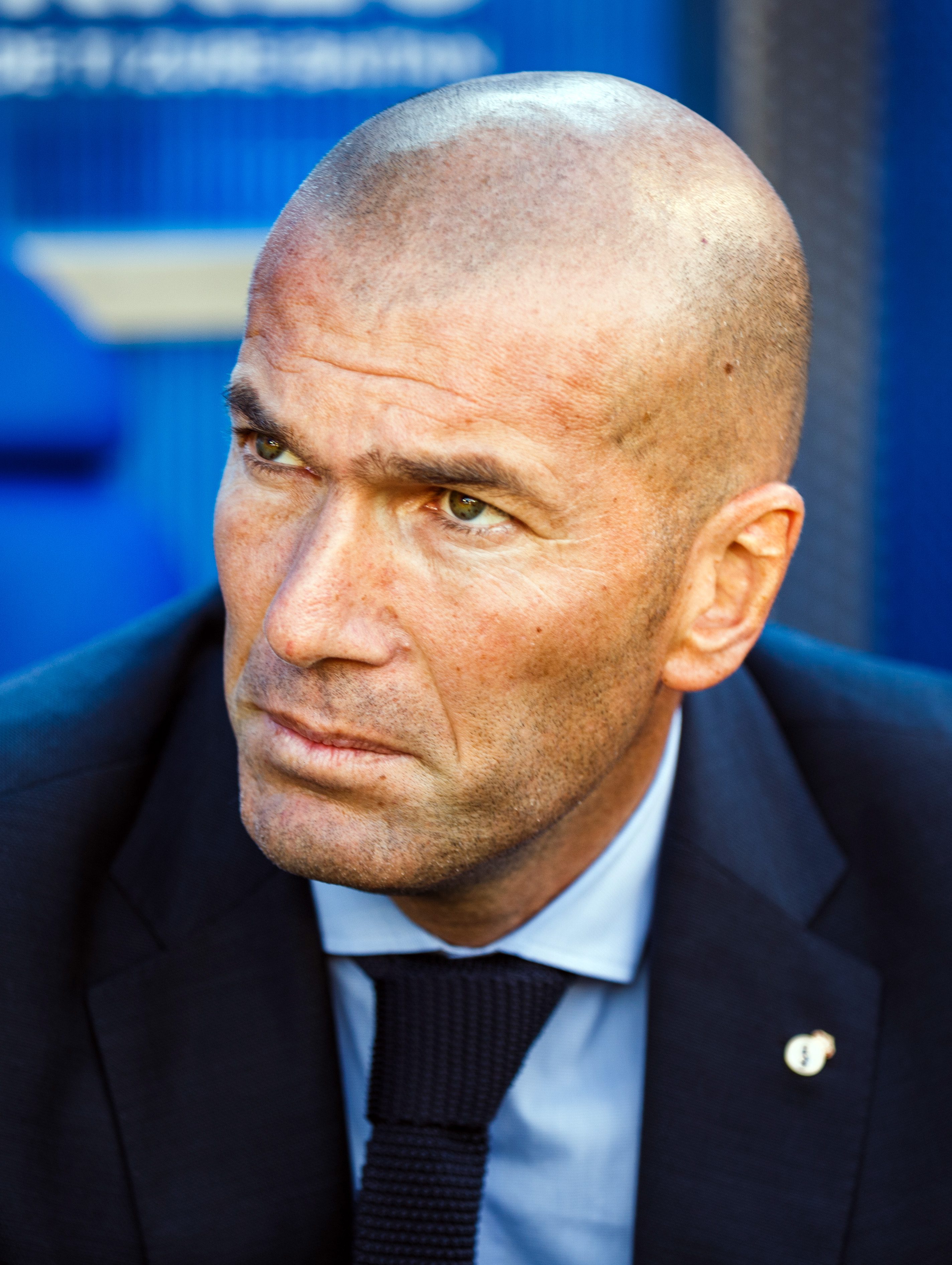 Zinedine Zidane's Badass Clean Shave
Zinedine is an example of what masculine class looks like especially with that clean look. The top is however trimmed with clipper size 1 so there is slight hair on top and sides. This goes well for a clean shave too, hence this rugged look is what we are going for.
10 / 10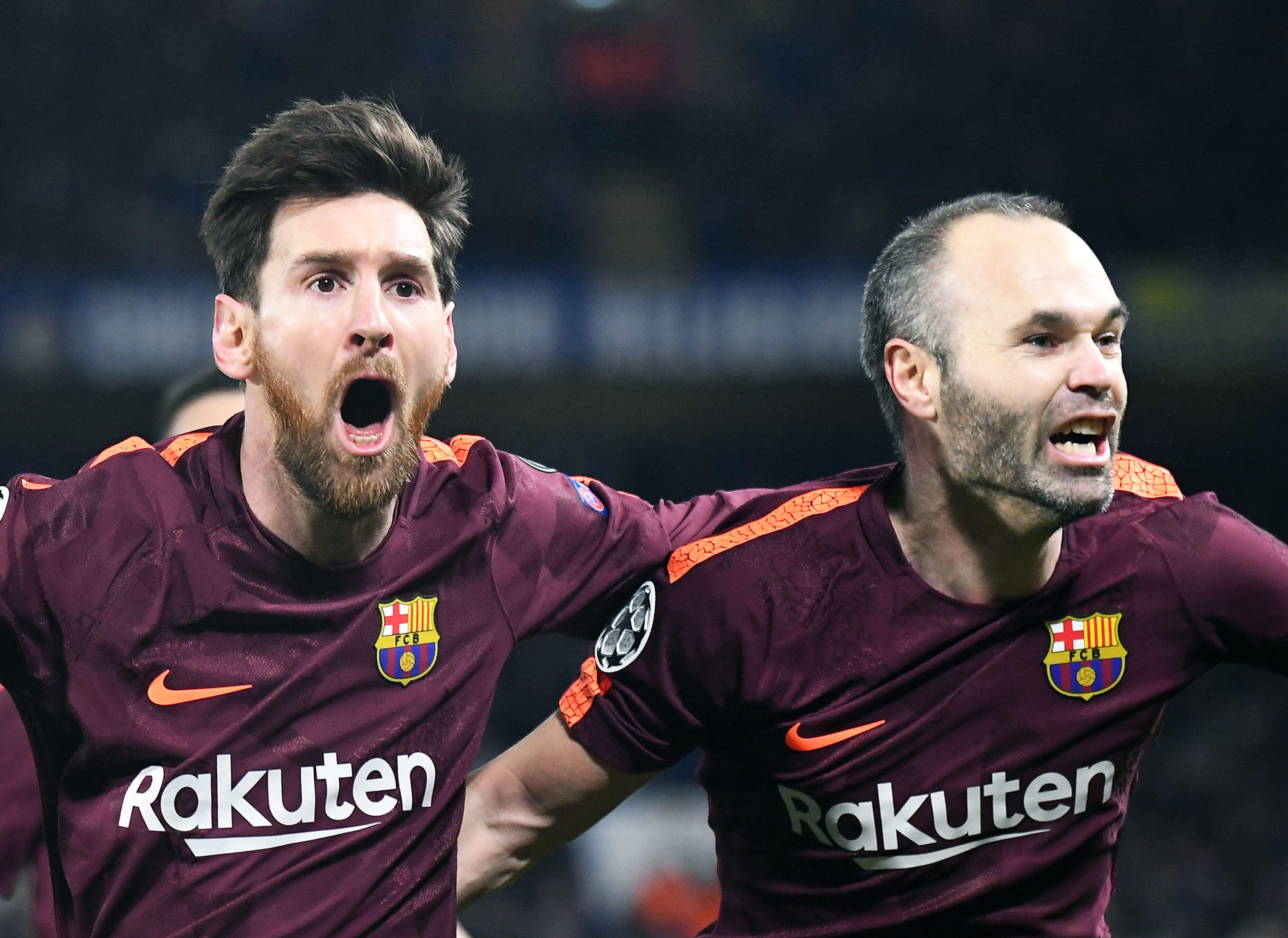 Buzzing Buzz Cut
Iniesta never gets old and this is a prime example, even though we can spot a receding hairline, it never trickled his panache. The hair is buzz cut with almost equal hair volume and length overall. All of that plus the temple blend is just a cool balancer style overall.