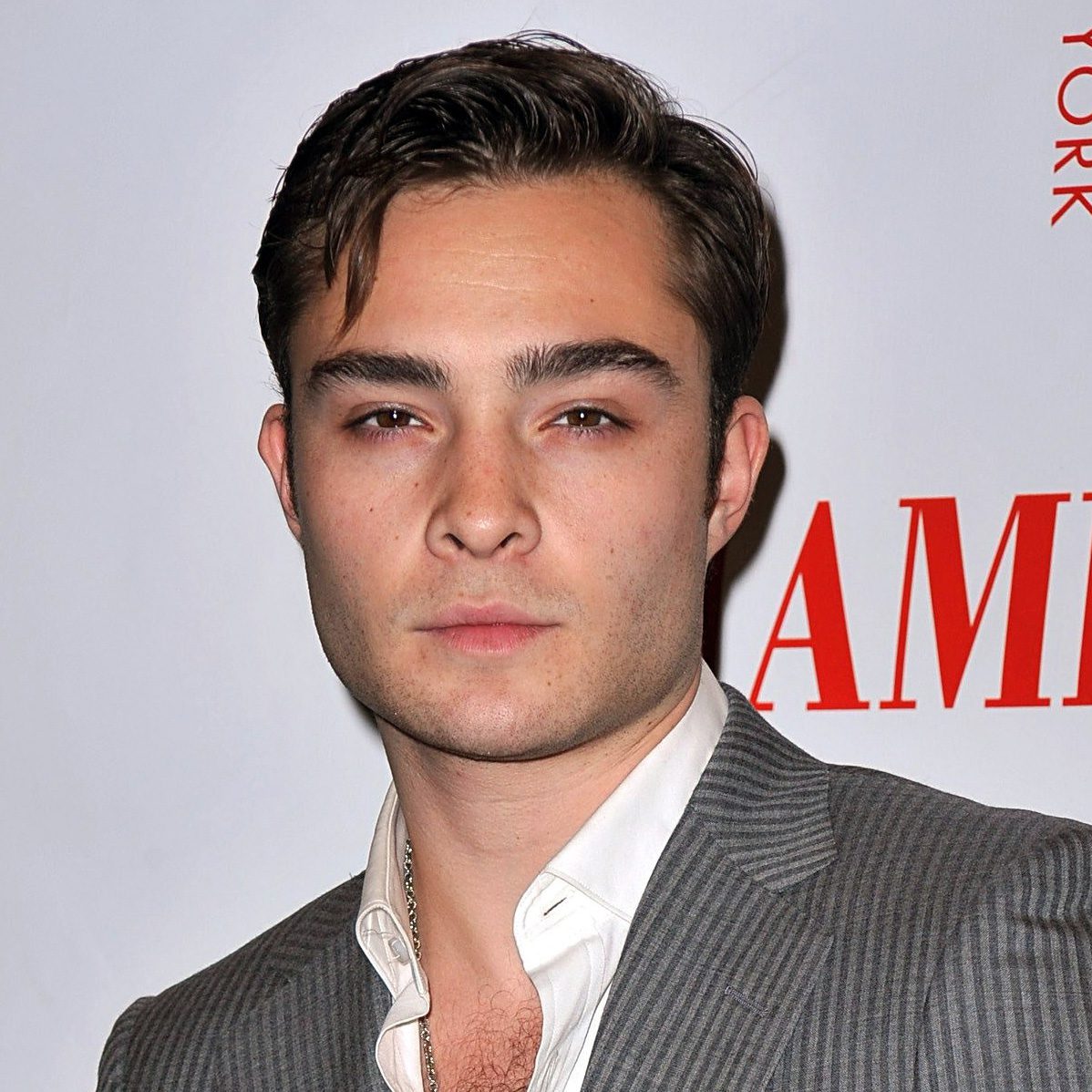 20 Exclusive Men's Celebrity Hairstyles
Your most stylish and detailed guide to the latest male hair trends
When it comes to men's hair, celebrities often lead the way. Many celebrities have been known to pioneer hairstyles that catch on, and others sport unorthodox cuts that achieve a cult following. Here are 20 of our favorite men's celebrity hairstyles that represent the latest in men's fashion, from carefully styled quiffs to chaotic curly looks.
1 / 21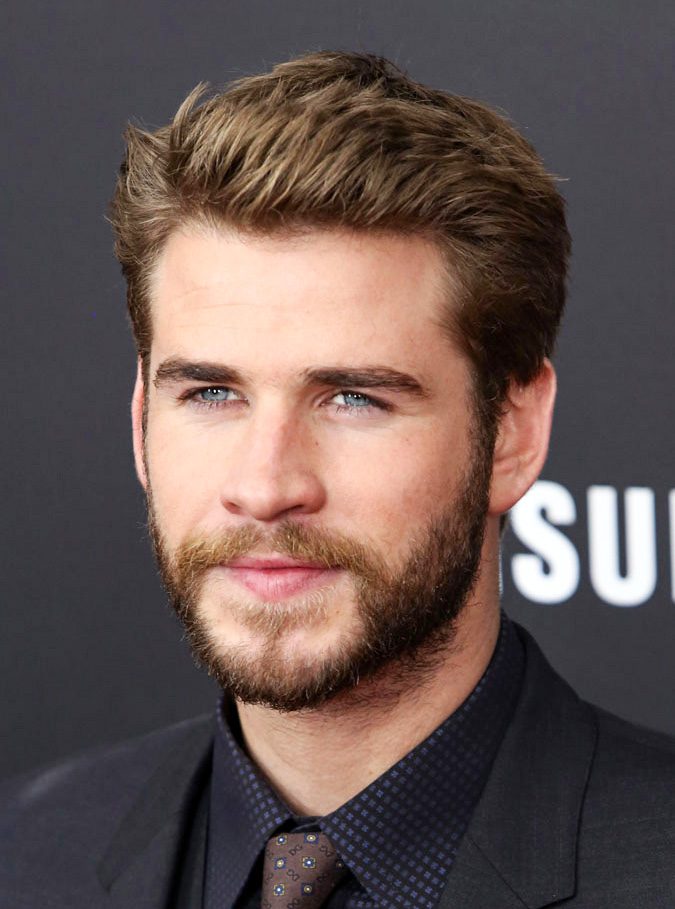 Liam Hemsworth's Dapper Quiff
Liam Hemsworth's dramatic quiff is a painstakingly styled look that creates maximum impact. The style gives the hair volume, length, movement, and presence, all in one.
The quiff is a classic style that's hard to beat. Especially noteworthy is the front of Hemsworth's quiff, which is styled just right to give it flow and direction. Something interesting is that Hemwsworth chooses to part his hair on his right side, whereas most men prefer the part on their left side.
2 / 21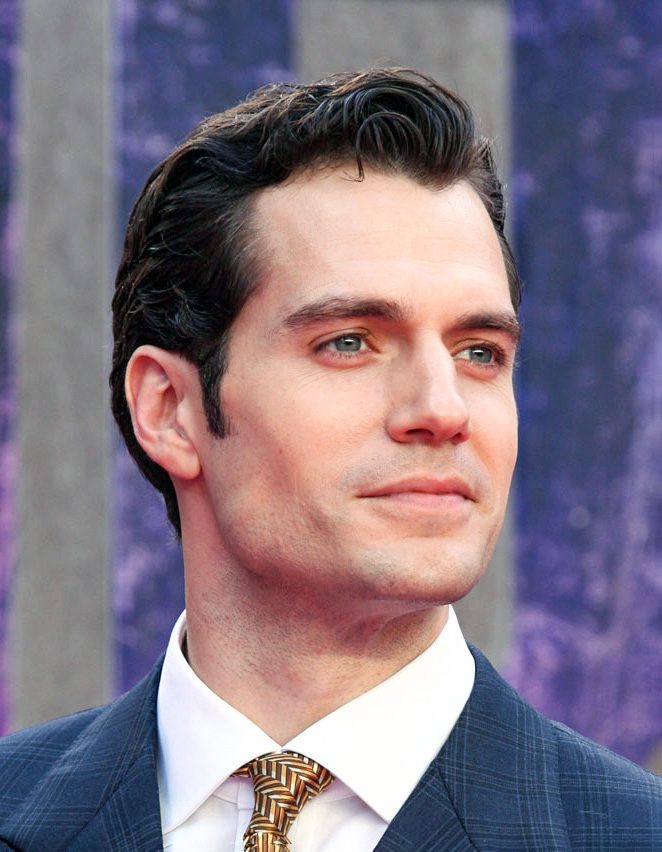 Henry Cavill's Gentleman's Brush Up
This swooping style is a true gentleman's haircut. Sophisticated and refined, this cut is for the man who likes to keep it classy.
Henry Cavill's hairstyle is simple with the focal point of the brushed-up hair in the middle. The contrast makes the style unlike many others, and it's perfect if you're looking to change up your current style with something that's not too crazy. It's a nice change from a routine hairstyle.
3 / 21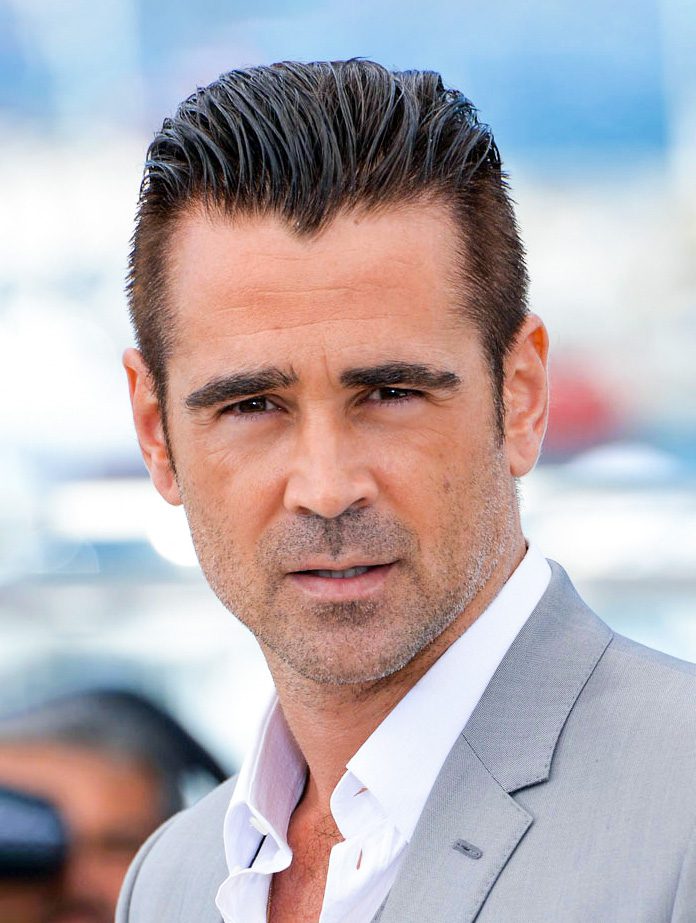 Colin Farrell's Slicked Back
Colin Farrell sporting a high-volume slicked back look. Dramatic and eye-catching, this is an outgoing style.
This one's for the guys who like to slick it all back. All of Farrell's hair is styled backwards, giving it a tidy appearance. The clipped sides balance out the style and give the top of the hair more weight.
4 / 21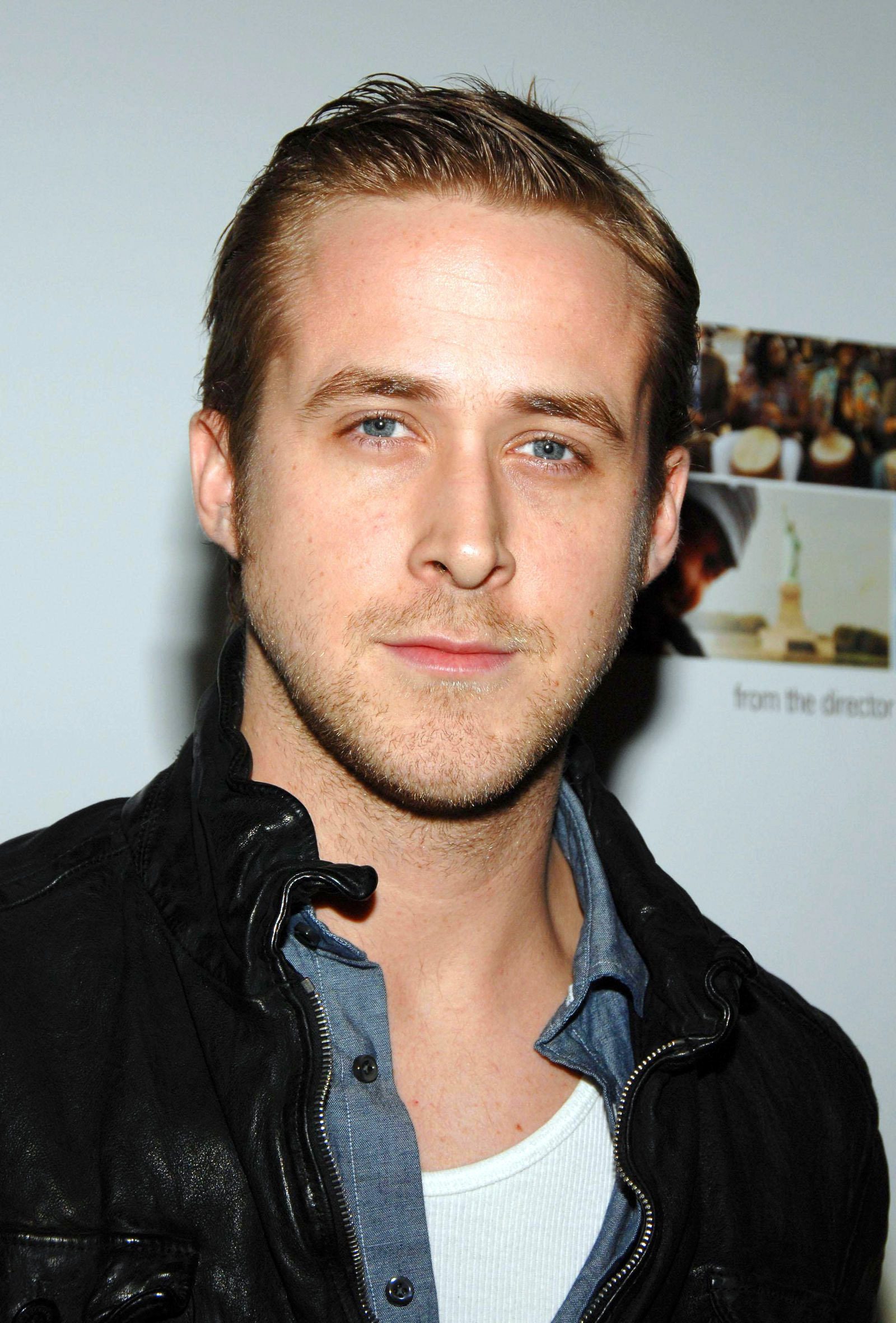 Ryan Gosling's Brush Up
Actor Ryan Gosling sporting a simple brush-up hairstyle. Slick and unassuming, this look is full of low-key style.
This style is perhaps a surprising choice for Gosling because it doesn't stick out in a crowd. However, that's the beauty of it. This style is a humble interpretation of the brush-up, and it blends into your wardrobe, becoming a seamless part of your overall style. So if you like to look put together, this is the perfect look for you.
5 / 21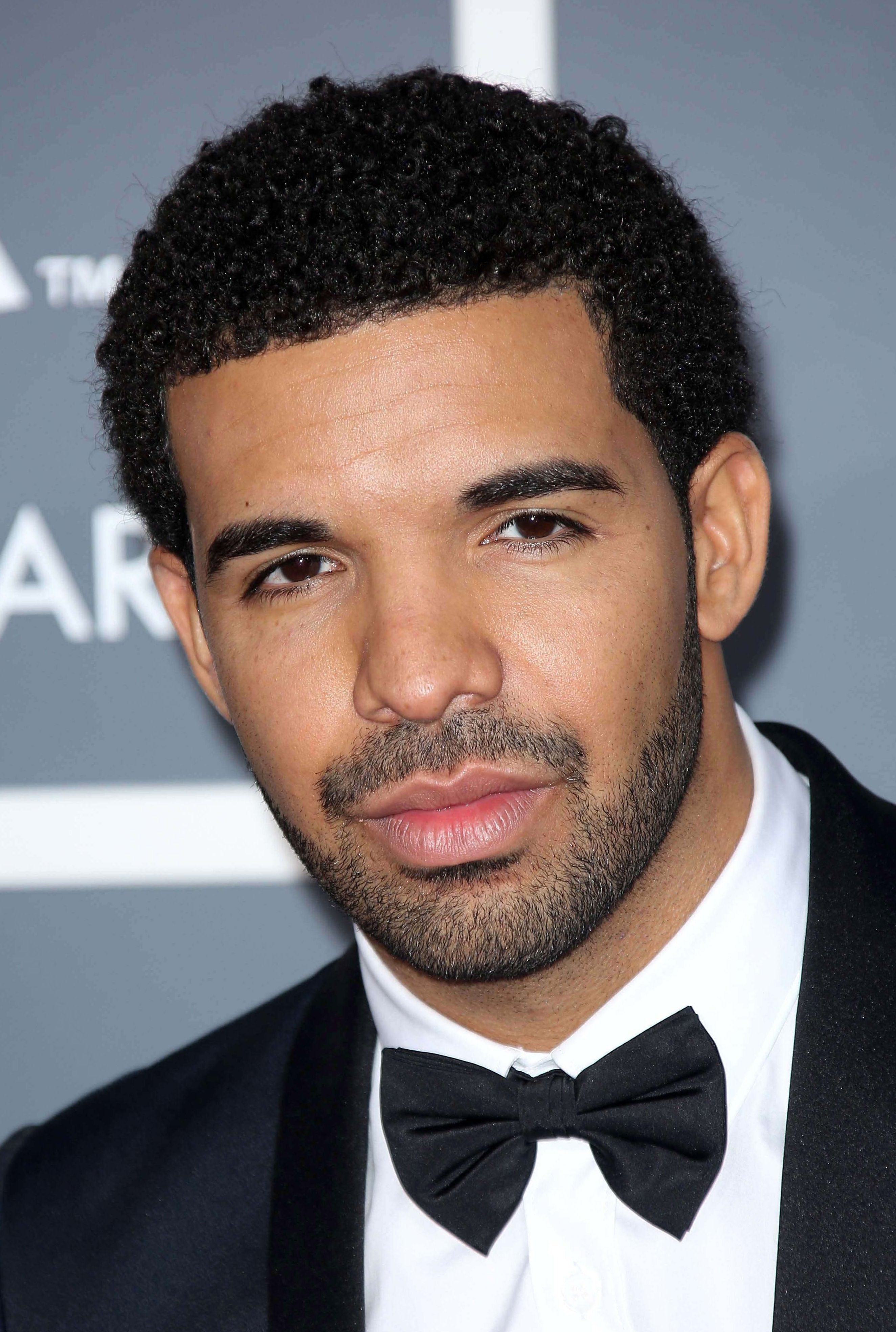 Drake's Short Afro
The Canadian rapper is proud to embrace his natural texture with this short afro. Though he's more often seen sporting a buzz cut nowadays, this natural curly texture was his signature look during his early days in the business.
6 / 21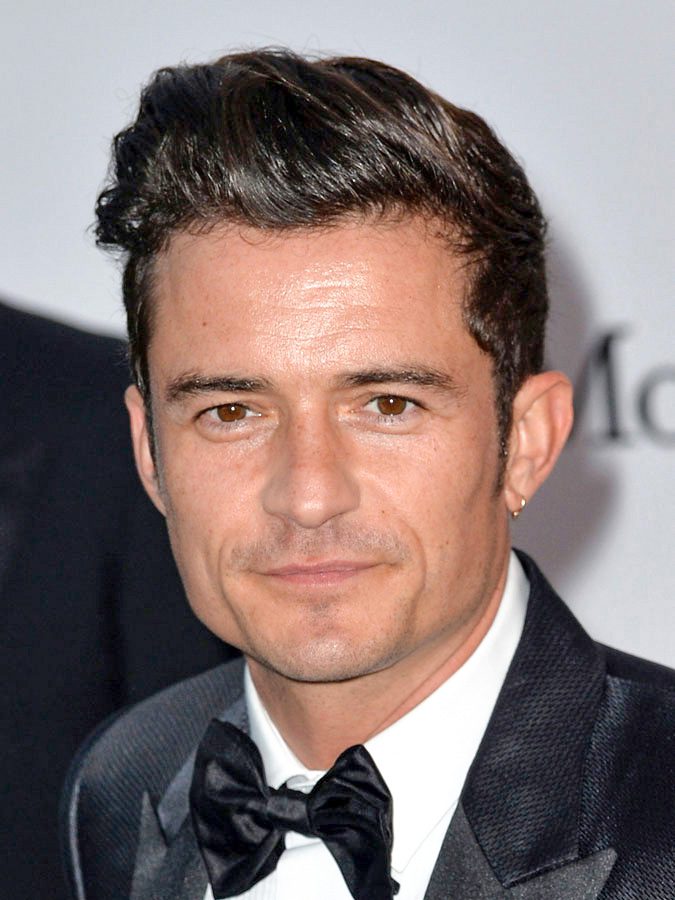 Bloom's Vintage Quiff Hairstyle
Bloom's take on the quiff gets its inspiration from Elvis's classic pompadour and the greaser looks of the fifties. This dapper style is perfect for everything from formal occasions to the office.
Here, Bloom is rocking a high-shine quiff/pompadour hybrid that's sure to catch attention. As with the standard quiff, the hair is brushed up tall, but it gets a little swoop at the top that's a trademark of the pomp, making your hair resemble a crashing wave. (And if you have curly hair, you can pull this off––check out how curly Bloom's hair is in the style above.)
7 / 21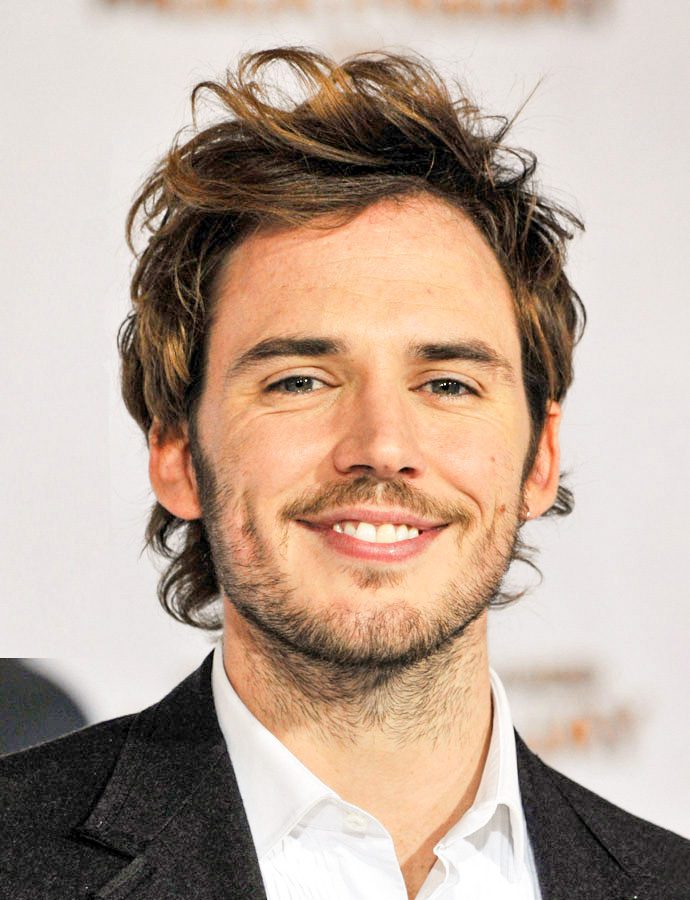 Sam Claflin's Messy Curly Style
Sam Claflin's messy hairstyle goes all-out with both style and length. This style will satisfy the guys who like to keep their hair longer without sacrificing elegance.
Here's yet another tousled hairstyle that's popular among the celebrity crowd, as you can see in this list. Claflin's hair is full and messy at the same time, and his naturally wavy/curly hair gives extra movement to the style. If you like long hair and have wavy or curly hair, this is the style for you.
8 / 21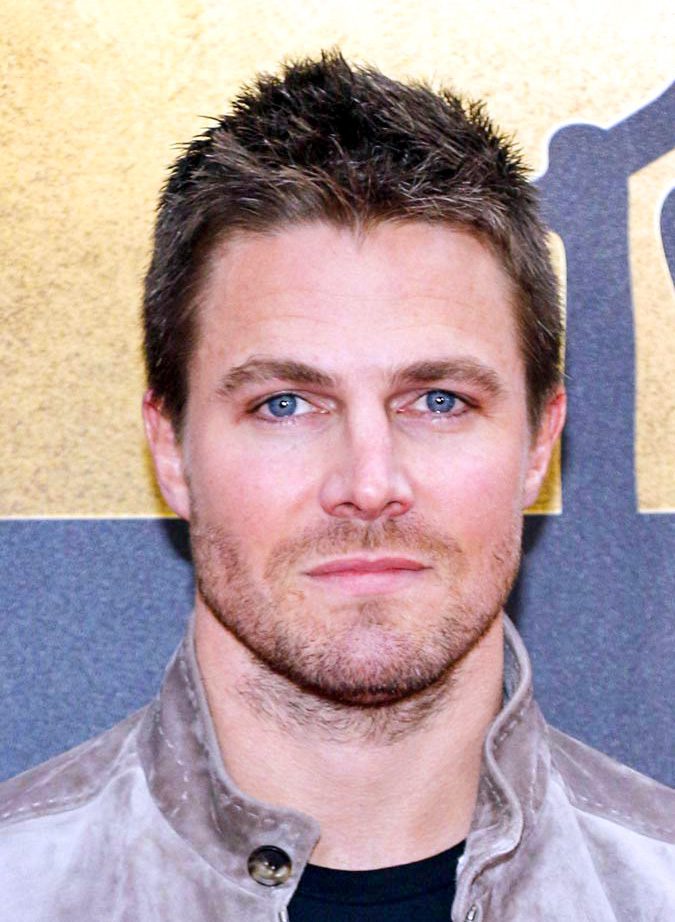 Stephen Amell's Tapered Hairstyle
Stephen Amell's hairstyle is a nice tapered style that looks like a mountain's peak. Paired with fluffy hair, this look is a nice choice for more professional environments and retains its style.
Some of these men's celebrity hairstyles have been somewhat wild, but Amell's style here is much more conservative, making it nice for the office. If you look closely, you'll see Amell has a mild widow's peak. If you're not afraid of flaunting yours, this style is an elegant solution.
9 / 21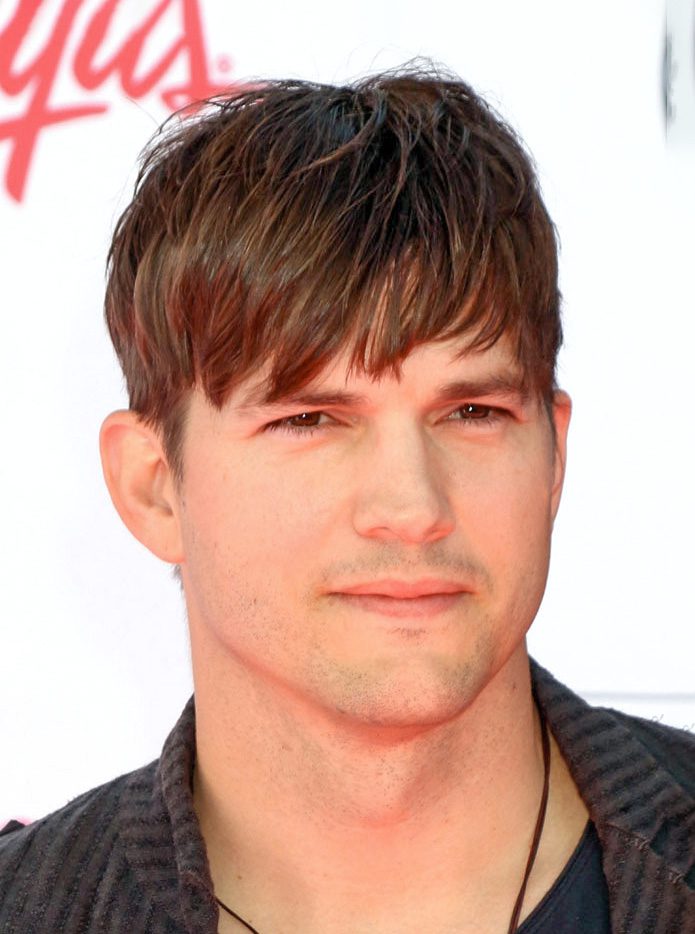 Ashton Kutcher's Mop Top Hairstyle
Ashton Kutcher's style isn't a traditional men's celebrity hairstyle. Instead, he chooses a mop-top-esque hairstyle with the bangs combed down.
This style is somewhat of a surprising choice because it's not the kind of hairstyle you see anymore. But Kutcher wears it fearlessly, and it's not a bad look at all. There's no hair visible in the back, making this a front-heavy style with bangs touching the eyebrows.
10 / 21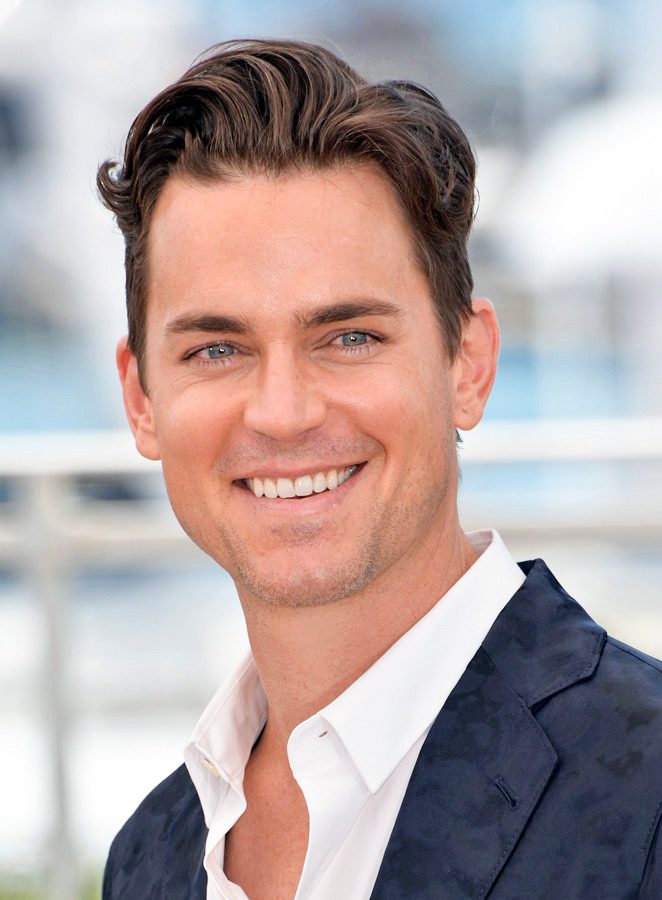 Matt Bomer's Wavy Quiff
Yet another elegant choice, Matt Bomer's hairstyle is a wavy version of the timeless quiff style.
This beach-inspired look will give your hair some serious height and volume, and it's ideal for thick hair. A nice little touch here is the subtle side part Bomer wears to spice up the style even more.
11 / 21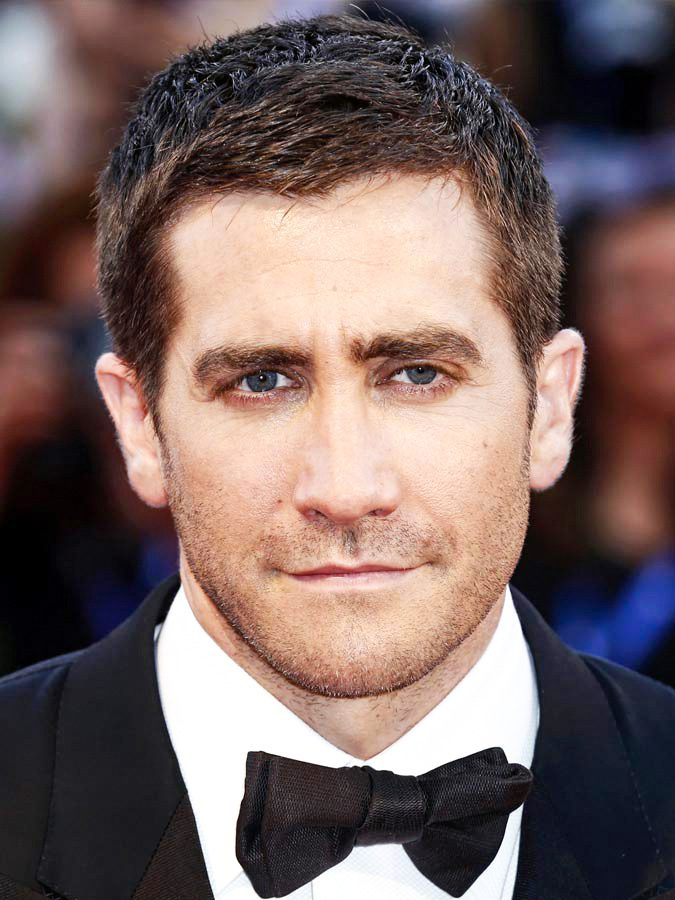 Jake Gyllenhaal's Textured Crop
This textured look is short but packs a punch. Cropped close to the head, this hairstyle is both suave and low-maintenance.
Jake Gyllenhaal's hairstyle here is an excellent example of what you can do with short hair. Instead of simply styling his hair in the familiar pompadour or spike fashions, Gyllenhaal opts for dense hair on top with buzzed sides. As a result, this hairstyle is a unified look that works as well at home or school as it does on the red carpet.
12 / 21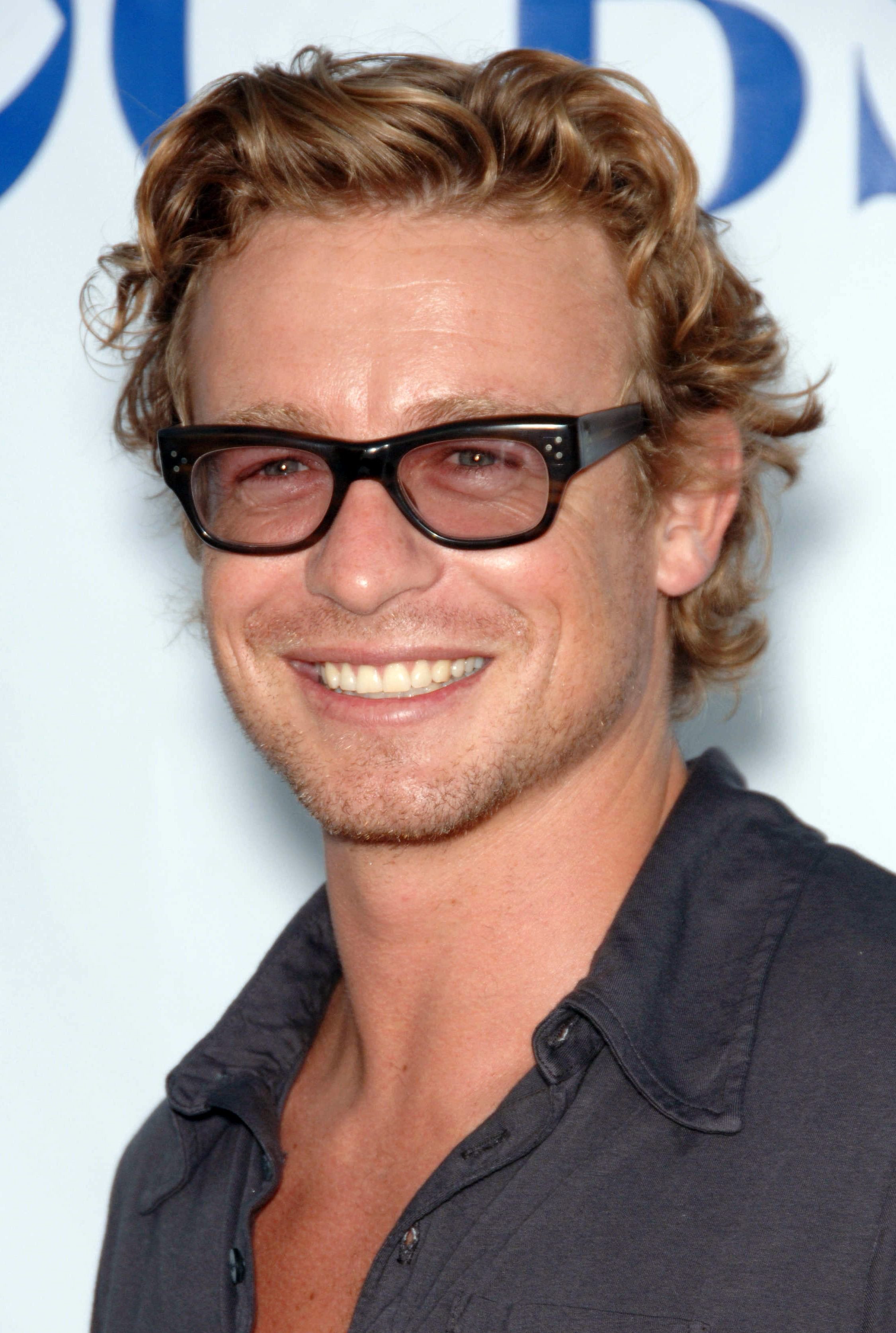 Simon Baker's Blonde Bro Flow
For a style that takes little to no effort, try this bro flow on Simon Baker. It works for any texture, whether straight, wavy, or curly (as in Simon's case), and doesn't require a lot in terms of styling.
13 / 21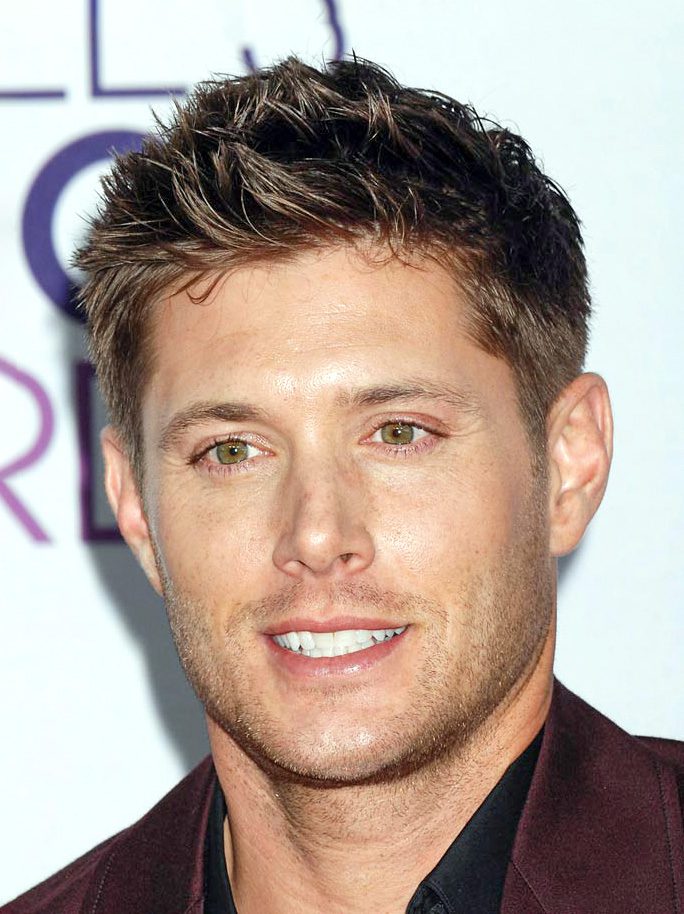 Jensen Ackles's Angular Hairstyle
Jensen Ackles's carefree hairstyle showcases what happens when a great cut is combined with careful styling. The result is an angular, full style that's great for almost all hair types.
Some hairstyles rely on the styling process, while others rely more on the actual haircutting process. This style relies equally on both––the balance of the two has to be exact to create this look. Ackles's sawtoothed edges, light quiff, and clipped sides all work together nicely to make this excellent hairstyle that's easy to like.
14 / 21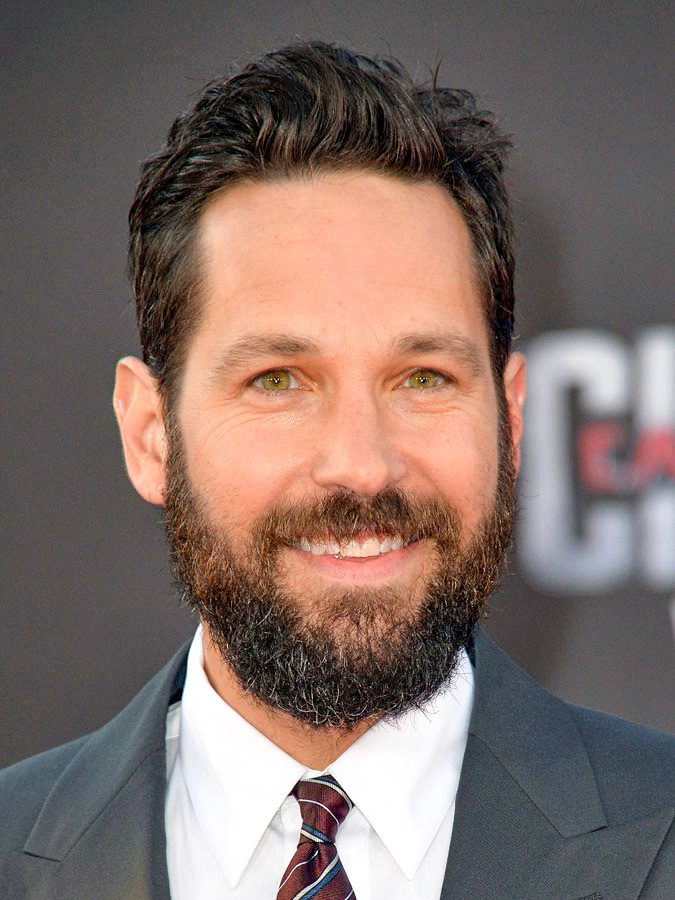 Paul Rudd's Bold Quiff
Paul Rudd's hairstyle acts like a frame to show off his face and beard prominently. Add a small quiff on top, and you've got a bold look.
While many haircuts show off the forehead with a swept-up look, Rudd's style here takes that idea to the extreme. Believe it or not, this is a great choice for men with receding hairlines because of the fullness it gives. Rudd's silky-smooth texture is most likely the result of some high-quality styling product, but this cut will work well with all hair types.
15 / 21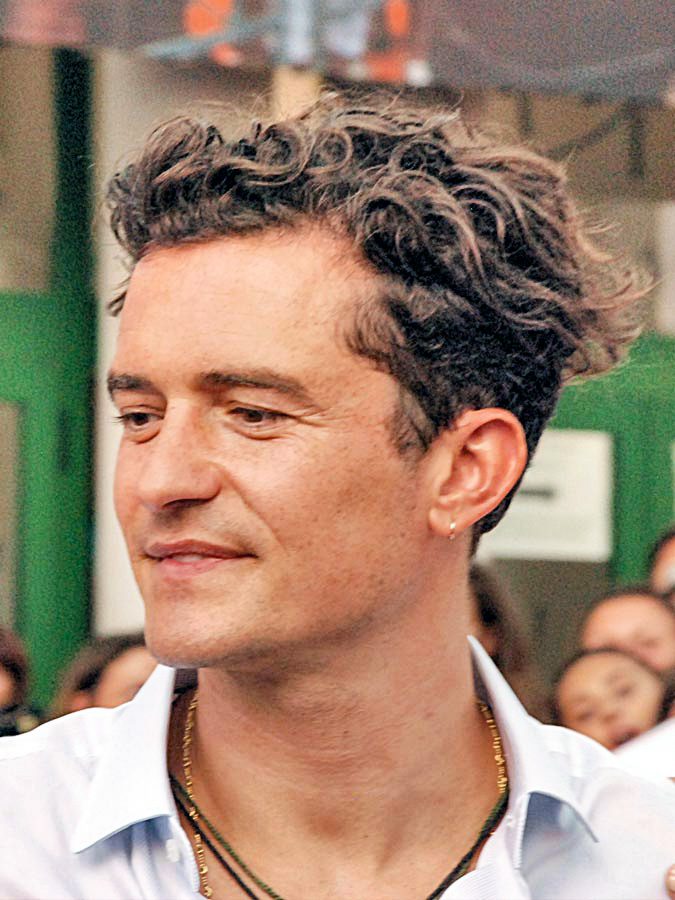 Orlando Bloom's Crazy Curly Hairstyle
Here is a crazy, fun hairstyle courtesy of Orlando Bloom. This isn't for office workers––this is an eye-catching style meant for having fun.
Not all men's celebrity hairstyles are conservative––Bloom's look here is wacky and attention-grabbing. Curly hair works best for this style, and you'll need a generous dose of pomade to preserve the flow of the style. It may take some time to get it right, but experiment with teasing and brushing the hair in various directions, and your practice will be well rewarded.
16 / 21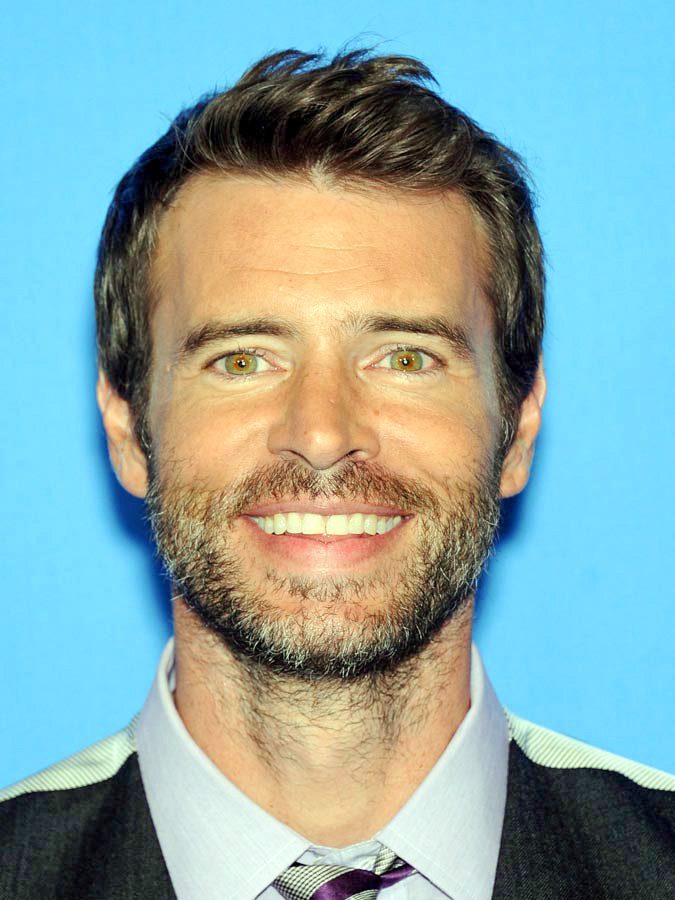 Scott Foley's Voluminous Brush-Up Hairstyle
A full take on the brush-up style, Scott Foley's hair is a nice mix of work and play. For guys with straight hair, this is a fantastic choice.
This is another style that balances the professional and casual appearances. You might have noticed that most men's celebrity hairstyles feature clipped or buzzed sides. Here, however, the sides are just cut, which makes the entire haircut look more connected. If you like showing off a full head of hair, this will make an excellent hairstyle for you.
17 / 21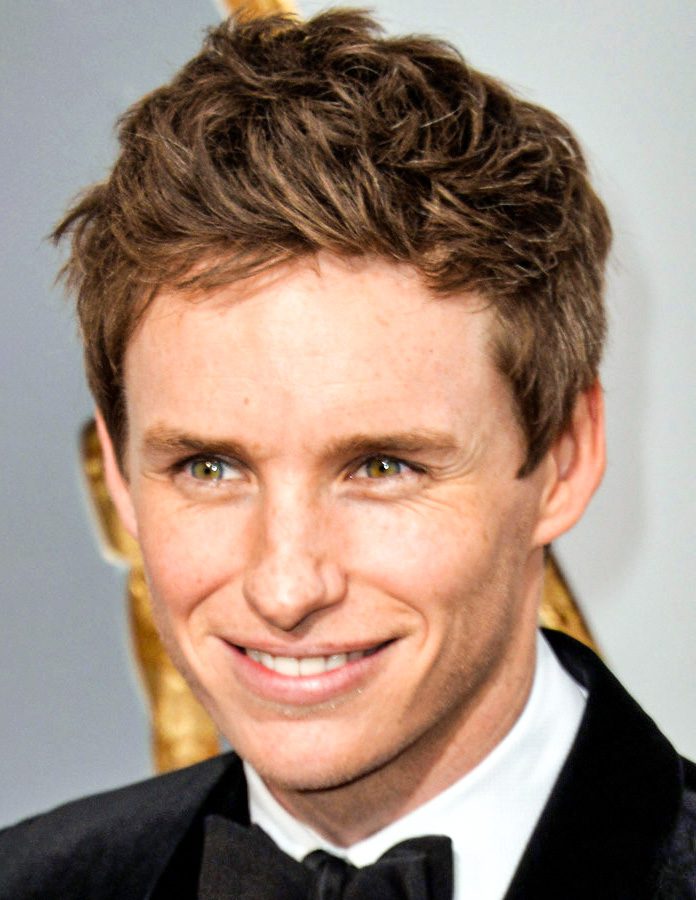 Eddie Redmayne's Tousle
This tousled, vibrant style has a lot of volume and personality. It's not your average hairstyle––this one's unique and lively.
British actor Eddie Redmayne doesn't settle for any regular men's celebrity hairstyle. His choice is this tousled, voluminous style that makes the most out of a full head of hair. For guys with straight, wavy, and even curly hair, this hairstyle offers a lot of movement and shape, perfect for laid-back occasions.
18 / 21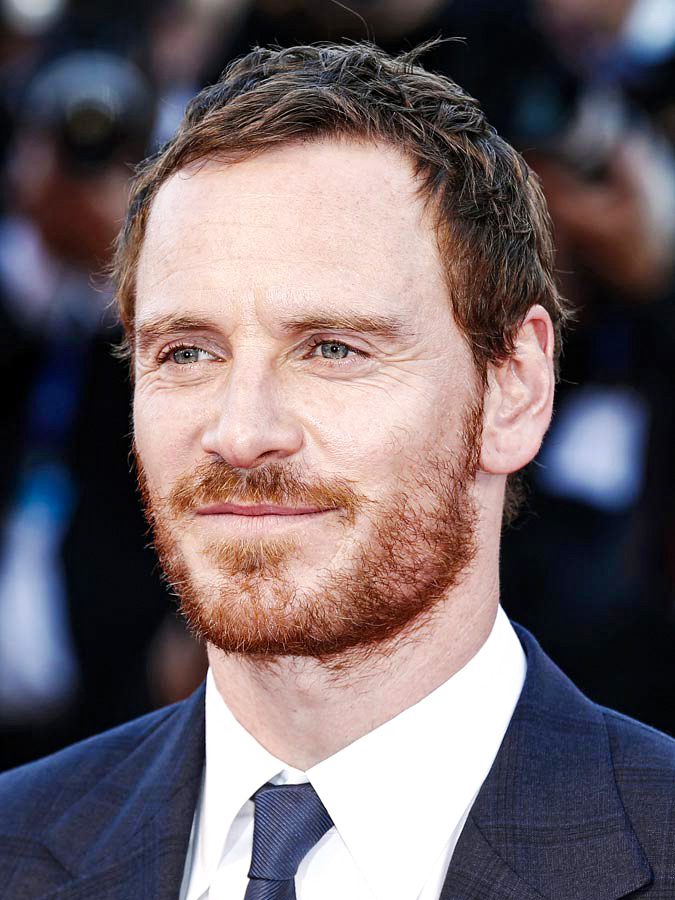 Michael Fassbender's Messy Caesar
Inspired by close-cut styles, Michael Fassbender goes for a cropped hairstyle. If you like messier hairstyles, this low-maintenance style could be the one for you.
Recently, more and more celebrities have been seen with messier hairstyles that bridge the gap between Hollywood and everyday life. Fassbender's look here is one of the more carefree men's celebrity hairstyles on this list, and it's ideal for any guy who wants a simple yet fun cut. Like Gyllenhaal's style above, this look is all about teasing the hair.
19 / 21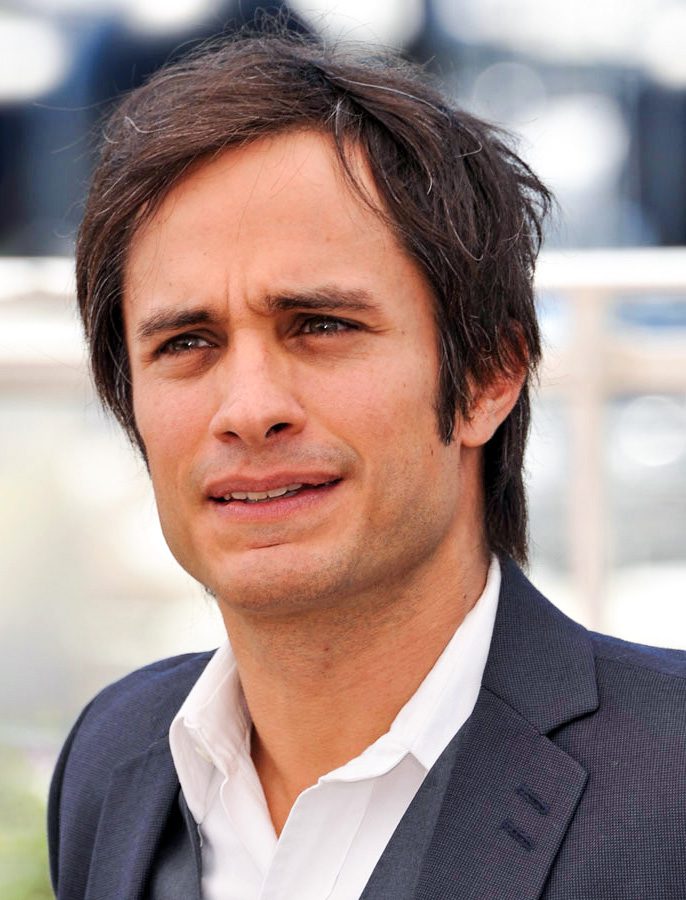 Gael García's Long Straight Style
Gael García Bernal parts his thick, long hair for a style with a bold presence. His straight and thick hair gets tamed by some styling and combing, and he keeps it lengthy for a balanced look.
In the world of men's celebrity hairstyles, long hair is often the exception instead of the rule. García Bernal is one long-locked celebrity who's bringing the style back. Even though he has very straight, thick hair, this look can easily be accomplished with a hair straightener and some product.
20 / 21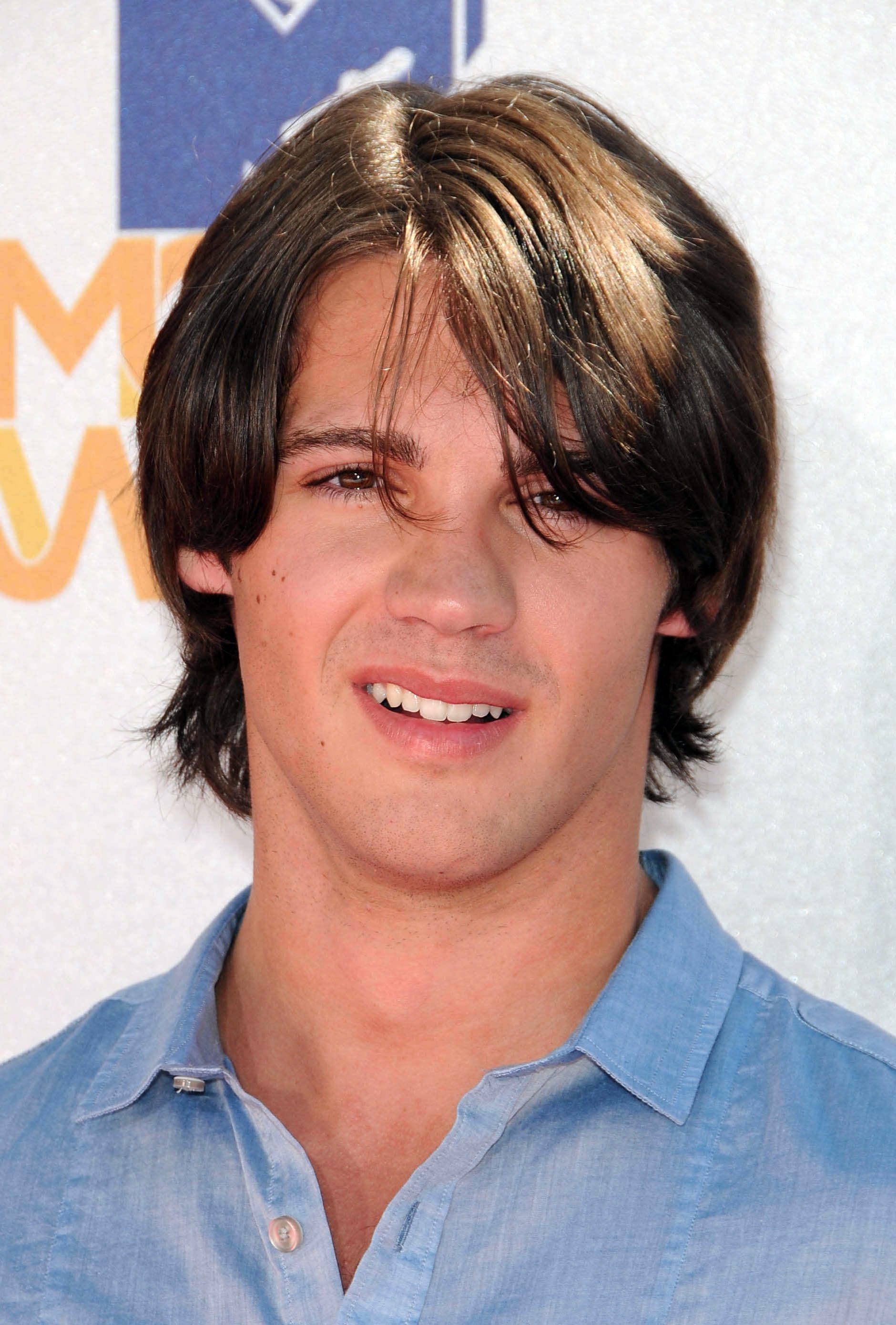 Steve R. McQueen's Curtain Hairstyle
Celebrities don't always have to be perfectly coiffed on the red carpet. Here's something a little more casual as demoed by Steve R. McQueen. This long haircut with curtain bangs looks so youthful and relaxed — perfect for an everyday style.
21 / 21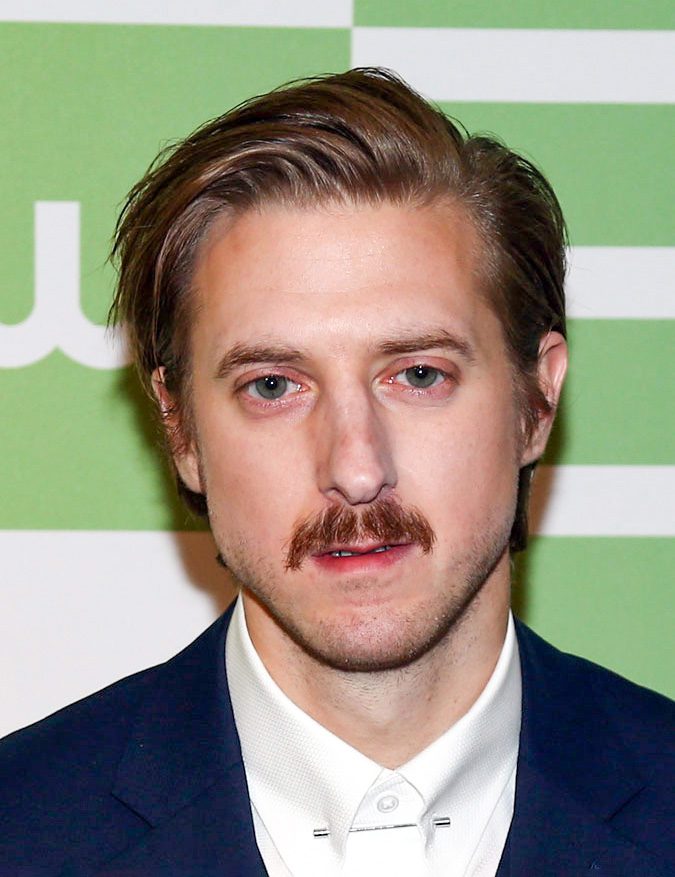 Arthur Darvill's Slicked Back Swoop
Arthur Darvill's swoopy style is full of life. This nice combination of a slicked back cut and a quiff/pompadour creates a look all its own.
There's no doubt that the focal point of this style is the prominent sideways swoop. It's a refreshing take on the quiff/pompadour look that sweeps the hair to the side instead of directly backward. The side part also adds additional sophistication.