Not Only For The Rebellious: Bleached Hair for Men
Go for broke, go for bold, go for blond
For the most part, all fashion, whether wardrobe, footwear or hair-wear, is all about striking that balance between congruity, and contrast. An overall look must have cohesion, of course, but there are many ways to get there.
Most people opt for mostly complementary motifs that work with their natural features, and for good reason, but sometimes we're compelled to go in the other direction. Why should you be limited by the hair color your inherited from your folks?
Ancient Celtic tribesmen would bleach their long flowing manes to intimidate Roman legionnaires, who thought they looked like forest demons. All they had at their disposal was wood ash and vinegar! In this modern age with all its accouterments we can easily modify nearly anything we want to, so why not our locks as well? It's time to break out the peroxide and get experimental!
1 / 8
Snow White Bleach with Slicked Back Top
Fortune favors the blond, er, bold. Some people choose to use bleach to simply lighten or soften their hair, but you're not just any old "somebody", right? You want to stand out, make a statement with your platinum locks! An undercut of dramatic length and a contrasting power beard serve to elevate you above the rest!
2 / 8
Long Bleach Thick Hair
If Lucius Malfoy chose to roll with The Dude rather than That Uncool Dude Who Shouldn't Be Named, this would be him. When life is all about takin' 'er easy on the boardwalk with a fanny-pack full of goodies, a trusty longboard, and a White Russian firmly in hand, a platinum mop will make you glow in the sea of the walking drab that surrounds you.
Your vibe may be far out, but the effort to achieve is much more mellow, requiring no more than the patience to grow and a cheap bottle of peroxide. Alright alright alright.
3 / 8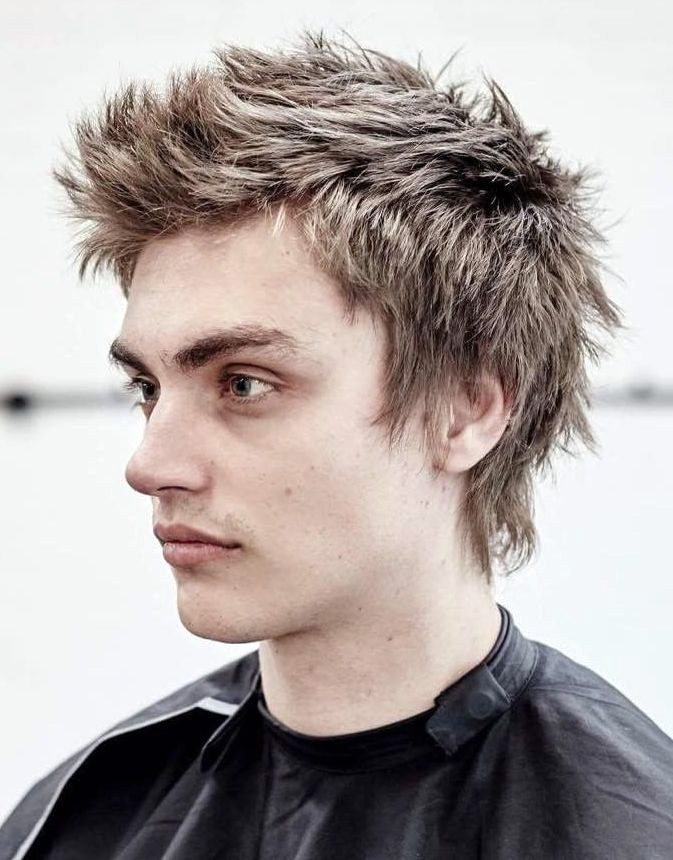 Touseled Rough Textured Hair
High contrast Instagram filter notwithstanding, bleached highlights that leave the roots dark add dimensions of texture that is otherwise unachievable.
Youthful, haphazard spikes and ridges only work to increase the textures. The minimal styling time is ideal for those who tend to rise only minutes before period one begins.
4 / 8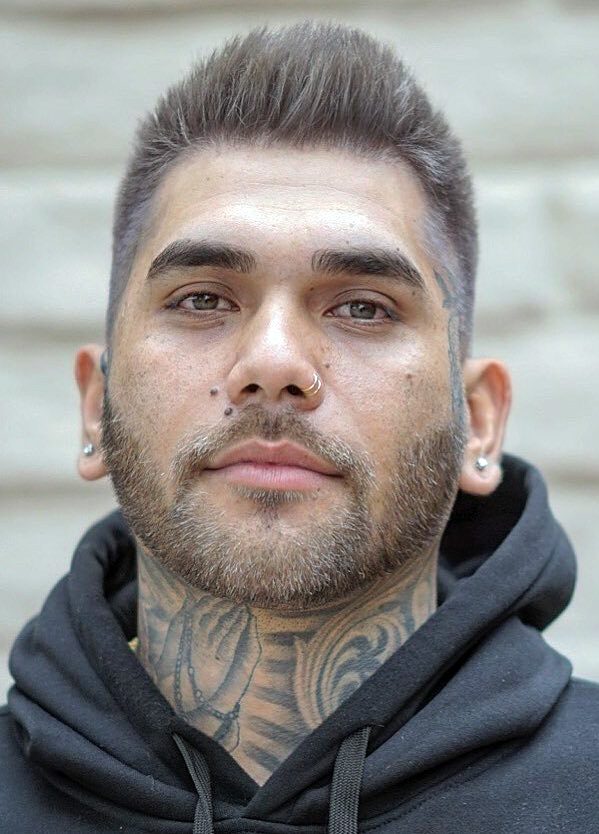 Thin Pocky Brushed Up Hair
Bleach can produce more outcomes than just the typical blown-out platinum job. It can be used to lighten dark hair with a softer hue. A complimentary look to go with lighter hazel or even grey eyes. Overall just a very cool, understated 'do.
5 / 8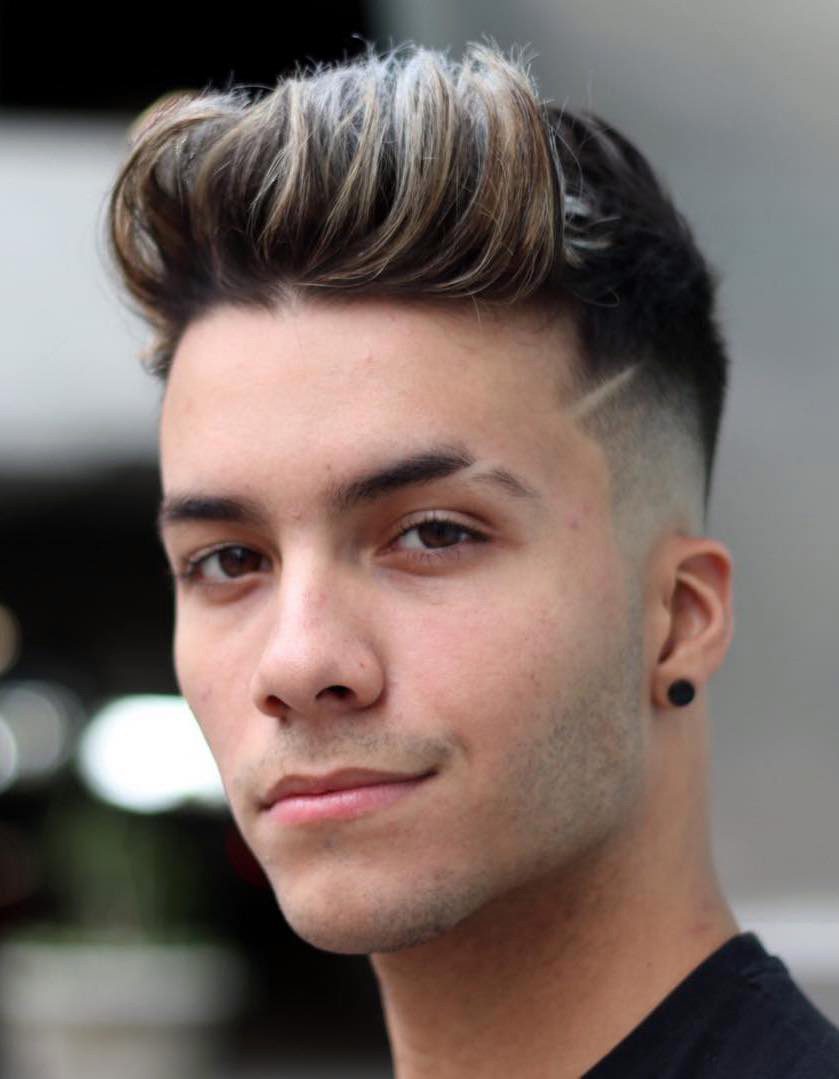 Bleached Brushed Up Front
A novel twist is to highlight bleach only the front of the top length, adding facets of shadow and light to a suave brush-up. A smooth fade and lowkey shaved design to complement the main attraction up top.
6 / 8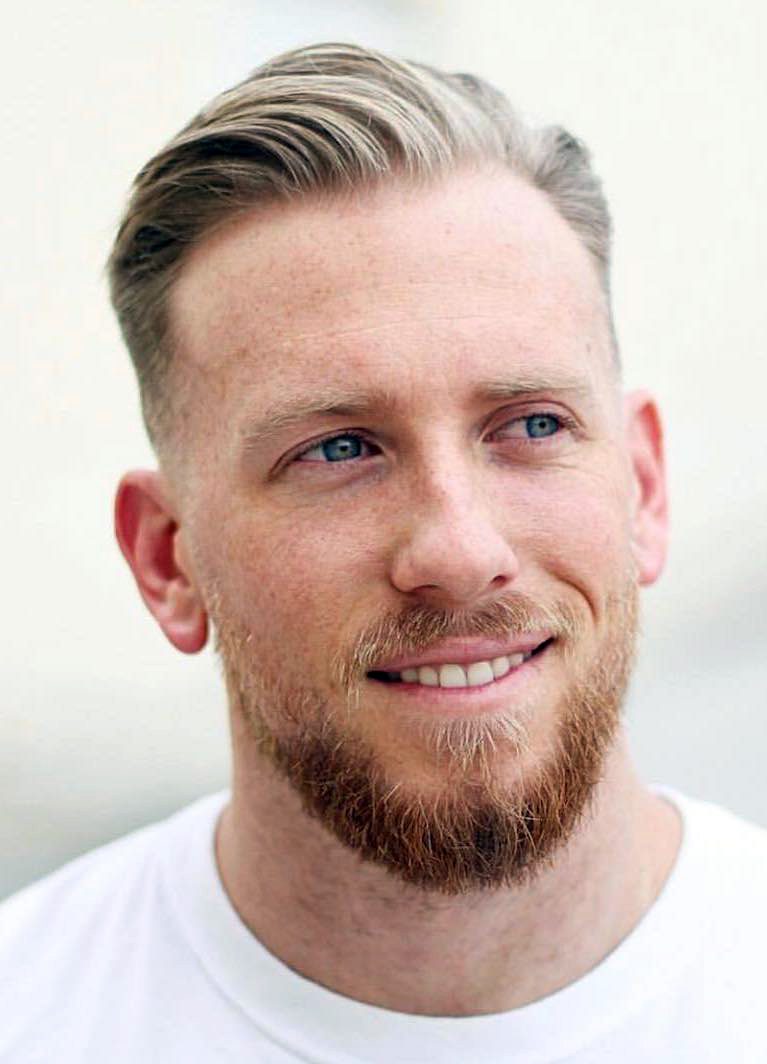 Simple Thin Textured Side Part
Whether naturally strawberry blond, or requiring slight bleaching to tone down the rouge up top, nothing brings out the hues in the baby blues quite like flaxen waves.
Keep it side-parted and coiffed classic. Ready to take whatever the workday or (play) night has to throw at you.
7 / 8
Bleach Dye with Hard Part
8 / 8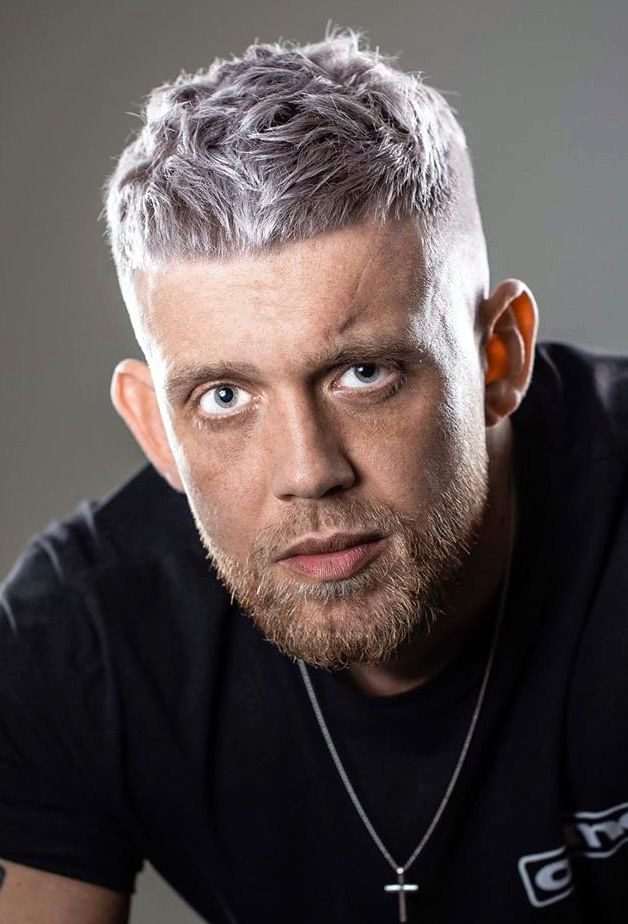 Lavender Tinted Bleach with Protein
Bleaching plus slight color tinting is a recipe for success…or excess?
When you want to make an extra special impression on your first night as house DJ for the newest club in Moonbase One. Adding an ever so slight hint of purple-y hue to your textured almost-Caesar is a recipe for success…or excess? Either way, heads will be turning as much as those turntables.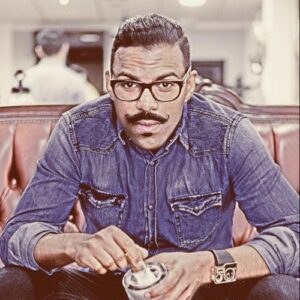 Justin Bounds has been working as a barber in Florida for years and is the founder of The Barbr - a Men's Hair Care/Grooming blog dedicated to providing honest advice and useful tips about the topic. You can learn more about him through his Twitter' and his blog.