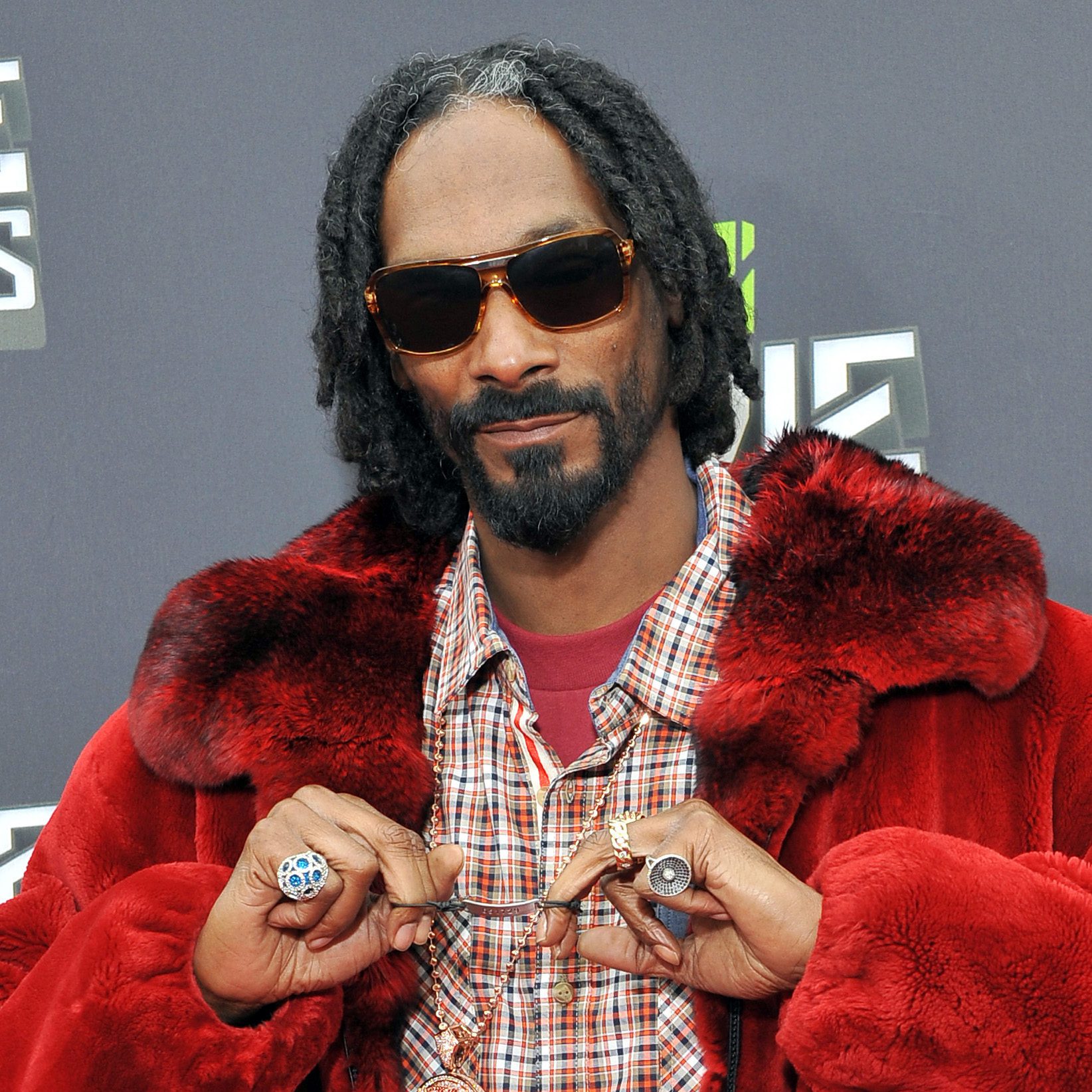 Best Looking Twists For Men With Textured Hair
An ultimate guide to the afro hair dressing ideas
There is a good reason why twist hairstyles for men are so in demand these days. But before we proceed to that, let's begin with the definition of hair twists.
The hair twists might look similar to braids. However, they are created differently: while the braids are done in a certain pattern, for the twists, you have to roll two or more wet strands of hair together in a spinning motion and lock the ends with thin hair ties or hair glue.
The twists are primarily in demand for one main reason: it's easy to tame the afro-textured, frizzy hair with them yet guys with a different texture seem to like such hairstyles as well. Also, these twists are useful when it comes to protecting your hair from environmental factors or securing the hair from the pulling or harsh techniques of braiding.
If you're ready to spice up your style or upgrade the haircut, check out this guide to the most trending twist hairstyles for men for some fresh ideas:
1 / 24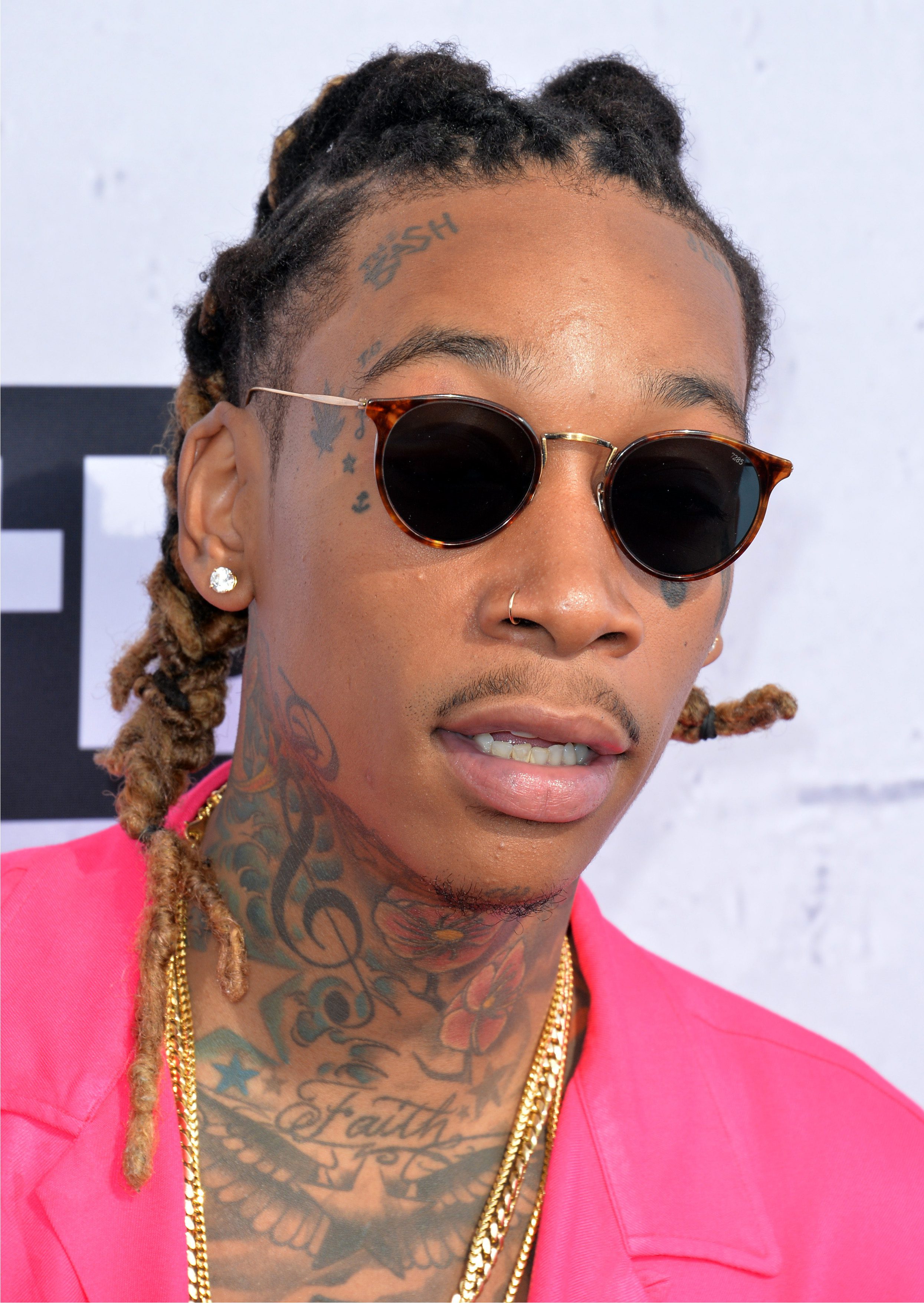 Wiz Khalifa's Braided Twists
Did you think that the twists can be used just like the hair strands for a regular type of braiding? Well, here is the proof that they can. Wiz had his hairstylist create four separate bigger braids that were eventually connected into two main twist braids at the bottom. Looks good on Wiz, but it also would be a cool hairstyle for anyone with longer, thicker hair.
2 / 24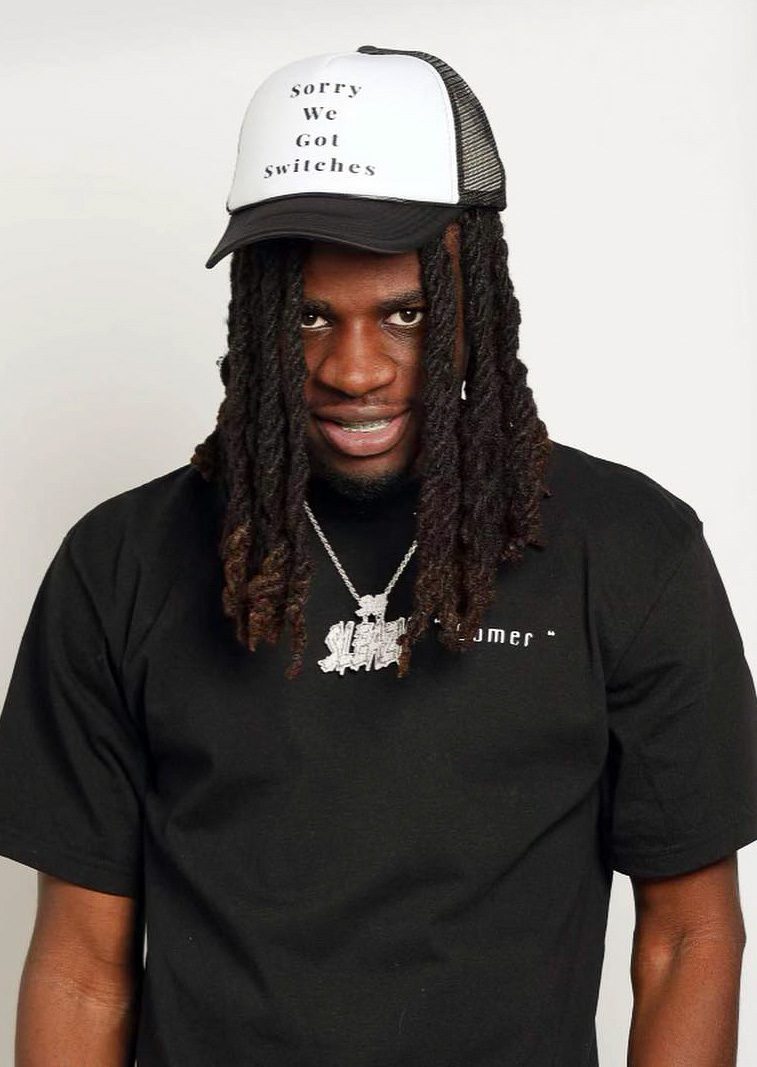 SleazyWorld Go With Multi Braided Twists
We can freely imagine a twist made of two or three hair strands but can you picture yourself with extremely large twists rolled with five strands and more? Turns out it's one of the most beloved hair braiding styles among the younger celebrities. It is literally not the easiest one in terms of wearing it due to the extensive weight of the twists themselves. However, such a hairstyle doesn't need any additional accessories or styling, it already looks cool by itself.
3 / 24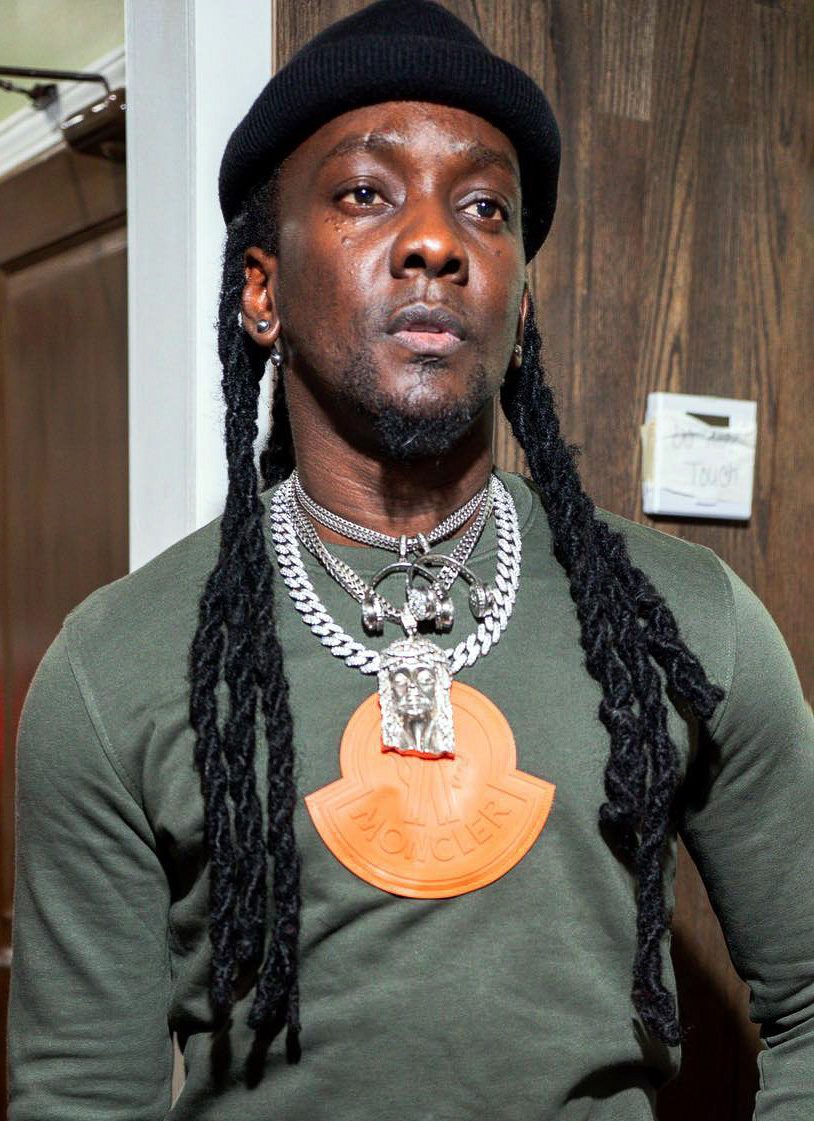 Mr. Killa's Long Black Twists
Mr. Killa made a great choice of casual-looking two-strand twists that are extremely easy to be done at home and can be transformed into a different hairstyle every day whether it's a high bun, low ponytail, or something that you will come up with. Yet they look polished enough to perfectly match formal wear for an official event or ceremony.
4 / 24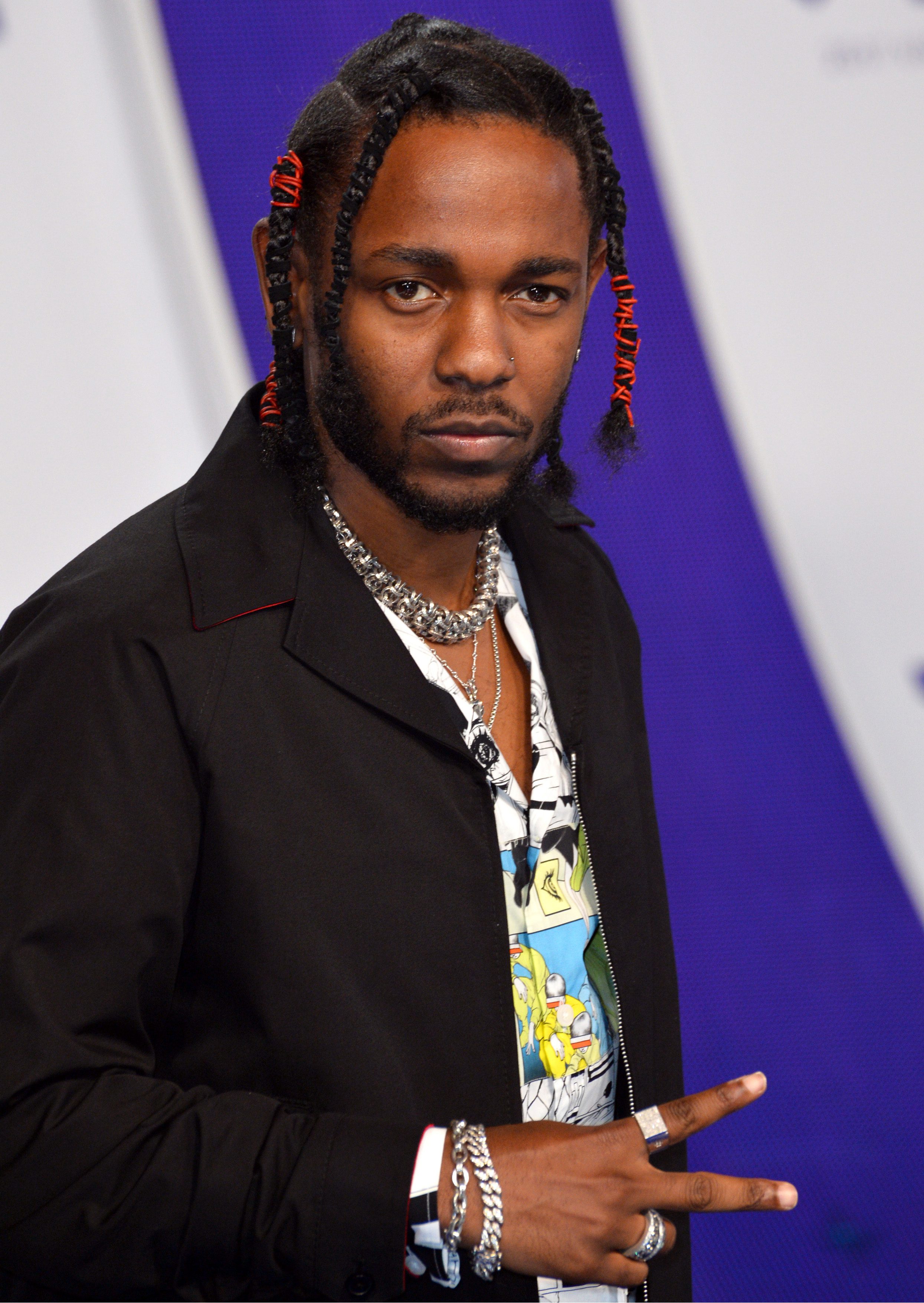 Kendrick Lamar's Colourful Wrapped Twists
Looking to brighten a little a dull, formal suit for a ceremonial event? Look no further! Your hair can add to your outfit more vivacity than you think with just a few extra minutes for styling the twists. Pick a colorful strap or ribbon but not too wide and push it through the beginning of the twist. Gradually wind round the twist and tackle the end of the ribbon into the hair tie. That's it! Your colorful braids are done and ready to outshine any outfit.
5 / 24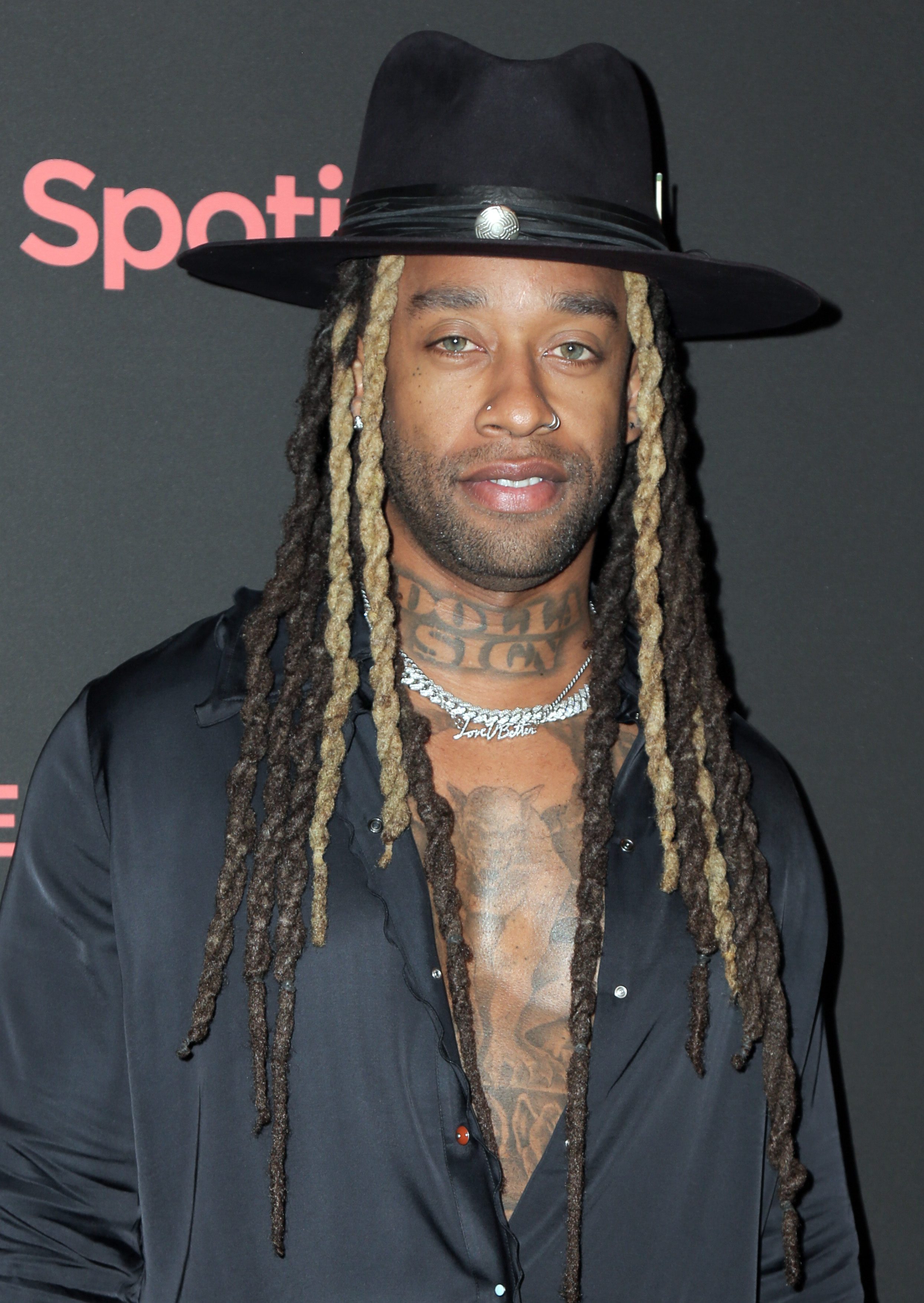 Ty Dolla Extra Long Two-Color Twists
Ty Dolla picked a very humble look with a dark silk shirt and velvet hat and seemingly what can make him look so seductive? Well, that v-shaped unbuttoned part and long, thick blond and brown twists made him look extremely attractive. The blond twists at the front parts have outlined his face and enlightened the gorgeous green eye color. That's how the simple-looking twists can add some lure to your look.
6 / 24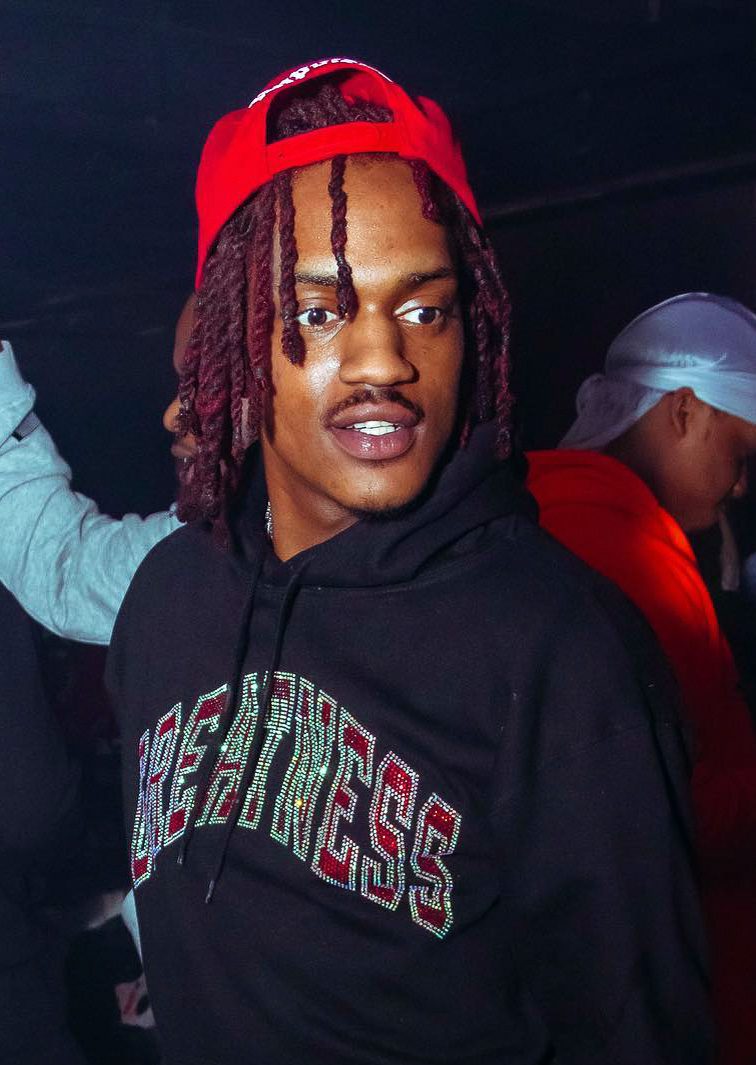 Sosa Geek's Regular Red Twists
When Sosa is not testing new hairstyles he can be seen with his usual twists: the two-strand twists of different widths and the curled ends complemented by a spicy red color look vivid on Sosa. This would be a simple enough style to do at home and not too complicated to keep it up. So definitely a good choice for someone with a casual style.
7 / 24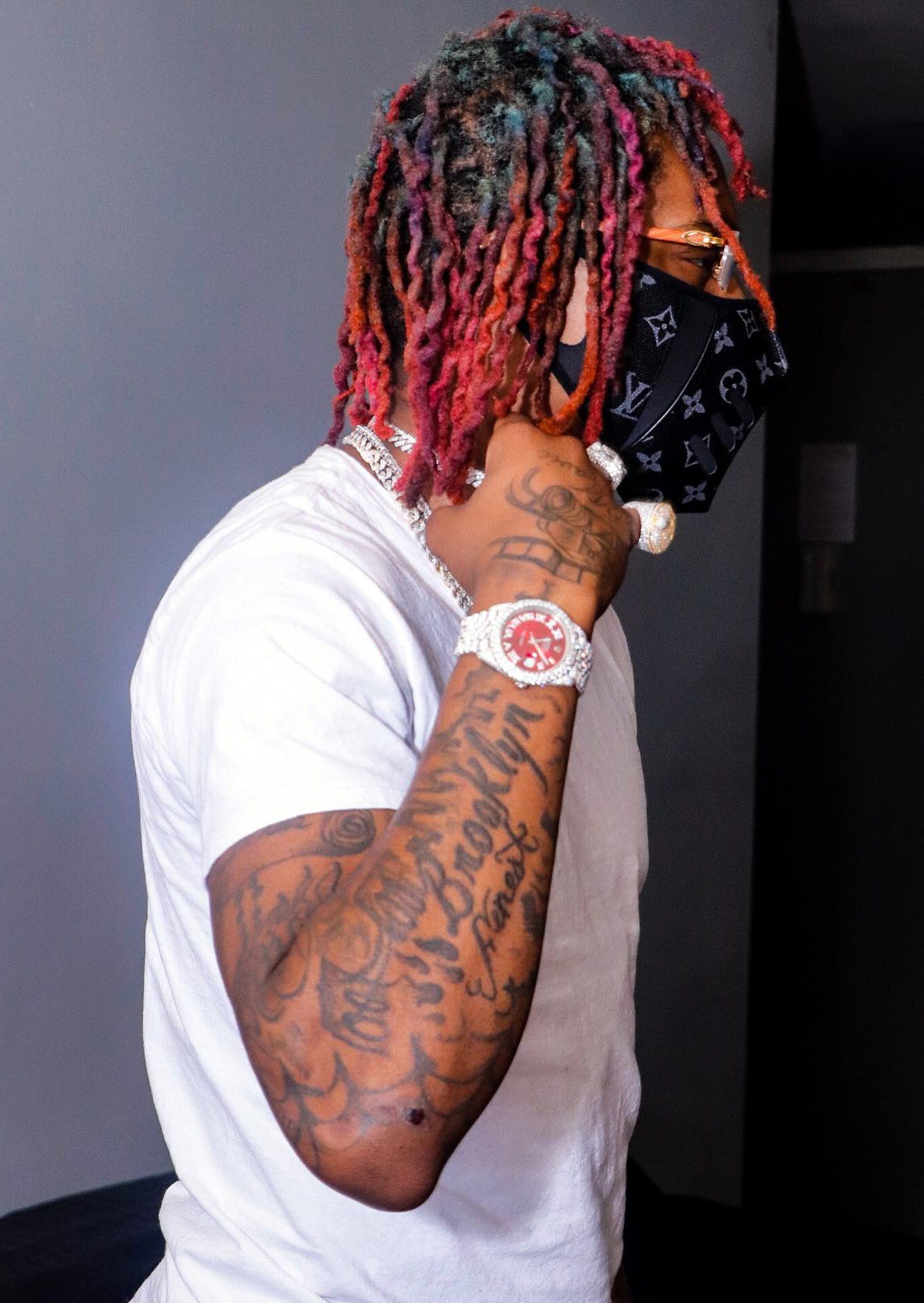 Sosa Geek's Single Stranded Twists
Sosa has been experimenting with the hair for a long time but recently he impressed his fans with the colored twists. Not only did the combo of red, blue, and pink tones surprise us but also the type of the twists he used. What looks like a regular hair twist is actually a single hair strand that was twisted in a normal way first to get a similar curl and then unrolled and separated into the individual twists. Such a creative way of implementing the popular hairstyle.
8 / 24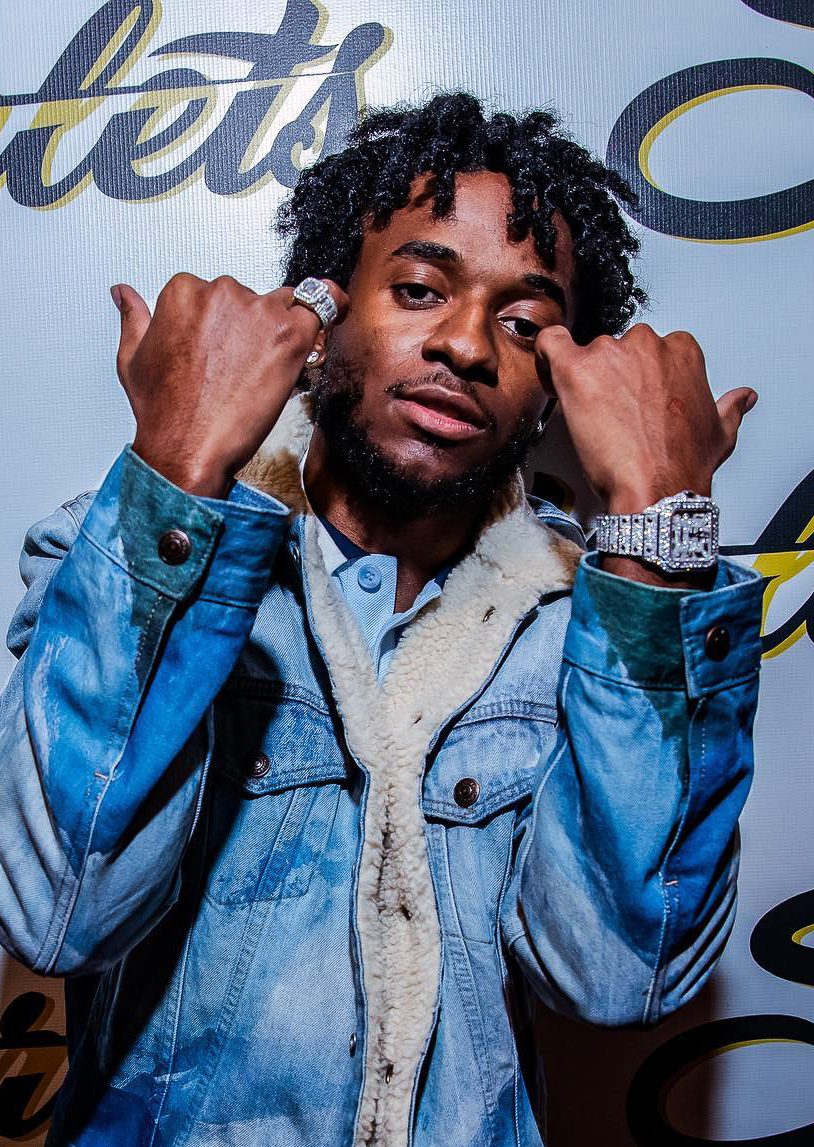 Mooski's Short Twists
One of the least complicated hairstyles is definitely the short curled twists that Mooski has. It doesn't require too much expertise to be done and also doesn't look too polished in case you're a fan of more casual looks. To achieve the same-looking curls you should wet your hair, roll the twists and sleep with them overnight. In the morning you will get exactly the same hair look that can last for a week or so.
9 / 24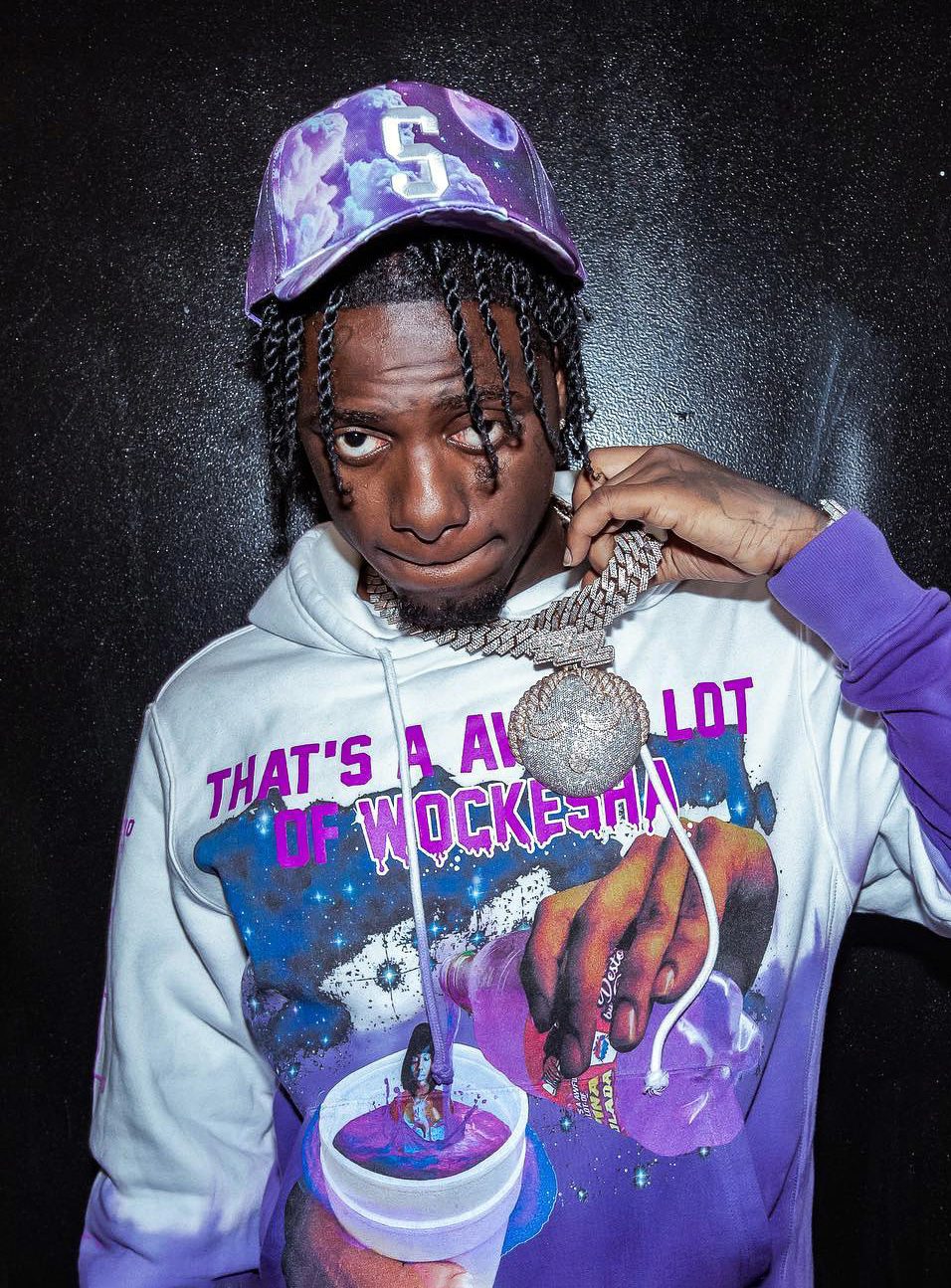 Sleepy Hallow's Thin Crochet Twists
Another excellent example of wearing the crochet twists is demonstrated to us by Sleepy Hallow. His tidy-looking, shiny twists look stylish and modestly at the same time. These twists made with the crocheting technique of braiding can last longer than other twists and won't make your daily routine more difficult.
10 / 24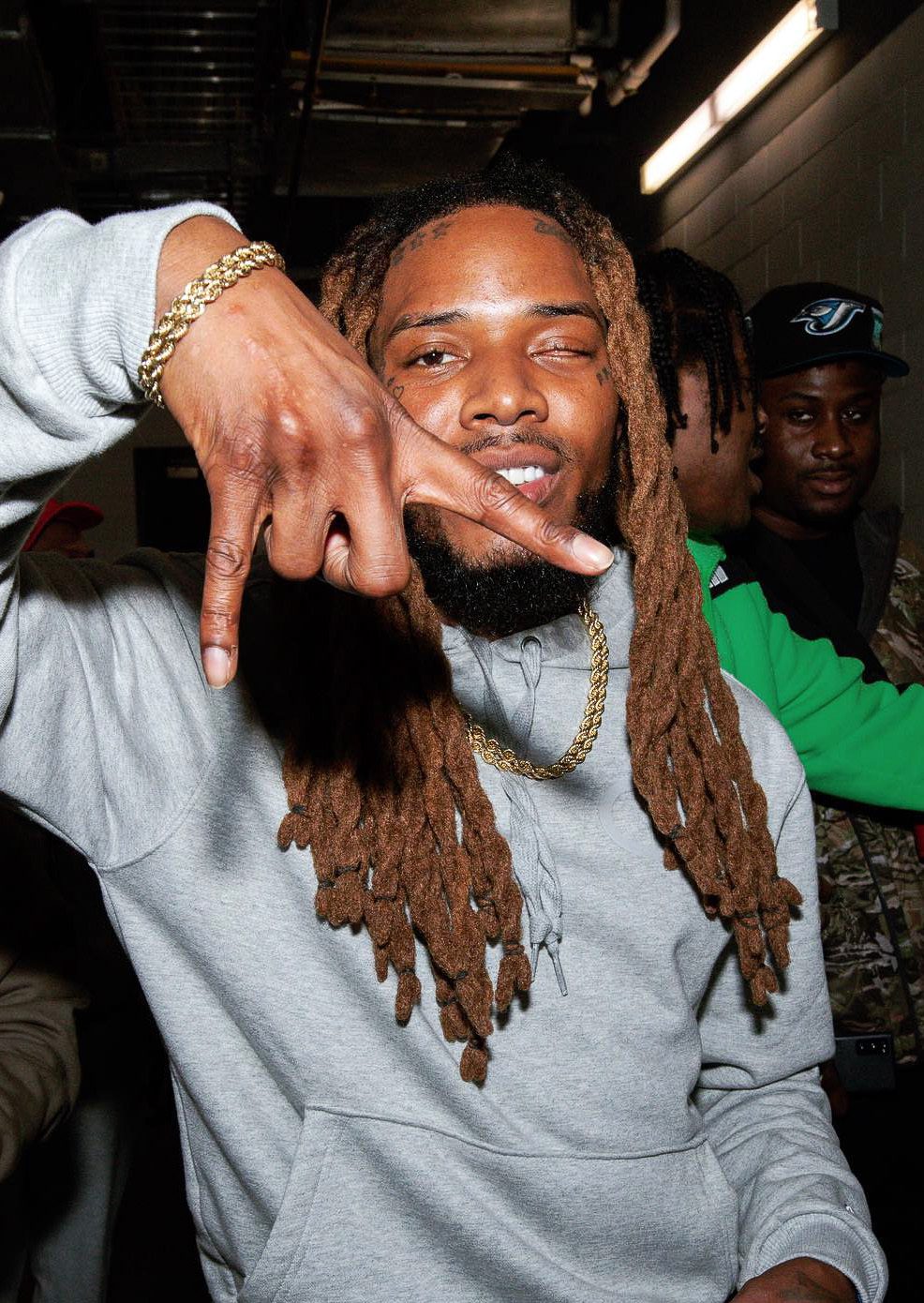 Fetty Wap's Long Light Brown Twists
Fetty Wap likes to have his hair braided with the long twists of the milk chocolate color. Such a hairstyle is not something very practical, but definitely something to make an impression with. It would be tough to keep up with such twists due to their weight and size. However, you can try to pull them in a low knot or bun whenever you do something actively.
11 / 24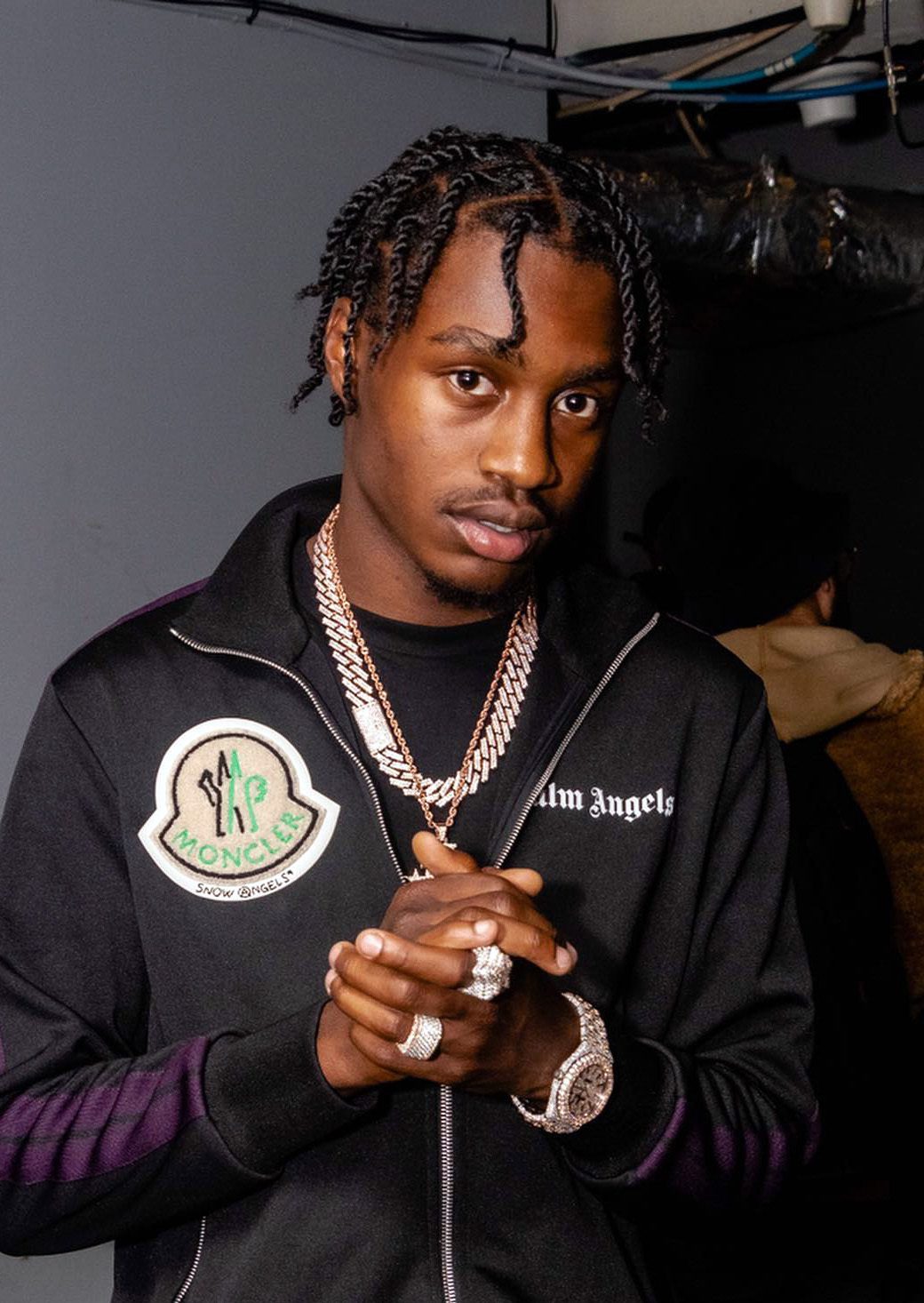 Lil Tjay's Crochet Twists
Looking for some type of braiding that would look neat and have a glossy finish? Then go for crochet twists! Lil Tjay nailed it with the short two-strand twists made by a crocheting technique. Further, those twists can last up to eight weeks without becoming messy or tangled which makes them the most practical hairstyle for guys with afro-textured hair.
12 / 24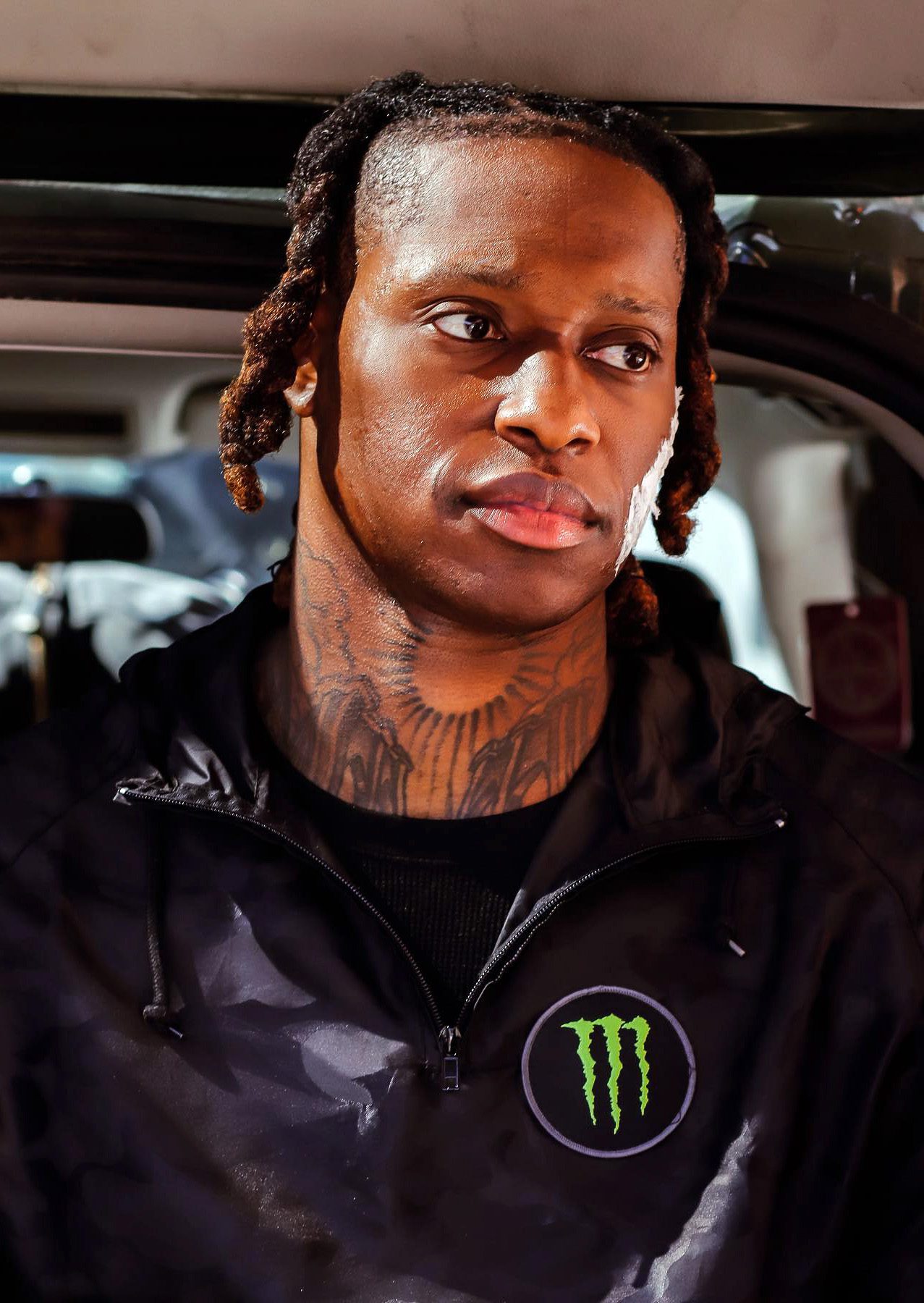 Phresher's Twisted Jumbo Braids
Phreshes surprised everyone during the shooting of his new music video. His choice of complicated prosthetic makeup and four twisted braids created a provocative image and made him look like a completely new character in that video. Maybe you're looking for some radical changes as well? Thus trying such a hairstyle could help you juice up your style.
13 / 24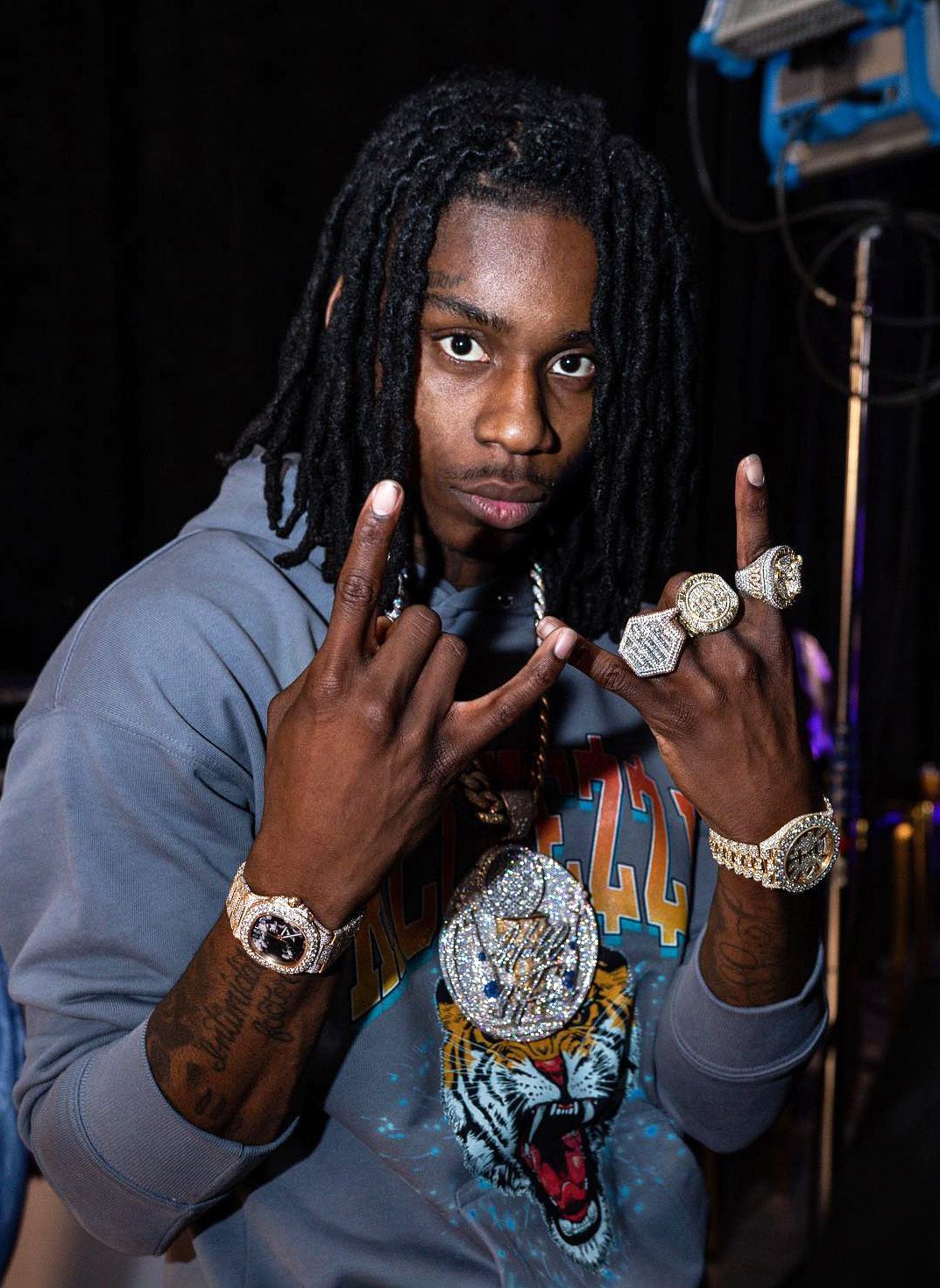 Polo G With Tightly Curved Twists
We have seen Polo G with various styles of hair, but this one seems to be the most casual one. The neatly rolled twists with the prominent curls look good on Polo G and for sure will suit anyone with the afro-textured hair. These twists are versatile when it comes to the styling options as with such length it will be simple to tie the twists into a low bun or a bigger knot.
14 / 24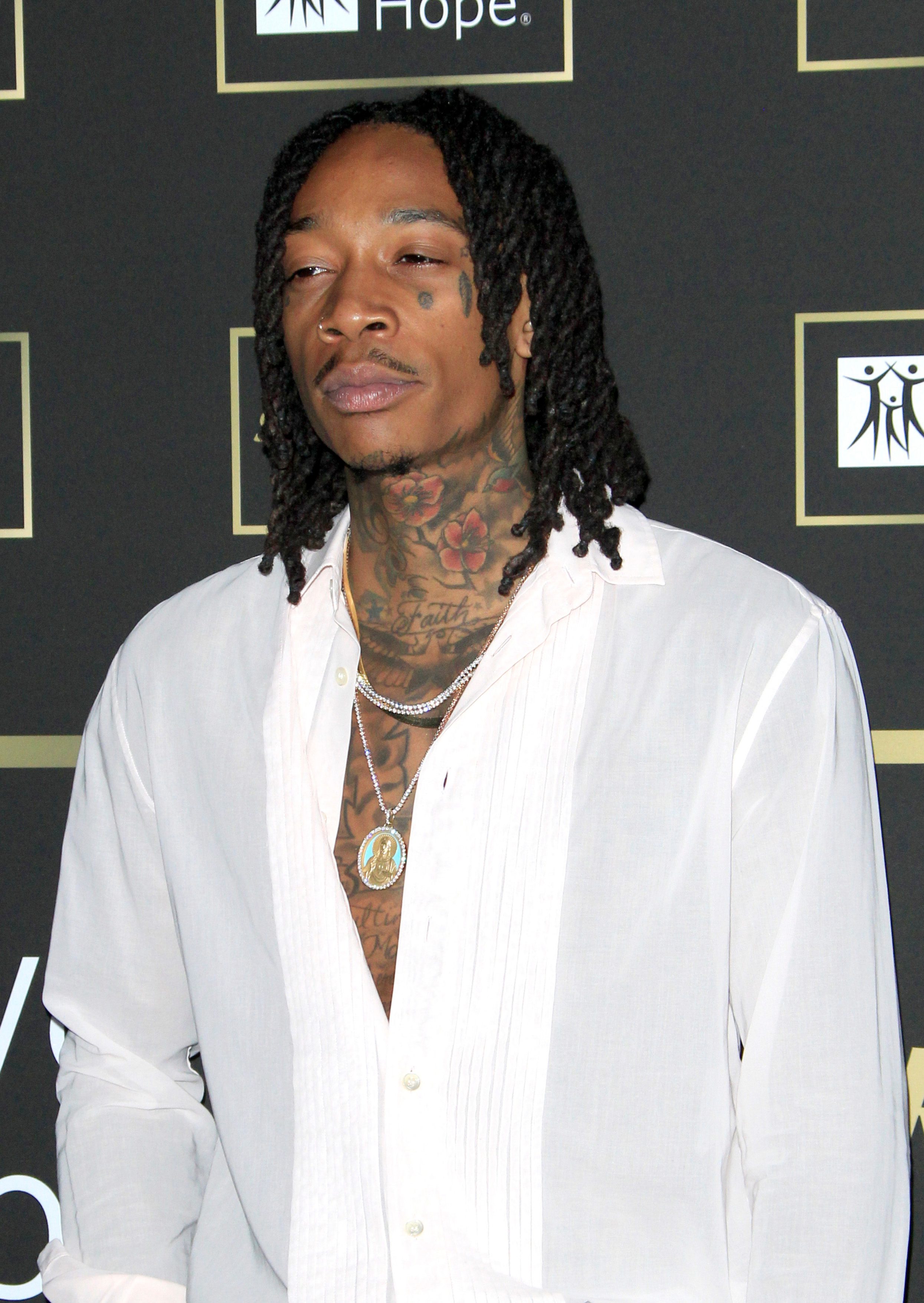 Wiz Khalifa's Large Black Twists
Same Wiz, different hair! And we have to admit that both options look good on him. This time Wiz decided to go for a more elegant, classy style and that was definitely a good choice for this kind of event. Smoothly rolled black twists of different lengths suit him a lot: starting with the shorter twists next to his face and gradually lengthening to the back of his head such hairstyle creates a beautiful framing for the face features.
15 / 24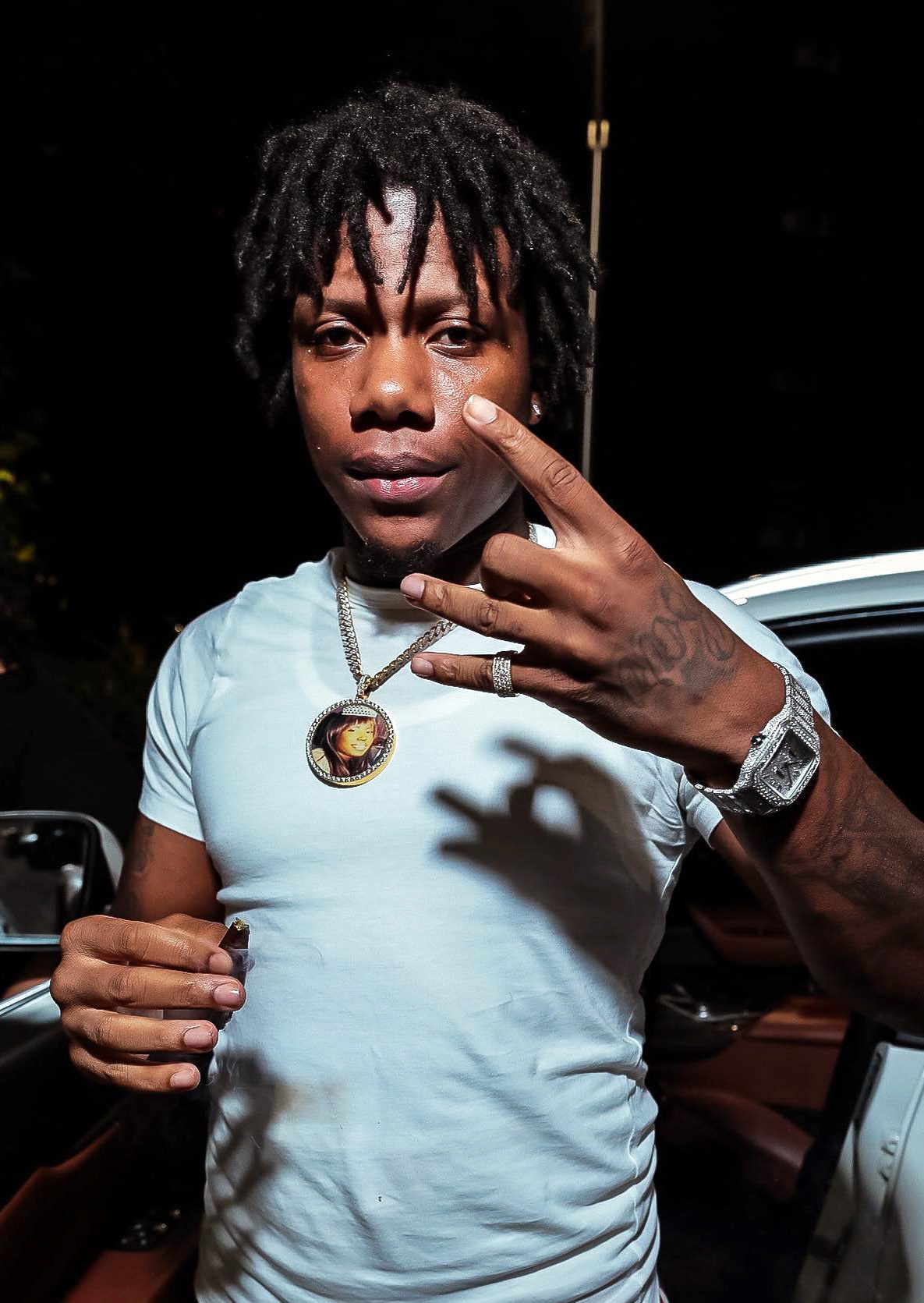 Neek Bucks With Dread-Looking Twists
For those of you with long, fluffy hair this hairstyle might be the most beneficial one. Such hair twists won't require long hours of styling or too much attention in order to keep them in shape. The dread-like hair twists can be an excellent addition to your casual outwear and lifestyle.
16 / 24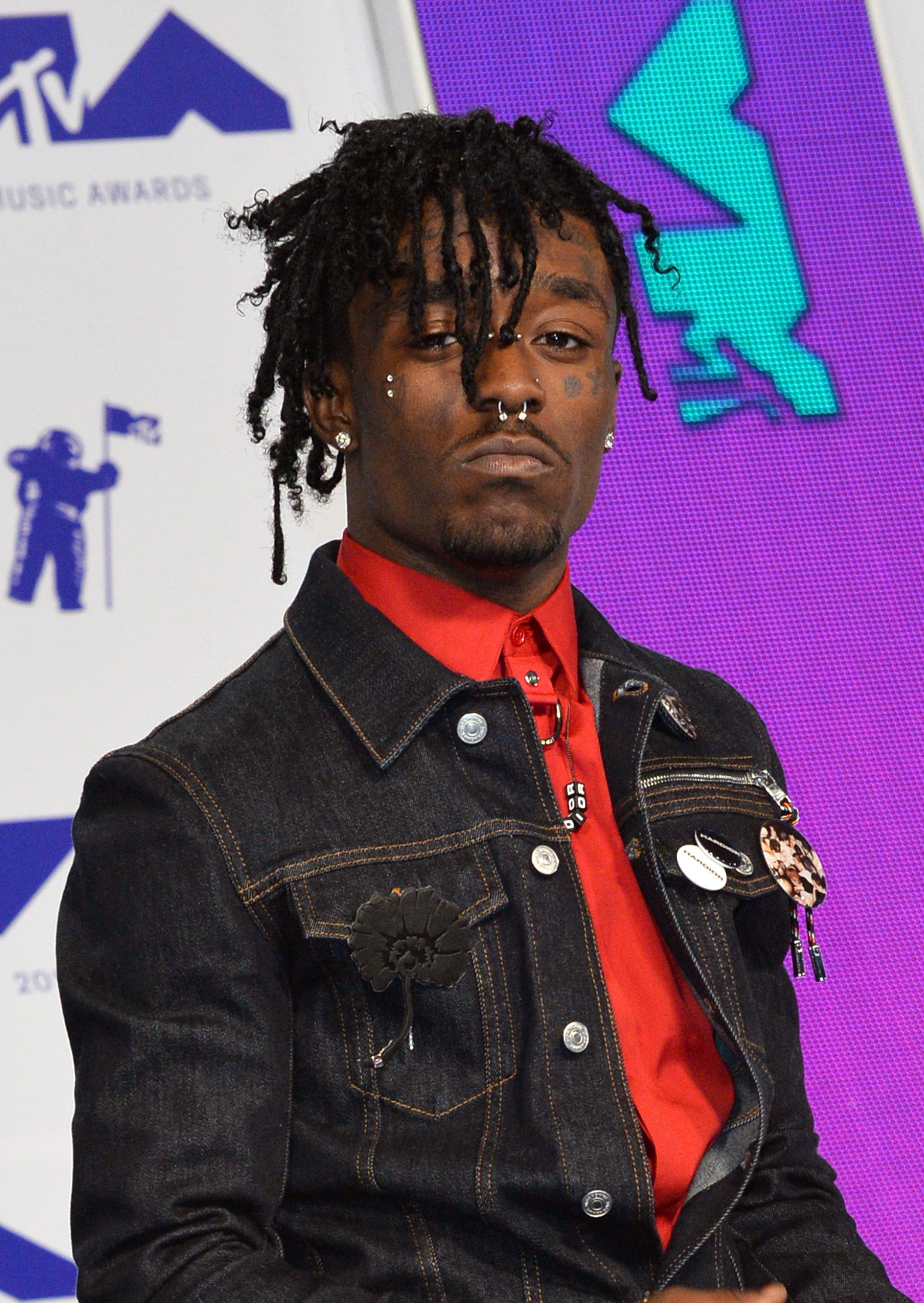 Lil Uzi's Sloppy Twists
Apparently, Lil Uzi is not a big admirer of the crisp, geometrical shapes or lines, at least his hair tells us so. Perchance, such a twisted hairstyle would work for someone artistic and open to jumbling styles. Lil has a combination of a few lengths and types of twists: thick two-strand twists covering his face are mixed with the shorter coil curls. Might be not a universal hairstyle but certainly has a right to exist.
17 / 24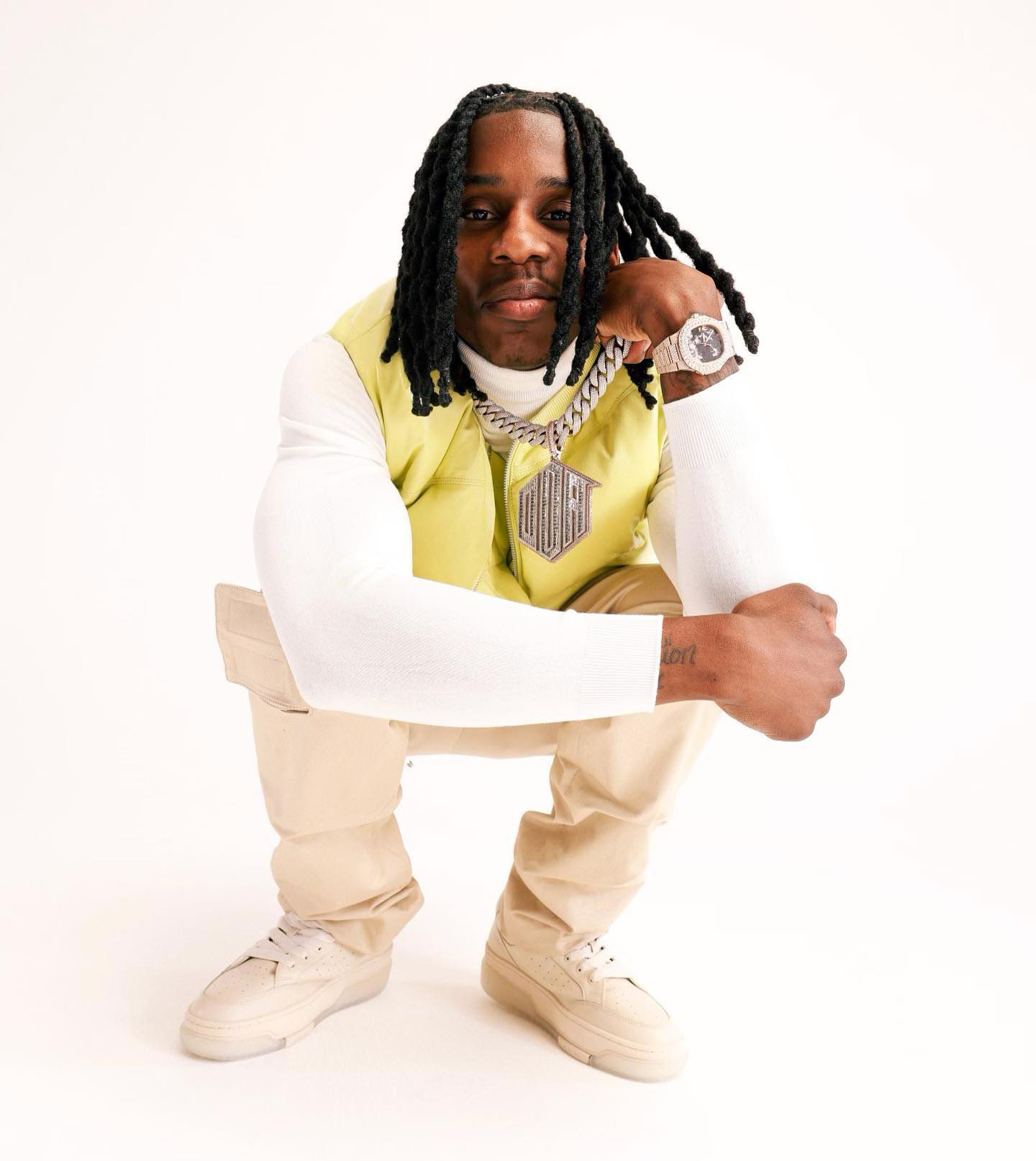 Polo G With Plush-Looking Hair Twists
Short hair with long wide twists – how could that be combined you may ask. With the correctly selected extensions, anything can be possible. Polo G doesn't have long hair but it didn't stop him from getting the twists. His hairstylist created thin almost invisible harnesses to which the plushy, lightweight extensions were attached. This could be a bit tough to wear every day due to the high pressure on the natural hair, but assuredly a cool idea for a photoshoot.
18 / 24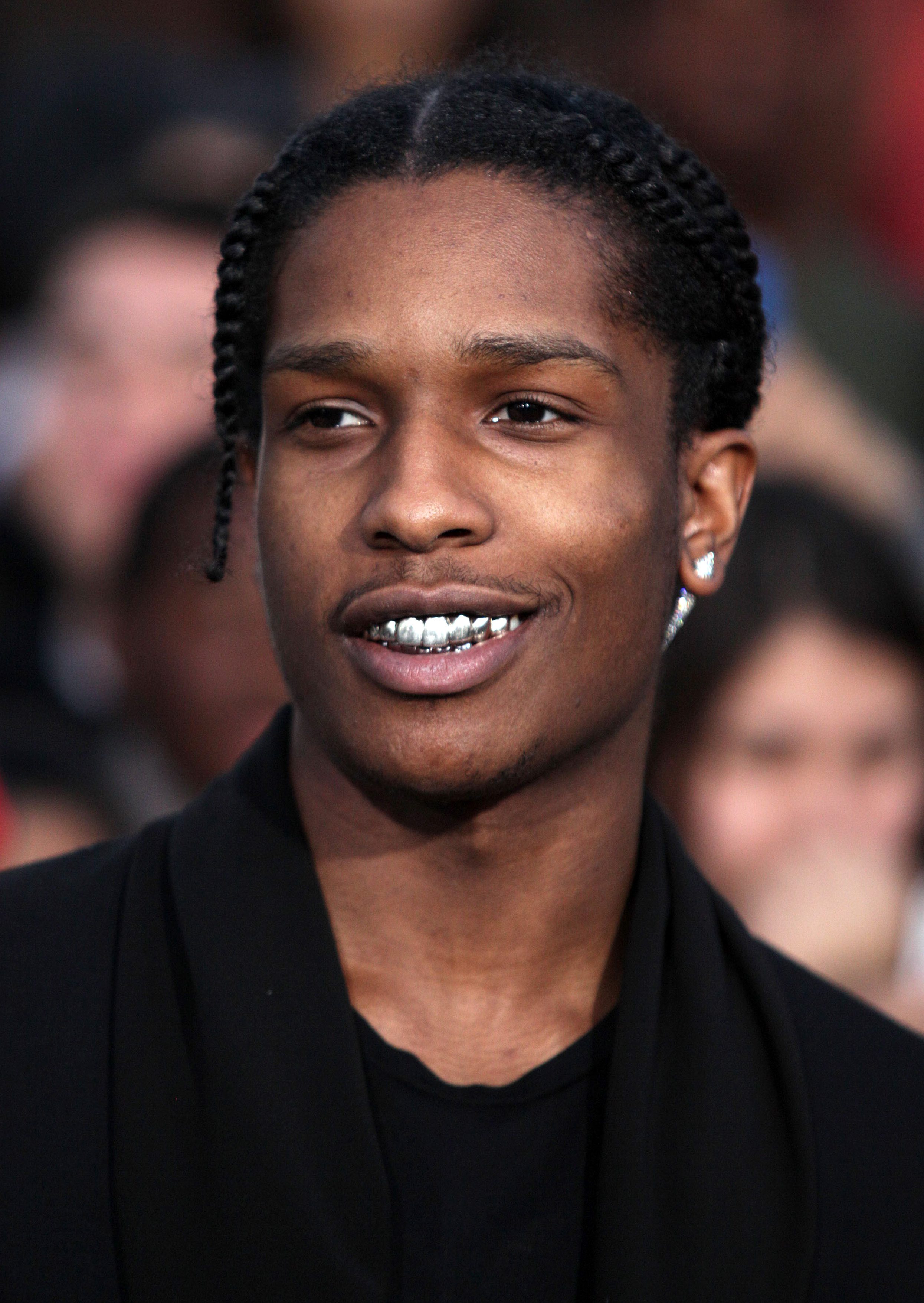 ASAP Rocky With Medium Twists
Not a big fan of the longer twists? Not a problem! ASAP Rocky doesn't like them too. His choice of a few medium-length twists with shortly trimmed sides is a great option for everyday styling. Also, it doesn't require too much time to be kept up and will be suitable even for a strict ceremonial look.
19 / 24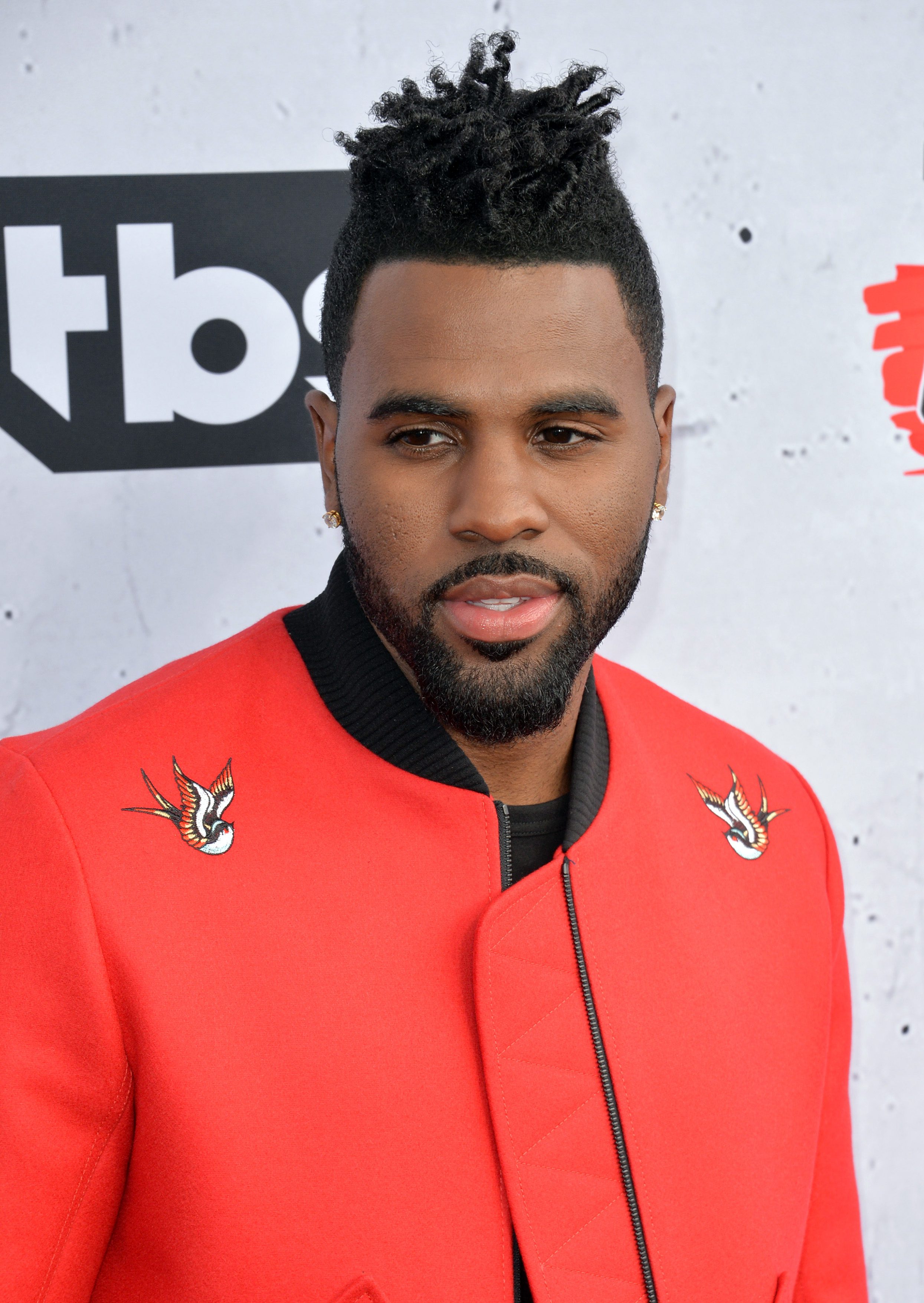 Jason Derulo's Extravagant Short Twists
Jason has always had that thirst for some fanciful looks just like his music preferences. But in a combination with a neatly framed beard and freshly trimmed sides, such unordinary twists in short length look as glorious as any other twist hairstyle. Using a thin curler would be also helpful to roll such twists as it can soften the structure of the hair and make it more flexible.
20 / 24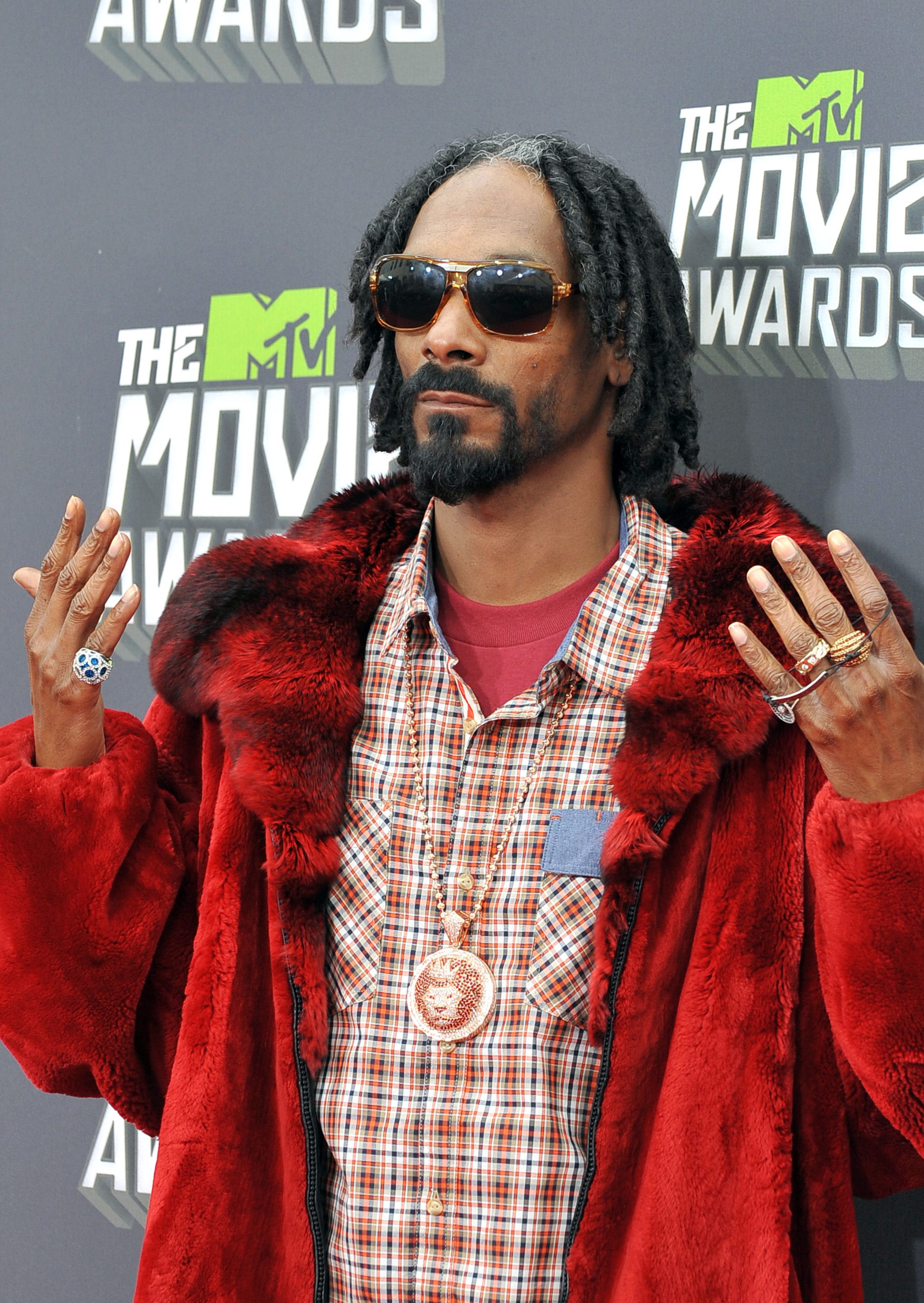 Snoop Dogg's Tangled Twist Braids
Oh, Snoop Dogg is beyond doubt the King of the afro-textured hairstyles. We have observed so many of his experiments with hairstyles during the last decade. One of the most favored styles of Snoop Dogg is clearly the two-strand twists carefully rolled in big braids of the medium length. In a combination with a short box beard that hair looks absolutely stunning.
21 / 24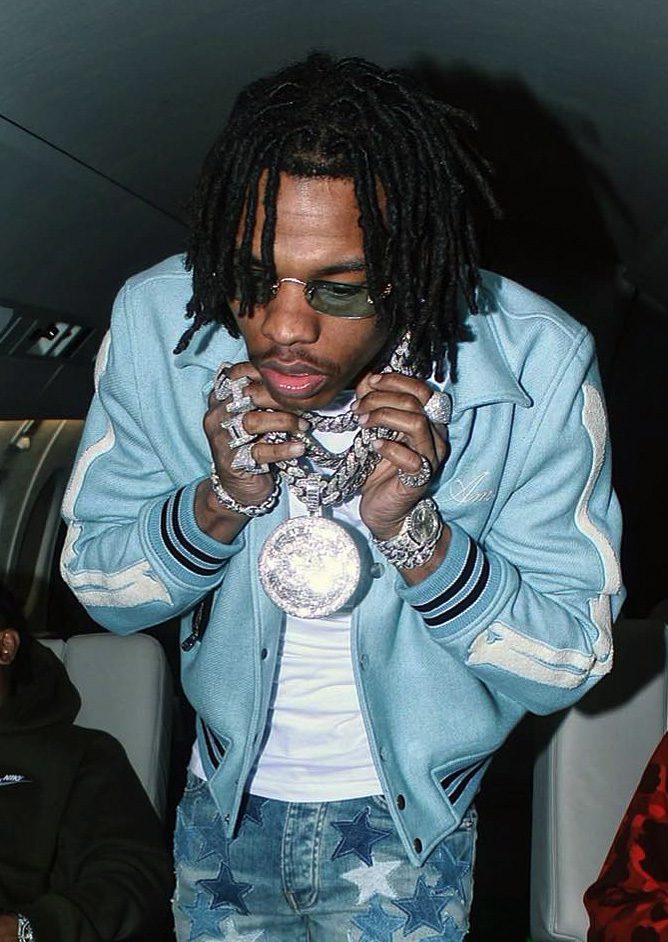 Lil Baby's Stiff Hair Twists
If you're willing to find a casual-looking hairstyle with the twists of the small width that are tightly rolled in – look no more. Lil Baby has a lot of twists of various lengths that cover his face partially and look fine with his sports bomber jacket. Also, such hair twists can last way longer than the rest because of the cramped twisting technique.
22 / 24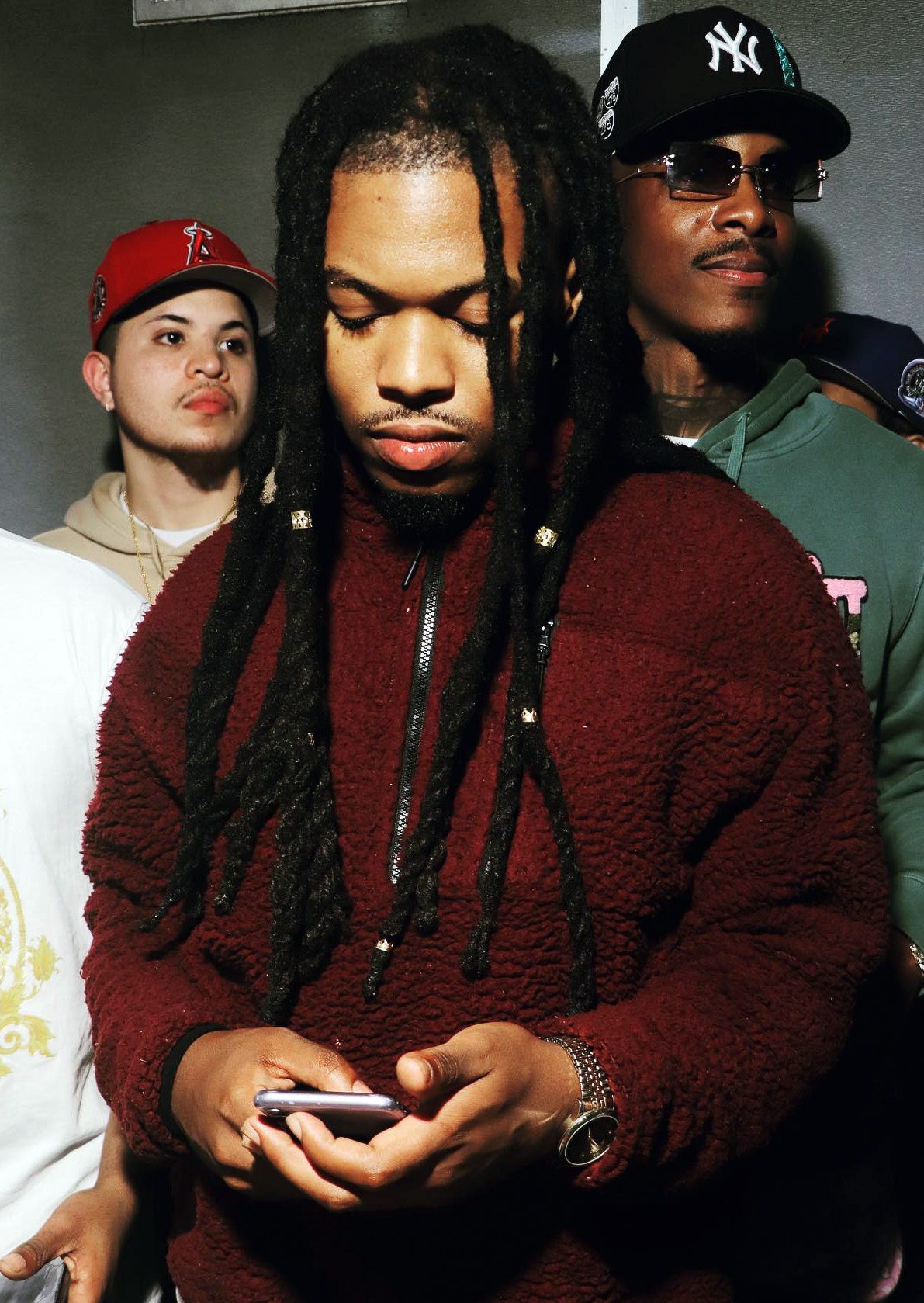 Capella Gray's Long Twists With Beads
Hair accessories have never been something that is assigned only to women's hair. Wearing hair jewelry or metallic beads is a common thing among some male celebrities as well. Indeed, some of the pieces can be worth thousands of dollars and simply hang on the twist or braid. A great example of wearing the expensive beads is demonstrated to us by Capella Gray: shaved off forehead with extra-long twists of medium width and a few inlaid hair accessories.
23 / 24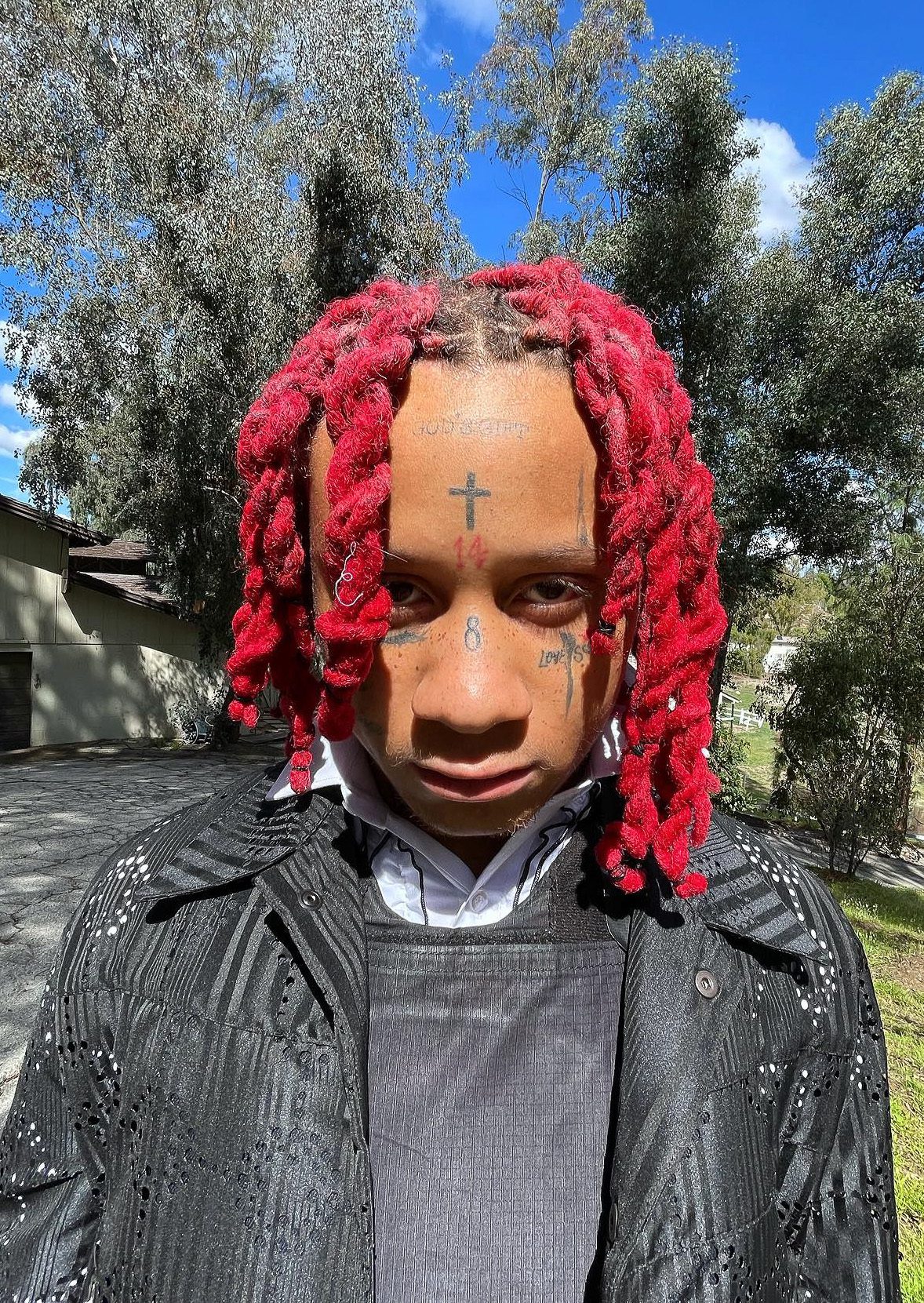 Trippie Redd's Red Jumbo Twists
Trippie Redd is one of the most bizarre-looking celebrities but in a good way. His outfits might look ludicrous to someone, however, his appearances can be quite noteworthy. This time it's not an exclusion: the ruby red twists of various widths are made out of extensions and connected to the roots with the help of the tiny hair harnesses. It's not the healthiest way of styling your natural hair, but can be an interesting choice for a short period of time.
24 / 24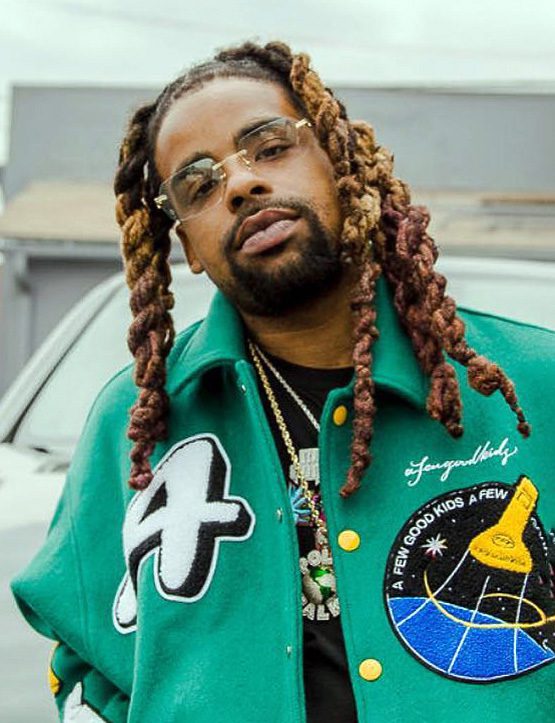 Mr. Chicken's Coloured Multi Twists
For sure not the most popular twisted hairstyle but the most favorite of Henry Dyer whose scenic name you might know as Mr. Chicken. Just look at this crazy and sophisticated combination of extra short hair on top and extra-long, wide twists made of dozens of smaller ones. Worth to mention that the weight of one braid like that can be uncomfortable to wear due to the pulling strength. But feel free to try it if you're looking for something extravagant.
FAQs
How long do the hair twists last?
Once you get familiar with this braiding technique and practice a few times to get smoother twists, they should last as long as a few weeks. All you need to keep them up is an anti-frizz shampoo and mineral hair oil.
How to style hair twists?
The hair twists are pretty easy to entangle to any hairstyle, whether it's a combination of different braiding styles or something like a high bun or a low ponytail. But we should begin with the detailed process of making the twists themselves:
1) wet your hair in parts or completely using water or mineral/dry styling oil;
2) using your fingers, brush through the hair strands and divide them into parts accordingly to your preferred style;
3) take one part and split it into two or more strands of the same length and start twisting them; release the twist once you set the ends with sticky hair glue or an invisible tie.
Afterward, it will be easy thing to style the twists as one big braid or to get them together in a ponytail. With such a variety of twists for guys, you can pair them with an undercut, mohawk, or dreadlocks to achieve a cool, dressy look.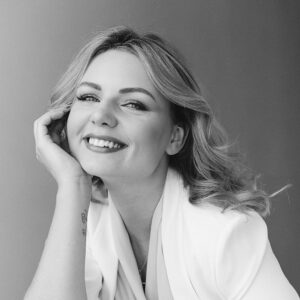 With an extensive background in the beauty and media production industry, Anastasiia knows all the buzz and is ready to share a few tricks with you to zhuzh your hair game. Constantly traveling between Europe and North America, she is the one who keeps an eye on all the popping world trends so that you don't miss anything.