40 Hairstyles With Side Swept Bangs to Transform Your Look
Switch up your style with a side fringe.
"Should I get bangs?" It's a question asked by many women. We've all been there — planning a hair change by getting a fringe and then wimping out at the last minute. Just like getting a drastic haircut, cutting your bangs can be a tough decision to make. After all, a fringe can totally transform your look, either for the better or for the worse.
Enter the side bangs. If there's a fringe style that anyone can rock, it's the side-swept fringe. It goes well with any face shape (but most especially round faces) and you can wear it at any length, from short to eye-grazing and even down to your jawline. It suits any hair texture too, whether sleek straight, wavy, choppy, or curly. Practical and chic at the same time, side-swept bangs can balance out a wide forehead and provide the perfect finishing touch to any hairstyle.
A hair transformation doesn't have to mean chopping it all off. Sometimes, all it takes is a small change to your fringe. Take a look at 40 chic styles below.
1 / 40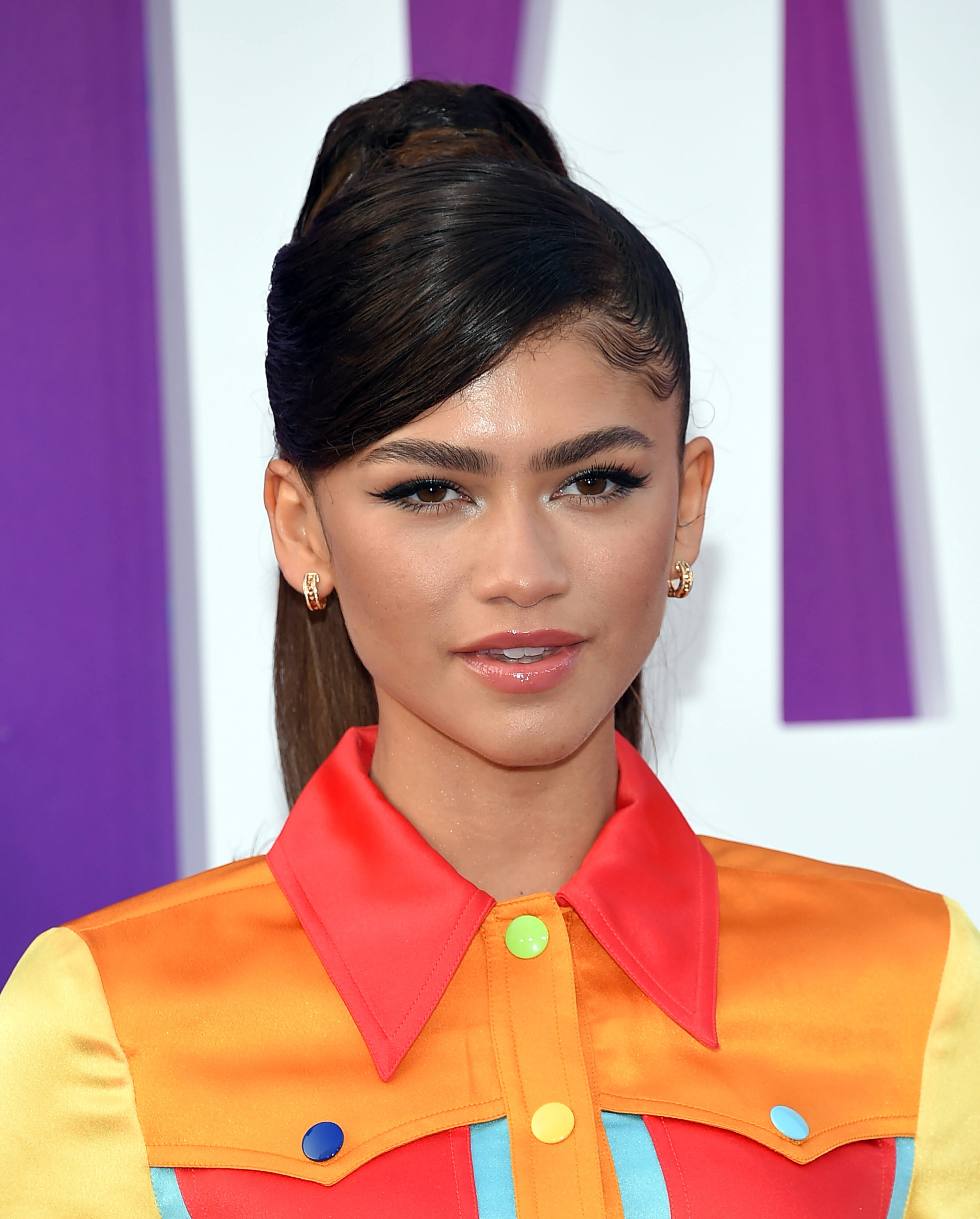 Zendaya's High Ponytail With Side Bangs
Zendaya pairs a straight high ponytail with sleek side bangs for a perfectly neat look. The fringe is long, ending just above her eyebrow and tucked behind her ear — definitely a clean and elegant way to wear the style.
2 / 40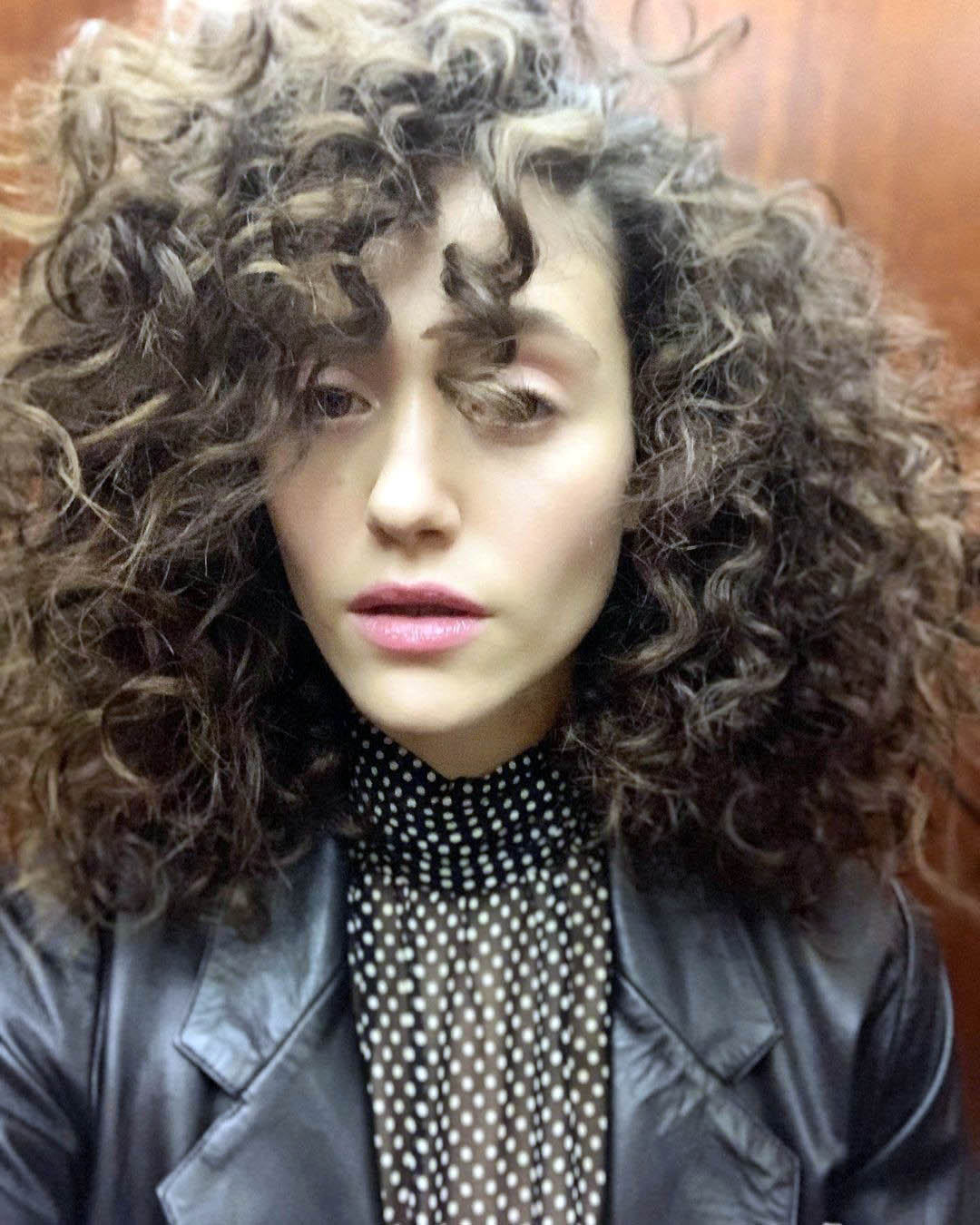 Emmy Rossum's Voluminous Curls With Side Bangs
How cute are those ringlets grazing Emmy Rossum's eyes? For those who are naturally curly (like Emmy), this is the perfect fringe look for you.
3 / 40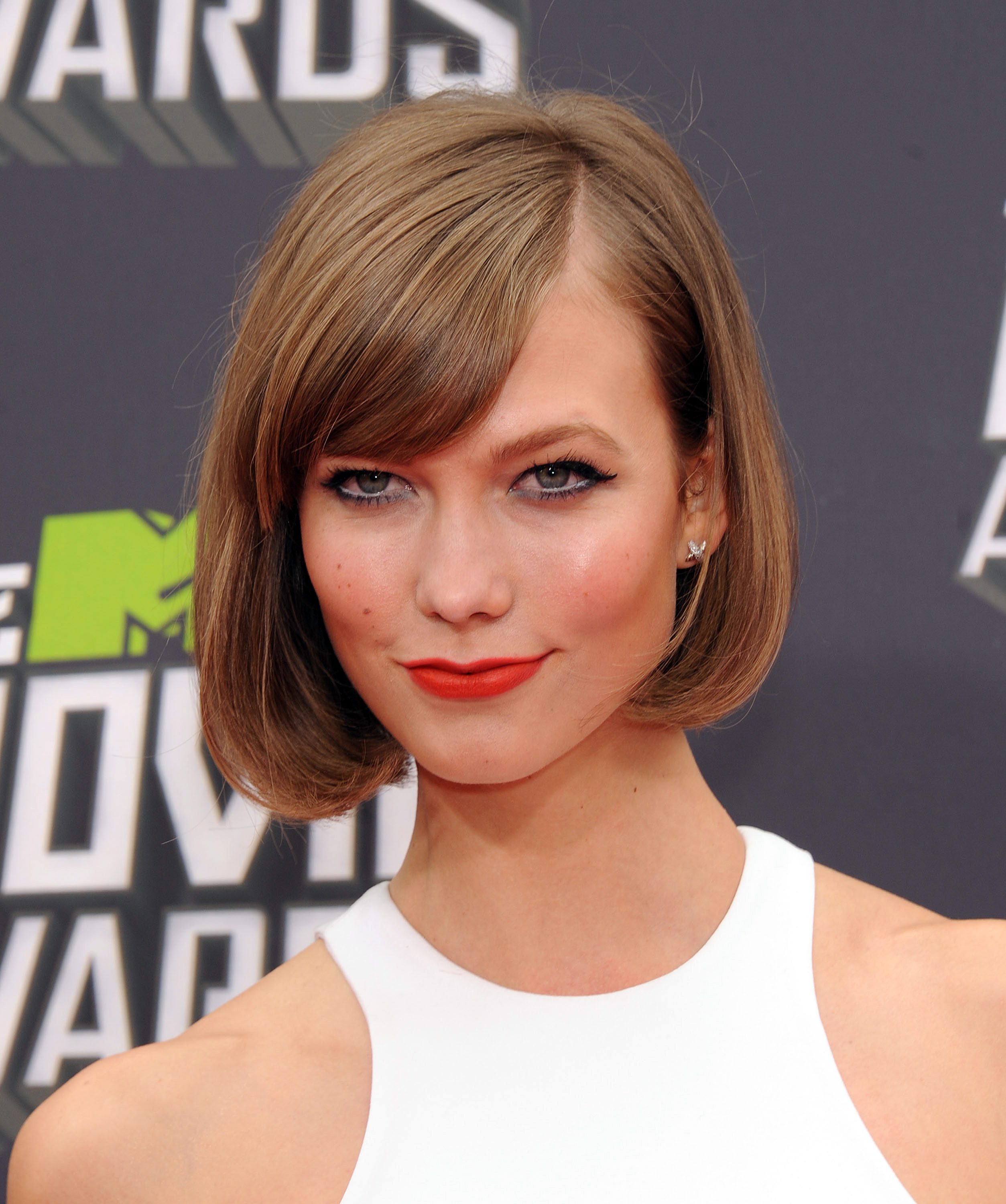 Karlie Kloss' Bob With Side Bangs
Few things are as cute and classic as the bob. And Karlie Kloss proves it looks even prettier when paired with side bangs.
4 / 40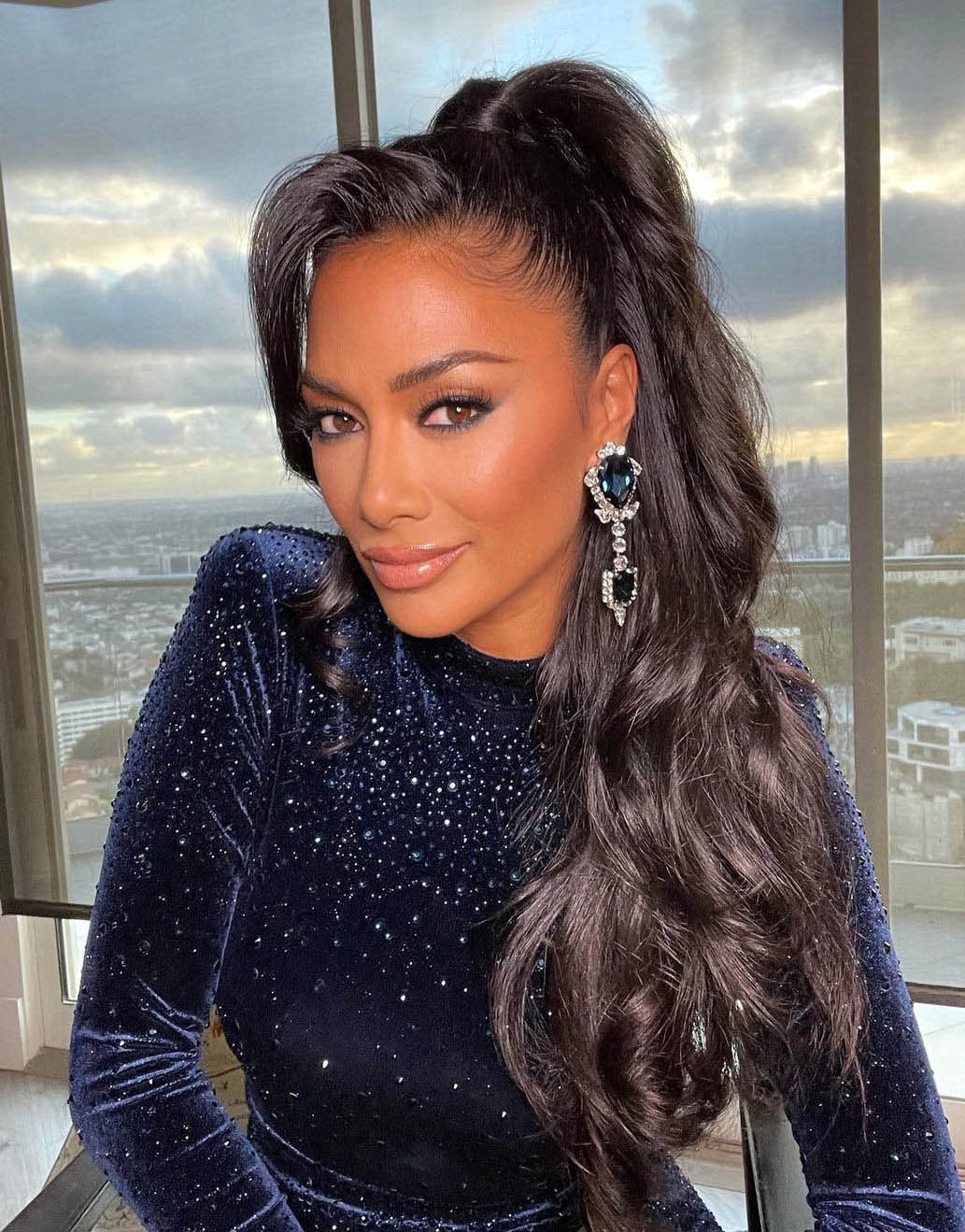 Nicole Scherzinger's Long Wavy Ponytail With Side Bangs
Here, Nicole Scherzinger pairs her high, wavy ponytail with a side fringe for added oomph to her look. It's like a thick pony at the back with a matching little one at the front. Cute!
5 / 40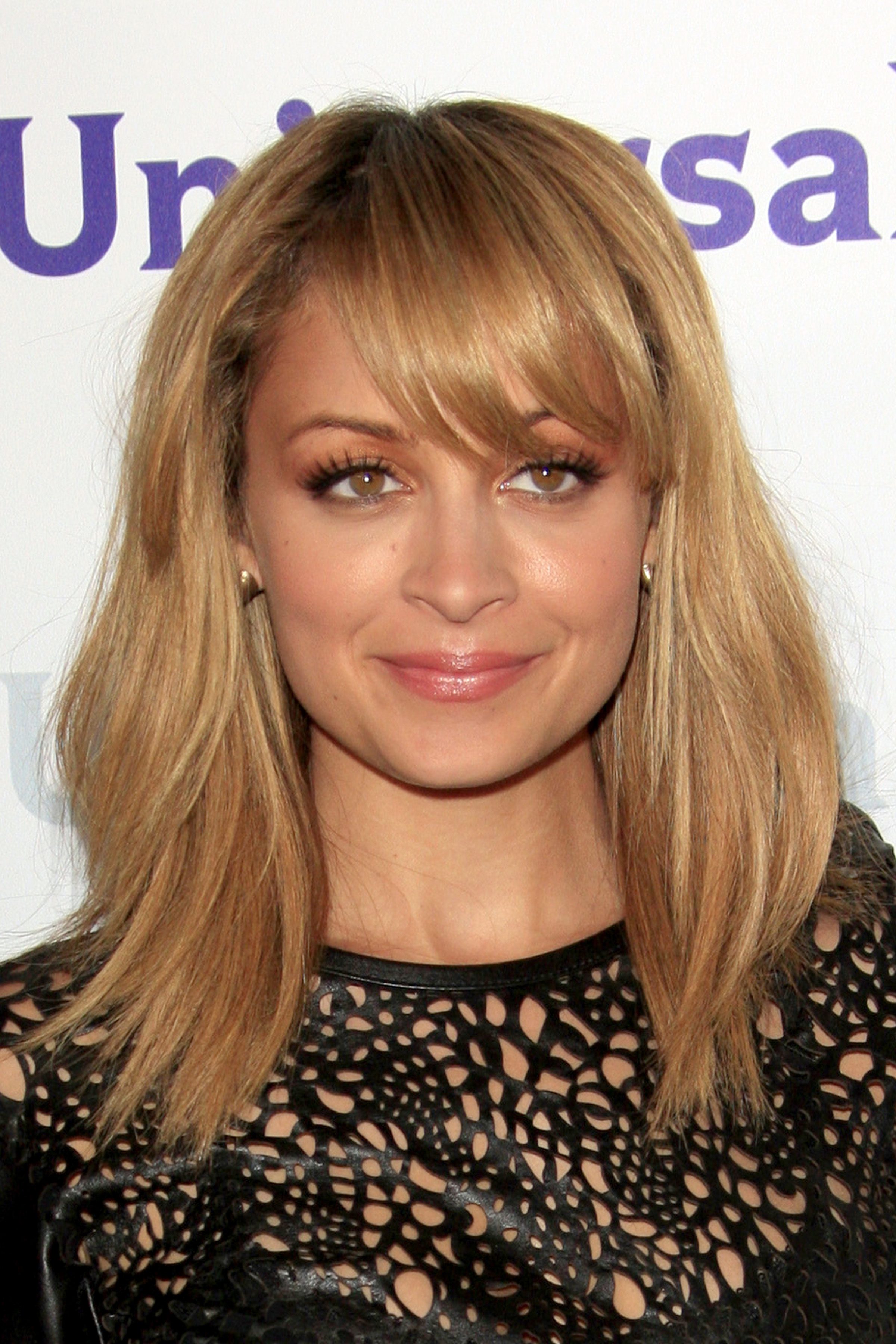 Nicole Richie's Layered Cut With Side Bangs
Nicole Richie shows off a voluminous layered cut finished off with wispy eye-grazing bangs. Such a cool hairstyle to frame her pretty face.
6 / 40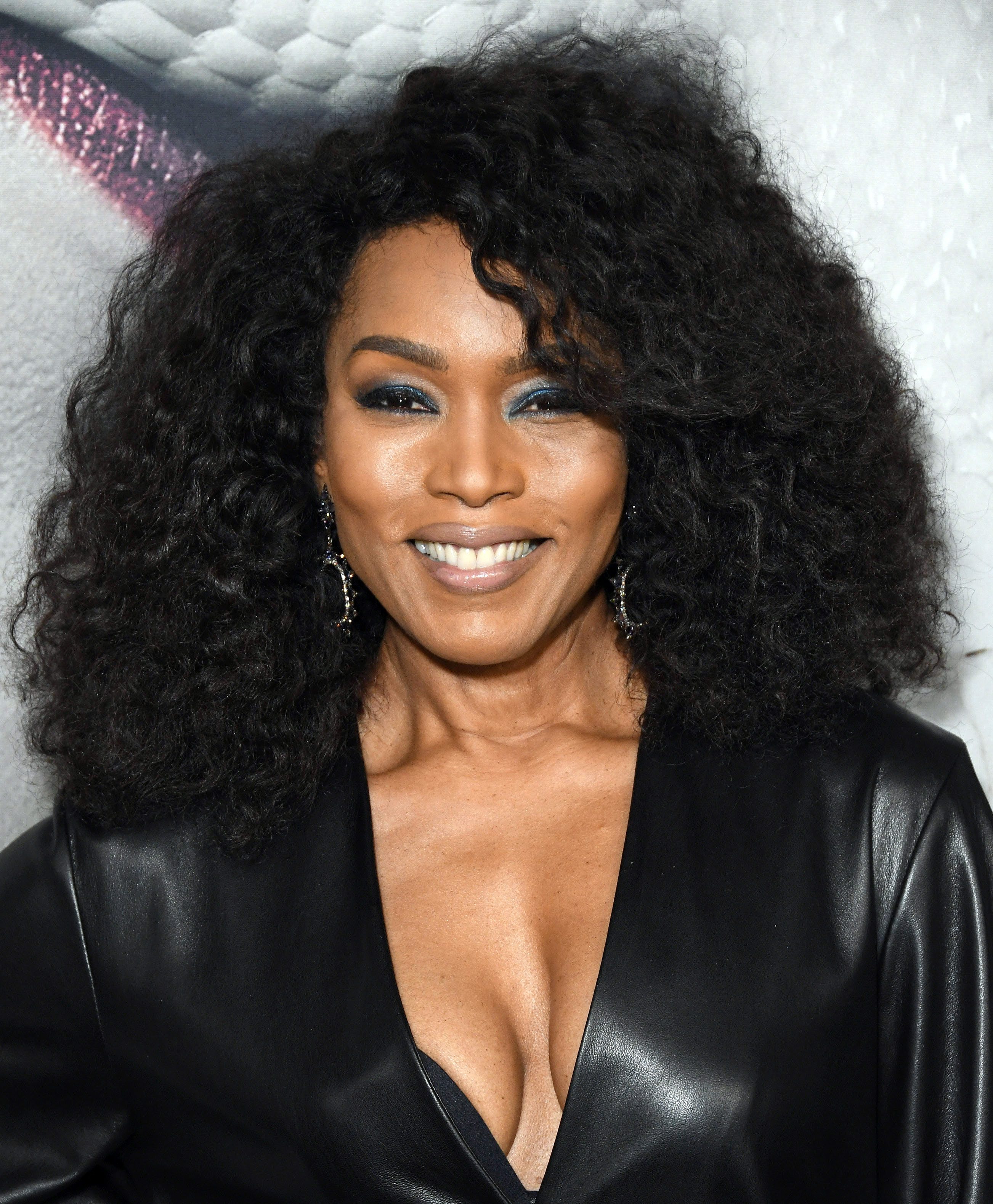 Angela Bassett's Natural Hair With Side Bangs
Angela Bassett's luxuriant natural hair looks even more dramatic with those curly side-swept bangs. Definitely a statement-making look!
7 / 40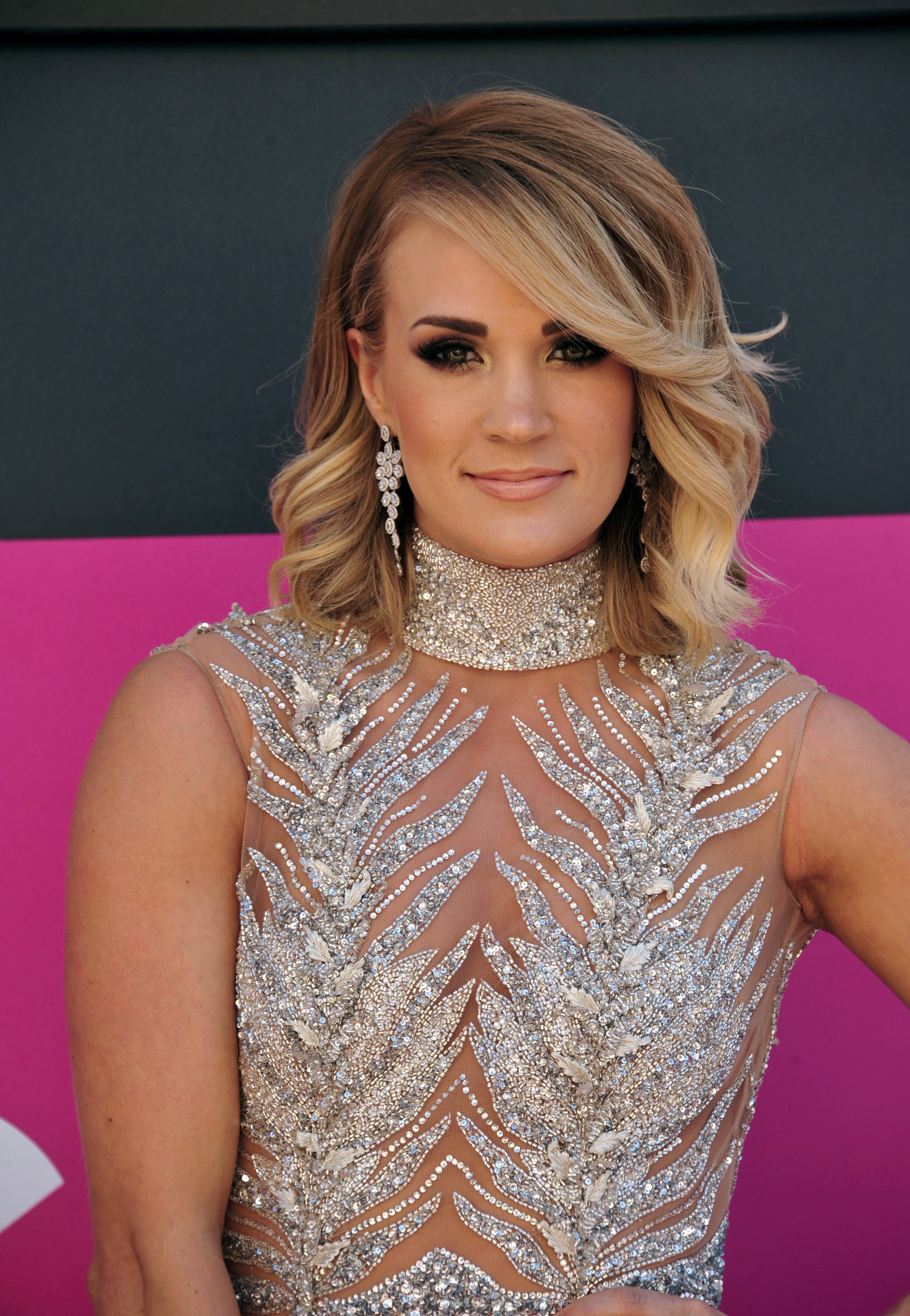 Carrie Underwood's Feathered Side Bangs
Carrie Underwood gives the feathered flip of the '70s a modern update with this hairstyle. Those waves are so perfectly styled and the money piece highlights enhance the sculptural look of the side bangs.
8 / 40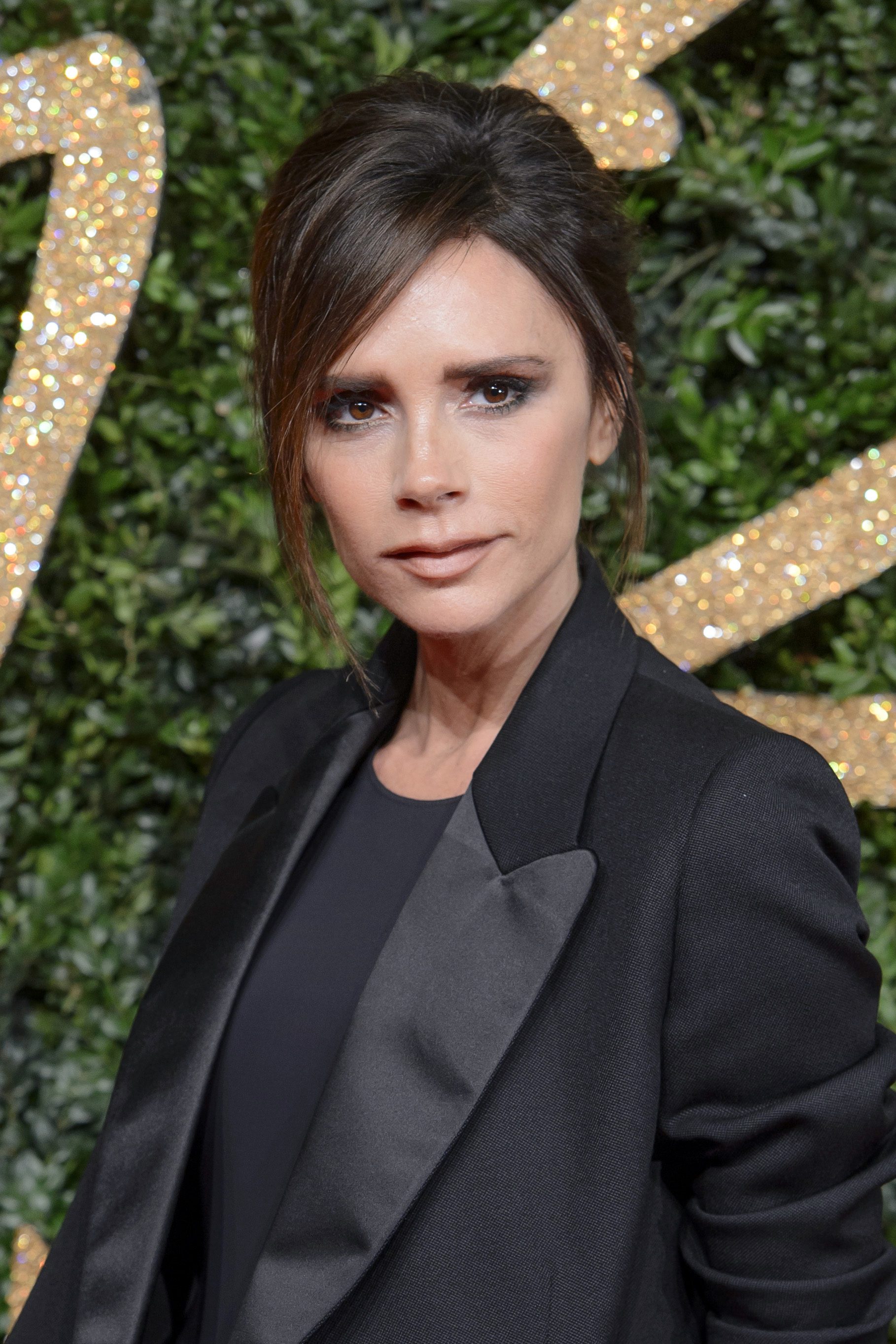 Victoria Beckham's Retro Updo With Side Bangs
Victoria Beckham goes retro with this poofy beehive-style updo and the long side bangs are adding an extra dose of drama.
9 / 40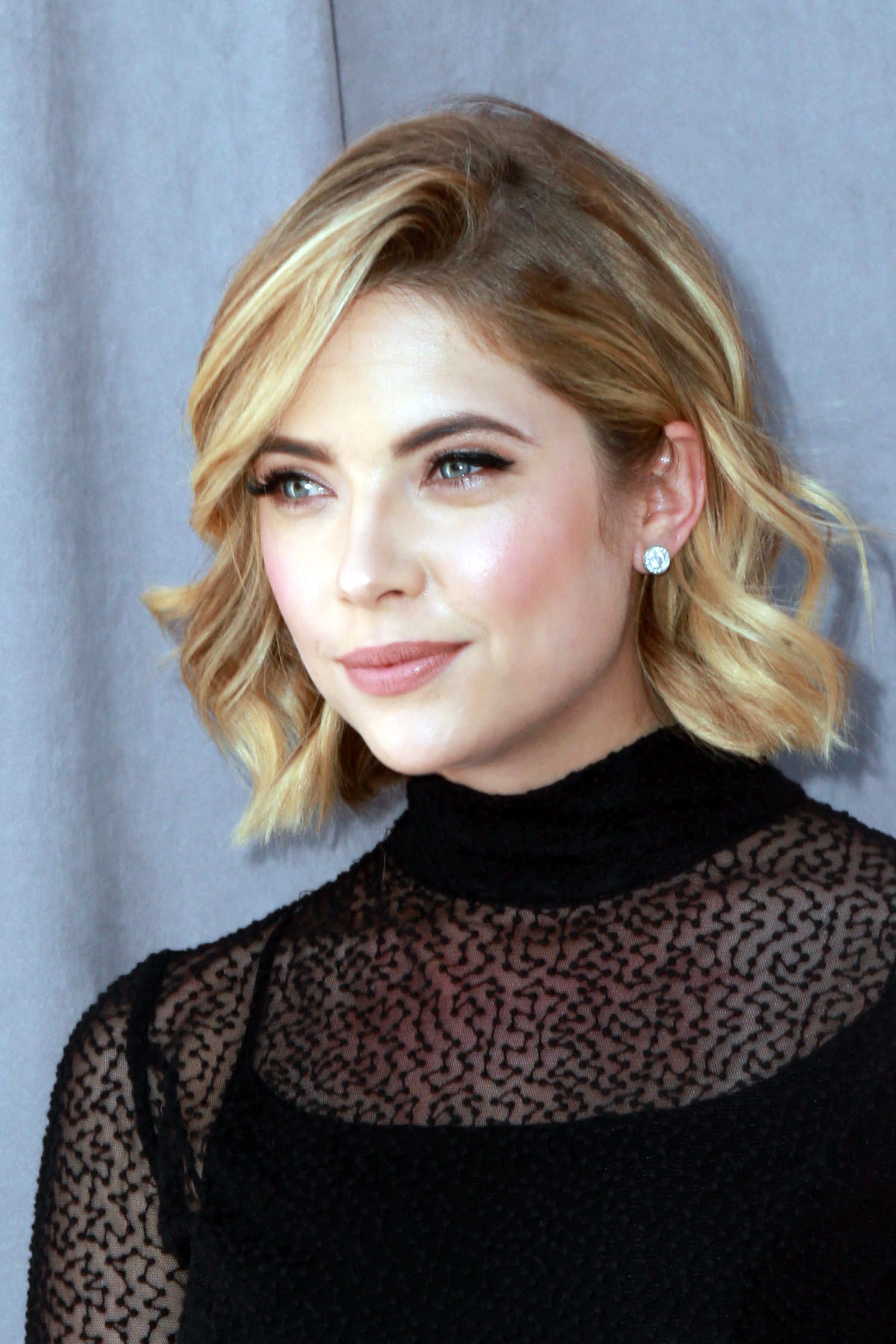 Ashley Benson's Short Wavy Cut With Side Bangs
Ashley Benson looks darling with her short wavy cut and side-swept bangs. And those blonde highlights definitely provide the perfect finishing touch to this fabulous look.
10 / 40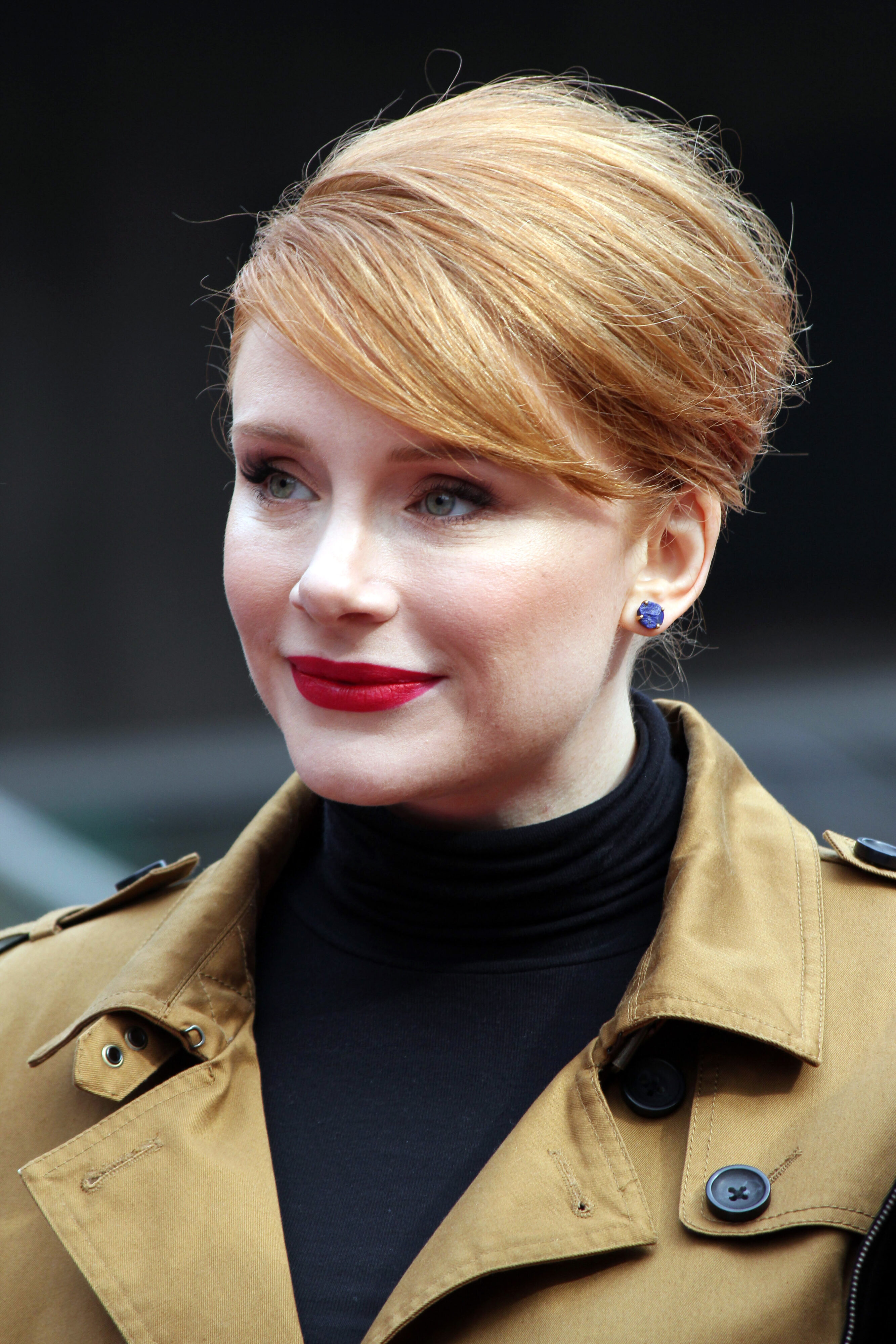 Bryce Dallas Howard's French Twist With Side Bangs
The side fringe is versatile, which means you can add it to just about any hairstyle. Here, Bryce Dallas Howard is wearing a classic updo, the French twist, and we think her side bangs polish off the look nicely.
11 / 40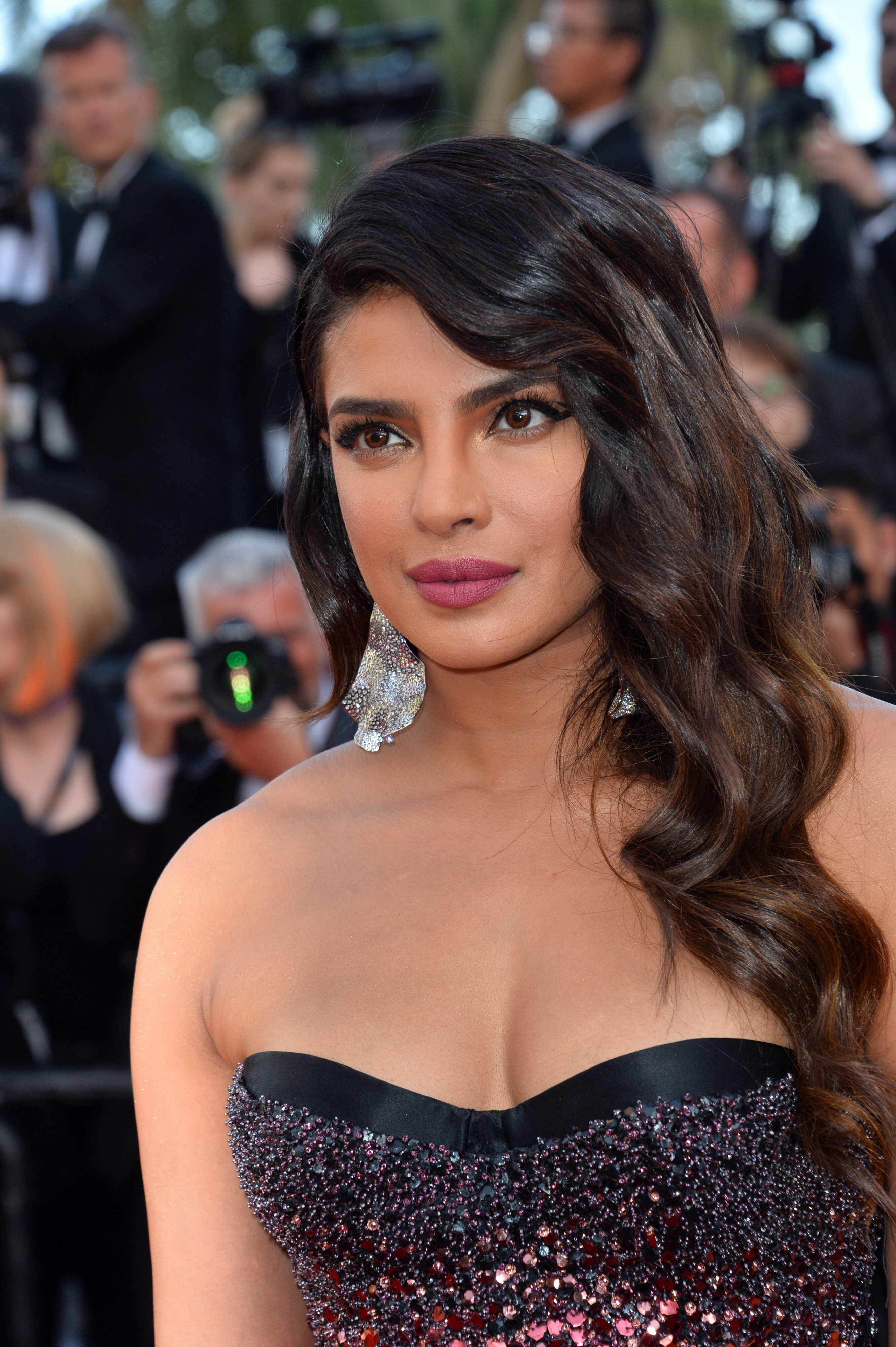 Priyanka Chopra-Jonas' Wavy Side Bangs
Priyanka Chopra-Jonas looks like an Old Hollywood star with her long, side-swept wavy style. With a bit of magic with the curling wand, you'll look like you just stepped out of the '40s.
12 / 40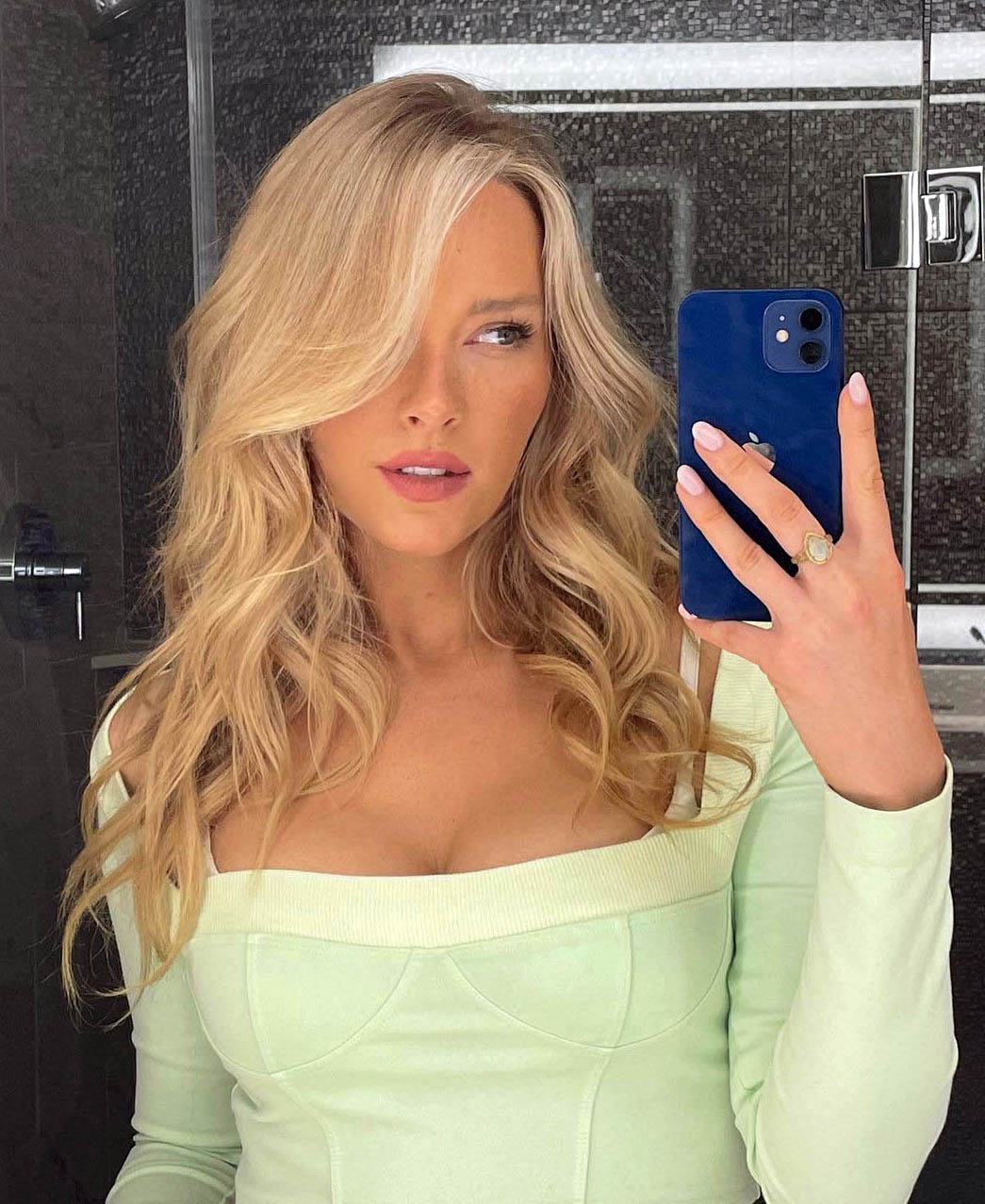 Camille Kostek's Beachy Waves With Side Bangs
What could be more summer-perfect than beachy blonde waves like Camille Kostek's? The long fringe covering her eye definitely add a heavy dose of drama.
13 / 40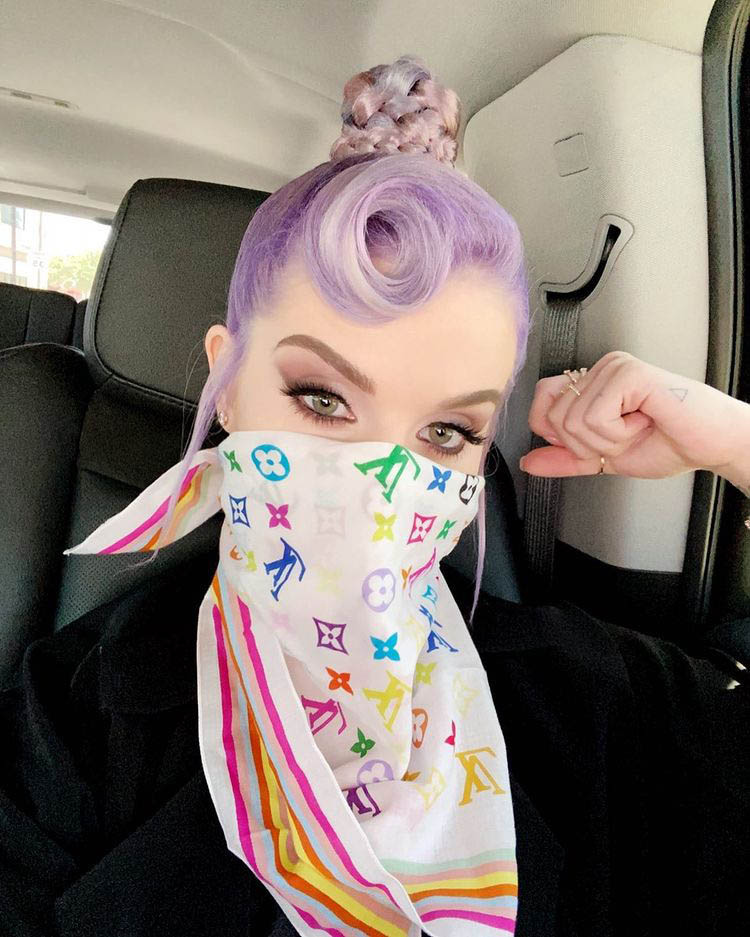 Kelly Osbourne's Pin Curl Side Bangs
Here, Kelly Osbourne is wearing her signature lavender hair in an elaborate braided top knot. And to finish off the one-of-a-kind look, she's styled her bangs into a perfectly cute pin curl.
14 / 40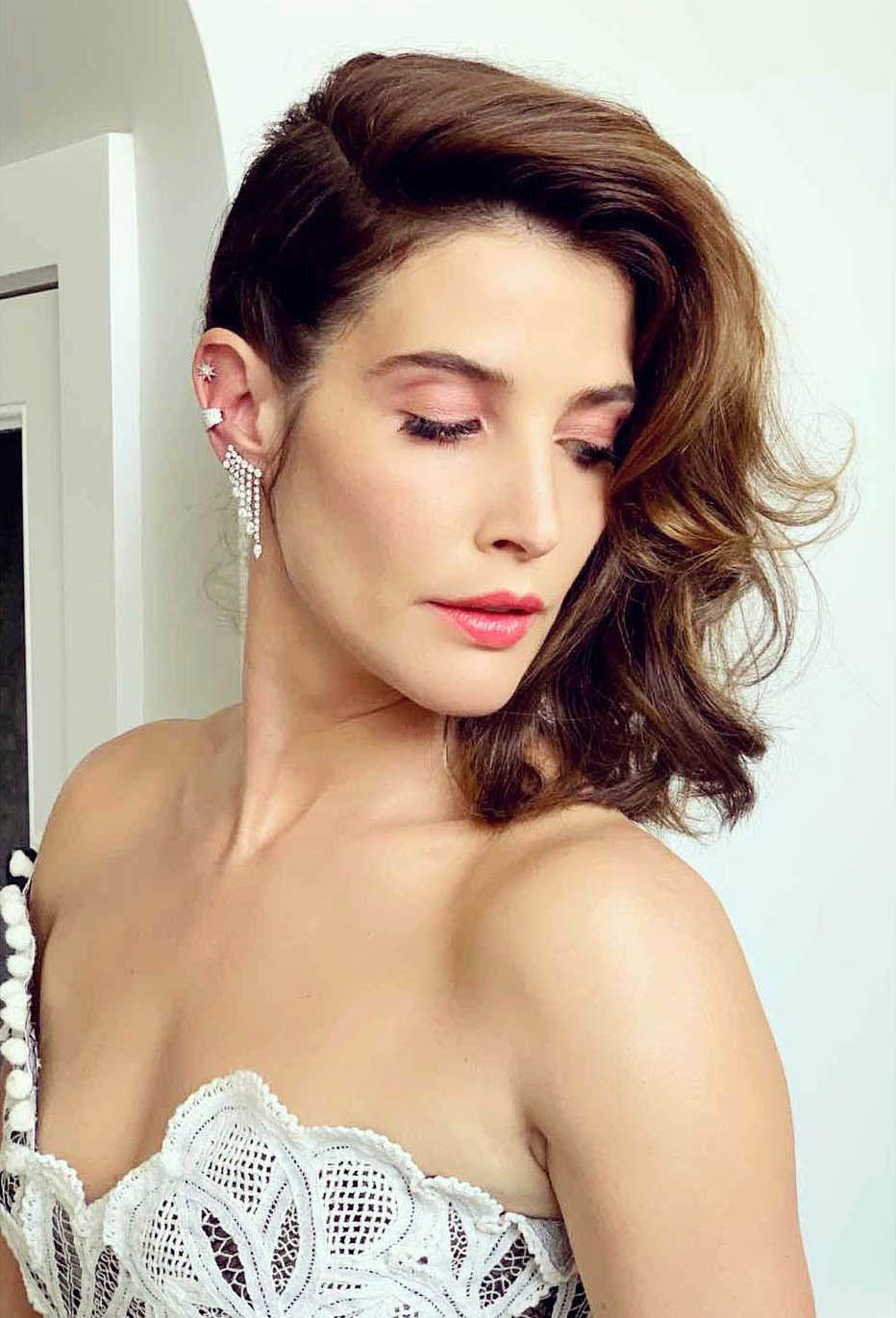 Cobie Smulders' Side-Swept Waves
Cobie Smulders is oozing glamour with this side-swept 'do. One side is pinned back while the other falls in a cascade of curls. Beautiful!
15 / 40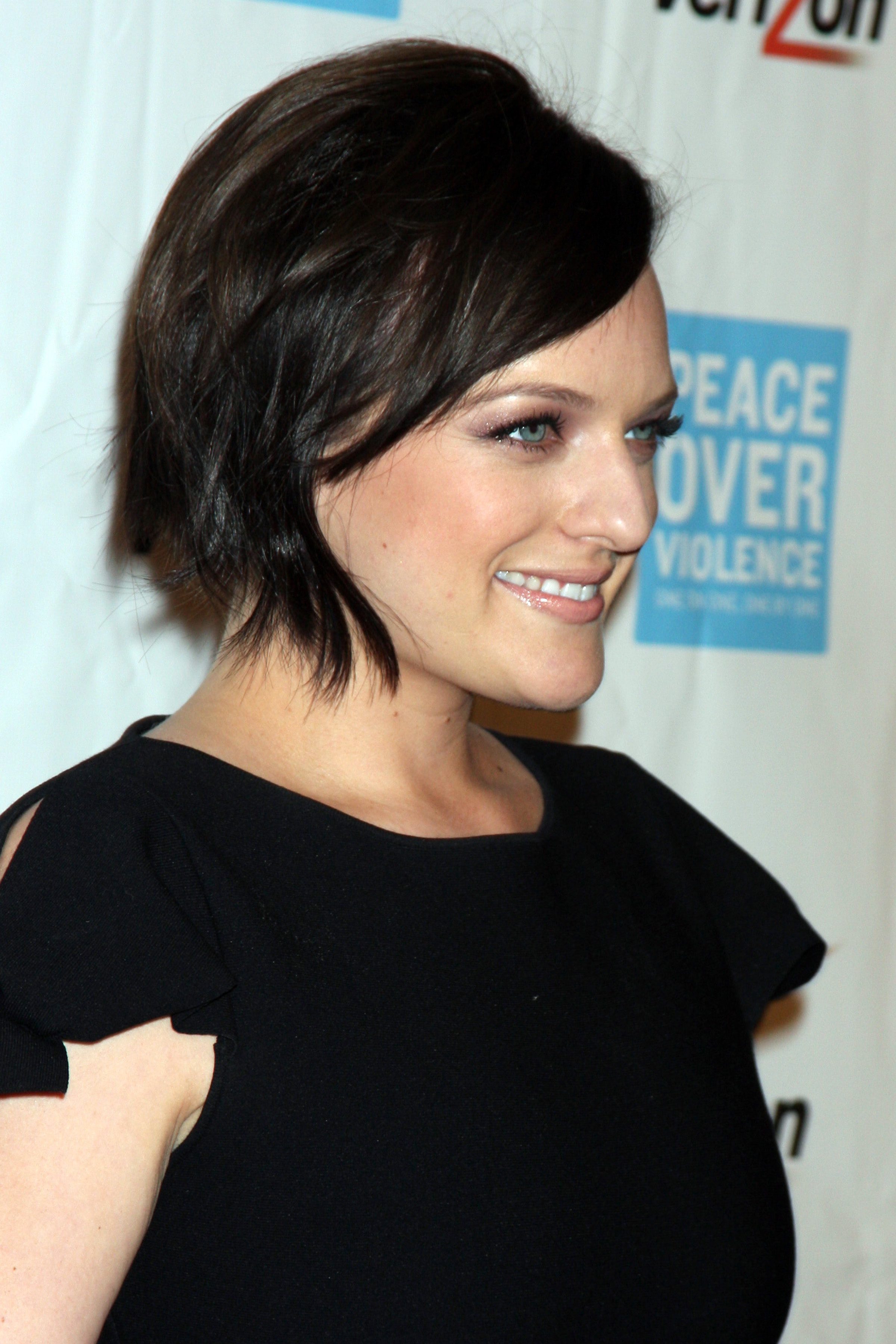 Elisabeth Moss' Graduated Bob With Side Bangs
Elisabeth Moss looks like a modern-day Jackie O with her graduated bob that features a bump at the crown. This angled fringe is a perfect match for wide foreheads.
16 / 40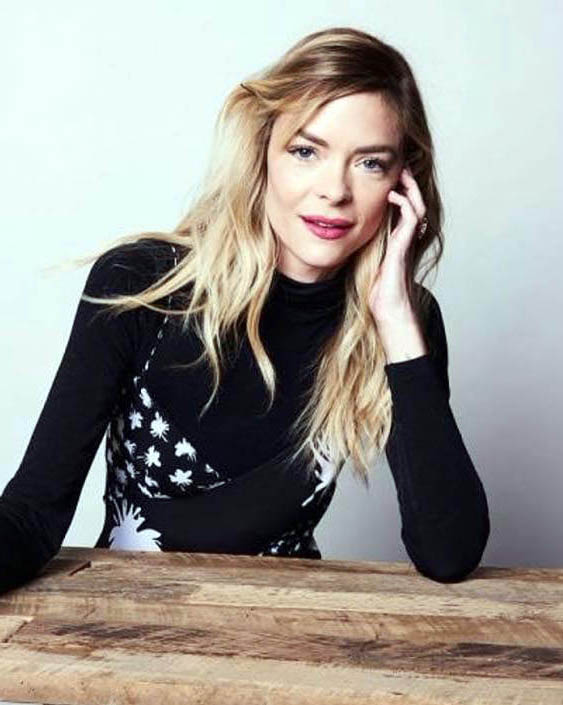 Jaime King's Layered Wavy Cut With Side Bangs
Here, Jaime King is wearing a long layered cut with choppy ends, and the texture is echoed in the side-swept bangs. We think it's a stylish and trendy look overall.
17 / 40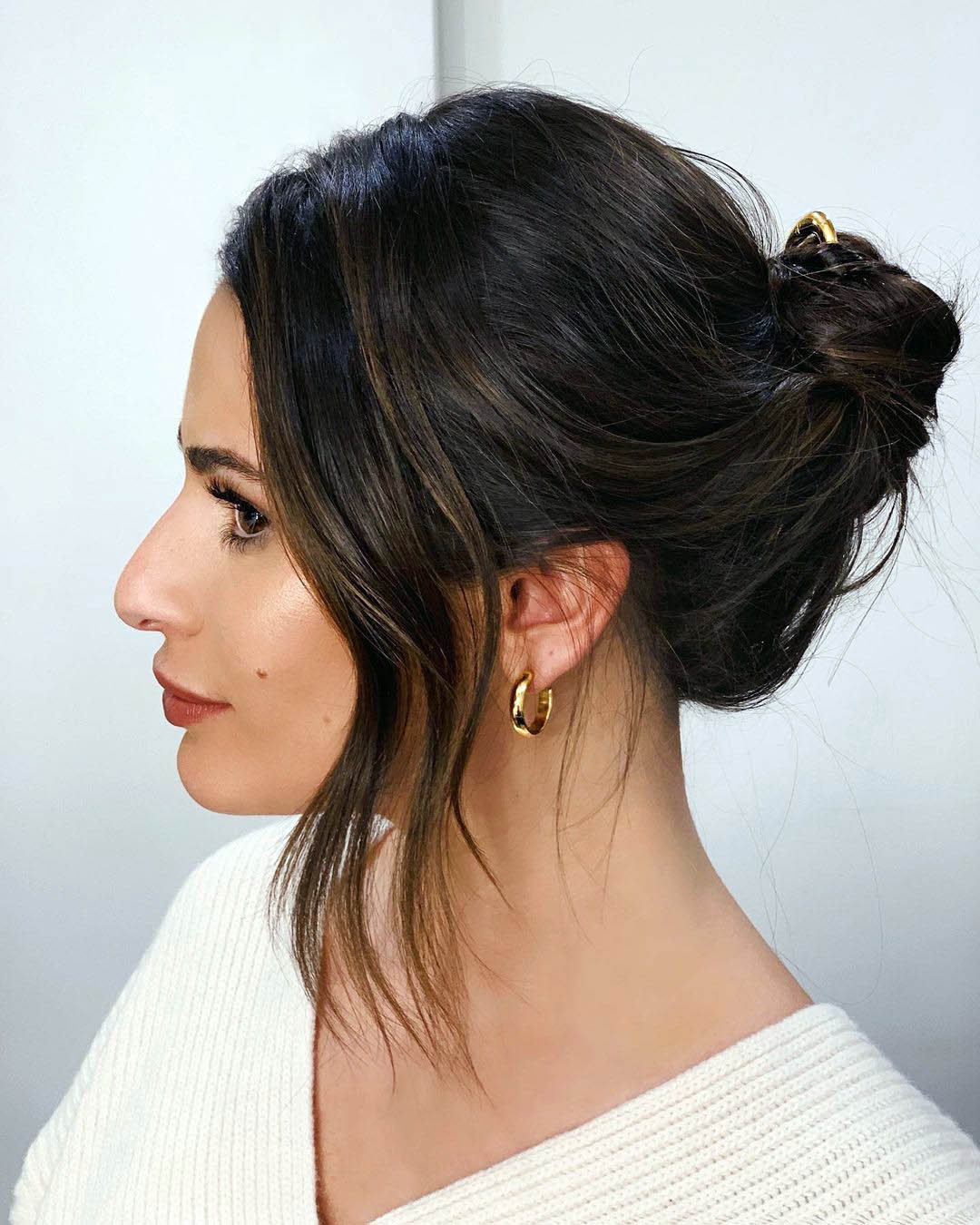 Lea Michele's Bun With Long Side Bangs
Lea Michele is all about easy elegance wearing this twisted bun with a long side fringe. Such a glamorous look that's as easy as 1, 2, 3!
18 / 40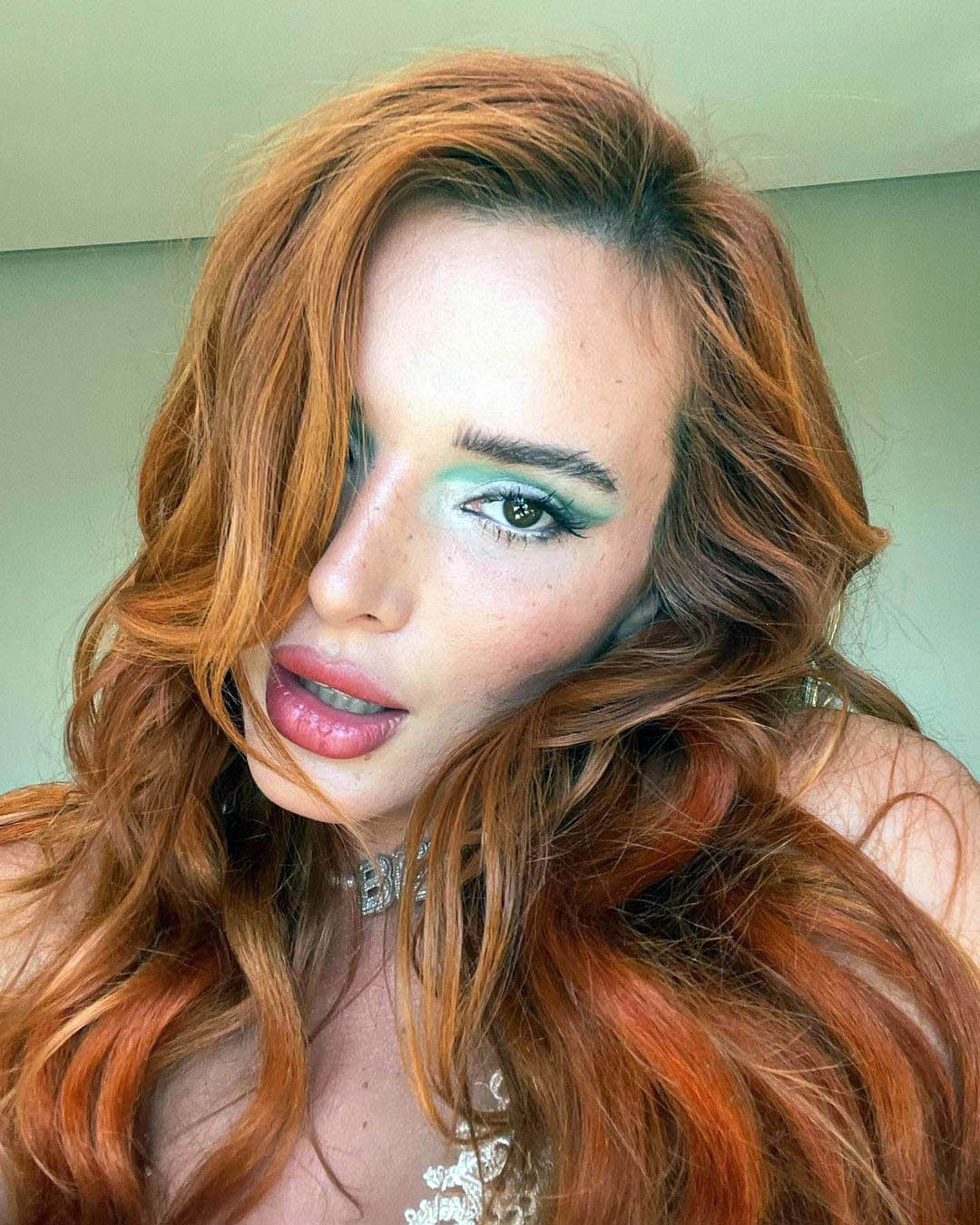 Bella Thorne's Glamorous Side Bangs
Bella Thorne is oozing sex appeal with her fiery bombshell waves. The stunning color teamed with the luxuriant waves and sexy fringe all make for a gorgeous head-turning look.
19 / 40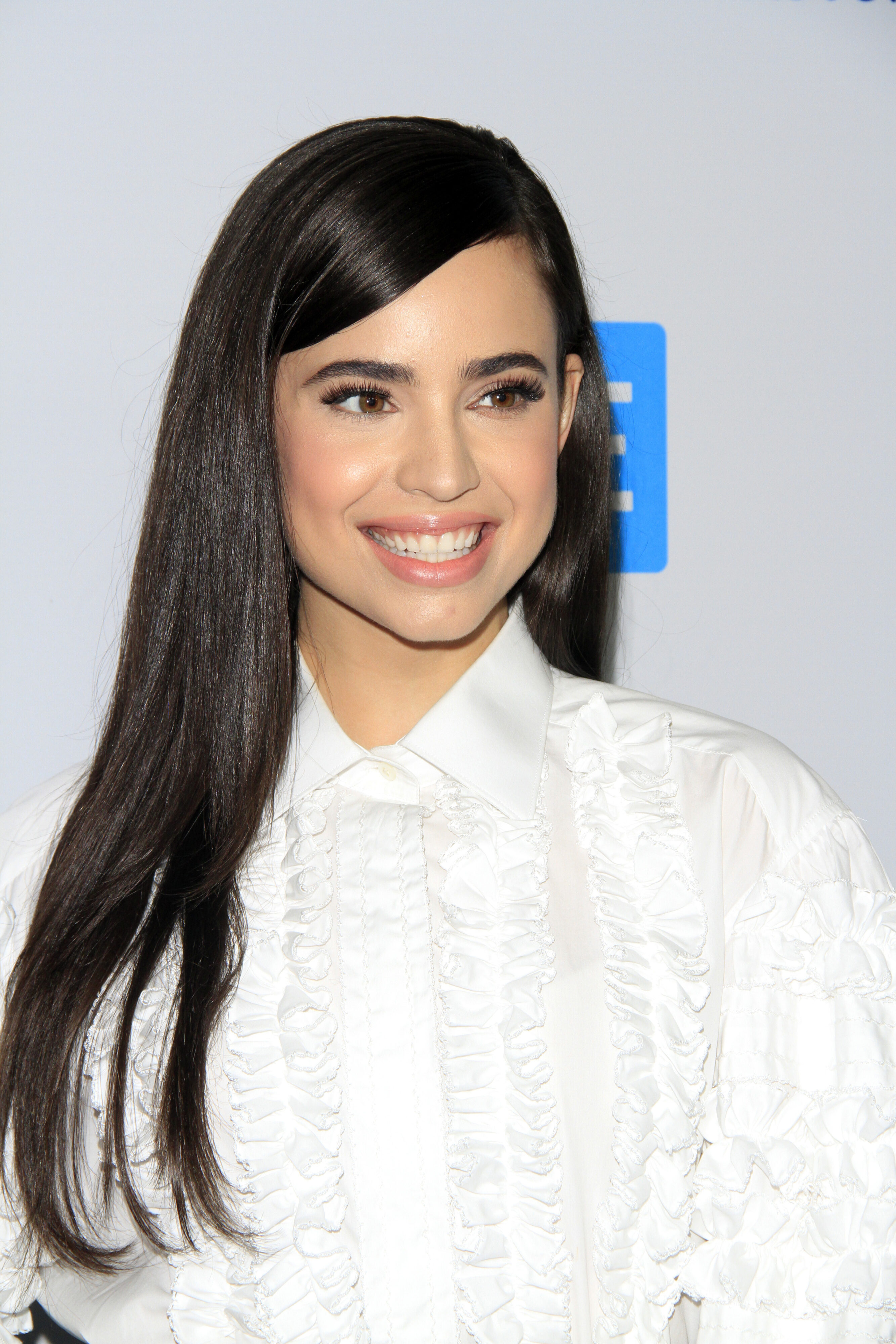 Sofia Carson's Sleek Side Bangs
No one rocks the super-sleek side fringe quite like Sofia Carson. This is her signature look and it's easy to see why she likes it so much — so clean and elegant.
20 / 40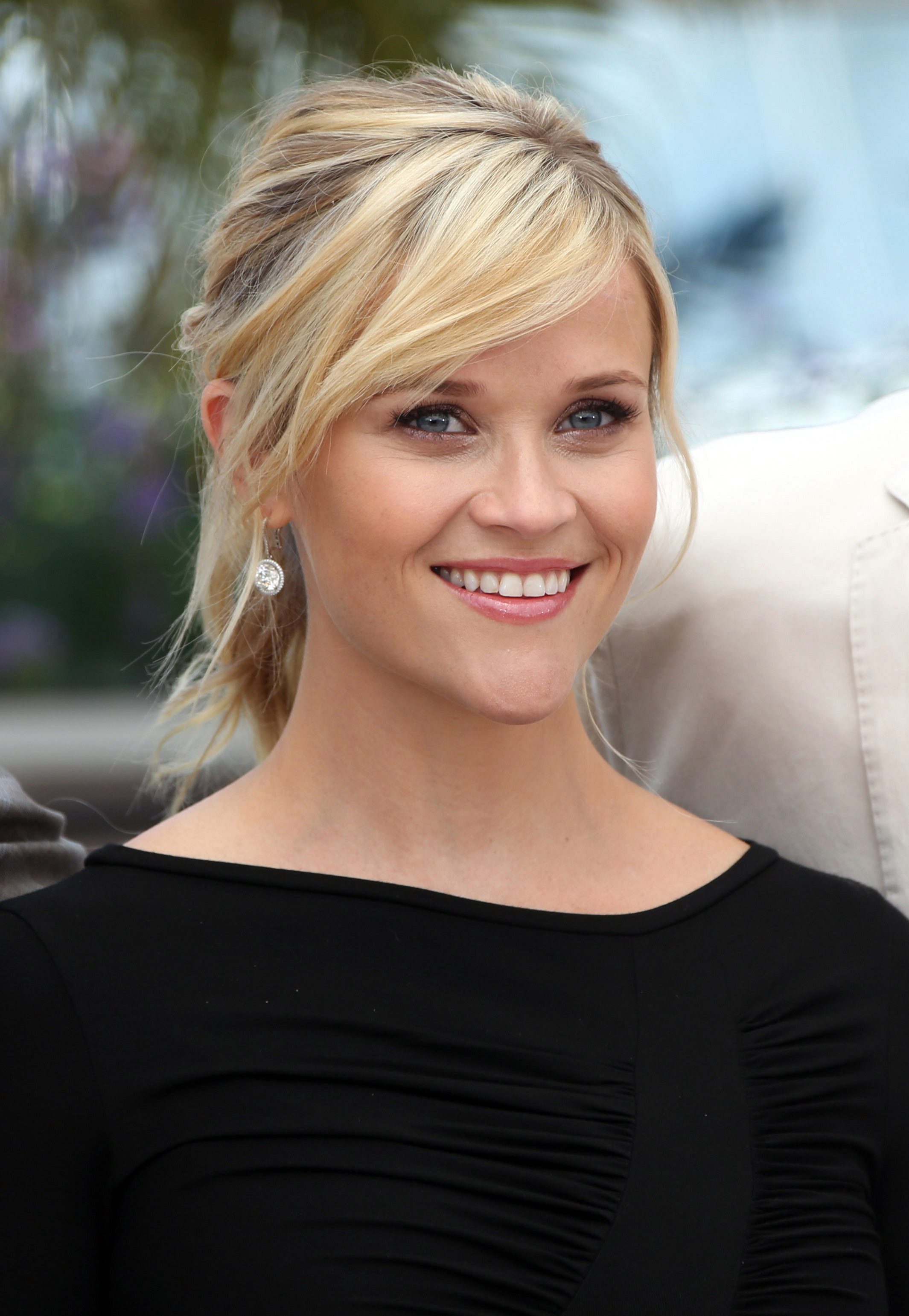 Reese Witherspoon's Ponytail With Side Bangs
There are a lot of fabulous things going on with Reese Witherspoon's look. From the effortlessly chic ponytail to the piecey side bangs and the stylish blonde balayage, this is one look we're dying to copy!
21 / 40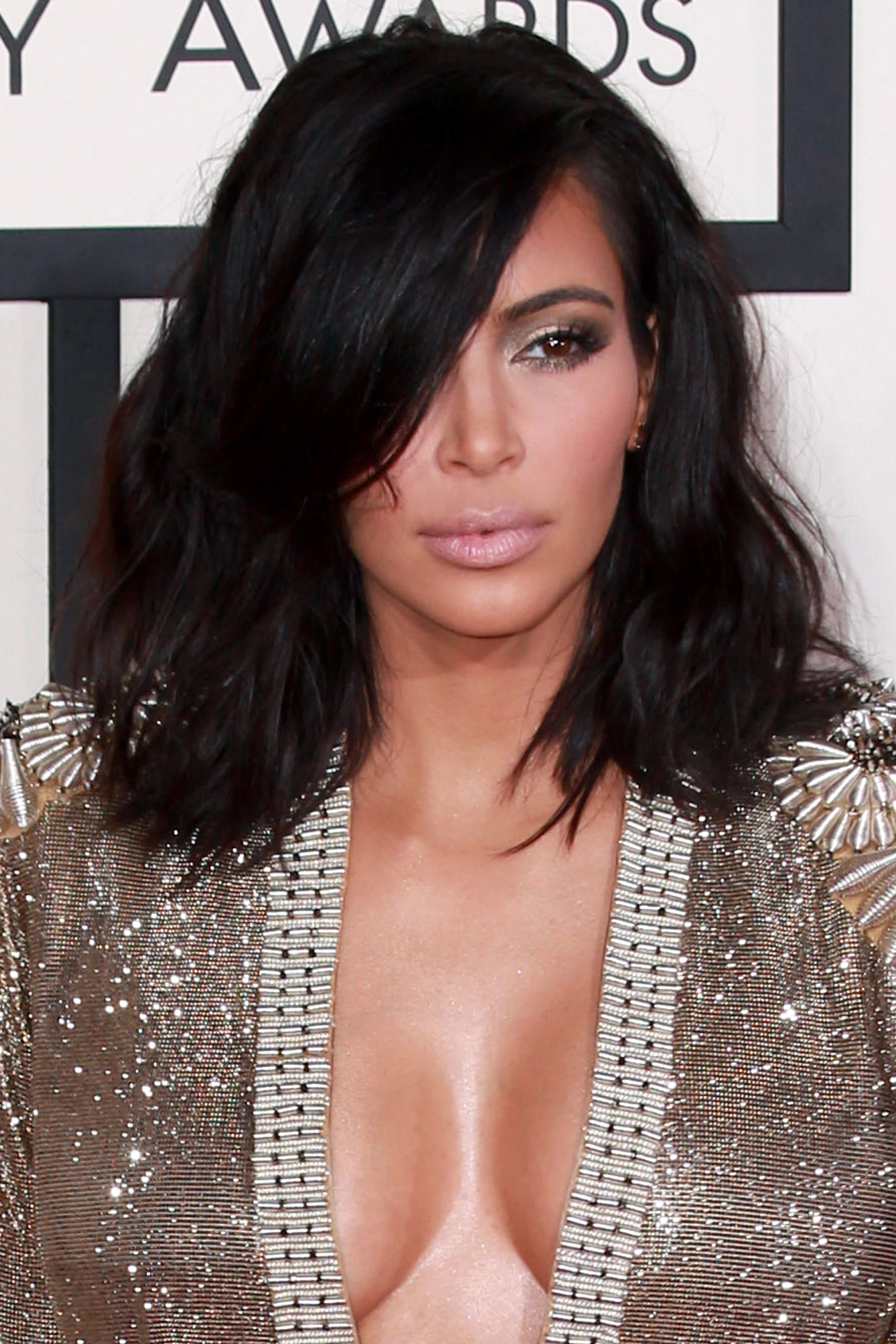 Kim Kardashian's Layered Lob With Long Side Bangs
If you have shoulder-length hair, you can try a voluminous layered lob with side-swept bangs like Kim Kardashian's. The fringe is super long, covering one eye and almost half her face for a very dramatic look.
22 / 40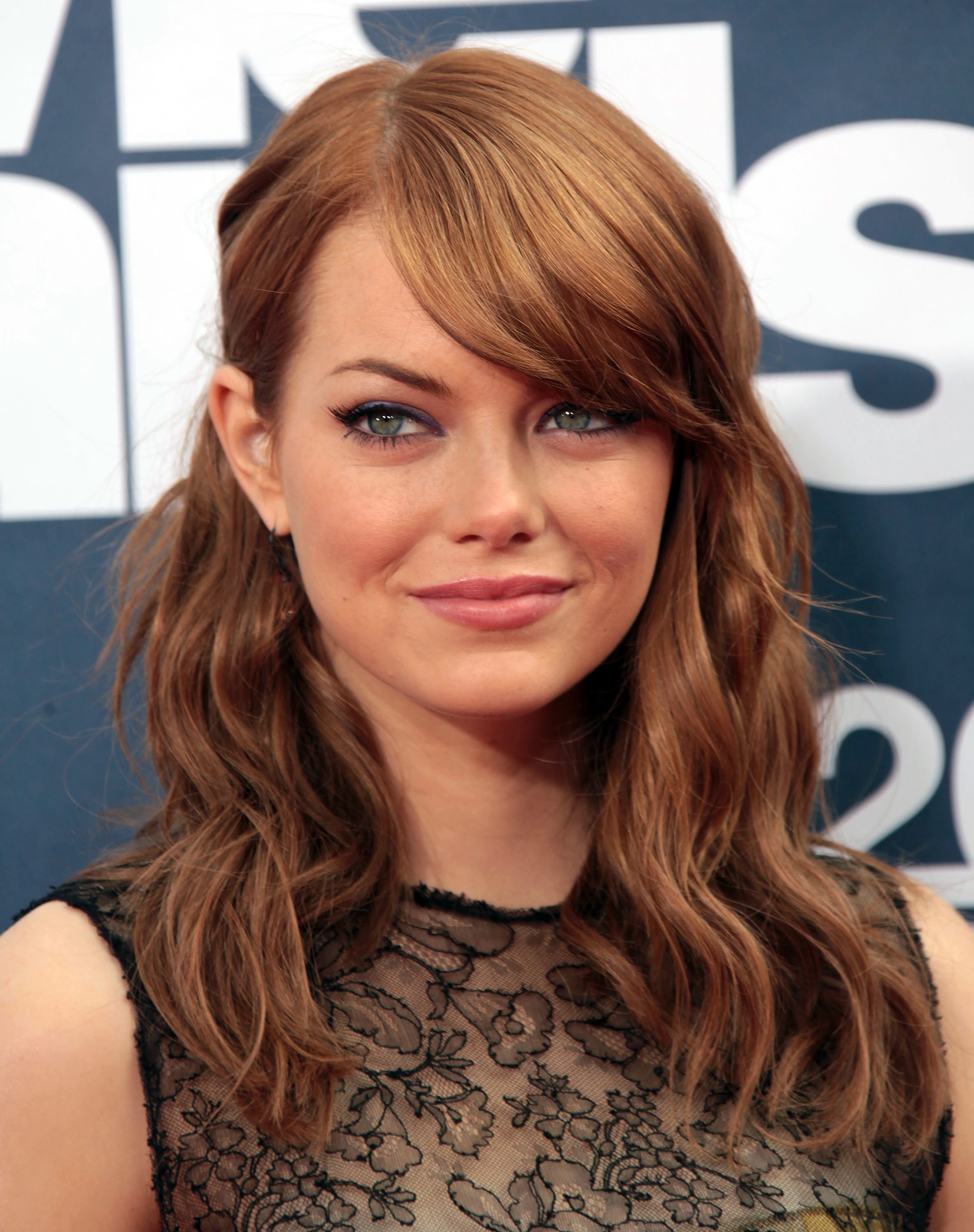 Emma Stone's Wavy Cut With Side Bangs
Emma Stone's long waves and side bangs are a super-sweet pairing. Beachy waves are always pretty but they look even better with that fringe, don't you think?
23 / 40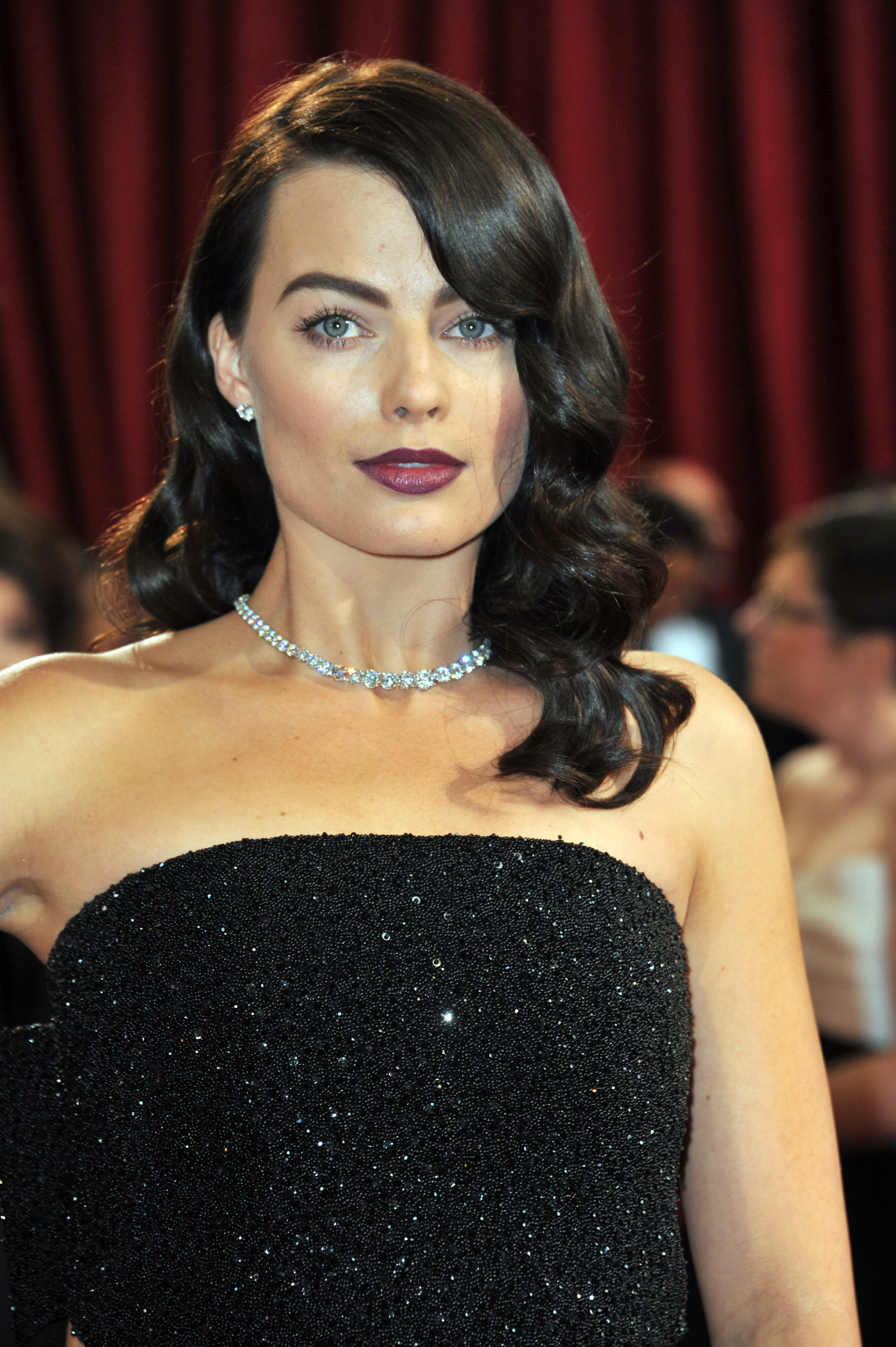 Margot Robbie's Old Hollywood Waves With Side Bangs
You can go for a vintage look by pairing Old Hollywood waves with side-swept bangs a la Margot Robbie here. She's definitely giving off Ava Gardner vibes.
24 / 40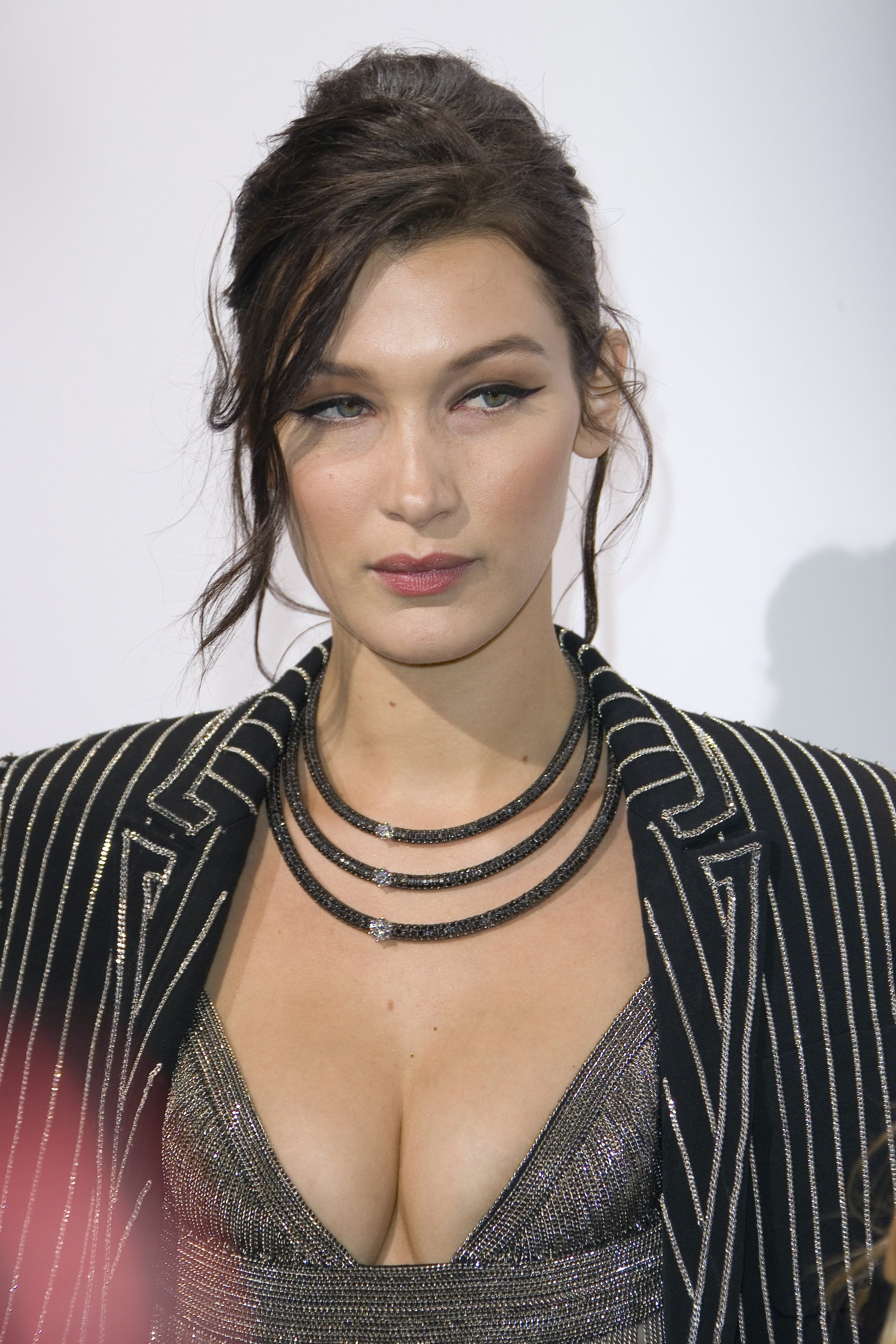 Bella Hadid's Messy Updo With Side Bangs
For a look that's sexy with a touch of retro, you can try Bella Hadid's messy updo. It has a bumped crown that feels like an understated beehive, and long, piecey side bangs that add a dose of sex appeal to the whole look.
25 / 40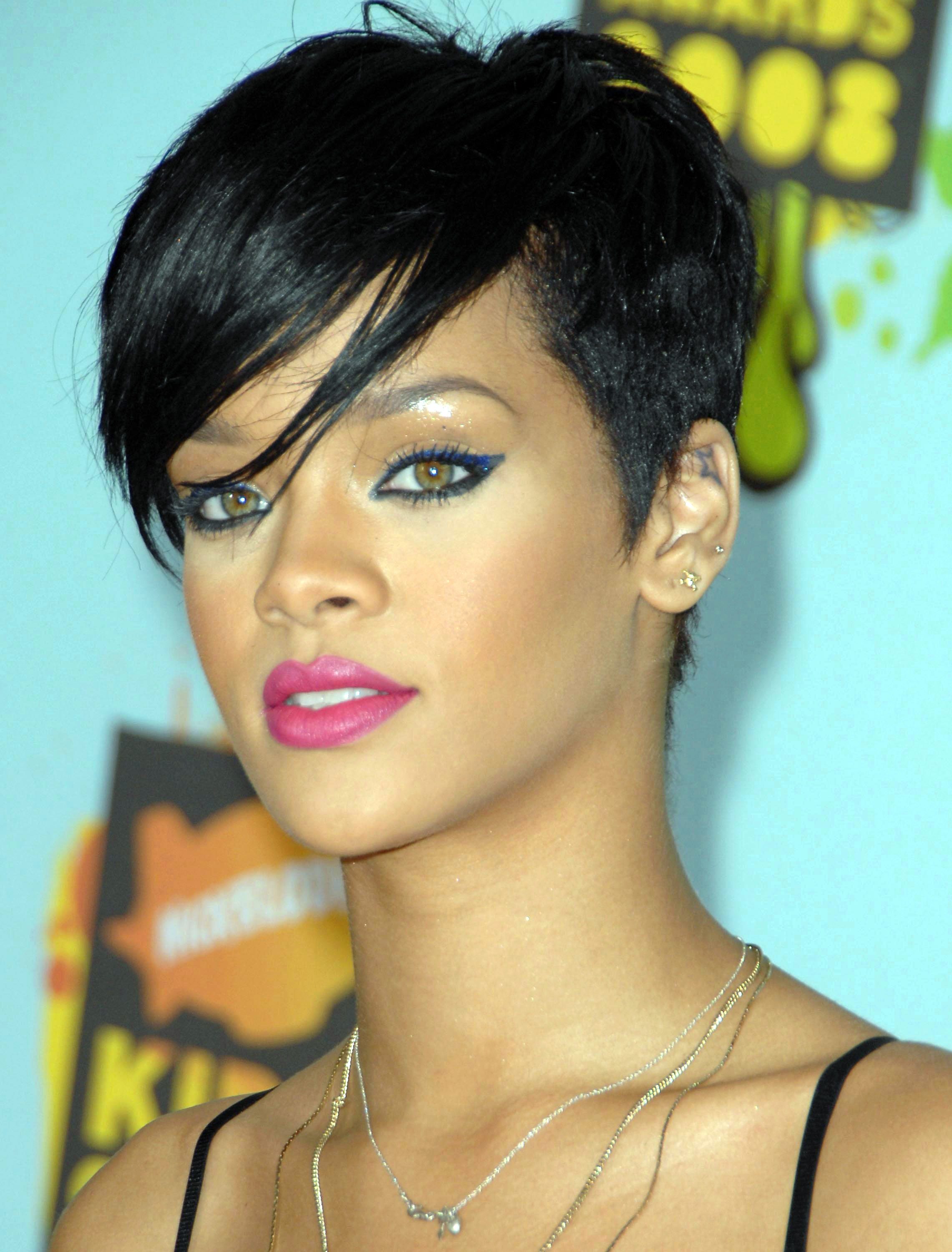 Rihanna's Pixie With Full Side Bangs
A tough-looking pixie can look even edgier when you team it with side bangs, as Rihanna proves here. There's a striking contrast between the short back and the long fringe, which makes it a truly head-turning look.
26 / 40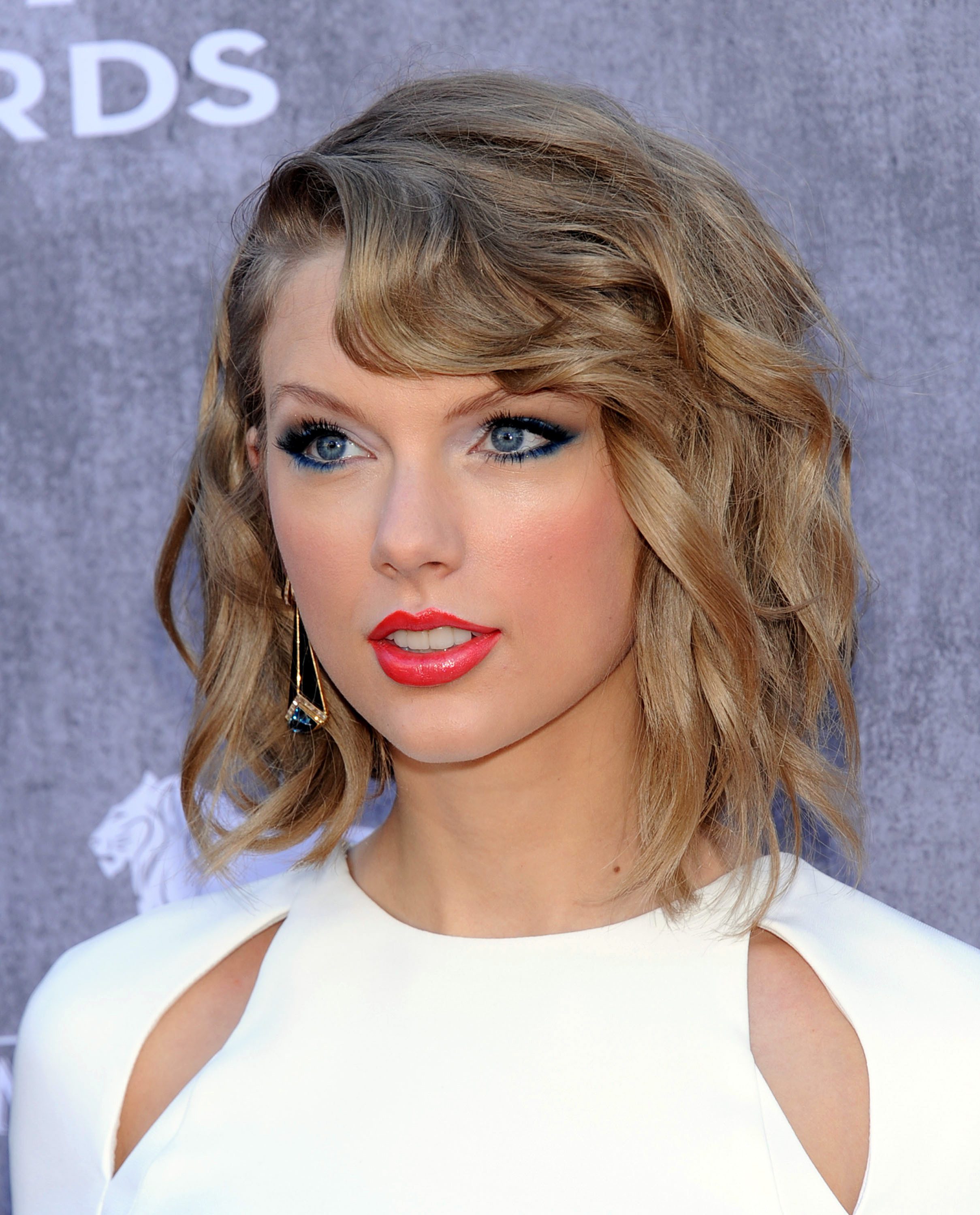 Taylor Swift's Piecey Waves With Side Bangs
If you want to try something really fancy, go for piecey waves with sculpted side bangs like Taylor Swift's. This is easy to create with just a curling iron and some texturizing spray.
27 / 40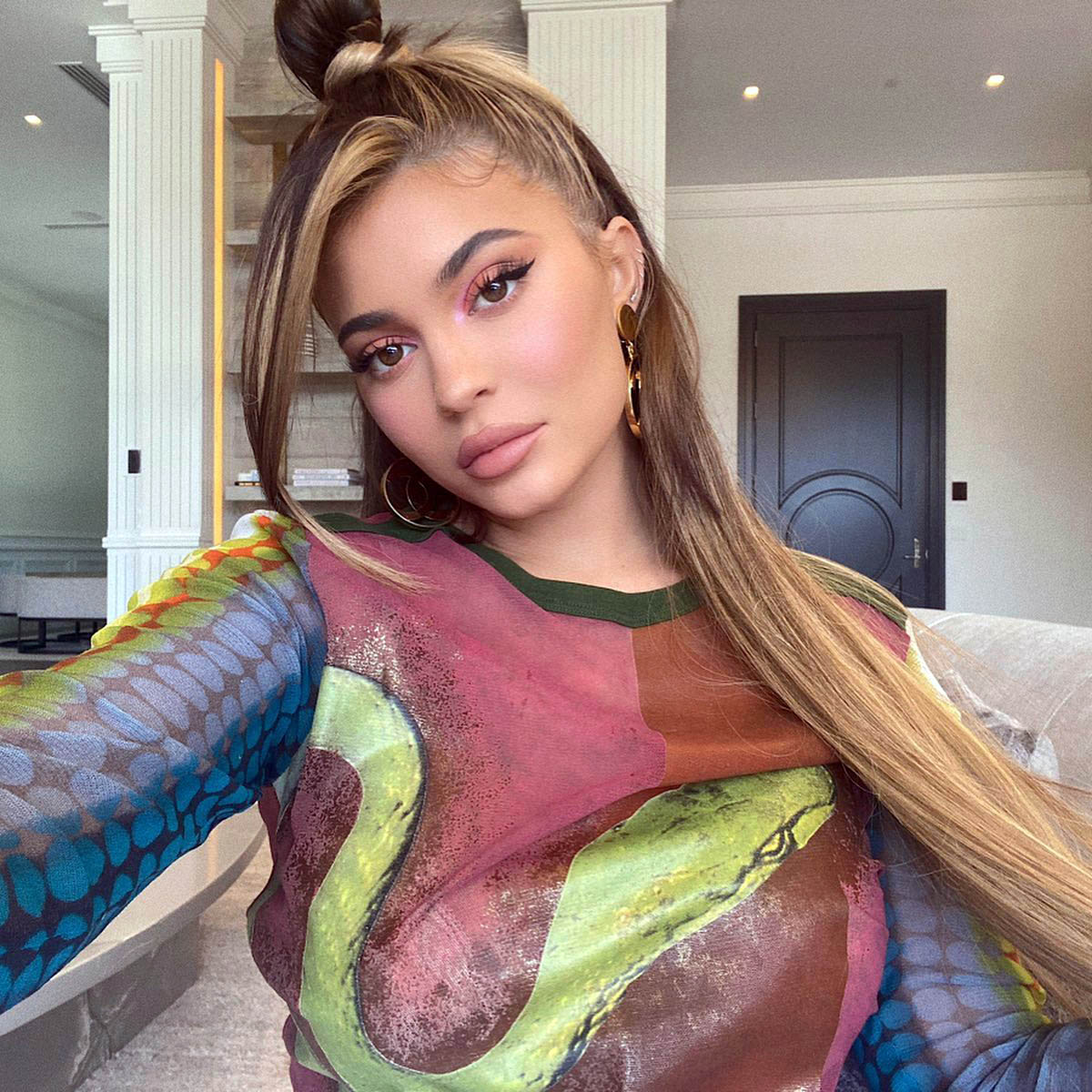 Kylie Jenner's Half Updo With Side Bangs
We think Kylie Jenner's half-up knot is so cute, trendy, and youthful. But it wouldn't have looked as fun without that swoop of hair down the side of her forehead.
28 / 40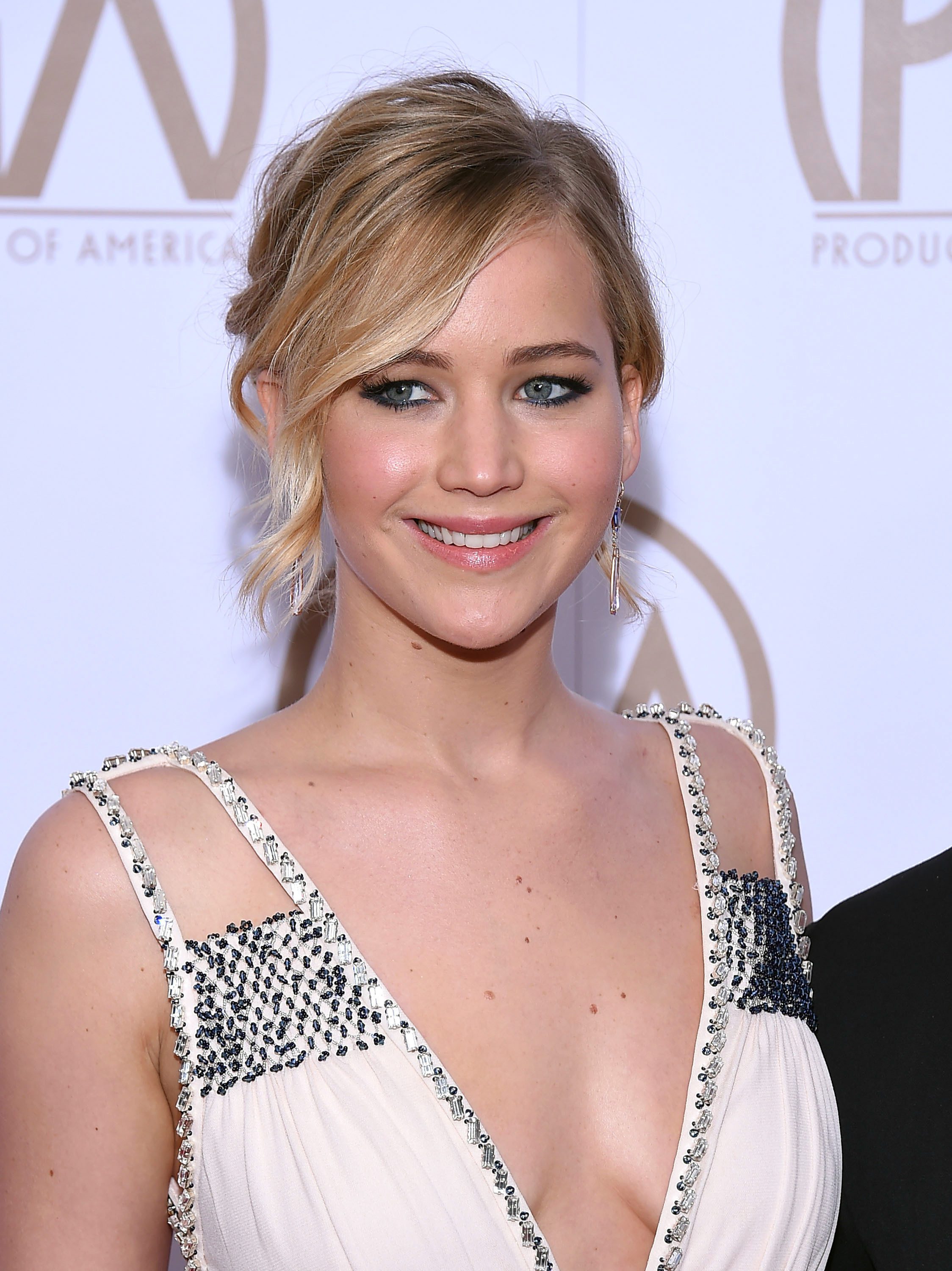 Jennifer Lawrence's Wavy Updo With Side Bangs
Sometimes, all a hairstyle needs is a standout fringe. Here, Jennifer Lawrence is wearing a simple updo but the elegant side-swept bangs definitely give it a much-needed style boost.
29 / 40
Rita Ora's Messy Side Bangs
Rita is keeping everything simple here — except for the edgy side bangs, which have choppy ends and a piecey texture and are dramatically draped over her eye. Teamed with the copper hue, this look really grabs stares.
30 / 40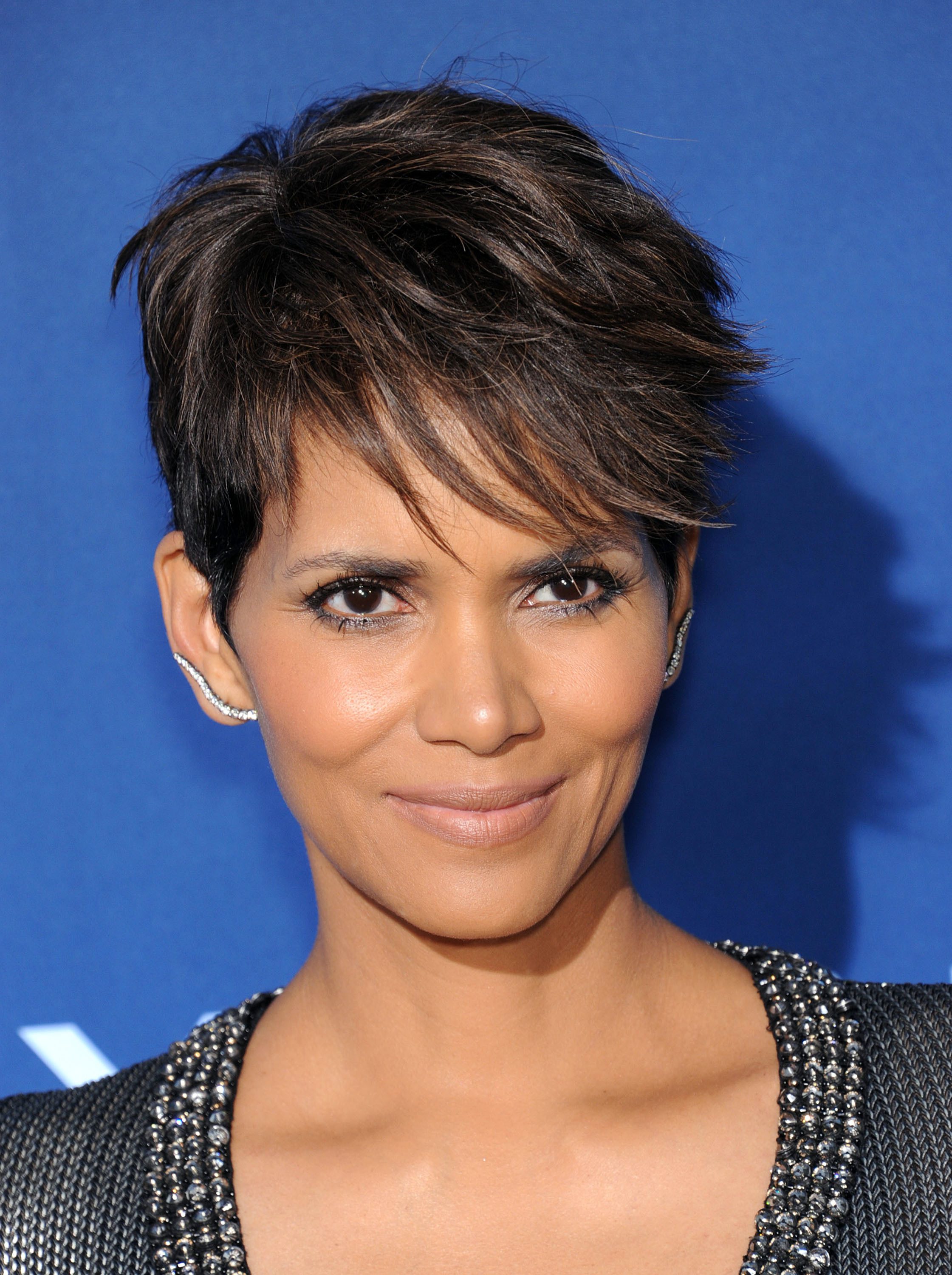 Halle Berry's Pixie With Choppy Side Bangs
Halle Berry has sported just about every pixie style imaginable. For this look, she's added a choppy side-swept fringe, which definitely takes the edge factor up a notch.
31 / 40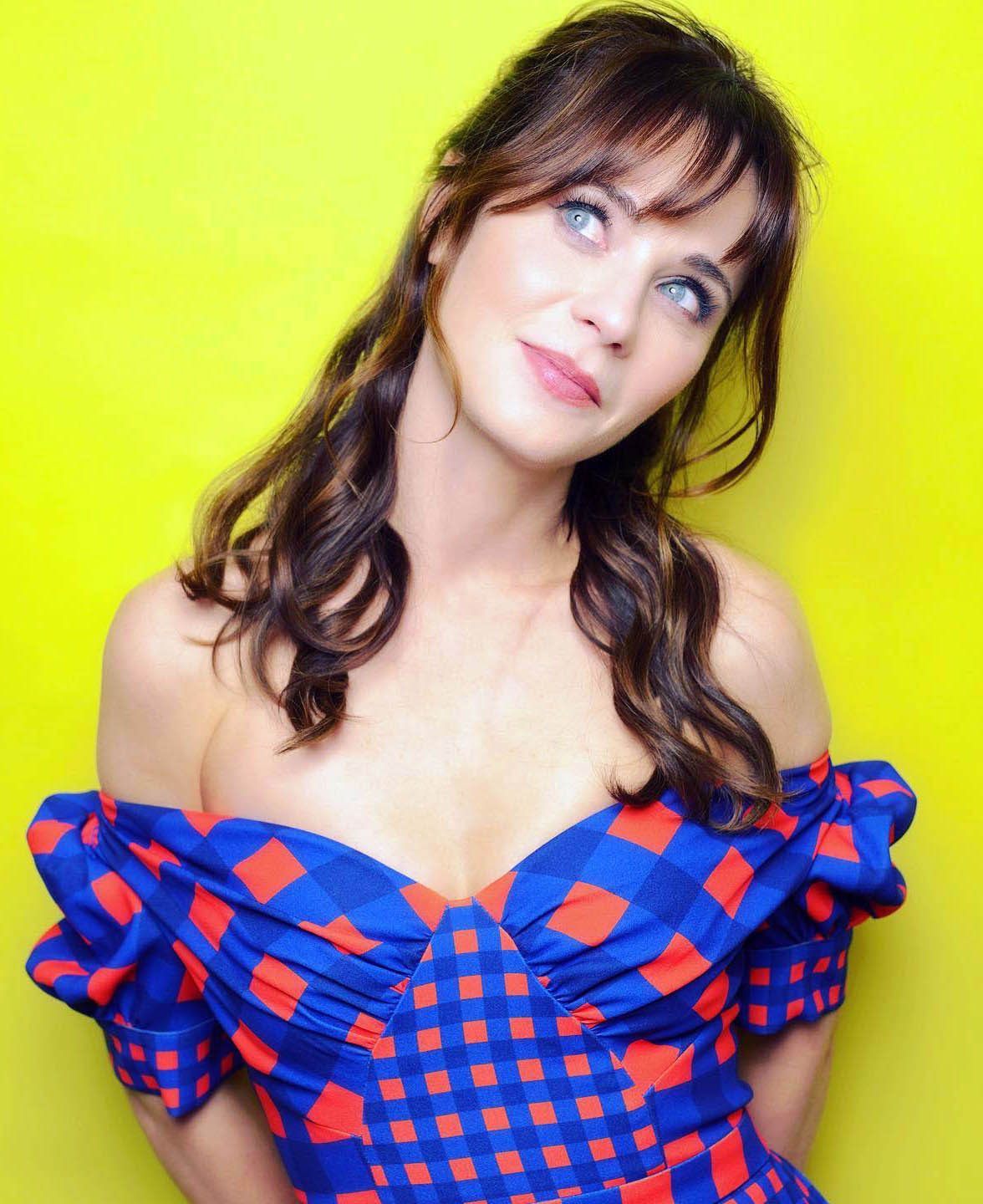 Zooey Deschanel's Wispy Side Bangs
When it comes to bangs, Zooey Deschanel is one of our go-to celebs. Here, she's wearing her signature fringe in a wispy style with uneven ends and just ever so slightly swept to the side.
32 / 40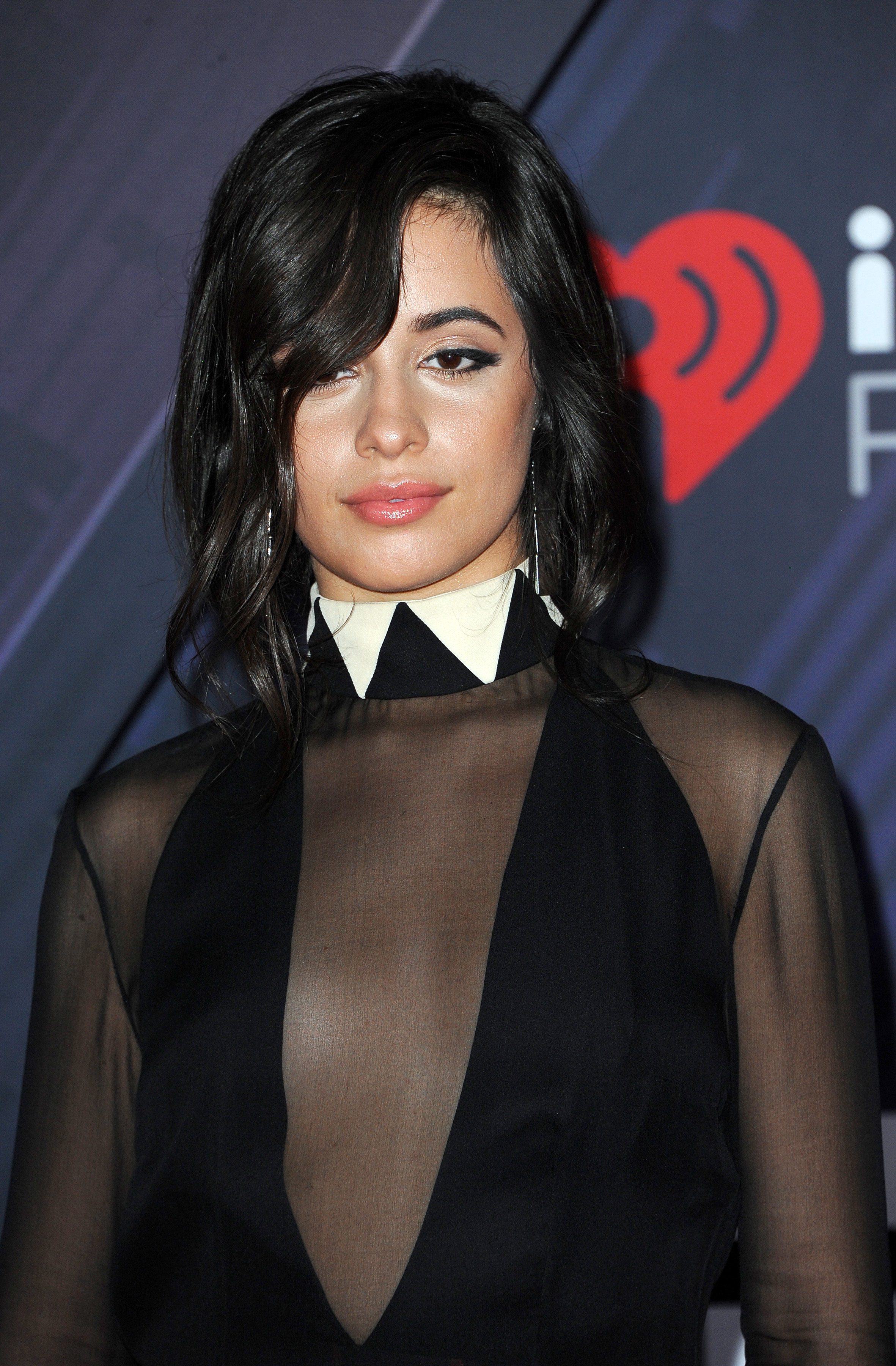 Camila Cabello's Long Side Bangs
For some fringe inspiration, look no further than Camila Cabello — bangs, after all, are her signature. Here, she's wearing them in a wavy swoop over her eye. Simple yet cute!
33 / 40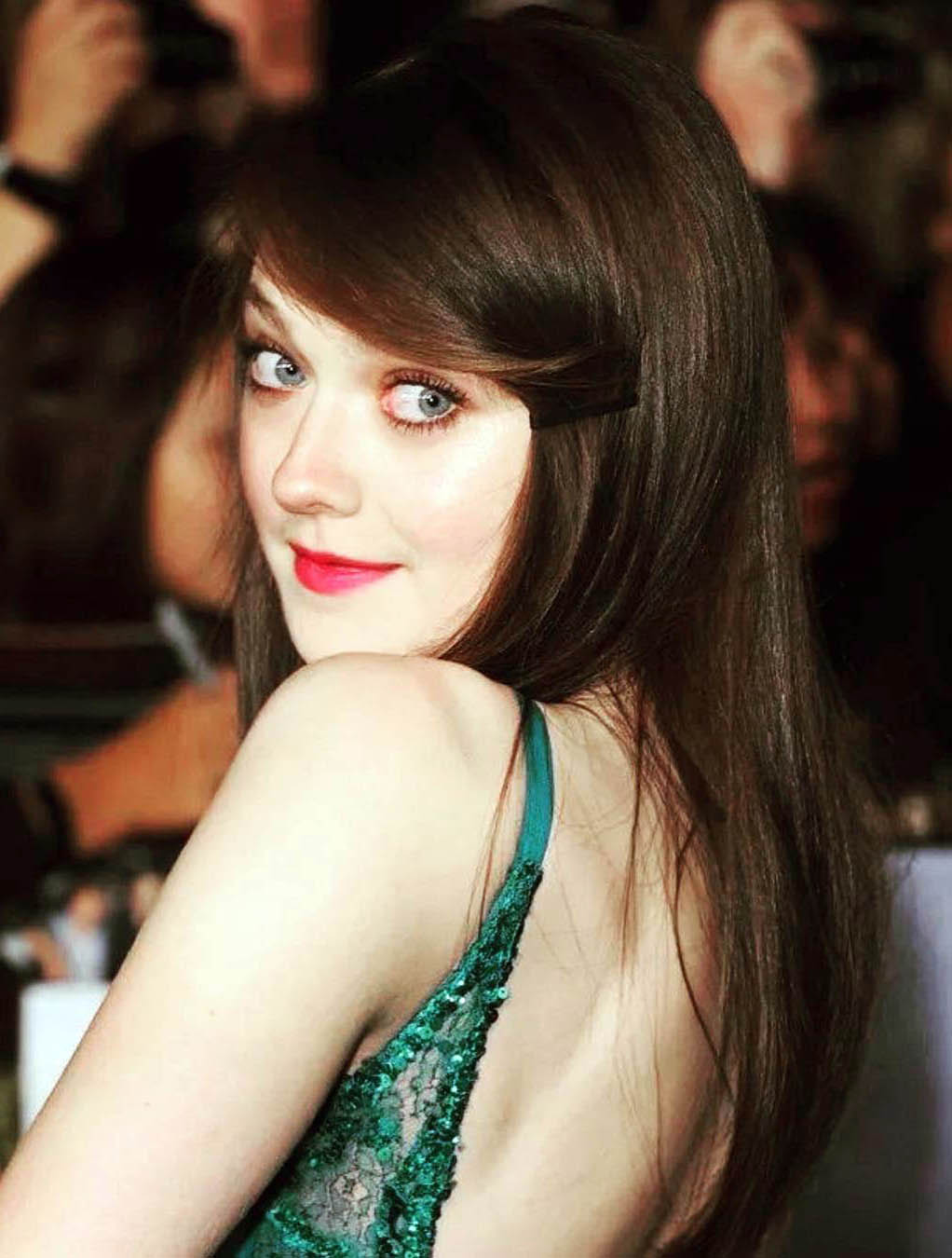 Dakota Fanning's Long Straight Cut With Side Bangs
Dakota Fanning looks so youthful and demure thanks to her side-swept bangs. This is an example of how a simple hairstyle can get a boost of elegance just by adding a carefully styled fringe.
34 / 40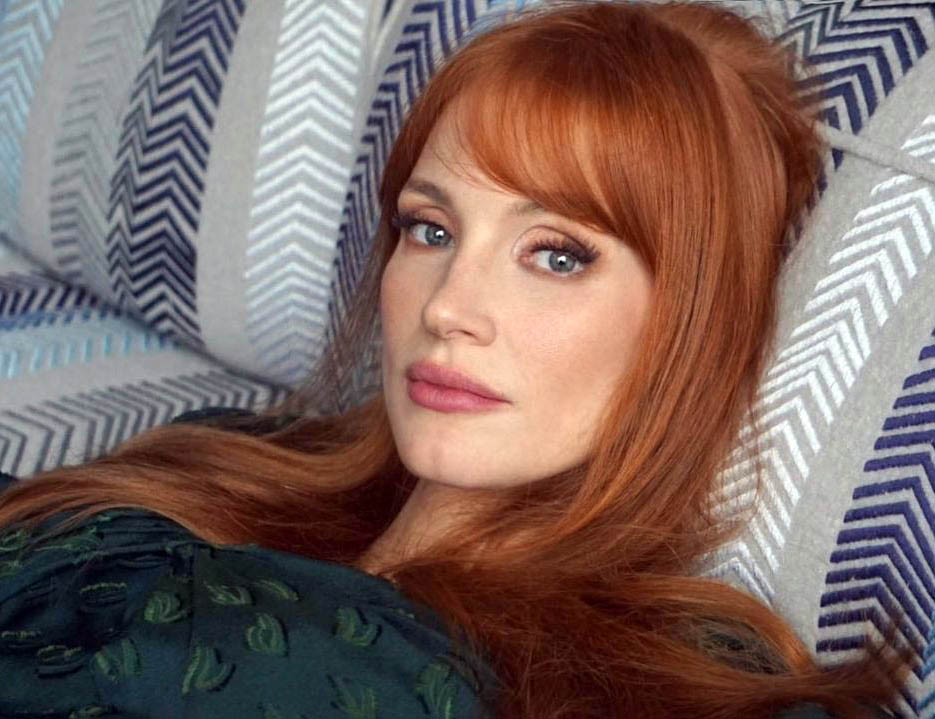 Jessica Chastain's Long Hair With Side-Swept Bangs
Jessica Chastain is keeping it minimal with this straight 'do but the wispy side-swept fringe is definitely adding an extra dose of chic. We're also getting a bit of a '70s vibe.
35 / 40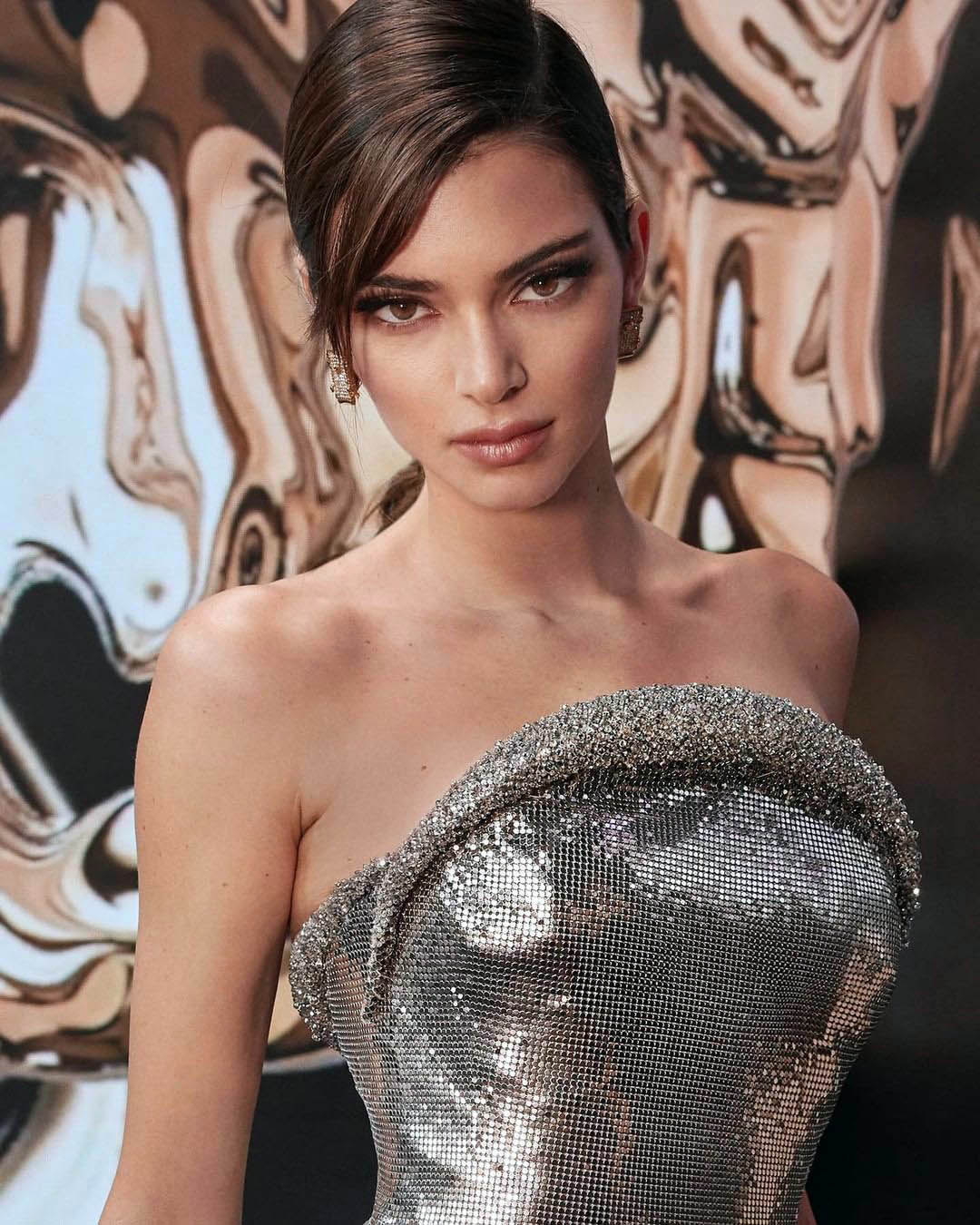 Kendall Jenner's Sleek Ponytail With Side Bangs
You can give a simple ponytail extra pizzazz by adding side bangs. Imagine this without the fringe — it wouldn't look as chic, would it?
36 / 40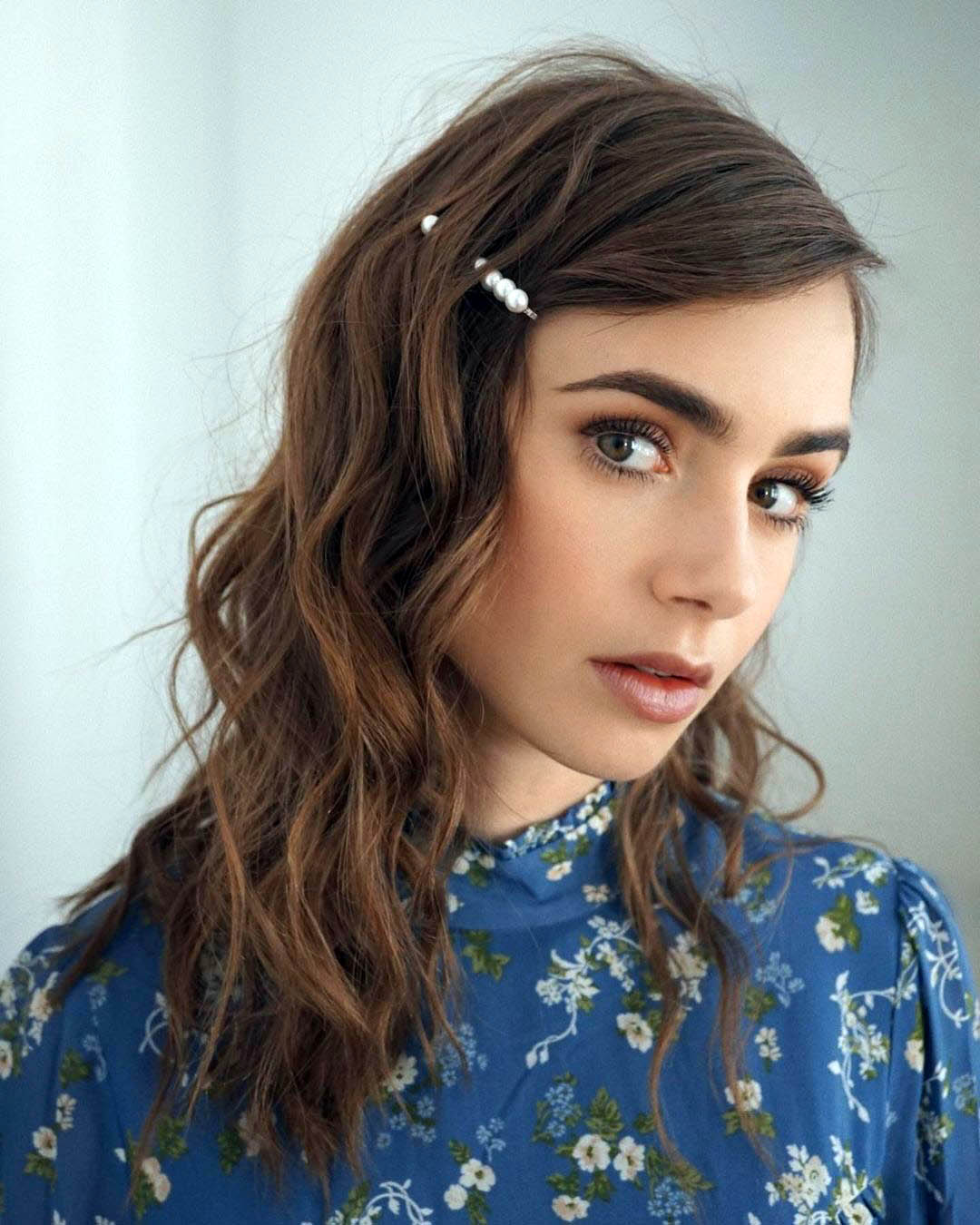 Lily Collins' Pinned Side Bangs
If you want your side bangs out of your eye, you can pin them back with a cute clip. This 'do on Lily Collins looks so cute with its piecey waves and the pearl-embellished clip adorning the fringe.
37 / 40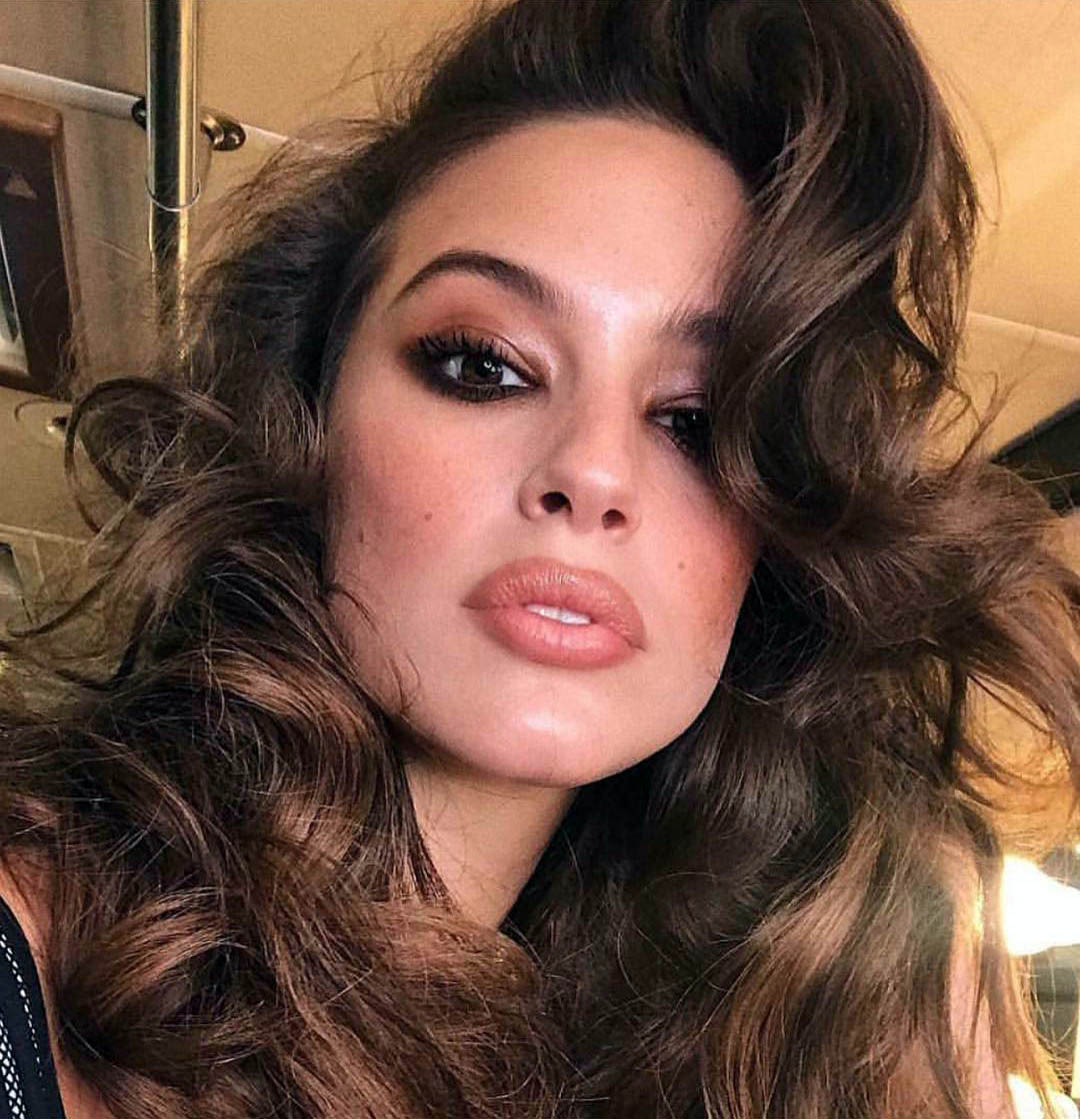 Ashley Graham's Curly Side Bangs
Ashley Graham looks every bit the bombshell with her voluminous curls. That dramatic fringe has Jessica Rabbit written all over it!
38 / 40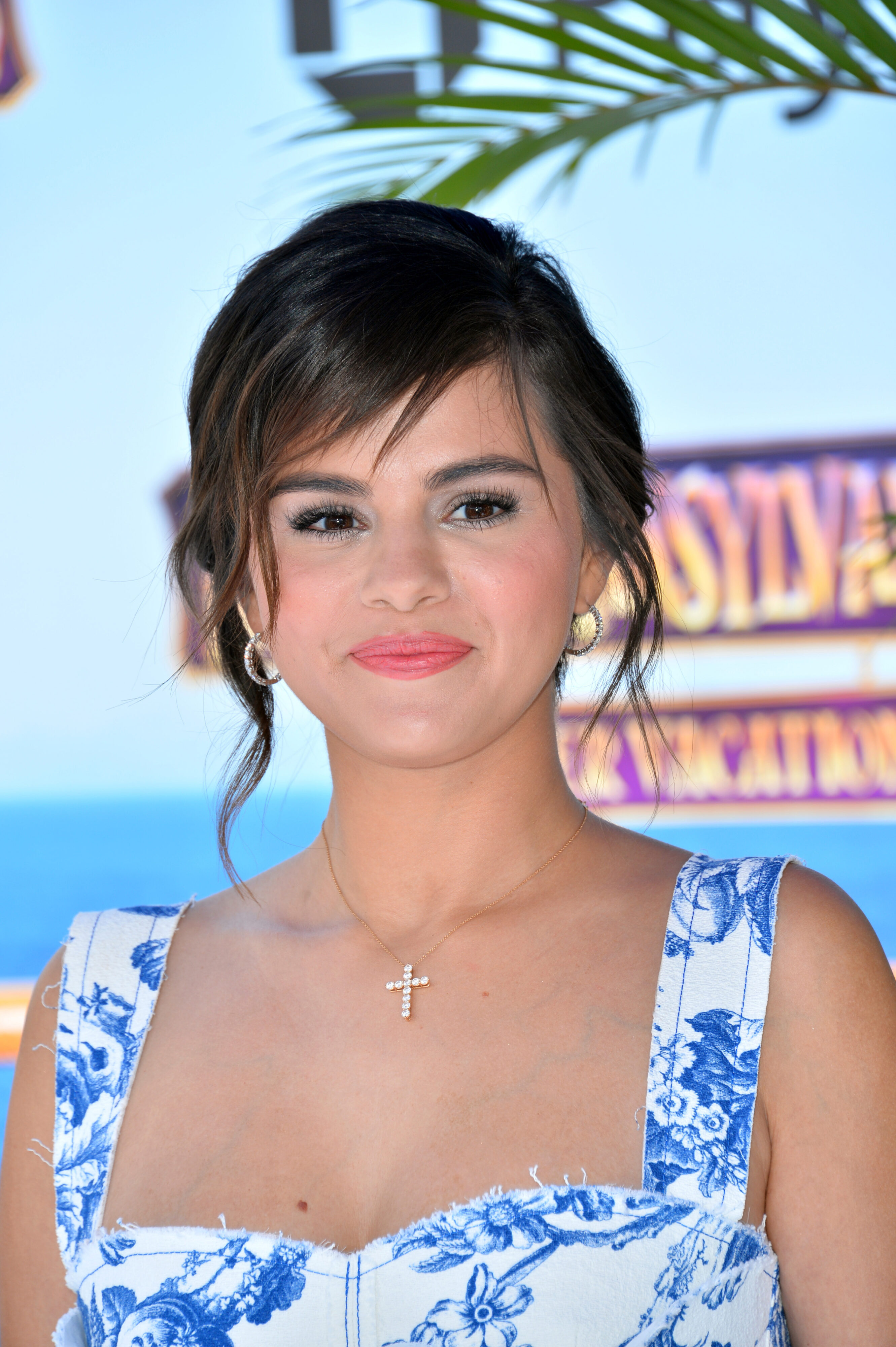 Selena Gomez's Loose Updo With Side Bangs
Here, Selena Gomez is wearing an elegant updo with side-swept bangs, which perfectly complement her face shape. Side bangs that are cut at an angle are the ideal fringe style for round faces.
39 / 40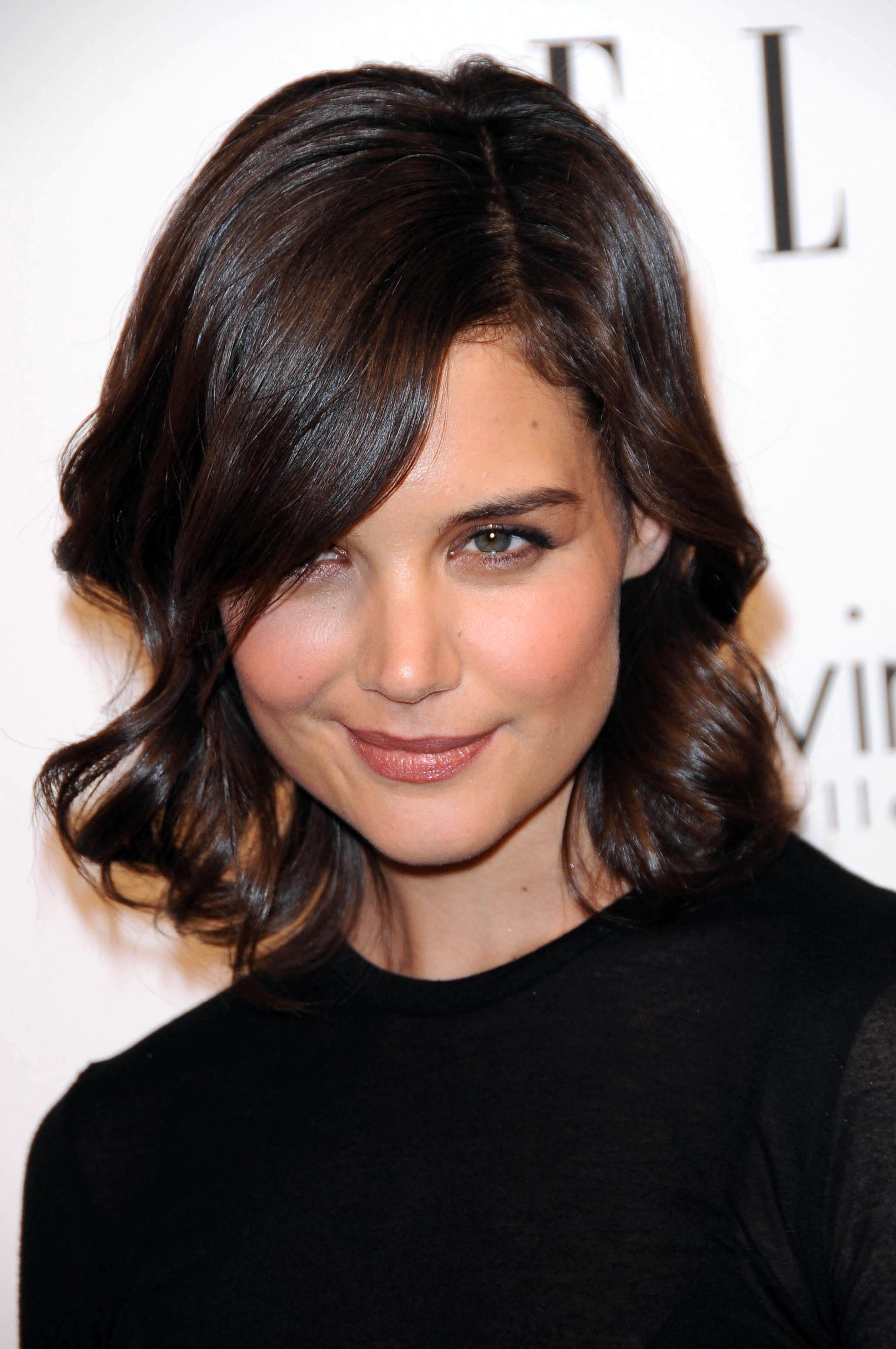 Katie Holmes' Mid-Length Curls With Side Bangs
For a sweet and youthful look, team bouncy curls with side bangs like Katie Holmes'. Perfect if ultra girly is your style M.O.
40 / 40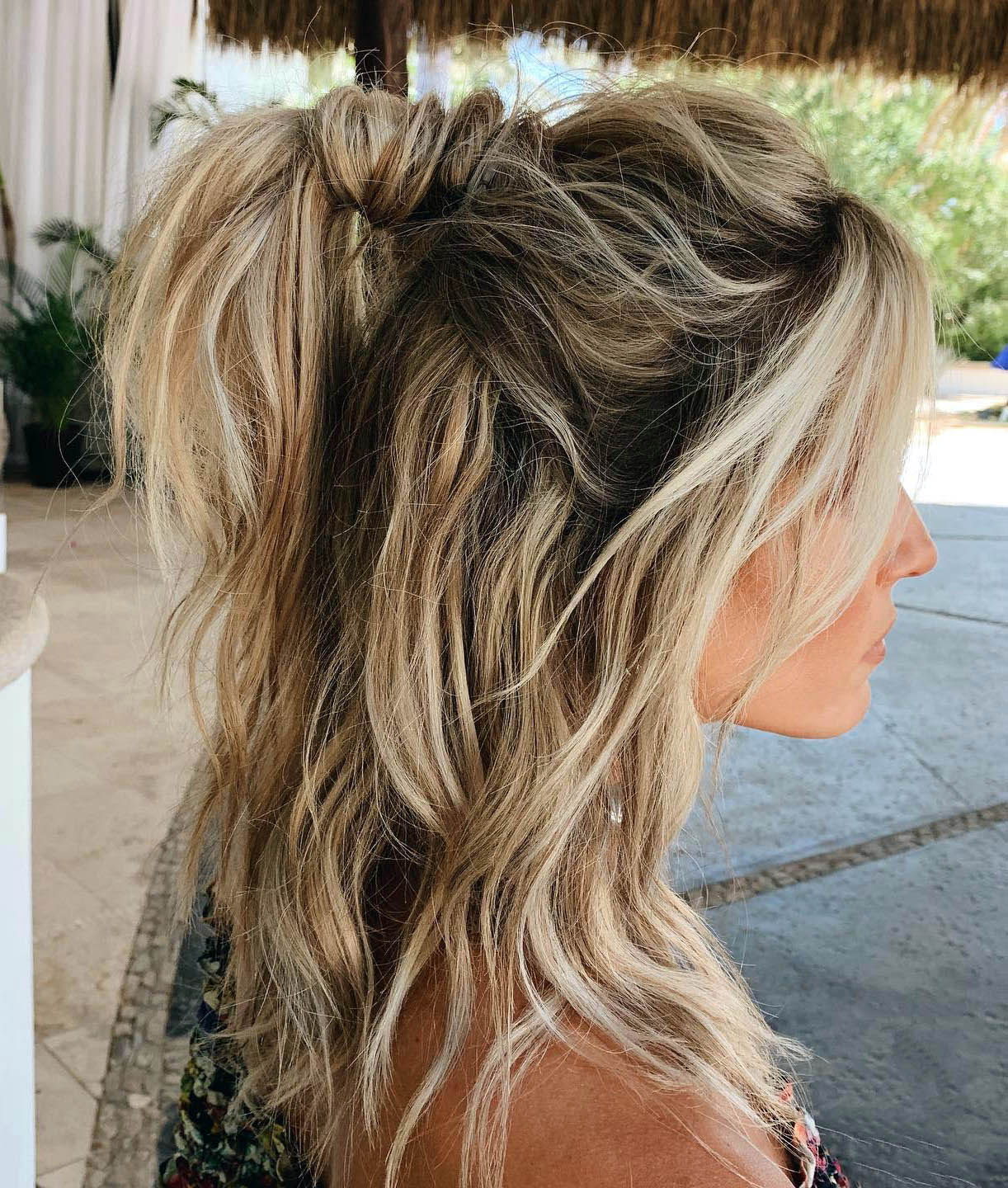 Kristin Cavallari's Messy Half Updo With Side Bangs
Channel your inner boho queen by copying Kristin Cavallari's messy wavy 'do. Two key elements that make this such a stunner: the long, piecey side bangs and the wrapped half ponytail.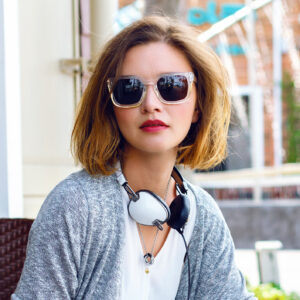 Sophia Jackson is a professional stylist and colourist for Barron's London Salon in Atlanta, GA. When she's not styling hair or researching the latest trends, you can find her shopping in trendy boutiques or sipping bubbly at a concert in Chastain park.