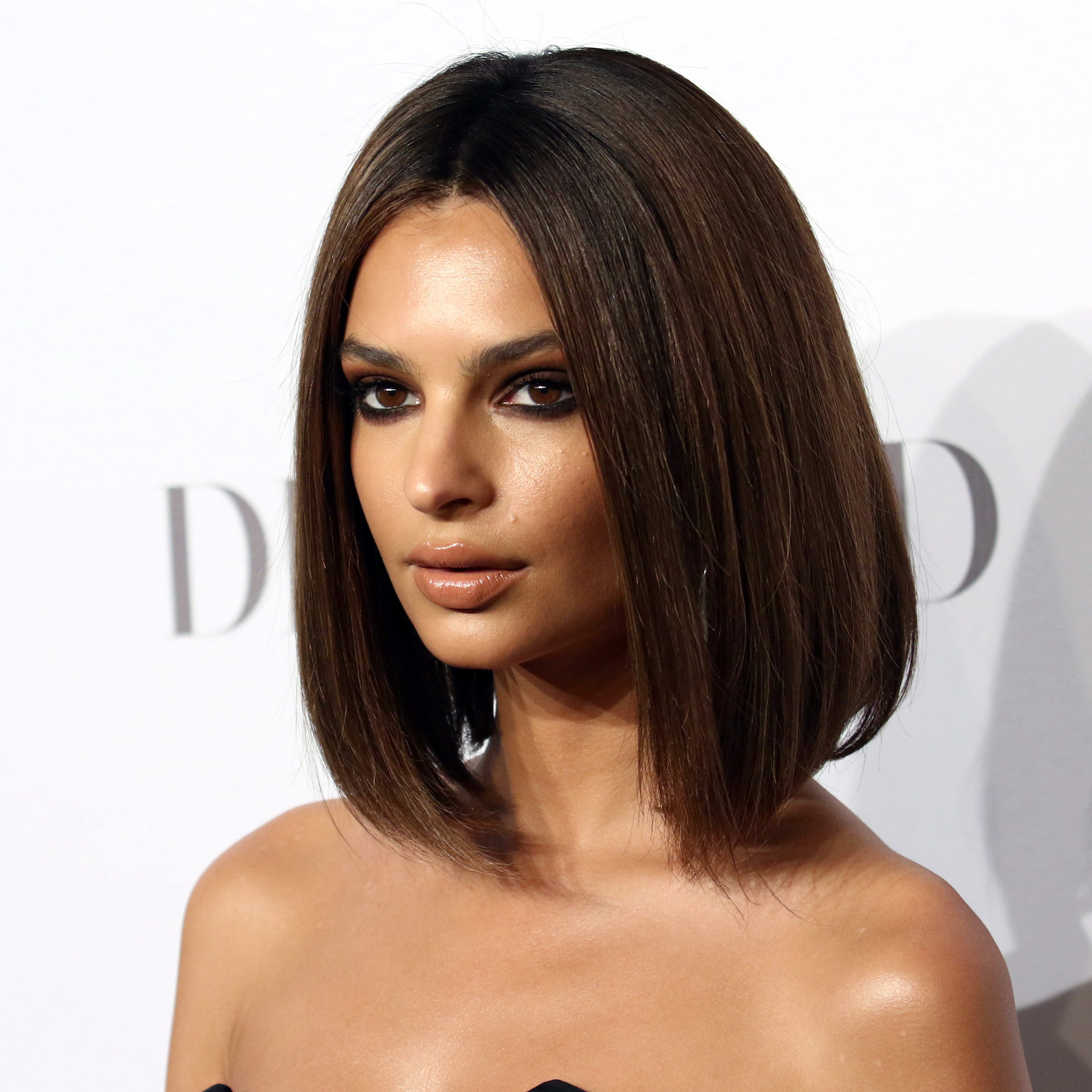 60 Timeless and Modern Bob Haircuts for Women
You'll never be bored with a bob.
Few hairstyles are as versatile as the bob. They've been one of the most popular cuts for decades, and no matter how much time passes, there always seems to be a fun way to update and freshen it up to accommodate your style. Check out some recent popular bob trends.
1 / 60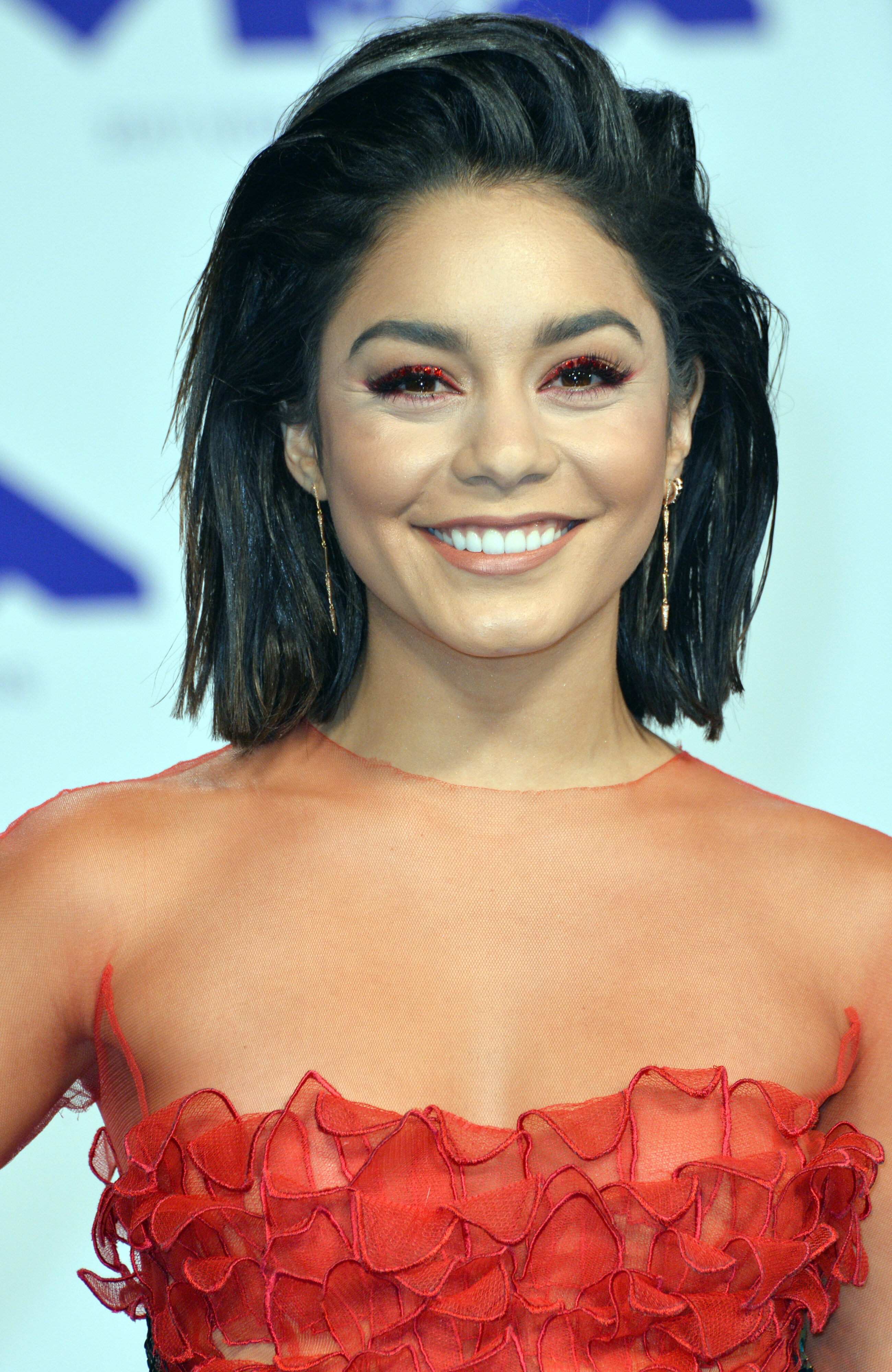 Vanessa Hudgens' Side-Pushed Leveled Bob
Want to get a little daring with your bob? Use your favorite gel or holding product and use it to slick your hair back and to the side like Vanessa Hudgens. You'll look like you came straight from the beach.
2 / 60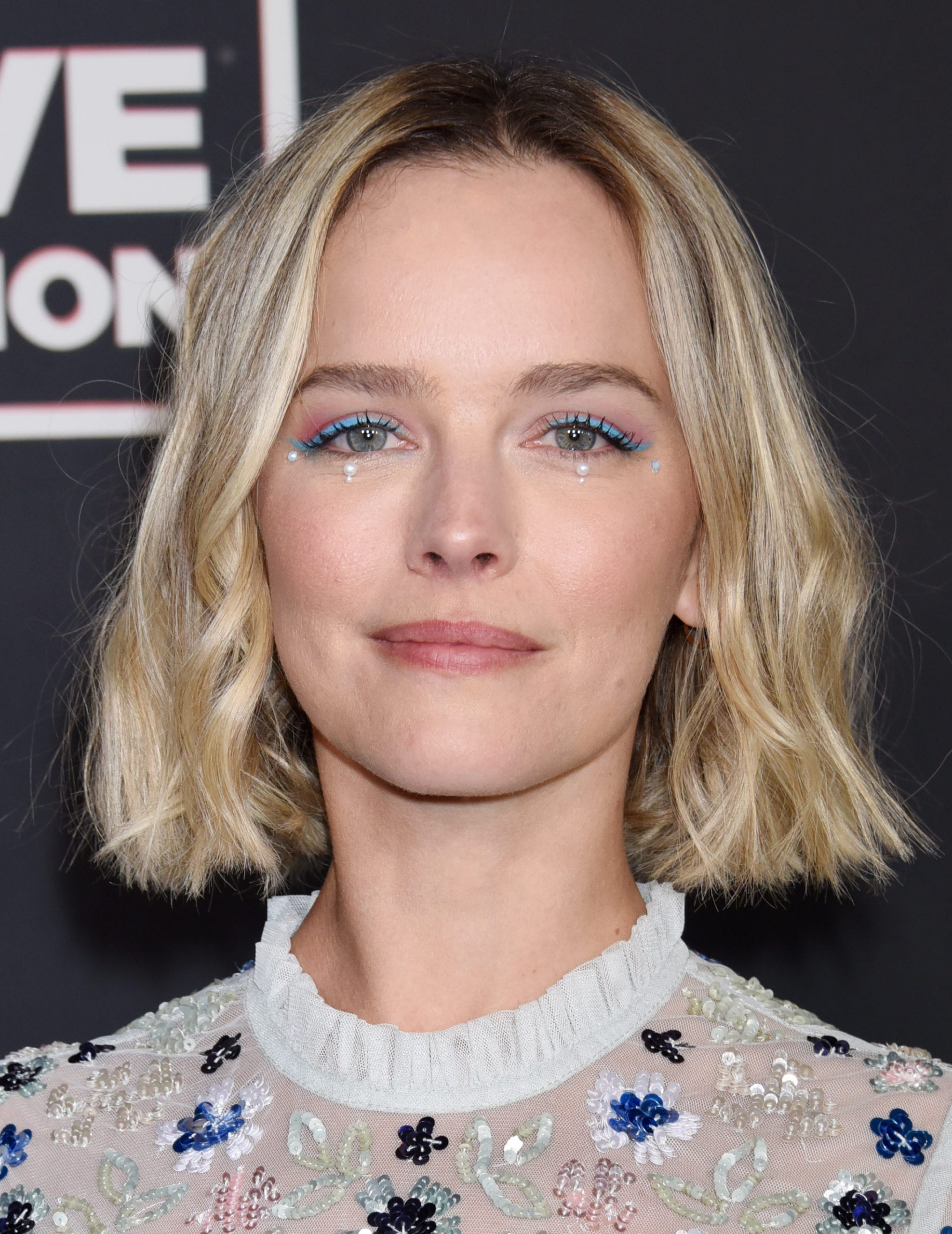 Allison Miller's Beachy Waves Bob
Ever thought of a bob, but with a more relaxed vibe? Allison Miller's beachy waves and bob cut are the perfect picks to fulfill these criteria.
3 / 60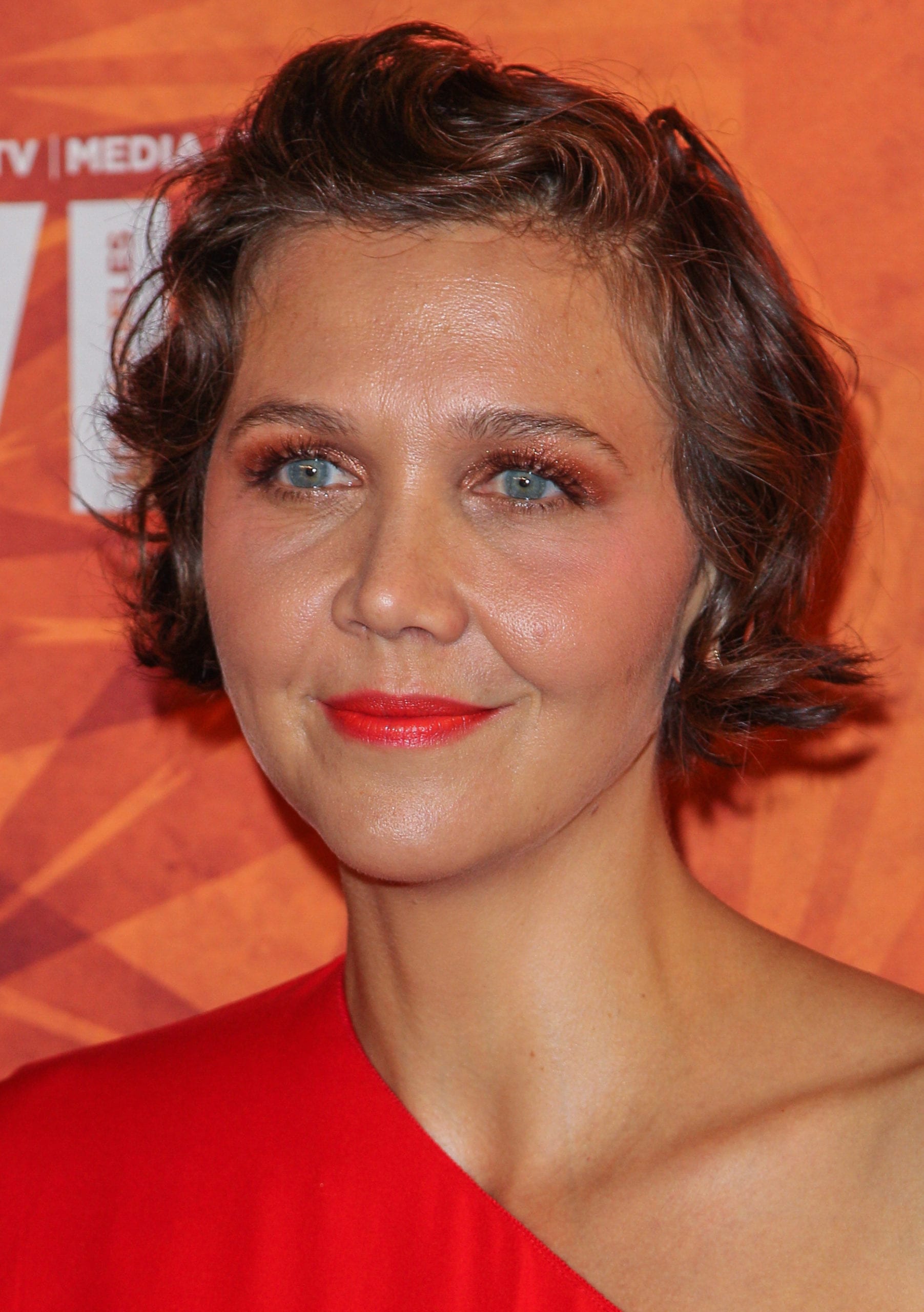 Maggie Gyllenhaal's Wavy Short Bob
This is pretty much as short as you can go and still call the haircut a bob of any kind. The mix of waves and curls make an excellent addition to Maggie Gyllenhaal's look.
4 / 60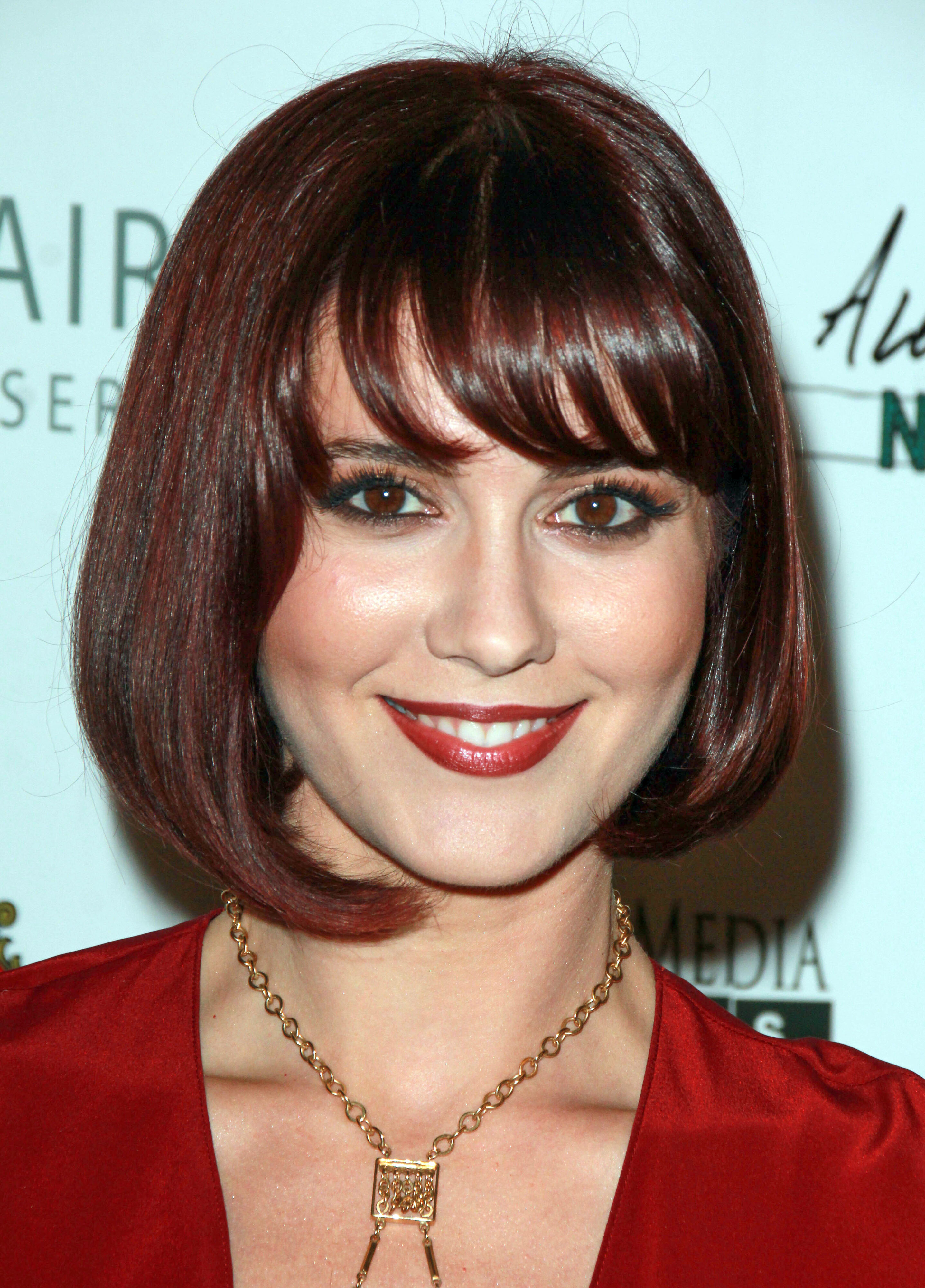 Mary Elizabeth Winstead's Bob
Mary Elizabeth Winstead's bob is one that comes straight out of the textbook, adding some very soft and classic details like the long fringe and the inward curling hair tips.
I'm also a fan of the subtle red highlights on her dark brown hair.
5 / 60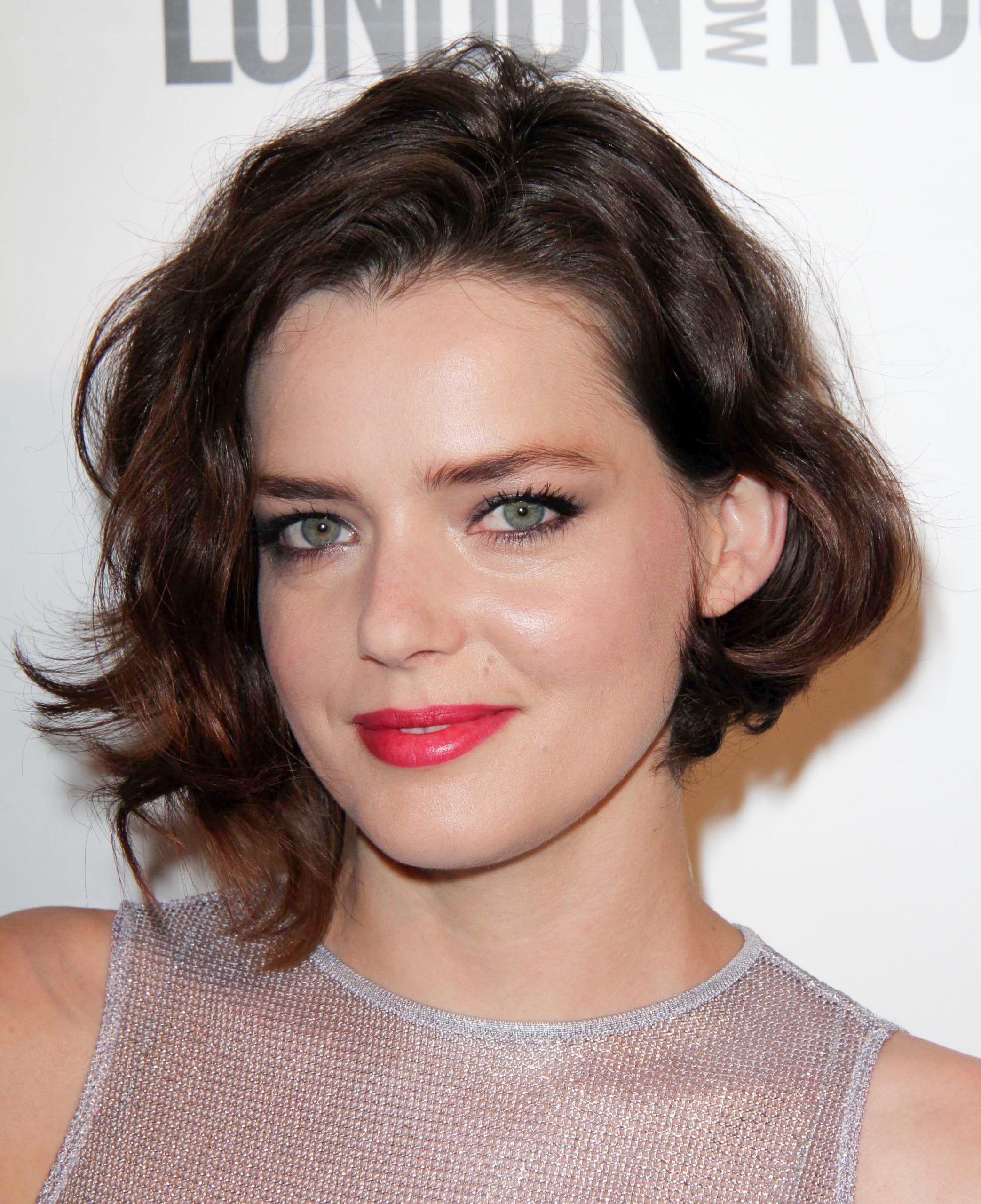 Roxane Mesquida's Diamond Bob
Roxane Mesquida's been pulling off this kind of effortlessly wavy style any chance she gets and I personally love her for it. The haircut has it all; it shows off her features, adds a little drama with the asymmetry, and even shows off some great layering. Simply perfect!
6 / 60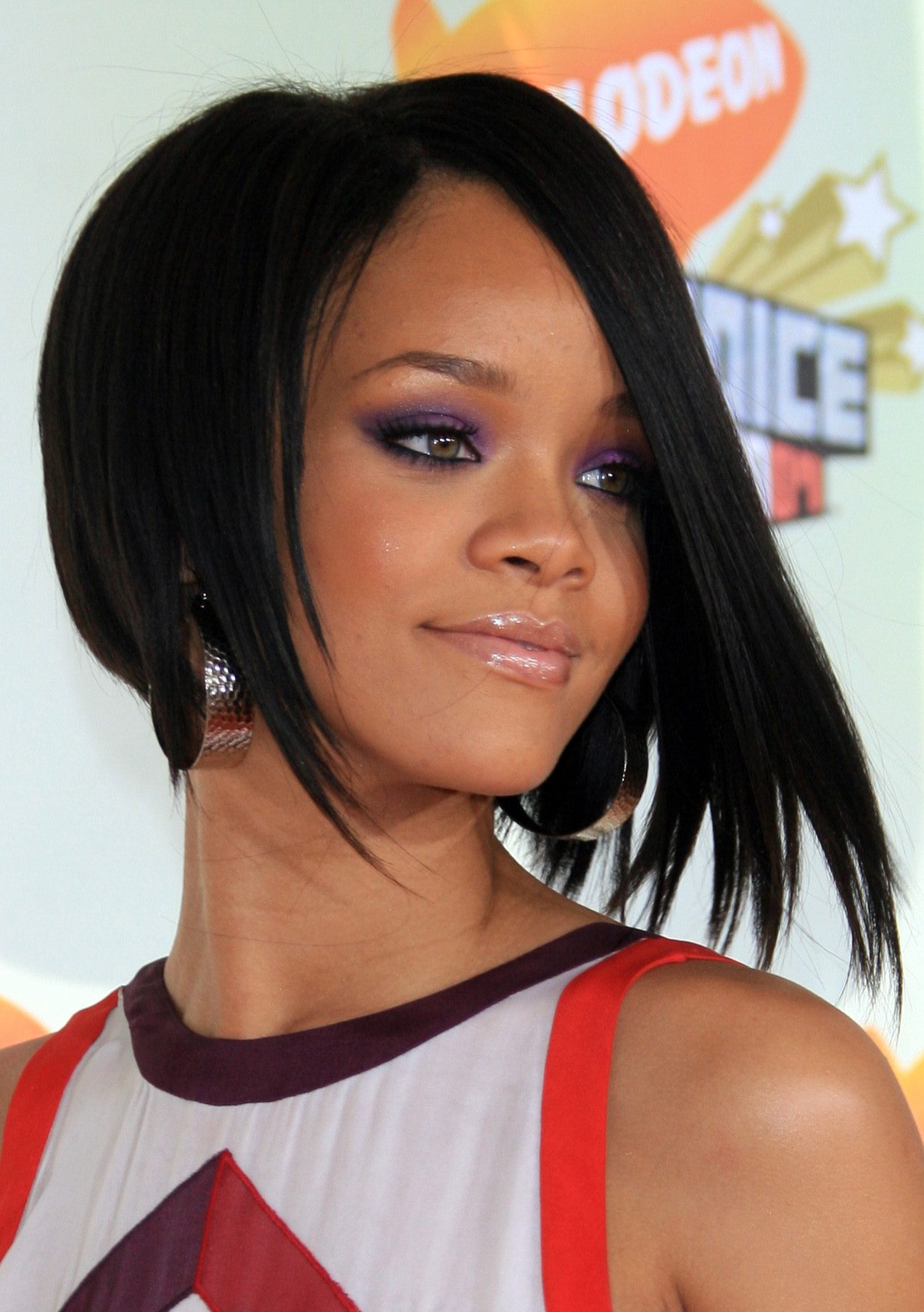 Rihanna's Angular Bob
Is there anything Riri can't pull off? I don't think so. She looks stunning with straightened hair and her asymmetrical bob.
7 / 60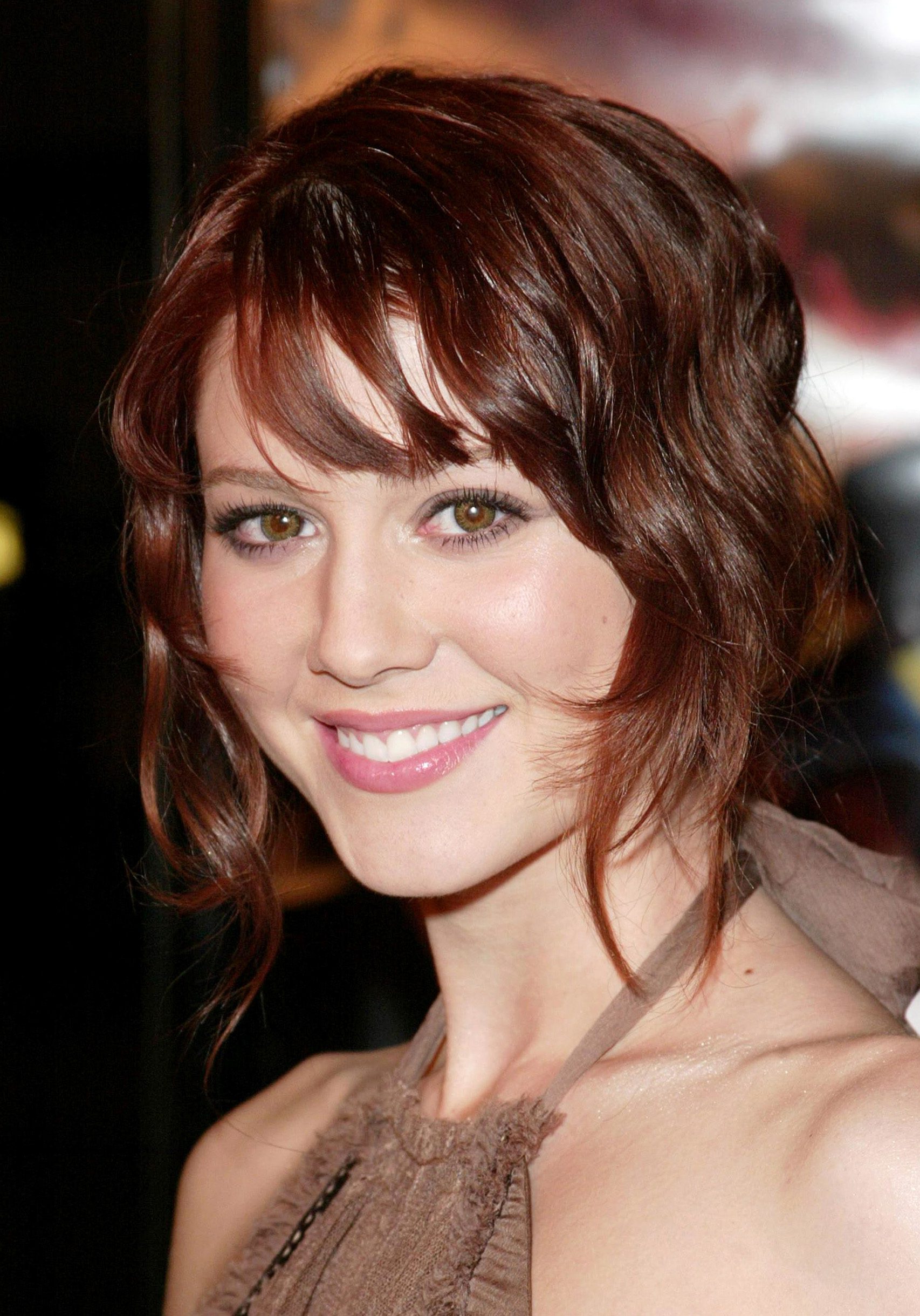 Mary Elizabeth Winstead's Wavy Layered Bob
This is a gorgeous example of a feathery a-line bob. Mary Elizabeth Winstead's facial features are expertly framed here. Light layers do the trick!
8 / 60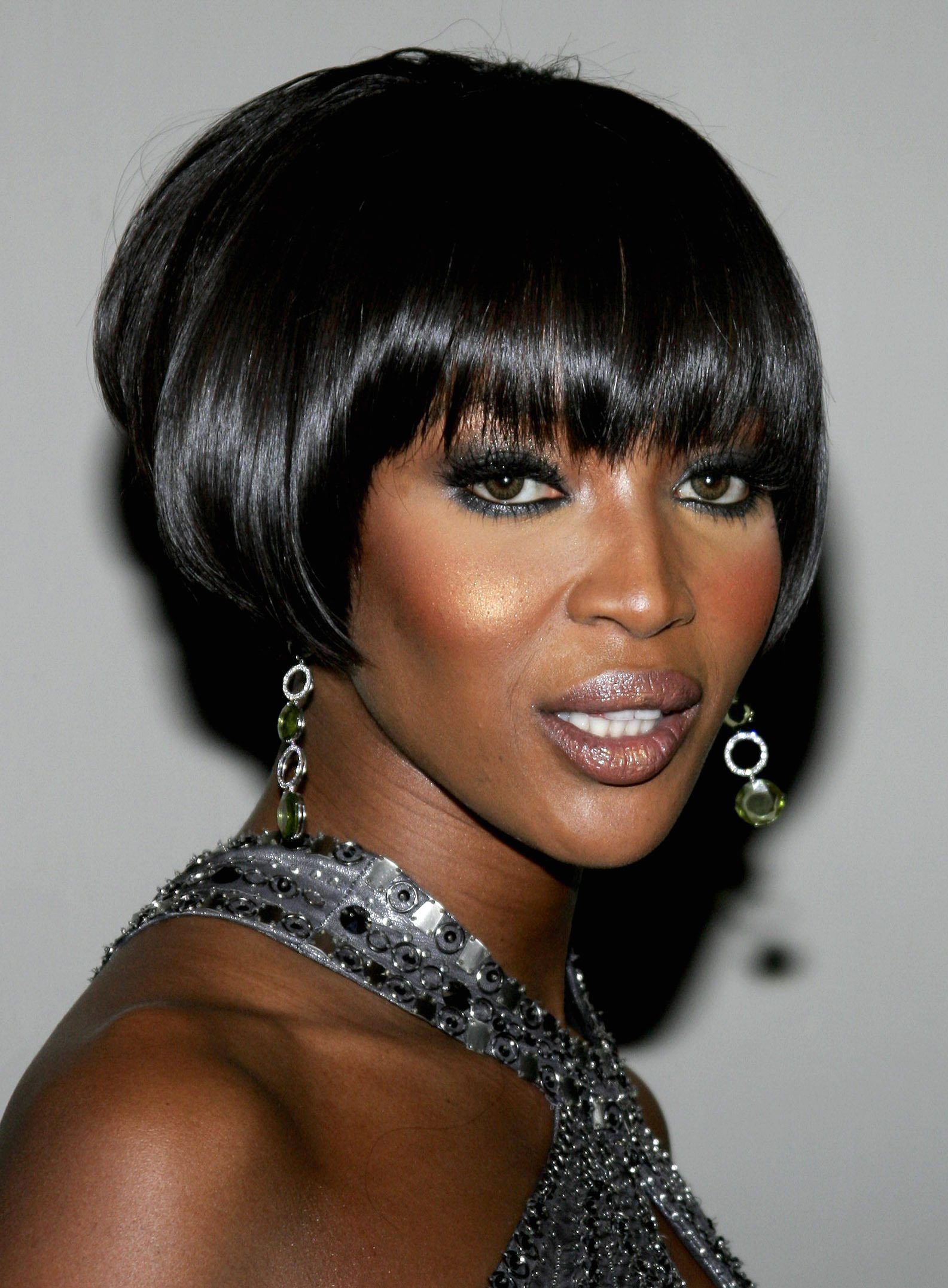 Naomi Campbell's '07 Bob
A super short bob and some choppy bangs will always be iconic! Naomi Campbell knows this look is timeless and that's why it can always be part of our pre-stylist appointment inspiration and moodboard!
9 / 60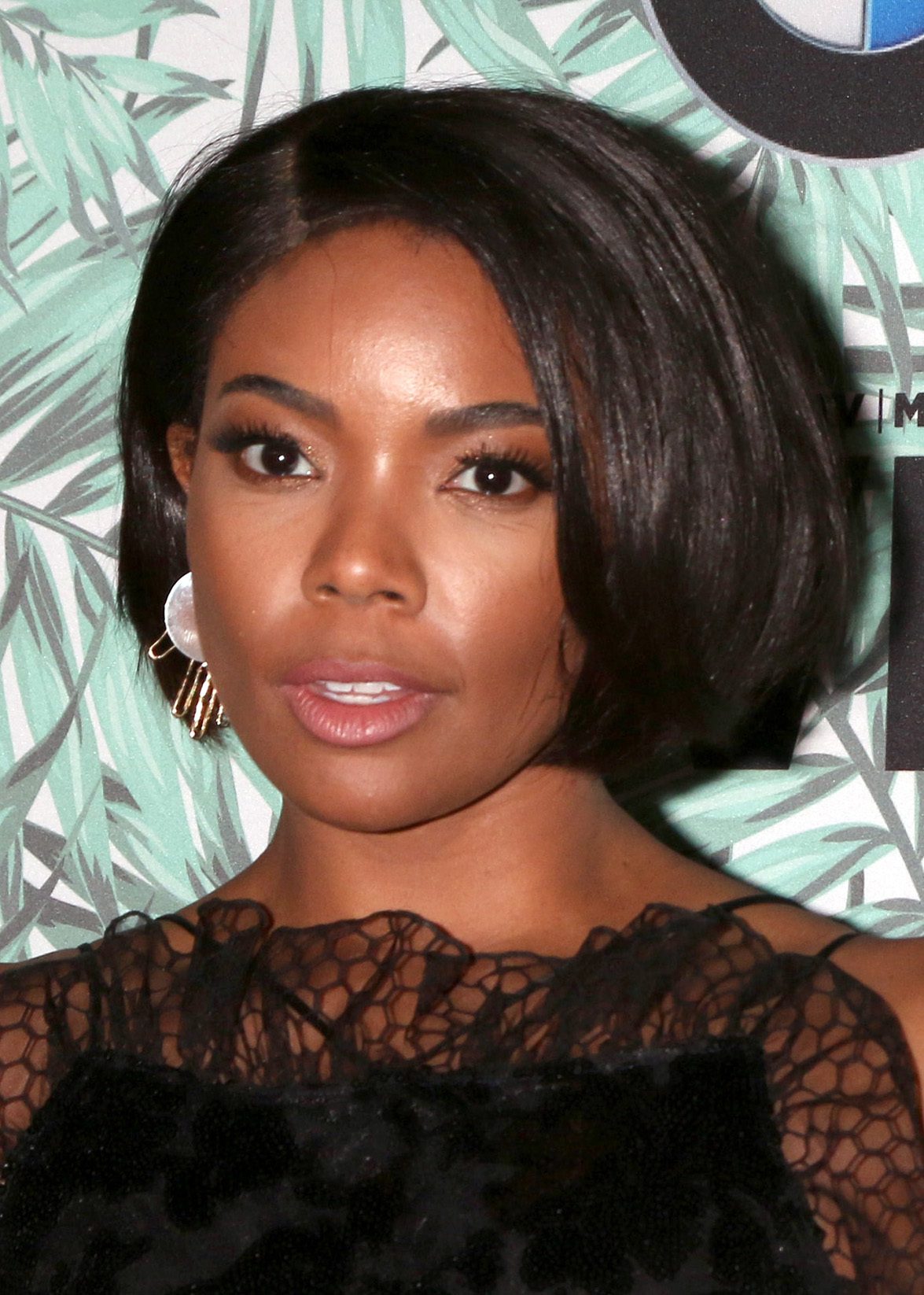 Gabrielle Union's Side Parted Bob
Gabrielle Union's side part is basically what completes the whole look.  As we've mentioned before, a little bit of change in the way the volume of your hair distributes goes a long way. Change and experiment with those partings!
10 / 60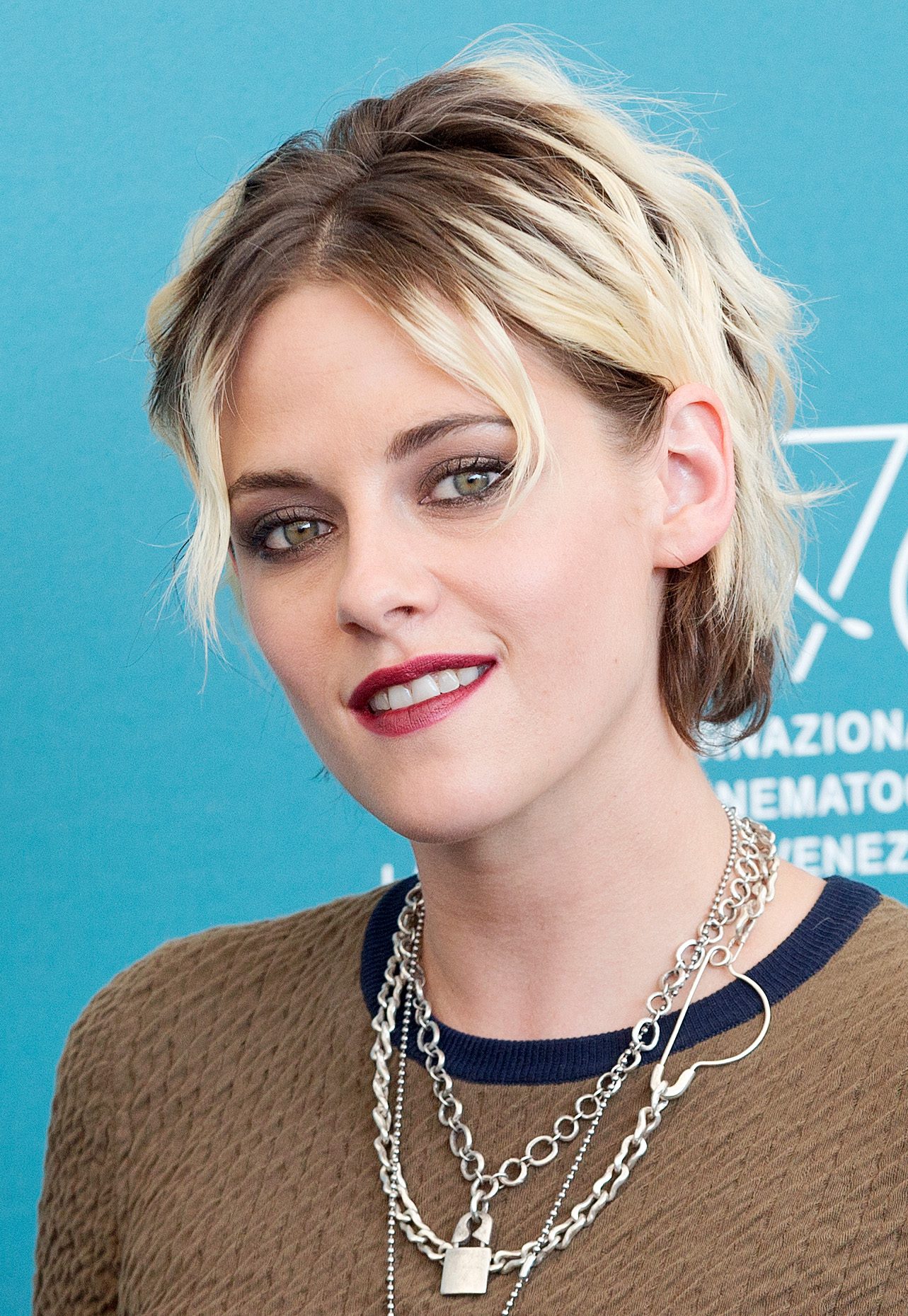 Kirsten Stewart's Ombre Bob
Going from chocolate brown to blonde, Kirsten Stewart's wavy and ear-tucked bob looks super stylish! Leaving A couple of strands to hang loose at the front bring about a little of that 90s vibe.
11 / 60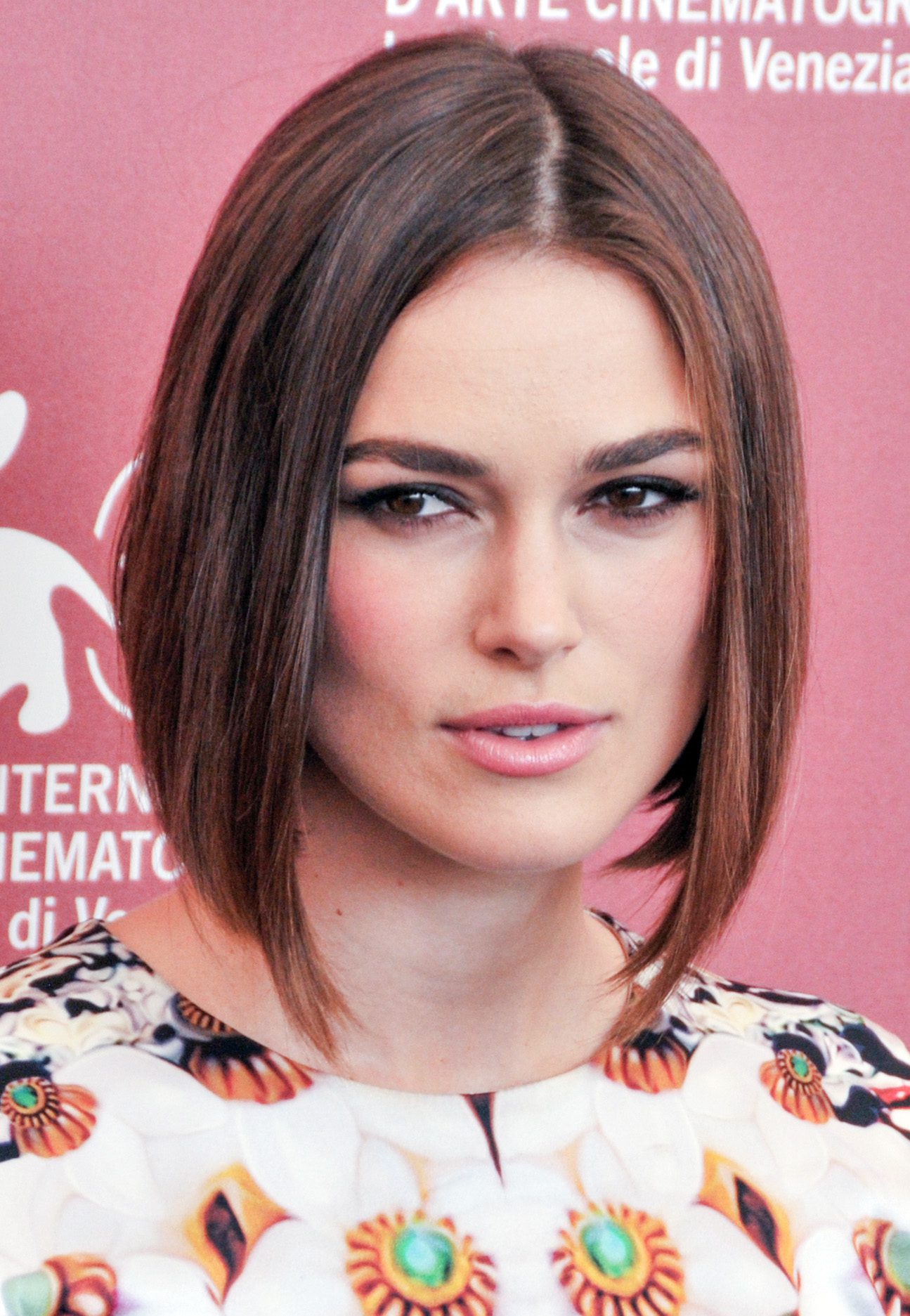 Keira Knightley's Angular Bob
Keira Knightly's angular bob is styled with straight hair which is very flattering to accentuate her facial features.
12 / 60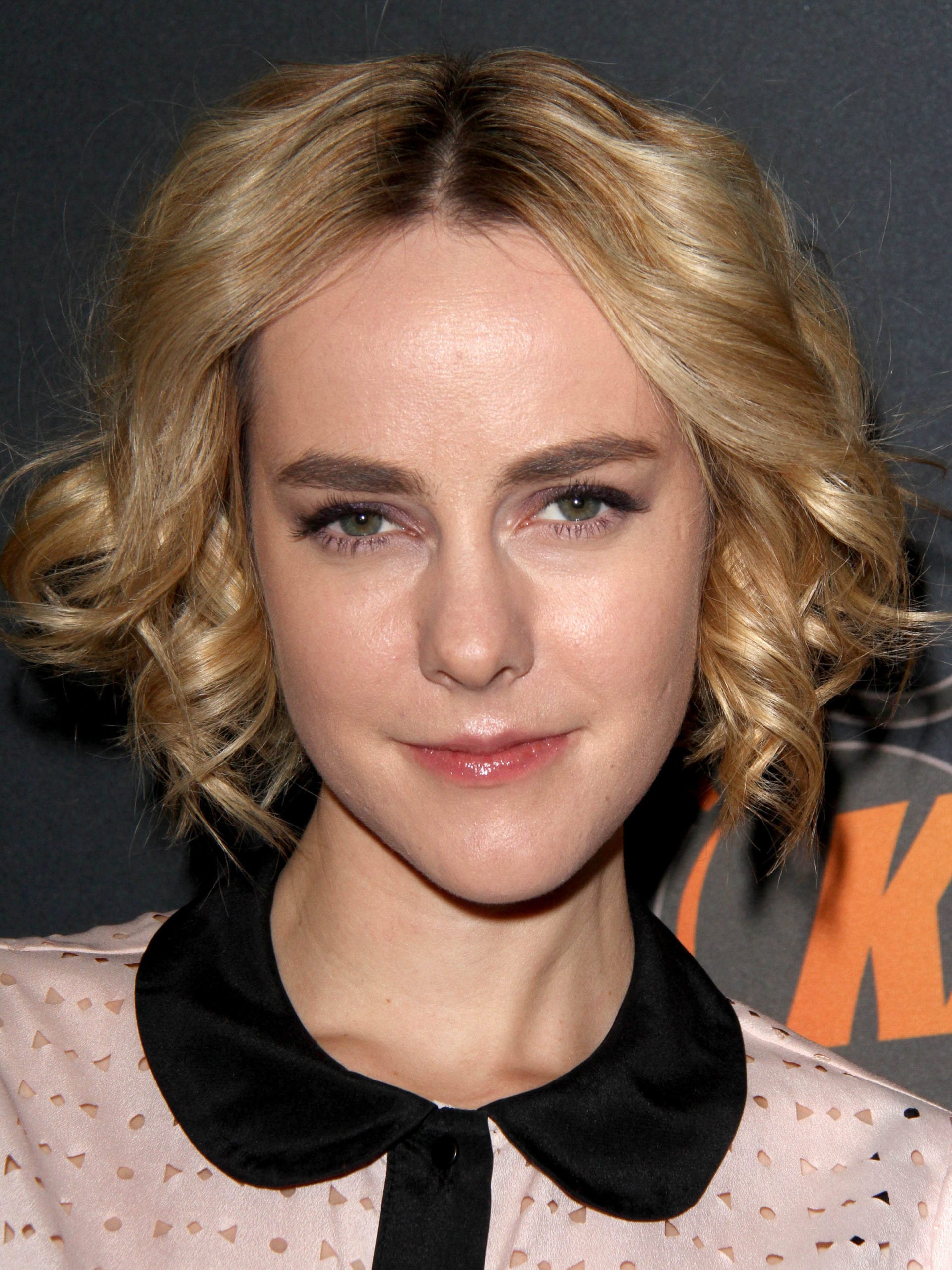 Jena Malone's Curly Bob
While the traditional bob hits its target length at the chin, Jena Malone's curly bob goes a tad shorter and curls the ends for the extra movement they add to the hairstyle. She looks fabulous!
13 / 60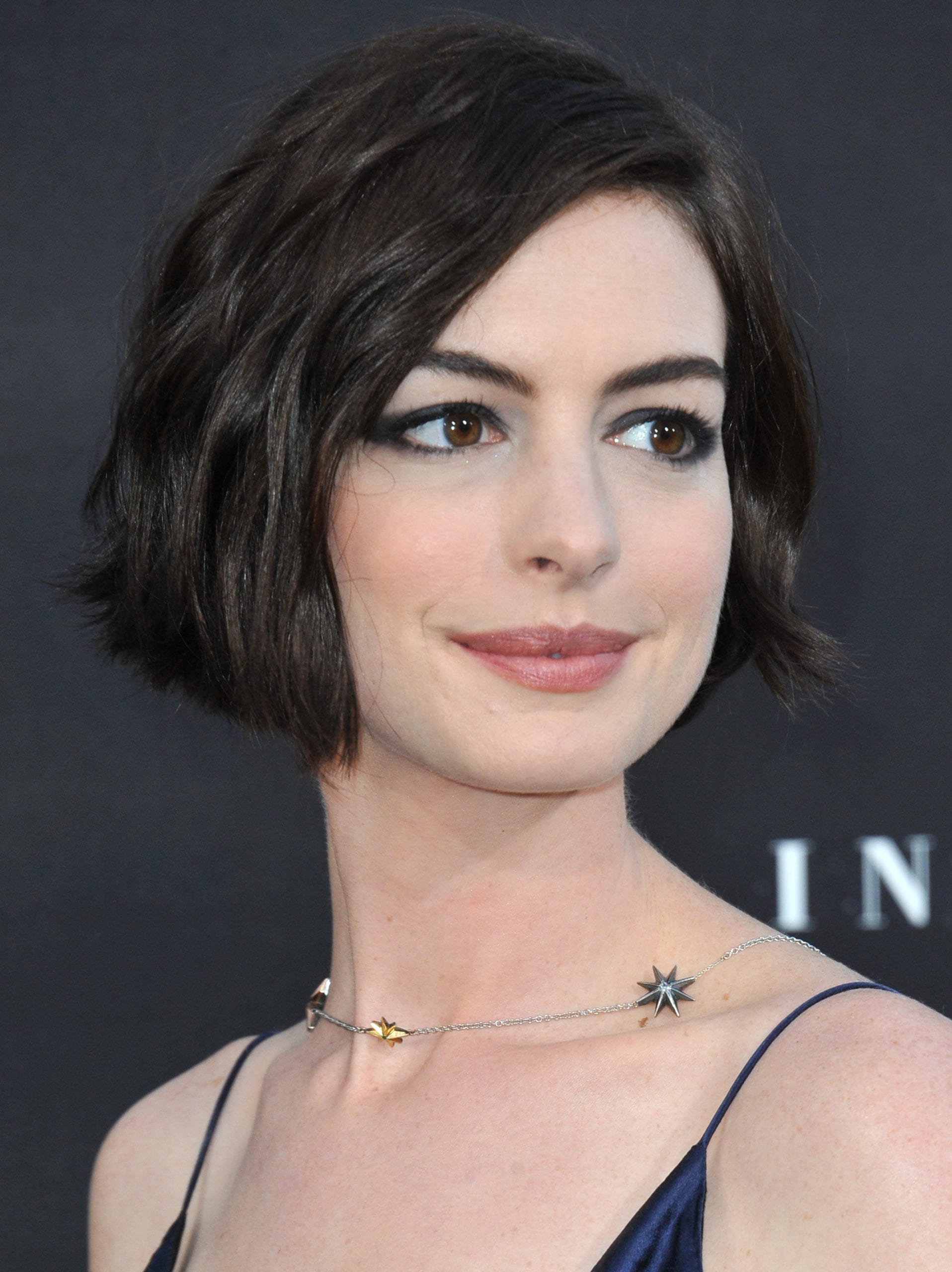 Anne Hathaway Black Brown Short Bob
A bob like this, in my honest opinion, looks super cute on someone like Anne Hathaway. Her facial features are so delicate and soft the bluntness of a bob shines light on them in the best of ways.
14 / 60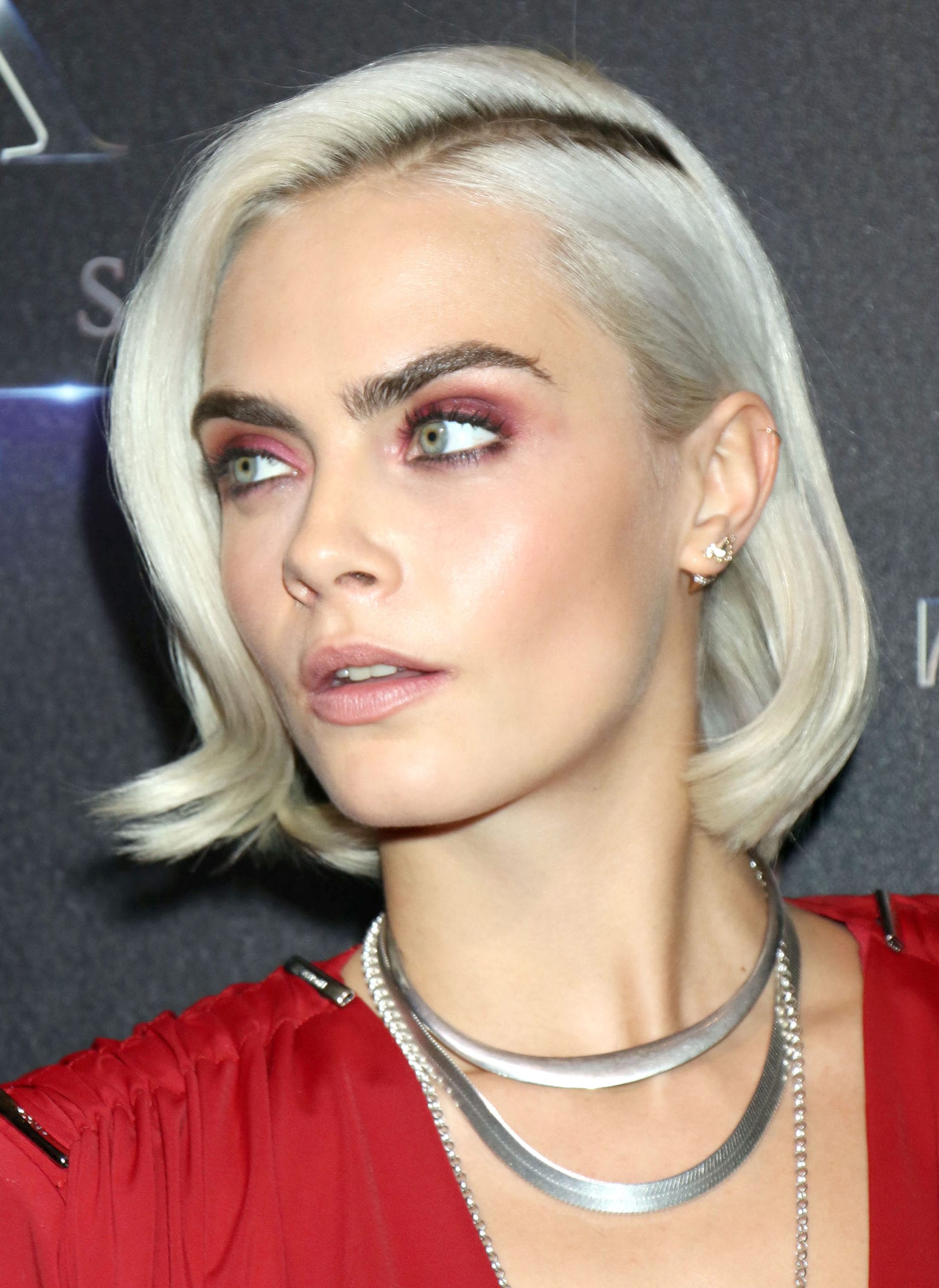 Cara Delevingne's White Blonde Bob
Even though the hair color choice is very contemporary by choosing to go with a platinum blonde, I'd say almost white, Cara Delevingne's bob styling falls under a very classic look incorporating inwards curling at the tips and a side part.
15 / 60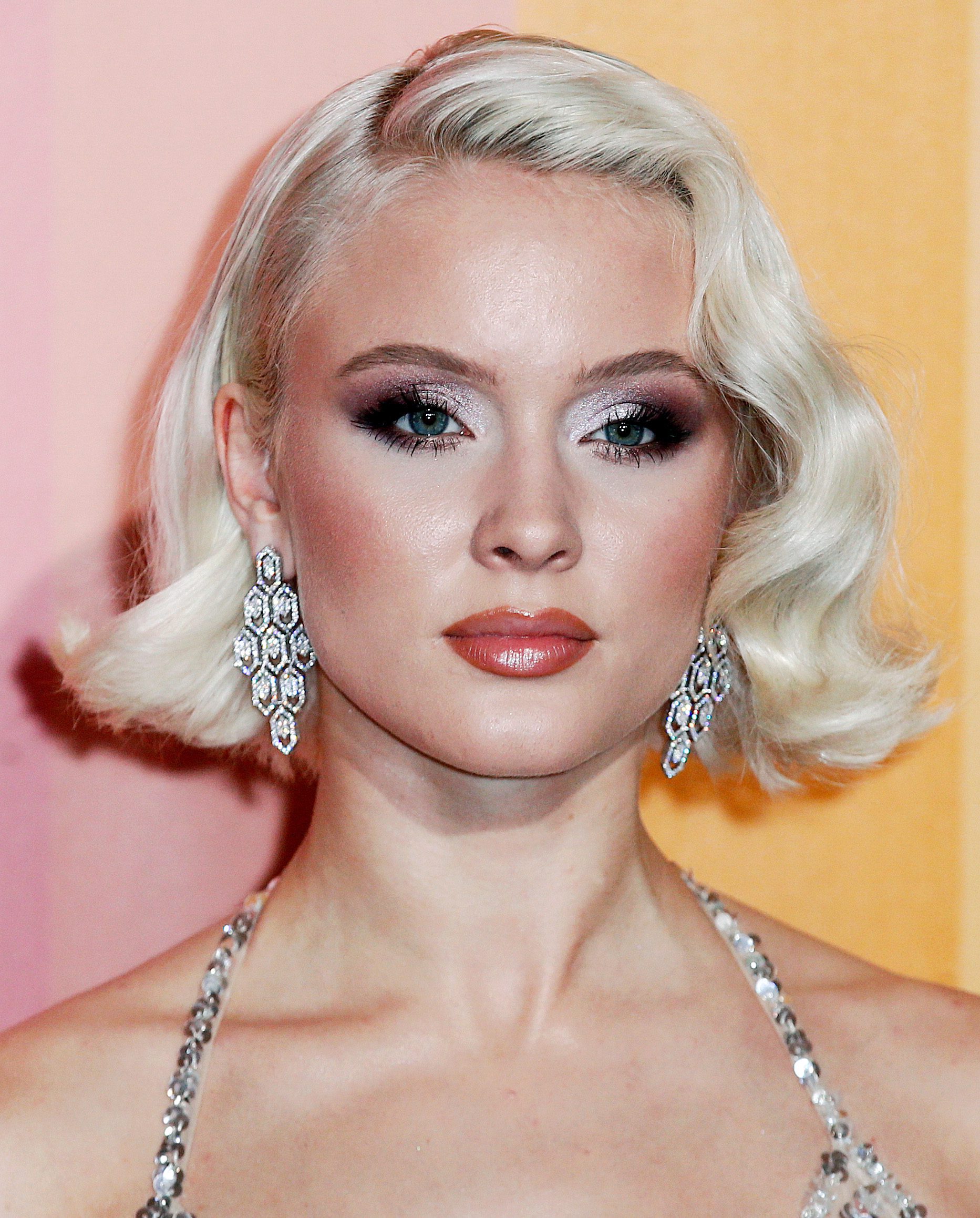 Zara Larson's Platinum Blonde Bob
There's just something about platinum blonde hair that looks super badass. Zara Larson wears the color beautifully and paired with this retro-styled bob even more so!
16 / 60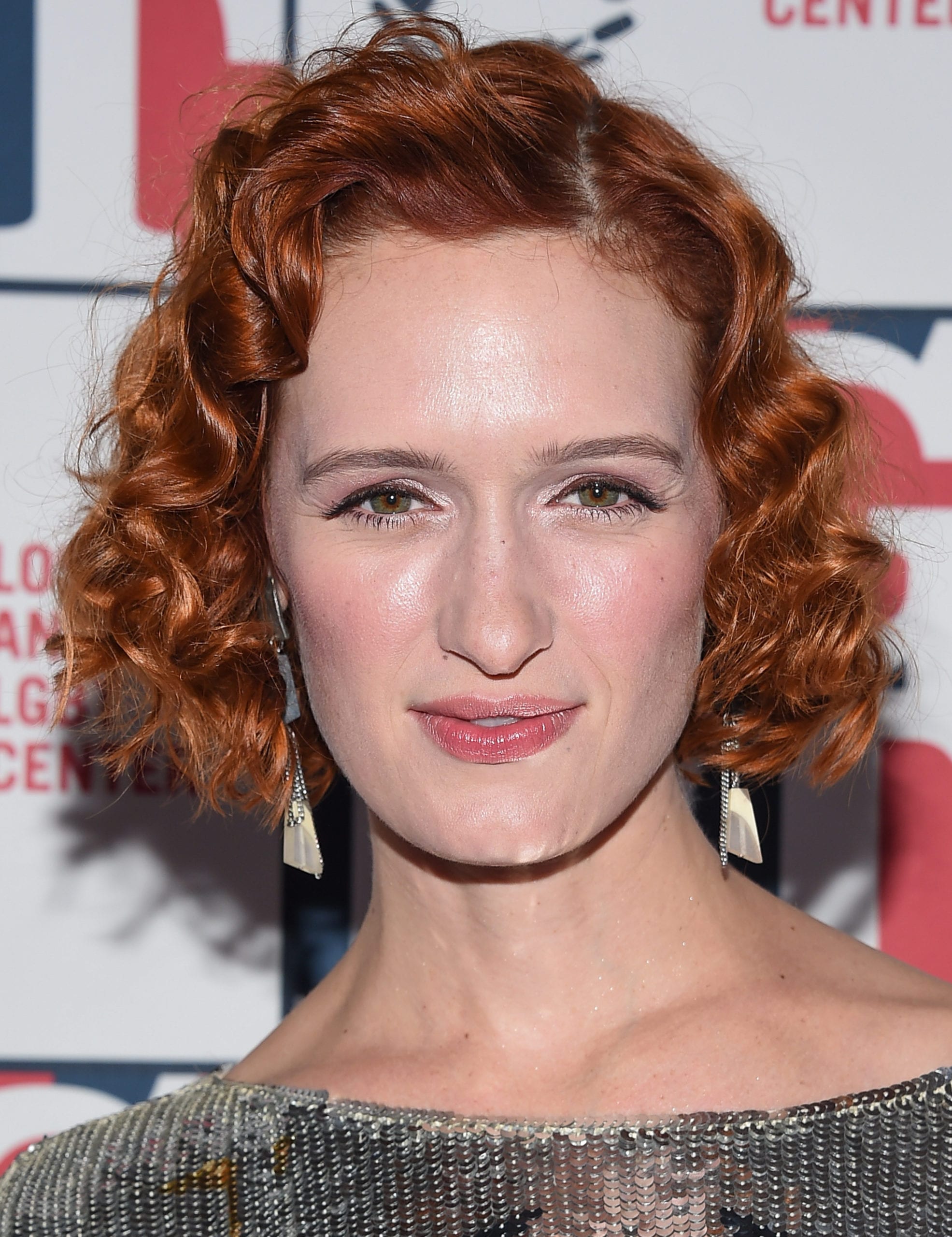 Breeda Wool's Curly Bob
Back in the 1920s, Breeda Wool's hairstyle would've been a staple; and just like many things in the fashion world, it's making a comeback. The well-defined curls and beautiful shade of red look incredible on her.
17 / 60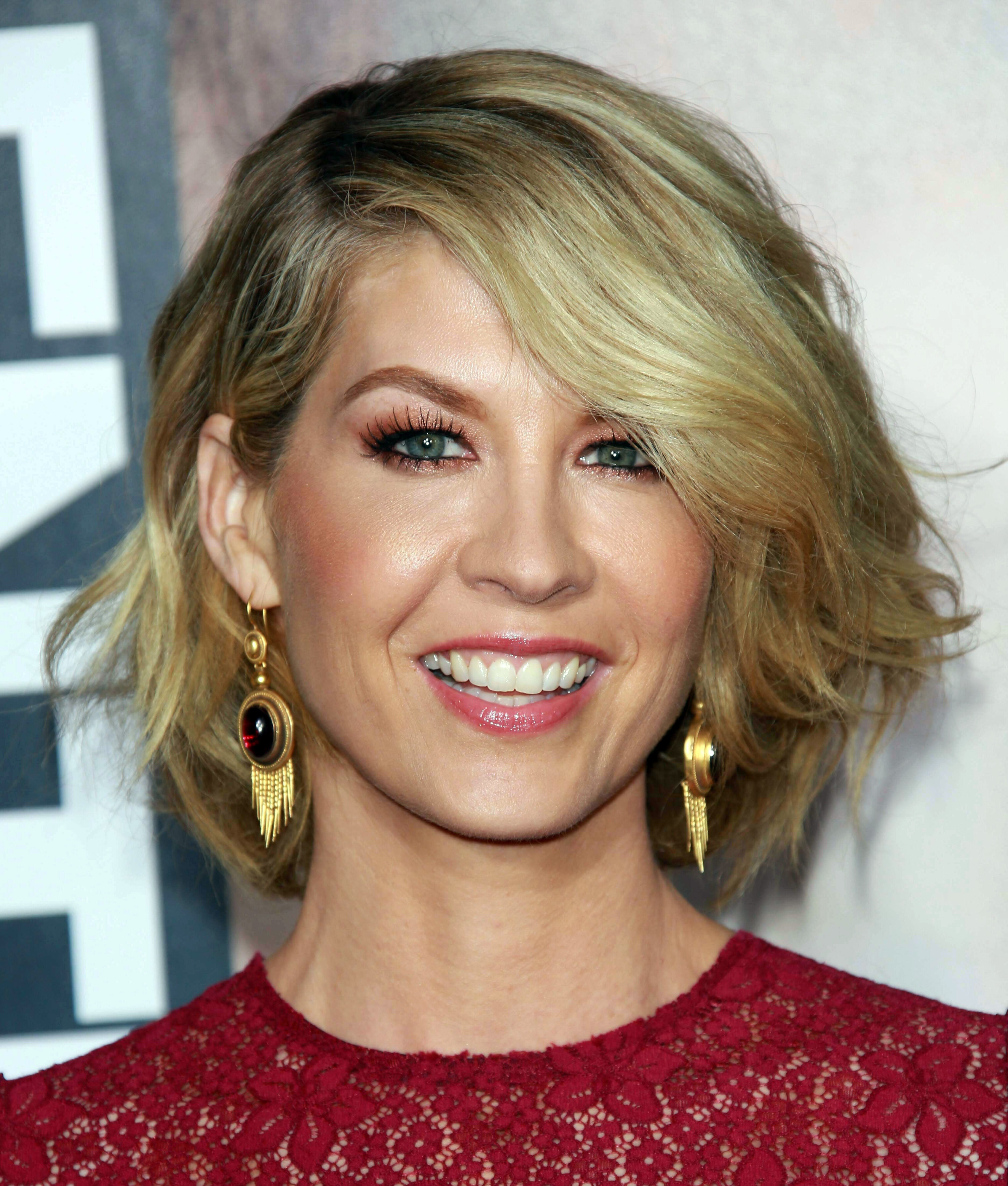 Jenna Elfman's Side Part Wavy Bob
I feel like, for the bob haircuts, the side part and messy waves style gets the part of the girl-next-door kind of look. Jenna Elfman's bob is stylish, yet uncomplicated.
18 / 60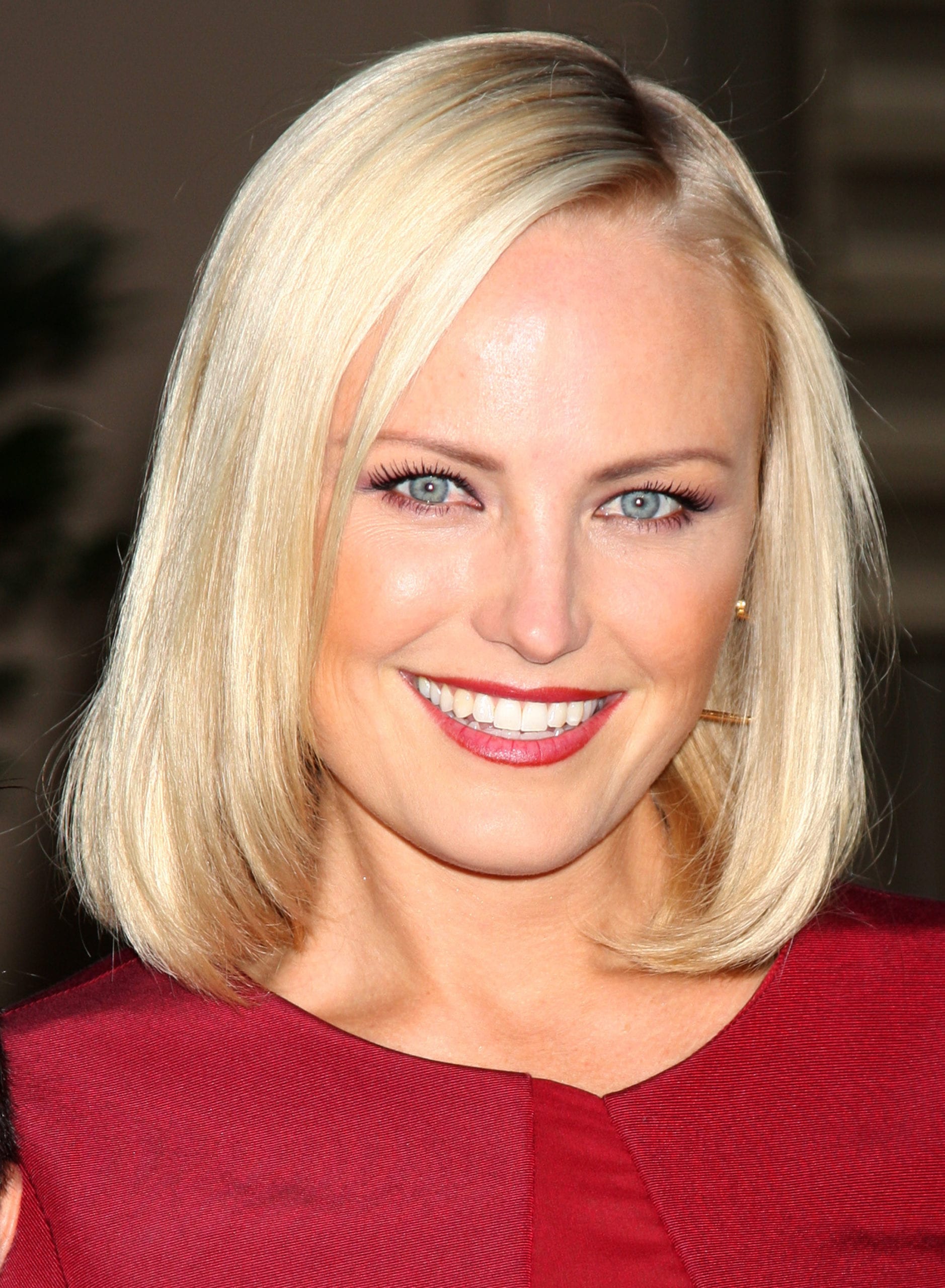 Malin Akerman's Side Parted Long Bob
Malin Akerman's bob is more on the longer side, so technically you could call this a long bob, or a "Lob".  Styling it with a side part of your preference and an airy blowout is a great idea to copy this look!
19 / 60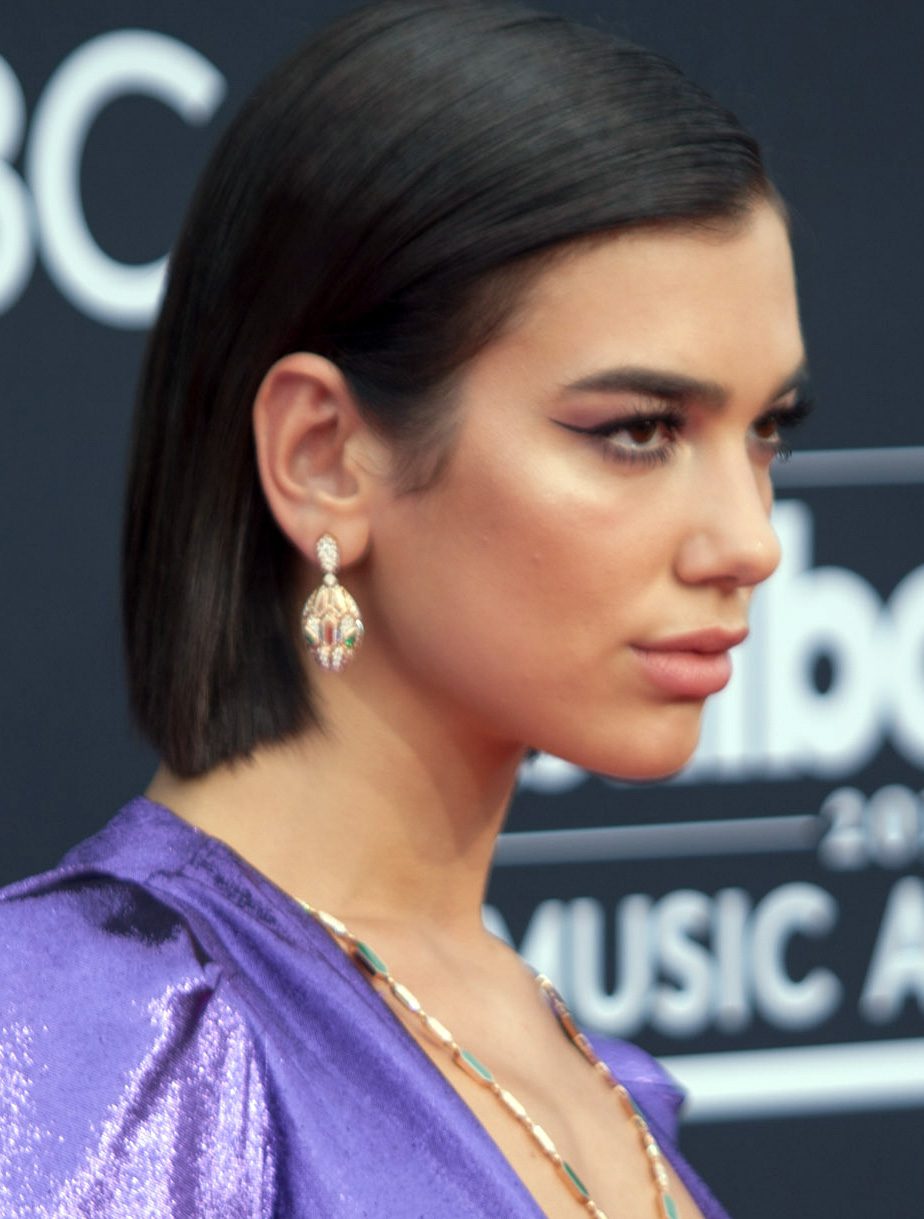 Dua Lipa's Bob
Dua Lipa's bob falls under the classic spectrum. While she opted for not adding bangs it still looks pretty timeless.
20 / 60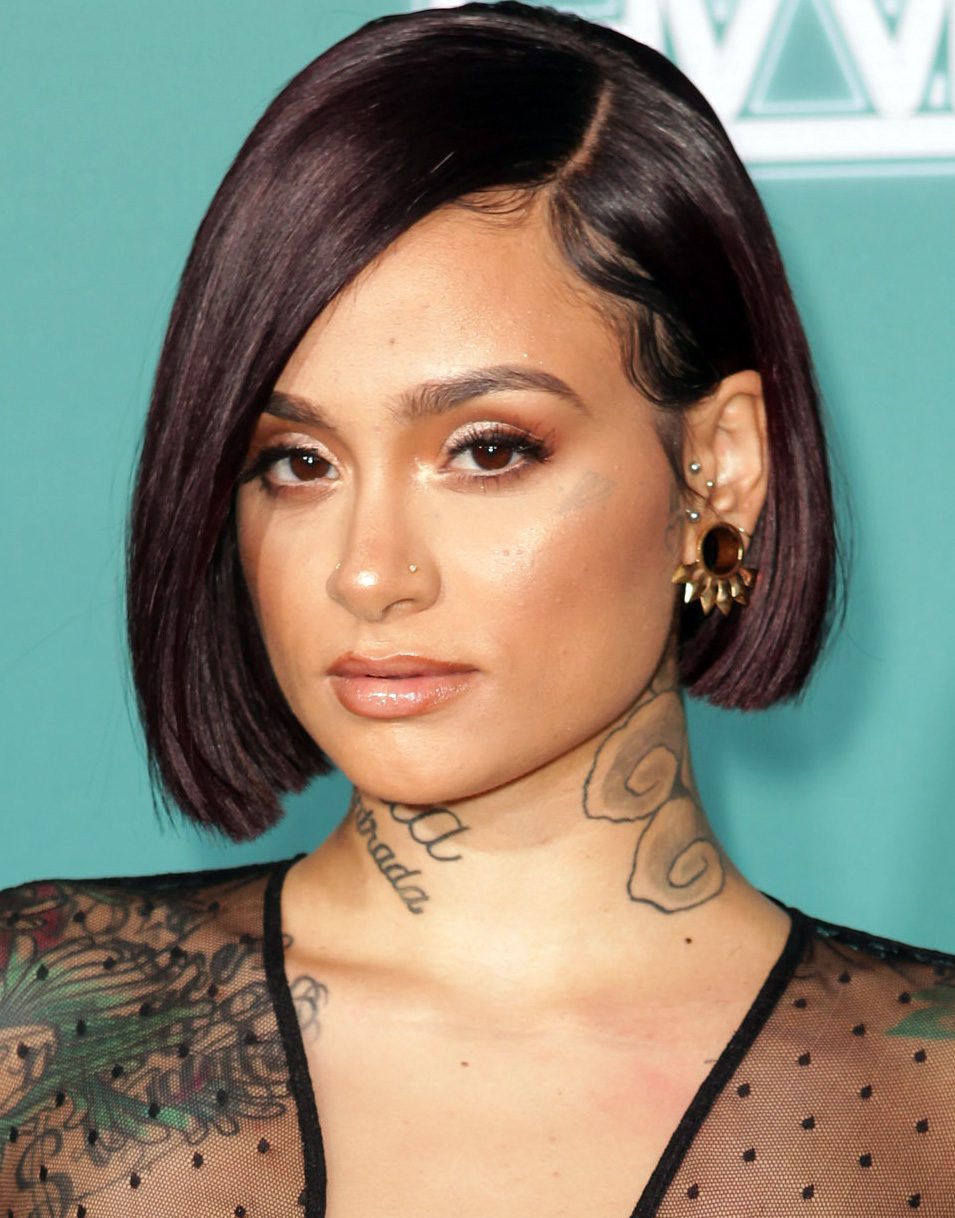 Kehlani's Angled Bob
Kehlani can literally choose any hairstyle and pull it off like it was absolutely designed for her. The angled bob she wears here is especially highlighting her facial features (oh my that jaw!).
21 / 60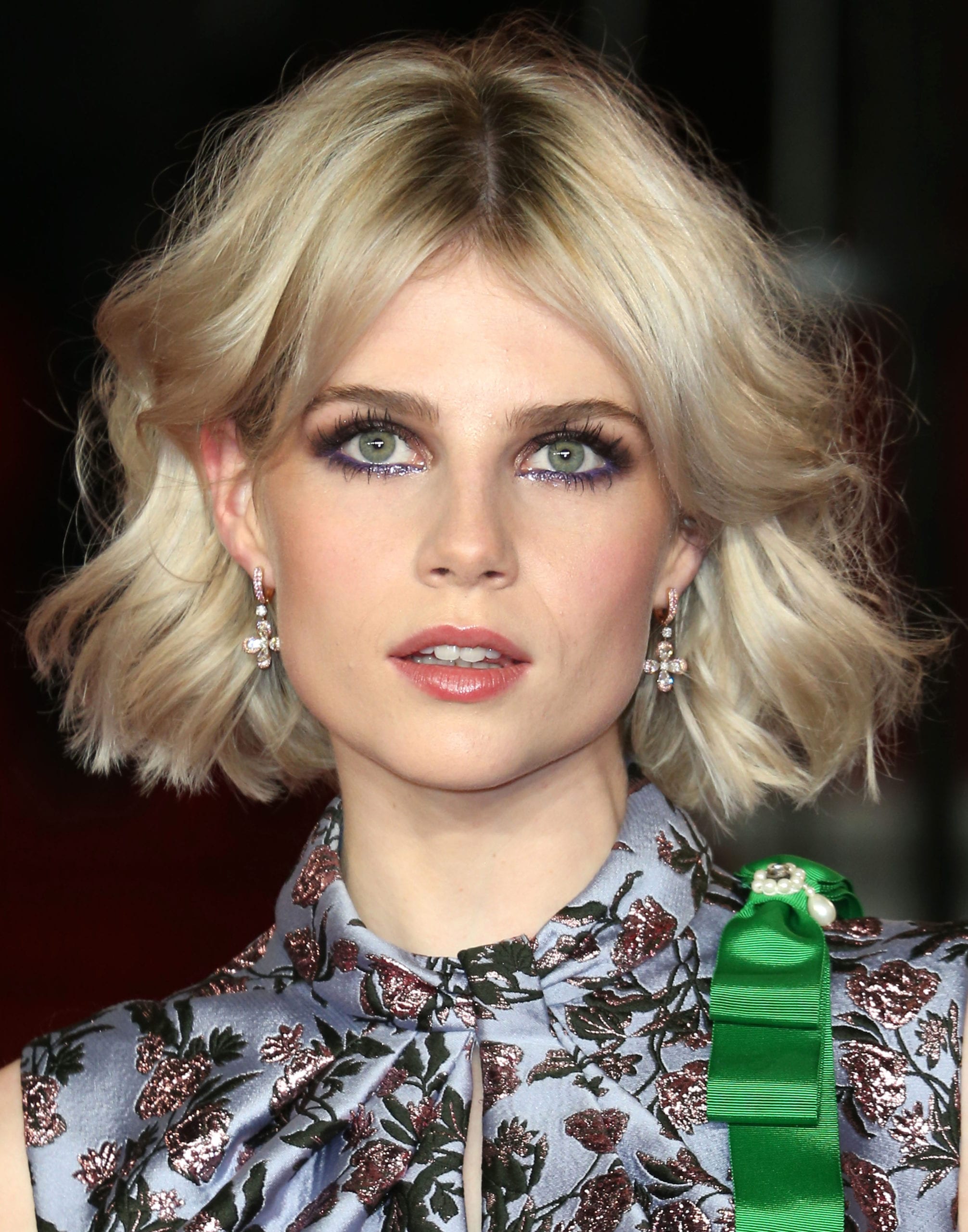 Lucy Boynton's Loose Waves and Bob
Might be a little too early to say, but I could place a bet the fluffy hair and blowouts from the 90s are making a strong comeback with a few modern twists. Just like this gorgeous wavy blonde bob that Lucy Boynton wears so perfectly.
22 / 60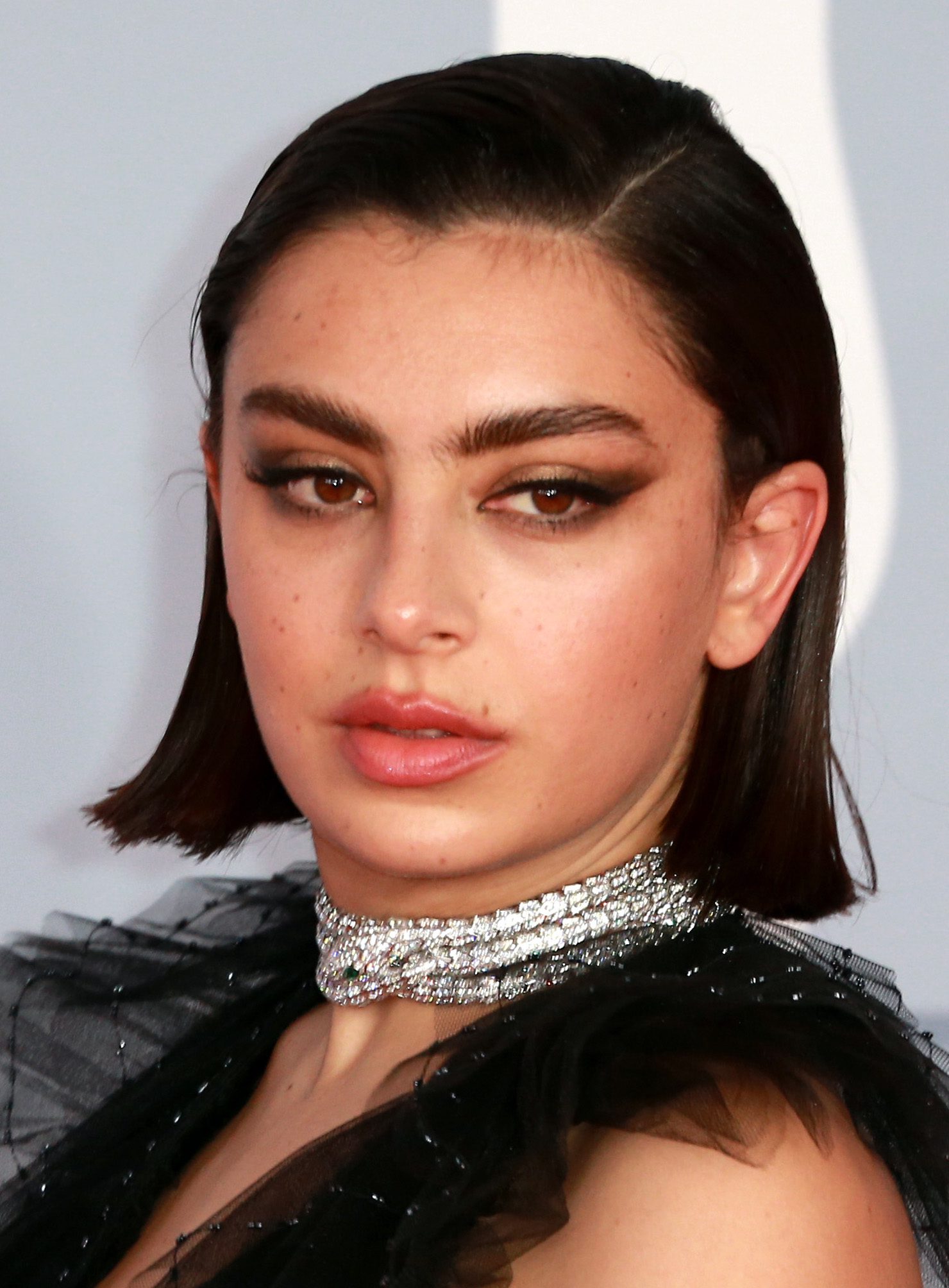 Charli XCX's Straight Bob and Side Part
A straight bob becomes all business when styled down to a T as Charli XCX has done here. Bringing all the attention to her face, the side part also gives the look a nice touch.
23 / 60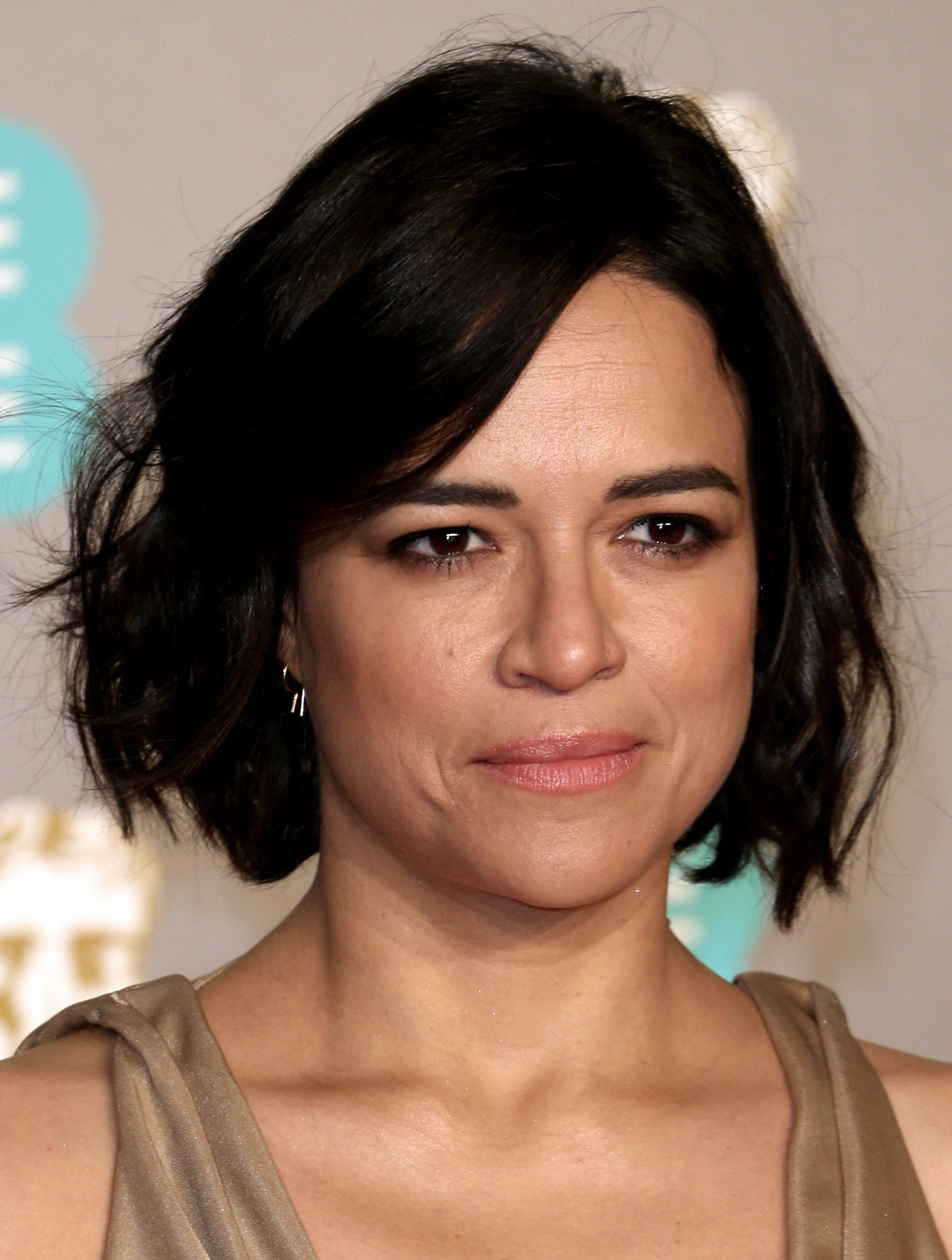 Michelle Rodriguez Natural Side Part and Bob
A side part and fluffy side-swept bangs will always be a super nice way to give your bob a breeze of change. Michelle Rodriguez chose to keep it simple and add waves to go with it.
24 / 60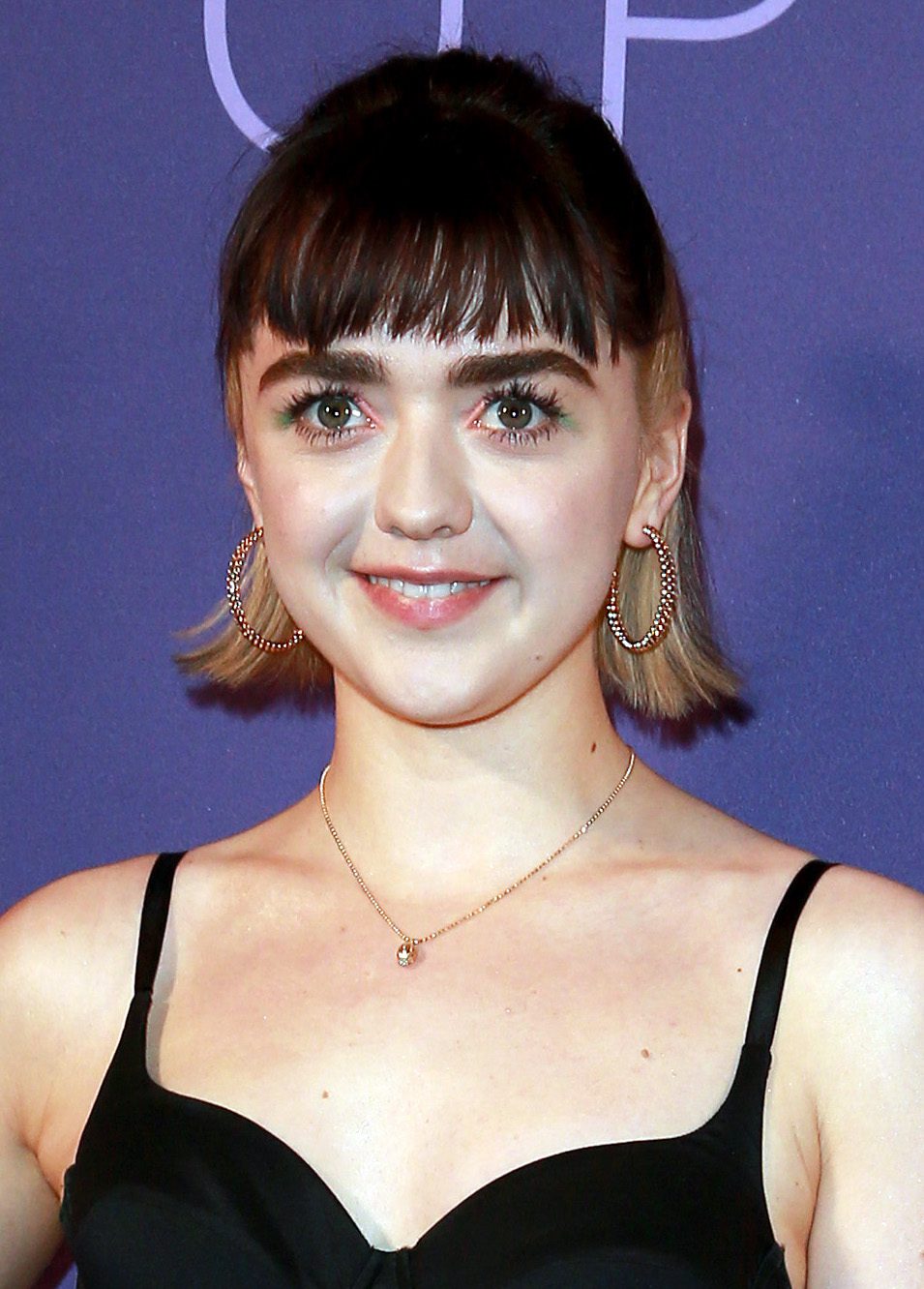 Maisie Williams Double Tone Bob
If you want to go on the adventurous side, a haircut like a bob can take quite a turn when you add two tones in the way Maisie Williams has done here with brunette bangs and the rest blonde.
25 / 60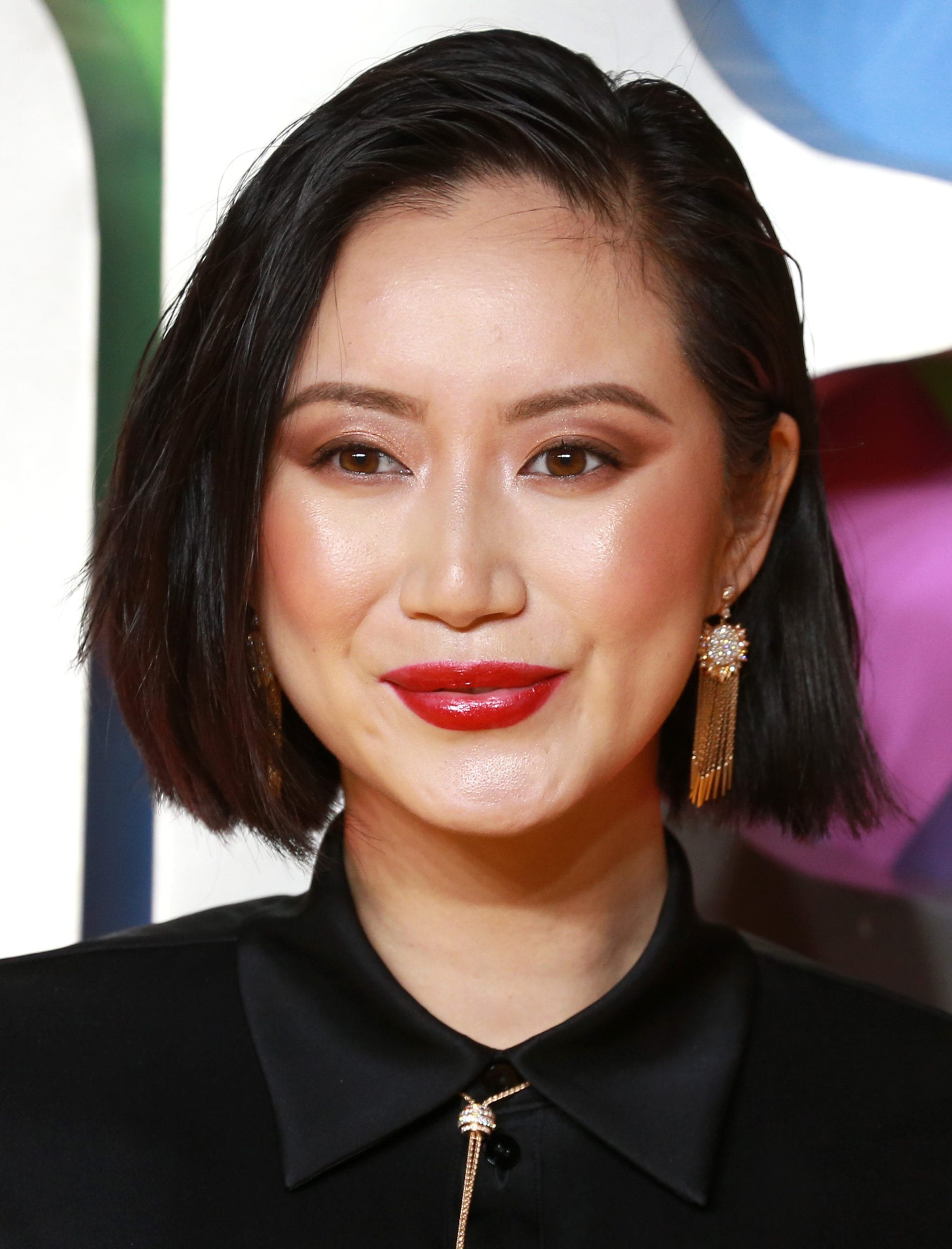 Betty Bachz Side-Parted Bob
Something a little bit more tuned down would be keeping your natural color, just like Betty Bachz does here, and going for a natural-looking deep side part.
26 / 60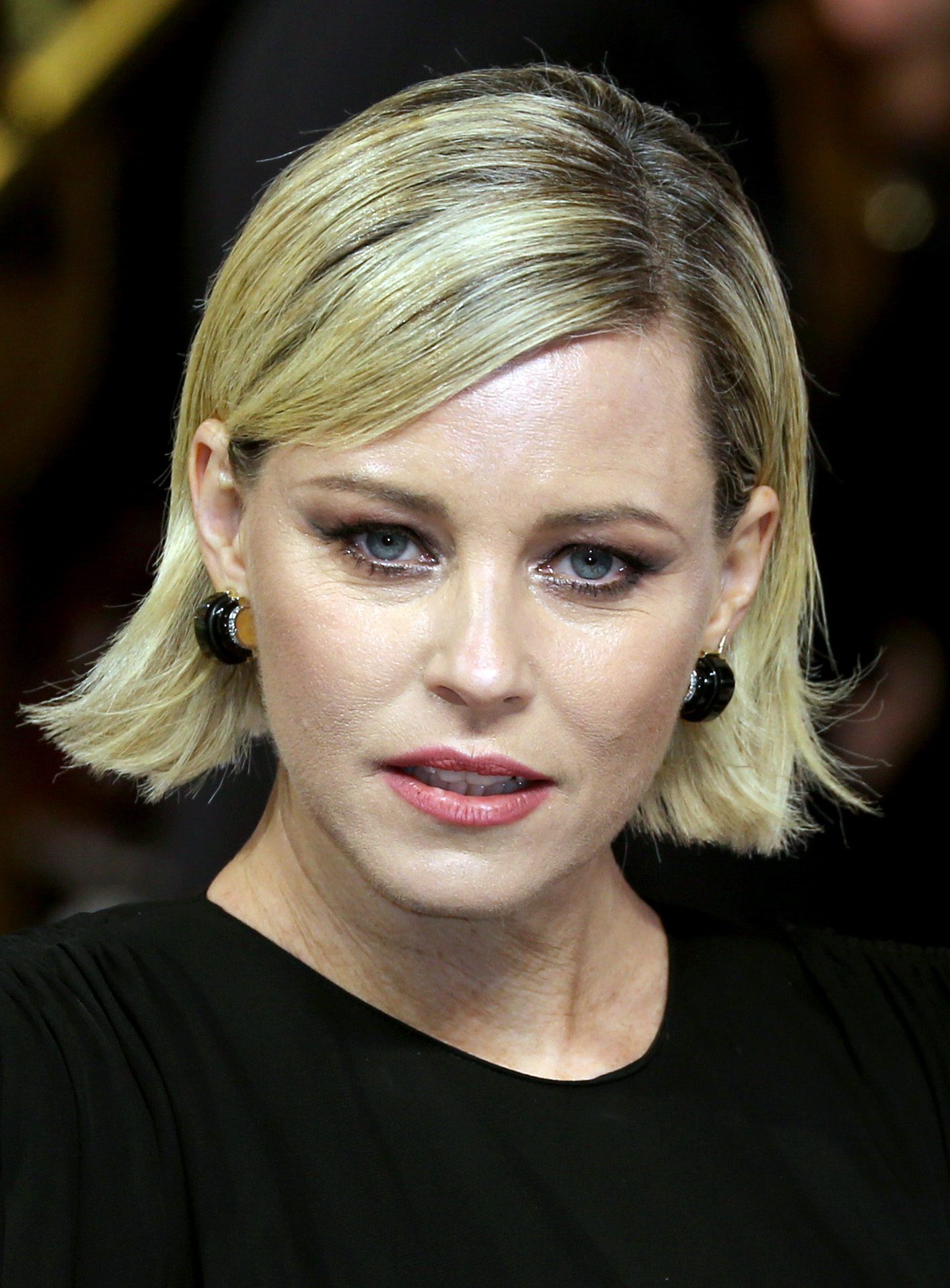 Elizabeth Banks Side-Swept Bangs and Bob
This bob is giving me all the 40s vibes and I really like how Elizabeth Banks looks with it! To go for something similar make sure you style the sides tucked behind your ears and have your side part fringe join the flow smoothly. It's all about keeping it all in place.
27 / 60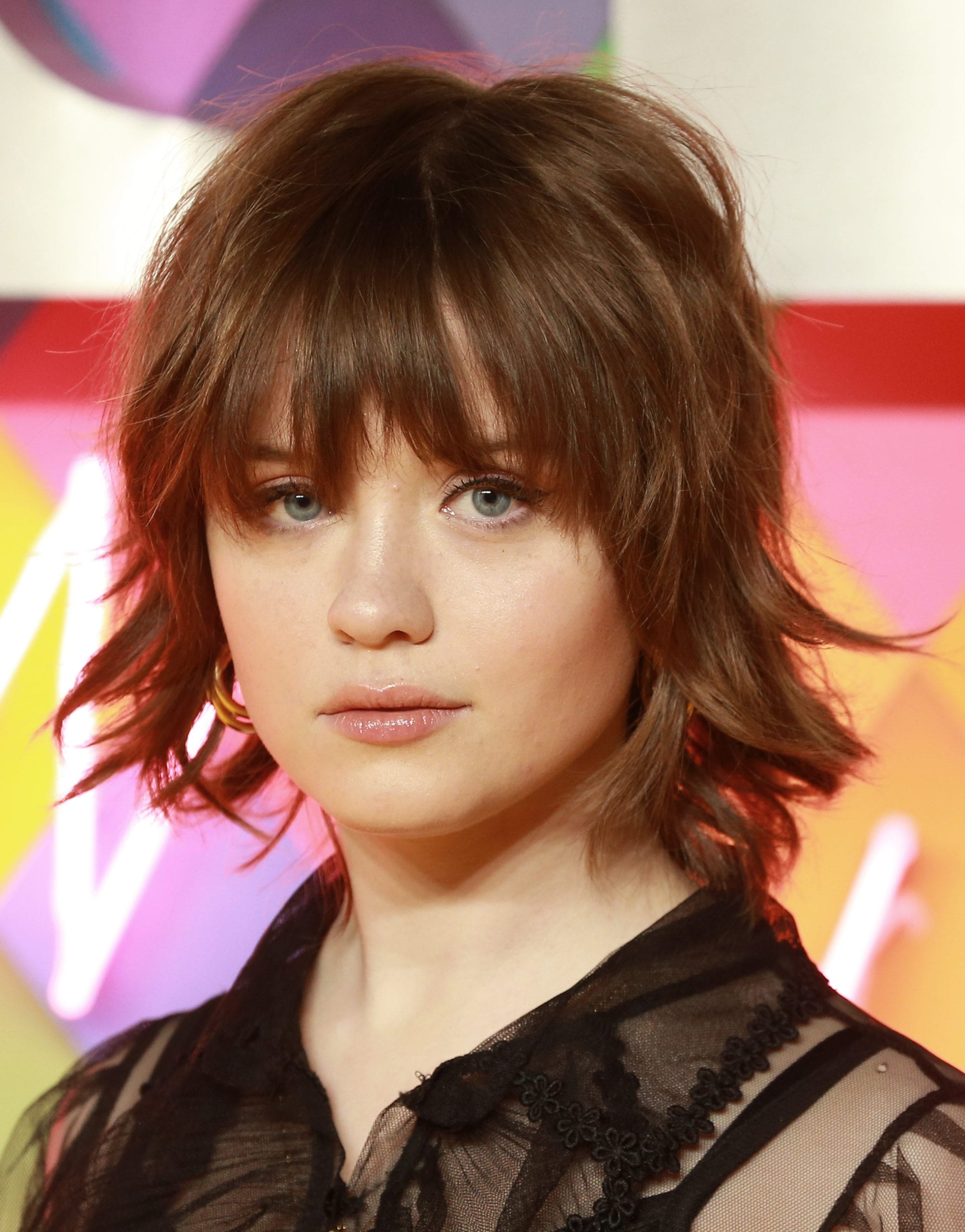 Maisie Peters Choppy Bob and Fringe
This choppy, and might I add, shaggy bob looks super cute on Maisie Peters. If you're trying to recreate a similar look for you, keep in mind how your natural hair might look without the weight of the length, and that way you'll know how to style it correctly and suit your own style.
28 / 60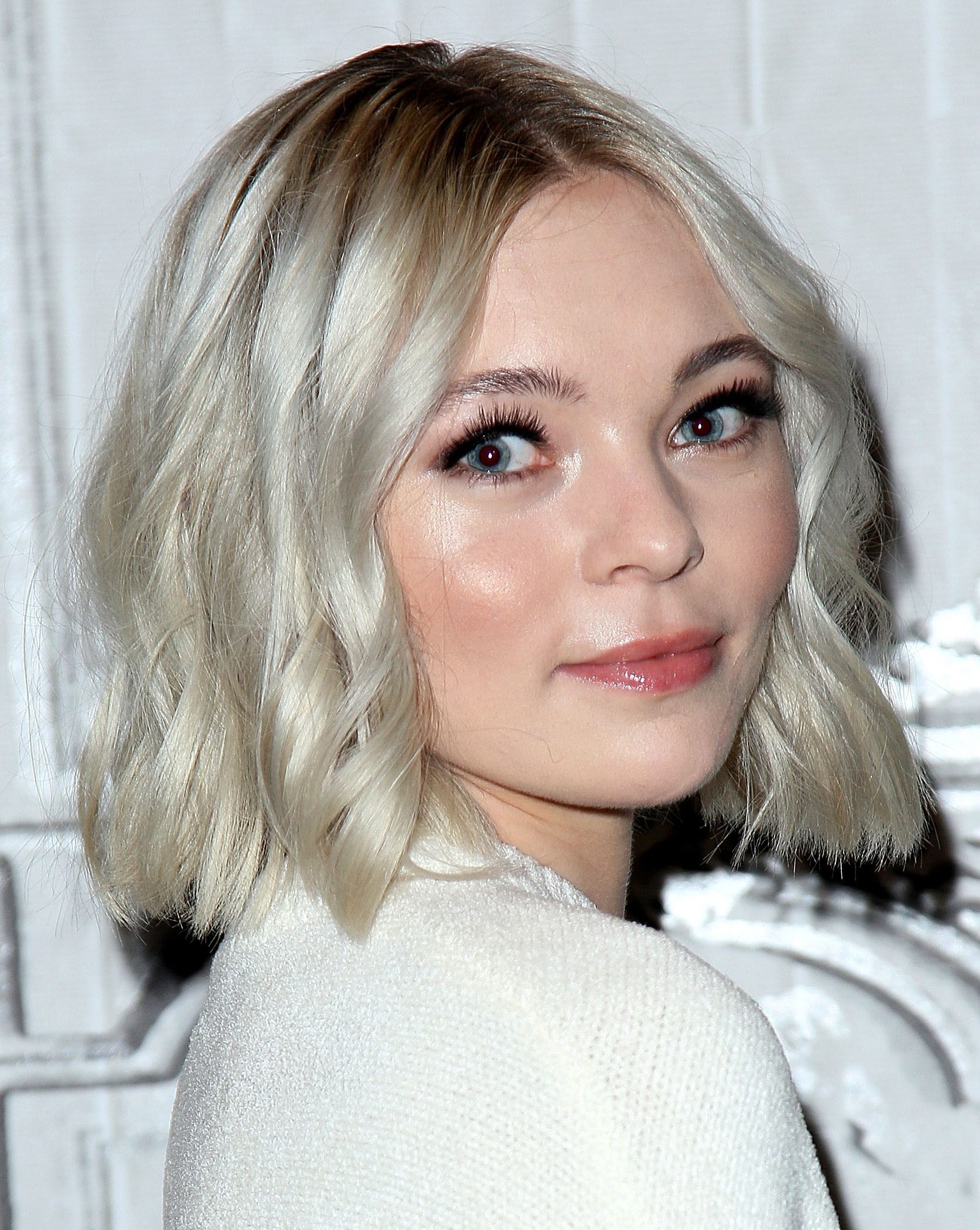 Taylor Hickson's Platinum Blonde Bob
There are really very few ways a platinum blonde hairdo can go wrong, and that's the reason I love it more every time I see it.
Having some brunette roots that get progressively lighter just like Taylor Hickson here is a super cute way to prep the hairstyle for the low-maintenance option.
29 / 60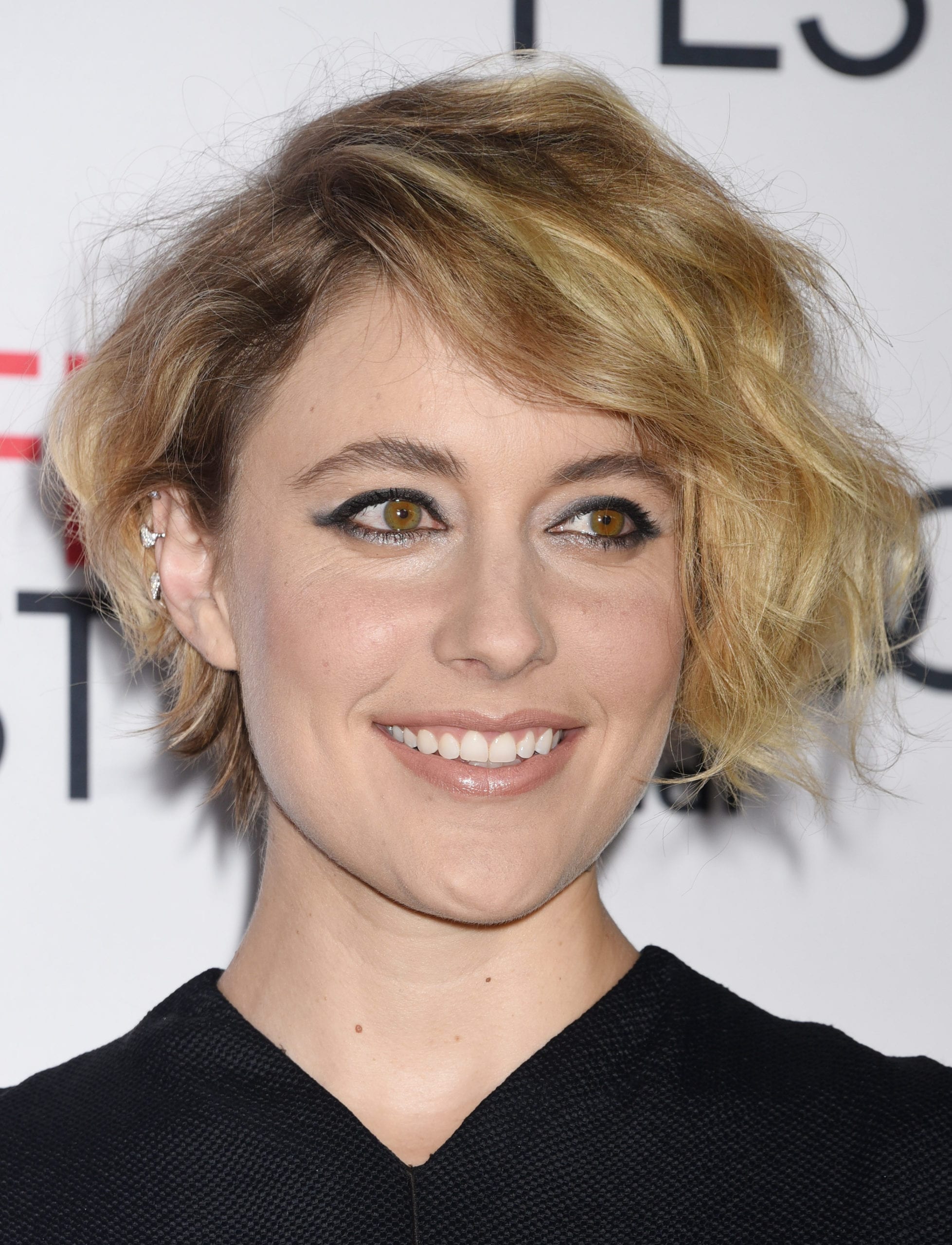 Greta Gerwig's Wavy Short Bob
Greta Gerwig's bob is a great example to consider your hair texture, and frizz or chosen method of styling for that matter. See how her waves are not carefully arranged but rather playfully teased and left to settle on their own.
30 / 60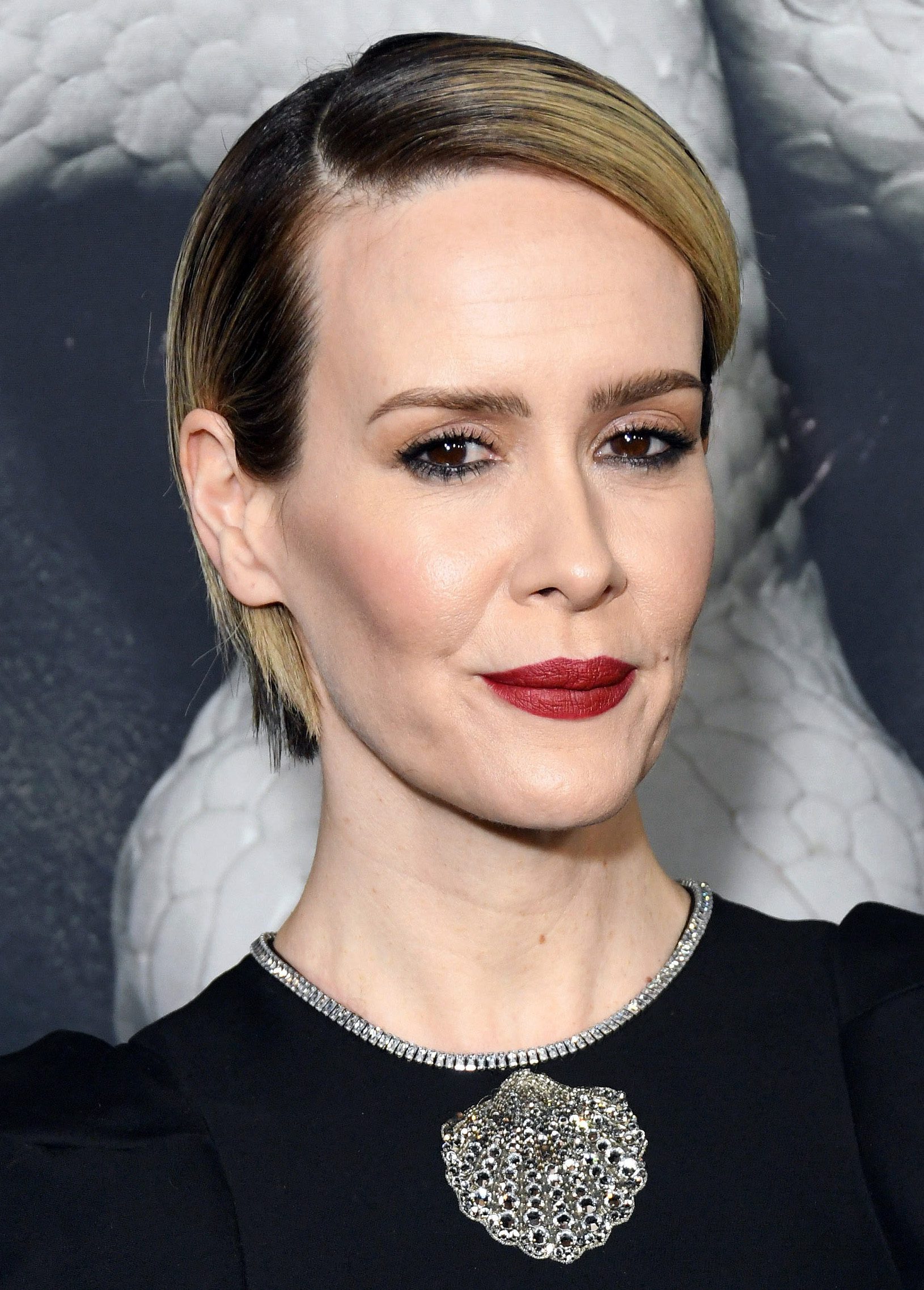 Sarah Paulson's Slicked Bob
Multi-faceted Sarah Paulson has done a number on her bob and slicked it down for a little change. To get this look make sure your hair sits completely straightened out and use enough gel to keep it tightly packed.
31 / 60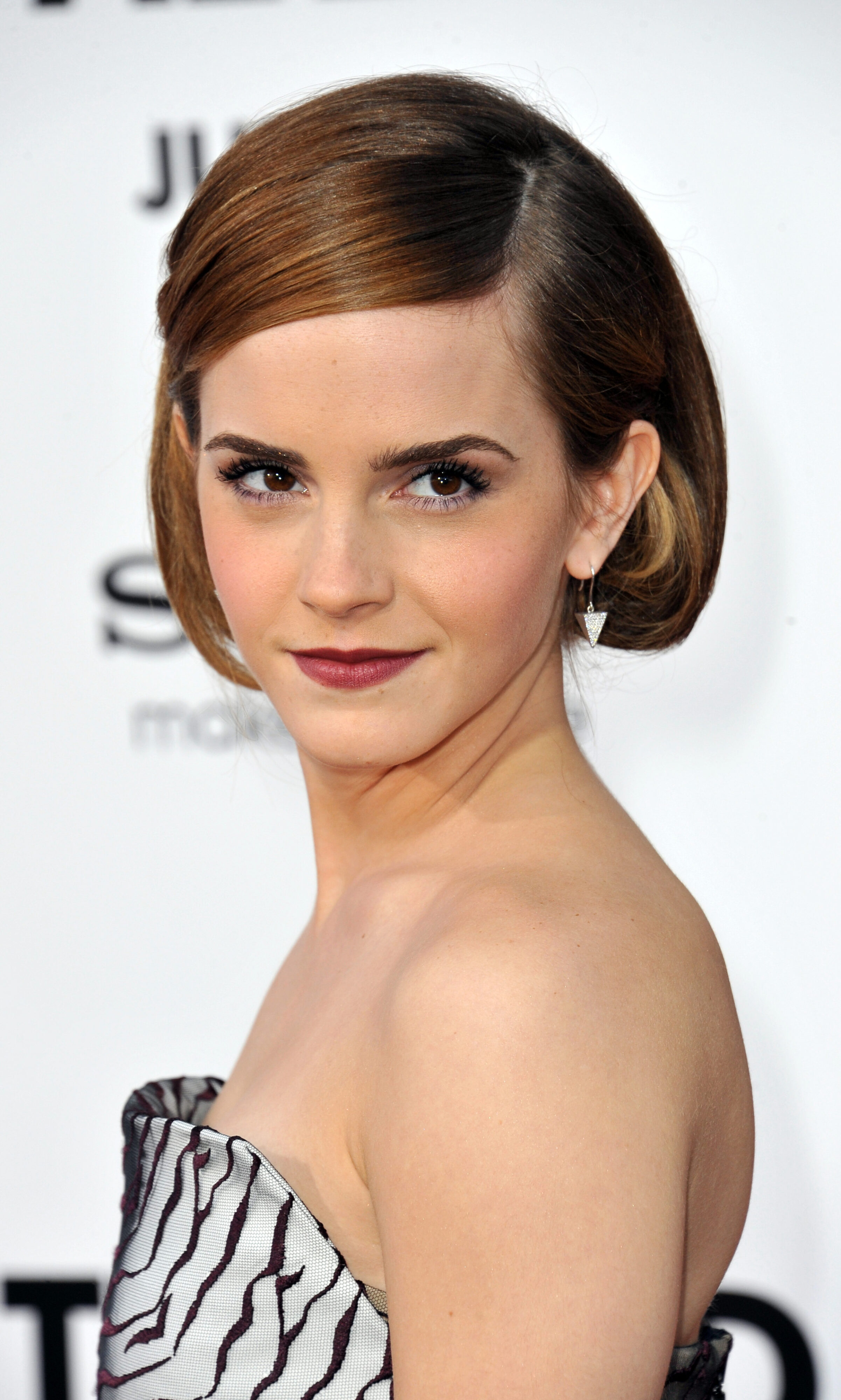 Emma Watson's Curled-in Bob
You can rock this style from Emma Watson whether your hair is already bob-length or longer. All you have to do is curl or tuck the ends of your hair up to create the illusion of a bob.
32 / 60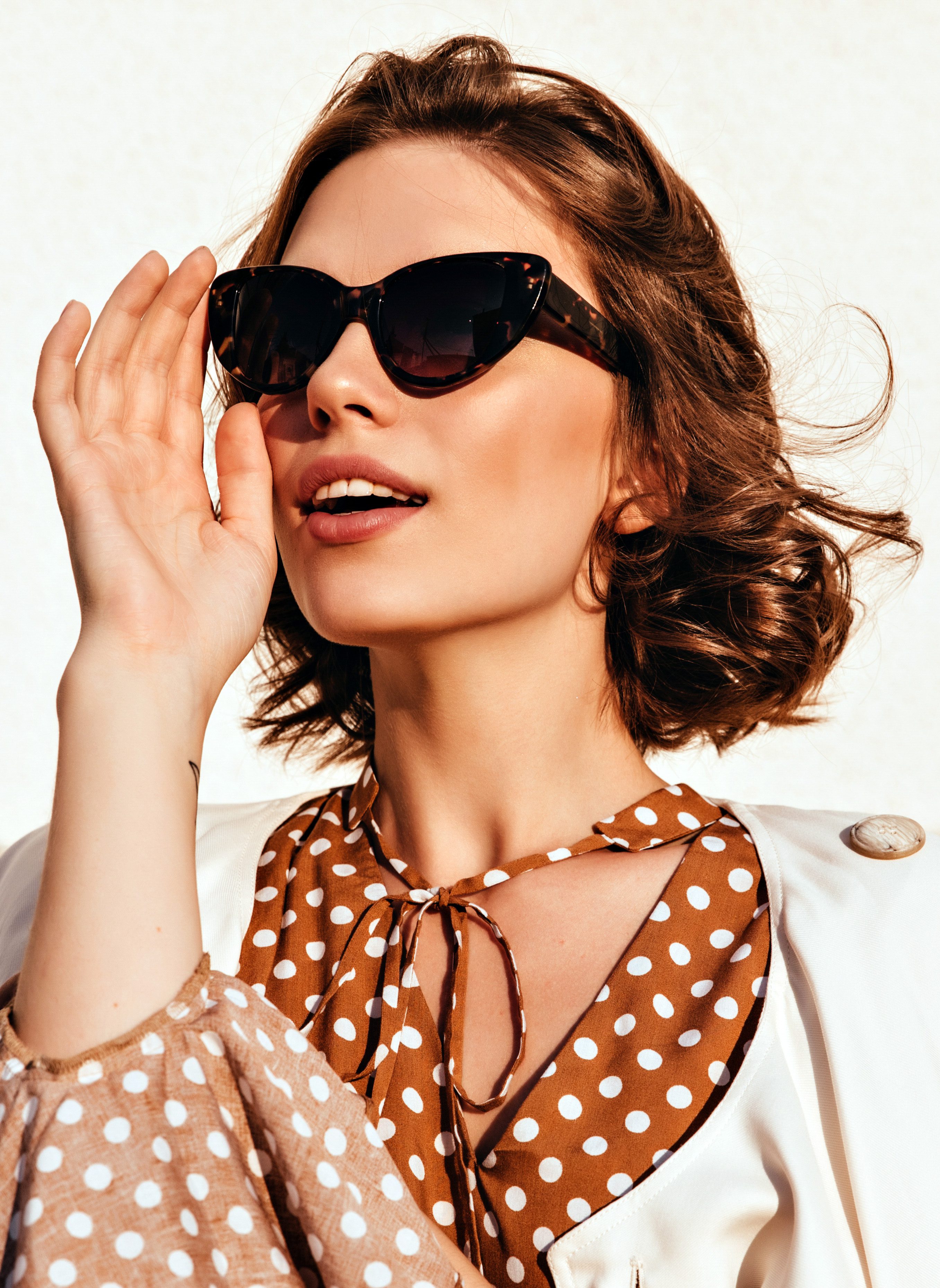 Easy-Going Bob
The bob haircut is super versatile, the deep chestnut tone and soft waves make this example a super classy one. Tousle and tease your hair around for an easy-going vibe.
33 / 60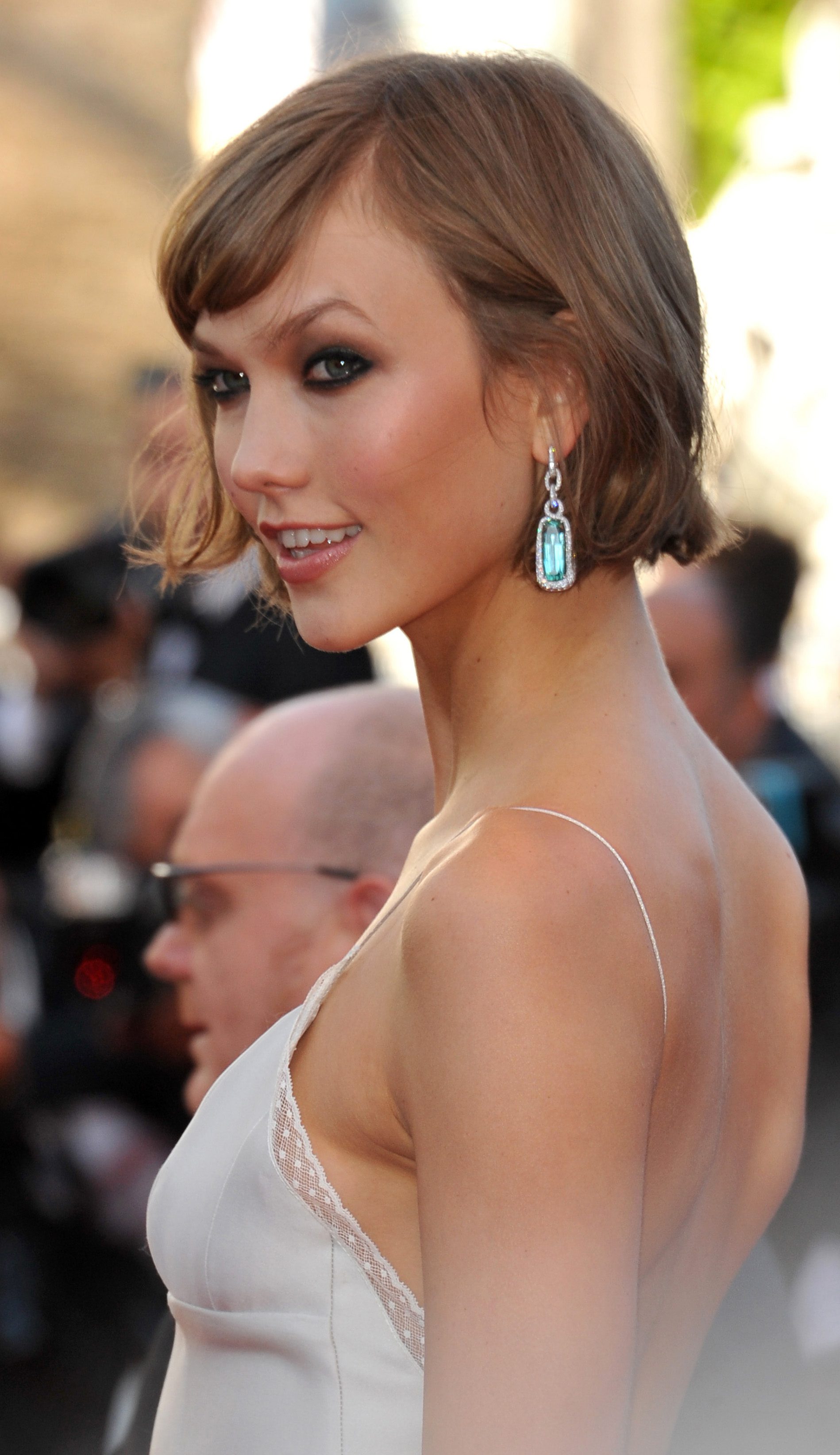 Karlie Kloss' 1920s Inspired Style
Karlie Kloss' 'do pays homage to the 1920s flappers who popularized the bob cut we know today. Swoop your bangs low across your forehead and add some soft waves to the body of your hair to keep it fresh.
34 / 60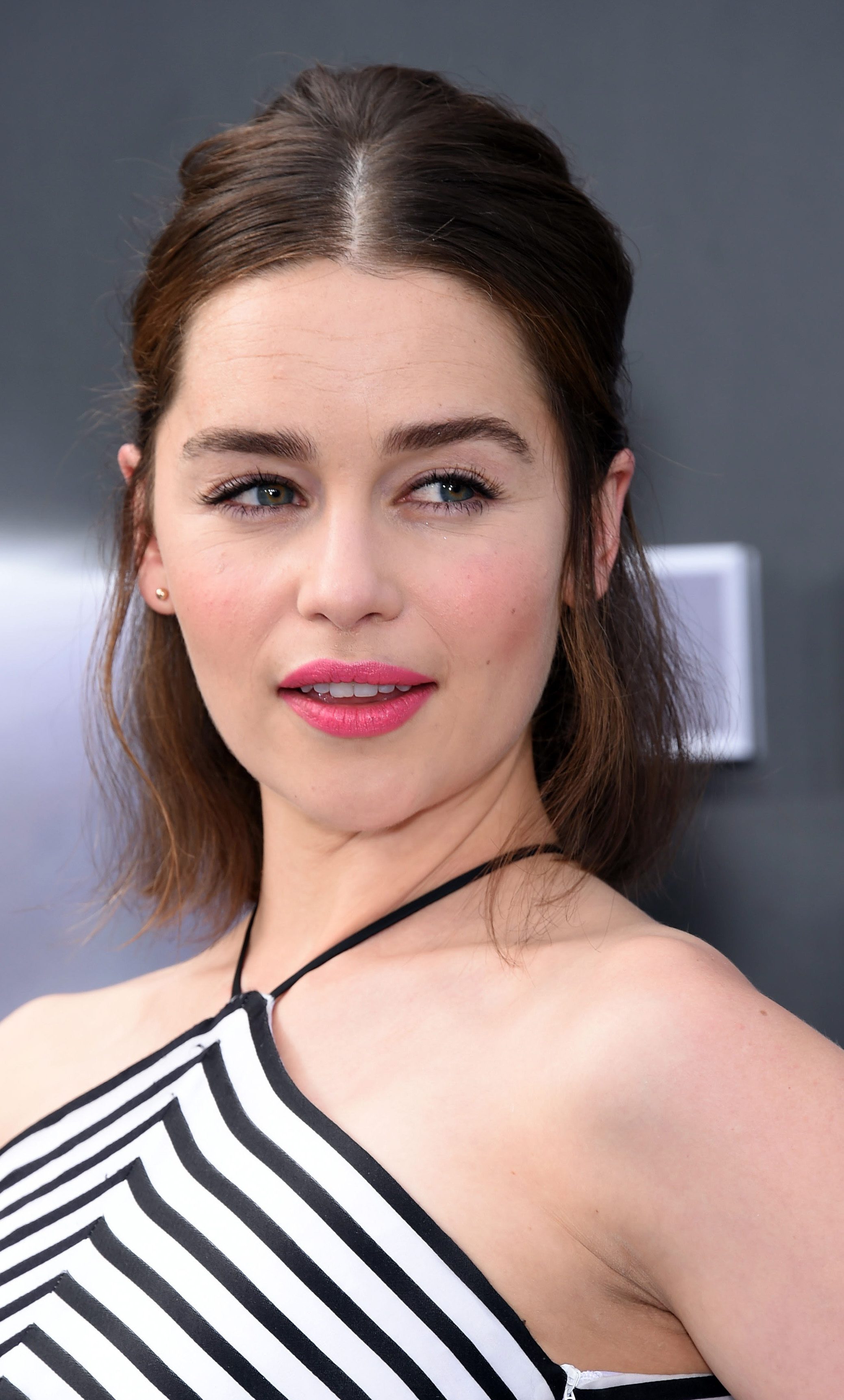 Emilia Clarke's Mid Part Half-Up
Who says you can't wear short hair up? Follow Emilia Clarke's lead and use bobby pins, a clip, or hair tie to secure half of your hair up. You can be as neat or messy as you like!
35 / 60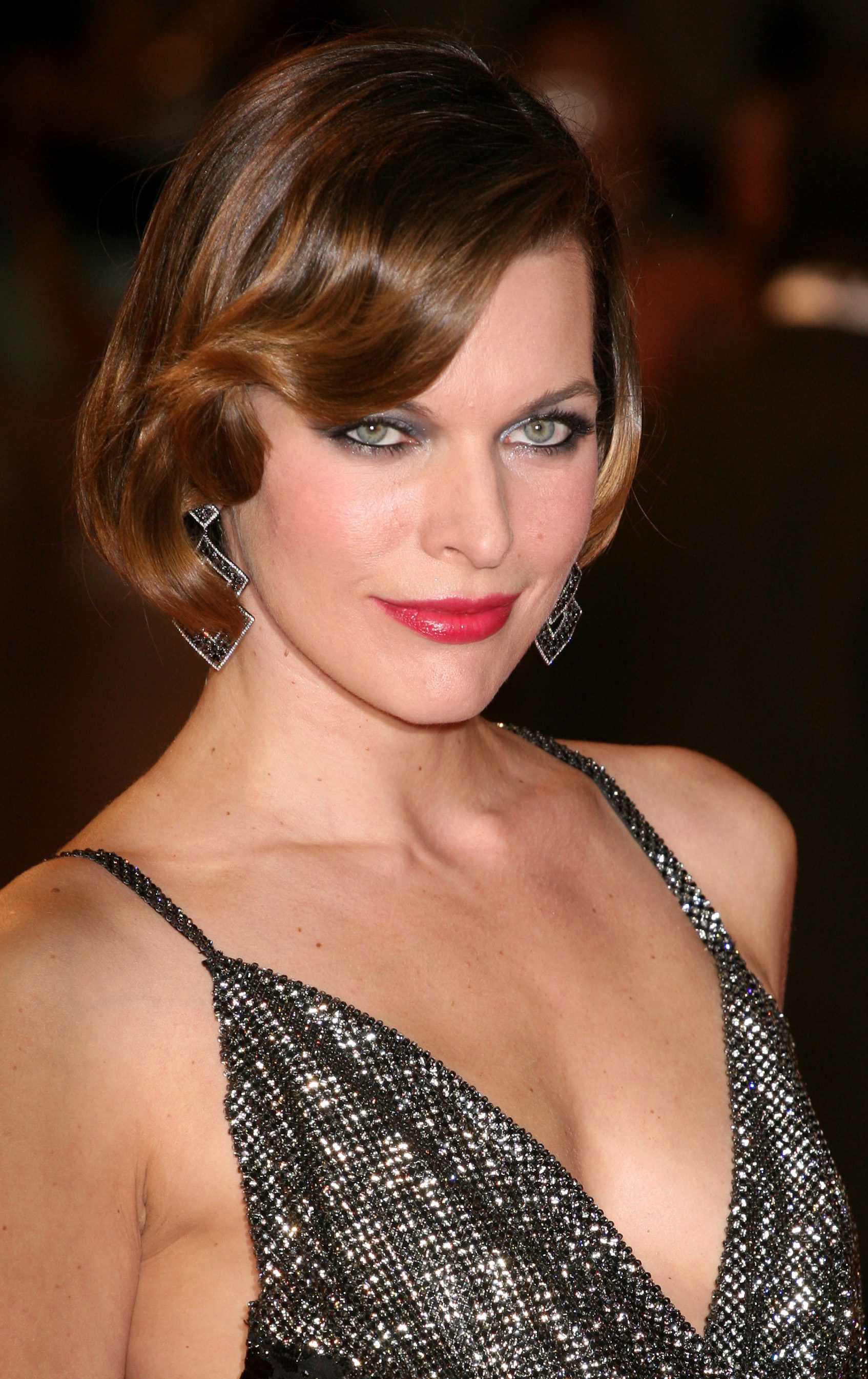 Milla Jovovich's Bob
Add some body and volume to your bob by adding a few strategic curls, like Milla Jovovich. Though her cut is relatively simple, the small curl in her bangs takes it to the next level.
36 / 60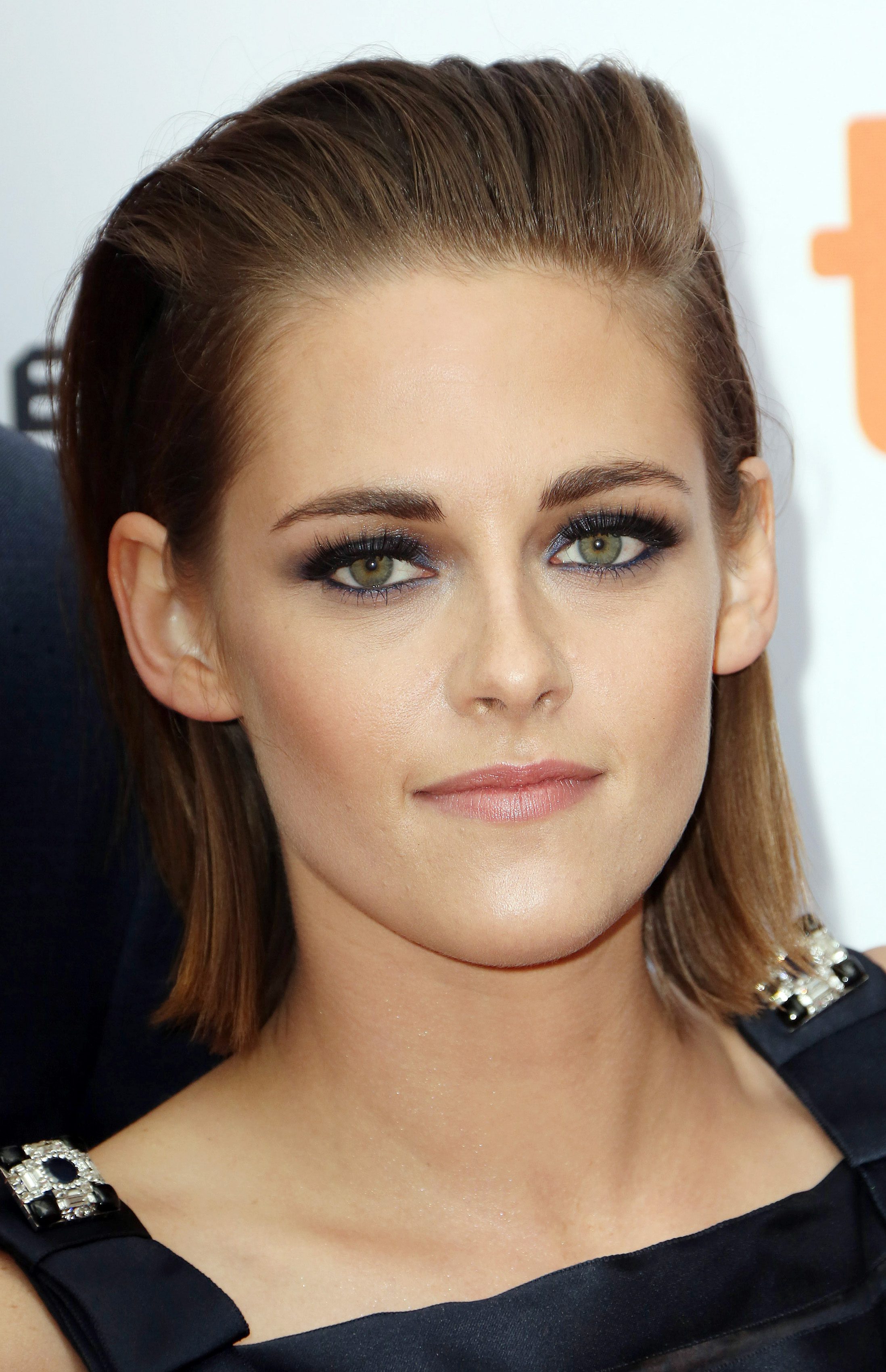 Kristen Stewart's Slick Back
Don't be afraid to go for an edgy rocker look like Kristen Stewart. Keep the ends of your tresses as smooth and straight as possible, then use your favorite products to keep that slick in place.
37 / 60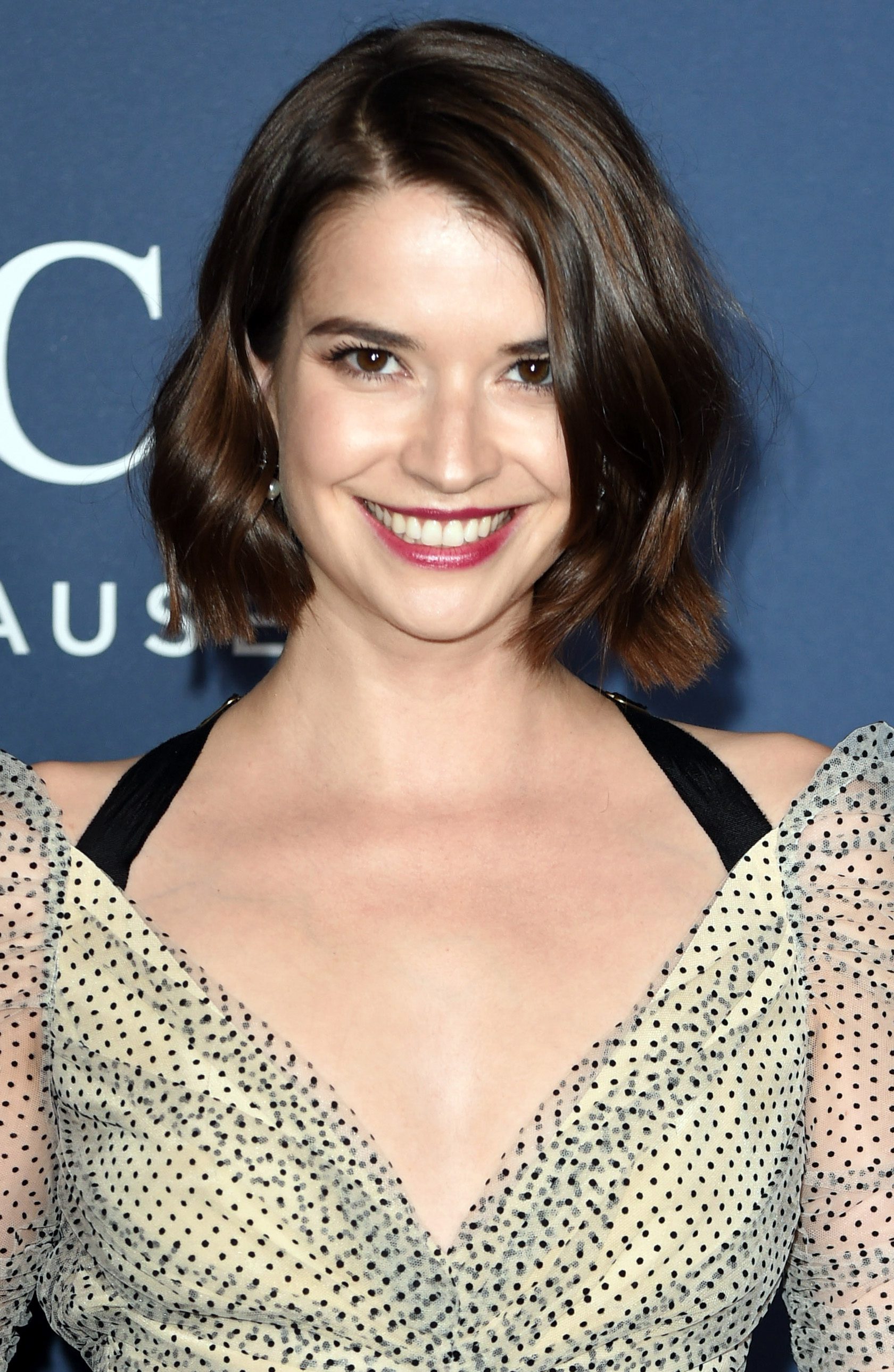 Margaret Clunie's Classic Wavy Bob
Margaret Clunie's wavy bob is truly a classic look. You may not have a lot of length to work with but use your favorite curling iron or wand to add a few waves to your bob for additional volume.
38 / 60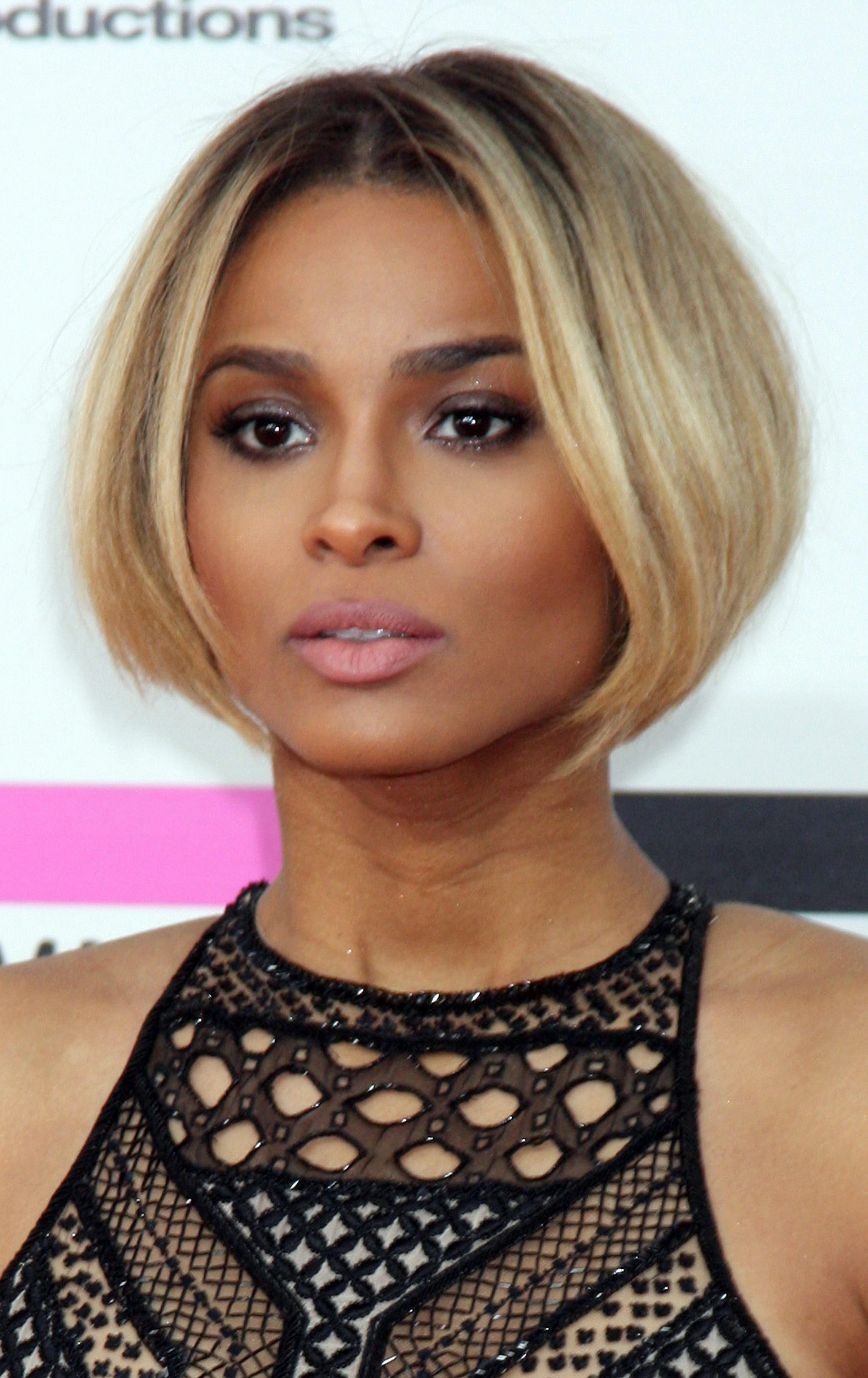 Ciara's Blonde Bob with Dark Roots
You can play with color when you have a bob. For an edgy 'do, let some of your dark roots come through like Ciara's. You can keep your ends blonde, or experiment with different fashion colors.
39 / 60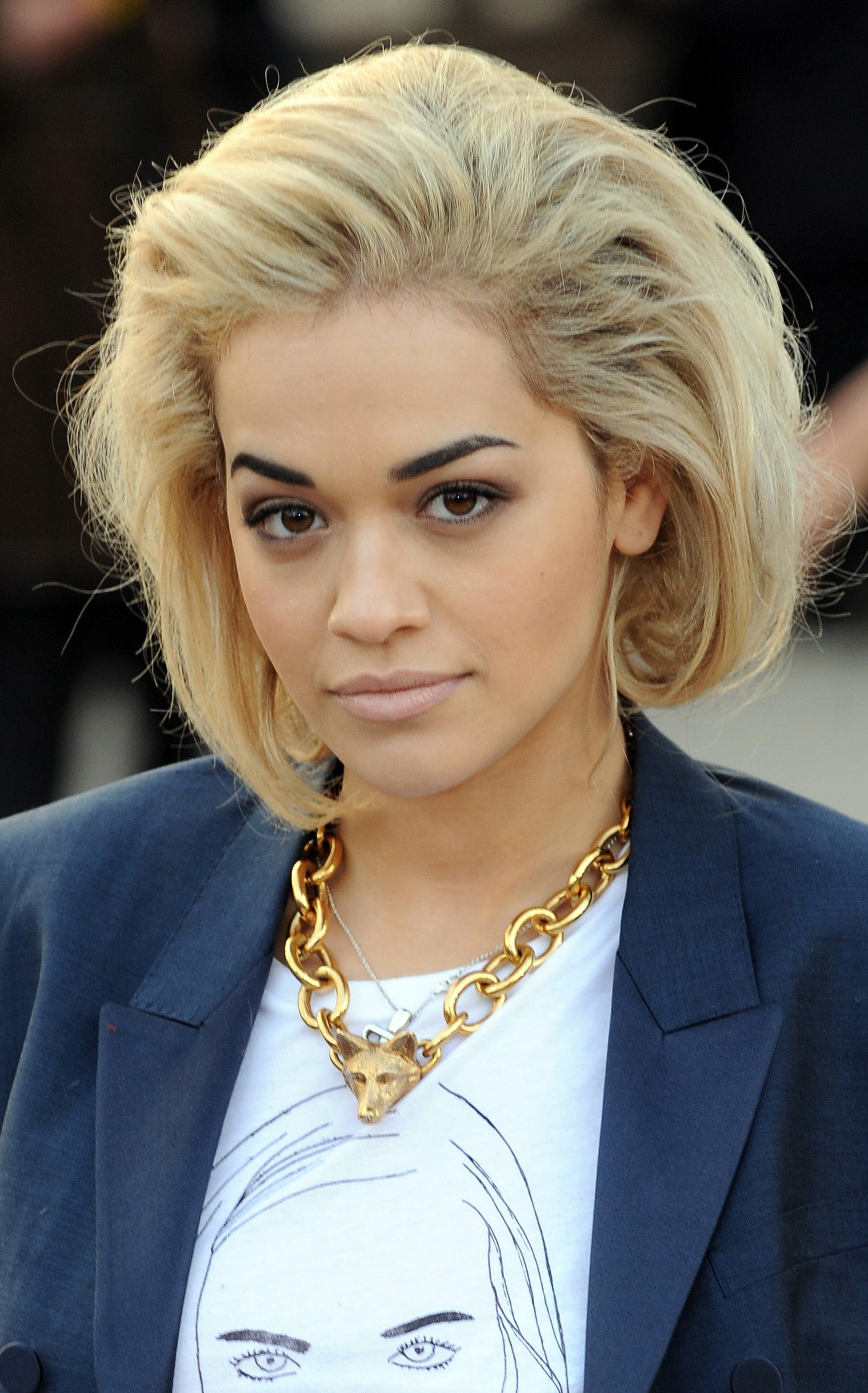 Rita Ora's Blowout Bob
Never underestimate the power of a good blowout. It can add unbelievable volume and body to your bob, just like Rita Ora's.
40 / 60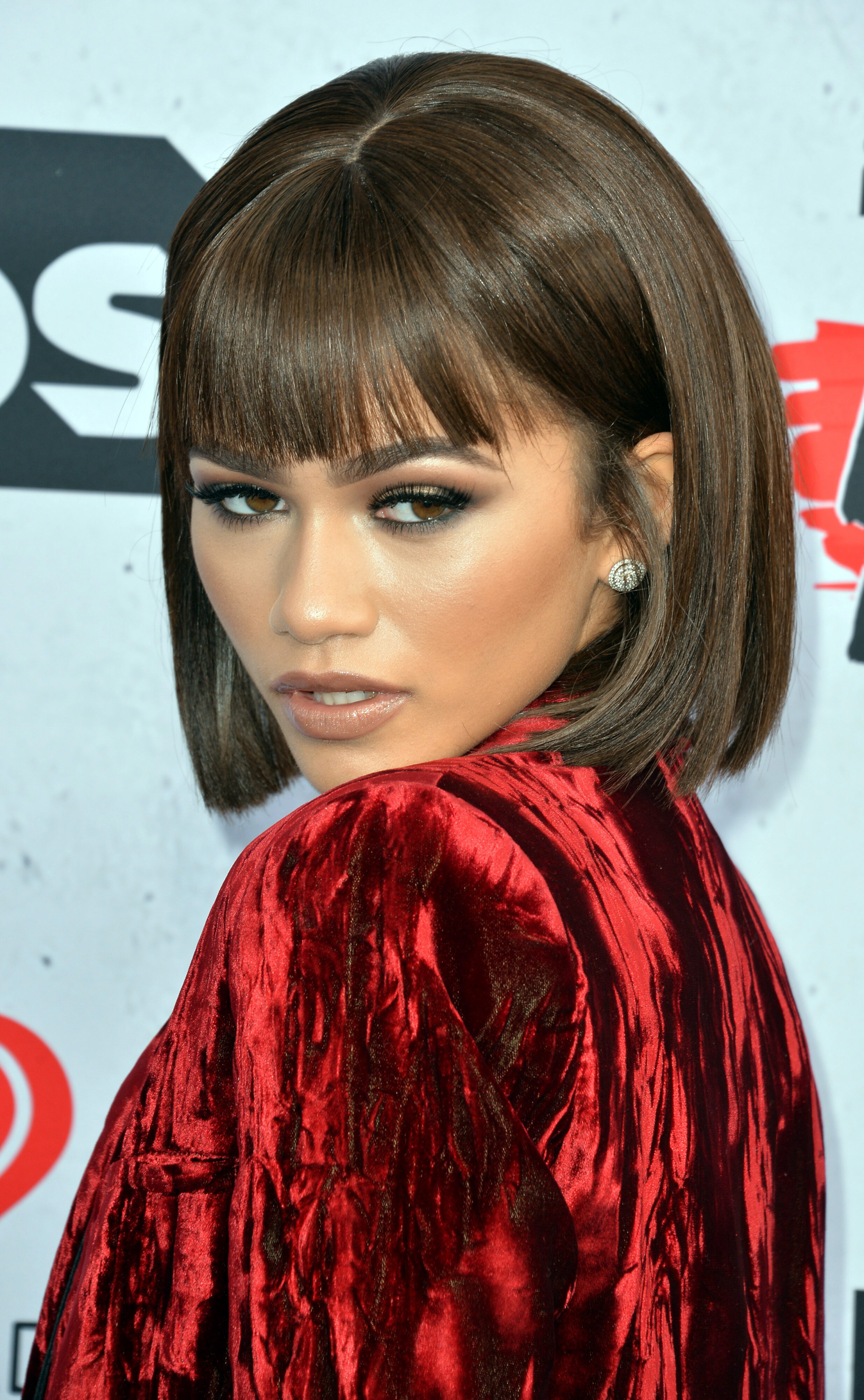 Zendaya's Classic Bob with Bangs
Few things pair as perfectly as a full fringe and a bob. Zendaya's bangs combined with her sleek 'do frame her face beautifully. Keep your hair as straight as possible to rock a similar look.
41 / 60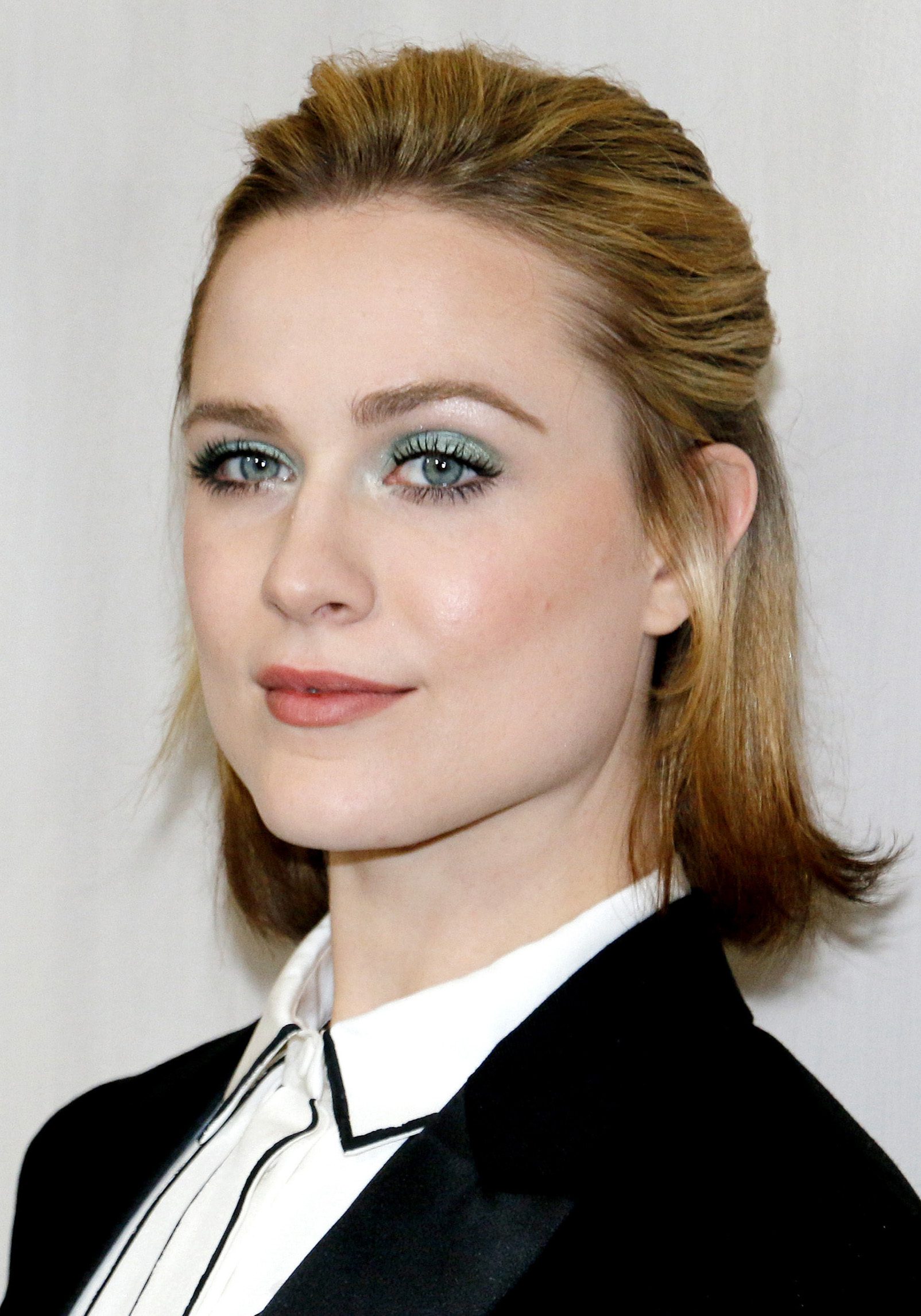 Evan Rachel Wood's Half Up with Caramel Highlights
A messy half-up 'do like Evan Rachel Wood's can work with your hair color to draw even more attention to your face. Simply place a few strategic highlights near your face.
42 / 60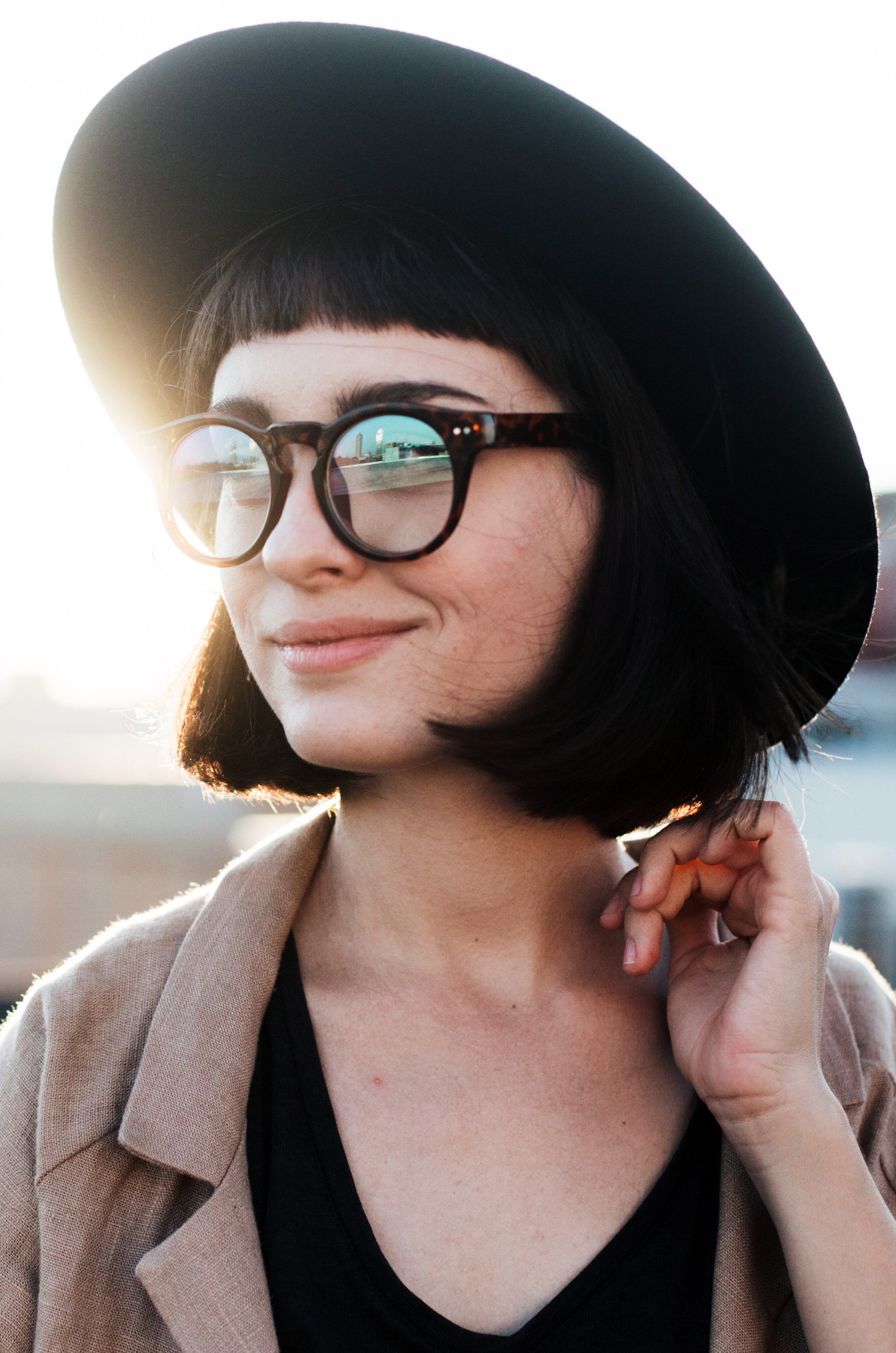 Bob with Short Bangs
Few looks are as chic, timeless, and cool as a bob with short bangs. Though you'd usually keep things as straight and smooth as possible, letting your hair get a little messy can add additional wow factor.
43 / 60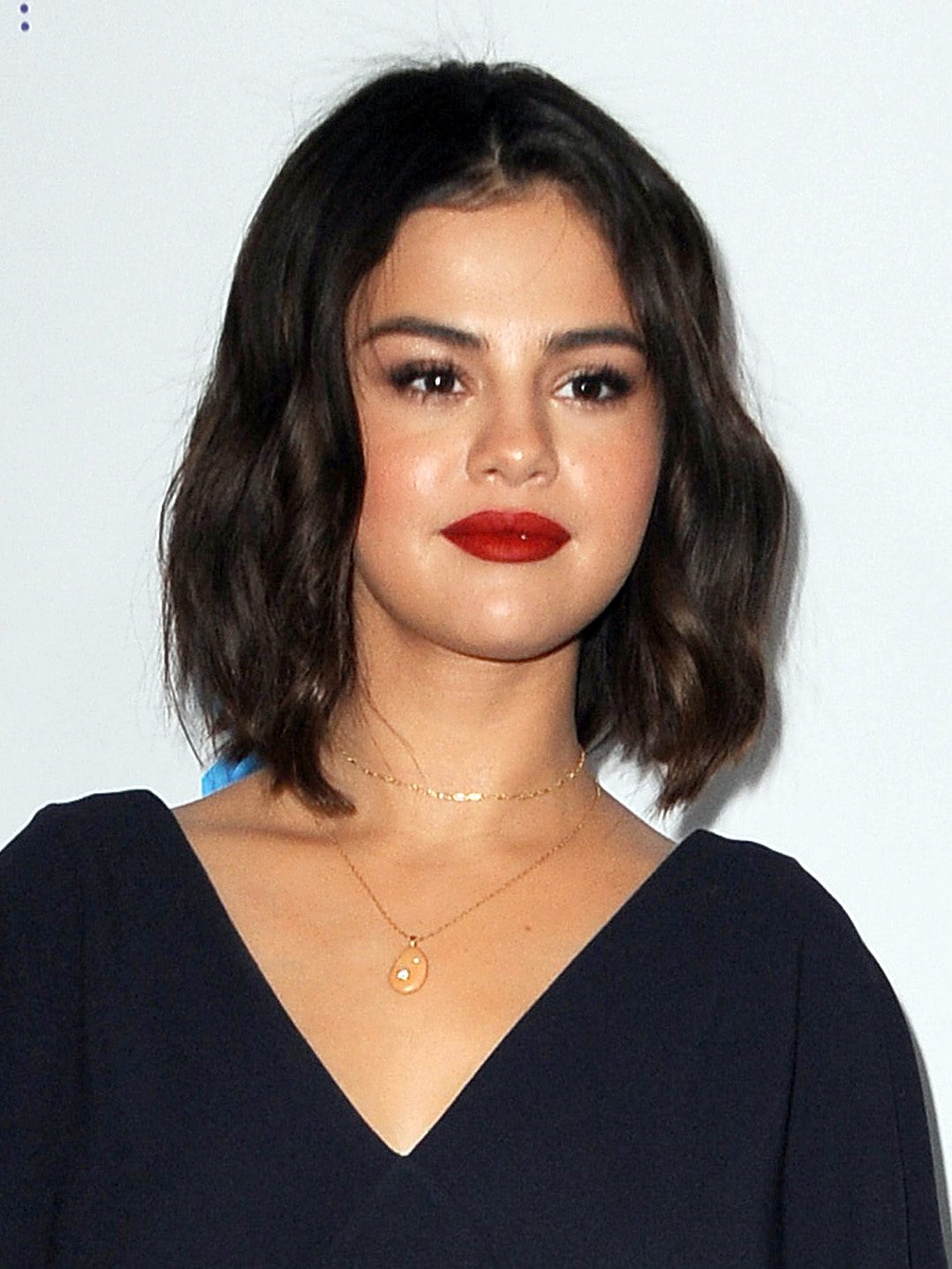 Selena Gomez's Bob Haircut
For Selena Gomez's thin frame and soft features a bob haircut is perfect way to accentuate them. Keeping it dark, staying in her natural shade is just the right amount of glam needed.
44 / 60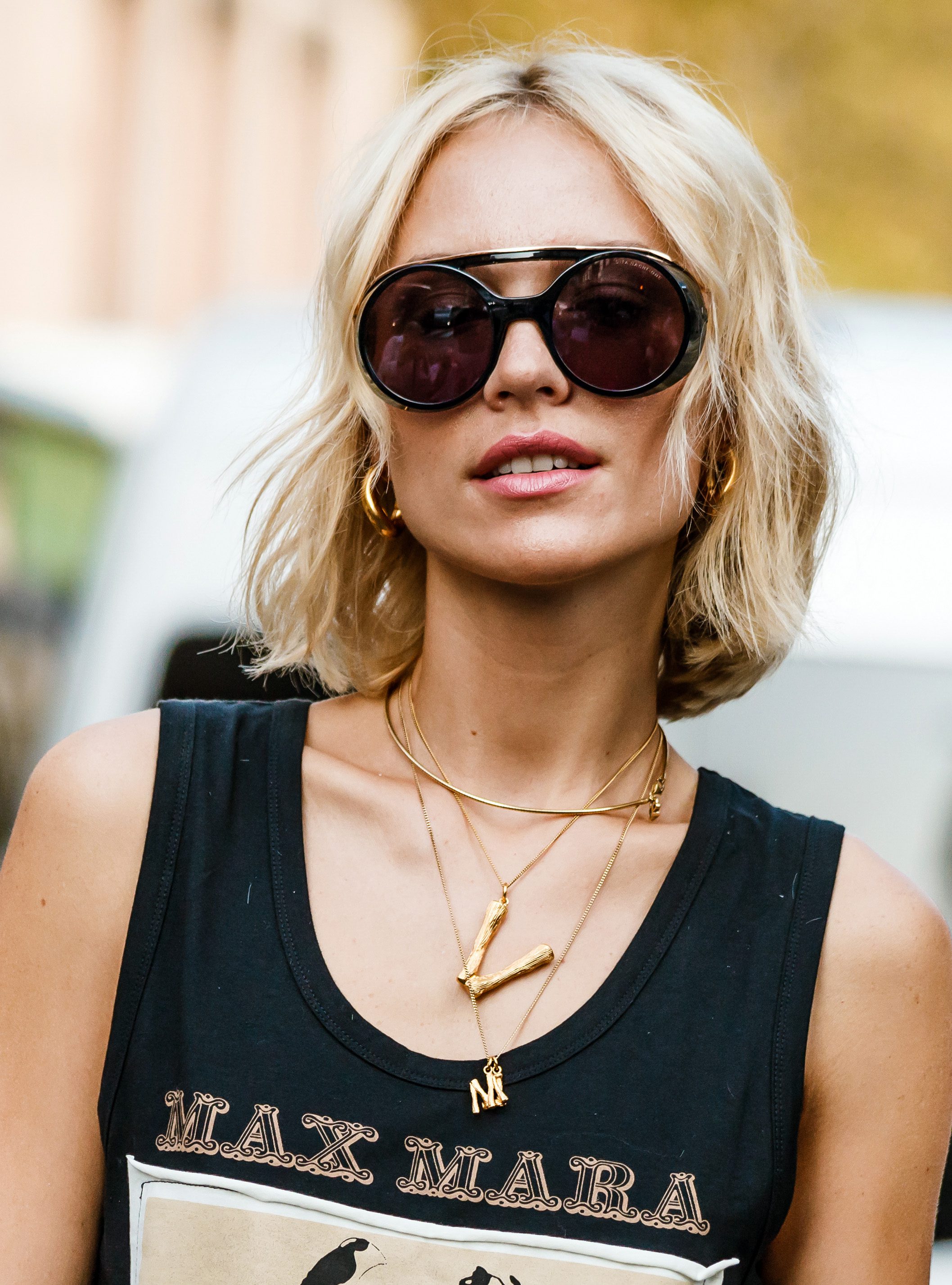 Blonde Casual Bob with Face Framing Bangs
For slight waves like this, adding detail like face-framing bangs can make all the difference. Plus if you ever wanted to go blond and haven't, getting a bob haircut and dying it is a badass way of entering the blonde life with a B-A-M!
45 / 60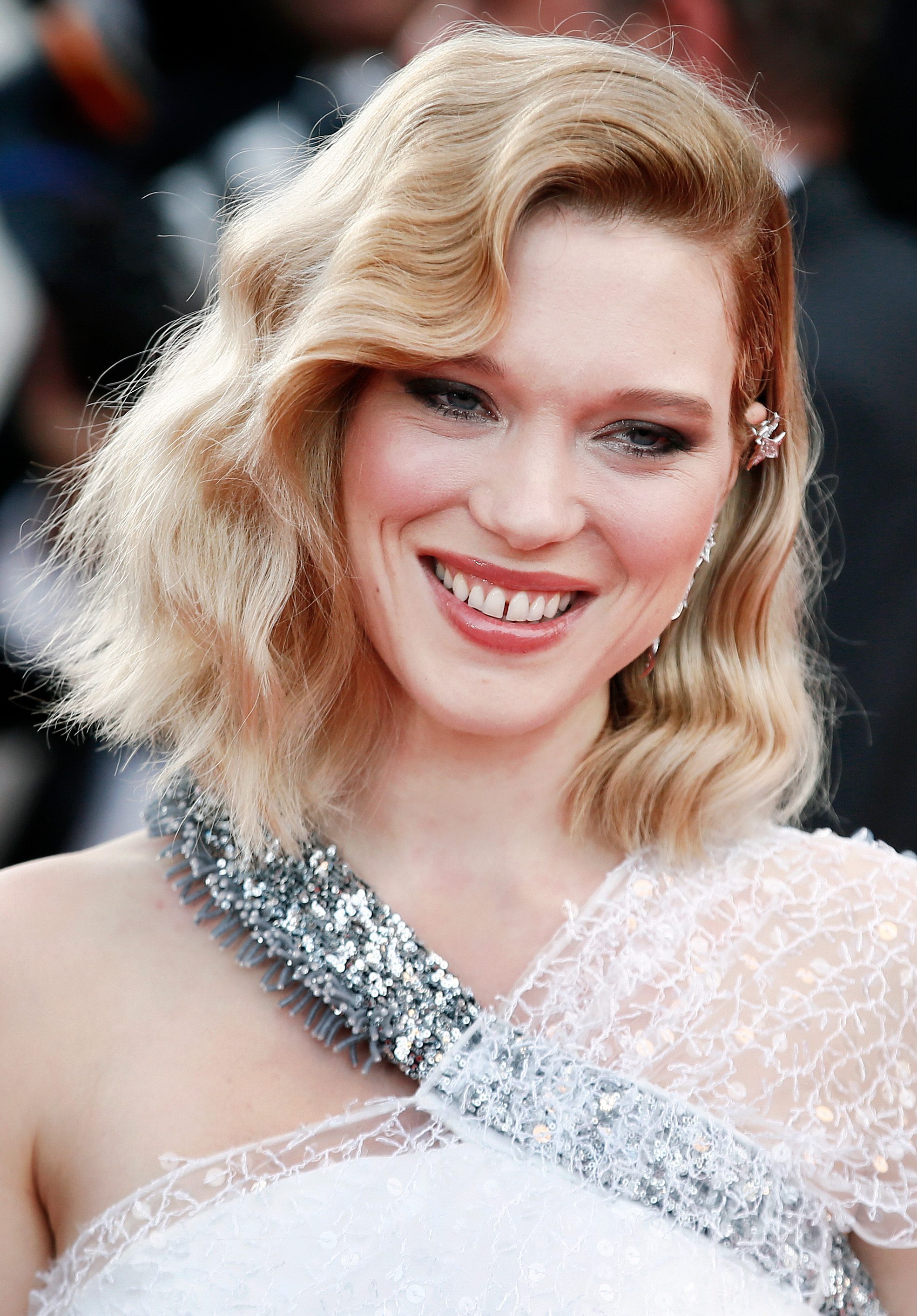 Lea Seydoux's Side Swept Bob
Sharp ends and waves. Lea Seydoux looks incredible with her wavy straight bob. A deep side part for a little bit of extra drama.
46 / 60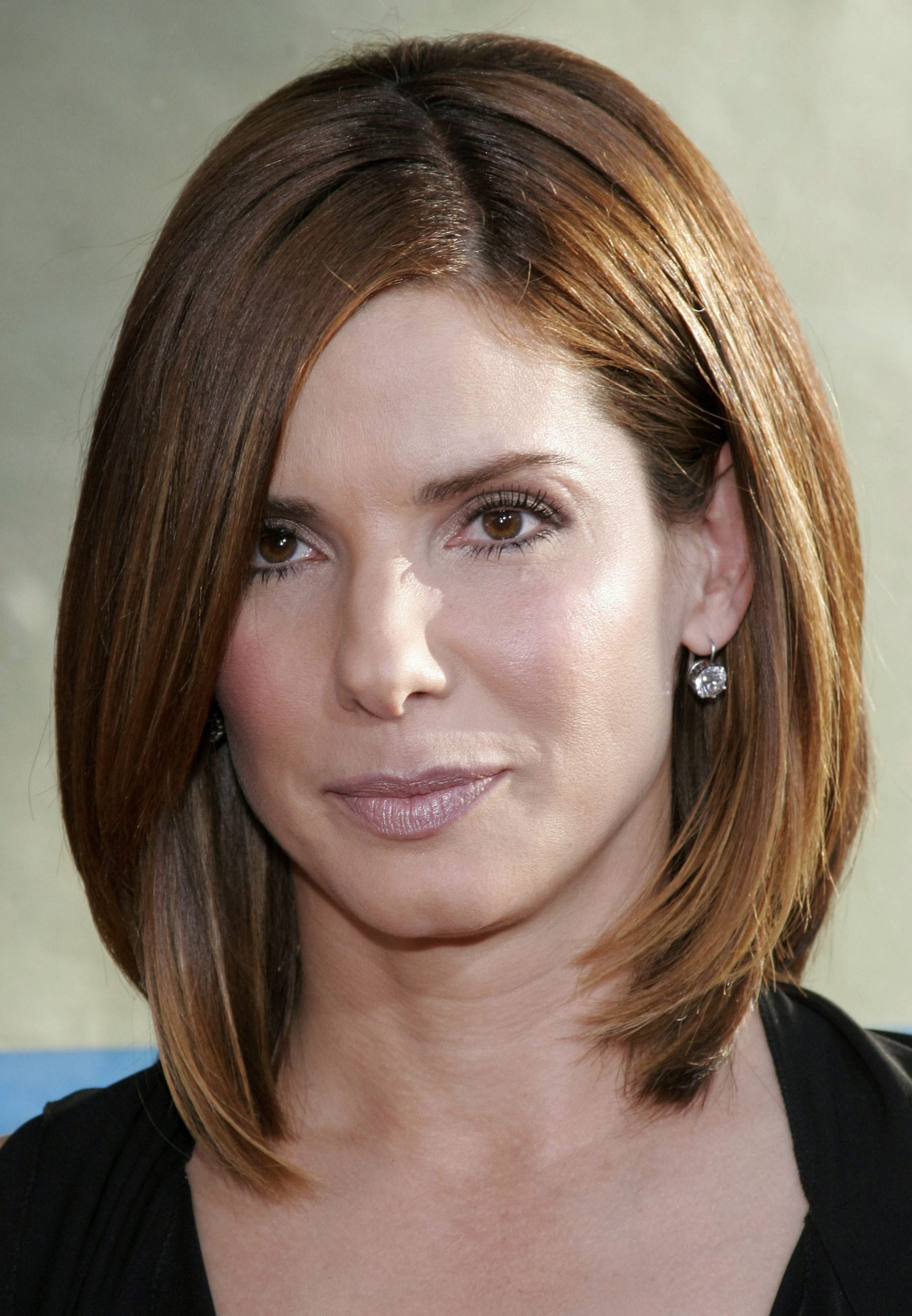 Sandra Bullock's Bob
Let's throw in another lob to the mix because, why not? Layers on this style are not super obvious but there are some that have the purpose of face-framing Sandra Bullock's facial features.
Never hesitate to ask your hairstylist how they plan on framing your face, it's a good insight into how the hairstyle will settle with you.
47 / 60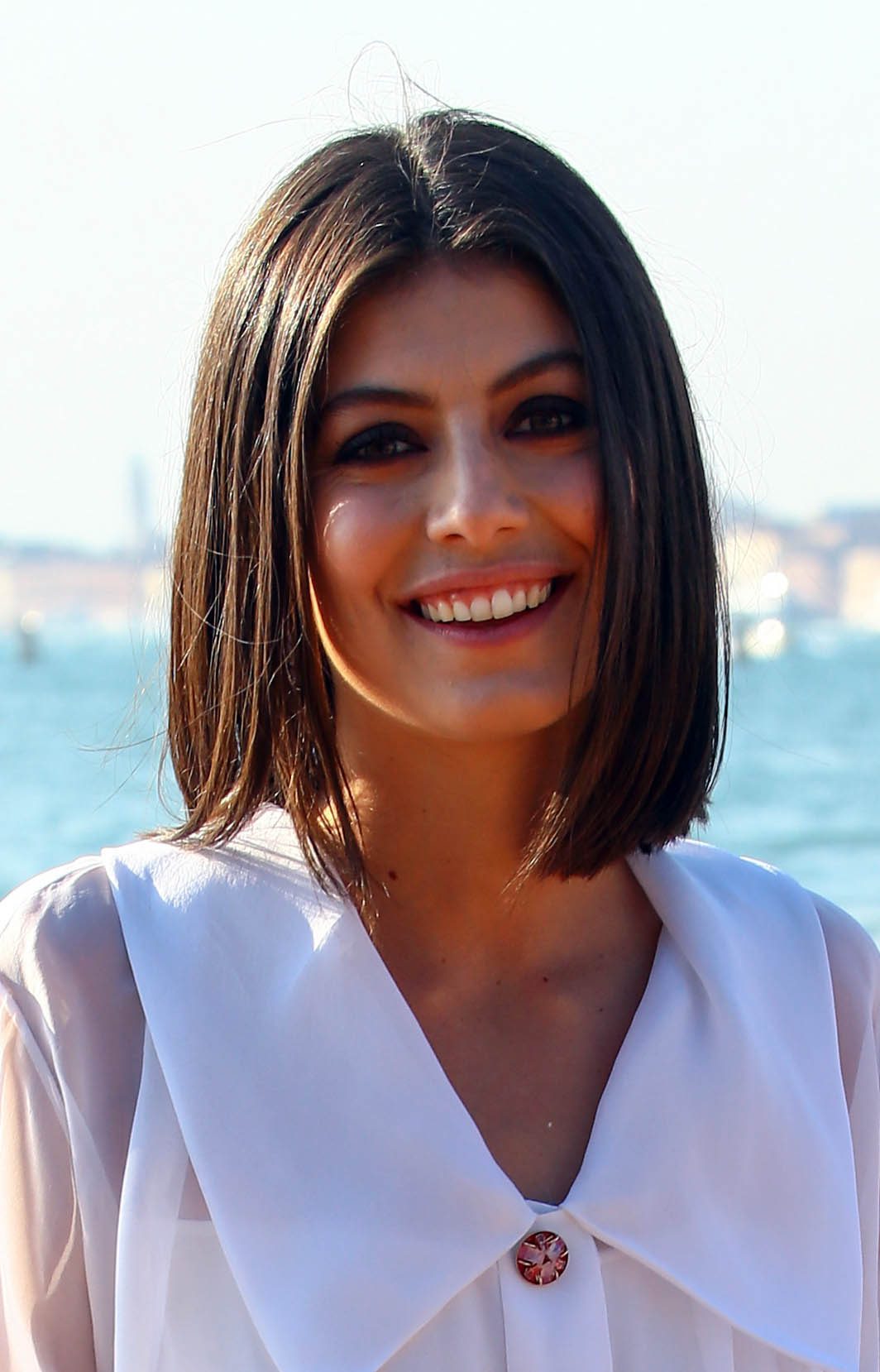 Alessandra Mastronardi's Bob
If you've got straight hair, going for a bob might not be the hardest decision…that is unless you're sentimental about length. But straight hair and the bob are always a fabulous idea as Alessandra has shown here. Effortlessly put together.
48 / 60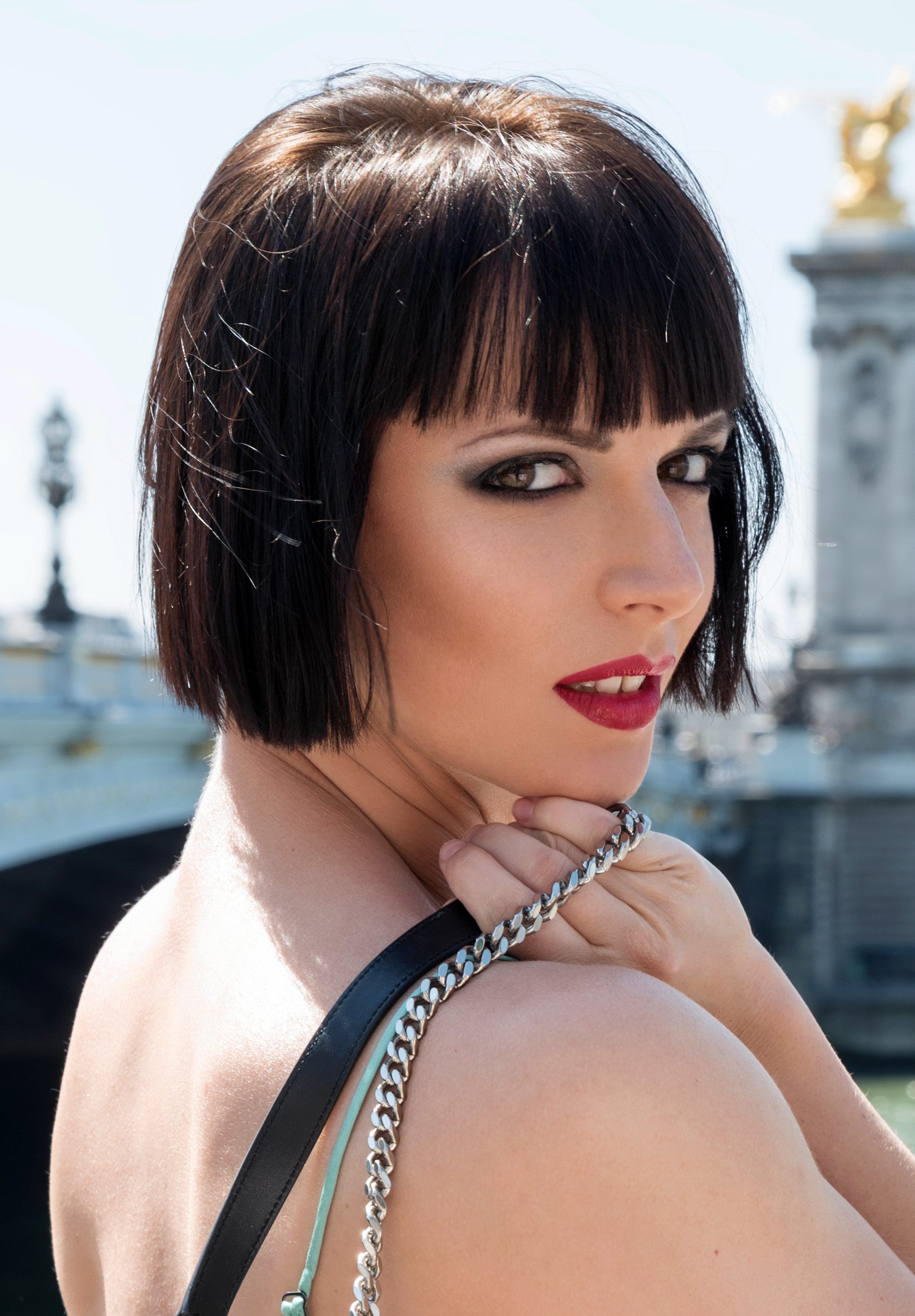 Bob a la Française
Super french and super chic with that classic do. Spice it up with a red lip and you're ready to stroll by the Seine on a summer afternoon! The key here is keeping the lines blunt and short but the length that best suits you totally depends on your features. Ask your stylist if a bob this short would suit you!
49 / 60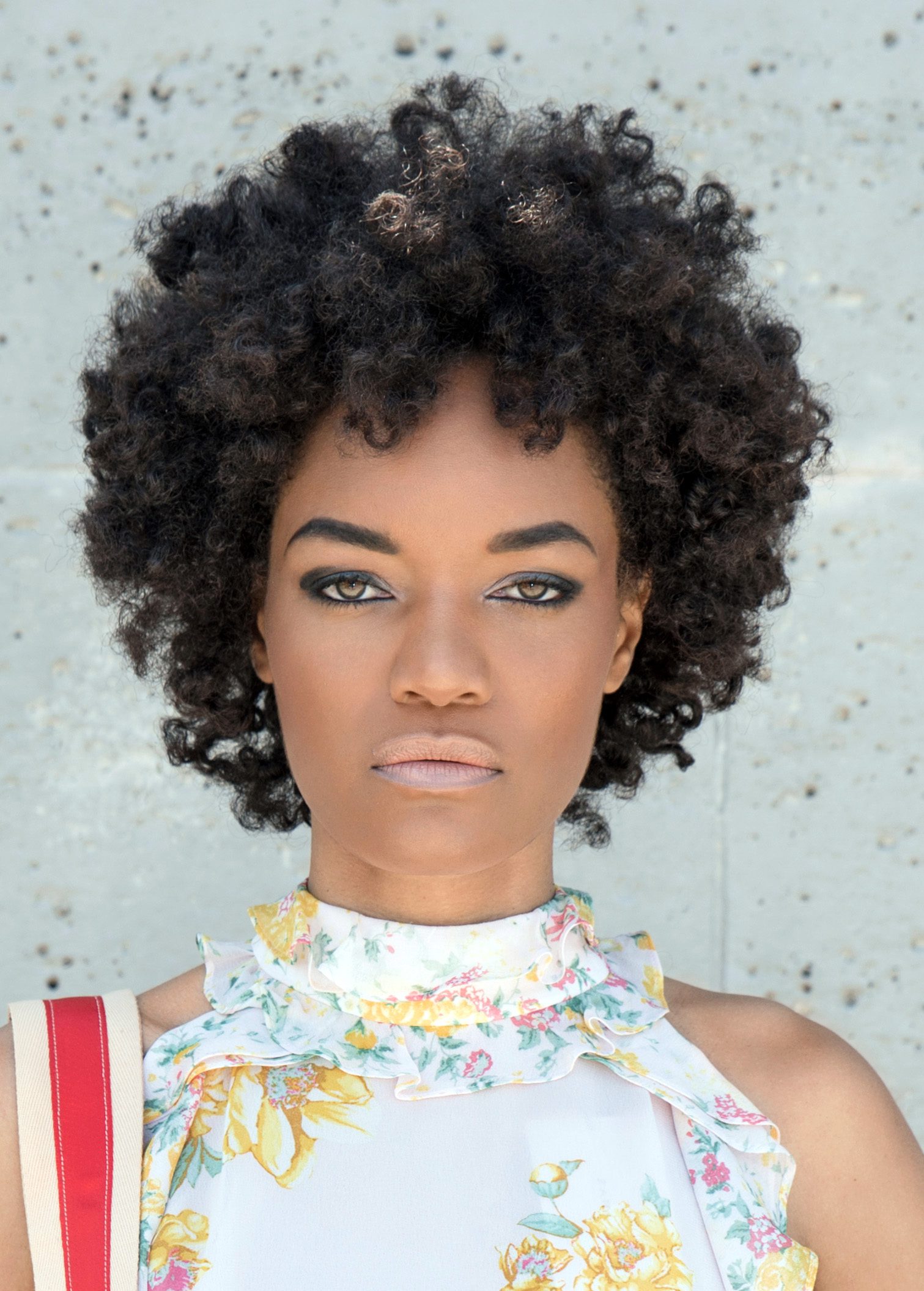 Round Curls on Bob
Bobs tend to look different according to each individual's hair texture. That's why this curly bob is such a breath of fresh air! Don't let media fool you, you can totally pull off a short haircut like the bob with tight curls!
50 / 60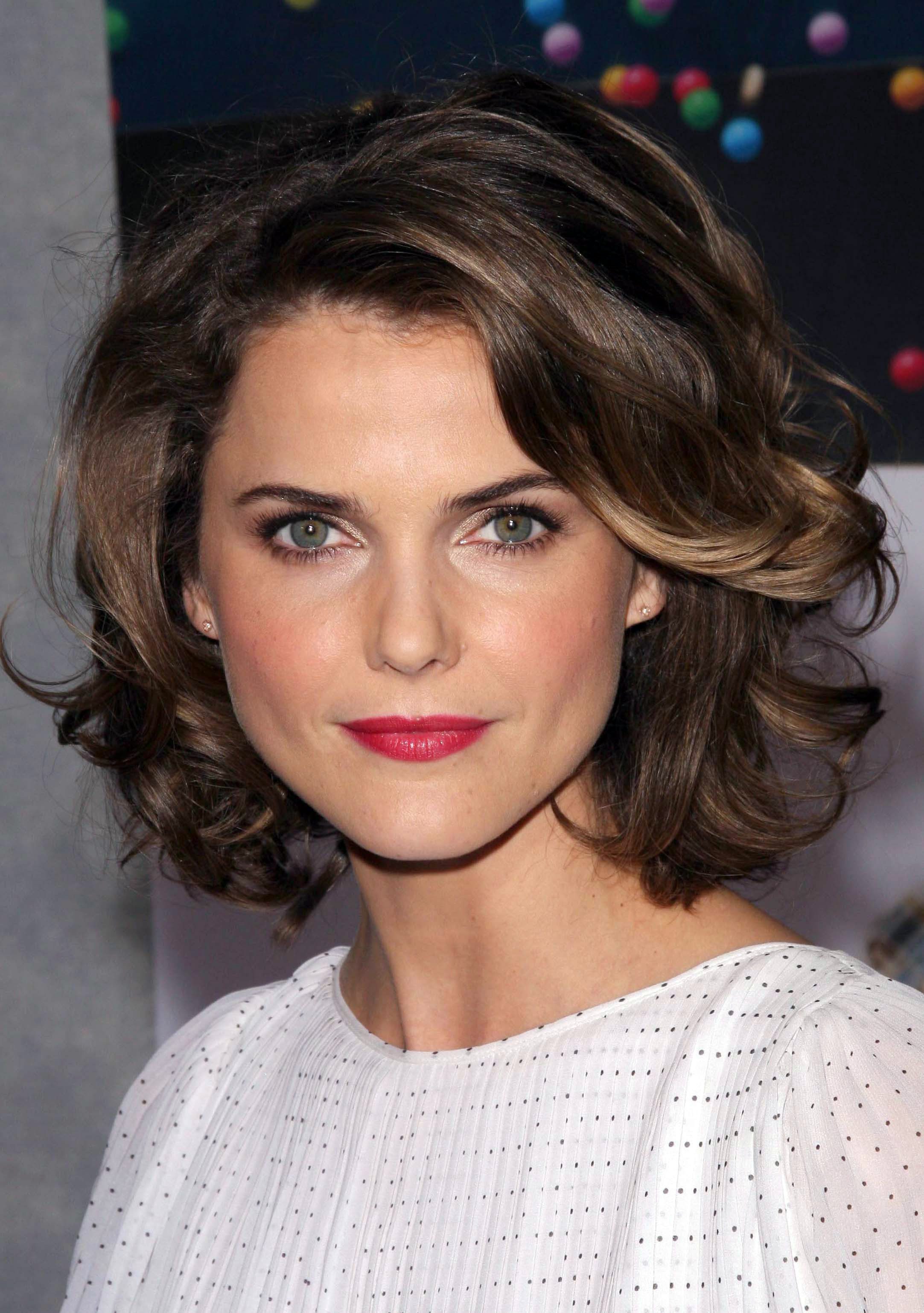 Keri Russell's Wavy Bob
Layering your haircut can bring out such cute textures as Kerri Russell shows here. Consider adding some soft lights to your short hair in order to enhance the textures you're creating with the layers.
51 / 60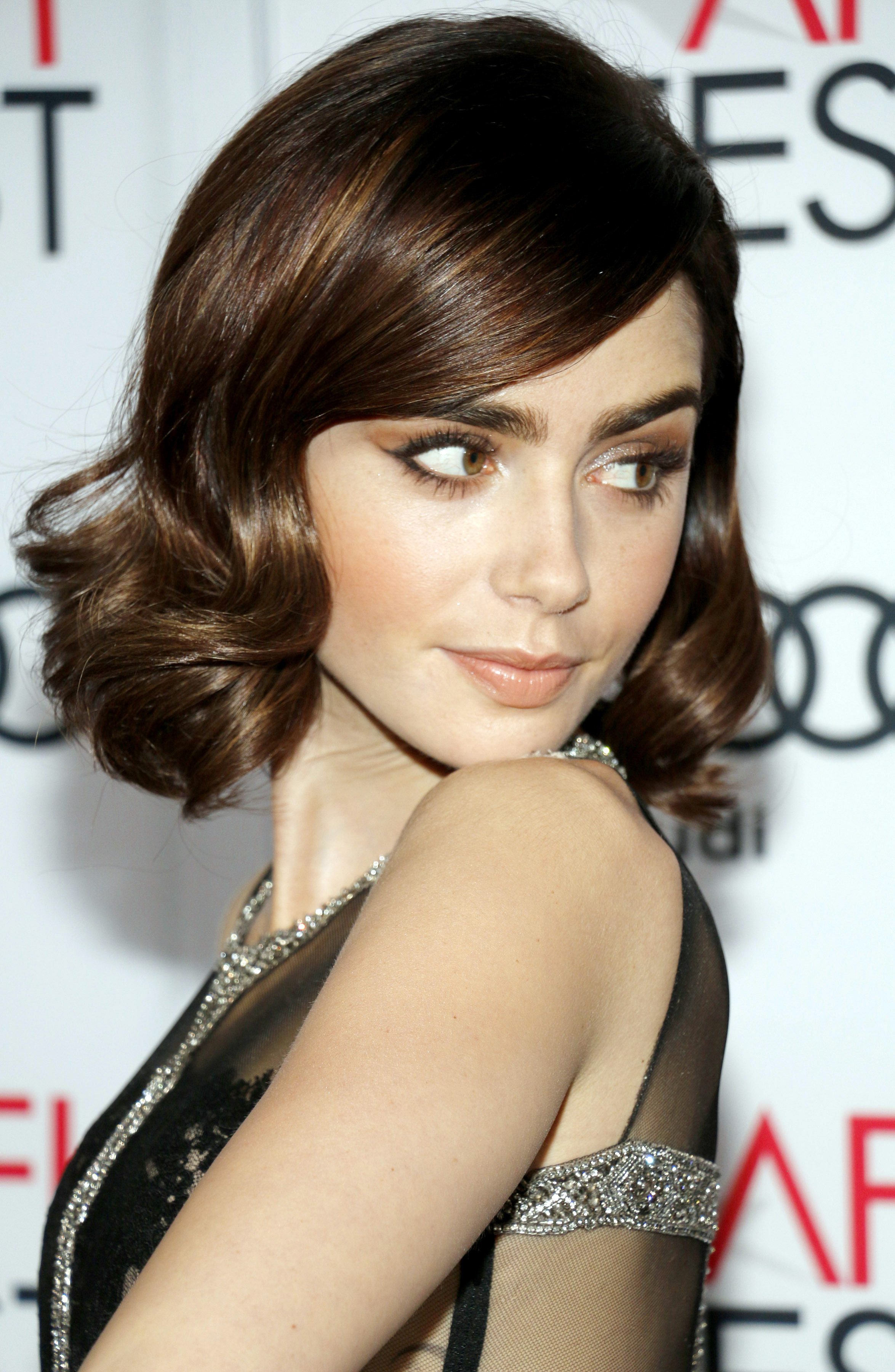 Lily Collins' New Retro Bob
Yes, this style is sort of retro, but retro is back baby! We're seeing more and more retro inspiration all over social media and such a lovely bob styling can't go unmentioned. Lily Collins looks positively stunning with these thick waves to finish the look.
52 / 60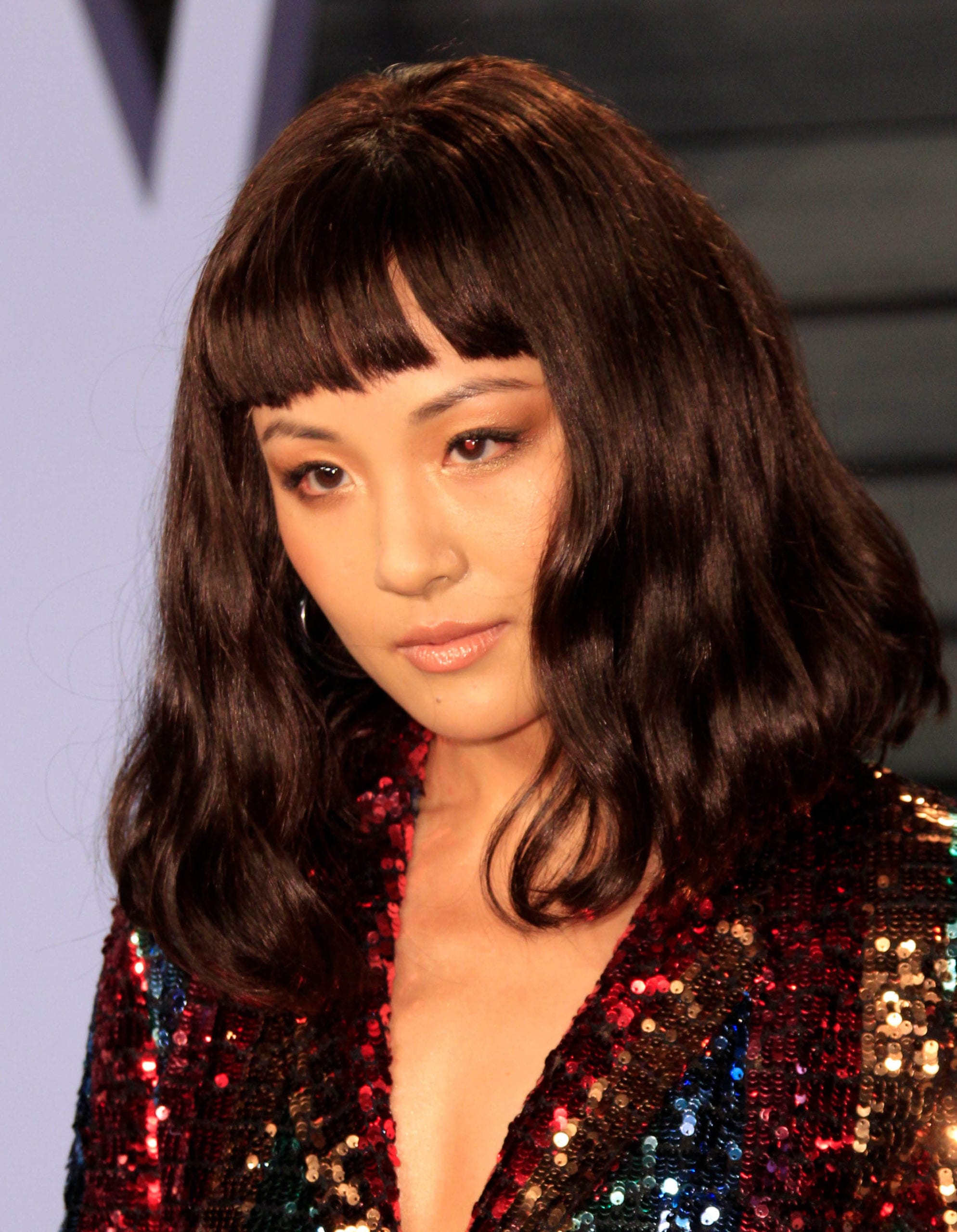 Constance Wu's Short Fringe and Lob
Constance Wu looks amazing in varied types of haircuts but this one, at least to me, makes her look like a completely different person. In the best of ways. Looking super chic with that short fringe and wavy lob.
53 / 60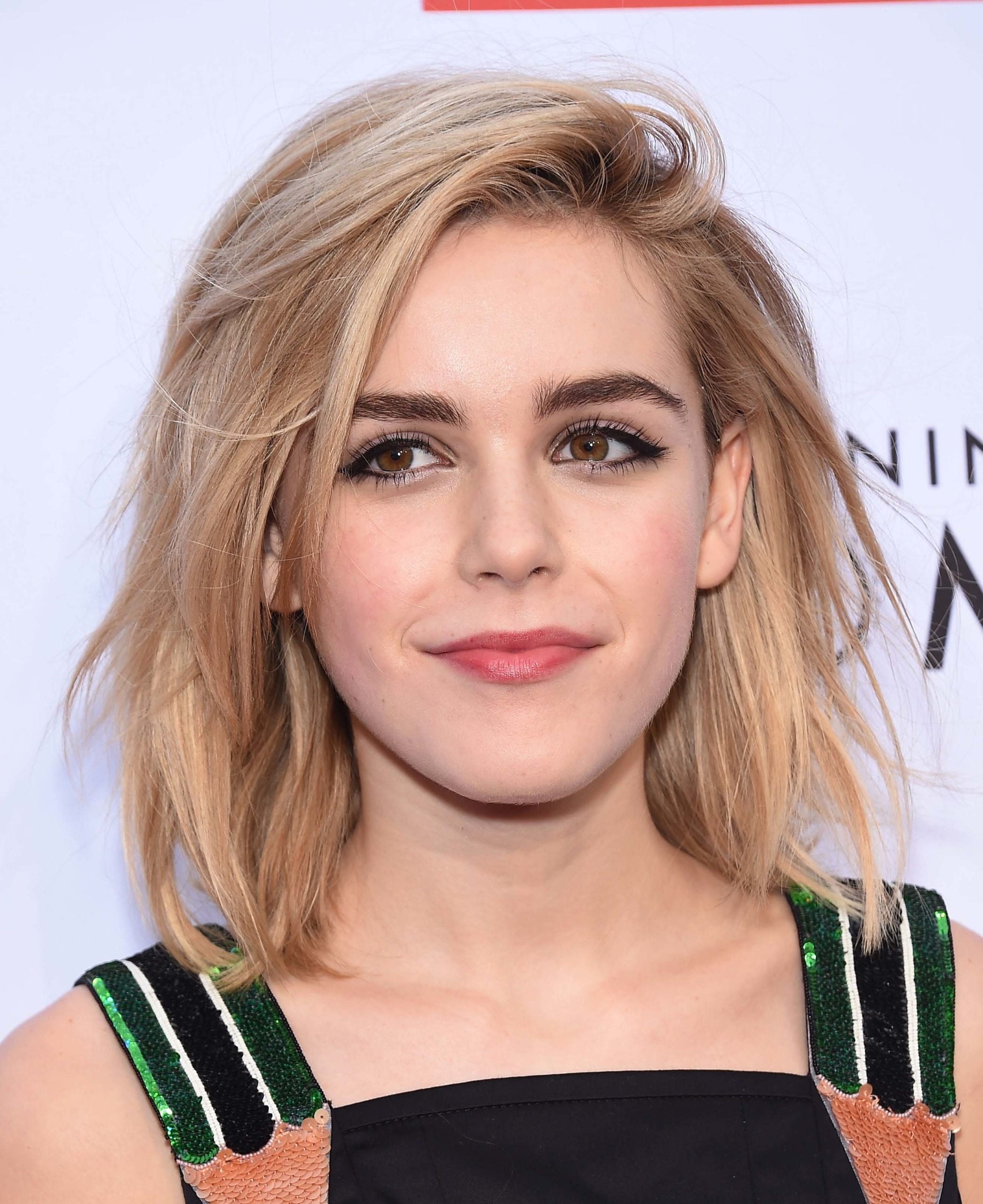 Kiernan Shipka's Layered Lob
Kiernan Shipka's lob is an excellent case study for what layers can do to a shorter hairstyle. They add so much movement and the side-swept bangs add a little more to the whole look.
54 / 60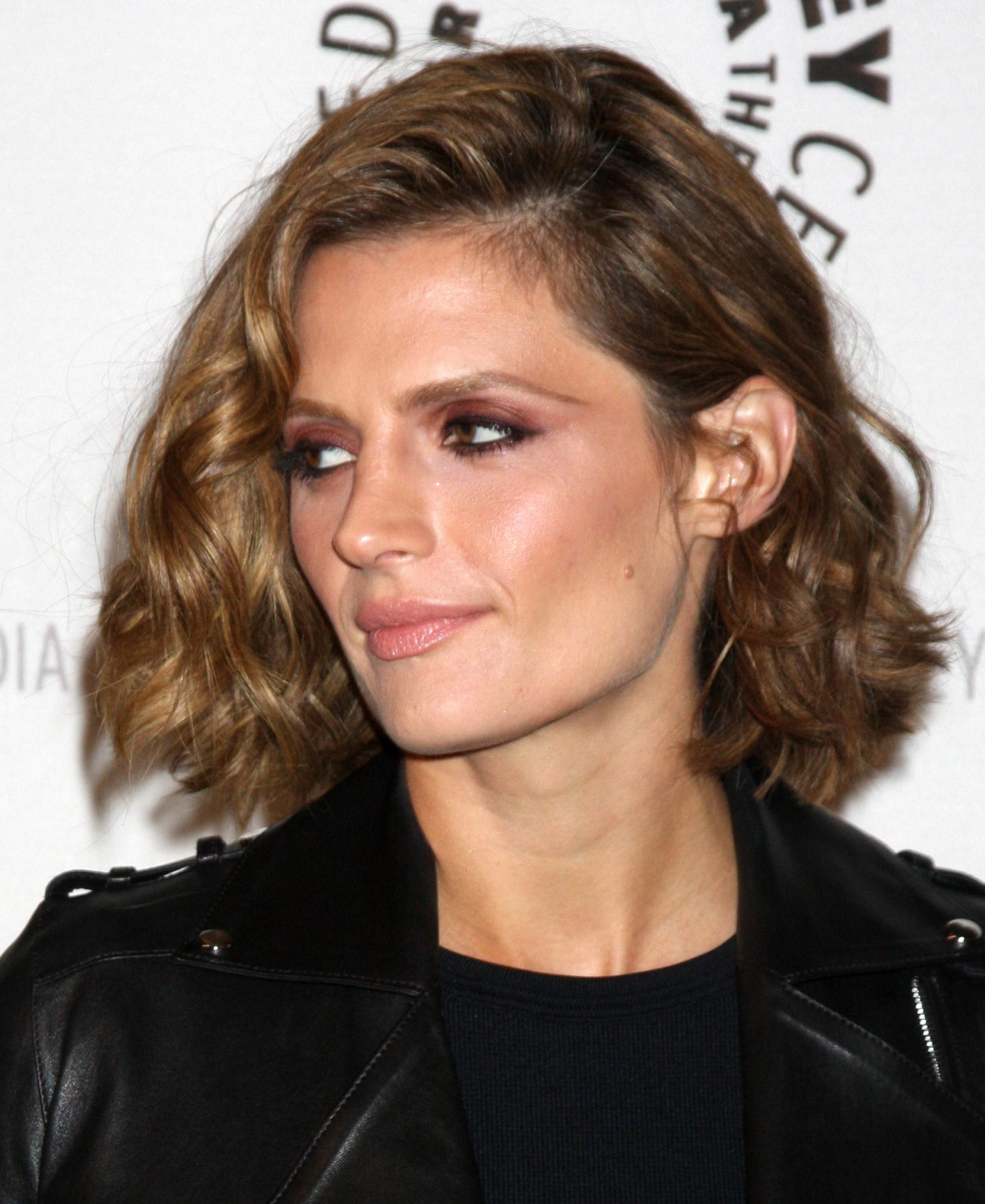 Stana Katic's Side Natural-Part and Curls
Stana Katic's natural side part and bob are super easy to envision for those of you who have naturally curly/wavy hair. Consider the type of hair textures you have, Stana's clearly showing some 2b and 2c types in this example.
55 / 60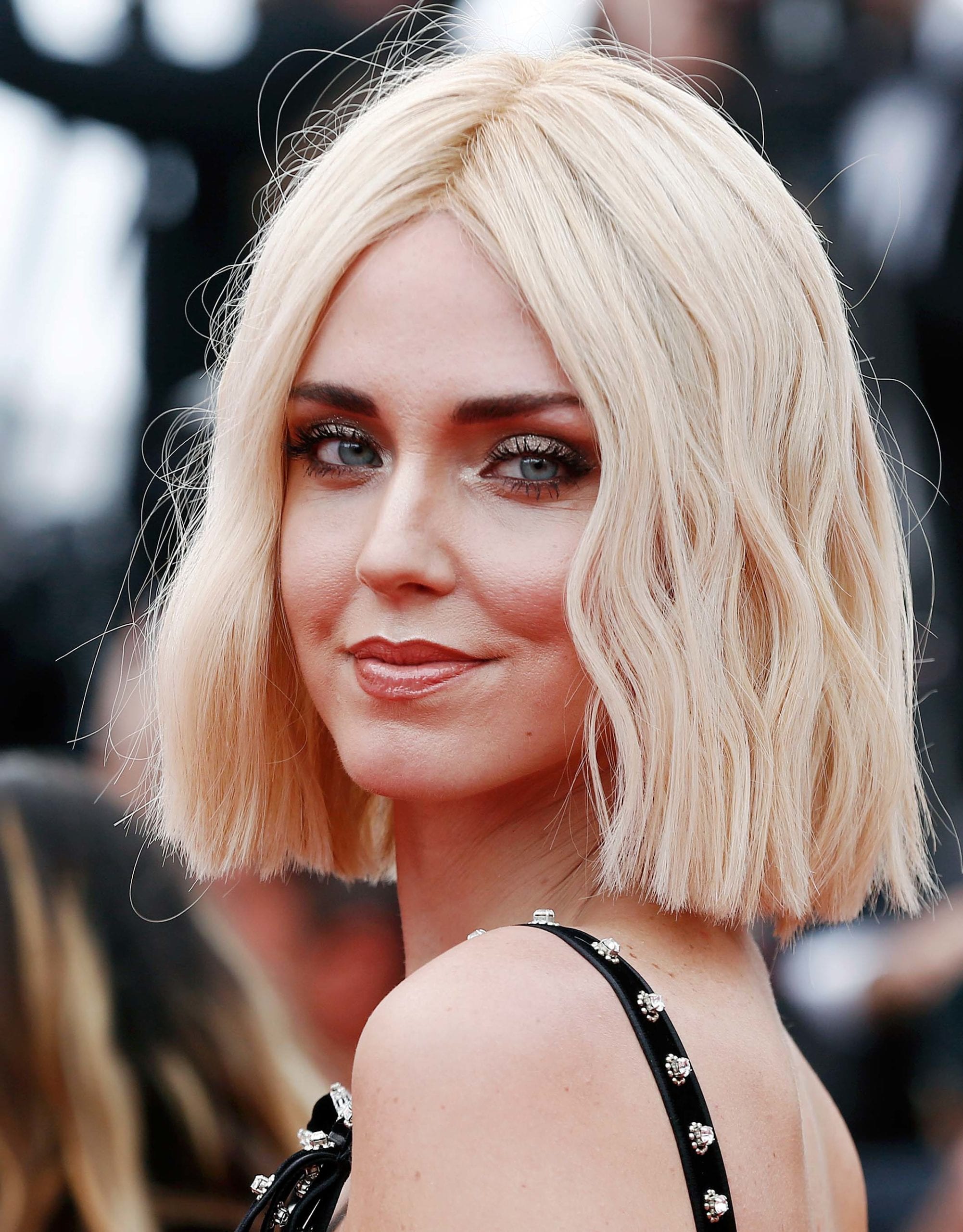 Chiara Ferragni's Blunt Bob
Some time ago, one would NEVER want to dye one's hair this blonde and not dye one's eyebrows. I'm so glad we're over that silly rule because I happen to love a good pair of dark eyebrows contrasting a super blonde do.
56 / 60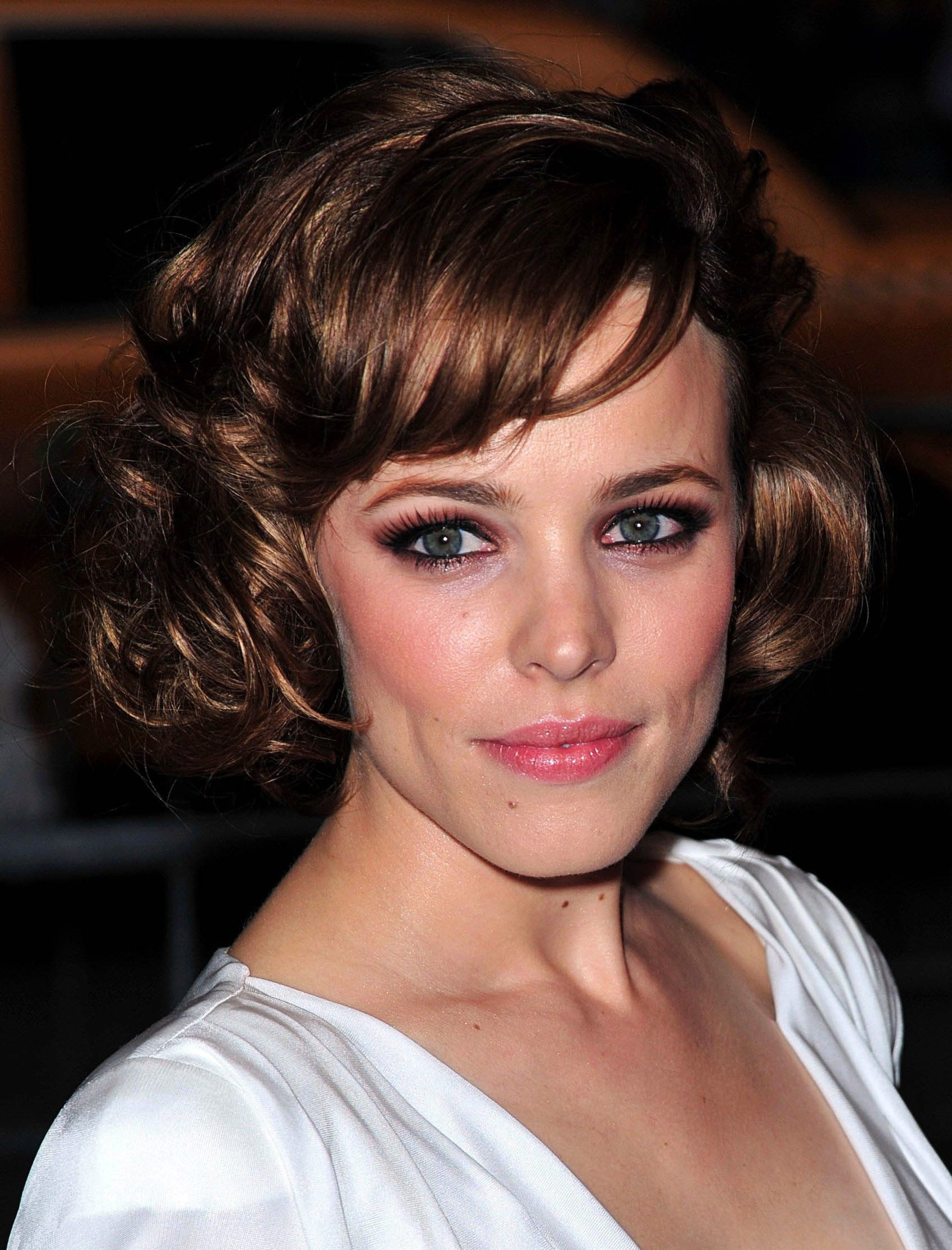 Rachel McAdams' Curly Bob
Rachel McAdams has basically been able to pull off any hair color and haircut over the course of her career, nailing her characters to a T. Here we see her with a short and curly bob in a pretty spectacular brown tone. Super romantic and retro!
57 / 60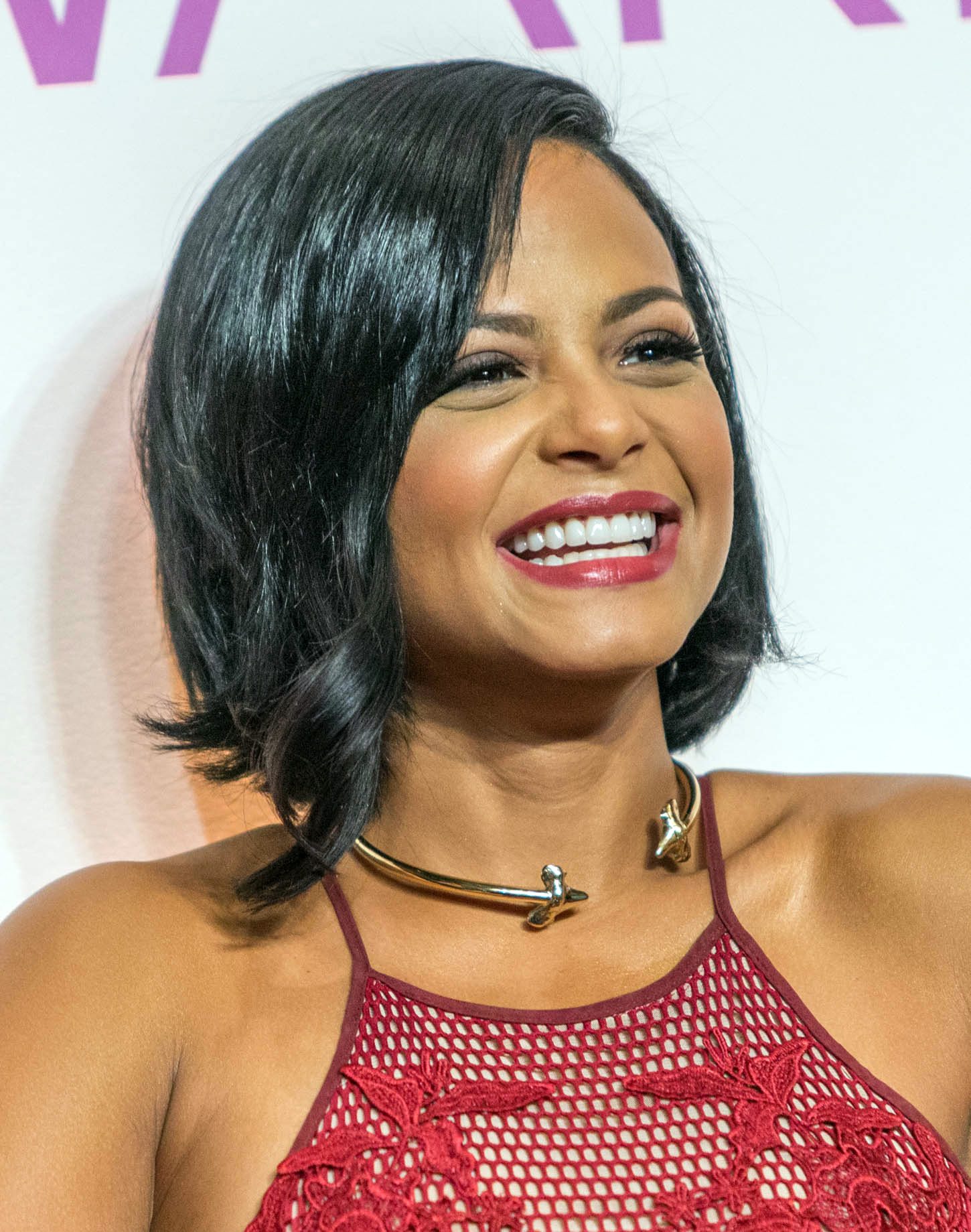 Christina Milian's Angular Bob
Christina Milian's side-parted angular bob plays off balance by pushing the longest bit to the right side of her face. A simple change in the way you part your hair could change a lot of your style if wearing a haircut like this.
58 / 60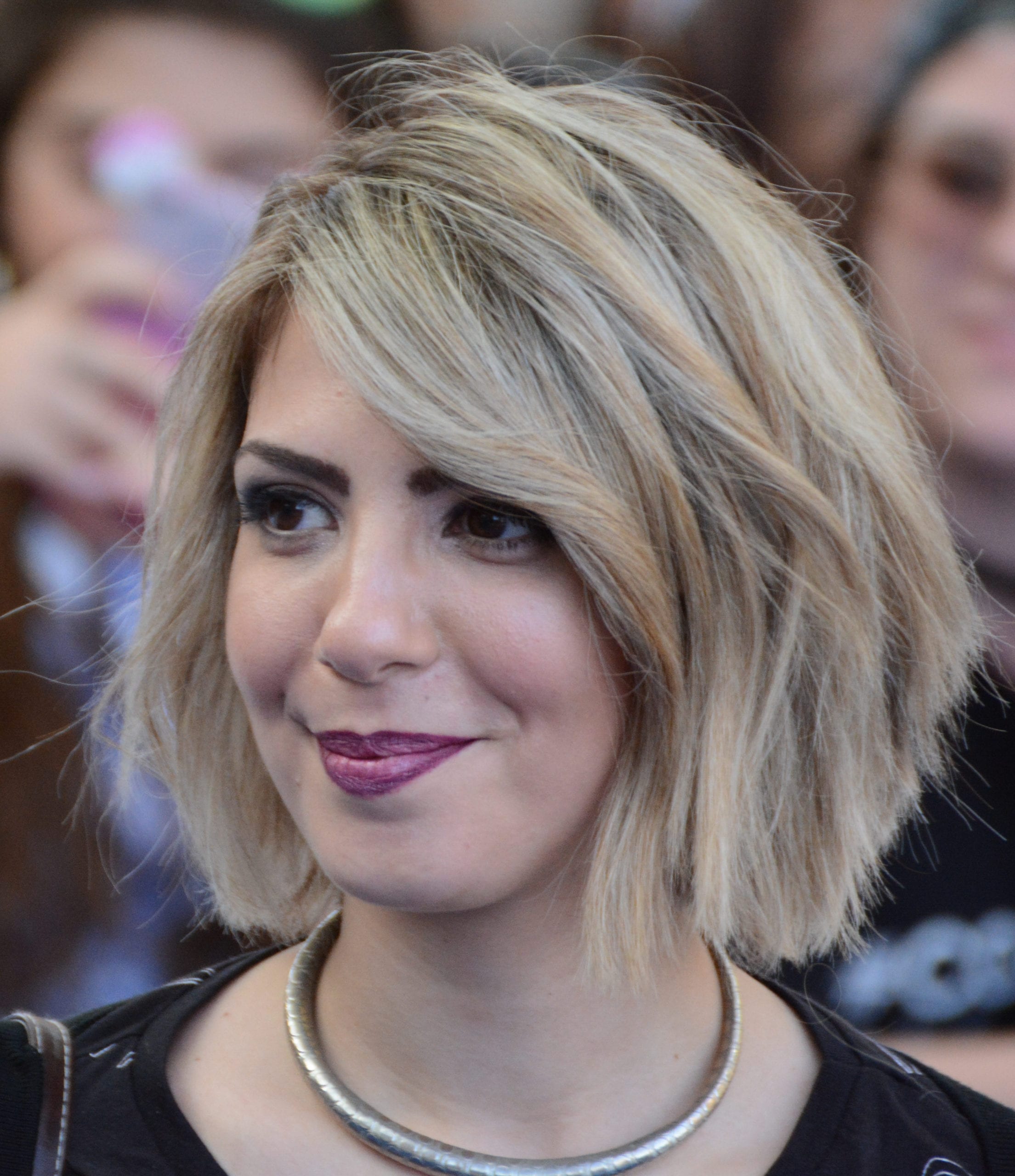 Violetta Rocks Layered Bob
Choose a layered bob for movement and pair it with cool highlights for added visual texture. The layers here are rather pushed to one side with the side part.
59 / 60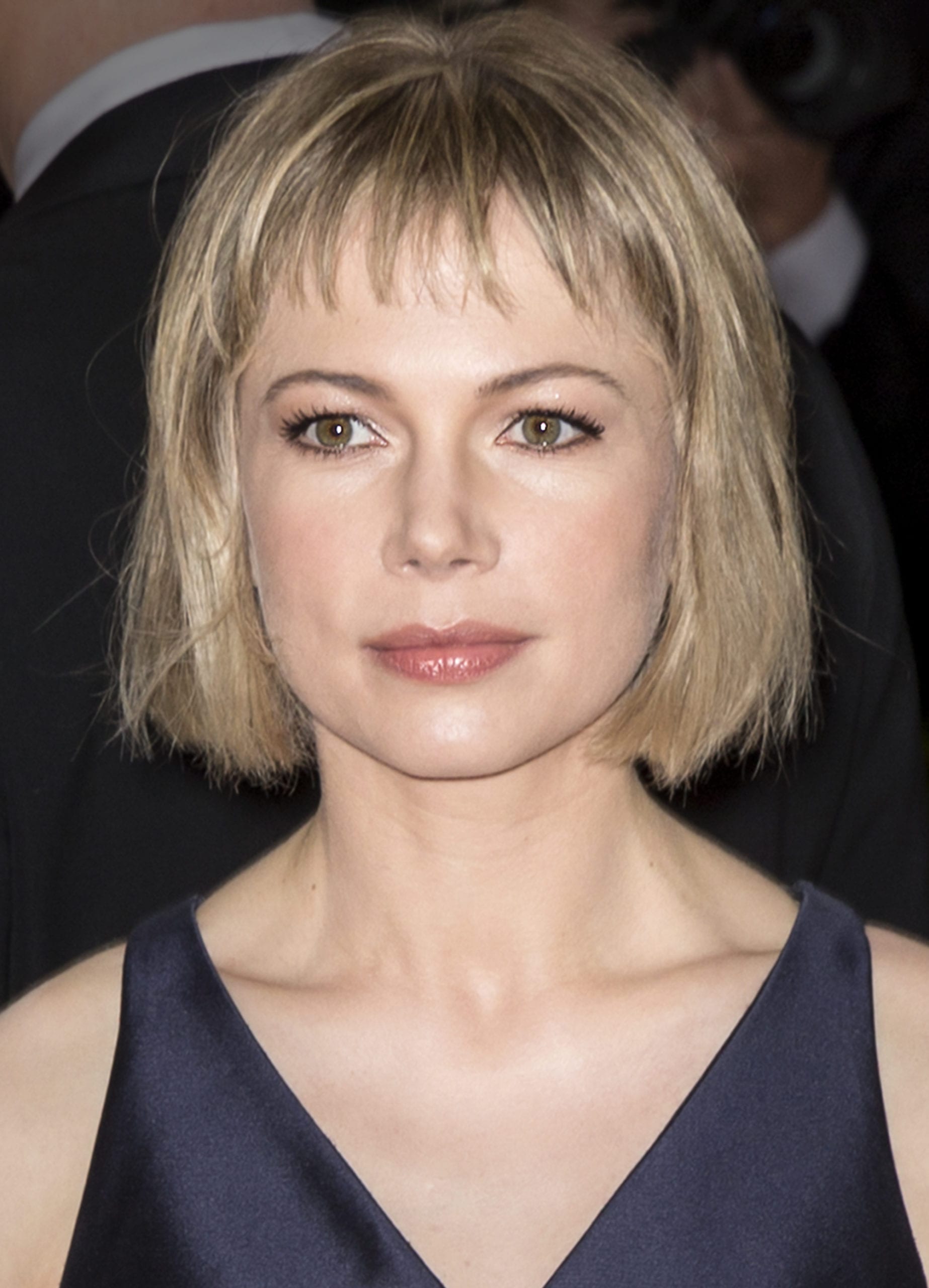 Michelle Williams Bob and Light Bangs
Ahead of her time, Michelle Williams was already wearing the super trendy short fringe back in 2016. Trends come and go and she definitely caught this one early by choosing to pair it with a classic, chin-length bob.
60 / 60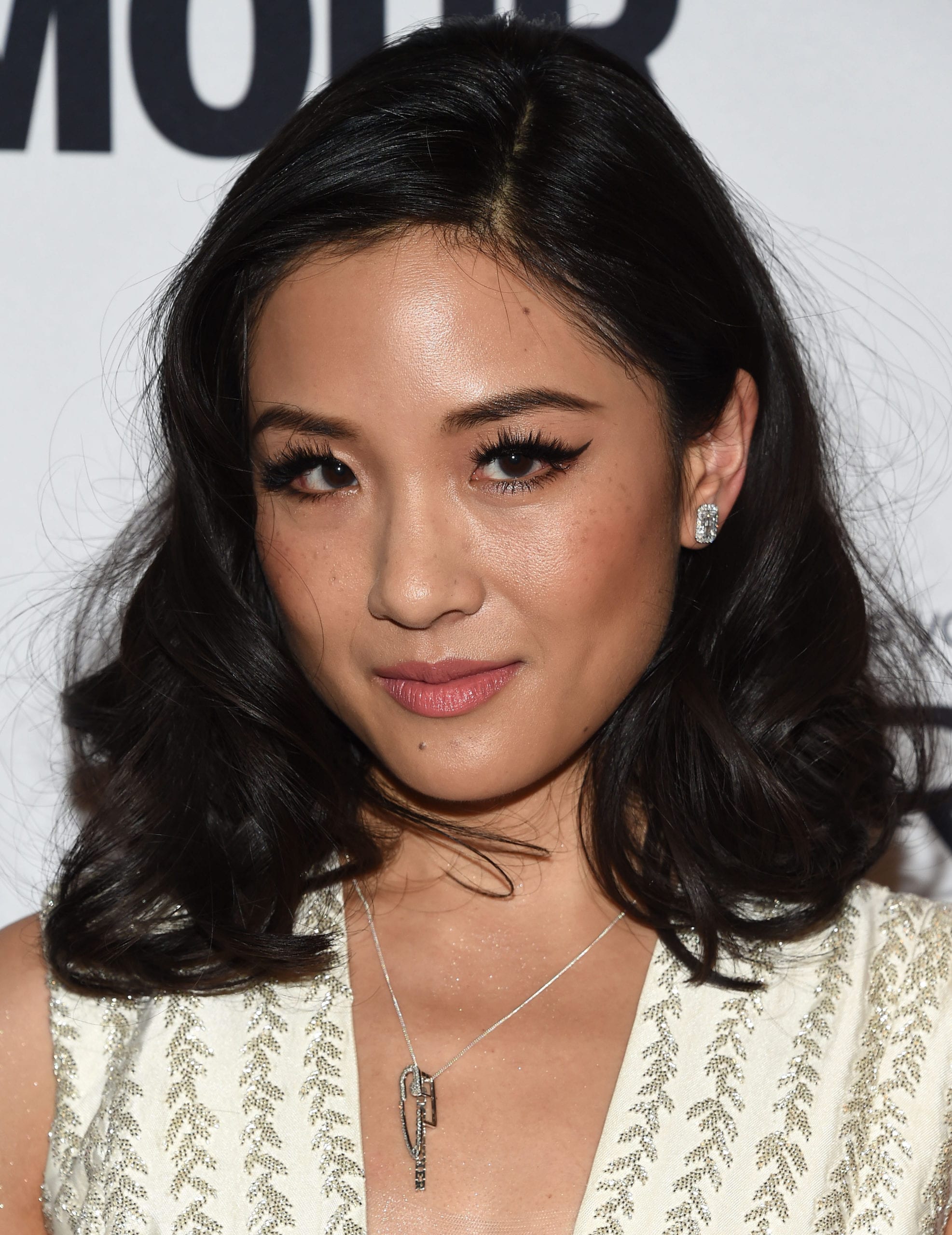 Constance Wu's Long Bob
This long bob on Constance Wu looks spectacular and has decided to style it with some casual curls and a side part.