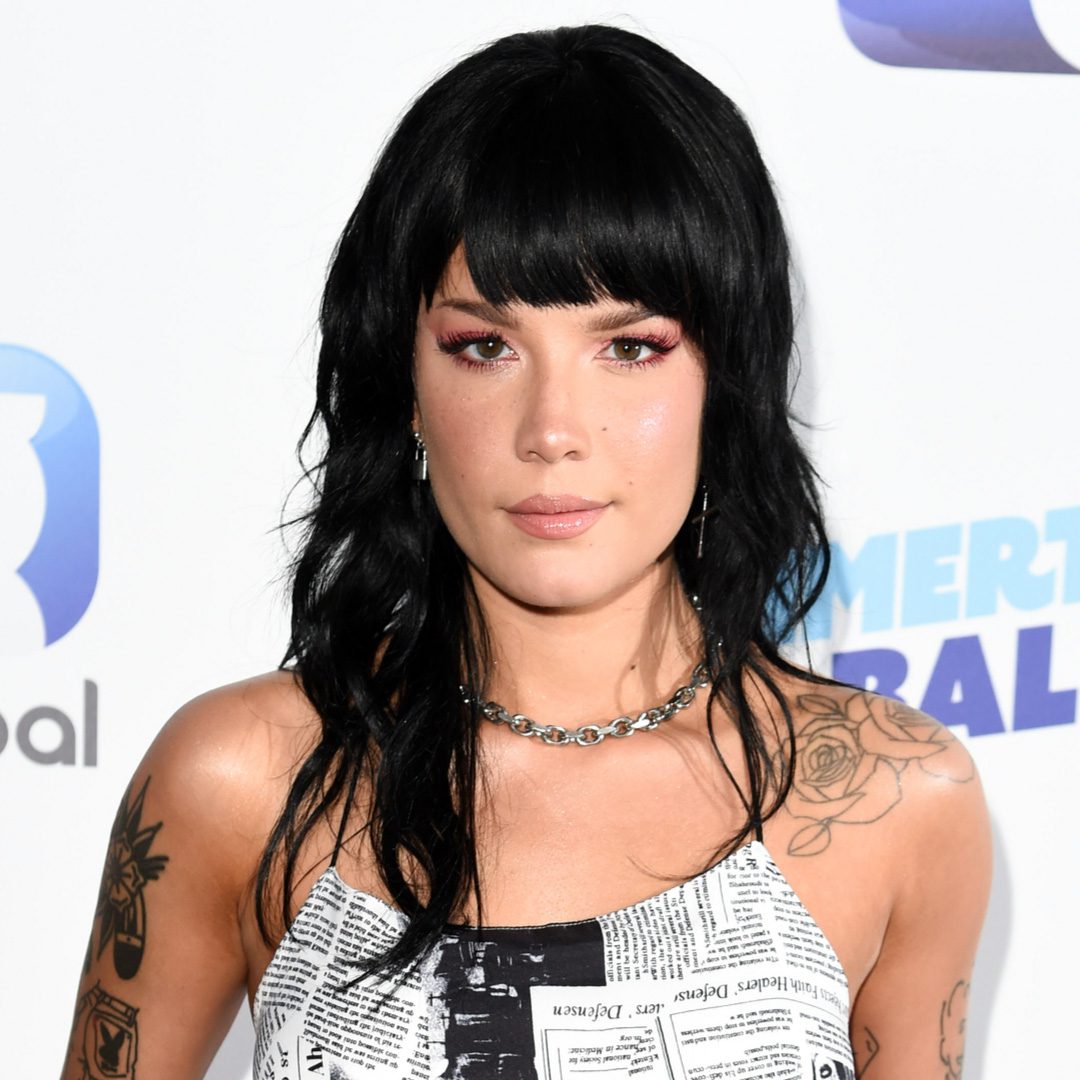 30 Gorgeous Ways To Rock The Female Mullet Hairstyle
Dive deep into the hottest hair trend of the year!
If you didn't know by now, the mullet haircut trend has once again made a comeback, only now its looking like it's here to stay.
Traditionally, the mullet hair is cut short at the front and sides, while the hair is kept long at the back. Born in the 1970's and made popular by the legendary David Bowie and his iconic orange mullet, this style had its golden age in the 80's, but quietly fizzled out by the time the 90's hit.
Today, the mullet has undergone a modern and sophisticated overhaul, giving birth to the chic styles and gorgeous variations that we've been spotting everywhere, from popular hair salons to celebrities!
Fancy yourself sporting the modern mullet? Here are some mullet styles to get you started on as well as gorgeous ways you can style them, care of these popular celebrities to serve as inspiration!
1 / 29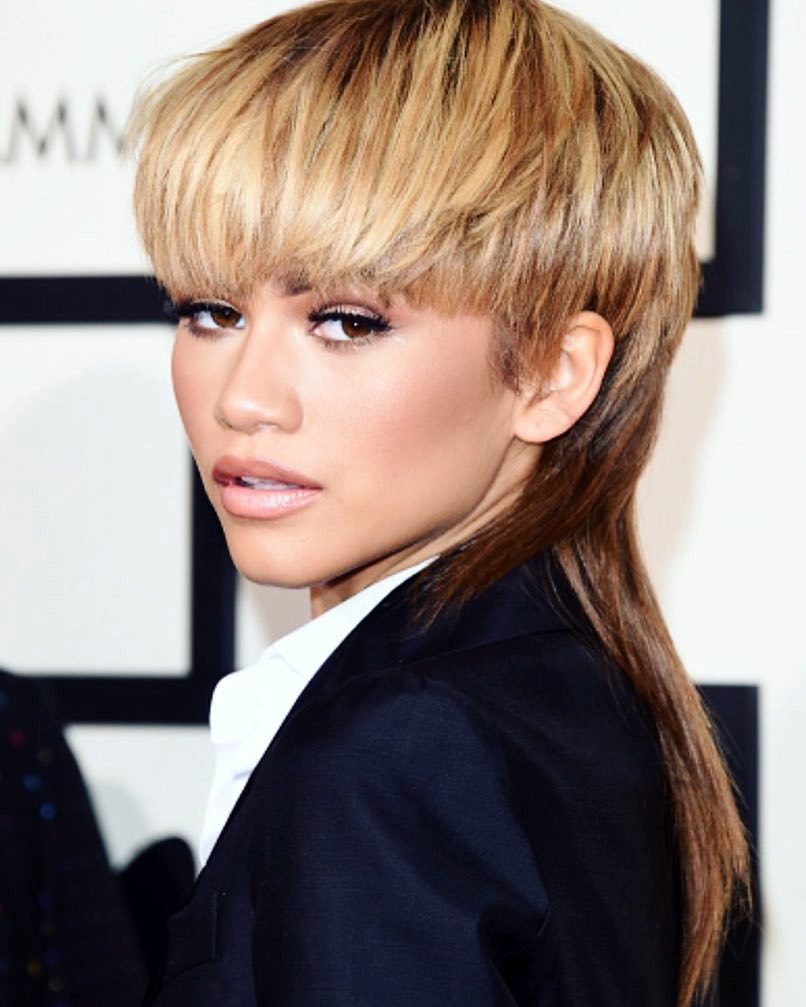 Zendaya's Bowie-inspired Mullet
Zendaya absolutely made a style statement when she debuted her bowl cut-ish mullet at the 2016 Grammy Awards. Her light colored choppy top subtly transitioned into darker tips at the back, giving off an edgy yet sophisticated vibe to her overall style.
2 / 29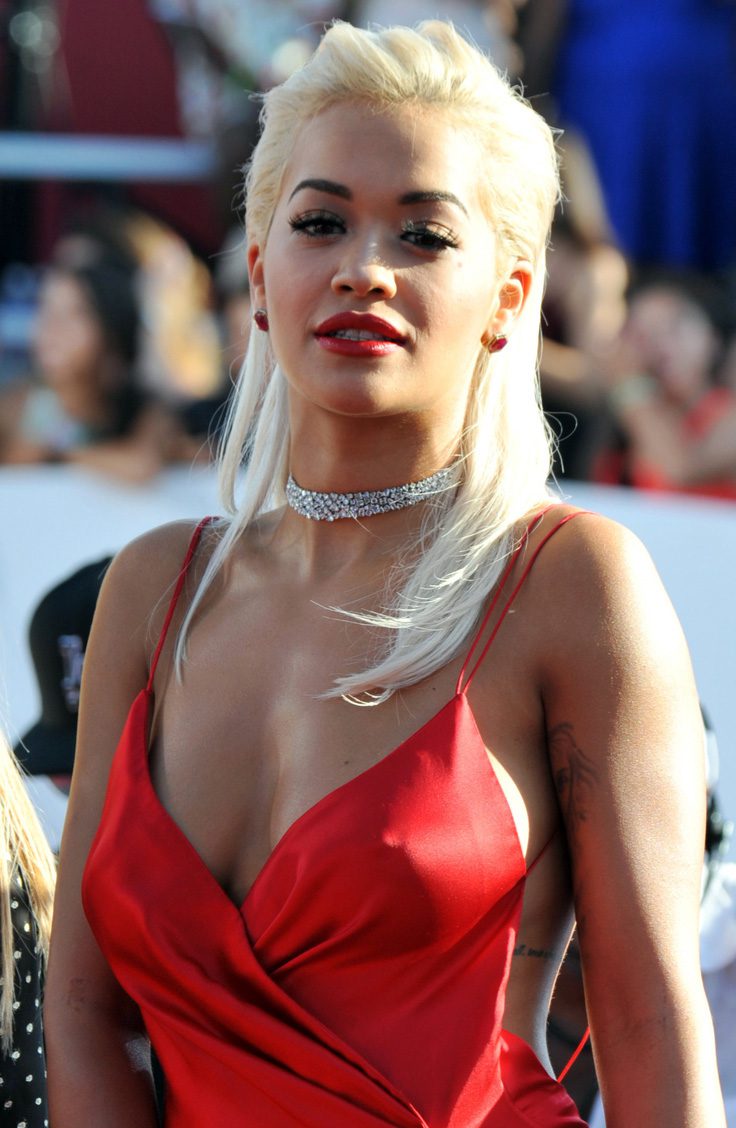 Rita Ora's Slicked-Back Faux Mullet Look
If you're unsure whether a mullet suits you, let Rita Ora show you the way and try out a faux mullet before committing to the chop!. Her hair was slicked back and styled into a faux mullet-ish style, which definitely helped round out her overall look with an edgy glam style.
3 / 29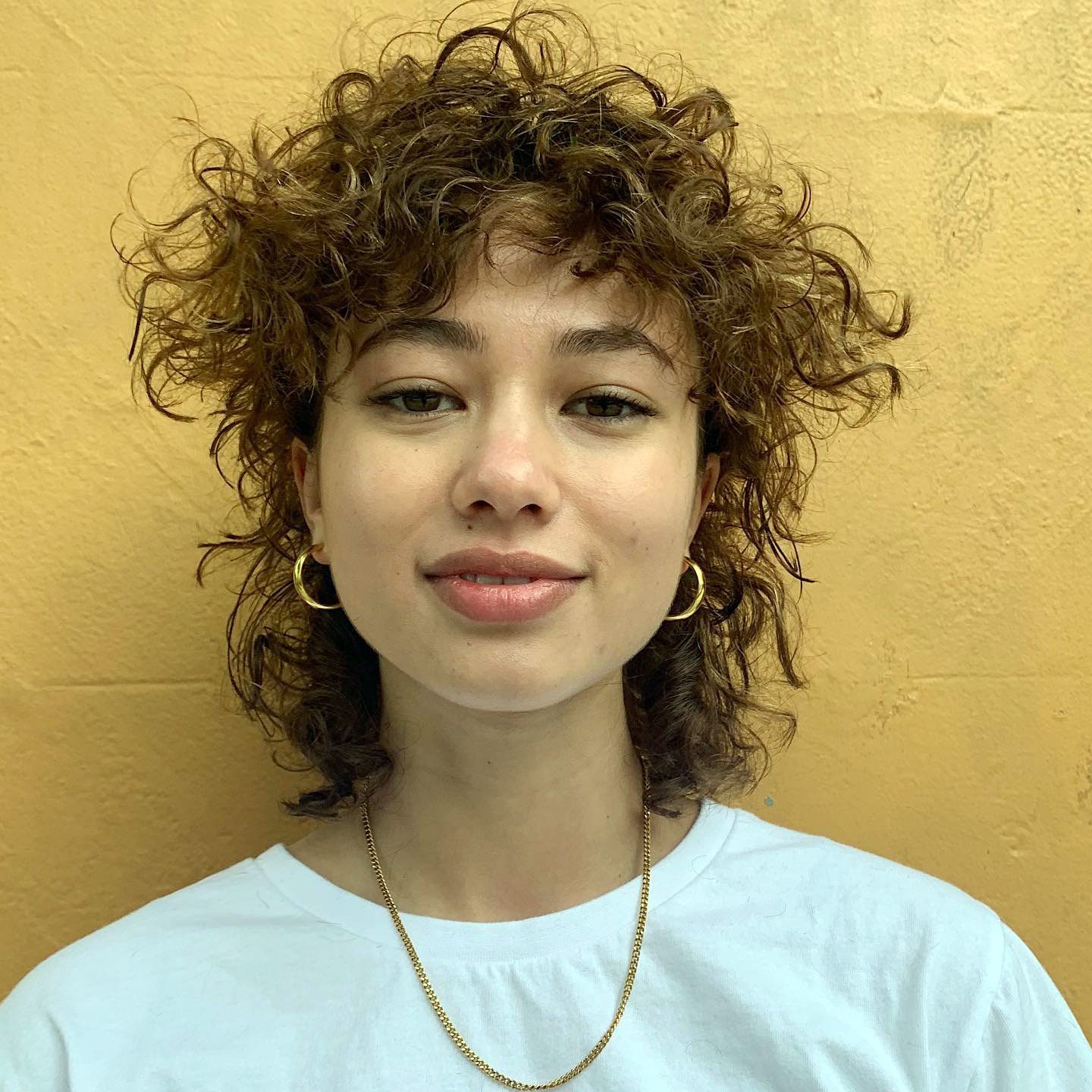 The Curly Mullet
A naturally perfect look for those with naturally curly hair, the different layers of the mullet blend seamlessly into each other, giving off an effortless and carefree chic vibe to your whole look.
4 / 29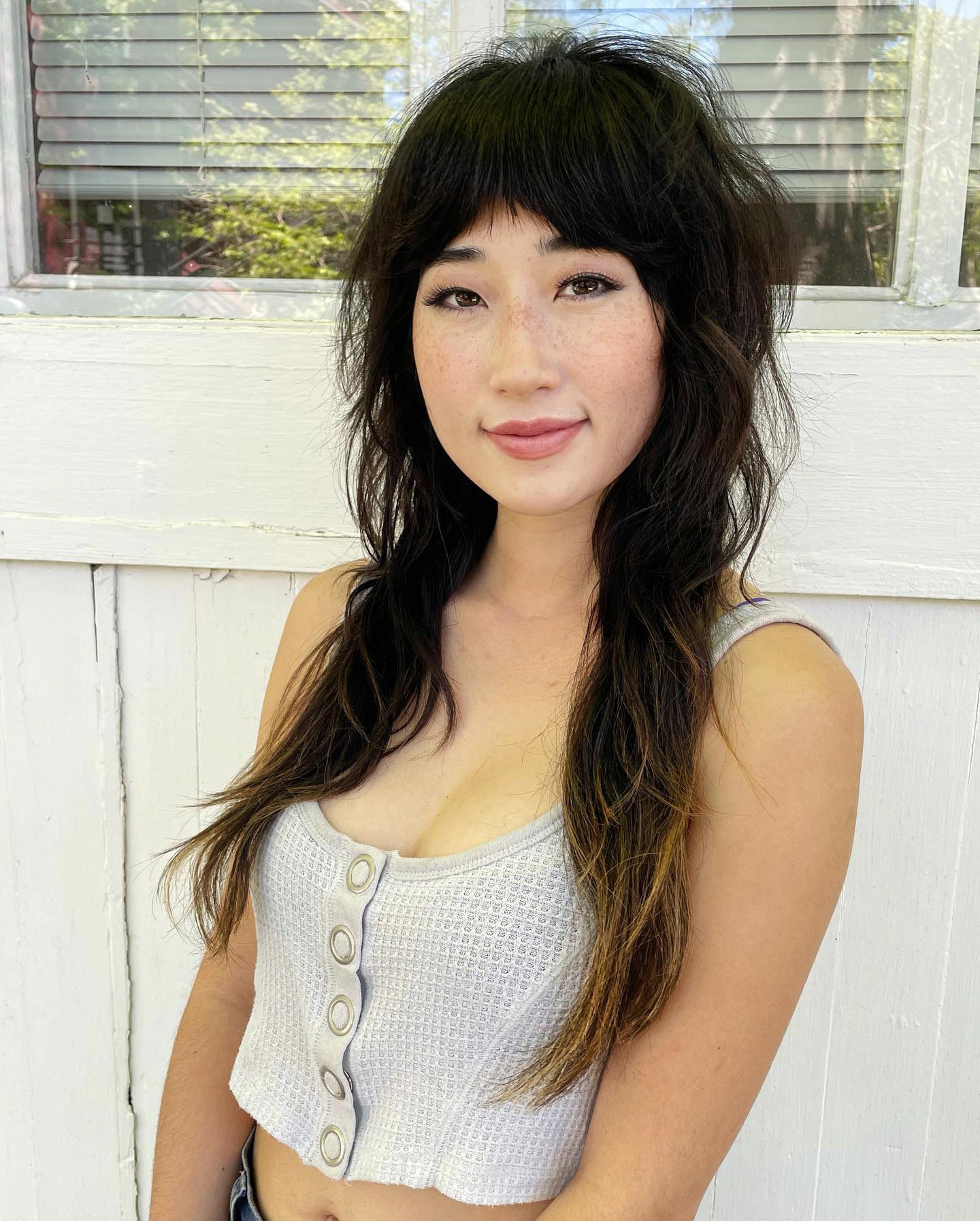 The Shullet Style
A cross between a 90's long shag and an 80's mullet, the shullet is definitely the modern mullet everyone's been raving about. This softer look is drop dead gorgeous, more casual and infinitely easier to style, yes?
5 / 29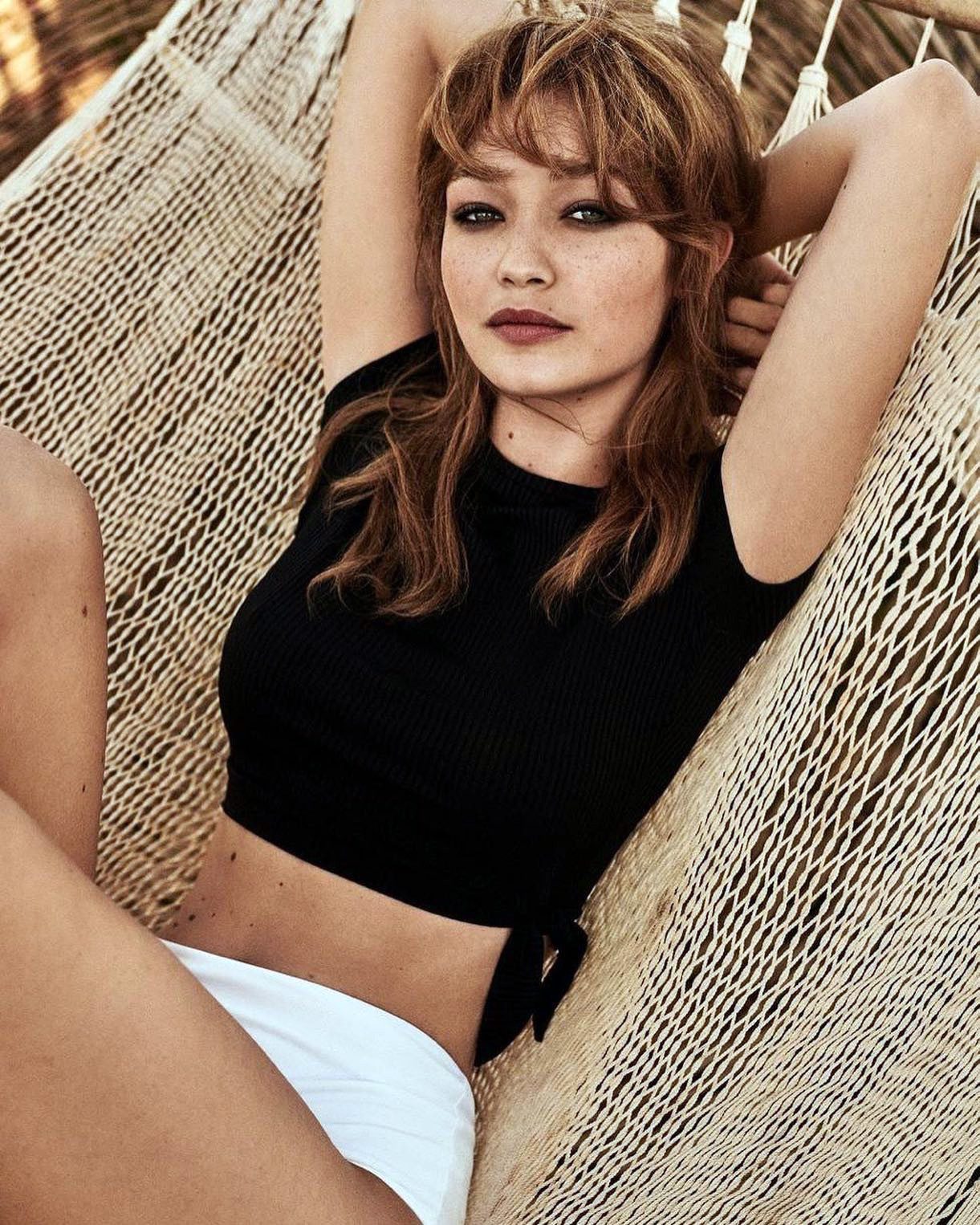 Gigi Hadid's Carefree Mullet Look
Gigi Hadid definitely served us beach babe vibes with her waxy, textured mullet –  a style that's perfect for those wanting a casual, easy-to-style look.
6 / 29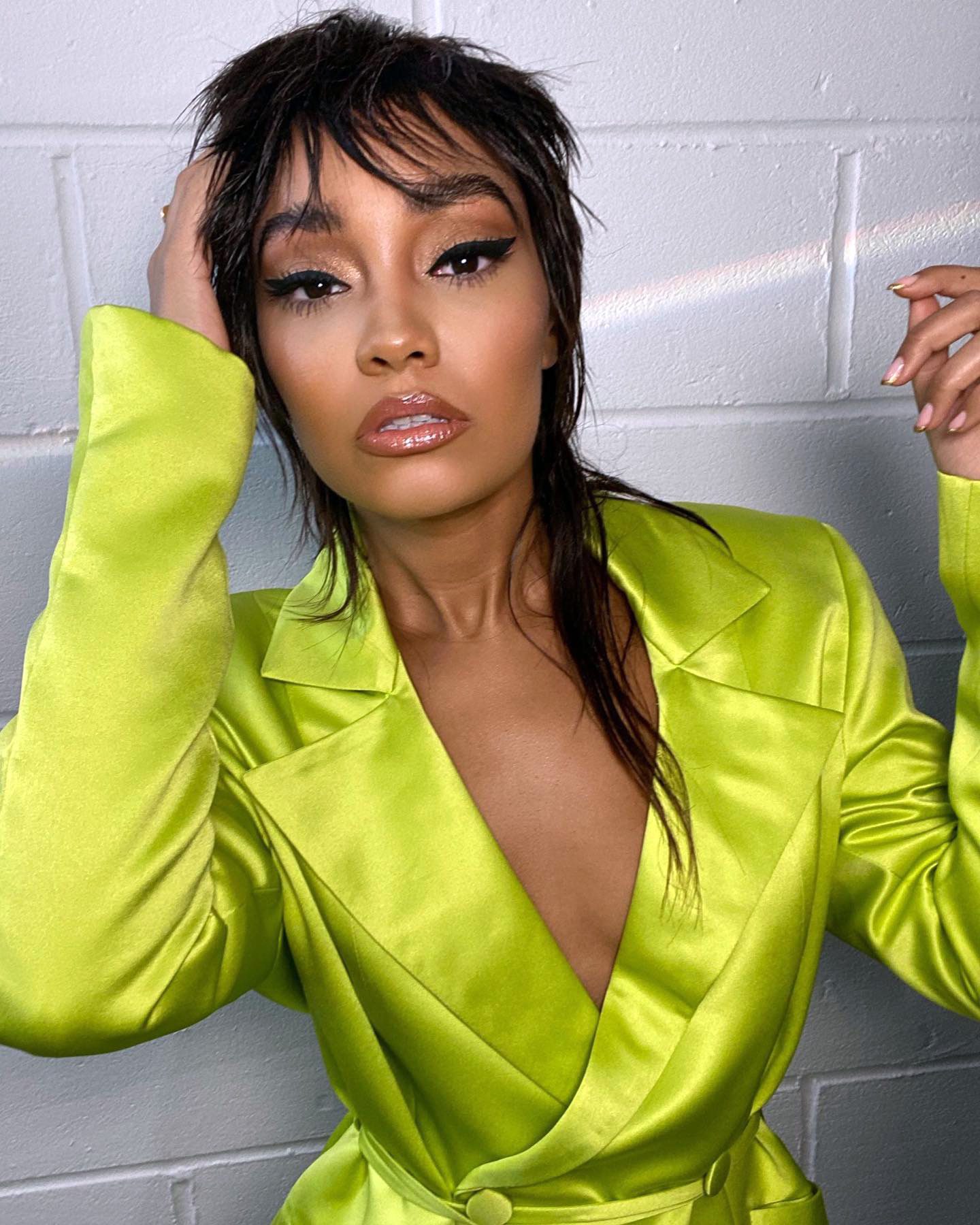 Leigh-Anne Pinnock's Sleek Mullet
An ideal style for those with thin or fine hair, Leigh-Anne Pinnock's sleek mullet certainly brings a glamorous vibe to any look.
7 / 29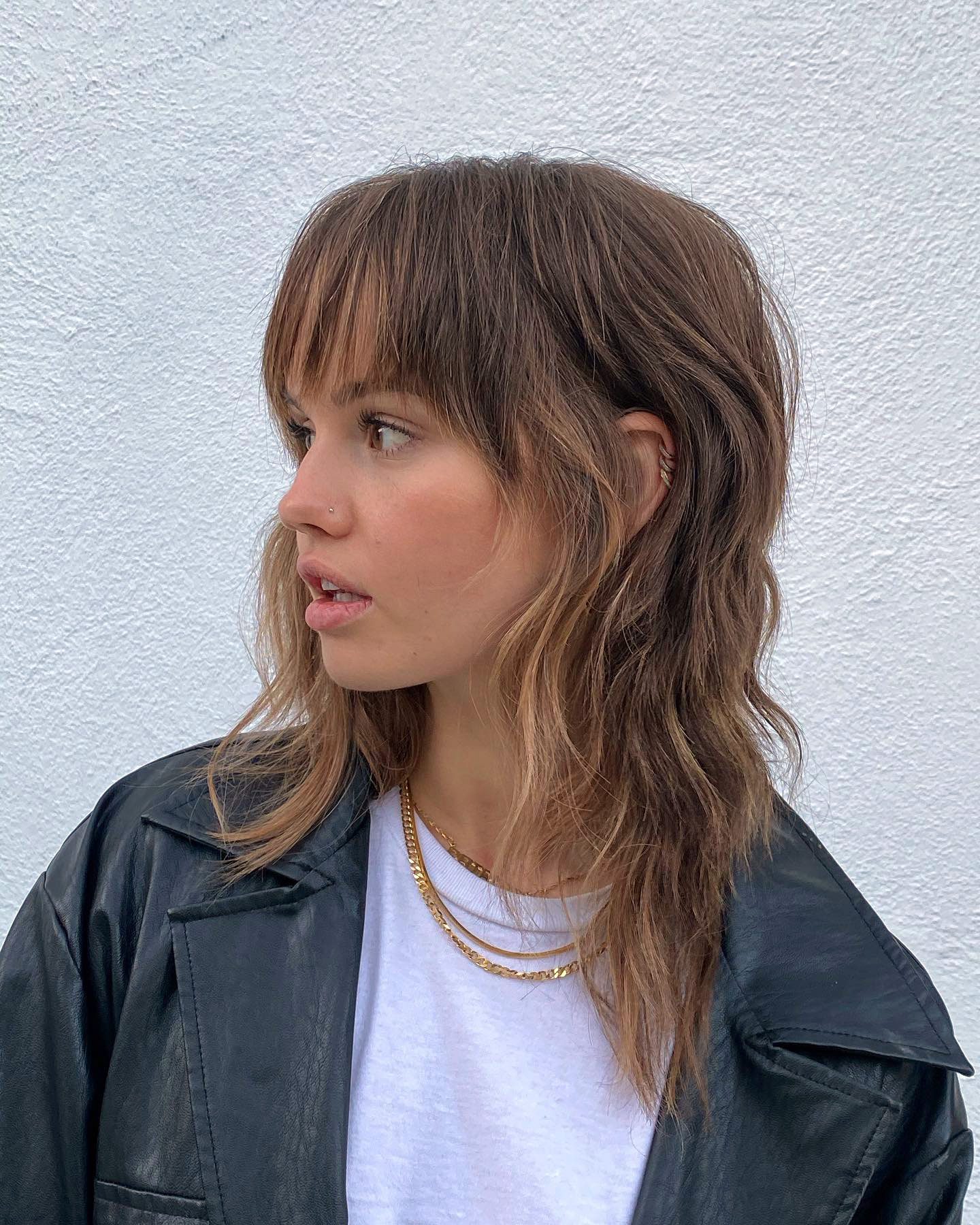 Debby Ryan's Chic Cut
A casual chic modern mullet like Debby Ryan's is all you need for some style inspiration! It's an ideal every day look that can also be styled in a variety of ways, too!
8 / 29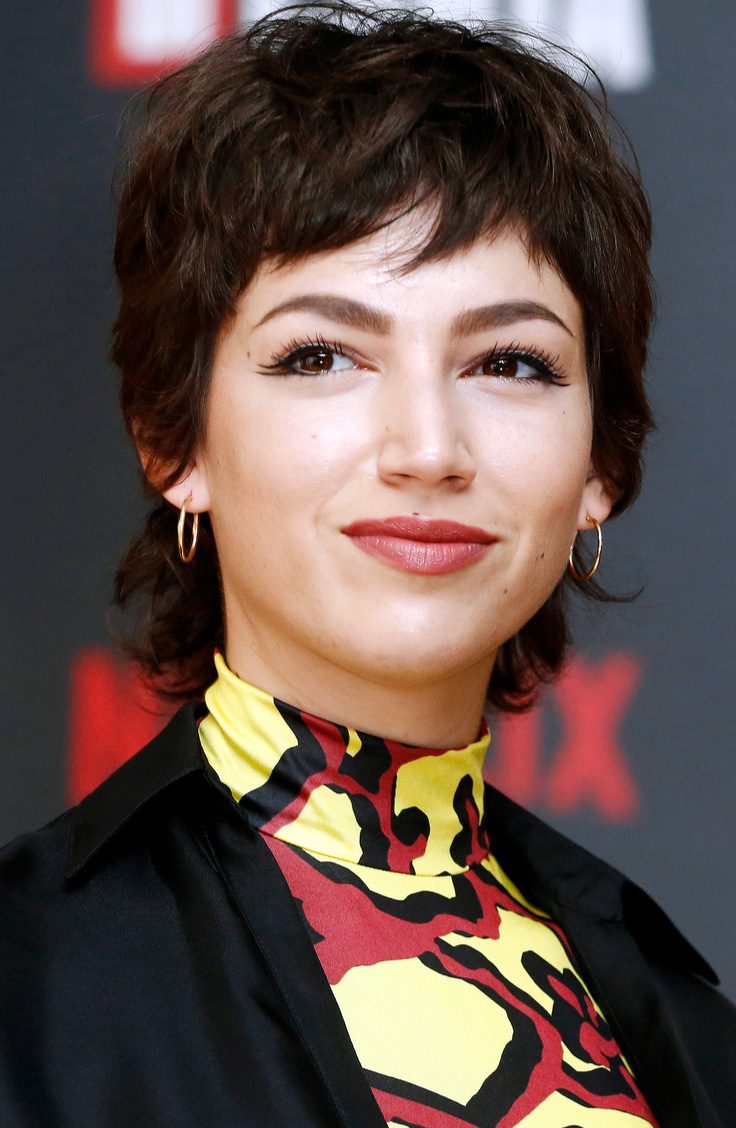 Úrsula Corberó's Pixie-ish Mullet Style
Money Heist star, Úrsula Corberó, rocks a pixie-like mullet style, which can also be teased and styled for a more edgy look. A pixie mullet is ideal for those wanting a versatile cut that can be styled in different ways.
9 / 29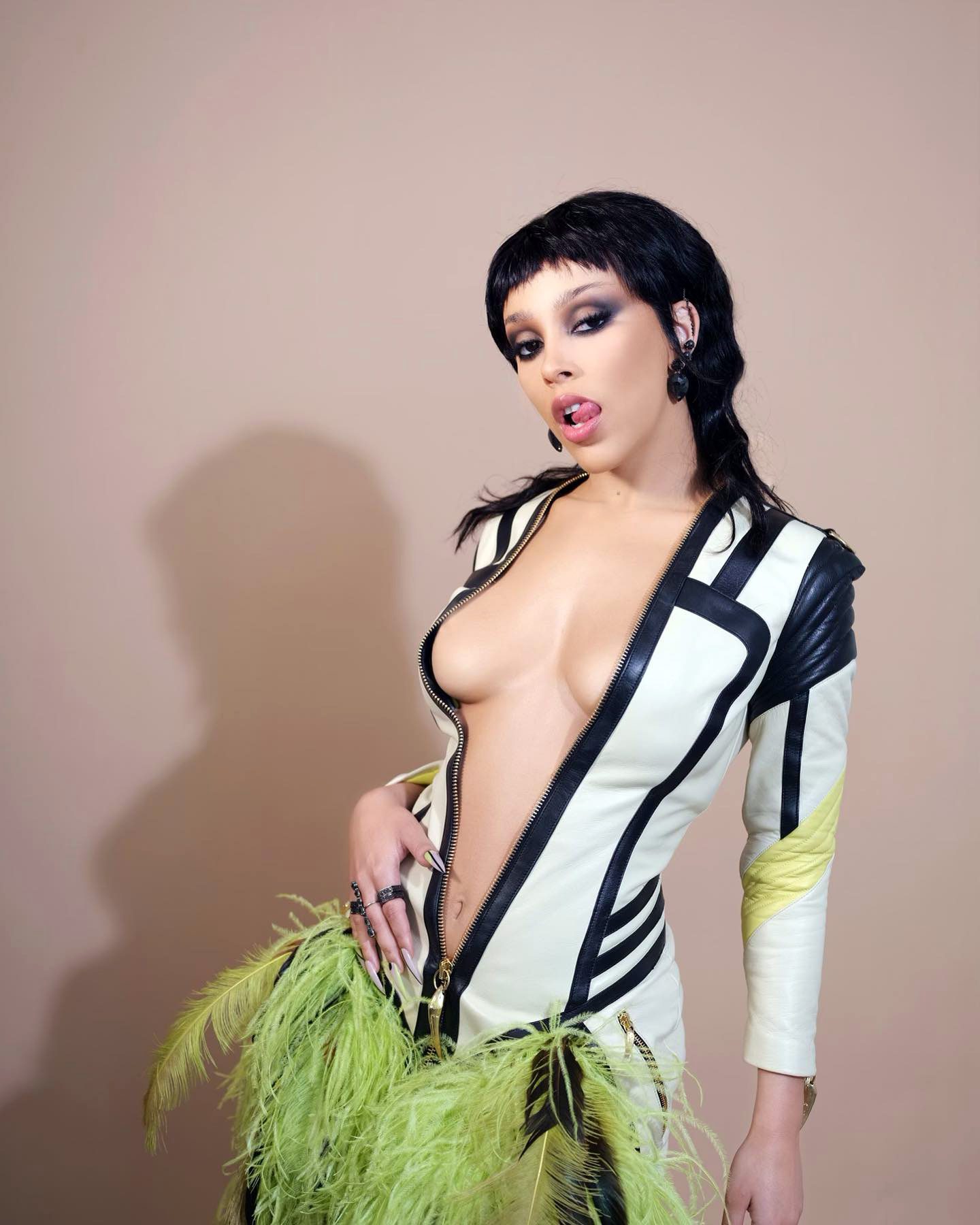 Doja Cat's Stylish Mullet Look
Style and glam was definitely Doja Cat's vibe for the 2021 Grammy Awards. Her modern mullet featured micro bangs, shag-like layers and a long back – a definitive style statement for a glam event!
10 / 29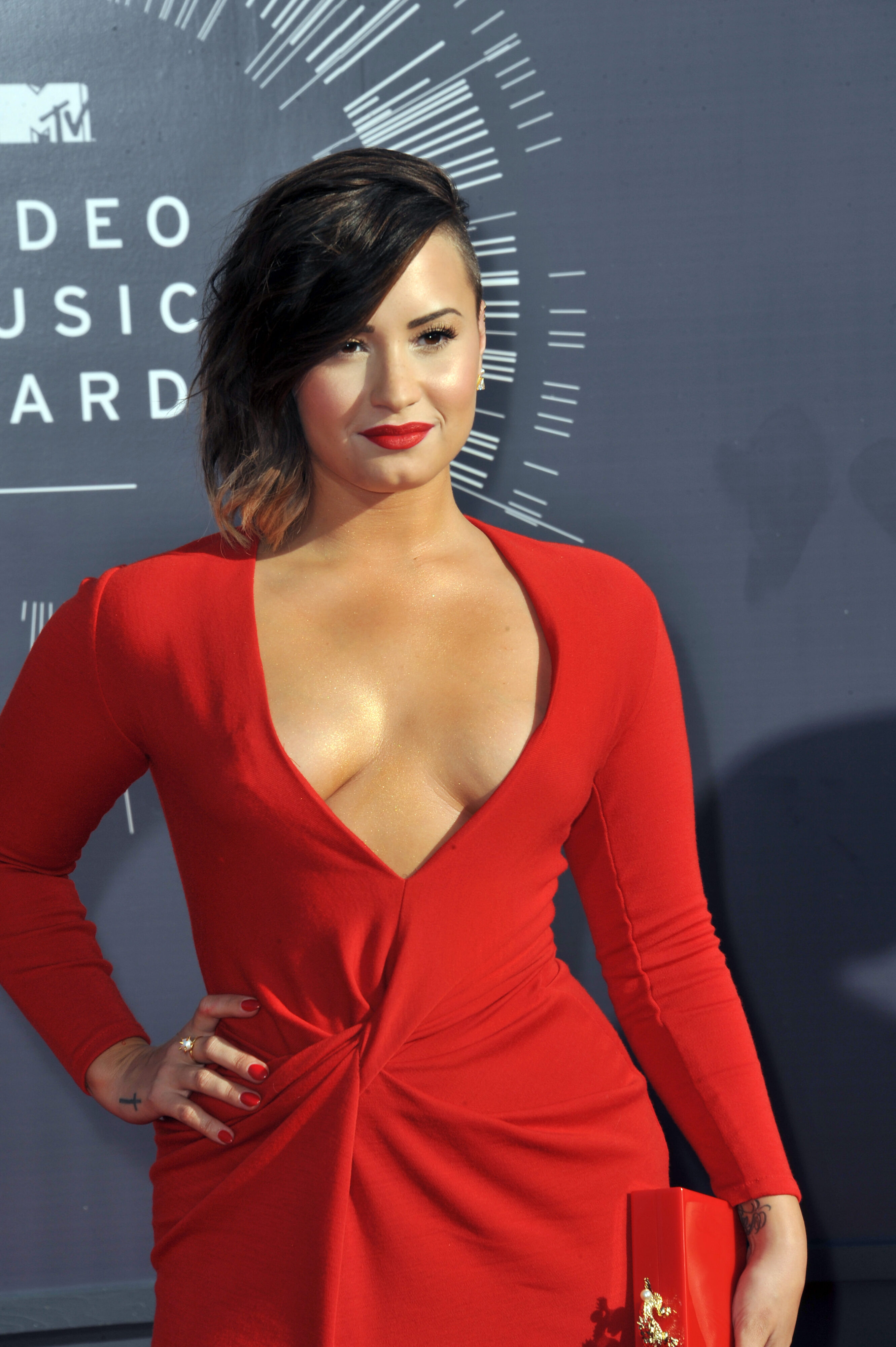 Demi Lovato's Chic New Mullet
Described as a glam rock mullet, Demi Lovato sported a sleek, short black mullet with micro bangs at the iHeart Radio Music Awards and we can absolutely say that they rocked that hair style.
11 / 29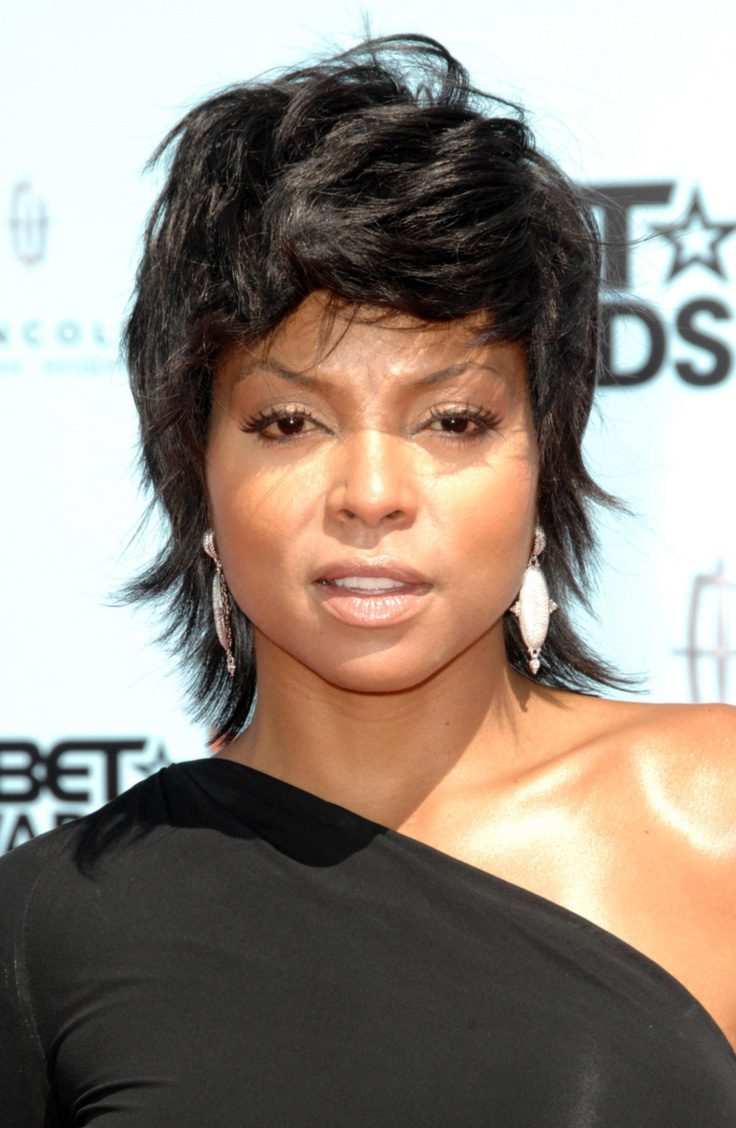 Taraji P. Henson's Modish Mullet
A short, tousled look that's perfect for those searching for low-maintenance hair styles, Taraji's version of the mullet is a casual chic hairstyle for on-the-go women.
12 / 29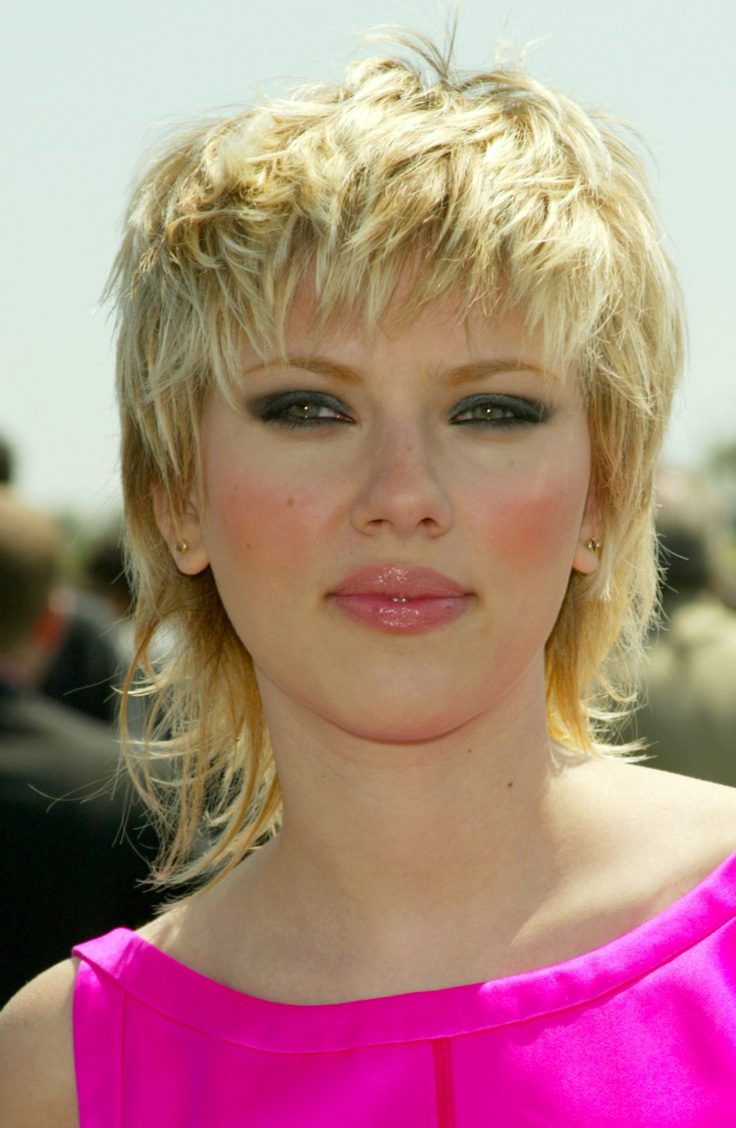 Scarlett Johansson's Mullet with Flicked Ends
ScarJo single-handedly brought the mullet back into fashion in 2003 with her after it faded away into embarrassment in the 90's. Her mullet featured dark roots – a modern twist that was popular back in those days. The flicked ends definitely gave her look a fashionable flair, too!
13 / 29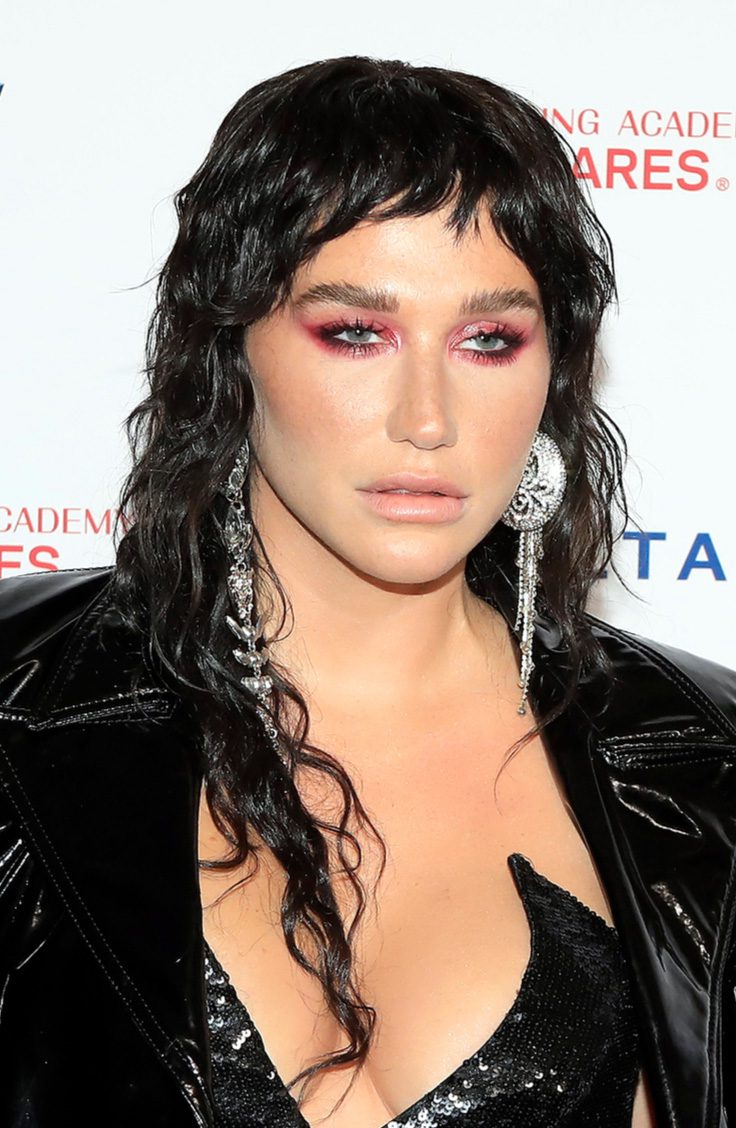 Kesha's Edgy Look with Curly Mullet
Another inspiration for the long shullet cut, Kesha styled her slightly "wet-look", curly mullet to go with her edgy, punk glam style at this music event.
14 / 29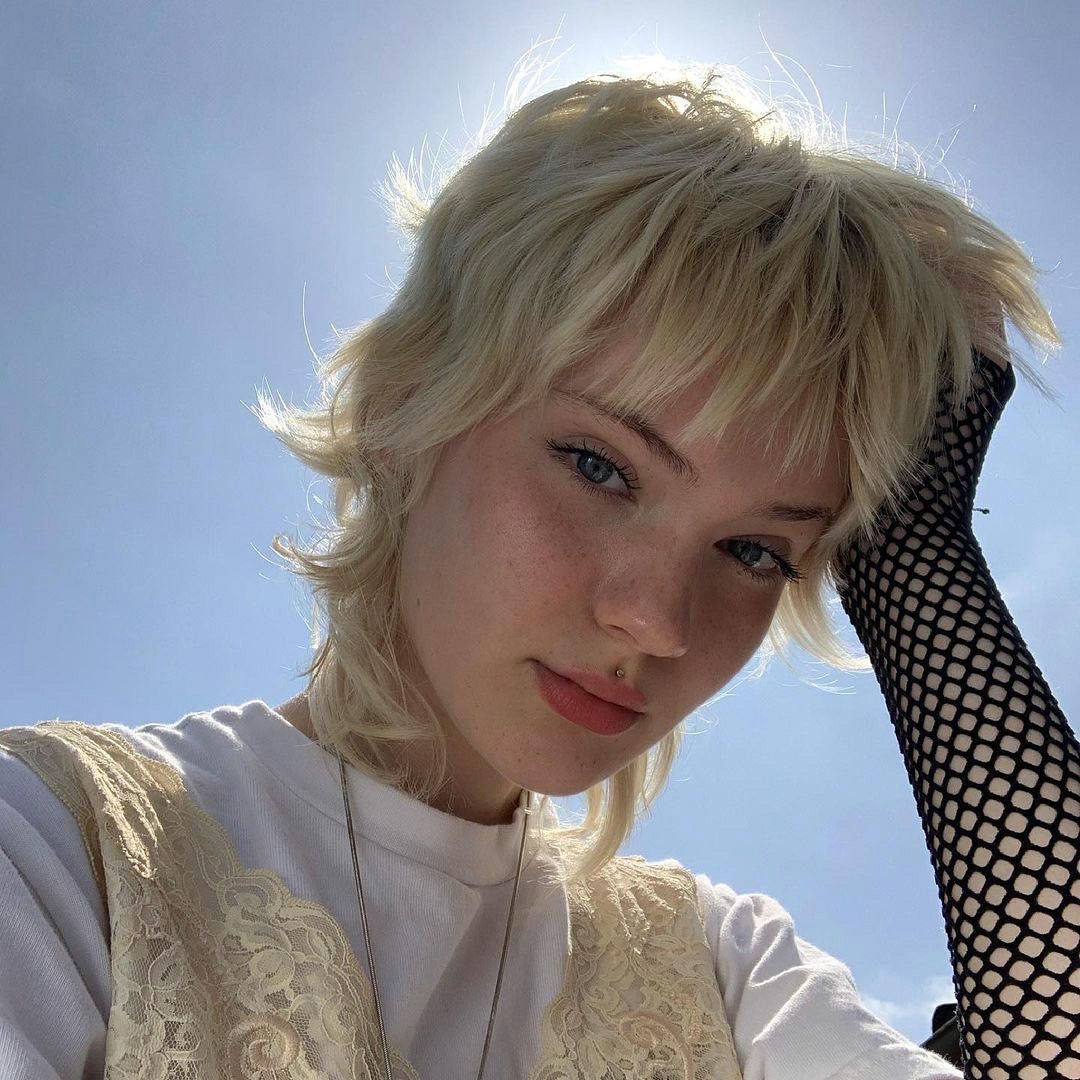 Textured Mullet
A choppy take on the mullet cut, this textured style softly frames the face with its tousled layered waves, making for a chic look for those wanting a short hairstyle.
15 / 29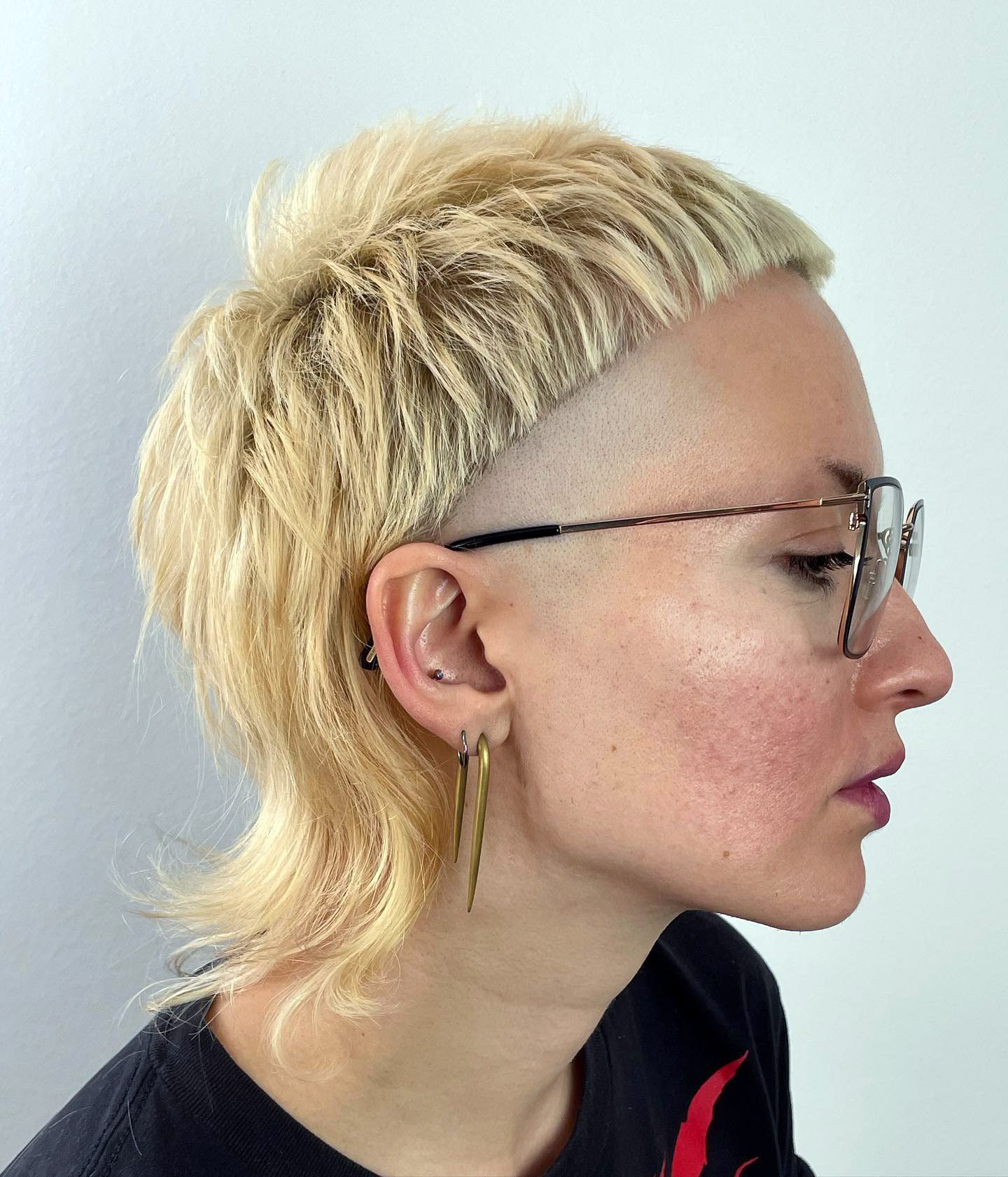 Bowl Cut Mullet
Perfect for the bold and adventurous, the bowl cut combined with the mullet definitely makes for an edgy and avant-garde look for those wanting to make a style statement.
16 / 29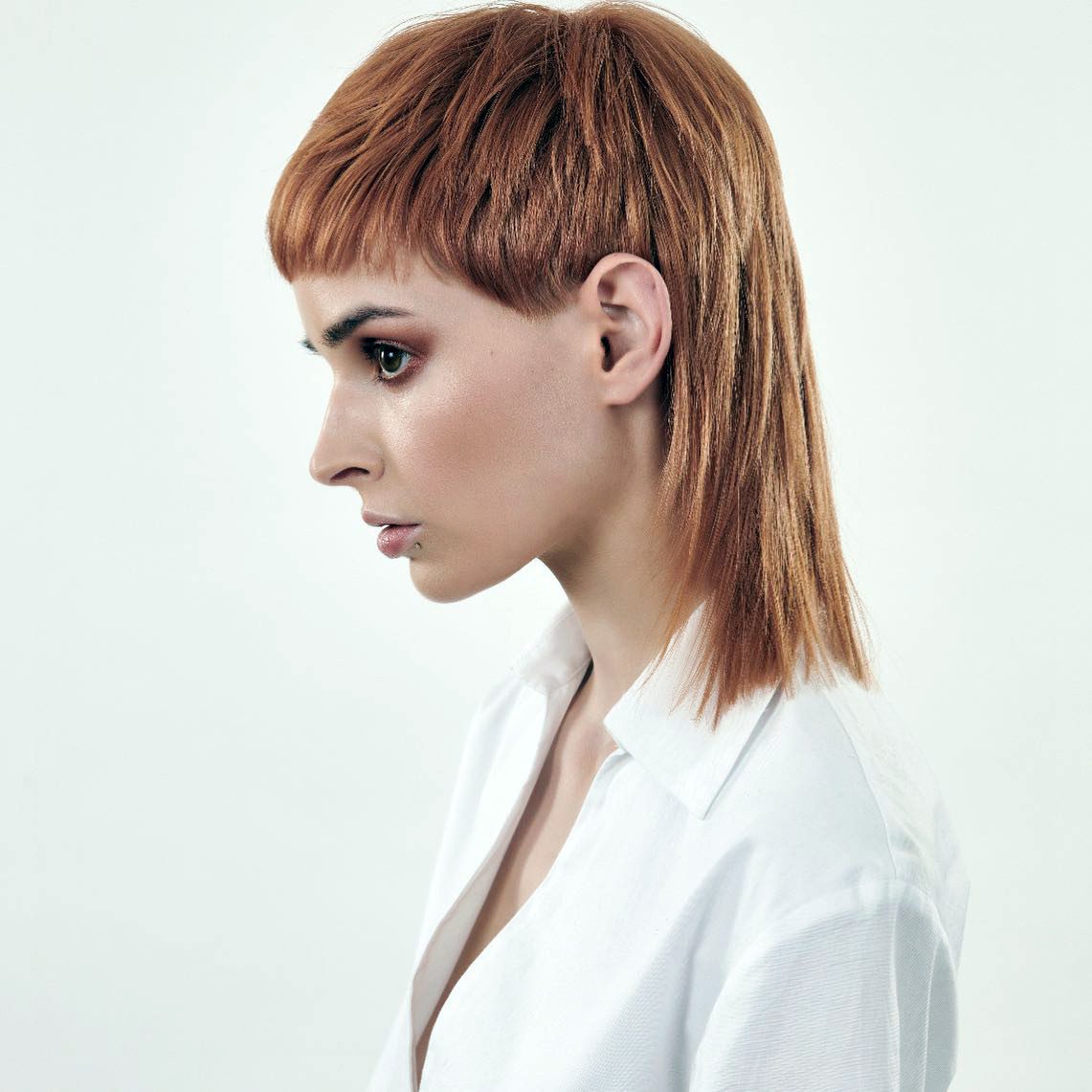 Straight & Sleek Mullet
A sophisticated look that's easy to style, a straight mullet looks just as sexy as a curly one, don't you think so too? Achieve smooth layers with your favorite hair straightening serum or spray and a styling tool for a sleek look .
17 / 29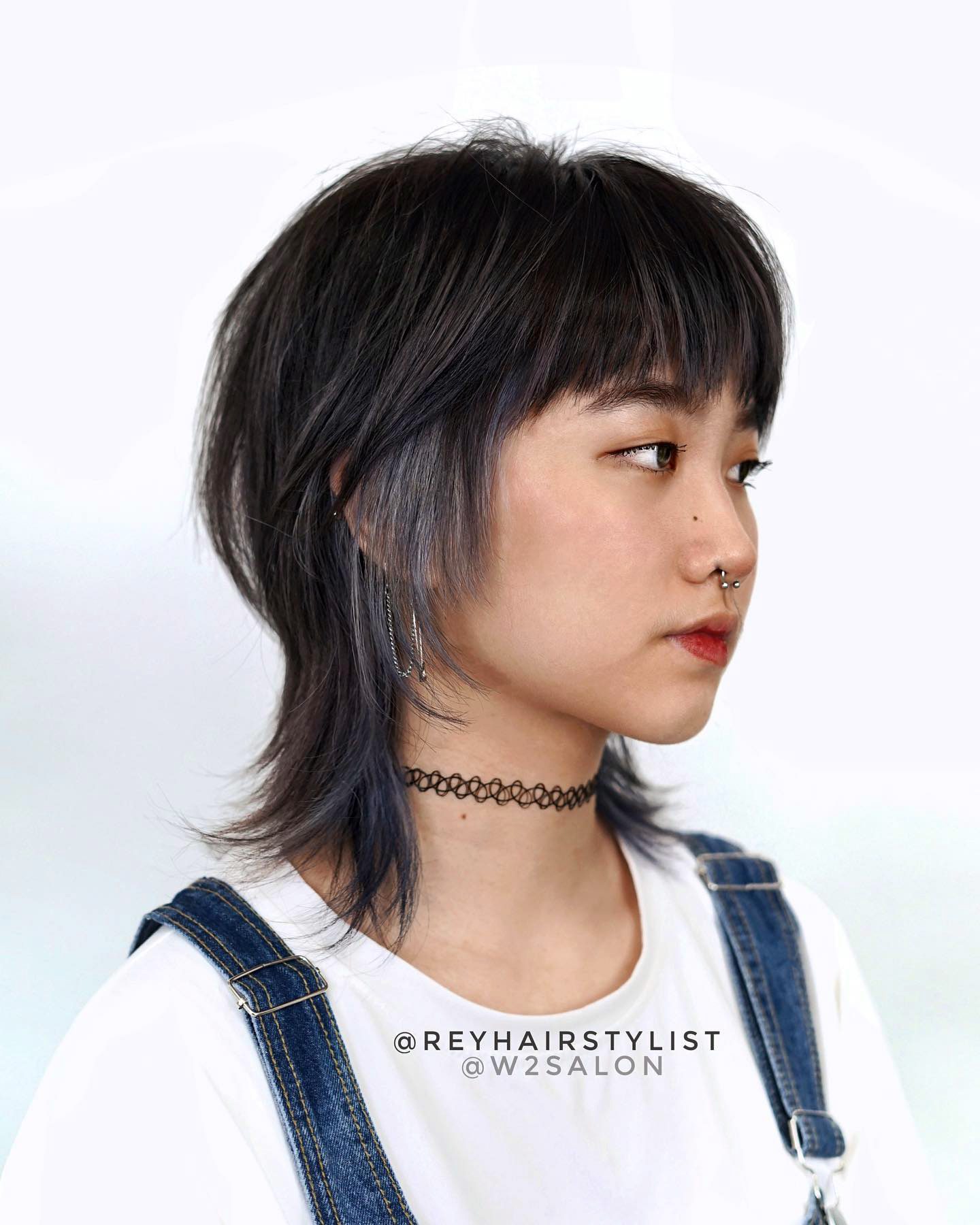 The Wolf Cut
A chic variation of the mullet, the wolf cut is defined by having more gradual layers than the traditional mullet, resulting in a gorgeous aesthetic that's topping the hair trends right now and you can see why!
18 / 29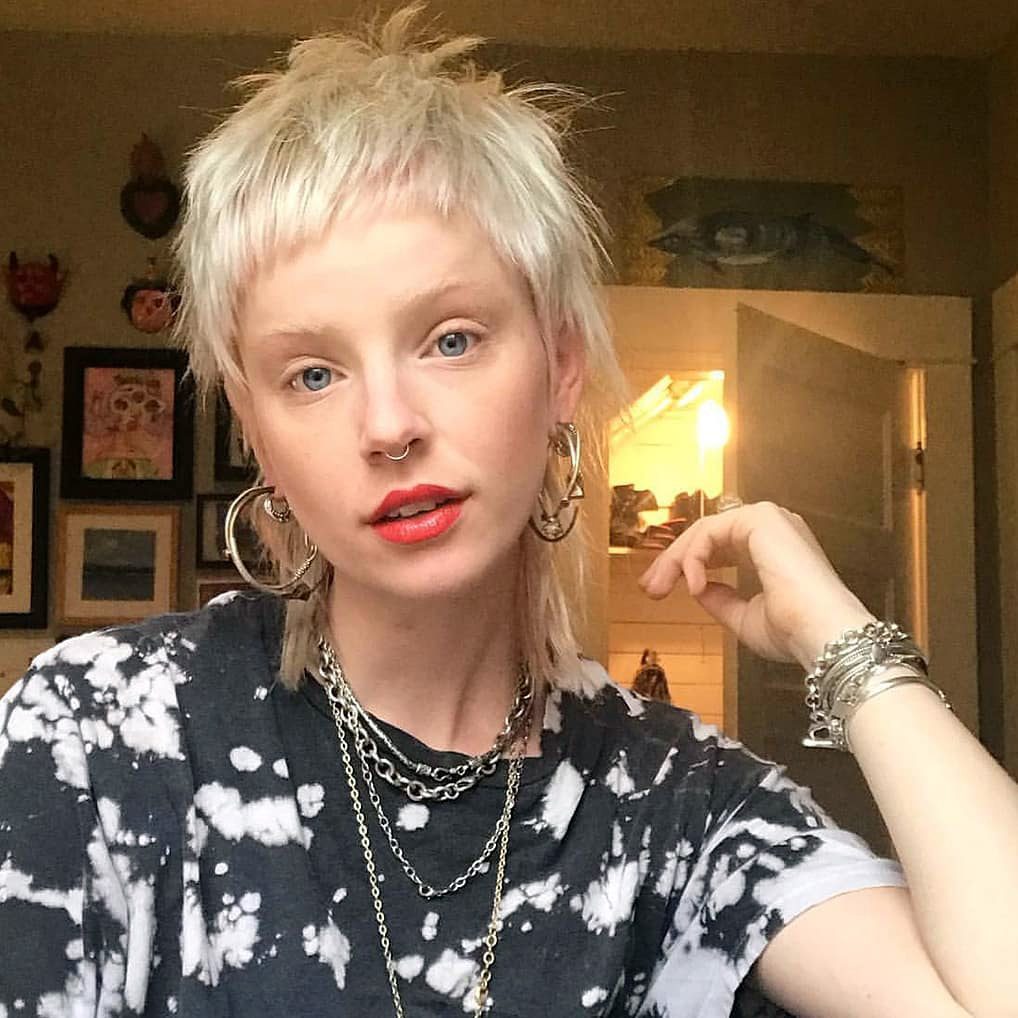 Pixie Mullet
If you want to sport a short haircut that's chic and easy to style, you can't go wrong with the pixie mullet. Hot tip: this flattering cut looks great on round, oval and heart-shaped faces as the textured top and longer back helps add length to the face.
19 / 29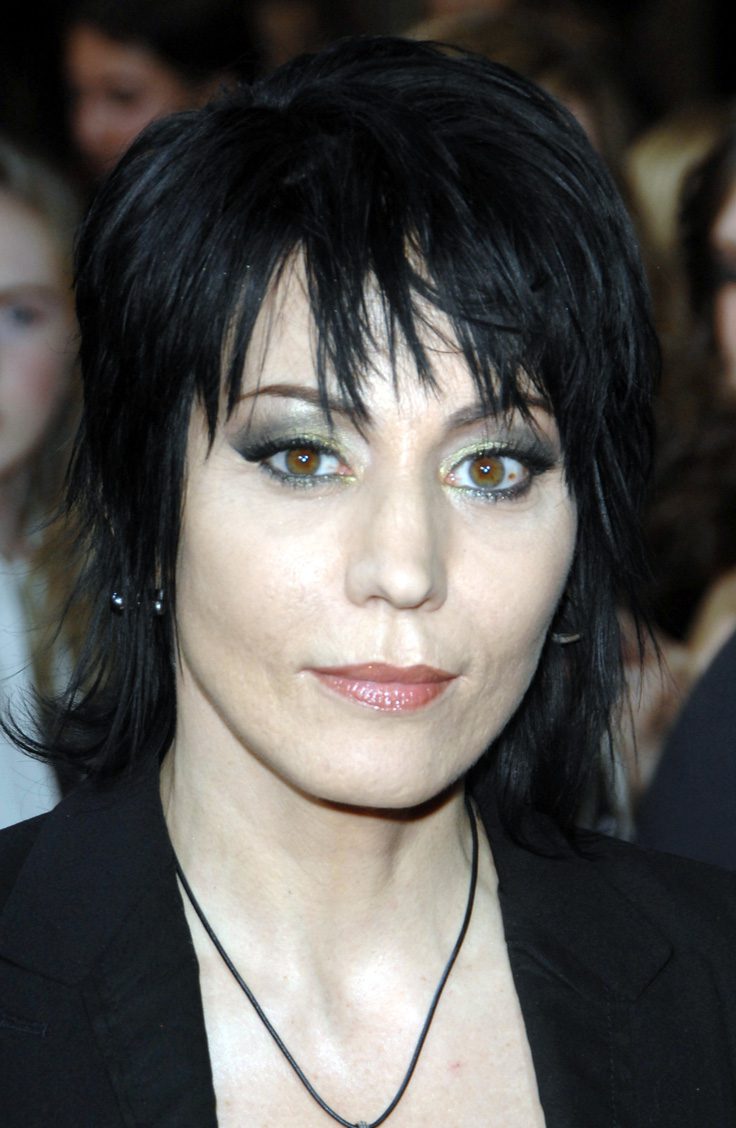 Joan Jett's Short Retro Mullet
Another celebrity that sported the mullet way back is the legendary rock singer, Joan Jett. Her signature, retro look serves as inspiration for the shullet trend that's gaining traction and popularity these days!
20 / 29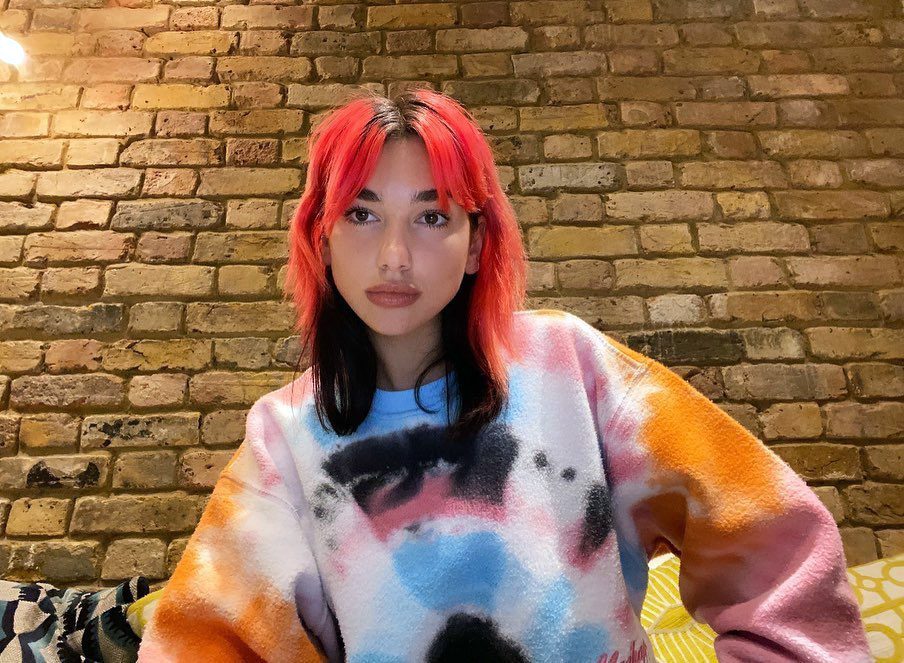 Dua Lipa's Two-Tone Style
Stand out from the crowd with a two-tone mullet look like Dua Lipa's. It's a subtle mullet and shag mix that definitely brings cool vibes.
21 / 29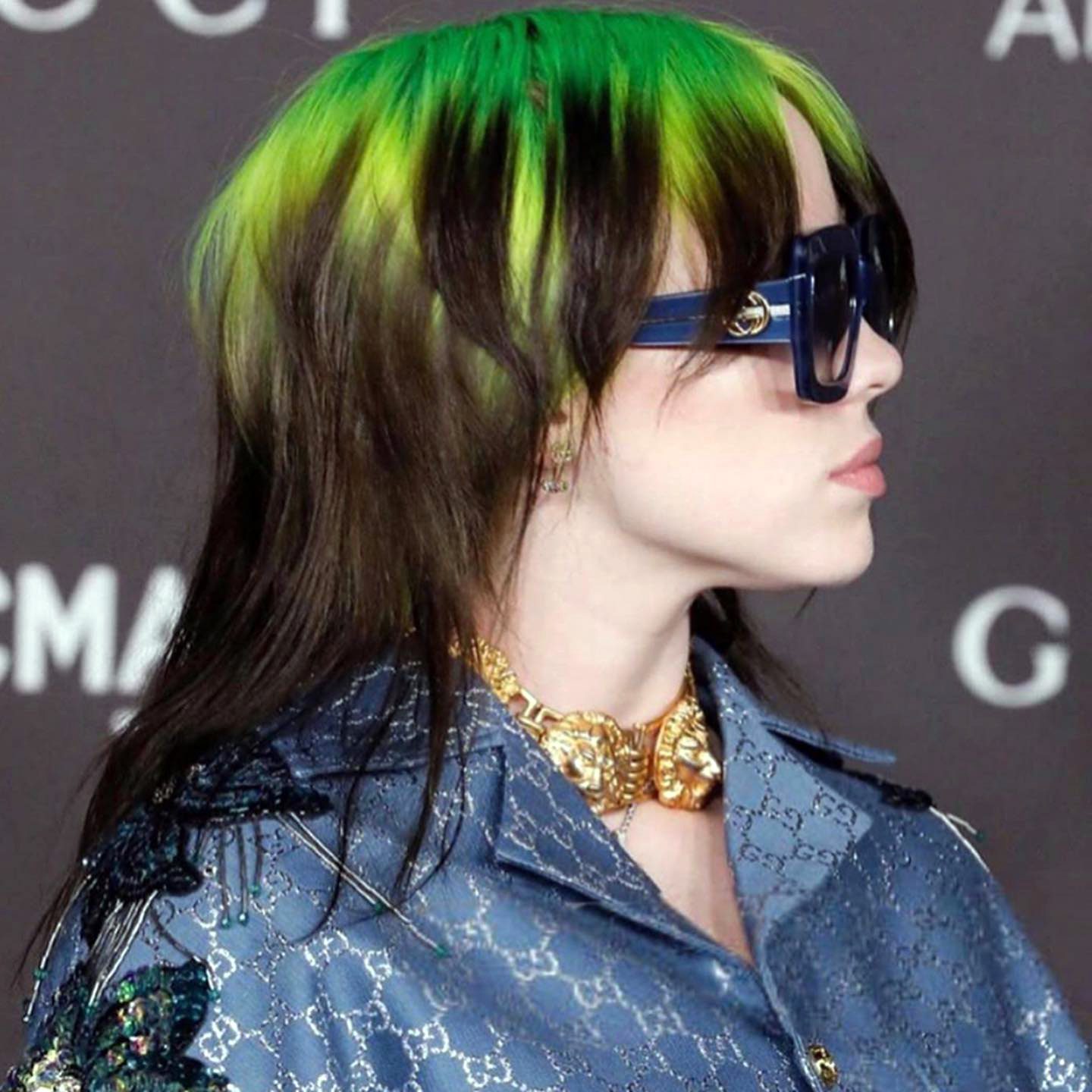 Billie Eilish's Neon Green Mullet Style
Billie Eilish definitely knows how to make herself stand out with the eye-catching  neon green top on her straight mullet! A two-tone mullet helps give definition and depth to the cut, especially in modern mullets where layers are subtle.
22 / 29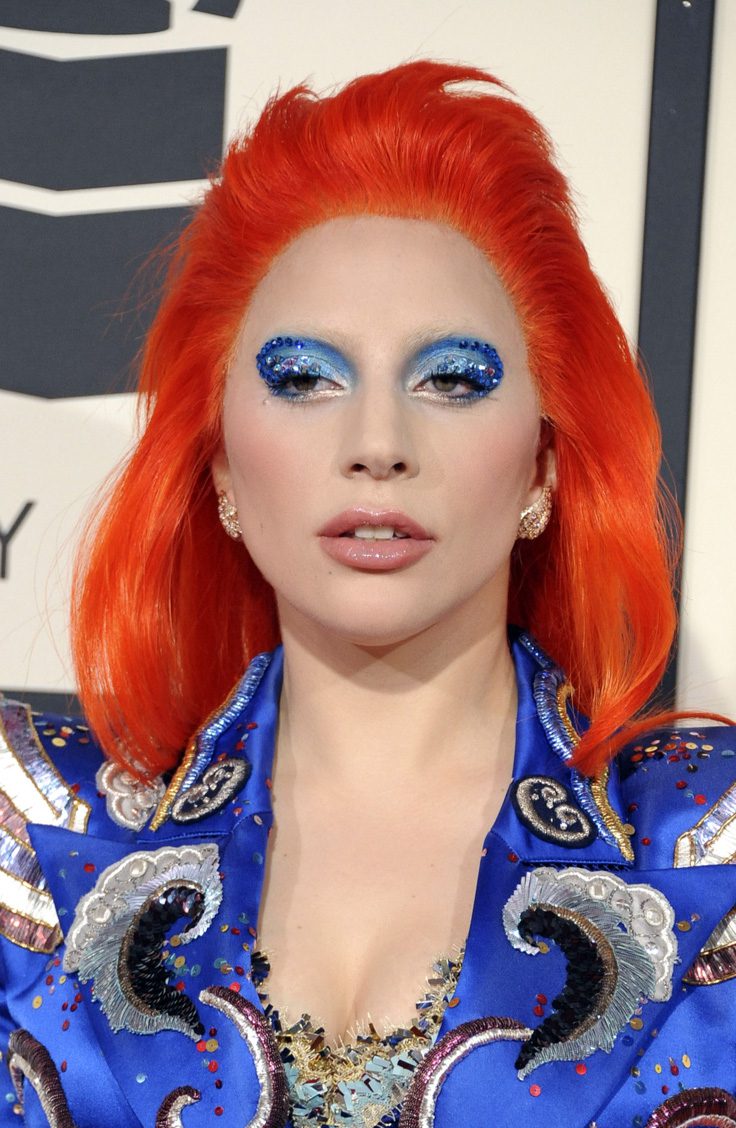 Lady Gaga's Iconic Mullet
Back in 2016, Lady Gaga paid tribute to legendary David Bowie, where she styled her hair into the iconic orange mullet Bowie made famous in the 70's.
23 / 29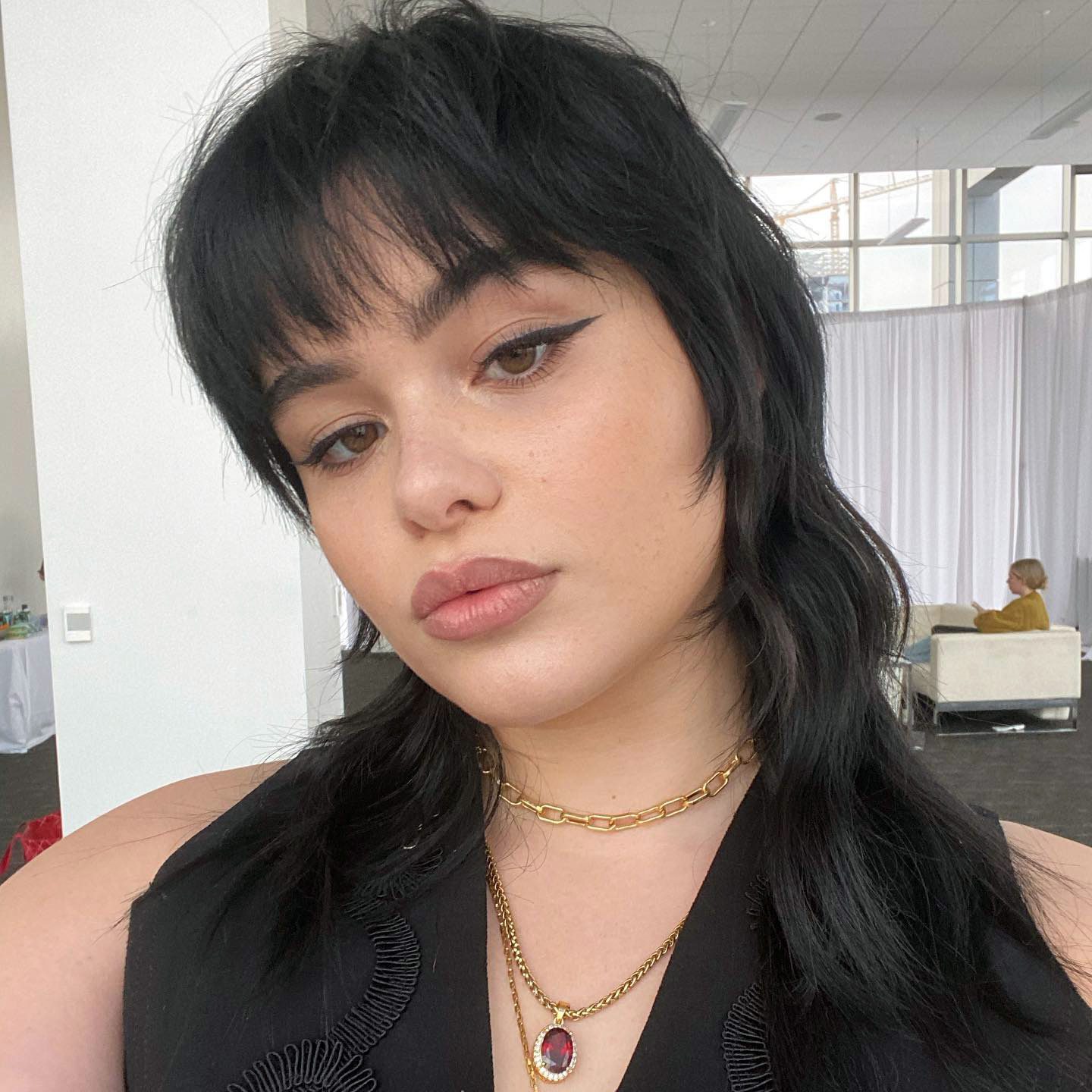 Barbie Ferreira's Take on the Mullet Trend
A long, wavy mullet with wispy bangs became one of Barbie Ferreira's staple looks at the start of 2020, making her one of the celebrity influencers who bought back the mullet trend.
24 / 29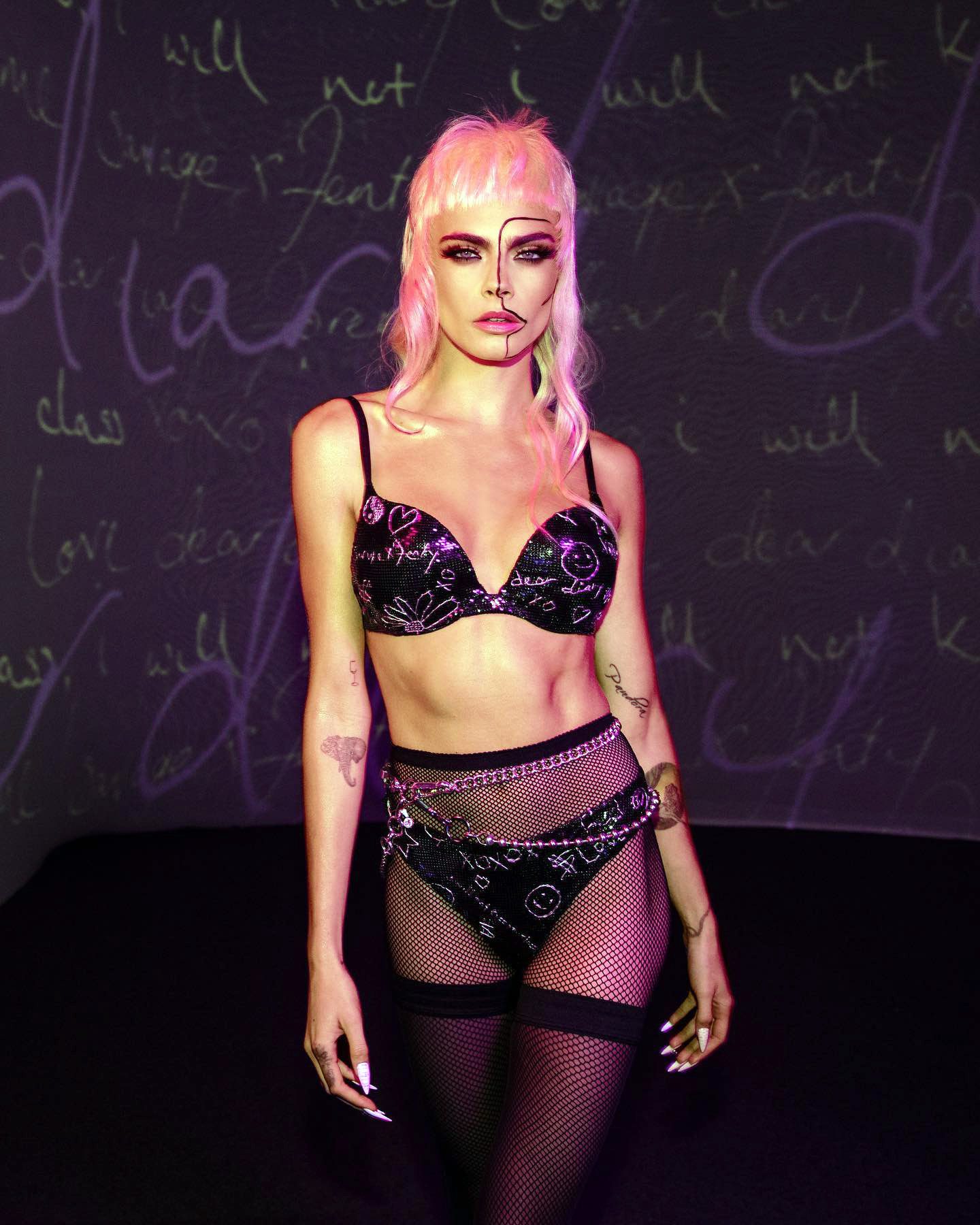 Cara Delevingne's Sleek Mullet
Cara Delevingne jumped into the mullet trend and debuted a bleach-blonde mullet with micro bangs for Rihanna's Savage x Fenty lingerie show back in 2020.
25 / 29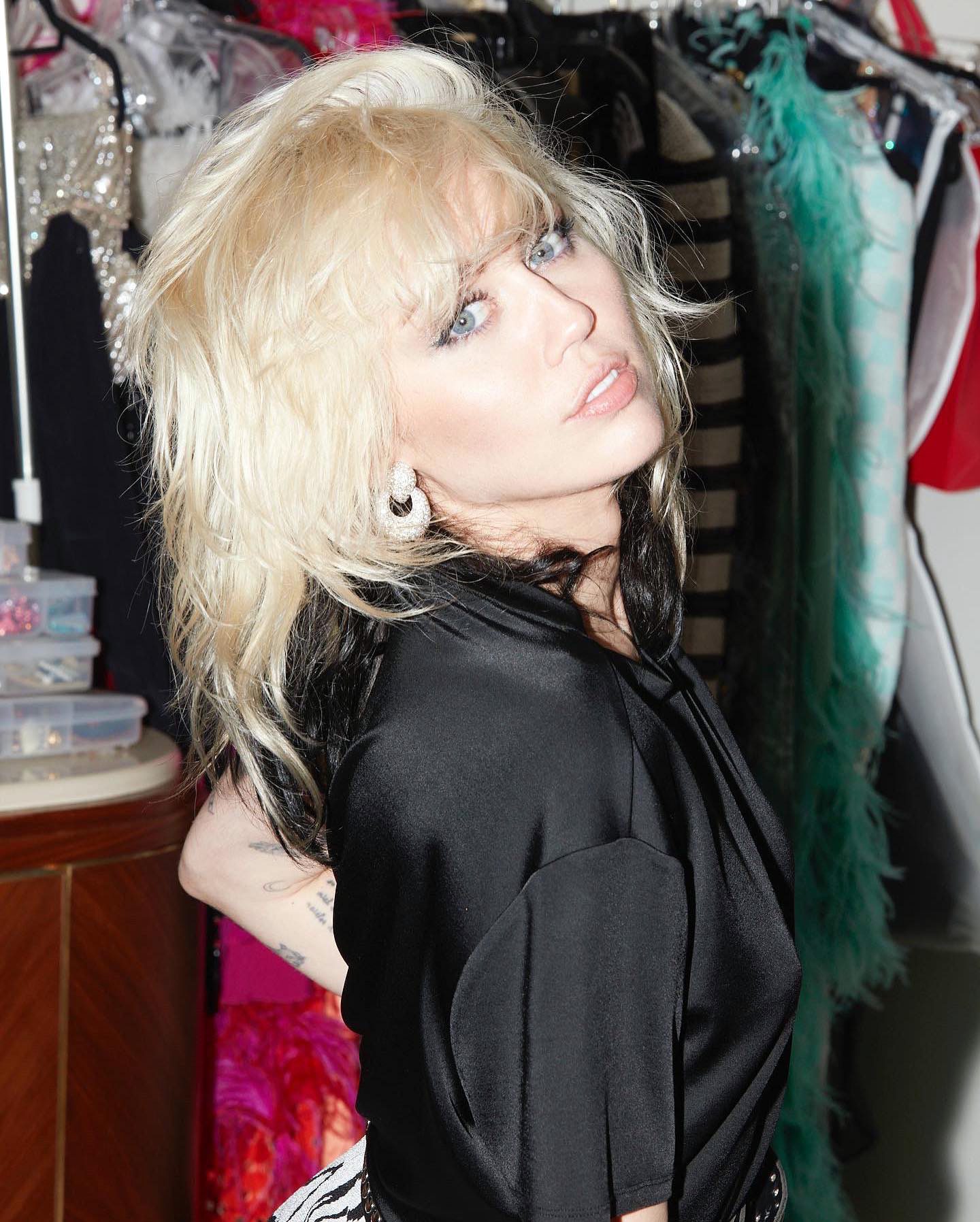 Miley's Rocker Chic Mullet
A modern take on her dad's famous mullet cut, Miley Cyrus once again chopped up her tresses for a chic, low-maintenance mullet style, and we can say her hairstyle is definitely fit for her country, rocker chick image!
26 / 29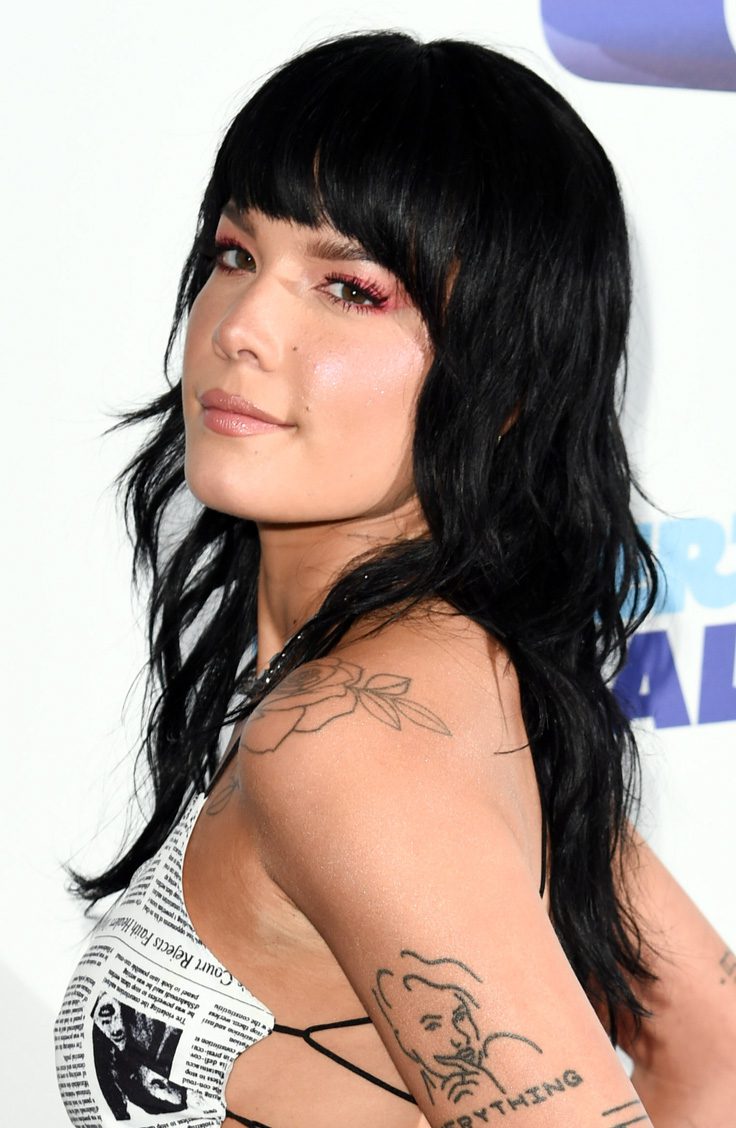 Halsey's Subtle Shullet
Halsey serves us style after style with her different hair cuts over the years, but we gotta say that her version of the shag/mullet is one of our favorites. The soft, eyebrow-length bangs and layered, textured waves is definitely a refreshing departure from her usual buzz cuts and bob hair styles.
27 / 29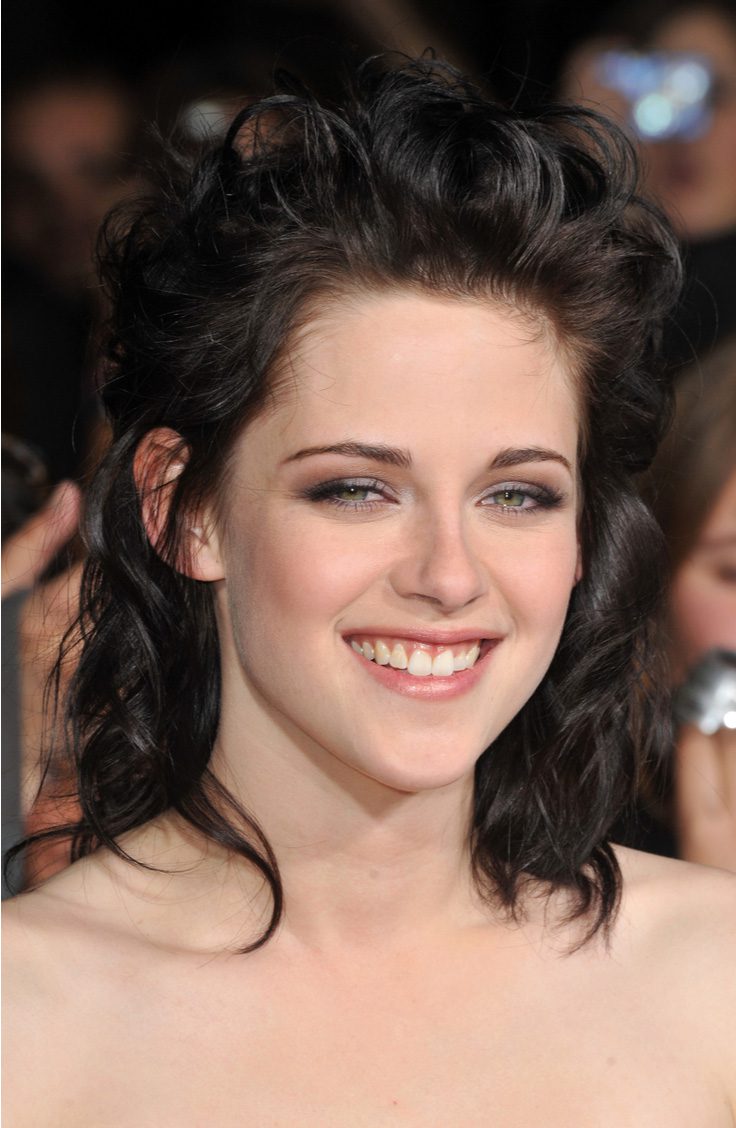 Kristen Stewart's Mullet Curls
It might not look it, but Kristen Stewart was definitely sporting a mullet – albeit a curly, subtle one – back during her 'Twilight' days. The curls were teased away from her face, giving her a fresh, open and soft look.
28 / 29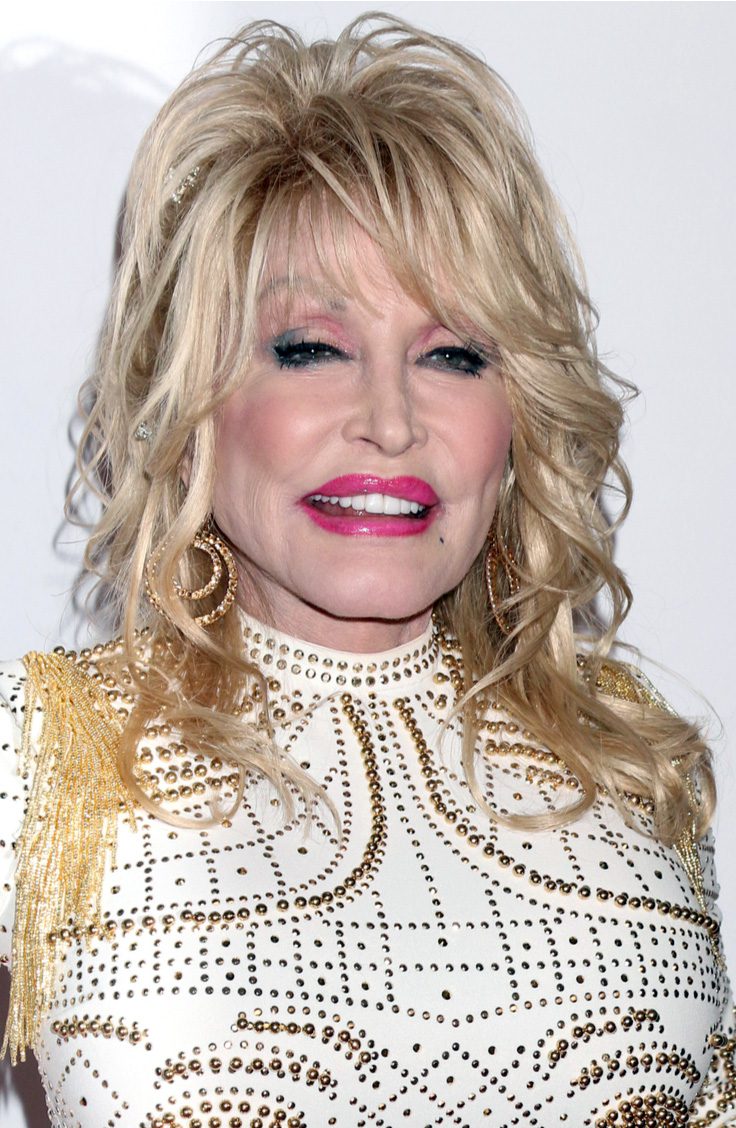 Dolly Parton's Iconic Mullet 'Do
Famous for her big hair and voluminous curls, Dolly Parton has often sported that iconic mullet style throughout the years.
29 / 29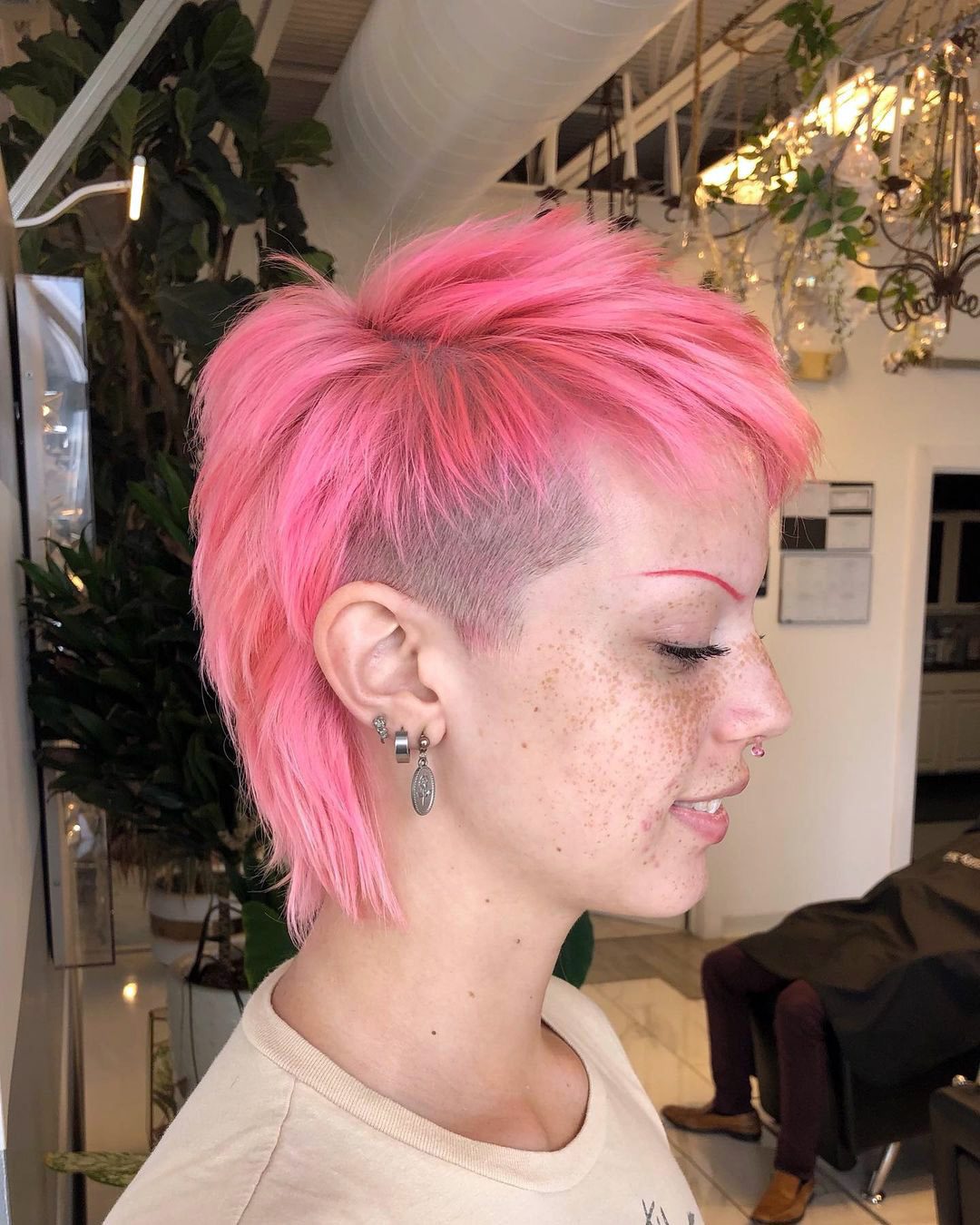 Edgy, Bowie-Inspired Mullet
The iconic Bowie mullet is definitely giving us that edgy and punk vibe with its buzzed sides, a perfect cut for those wanting a statement-making look!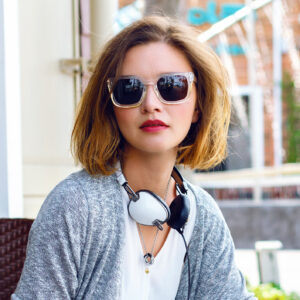 Sophia Jackson is a professional stylist and colourist for Barron's London Salon in Atlanta, GA. When she's not styling hair or researching the latest trends, you can find her shopping in trendy boutiques or sipping bubbly at a concert in Chastain park.