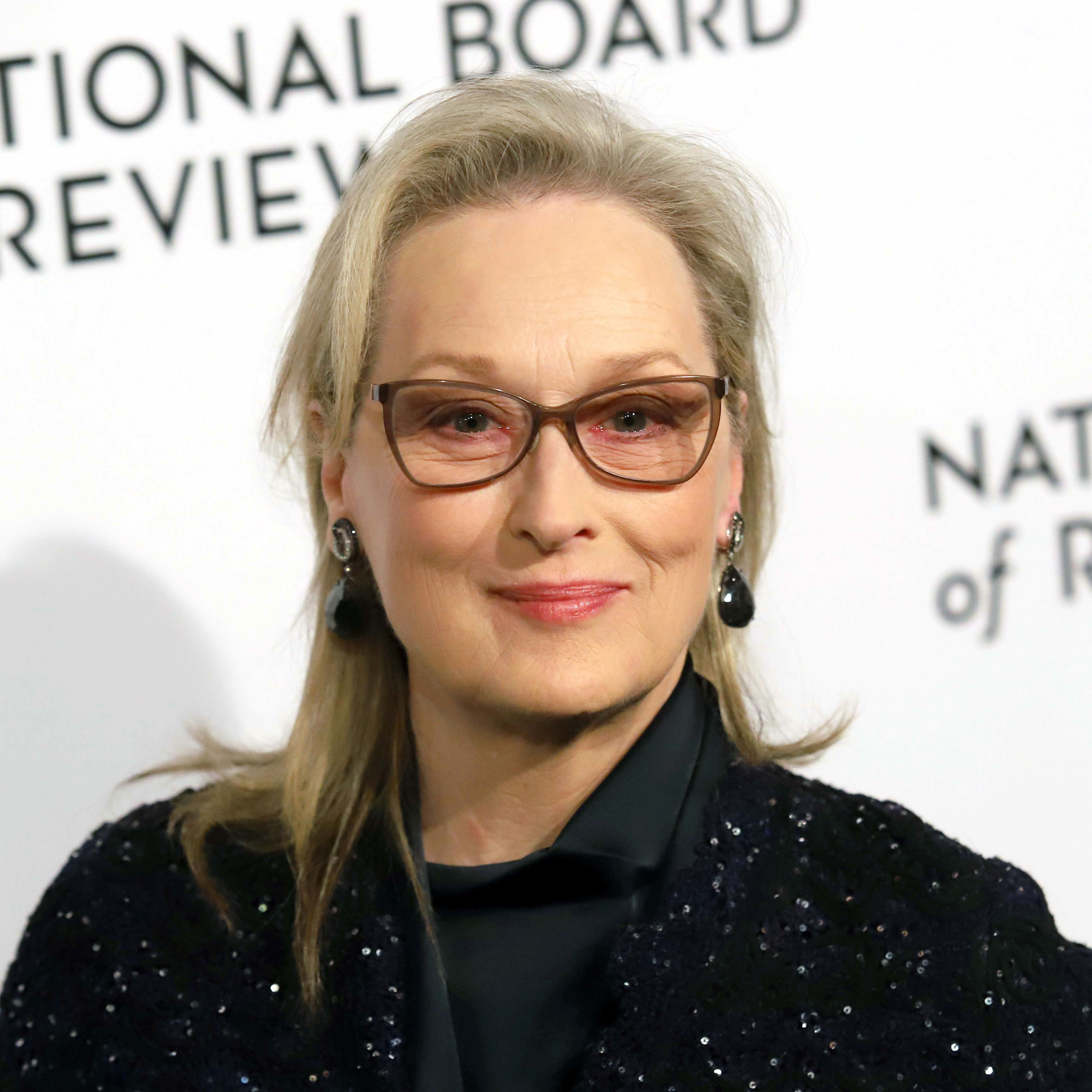 40 Classy Hairstyles for Women Over 60
Don't let the little girls have all the fun.
When you're 60 or older, it can be difficult to choose between hairstyles that feel a little too young or the ones that get you outside of your comfort zone. While you should always rock any hairdo that makes you feel confident and comfortable, it's also good to have an idea of which classy, modern hairstyles are popular with women over 60 today.
1 / 48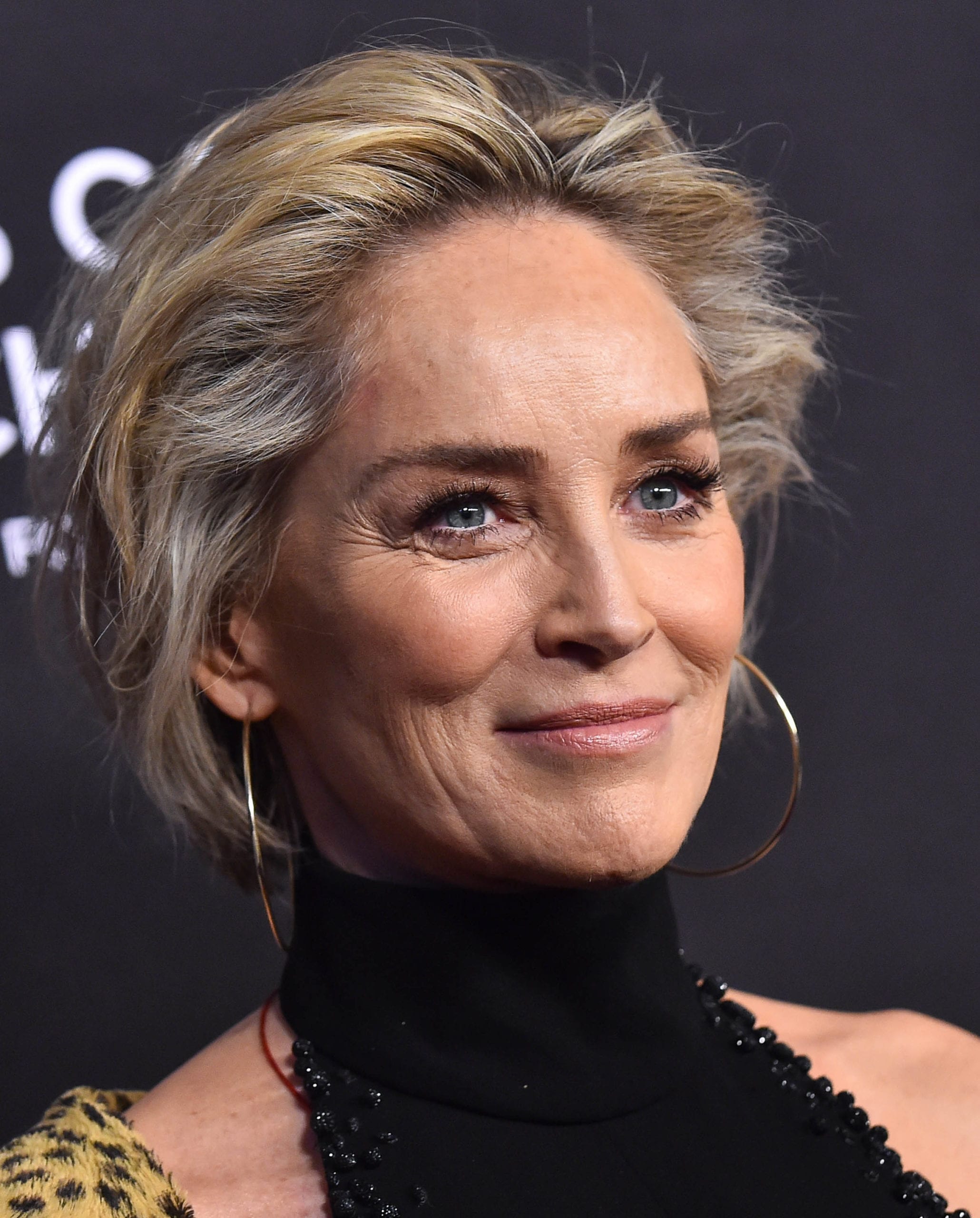 Sharon Stone's Blonde Highlights
I actually love everything that's happening here. A clever mixture of grey, blonde, and a naturally darker undertone. Sharon stone knows how to work it. Looking gorgeous as always!
2 / 48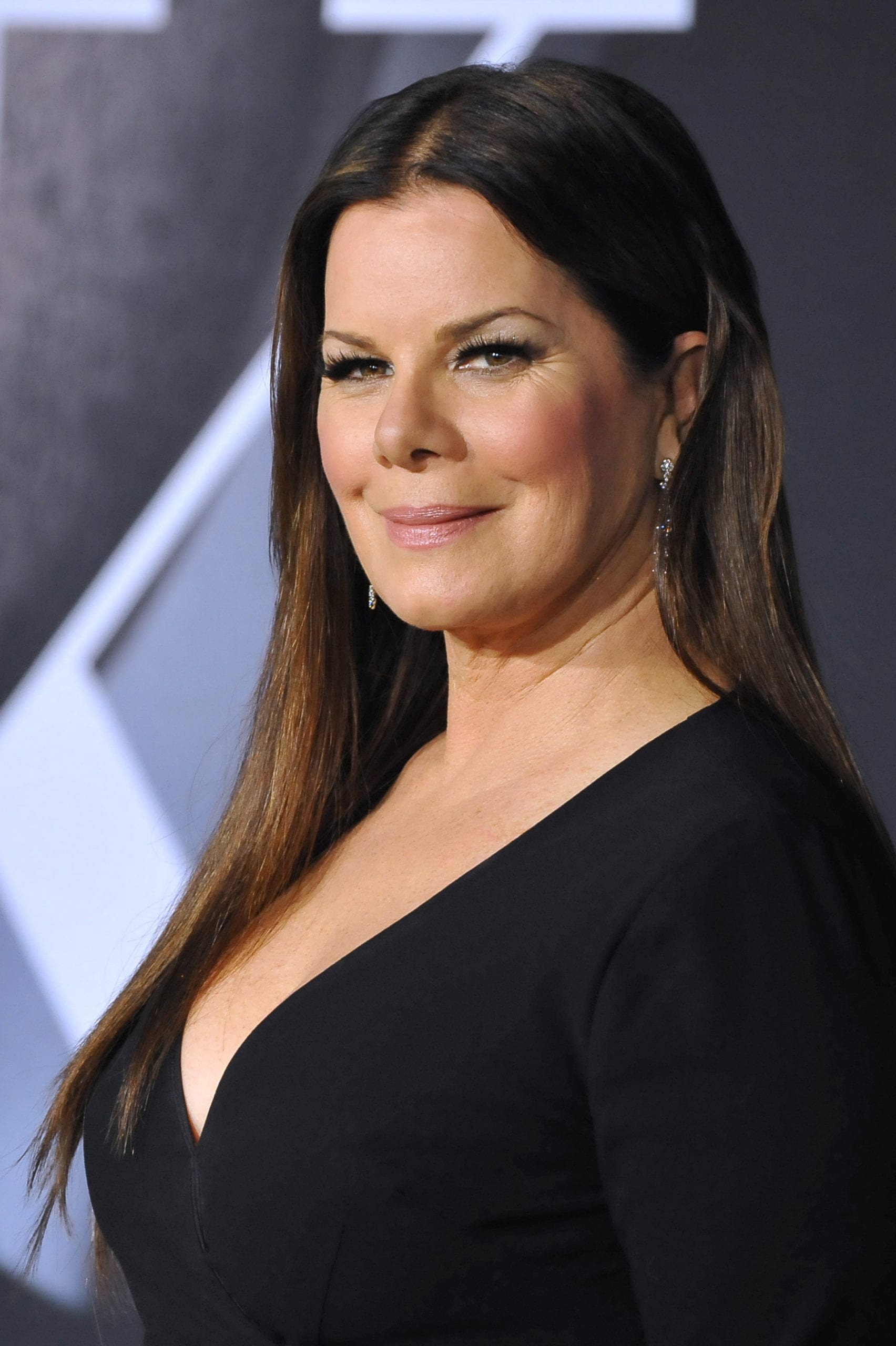 Marcia Gay Harden's Middle Part
Gay Harden's kept it super simple and sleek. A middle part and long straight hair with some light brunette highlights. This shade of brown has always looked so good with her complexion.
3 / 48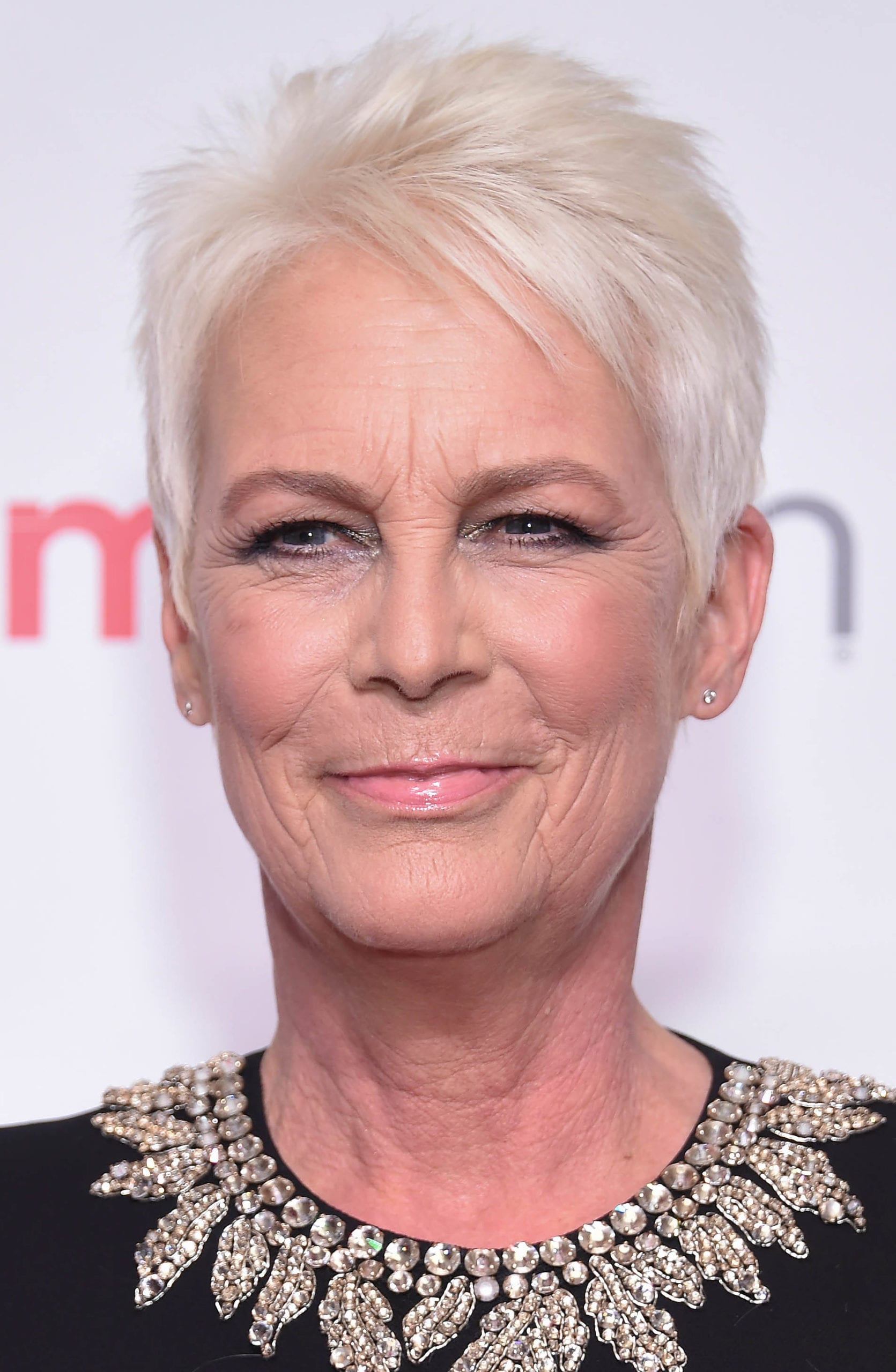 Jamie Lee Curtis' Short Natural Crop
This is Jamie Lee Curtis at the CinemaCon Achievement Awards in  2019 and she's clearly decided to keep going full white! The most natural approach to hair at this stage in her life. She's sporting a super short crop as it's usual for her and looking fabulous.
4 / 48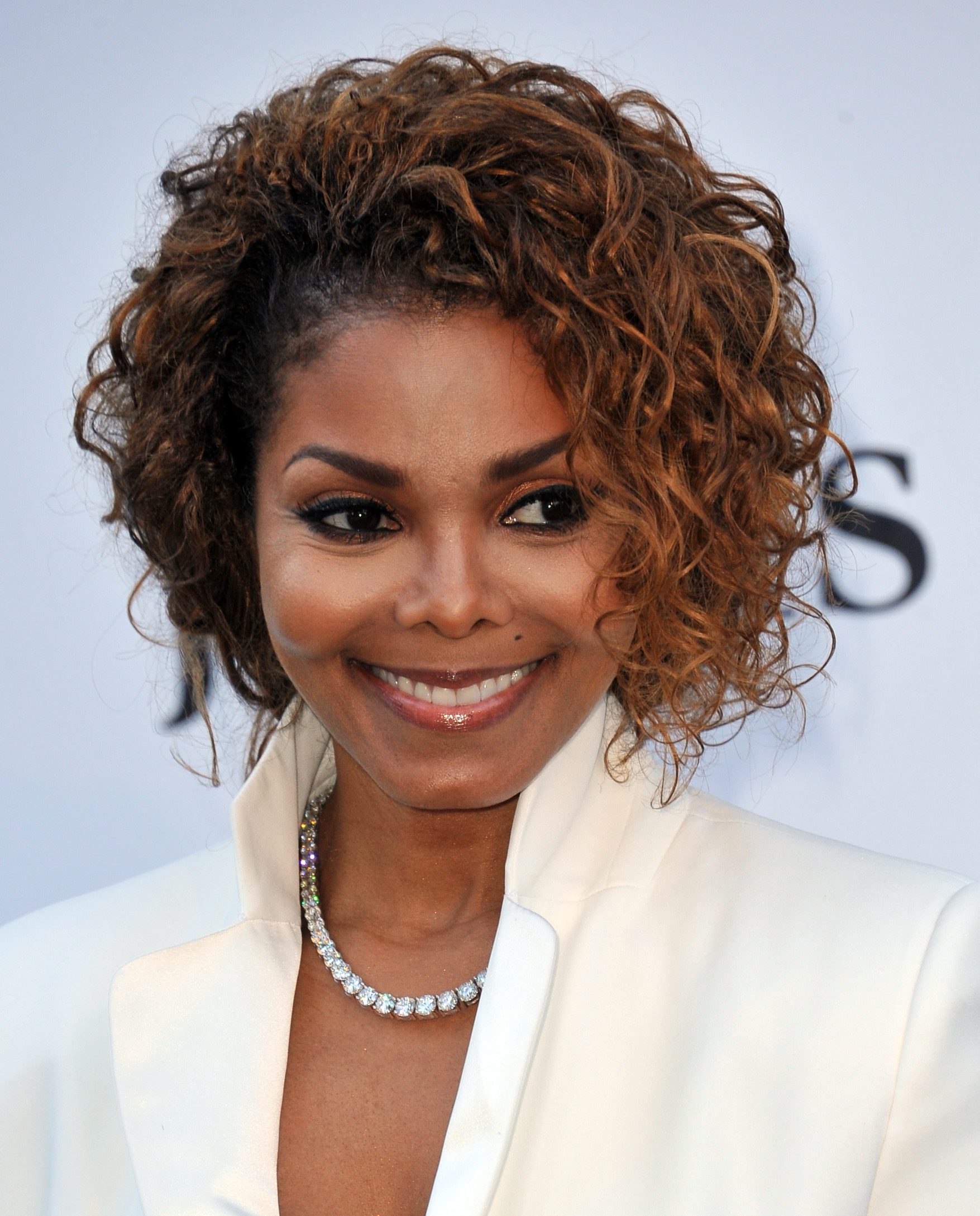 Janet Jackson's Caramel Highlights
Janet Jackson looks so pretty wearing her natural hair. The curly bob haircut is super flattering to her facial features and the highlights just work fabulously with her skin tone. I love this look for her!
5 / 48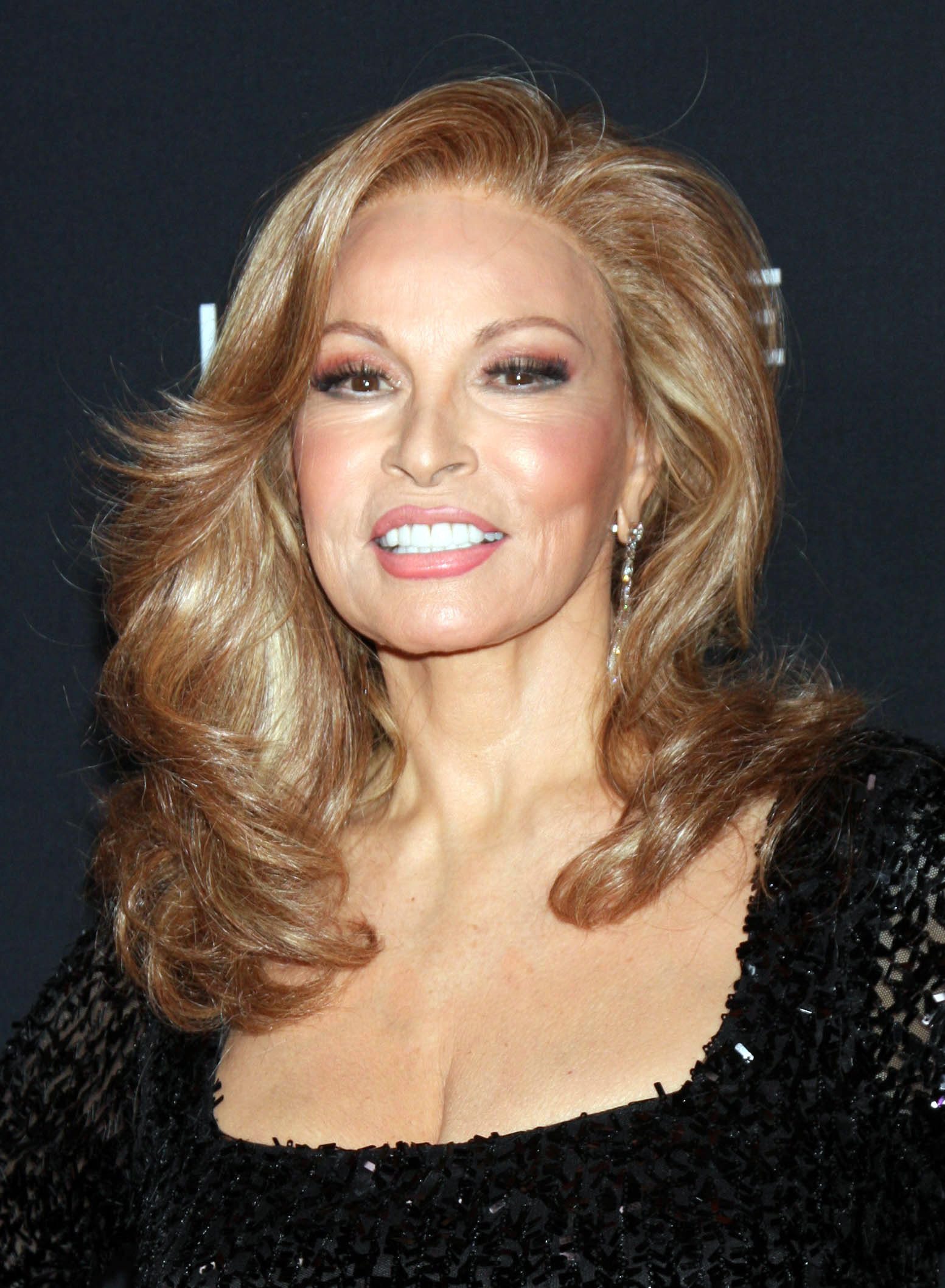 Raquel Welch's Creamy Golden Layers
Full glam on a night out with friends? I say hell yes! Glam always looks more glam when it's got the waves to go with it. Embrace it like Raquel Welch is doing here and go have fun! You'd look amazing with similar golden layers and a side part.
6 / 48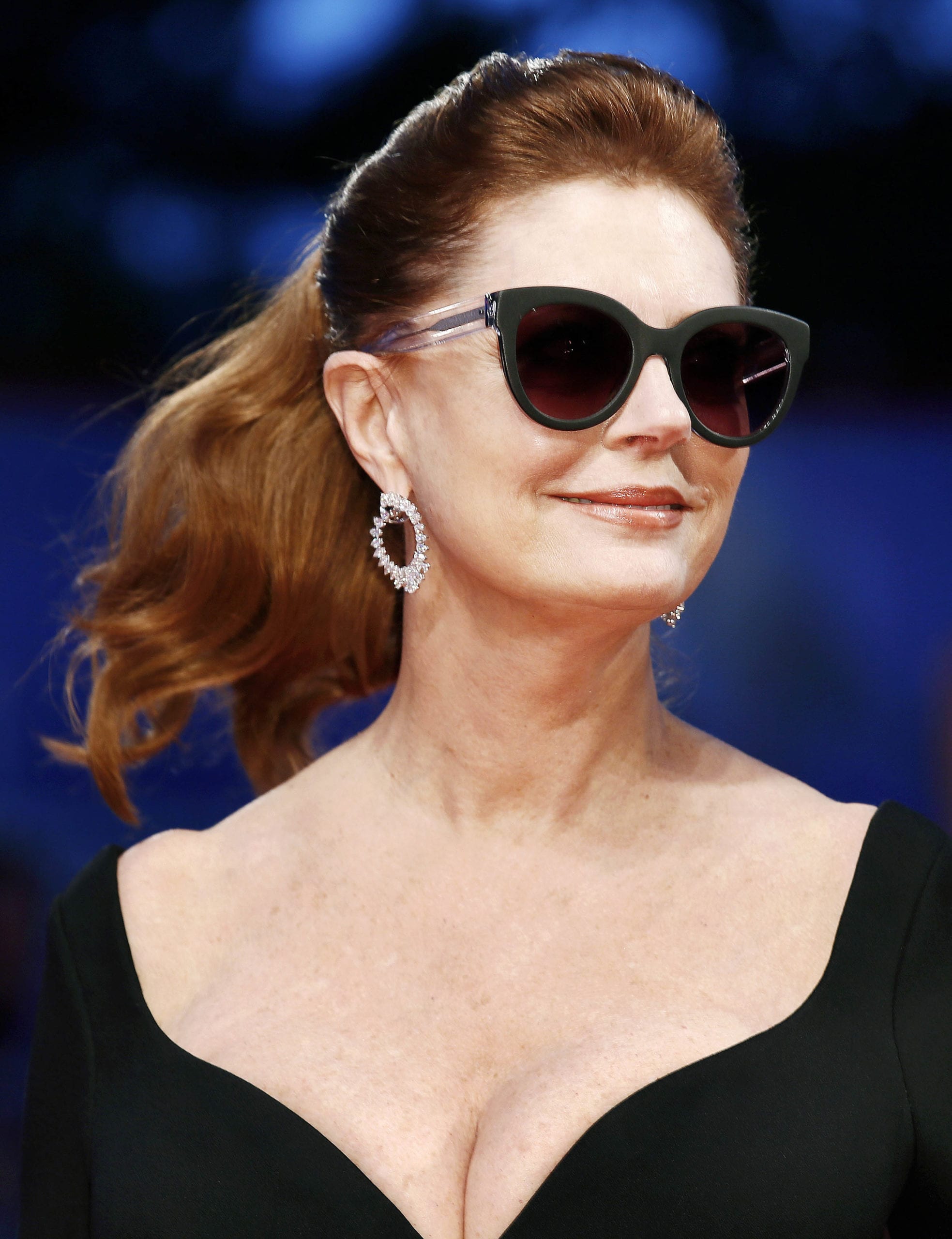 Susan Sarandon's Wavy Ponytail
No matter what haircut you've got, a hairstyle like a wavy ponytail can never go out of style. Sophistication and glamour packed tight and held by an elastic band. Make it curly, or wavy like Susan Sarandon. Rock it like you know how to!
7 / 48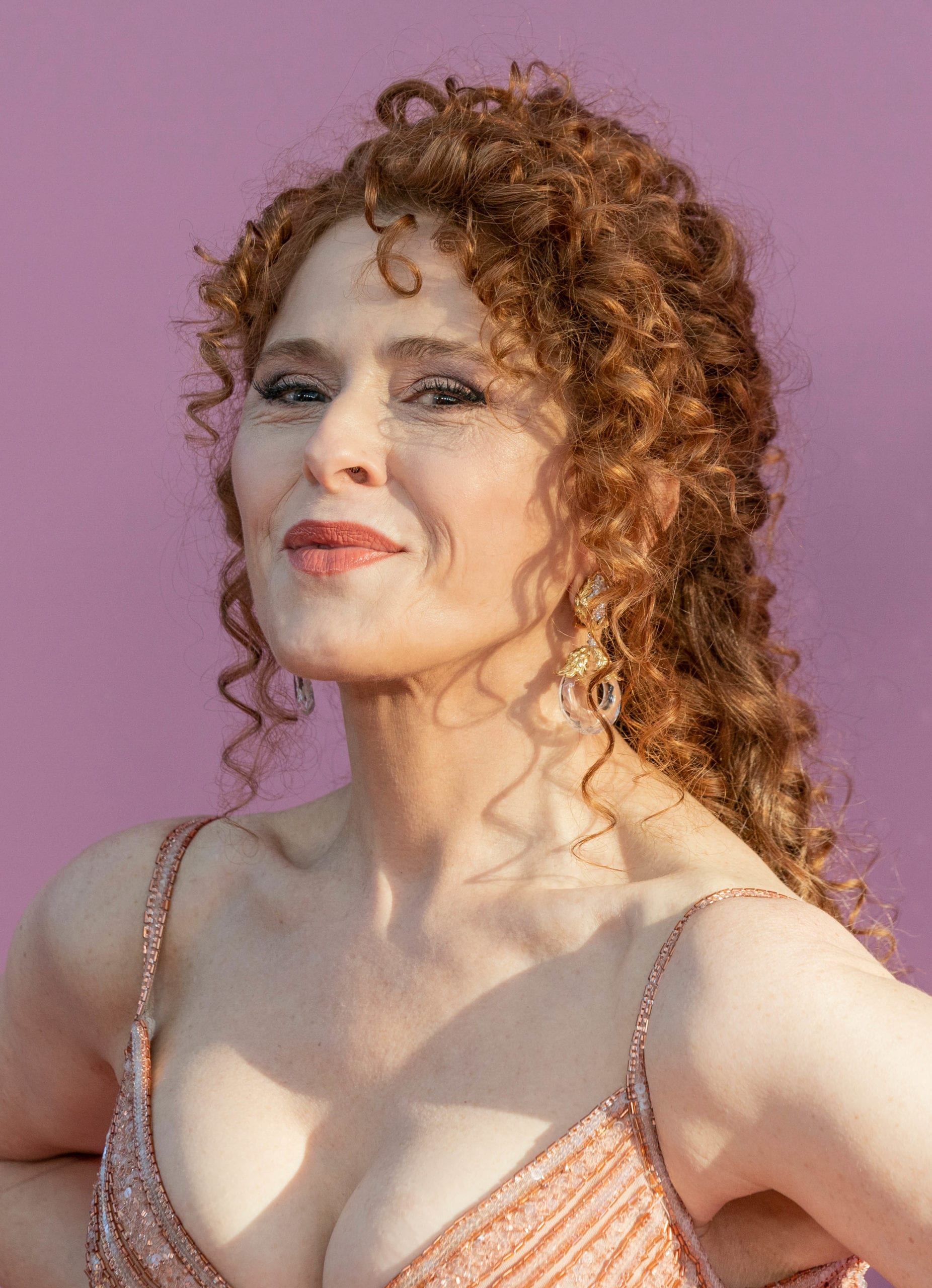 Bernadette Peters' Ginger Curls
Speaking of tight curls…Bernadette Peters is killing it! She looks so incredible with these ringlets and their bright red shade. A romantic look like this surpasses time.
8 / 48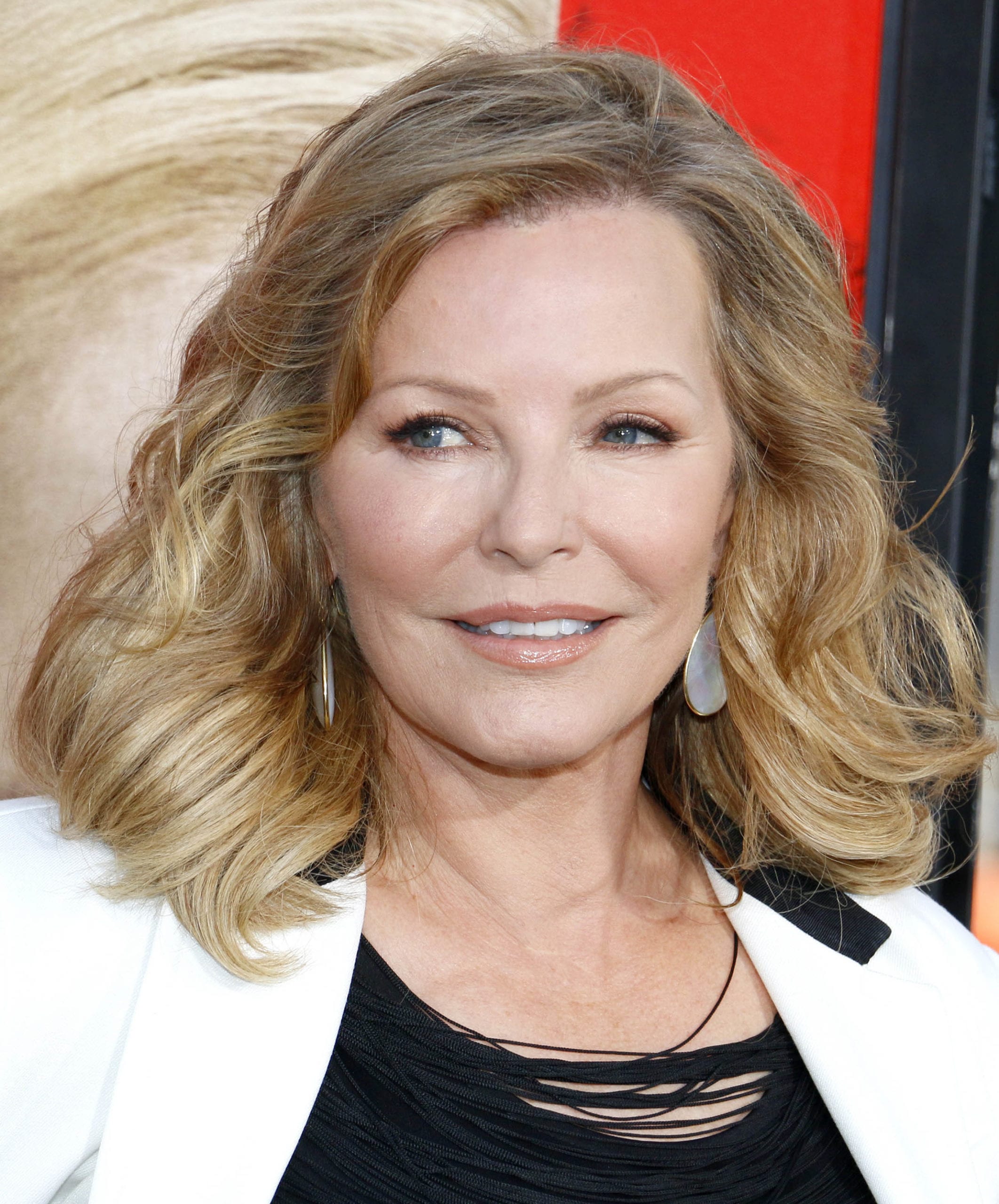 Cheryl Ladd's Blonde Medium Crop
Cherryl Ladd's blonde lob and side cheeky natural side part exalt that youthful glow we all carry inside. I reckon this number would look a-ma-zing with some tighter curls. Consider different ways to style your haircut before you go get it done!
9 / 48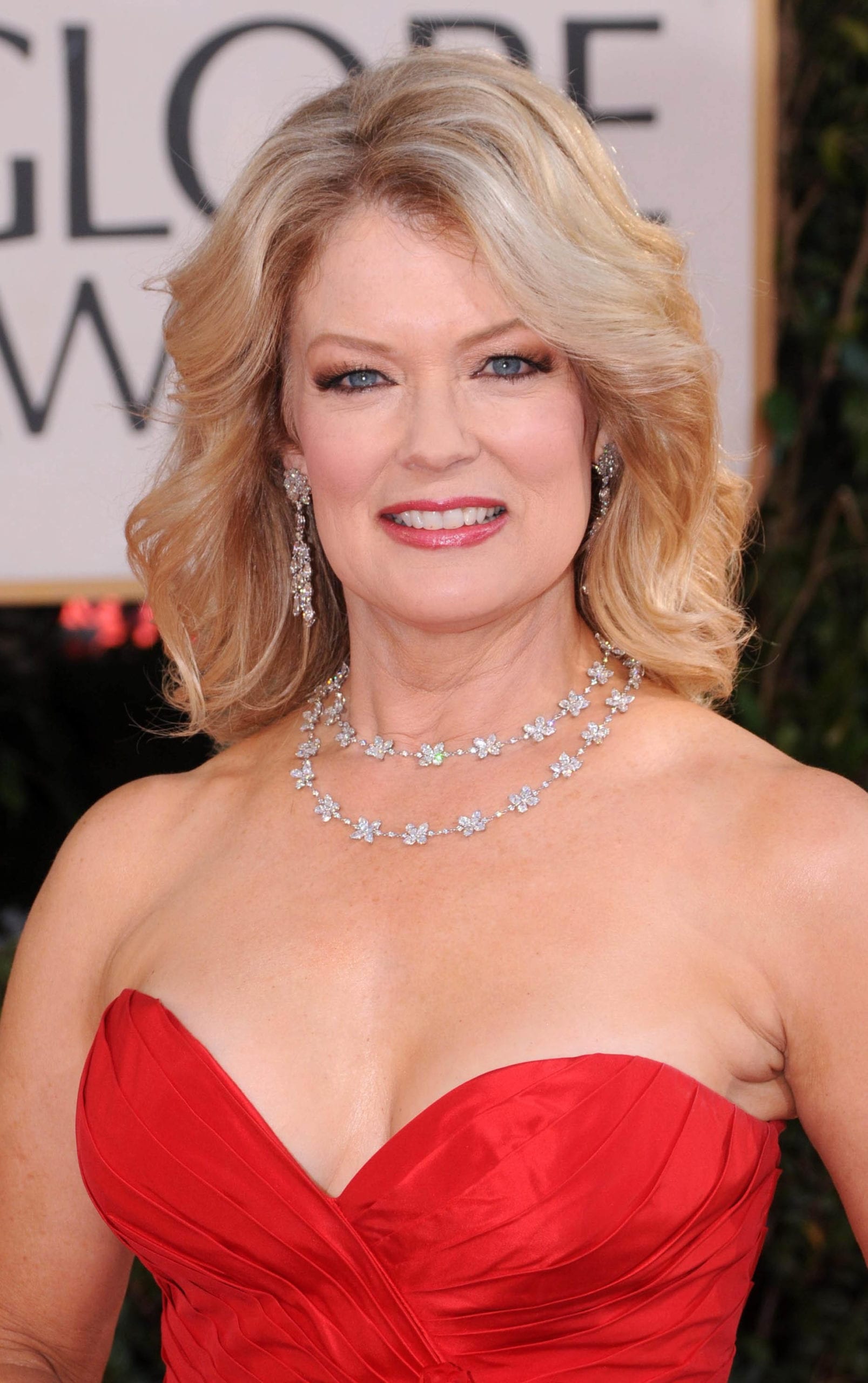 Mary Hart's Blonde on Blonde Highlights
I'm a fan of blonde on blonde highlights. Let's be honest, doesn't that super light blond sort of make concealing gray hairs a little bit easier? I'm talking practicality, and Mary Hart definitely knows all about it! She looks stunning!
10 / 48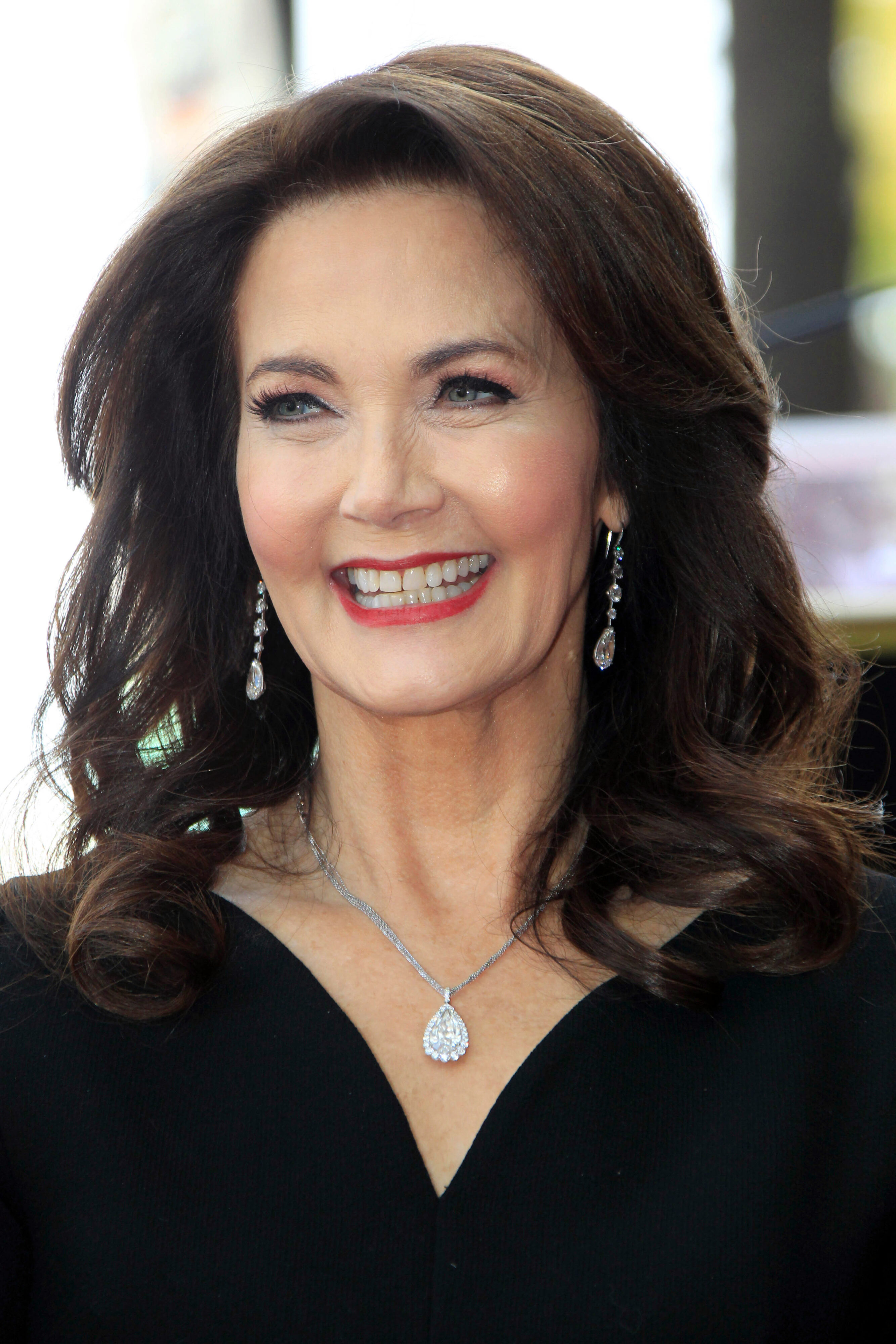 Lynda Carter's Signature Dark Waves
We all know Lynda Carter to be the O.G. Wonder Woman, no matter how good Gal Gadot has done so far (she's amazing!). Lynda has certainly kept it close to Diana's black layered mane, just a tad bit shorter.
11 / 48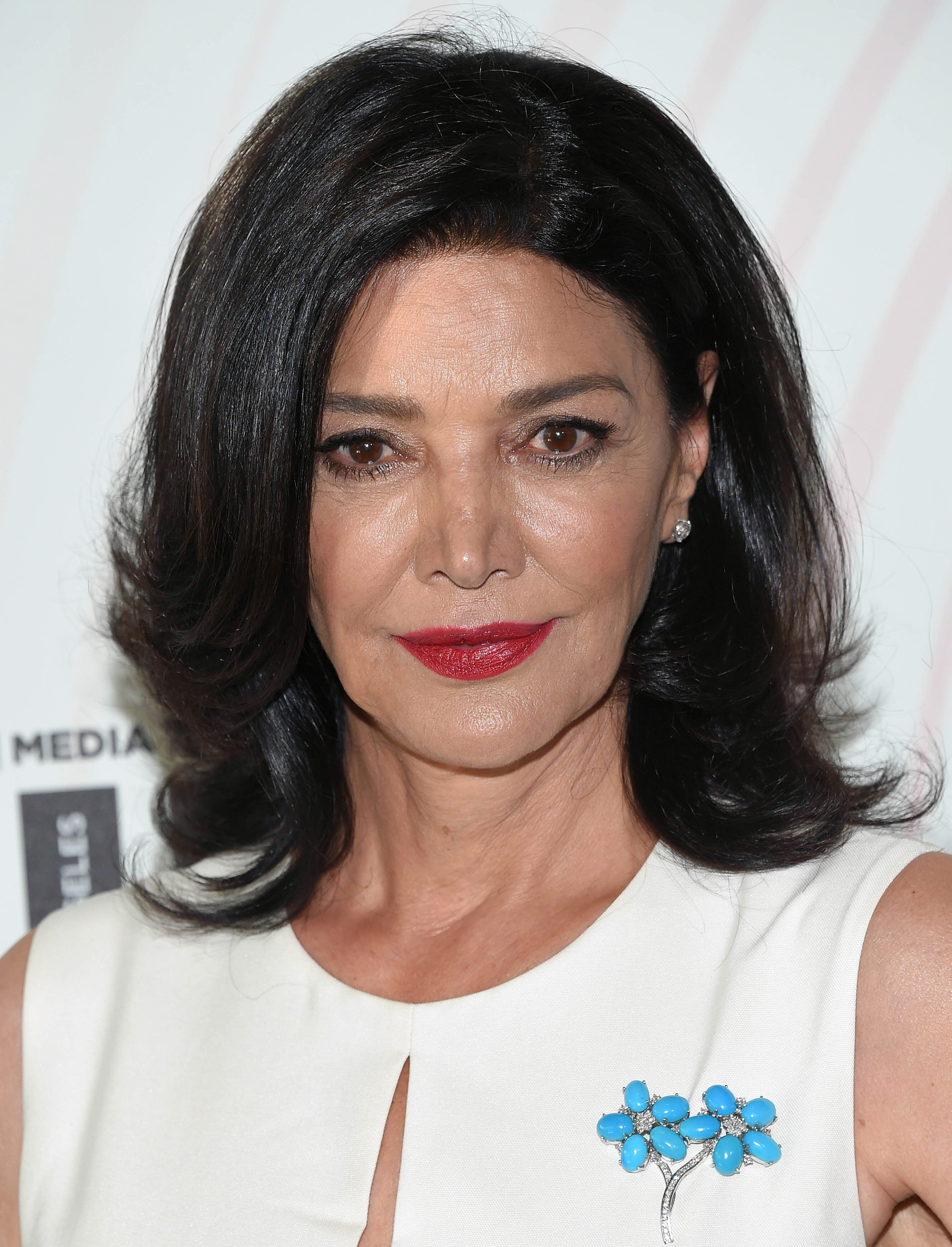 Shohreh Aghdashloo's Deep Side Part and Layers
This is a timeless haircut that will have you looking classy and fresh no matter what. Shohreh Aghdashloo wears it with a deep side part and curled ends.
12 / 48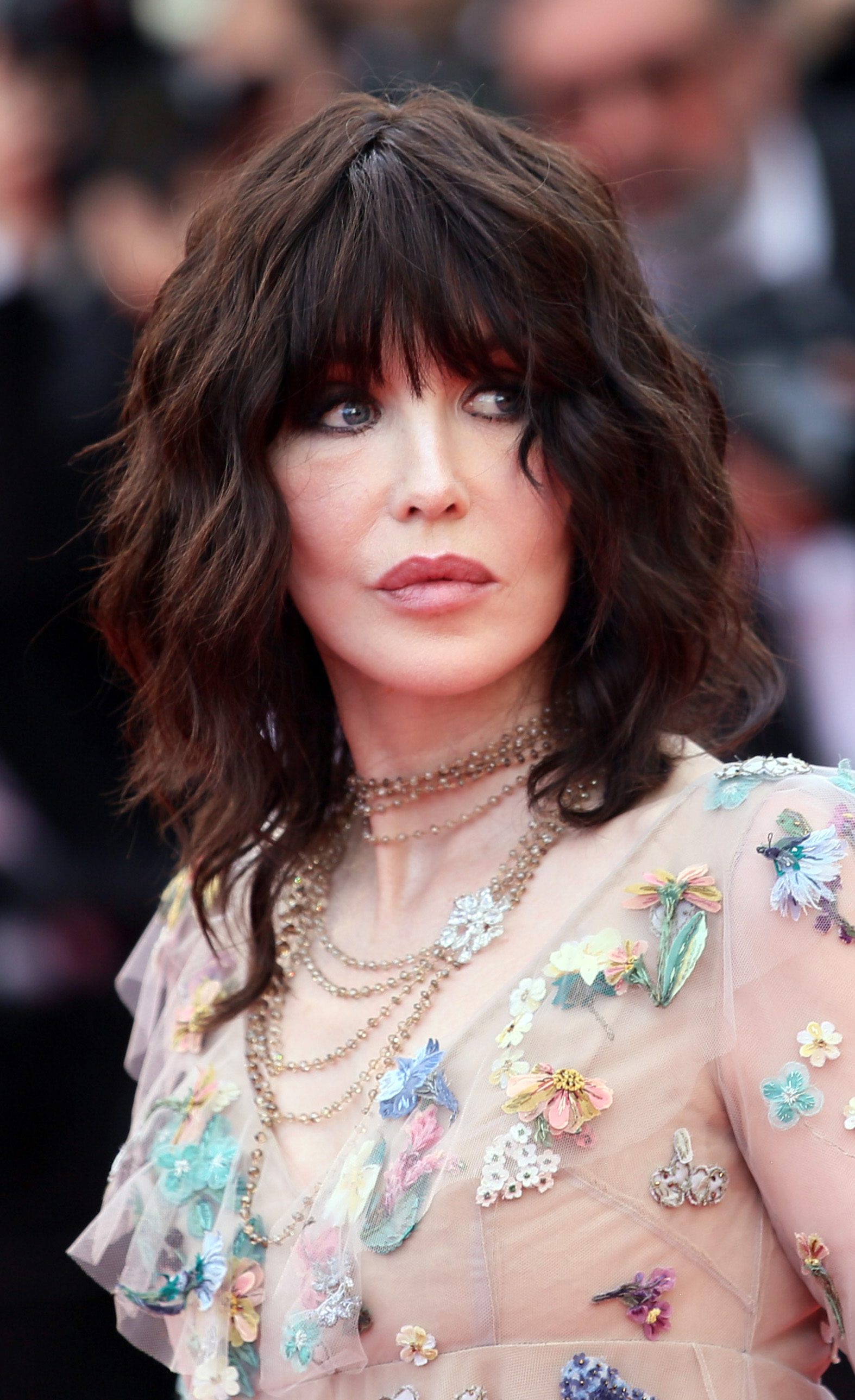 Isabelle Adjani's Choppy Fringe and Wavy Lob
Lobs are one of the most popular styles of the day. Add a mature edge to the traditional lob by adding loose waves and a choppy fringe.
13 / 48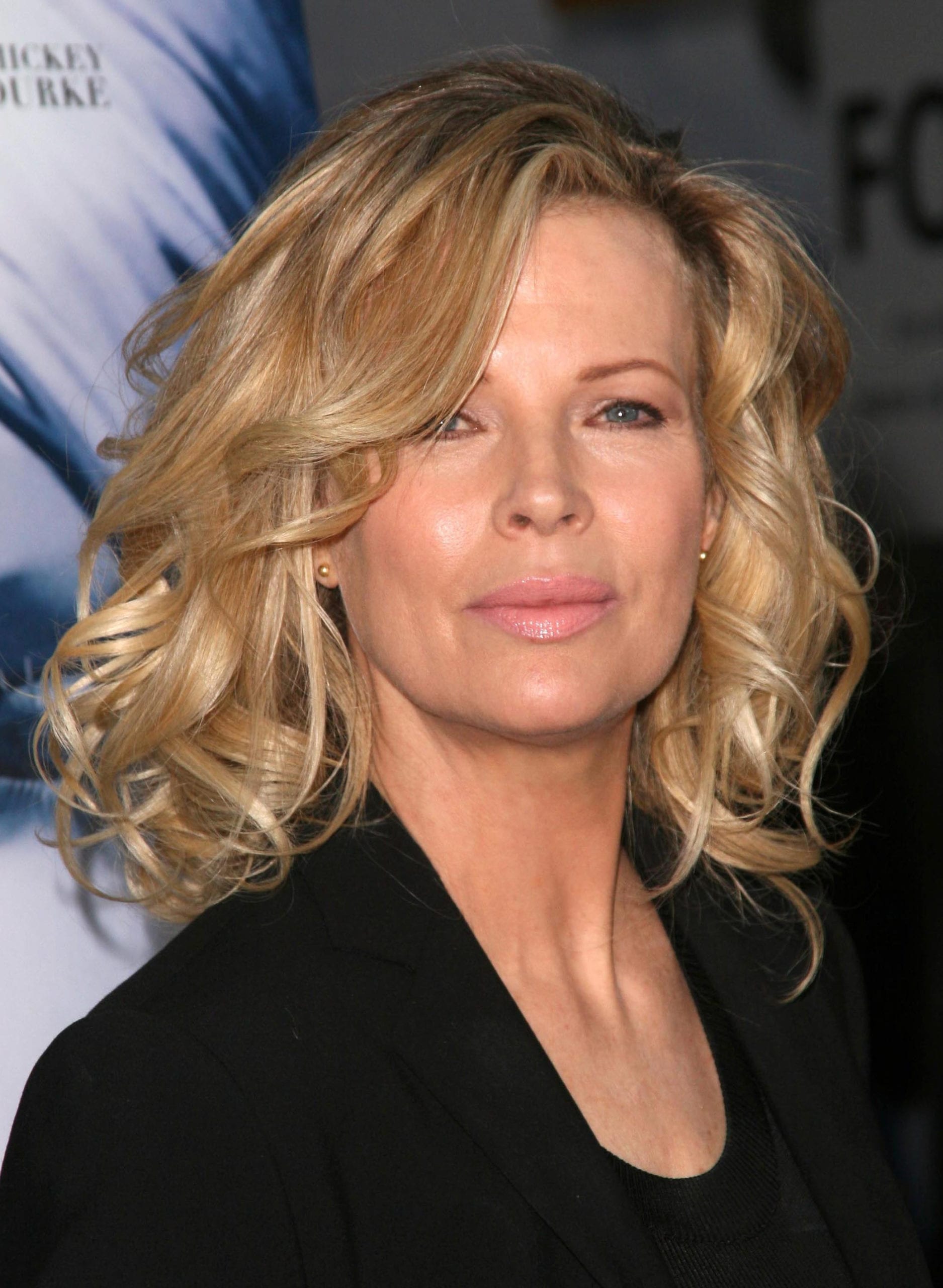 Kim Basinger Subtle Highlights
Kim Basinger certainly knows she can rock a full head of blonde, but this time she complements the color with some very subtle highlights merging seamlessly.
14 / 48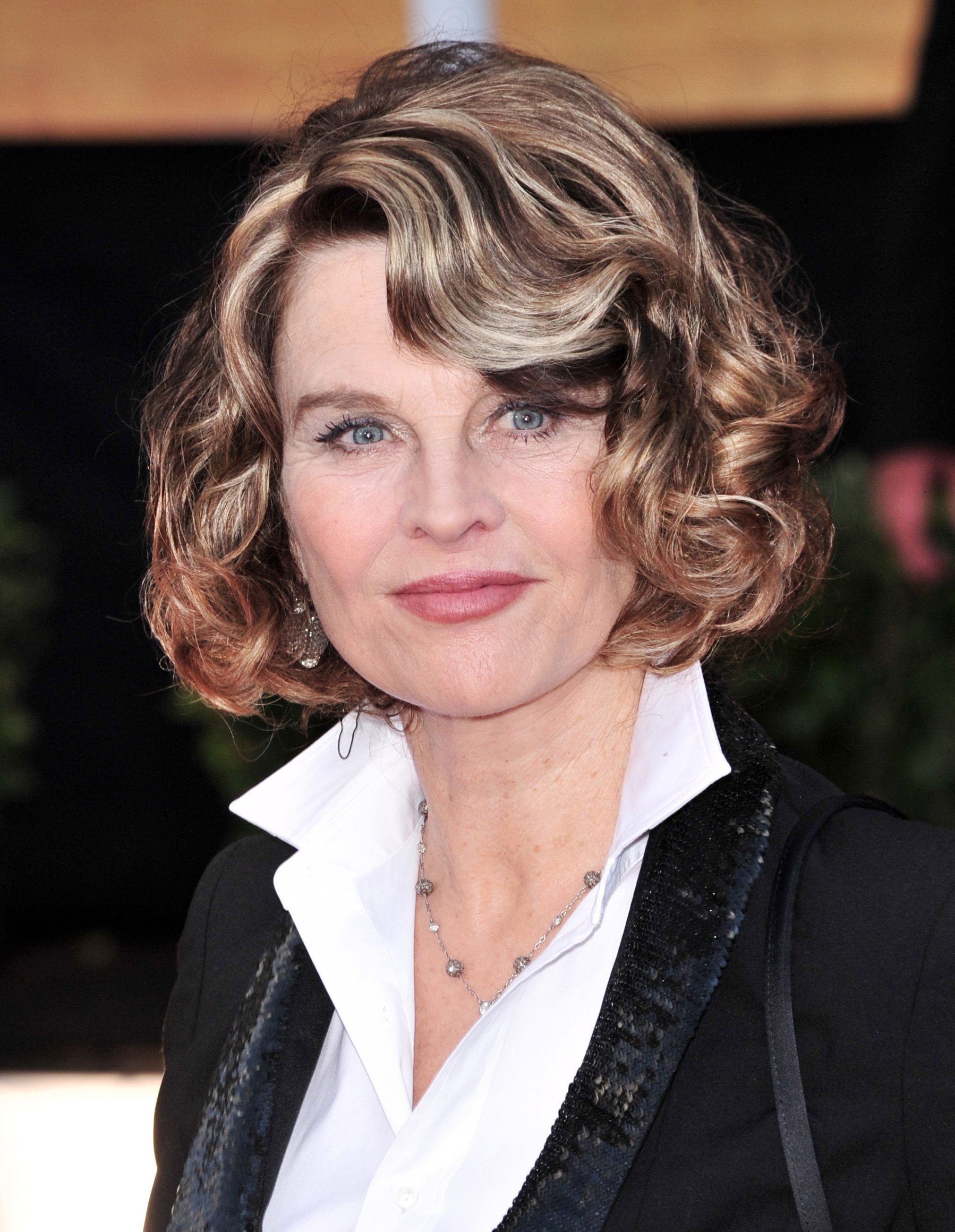 Julie Christie's Platinum Highlights
With a darker base for the highlights, Julie Christie's wavy bob mixes contrast in a clever manner. The silvery blonde highlights create a lovely visual texture for natural gray hairs and allow a better flow for a more natural change in style.
15 / 48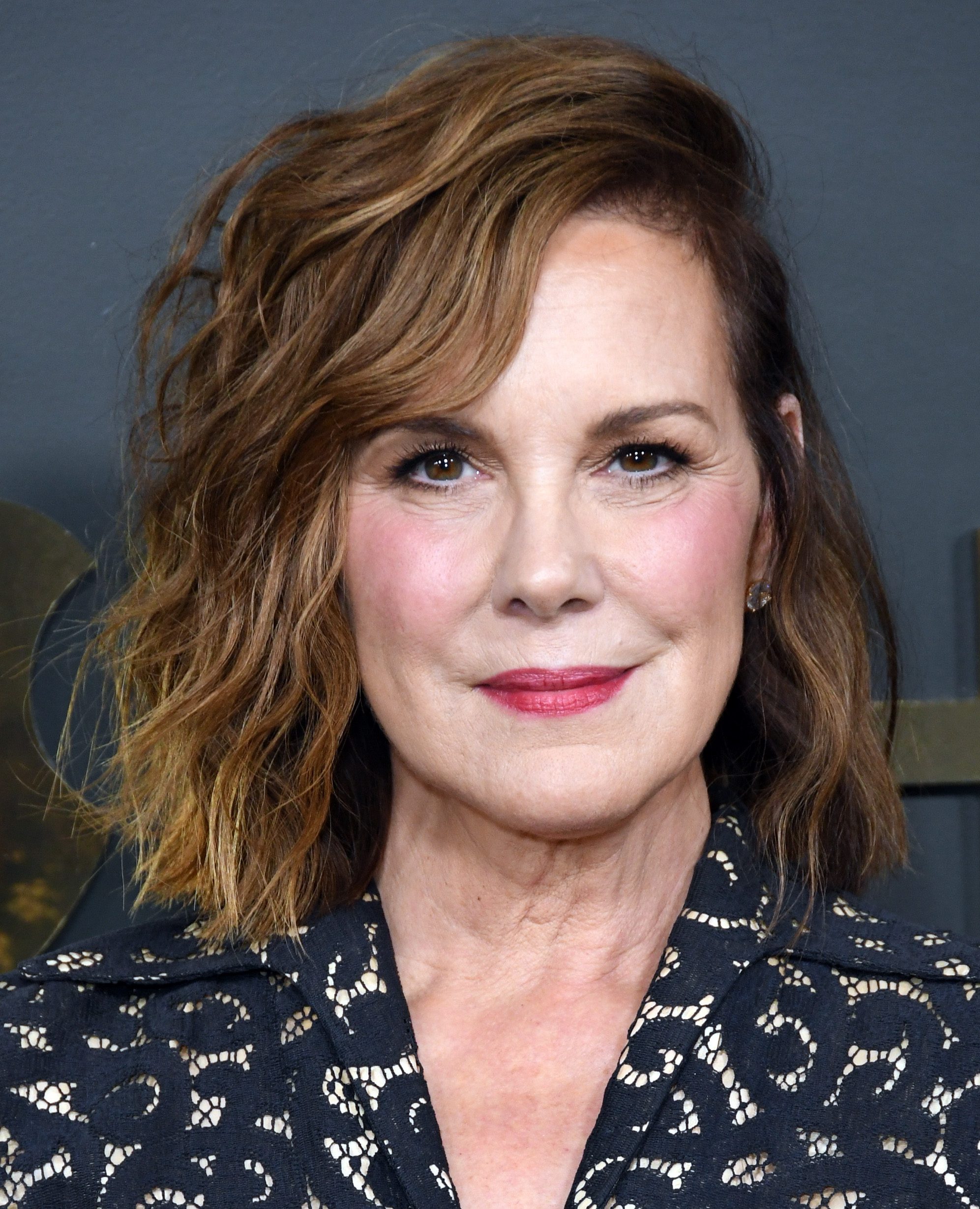 Elizabeth Perkins Side-Swept Waves
Tell your stylist you're going for a long bob and then style it with some cool beach waves! Elizabeth Perkins wears this awesome look with a deep side-swept fringe and I absolutely love it.
16 / 48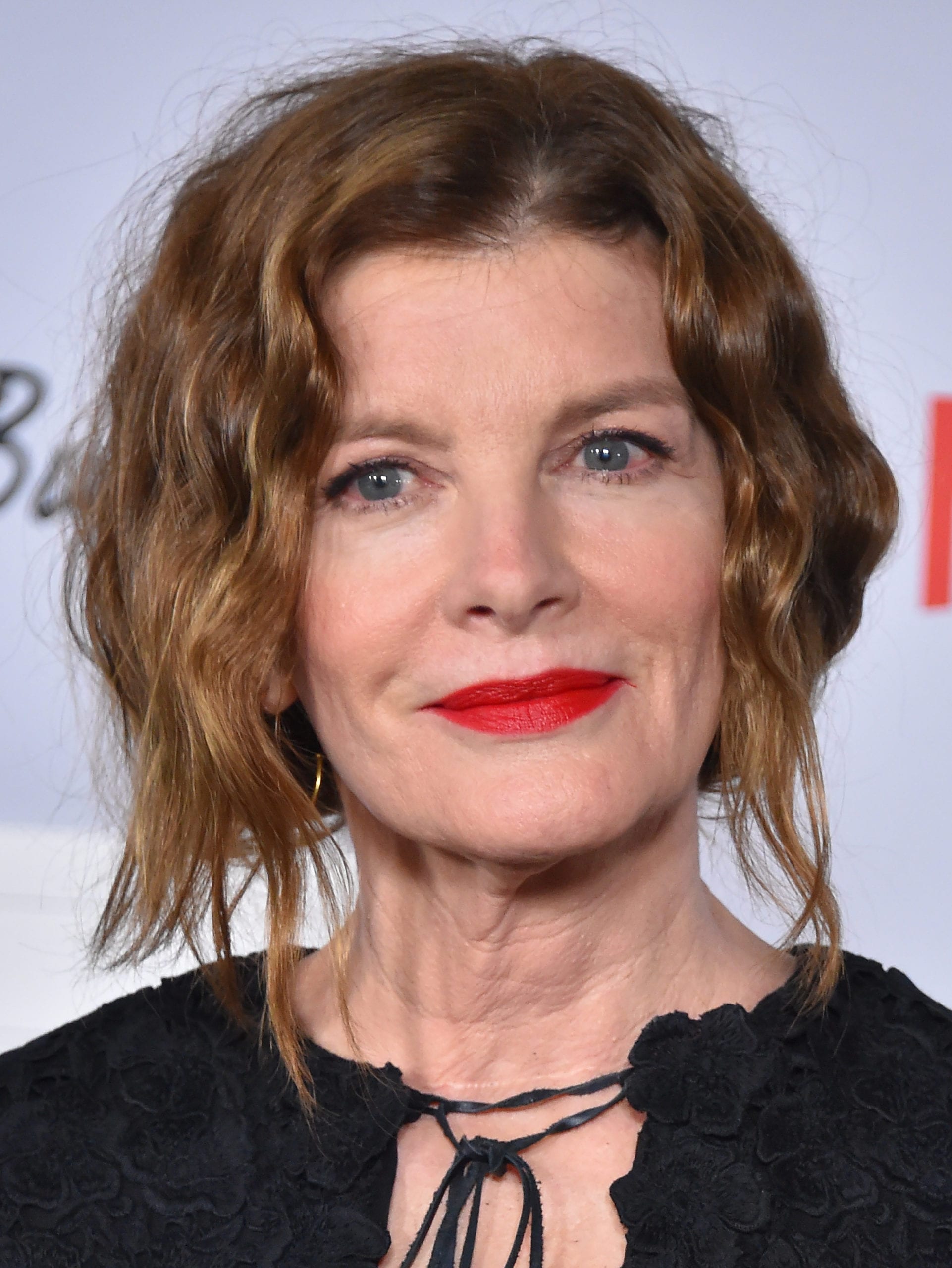 Rene Russo's Edgy Beach Waves
I love this look on Rene Russo! It frames her face beautifully and emulates a super modern vibe we're seeing everywhere. A messy bun with a few loose strands looks exceptional and mysterious.
17 / 48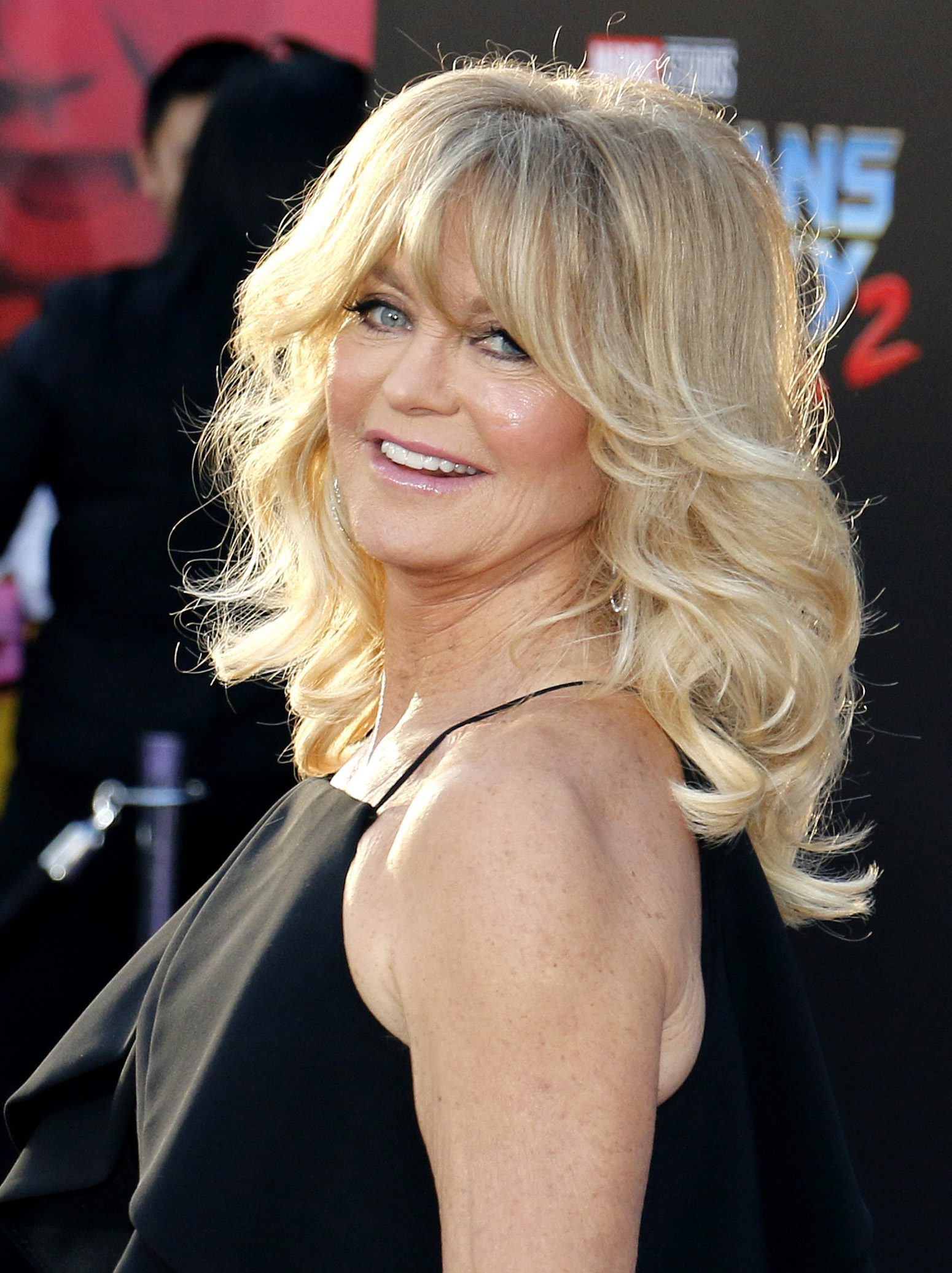 Goldie Hawn's Beach Blonde
I think we can all agree that Goldie Hawn is serving us some serious hair goals vibes here. The beachy blonde and highlights mix works wonderfully on here. But oh those 70's bangs complete the look perfectly.
18 / 48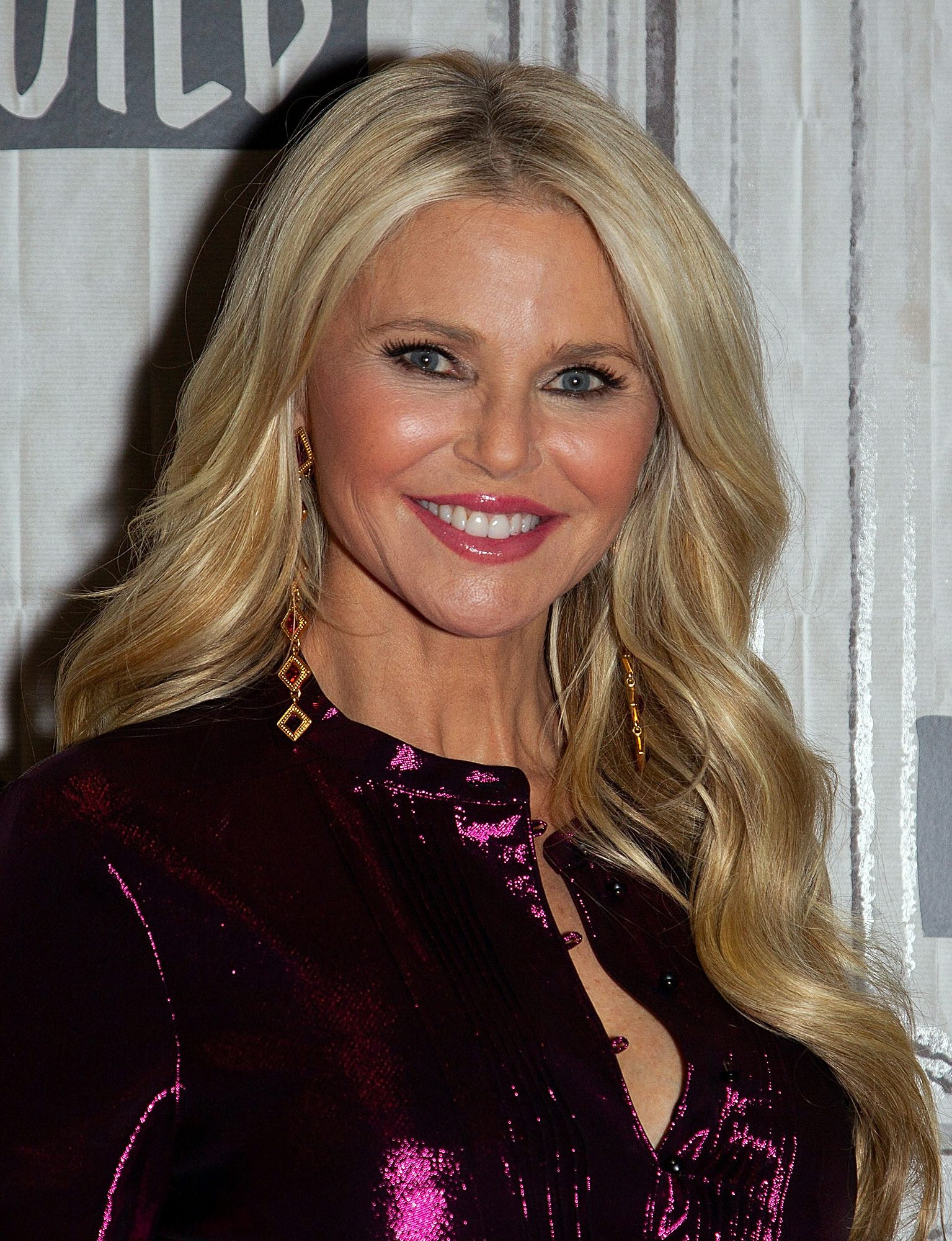 Christie Brinkley's Golden Waves
Christie Brinkley's golden waves are the perfect contemporary detail to your new look. Go for some stylish waves to texture long and medium hair.
19 / 48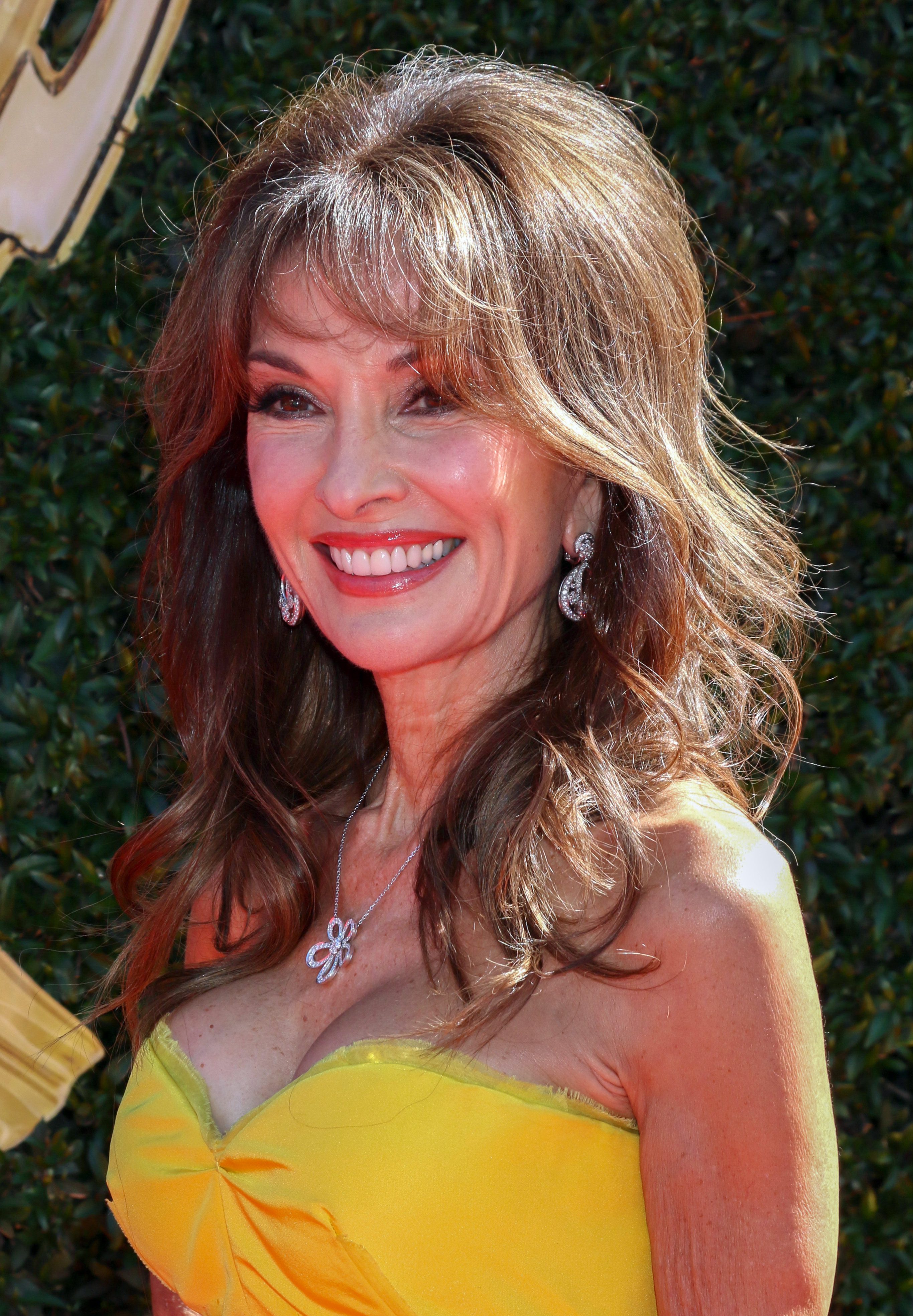 Susan Lucci's 70s Inspired Bangs
The 70s are making a comeback in different corners of the fashion industry as of late, and Susan Lucci knows it. Her retro bangs complement her loose, cascading waves perfectly. Try opting for a wispy bang like this instead of a full fringe.
20 / 48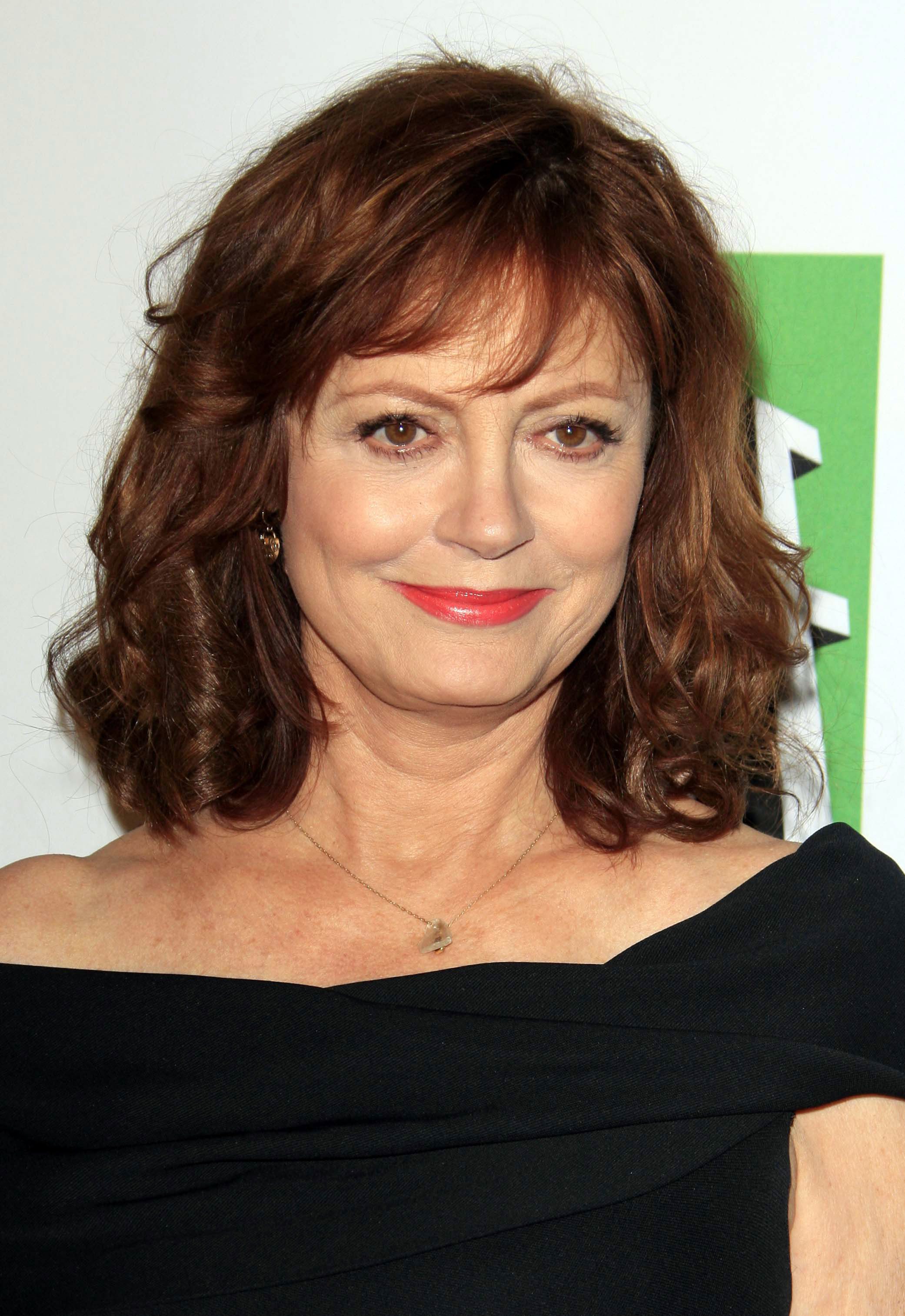 Susan Sarandon's Curly Ends with Bangs
To get even messier, consider taking a page out of Susan Sarandon's book. Her curly ends are loose, tight, and facing different directions. Her bangs help keep her 'do polished.
21 / 48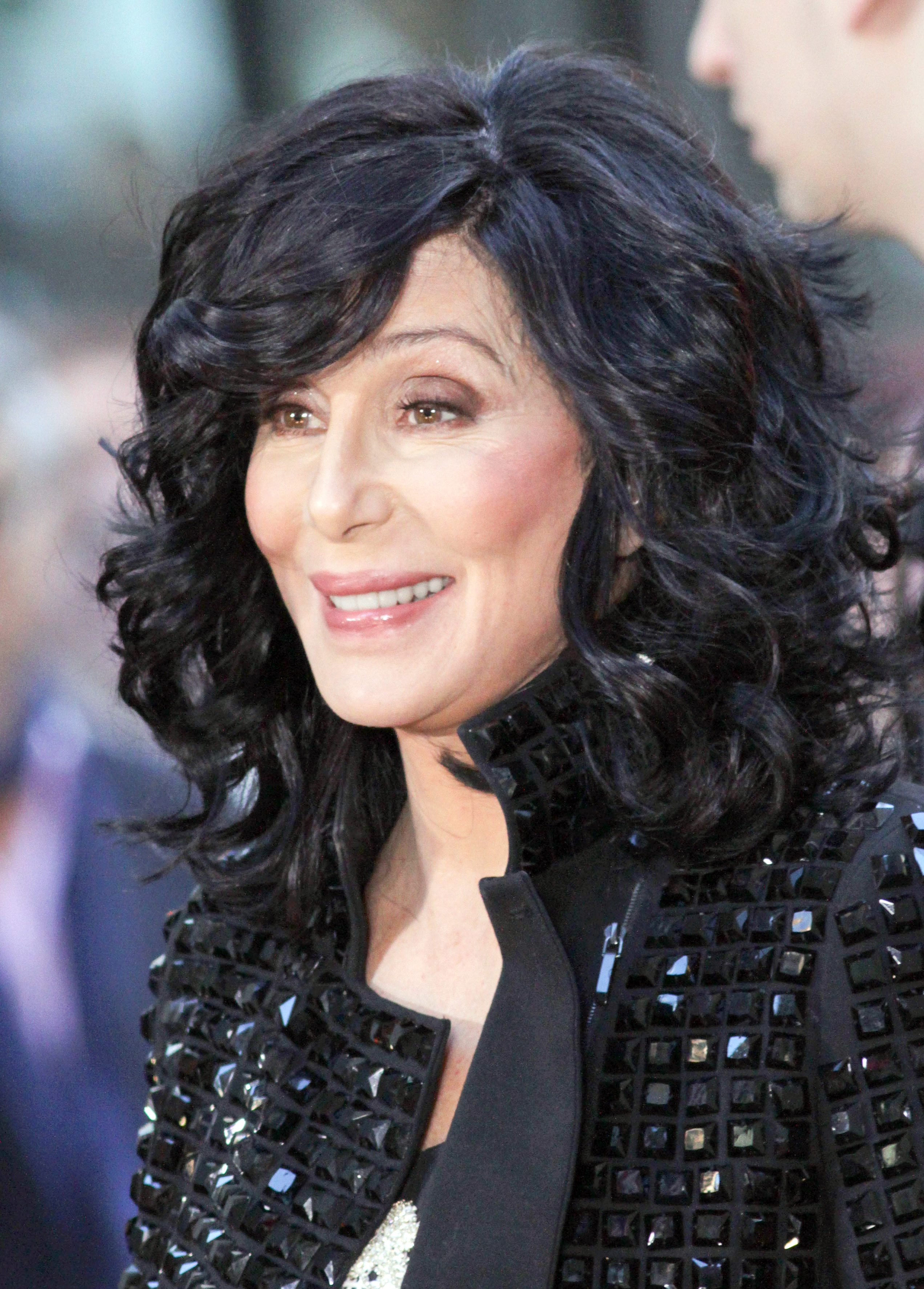 Cher's Black Layered Mane
Don't hesitate to add some volume! Cher's black layered cut is youthful but age-appropriate because of all the extra volume in her hair. Use a large curling iron to create those voluminous curls.
22 / 48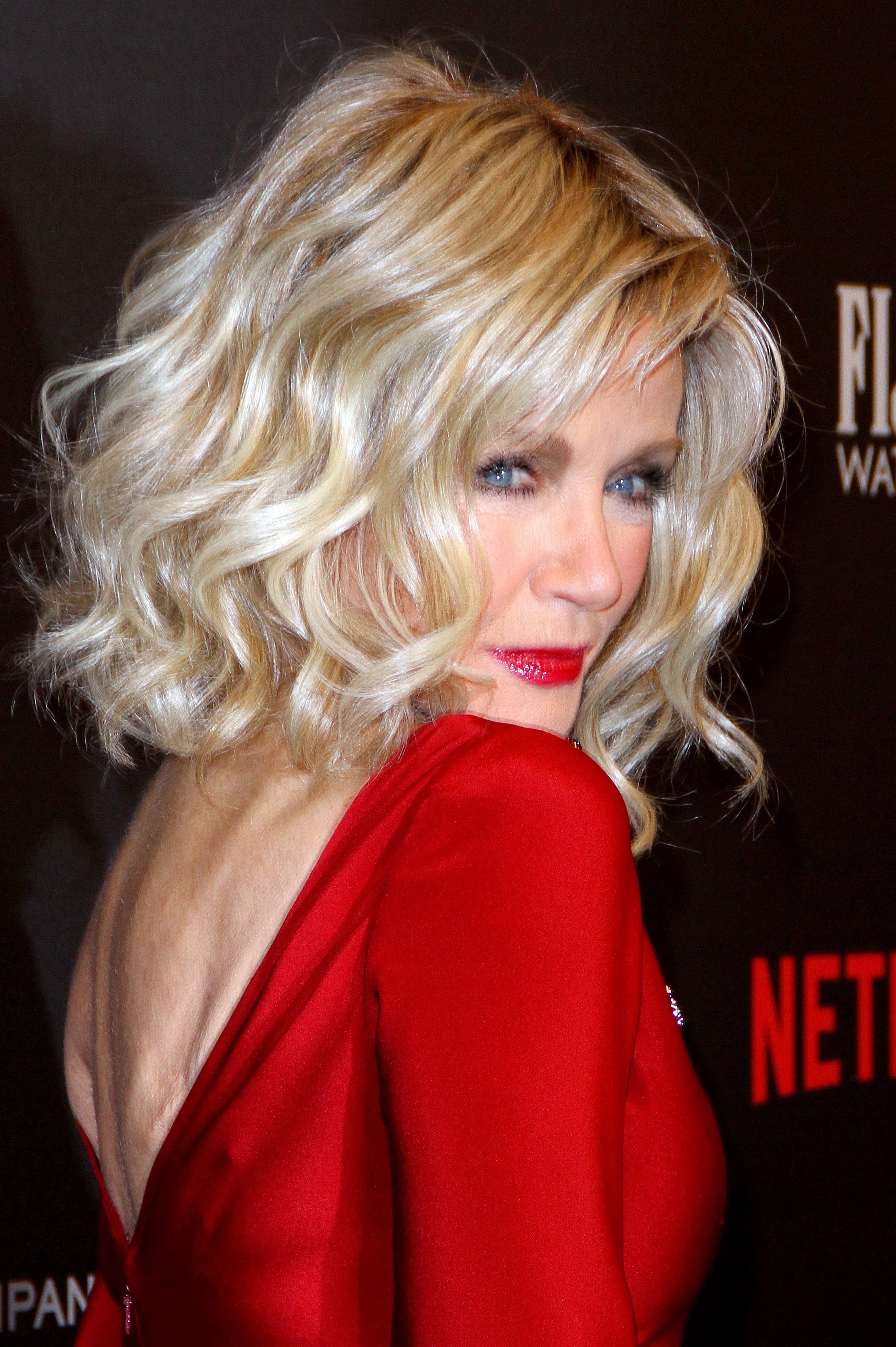 Donna Milles' Icy Blonde Waves
Feel free to play around with color, too. Donna Milles' waves are icy blonde, but her roots have darker highlights and tones to make it look more natural.
23 / 48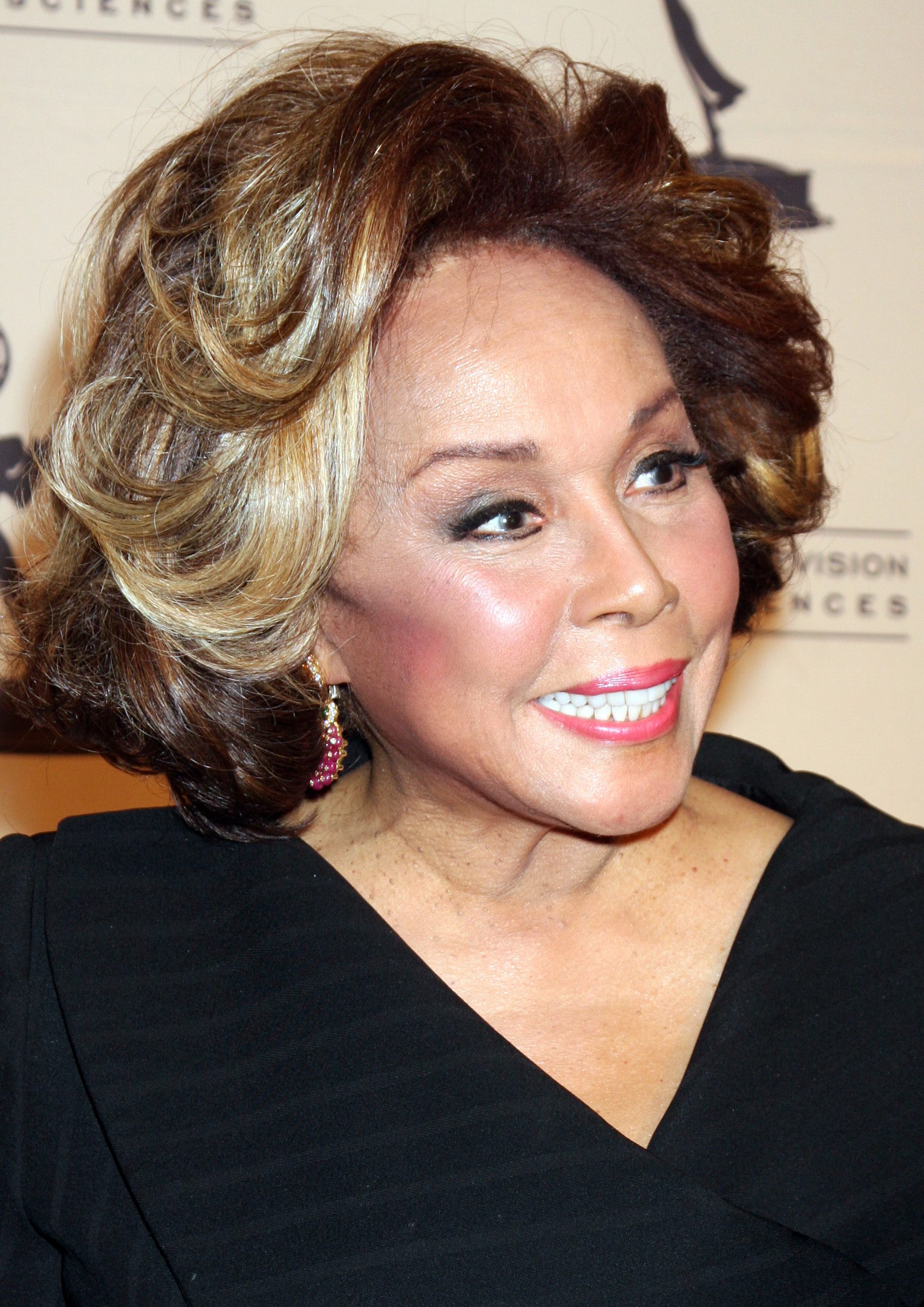 Diahann Carroll's Soft Honey Waves
Illuminate your face with a few strategic highlights around it. When you curl your hair, these highlights will be even more pronounced, just like Diahann Carroll's.
24 / 48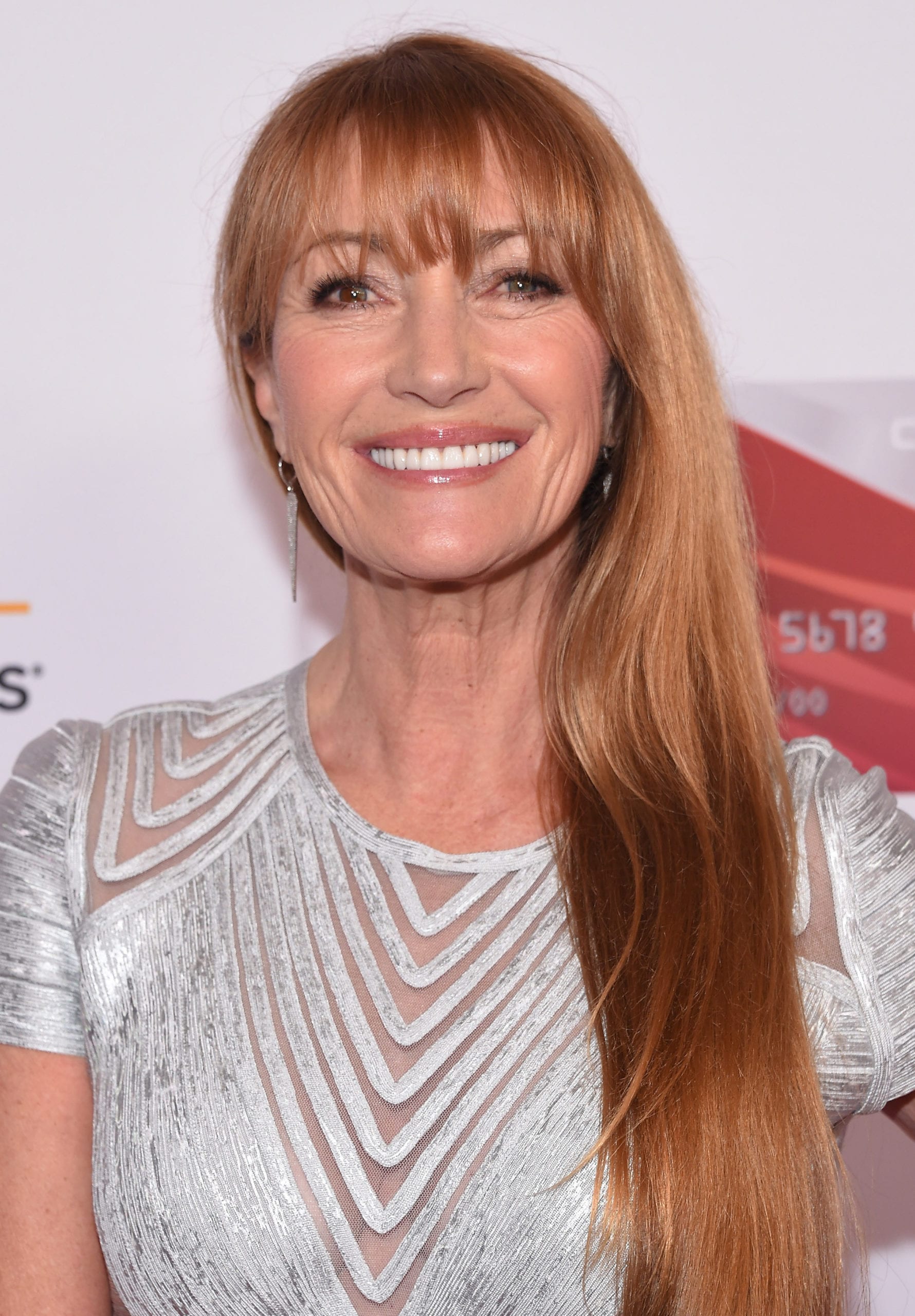 Jane Seymour's Classic Long Hair with Bangs
Jane Seymour's strawberry blonde hair is to die for! Keeping it super classical at a considerable length, (oh yes, definitely consider extensions if you must) her hairstyle is all over romantic, finished with some cute bangs.
25 / 48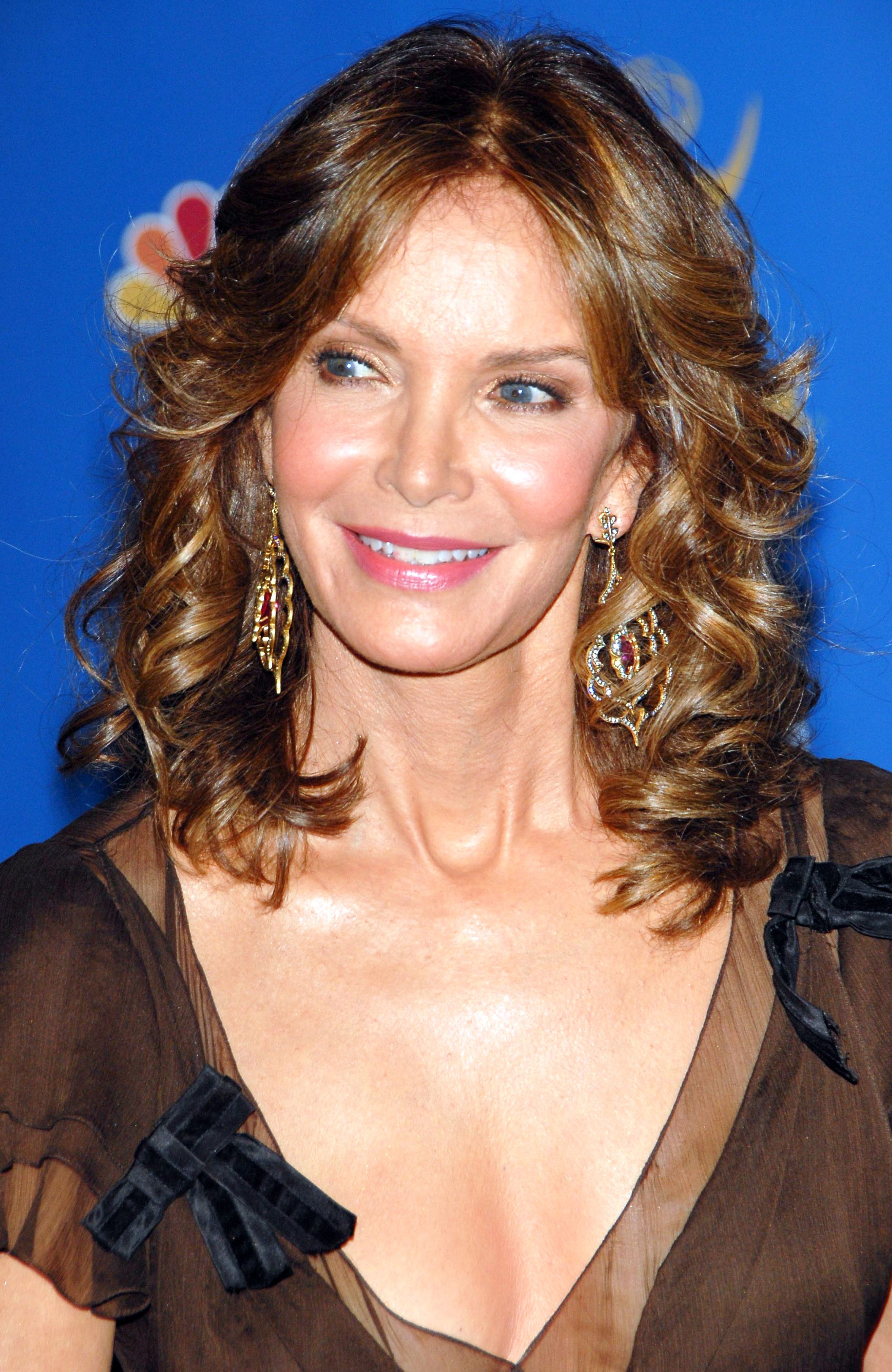 Jaclyn Smith's Wing Style Honey Curls
Feel free to rock some of the popular styles of your youth, like Jaclyn Smith's huge wing-style curls. To keep it more modern, add some warm honey tones to your tresses.
26 / 48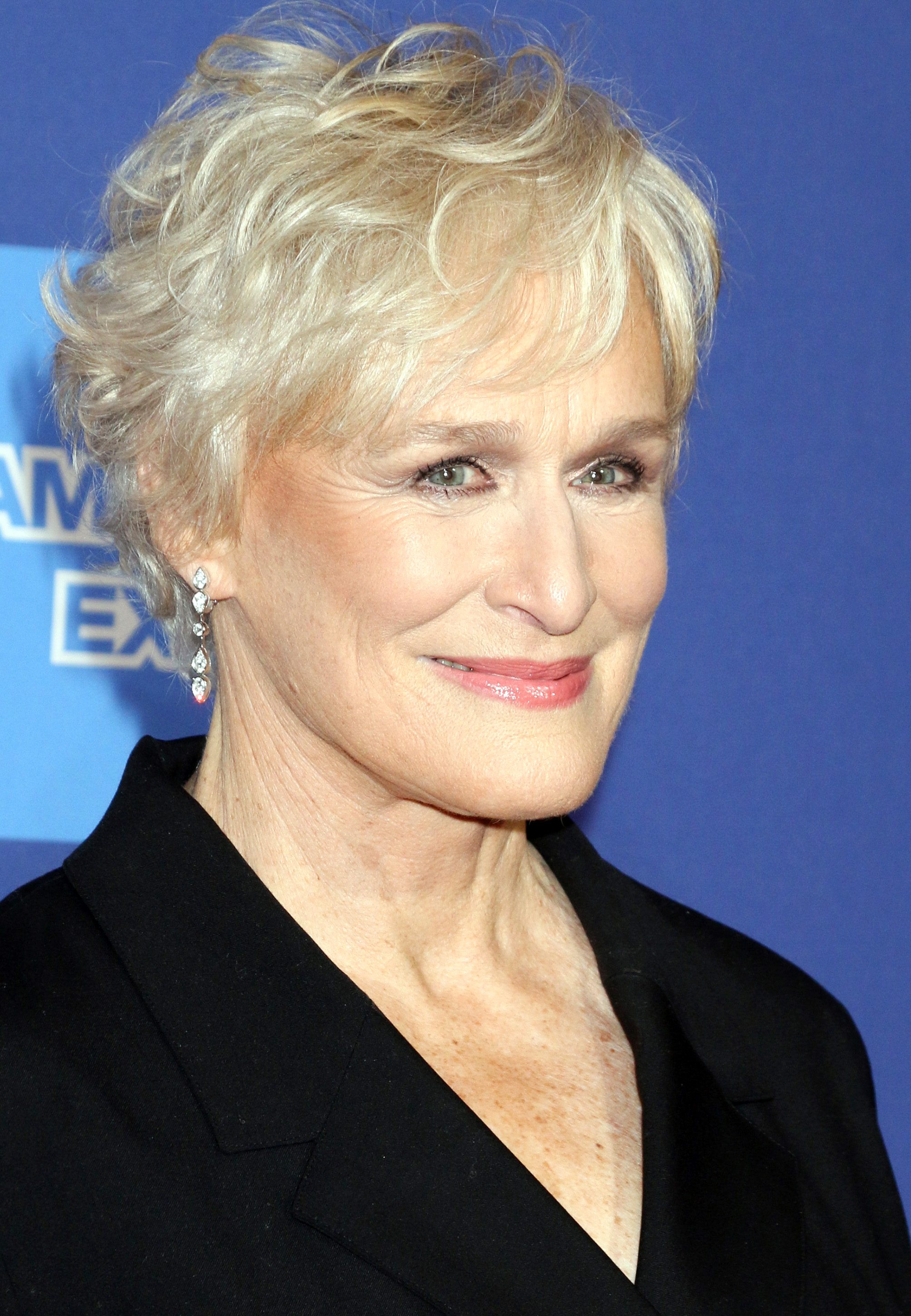 Glenn Close's Tasteful White Crop
Glenn Close's crop looks stunning with the messy waves and pixie-like shape of her hairdo. Consider your natural texture if you've opted for hair around this length because it might be the easiest and least time-consuming style for some but for others, it might actually take longer to properly style than they expected it to.
27 / 48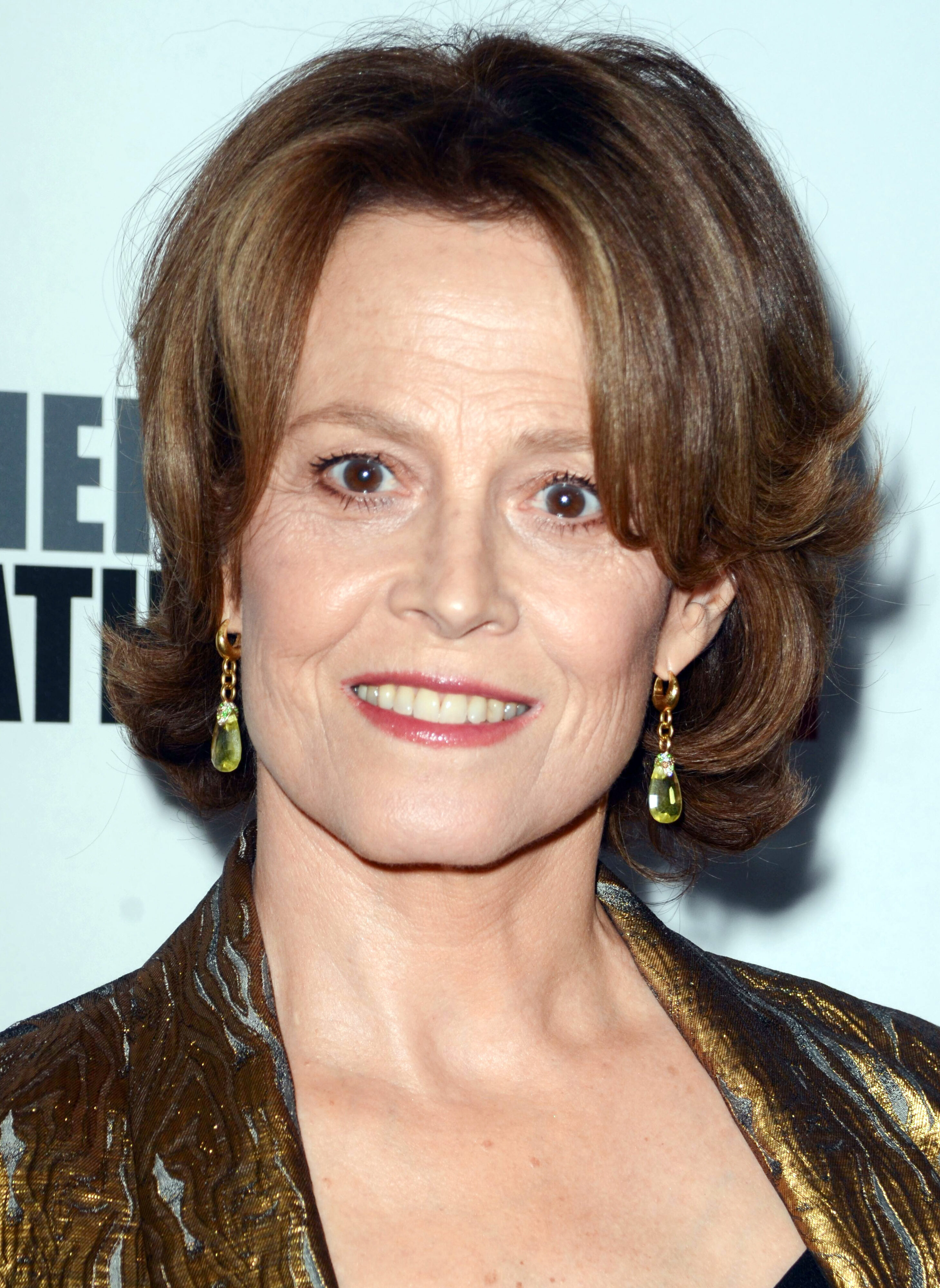 Sigourney Weaver's Brown Bob with Curtain Bangs
Love bangs but not sure you want to actually do that again? Here's something in between. Super flattering face-framing long curtain bangs! Pair them with a wavy bob as Sigourney Weaver has done and voila.
28 / 48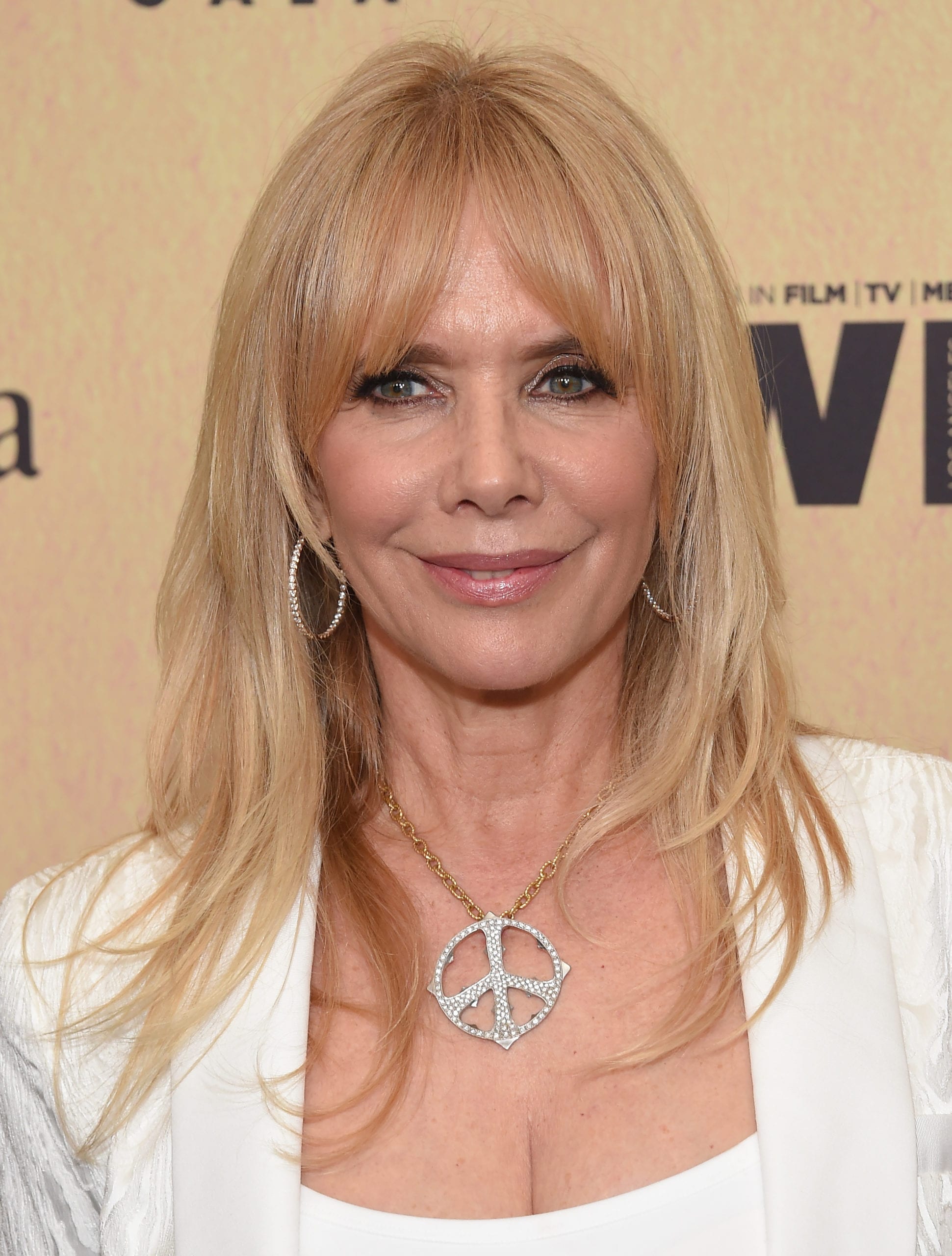 Rosanna Arquette's Curtain Bangs and Long Layers
Rosanna Arquette's bangs and layers do a fantastic job at framing her facial features. To style a look like this, you'll be needing a straightener to smooth it over and the wispy layers should do their thing.
29 / 48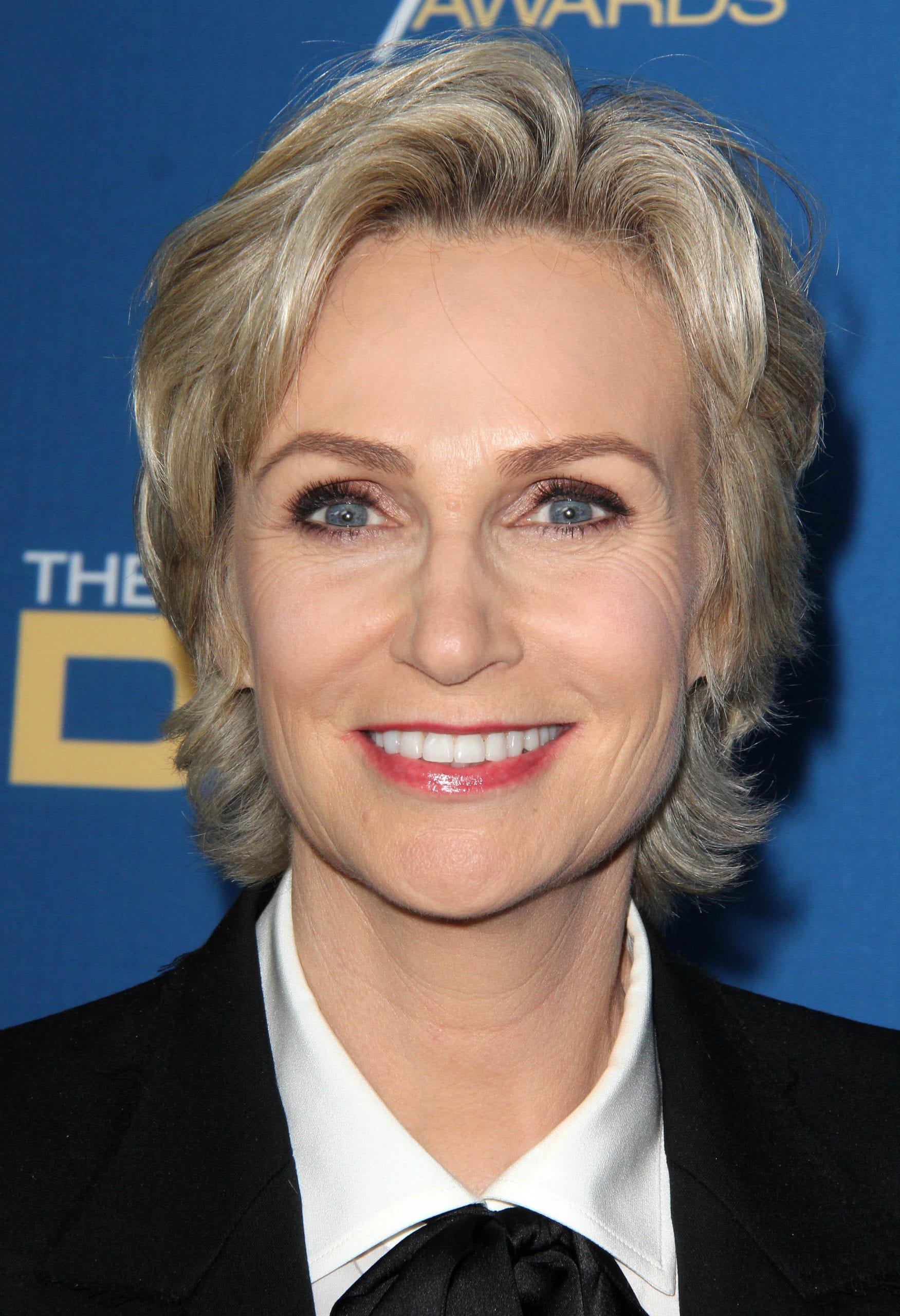 Jane Lynch's Long Pixie
This hair may as well be called the Jane Lynch Haircut since she's been known to wear it so spectacularly well for so long. Having hair as short as this opens the doors for a lot of possibilities if you're in the mood for a color change.
30 / 48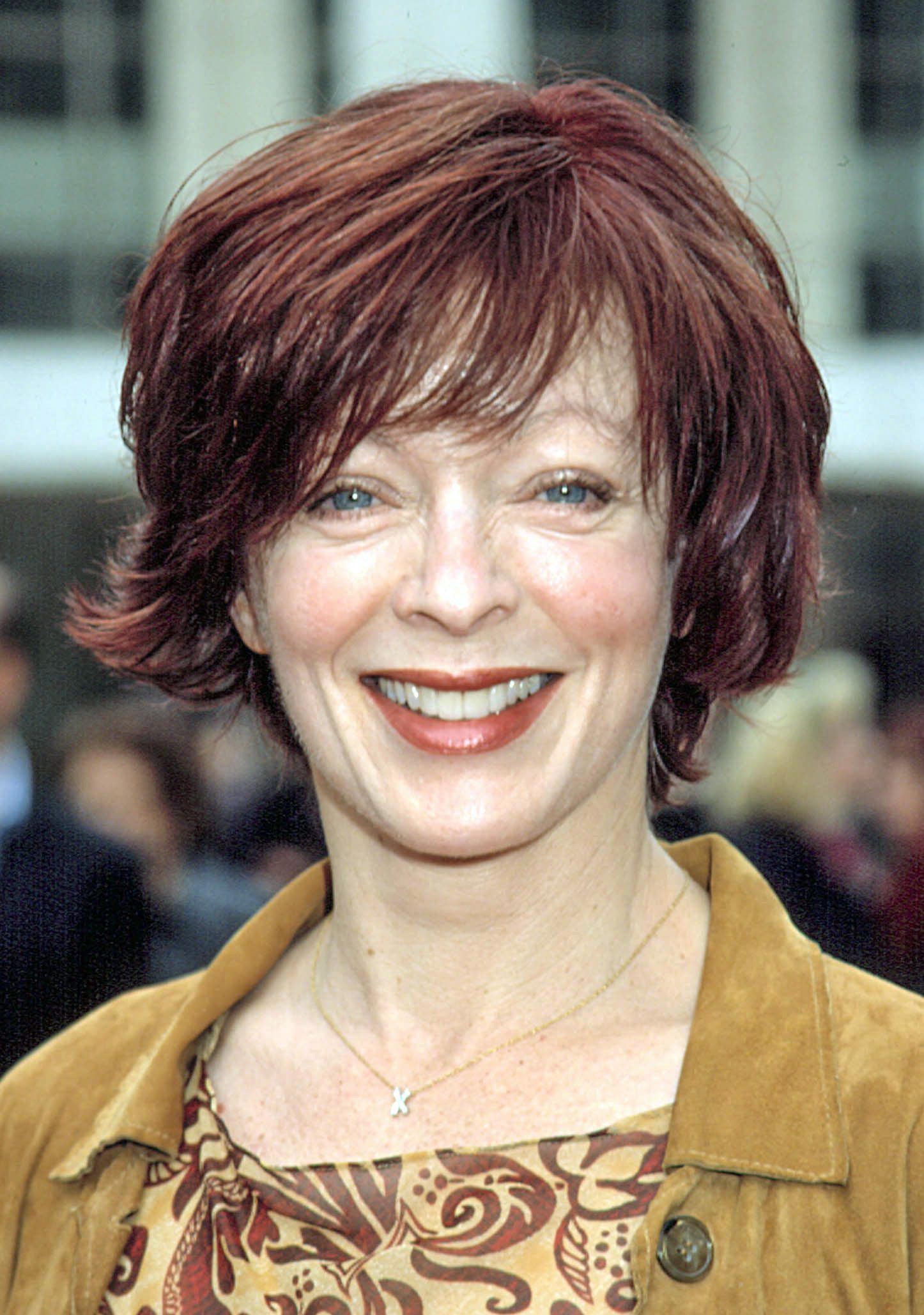 Frances Fisher's Auburan Shag
Going on the short, but not-too-short side Frances Fisher has gone with a super wispy shaggy haircut and an angled fringe. The auburn tones look dashing contrasting with her skin, I'd definitely consider this an autumn-winter look.
31 / 48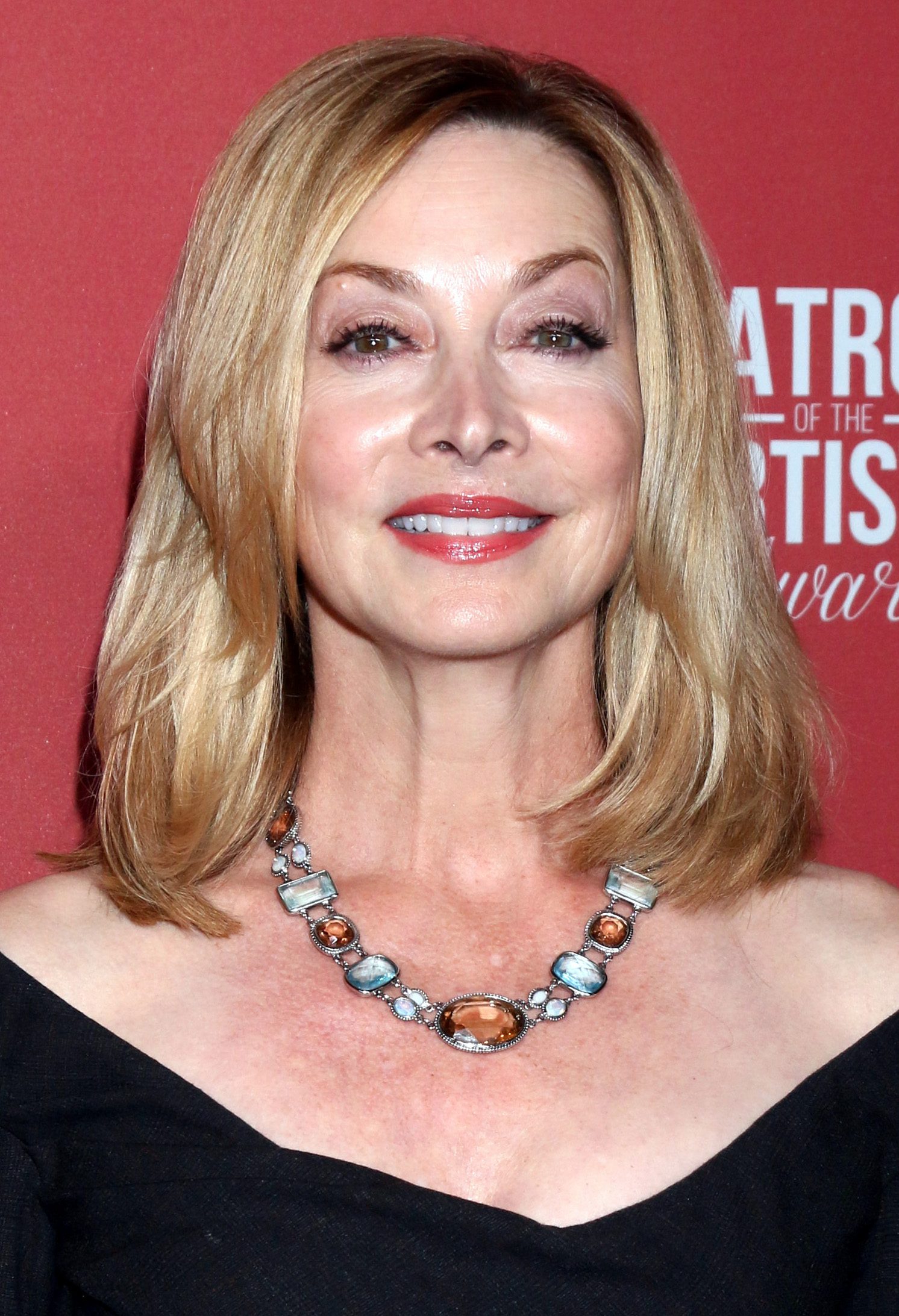 Sharon Lawrence's Medium Blonde Hair
With a side part and a medium-length haircut, Sharon Lawrence beams with a dirty blonde hairdo.
32 / 48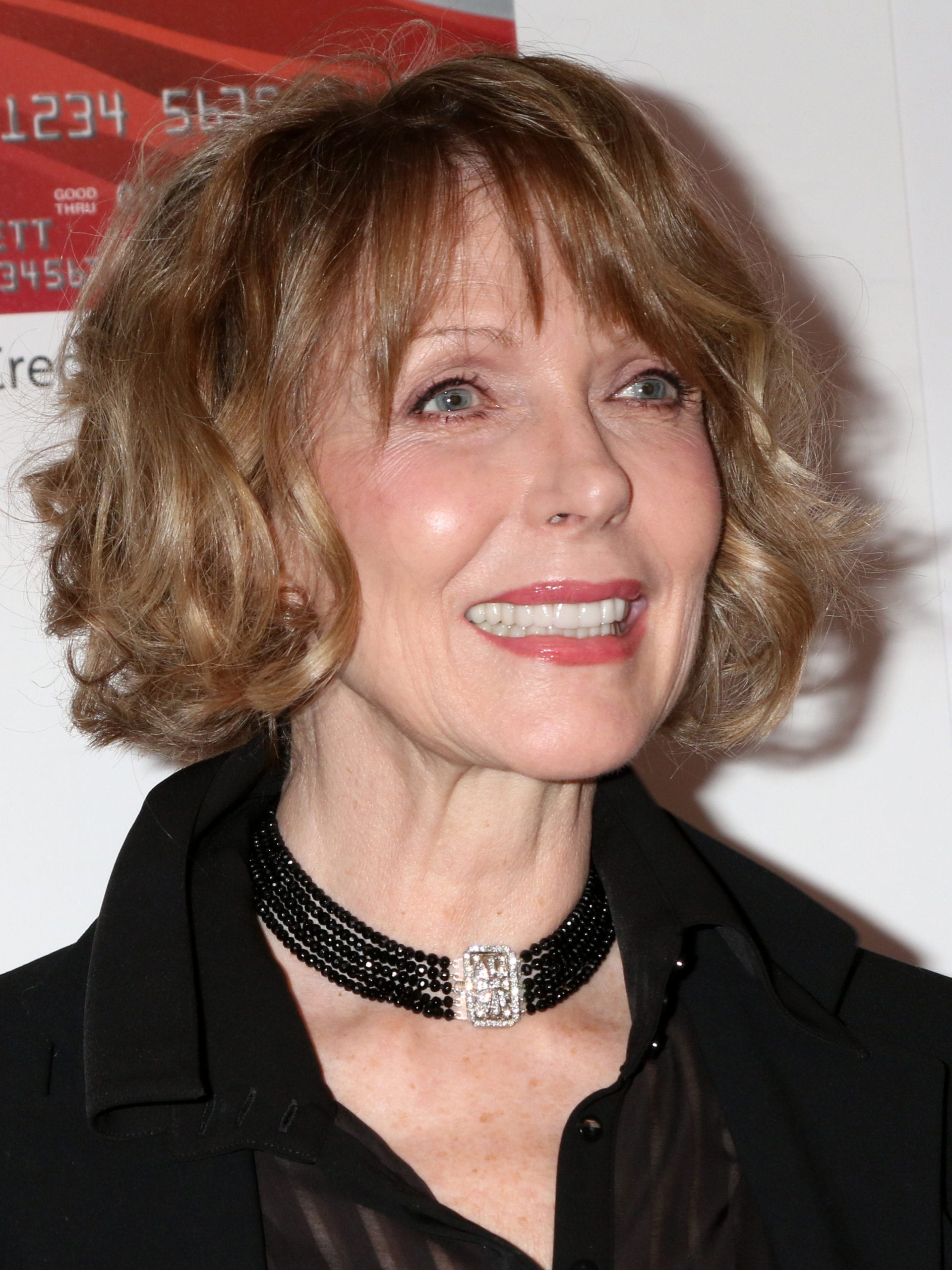 Susan Blakely's Shaggy Bob
With soft and golden brunette curls, Susan Blakely and this shaggy bob are perfection. A little messy and flirty with some choppy bangs. A lovely hairstyle for any occasion. 
33 / 48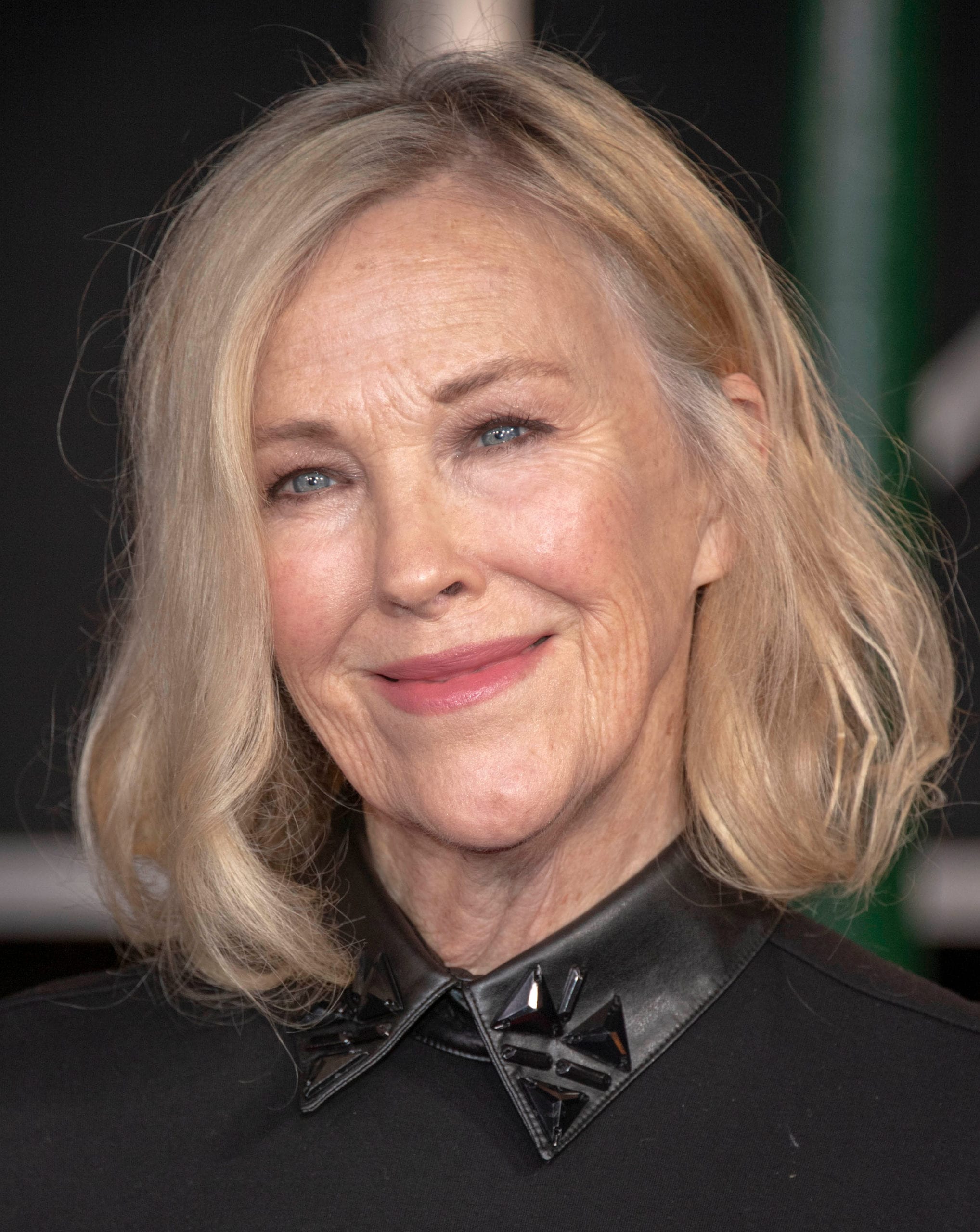 Catherine O'Hara's Ash Blonde Lob
Going for a long bob or a lob, Catherine O'Hara opts for an ashy tone when picking her shade of blonde. Her coloring job merges creamy and ash tones to create a unique look for her.
34 / 48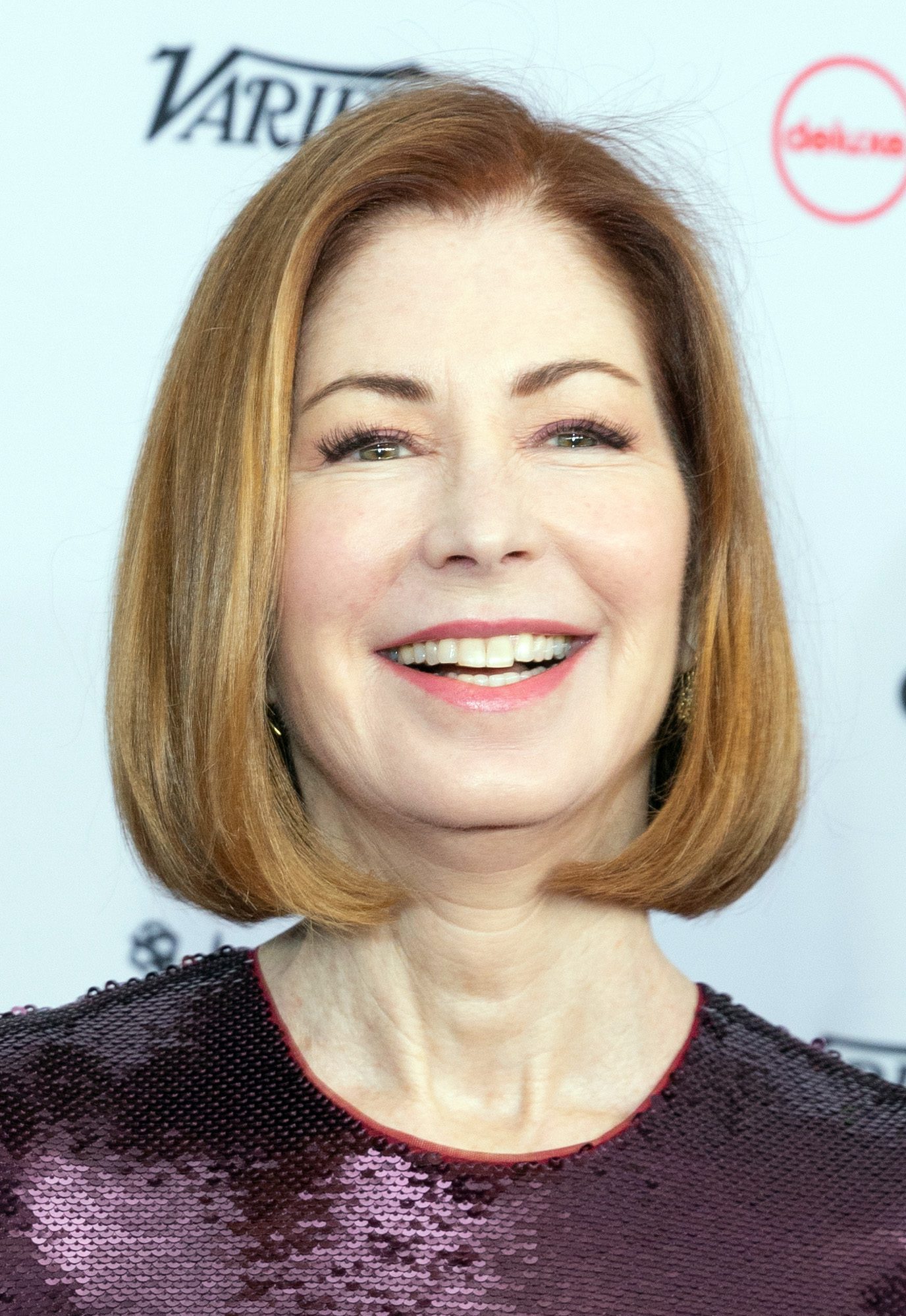 Dana Delany's Strawberry Blonde Bob
Dana Delany looks incredible in strawberry blonde shades and here we have her rocking strawberry blonde bob. Adding a natural part and some inward-curled ends finishes her hairstyle.
35 / 48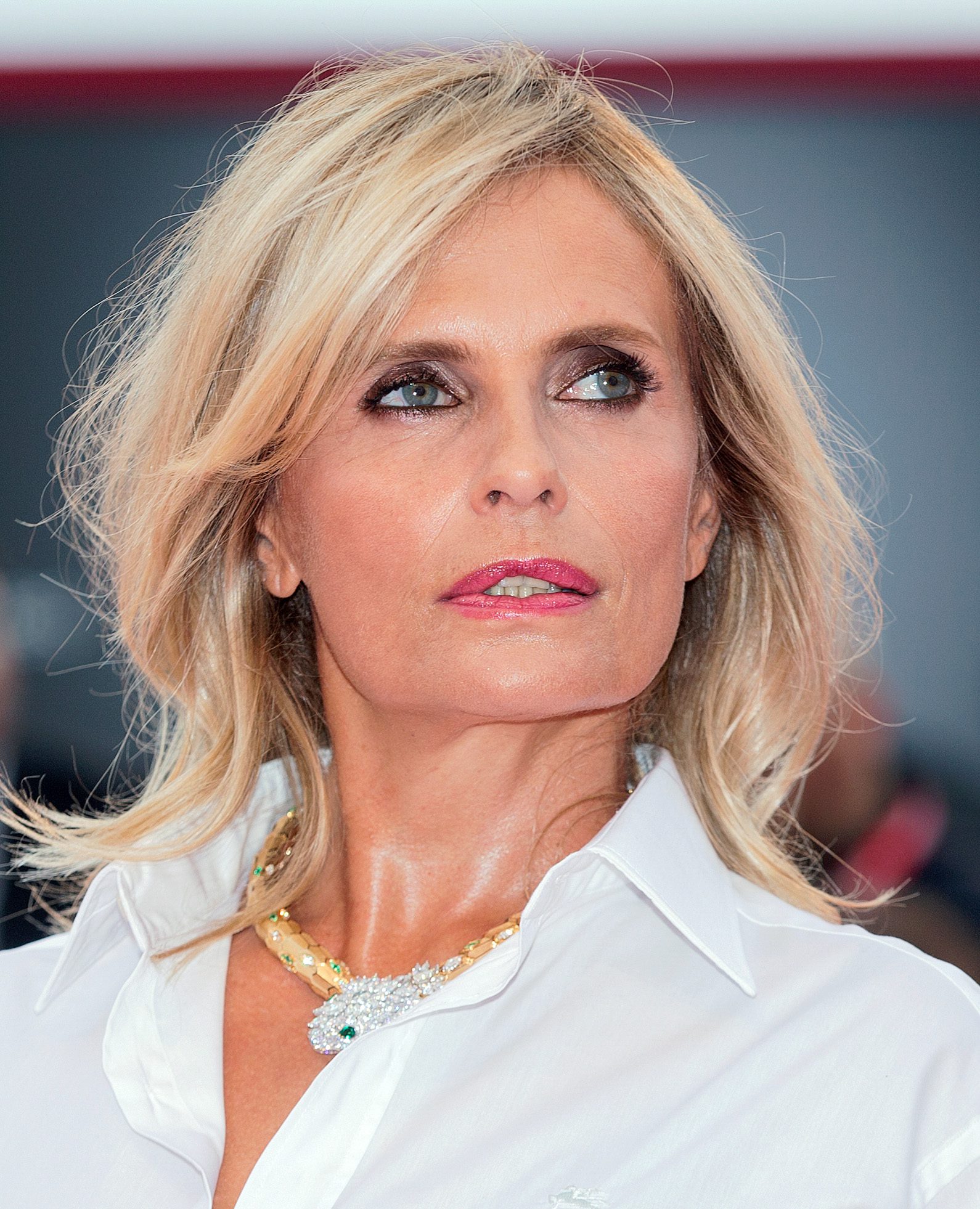 Isabella Ferrari's Blonde Layers
Isabella Ferrari's blonde long layers work wonderfully to frame her facial features. This haircut can be done at any length and still frame your face the way you see it here.
36 / 48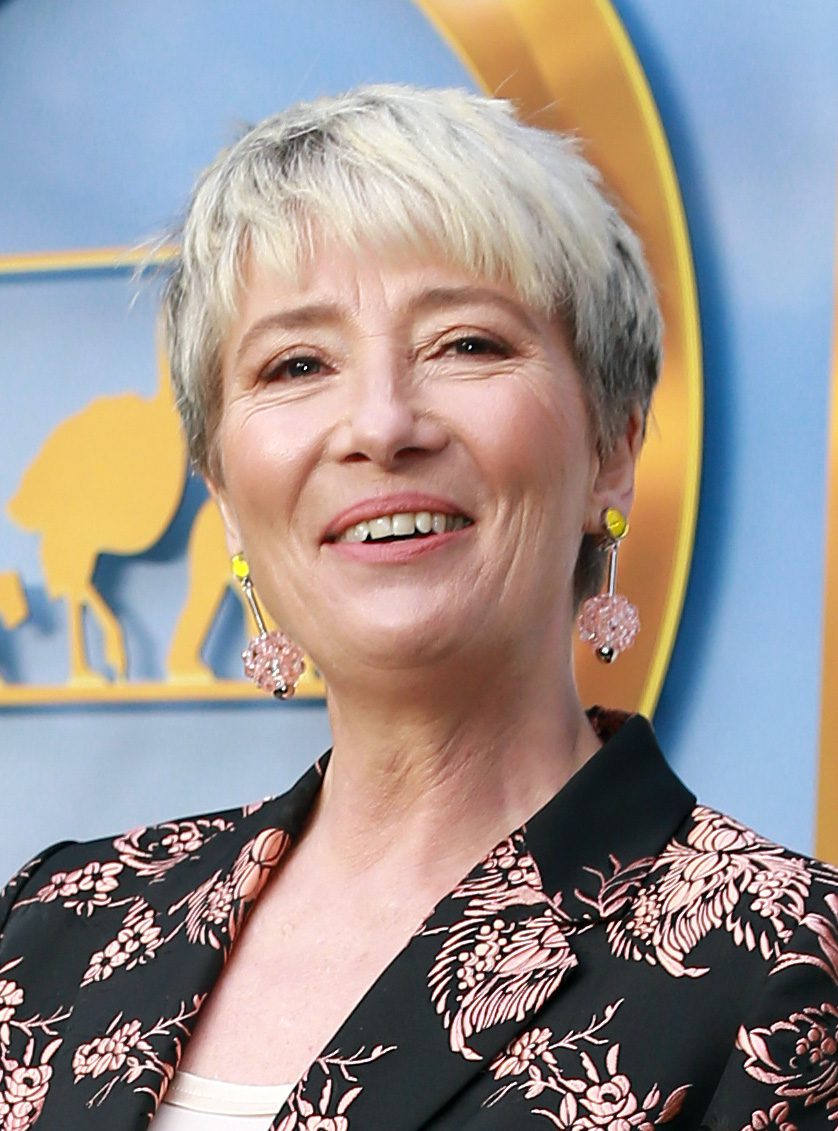 Emma Thompson's Mushroom Crop
Emma Thompson's mushroom crop is a bit different than what she made her general look with a short crop and layers. A change in the way your short hair frames your face can make you feel like a brand new you!
37 / 48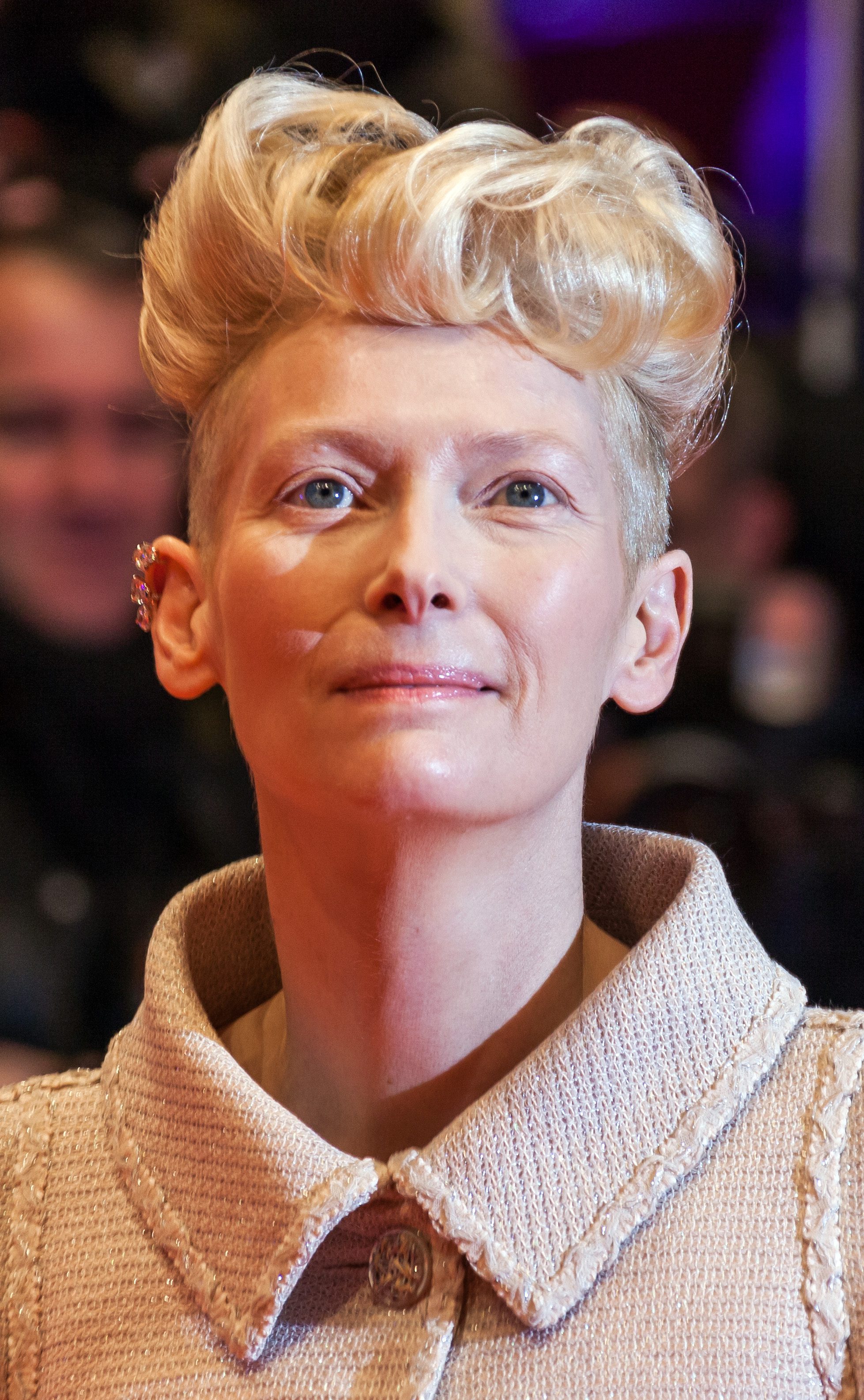 Tilda Swinton's Blowout and Undercut
Don't hesitate to get creative like Tilda Swinton. Her undercut and unique blowout are perfect for any occasion where you'd like to turn heads.
38 / 48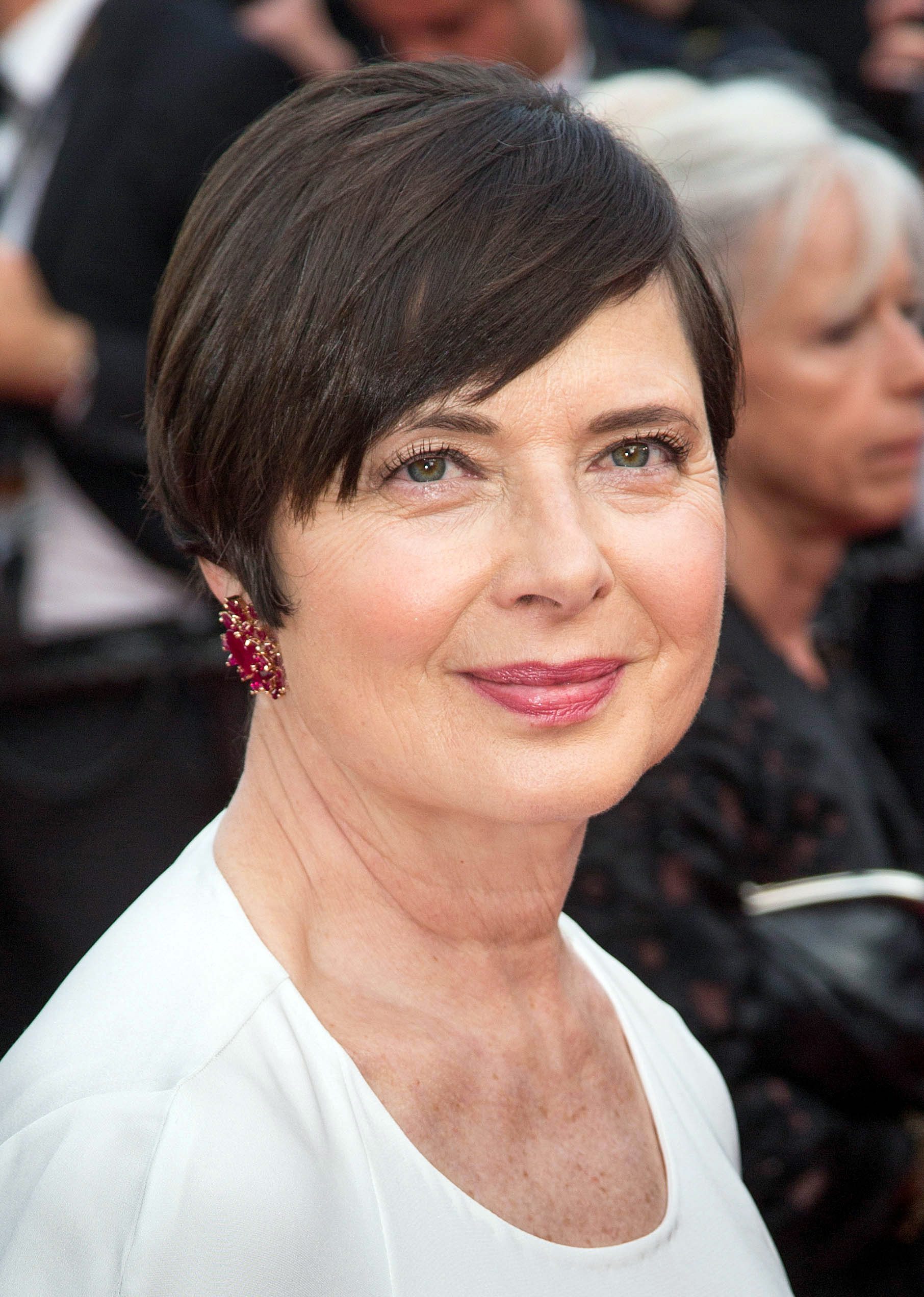 Isabella Rossellini's Pixie and Side-Swept Bangs
A short crop like this can become your best friend. It's super easy to style if you've got your hair routine down and understand how your hair behaves at such legth.
39 / 48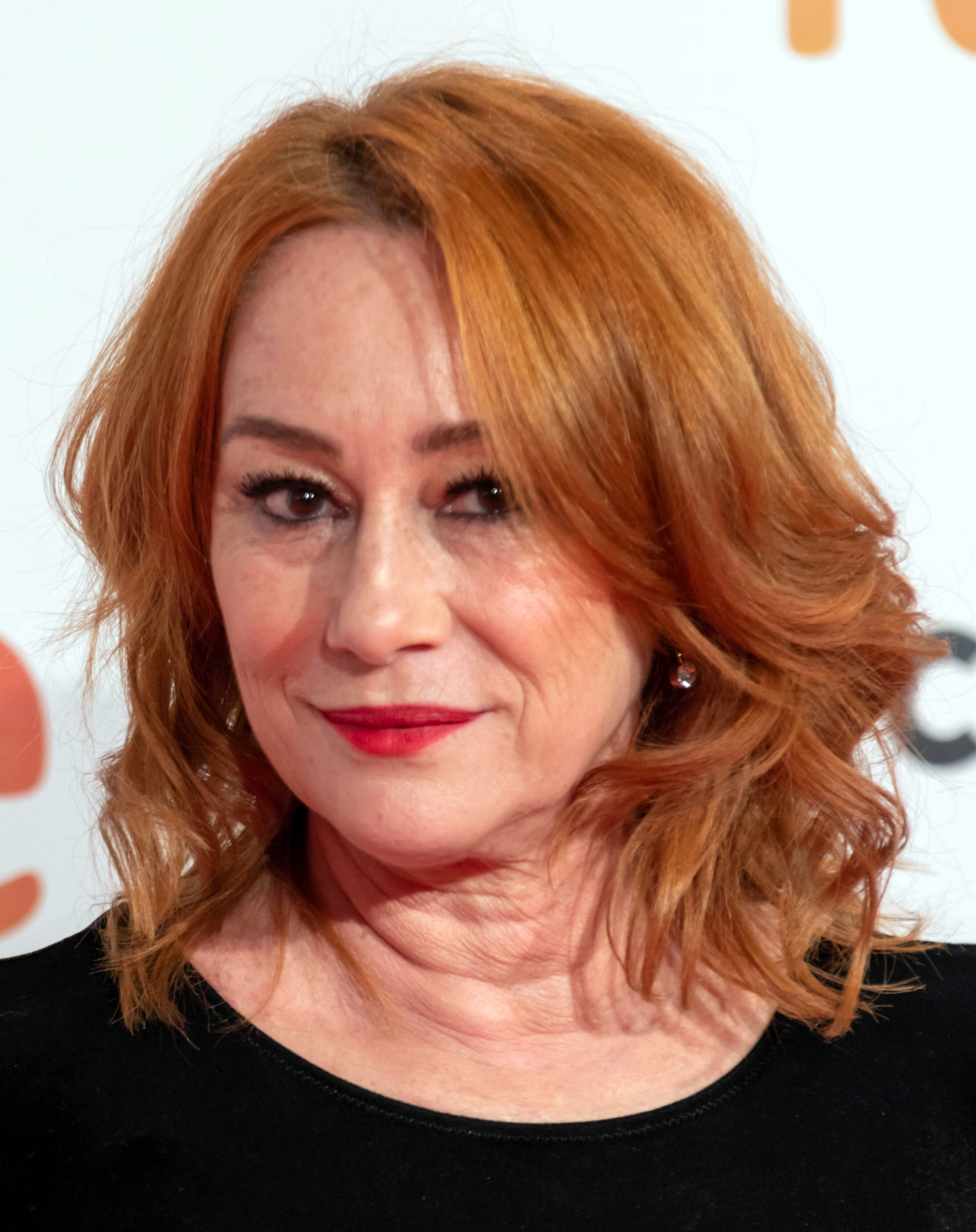 Gracia Querejeta's Ginger Wavy Lob
Red is such a lovely color on Spanish film director, actress, and producer Gracia Quejereta. Her haircut is based on medium-length, long layers that thin down at the tips. Just lovely!
If you've got naturally wavy hair this hairstyle should definitely be on your inspiration board!
40 / 48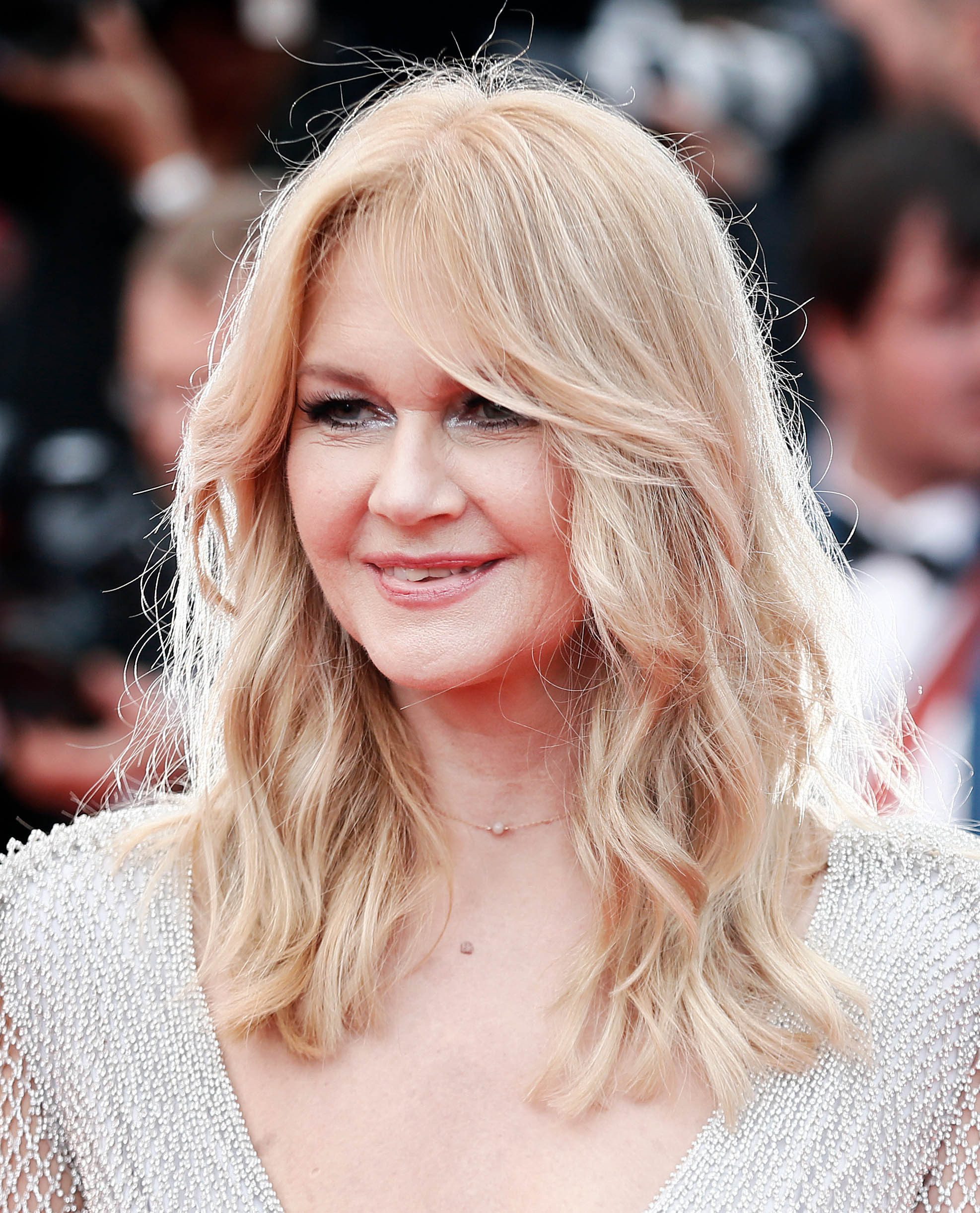 Grazyna Torbicka's Long 70s Bangs
Grazyna Torbicka looks gorgeous with this cold shade of blonde. Keeping the hair to a medium length is also super flattering, but the show-stopper here is her 70s bangs! They look incredible and perfection was achieved for this look with some beachy waves.
41 / 48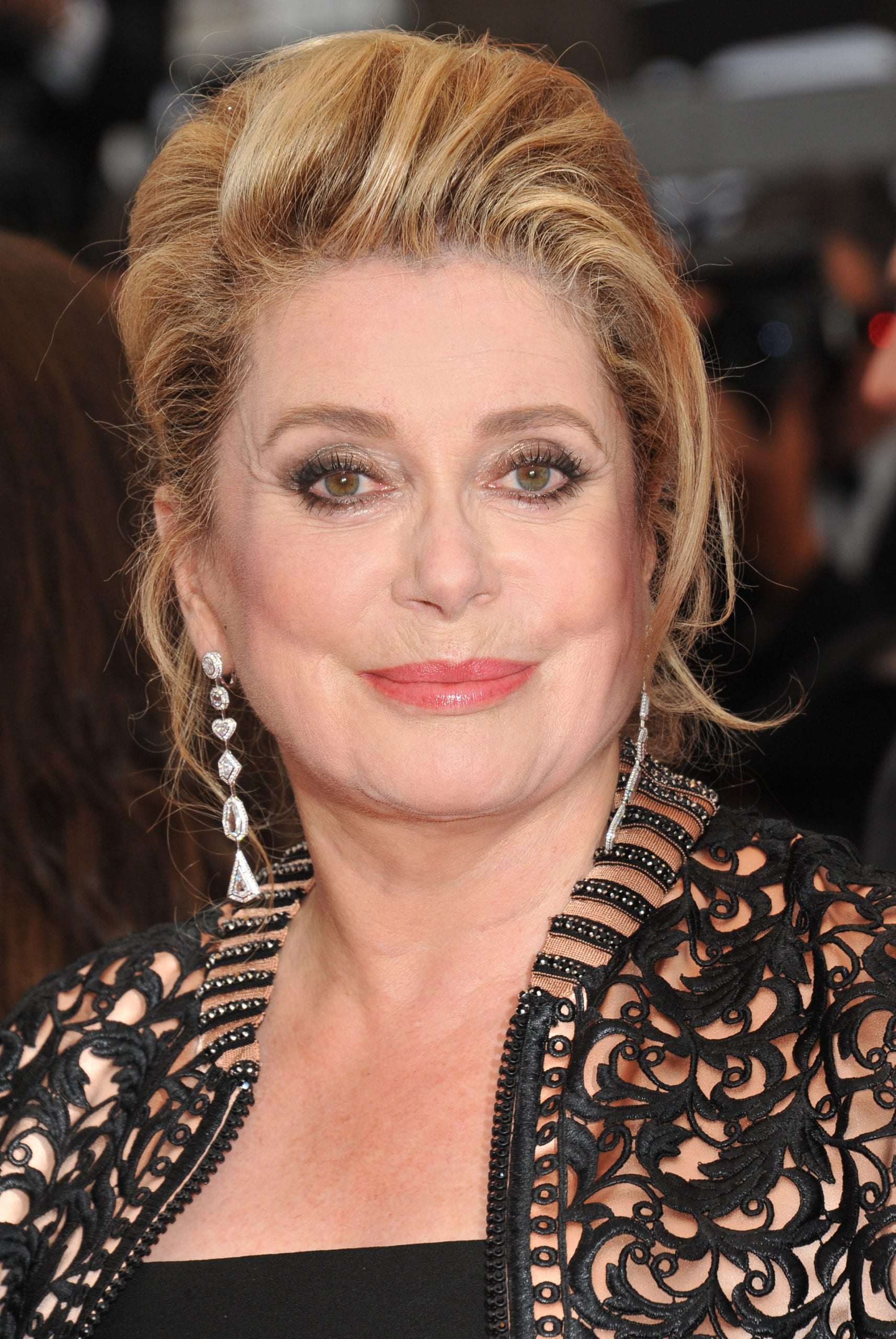 Catherine Deneuve Honey and Blonde Highlights
The warm tones chosen to work with her highlights make her eyes pop in a lovely manner. The updo opens up her face and allows the right light to reach the eyes.
42 / 48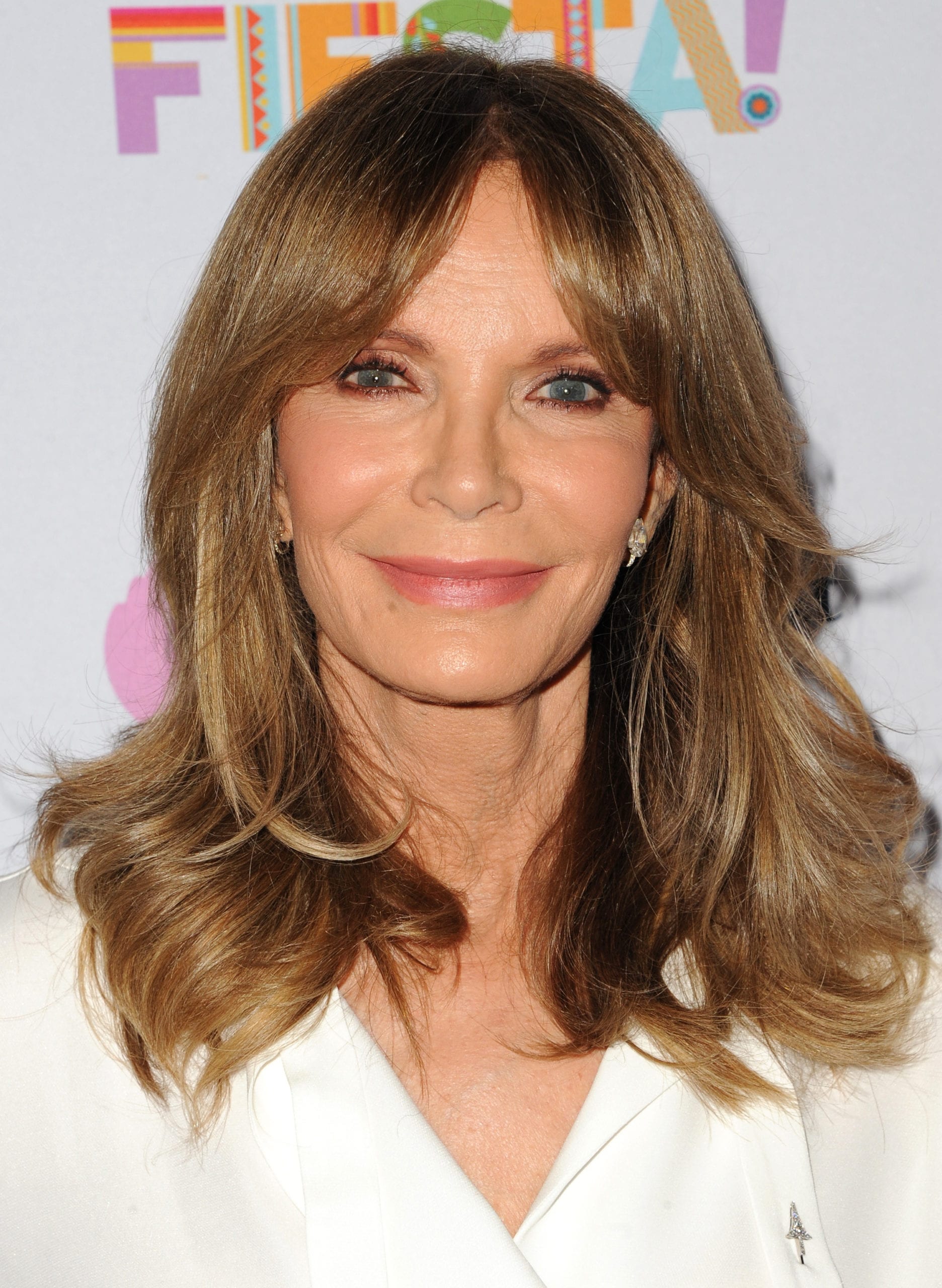 Jaclyn Smith's Curtain Bangs
Jaclyn Smith's chosen hair color is heavenly! Looks super smooth on her amazing healthy hair. To rock this look all you need is the determination to rock those curtain bangs and confidence.
43 / 48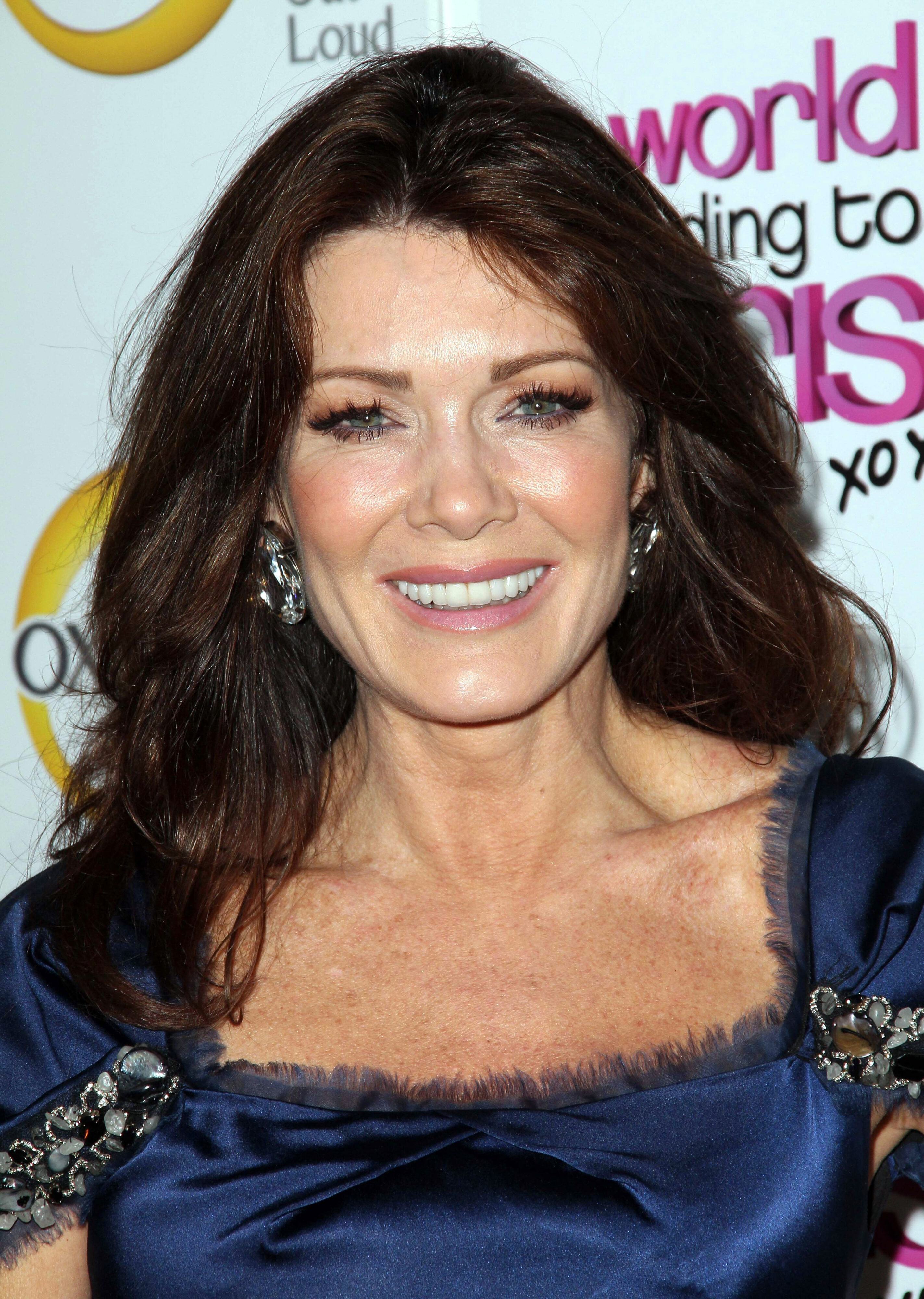 Lisa Vanderpump's Dark Layers
There's something about dark hair that tells a different story about your hairstyle. There's nothing wrong with wanting to keep the gray hairs away. Lisa Vanderpump does this with a rich and dark chocolate brown tone, which looks like a fantastic complement to her eyes.
44 / 48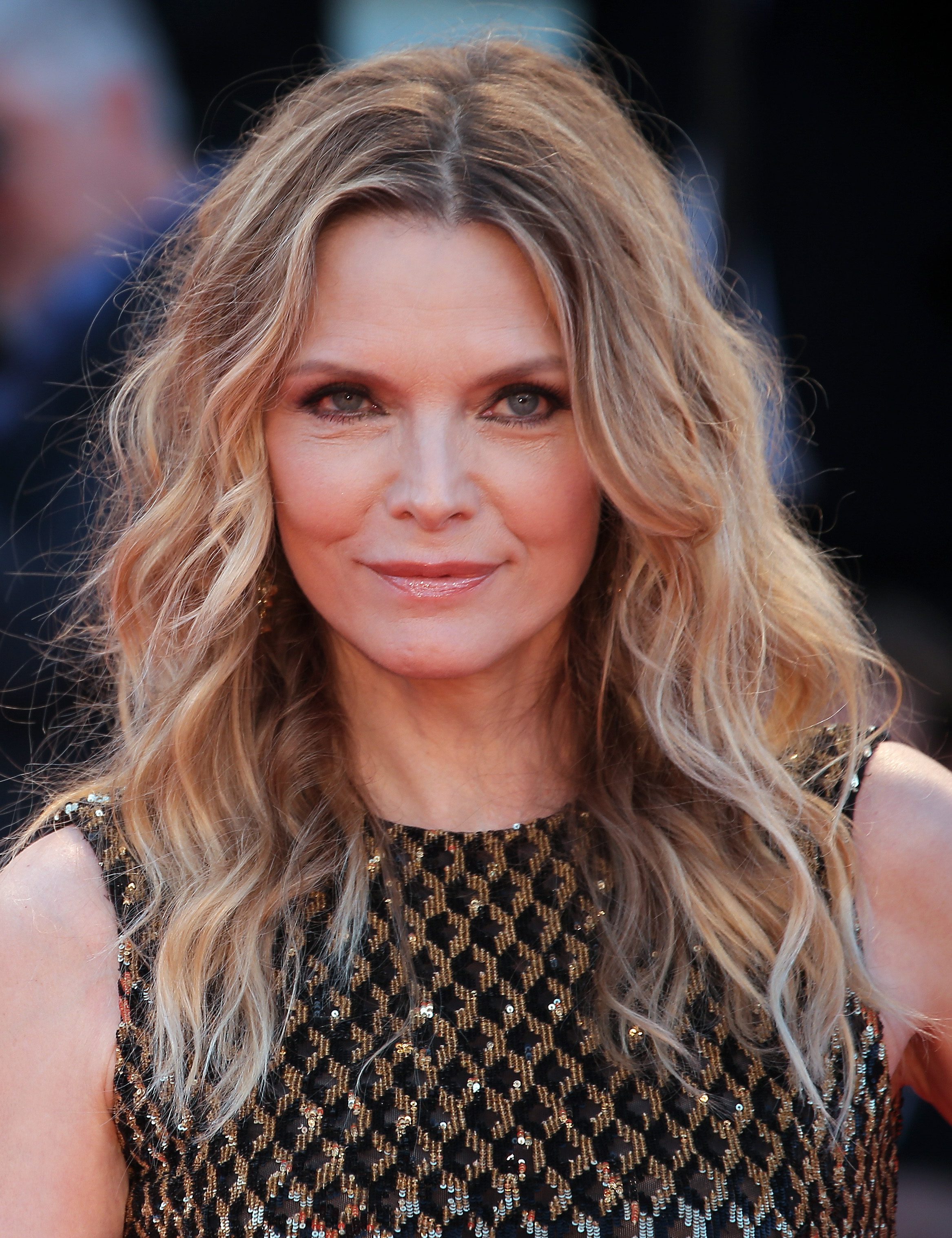 Michelle Pfeiffer's Layered Medium Crop and Highlights
Highlights are an excellent way of giving your hair some dimension and sparkle. Michelle Pfeiffer's long been serving us with the most exquisite examples of how to rock them.
Spice it up with some waves and you'll get a fresh look straight out of the red carpet!
45 / 48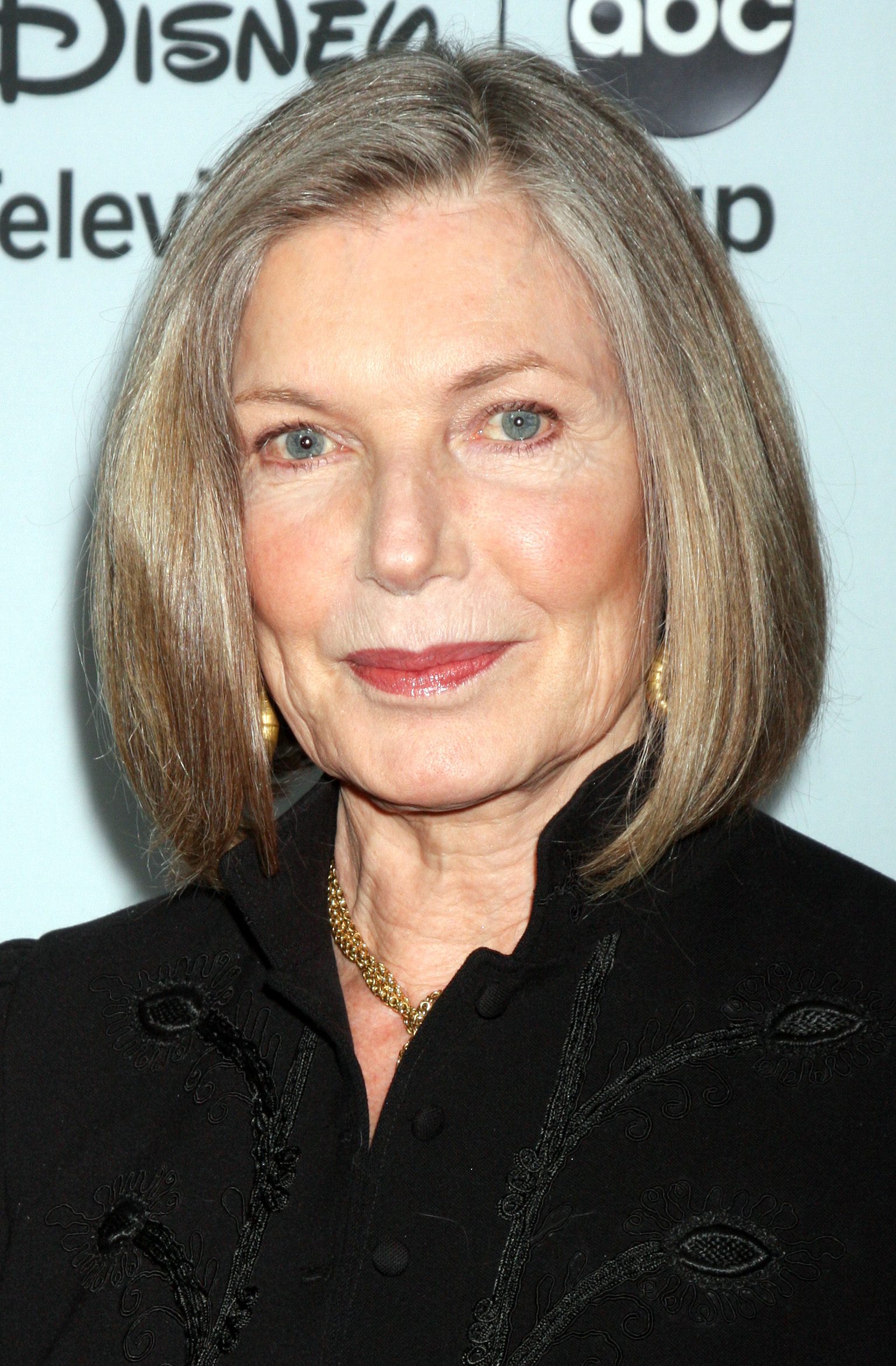 Susan Sullivan's Ashy Tones
If you've got some grey hairs, embrace them! Age naturally and add some color to help highlight your grey hairs, instead of covering them. If Susan Sullivan looks this good grey, then so will you.
46 / 48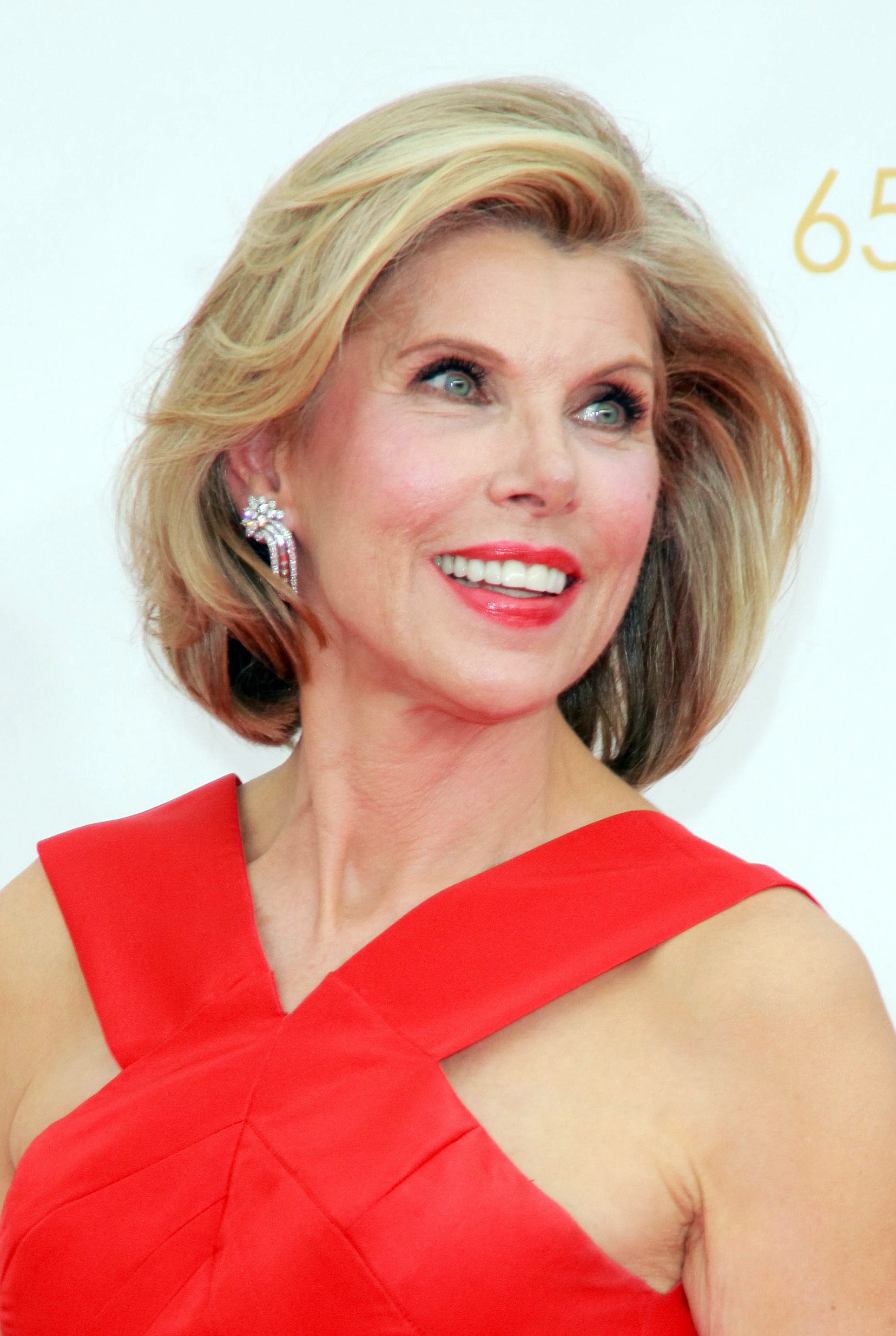 Christine Baranski's Warm Blondes on a Blowout Bob
You can benefit from a blowout at any age. If you're rocking a bob like Christine Baranski, consider getting a blowout to get more height, volume, and body to your 'do.
47 / 48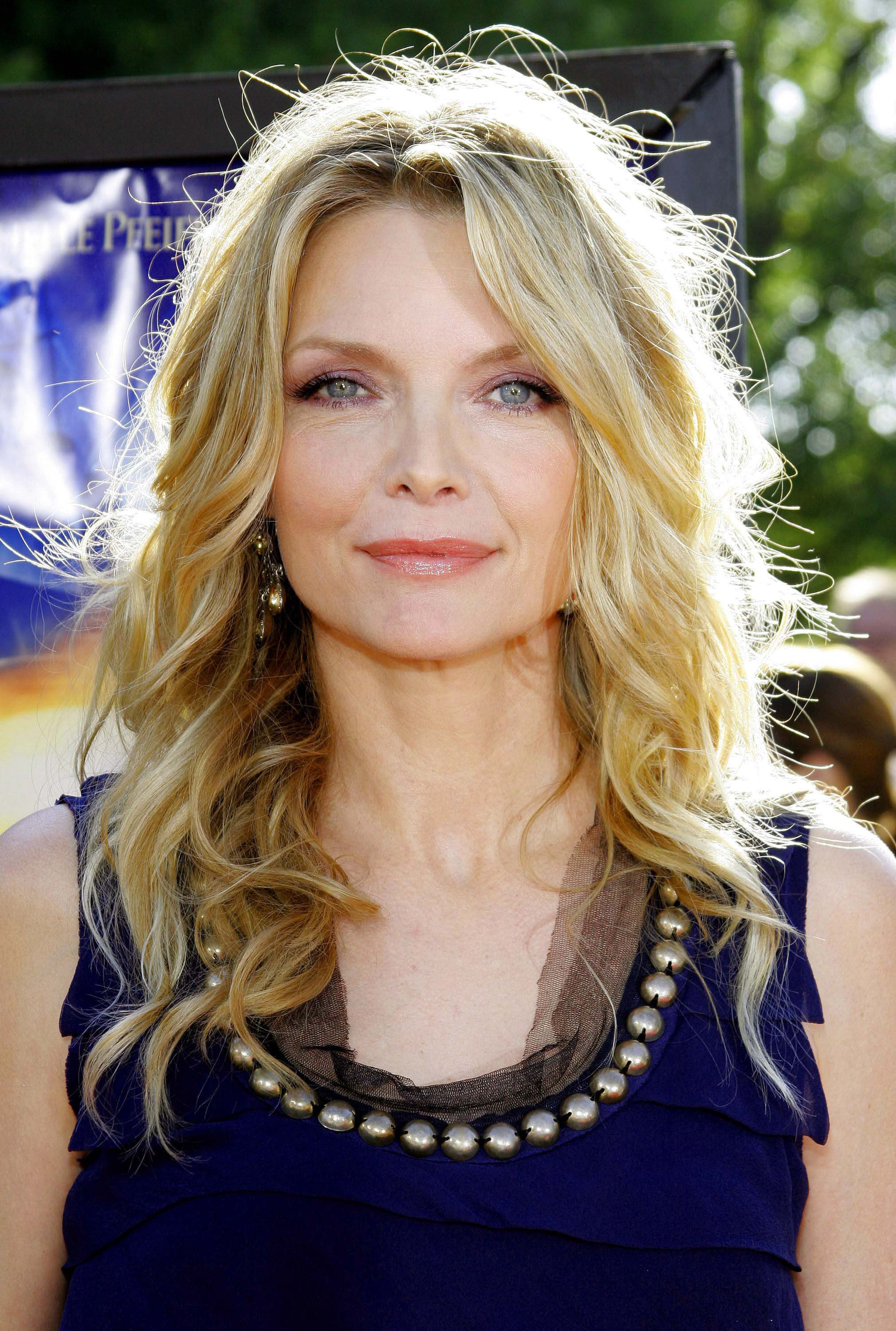 Michelle Pfeiffer's Messy Curls
Messy curls look elegant and beautiful at any age. Check out Michelle Pfeiffer's for inspiration; the tighter curls, as opposed to loose waves, look mature and refined.
48 / 48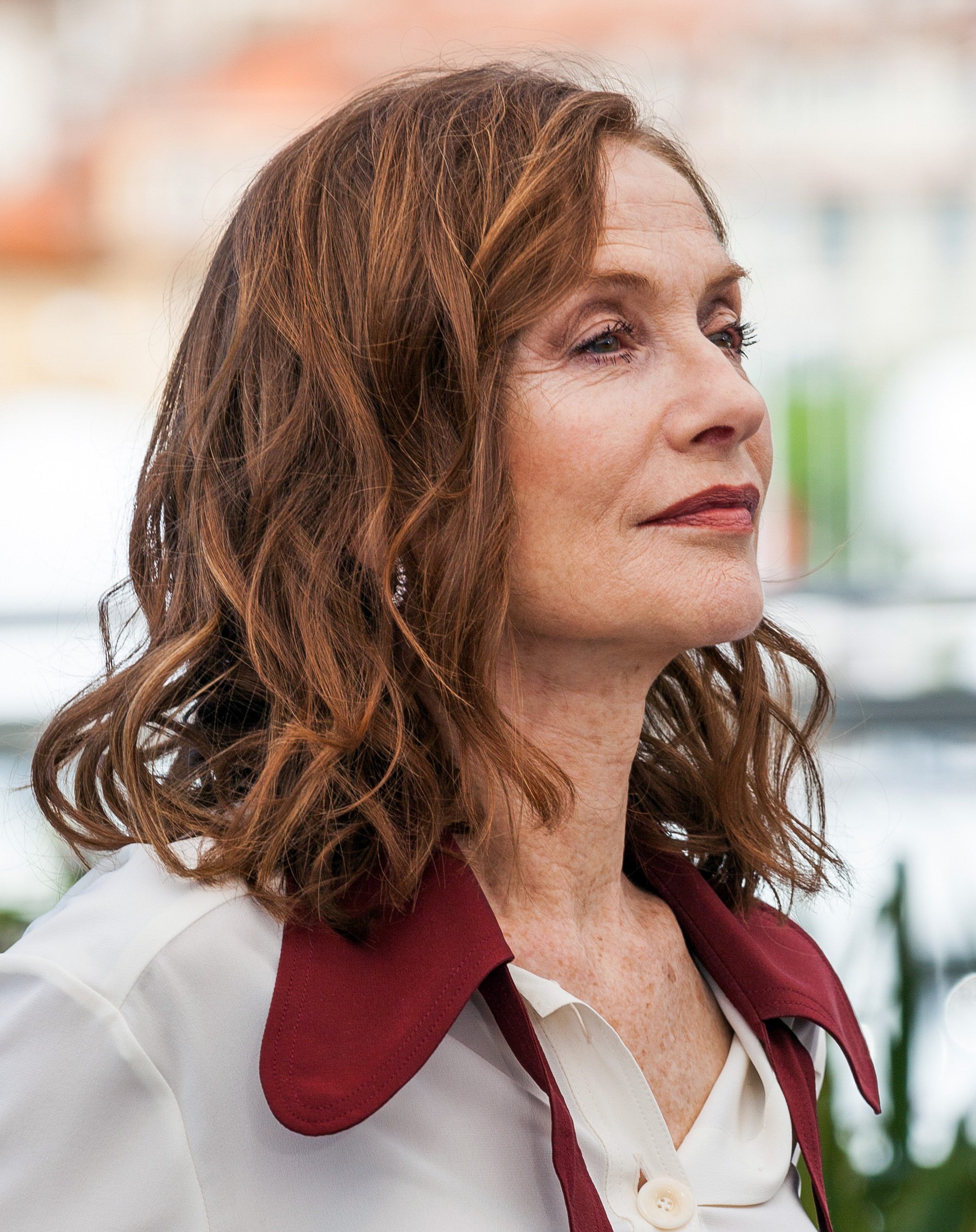 Isabelle Huppert's Hazelnut Medium Crop
Don't we all just want to look as cool as Isabelle Huppert here? Hair basically looking like she-didn't-try-chic is the essence of her whole look. And the shade of chestnut exquisitely compliments her skin. Bravo!