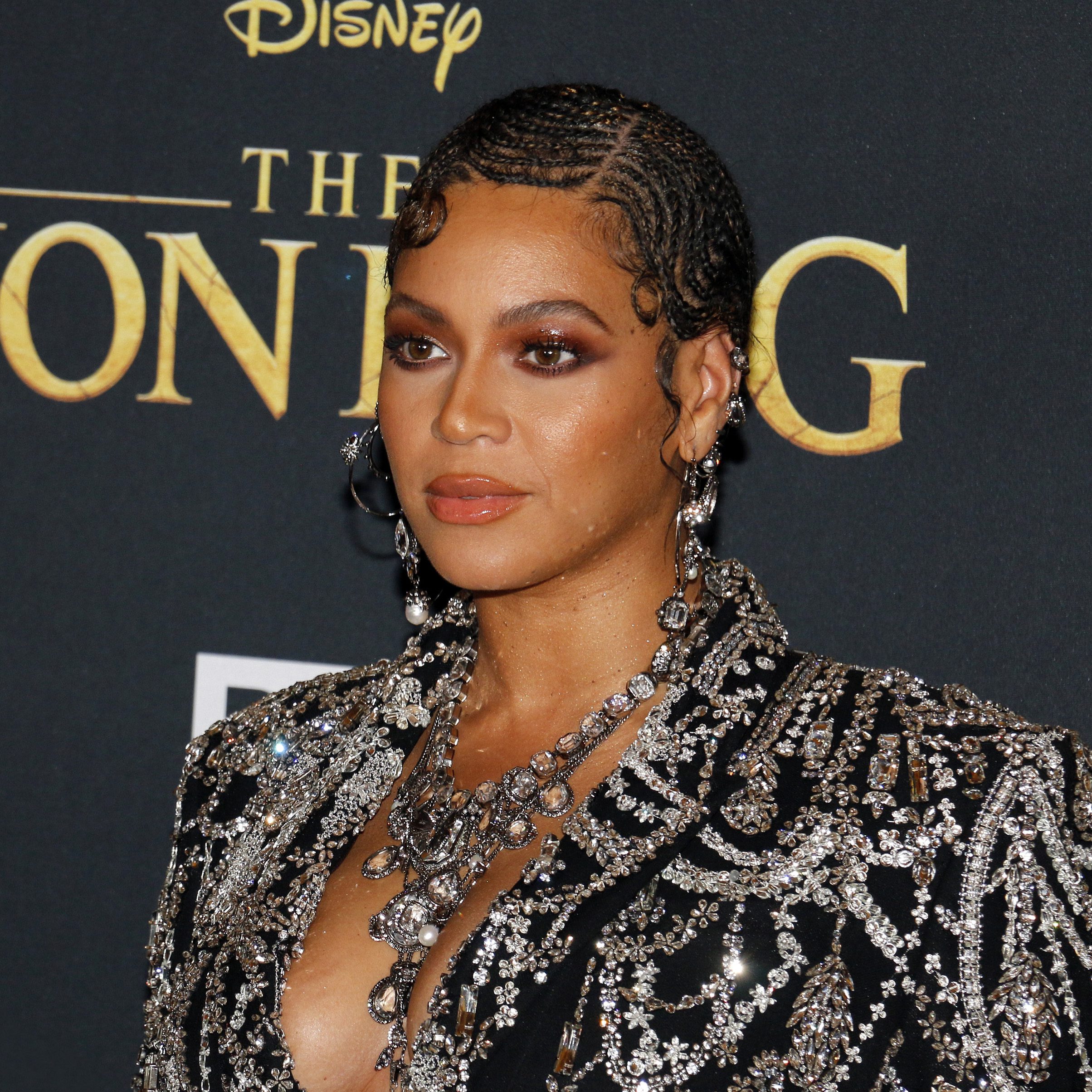 The Chicest Short Hairstyles for Black Women
Keeping it natural: let your hair rest and grow with one of these glamorous cuts
When it comes to their hair, black women don't take shortcuts  – but that doesn't mean they can't rock plenty of different short hairstyles. Unlike other races, which may have straight, curly, or wavy hair, most black hair falls on one spectrum: varying degrees of tightly-curled strands  – such as coils, spirals, loops, curves, or even zig zags.
The texture of black hair means that it's more easily prone to breakage, which is why maintaining a black woman's hair takes a little more TLC than most. This means more hair products, setting a specific schedule as to when you wash your hair, or even just being careful about how often you let your hair get wet.
However, it also means that black women have more options as to how they want to wear their hair  – they can straighten or relax it with a perm, use a weave, get extensions, or even just wear their natural hair.
Regardless of which way you want to wear yours, you don't need to keep your hair long  – famous black women, from Tyra Banks, Keke Palmer, and Gabrielle Union, have paved the way when it comes to short hairstyles for black women.
Besides sporting some of the same hairstyles as your favorite celebrities, short hair can have a couple of other advantages for black women. For one thing, wearing your hair short is any easy way to complete any look, and it doesn't matter if you've opted to keep it short and natural or straighten it out with a perm.
Short hair may also be a little easier to maintain, especially if you're not trying to grow it out and don't need to worry as much about breakage as you would with a longer hairstyle. Speaking of maintenance, short hairstyles for black women are often easier to cut or DIY them at home if you're not a fan of heading to the salon every time you need a new cut.
Whether you're looking for something that may be a little easier to deal with or you just want to rock short hair the same way your fan favorites like Rihanna or Tyra Banks have, we've compiled a list of short curly hairstyles for black women as well as short hairstyles for black natural hair for you to draw inspiration from. Our hairstyles below range from trendy and viral to timeless cuts you can't go wrong with.
So, if you need something to show your stylist at your next appointment, our pictures of short hairstyles and short curly hairstyles black hair should work perfectly.
1 / 30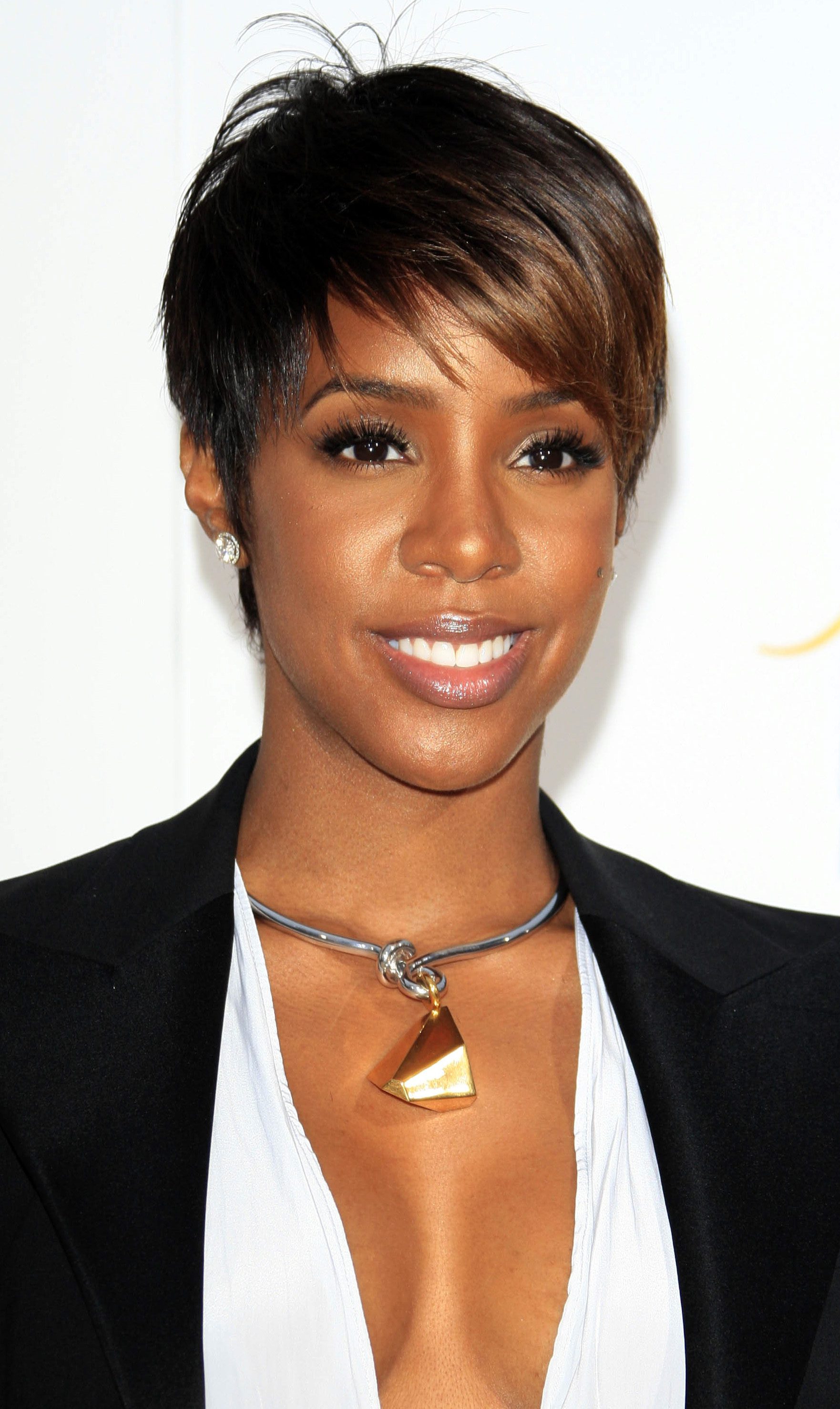 Kelly Rowland's Side Fringe and Short Crop
Rowland's short chop is a super cute way of putting your eggs in the basket of versatility. However you decide to wear your hair, straight or in its fully natural state, this haircut will surely deliver.
2 / 30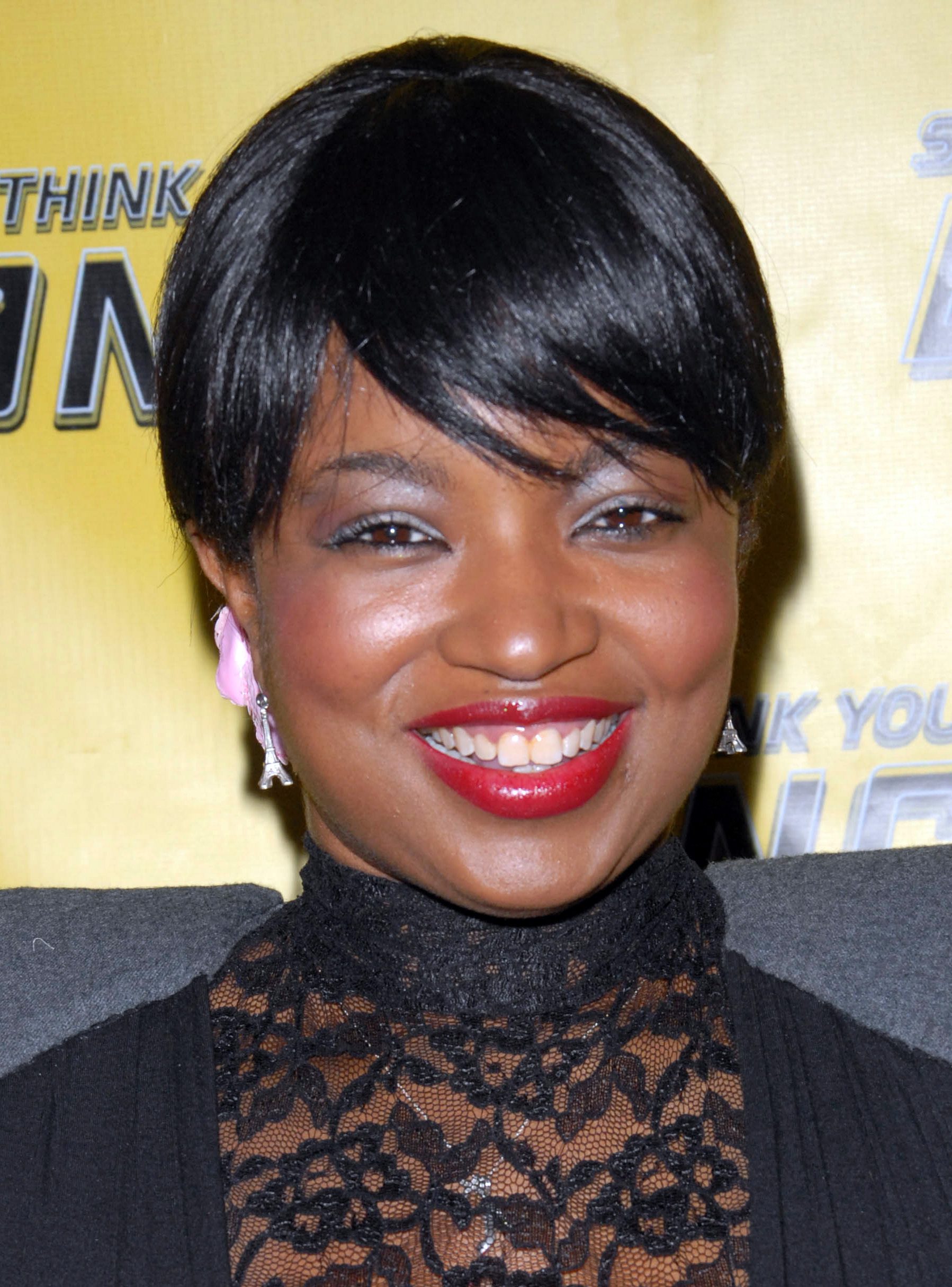 Manouschka Guerrier's Pixie Cut
Here, Manouschka Guerrier wears her pixie cut in a neat style with side-swept bangs. Try this for a simple and fuss-free look.
3 / 30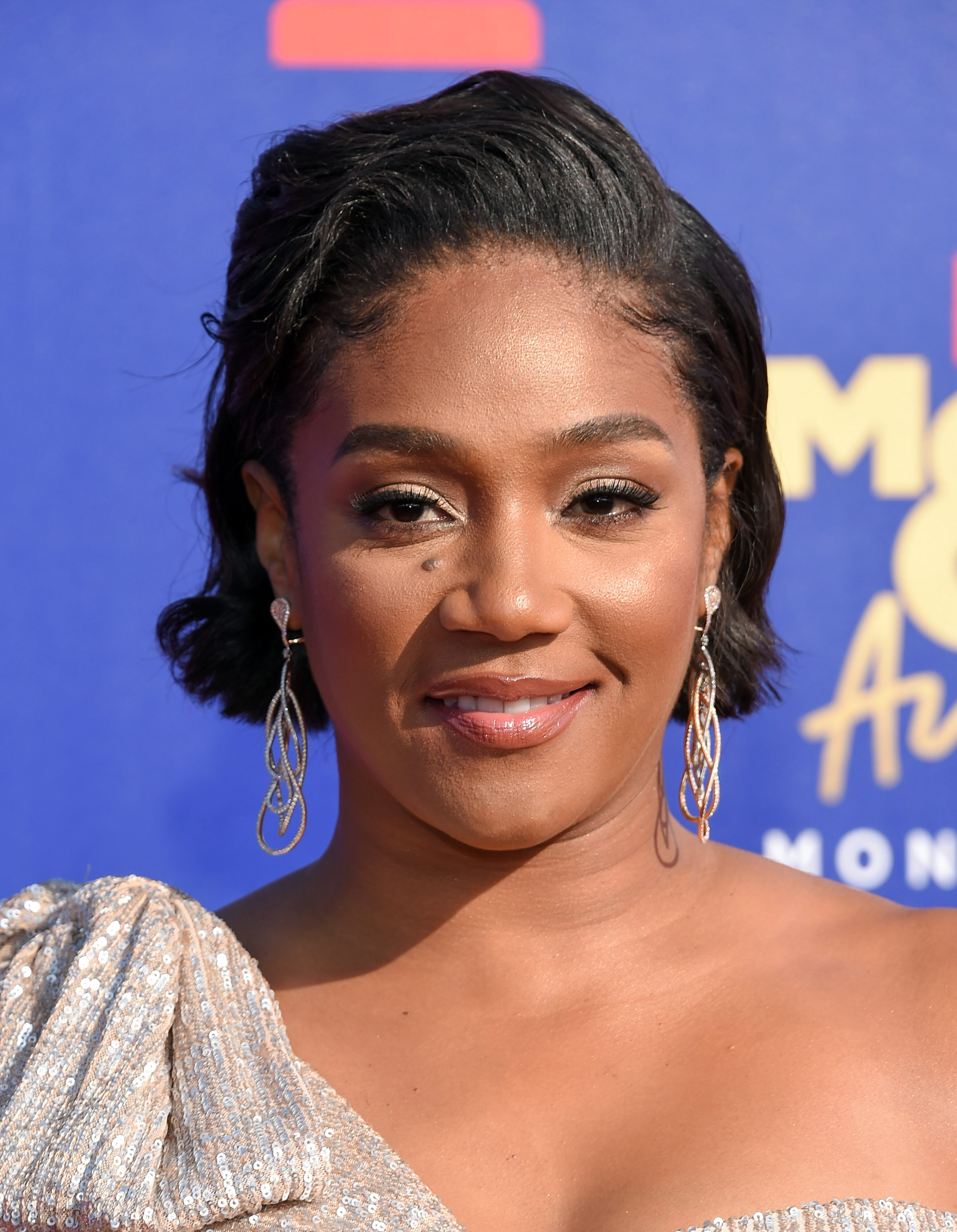 Tiffany Haddish's Slicked-Back Waves
Here, Tiffany Haddish is wearing a short side-parted 'do with barely-there waves, which she has slicked back out of her face for a fresh look. If you're in search of a cute yet easy-to-copy hairstyle, you've found it!
4 / 30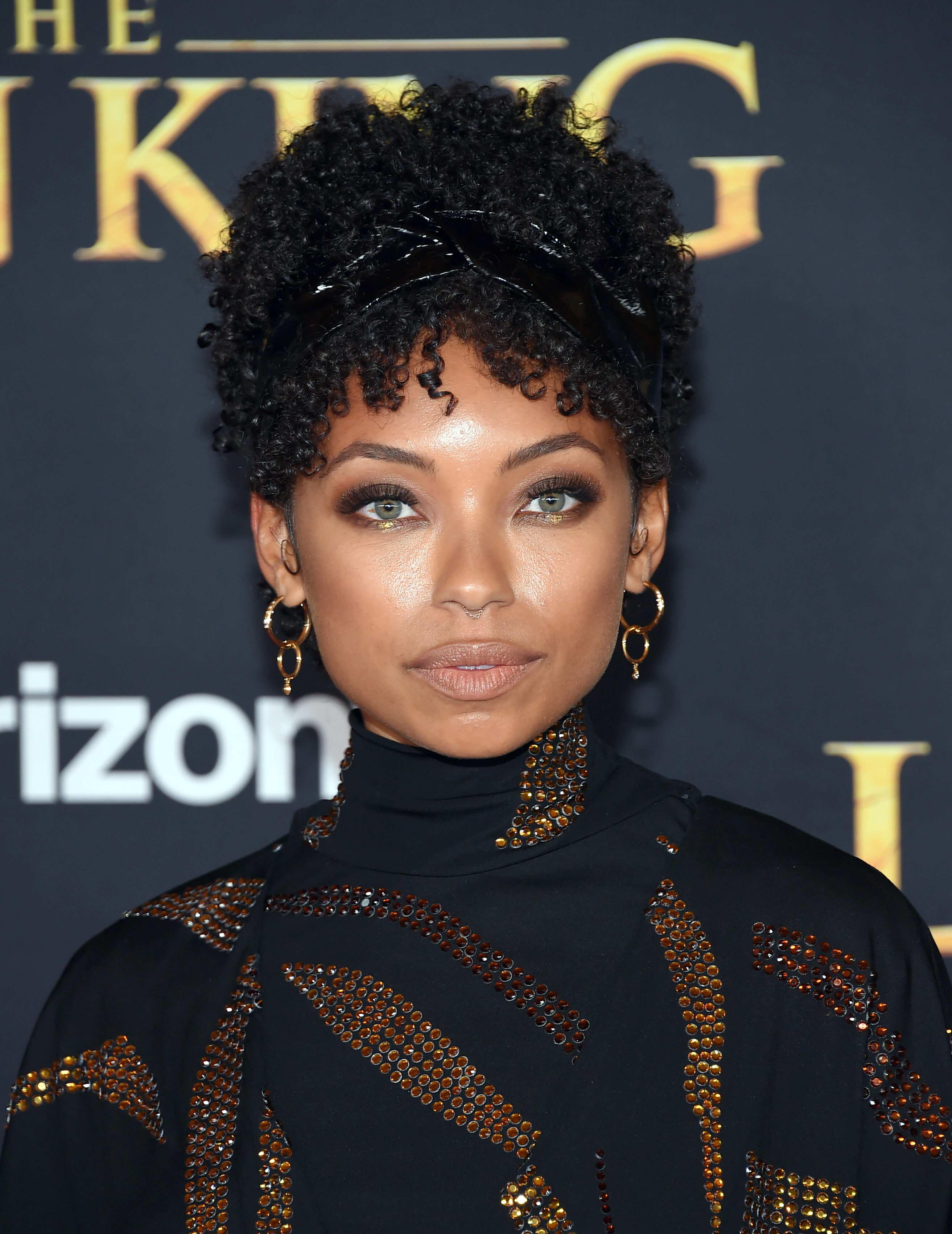 Logan Browning's Short Curls with Headband
Logan Browning shows us how she takes her short natural curls to the red carpet. Done up in a beehive style and finished off with a headband, her hair looks ready to party!
5 / 30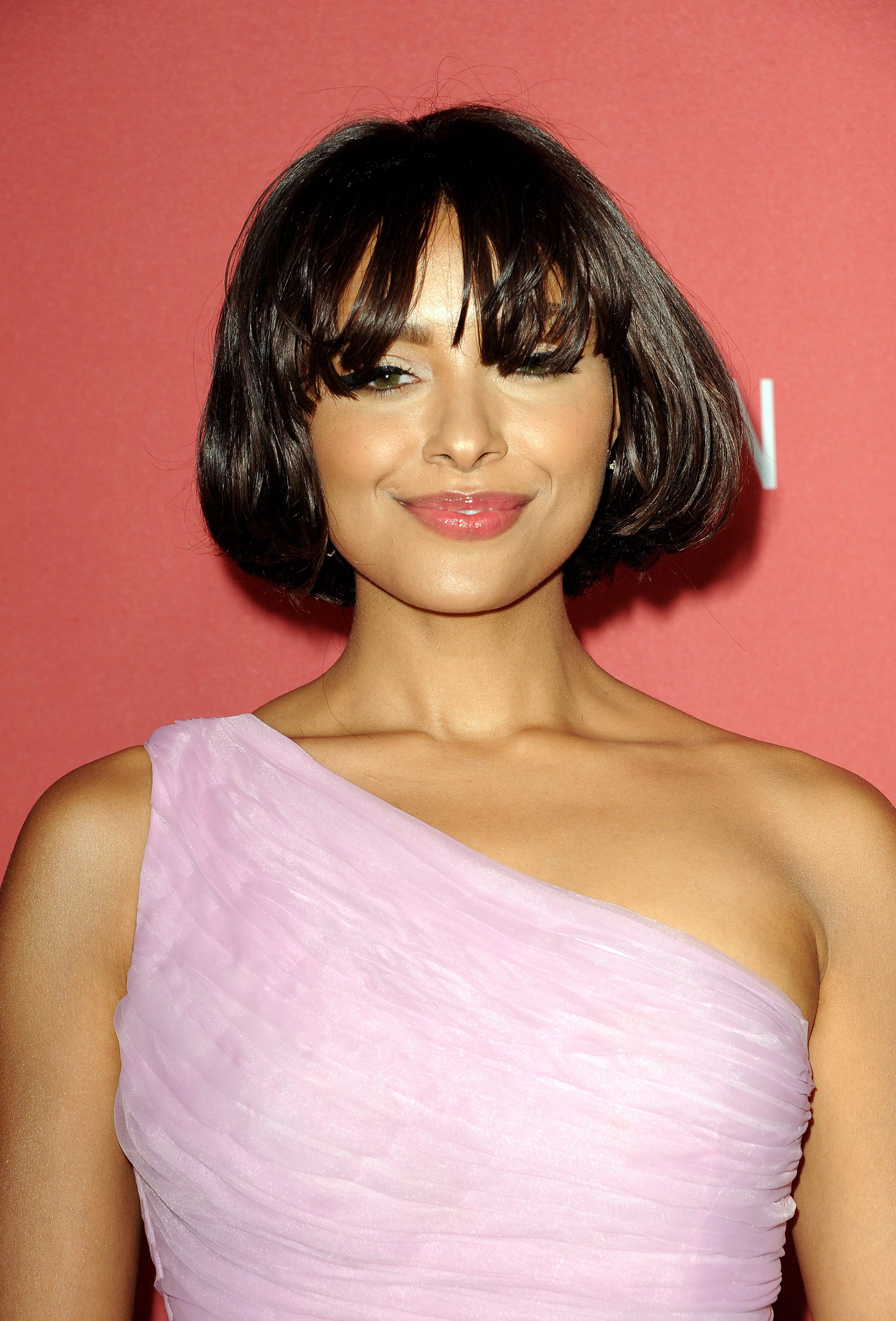 Kat Graham's Bob with Eye-Grazing Bangs
How cute does Kat Graham look wearing this bouncy bob with eye-grazing bangs? So youthful, girly, and adorably chic!
6 / 30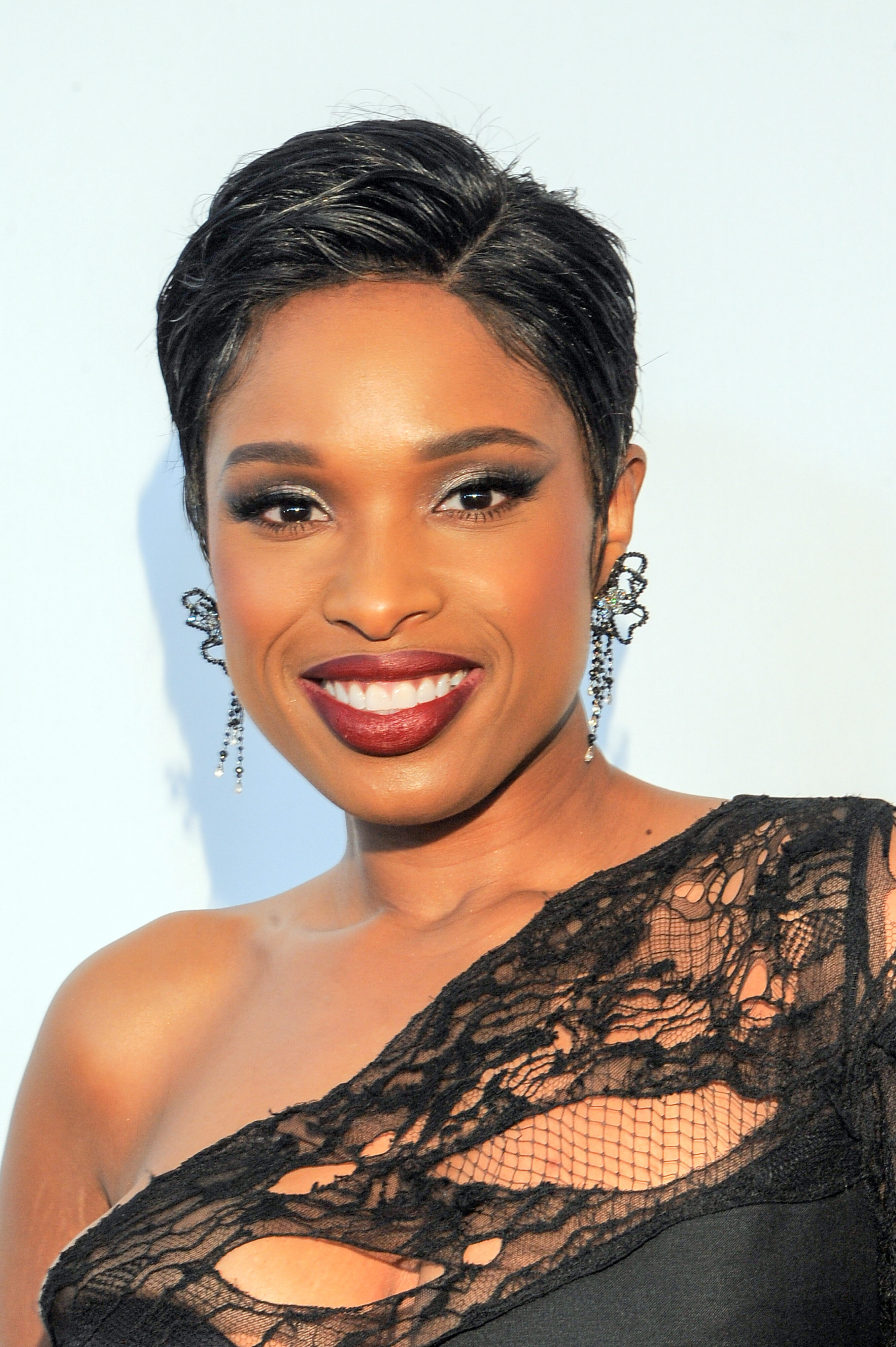 Jennifer Hudson's Side-Parted Pixie
Jennifer Hudson looks so breezy wearing this side-parted pixie cut. Aside from regular visits to the salon to maintain its short length, this is a fairly low-maintenance 'do as it requires very little in terms of everyday styling.
7 / 30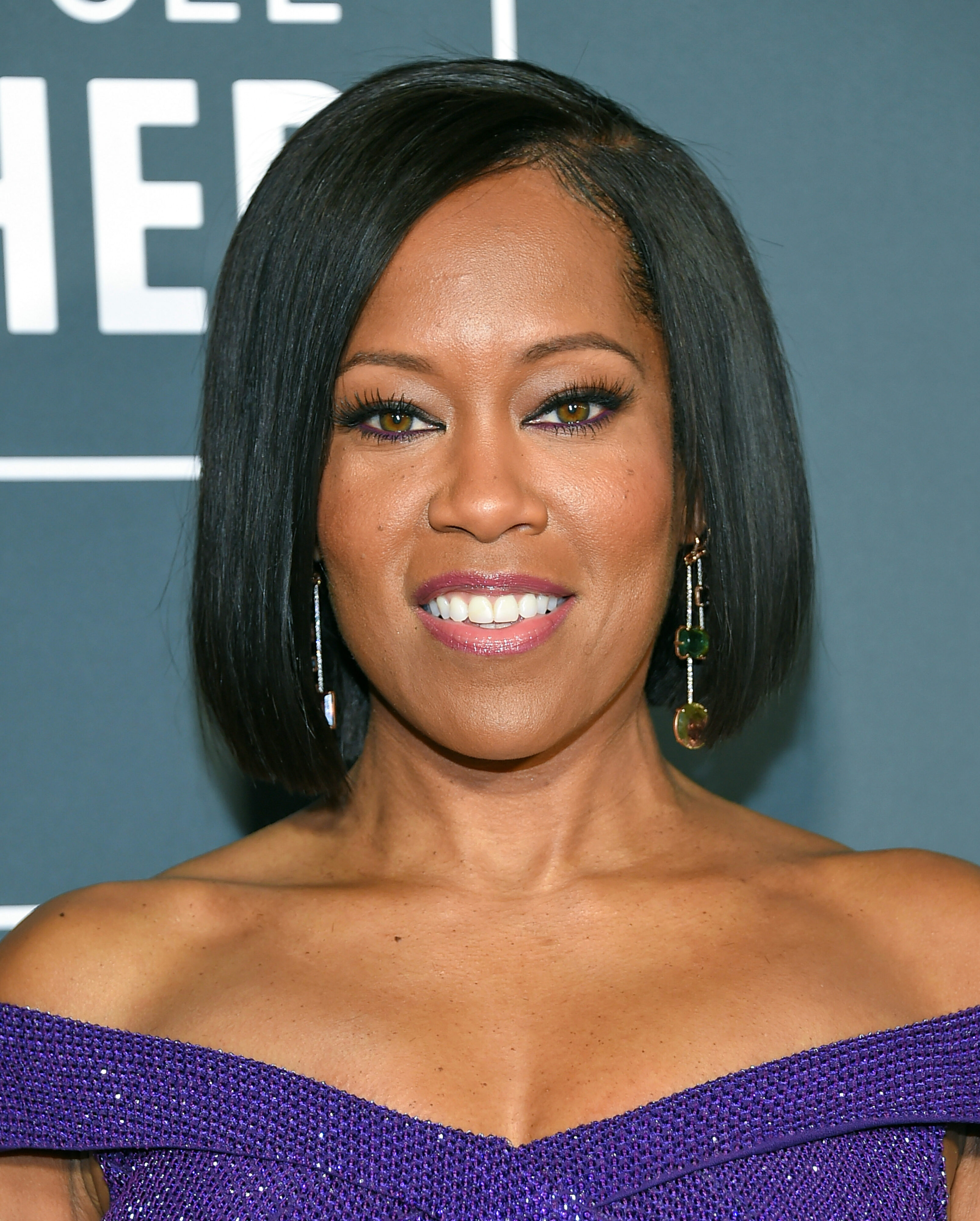 Regina King's Asymmetrical Bob
Another way that you can give your bob a modern update is by wearing it with uneven ends. Here, Regina King is giving us major hair envy with her super sleek asymmetrical bob.
8 / 30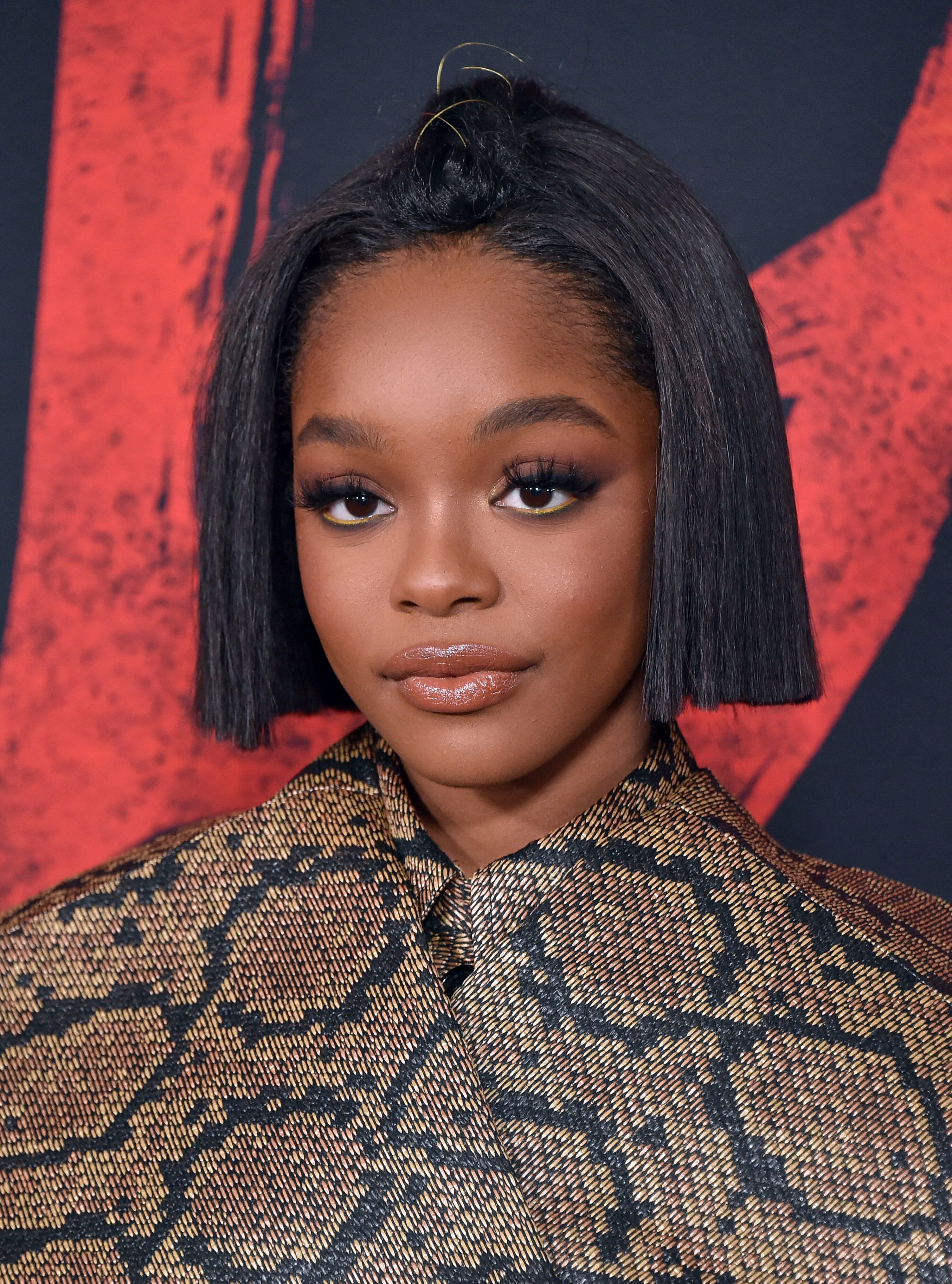 Marsai Martin's Flat-Ironed Bob
Marsai Martin shows off a sleek flat-ironed style with blunt ends, which looks like an ultra-modern take on the classic bob. The little bun along the center part with the gold wire adornment adds even more spice to the look.
9 / 30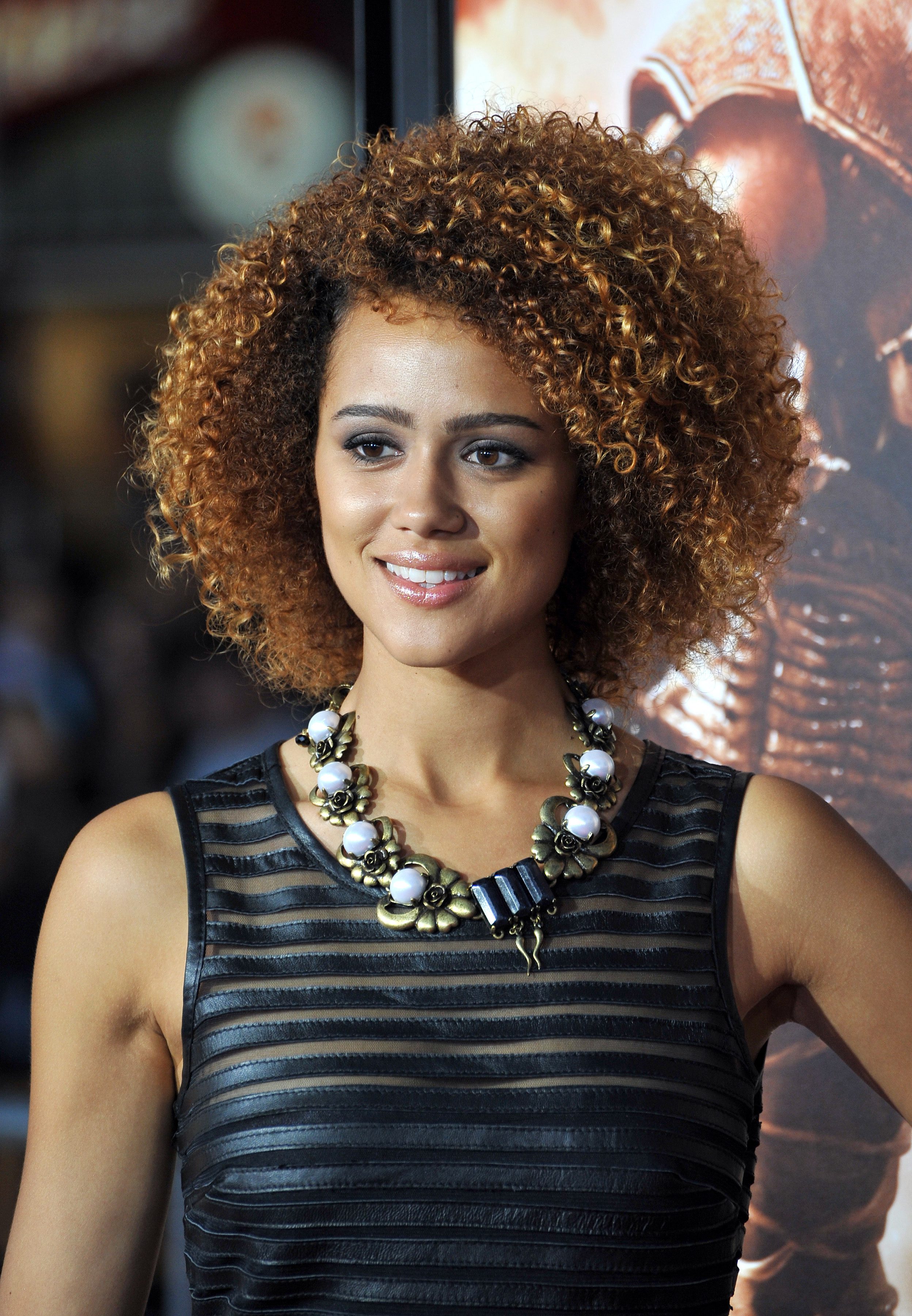 Nathalie Emmanuel's Light Brown Afro
A big afro always makes a statement. Here, Nathalie Emmanuel elevates it further with a light brown color, which makes it even more of a standout look.
10 / 30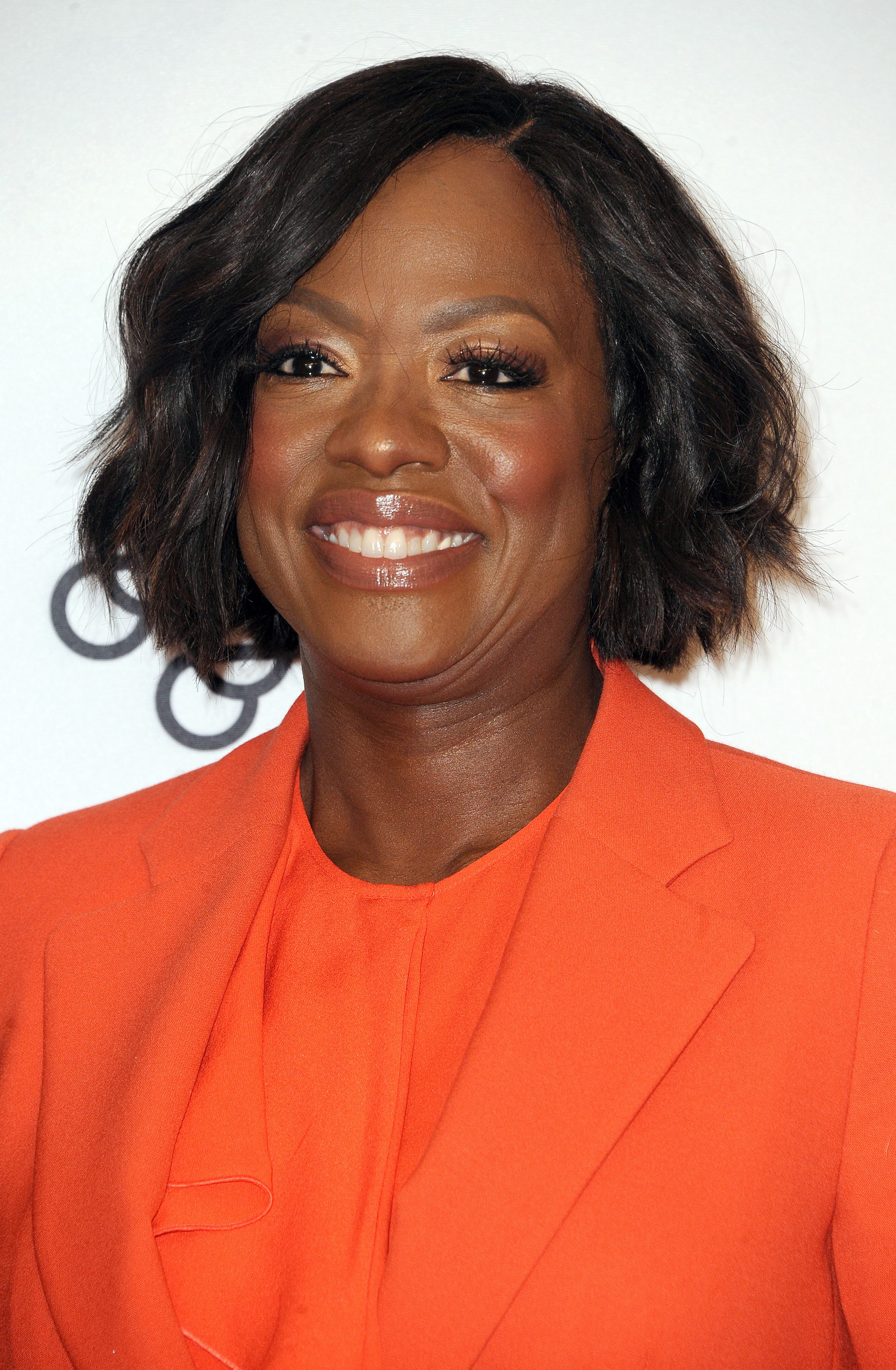 Viola Davis' Wavy Bob
You can never go wrong with a classic bob. And it's even chicer and sweeter with the addition of soft waves like Viola Davis is wearing here.
11 / 30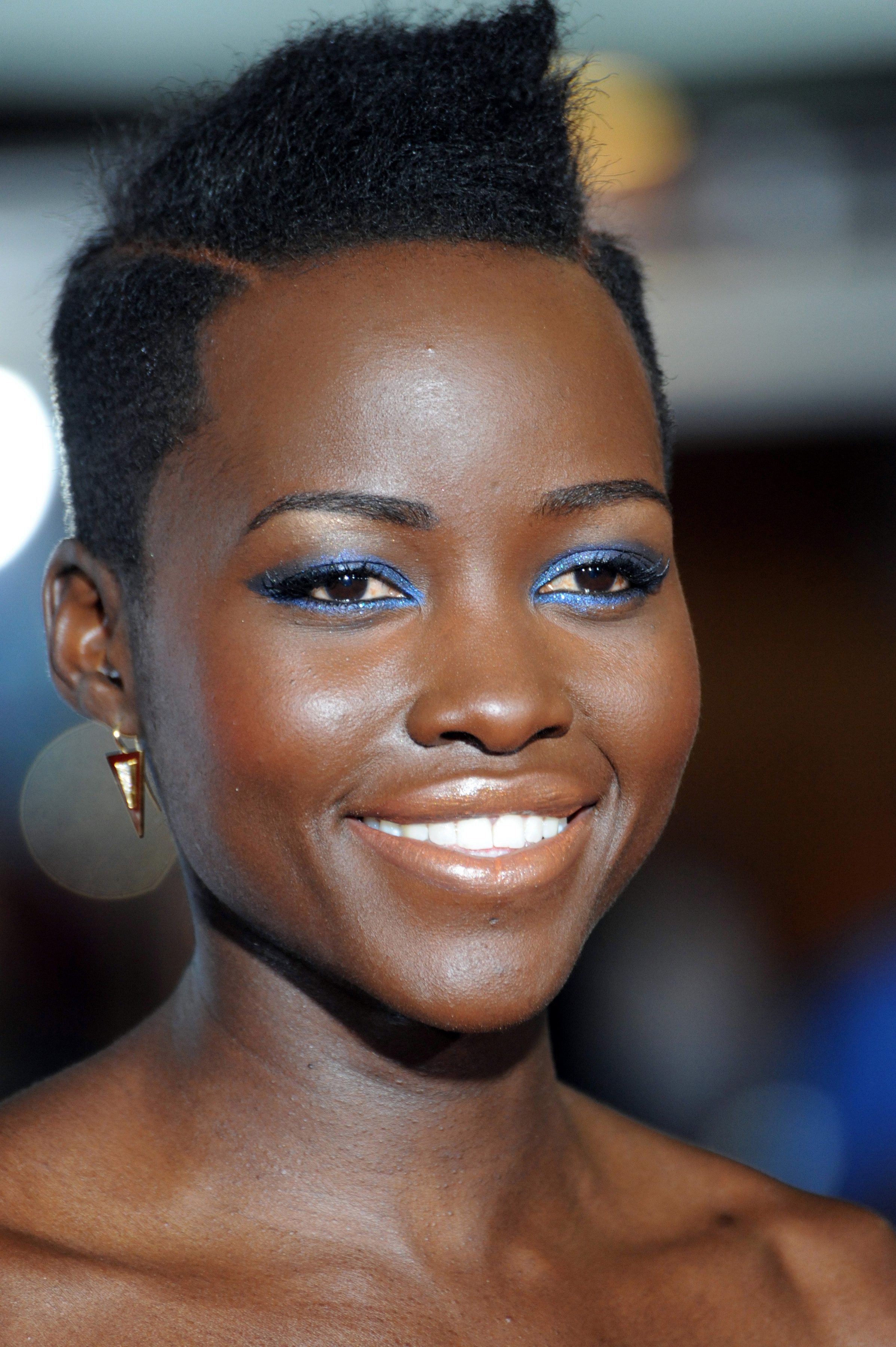 Lupita Nyong'o's Sculpted Faux Hawk
Lupita Nyong'o makes a strong case for androgynous hair with this sculpted faux hawk. Cropped closely at the sides but high and stylishly molded at the top, this is a totally edgy, standout look.
12 / 30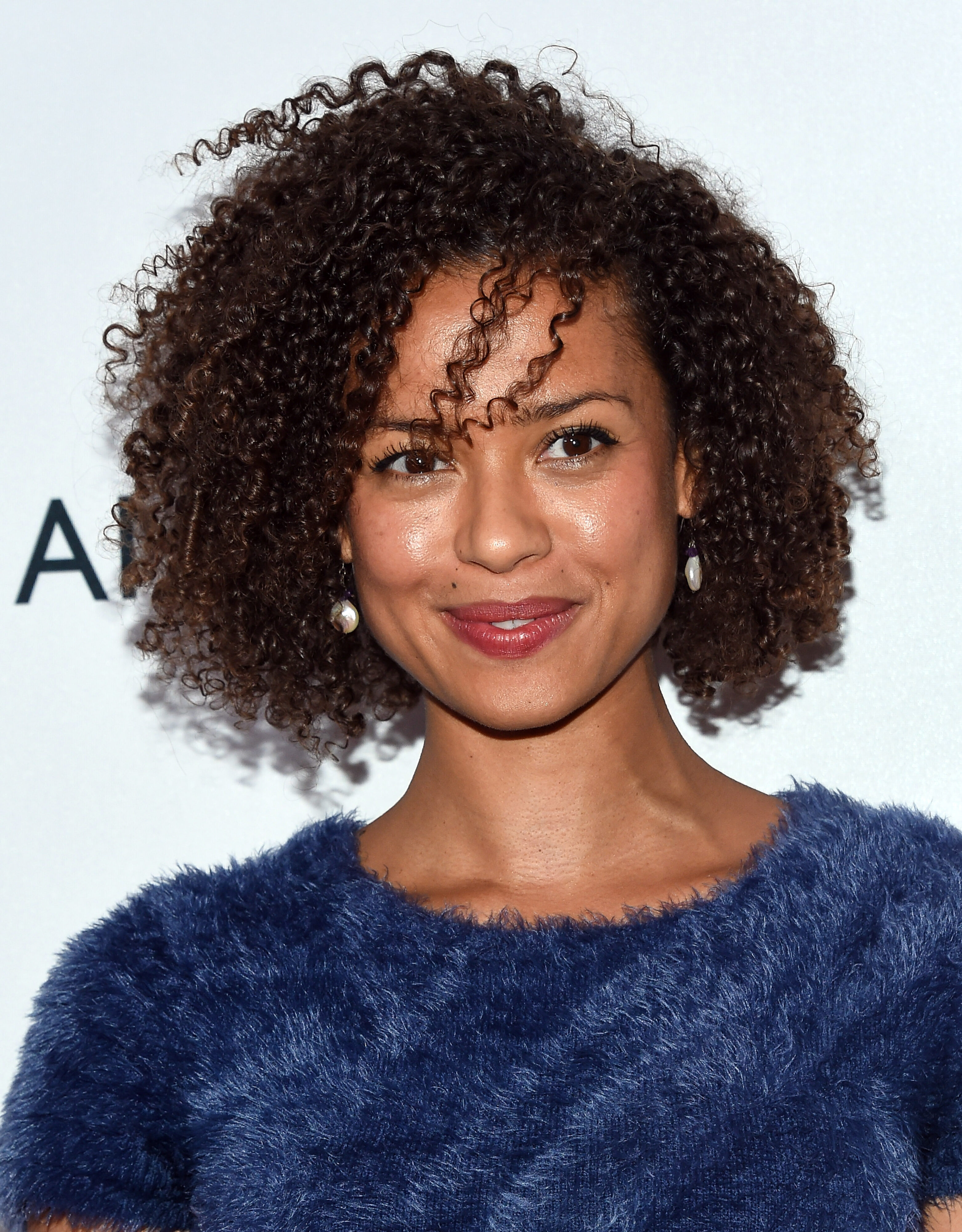 Gugu Mbatha-Raw's Afro Bob
Gugu Mbatha-Raw embraces her natural texture with this curly bob. We love the look of those voluminous, tight curls — such a fun and fab way to wear afro hair.
13 / 30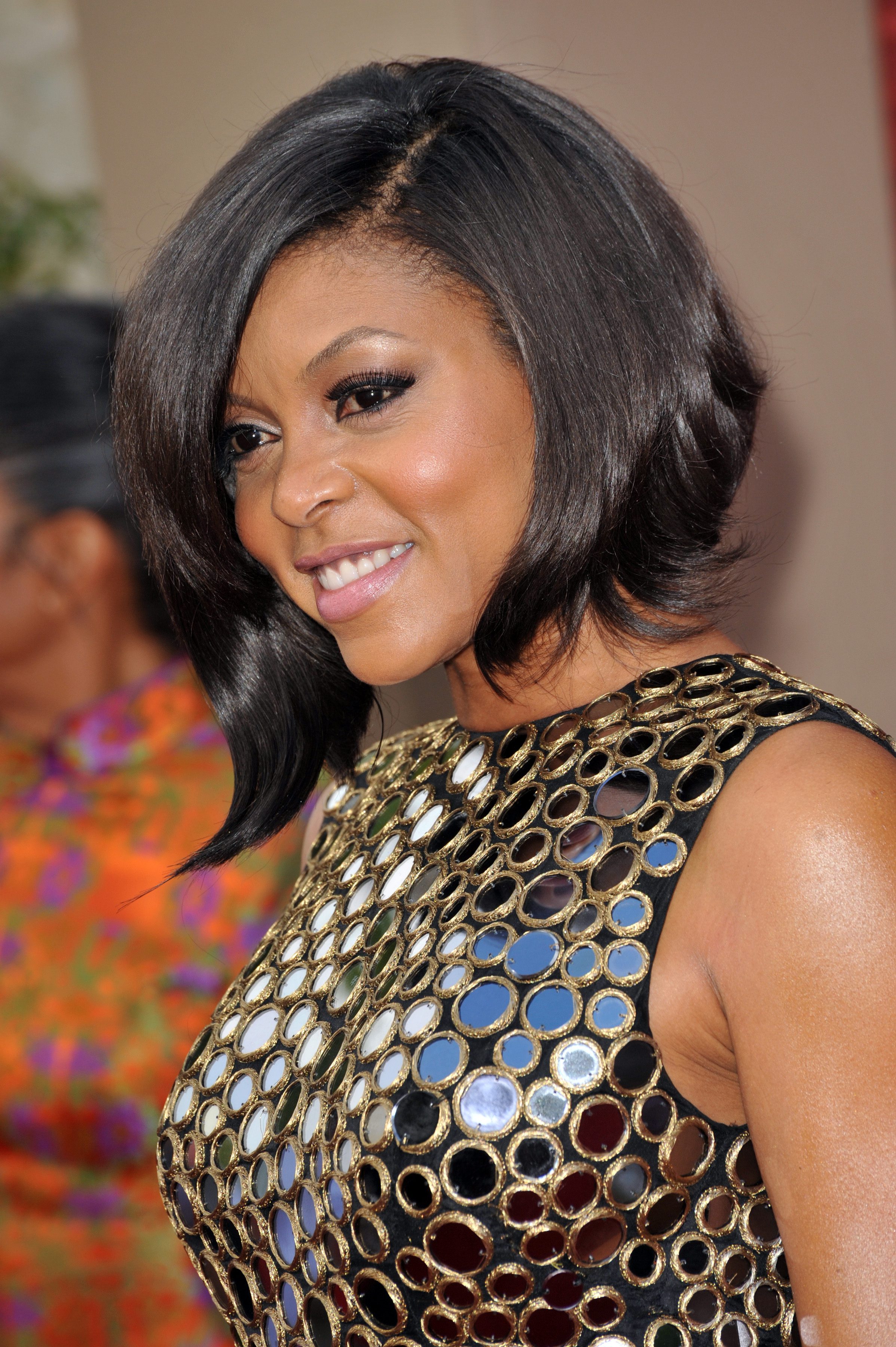 Taraji P. Henson's Retro Bob
Taraji P. Henson is giving us Jackie O vibes with this bouncy bob thanks to all that volume paired with the little flip at the ends. What an adorable way to bring the '60s look to modern times.
14 / 30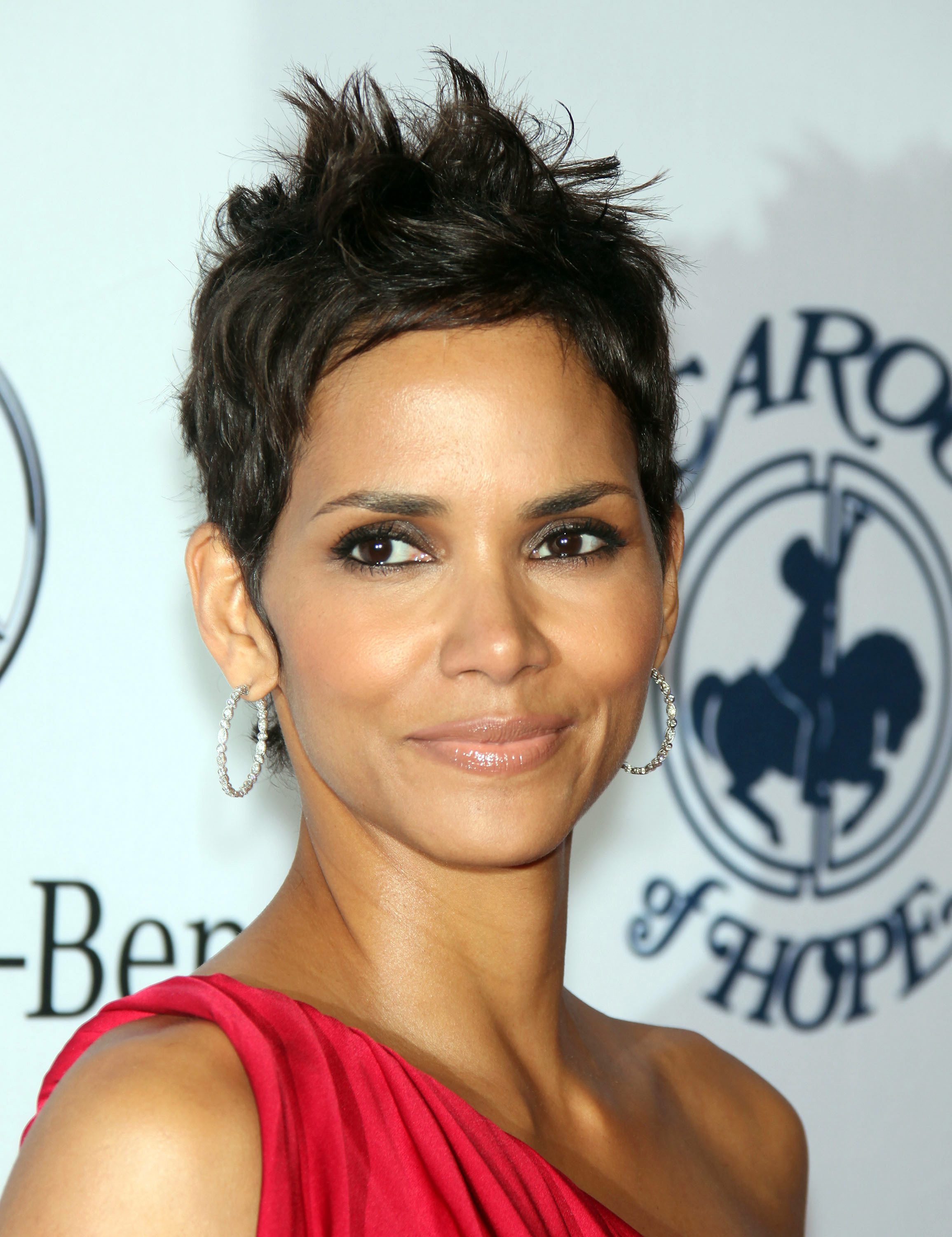 Halle Berry's Messy Faux Hawk
No one rocks the faux hawk quite like Halle Berry. This used to be her signature look back in the 2000s, and while she's worn a lot of other hairstyles since then, we will always remember this as one of her coolest 'dos ever!
15 / 30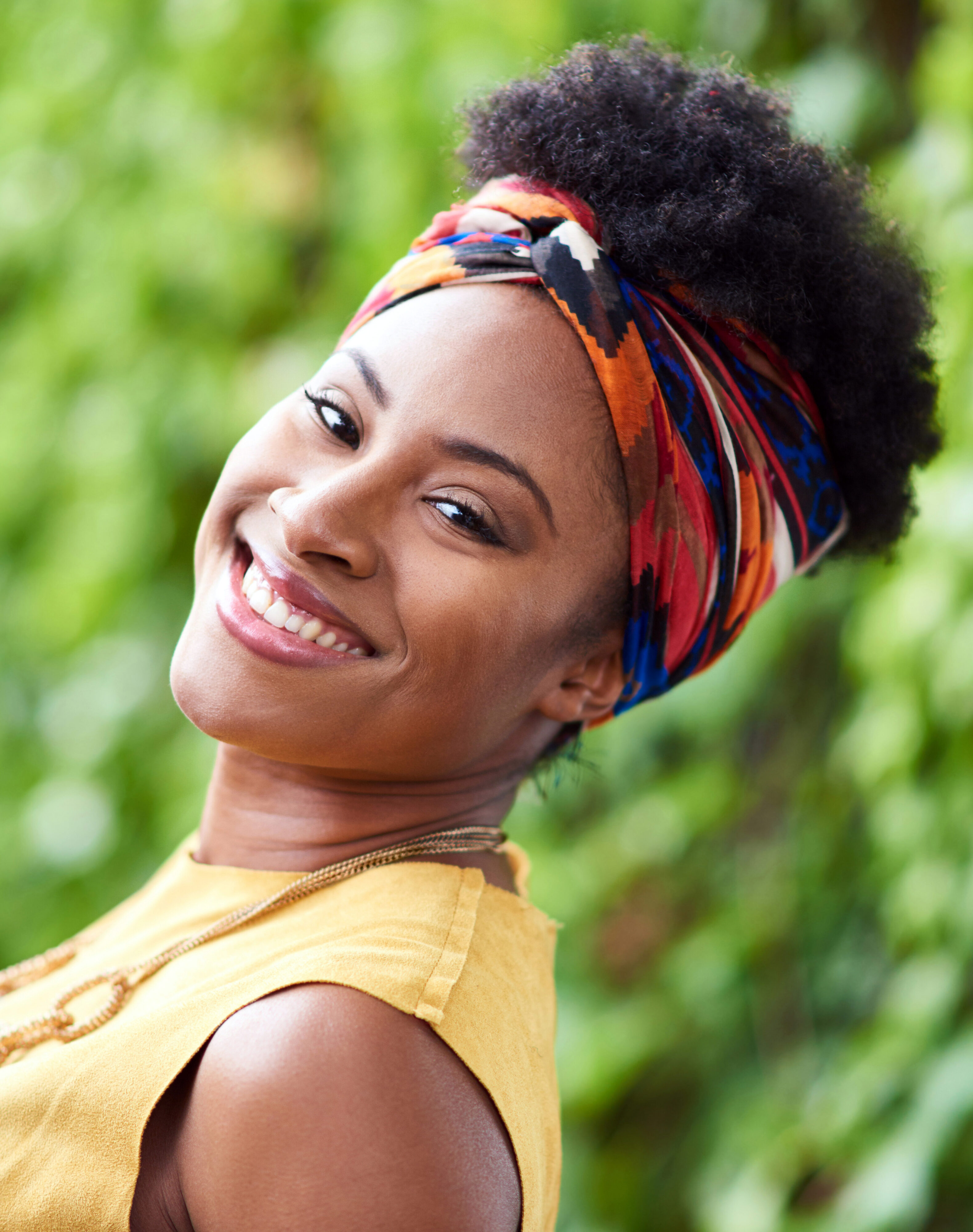 Short Hair and Scarf
A scarf is a great way to jazz up your short 'do. There's nothing like an African head wrap to give your afro that extra cool factor.
16 / 30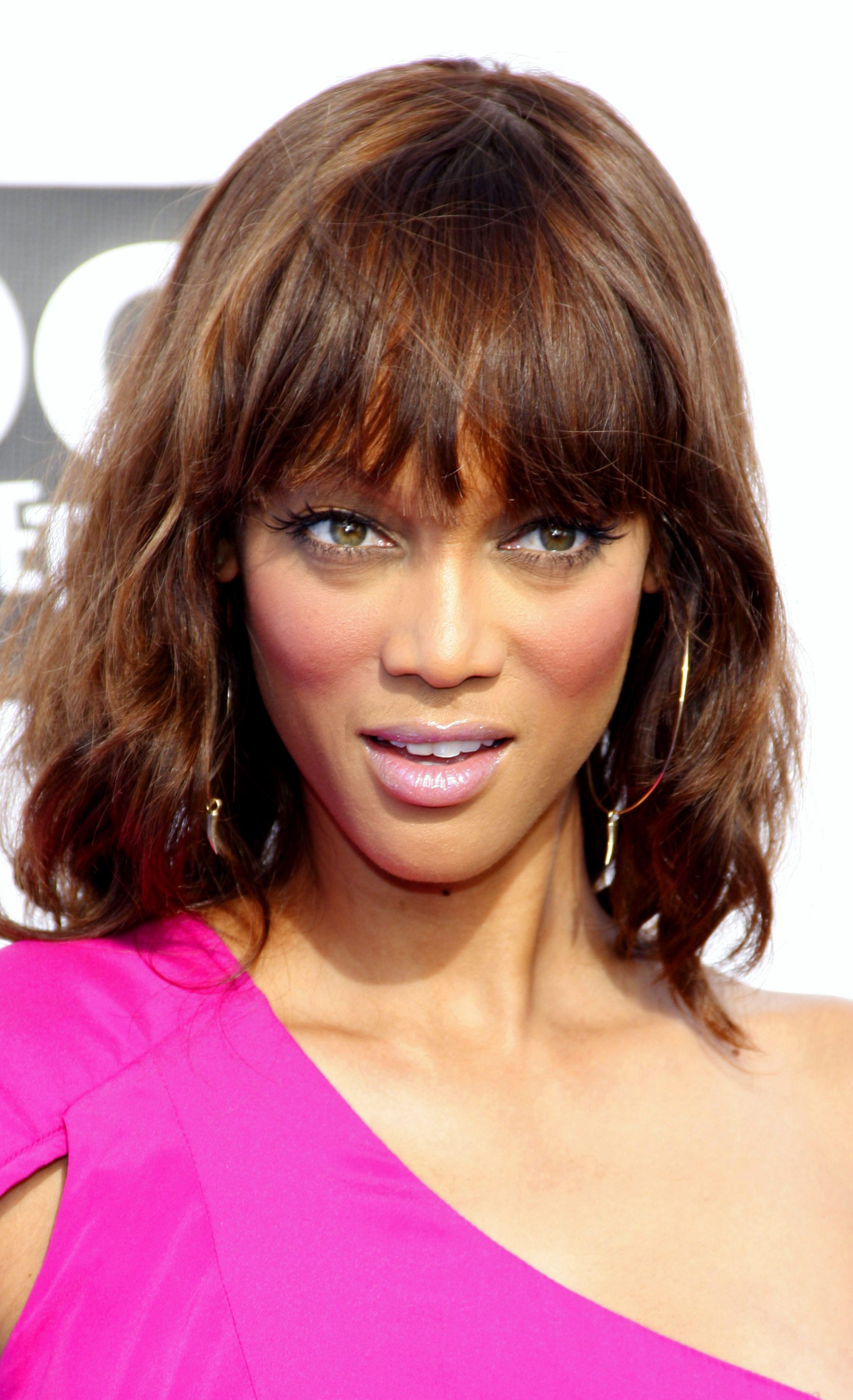 Tyra Banks' Light Choppy Fringe
A supermodel like Tyra Banks can clearly pull anything off, but that doesn't mean we mortals don't get to take some inspiration from her. The choppy fringe and shag almost giver the girl-next-door vibe and I'm here for it.
17 / 30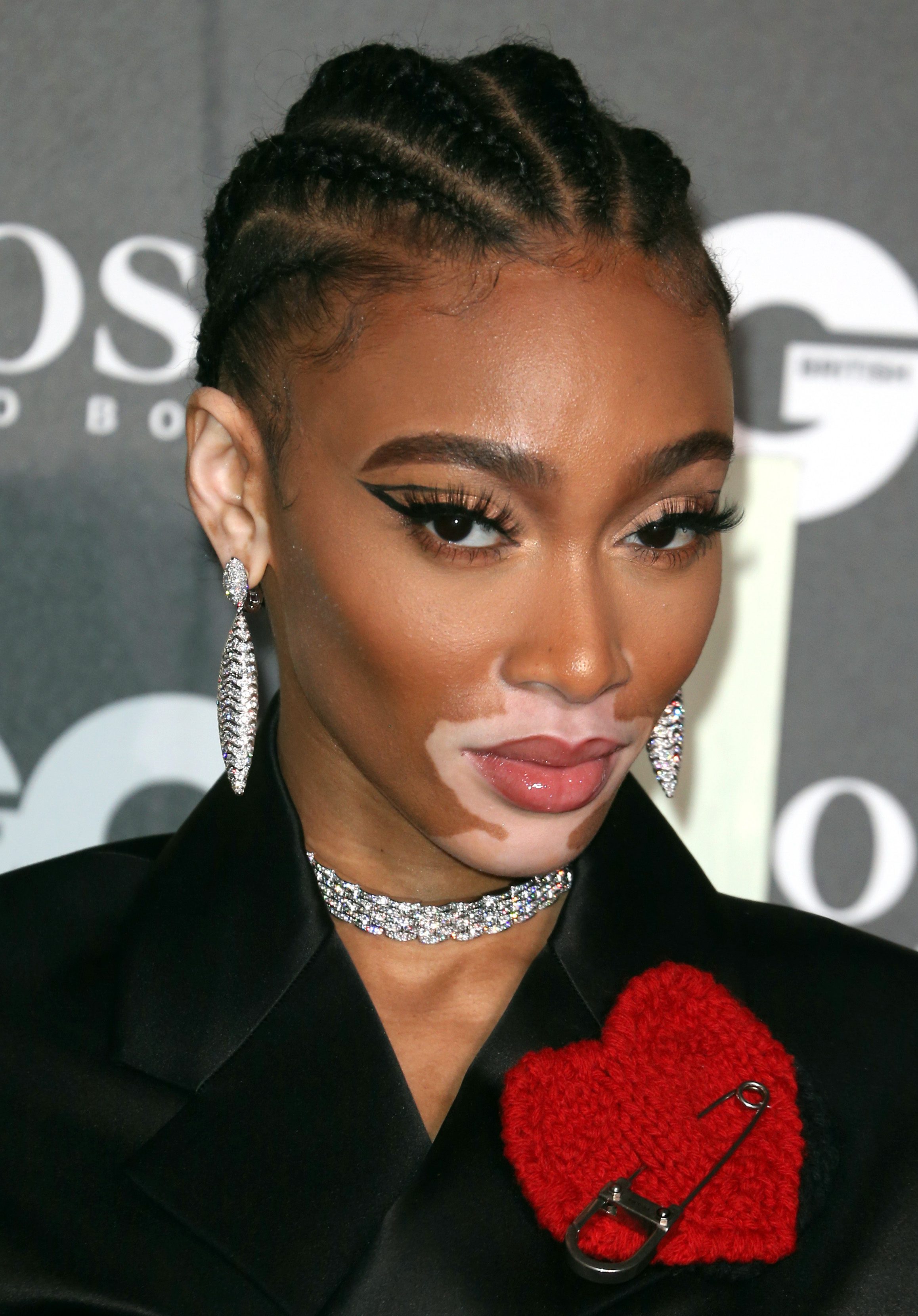 Winnie Harlow's Cornrows
Winnie Harlow shows us how to achieve a standout look even with short hair. Cornrows always make a statement no matter your hair length.
18 / 30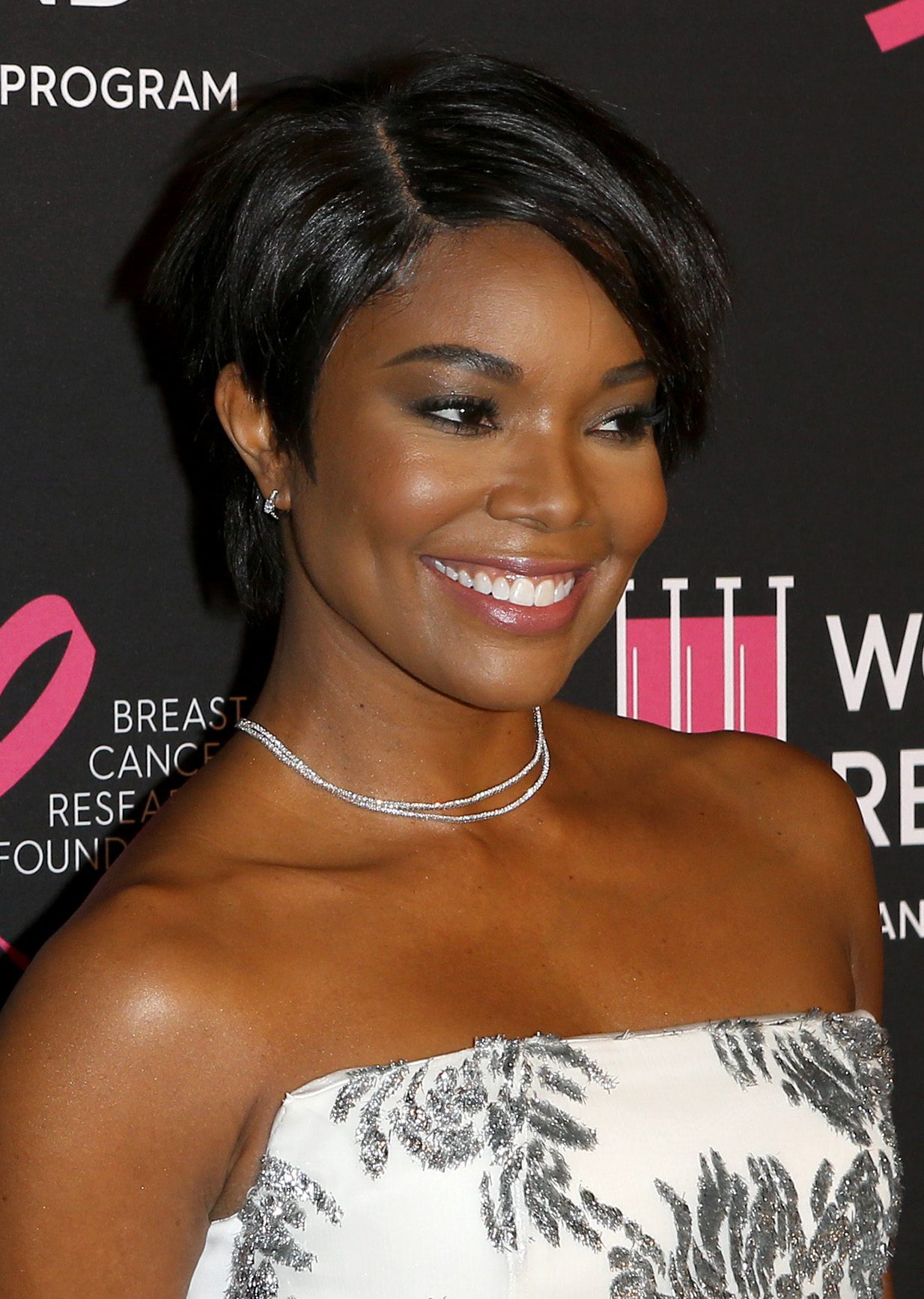 Gabrielle Union's Pixie
When it comes to short hairstyles, pixies are a true classic. Here, Gabrielle Union is wearing hers in an edgy side-parted style that looks oh-so-cool.
19 / 30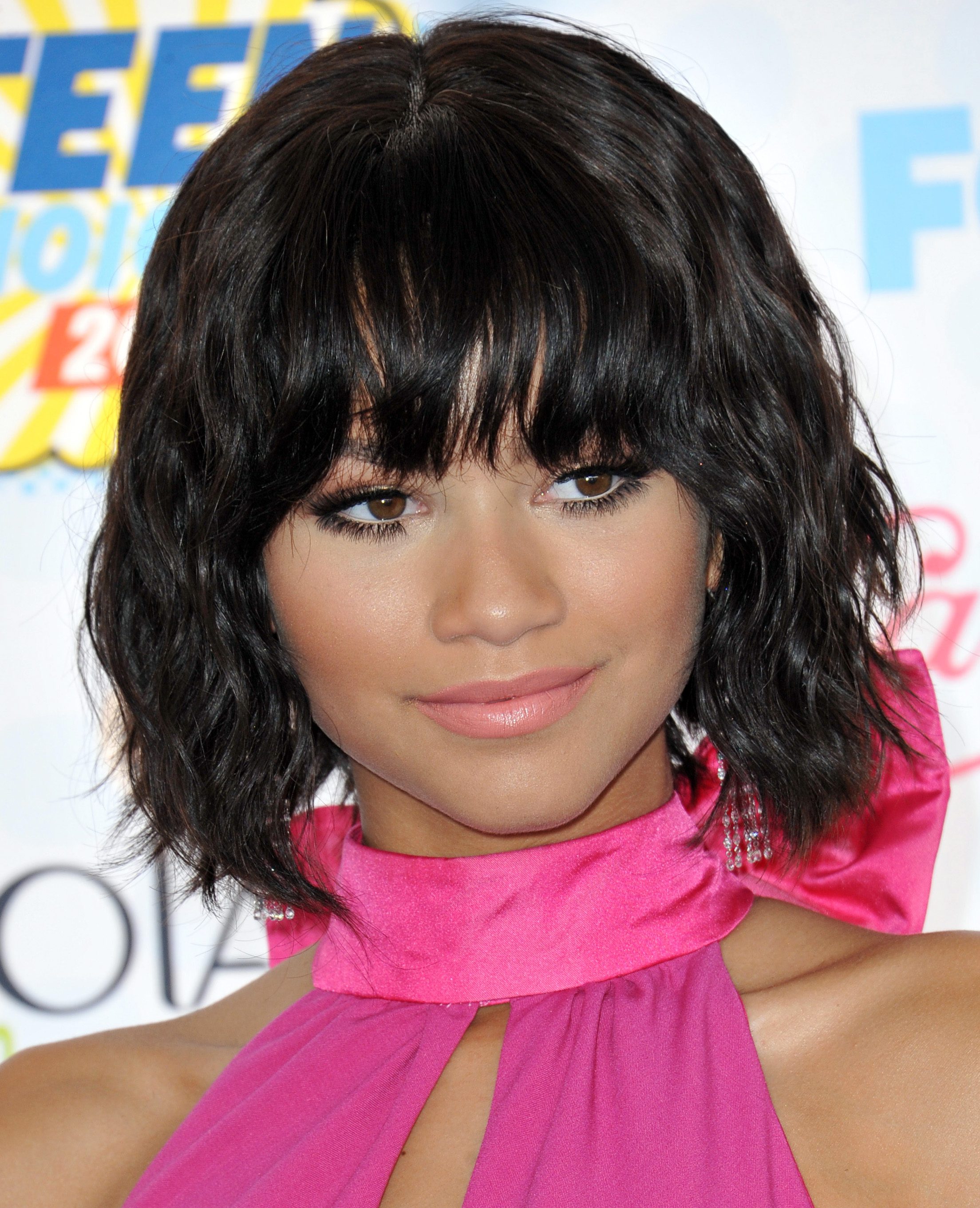 Zendaya's Shaggy Waves
A shaggy bob is so in right now, taking both chic and easygoing and putting them into one hairstyle. Zendaya's choppy bangs here are the perfect complement to the shaggy look. 
20 / 30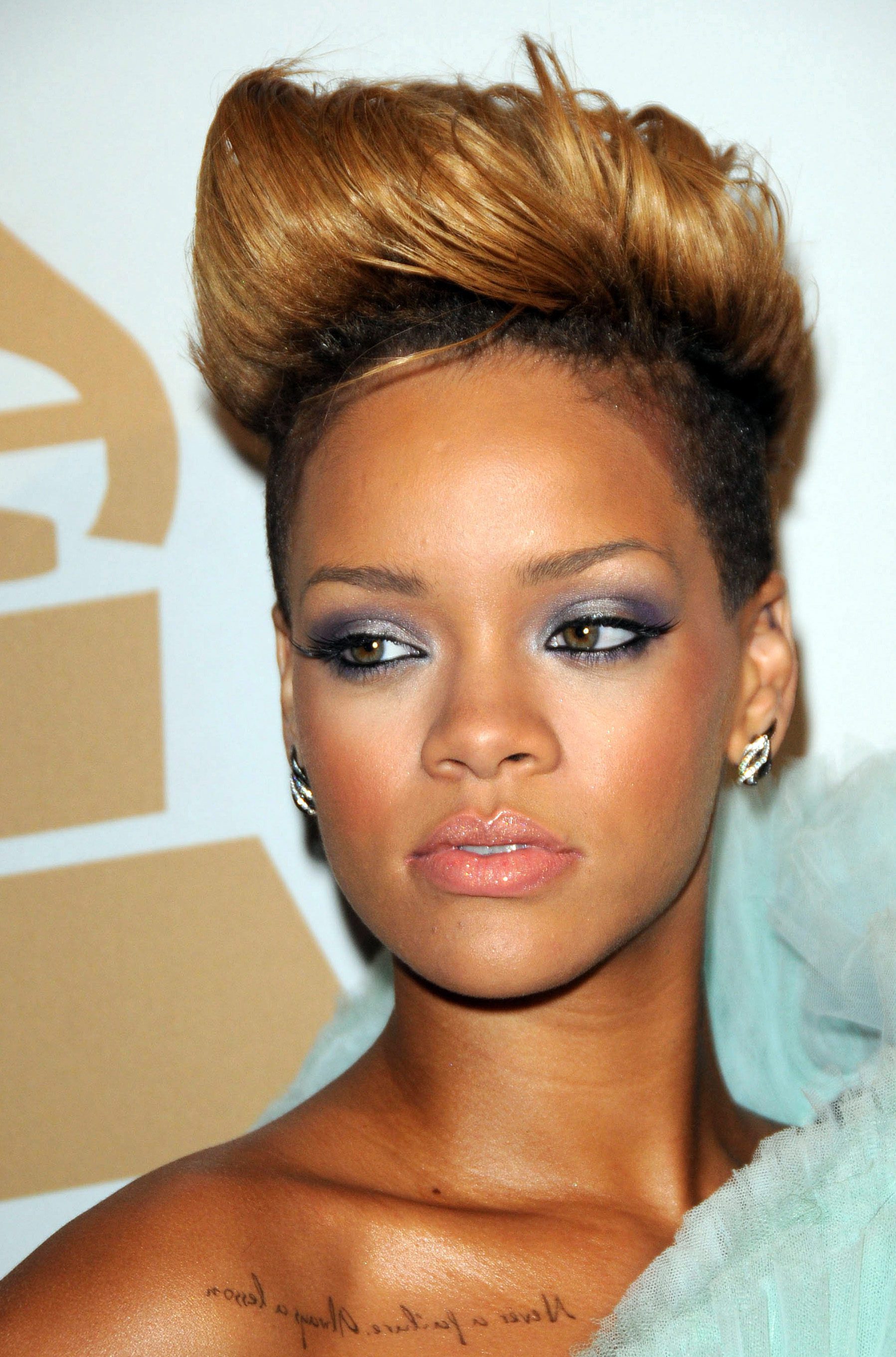 Rihanna's Undercut
A short hairstyle like Rihanna's undercut is super easy to maintain as long as you decide the timing by which you'll trim the sides.
The top can be left to an ever-changing length because you can go super short or let it grow as much as you'd like to contrast the short sides. 
21 / 30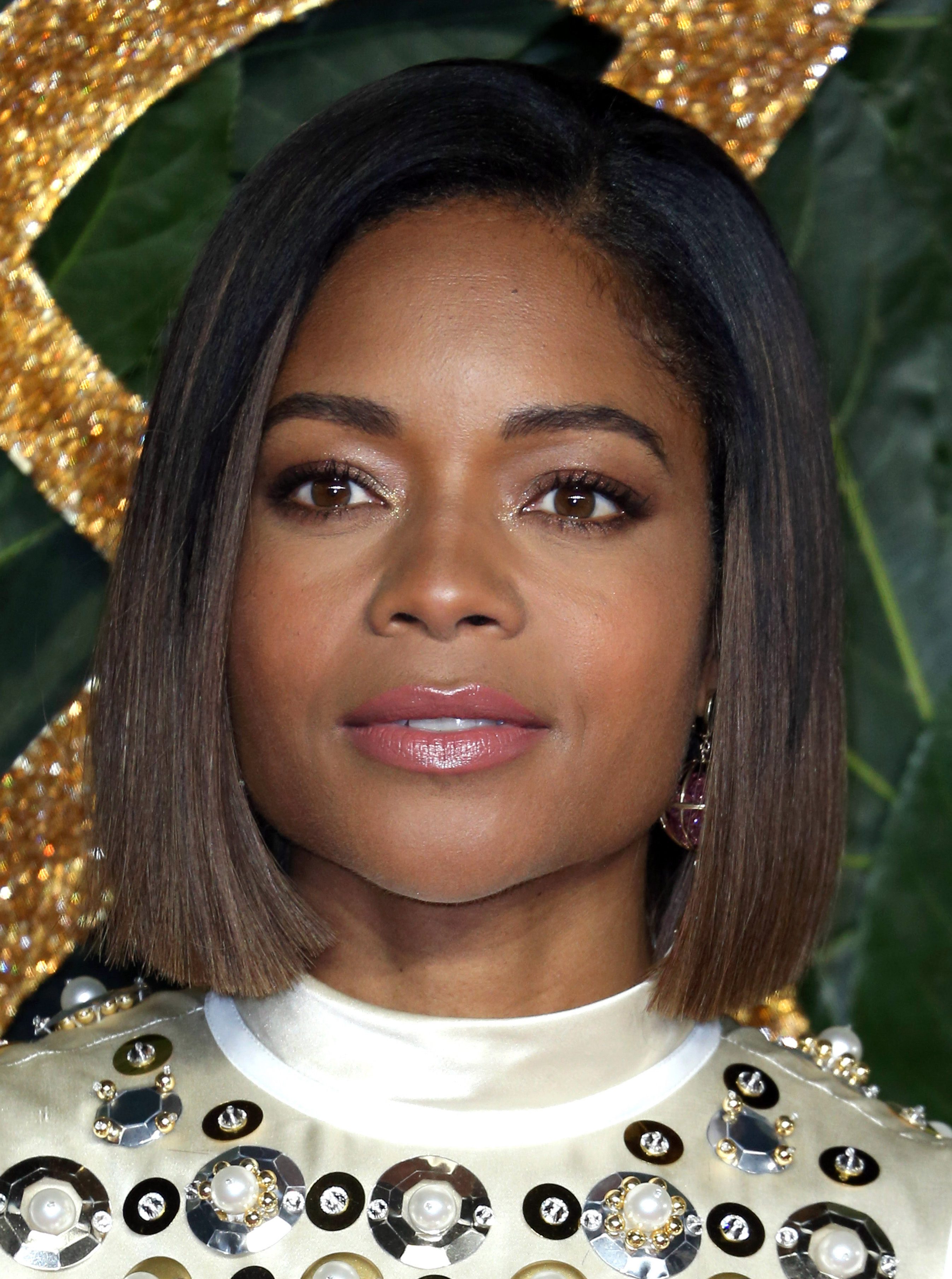 Naomie Harris's Ombre Bob
Naomie Harris's subtle ombre on her bob is a classic look with a subtle detail. The side part can help you frame your face differently to contrast the balance of the straight crop they've given her bob.
22 / 30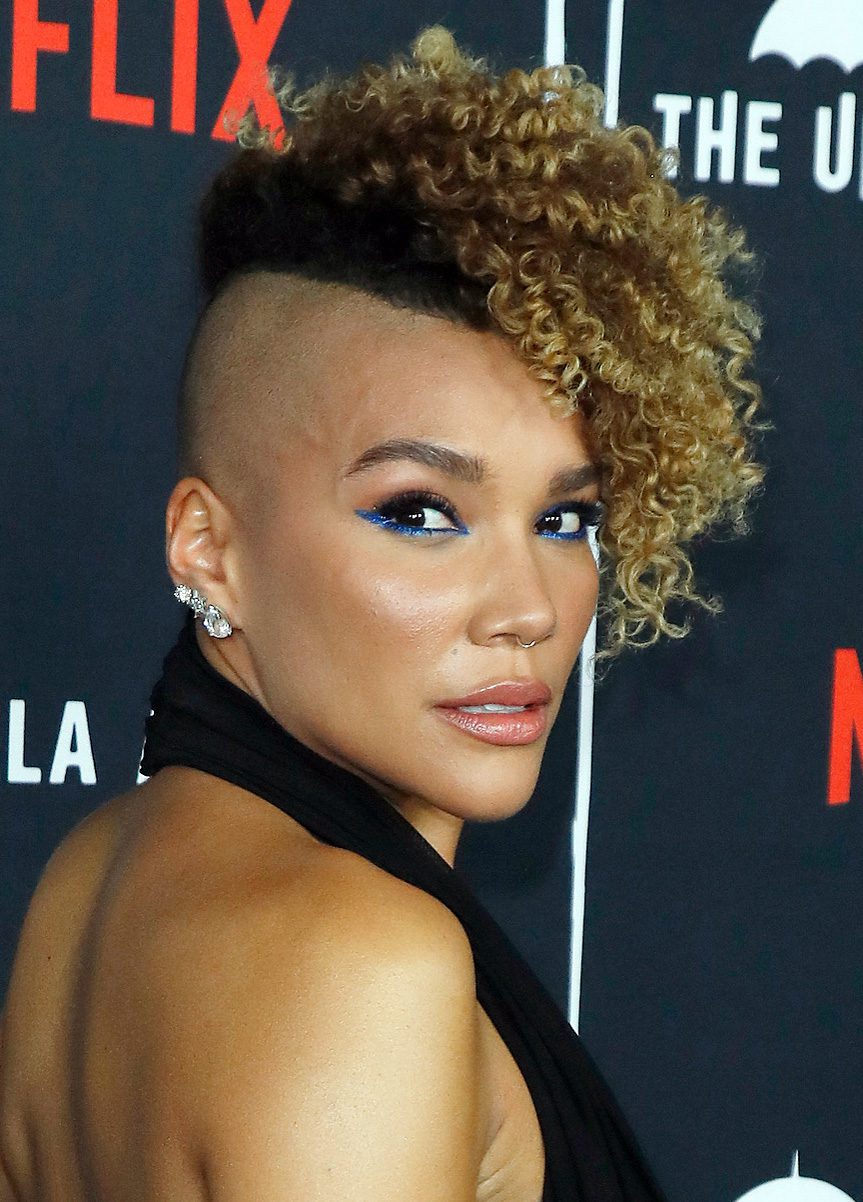 Emmy Raver-Lampman's Shaved Look
Emmy Raver-Lampman's sure to rock any hairstyle, but she looks incredibly fierce with a shaved head like this! Going for a nice balance between super short and short by shaving the sides and leaving the top longer. 
23 / 30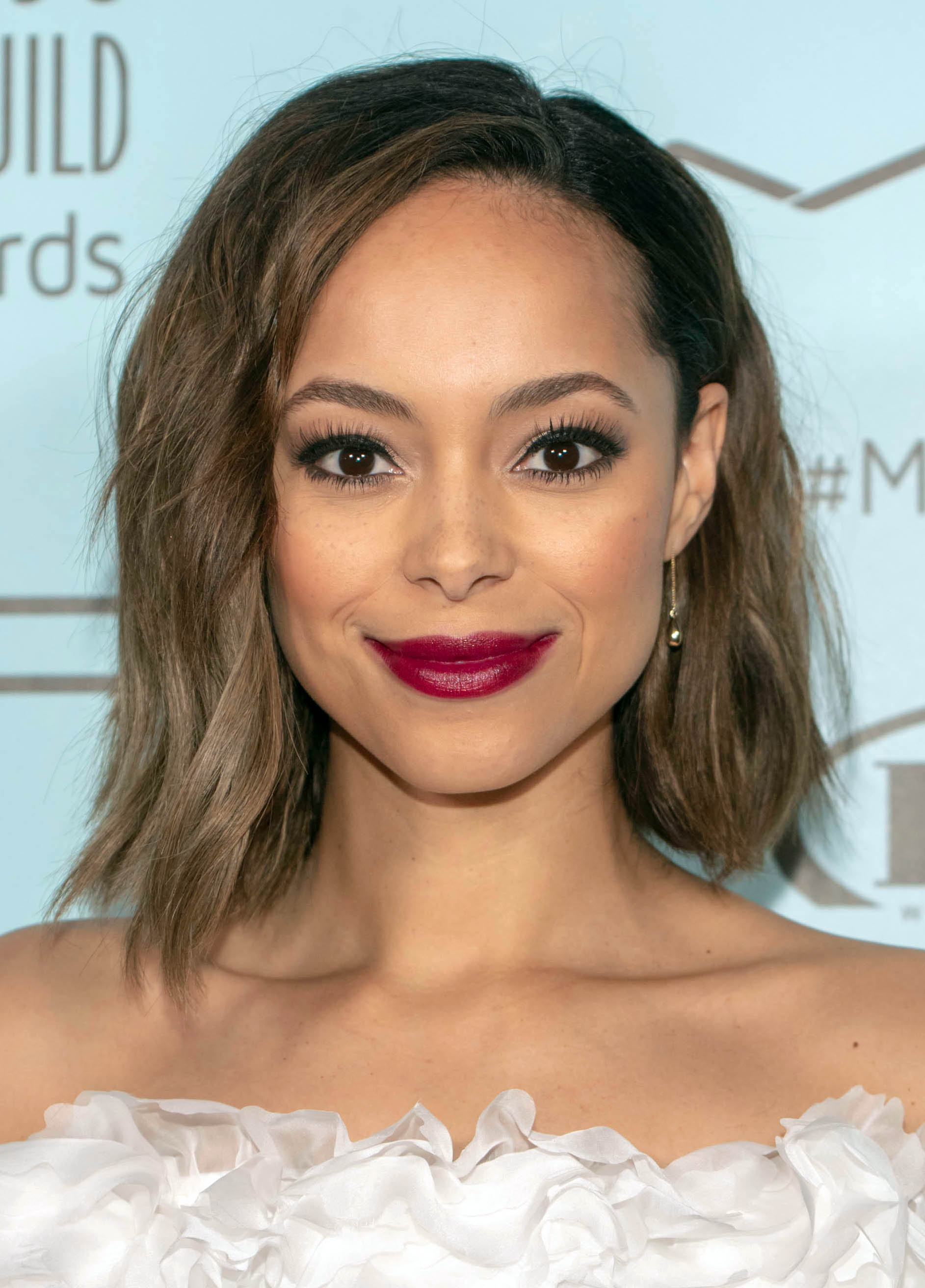 Amber Stevens's Angled Bob
Amber Steven's angled bob is a relatively simple hairstyle that looks amazingly chic on anyone, especially with this subtle ash brown ombre.
24 / 30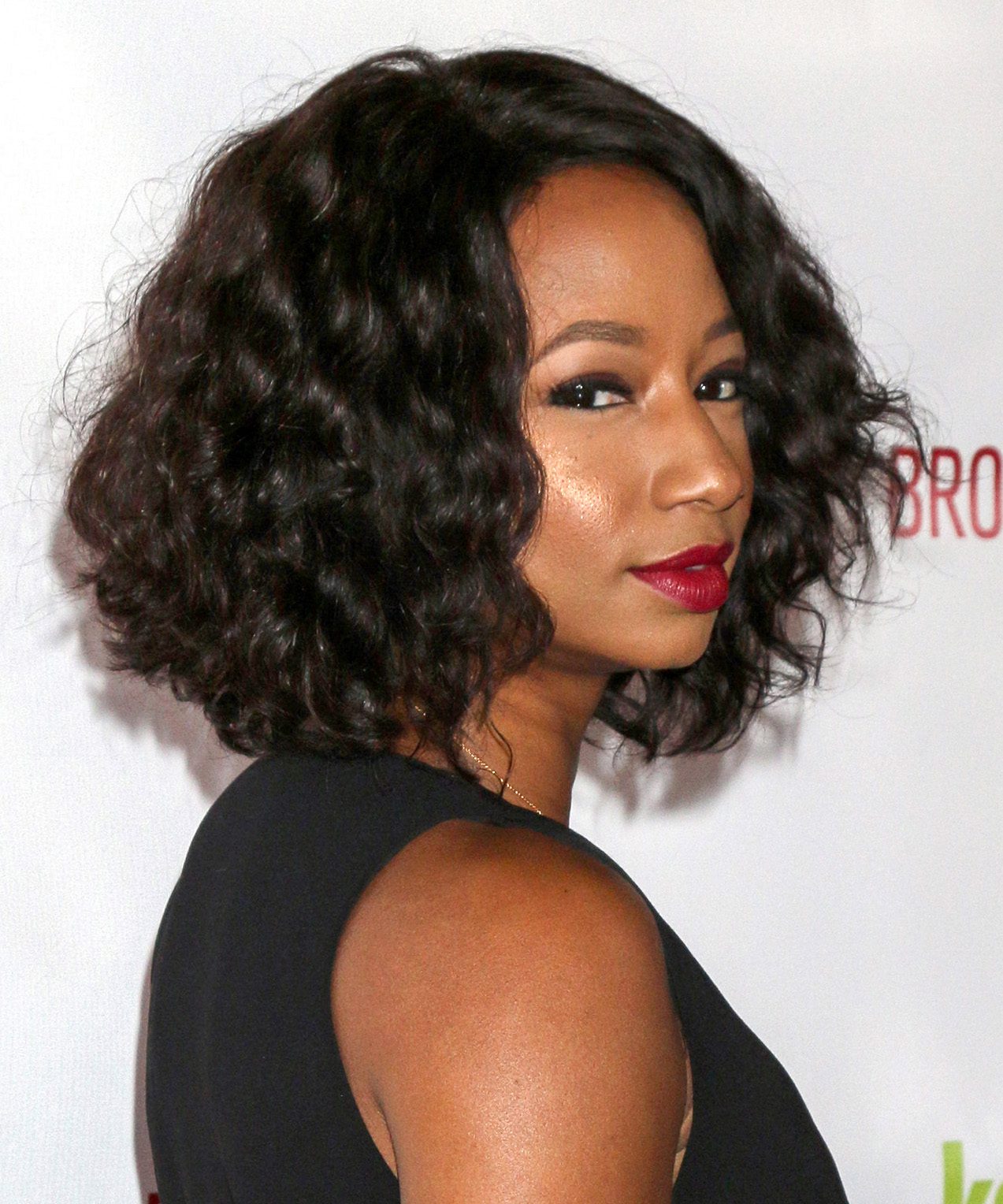 Monique Coleman's Curly Bob
Monique Coleman's curly bob is a super cute way to wear your natural hair a little more often if you're not already.
25 / 30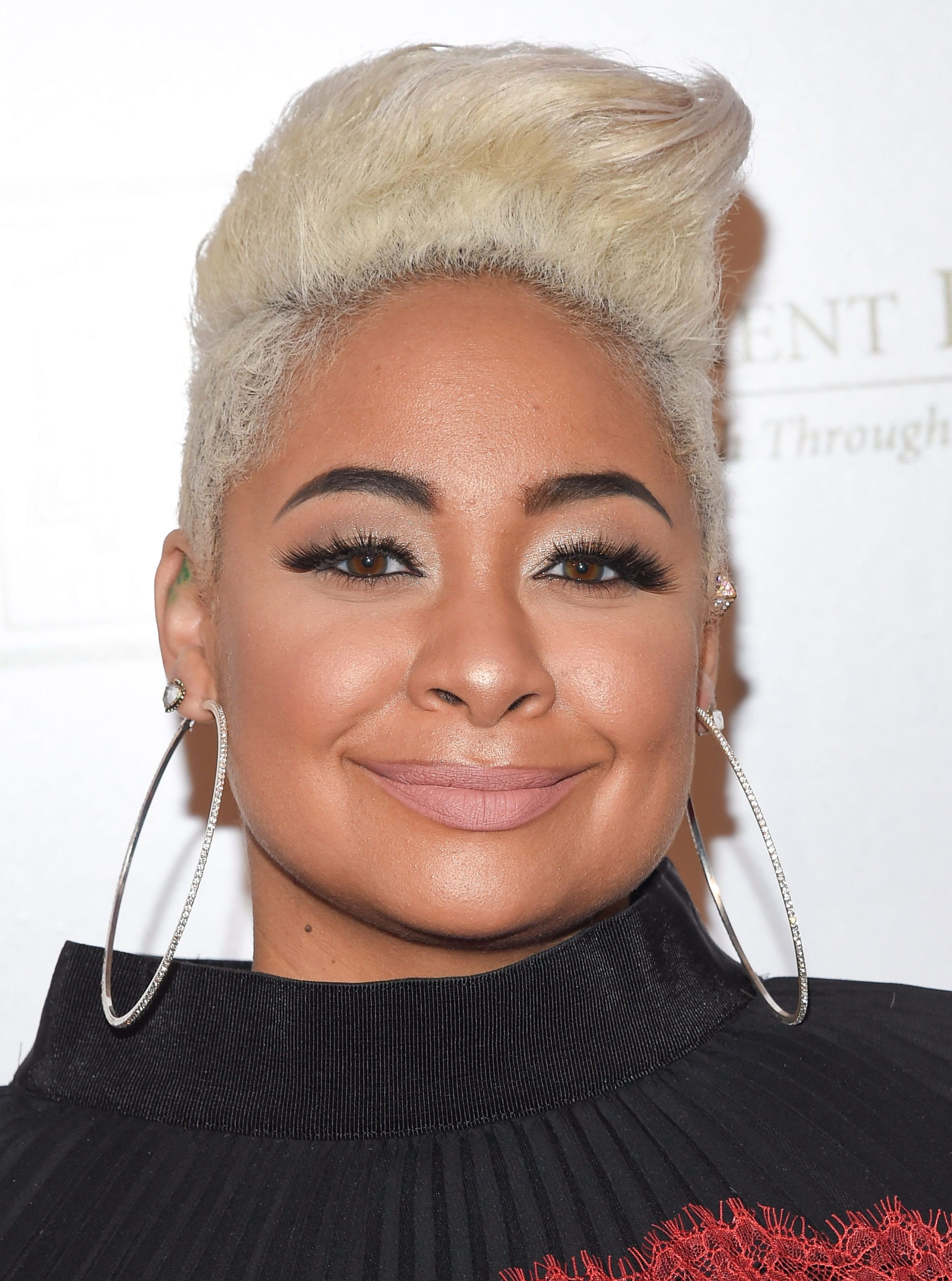 Raven-Simone's Blonde Undercut
Raven Simone's undercut looks incredibly cool. Dying your hair to such a light color can be a nice way of giving any style a pump. But remember to do so slowly, damage can be done to your hair if bleached too much all at once.
26 / 30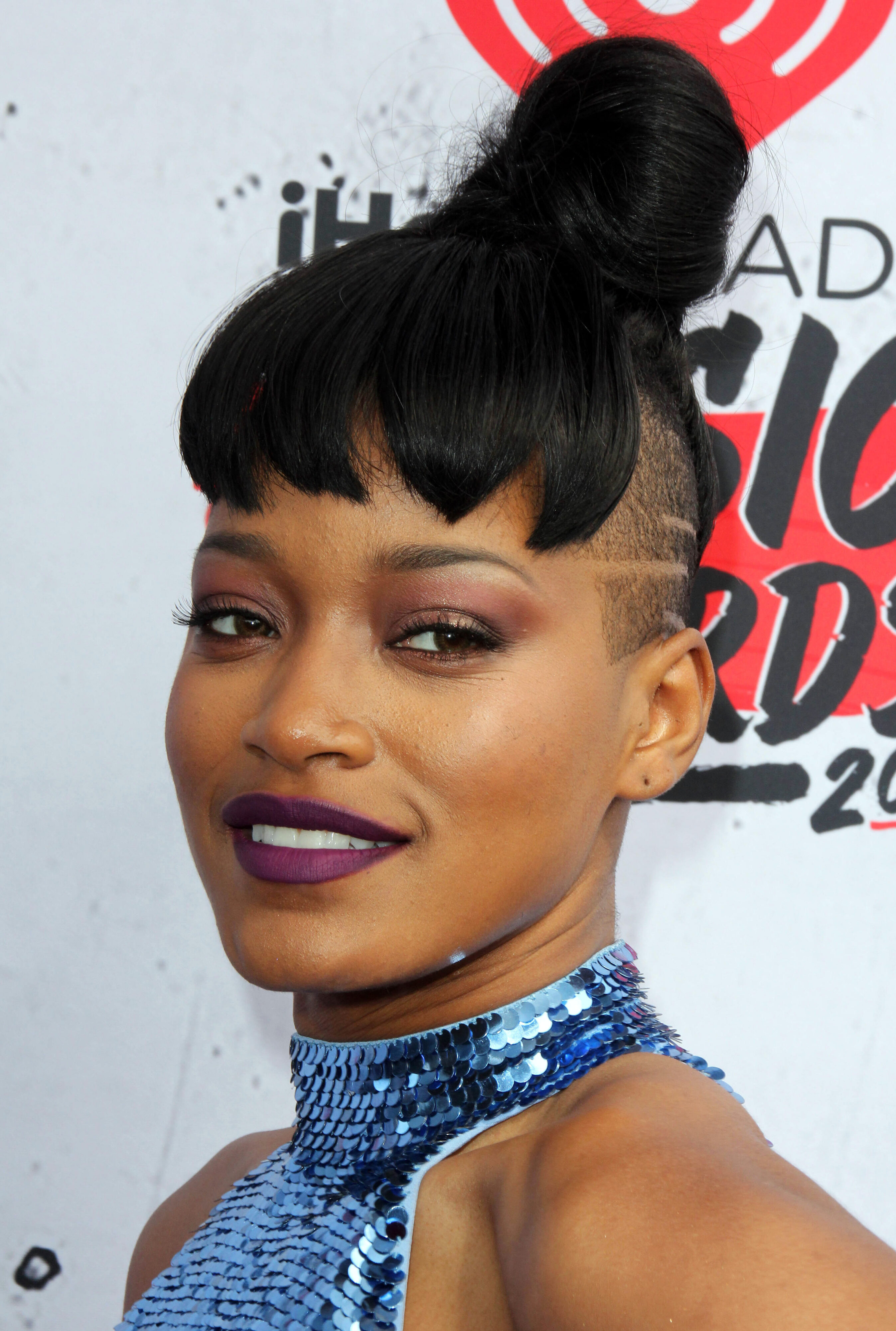 Keke Palmer's Undercut Knot
Keke Palmer is looking super fierce with her unique set of bangs and shaved undercut. The rest of the long hair is arranged in a neat bun. A unique hairstyle to try for sure!
27 / 30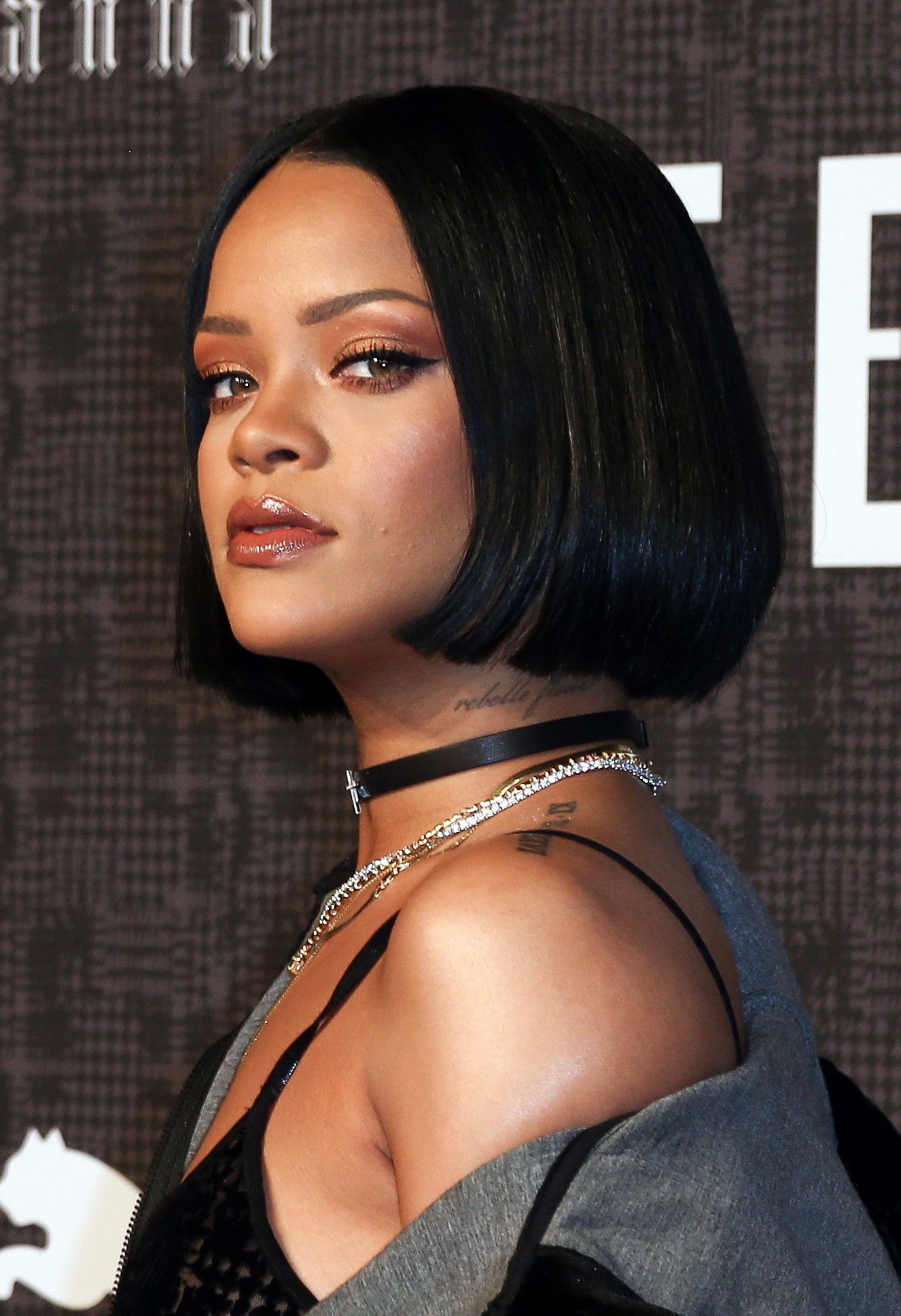 Rihanna's Bob
Rihanna's bob looks classic and bold. A short hairstyle for anyone wanting to complete a super chic look.
Take into consideration if you want to style it just like Riri's done here, there's definitely a little styling involved in getting the look.
28 / 30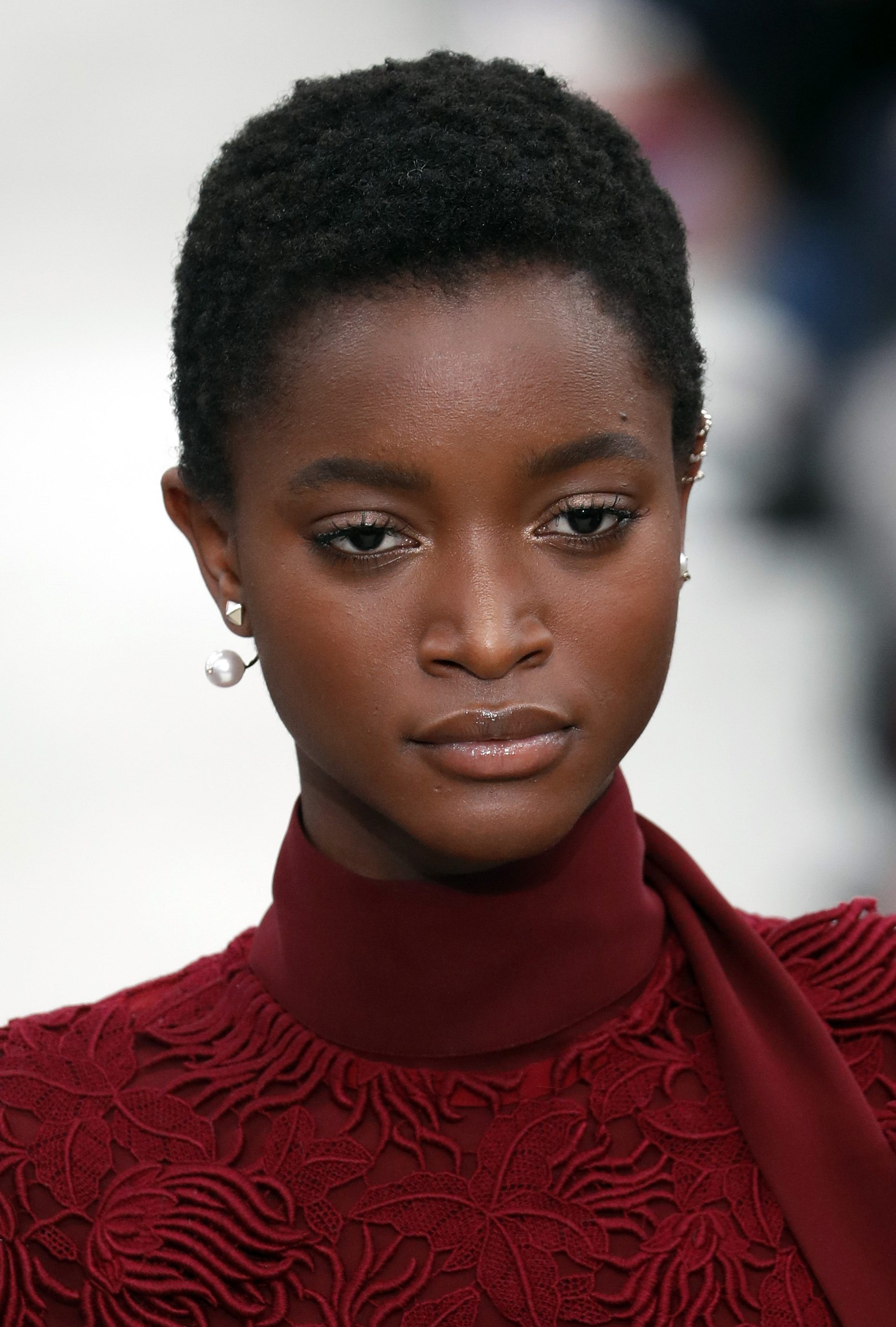 The Short Crop
Basic crop? I'd call that an unbothered-chic look. And by unbothered I mean to picture the bliss it is to have such short hair and not have to do much to it in the morning. But remember even hair this short needs the proper care to keep its lovely and healthy look.
29 / 30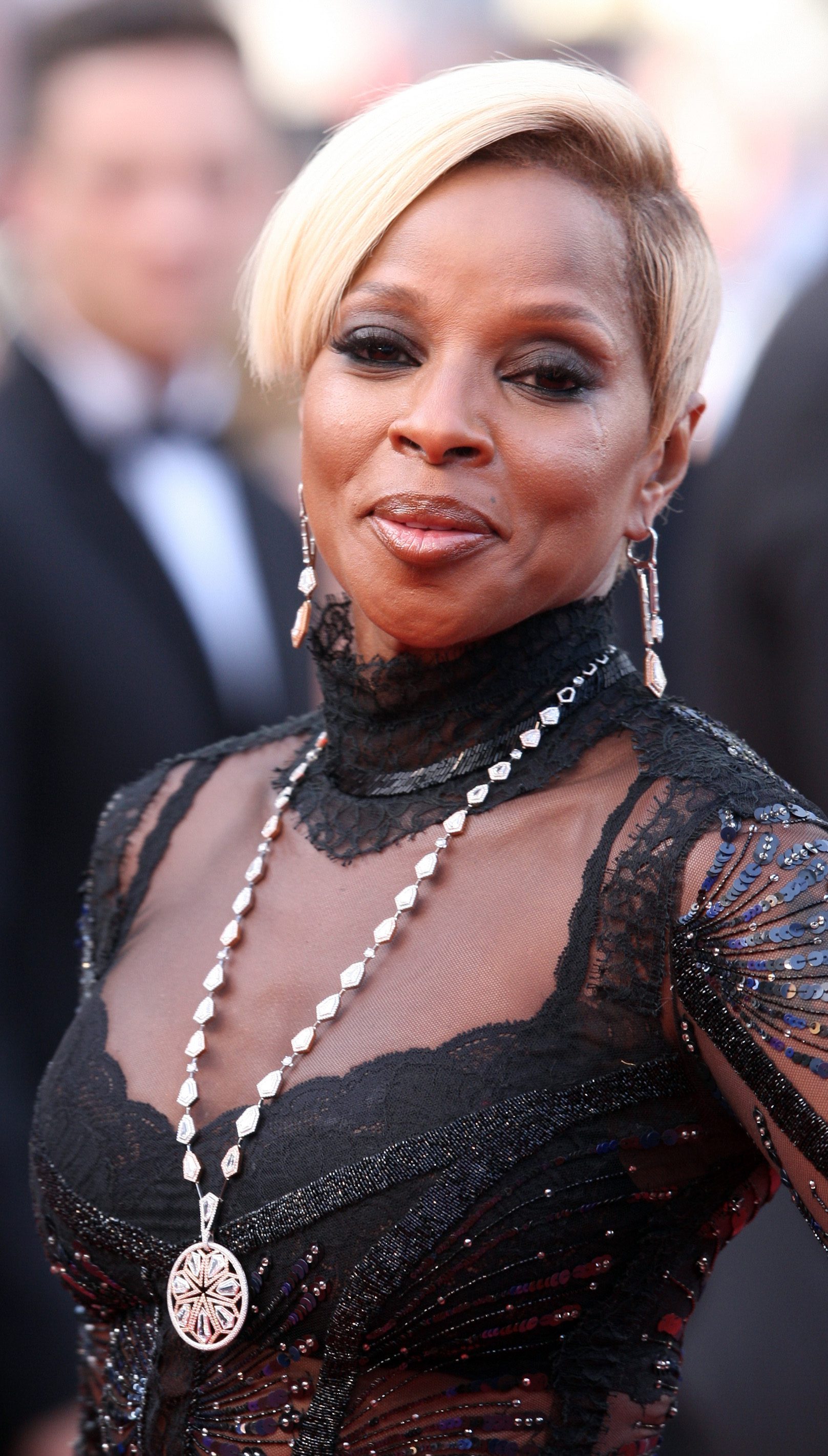 Mary J. Blige's Undercut with Side-Swept Top
We love a good drastic change. How's Mary J. Blige's undercut for a change in spice? Love that she went with a bold blonde because an undercut like that deserves a great color contrast.
30 / 30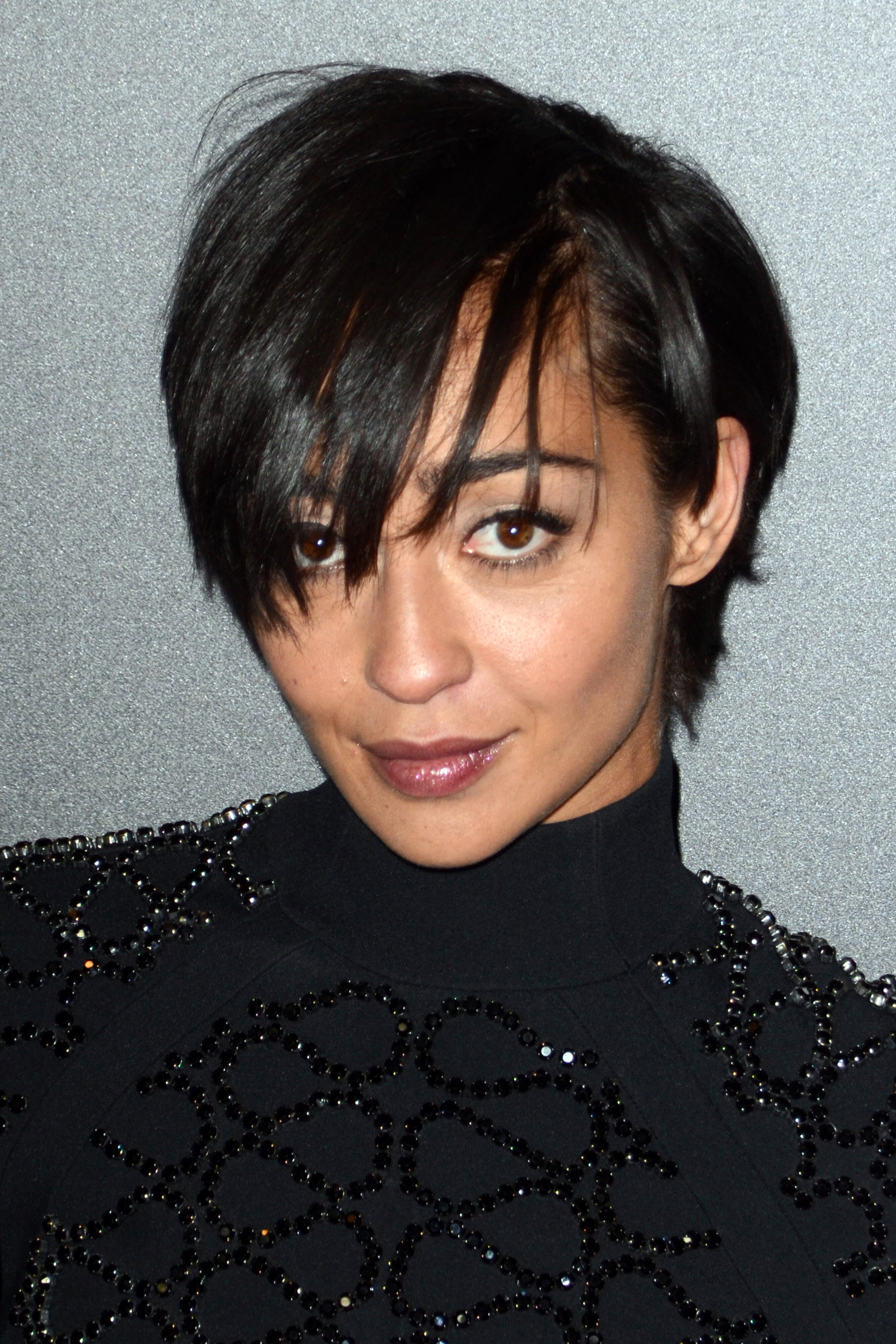 Ruth Negga's Punky Pixie
Ruth Negga shows us an edgy way to wear a pixie cut. Opt for longer bangs and have them hang over your eyes in a messy style. So punk-chic!