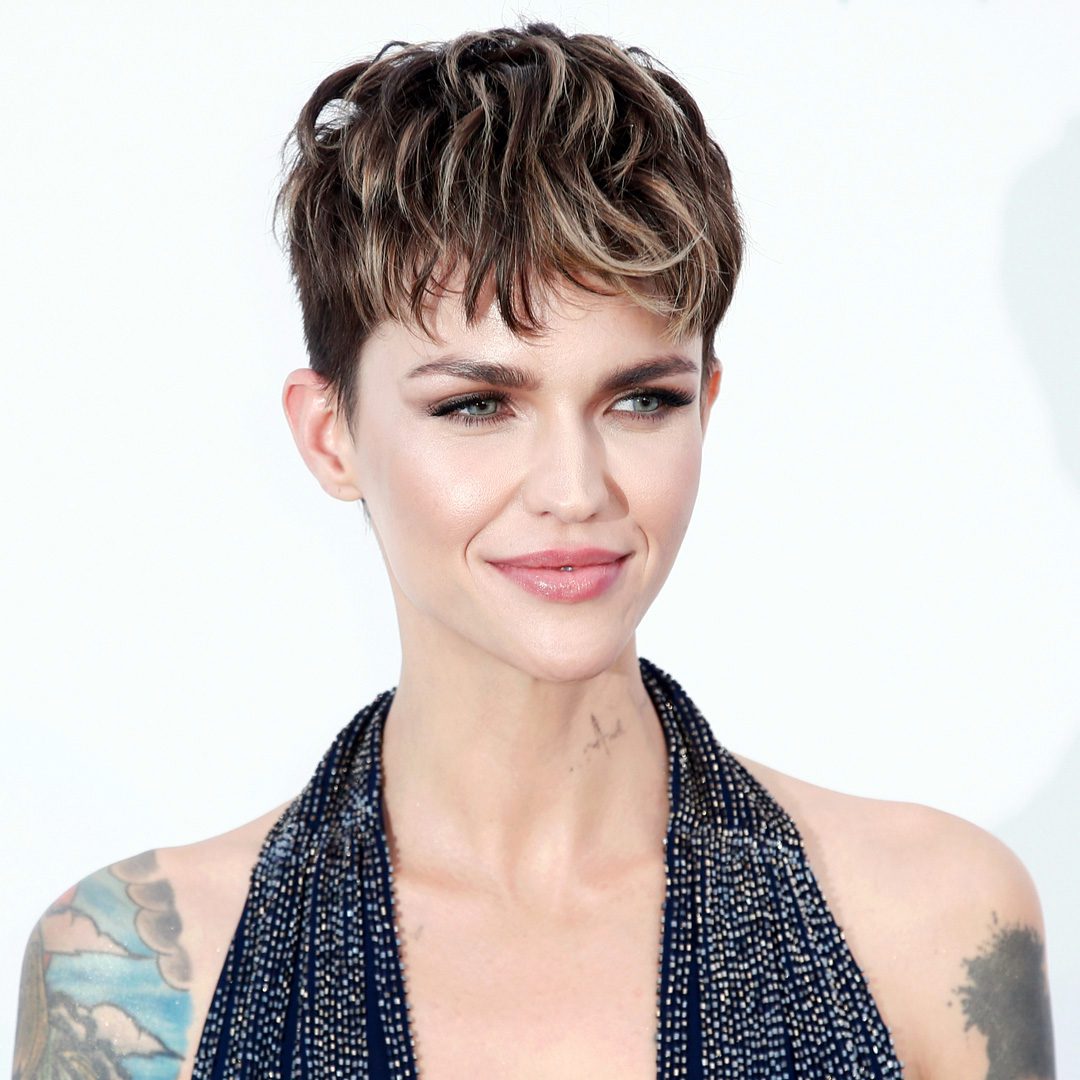 30 Edgy Haircut Inspirations To Copy This Year
Stand out with a bold, exceptional 'do!
While having classic haircuts with chic hairstyles on rotation work well for you, it can get quite boring after a time. You might find yourself wanting to update your hair for a totally transforming look. You're not alone in that! We all find ourselves wanting to switch up our hairstyles to have a refreshing new look from time to time. If that's the case, it doesn't hurt to know the current hair trends so you can have an idea of what haircut type you'll want to get!
Want a whole, new look for a hairstyle reset? This year, edgy haircuts are rocking the trends and it doesn't take a genius to figure out why. Edgy hairstyles look bold, unique and come with versatile styling options you can choose from to suit your different moods! An edgy haircut will definitely make you step out of your comfort zone to bring out a new, fierce you and what's not to love about that?
A pixie cut is a great option if you dare to take the chop, but you can also choose for other different lengths or to have highlights, layers, textured cuts or even a whole different hair color (or colors!) for your next look. The choices might seem overwhelming so we've gathered these edgy haircut styles we've seen celebrities sporting plus a few edgy haircut aesthetics you can choose from.
1 / 30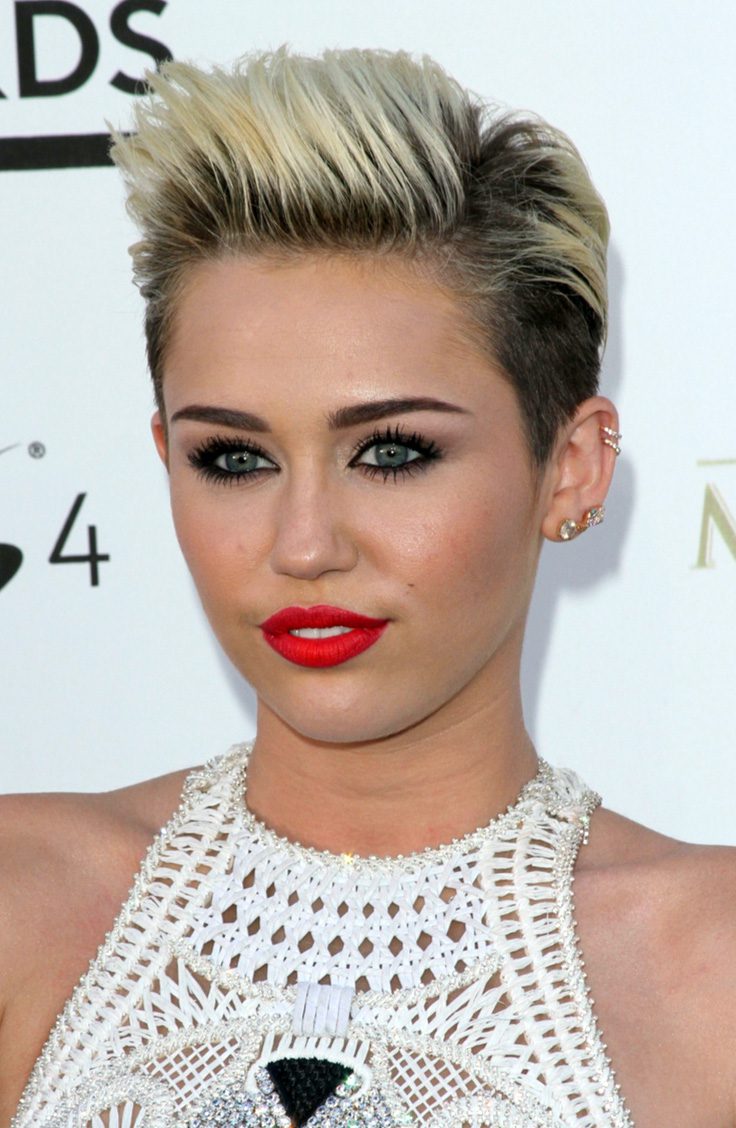 Miley's Bleached Undercut
A totally cool aesthetic for an edgy, rebel look, Miley Cyrus' undercut is spiced with choppy layers for a spiky effect.
2 / 30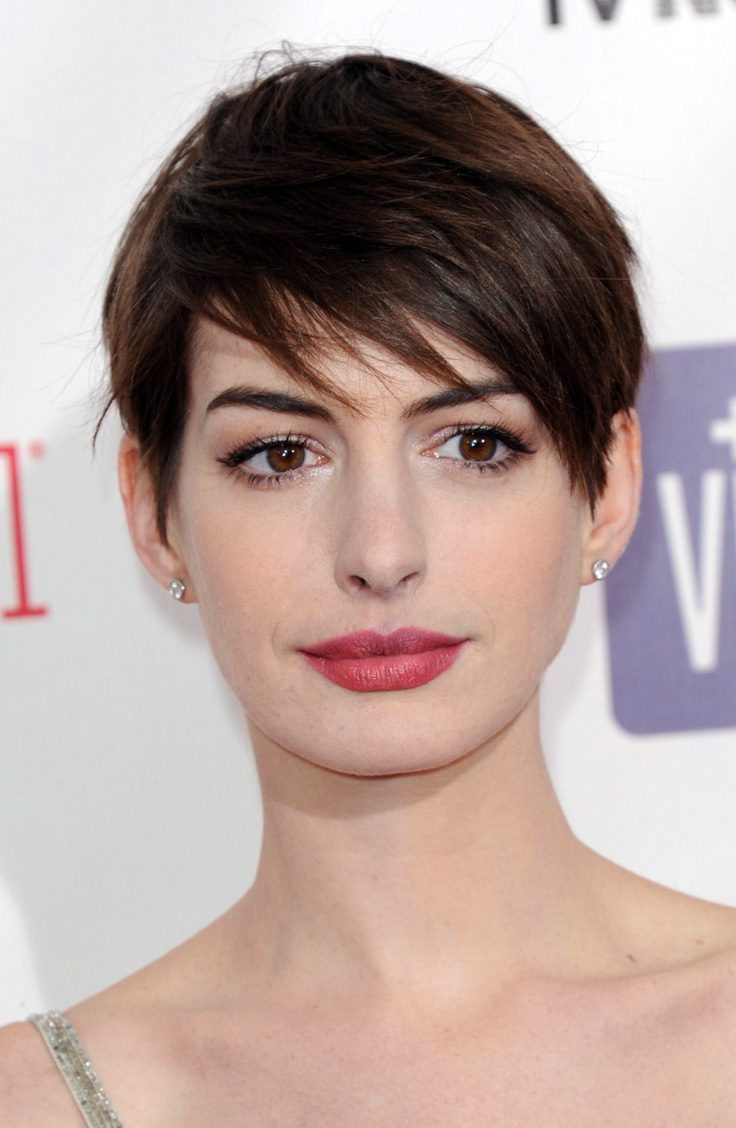 Anne Hathaway's Pixie Haircut
Anne Hathaway sported a long, layered pixie cut with side swept bangs that can be styled in a number of ways. A versatile and edgy cut, a pixie cut is definitely a chic option!
3 / 30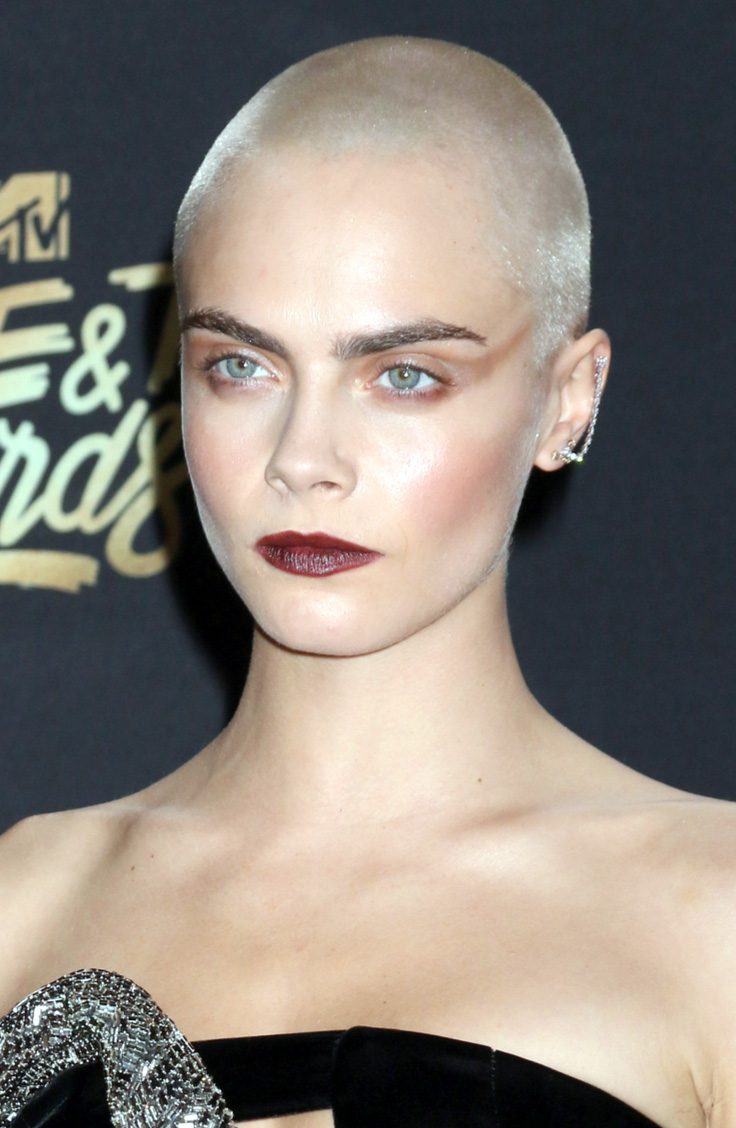 Cara Delevingne's Rebel Buzz Cut
Perhaps the edgiest haircut of all, the buzz cut is perfect for adventurous women wanting a bold, rebel look! Cara Delevingne gave off major rebel glam vibes with her stunning buzz cut, don't you agree?
4 / 30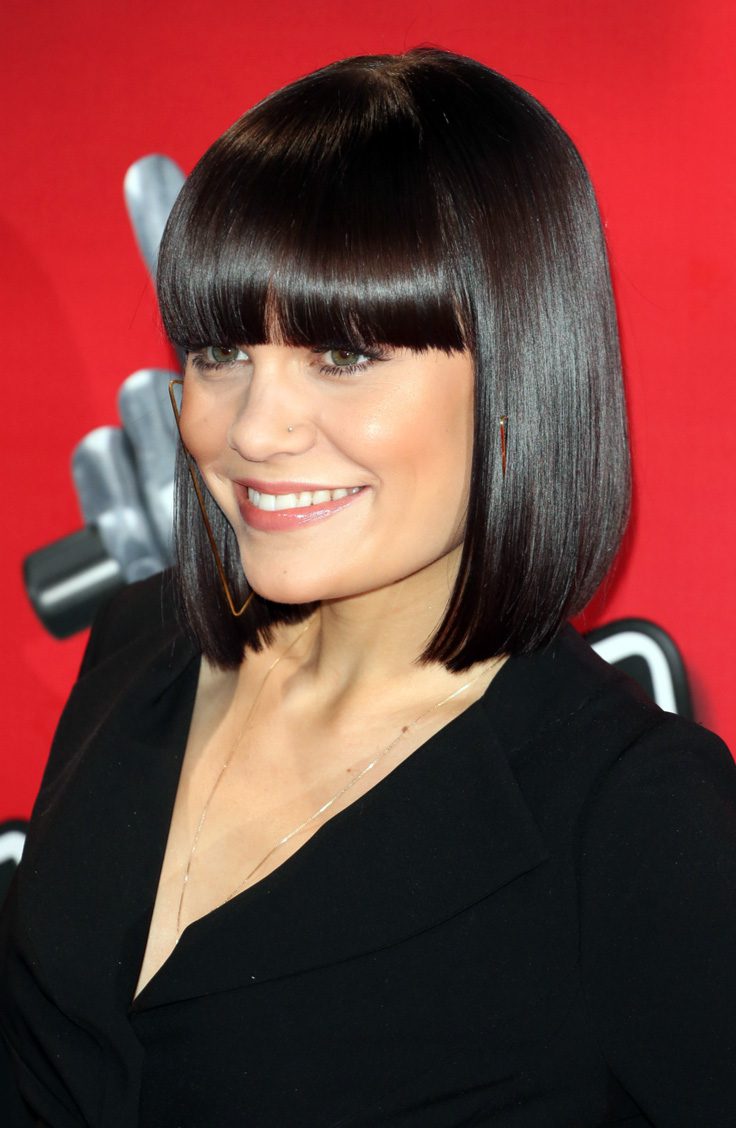 Jessie J's Blunt Bob Hairstyle
If you're looking for a mid-length style that's edgy enough to make a statement, a blunt bob is the way to go. Jessi J's bob with blunt bangs sitting just atop her eyelashes definitely added attitude to her look.
5 / 30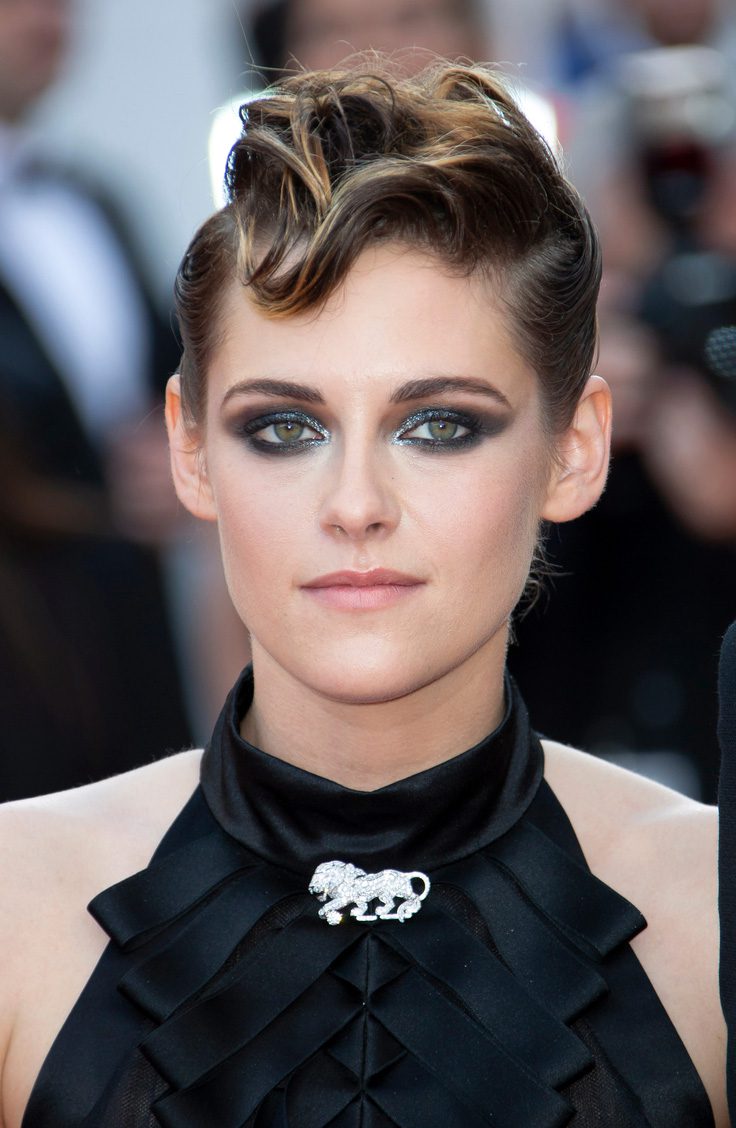 Kristen Stewart's Edgy Short 'Do
Kristen Stewart styled her pixie cut into a glam look with swoopy curled bangs forming a mohawk-ish center. Definitely a lot of styling options for a trendy pixie cut!
6 / 30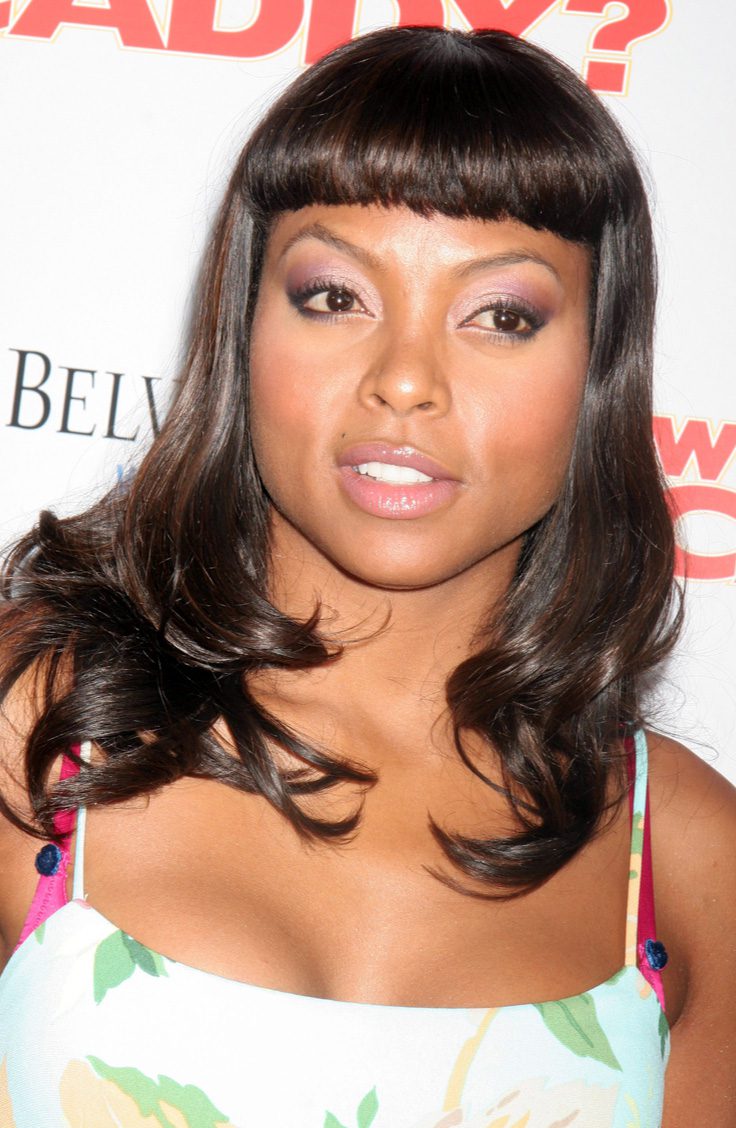 Taraji P Henson's Baby Bangs Look
Not a stranger to hair trends, Taraji's soft, long curls cut a sharp contrast to her blunt baby bangs, resulting in an edgy style that perfectly framed her face. Would you go for an edgy baby bangs cut?
7 / 30
Zoe Kravitz' Pixie Look
We often see Zoe Kravitz sporting a gorgeous protective hairstyle, but this time she's gone for a radical chop and came out with a super chic platinum blonde pixie cut that absolutely looked fabulous on her! This cropped pixie cut is ideal for those wanting a low-maintenance, wash-and-wear edgy kind of cut.
8 / 30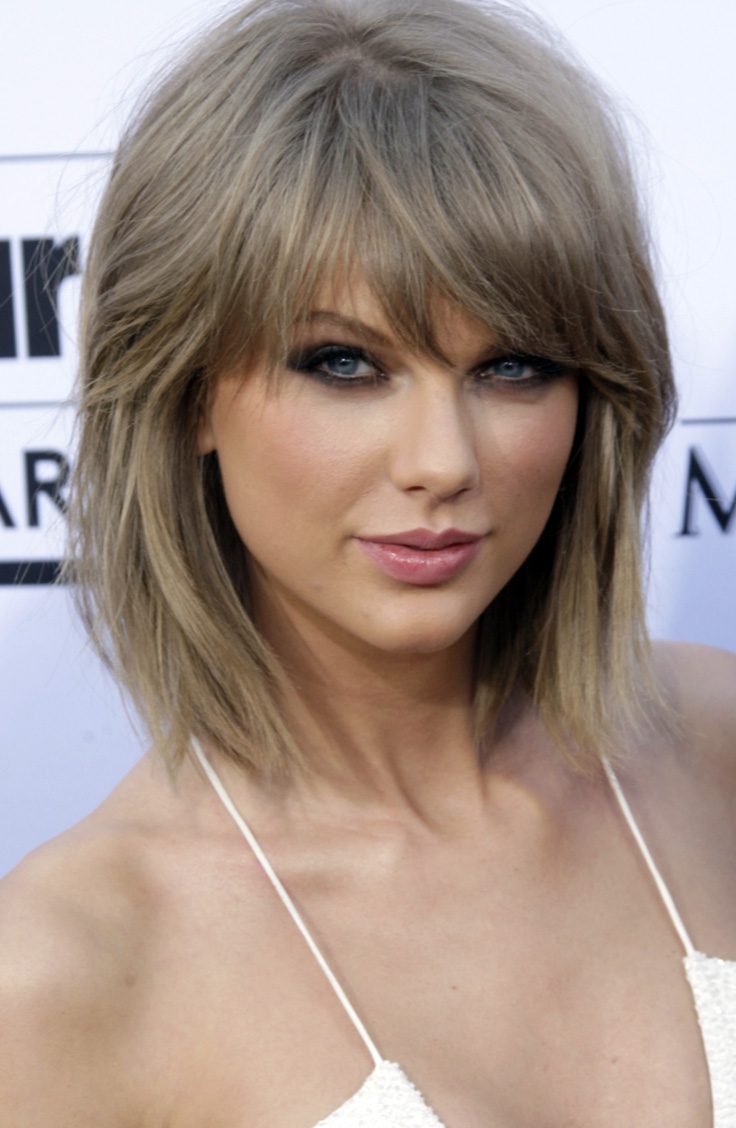 Taylor Swift's Edgy Lob
For those wanting just a tad of a chop with maximum edgy style, T. Swift's slightly disheveled, layered lob with ash tones is the go-to inspiration.
9 / 30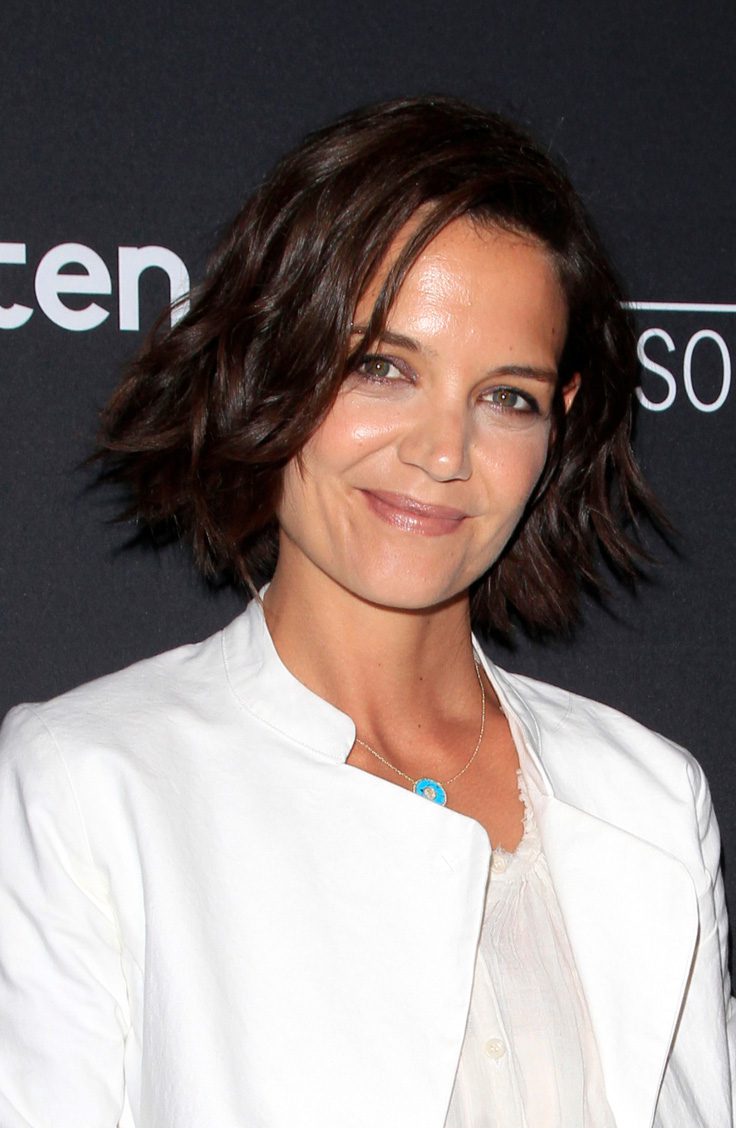 Katie Holmes' Tousled Bob
Step out in an edgy chic cut with a choppy bob. A choppy bob cut can be styled in a number of ways, such as Katie's tousled, wavy look here.
10 / 30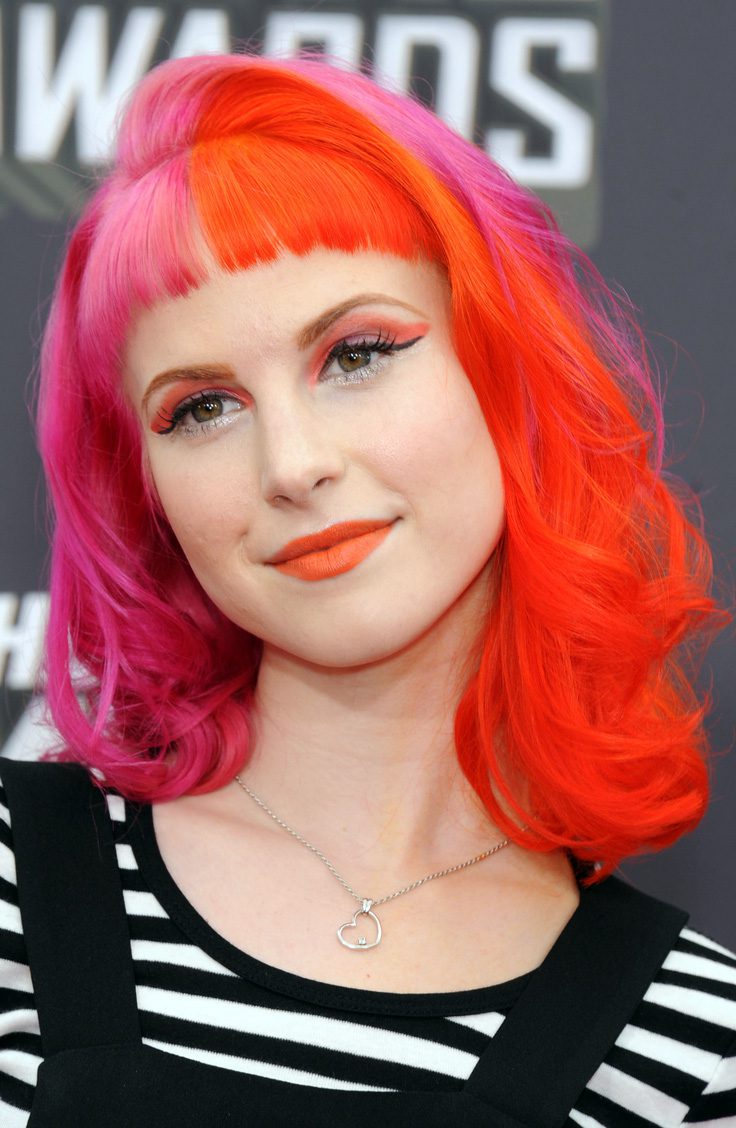 Hayley Williams' Two-Toned Style
How about combining edgy hair trends into one edgy look? Hayley Williams' bright orange and pink colorblock hair with blunt baby bangs definitely made for a bold and edgy style statement!
11 / 30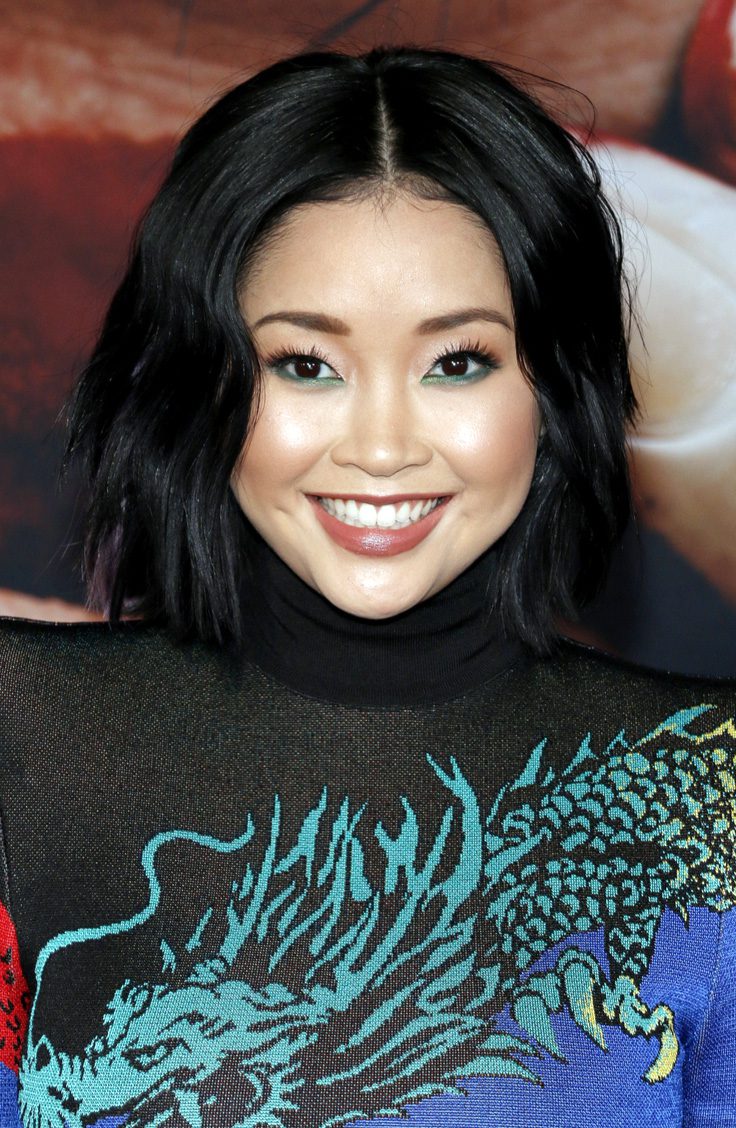 Lana Condor's Center Part Bob
Tired of having long, lifeless hair? Take the plunge and get yourself a center part choppy bob that's sure to elevate your style! Lana Condor absolutely went from a long-haired sweetheart to a cool girl with an edgy vibe with just this haircut.
12 / 30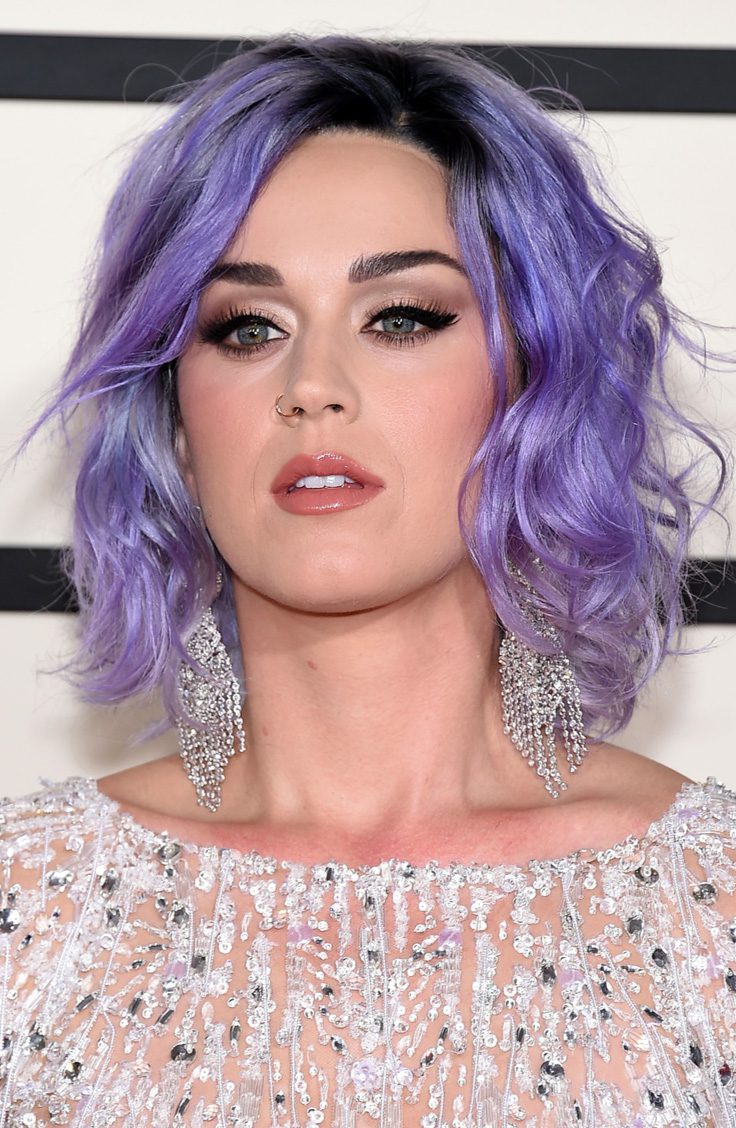 Katy Perry's Colored Bob
Sometimes, all you need is a stylish, new haircut in a different color to refresh your look. Go from being a dark-haired beauty to a platinum blonde bombshell to switch up your style. For an edgier look, why not go with a bold shade such as this eye-catching purple shade Katy Perry definitely had fun with?
13 / 30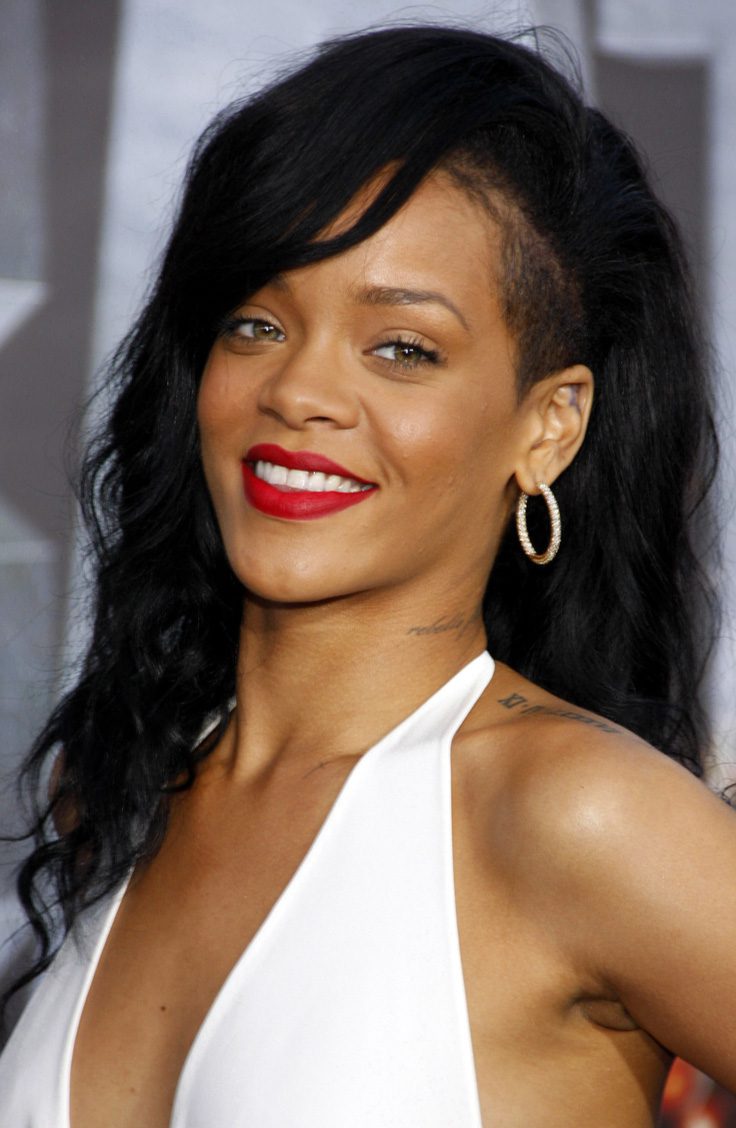 Rihanna's Shaved Side Haircut
Hesitating to chop off your long hair but still wanting an edgy vibe? Take cue from Rihanna's bold undercut with long hair on top. It's just the right amount of edgy with a variety of styling options!
14 / 30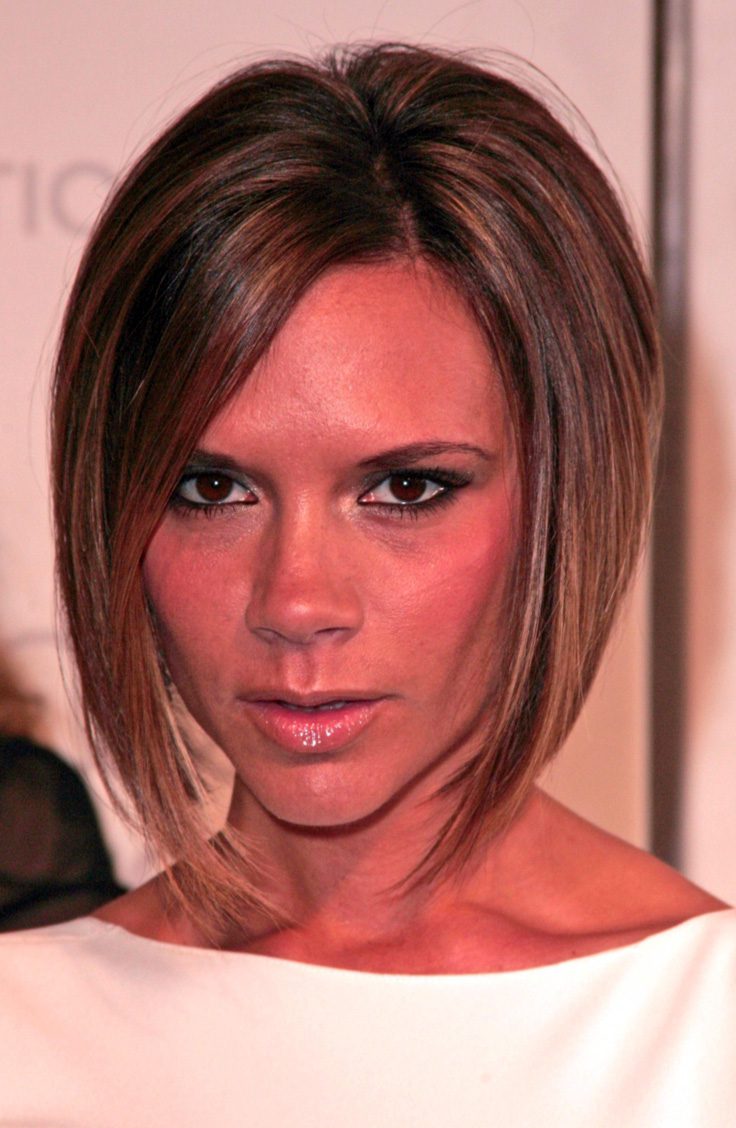 Victoria Beckham's Asymmetrical Bob Cut
No doubt an iconic look to take inspiration from, Victoria Beckham's asymmetric bob is popular for a reason! The asymmetrical length looks gorgeous from a side angle, and the long front perfectly frames the face – definitely a cool and edgy look to add to your options!
15 / 30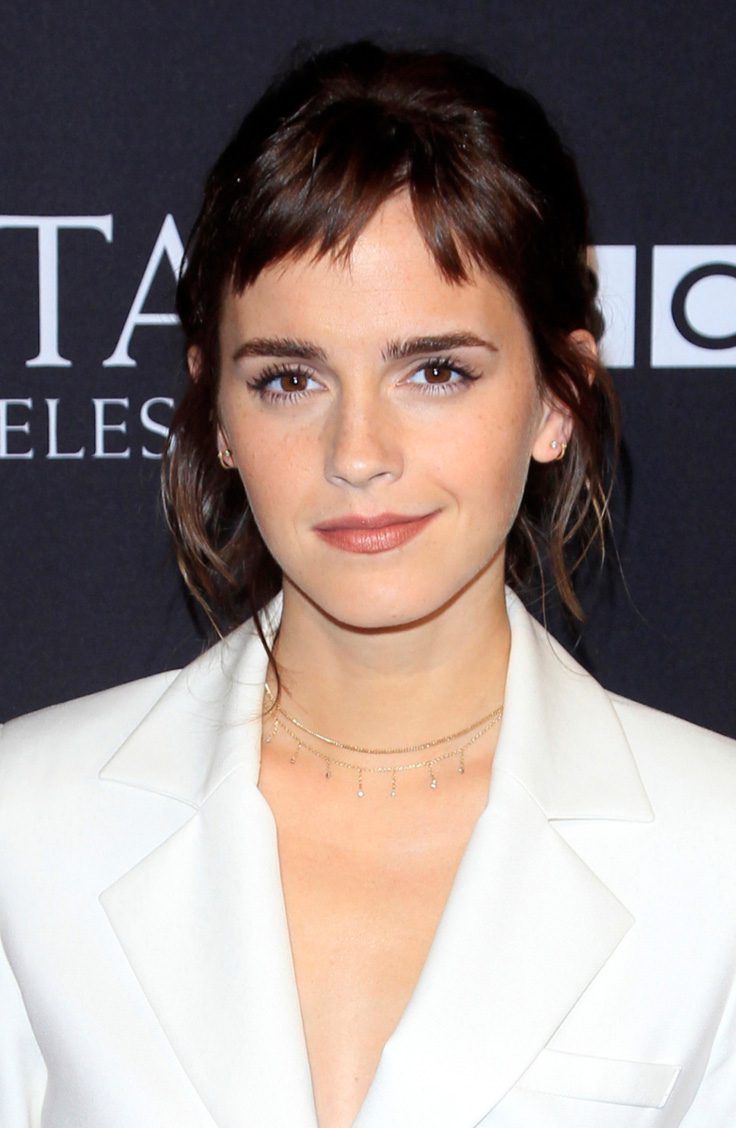 Emma Watson's Edgy Bangs
Edgy bangs will definitely add a whole new dimension to your overall look, as we can see from Emma Watson's bold style. Part at the side for an uneven, choppy look for a fun and edgy style.
16 / 30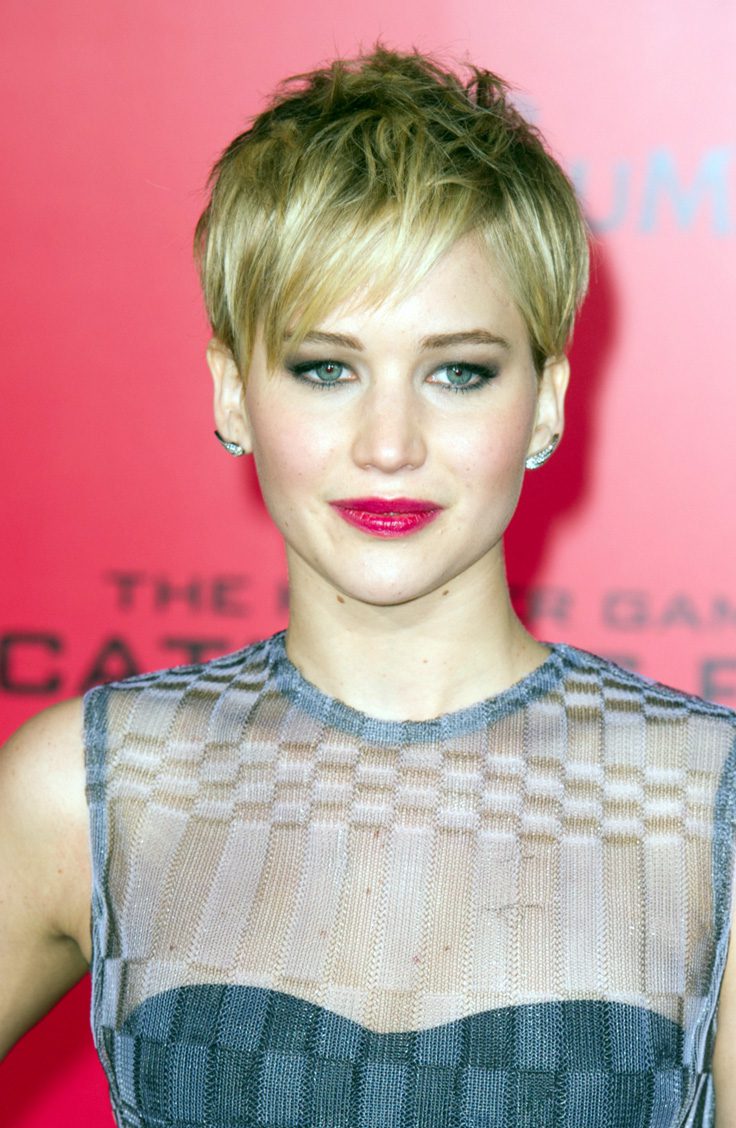 Jennifer Lawrence's Edgy Pixie Cut
A pixie cut is definitely the perfect edgy cut that's versatile in so many ways. Tousled, wavy or even slicked back are just a few style options. Here, Jennifer Lawrence styled her choppy pixie cut with a semi-tousled top and a side part for a glammed up version.
17 / 30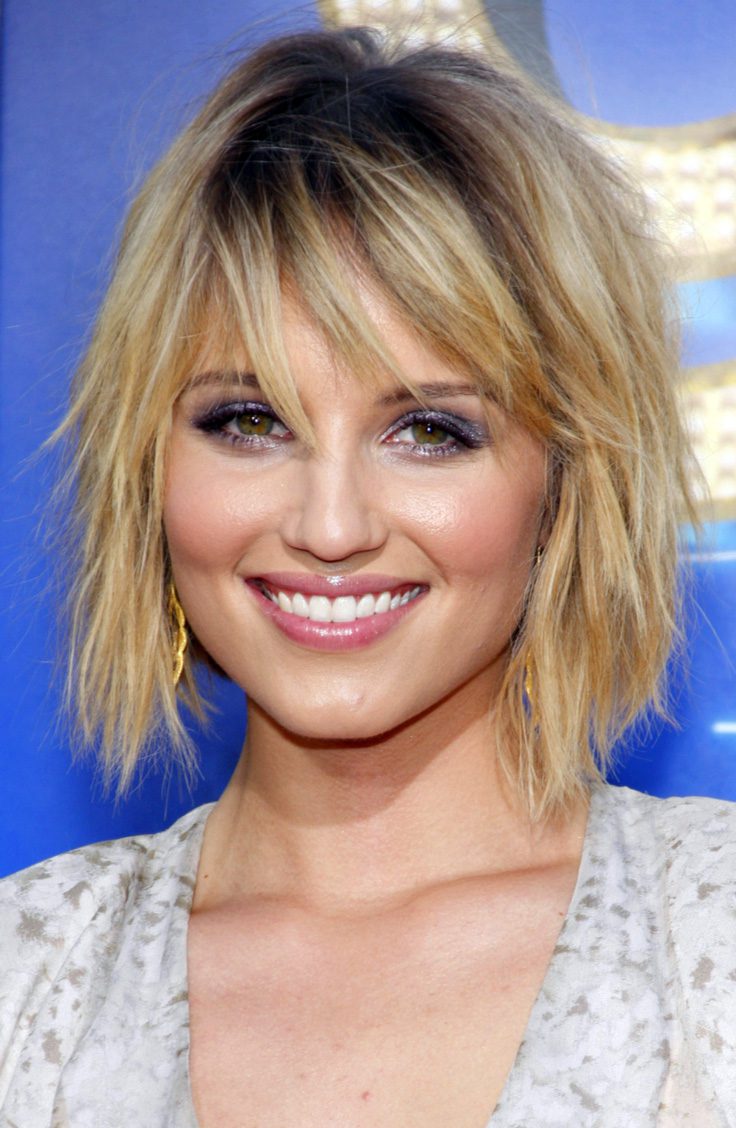 Dianna Agron's Shaggy Bob
If you're not bold or ready for a pixie cut, a shaggy bob is an ideal edgy haircut you can sport. Take cue from Dianna Agron's messy bob with bangs style for that perfect blend of chic and edgy vibes.
18 / 30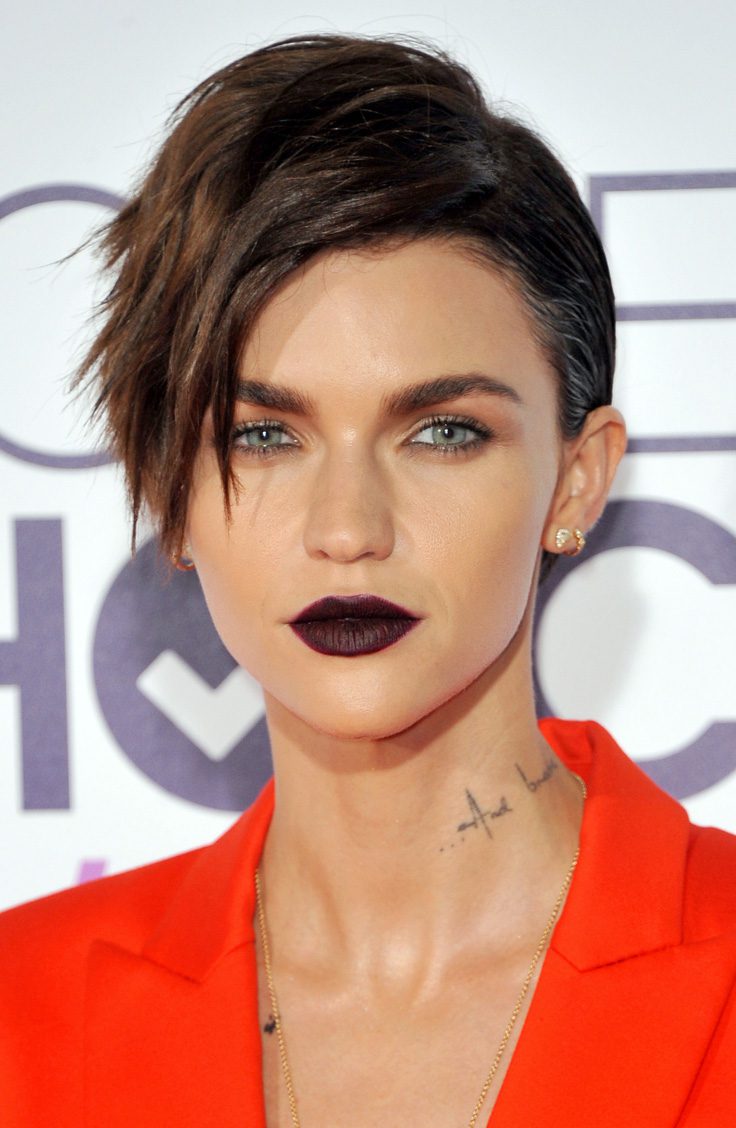 Ruby Rose's Deep Side Part Cut
Ruby Rose looks fantastic in almost all of her short, pixie-style looks, don't you think so, too? Here, she is sporting her grown out pixie haircut in a deep side part, which shows just how much style options you can do on an edgy pixie cut!
19 / 30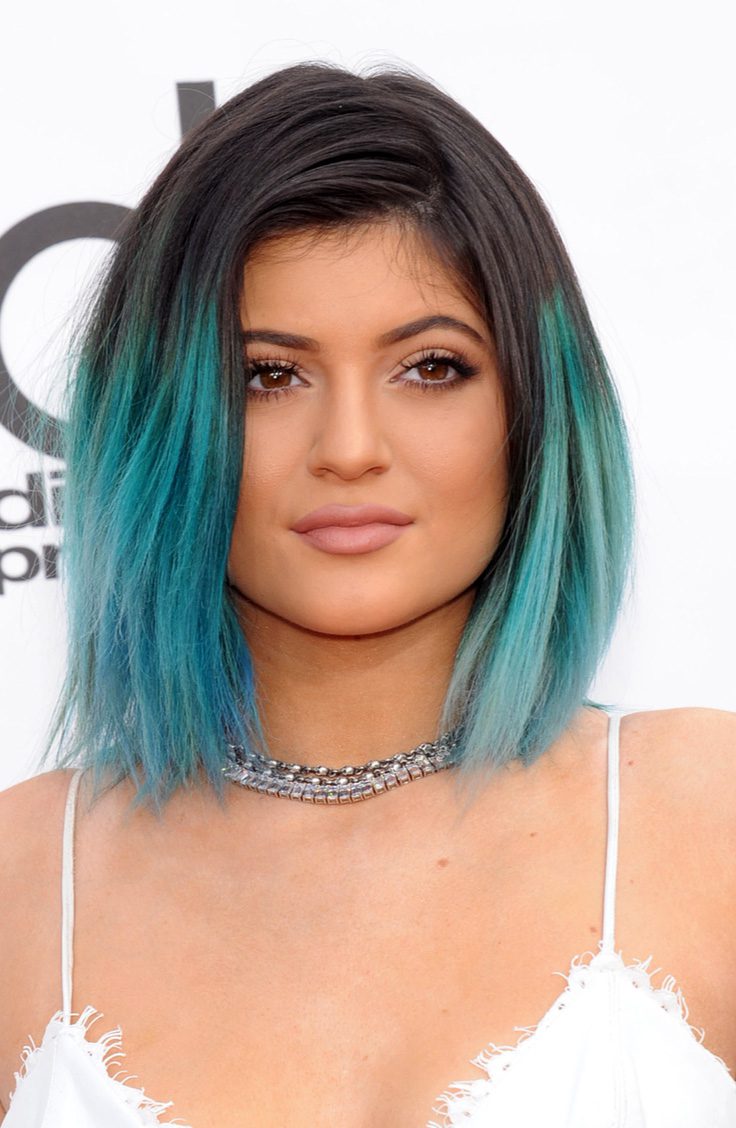 Kylie Jenner's Ombre Bob
A bob is such a trendy style right now that you definitely won't regret getting this stylish cut. Take the bob over the edge by having the ends colored in an ombre style, just like what Kylie had here.
20 / 30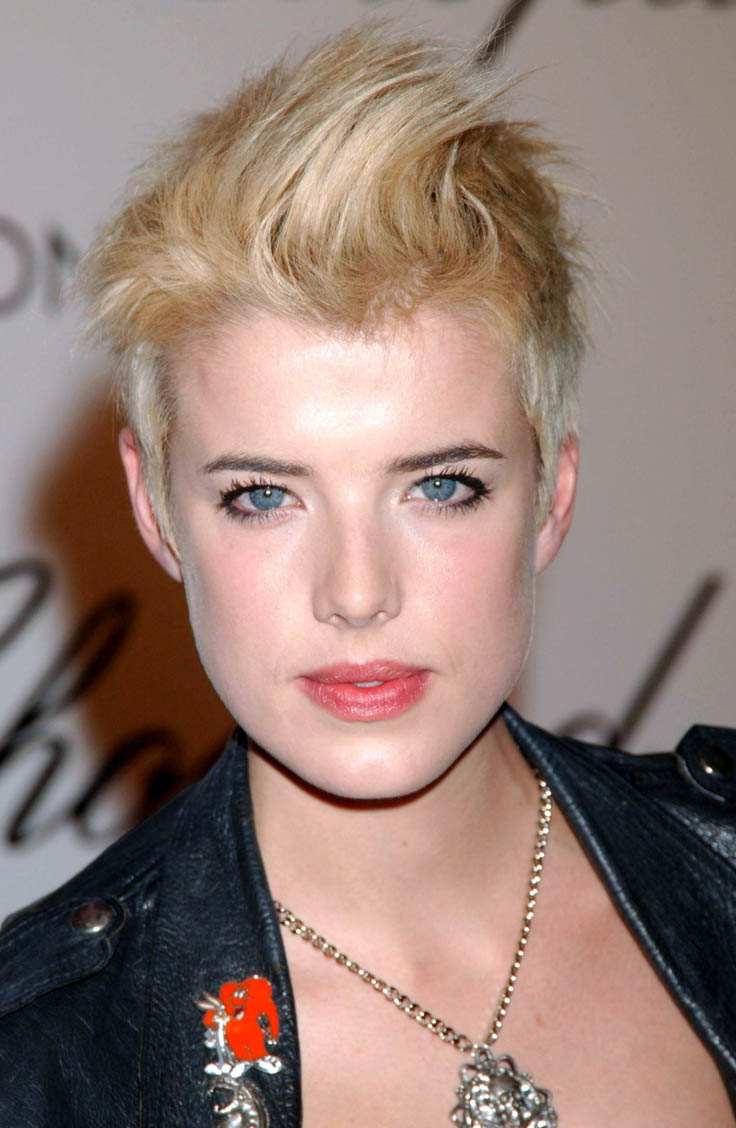 Agyness Deyn's Spiked Pixie
Another edgy style for the popular pixie cut, Agyness Deyn's spiked pixie certainly added a ton of rebel chic vibe to her overall style. The darker blonde up top softly contrasted with her white blonde sides for a more eye-catching look.
21 / 30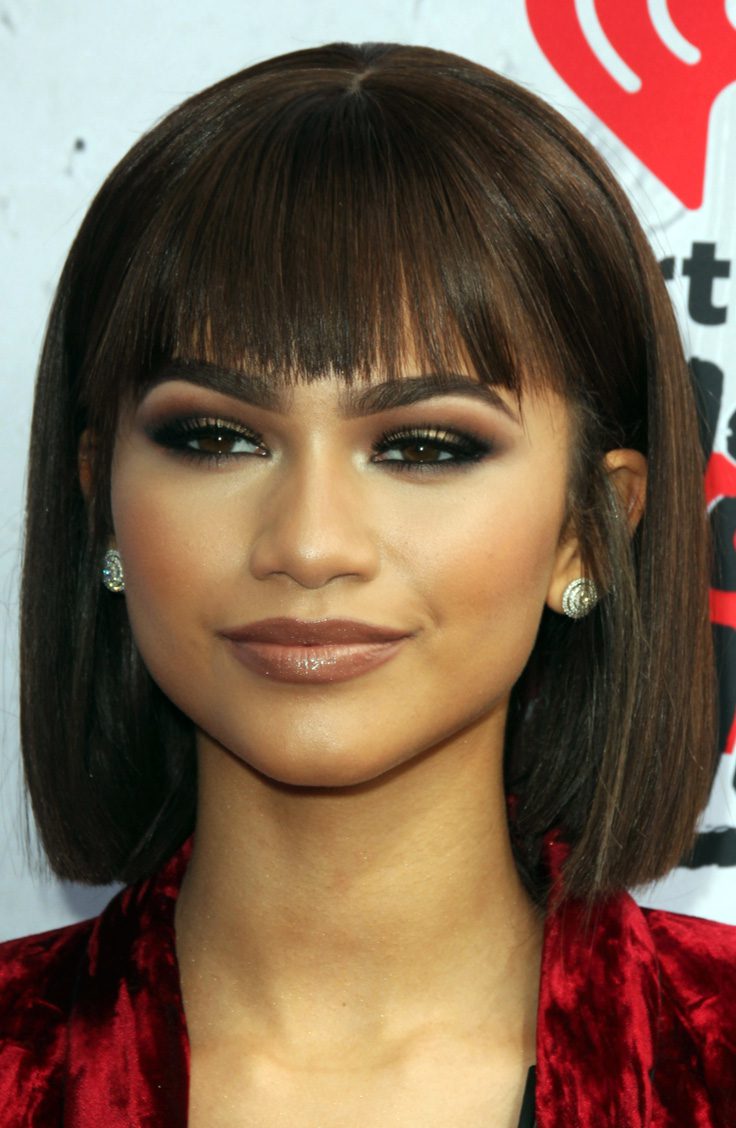 Zendaya's Edgy Blunt Bob
Channel a bold, fierce vibe with a sleek bob with blunt bangs, just like Zendaya Coleman. Her choppy bangs sat perfectly above her on-fleek brows and the short bob length accentuated her strong jawline – definitely an edgy look for this popular gal!
22 / 30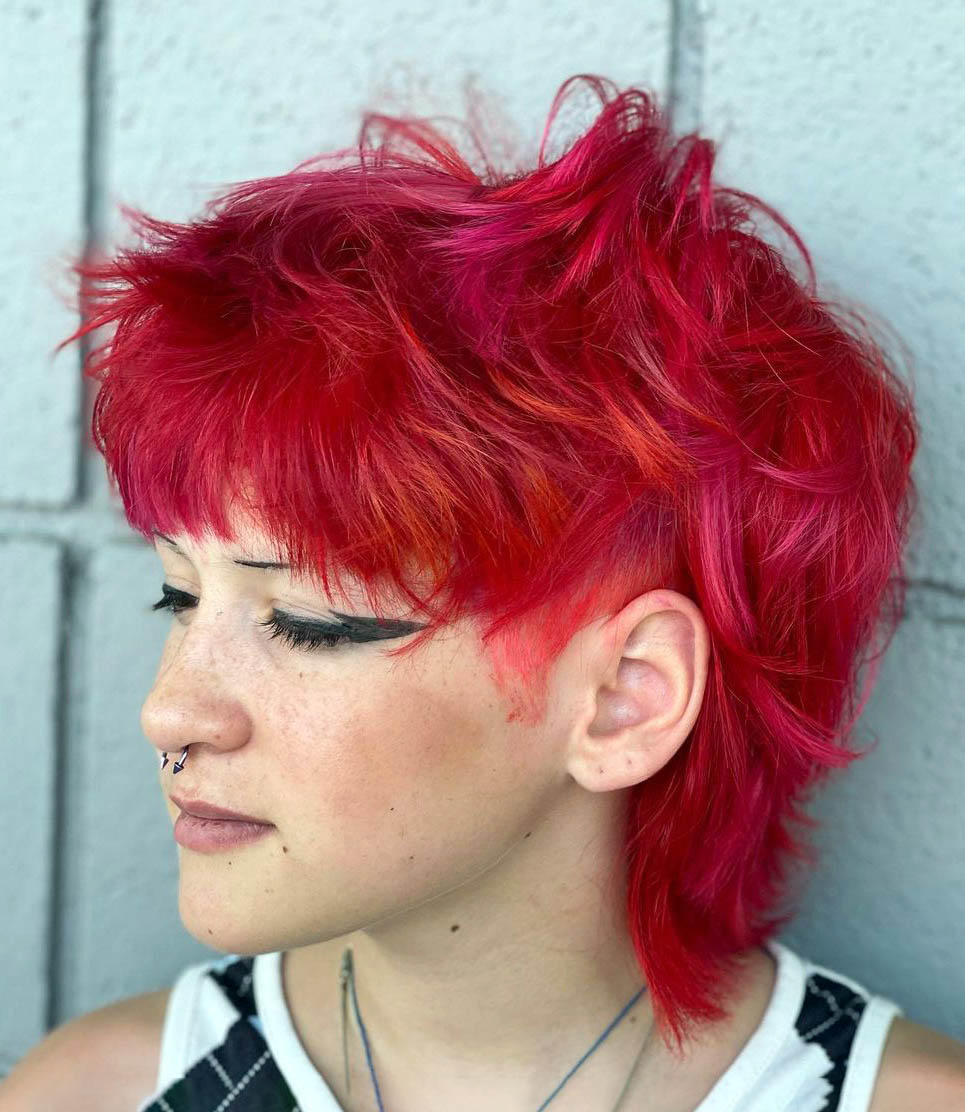 The Trendy Shullet
The shaggy mullet – popularly known as the Shullet – definitely gives off a retro vibe that's edgy AF! One of the hottest hair trends today, the shullet can be any length you're comfortable with and suits most hair types and face shapes. Make your shaggy mullet as bold as can be with bright, standout colors for an edgy style statement.
23 / 30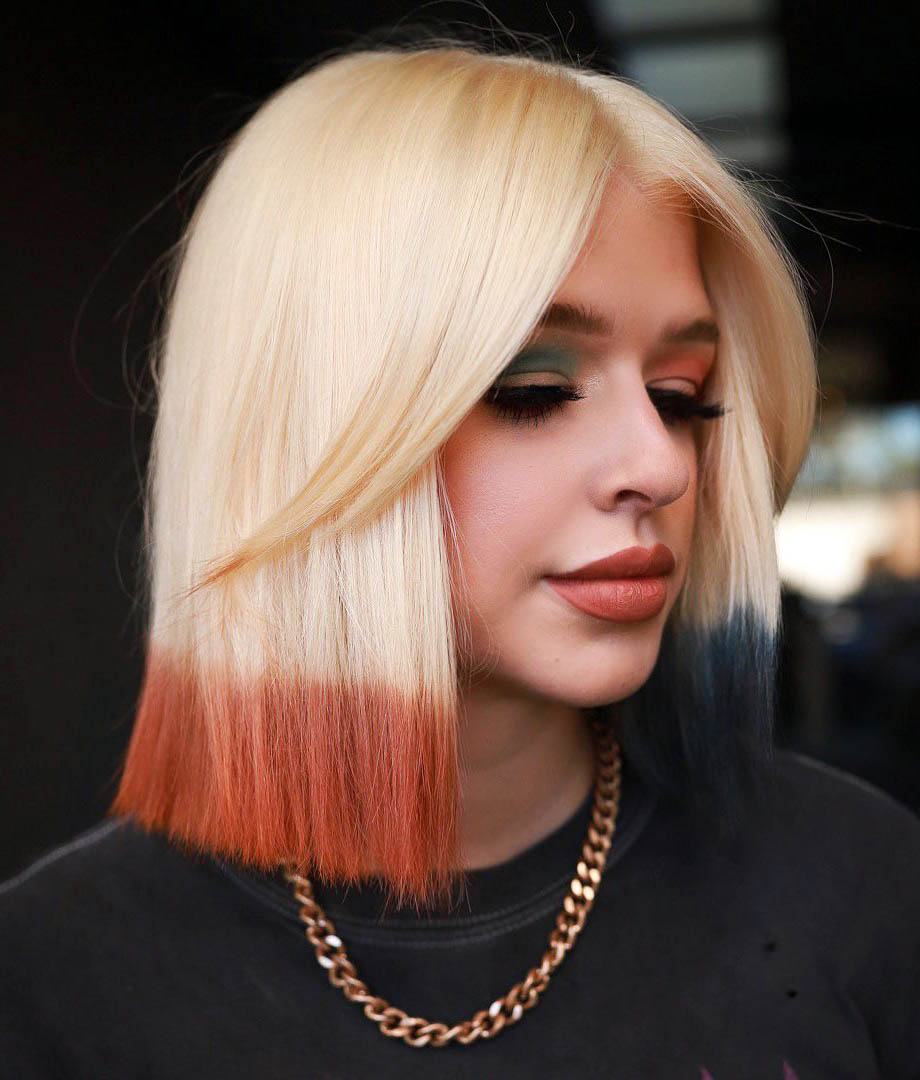 Dip Dyed Bob
Update your classy bob cut to include an edgy twist – a dip dyed color! This heavenly, dip dye look is such a mood to look at, don't you agree?
24 / 30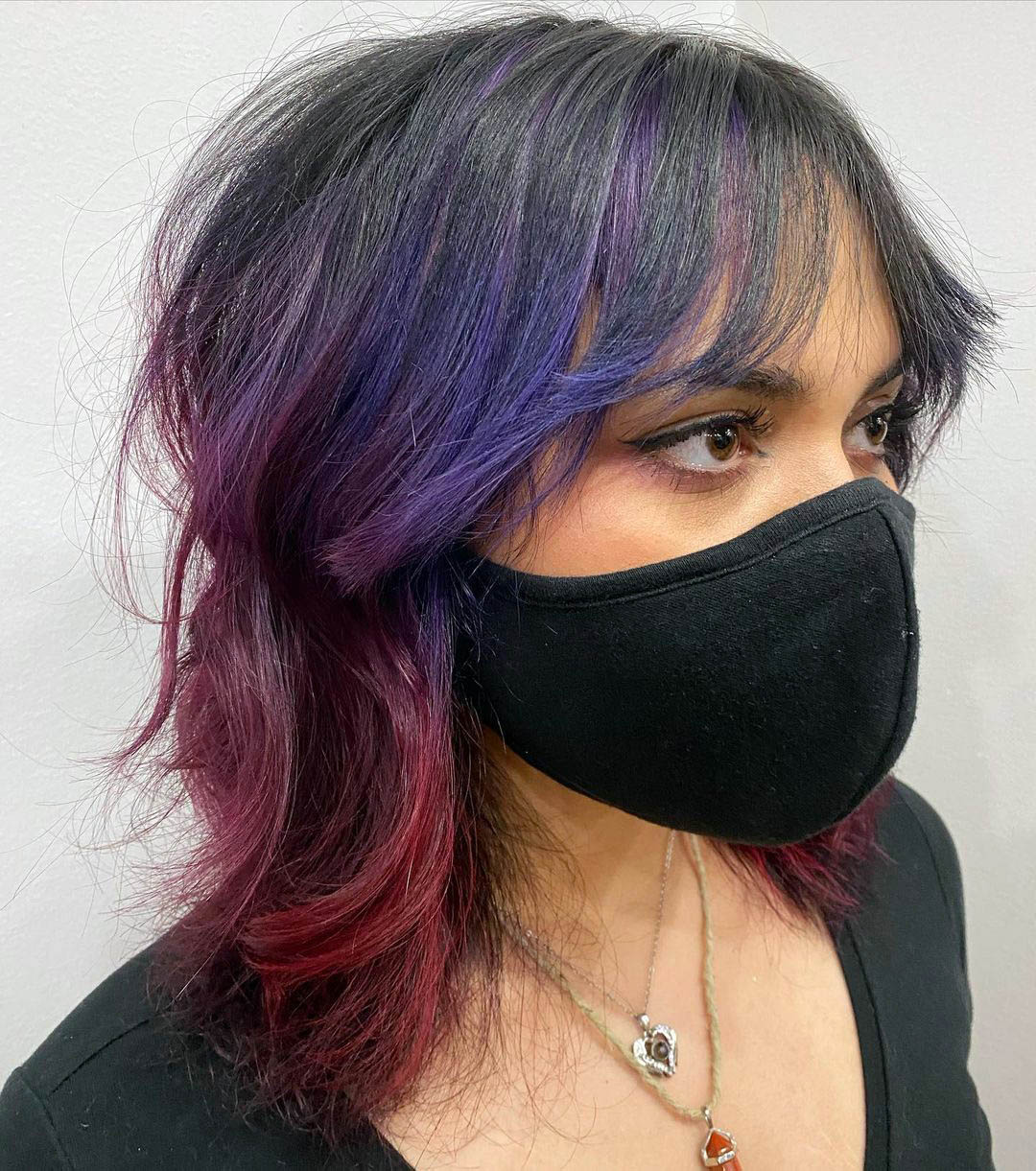 Color Block Hair
More of a hairstyle and a hair cut, color block hair is topping the hair charts and it only takes this photo to see why. The model's shaggy mullet done in this gorgeous color palette, with the pink and purple hues perfectly complementing each other, is giving off major edgy chic vibes!
25 / 30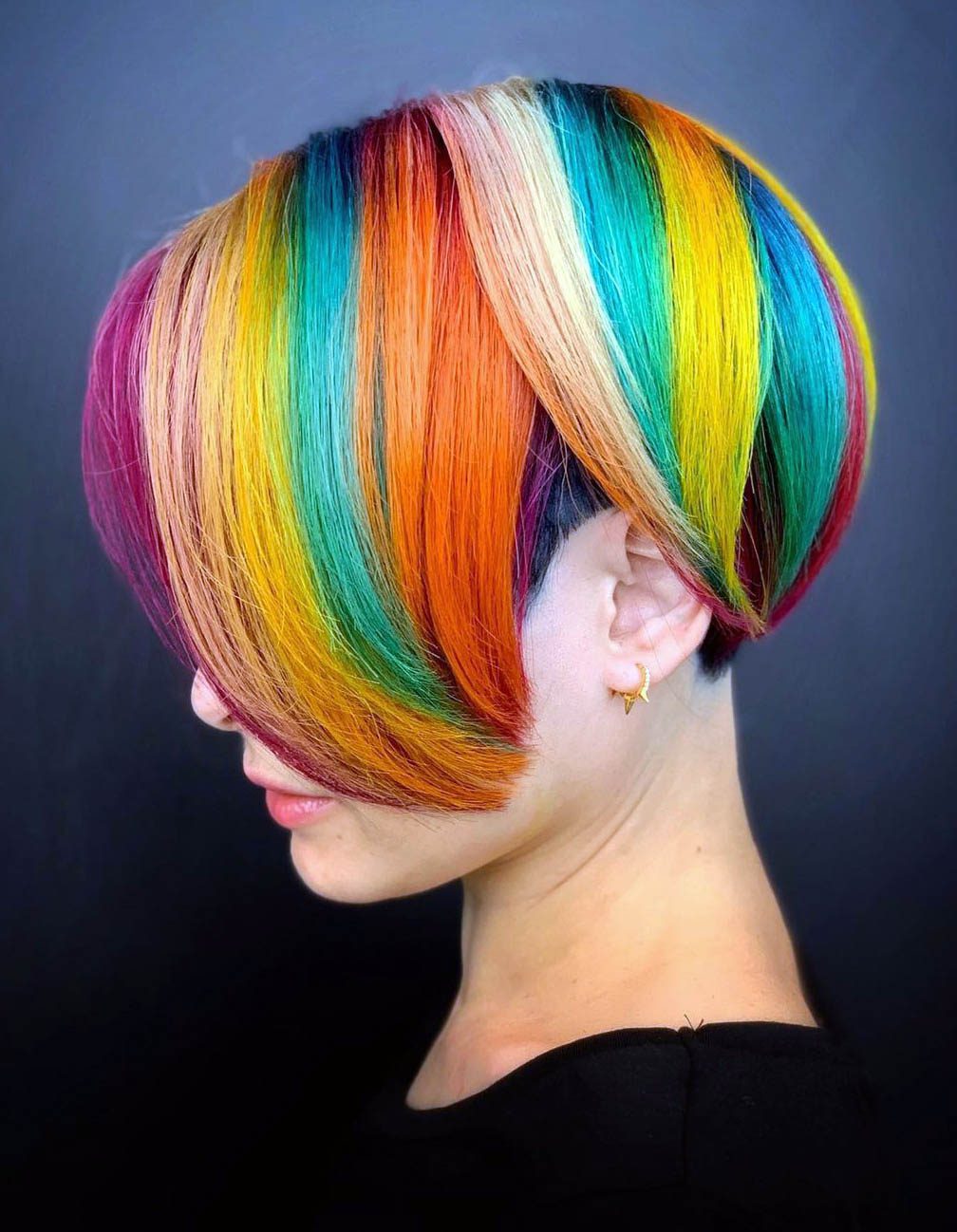 Rainbow Pixie Cut
Take your cropped pixie cut and raise it one bar higher with vivid rainbow colors done in perfect layers! This is one badass style that will absolutely make you a standout.
26 / 30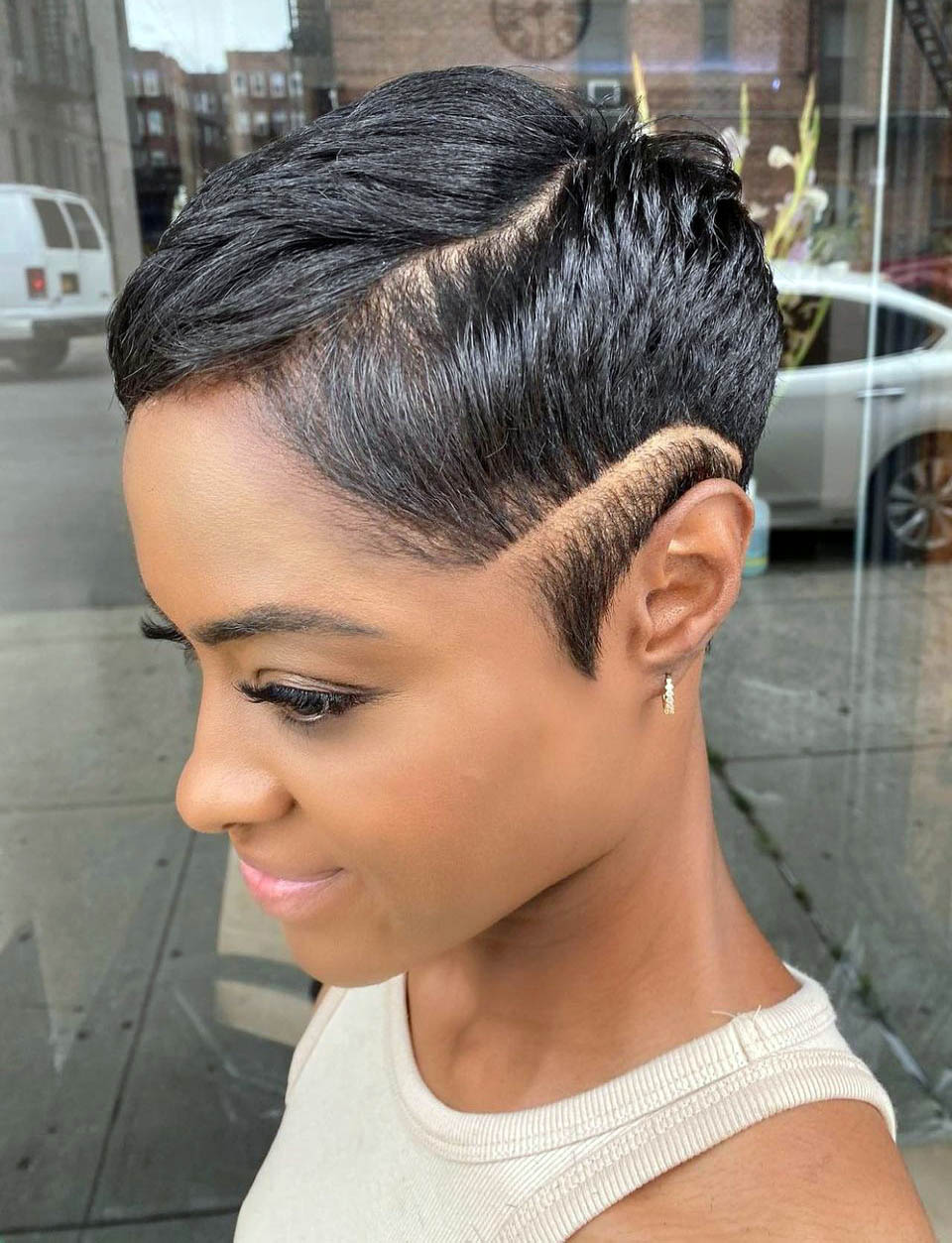 Edgy Pixie Cut with Shaved Sides
Yet another bold style for the trendy pixie cut, this cropped cut features shaved details on the side that brings attitude and an edgy vibe to the look.
27 / 30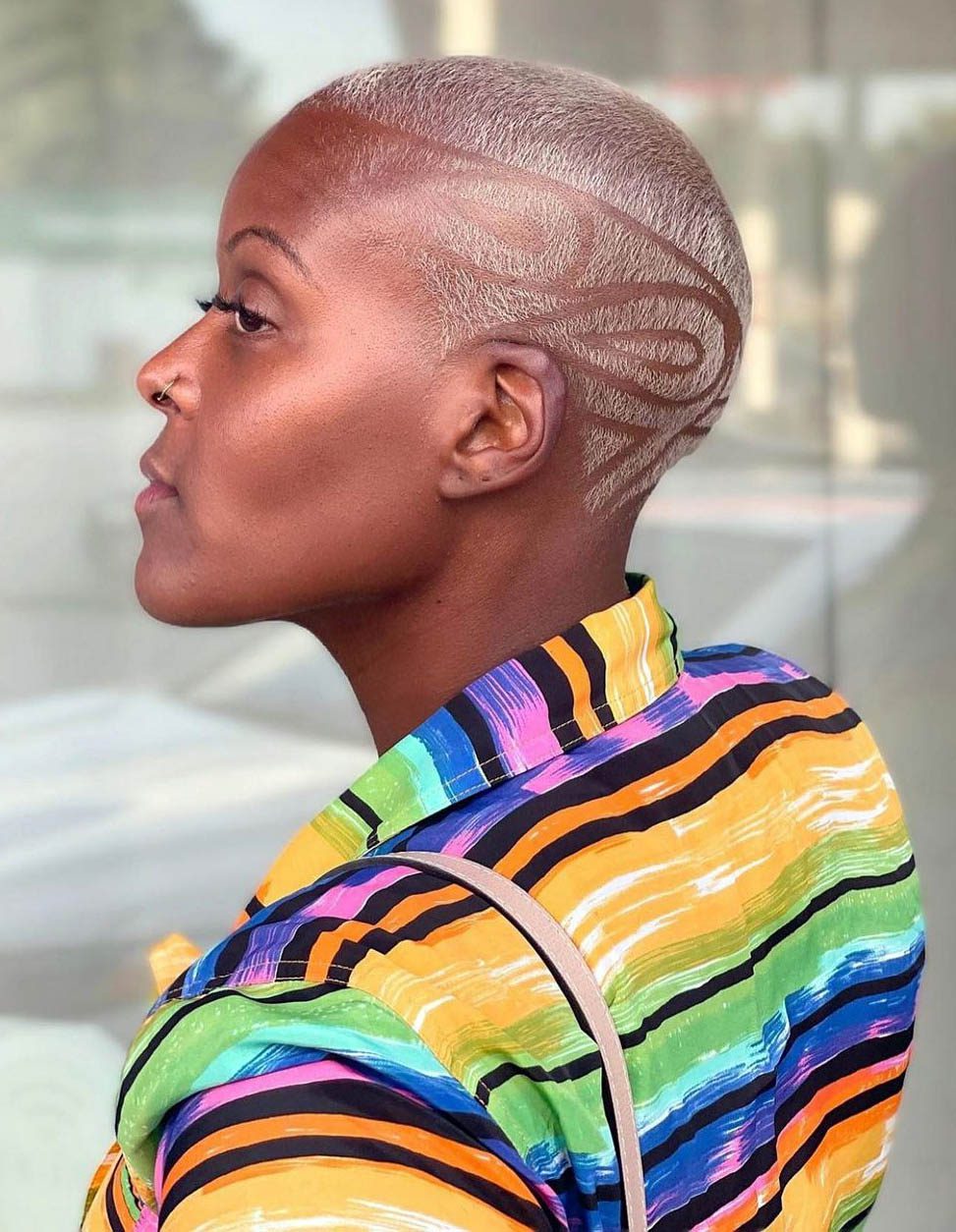 Artsy, Shaved Cut
Nothing's as edgy as a shaved head for a hairstyle. But let me tell you, intricate, almost "carved", shaved detailing wrapped around the sides make this a sculptural work of art!
28 / 30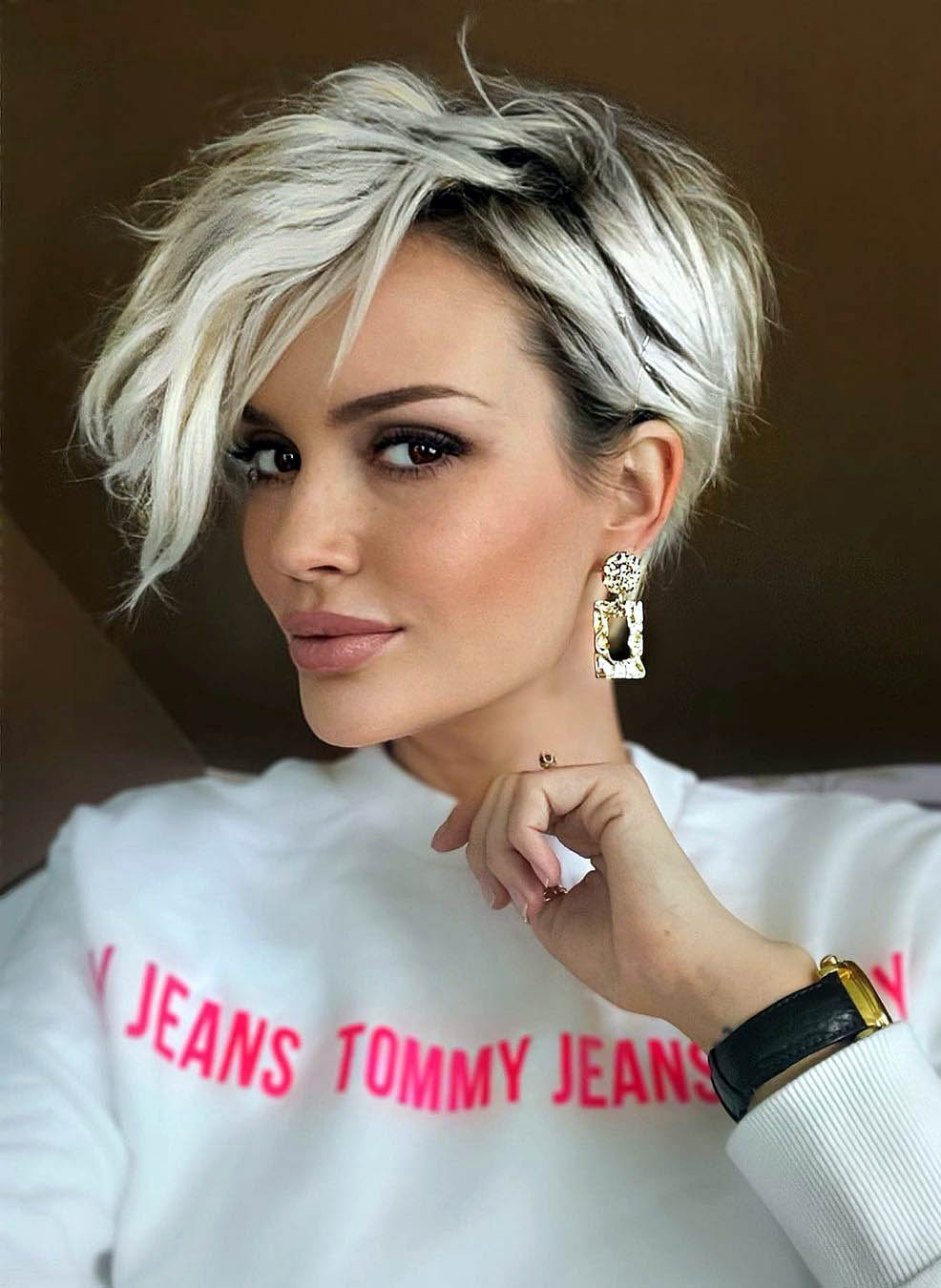 Messy Long Pixie Cut
Definitely an edgy and chic aesthetic, this messy pixie is to die for. With an almost ash grey hue on dark roots and a long fringe that's parted to the side, this look is most certainly one of the most popular hair requests salons get!
29 / 30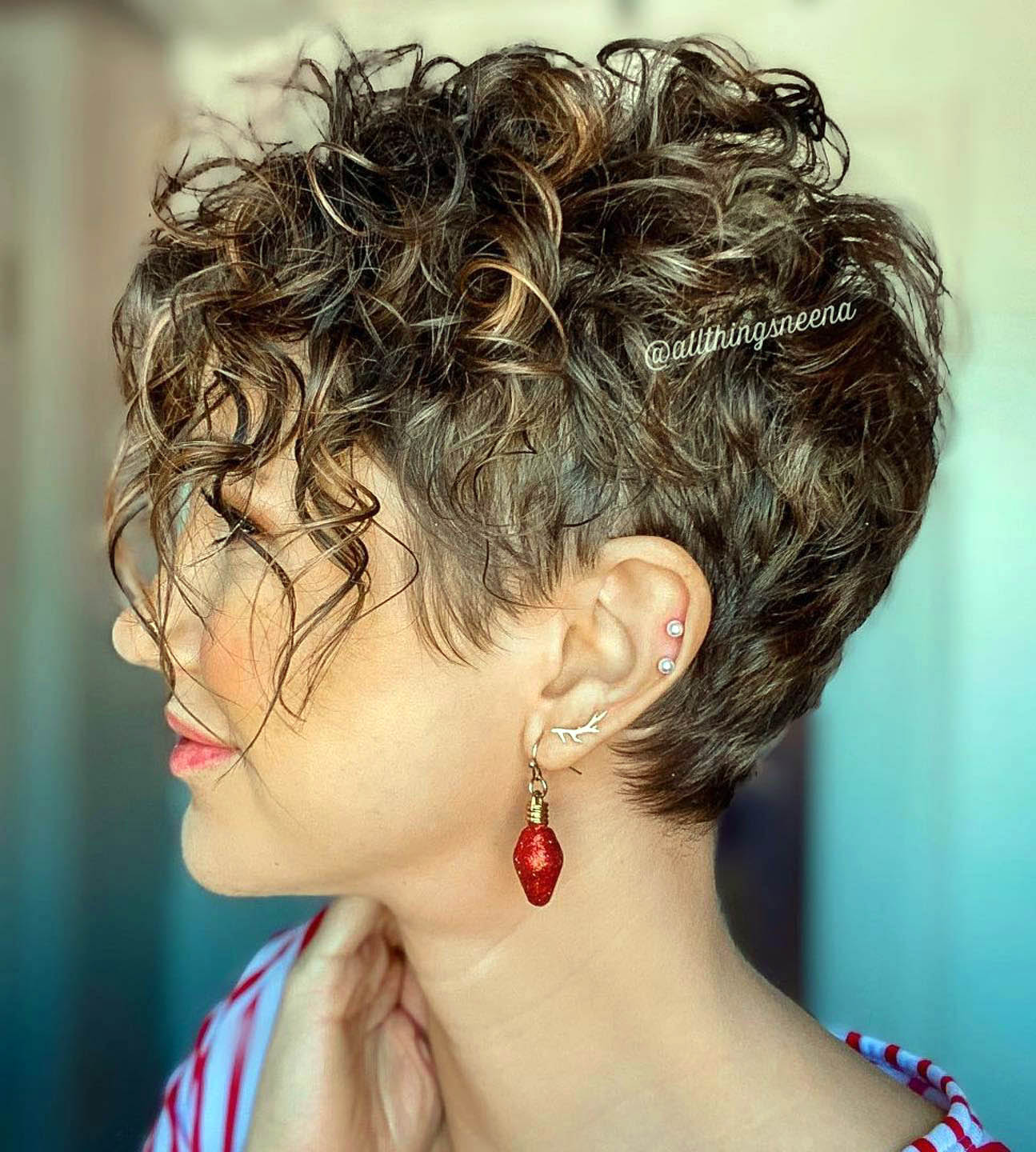 Curly Pixie Cut
Texture and curls on a pixie cut is definitely an edgy style trend that has tons of followers and it's not a mystery why, one gorgeous photo is enough proof, yes?
30 / 30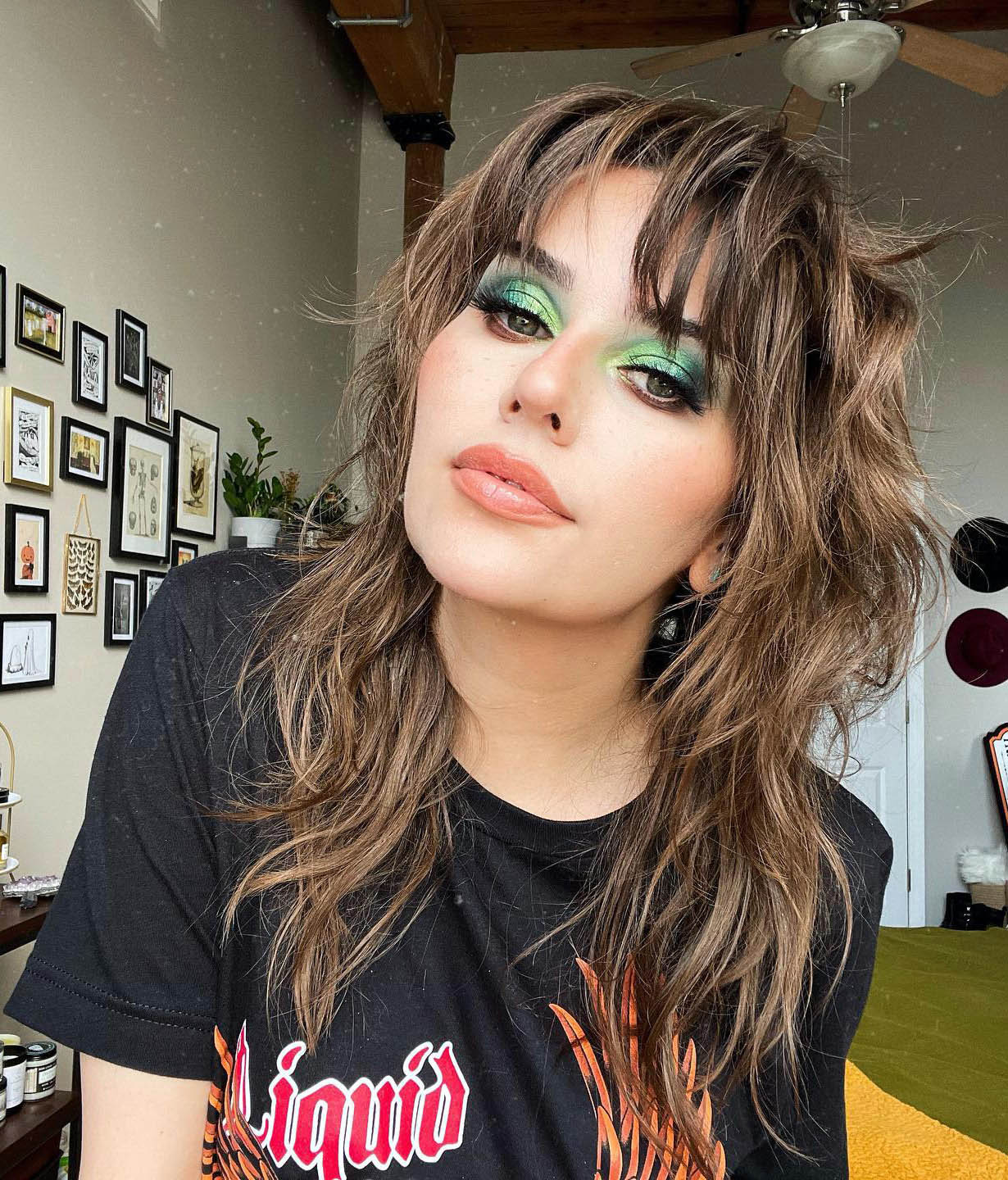 Messy Shag
The messy shag is probably one of the trendiest edgy styles that's so easy to maintain and style. Because it's intentionally messy or disheveled, you can probably get away with running out the door when you're late – with no hair styling whatsoever – and still arrive at the office looking stylish! Ideal for those looking for a low-to-no-maintenance, on-the-go women wanting an edgy style to their hair.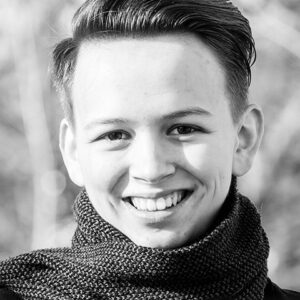 Heidi is the owner of Buzzcut Guide, the online guide to cutting your own hair. If you'd like to learn more about how to take care of your hair at home, save money, and keep unnecessary visits of the barber to the minimum, hop on over there and learn more!