Bangs can be a polarizing style. They do require daily styling, but can easily take your entire look to the next level. And though they've been popular for decades, today's trendy bangs are the perfect way to refresh and update any hairstyle.
Tinseltown / Shutterstock.com
Emma Stone's Side-Swept Bangs
There may not be a hairstyle that has more class than simple, layered, side-swept bangs. For an adorable, feminine look, incorporate your bangs into a cascading curl, like Emma Stone.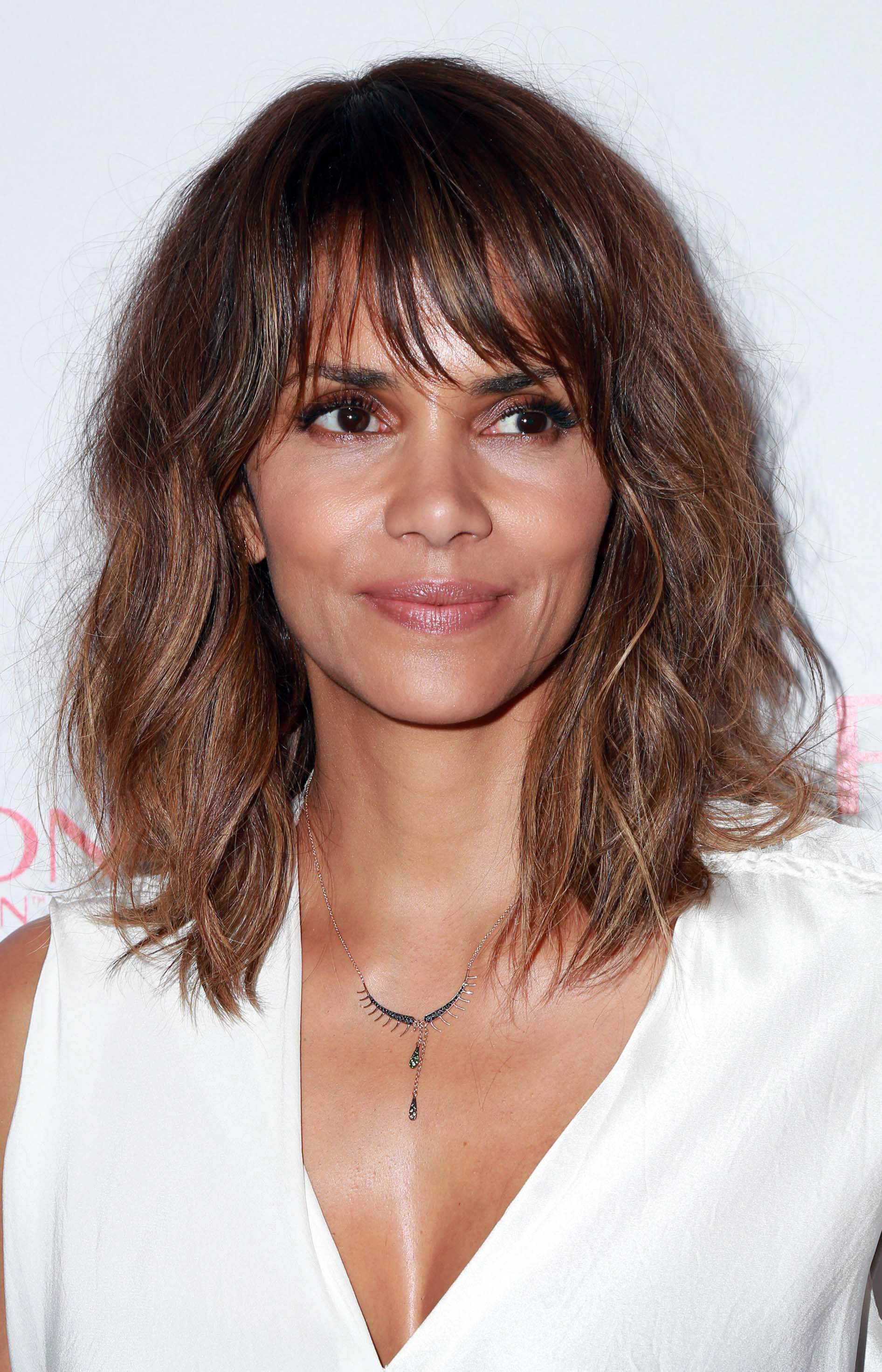 Kathy Hutchins / Shutterstock.com
halle Berry's Thin Choppy Bangs
For a little more edge, opt for thin, choppy bangs like Halle Berry's. Best of all, you don't need to spend a lot of time styling to achieve this look. The messier, the better!
taniavolobueva / Shutterstock.com
Stacy Martin's Slightly Parted Choppy Fringe
Full fringes are known for covering your entire forehead, but they don't have to. Take a page of out Stacy Martin's book and part your bangs down the middle for a sweet, fresh take on a classic 'do.
Featureflash Photo Agency / Shutterstock.com
Penelope Cruz' Angular Fringe
Bangs of all types are fun to play with. Get a little funky and go for Penelope Cruz' angular fringe. There are no rules to follow here; get outside your comfort zone and experiment.
s_bukley / Shutterstock.com
Debby Ryan's Auburn Locks and 70s Bangs
Debby Ryan's bangs prove that the 70s are staging a comeback. Her bold, auburn locks help keep things modern and provide a fun take on a retro look.
Tinseltown / Shutterstock.com
Yara Shahidi's Curly Fringe and Bun
You can always rock bangs, regardless of your hair texture. Show off your natural curls by styling them into attention-getting, adorable bangs. Pair them with a top knot like Yara Shahidi to help show them off.
Kathy Hutchins / Shutterstock.com
Bai Ling's Long Blunt Bangs
The only thing more fun than blunt bangs? Blunt bangs that are slightly too long. Bai Ling's long bangs are flirty, fun, and mysterious – perfect for a date night or upcoming party.
s_bukley / Shutterstock.com
Miley Cyrus' Side Bangs and Long Hair
Subtle bangs can be just as fun as bold ones. Miley Cyrus, for example, has perfectly incorporated her long side bangs into her other long layers. It's still flirtatious perfection.
Kathy Hutchins / Shutterstock.com
Hannah Simone's U Shaped Bangs
Full, blunt bangs can also be smoothly layered into the rest of your 'do. The slight U shape in Hannah Simone's bangs help frame her face and help her tresses look shiny and smooth.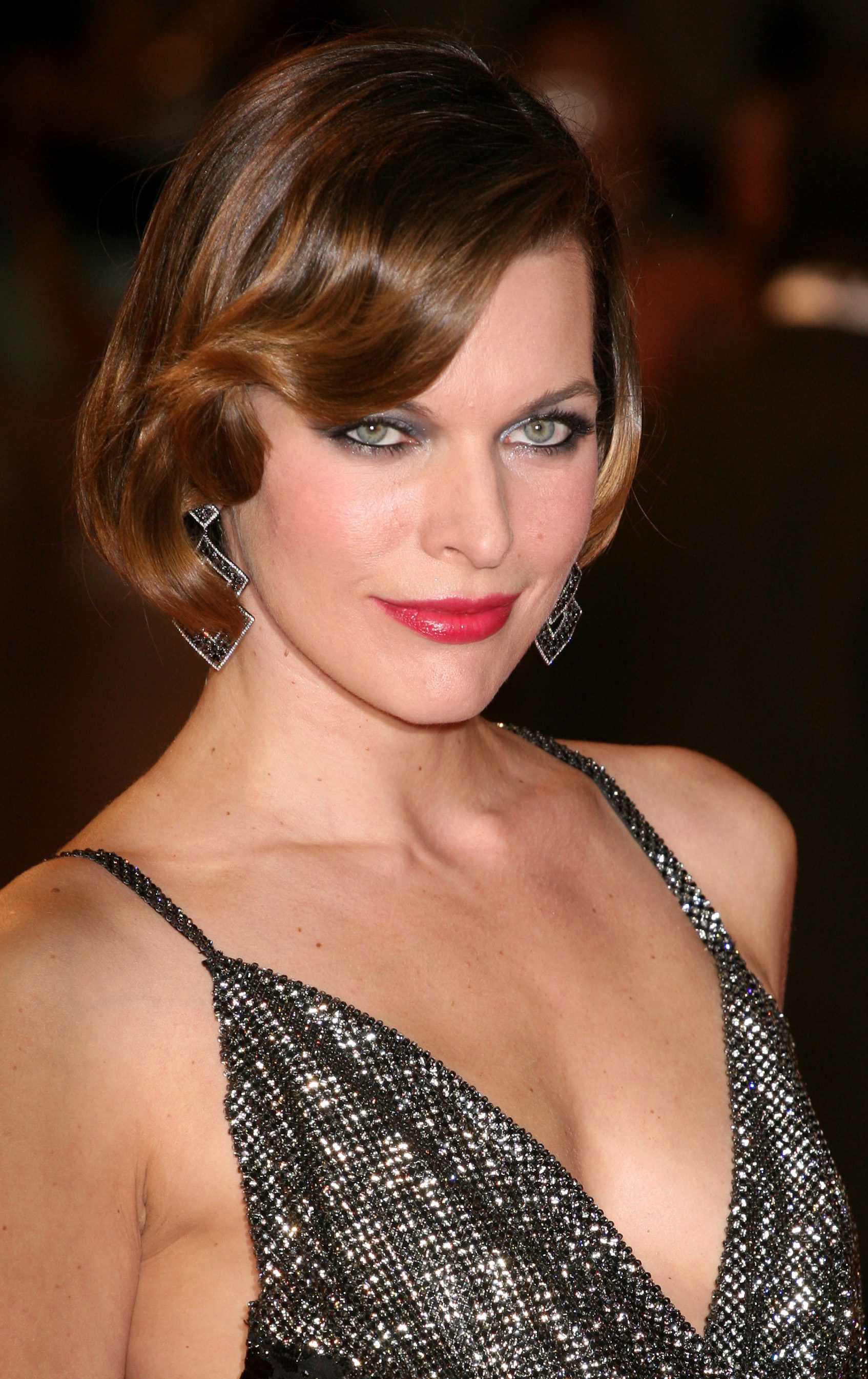 Featureflash Photo Agency / Shutterstock.com
Milla Jovovich's Wavy Side Fringe
Wavy bangs are synonymous with old Hollywood glamour. The single curl in Milla Jovovich's side fringe is an easy way to evoke this style and give her simple bob a retro twist.
Kathy Hutchins / Shutterstock.com
Emma Watson's Short Bangs
Nothing says "cool" quite like short bangs. It's unexpected, fun, and a simple way to update a classic bangs look. Pair it with some messy tendrils like Emma Watson for the perfect cool girl look.
Kathy Hutchins / Shutterstock.com
Gigi Hadid's Long Curtain Bangs
The middle part has become an increasingly popular style, and no one seems to love it more than Gigi Hadid. Curtain bangs are easy to rock and maintain while embracing this emerging trend.
jstone / Shutterstock.com
Jessica Biel's Classic Side Pushed Bangs
A full fringe is more versatile than you might realize. Take Jessica Biel's, for example: though they are pushed to the side, they aren't side-swept bangs. Get the best of both worlds and do the same for a day!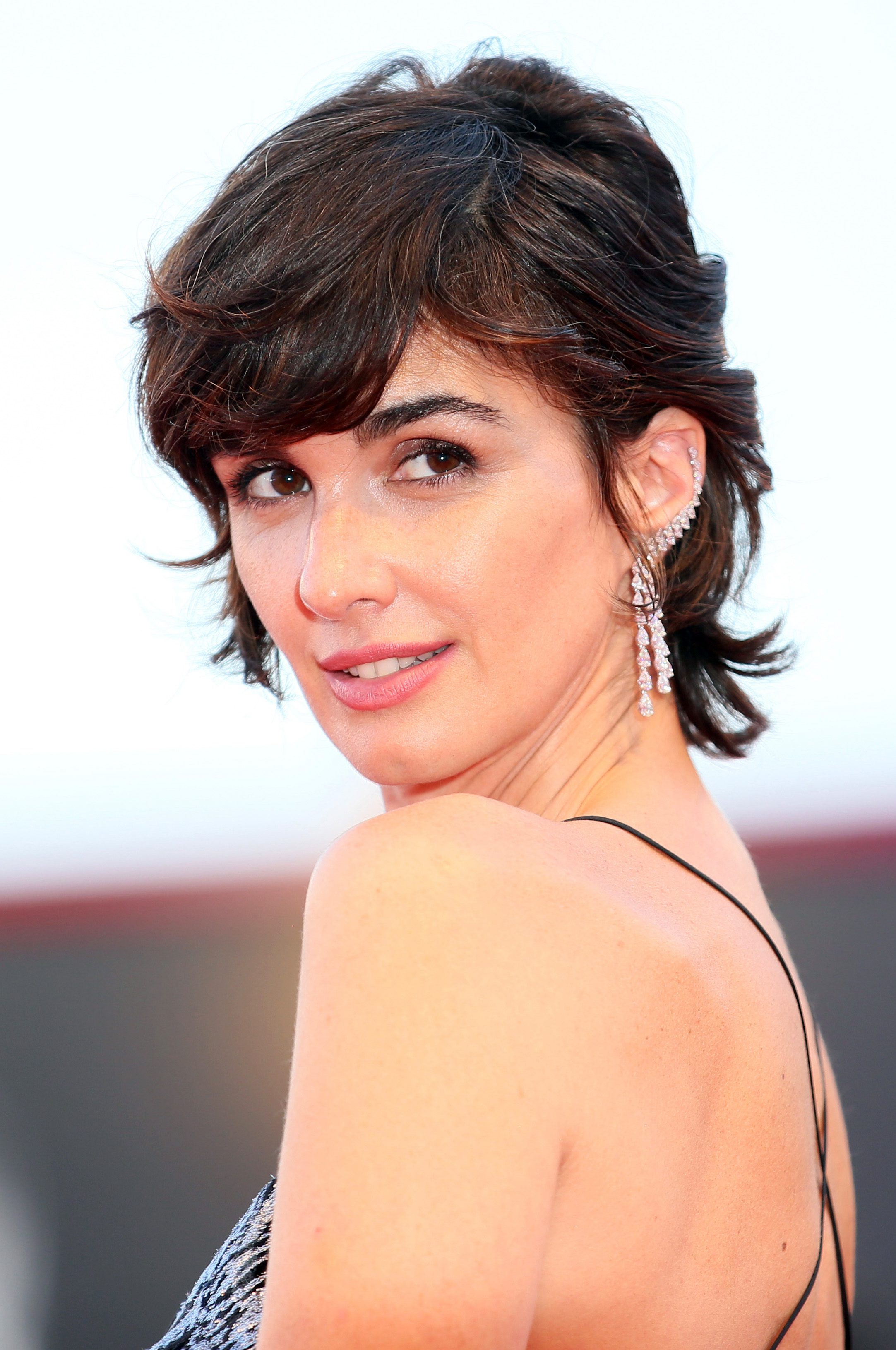 makarenkodenis / Shutterstock.com
Paz Vega's Pixie with Tousled Bangs
Pixie cuts and bangs go together like peanut butter and jelly. Embrace tousled, messy bangs like Paz Vega for a look that's equal parts sweet and edgy.
Featureflash Photo Agency / Shutterstock.com
Olivia Wilde's Side Swept Bangs
Side swept bangs are one of those hairstyles that always seem to be in vogue. To stay current, add some attention-getting highlights in your bangs and around your face like Olivia Wilde to help frame your face even more.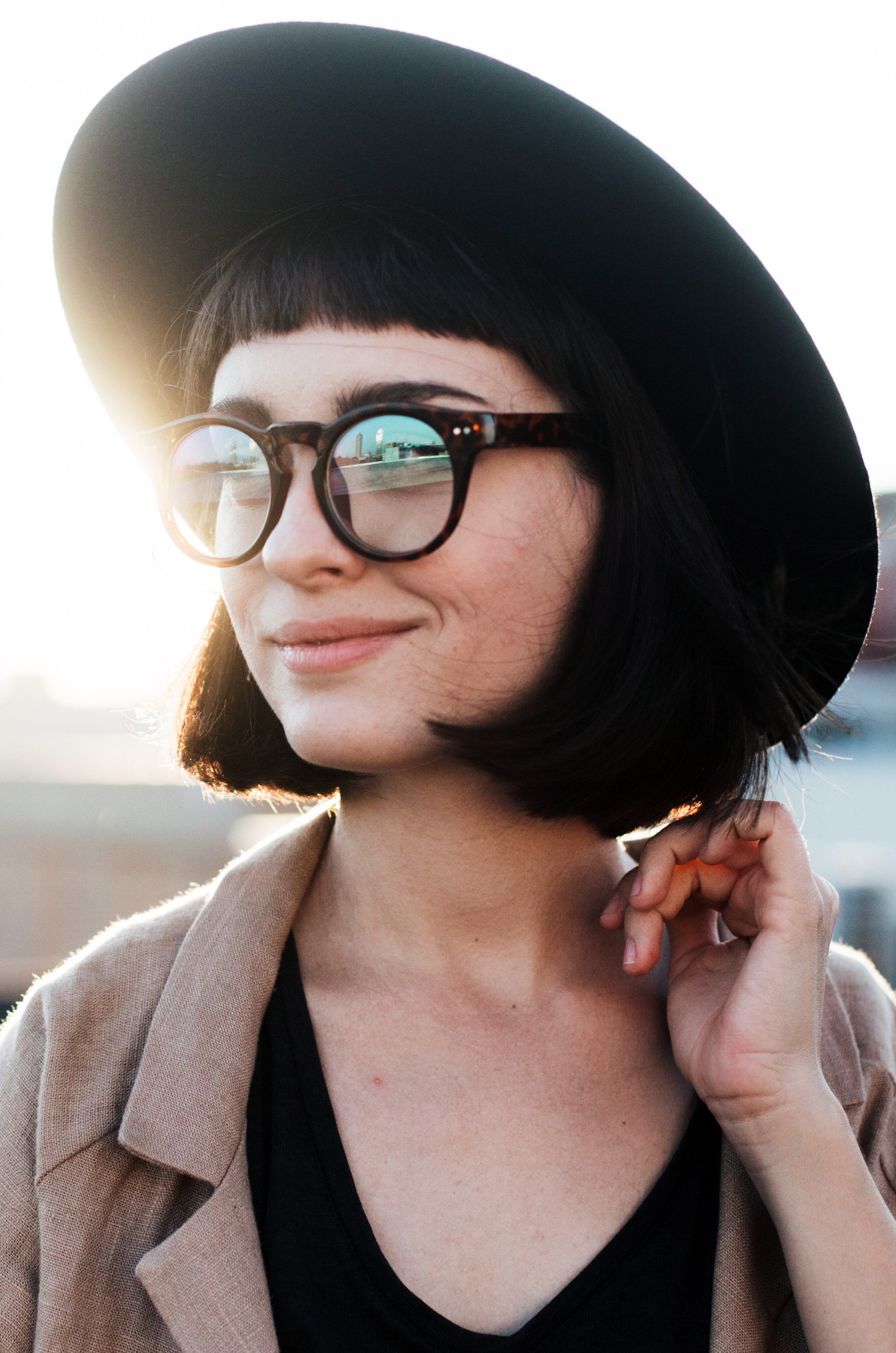 De+Repente / Shutterstock.com
Short Bangs and Bob
To be the ultimate cool girl, don't just settle for a bob; cut your bangs extra short. Not only is this look funky and fun, it will show off your boundless confidence.
YuliyaFM / Shutterstock.com
Messy Choppy Bangs with Ombre
Bangs pair perfectly with ombre on long locks. Balance out your choppy bangs with loose, messy ombre waves for a hairstyle that evokes the California coast.
scarletsails / Shutterstock.com
Dakota Johnson's Curtain Bang
Curtain bangs are the perfect way to rock bangs without spending too much time each day on styling. Part your bangs down the middle and leave just a few small pieces near the center like Dakota Johnson.
Andrea Raffin / Shutterstock.com
Emily Ratajkowski's Medium Feathered Bangs
If we're being honest, Em Rata can get pretty much any haircut and look incredible she's just versatile like that! But I gotta say, I'm kind of partial to these feathered bangs because she looks like she's just been cast in an ancient greek movie and there's no part of that I don't like.
Tinseltown / Shutterstock.com
Rihanna's Bangs
Riri, the Caribbean goddess is indeed serving us some serious spark here! I love her wearing her natural hair and also when she does little tweaks here and there, and this time she did just that in order to give us this incredible wavy bob and middle-parted bangs.
Krista Kennell / Shutterstock.com
Santa Monica's Bangs
Along the line of traditional bangs, we got this gorgeous example of long and rather shaggy bangs to go with the wavy and carefree medium length hair. 
Featureflash Photo Agency / Shutterstock.com
Jennifer Garner's Bangs
Jennifer Garner's 70's bangs are the dream of anyone who's thought: "I need a little something to spice up the long hair." because it definitely adds a je ne sais quoi to long locks!
Amber Heard's Side Swept Curly Bob
Taylor Swift's Straight Bangs
Taylor Swift's straight choppy bangs have been an on-and-off part of her image for a while. She knows how to work them and style them. If you're thinking of getting these, ask your stylist whether it'd be better to go a little lighter or them or keep the weight just like Taylor has.
chinellatophoto / Shutterstock.com
Gaia Bermani Amaral's Shaggy Bangs
Gaia's shaggy bangs are the perfect complement to her features and the super chill lob she's wearing here. Shaggy bangs can look so good with a slightly messy style; if you've got wavy hair, shaggy bangs might be just what you were looking for!
henningstad / Shutterstock.com
Straight Bangs and Lob
A page taken from the Anna Wintour book, this hairstyle follows the design principle of repetition, and in this case, better exemplified by the mirroring lines of the bangs and the long bob, or lob.