20 Trendy Sleeve Tattoos (Inspired by Celebrities)
Let those arms tell a colorful story!
If you are reading this then chances are that you've already thought it through and are ready to take the next step of covering your arm with memories, inspiration, and symbolic designs. Sleeve tattoos can be of two types, either one whole tattoo that is big enough to cover the arm or a mix of small tattoos that make up a whole sleeve. That being said, sometimes tribal tattoos are the ones that take up the whole space and make it look super classy.
Well, sleeve tattoos are not like other small ones where they will be too small to notice or covered under clothing. Sleeve tattoos due to their size and majesty are very obvious and bold. So, a little planning will help in the long run but if you are one of those who is mixing a lot of different small ones to make a big one then don't worry, let those creative inspirations flow.
Let's talk about some common ways to wear a sleeve:
Aboriginal/Tribal Tattoo
These tattoos are usually the ones that cover the arm as they are both long and majestic. They carry a deeper meaning as they are rooted in culture and history; it is a mixture of various elements that are significant to that specific tribe or group.
Half Sleeve Tattoo
This one is quite the norm with two types, top half of arm covered or the lower half of the arm being covered. Sleeve tattoos like these are often paired with tattooed pecs for extra coverage of real estate on the body.
Usually, this tattoo consists of various Asian elements out of which usually there is a dragon that covers most of the arm with other elements like Koi Fish, swords, ying-yang, and many more among others. These sleeves can be full of colors or black and white with good work on shading.
Religious Sleeve Tattoo
Have you ever seen a sleeve tattoo with a cross or Jesus or any other mythological figure? That falls under this category and it depicts how one believes in the ideology of the religion. A lot of Indian Tribal Tattoos are like this where the god takes up a lot of real estates and sometimes it is just black and white with good job shading.
3D Sleeve Tattoo
Fans of sci-fi fiction or movies love this form of tattoos very much as they ink bio-mechanics on their whole arm but it is done with so much detail that it almost looks real and not just ink on skin. A lot of "Ironman" fans did these tattoos where the whole arm will be tattooed just like the Ironman suit.
There are even more genres or types of sleeve tattoos and actually, the sector is quite versatile when it comes to innovation. One thing to note is, make sure you go to the tattoo artist who knows what he/she is doing as sleeve tattoos are a big deal. They're generally hard to cover up due to their size so no one wants to mess this up.
1 / 20
Ed Sheeran's Colorful Sleeve
Ed Sheeran is pretty great when it comes to anything, be it music or other forms of art like the tattoo. His tattoos make up a sleeve by combining different elements brought in together. Be it that green gecko or a phrase on his bicep, the guy knows how to make a statement.
2 / 20
The One with Flowers
We can clearly tell that the lady is a fanatic for flowers with amazing job shading. The best part is that the difference between flowers is quite vivid. The background is all black for the flowers to blossom quite good.
3 / 20
Why 1 When You Can Have 2 Sleeves
These sleeves are a mix of a lot but one thing is for sure that the inspiration comes from Asia. The dragon, the tiger, the snake, it is a lot of vibrancy here and that is why colors light up the tattoo quite well if used right.
4 / 20
Leader with Vision and Punctuality
Shading can do wonders if done right and this is very well done right here. The lion looks up showing the power of vision plus the clock on the wrist shows the person values time. The blossom background of this tattoo makes it have this amazing impact.
5 / 20
Fierce Animal Lover with Mandala
That roaring tiger shows that the person is a leader and wouldn't mind accepting a challenge if needed. The floral part of it is quite symmetrical and almost looks like a mandala pattern due to its shade and perfection.
6 / 20
Lion, Flower and Skull, a Combination
Now, this is what we call a sleeve that has been assembled using different elements. The elements here are quite vivid like the lion, to begin with and then the flower and a pretty spooky skull to end the sleeve. The skull here has a very 3D appearance with its depth.
7 / 20
Pet Lovers 3D Tattoo
We can all agree that this is a pet lover to its fullest. Different elements of this tattoo make up for the sleeve especially with the flowers and photo frame along with the shading that induces 3D effect is a work of serious art.
8 / 20
As Japanese As it Gets
All the components of this tattoo speak of Japanese culture. To begin with, the dragon with sakura blossoms and the color selection is perfectly popping on the skin. The dragon can also be "Ryu" as they have different faces but bodies with scale texture.
9 / 20
Waves or Blossom, Both?
The process of blossoming is so beautiful and the same is shown here in its full glory. However, it also depicts a wavy style but the shading is what brings out the best in it. This shows that the person is in love with the process of developing and doesn't rush to the result of it.
10 / 20
Do we call this Floral Waves?
Such an interesting form of art here, as we see there are flowers but in form of waves with a band tattoo on the forearm which efficiently divides two sides of it. The mandala inspiration is off the charts and the vividity of this tattoo is what makes this a fun one.
11 / 20
Sleeve that can Breathe
He has two sleeves, a half sleeve on the left and a full sleeve on the right. The one on the right is a mix of elements which might be events that inspired him to tattoo just like the tiger roaring and then an eye beside it. But the fun lies in the details which are pretty neat in here.
12 / 20
Super Hero Half Sleeve Tattoo
Another heroic figure with wings goes to show that the guy wants to fly higher! Plus do you notice that everything but the eye is colored for that oomph and very minute attention to detail that makes it pop. The shades of dark color make it very much fun.
13 / 20
Spooky But Colorful 3D Tattoo
"Tats make lads", this one also makes that bicep curl much more attractive due to the 3D tattoo sleeve that is rocking on it. The snake eyes on the bicep are just very immersive due to the use of shades of ink. Plus do you see that fire and water combination?
14 / 20
Nature-isq Sleeve Tattoo with Tiger
One of the dense tattoos that we have encountered in a while, especially with a lot of small elements coming to make up this whole tattoo. For example, the flowers are spread across the arm with a tiger peaking at the forearm. Might have to maintain the shade but this tattoo is definitely getting attention.
15 / 20
Archimedes Sitting on Sleeve Tattoo
As historic it may get this tattoo just goes to say that the one who wears it is a conqueror. The shading done here is top-notch and the sole reason why we see those crystal clear faces on the bicep and forearm. The borders are done pretty neatly to show how vivid it can be.
16 / 20
Vibrant Asia Inspired Sleeve
The amazing thing about this one is the use of yellow ink, it is done so meticulously that the tattoo does justice to the skin. The elements such as dragon and fire are very poppy due to afore mentioned yellow tint. These are sleeves that one wishes for.
17 / 20
Chill and Thoughtful Flowers
These are the tattoos when one sees them, it fully blends into the personality and enhances it. The subtle nature of the tattoo is what makes this special especially the flowers here show that blooming is a process and the lady clearly enjoys the "Journey"
18 / 20
Sleeve in the Wild
The aura of this tattoo is quite interesting. The vibe that it puts out is vibrant even though the use of colored ink is subtle. There are a mix of elements here especially the kitty and the flowers and some shading to make it all right and help them blend better,
19 / 20
David Beckham Classic
The classic David Beckam stance with a clear view of his tattoos. Of course, a lot of changes have been made but one can have an overview of how his tattoos were back in the days, quite simple. Just outlines to make them simple while some neat shading to go with it. It really doesn't have to be complicated.
20 / 20
Happy Hippie Sleeve
The key to this type of tattoo is the use of different shades altogether to make each shade pop better. The flower on the bicep is the main character of the show due to its size and shading. However, other small elements can never be ignored.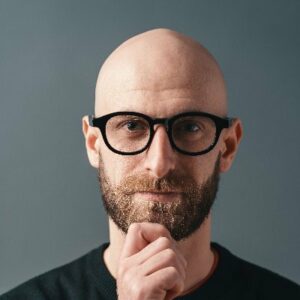 Curator for inkedway.com and tattoo enthusiast