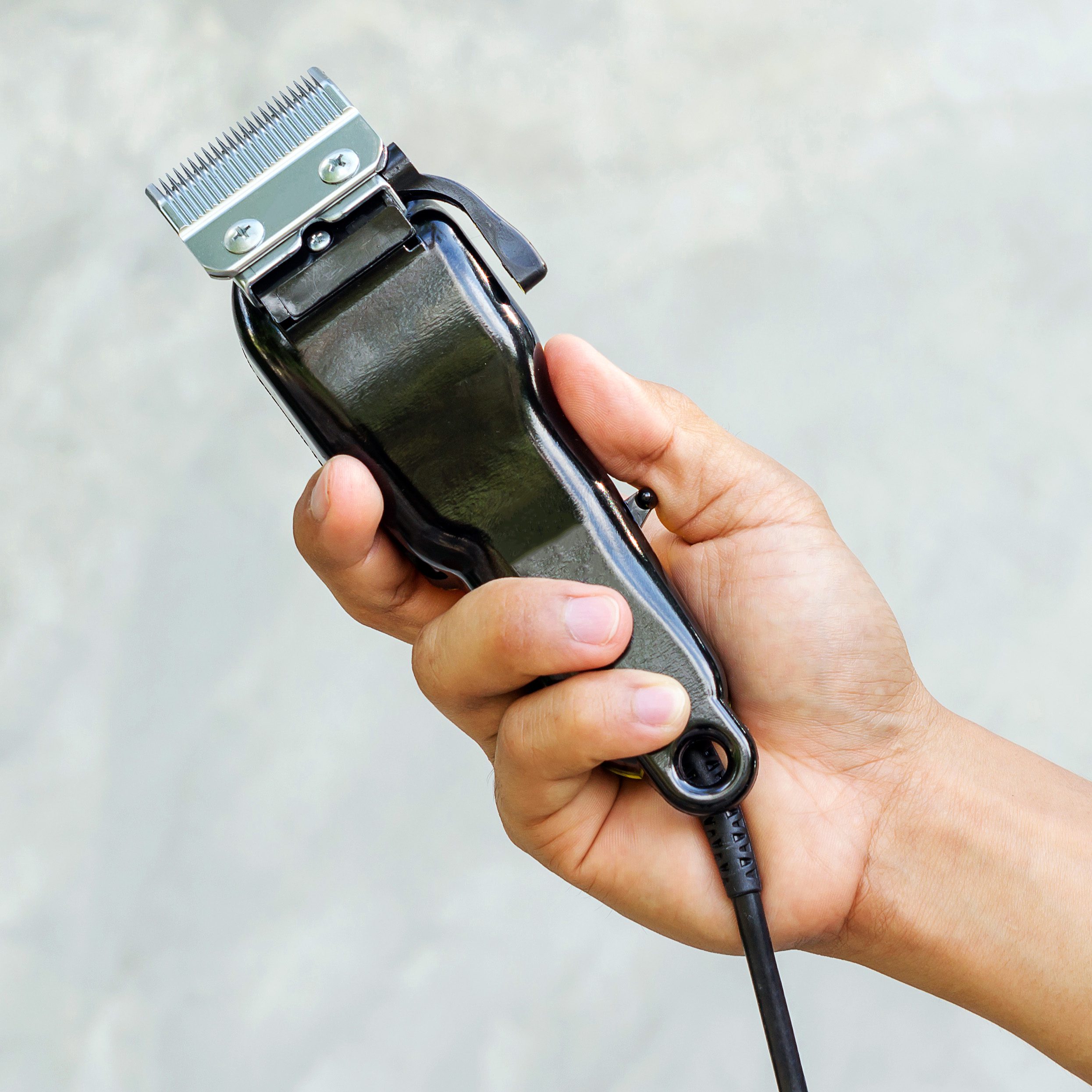 30 Best Self Hair Cut Tools That You Can Easily Use at Home
Even if you screw it up — it grows back!
Who wouldn't want to save money every few weeks? Probably a lot of people, but not everyone is willing to go into measures as drastic as is cutting your own hair.
For those of you still on the fence, we've found these 10 self hair cut tools that will ensure a great result every time you pick up your hair clippers!
The easiest haircuts to do at home are different types of buzzcuts, but even cutting your long hair at home is completely possible.
We are featuring a few of the tools that will help you maintain your haircut at home, regardless of length.
And remember, even if you screw it up — it grows back!
When you buy something through our retail links, we may earn an affiliate commission. This helps support our journalism.
Learn more.
1 / 27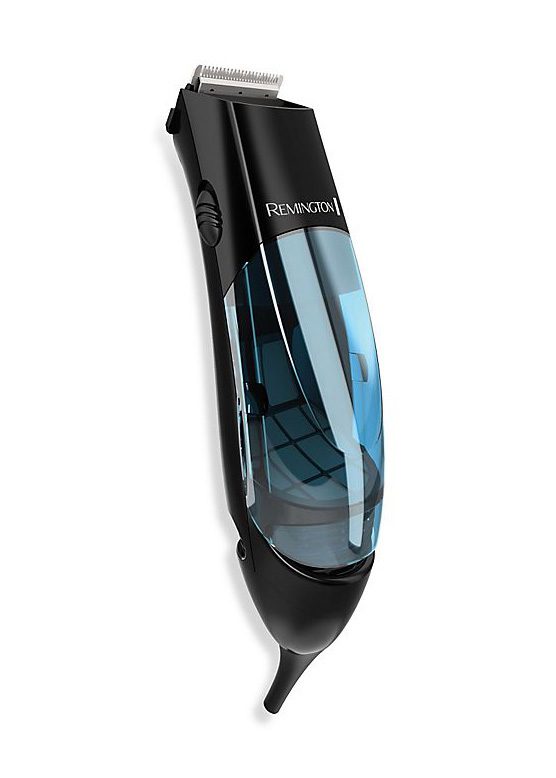 Remington HC6550 Cordless Vacuum Haircut Kit
This is one of the hair clippers I recommend in my guide on hair clippers simply because it's such a versatile and modern tool. Remember Flowbee? Well, imagine if that was created in the 21st century. This tool will not only cut your hair with the usual Remington quality, but also clean up the hairs as it does so.
At the price you'll get it at, it will pay for itself in two months. Less, if you're cutting your entire family's hair!
2 / 27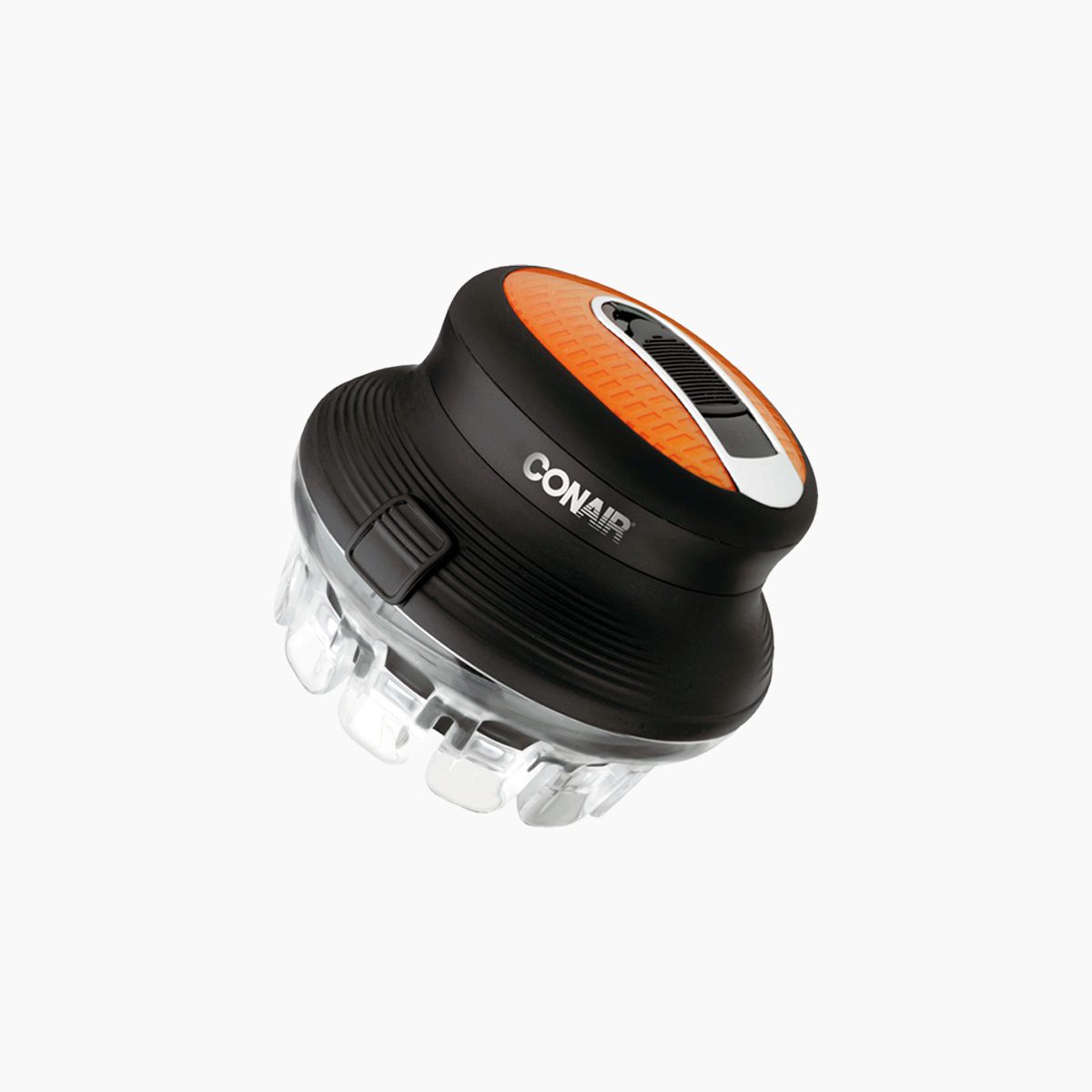 Conair Even Cut Rotary Hair Clipper
Hair clipper manufacturers realized that a huge portion of their customers cut their hair at home (shocker). This is probably why, in recent years, we started to see these great new products created especially for this use.
An example is this Even Cut System which can be used in the shower (less clean-up), doesn't even require owning a mirror, and is as simple as it can possibly be. Simply drag the ergonomically-designed device across your head in several directions until you don't hear any more cutting. Then wash the hairs off of yourself and you're ready to start the day. The downside of this tool is that it will only work for a uniform-length buzzcut, but for those who rock it, this Conair will save a ton of time and money.
3 / 27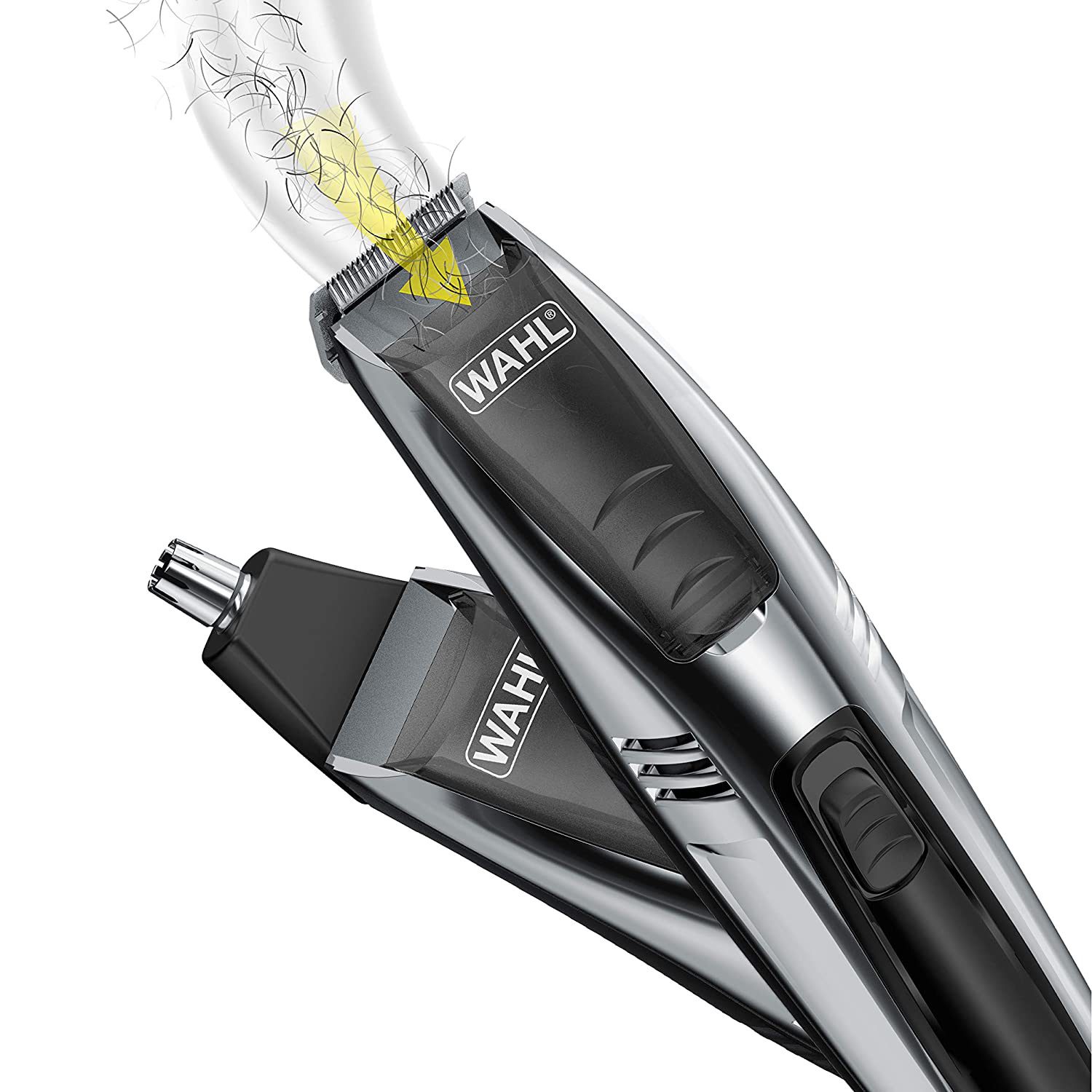 Wahl Vacuum Trimmer Kit
Since we're trying to cut hair at home, this clipper just made it more convenient! It sucks hair while you're trimming it. This is perfect for tapering sides, no more hair flying off all over the place.
4 / 27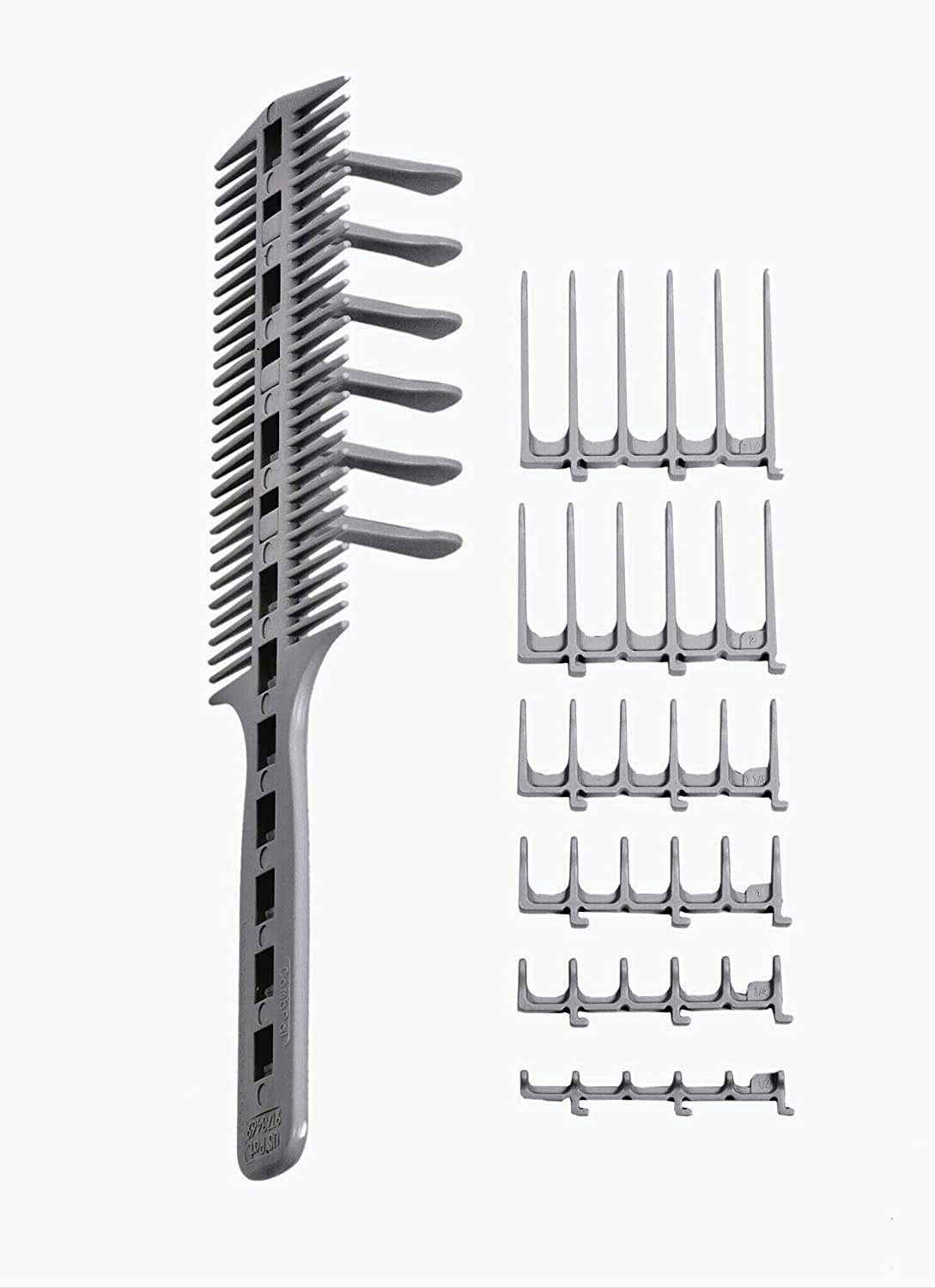 Over Comb Hair Cutting Tool
Having hair of equal length or of gradual increments is extensively important otherwise it looks all messy. This comb helps you get perfect length almost every time, you can use it with scissors or clippers!
5 / 27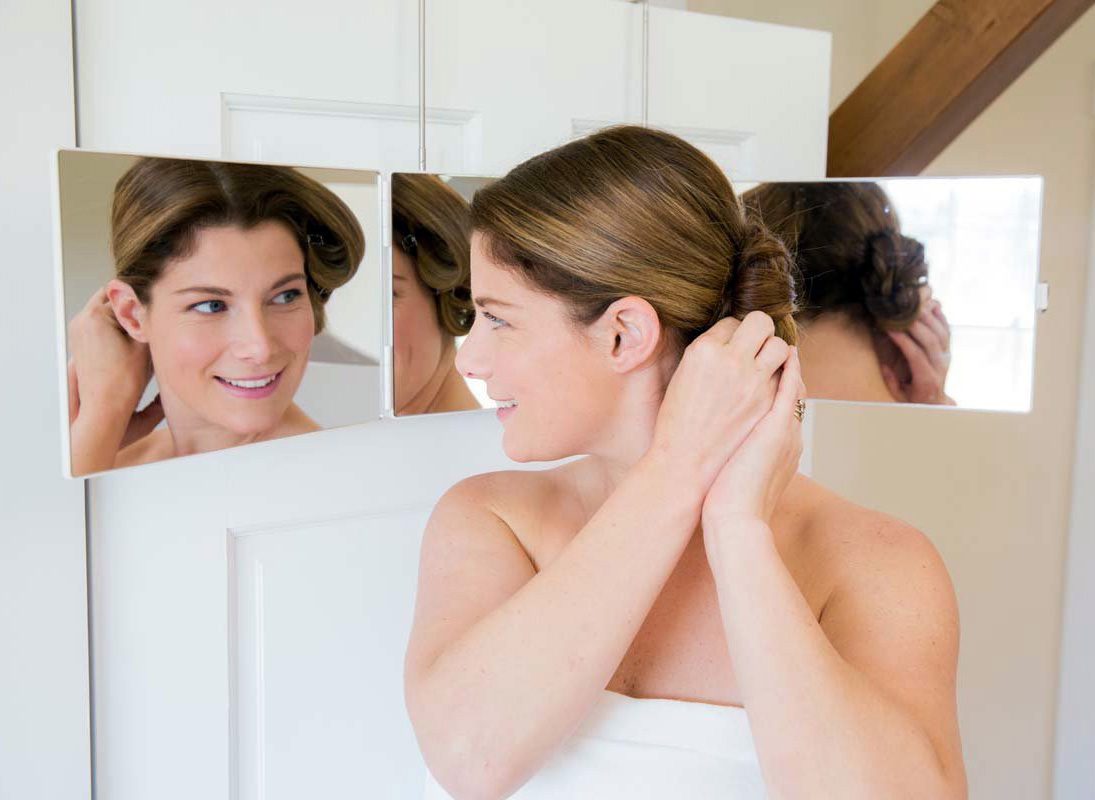 Floxsee Portable Adjustable Tri-Fold Mirror
This mirror can be taken anywhere plus the versatility to hang it almost everywhere makes it a perfect fit for cutting your own hair with the comfort of being able to look at all sides of the head!
6 / 27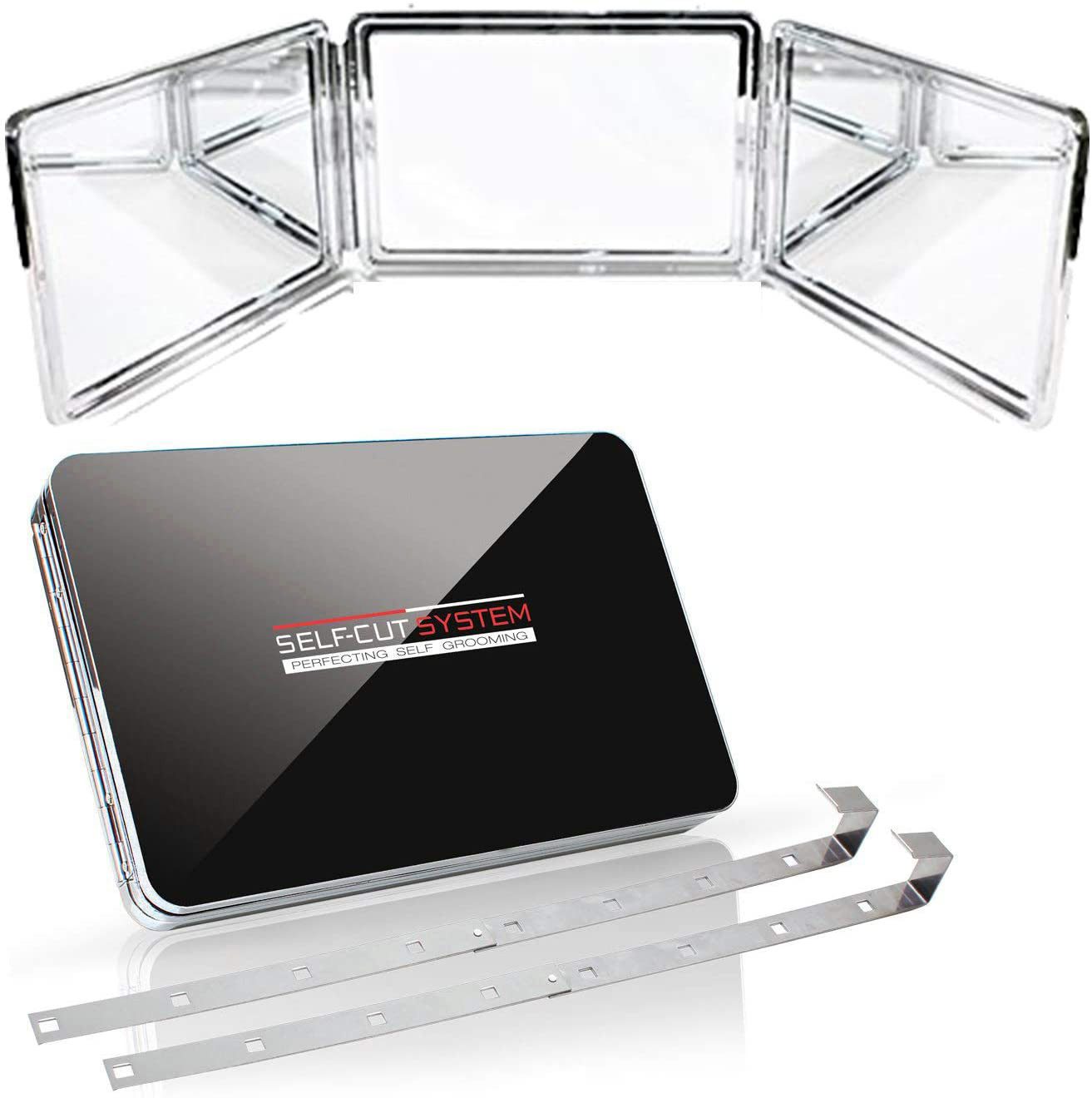 SELF-CUT SYSTEM 2.0 - LED Lighted Black Lambo 3
A huge problem when you're cutting your own hair is not seeing the back of your head. This can be remedied to a degree with a simple hand-held mirror, but that is a very tedious solution that leaves your arms sore after a few minutes. Self-Cut System attempts to tackle this problem with a set of three mirrors affixed to a sturdy frame that can be hung practically anywhere. It's been featured on Shark Tank as well as Entrepreneur magazine.
7 / 27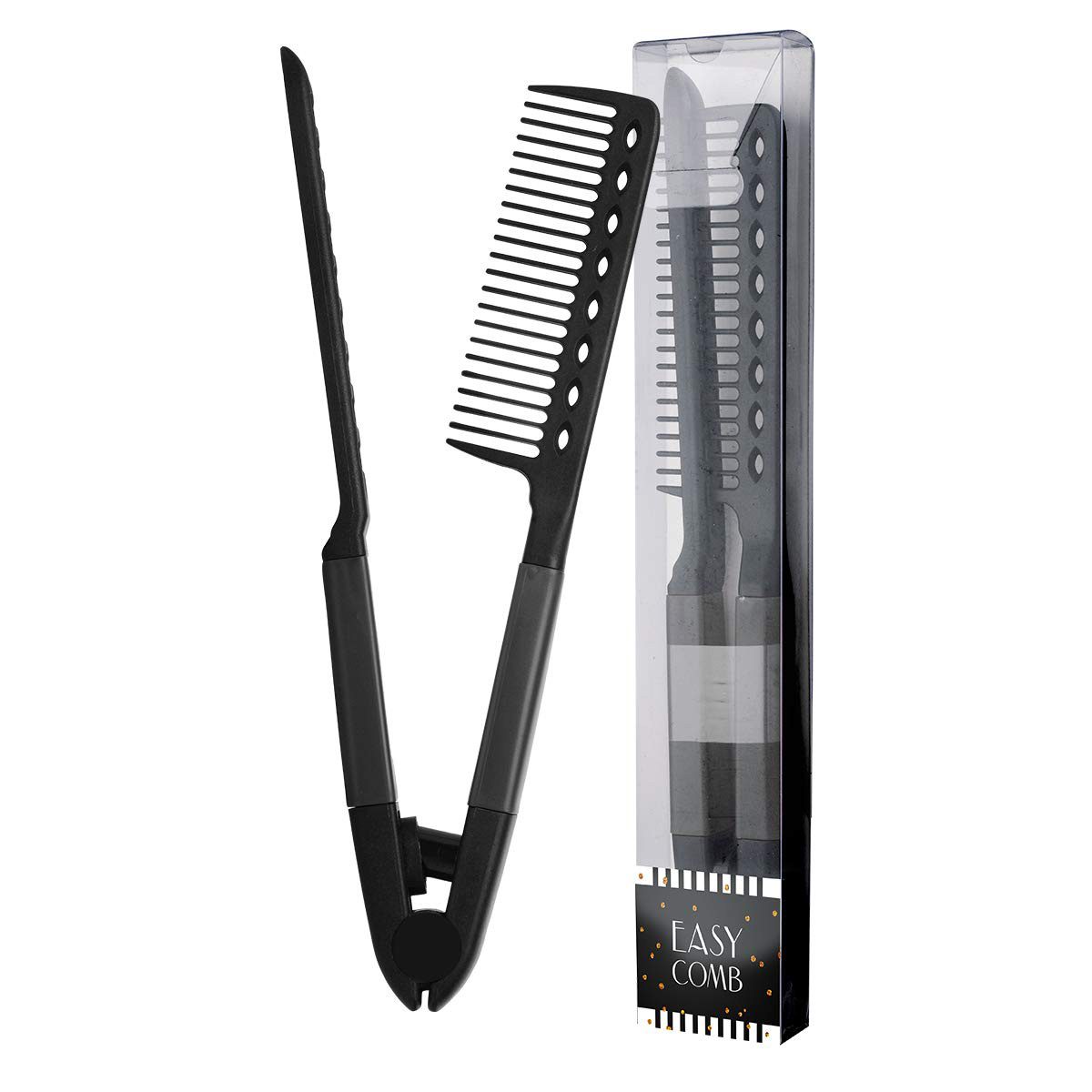 Hair Straightening V Shape Comb
A DIY haircut is all about efficiency. This comb combines with a straightening clip. This is also used for long hair in order to grip the hair strands while trimming!
8 / 27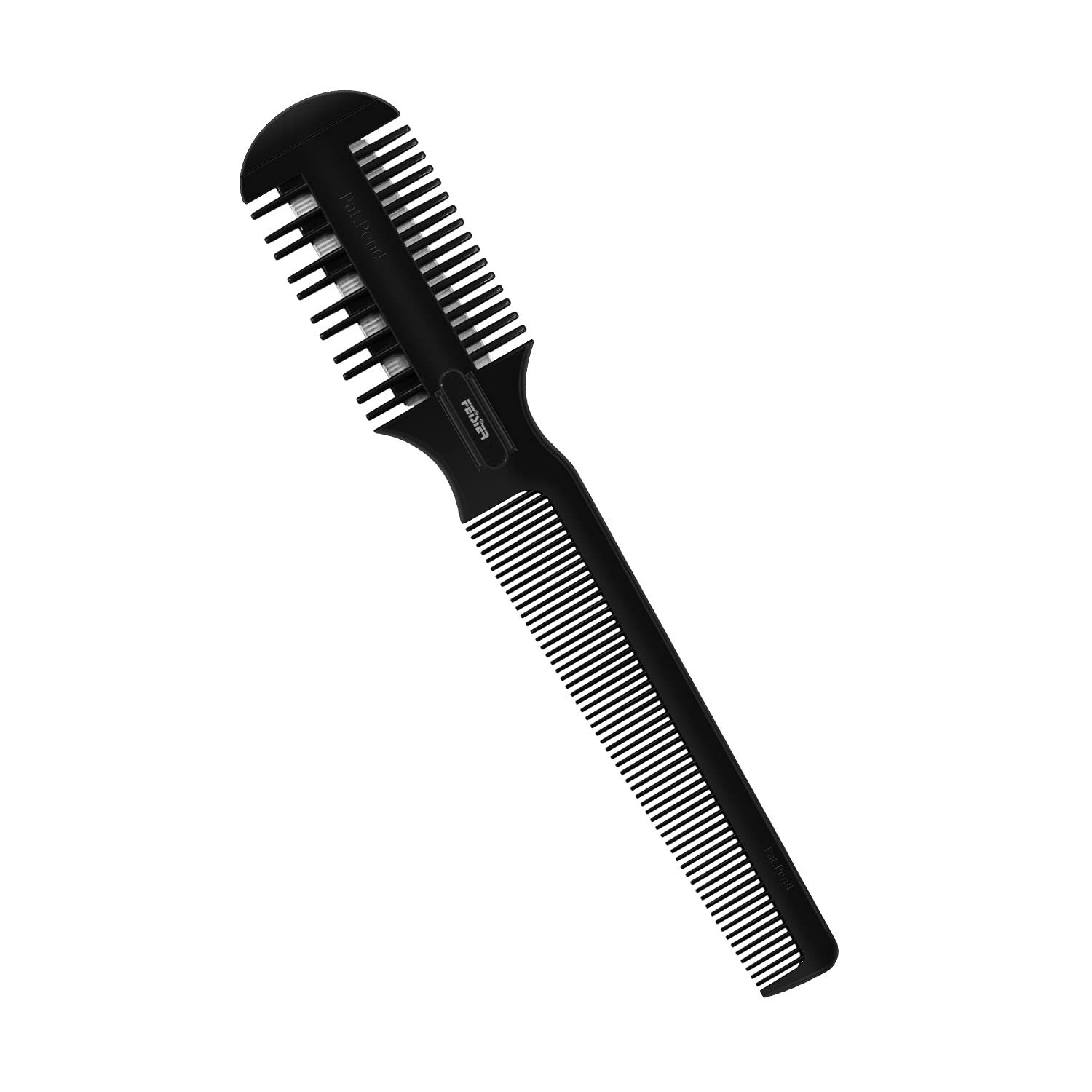 Double Side Haircut Scissors
Do you have long hair? This got you covered. You've got short hair? This still got you covered. Razor combs are very good at shorten hair and also to thin hair. After that cheeky haircut, brush this comb for shaping it a bit more and giving it that top-notch touch!
9 / 27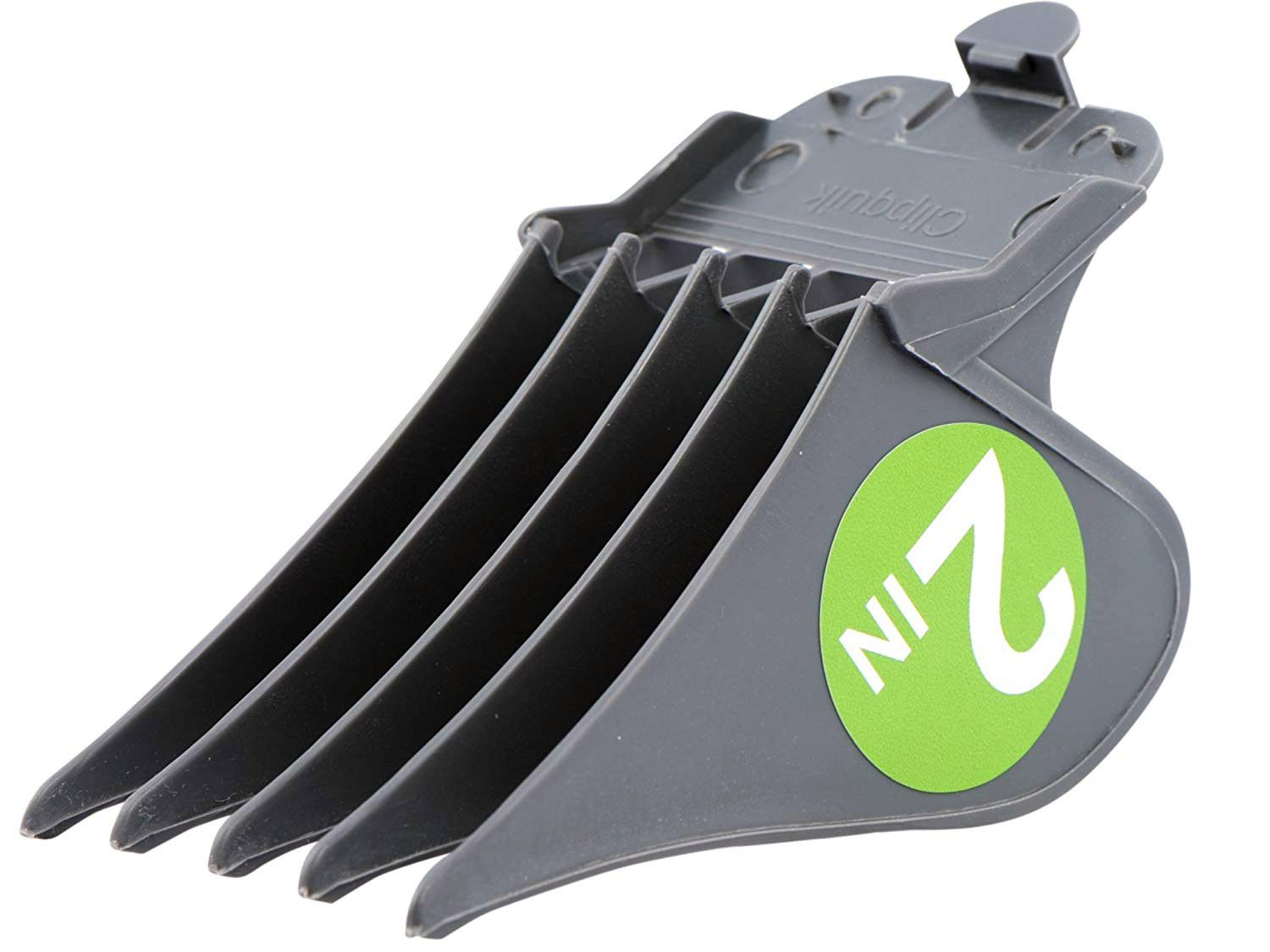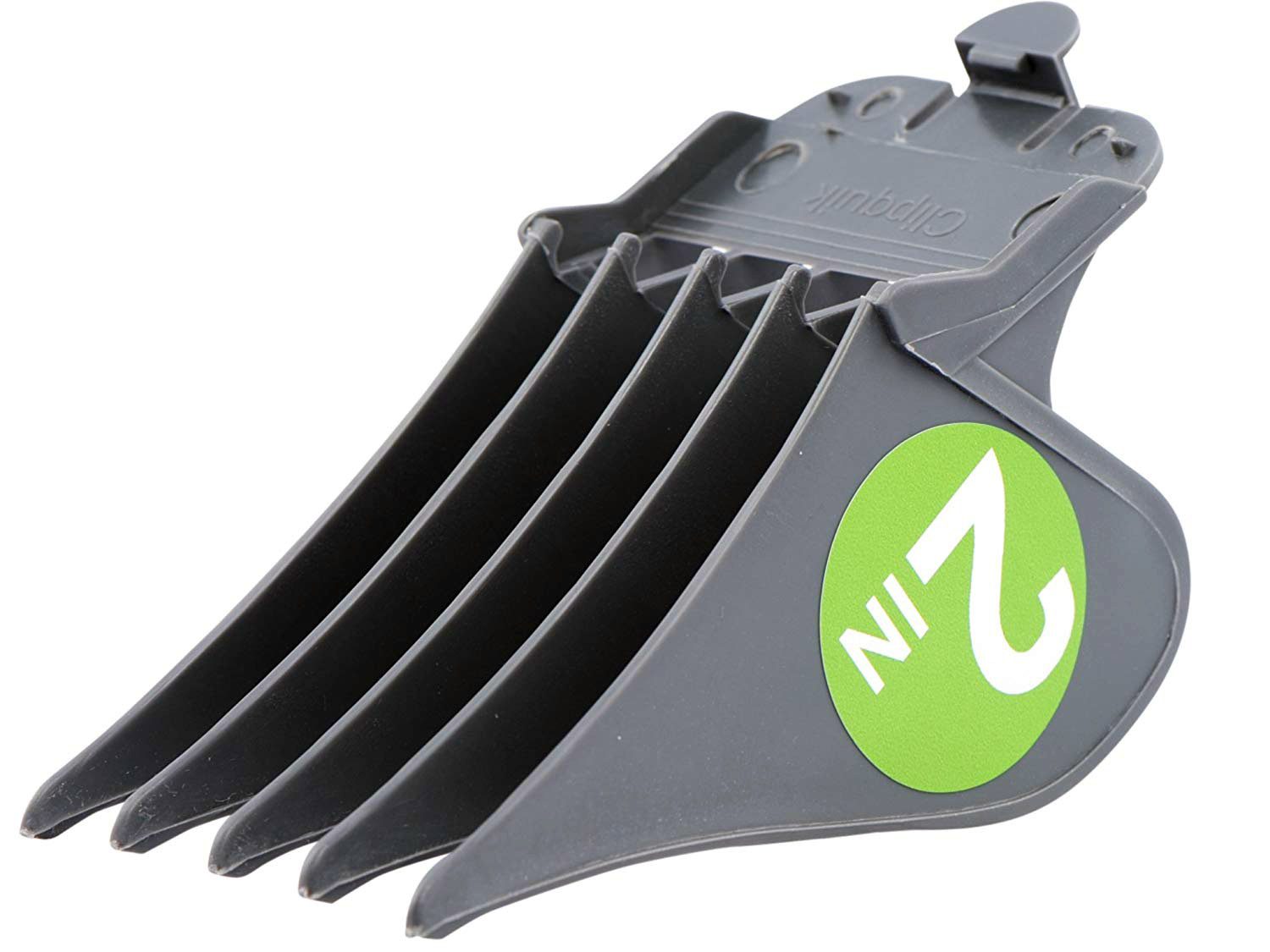 Clipquik 2"
Hair clippers typically come with plastic or metal guards that keep the blades a certain distance from the head. The problem is the variety of sizes of these combs is almost always disappointing, unless you're aiming for a very short haircut.
This product solves this problem by giving you an option of a much longer lengths (for example on the top of the head). You will probably need to cut your hair with your head down to achieve an even cut since the hairs don't stand up on their own at these lengths. Hey, no one said it was going to be easy!
10 / 27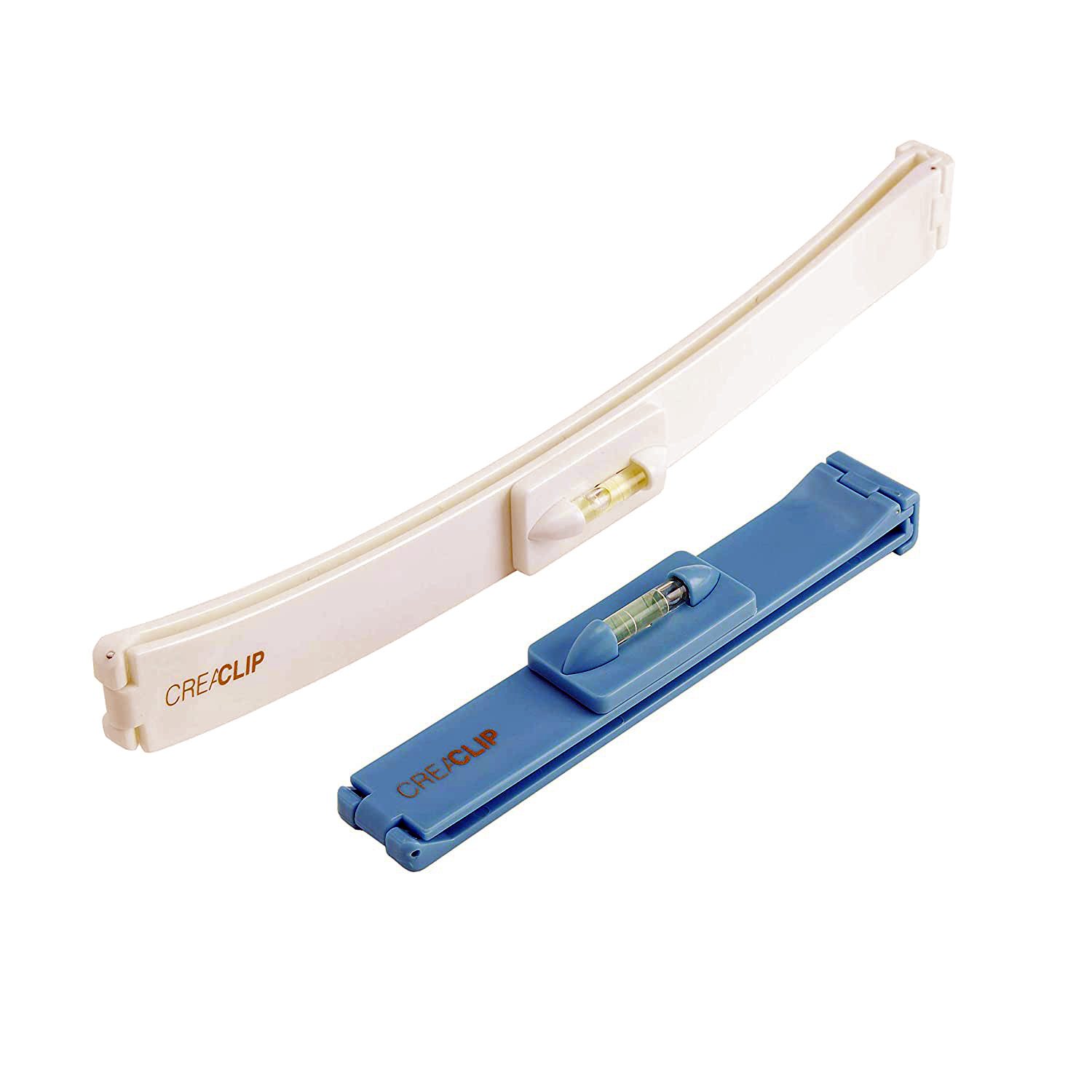 CreaClip
Another Shark Tank favorite is this set of two guides for cutting the ends of long hair. Simply clip it on, cut along the edge, and release — resulting in a perfect cut every time! It even features a nice level so you can be certain you're cutting the right line. All you need is a pair of hair cutting shears and you're good to go.
11 / 27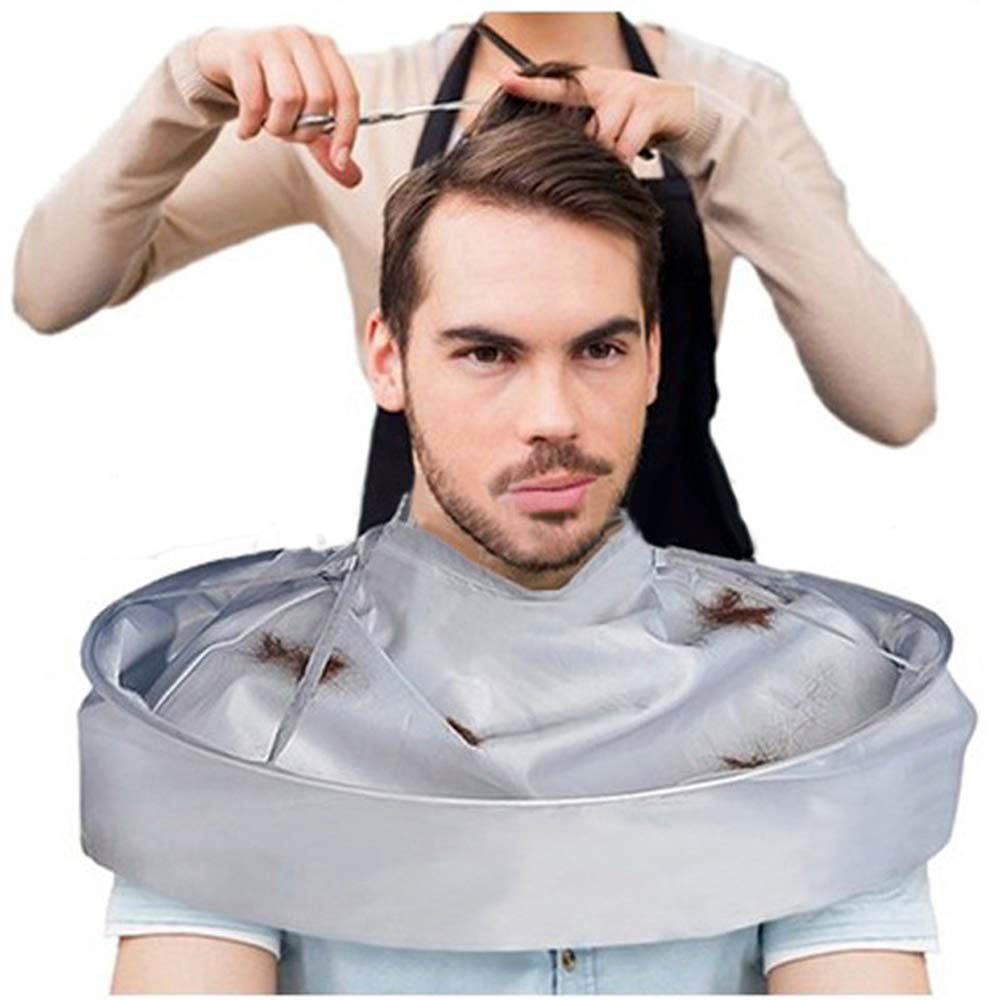 Hair Cutting Cape
You don't need to tell me … I know it looks silly. But hey, if it works, it ain't stupid! Probably the best part about getting your hair done in a barber shop (never-mind the quality) is getting up, paying, and leaving … and never having to sweep, vacuum, and clean the floors! At home, hairs get everywhere — but not with this little tool! Plus, it doubles as a sombrero costume for halloween.
12 / 27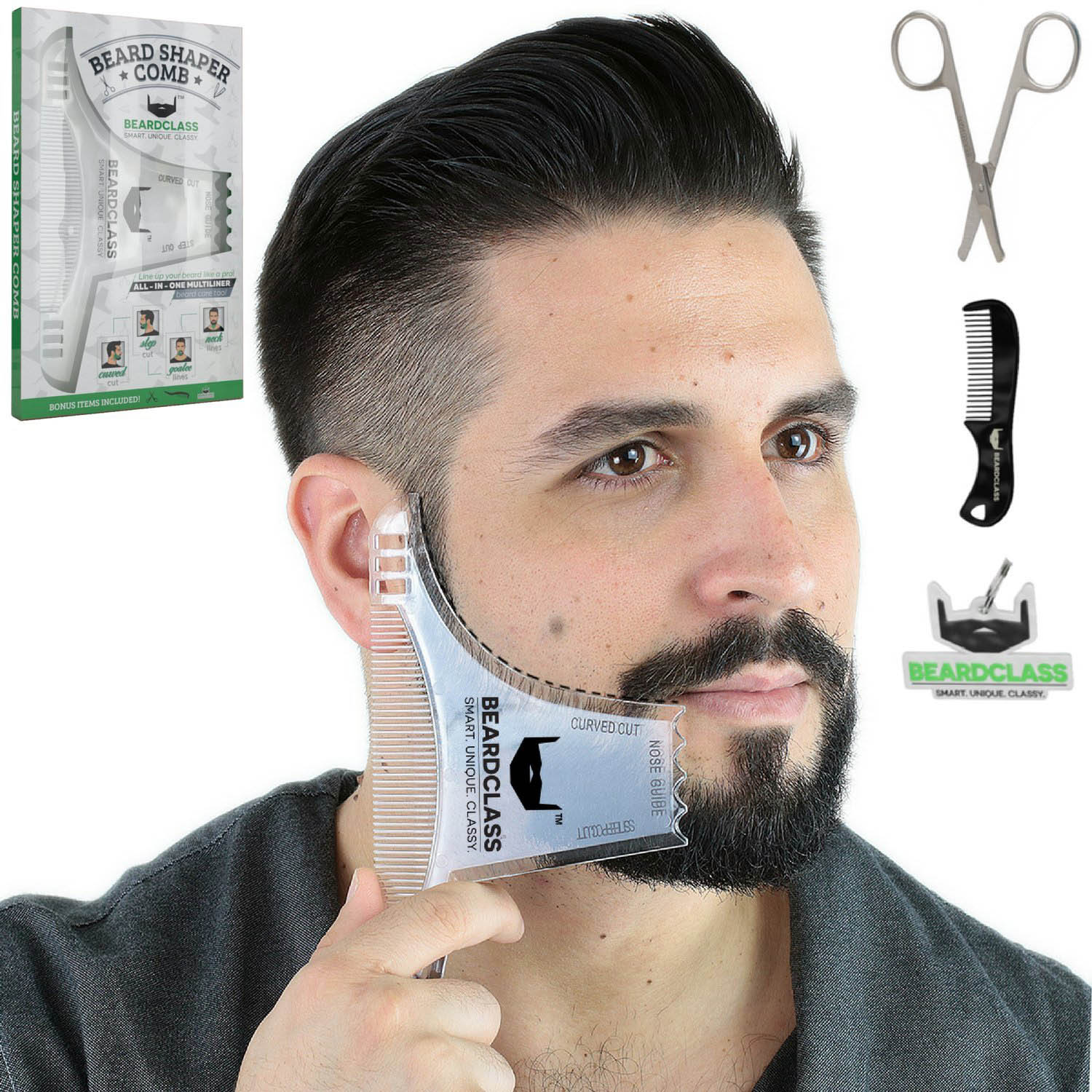 The Cut Buddy
Remember in school, when we would draw shapes and lines with the help of a ruler? This is similar, except the pencil is your razor and the ruler is The Cut Buddy. This tool is especially helpful for anyone with facial hair, but can be used all around a head. It will help you get those hair lines exactly how you want them, every time.
13 / 27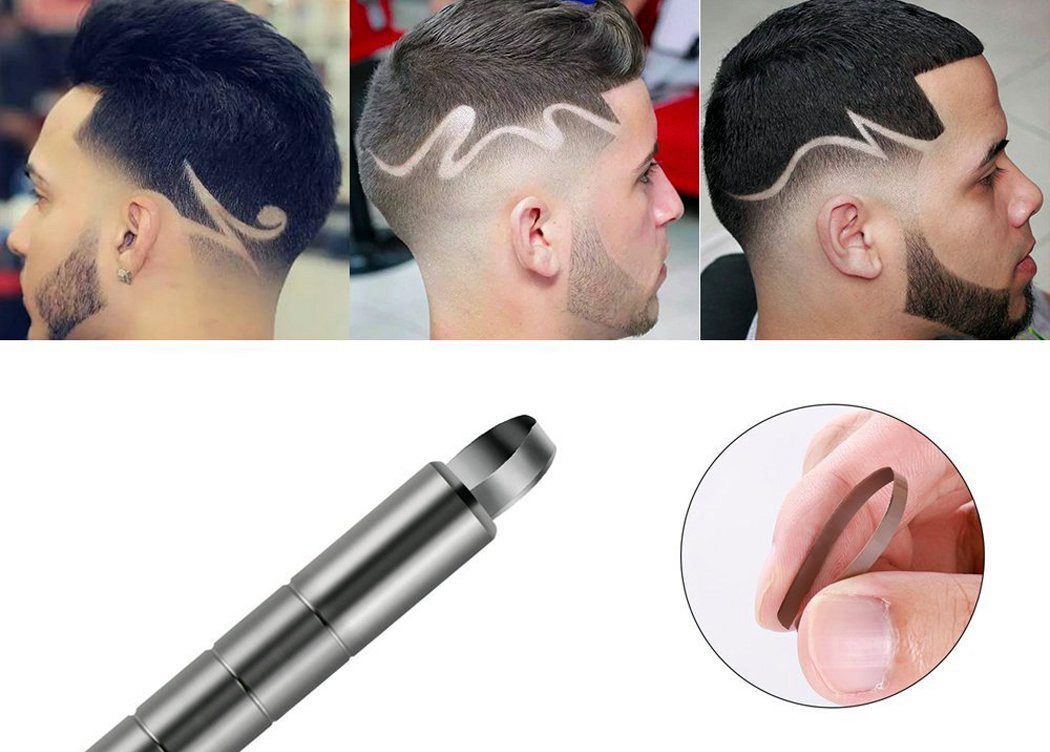 Shaver Razor Pen
Ever wondered how hairdressers create those intricate patterns in short hair? Here's the answer, and it's a simple one — they use a tiny razor on a stick. Definitely not a style for everyone, but if you're rocking one of these designer haircuts, you may want to get this tool just to extend the lifespan of your cut. Ideally ask a friend to help you with the process though!
14 / 27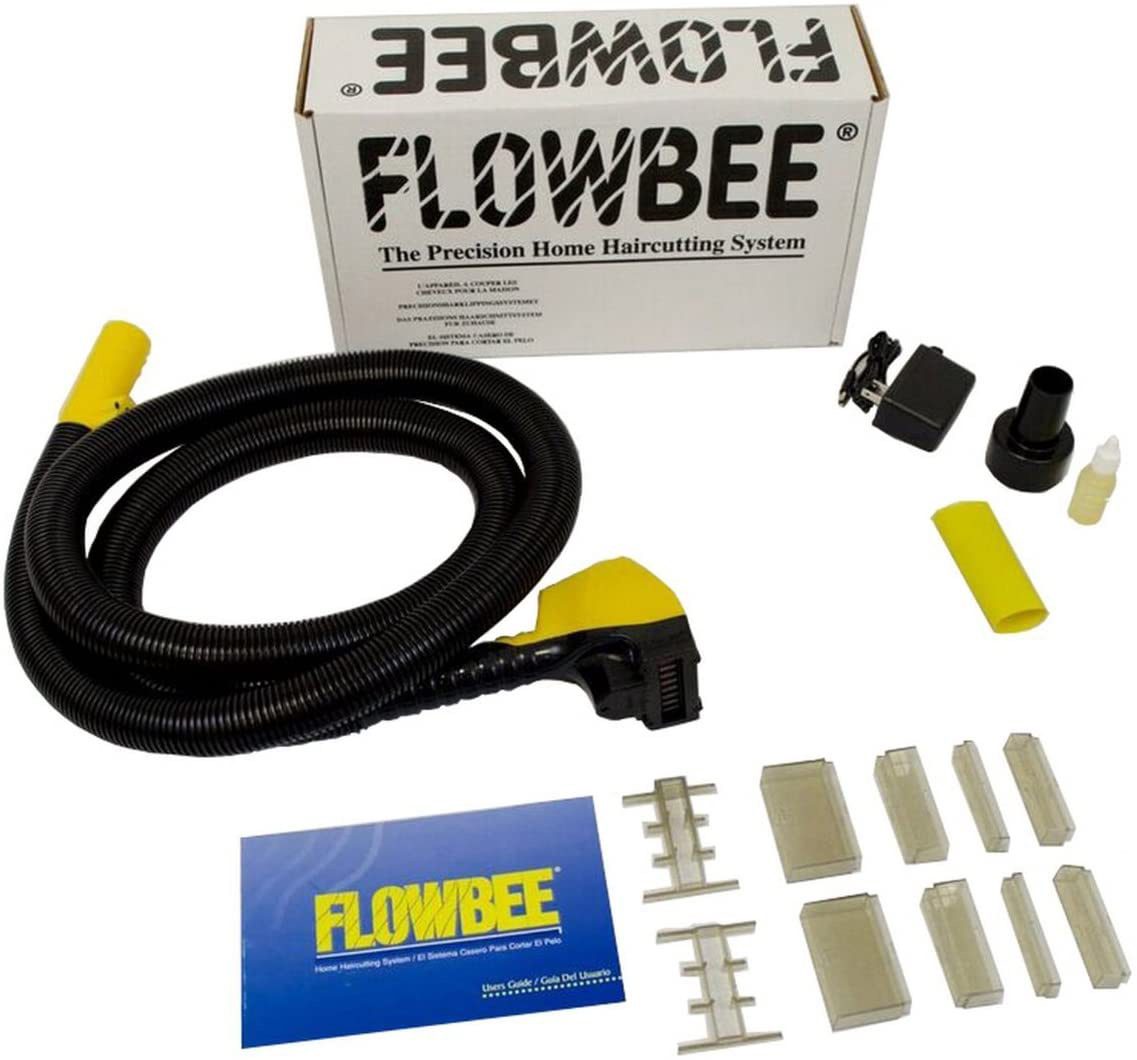 Flowbee
Flowbee is installed onto your vacuum cleaner. Since it's not the same as hair clippers, it allows you to create layered haircuts even with longer hair, and leaves no mess behind. They also sell a special version for grooming dogs with long hairs.
In all honesty, this list would not be complete without this infomercial classic. Even though it's literally been decades since Flowbee came out in 1986, it's still being sold and people still rave about it!
I encourage you watch this old school ad, you'll be blown away (or, should I say, sucked in?).
15 / 27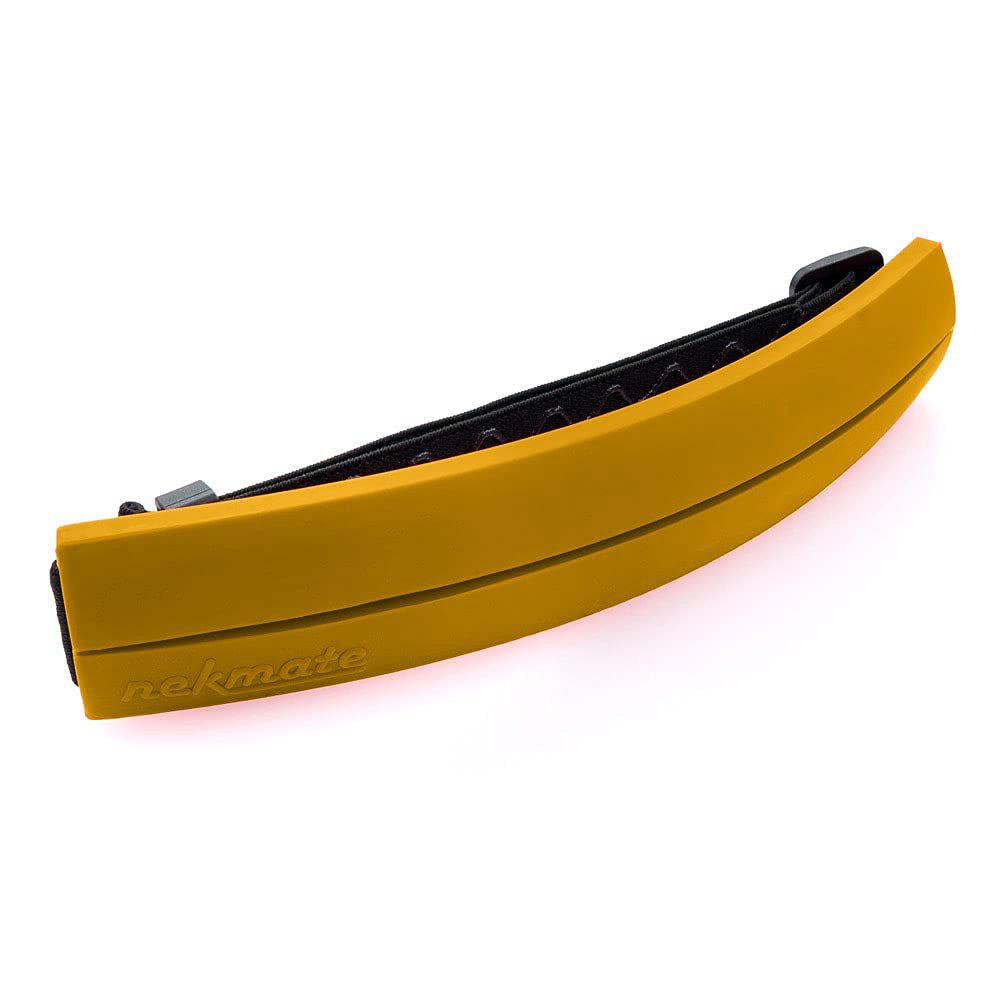 A Stencil for Neckline Haircuts, Do-it-yourself
The neckline is one of the difficult part of cutting one's hair. If you pair this with a mirror system then you will be trimming your neckline in no time. Cape this stencil above your ears and you are good to go!
16 / 27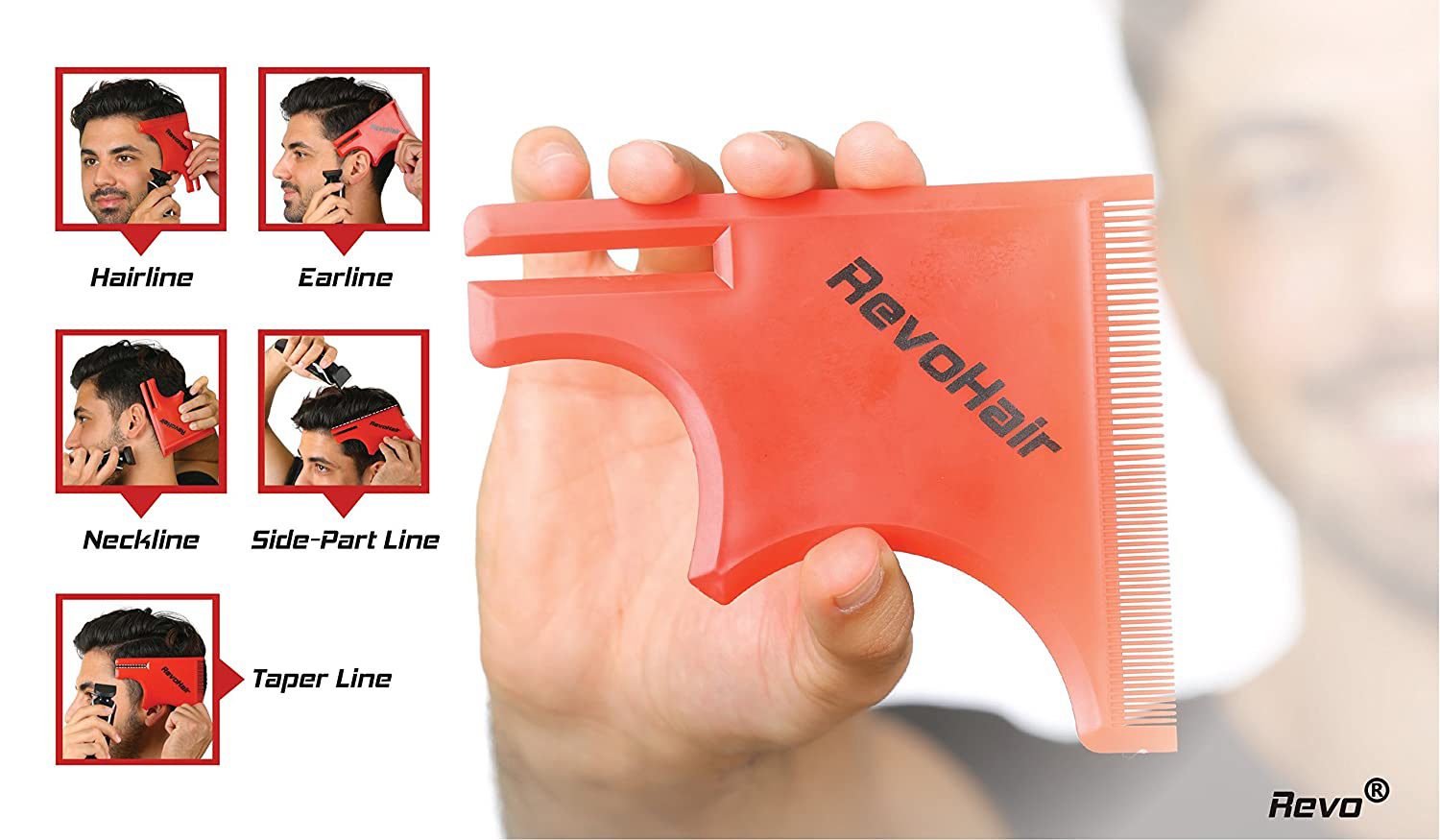 Hairline Shaping and Neck Hair Shaving Template
Having a symmetrical neckline and temple is difficult but with this stencil, this nightmare becomes a smooth task. This all in one stencil takes care of your neckline, hairline, deadline, side part and for tapering purpose. What else could you possibly ask for!
17 / 27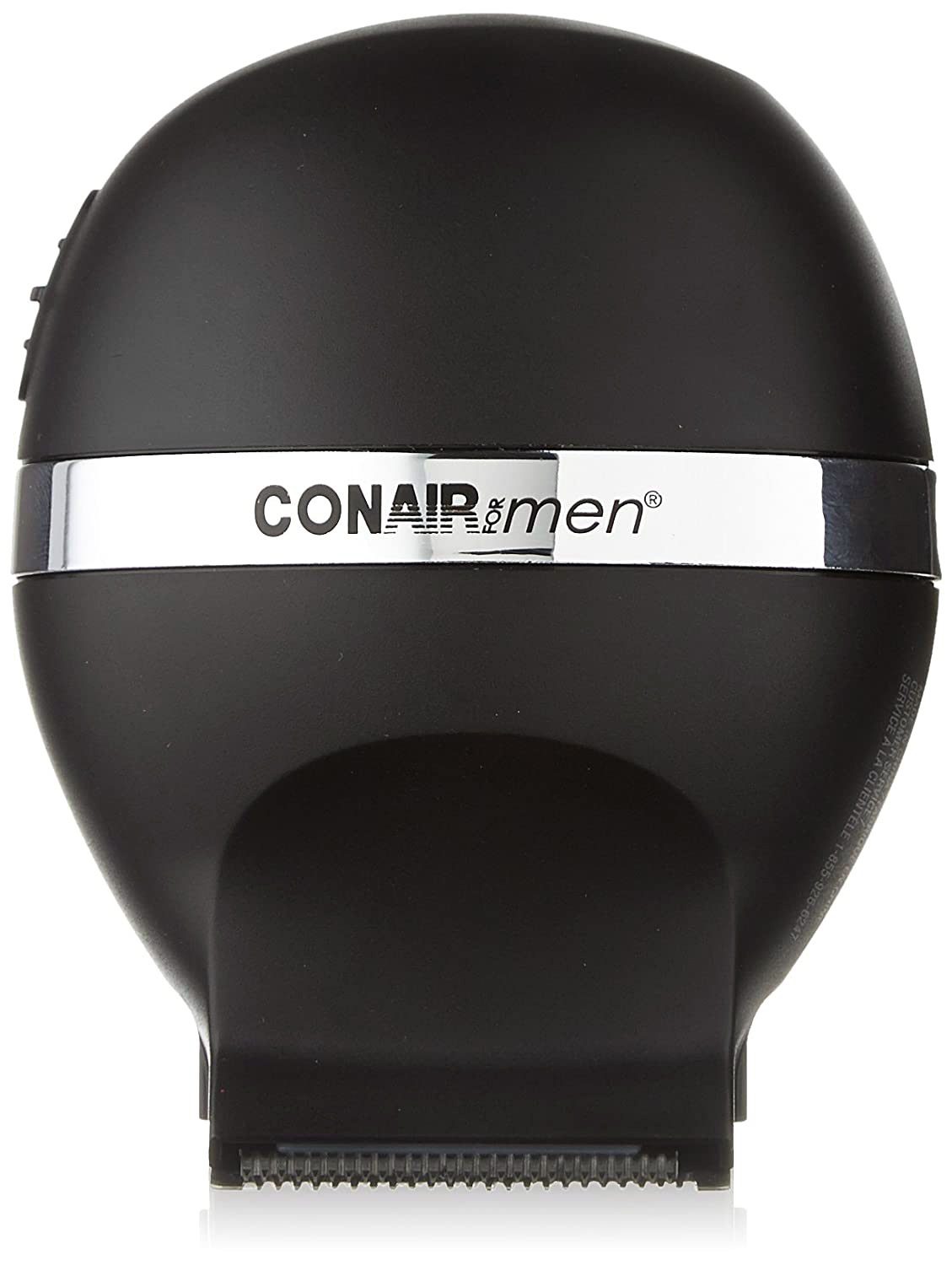 Multi-Directional Cutting System
Having a multi-directional trimmer is quite handy because it can be used in all directions. It is very helpful especially in the back of the head because one cannot see it directly.
18 / 27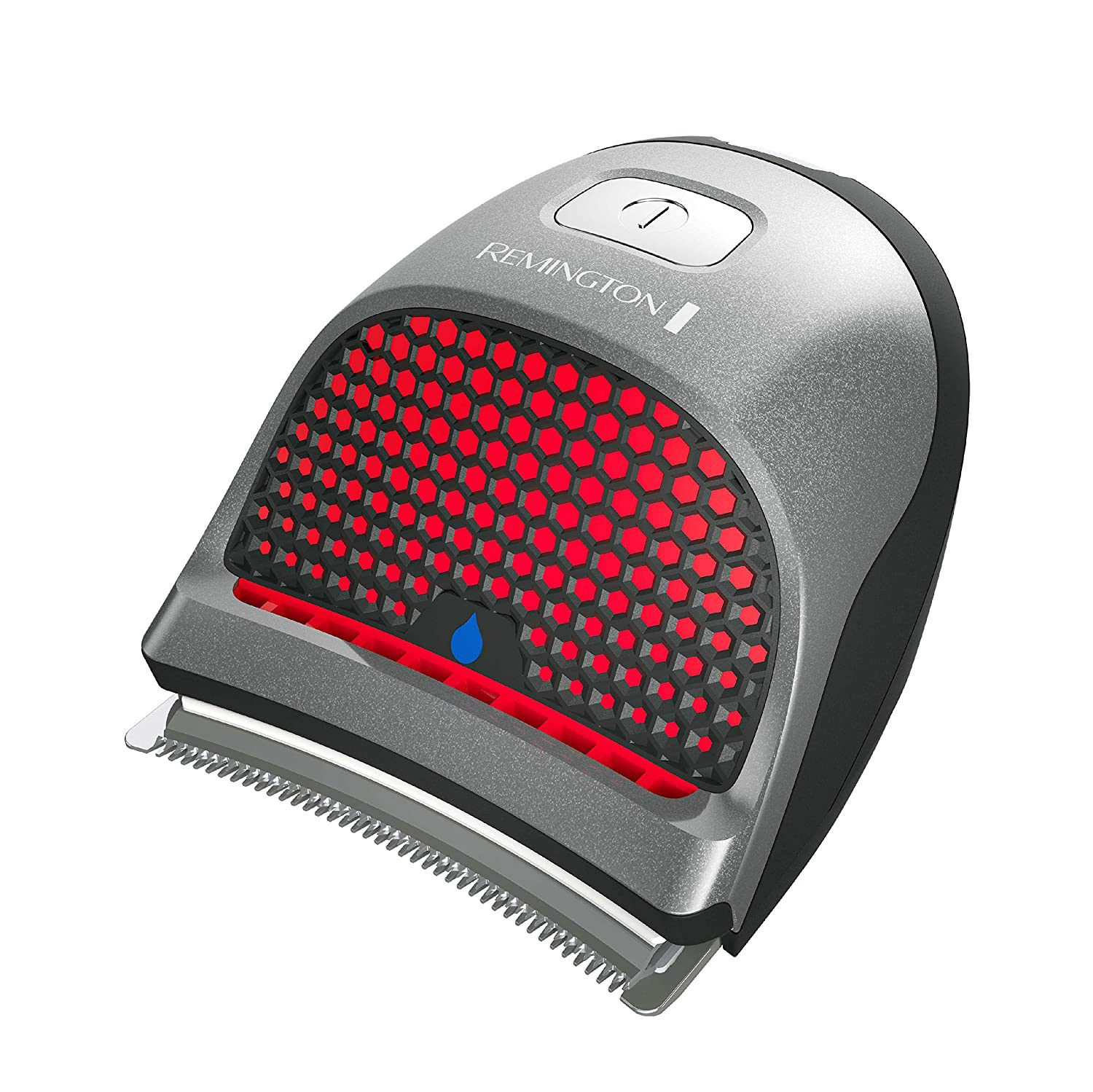 New Pro Self-Haircut Clippers
This is one of the best ergonomic hair clippers in the market. Its small design makes it easy to trim hair all around the head including the back of ears, neckline, and side of the head.
19 / 27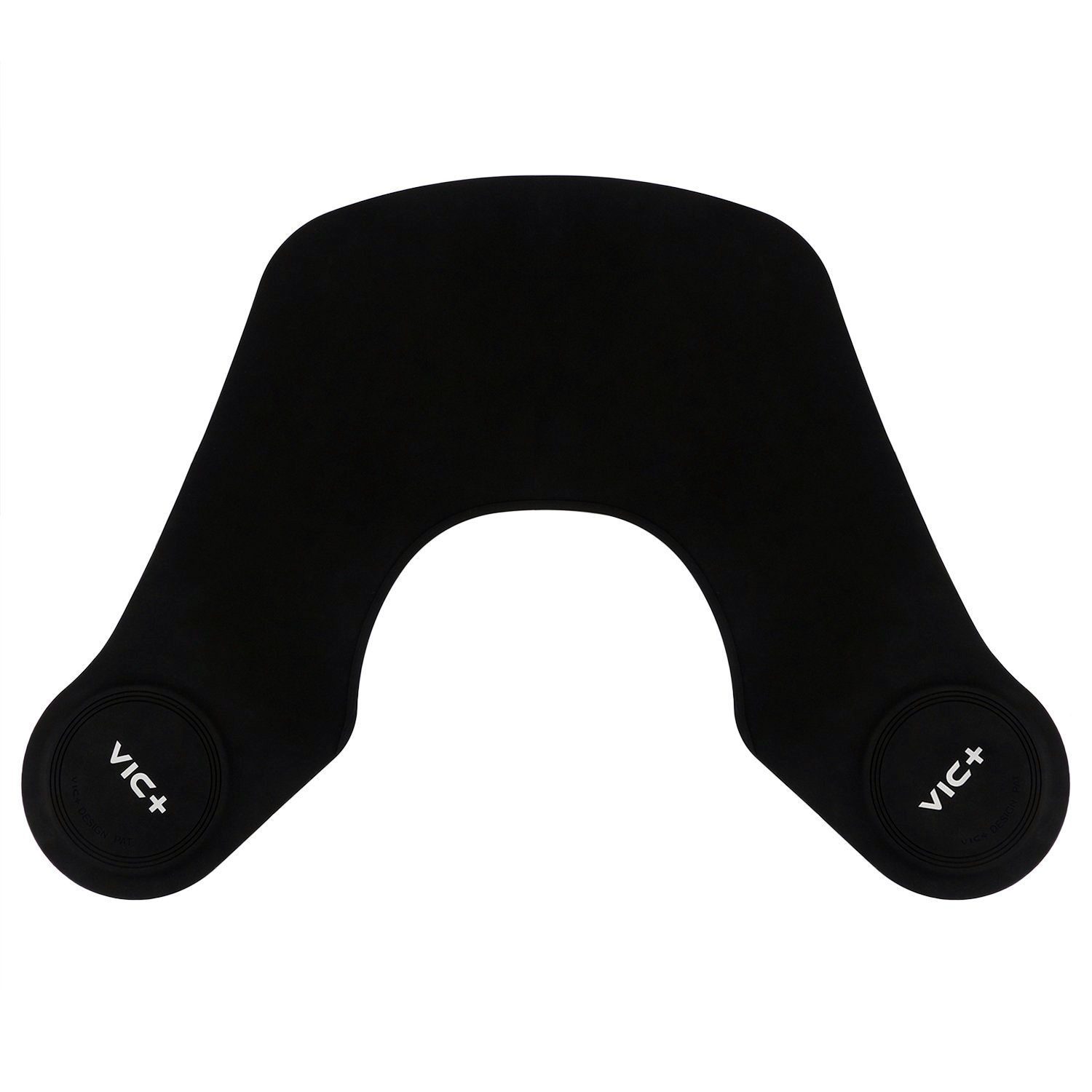 Rubber Neck Wrap for De-Clutter
This neck wrap helps you to remain less messy. This wrap sits comfortably on the collar and makes a tight fit over it for the hair to fall off and not slide inside your clothes.
Also, it can be used as a guide for long hair for the back side of head.
20 / 27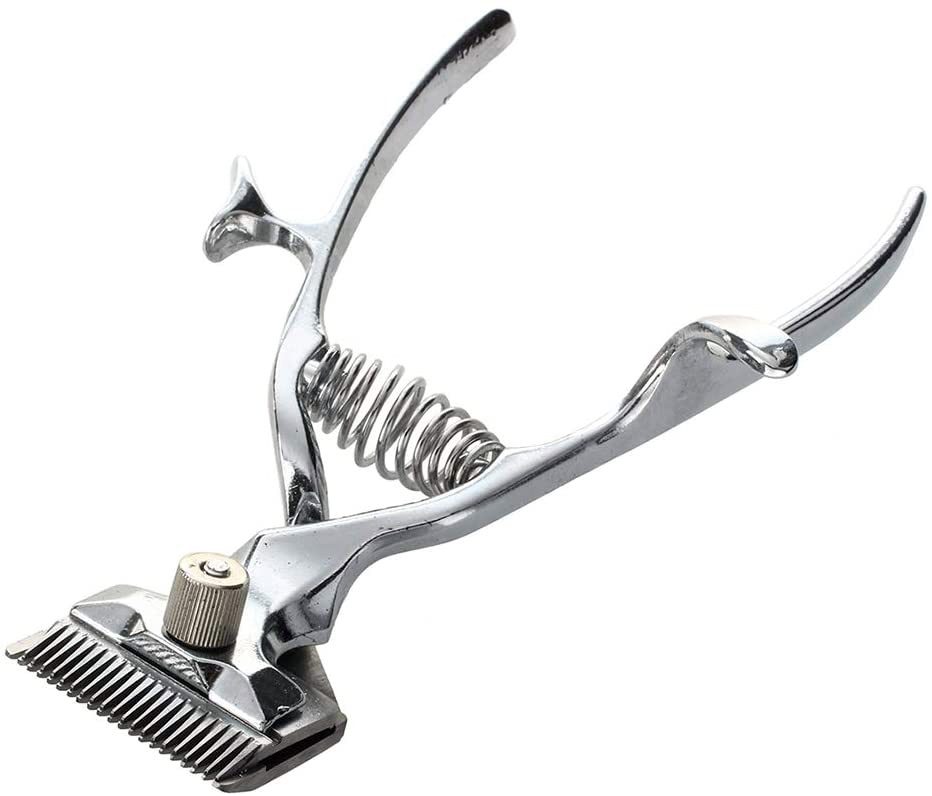 Hair Cutter Shaver Razor
Ever wondered how to get your clipper in those precise areas like behind your ear? Don't worry this non-electric shaver cum trimmer got your back.
This is made for full manual control for areas with difficulties!
21 / 27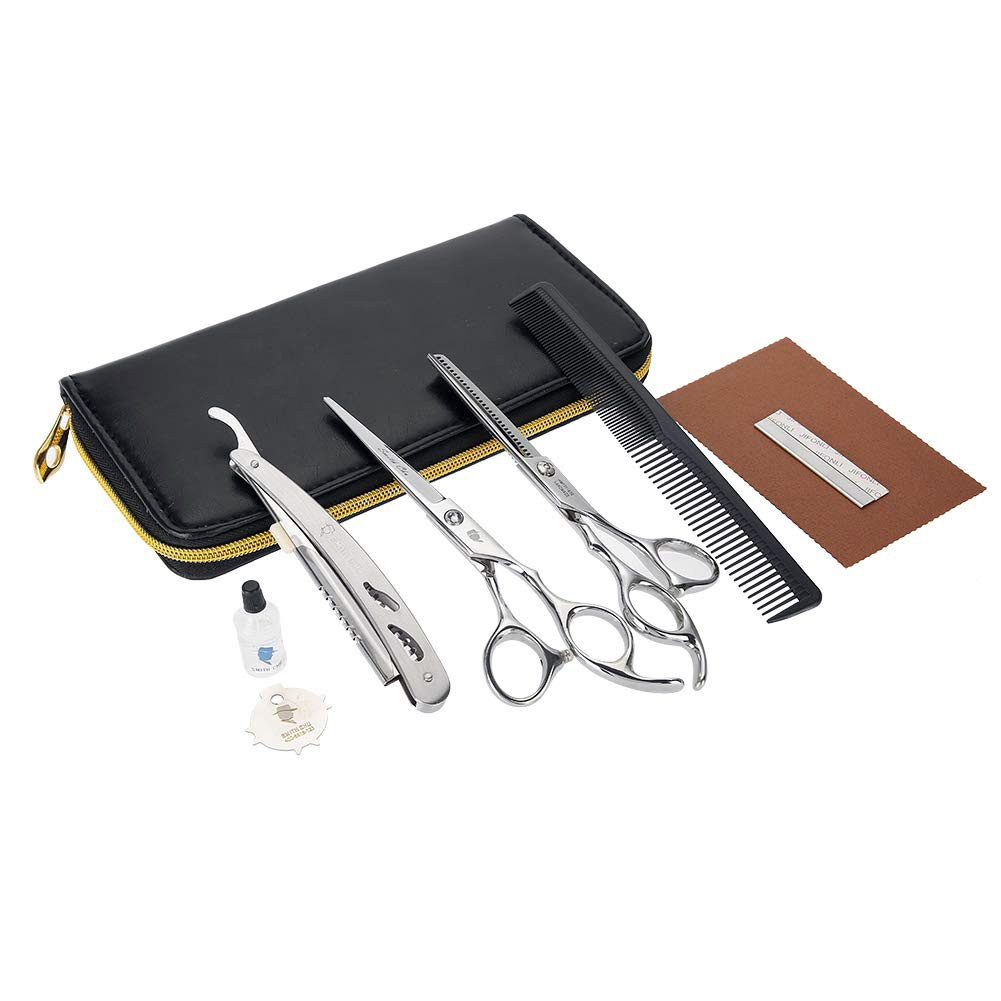 Professional Hair Scissors Set
This is the only set of scissors that you need for that sleek do it yourself haircut. It has both, the sharp scissors and the blunt scissors. Former for sharp cuts and size reduction and the later for thinning or brushing off split ends!
It comes with comb and oil for the scissors, what else could you possibly need?
22 / 27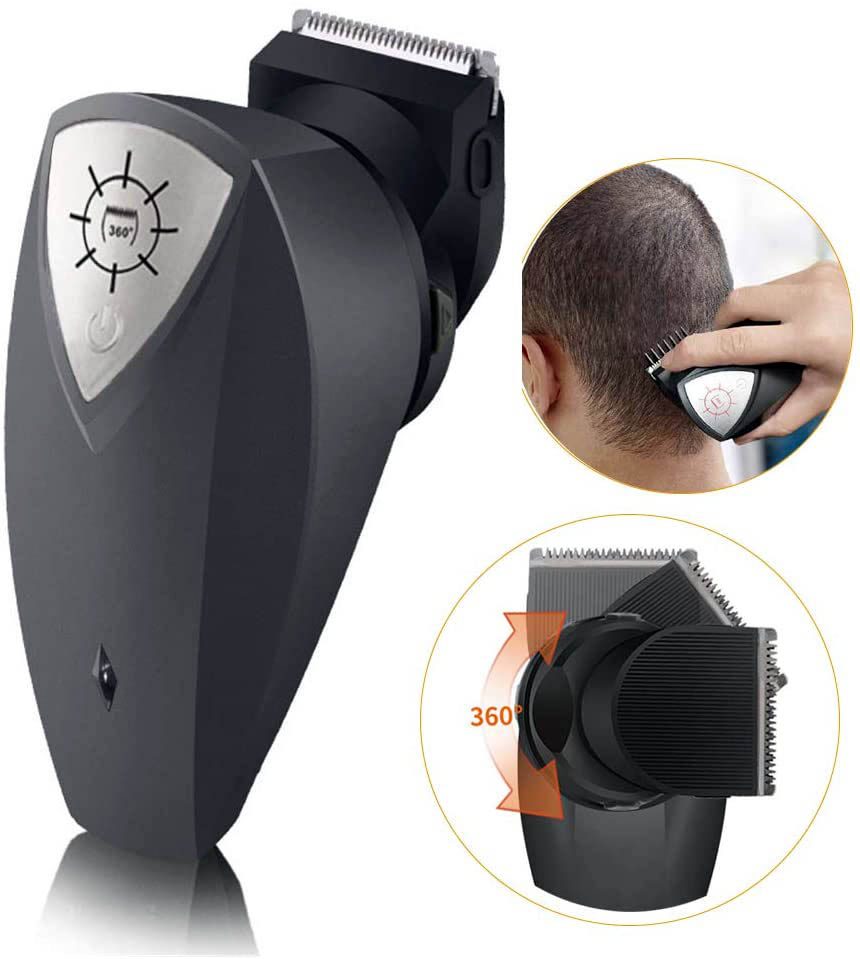 360 Degree Rotating Hair Clipper
Trimming hair backside of the head becomes a tad tricky and often can be done with glitches. A part of that problem is because our wrists get tired, but not anymore!
This trimmer has a 360-degree rotating head, so your wrists can relax while this trimmer adapts to your needs!
23 / 27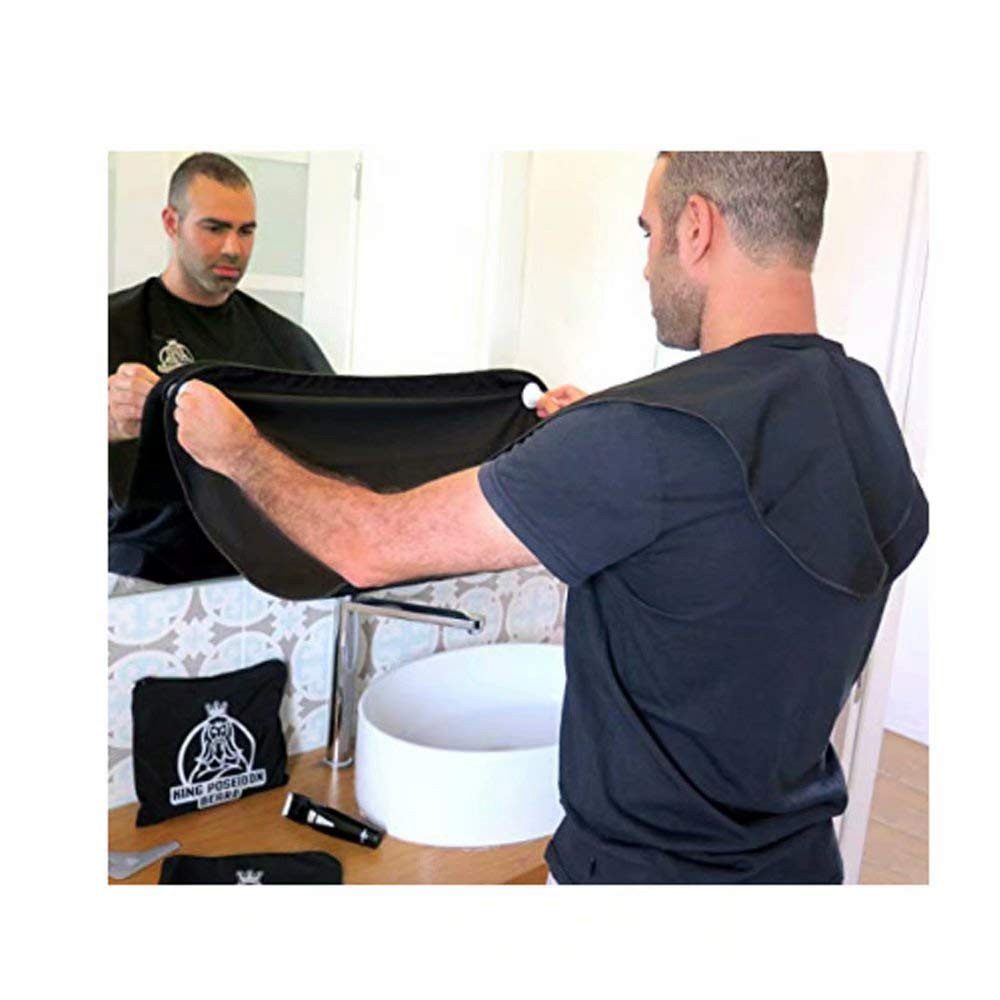 Declutter DIY Haircut Bib
Mess after haircuts is a real thing! Especially those small Pocky strands never seem to go away. So why let them fall on the floor in the first place? This bib collected all the hair and then you throw the hair without any cleaning up and mess!
Who thought haircuts at home could be easier!
24 / 27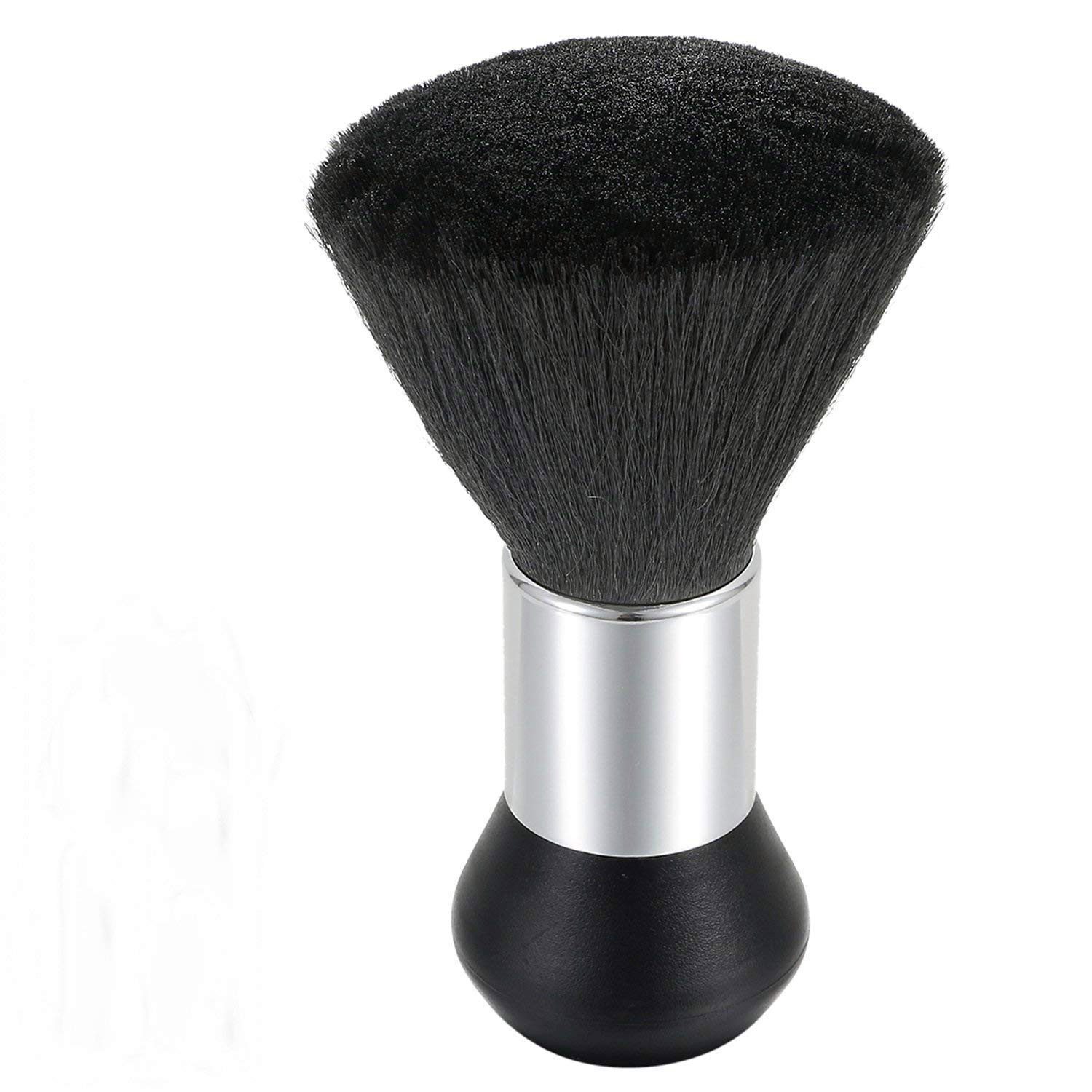 Haircut Special Cleaning brush for Face, Neck
Those hair flying off all over your face? And wiping them off with tissue paper just doesn't work. Here is where this brush shines to glory, it cleans that small hair off from your face and neck like a charm!
25 / 27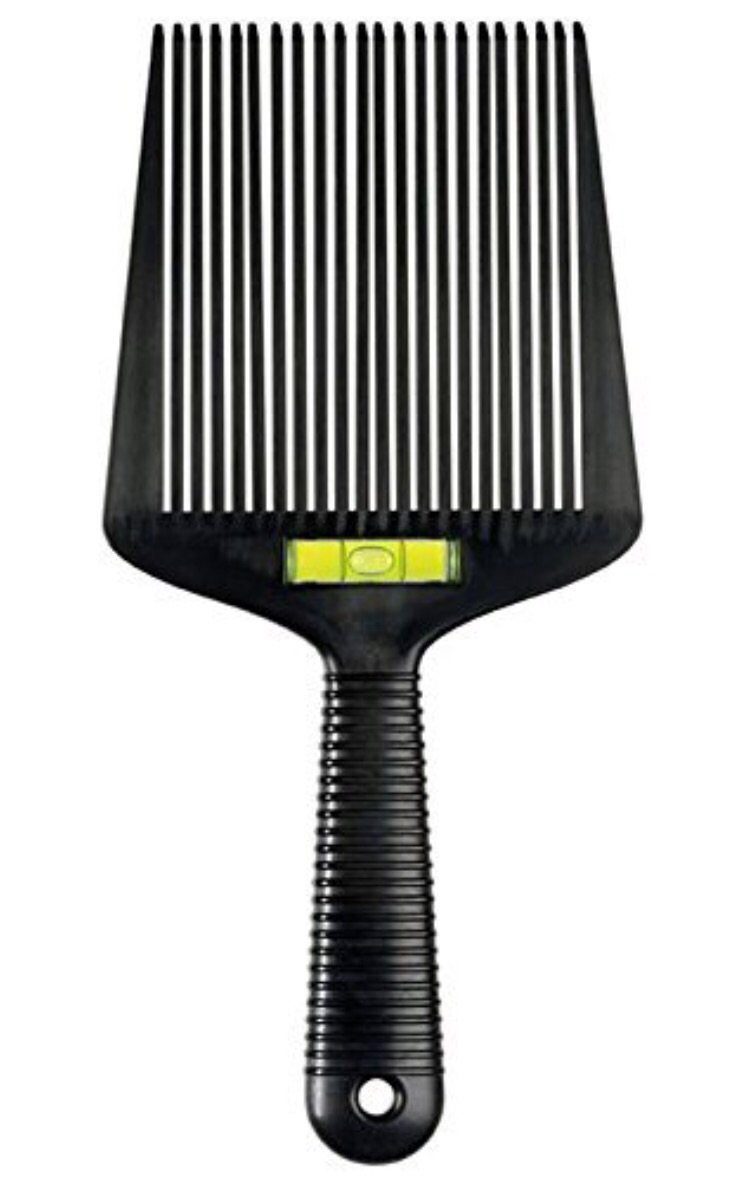 Flat-Top Comb (Flatopper)
This is a charm for straight haircuts and flat tops. The best part is it comes with a leveler so that you chop hair in proportion.
26 / 27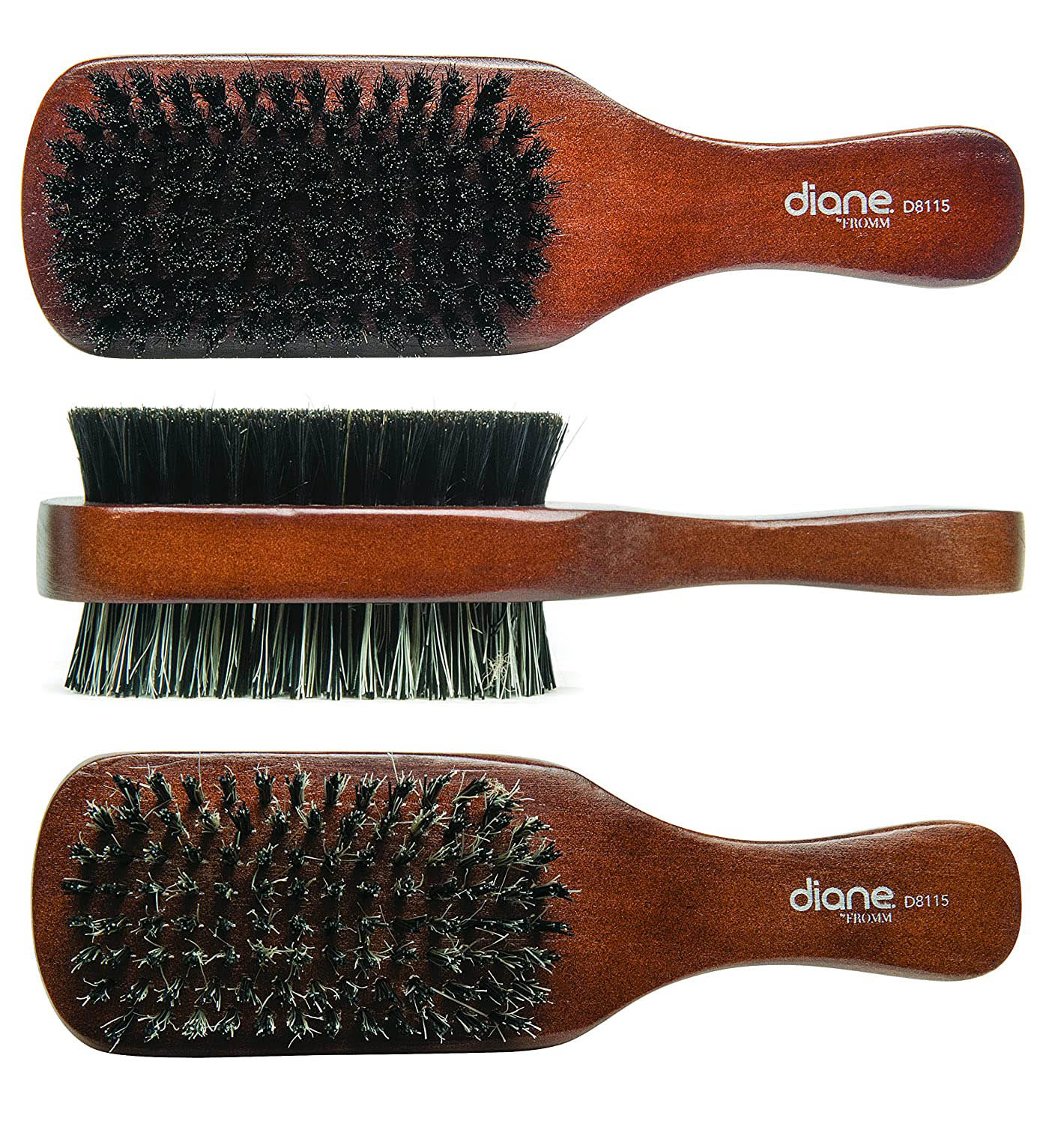 2-Sided Club Brush
This brush comes handy while cleaning those small hair strands. It has medium to soft bristles. It can be used for forehead and face.
27 / 27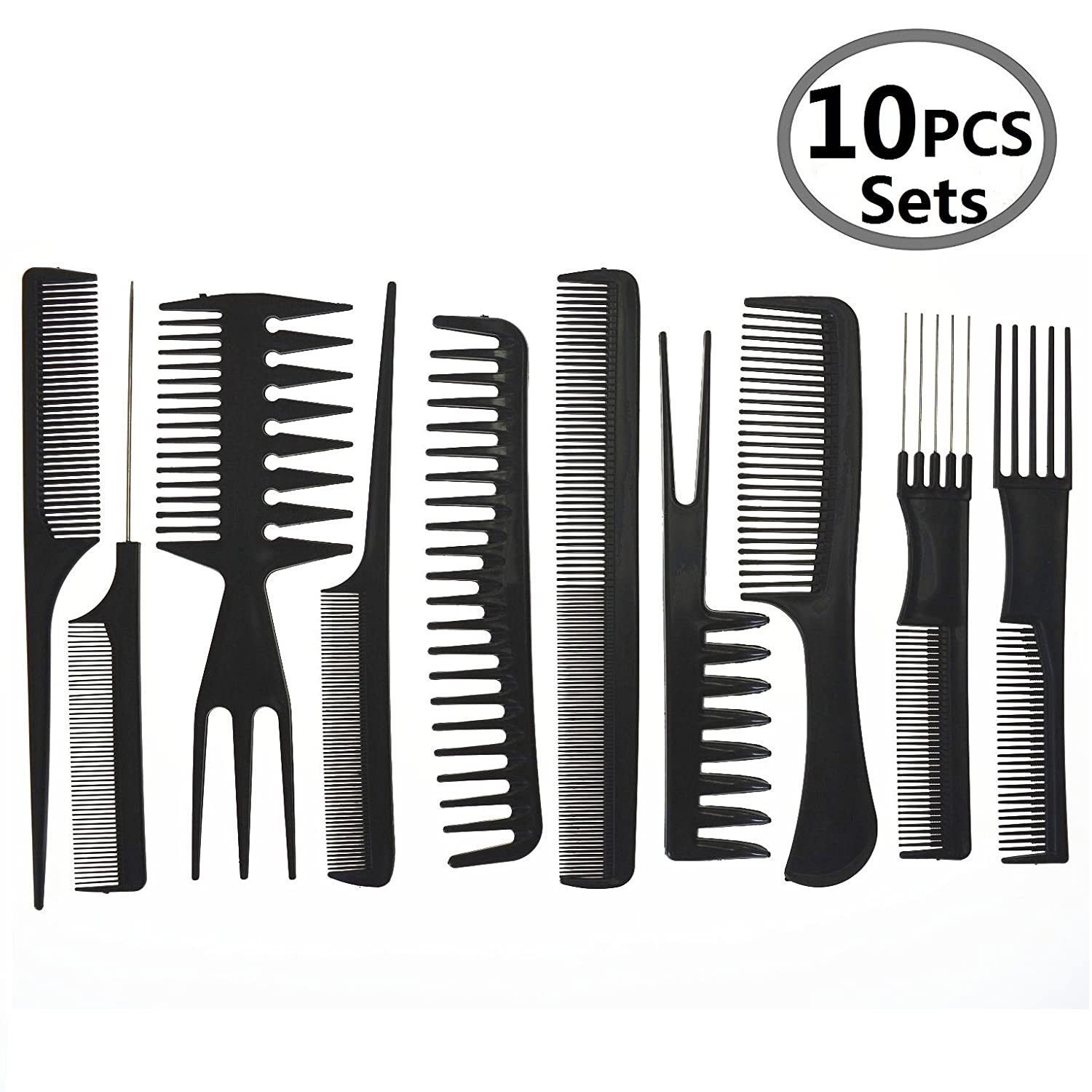 DIY Hair Care Comb Kit
If you ever need a comb for trimming your hair, this kit is the ultimate! These are all the sizes that one might possibly need. All the 10 sizes include fine teeth to thick teeth making it the perfect combo for haircuts at home.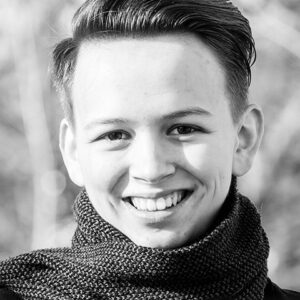 Heidi is the owner of Buzzcut Guide, the online guide to cutting your own hair. If you'd like to learn more about how to take care of your hair at home, save money, and keep unnecessary visits of the barber to the minimum, hop on over there and learn more!